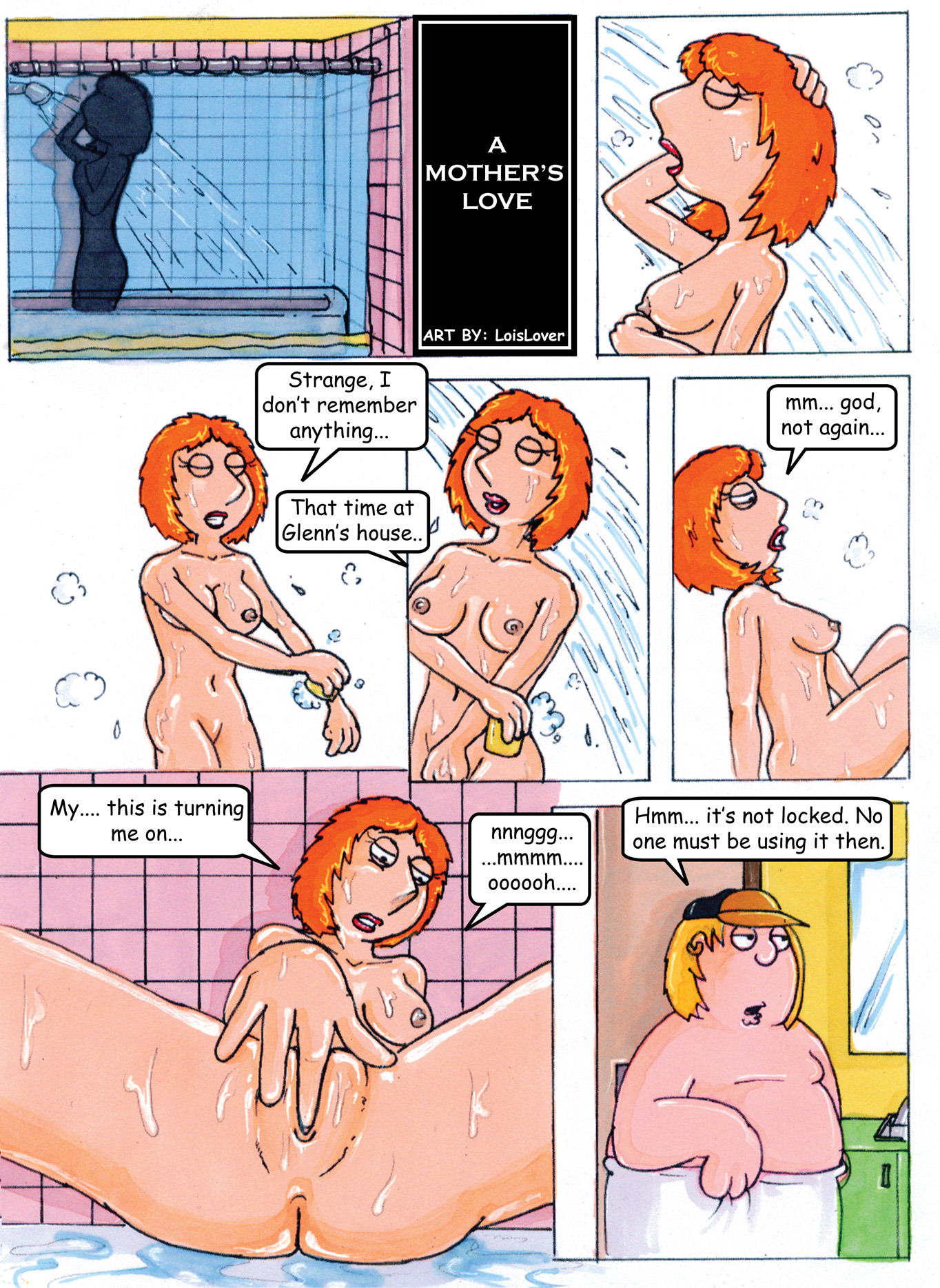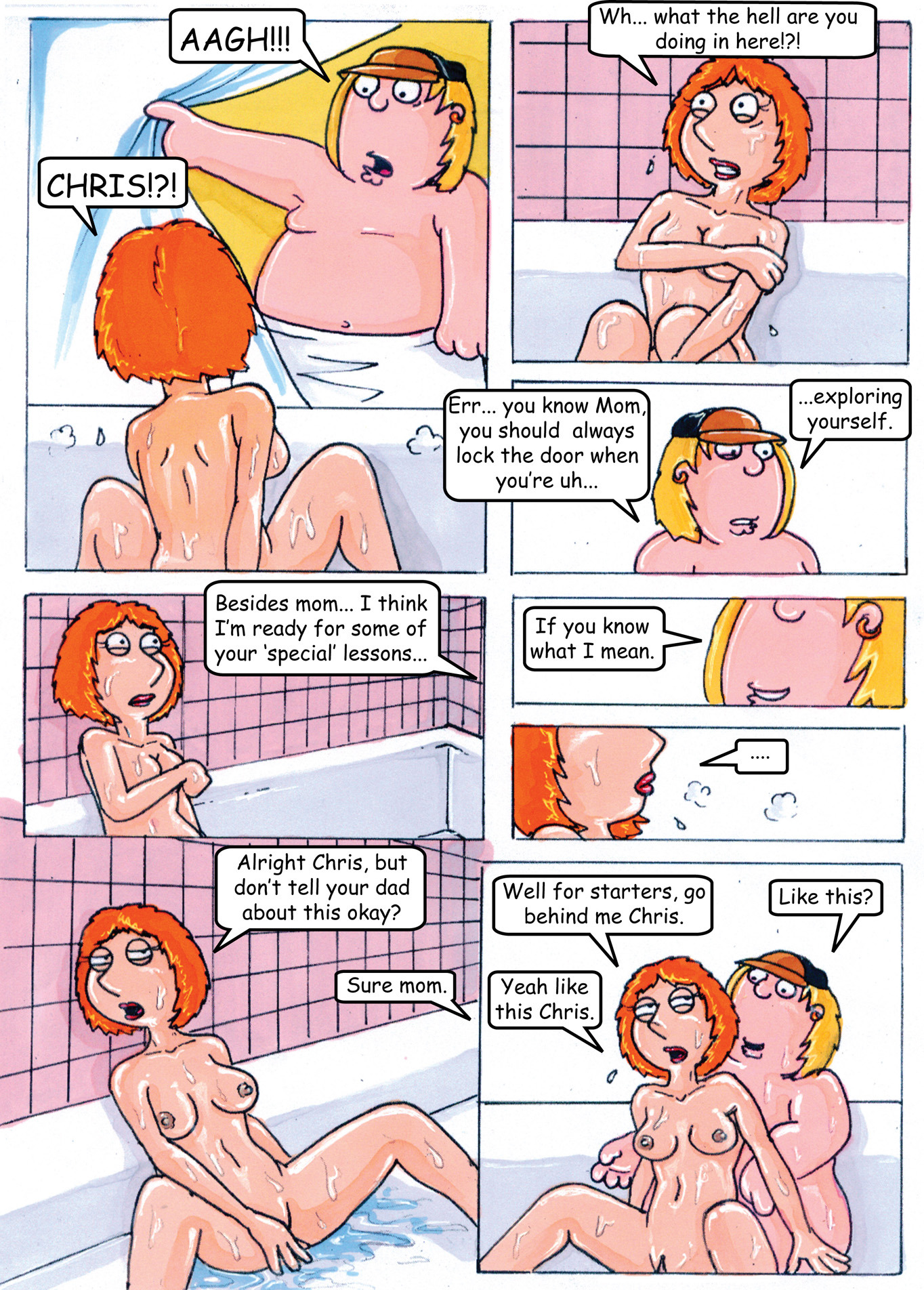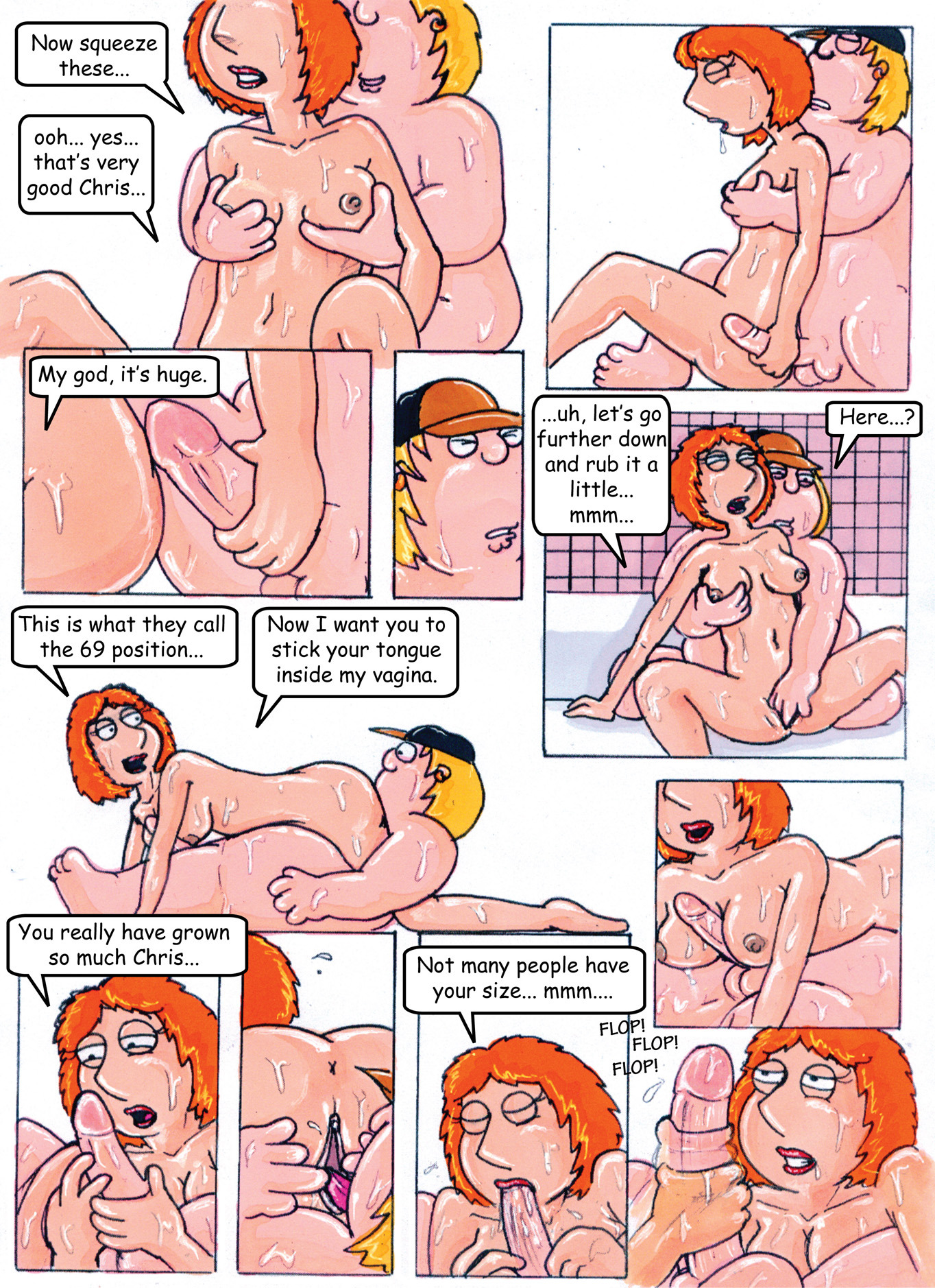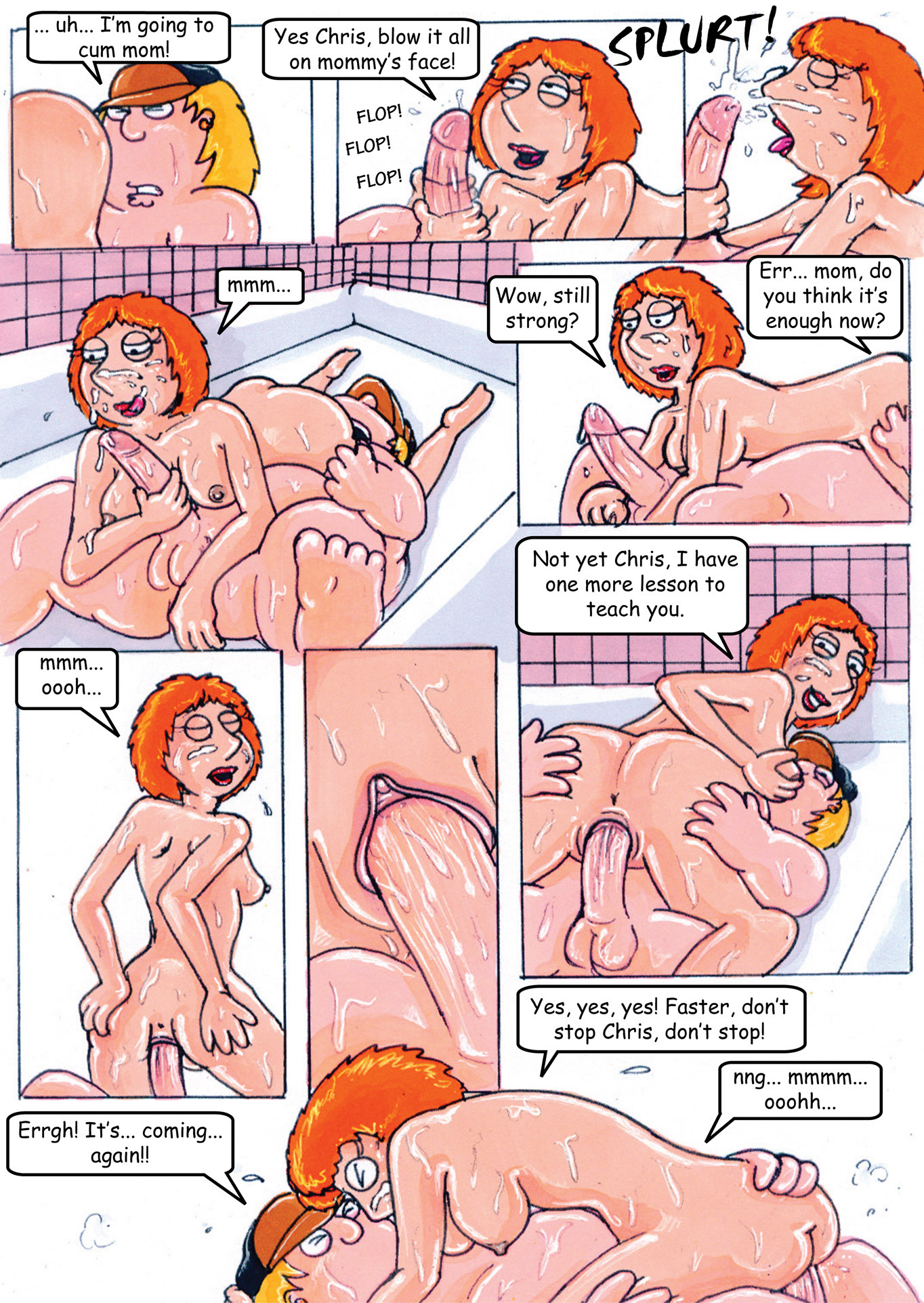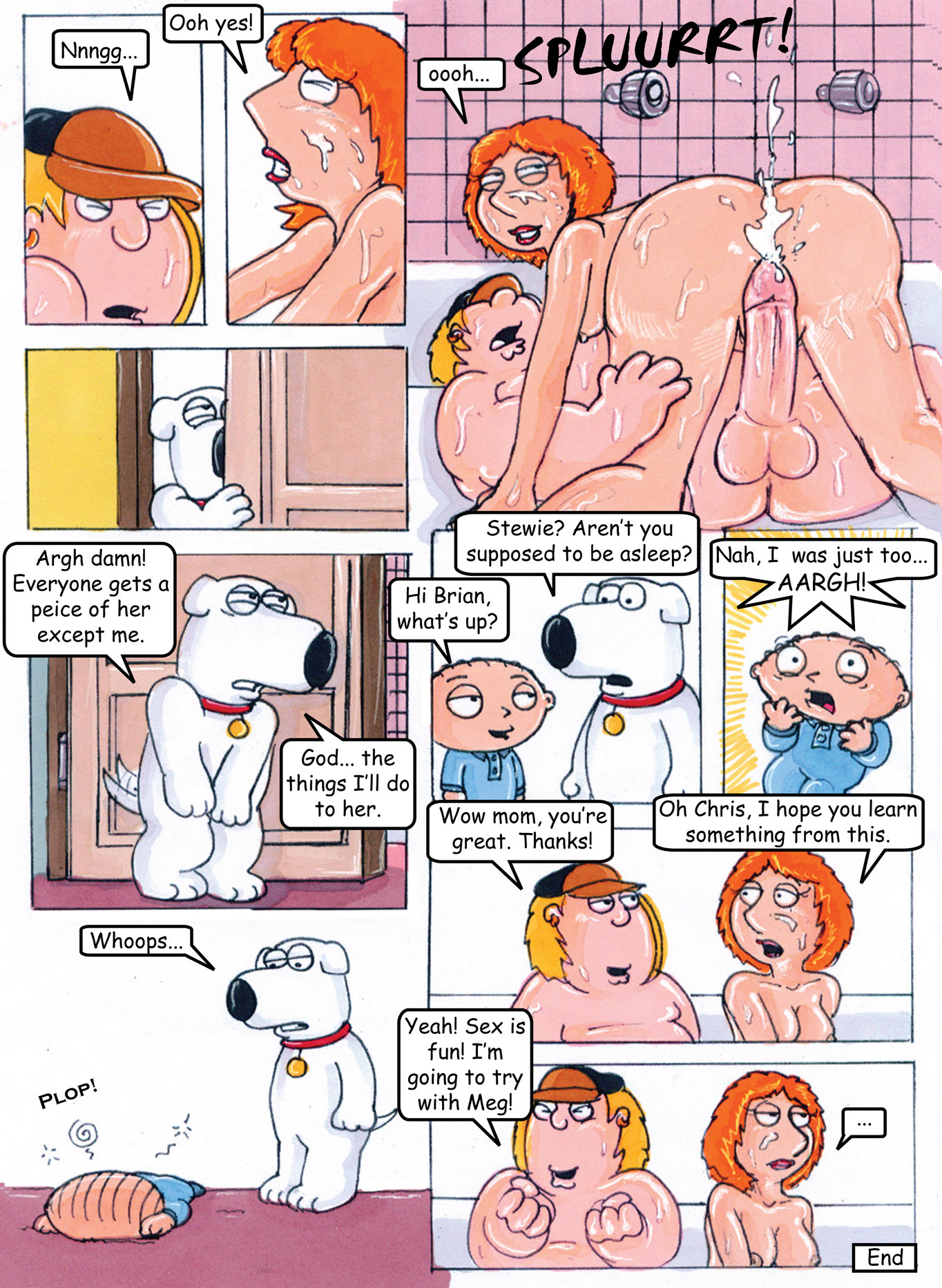 In this comic A Mother's Love Loislover we can see how lois, the mother of Chris, is taking a shower and suddenly begins to warm more and more and more until she can't stand it anymore and ends up masturbating in the shower while her family was at home and at any time they can catch her masturbating.
When Lois was in full joy, her son Chris appeared and opened the shower curtains and saw her mother masturbating and ejaculating, Chris was surprised and told her mother that he wanted to fuck her but Lois covered her breasts with her hands and the pussy and yells at his son Chris to get out of that room fast because that situation was not suitable for any of his children to see.
Chris then grabbed lois and struggled with her until the mother calmed down and let Chris fuck with her but told her that she would teach him all the poses and how to make a woman enjoy sex much more, lois told him to start sucking He slowly cunt her and then keep sticking her fingers while sucking a nipple.
Lois was enjoying this experience with her son to the fullest but now it was her turn to please her son, lois began to suck Chris's cock while he sucked her pussy and lois told him that this was the position of 69 and that it was the one that women enjoyed the most but then chris said that he wanted to put his huge cock through her tiny pussy and she did not refuse, when shris shoved his huge cock through the tiny pussy of lois gave him a feeling of absolute peace, he was in ecstasy.