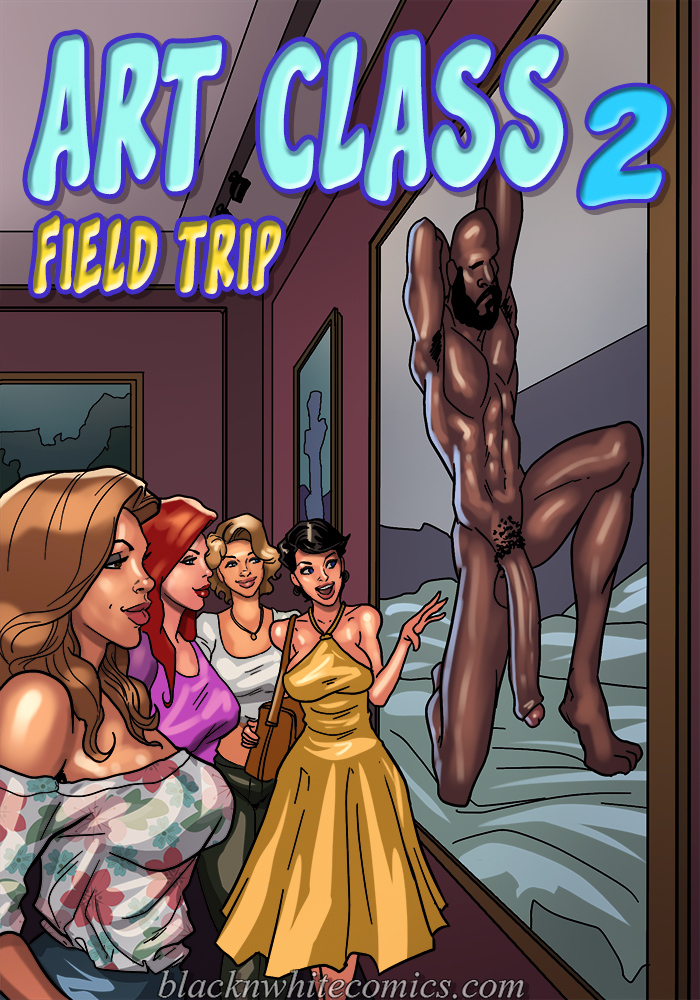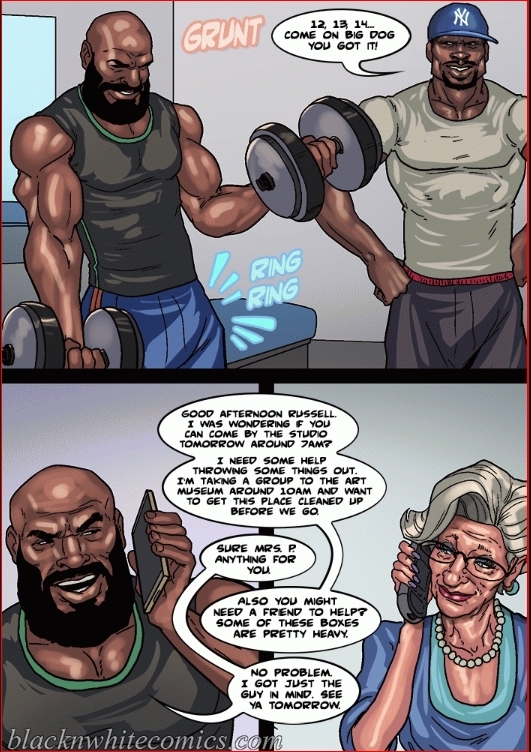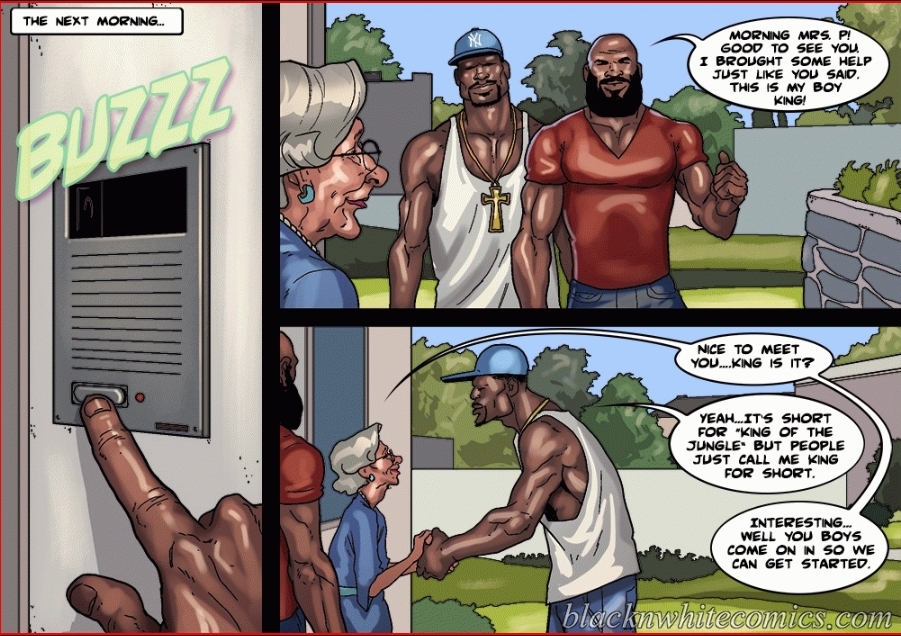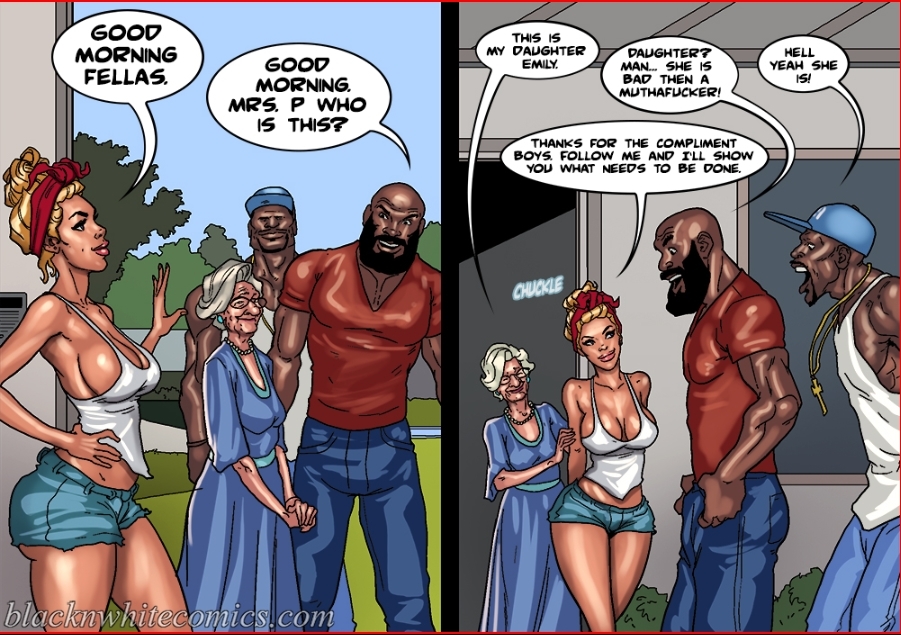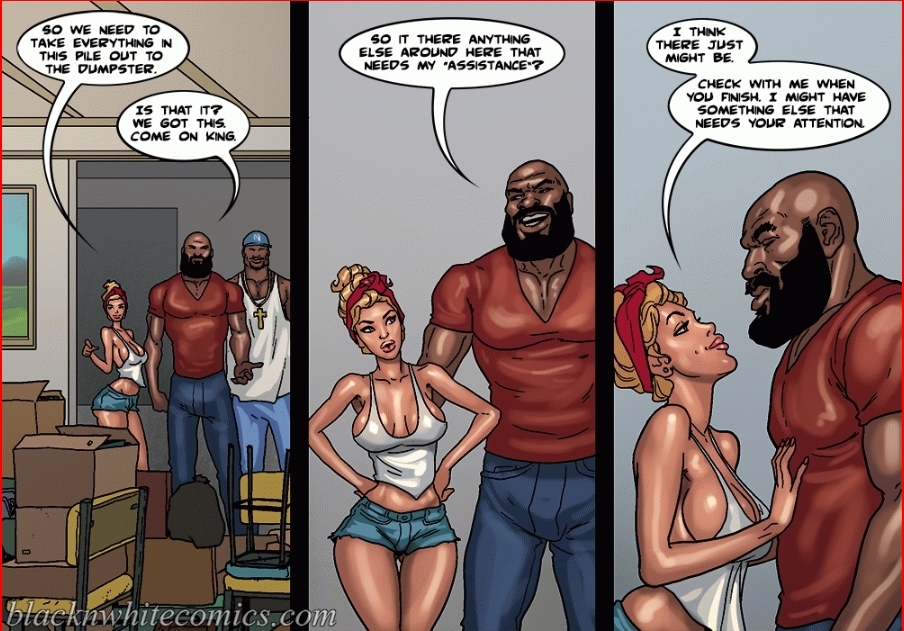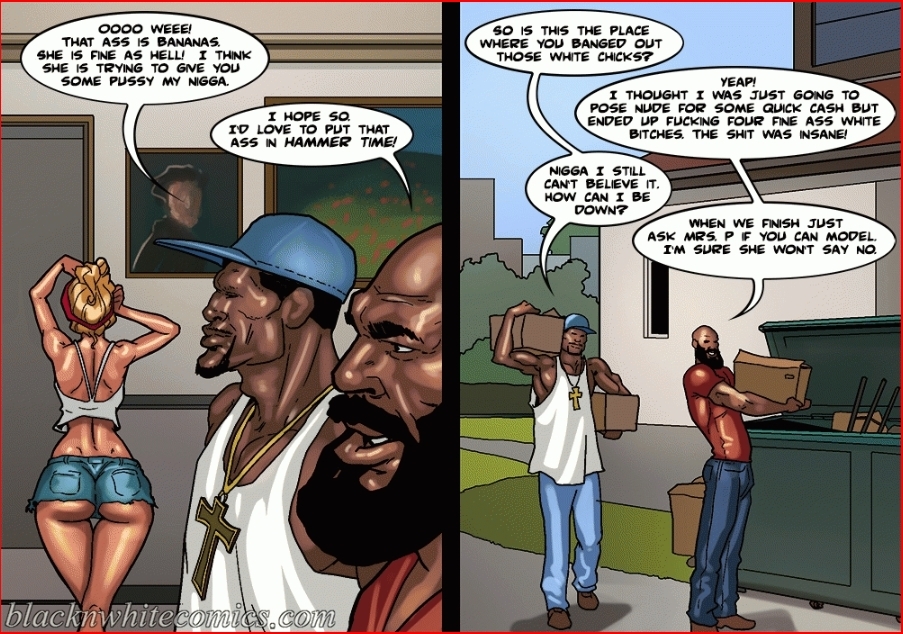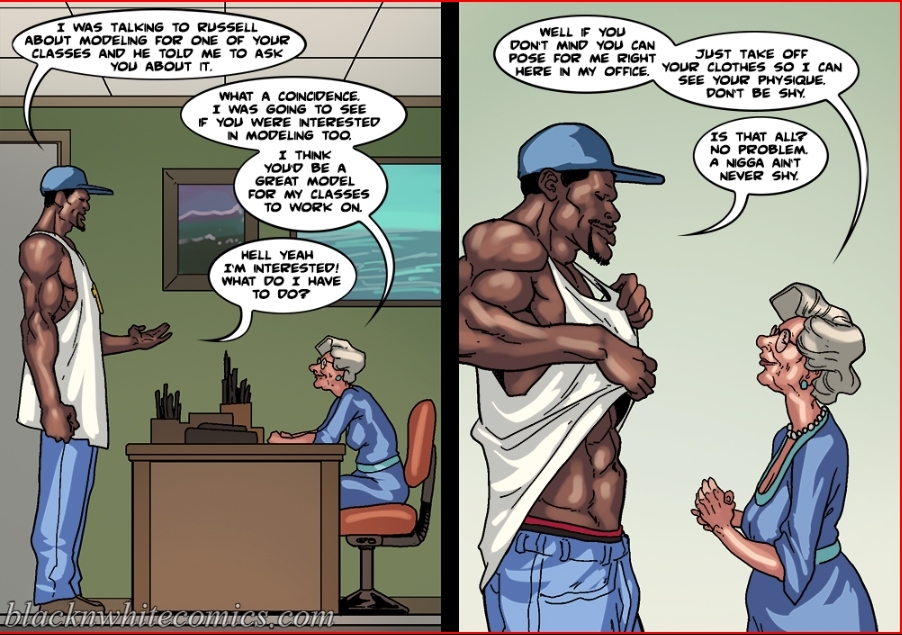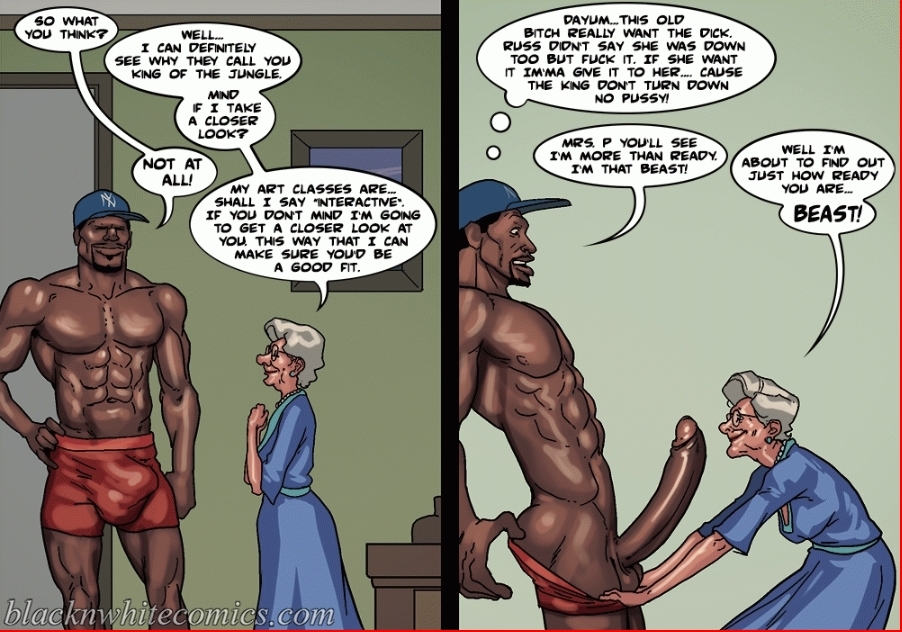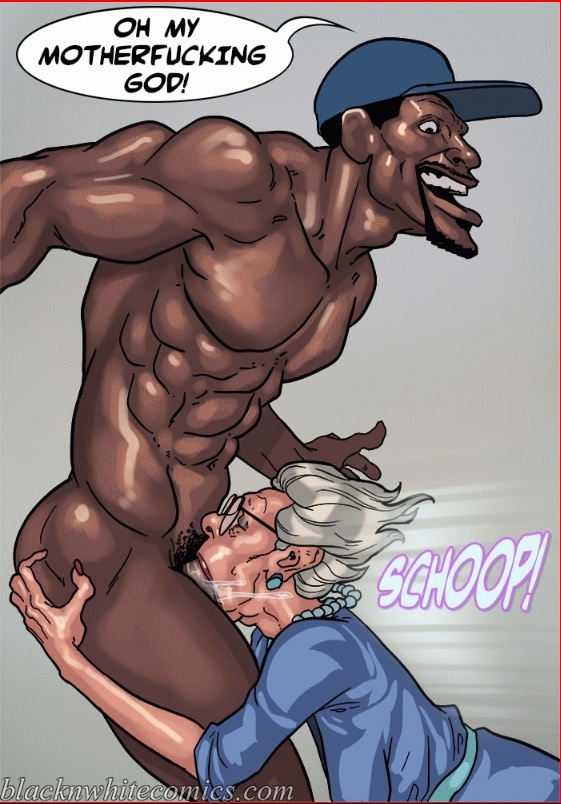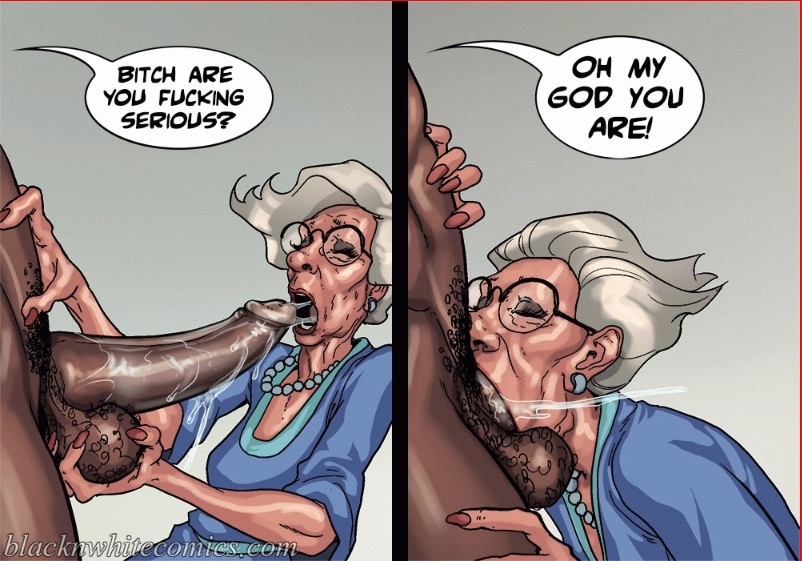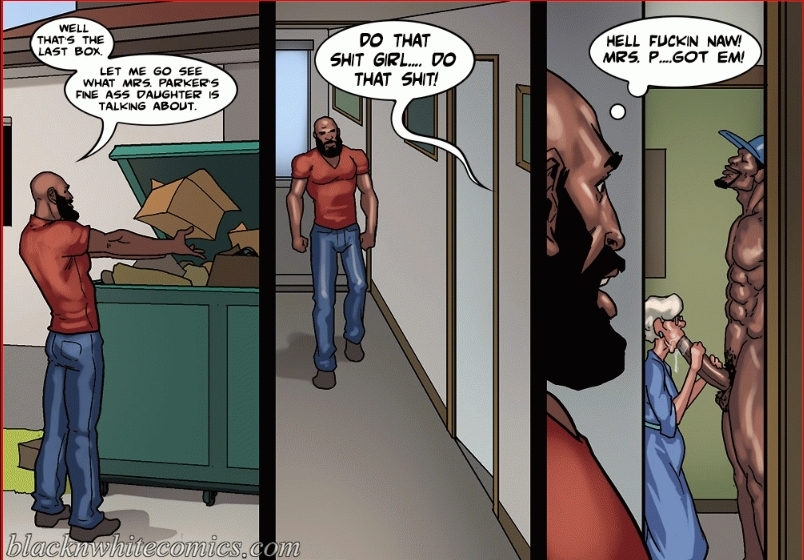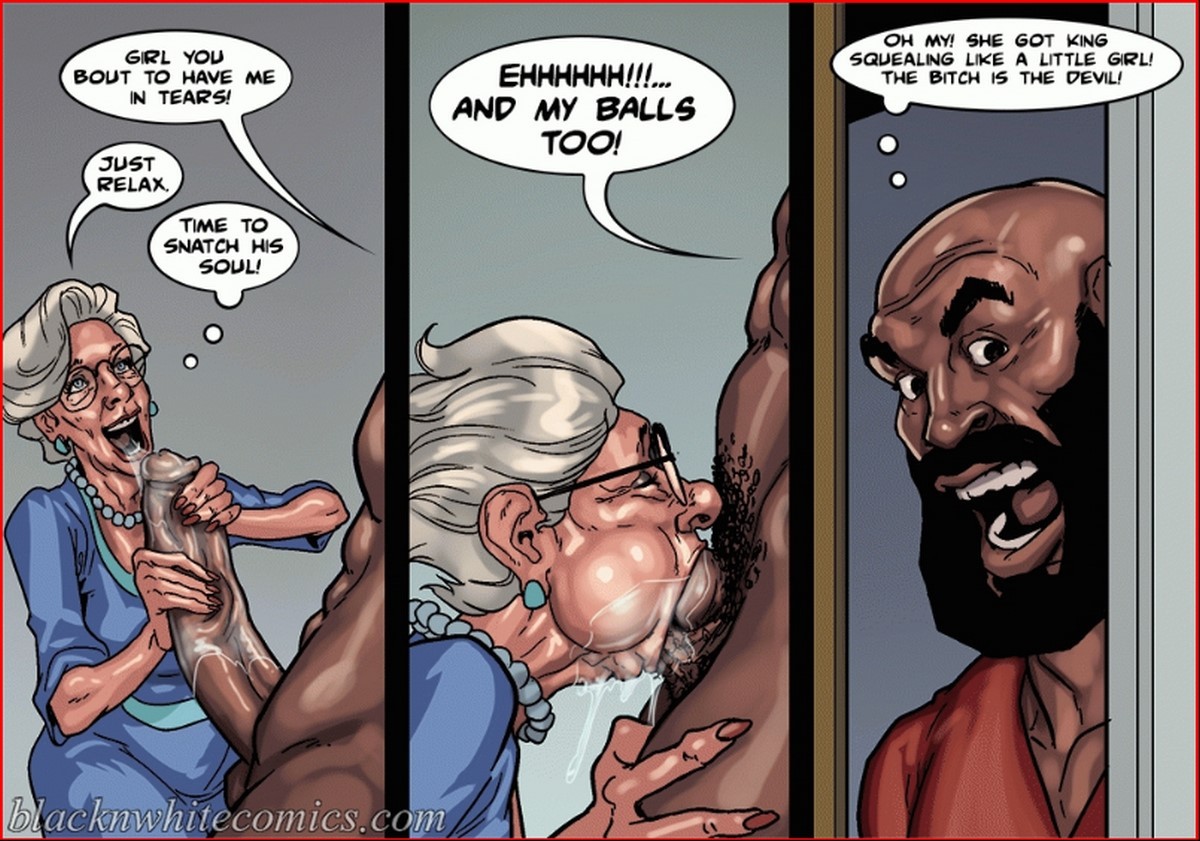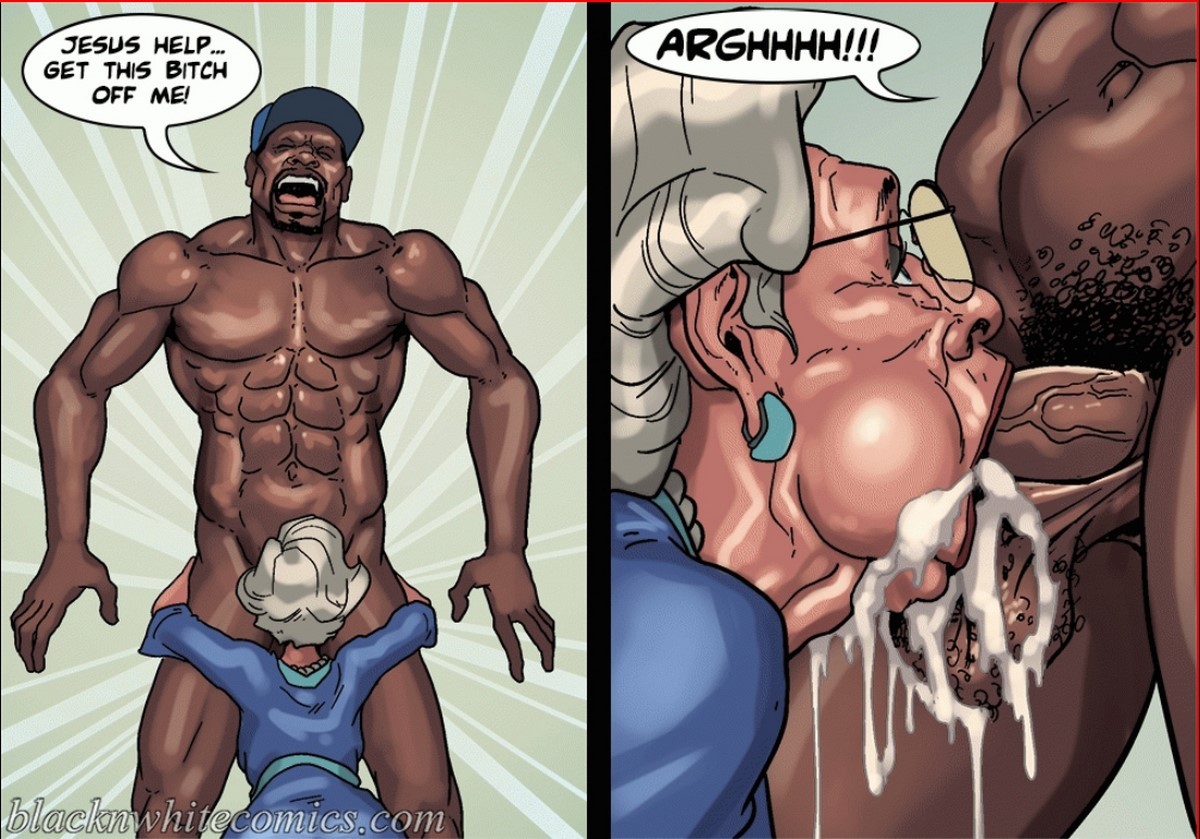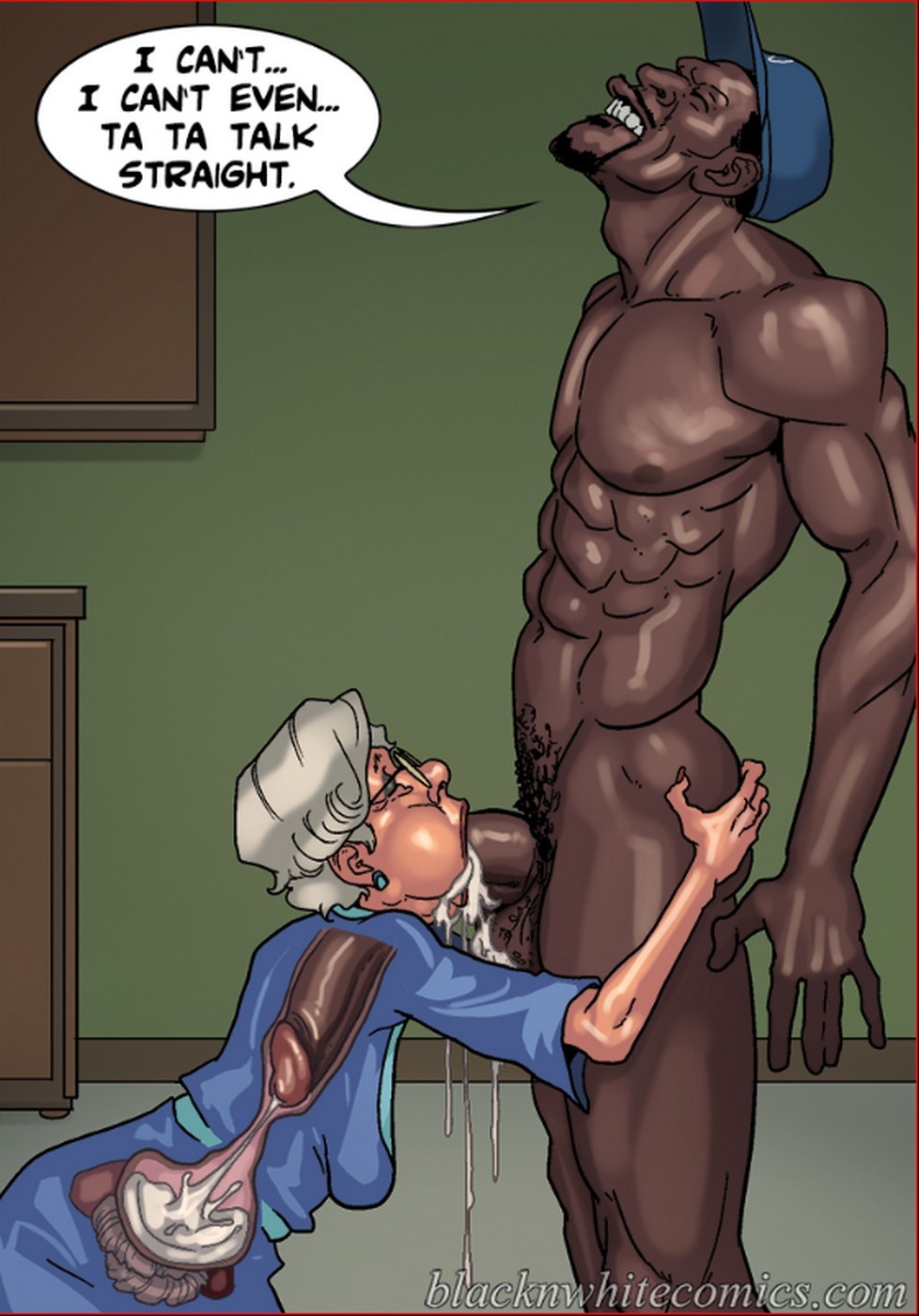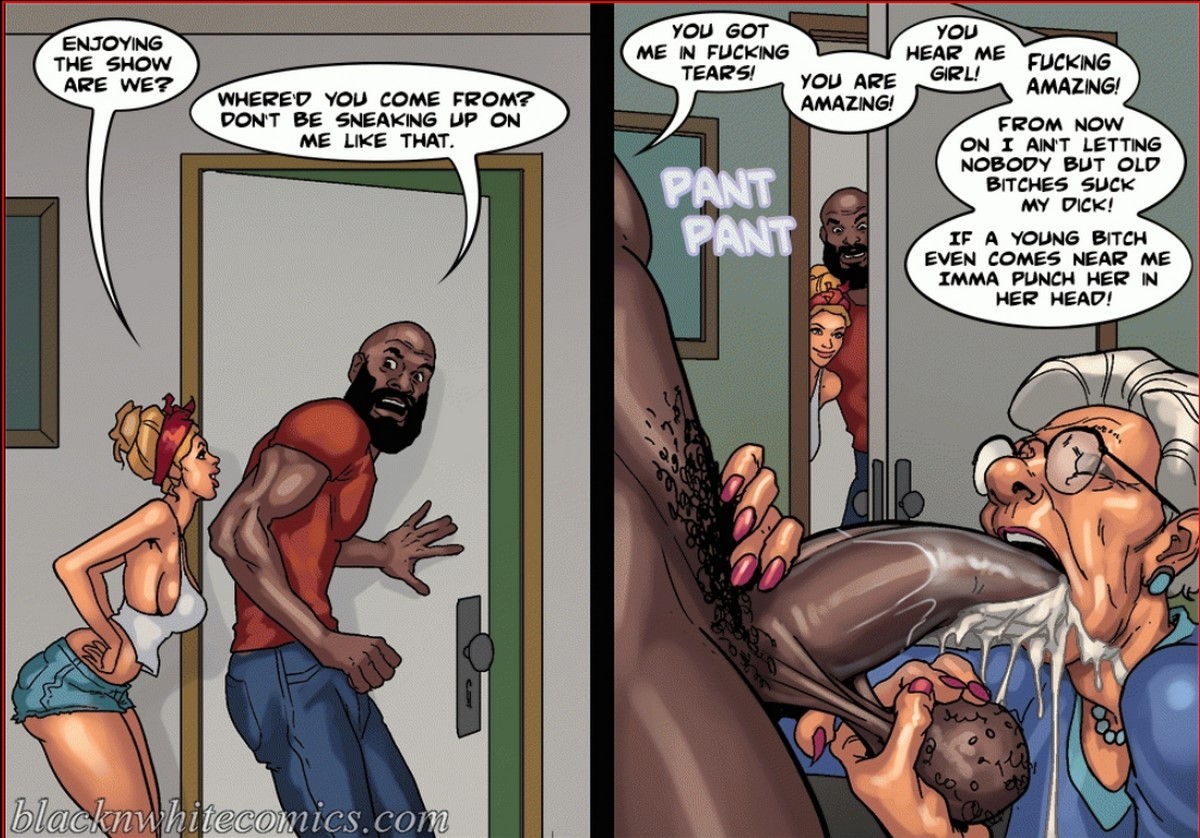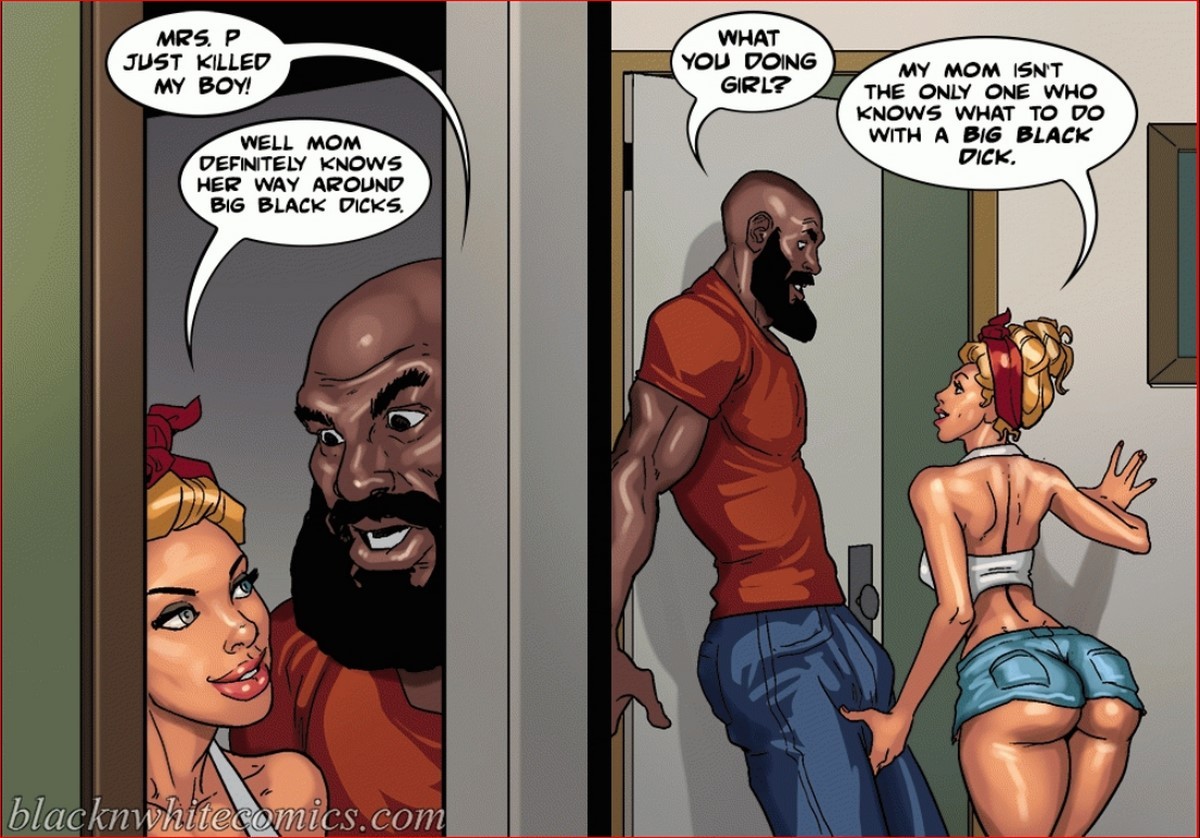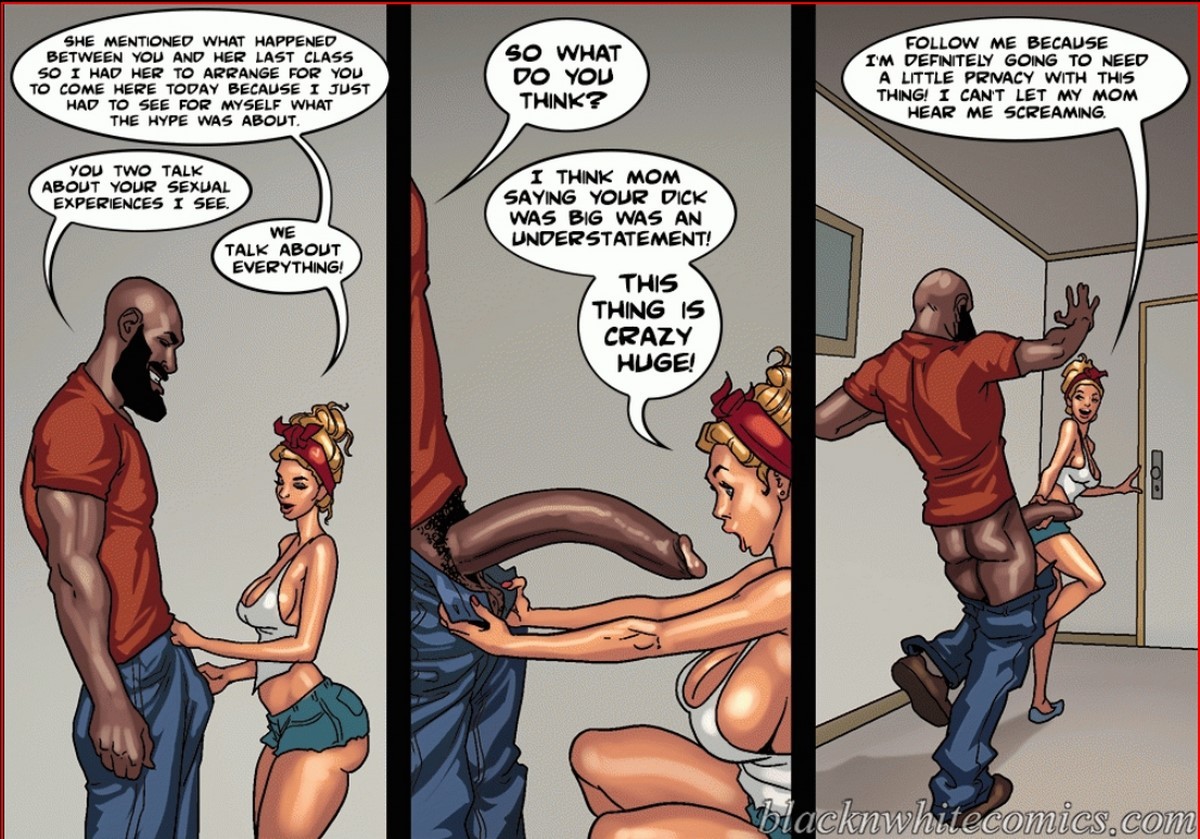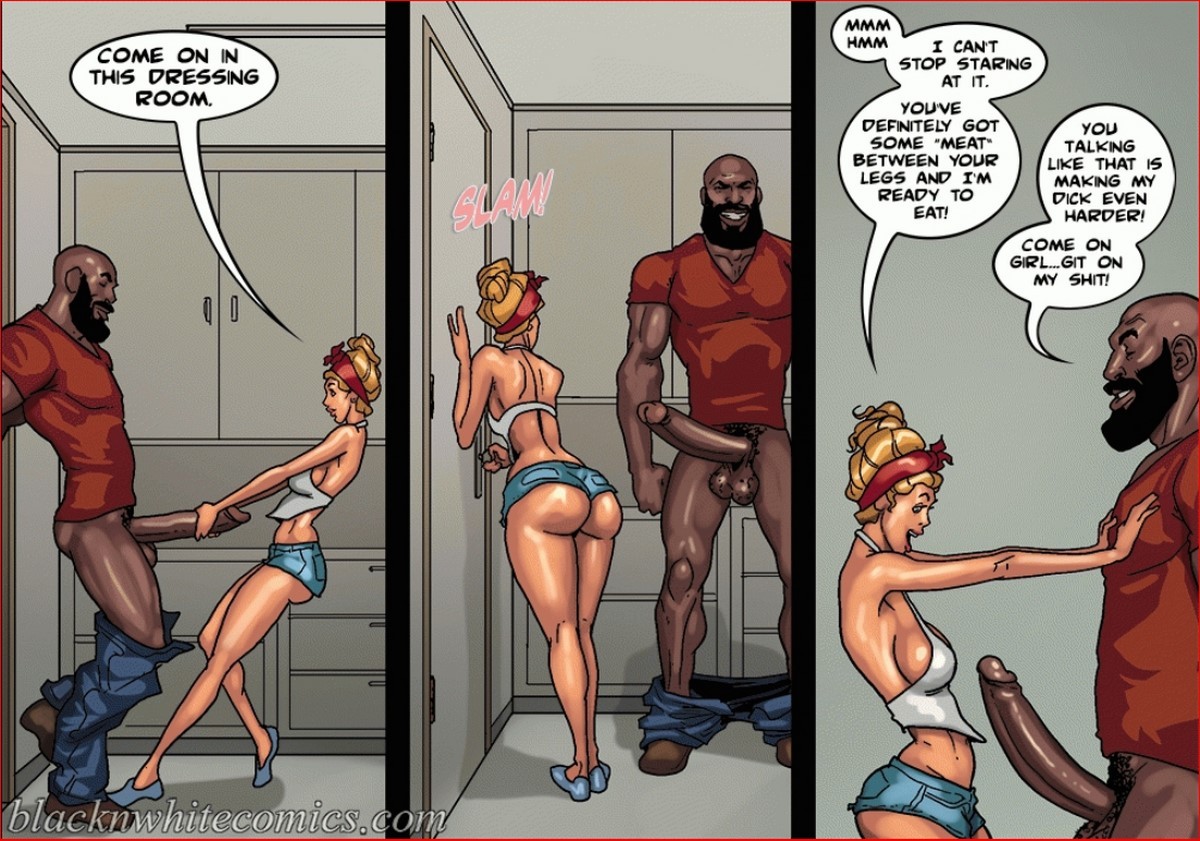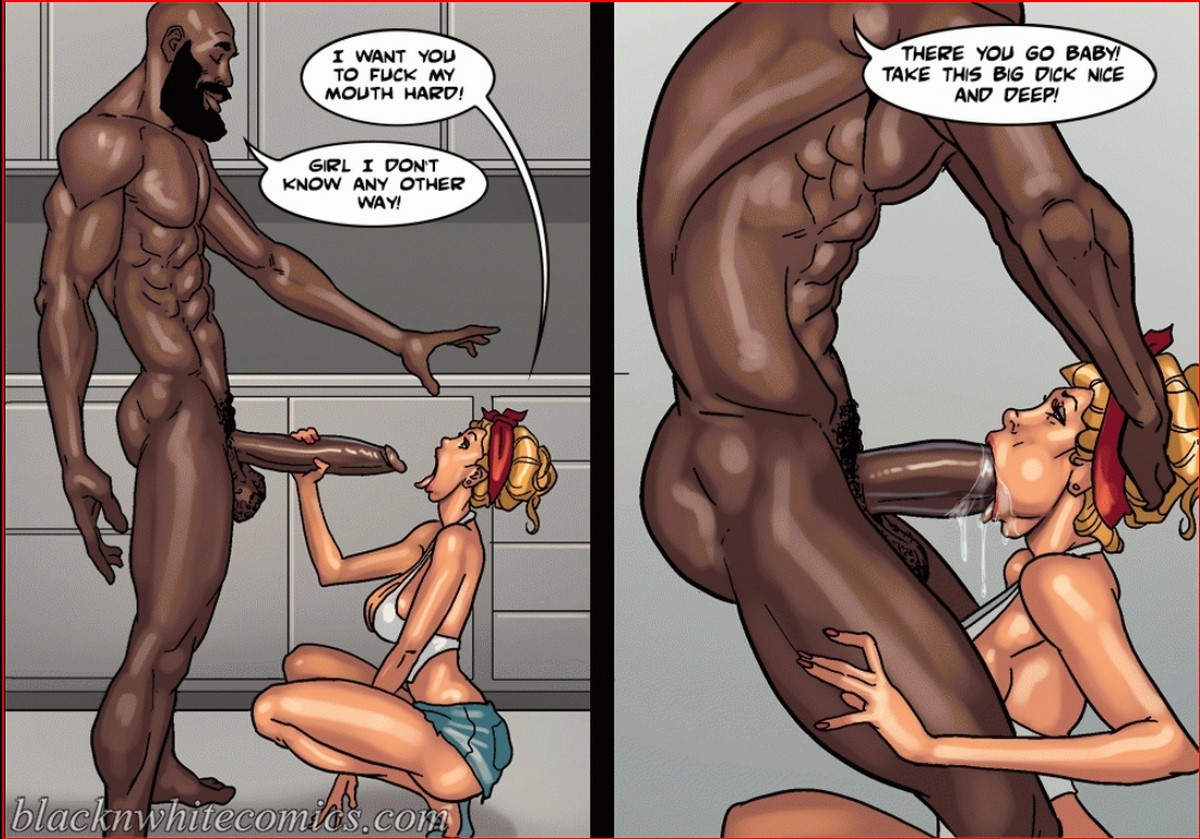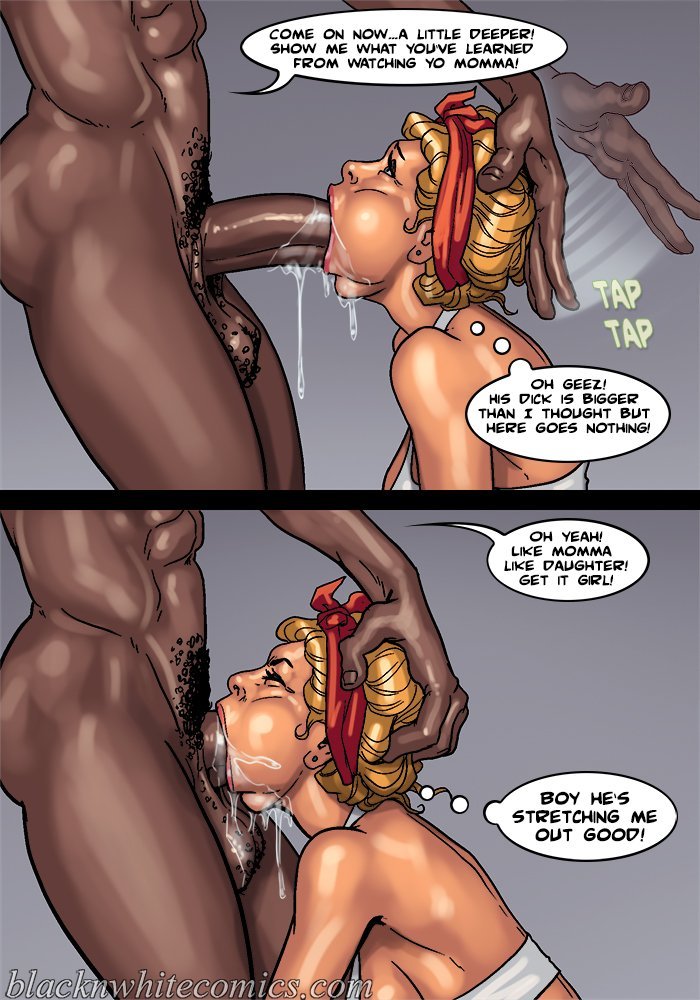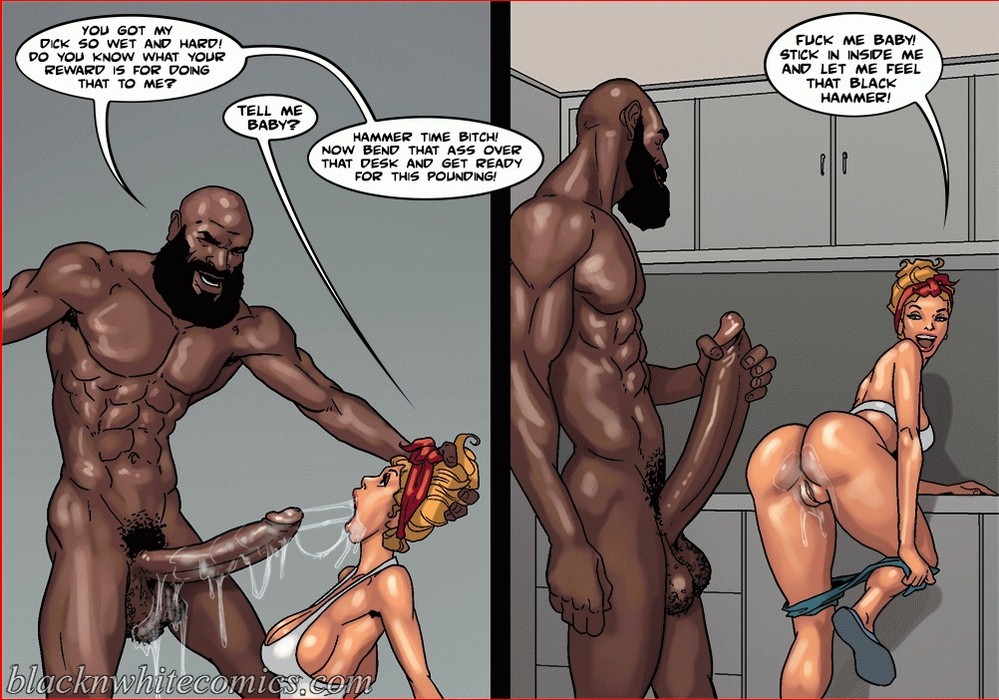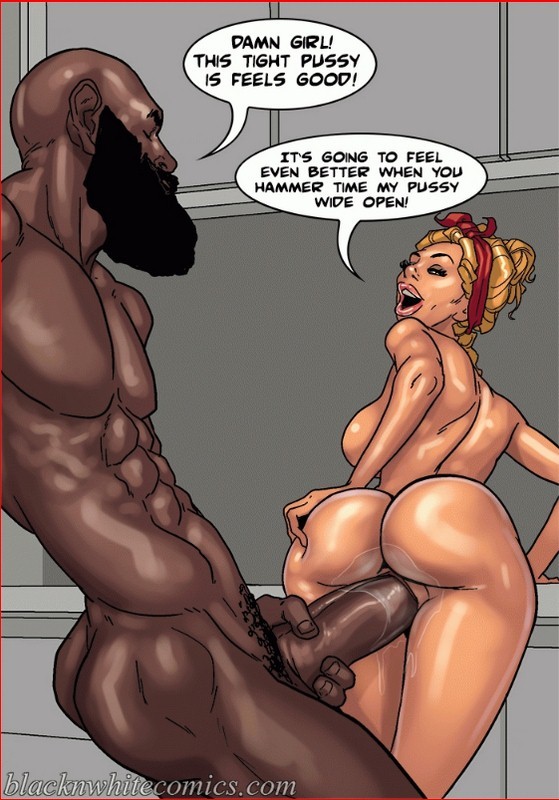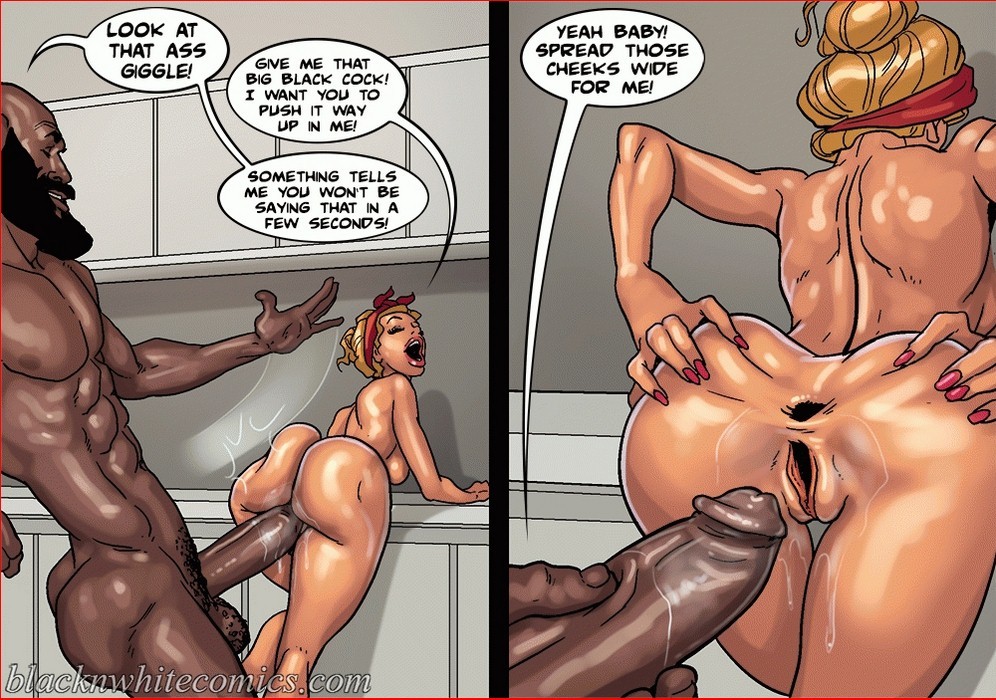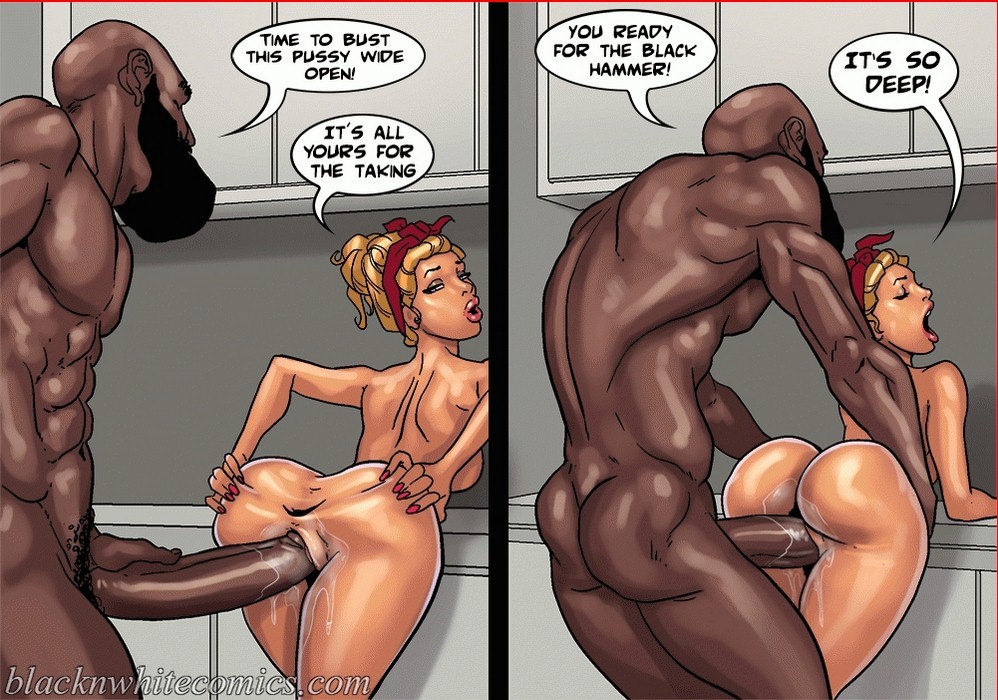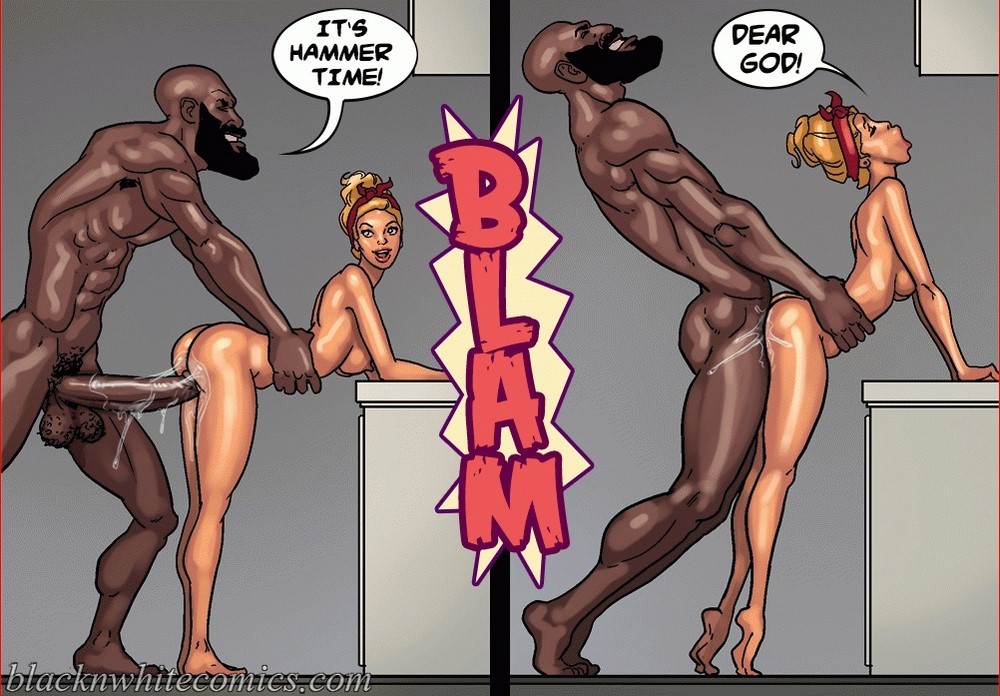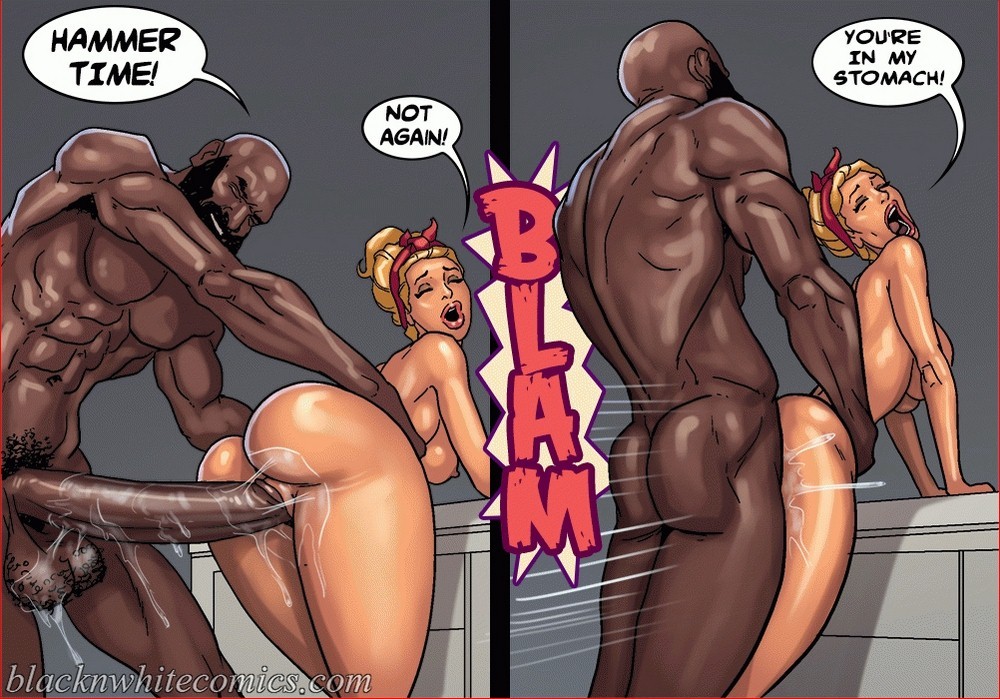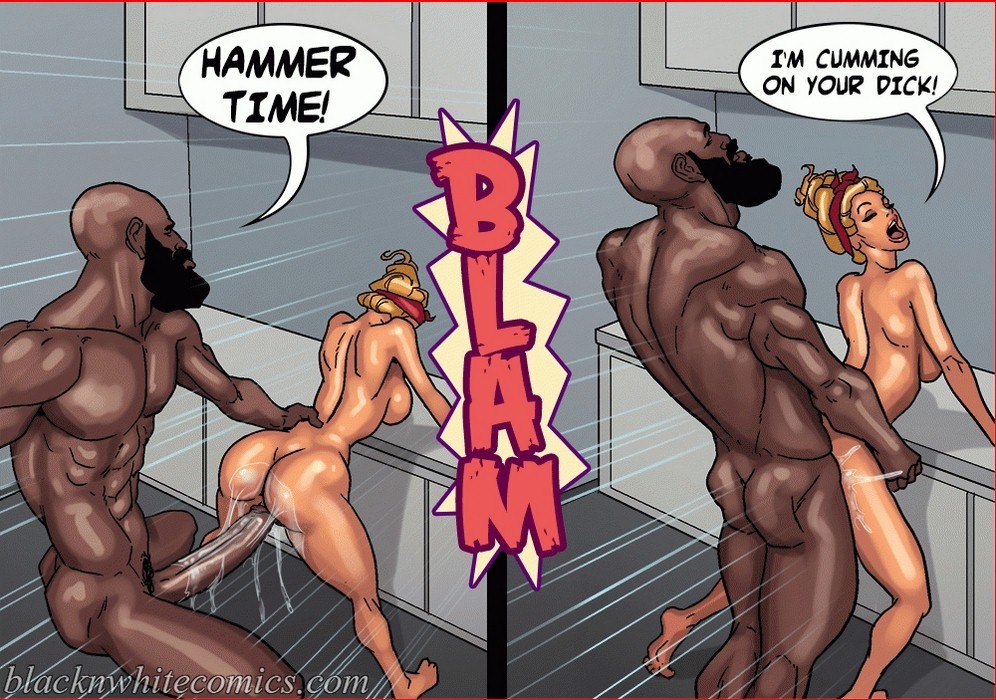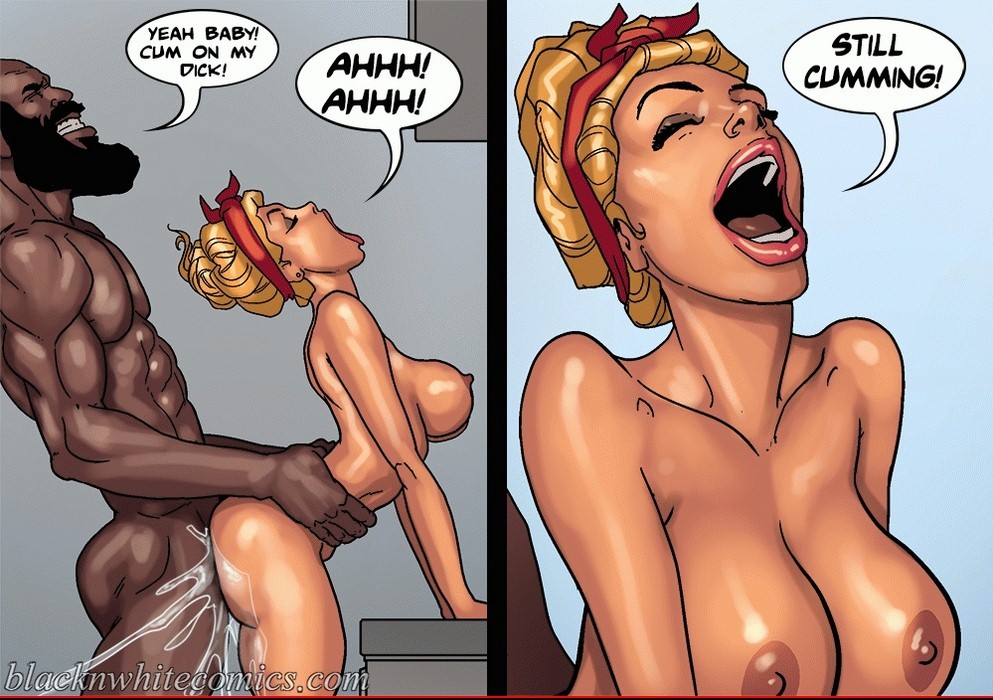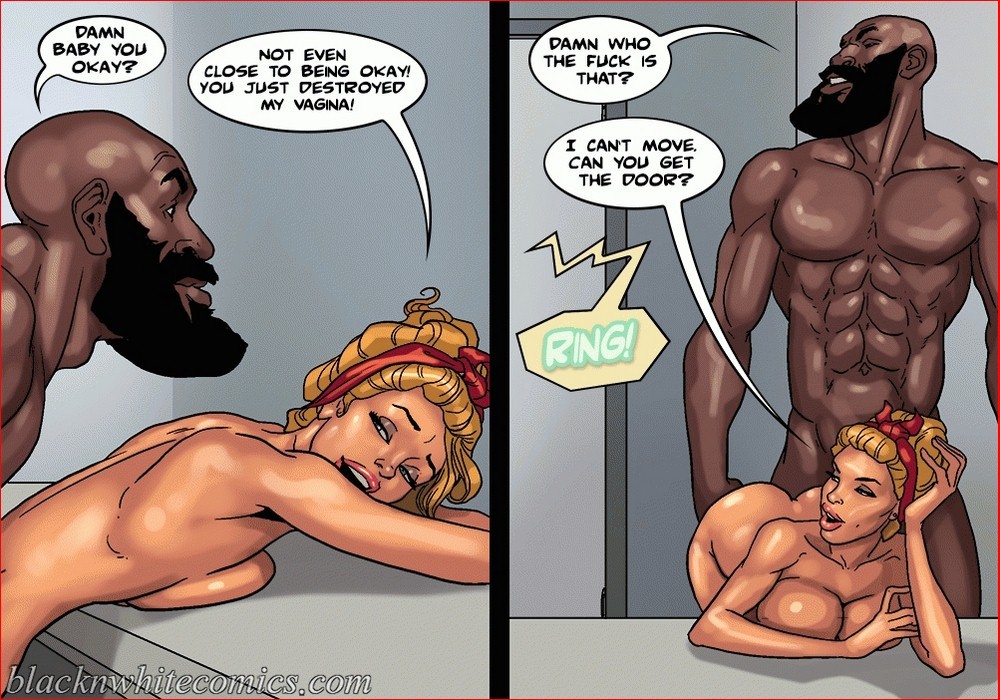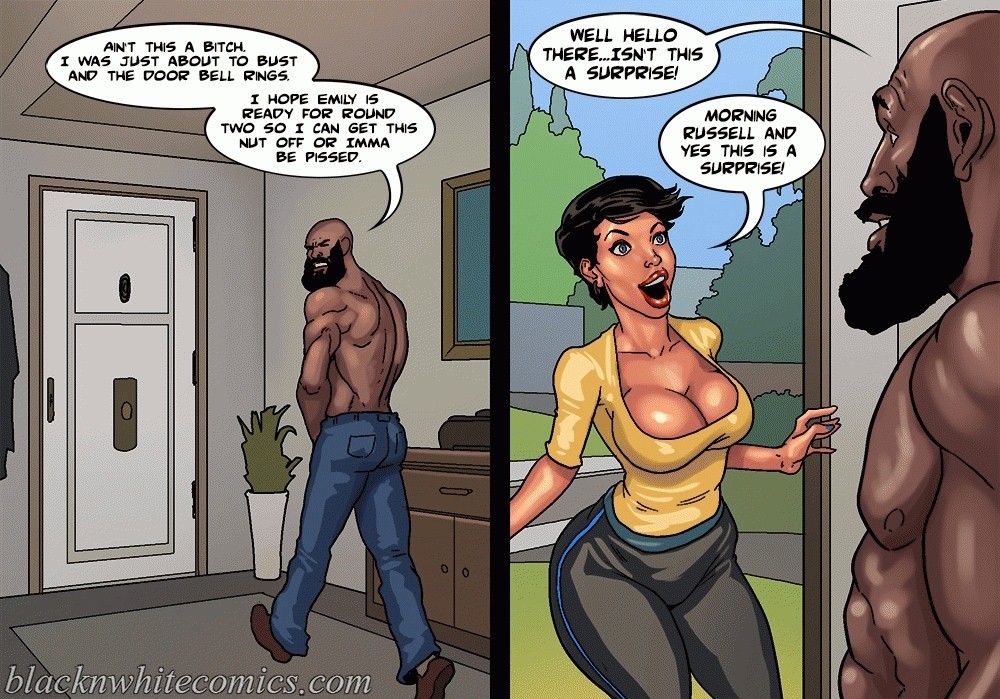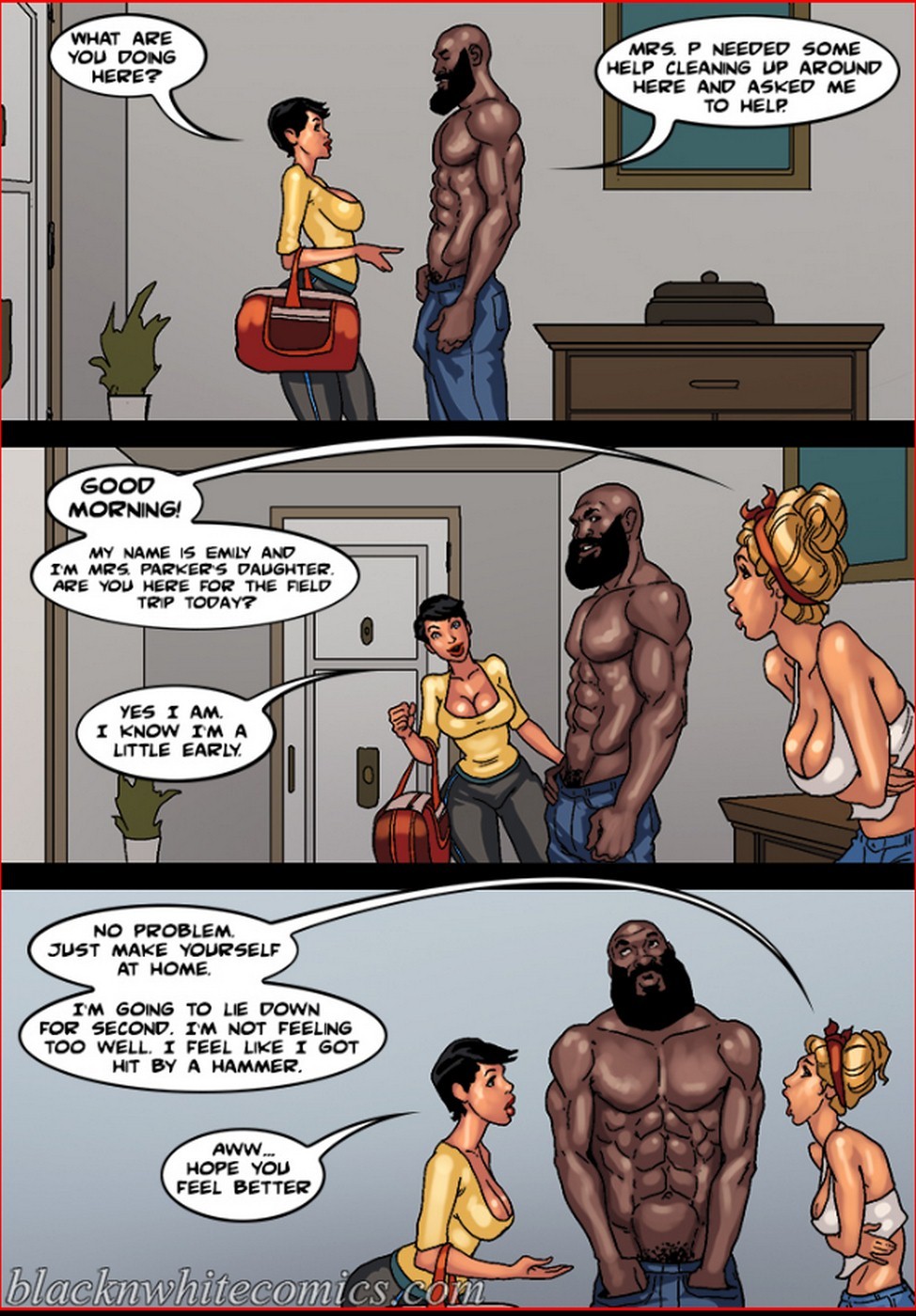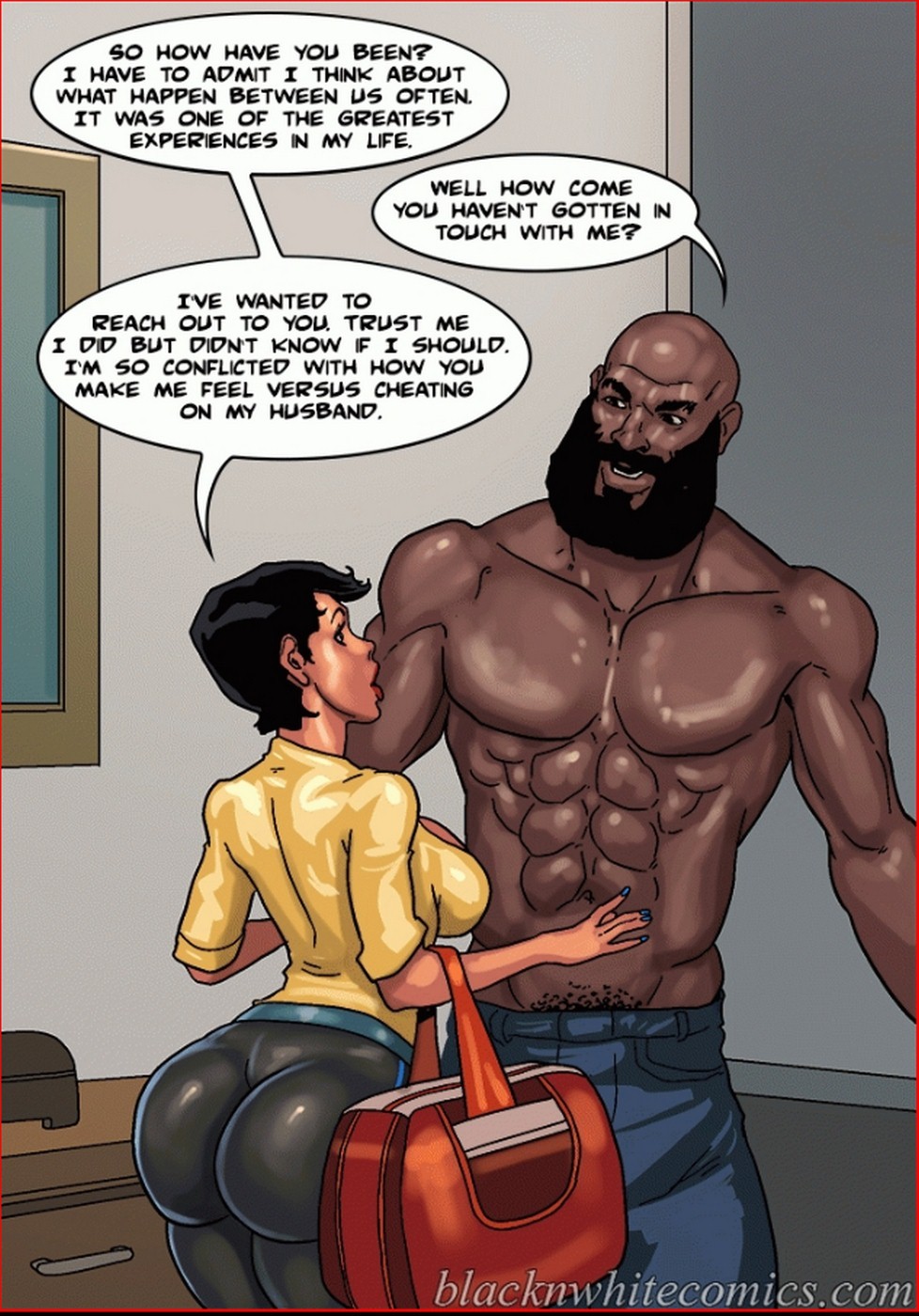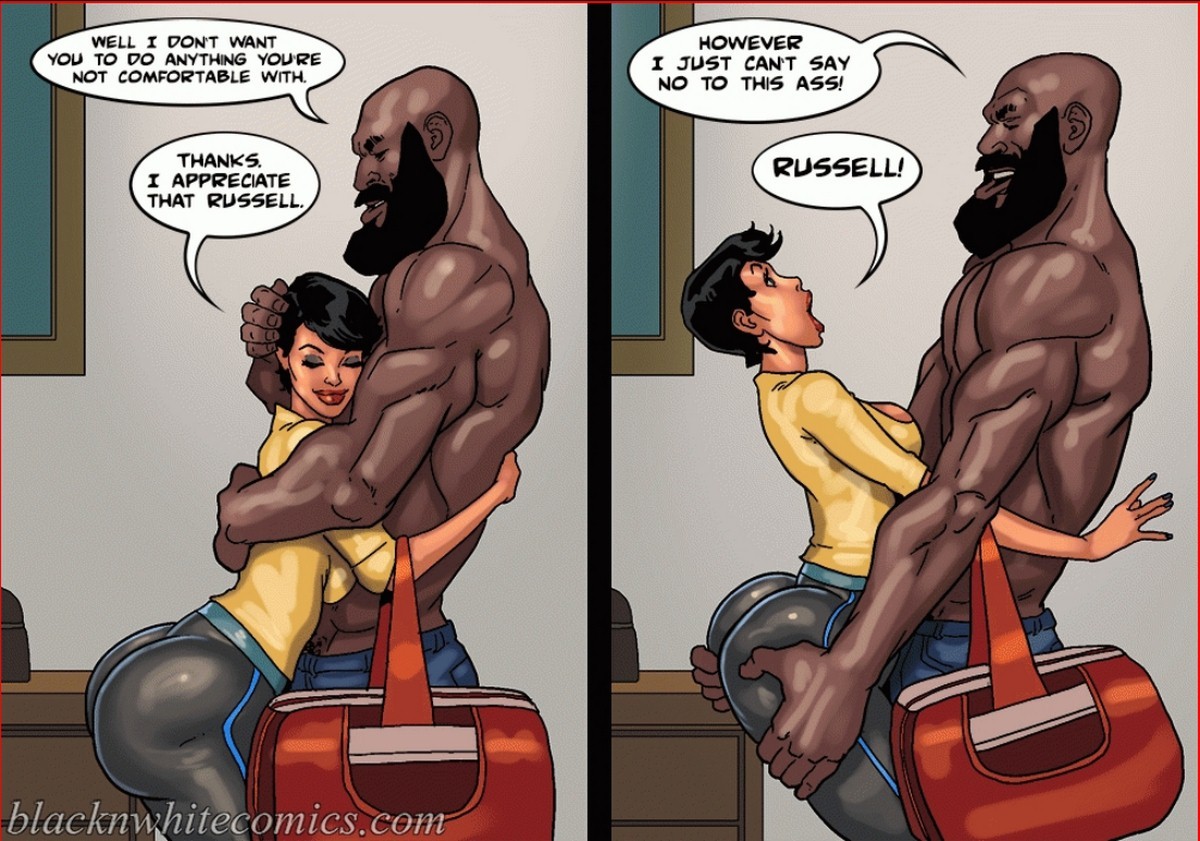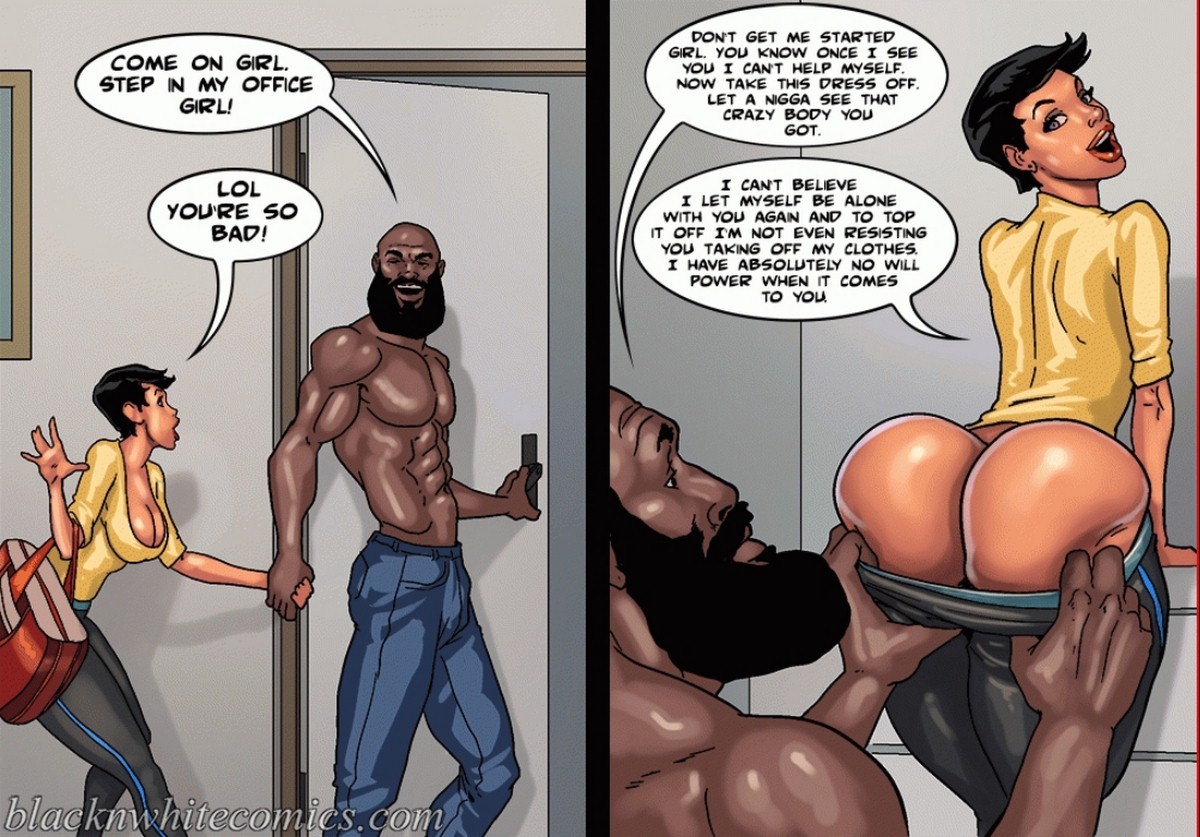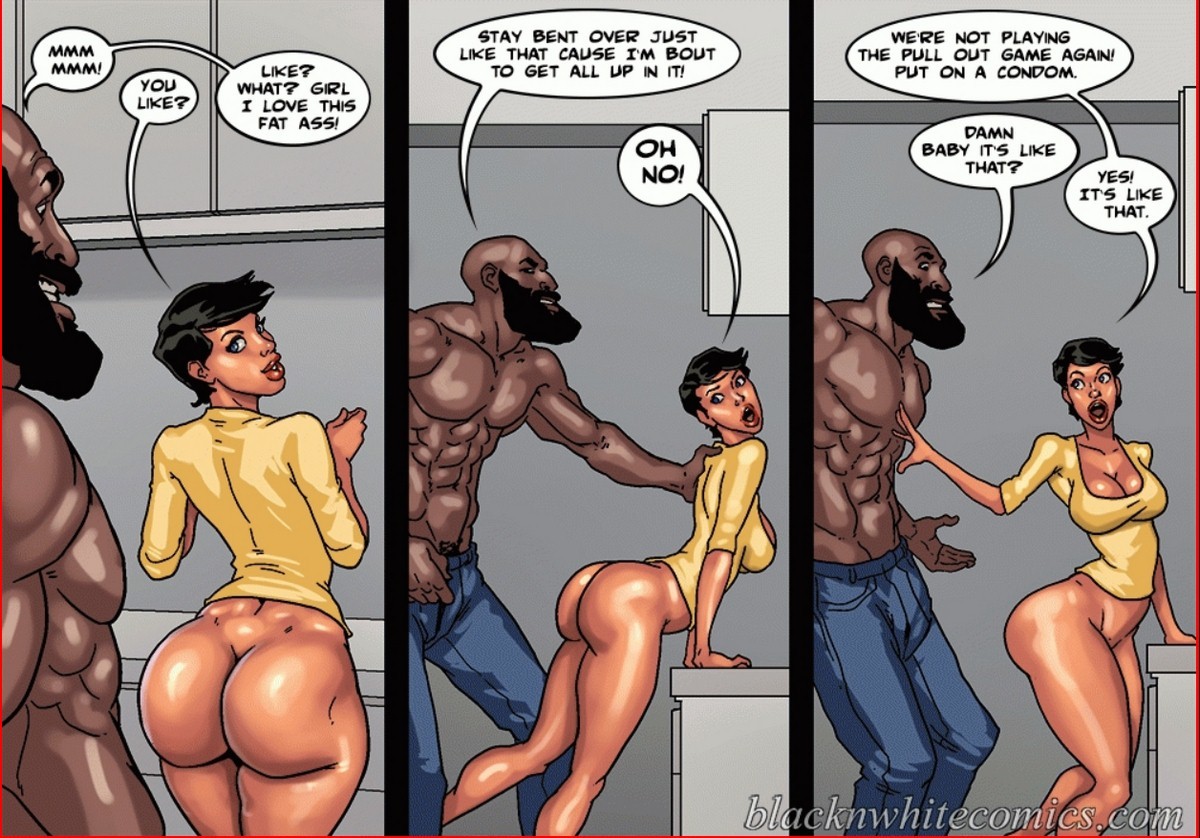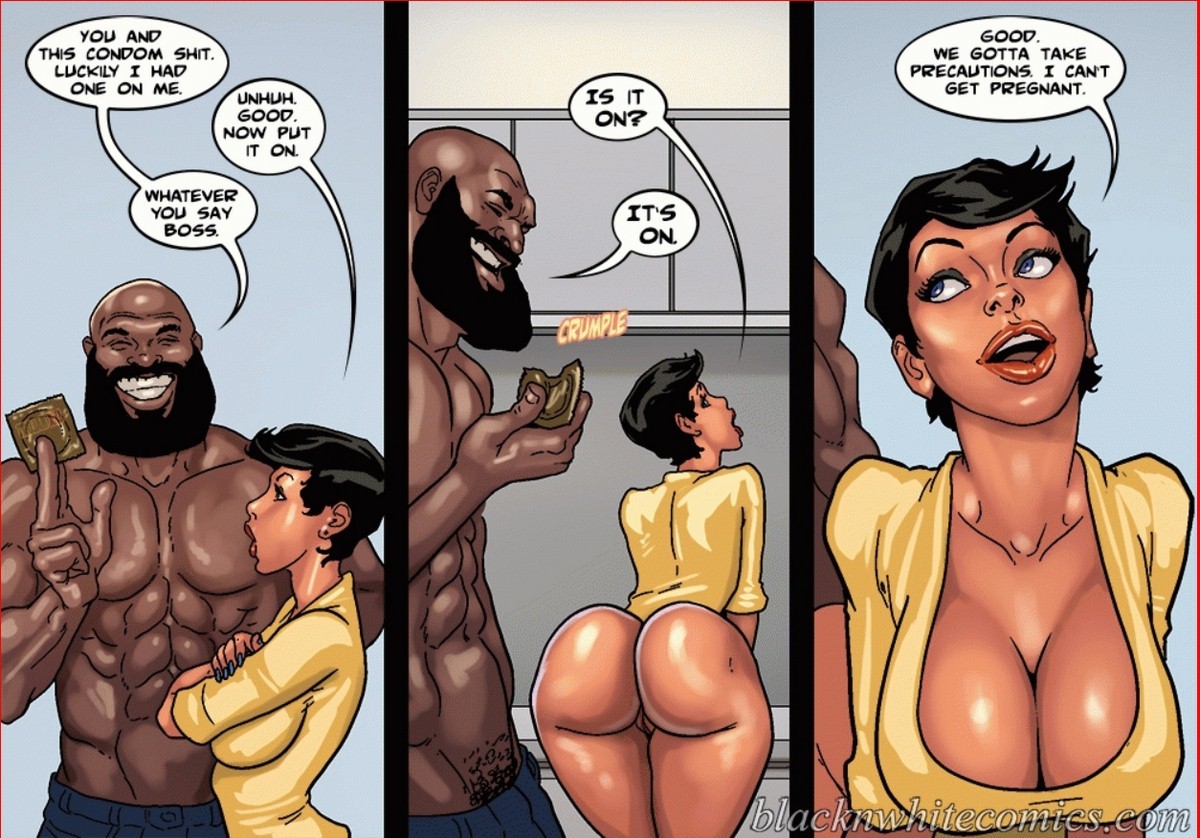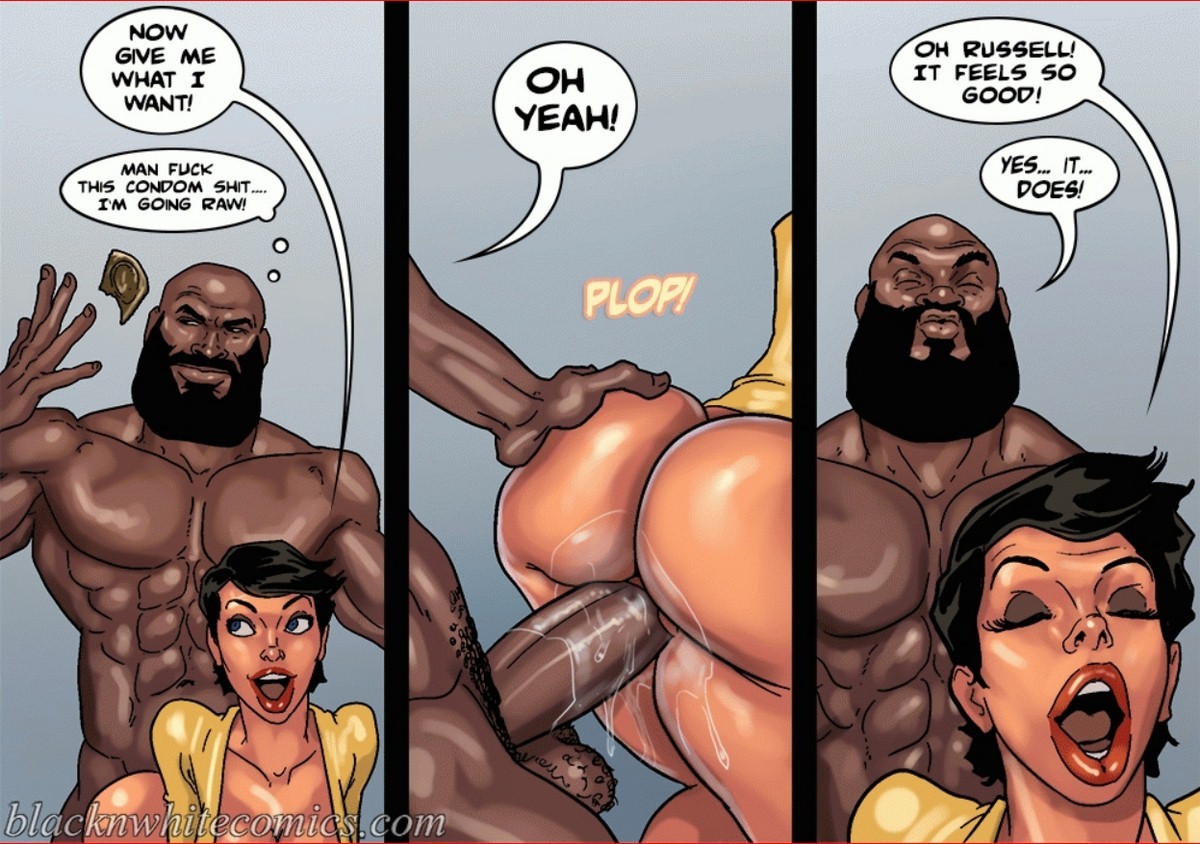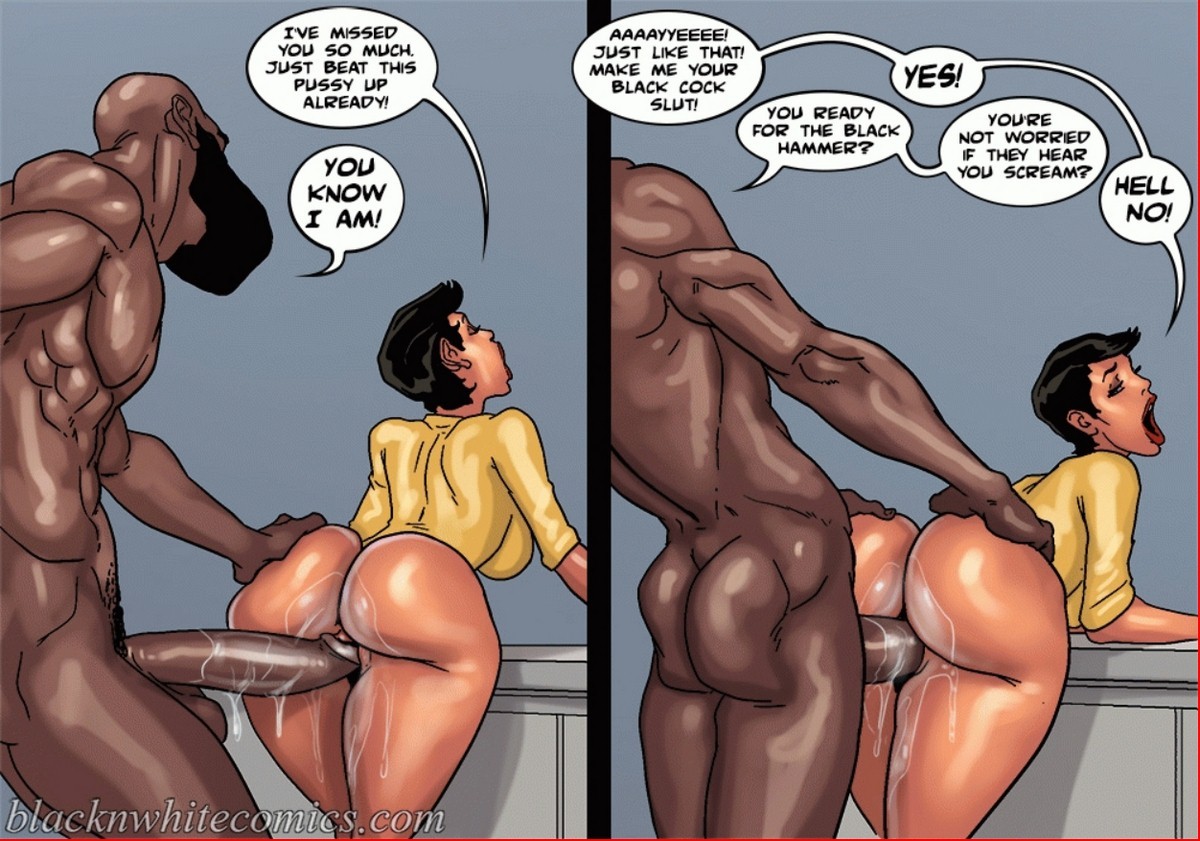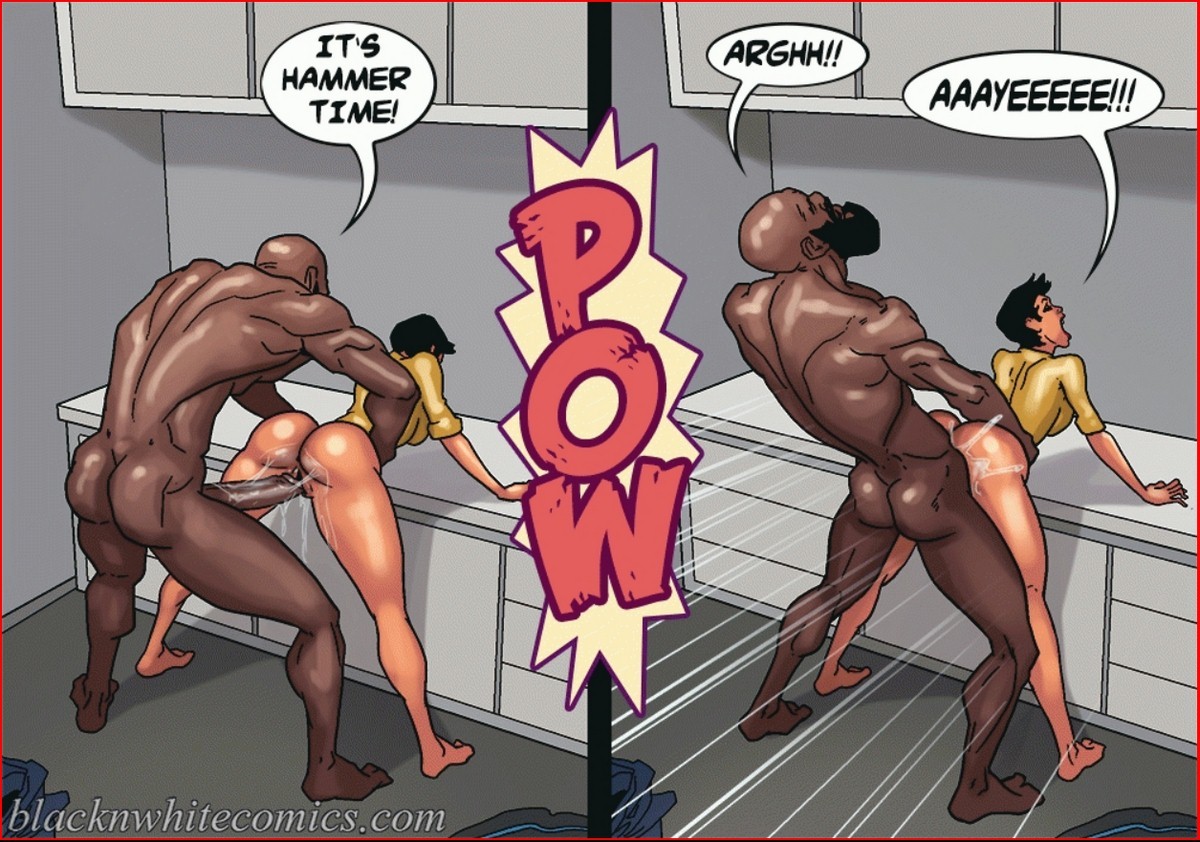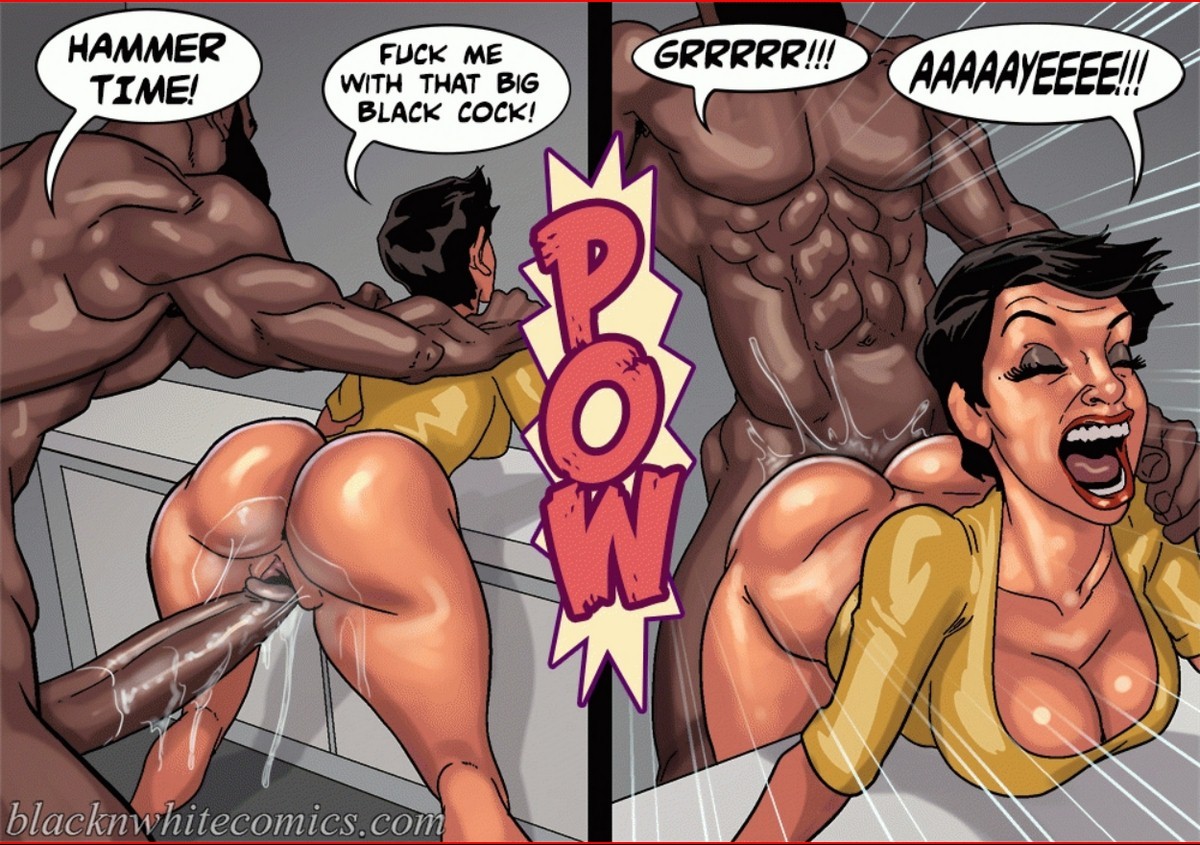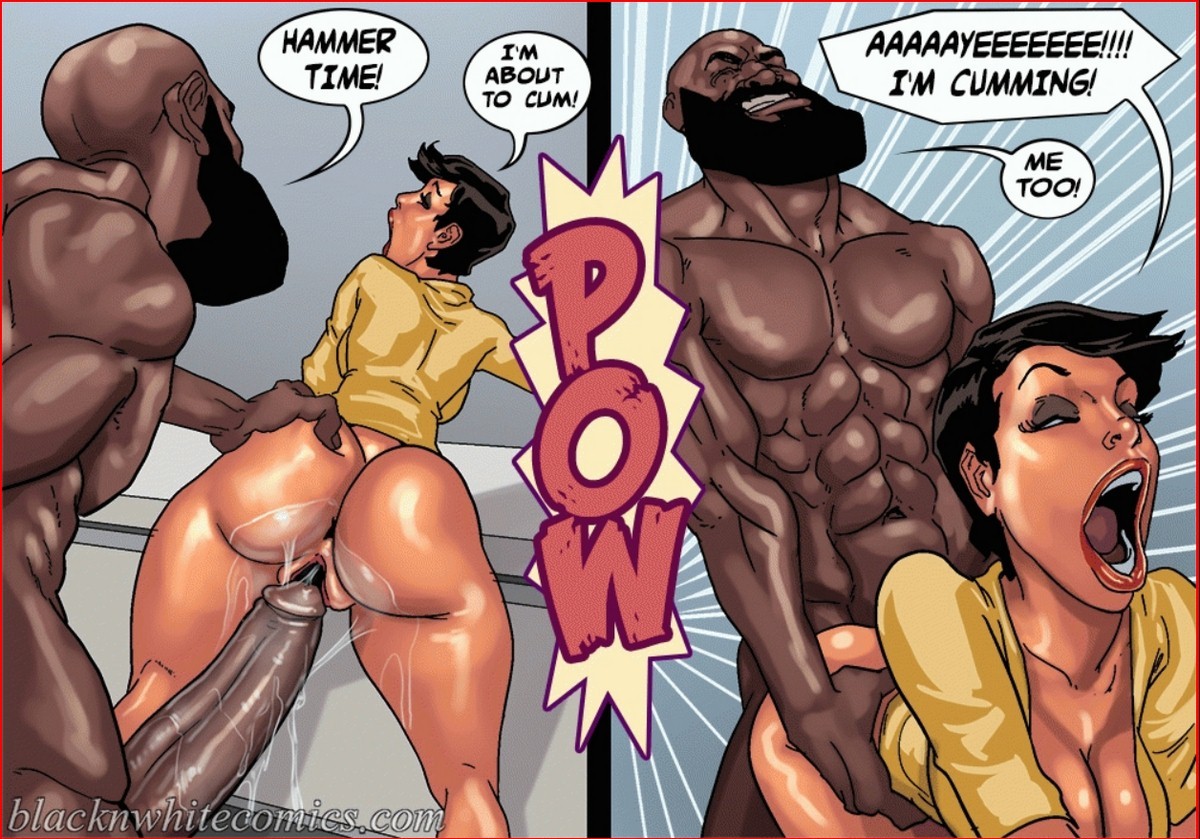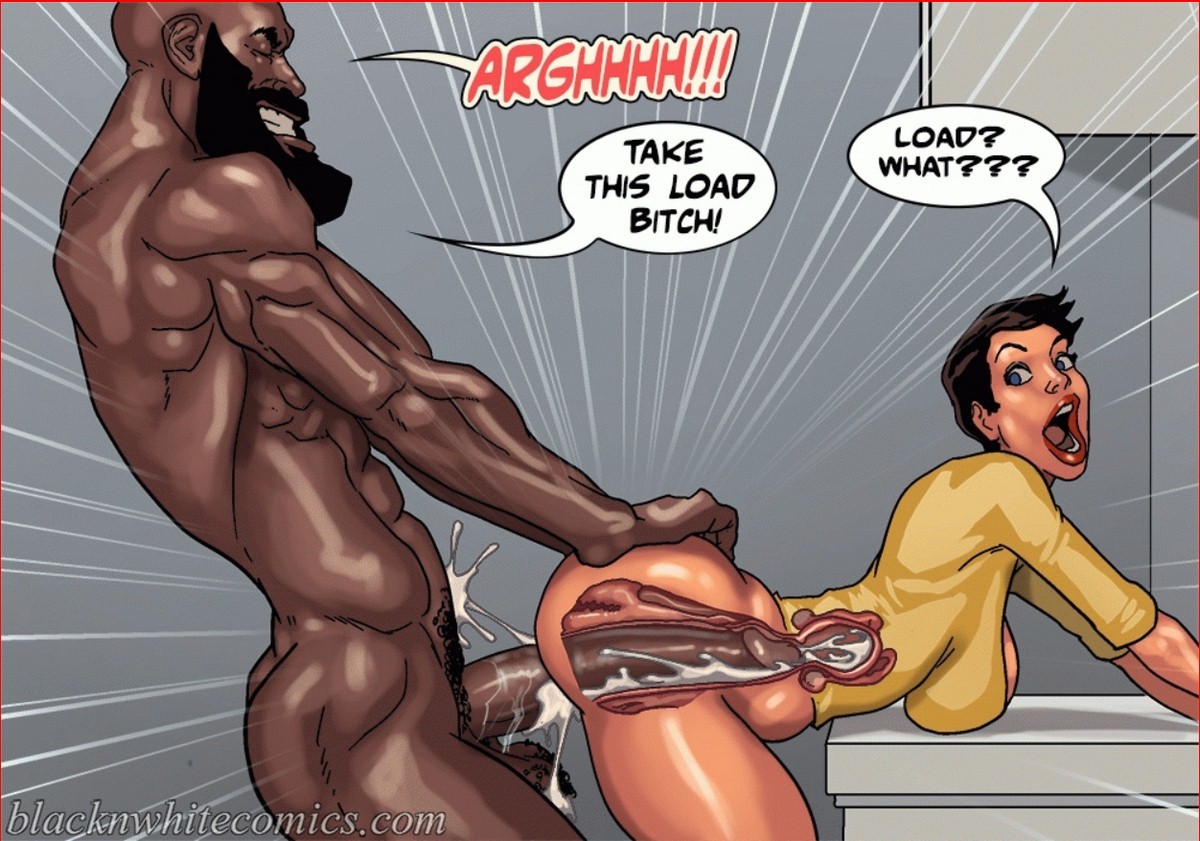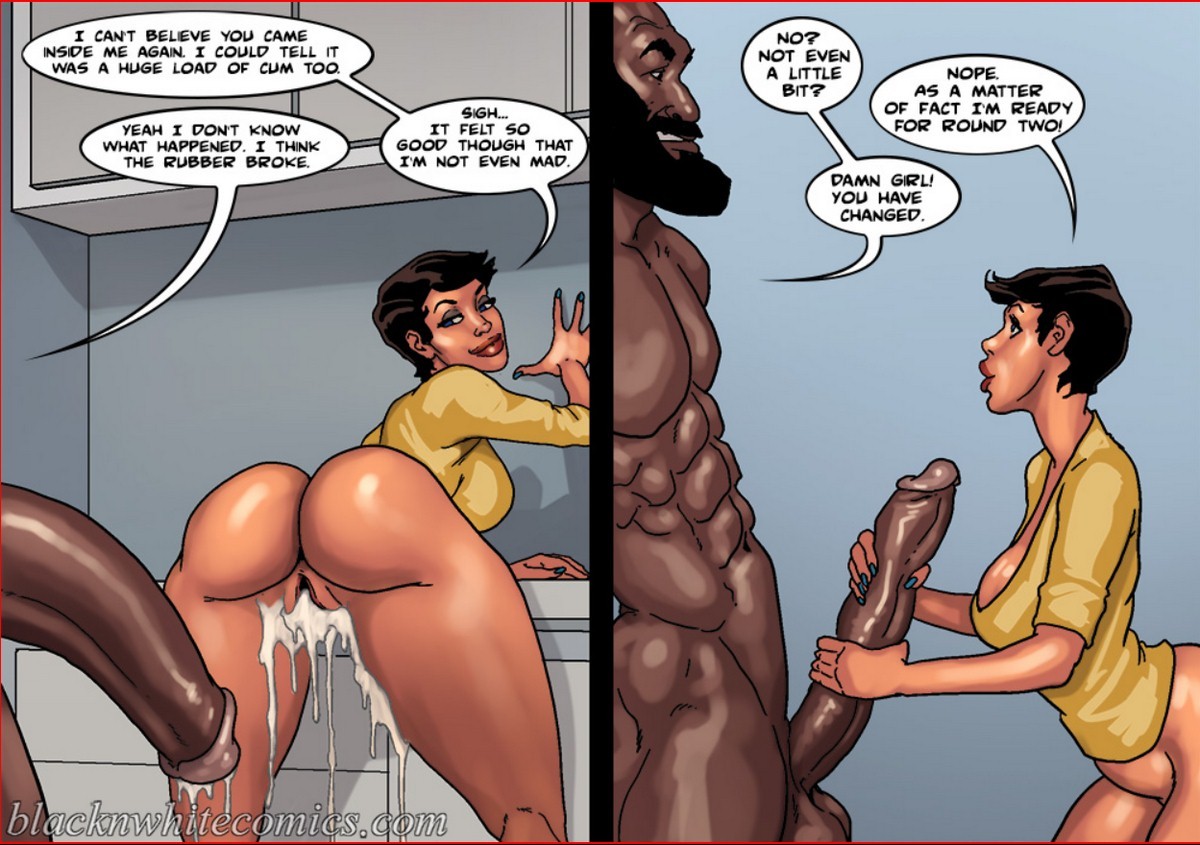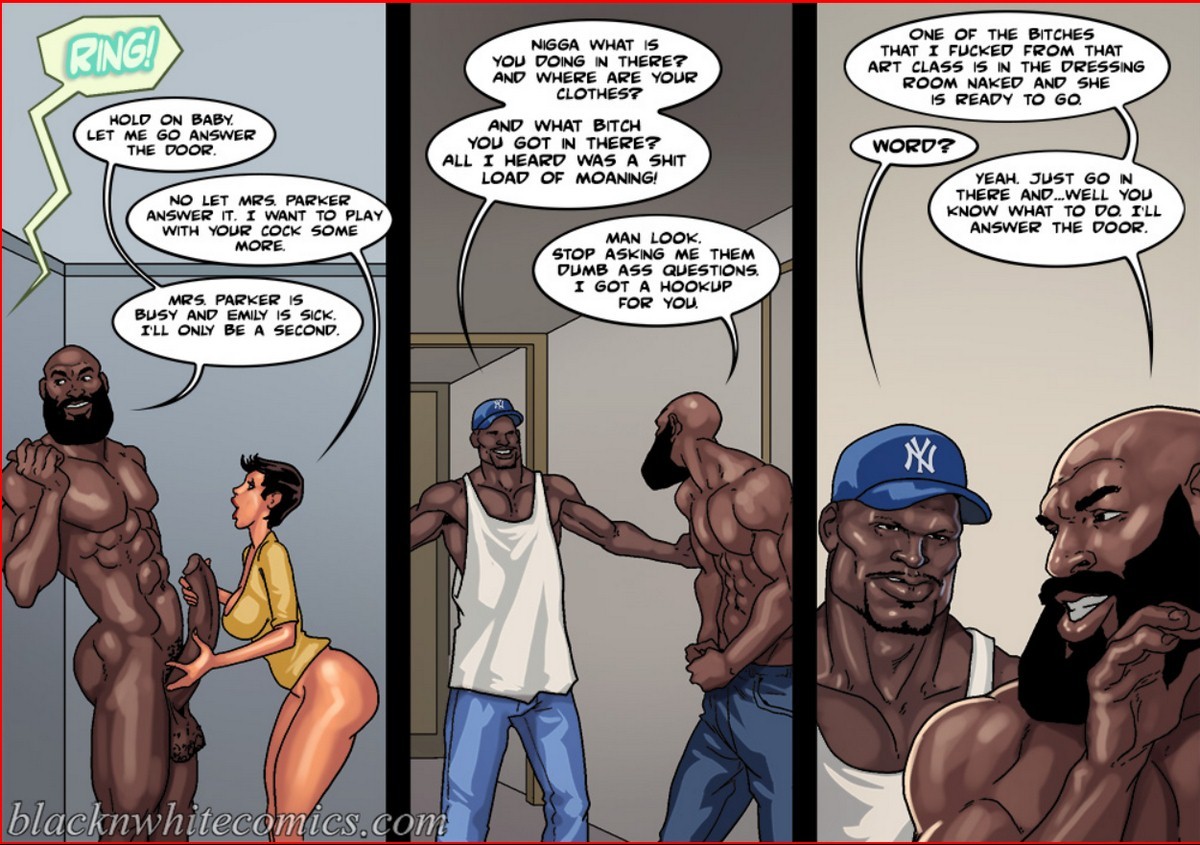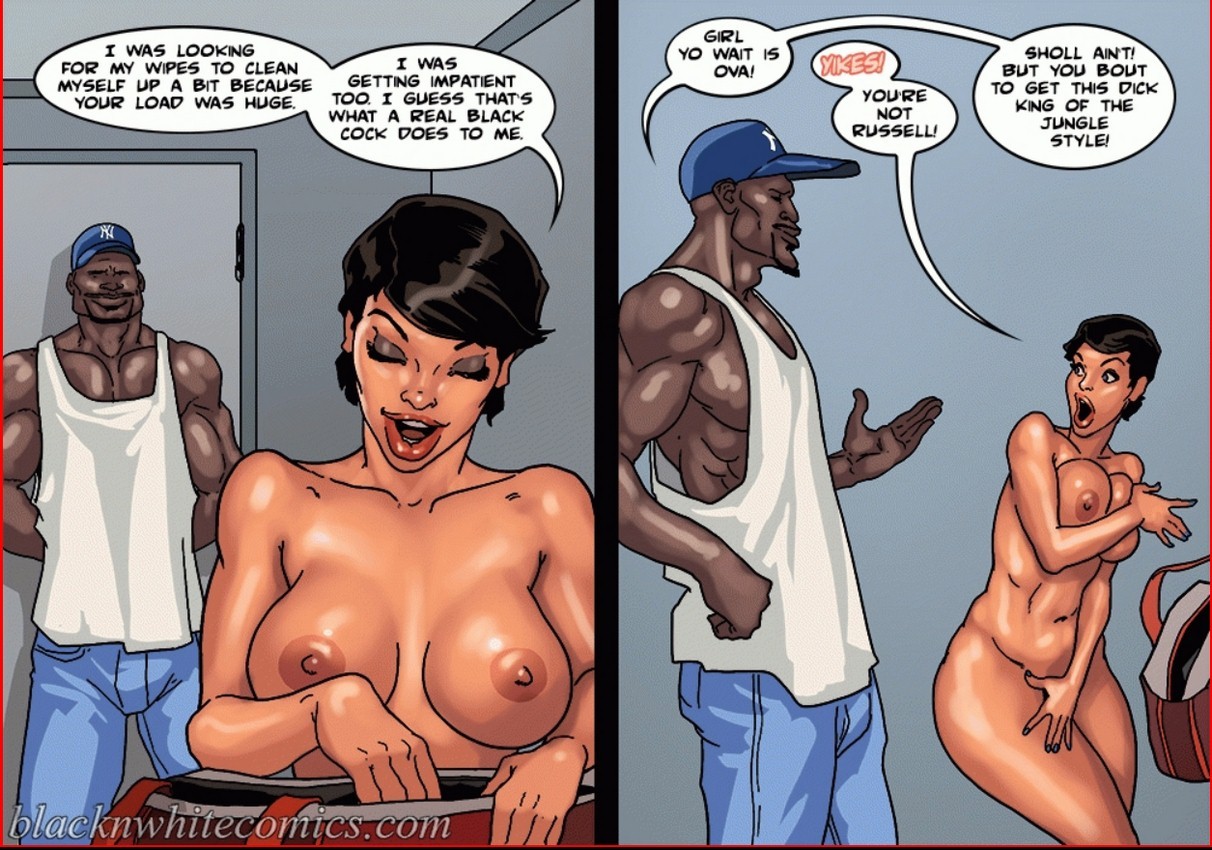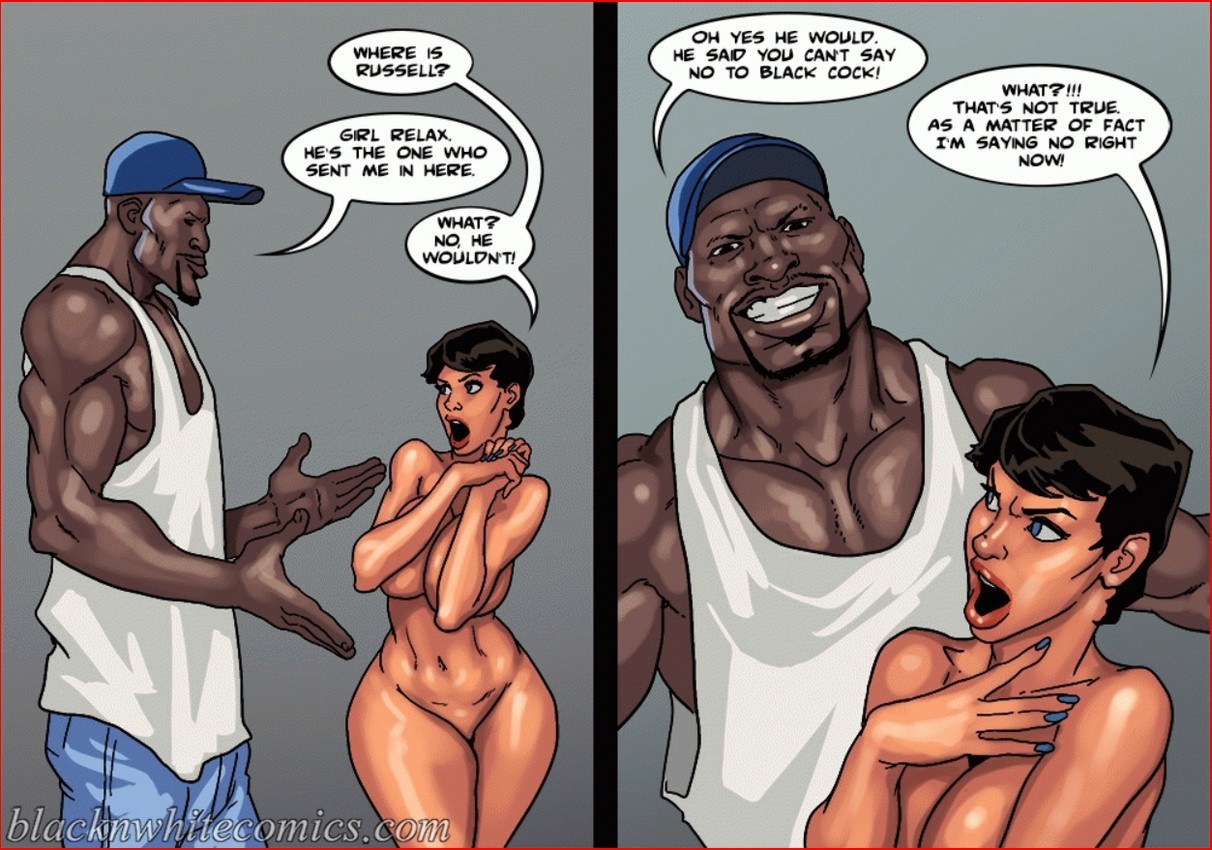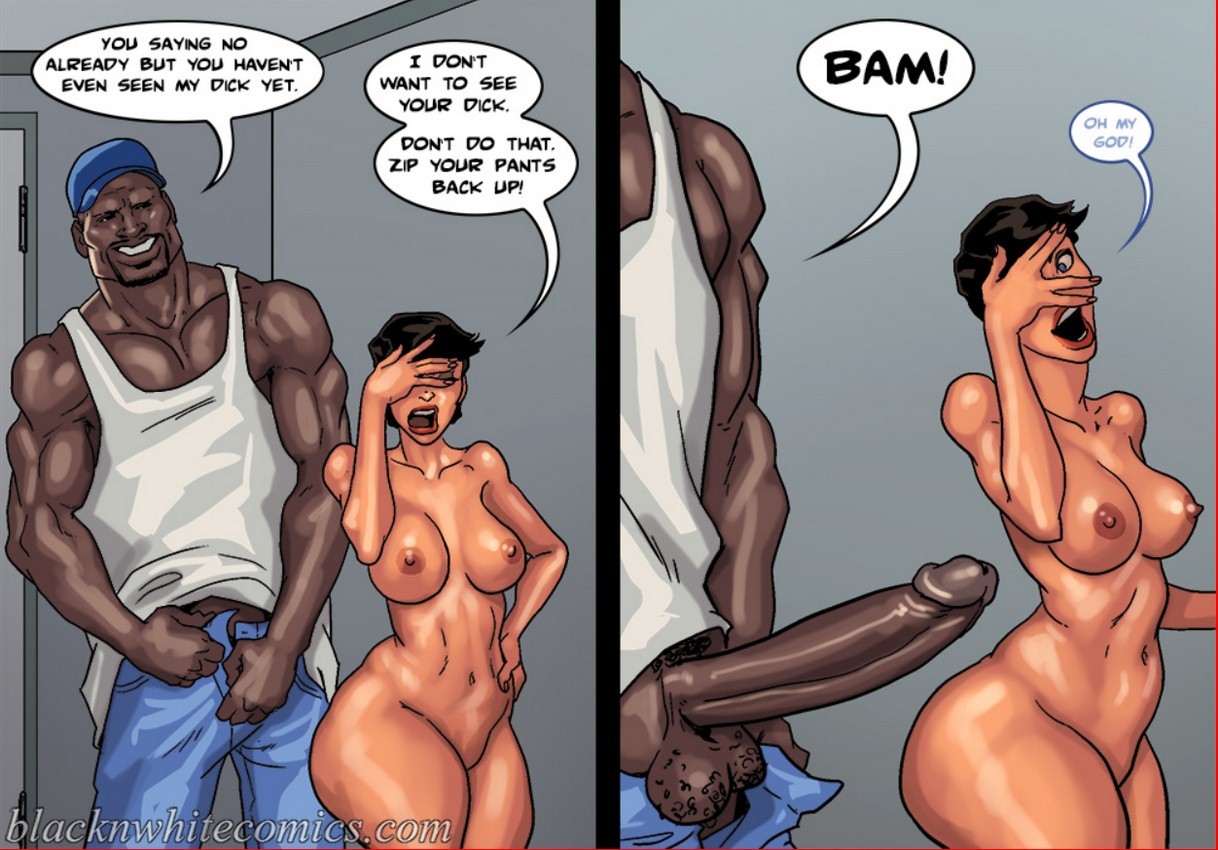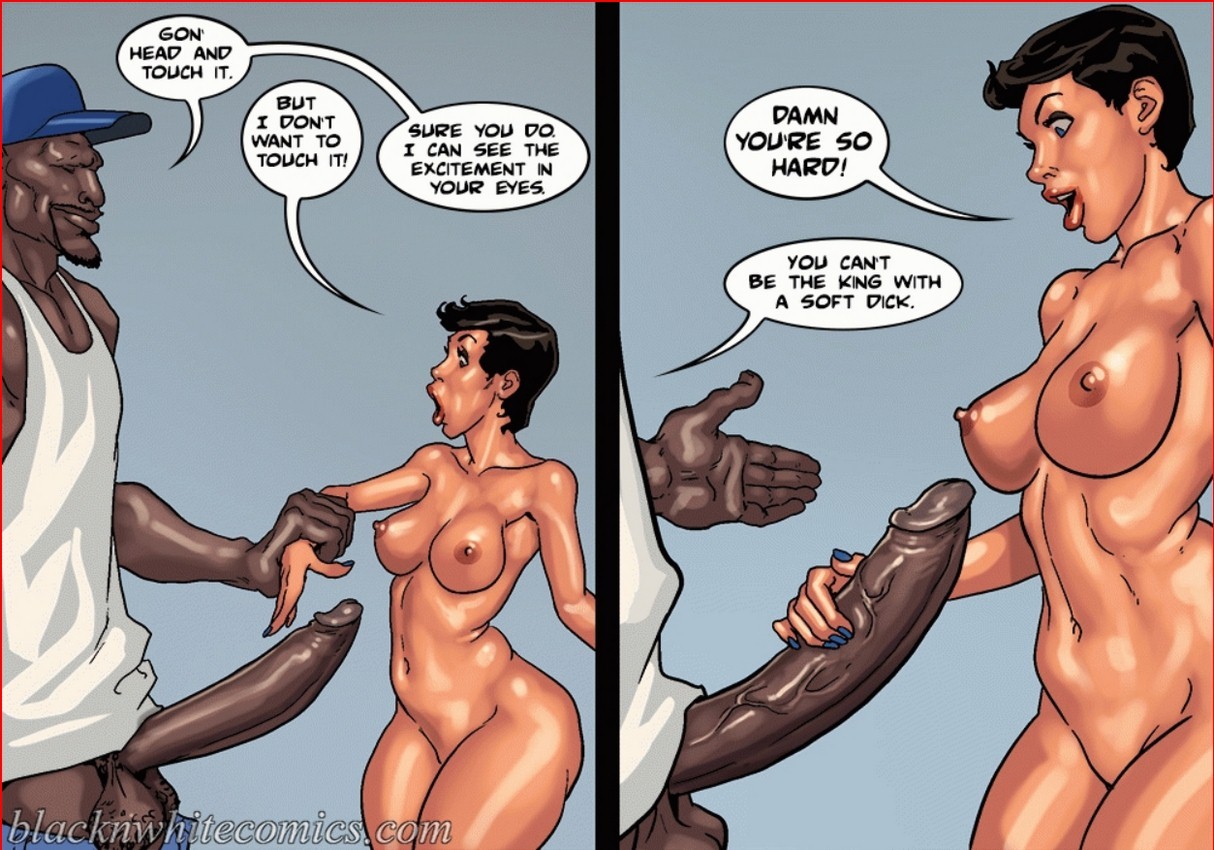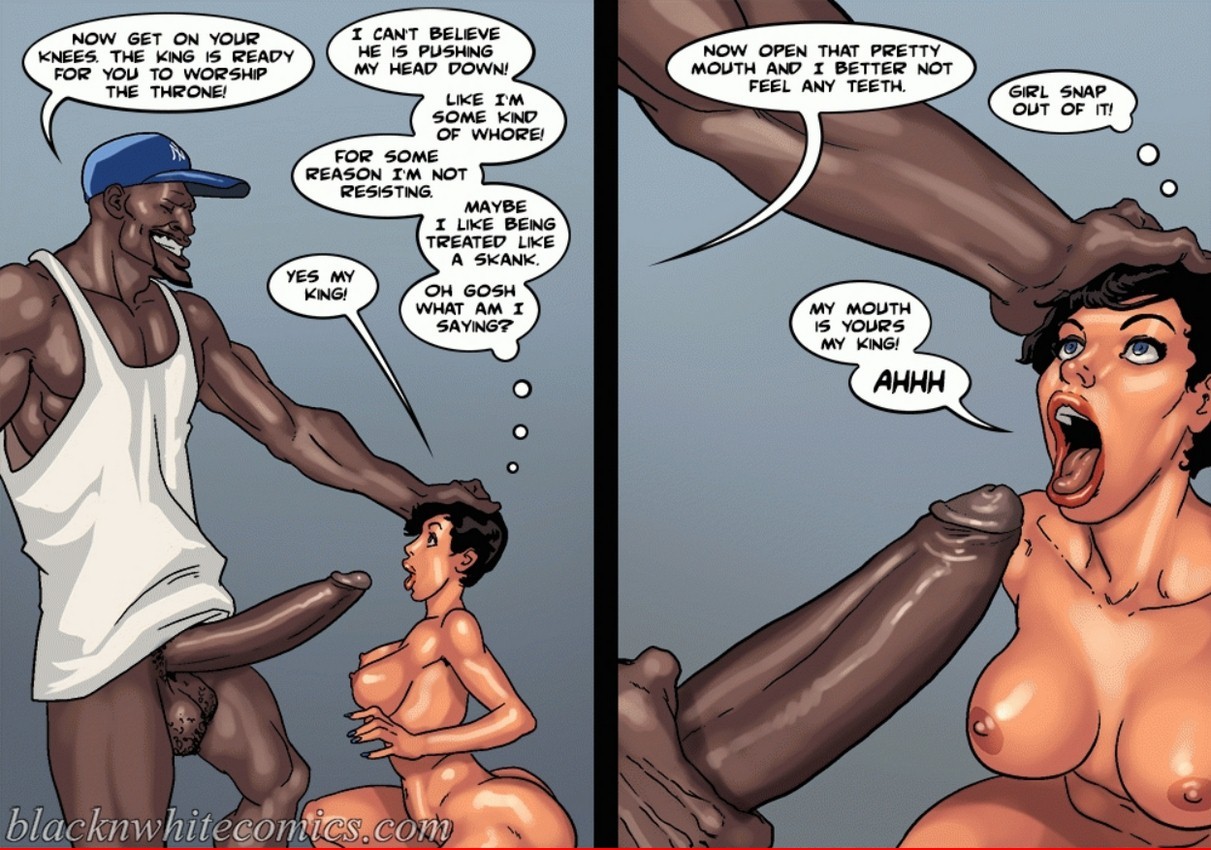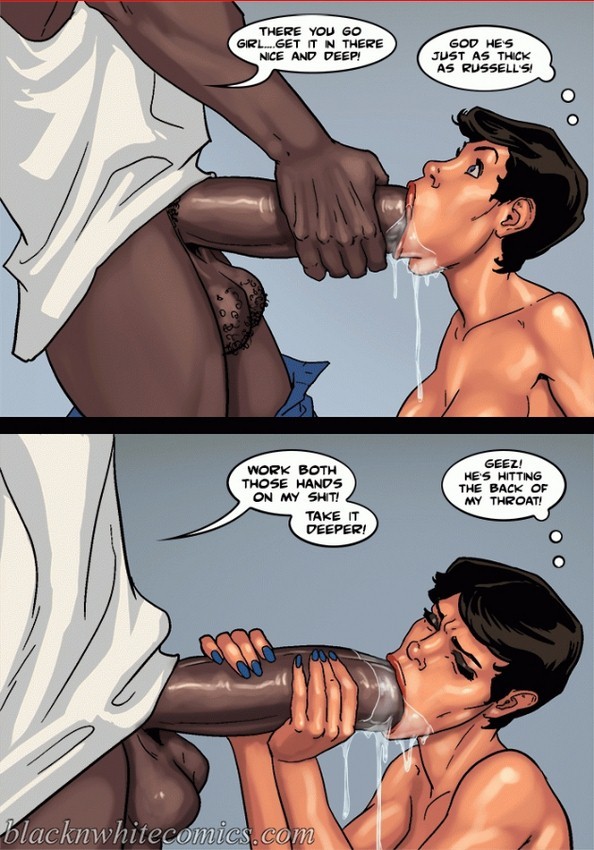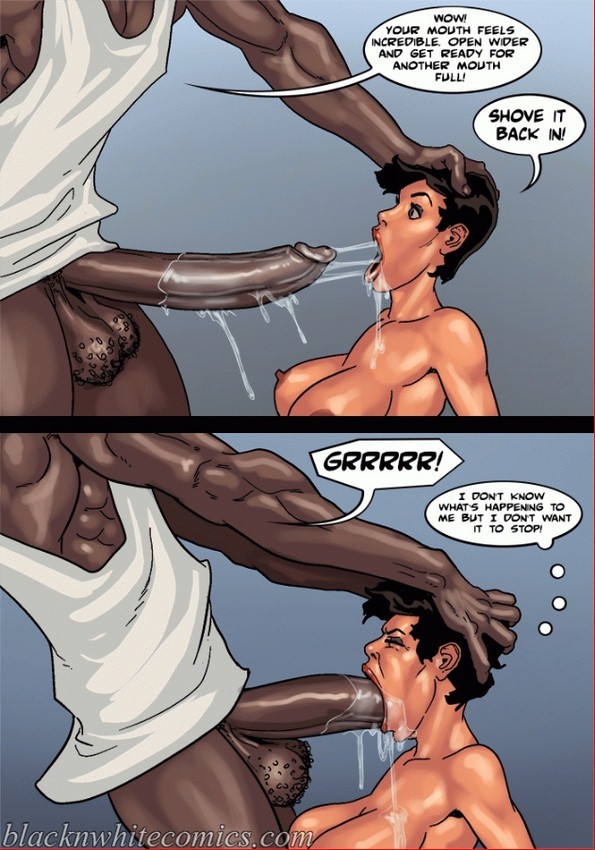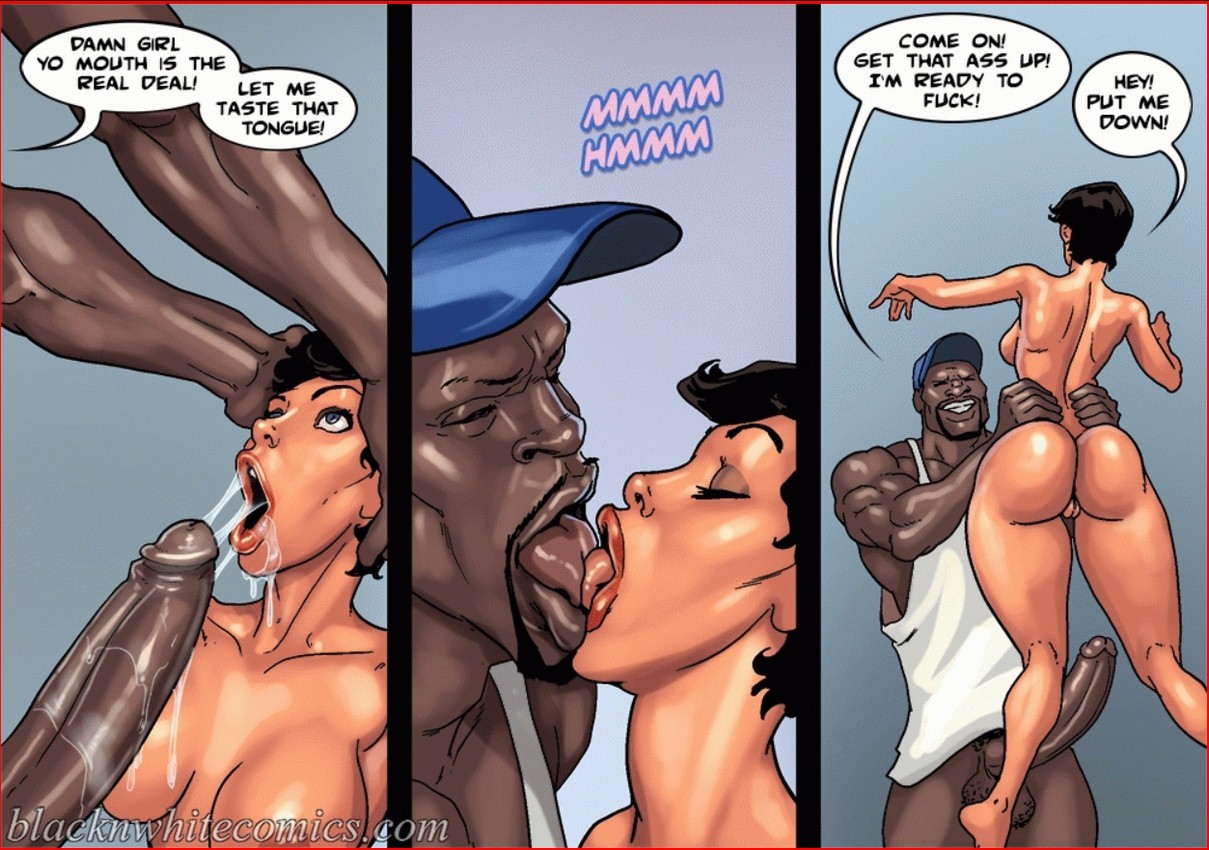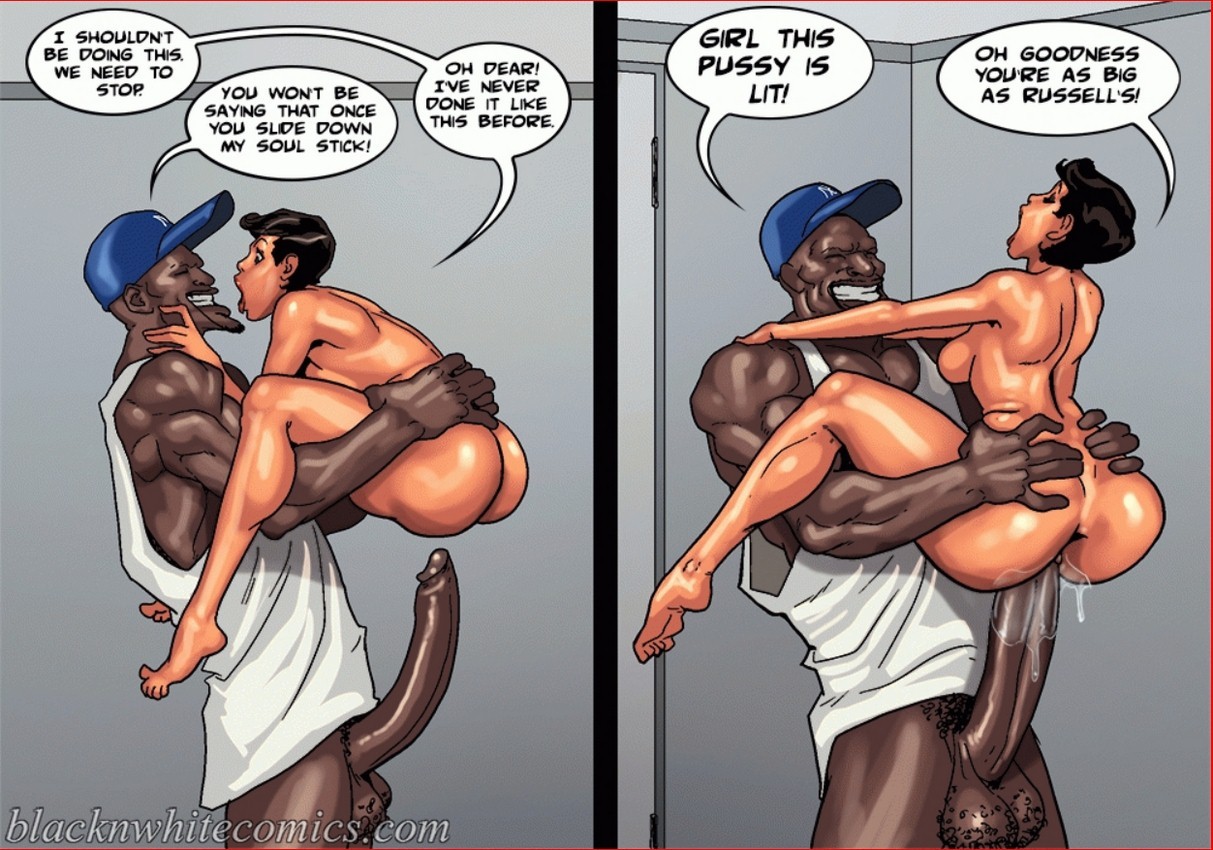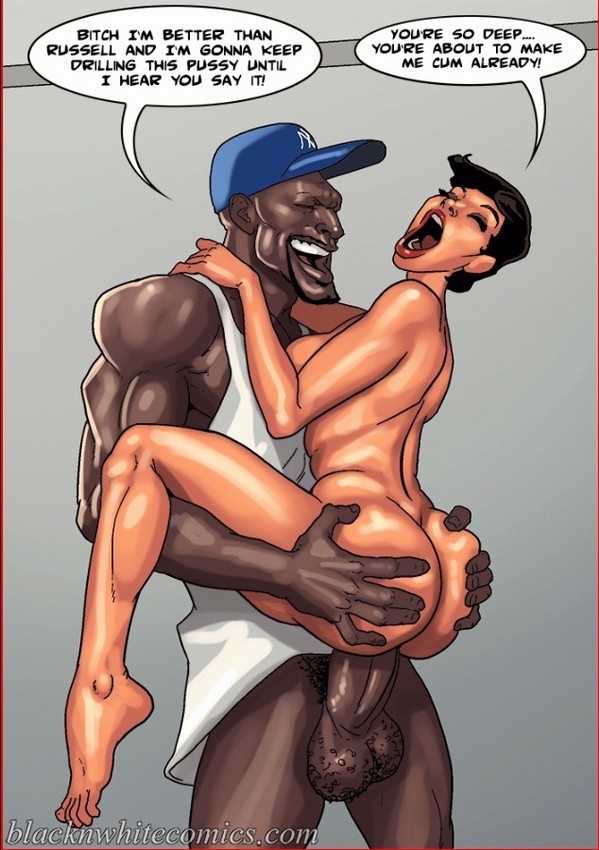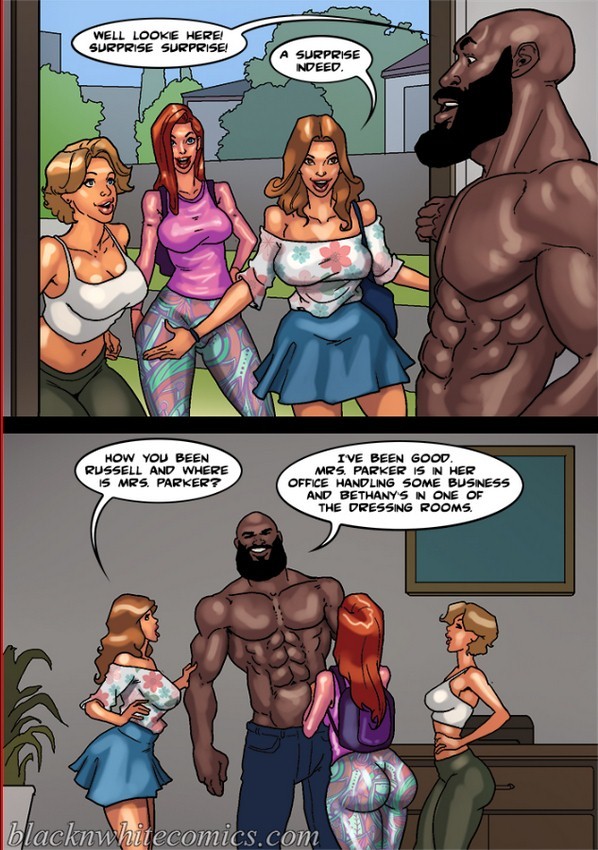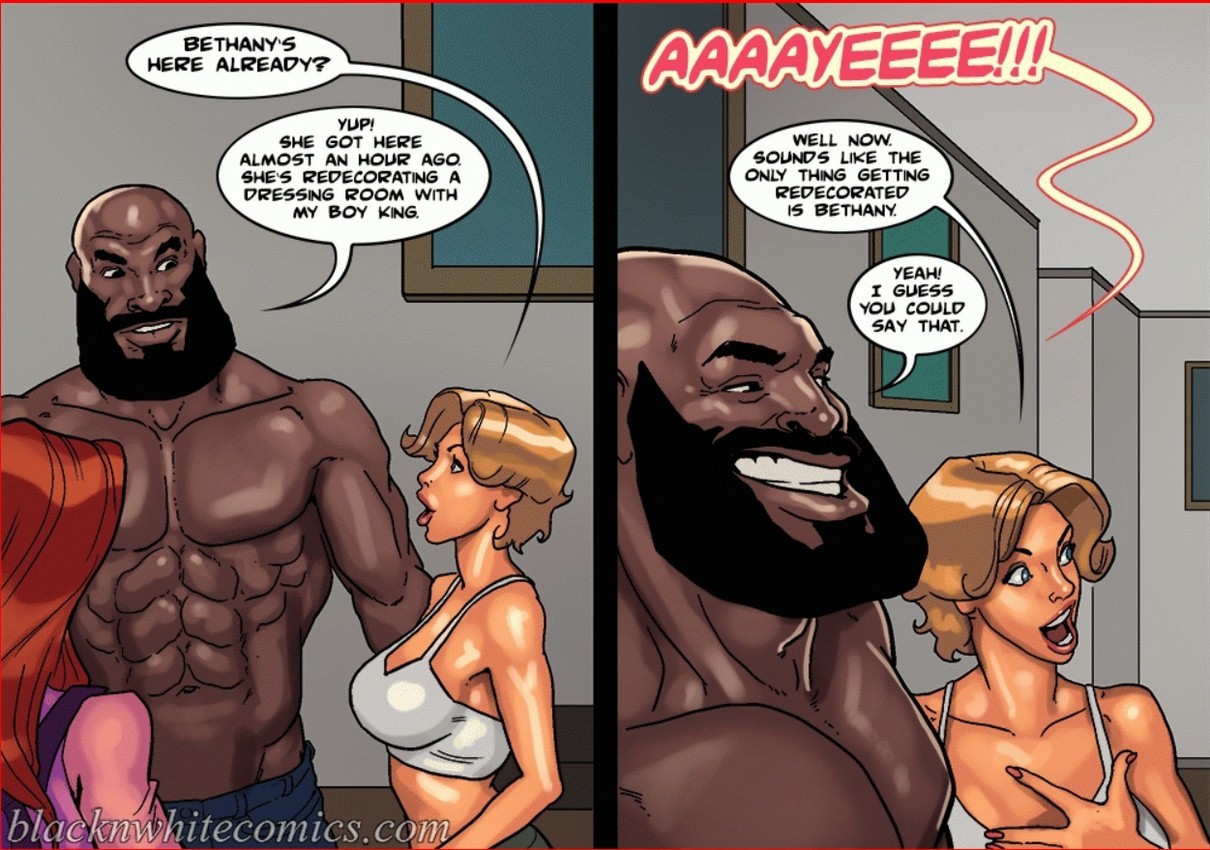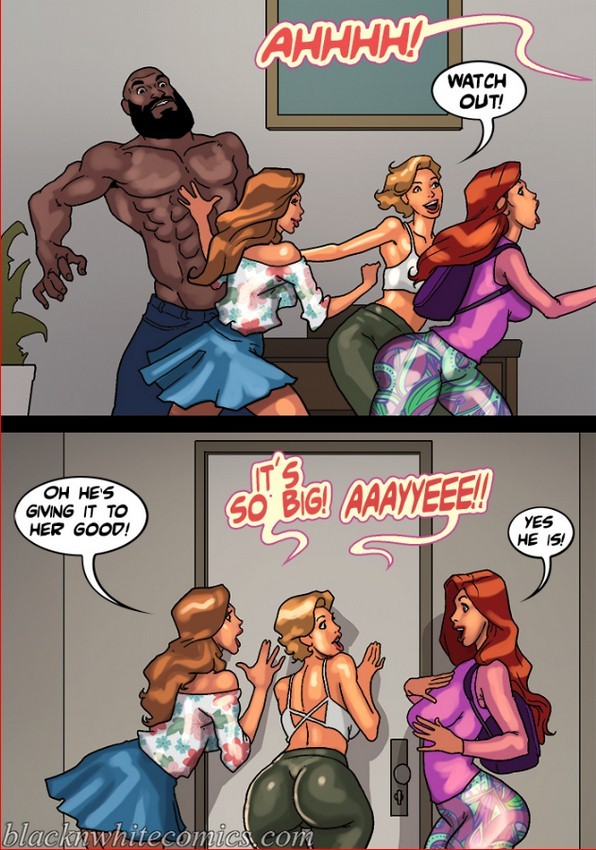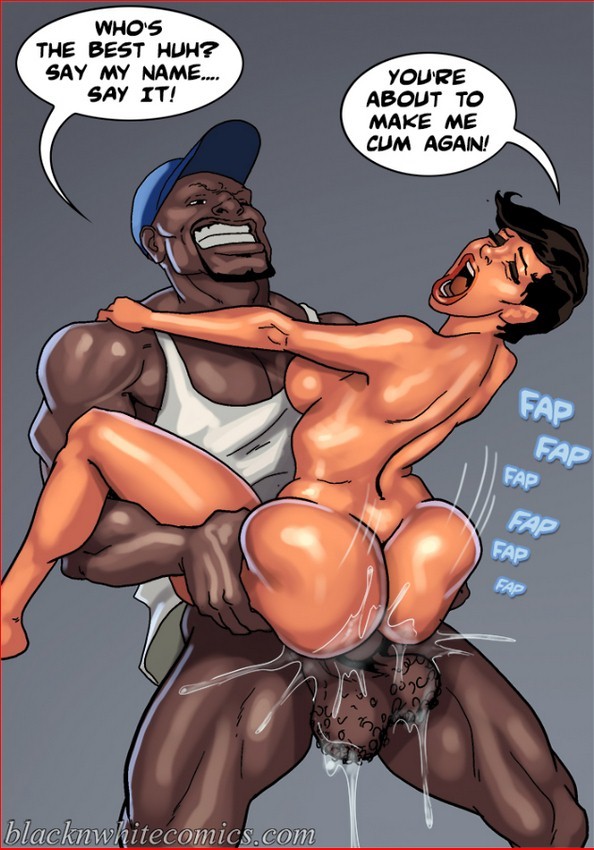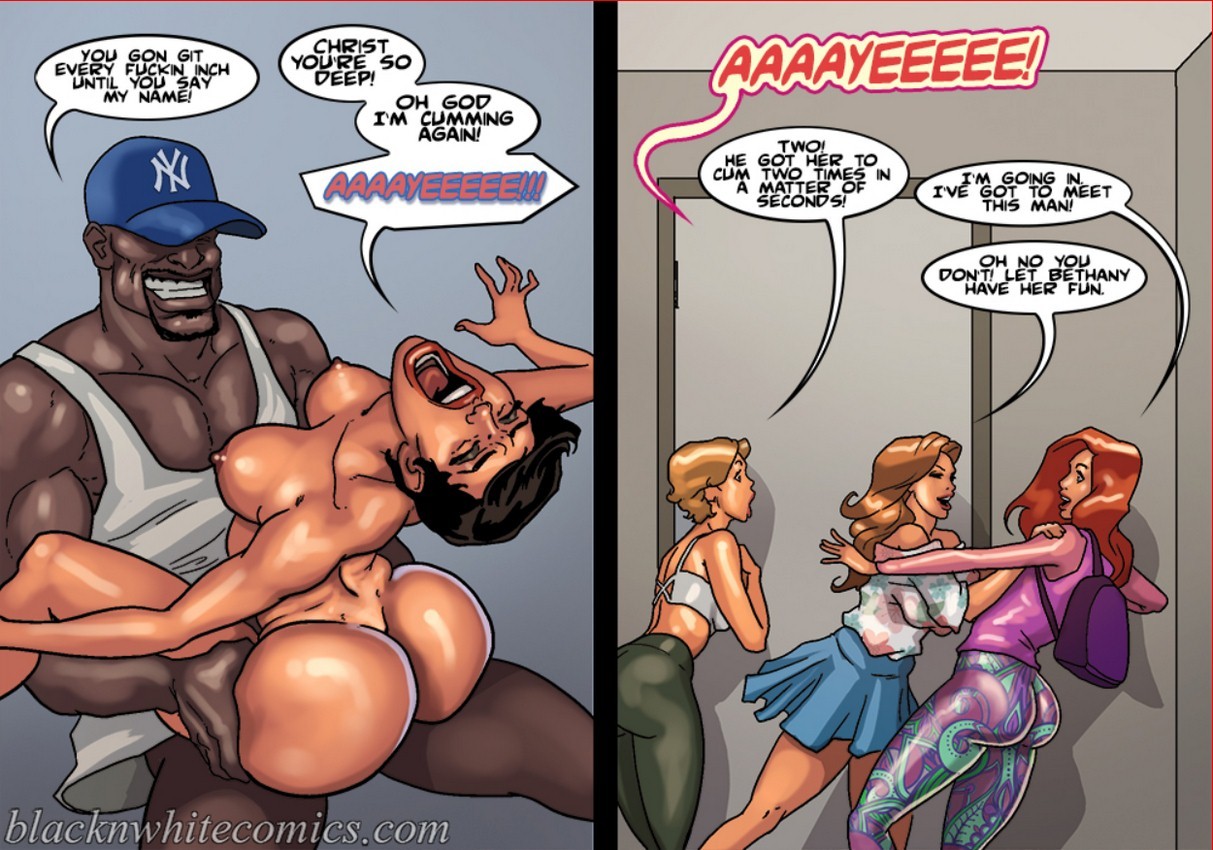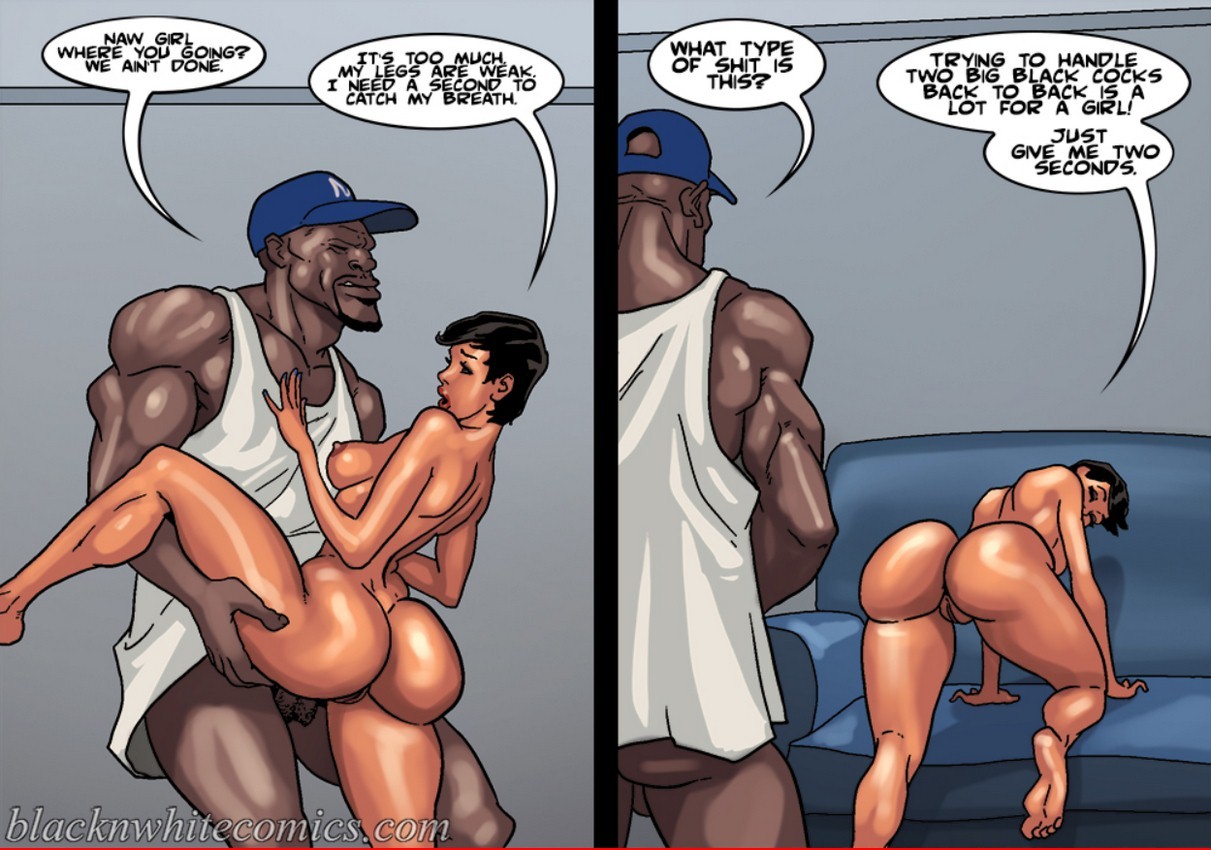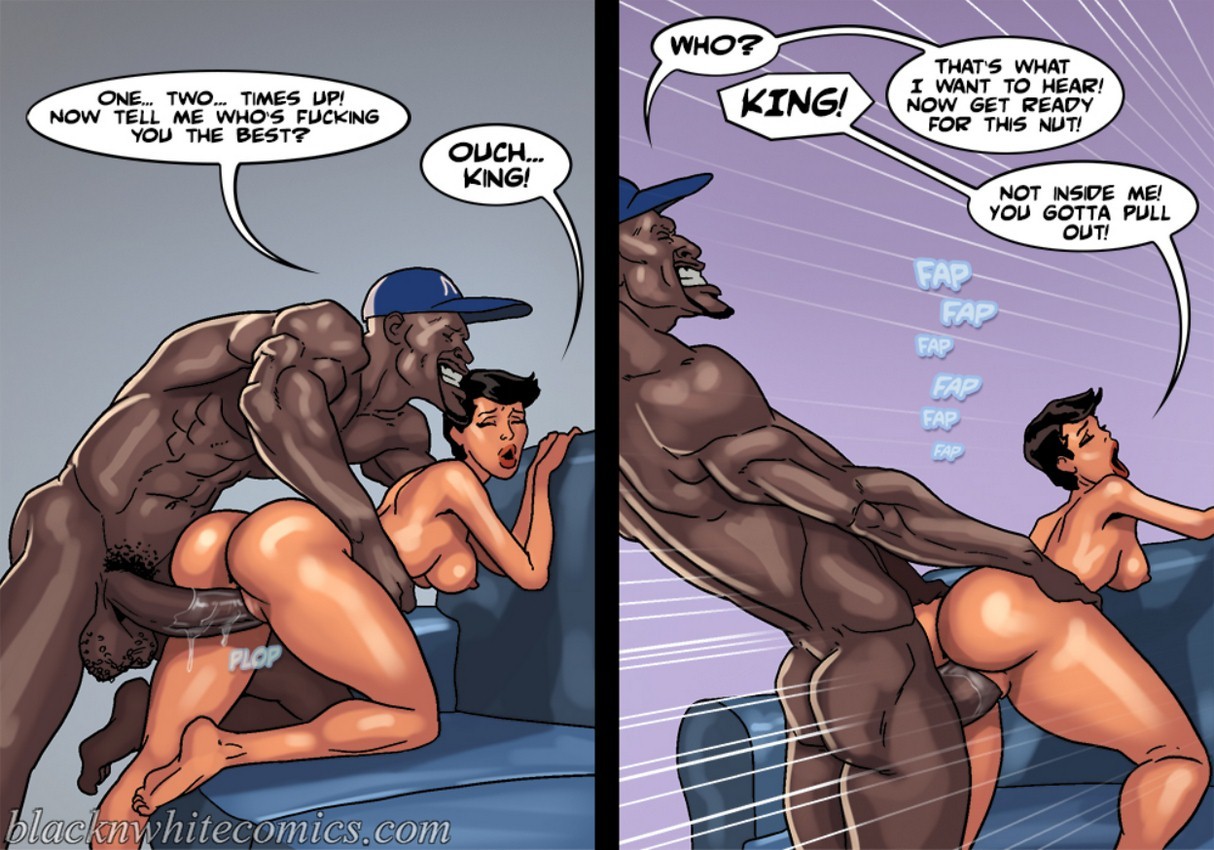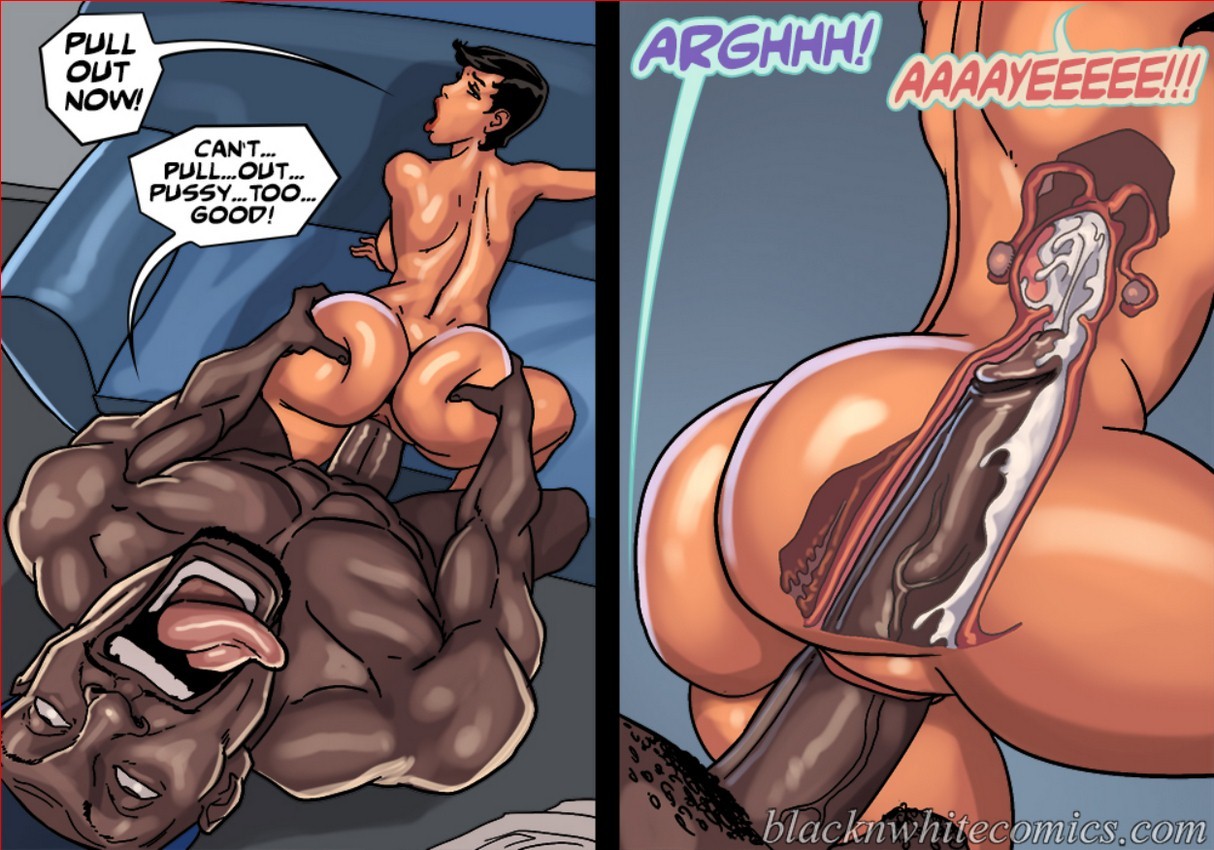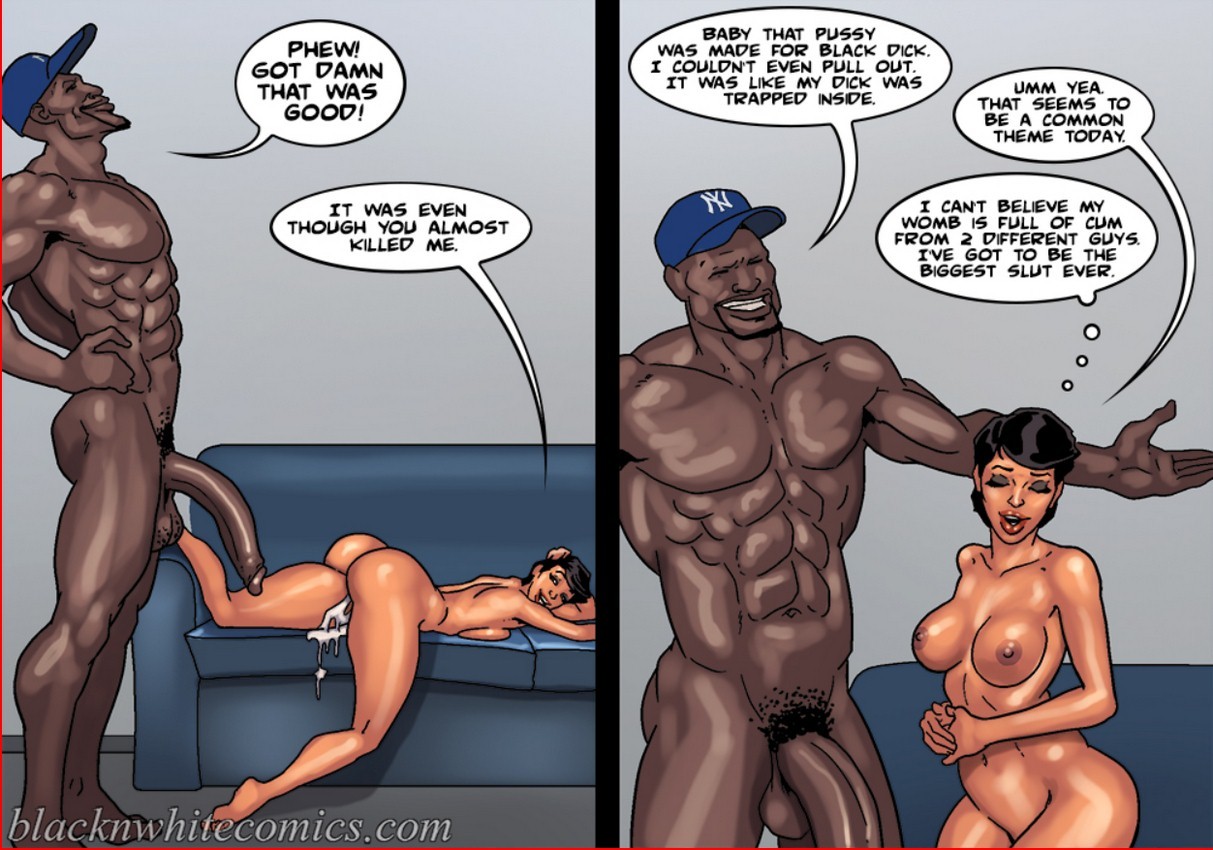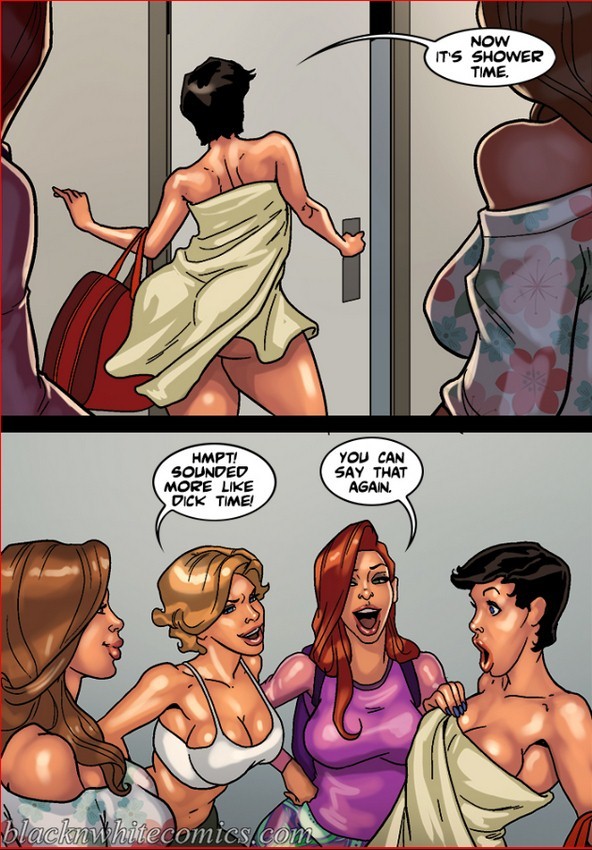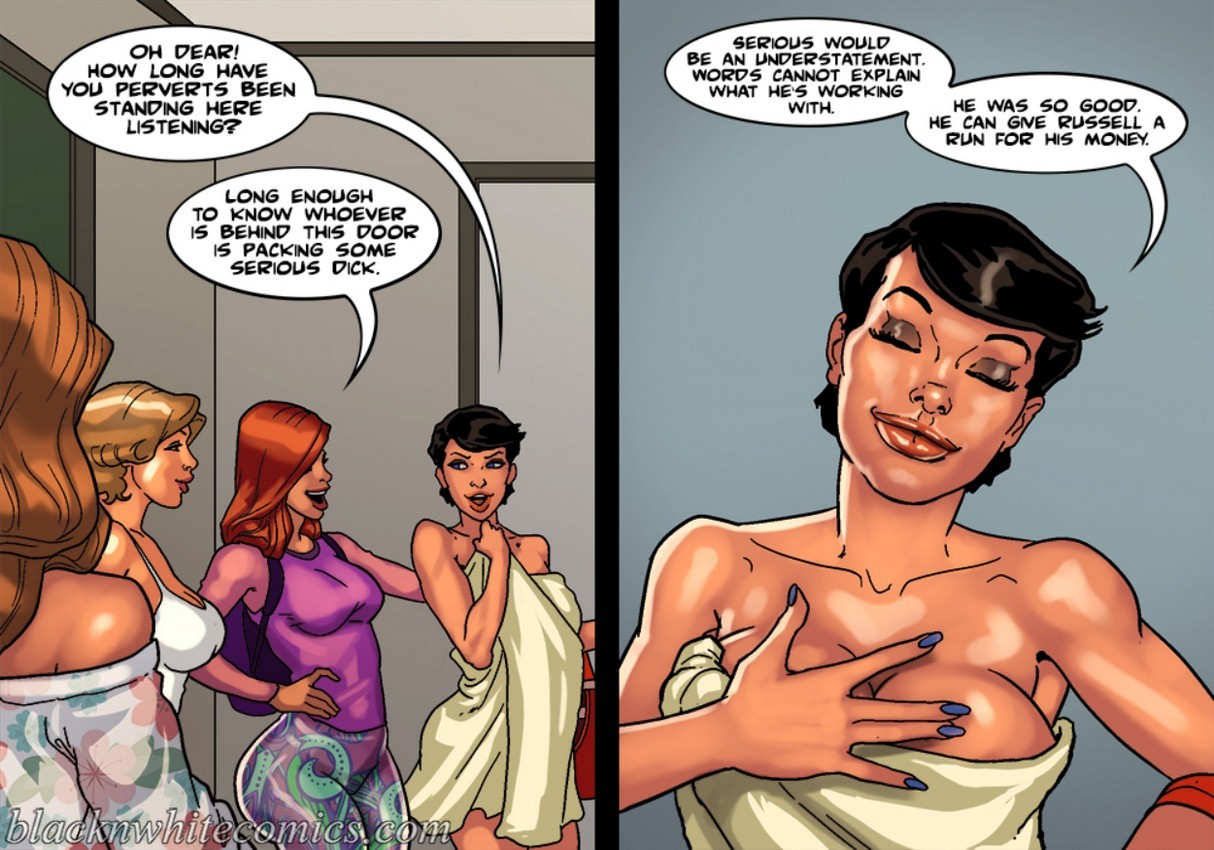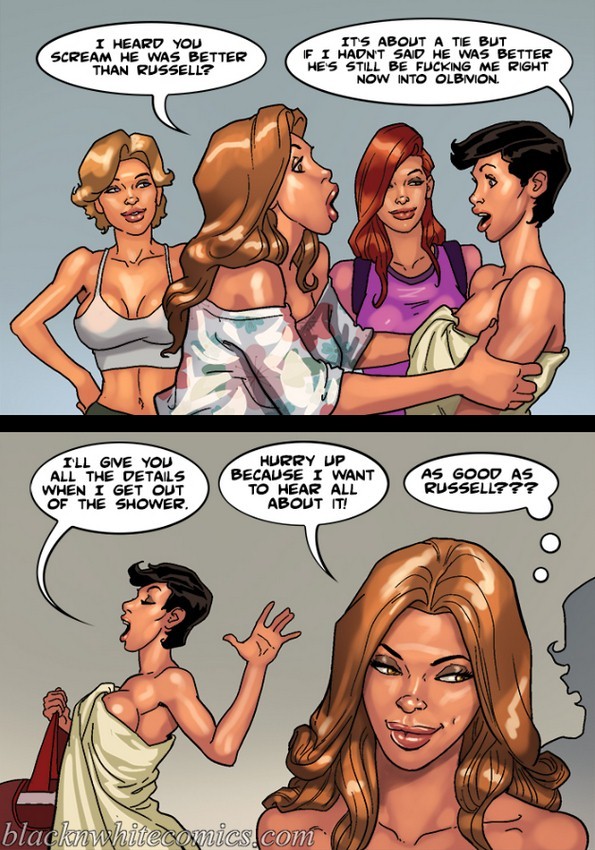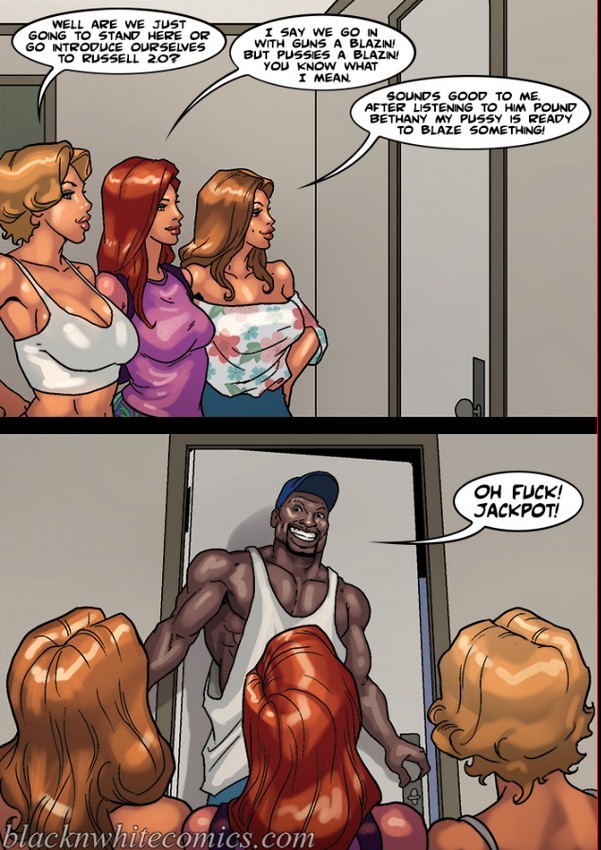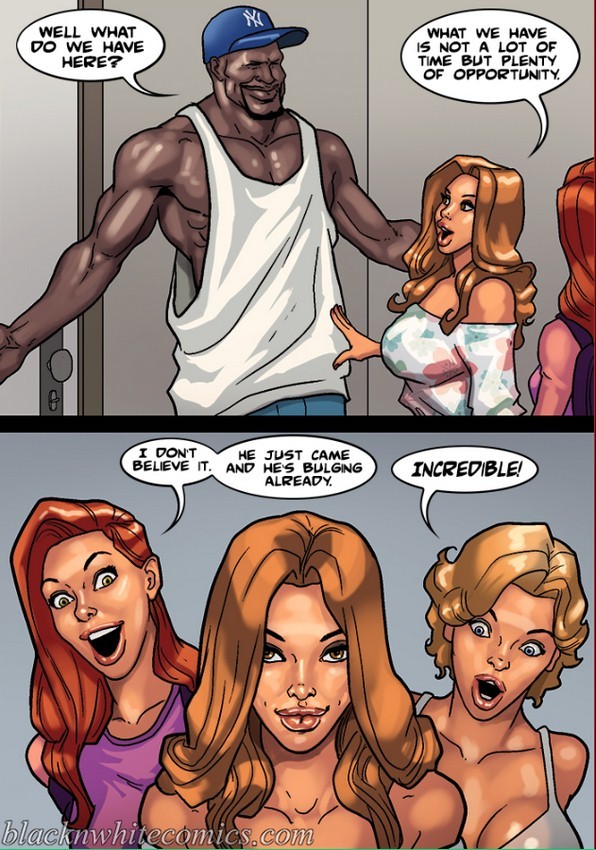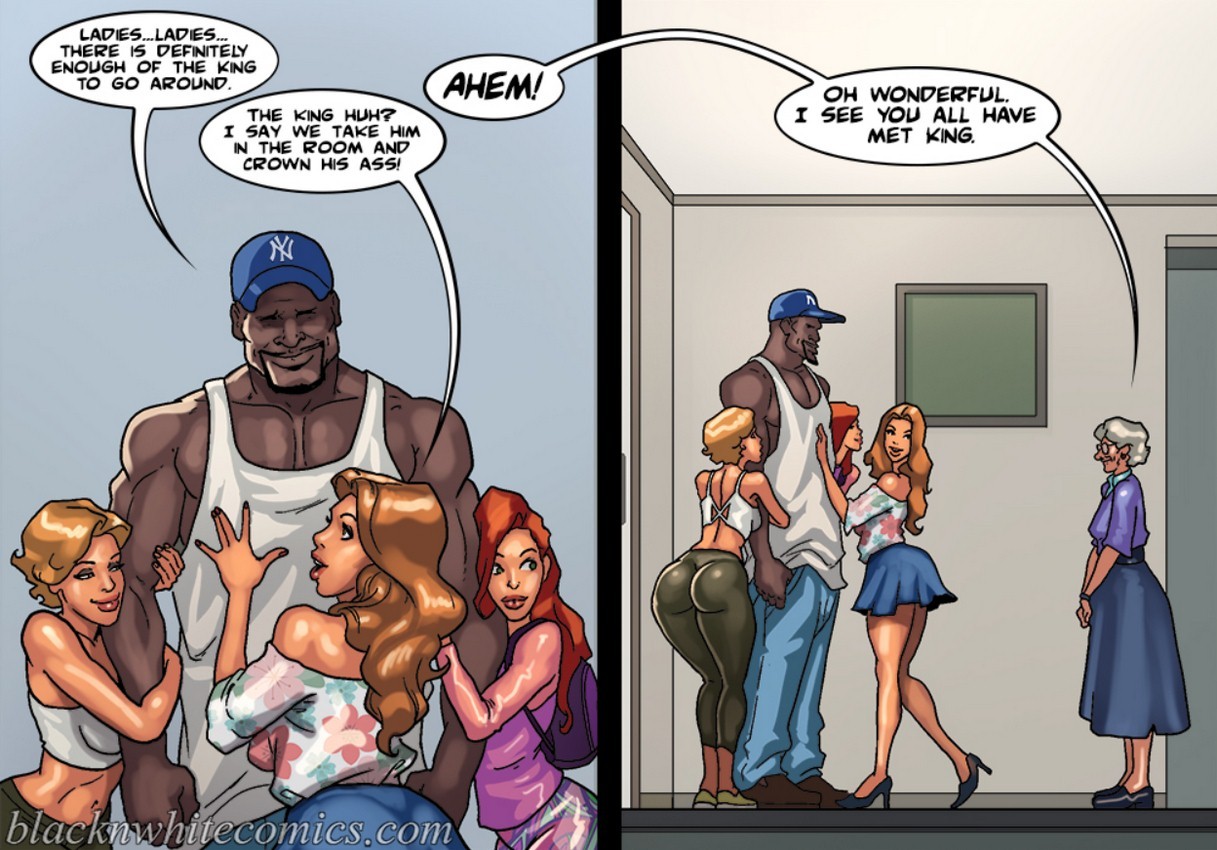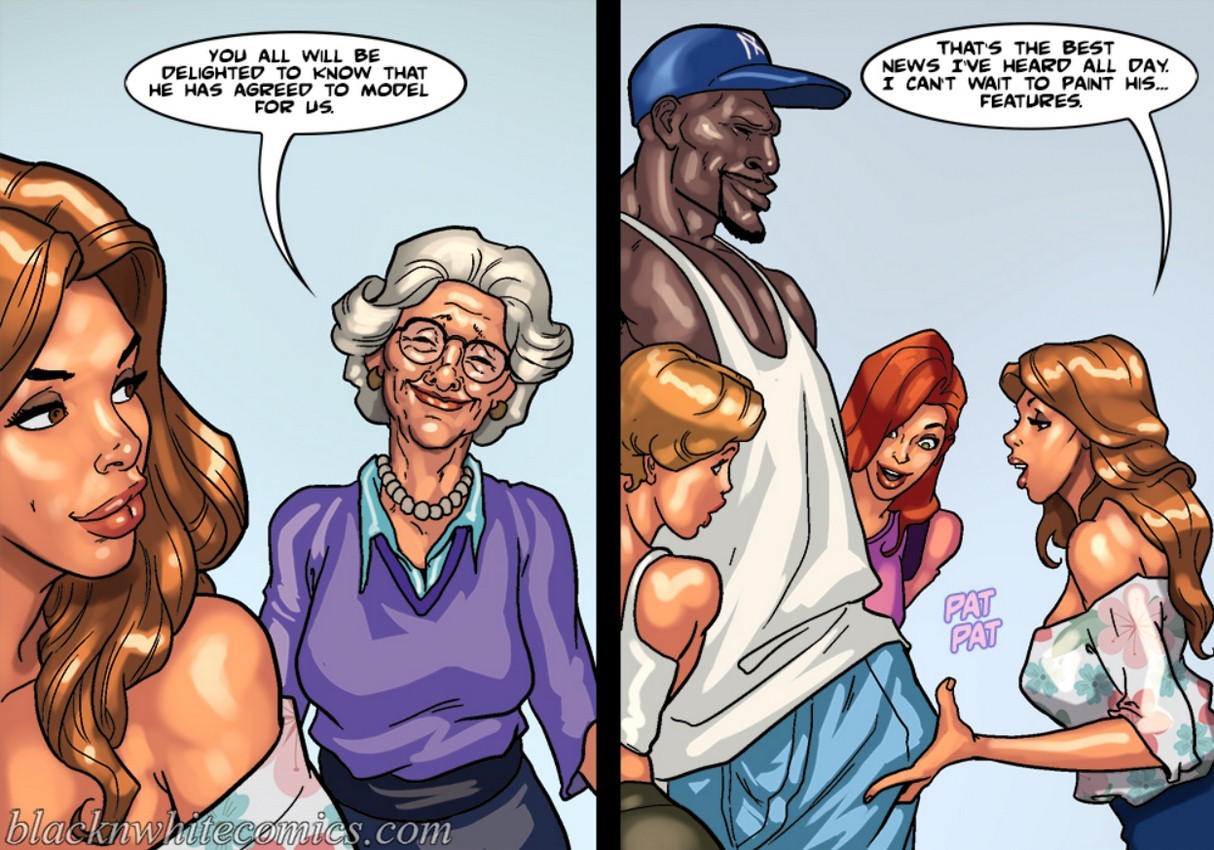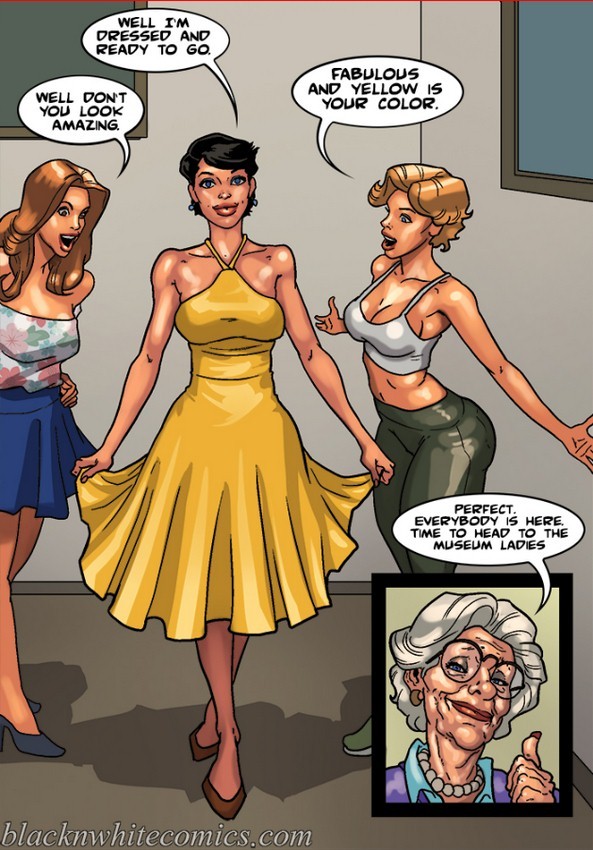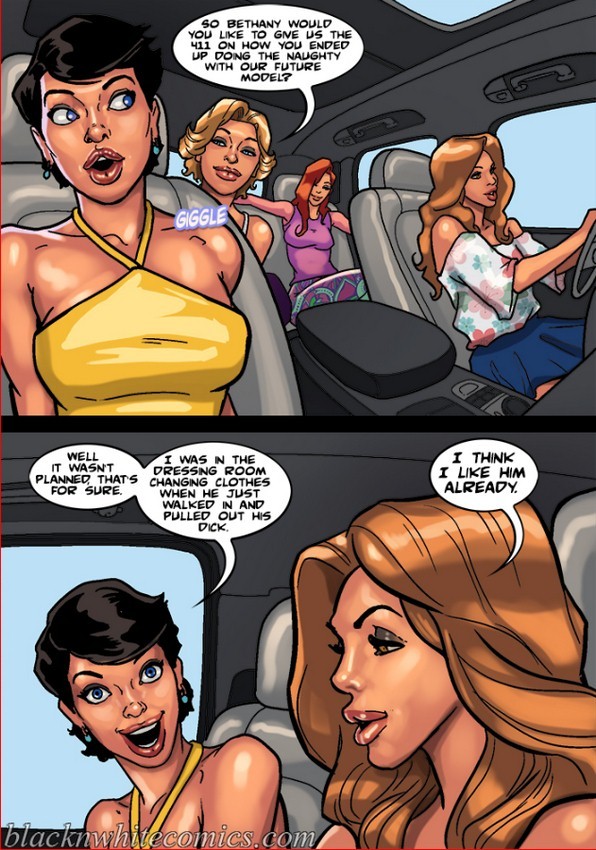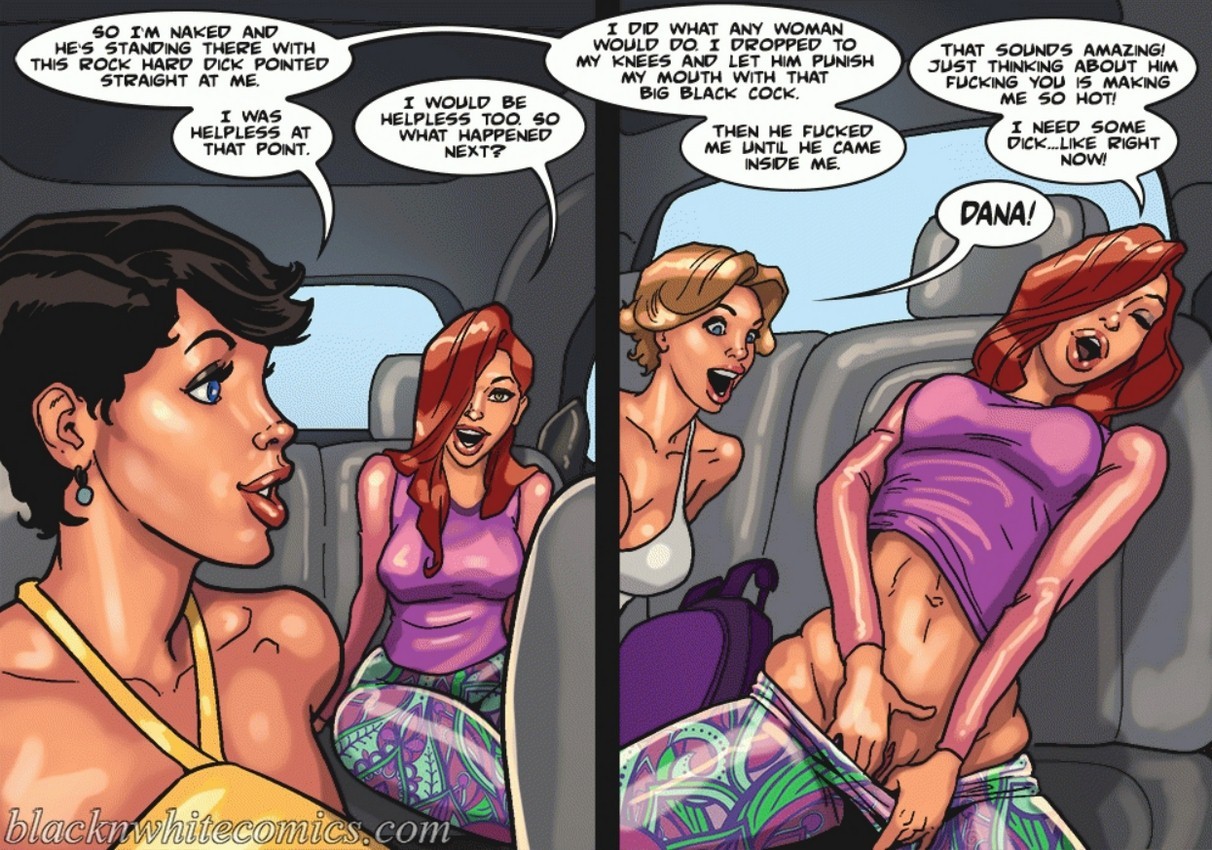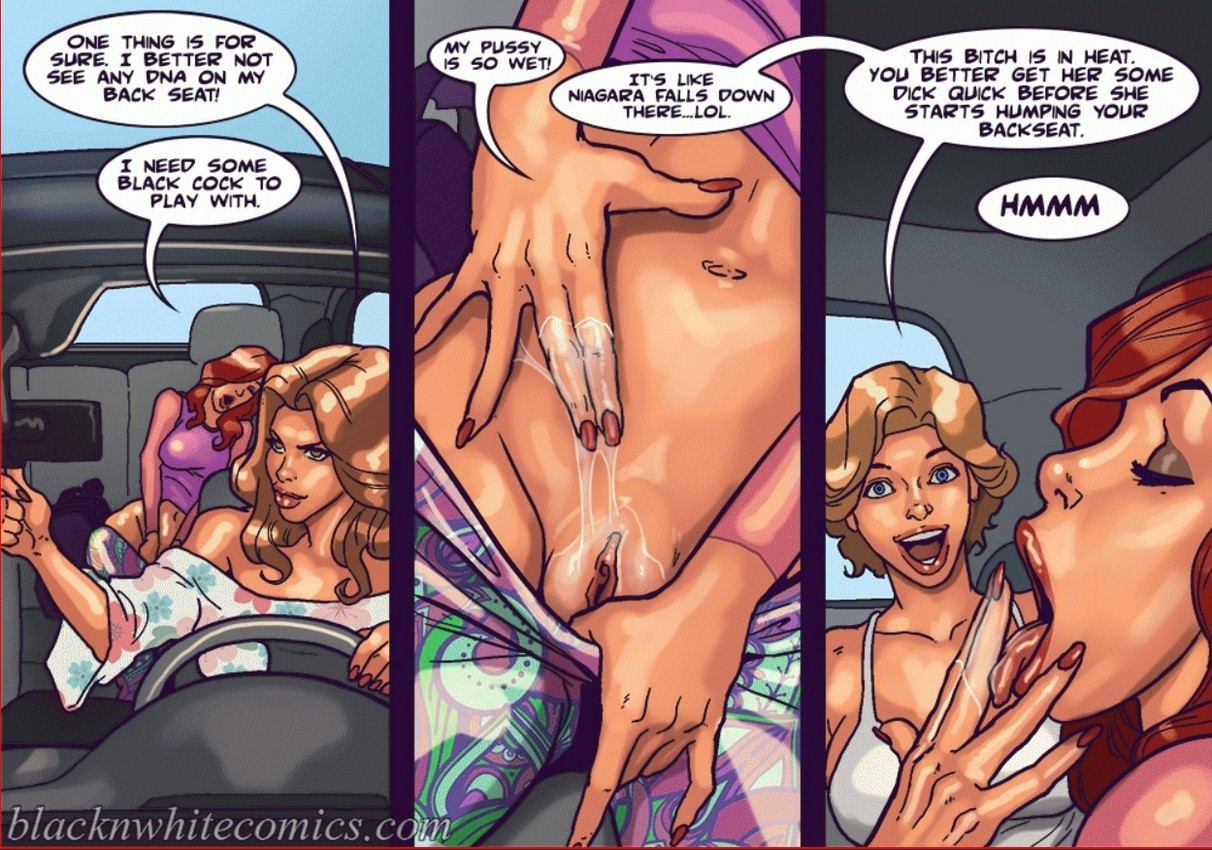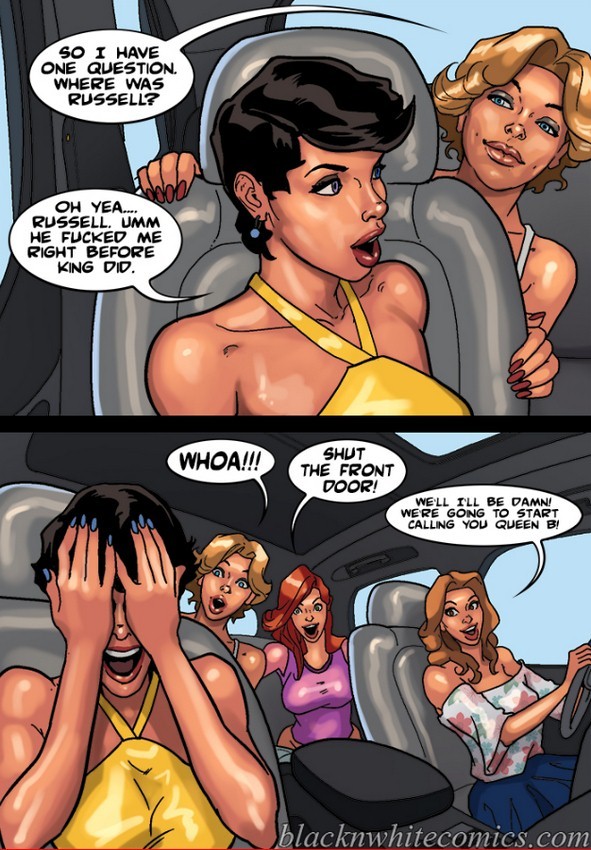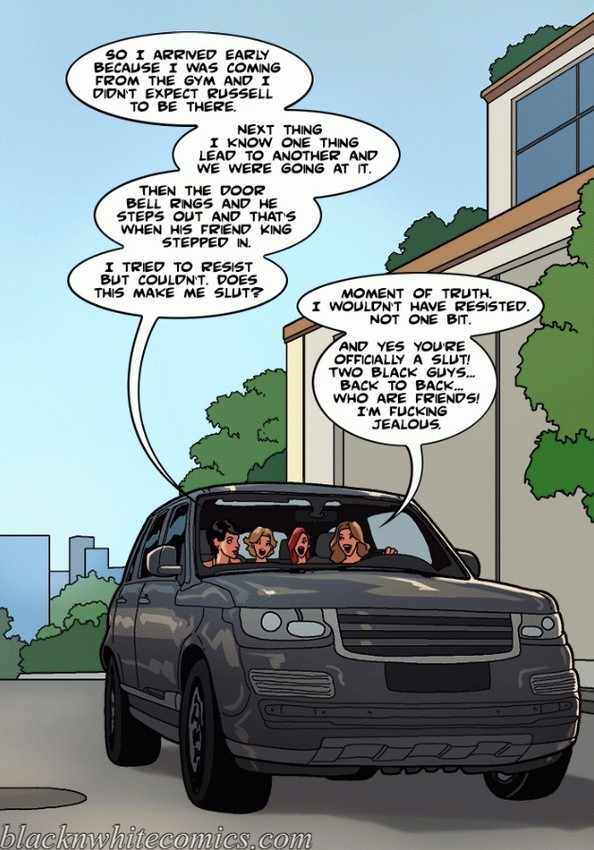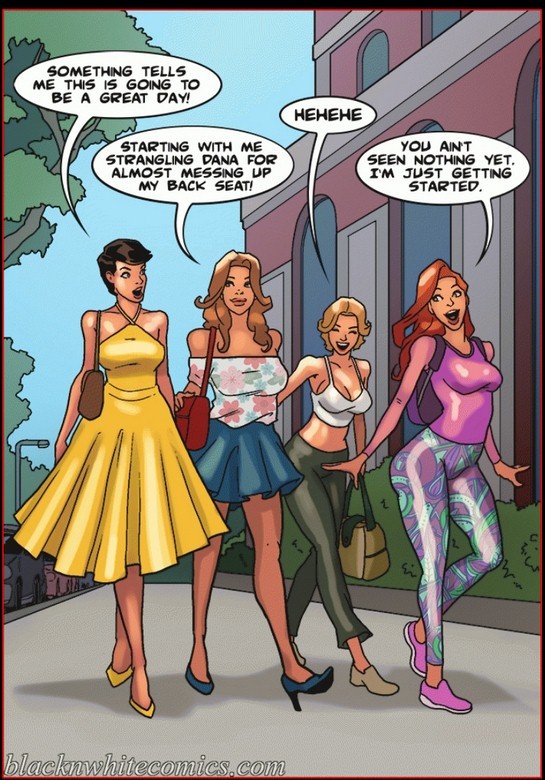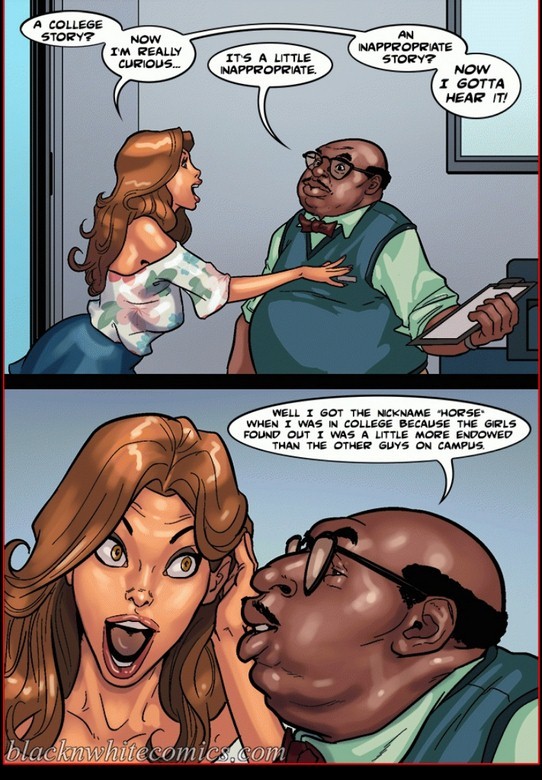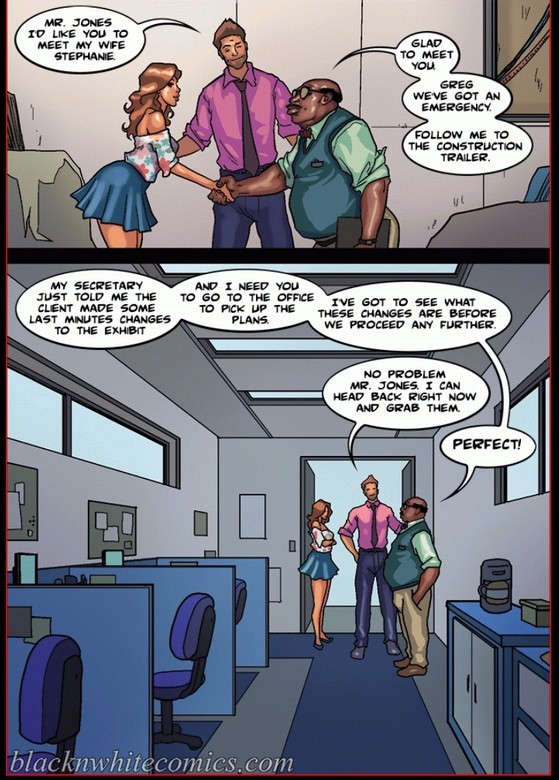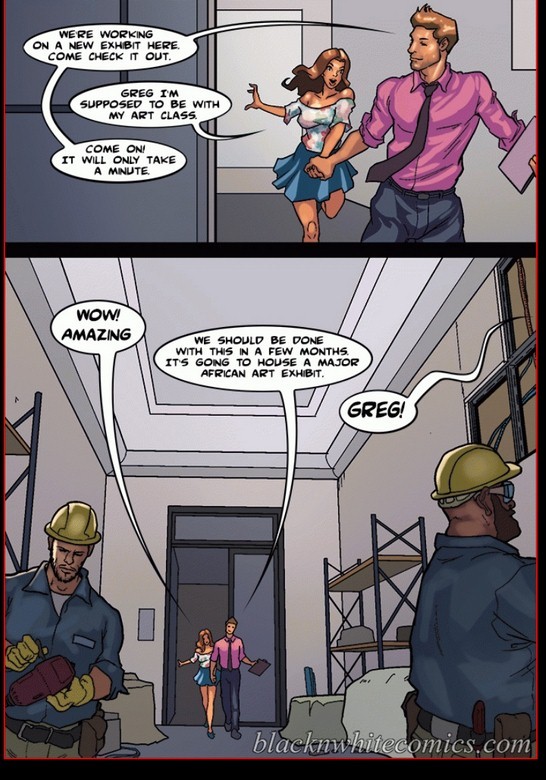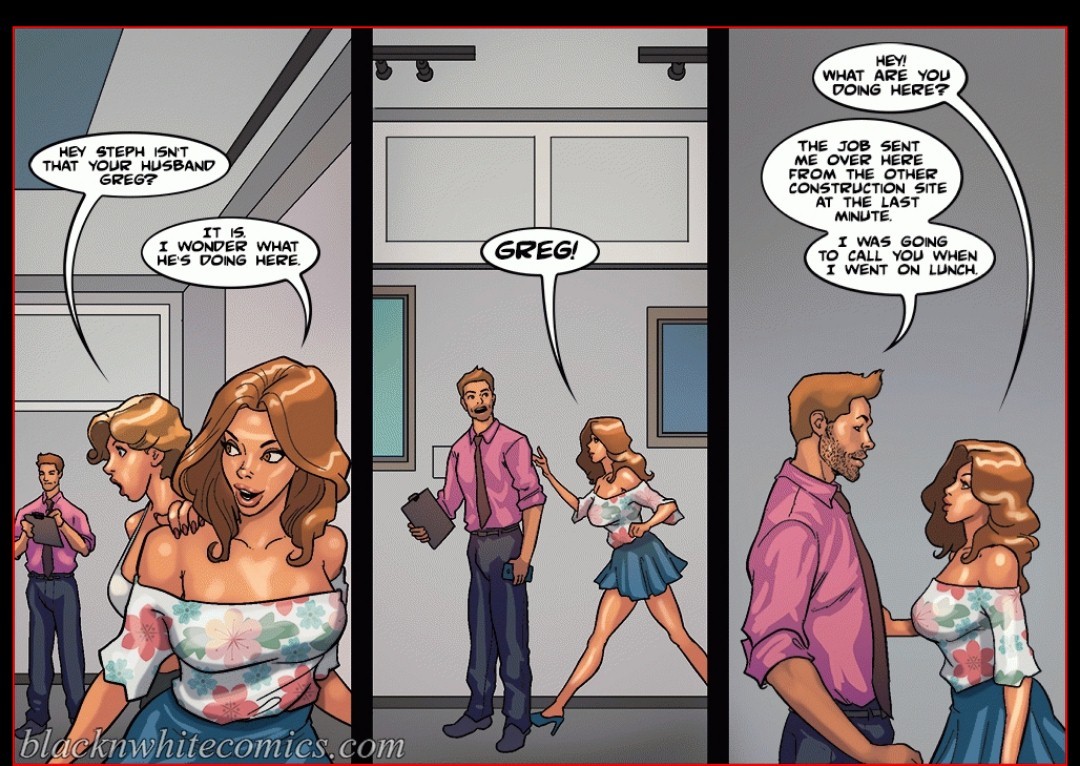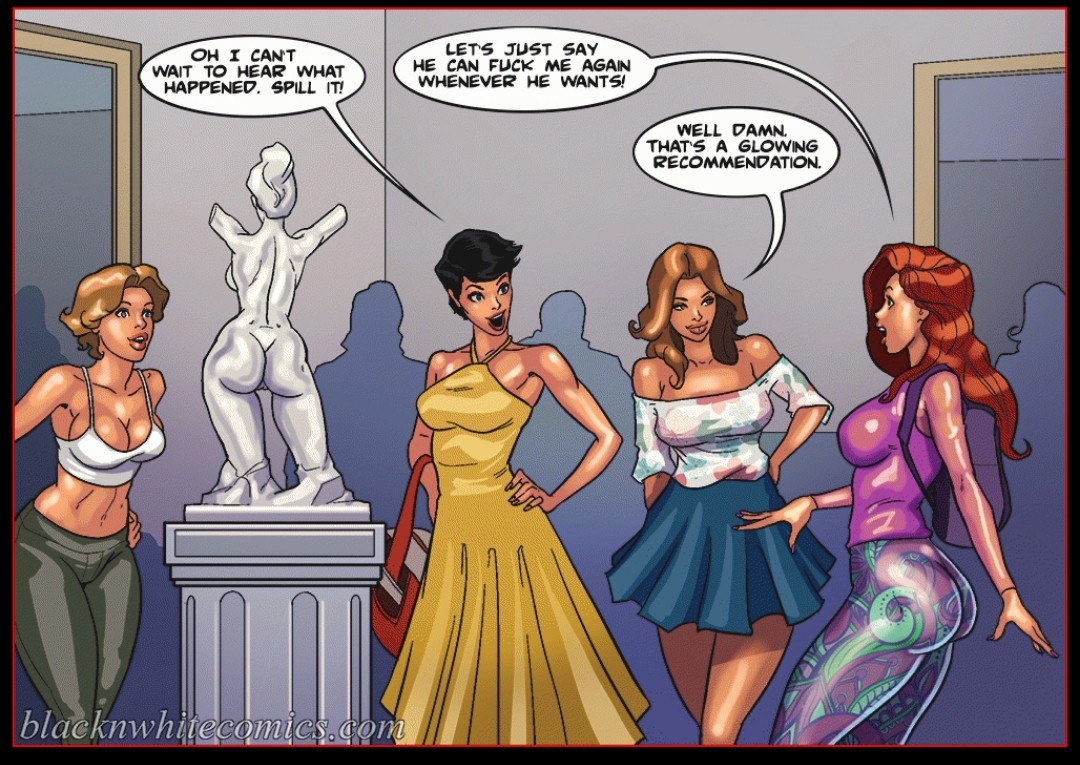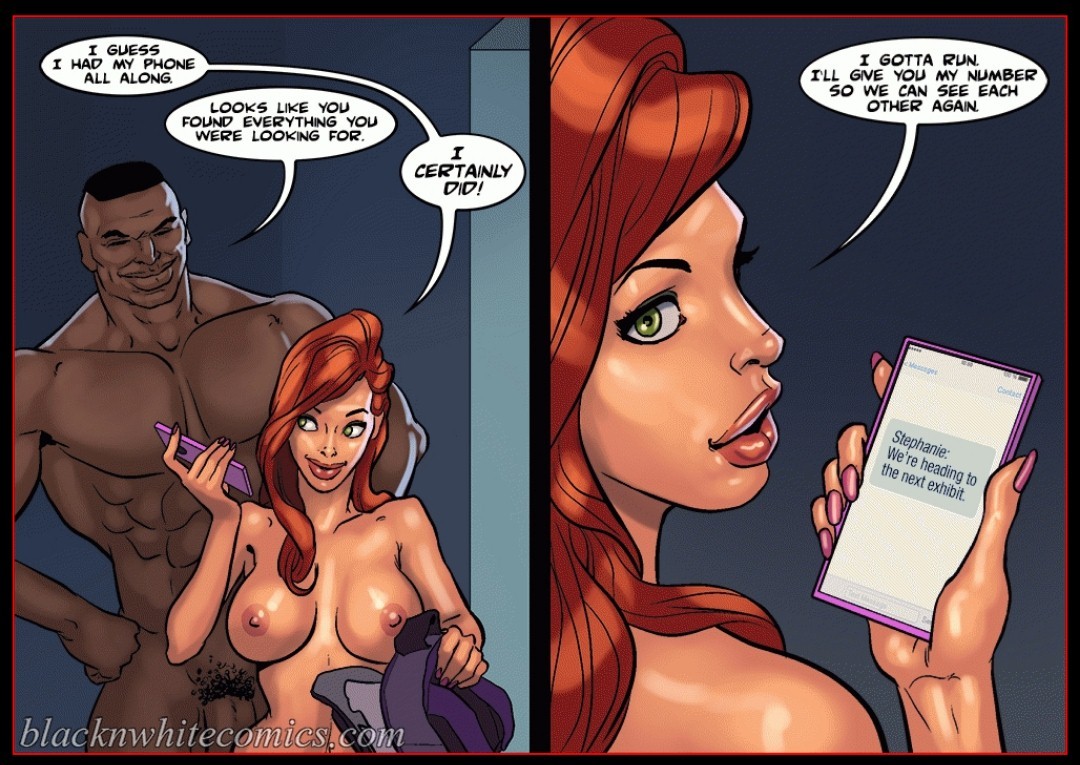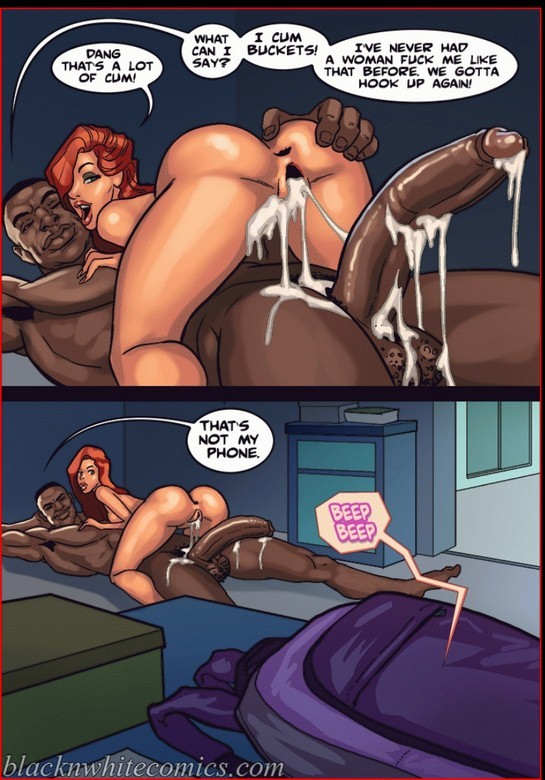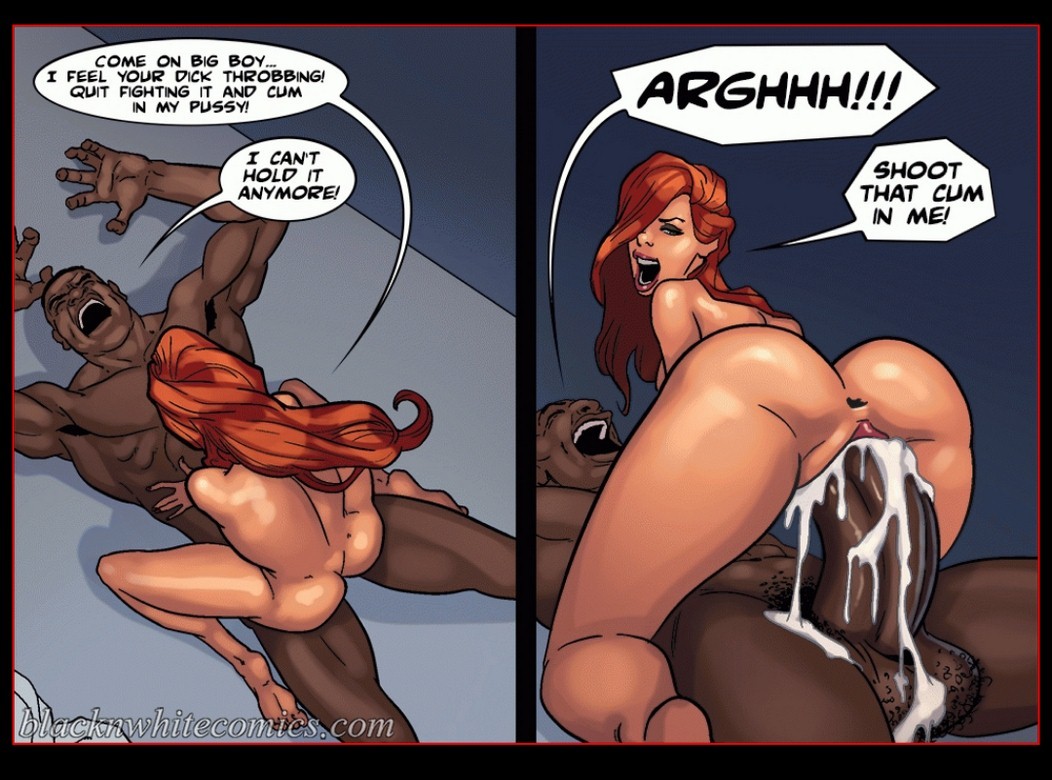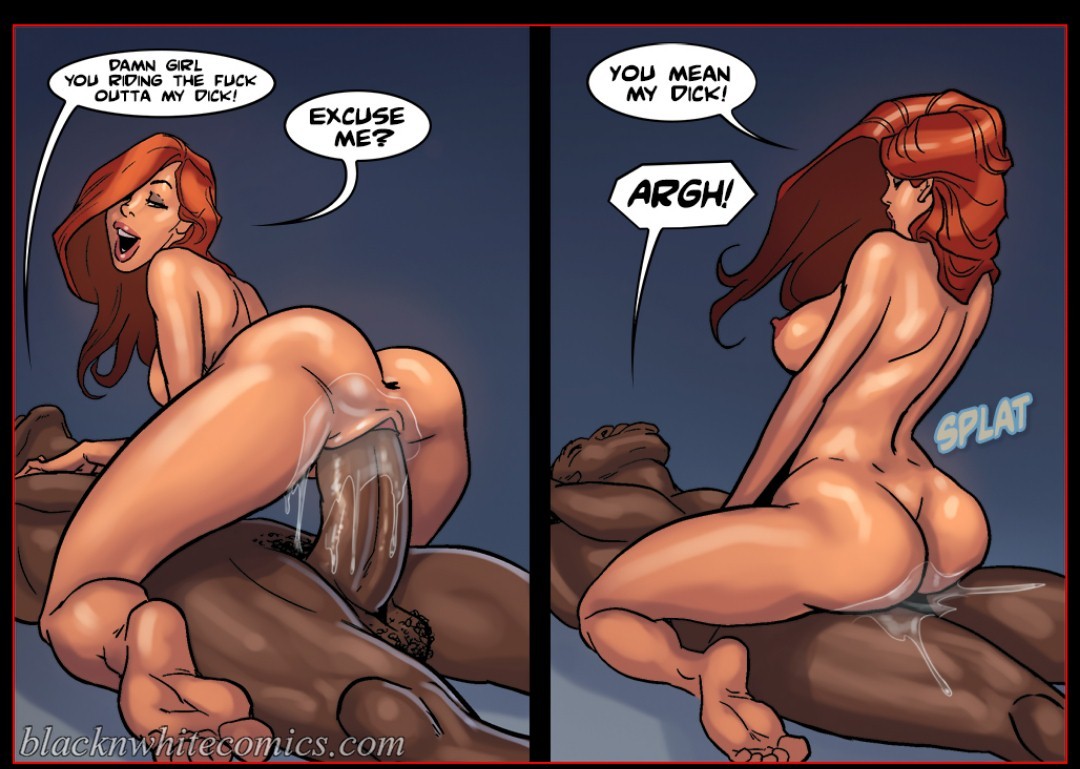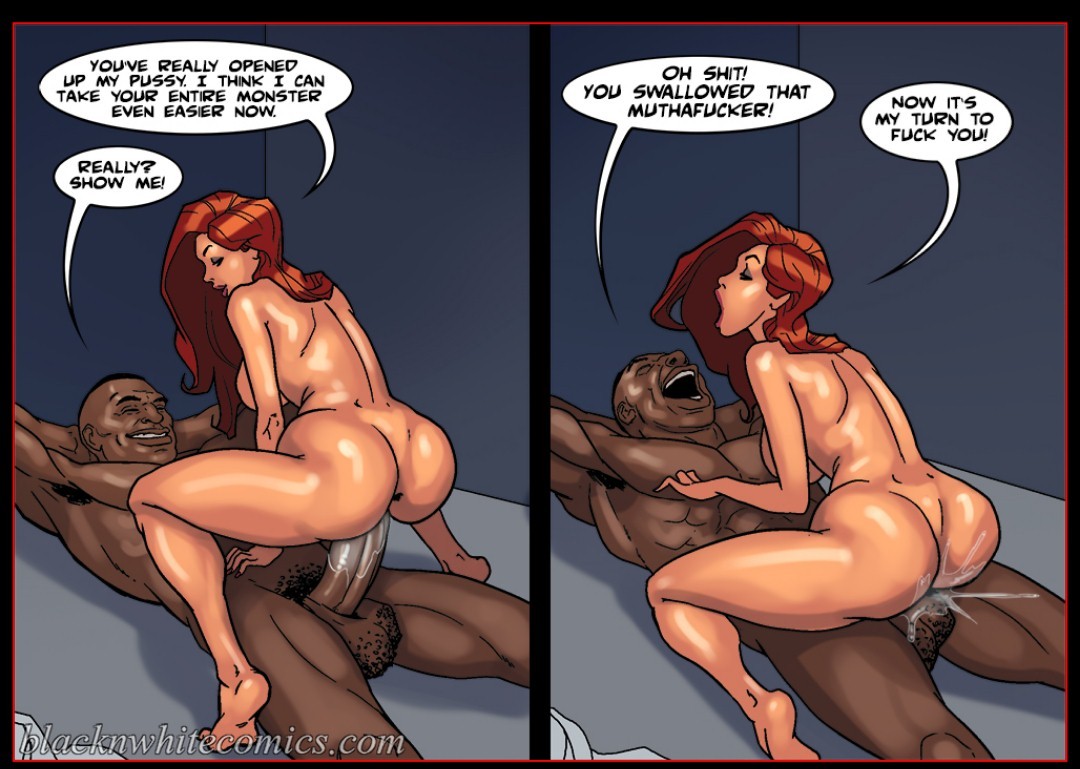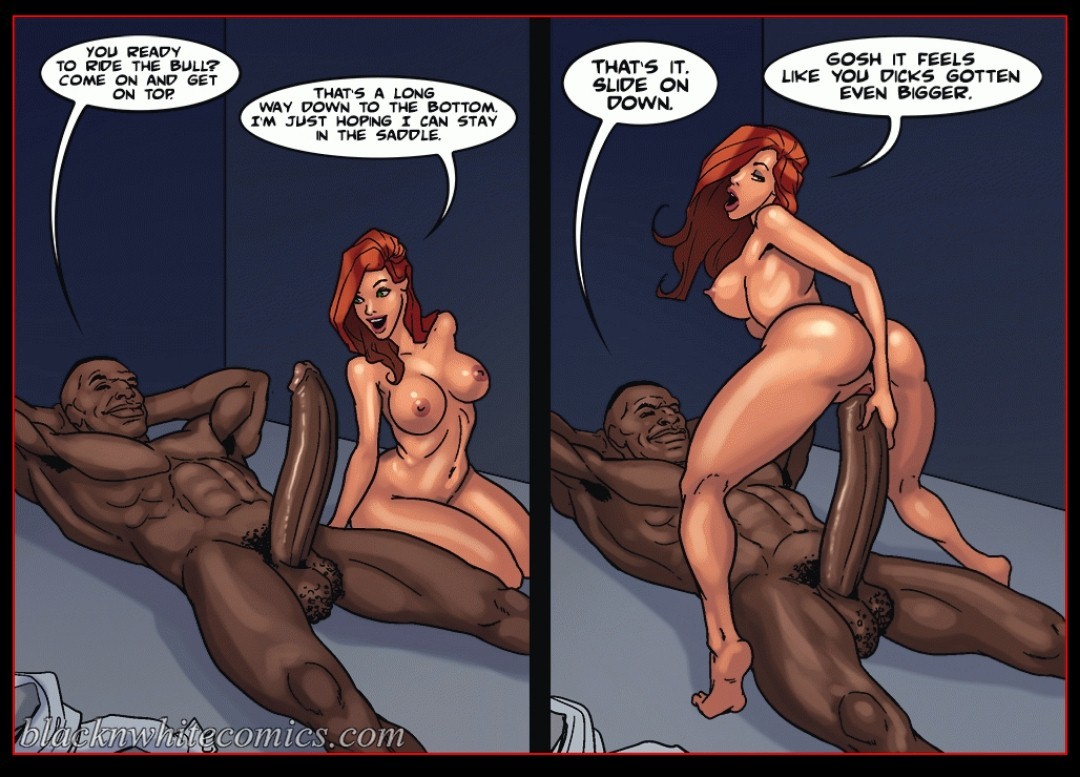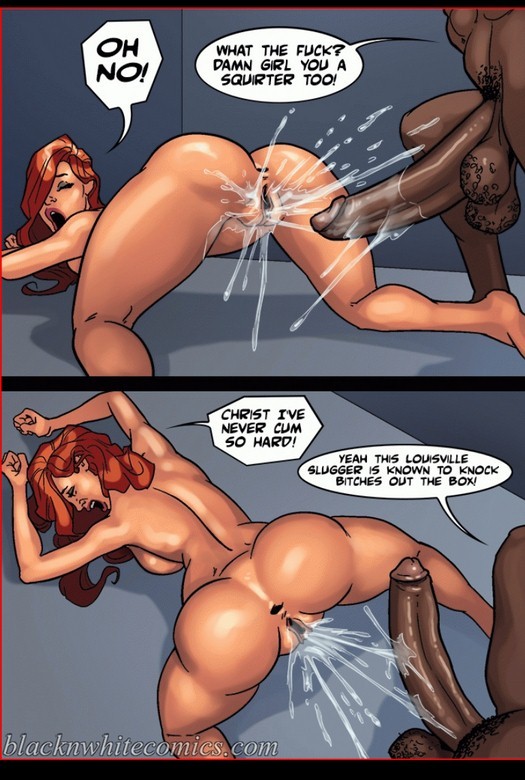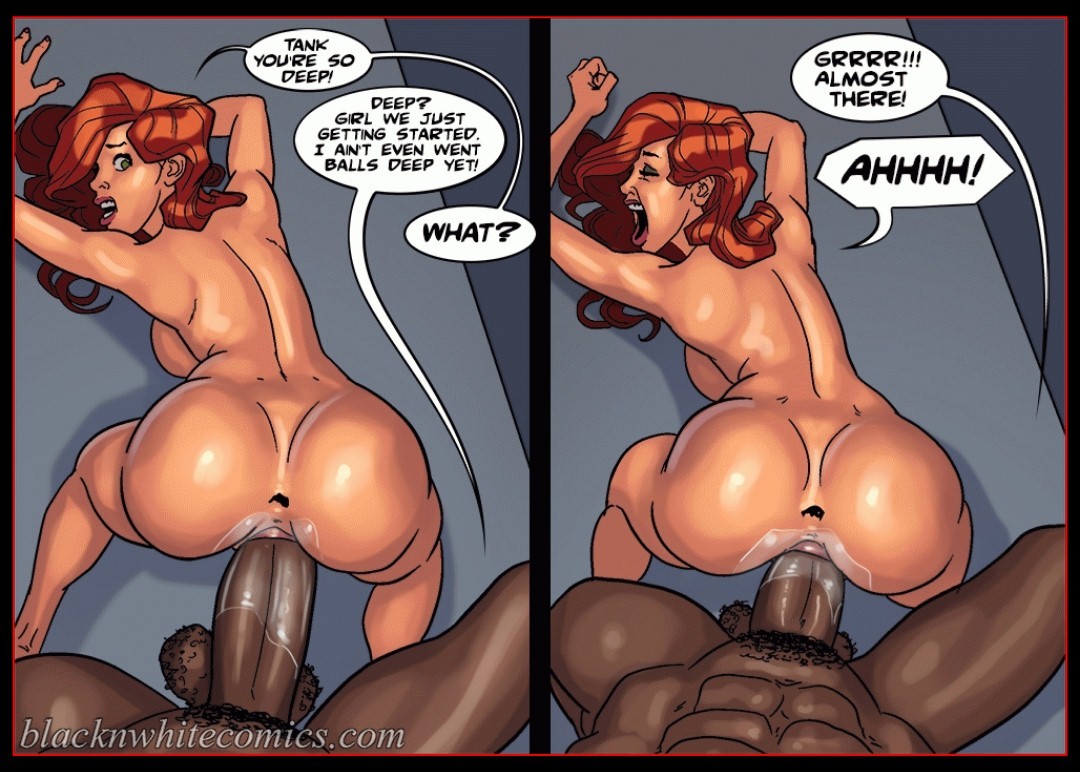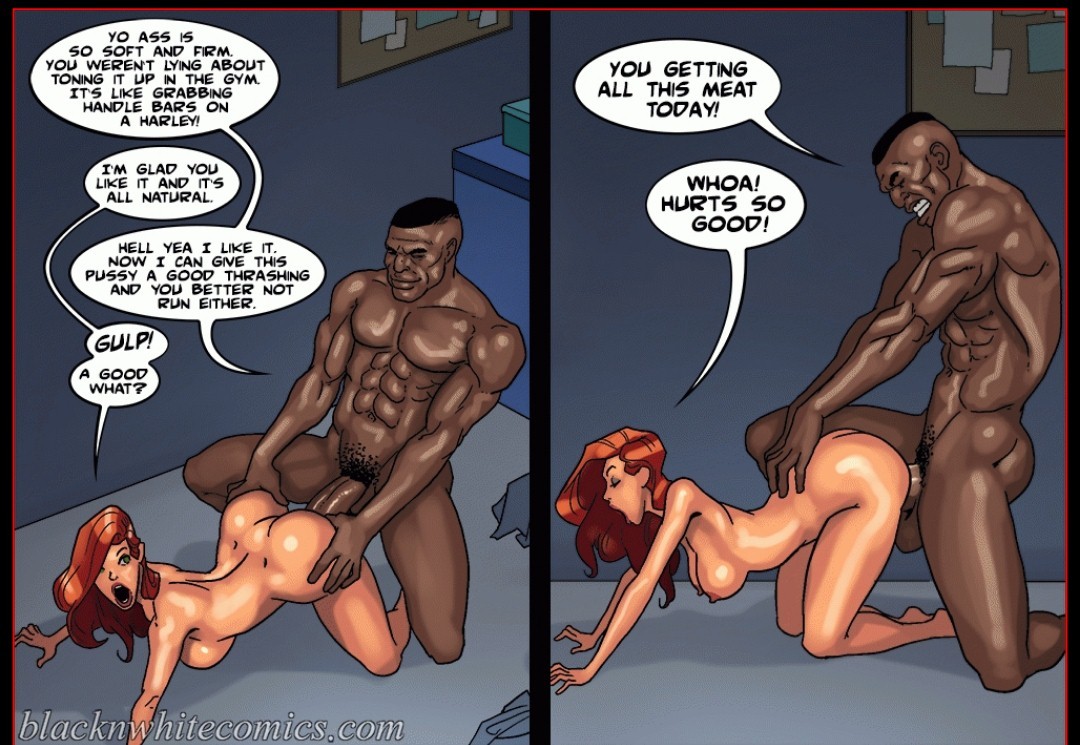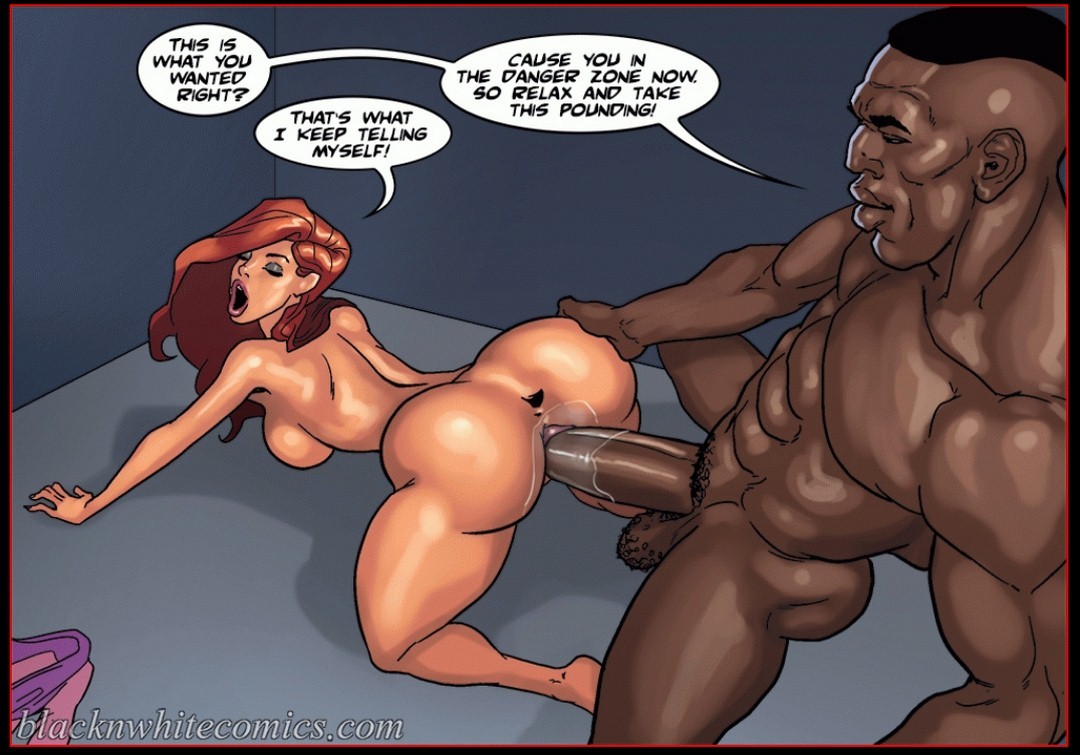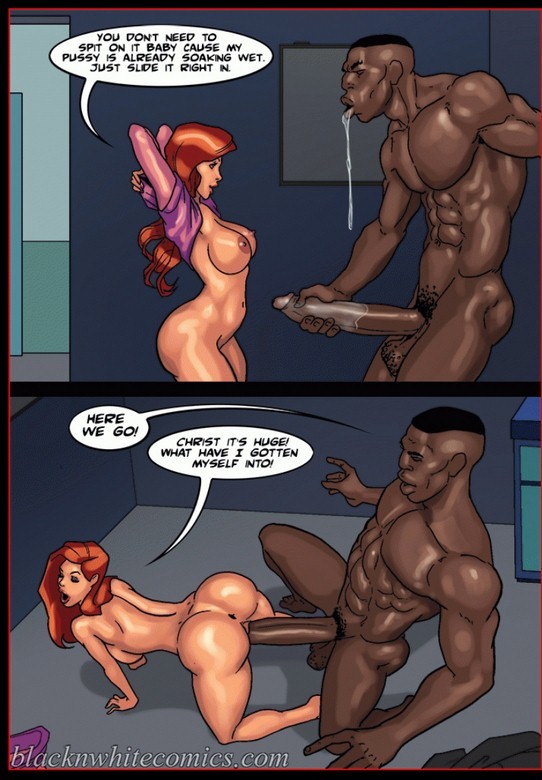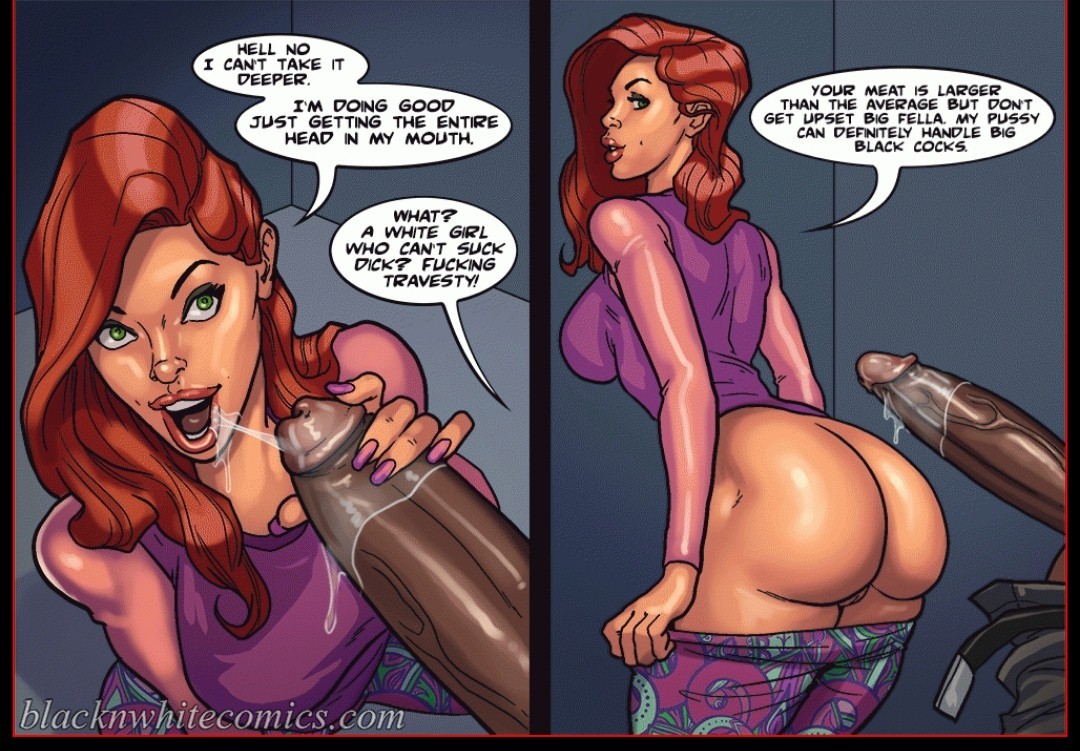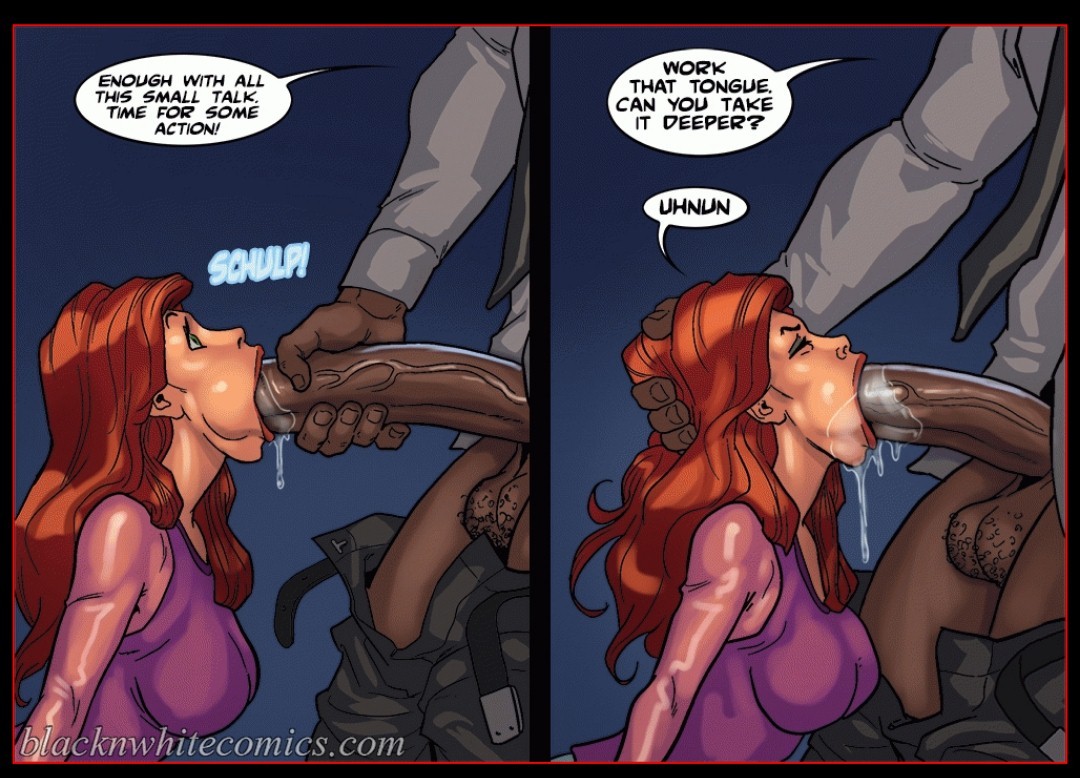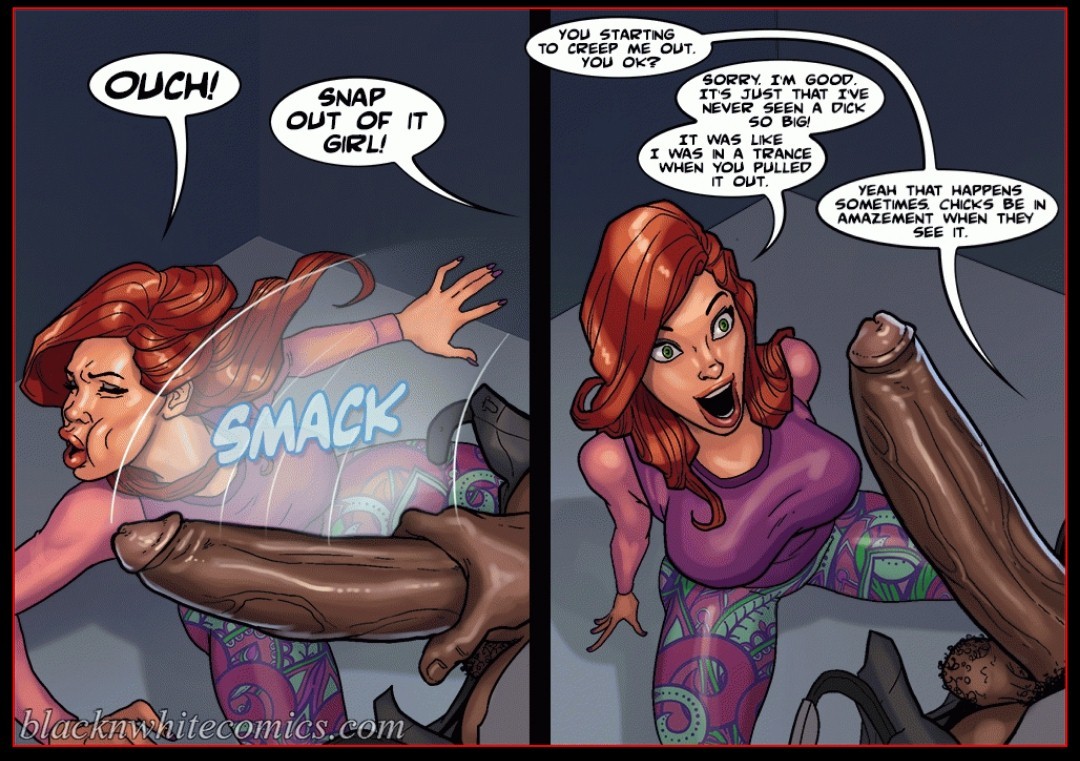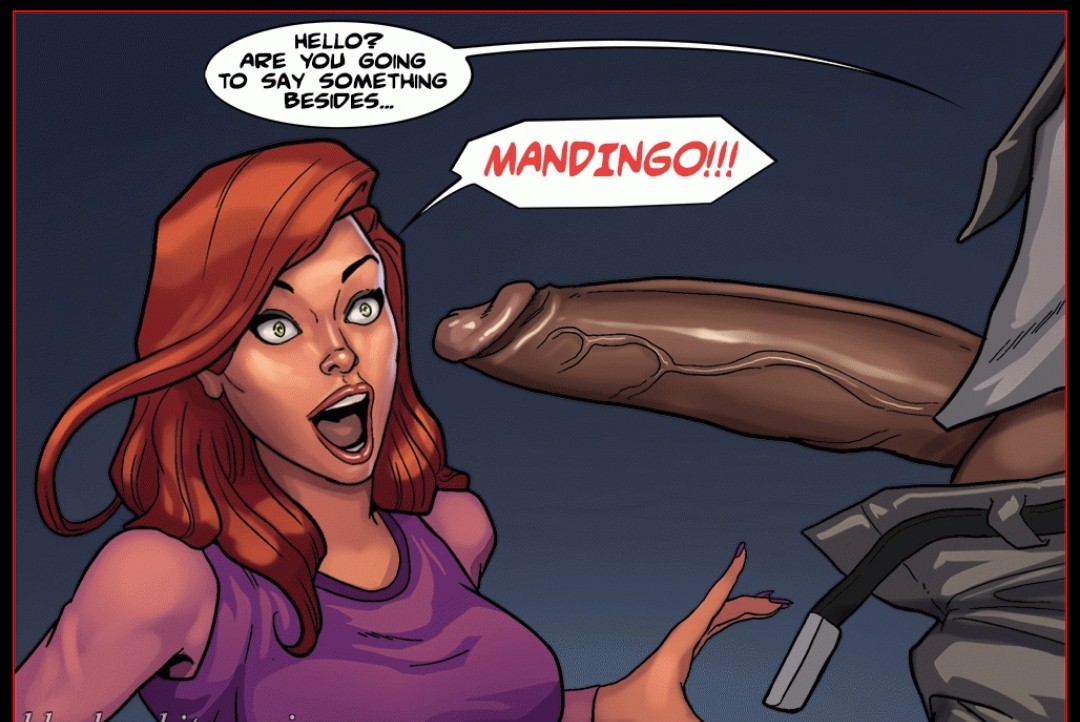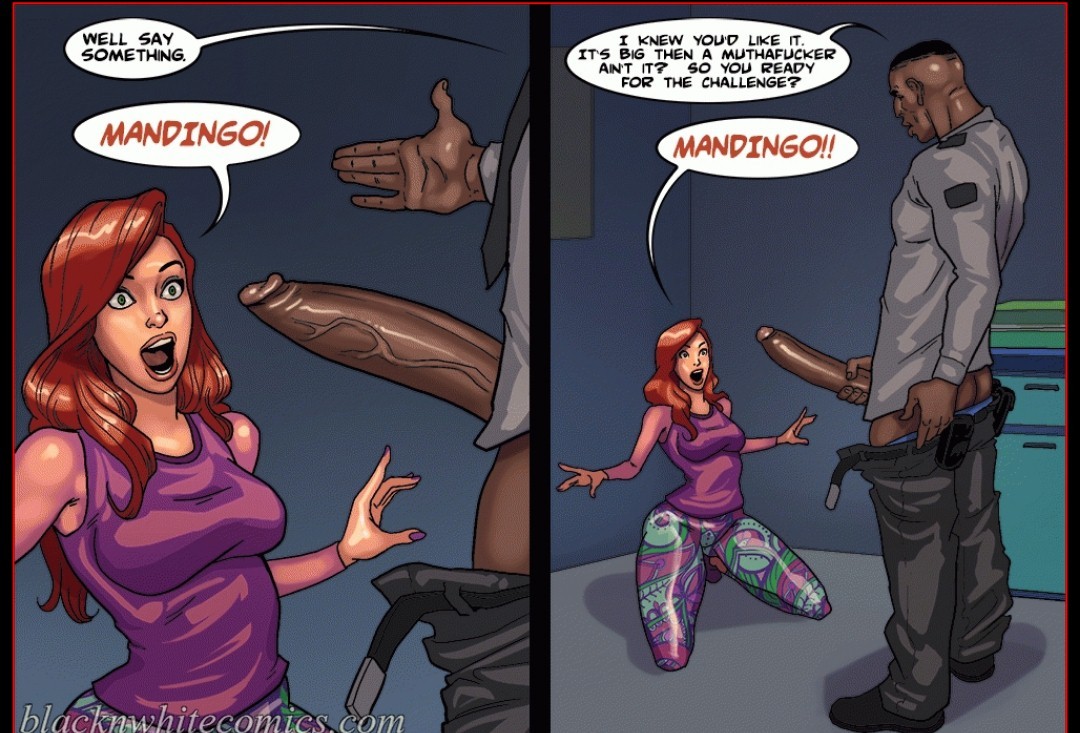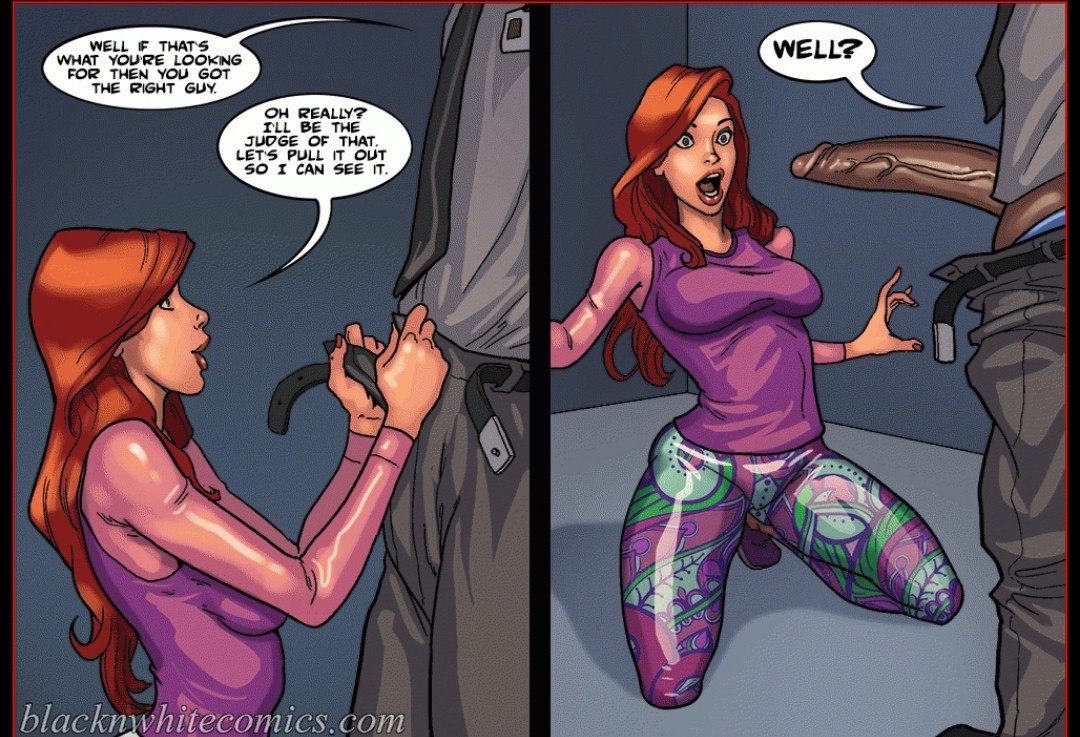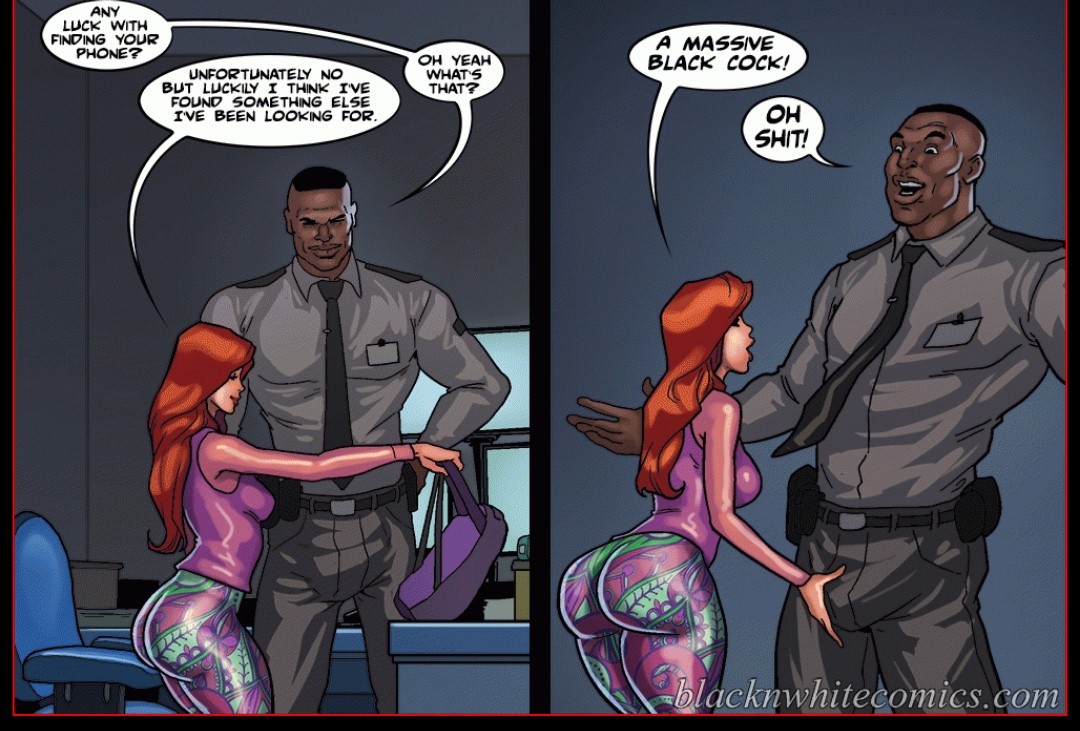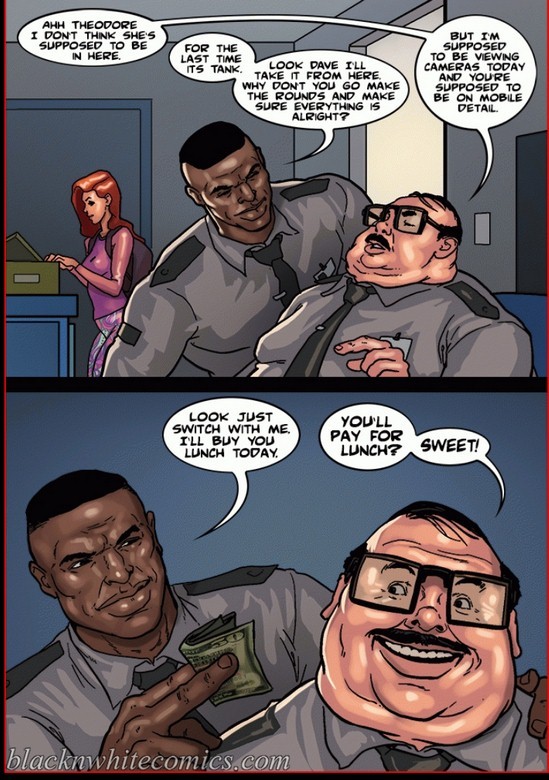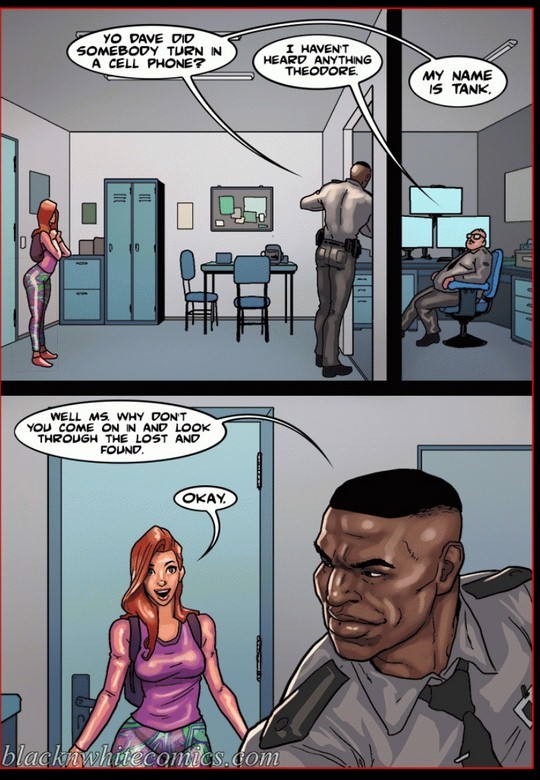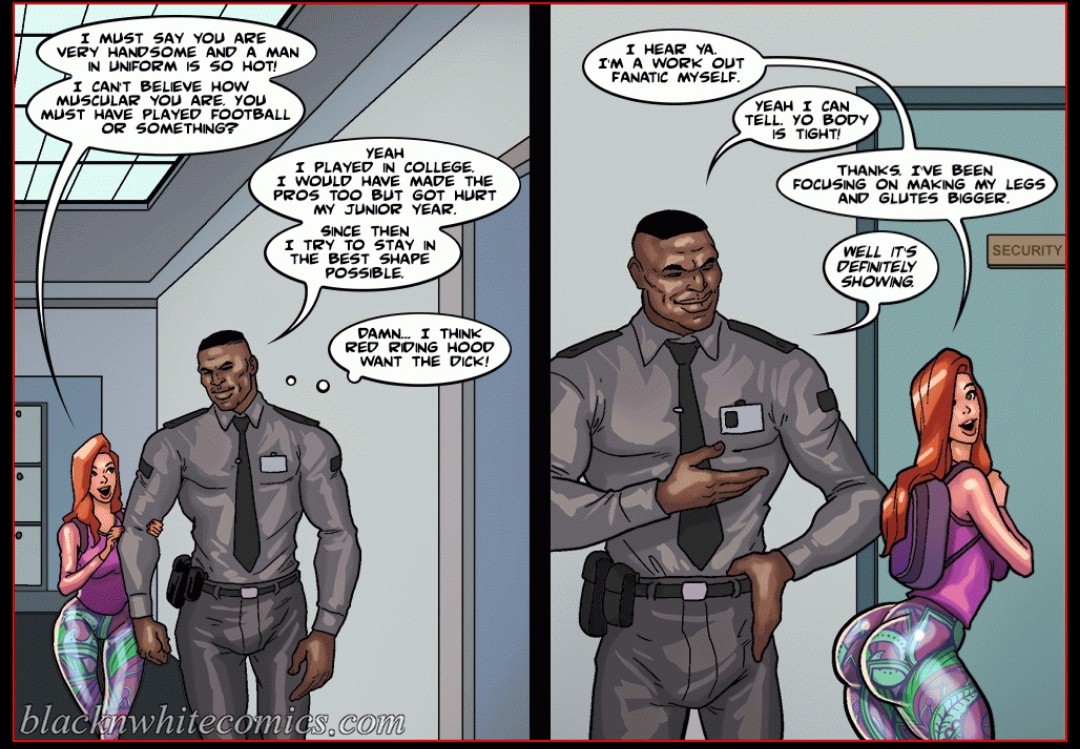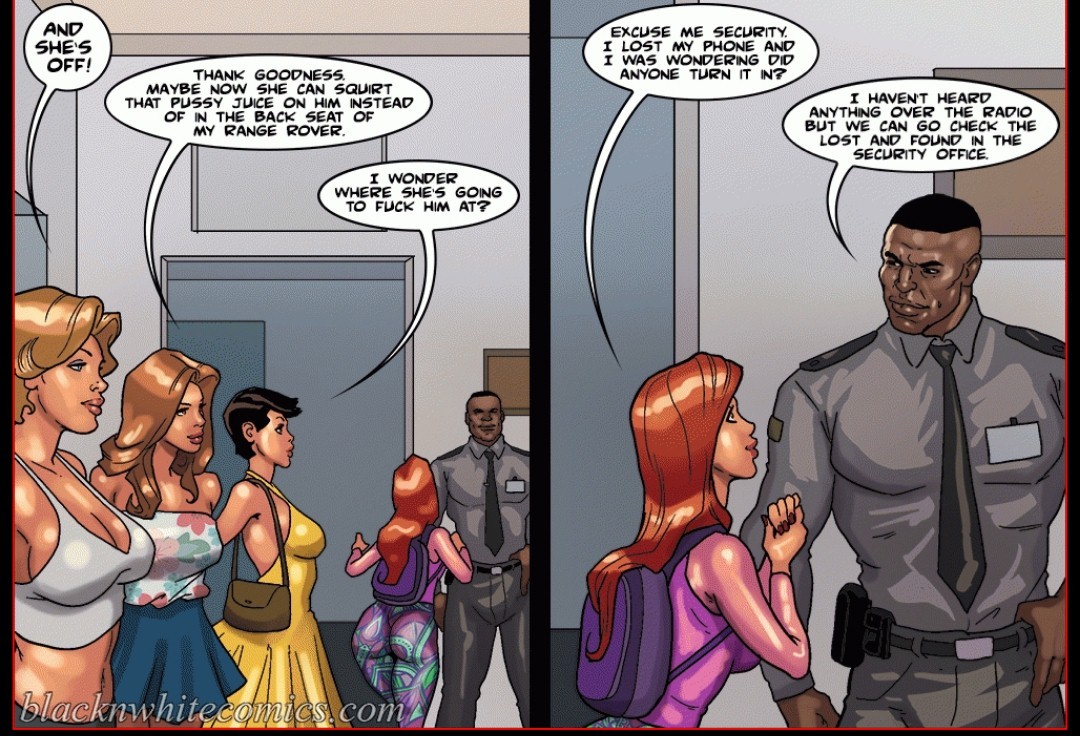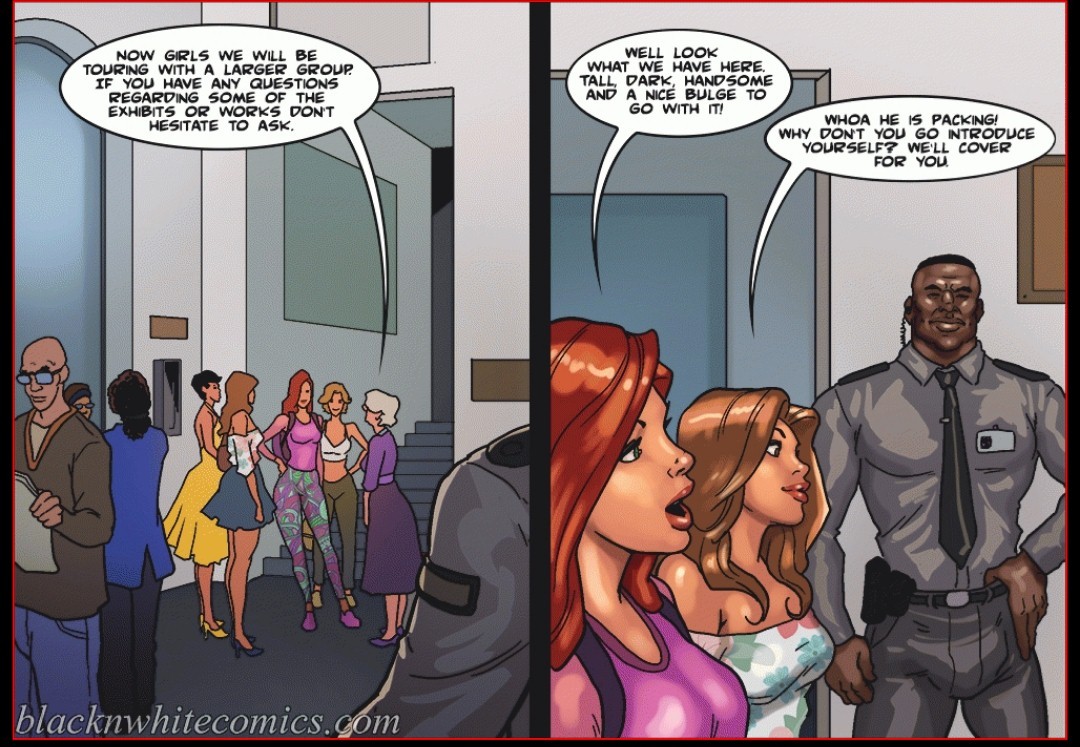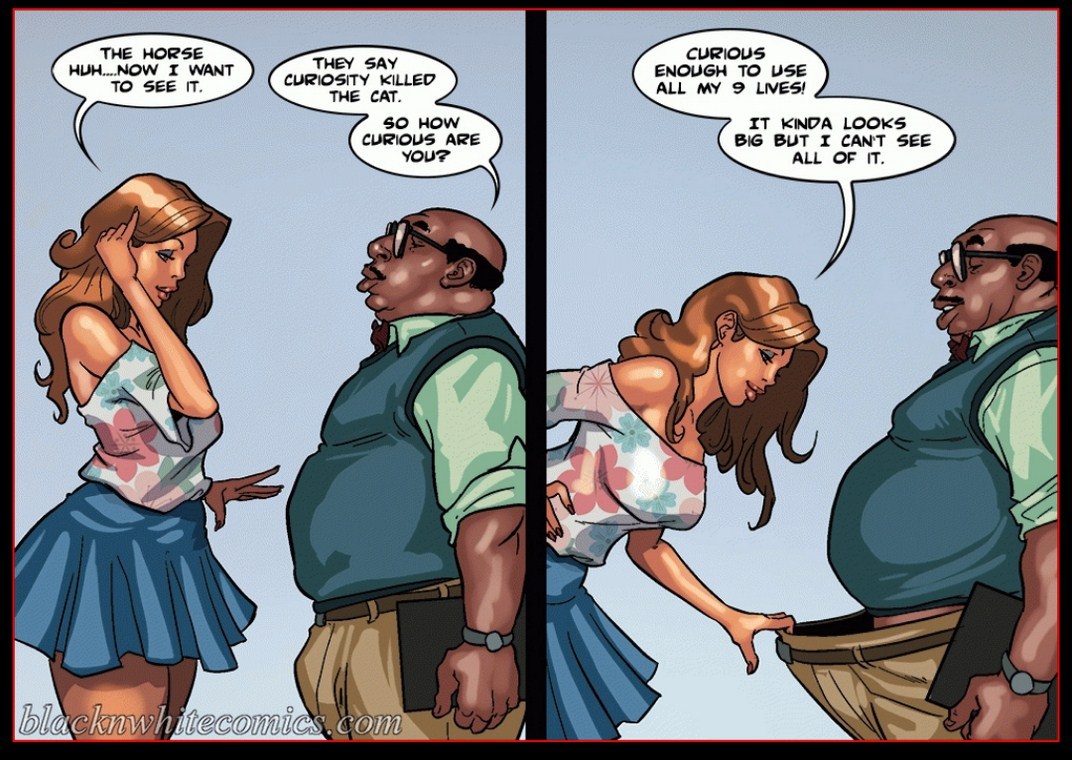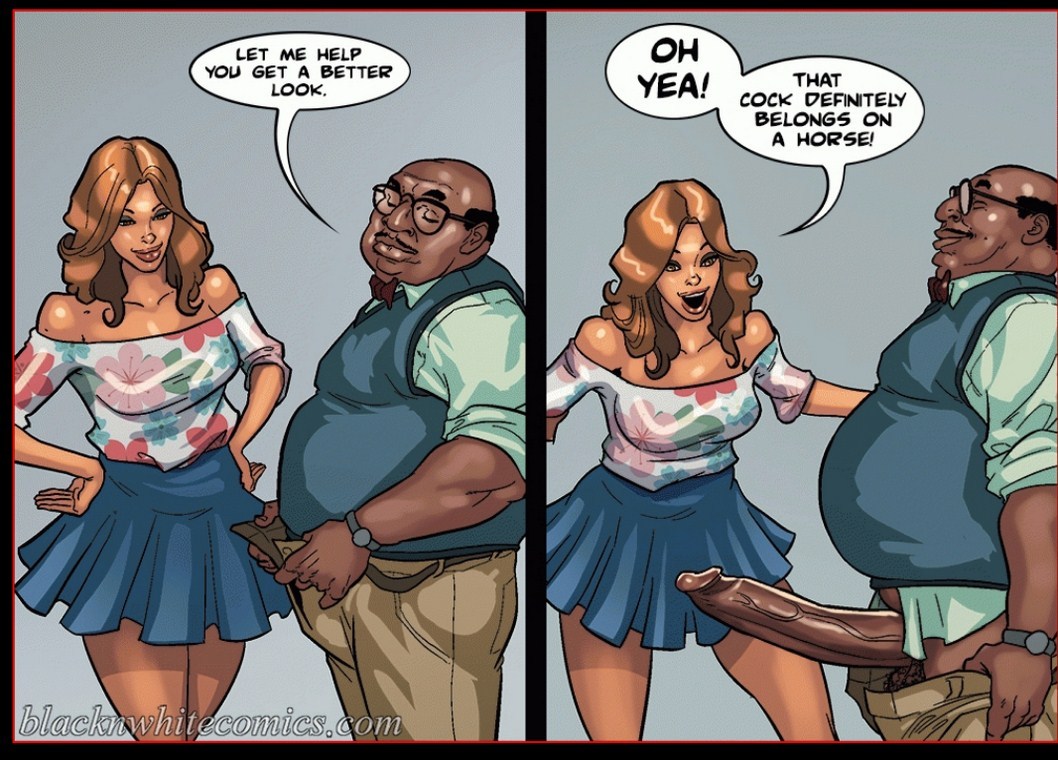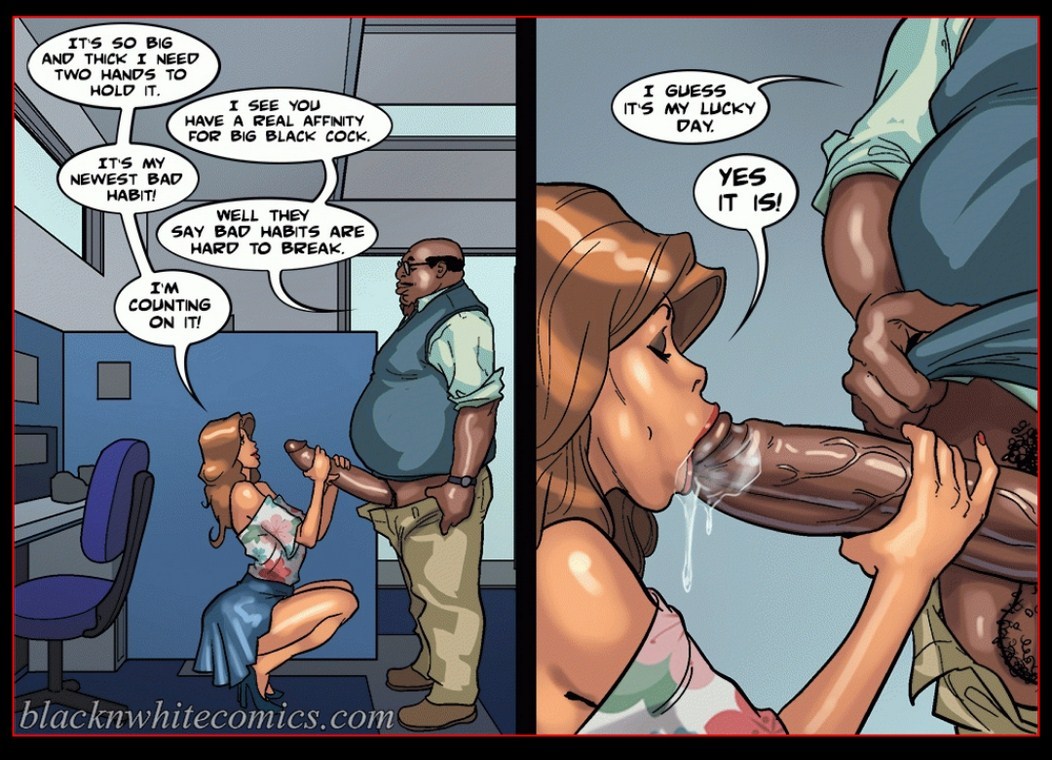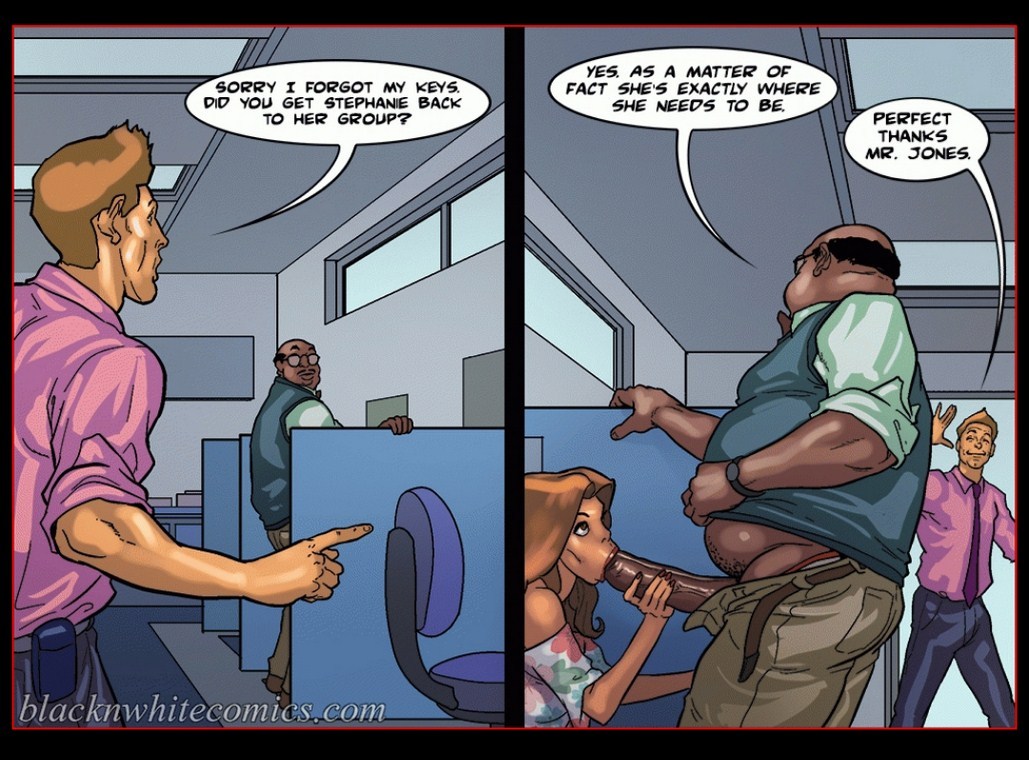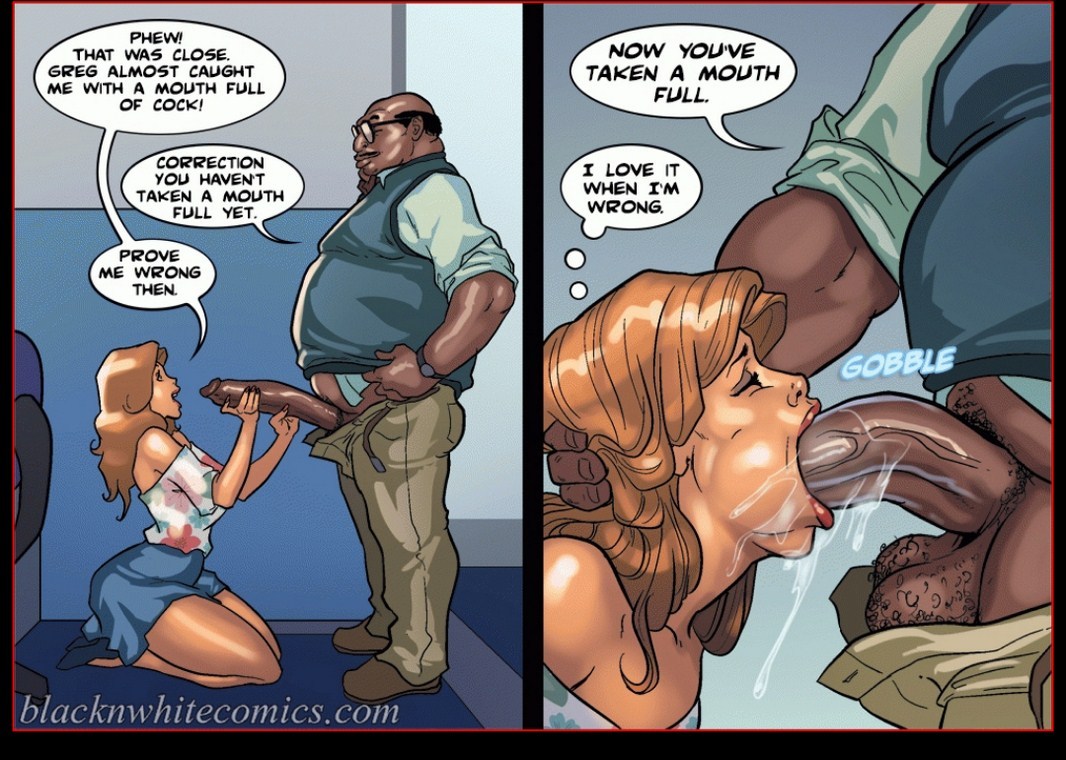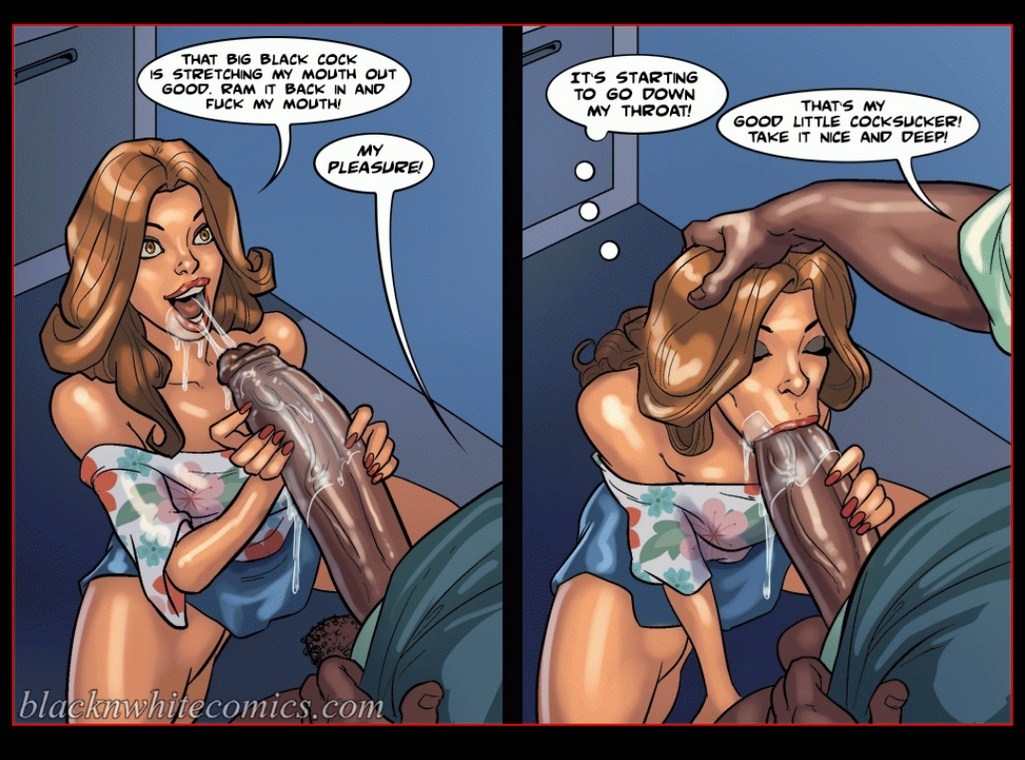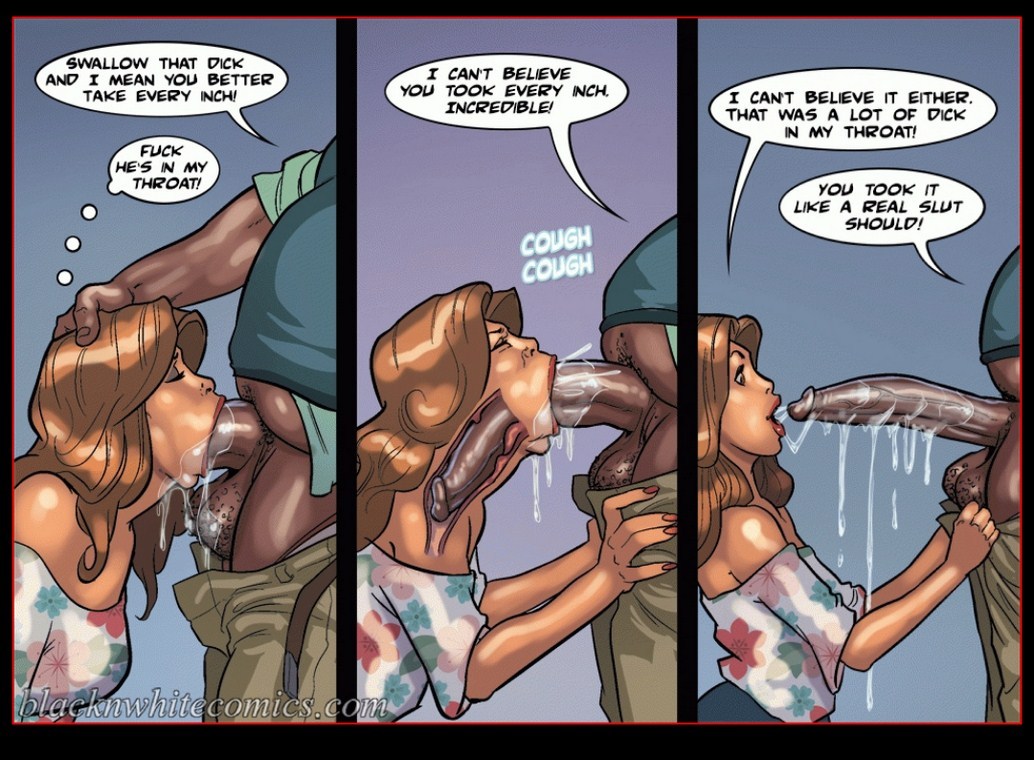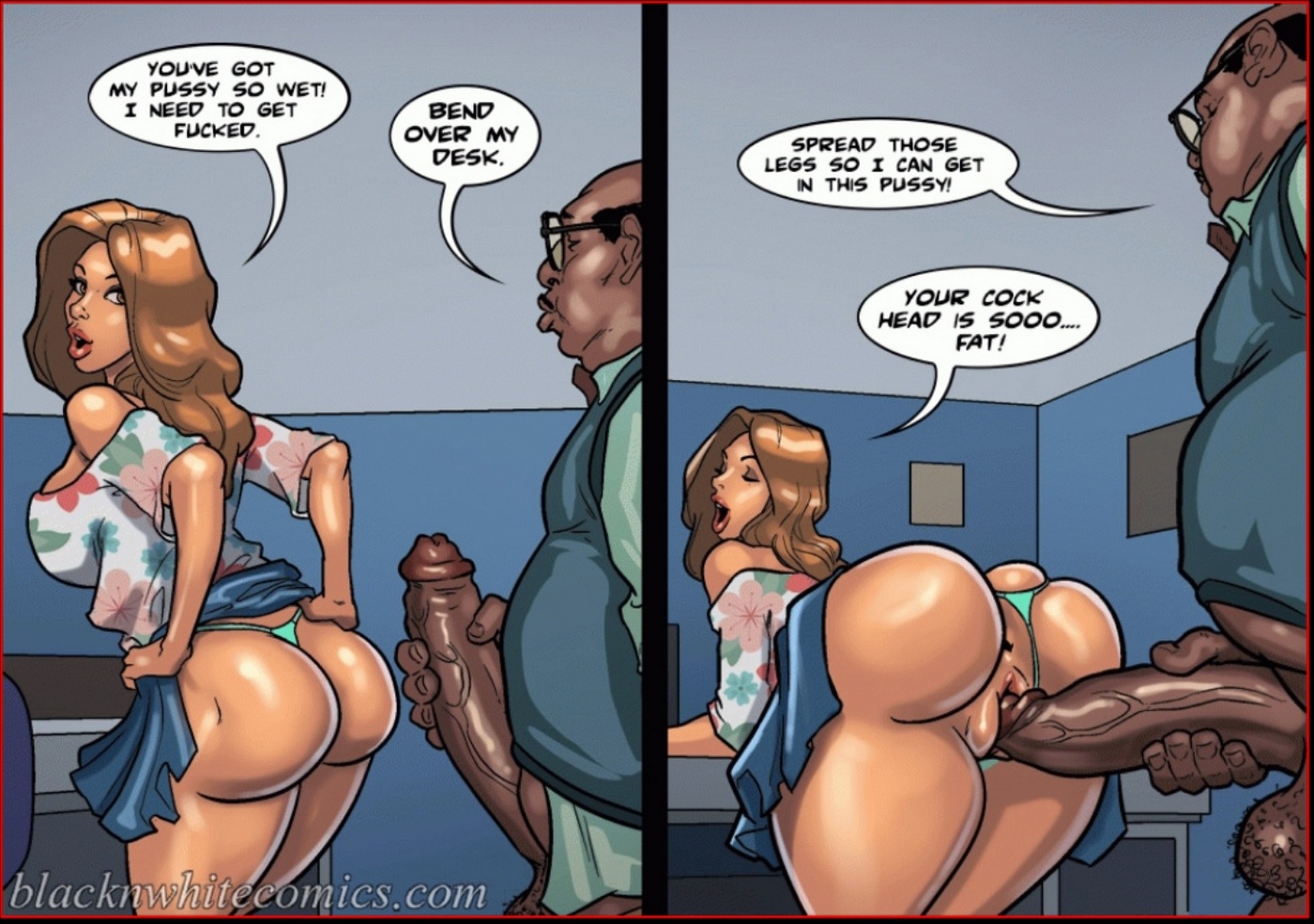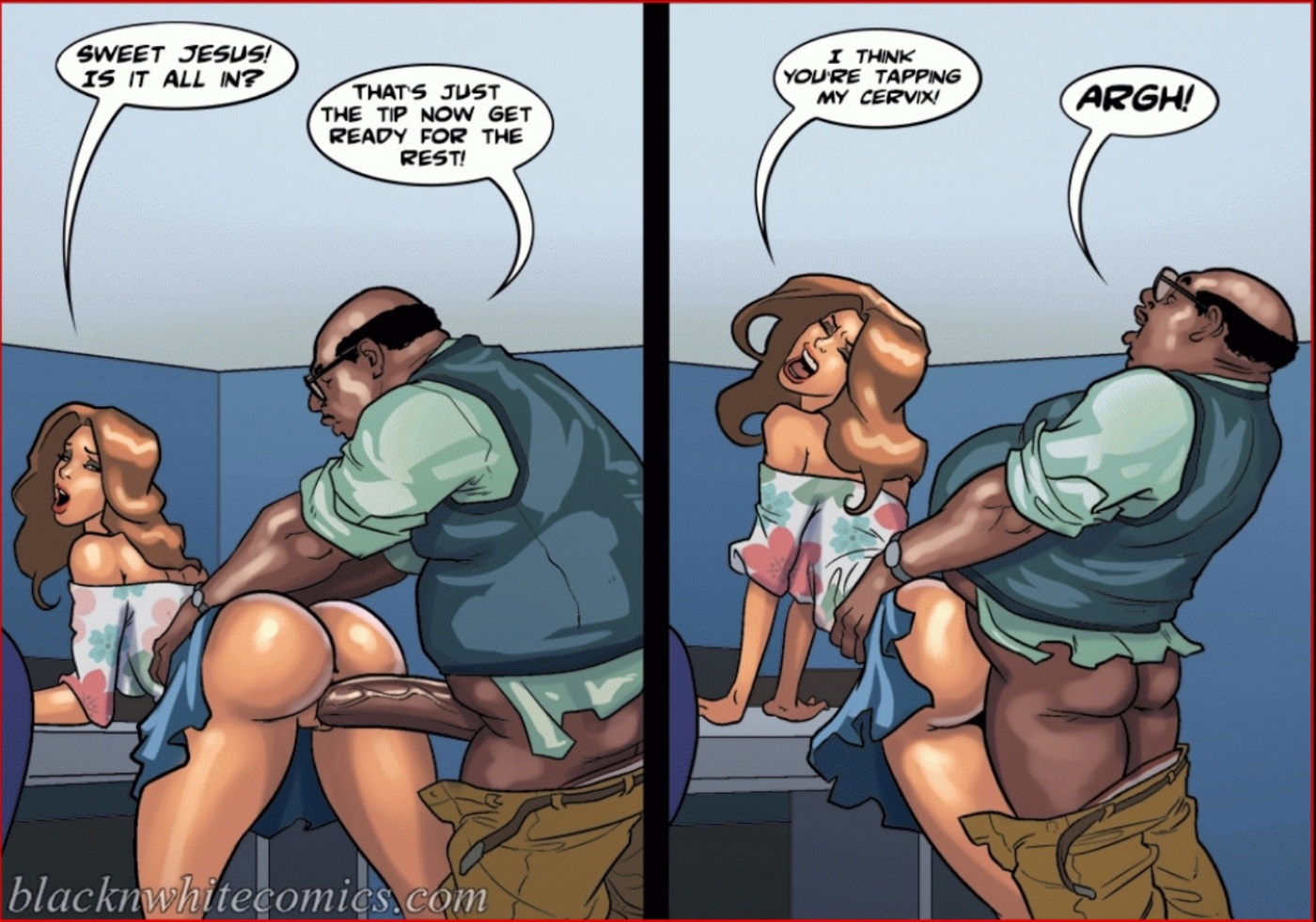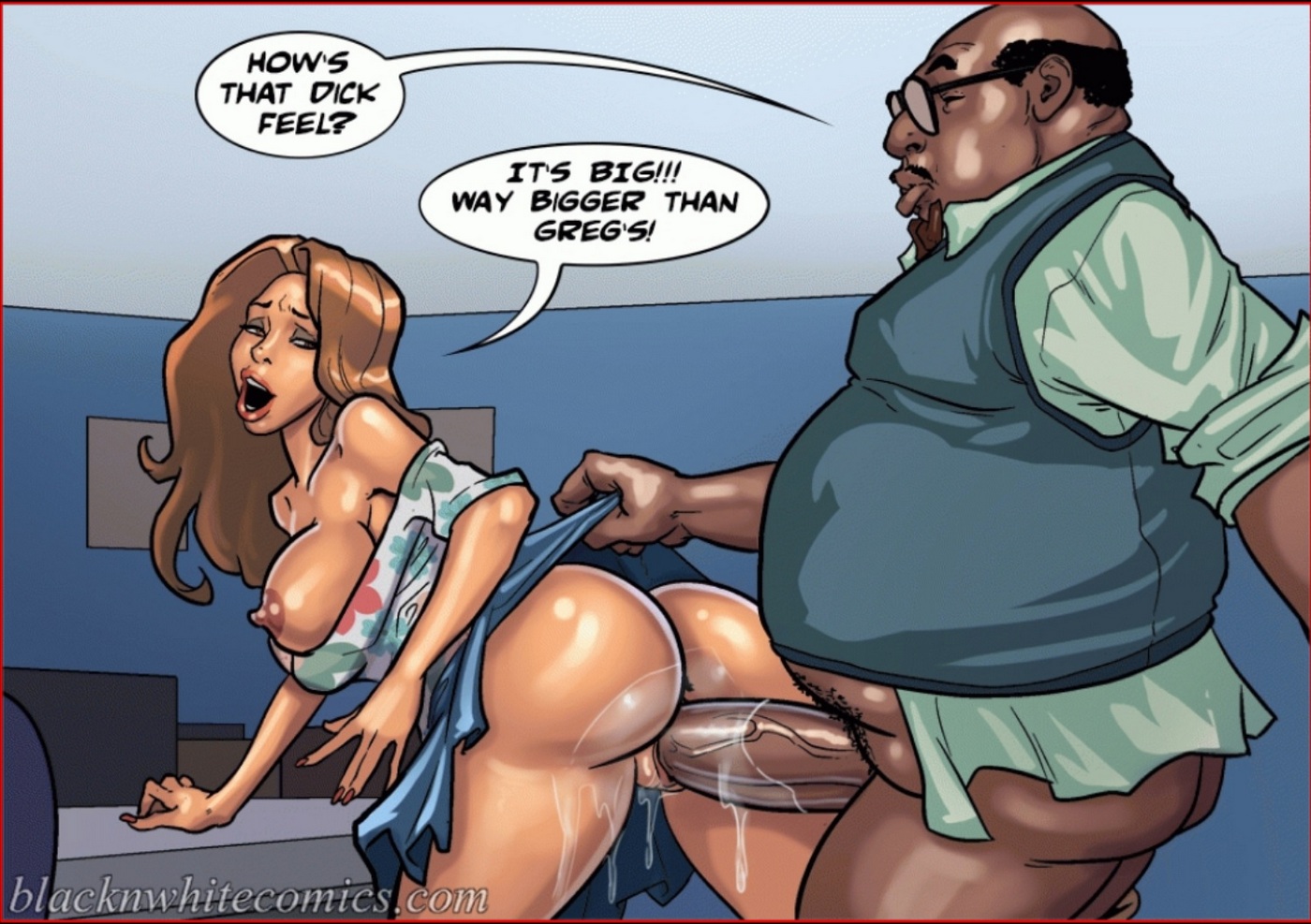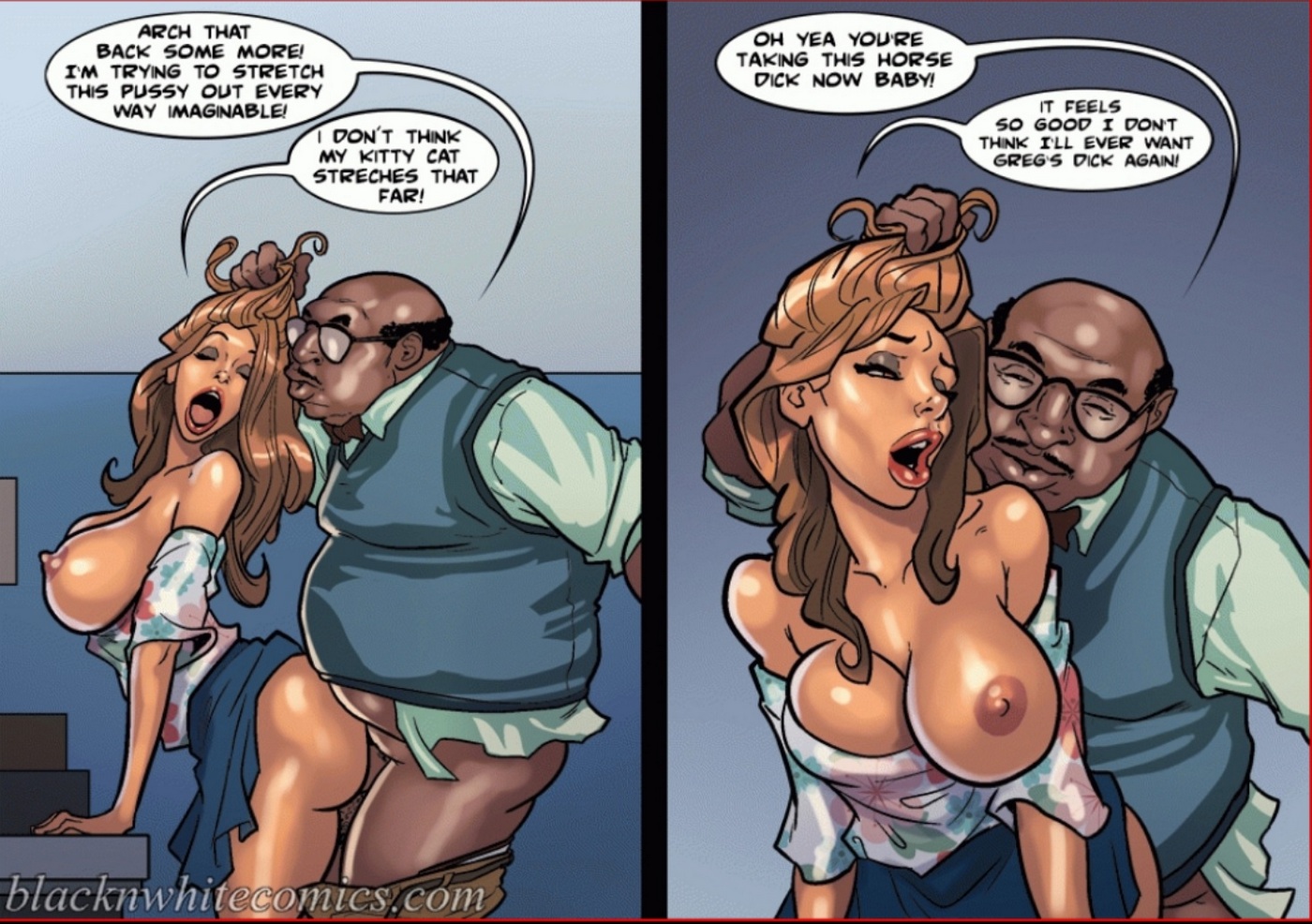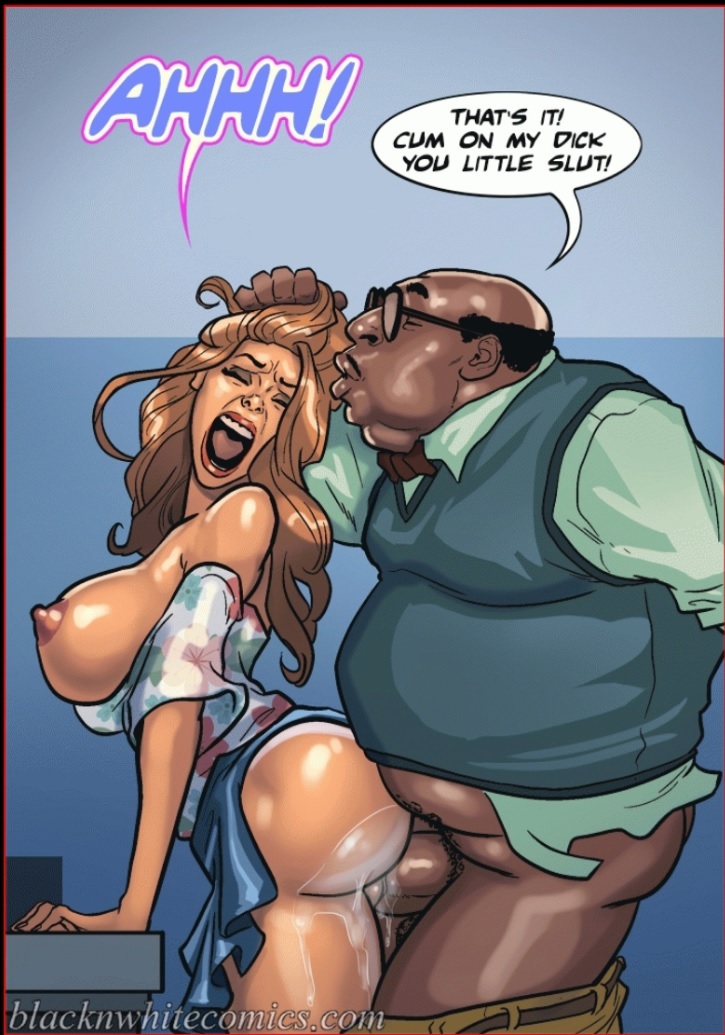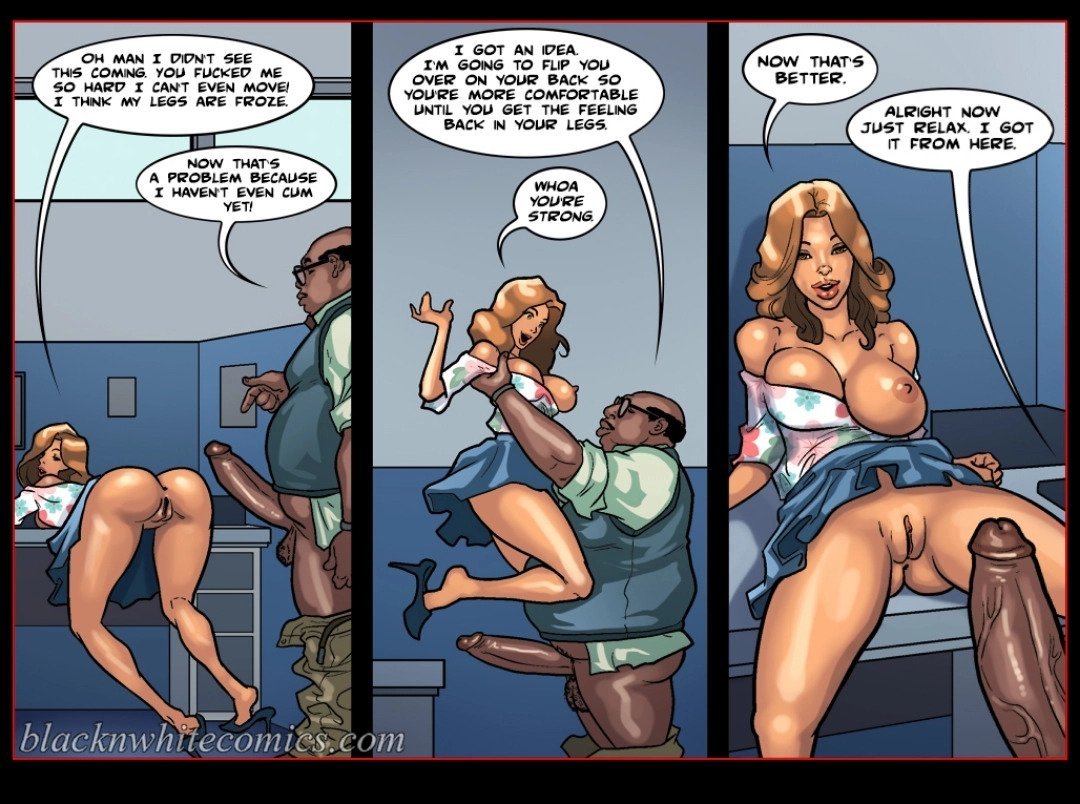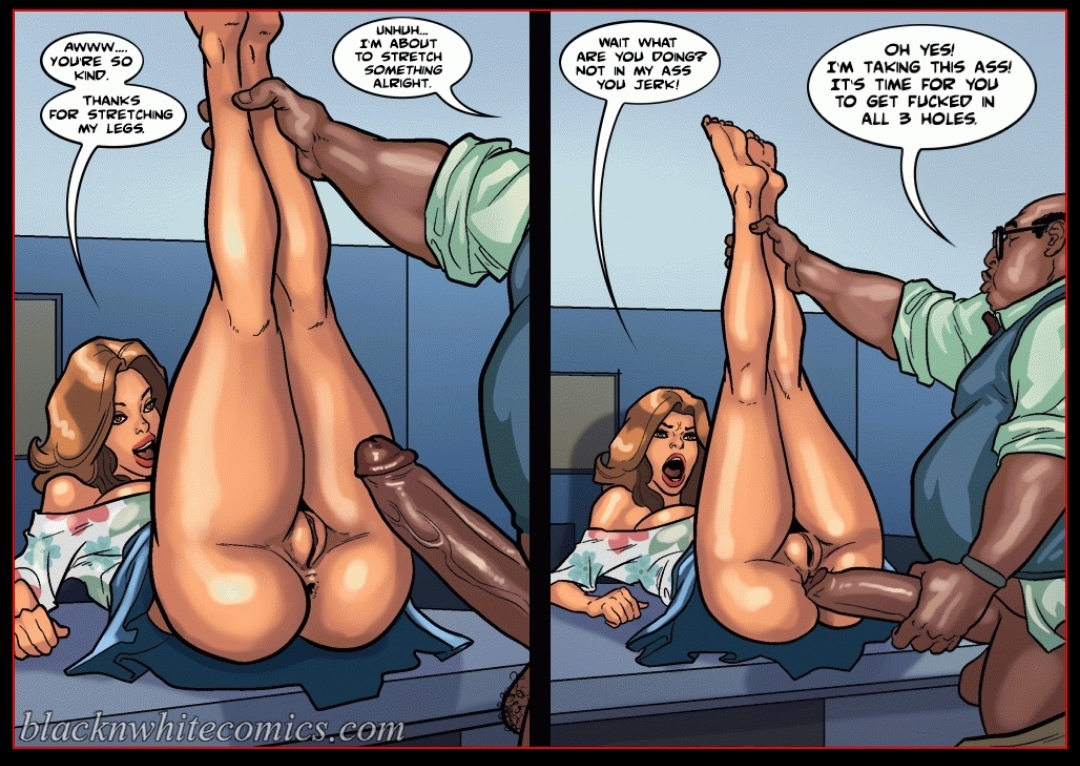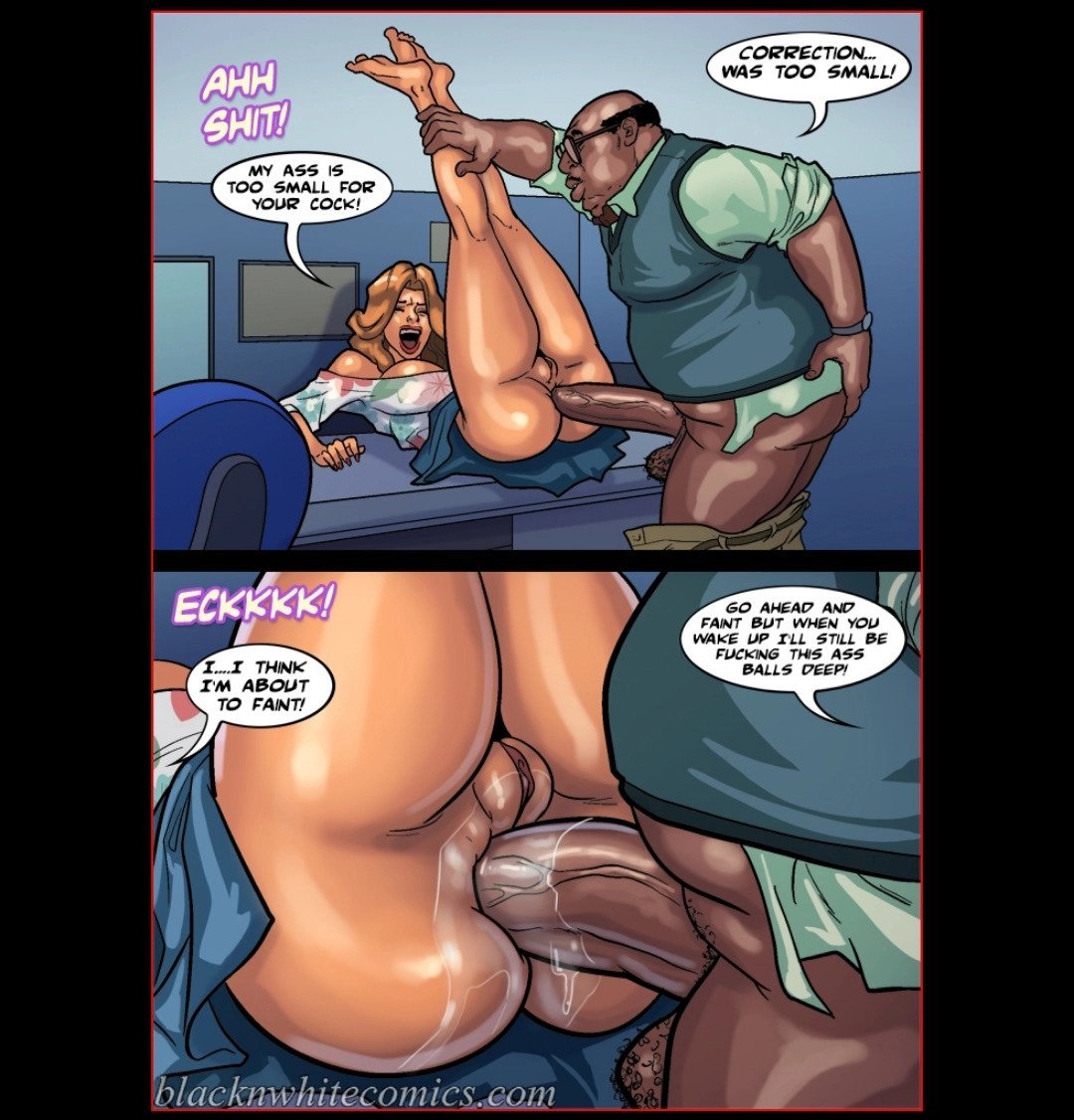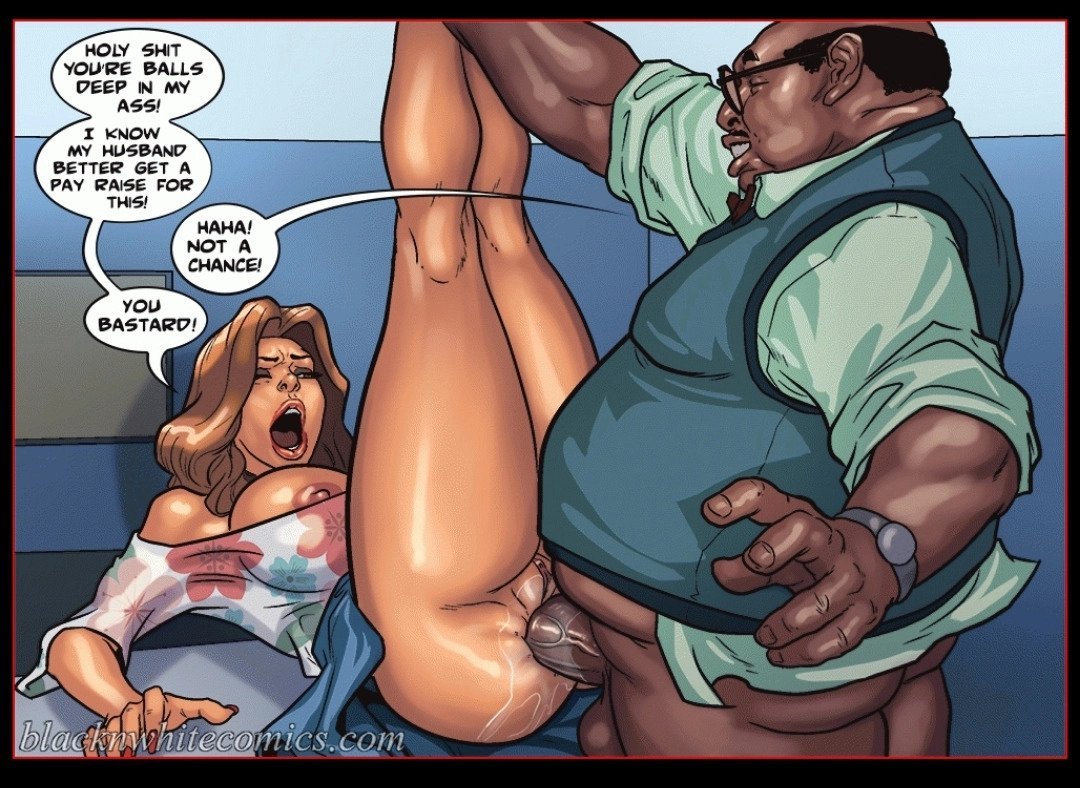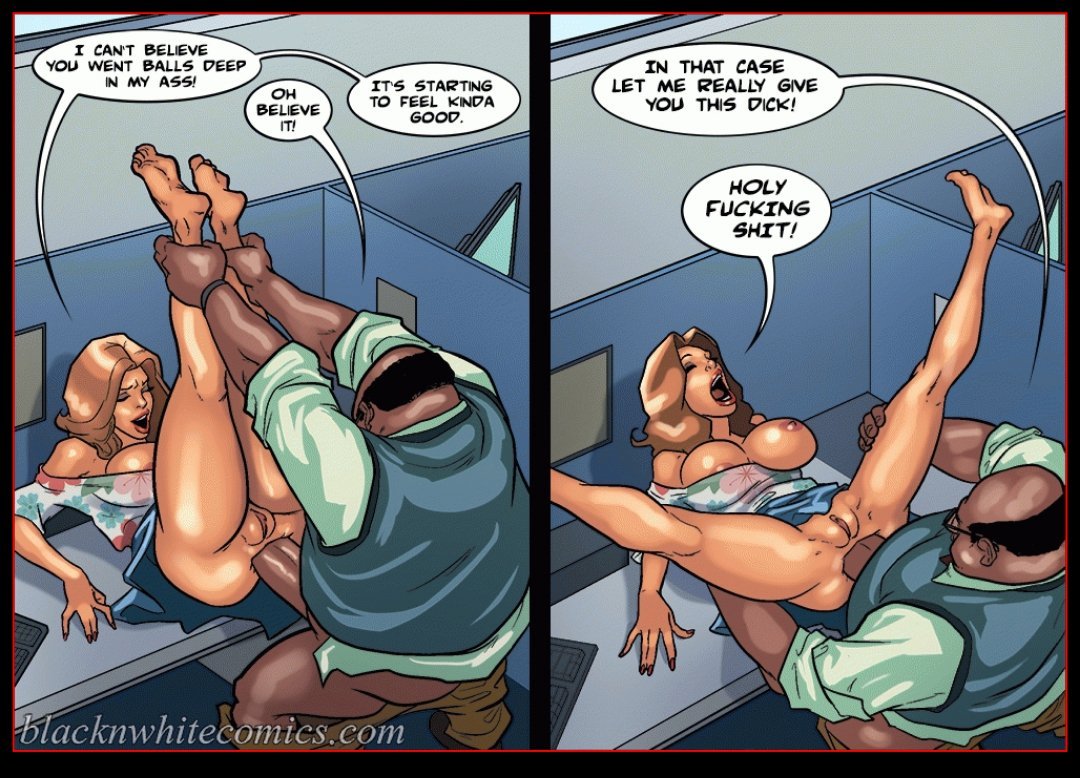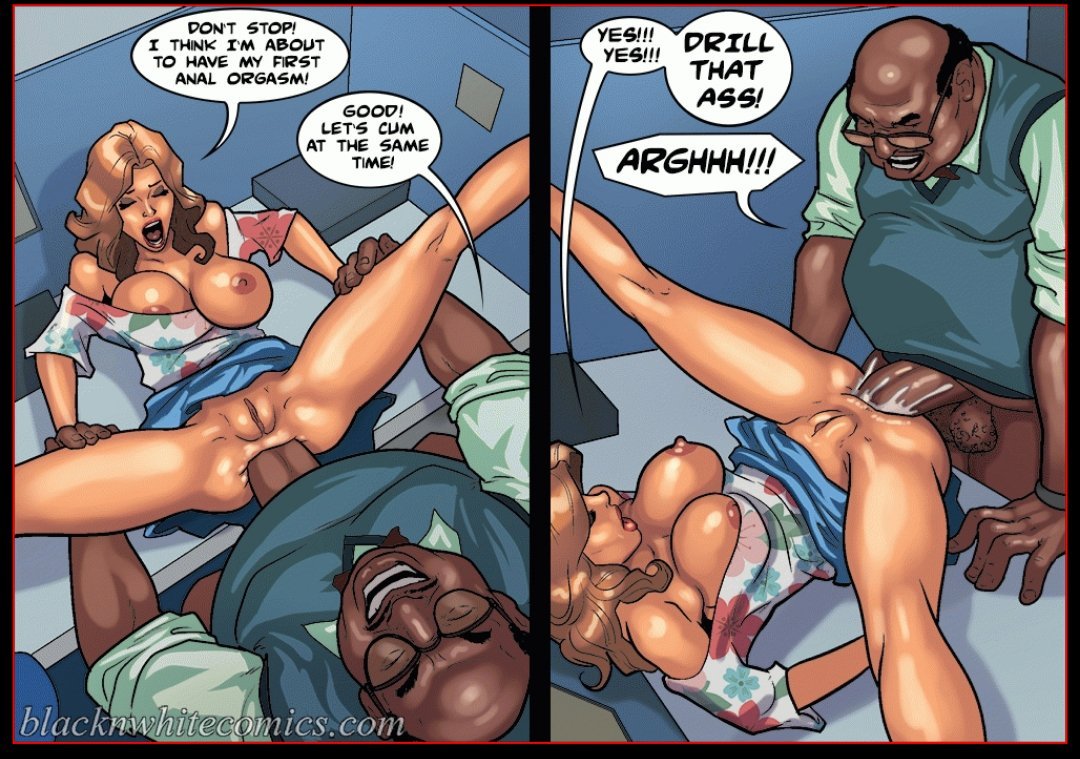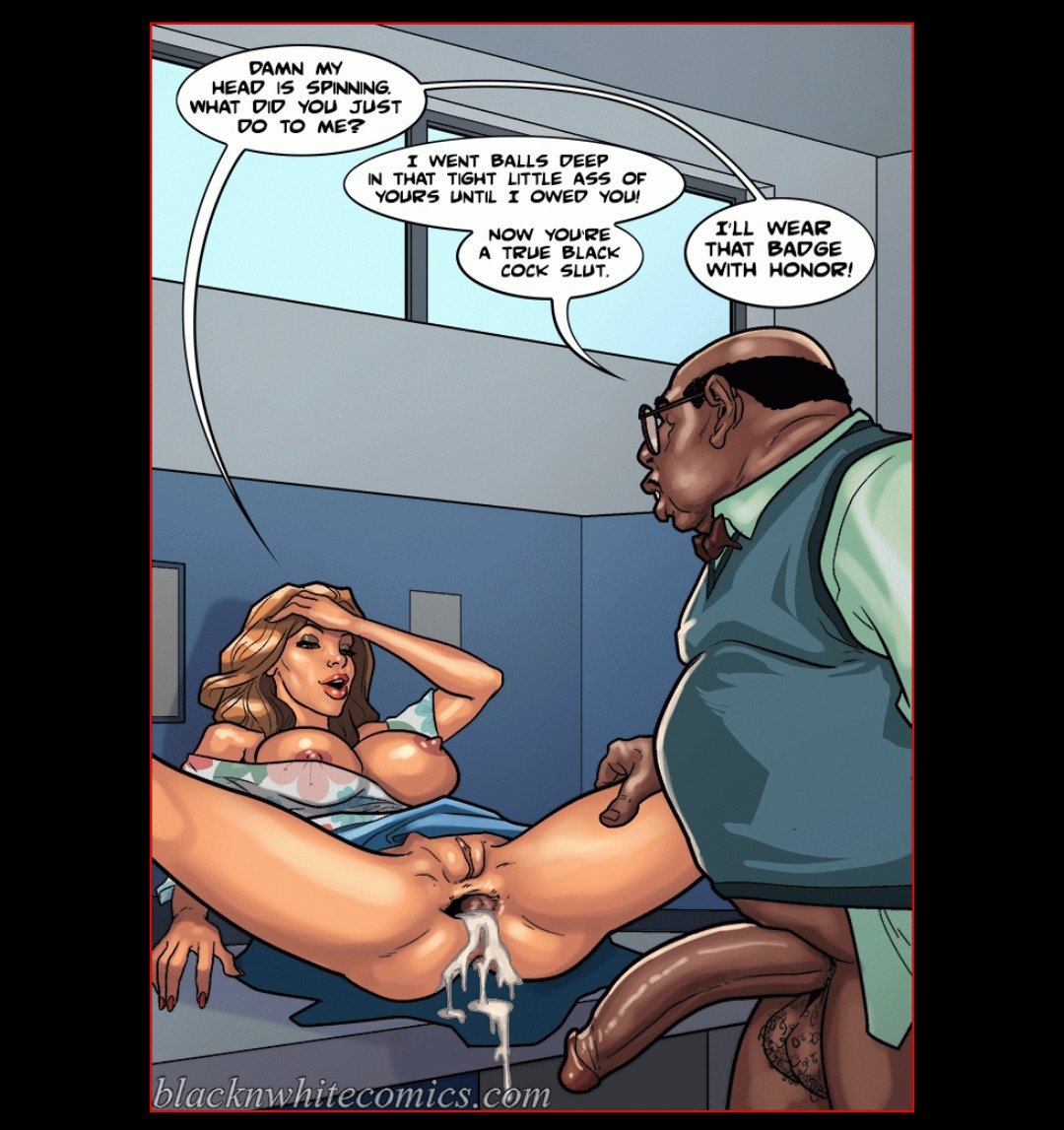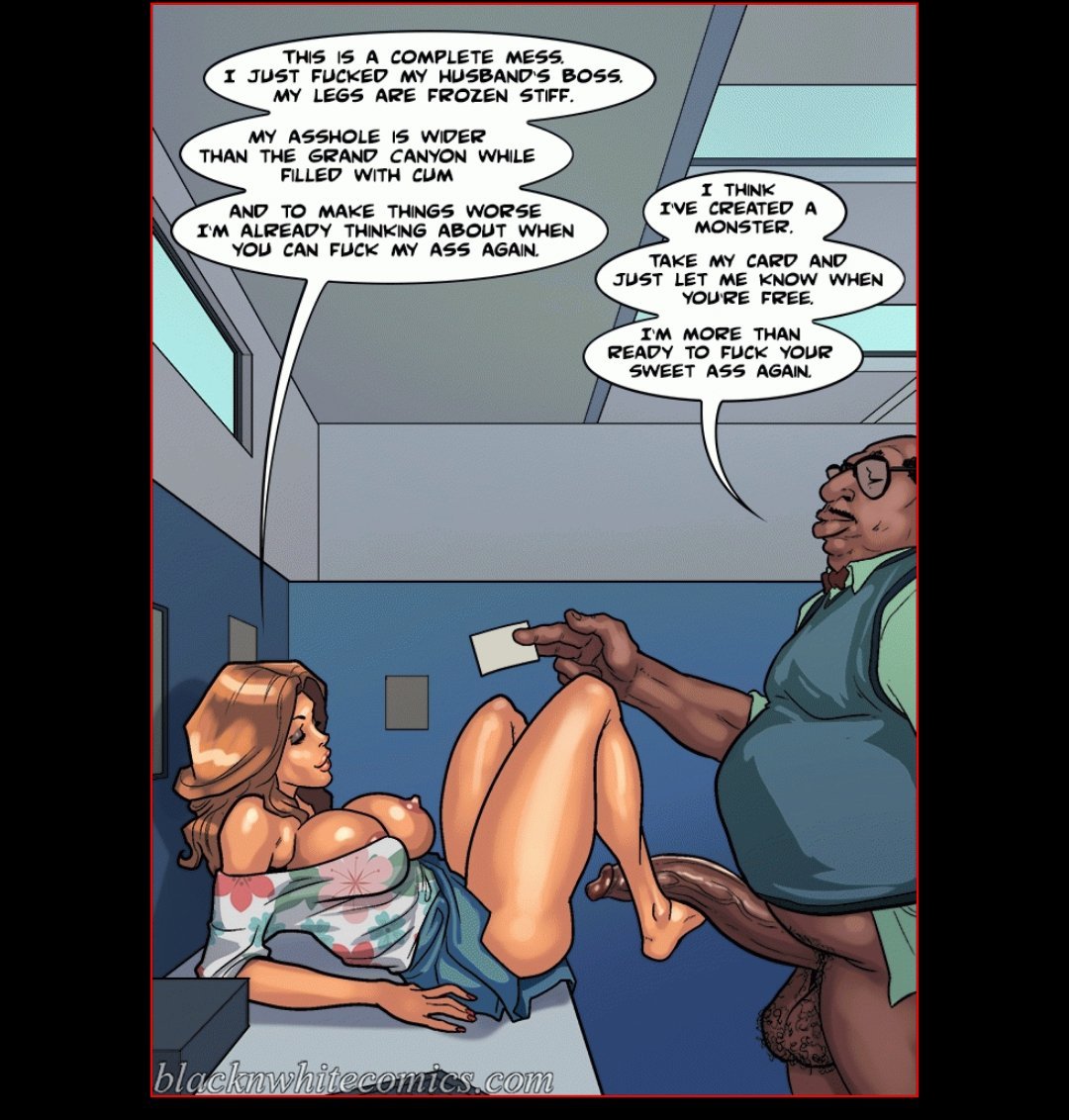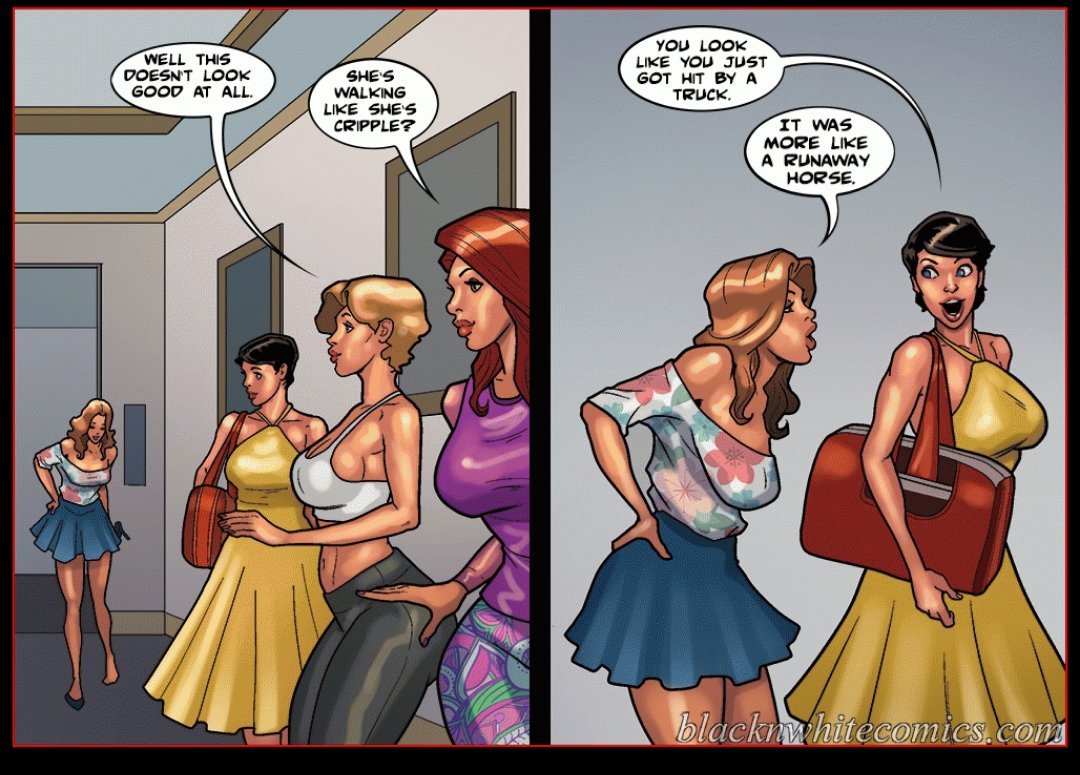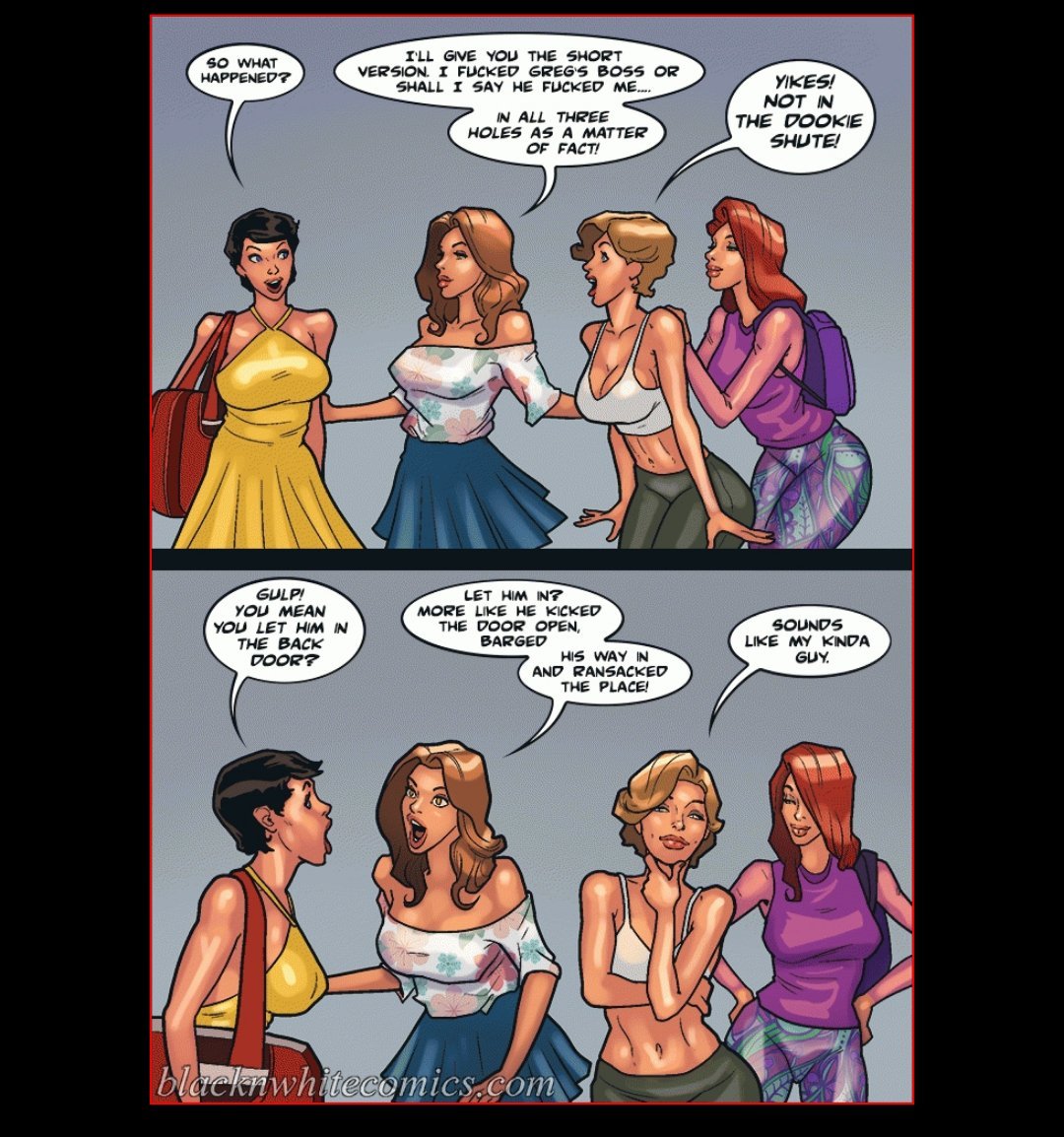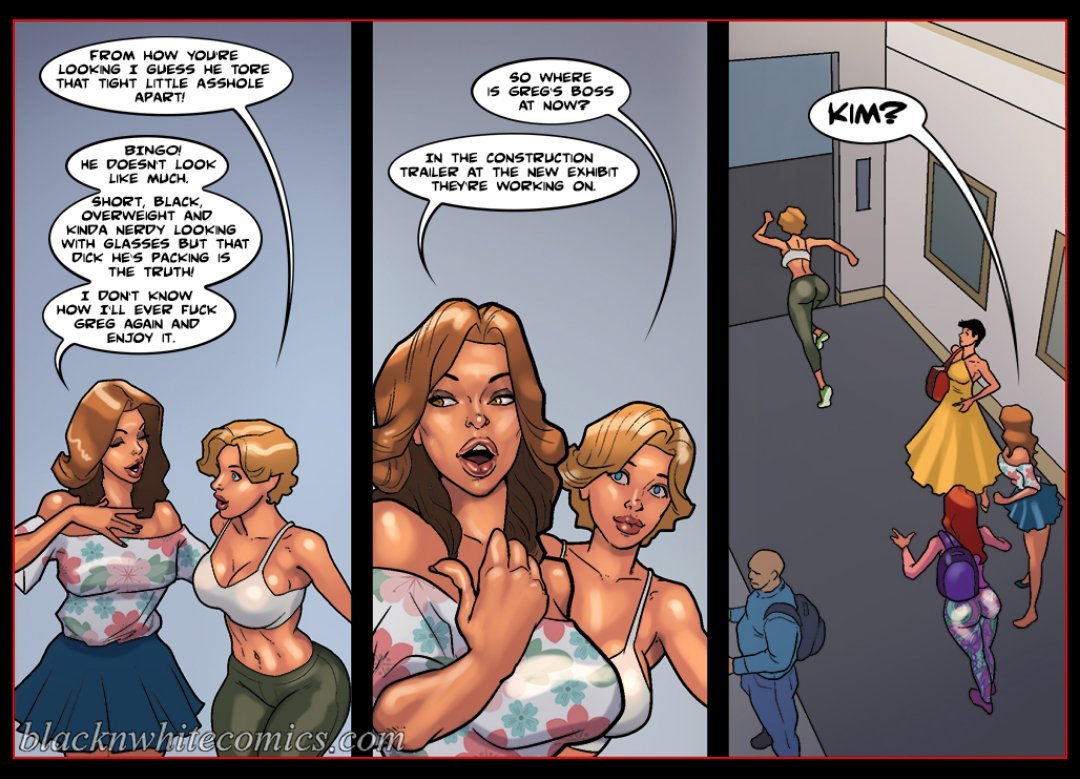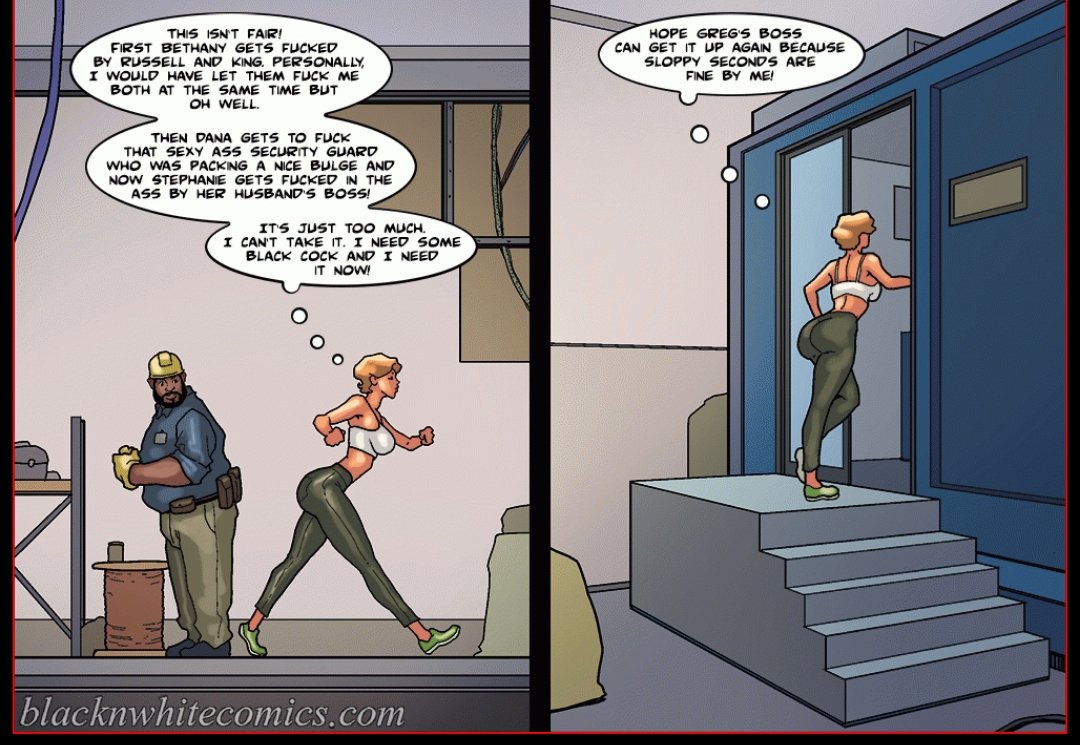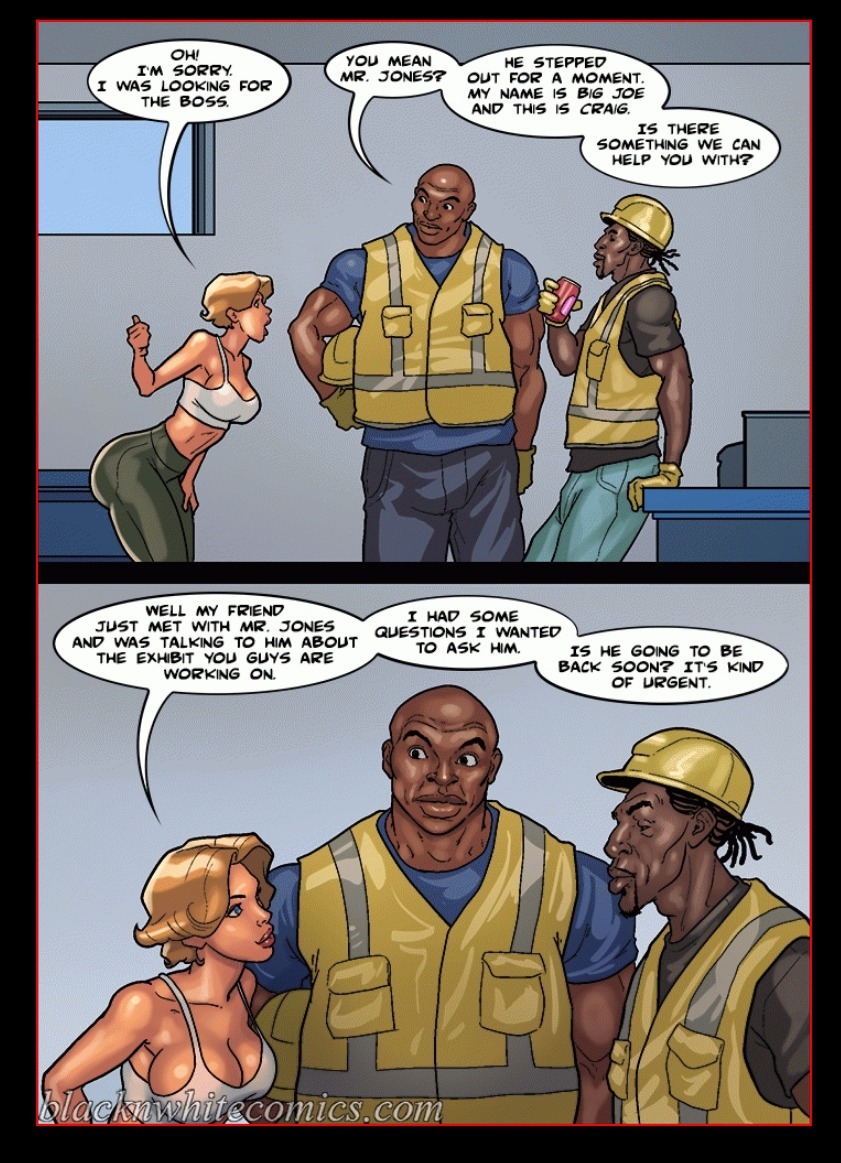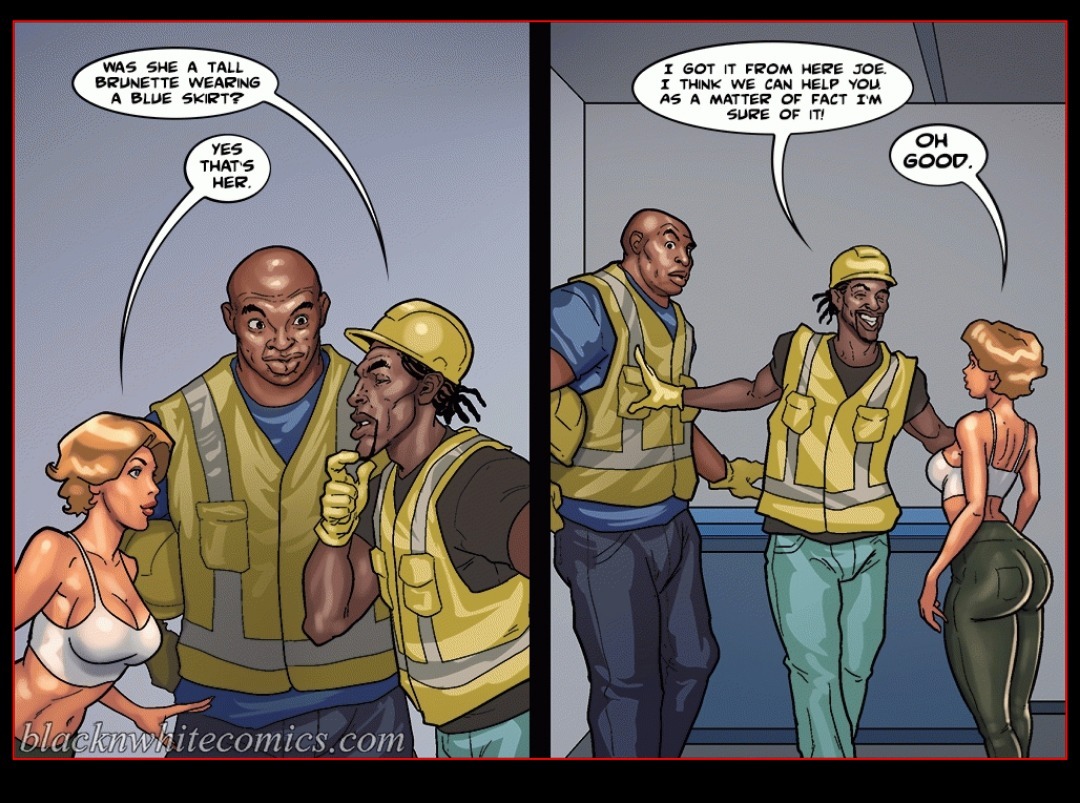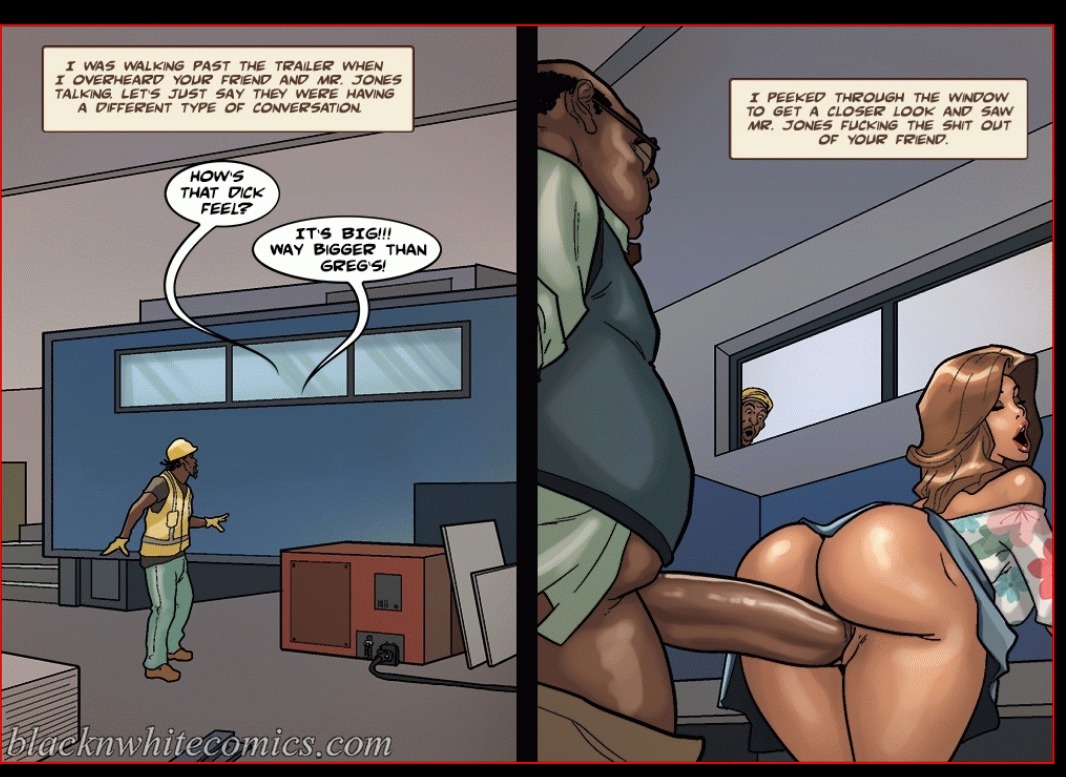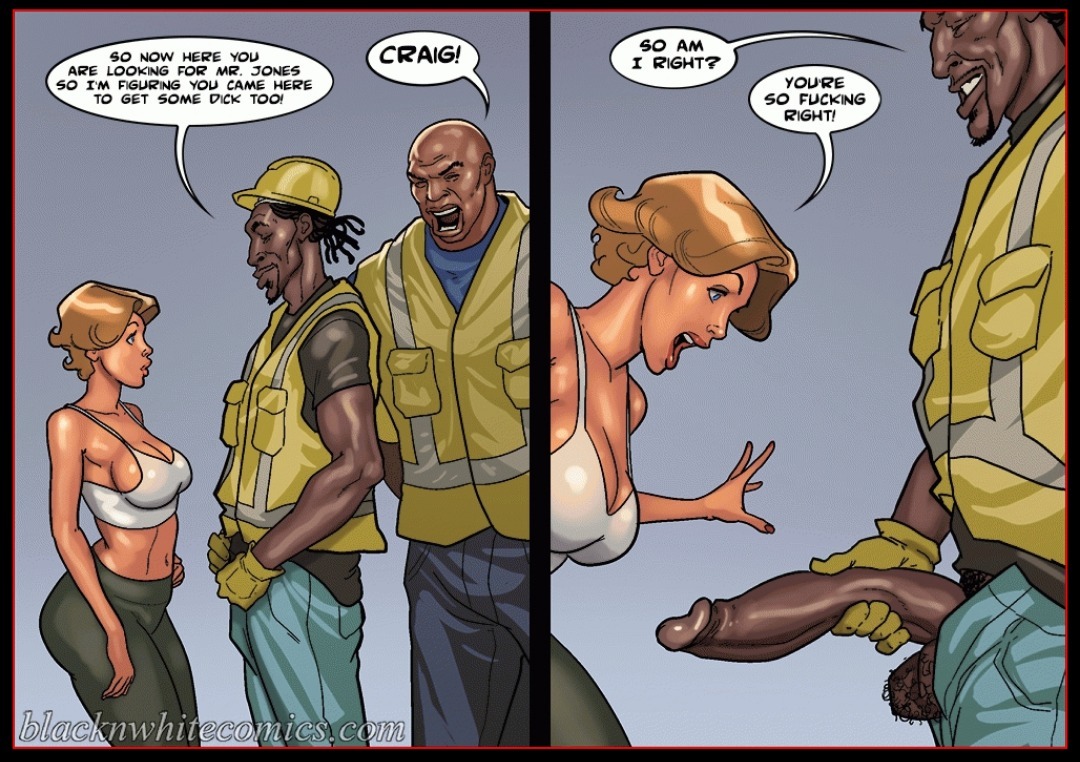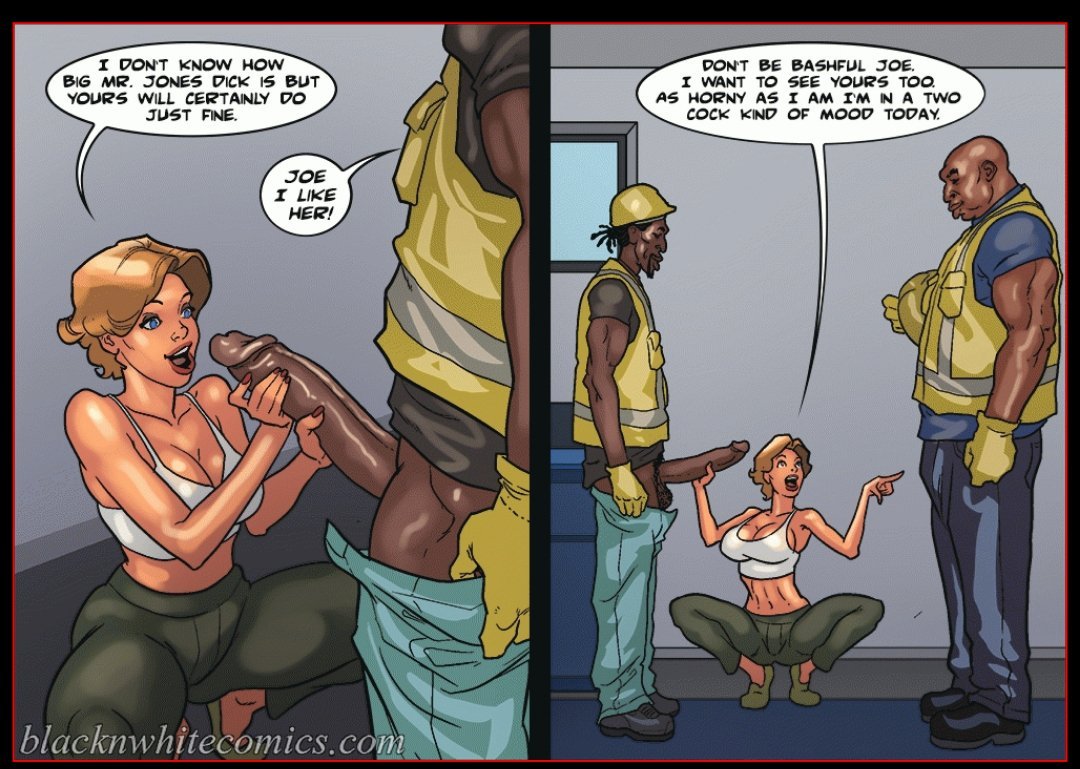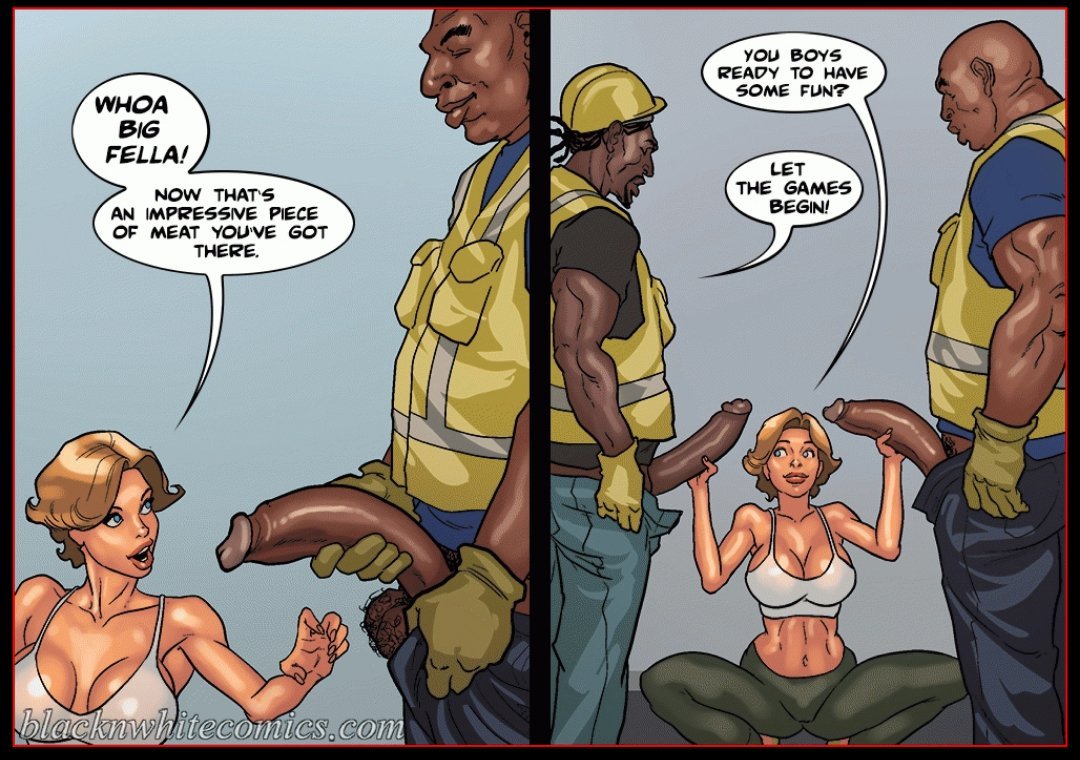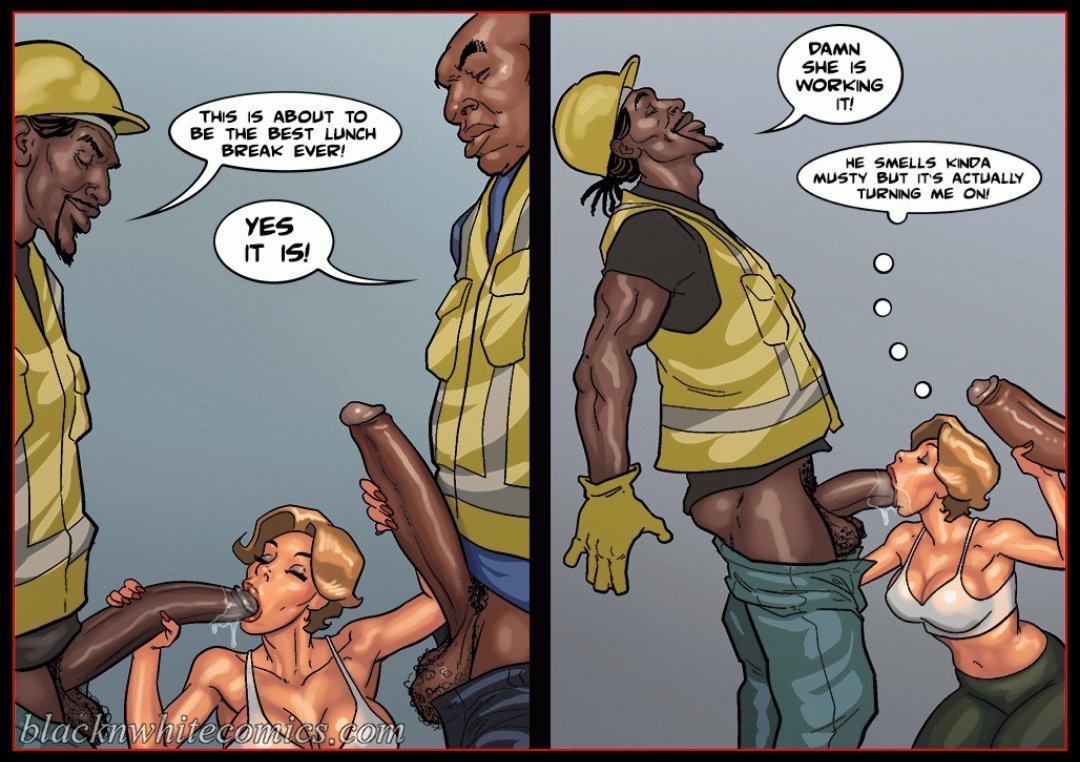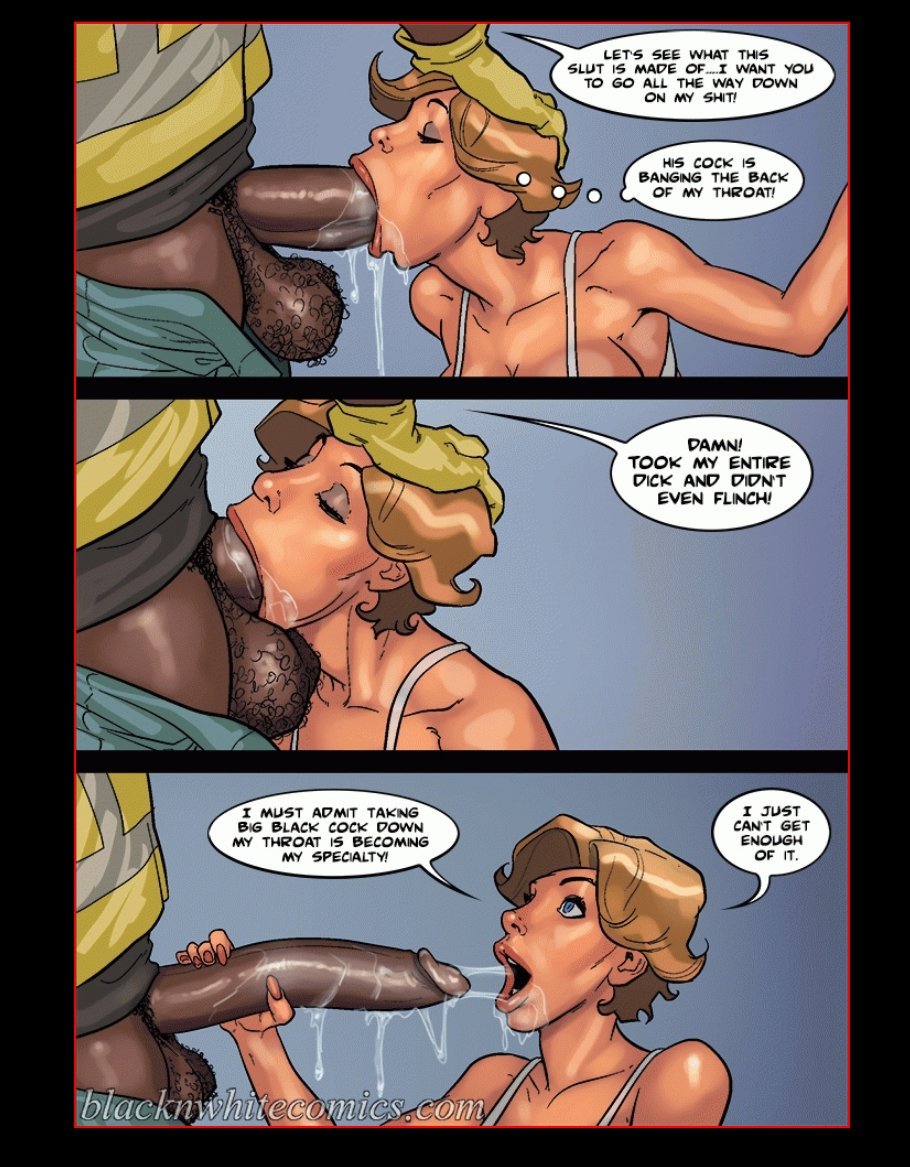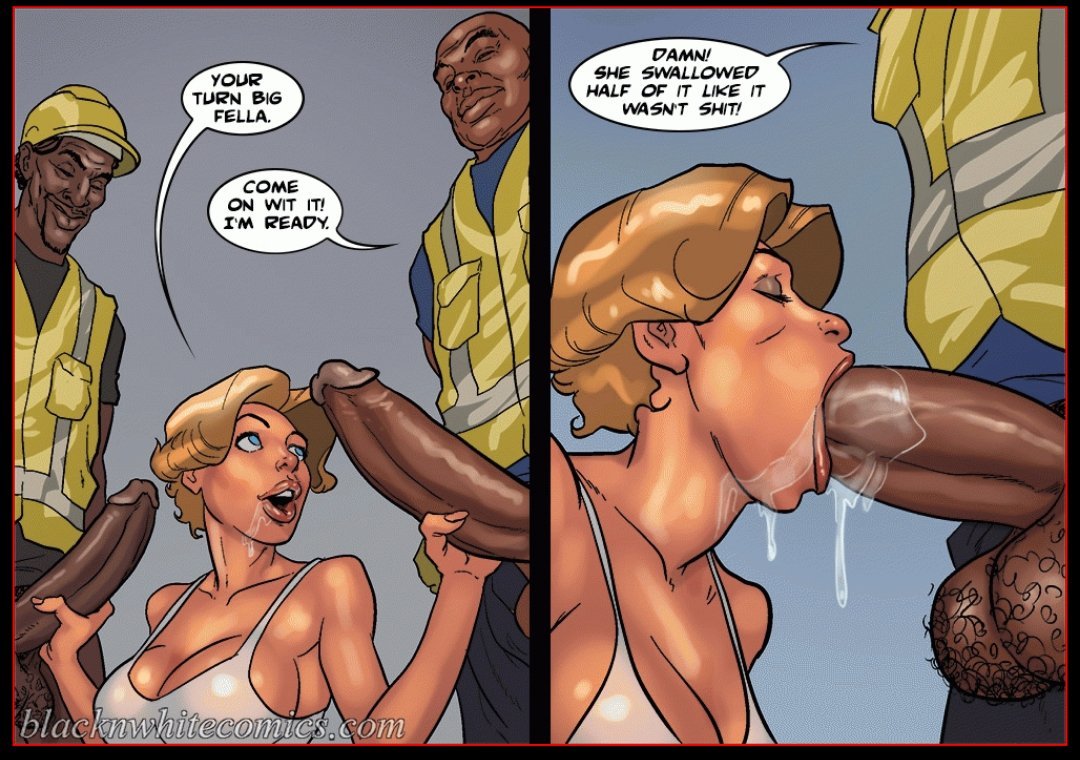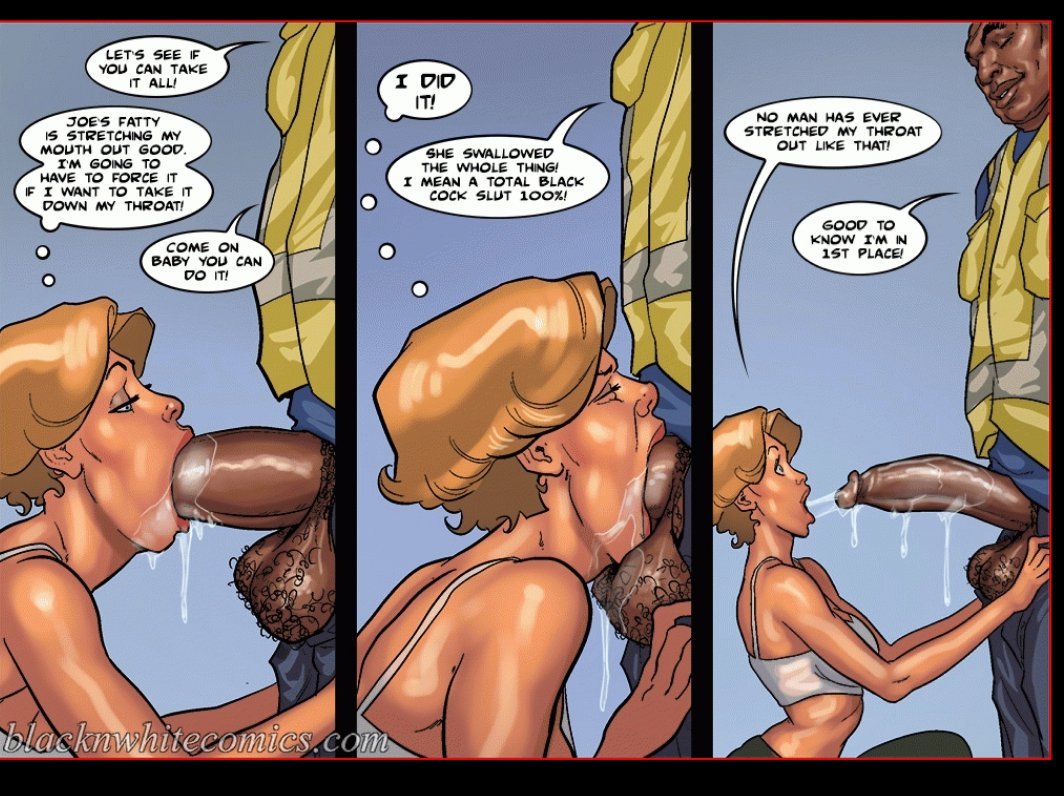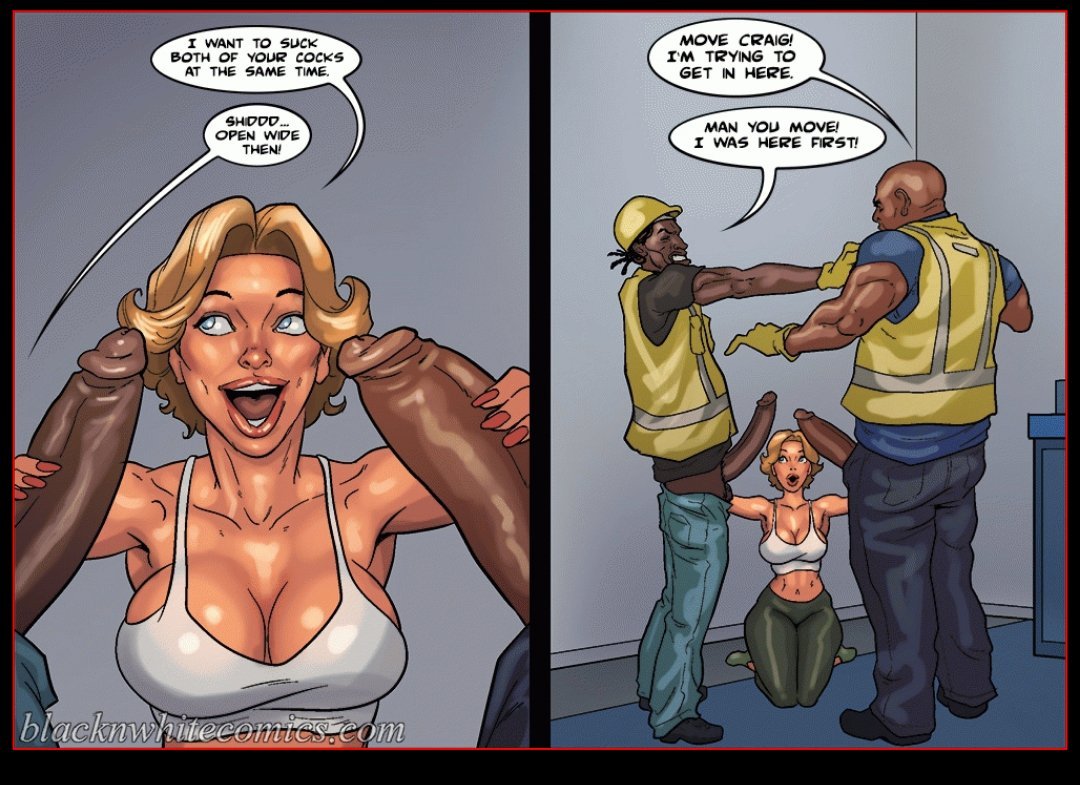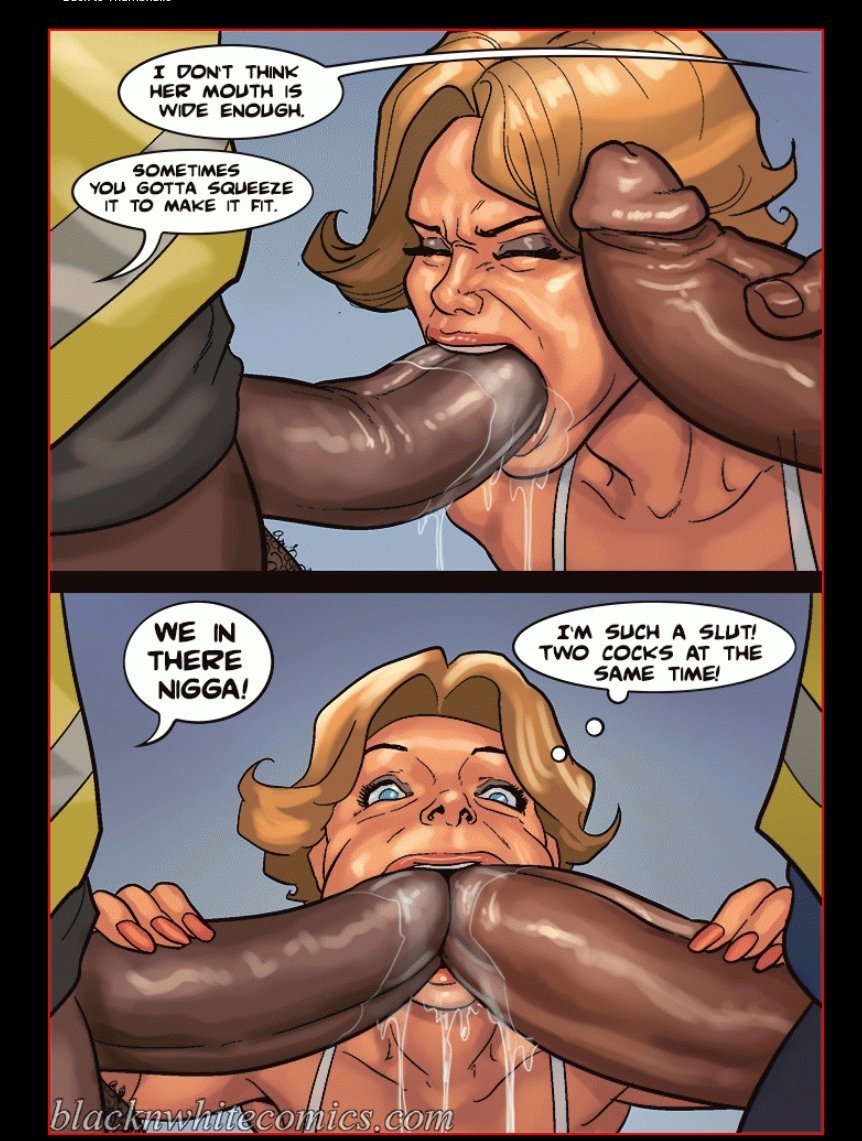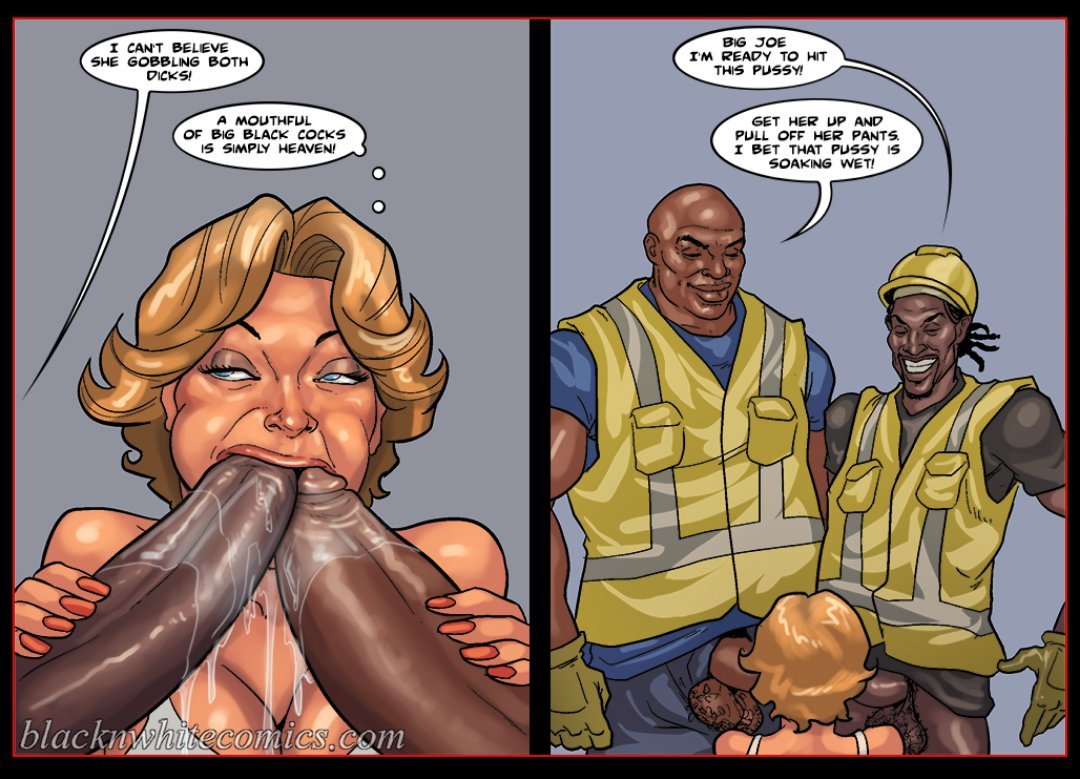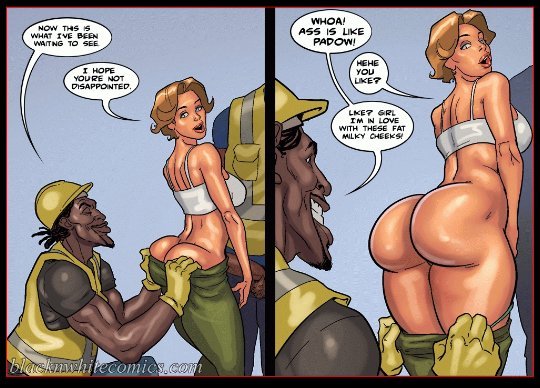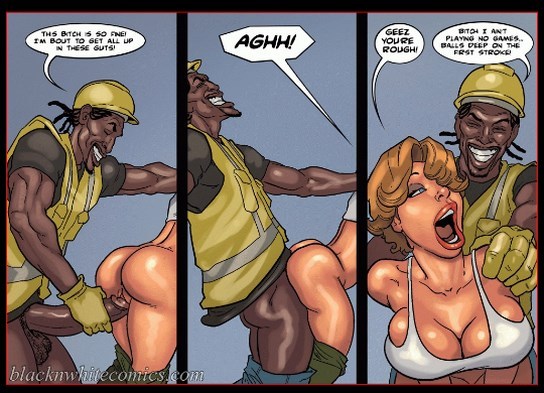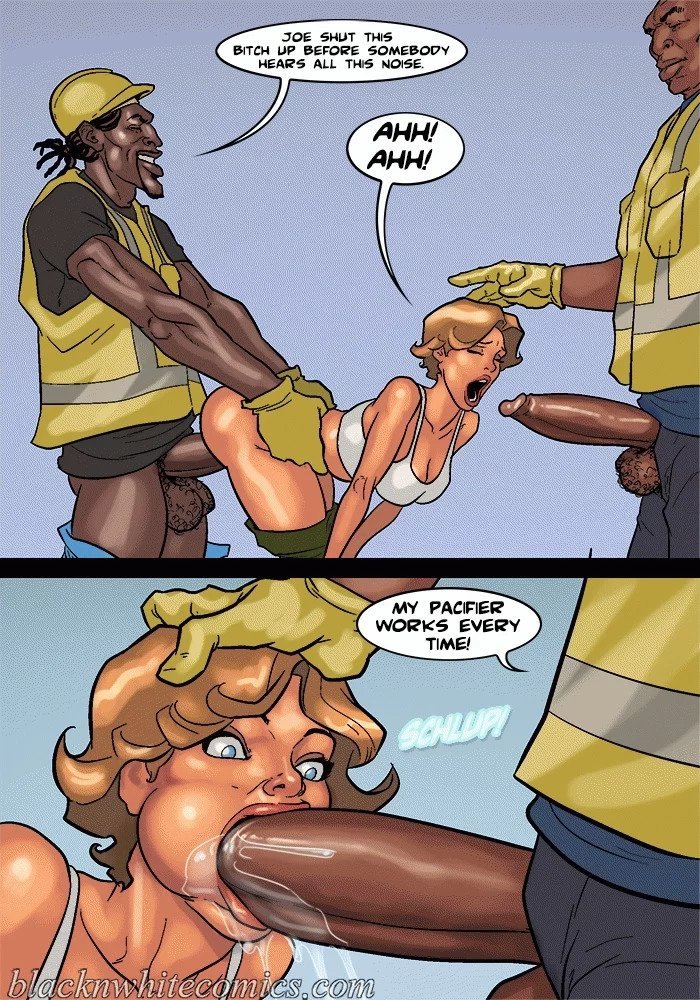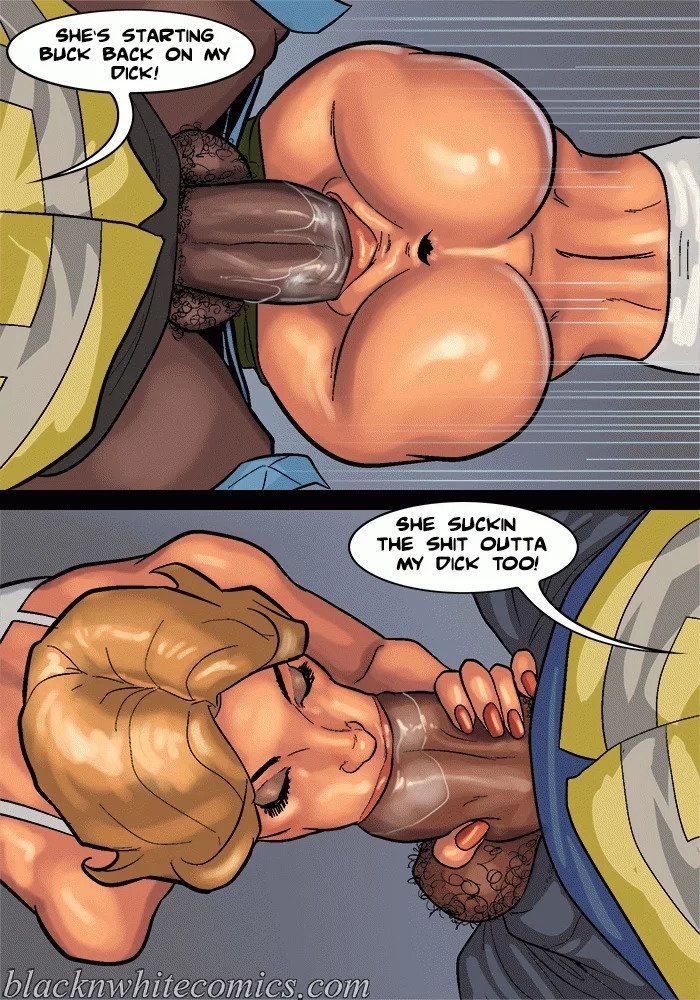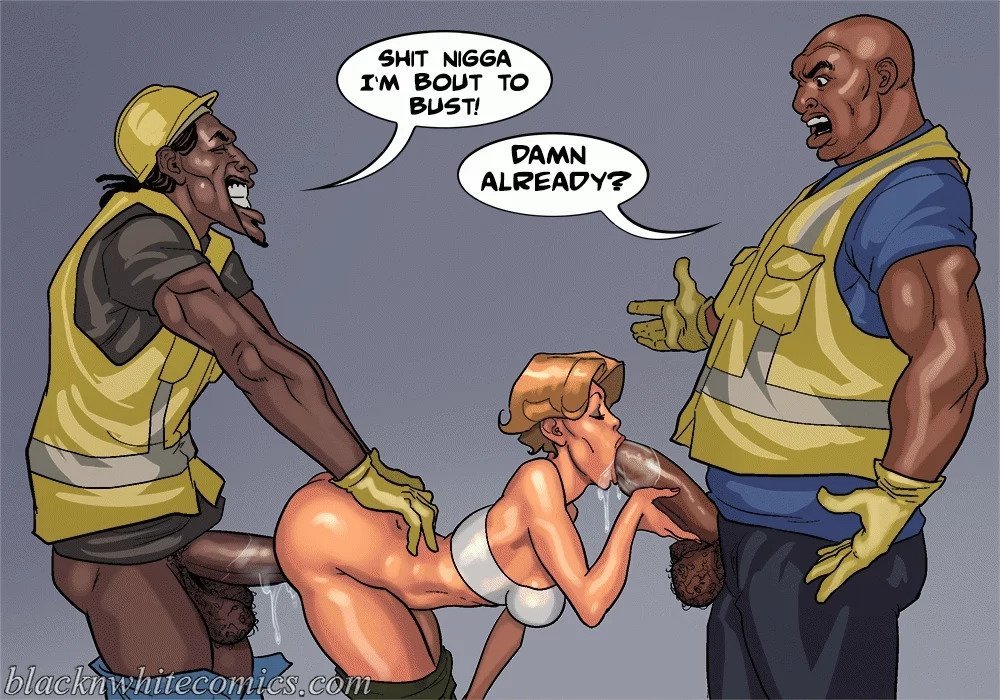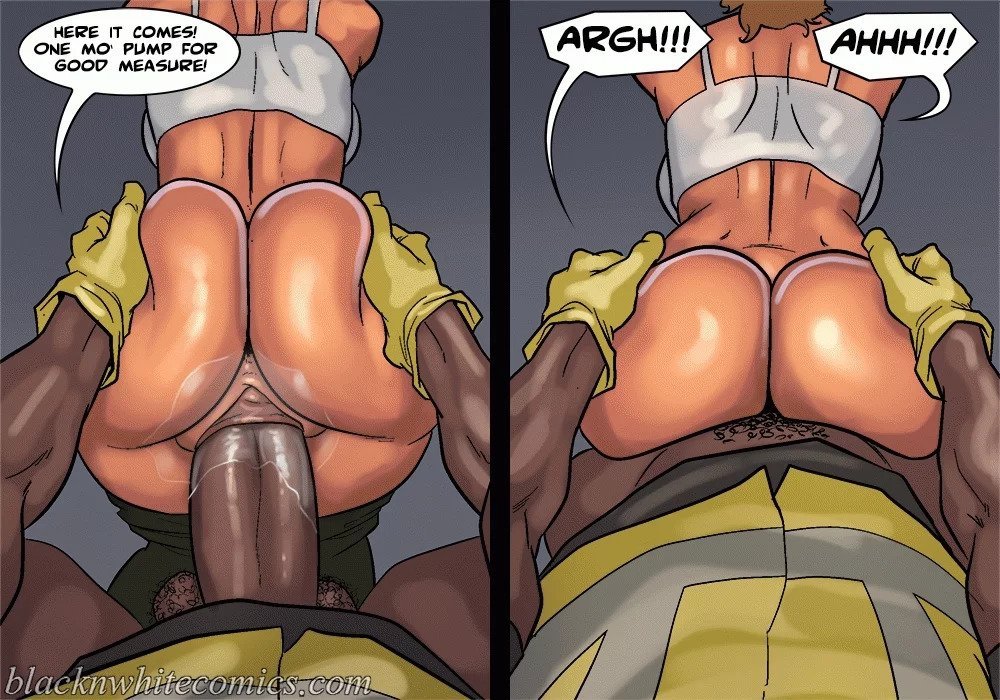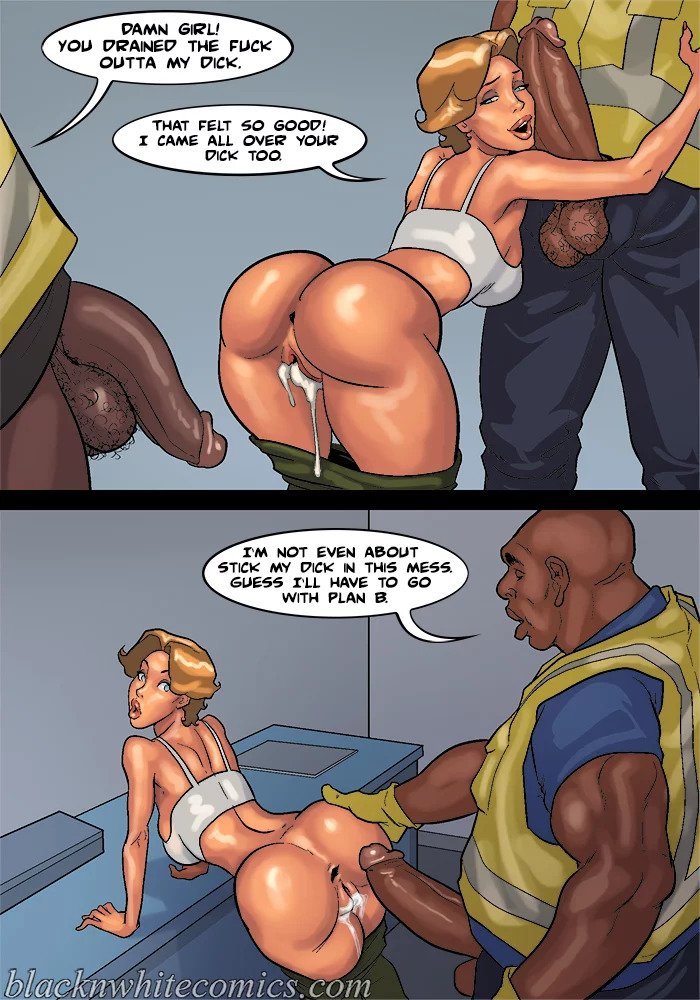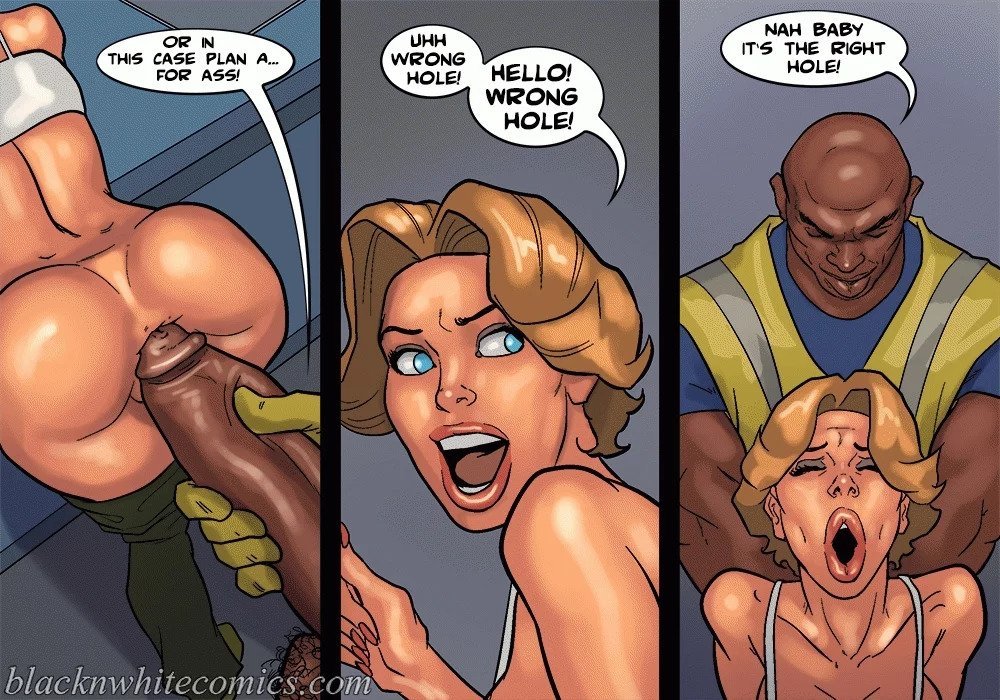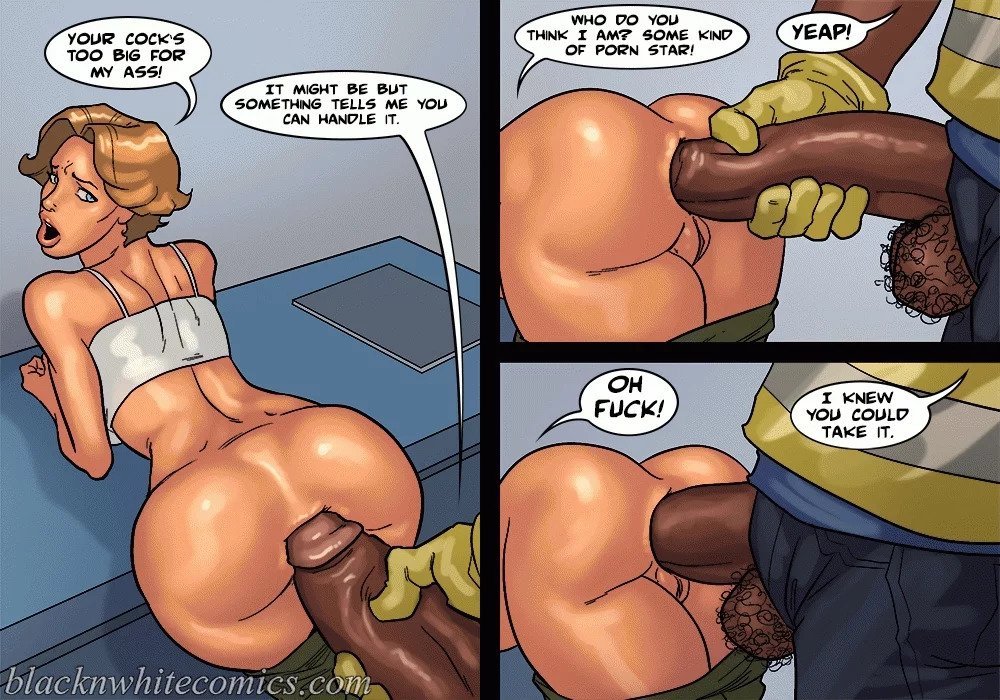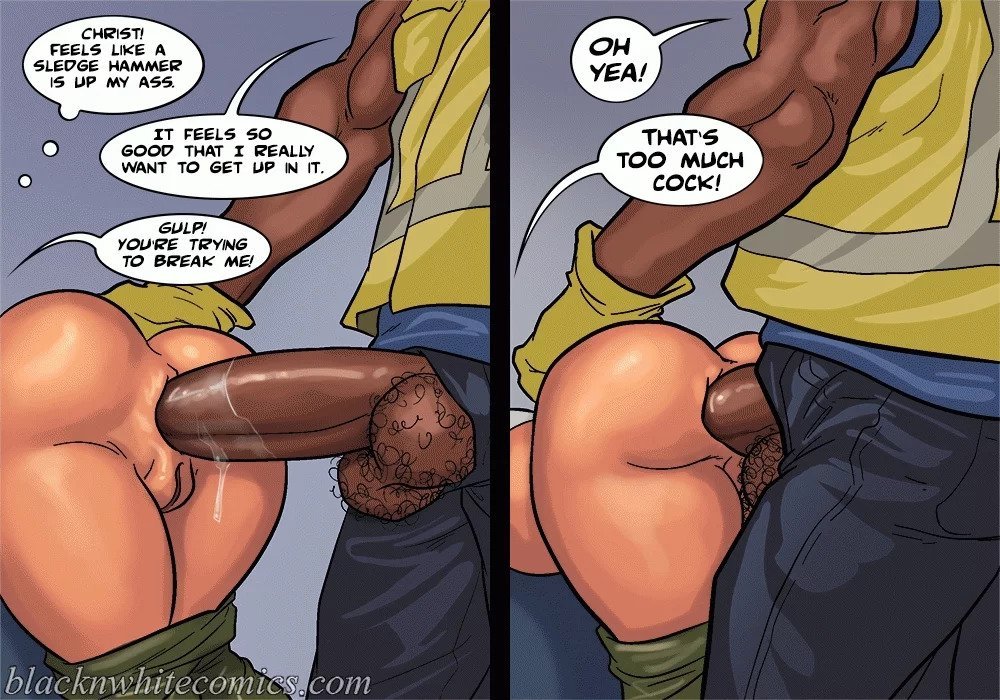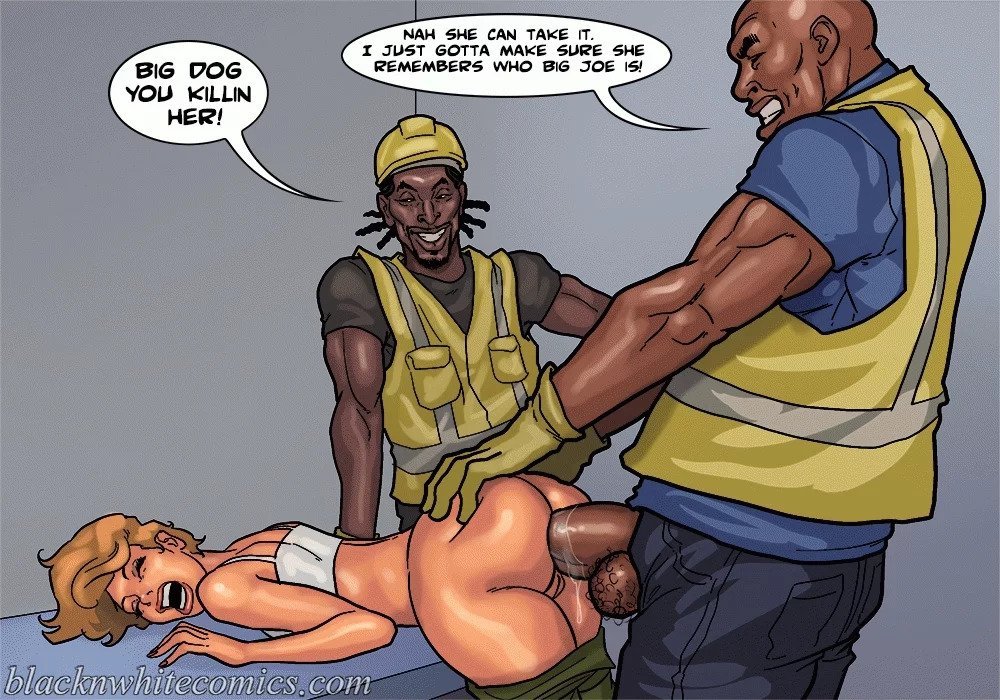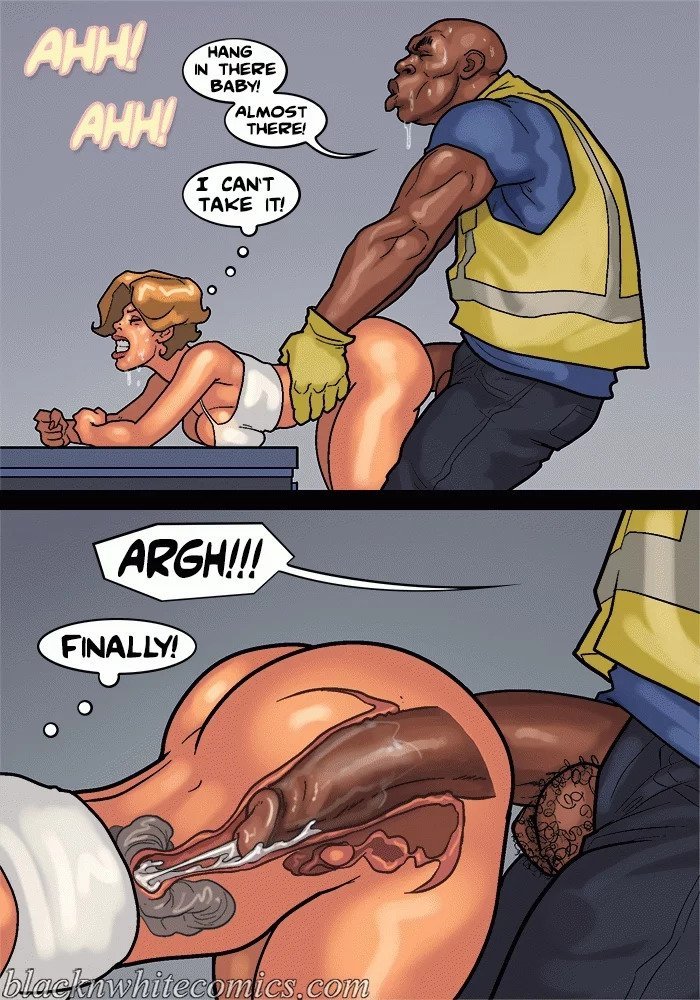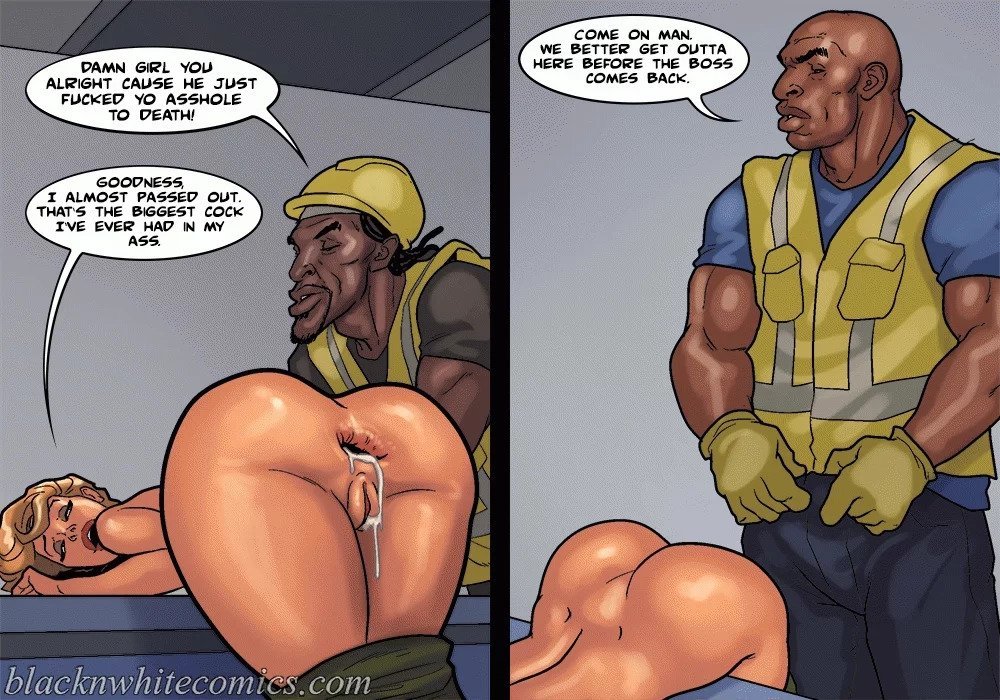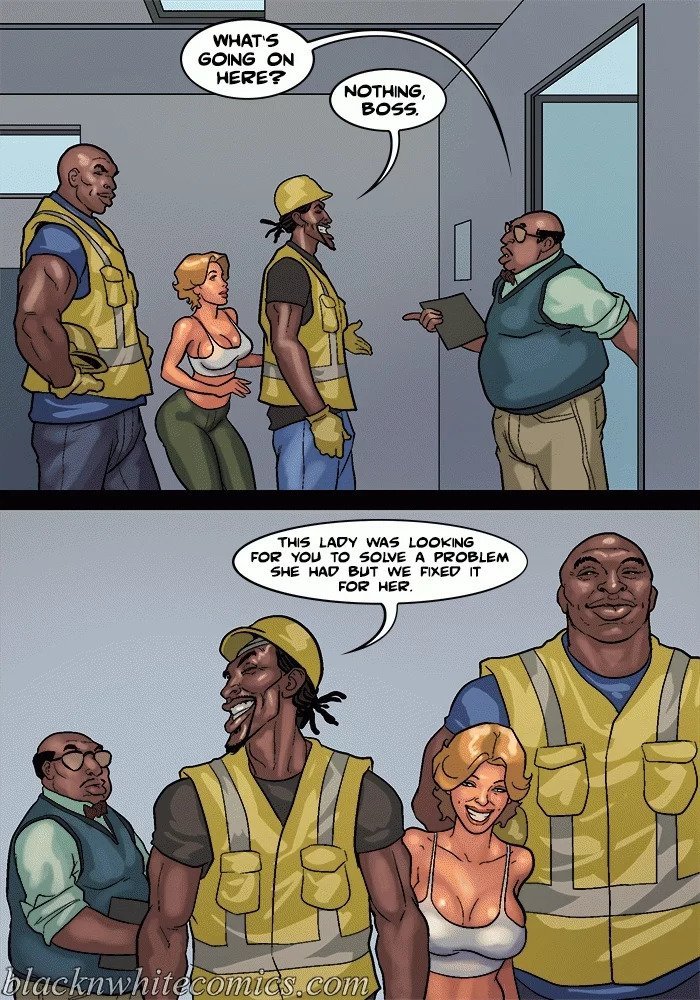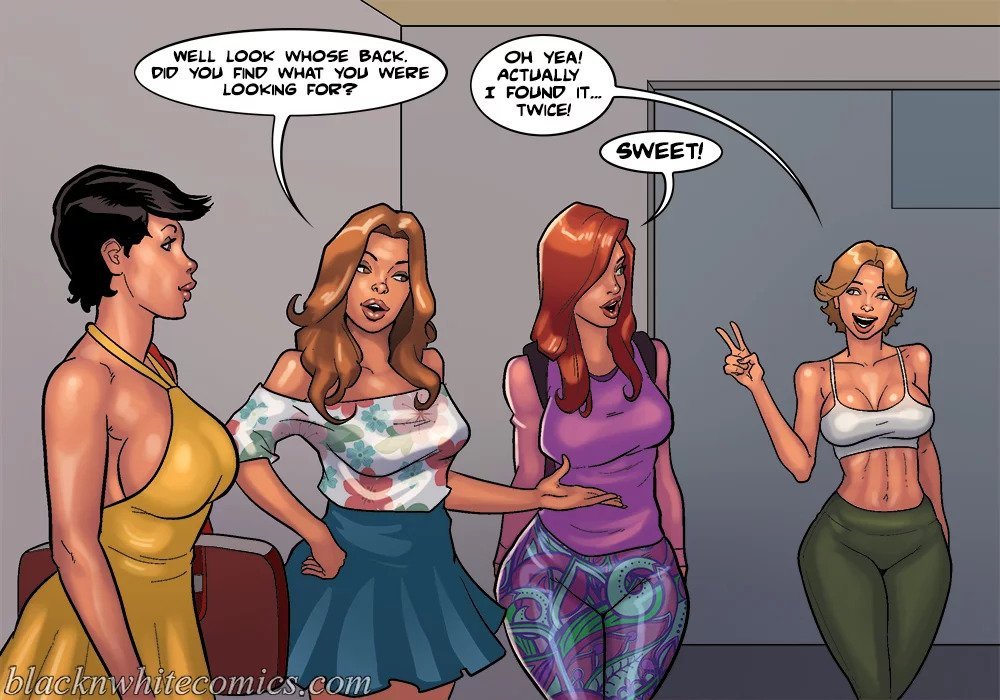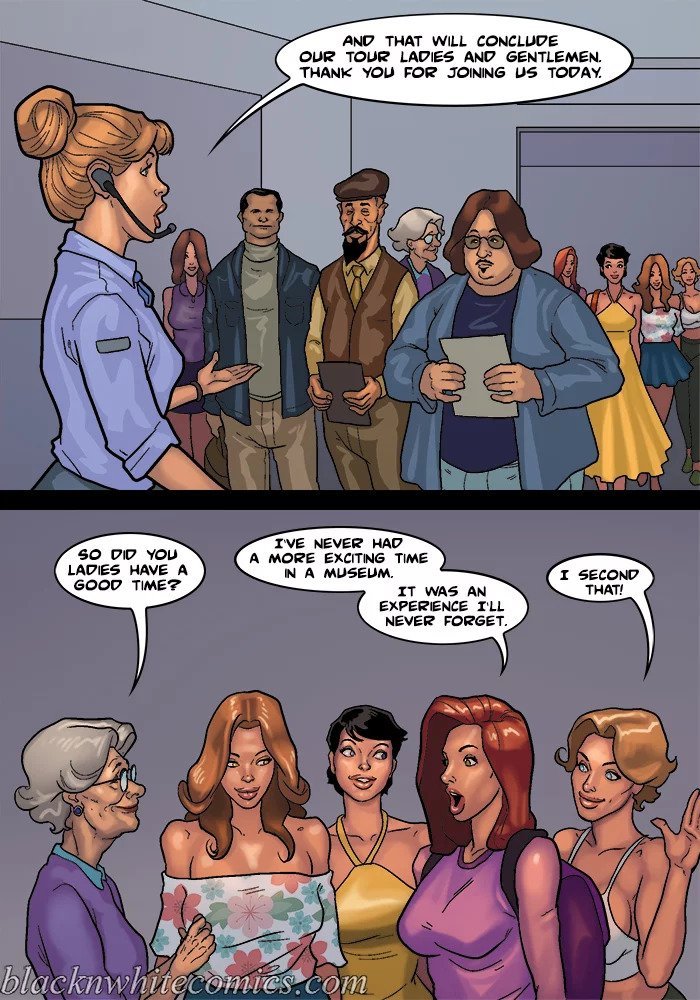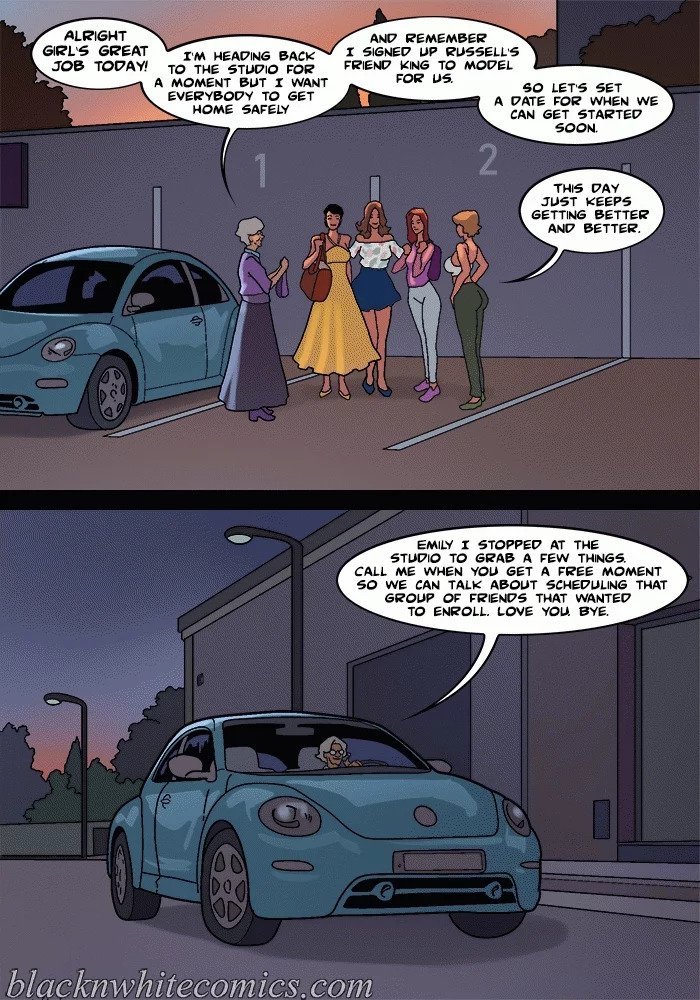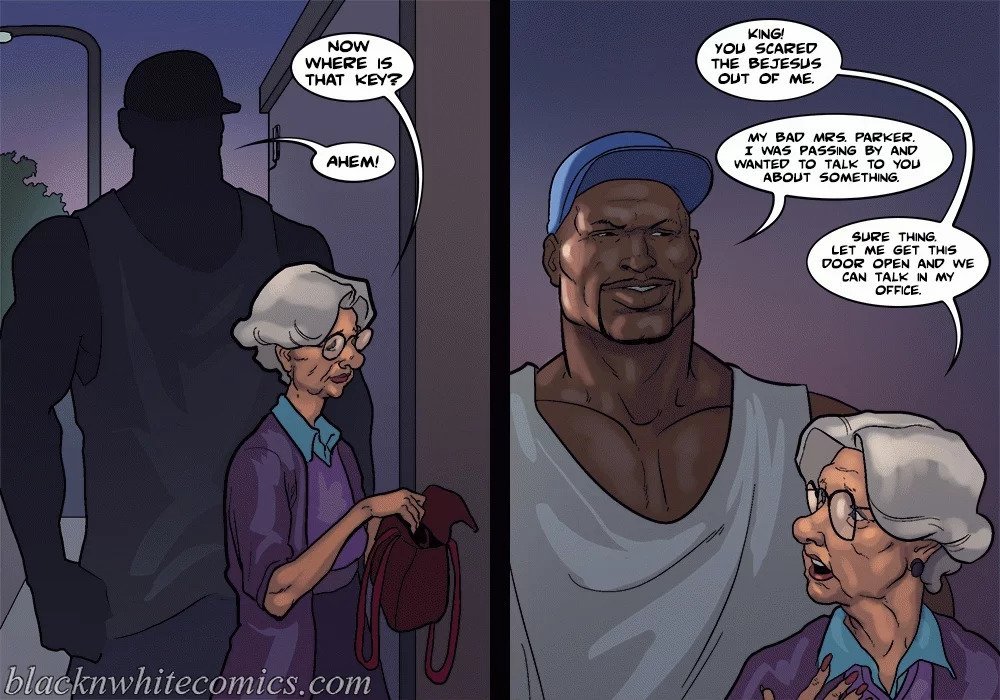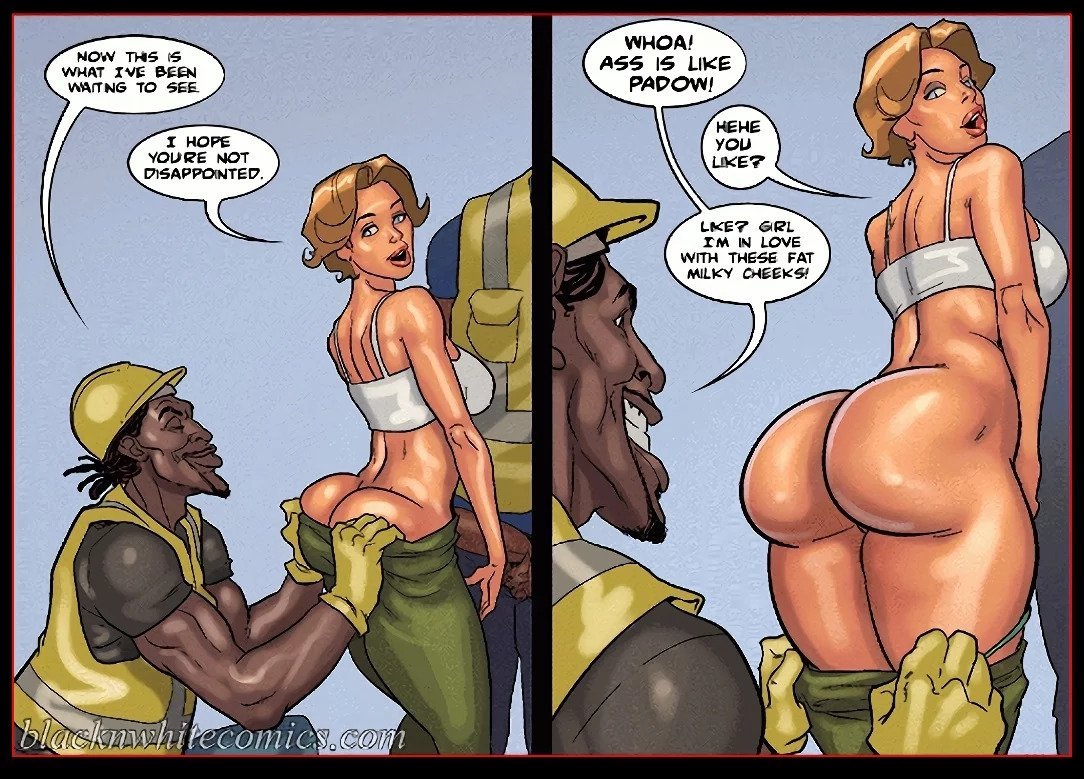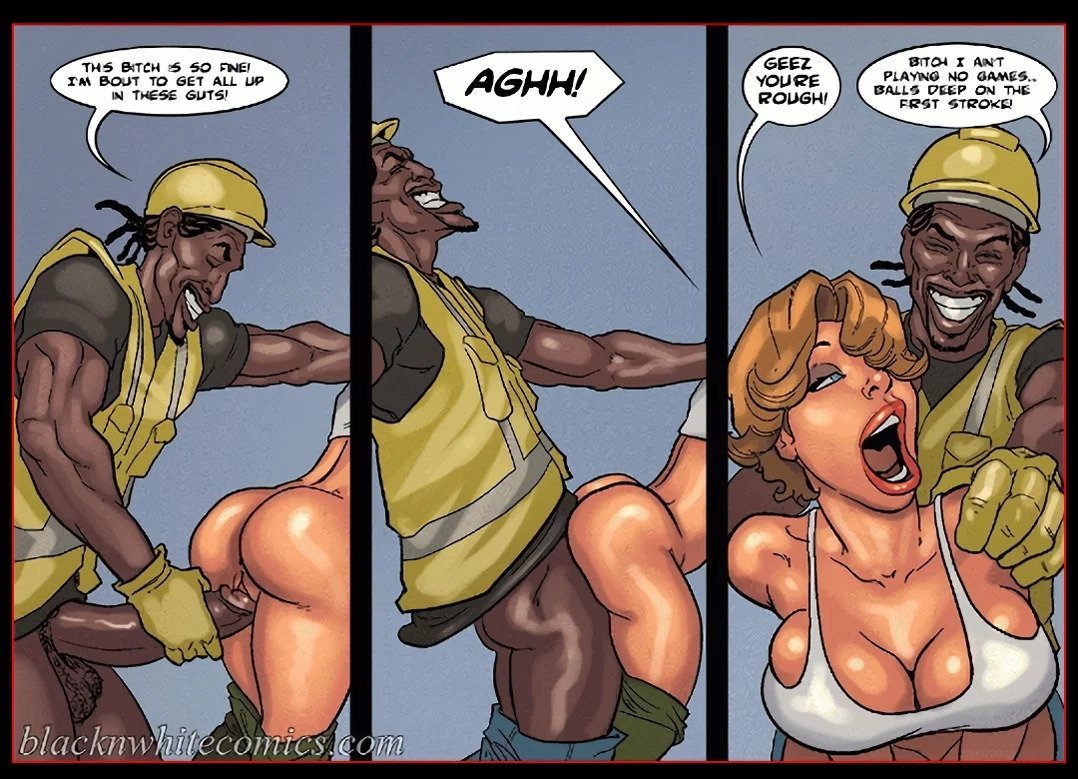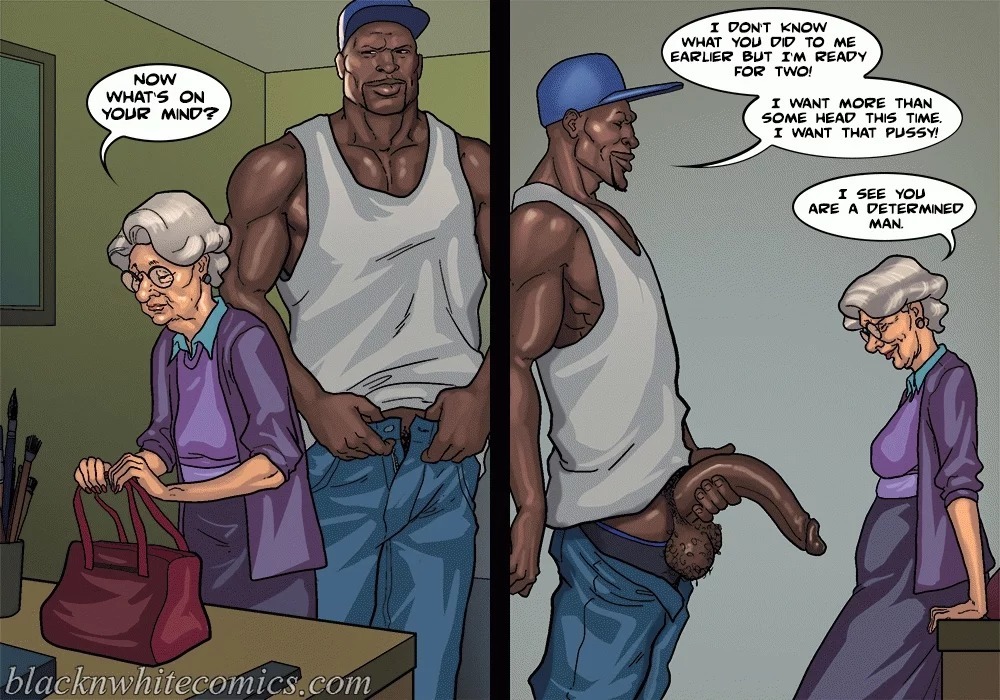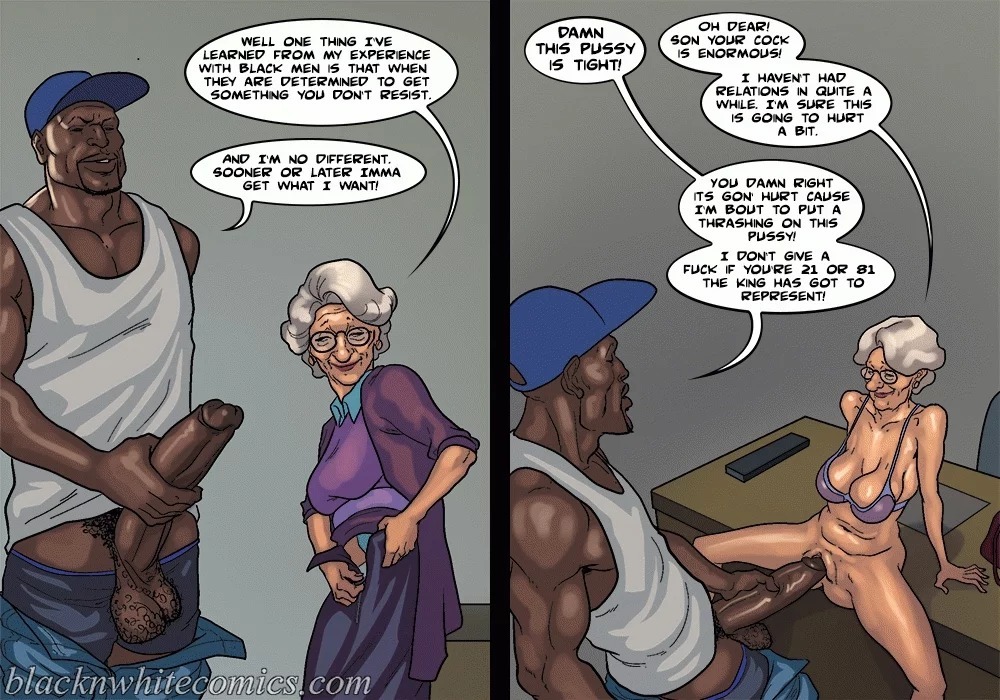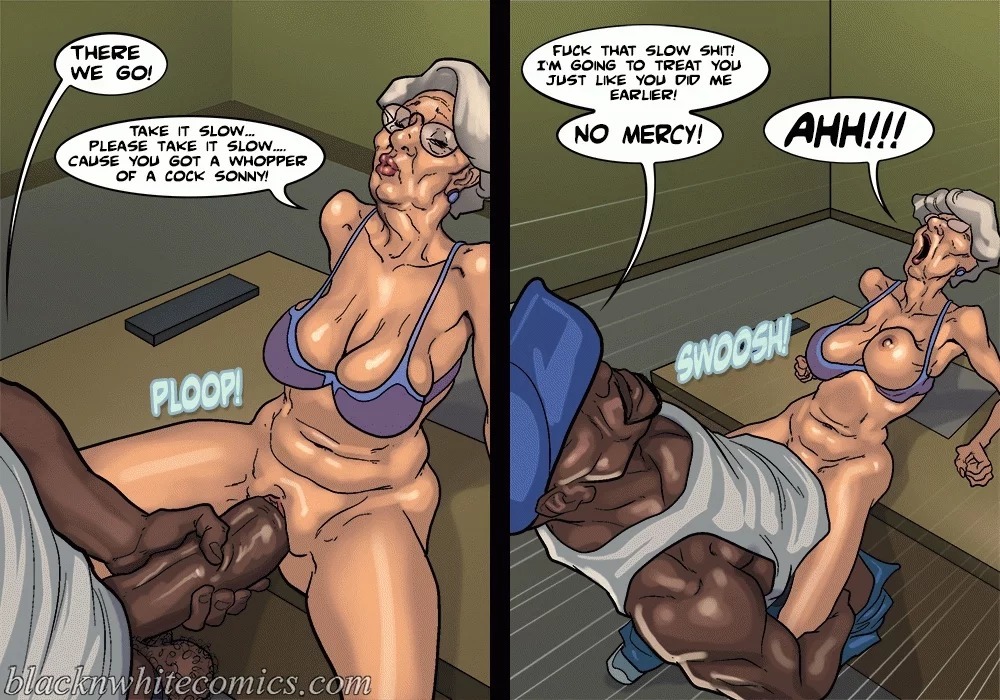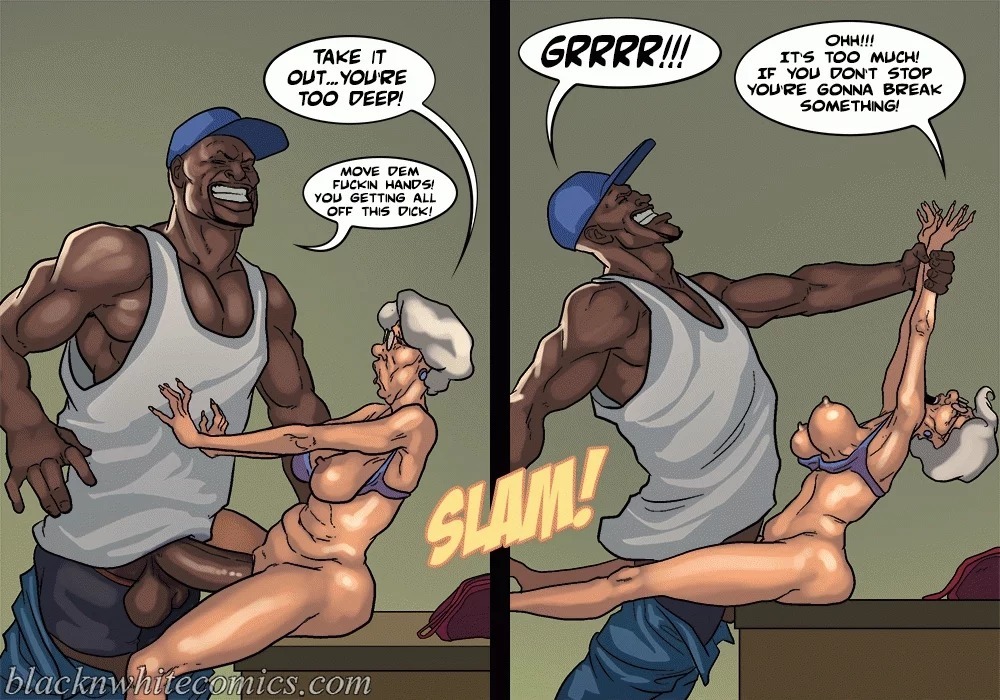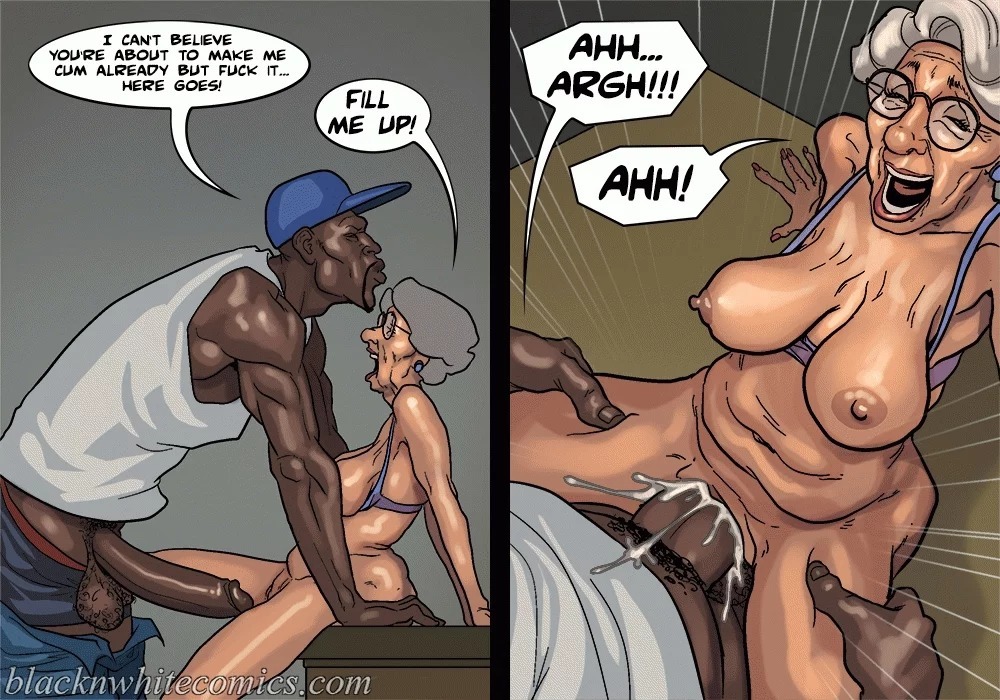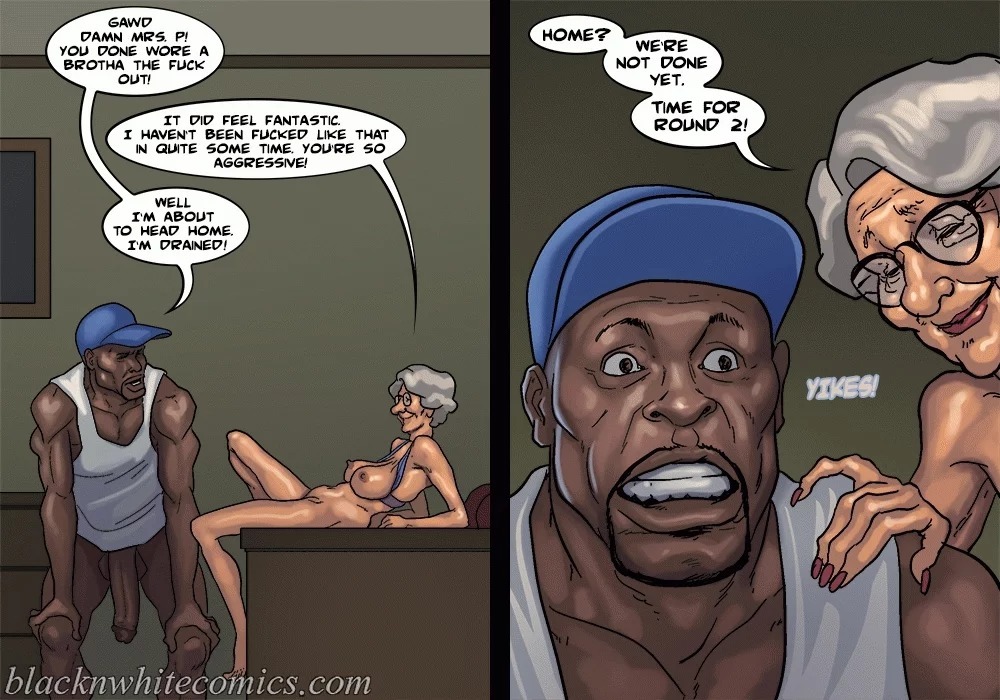 Art Class 2 is the second part of an interracial porn comic created by Blacknwhite. In this part we see how the model of the previous XXX comic, tells a friend of his what happened in the drawing class and invites him to go with him to fuck.
His friend likes mature sex and when he saw the teacher in the class he got horny and took out his cock. That trip was very slut and when he saw that cock he threw himself to give her a blowjob. The friend was happily watching how those two had sex when another sexy girl arrived. This was horny last time and seeing the model invited him to fuck.
The two began to fuck at the door, in the middle of the hall. The other girls upon hearing the moans of pleasure went to see their sexy model to be fucked. There in the middle of the hall an orgy formed. On the way home some girls fucked some bricklayers they saw, they were strong due to the work on site. The woman became very horny and her pussy got wet, the mason fucked her eagerly, since she was a very sexy woman and had very big tits, her ass was large and her hips were wide, perfect for fucking.
The friend of the model followed the old woman to her house and when she arrived at her house she went crazy to fuck madly.