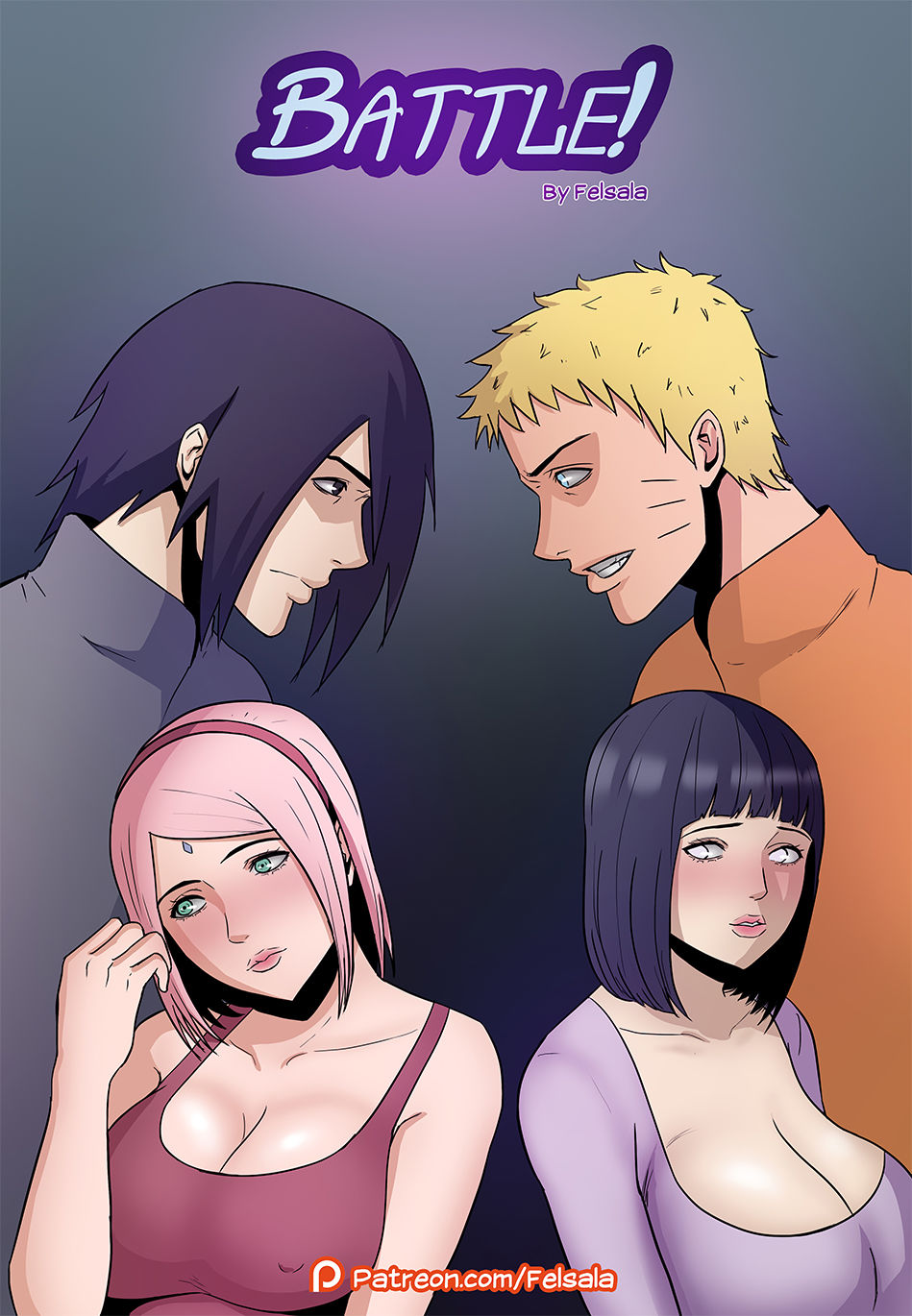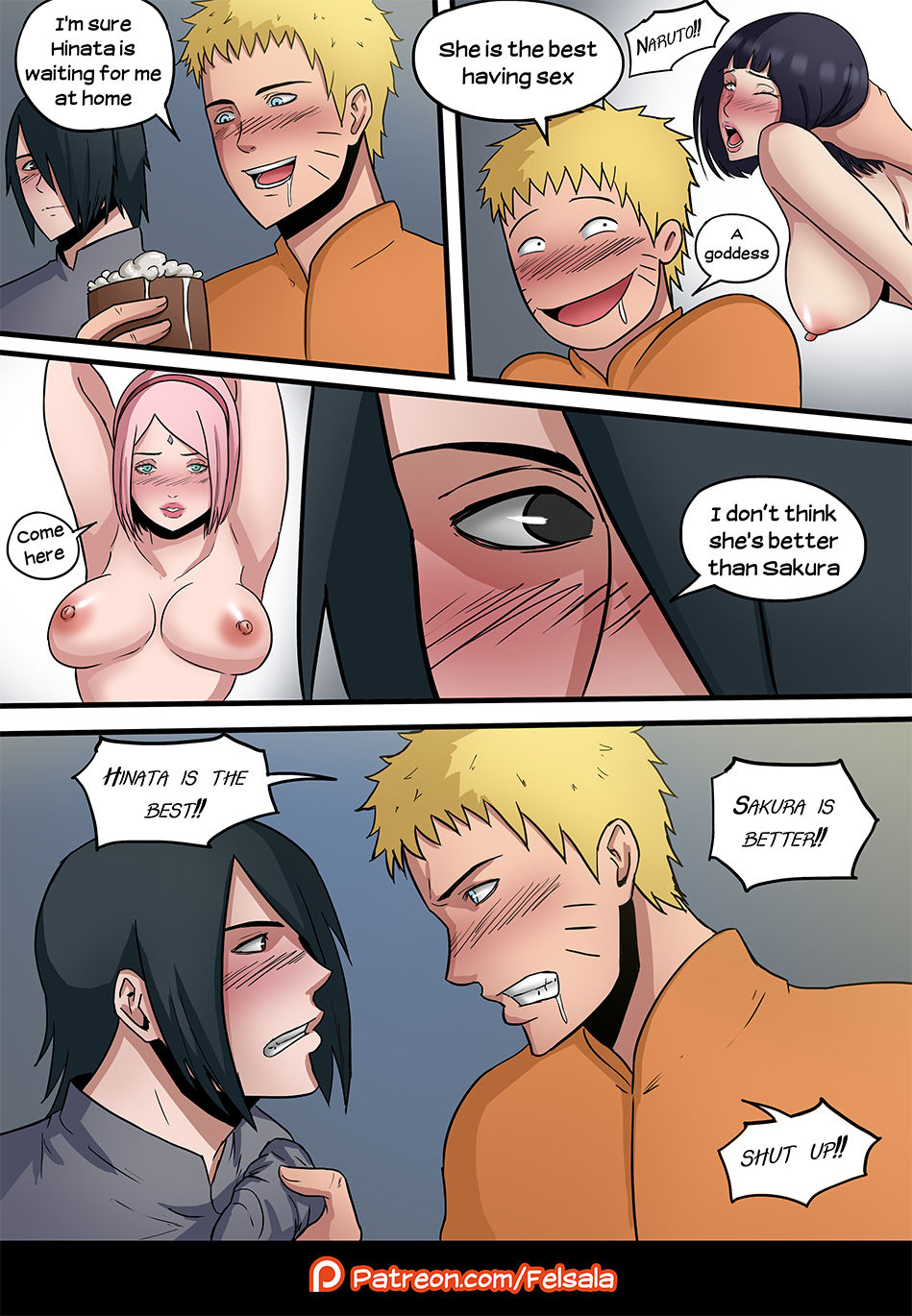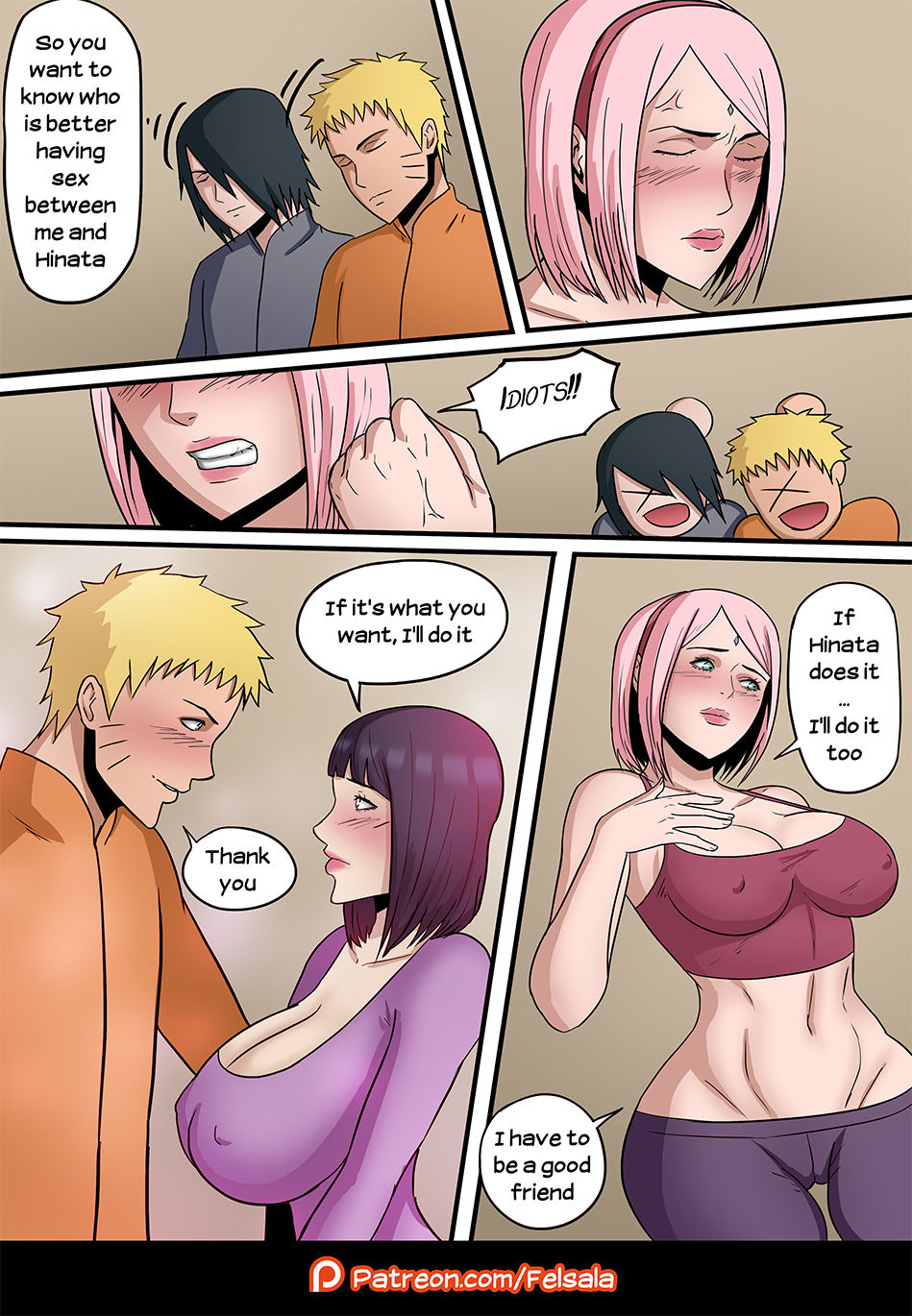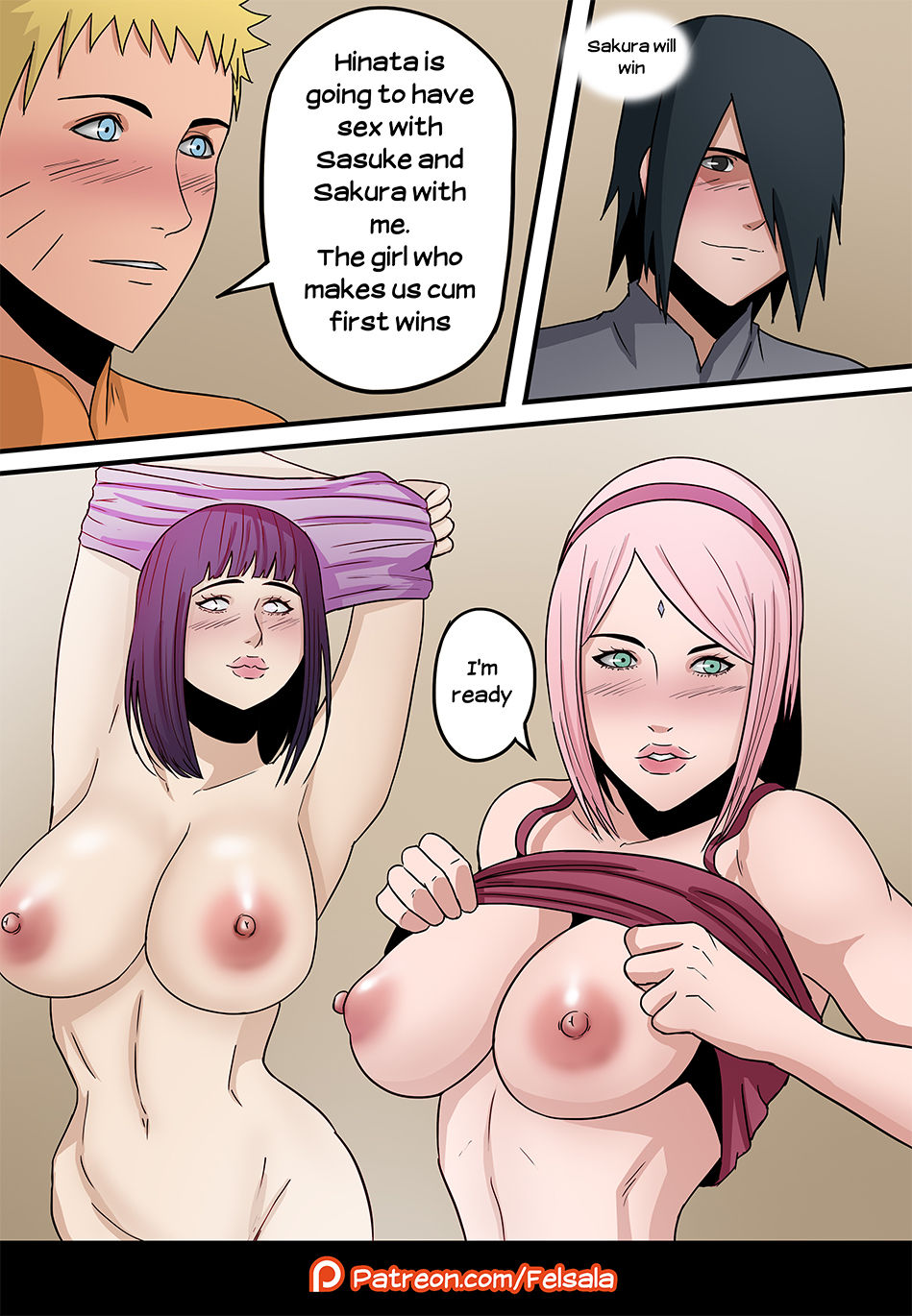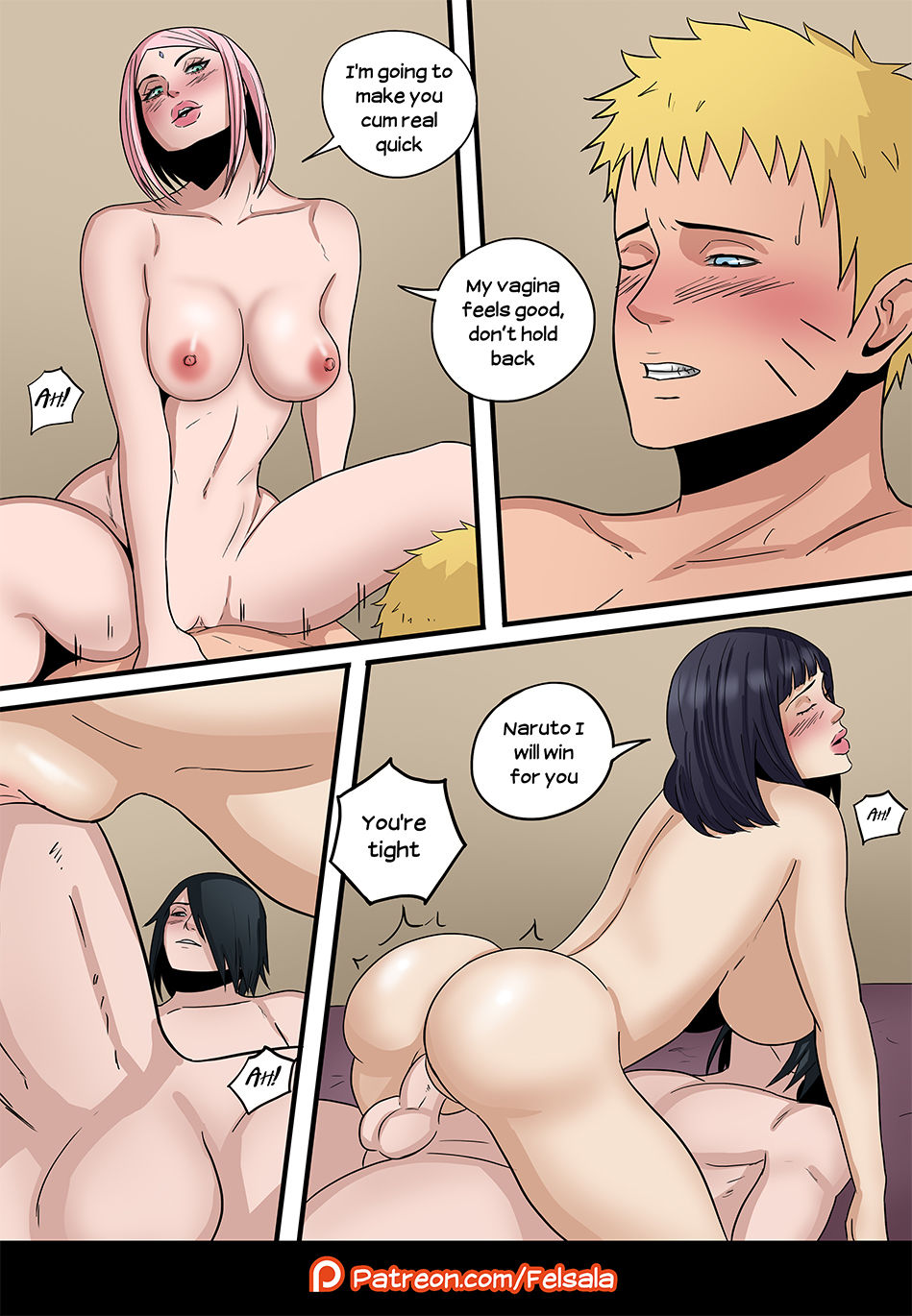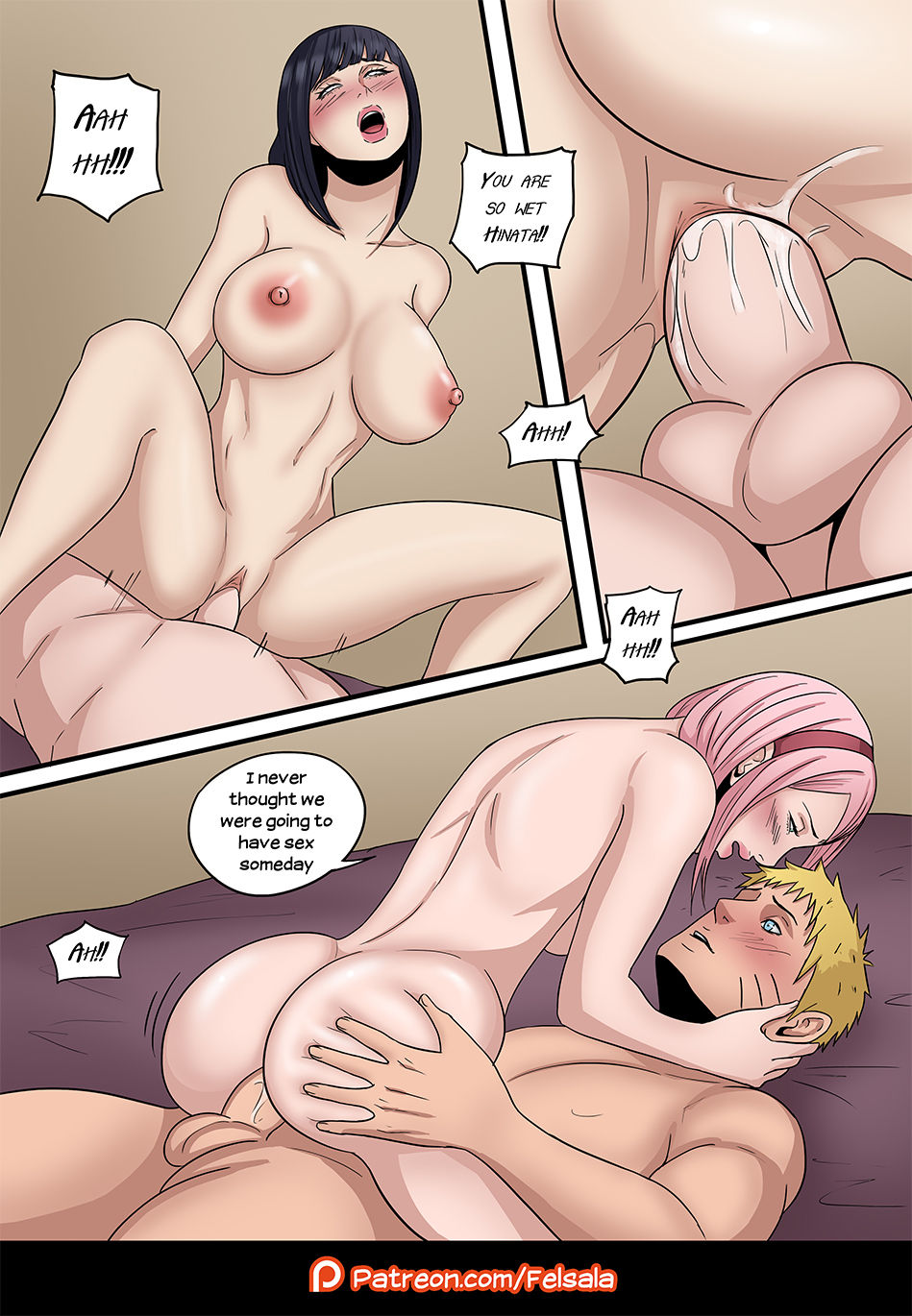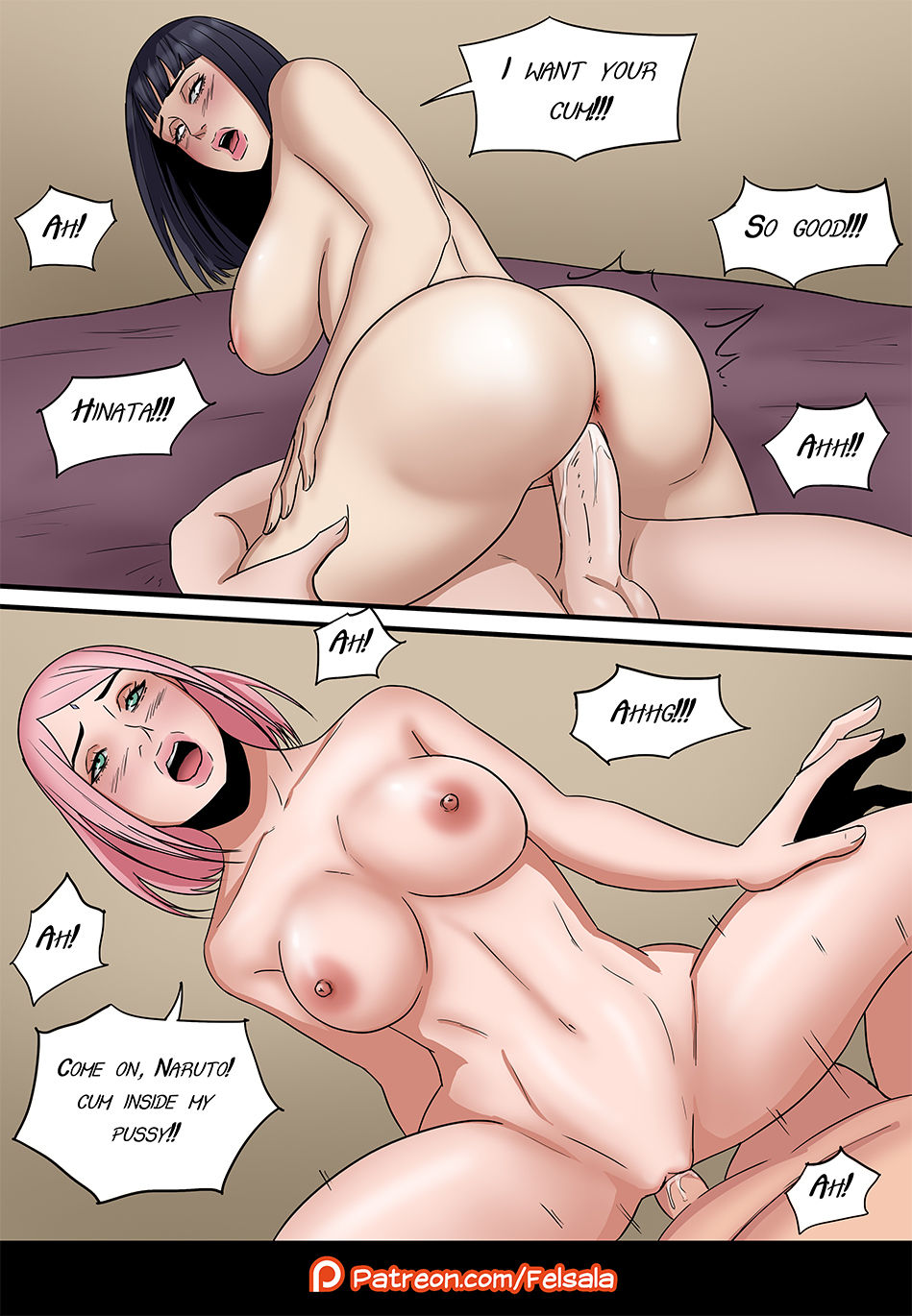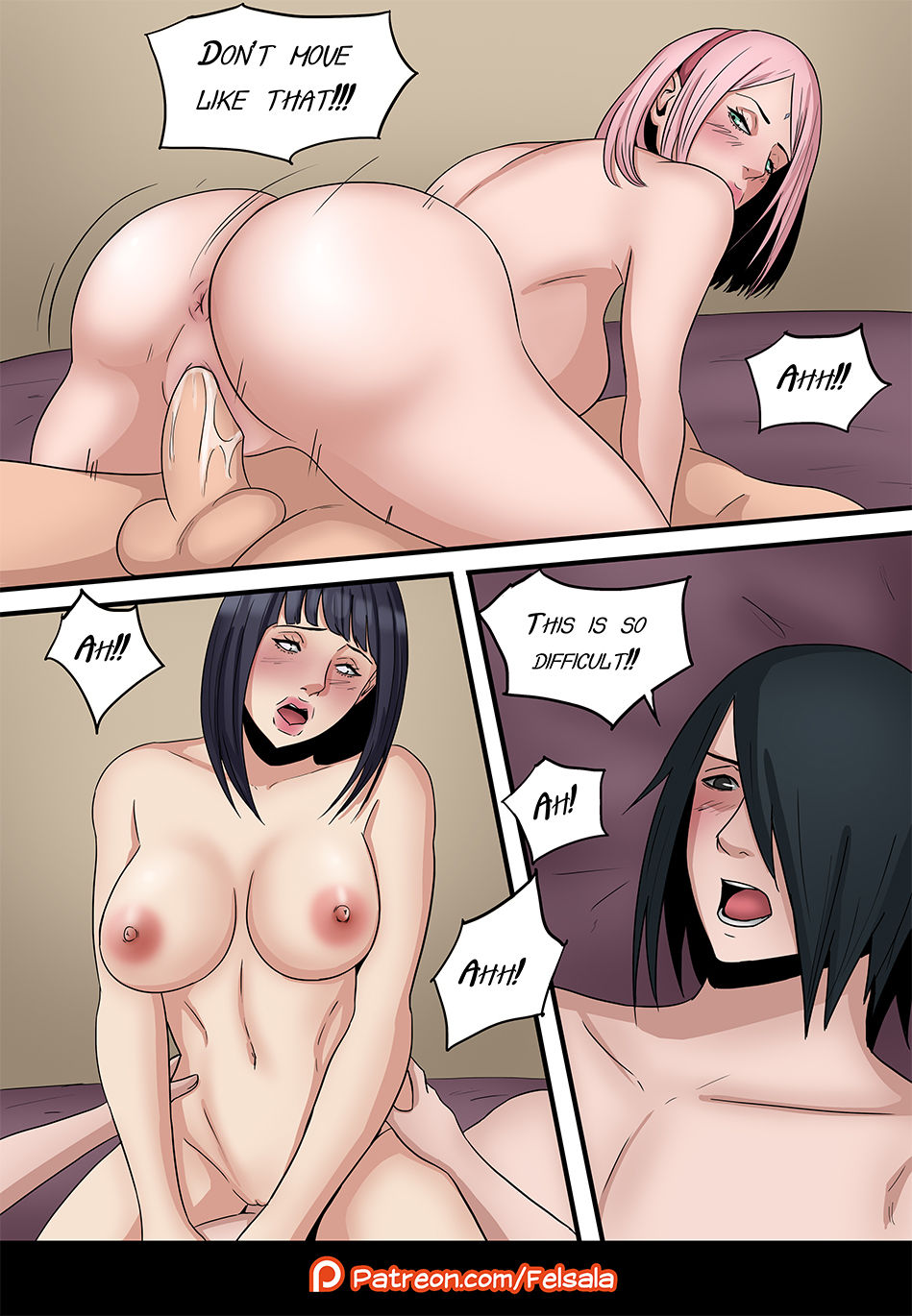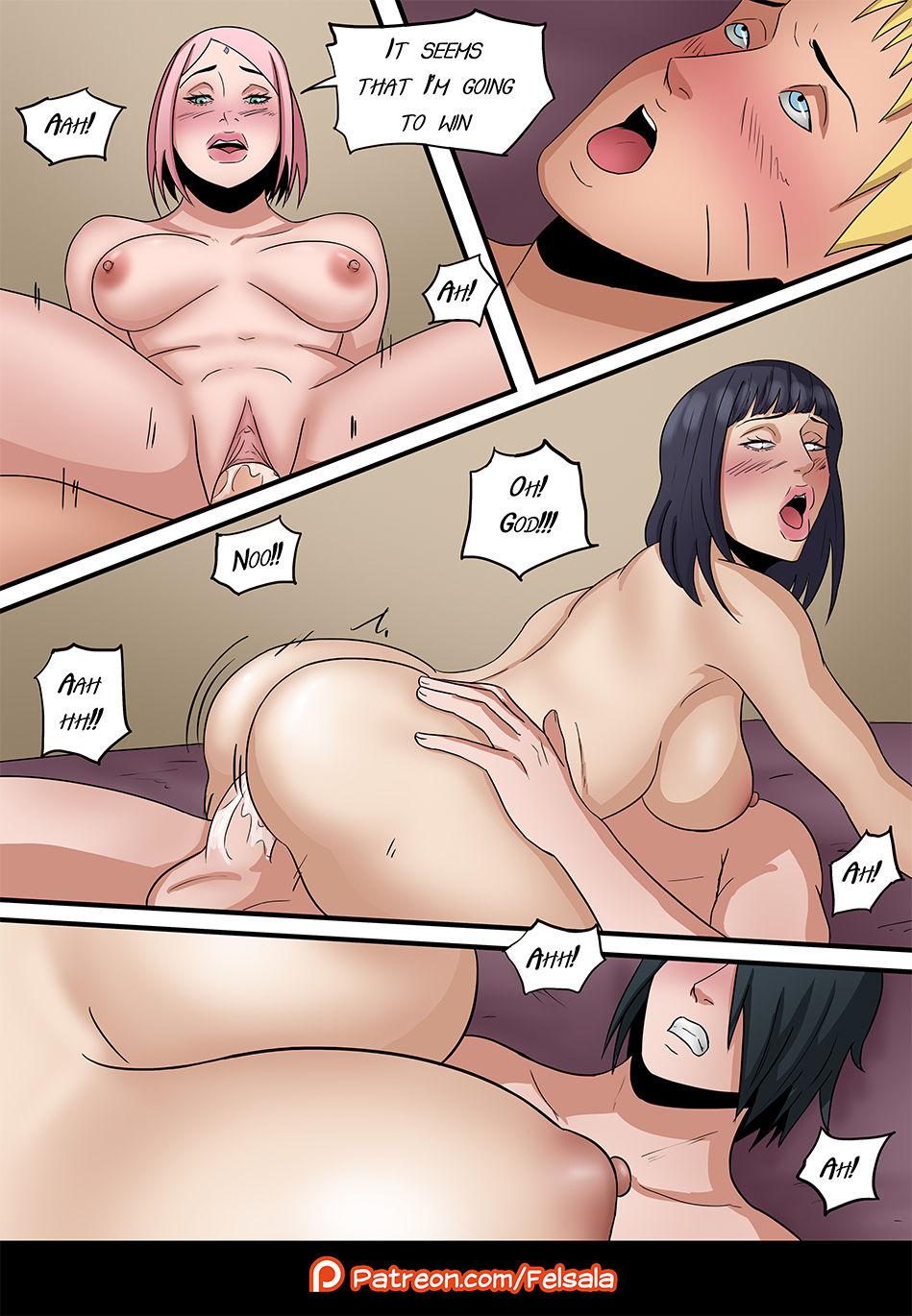 Battle! is a xxx comic by Felsala and Naruto's porn parody, in which he and Sasuke fuck their wives when they do an exchange of couples. They are both in love with their wives, Naruto in a whole beast in bed. Hinata is an amazing girlfriend with big tits and a huge ass. While Naruto and Sasuke talked about life, he couldn't help saying that Hinata was the best having wild sex.
Instead Sasuke tried to get over him, saying that Sakura was much better in bed. A Goddess who could not be compared to any other woman. Naruto was furious, because nobody like his wife did better in bed. They both wanted to know who was better fucking and they had to check it somehow. They had an idea, they would ask Sakura and Hinata to exchange the couples.
Sasuke would fuck Hinata while Naruto would do it with Hinata. After much thought, they both accepted the proposal and undressed completely. Naruto couldn't believe it, Sakura's pussy was very tight and her vagina felt incredible. But Hinata could not lose, she had all her power with which she would win this competition.