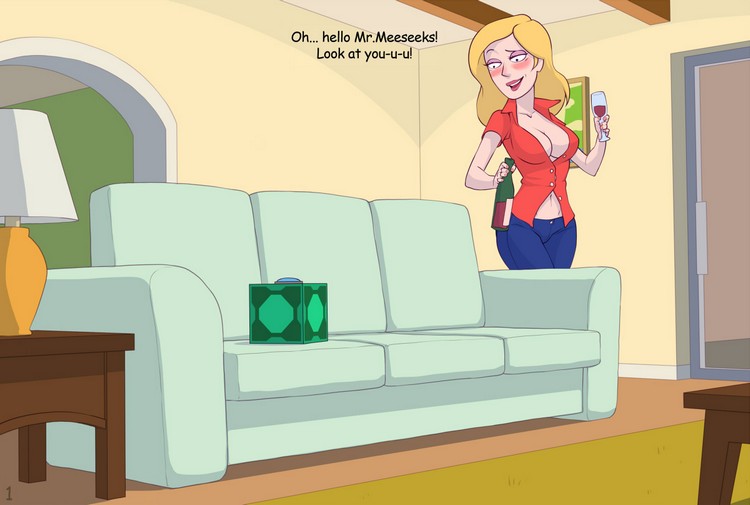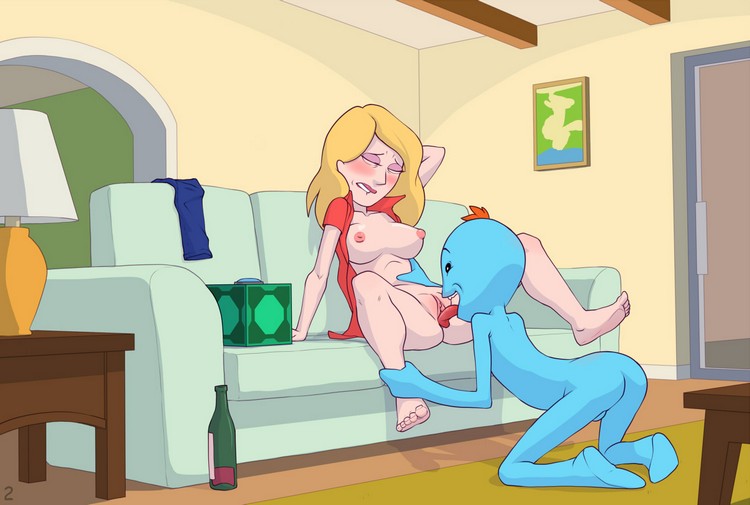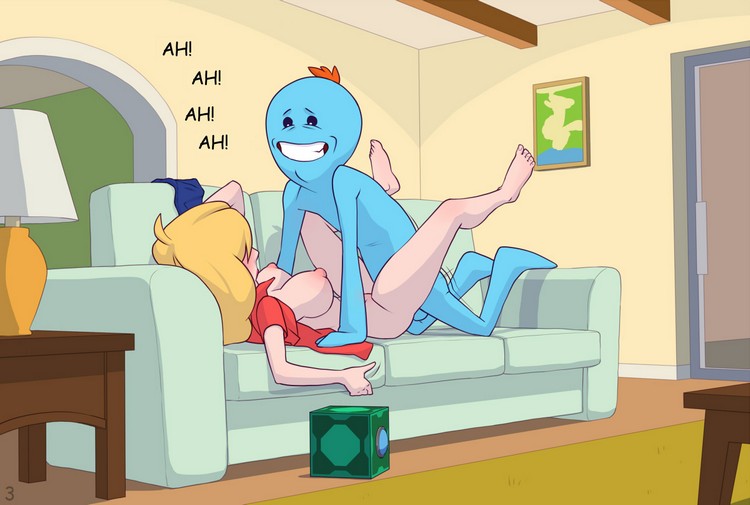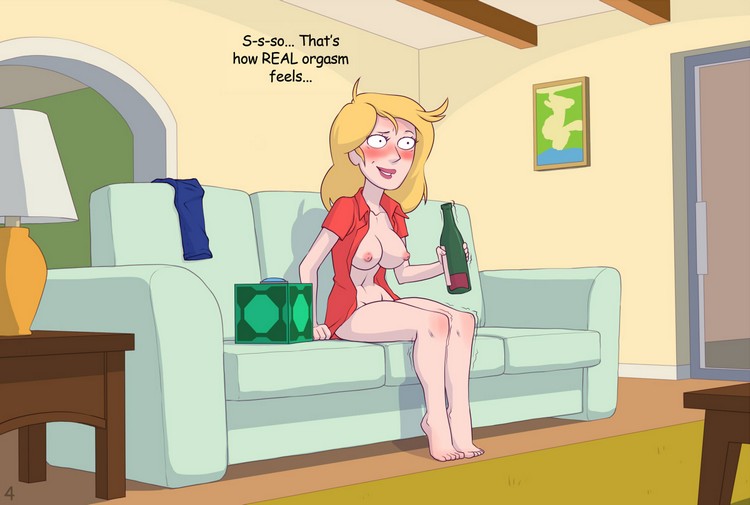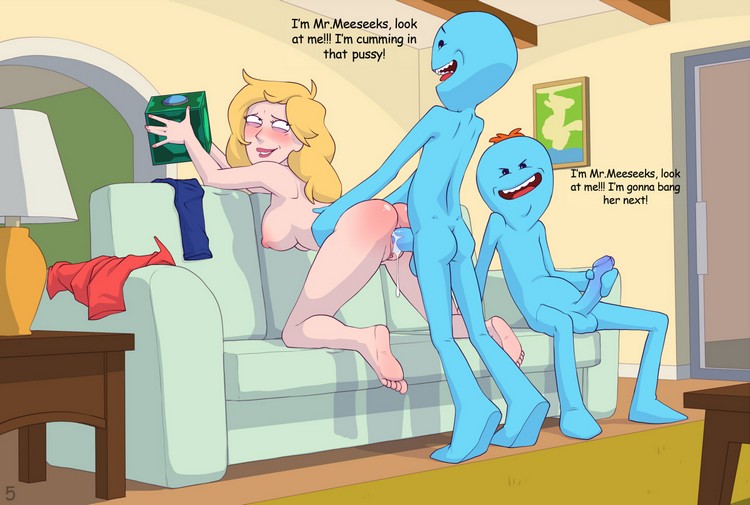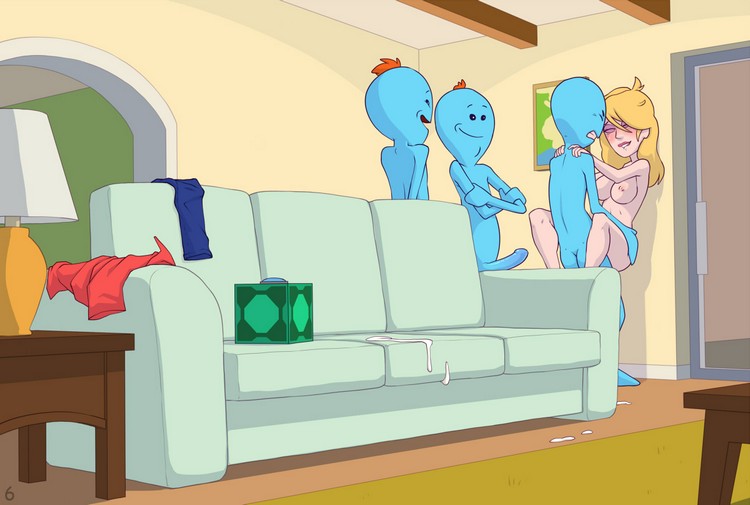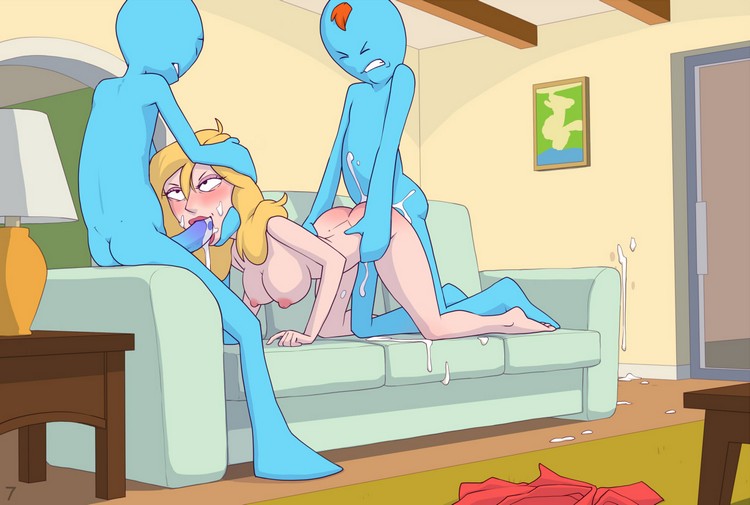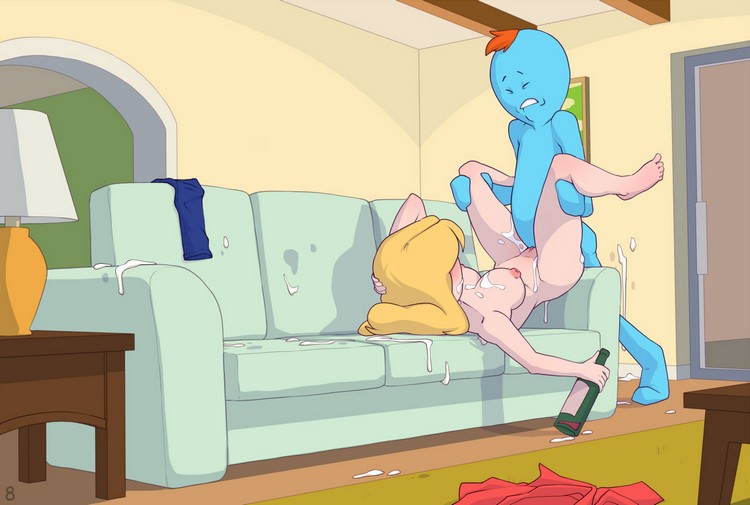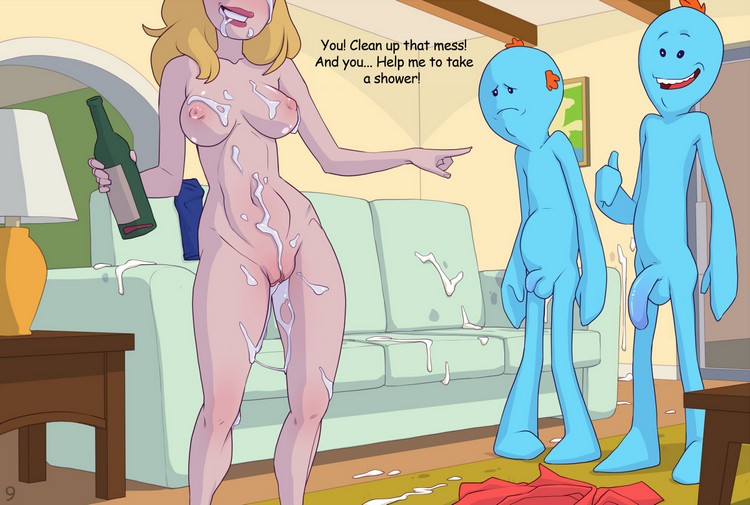 In this porn comic of Rick and Morty we see how Beth Smith, morty's mom is alone in her house. As we all know she likes to drink a lot and get drunk. Beth goes to the living room and sits on the couch with her glass of wine. He sees Mr. Meeseeks' box and decides to call him to fuck him. Since she is alone in her house and is horny. He loves sex with meeseeks and it was time to fuck him again.
Beth Smith porn images begin at this point in the sex comic. This sexy blonde's pussy opens for meeseeks' cock to go to the bottom. The eyes of this drunk become pleasure, a magic cock makes you feel triple the pleasure. The two begin to fuck hard to the point where Beth's pussy can no longer and has an immense orgasm.
Meeseeks to fulfill his mission disappears, but Morty's mother is still horny. Her pussy asks to be fucked harder. So he calls more meeseeks and tells them to fuck her together. Many magic cocks get in her ass and pussy. She is screaming with pleasure, while the blue beings fuck her. Beth is so horny that she sticks a Meeseeks cock and starts sucking her. His mouth was very juicy and hot so the poor being blue could not water much and cum in the mouth of the sexy mother. When she tasted the semen she felt immense pleasure and began to have a super orgasm. Noticing how Morty's mother's pussy contracted with pleasure. The other being who was fucking her couldn't take it anymore. Between her sexy pussy, the fucking face she had, the bouncing tits and the moans that she ended up releasing all her semen.
The semen reaches Beth's pussy, but it forces them to continue fucking her. She is a bitch and wants to fuck. After 3 hours of wild sex. The whole room is full of semen and the sexy blonde needed a shower to clean the semen dripping from her pussy. Beth asked them to clean the semen from the room with their mouths, while she showered.