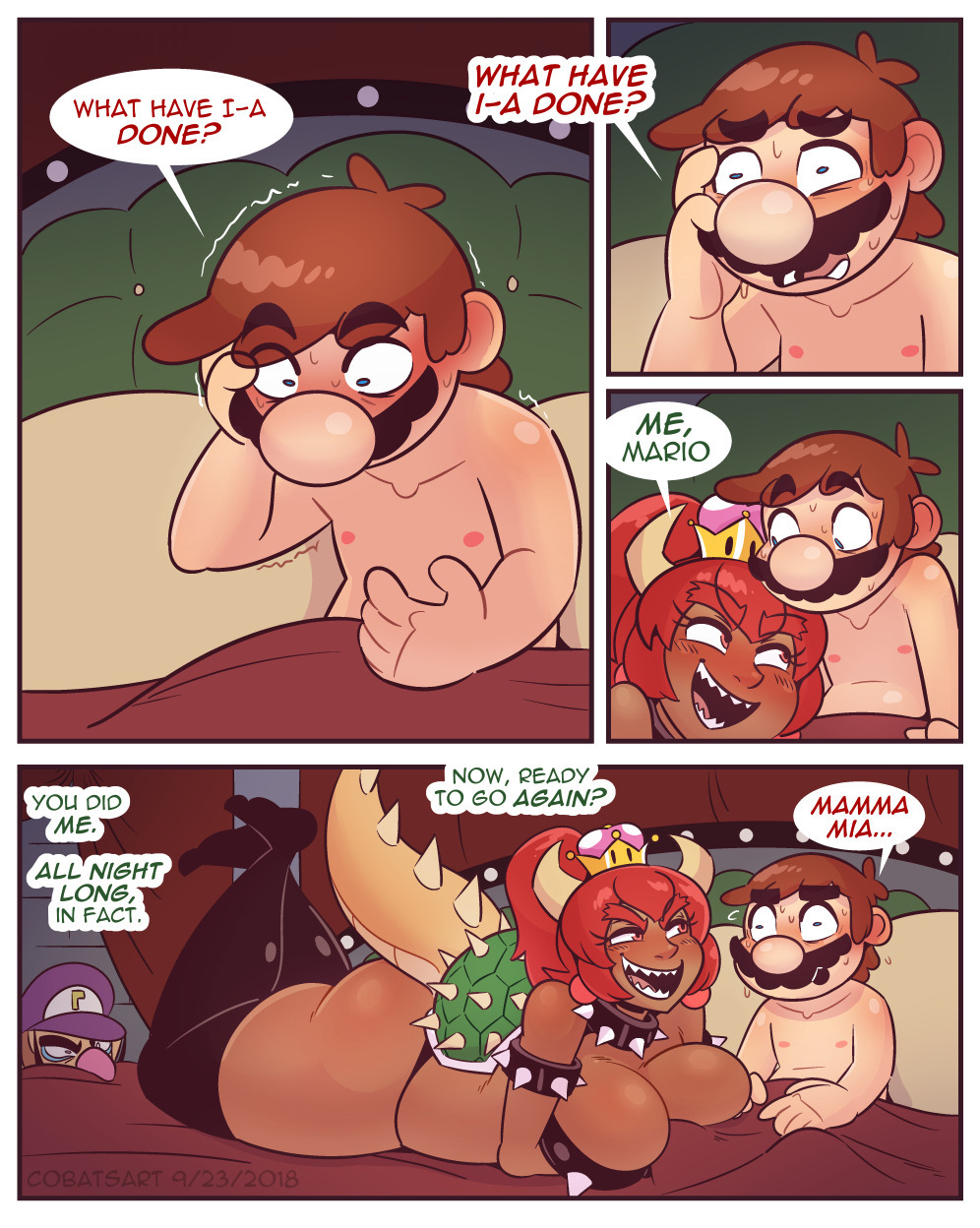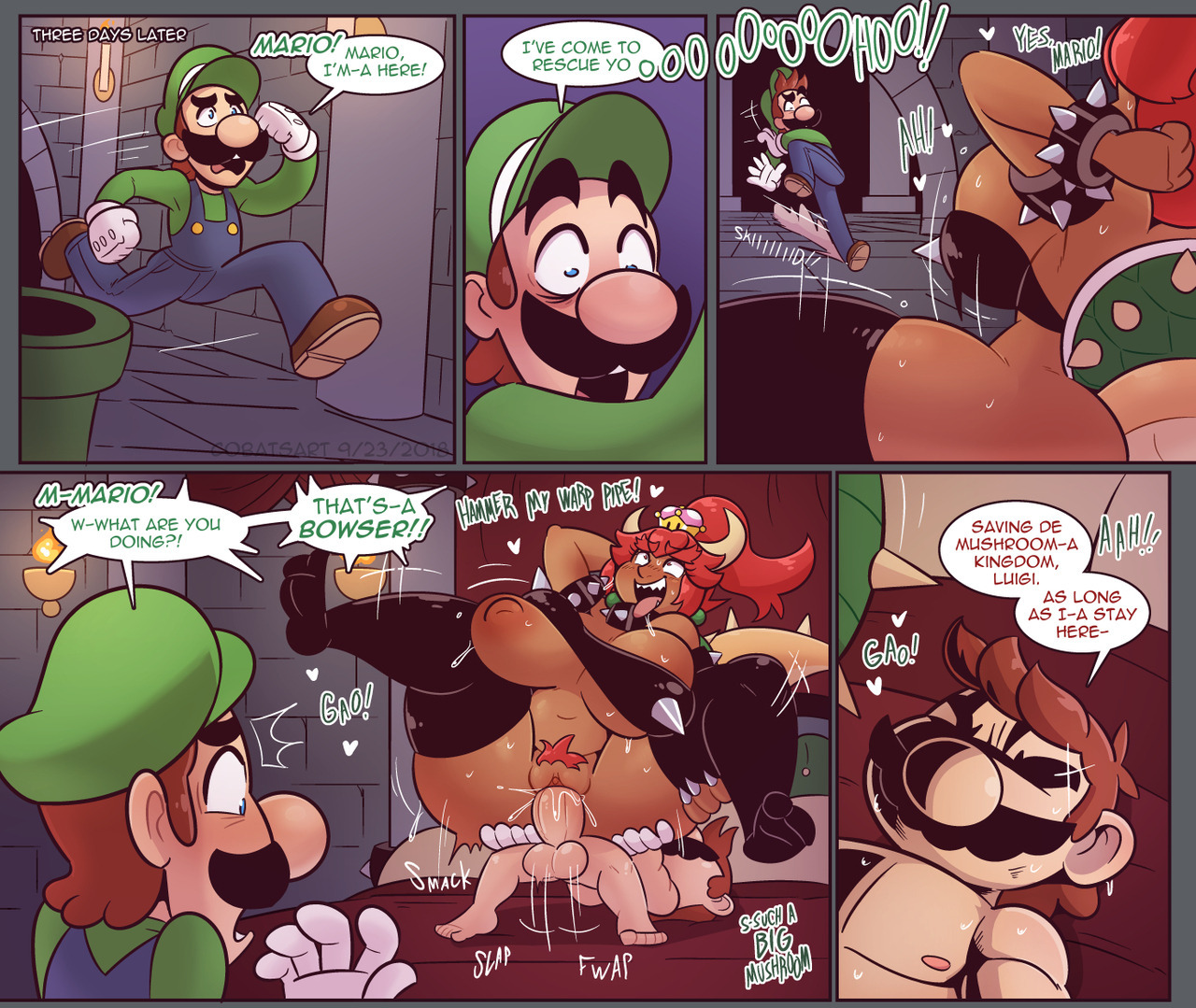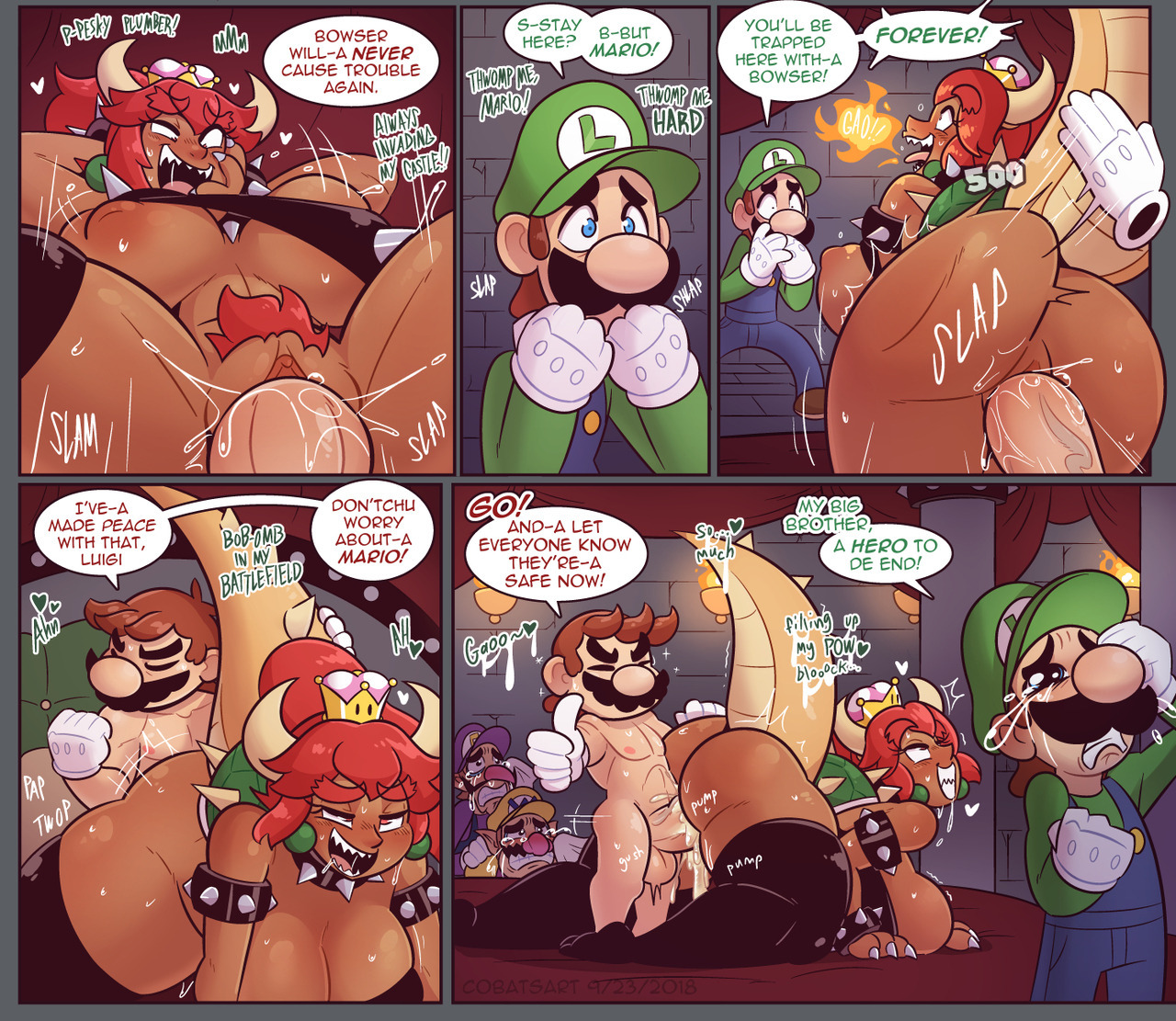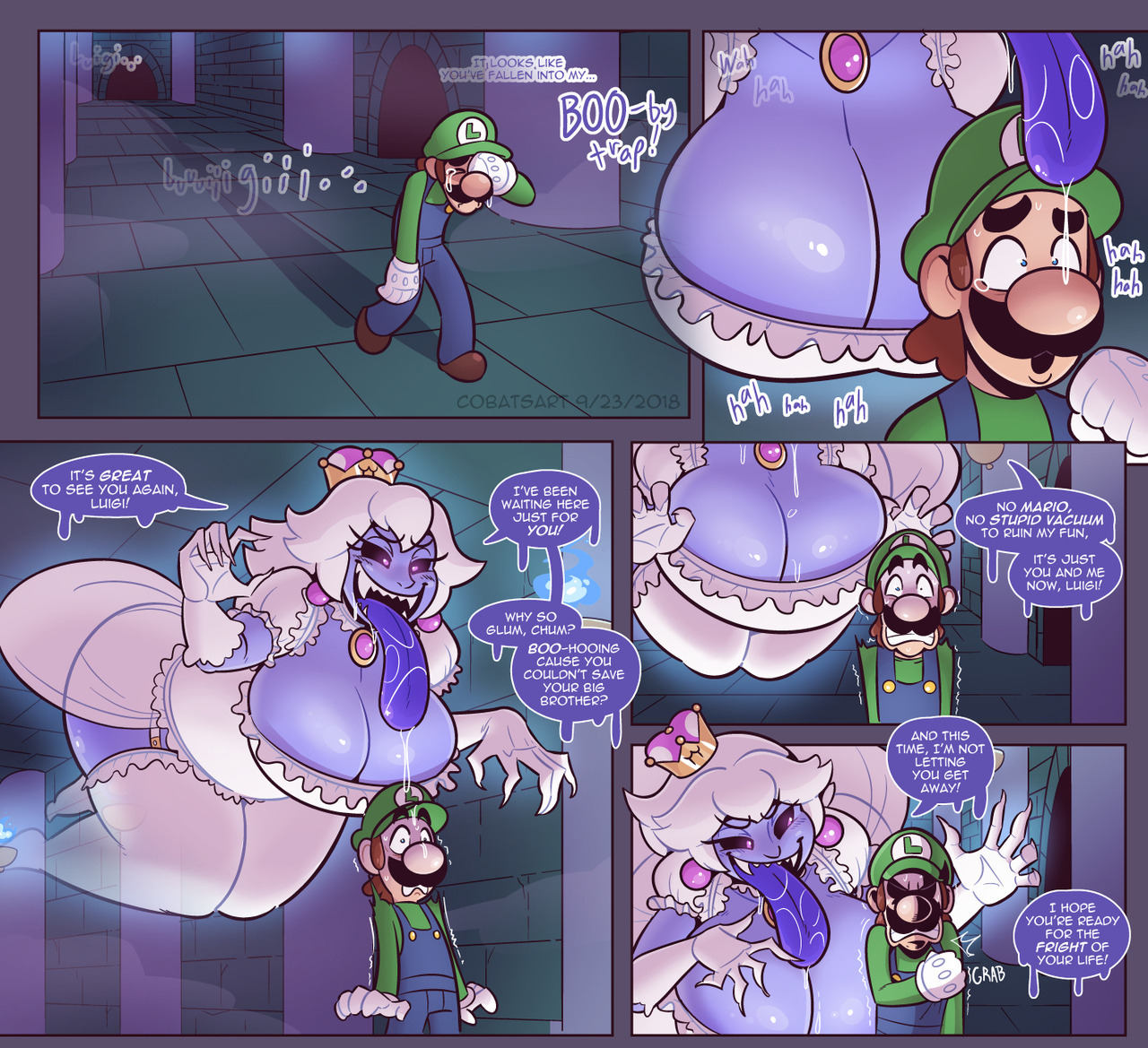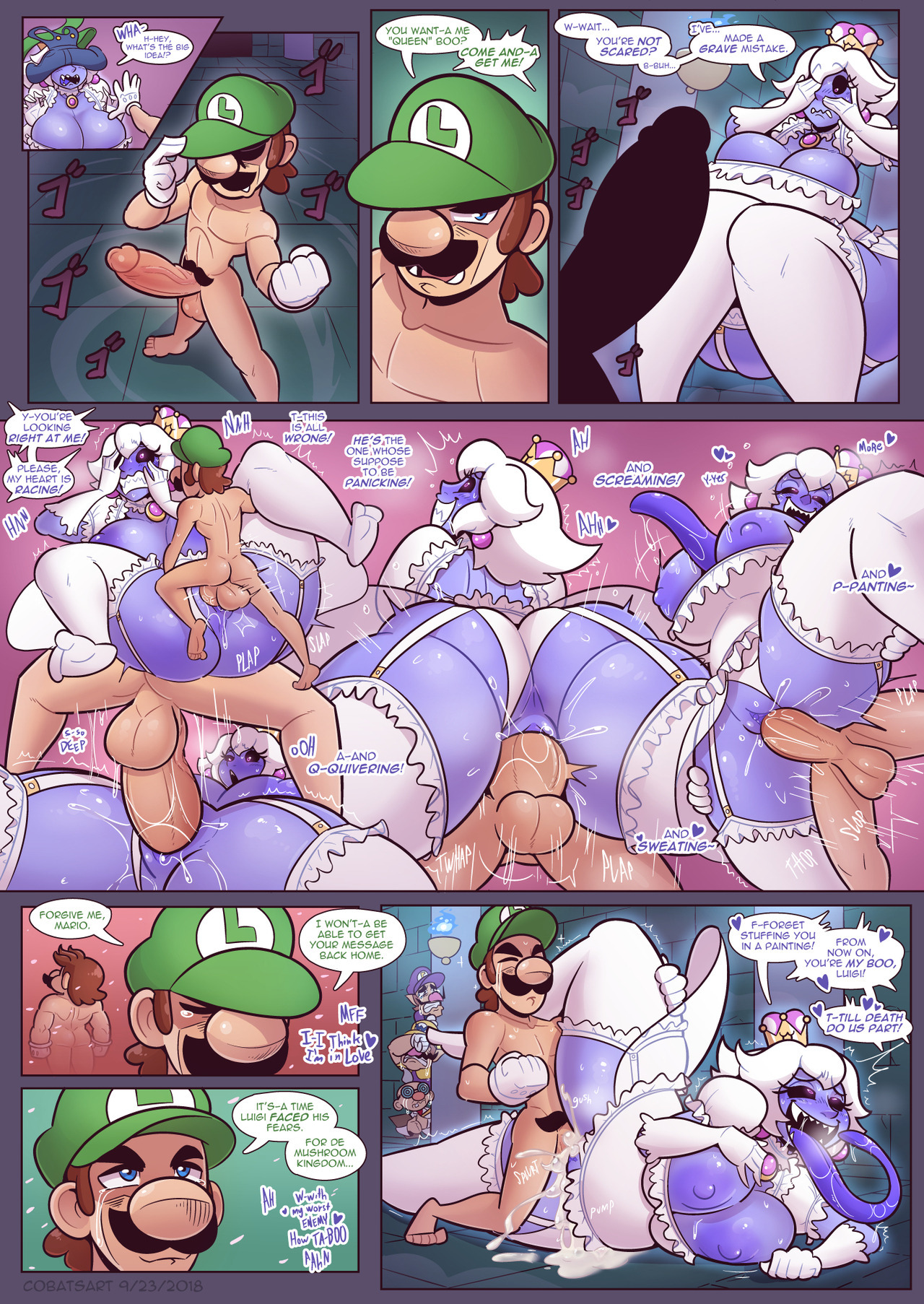 In this Super Mario Bross porn comic, we see the one story in which:
Mario wakes up and does not remember anything, he wonders what he did last night. At that moment the sexy Bowsette that was lying in her same bed, tells her that they had been fucking all night. Mario is very nervous, but he continues to play hard, while Bowsette is playing with him with intentions to fuck him.
When Luigi goes to rescue his brother Mario, he finds him fucked with Bowsette. Mario's cock went deep into the girl's pussy and she was screaming with pleasure. Luigi was very surprised, but Mario told him he was doing this to save the kingdom. He was going to stay there fucking Bowsette every day, Mario had loved Bowsette's pussy and this was paradise for him.
Luigi left very sad to give the news to all the people of the kingdom, but at that moment a sexy Boo appears in the back. Luigi is so sad that she is not afraid, instead she lowers her pants and fucks the Boo. Feeling the sweet pussy of that girl Luigi is impressed, he had never felt such an explosive pleasure with another girl. Daisy's pussy was nothing bought from that sexy girl's. Luigi decided to stay there at Bowsette Castle forever, accompanying his brother.
While Mario enjoyed fucking Bowsette, Luigi would enjoy fucking that sexy Boo.