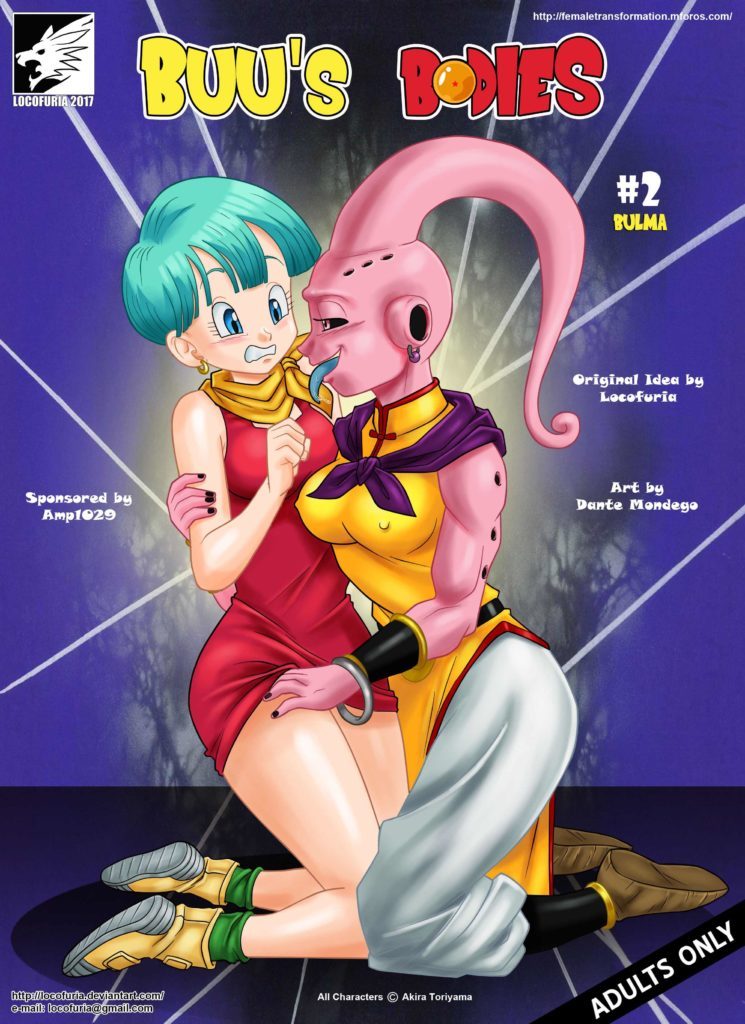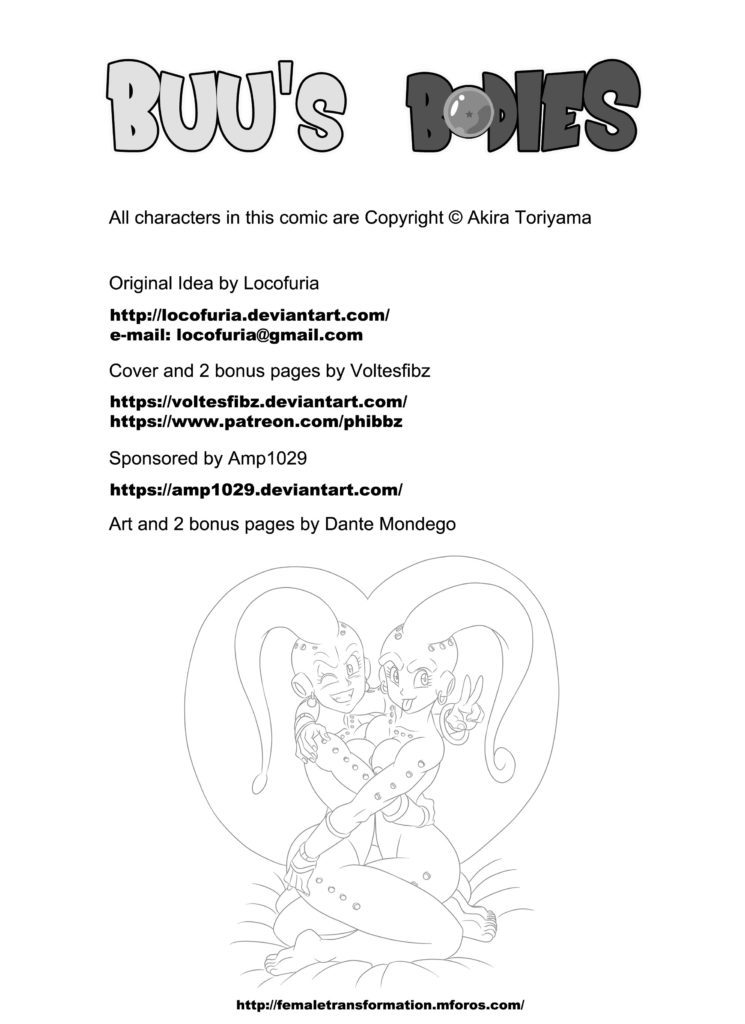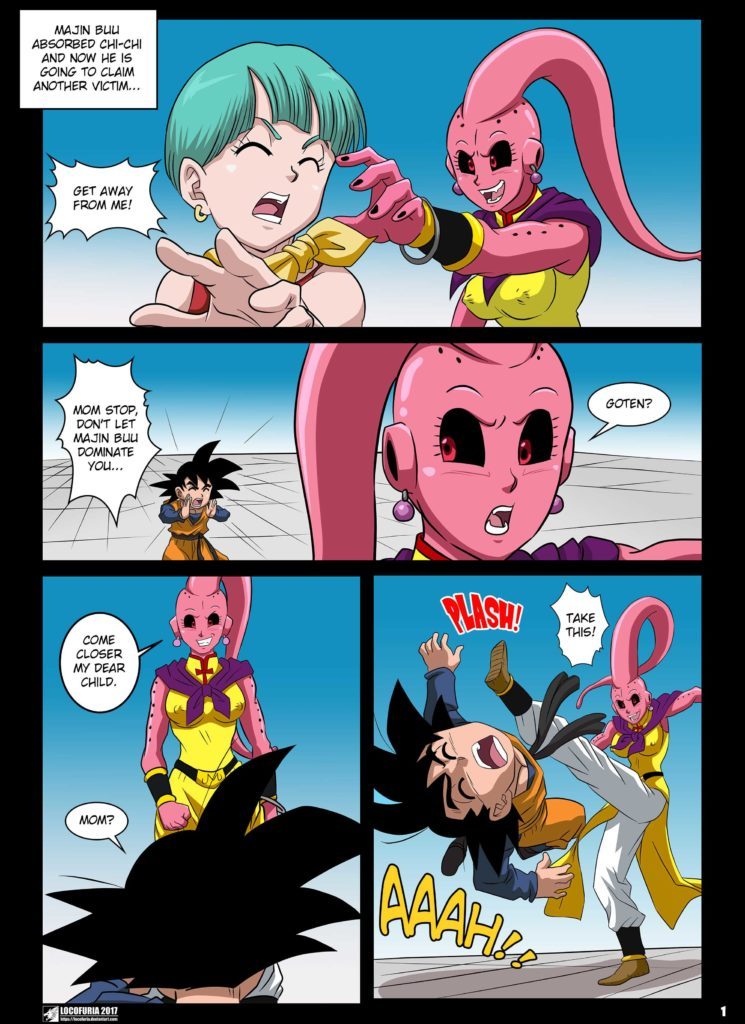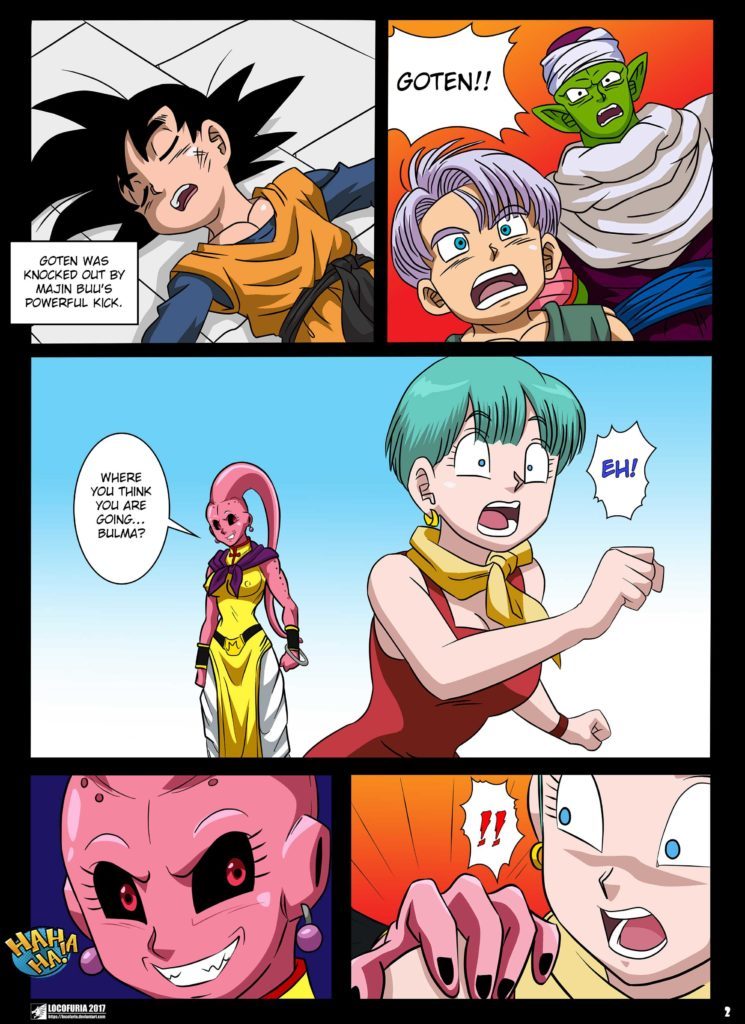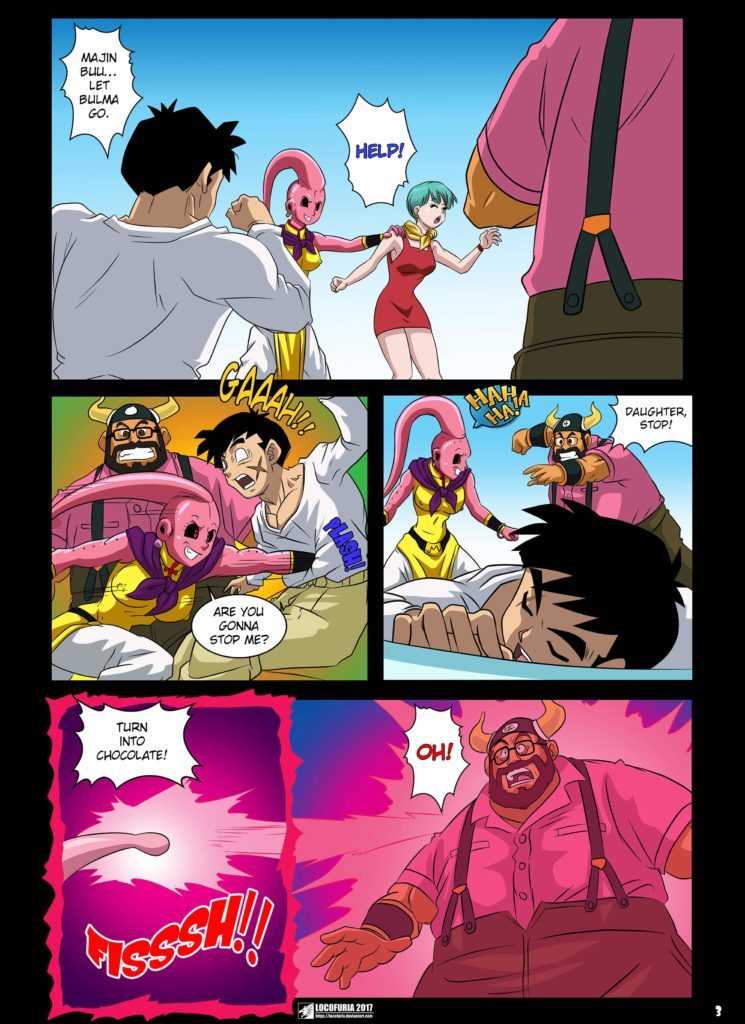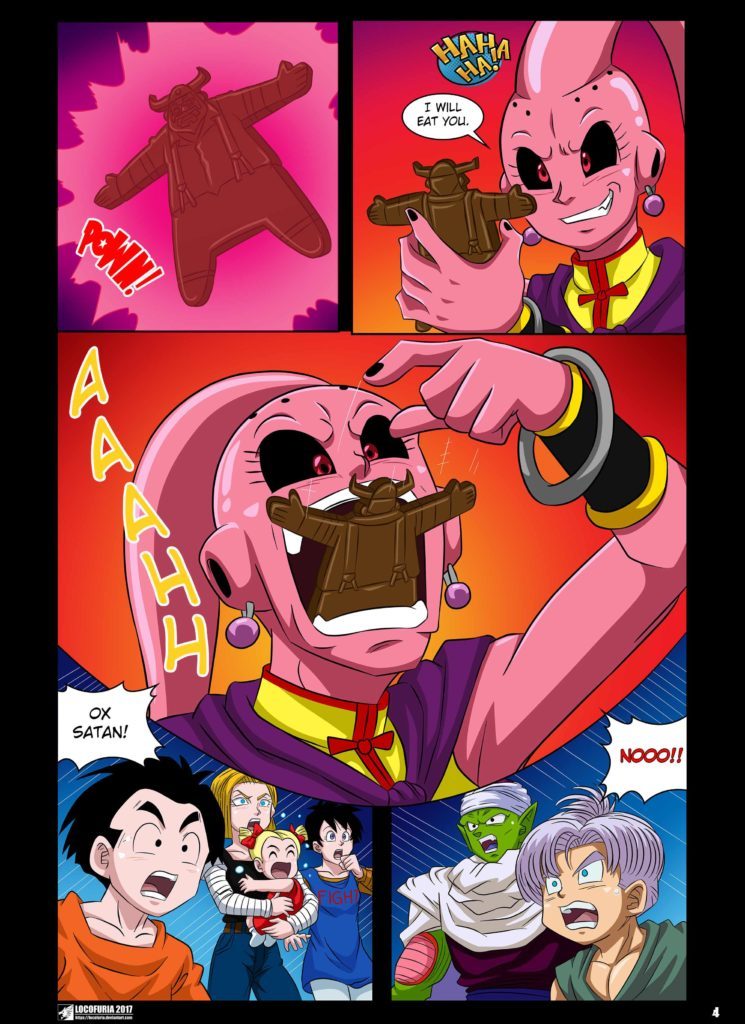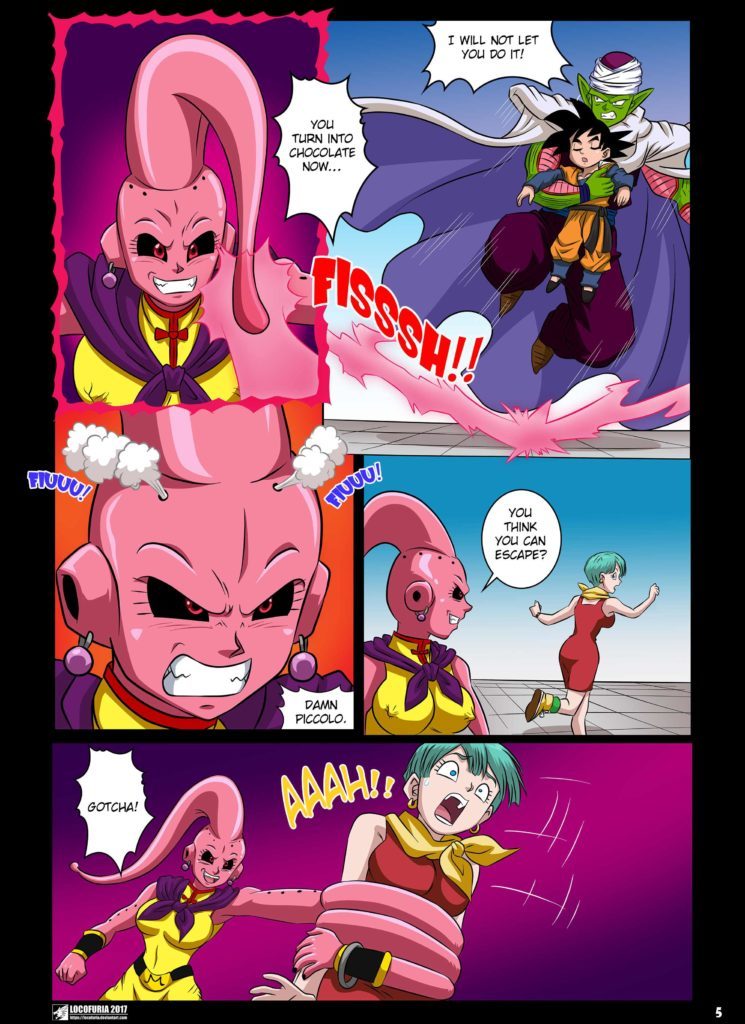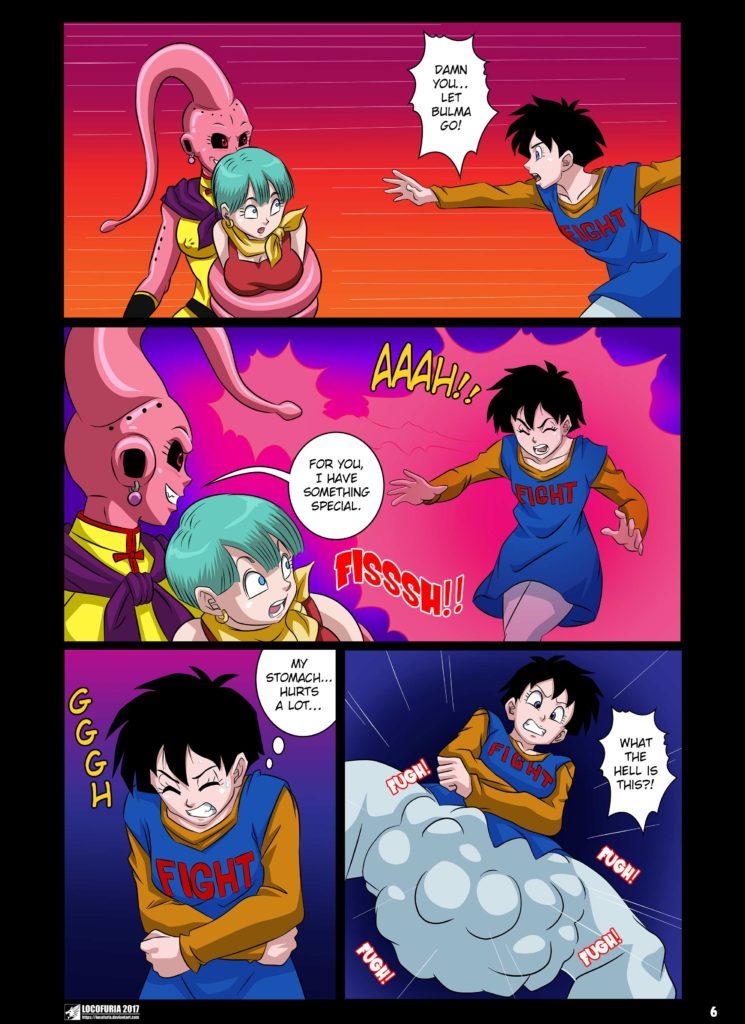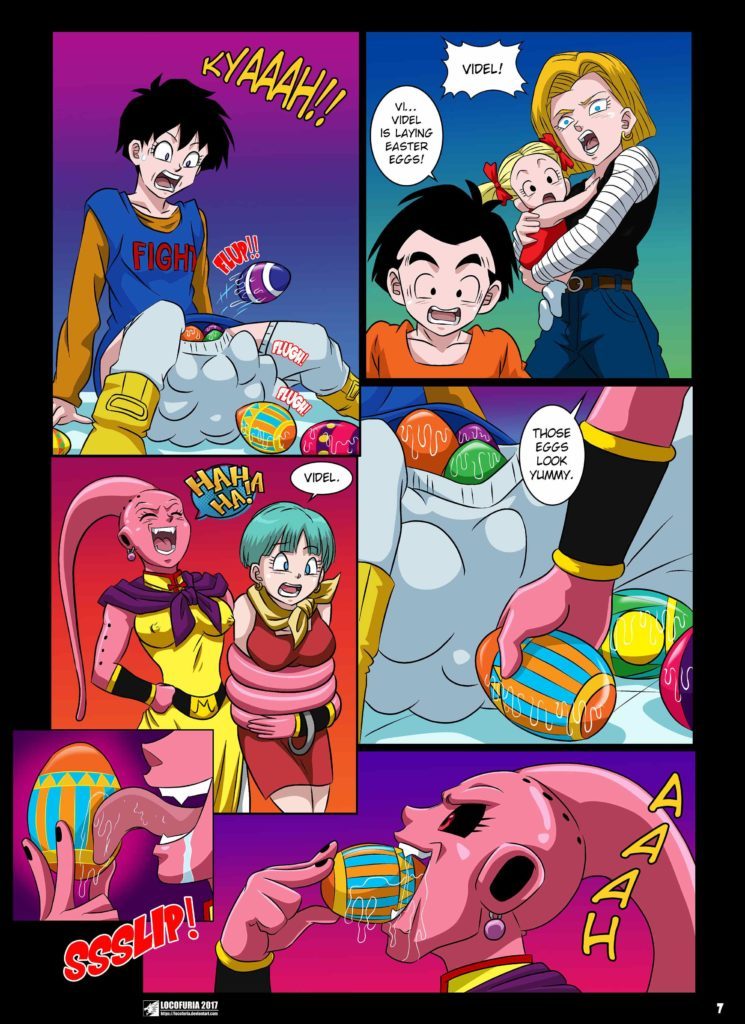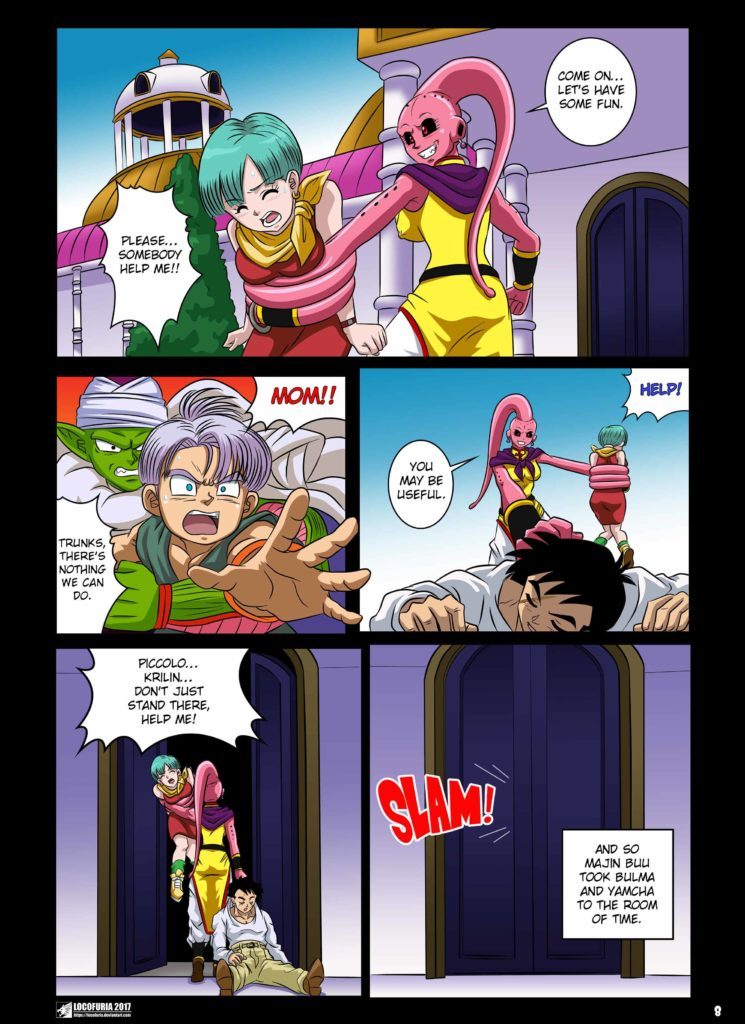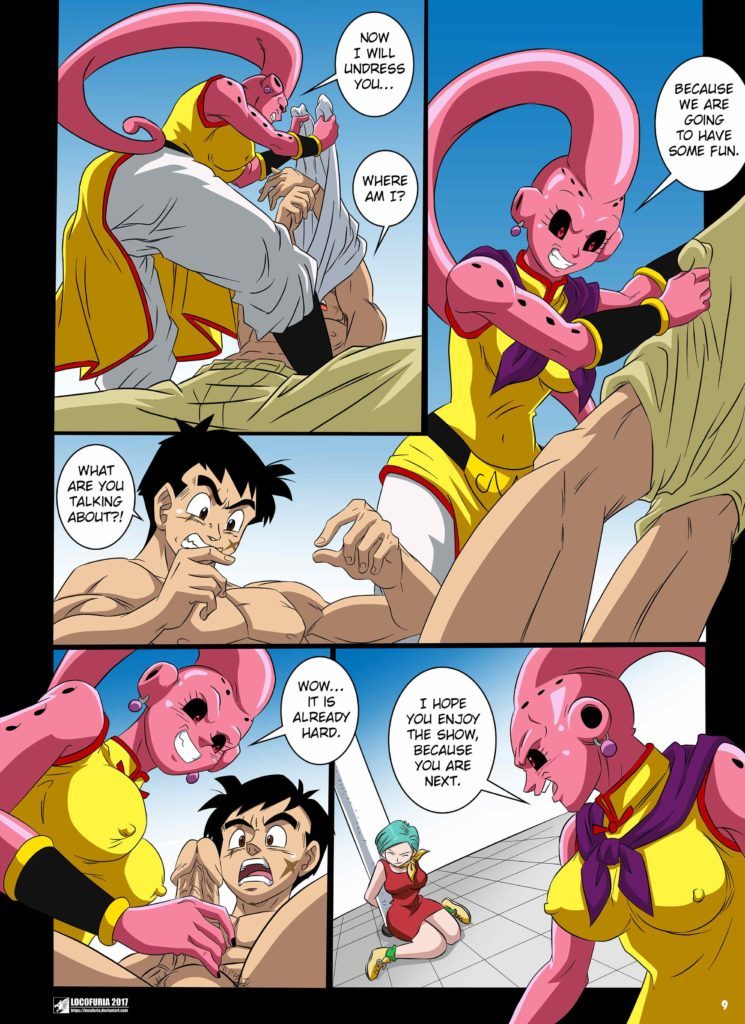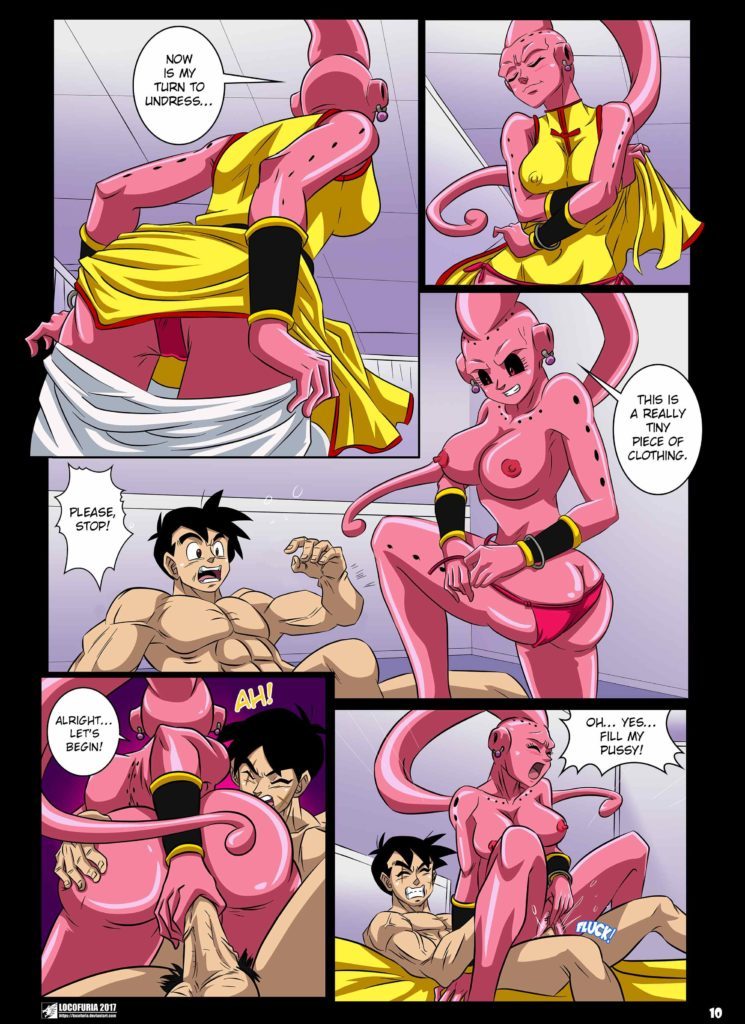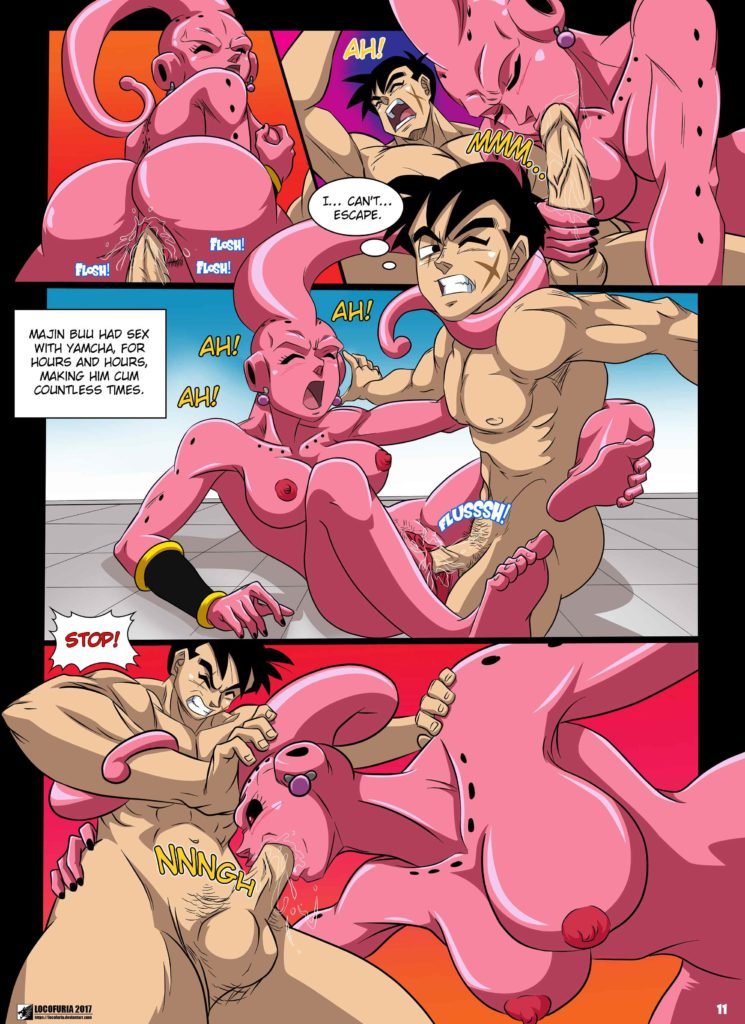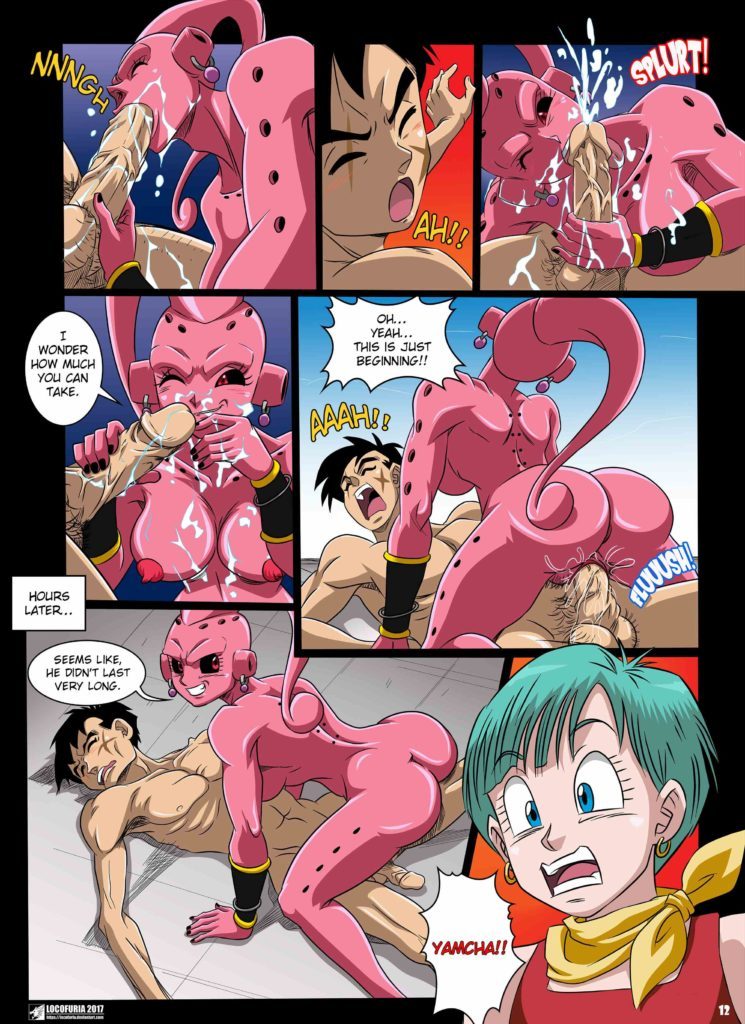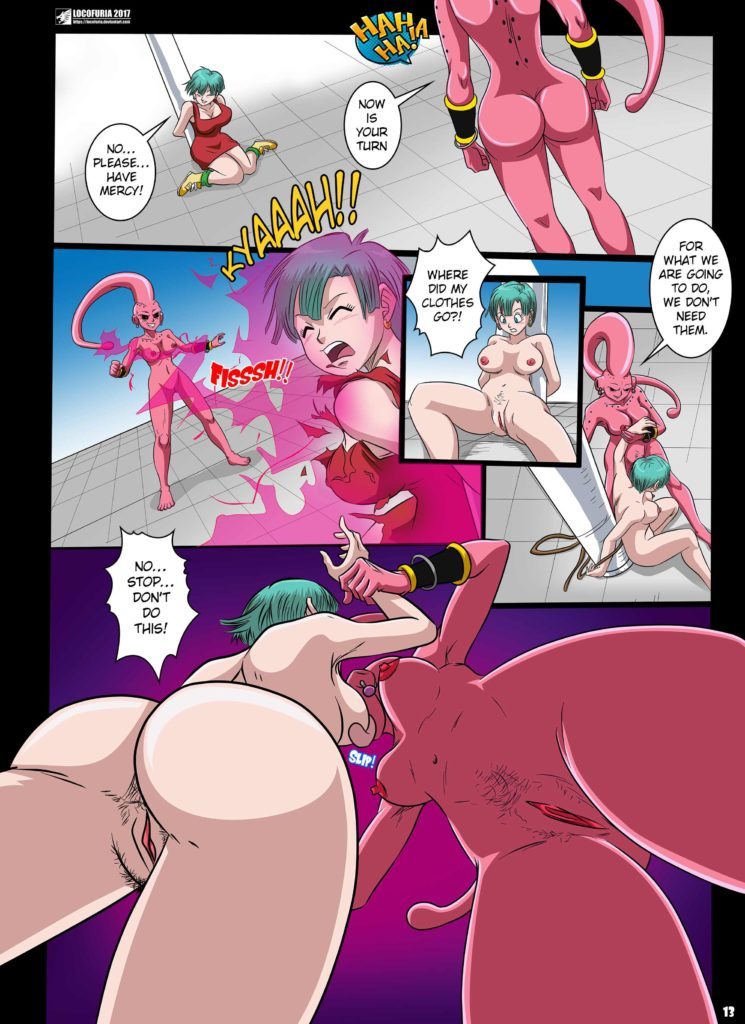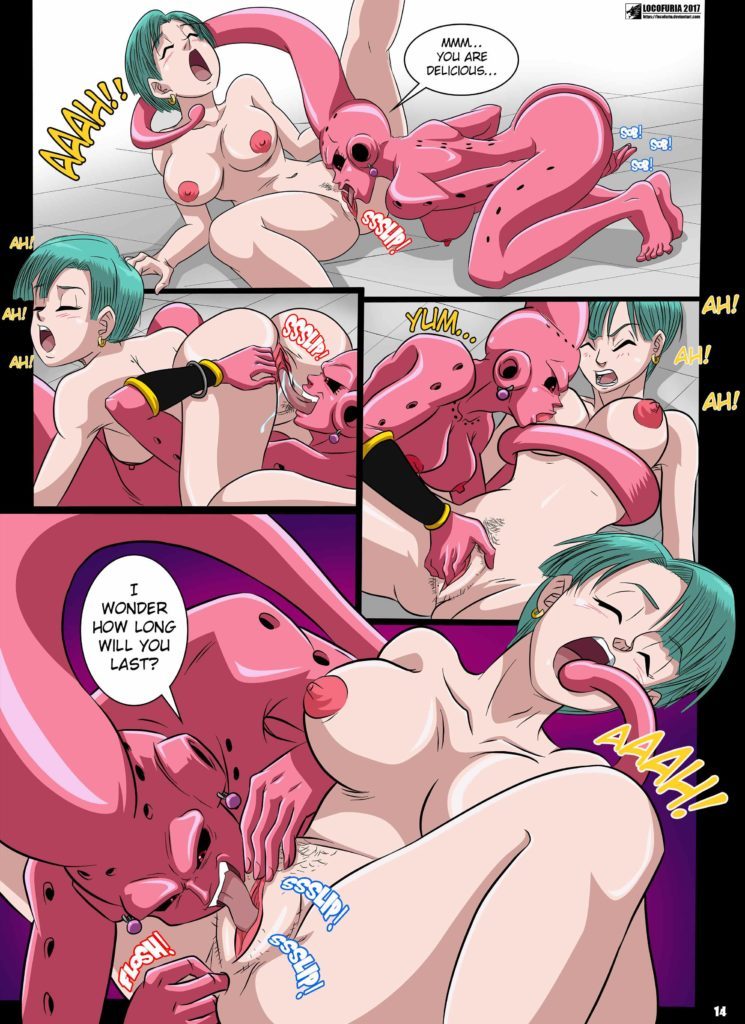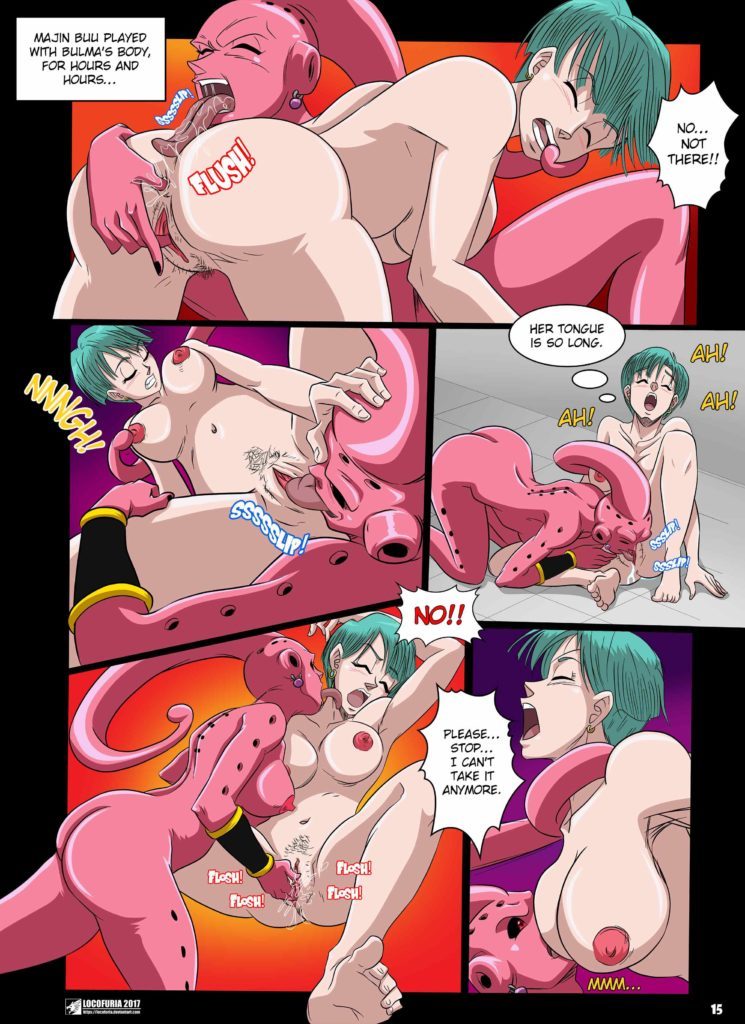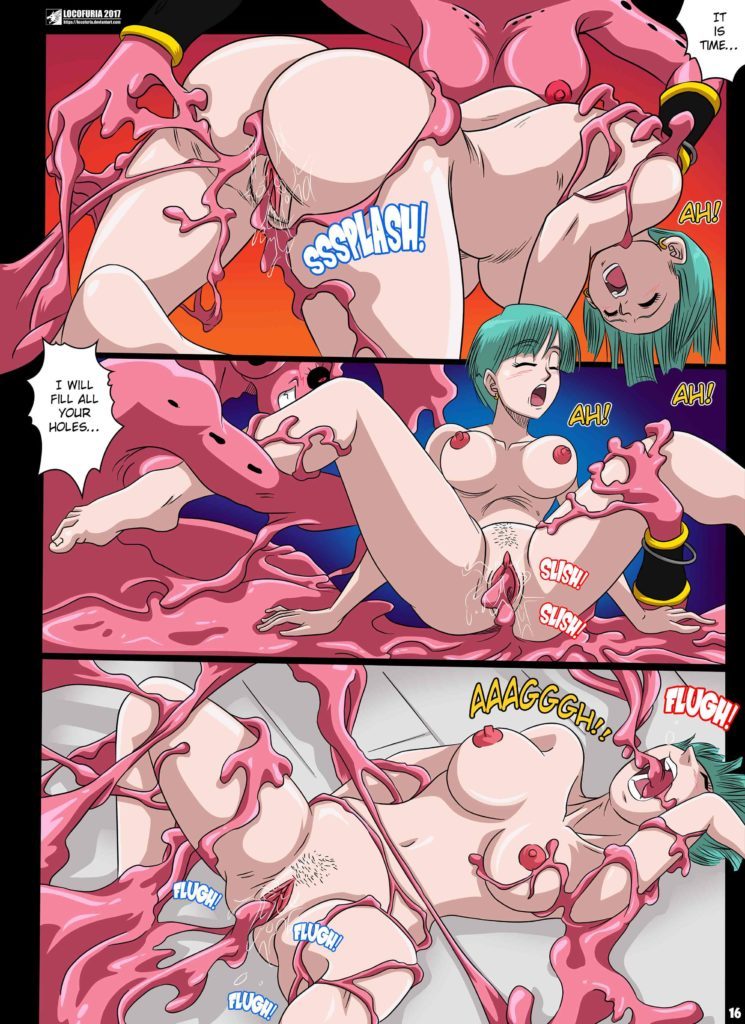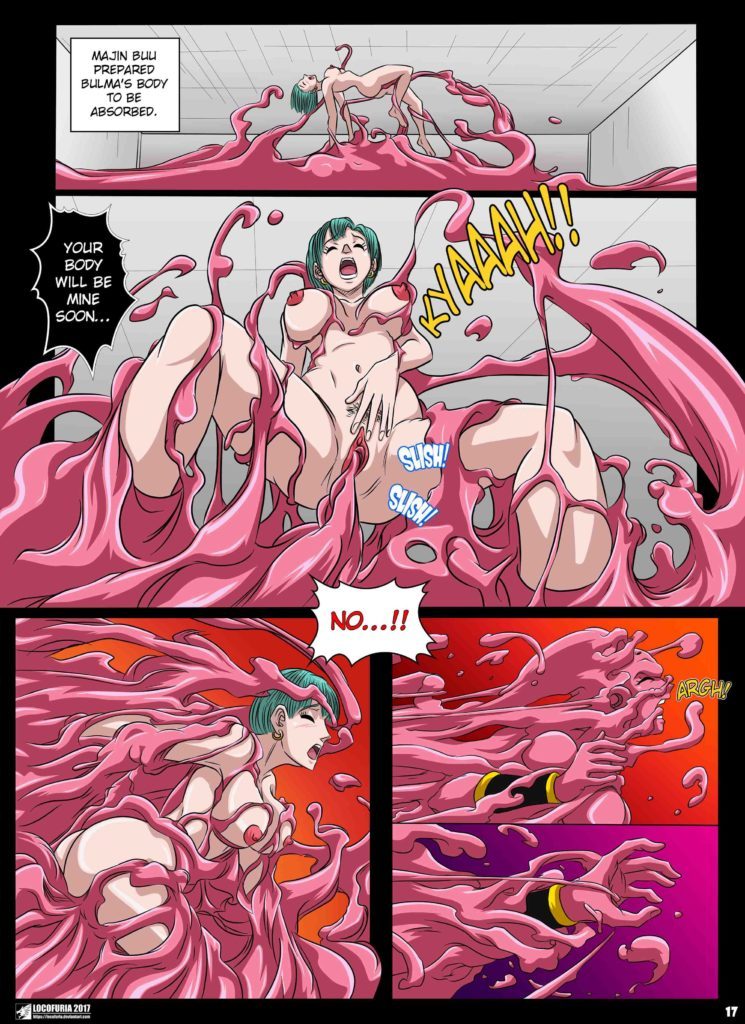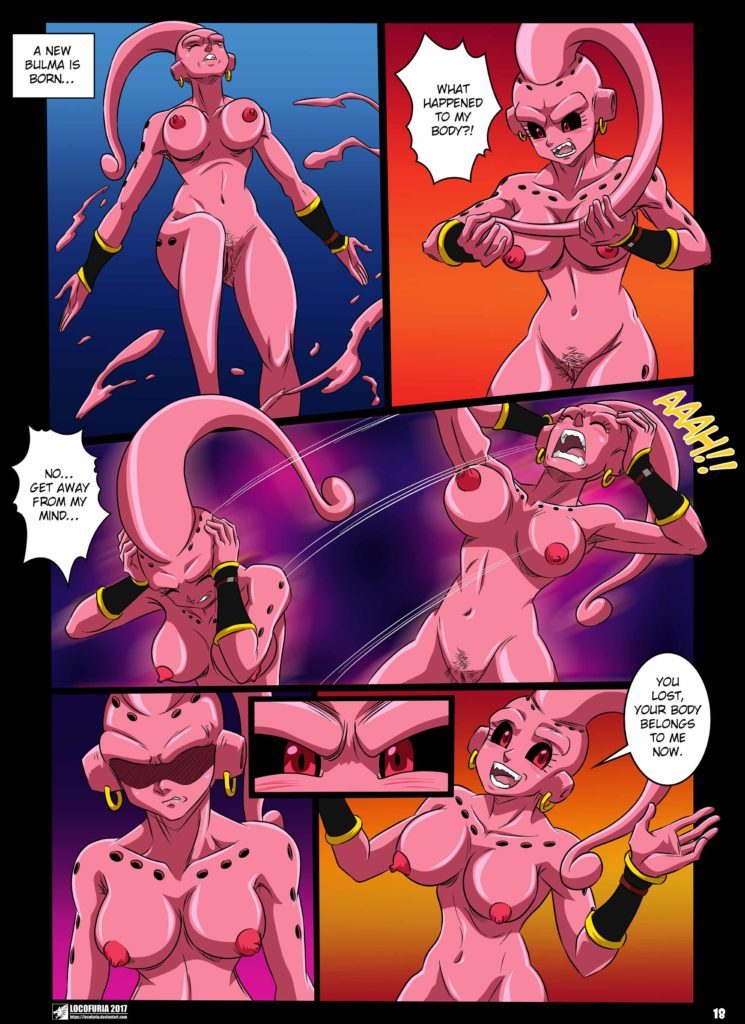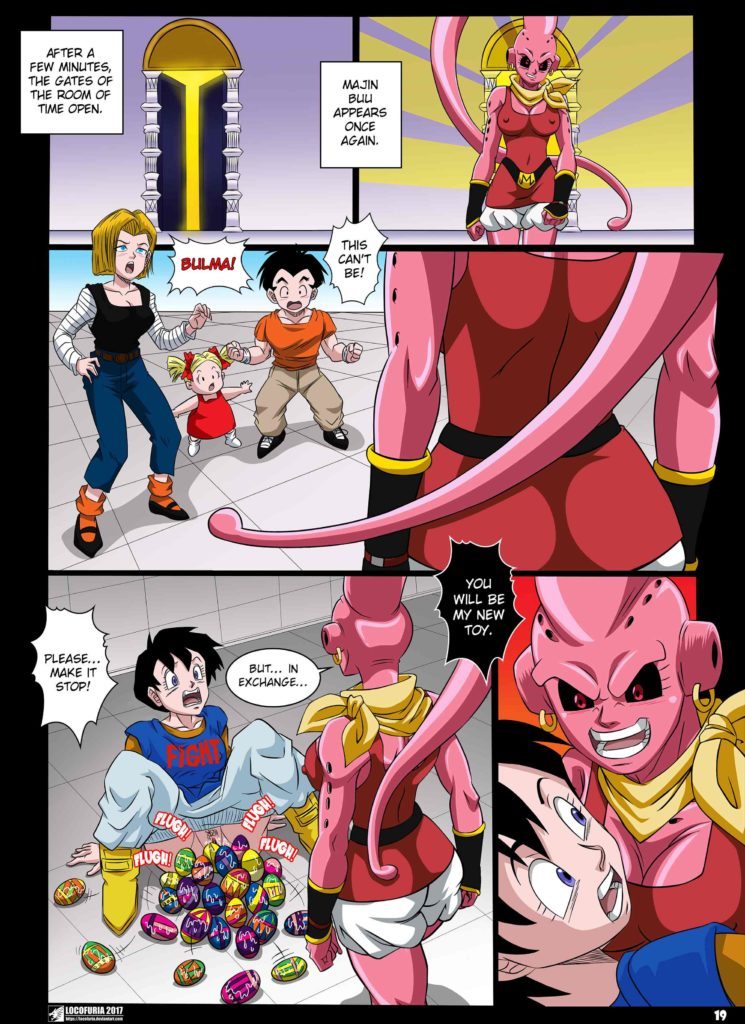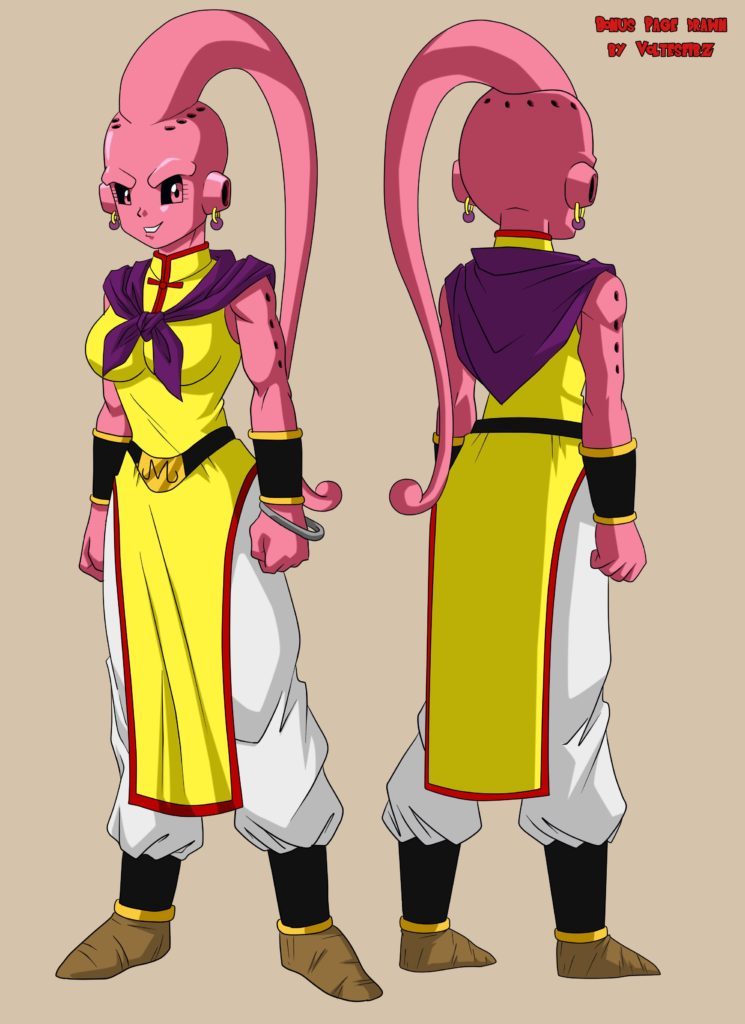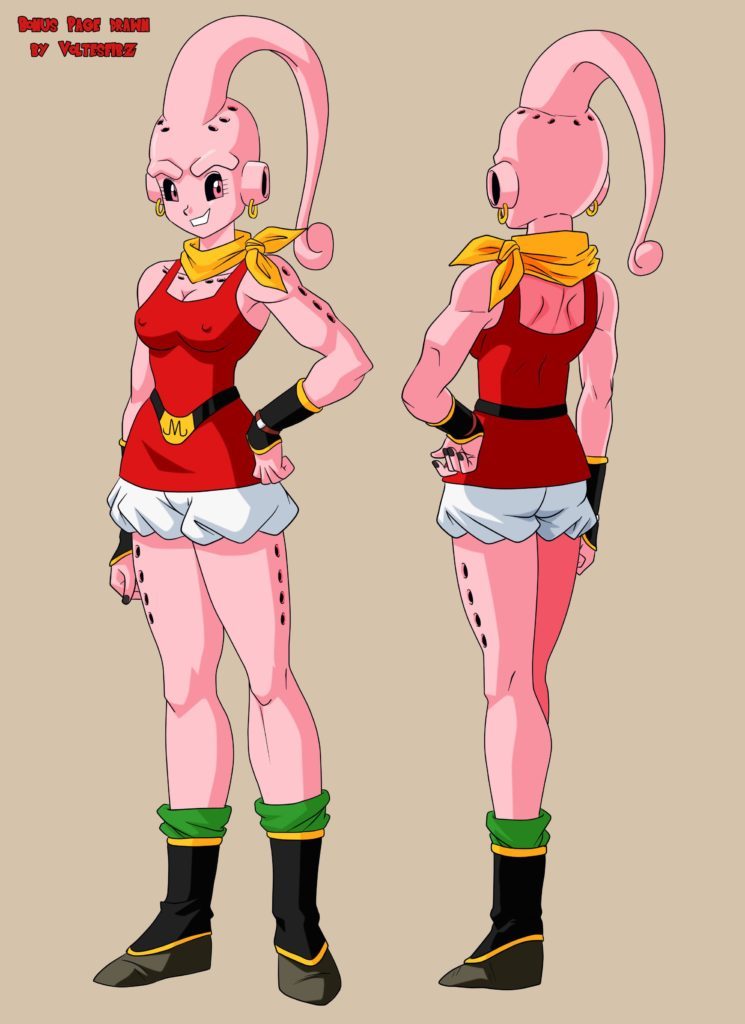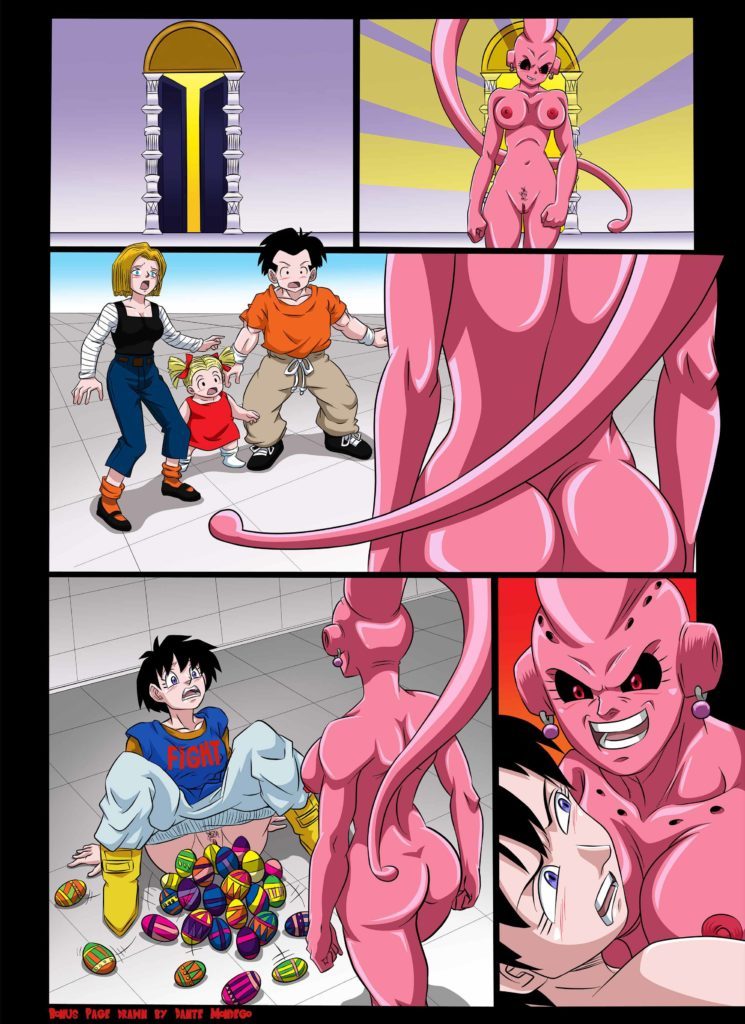 Buu's Bodies 2 is a Dragon Ball XXX comic in which Buu returns after absorbing Chi Chi's body.
This time he goes for Bulma, but Gotens seeing his mother transformed into a sexy monster girl is going to stop her. This kicks him and defeats him. Yamcha tries to stop Buu from taking Bulma away, but he is defeated with a blow. No one can do anything, so Buu takes Yamcha and Bulma to the weather.
There, he ties Bulma to a stick and forces him to watch Yamcha fuck. Yamcha's cock gets hard quickly in Chi Chi's hands and they start fucking. The young man doesn't want to fuck her, but she is too strong so she dominates him. He's fucking with Yamcha for hours, it seemed that Buu's sexual appetite had no end.
When Yamcha could no longer fuck, he passed out. At that moment Buu went for Bulma, threw lightning and shattered his clothes. Bulma's pussy was very sexy and Buu got even hotter. He began to rape Bulma without rest either. Vegeta's wife was screaming and screaming with pleasure, her legs were shaking and her mind was cloudy. I only felt one orgasm behind another, like that for hours.
At that moment Buu absorbed Bulma's body and became a sexy Buu-Bulma. He immediately headed for the other girls, who were going to have the same fate as Chi Chi and Bulma.