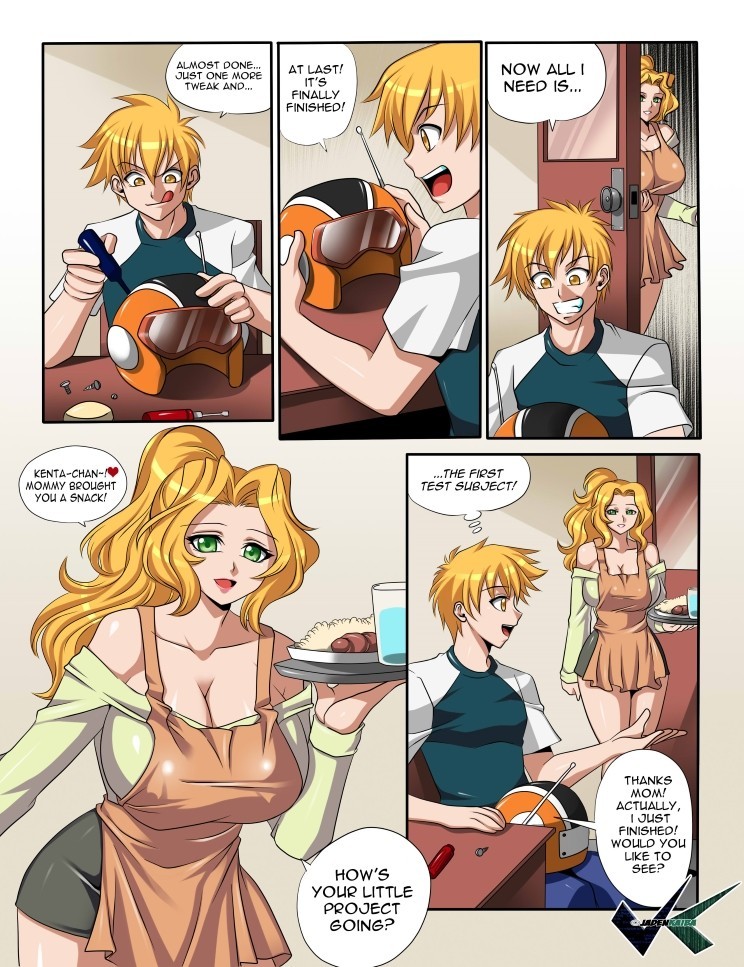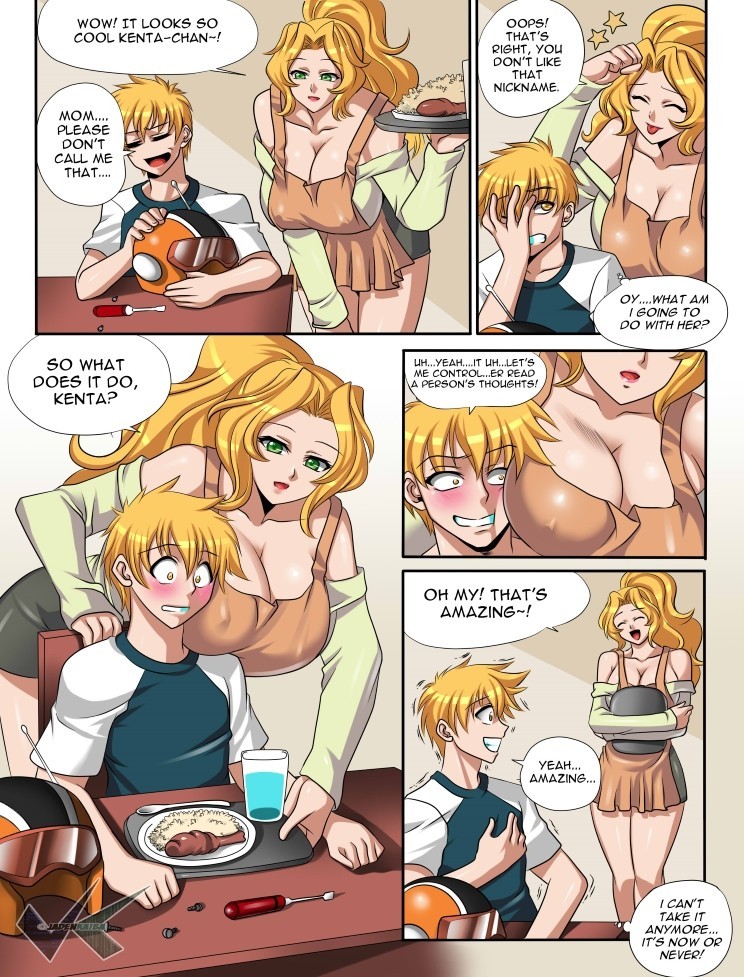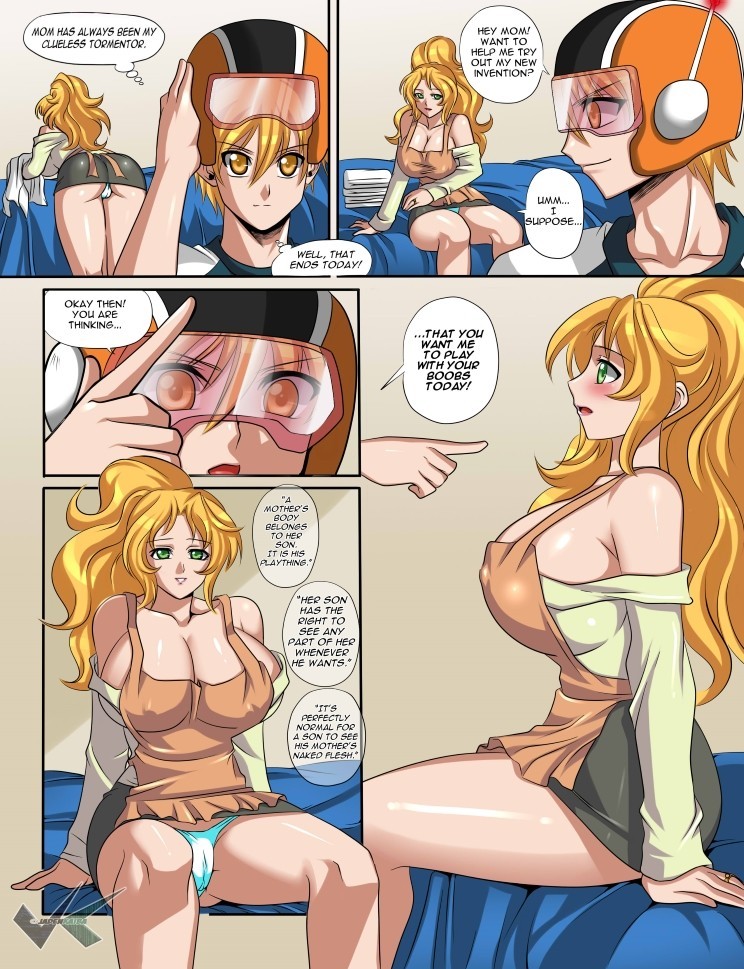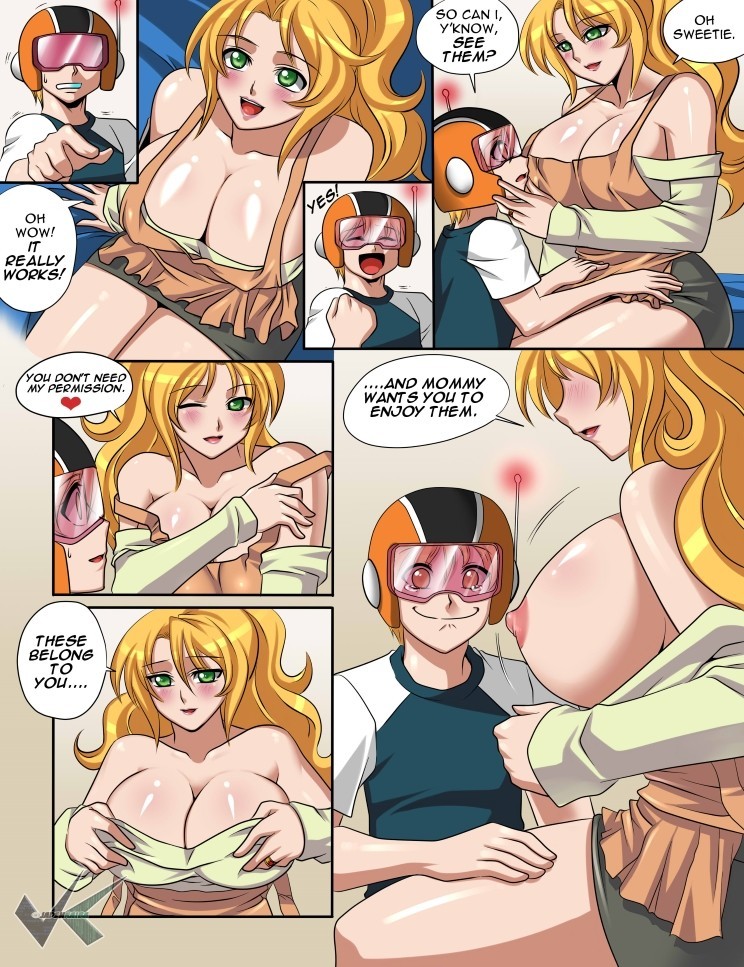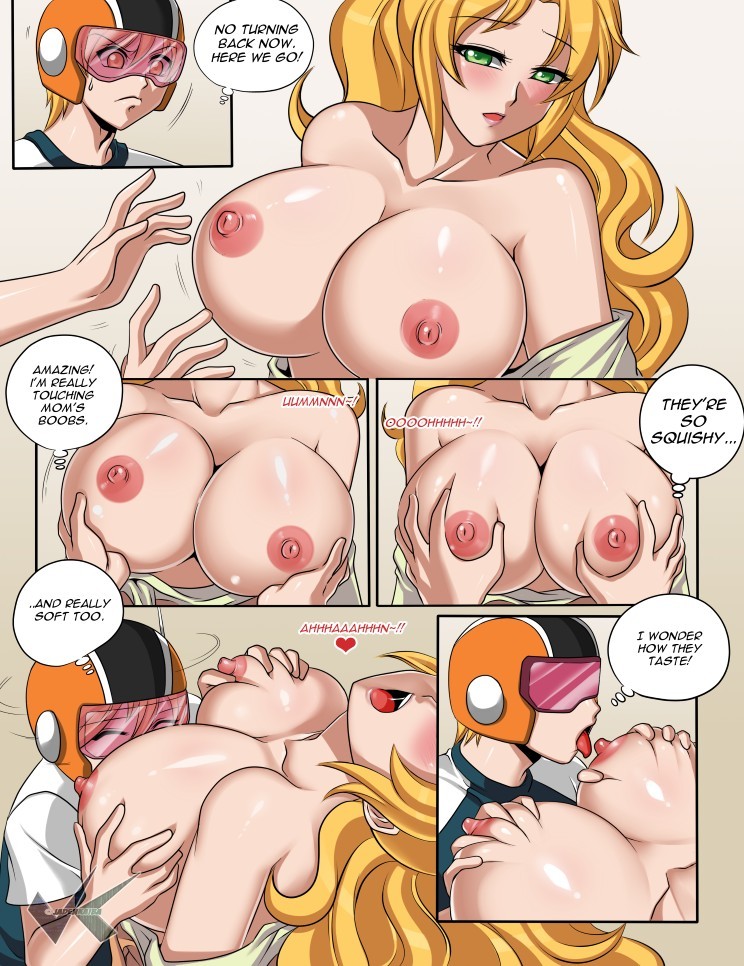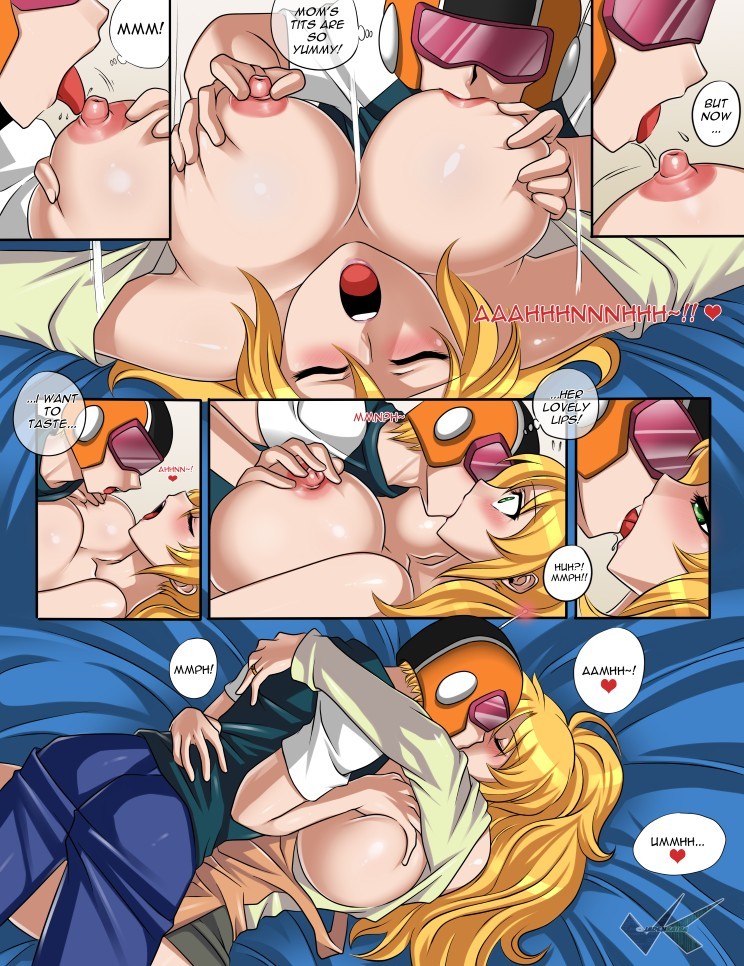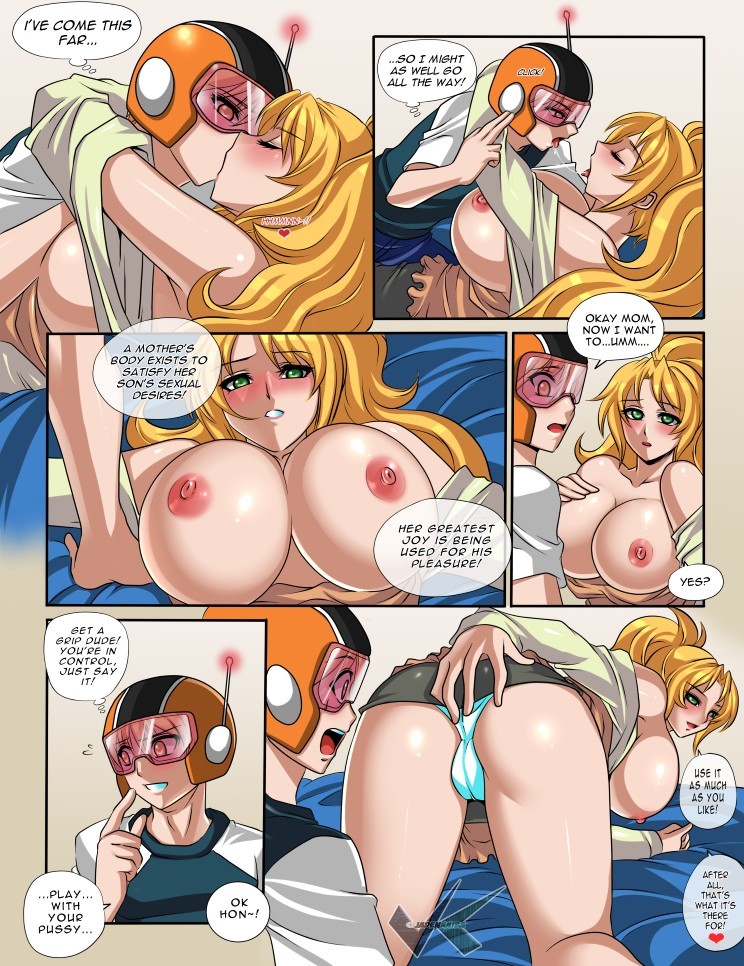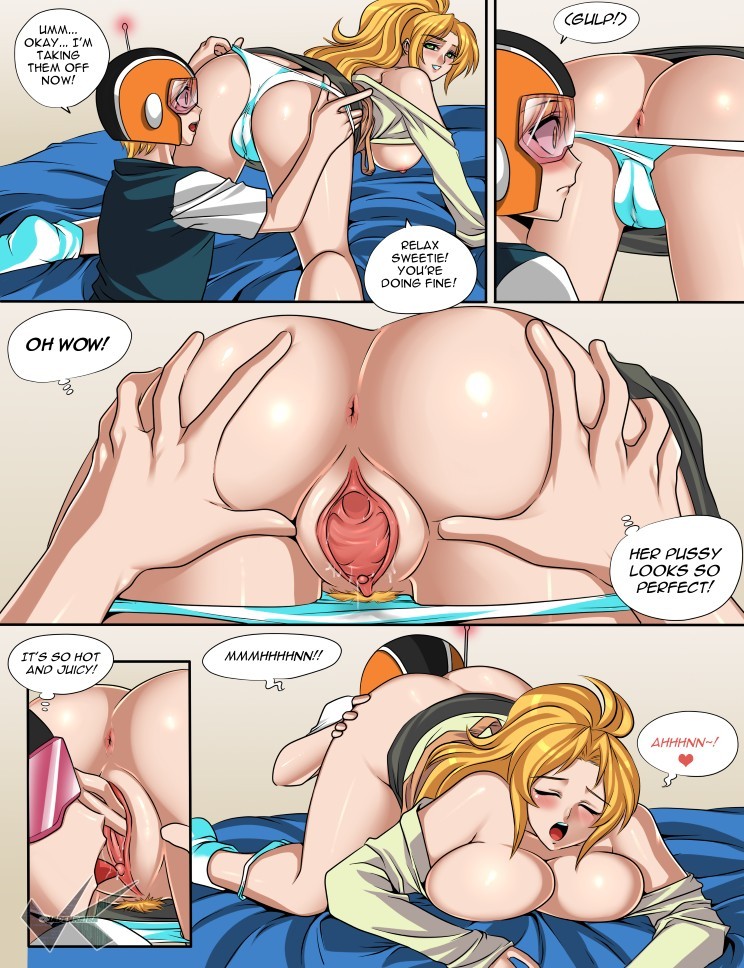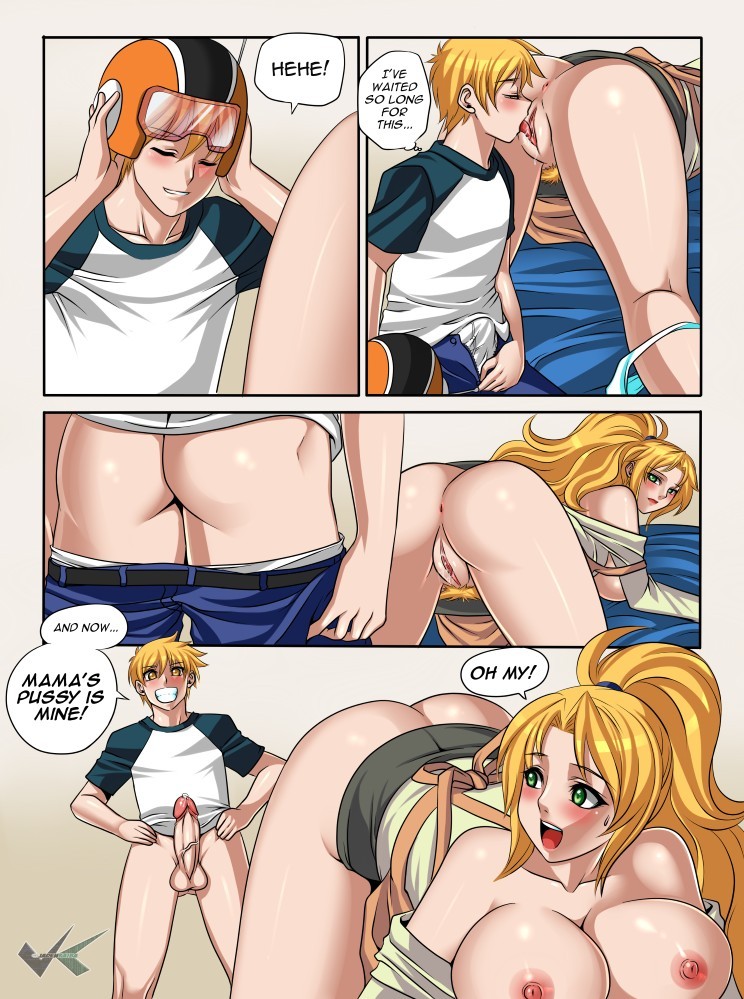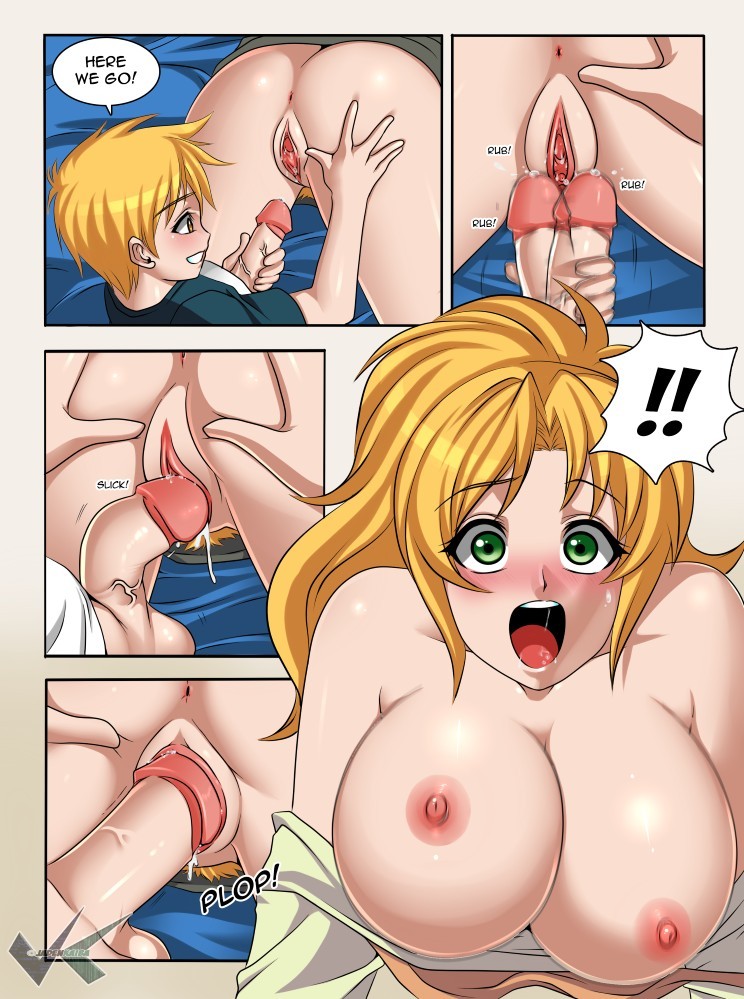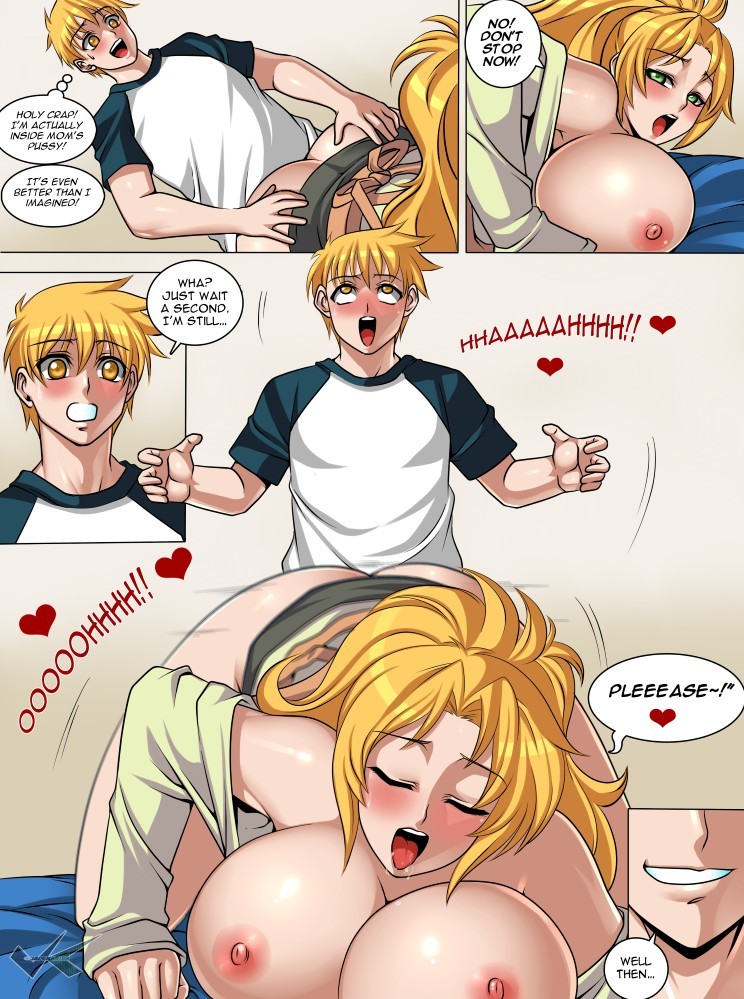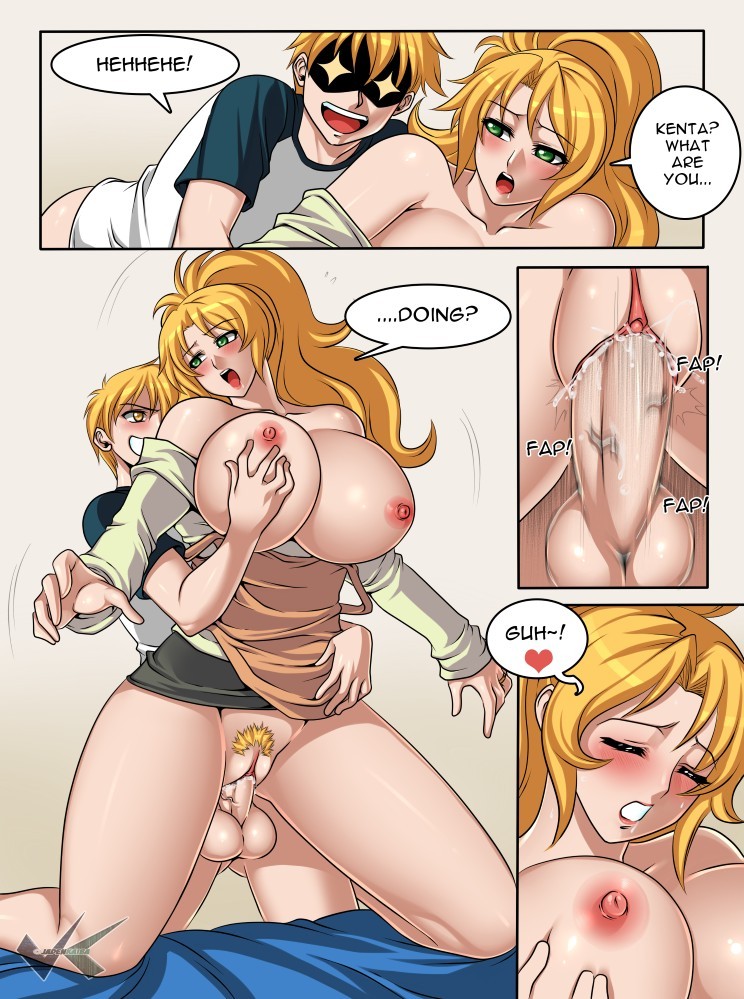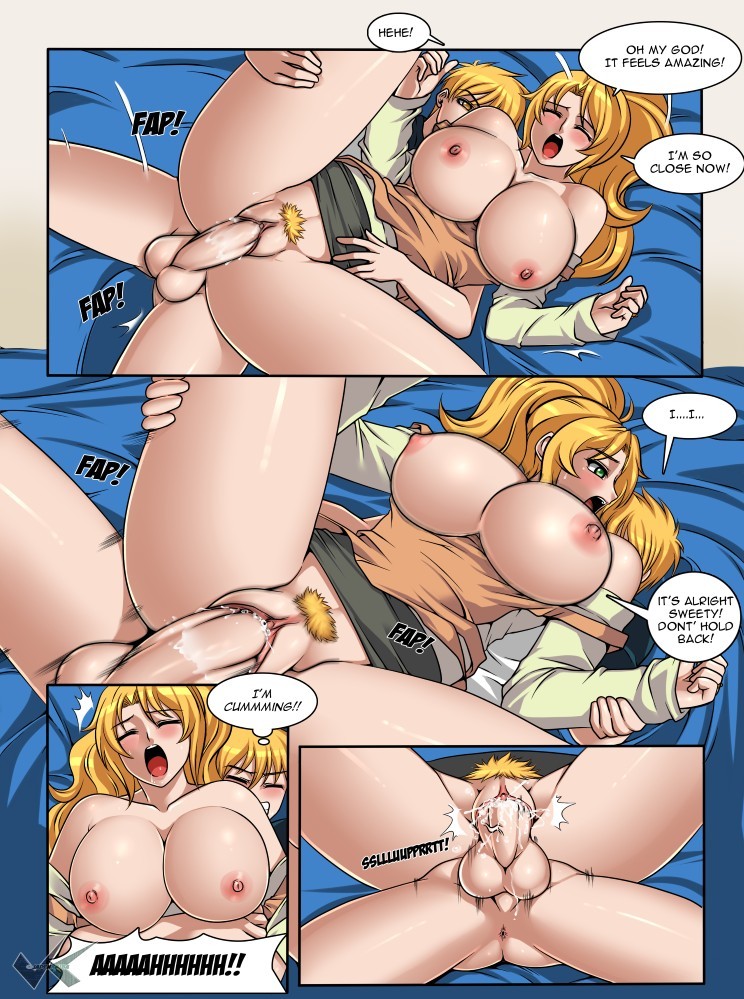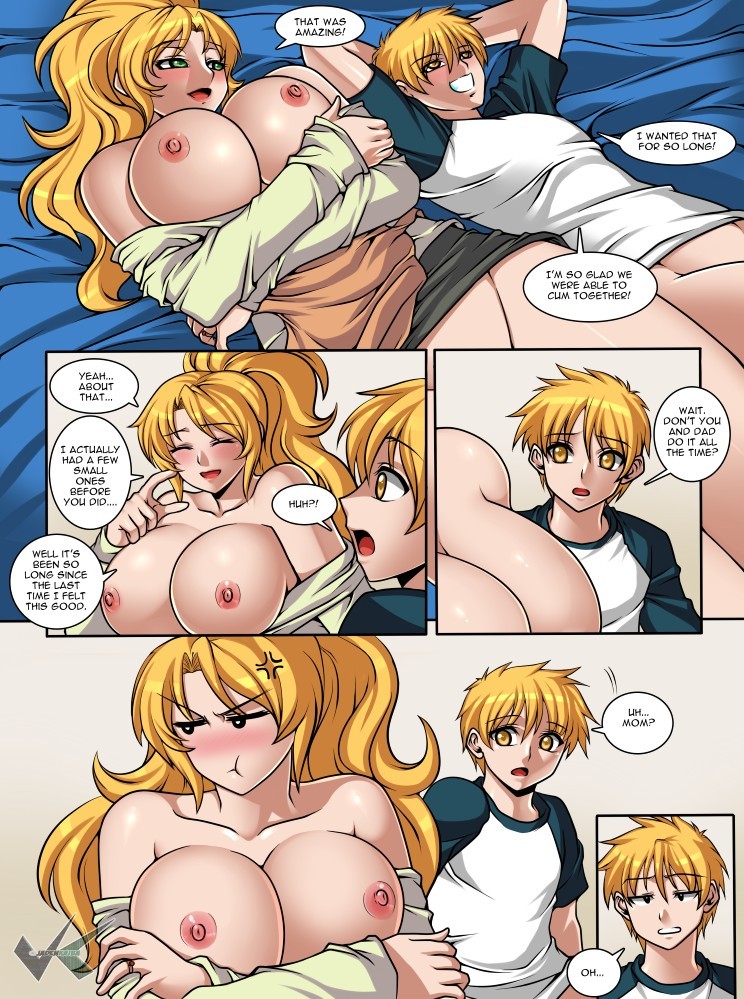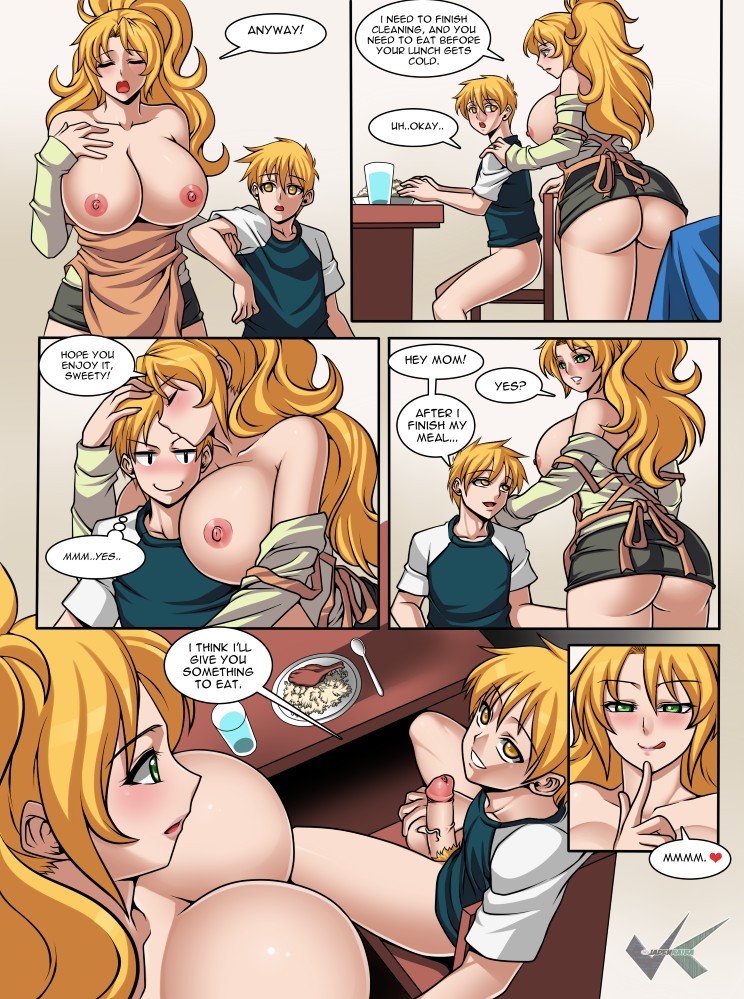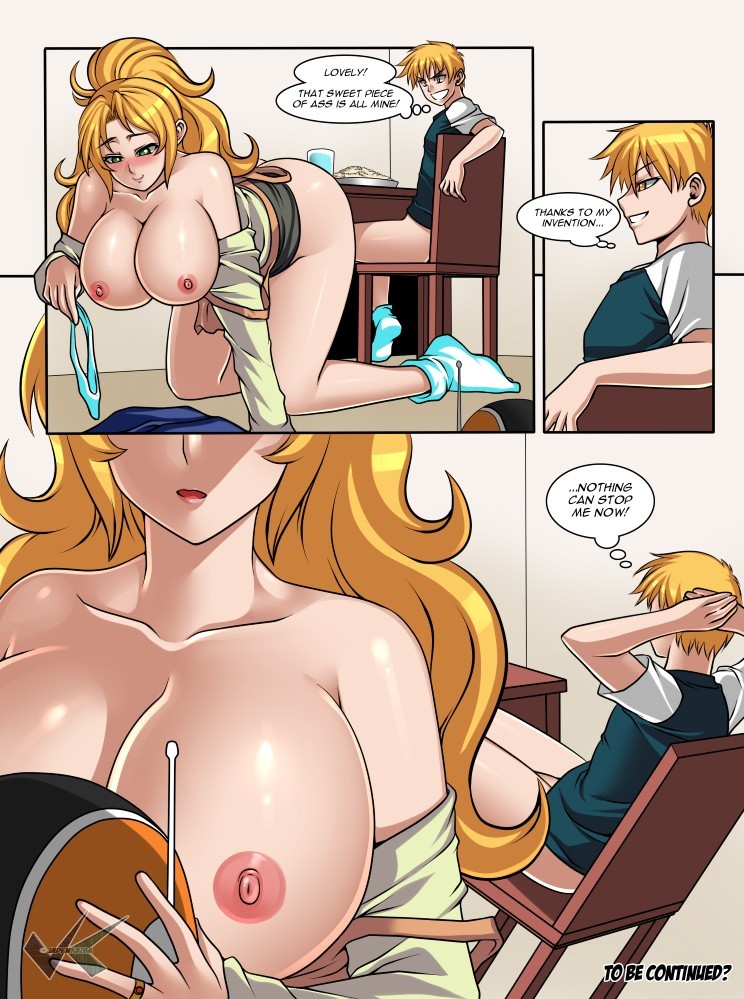 Kenta is in her room working on the adjustments to her mind-controlling helmet, when at that moment her mother comes in to bring him some snacks. That's when Kenta decides to test the effectiveness of his helmet, using her mother as a guinea pig. She accepts without any resistance, giving his son complete freedom to access her thoughts and discover her secrets.
After activating the helmet, Kenta begins to listen to his mother's thoughts, which reveal her willingness to please him in whatever he asks. This makes Kenta feel enthusiastic, because, not only had he proved that his helmet worked the way he expected, but also because he might have the opportunity to satisfy his fantasy. At that moment Kenta tells his mother about her thoughts, which she confirms are correct.
After that, Kenta asks if she can touch her breasts, receiving an affirmative answer from her, while removing the top of her clothes to expose her huge boobs and allow his son to touch them. Kenta marvels at the sensation generated by the texture of her mother's boobs, which felt soft to the touch of his hands, causing Kenta to taste one of her nipples with his tongue. This pleases her mother, but Kenta decides to go further and try his lips, being reciprocated by her.
Kenta takes advantage of her mother's receptive attitude to go further and ask her to touch her pussy. She accepts by positioning herself as a puppy and letting his son lower his underwear. Once her pussy is exposed, Kenta is captivated by her appearance when she opens it with his hands and sees its interior, thus giving way to an experience, in which her mother would serve as a means to satisfy the desires that had been contained for a long time.