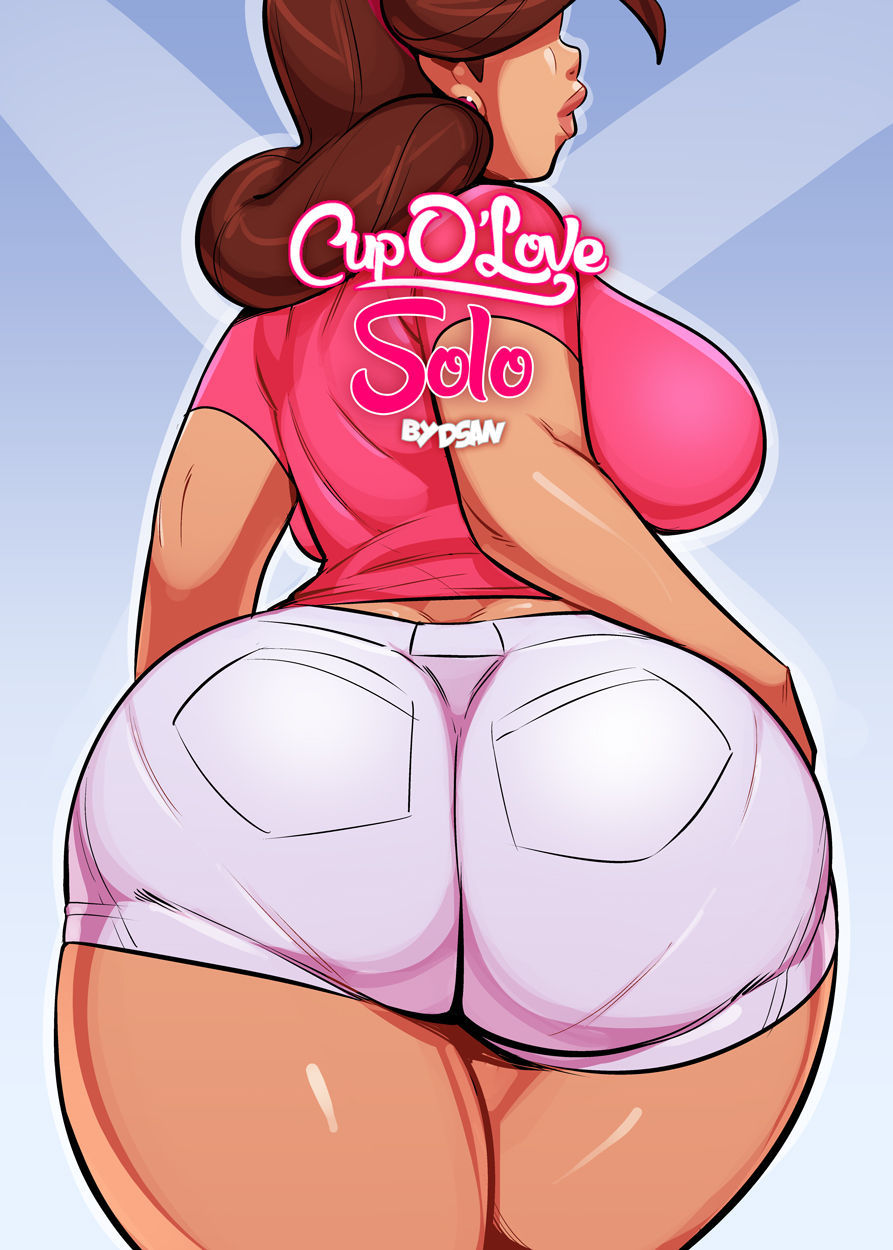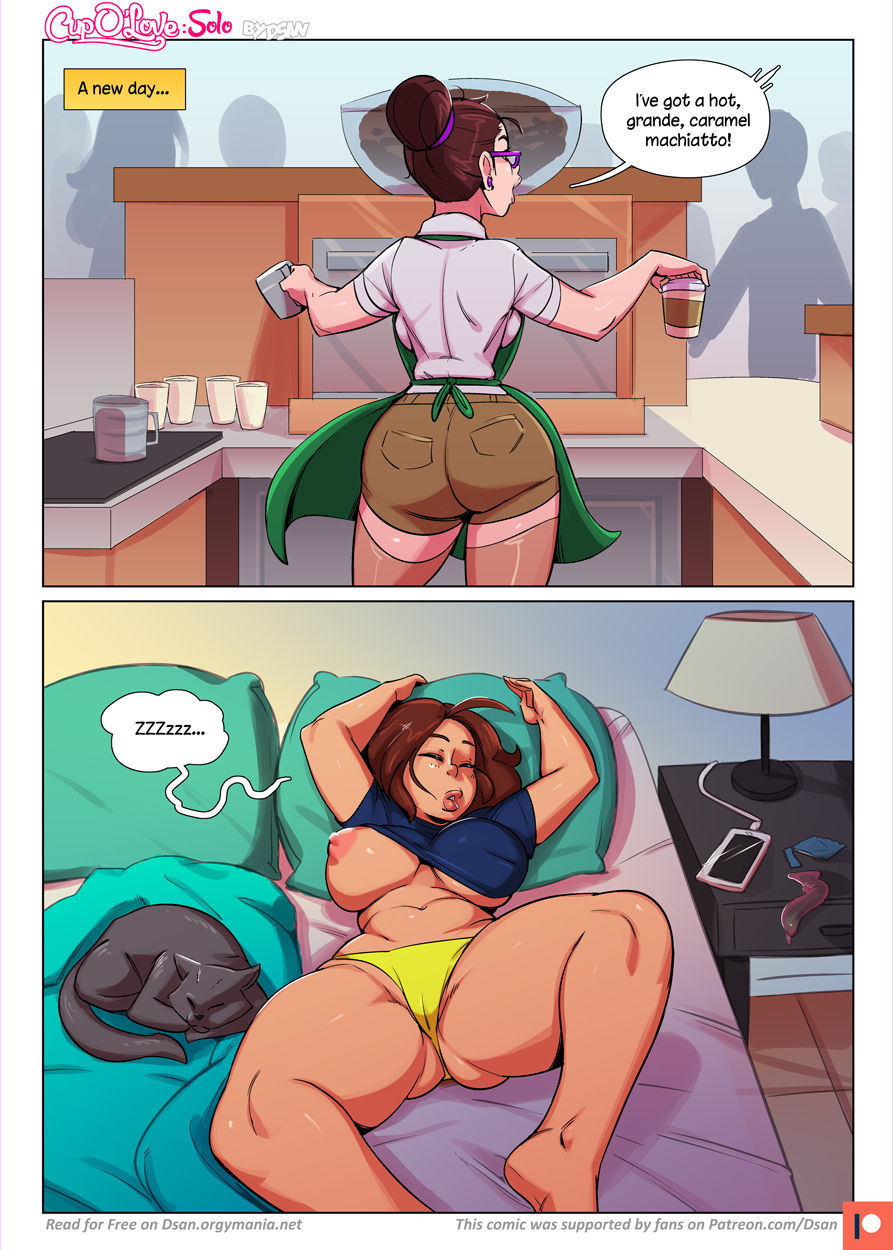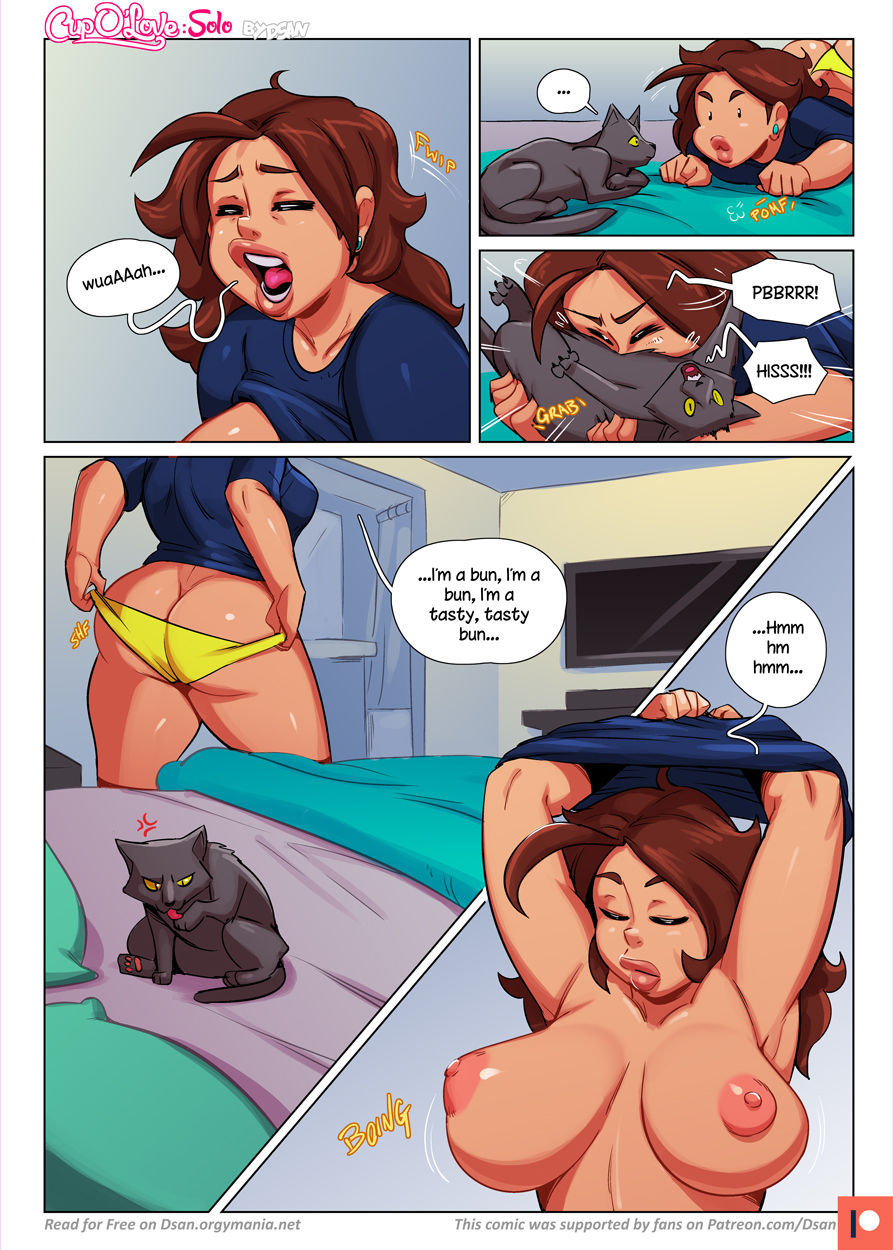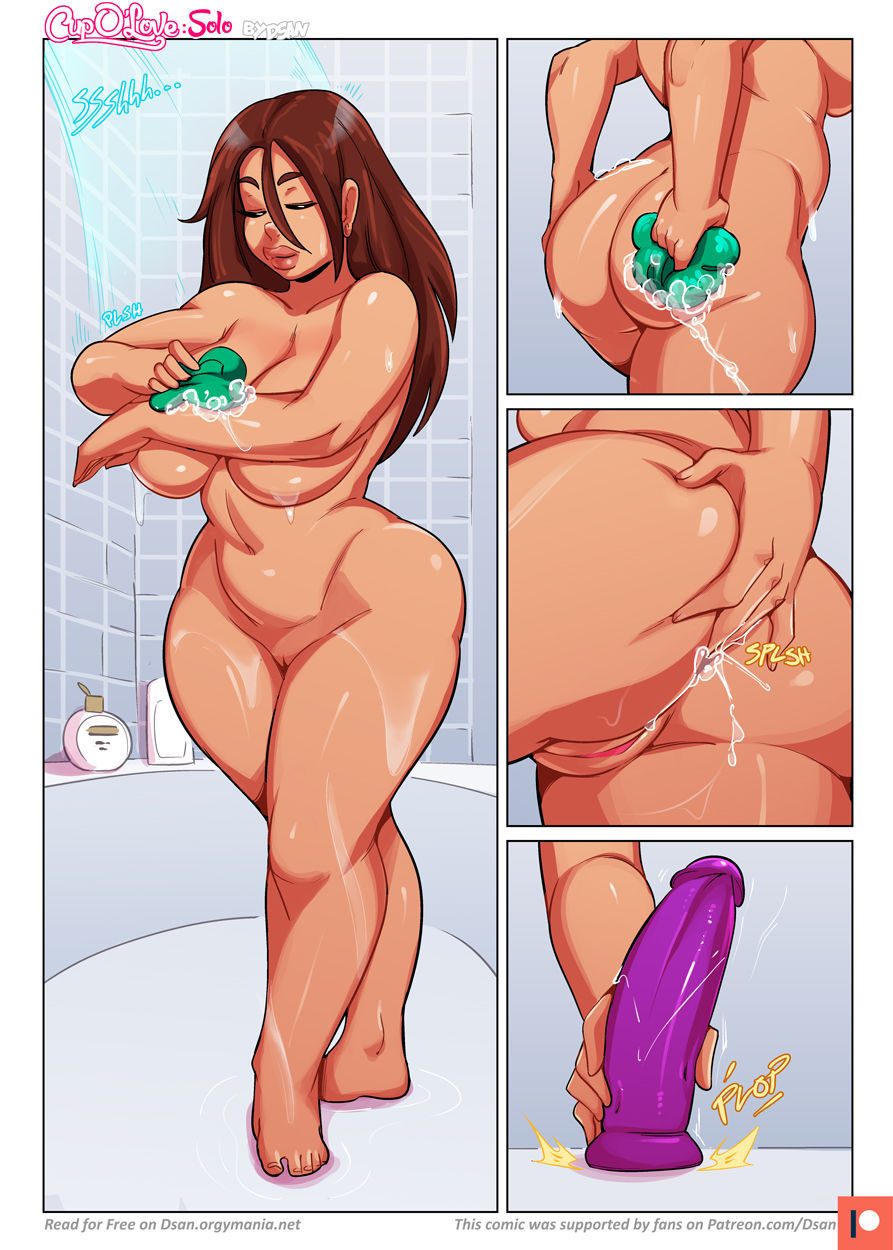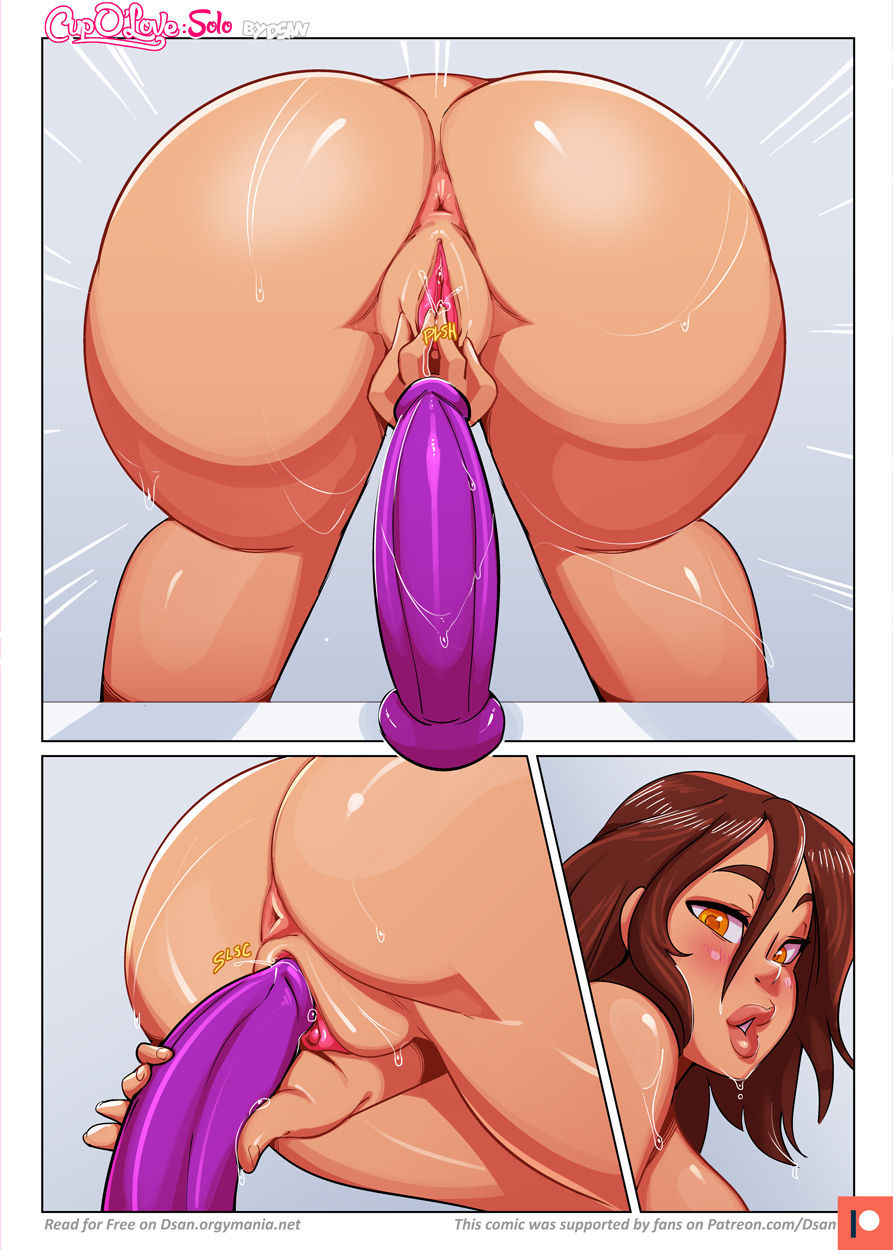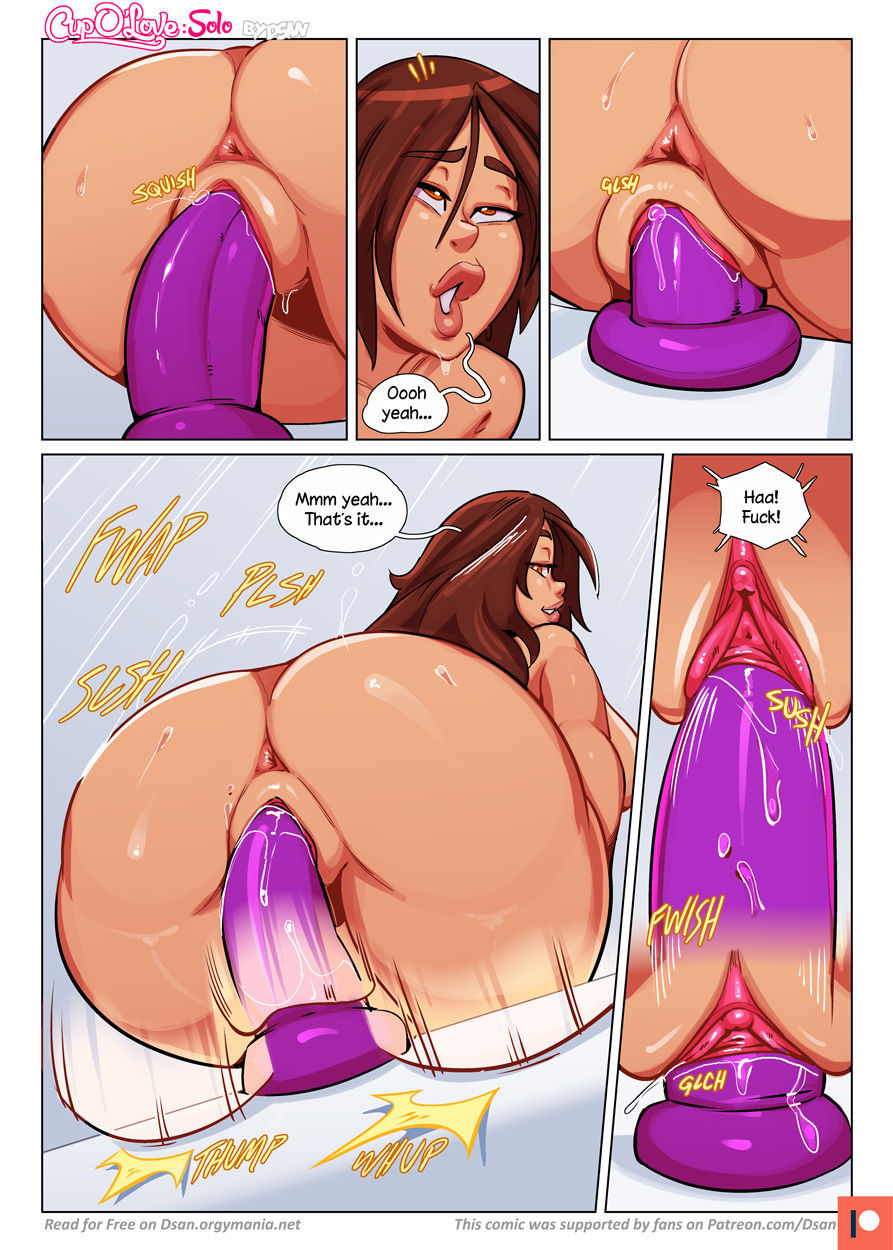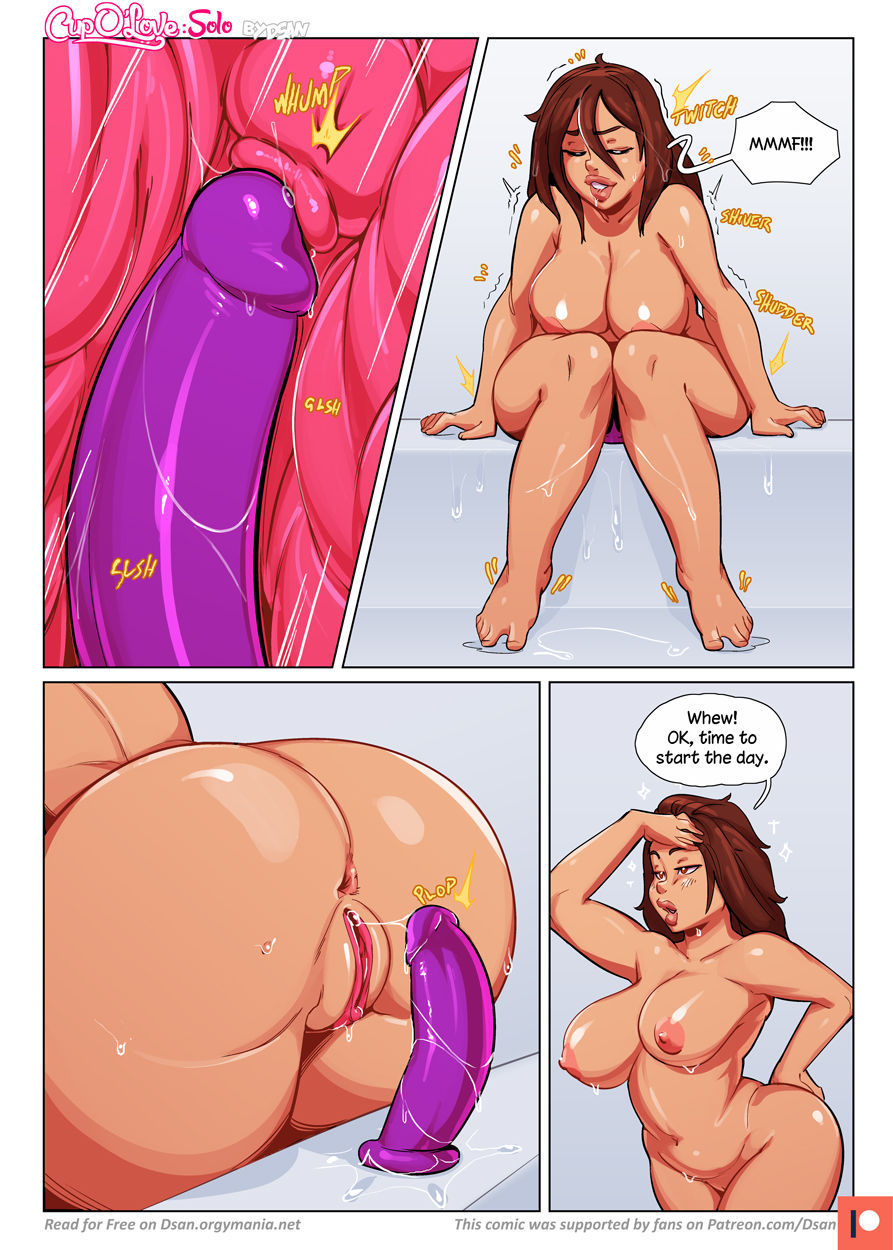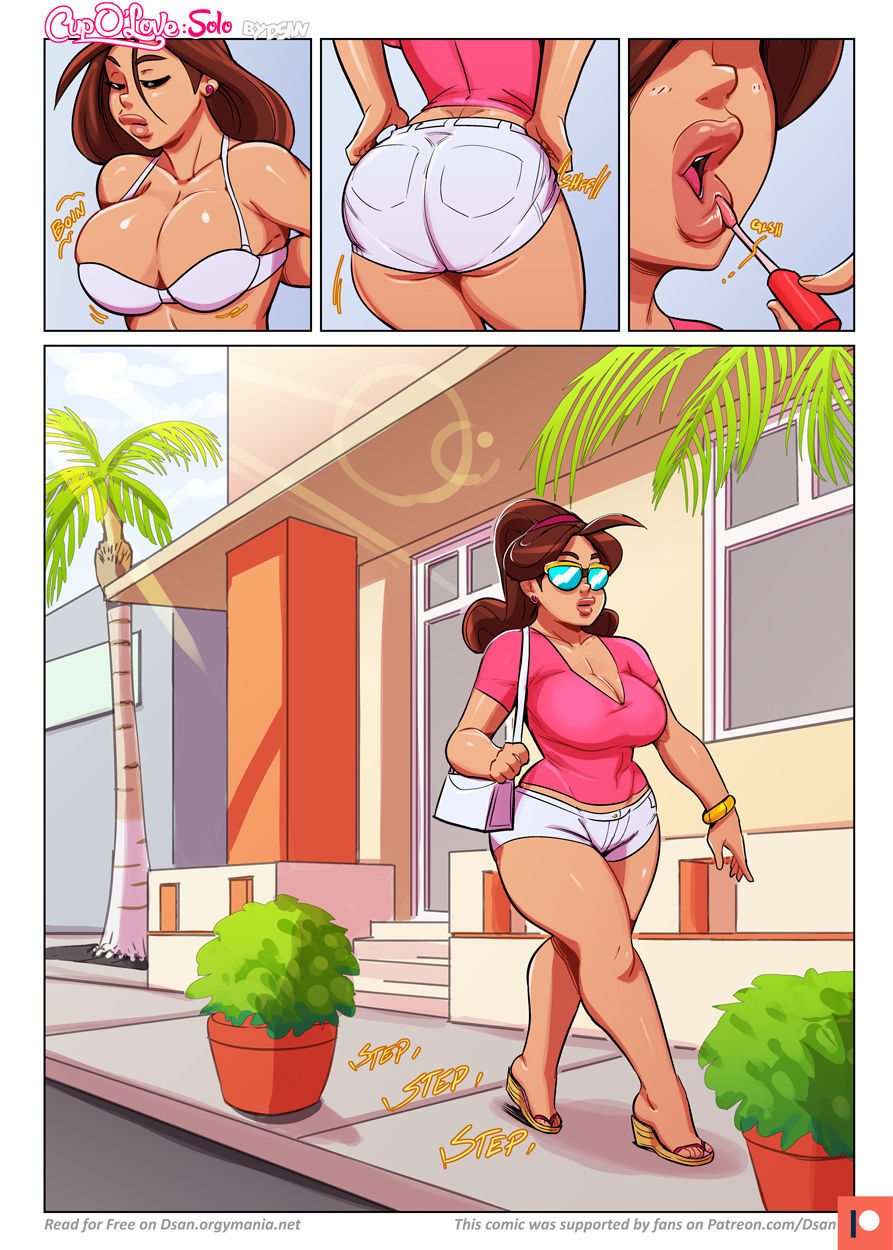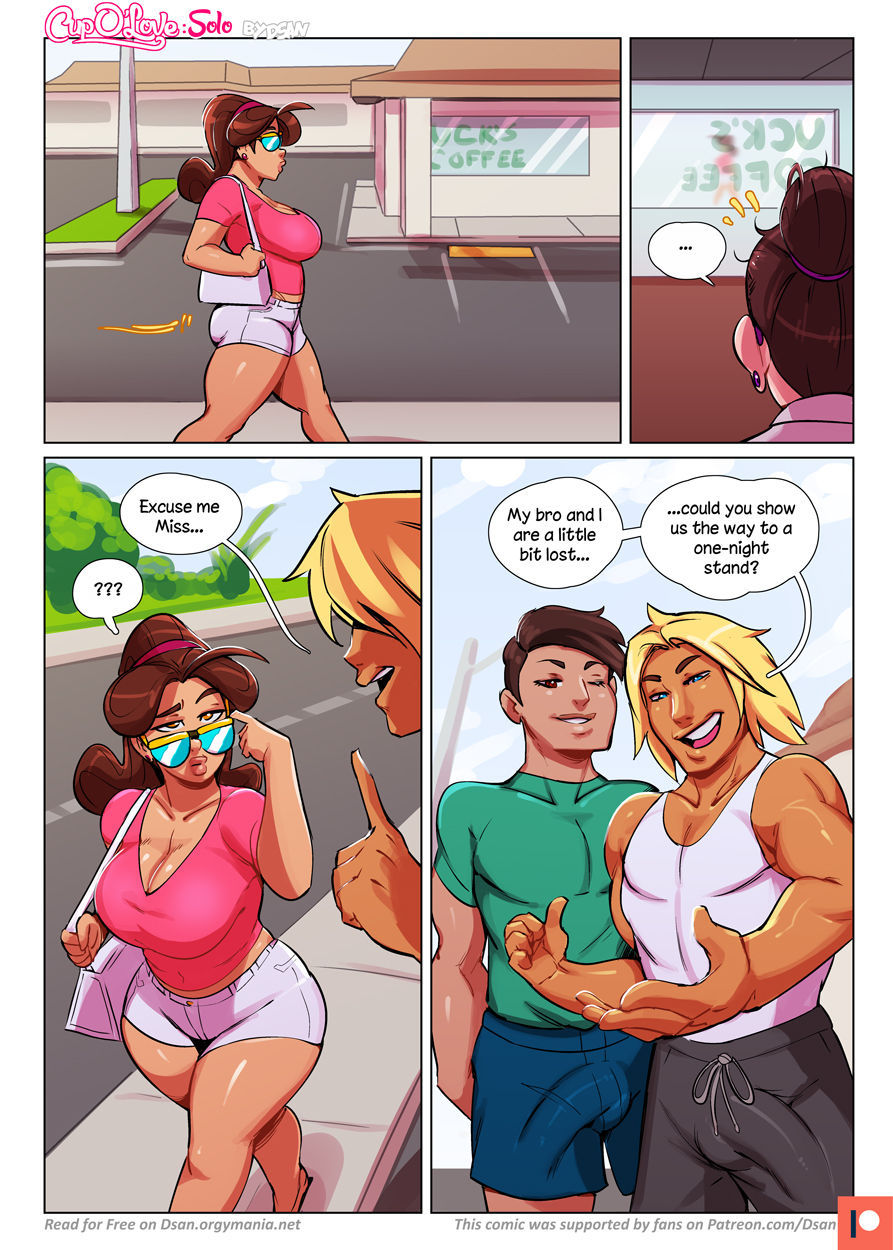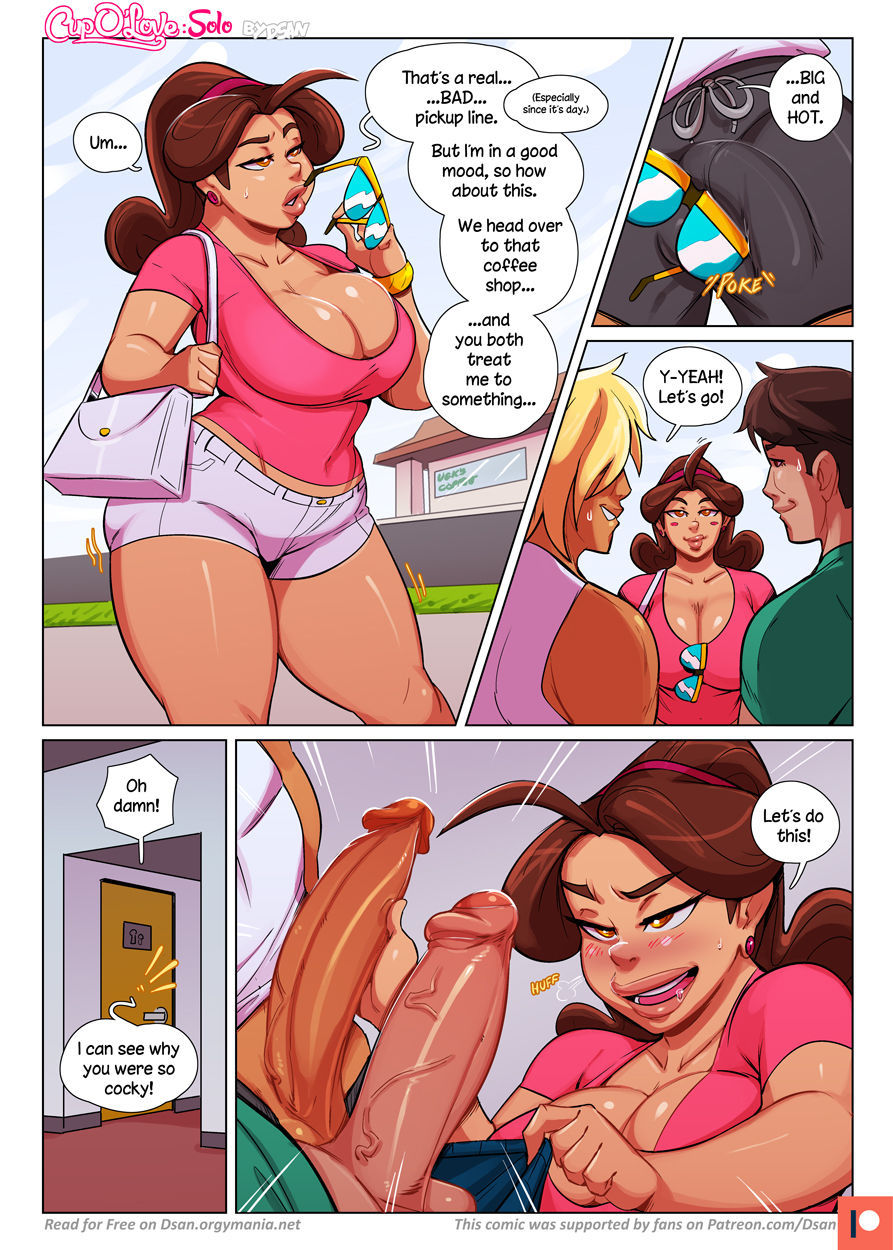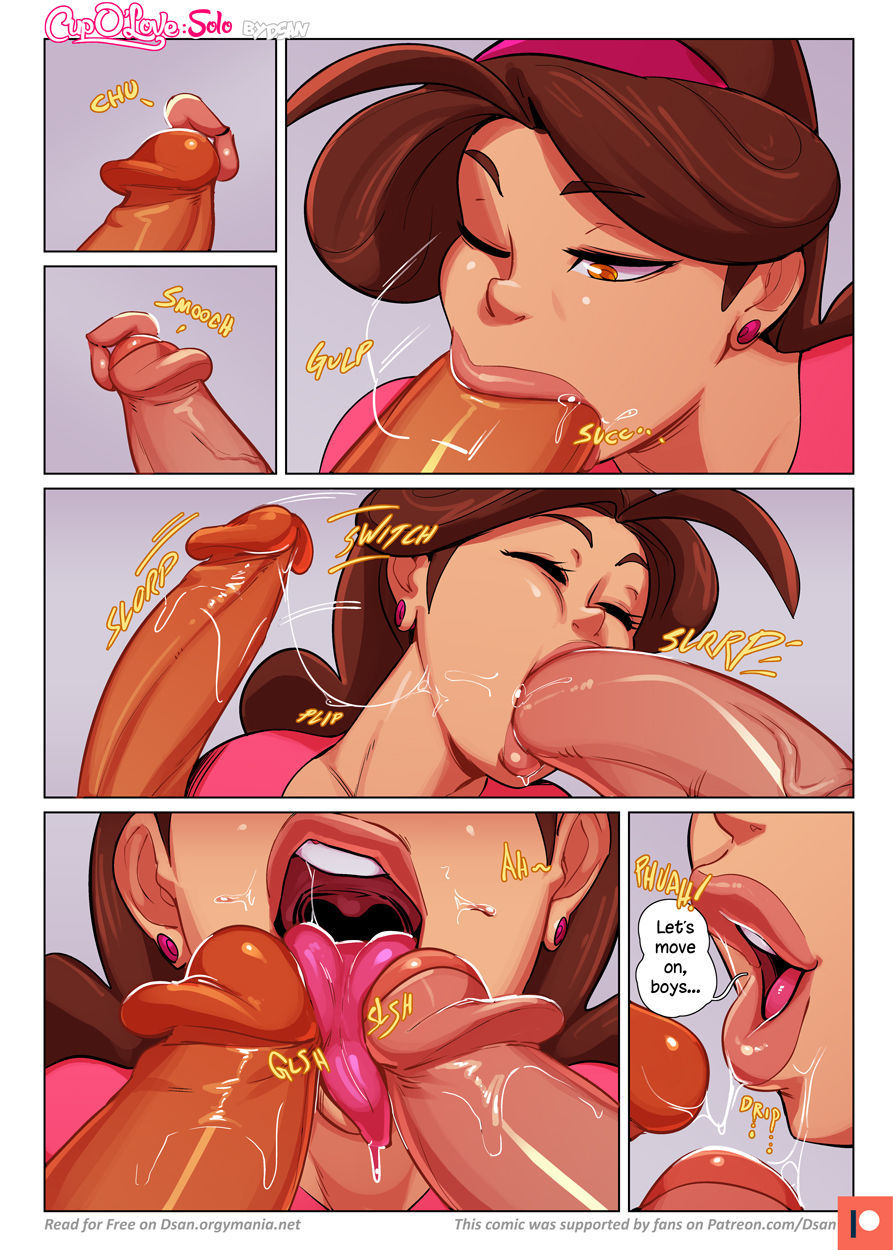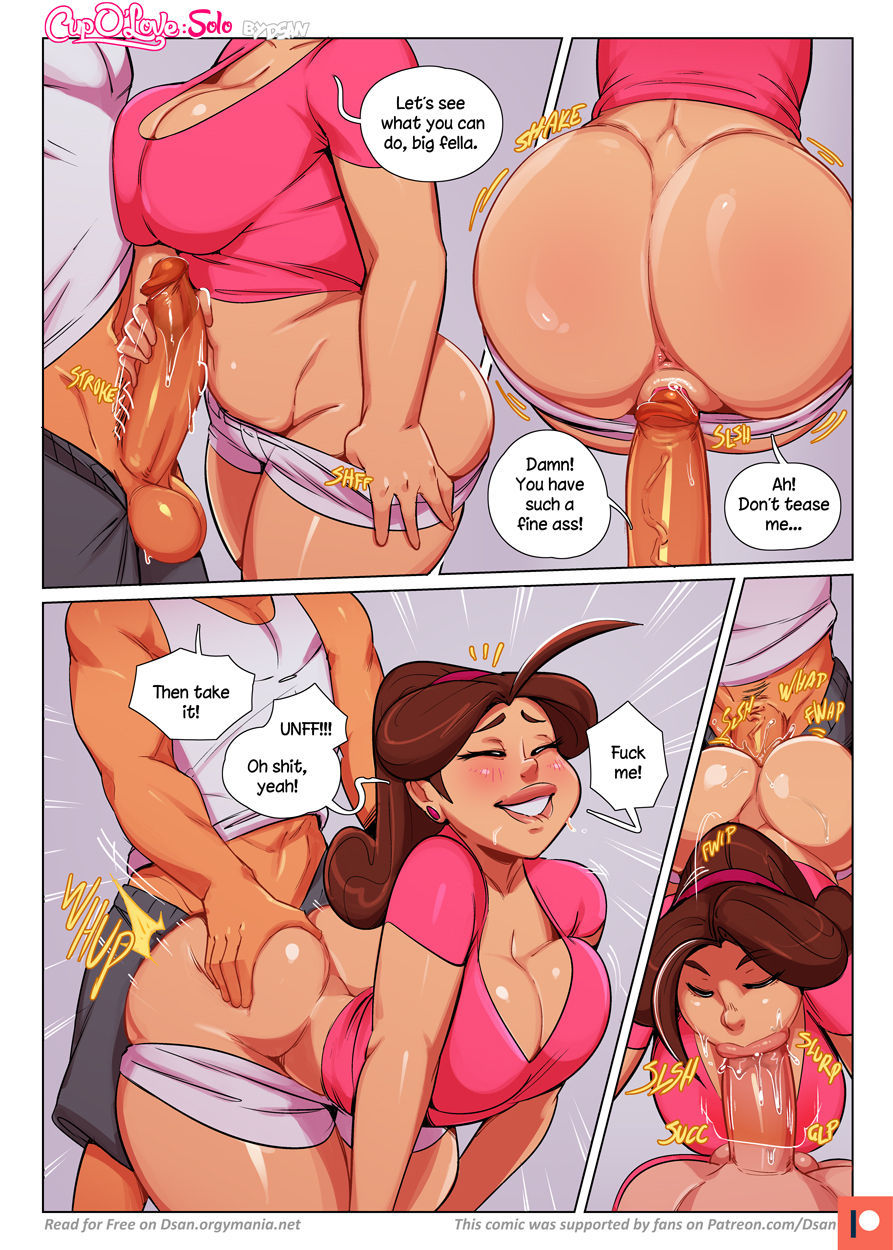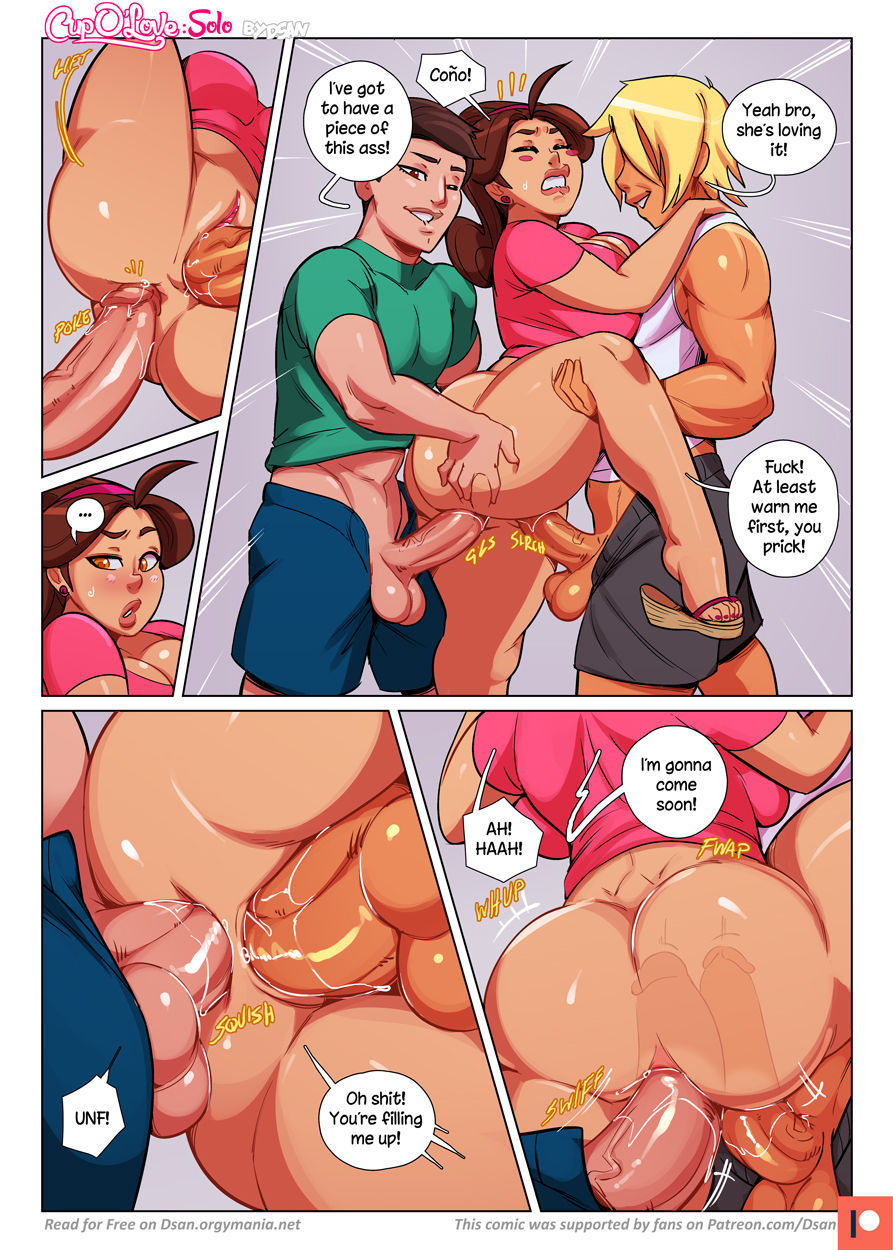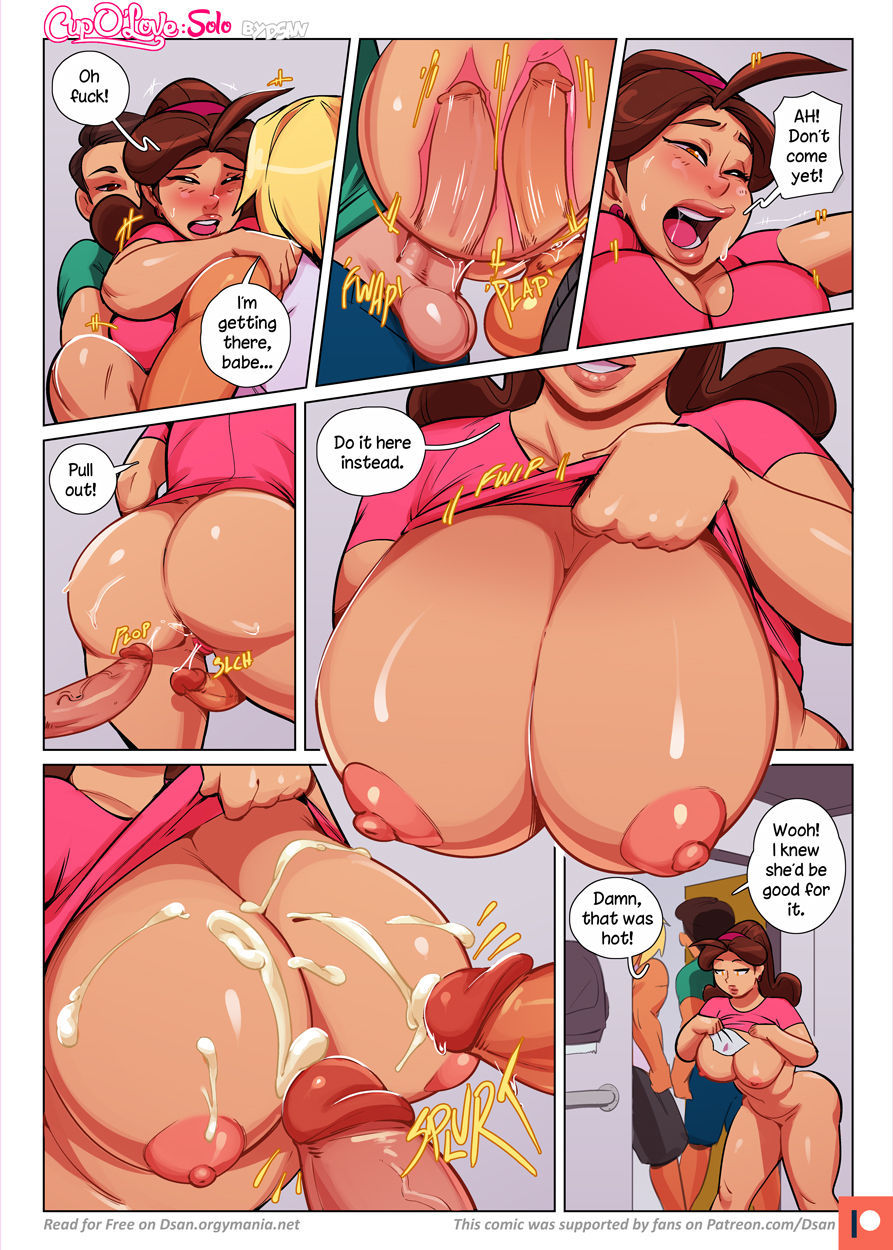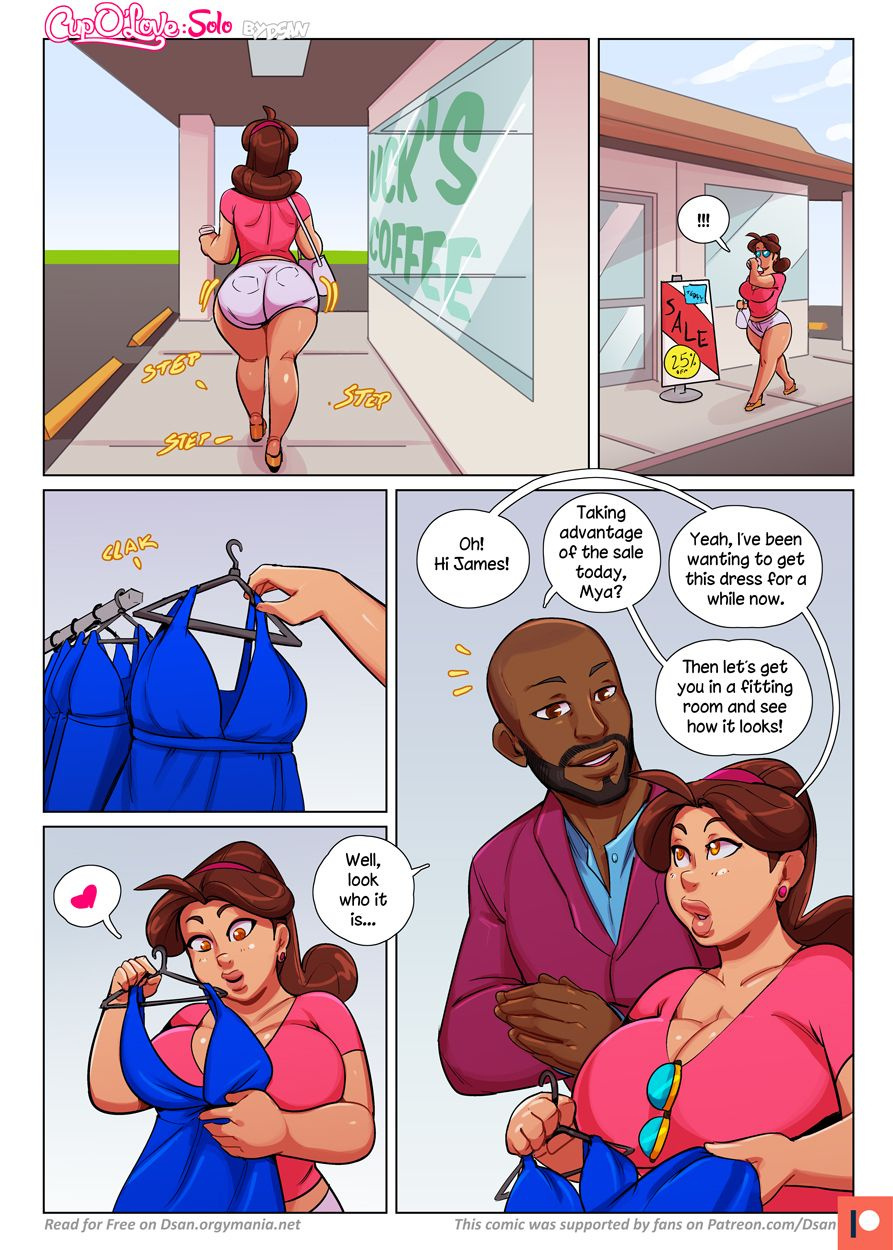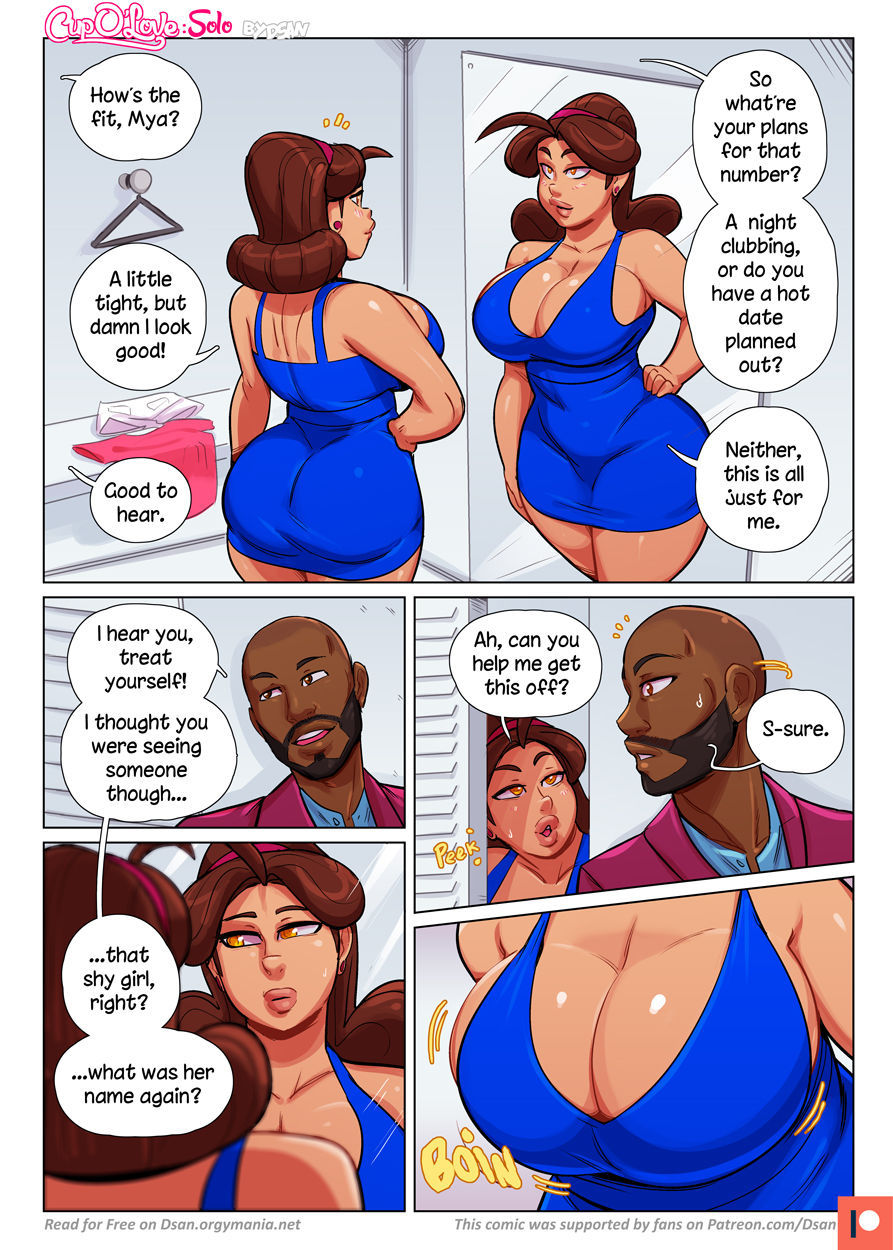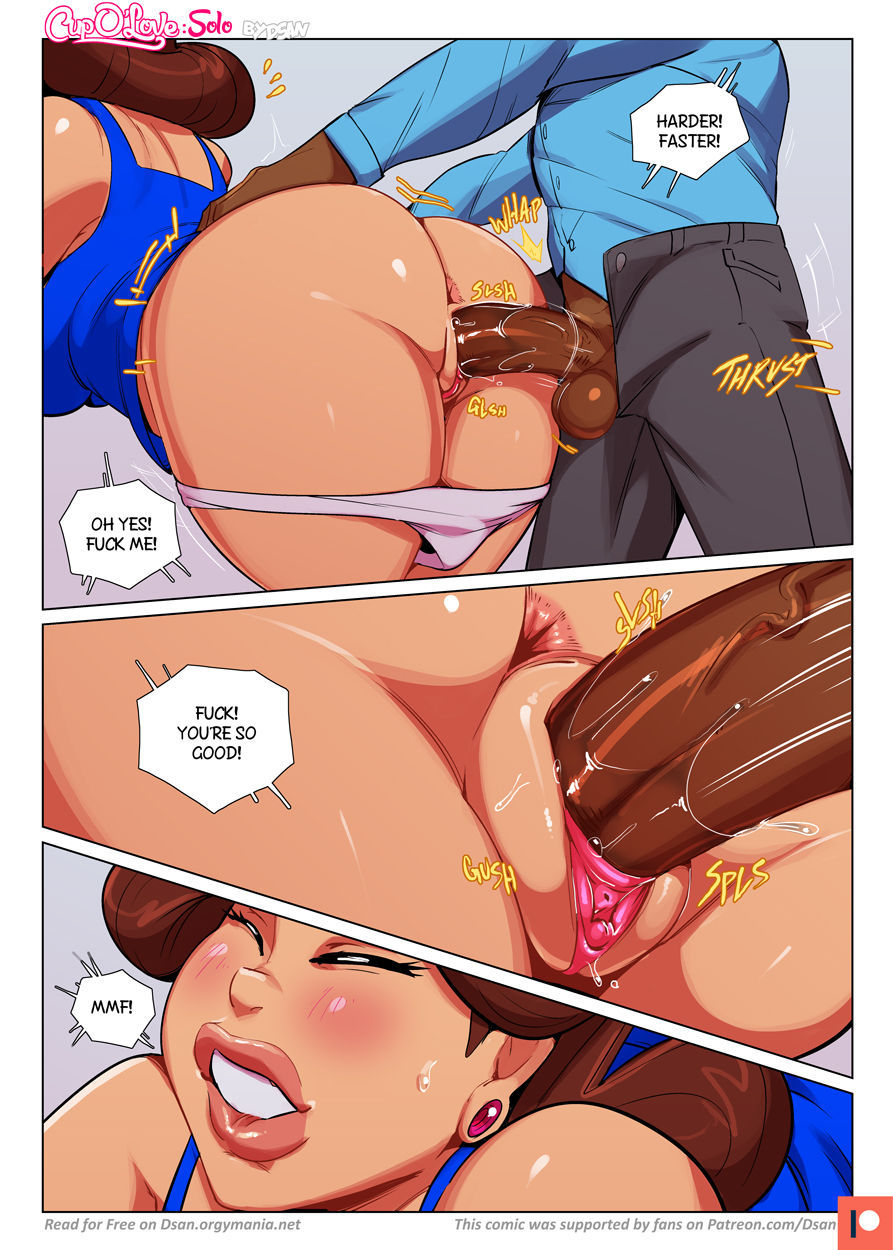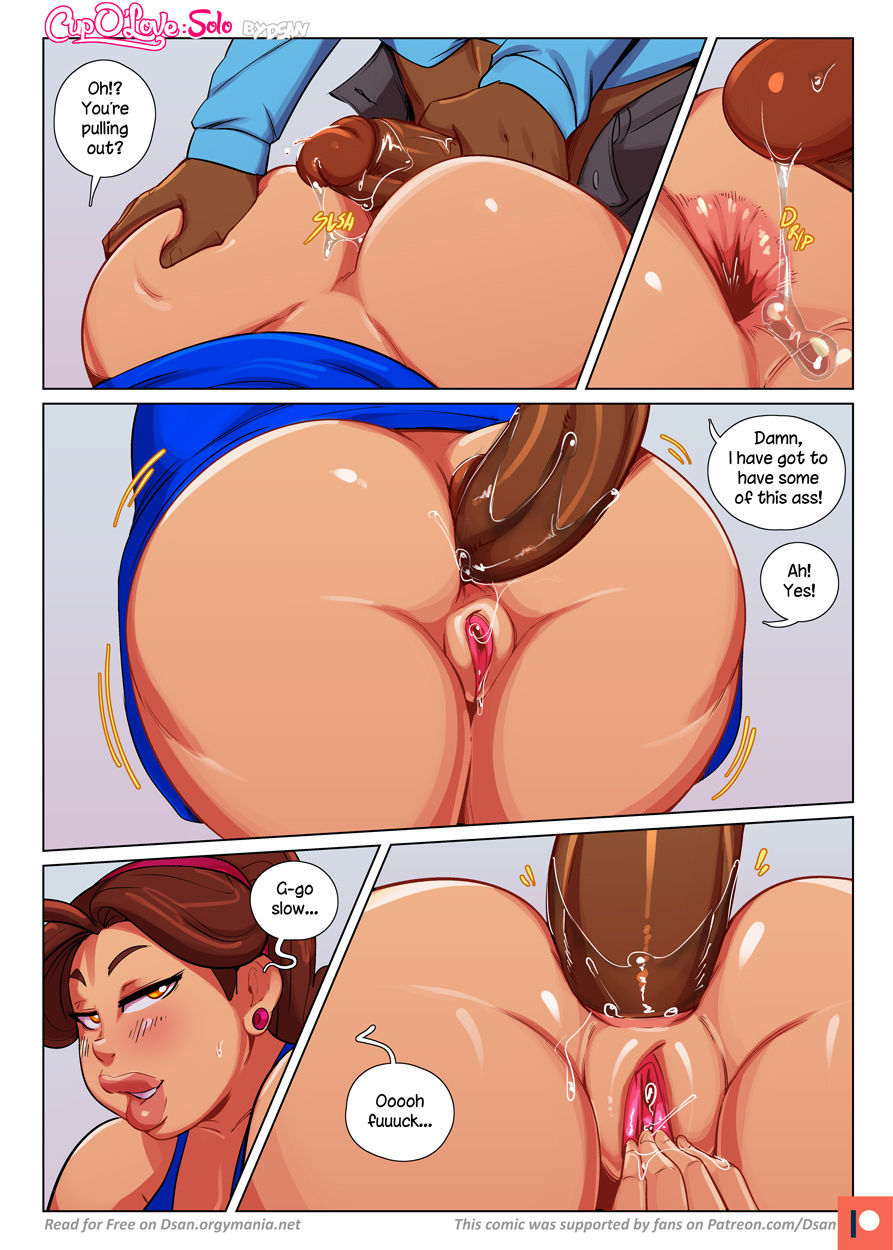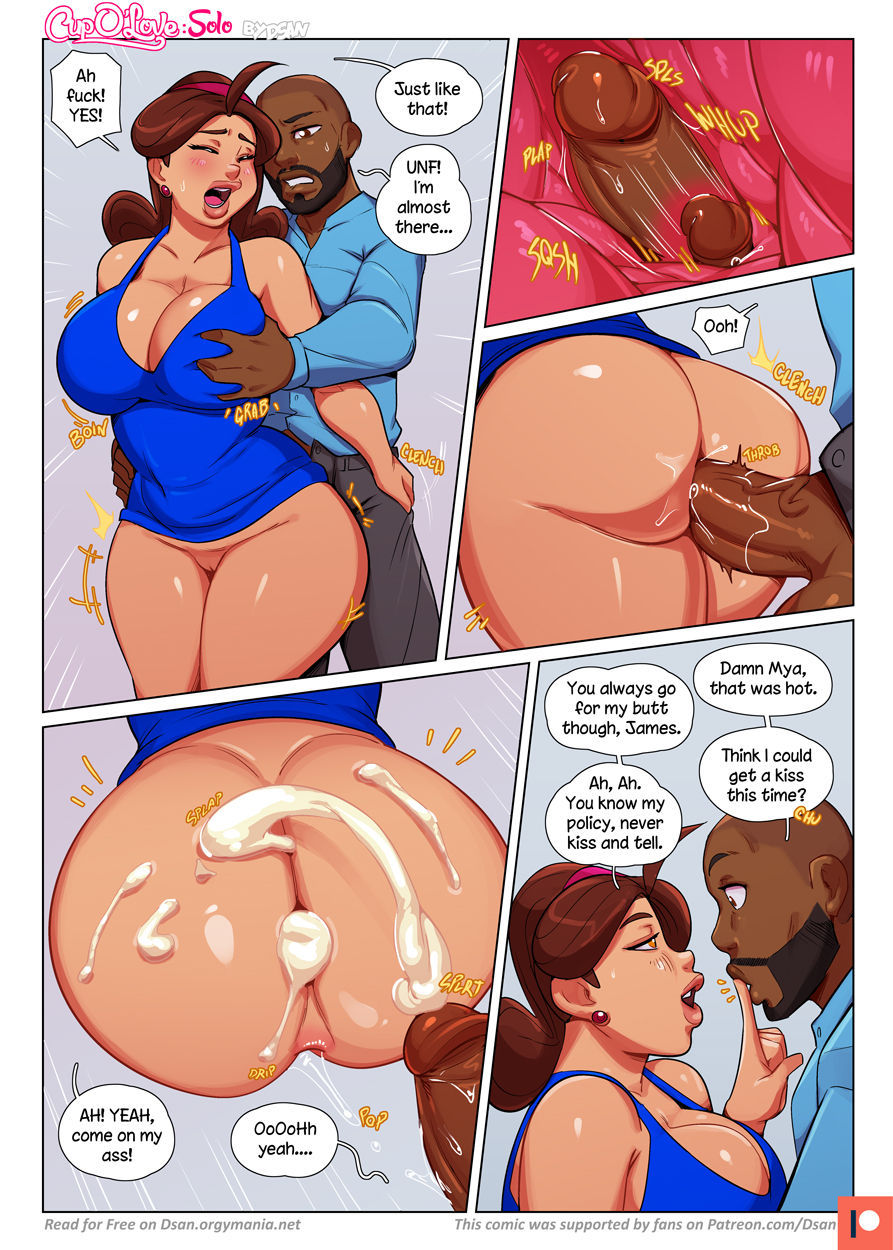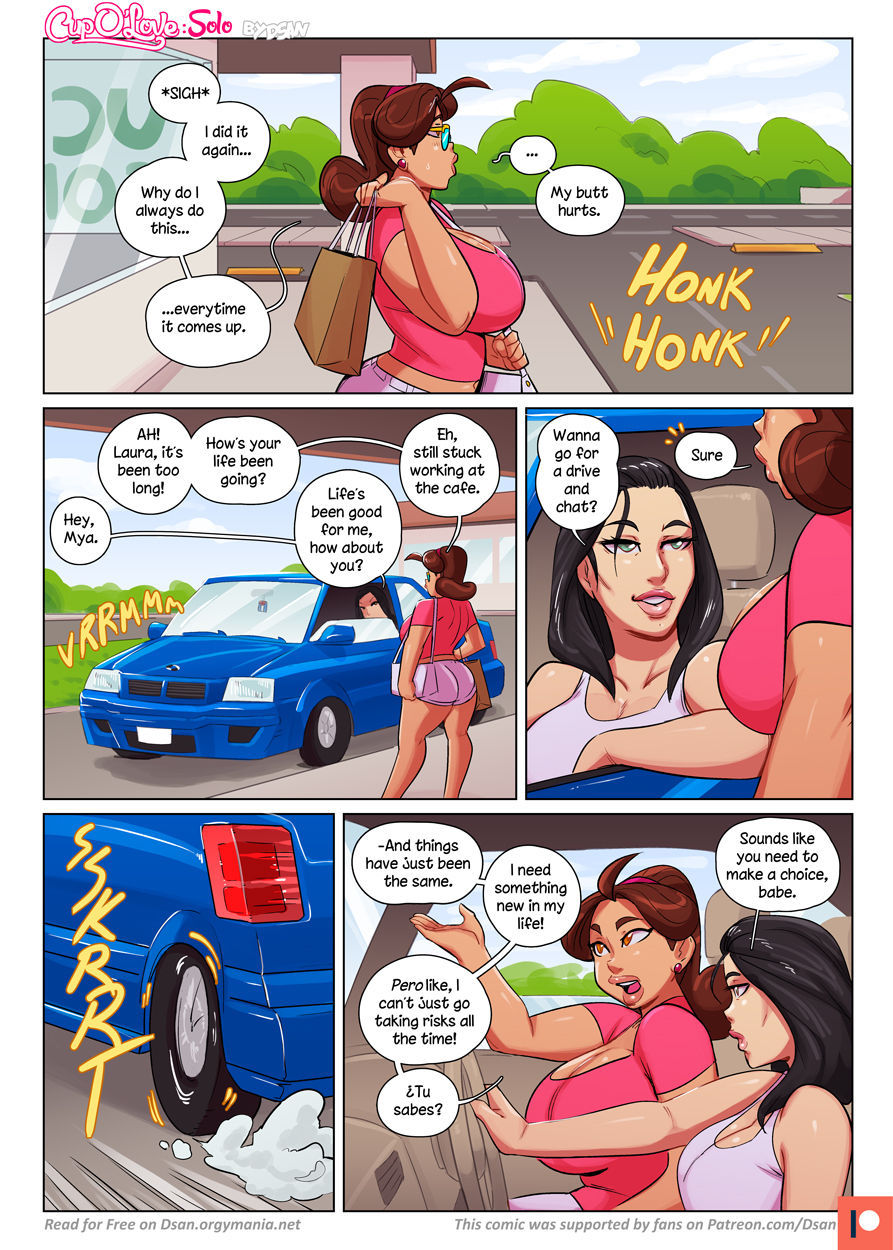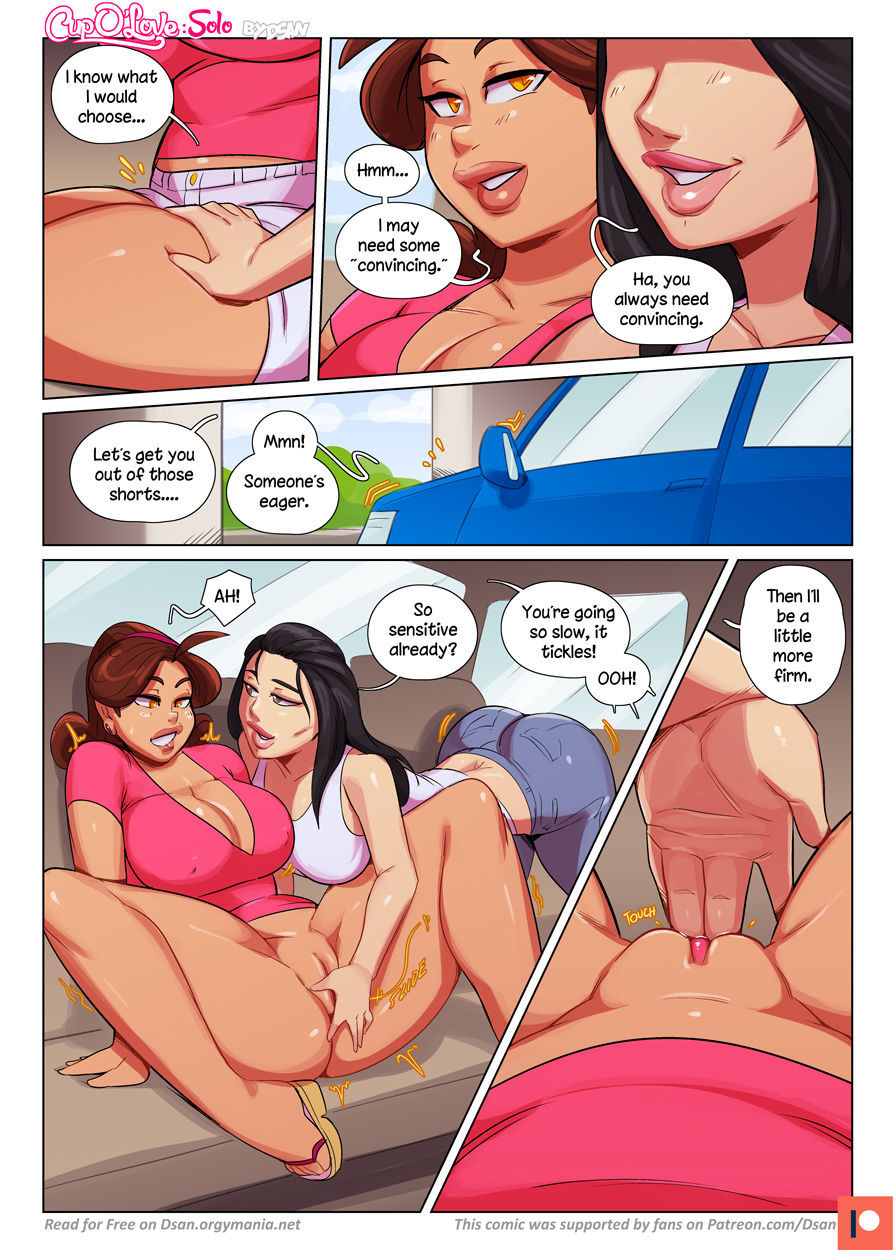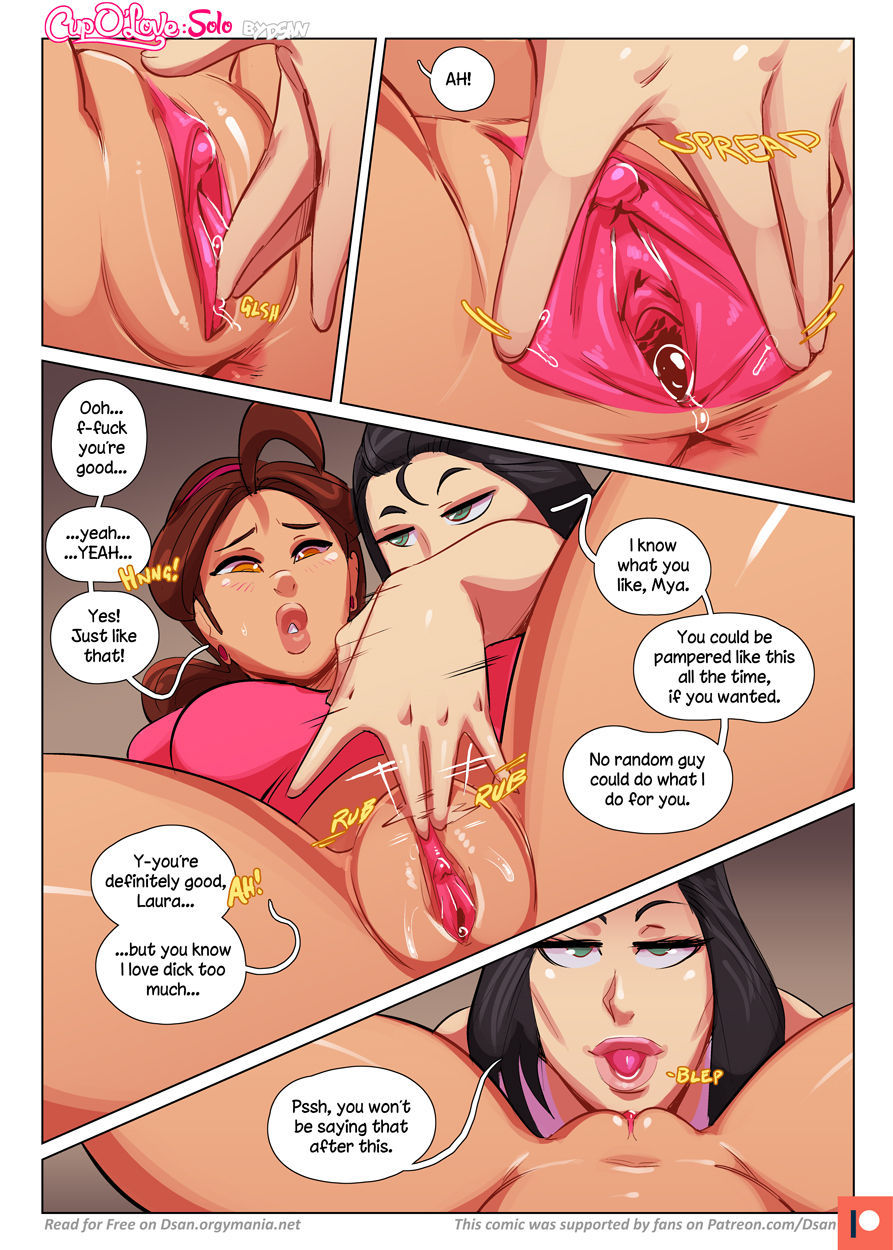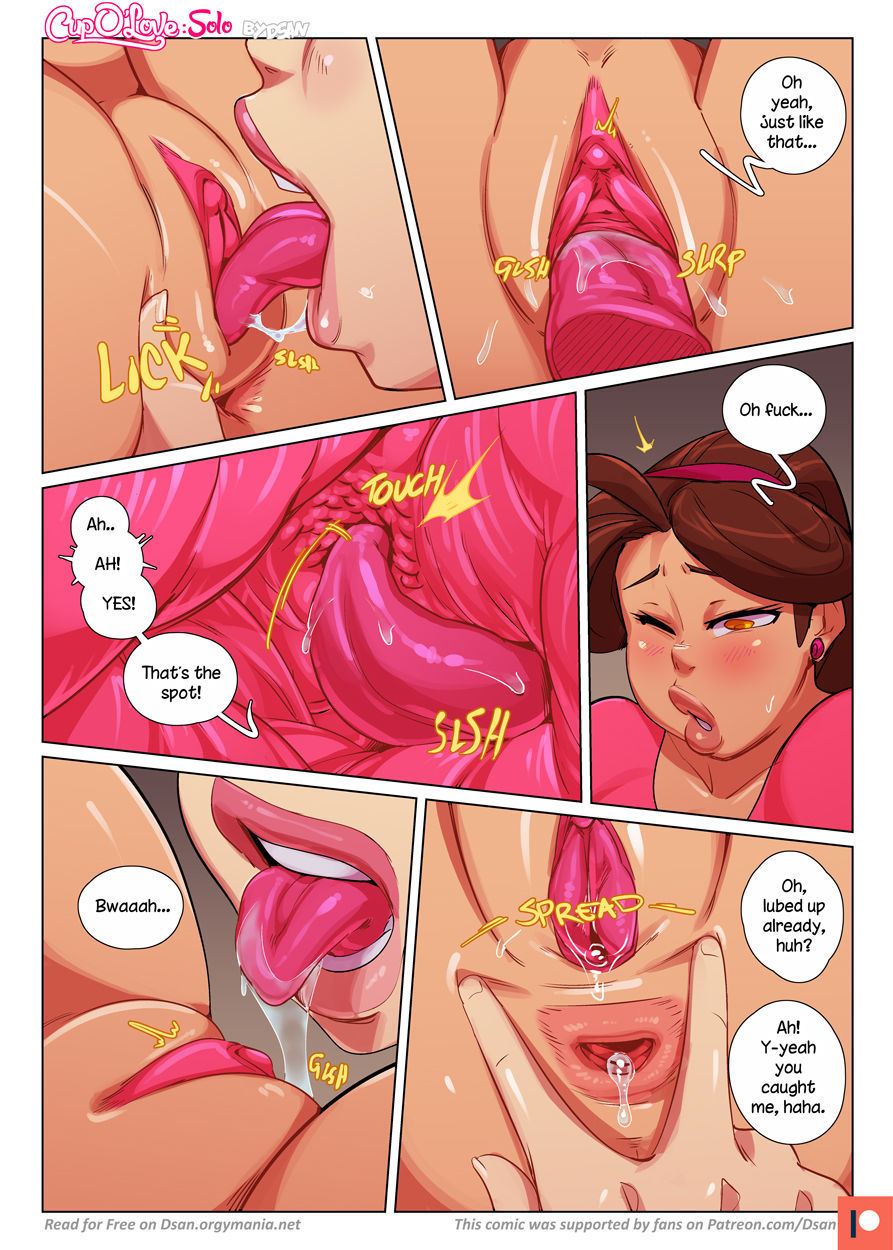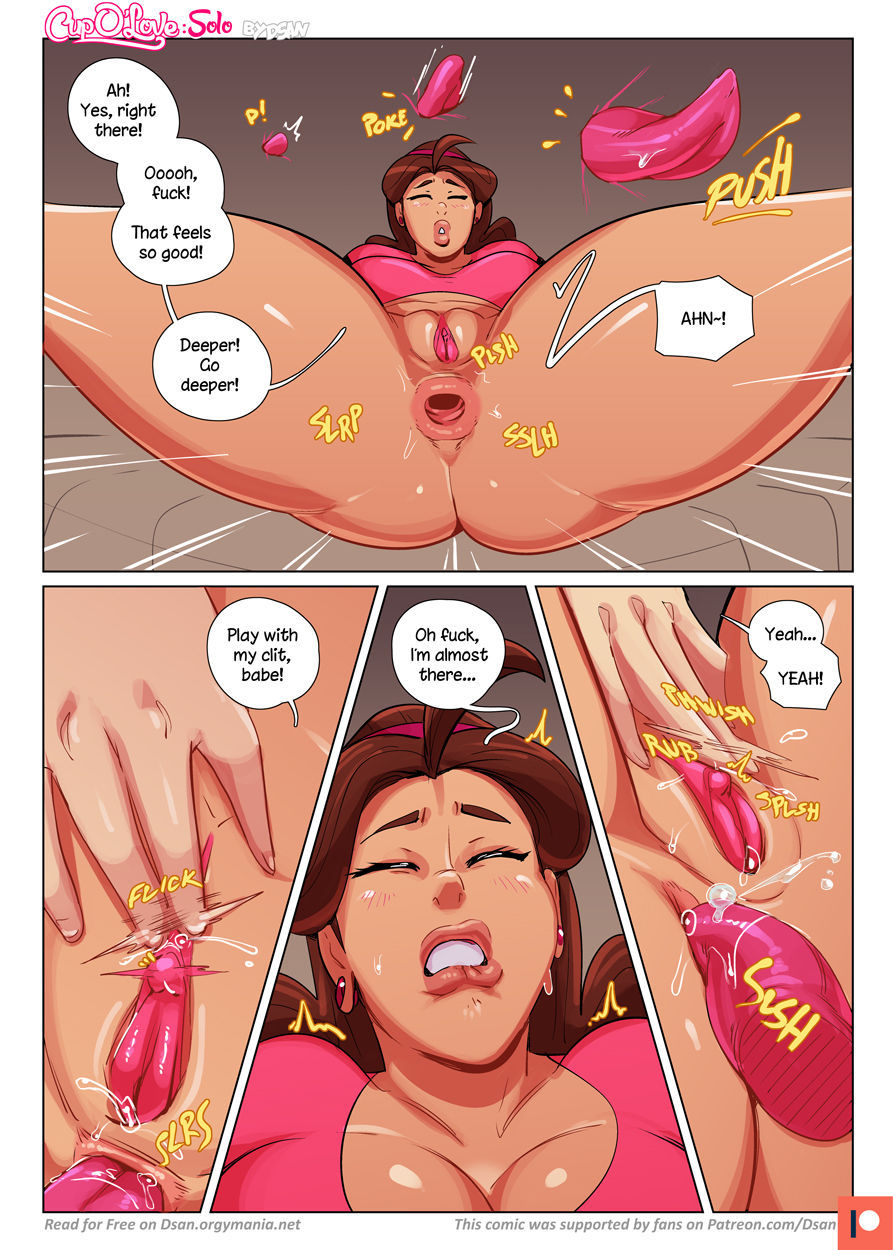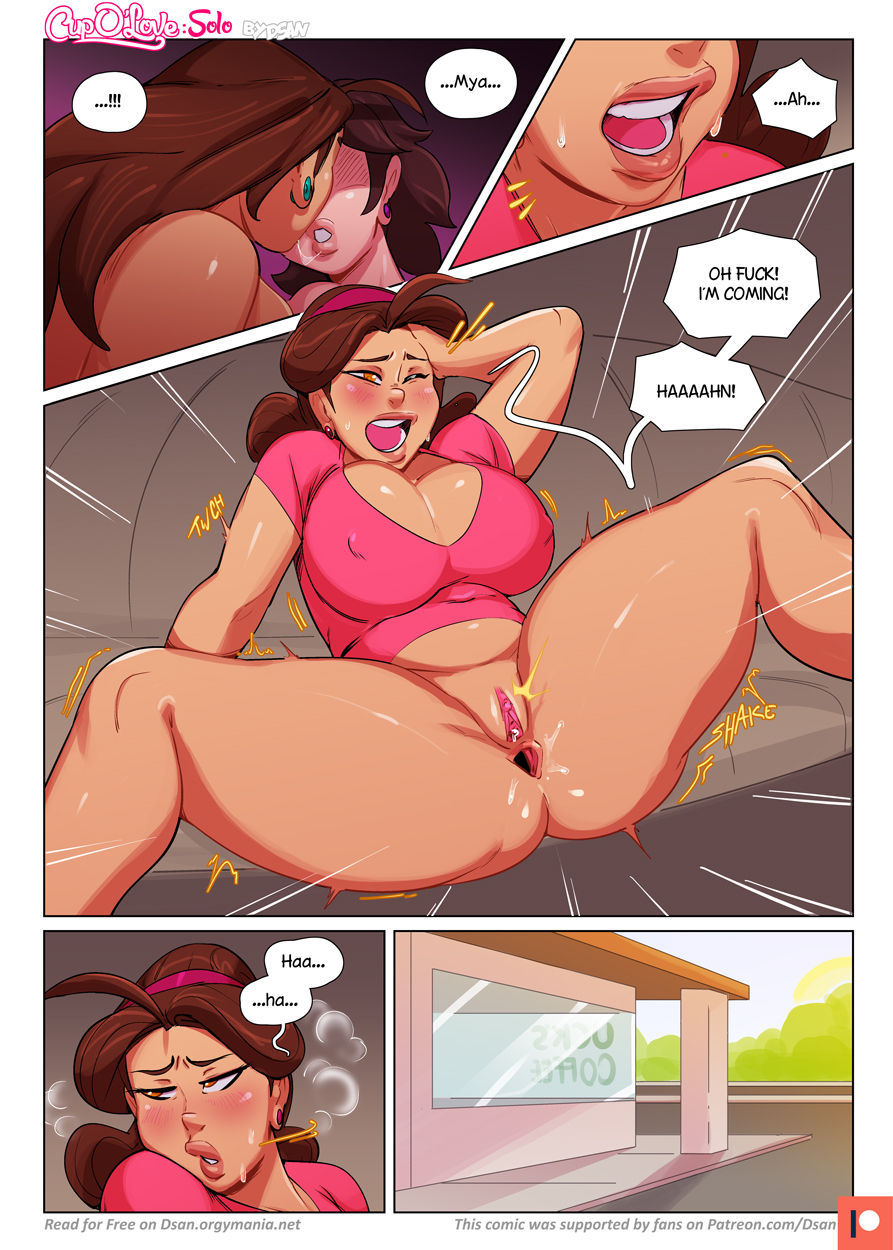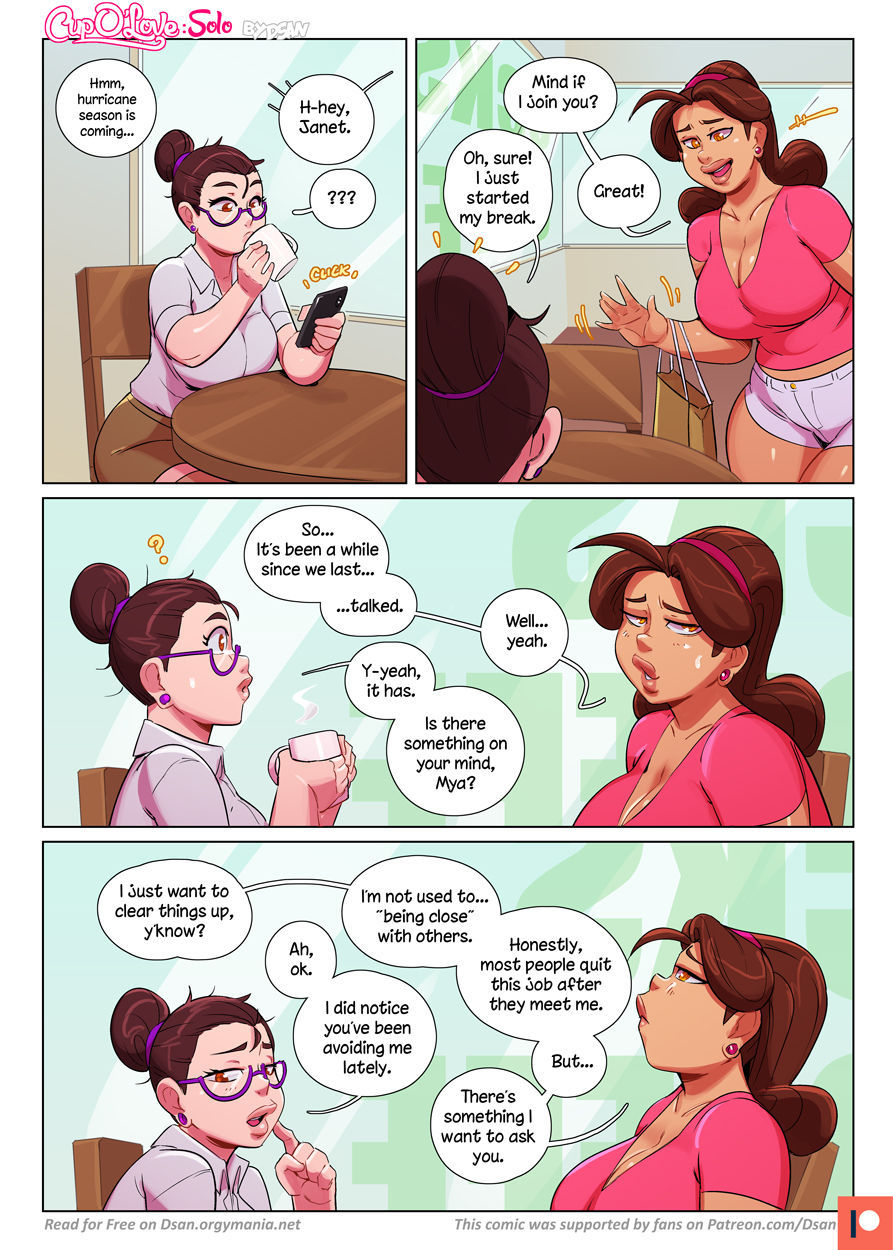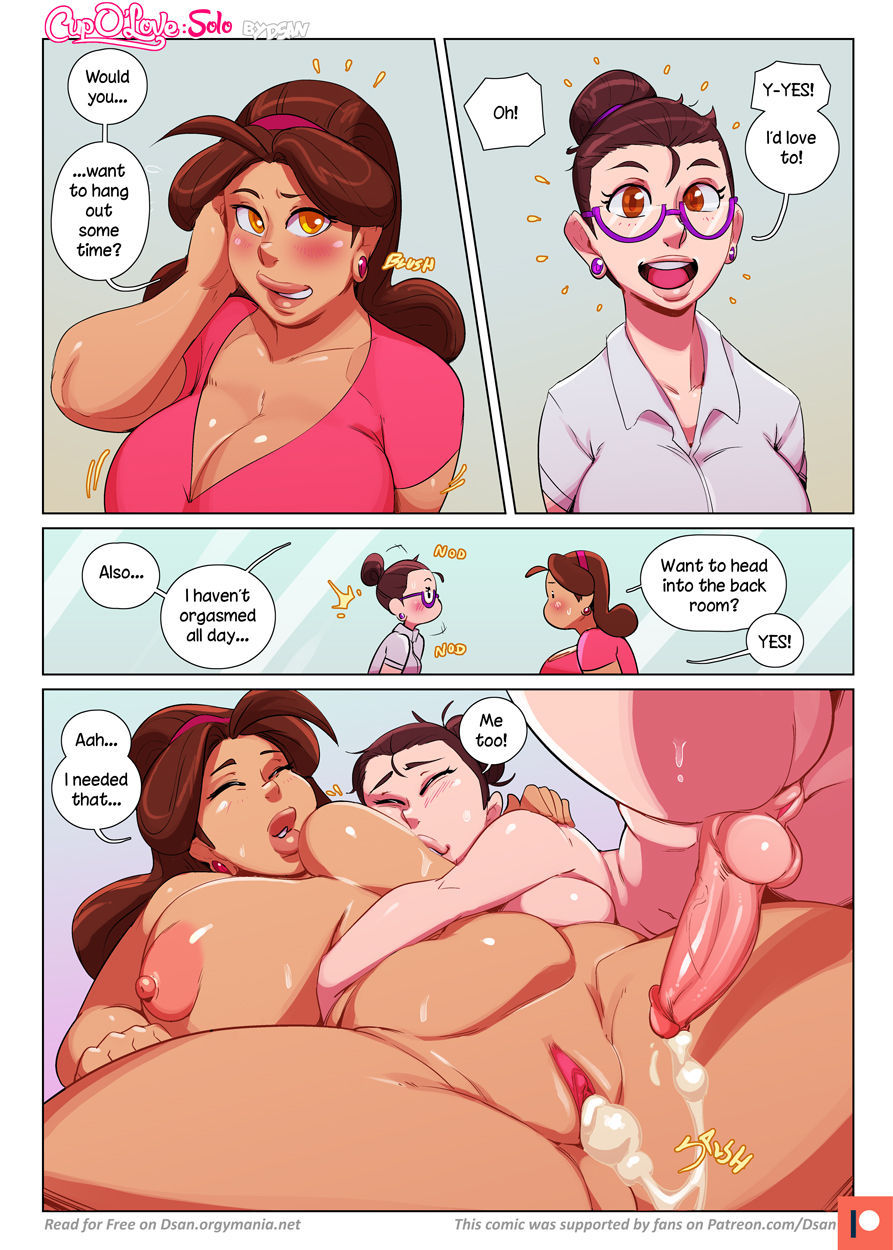 Cup O 'Love Solo by Dsan is a sex comic, set in the life of a very hot girl, owner of a small cafeteria where she works with her friend. Although she always loves to be late for work and falls asleep with her cat, she almost undresses completely and with her huge tits exposed. When he wakes up in the morning, he always loves to give his cat a good surprise.
Take off your sweaty clothes completely and take a good bath while massaging her huge tits. Meanwhile, with her giant dildo she masturbates her pussy, it is one thing that this girl always loves to do in the morning. Once you are completely clean and relaxed it is time to start the day and get dressed in new clothes. Later, this girl with big tits is walking down the street.
Some muscular boys and with a tremendous cock that are marked between the pants ask her. They were looking for a place to spend a night of adventure, she already knew what she had to do and took them to a center a little out of the city. The three of them undressed completely so that she sucked his dicks, while they ate her tremendous ass and sucked her tight pussy. He was looking forward to those huge dicks penetrating his vagina until it was completely filled.