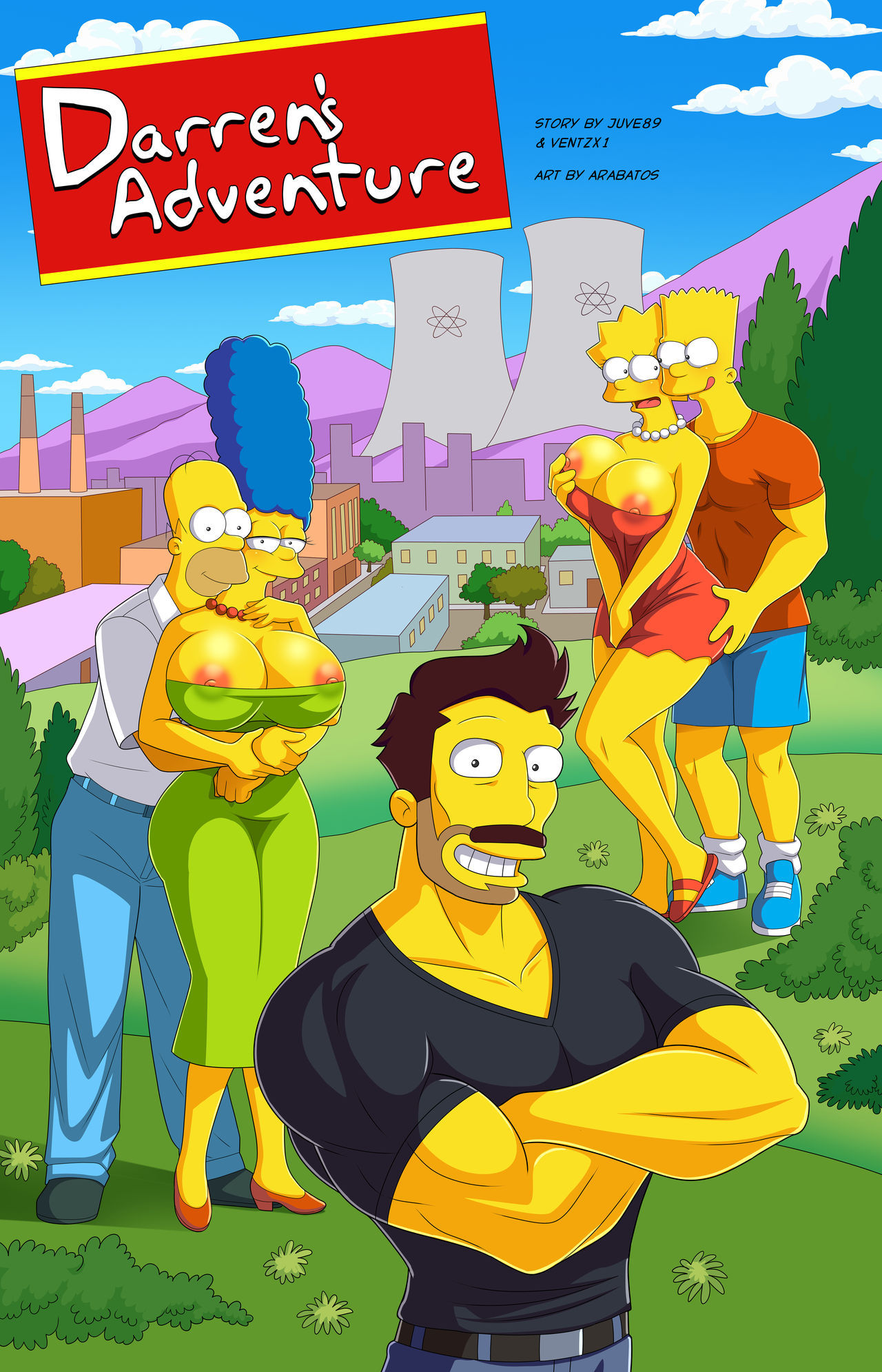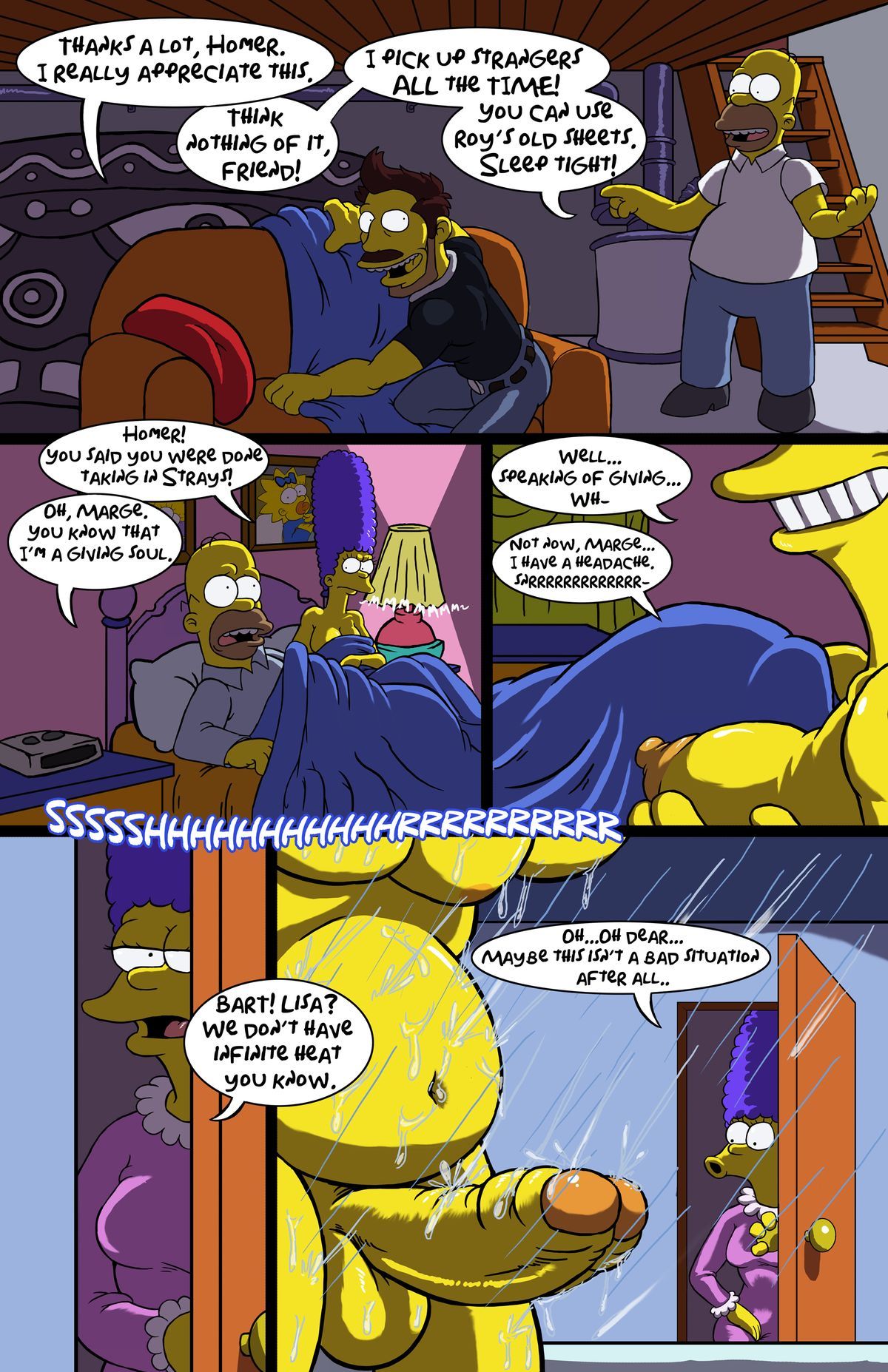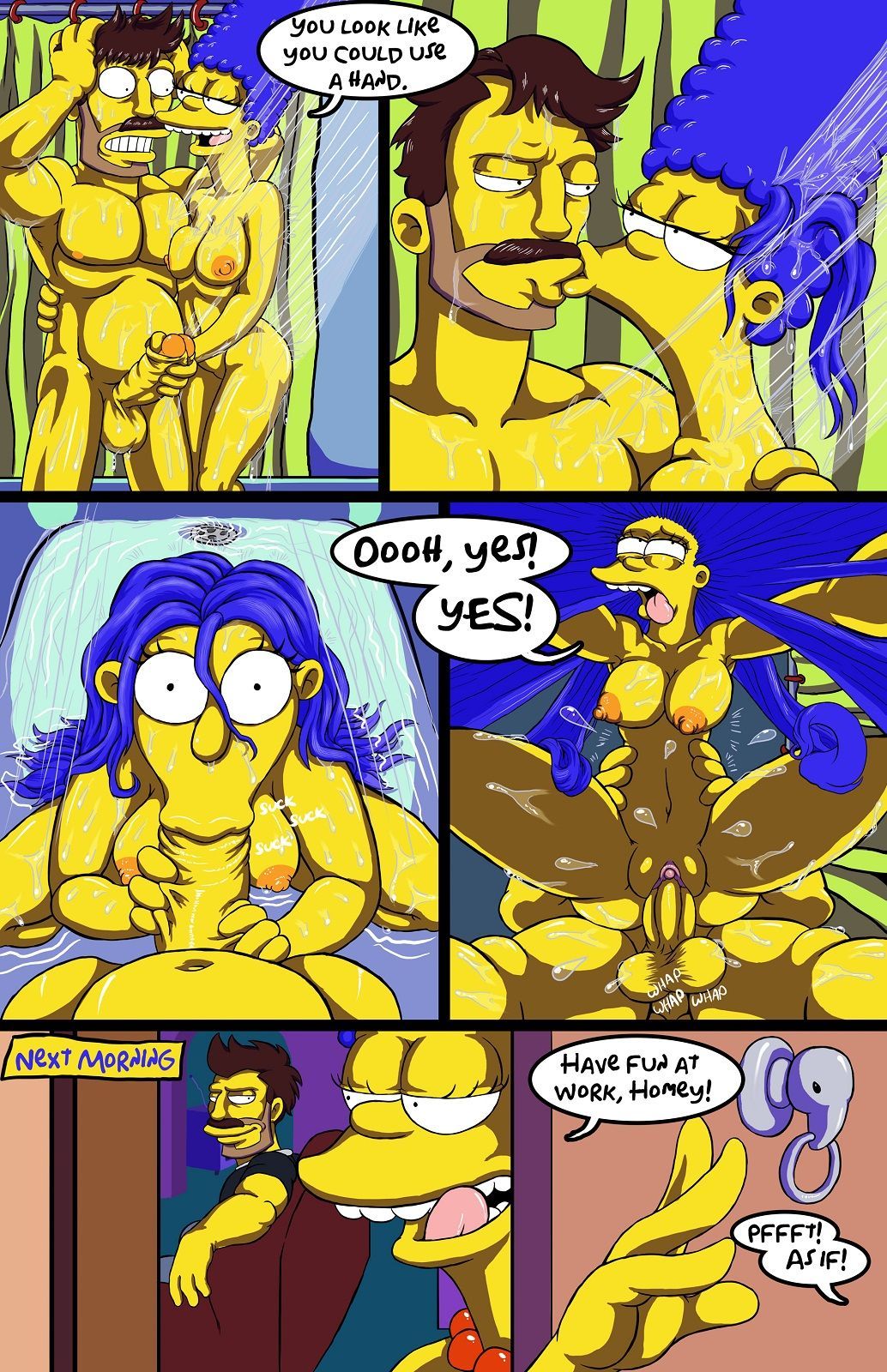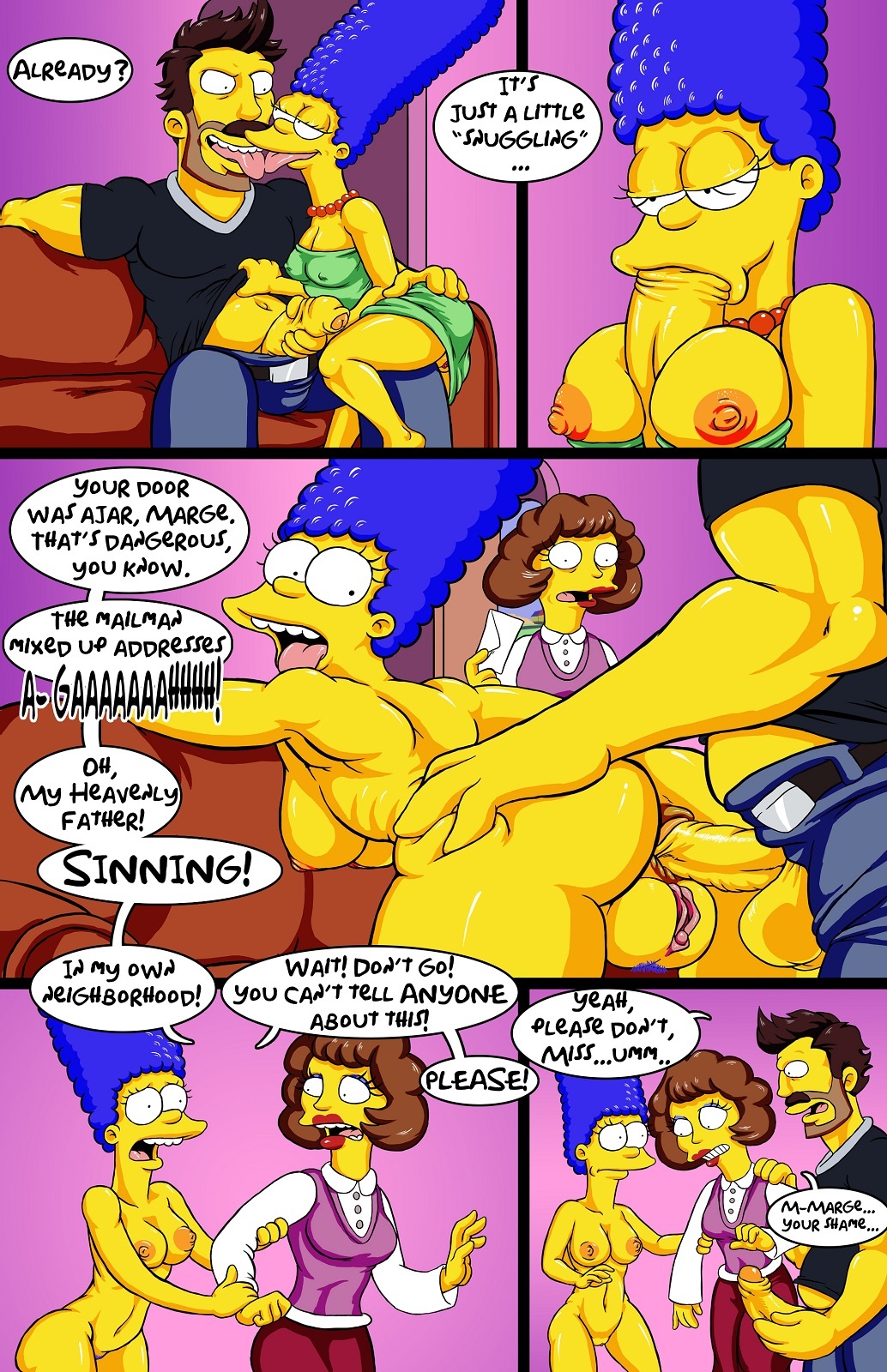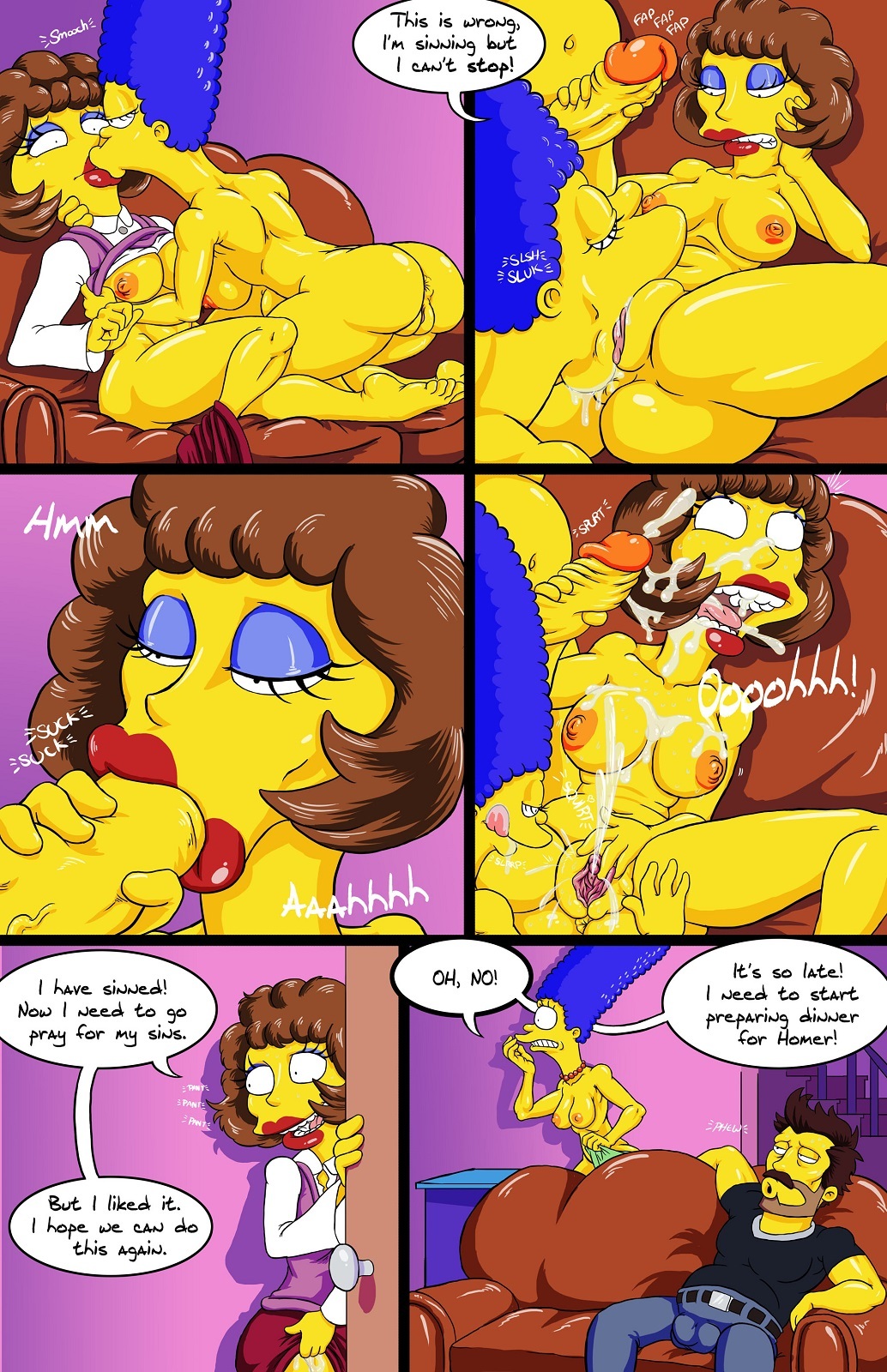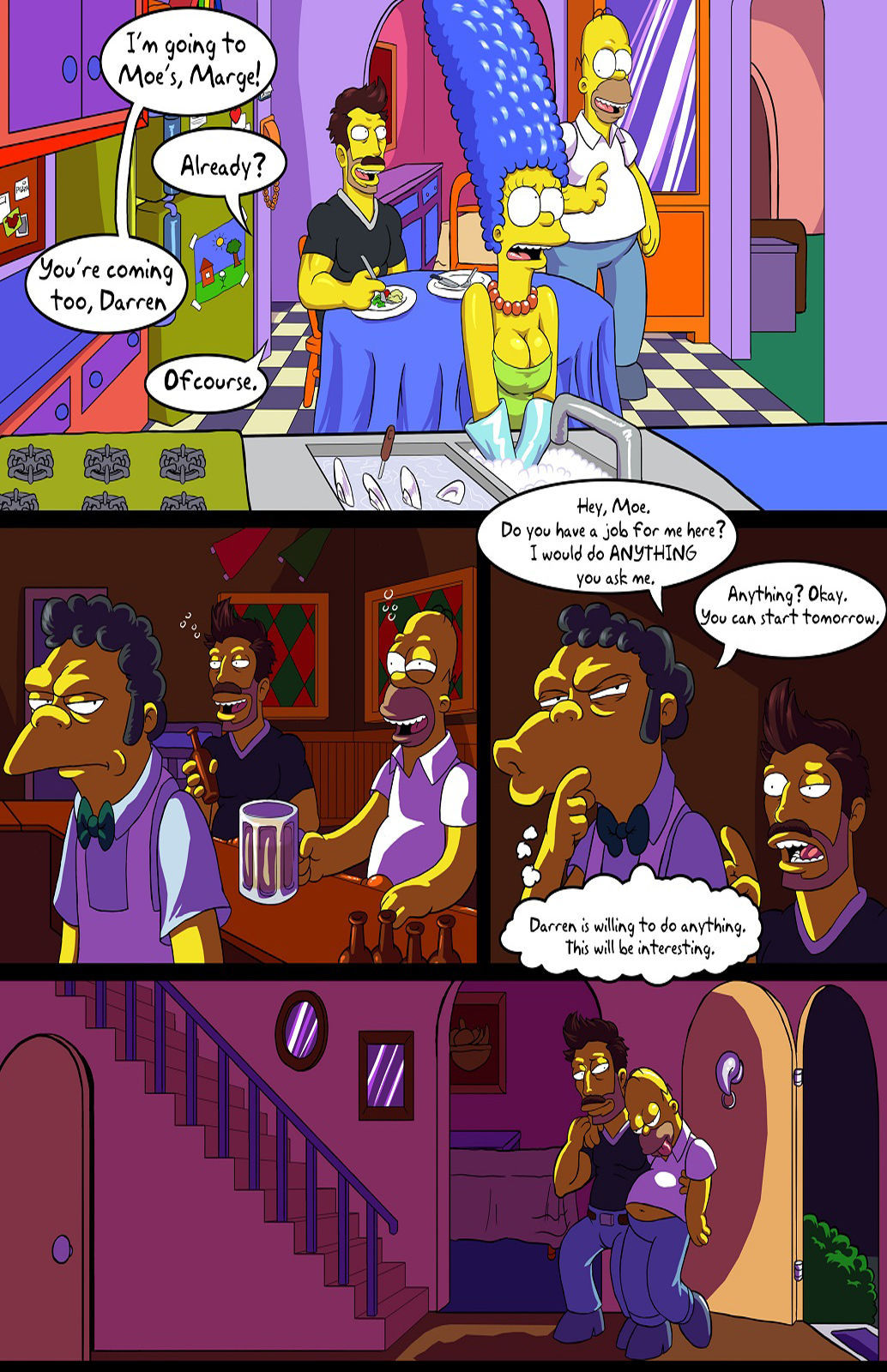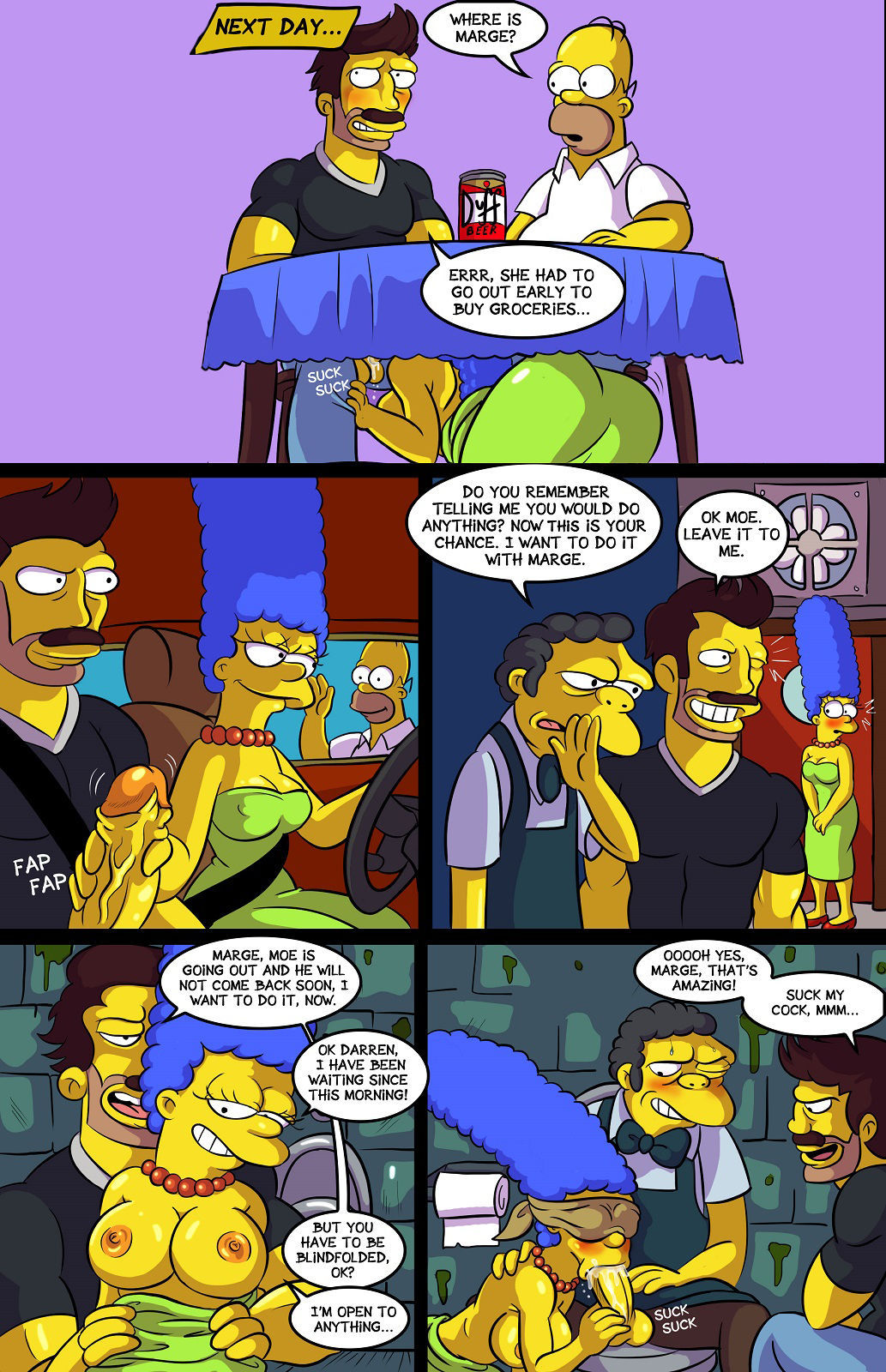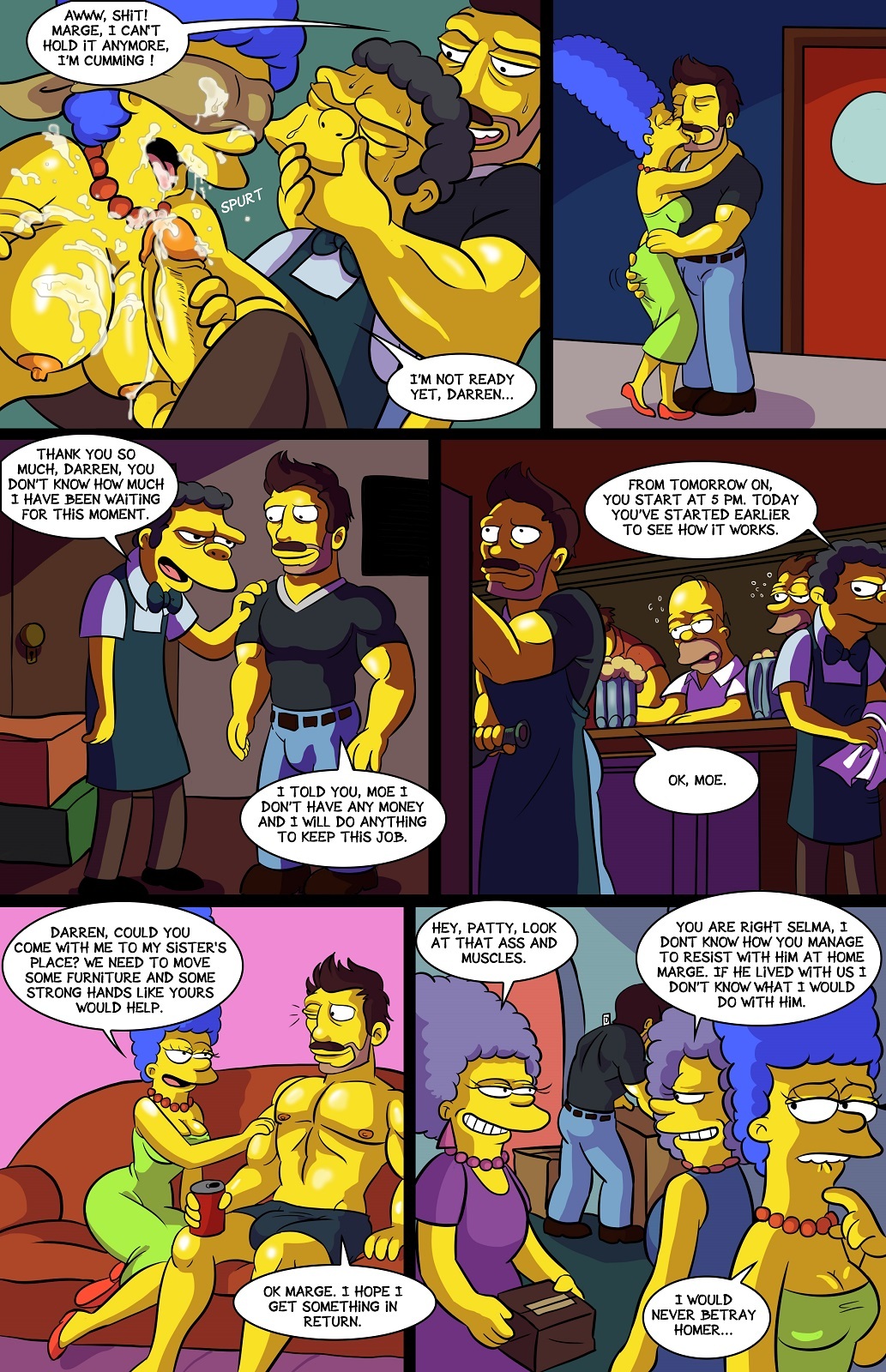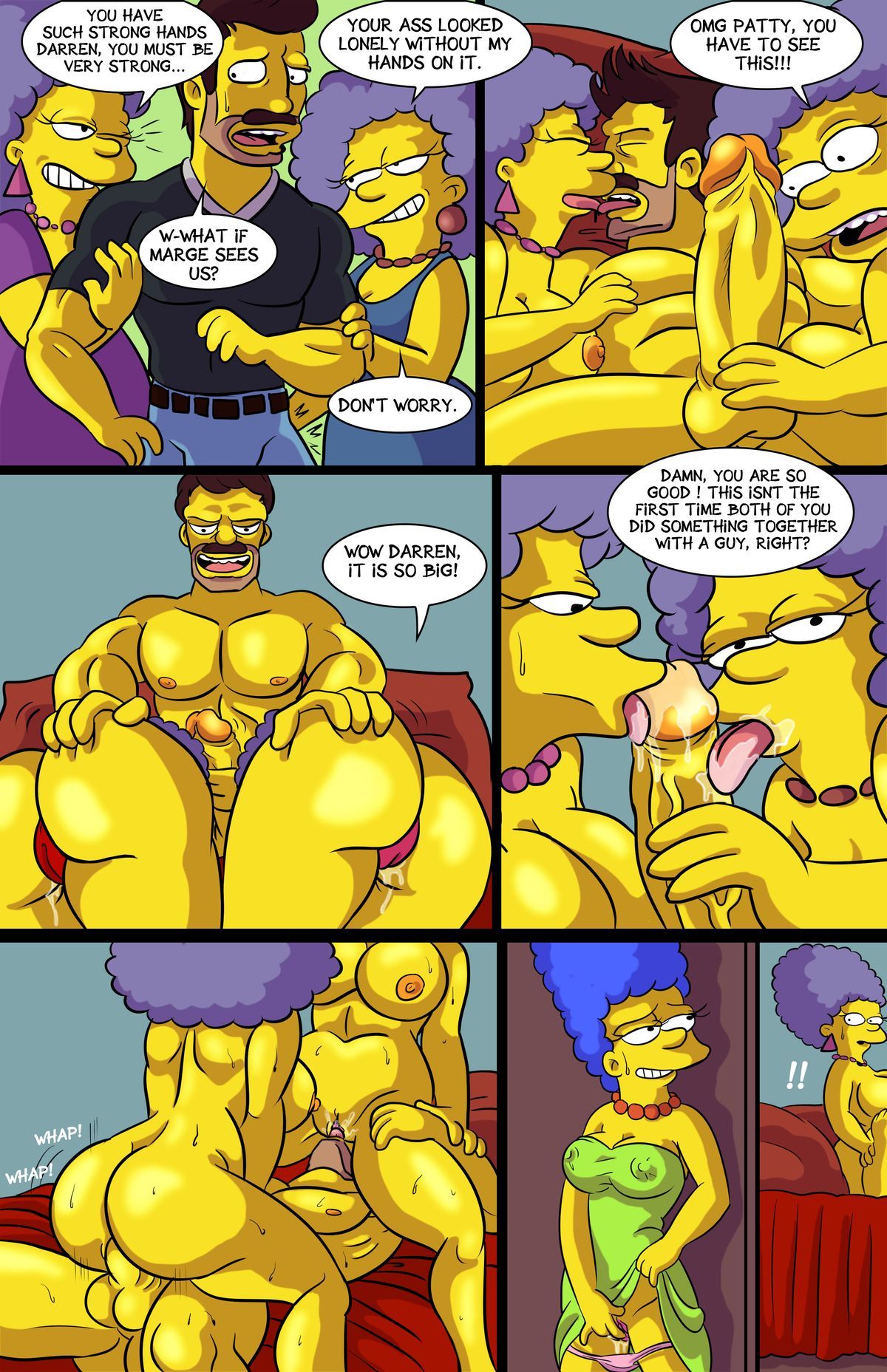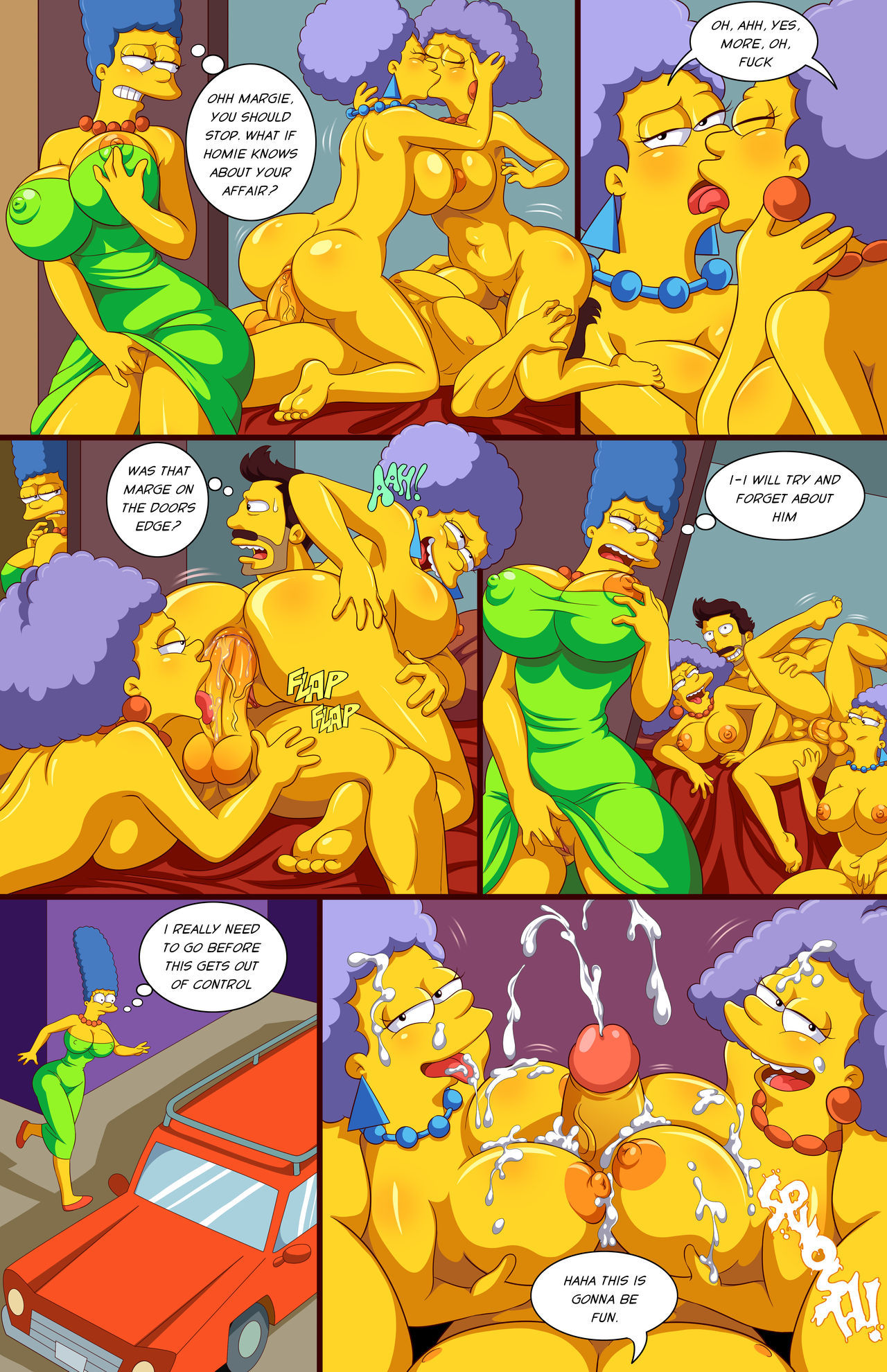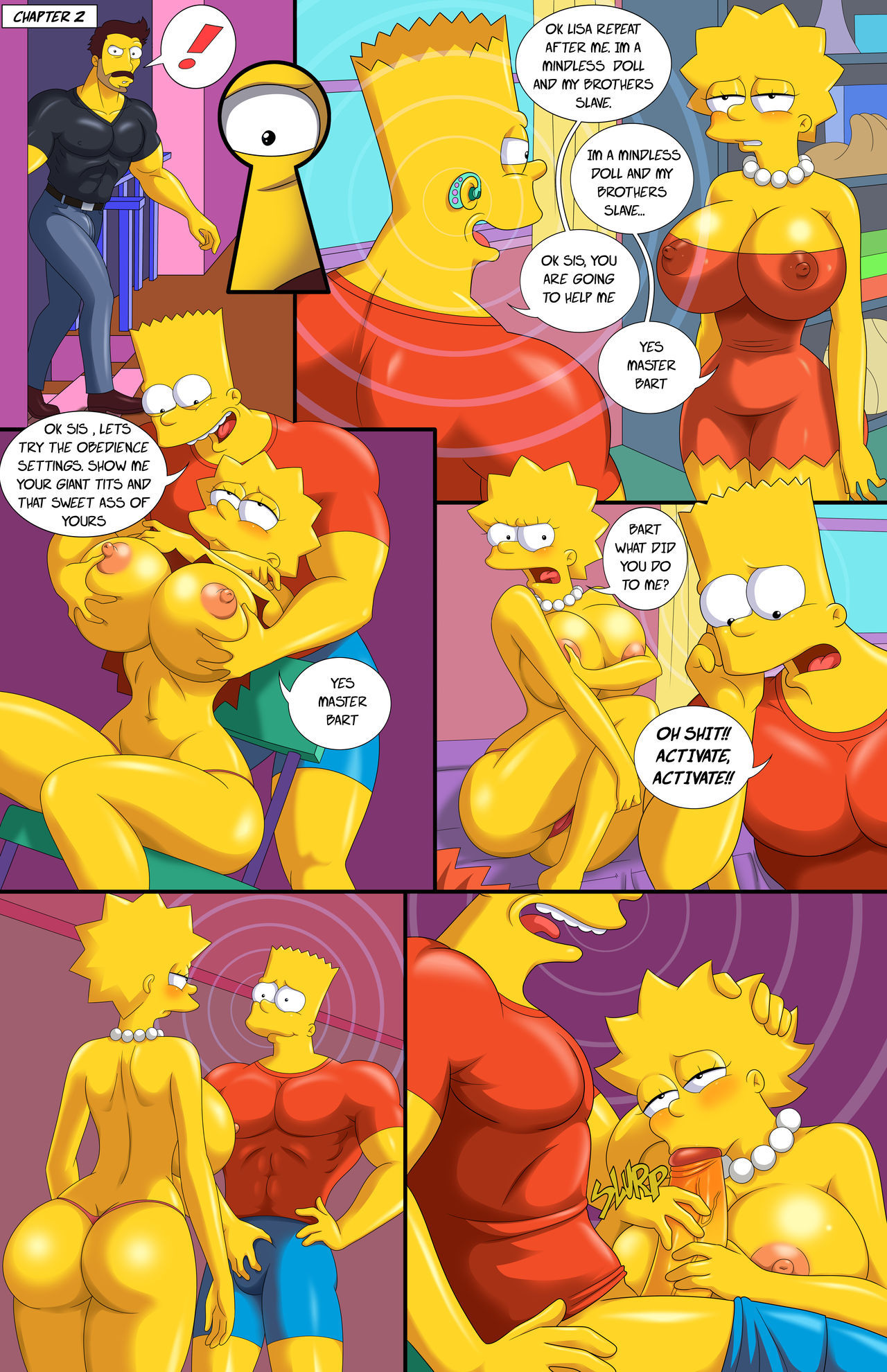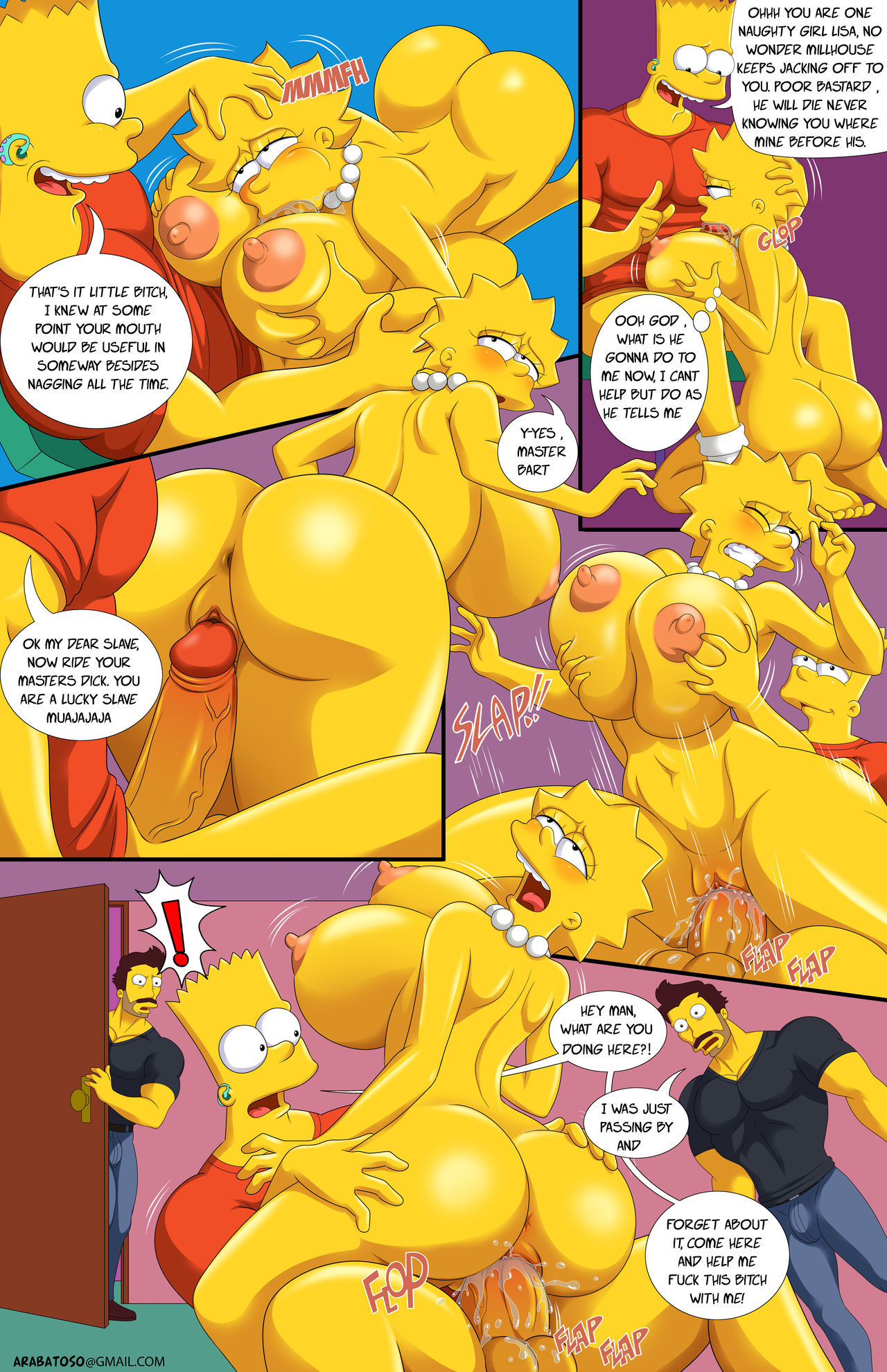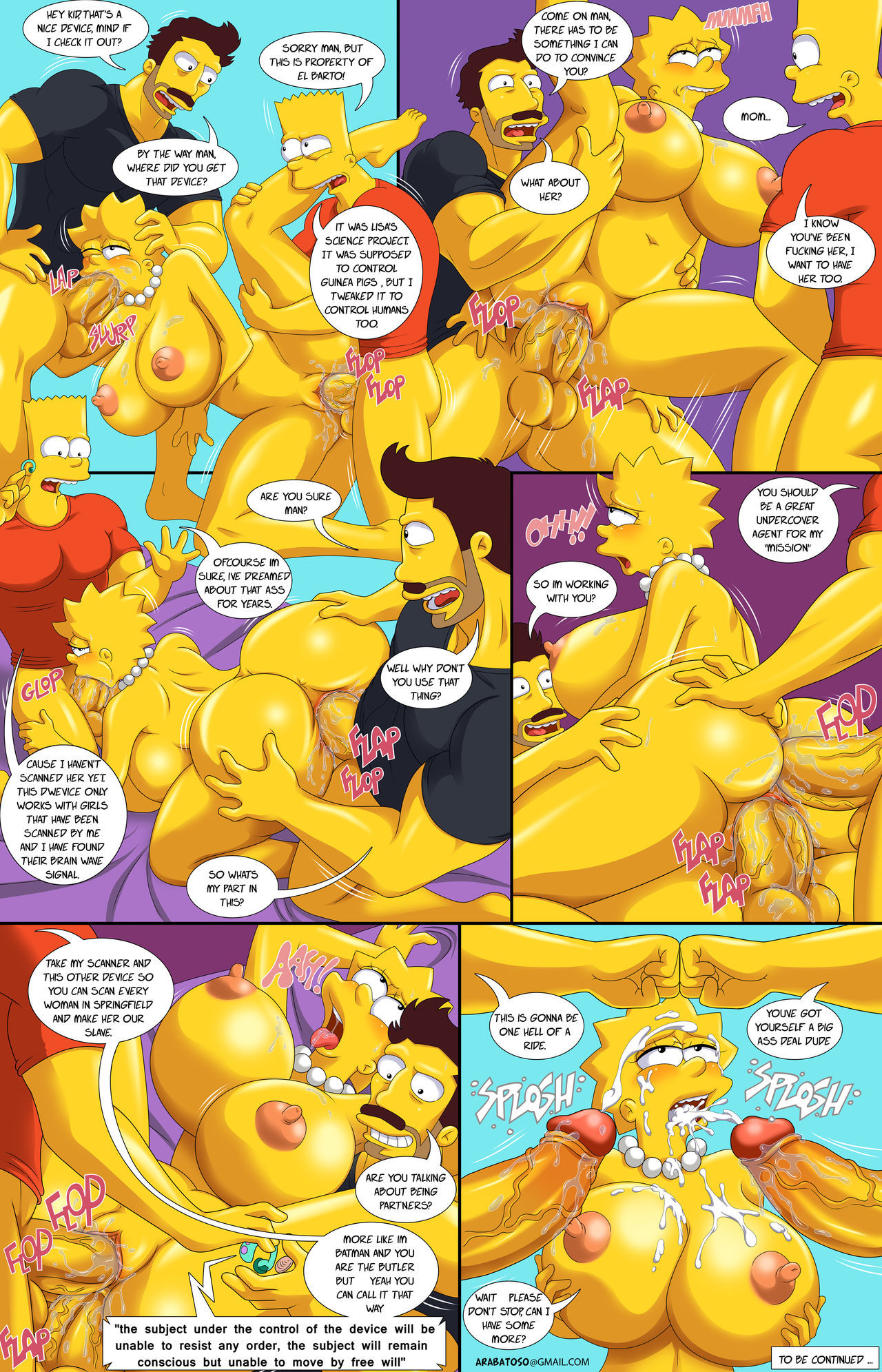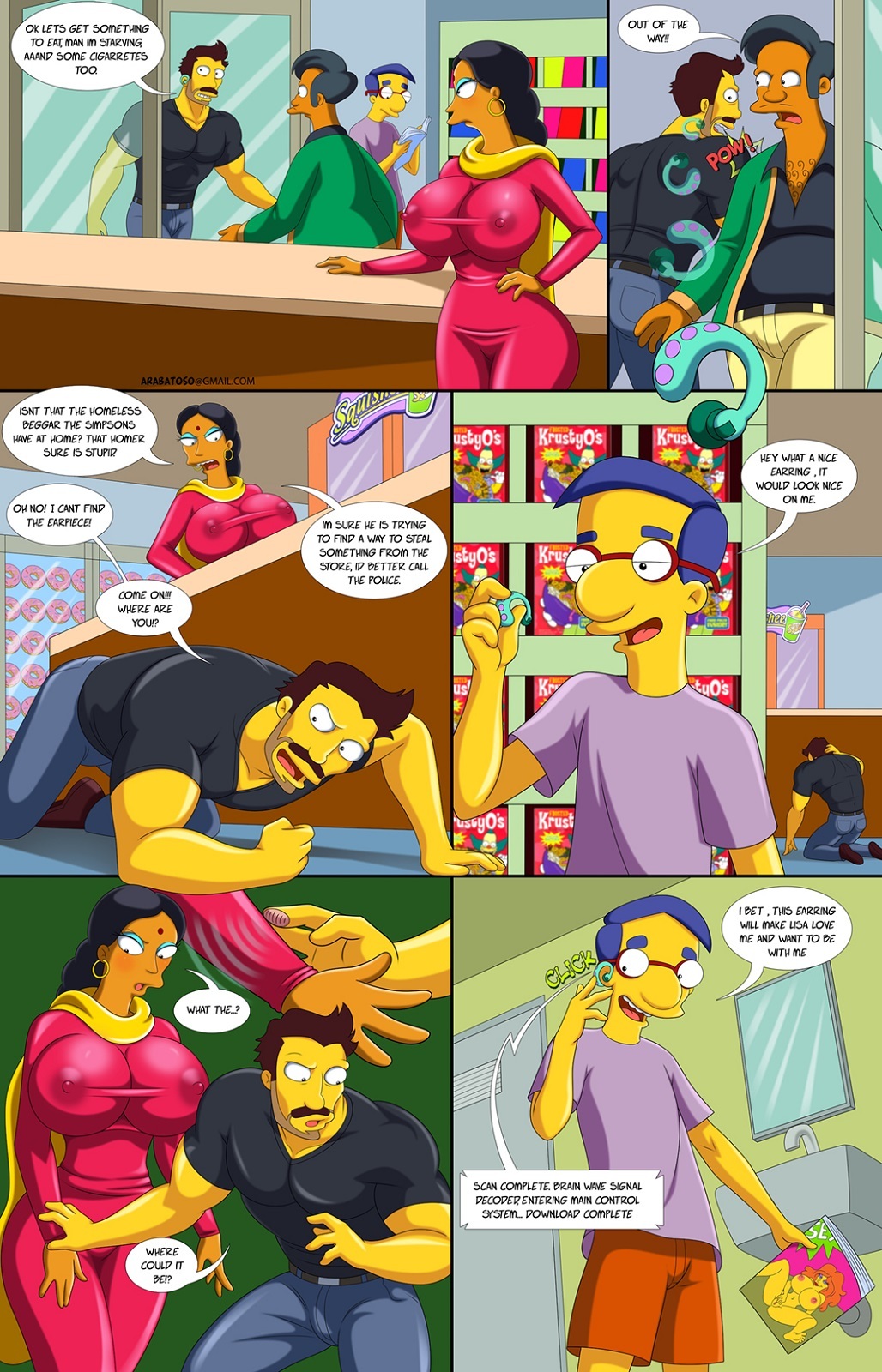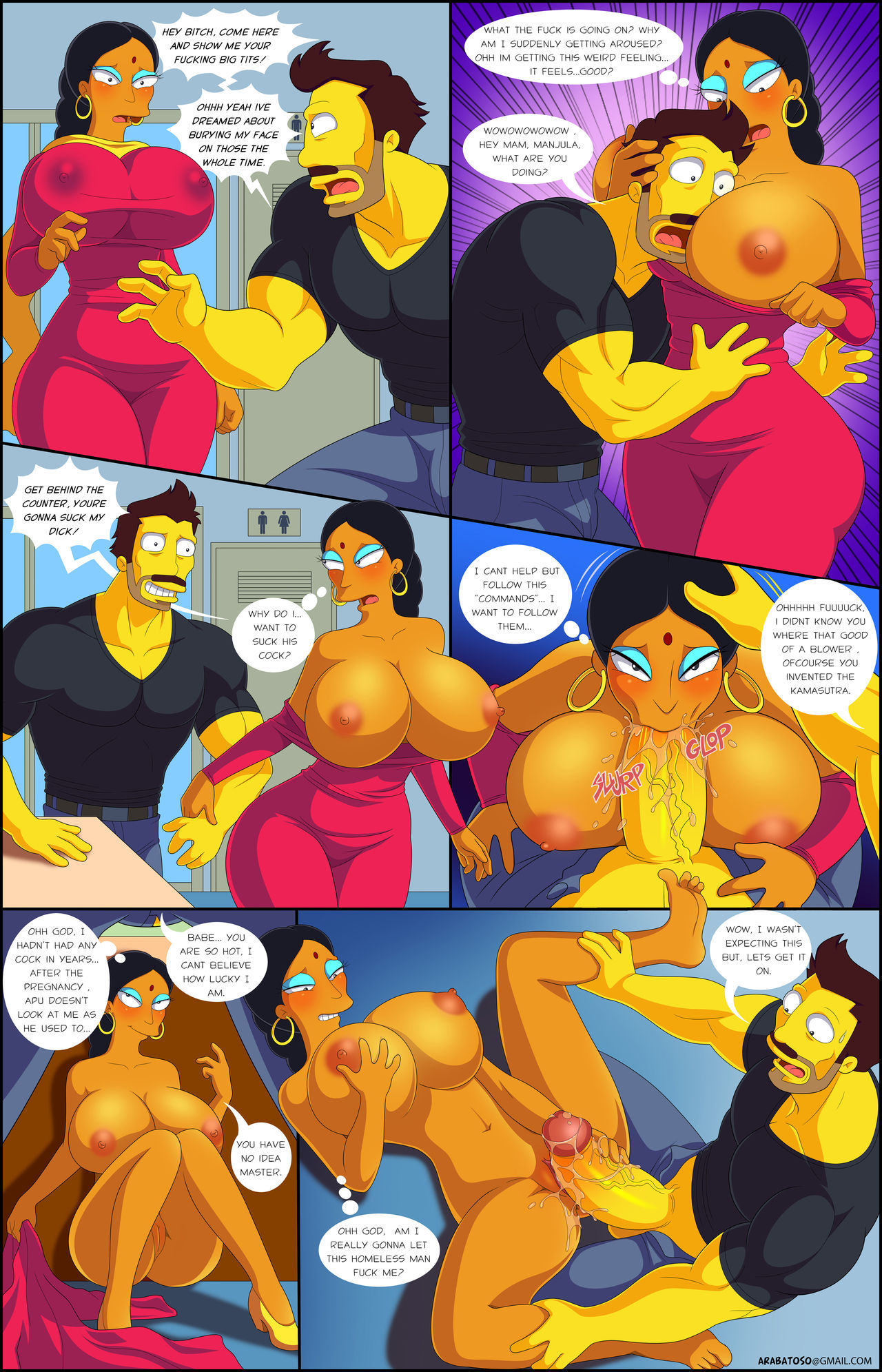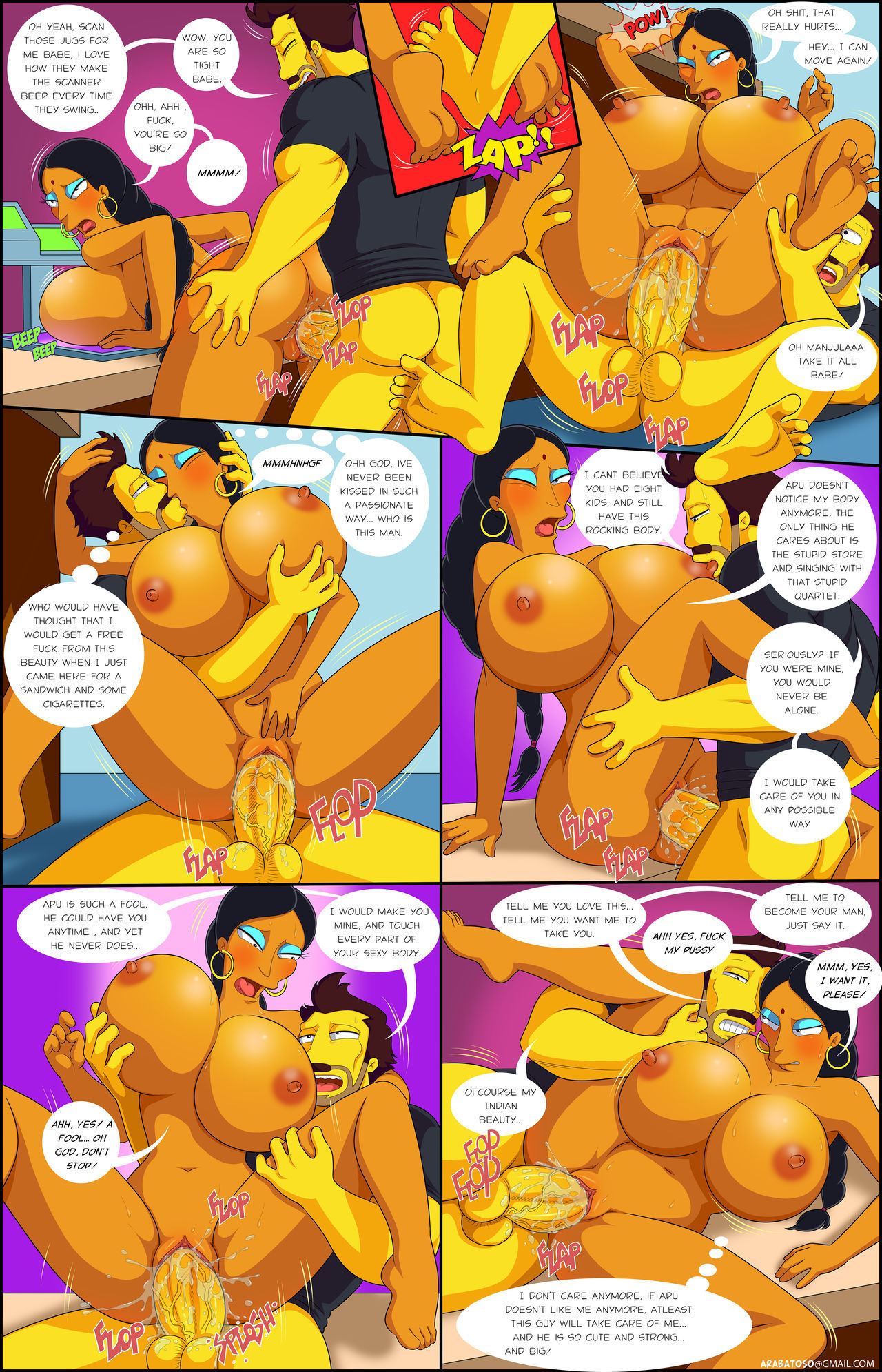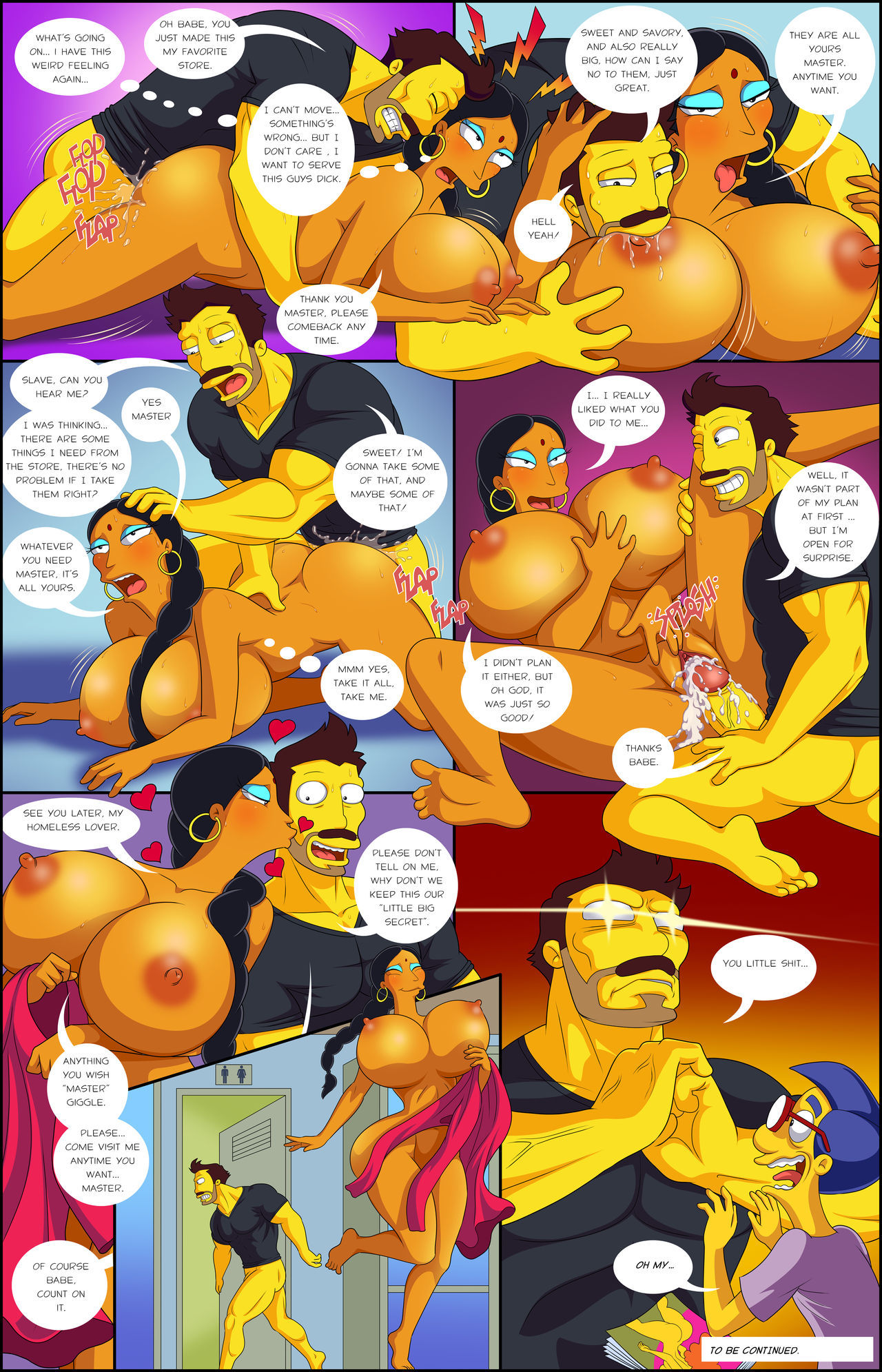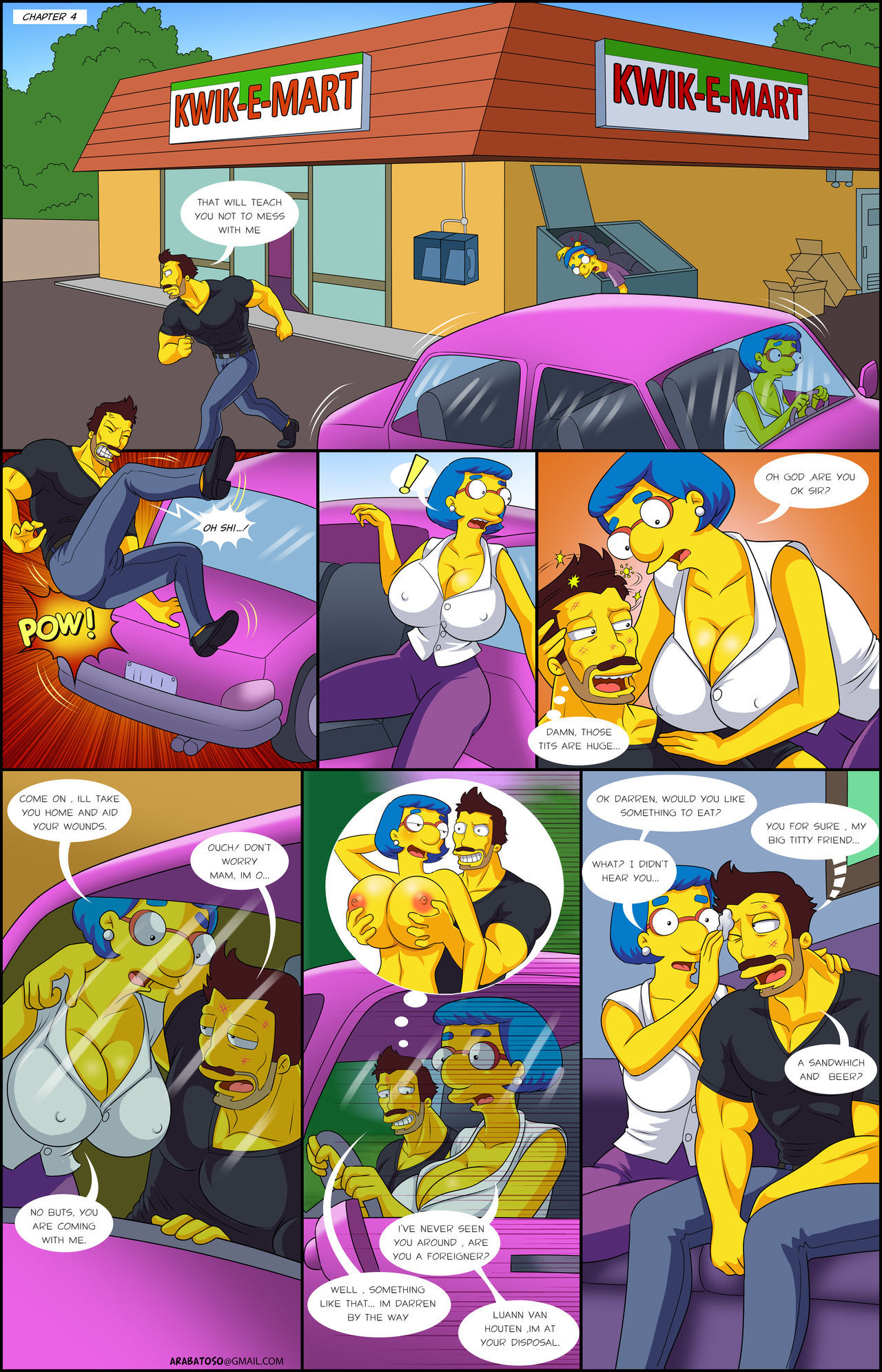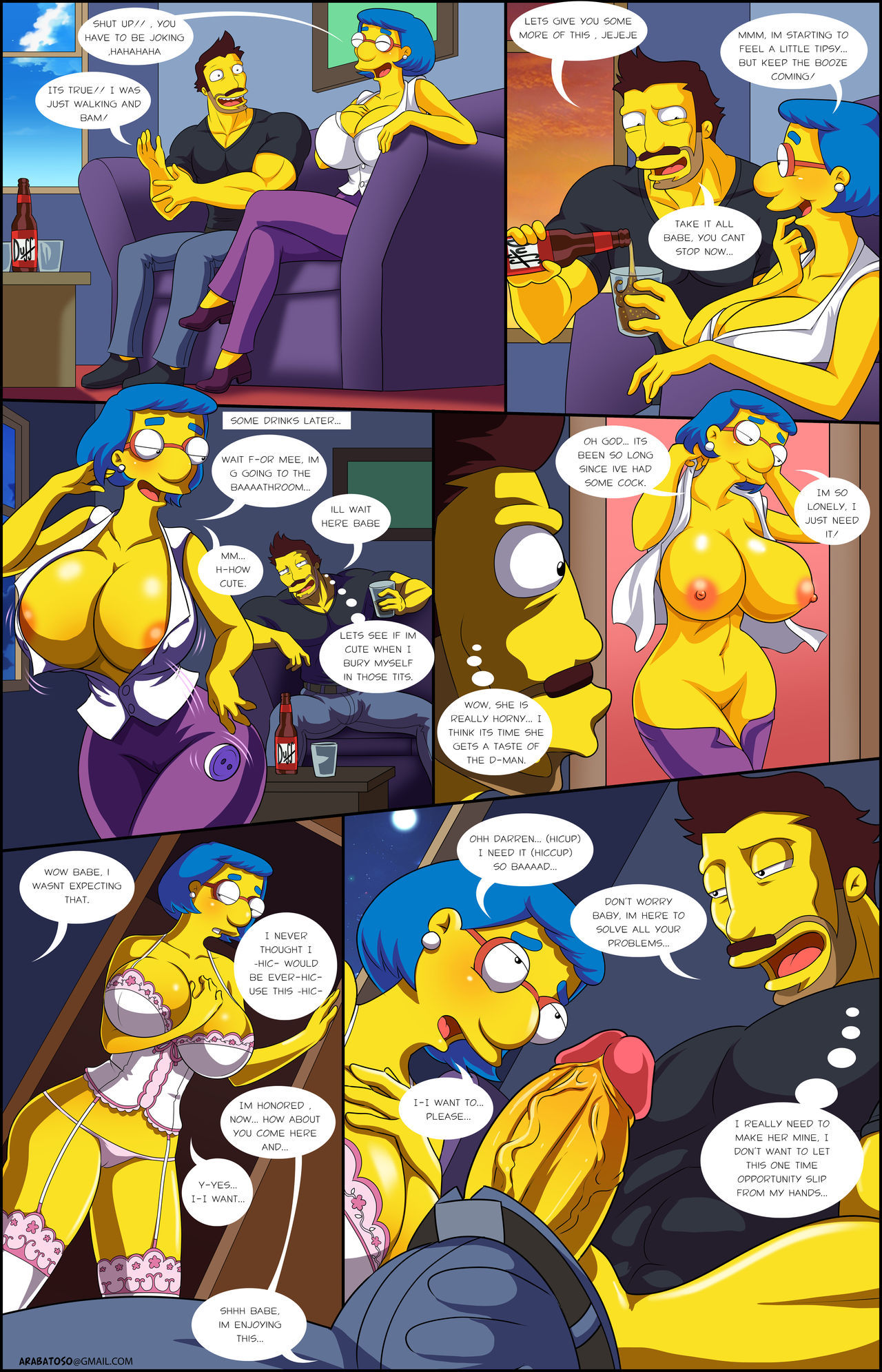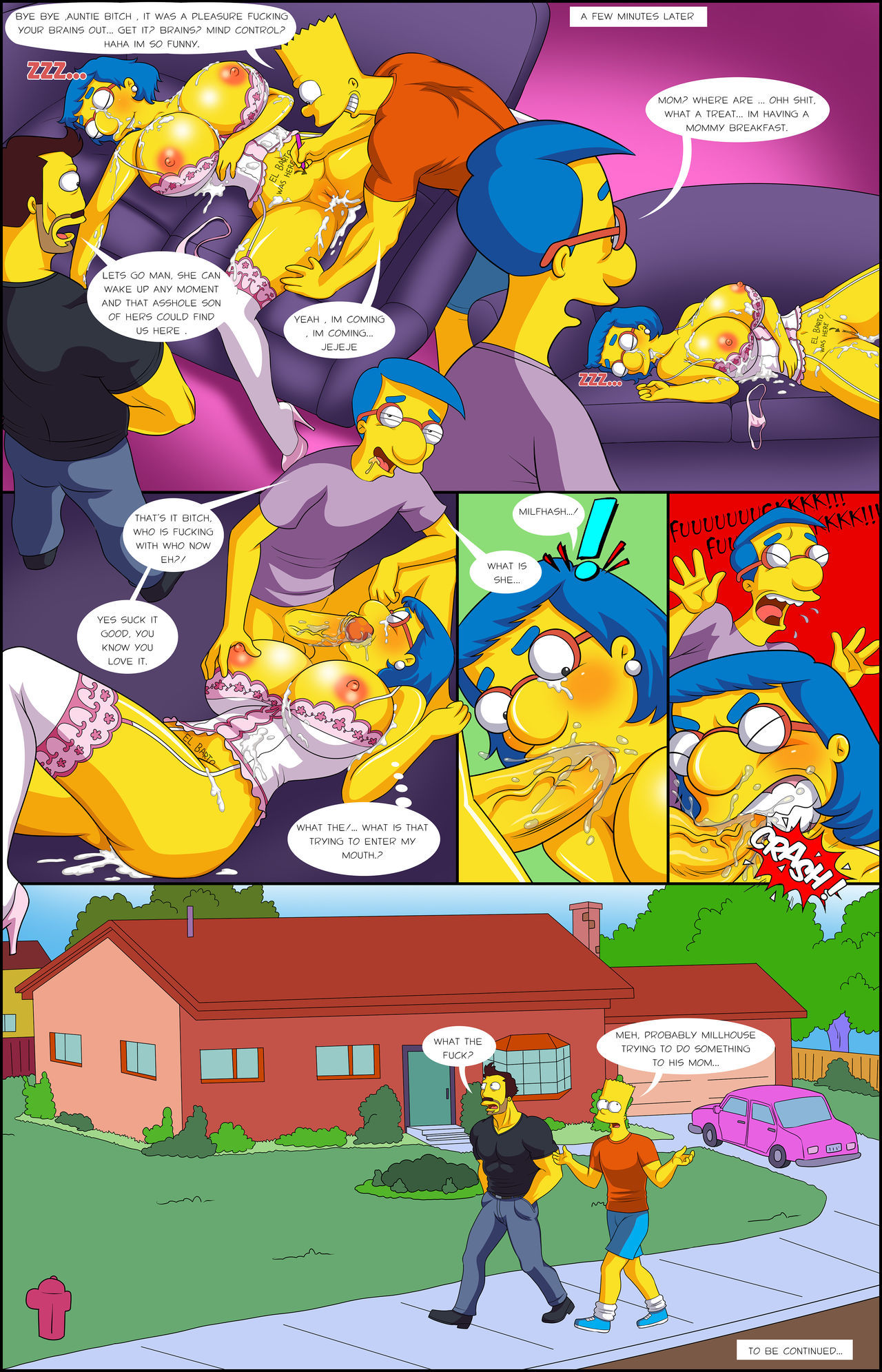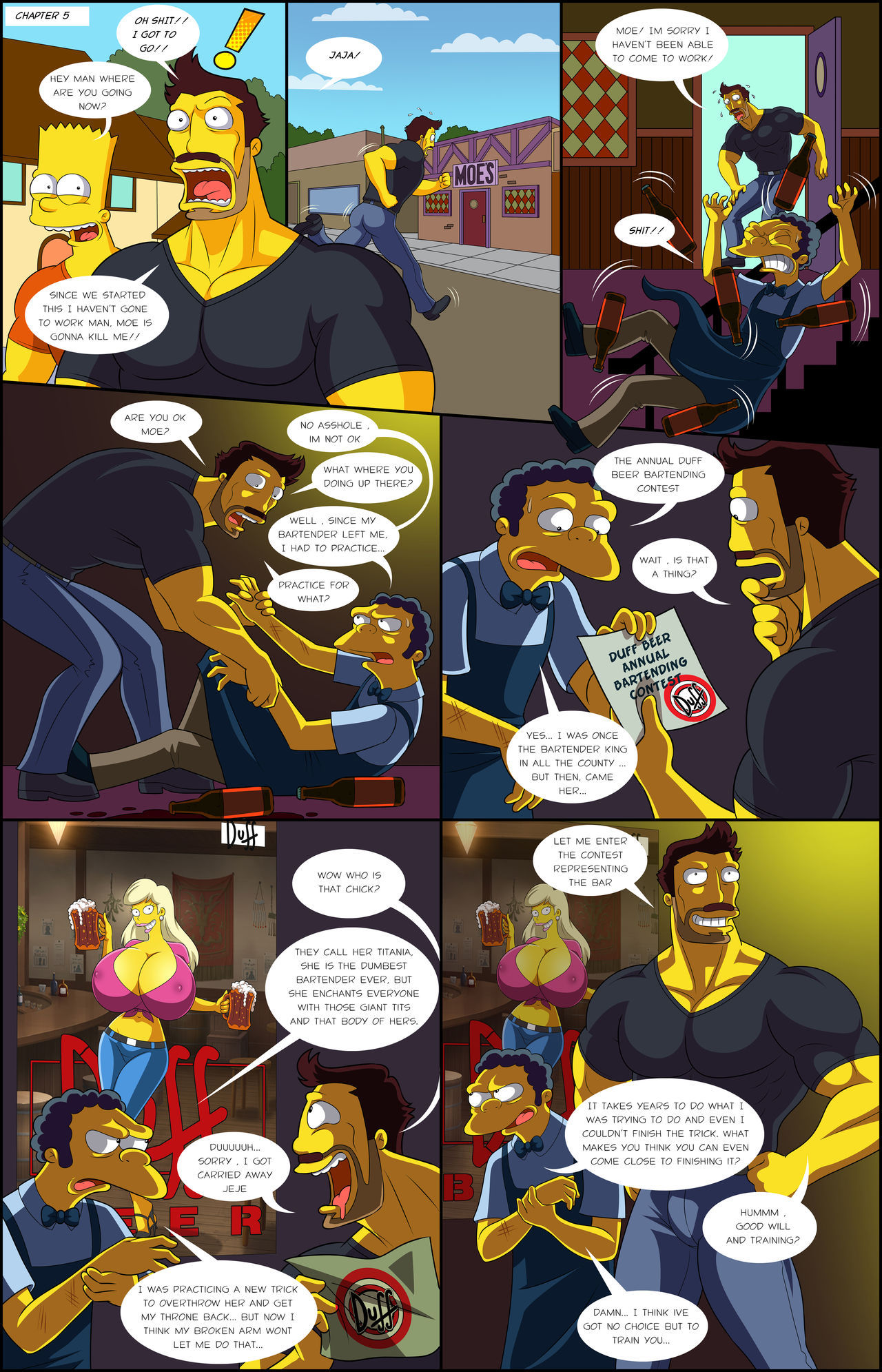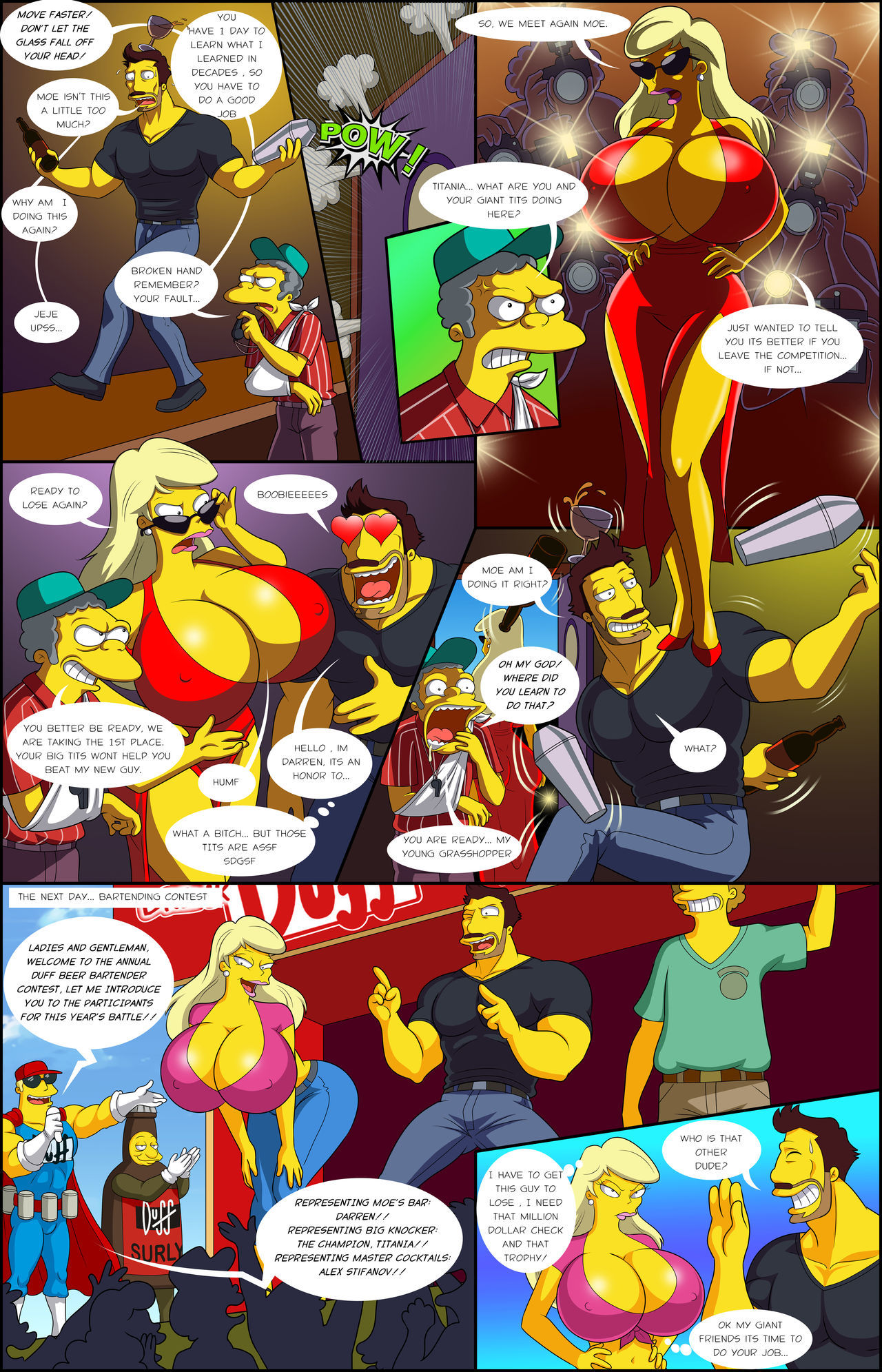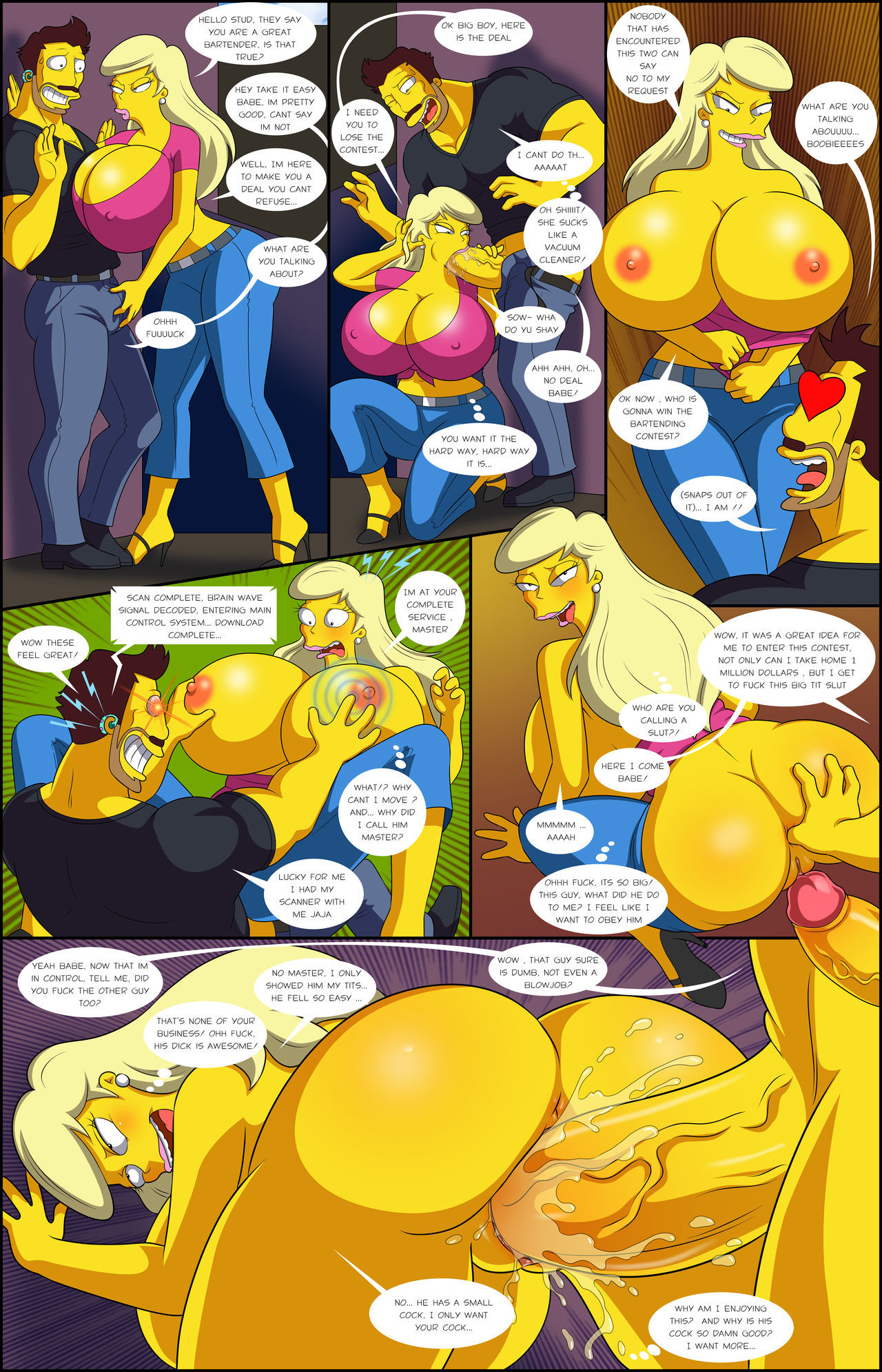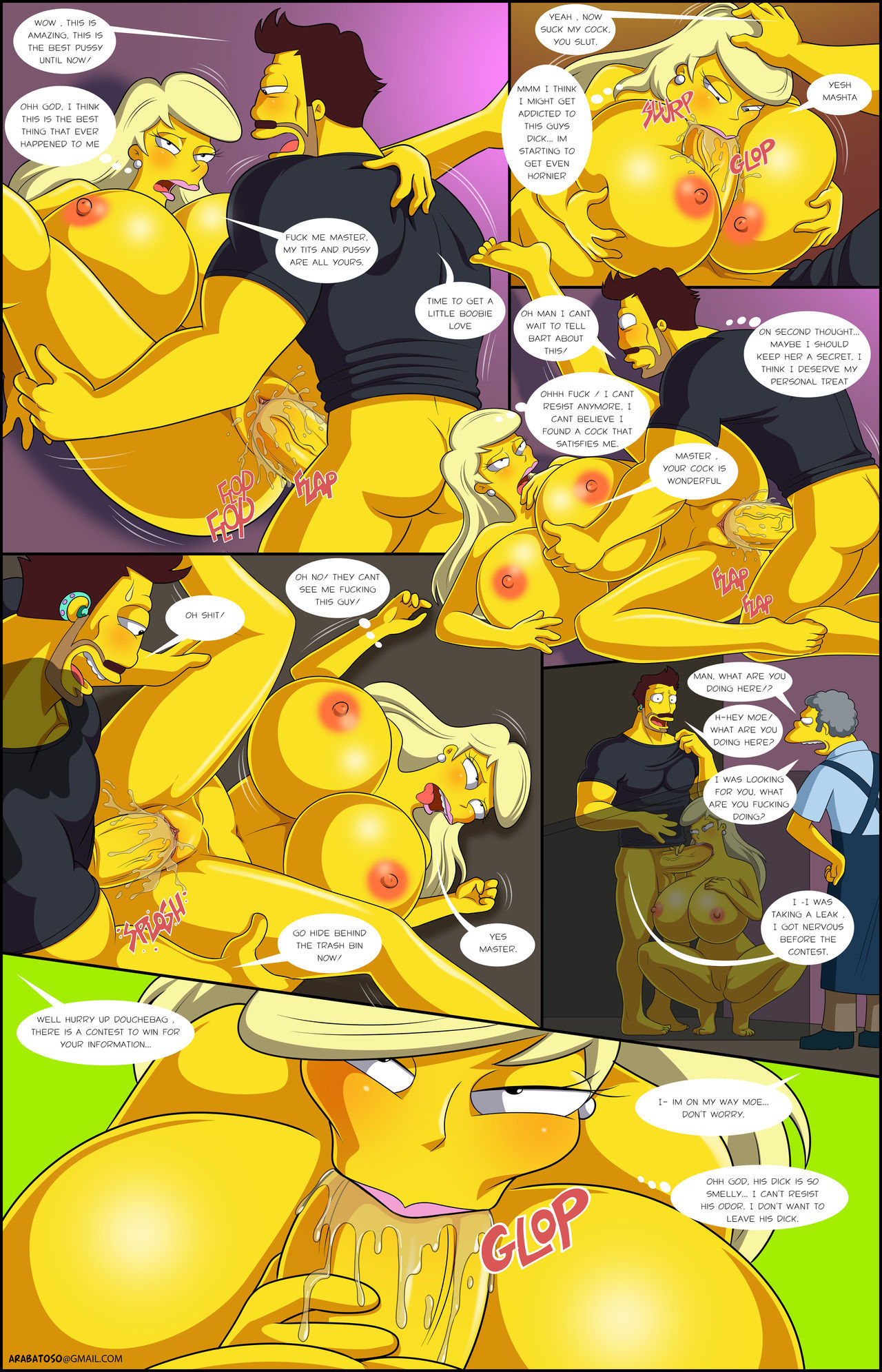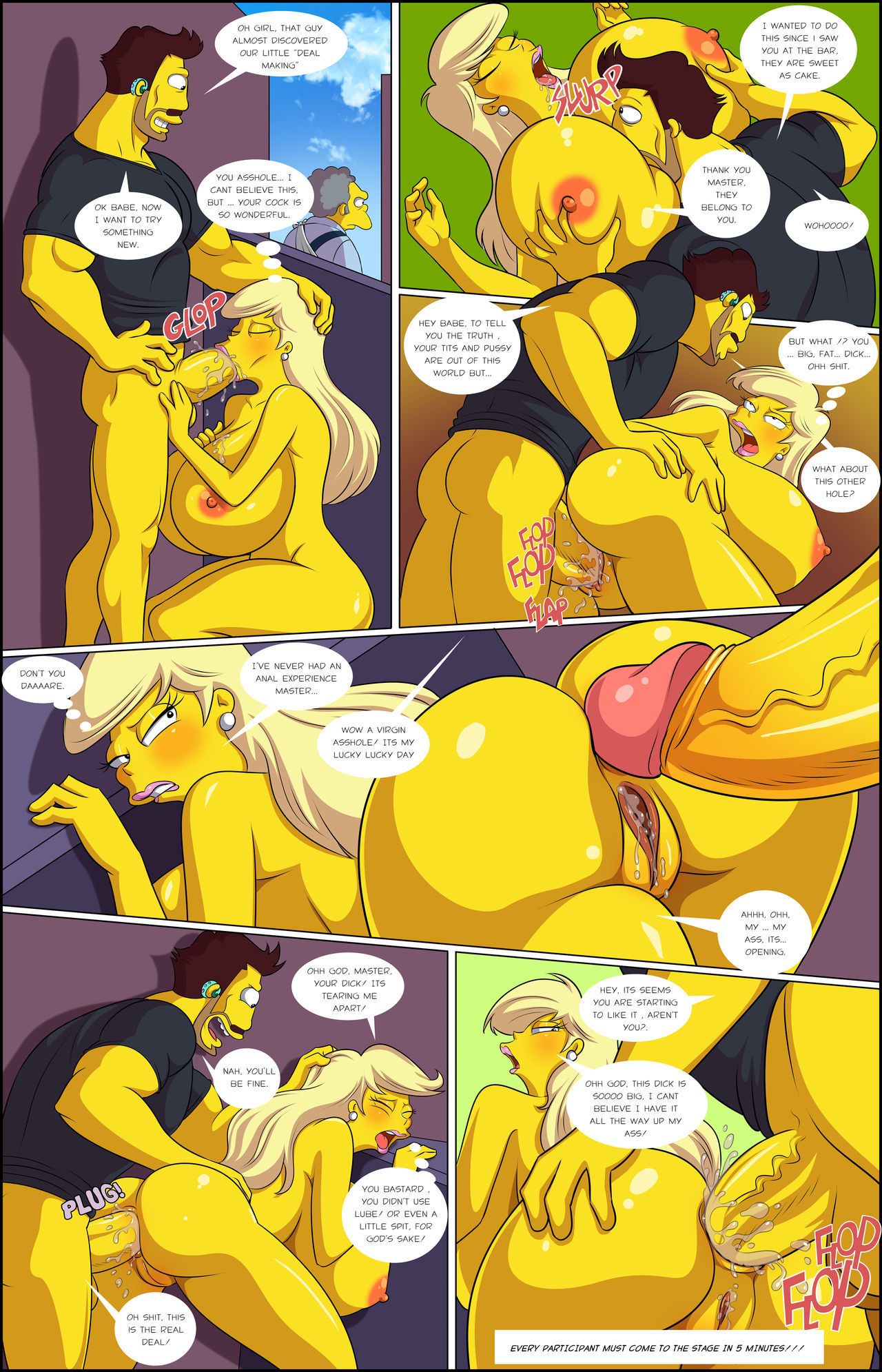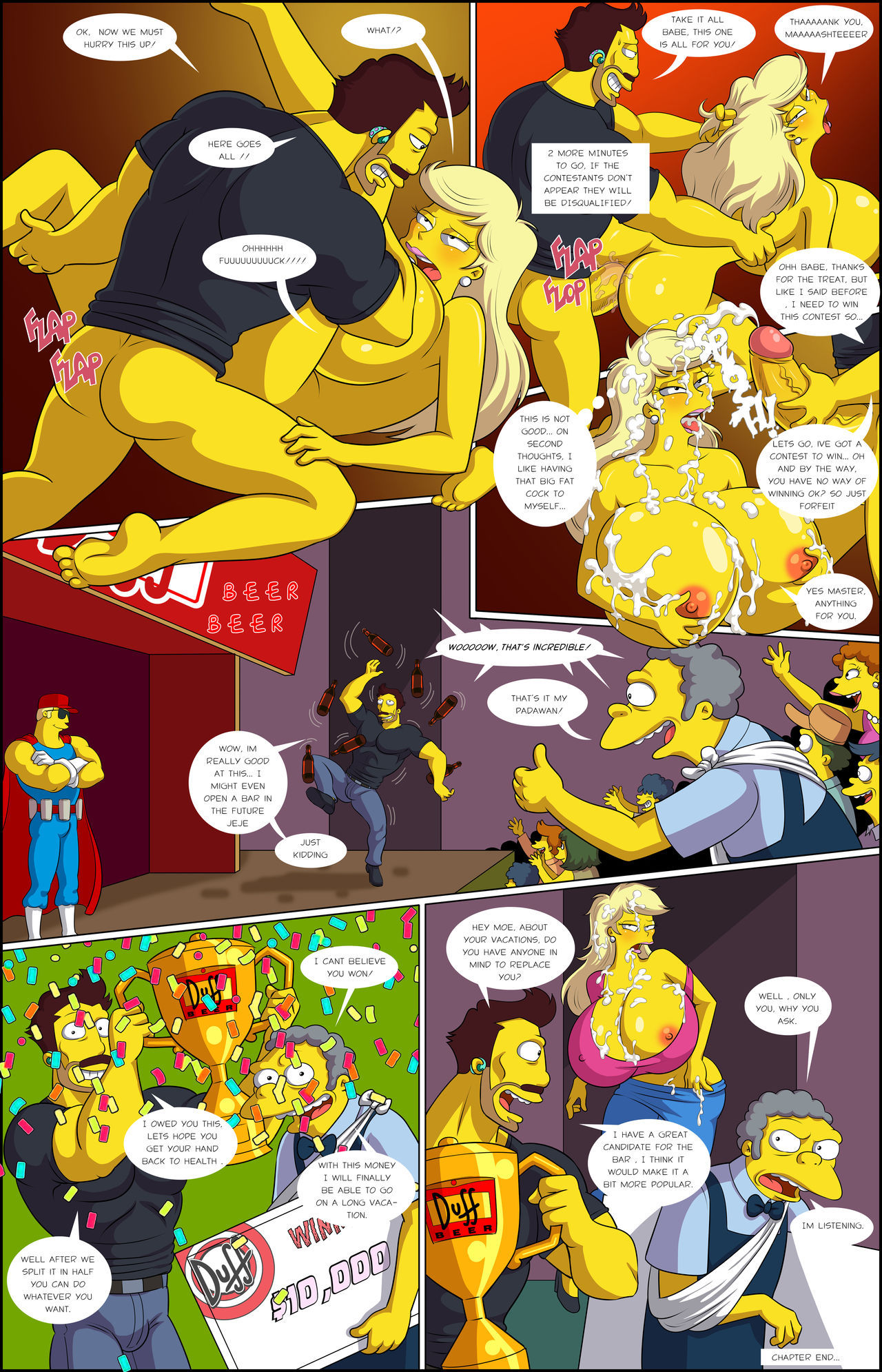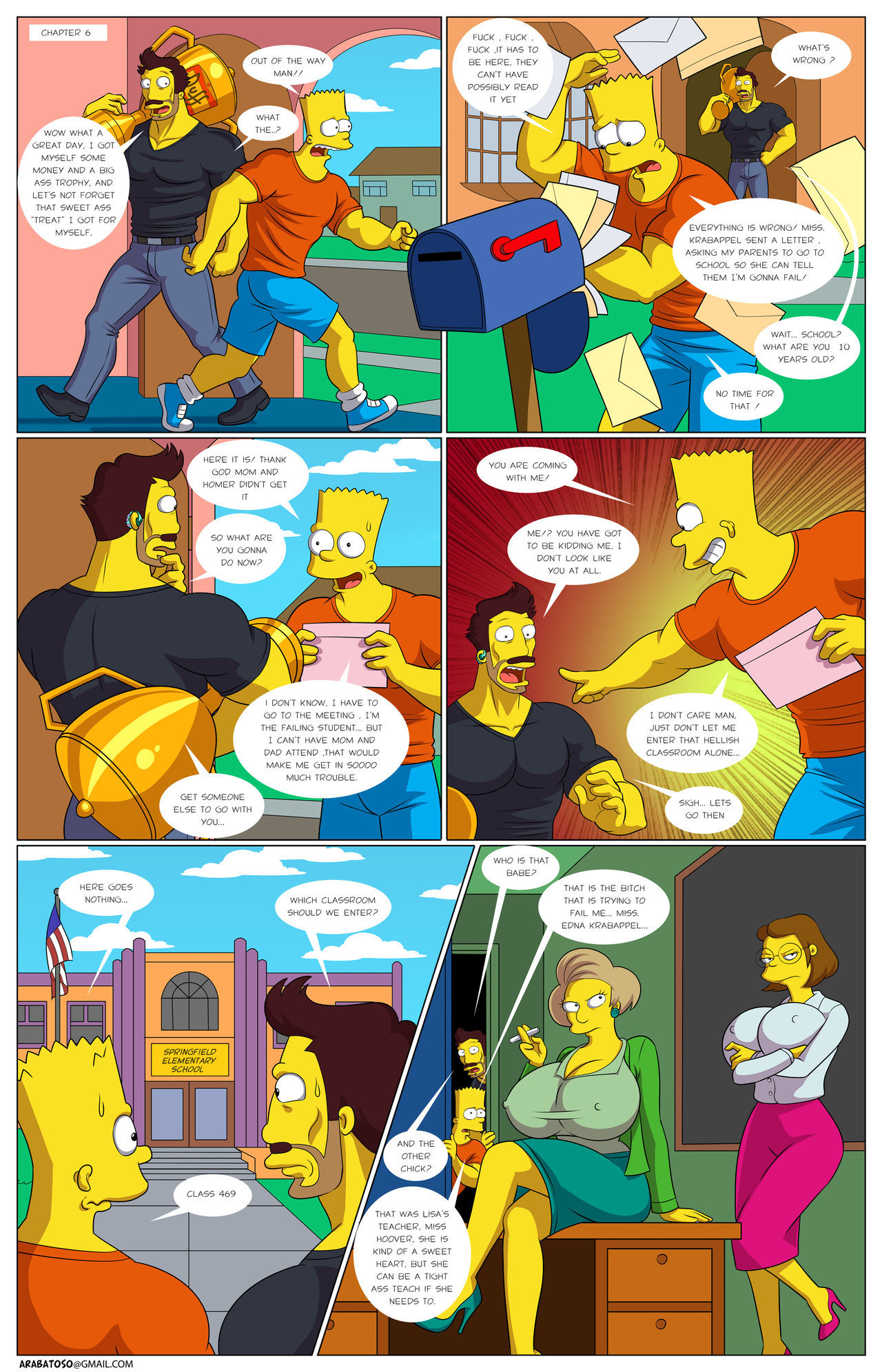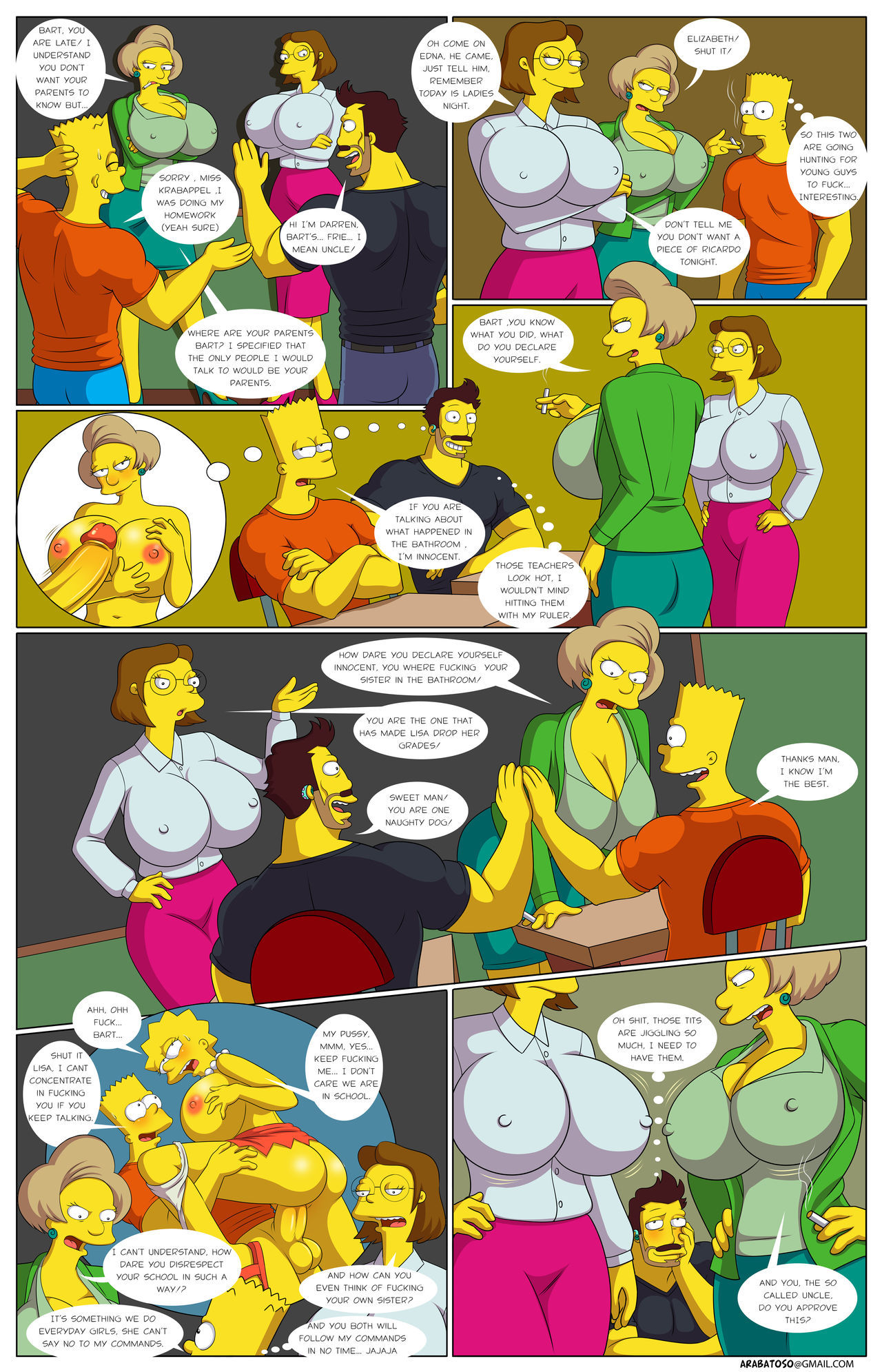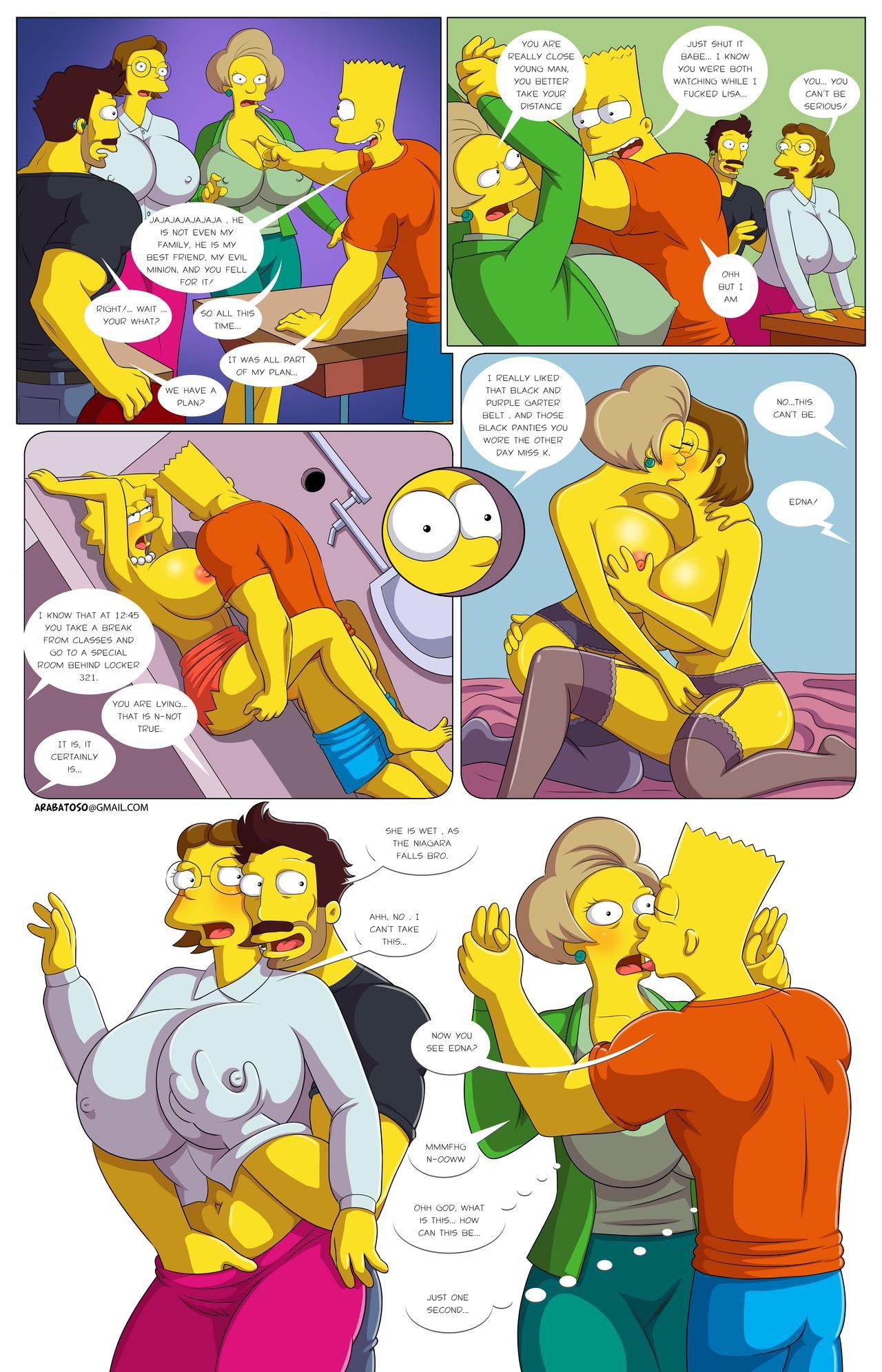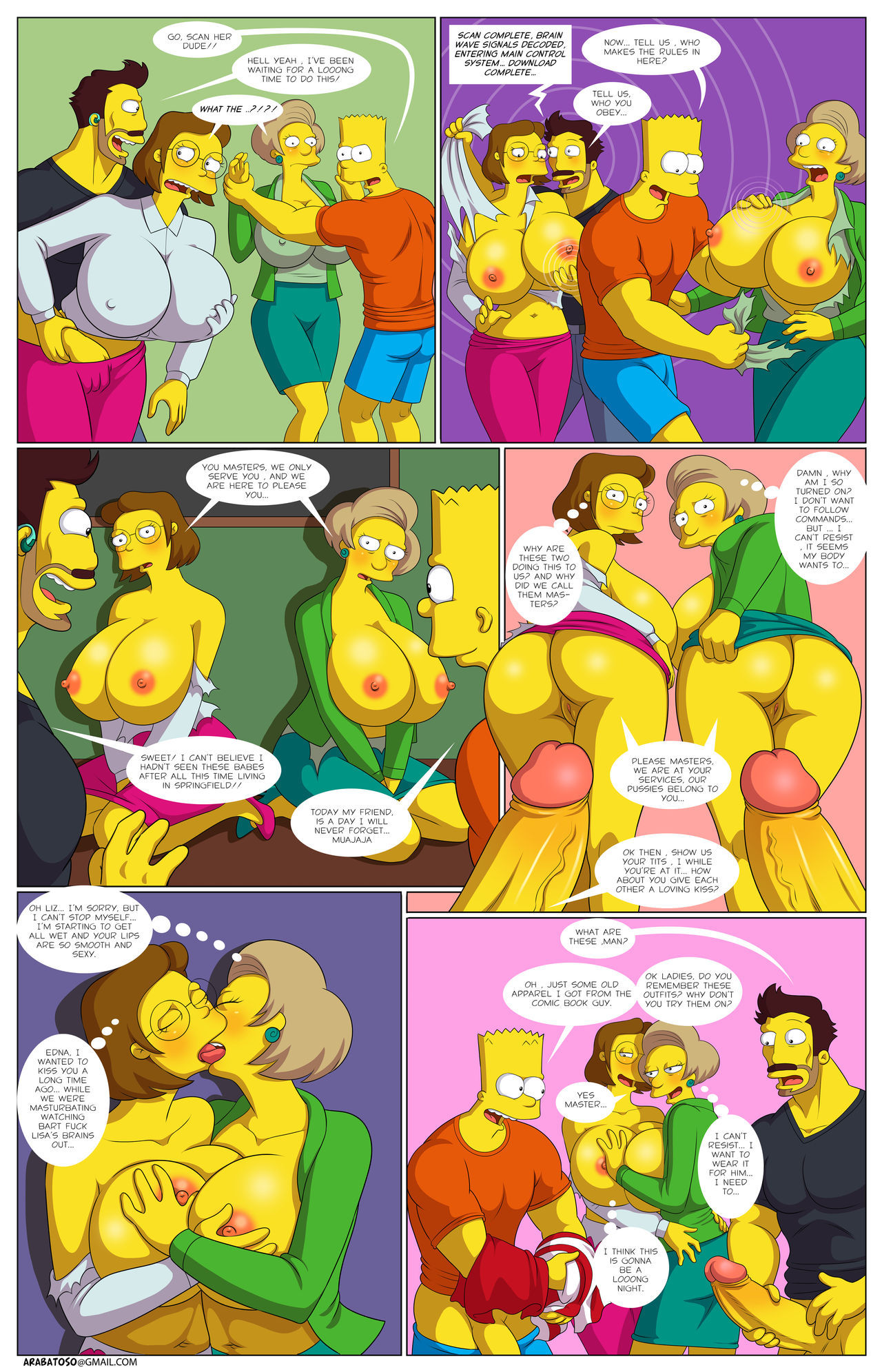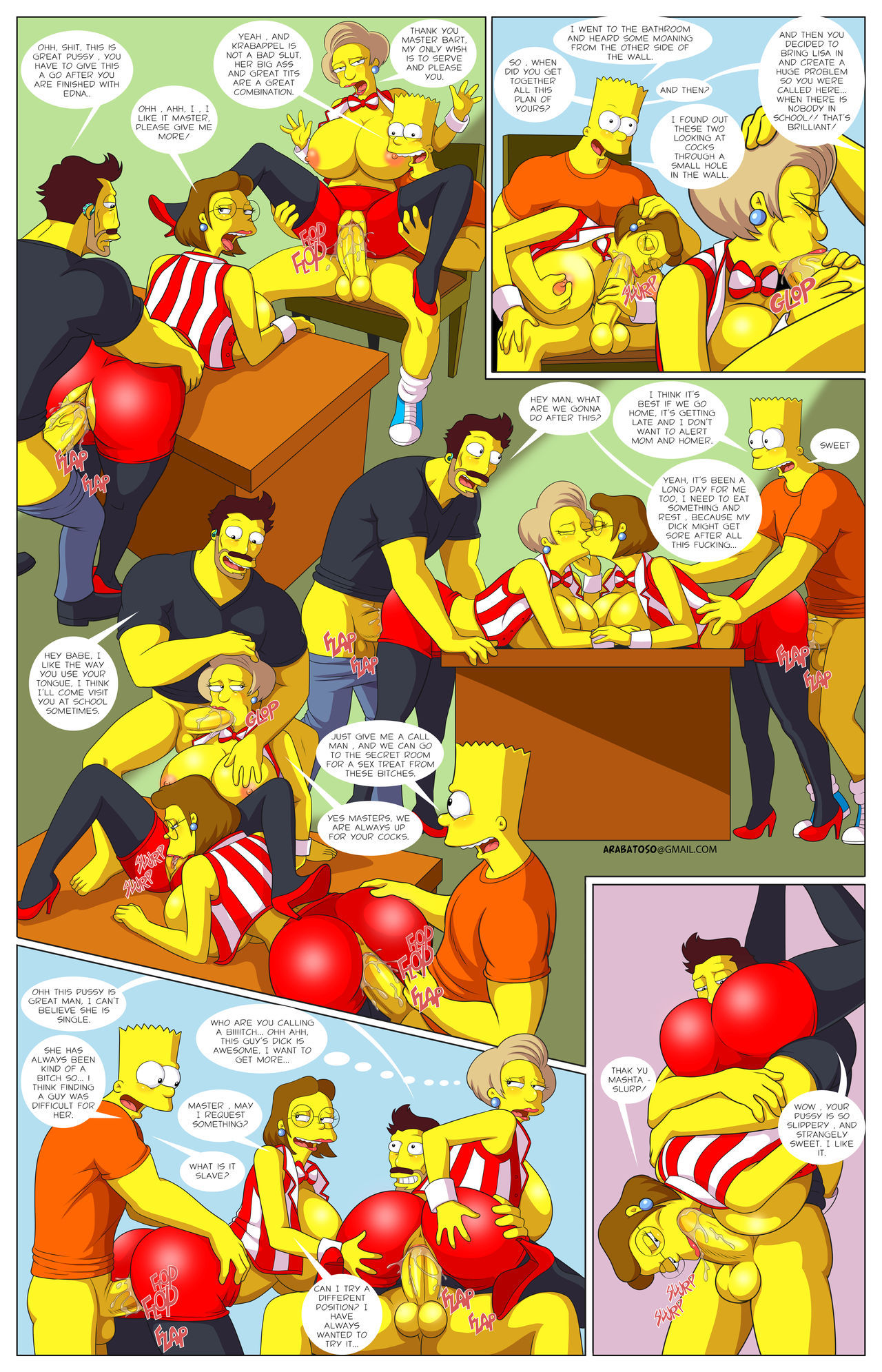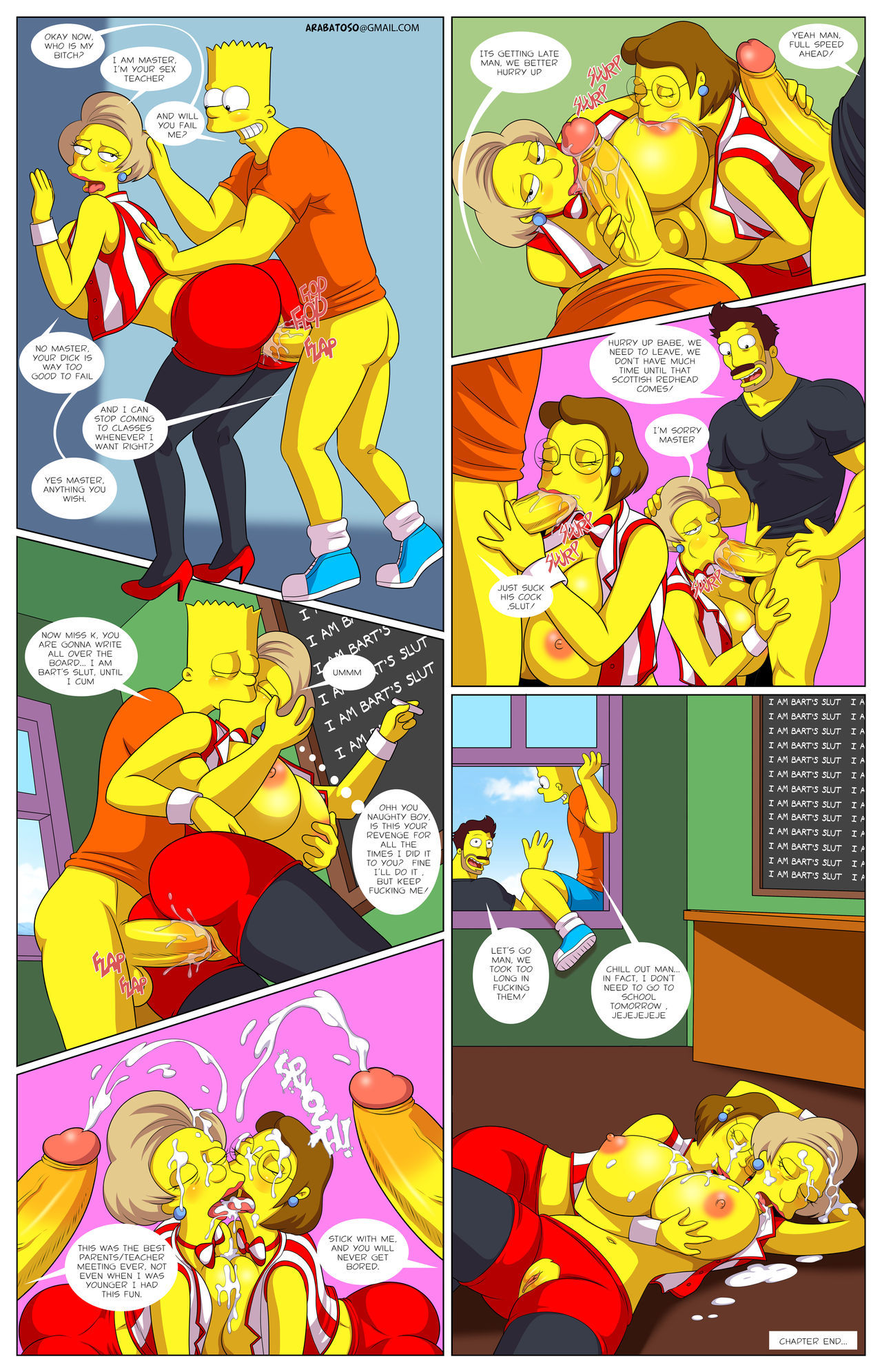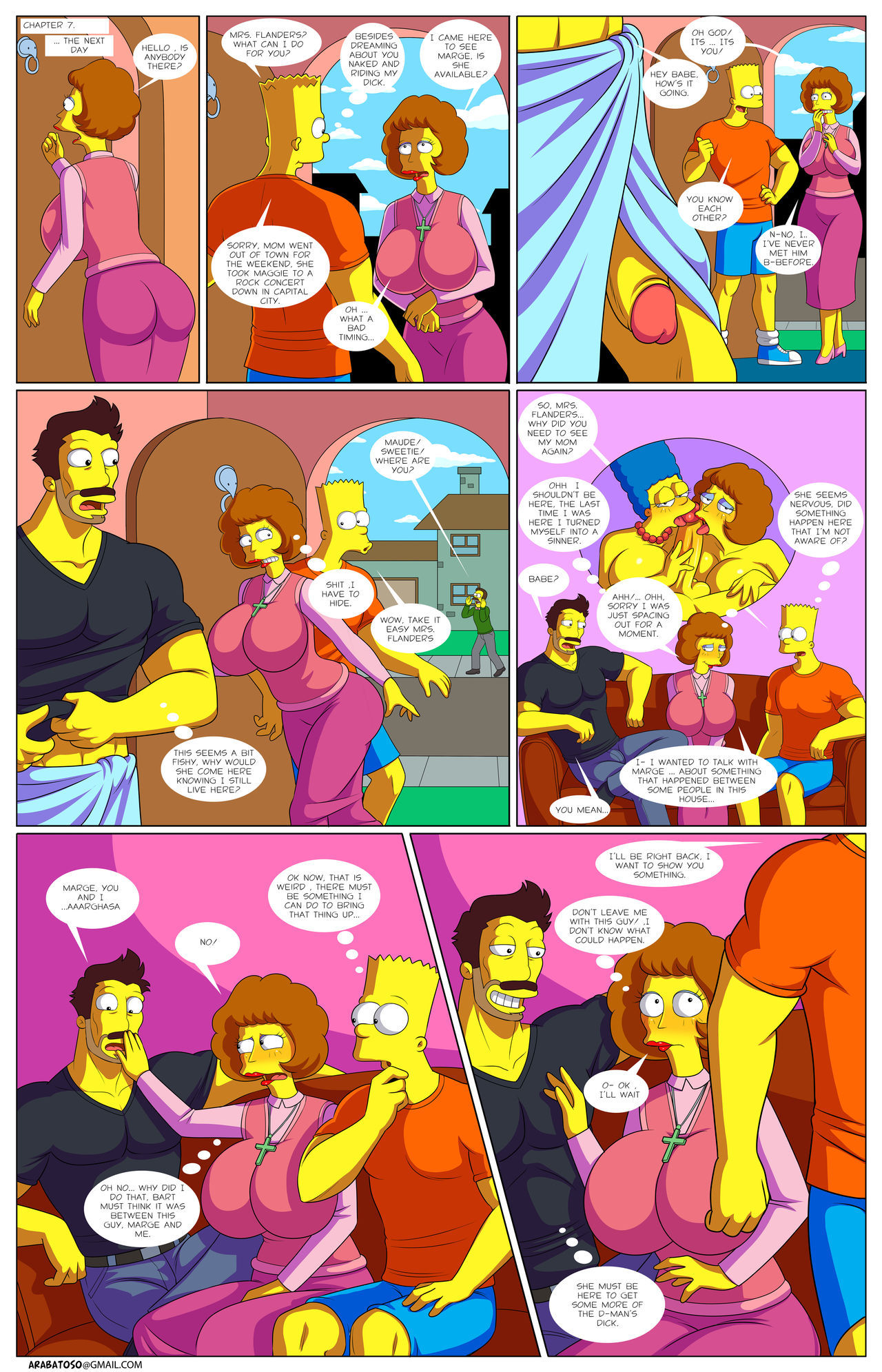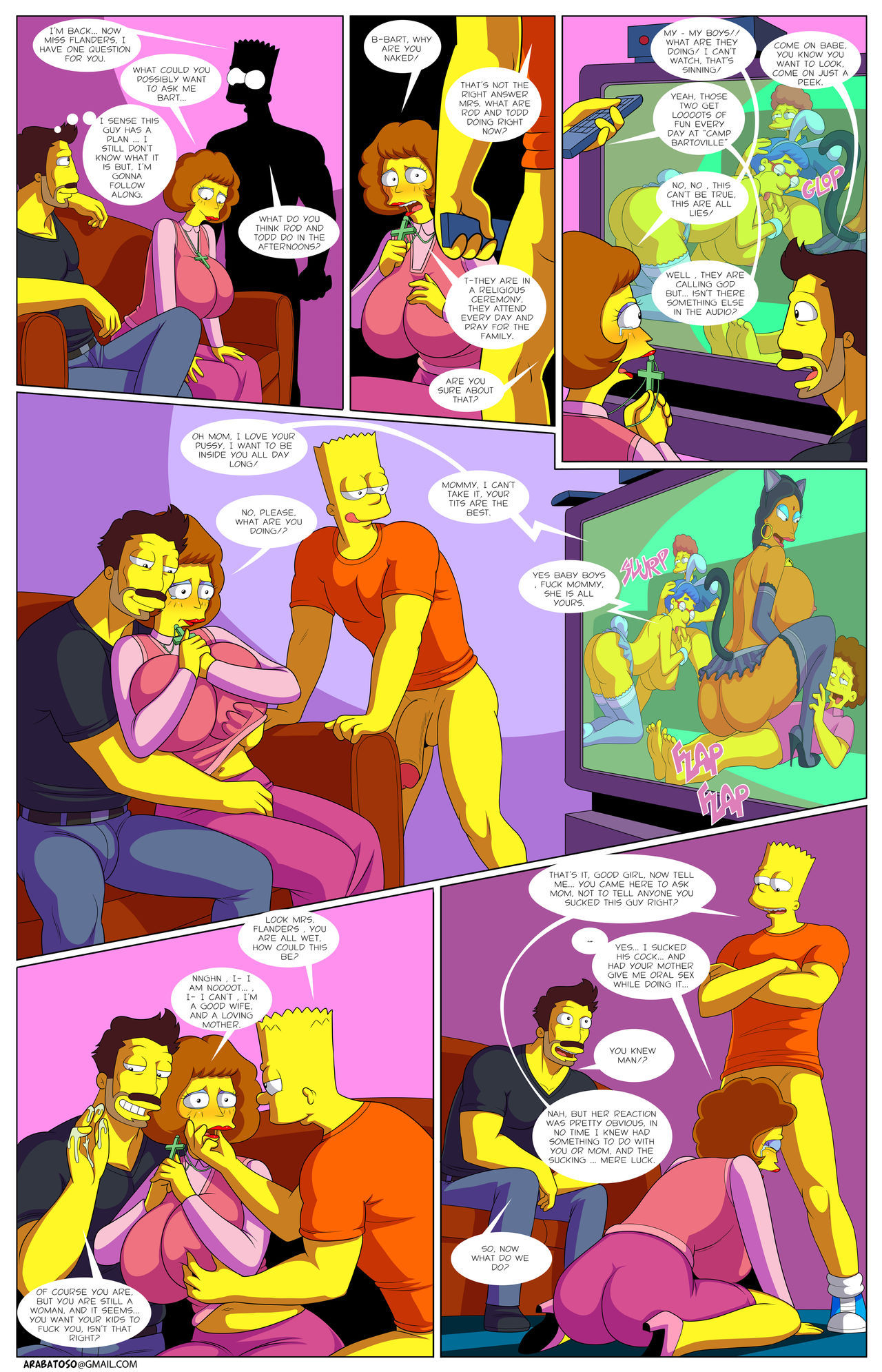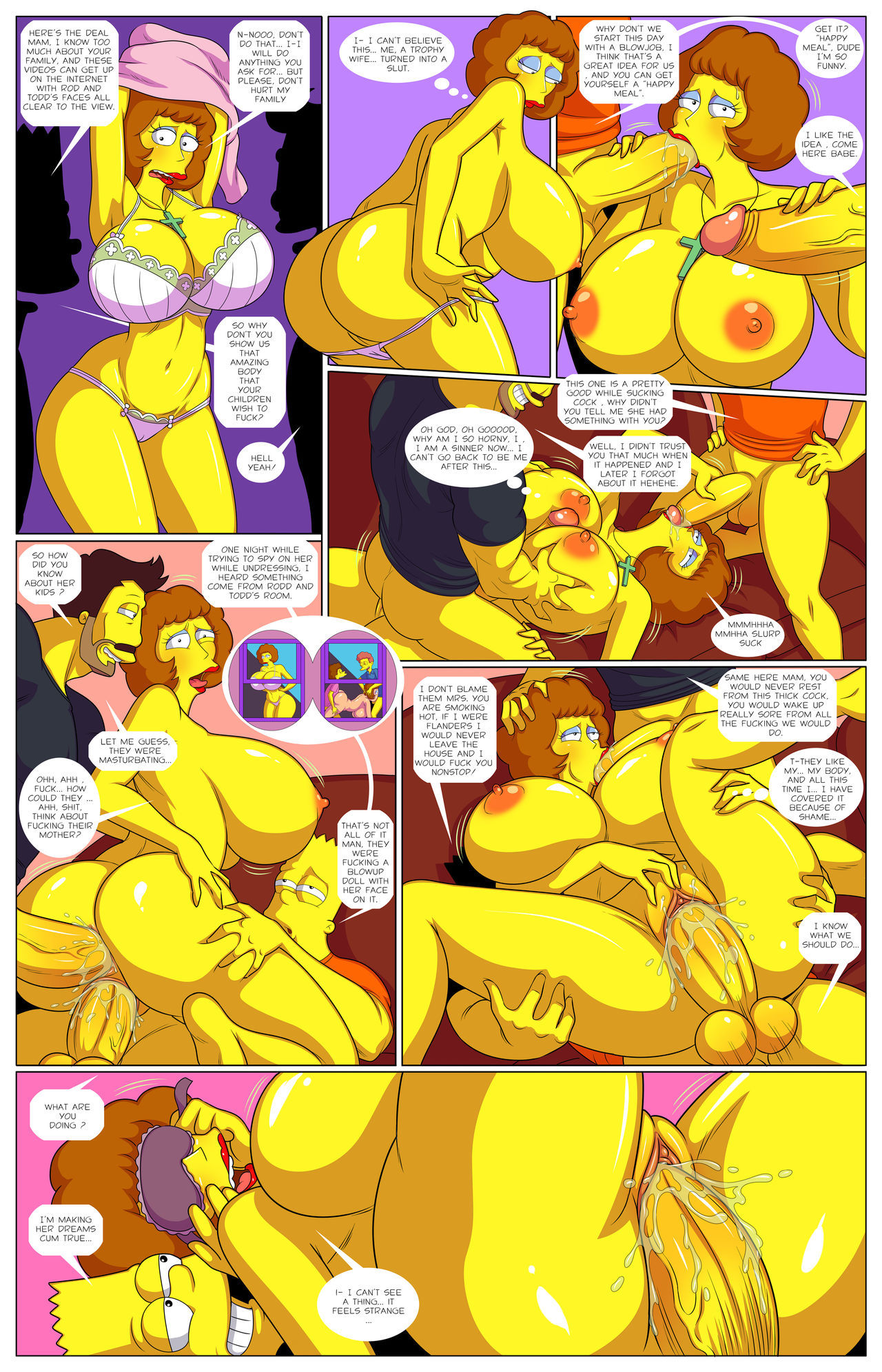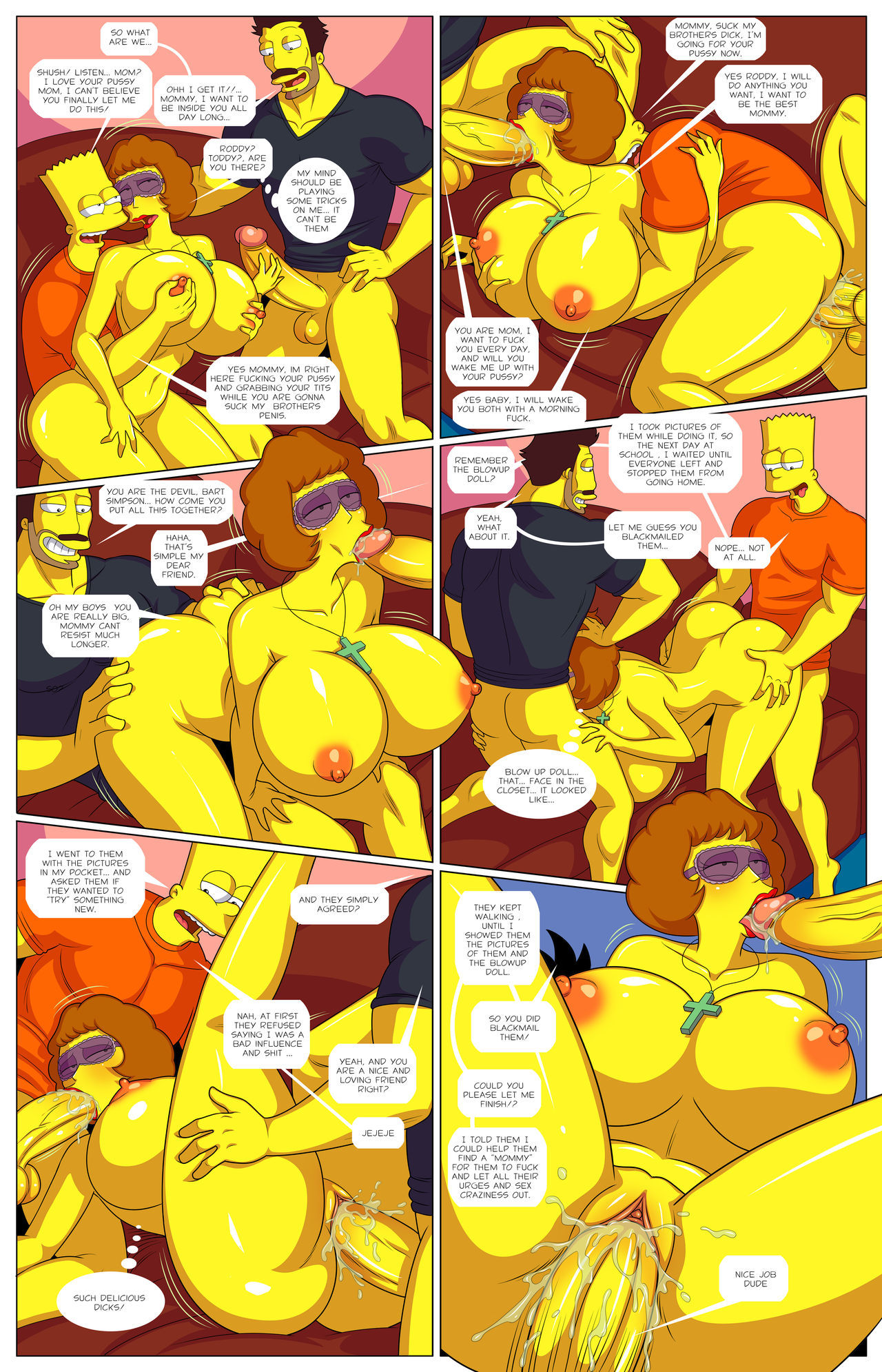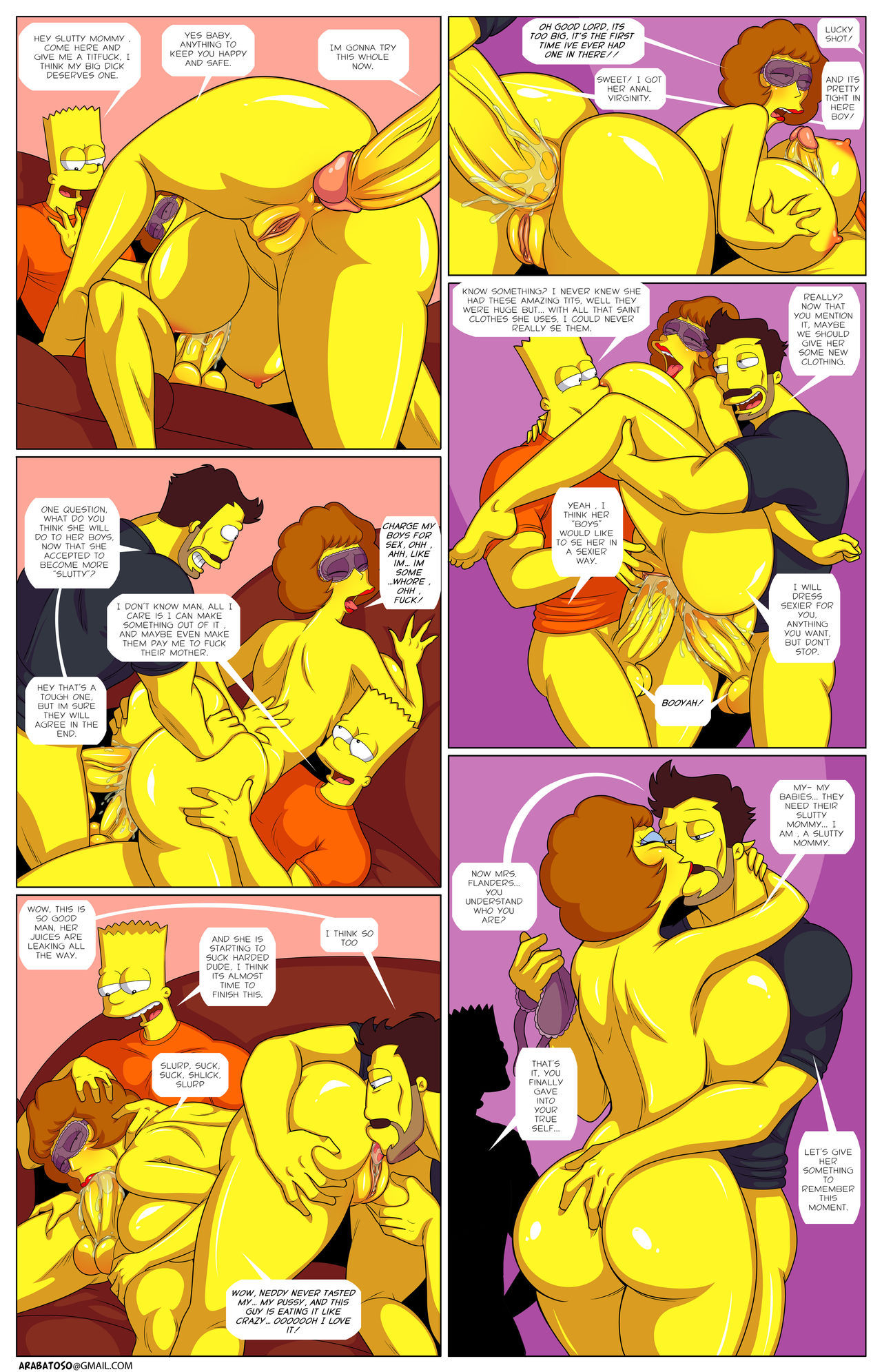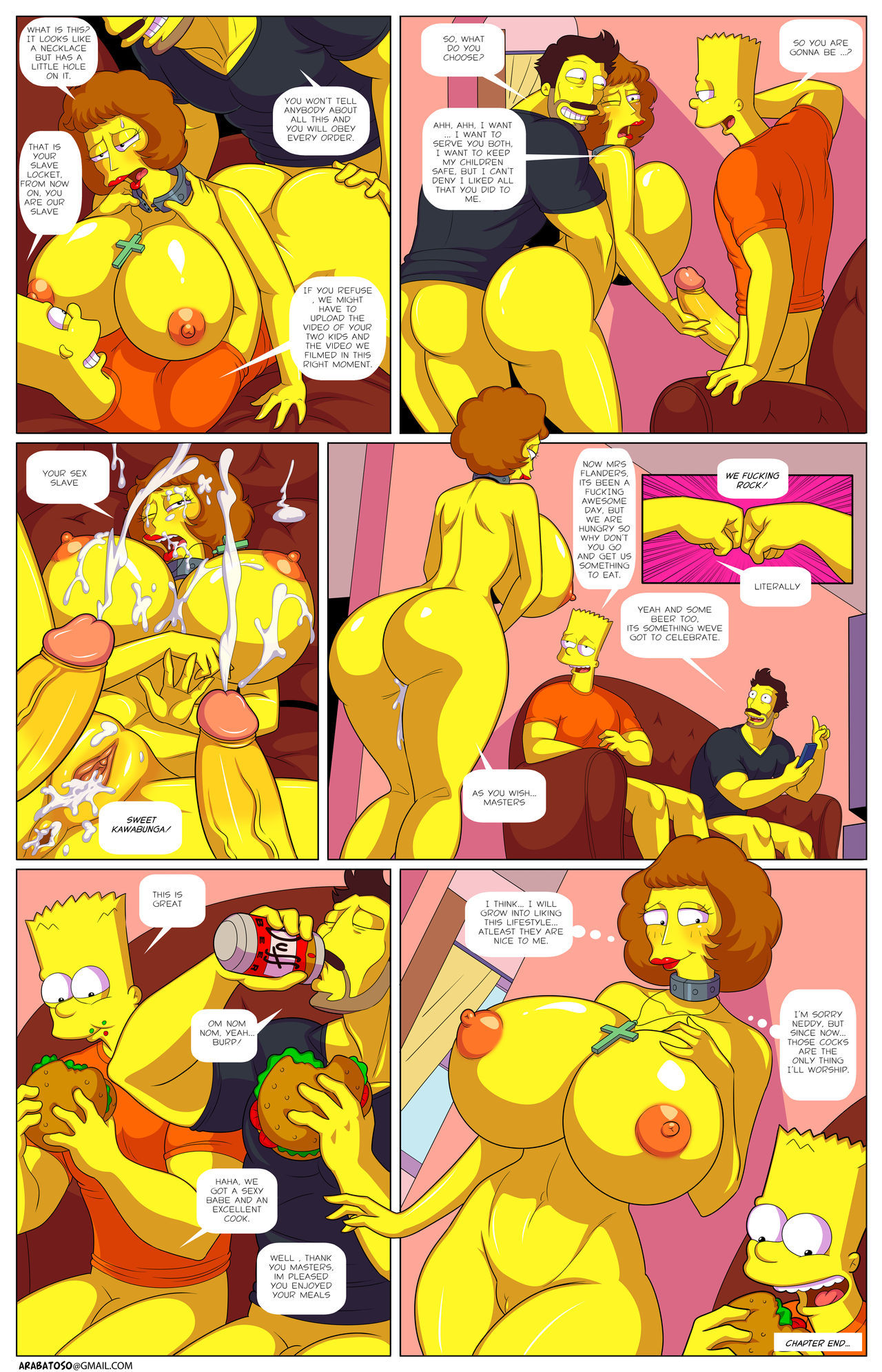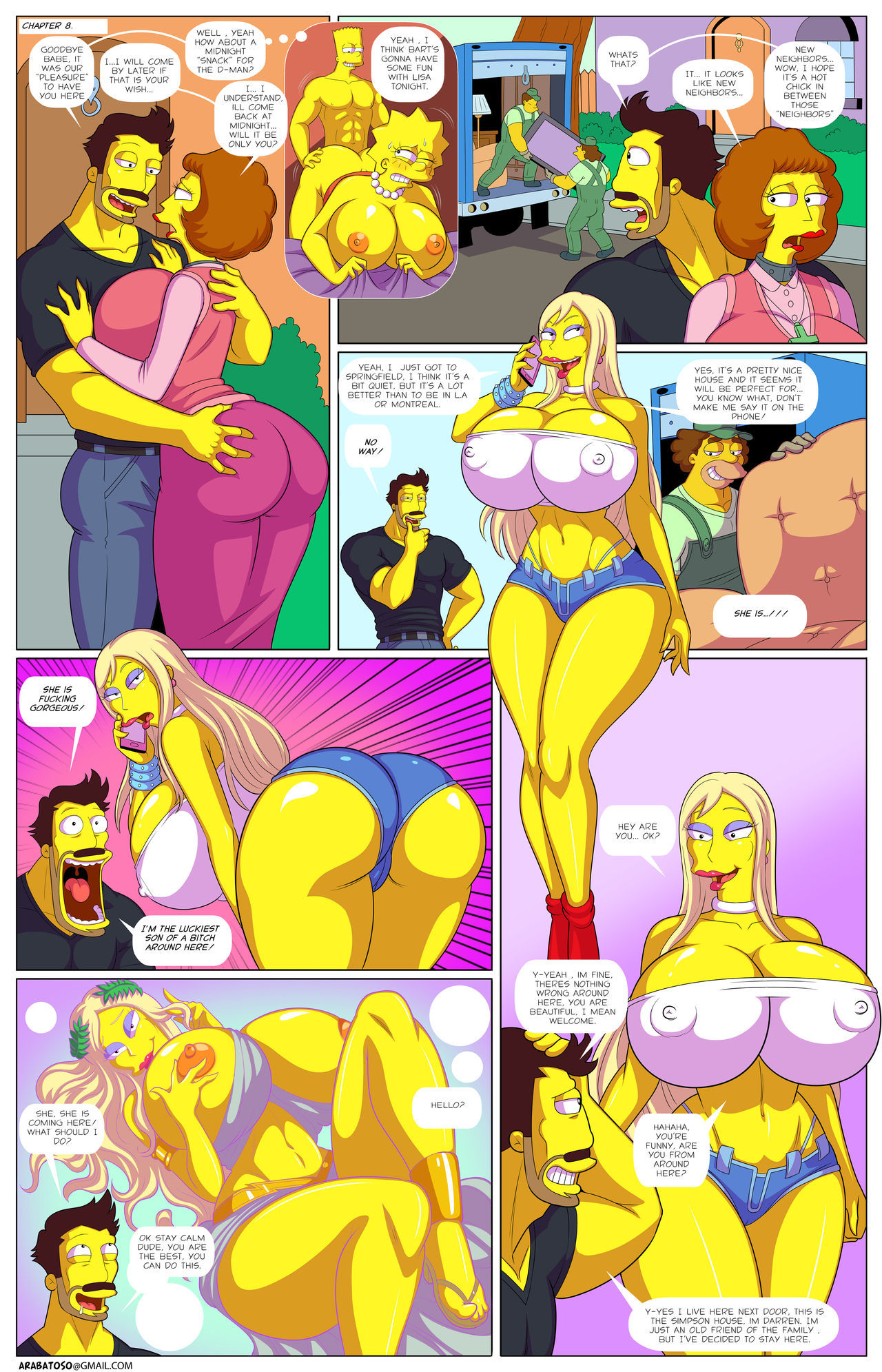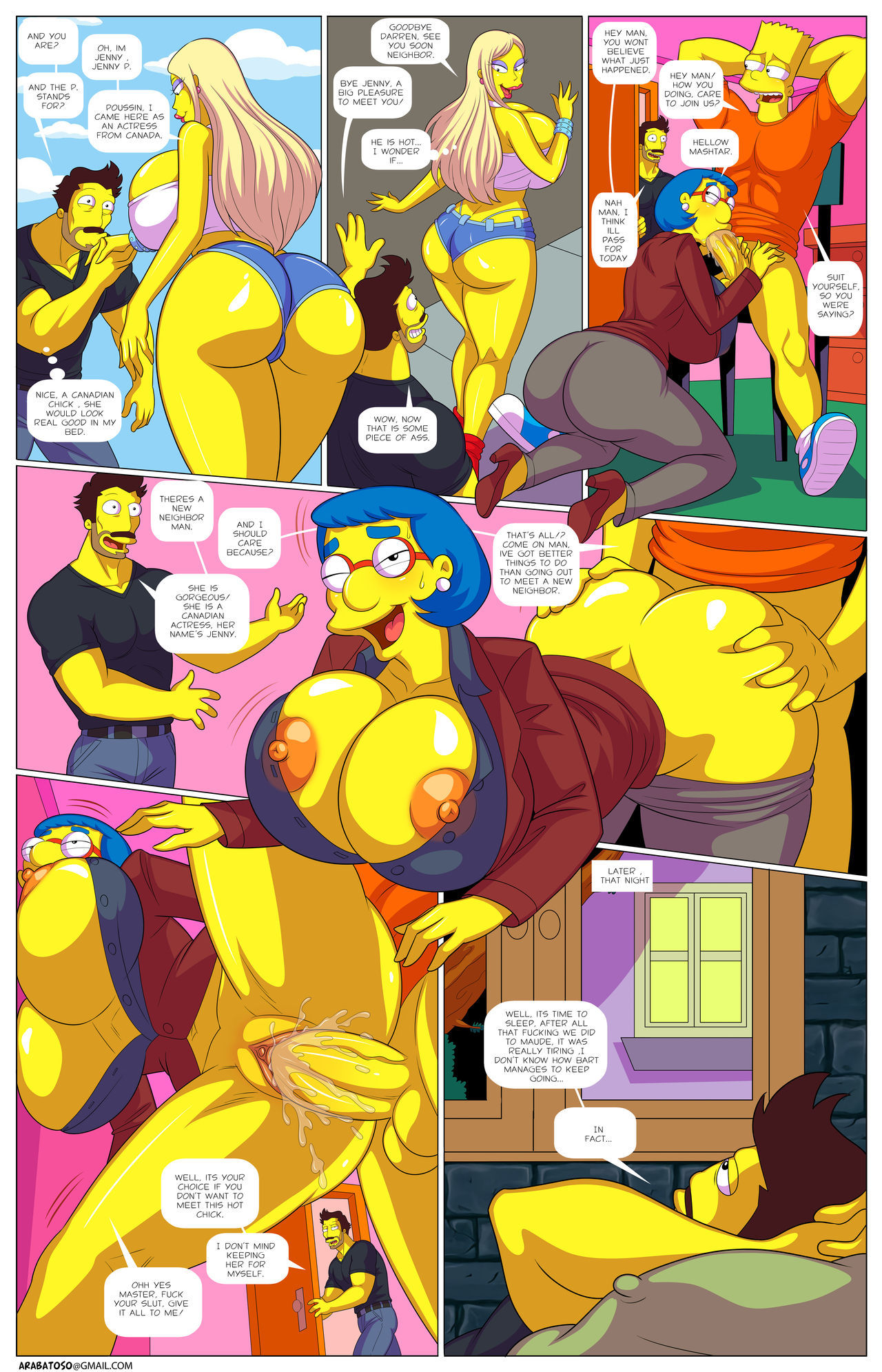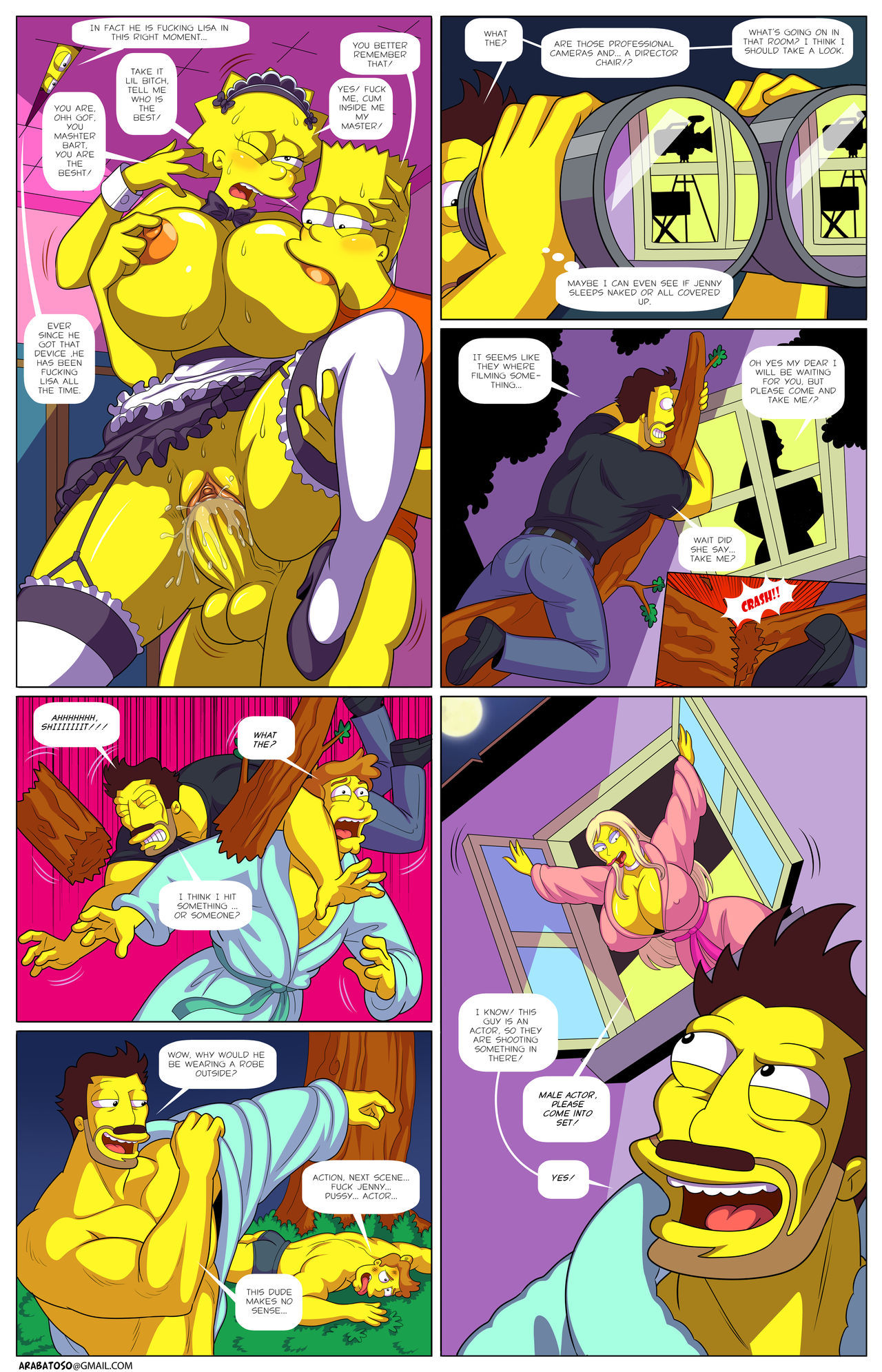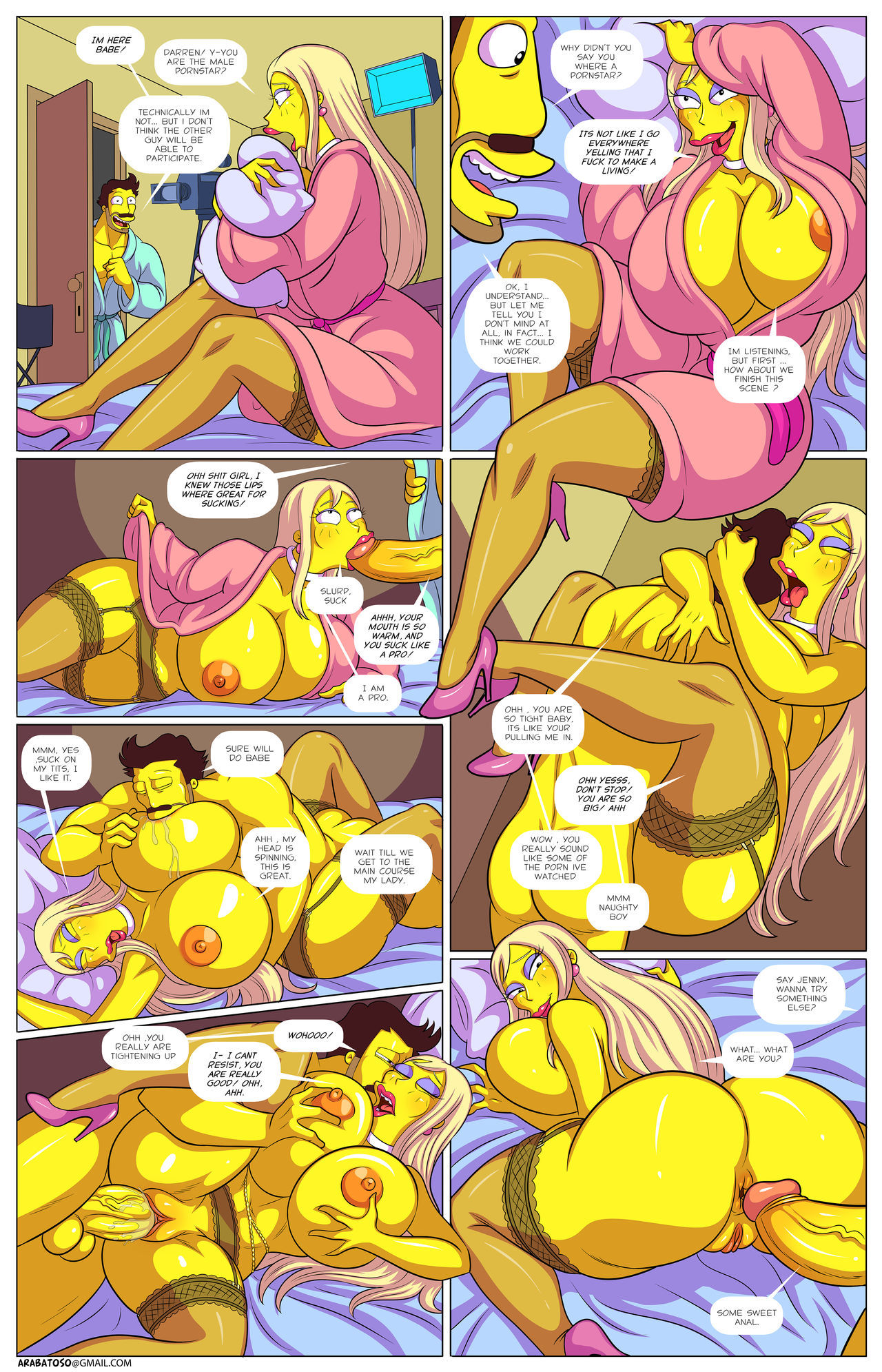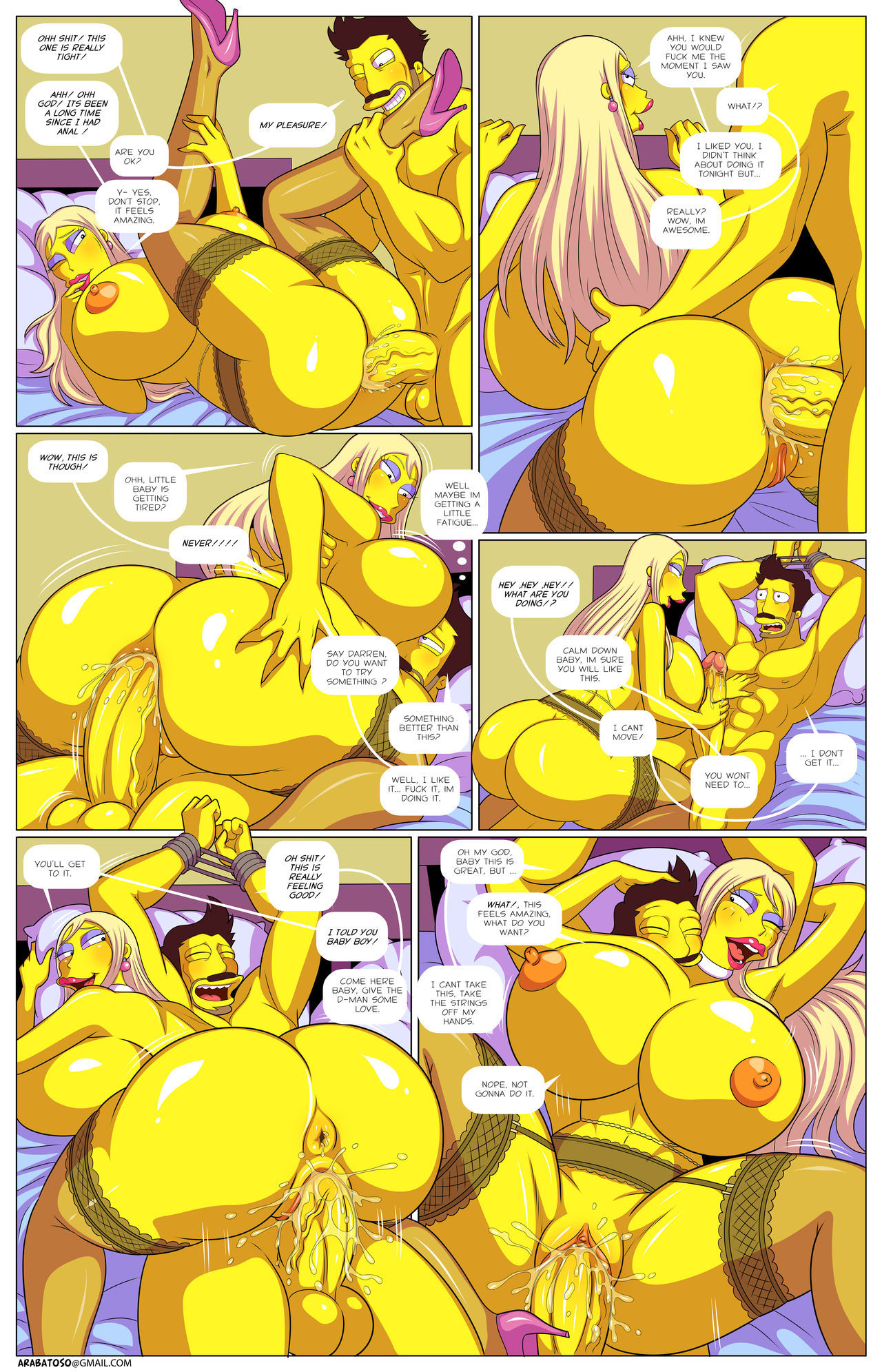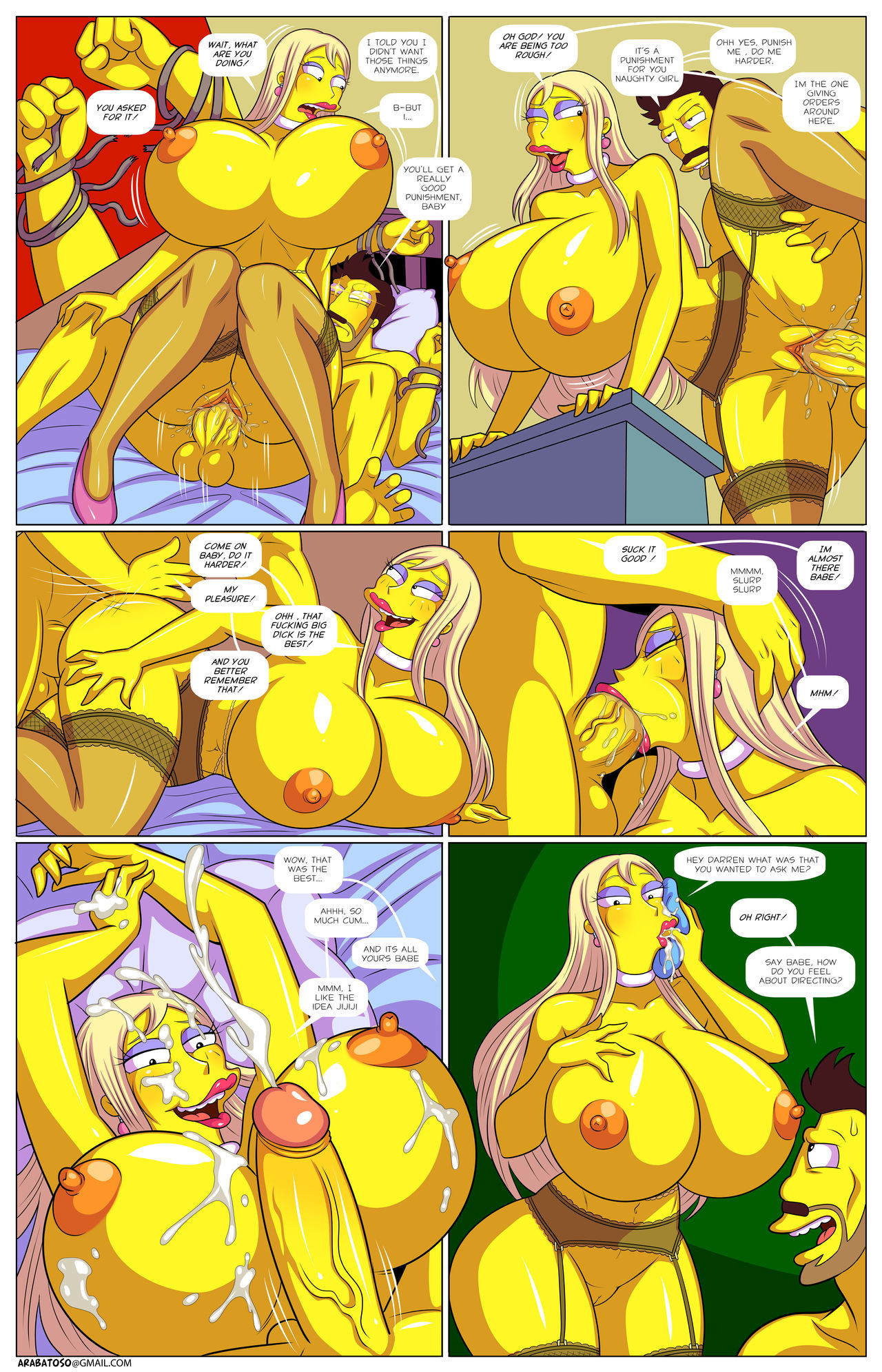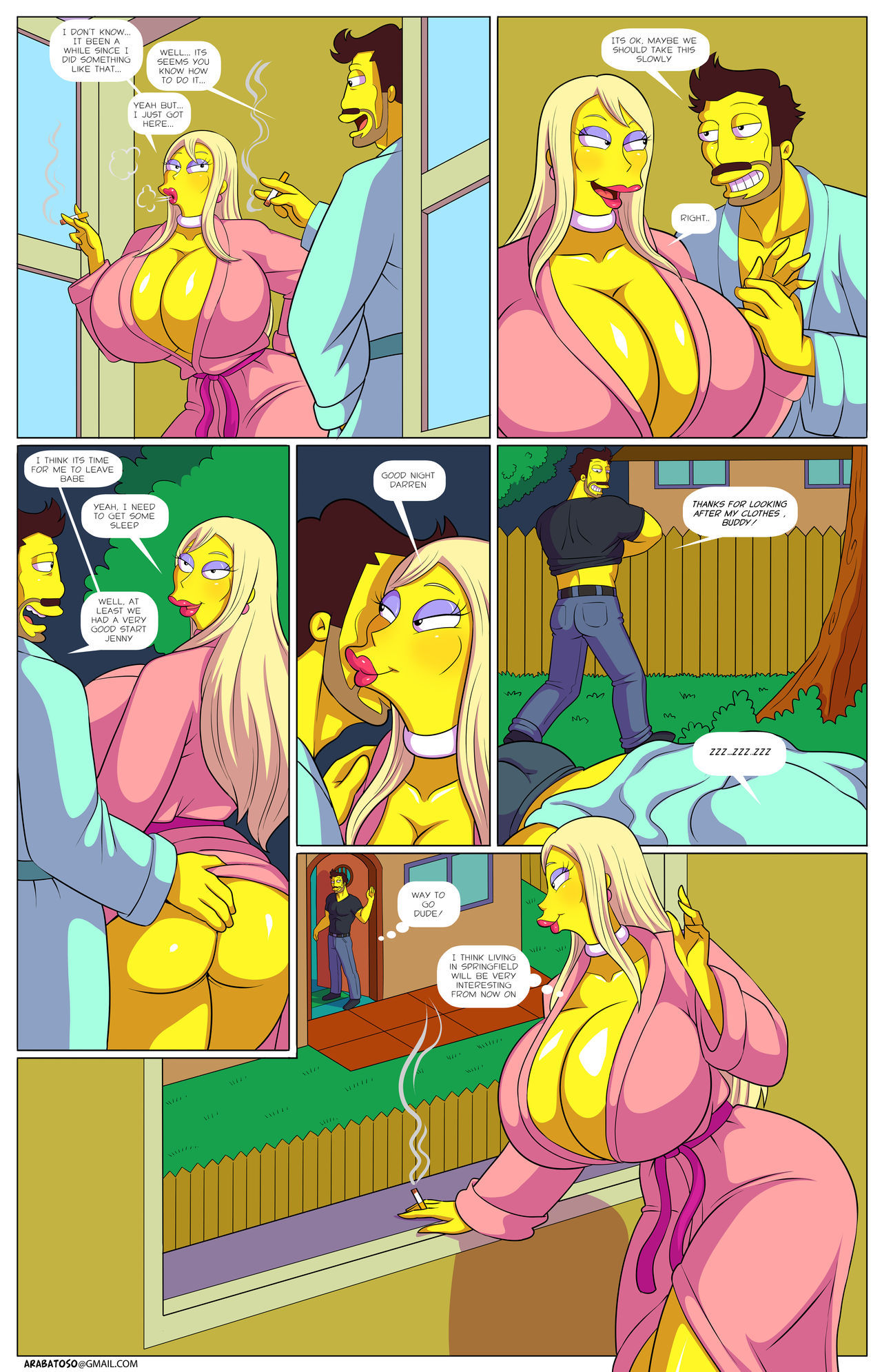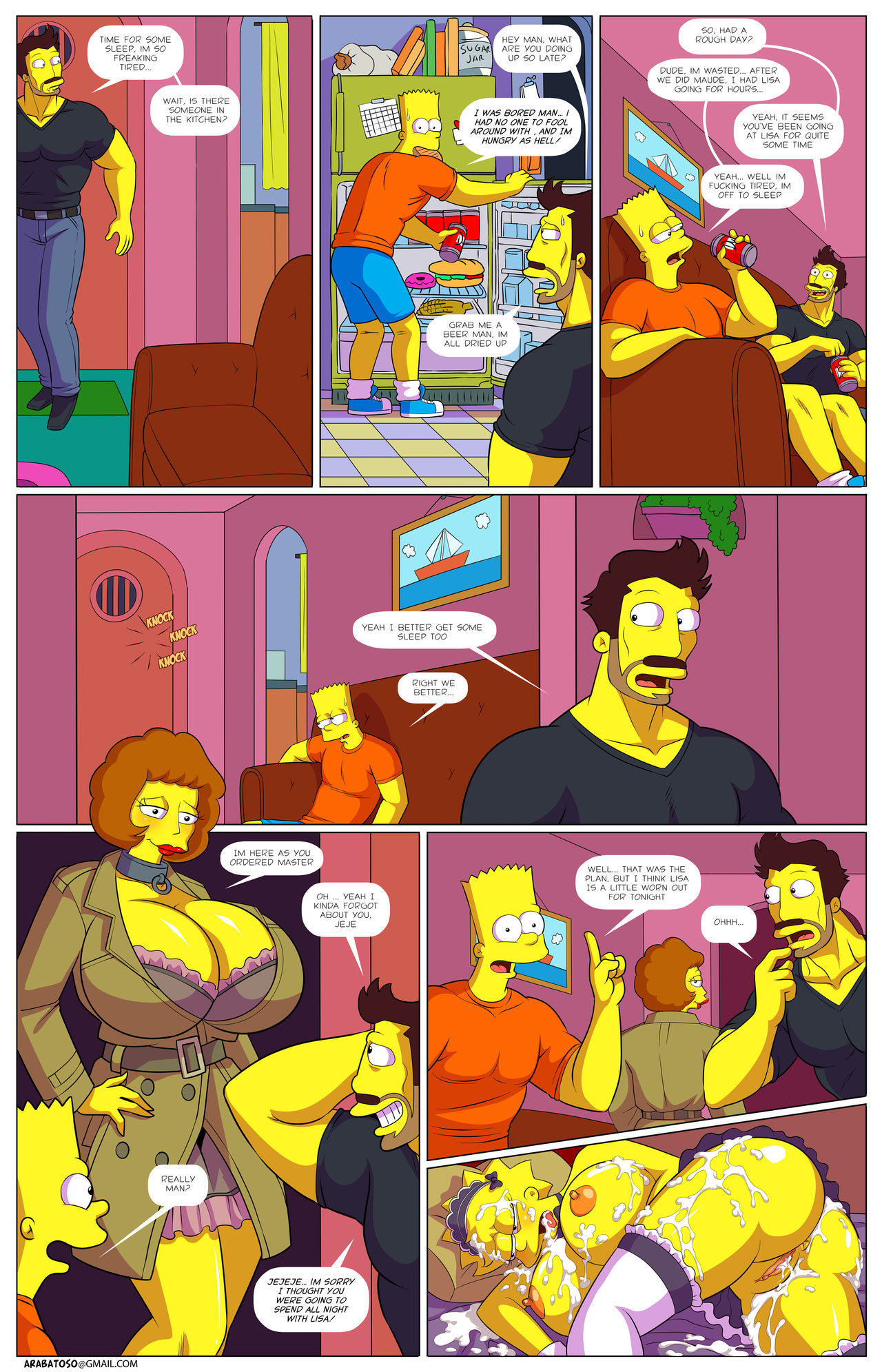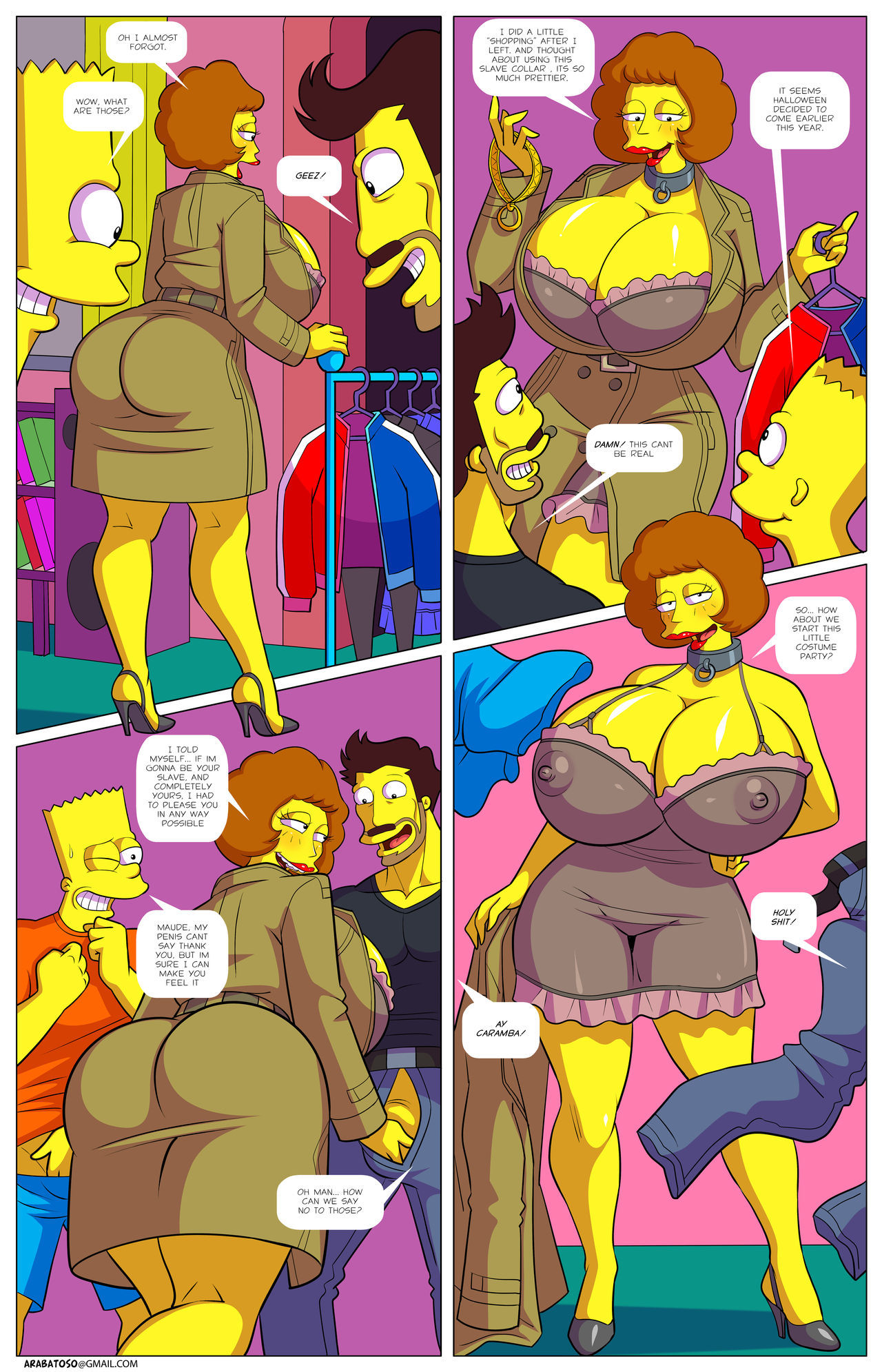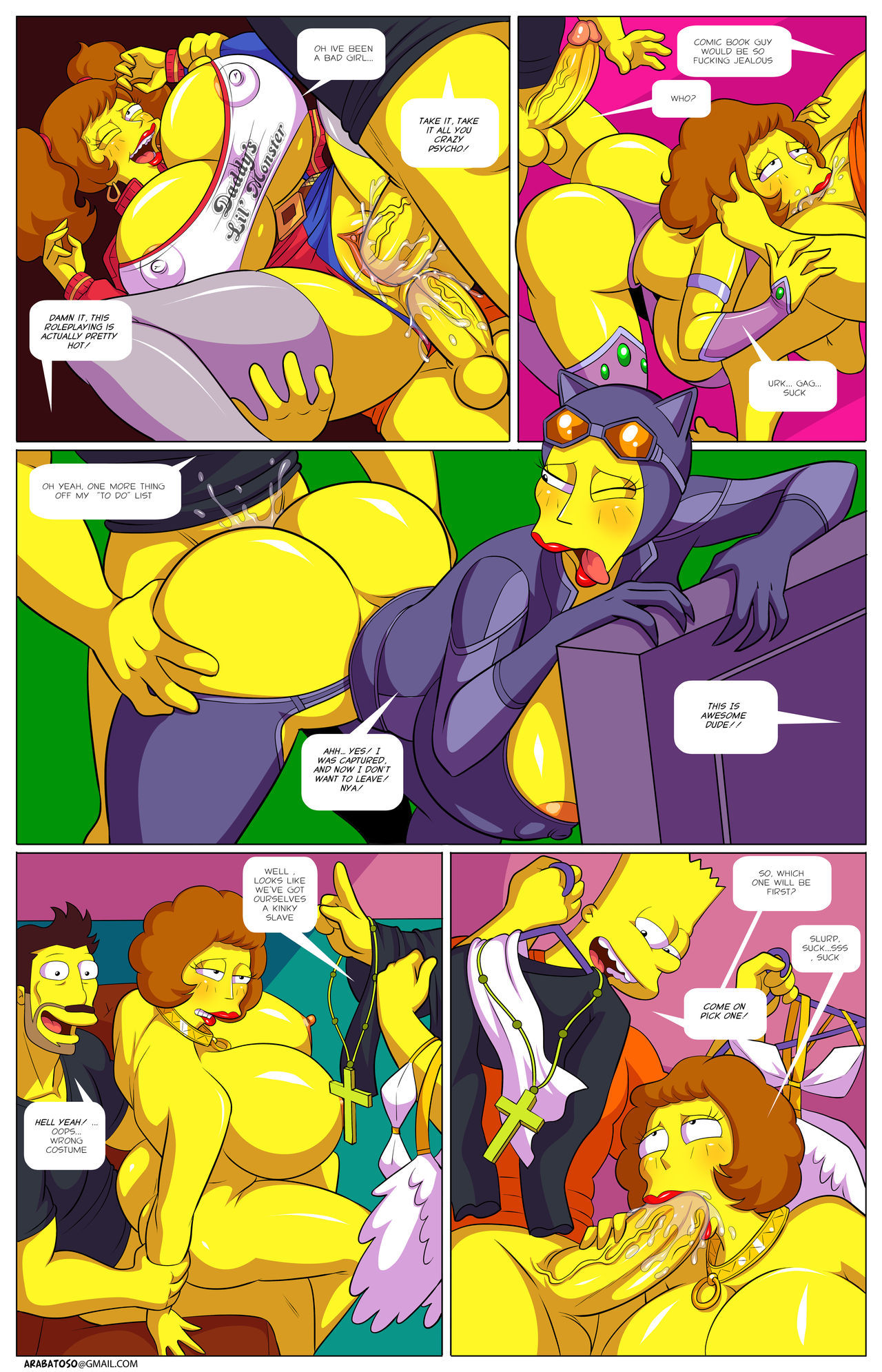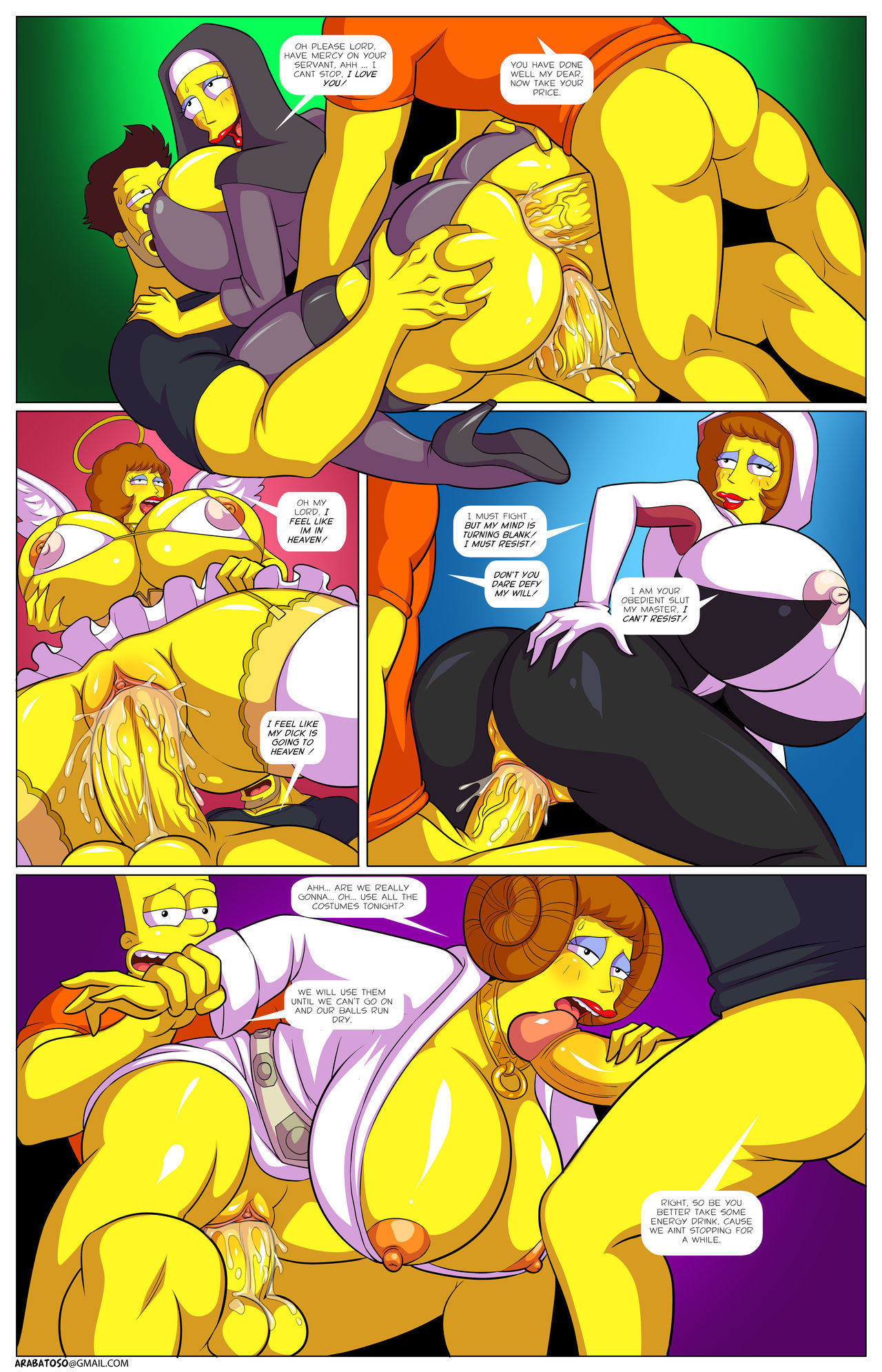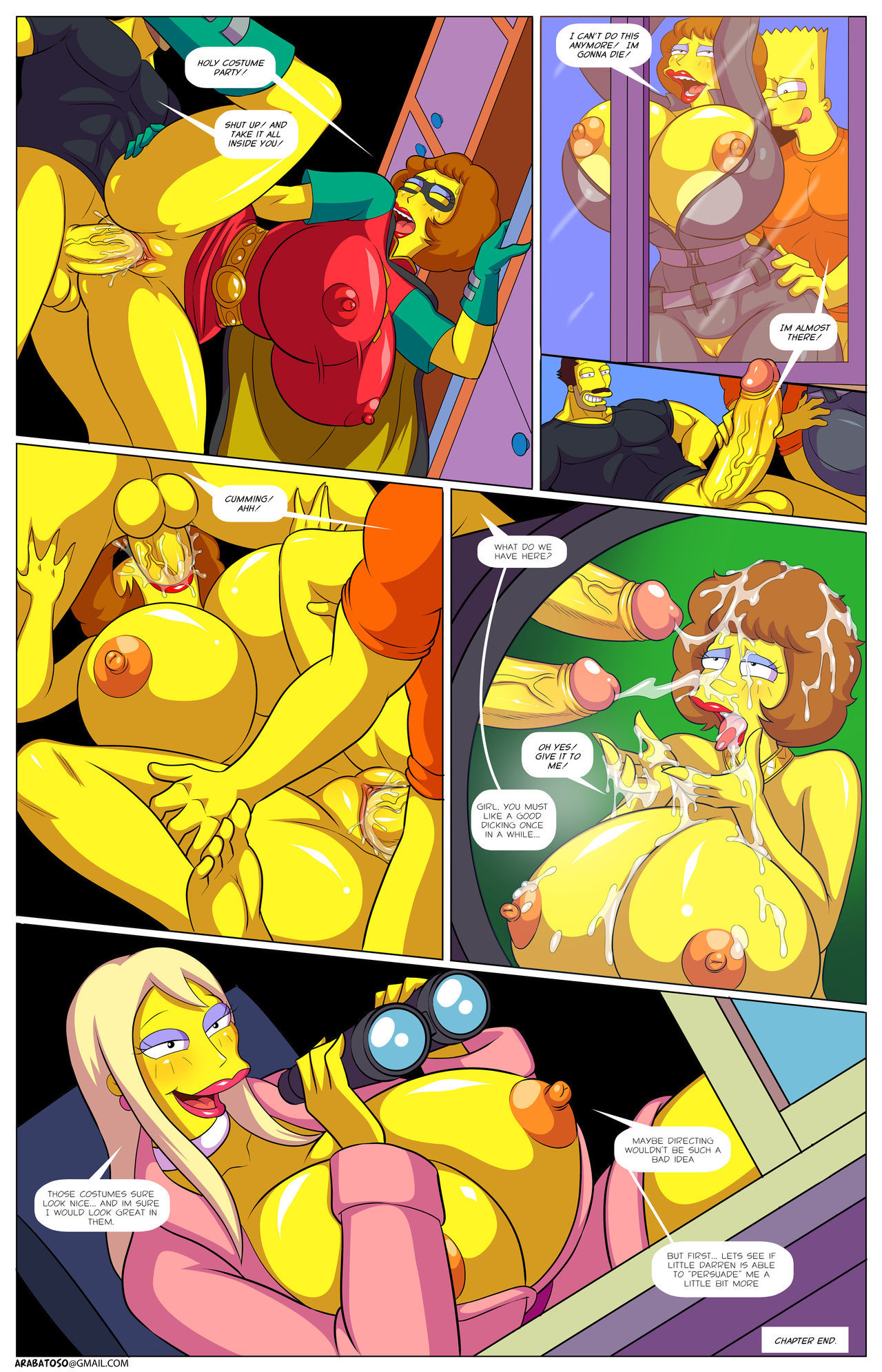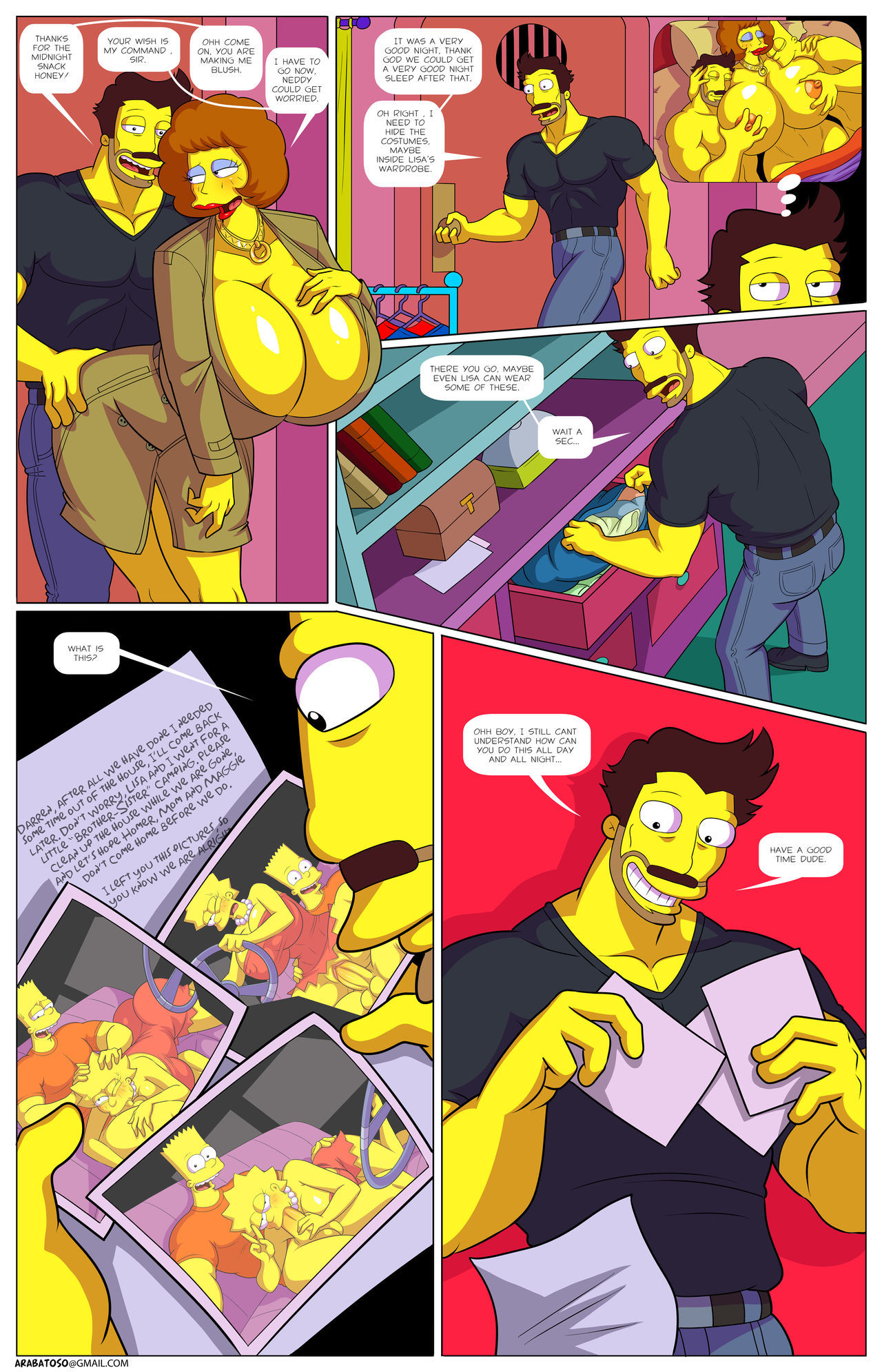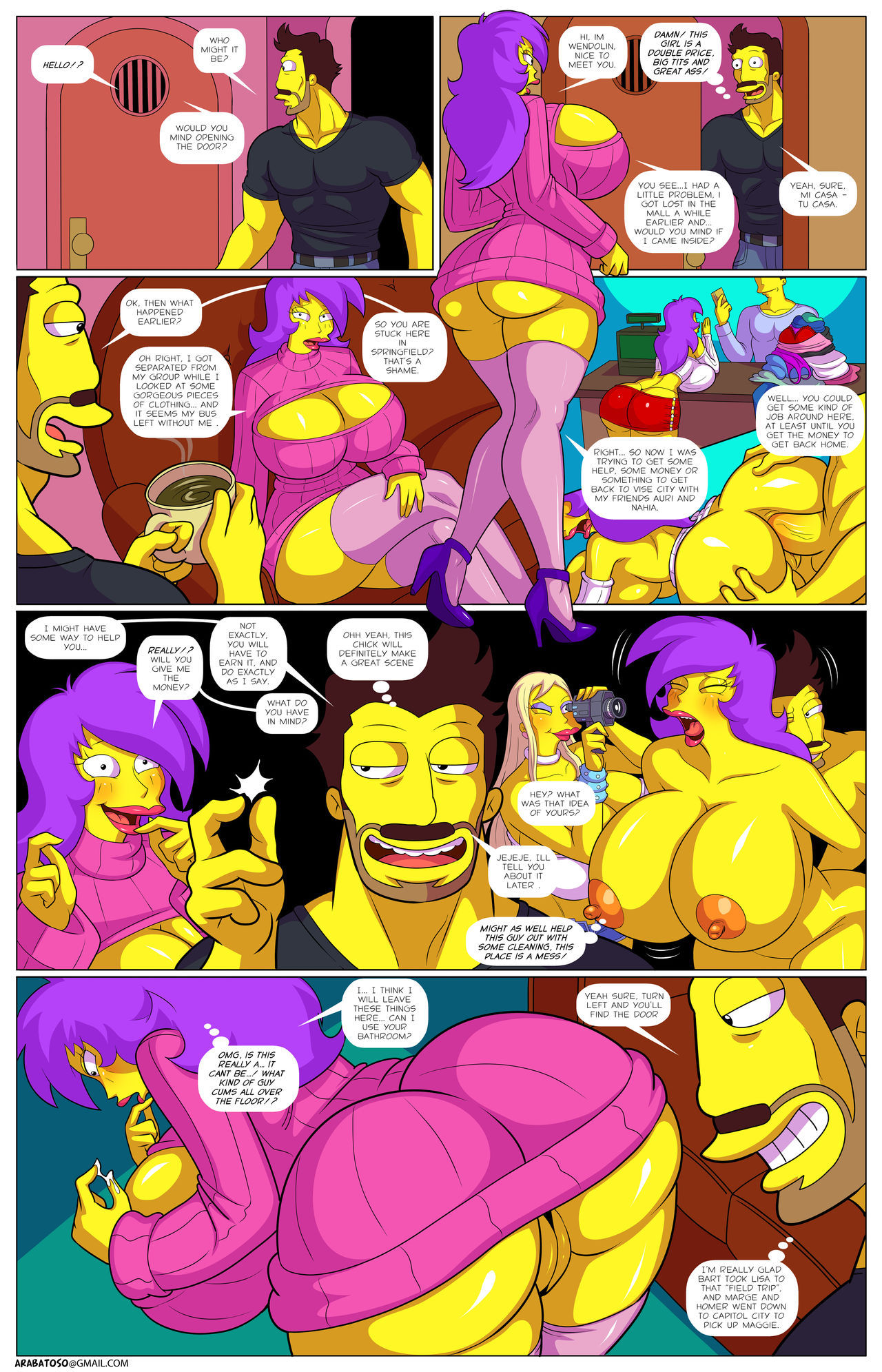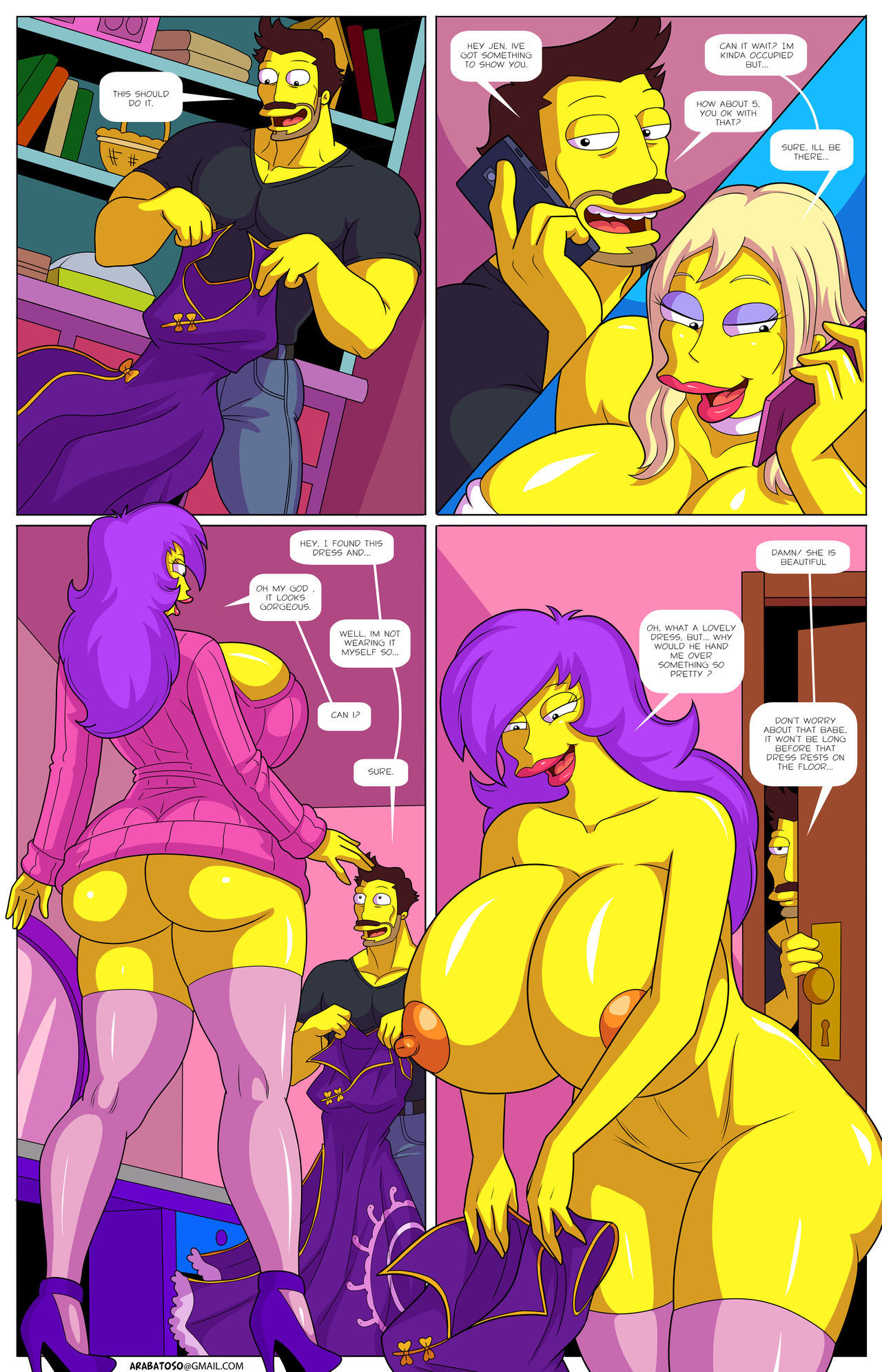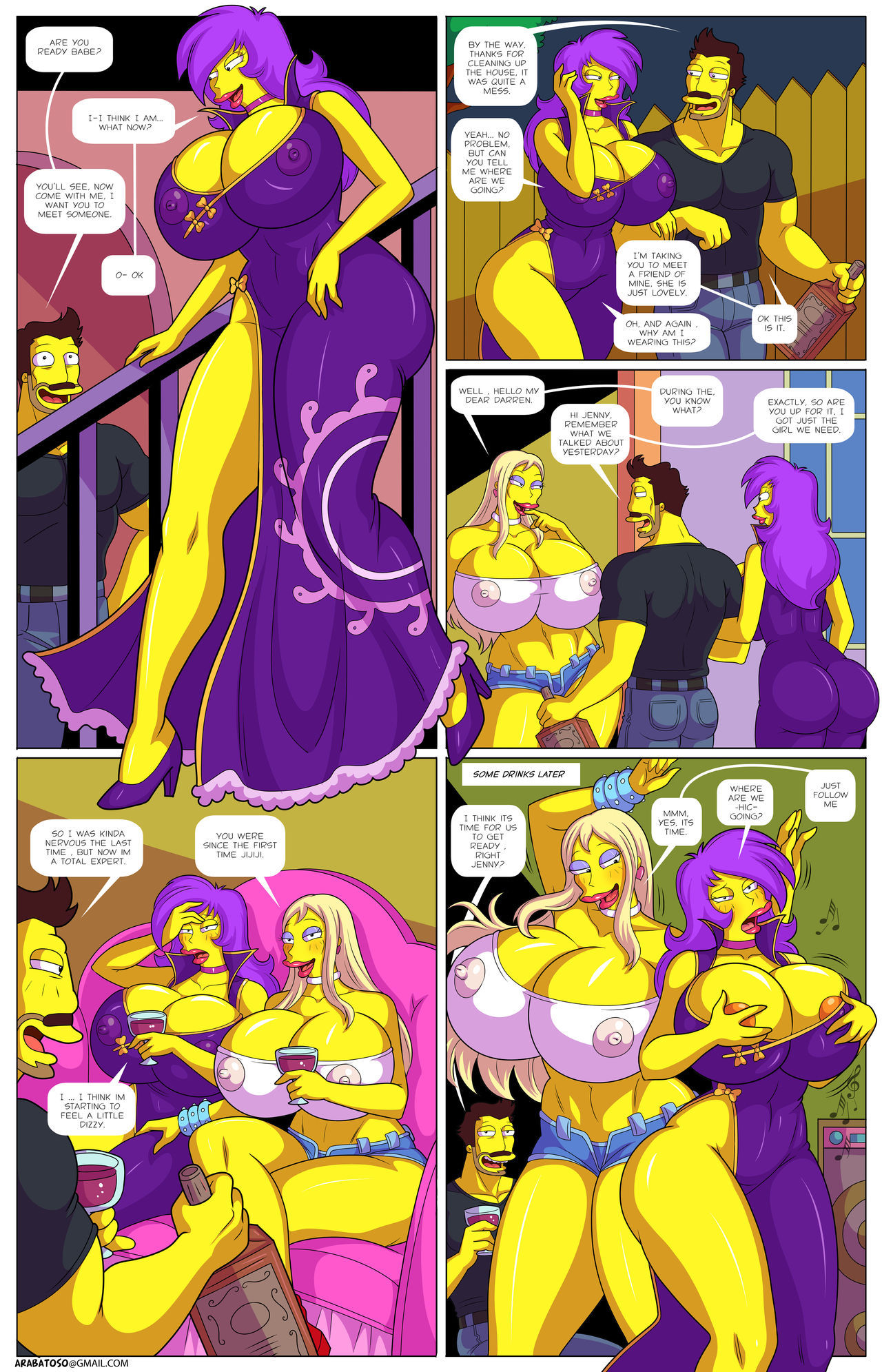 Homer decides to provide accommodation for Darren, a stranger he met at Moe's tavern who had nowhere to stay.
However, Marge does not seem very convinced by her husband's action, but decides to ignore him and seize the moment to seek pleasure in Homer's dick, but he is not enthusiastic and falls asleep.
That's when Marge decides to go to the bathroom, but upon entering she is surprised by Darren, who was taking a bath, which, especially caught Marge's attention, by observing his thick and long penis.
This makes Marge take the initiative to take off her clothes and accompany him in his routine, taking advantage of the occasion to bend over and suck his cock.
Darren enjoys Marge's show of hospitality and decides to return it, making her feel the power of his cock inside her pussy.
The next day when Homer goes to work Marge and Darren take advantage of the solitude of the house to give themselves back to mutual pleasure, where Marge takes Darren's dick and places it between her boobs, while using her lips to suck it.
Everything was going without problems, when the moment that Darren was about to put his dick in Marge's pussy is interrupted by the unexpected entry of Maude, the wife of Ned Flanders, who is outraged to find Marge naked about to be fucked by another man.
In order to prevent Maude from telling Homer about her indiscretion, Marge decides to convince her to join the action and enjoy the pleasures given by Darren's dick, succeeding.
This would mark the beginning of a series of sexual situations that would involve Darren with some of the Springfield women, even helping Moe fulfill his fantasy in exchange for the opportunity to work in his tavern.