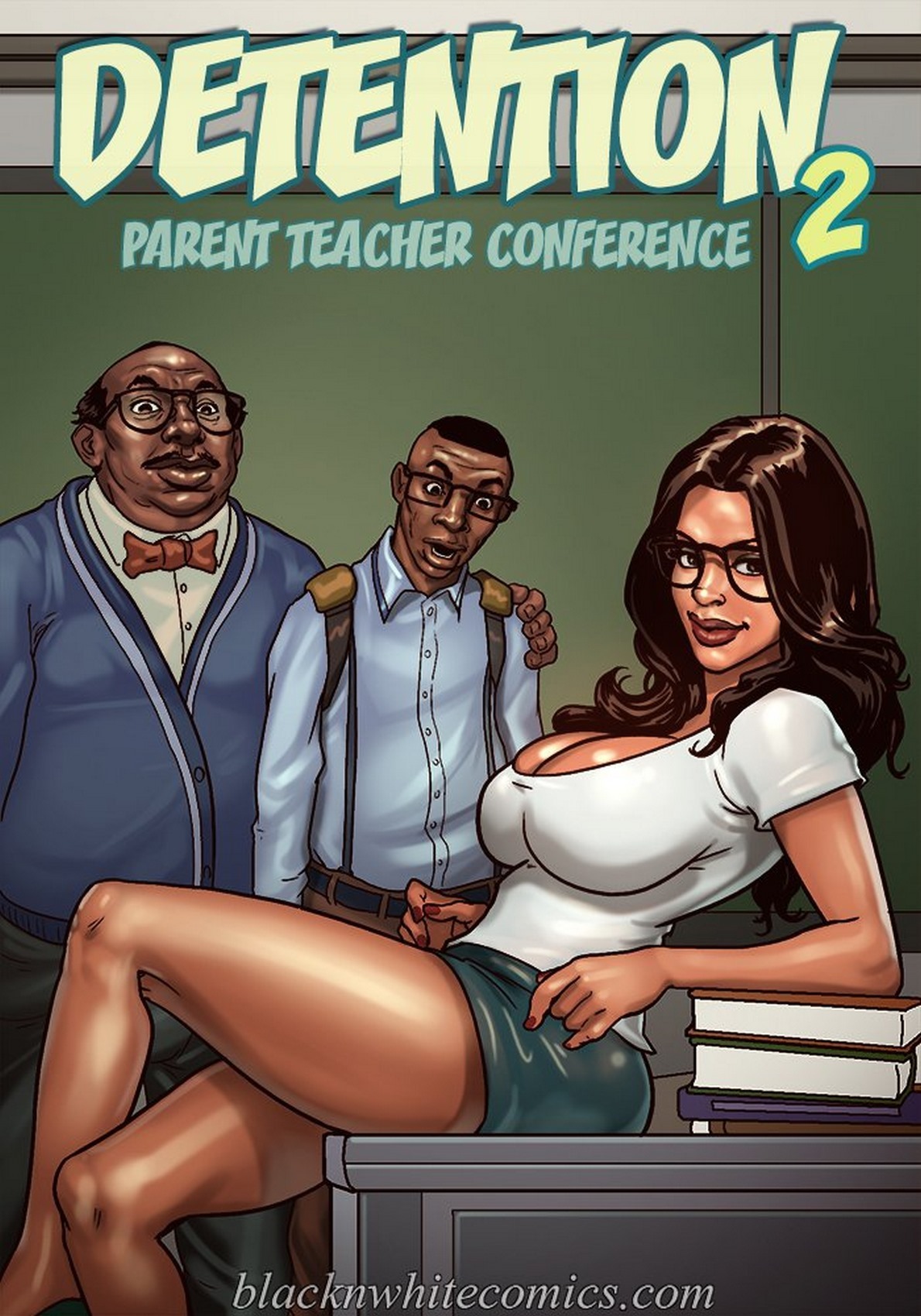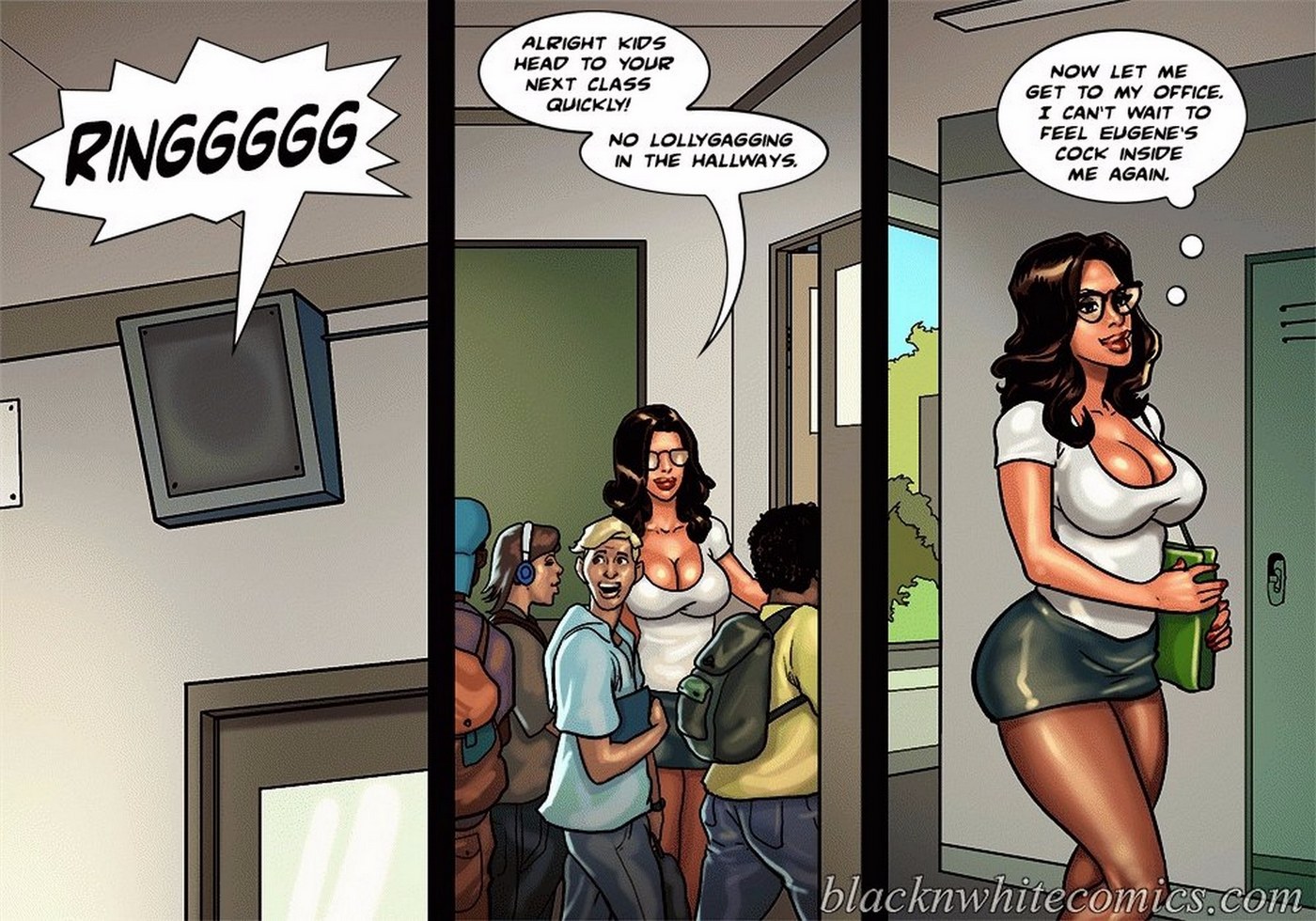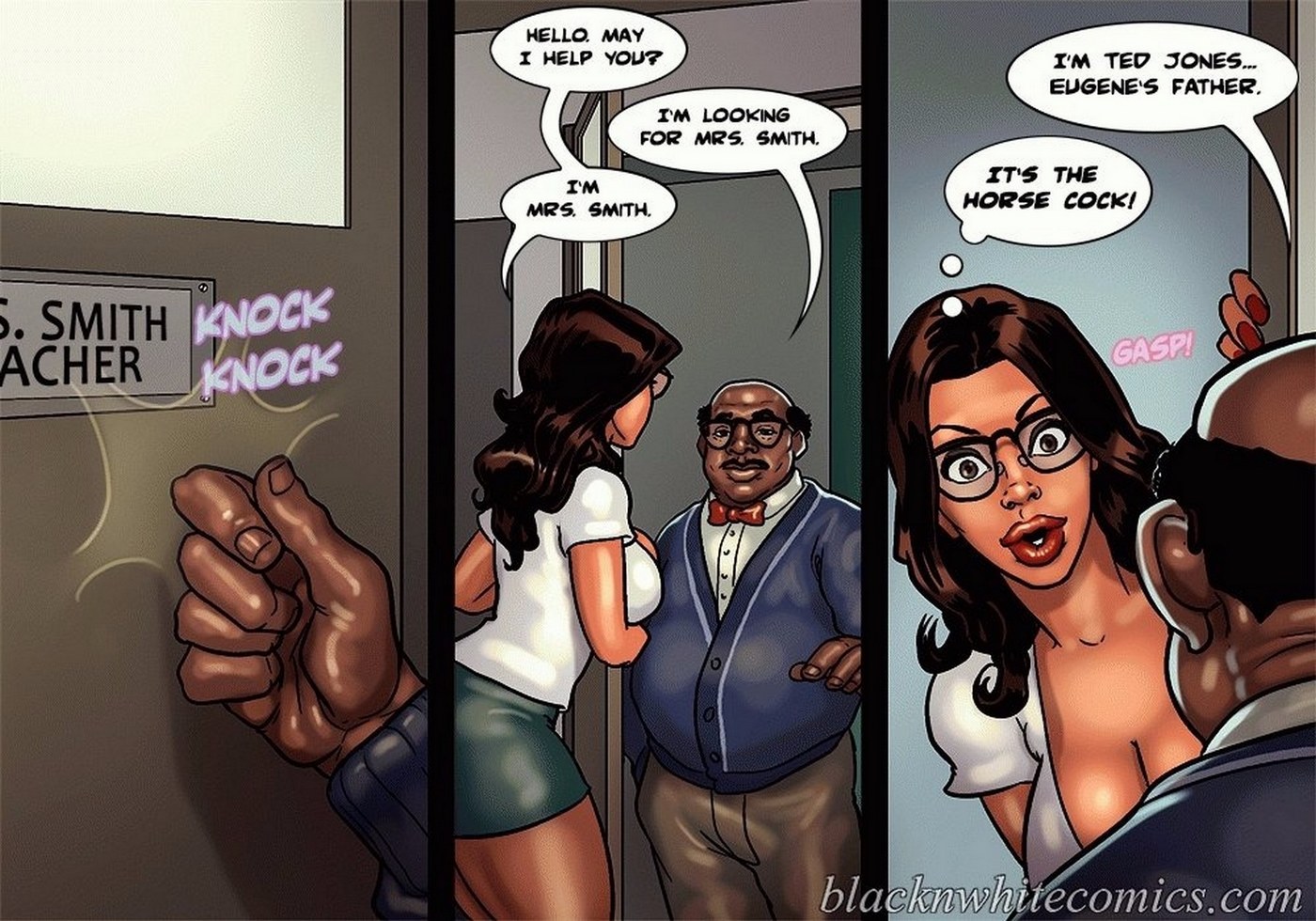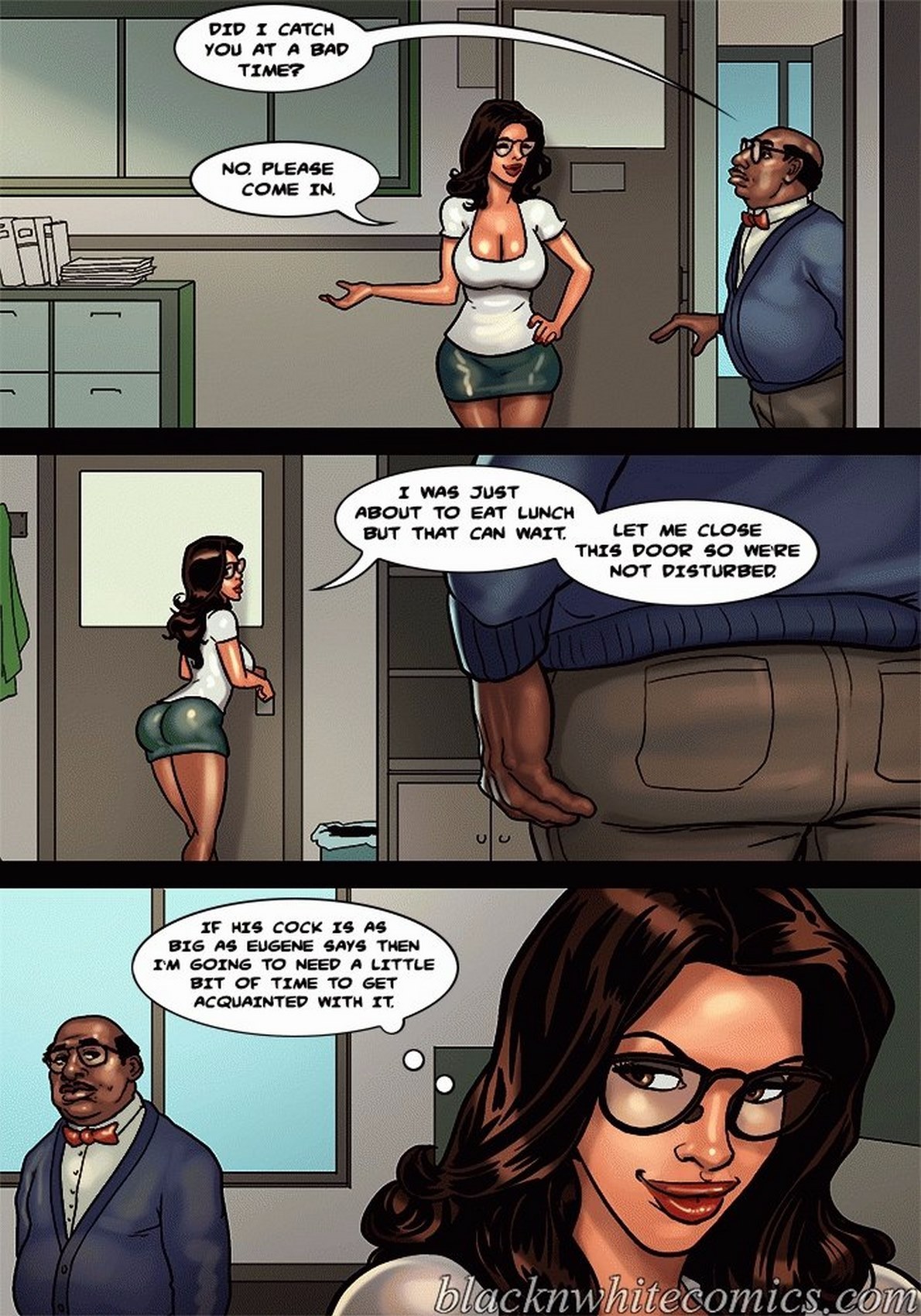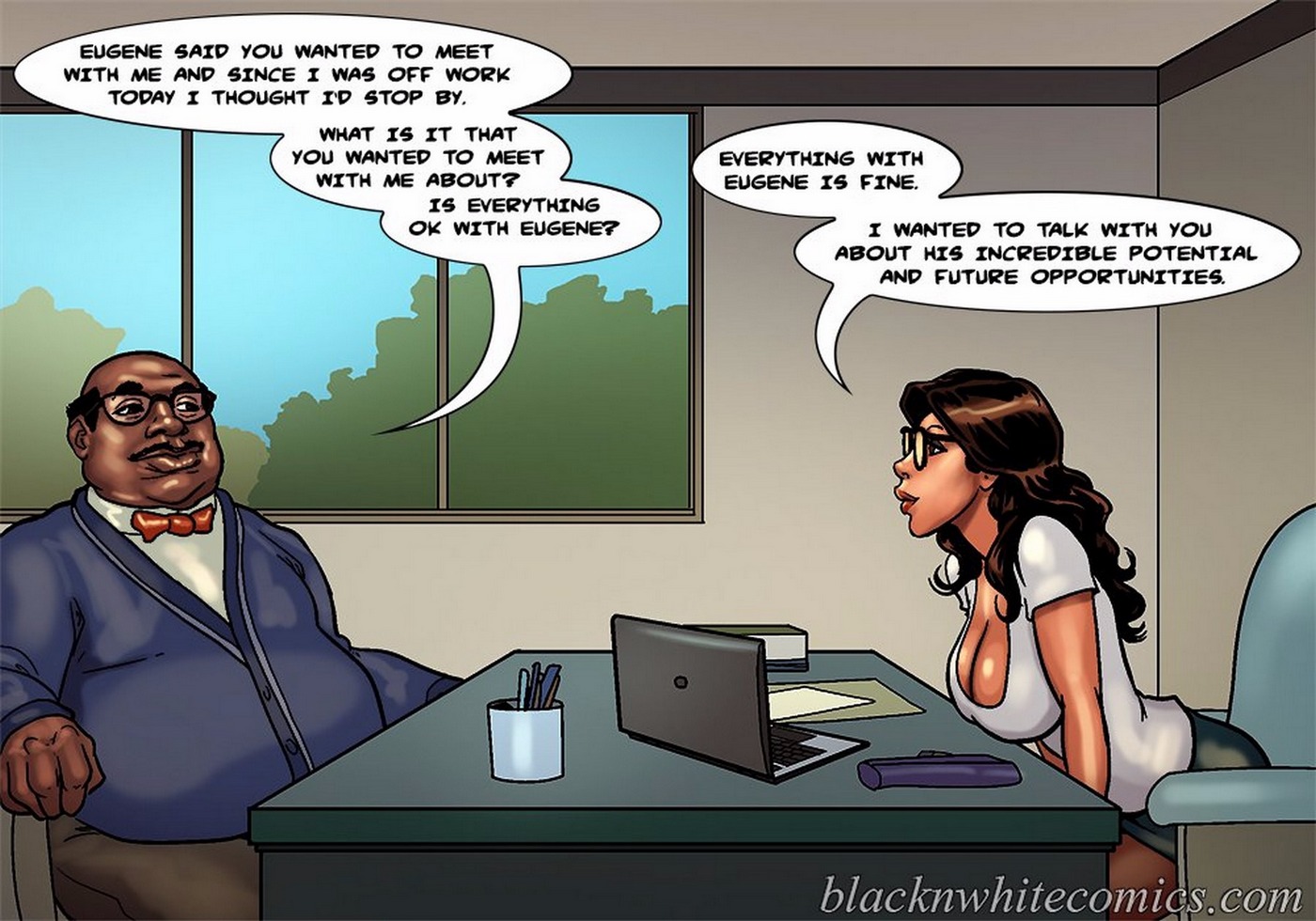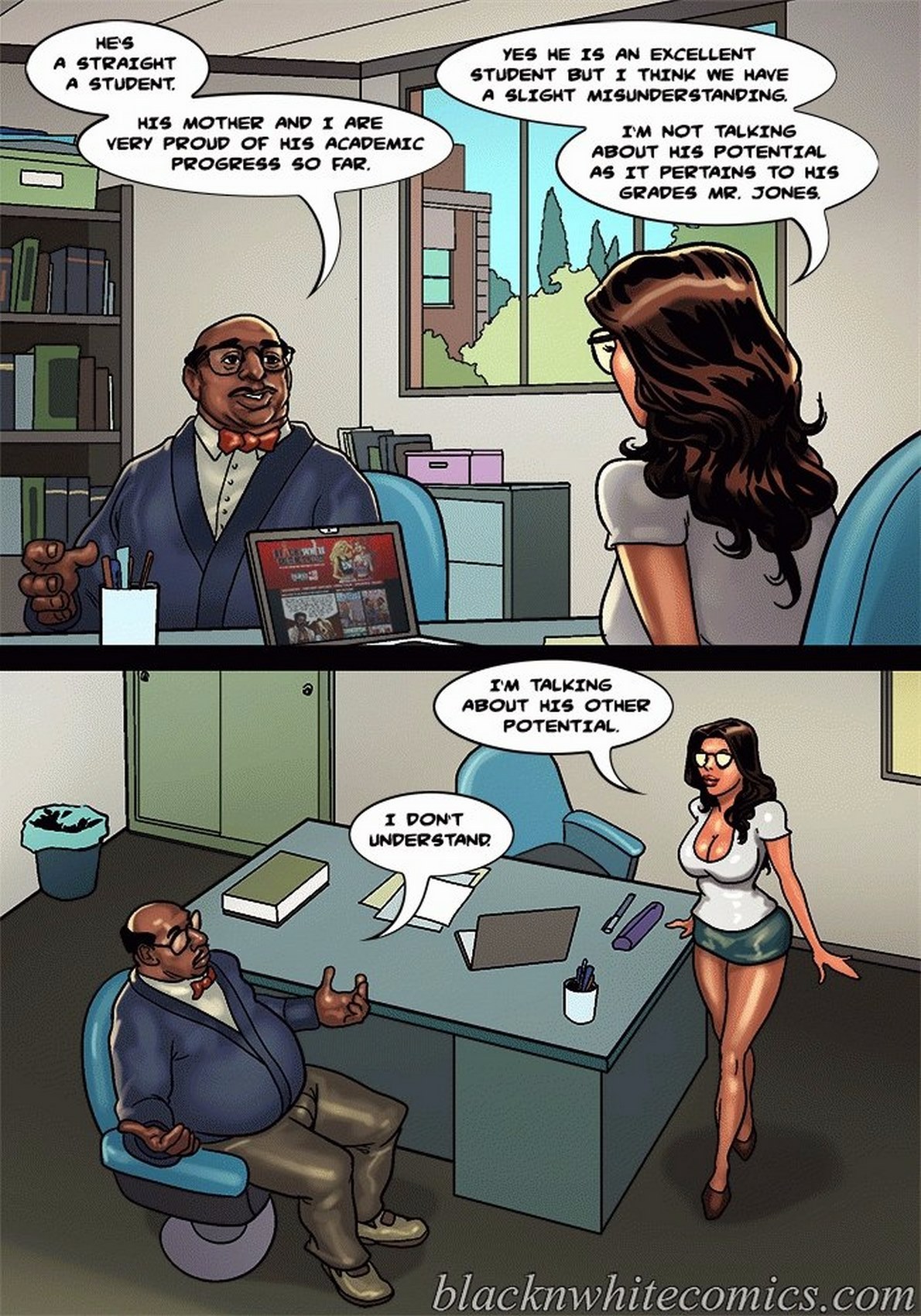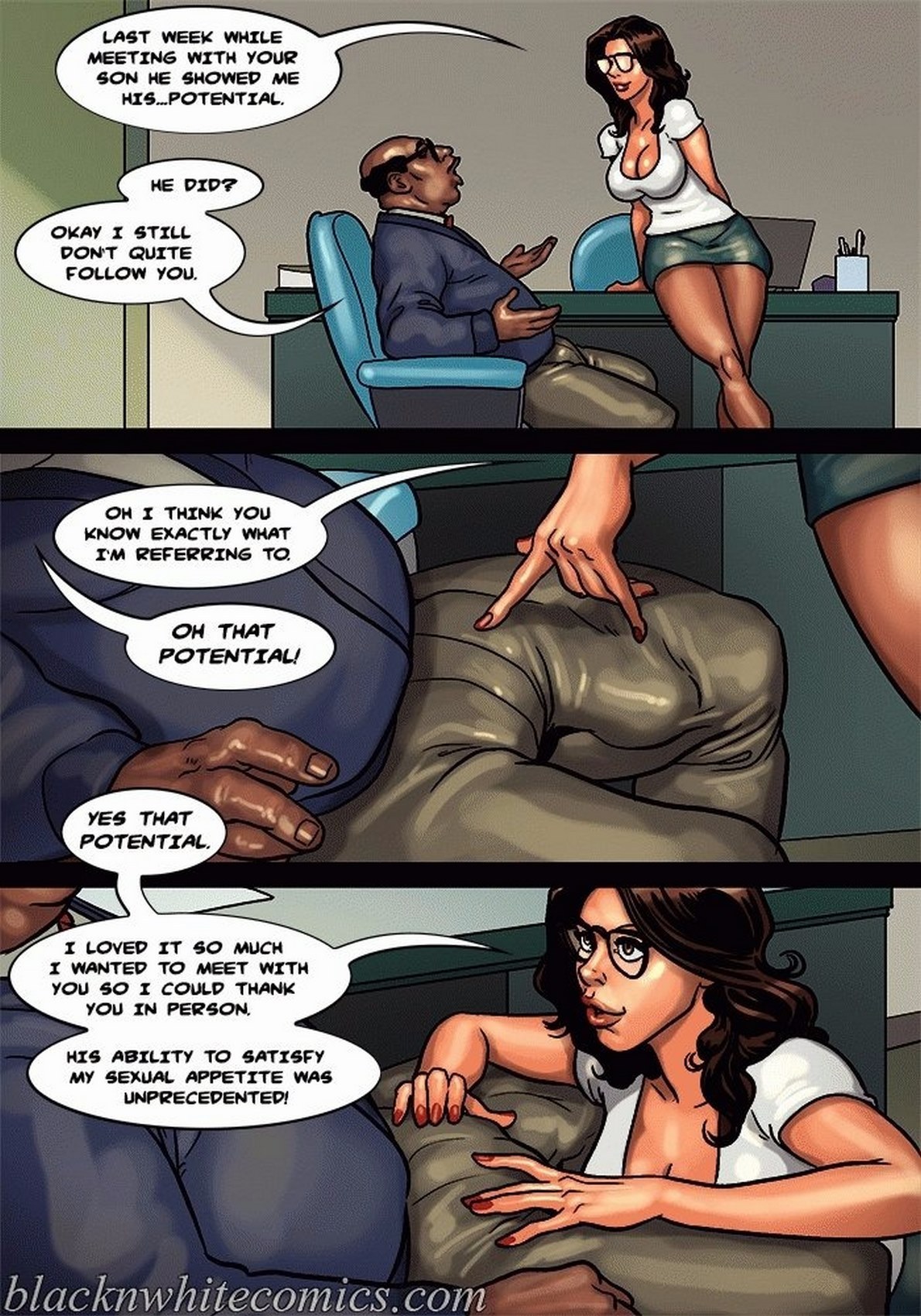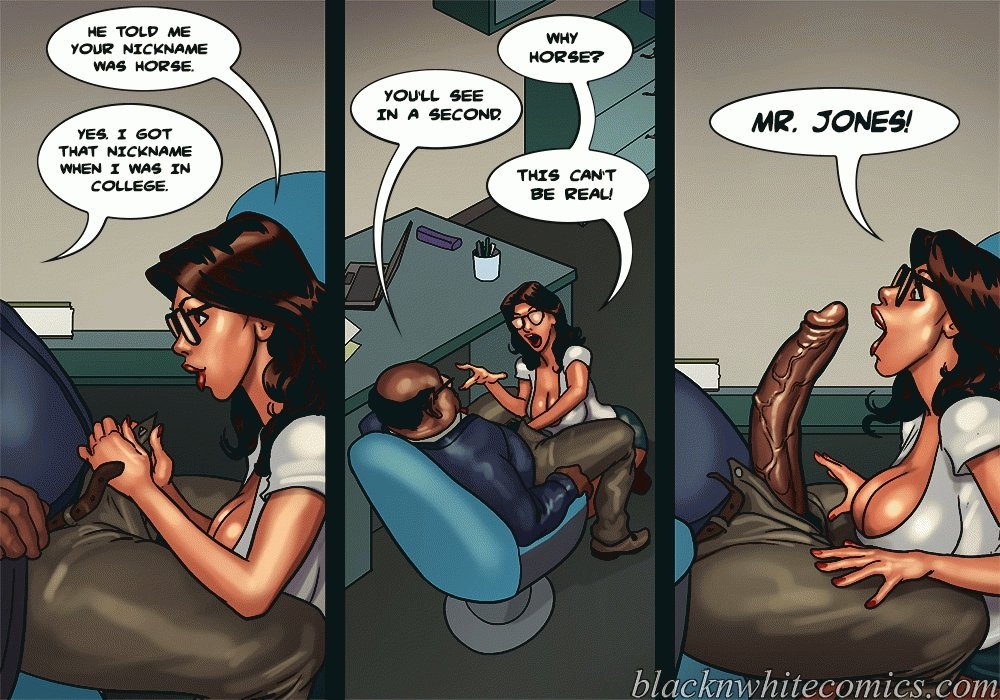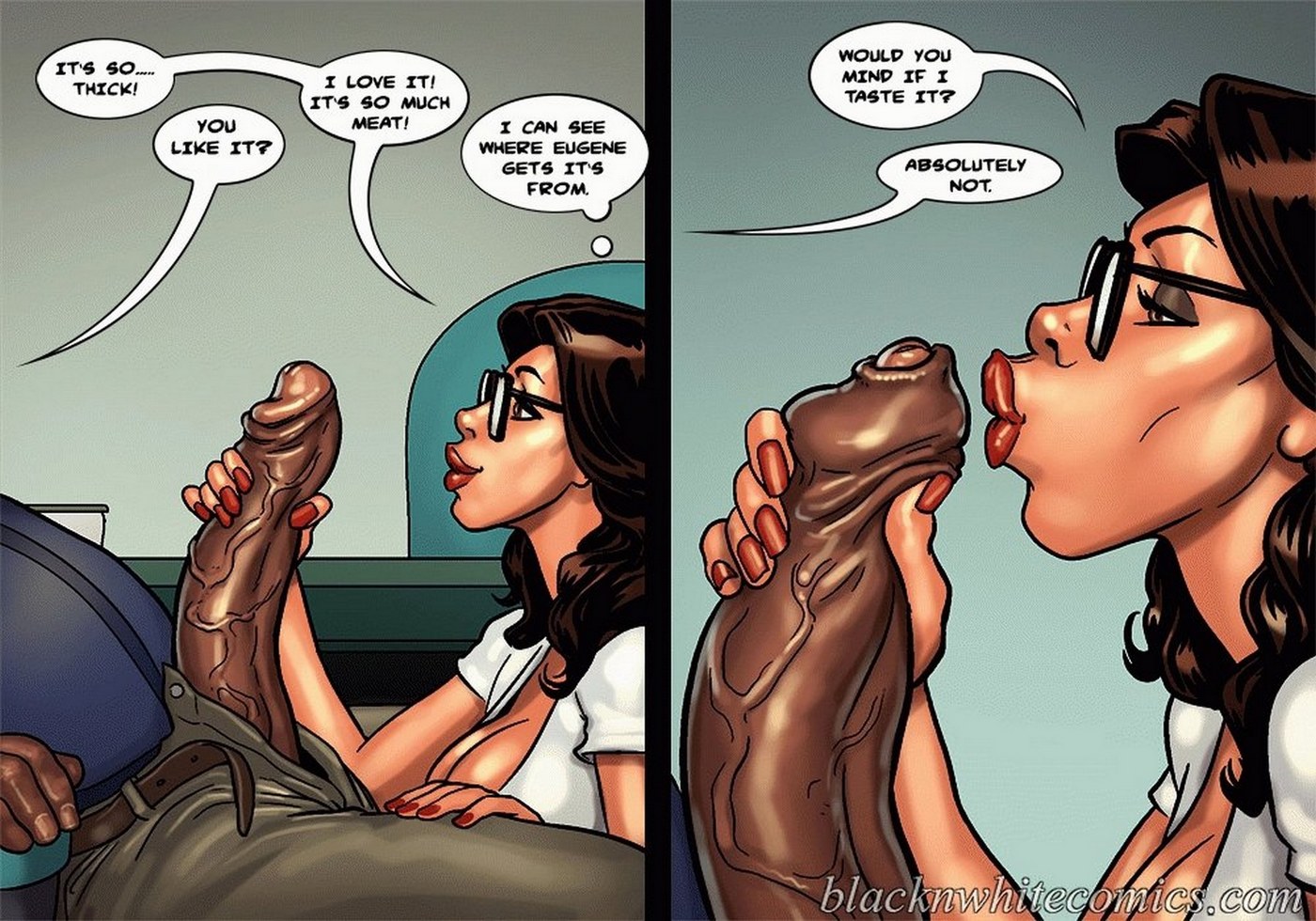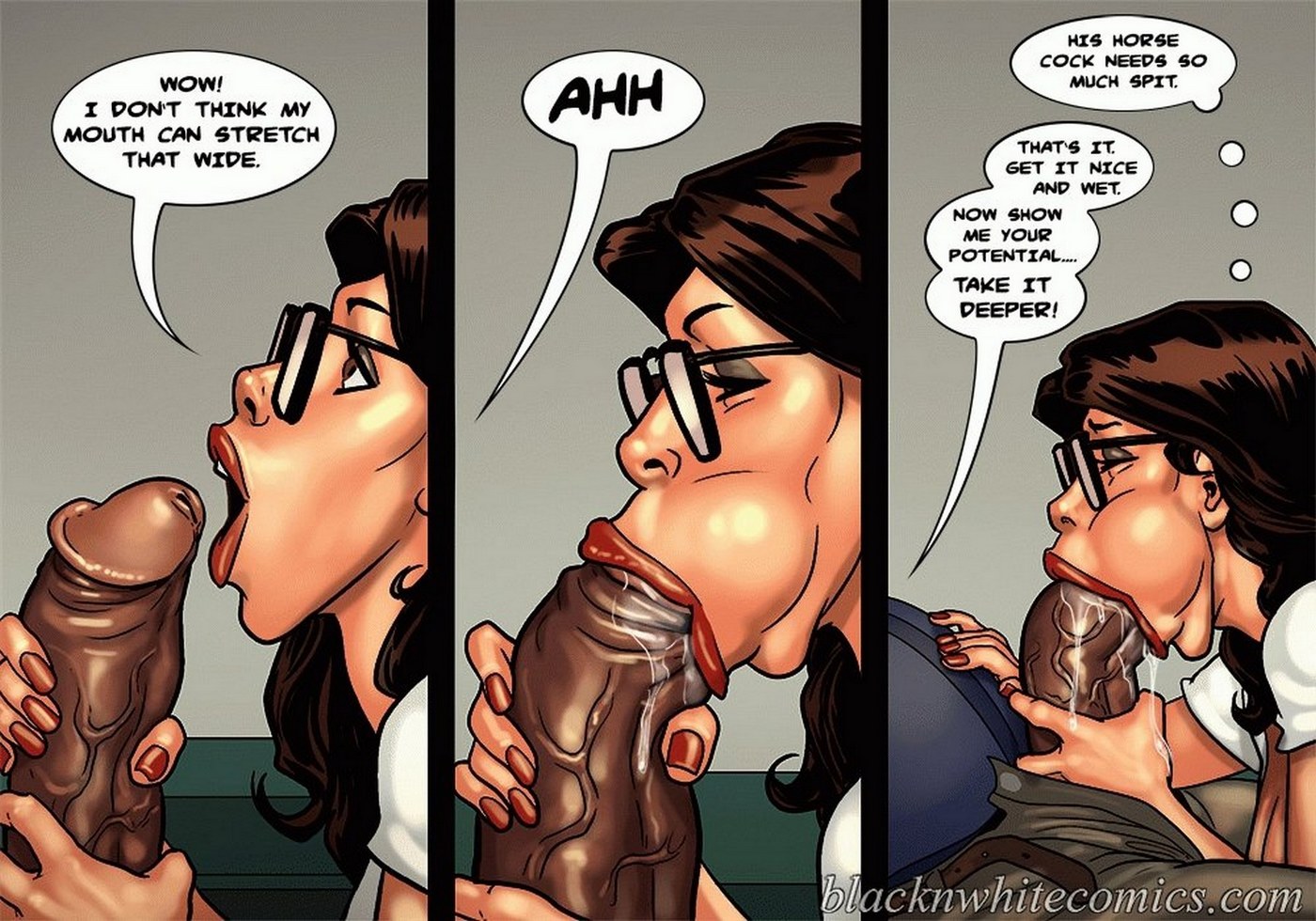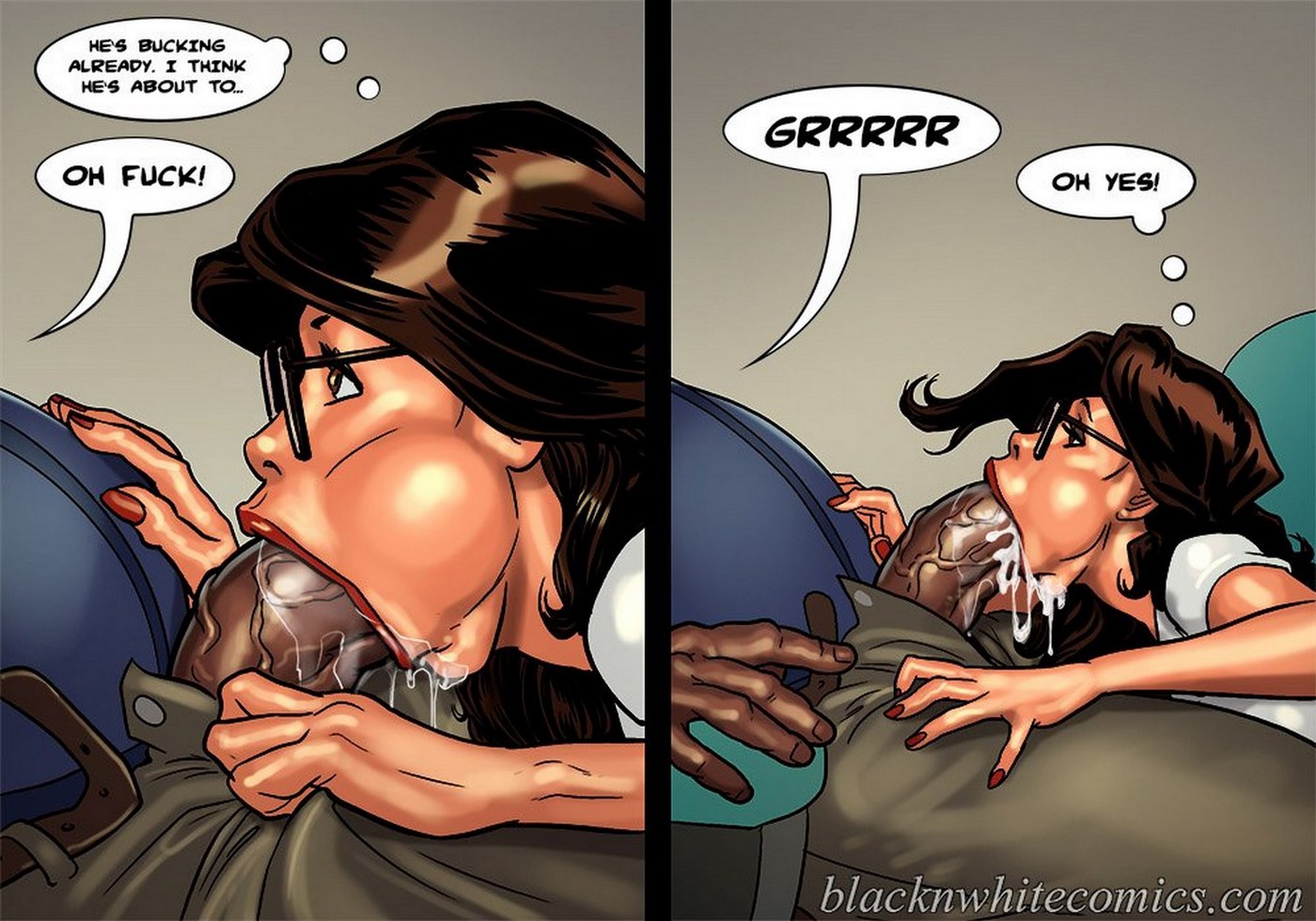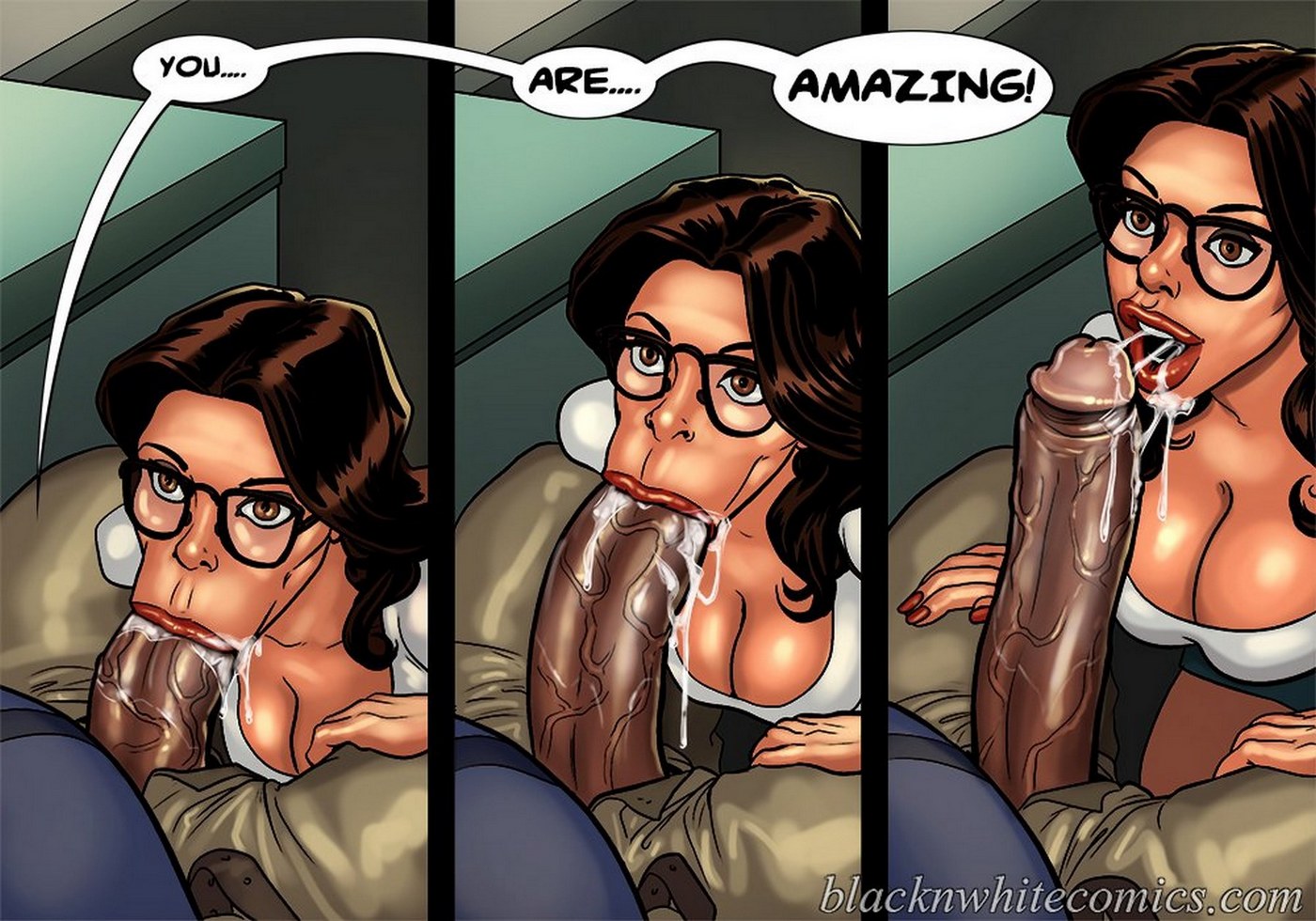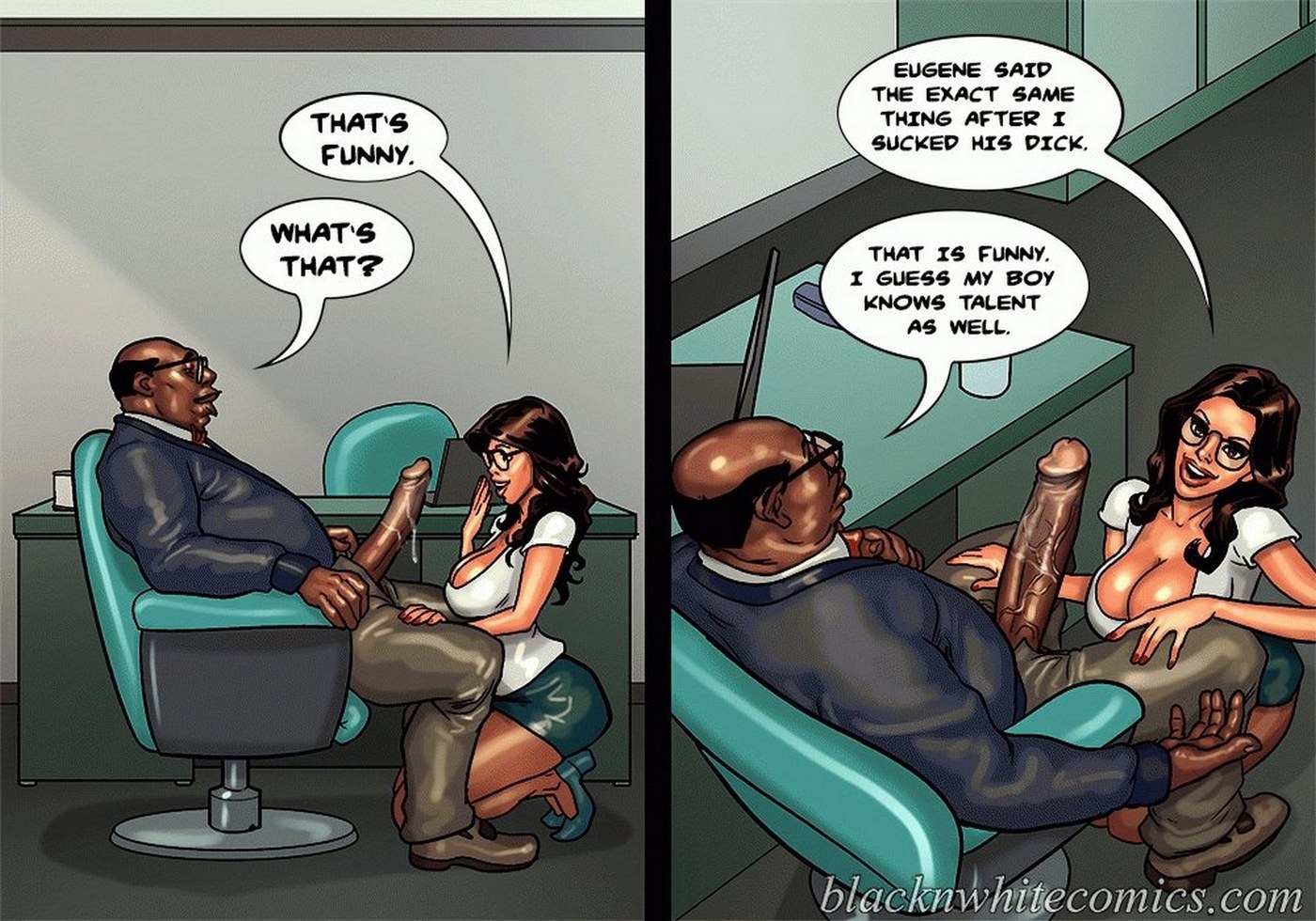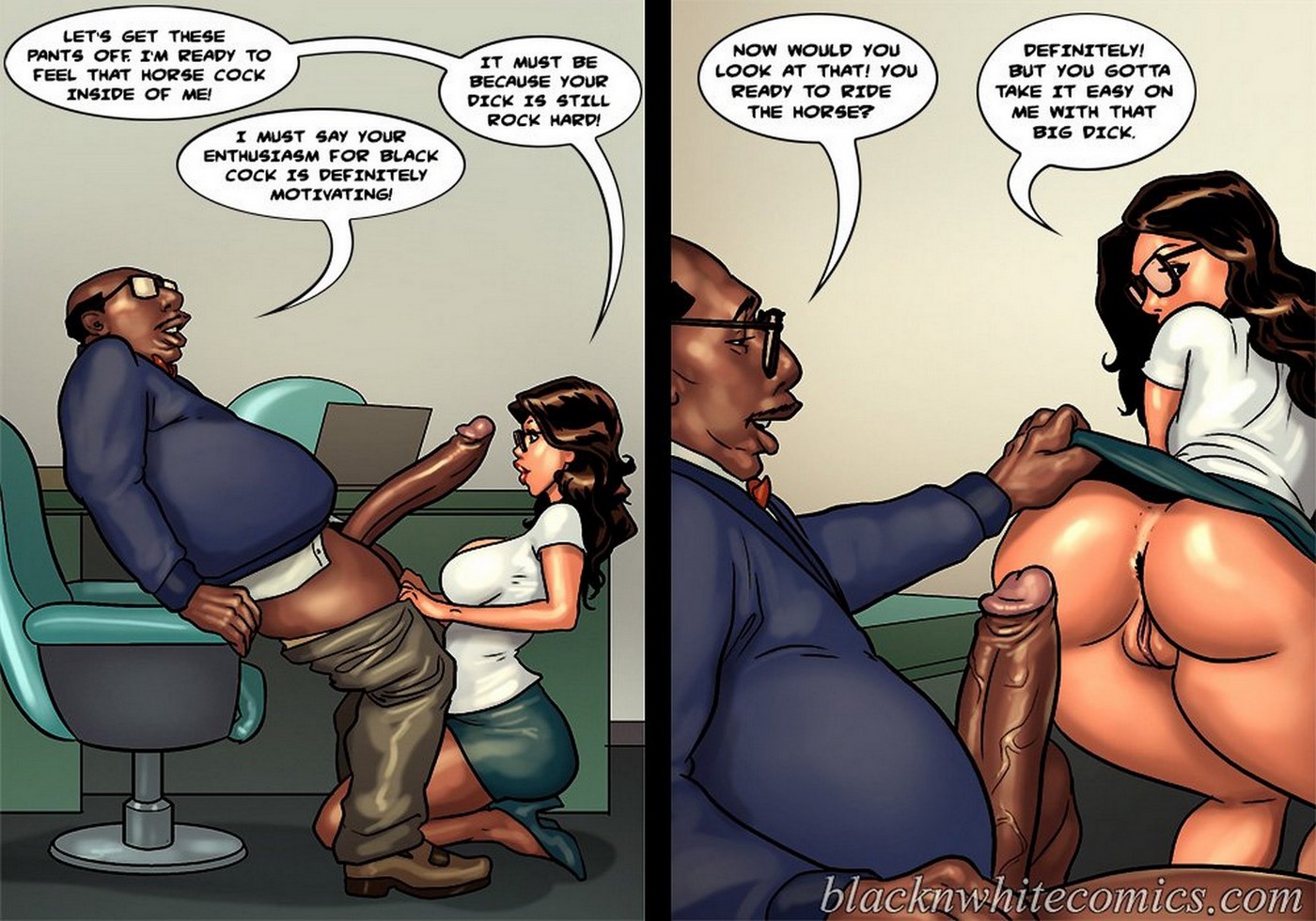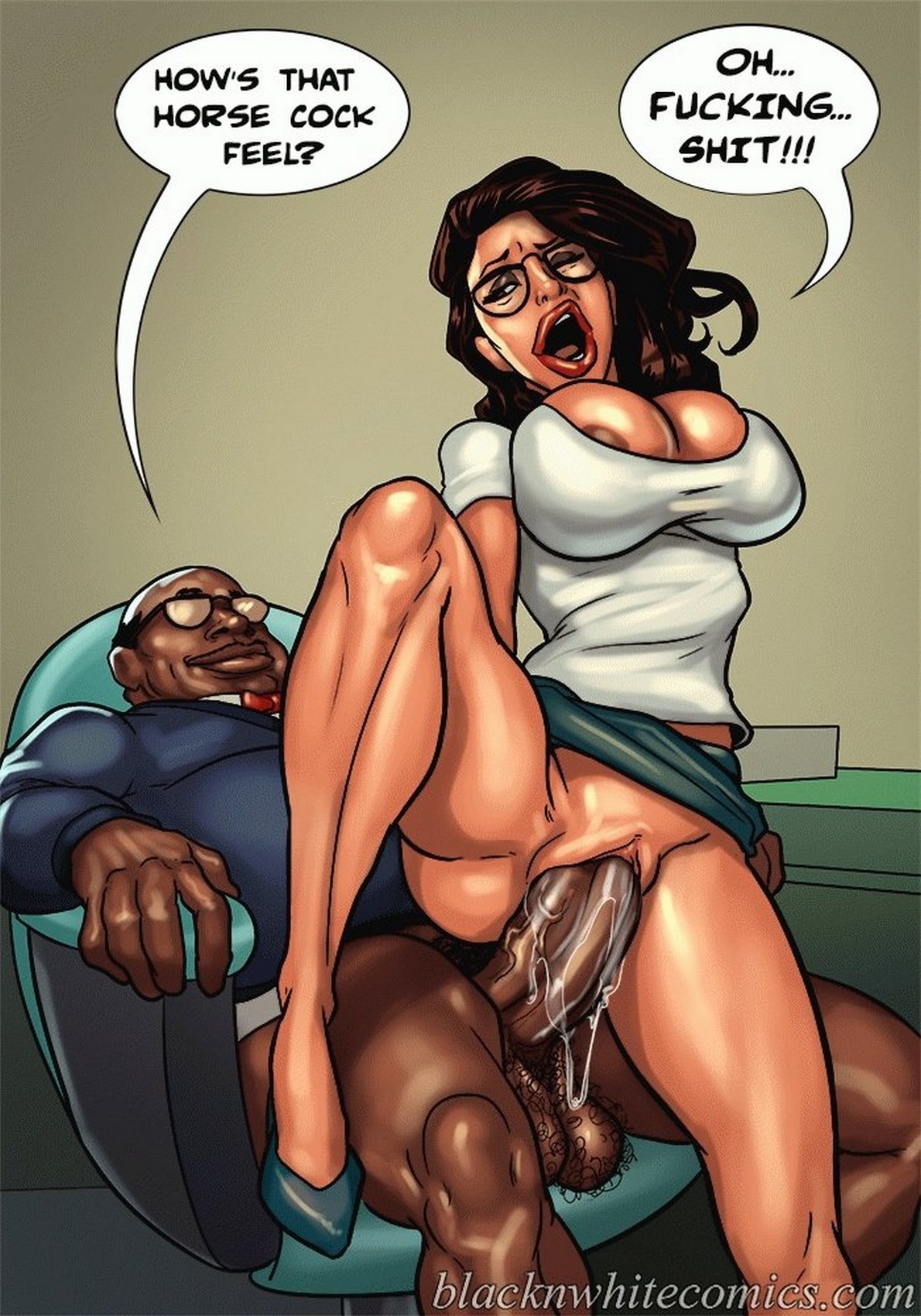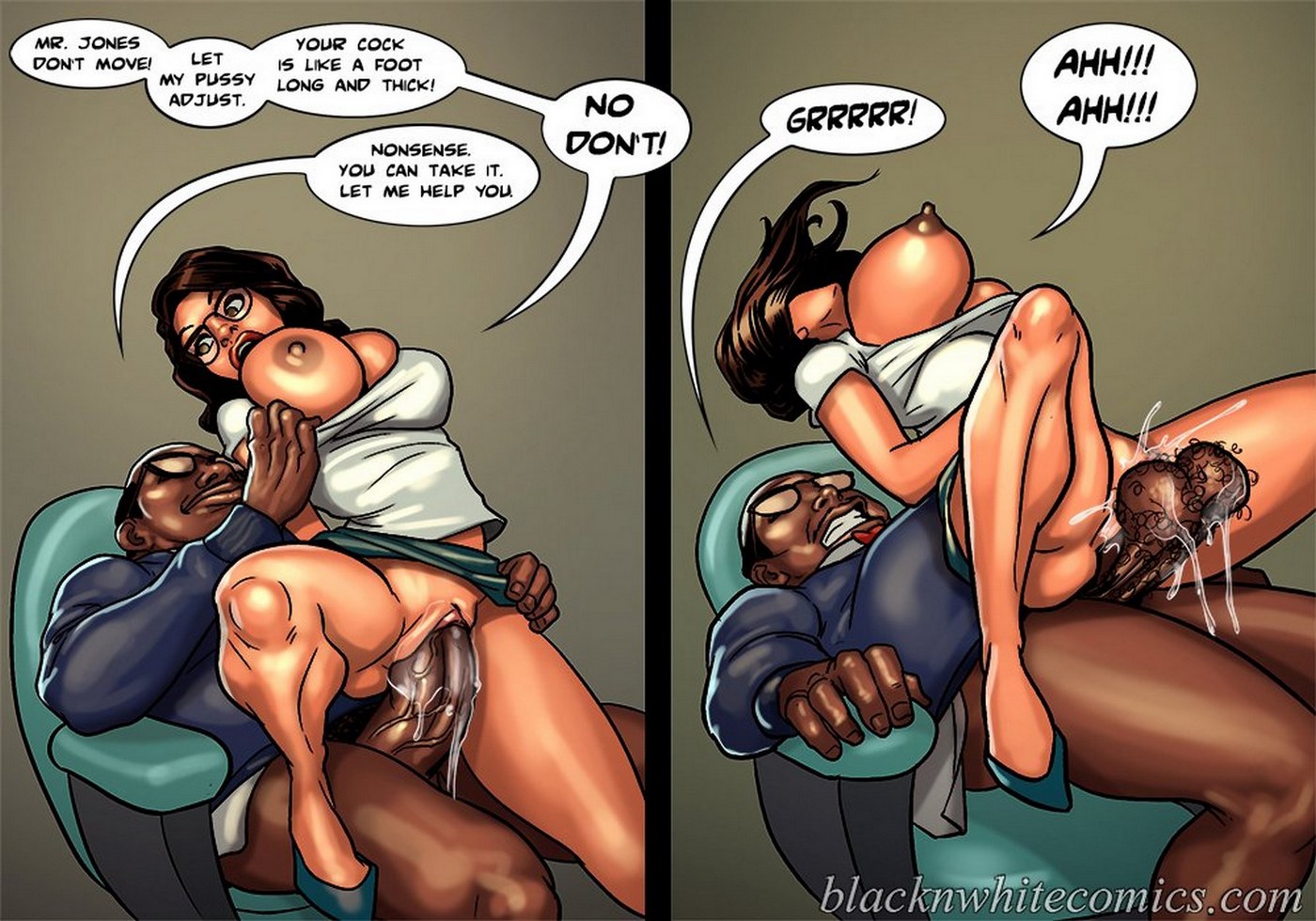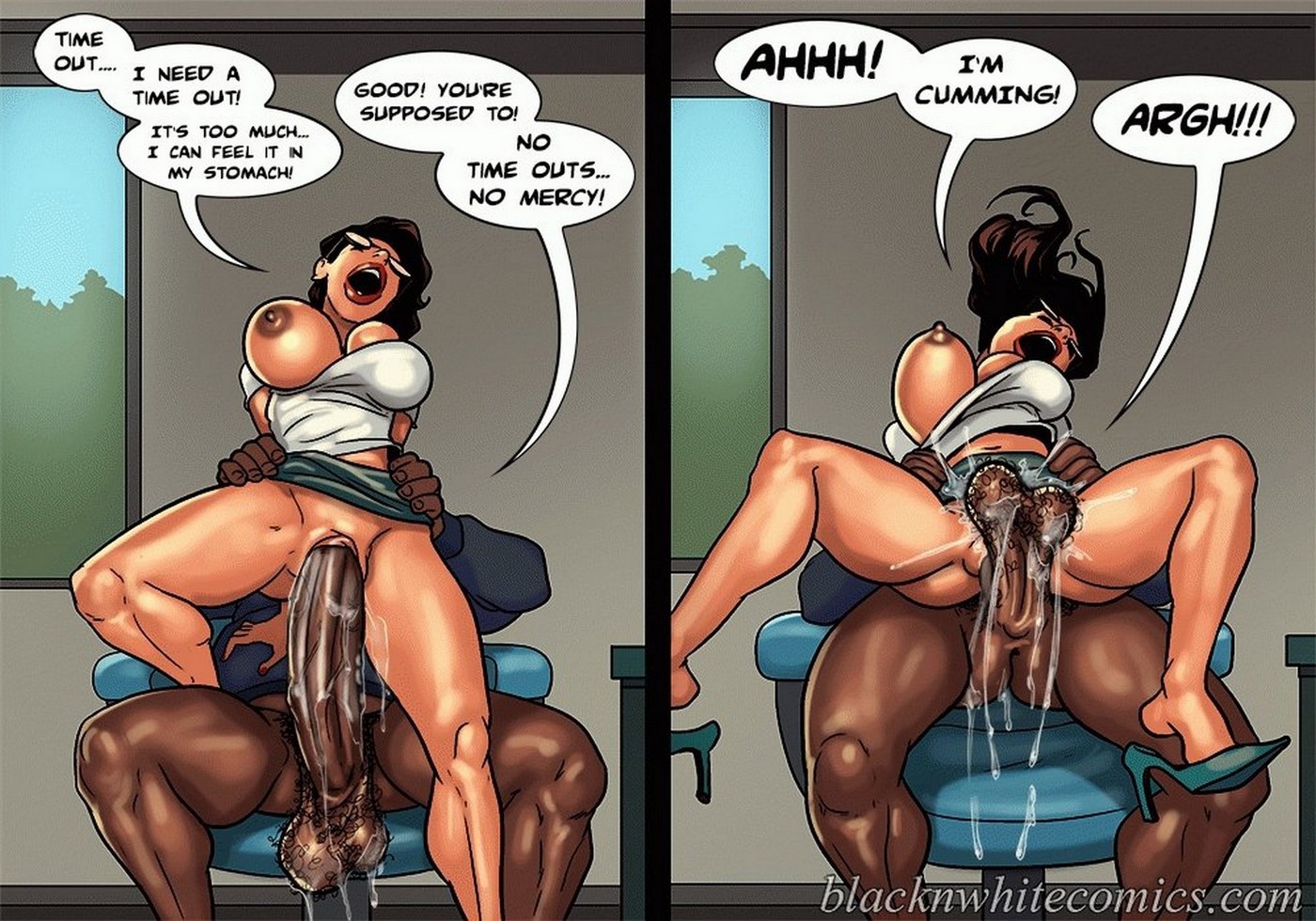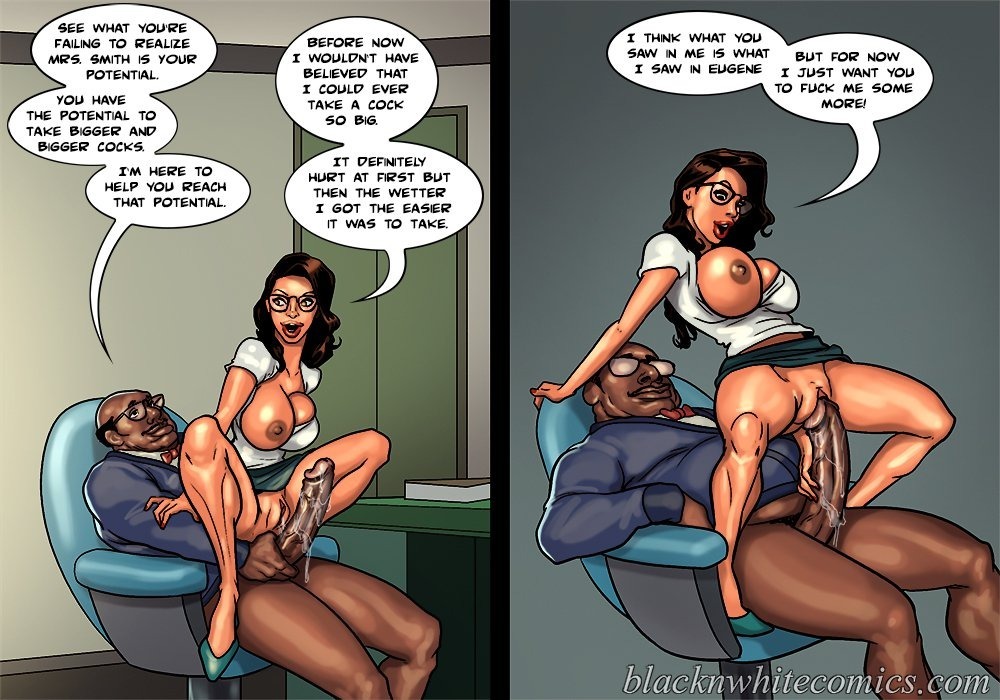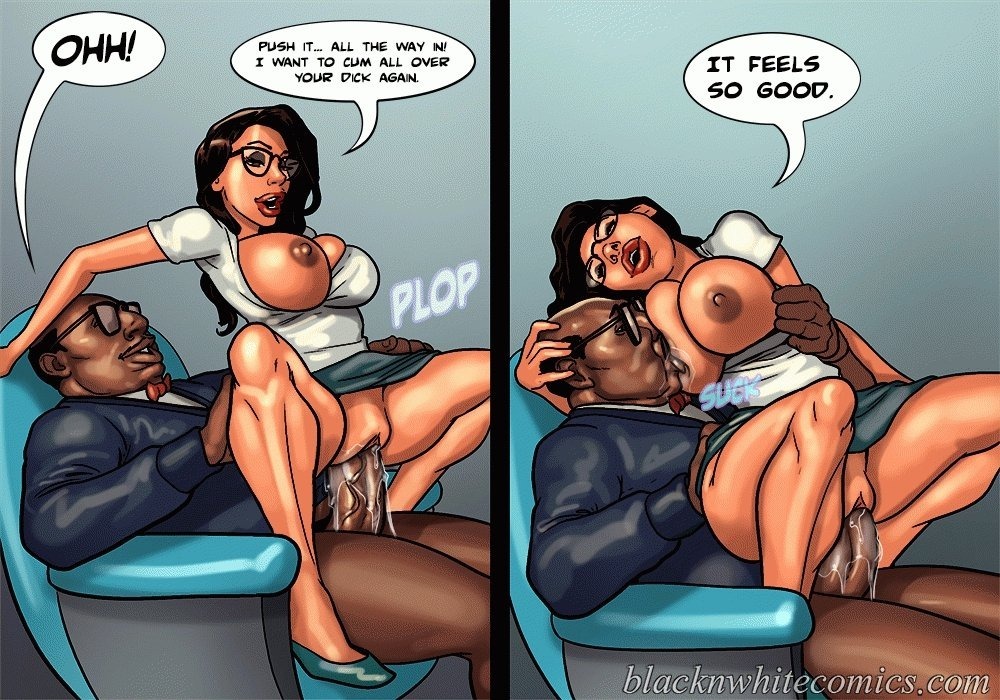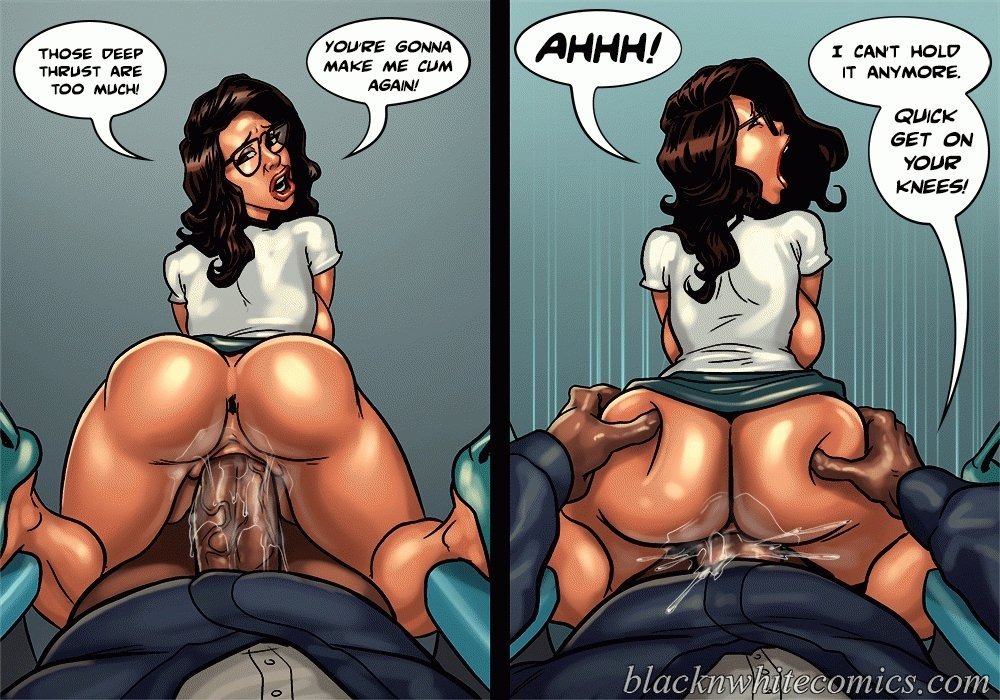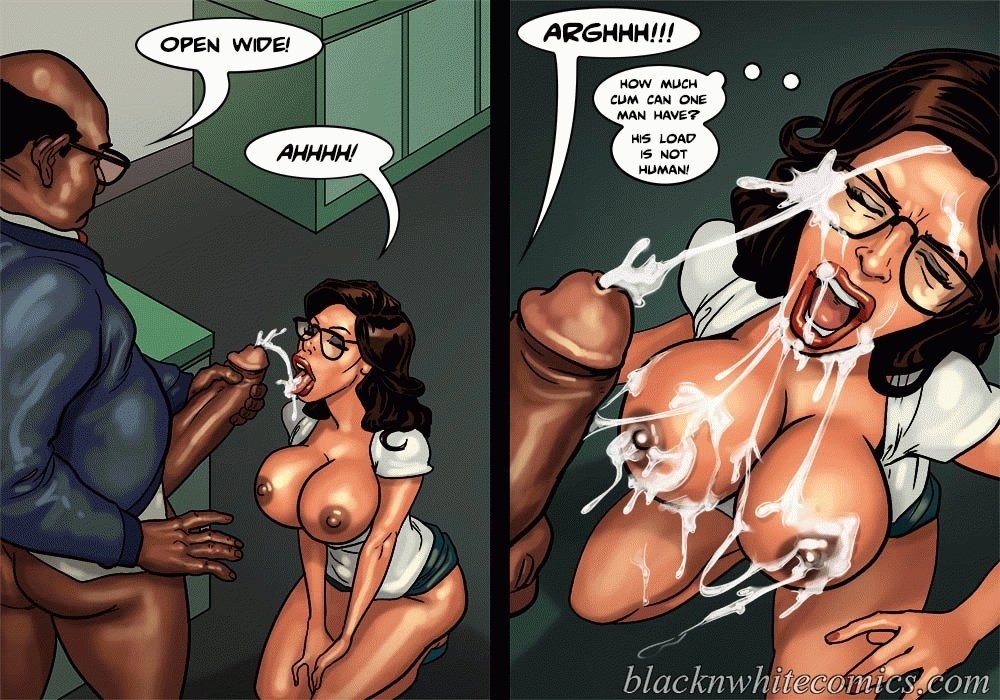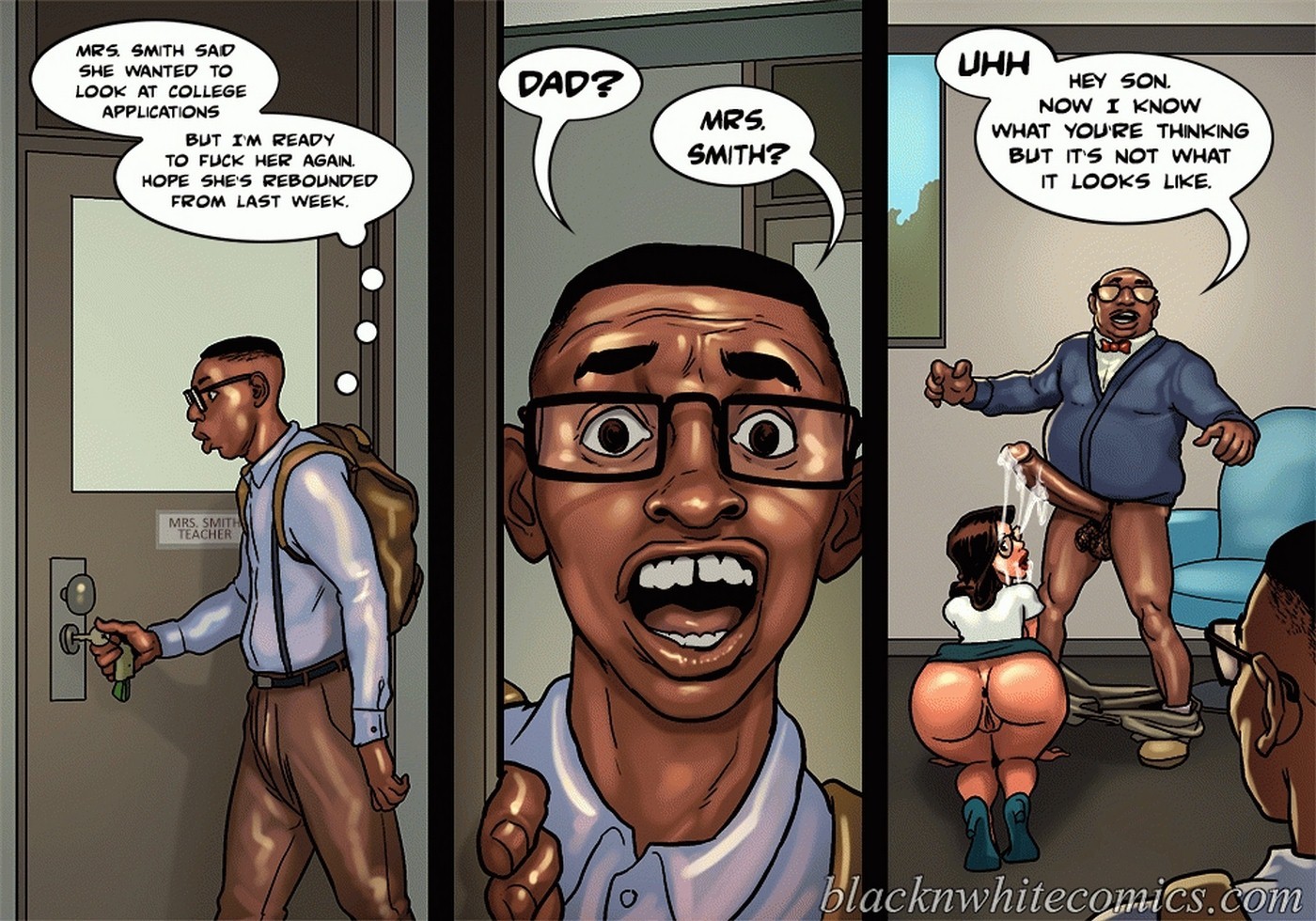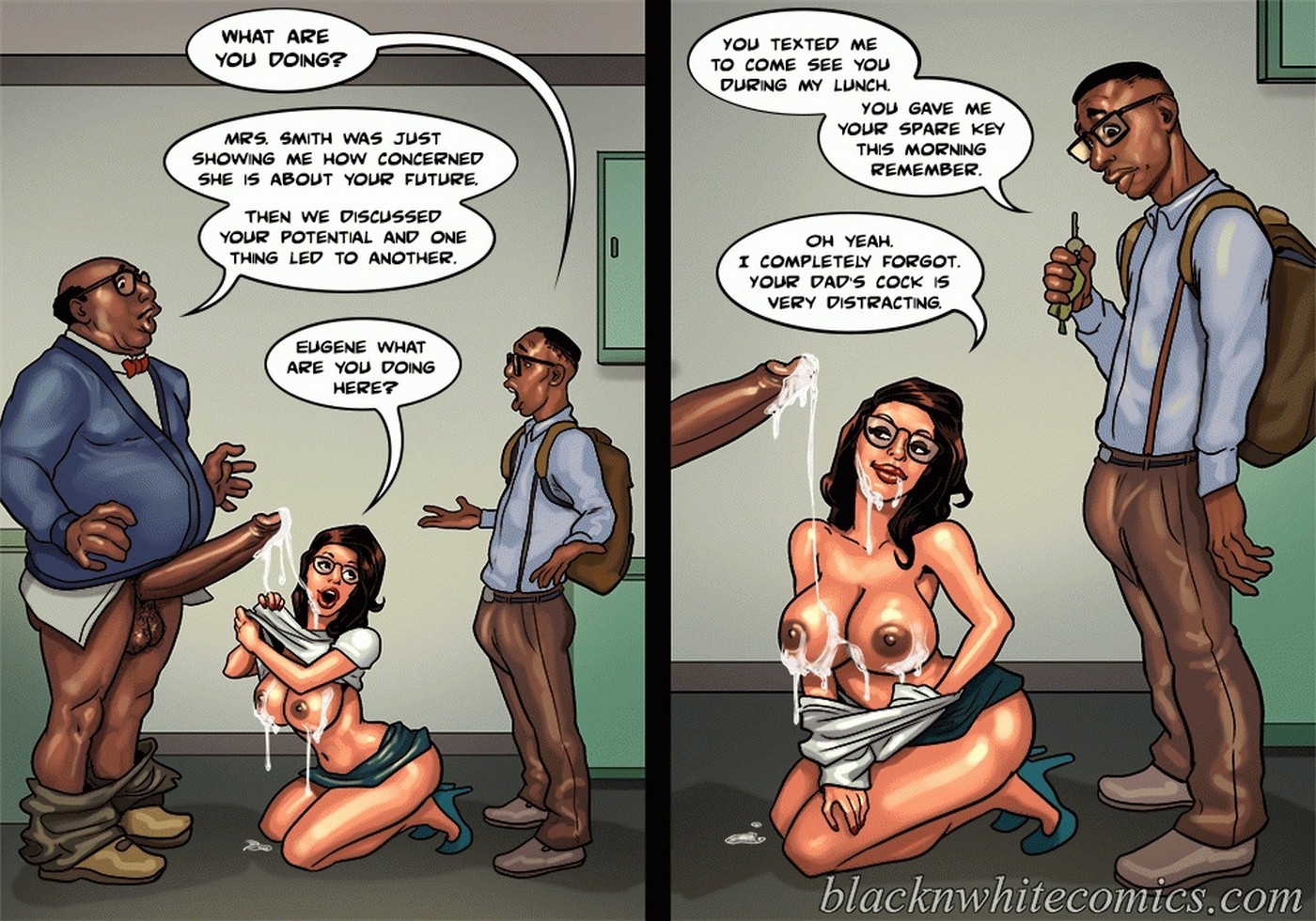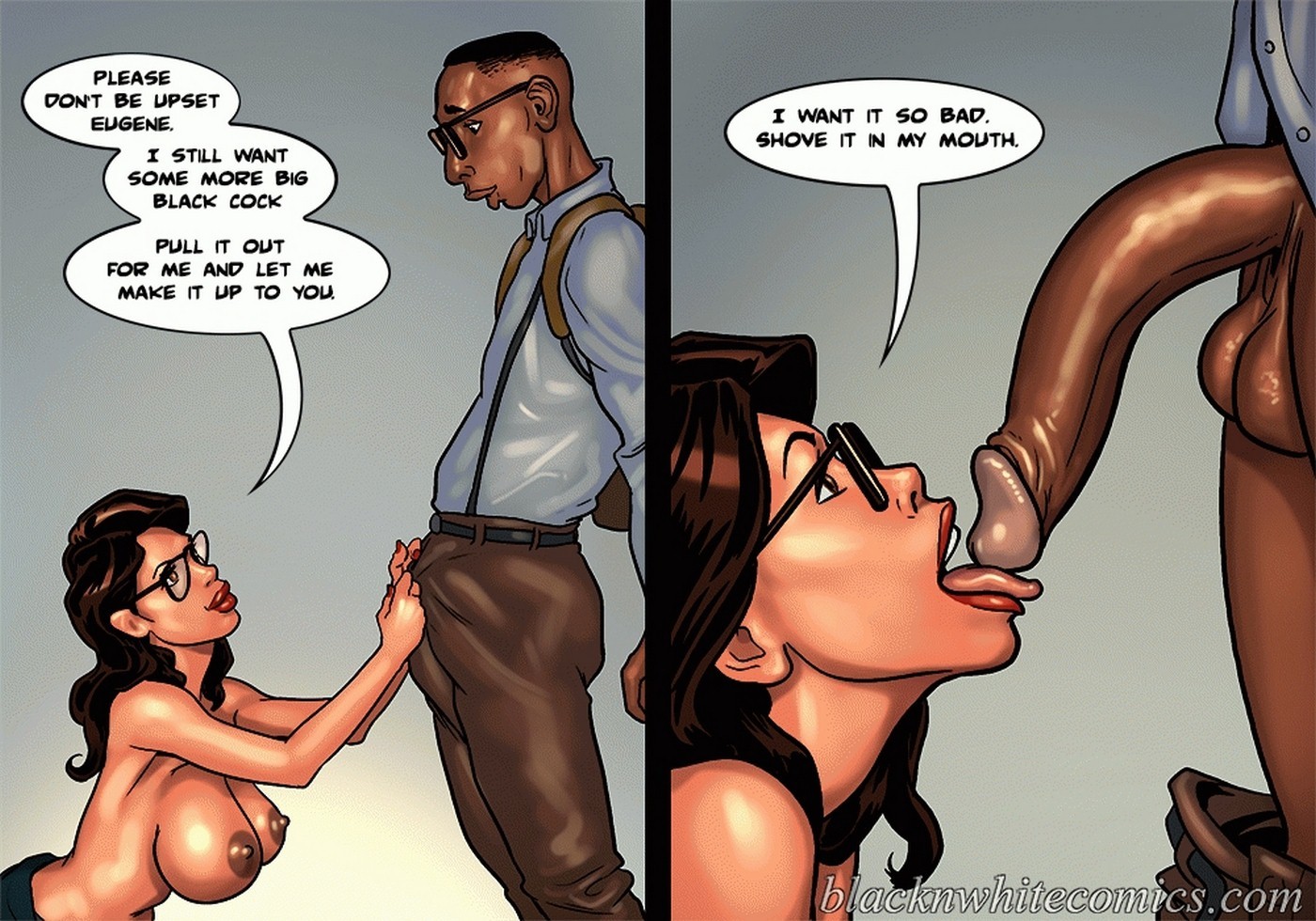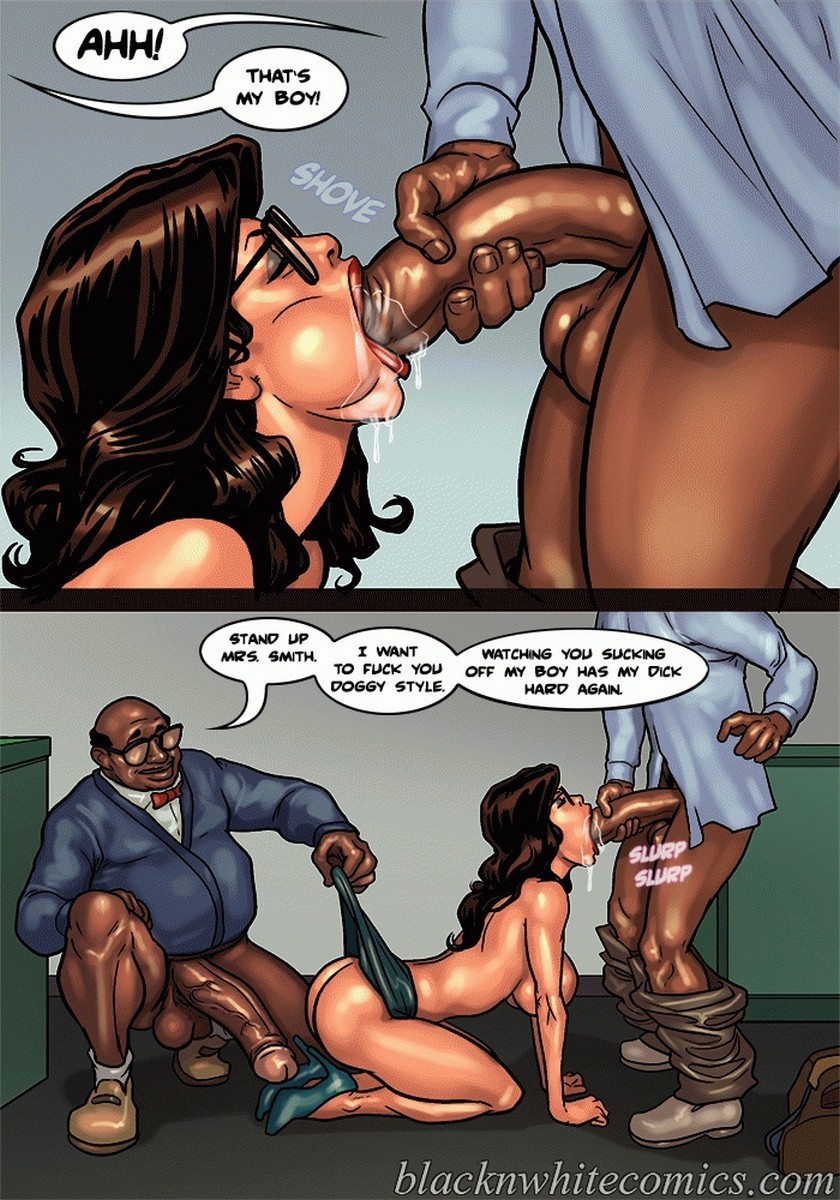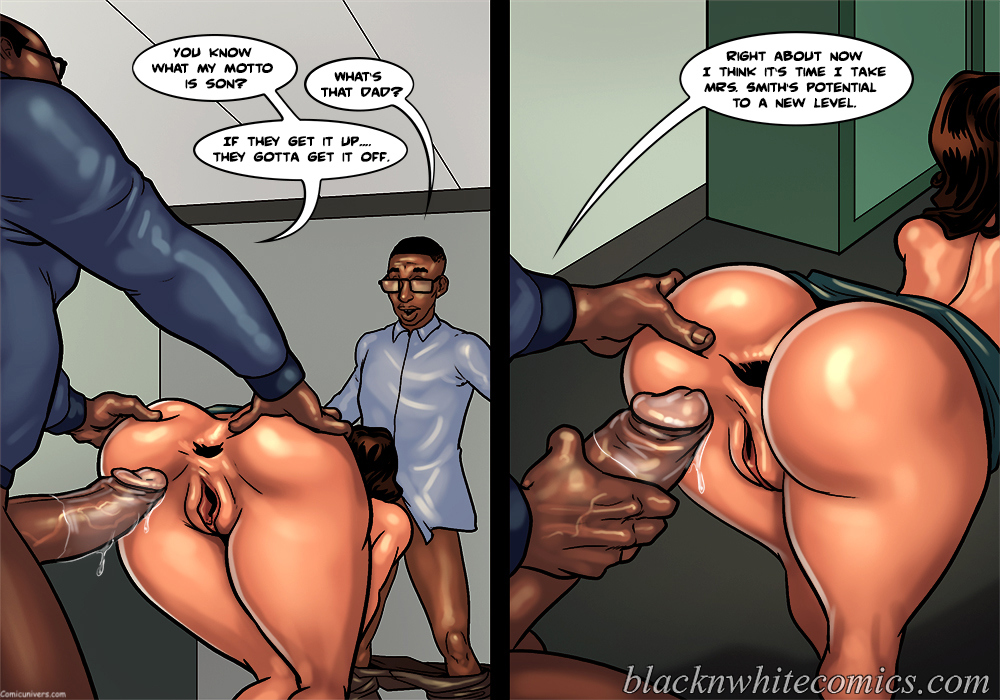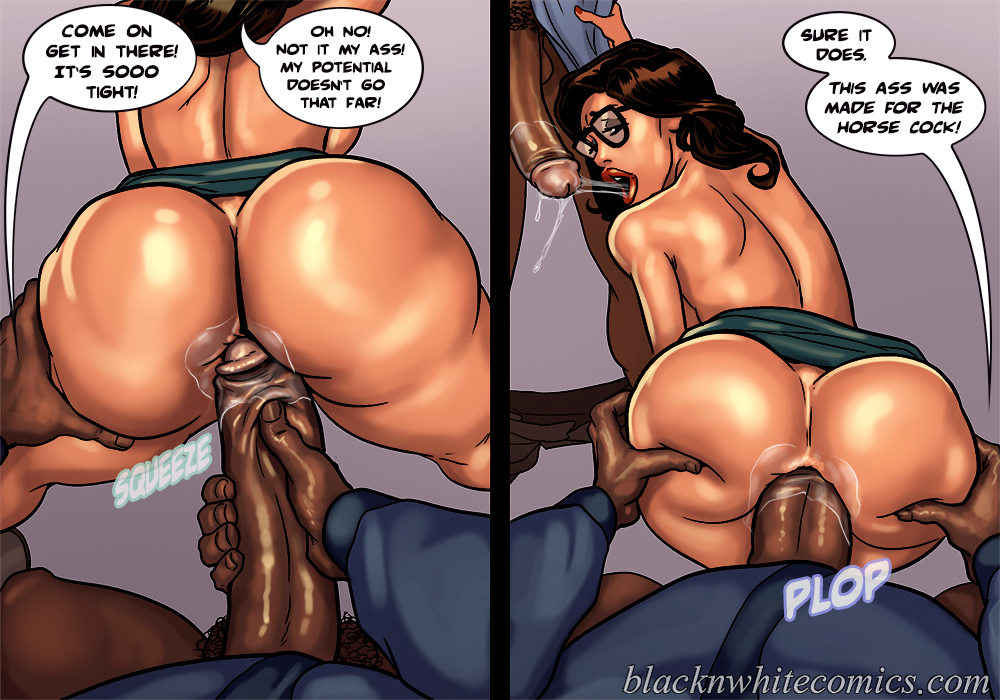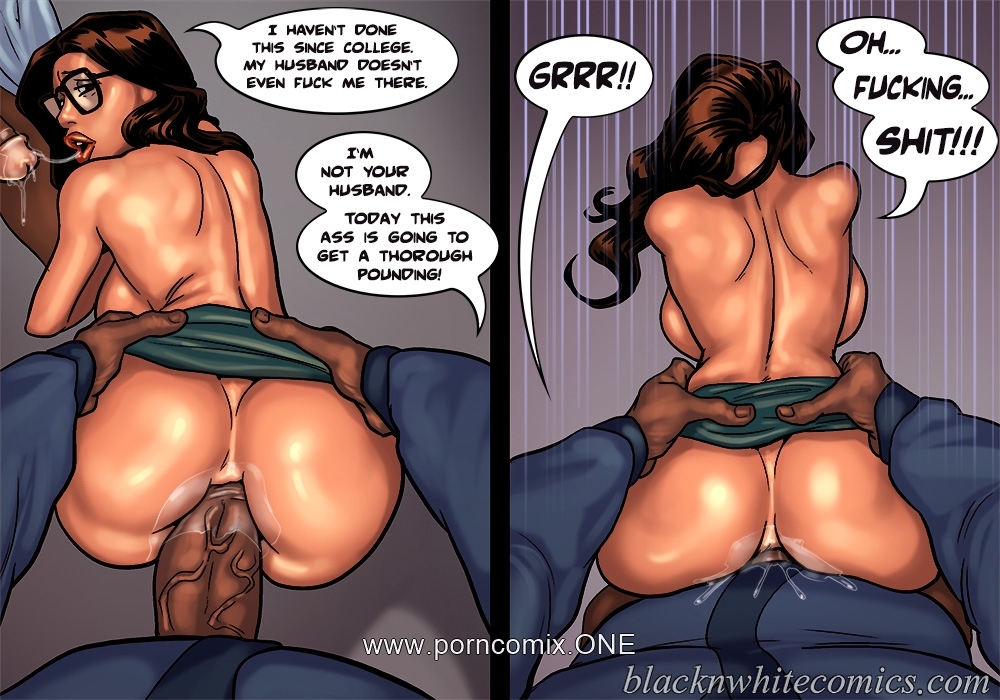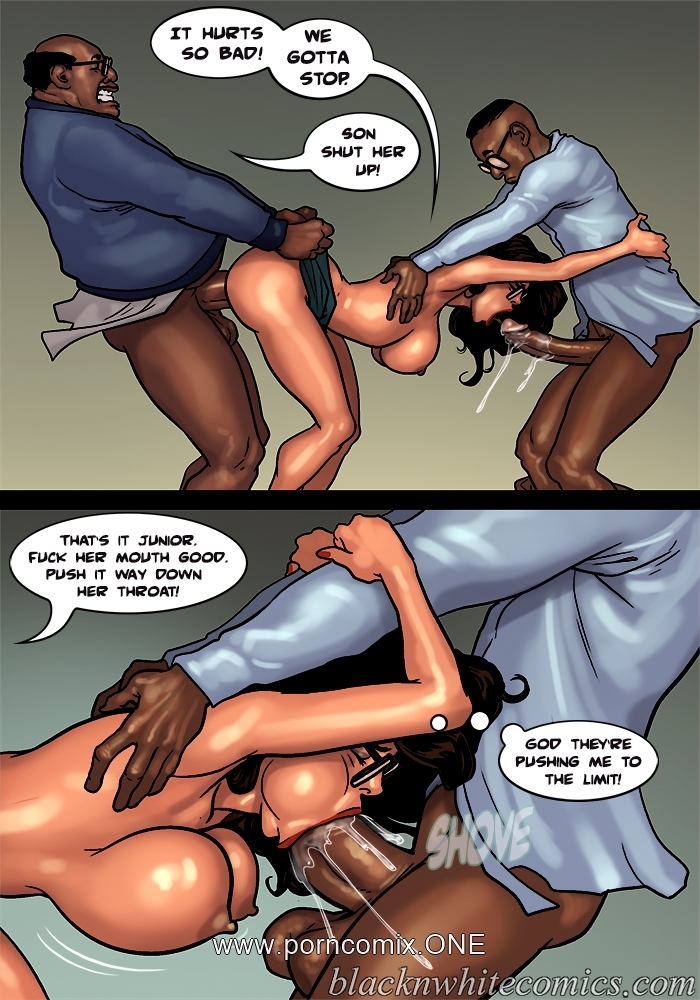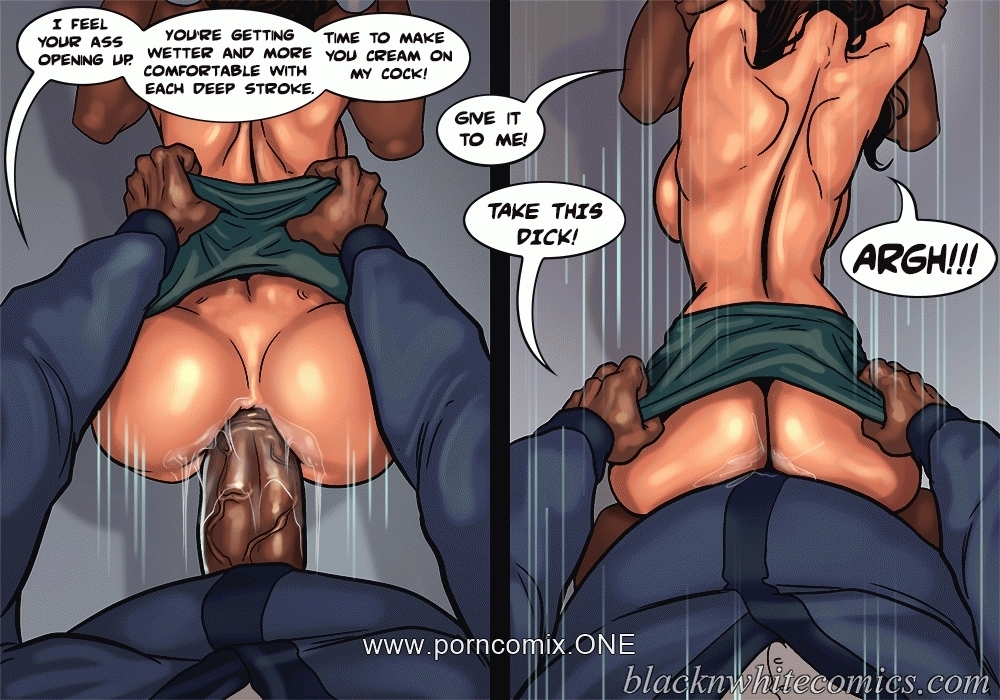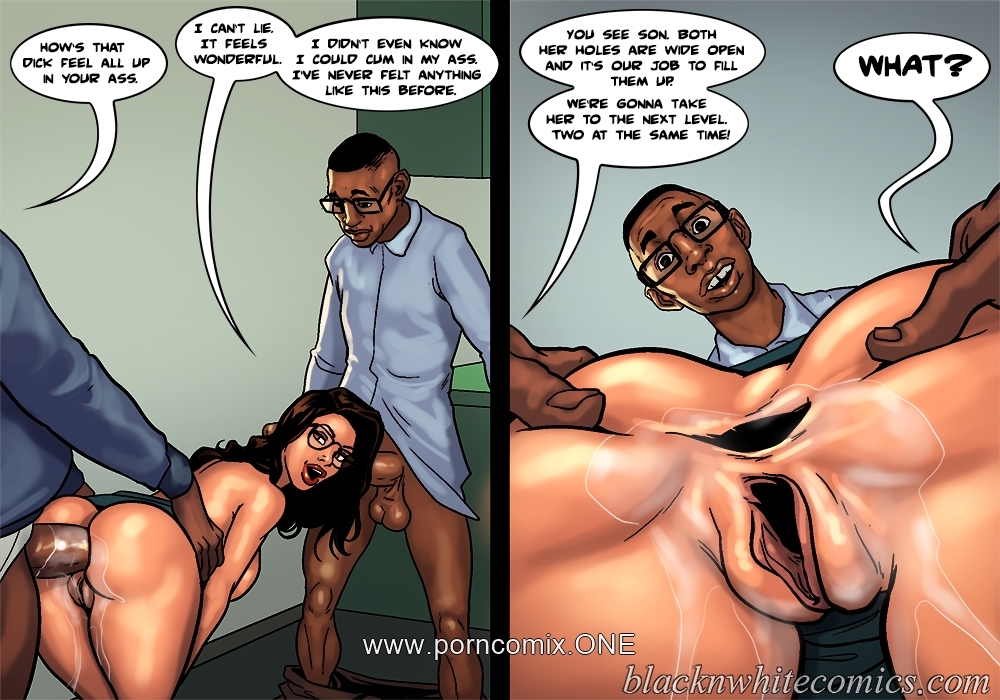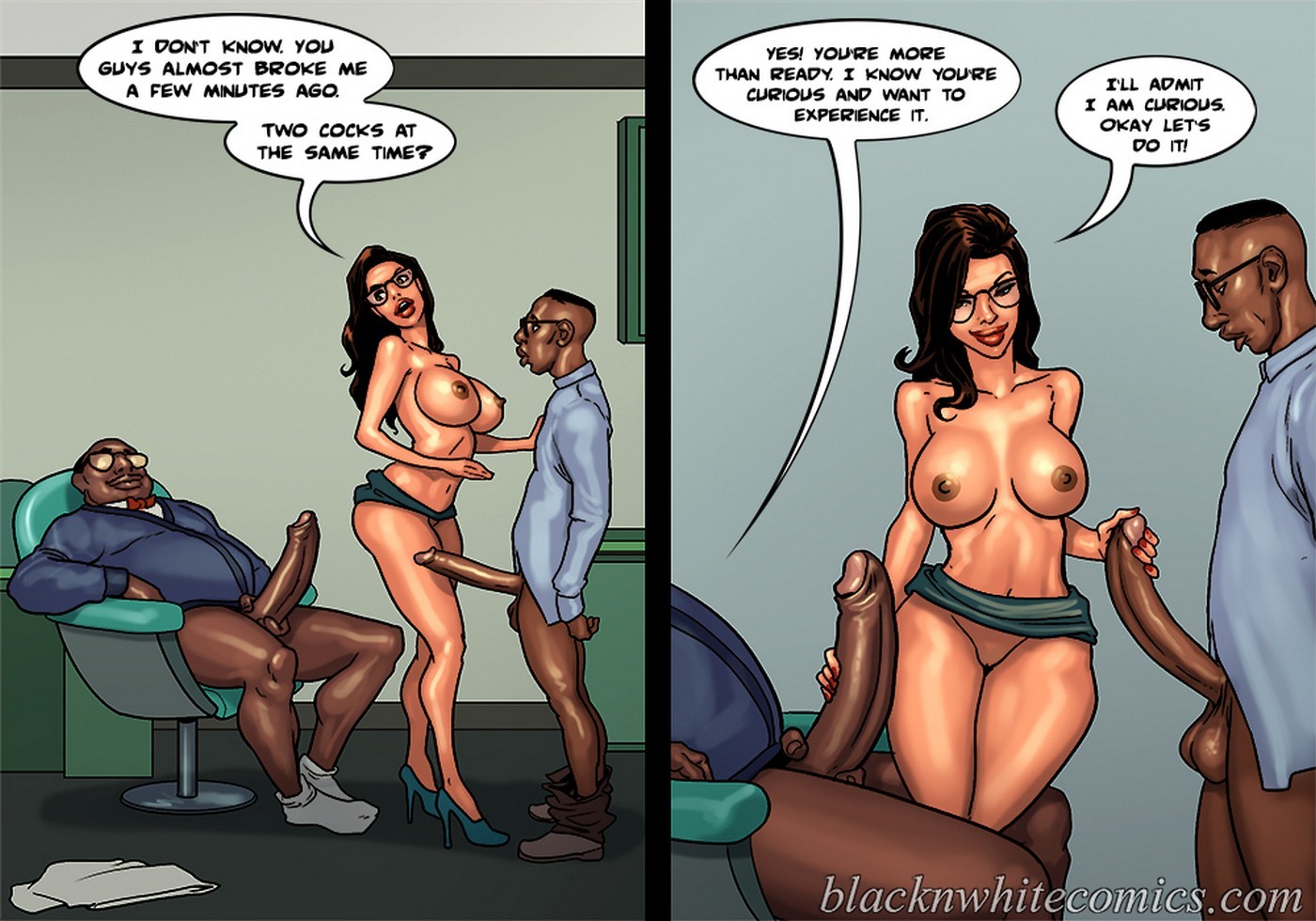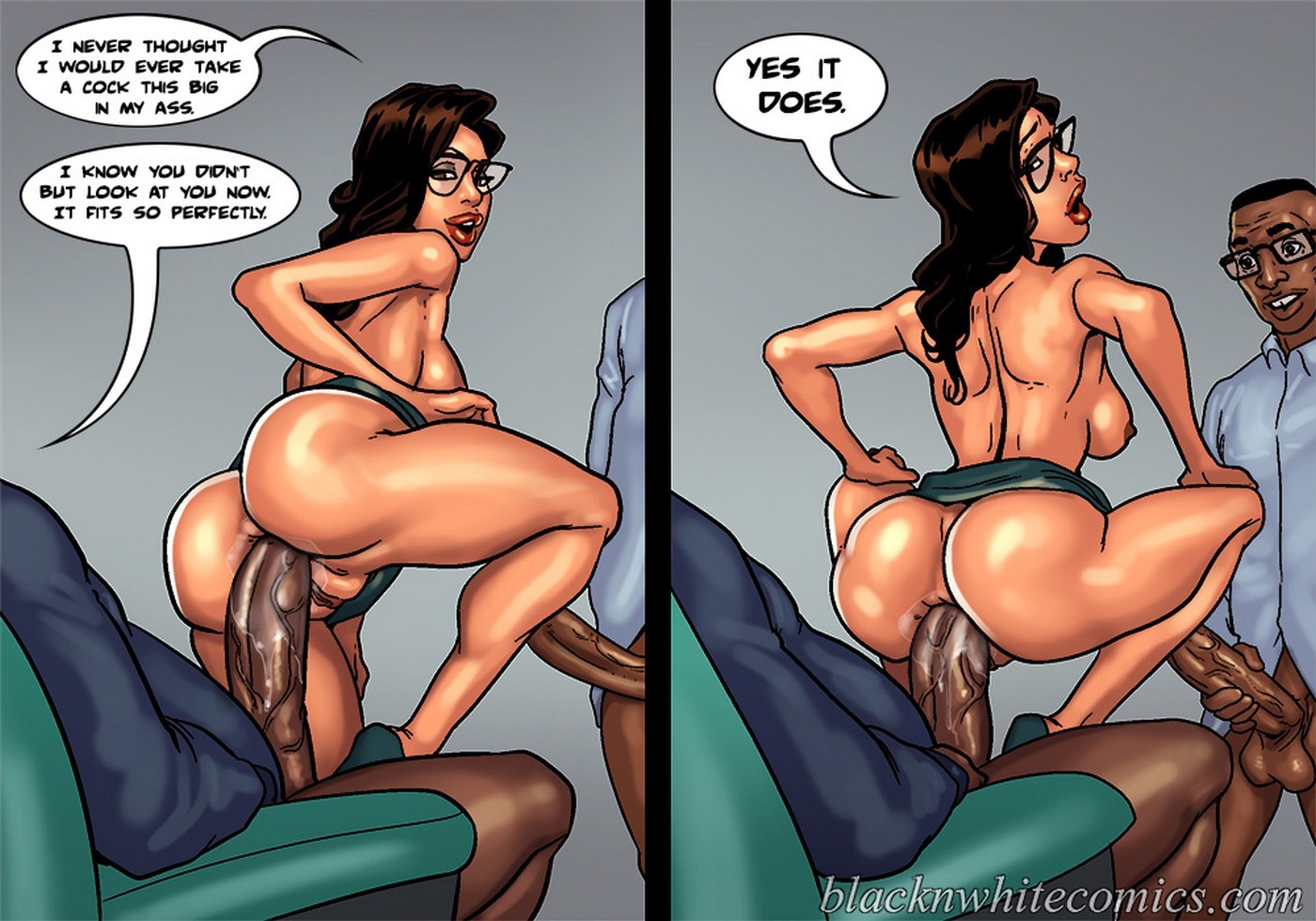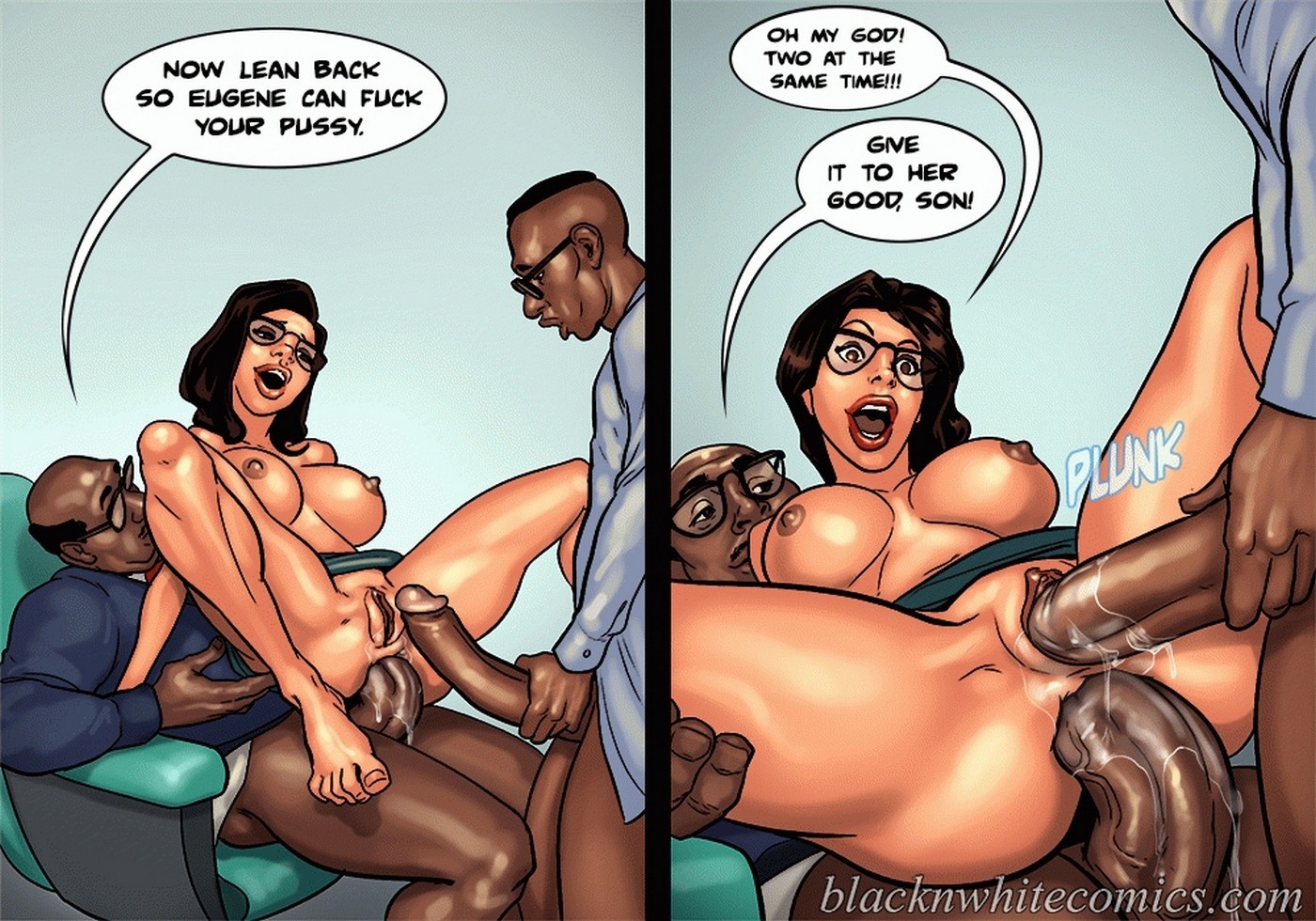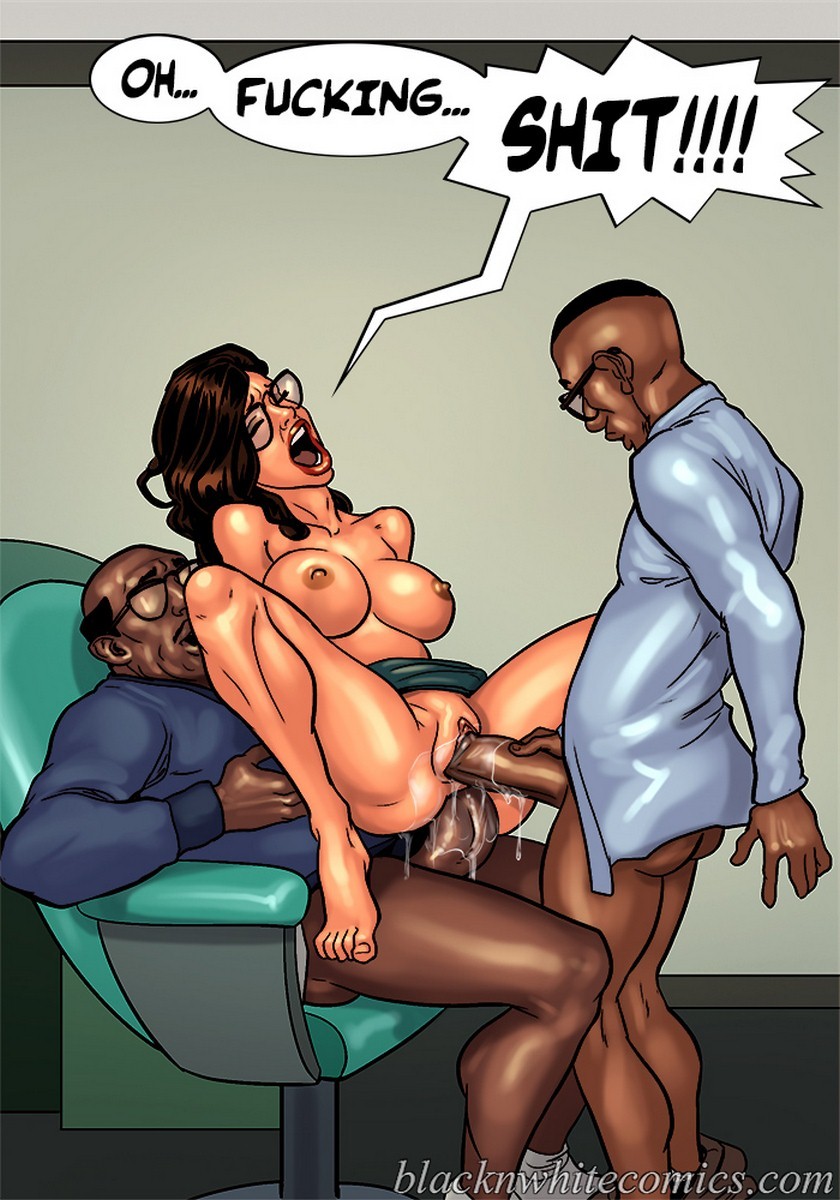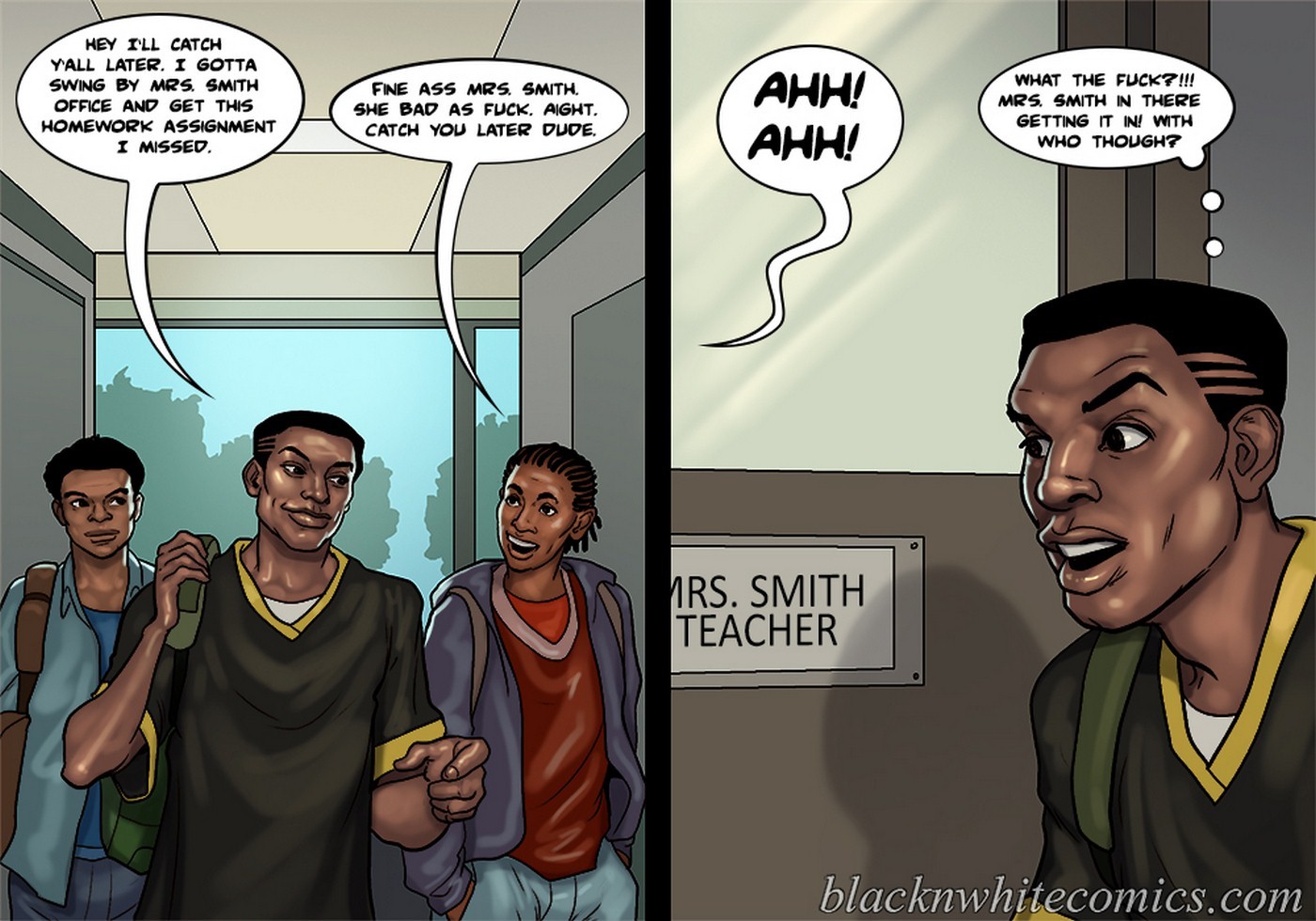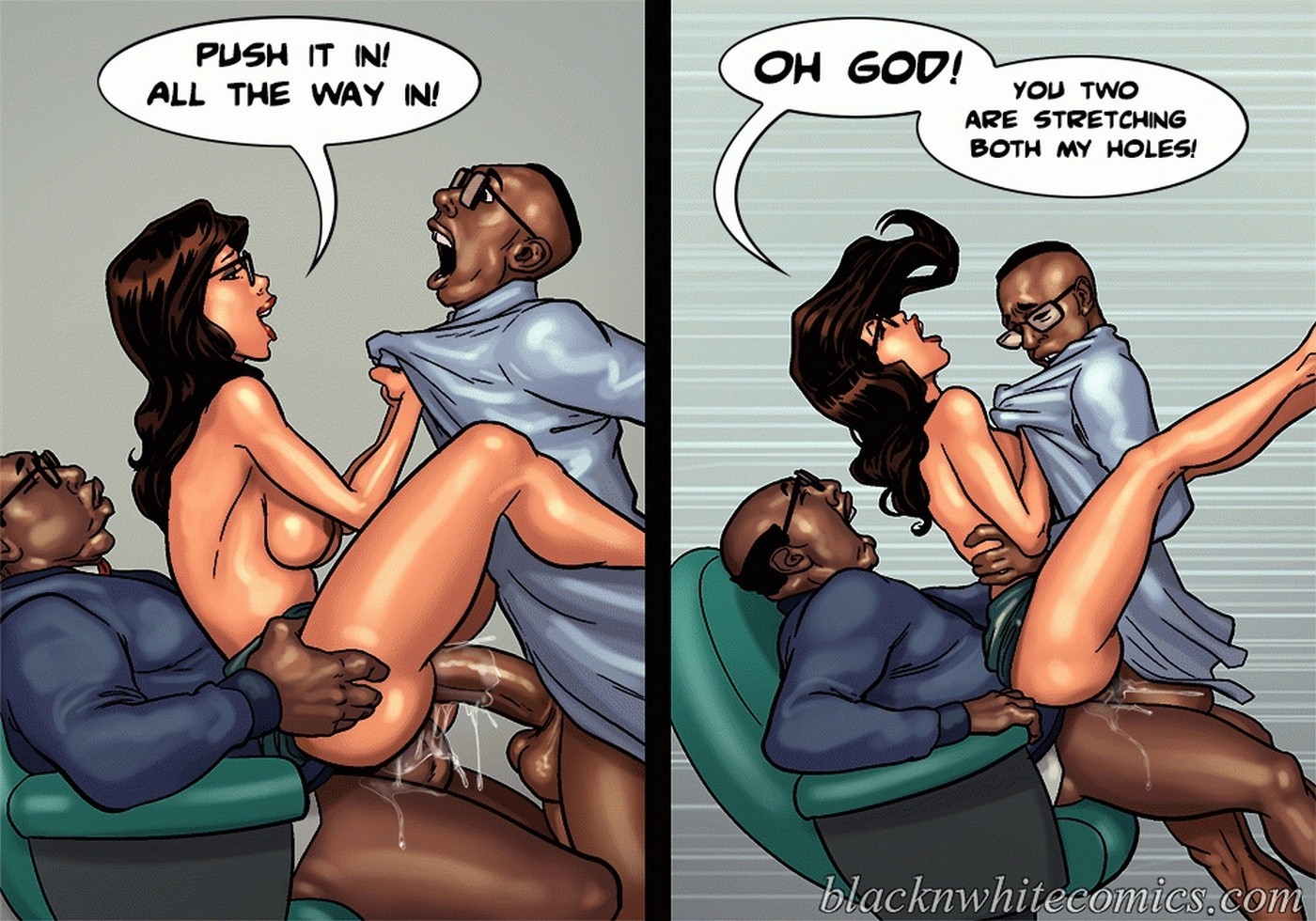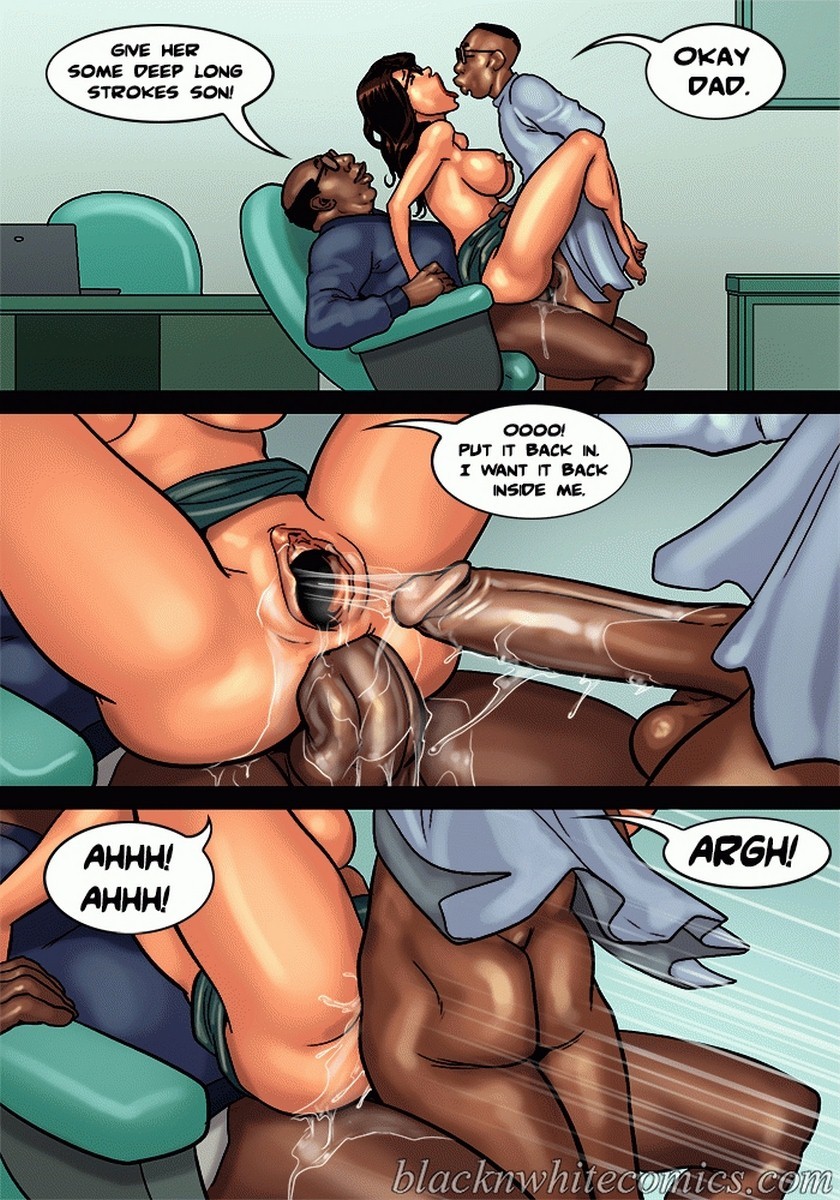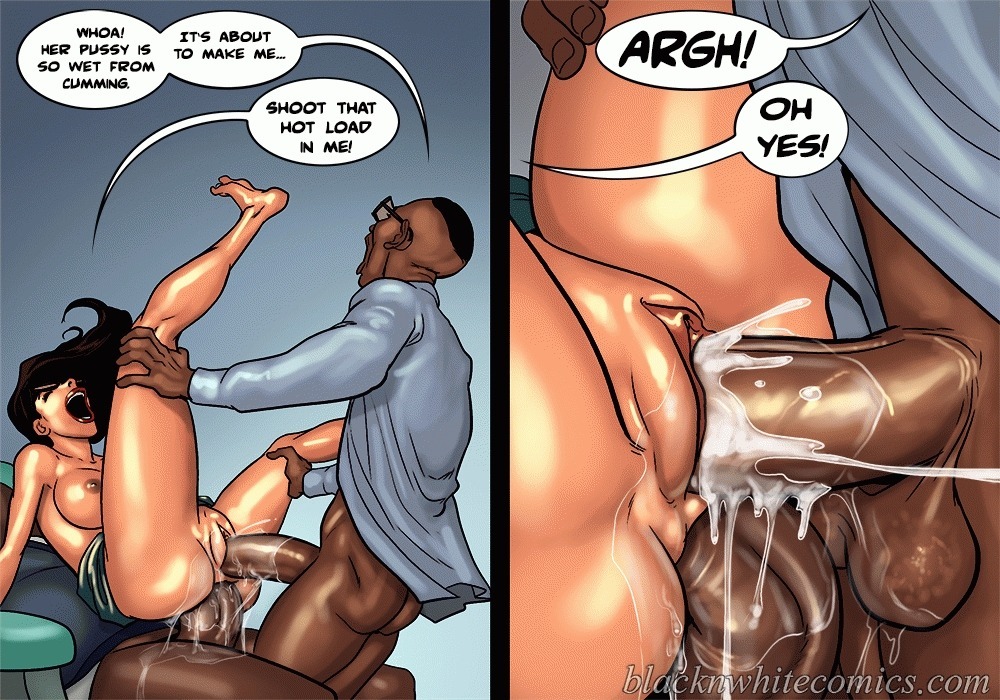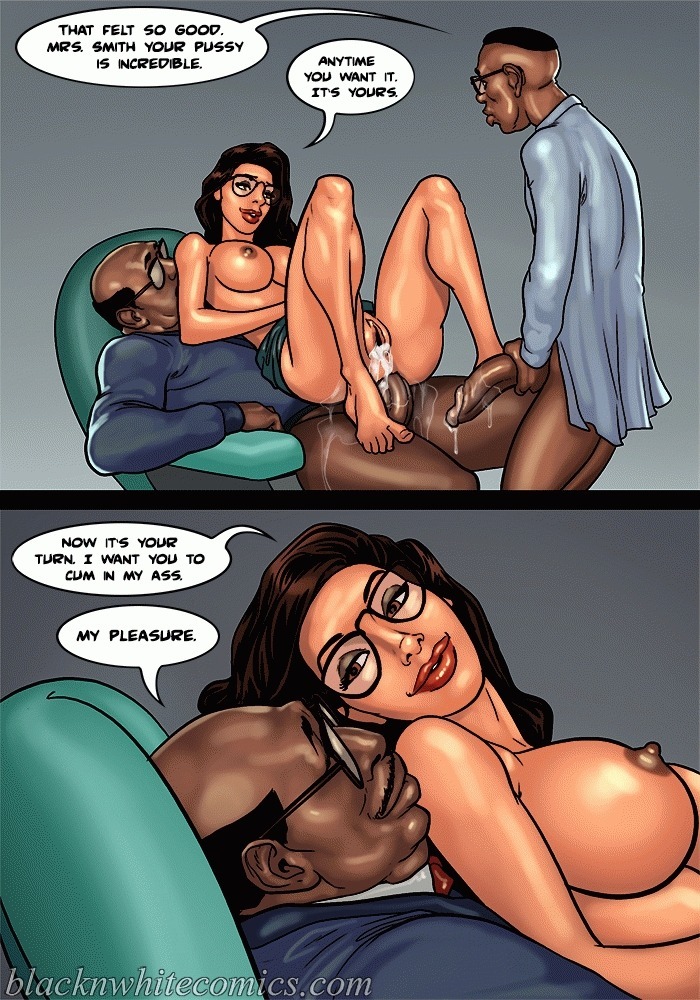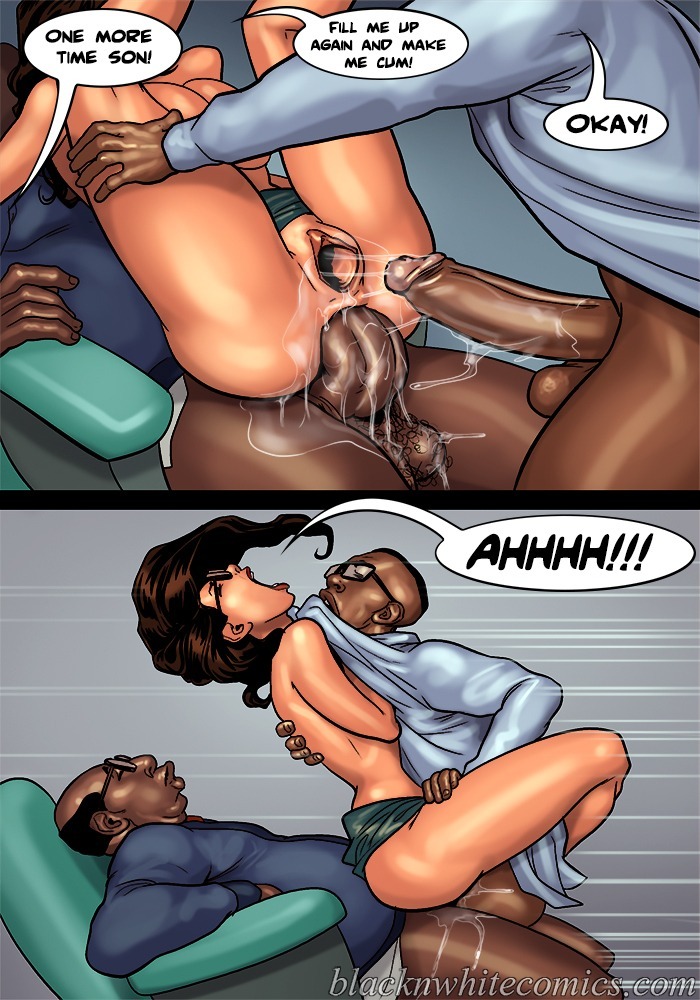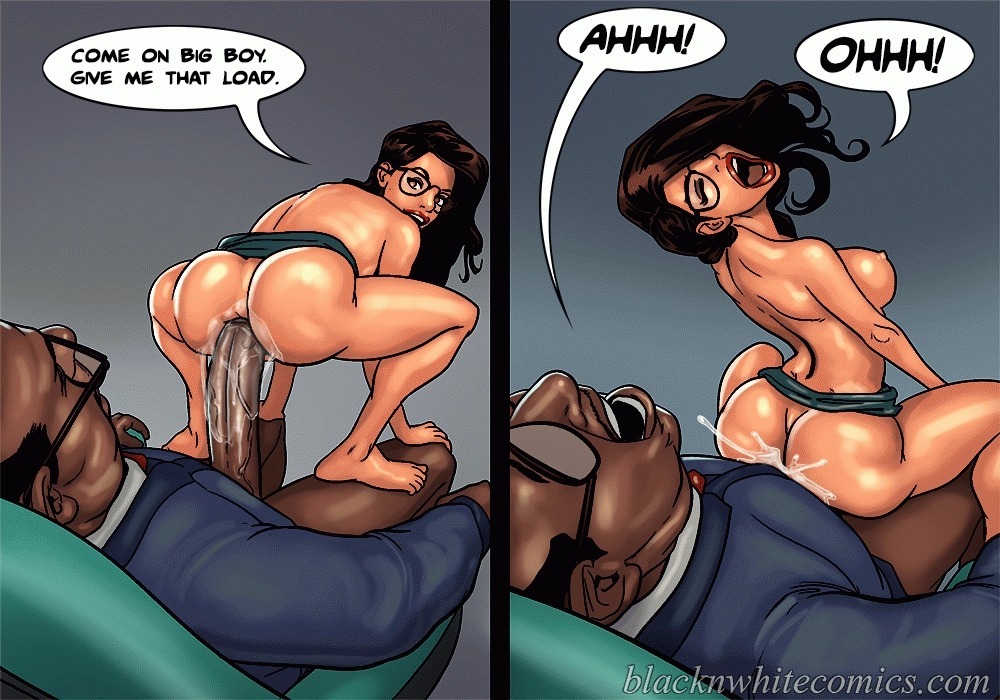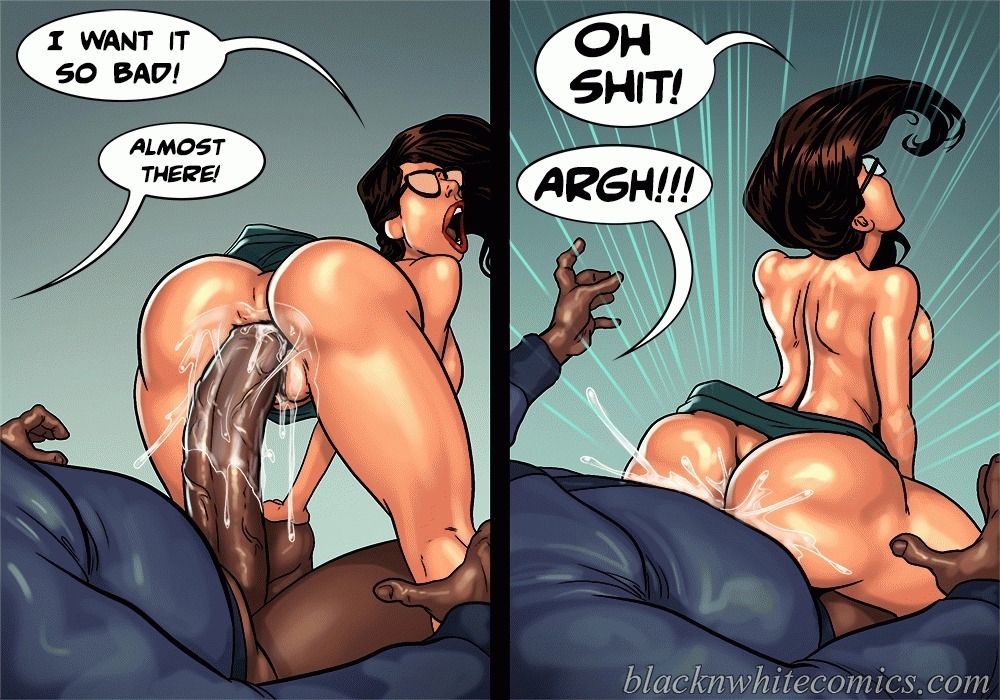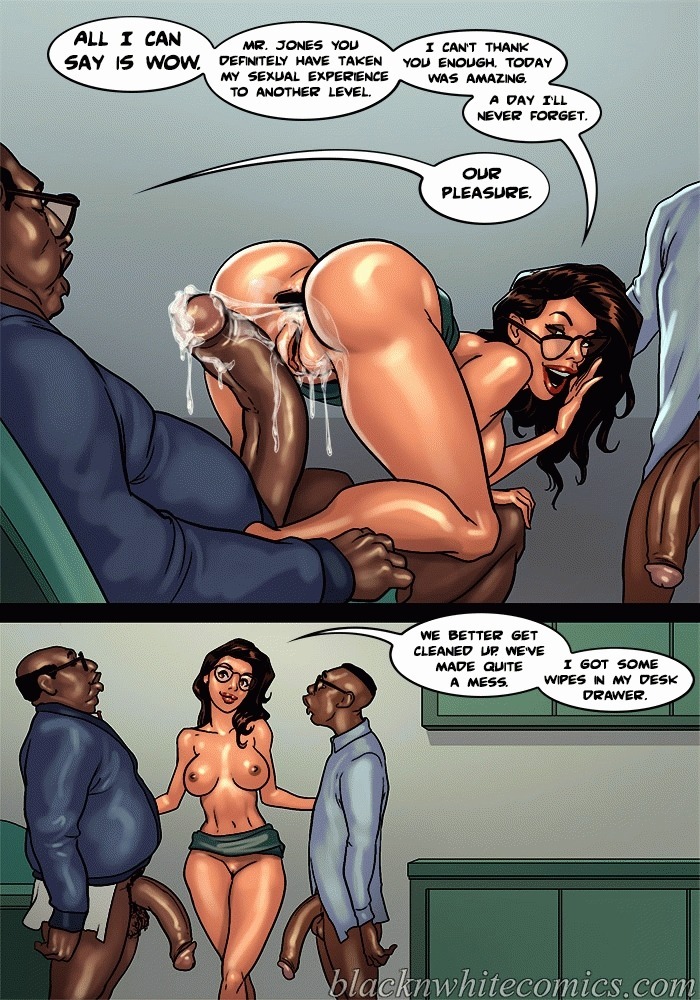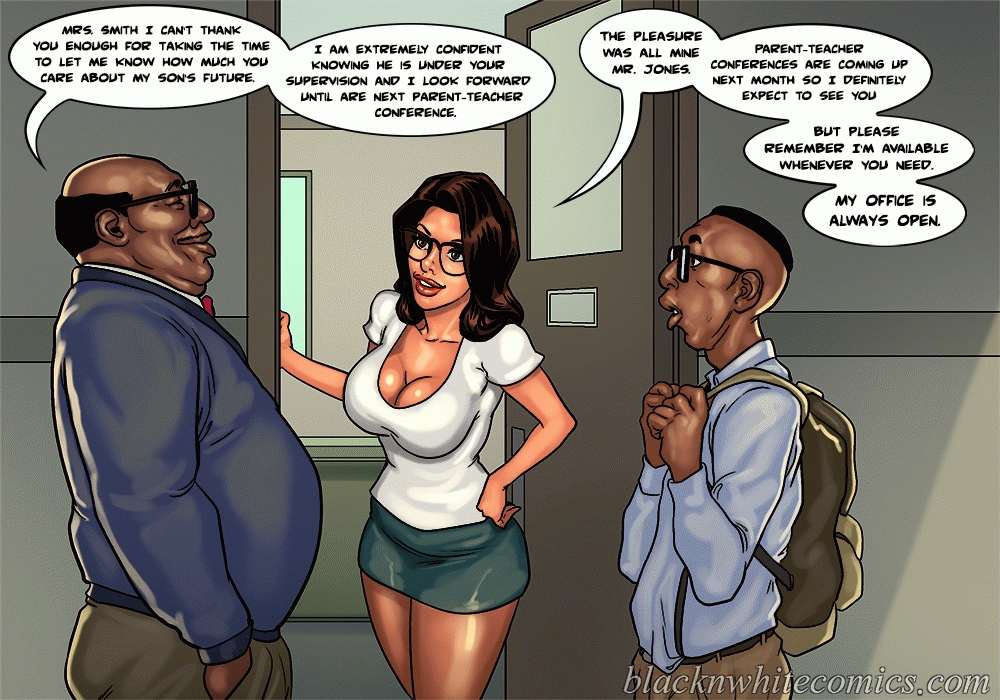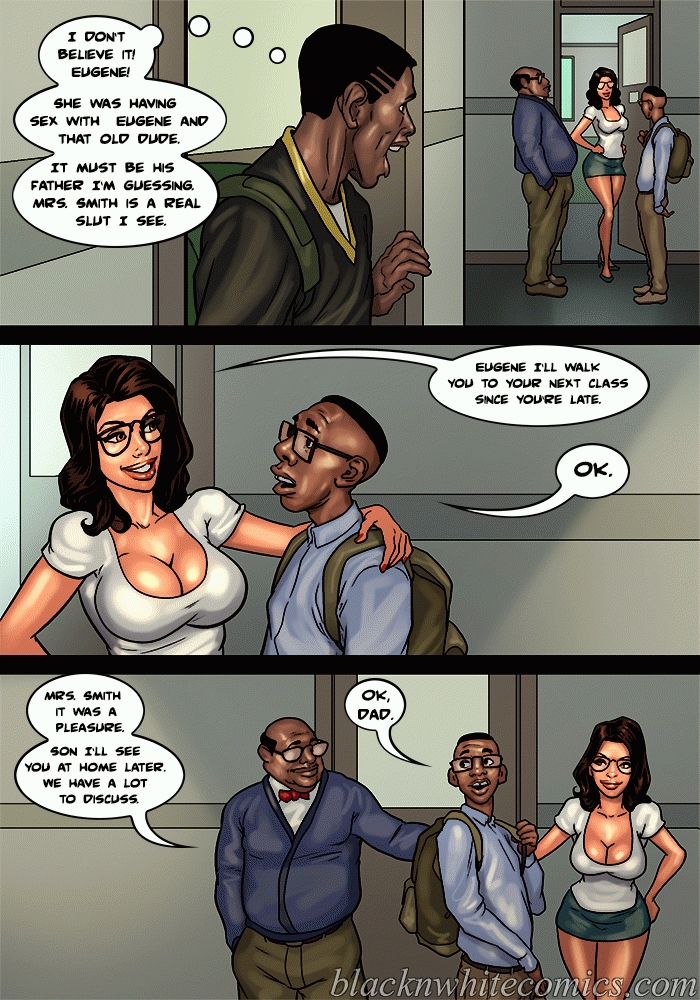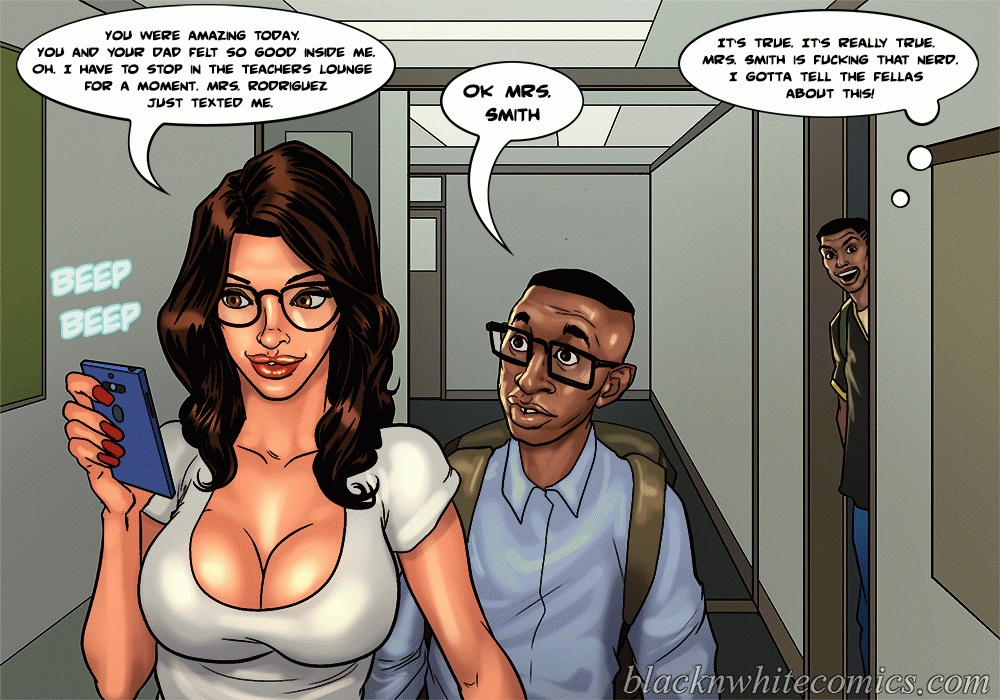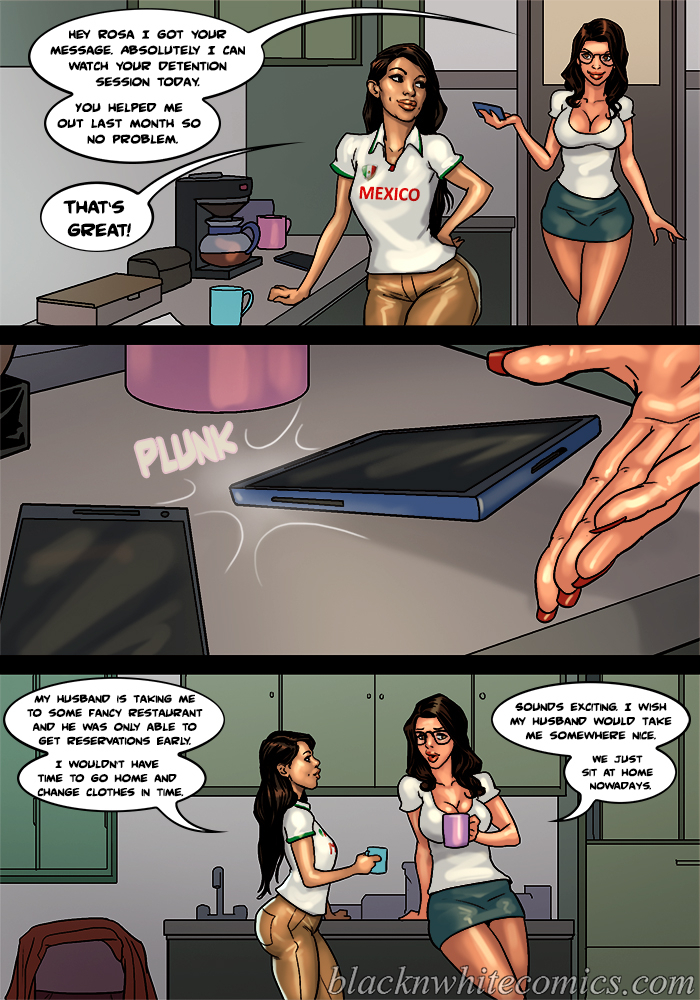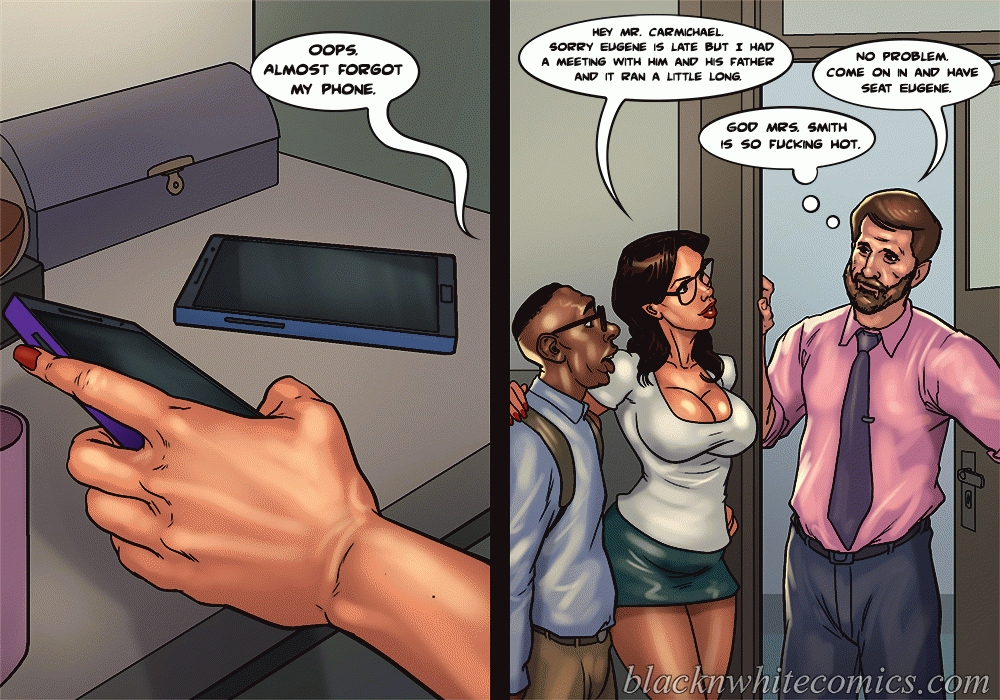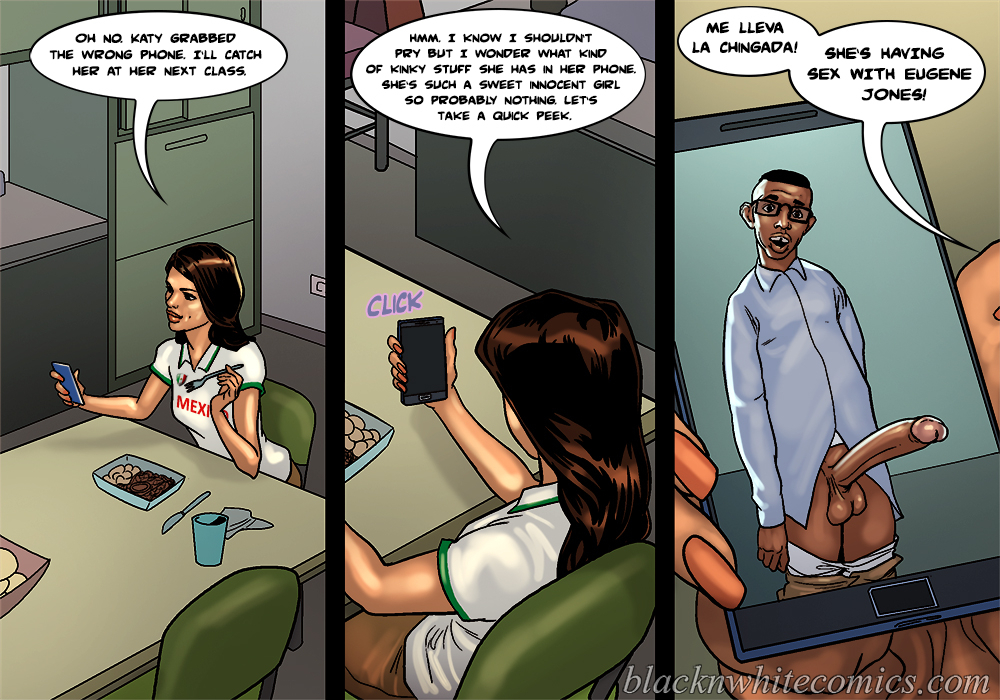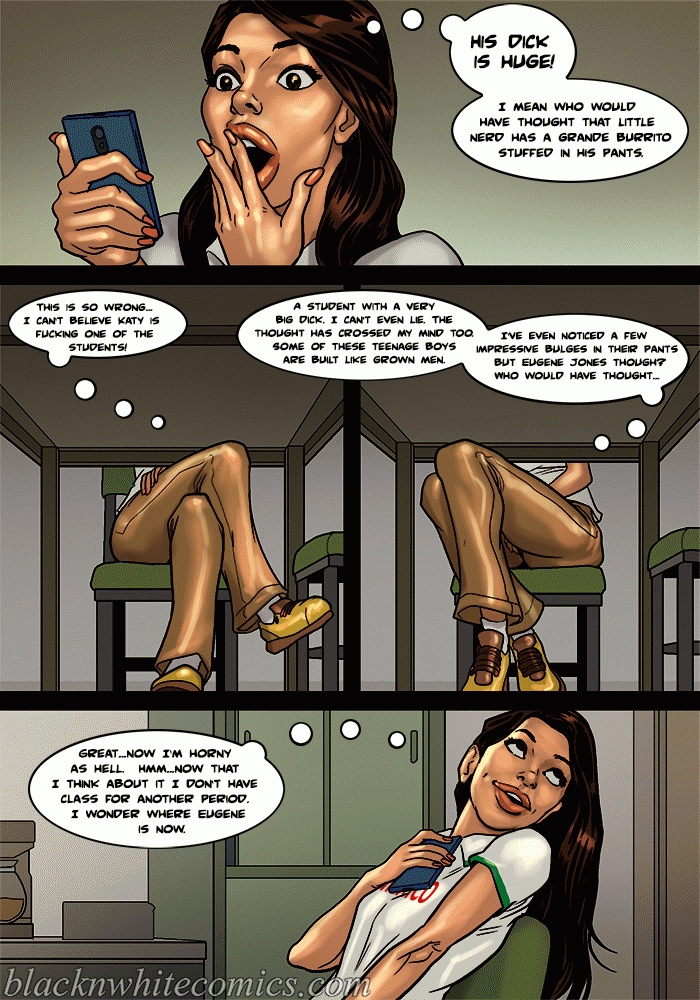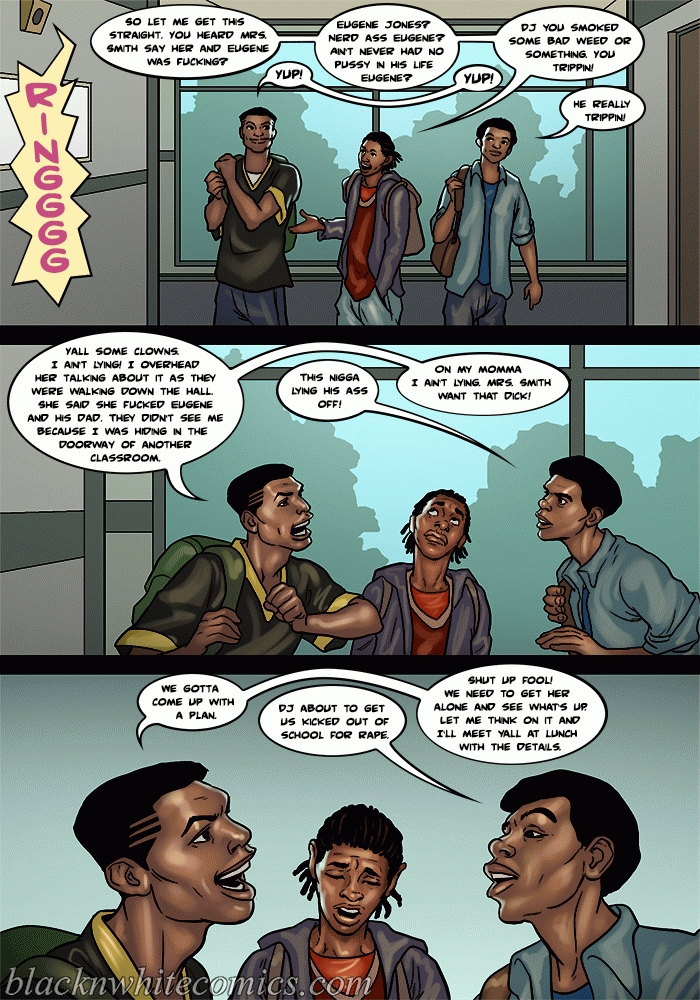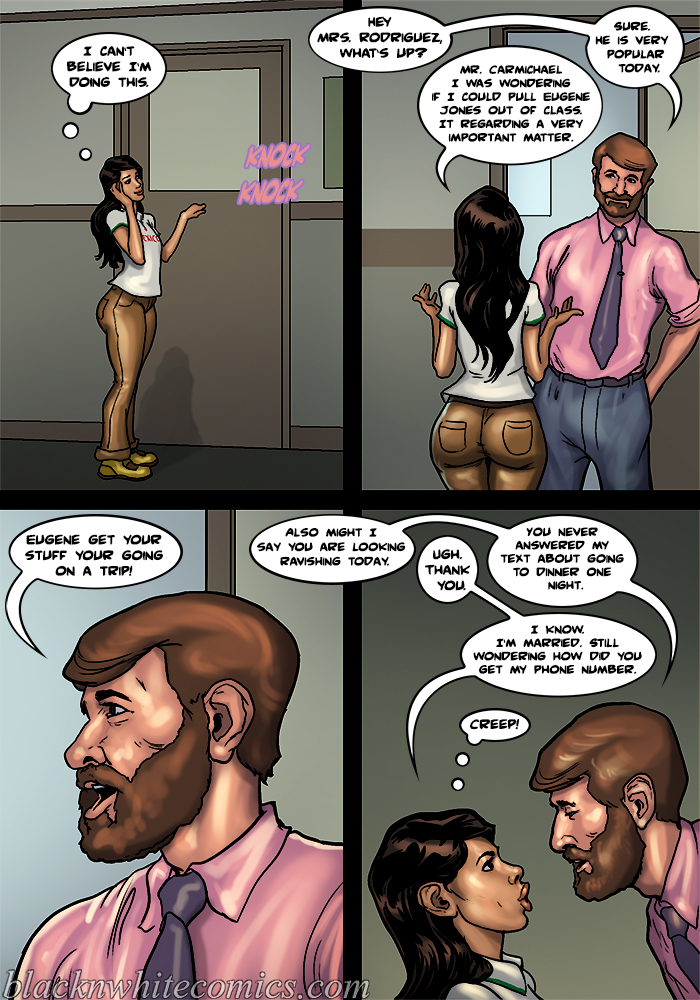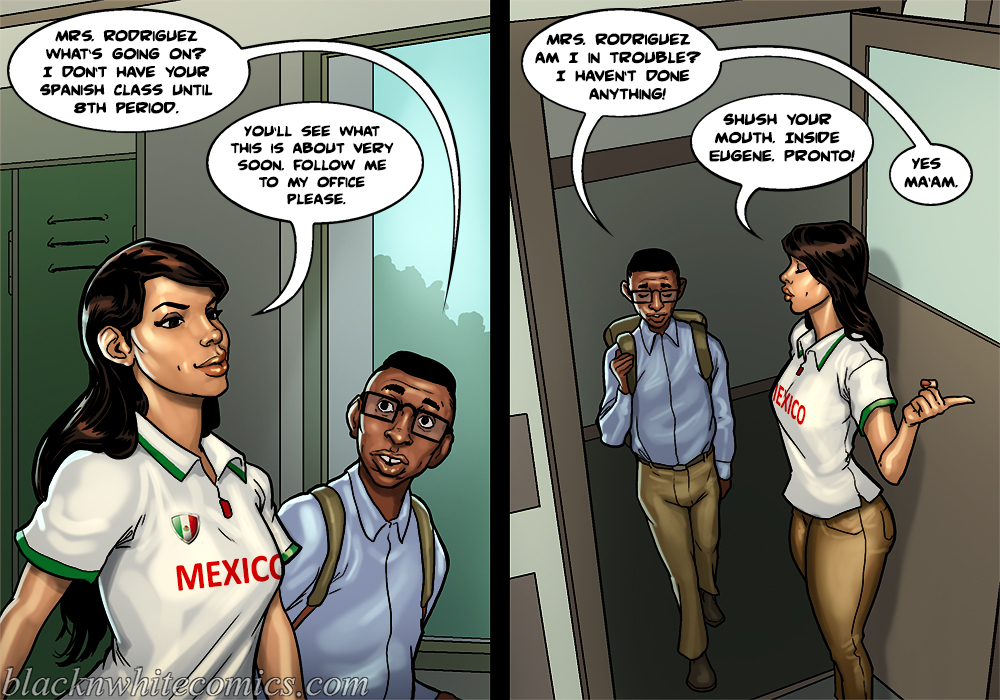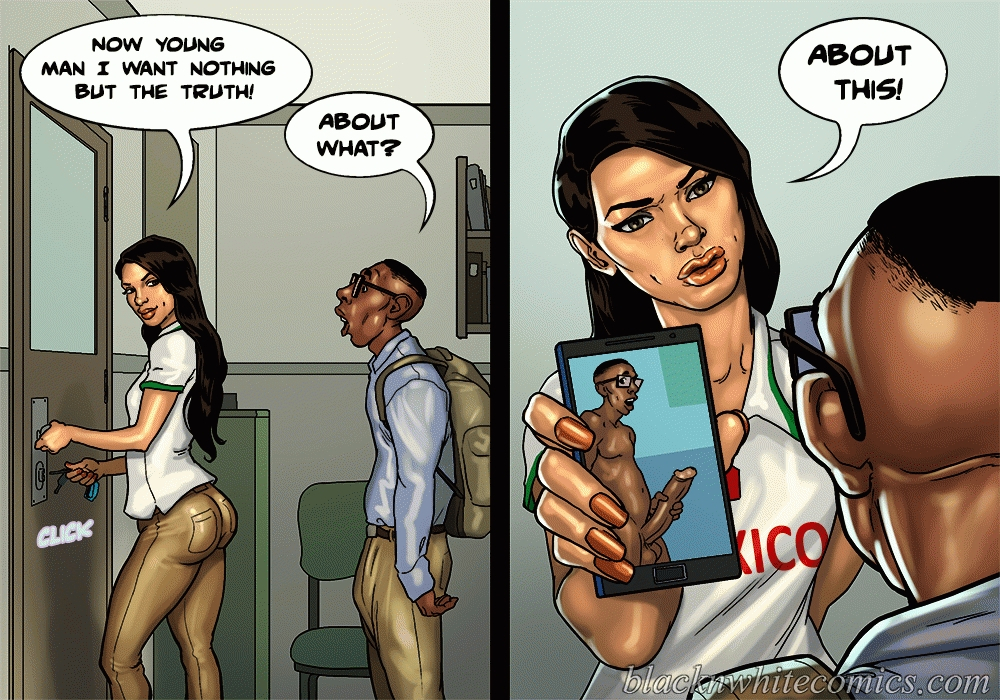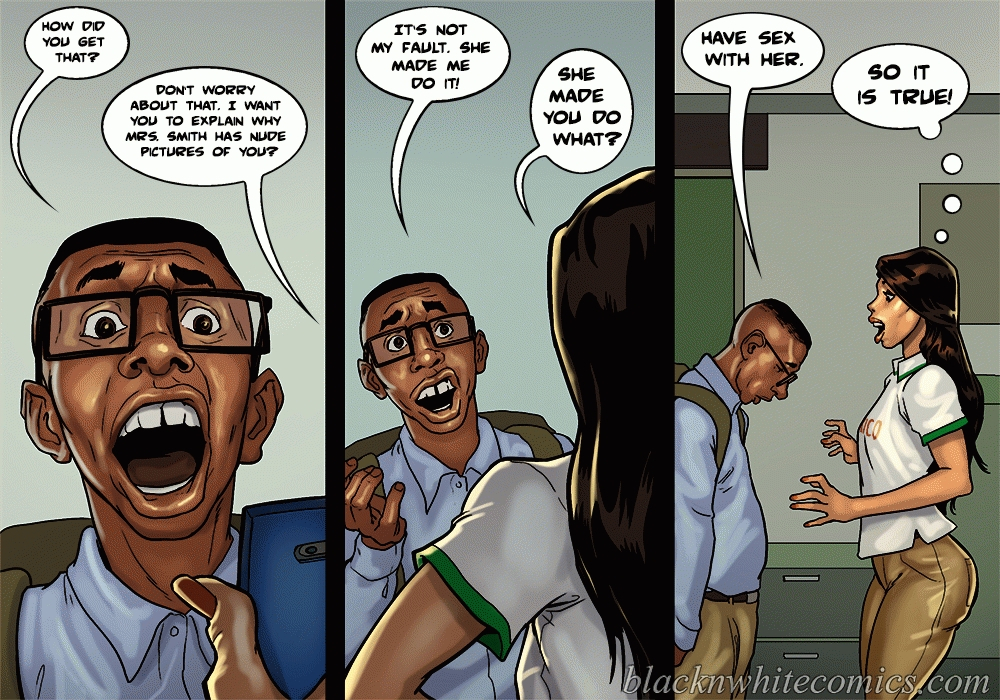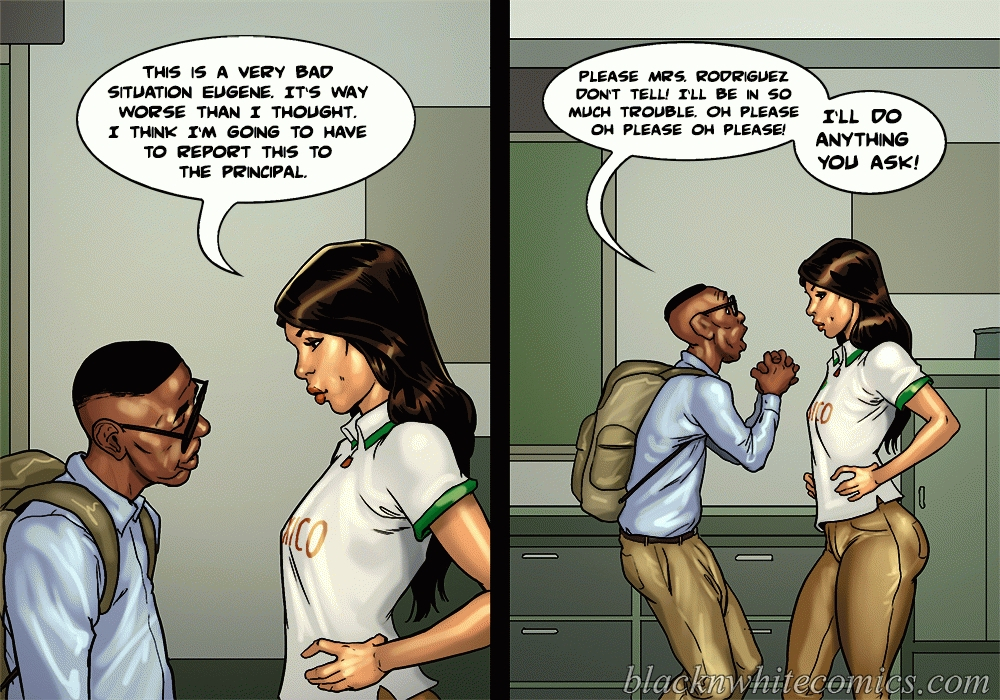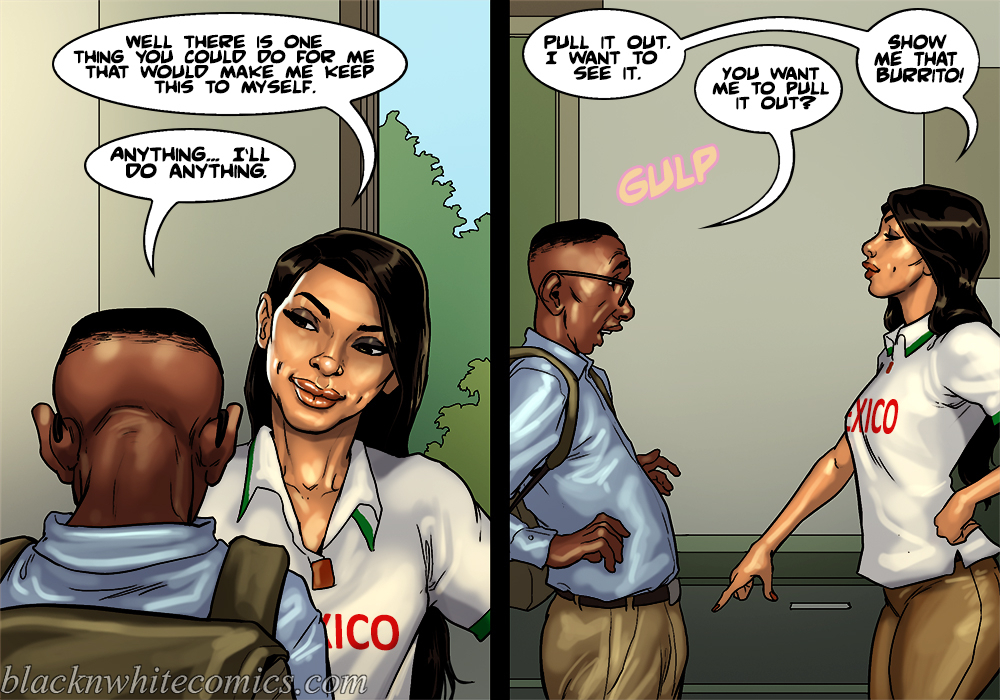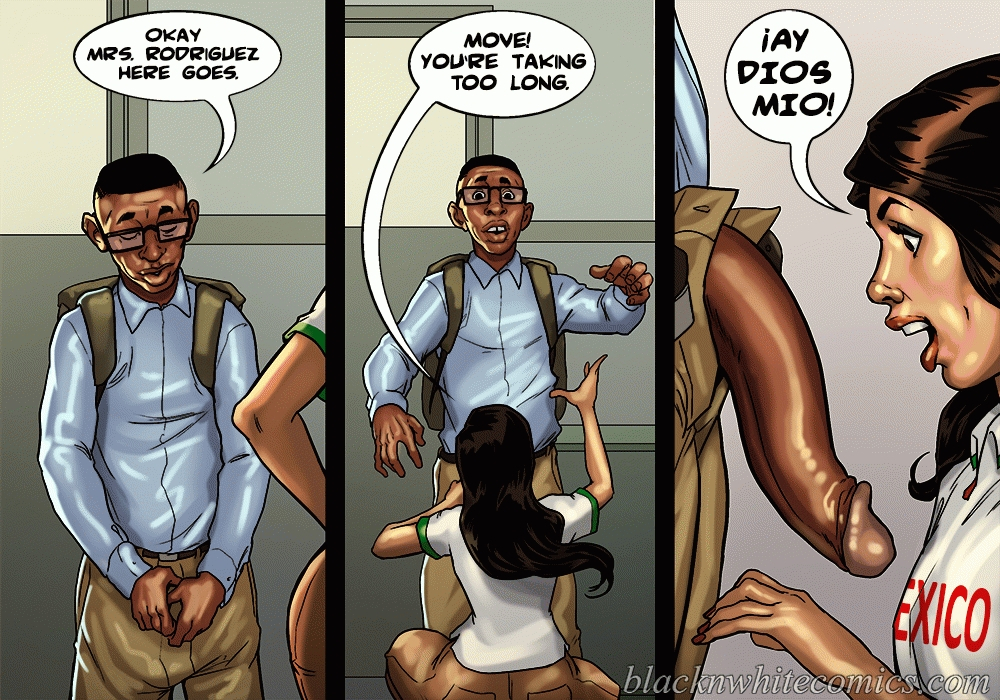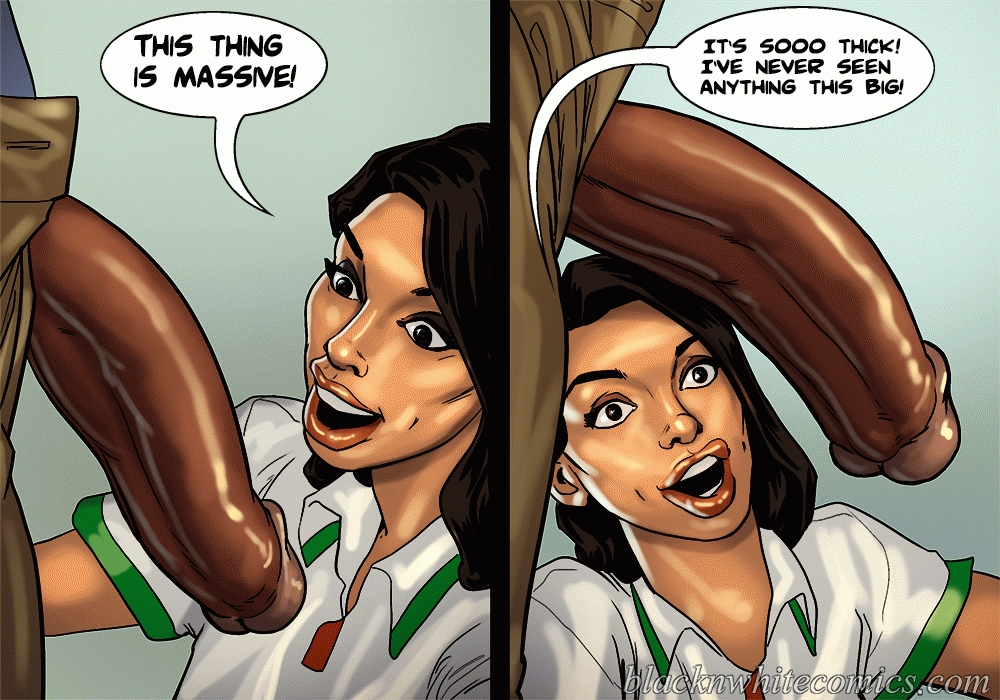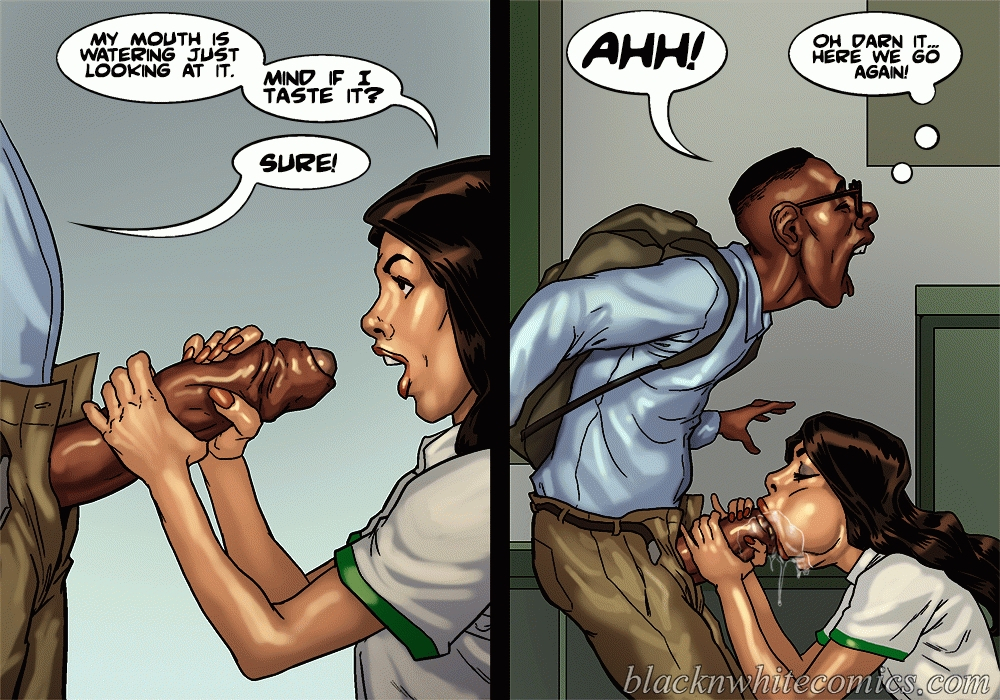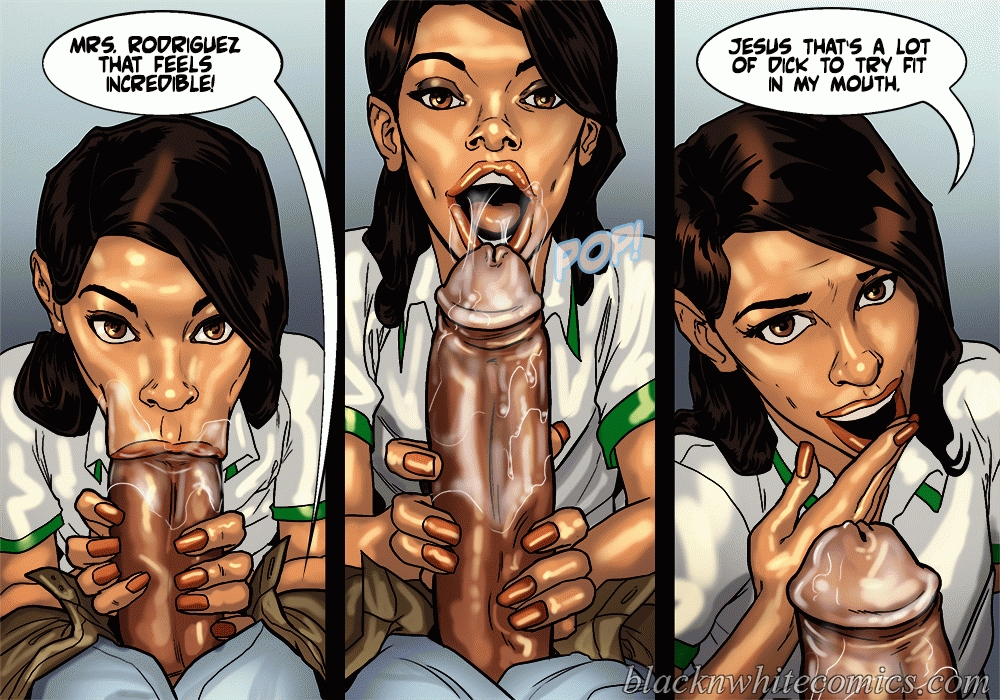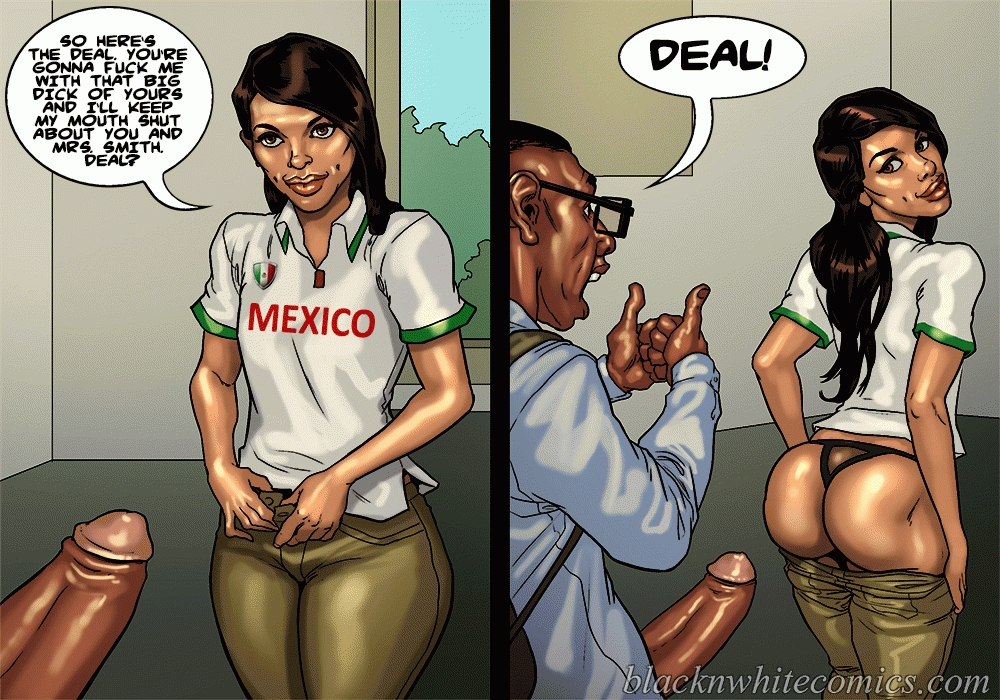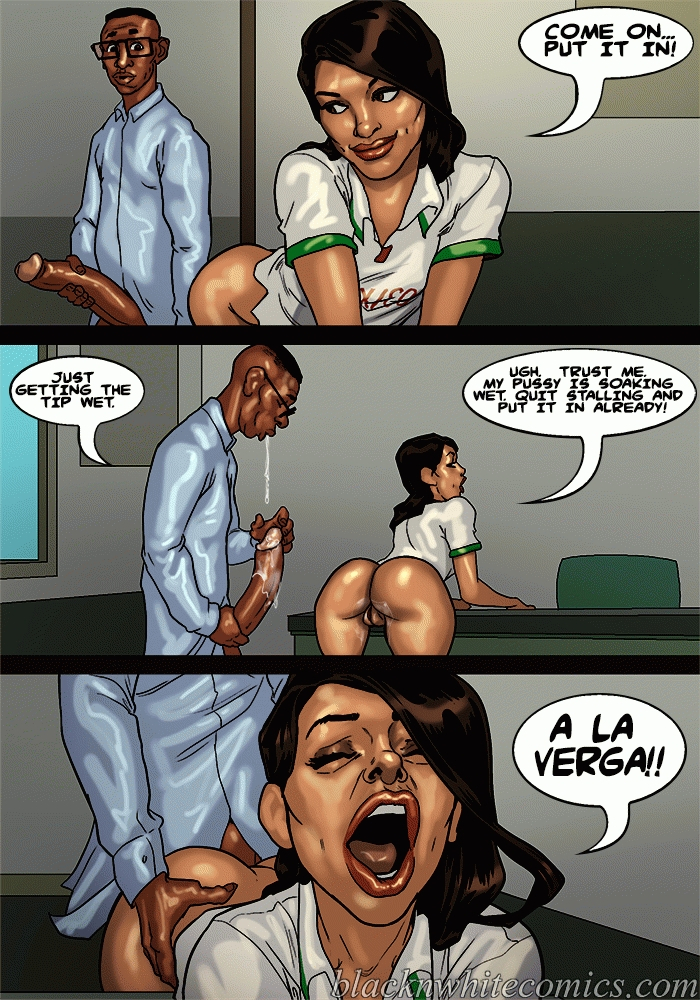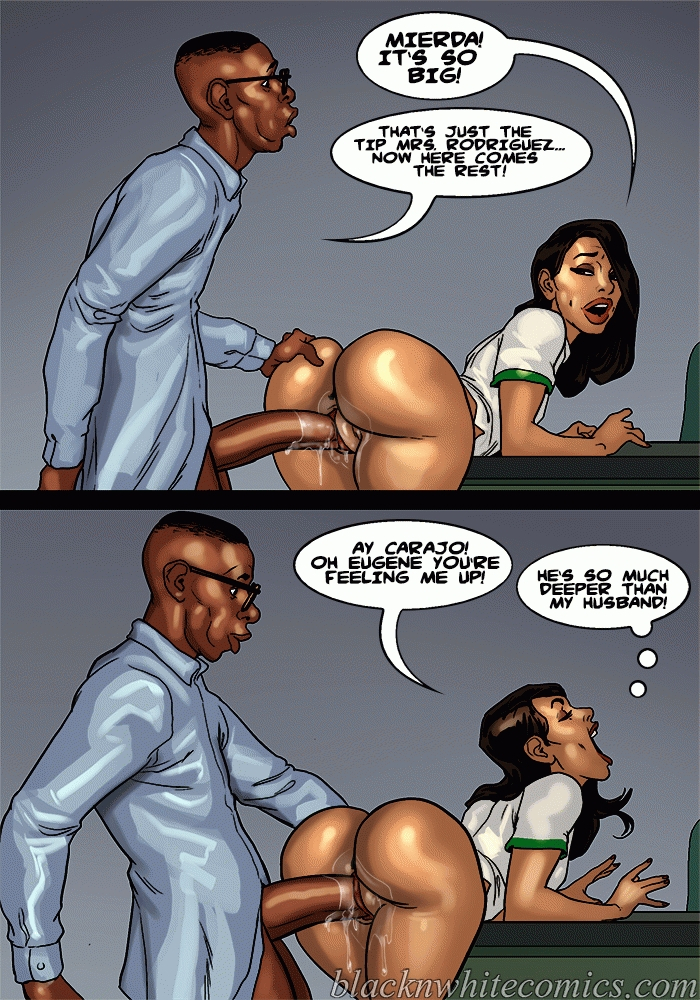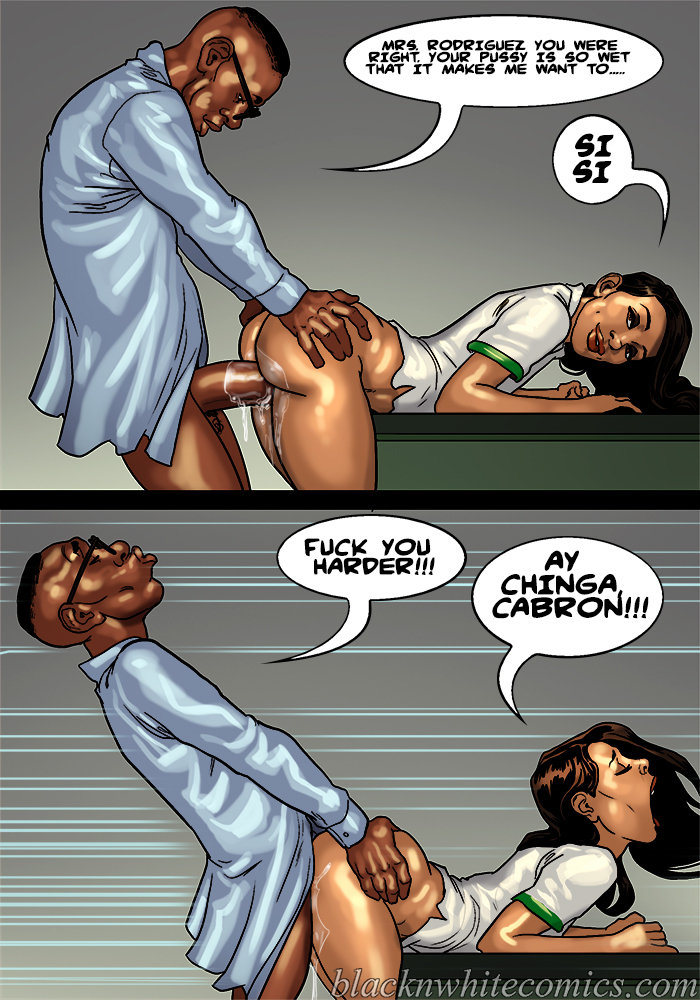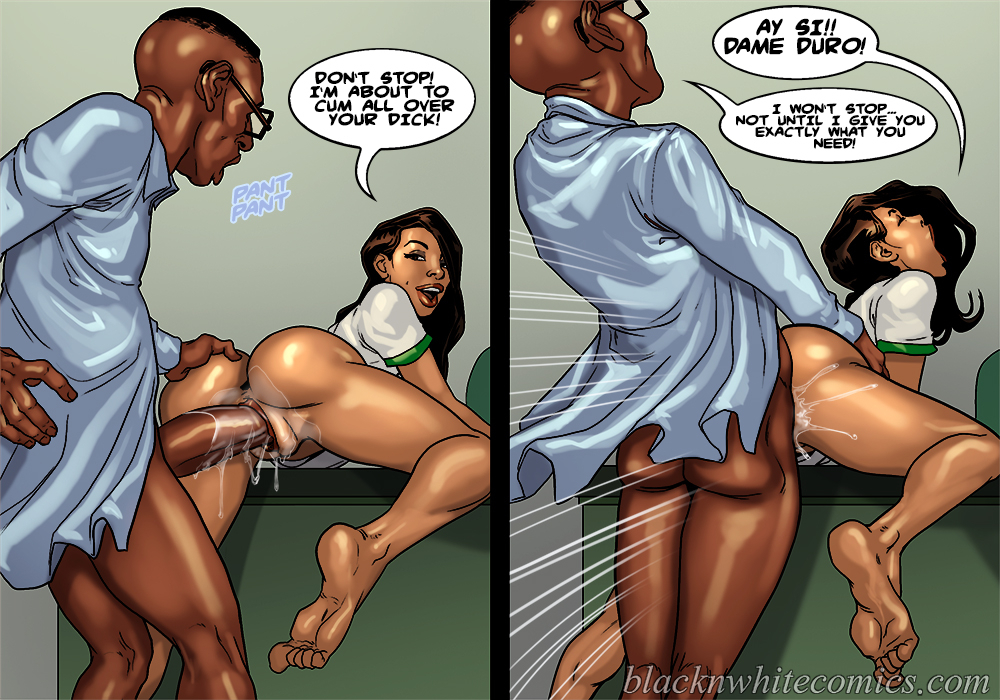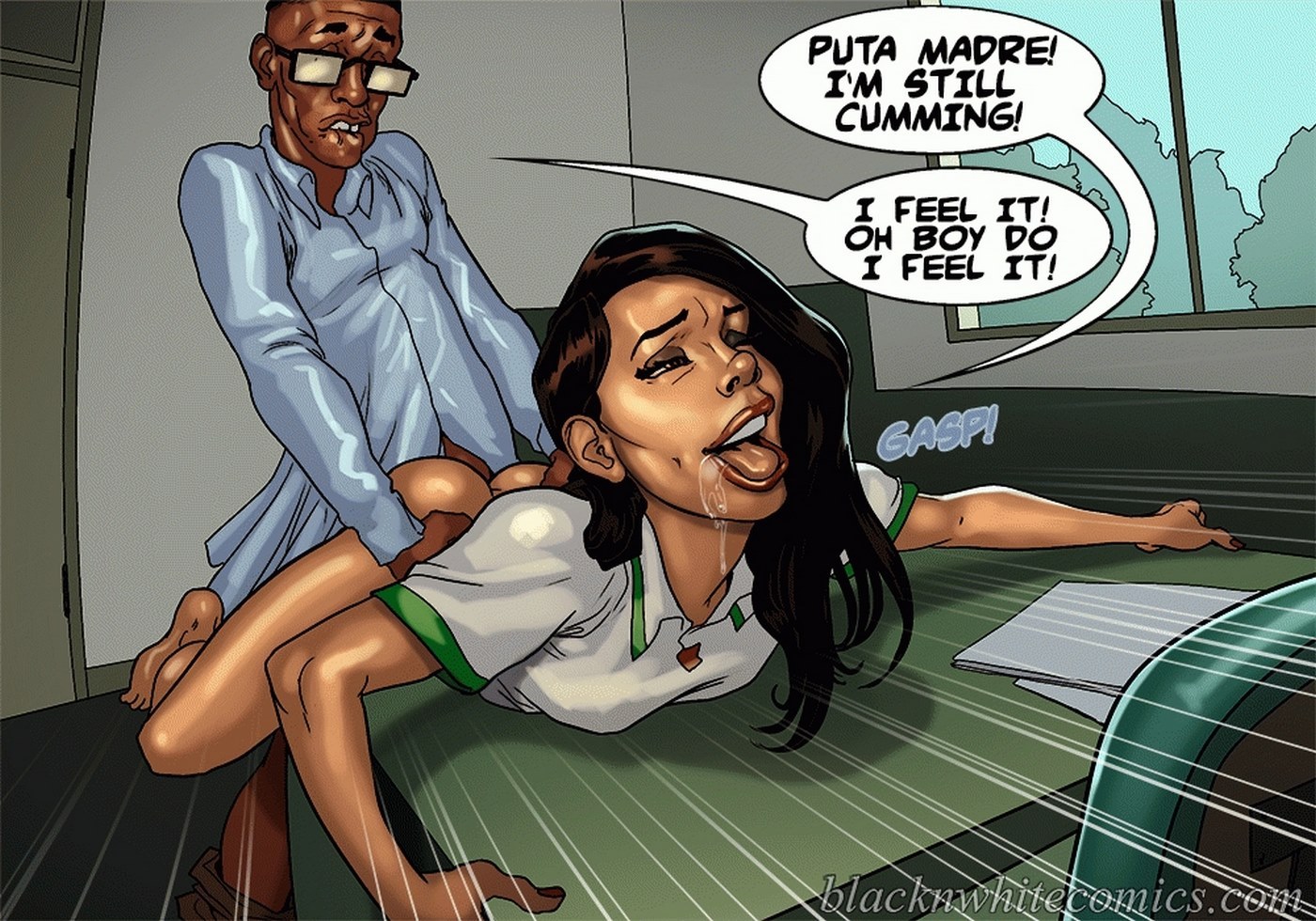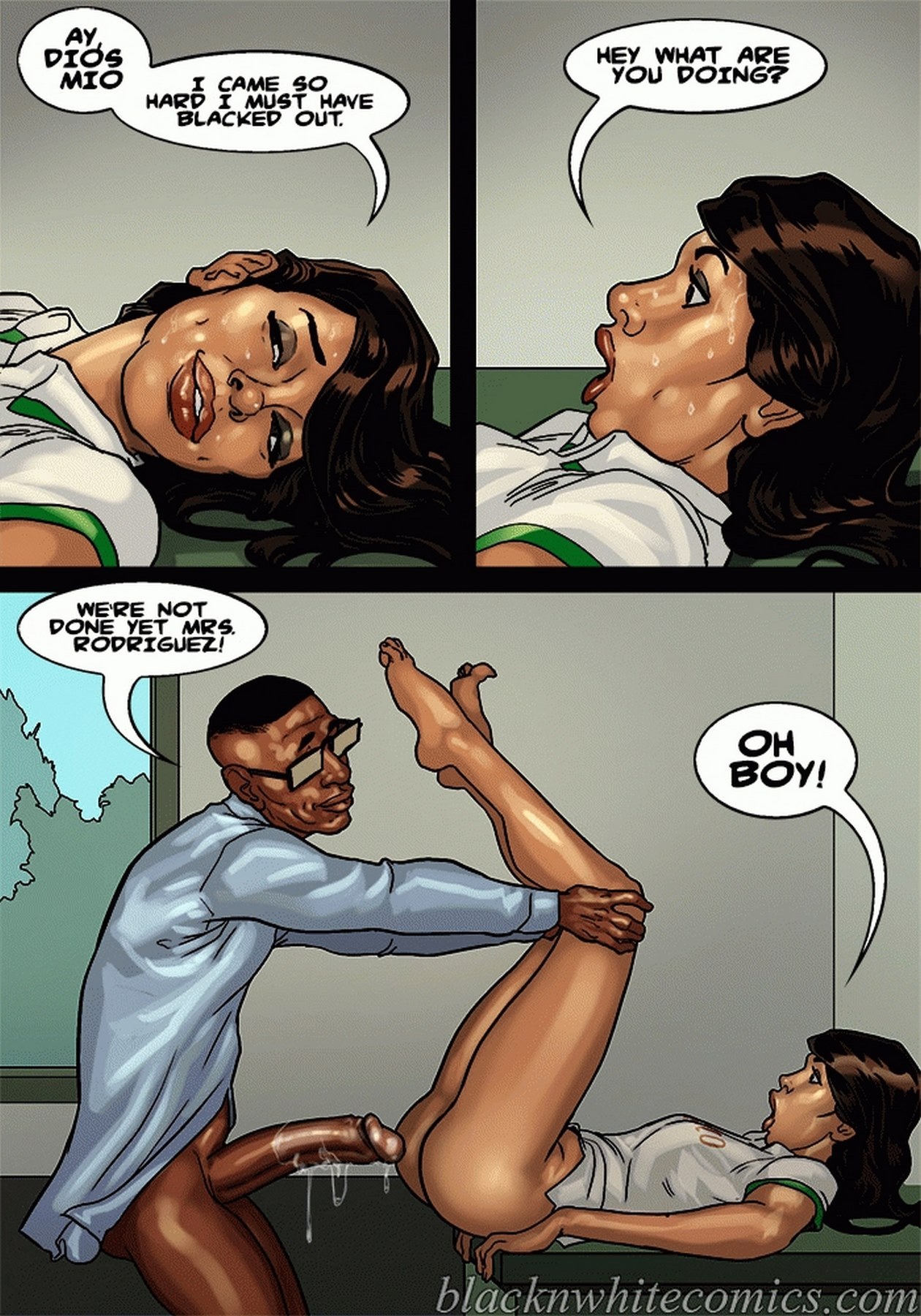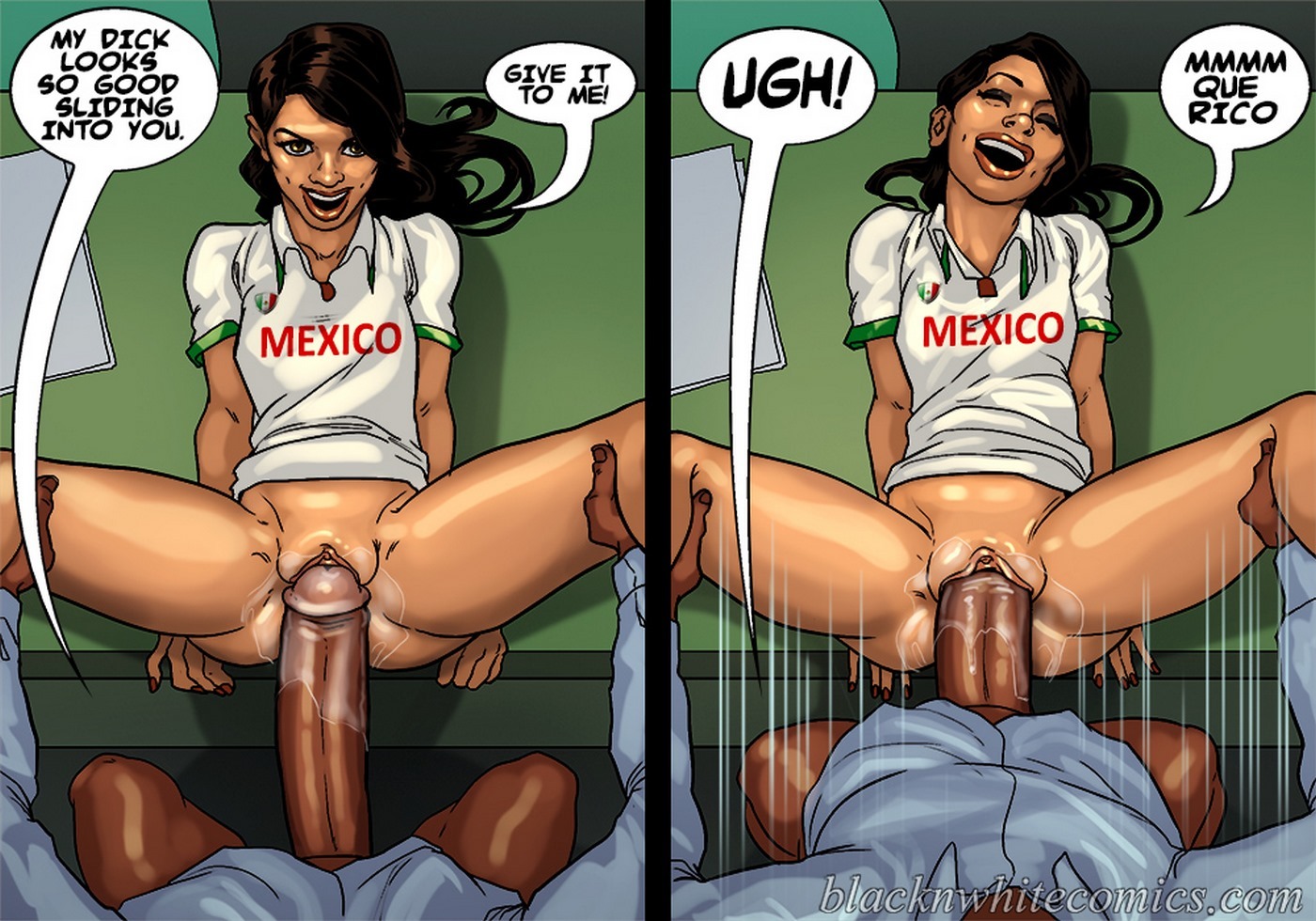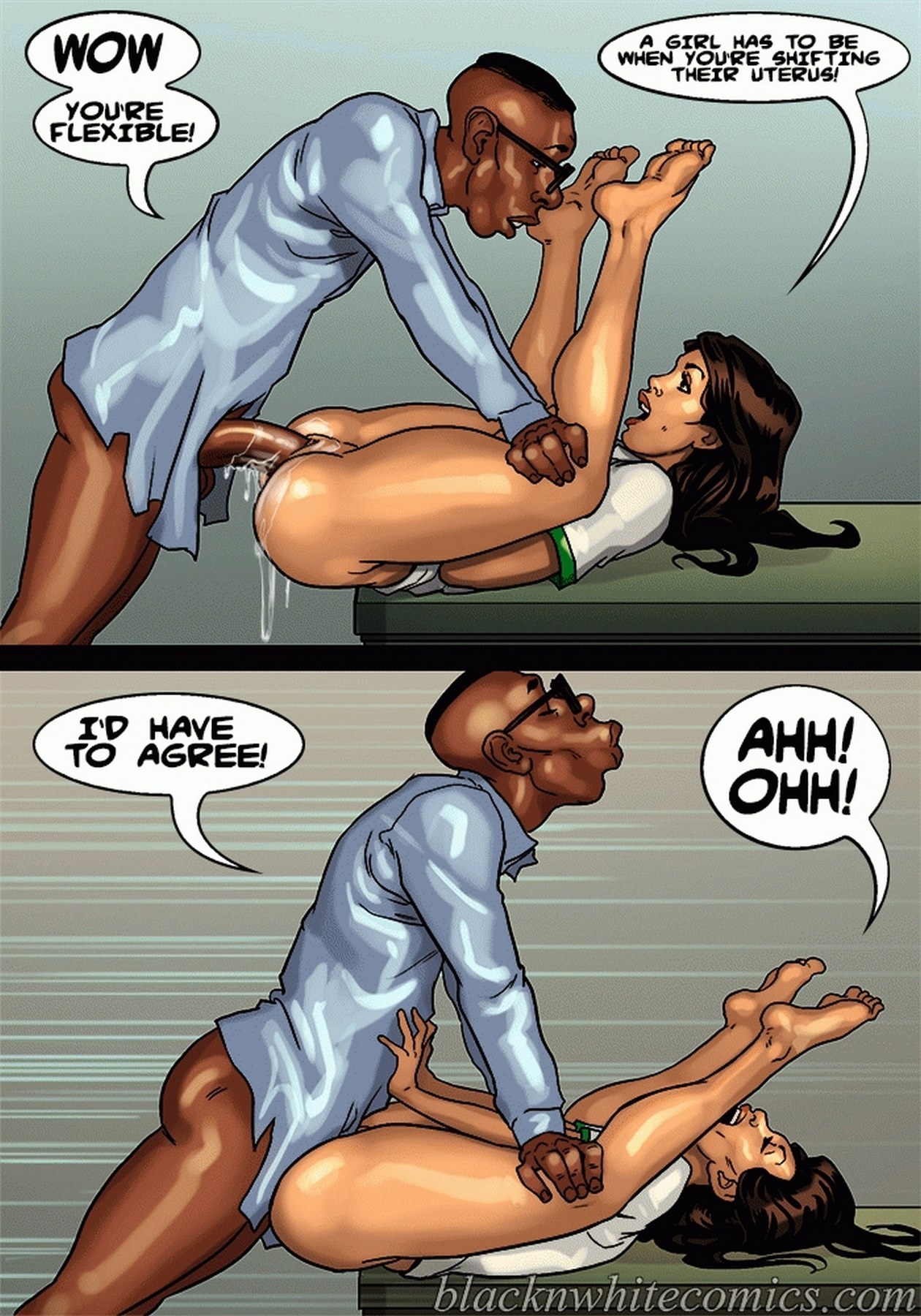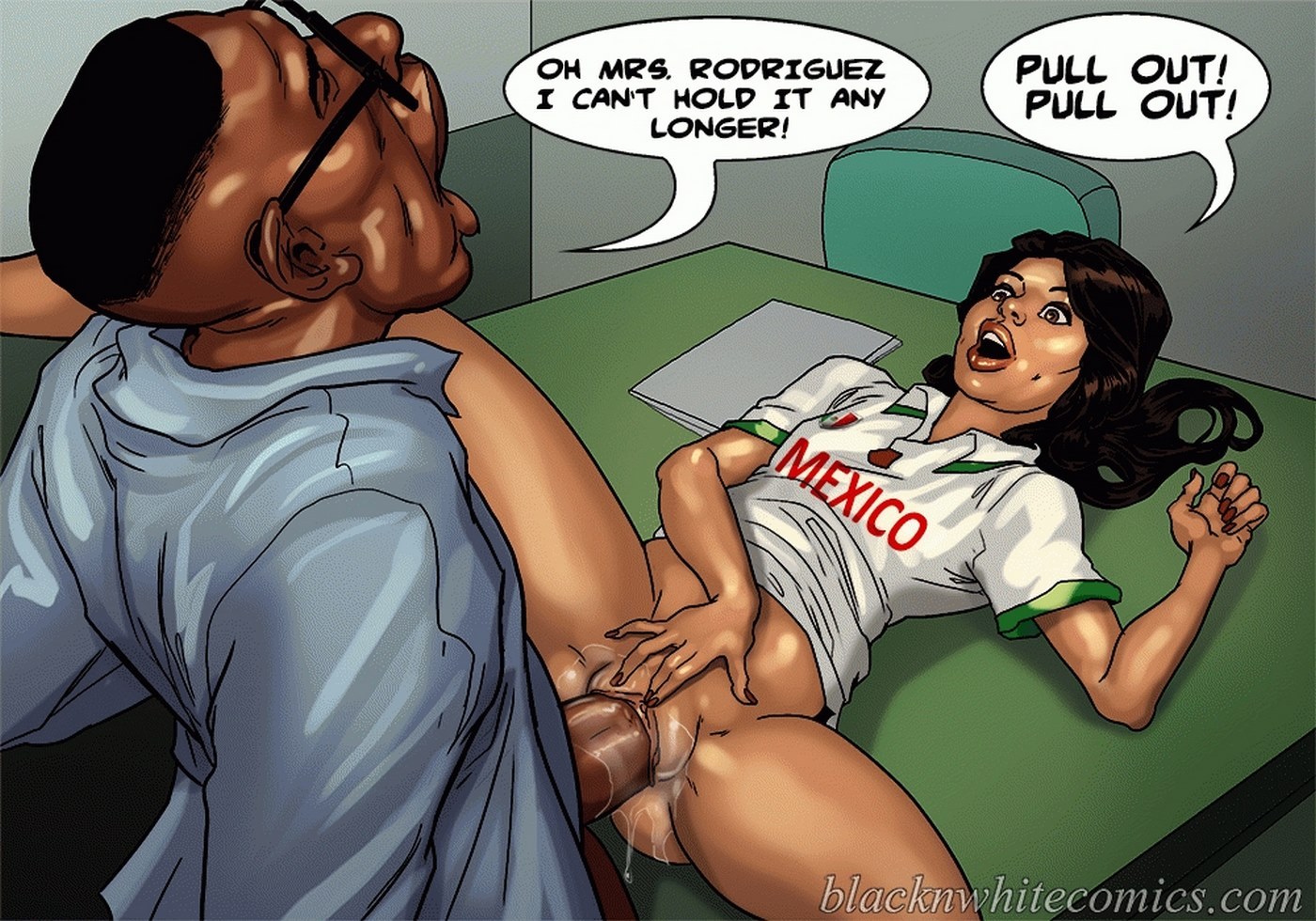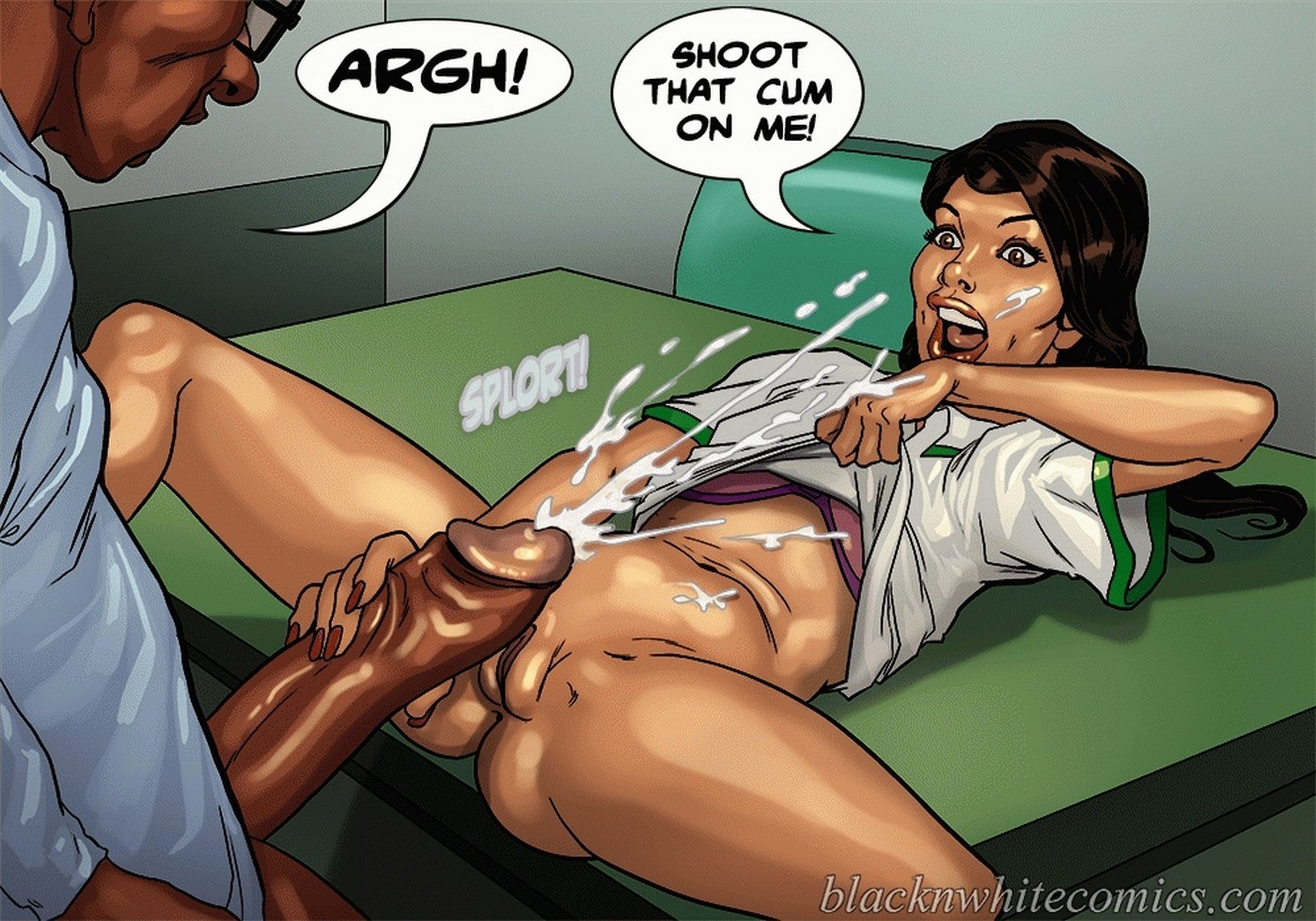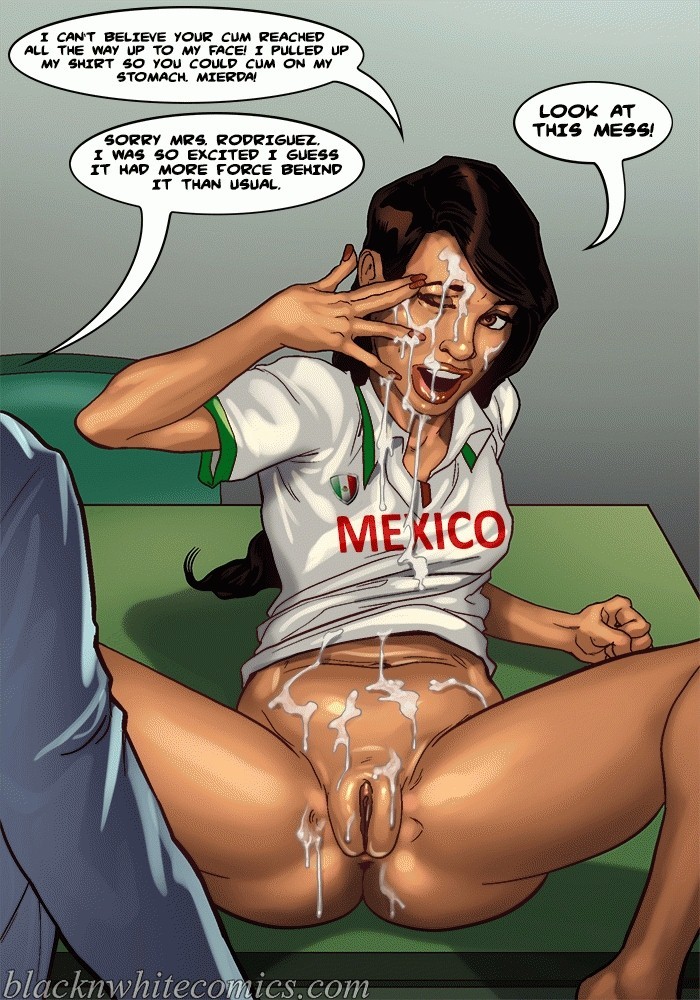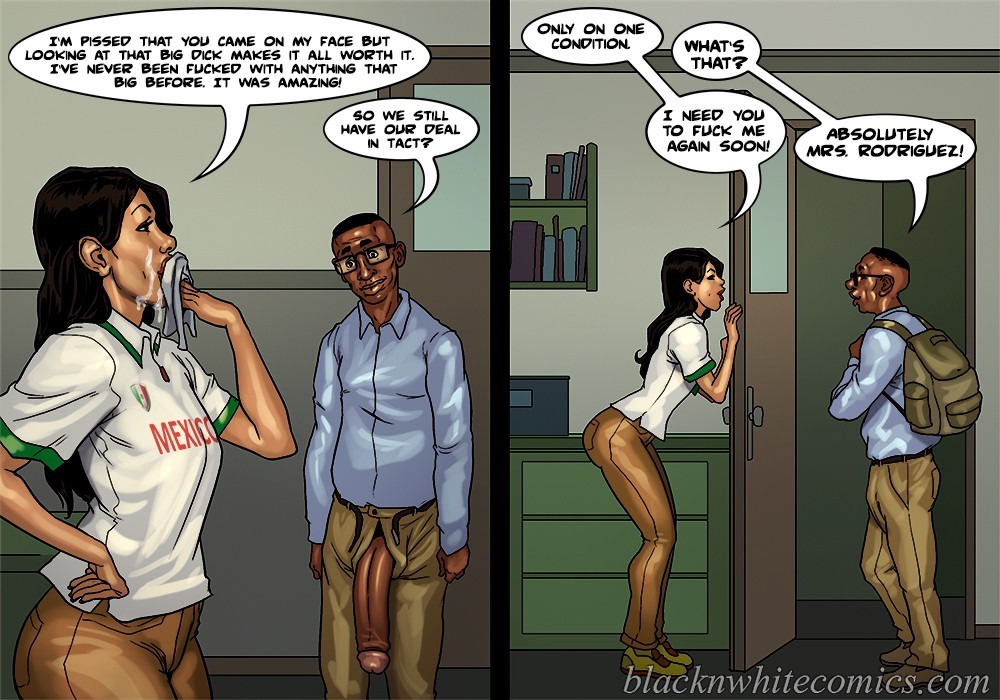 In this porn comic Detention 2 by the artist Blacknwhite we can see how the director of a school quotes the father of a student who was black, with the intention of fucking him because blacks have very big dicks.
When the father arrived at the school, the principal told him to come to his office to talk about the notes his son had taken, but when the black man entered the principal's office, he noticed that she was very kind to him and very affectionate. He touched his cock over his pants and told him to fuck her hard against the desk in his office.
The black man did not know what to do but the principal insisted and the poor black man could not resist and grabbed her legs while he put his huge cock through her tight pussy, the director to see the huge cock that had the student's father Black became very excited and ejaculated on that man's cock.
The black student went to the principal's office to talk with her about his bad grades that he had taken in the last exam but when he arrived at the office and opened the door he met his father and the school principal fucking, seeing this the student's cock had an erection and the principal to see the huge cock that the student had pounced on him and told him that if he let her suck his cock he would approve it in all subjects and the student let her he sucks his cock in order to get outstanding in all exams.