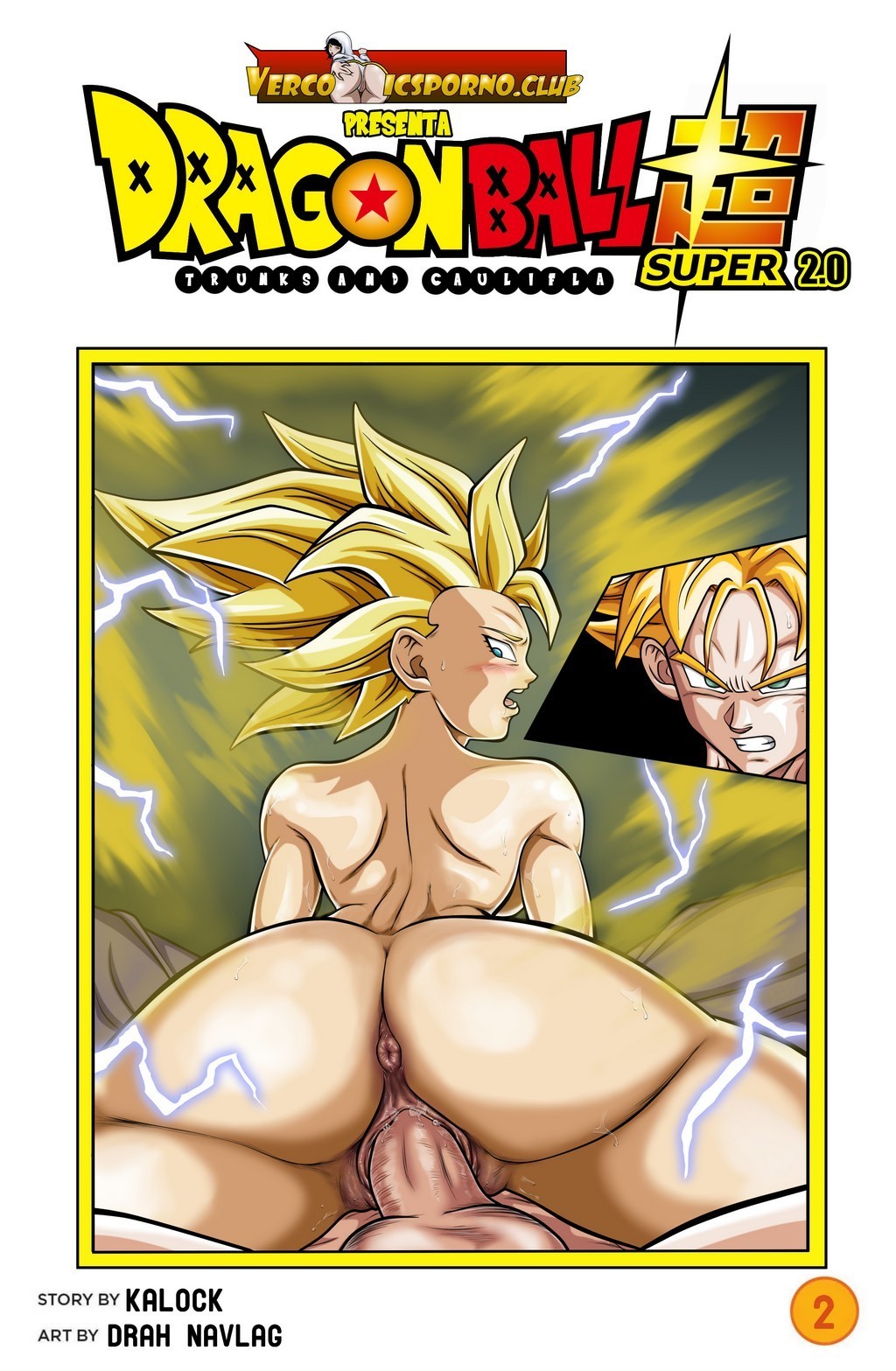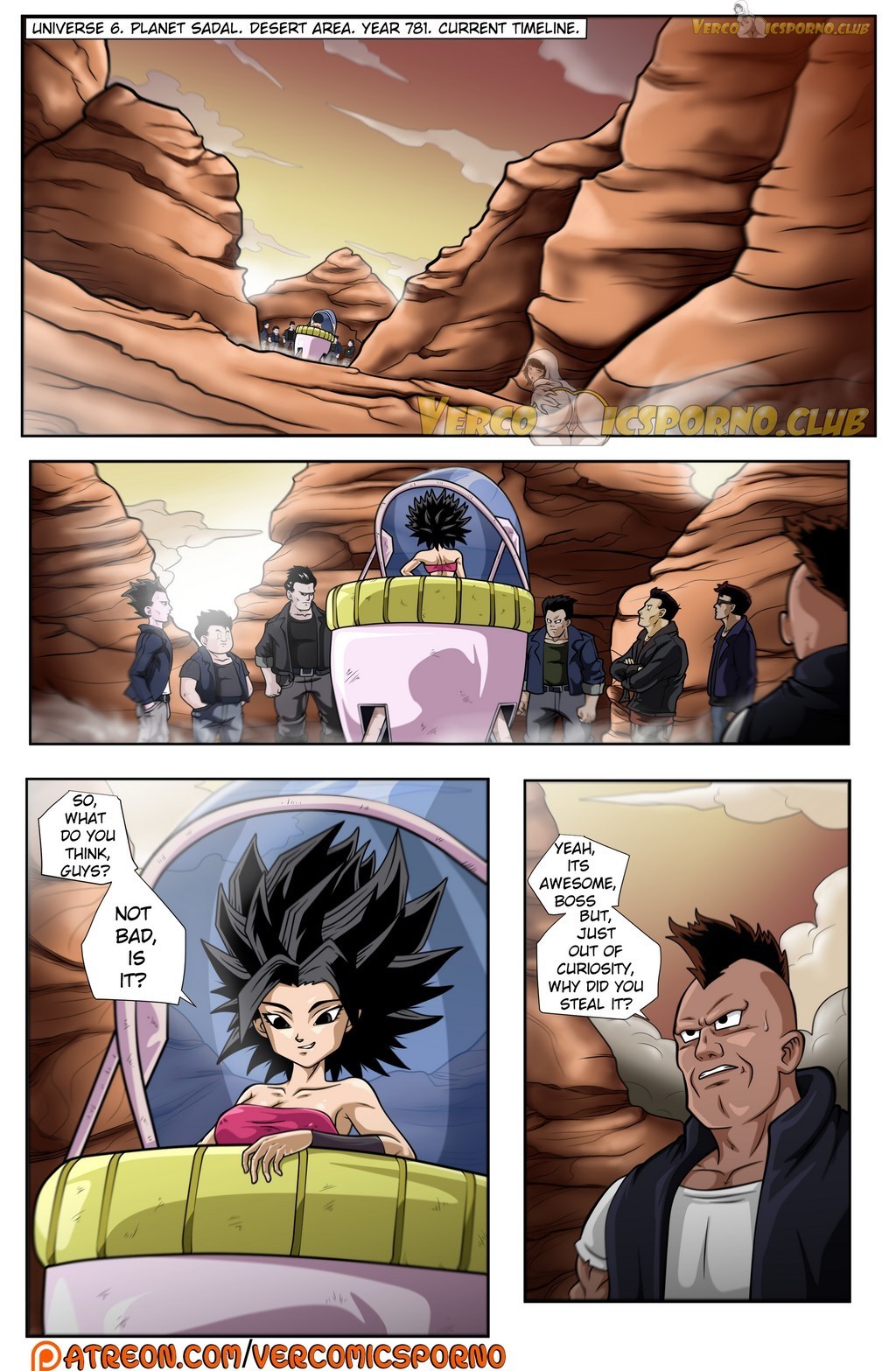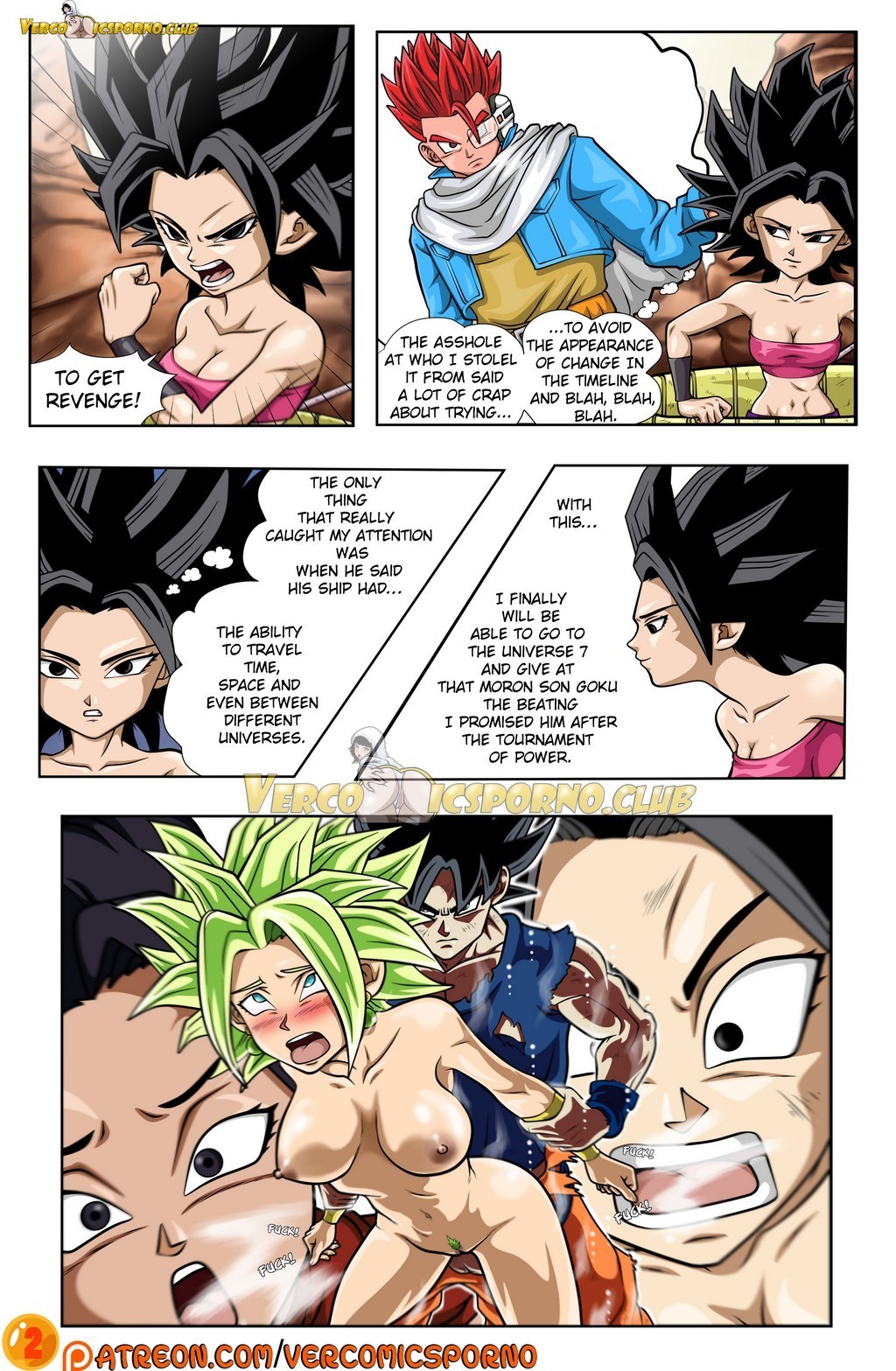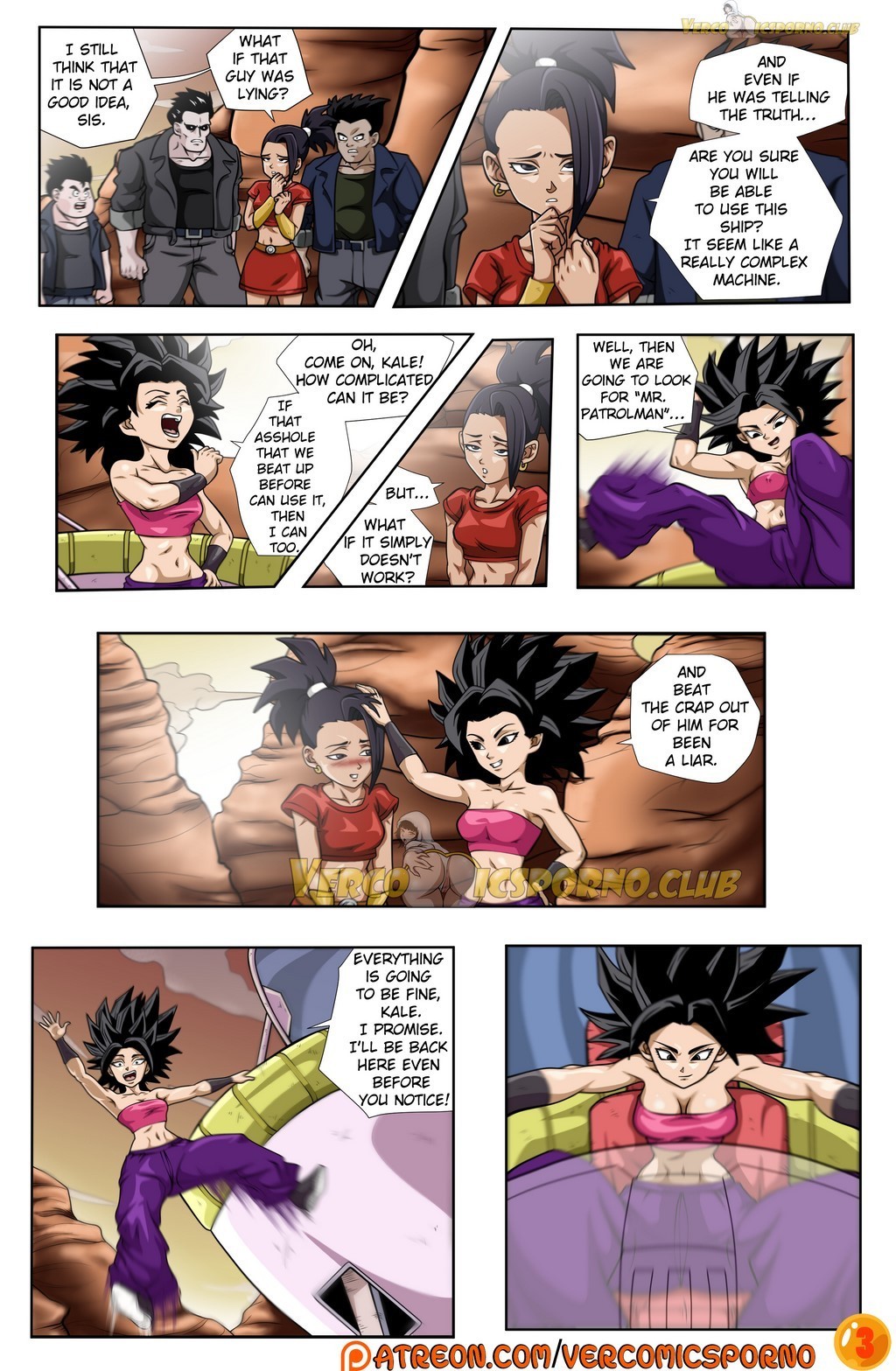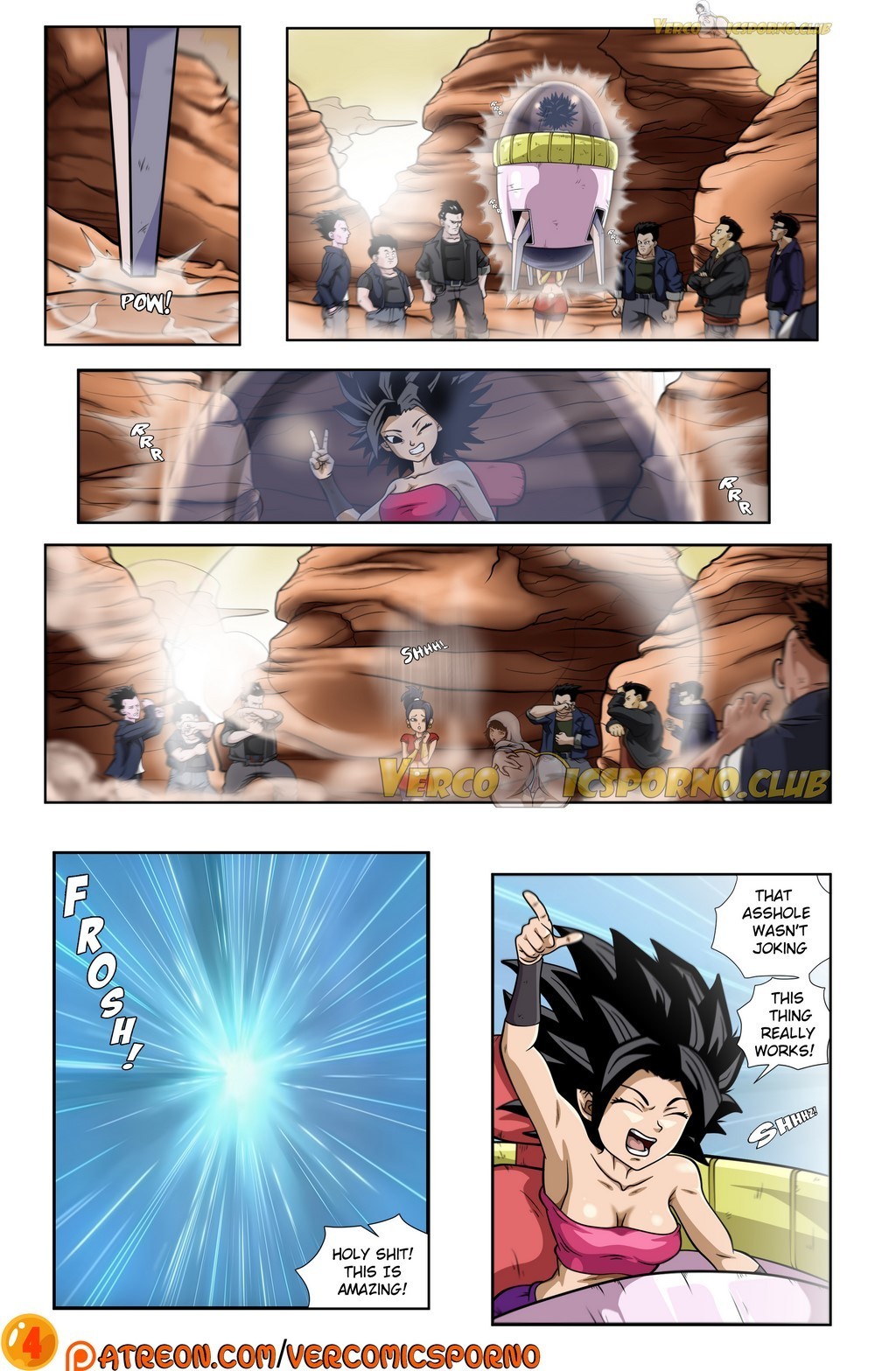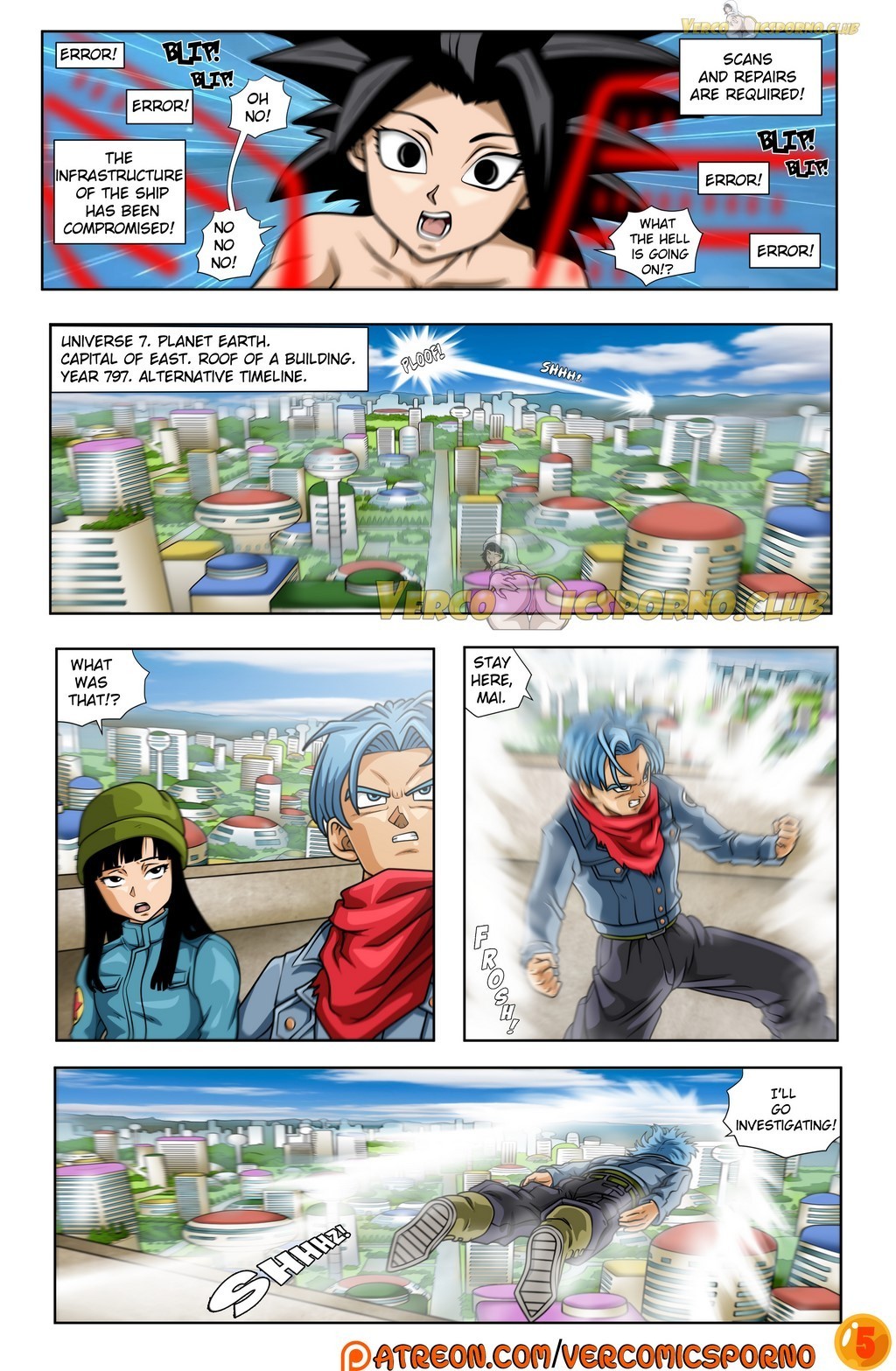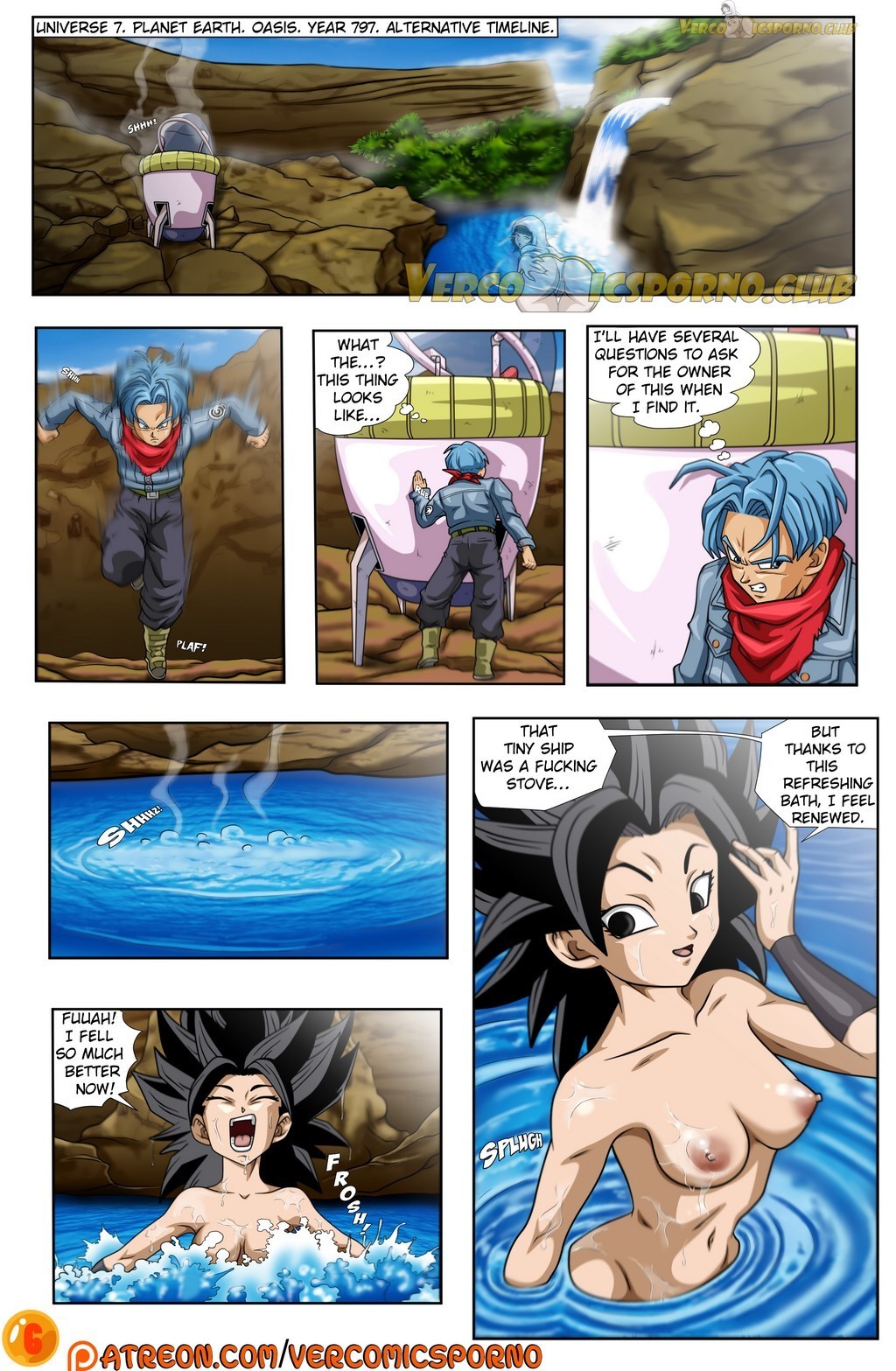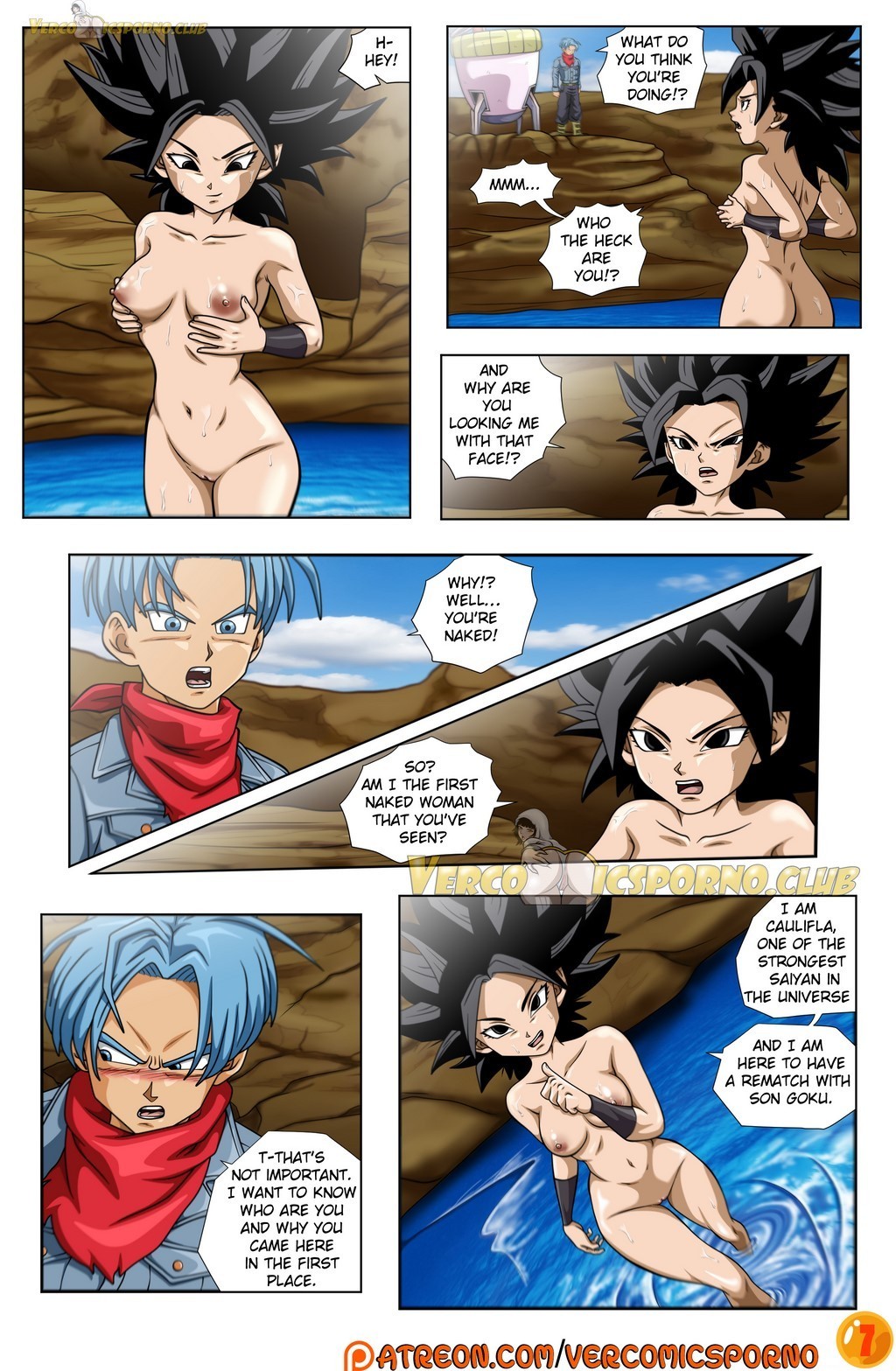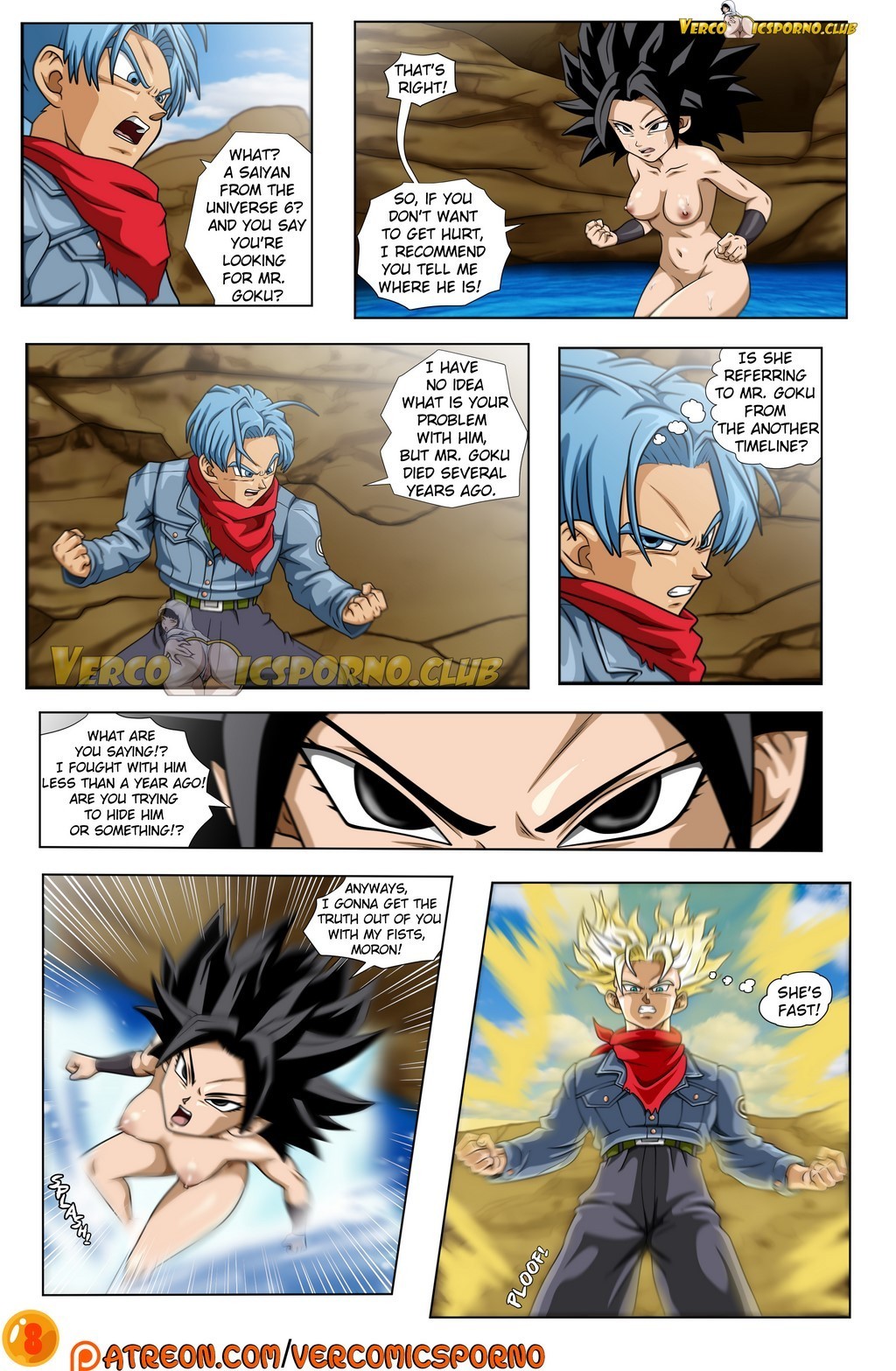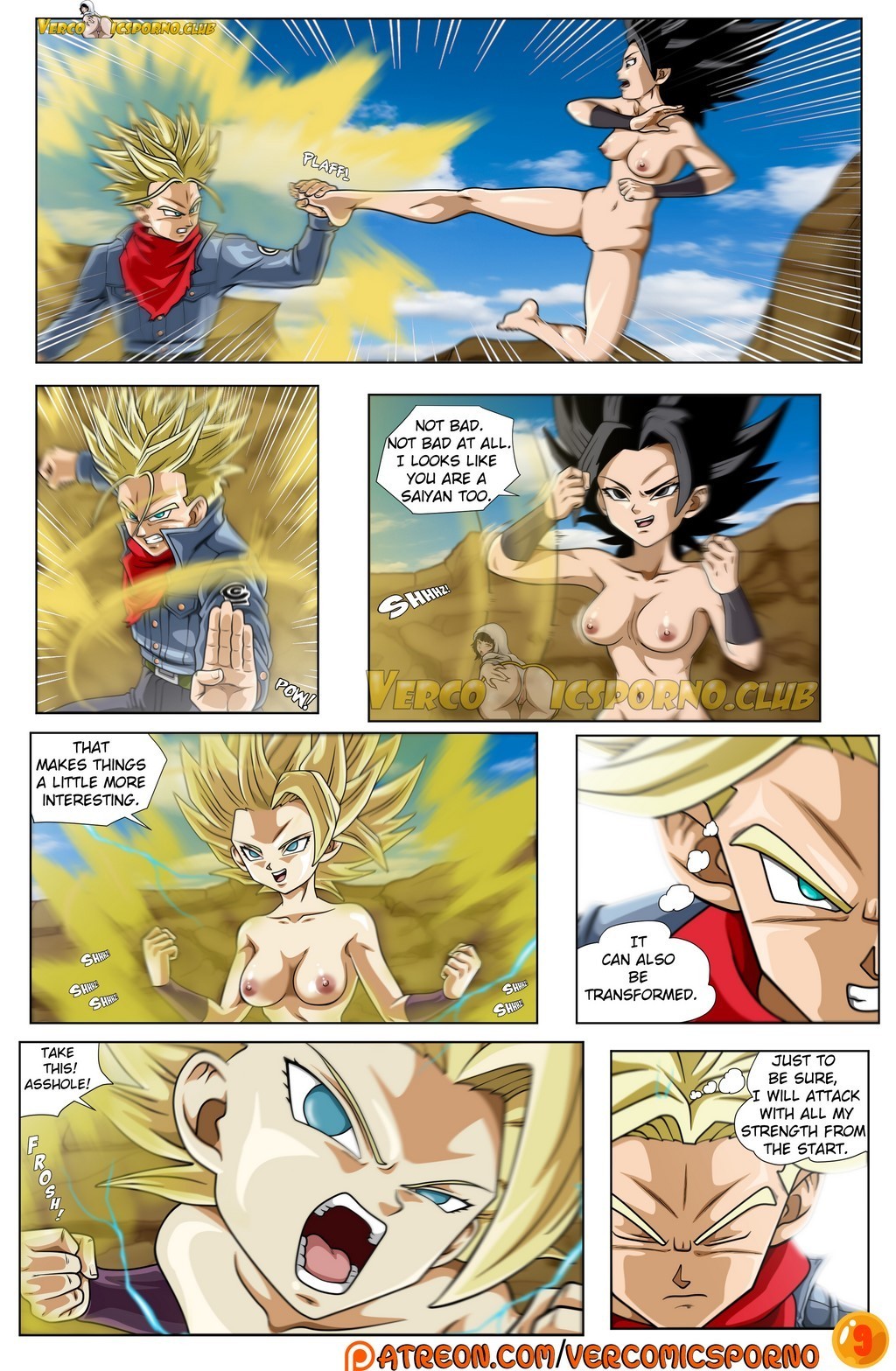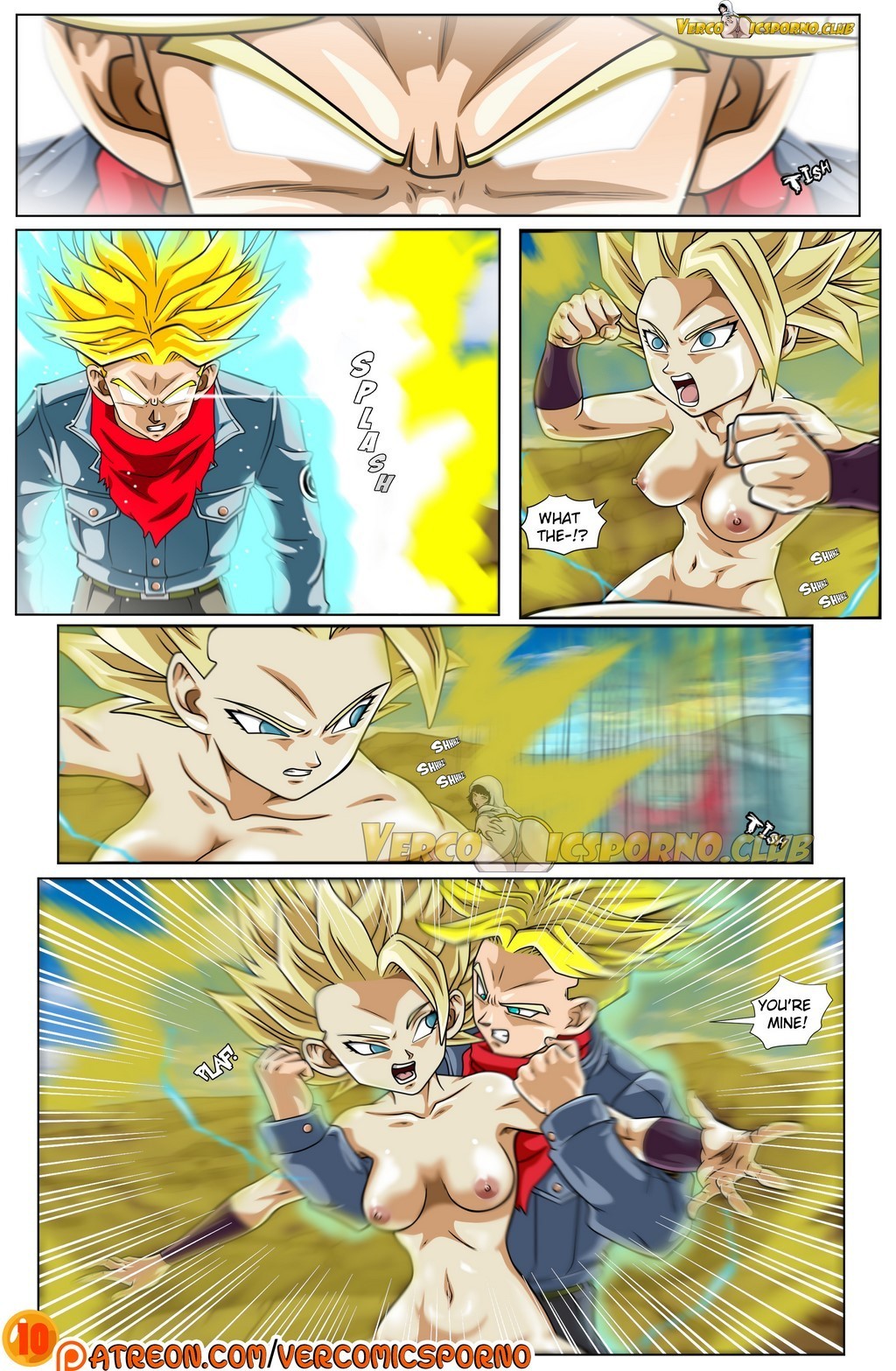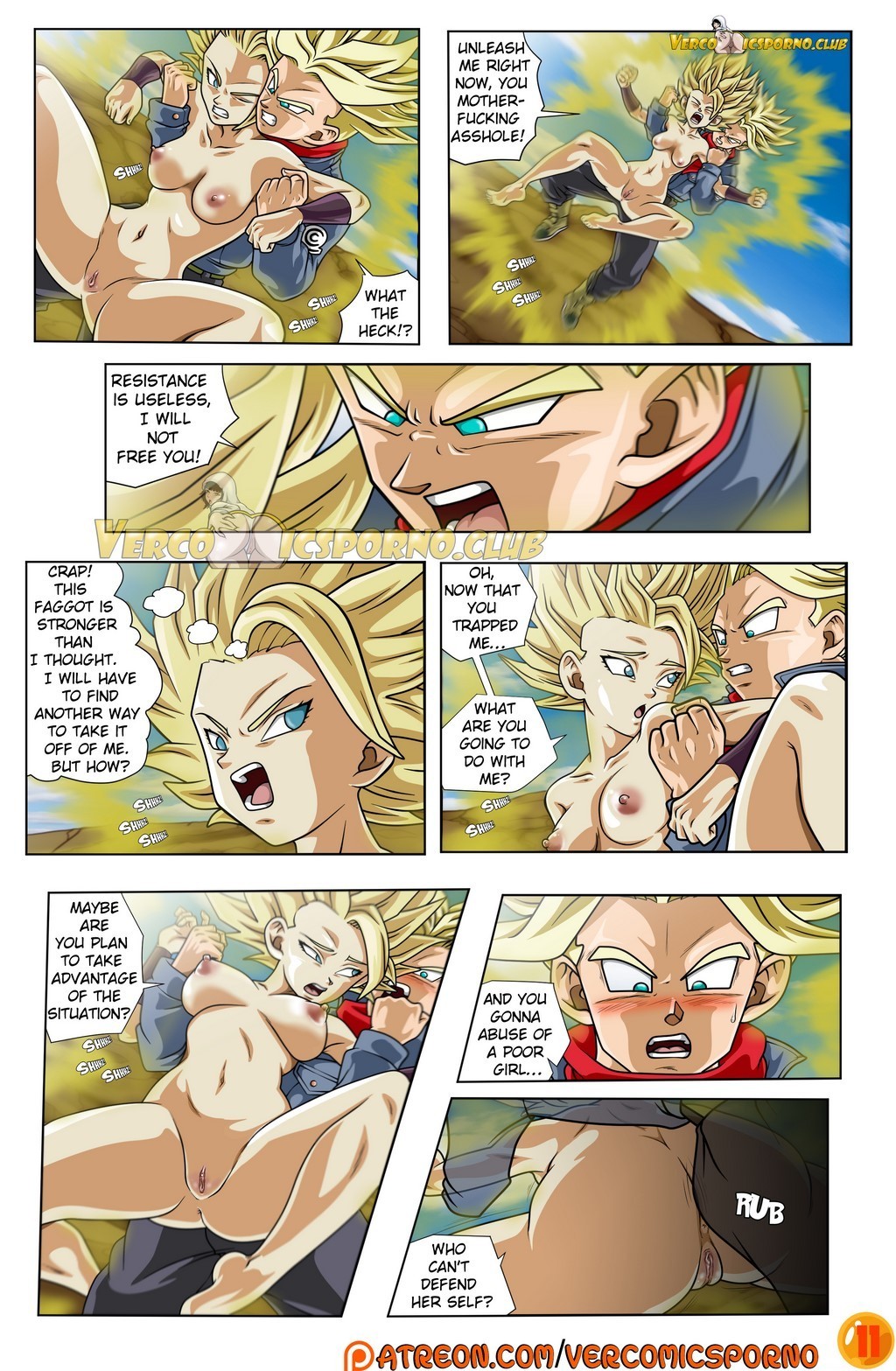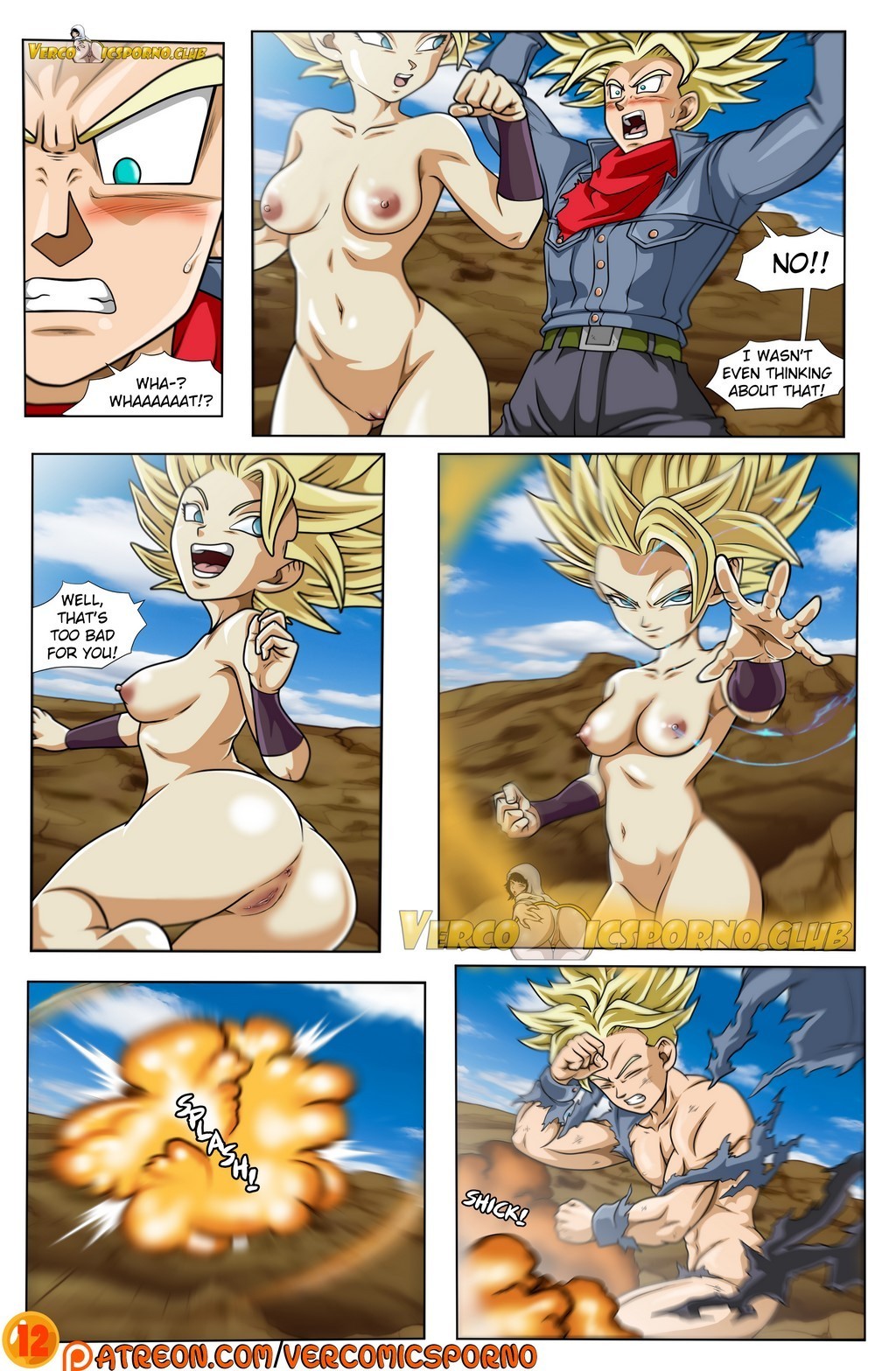 In this Dragon BAll super porn comic we see how Caulifla is eager to get revenge on Goku. The last time they fought Goku grabbed her and started raping her, she didn't want to fuck him, but her huge sayan cock could do more than her and had many orgasms. This was unforgivable for her, she would not consent that any being inferior to her would fuck her without her permission.
So he grabbed a machine to travel to other dimensions and look for Goku to kill him, but he dodged on his journey. He ended up in the universe of Trunks of the future, just when he had defeated Cell. Trunks was taking a walk when he saw another machine like Cell's.
Running he went to see what had happened and found Caulifla naked in a lake. She got angry and started fighting, it turned out that Trunks was stronger than her and could not do anything. She was trapped and the only way to escape was to scrub her ass and her pussy with Trunks' cock.
Trunks's cock became hard and the young man became nervous and released her. Caulifla noticed that cock as he was big and got horny, so he launched an attack and unmasked all his clothes. He was preparing his enemy to fuck him.