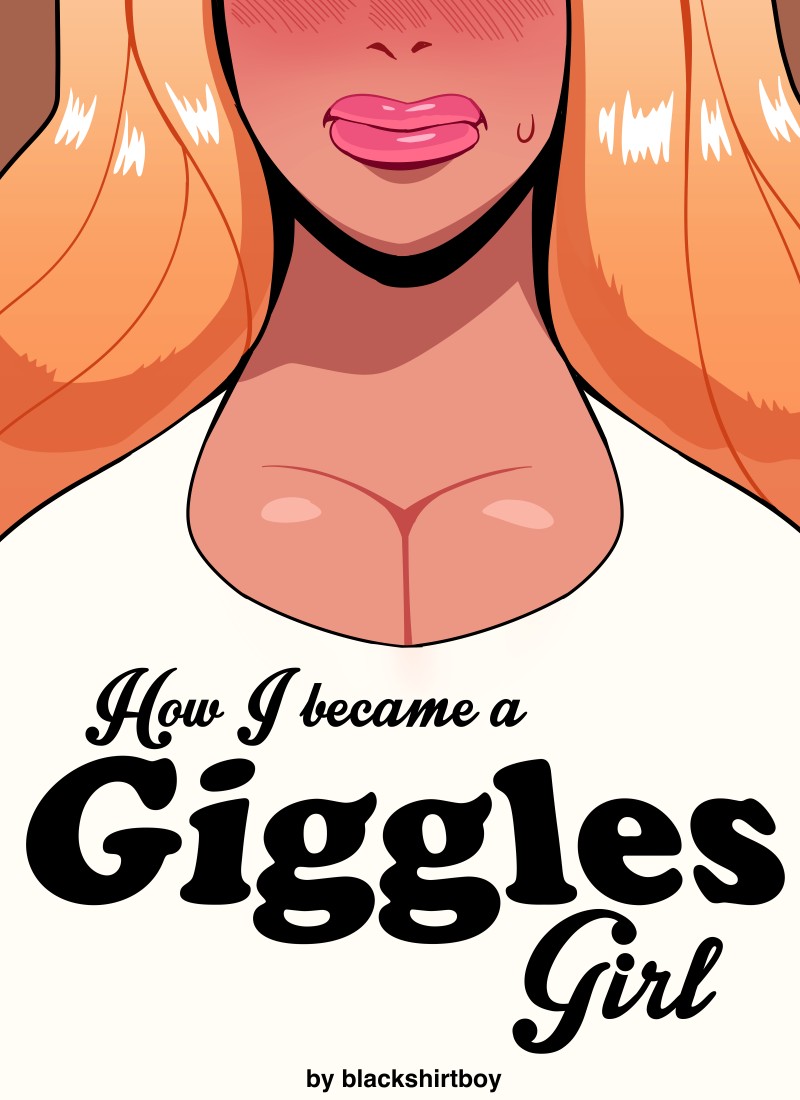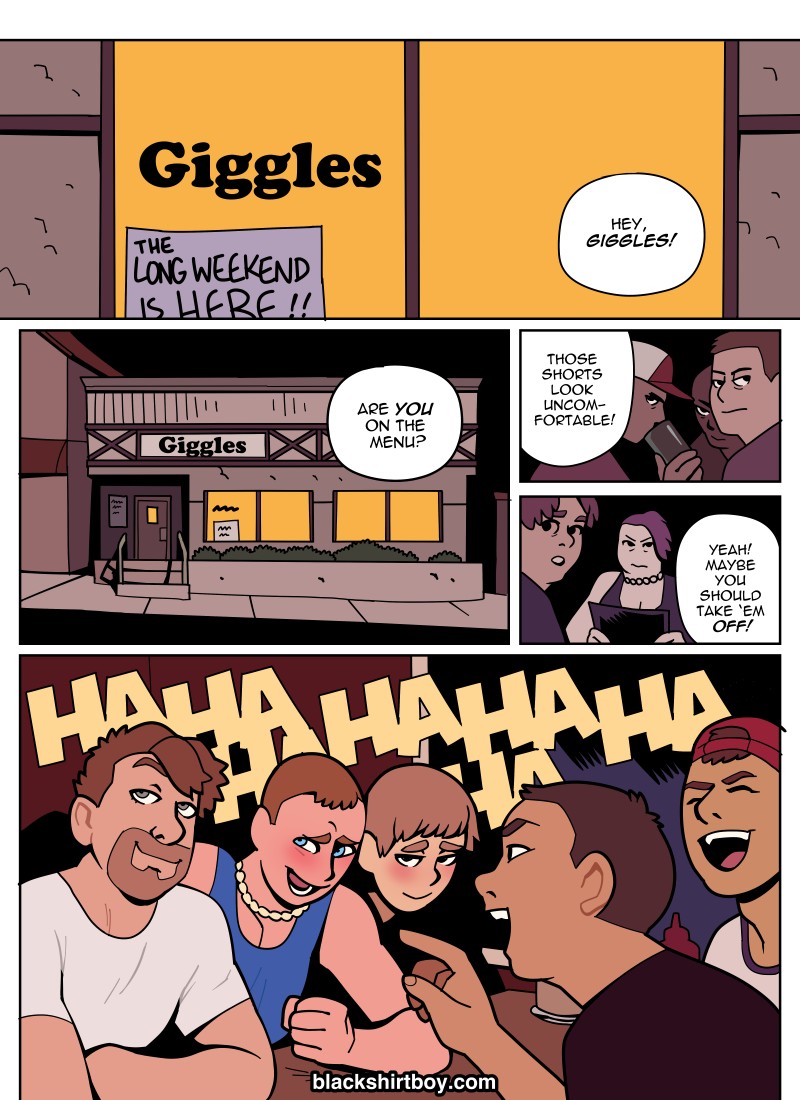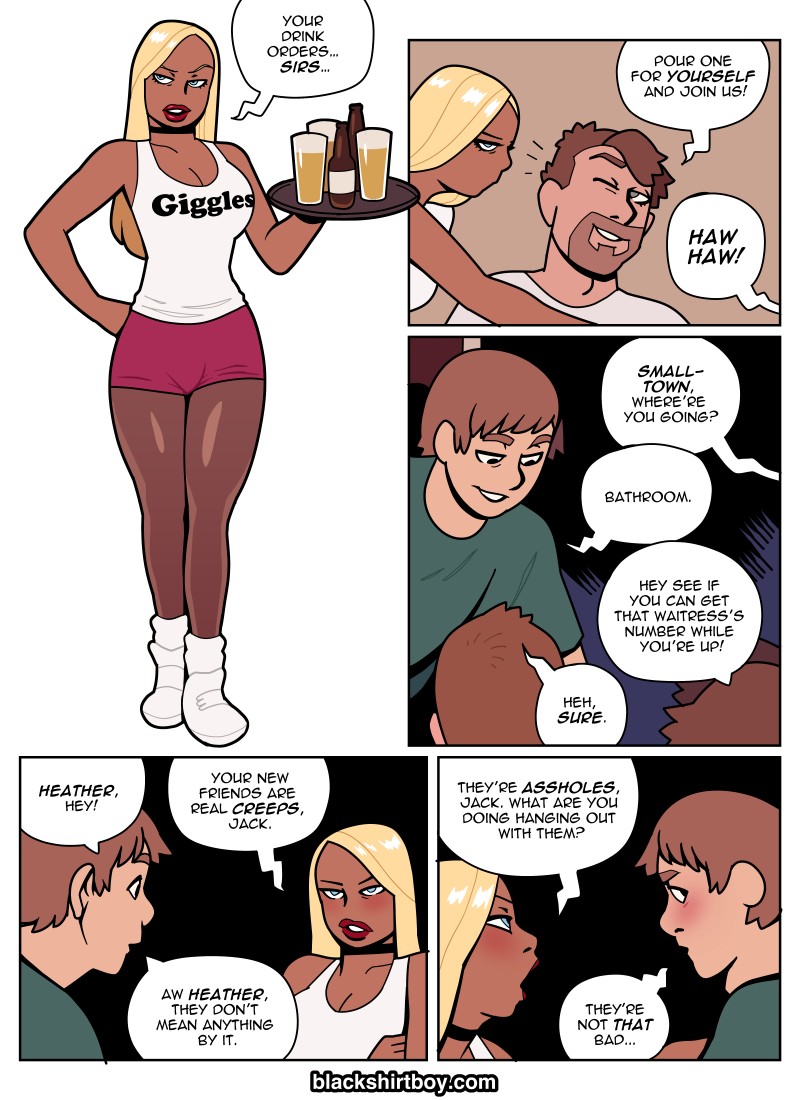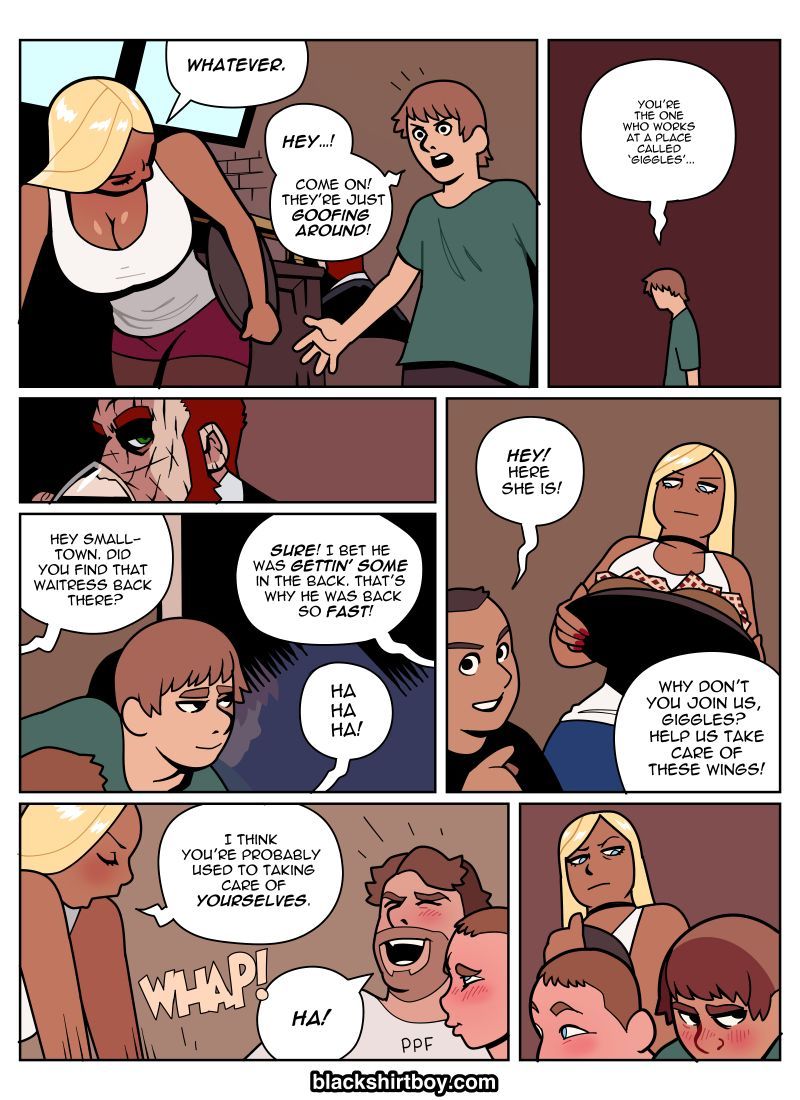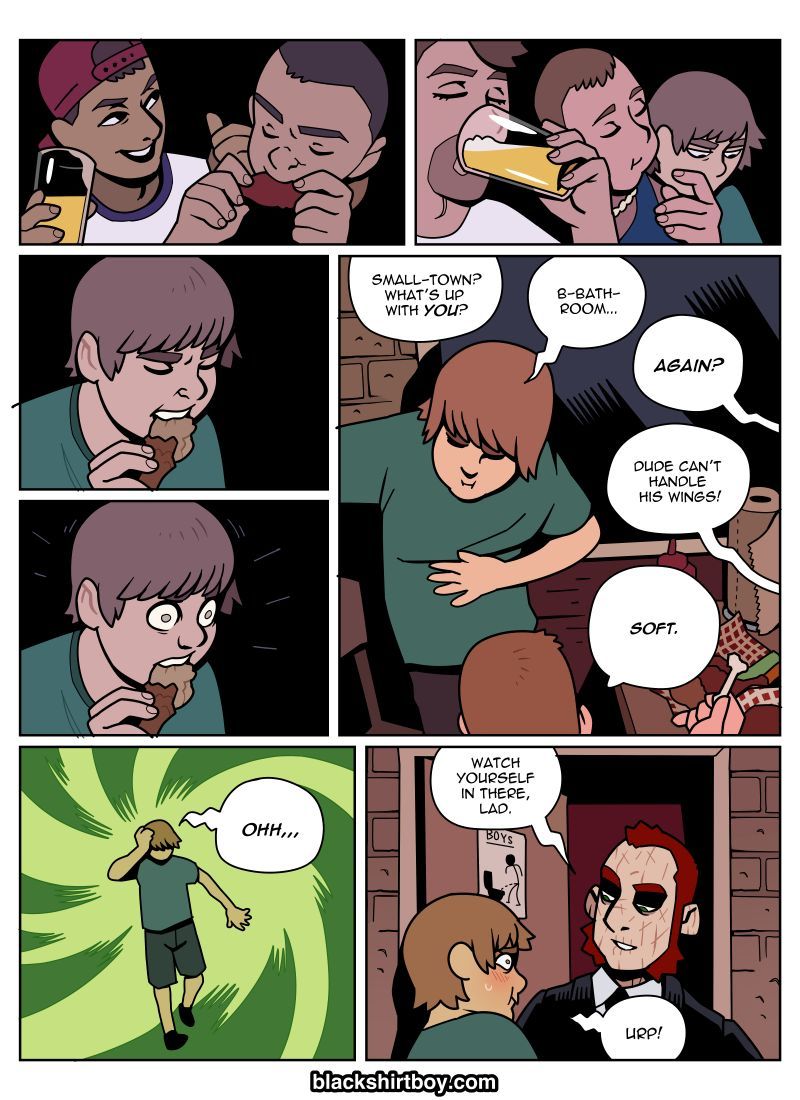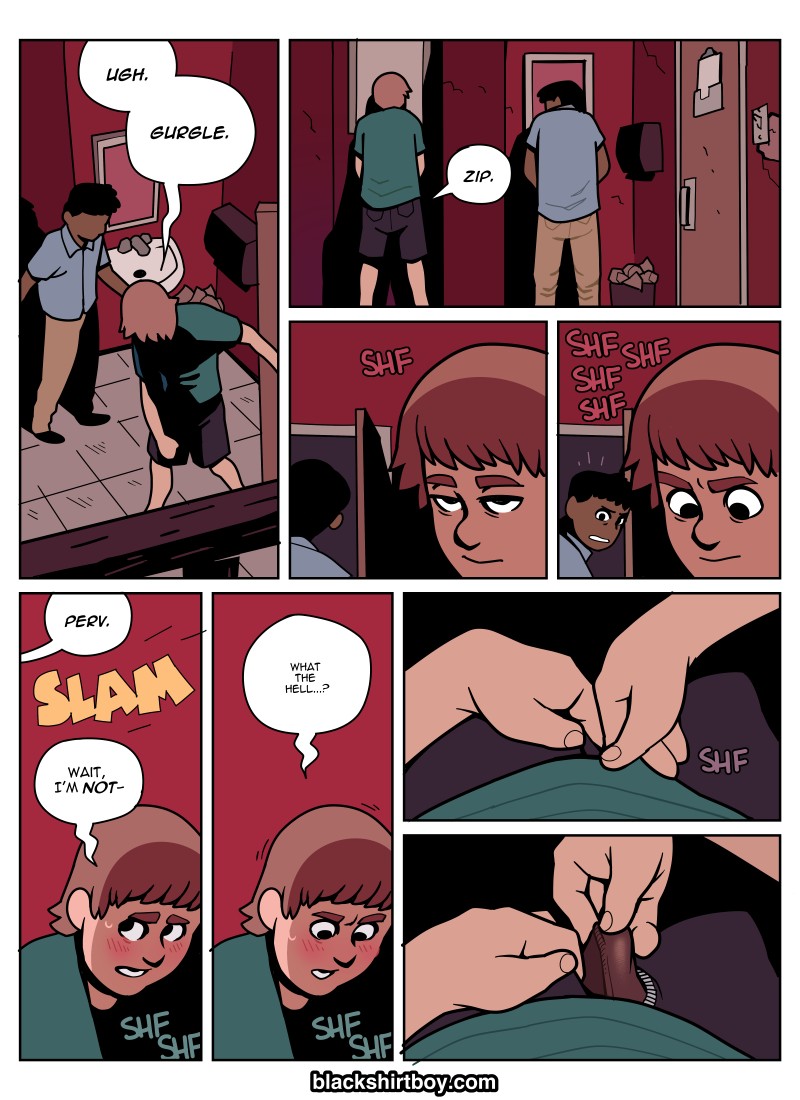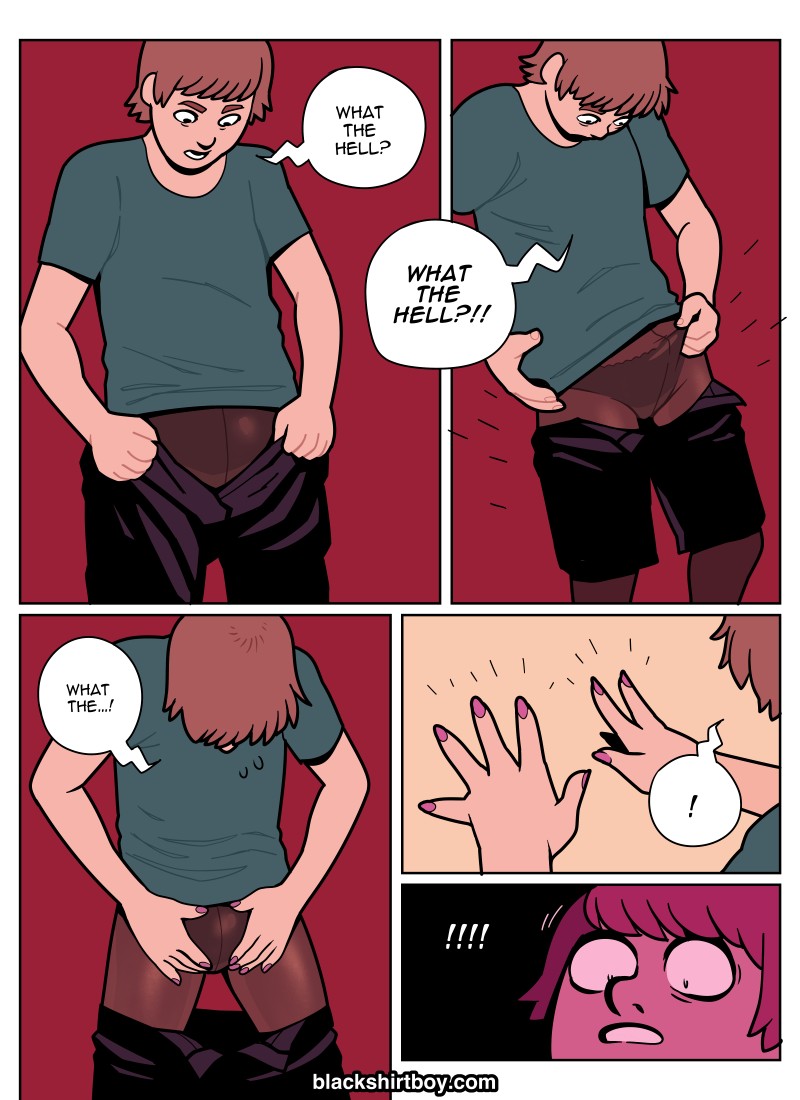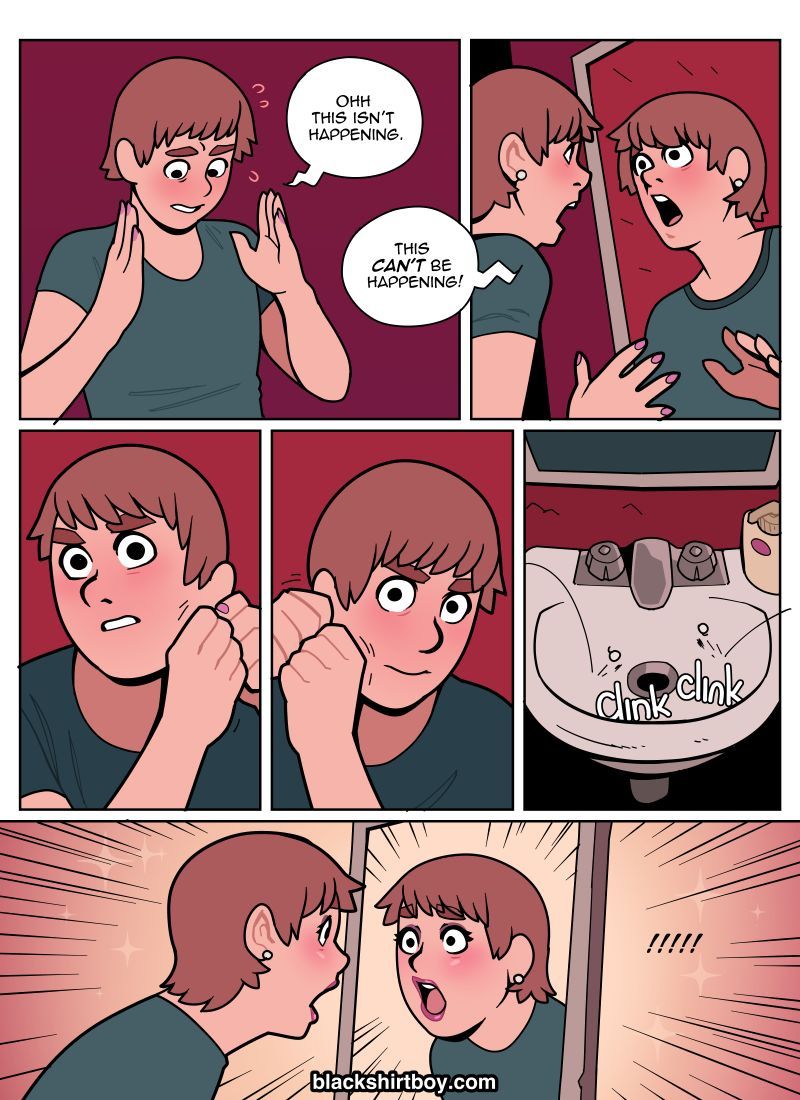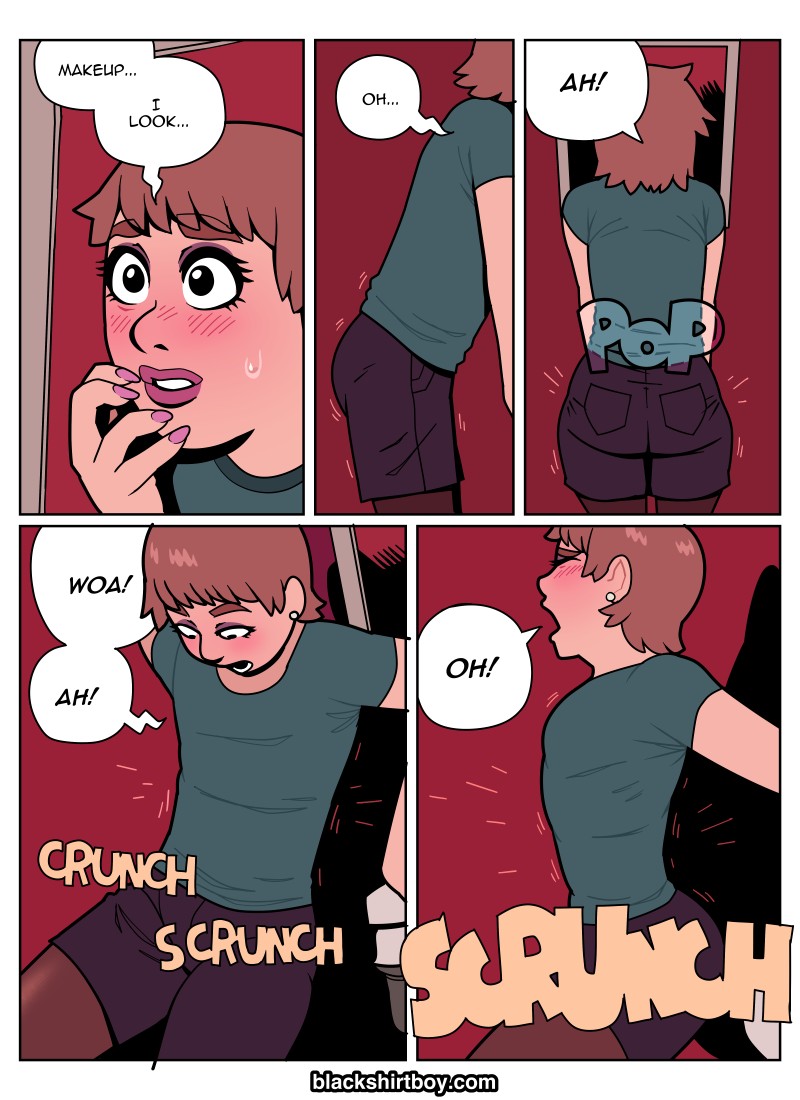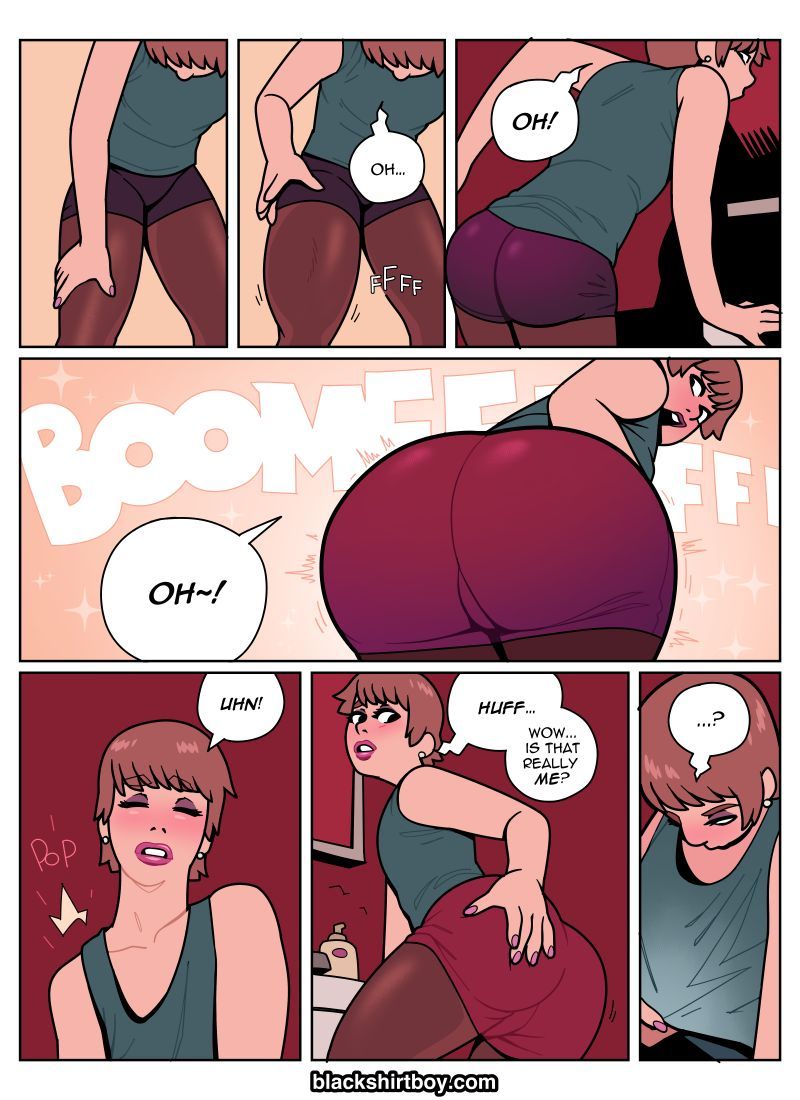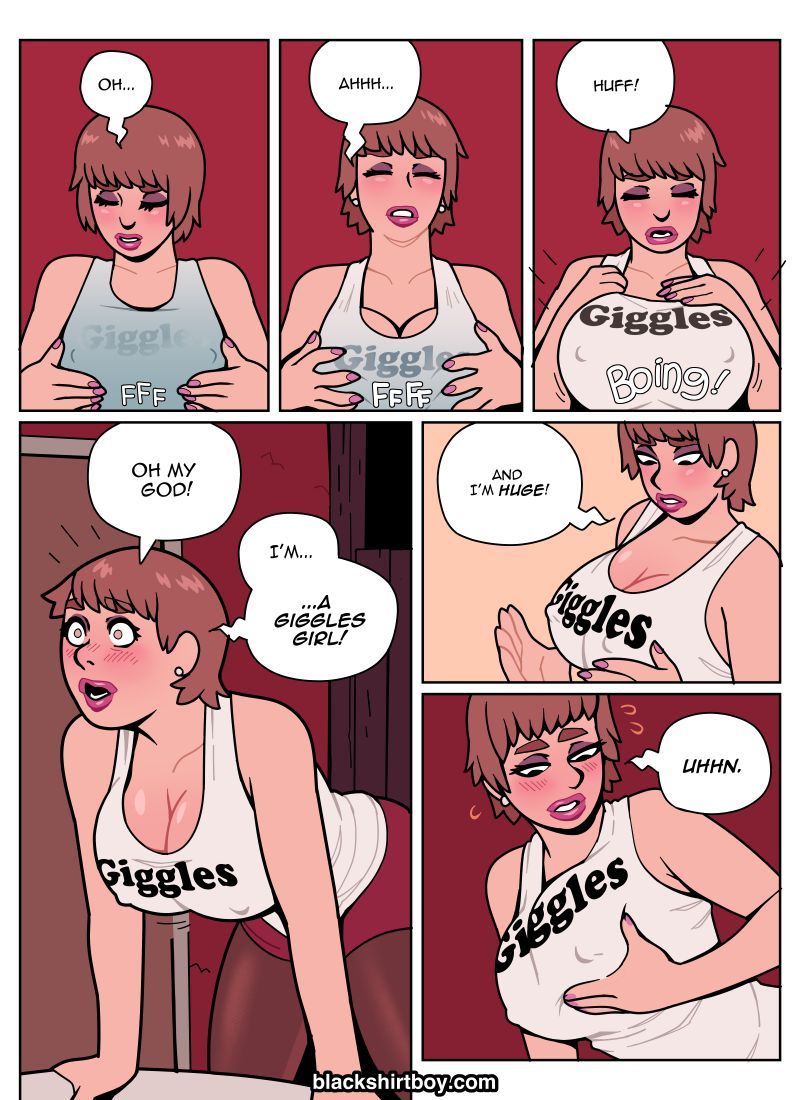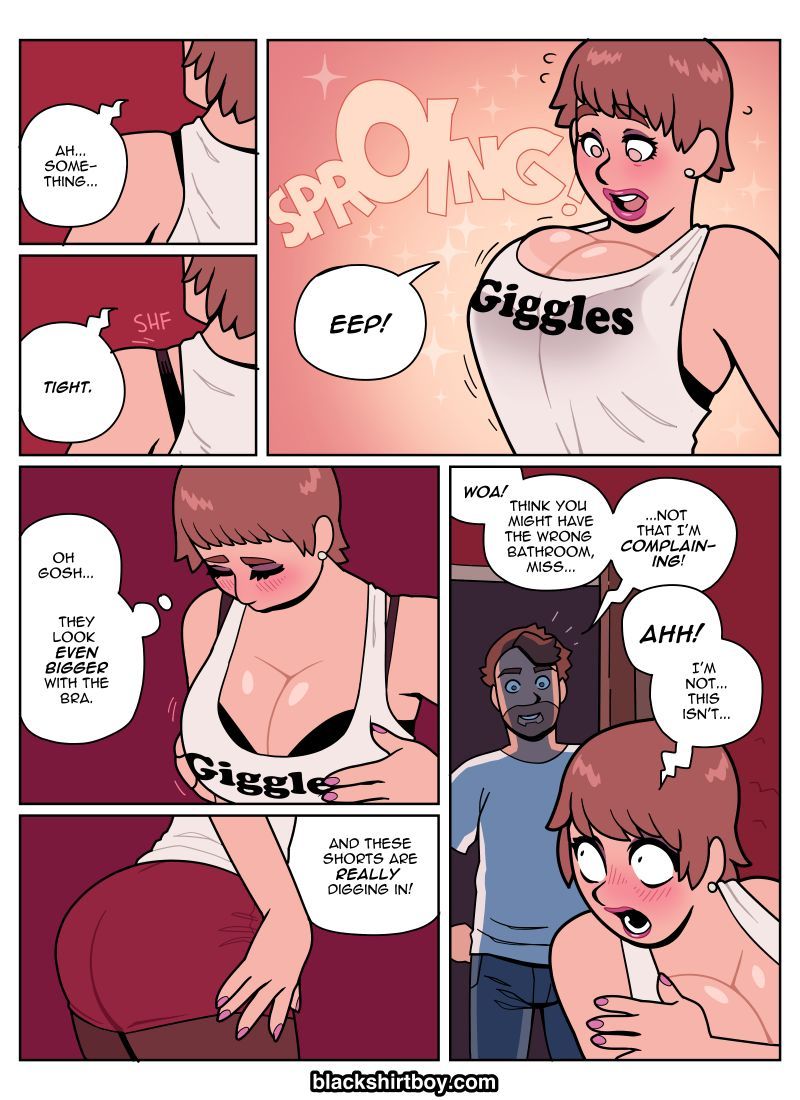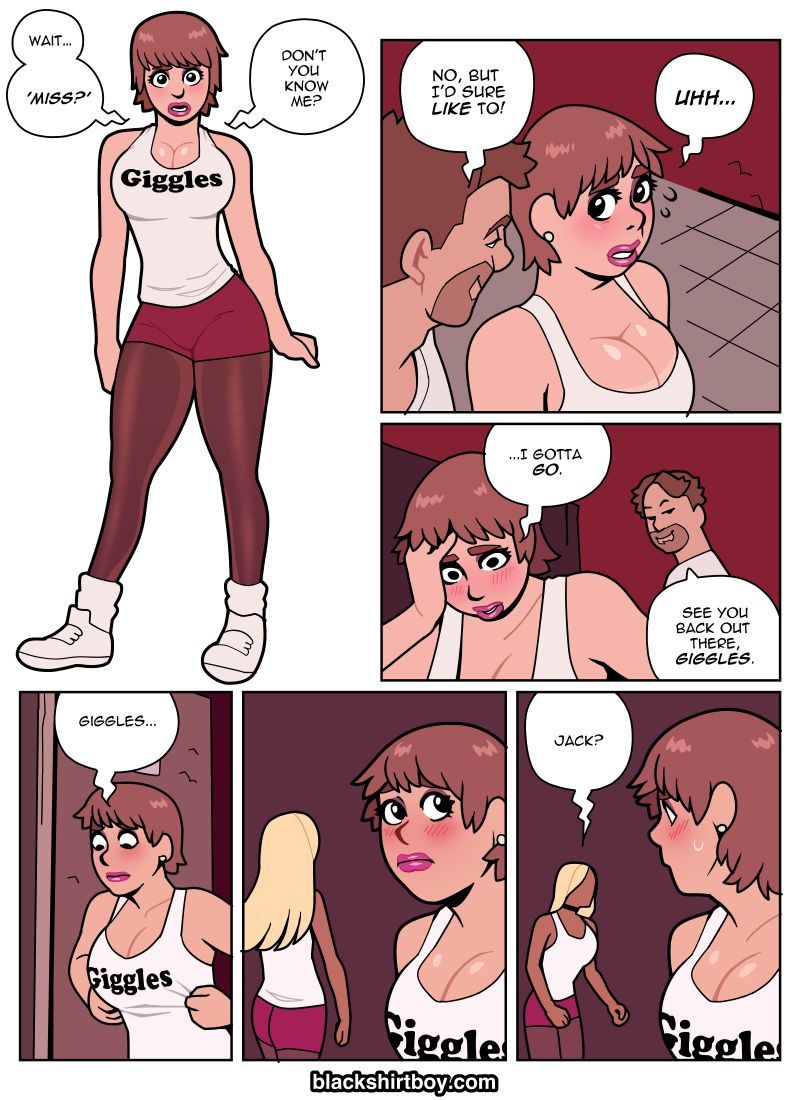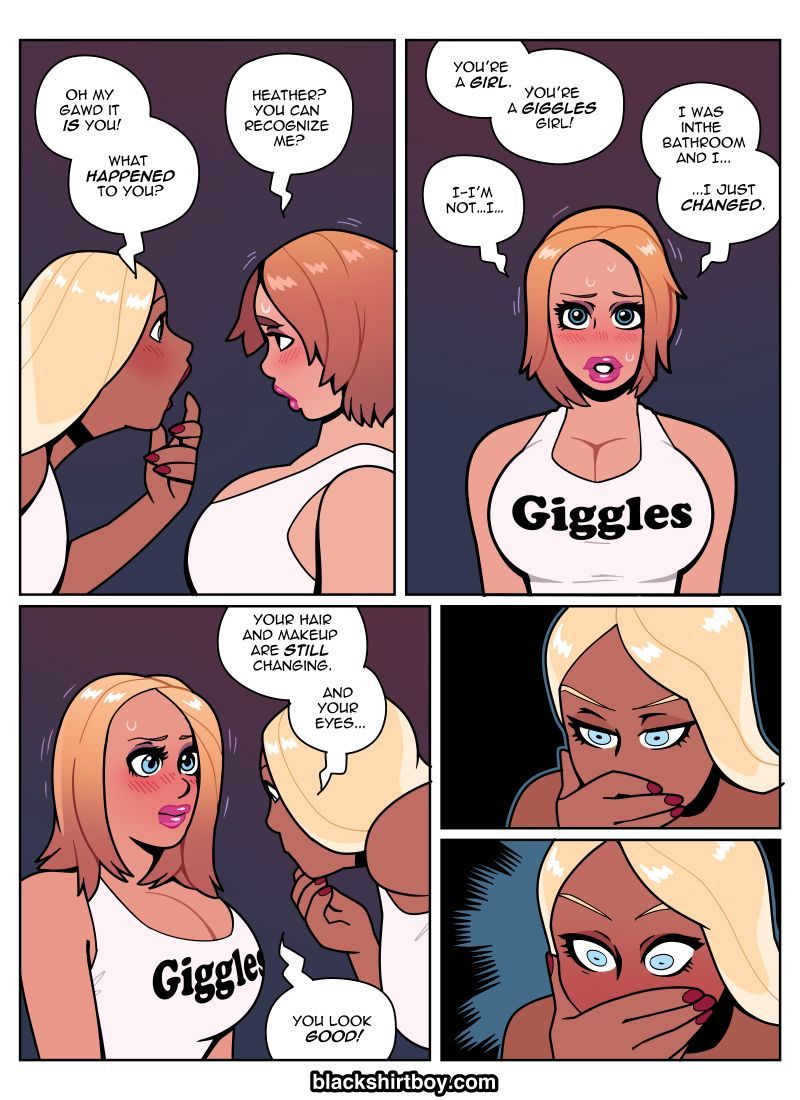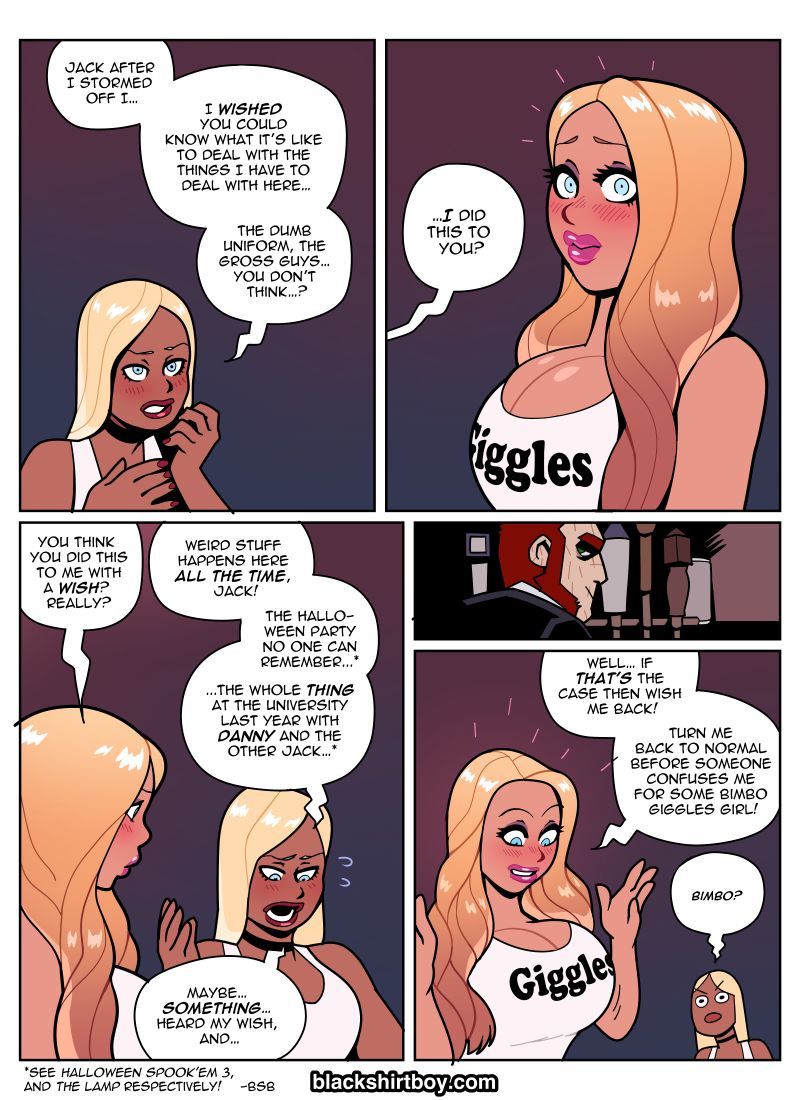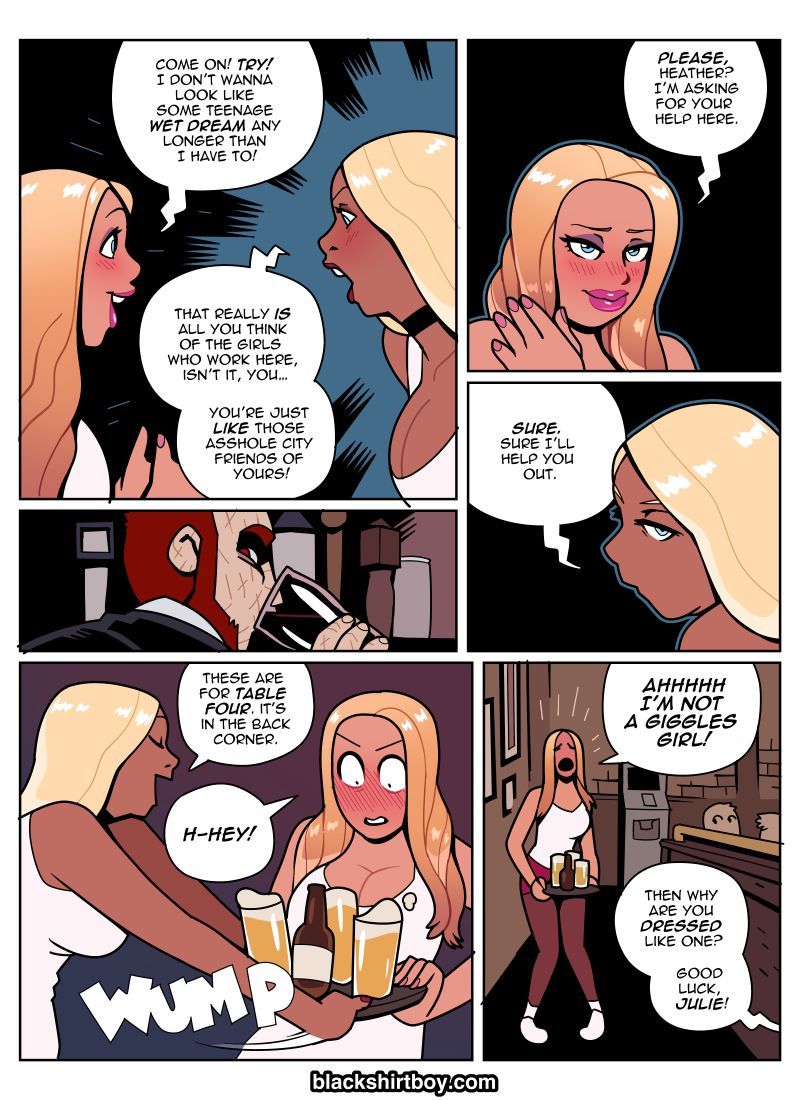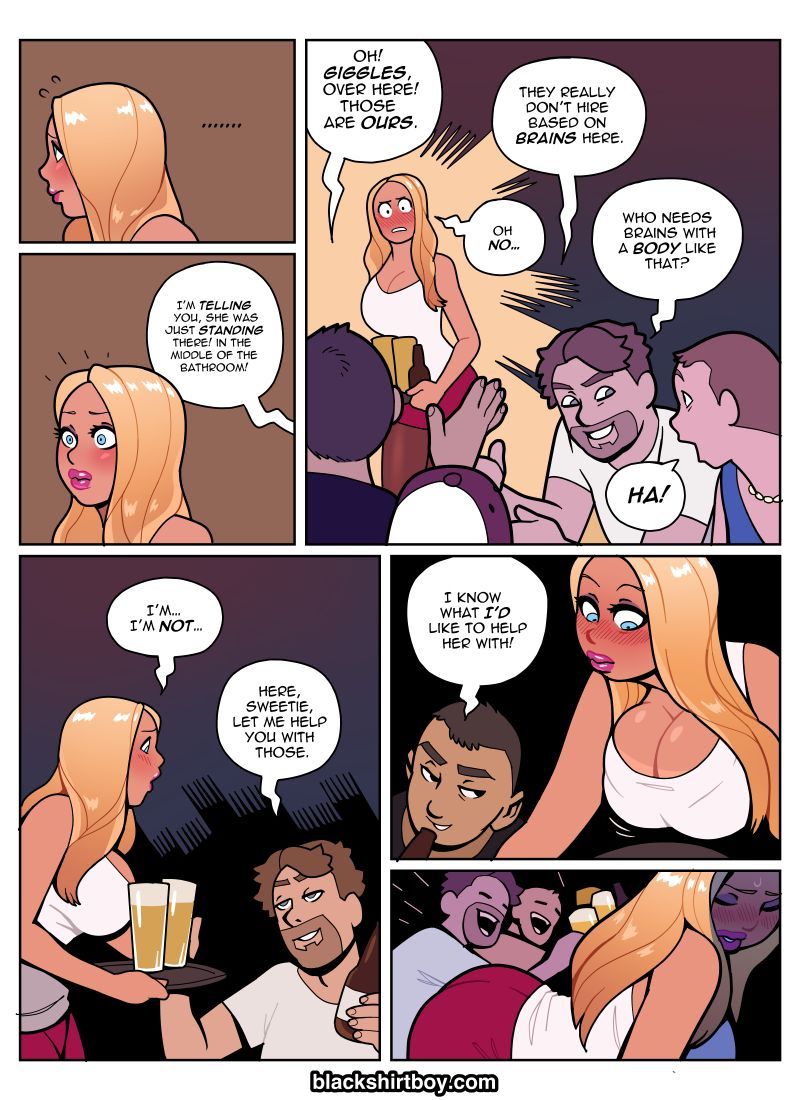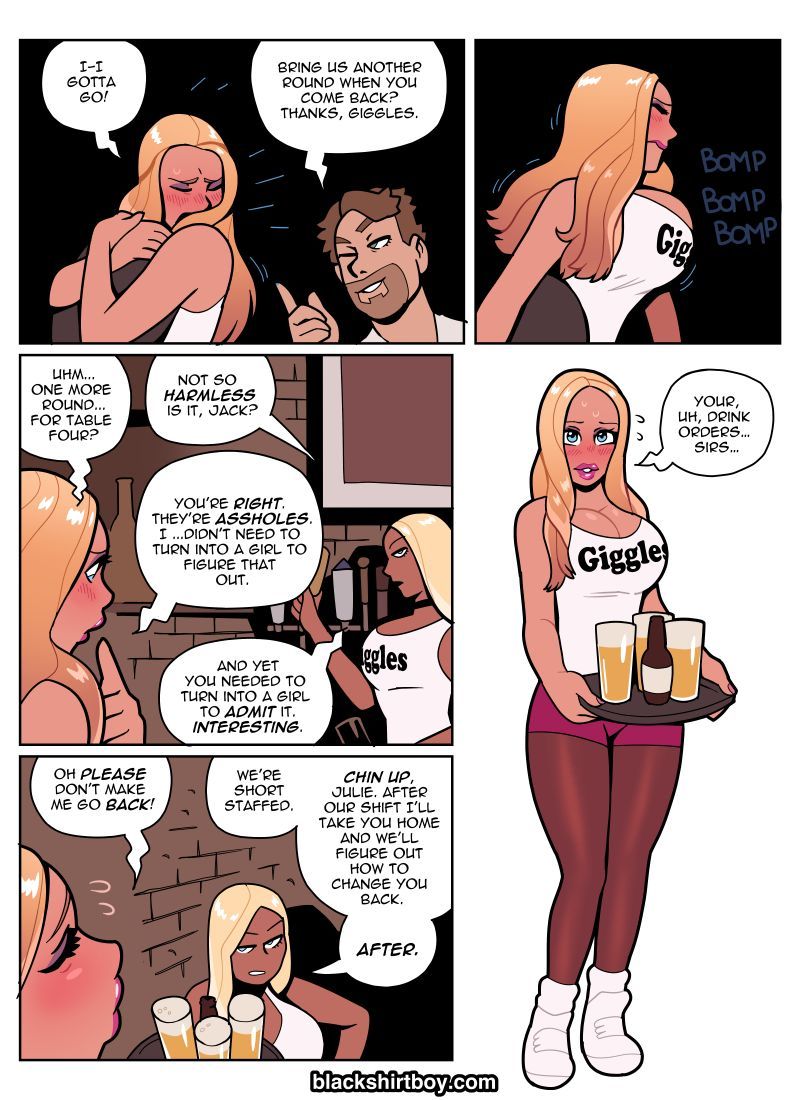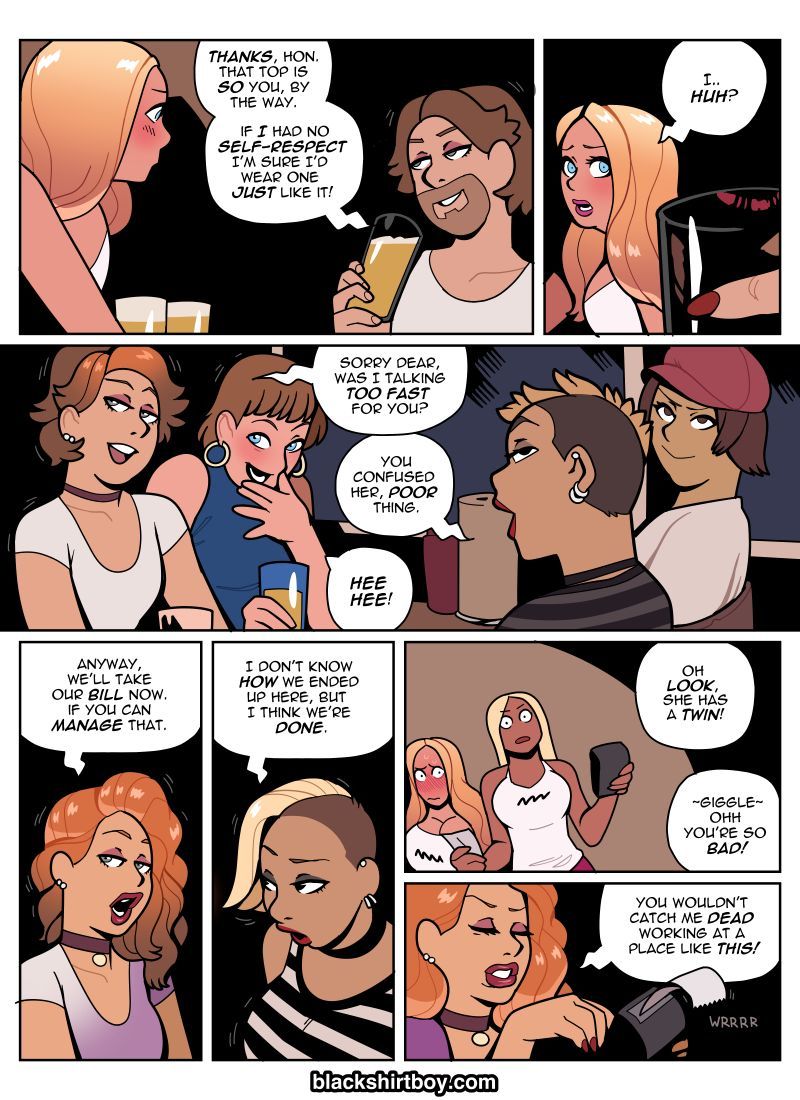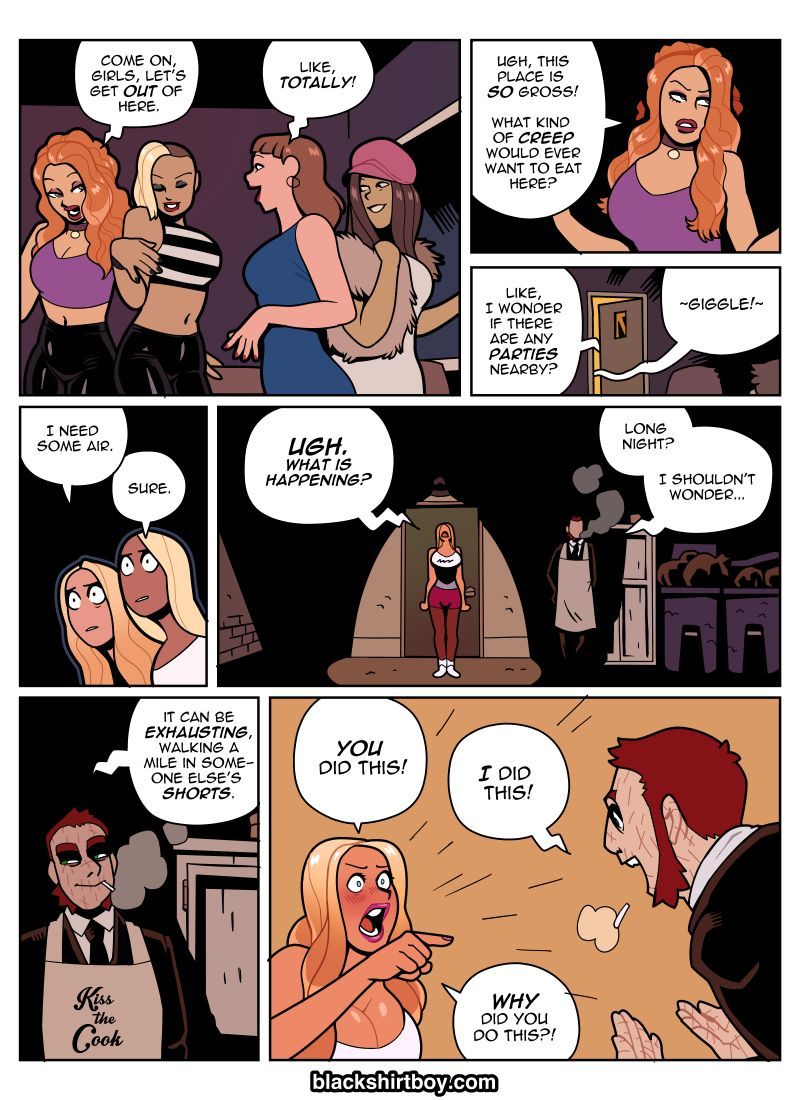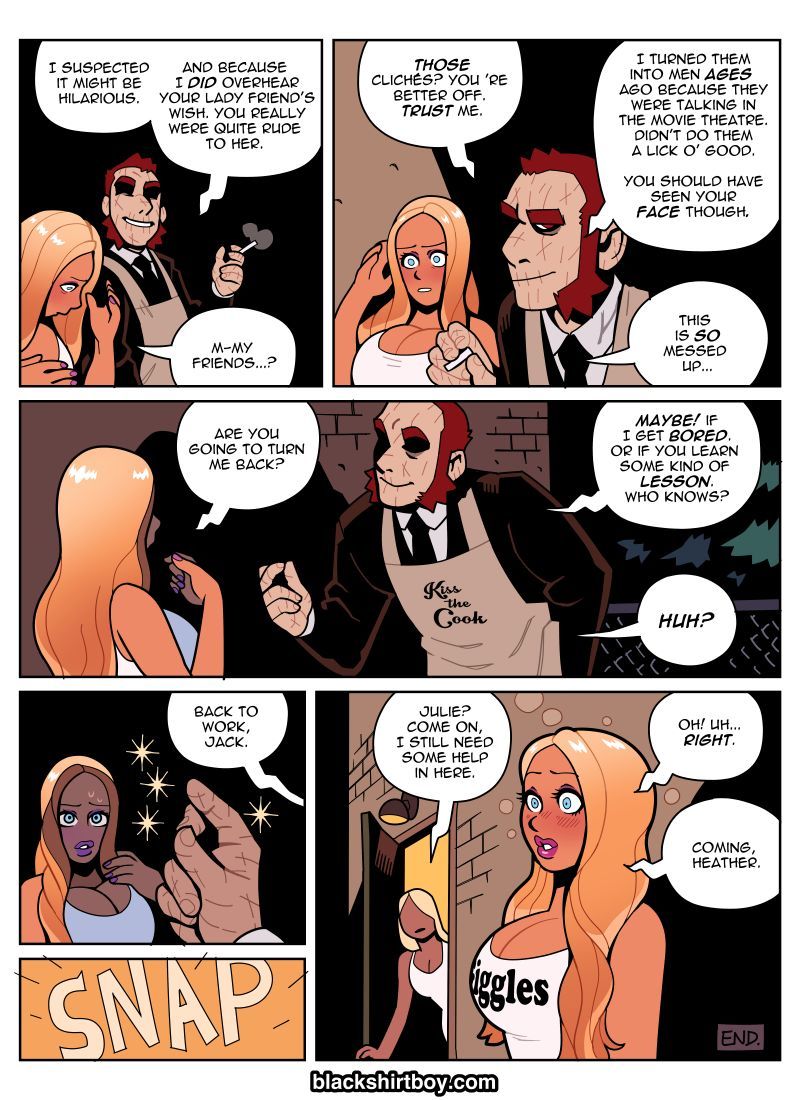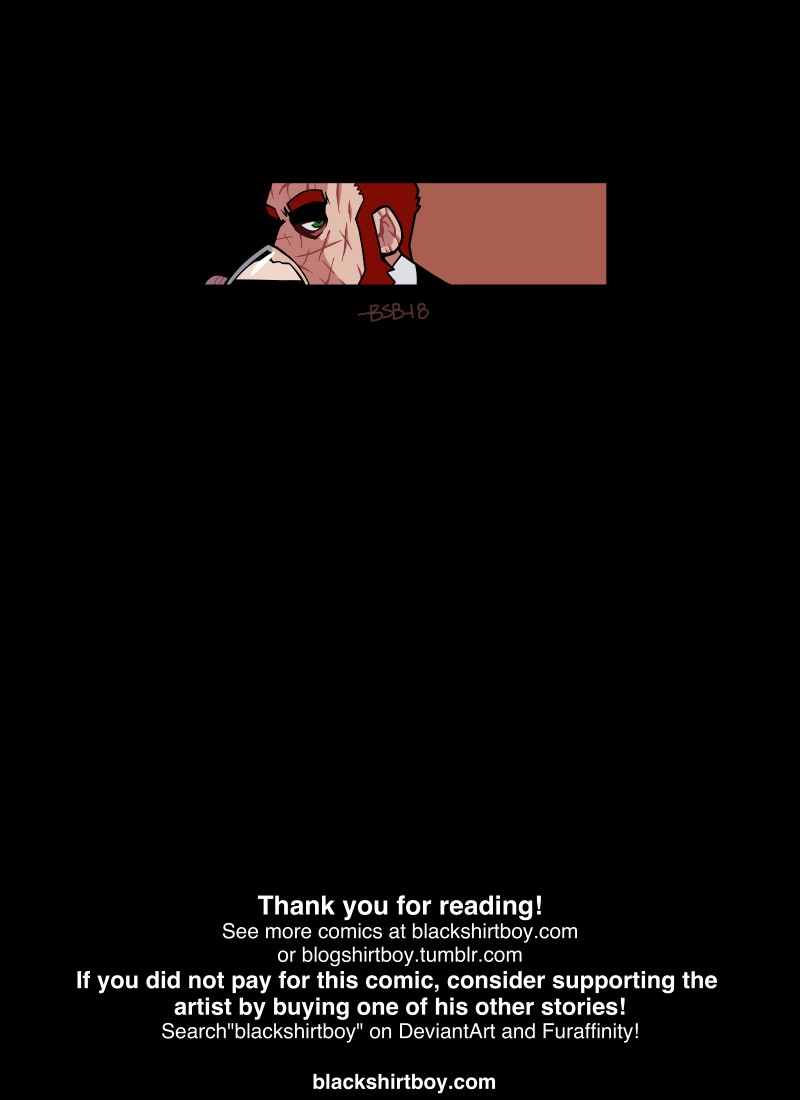 In this porn comic we see how a boy was partying with his friends, they are drinking a lot of alcohol and flirting with the girls at the bar. One of them was a sexy waitress with big tits that the protagonist did not take his eyes off.
When he went to the bathroom to pee, he began to notice that something was wrong, he was beginning to find himself bad. He thought it was all because of drunkenness, but he began to realize that his body was beginning to change. Her ass started to get big and round, her hips widened and big tits grew slowly. His hair became long and blond and his voice effeminated. His cock was transformed into a pussy. Now she was a very sexy girl, she didn't know what was happening to her, one of the waitresses saw her and forced her to work serving drinks.
There he had to serve the drinks to his friends and they did not stop to compliment her and invite her to fuck with them. The young man was very ashamed if any friend was able to recognize her.