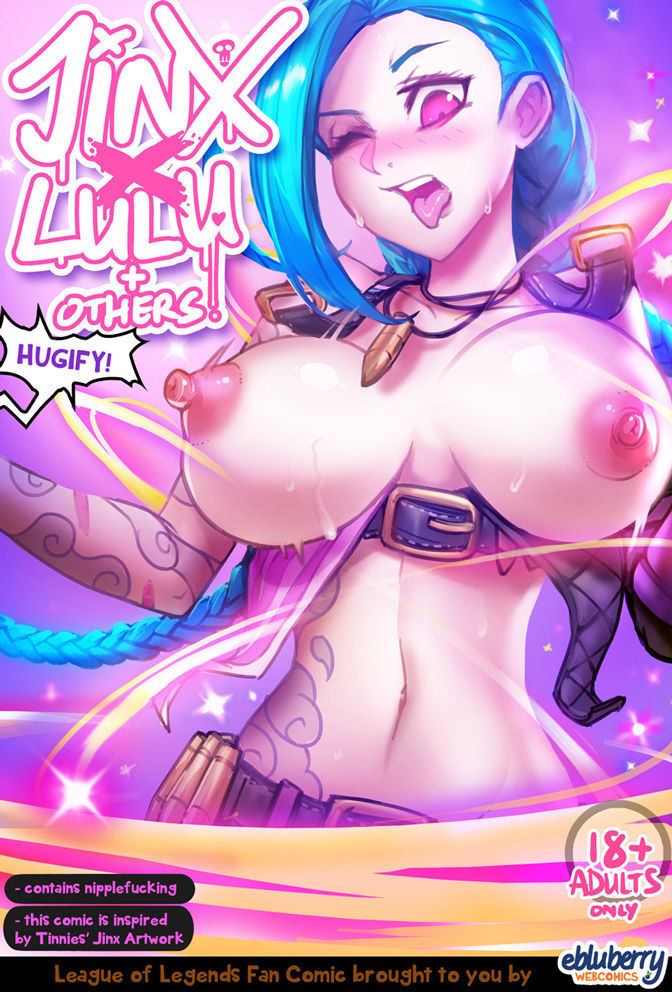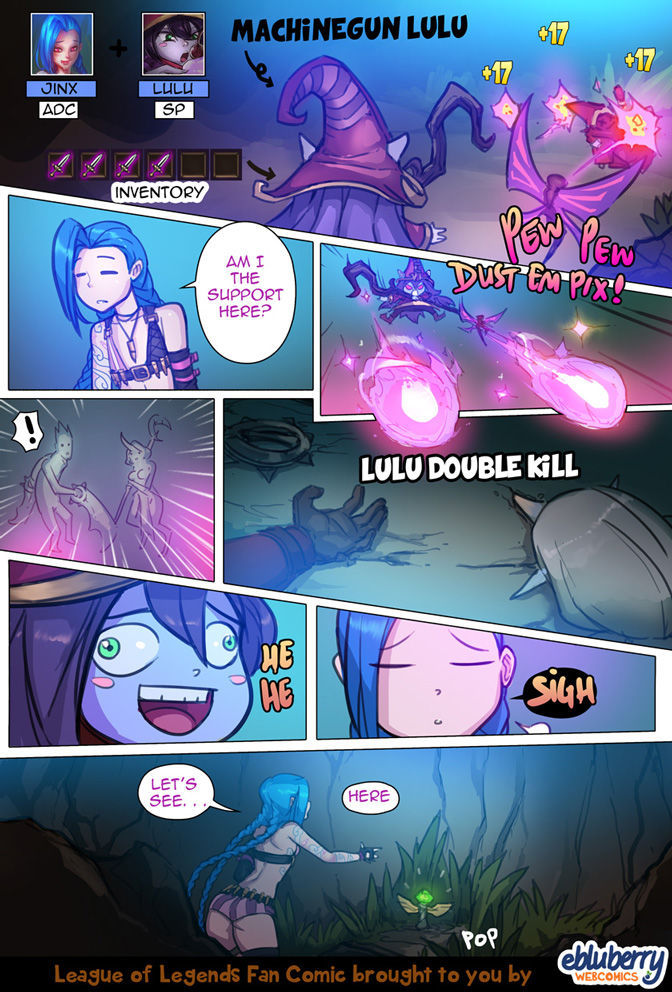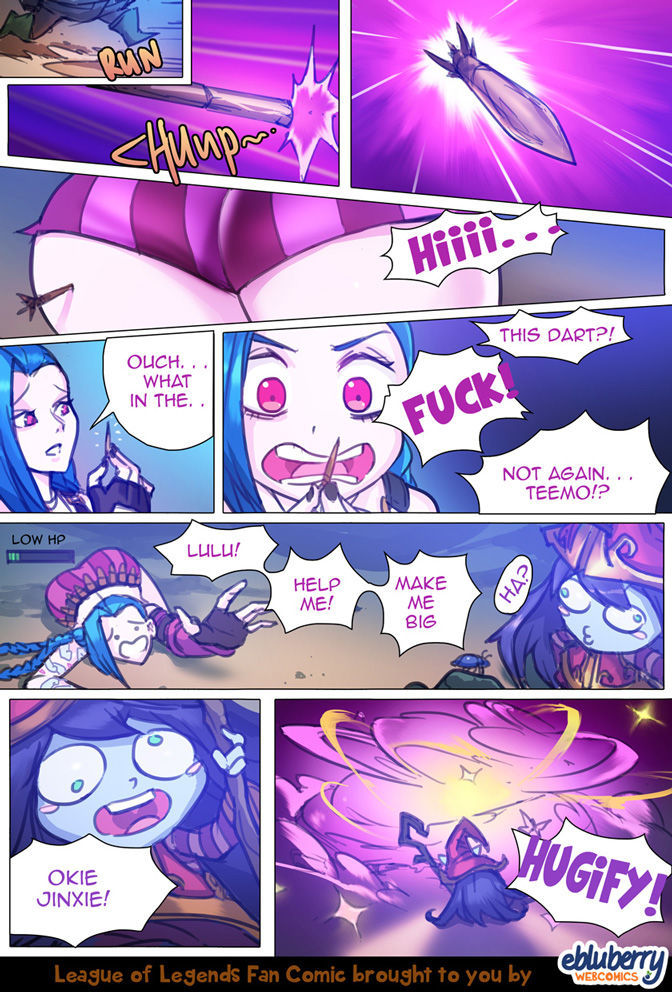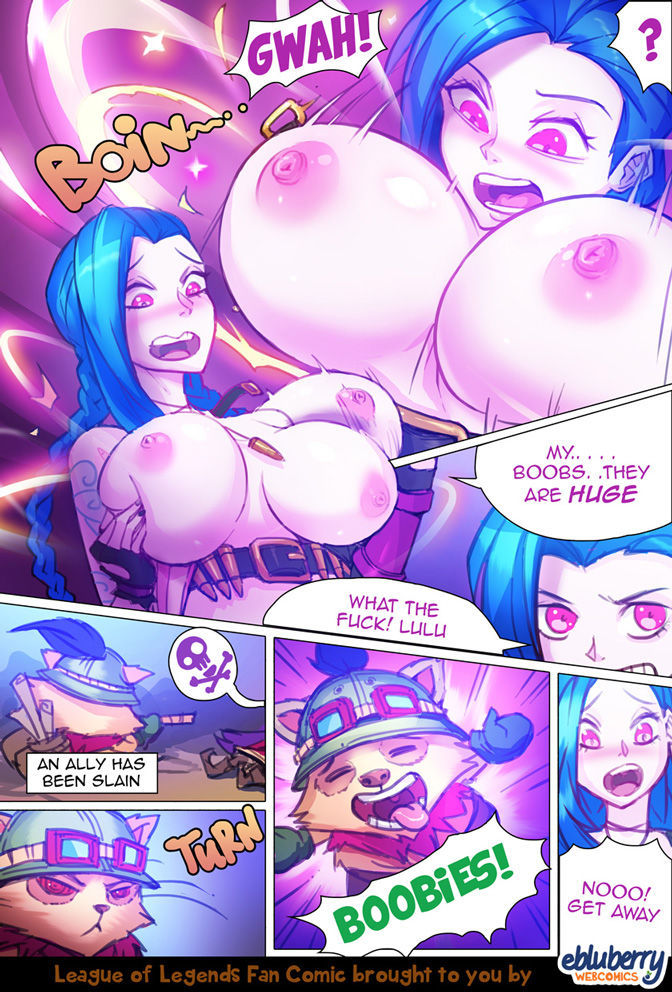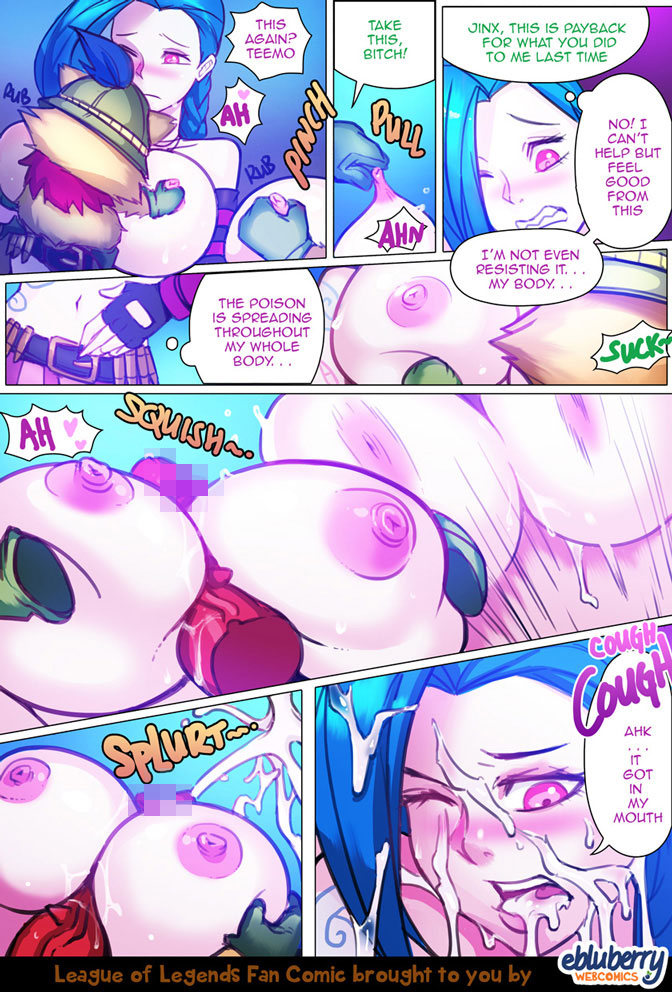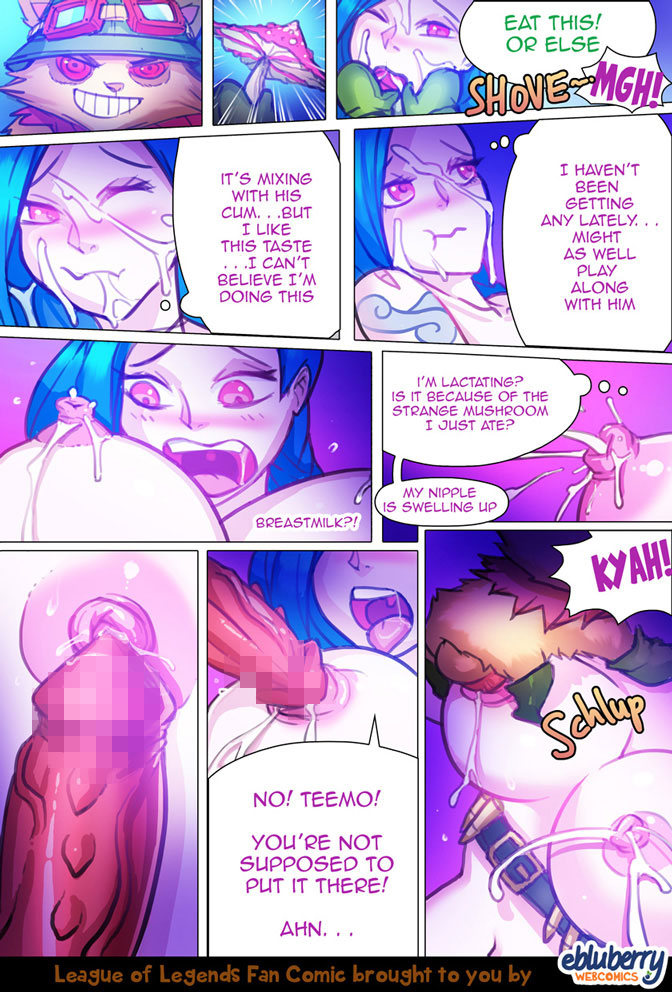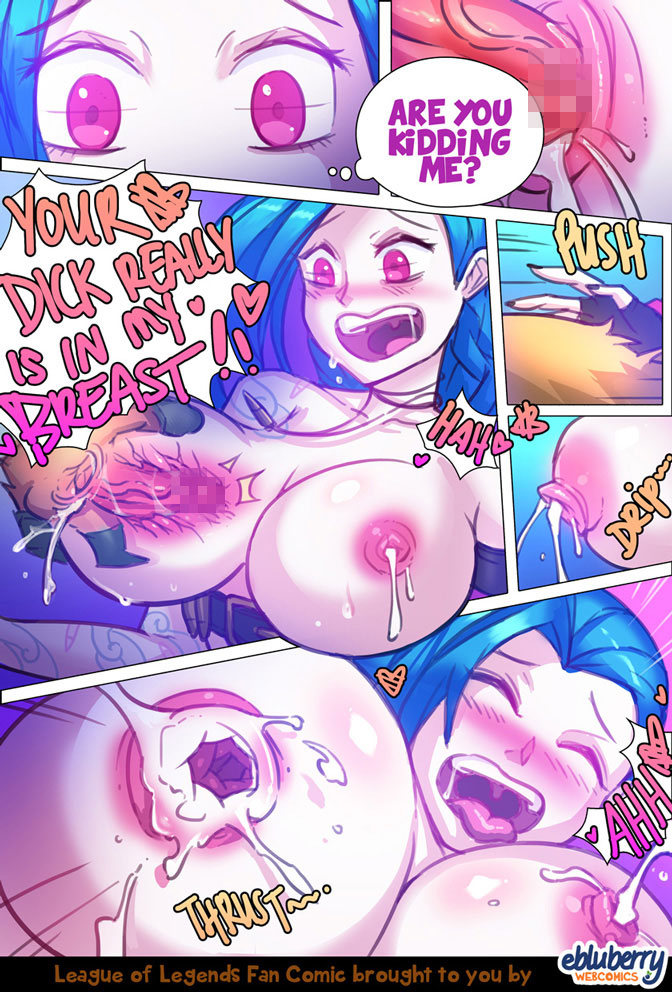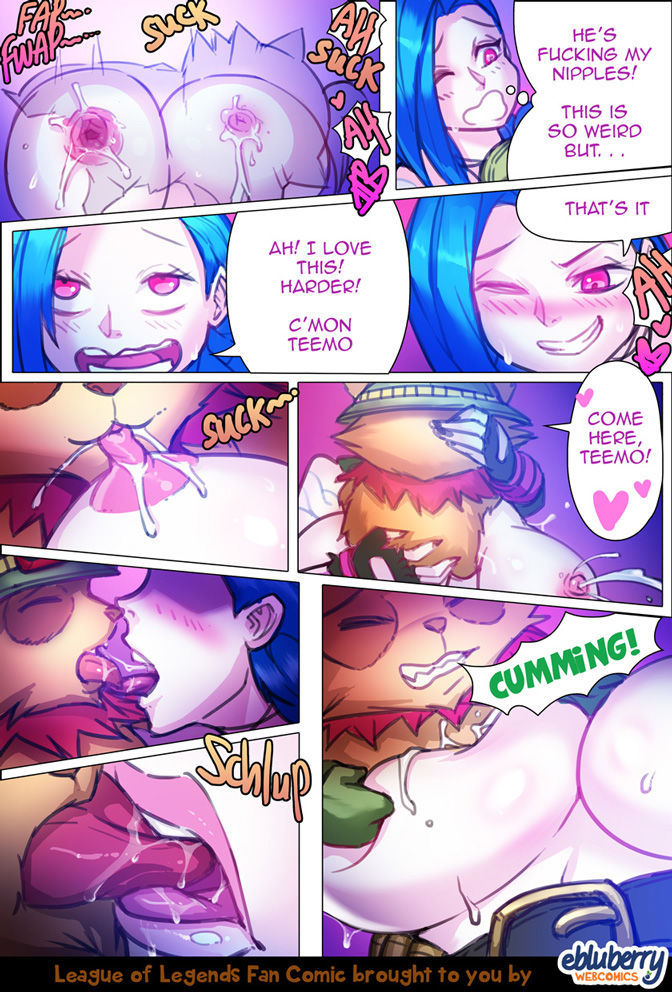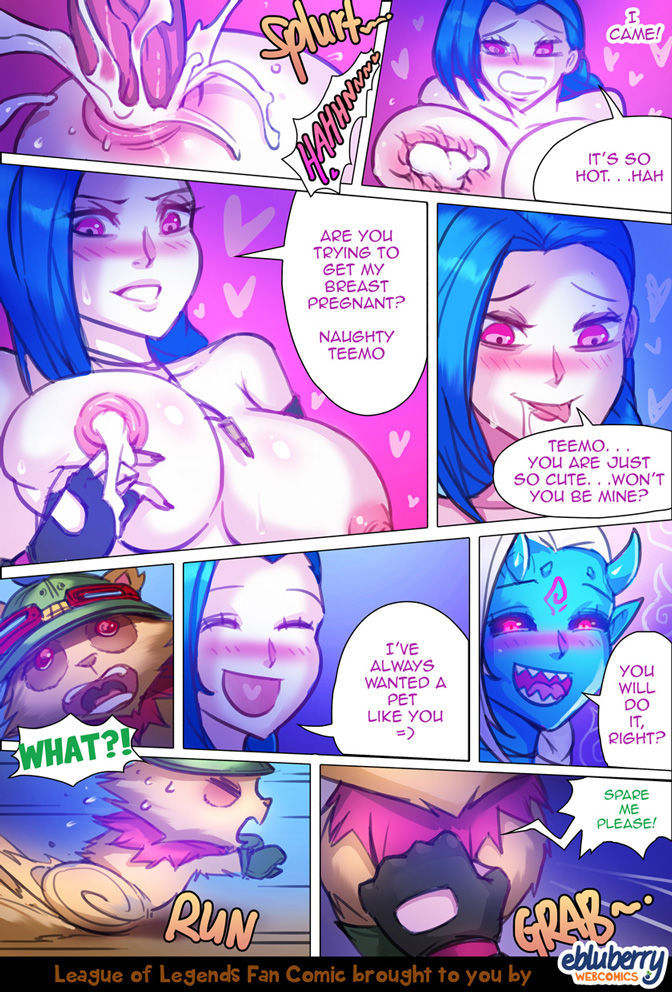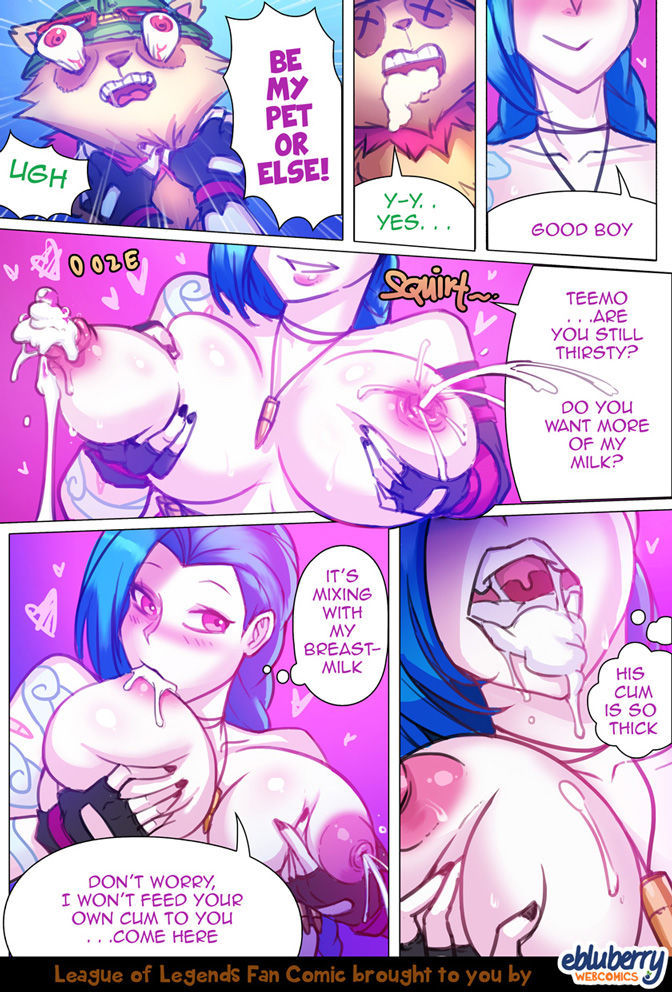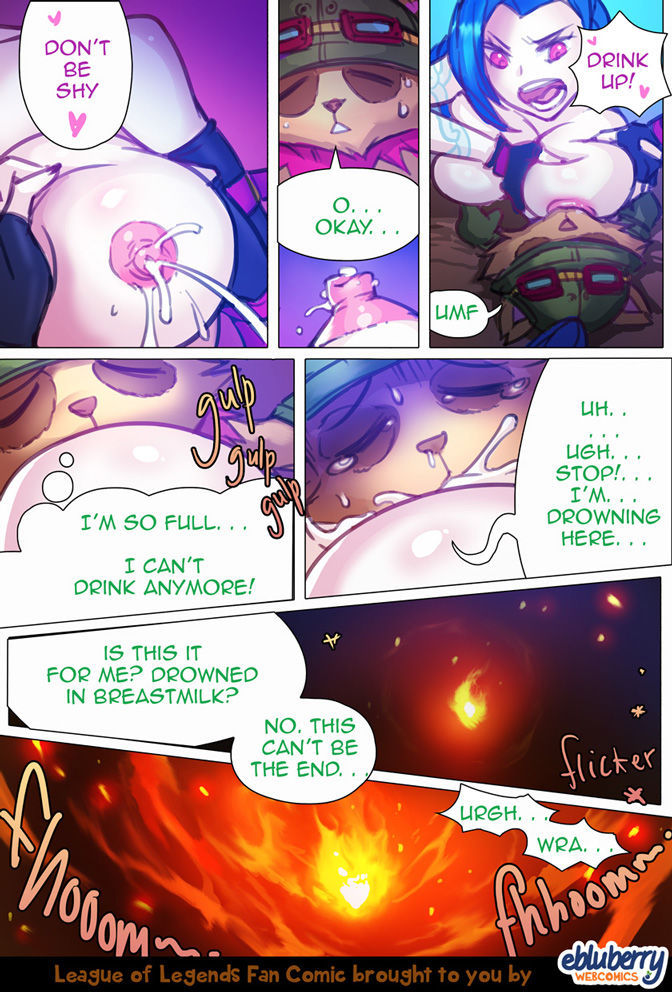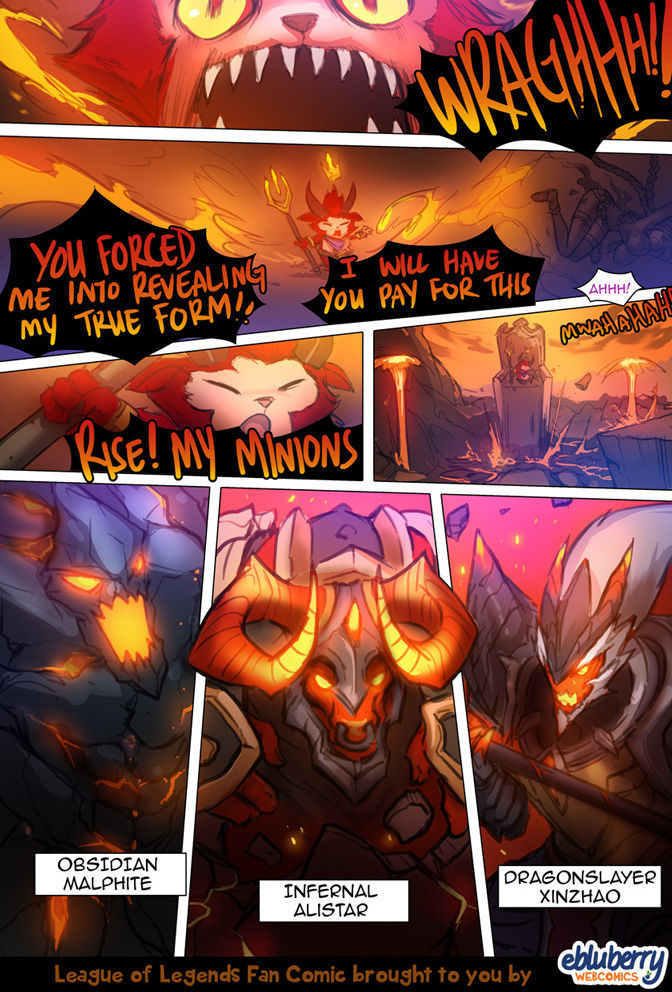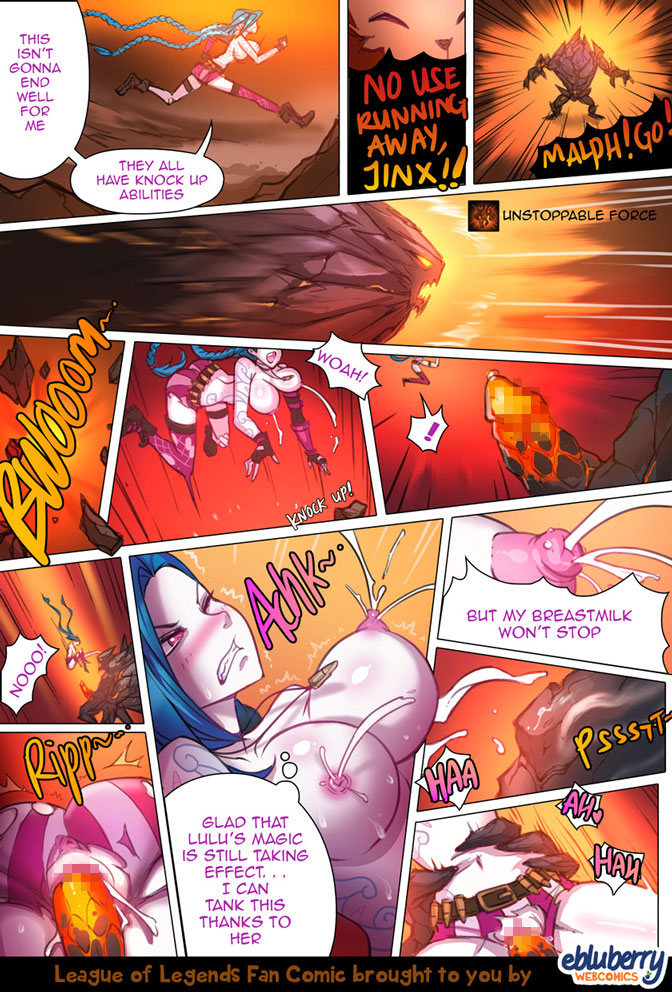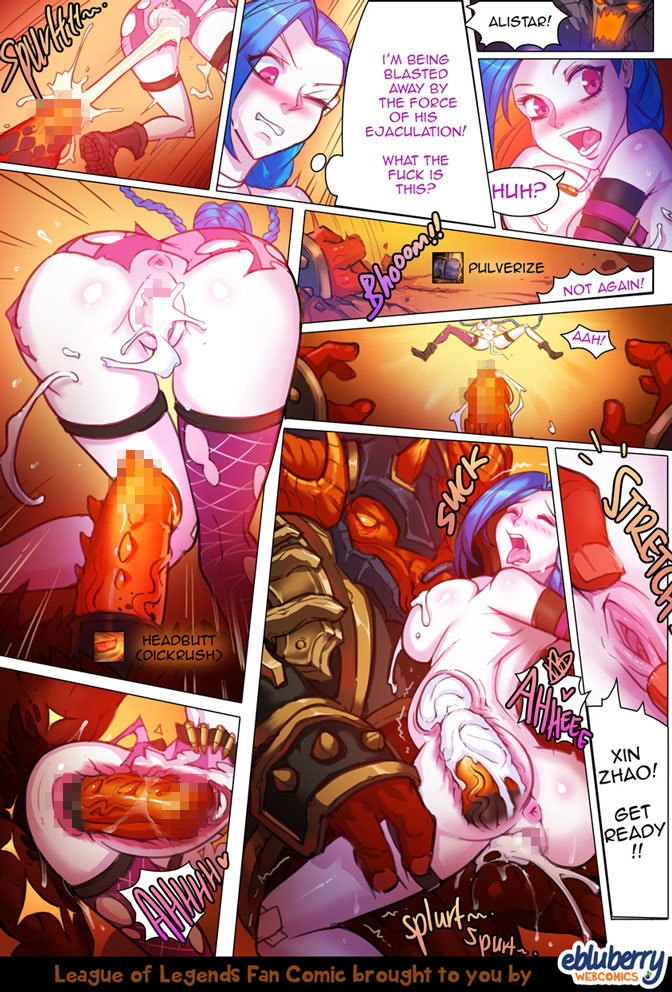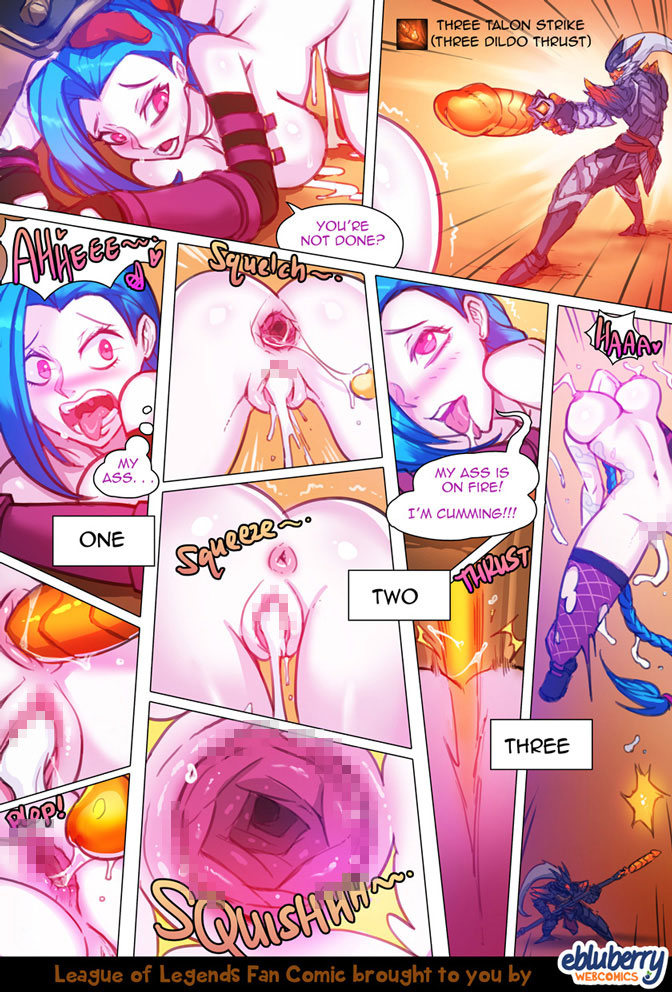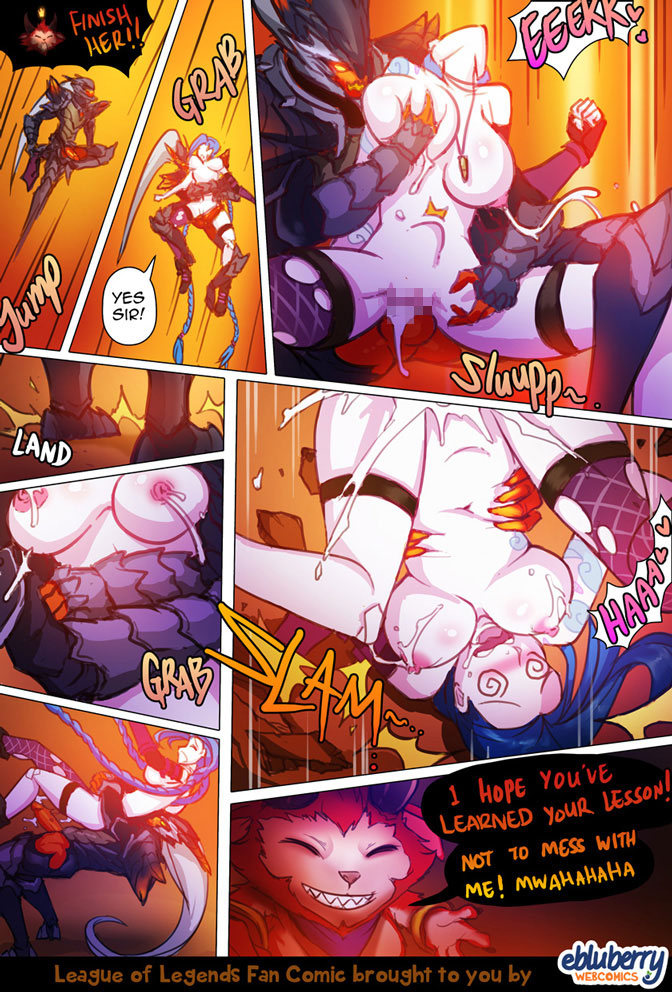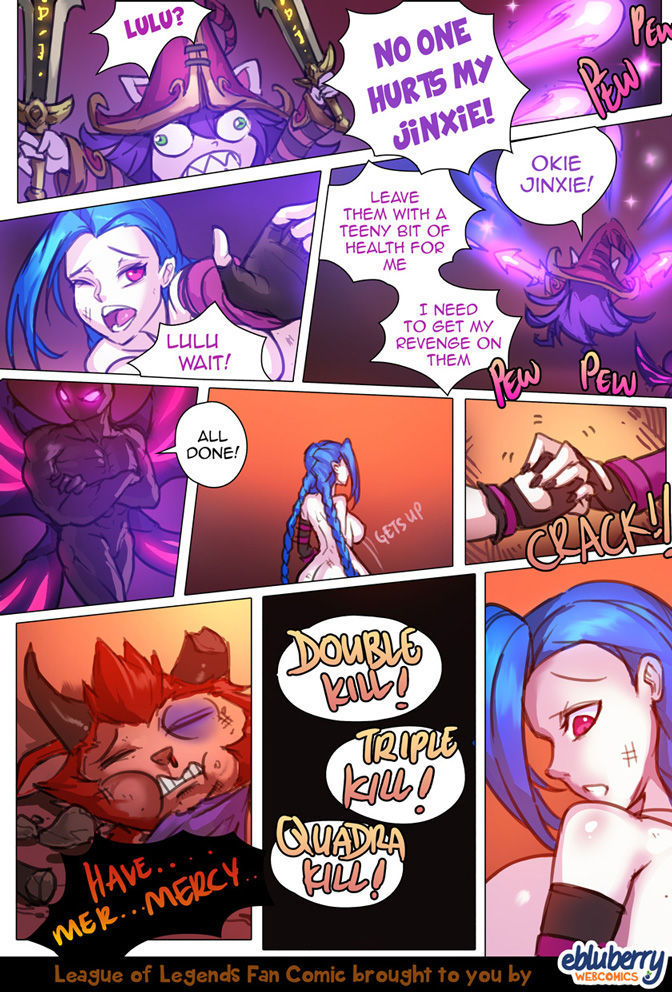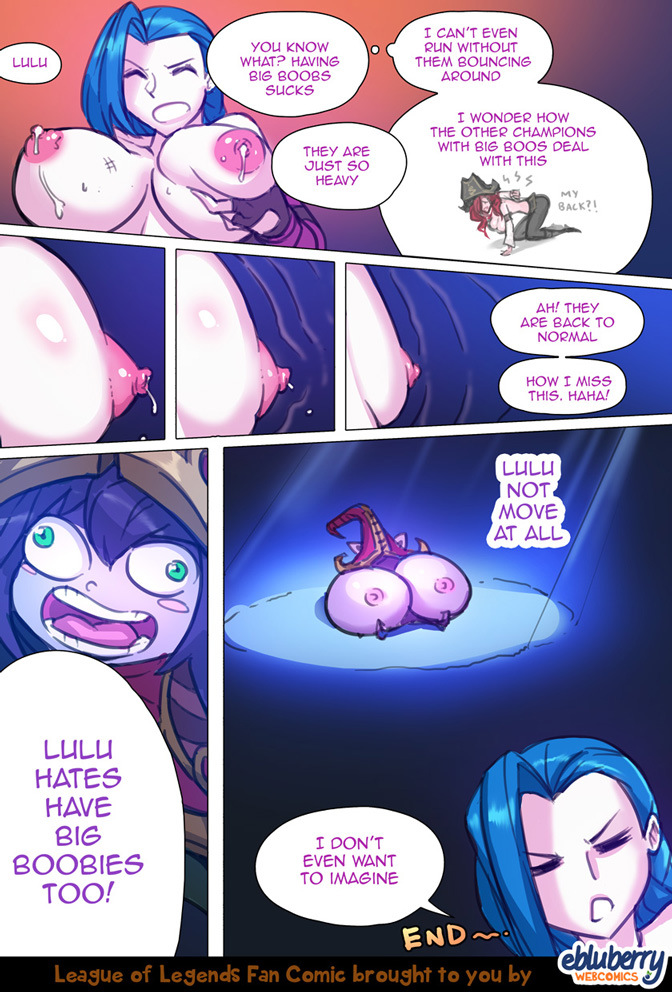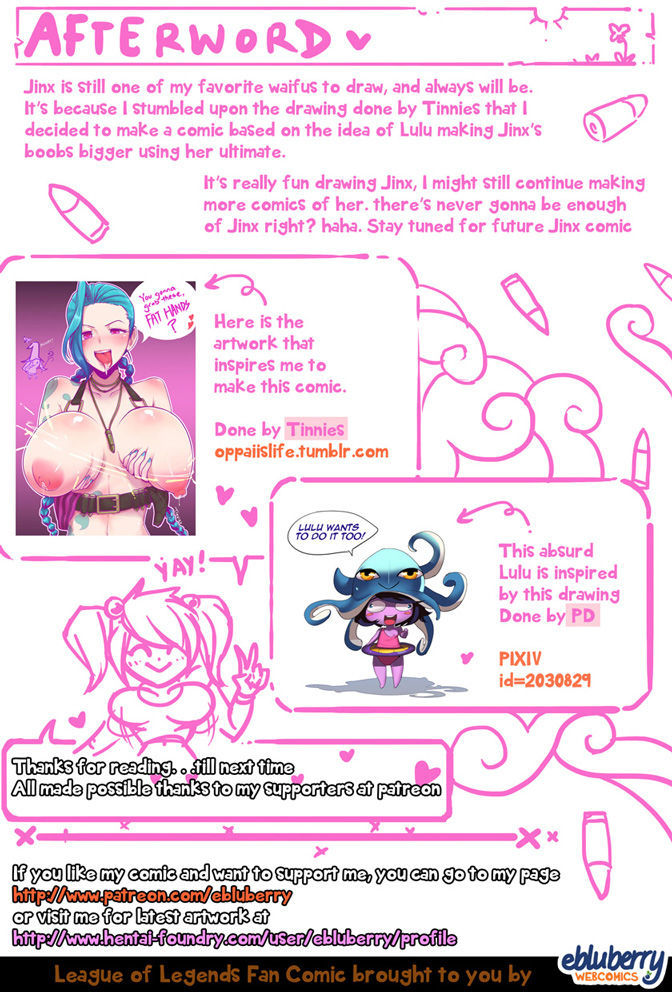 This is a LOL hentai Comic in which we see how Lulu is sweeping the bot line. This Lulu is machinegun lulu and is destroying the enemies in this game, Jinx is not doing much in this game.
A poisonous dart from Teemo hit Jinx's ass and she was about to die. He asked Lulu for help, who was going crazy like casting spells in all directions. Jinx thought that this Lulu was going to pass her and that she would die at the hands of Teemo, but no. Lulu launched his cure and increased the size of Jinx's tits, Teemo seeing these immense tits got horny. He threw himself immediately against Jinx's tits, took out his cock and began to fuck her in that place.
Teemo was also like a madman fucking her, this yordle's semen was all over Jinx's body. This was enjoying all that spectacle that Teemo was giving him. But what I didn't know was that the other men who were in the summoner's rift were about to fuck her. Jinx's tits were spectacular and none was going to miss that opportunity to enjoy them. We hope you enjoyed this Porn Comic.