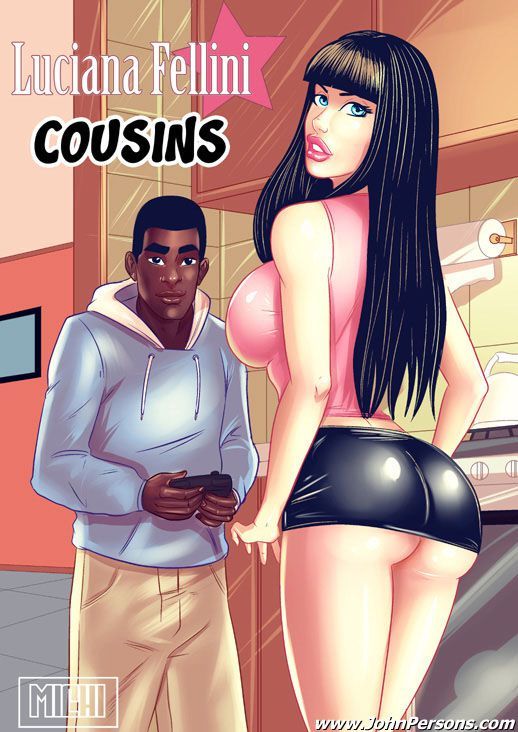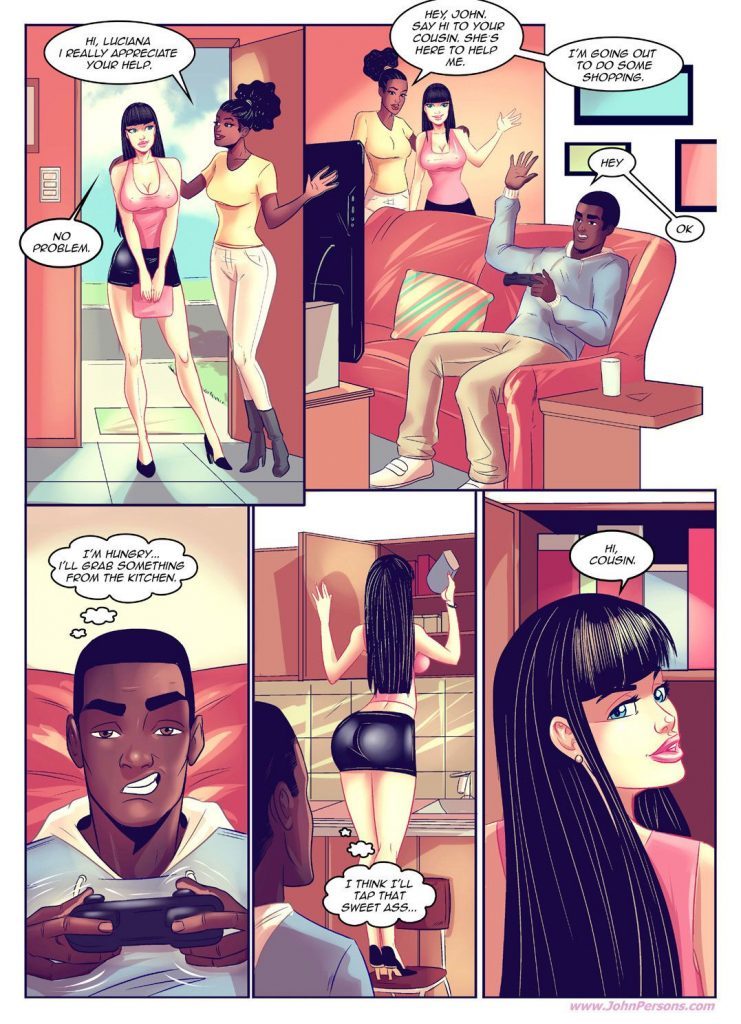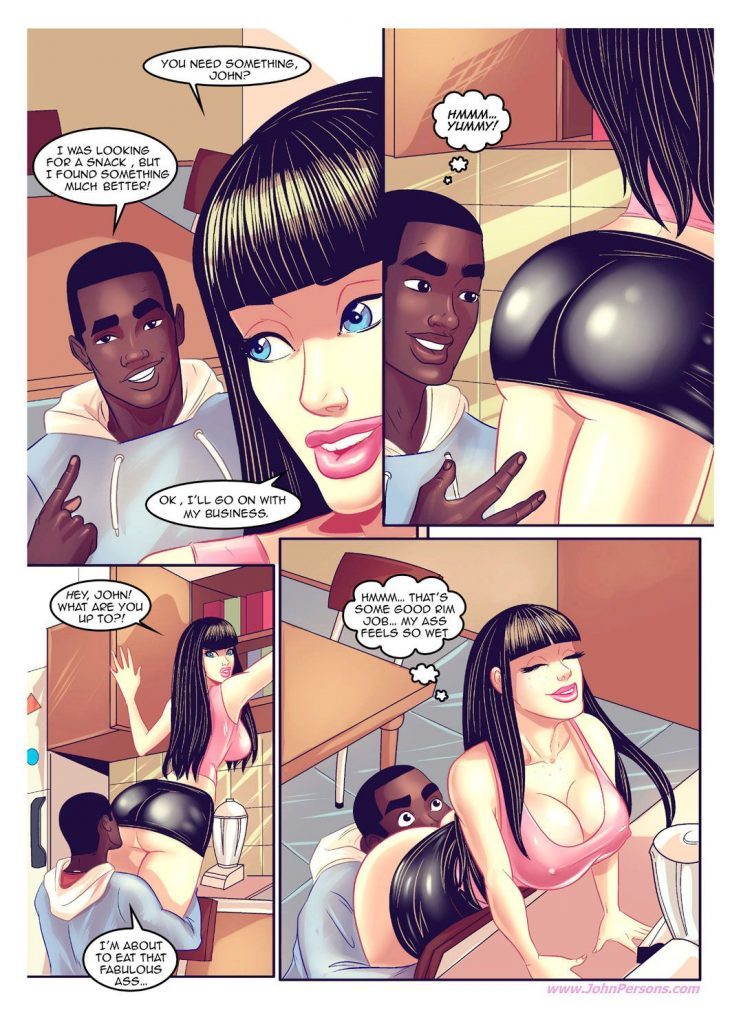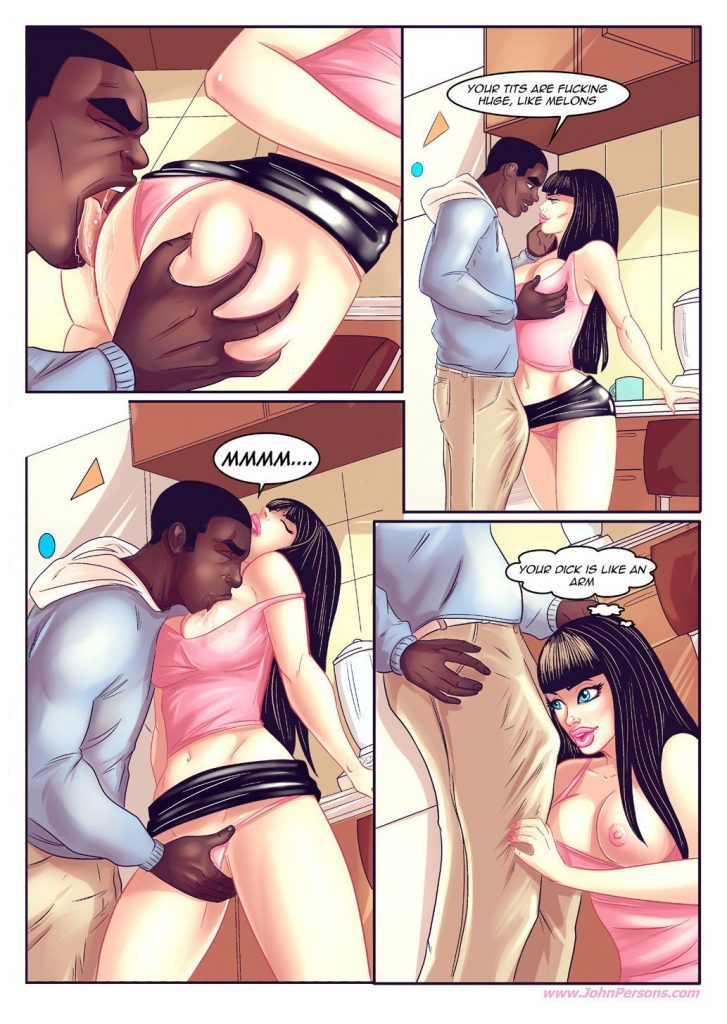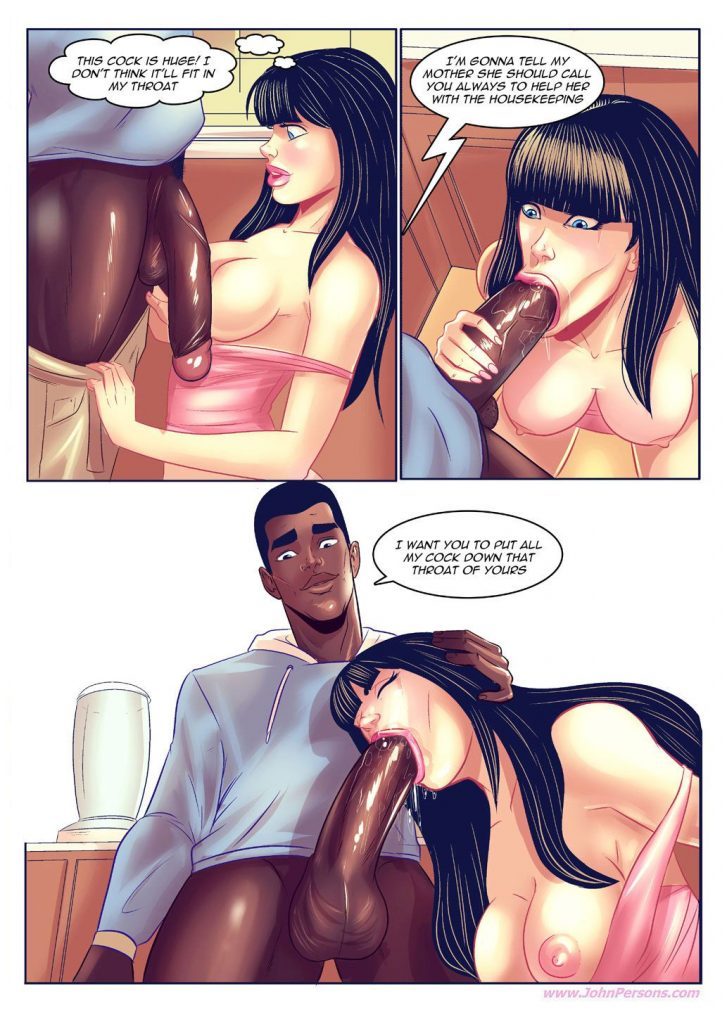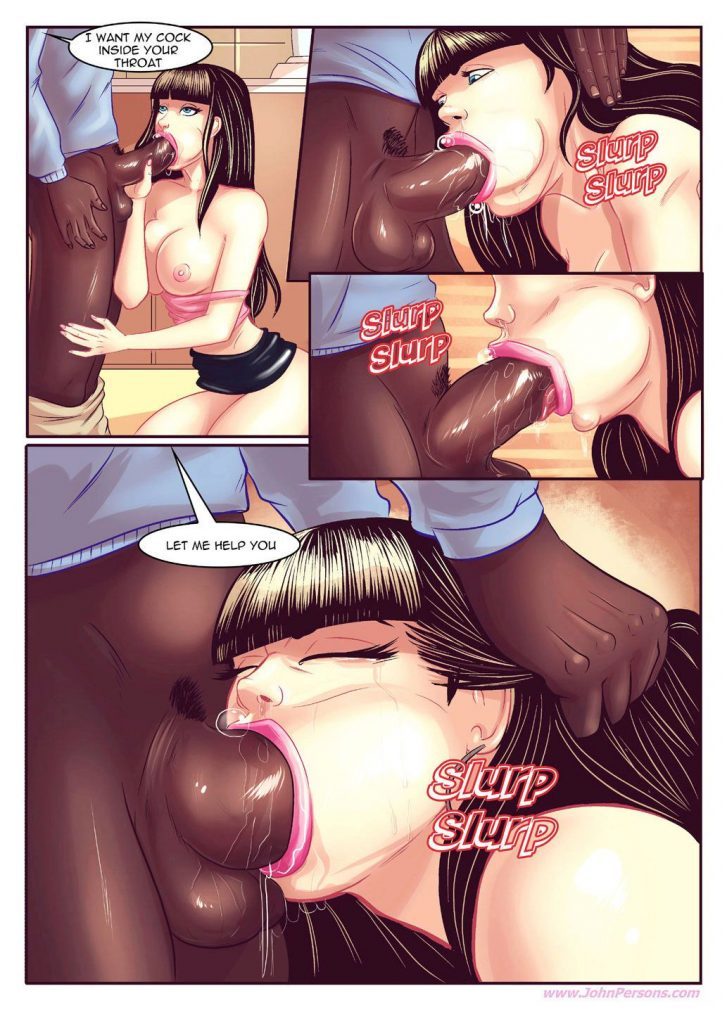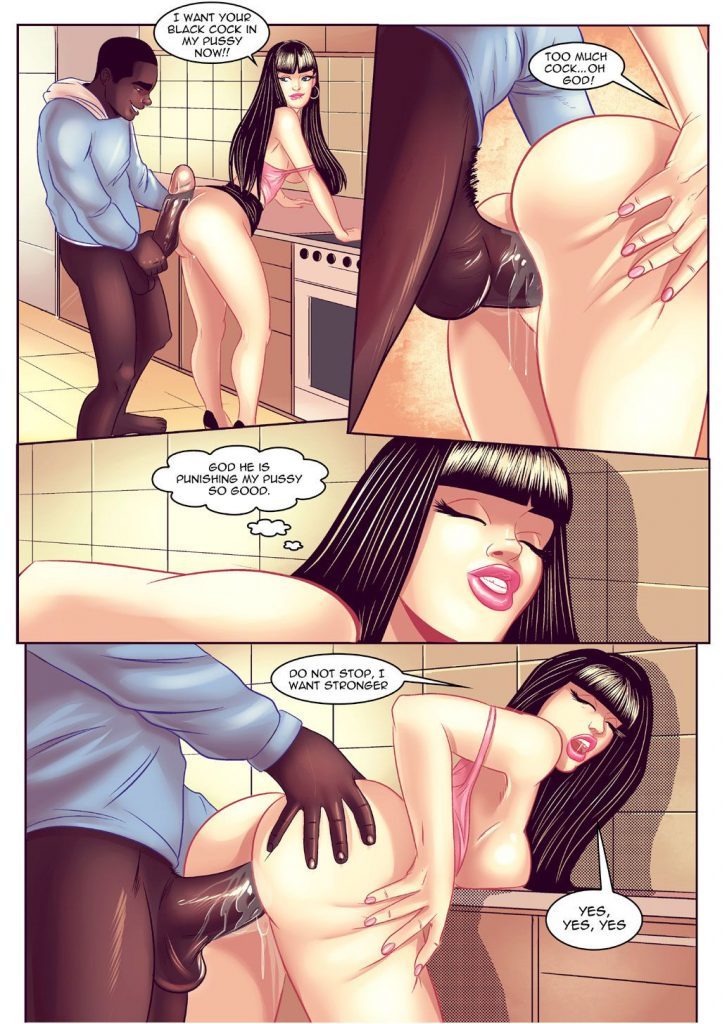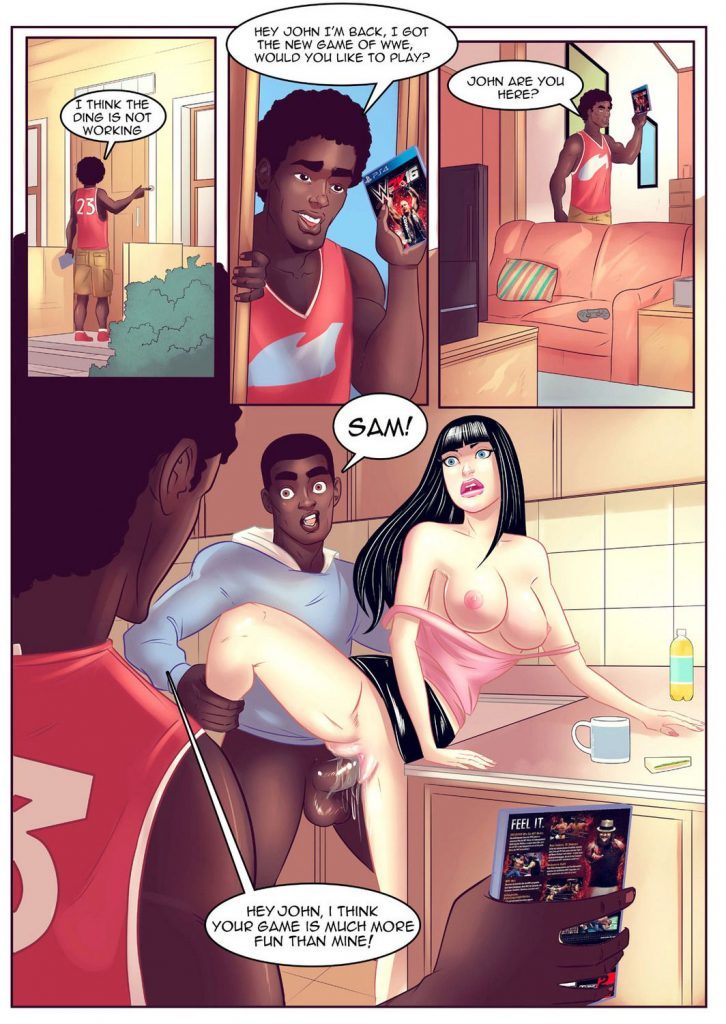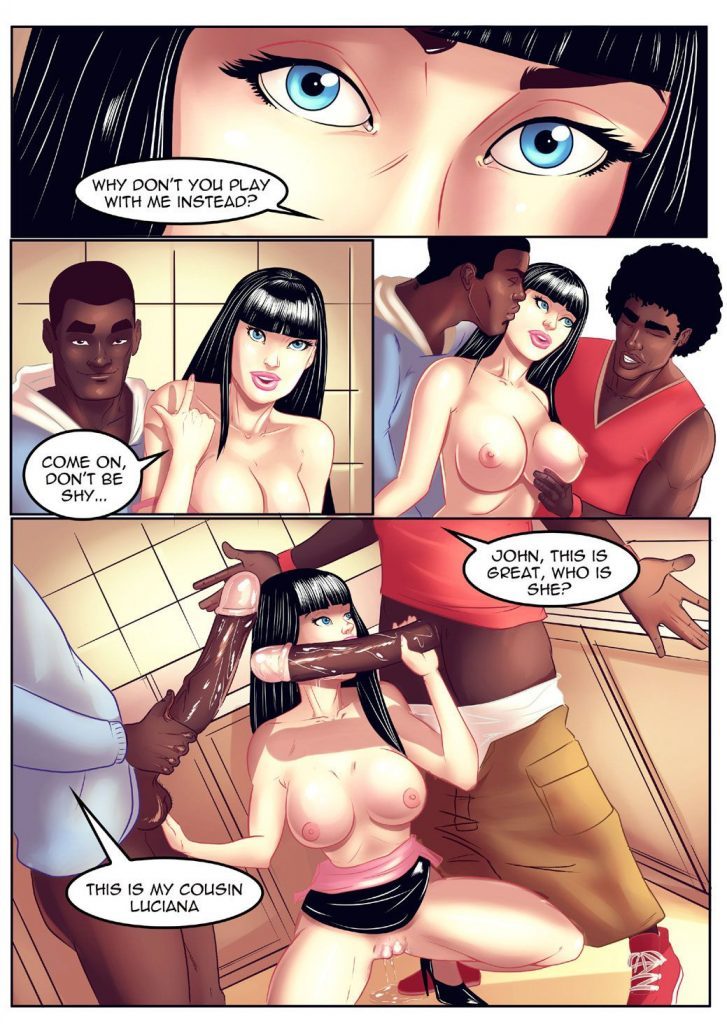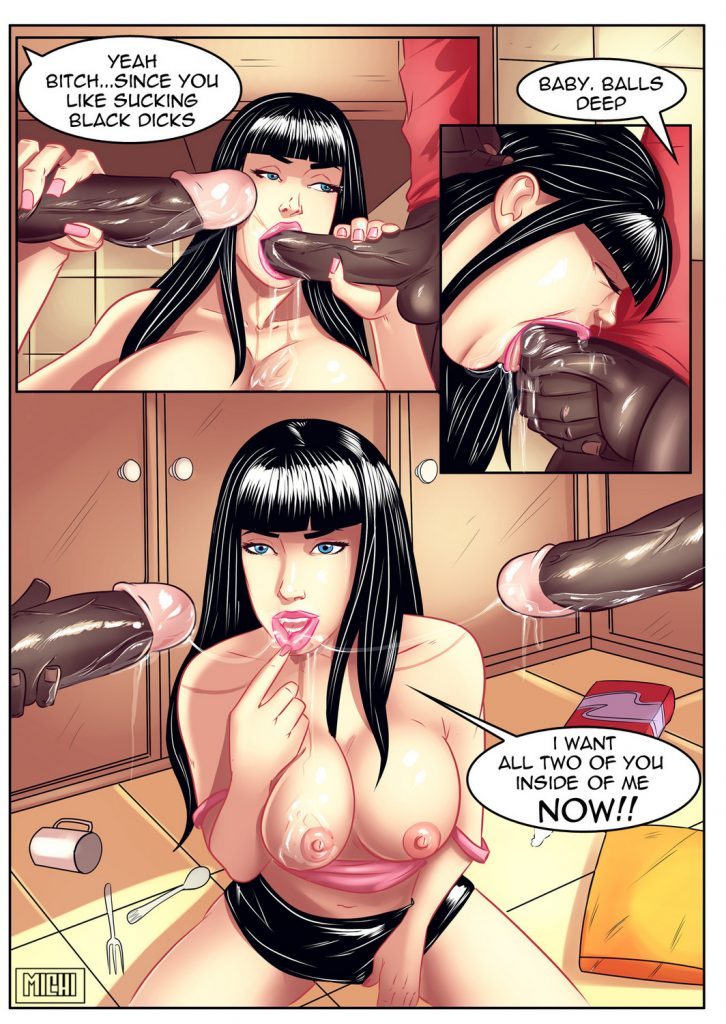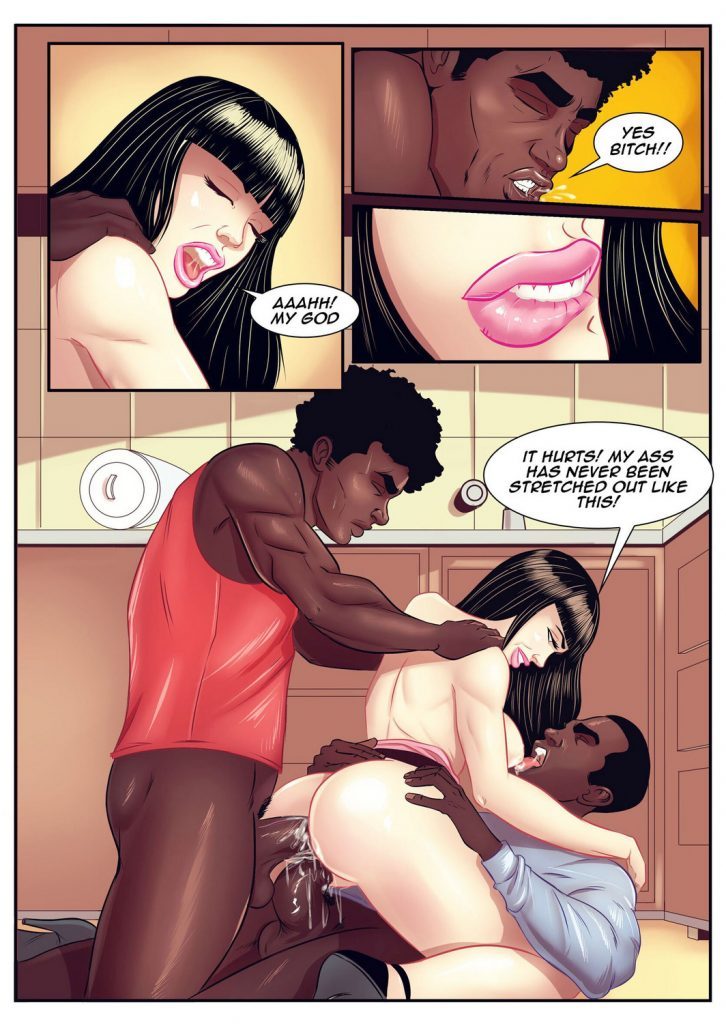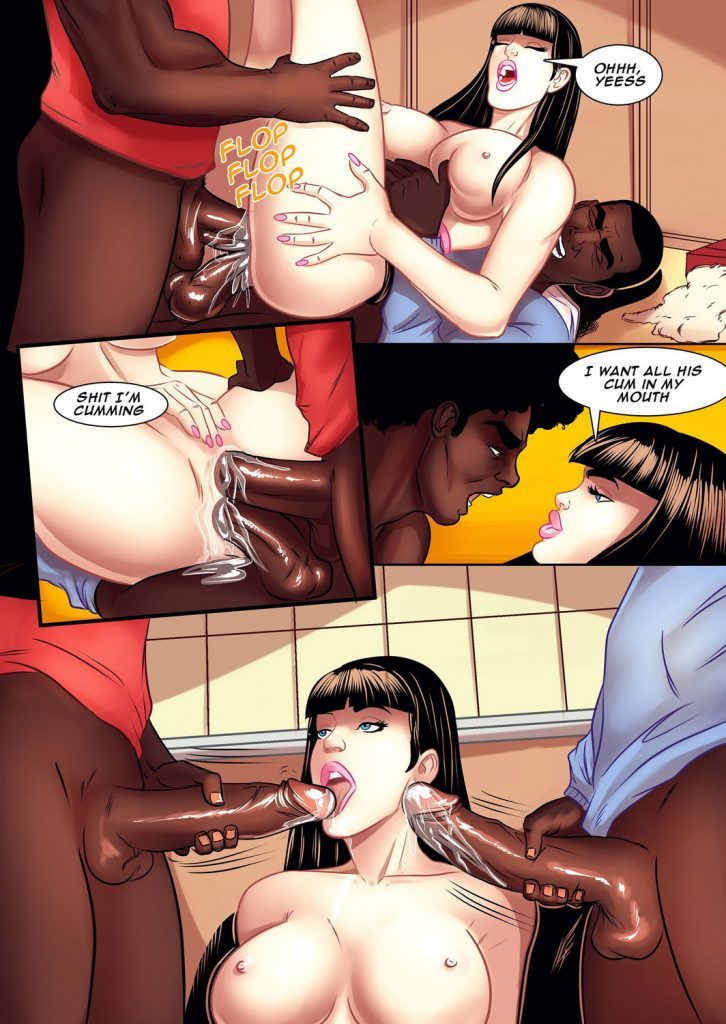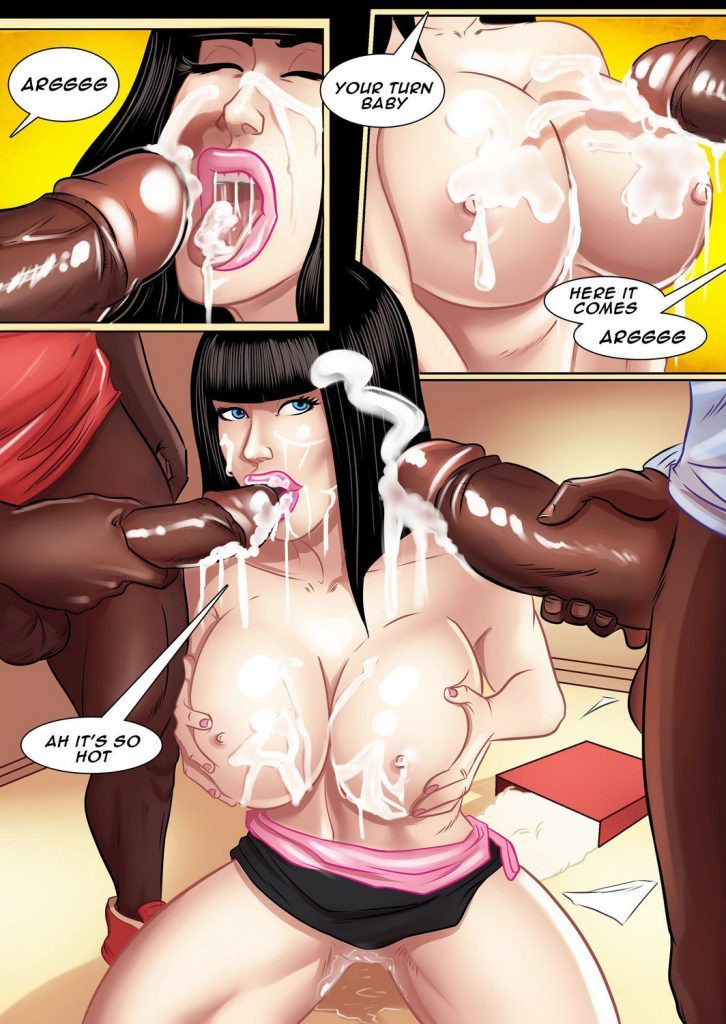 In this interracial porn comic we see how Luciana Fellini Cousins ​​is drawn by John Persons.
The story about a young black boy who is visited by his sexy cousin. She is white since she was adopted by John's aunt, she has a big tits and her ass is big like a black woman's. The young man's mother tells him and tells him to greet his cousin. Luciana was there to help her aunt. John was busy playing the playstation and greeted him without looking at her.
After a while John was hungry and looked into the kitchen to see if there was anything interesting to eat. At that moment he saw his cousin, she was up on a chair placing things on the shelf. John could see his ass and his panties from where he was sitting, at that moment he knew he wanted to fuck his cousin.
He approached to see that ass up close with the excuse of helping her, she accepted delightedly. The young man was watching his cousin's ass and pussy very closely and was very horny. At that moment he could not take it anymore and began to eat her pussy and her sexy ass. The girl felt that it did not take long to get horny, I had always been curious about how sex with a black boy would be and that moment was an opportunity that I was not going to waste. They were both very hot and began to fuck.