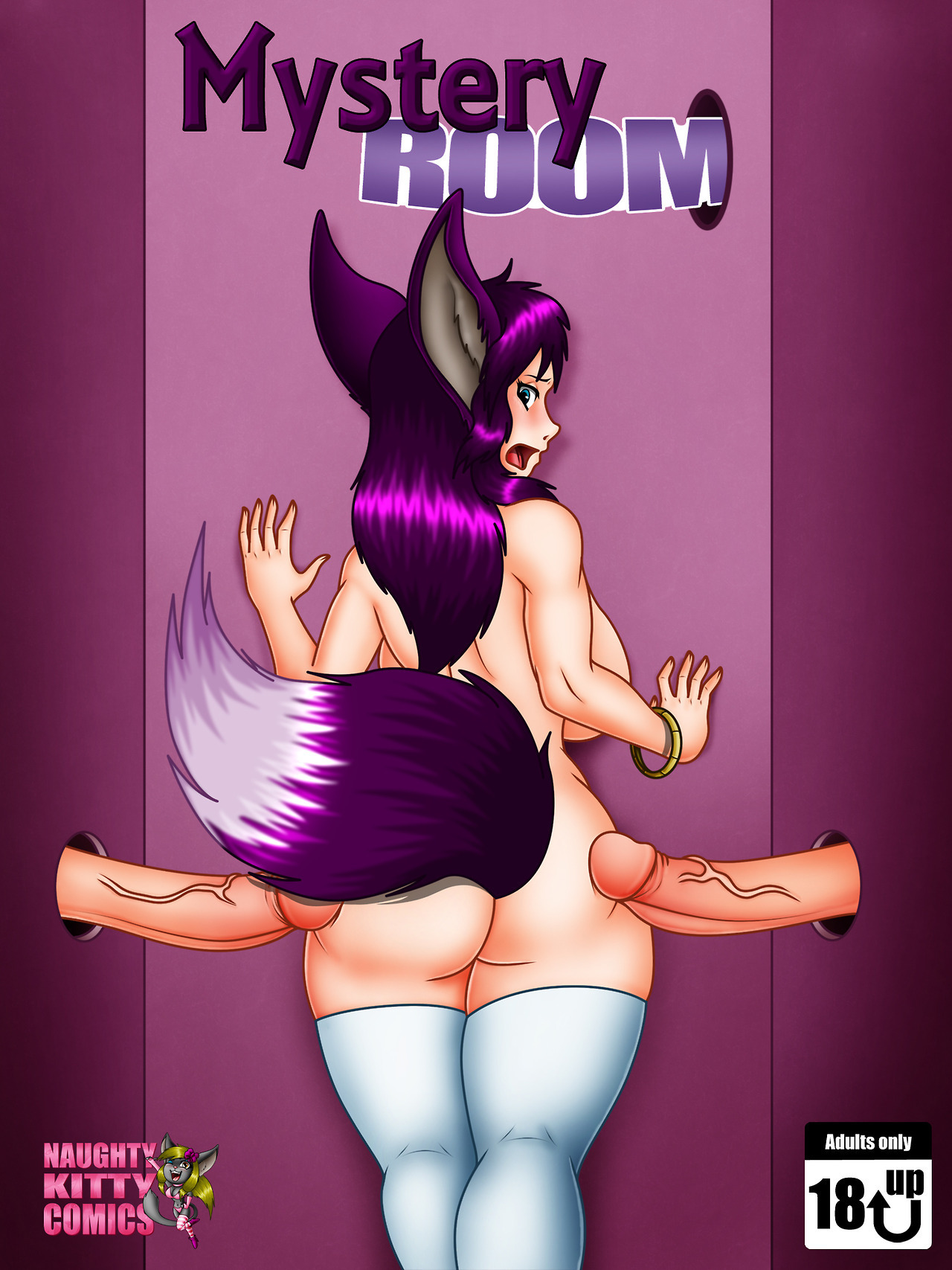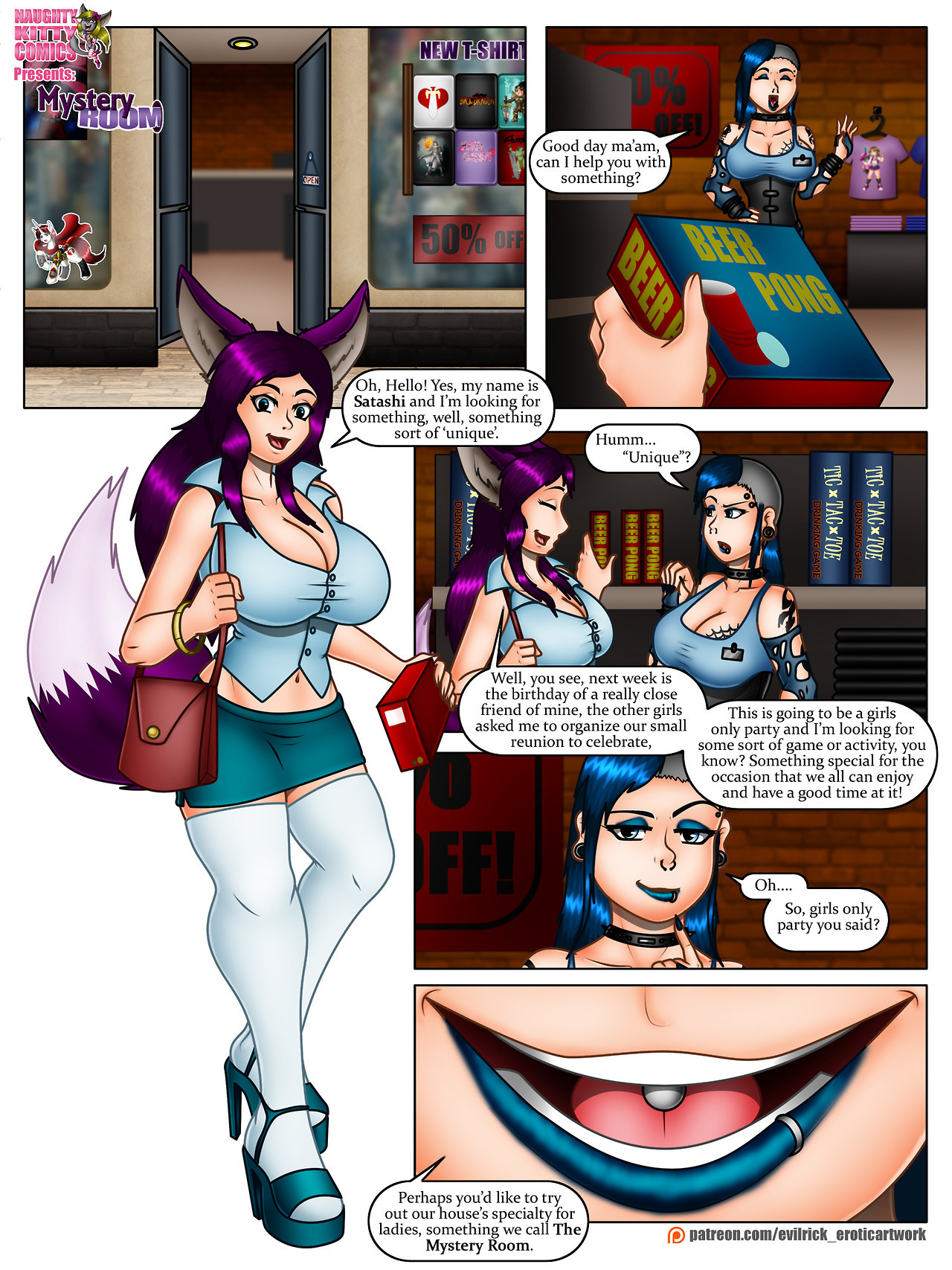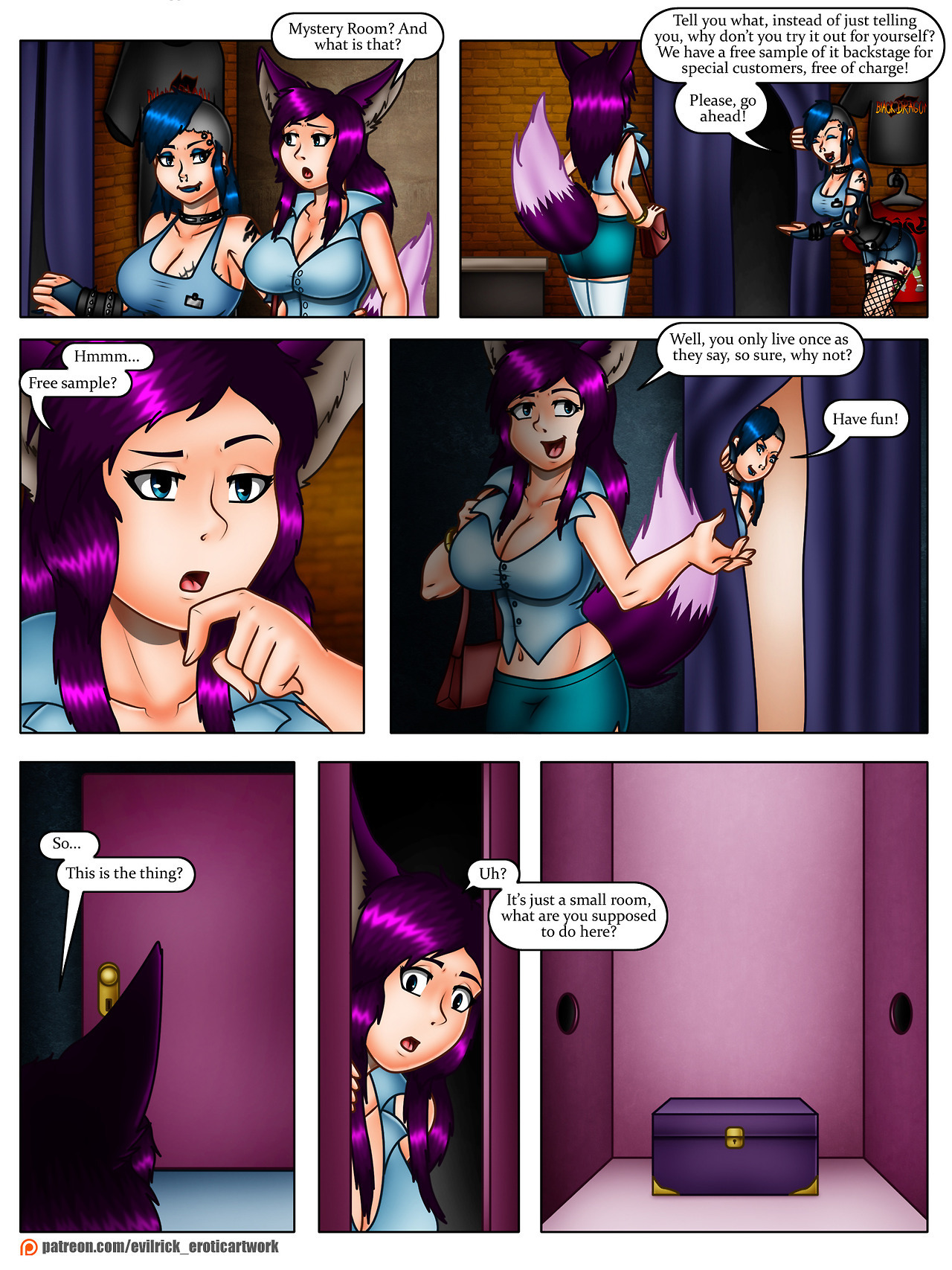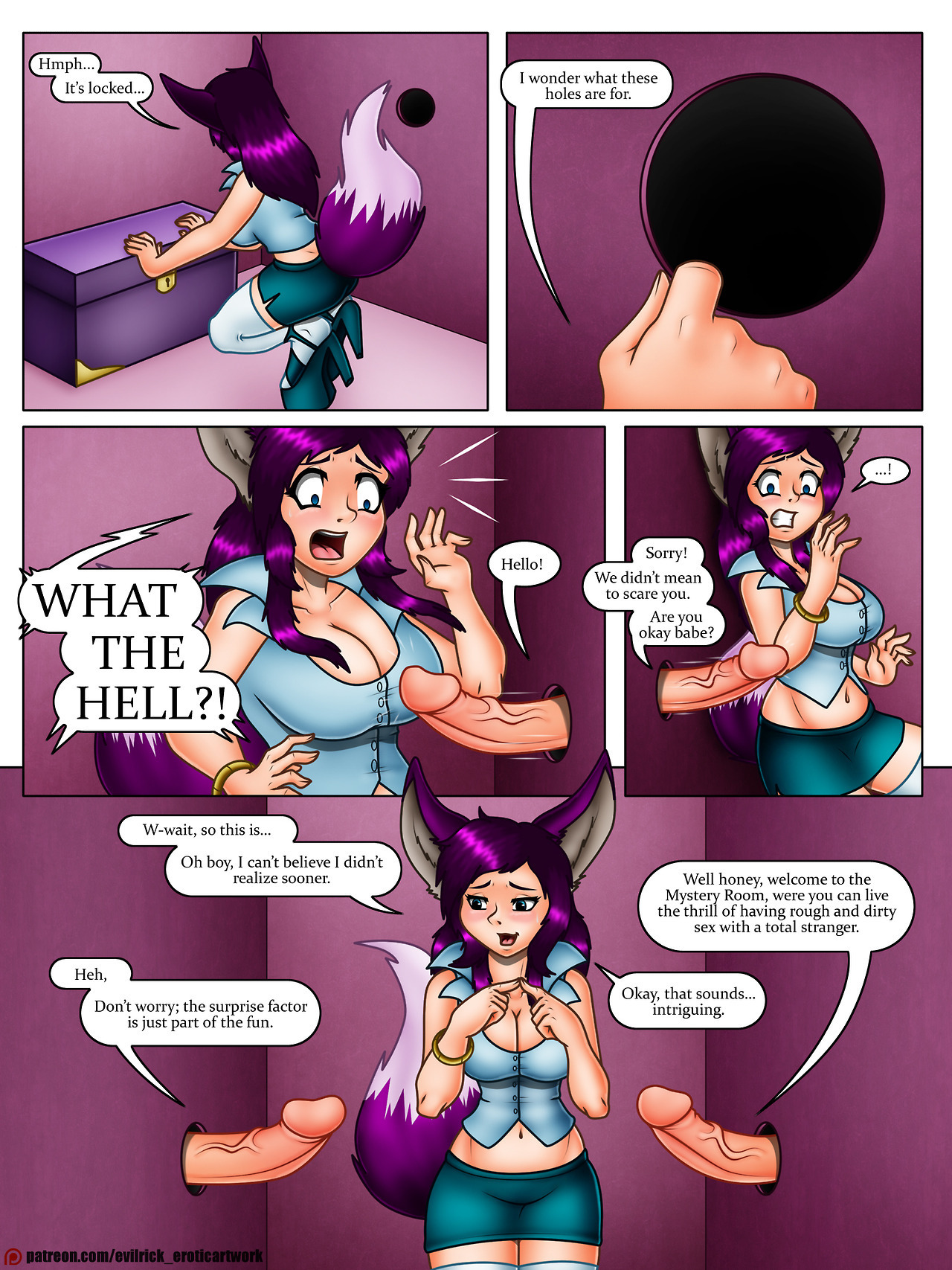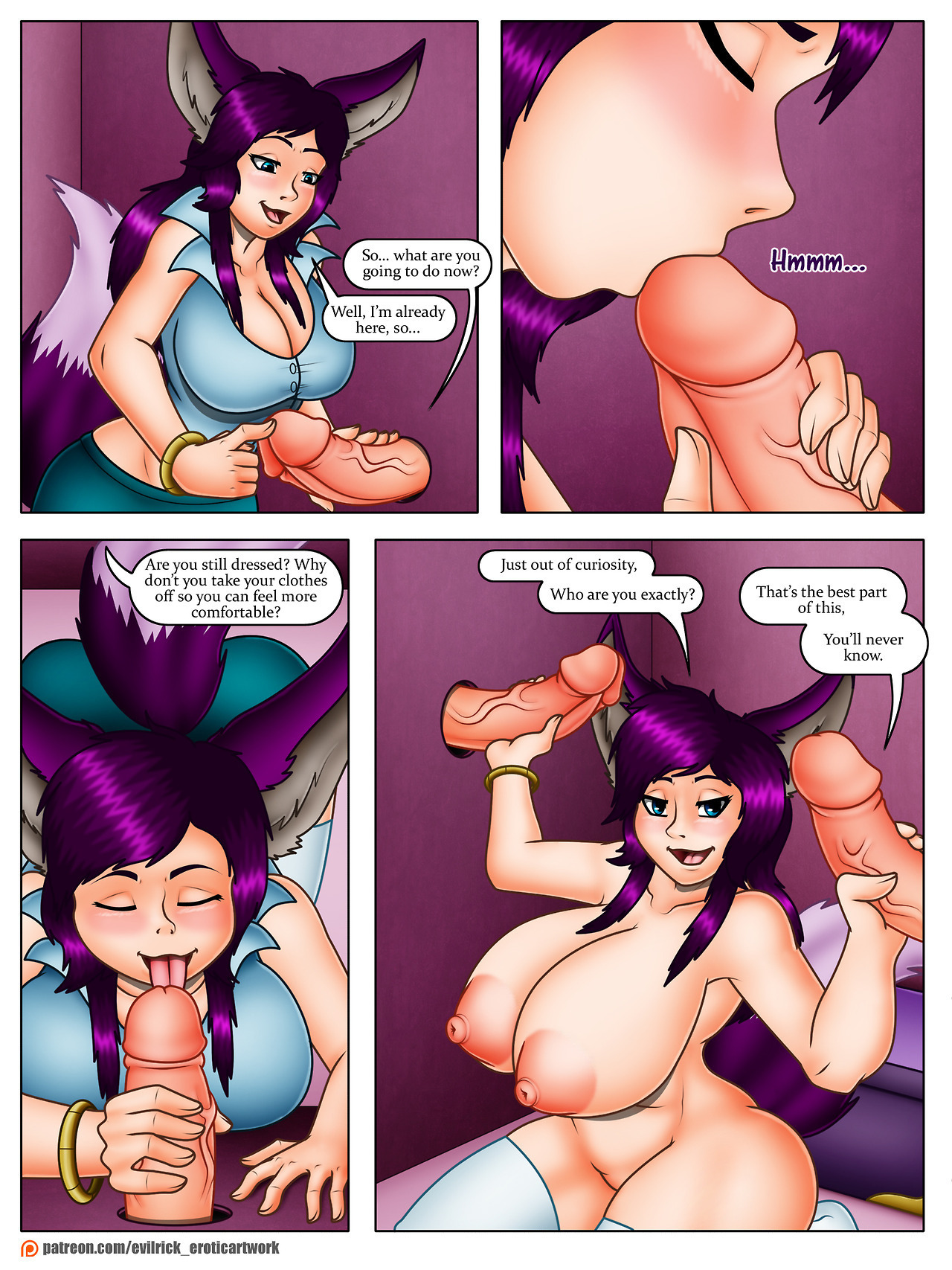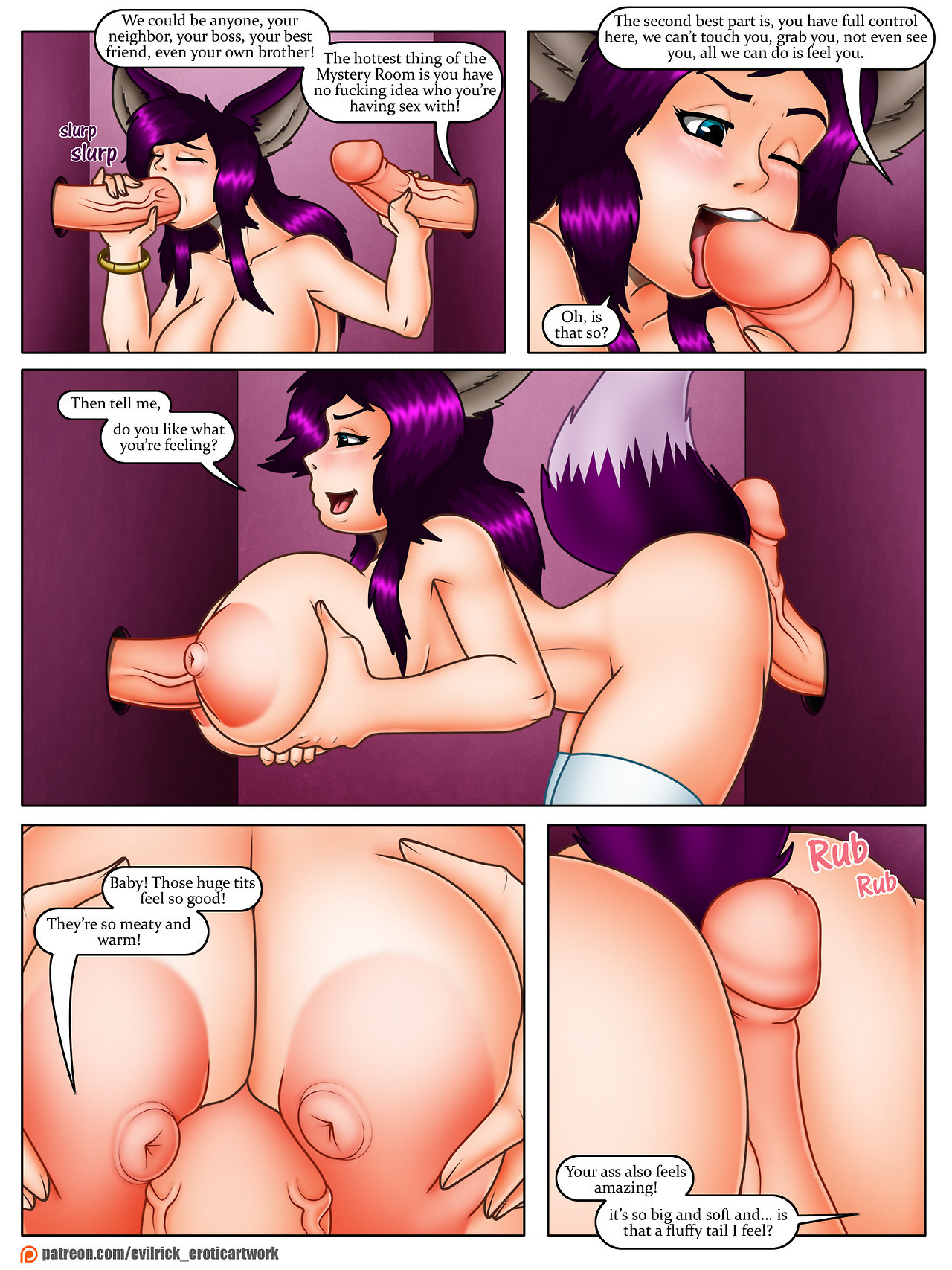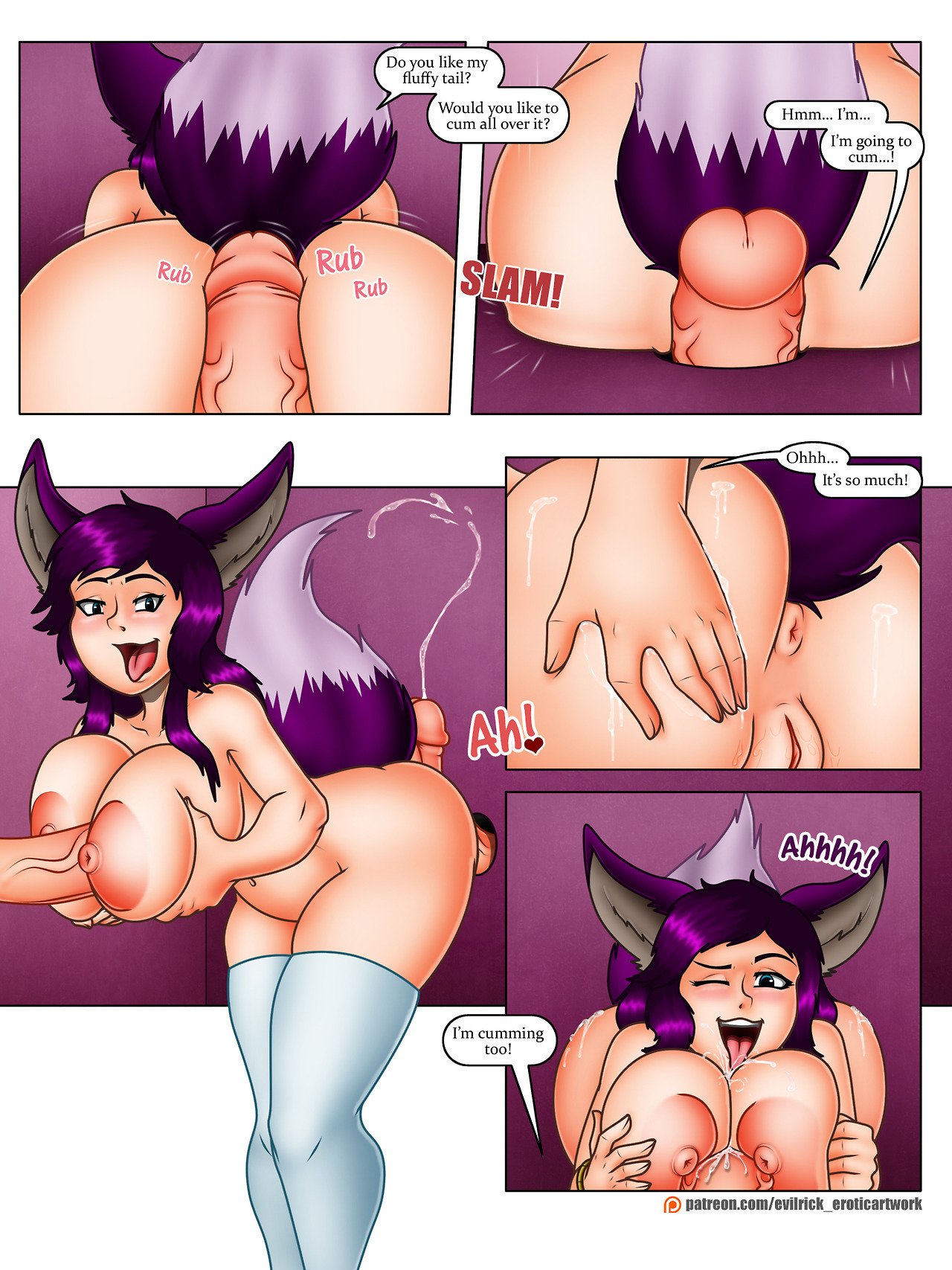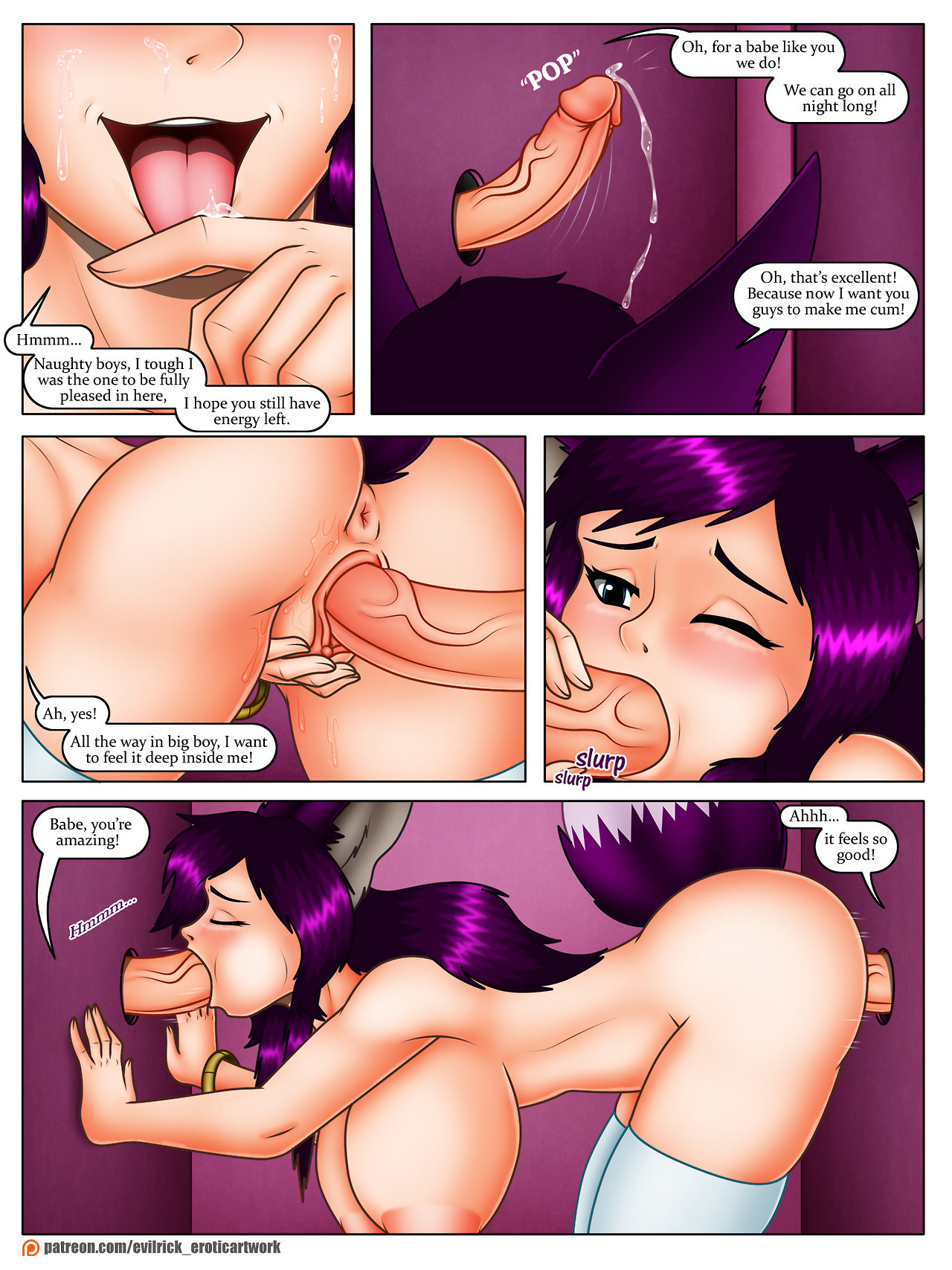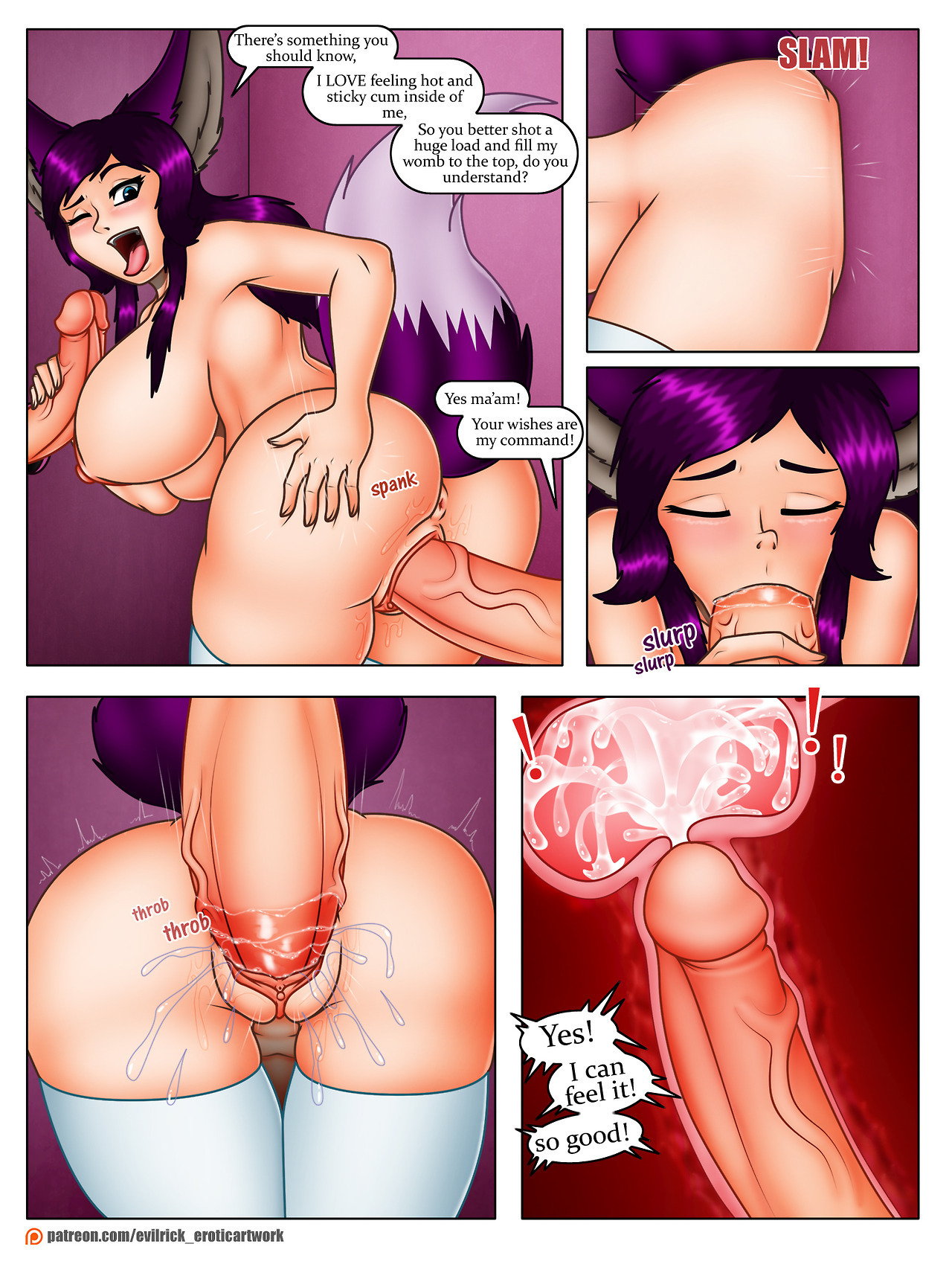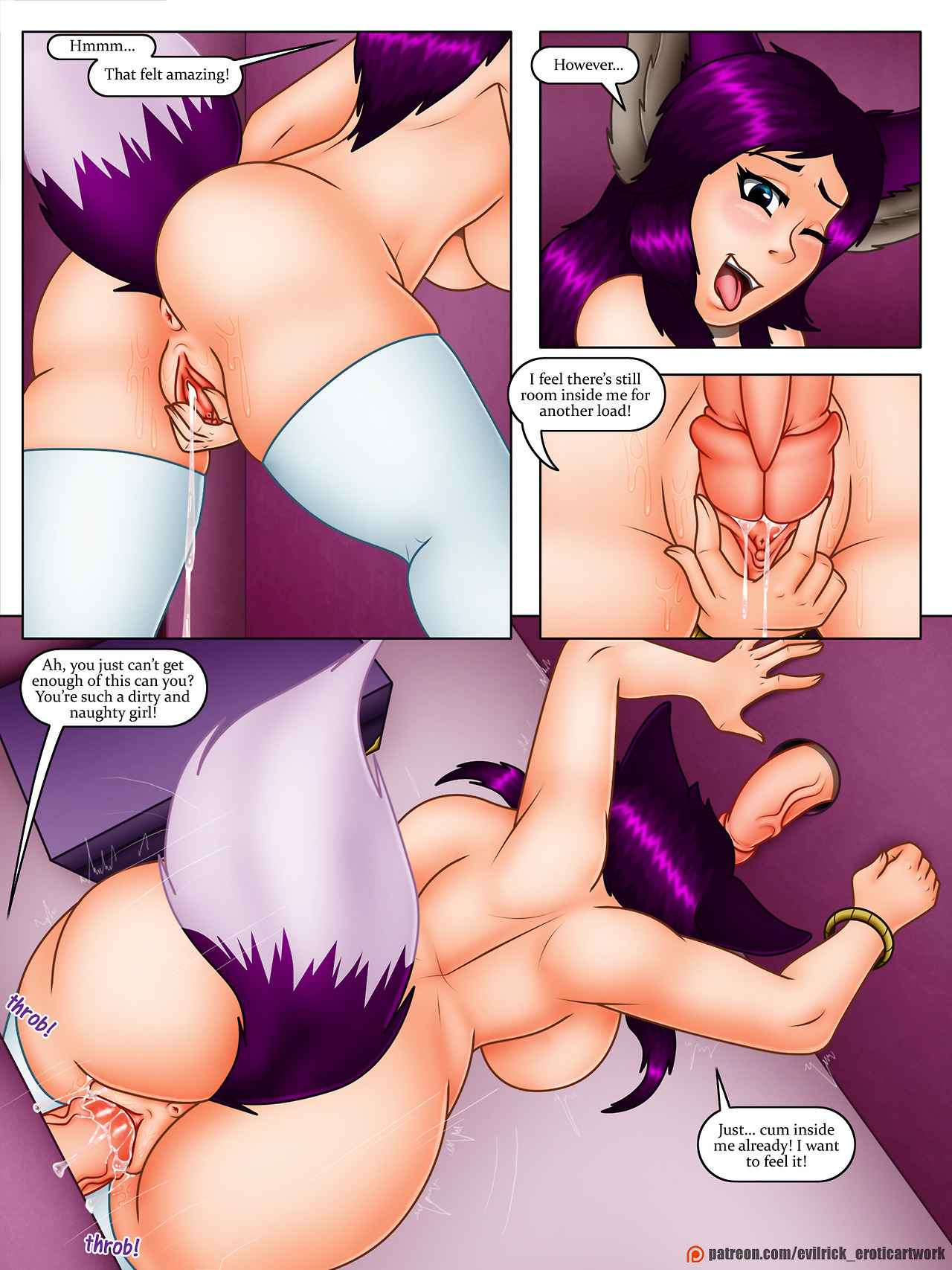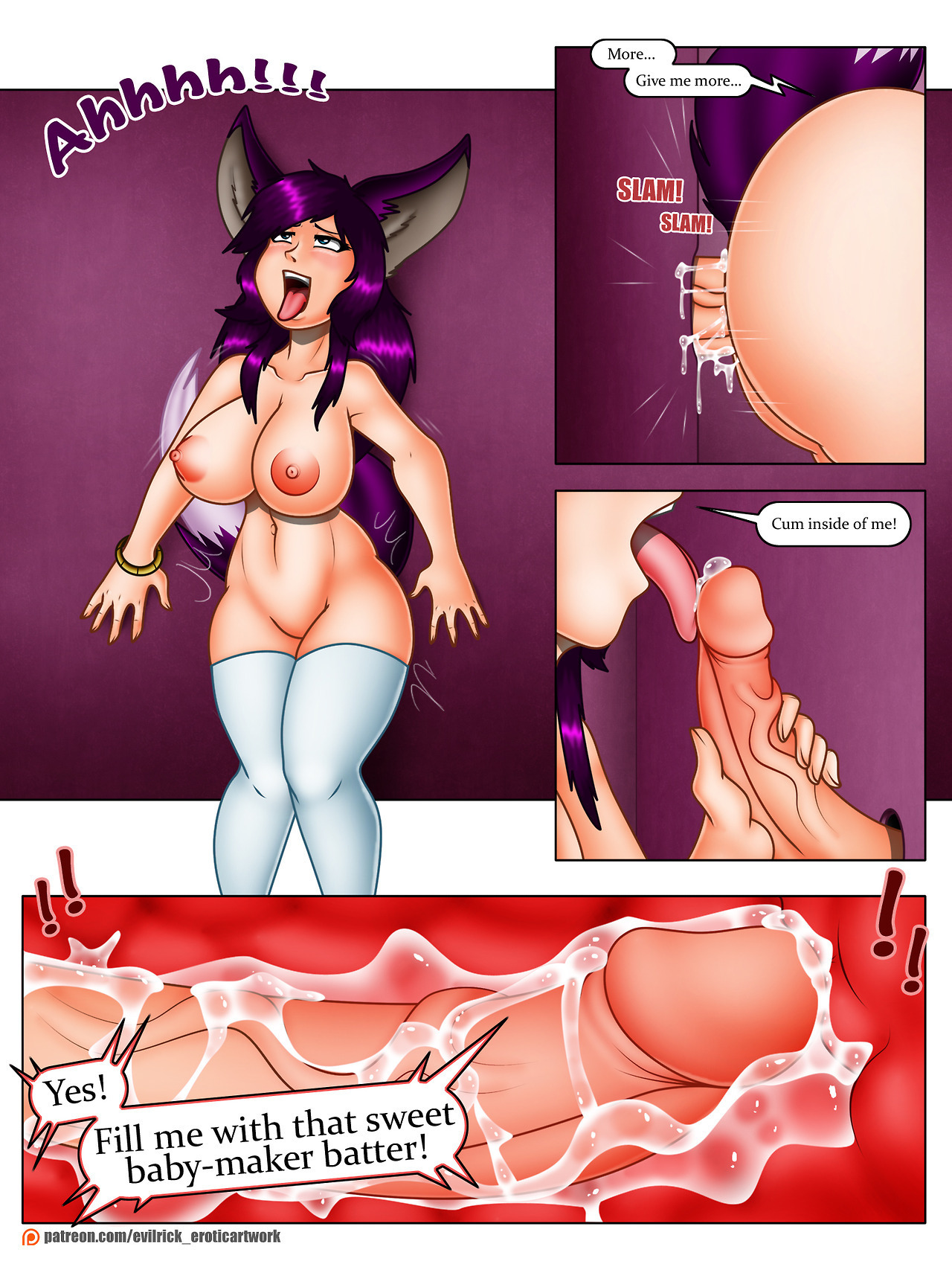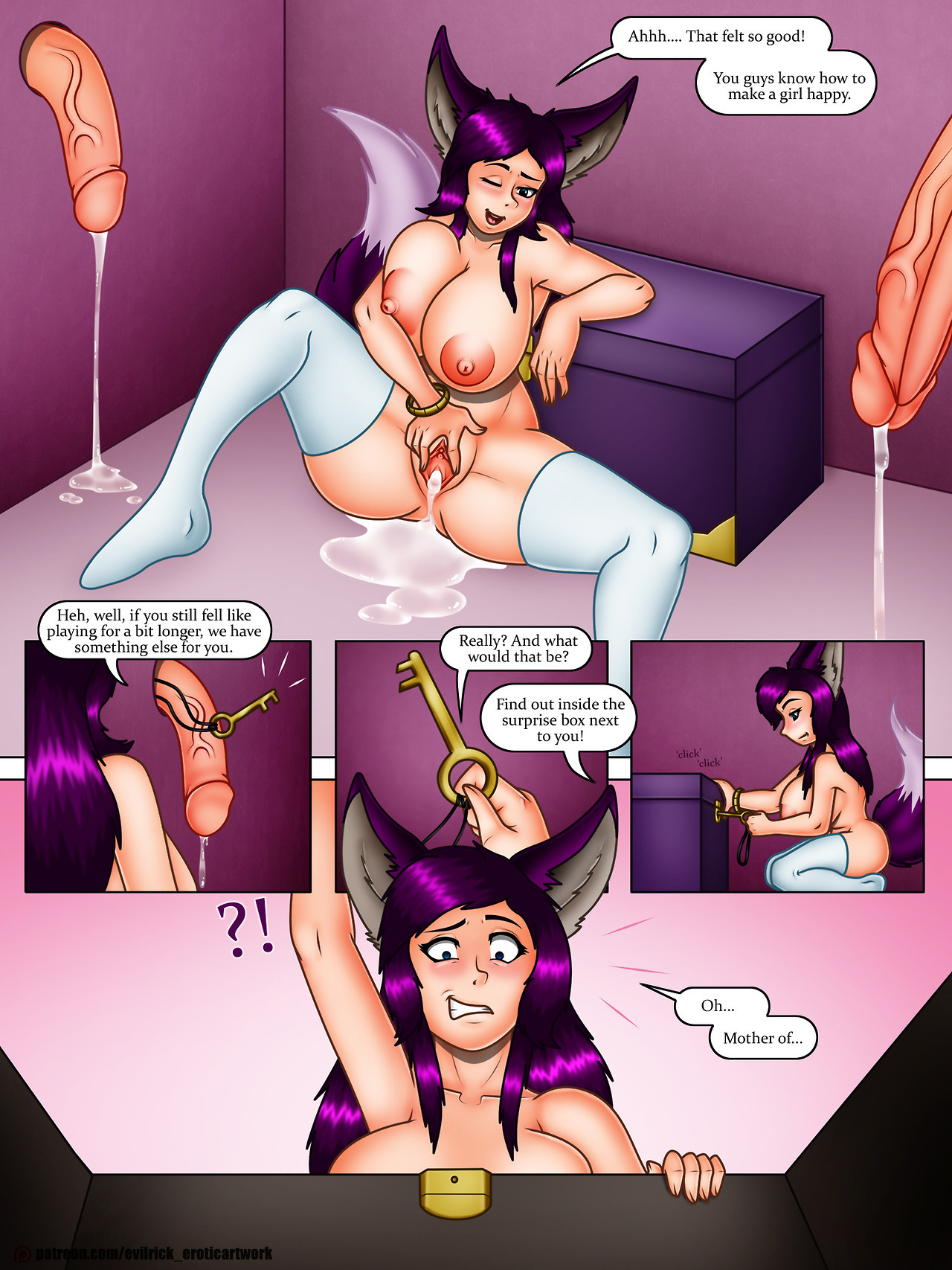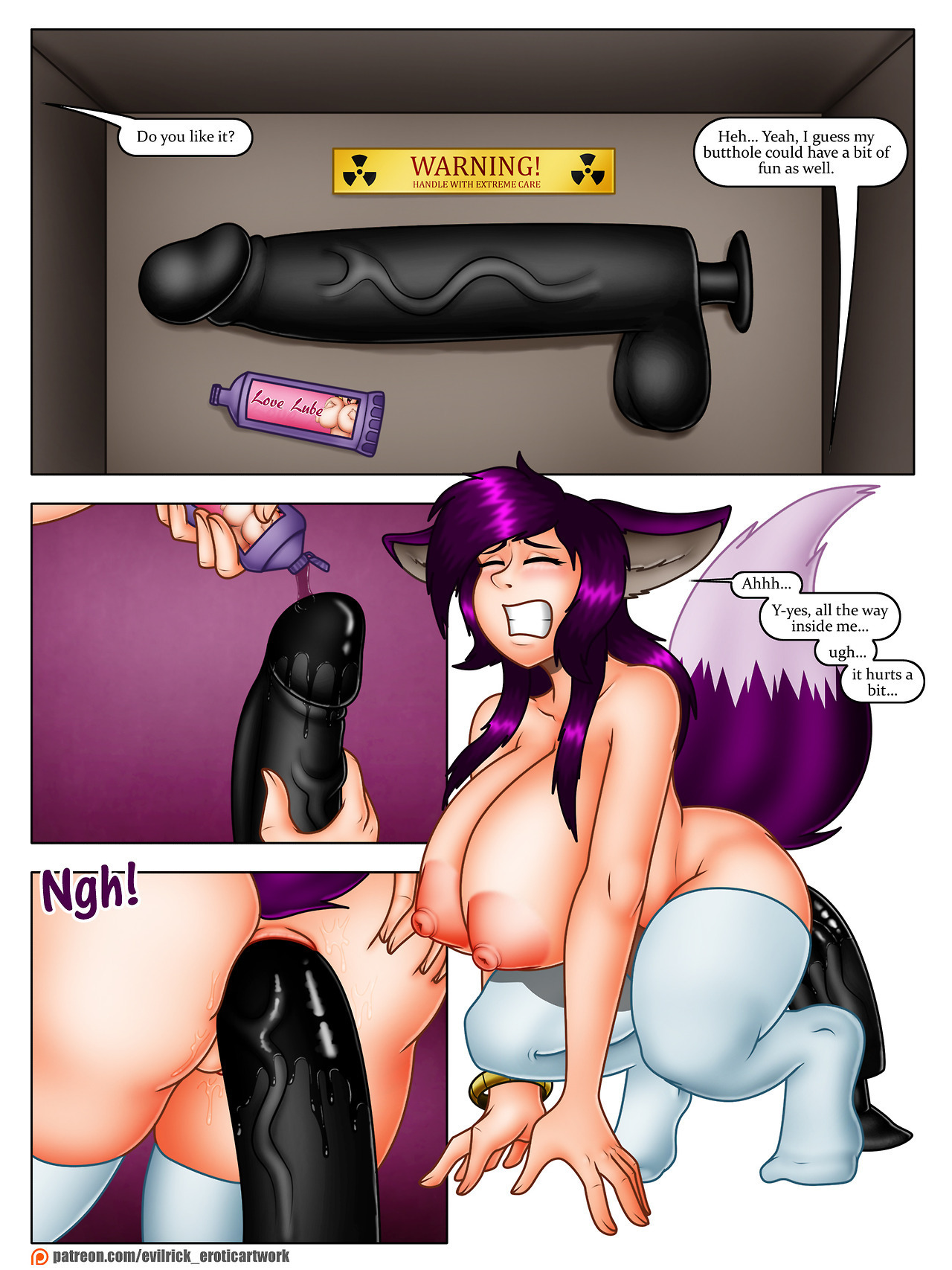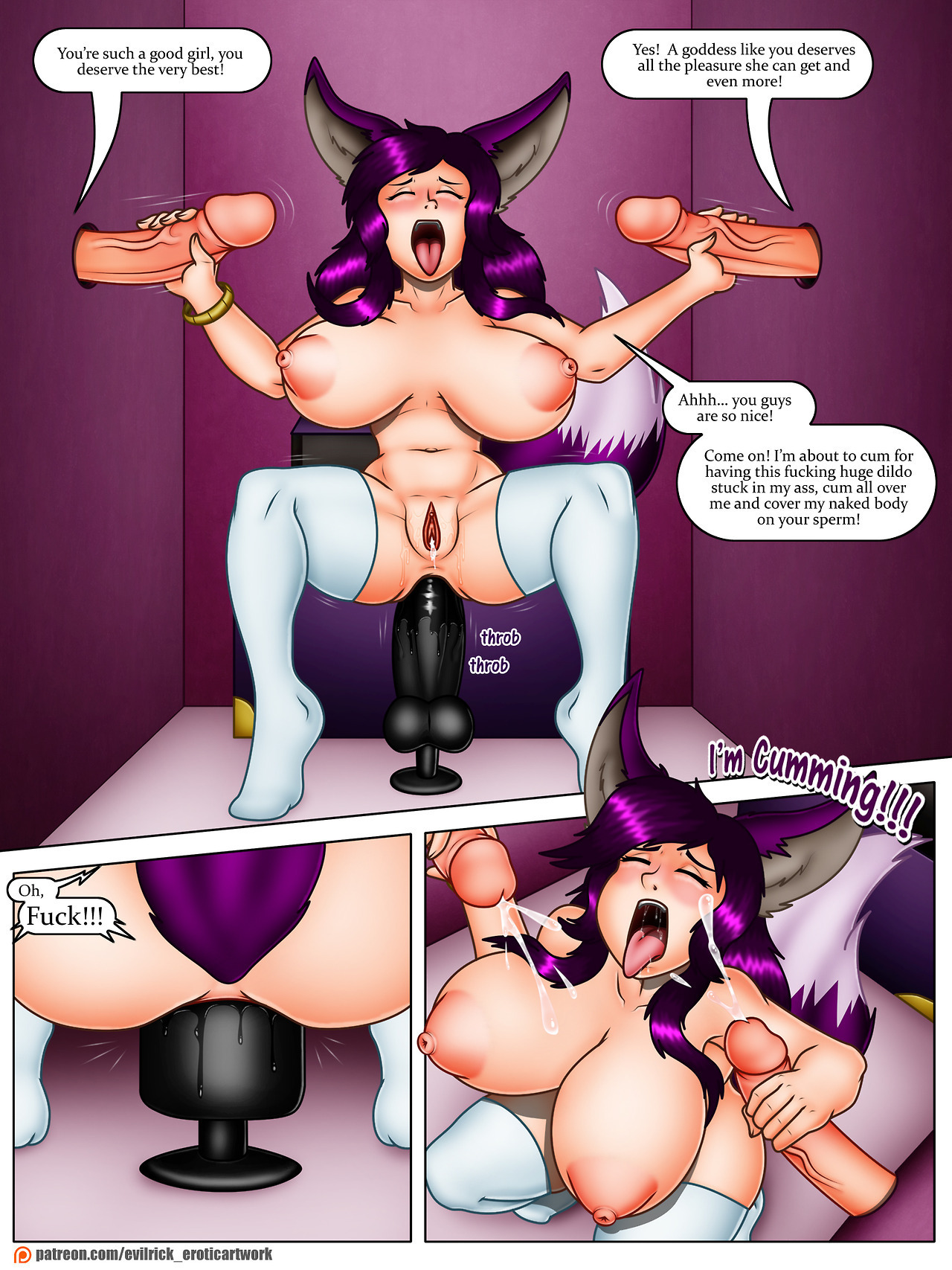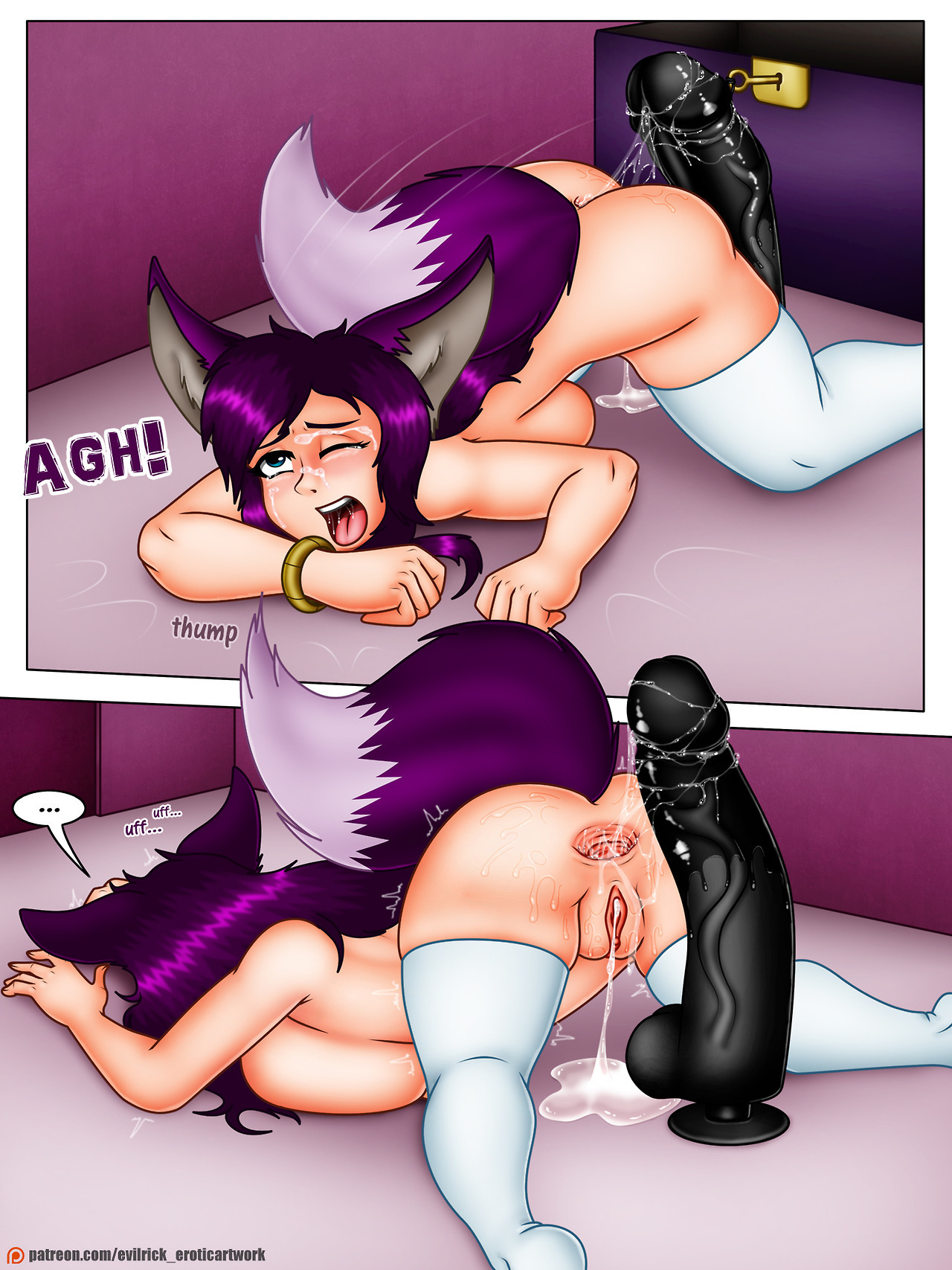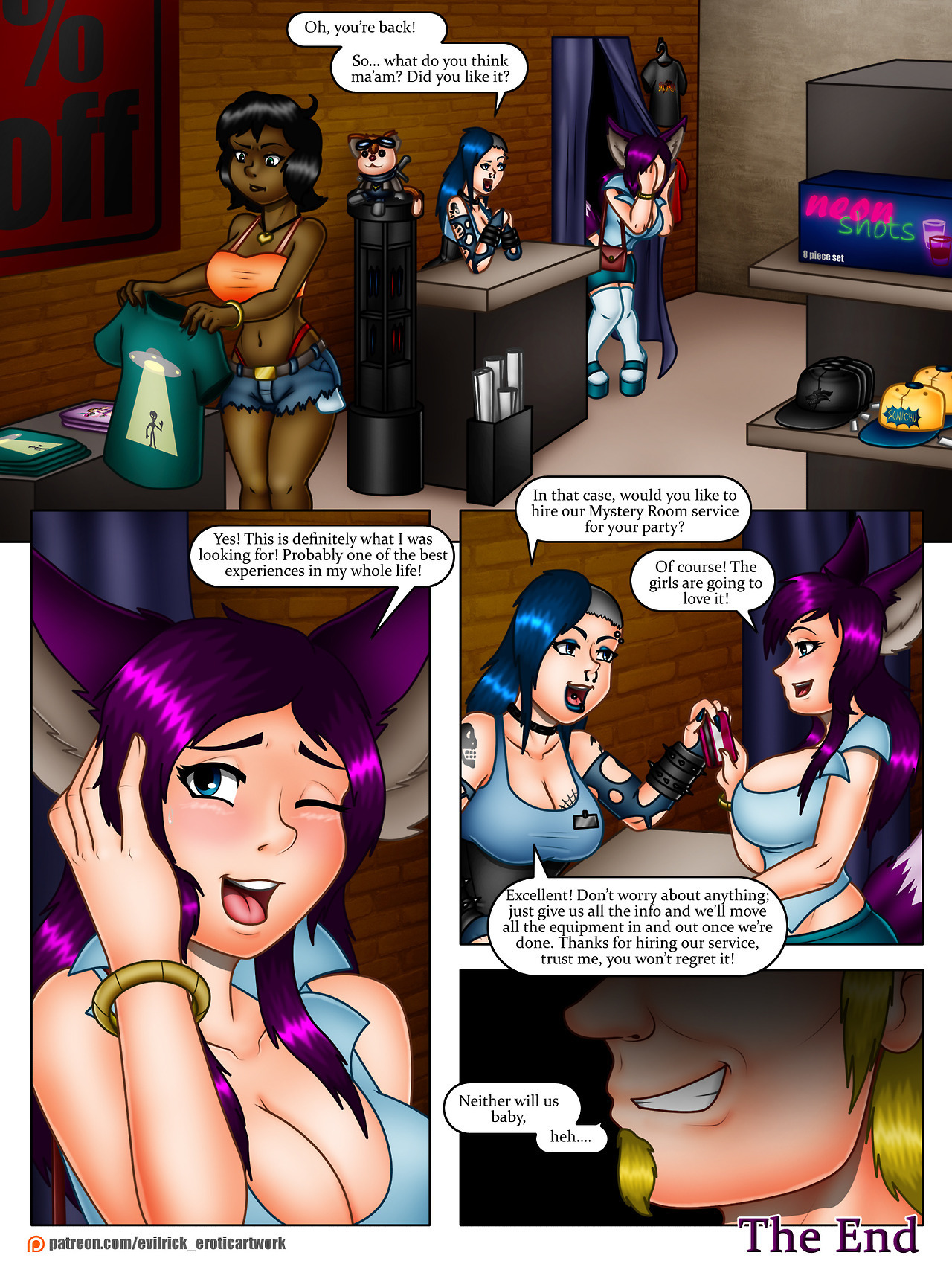 Mystery Room is an Evil Rick porn comic that tells us the story of this girl with purple hair who enters a very special small shop to give her friends a gift. The girl asks the saleswoman if they have any activity only for girls where they can be like at a party. The saleswoman who had a slightly weird style recommends taking the Salon del Misterio, a very special activity for the party she is organizing.
The purple-haired girl asks what kind of activity she is, but the saleswoman prefers to try it herself, since the first time is completely free for new clients. She enters the room a little doubtfully and finds a small purple trunk. There were some holes in the walls that I had no idea why they were there, but she was going to find out very soon. As he watched and inspected the holes, huge cocks appeared through them and he got a good scare.
A voice through the walls tried to reassure her and explain that it was normal and that the fun was about to begin. She was very nervous and at the same time excited to try something she had never done. But I could not miss the opportunity to have some fun with those two cock that were waiting to suck them.
She undressed completely and his huge breasts began to bounce as he sucked the dicks. She was very curious to know who were the people behind those walls, but they told her they could be anyone, even her own neighbor. Her pussy was very hot and she couldn't stop cumming around the room. She loved to be cum in her pussy and the more the better.