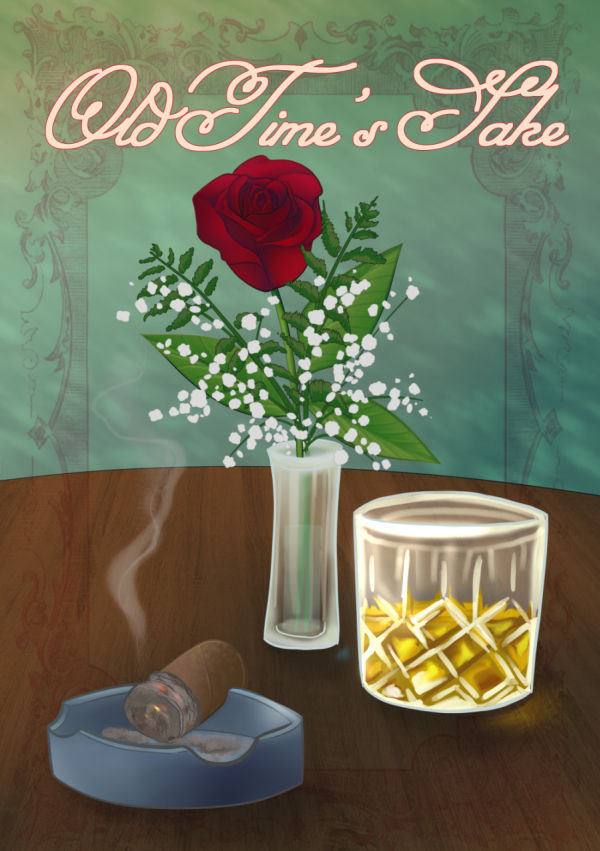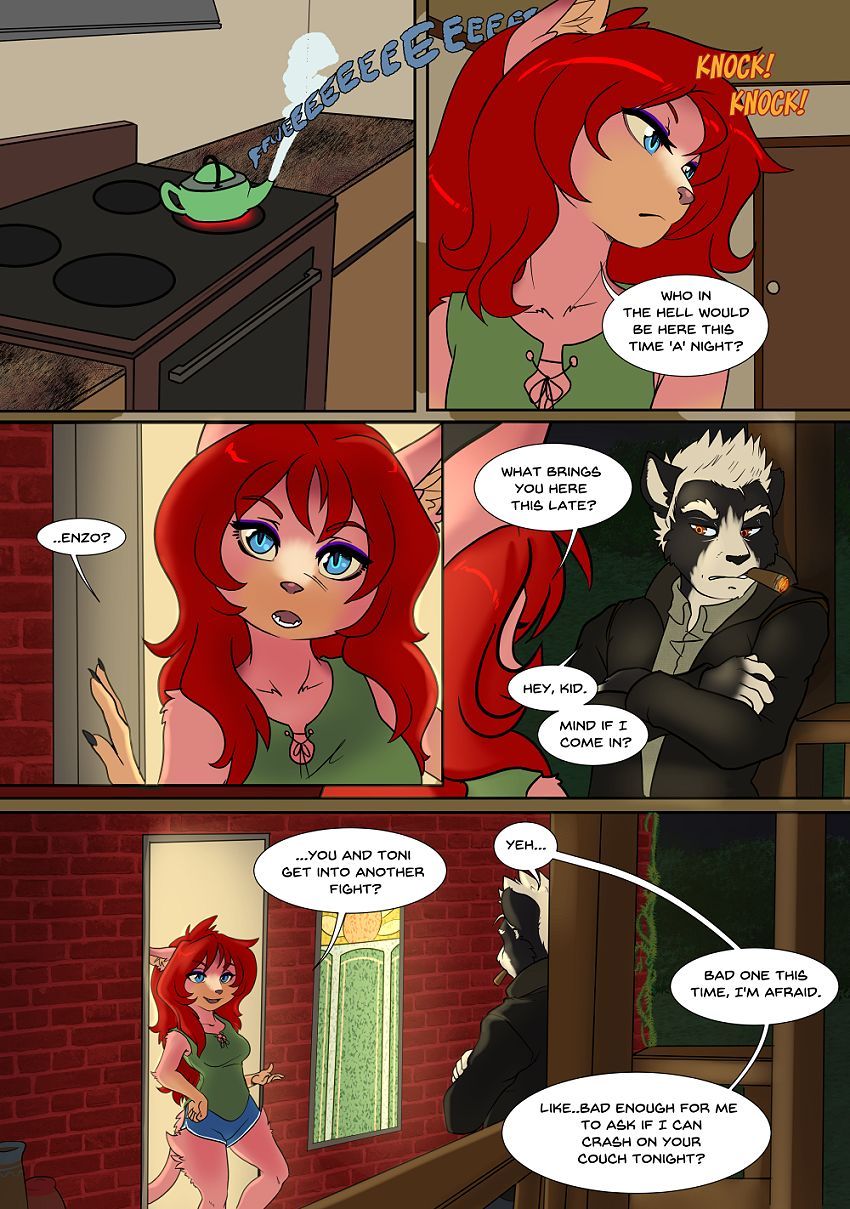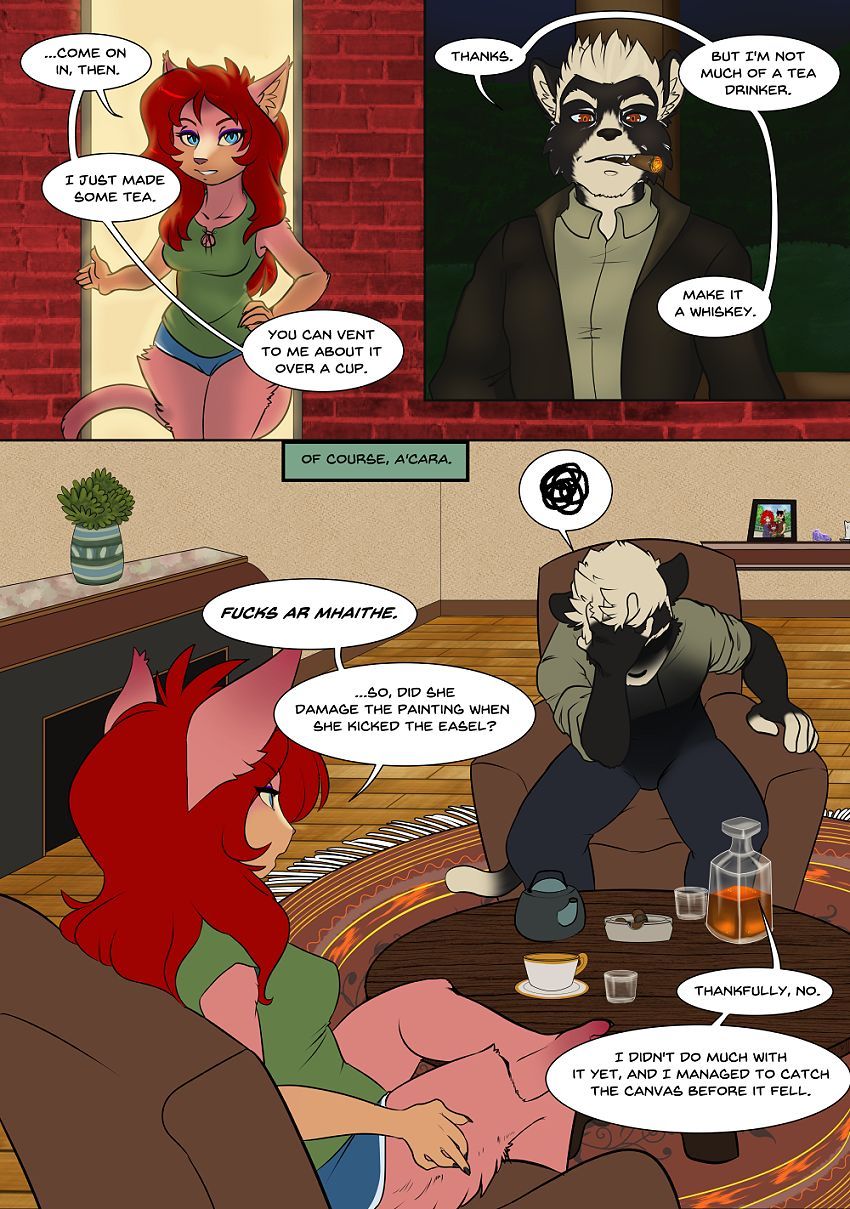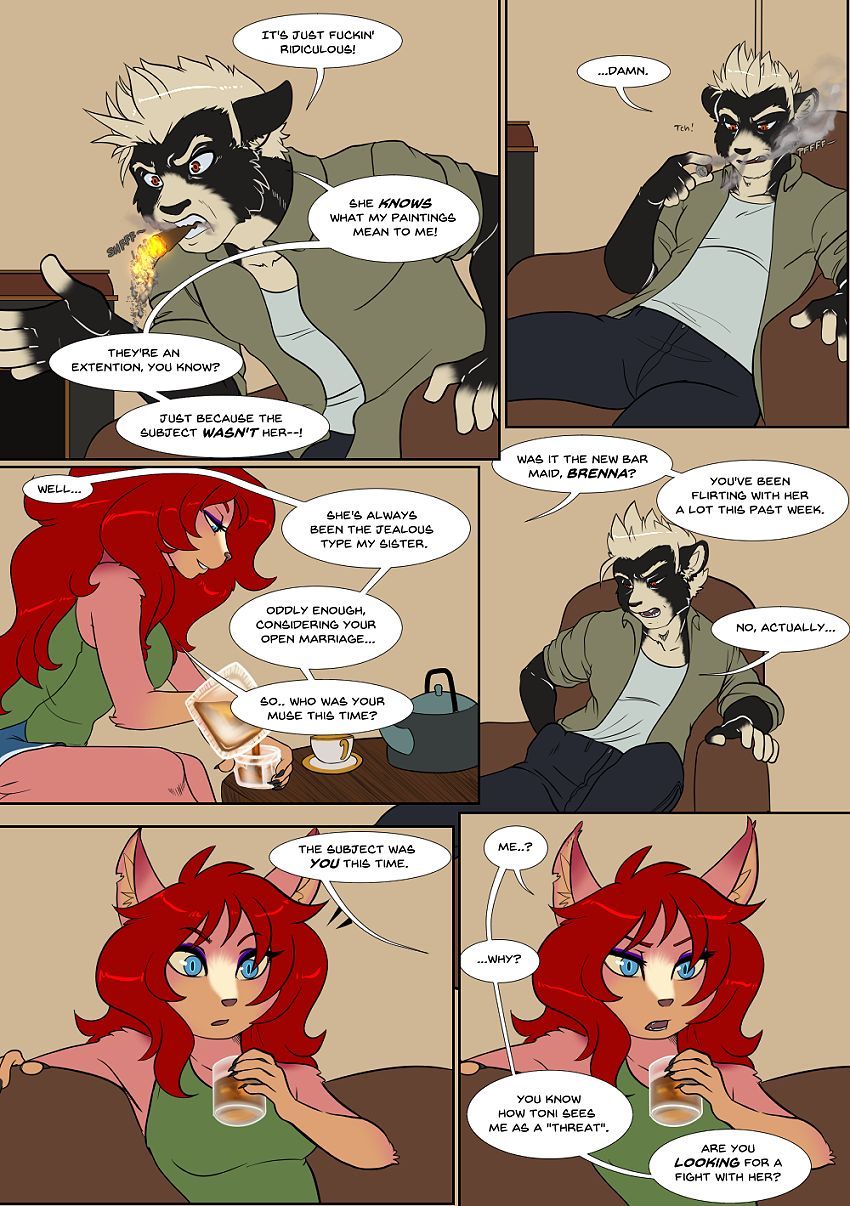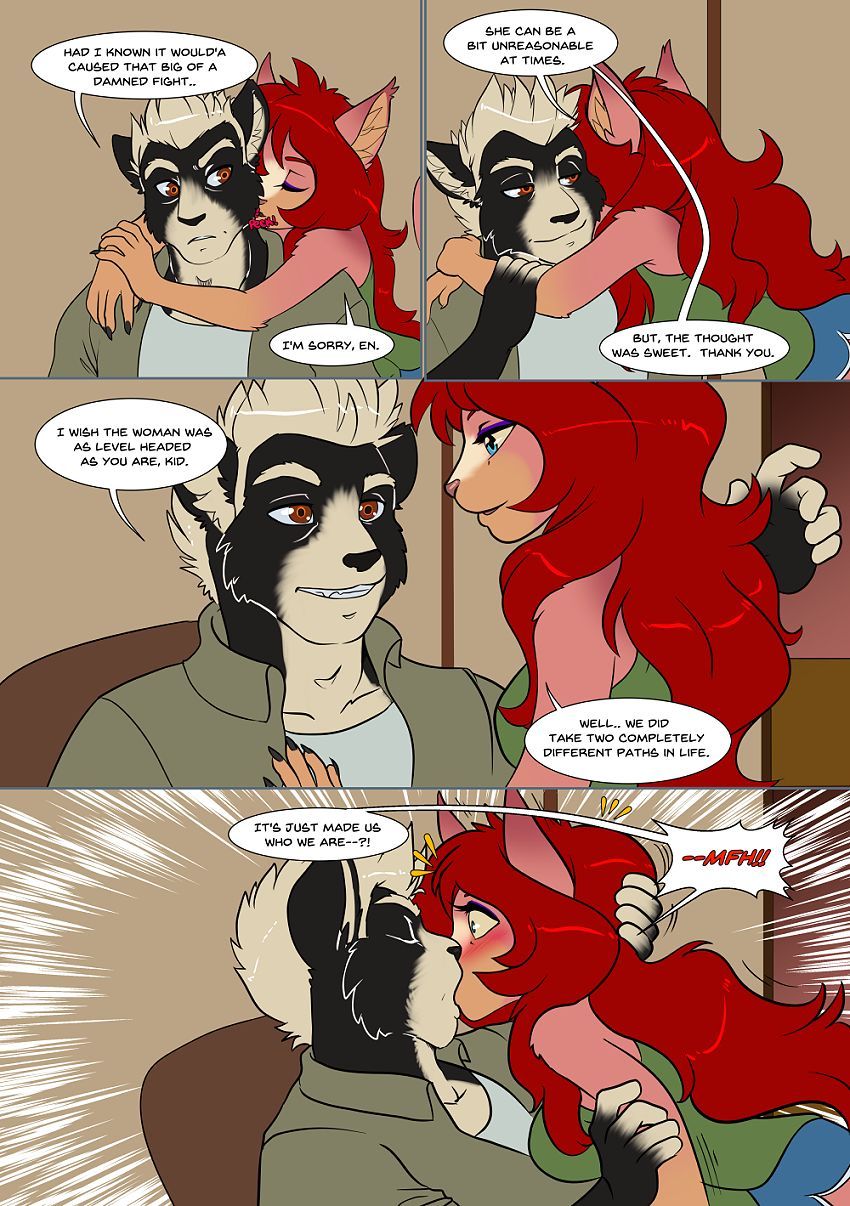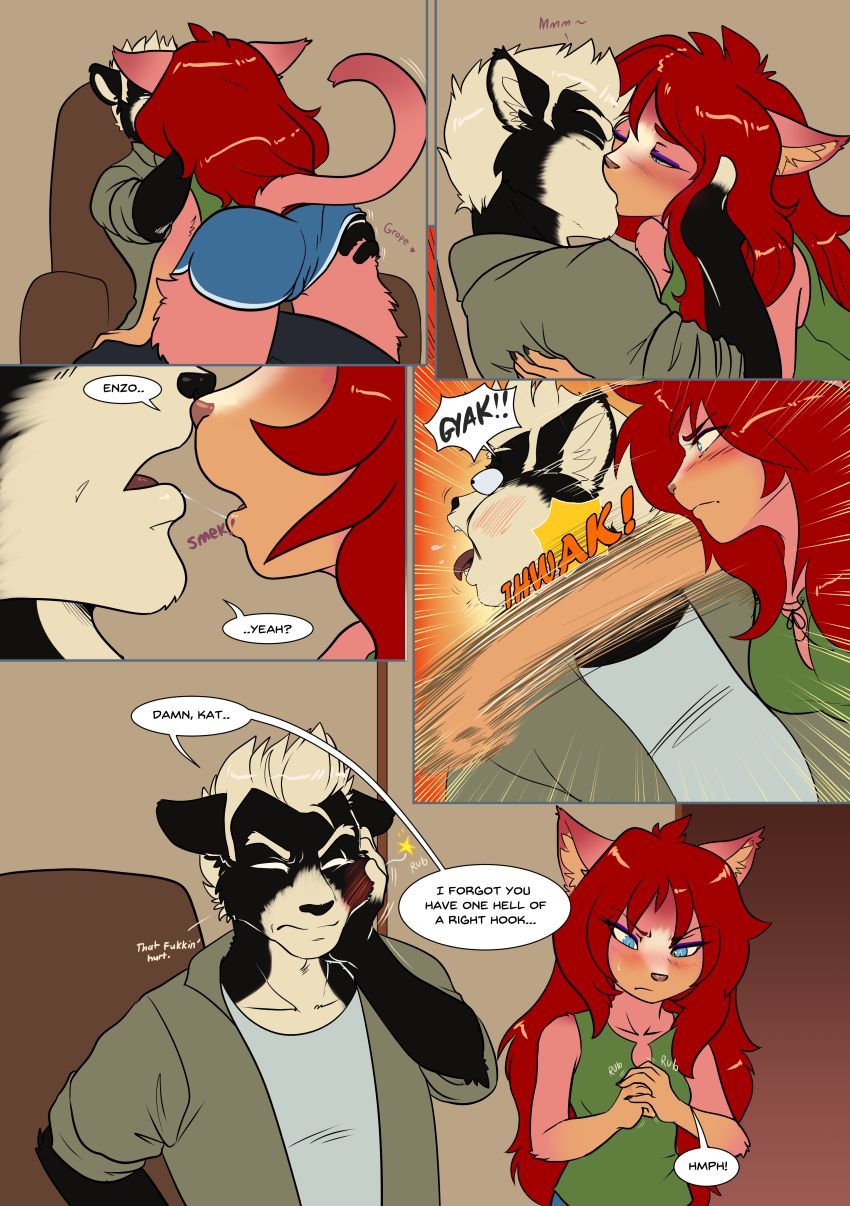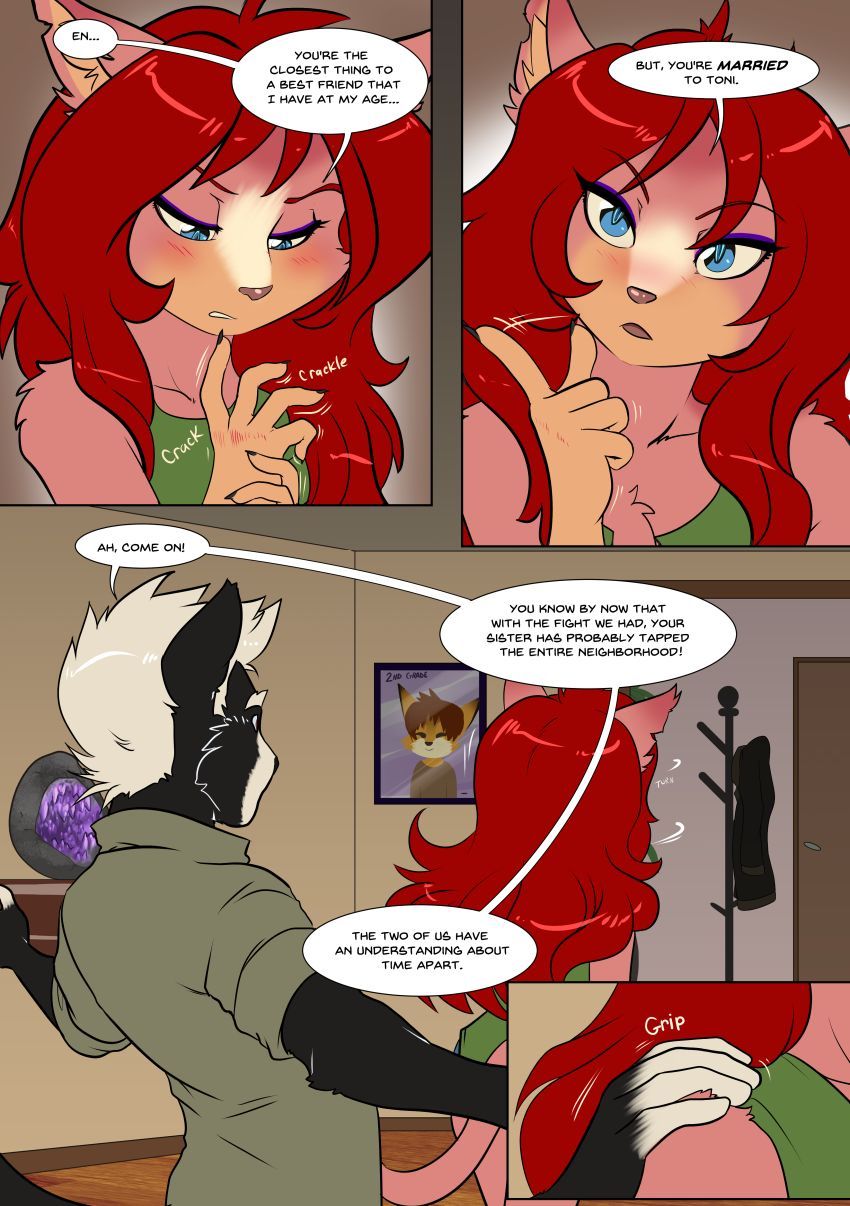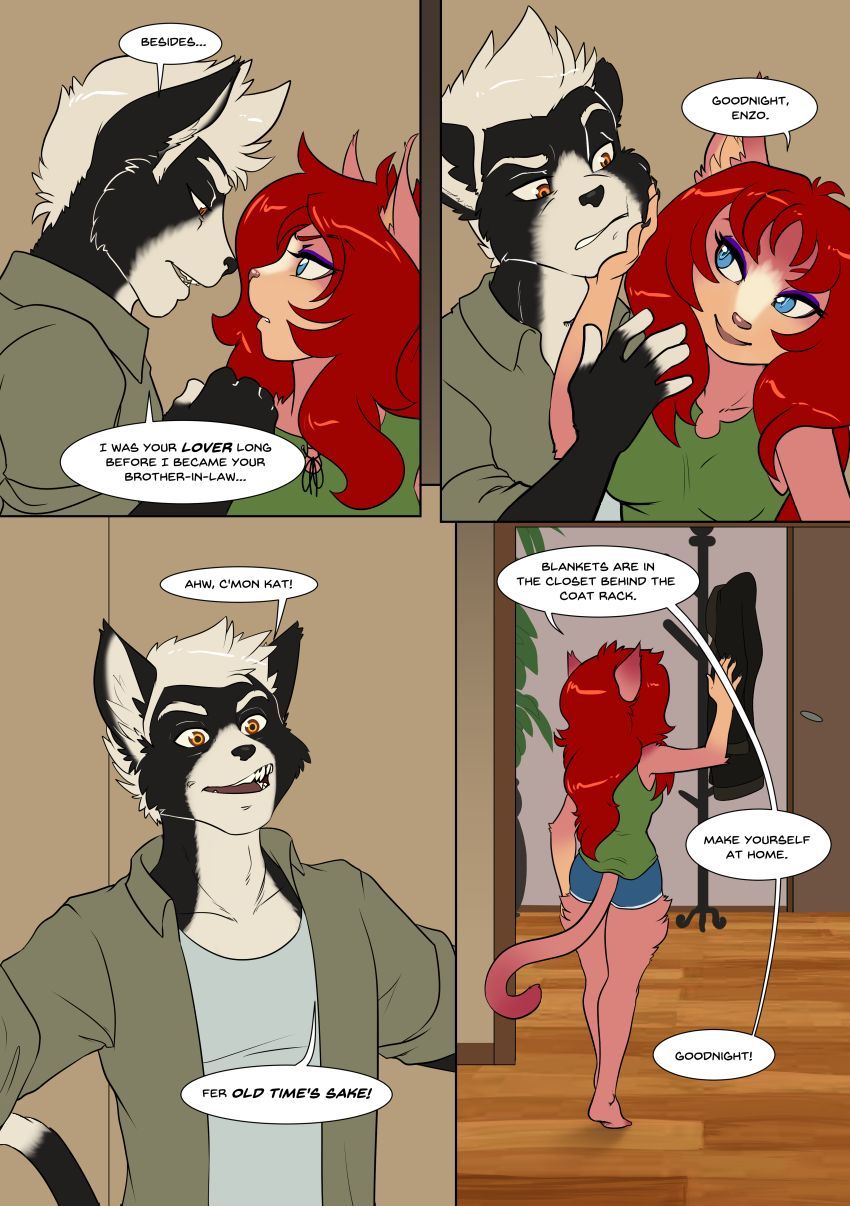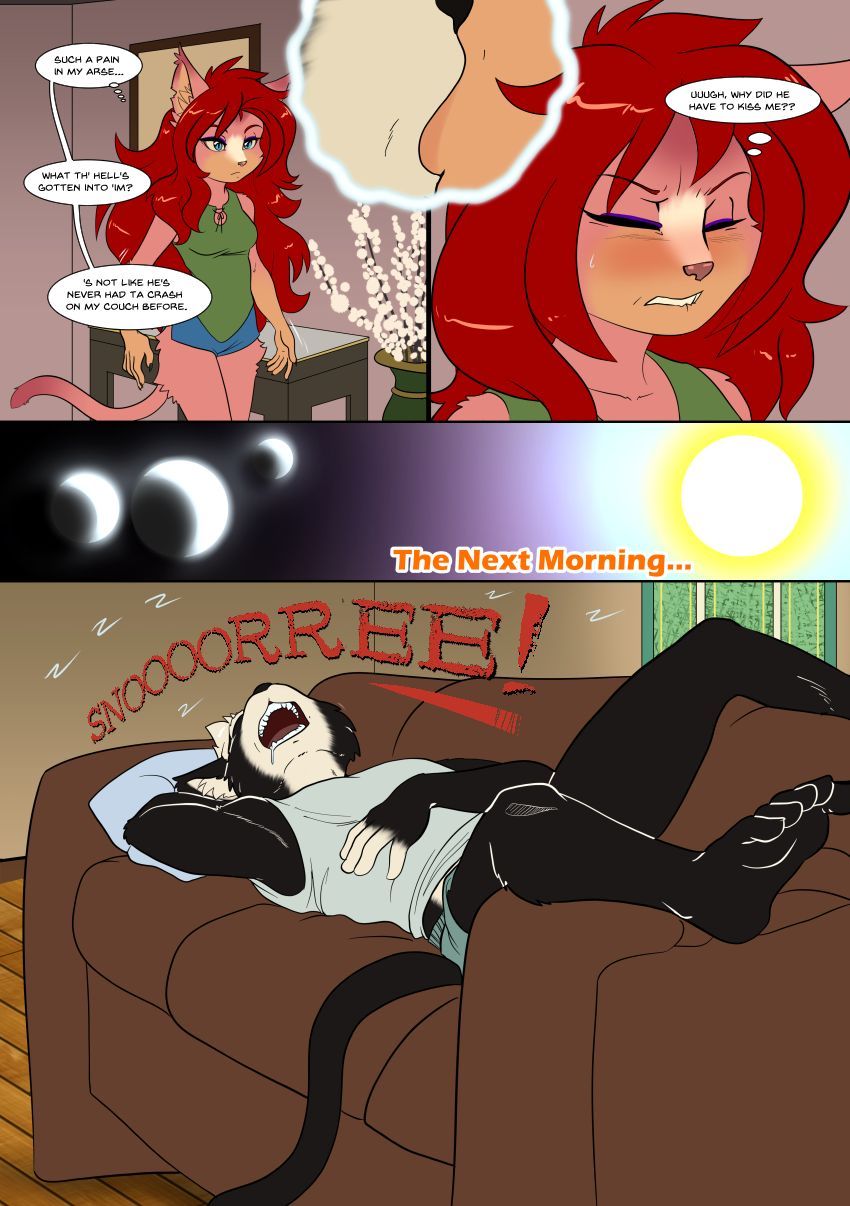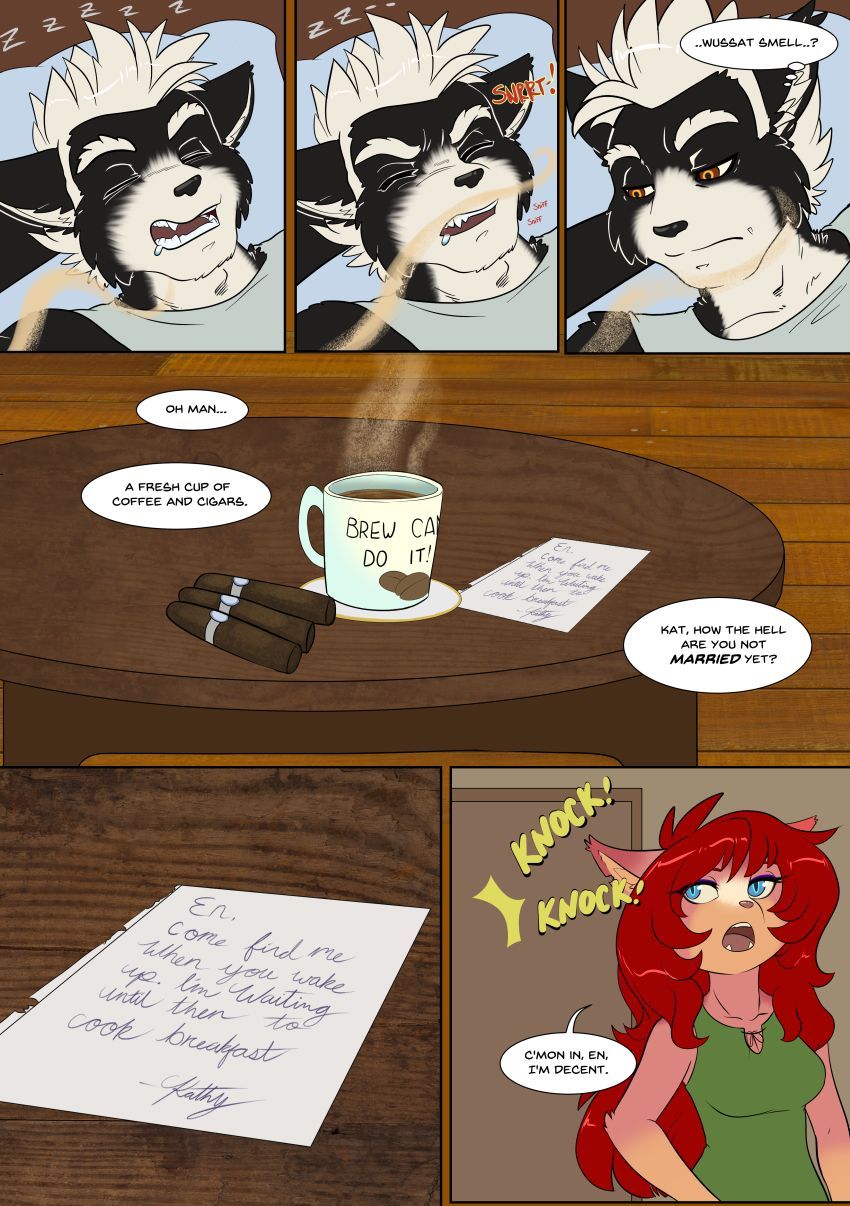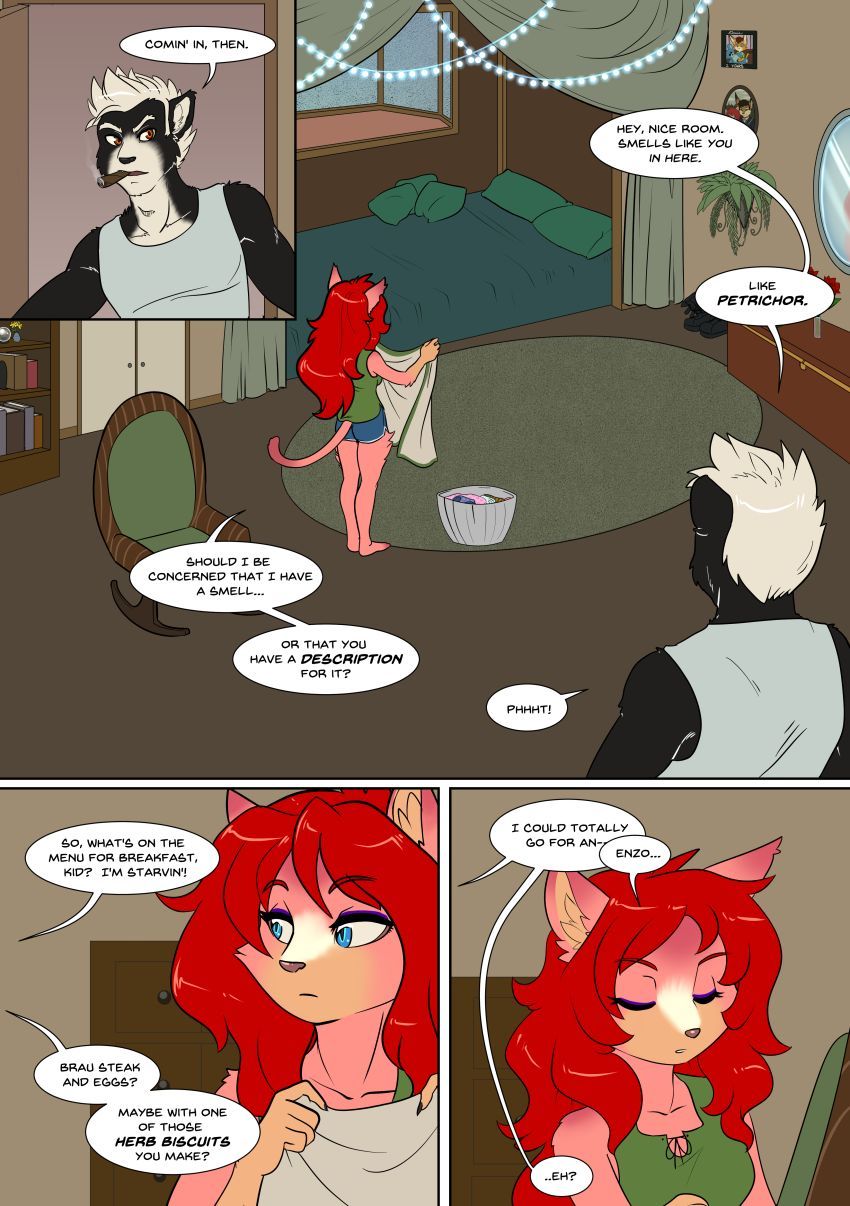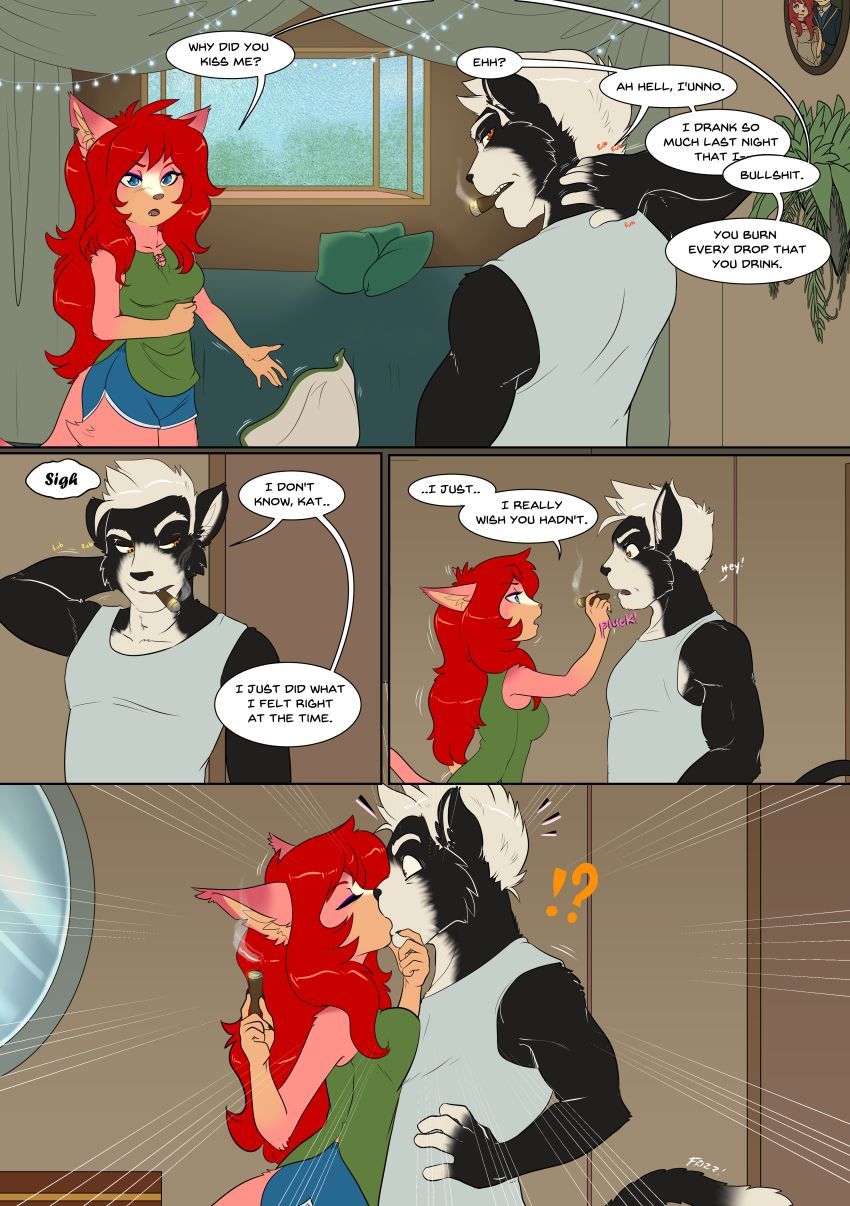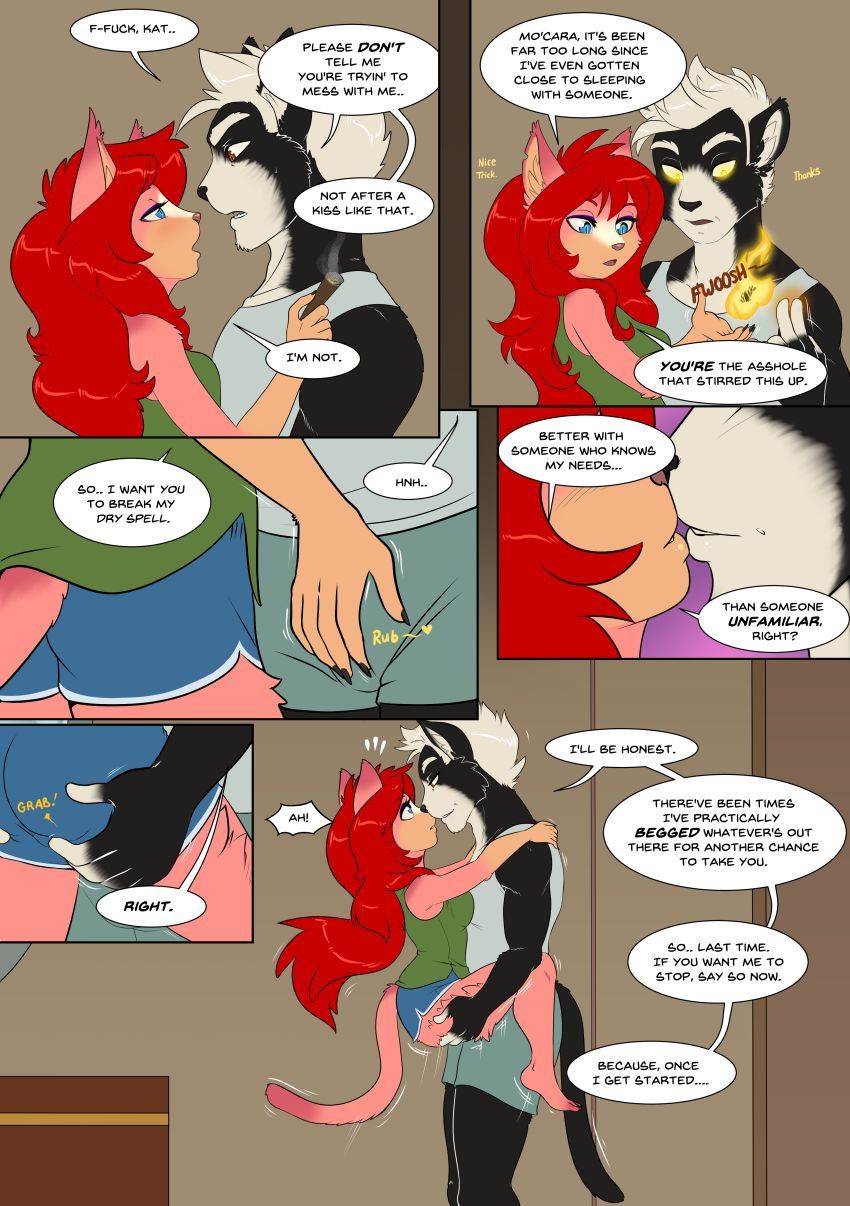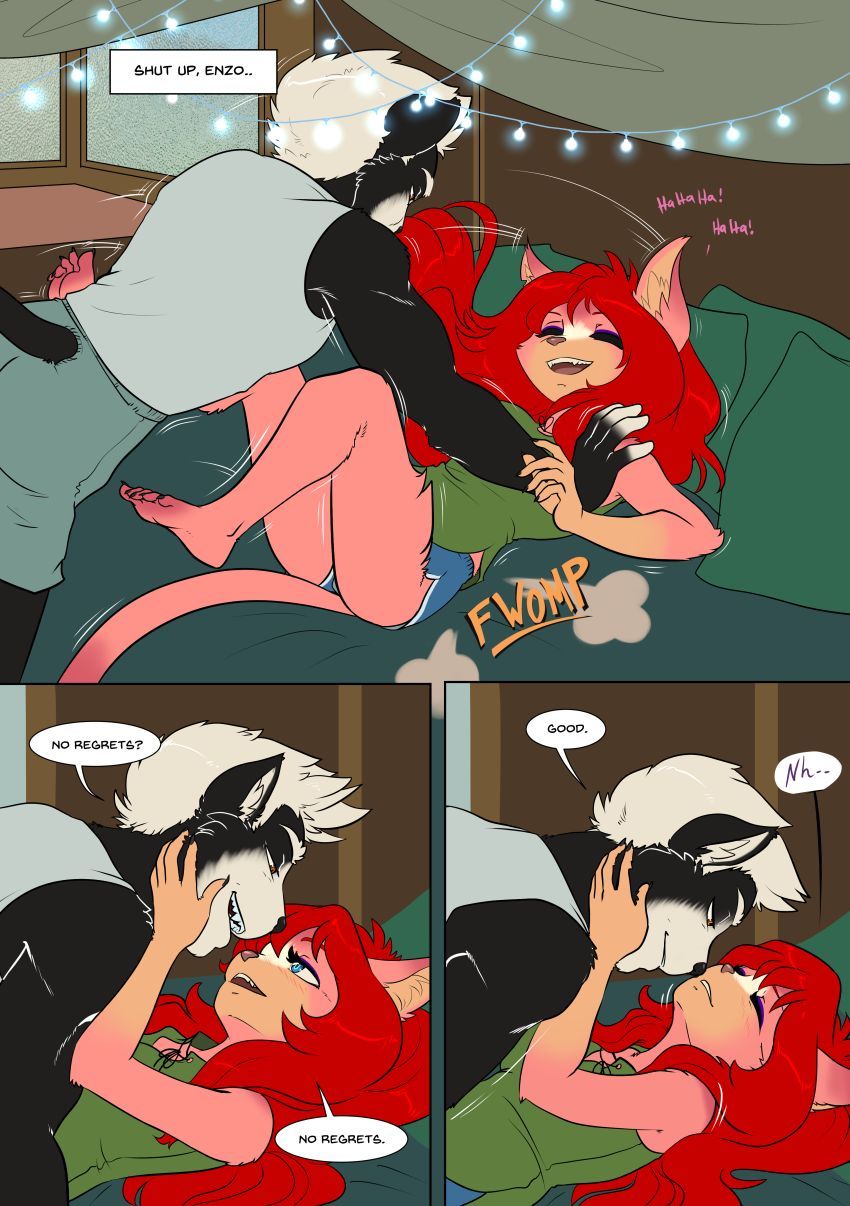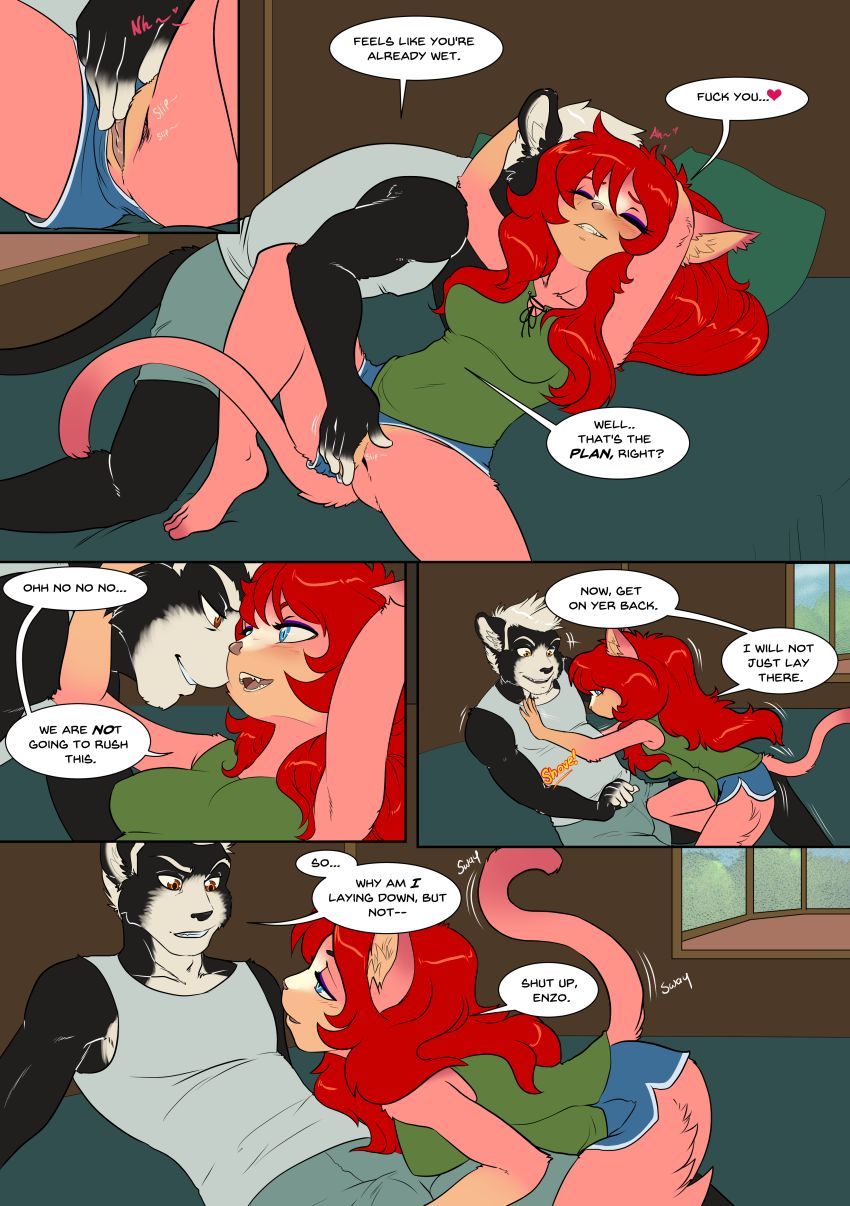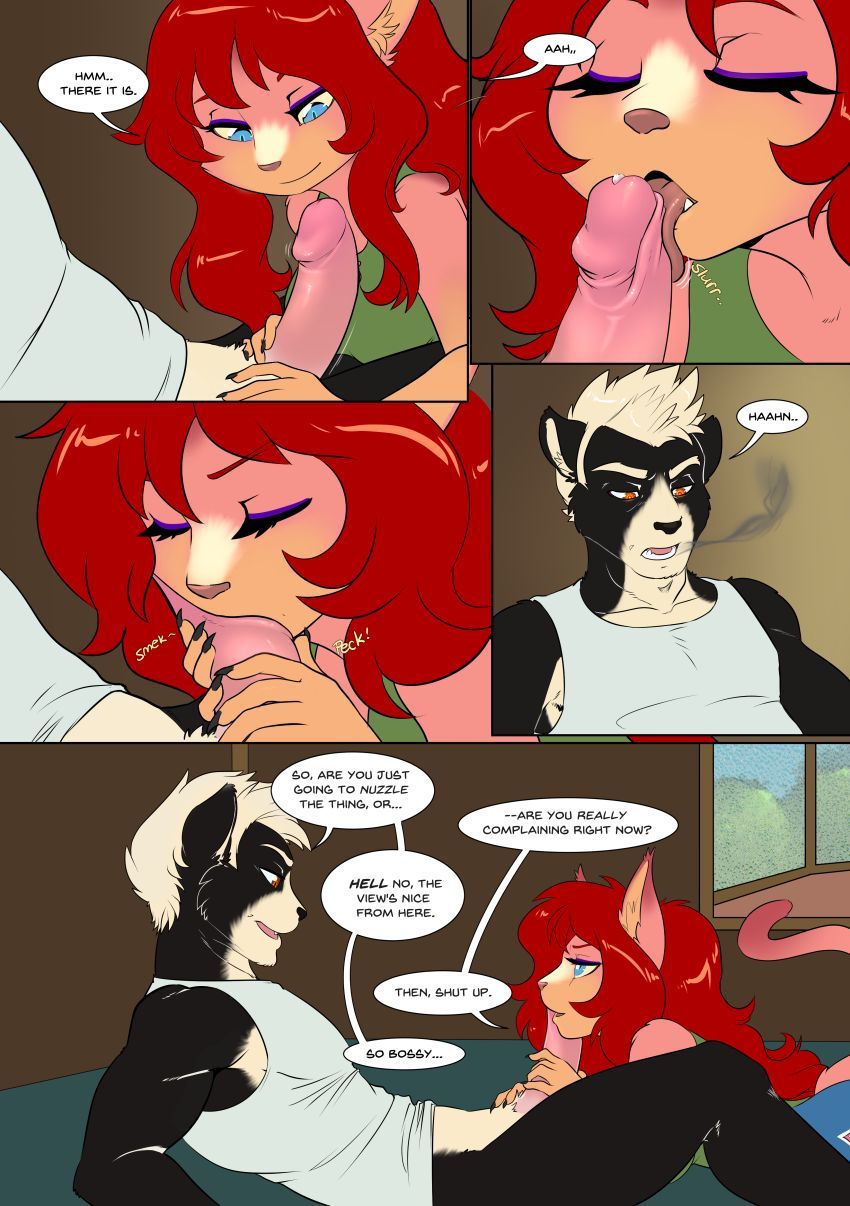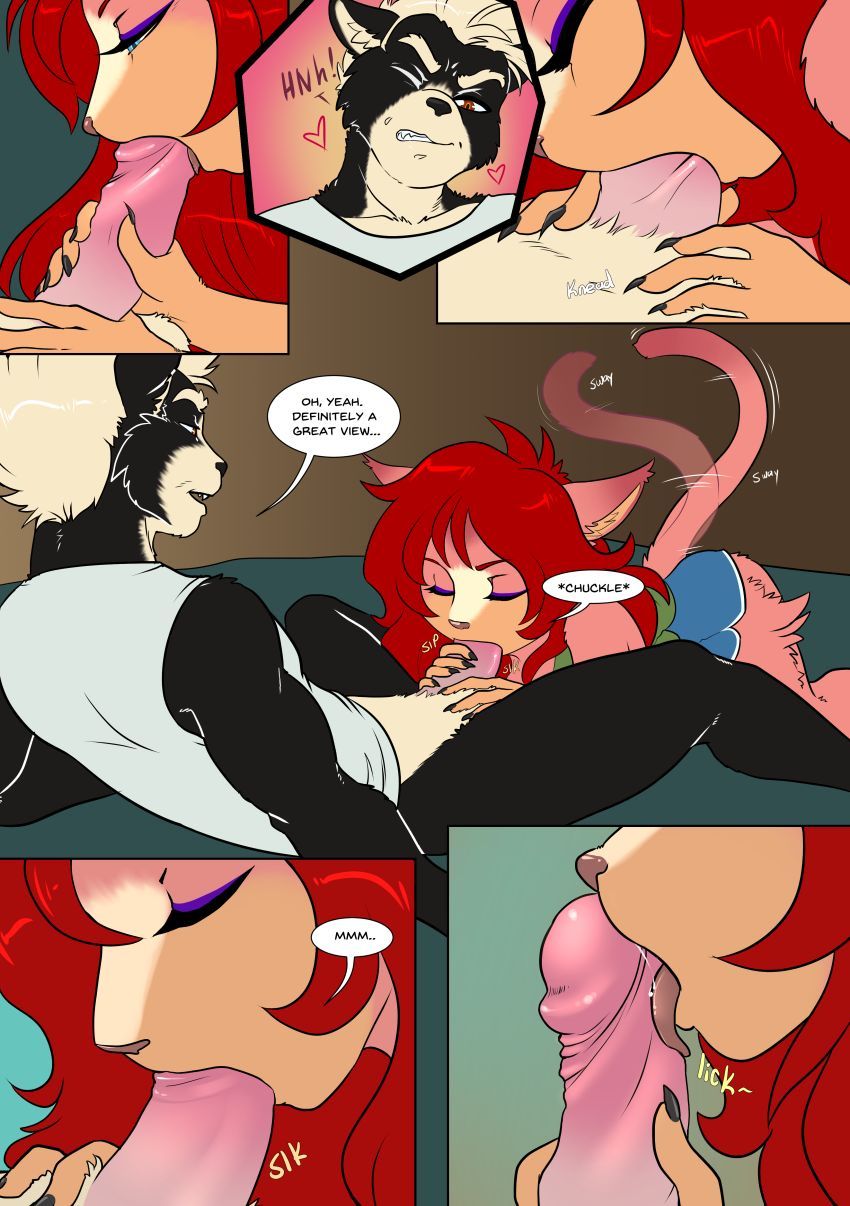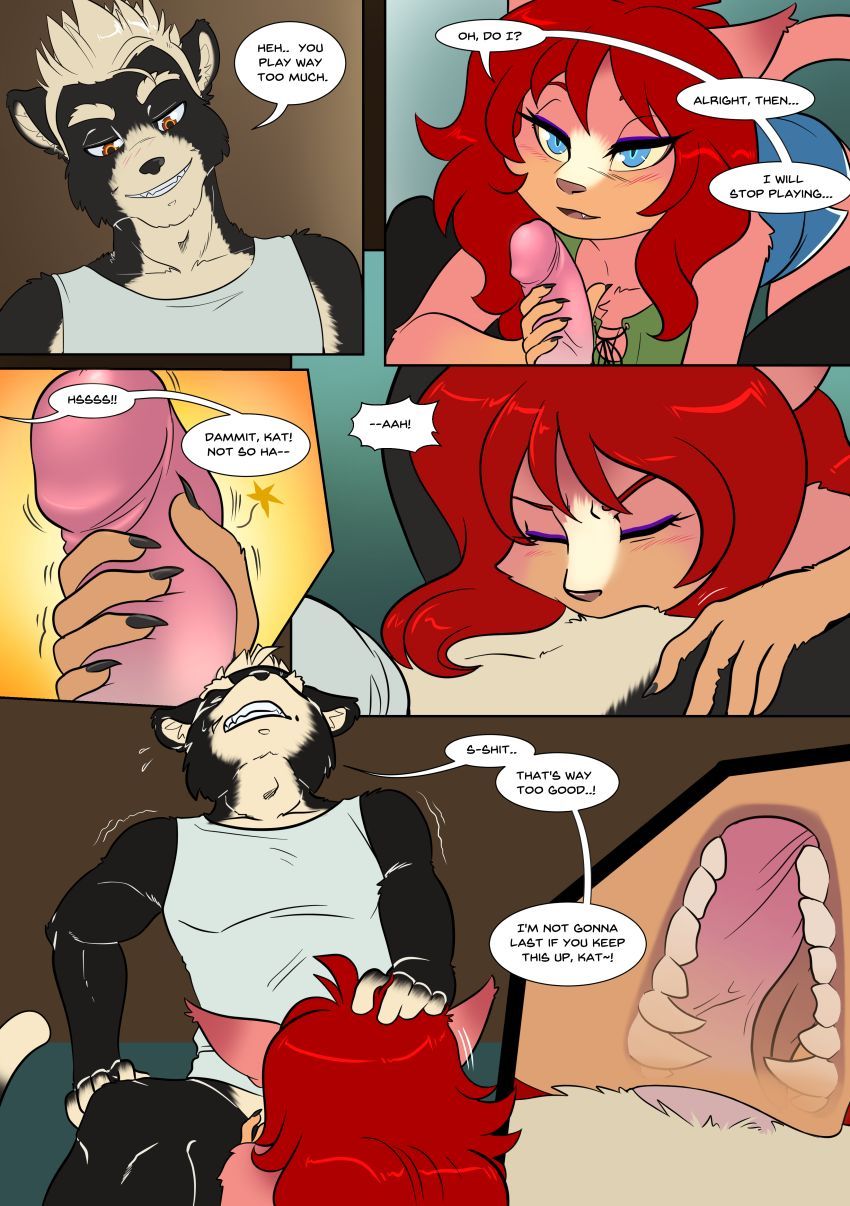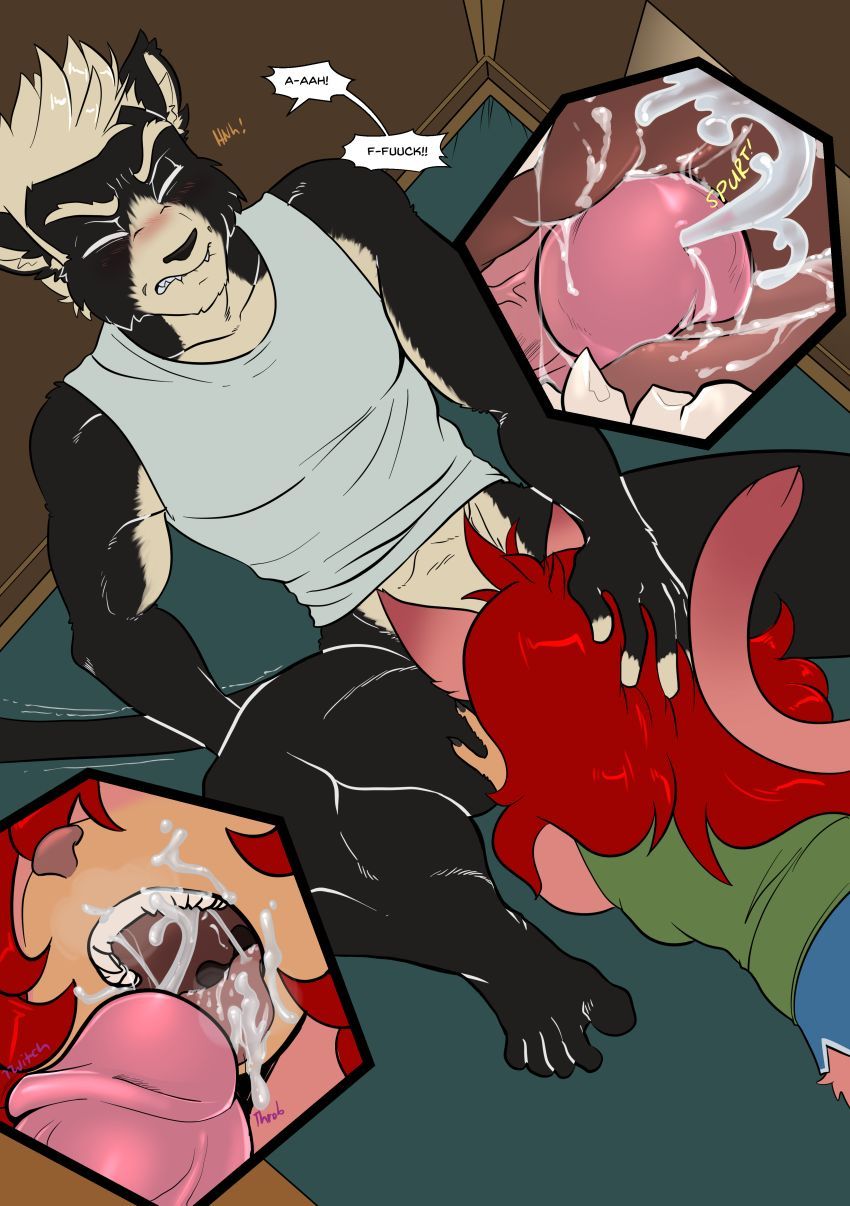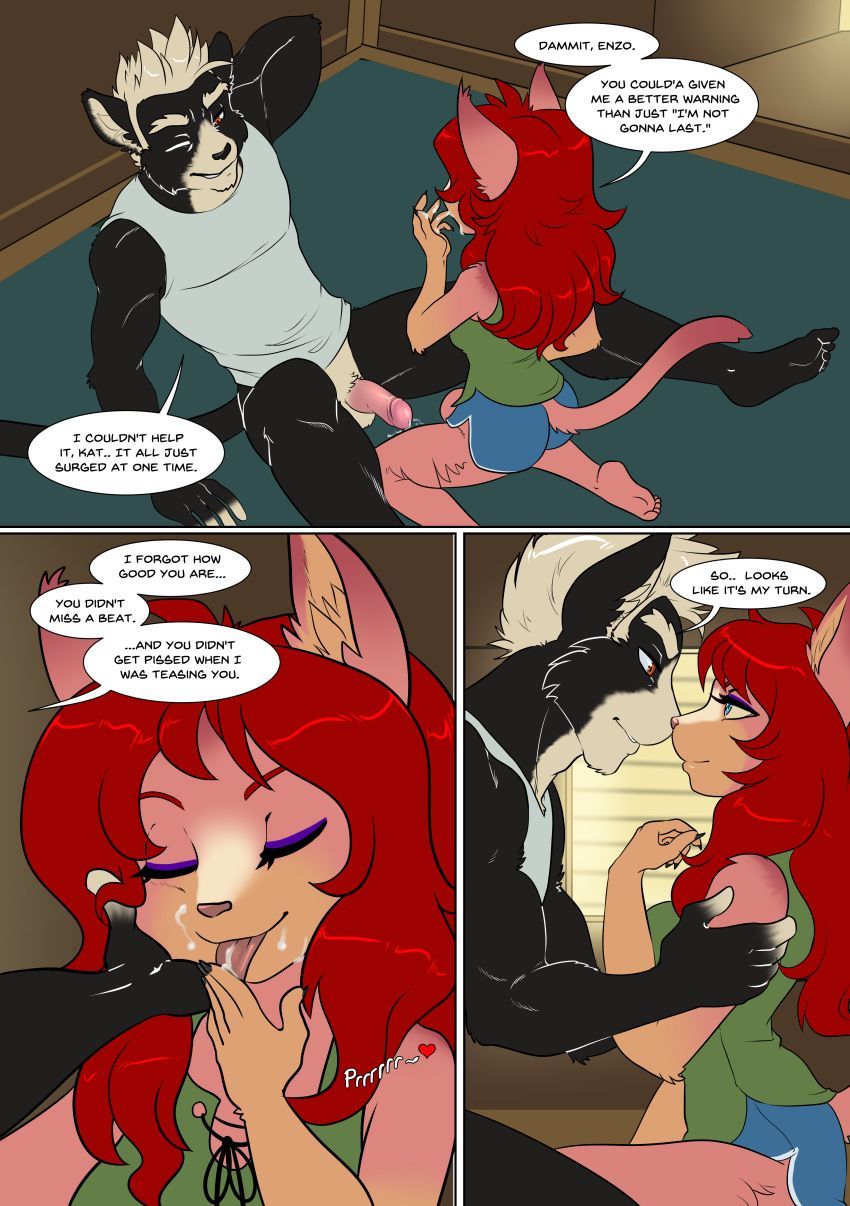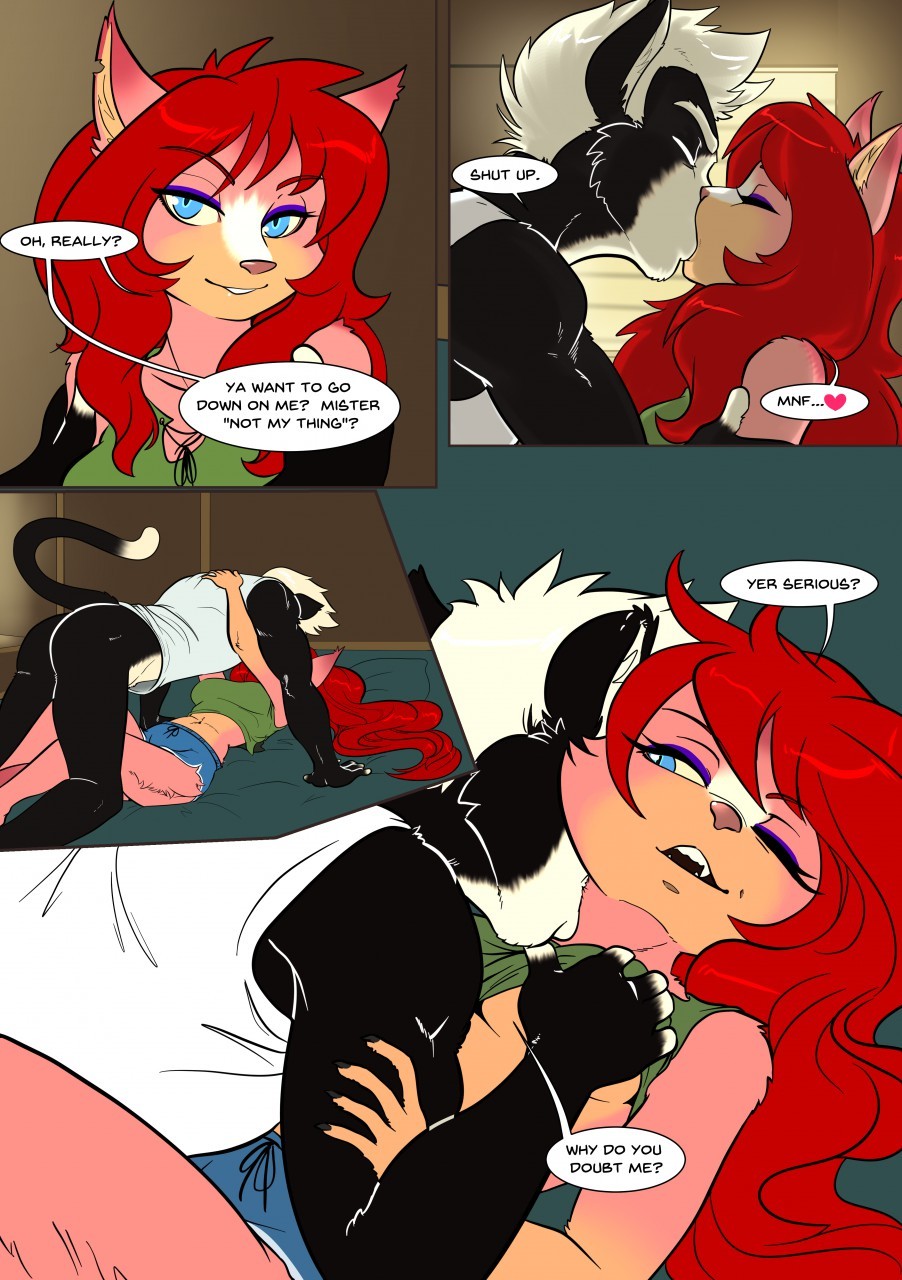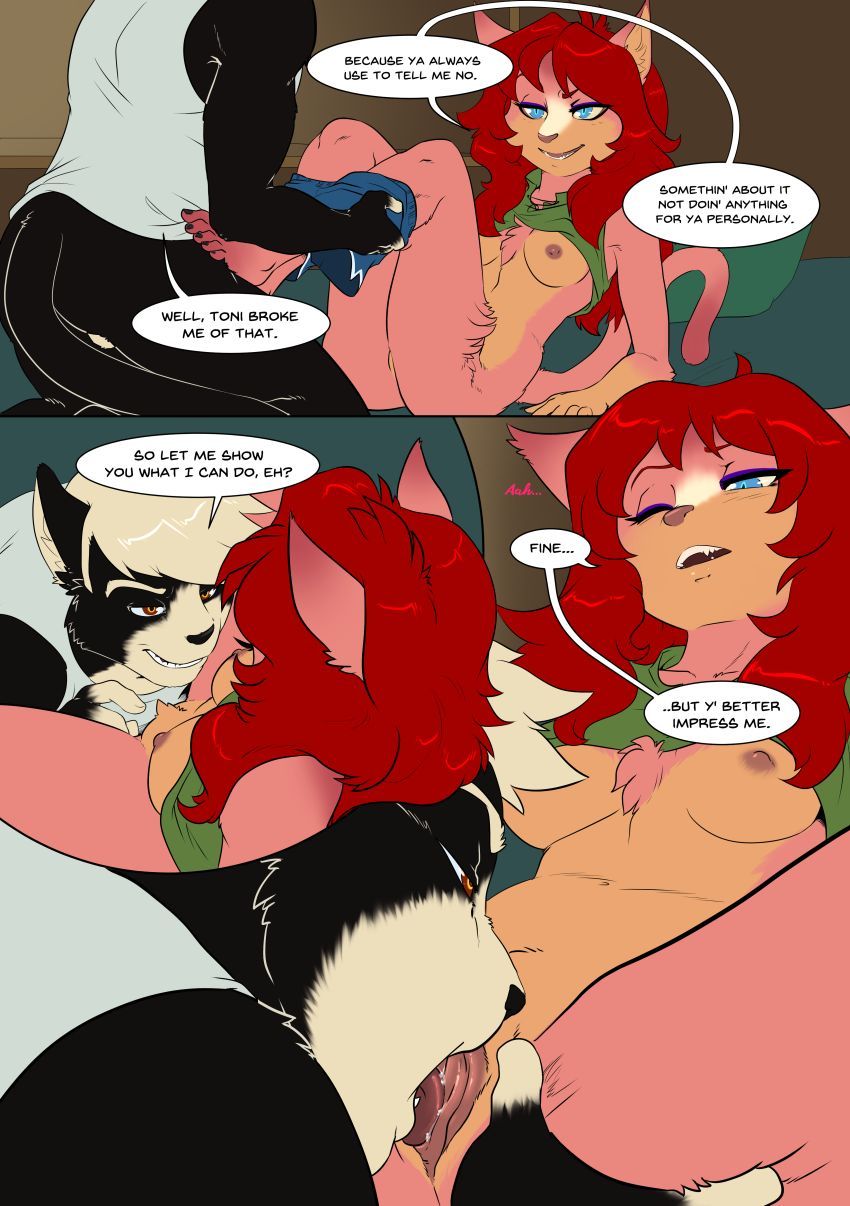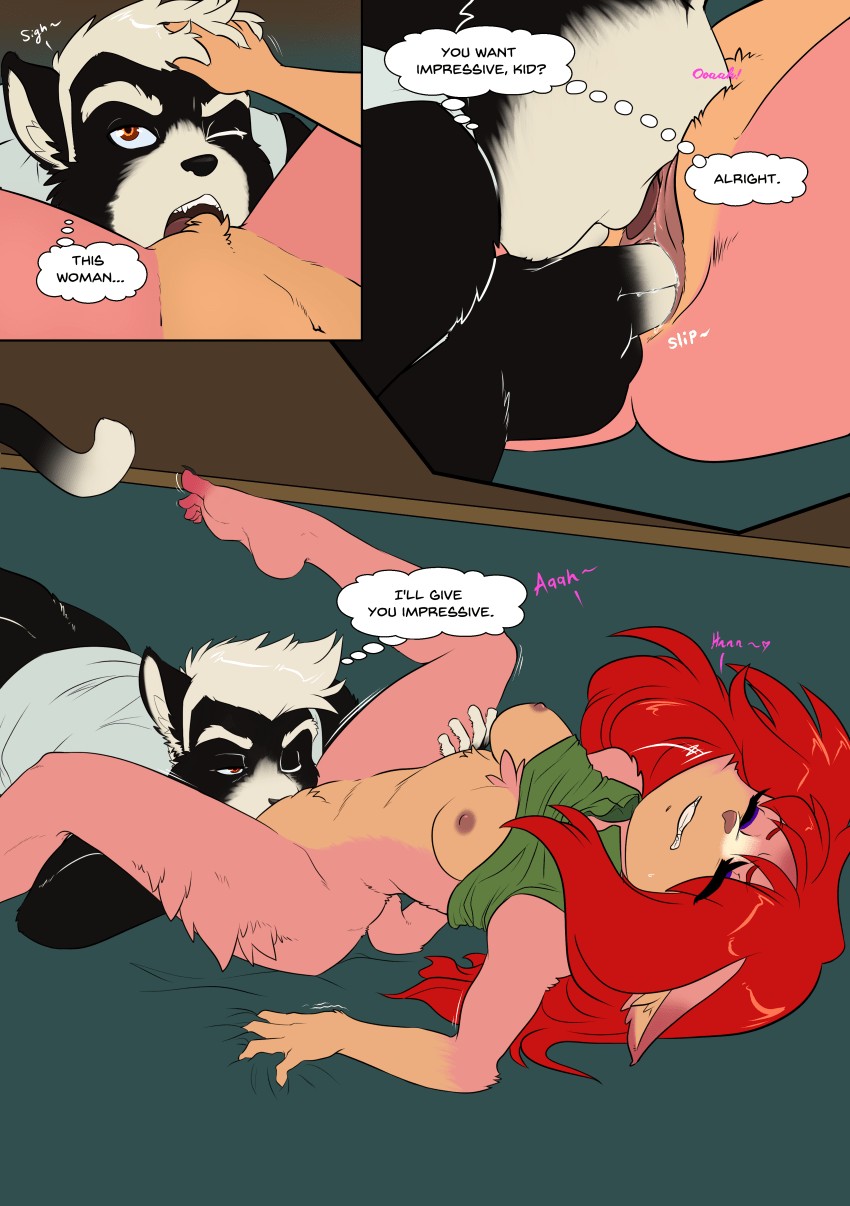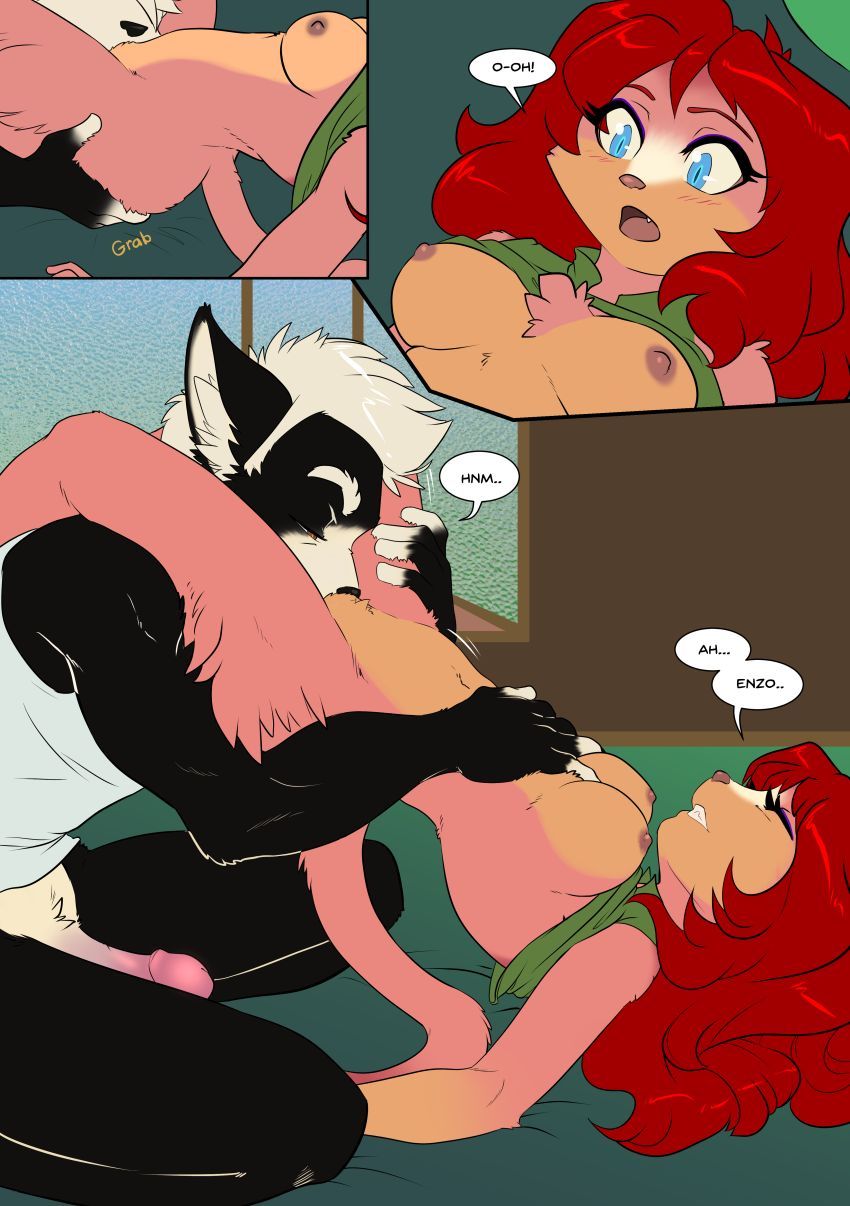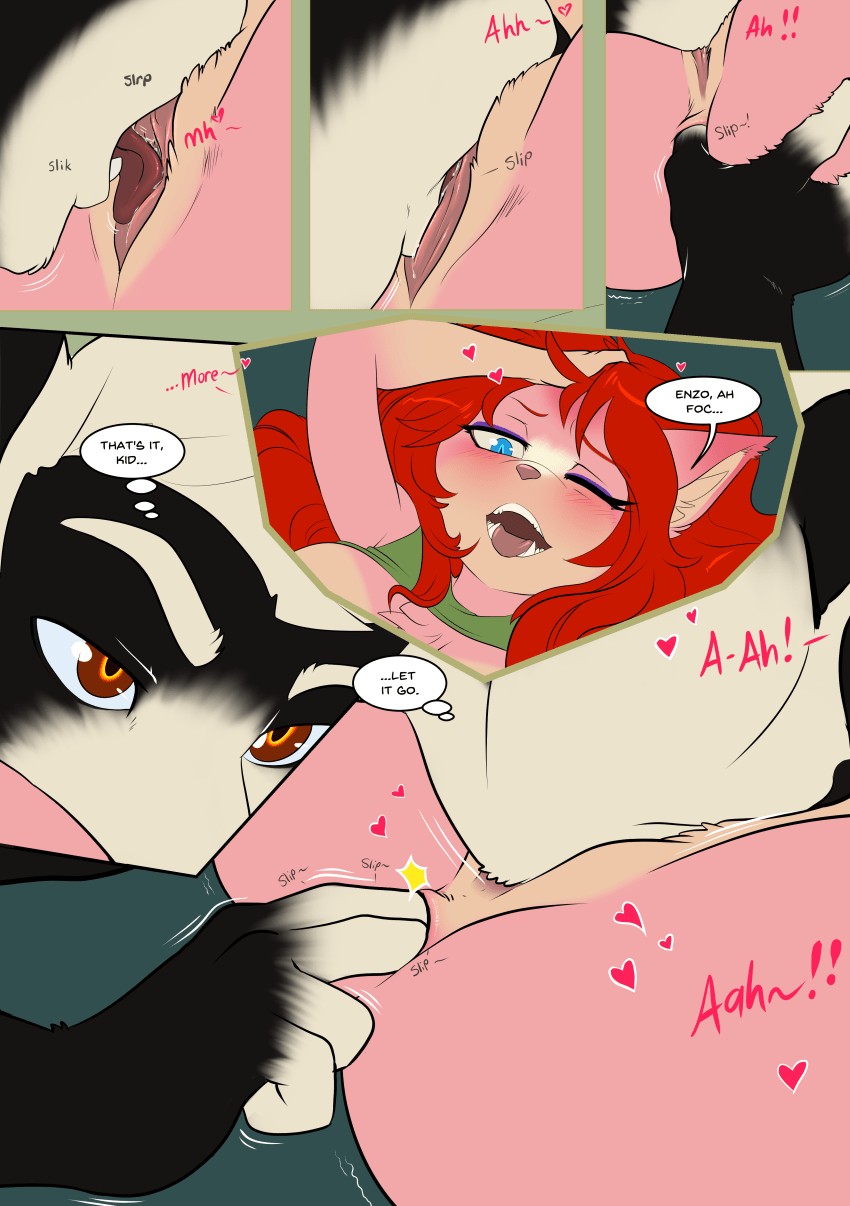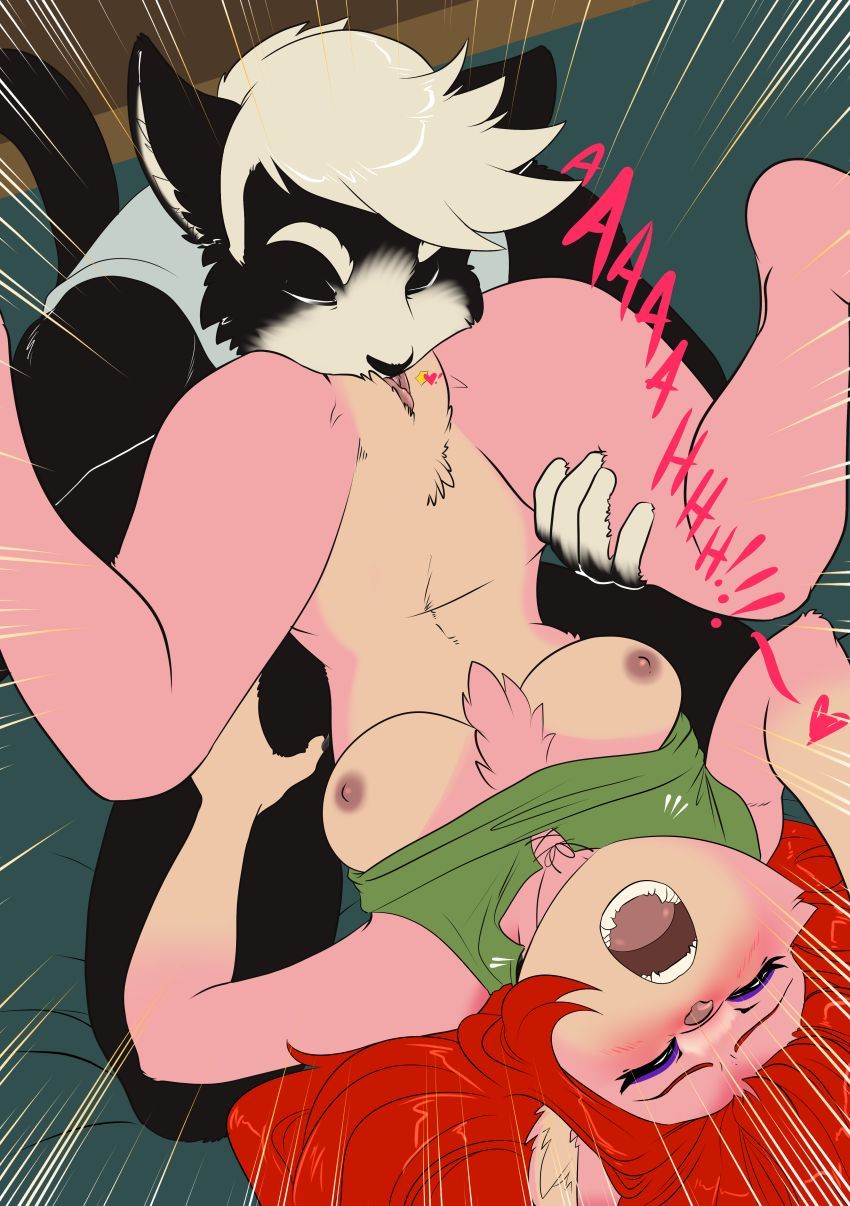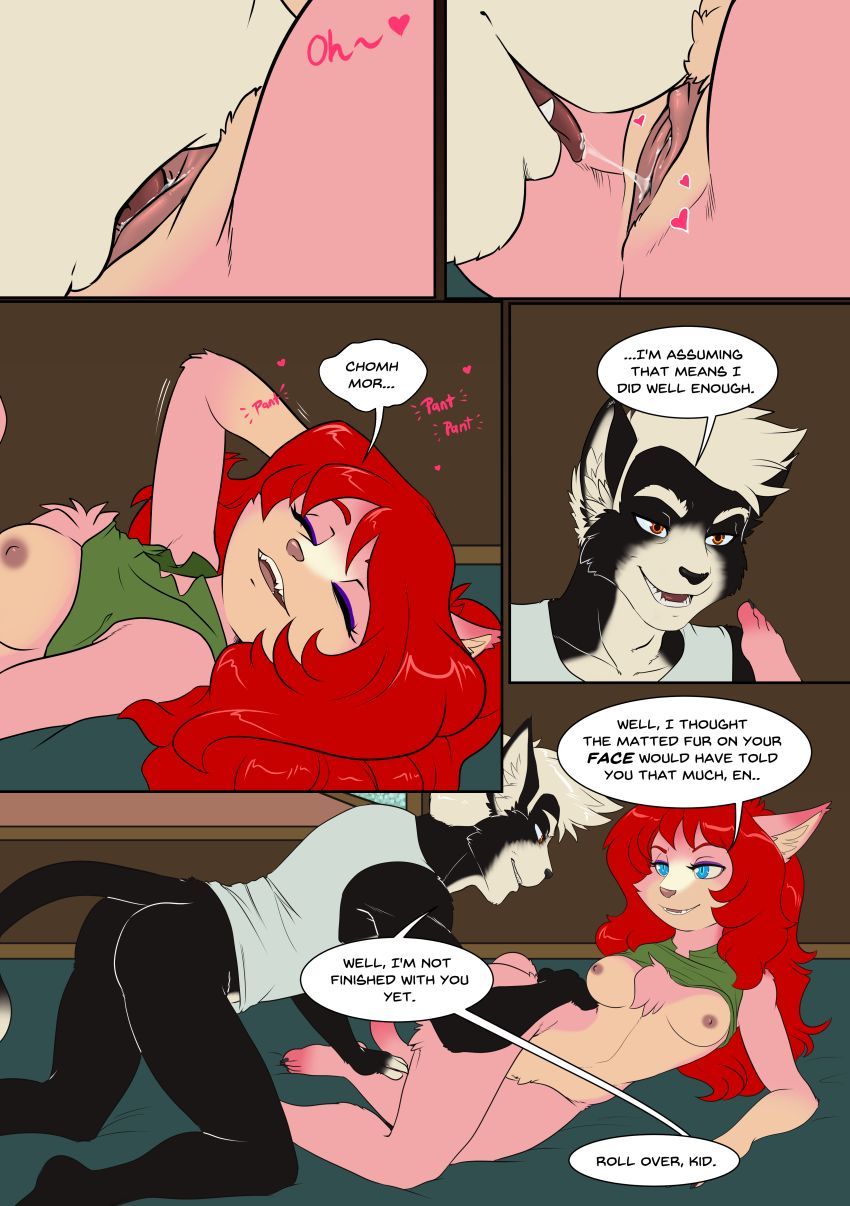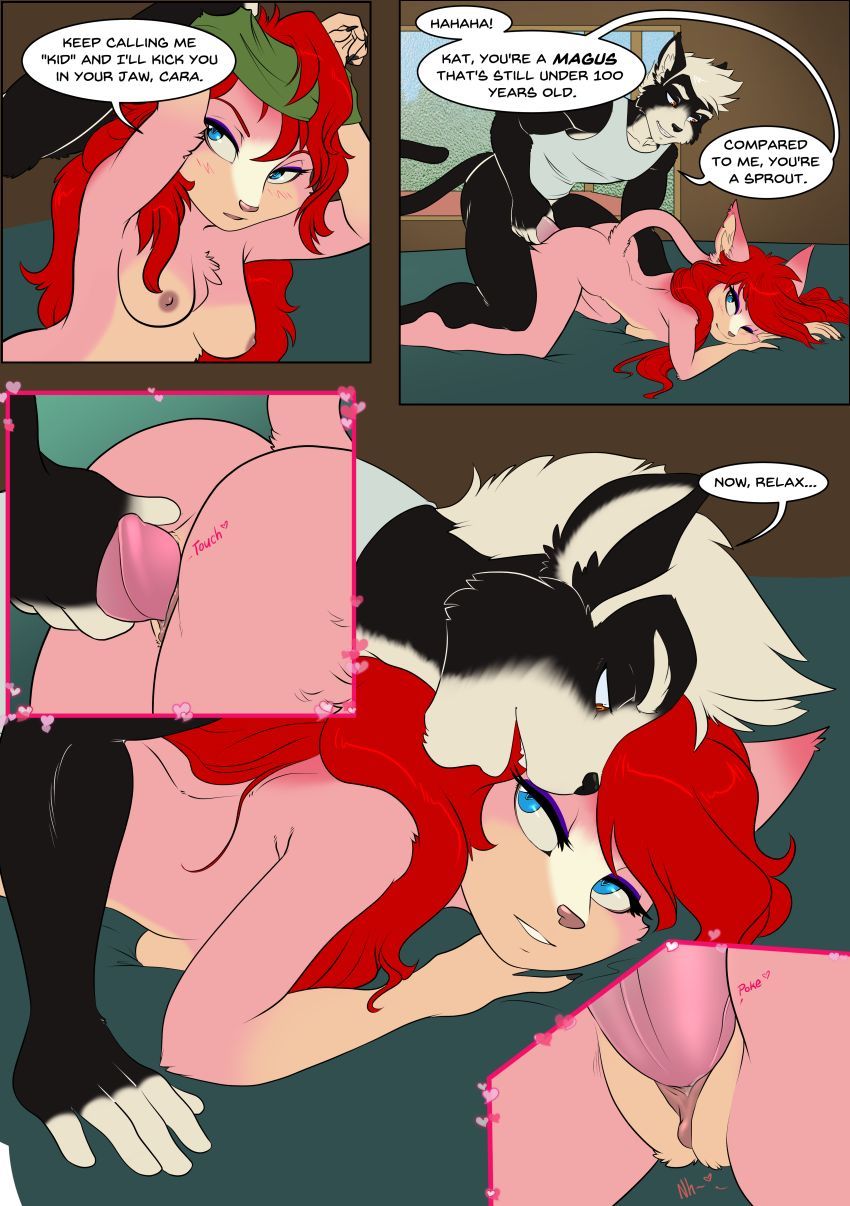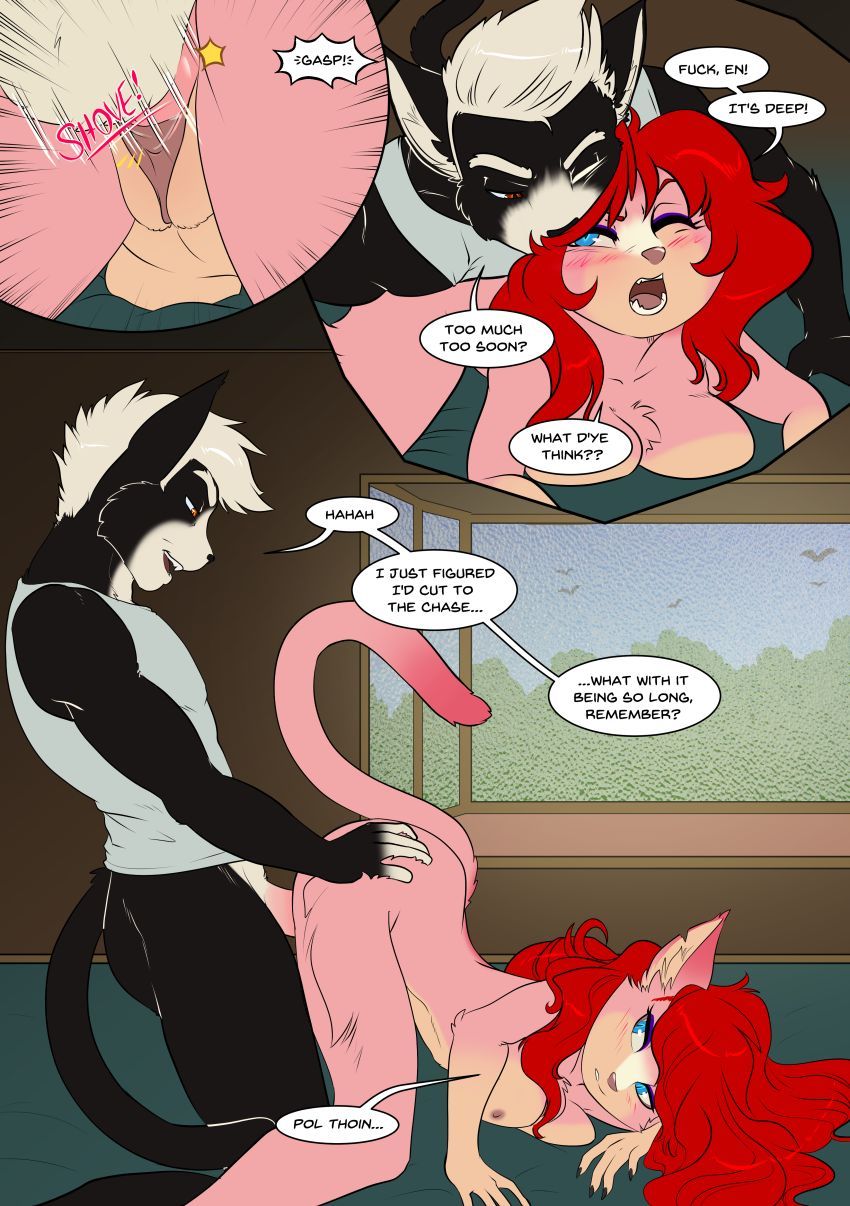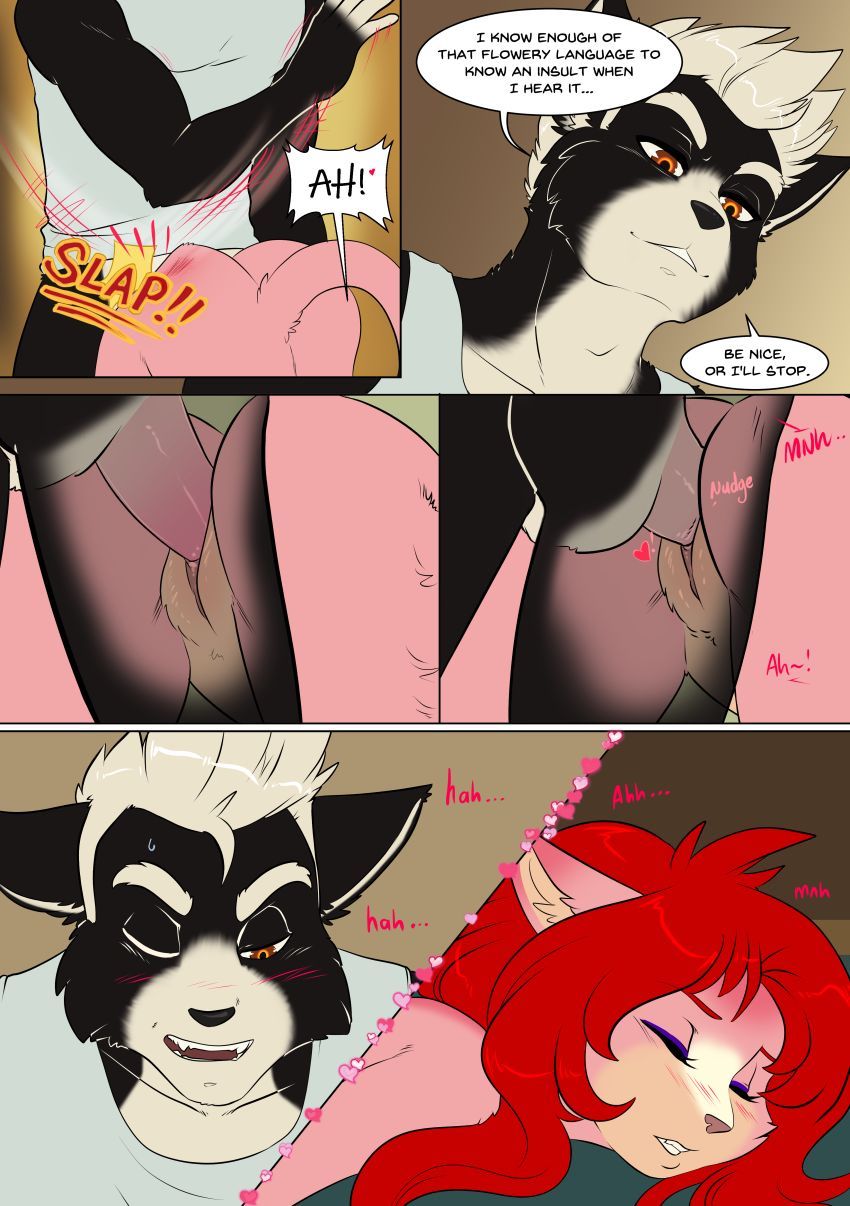 A Furry Porn Comic in which a red-haired girl is at home preparing tea when her friend Enzo suddenly calls. She opens the door and is surprised to see it.
This invites him to pass and begin to talk about his problems, Enzo has a life somewhat outside the law and has many problems with other people. It hurts her friend and at the same time makes her horny, so she takes advantage to comfort him and get close to him. Suddenly they kiss each other, they are very hot but they felt the desire to have sex.
Enzo stayed to sleep on her friend's couch and during the night friends were sorry to have continued their desire to fuck. The next morning the two got up wanting sex and during breakfast they said nothing. They went straight to fuck in a room with a bed for two people. There they let passion and lust dominate them.