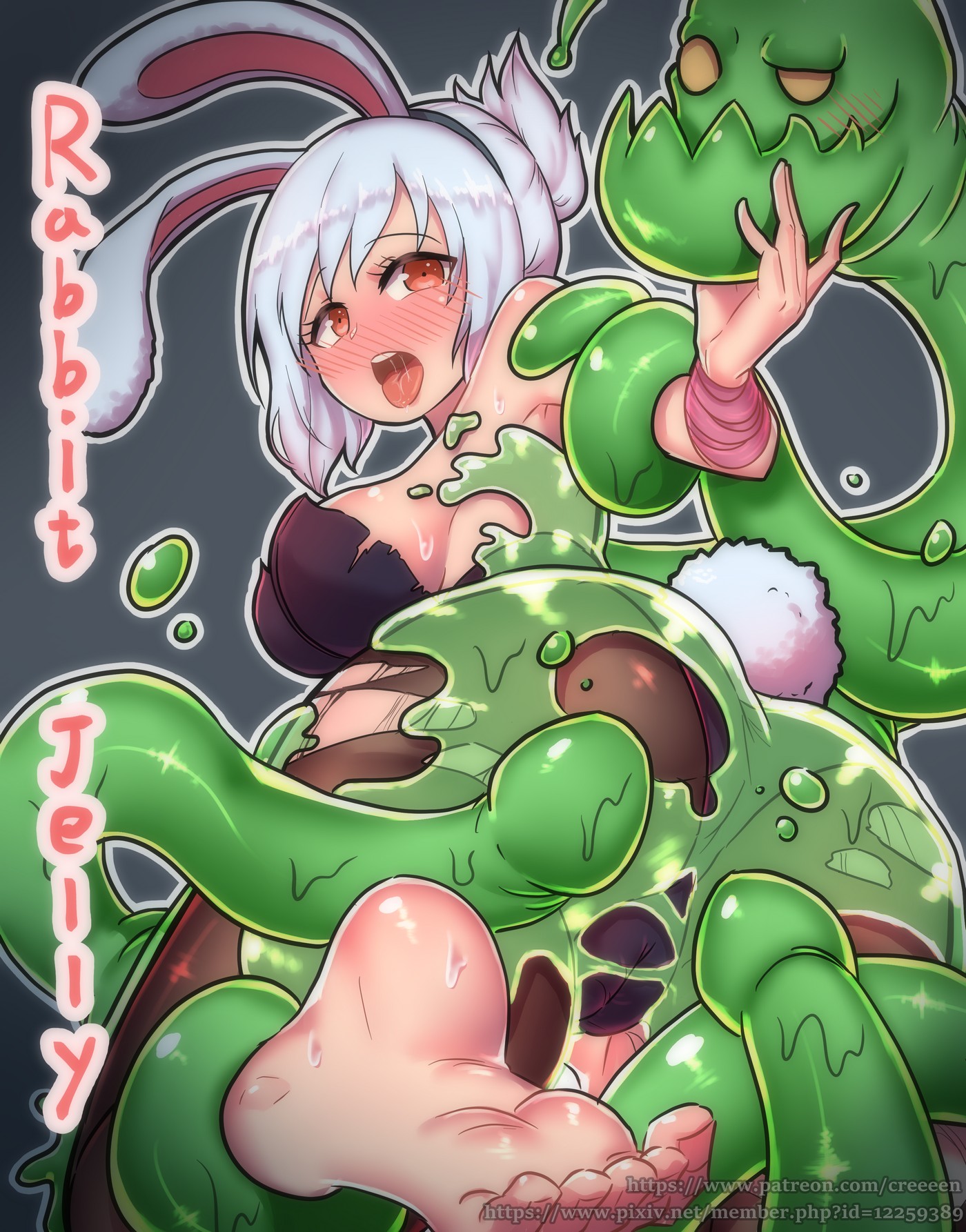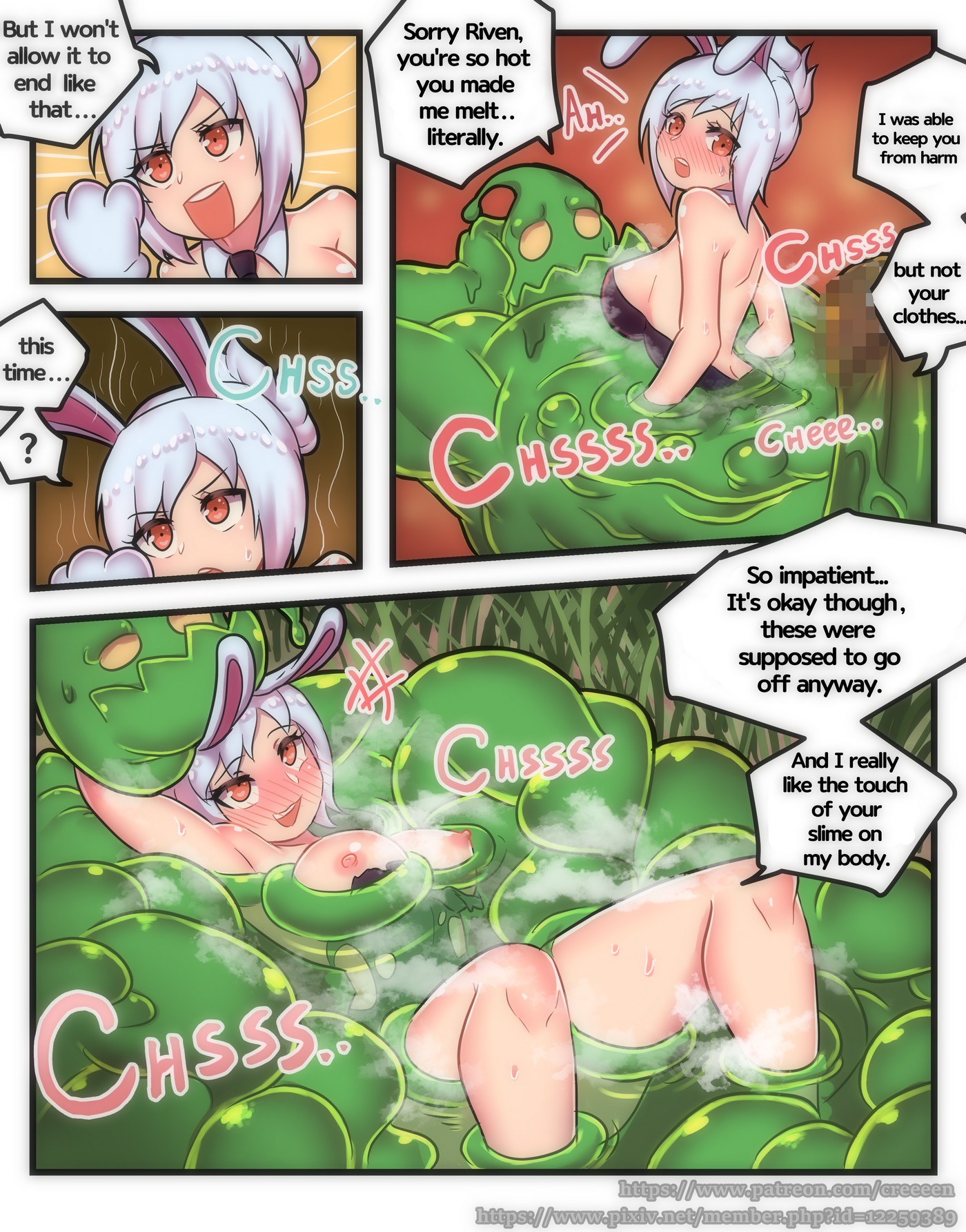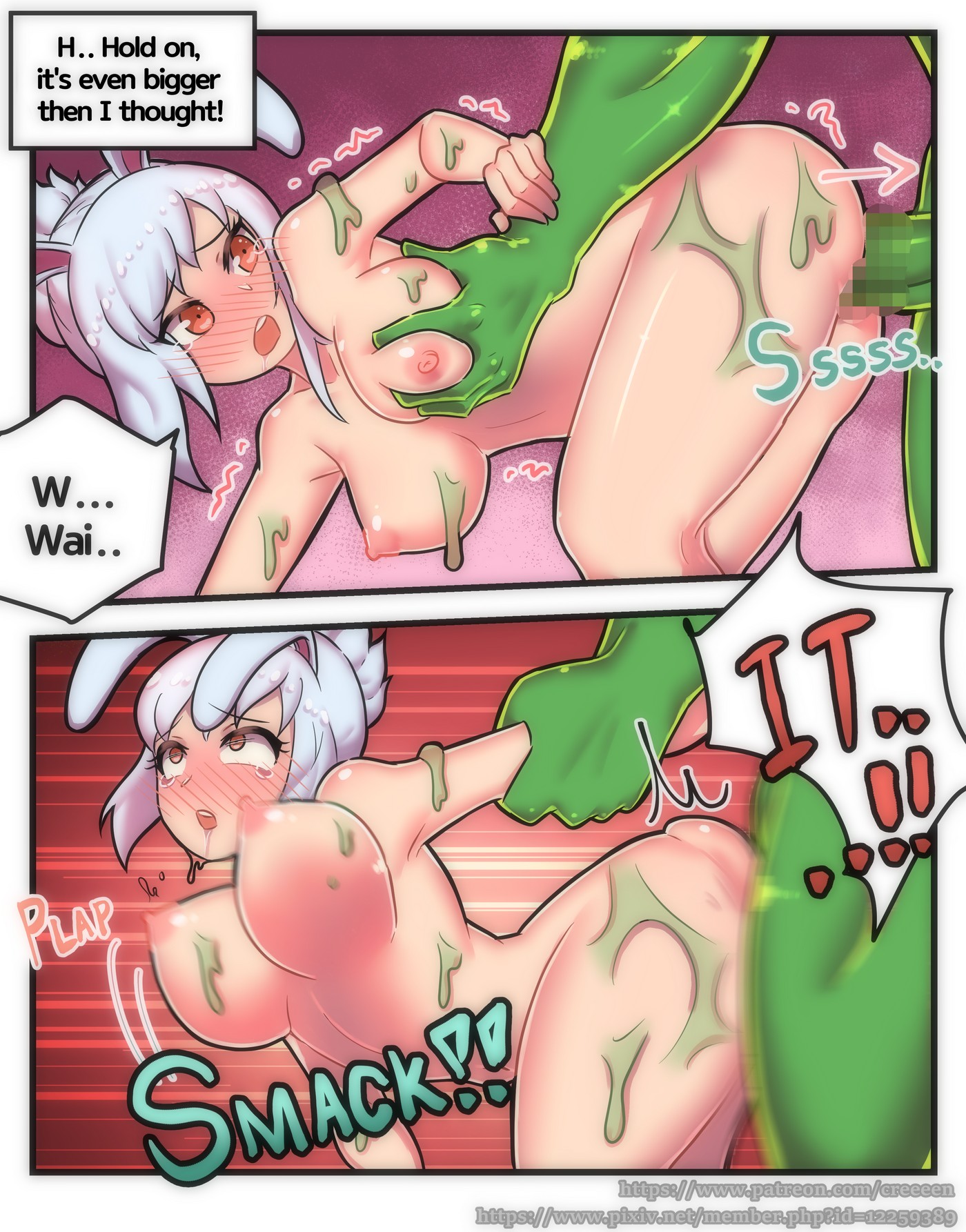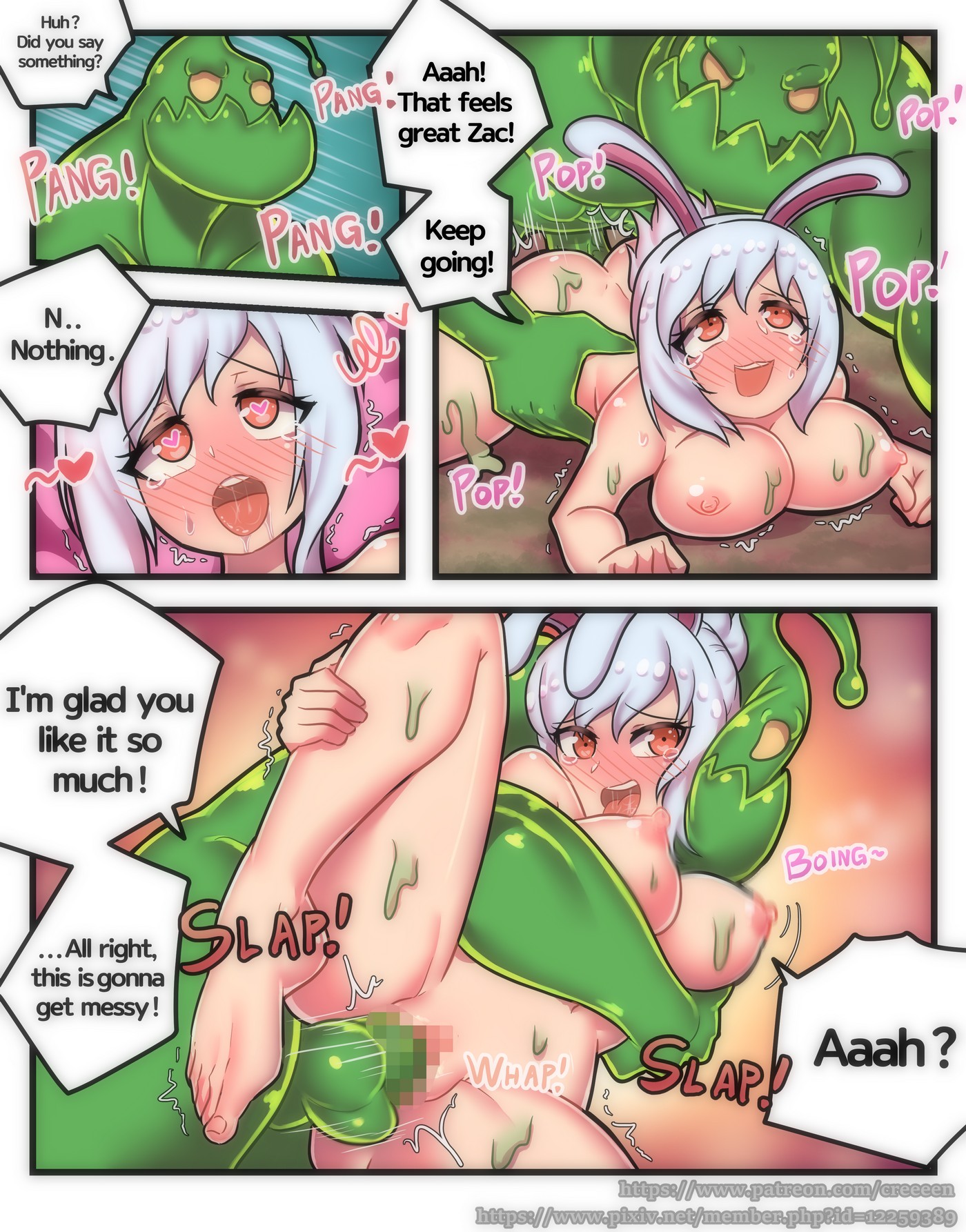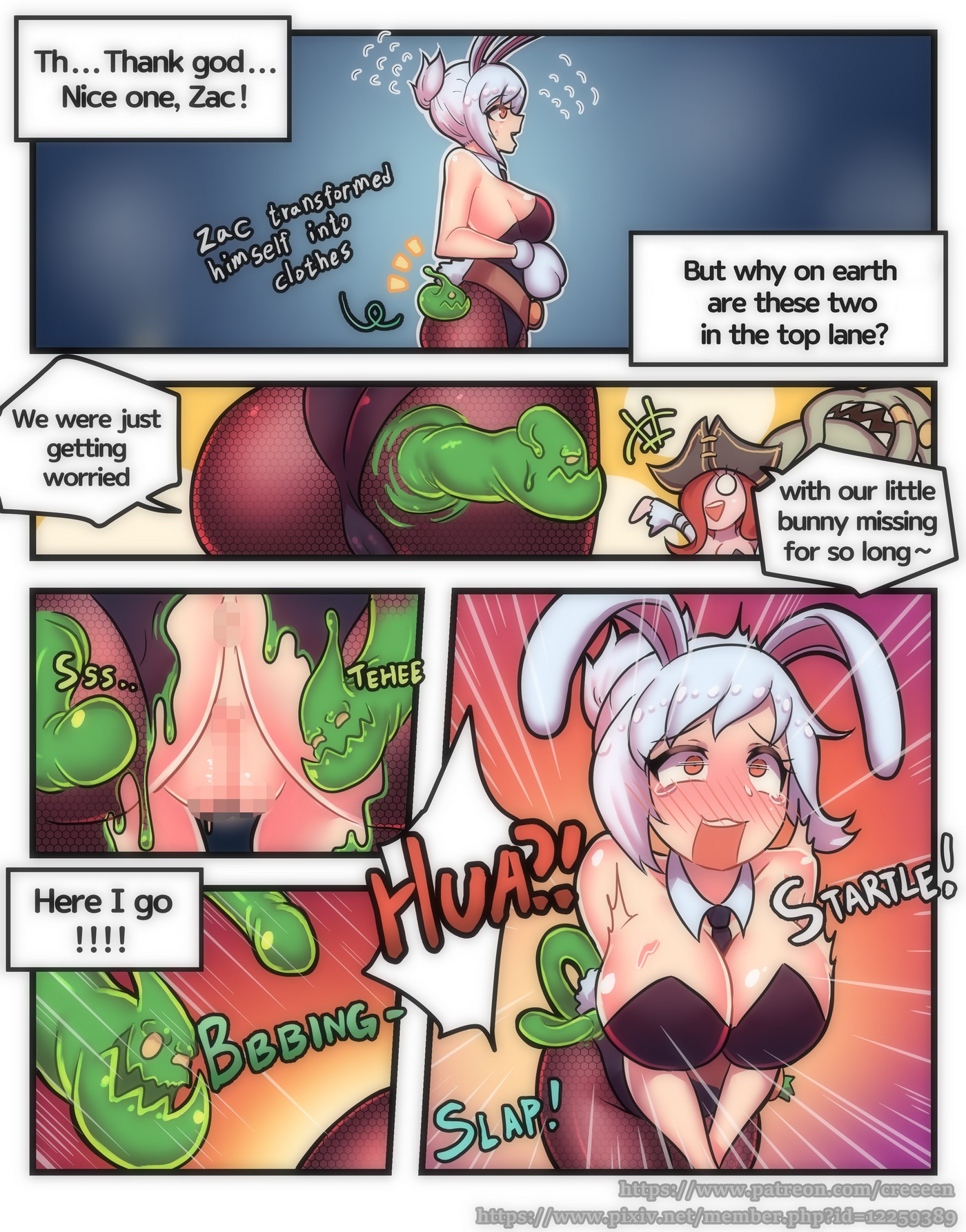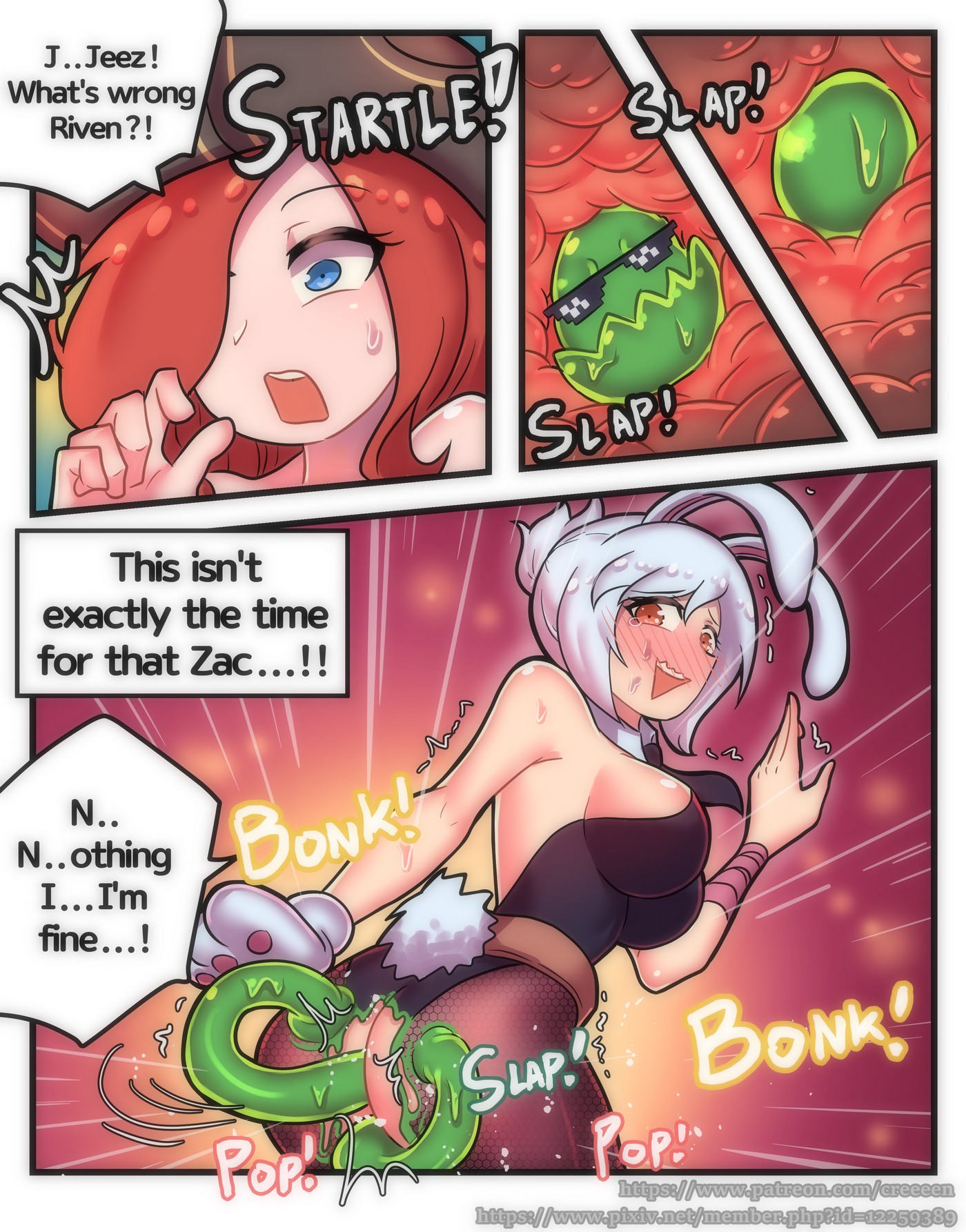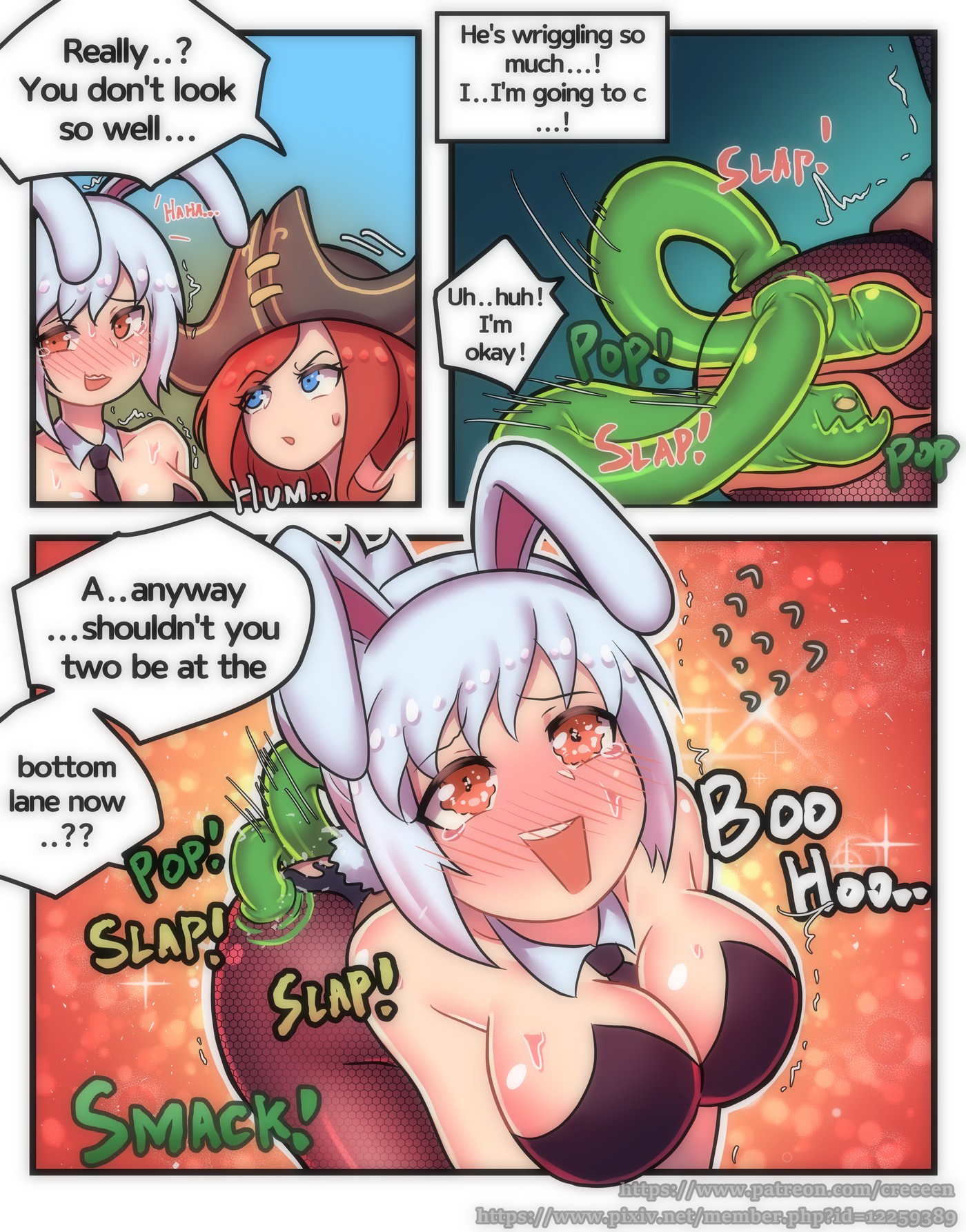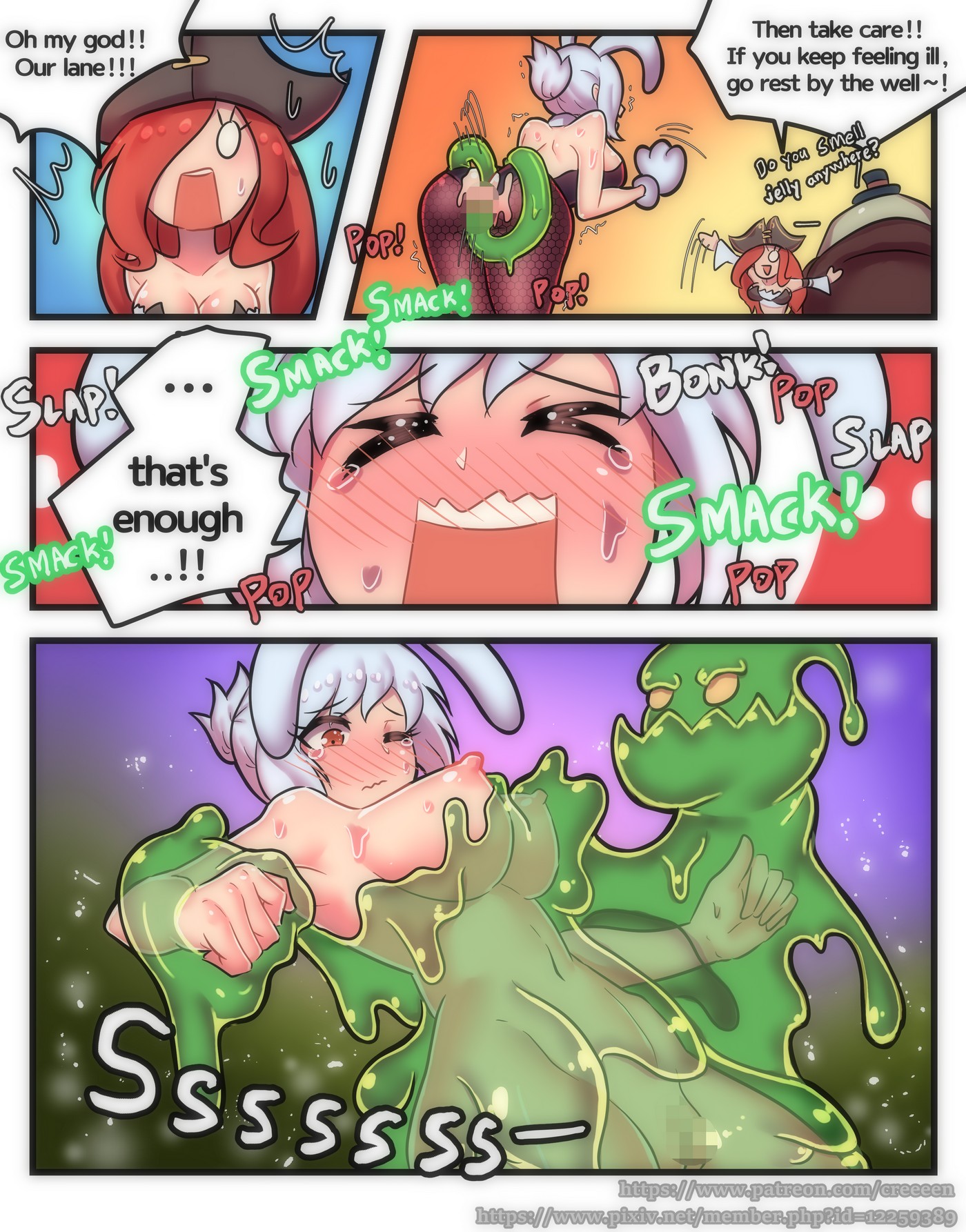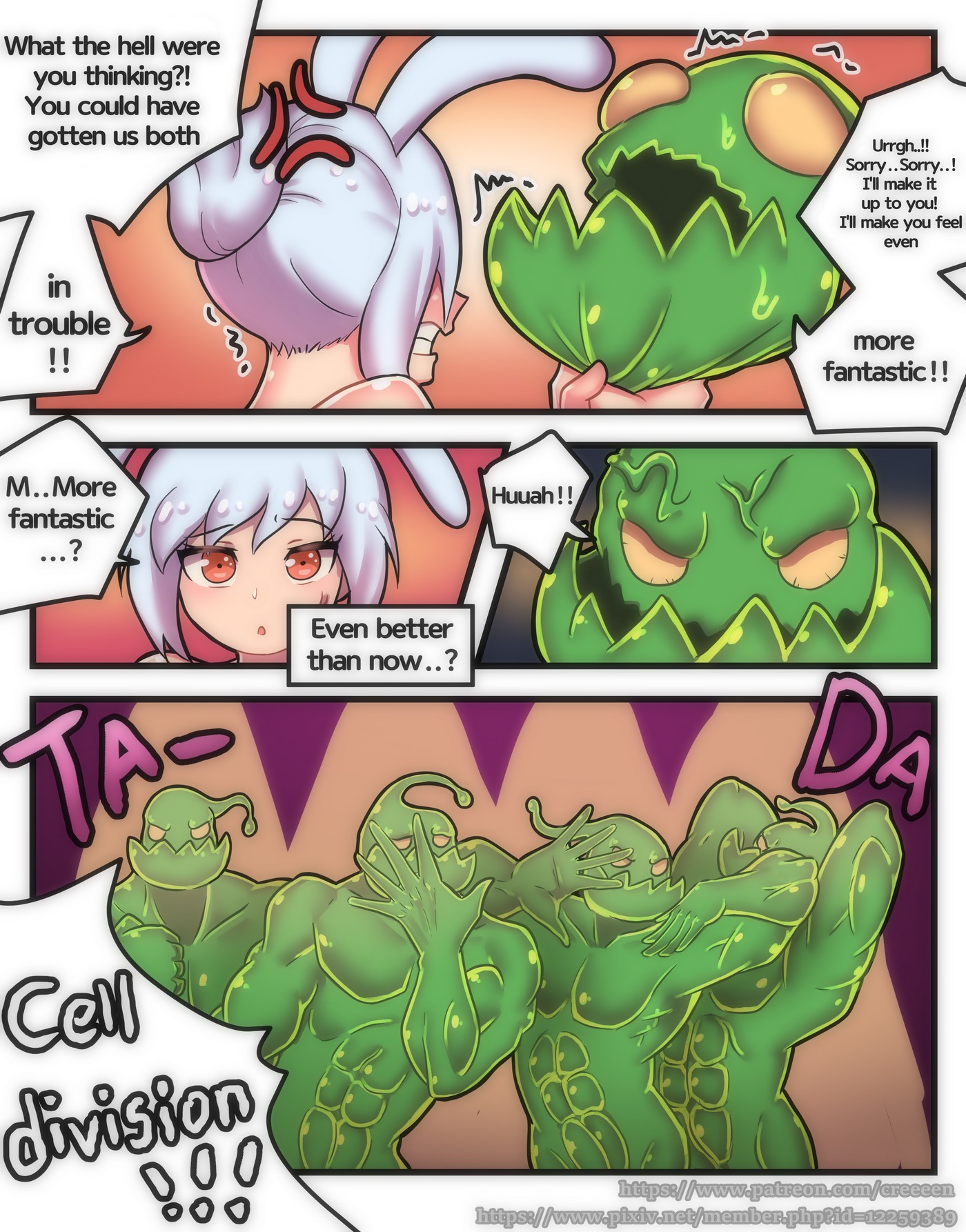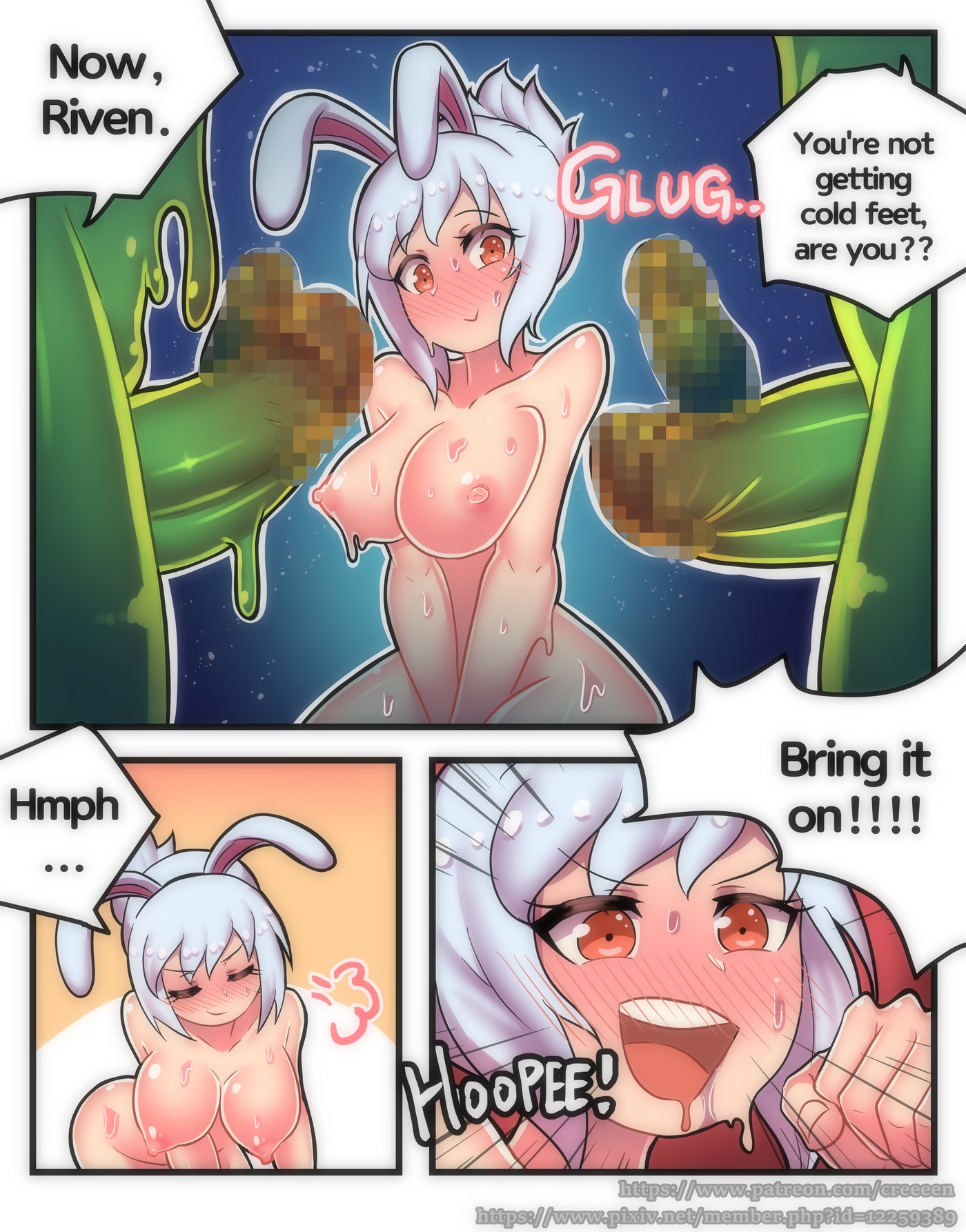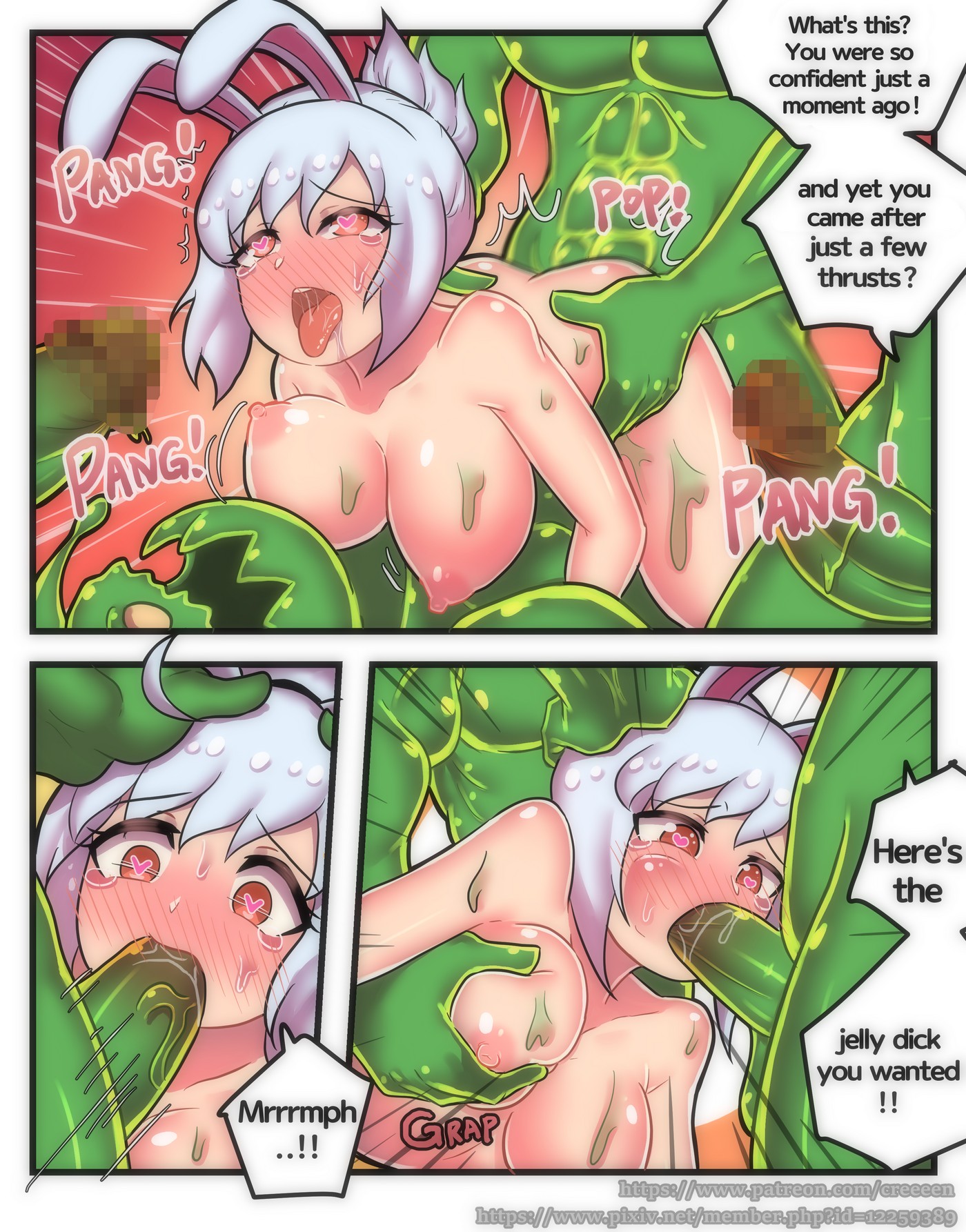 In this LoL Hentai Porn Comic we see the continuation of a story that Riven and Zac had pending. In the previous XXX comic, Zac and Riven were fucking, but their classmates voted to surrender just before they had just fucked and were left wanting to fuck.
This time they had agreed after a long time without seeing each other, just seeing each other they launched themselves to the task they had pending. Riven messed with Zac in the bushes and began to fuck. Zac's cock made Riven's pussy feel immense pleasure. The boobs of war were squeezed by the tentacles of green mucus, this made it unimaginable pleasure. As a result Riven's companions were looking for her, Zac got into her pussy so they wouldn't see her. Riven went out to reassure his teammates, but Zac was still playing inside her pussy, she was about to have an orgasm and hiding that nothing was wrong reassured her teammates. When they left Zac came out of the girl's pussy, this caused her to have a strong orgasm. The green man was so horny that he split and began to put his cock through all the holes in Riven.
Riven's pussy was the only thing he felt was orgasm after orgasm, he was short of breath, he couldn't see anything, his mind was blank, he just felt a divine pleasure in her pussy.