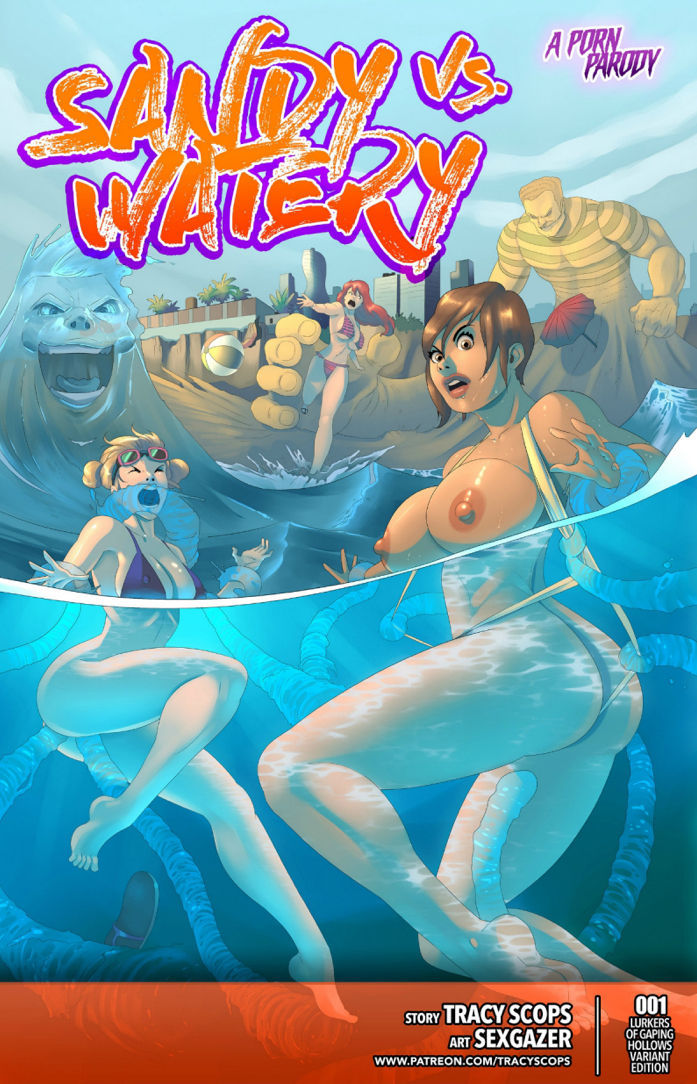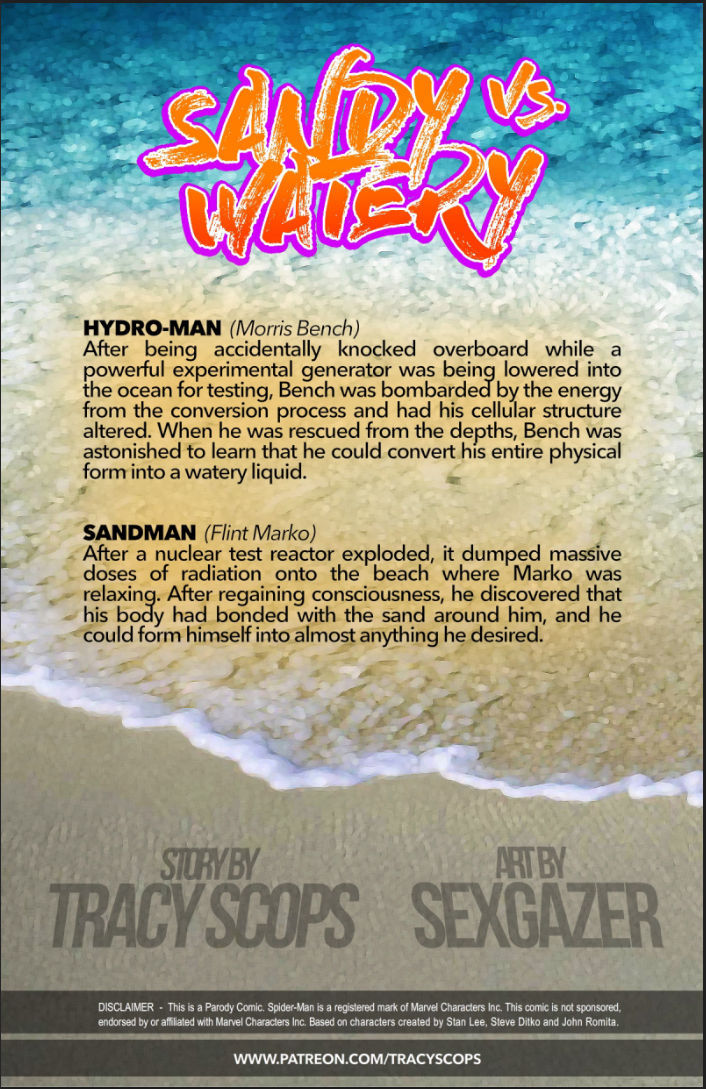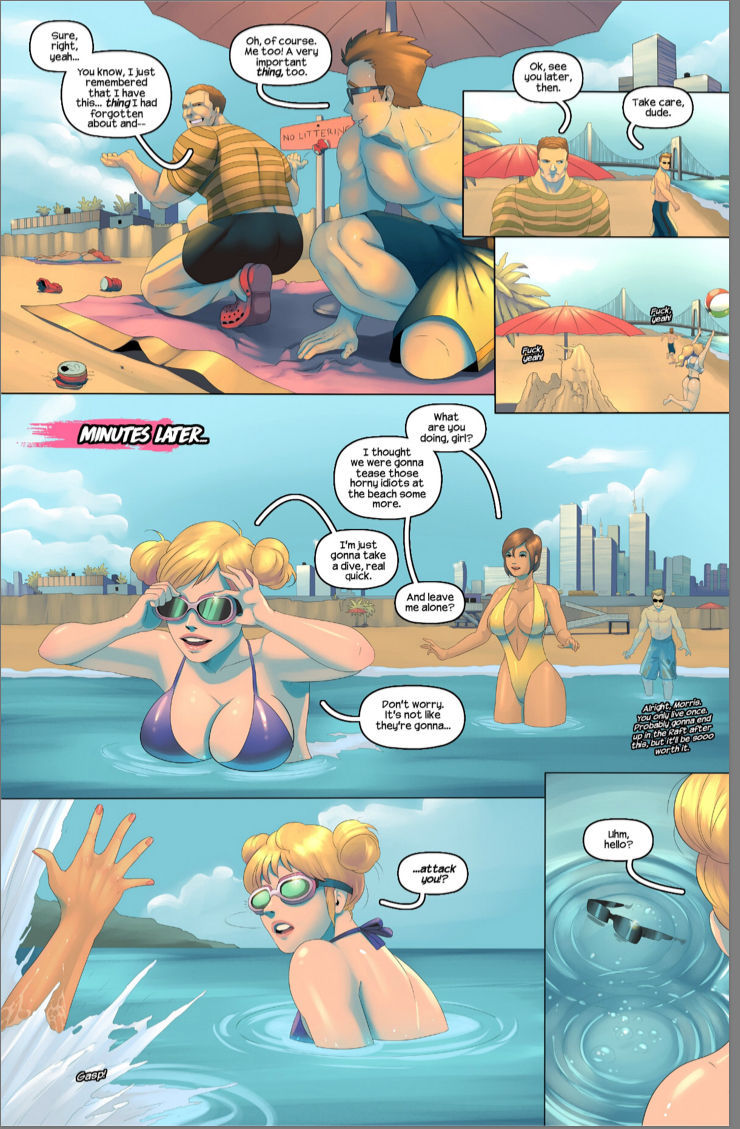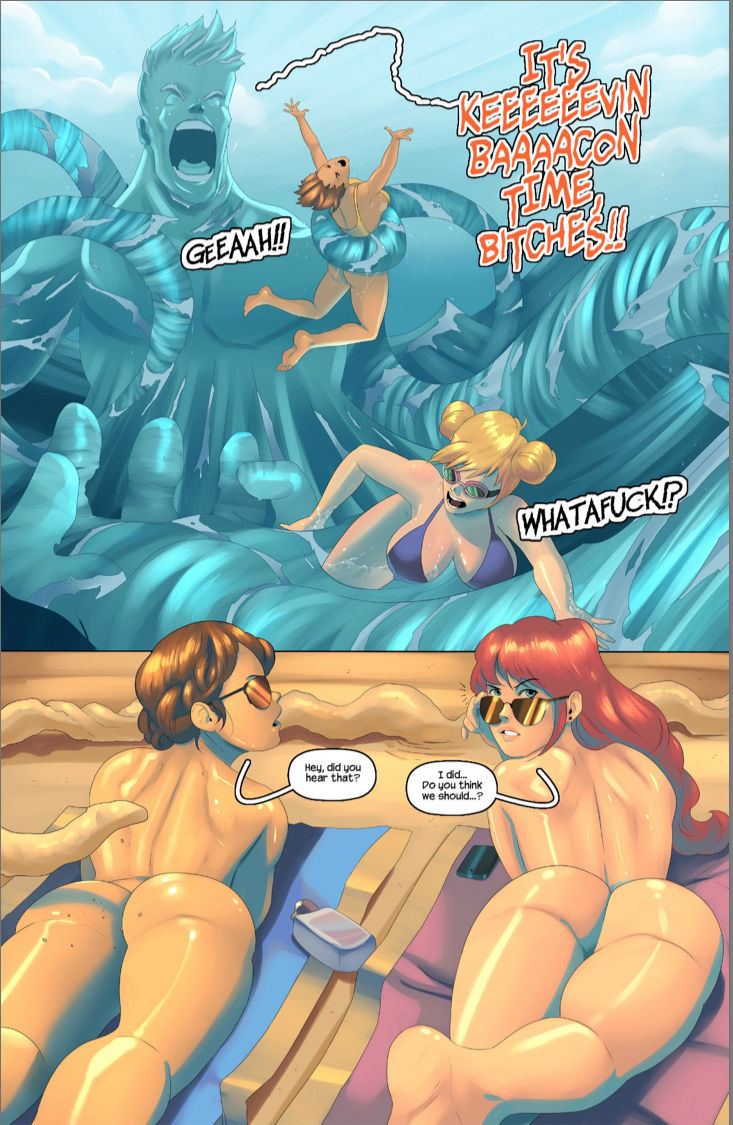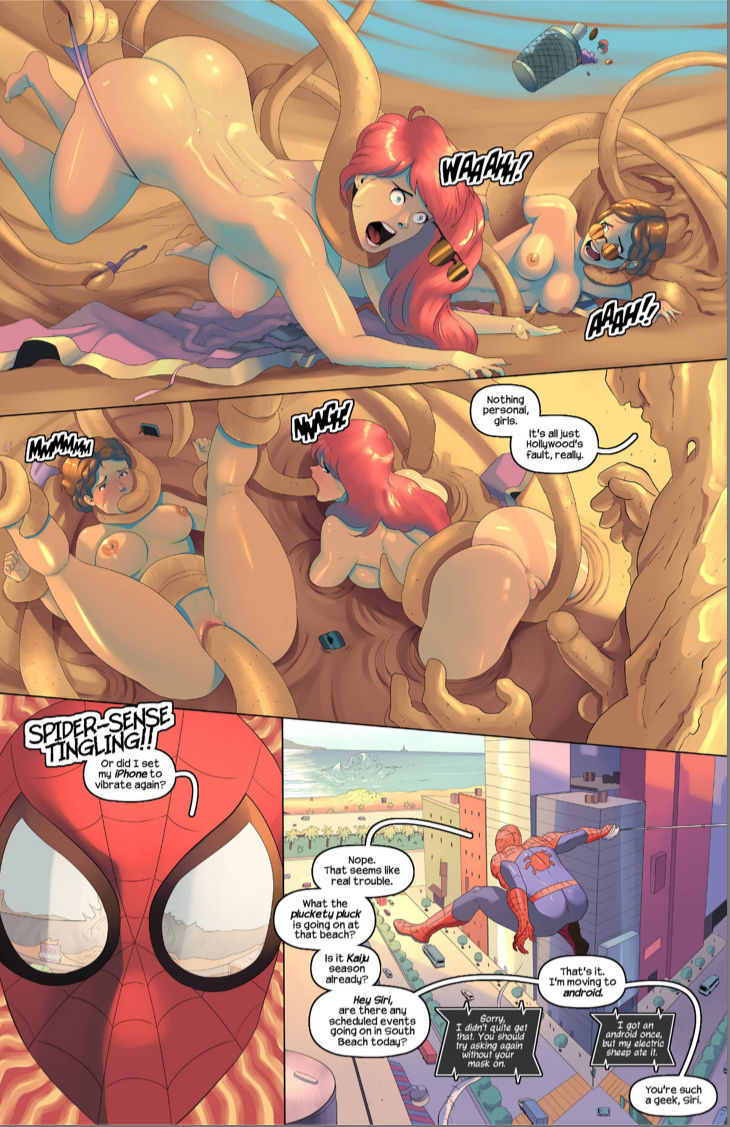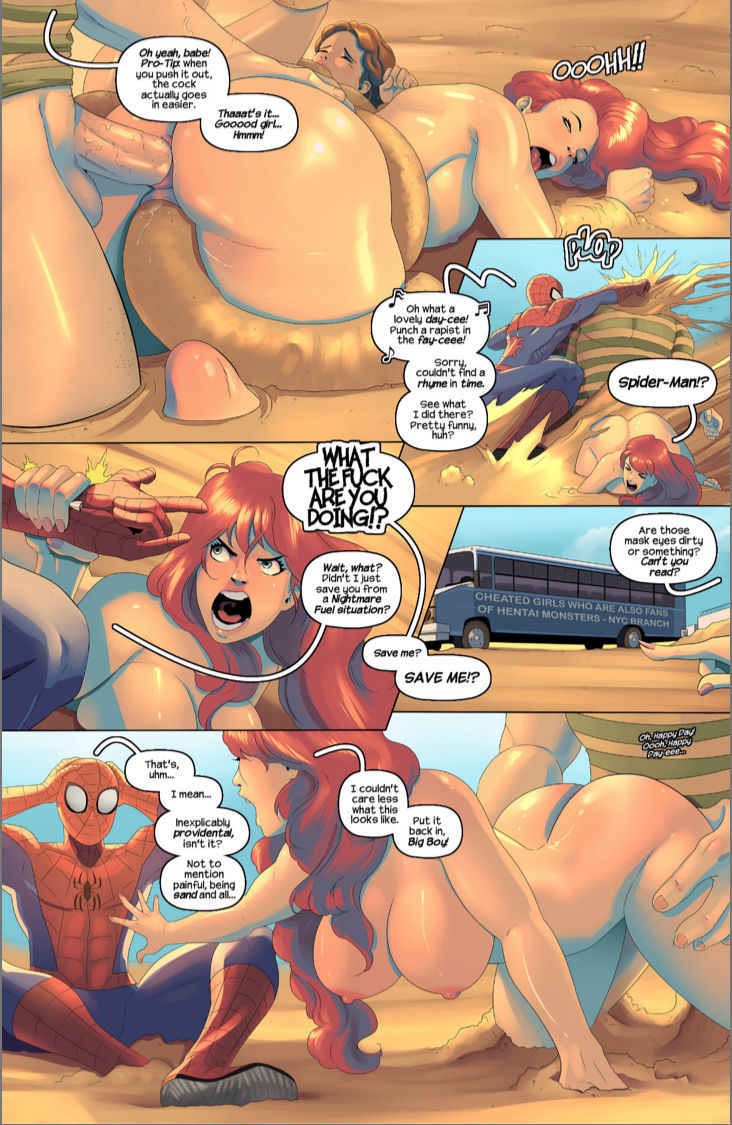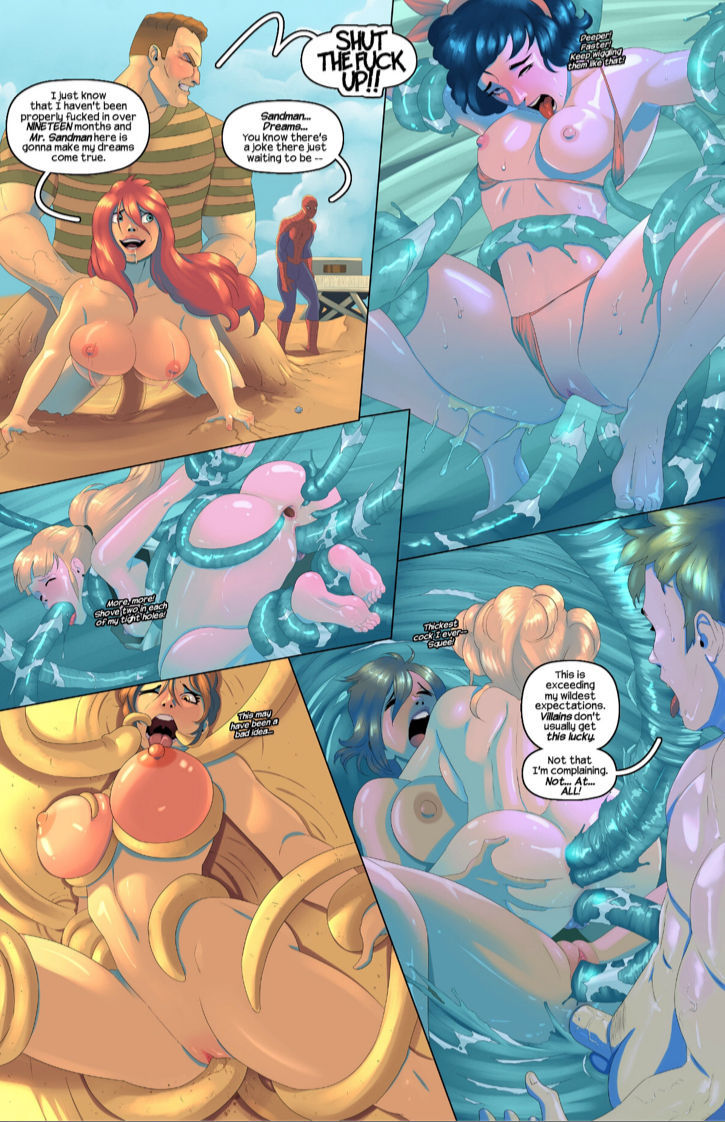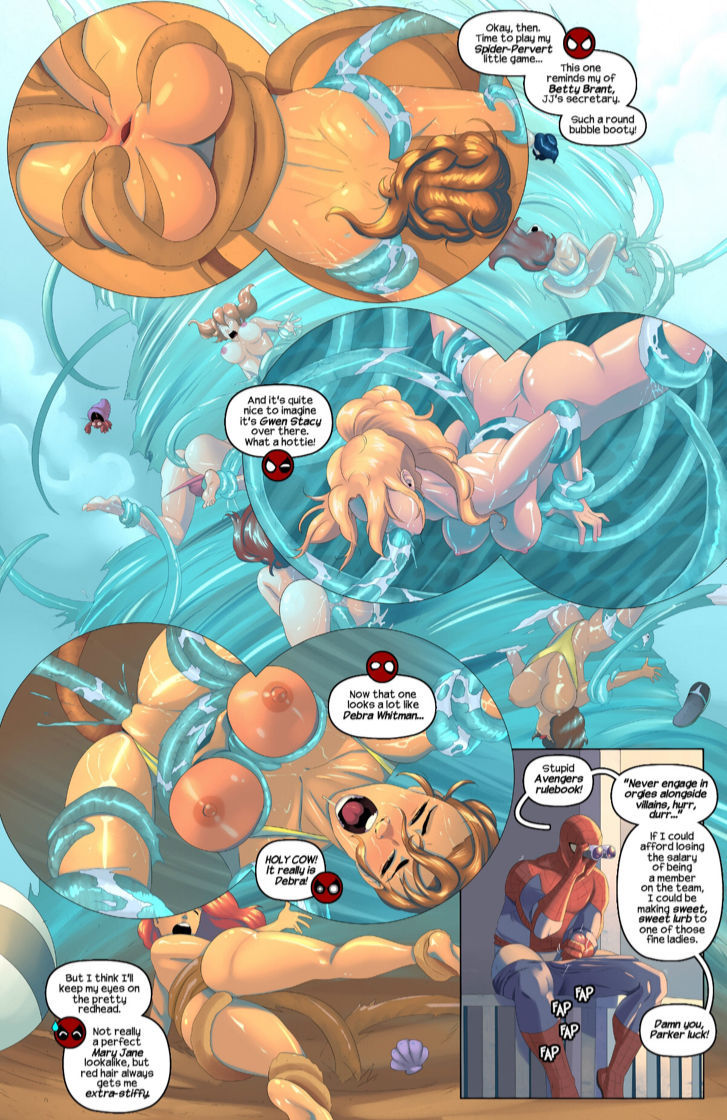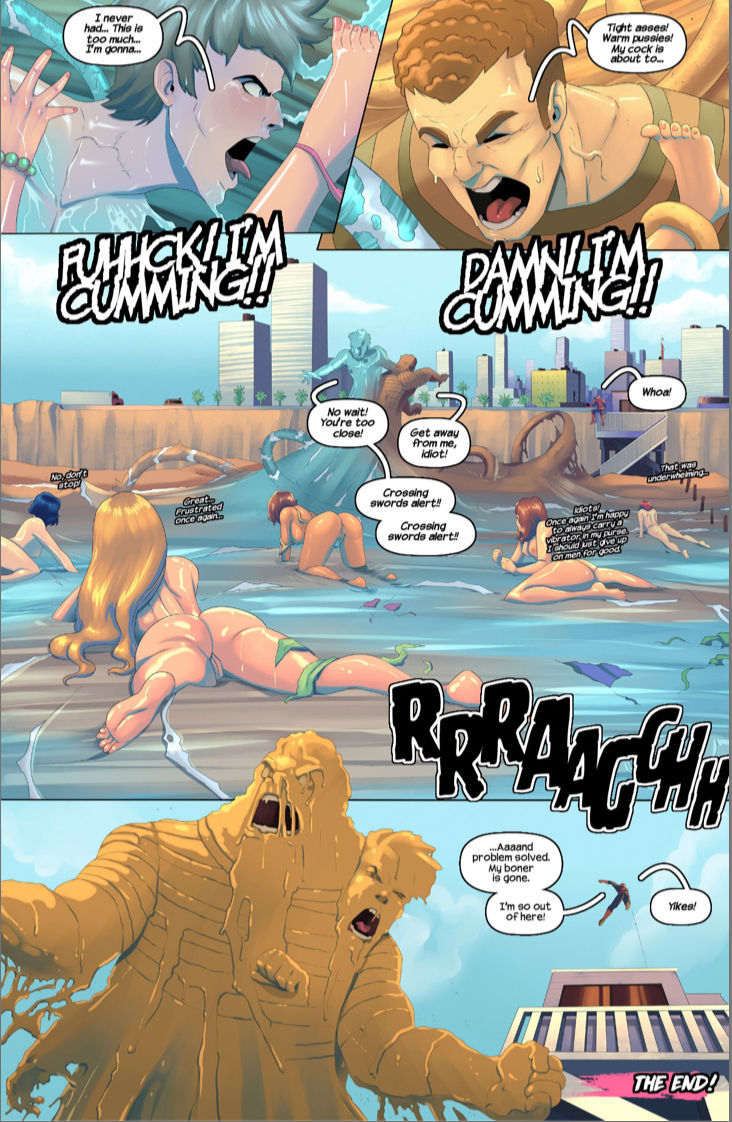 Sandy vs Watery is a porn comic made by Tracy Scops in which we see how sexy girls were sunbathing on the beach. These young women had a very sexy ass and their tits were very big, some were doing topless.
Suddenly a sand monster begins to tie the girls with their tentacles and undress them. His tentacles began to rape the girls with a lot of passion. Some men seeing that great moment of fucking began to fuck the girls who were tied. That beach became a giant orgy, only moans of pleasure could be heard.
Spiderman arrived there to stop the monster, but the girls scolded him and told him to leave. They were enjoying that moment and wanted to continue having those strong orgasms. Spiderman stayed off the beach masturbating while watching as women were still violas.
Another water monster came to the beach and began raping the girls next to the land monster. The girls were losing their heads of such pleasure they were feeling, but the lust of the bad guys led them to fight and end up being defeated by themselves. In the end the girls were left lying on the floor and with their hungry pussies of more sex.