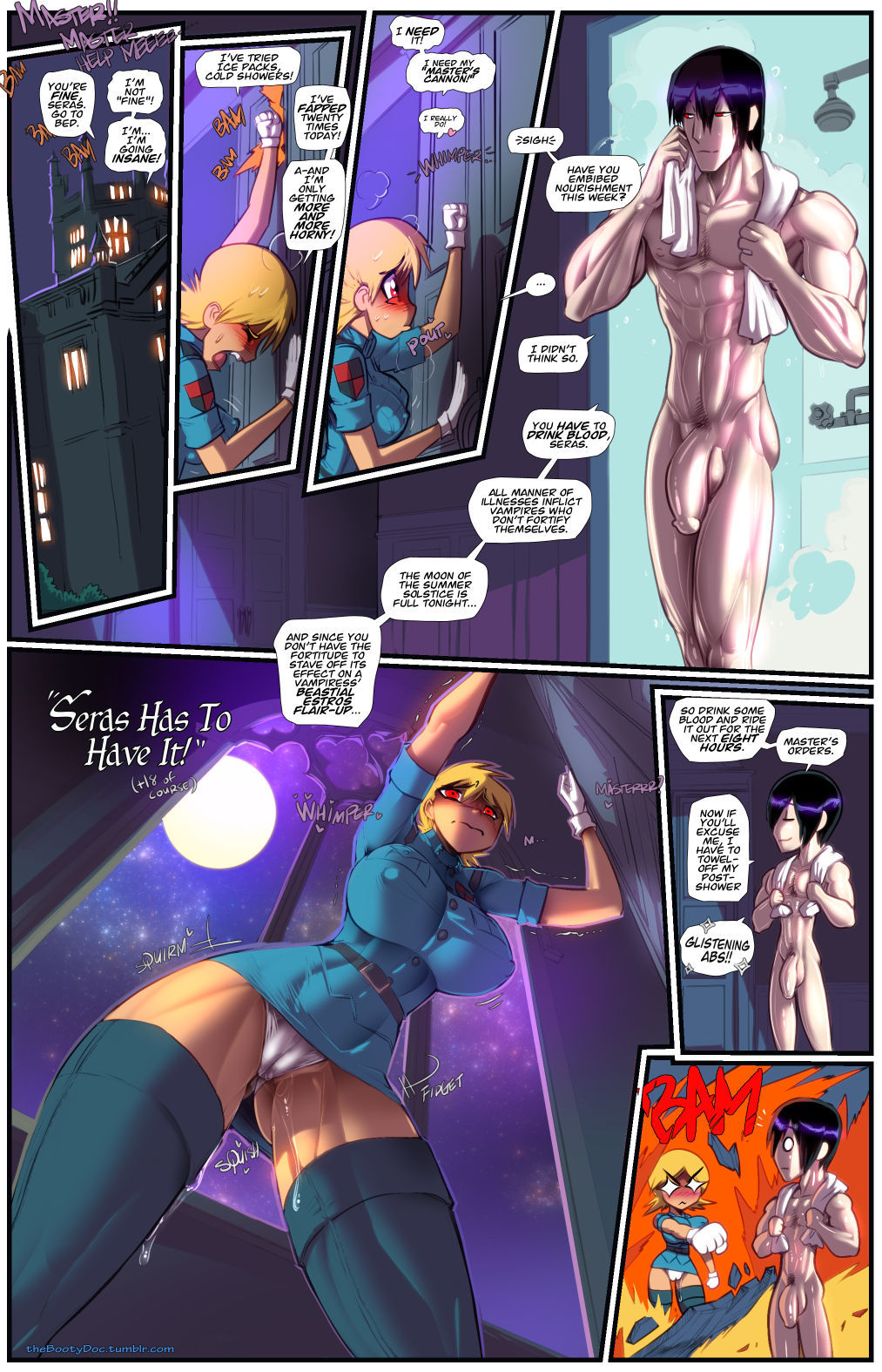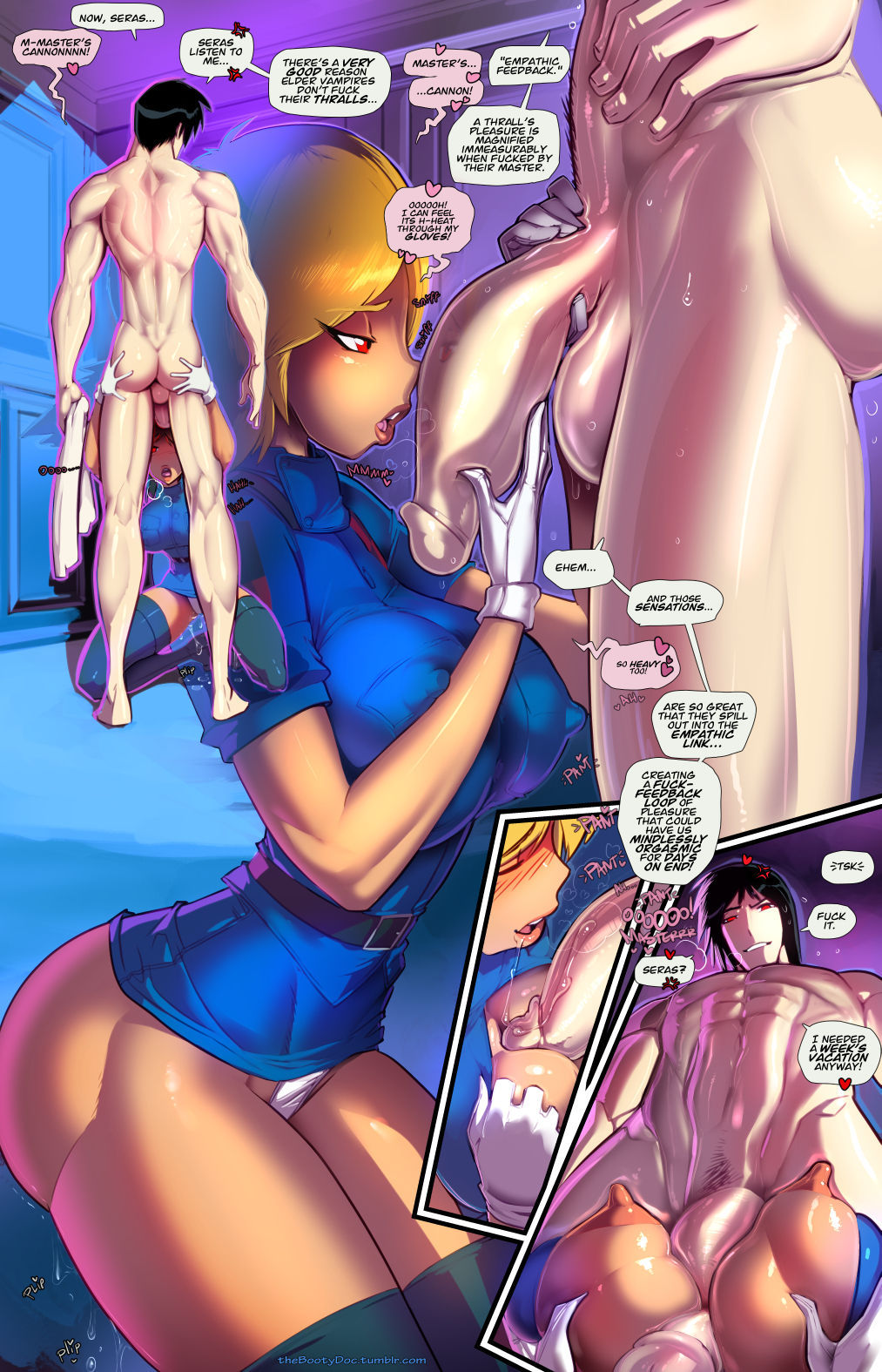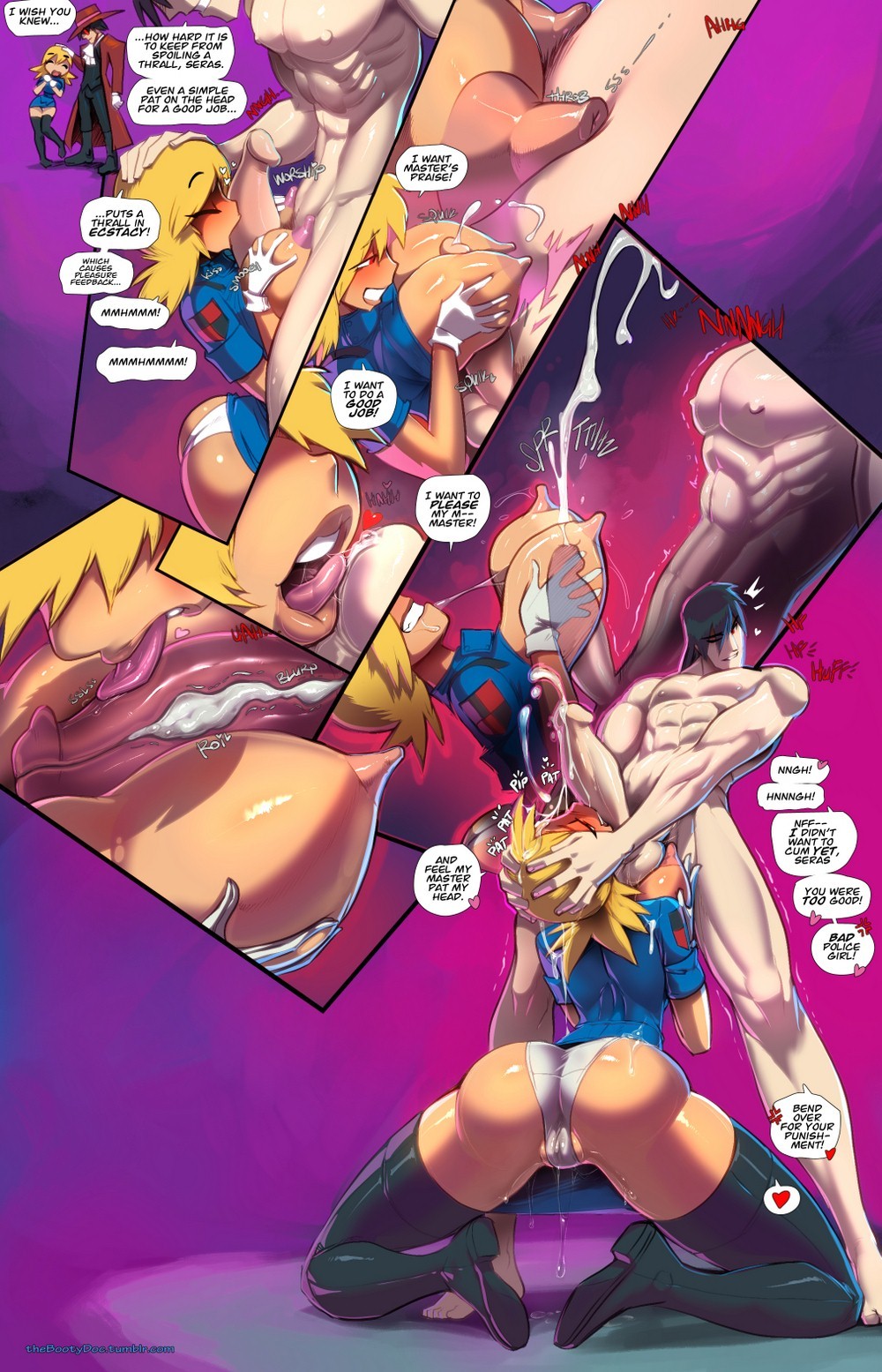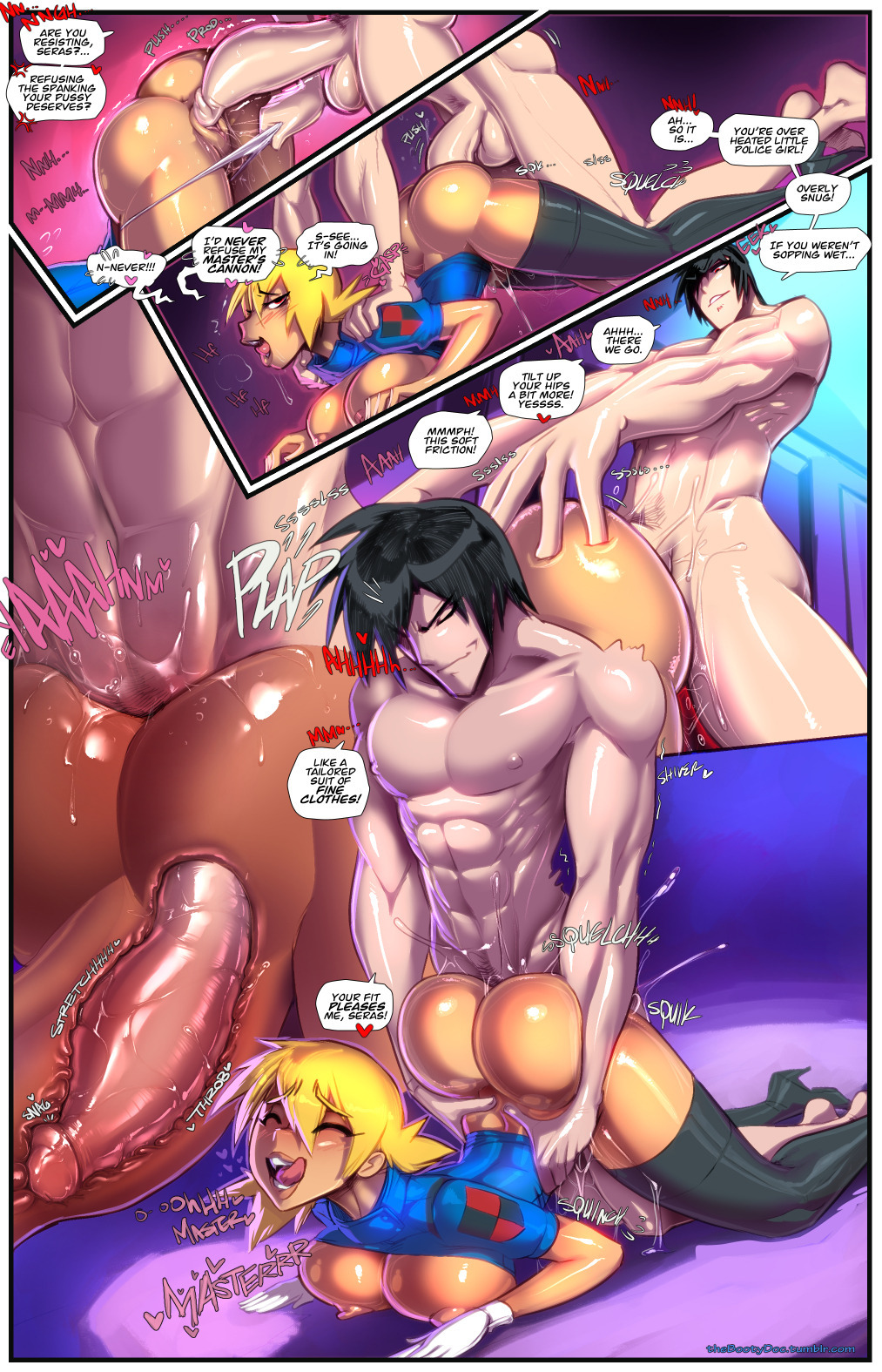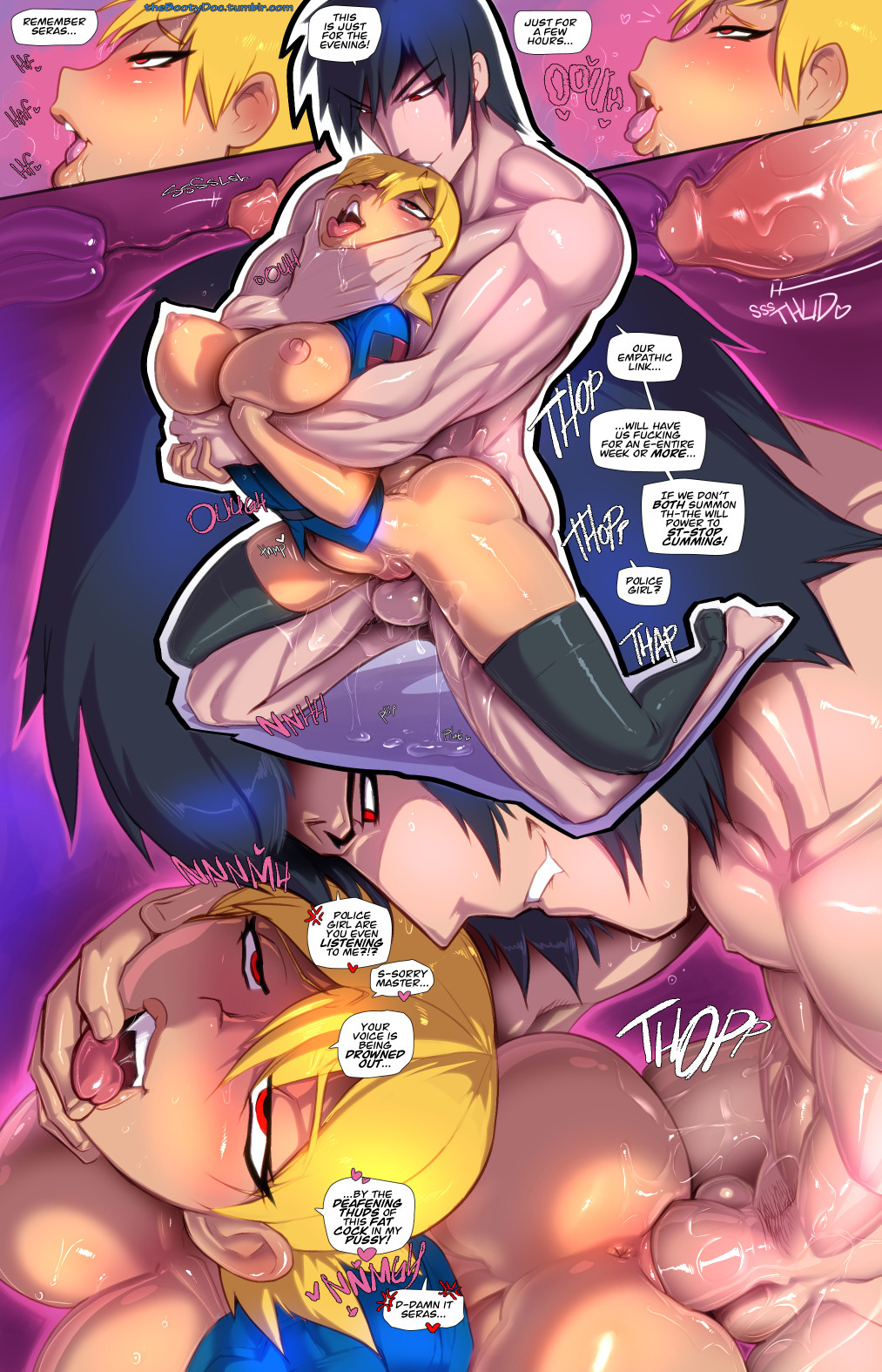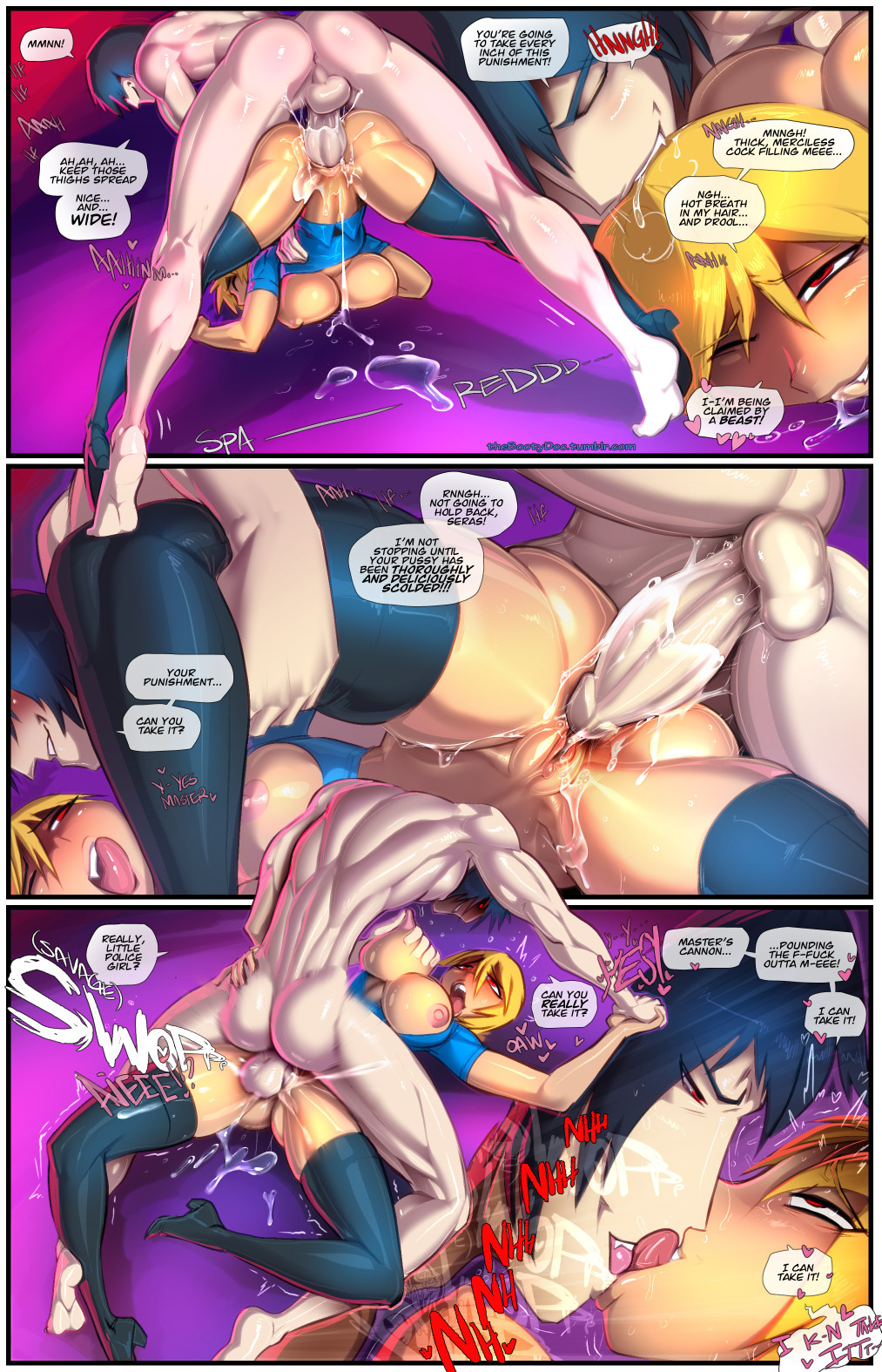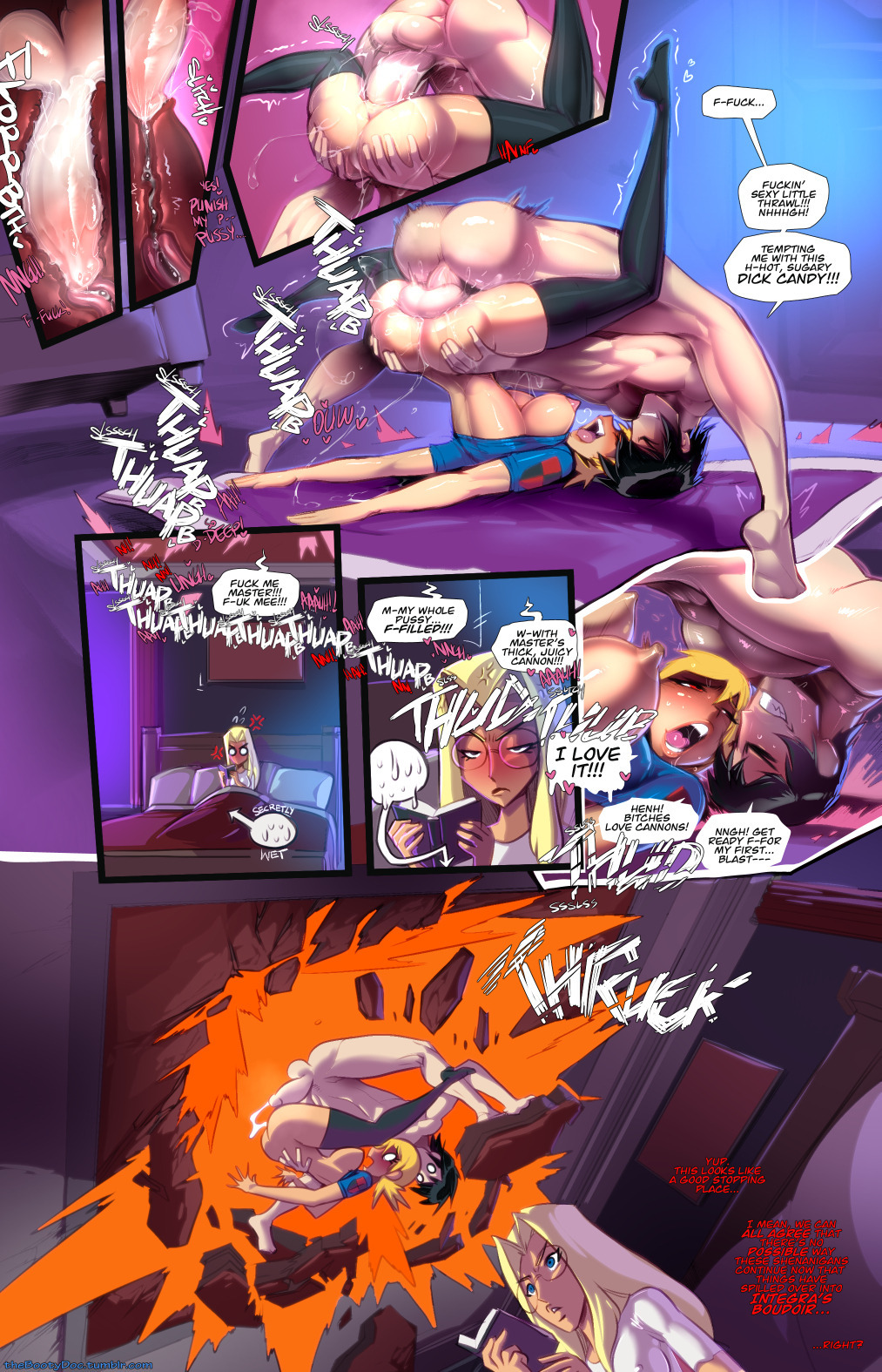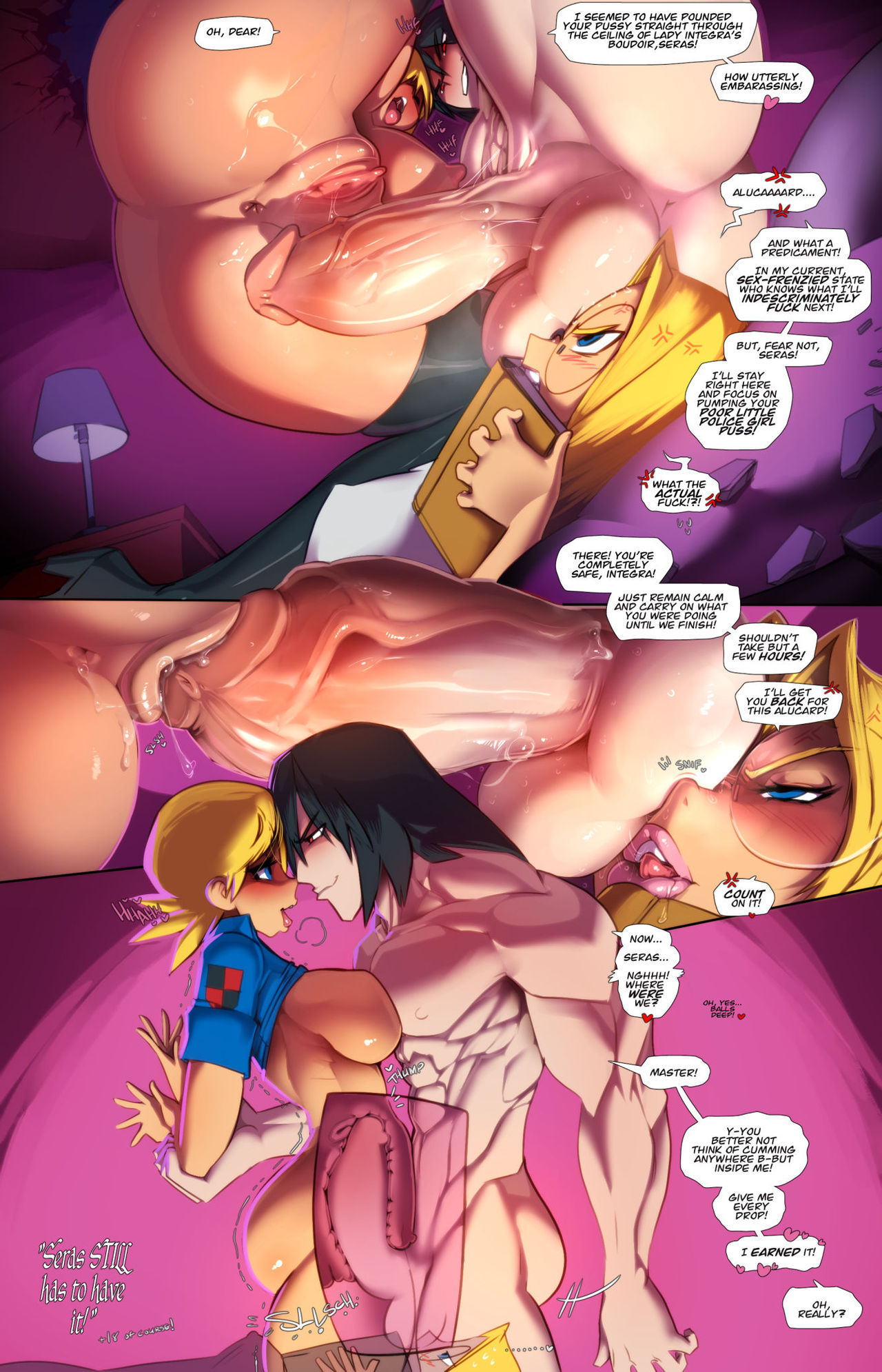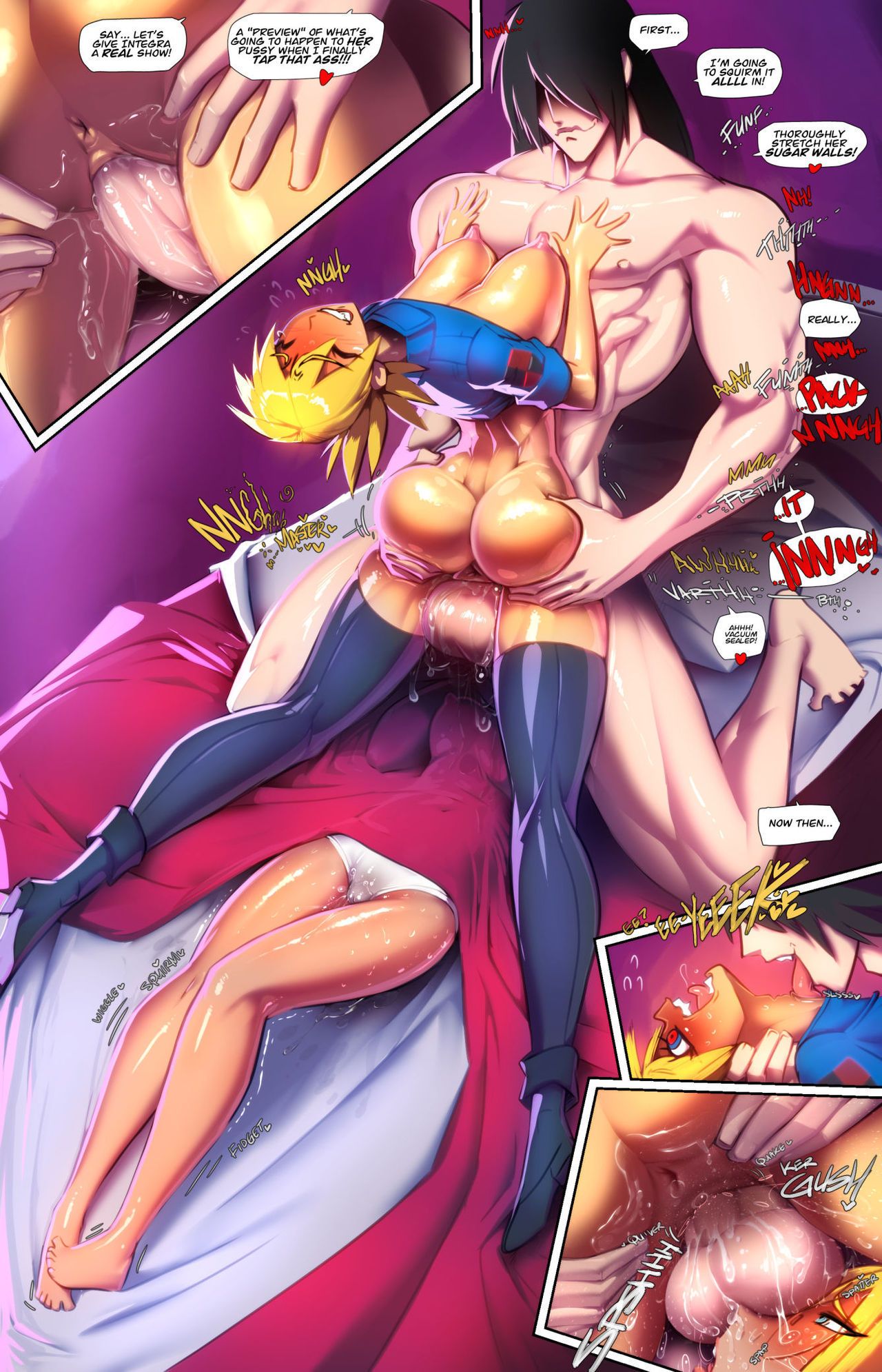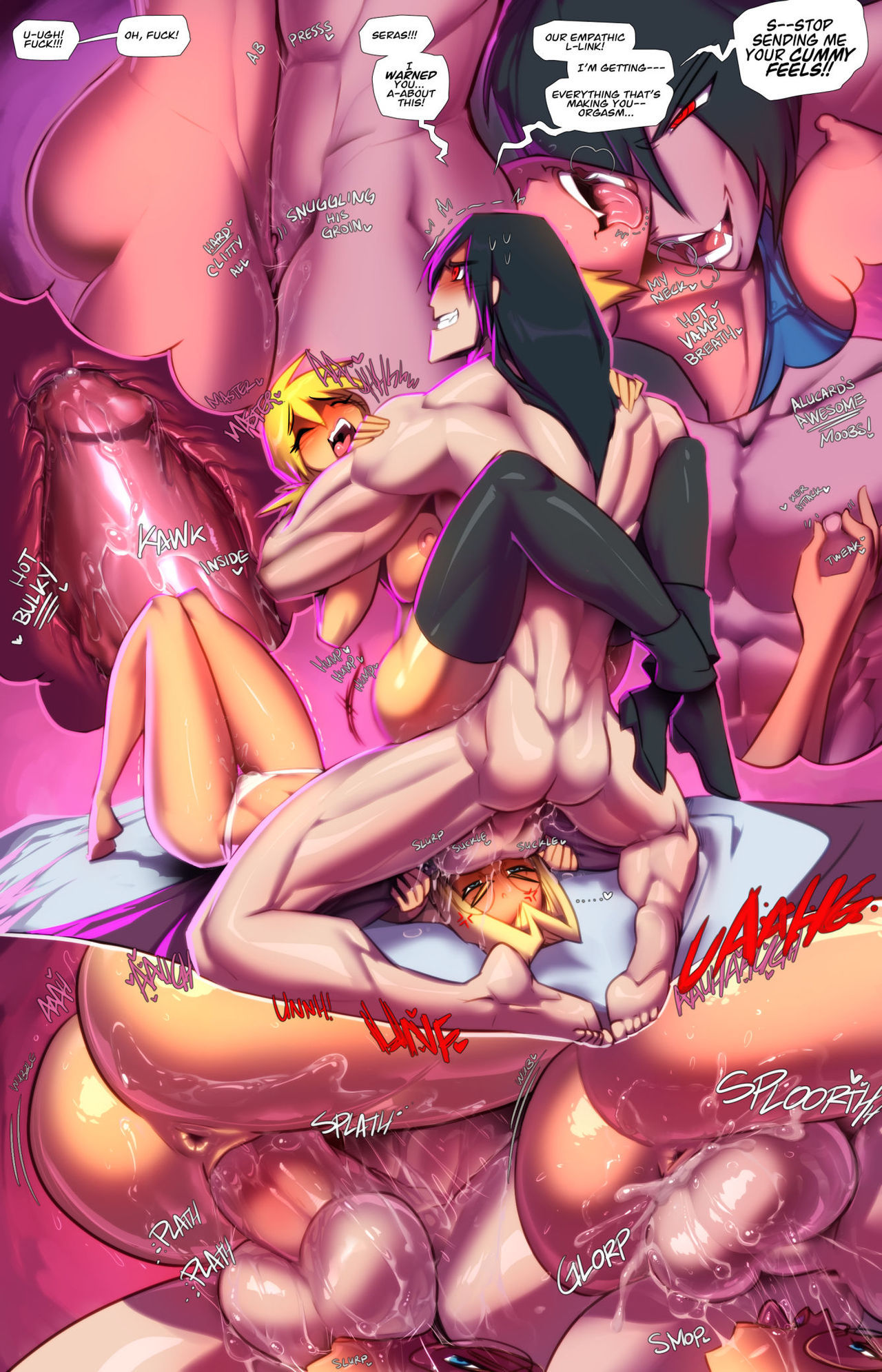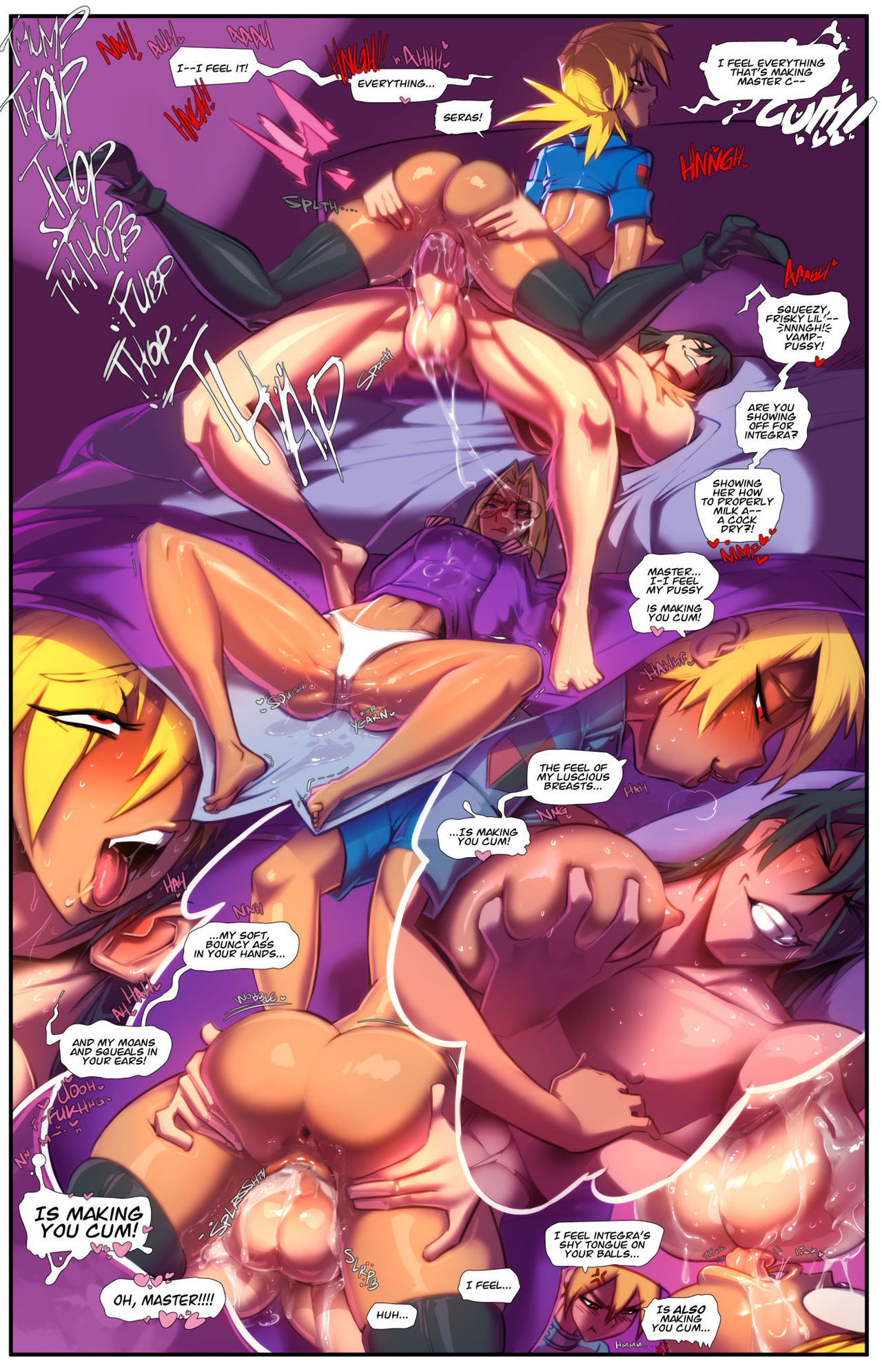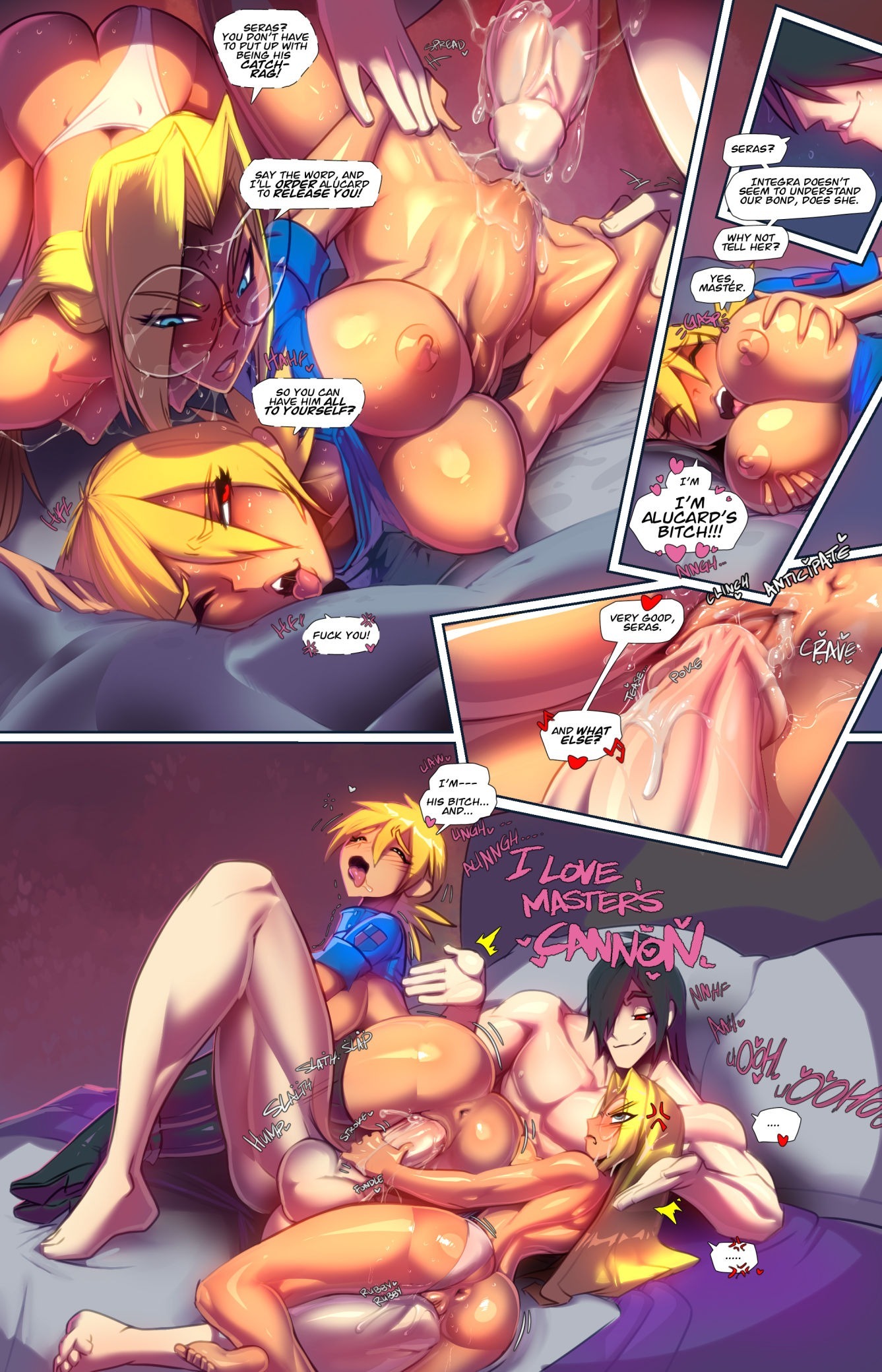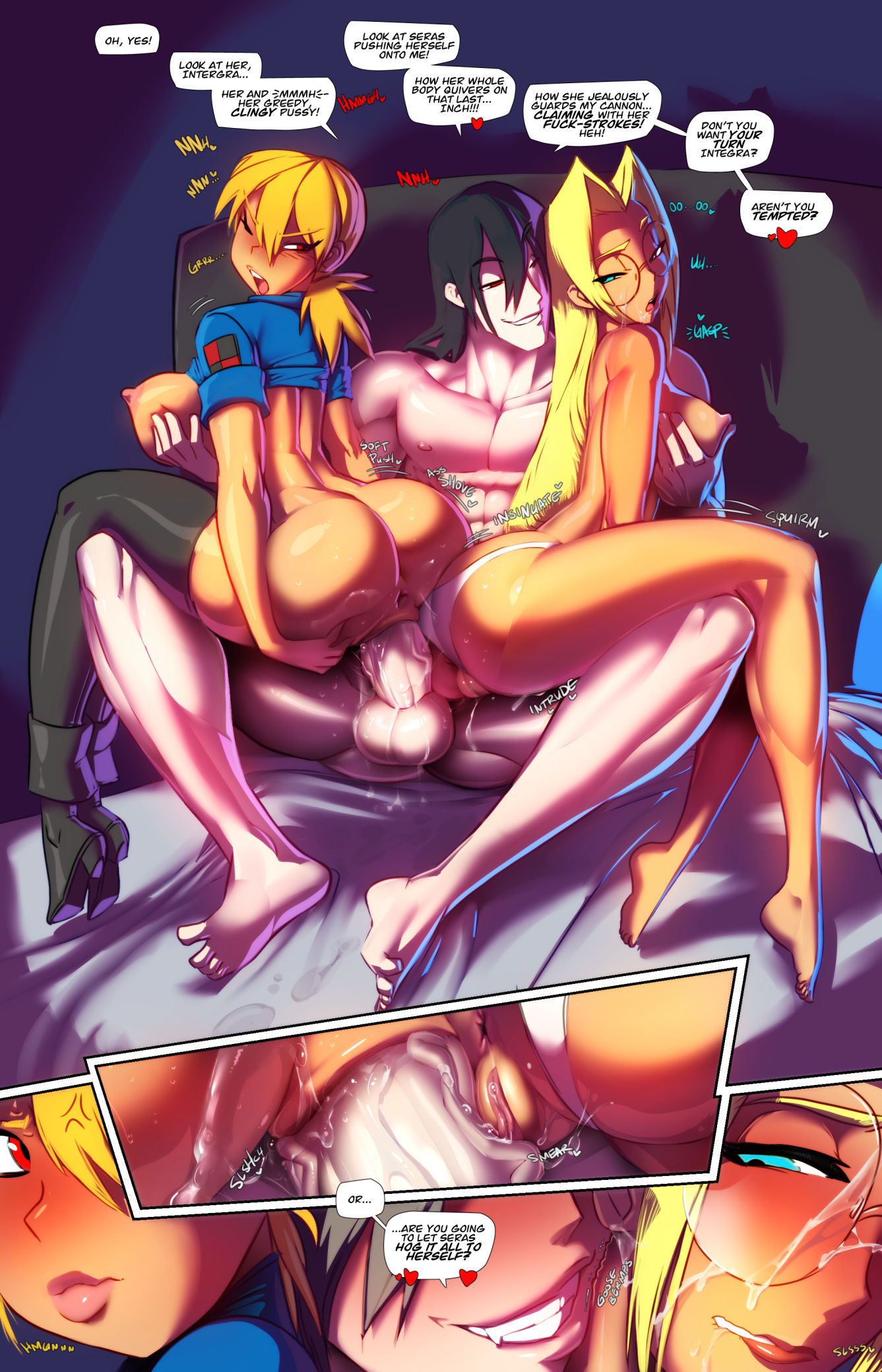 In this porn comic Seras has to have it! From the artist Fred Perry we can see how a blonde girl with short hair does not stop knocking on the door of a vampire with black hair and white skin but the vampire was in the shower and did not hear the girl knocking on the door.
When the vampire comes out of the shower he hears that they were knocking on the door and asks who he is, to which the blonde girl replies opens the door honey, it was his old partner who came back to fuck him but the vampire did not want to fuck her because he was afraid of falling in love with the blonde girl again, to which the vampire replied that he was not going to open the door because he was naked since he had just left the shower.
The girl upon hearing this dealt a tremendous knock at the door of the house knocking her down to see the naked vampire and when she saw him she pounced on his huge cock and began to suck it, the vampire upon feeling the wet mouth of the blonde girl in her huge cock had an erection and having that erection could not resist and began to fuck very hard with the blonde girl, the girl liked this and asked him to give her stronger to ejaculate both at the same time.
Under her apartment there was a blonde woman with big tits and a very tight pussy who was listening to how they fucked without stopping and took the opportunity to touch her pussy and masturbate but at the same time the ceiling broke and the two vampires fell on the woman and as they were very hot they did not stop fucking, the blonde woman seeing them as they fucked with such passion decided to join but this can no longer be seen in this comic, you will have to wait for the next installment.