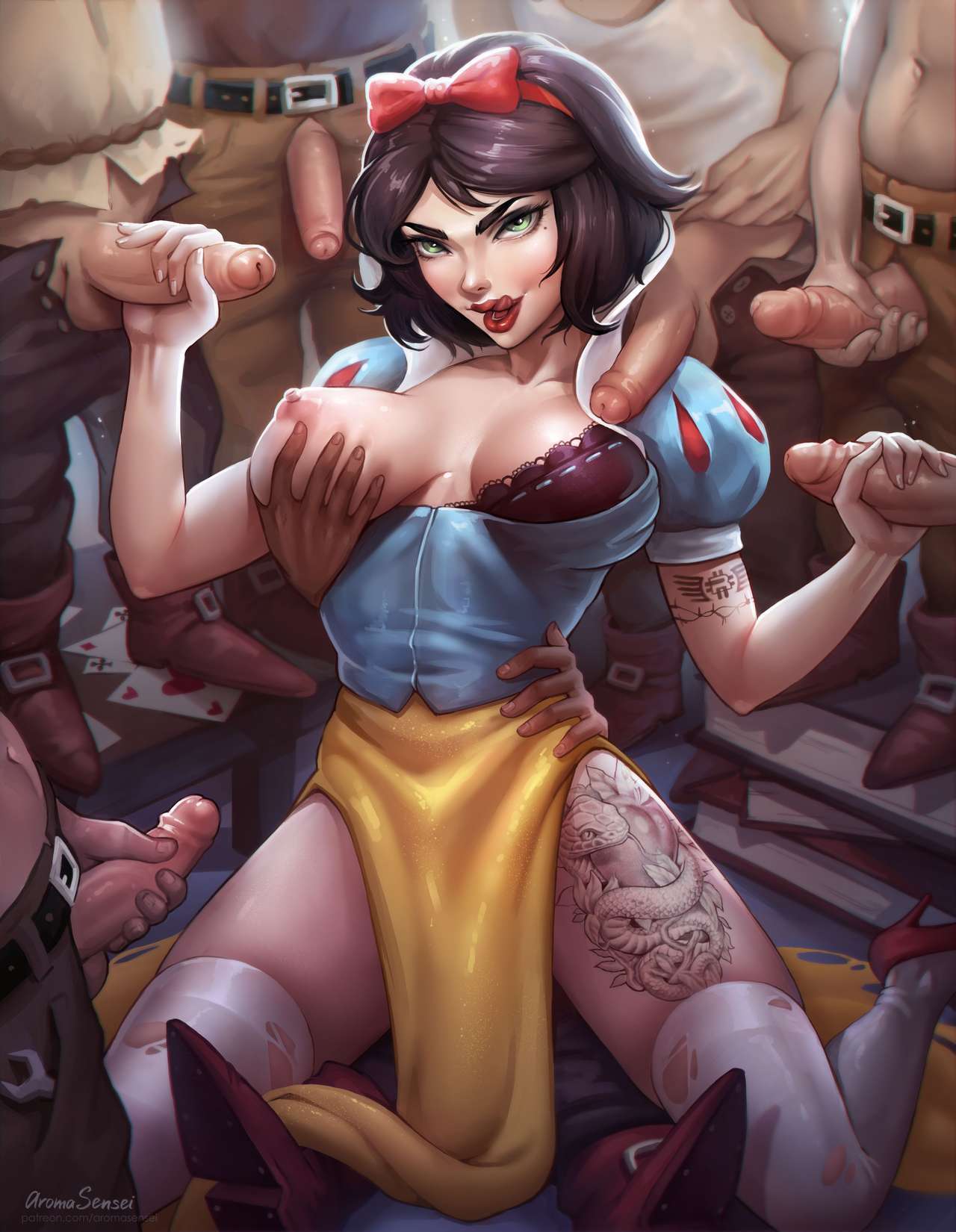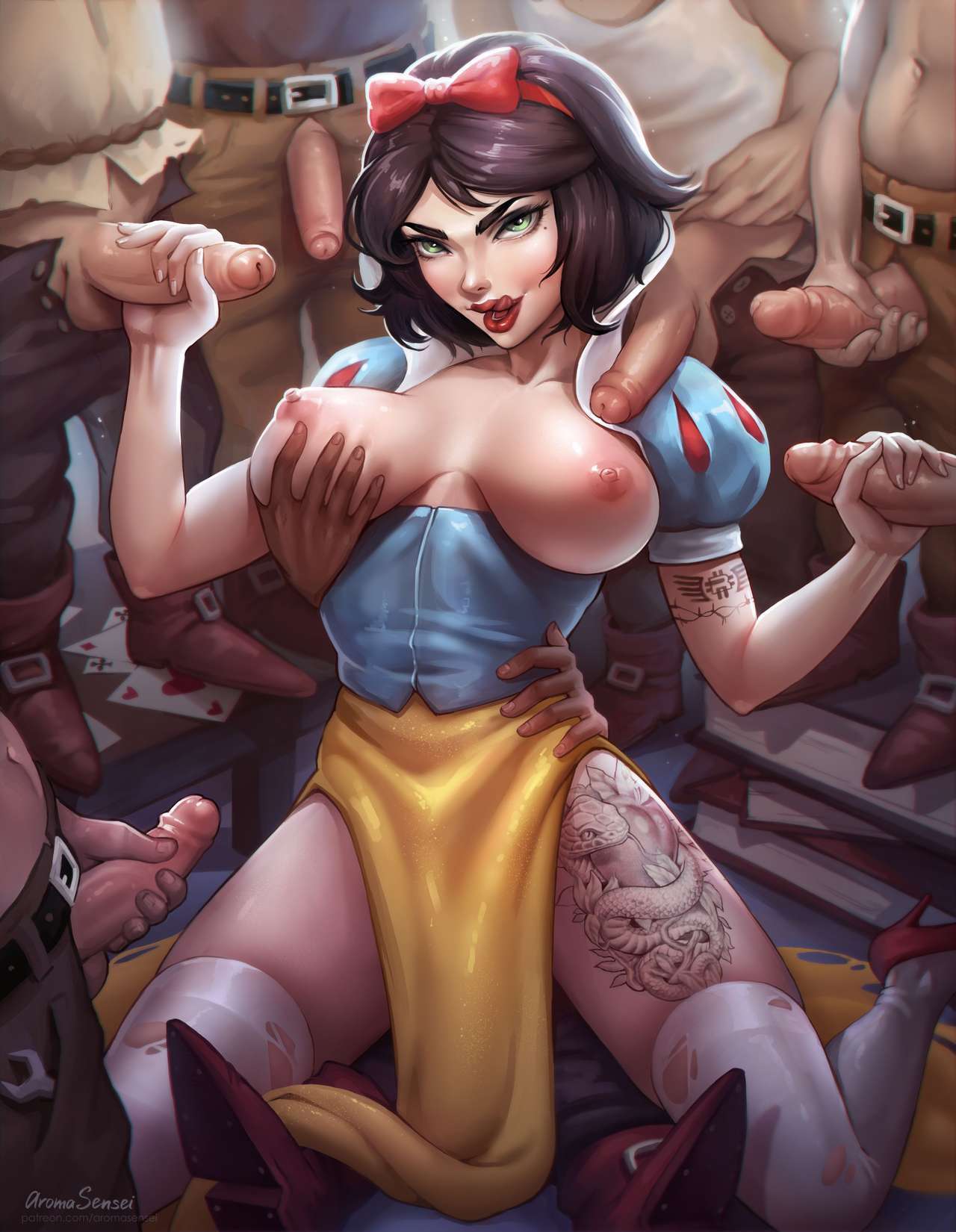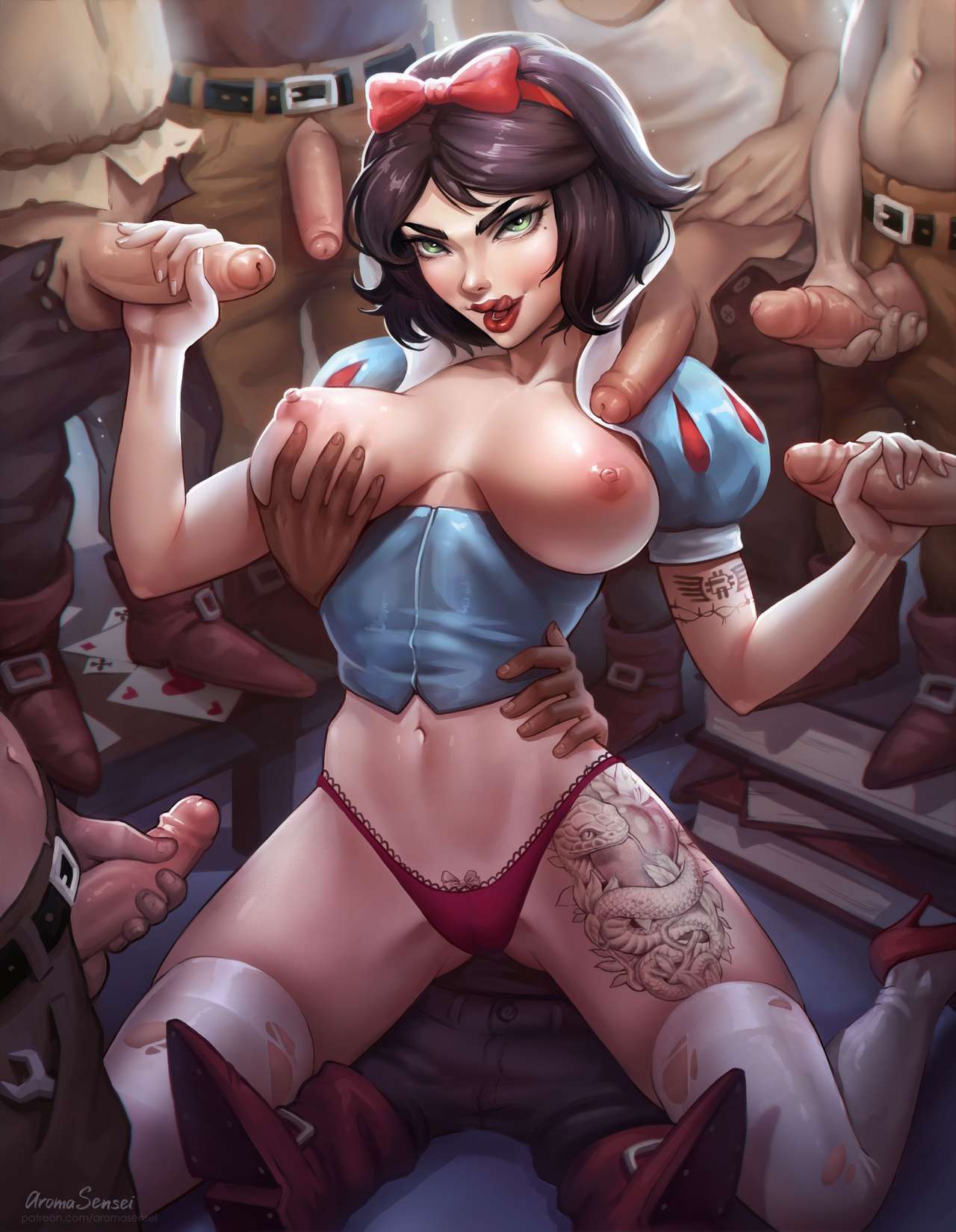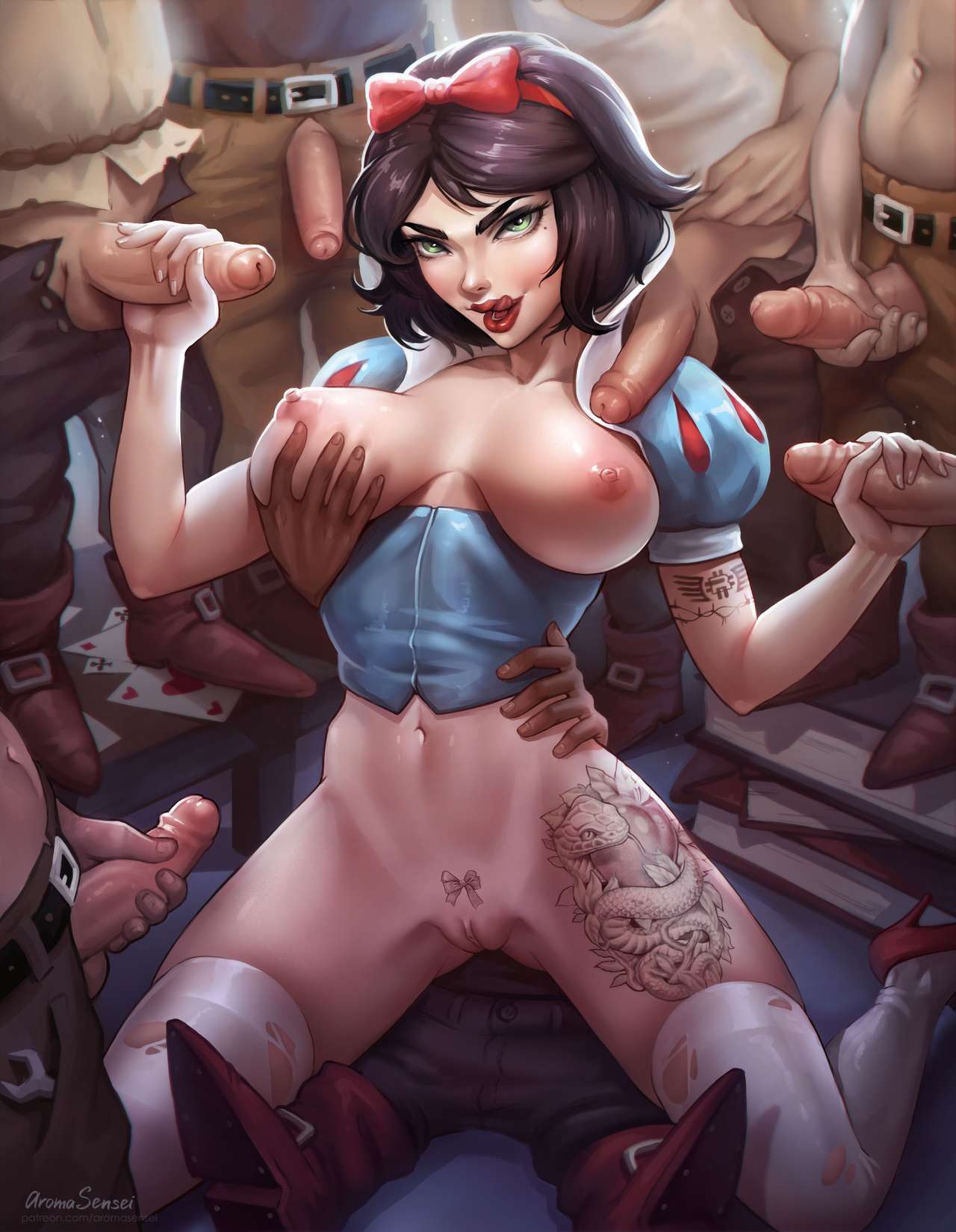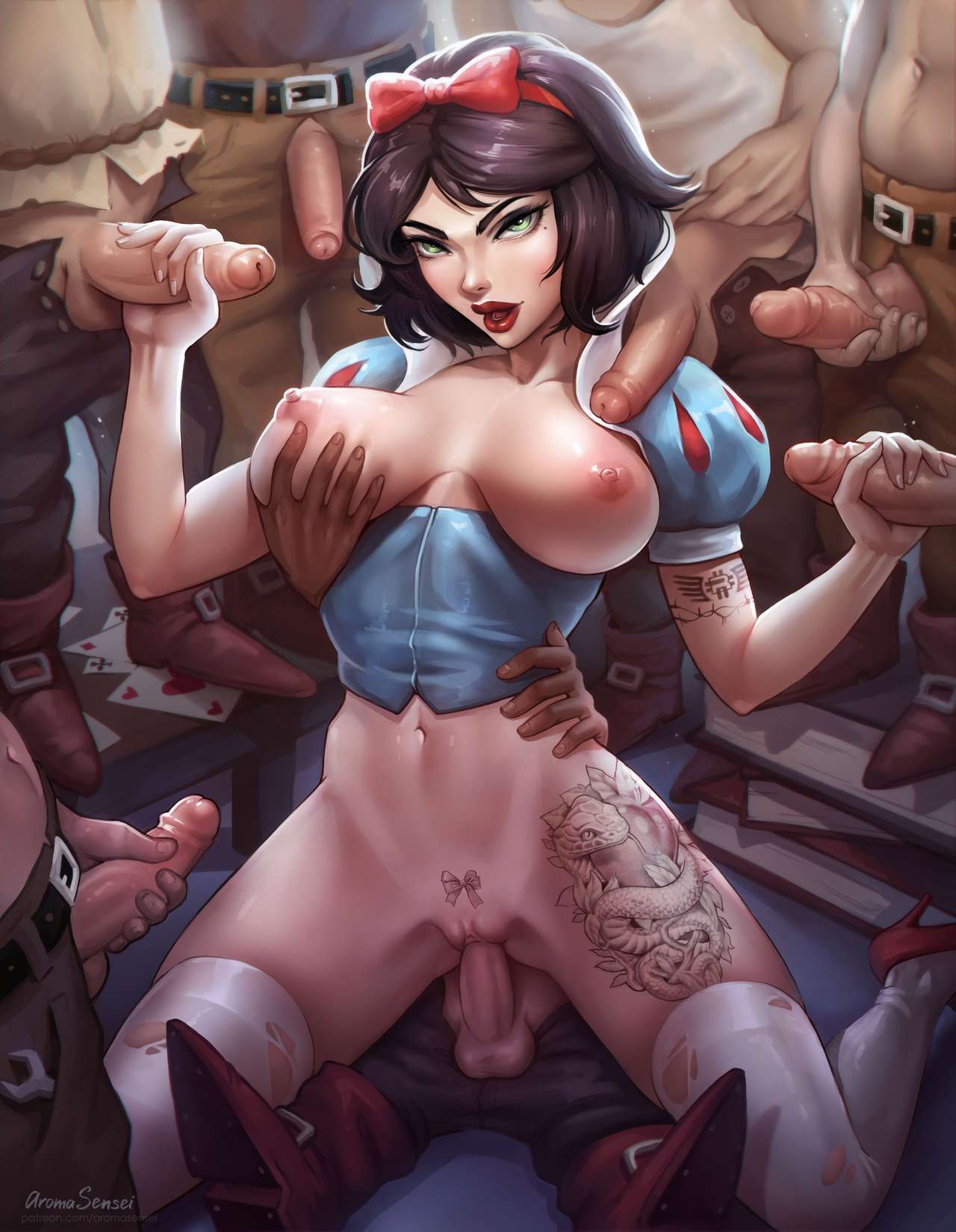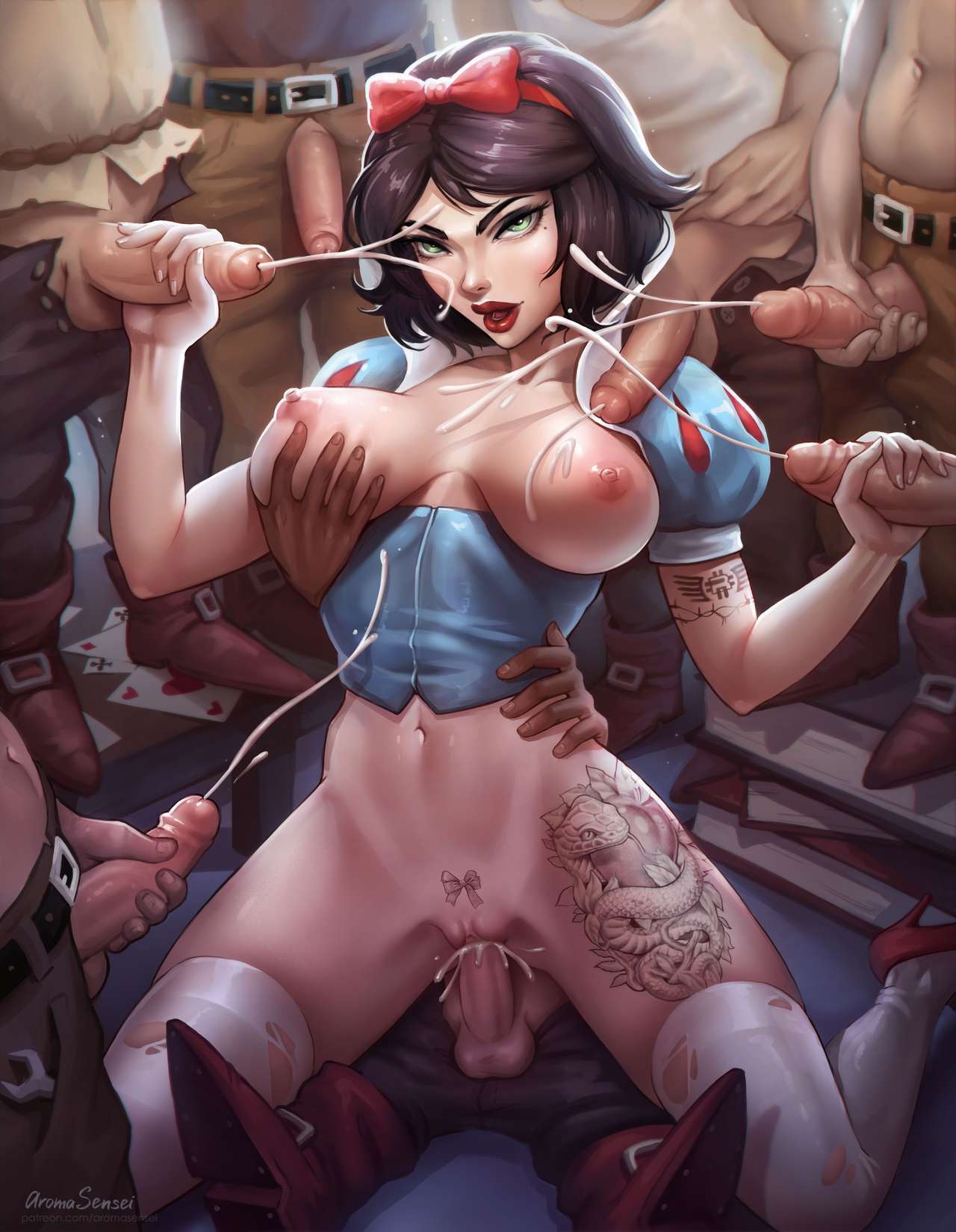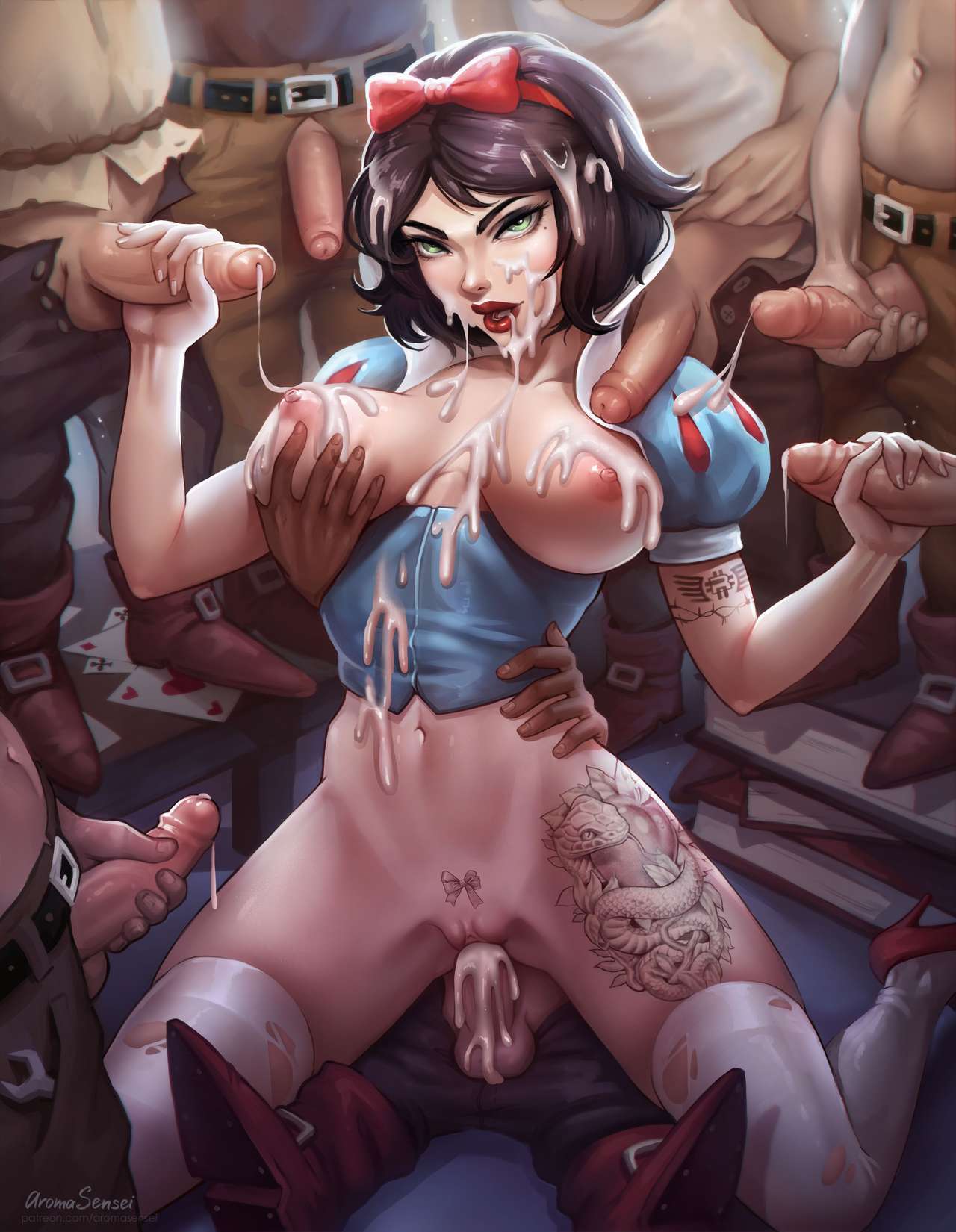 In this sex comic we see an X version of Snow White in which he fucks a very juicy cock.
Since he is with the 7 dwarfs he has not felt a cock in conditions, the dicks of those dwarves are very small and his big pussy is not able to calm his sex drive. Although the dwarves fuck her hard and wanting, she still misses the touch of a big fat cock that reaches her deep in her pussy.
On this occasion he has tried the prince's cock that has rescued her and is very happy to finally have what he had most wanted in recent years. Although he does not know if there will come a time when he will miss the dwarves and their orgies he rode with them.
Enjoy these Snow White hentai images created by Aromasensei.