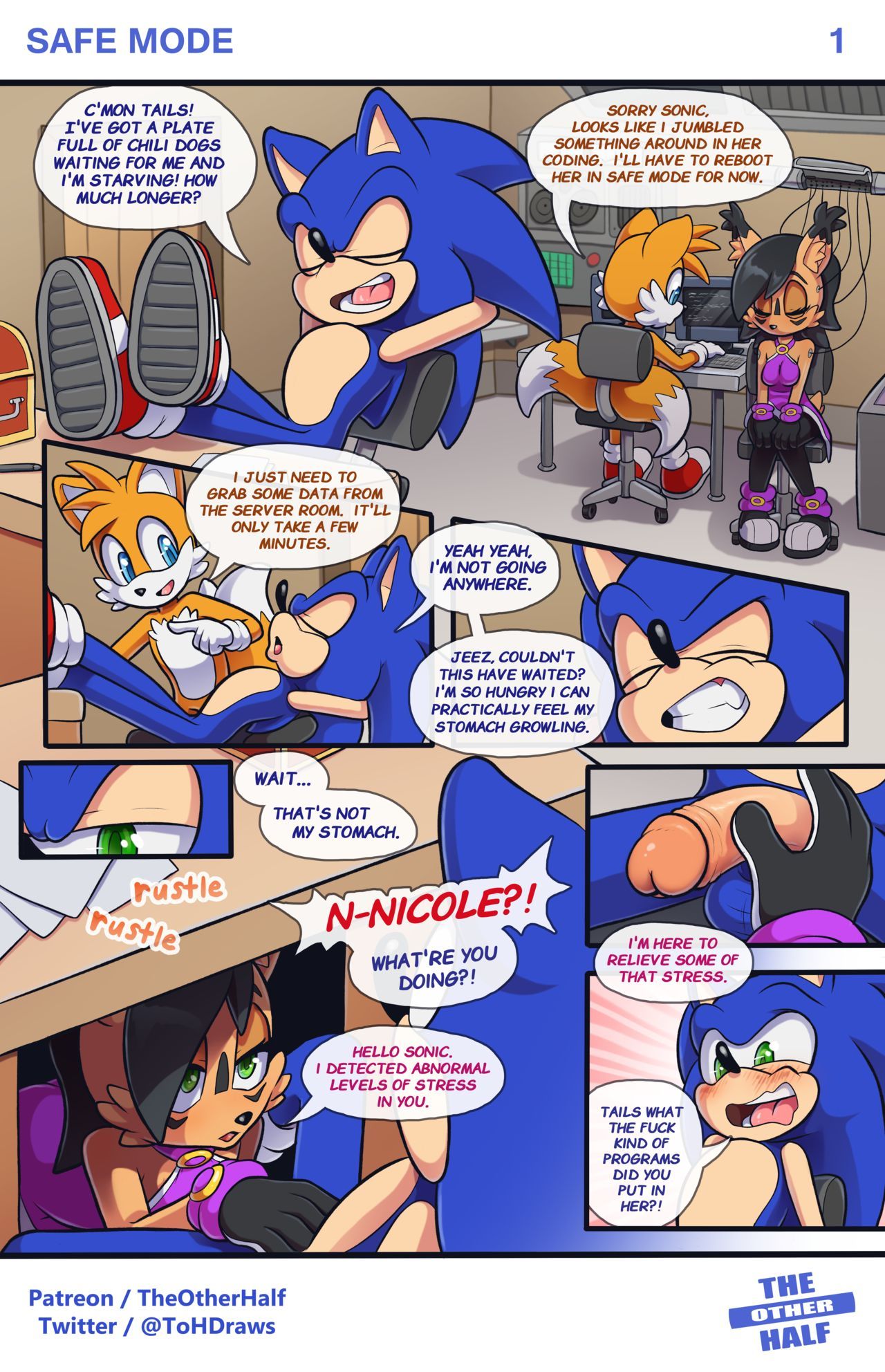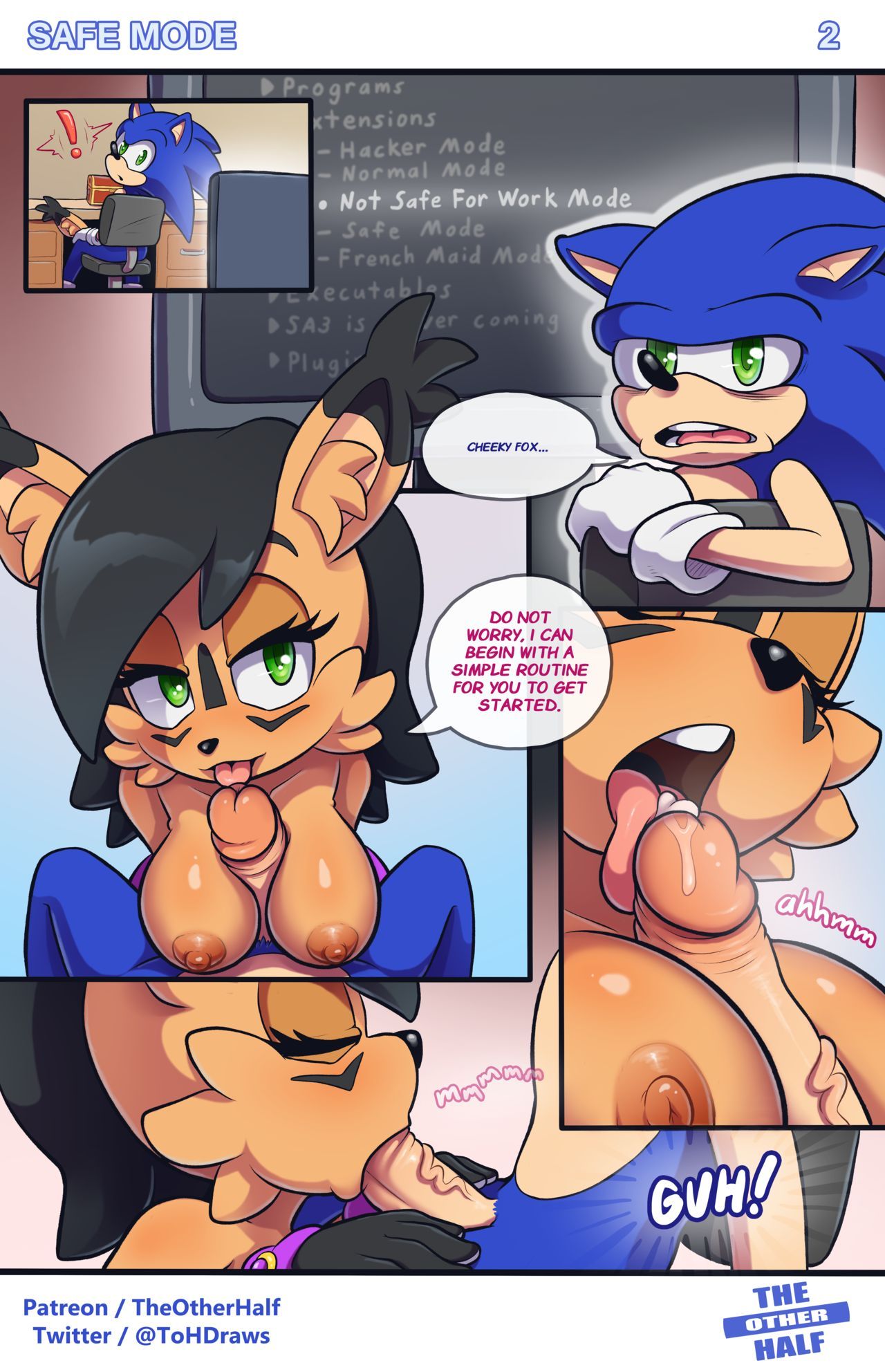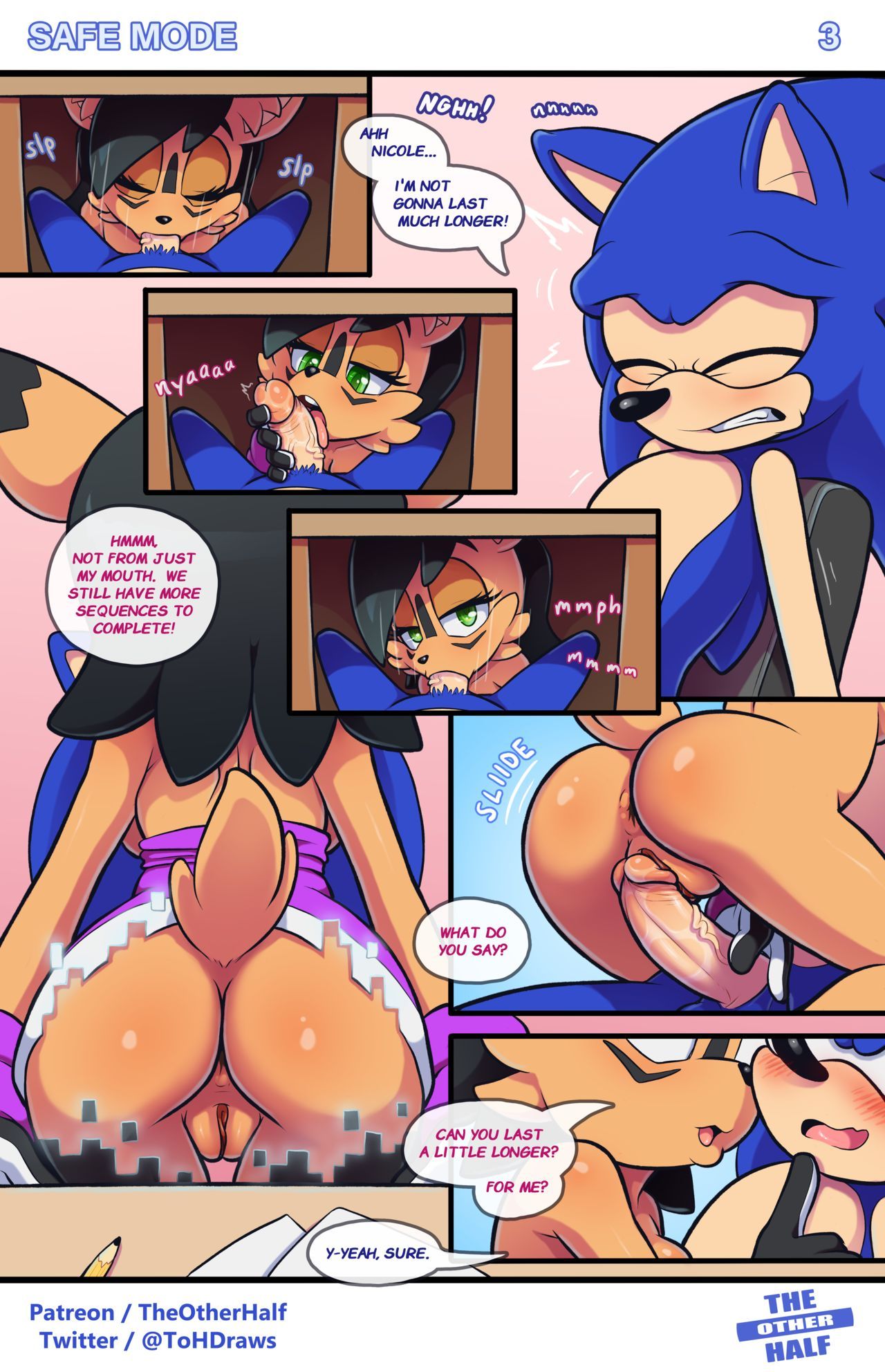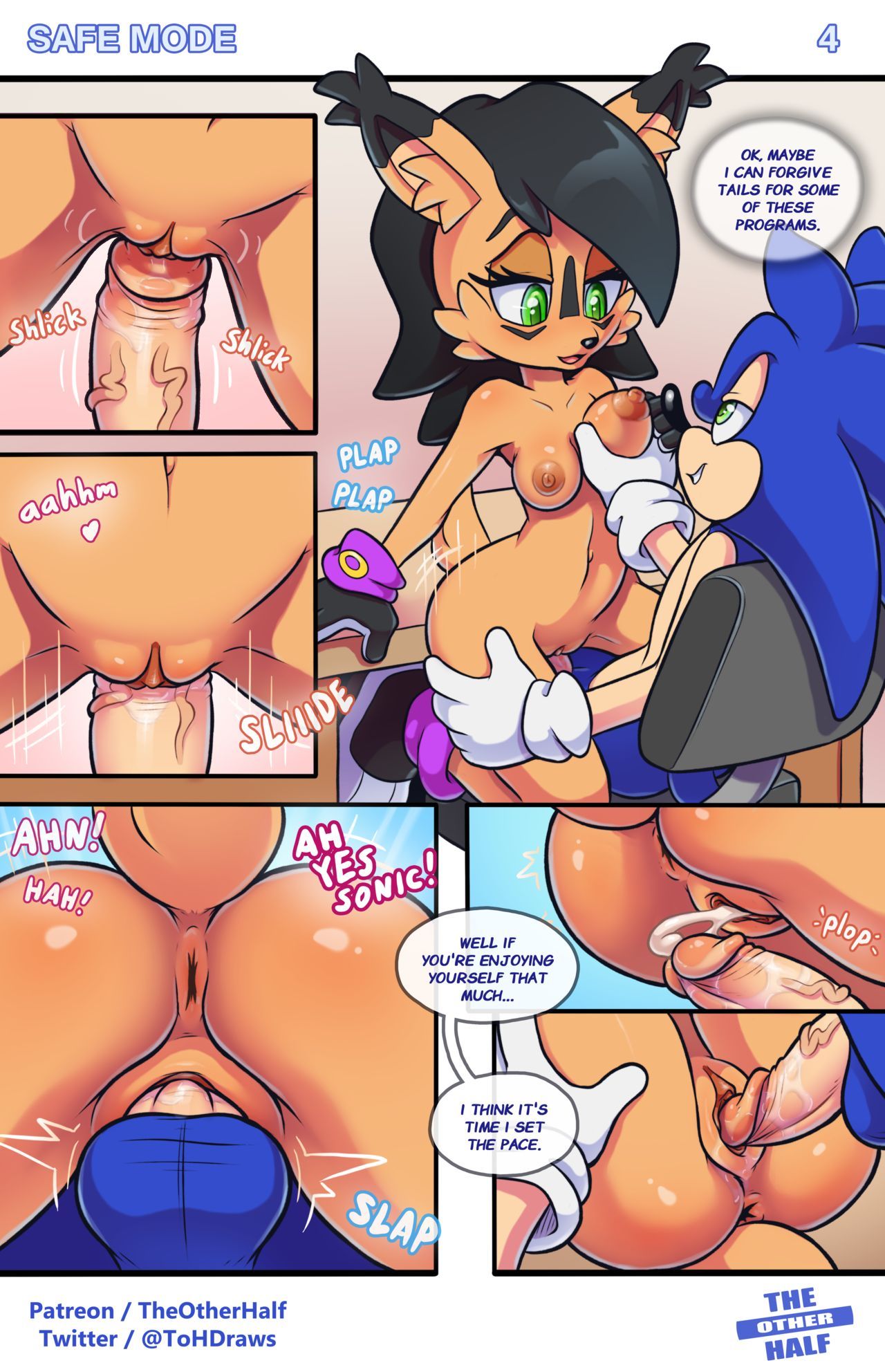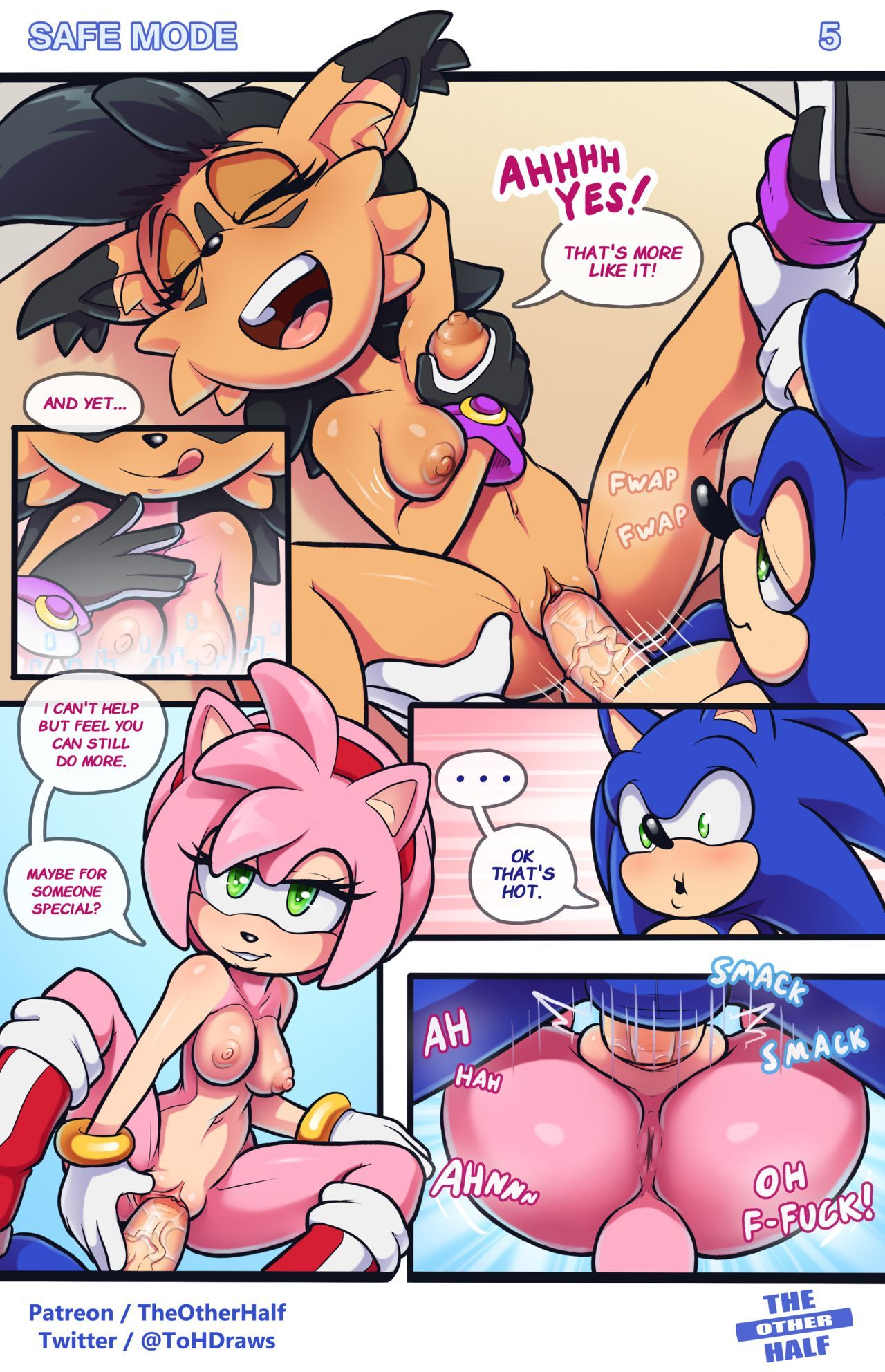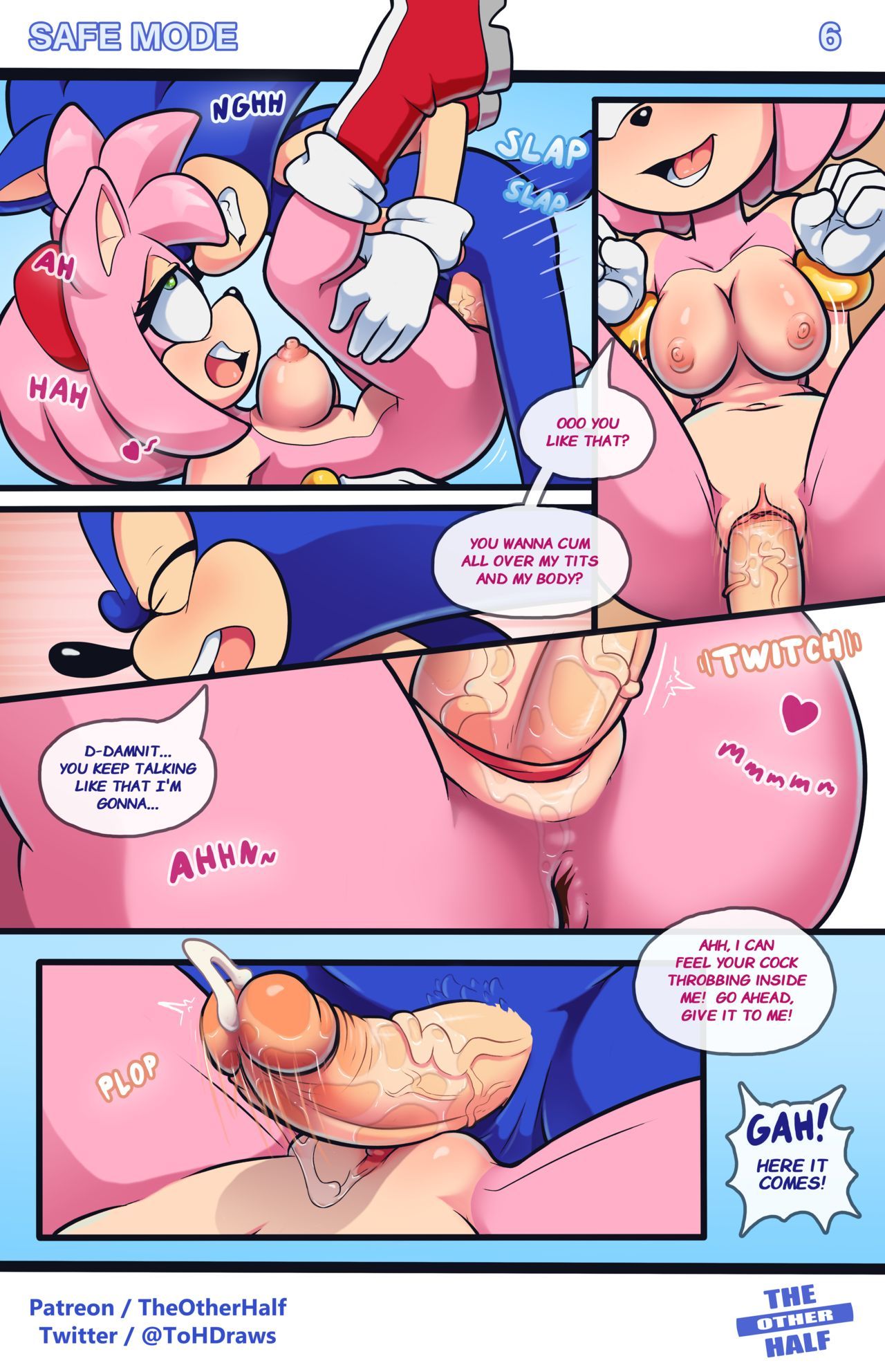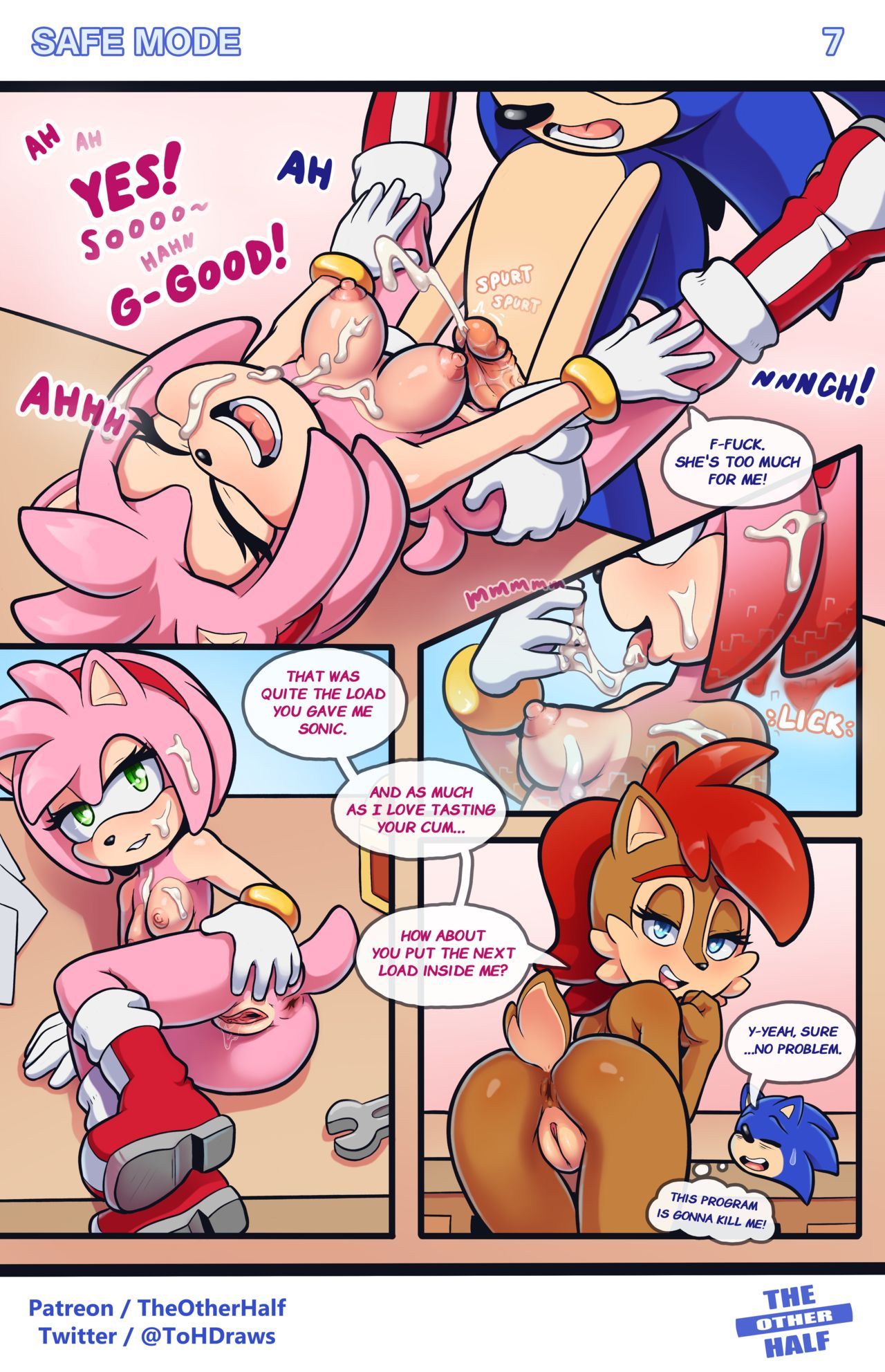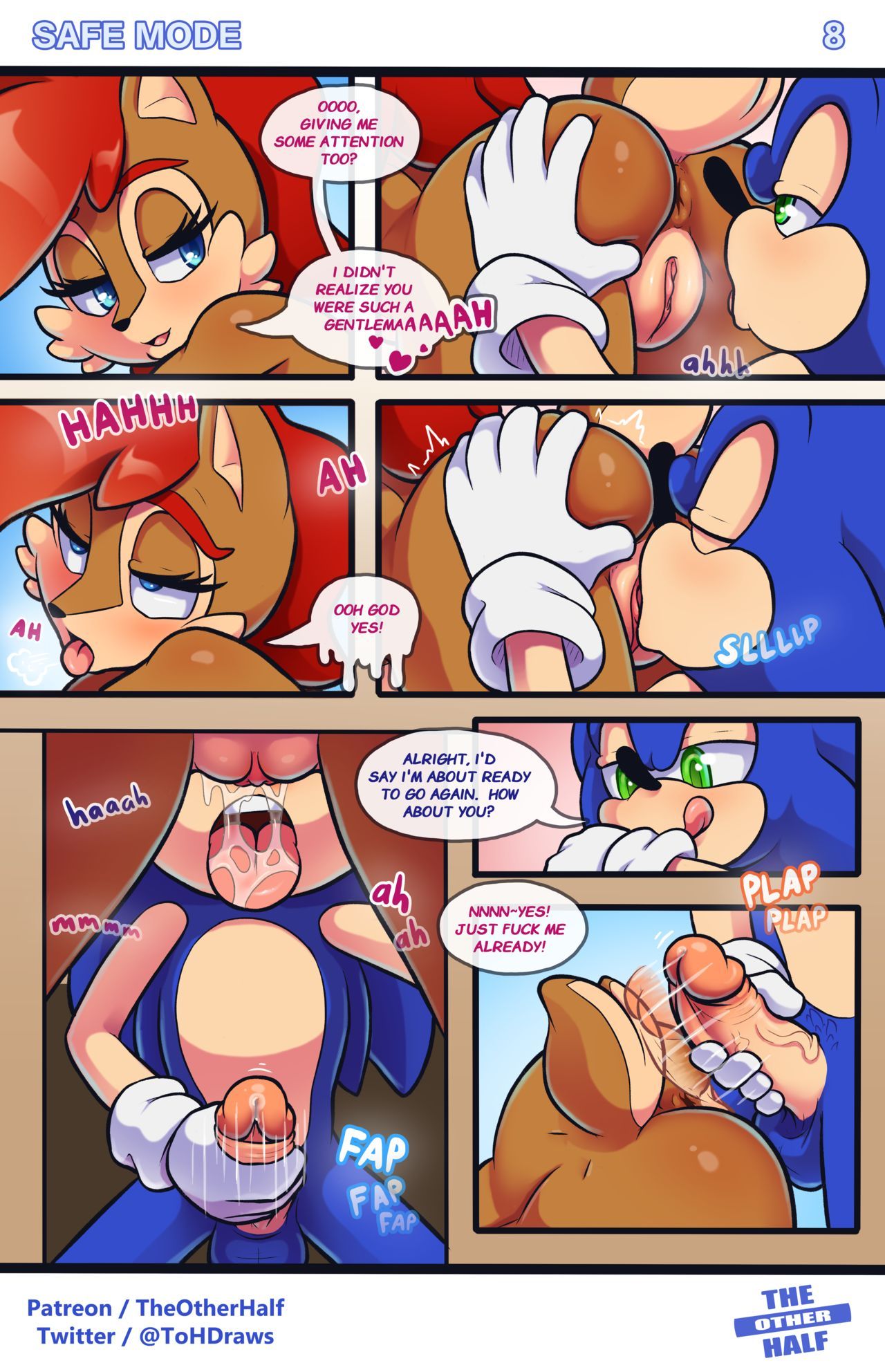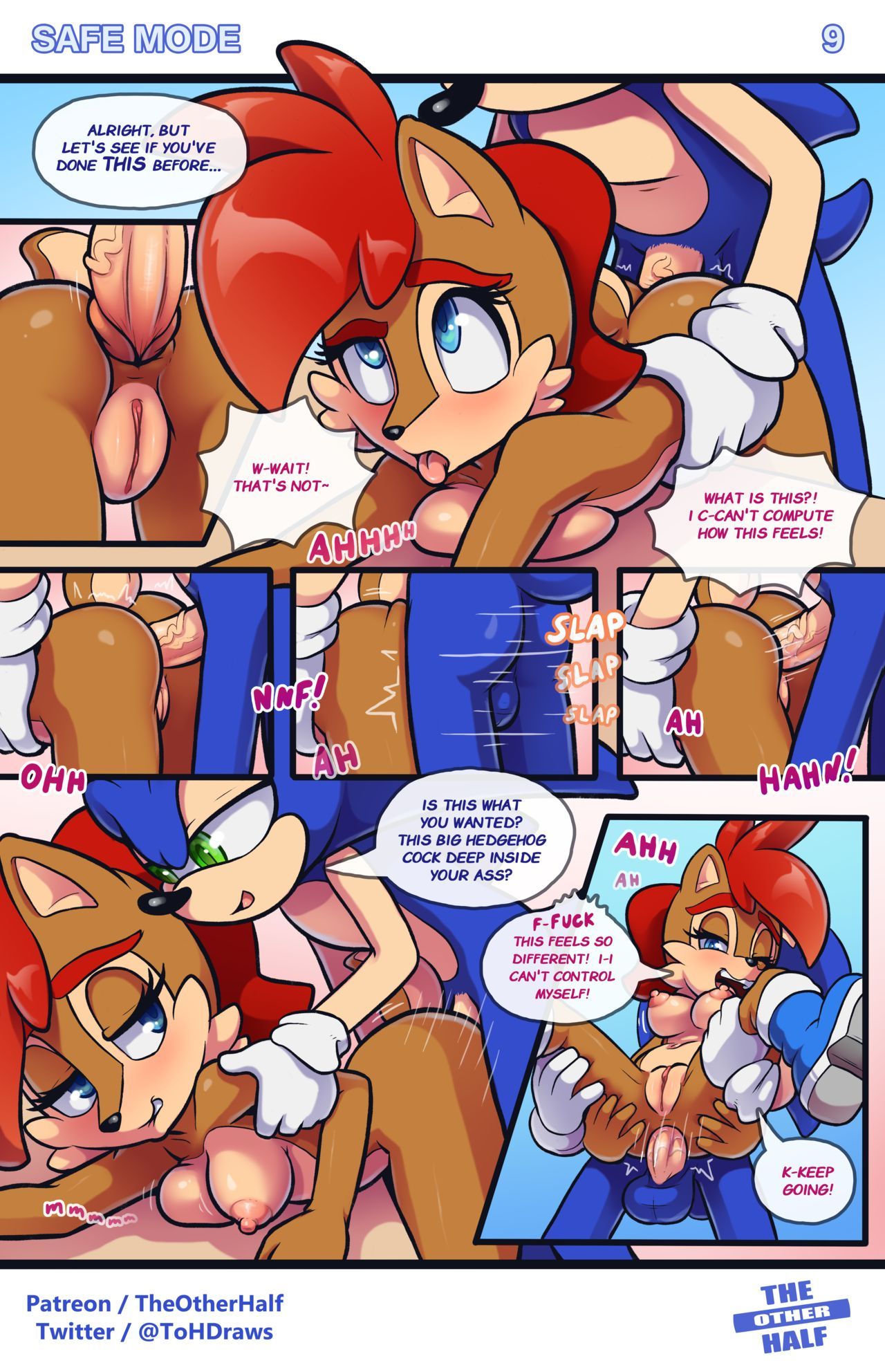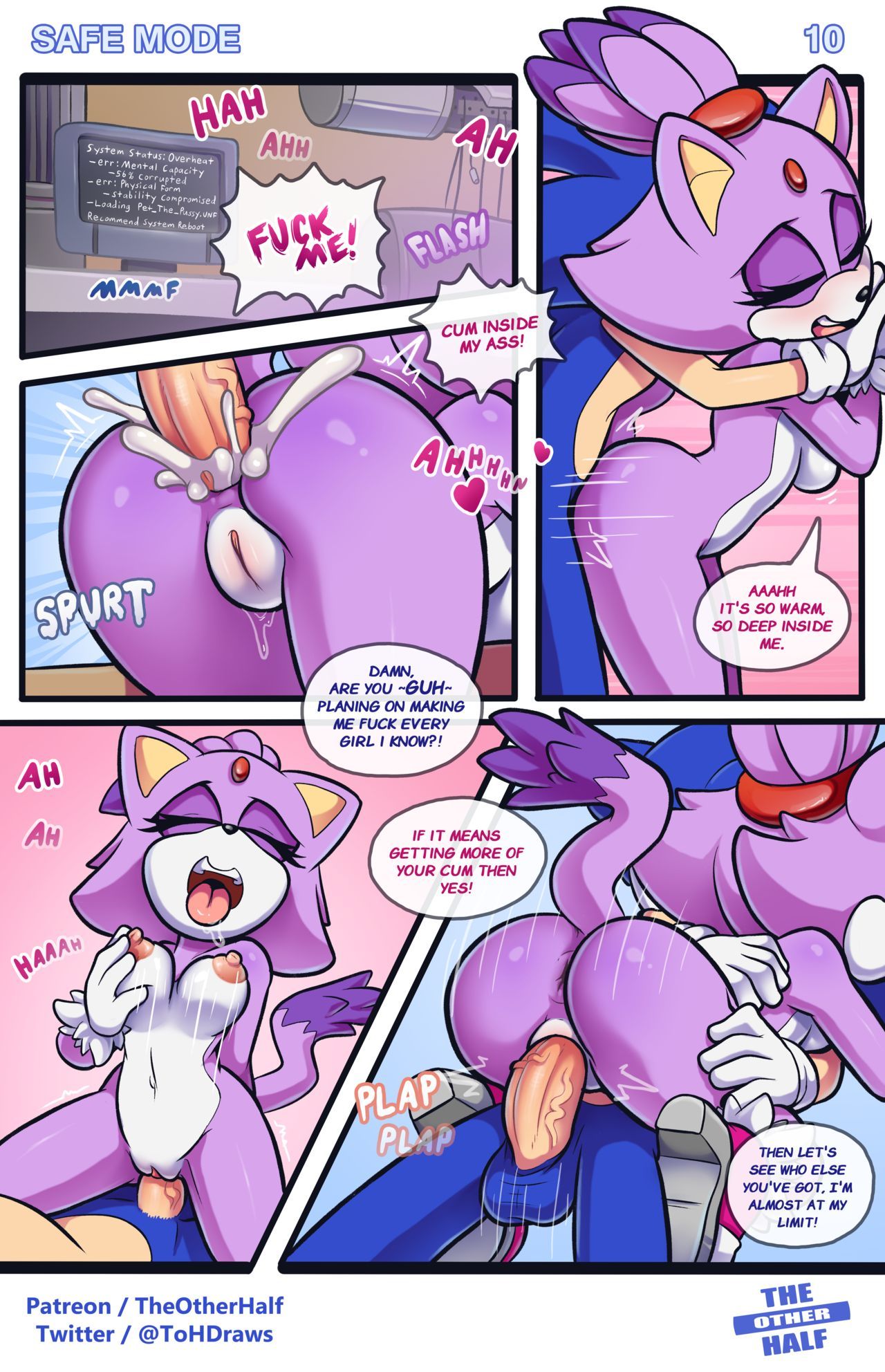 Sonic Safe Mode is a porn parody in which Tails a hedgehog friend creates a robot that is sexually programmed to perform any task they want. Sonic was very impatient, Tails had some problems with the program code and had to leave it in security mode. The two comic plate was waiting for them and they could not lose another second, so Tails went for something in his room and would return in no time.
However, while Sonic was resting at a table next to him, something suddenly appeared from under the table. It was Nicole, who was programmed to detect the stress levels of any living species and Sonic at that time was very stressed. She took out his cock that seemed very erect and rubbed it between her tits to relax Sonic. He had a special technique, with which to lick the point of his cock to make him feel much more pleasure.
But Nicole was not limited by her mouth, she could also use other parts, such as her pussy that was programmed to satisfy anyone. Sonic in his mind was having a really good time and after this he could forgive Tails for making him wait this way. Sonic increased the speed to the maximum to get all the juice out of his cock, but suddenly Nicole became Amy. He was very excited that there was nothing better like fucking that woman.