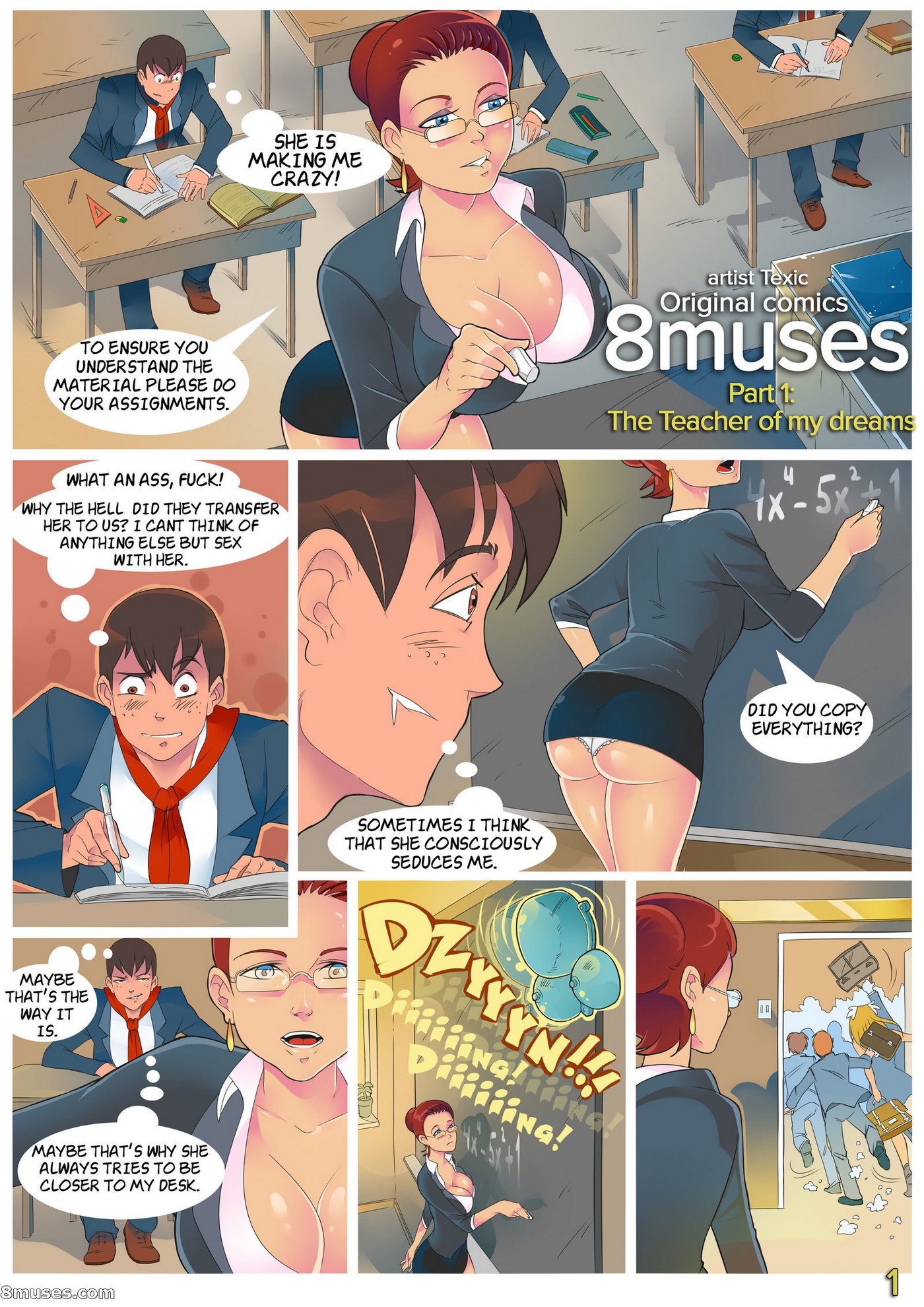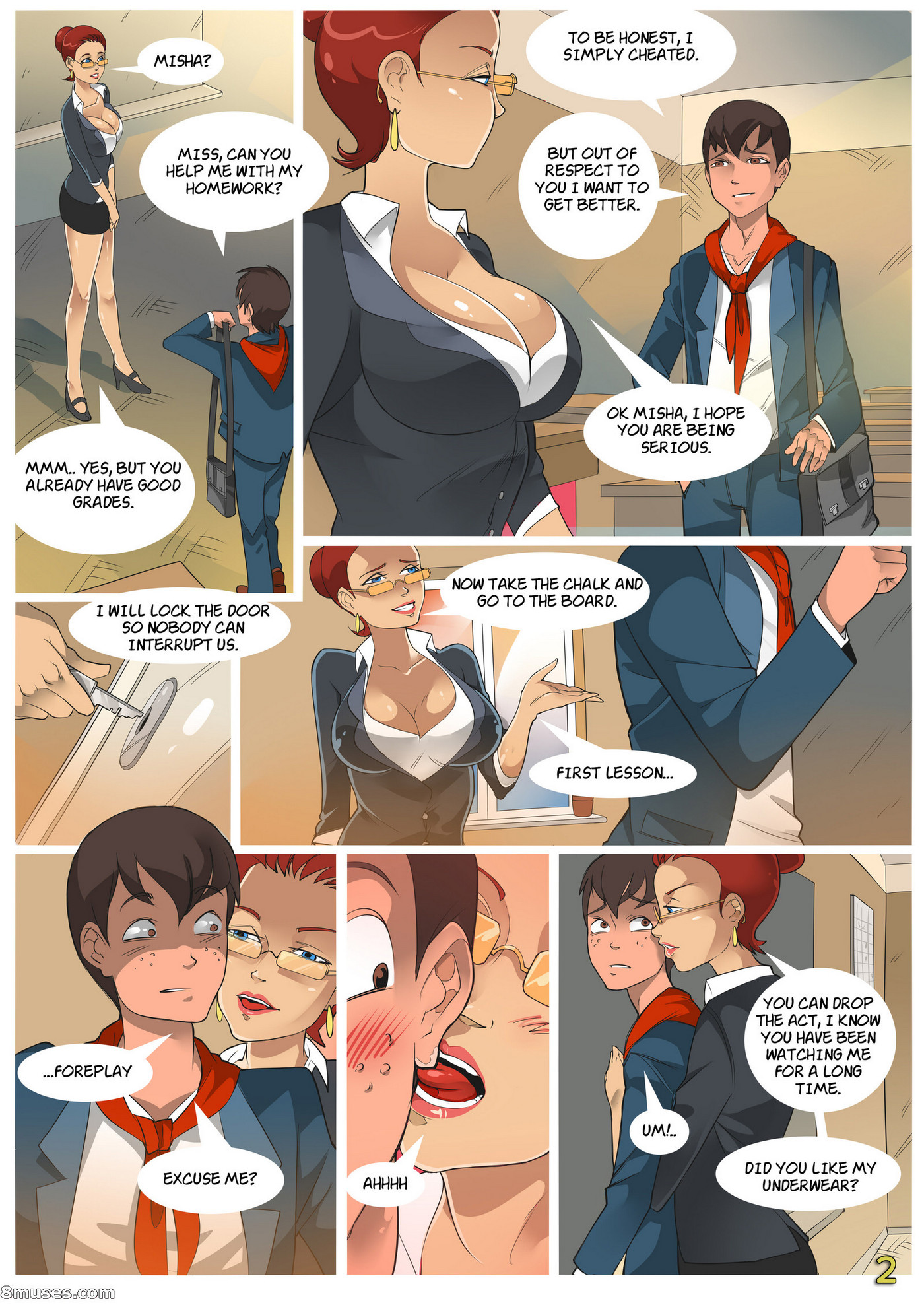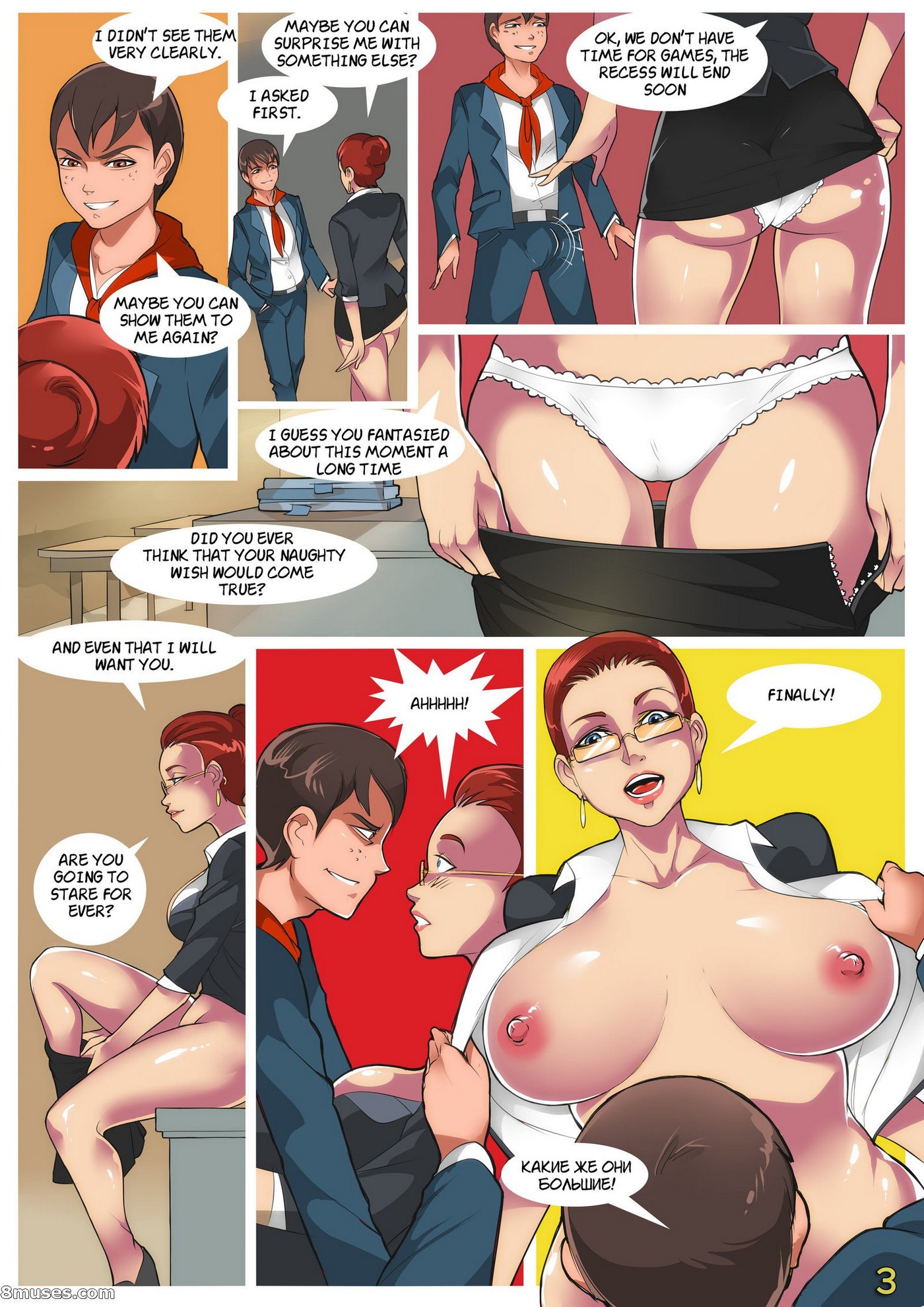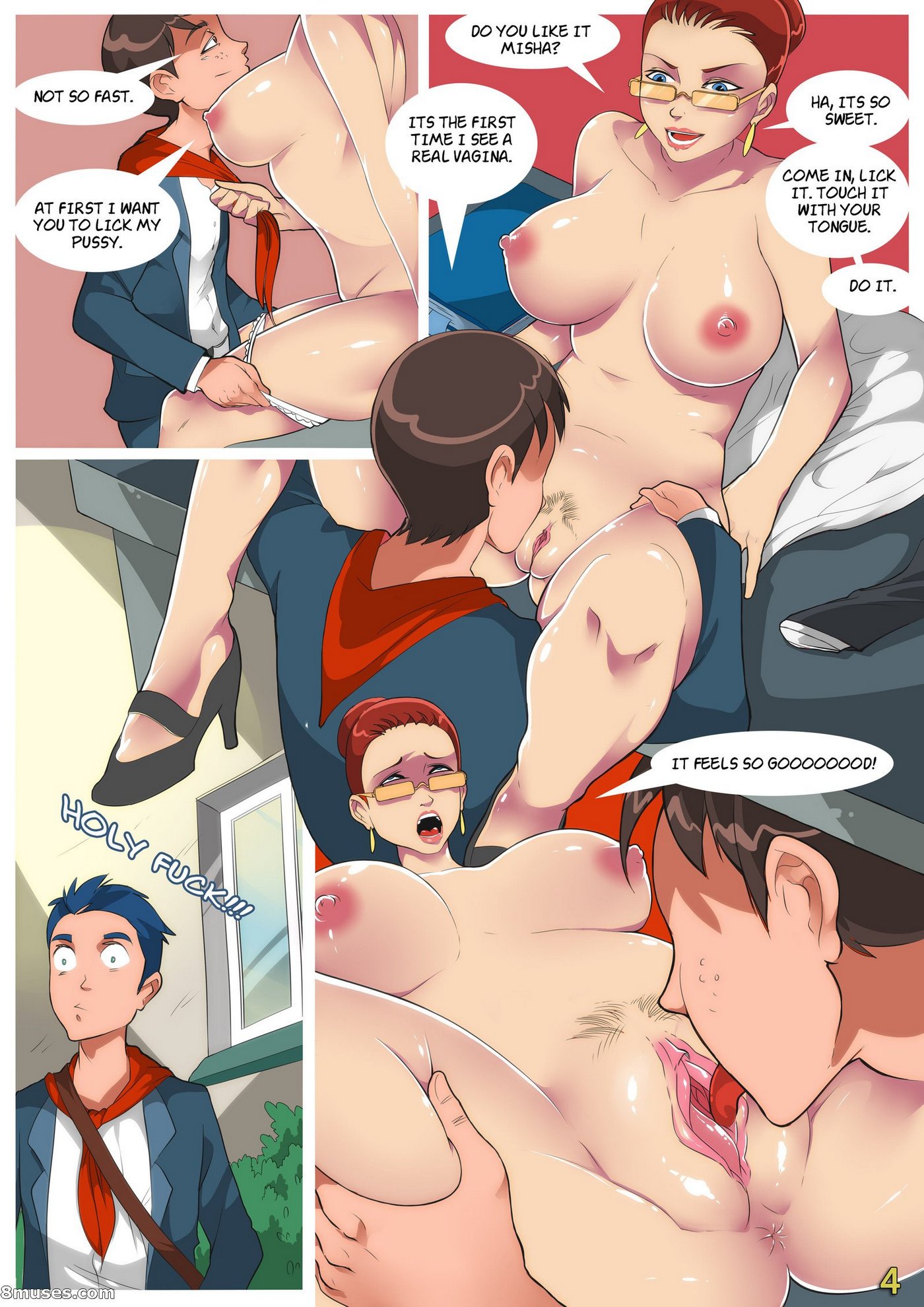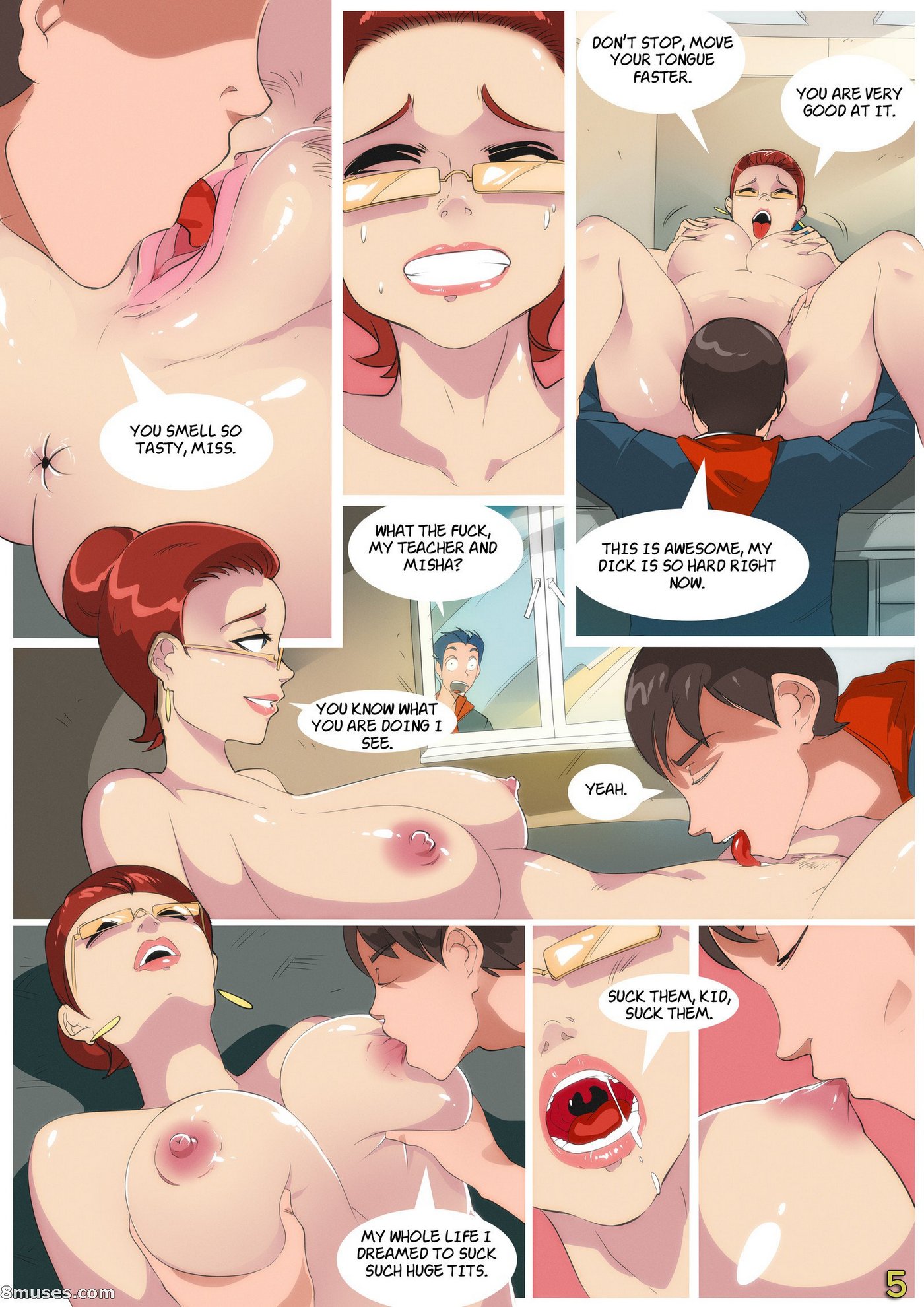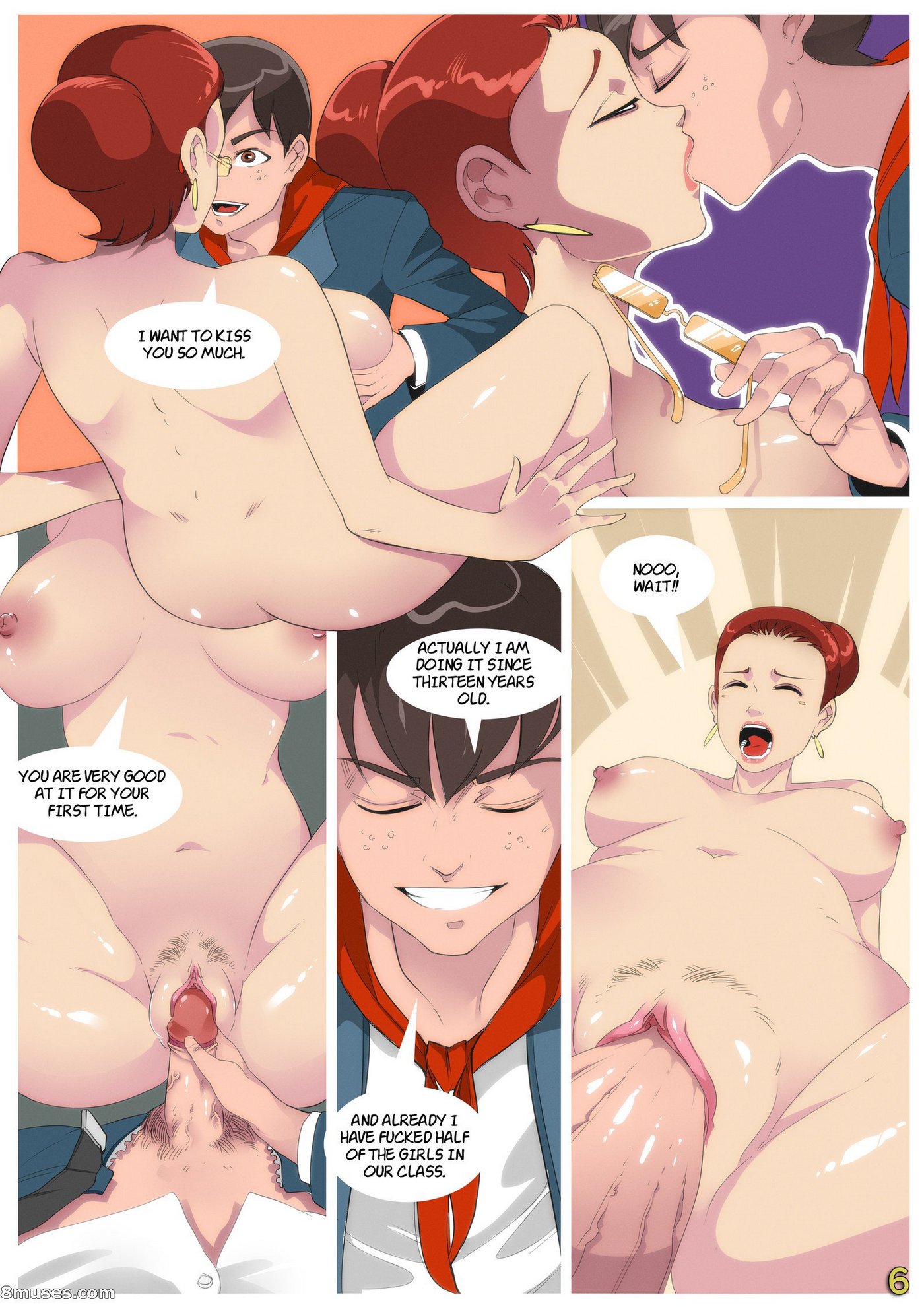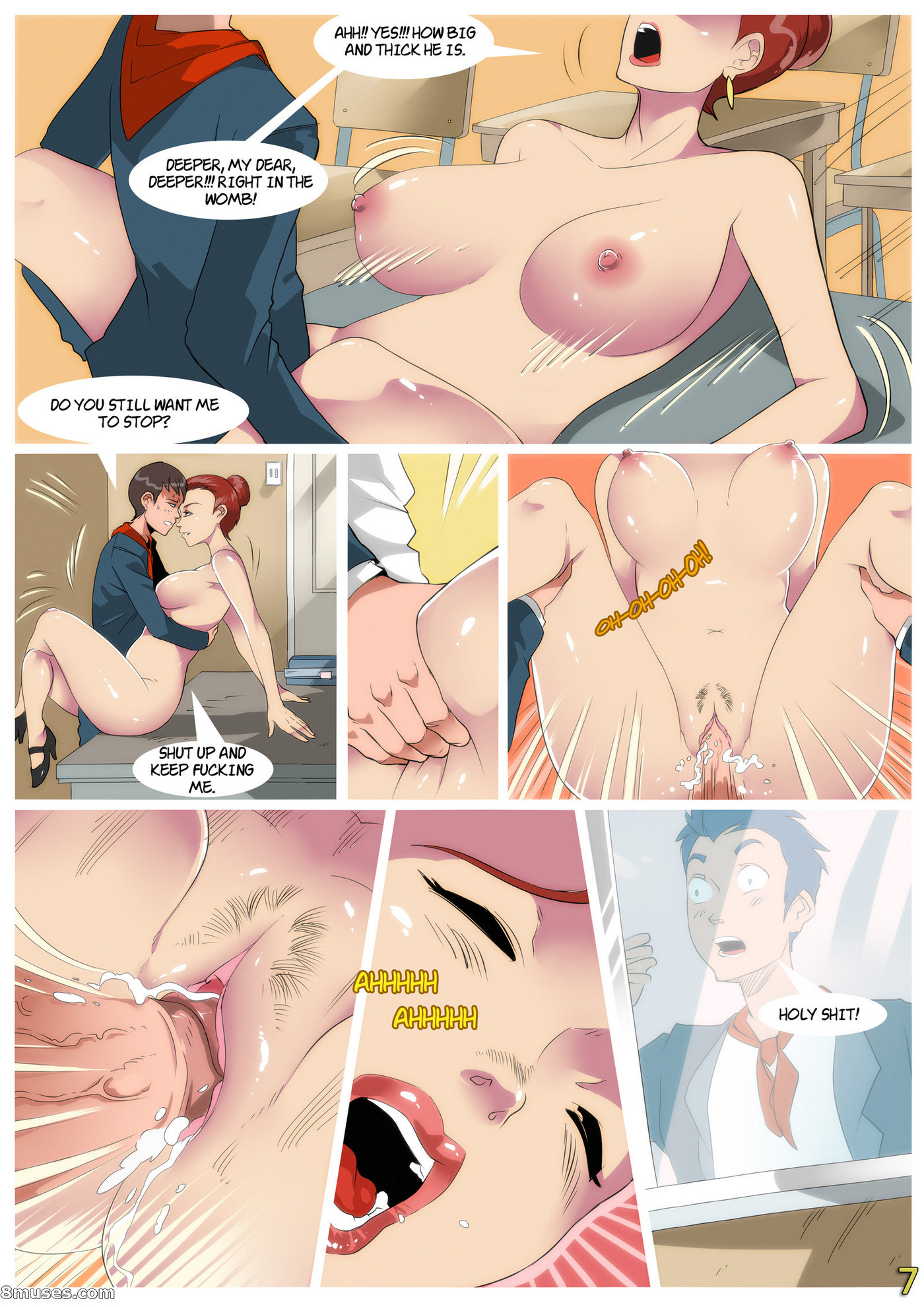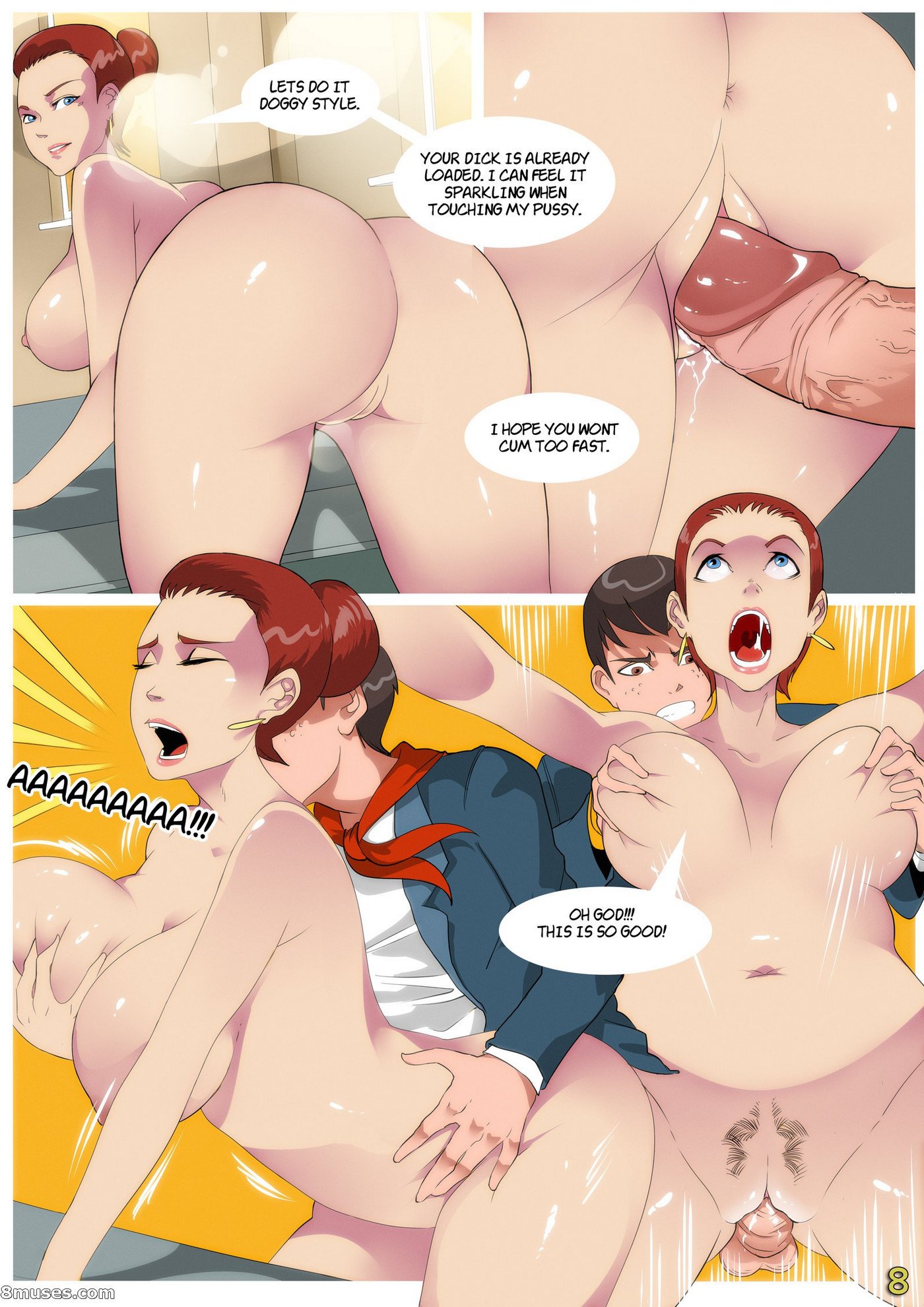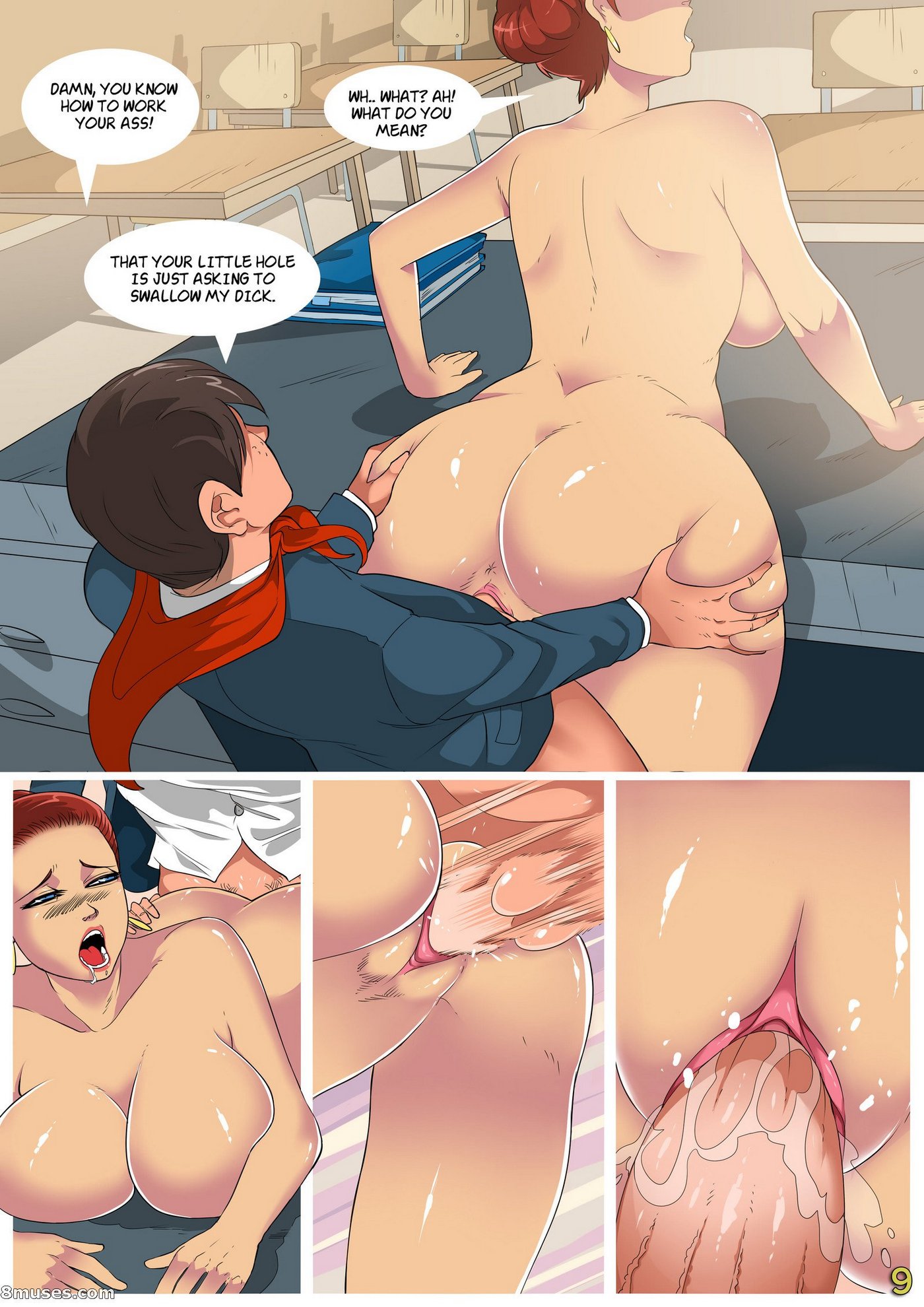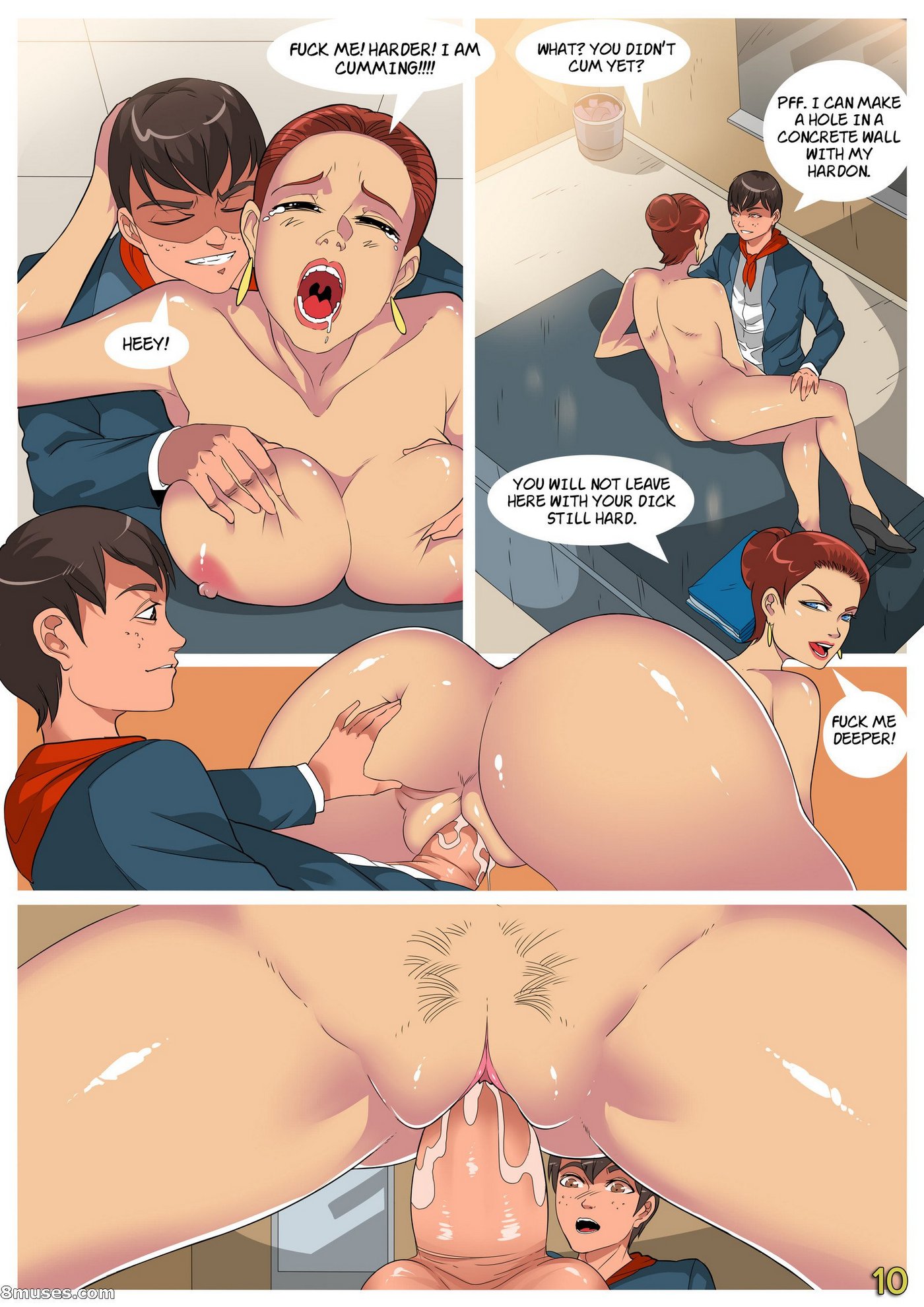 Teacher of my Dreams is a xxx and porn comic of the creators of 8muses, in which a student boy is willing to fuck his teachers. She has crazy all the boys in the class, her huge tits and her sexy dress is amazing. Every time he turned around to write on the board, his ass looked so narrow that anyone would fuck. Although a boy named Taylor is obsessed with her, every day his cock gets very hard to see her.
Before that teacher was in another class working, but recently she was moved from the classroom. Since then the boy has not been able to stop thinking about her, he even has trouble studying or doing homework. Taylor even thought that she tries to seduce him, something very strange, but that it could be real since she always tries to be close to him.
One day, when she was writing on the board and everyone was leaving home. He sat and waiting for the room to be empty. The teacher asked him why he had stayed with her, he wanted to ask her some tough things she had with her homework. She closed the classroom door, wanted no one to bother her and stood behind Taylor. I try to take it from behind and I whisper in my ear to fuck.
Everything seemed to be going in a good direction, Taylor was right and this would be the best time to fuck his teacher. She took off her clothes and panties, Taylor started sucking her pussy, she loved it. He couldn't stop thinking about the madness he was about to do, but he only had to gain from penetrating his teacher's pussy and cumming inside him.