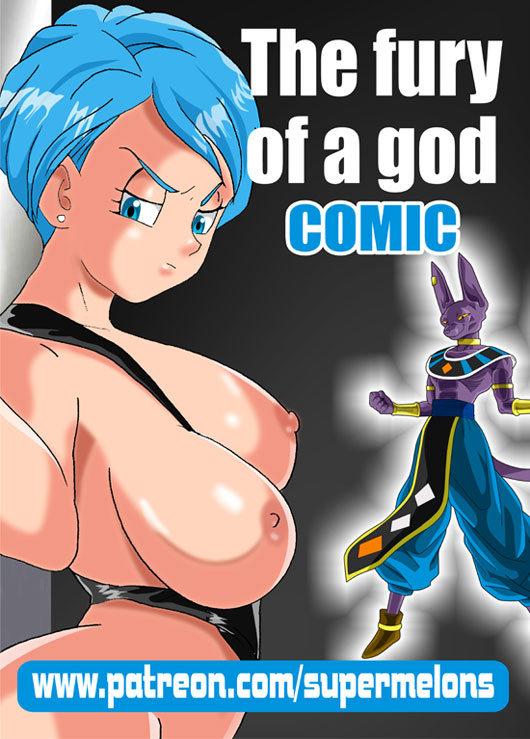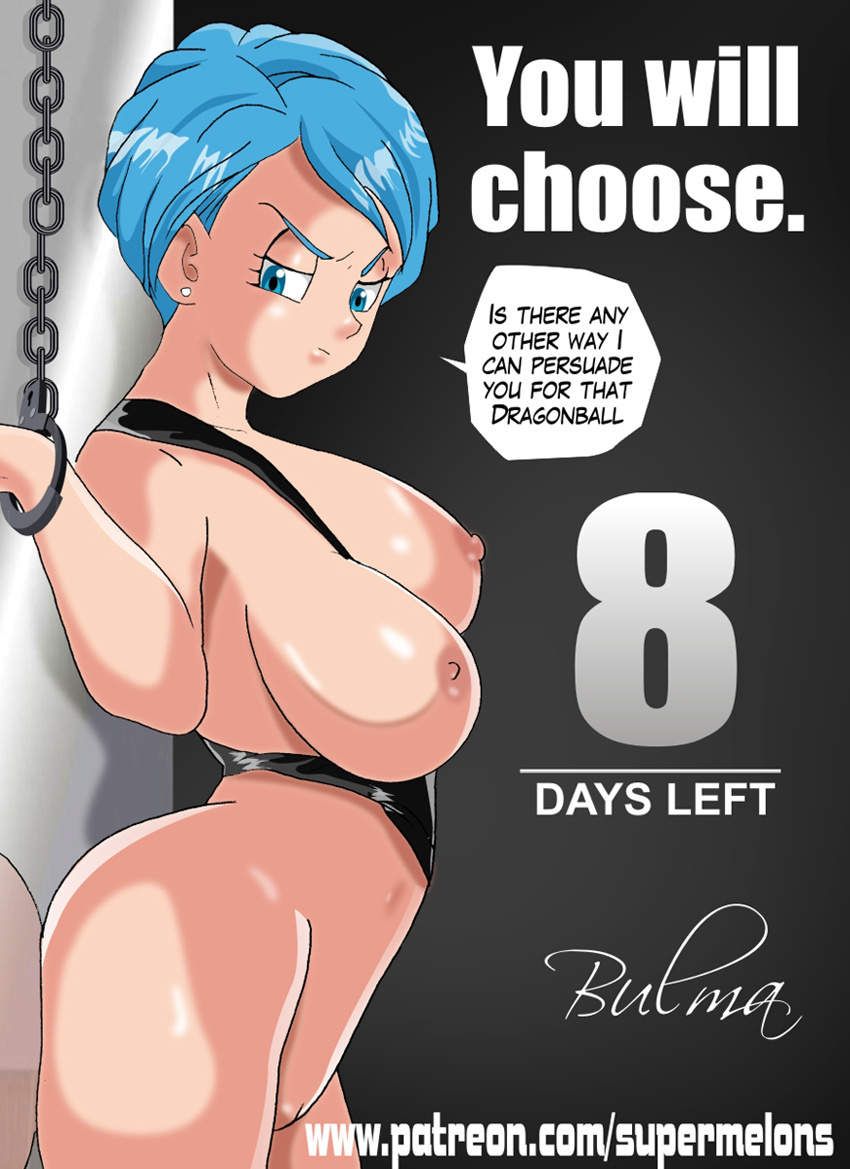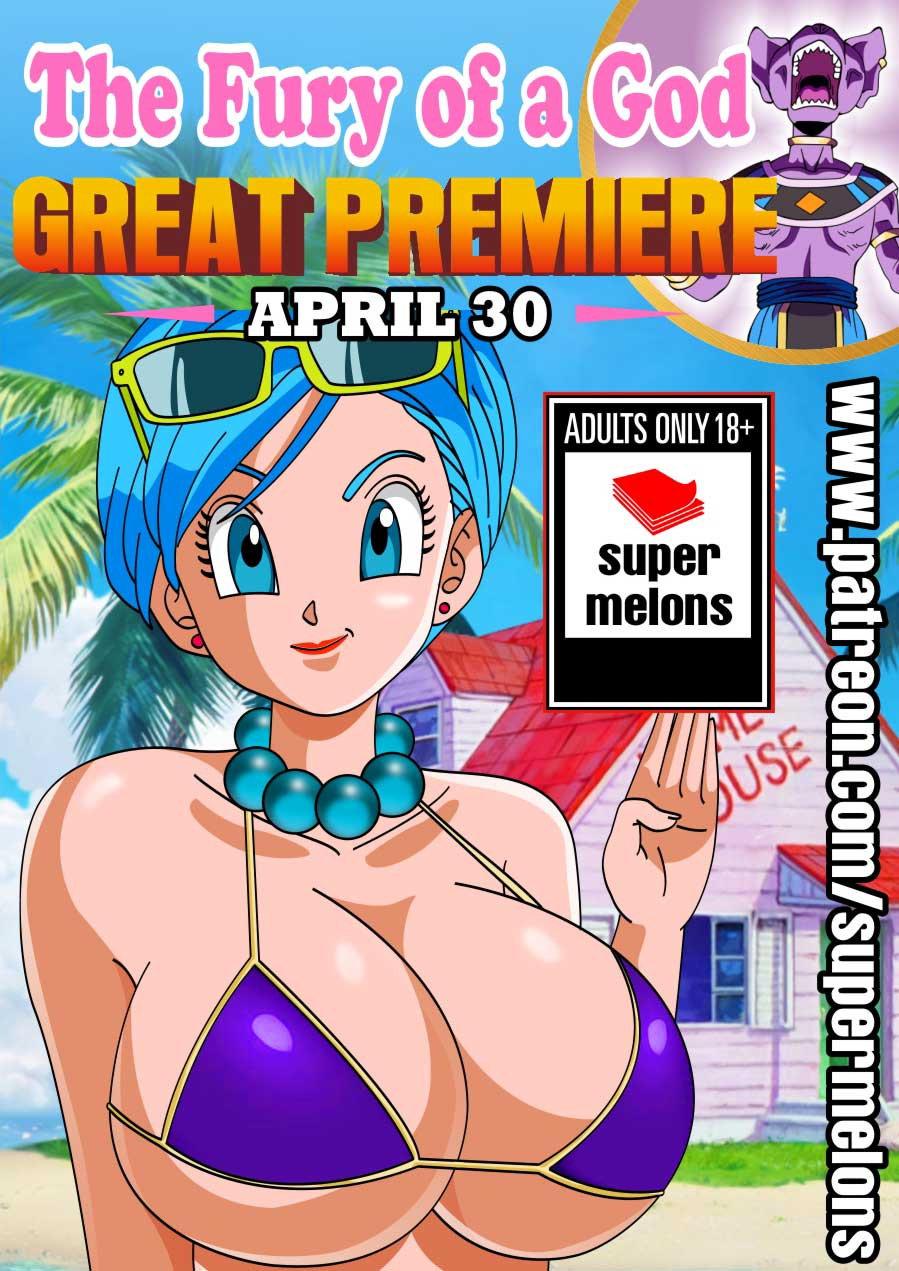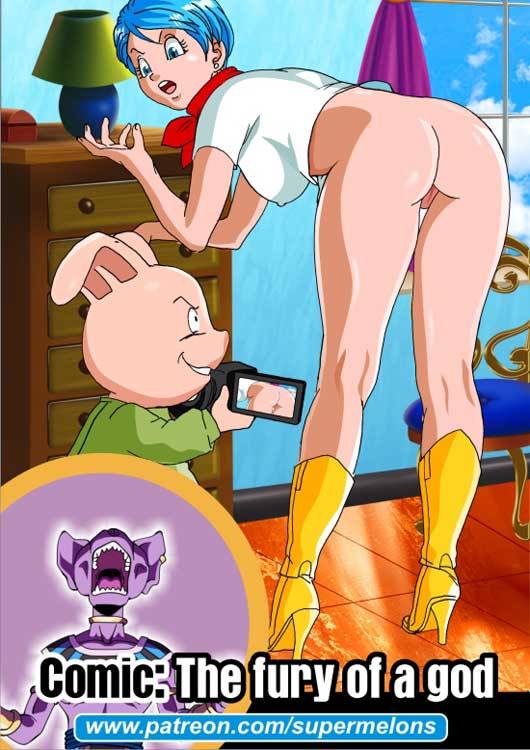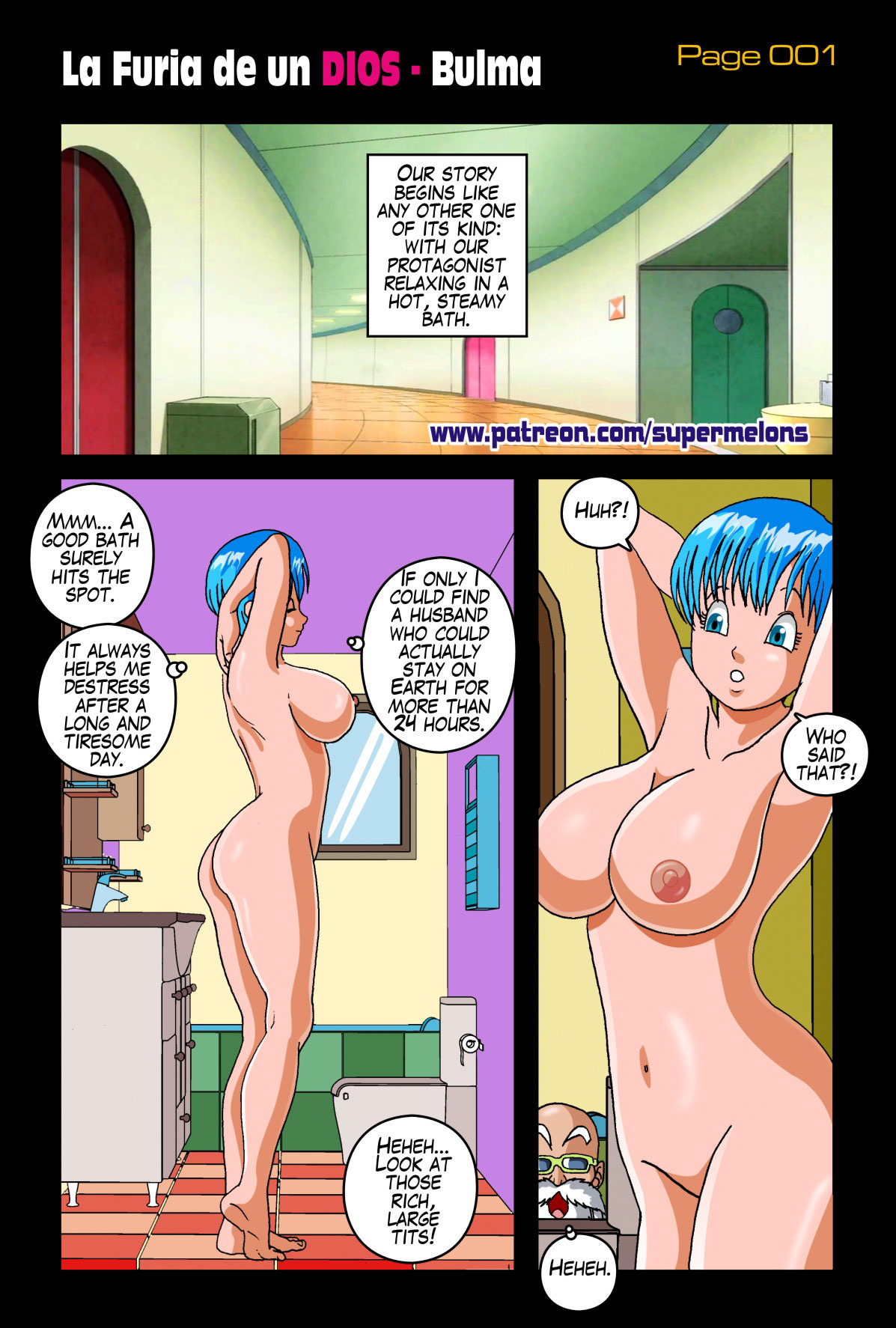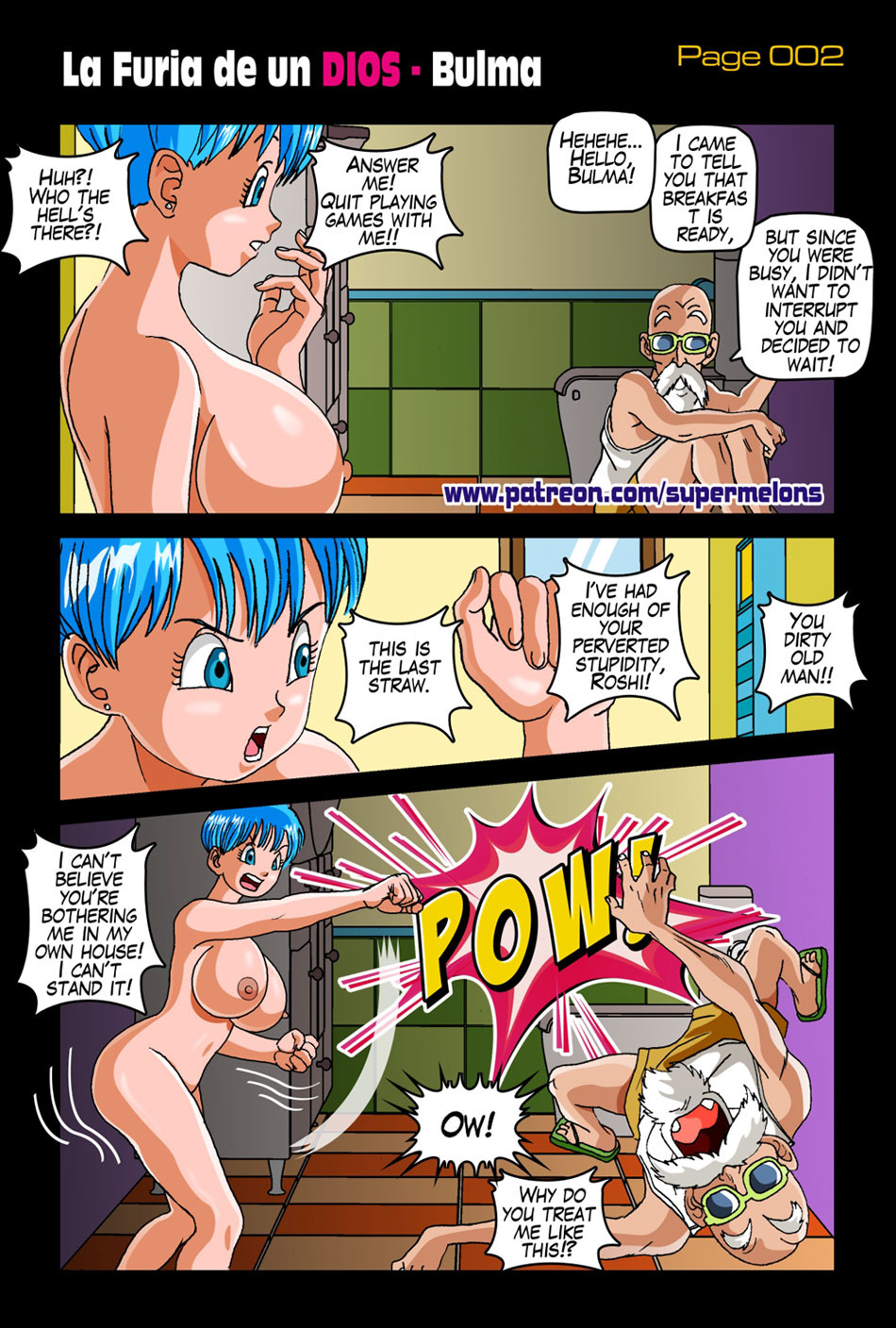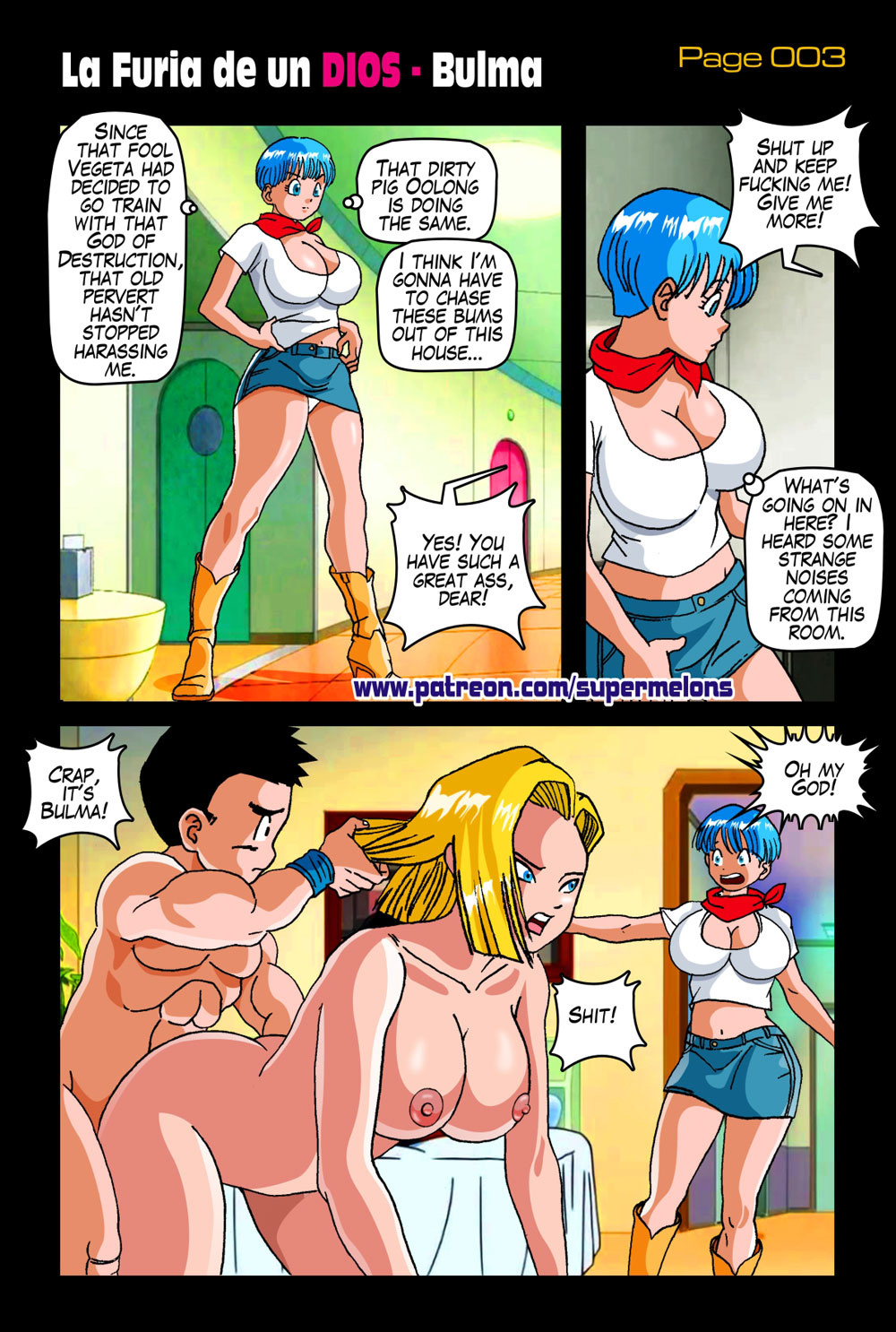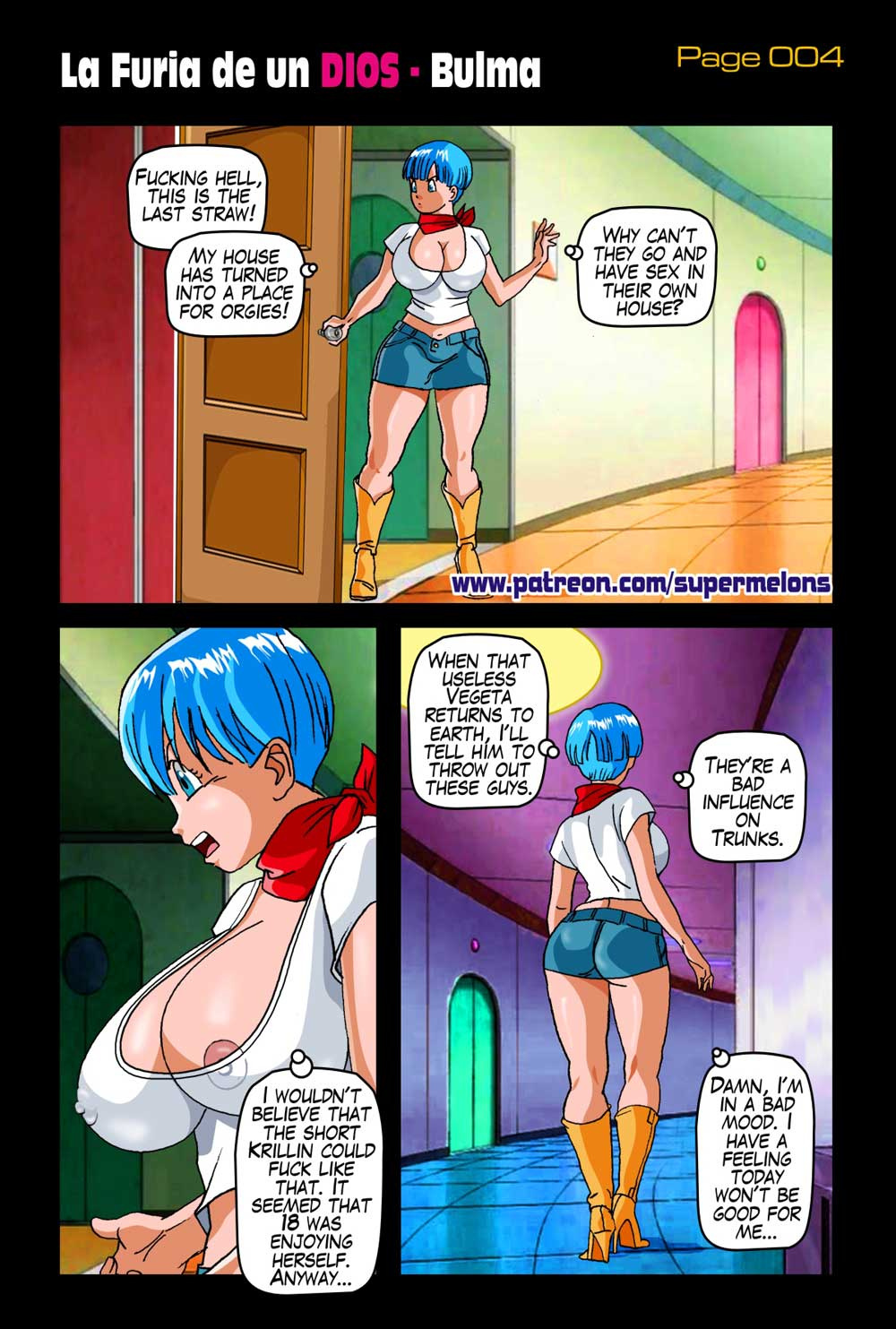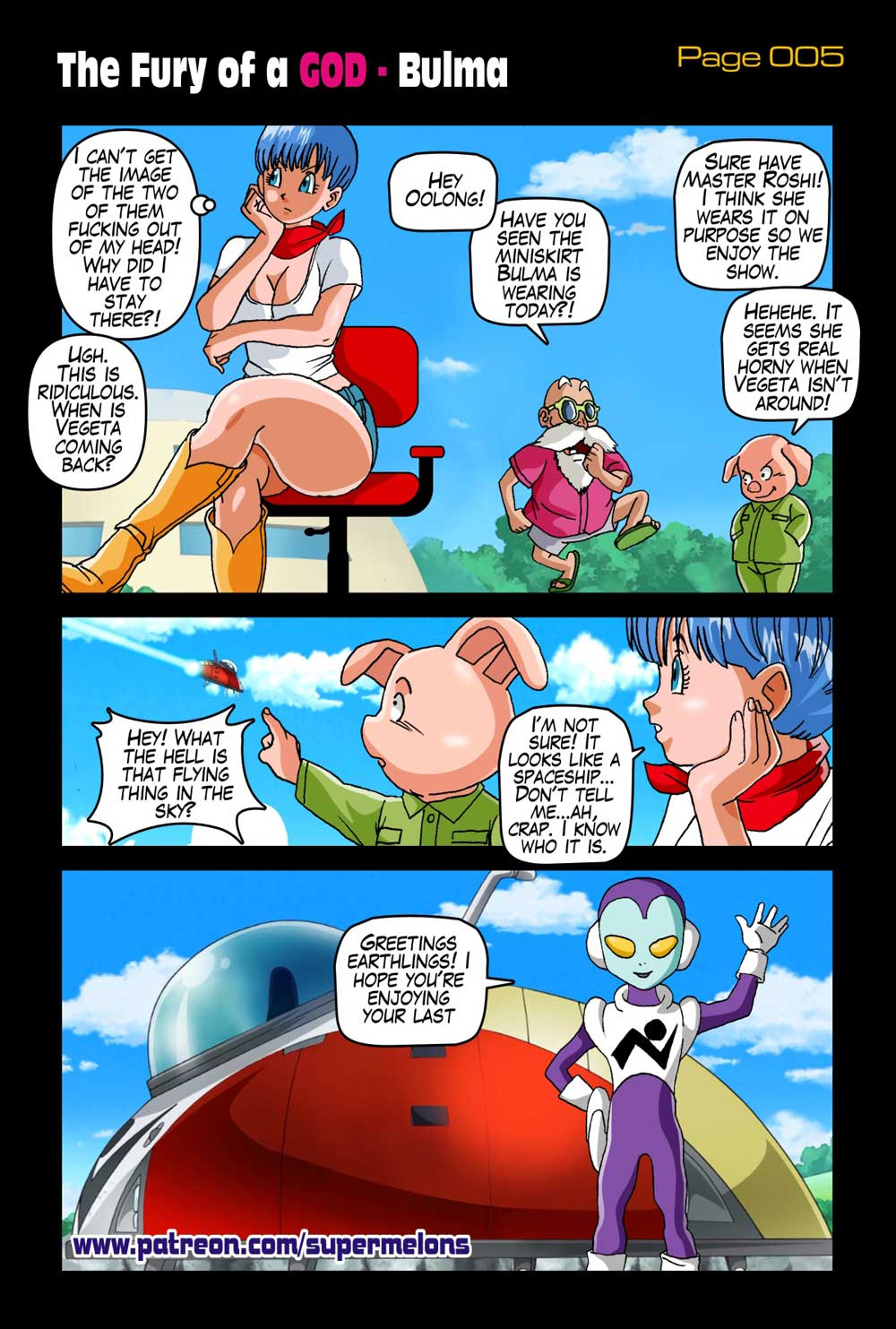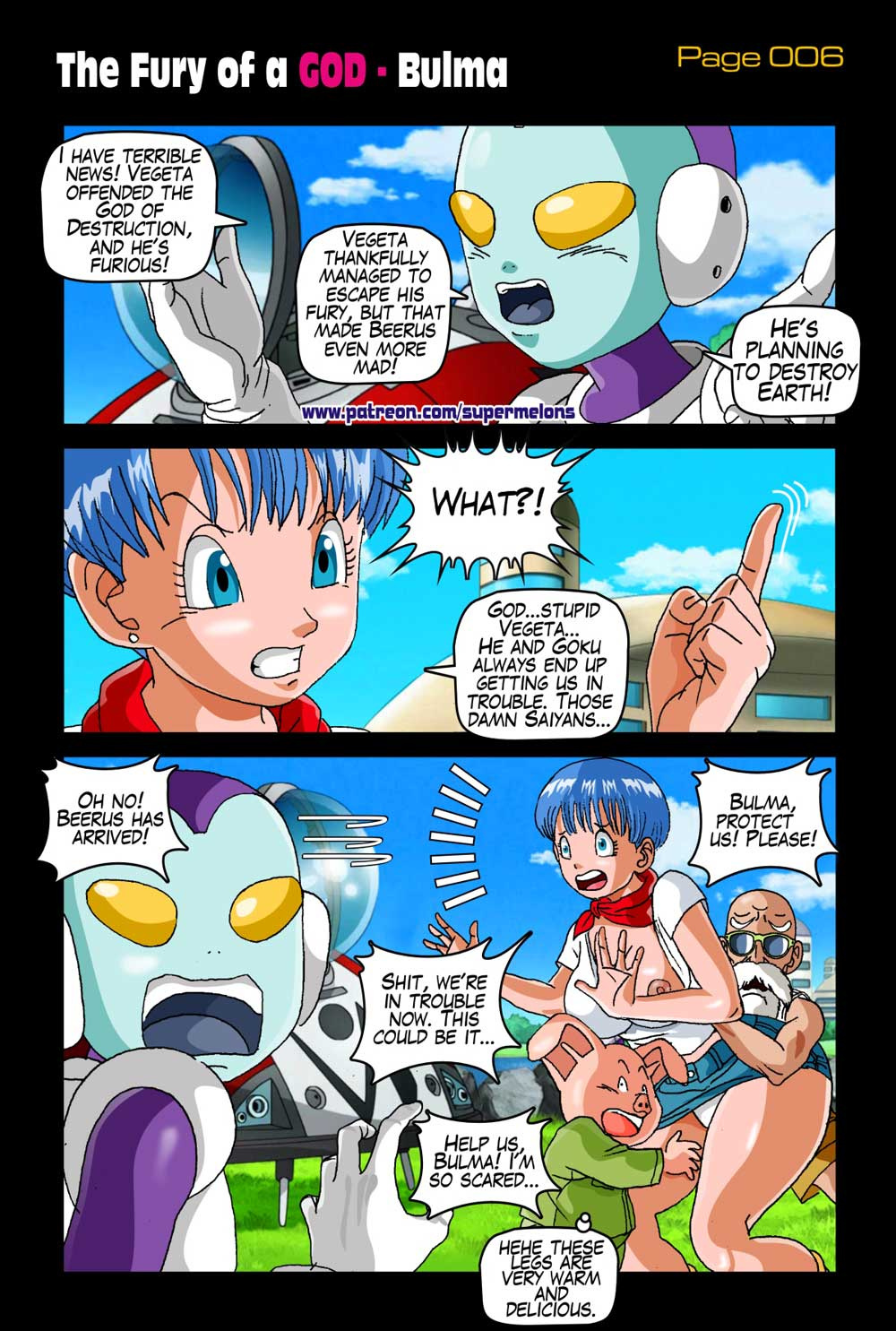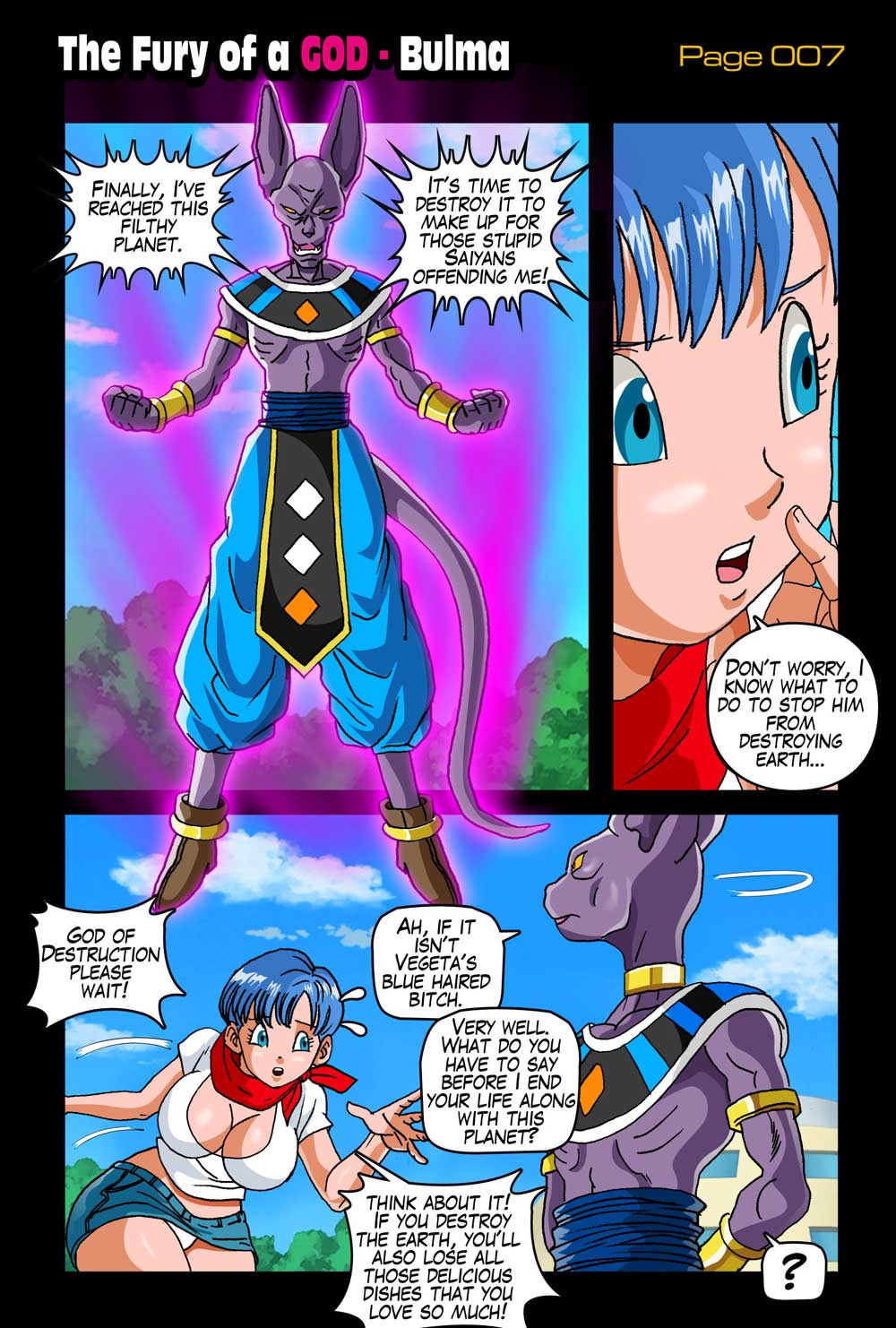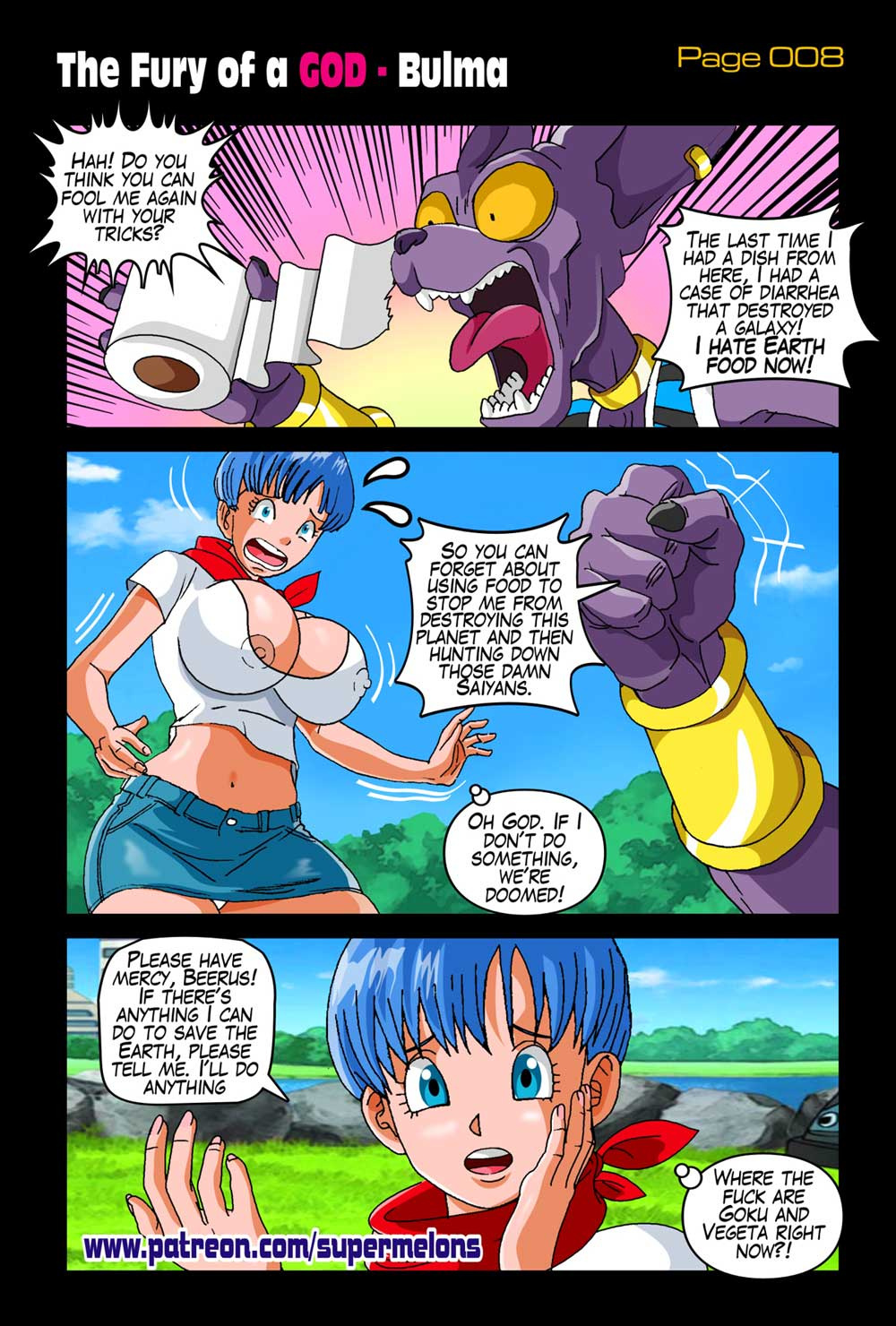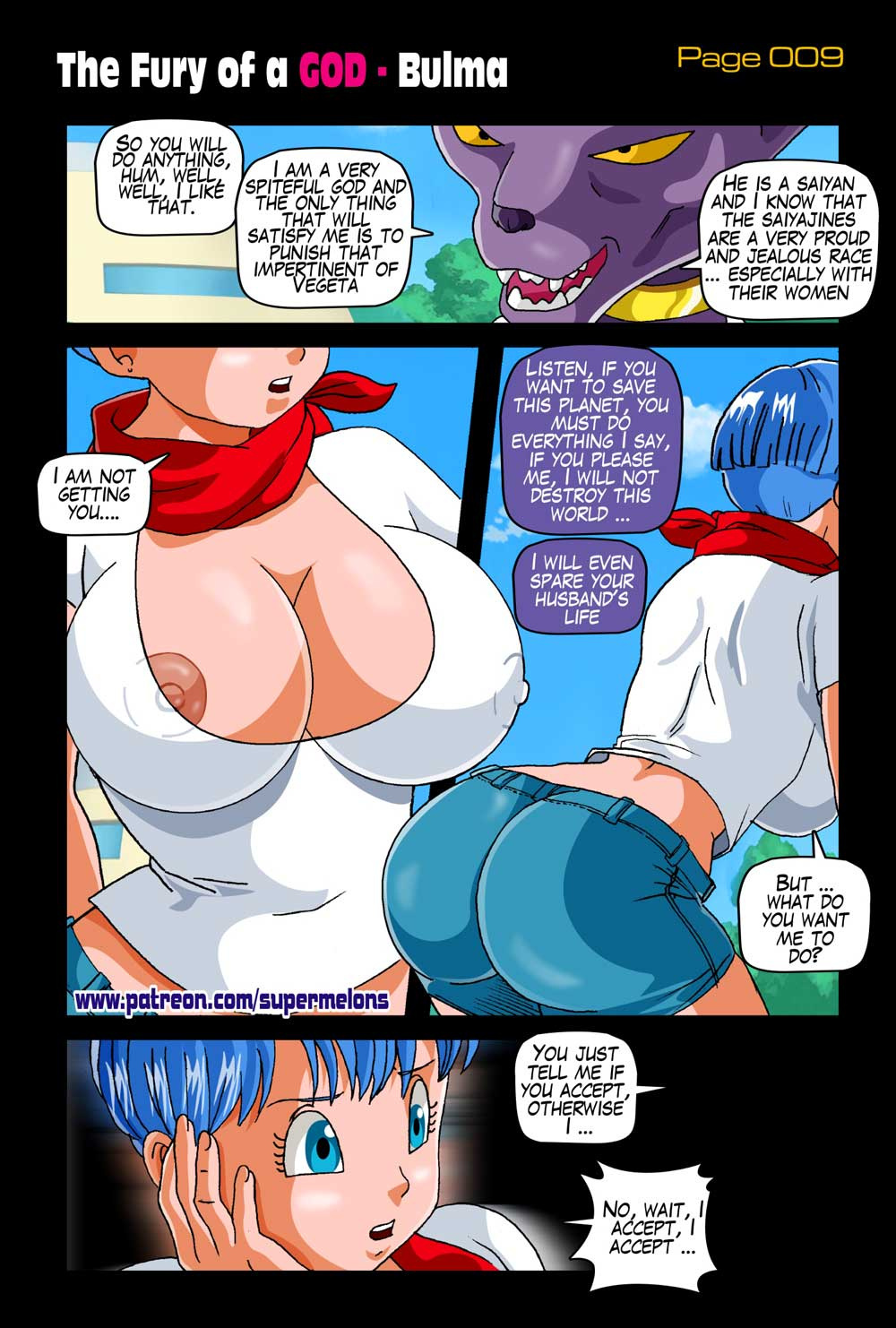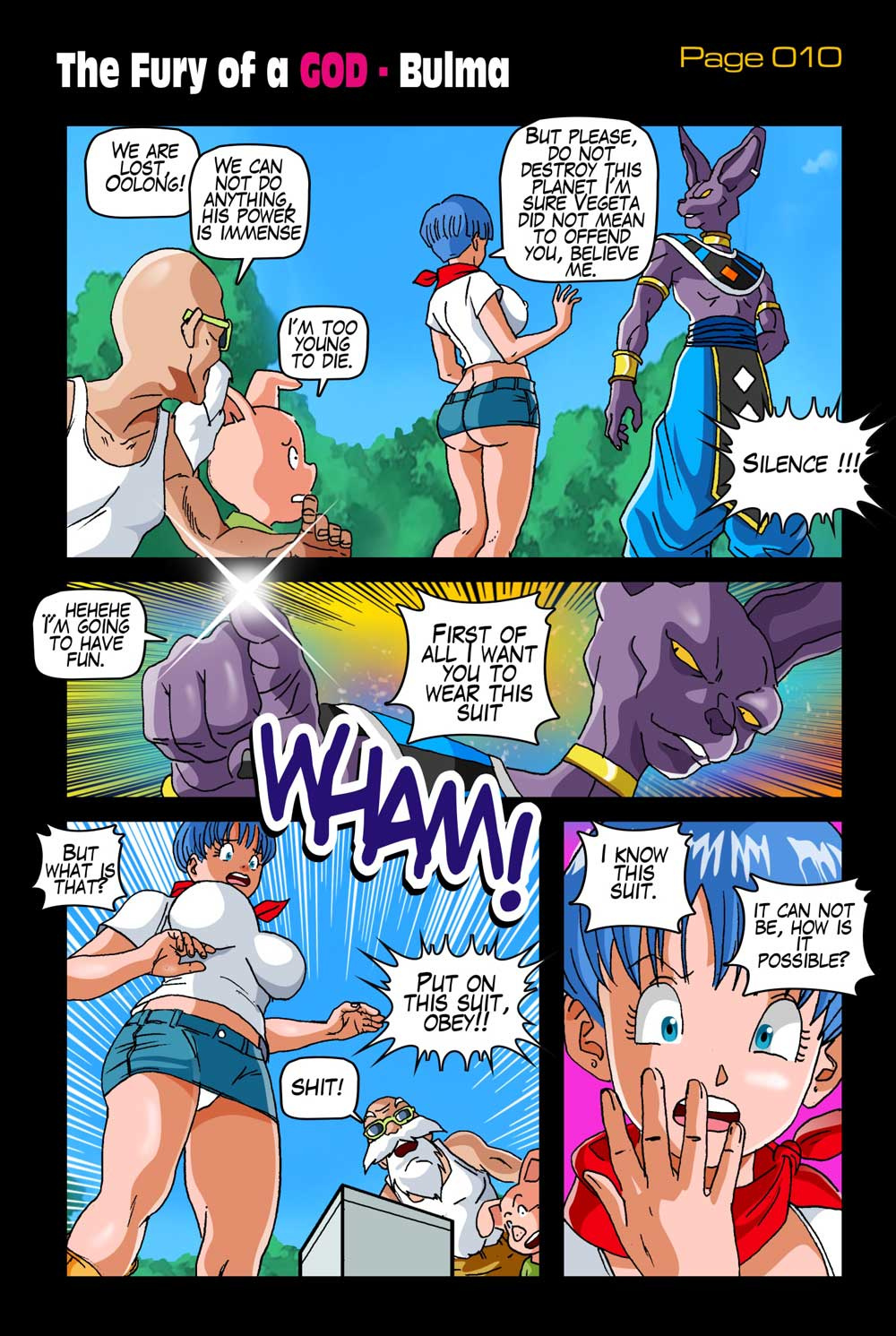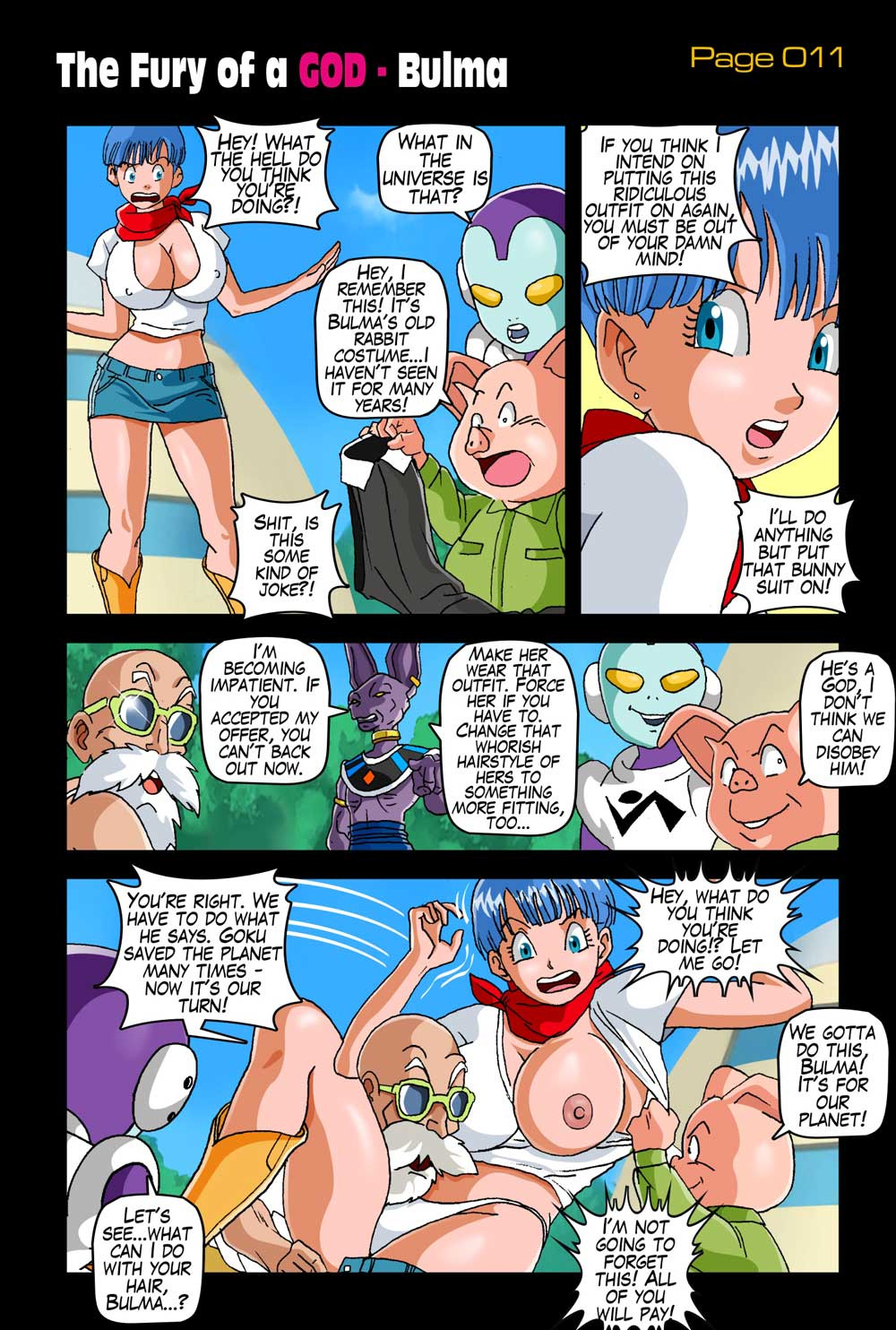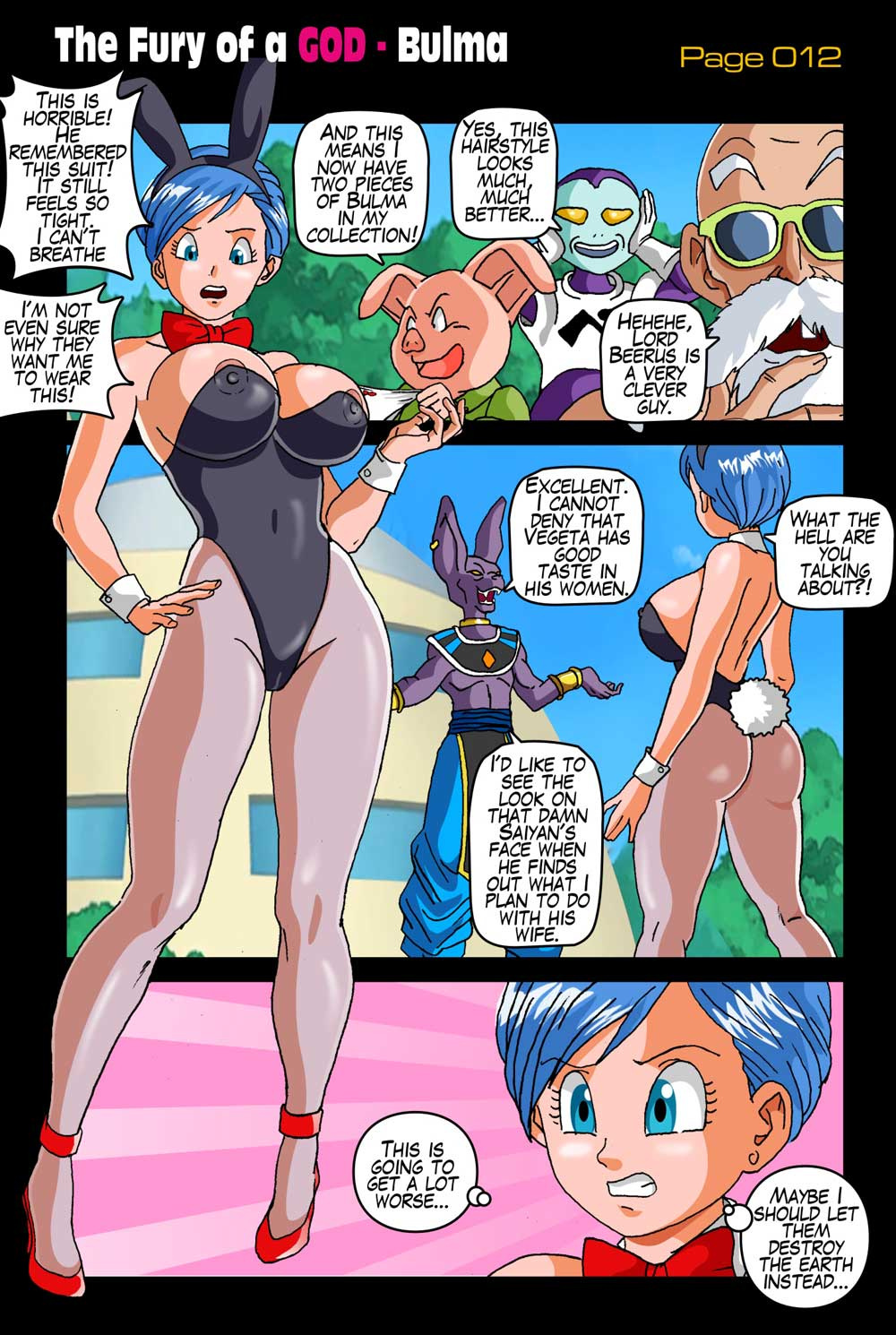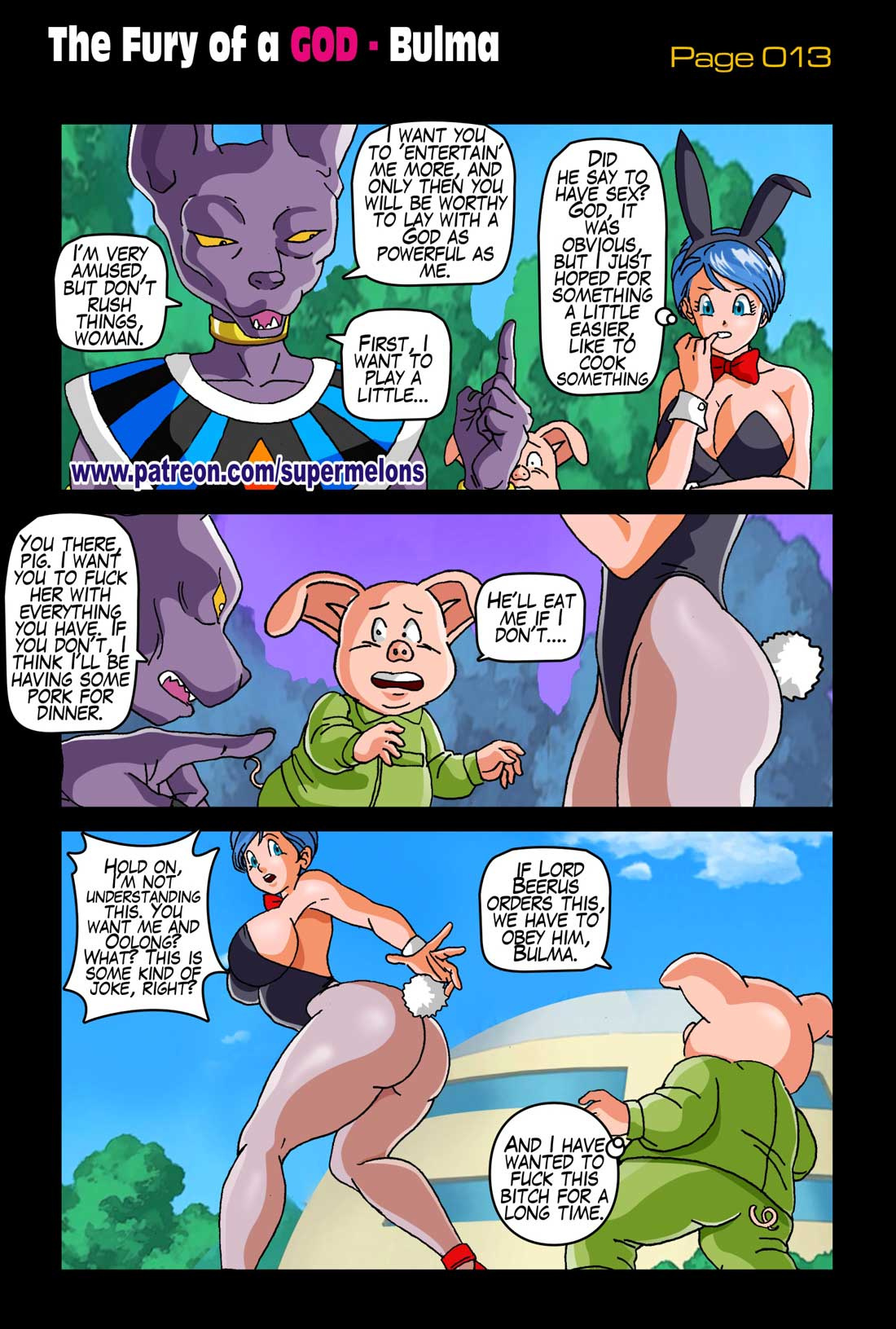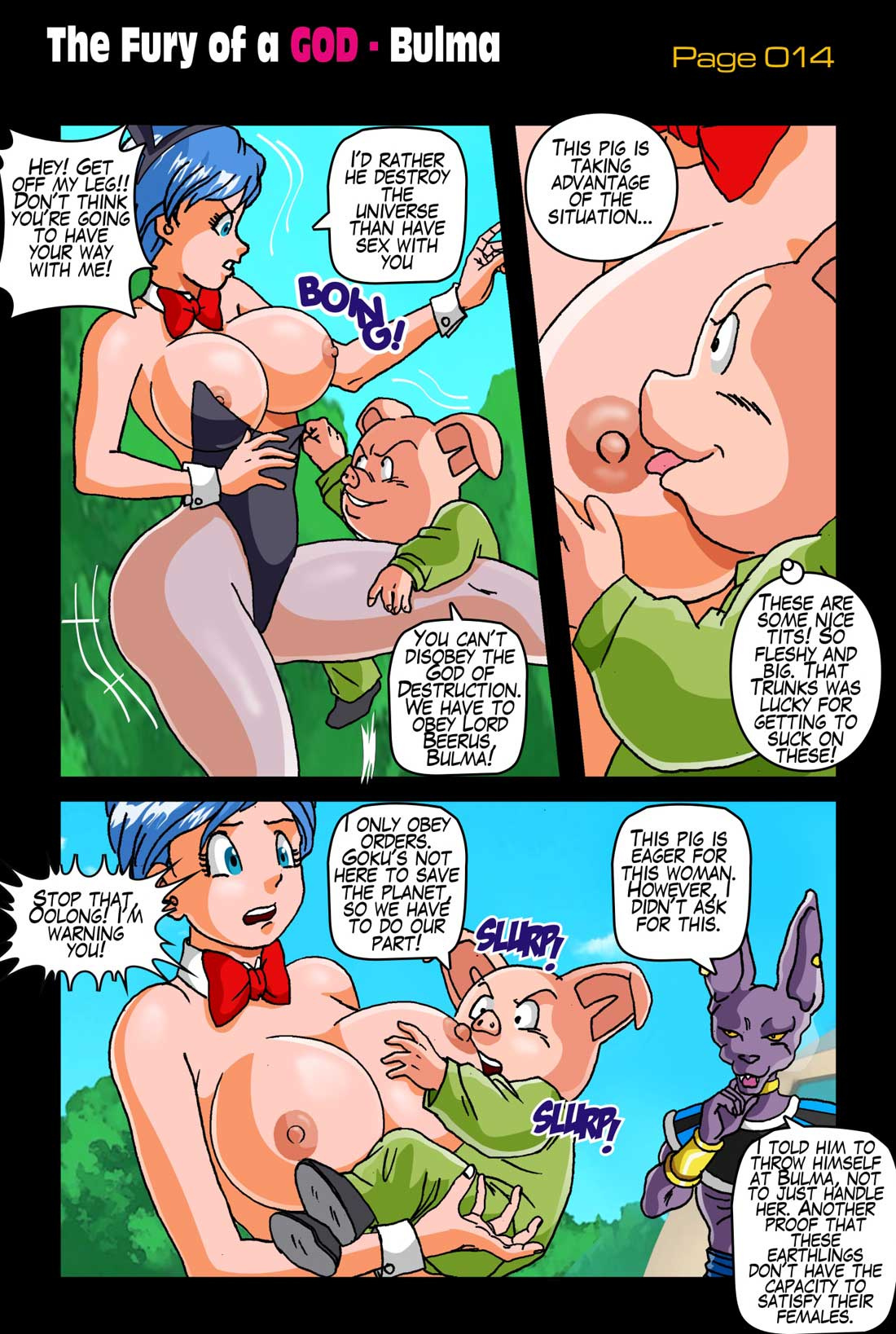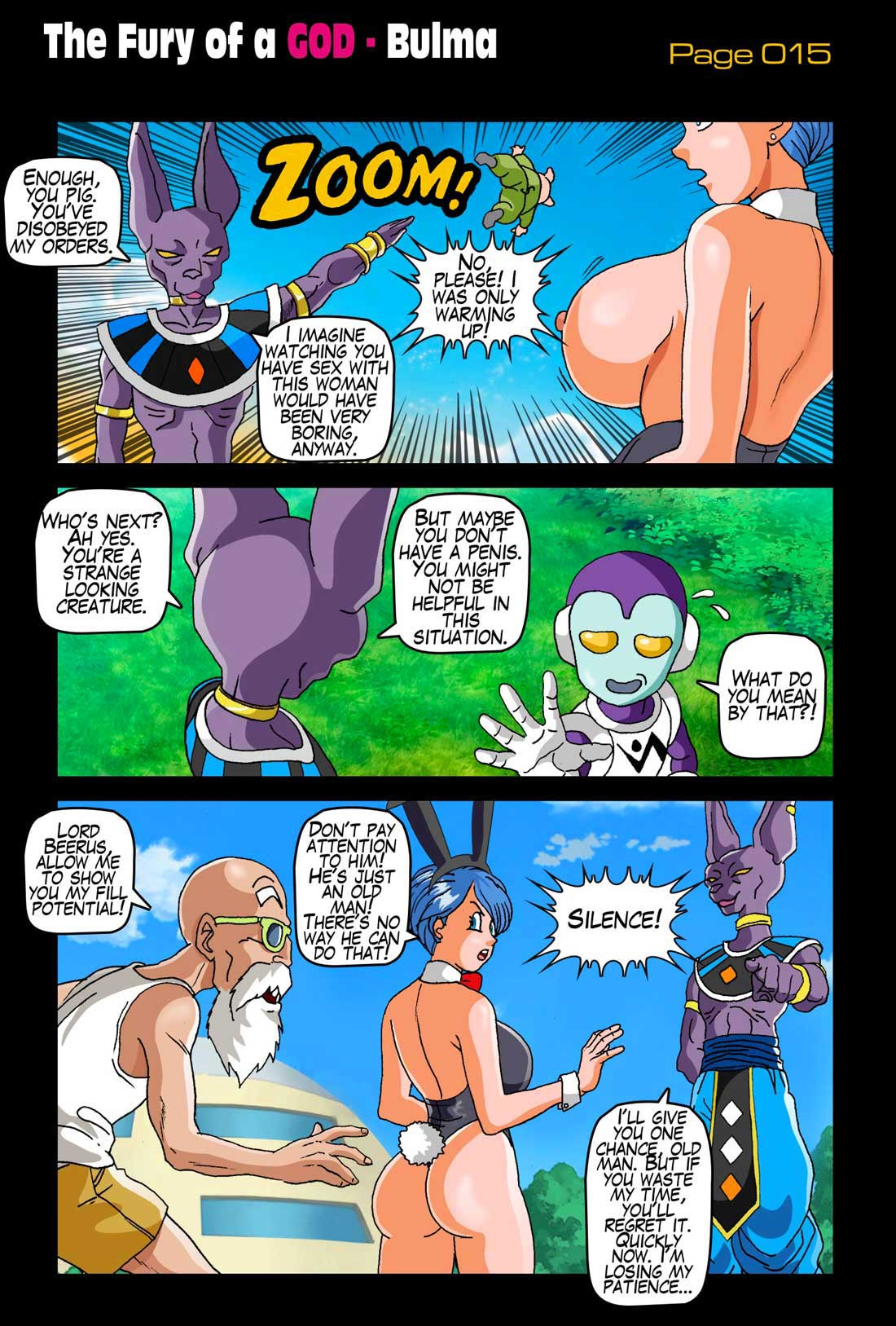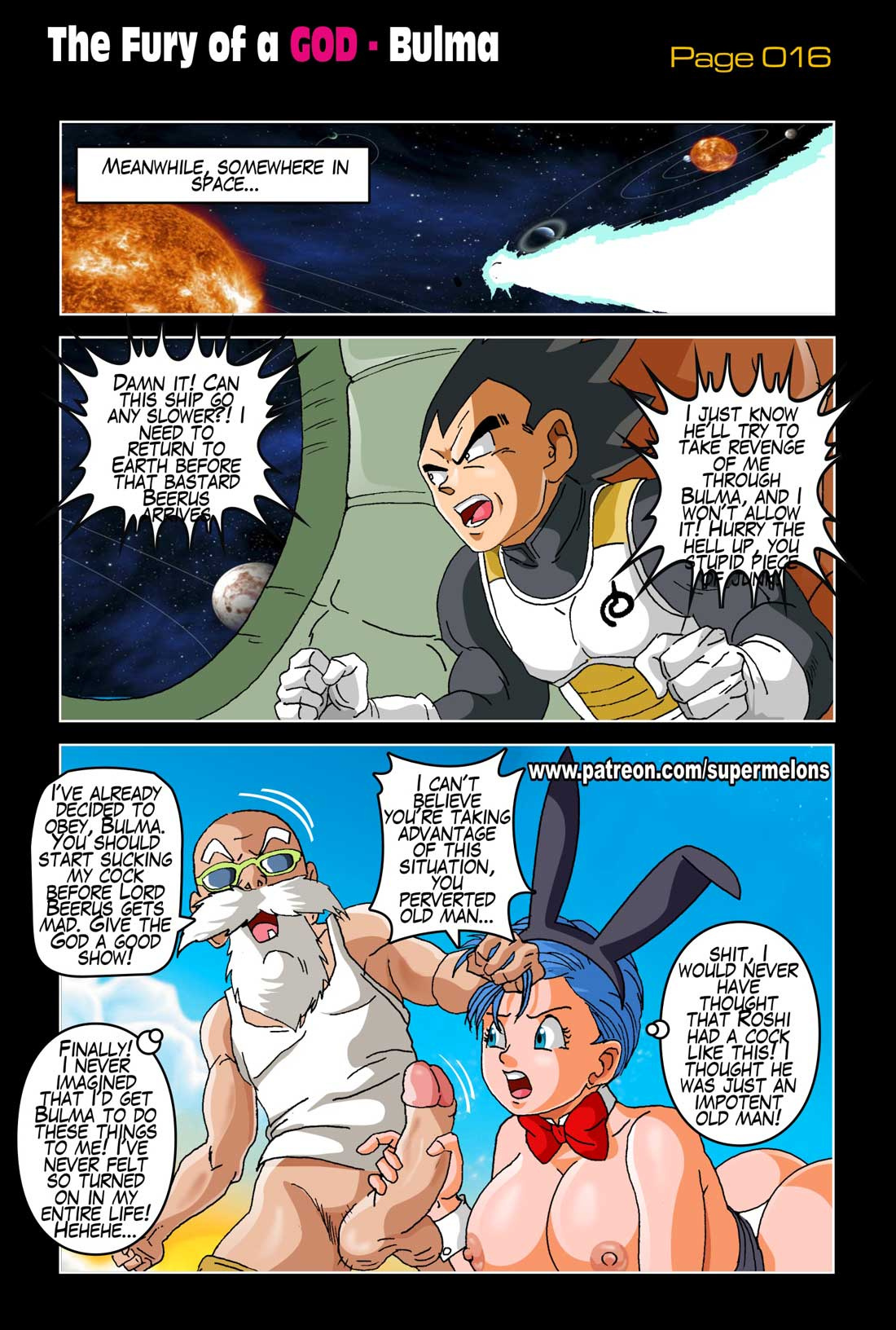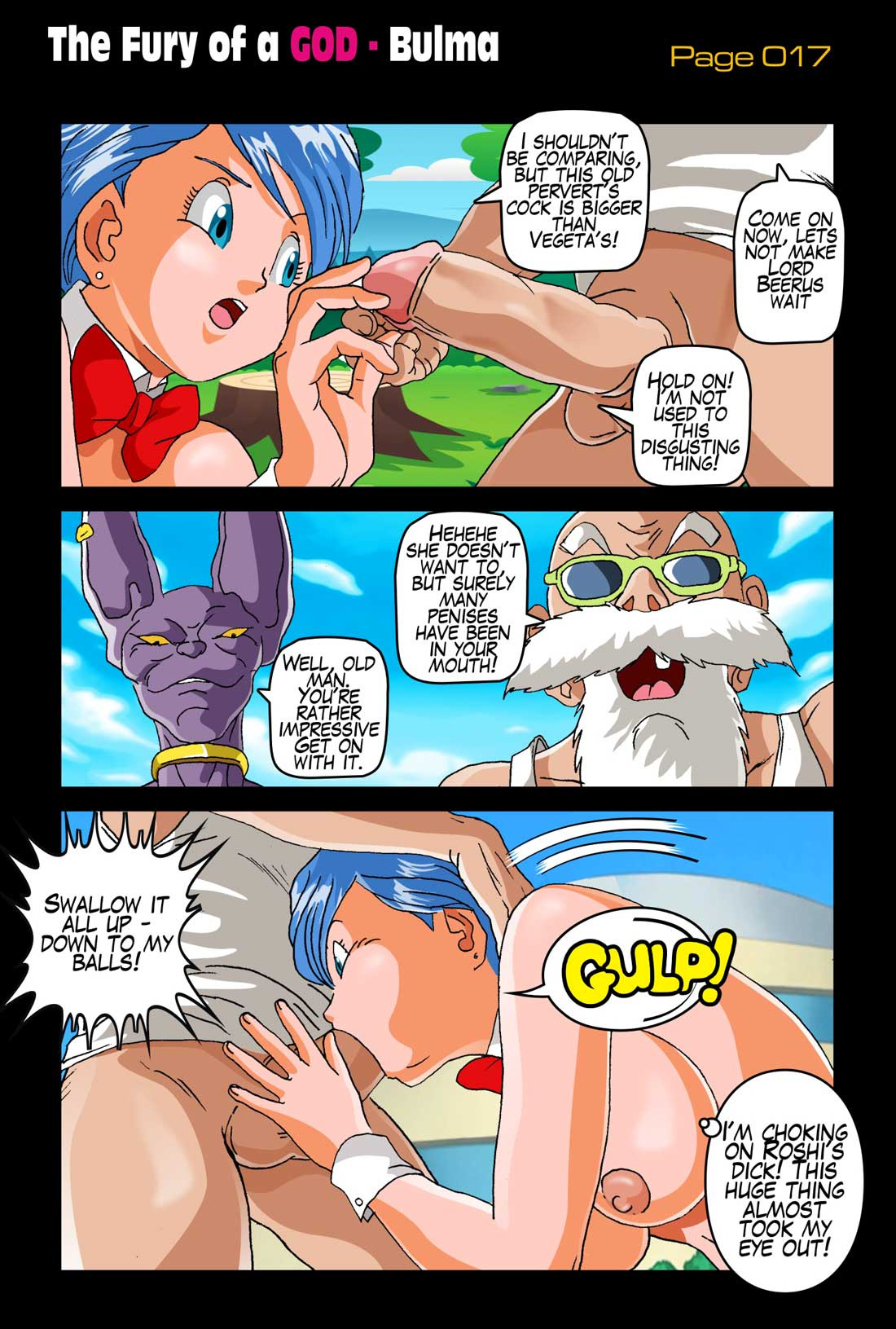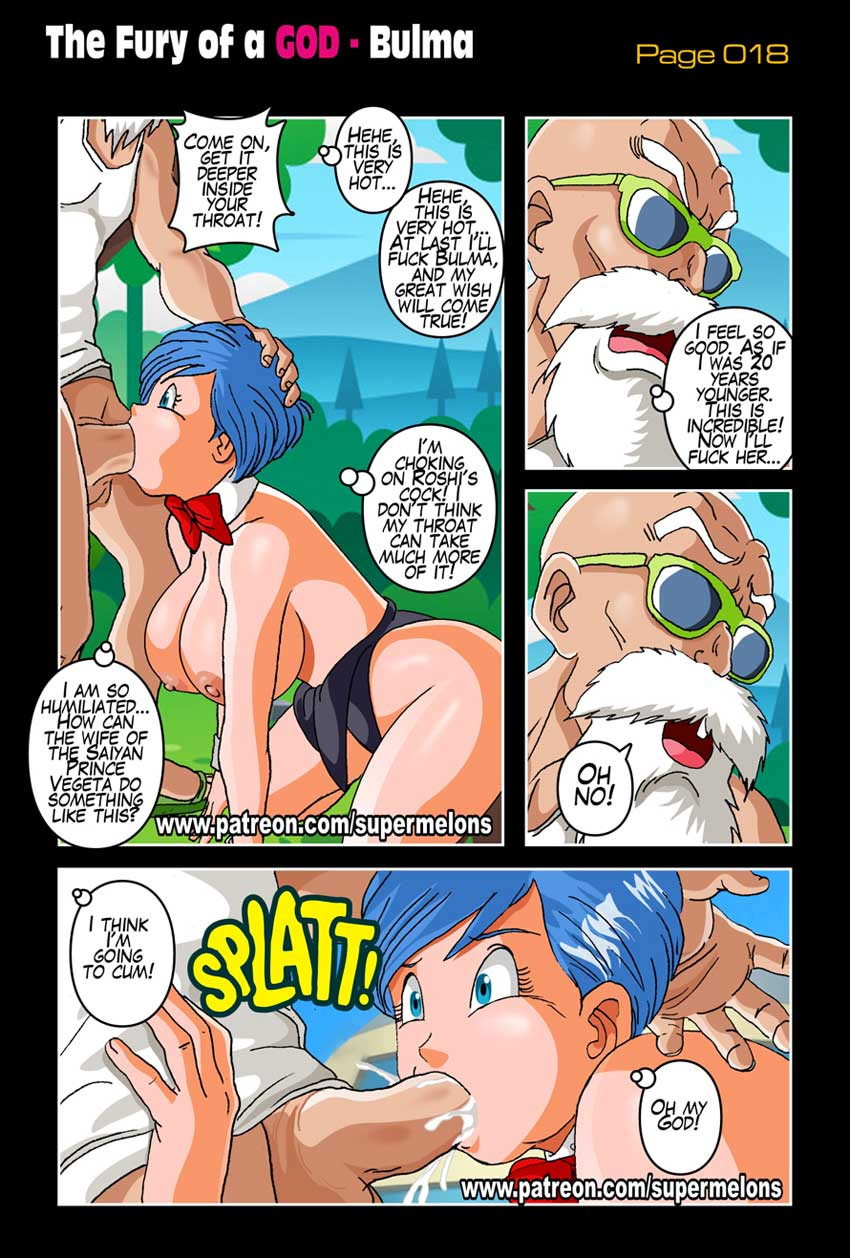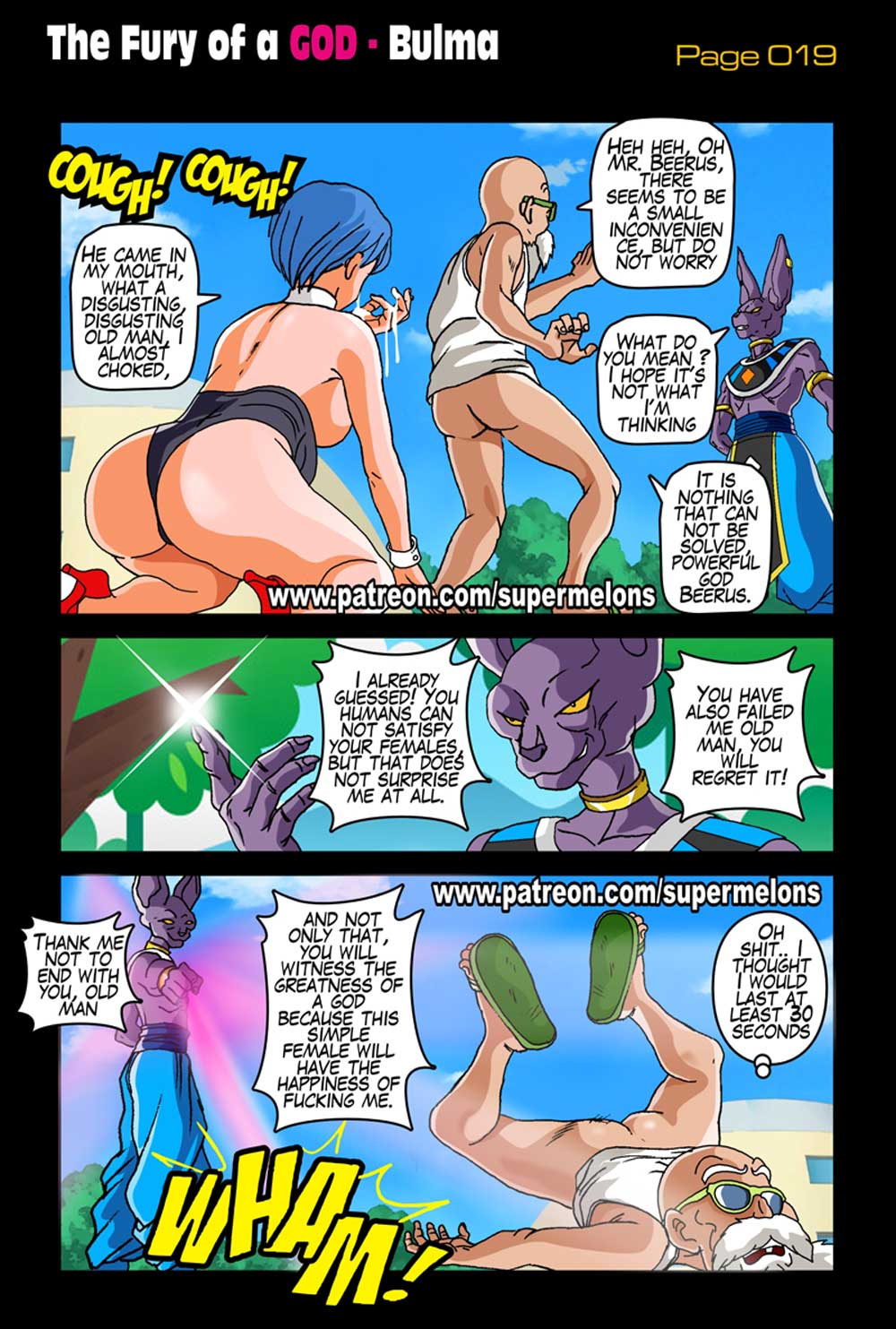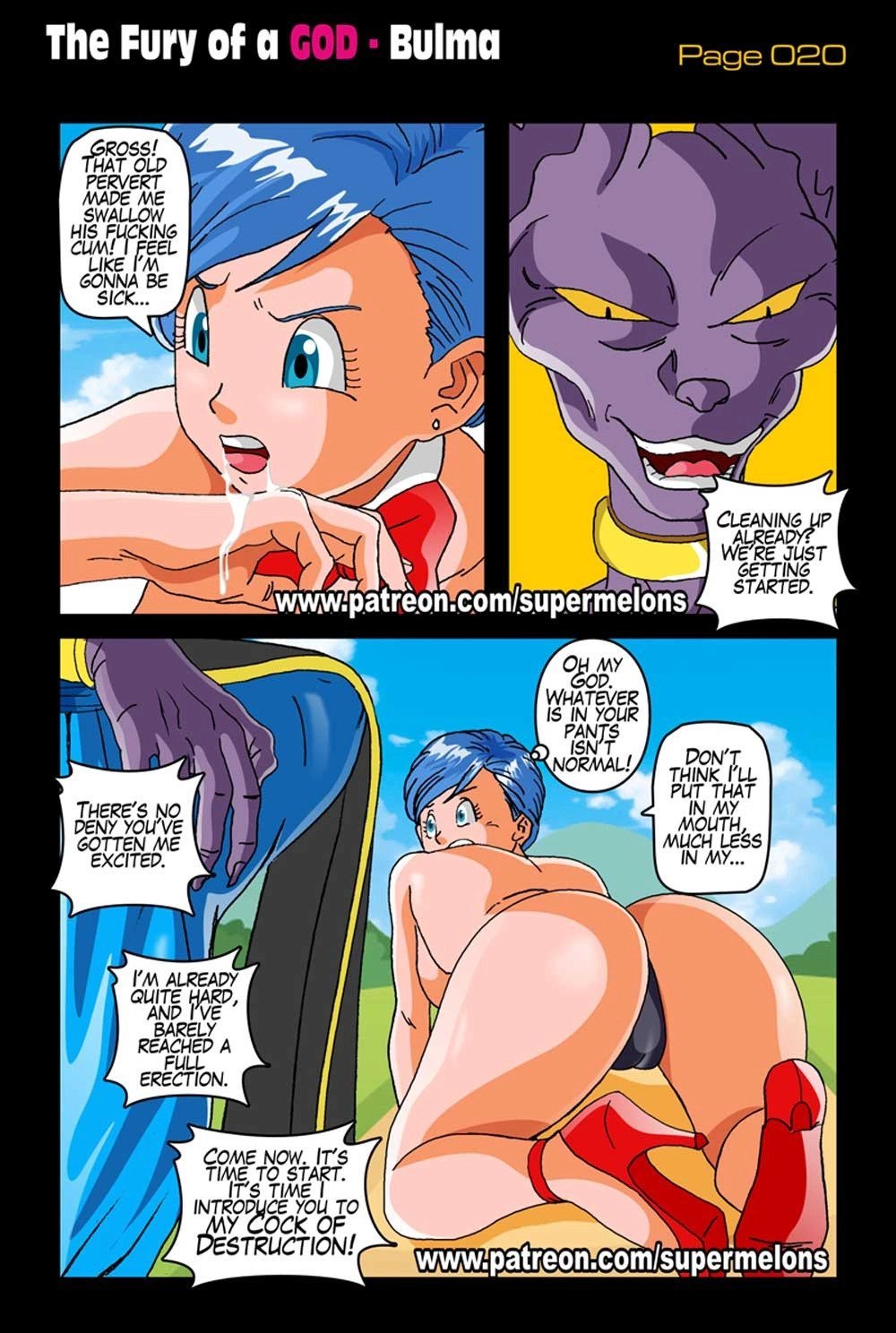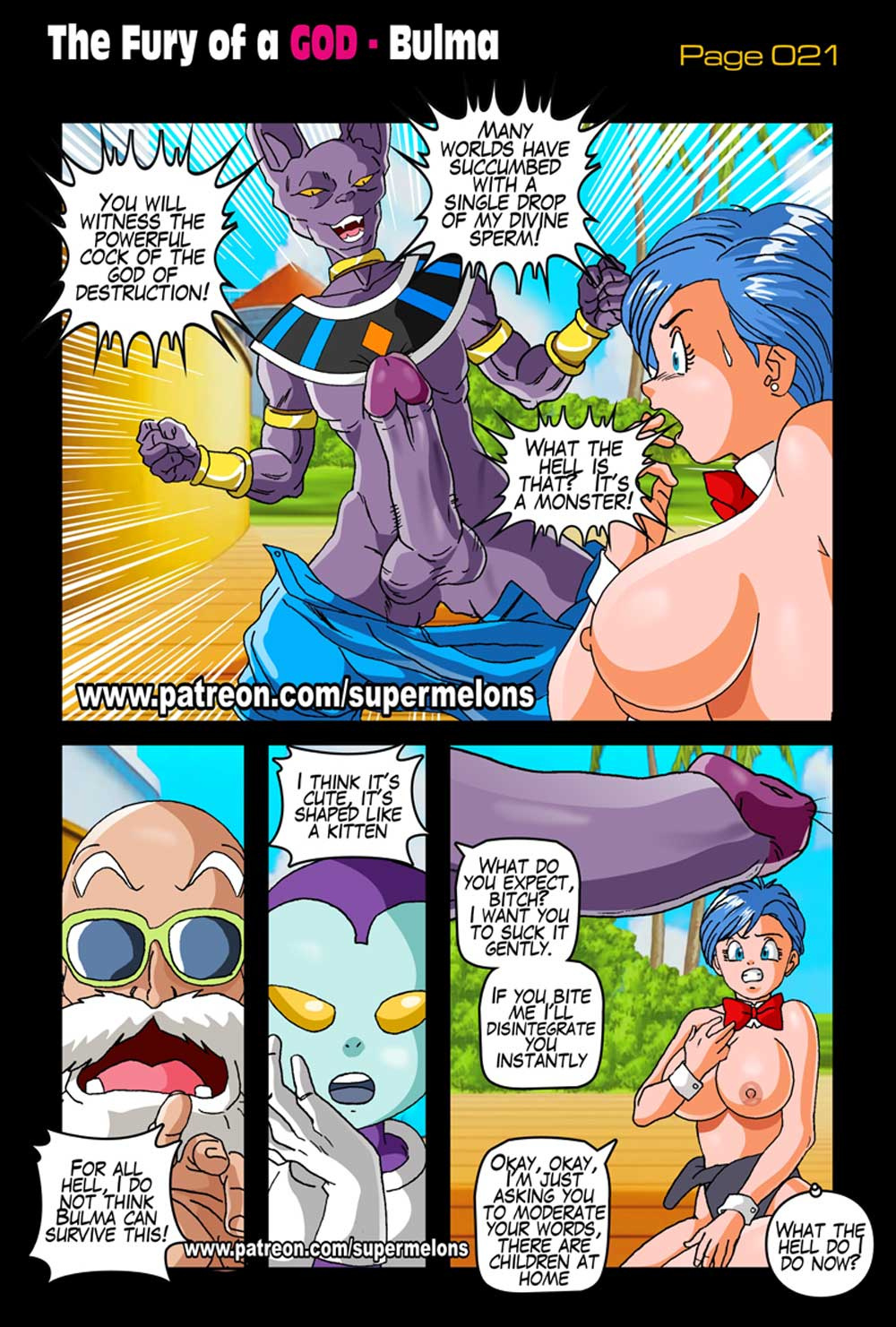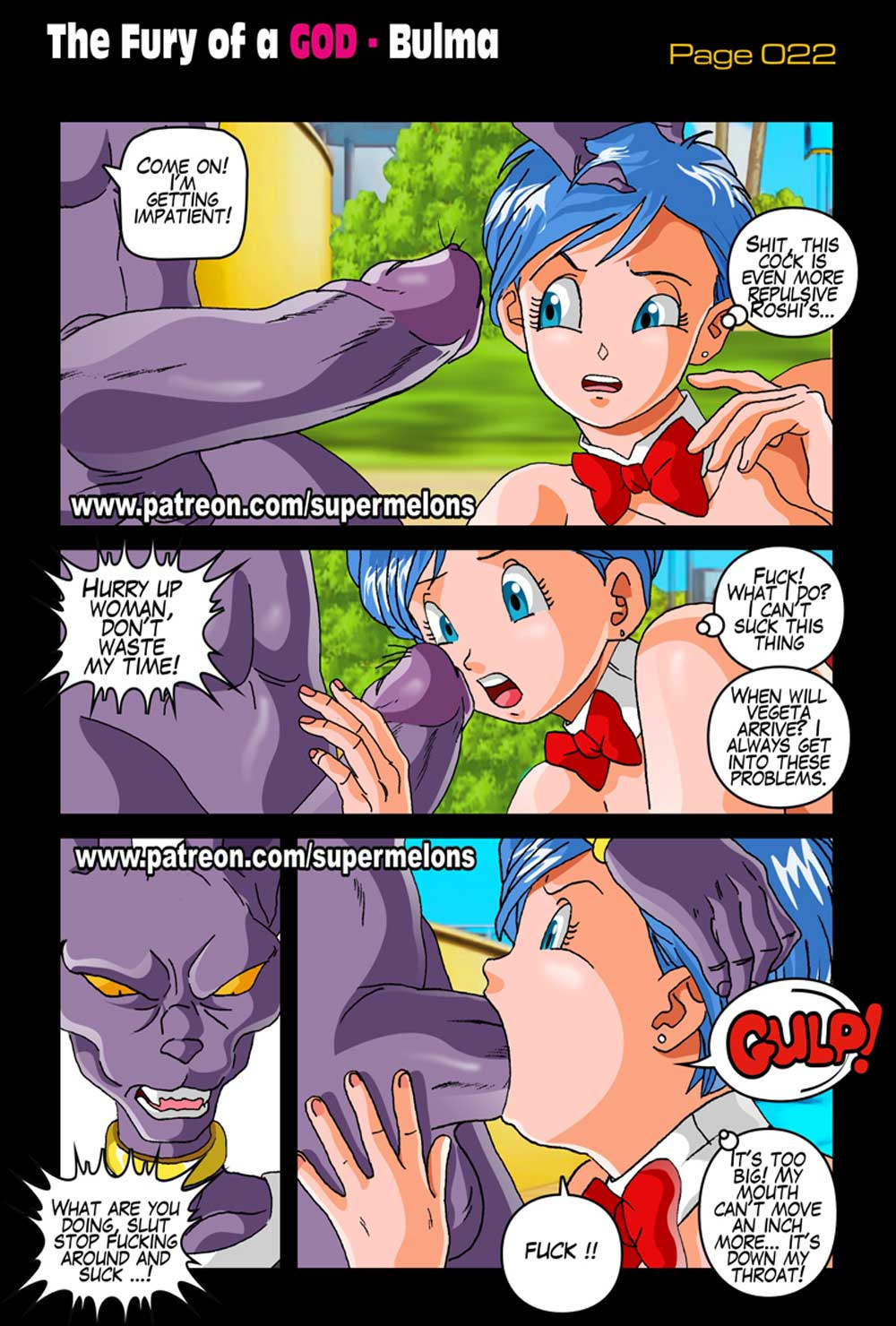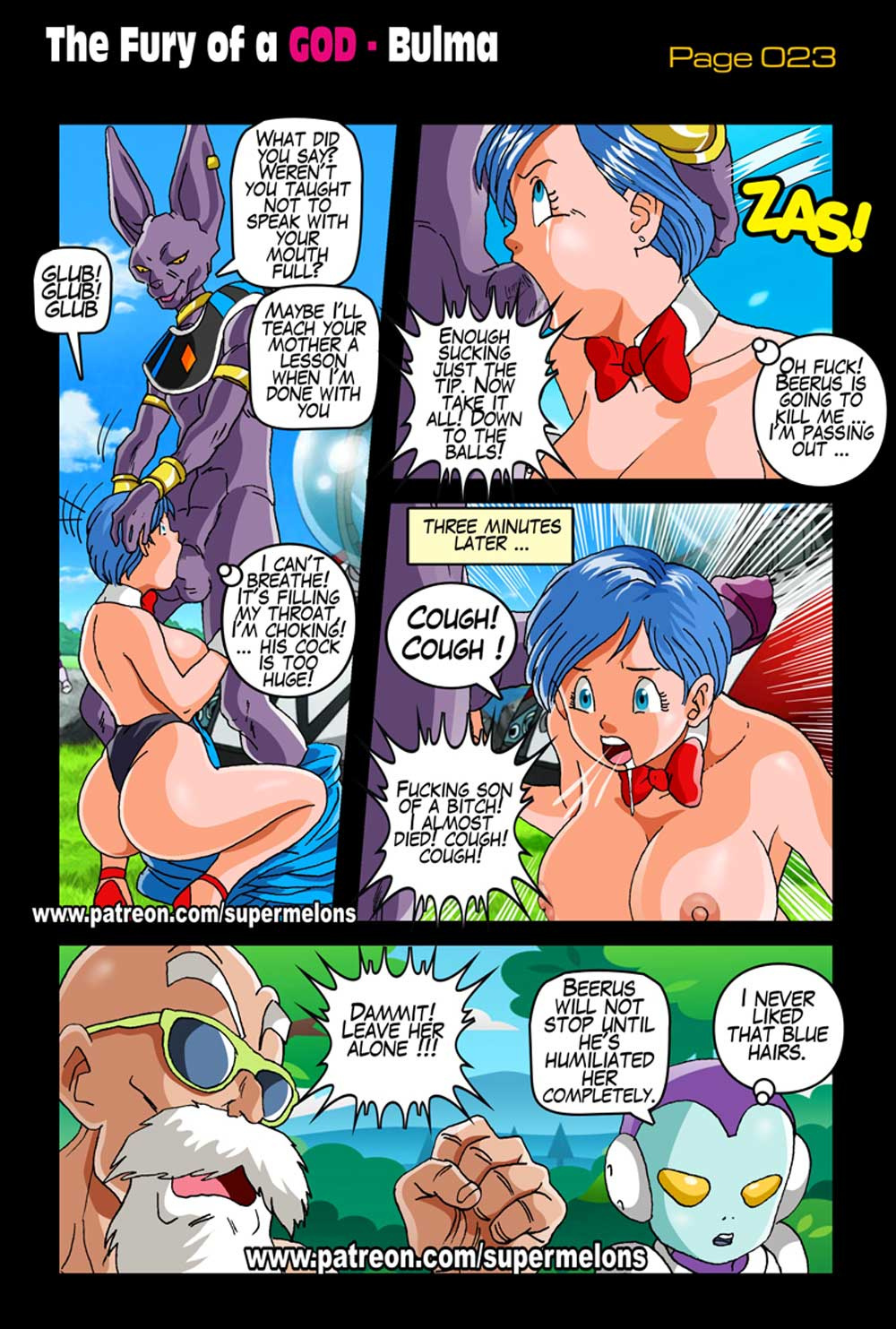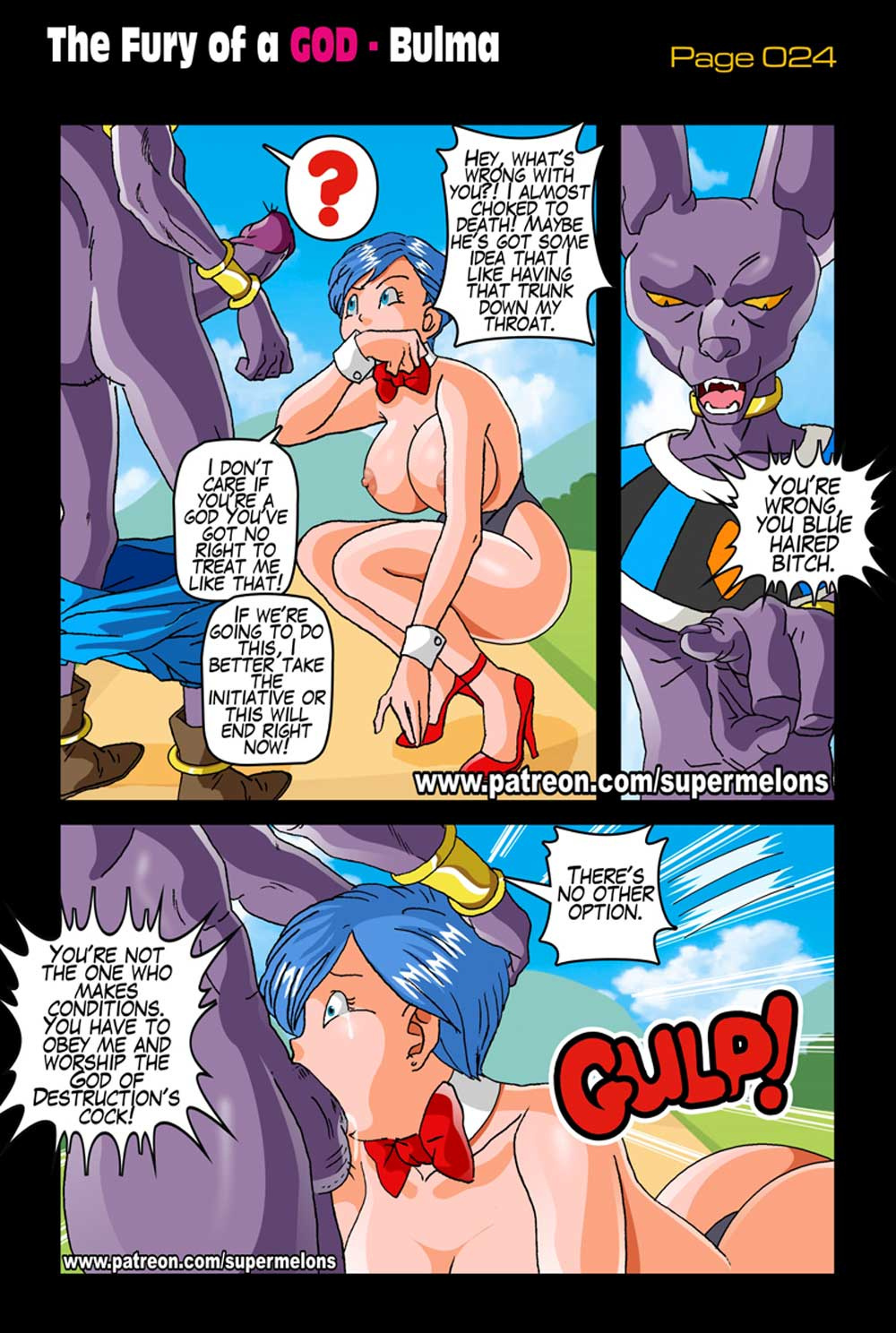 In this dragon ball super porn comic we see Bulma with a very tight shirt in which it seems that her tits are going to break the shirt.
She was in the old mutenroshi's house and when she went into a room she saw C18 fucking her husband. She ran away from that place, but she kept thinking of C18's sexy bounces bouncing while she was fucked. At that moment Bills arrived, he was very angry with Bulma.
He said that she was a very slutty girl and that she was very horny, she didn't leave her mind alone, she just thought about her big nipples. This made Bills very angry, so he told her that in order to calm down she had to have sex with him and obey him. She accepted what her god commanded her and began giving her a blowjob. (When Bulma is crouched down doing a blow to Bills, we can see some very good drawings of Bulma Hentai).
This was just the beginning of a hard fuck for Bulma, since the god Bills set a lust for the body of that girl that it was impossible for anyone to stop him.