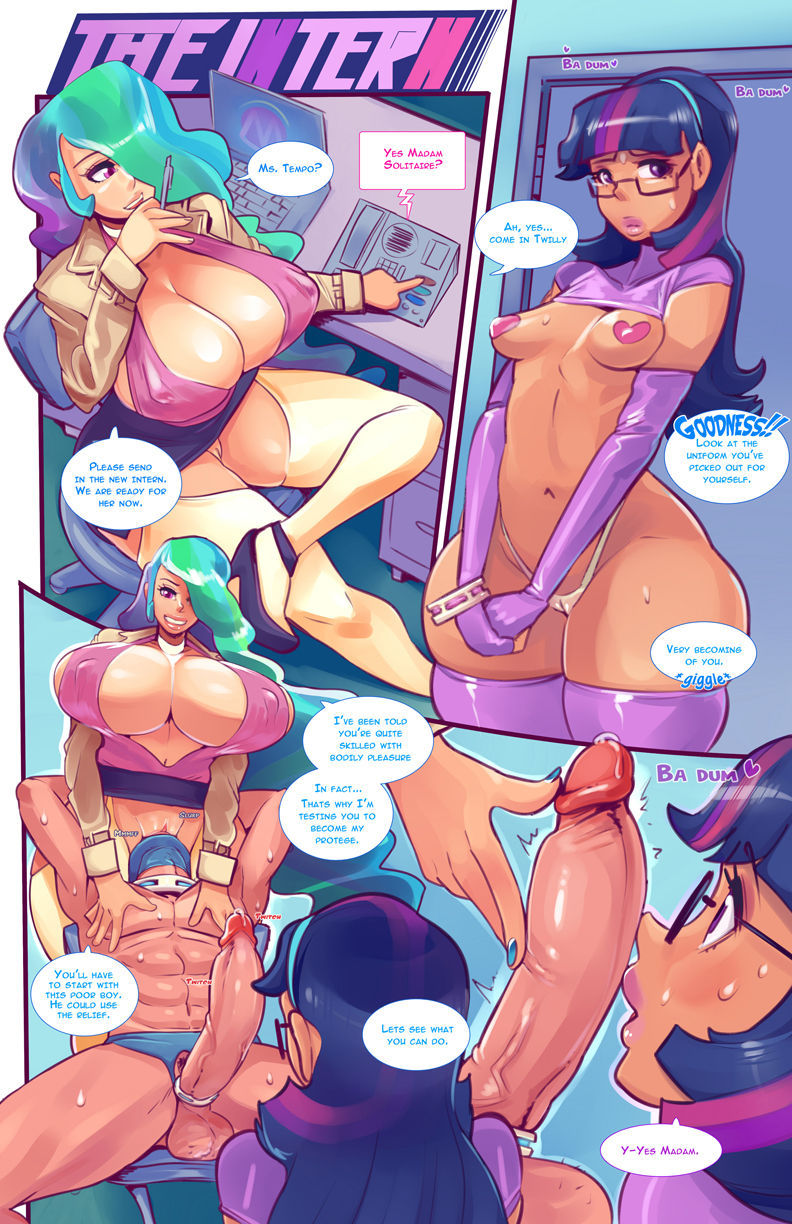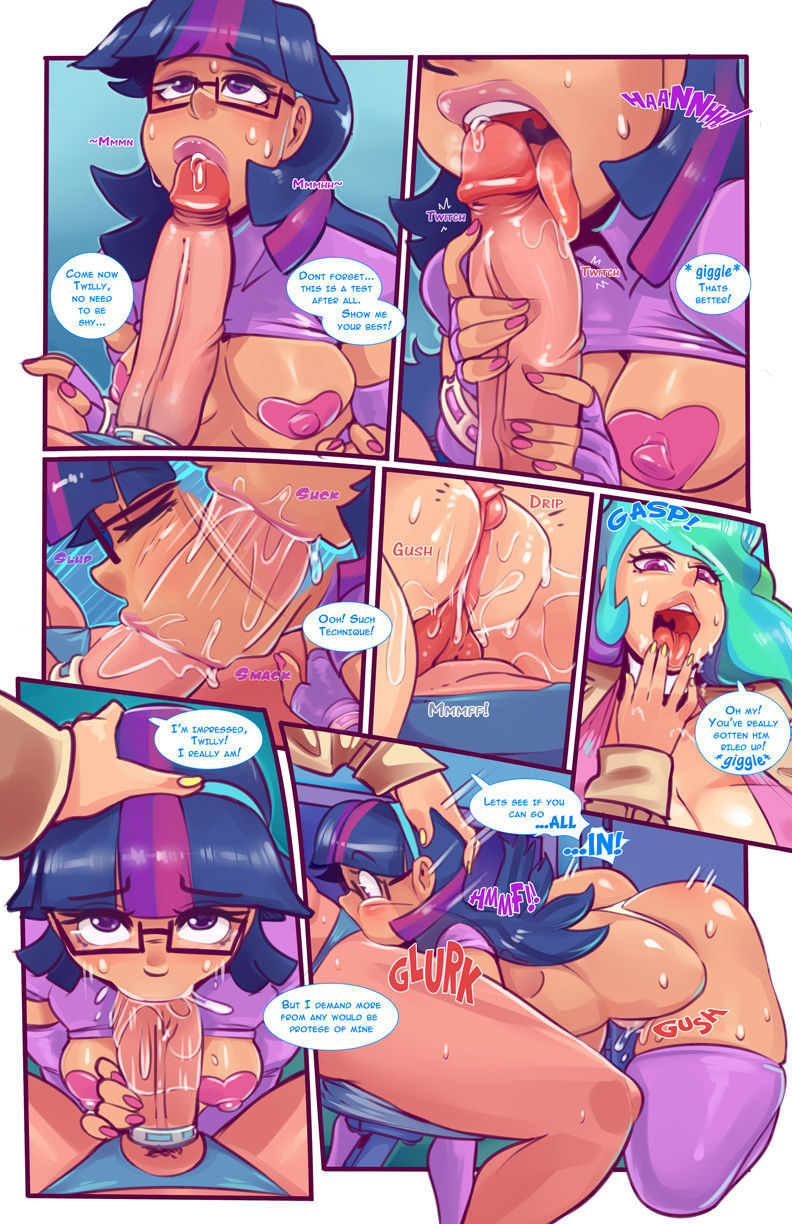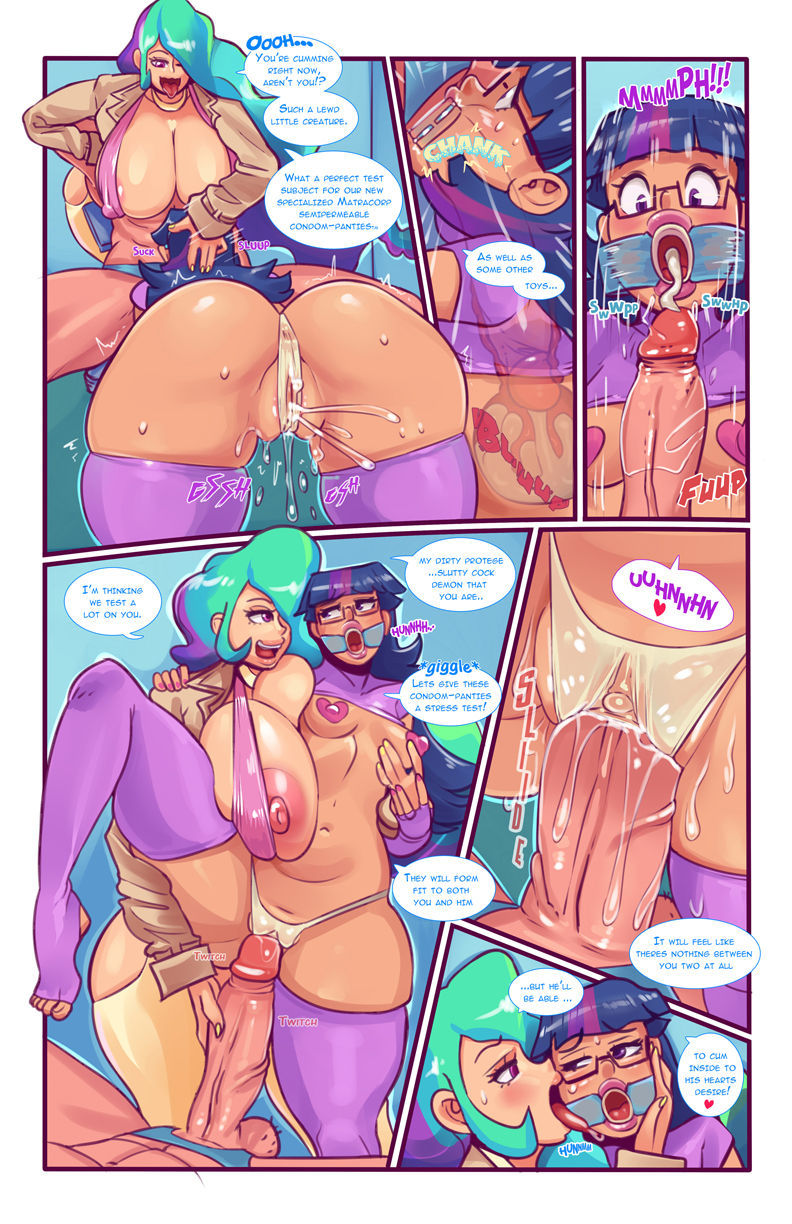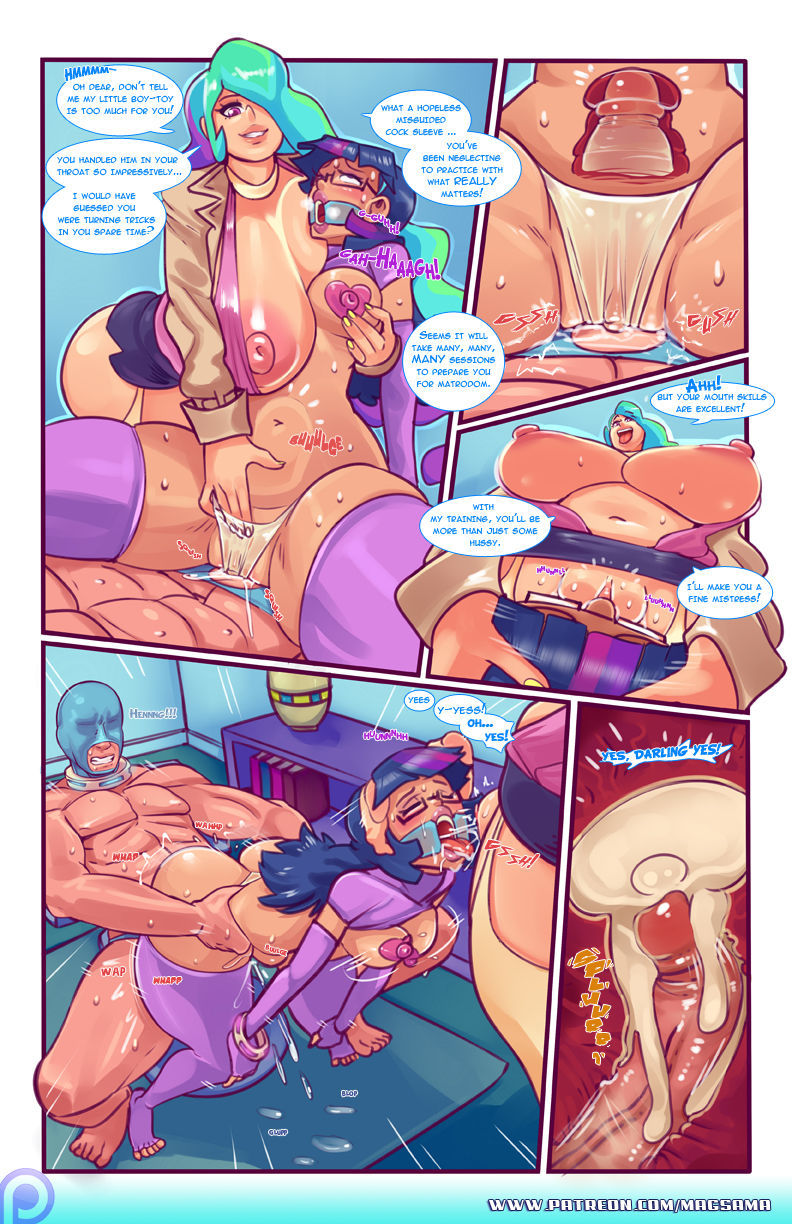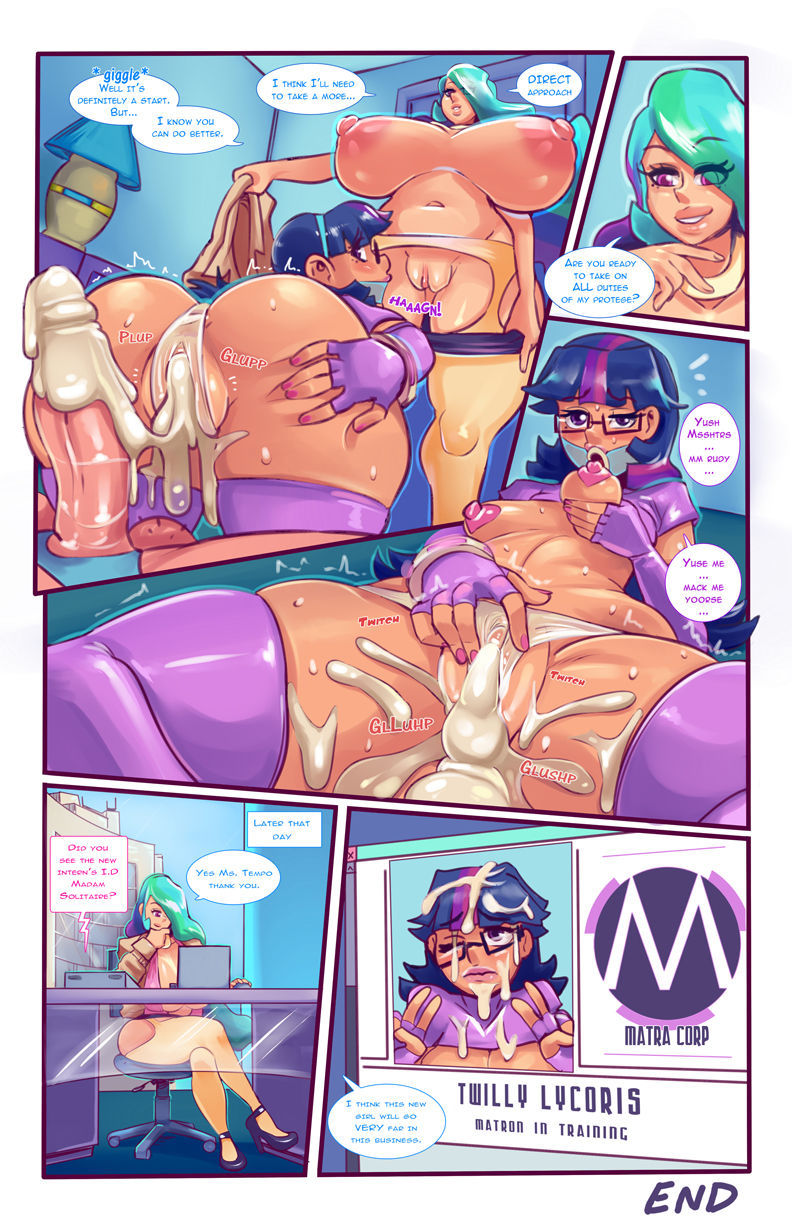 The Intern is a XXX comic by My Little Pony in which the protagonists are sexy human beings. In this story we see how they are in a laboratory where they do sexual experiments with people.
This time they have a great subject, he is a middle-aged man. His cock is large and has a great endurance, you could say he is a stallion. The girls who are there are eager to be able to sit on that cock and be able to put it in her pussy. They are so horny that their pussies are dripping, they have to give themselves pleasure because they need maximum sexual stimulation and resort to lesbian sex. This causes them to have explosive orgasms which proves their fertility.
When they fill their pussies with the semen of this test subject the girls begin to become addicted to that semen. It is thick and hot, which makes them want to drink it as if it were cream. All this is part of their sexual training, to be the greatest whores in history.
We hope you enjoyed this furry porn comic.