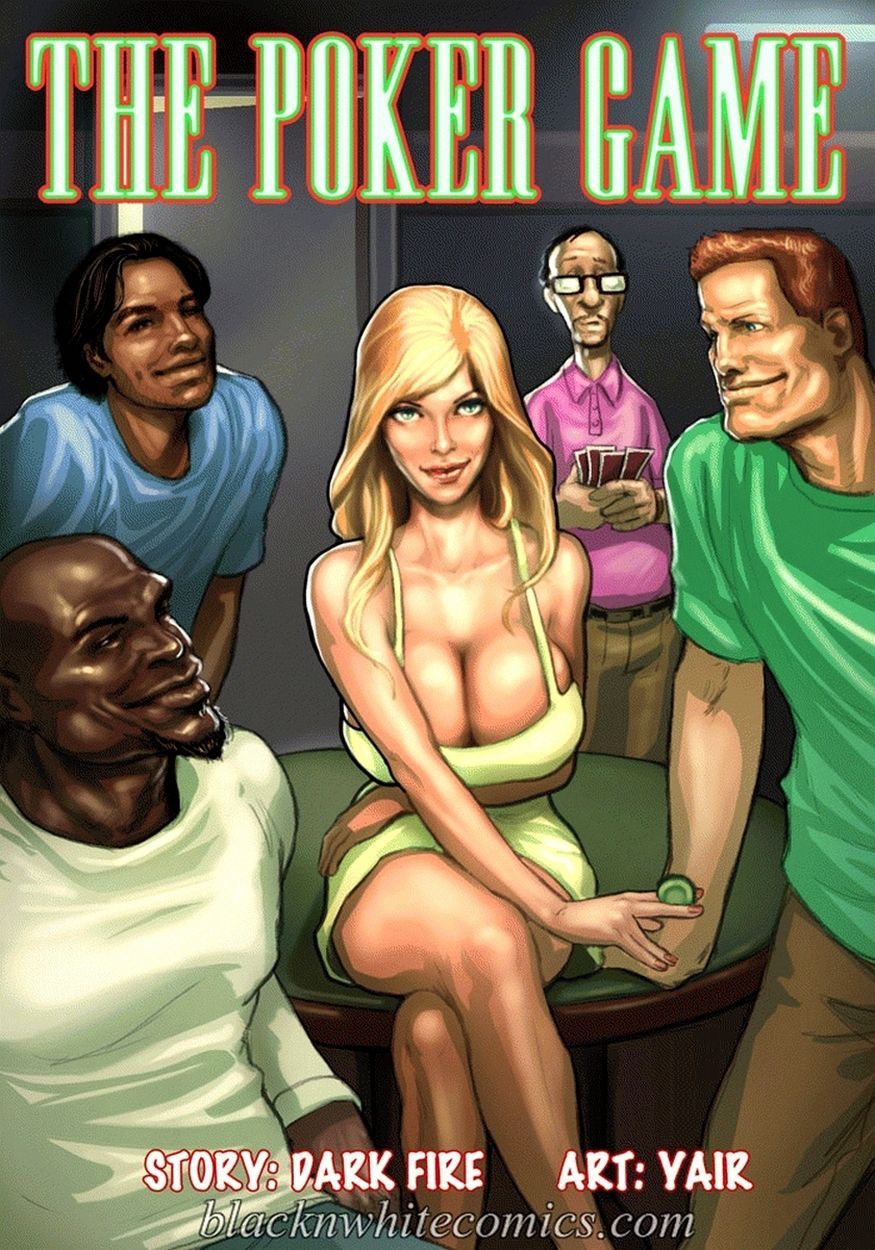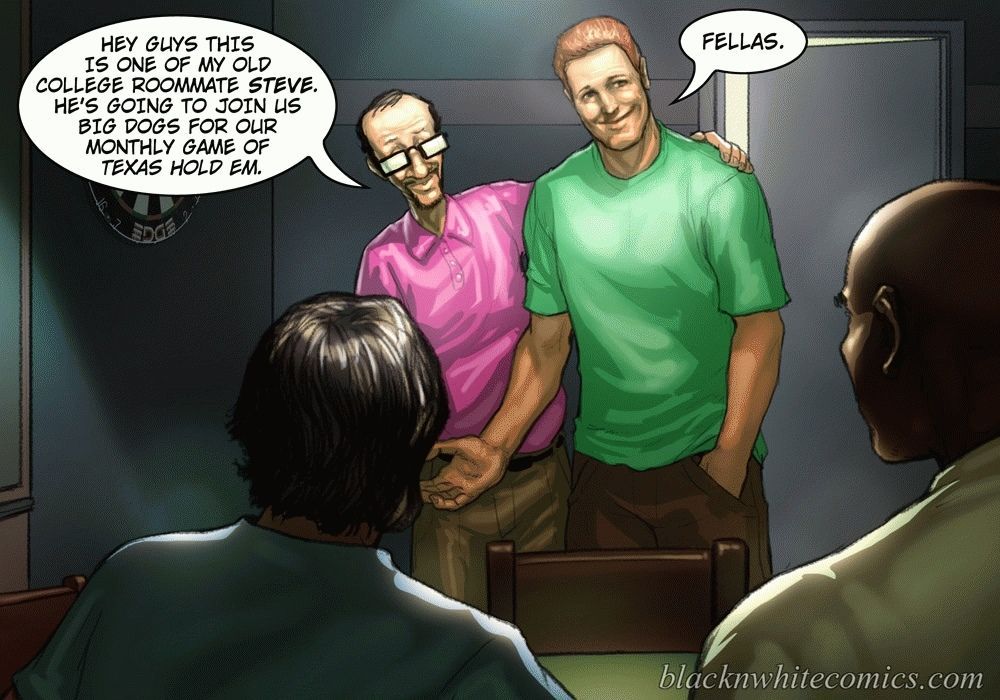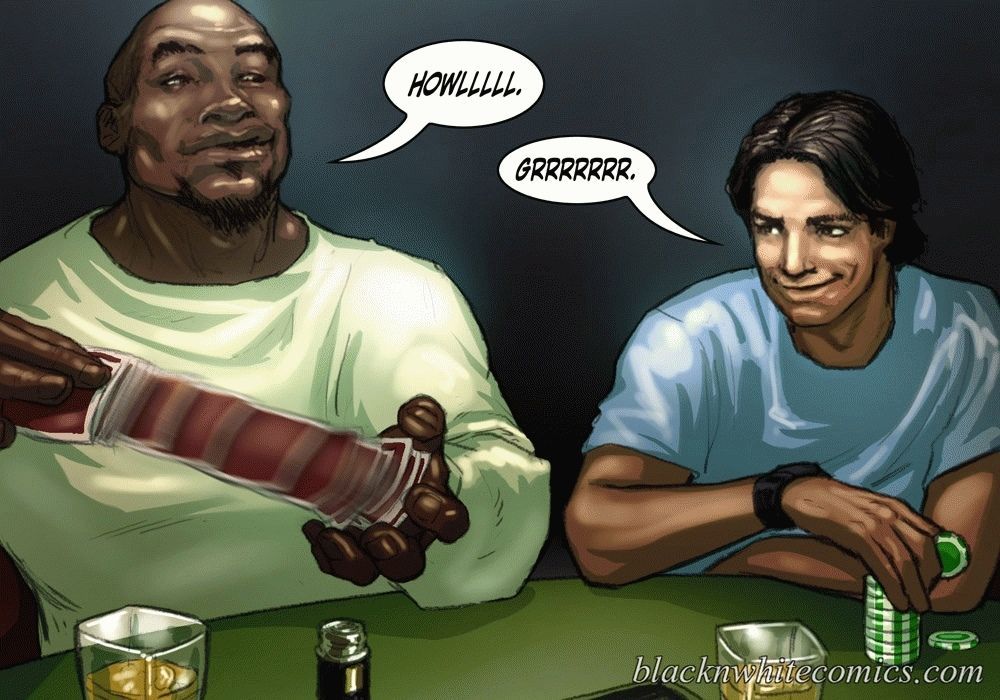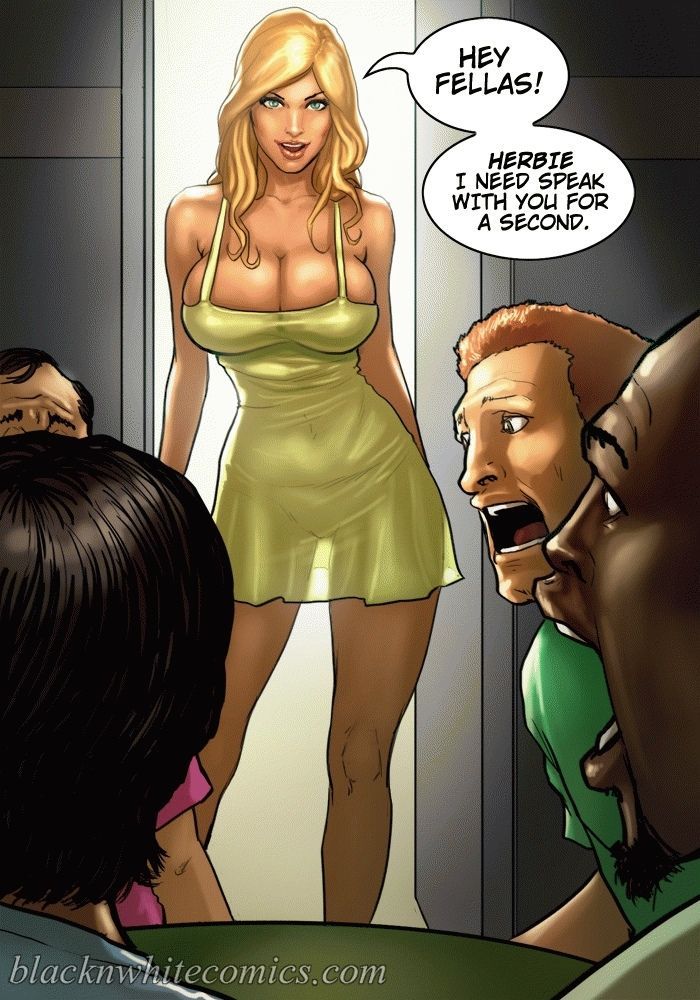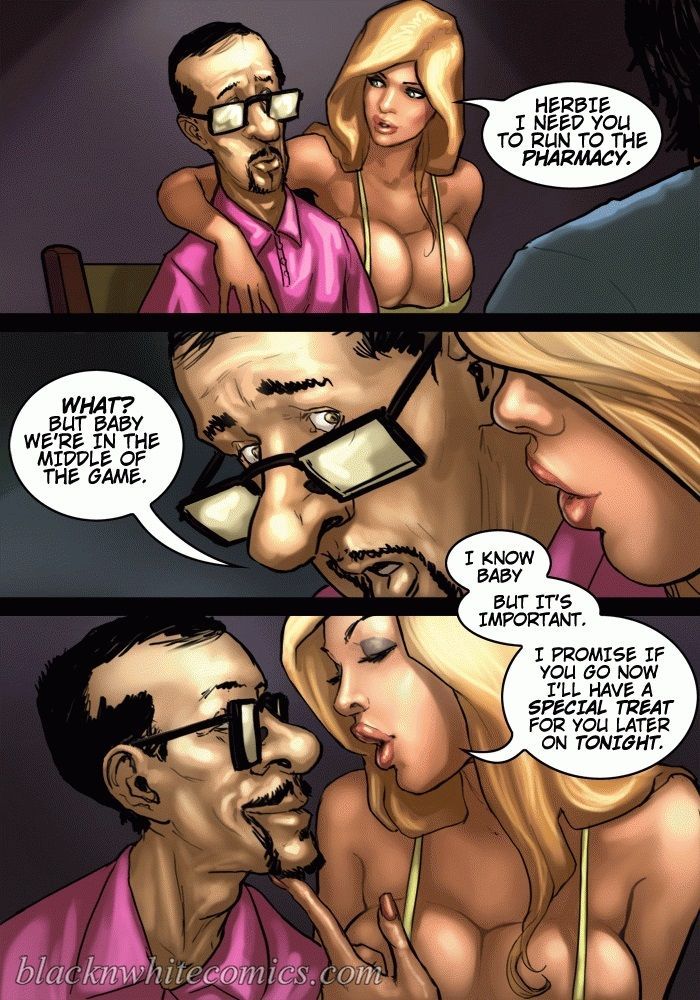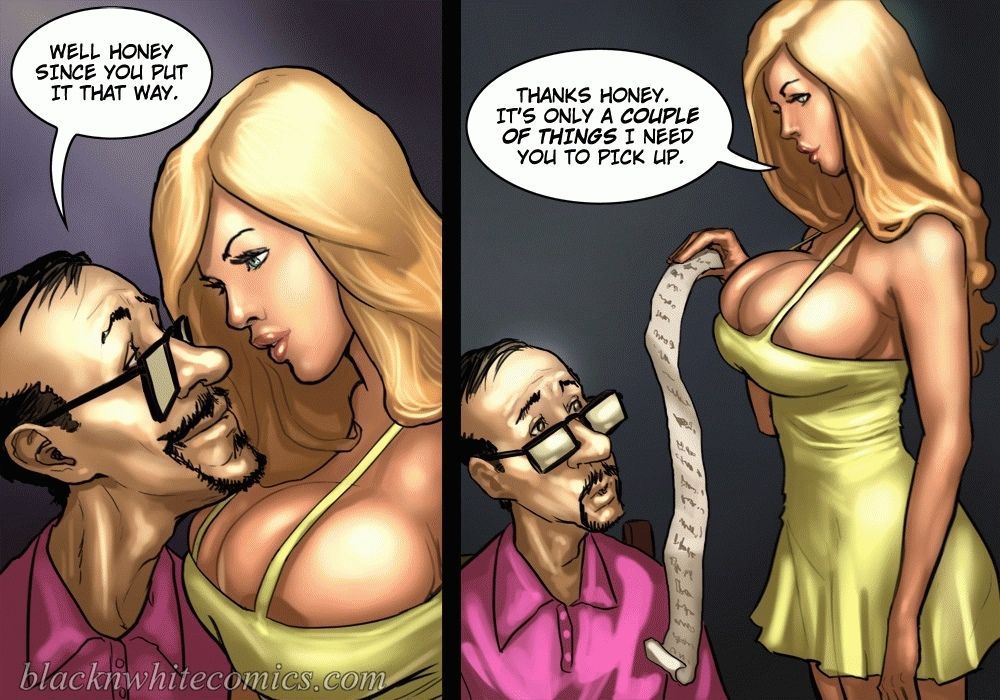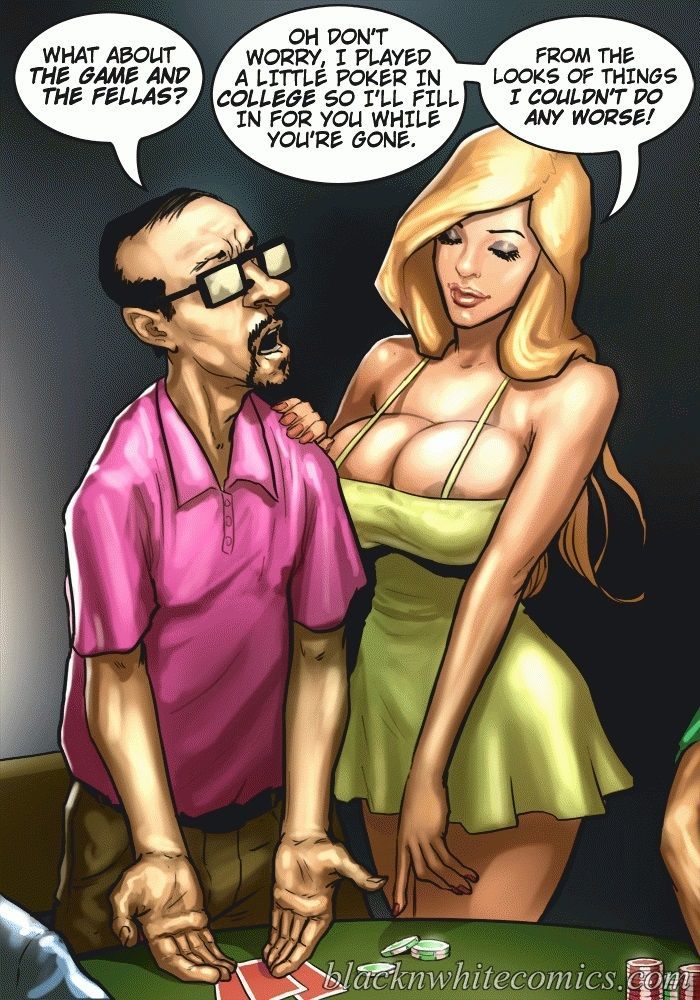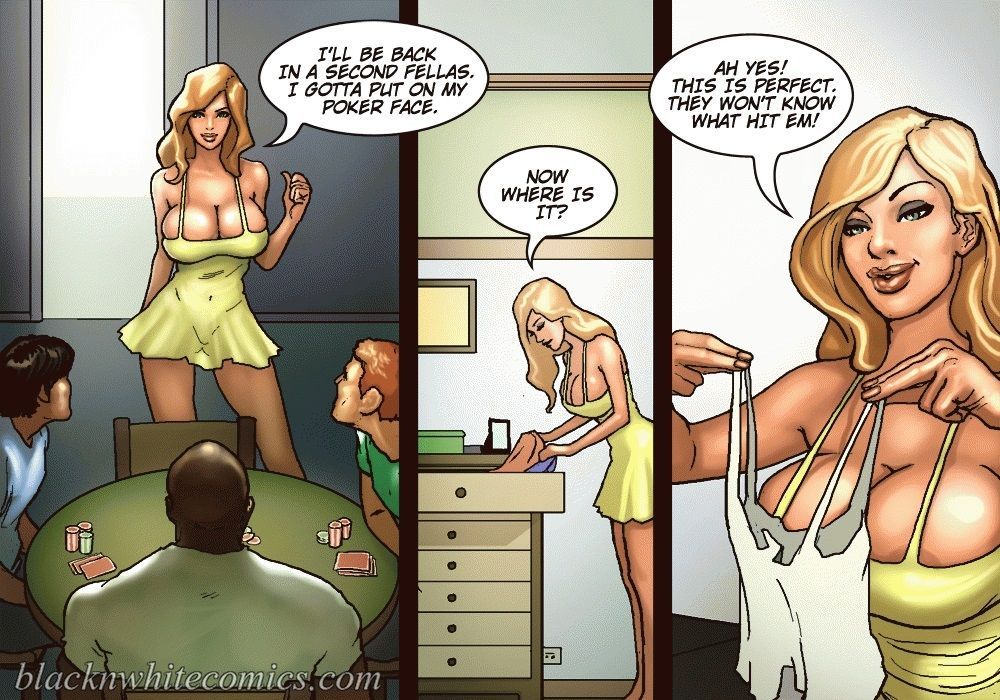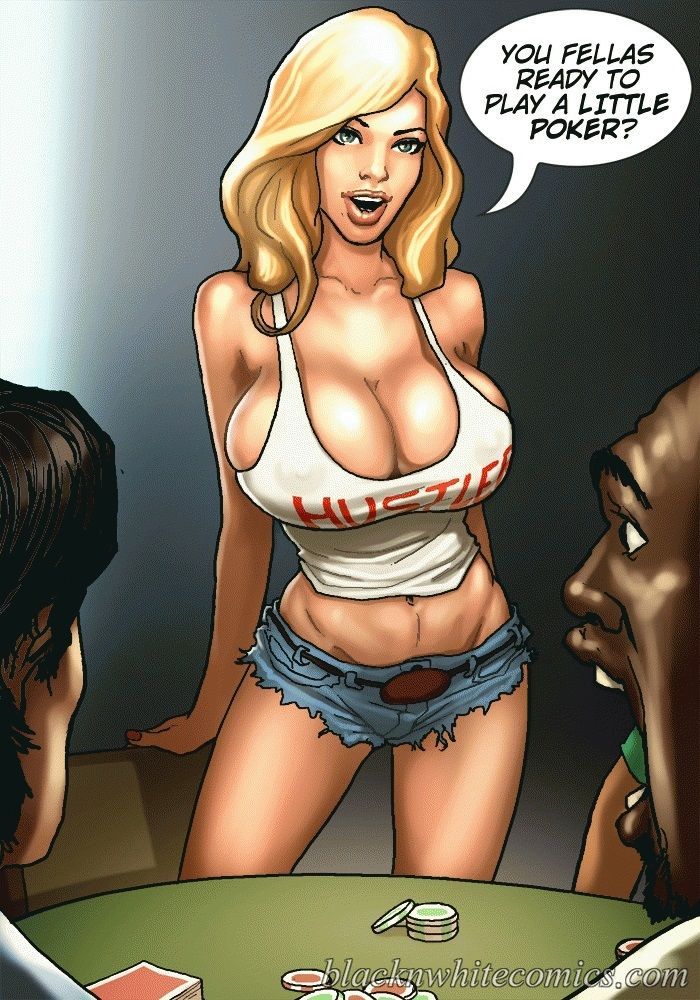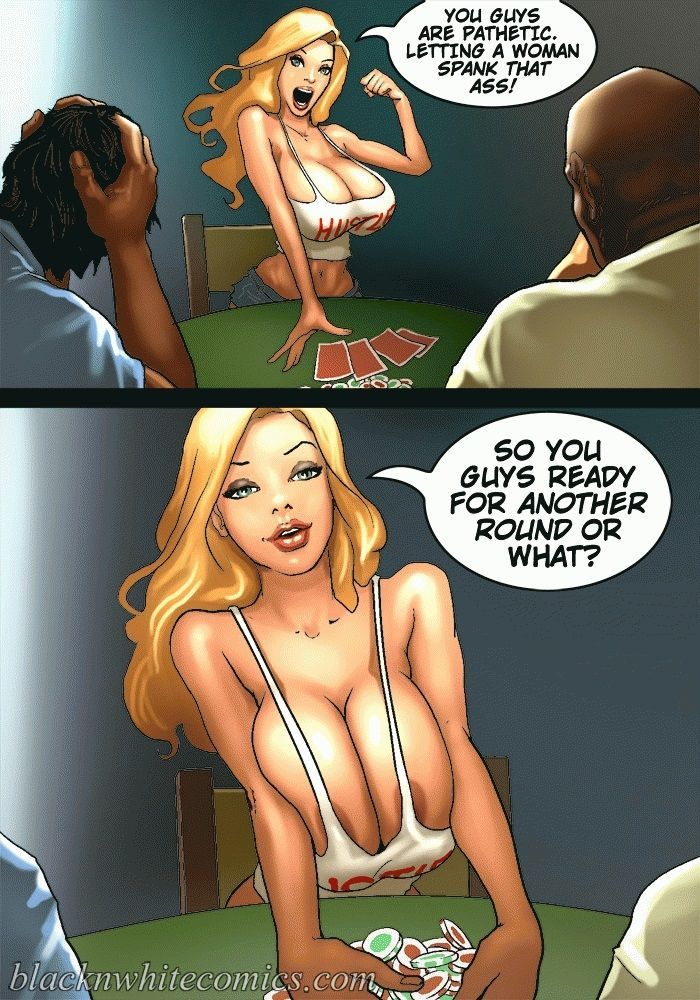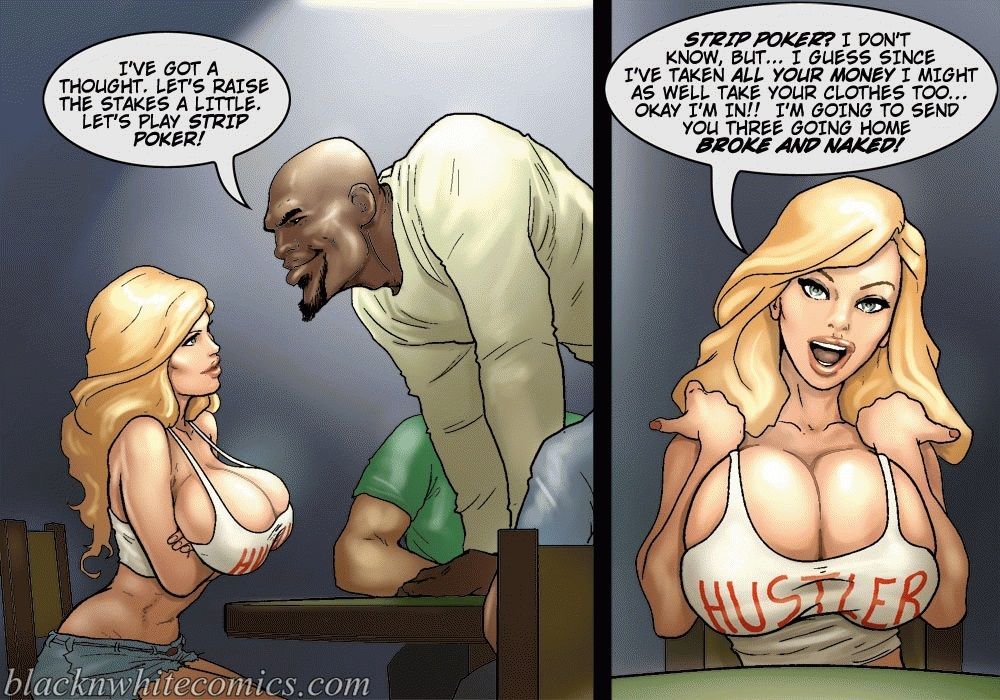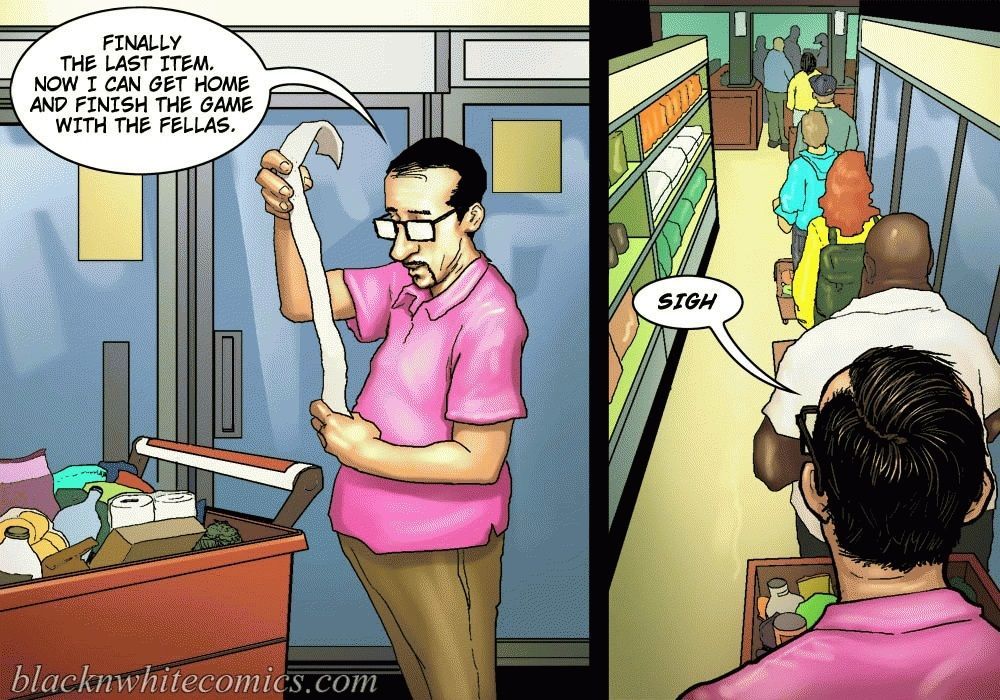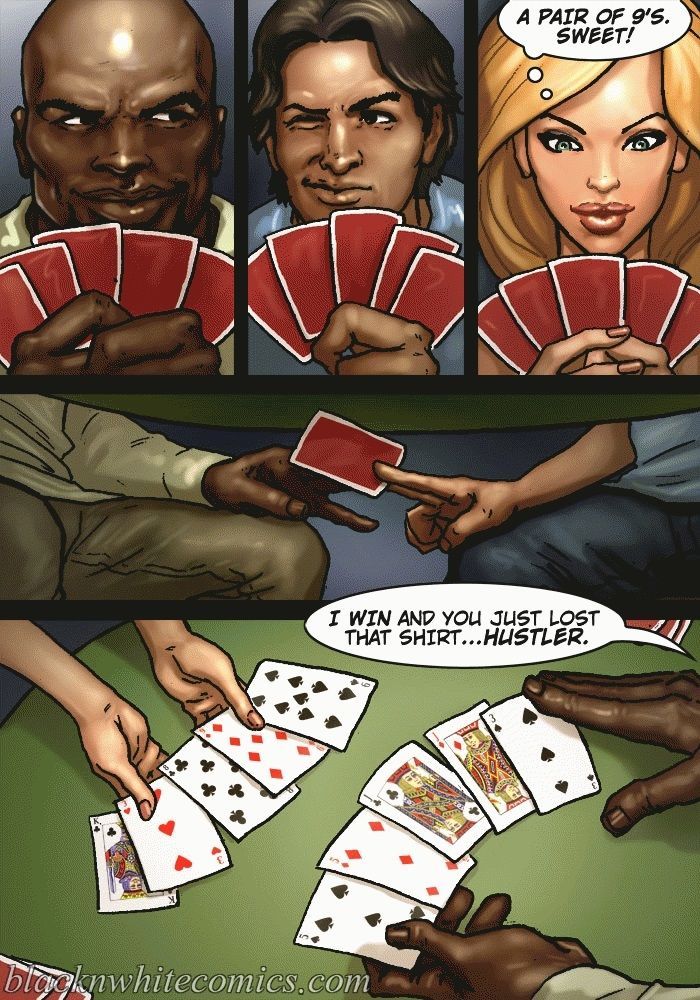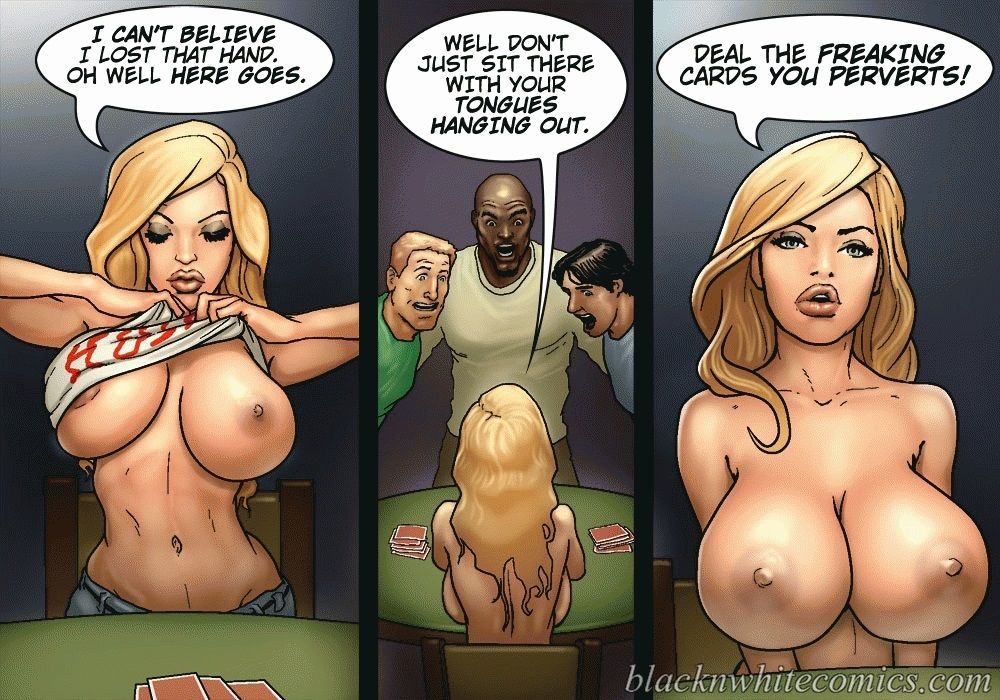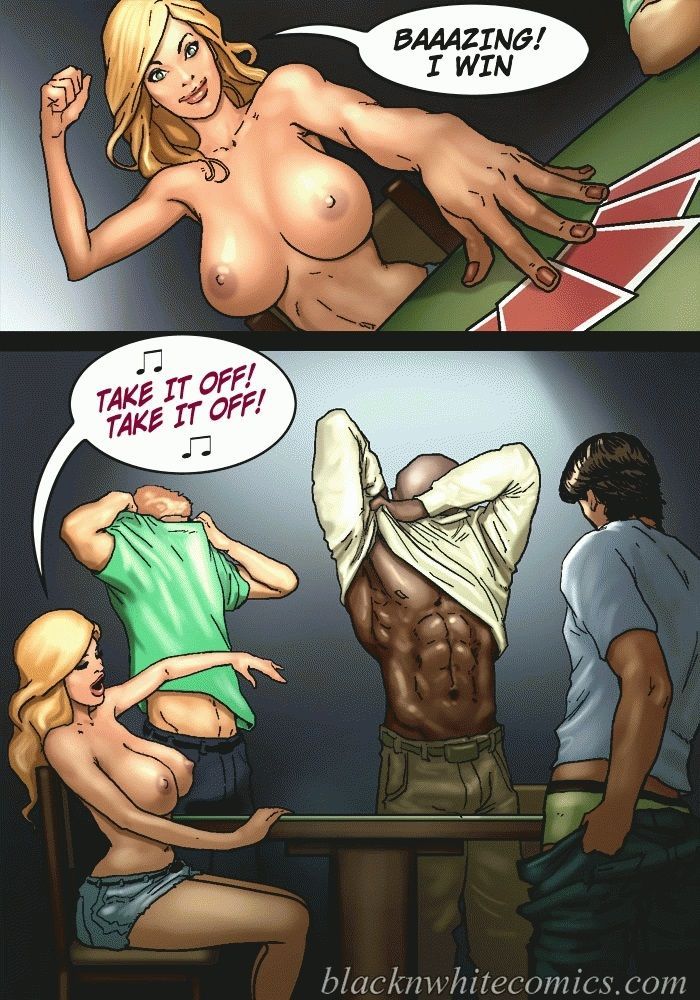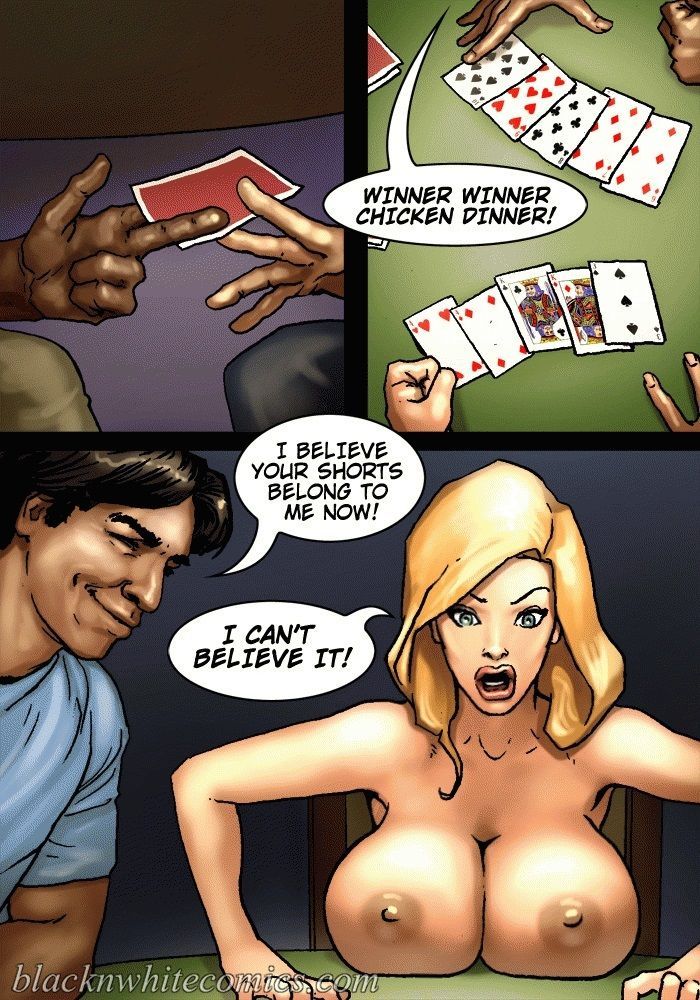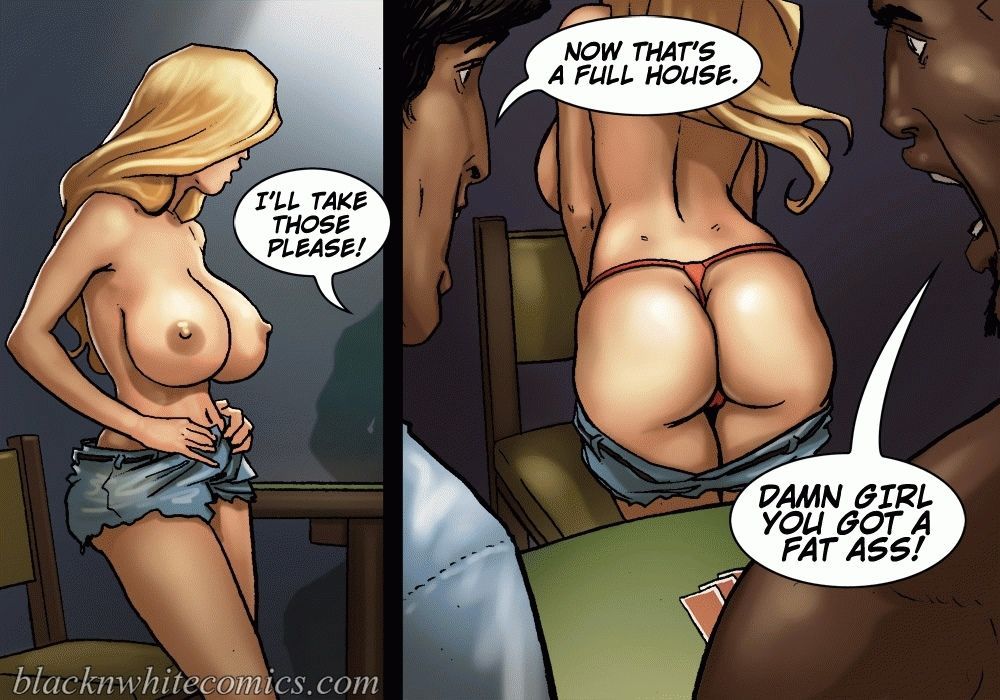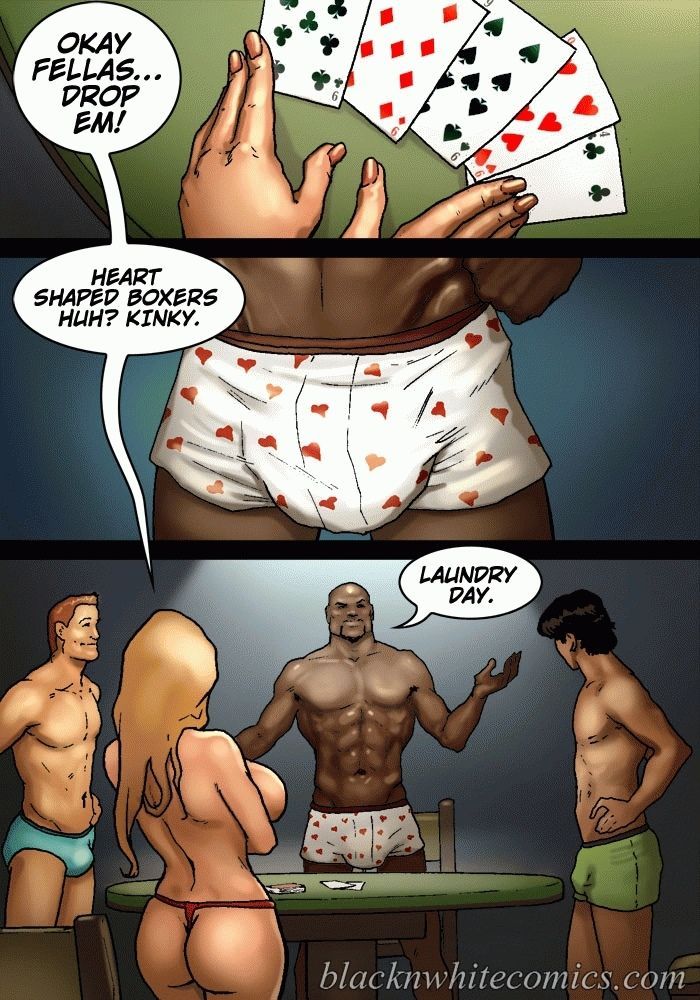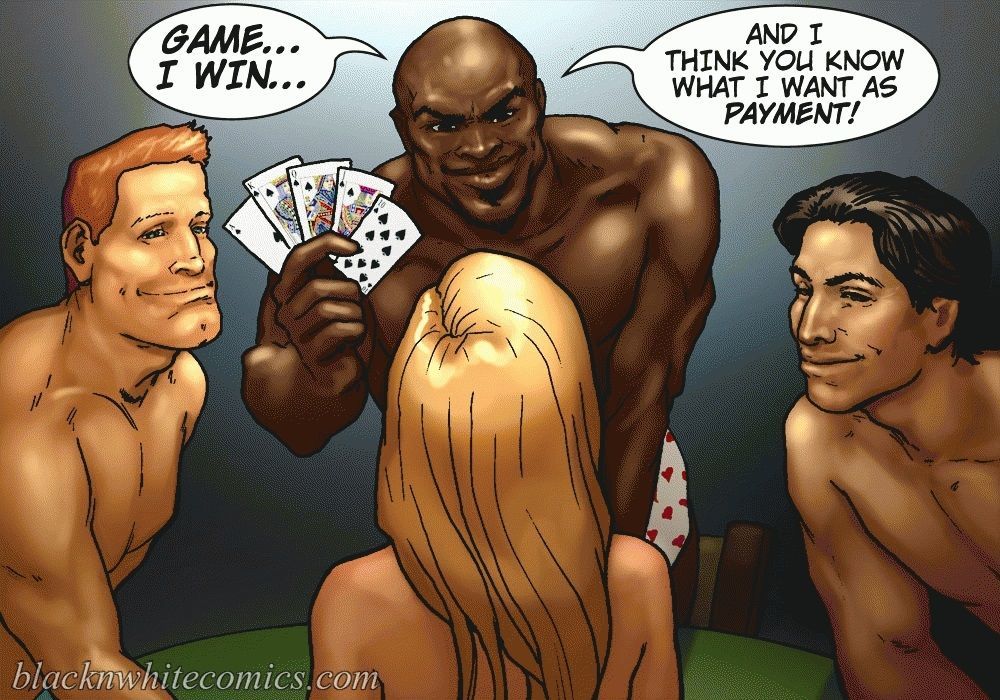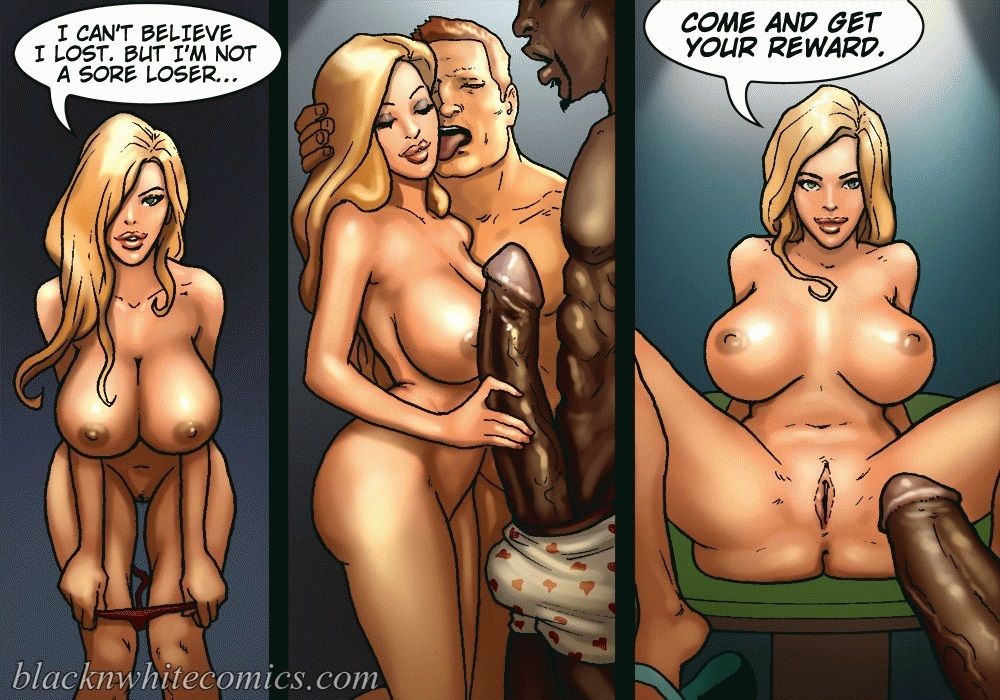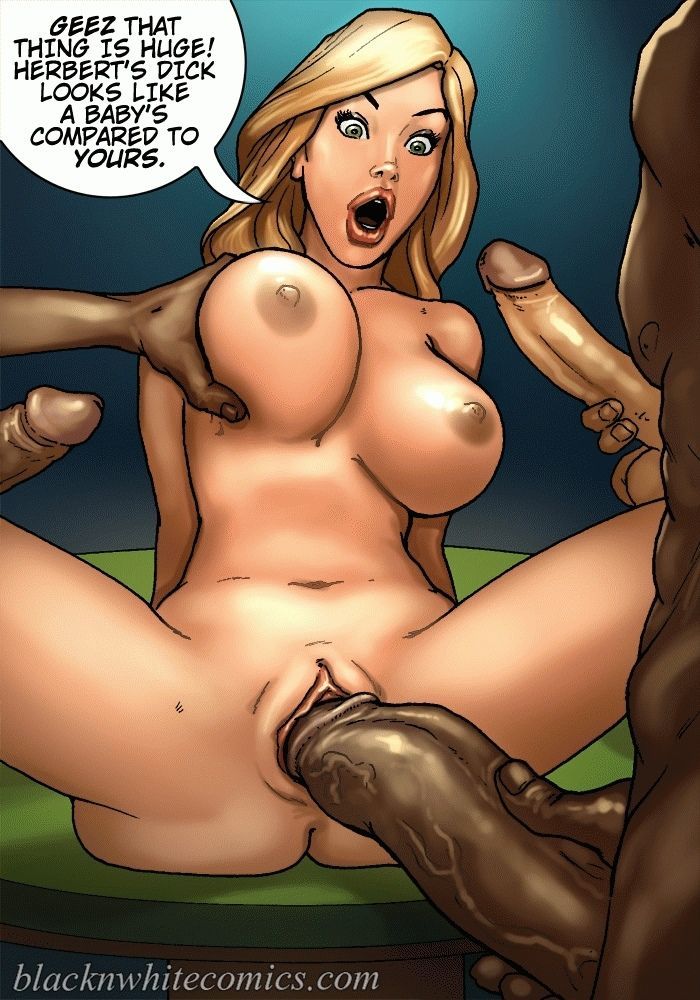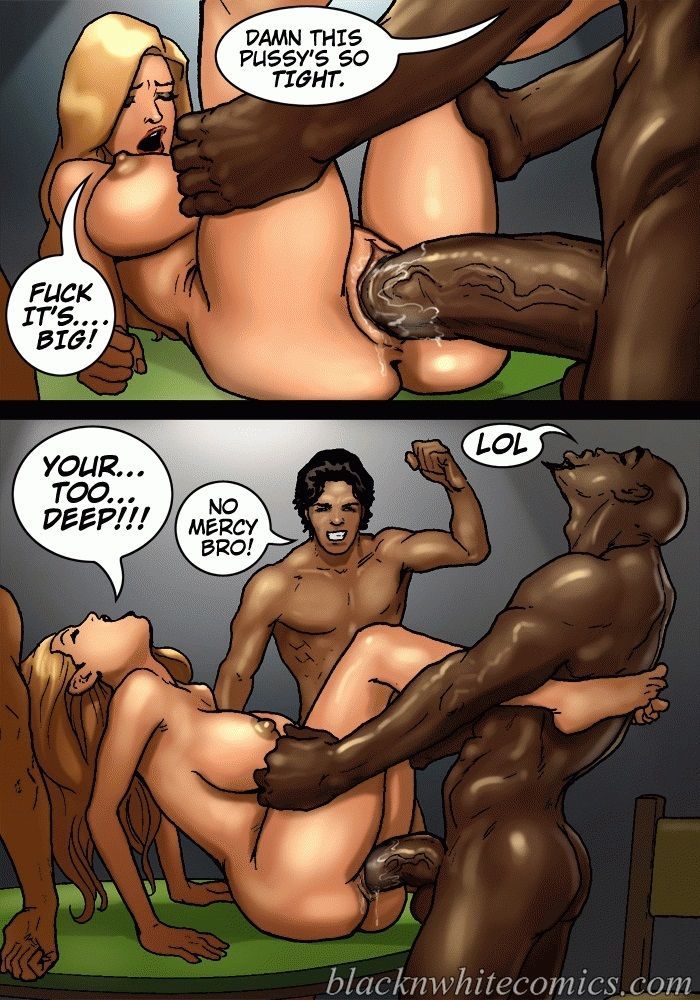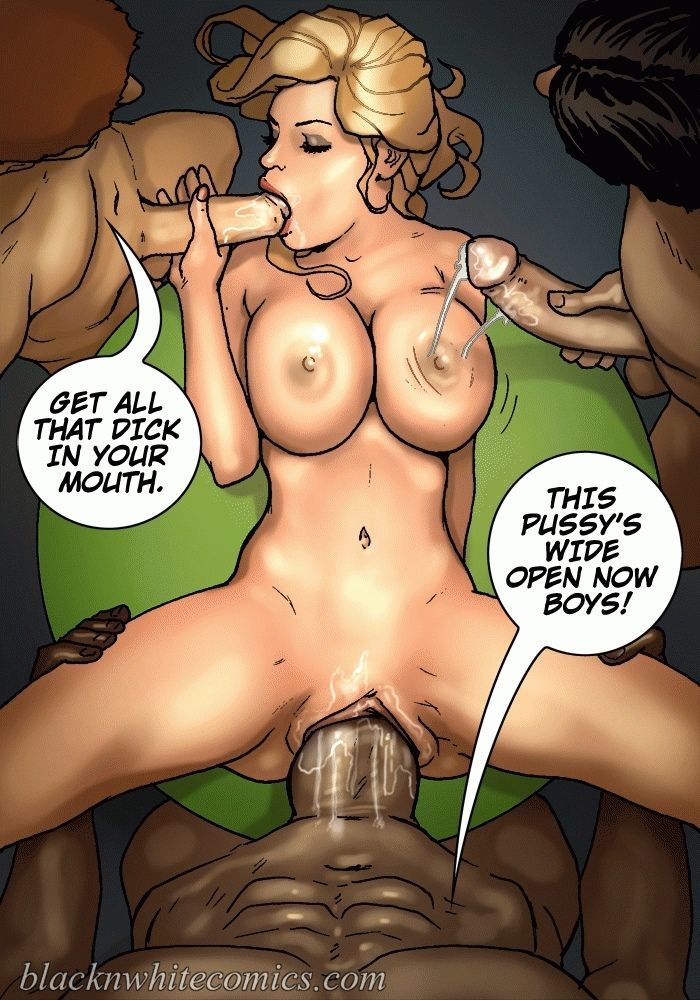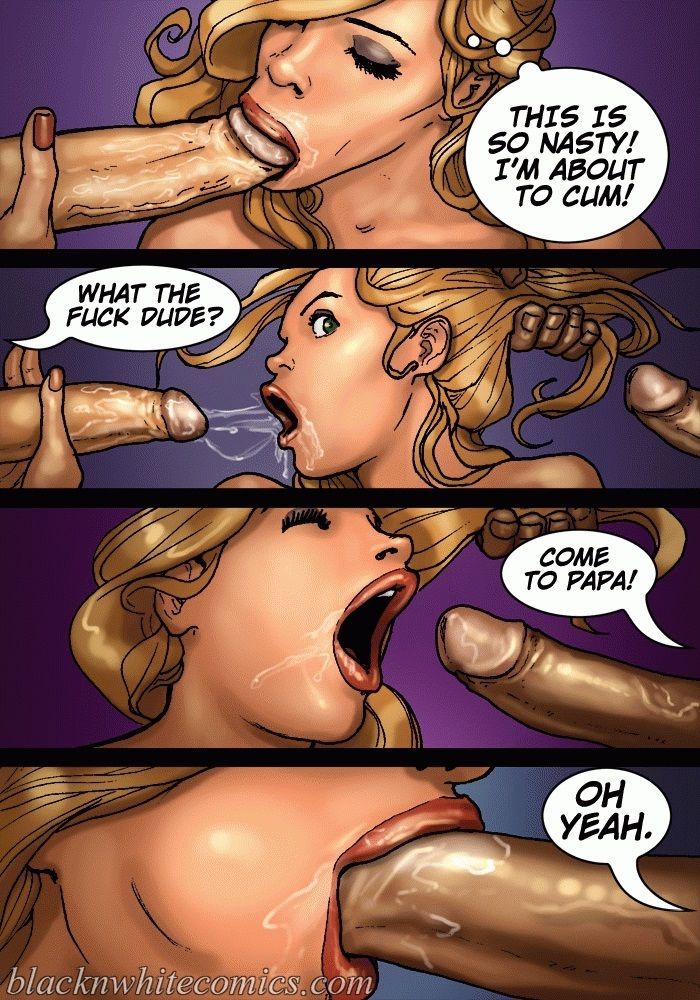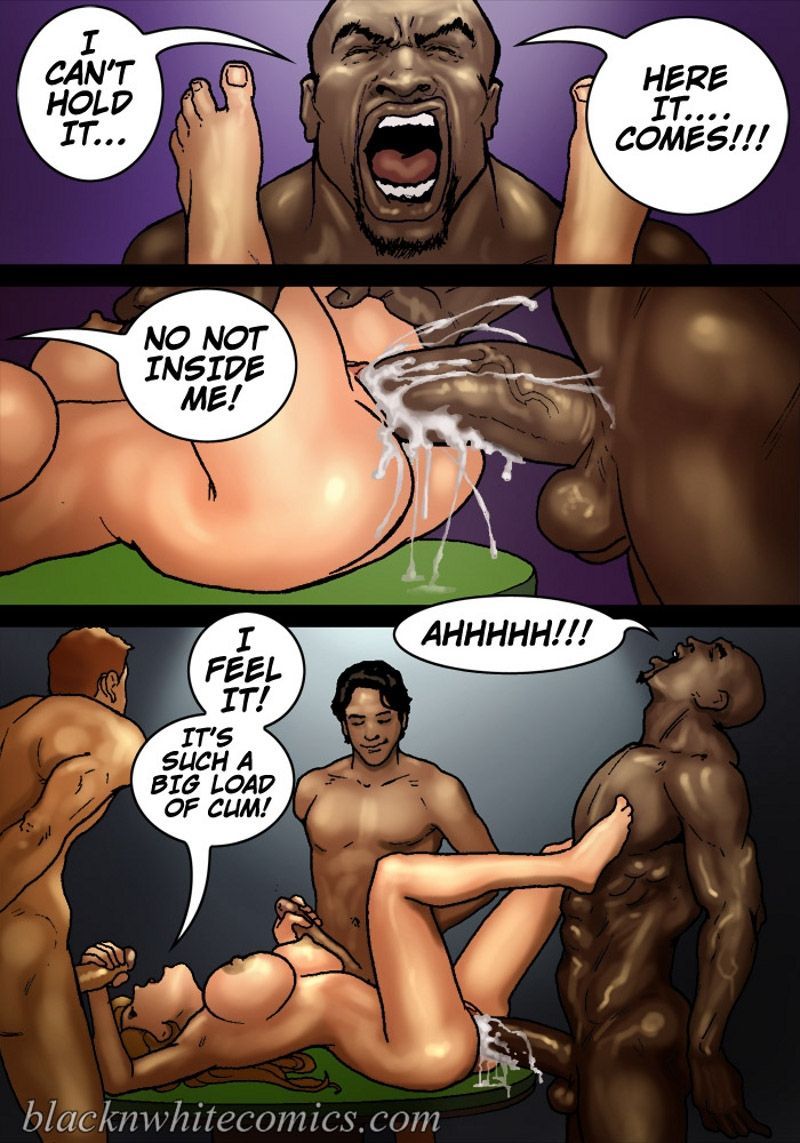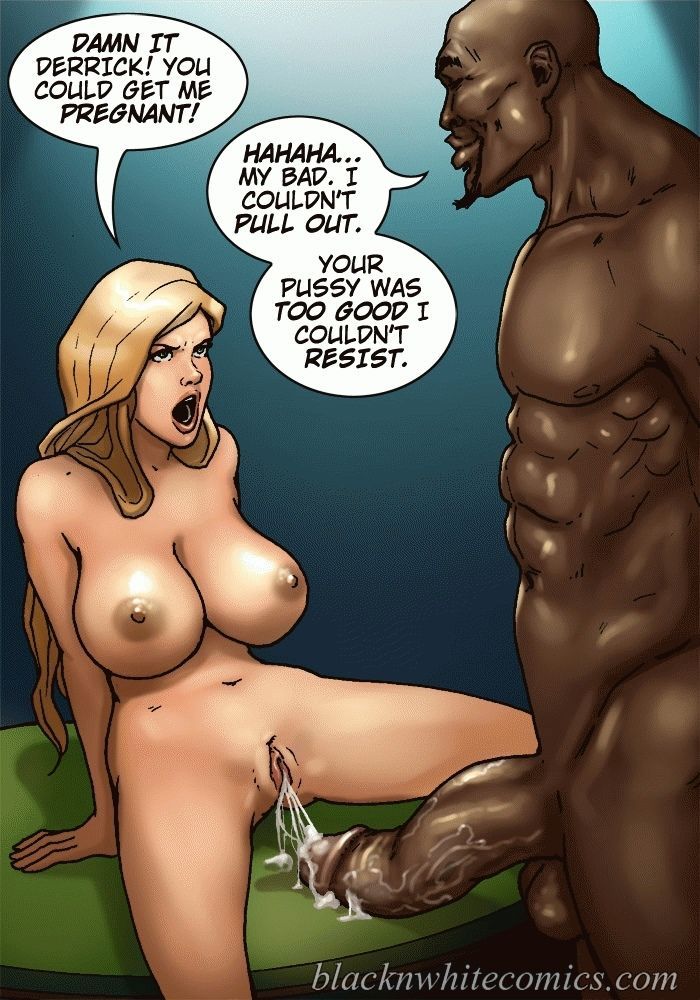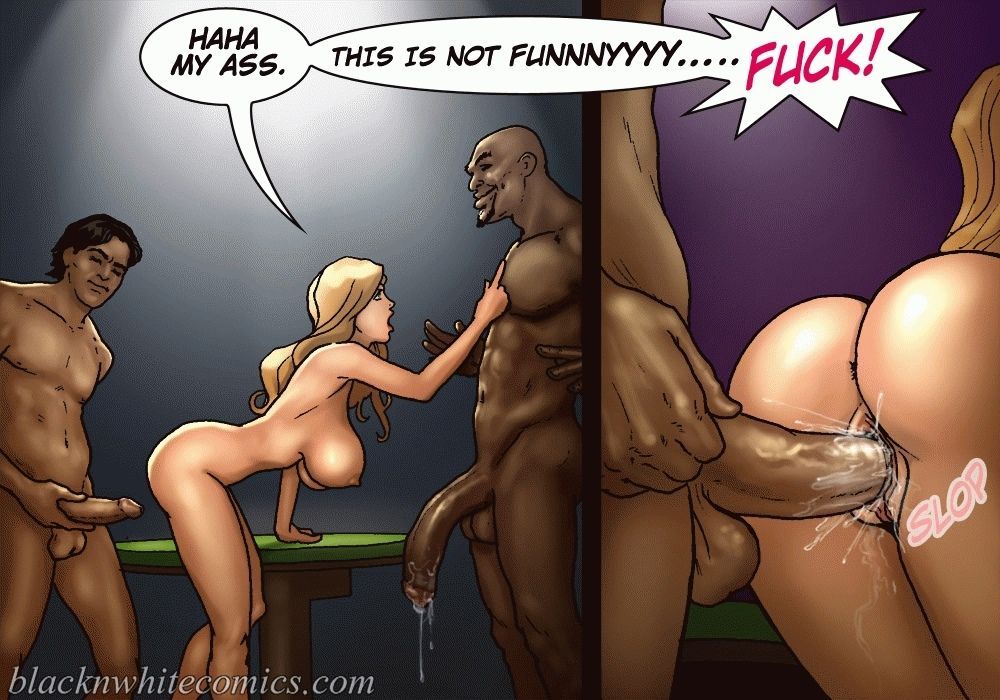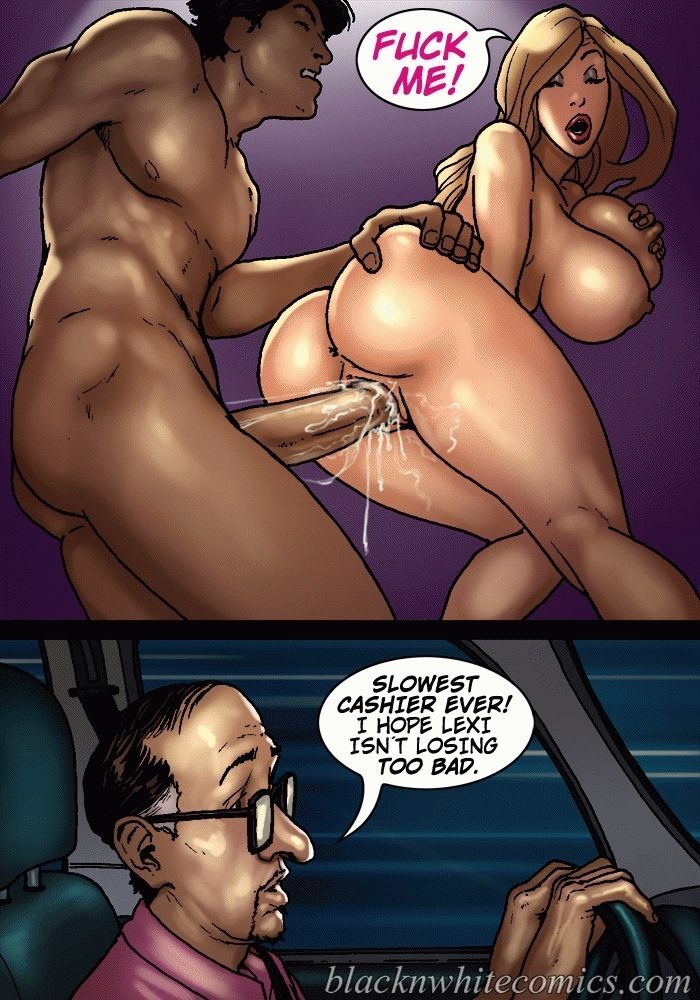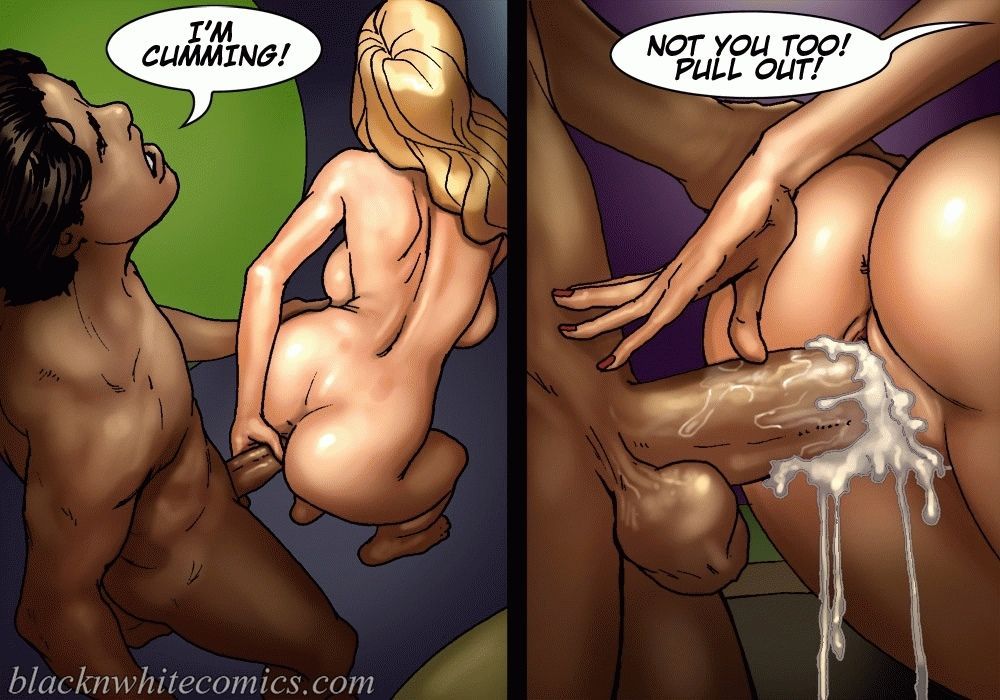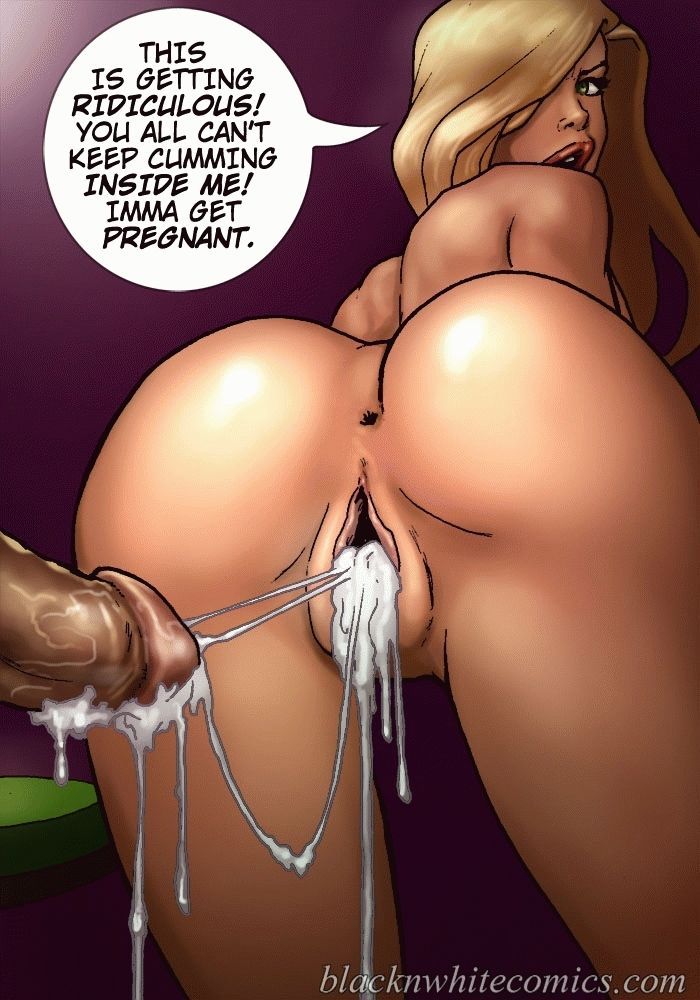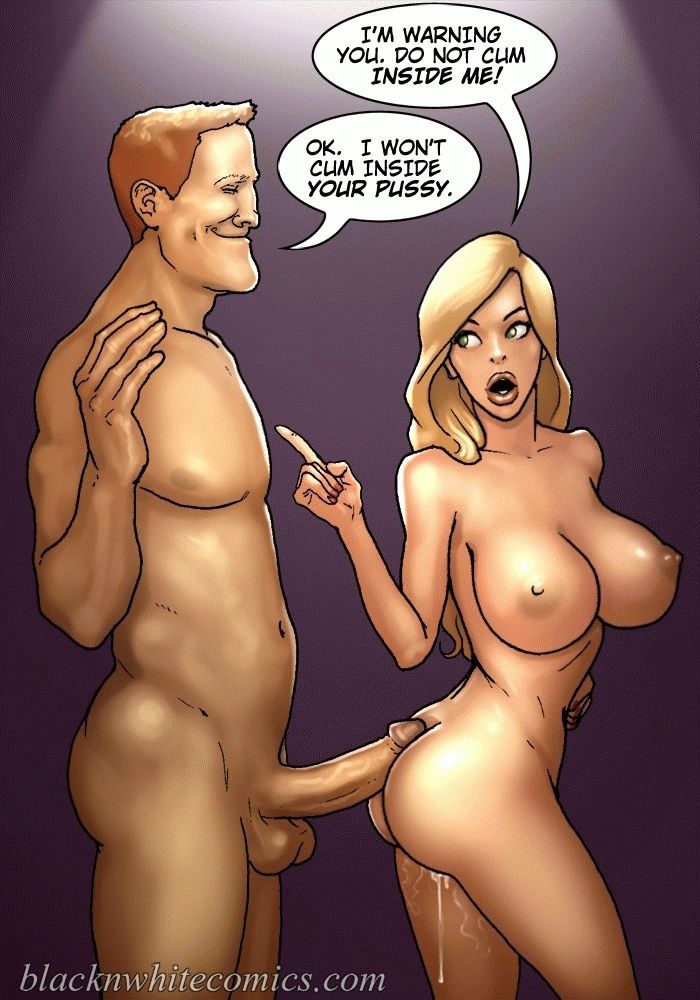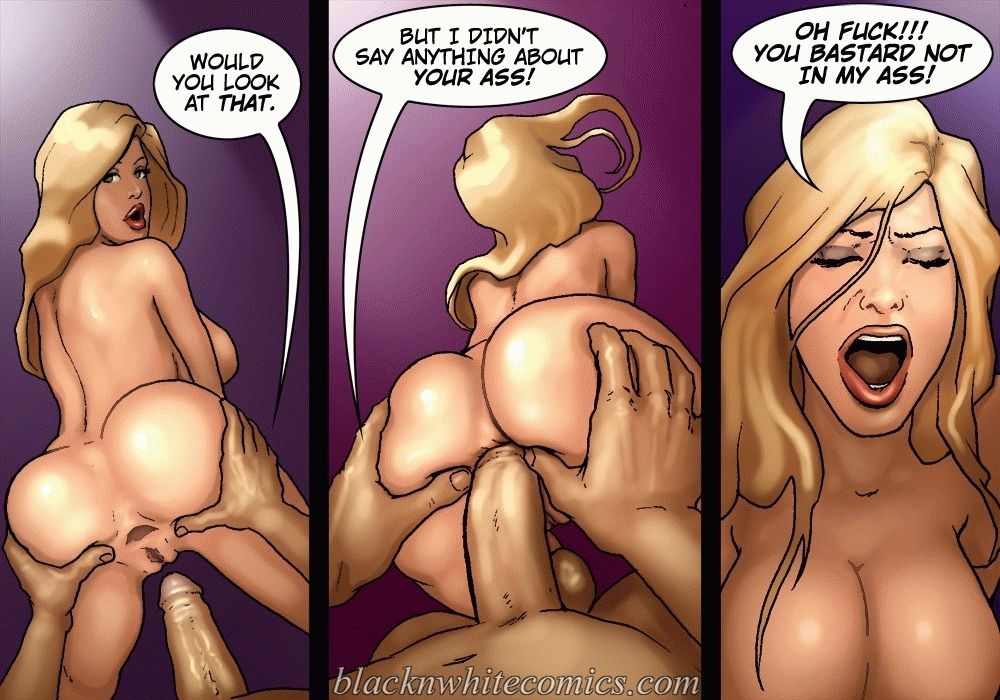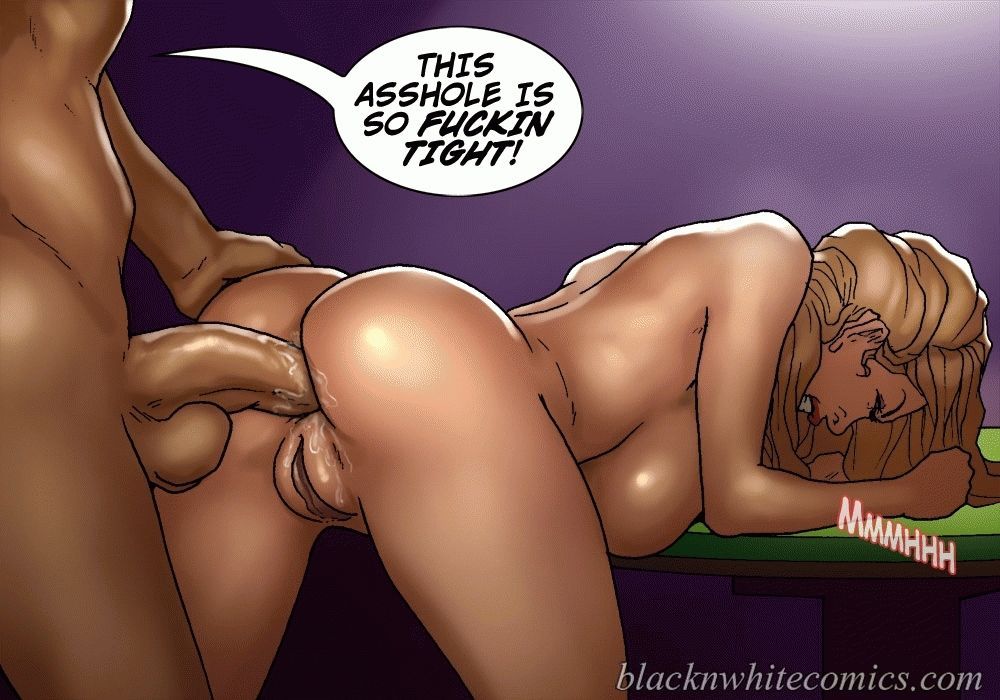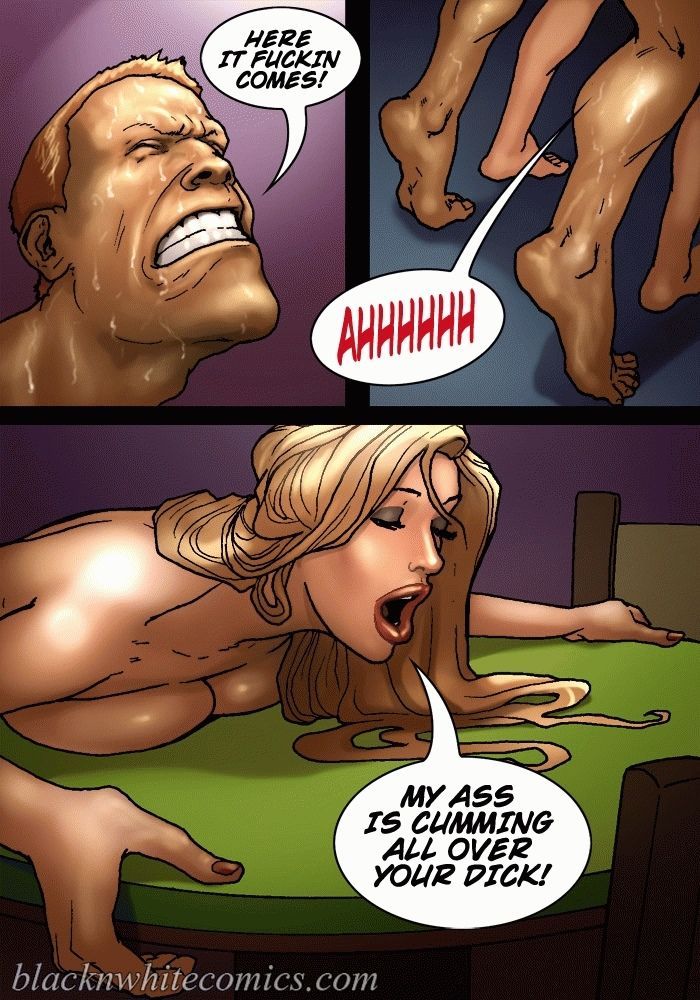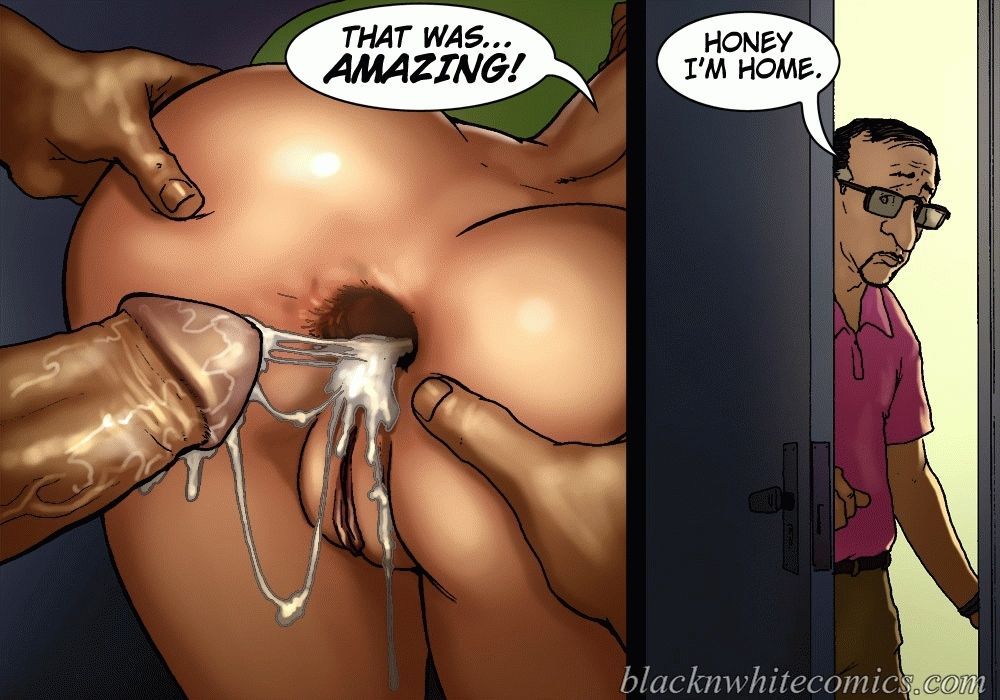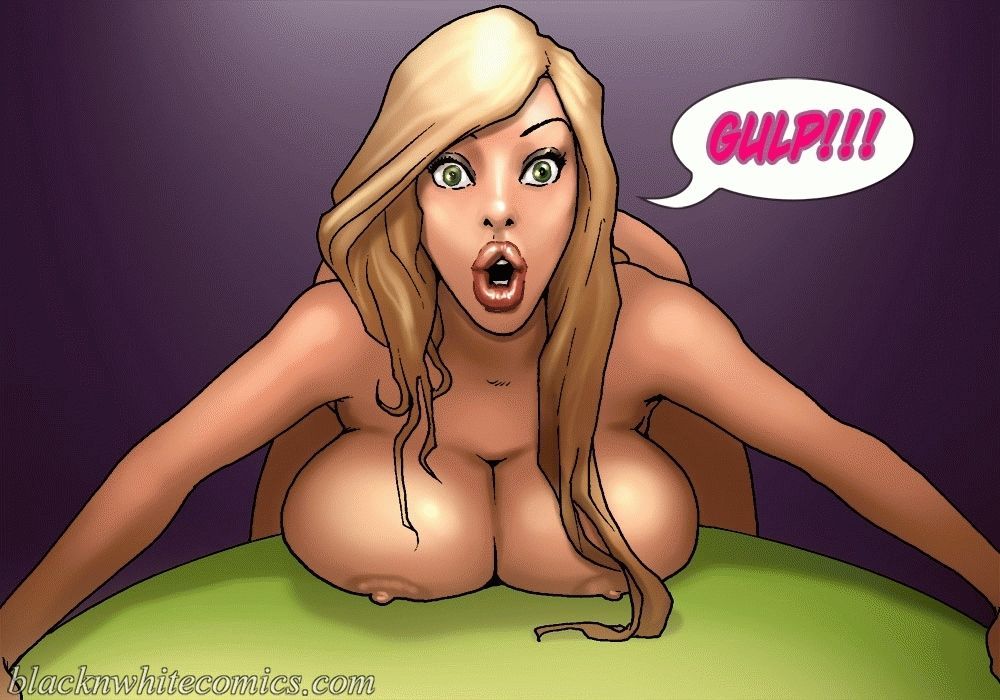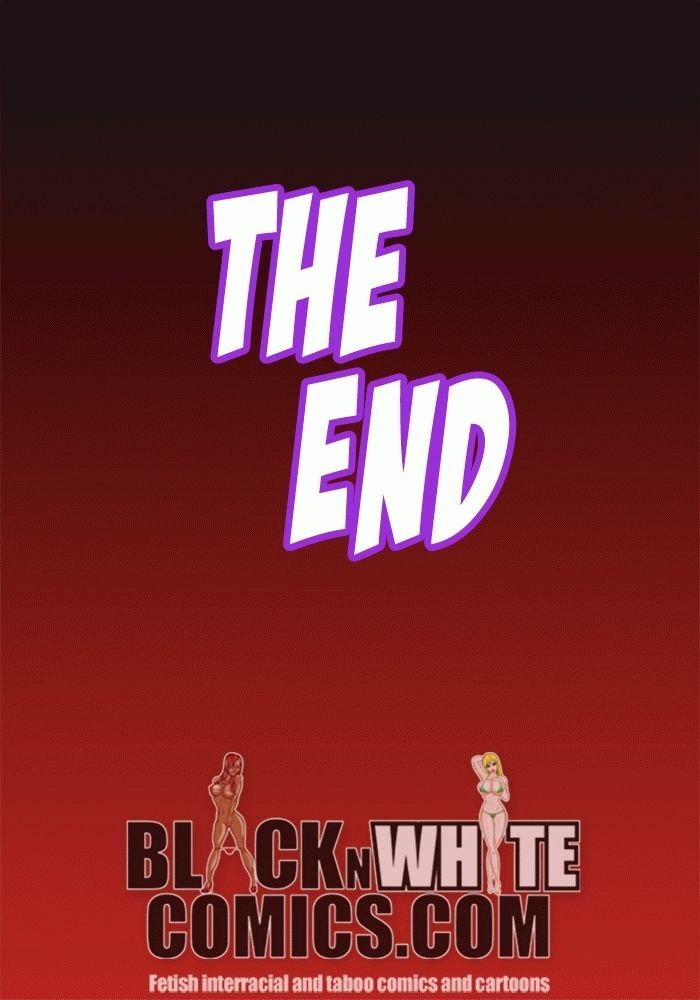 In this Interracial Porn Comic created by the magnificent Blacknwhite, we see how some friends are playing a game of poker.
All the friends were there as usual to play their famous poker game. This time a new boy joined the group, everyone welcomed him and started playing.
In the middle of the game the wife of one of the men asked him to go buy some things that he needed. Her husband explained that she was in the middle of a poker game, but she insisted. He told him that if he was going to buy that same night they would have hard sex. He also told her that she knew how to play poker and could continue her game for a while. The man agreed and went shopping buying that his wife would continue playing.
The sexy woman went for her clothes to play poker. He put on a very sexy and tight shirt, very short pants so you could see the buttocks. The men who were there were unable to concentrate and lost all the money they were playing. These again challenged the woman to a new game. Now it was about playing strip poker, she accepted confident that she would win again.
In the middle of the game the men began to cheat. They passed letters to each other to make that sexy woman undress. She couldn't believe what was happening, she took off her shirt and her big tits peeked out. These men's cocks were hard to see those big and sexy tits. They lost a round and took off their shirts. Thus they gathered until they were women and the men undressed.
Everyone was horny, the woman opened her legs and her pussy was wet. He told them to fuck her, all the men approached her and began to fuck. When the woman felt like a big cock was entering her pussy, she began to come. The black man came inside the pussy of his friend's wife. Another man also filled his pussy with semen. She was angry, she told them they could leave her pregnant. But the last man said he was not going to come in her pussy and at that moment he began to put it in the ass. When everyone was fucking the door of the house was heard open, it was the husband who had come home.
We hope you liked this Comic XXX Interracial.