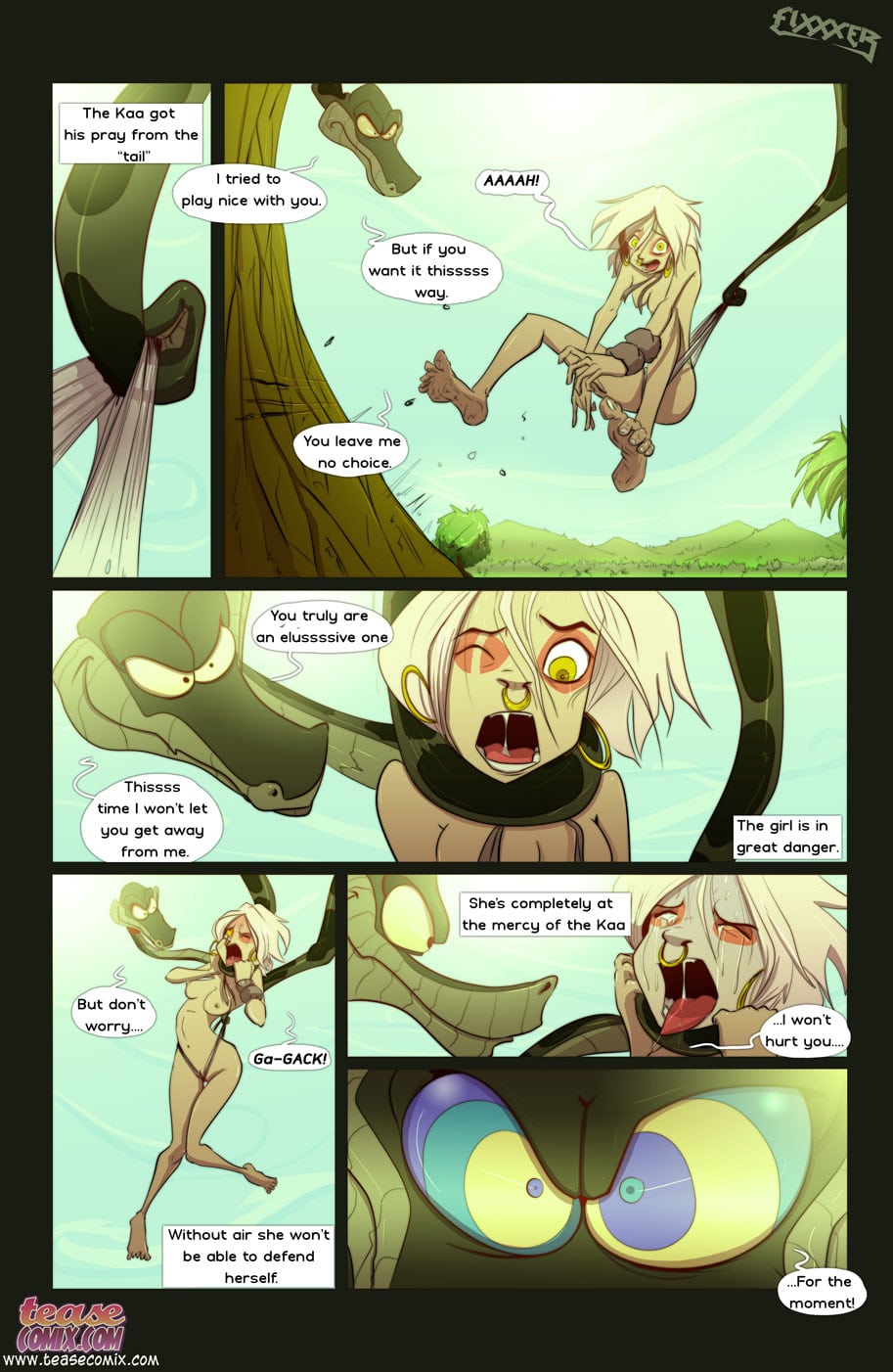 There is a moment in every person's life when he has to prove himself. That time had come for the girl; it is the Kaa's hunting ritual. She had to venture into the deep jungle and her own desires. However, she was not the only one who was hunting for a prey, a snake was looking for a prey and the girl was a perfect and delicious snack. The snake approached his prey, she tried to defend herself but he was a better hunter. He trapped the girl and began to explore her.
The snake tastes his prey
After exploring her, the snake began to taste her, licking her tits. He loved the taste of human flesh. She managed to free her arm and punched the snake, but he had never lost a prey. He grabbed her again and hypnotized her; she felt victim of his enchantments, she lost total control of her actions. The snake stripped her naked and began to suck her pussy while penetrating her asshole with his tail. She tried to resist but it was futile. She was released from the snake hypnotic effect but maybe it was too late. 
An extreme pleasure
He begia to swallow her while still penetrating her asshole. She was feeling a mixture between pleasure and fear. Then the snake penetrated her pussy so hard that it stimulated her bladder. He was more excited for the unexpected golden shower that filled her mouth. She was almost completely inside the snake; his robust tail inside her pussy and the lack of air gave the girl an extreme pleasure. But then he took out his tail and someone pulled her out. A sibling saved her. She is happy to be alive, but she will never forget this experience.