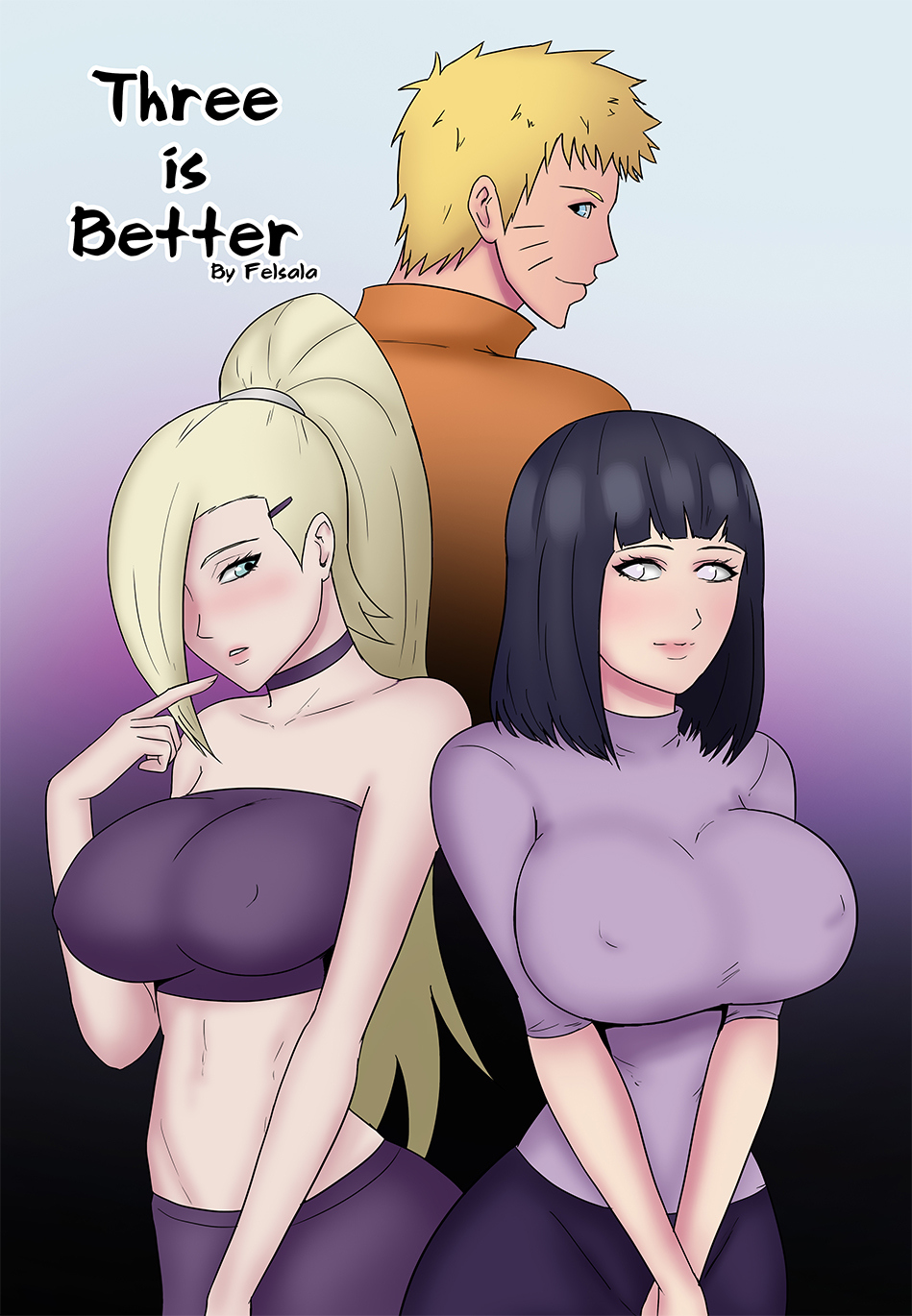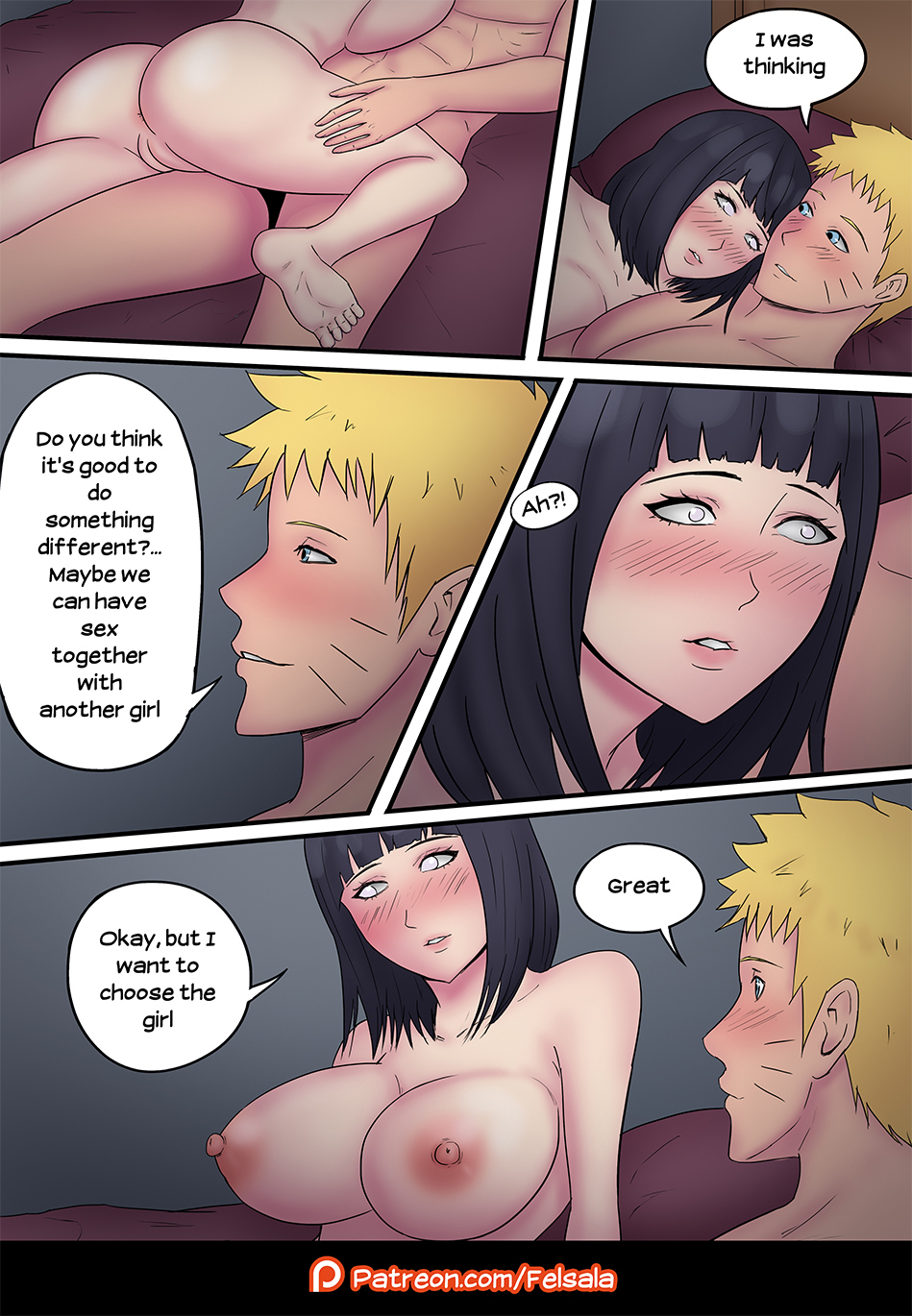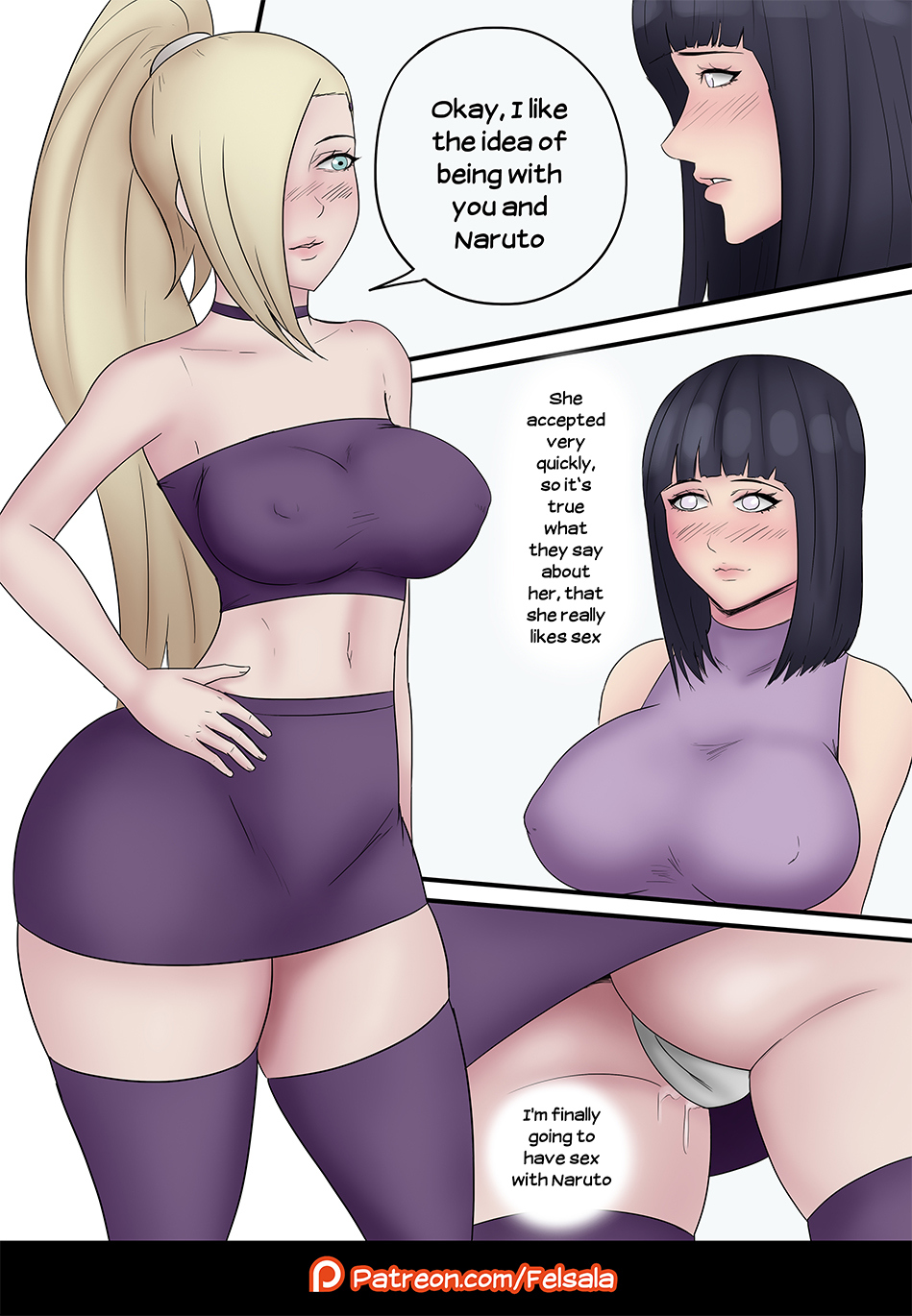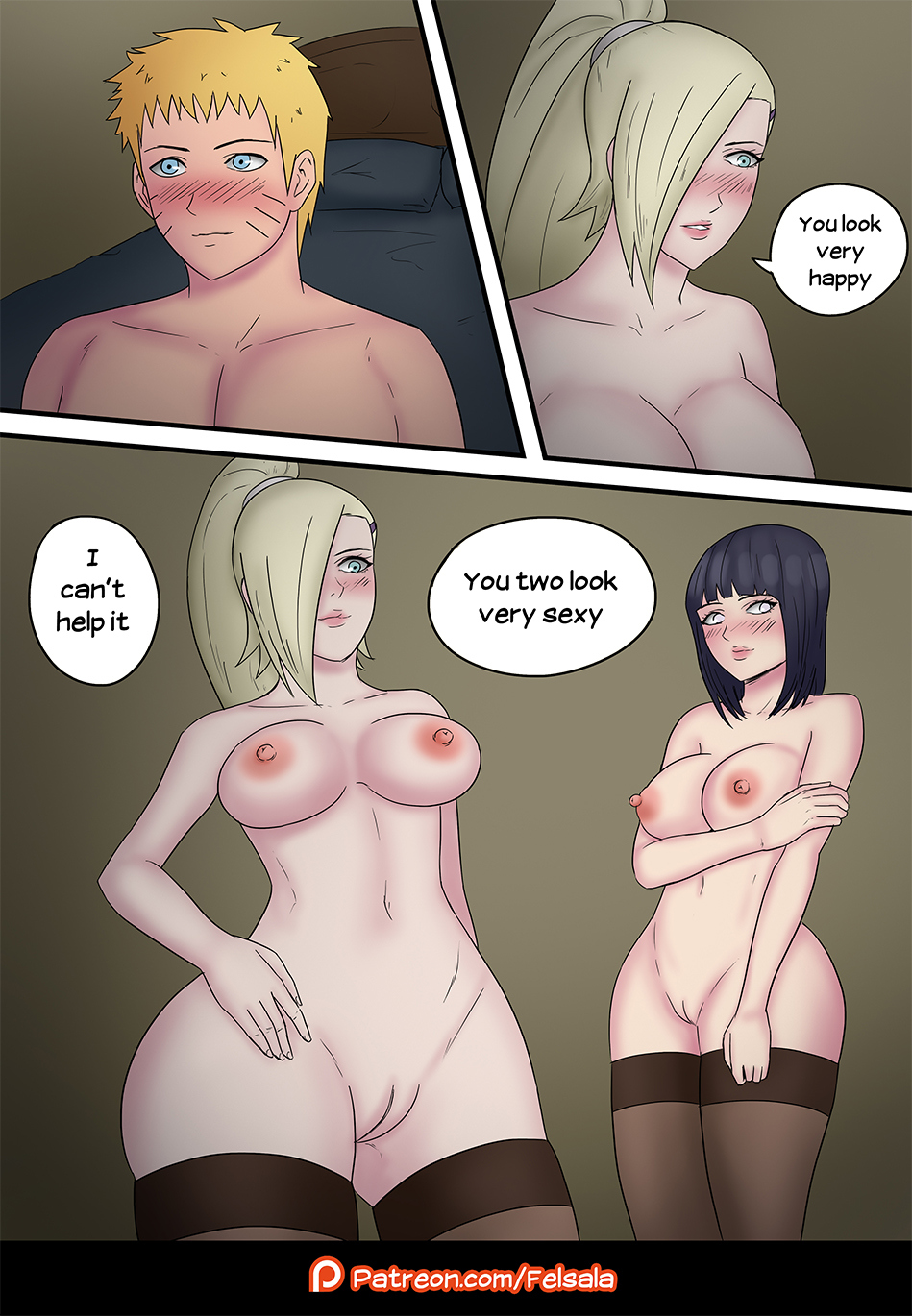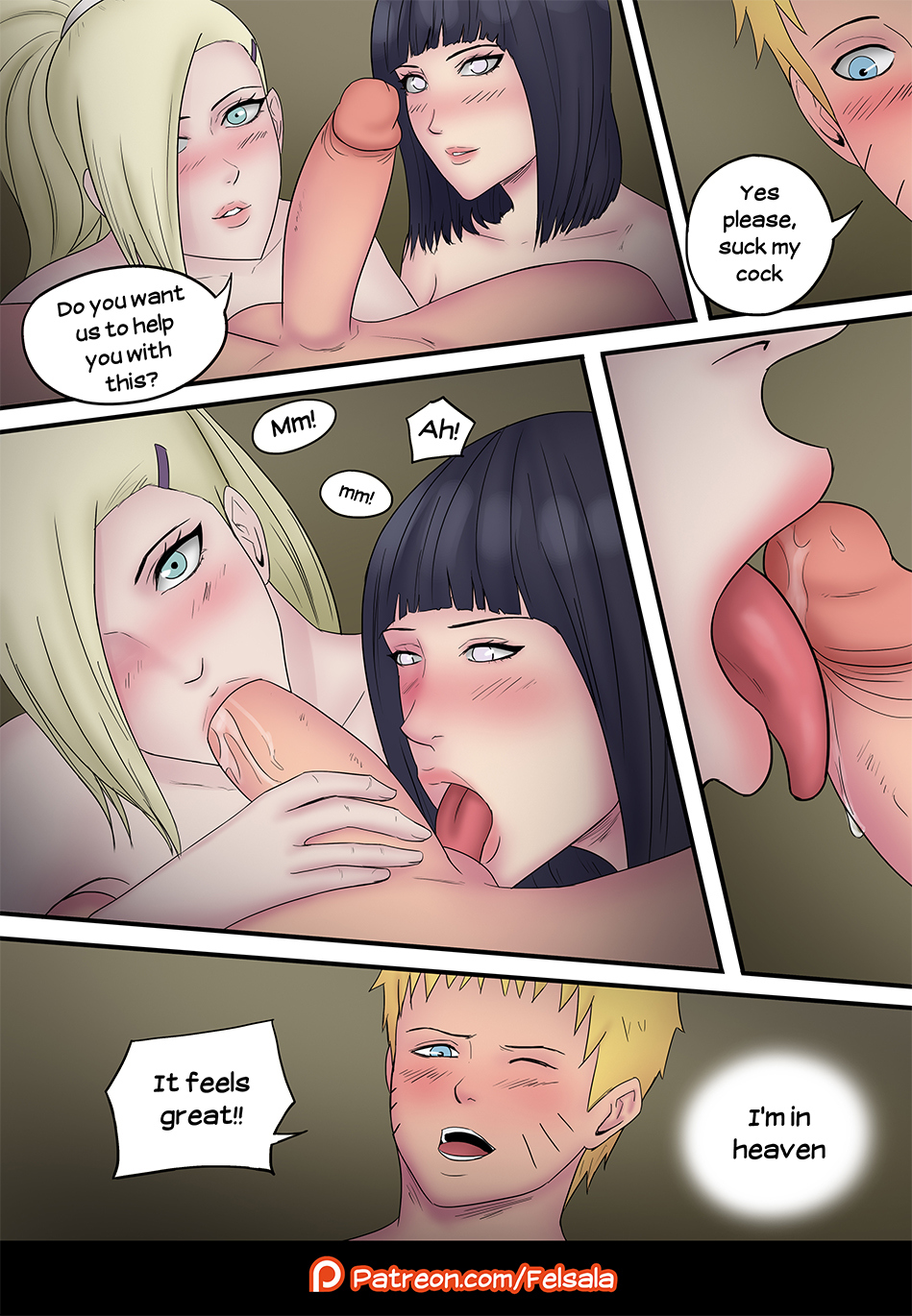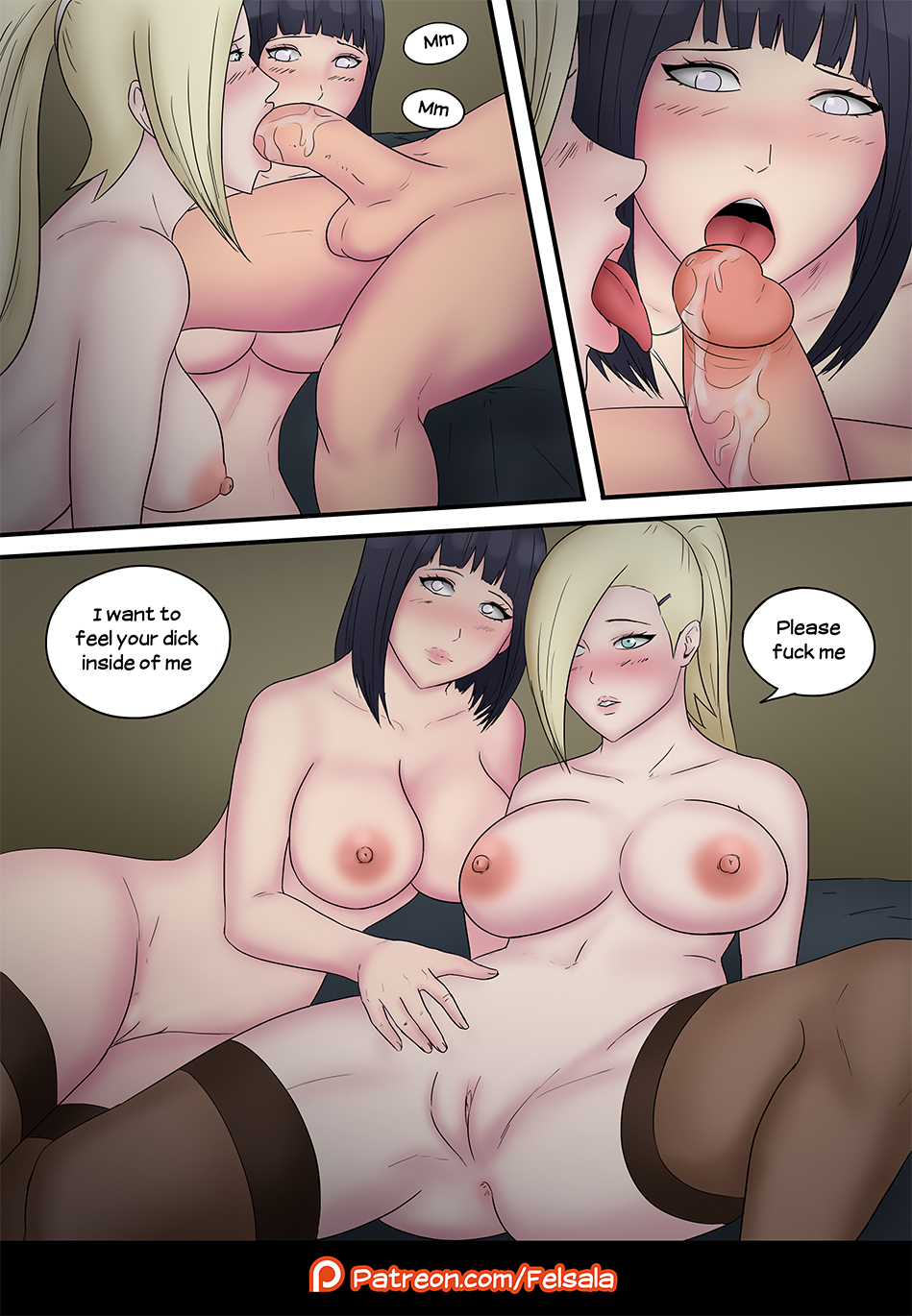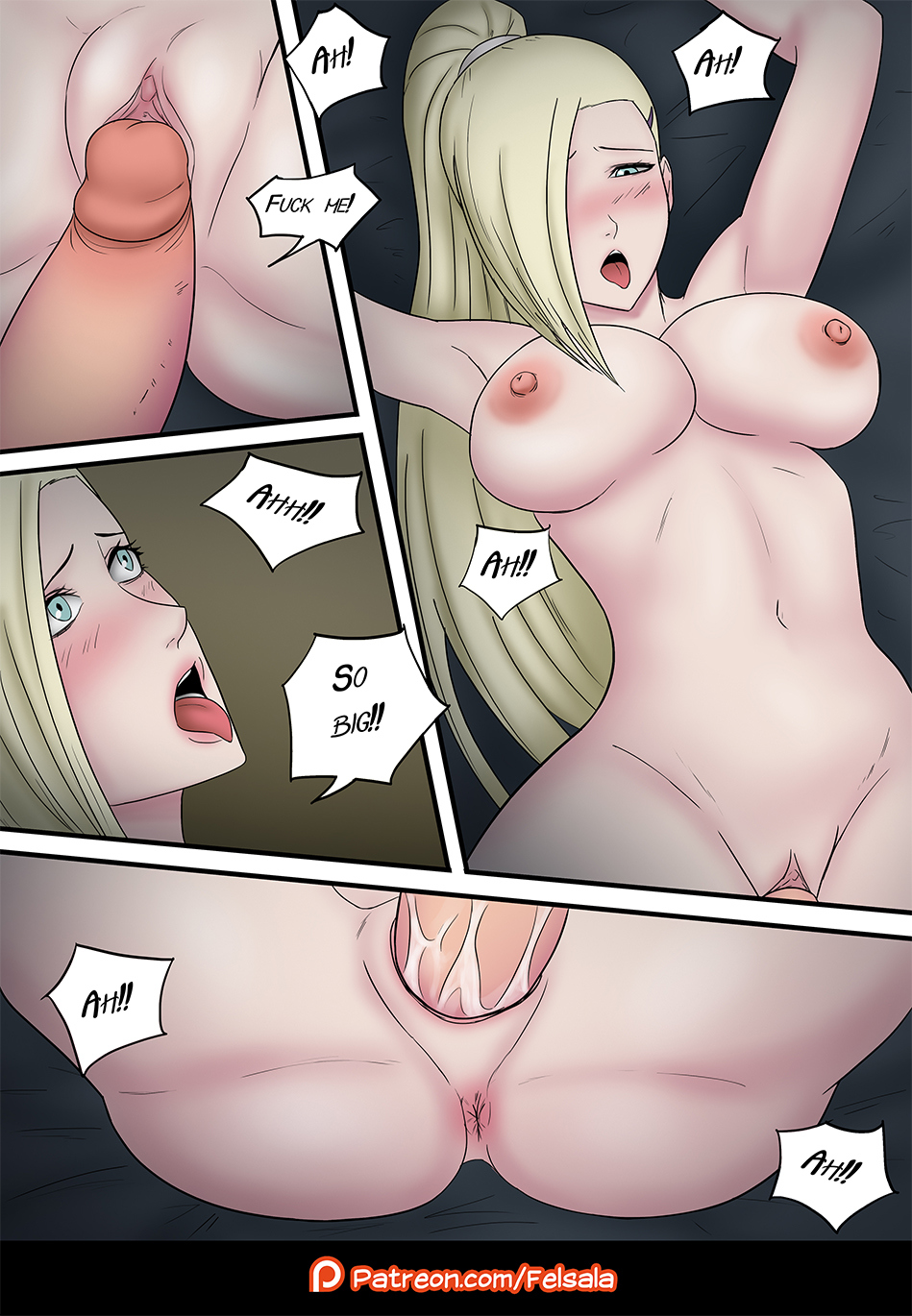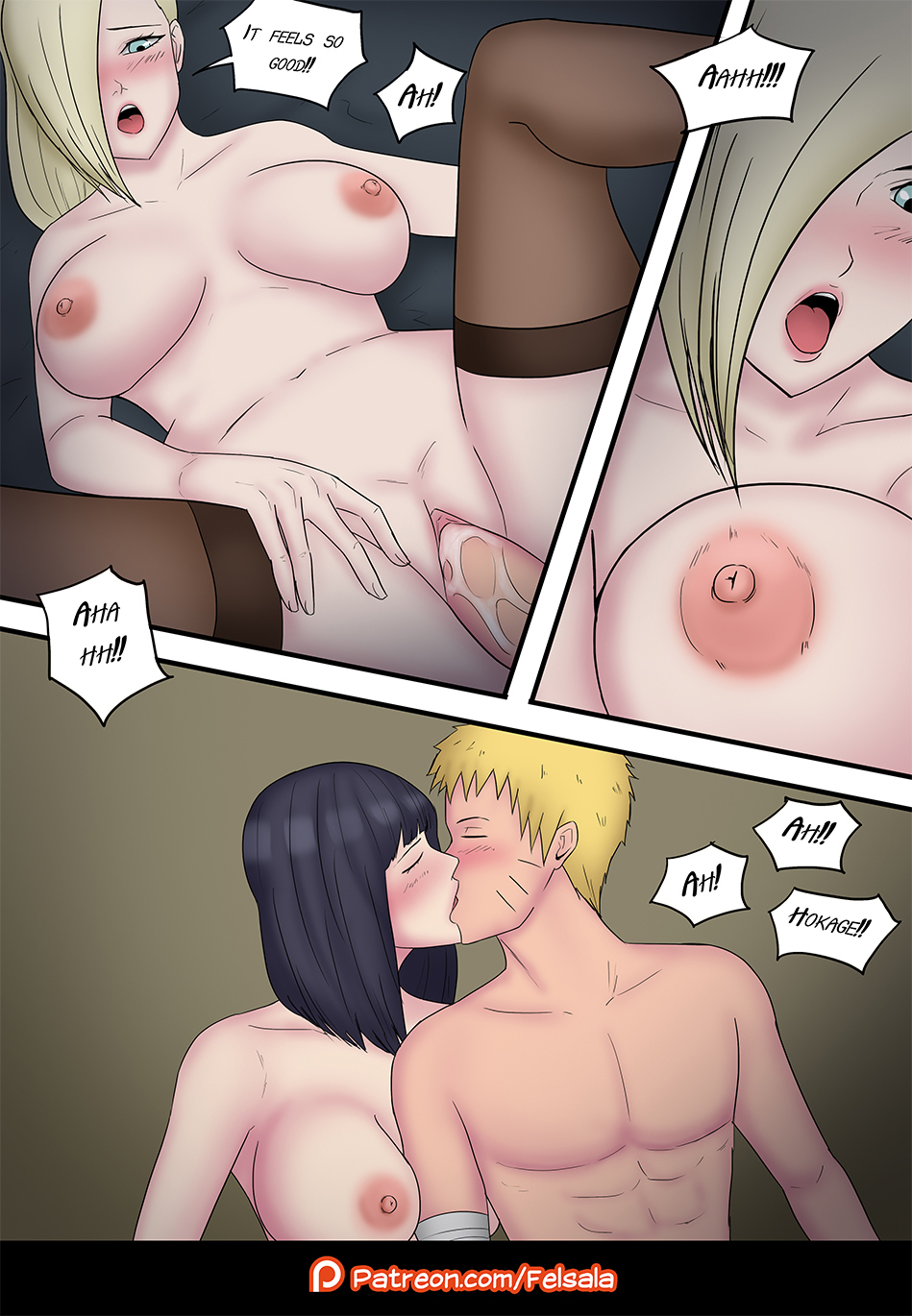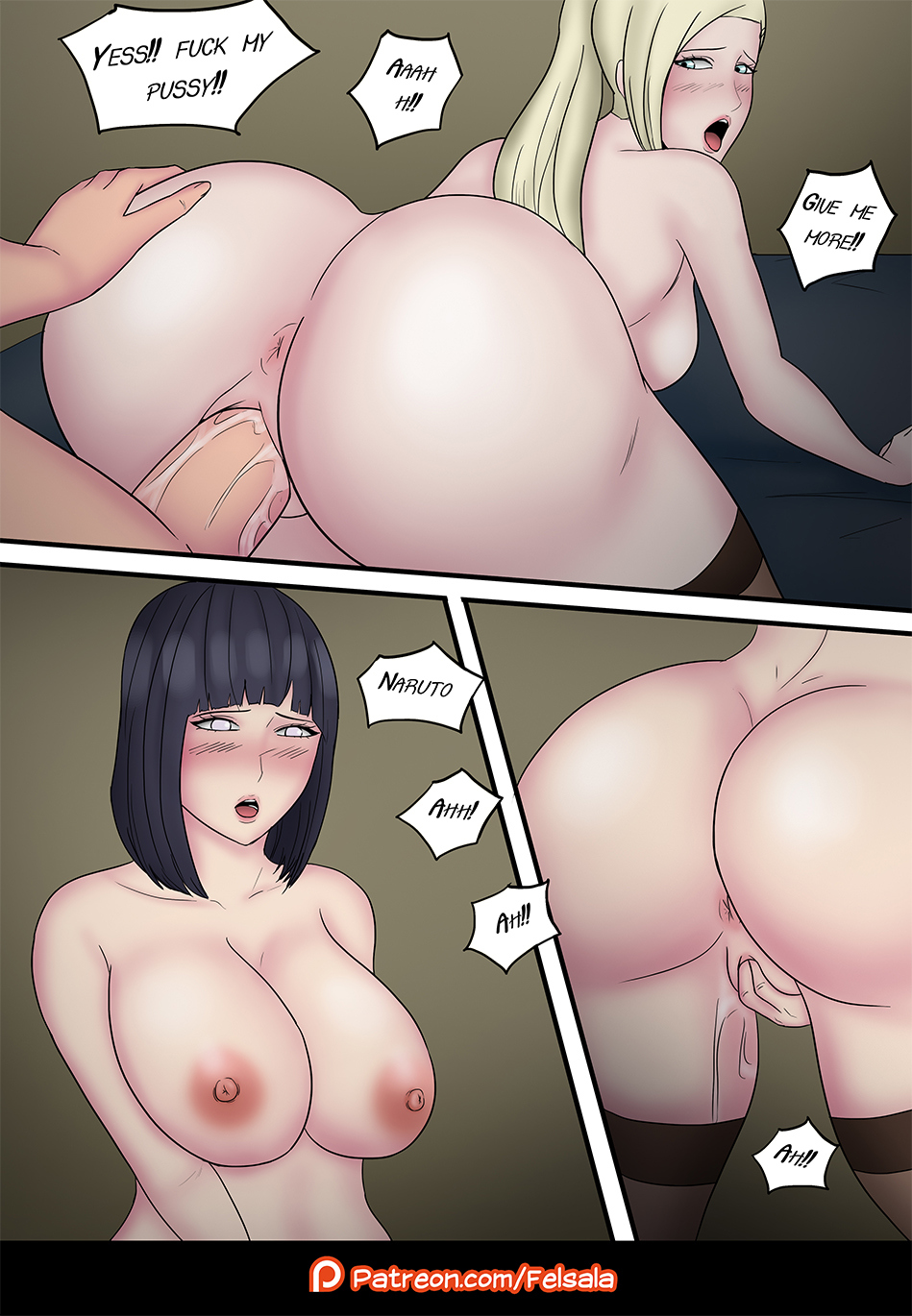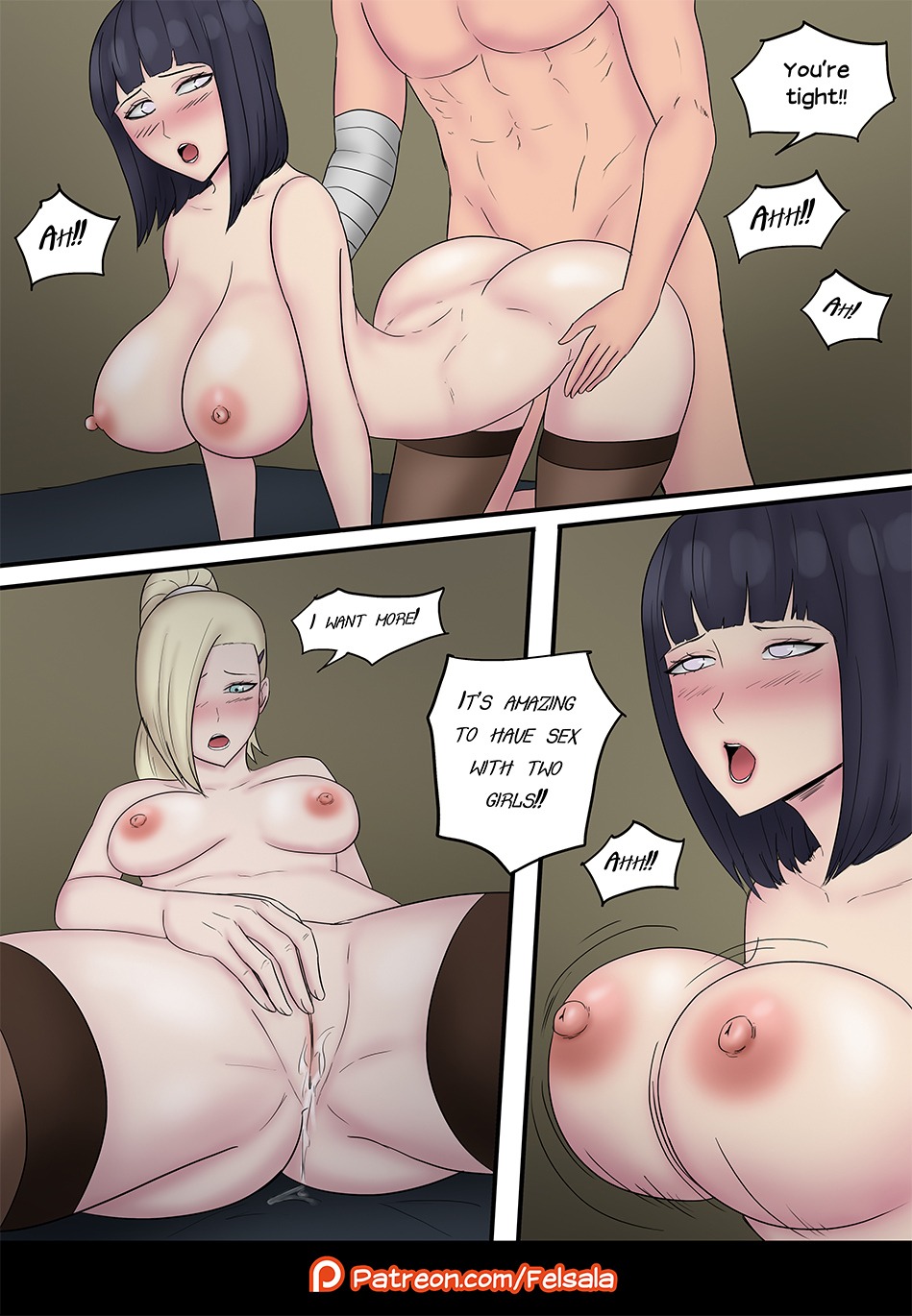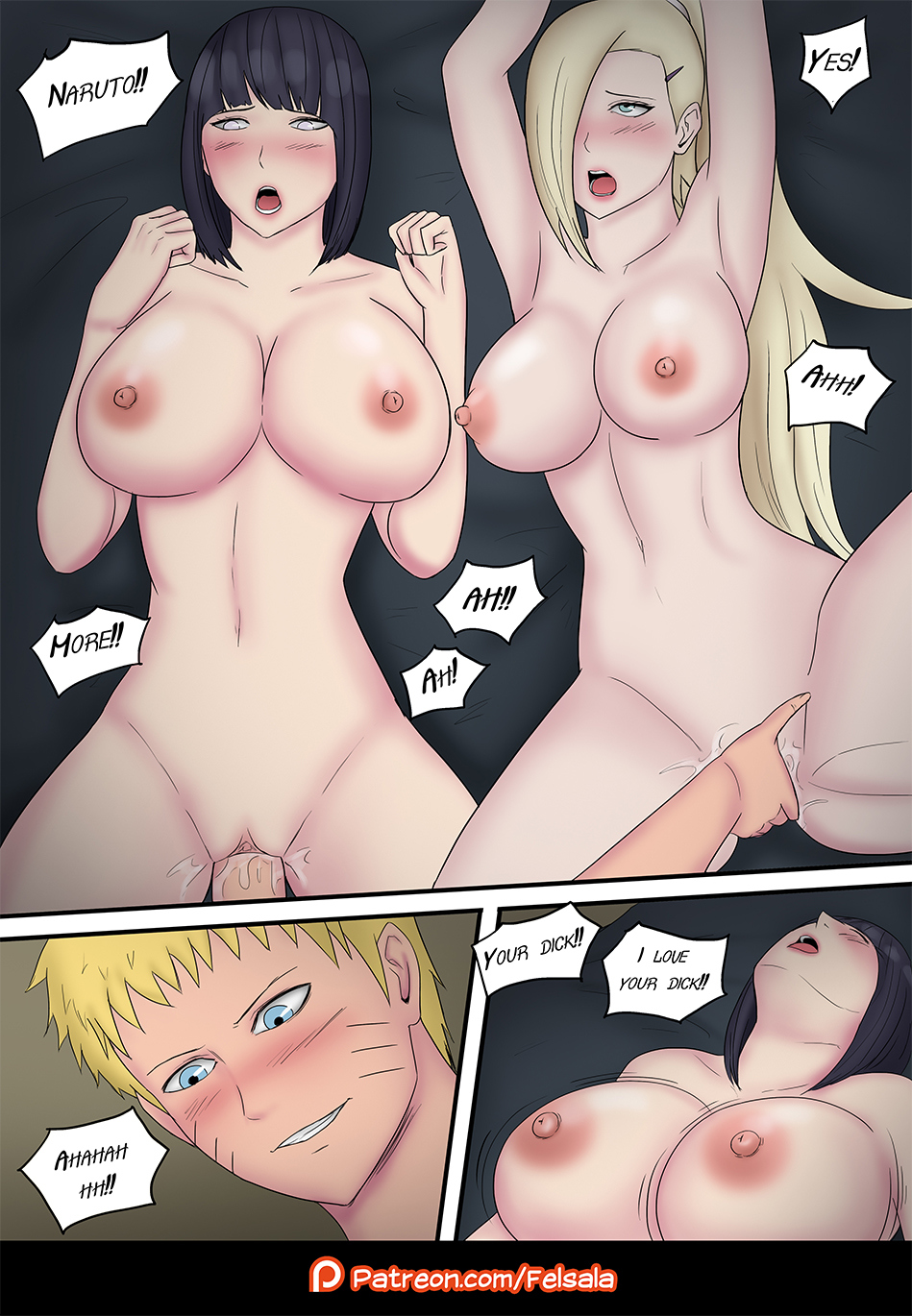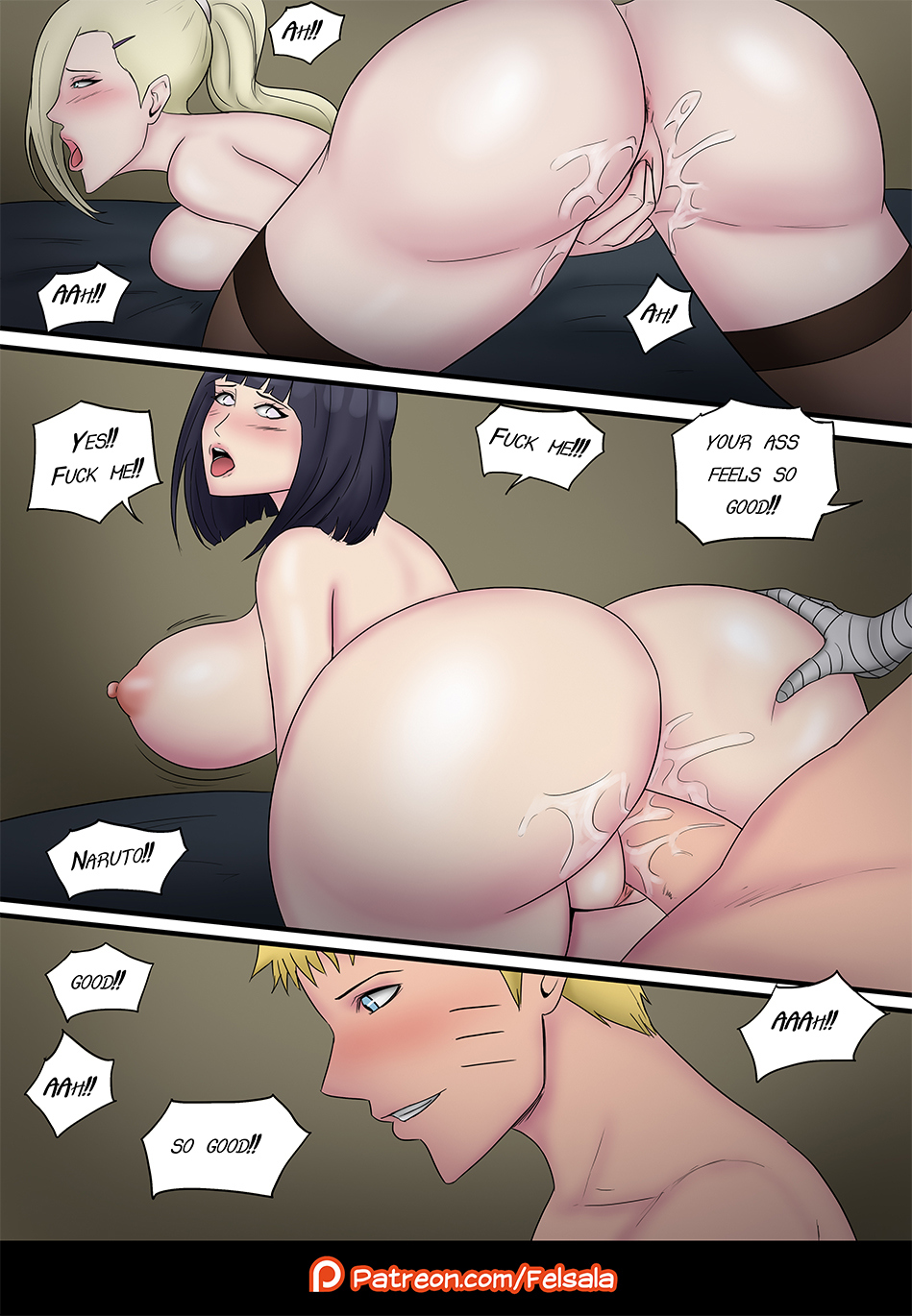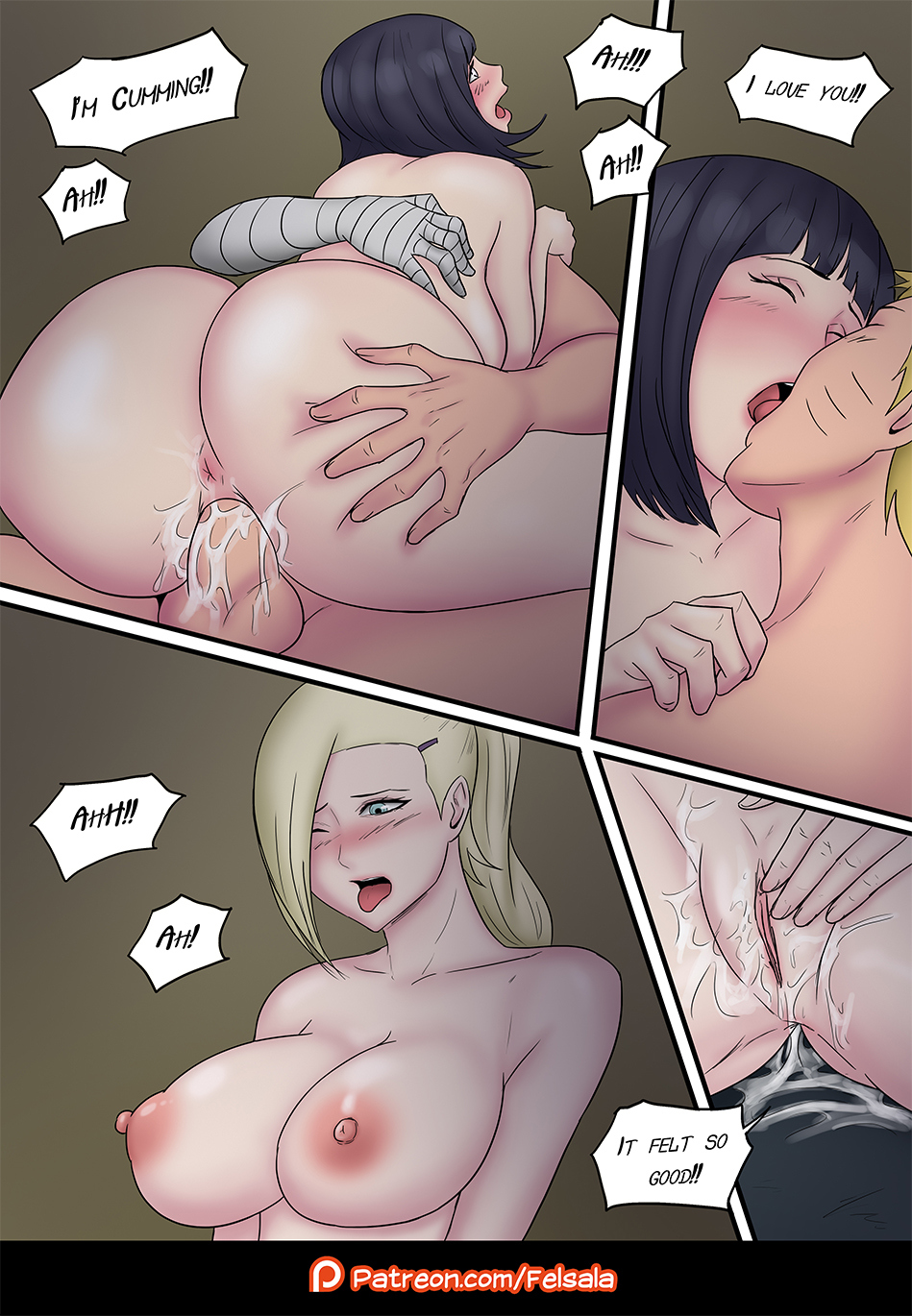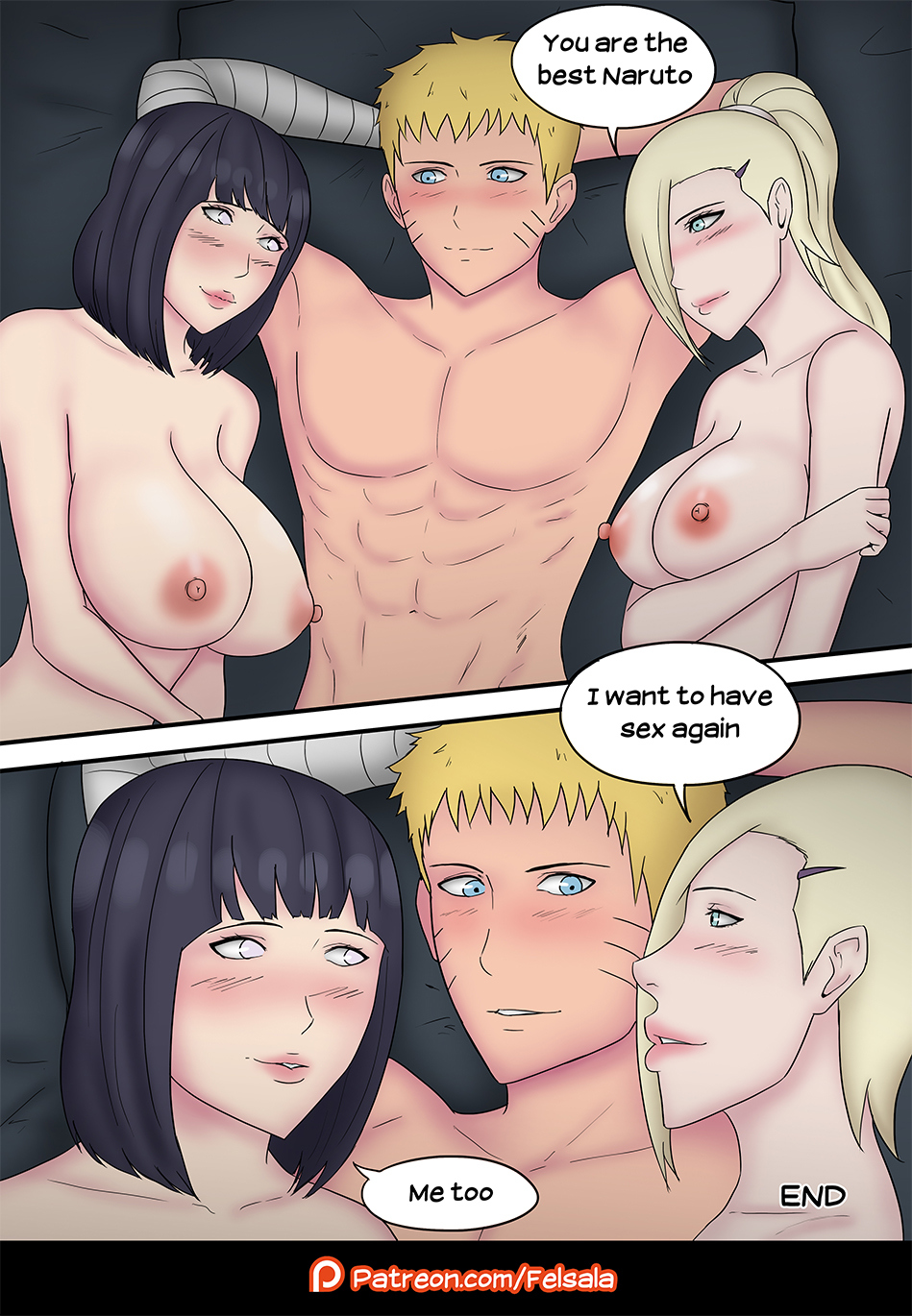 Shizune lay reclining on Naruto's chest, both naked, resting after an intense moment of passion, but Shizune's shy look showed that something was making her feel uneasy and that she wished to express to Naruto what her thoughts could not contain. However, Naruto anticipates her words and tells her that her attitude is because she wants to try something different in sex, proposing as an option, to integrate a third person to the sexual act, a woman. Shizune accepts Naruto's suggestion, but on the condition that she chooses the girl, having Ino in mind as the right person to fill that position.
When Ino hear Shizune's proposal, she is receptive accepting immediately, while her pussy gets wet just thinking about the opportunity she will have to be with Naruto. Being both naked in front of Naruto, he can not contain the smile on his face and the excitement caused by the thrill of knowing that his dick would be about to enjoy the benefits of being double indulged. As an initial action, both bow before Naruto's erect dick and with their tongues begin to run every inch, savoring it as if it were a sweet lollipop.
This causes in Naruto a great pleasure, which, it would go in increase, when Ino asks him anxious to put his dick inside his pussy, while Shizune caresses it with her hand as an act of temptation towards Naruto. It obeys, gently introducing it to feel its warm texture as it opens its way inward, making Ino moan with pleasure, while Shizune watches, masturbating her pussy moistened with the excitement provoked by the scene witnessed waiting to be the next. When her turn comes, Shizune is fucked by Naruto in a doggy position, taking her by the waist to propel her dick deep into her pussy, enjoying her while conserving some energy to satisfy Ino.