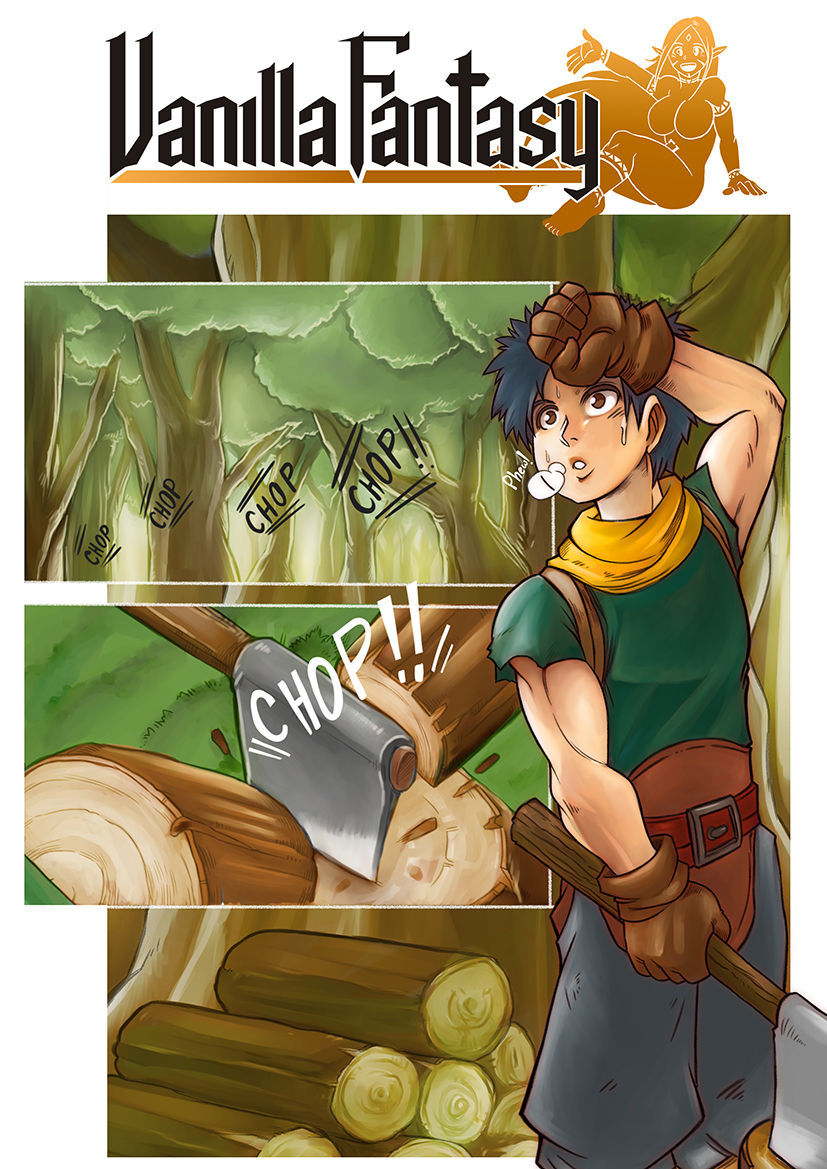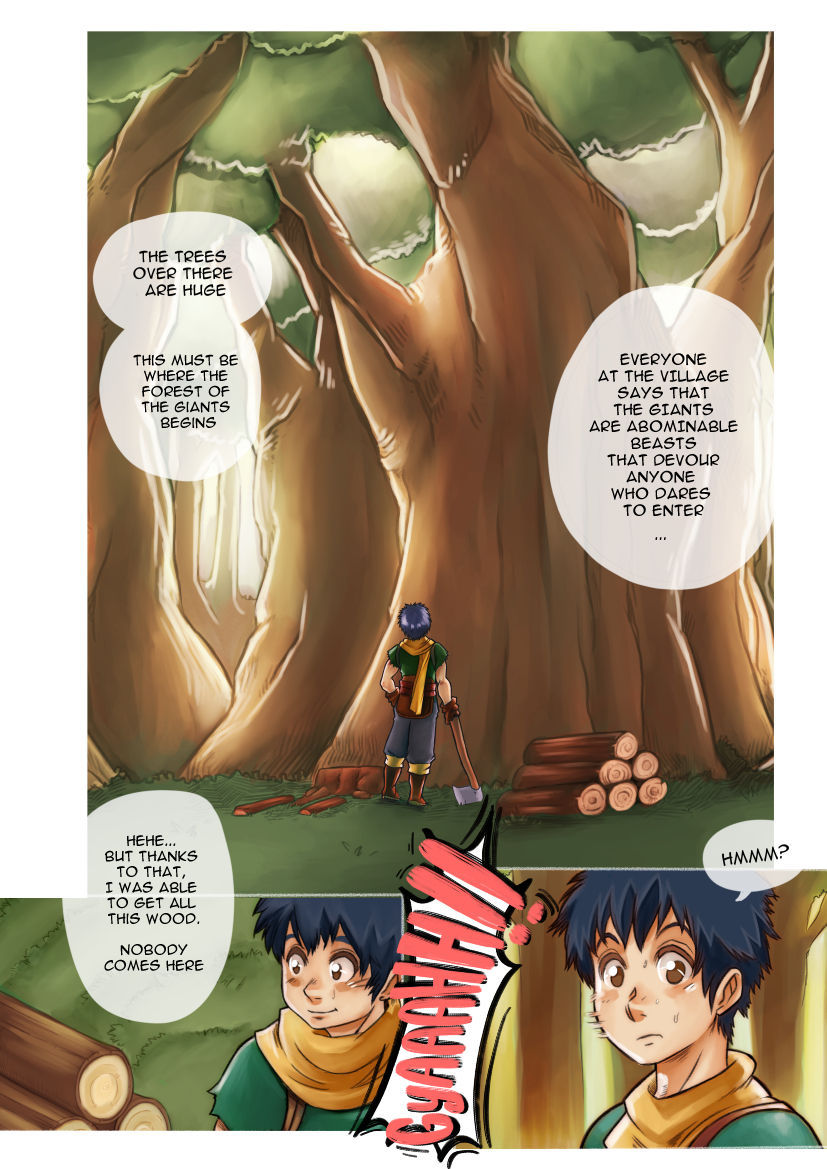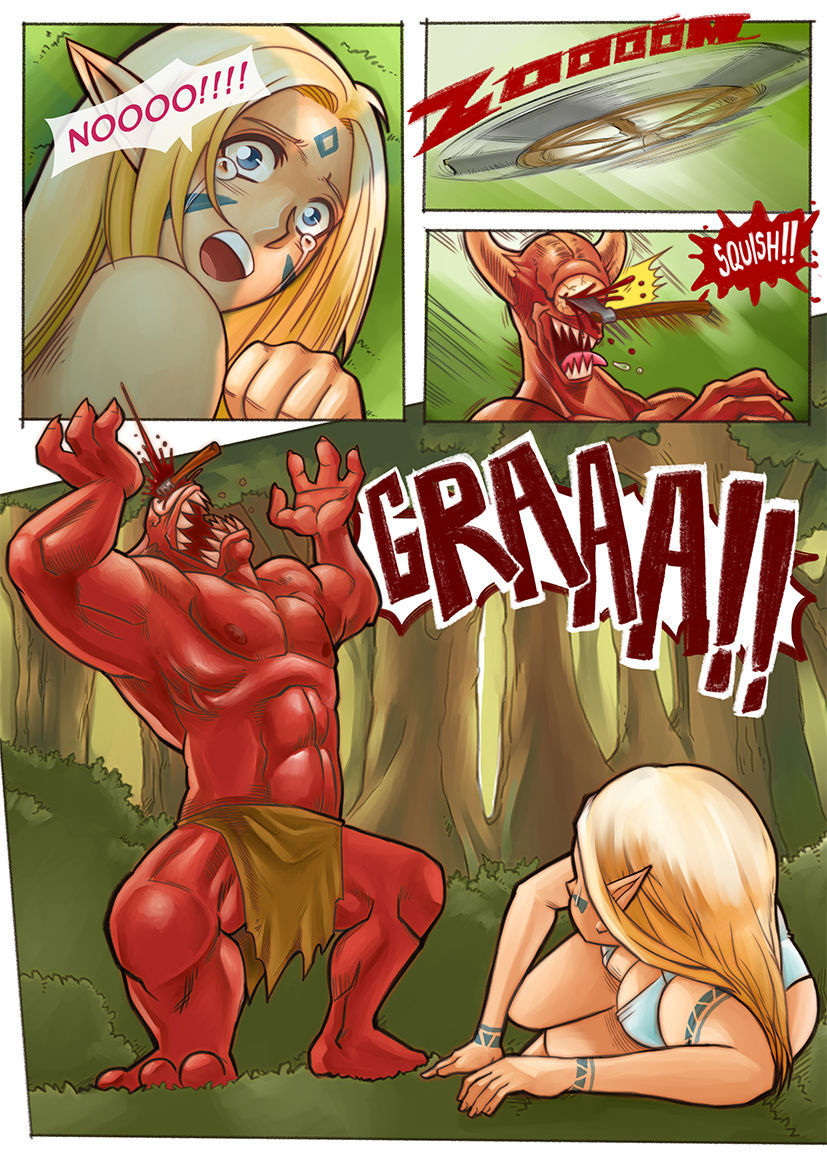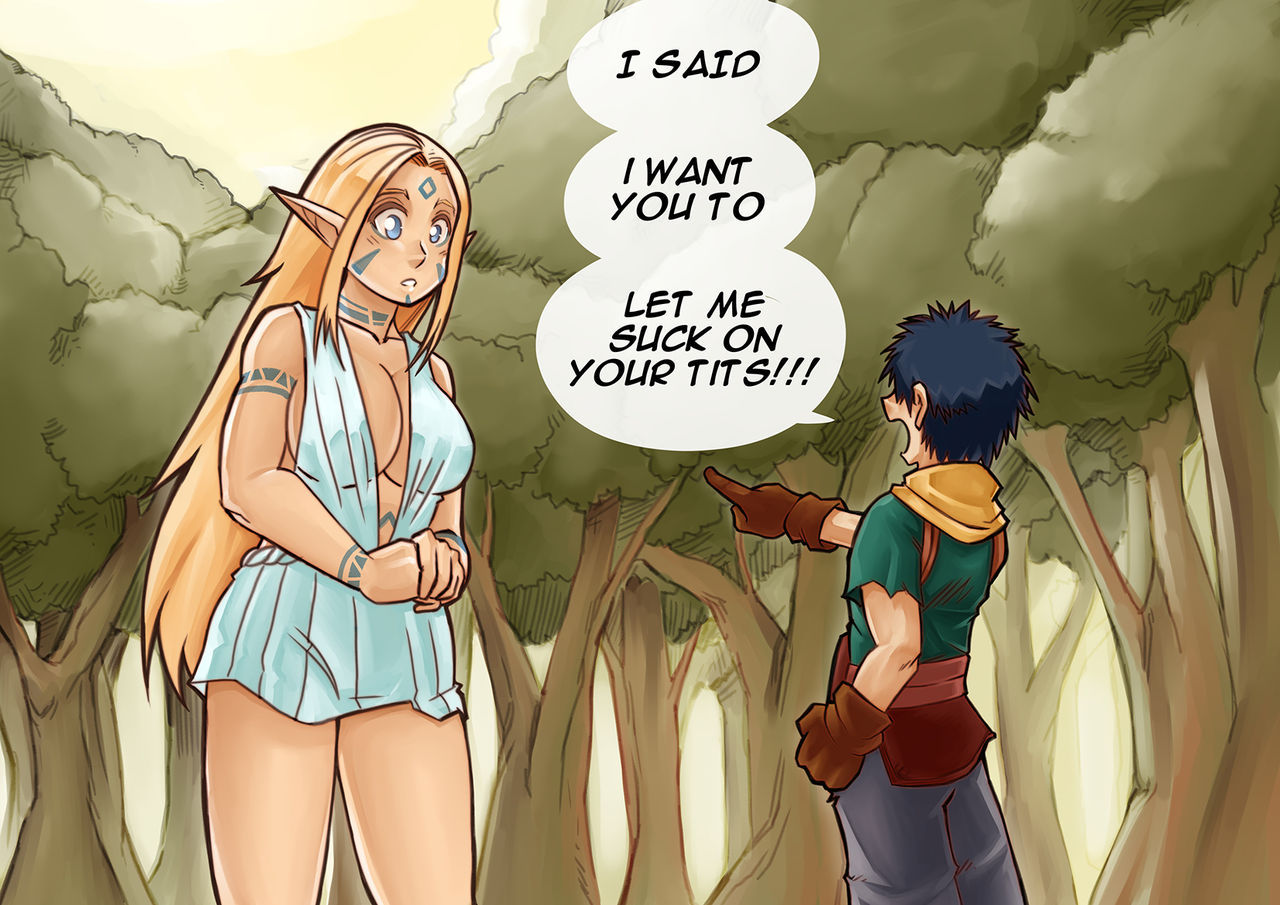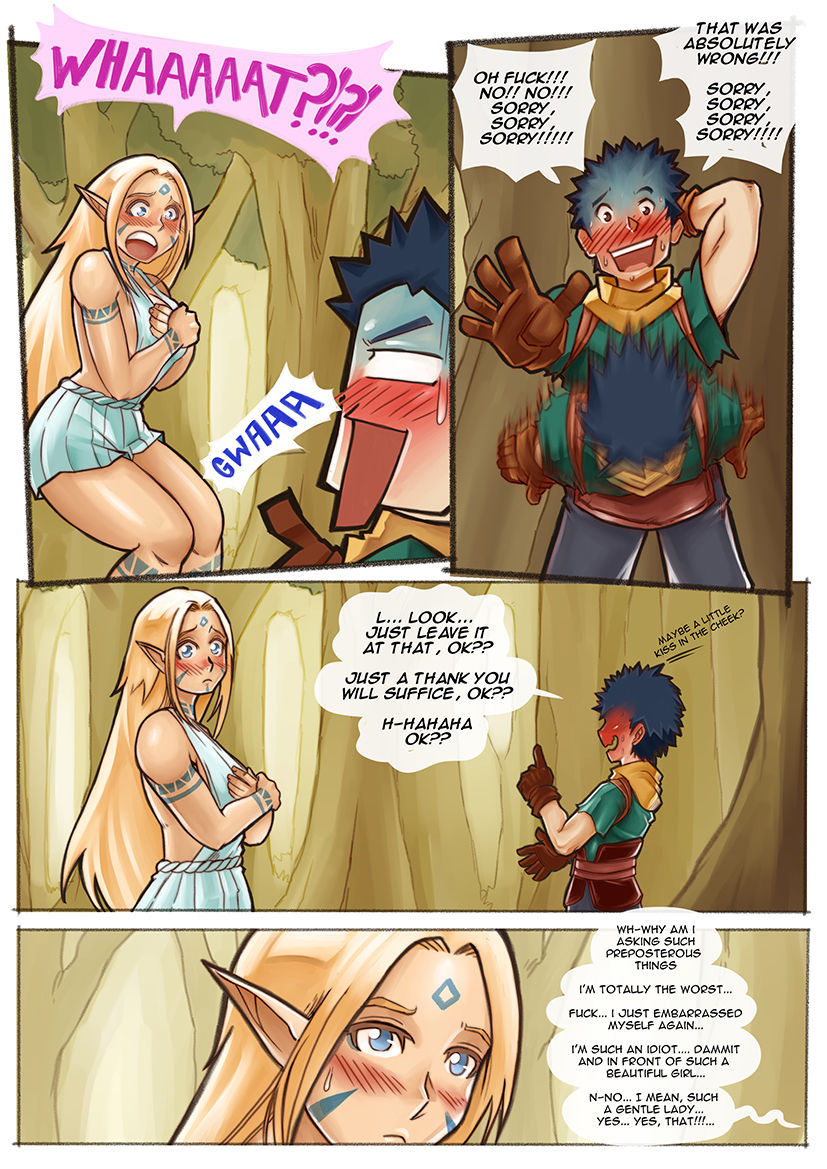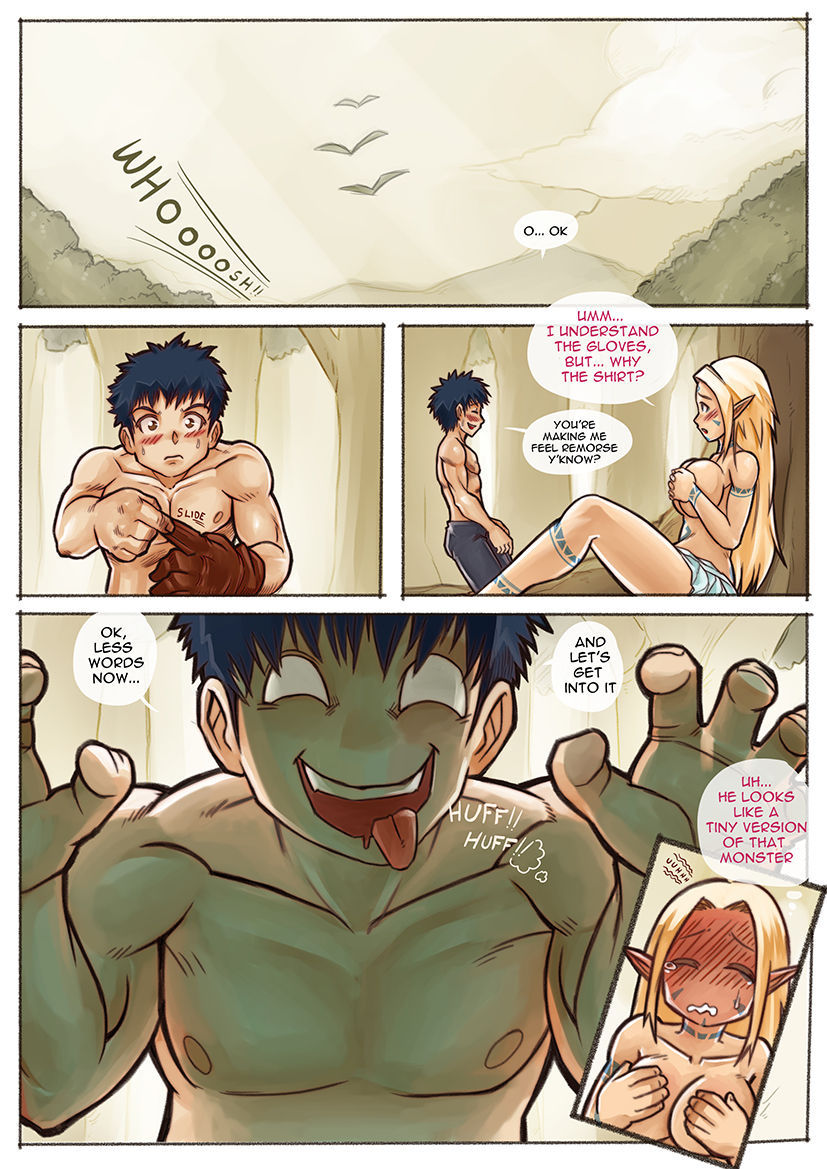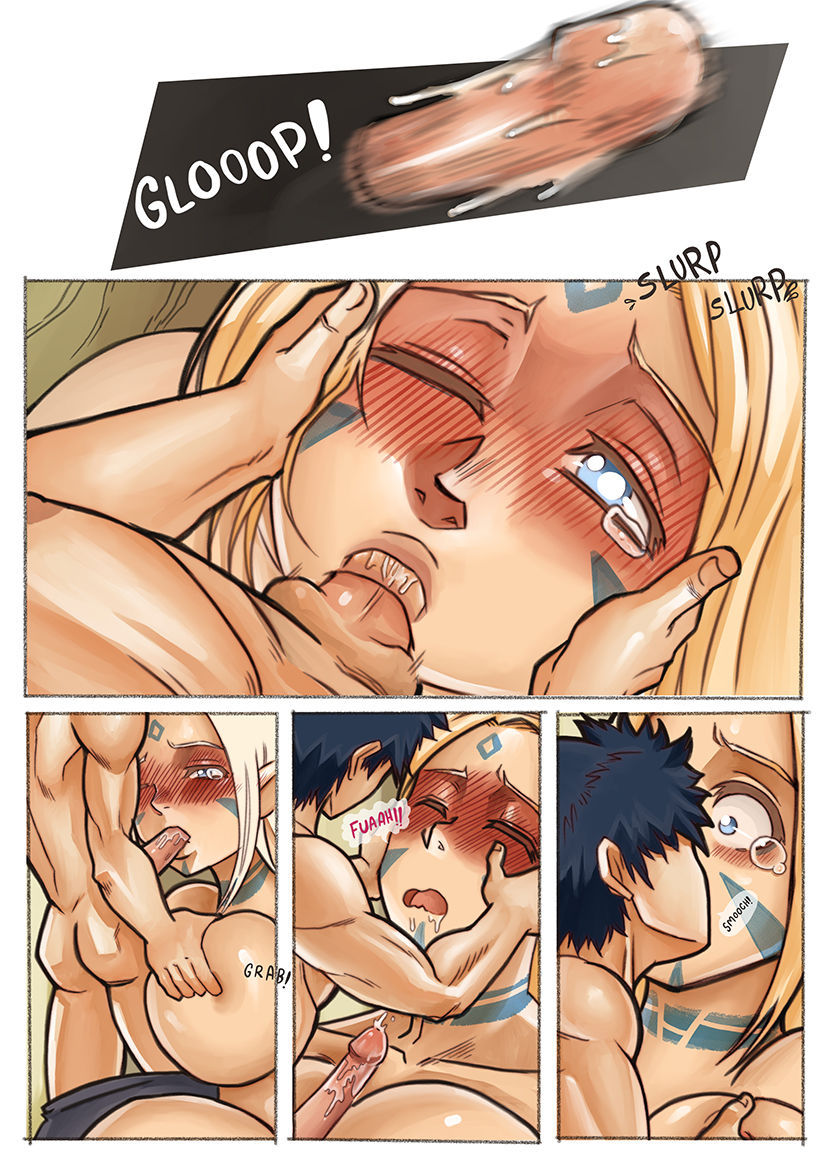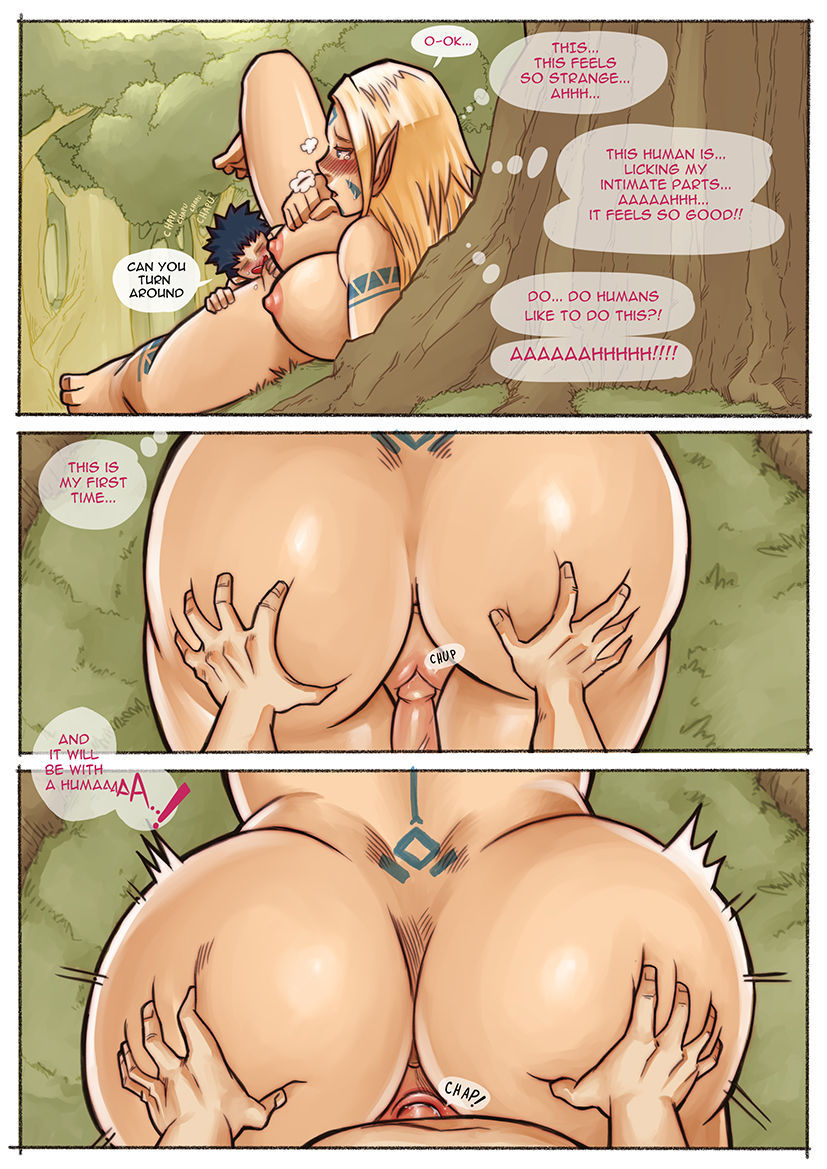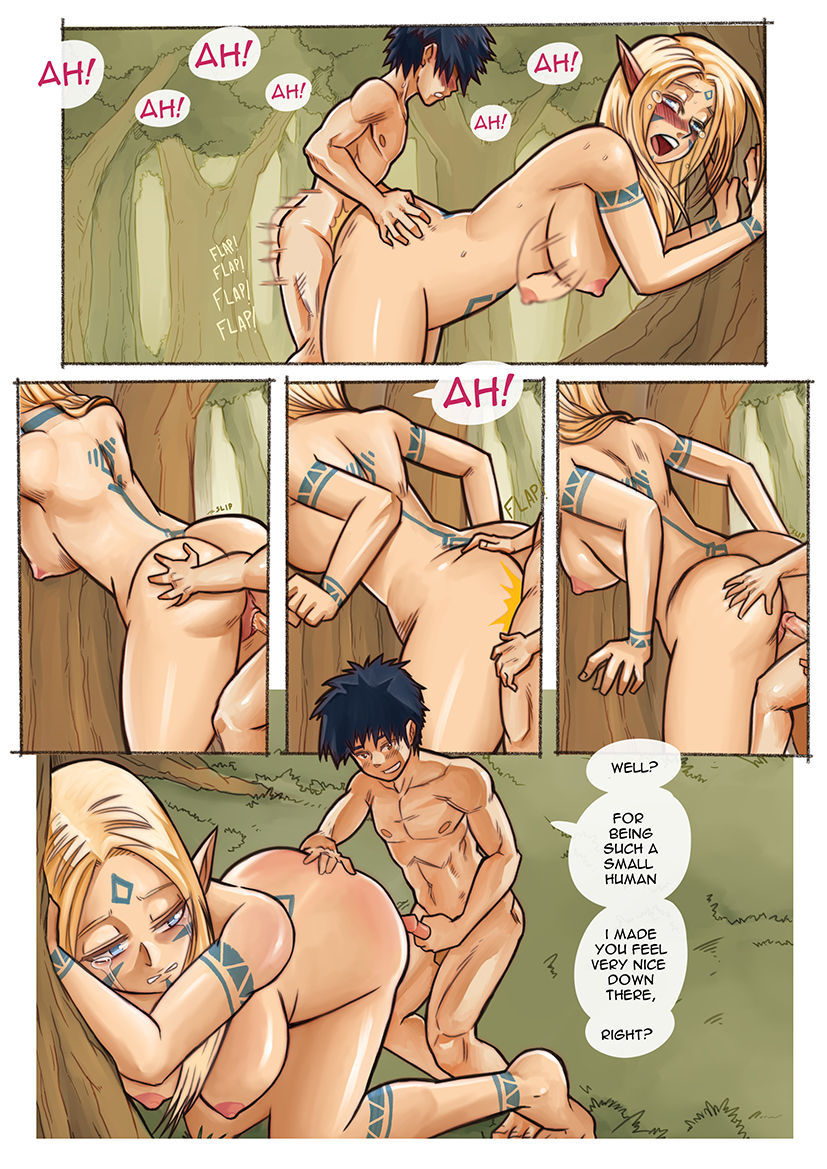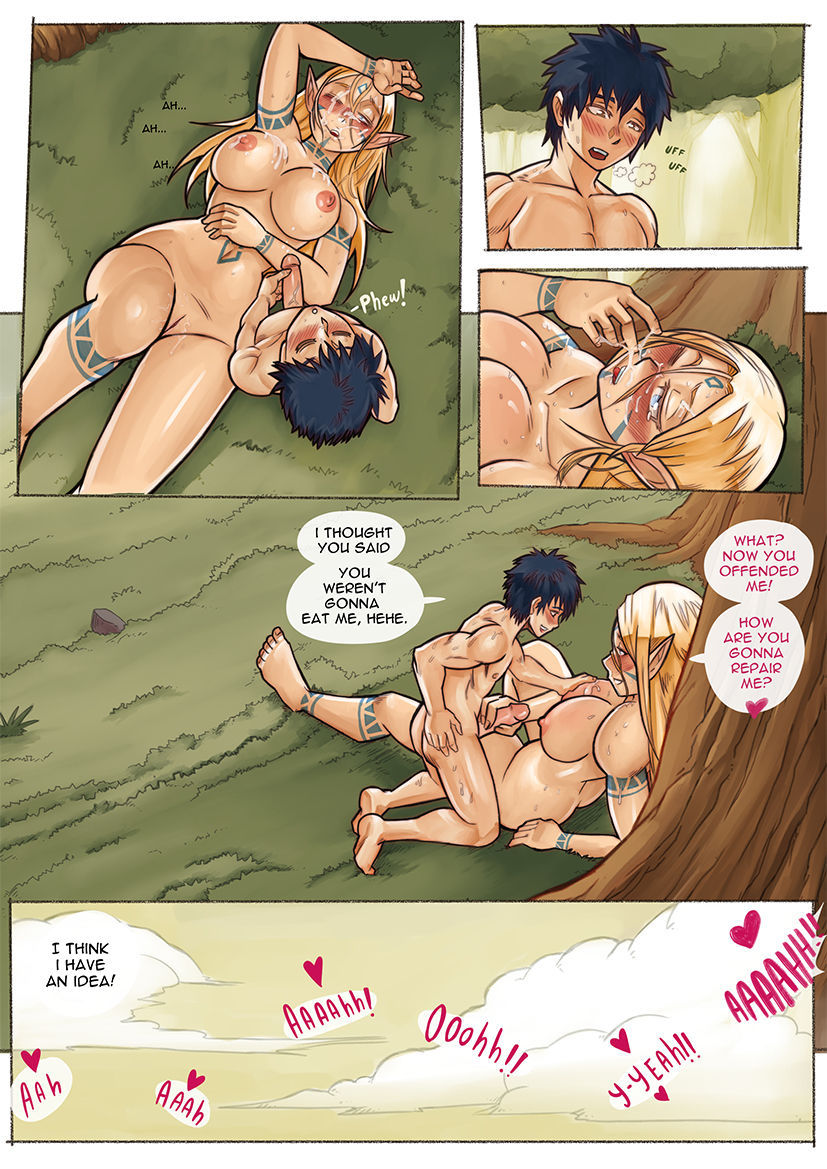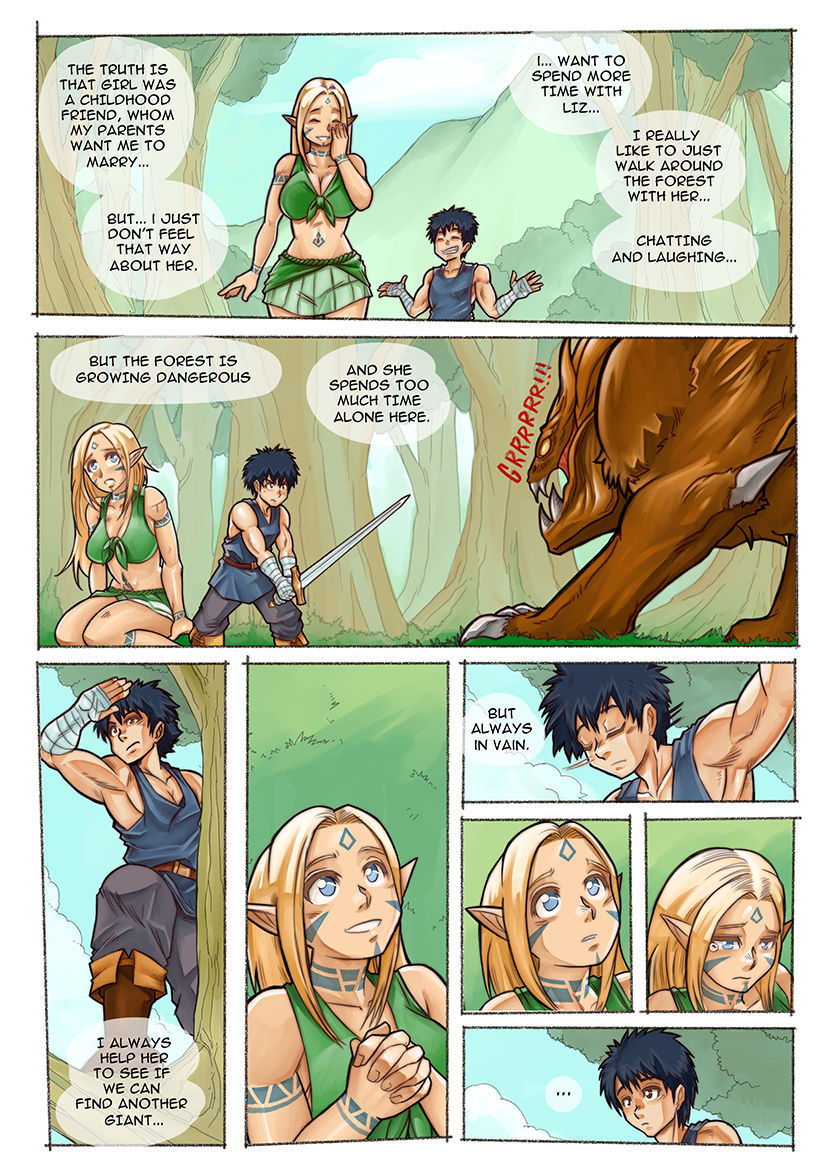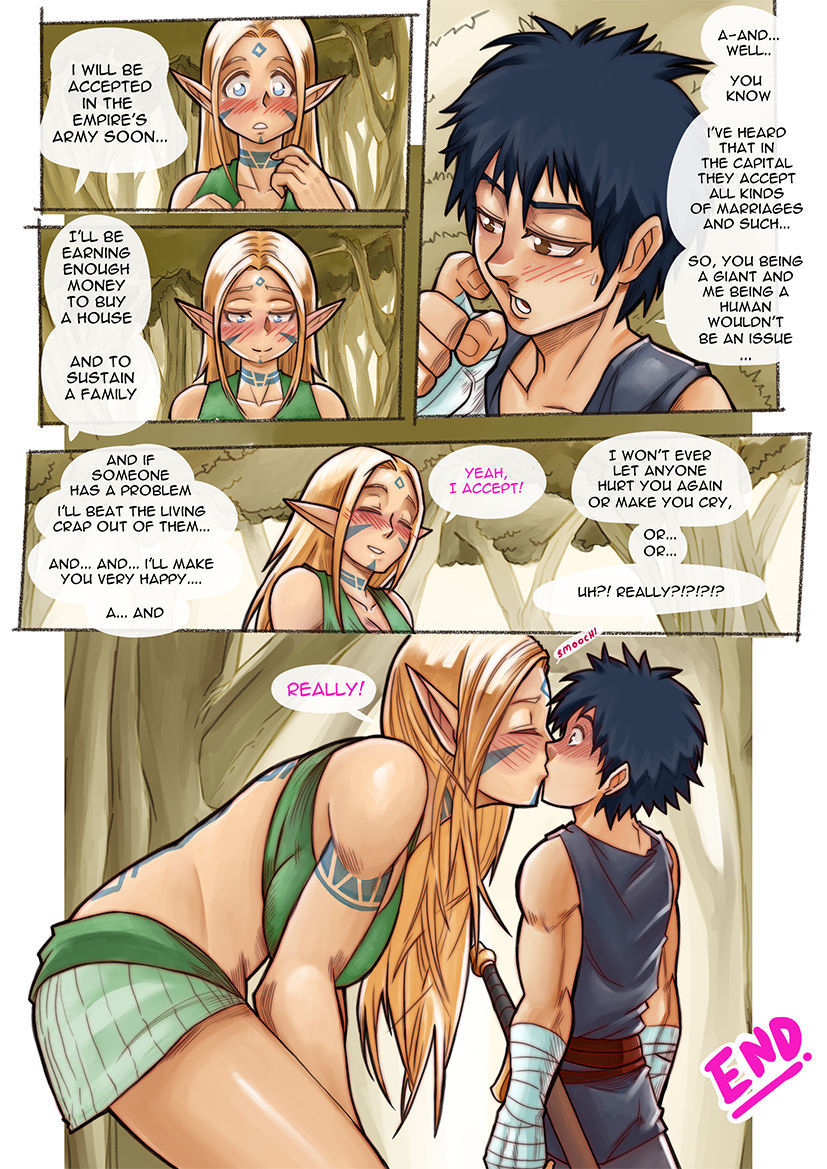 Vanilla Fantasy is the first part of this xxx comic created by Mr.E in which a lumberjack boy ends up meeting the love of his life in a forest far from his village. It all starts with the boy cutting some trees, in the distance you could see that there were huge trees where the land of the giants began. As everyone said, giants are horrible creatures who owe everything in their path and would have to be very careful where he was going.
Suddenly, a demonic giant with one eye appeared out of nowhere, was chasing an Elf and seemed to need some help. The boy threw his ax against that giant's eye, splashing all the blood on some trees. That horrible giant ran away and leaving the Elf alone, the boy had saved that girl who looked so beautiful. The low of the tree and after taking a quick look, he realized that he was also a giant, standing back to avoid danger.
But that giant was not bad at all, nor tried to eat the boy, she tried to explain that his people were peaceful and had never had problems with humans. However, those demonic monsters had invaded the village of the girl and all had disappeared. It seemed that only she had stayed alive and had spent months alone, entering the deepest part of the forest and looking for provisions to survive.
But nevertheless a demon found her and tried to run from him, luckily our hero just saved her from the clutches of the monster. The giant girl wanted to reward the hero for saving her from the clutches of that monster, but the boy wanted to suck her tits. In a low voice, he was trying to tell her but she didn't listen very well. The boy, very embarrassed by his request, shouted as loudly as he could to make the girl realize what he wanted.
She got a little angry with him, because something like that was very embarrassing for both of them. Although finally the girl took off her bra and showed her tits, he began to suck them until he left them very red and painful. At the same time his cock was growing in size, although as she was a giant it seemed to her that she was very small. However, the boy with his dedication got this giant girl to cum like never before. In the end they ended up being boyfriends and for a long time he visited her in the forest.