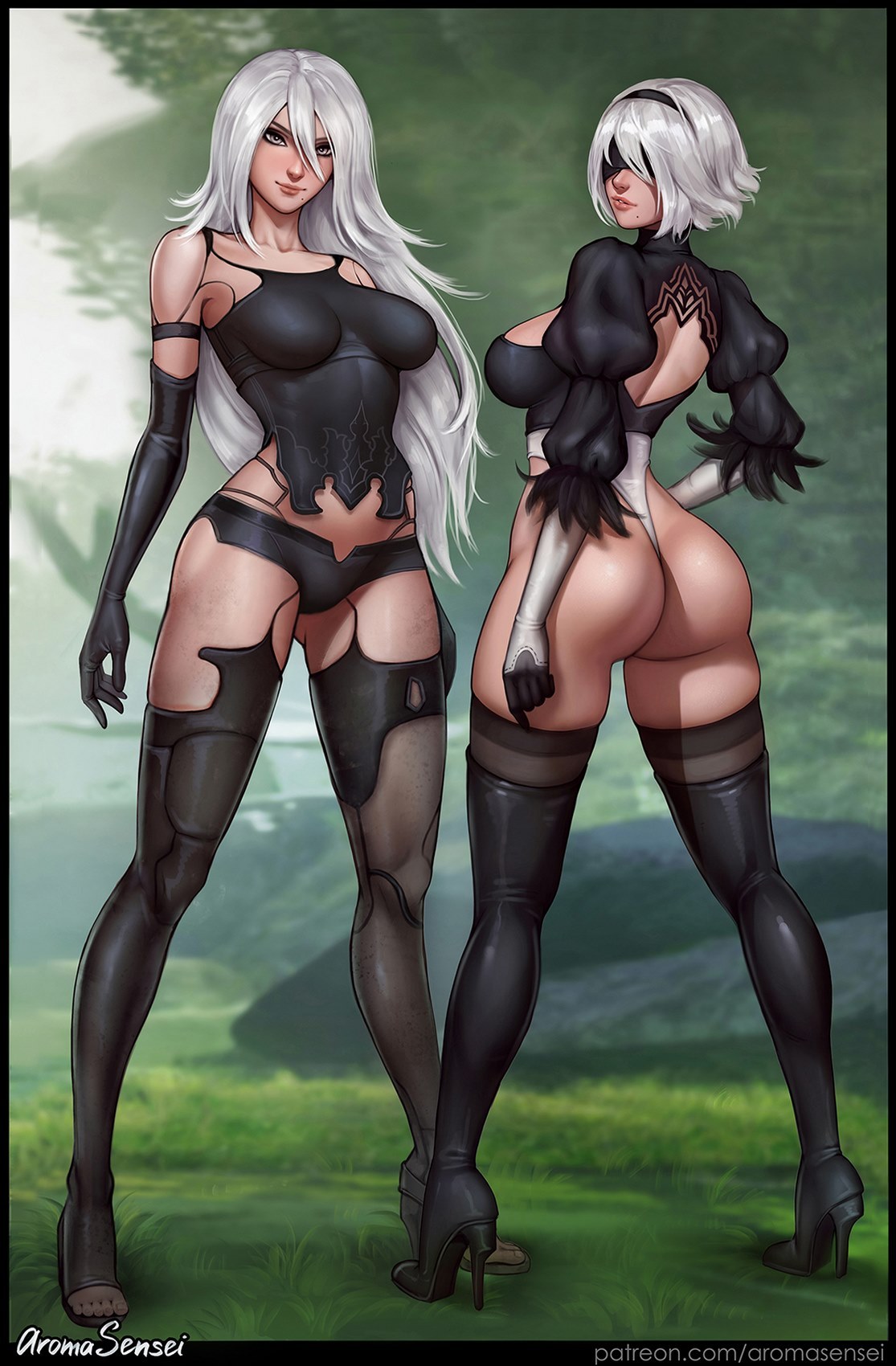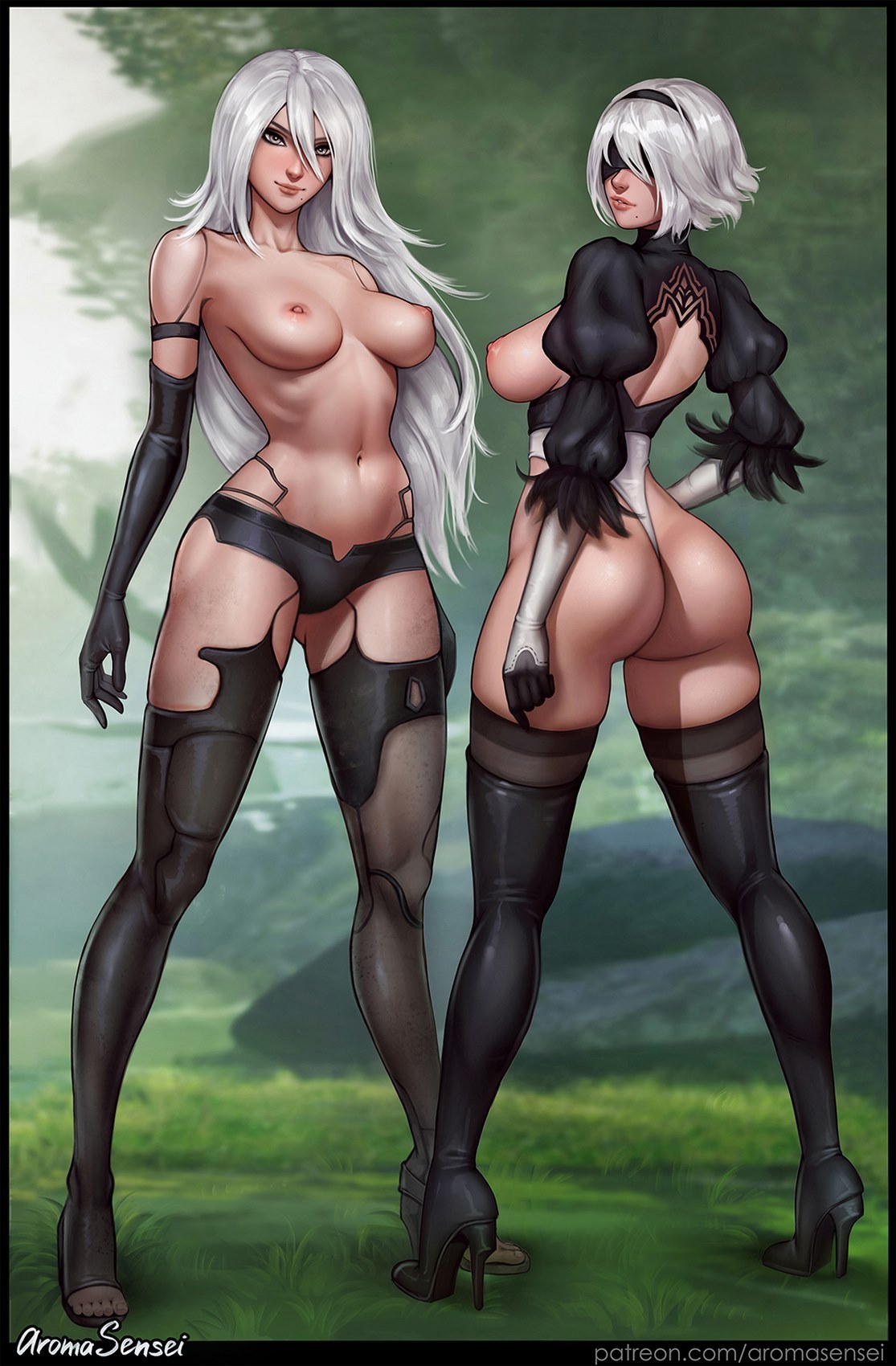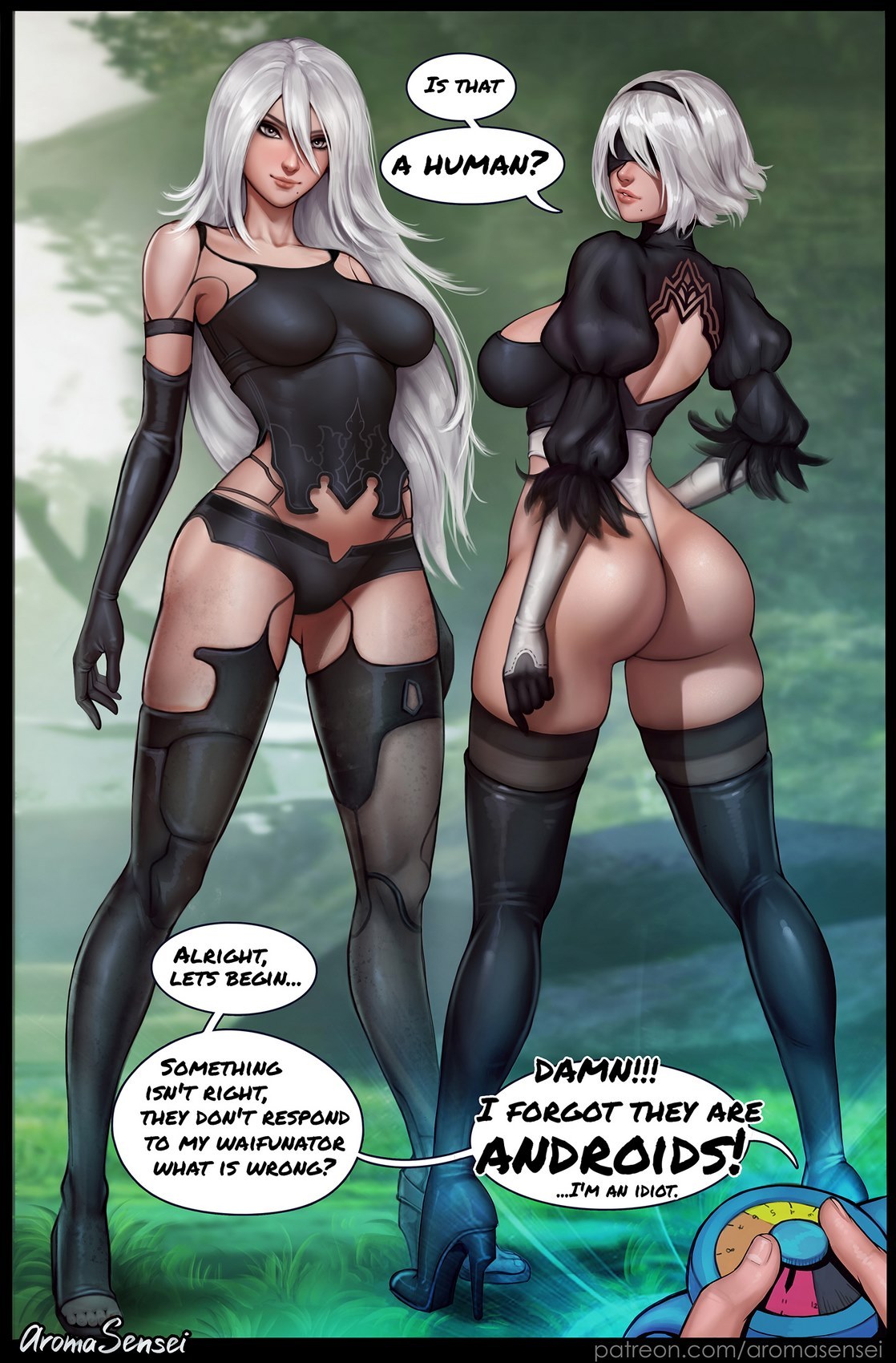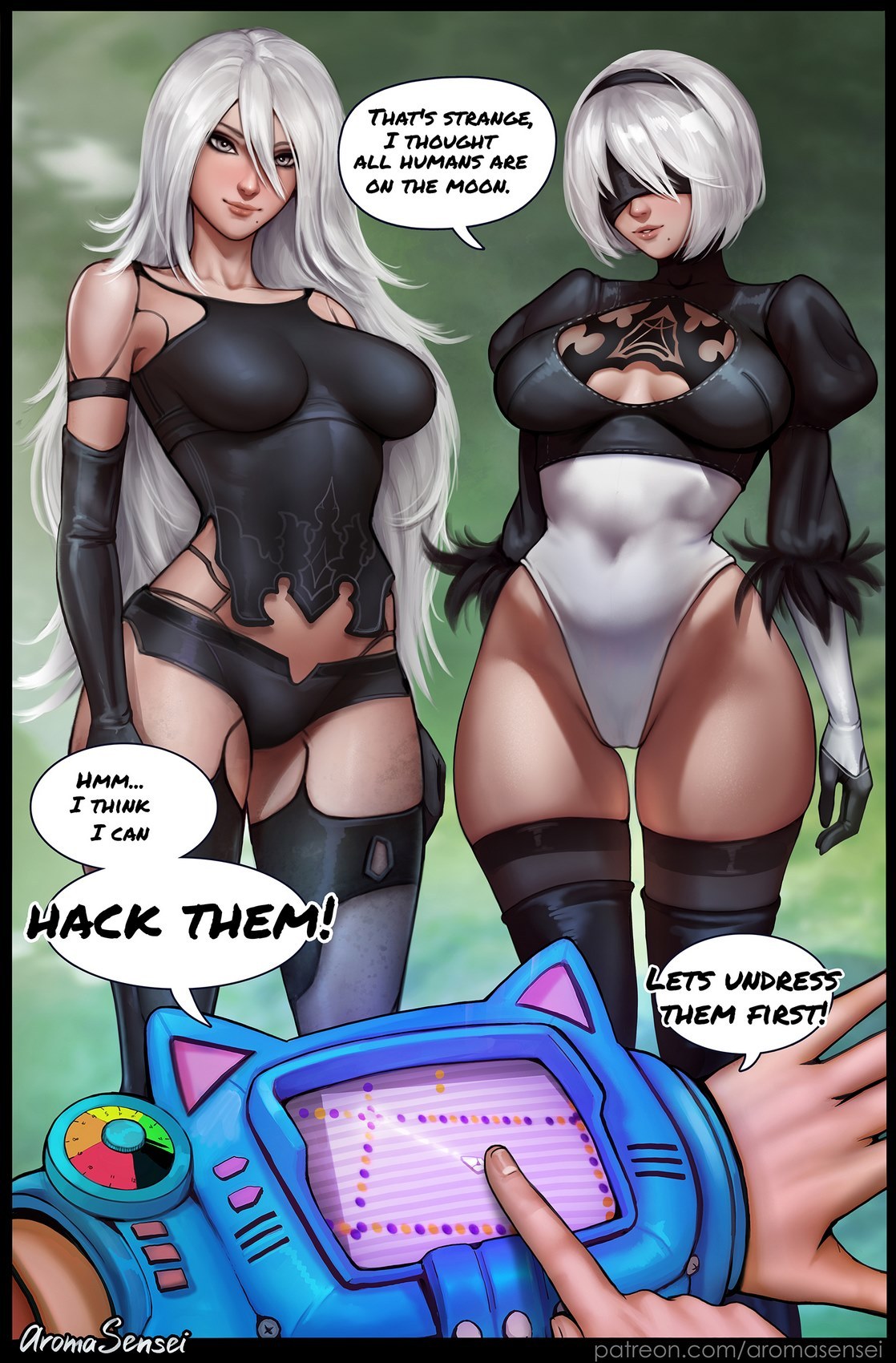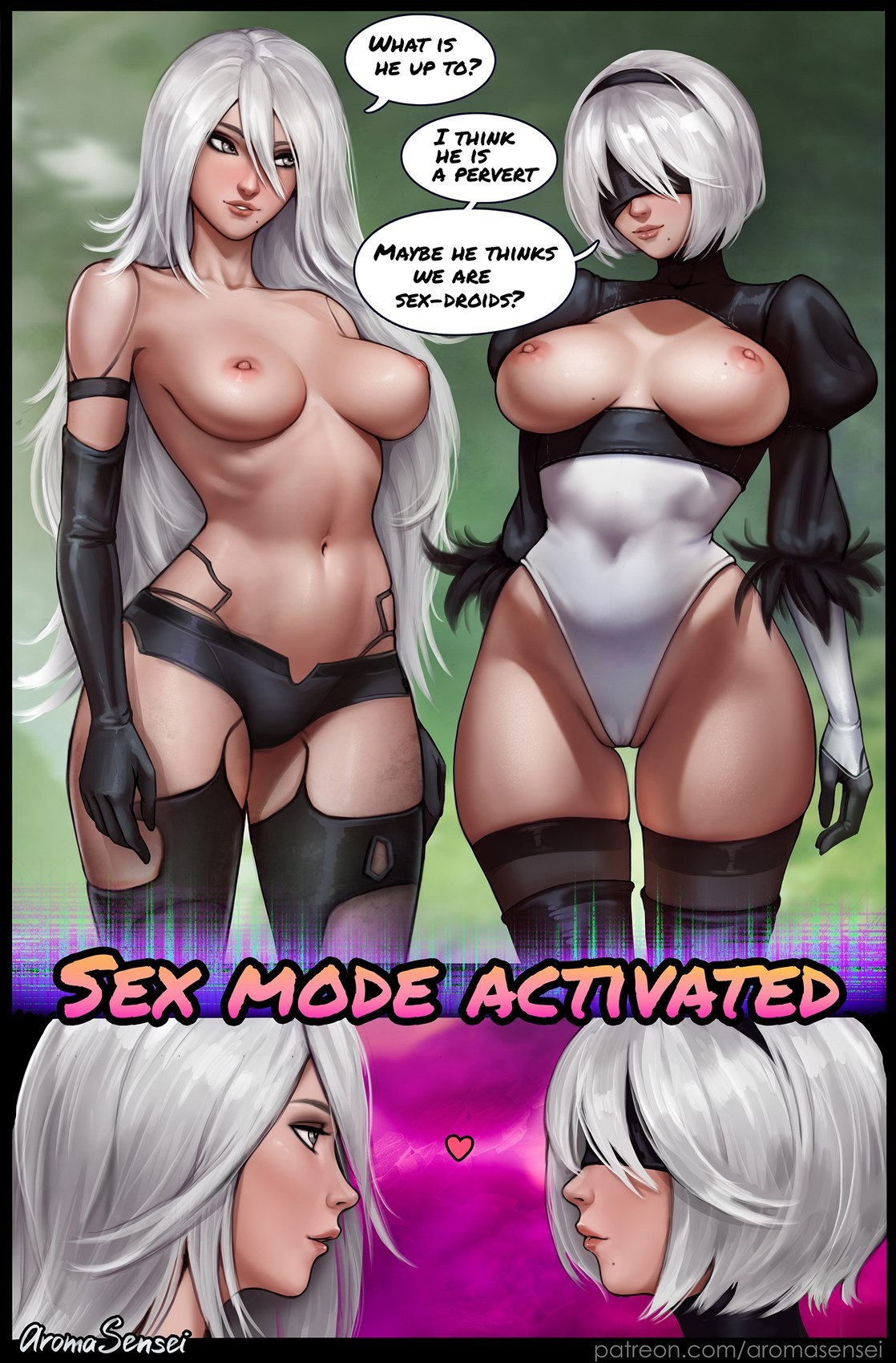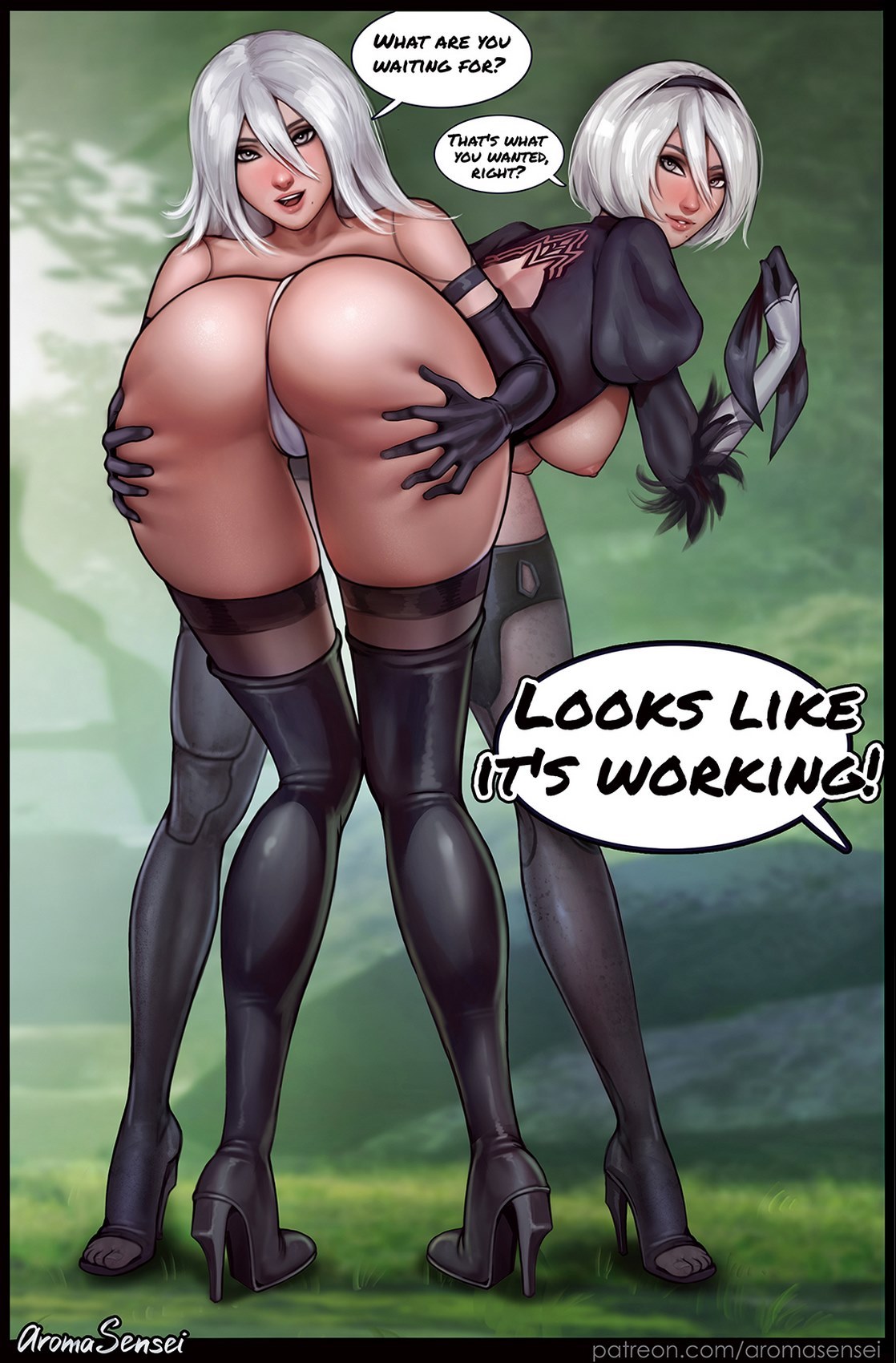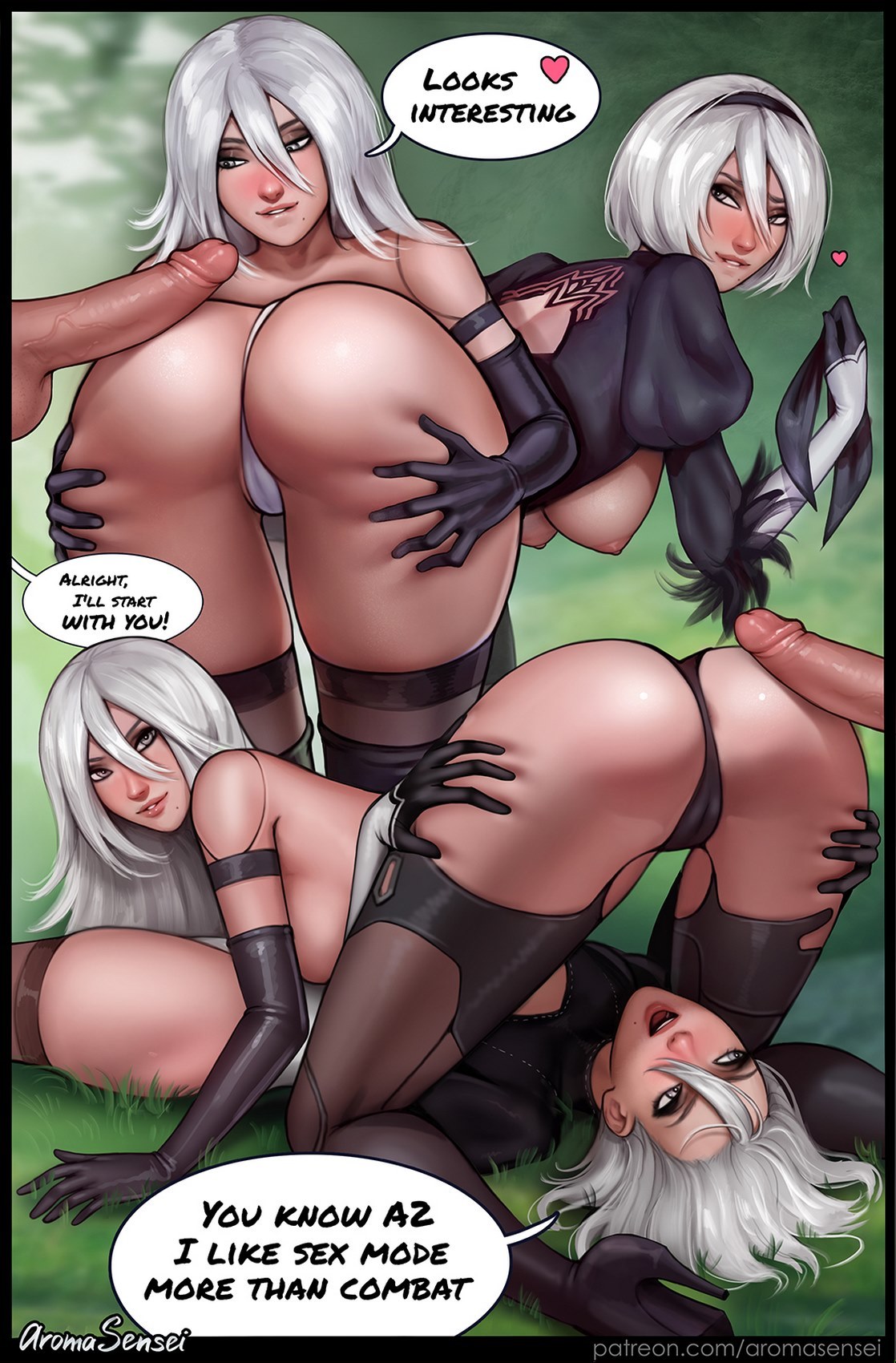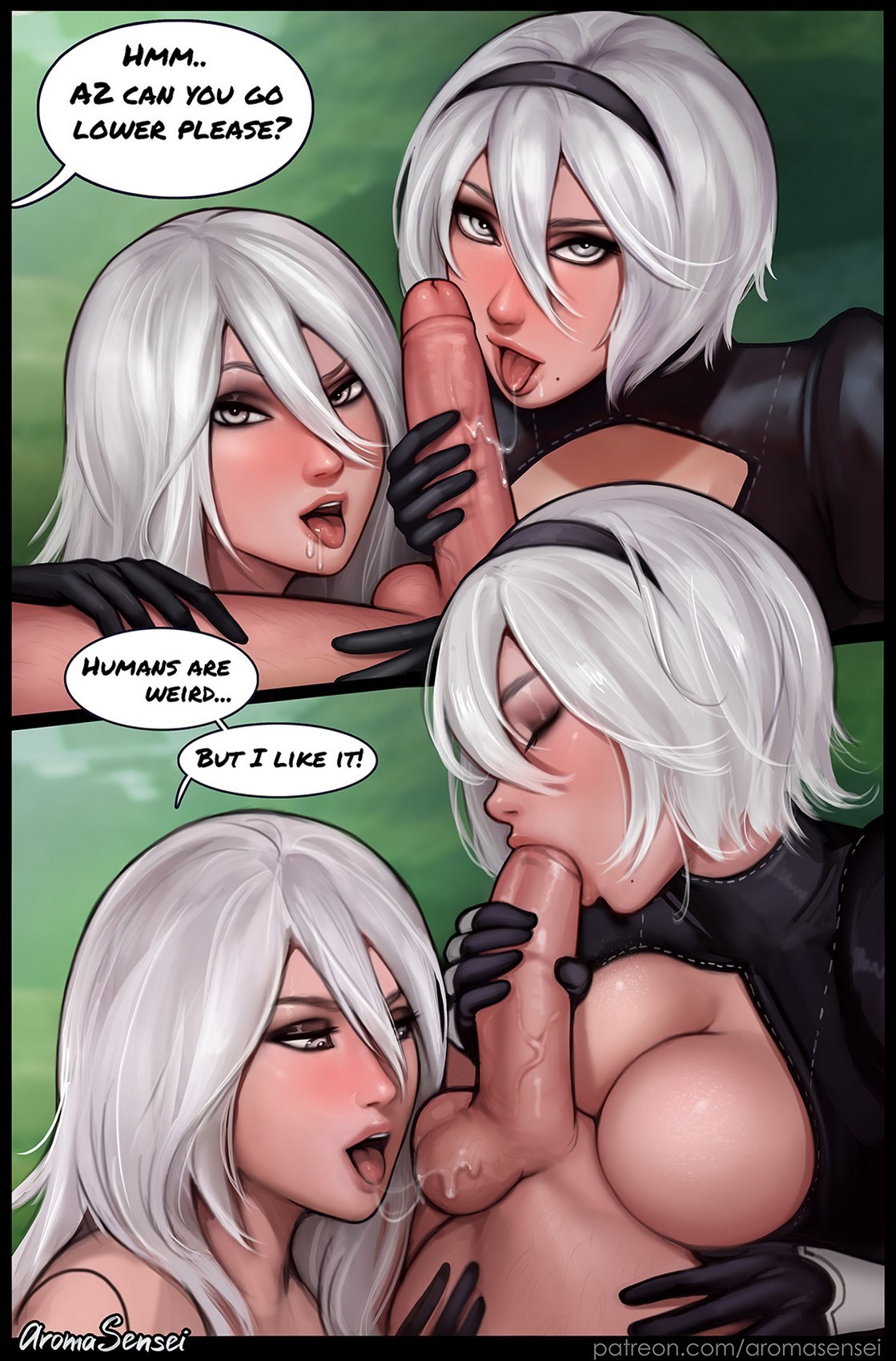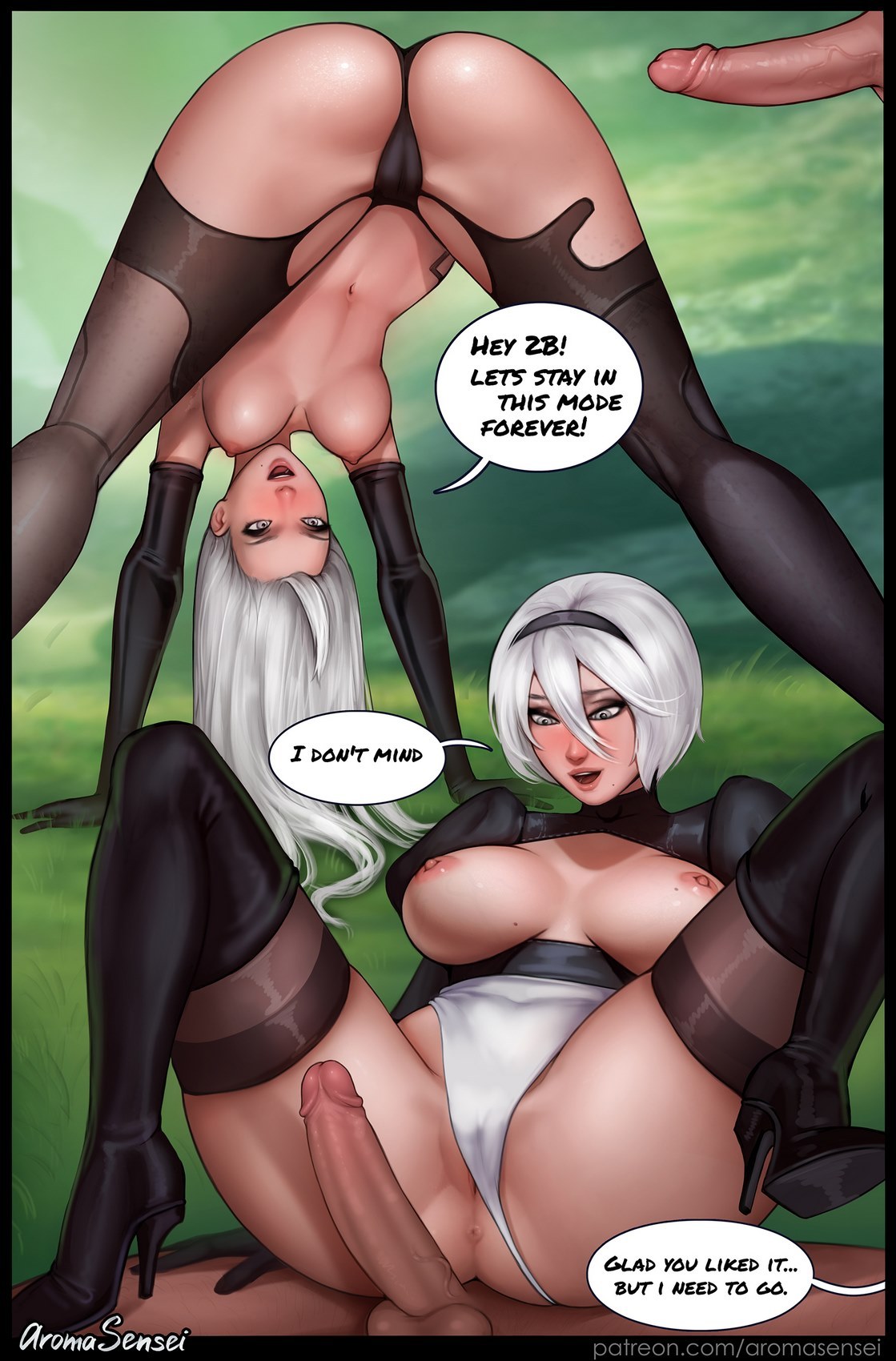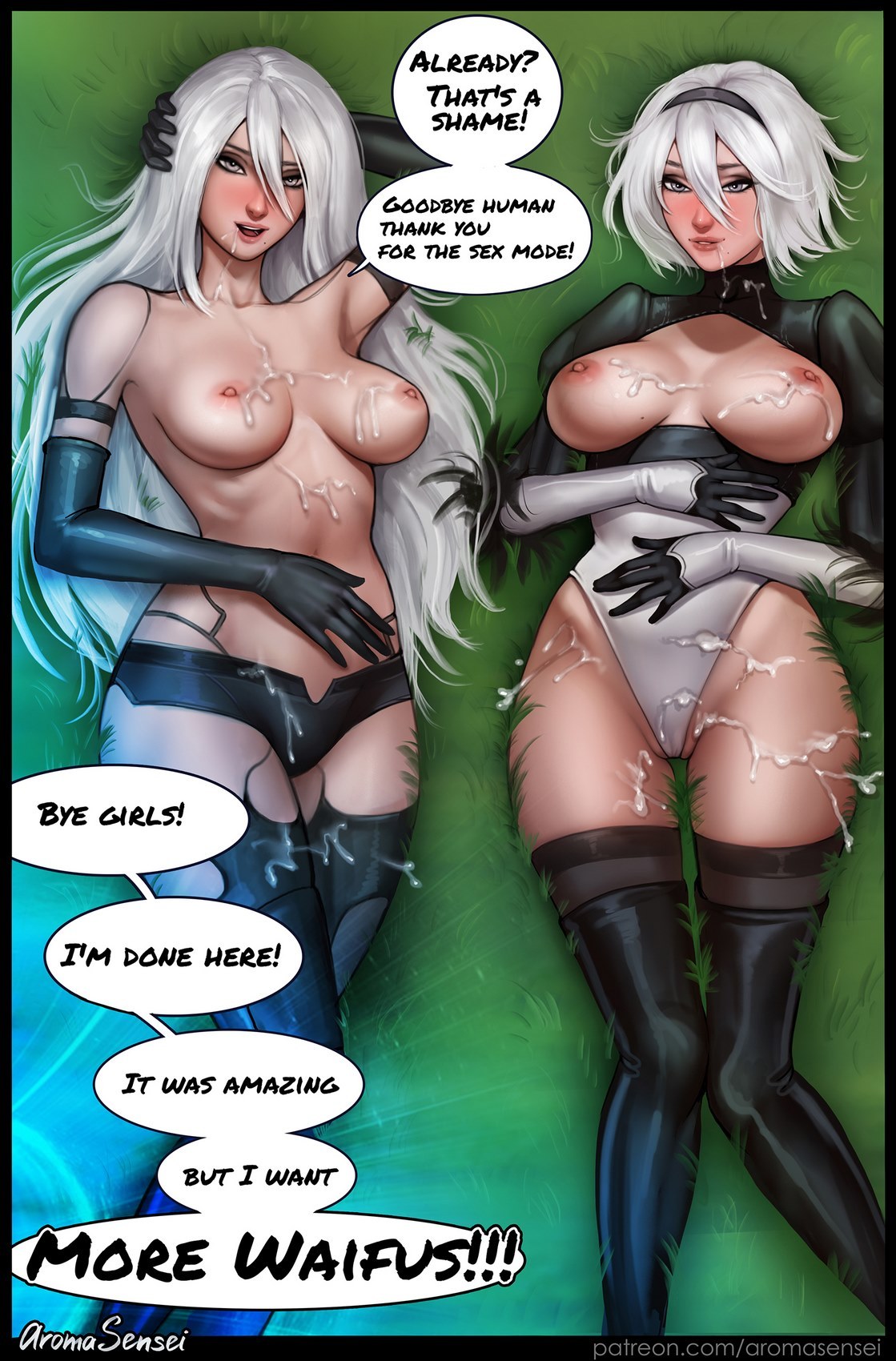 After in the previous porn comic the young man fucked Gwen, it is now the turn of the sexy robots of Nier Automata. Once the boy arrived in that new world it didn't take long to find his two goals.
They were two sexy andorides with very big tits and very big and soft legs. This was what the young man most wanted, he was eager to grab those asses while he fucked them and put his face between those girls' tits. He didn't think about it, and as soon as he saw them he put his bracelet in the most horny way he had.
The robots began to feel something that they had never felt before, they thought that they were not going to have that programmed function, but that boy aroused a very powerful sexual interest. They began to undress and masturbate with each other, they couldn't take it anymore and they had to allay their sexual appetite with whatever it was, their tongues were not enough. They needed a cock. When they saw that boy they invited him to fuck.
The young man was fucking with all his strength, he had always dreamed that this dream would come true. Now it was his moment, the young man's semen ran through the cybernetic pussies of those androids and they moaned with pleasure at the feel of their pussies' short circuit. Those girls developed a powerful addiction to the boy, when they stopped fucking they thanked their new friend and said goodbye.
The images that this Nier Automata Porn Comic has are very good, since the girls are very sexy.