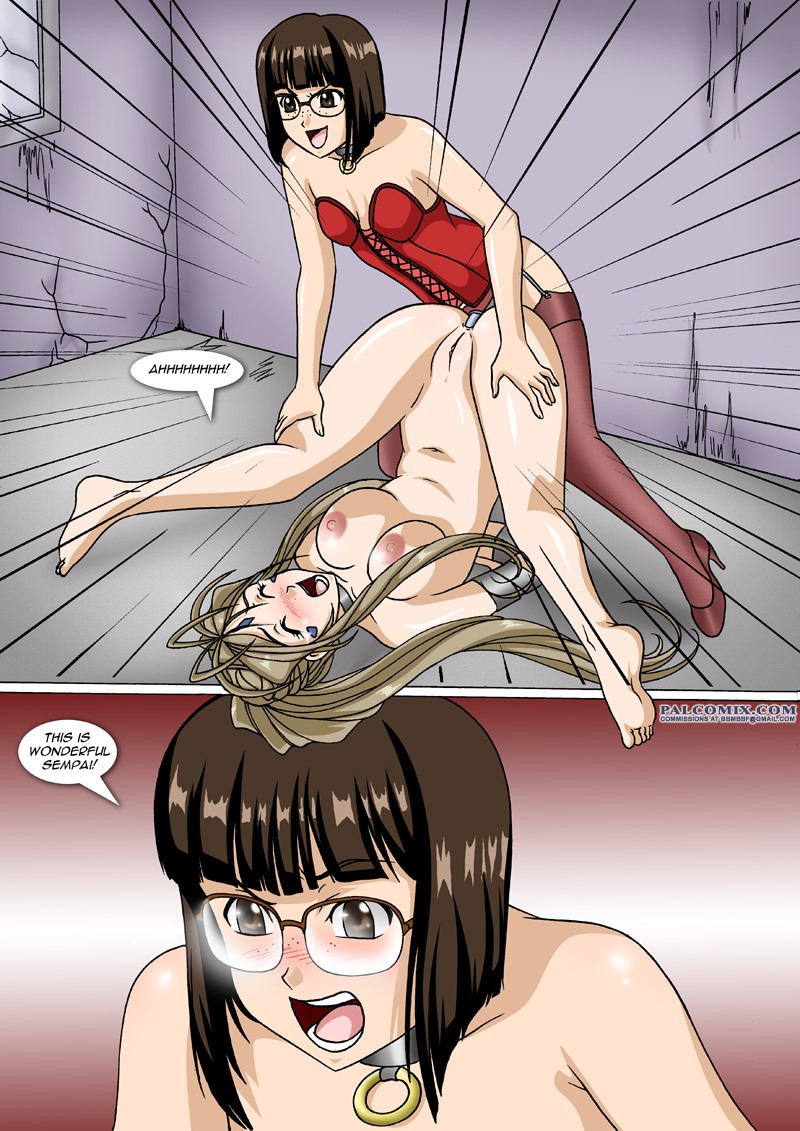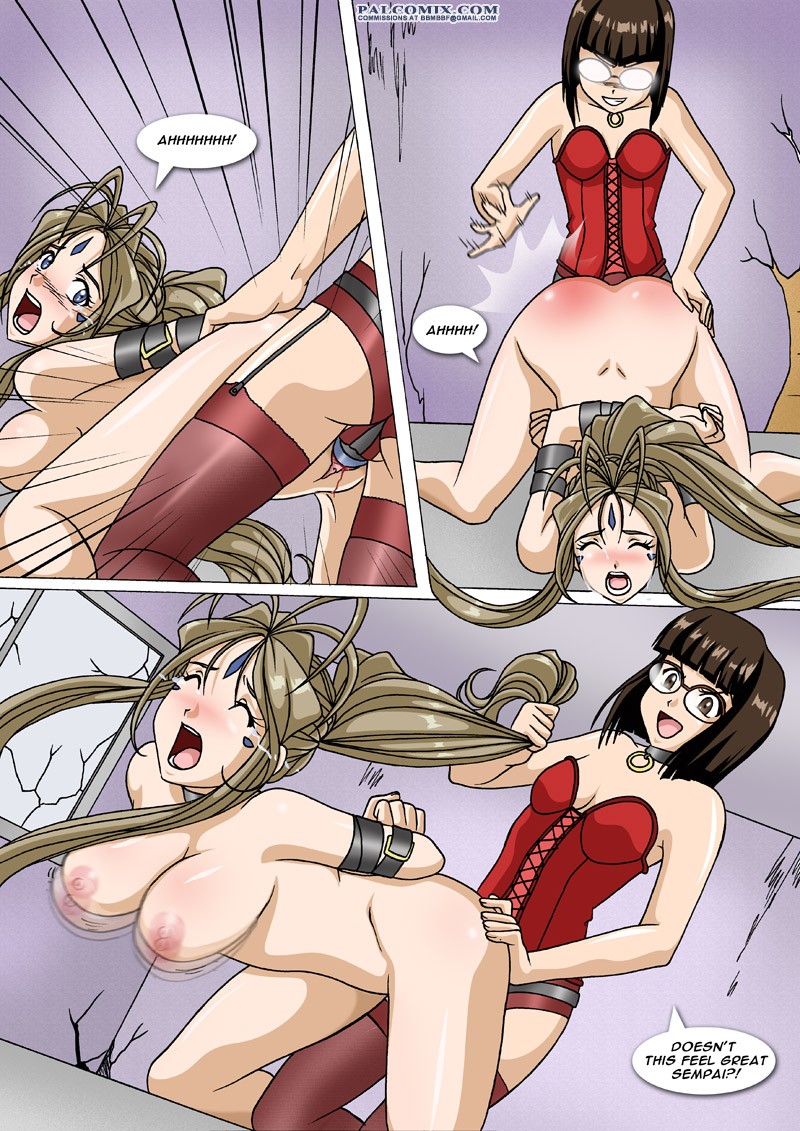 In this porn comic Ah! Enslavement of my Goddes we can see how two young and inexperienced friends are in his room when suddenly one of them suddenly rings his mobile phone and picks it up to see who he was and tells him a voice that awaits them in the basement of his house.
One of the two friends was terrified and tells the other that she did not want to go down to the basement because she was afraid of being raped or abducted and the other friend told her that it would be fun to fuck with men older than them, in the end she convinced her to that they went down to the basement and when they were there the light went out and the two girls started running towards the exit but the door closed making a lot of noise and one of the girls said loudly that they would not scare them anymore because they were going to leave fuck for him.
When the girl said that the light came on and a man appeared who told them that he wanted to rape them but if they wanted to fuck it would not be a rape so he took their things and went out the window, the two girls were amazed, it was a very strange man but they had their wet pussies and wanted to fuck with someone so one of them proposed to the other to fuck with her latex penises and the other friend accepted.