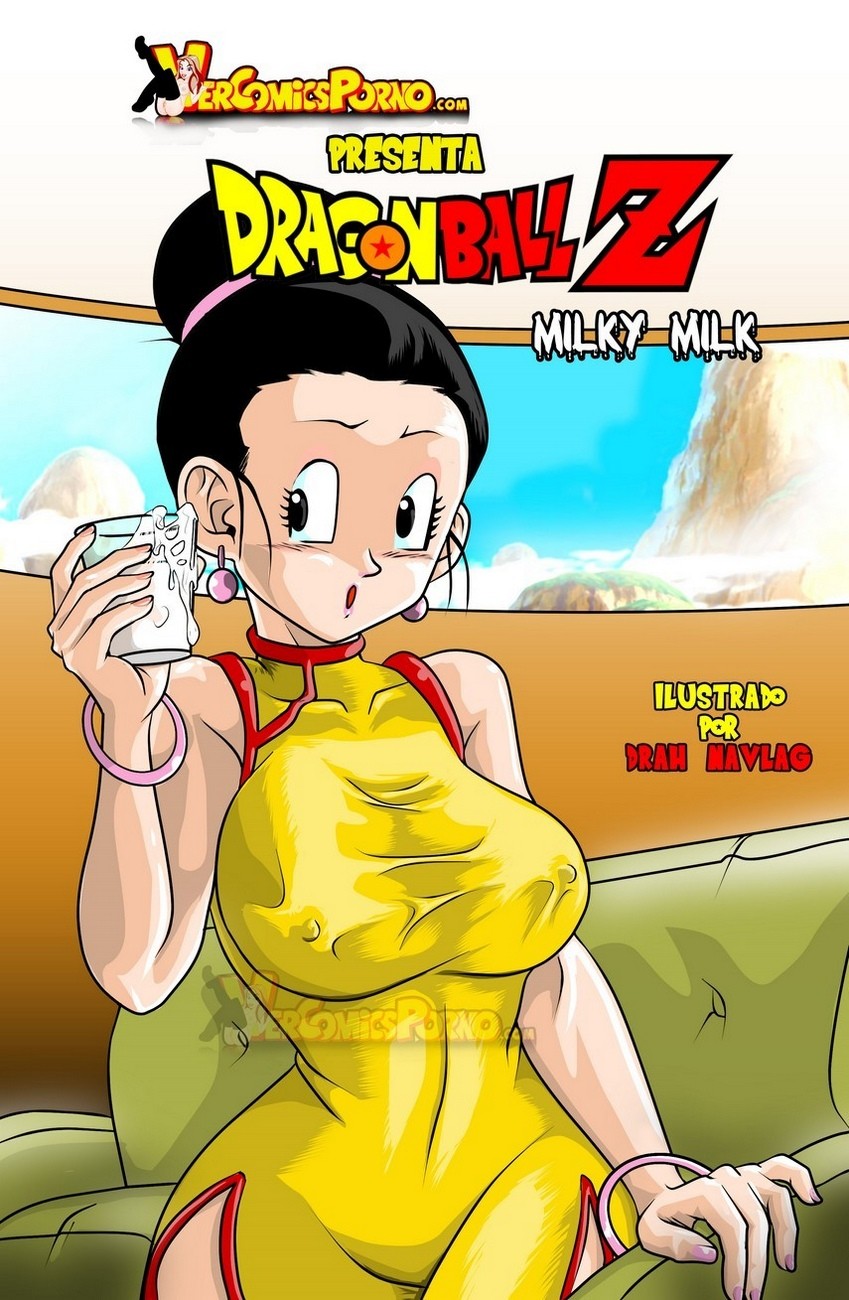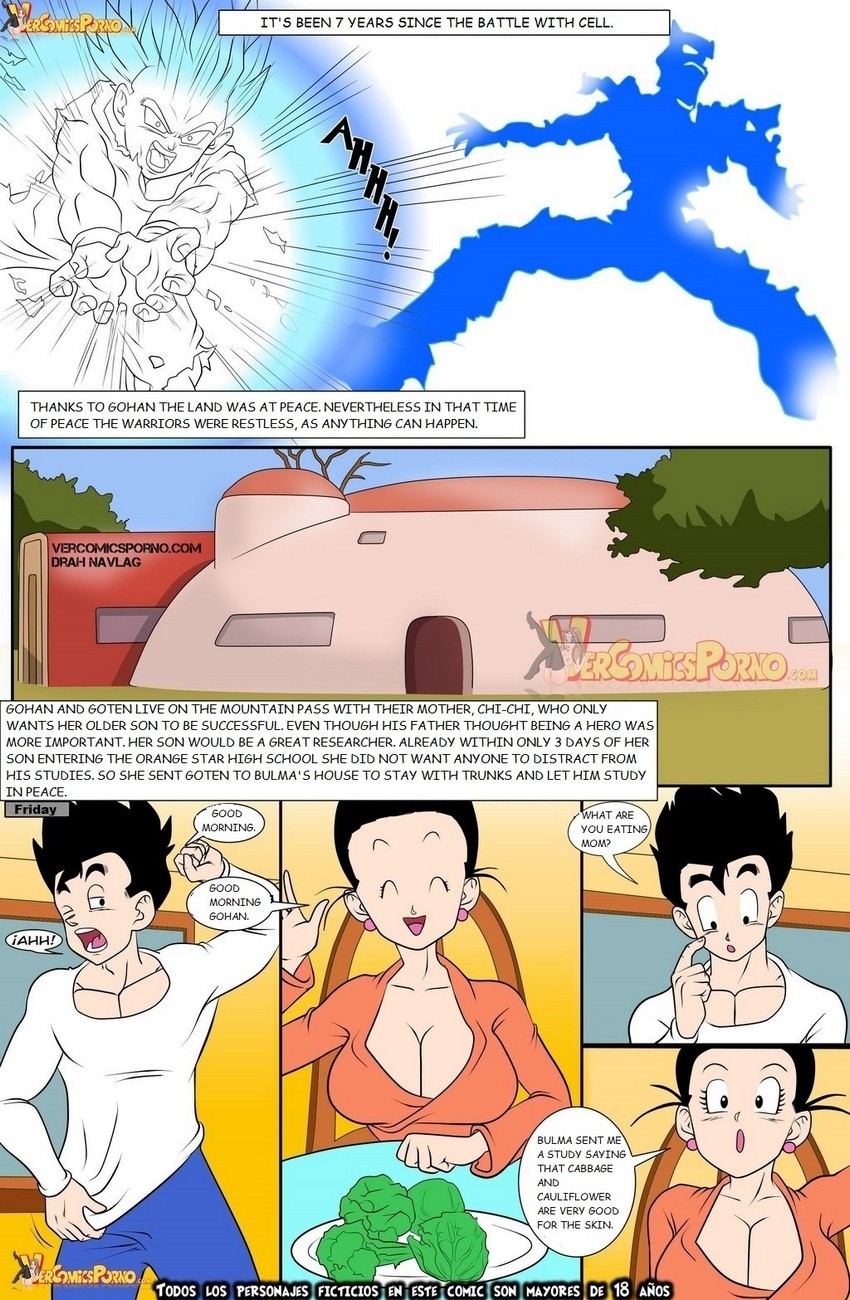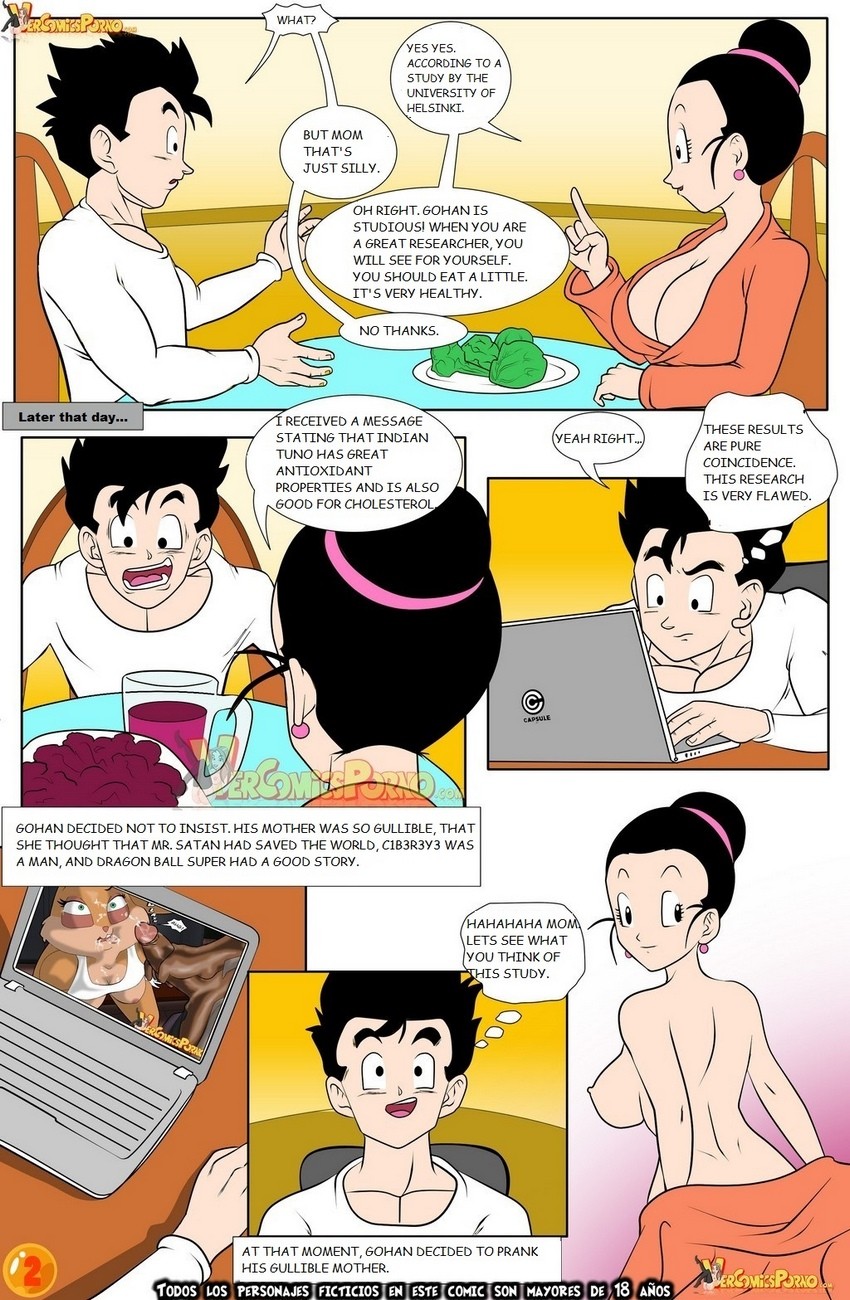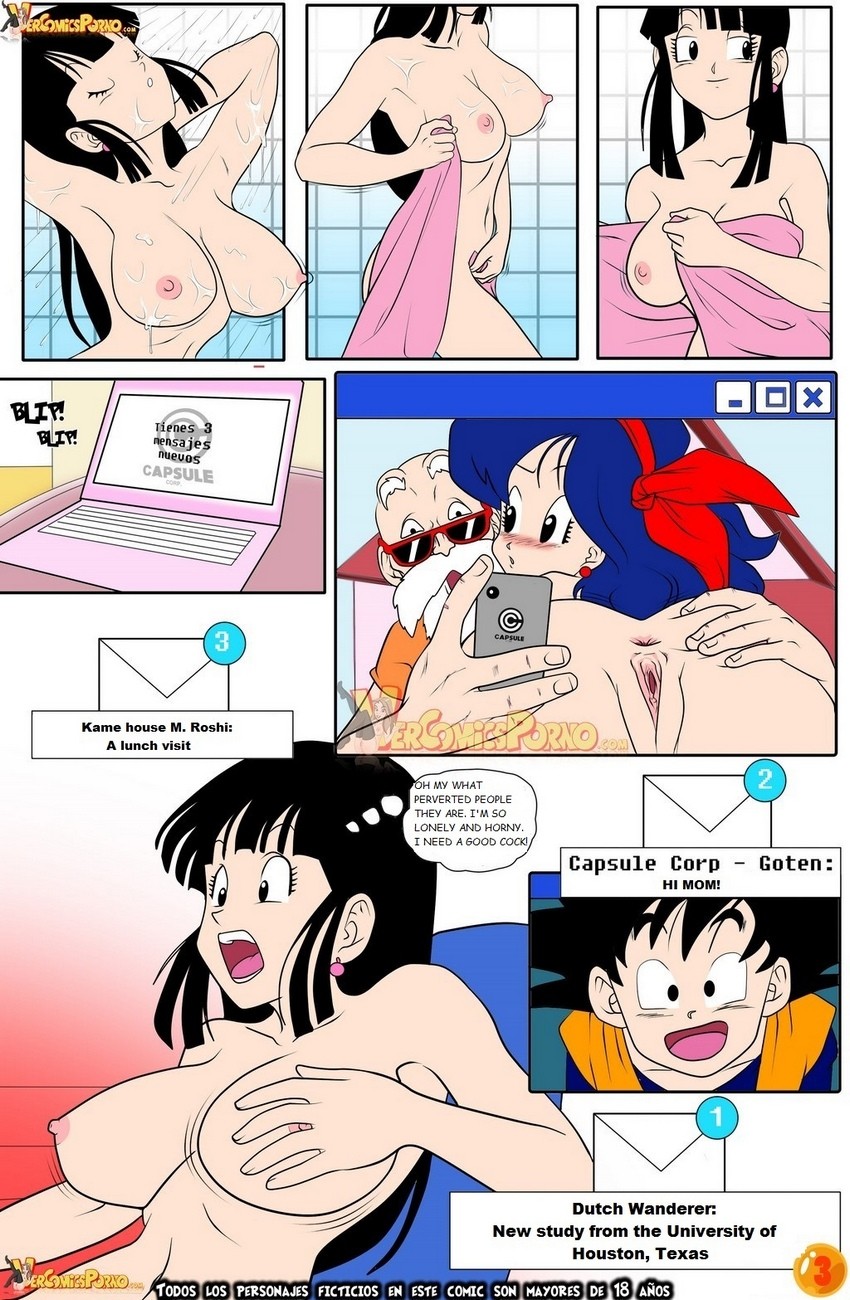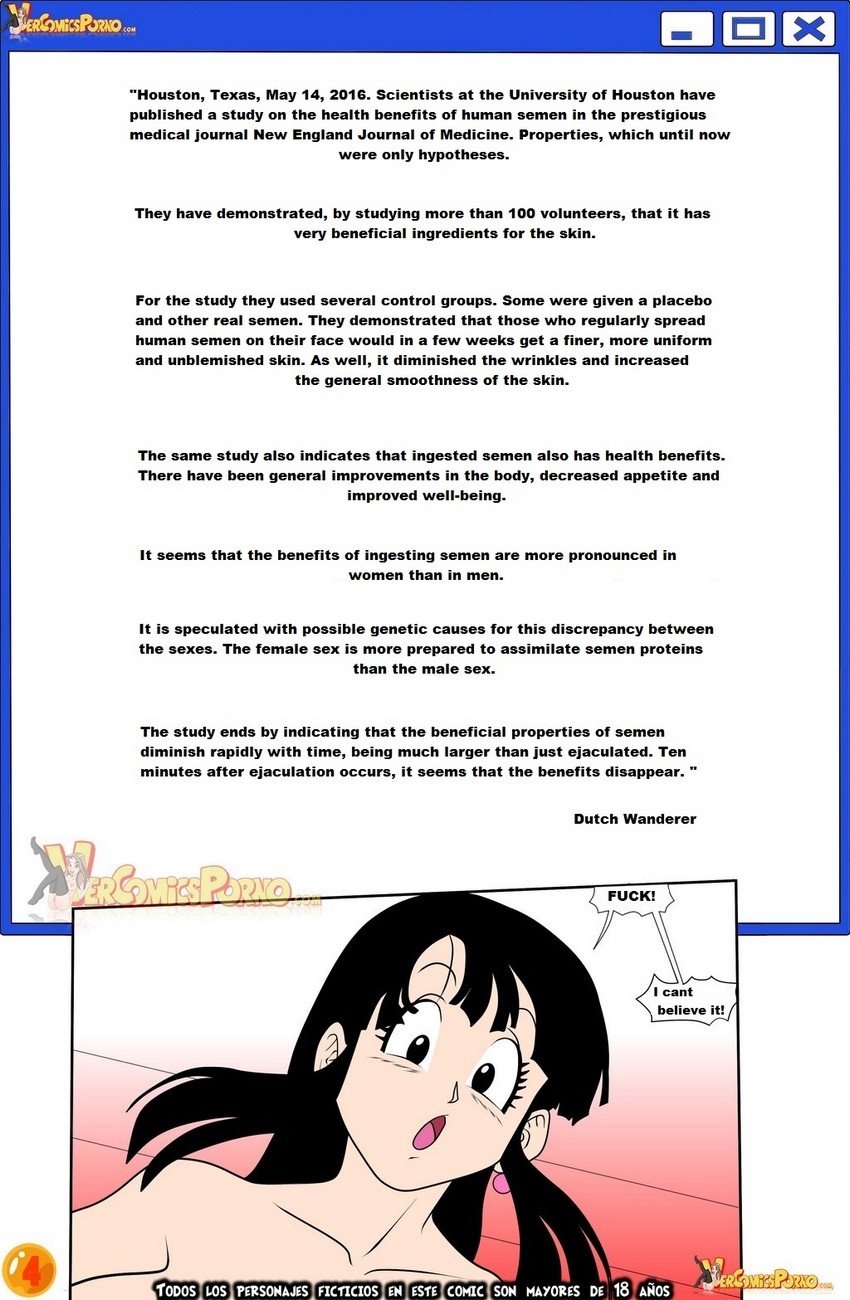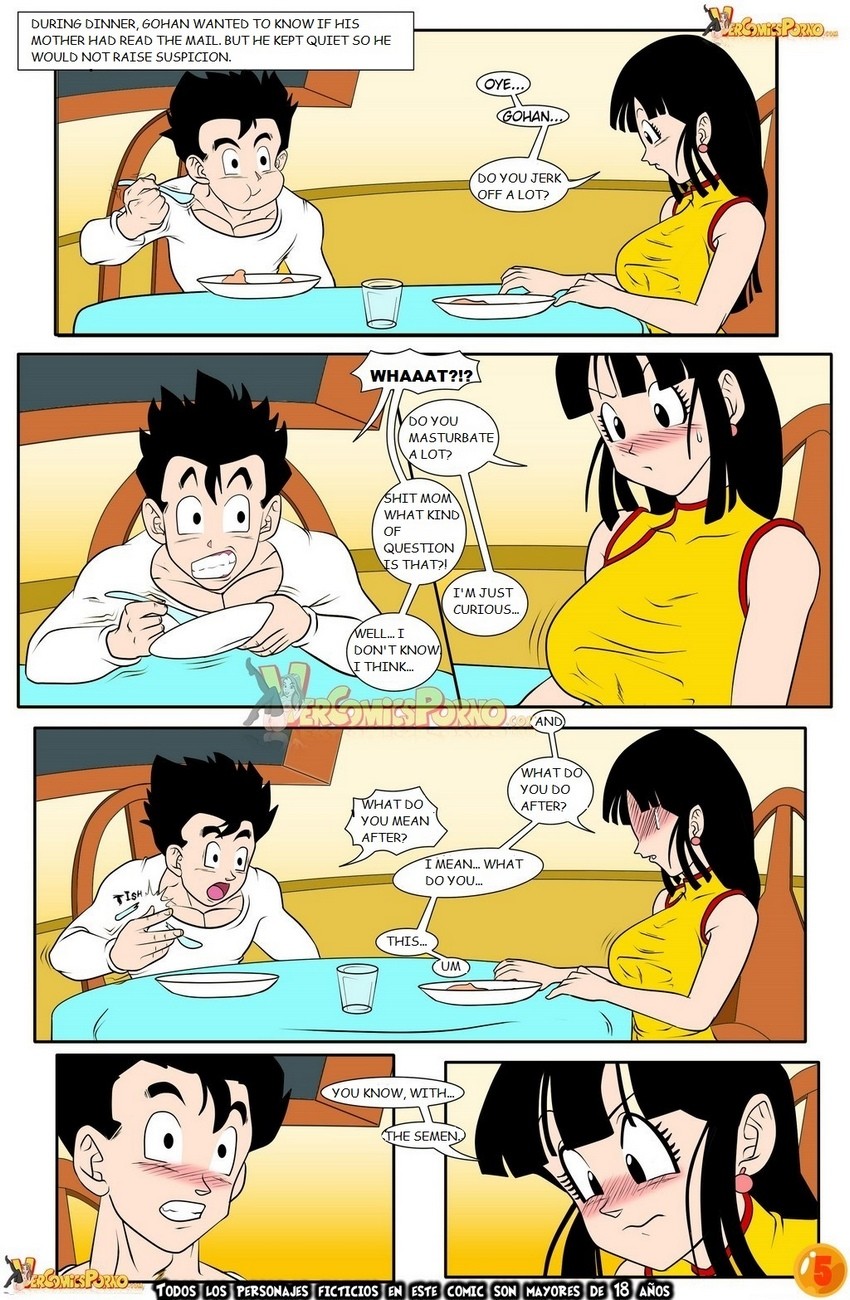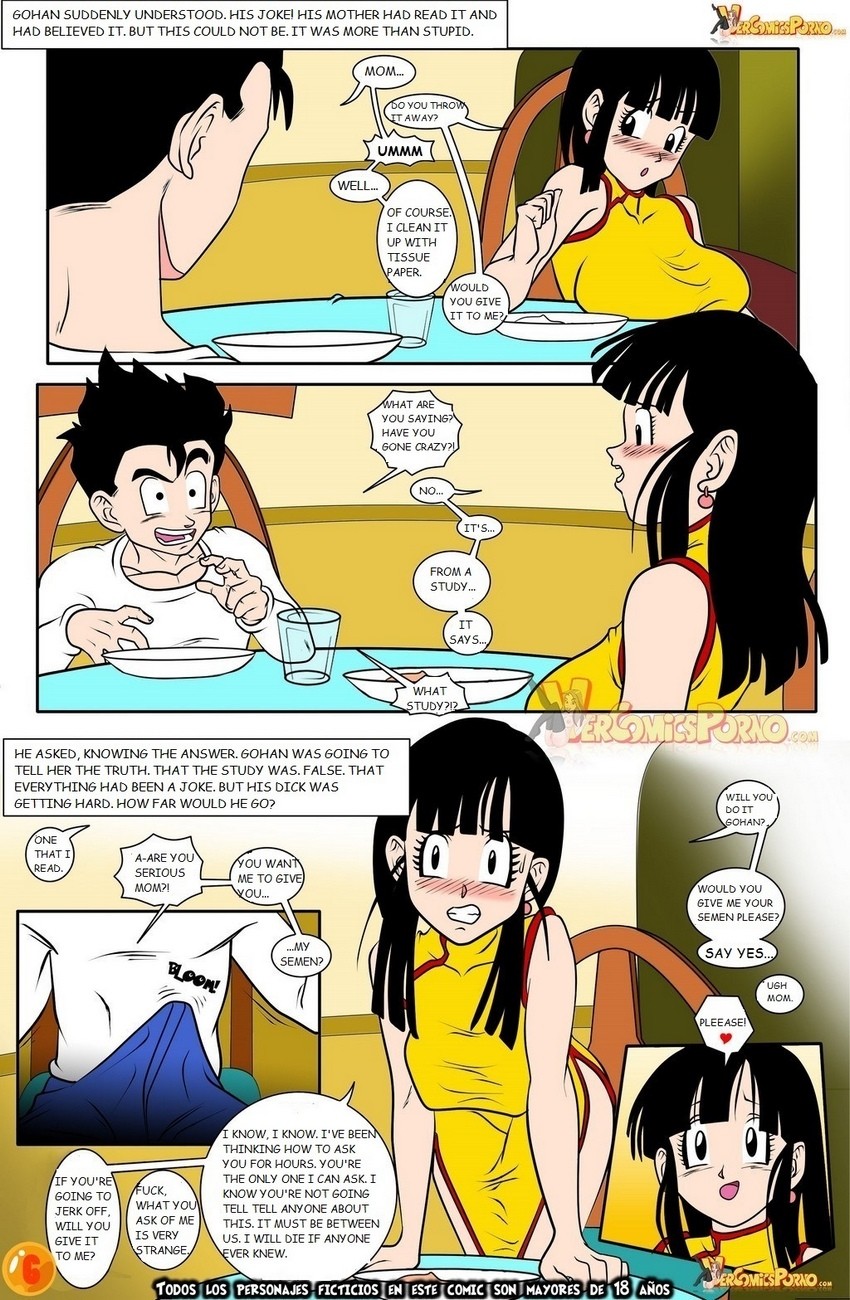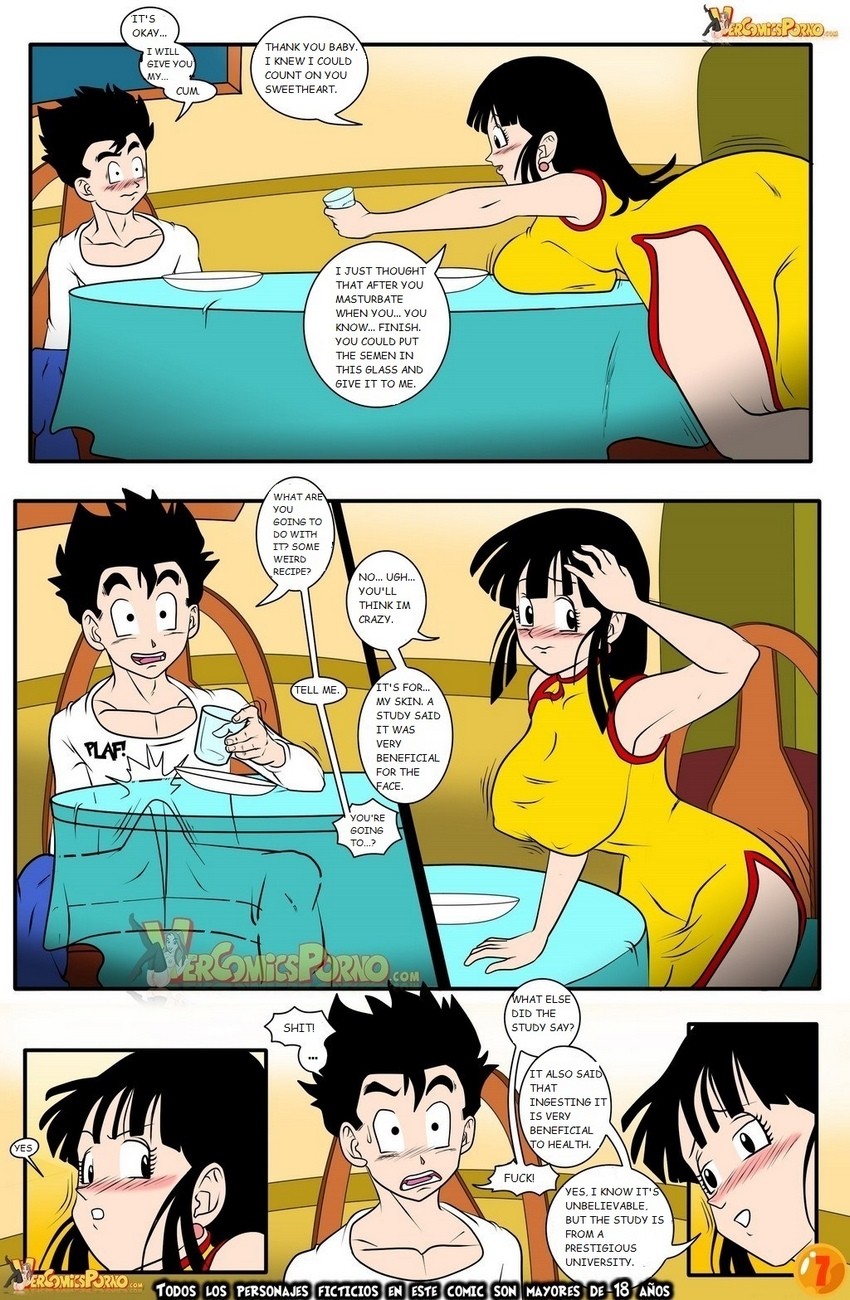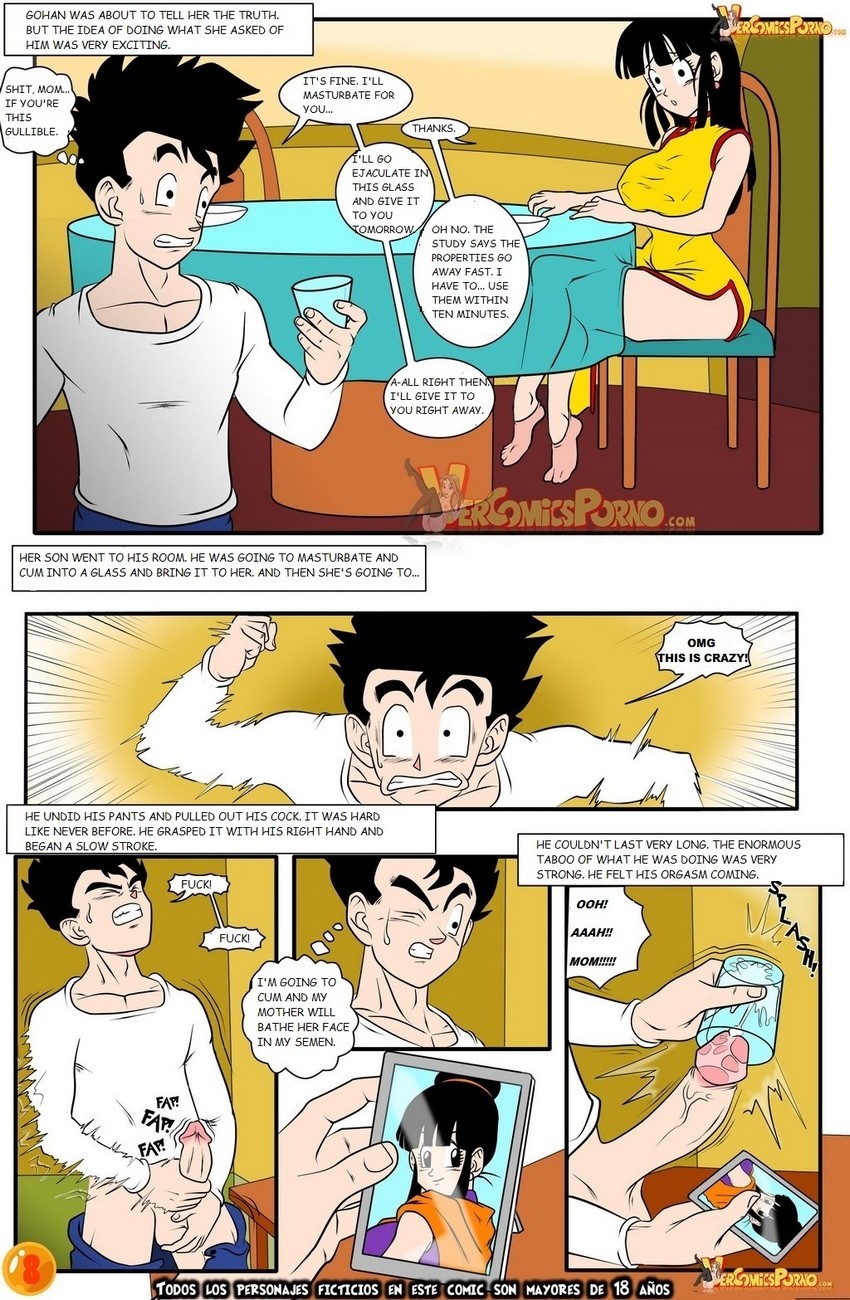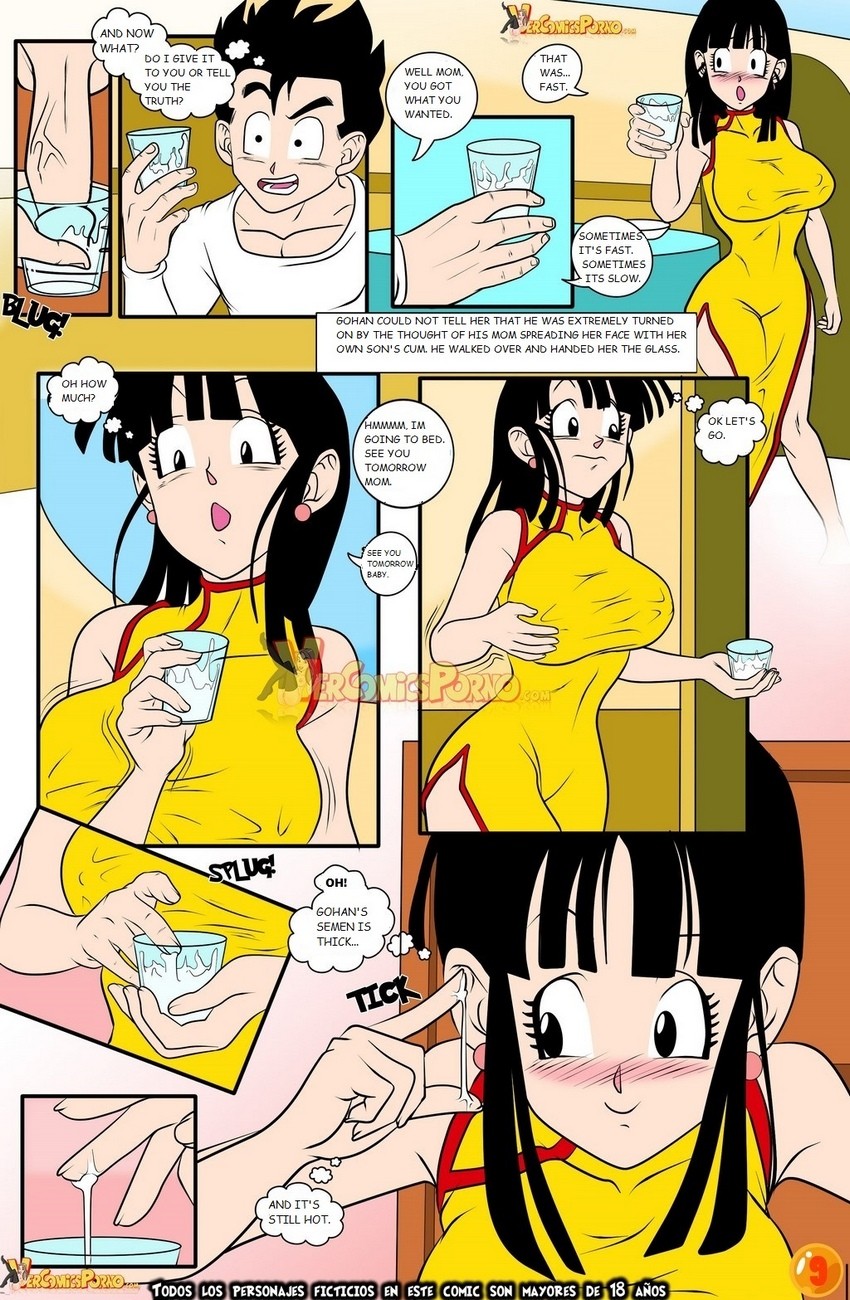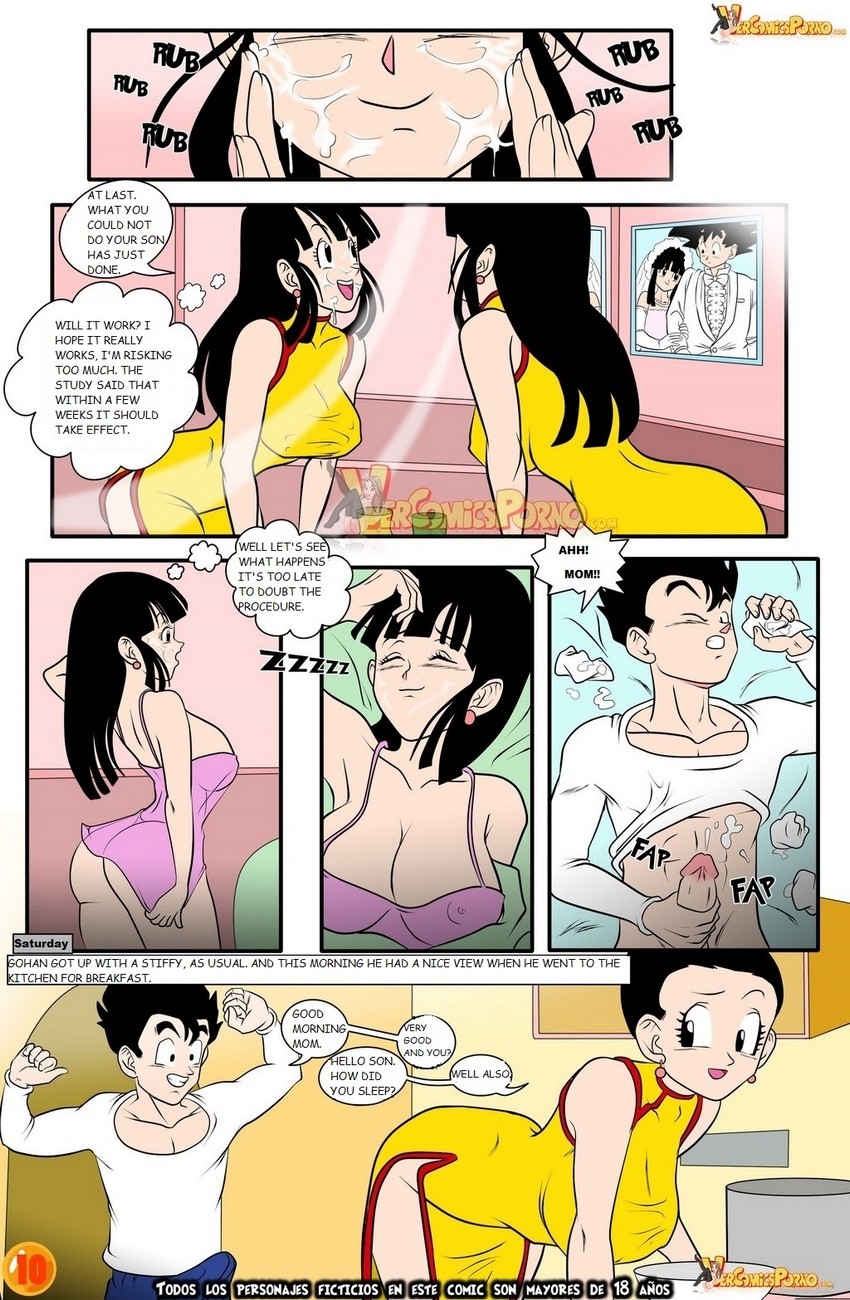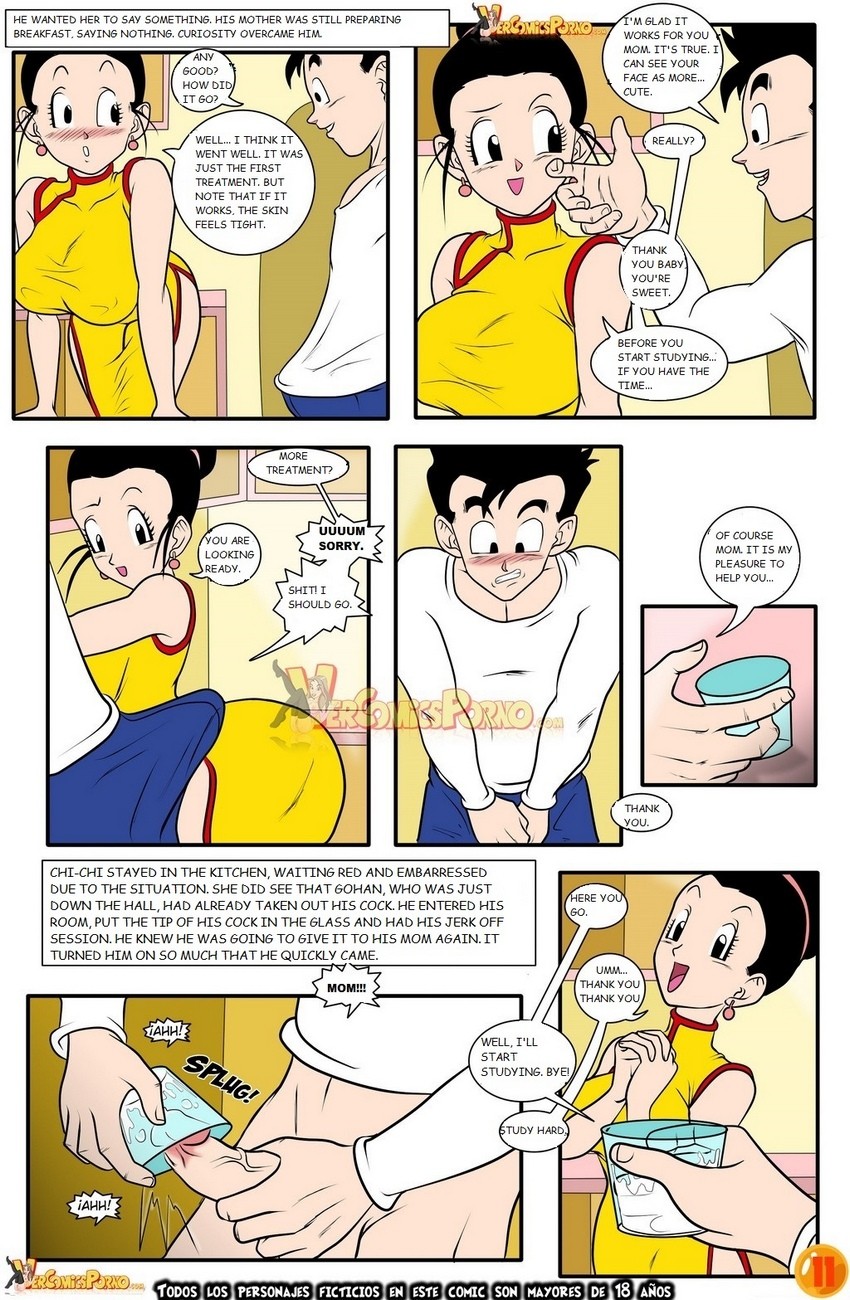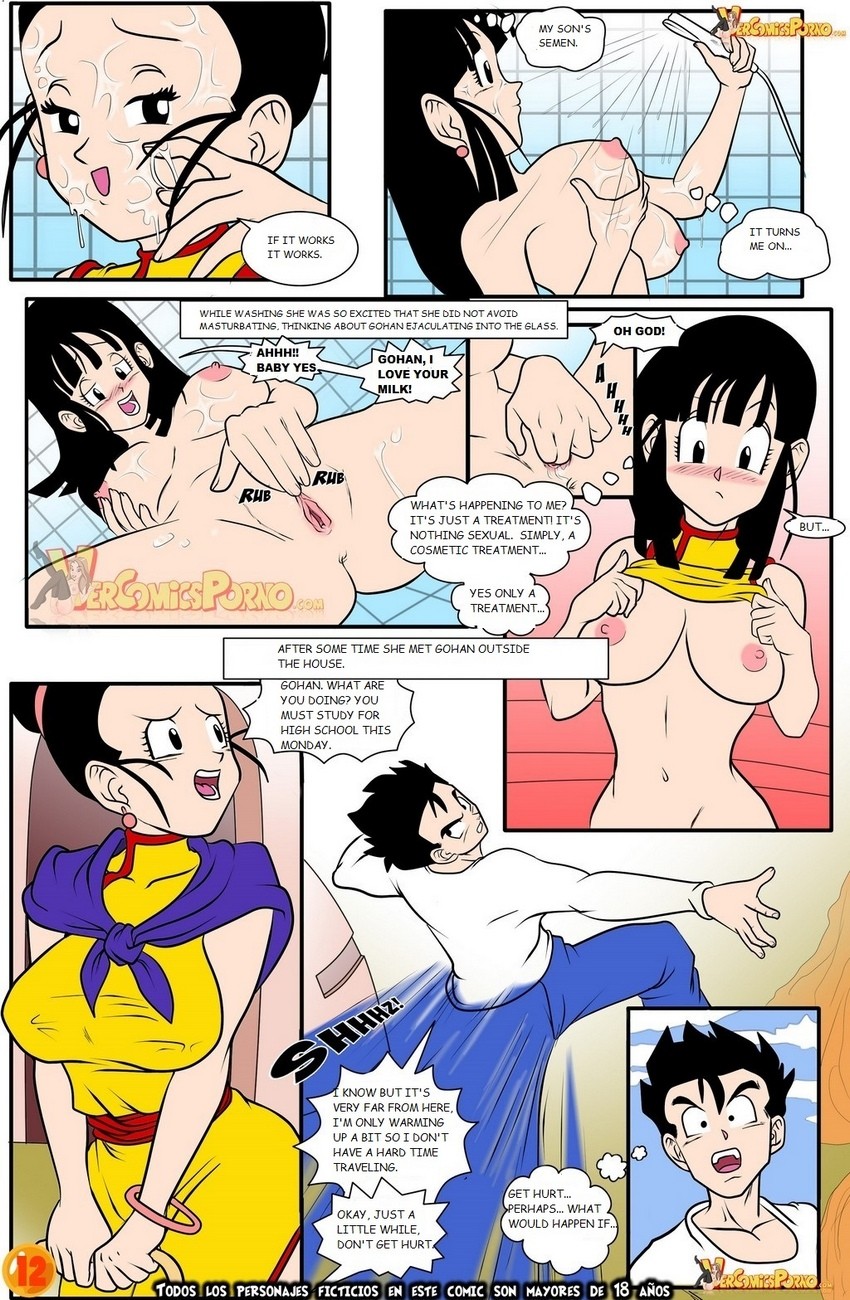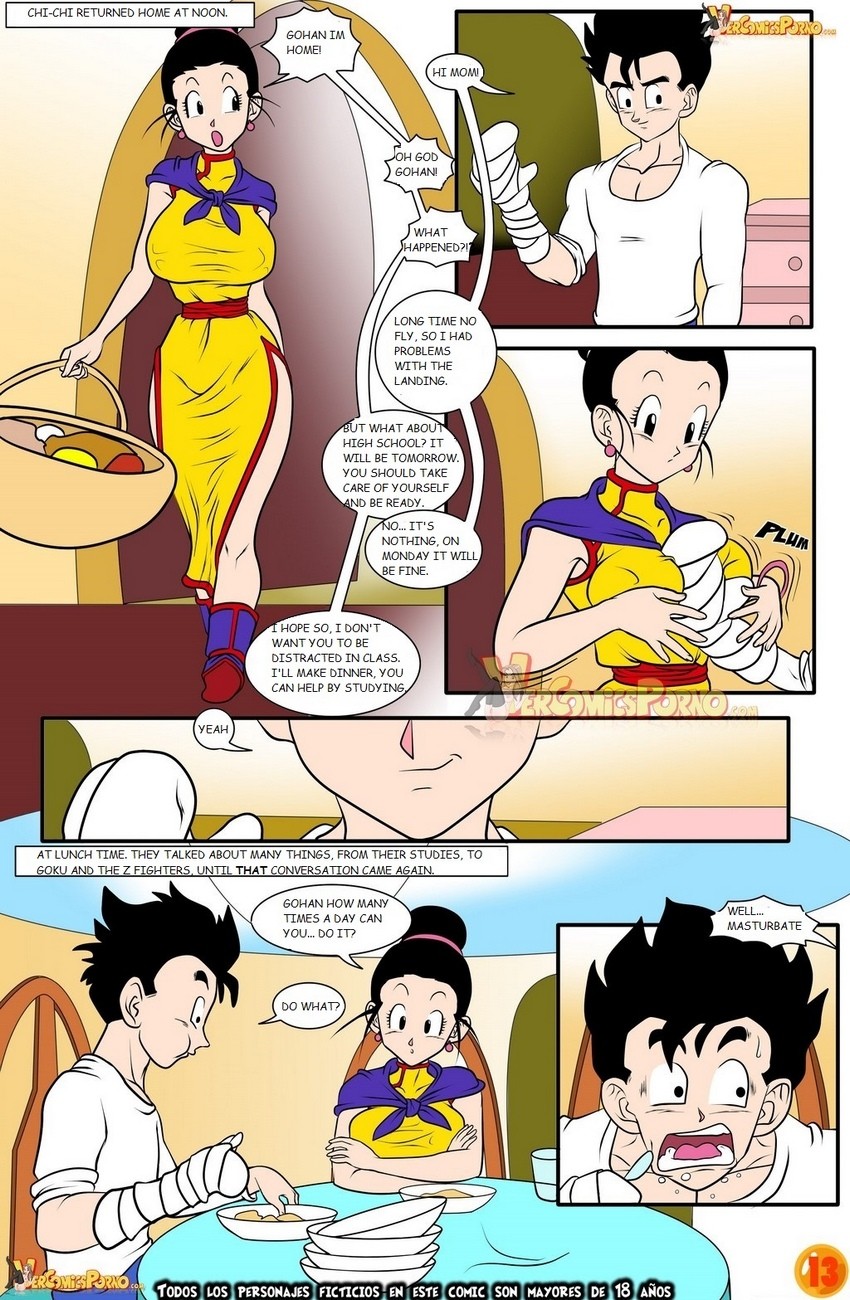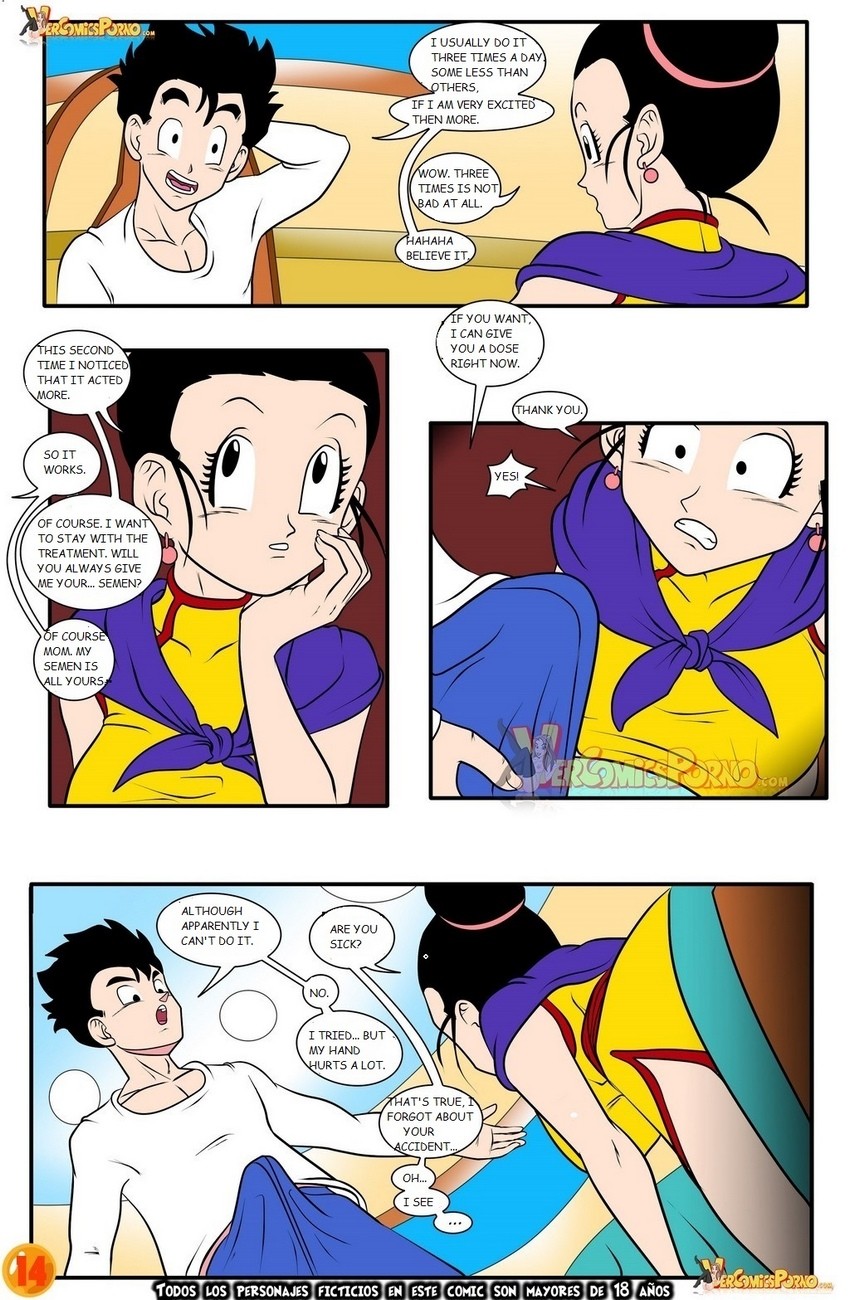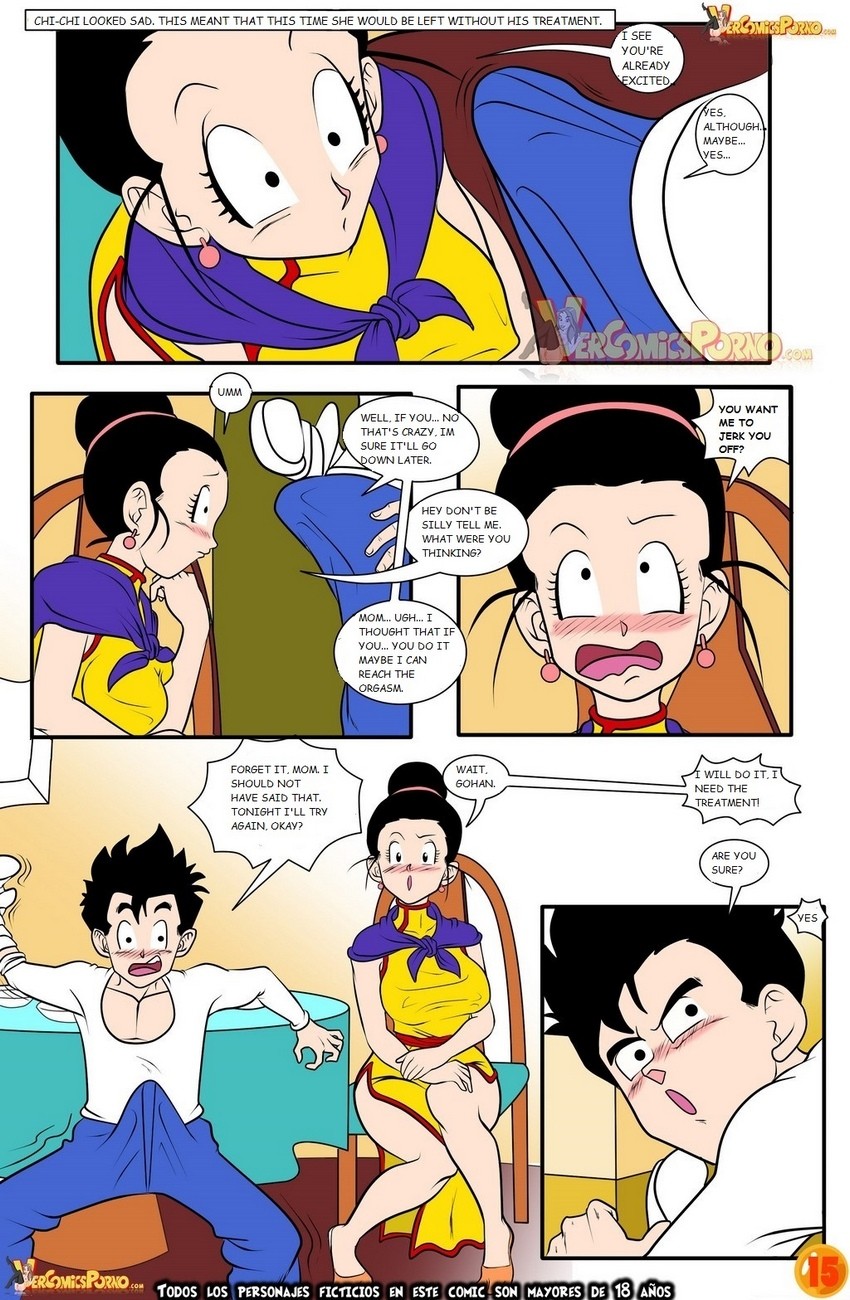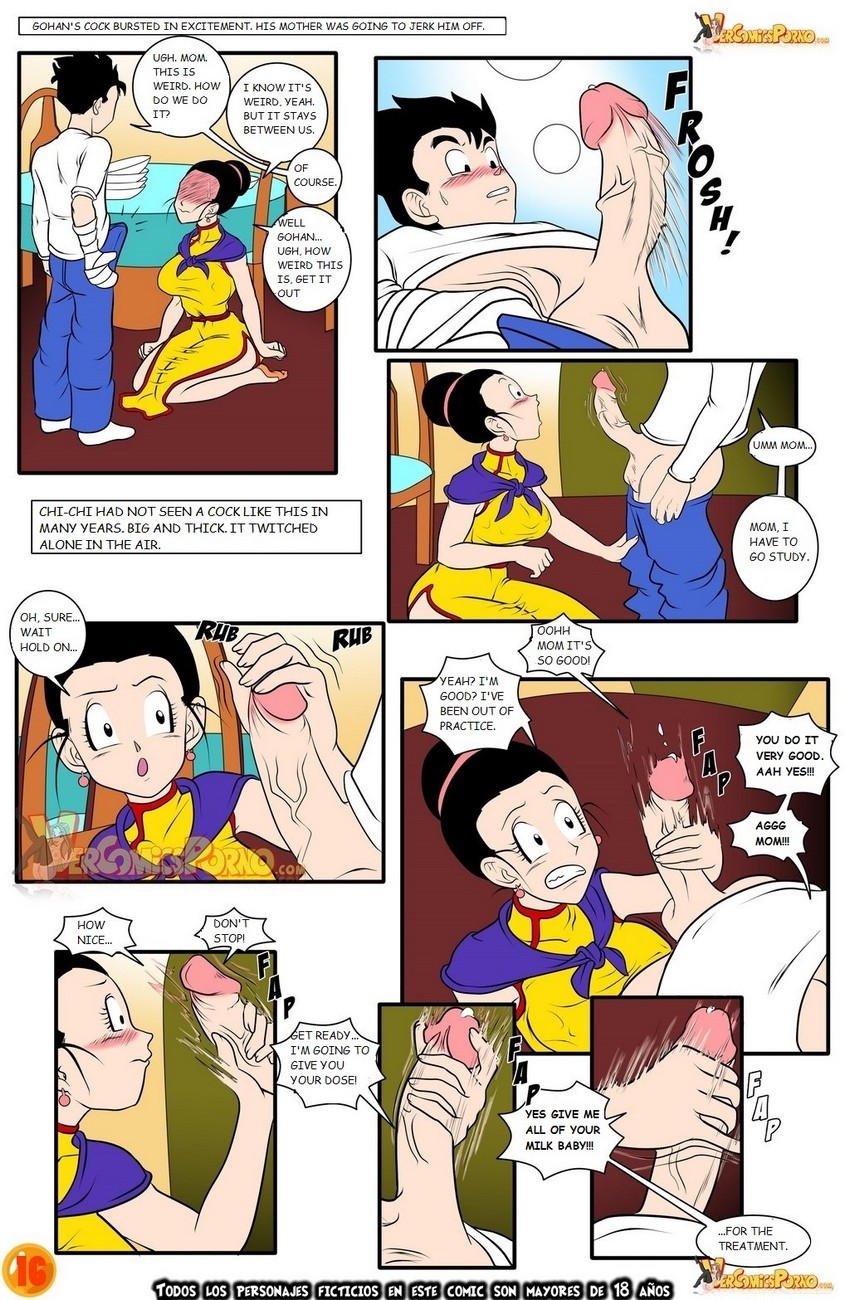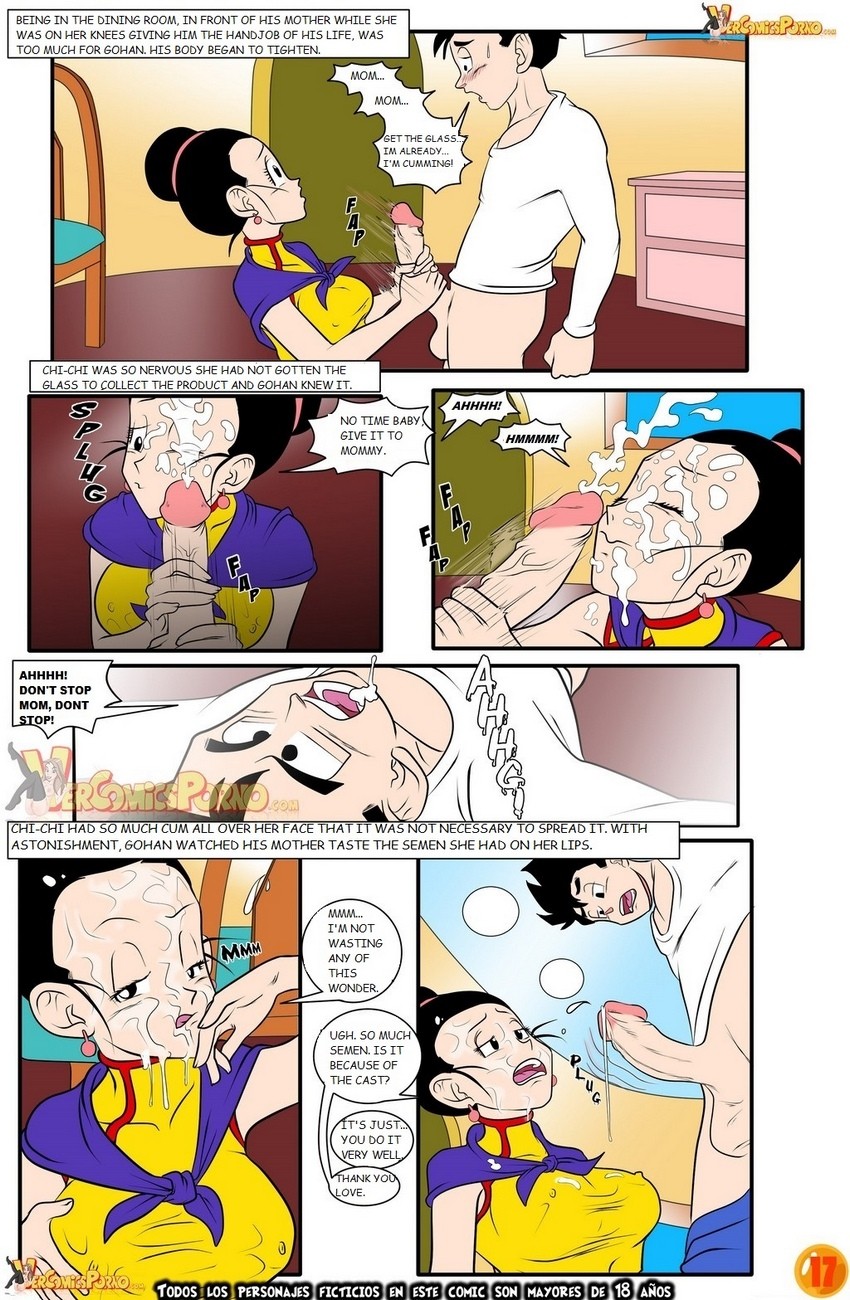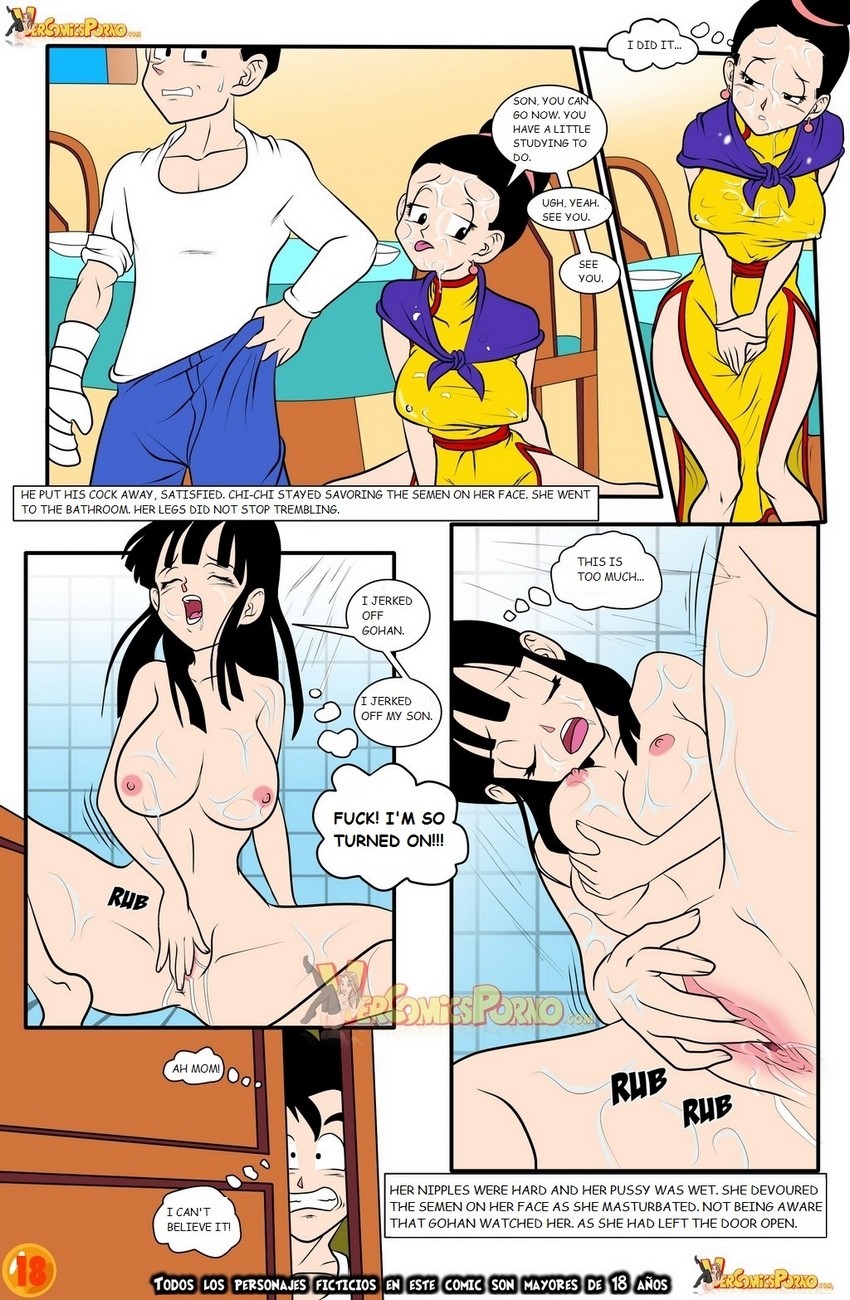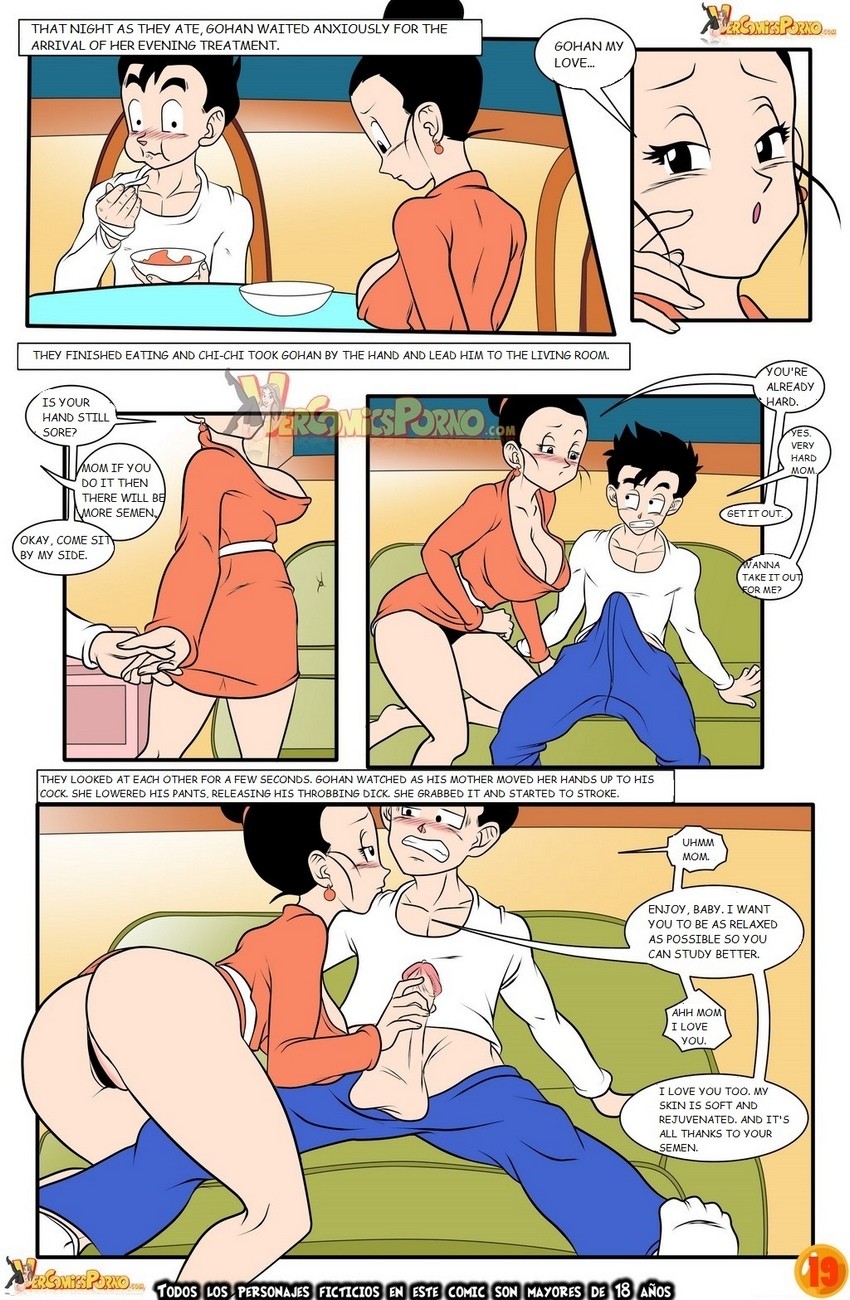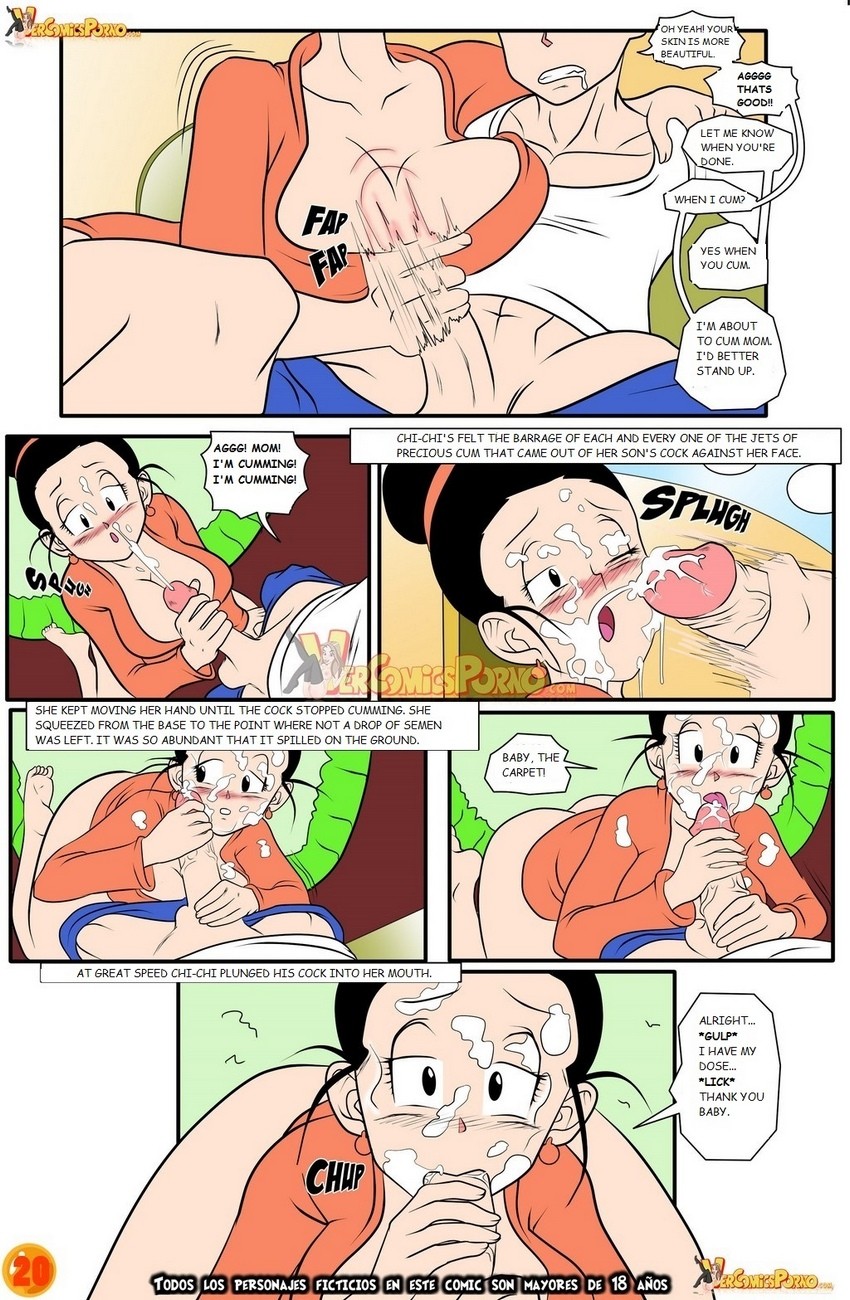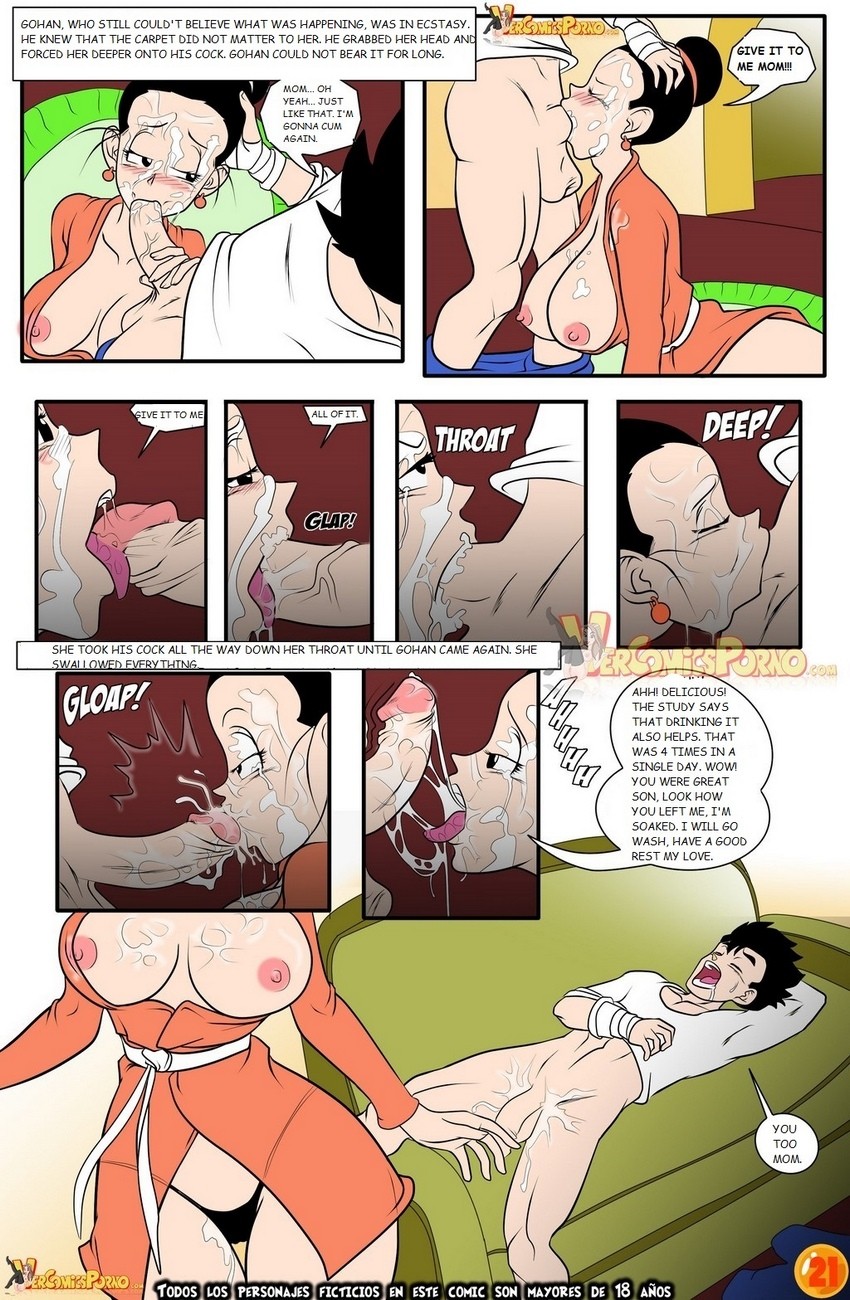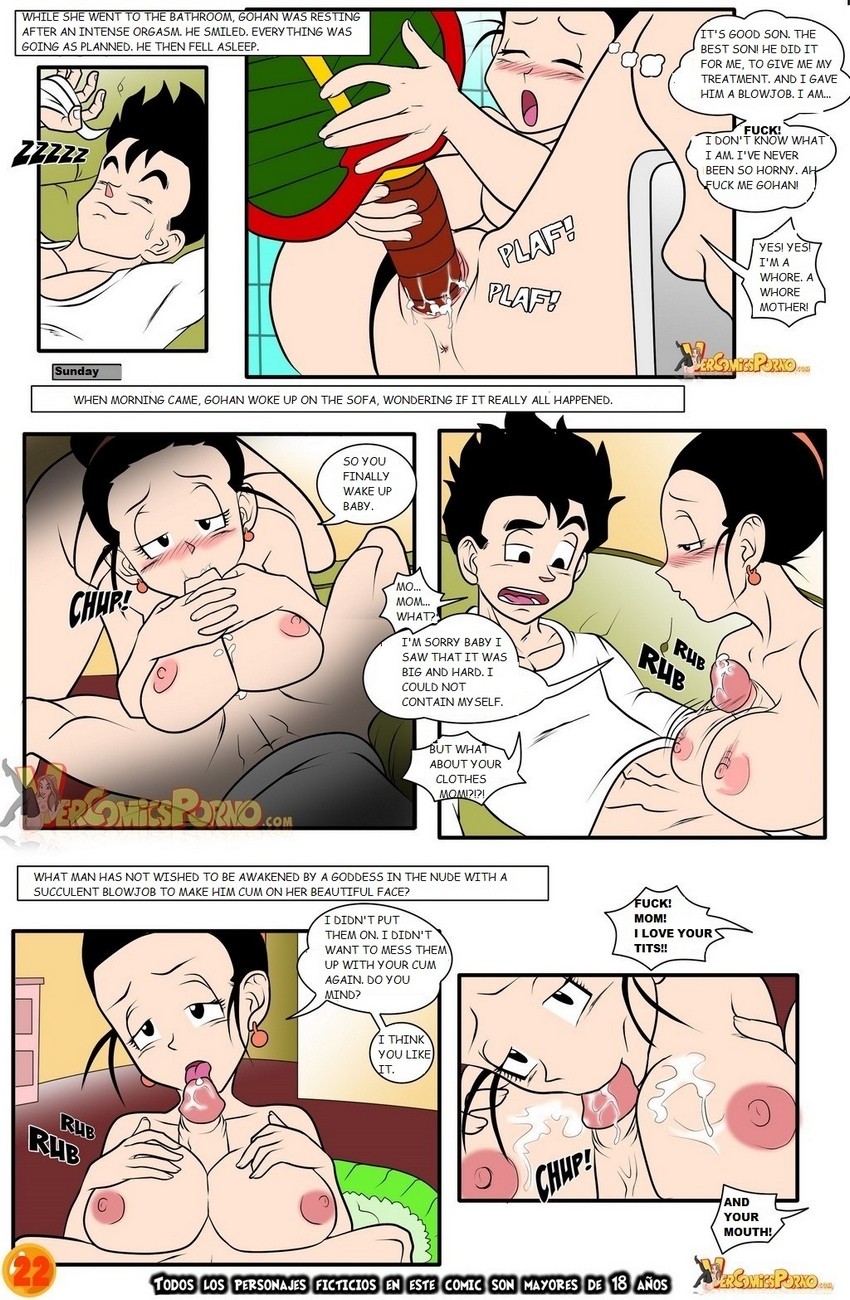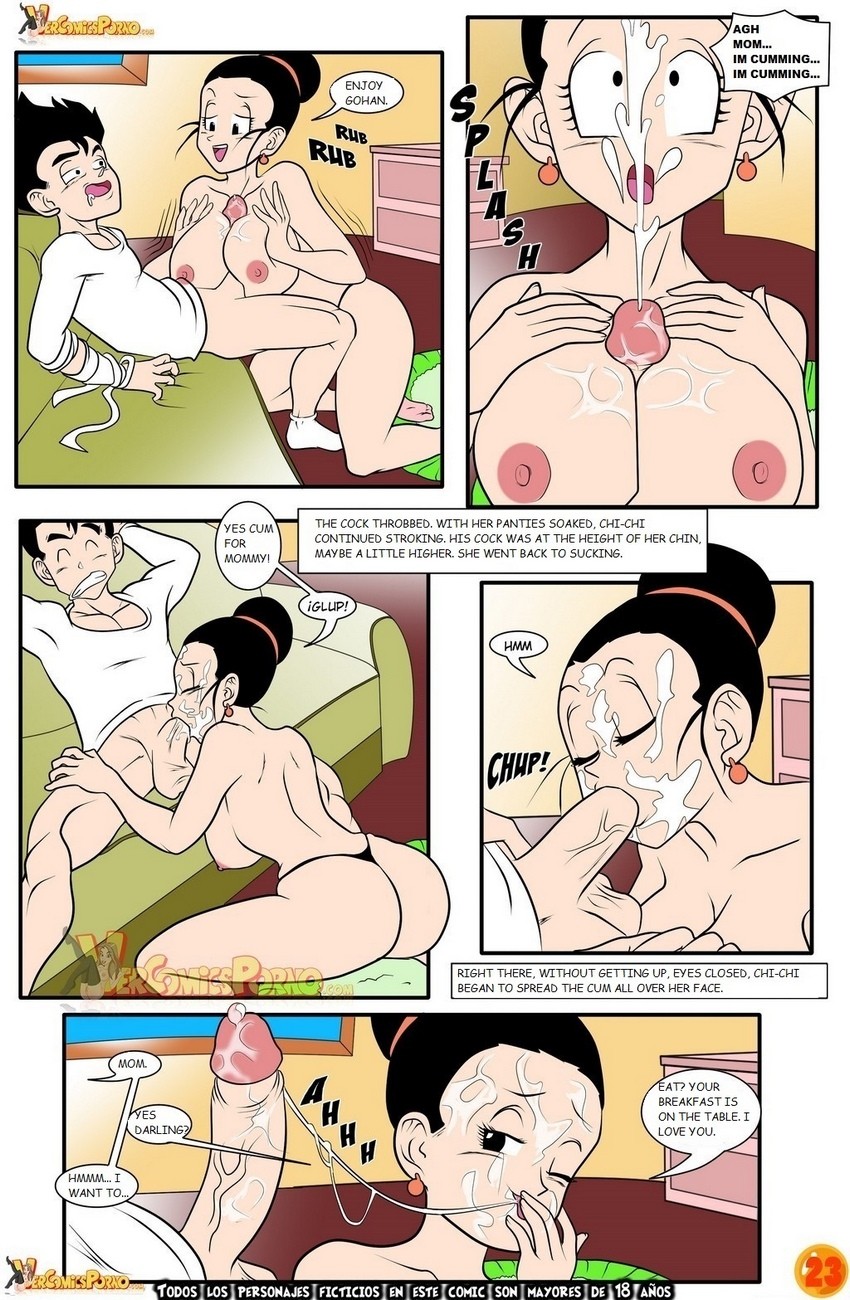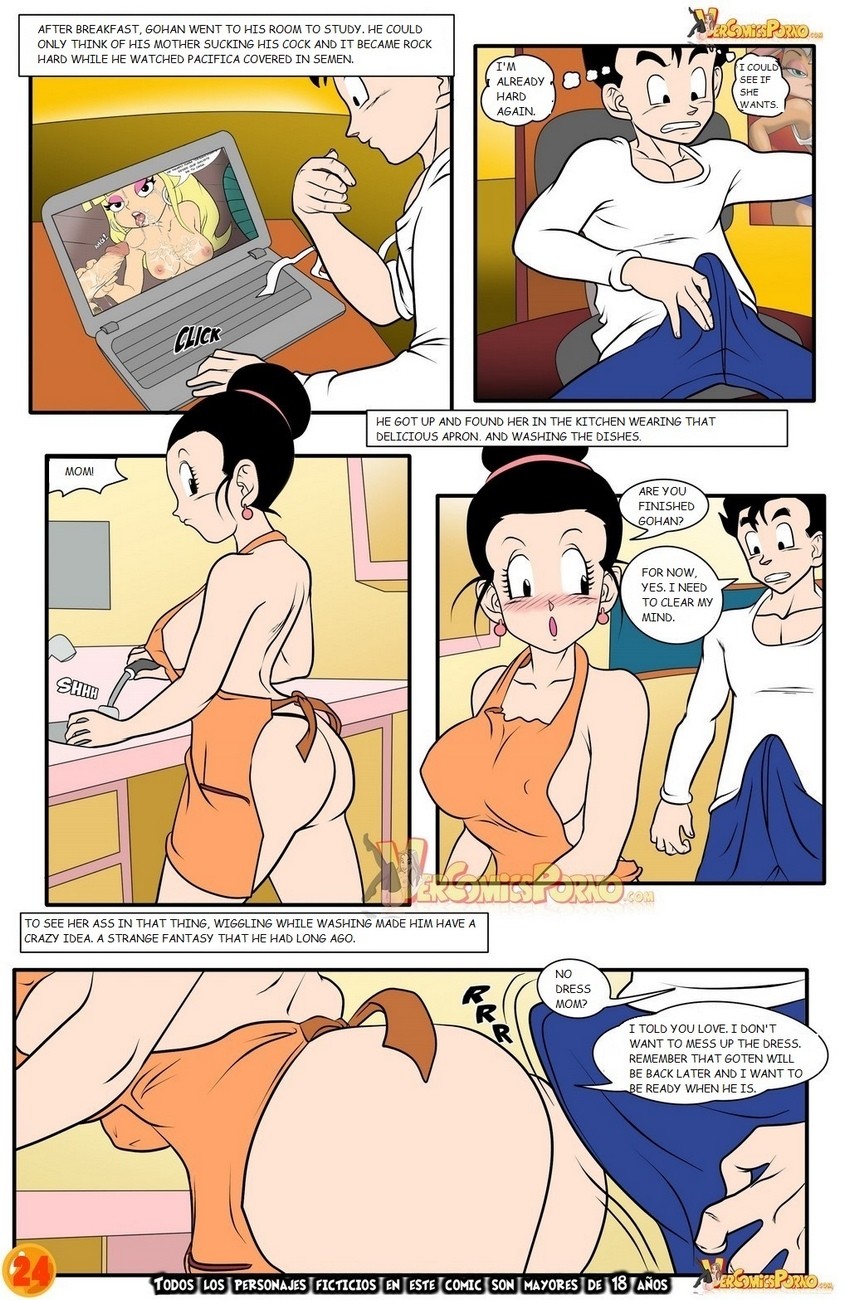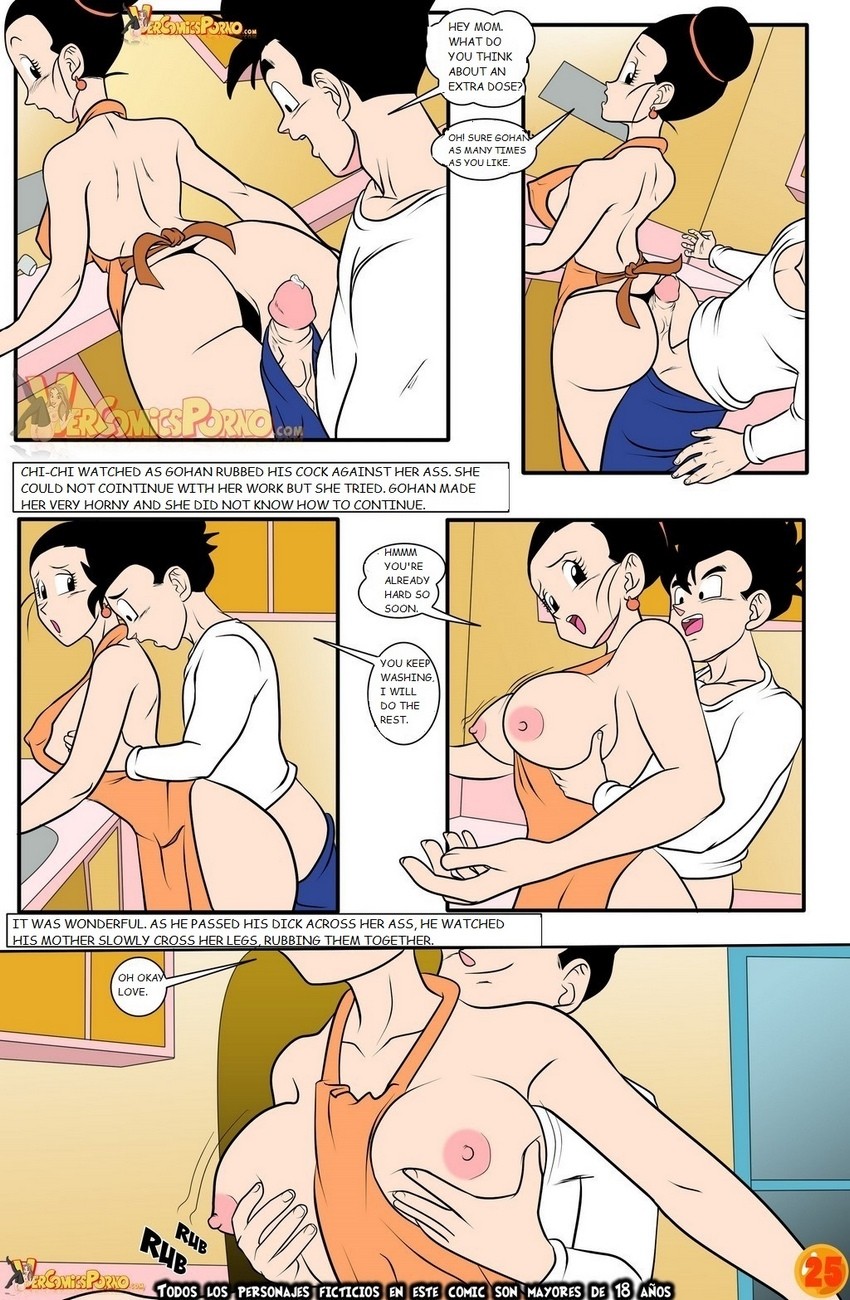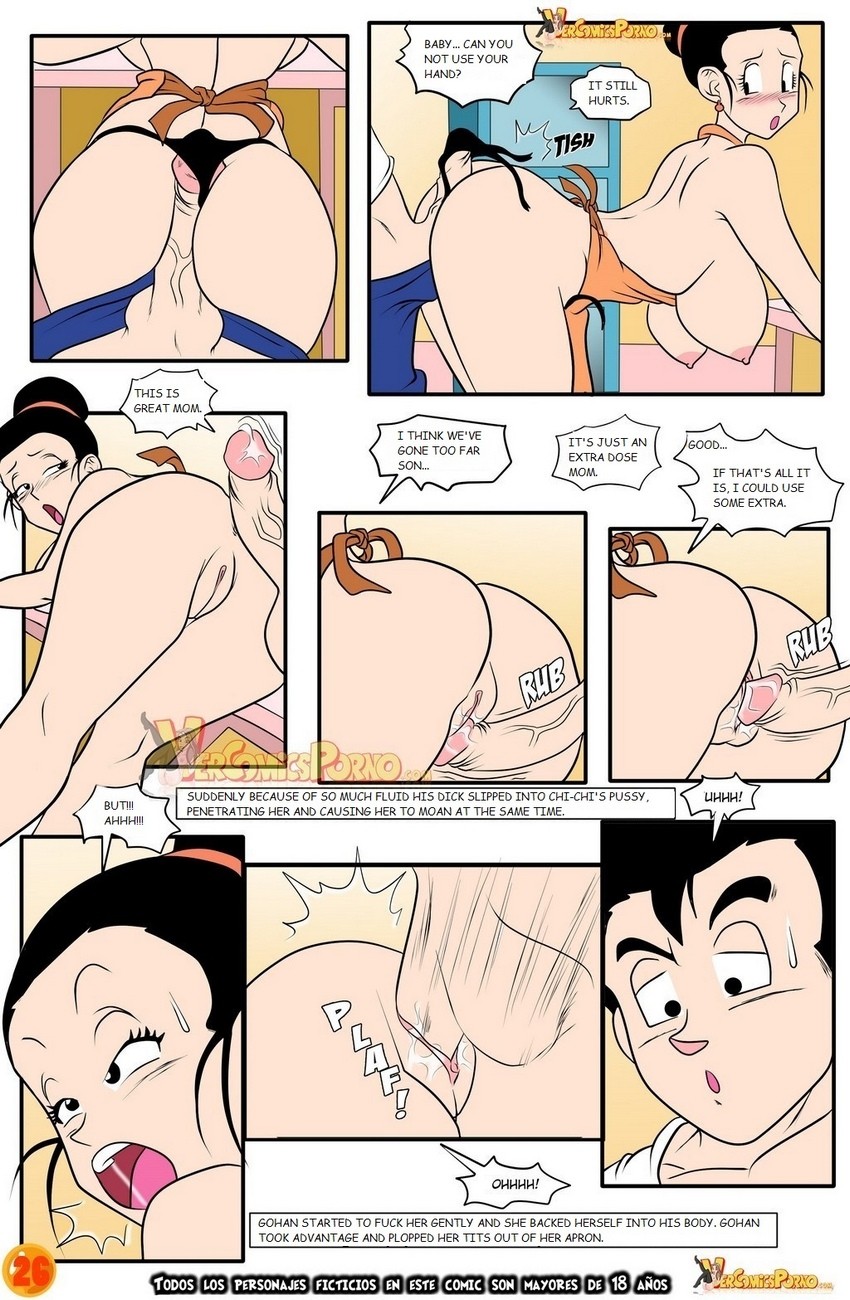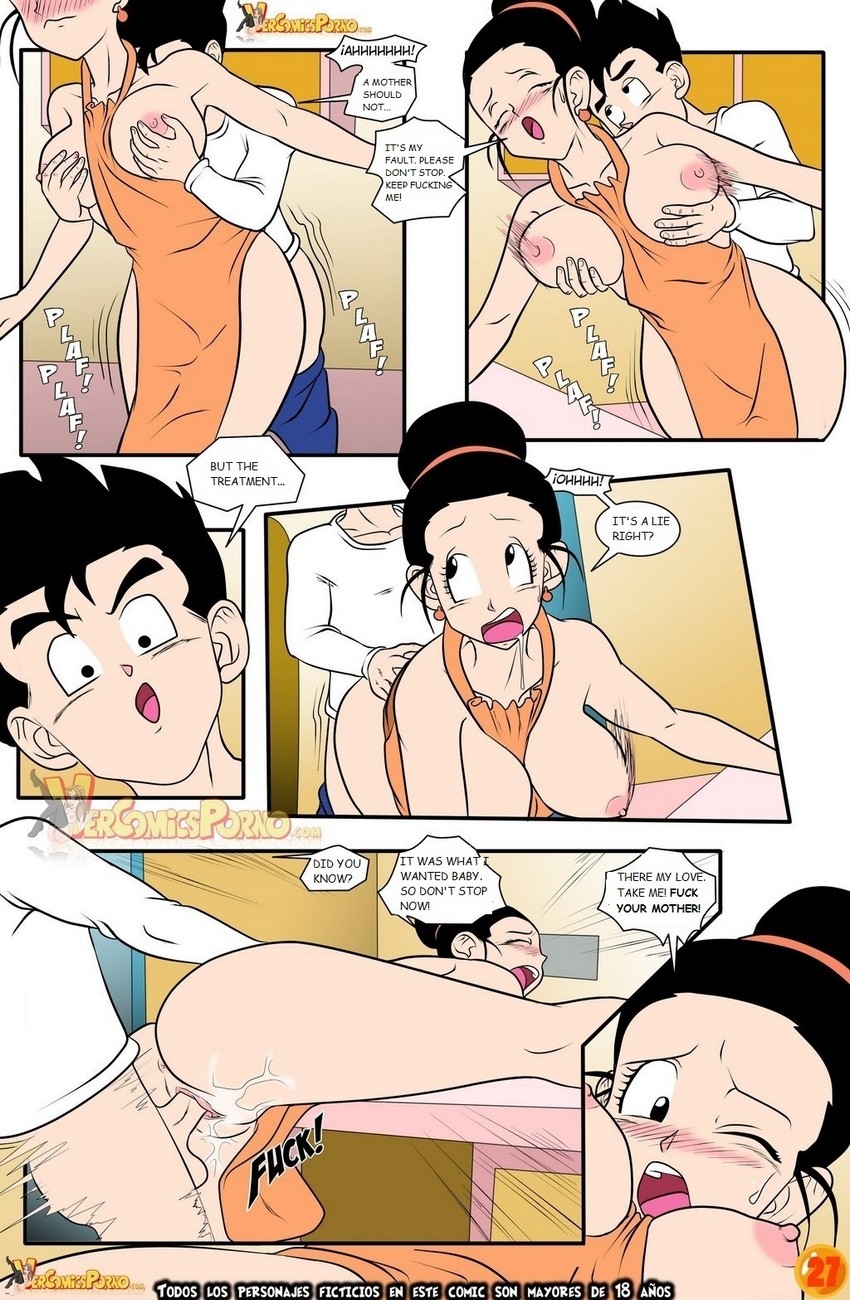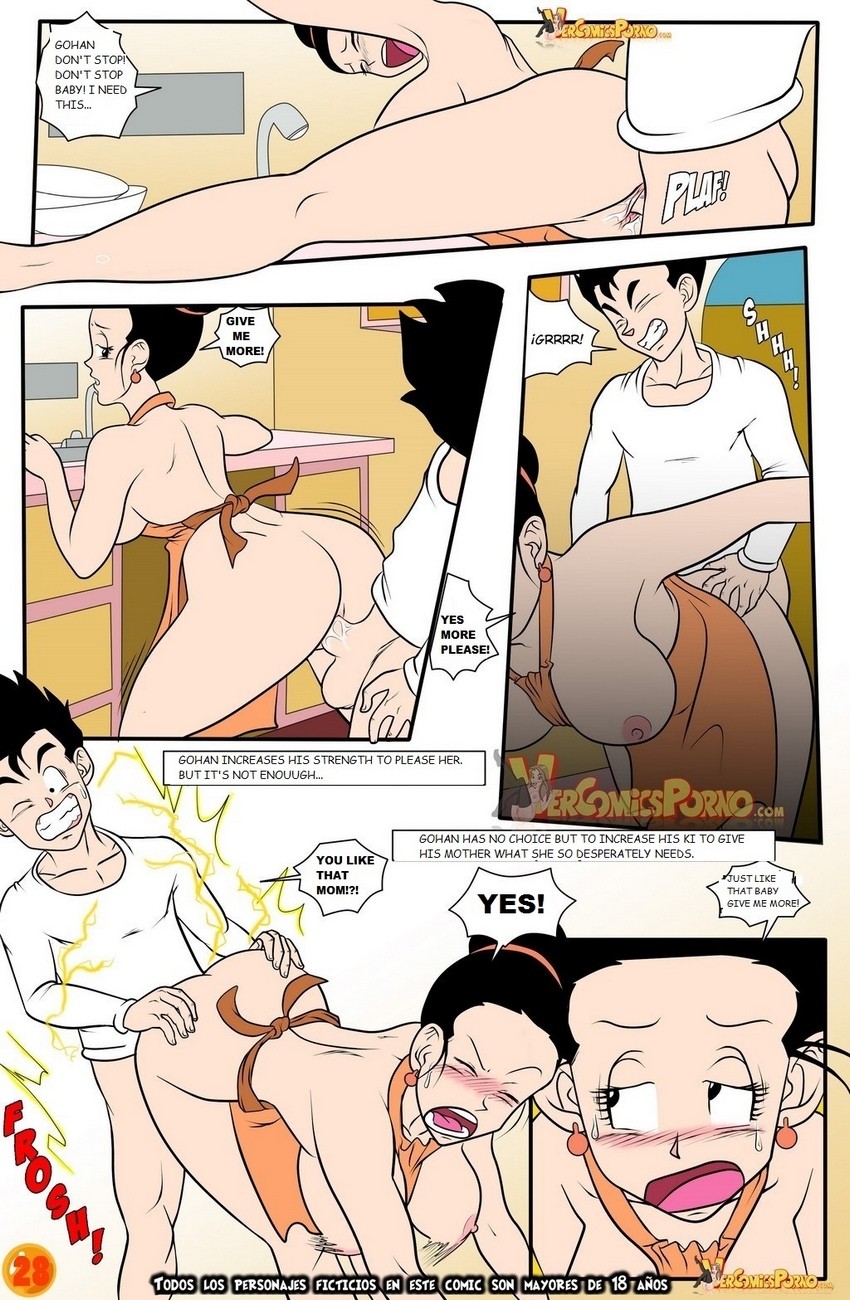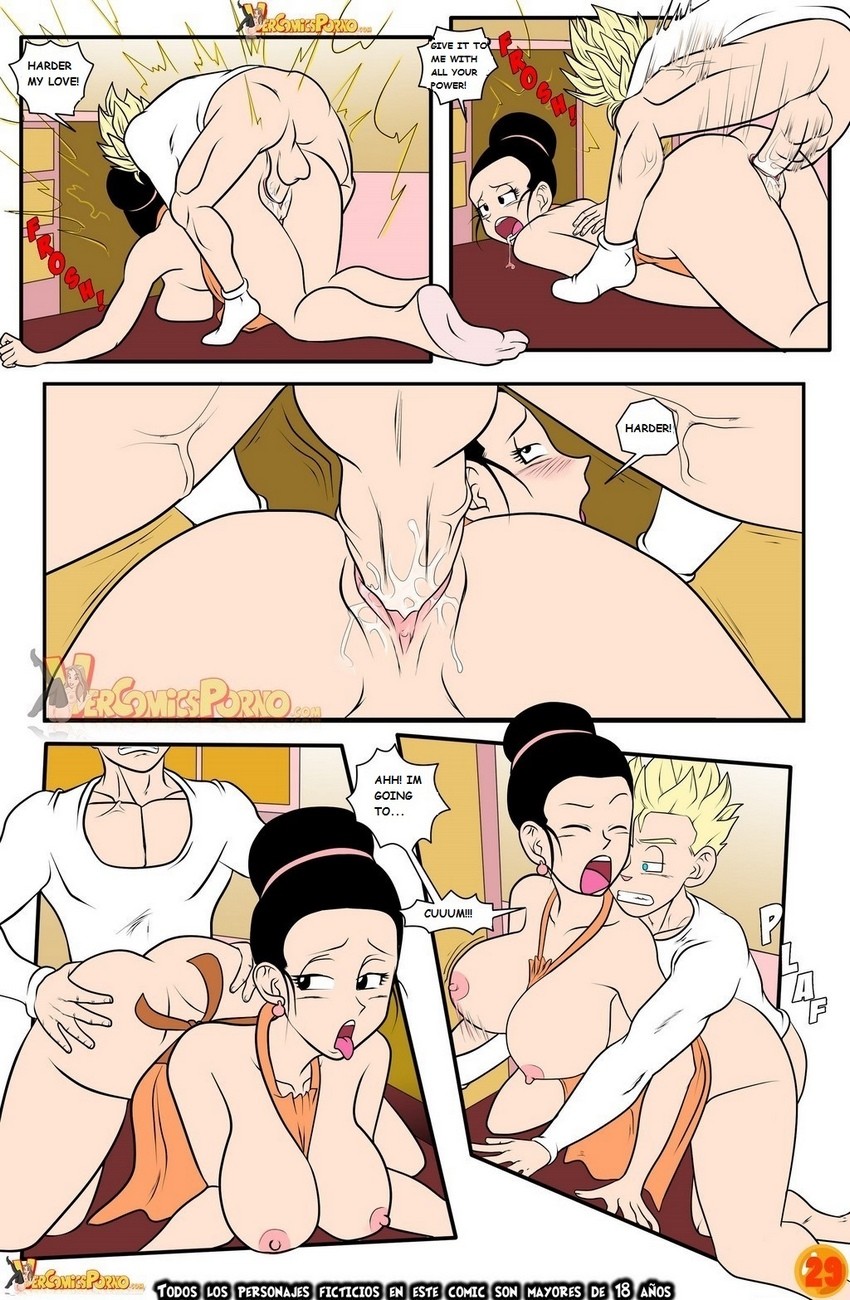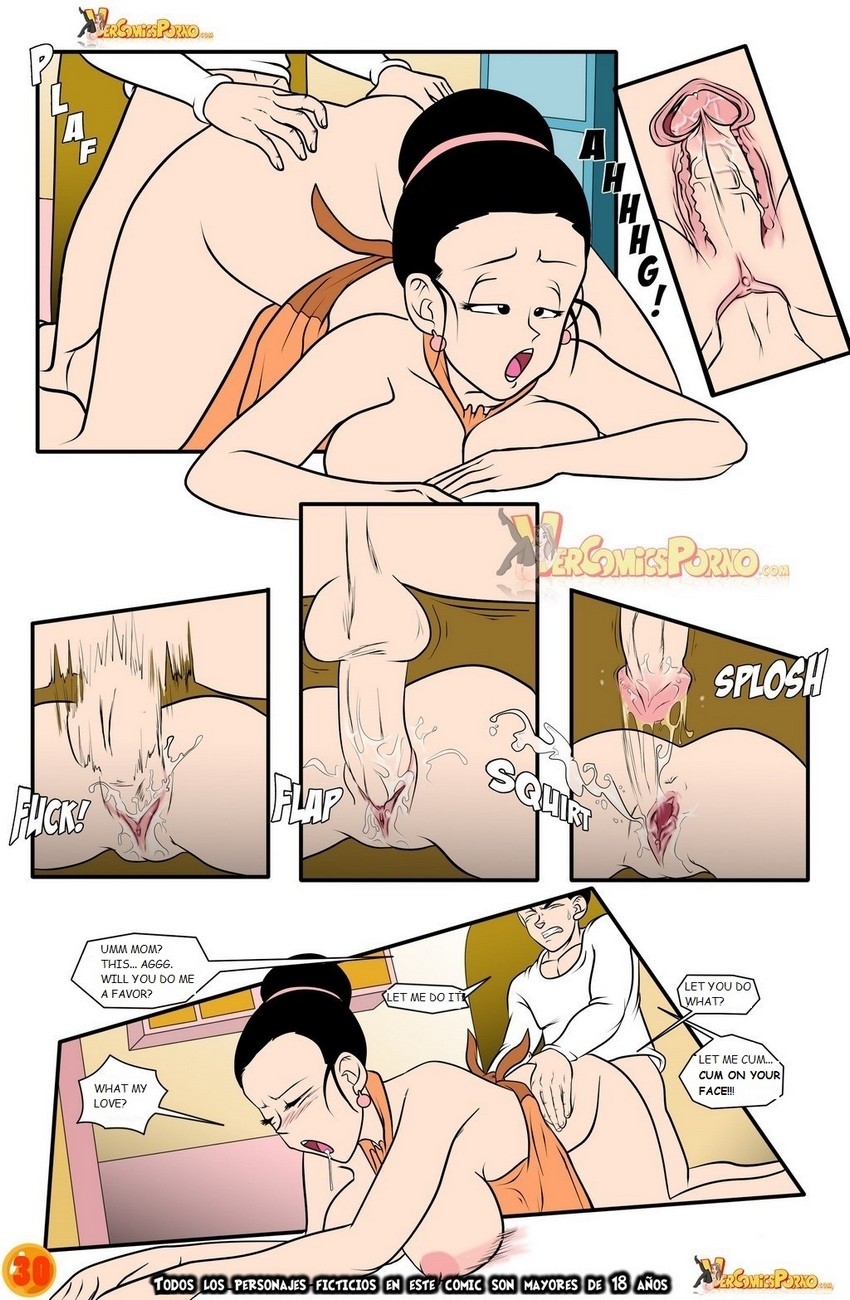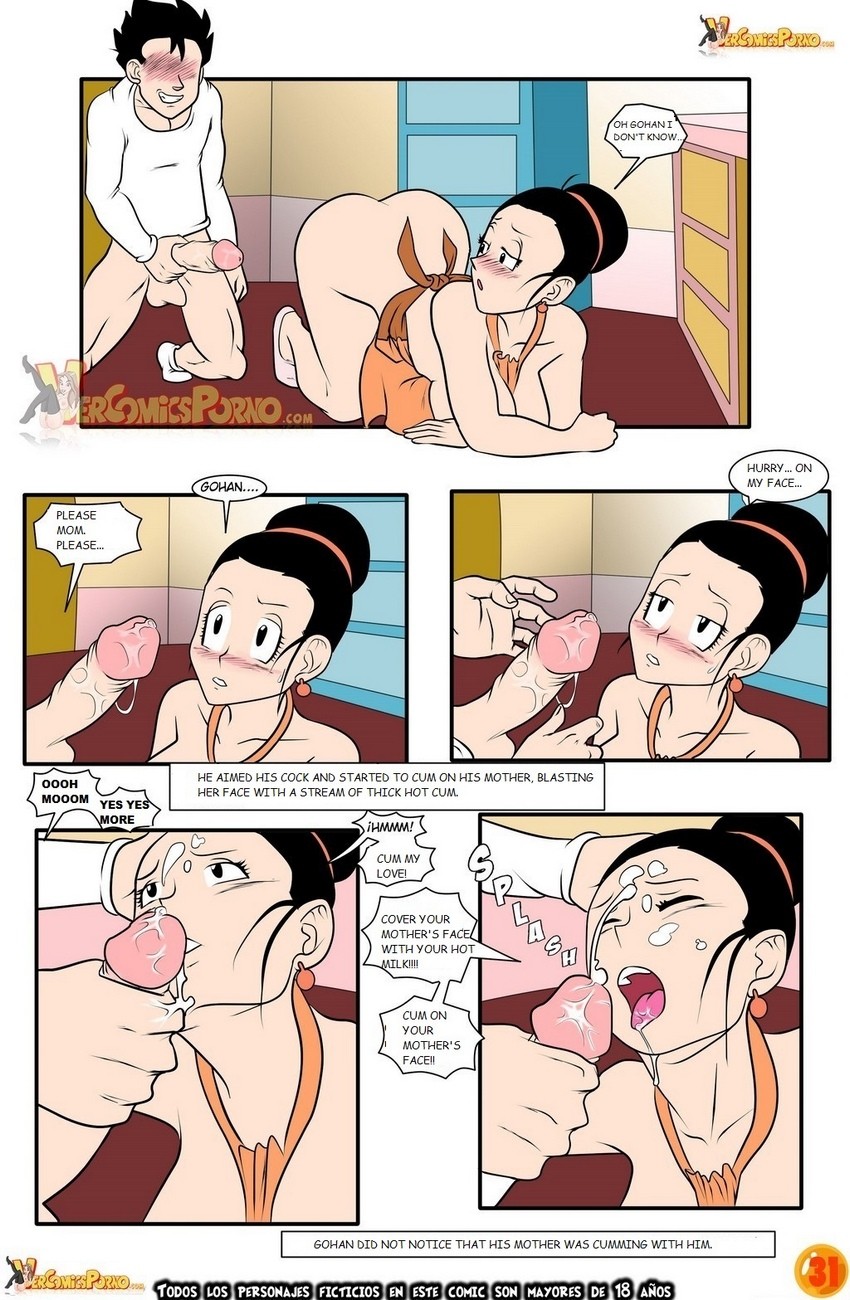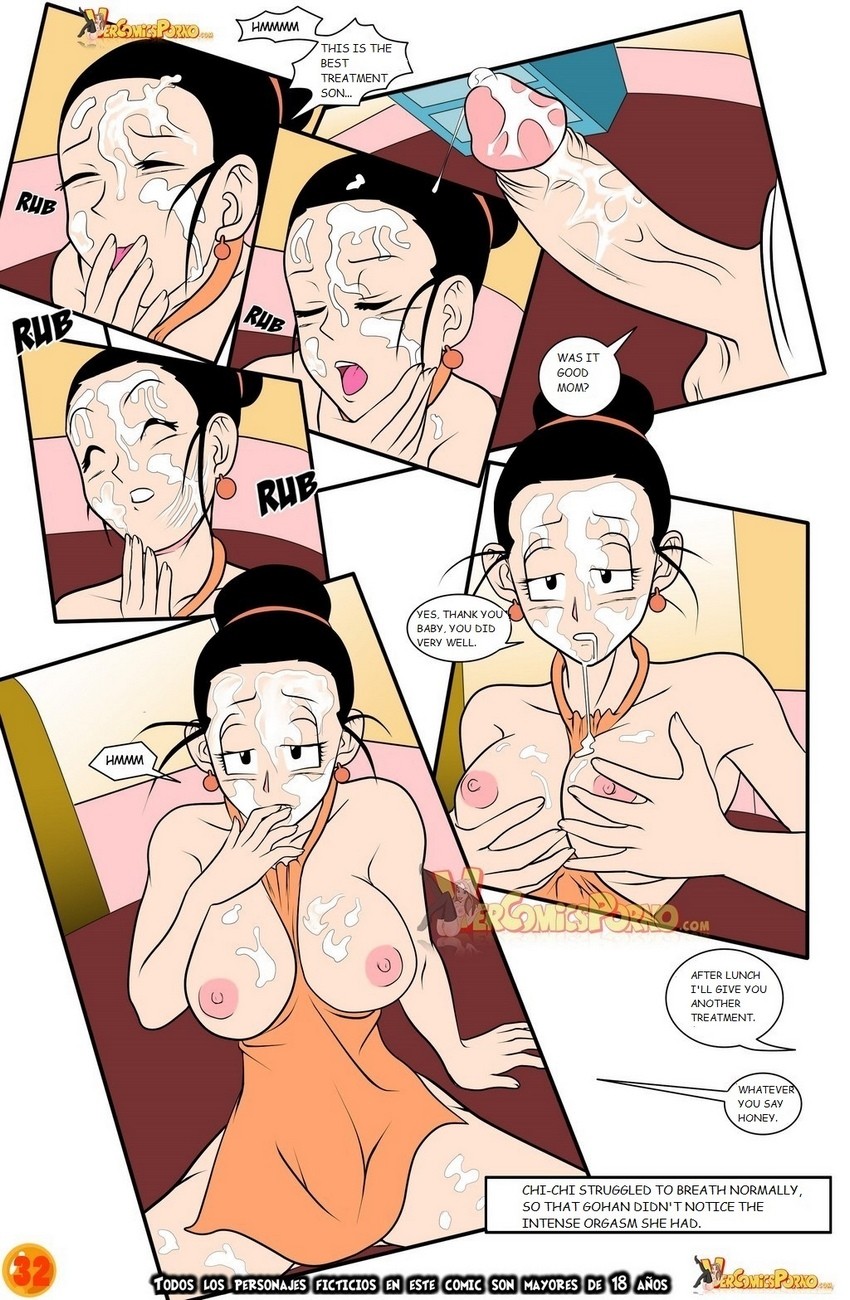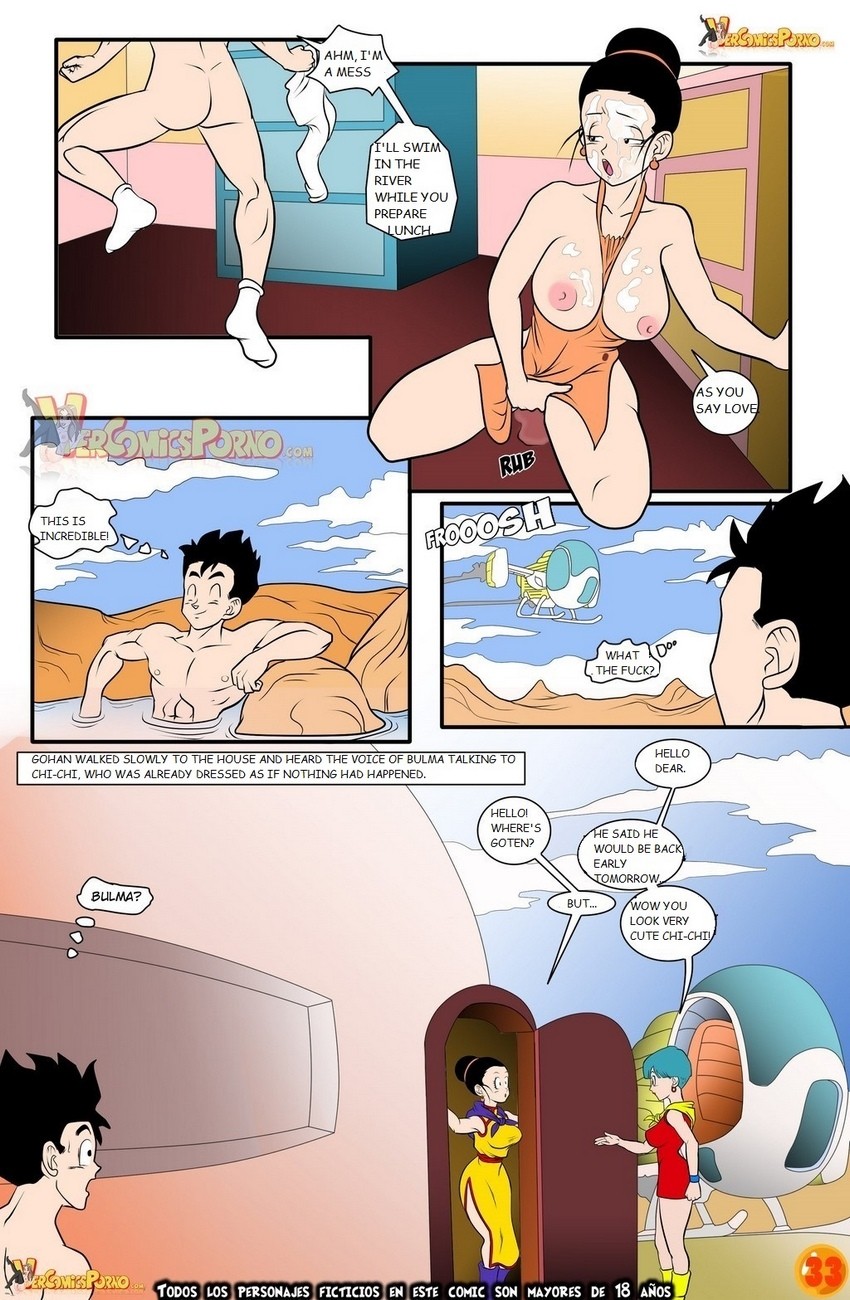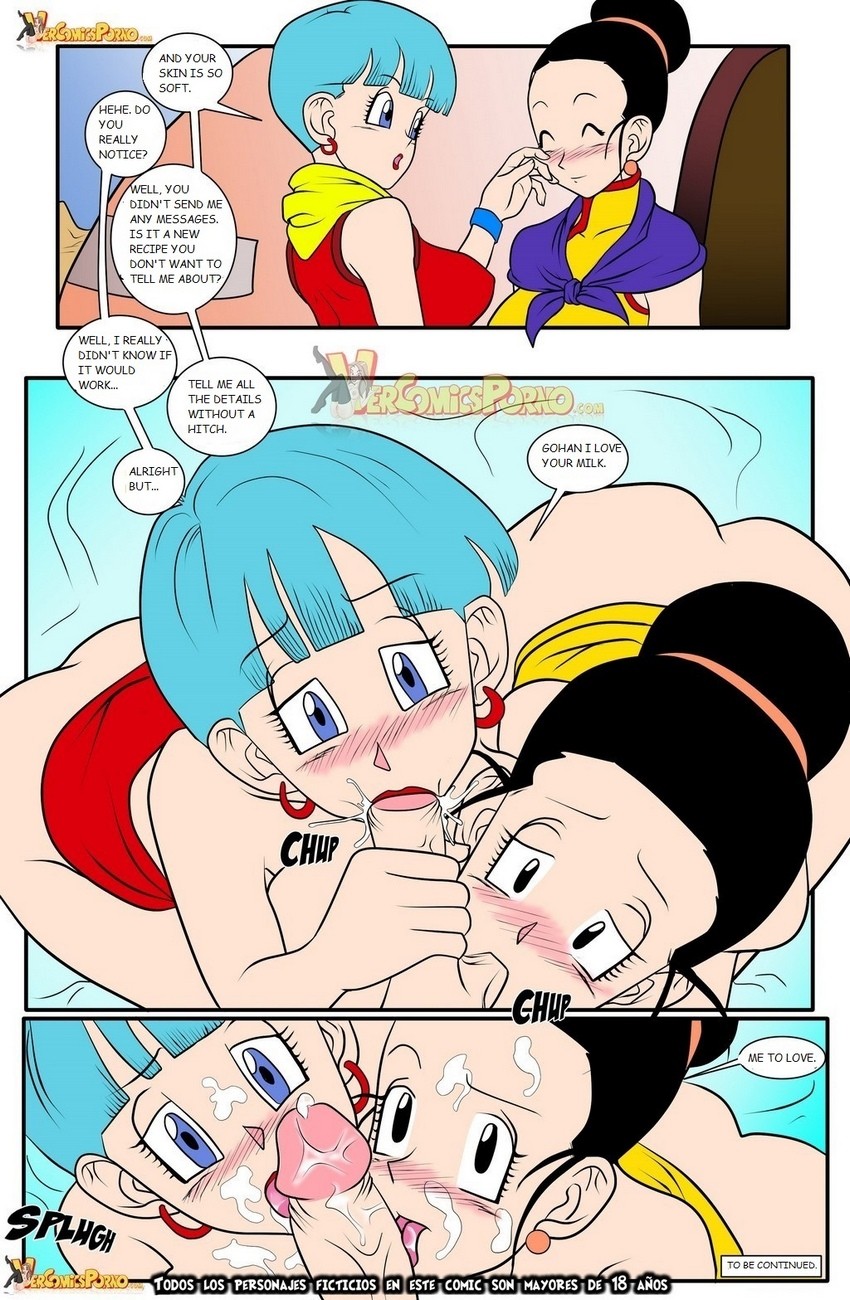 Seven years after Cell's defeat, the Earth went through a period of peace that allowed Gohan to abandon the struggles and live his life in a normal way. Living with his brother Goten and his mother Milk in the mountains, Gohan has become a prodigious student who has had the opportunity to enter Orange High School. With only 3 days to go before classes start, Milk decides to send his son Goten to Bulma's house to allow Gohan to concentrate better on his studies, thus staying alone with him.
One day Milk tells Gohan how Bulma had told him that eating cabbage and cauliflower were beneficial for softer skin. Gohan thinks it's nonsense so, he decides to play a joke on Milk by emailing her a fake study, in which he makes her believe that spreading semen on the face makes the skin firmer and smoother. This, makes Milk investigate Gohan's masturbation habits during dinner until she asks him to ejaculate on a glass to use his semen.
At first Gohan is surprised by the request, but as his mother's pleas increase, his penis becomes erect, eventually yielding to his mother's proposal. Gohan goes to his room to masturbate motivated by the excitement caused by the idea of knowing that his mother would use his semen. After ejaculating, he gives his mother the semen and she rubs it on his face, marveling at the sensation.
However, this would only be the beginning of a series of situations in which Gohan would give his semen to his mother's cause, but with time, the sexual impulses of both of them increase during the process.