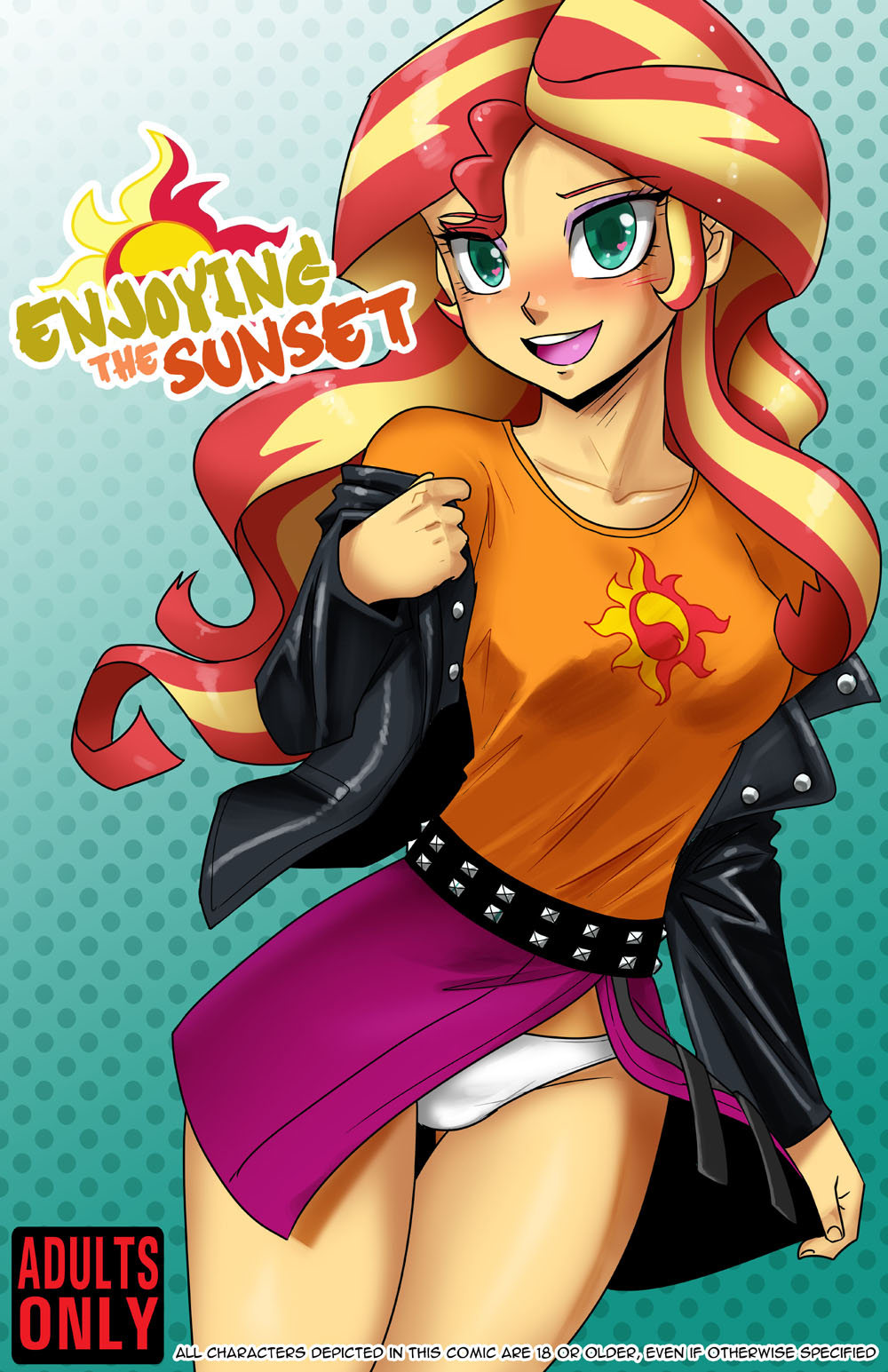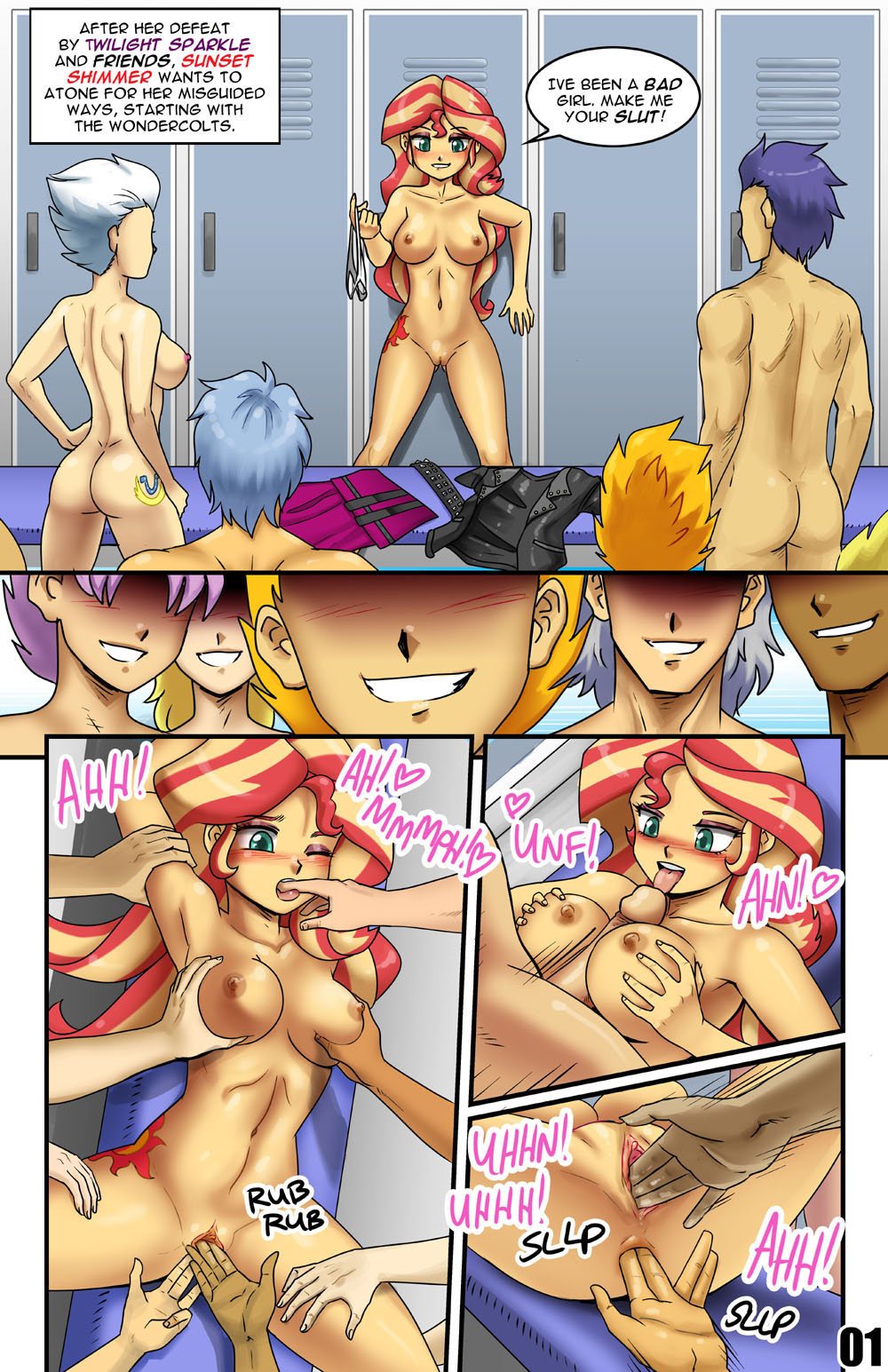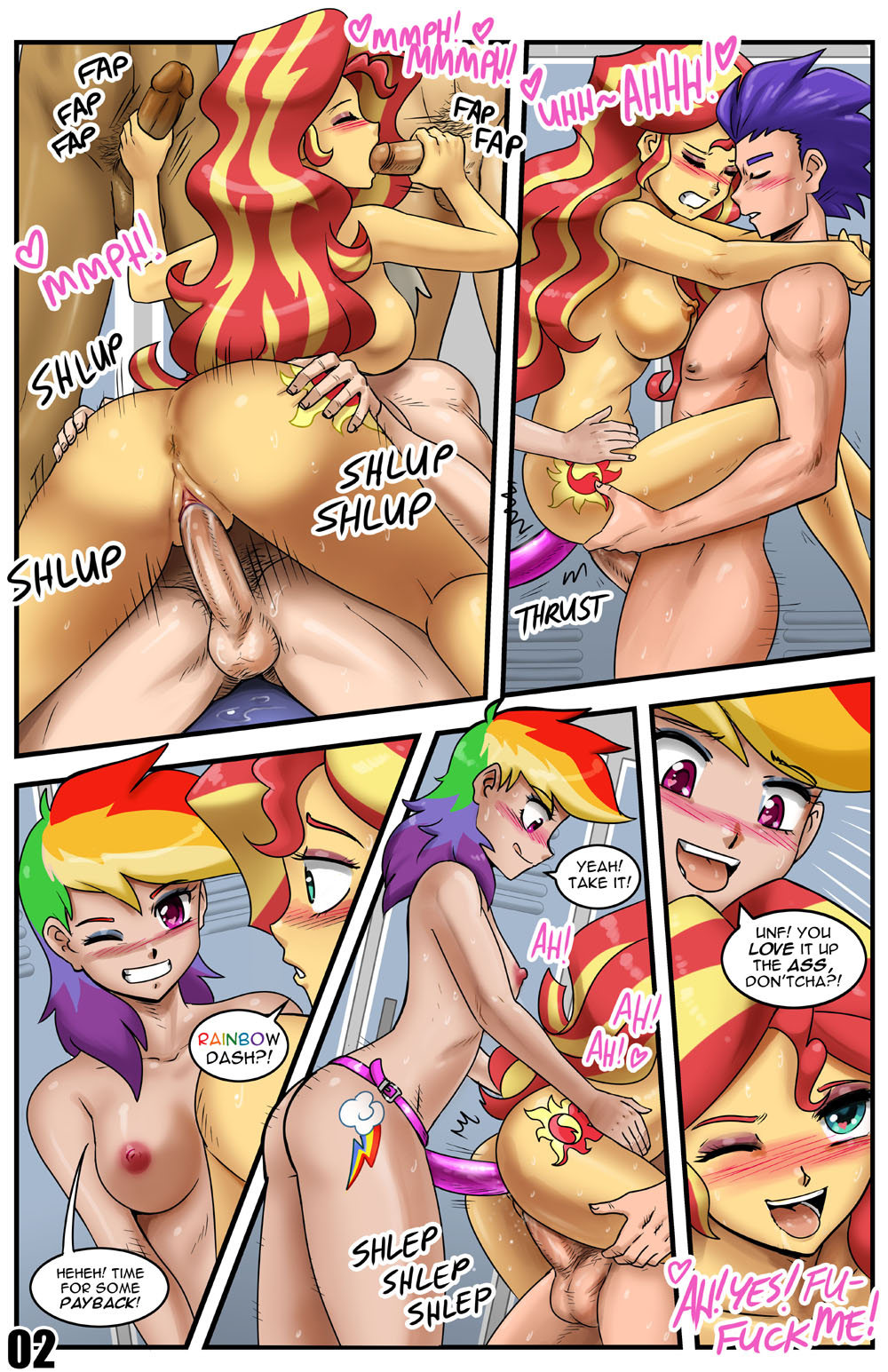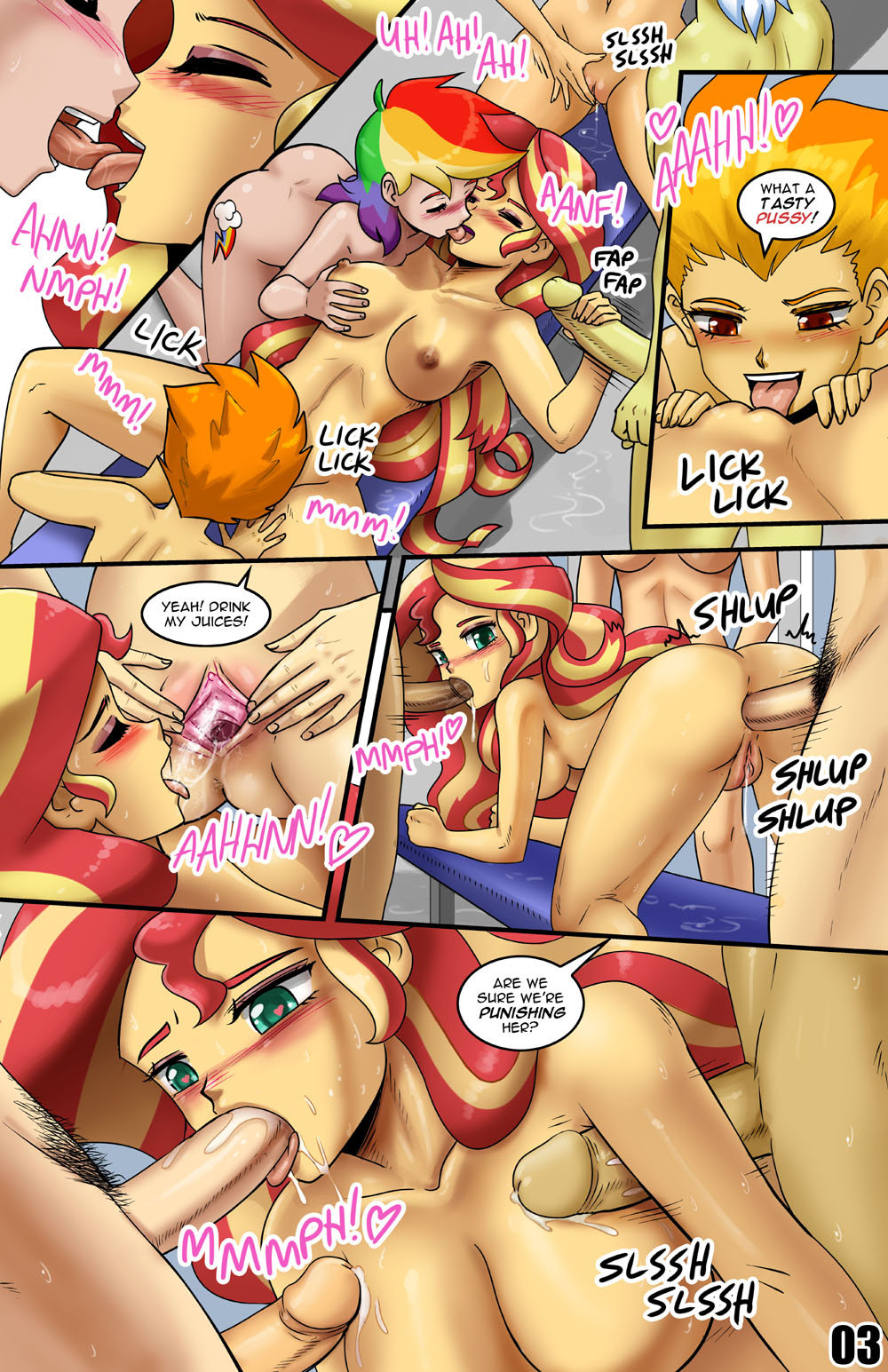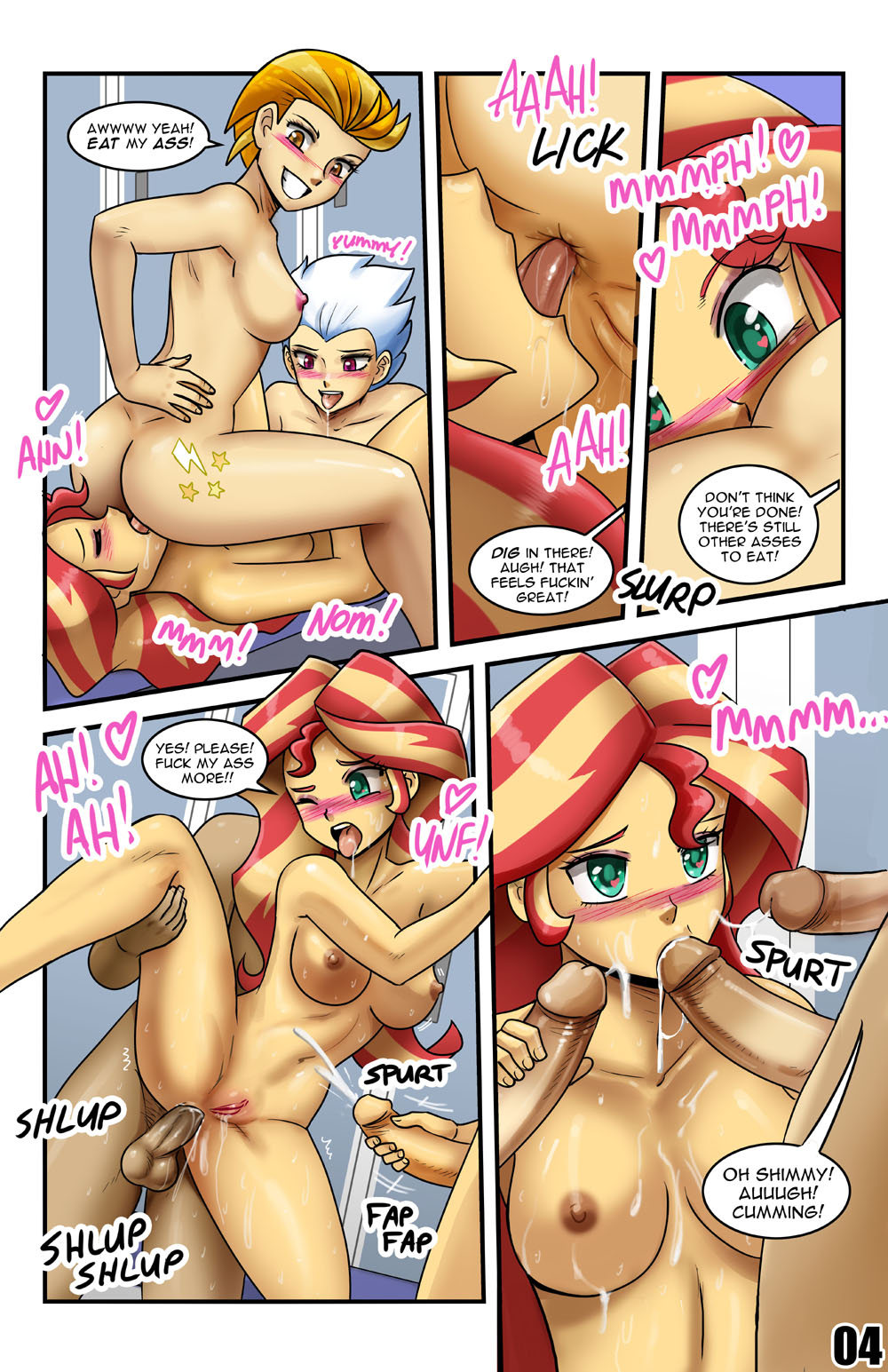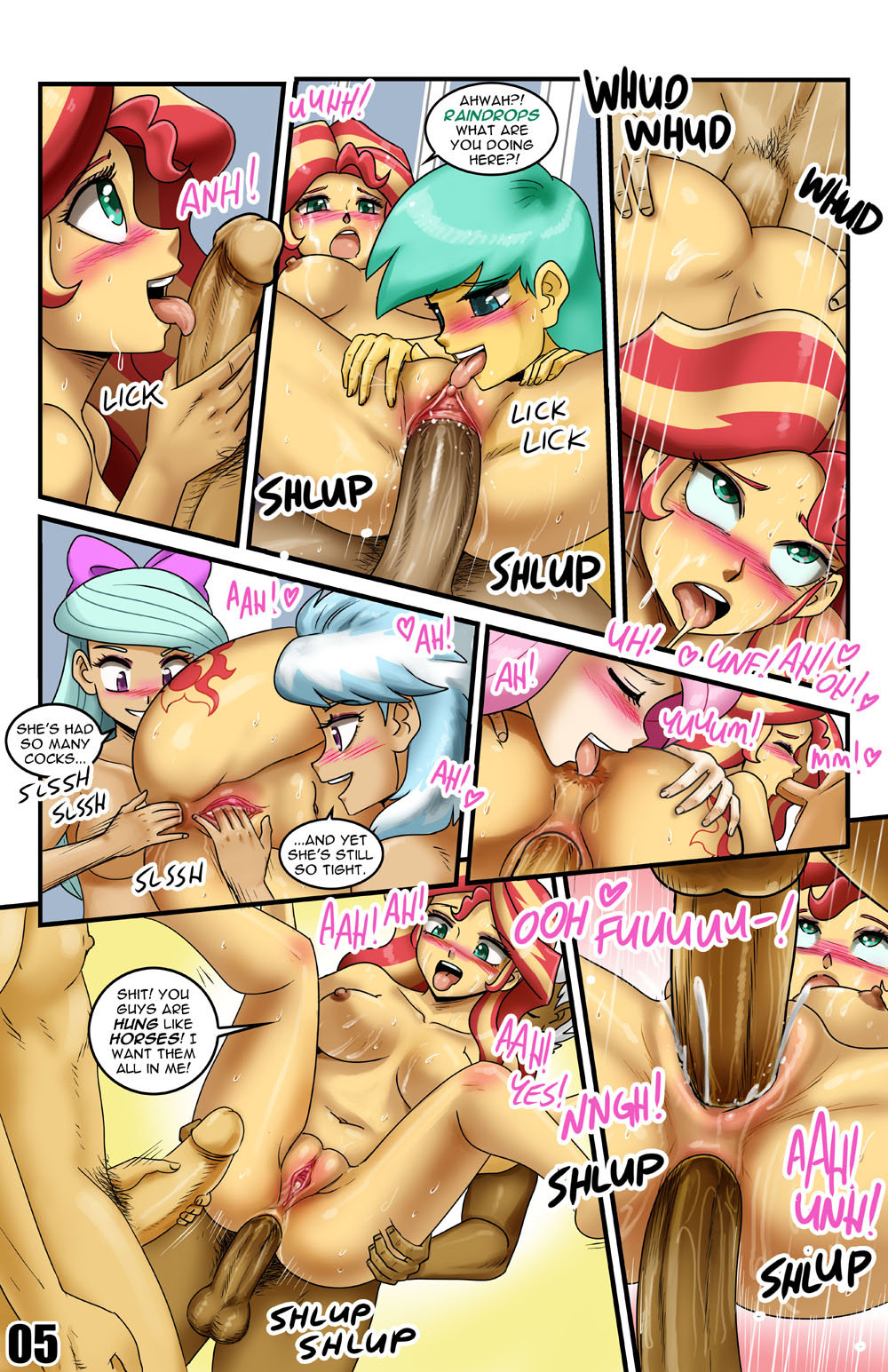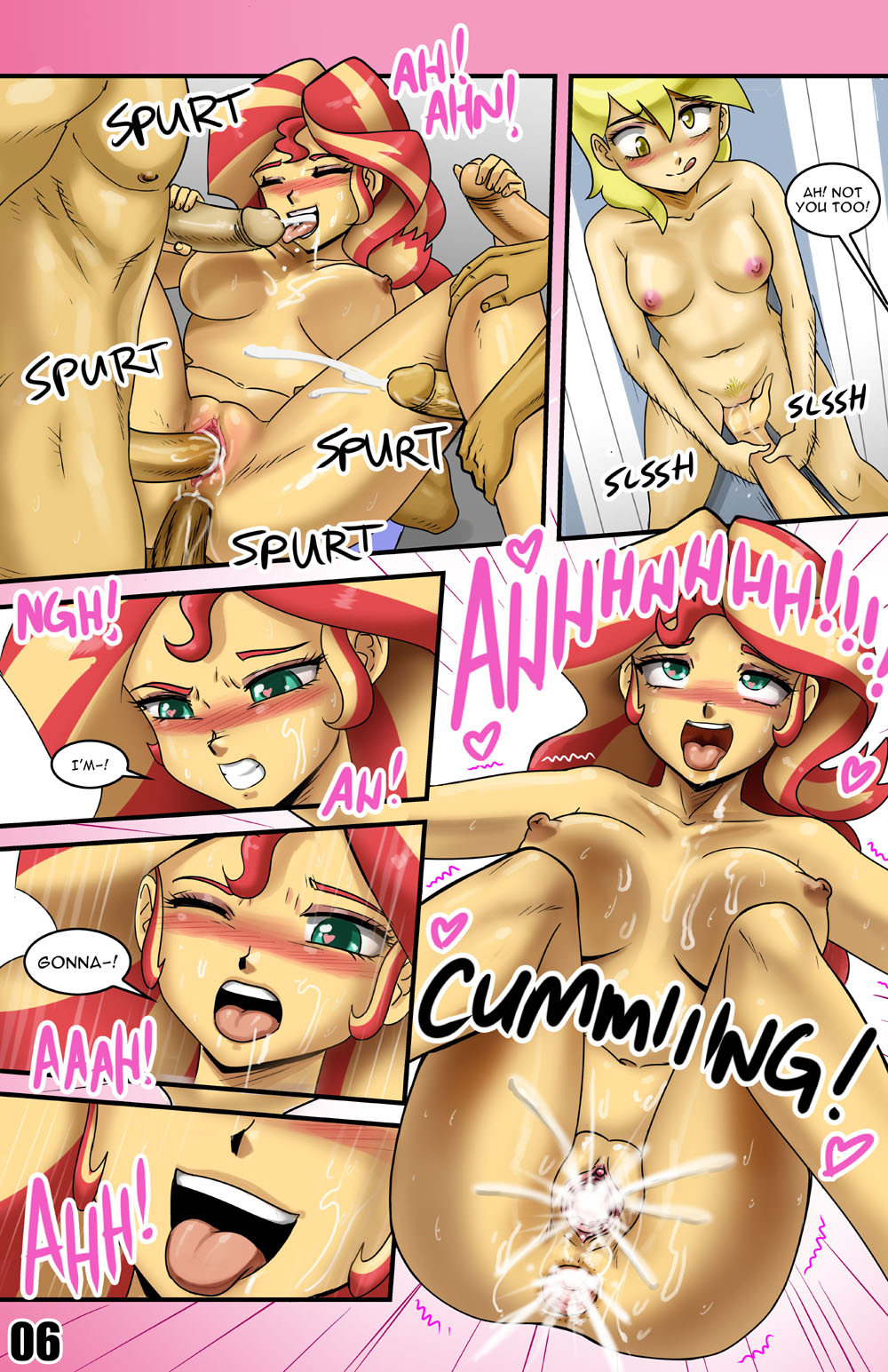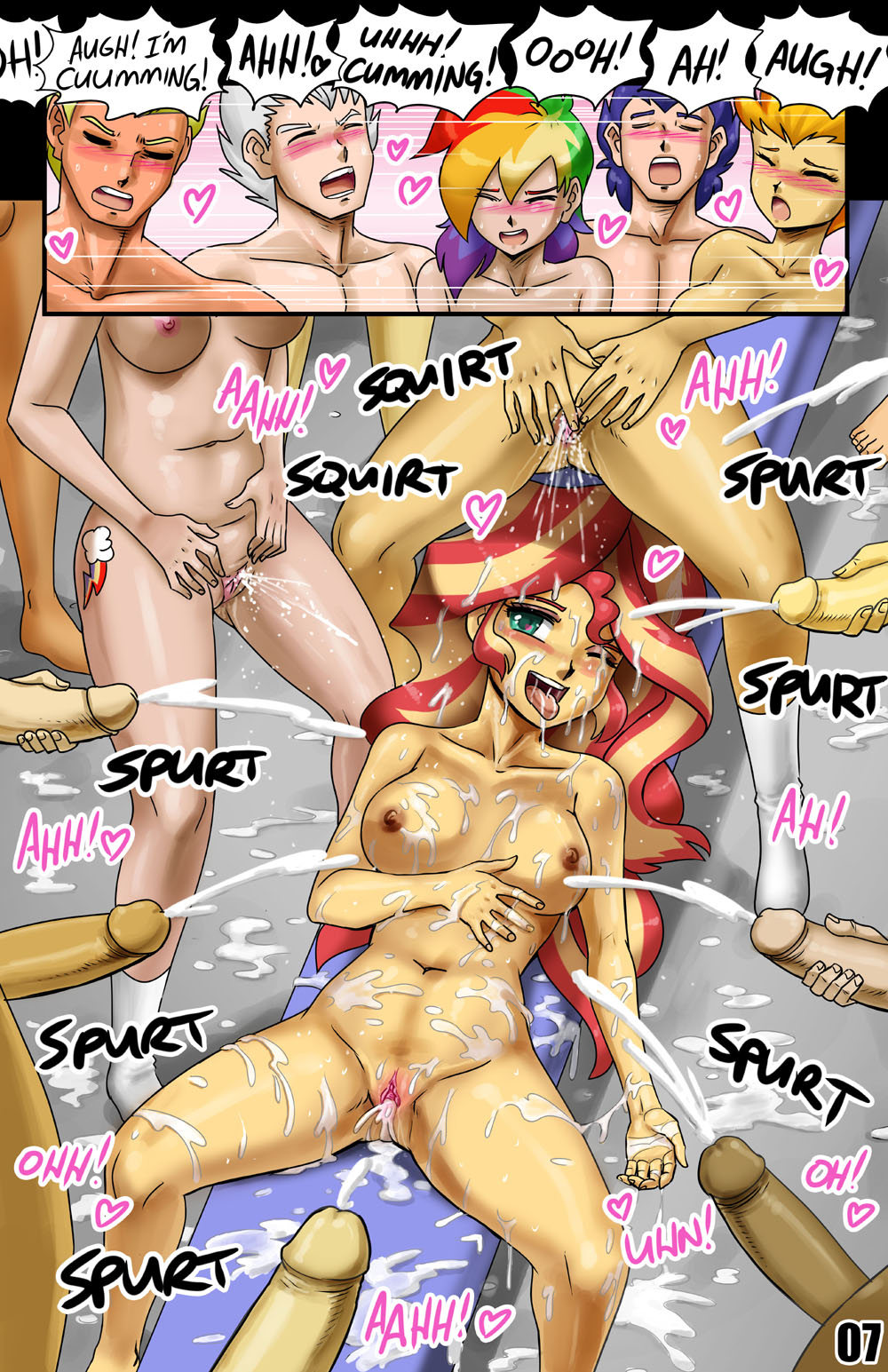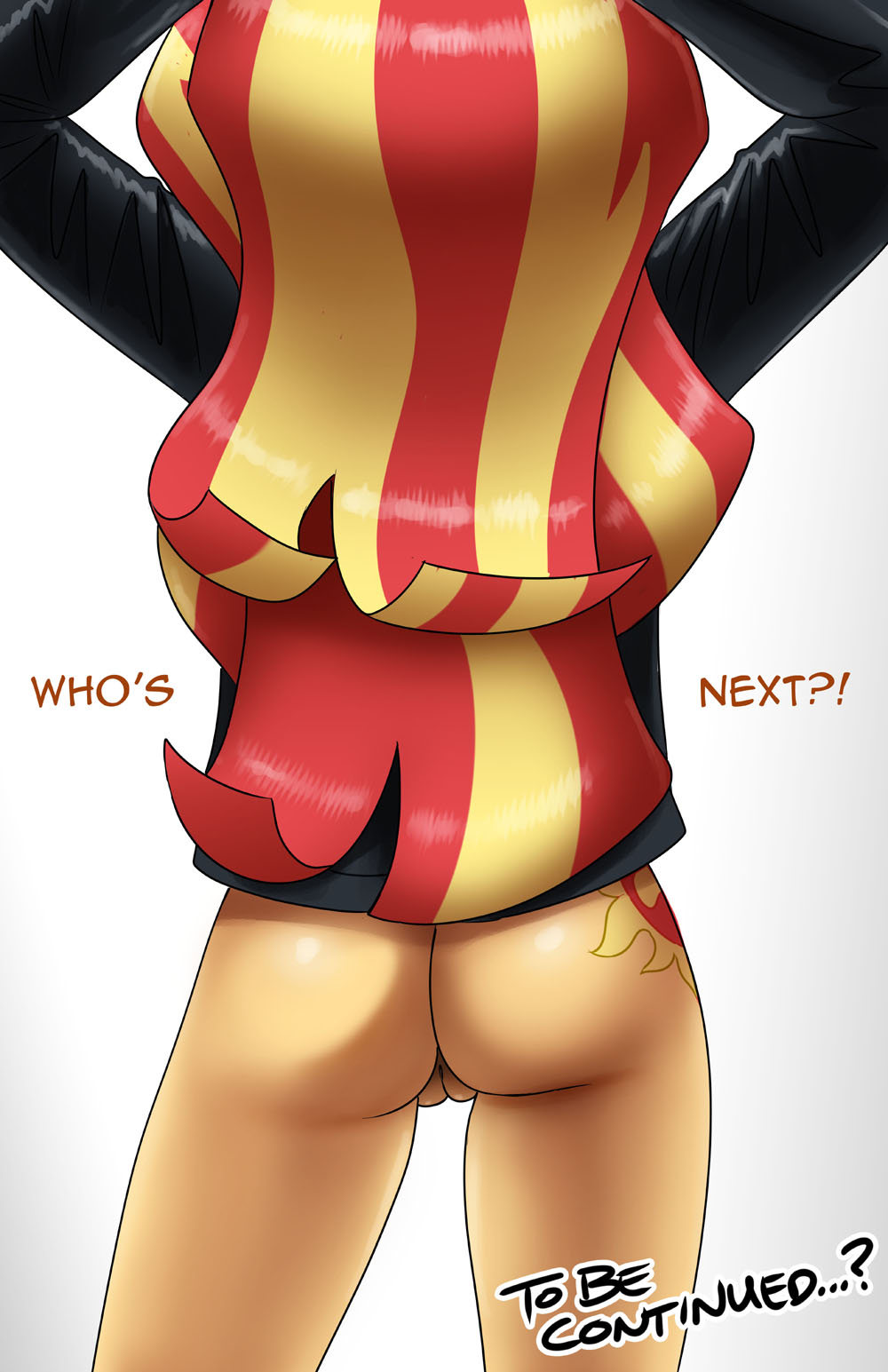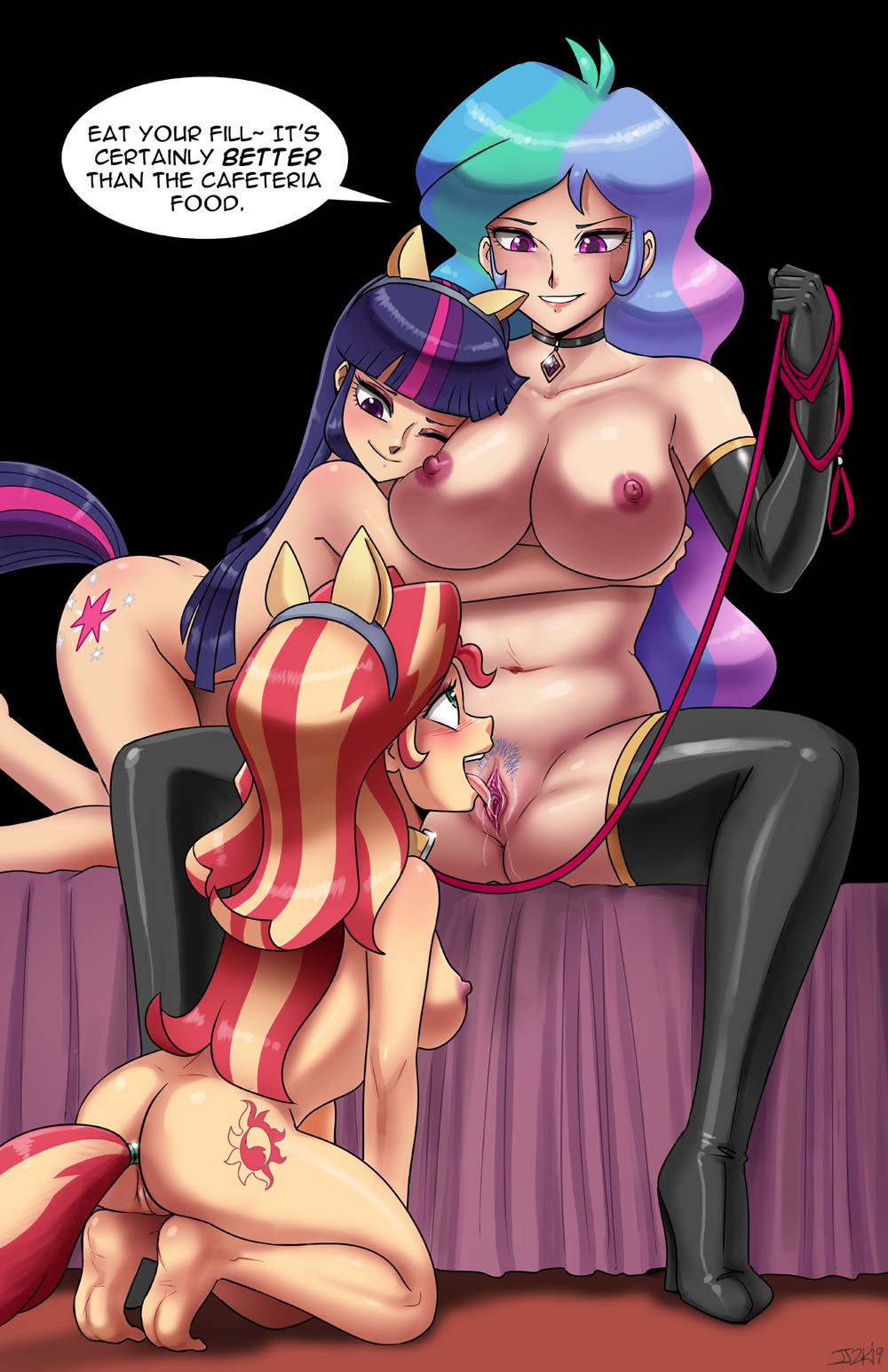 In this my little pony porn comic, we see how the characters have become human.
The girls have very big tits and their asses are very sexy. When they see their friends, they also become humans, they get horny. They do not know why because that body was not theirs. The strange thing happened inside, their pussies were hot and wet.
The boys seeing their naked friends felt the same. Their dicks were getting hard, they didn't know why. They had always seen humans and had never felt sexual attraction to them. The closer their desire to fuck was closer, the moment came when they could not stand the desire to have sex that began to fuck wildly.
The girls did not stop moaning with pleasure, those pussies were very sensitive and felt everything a thousand times better. The boys kept running and getting those pussies with their semen. These pussies seemed much better than the ones they were used to.