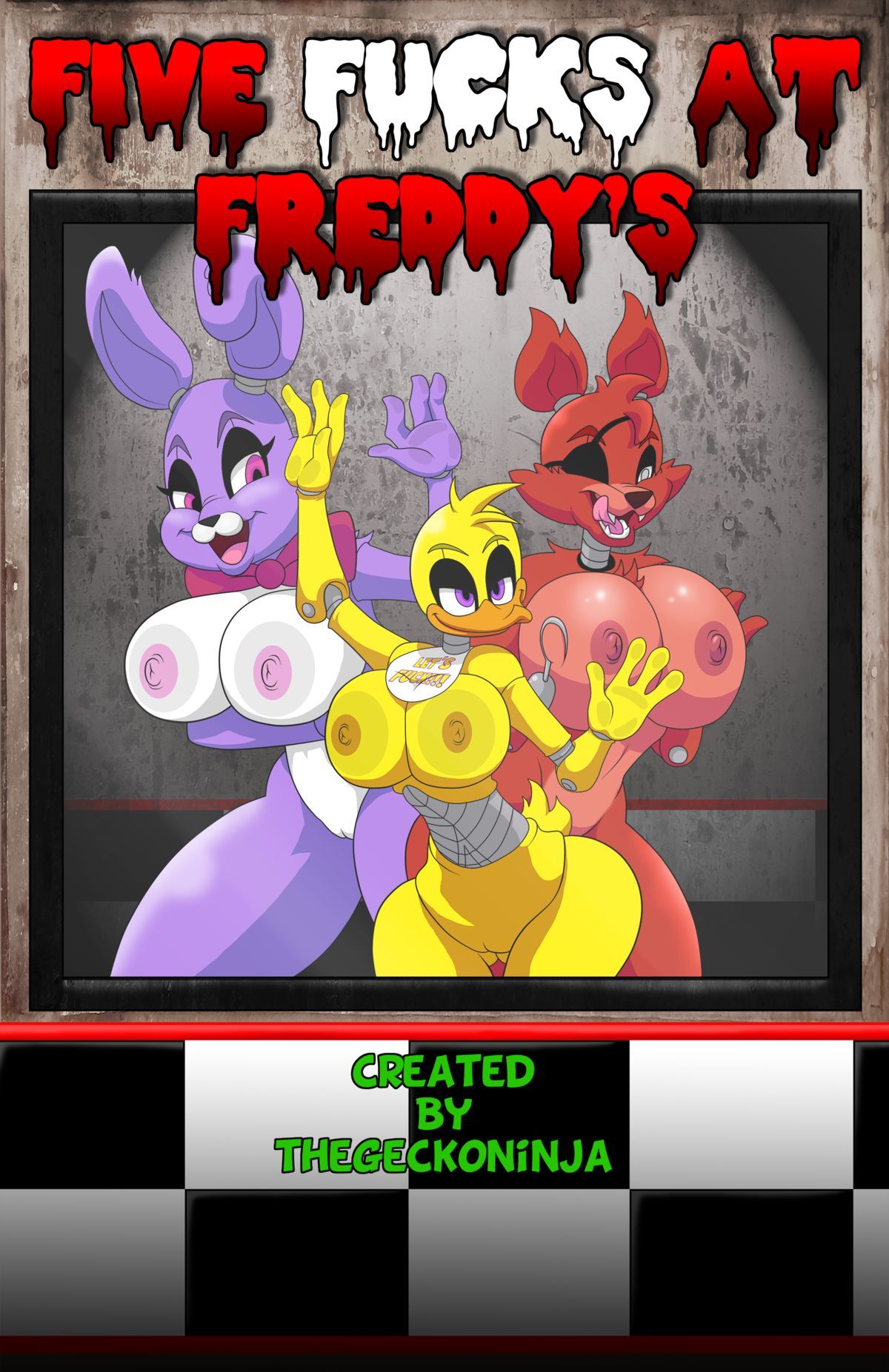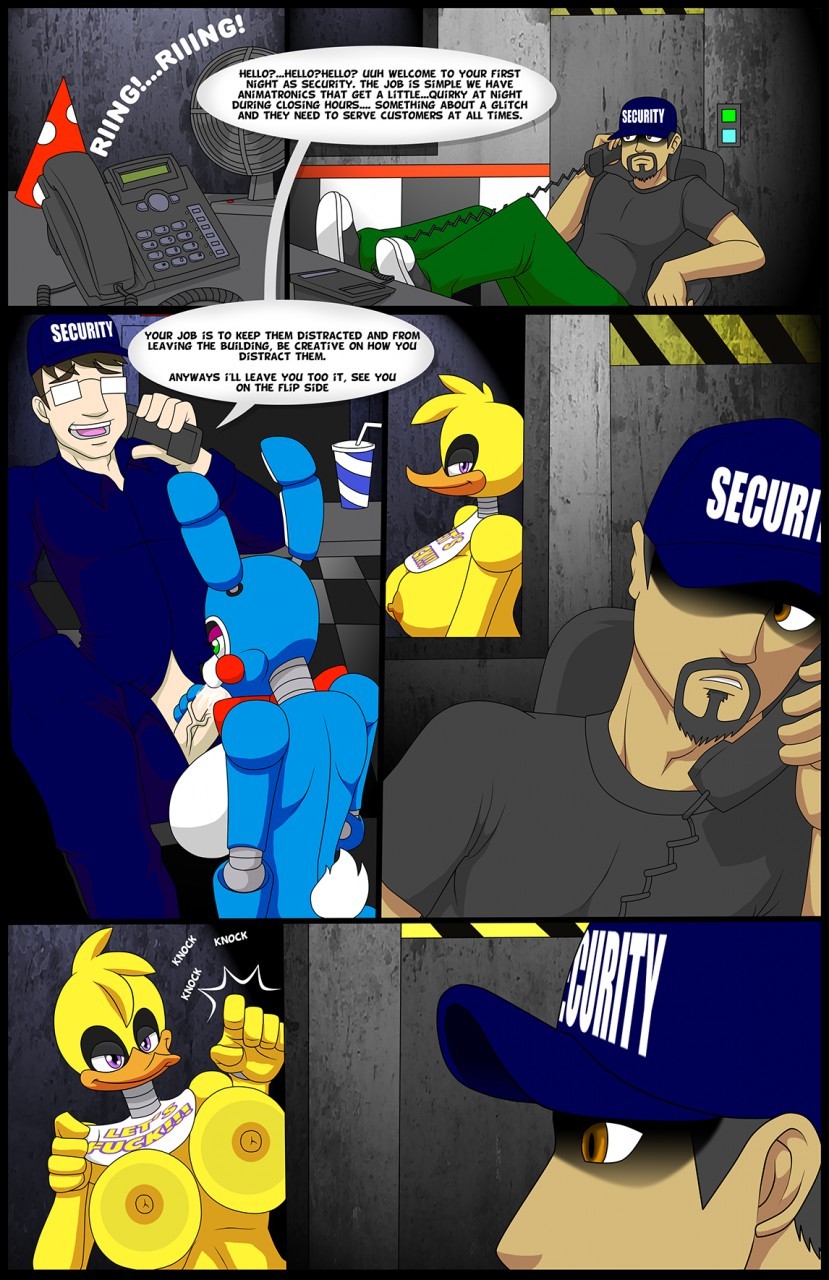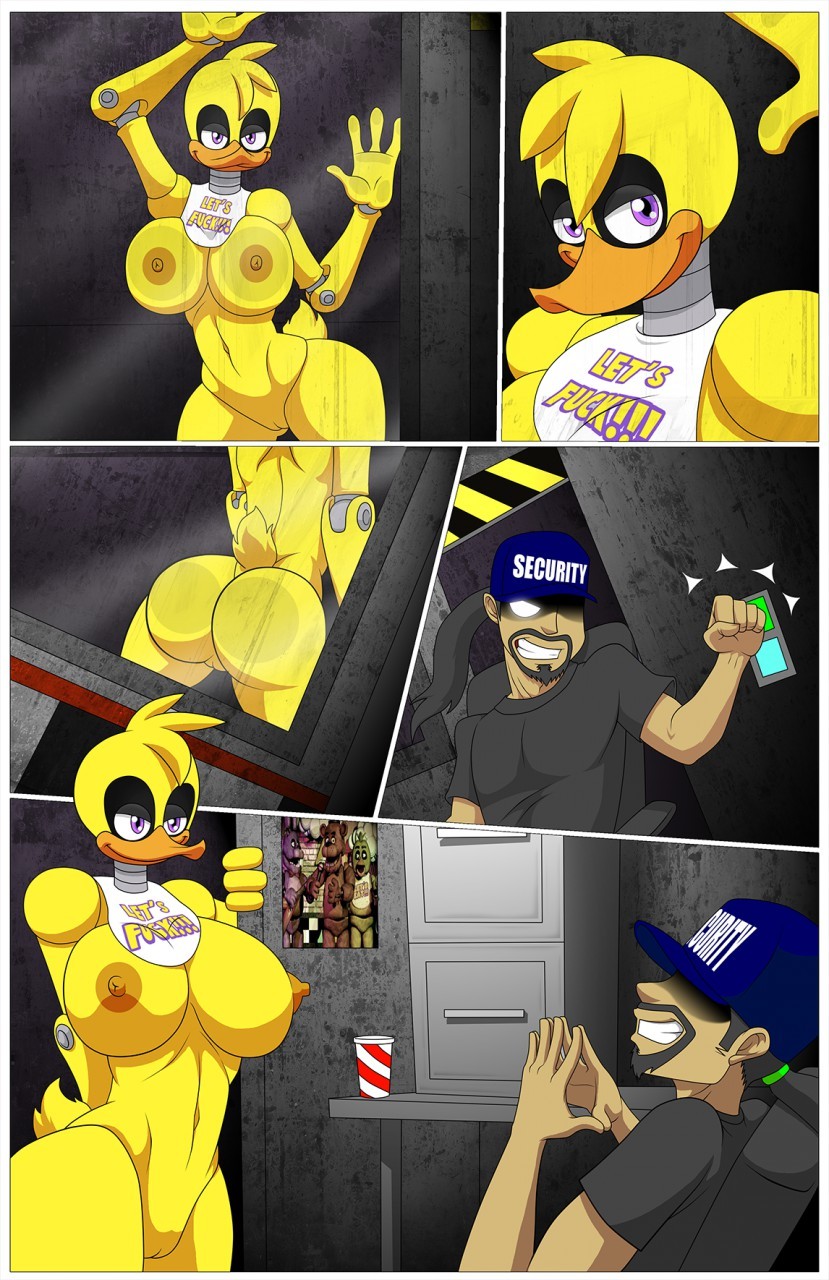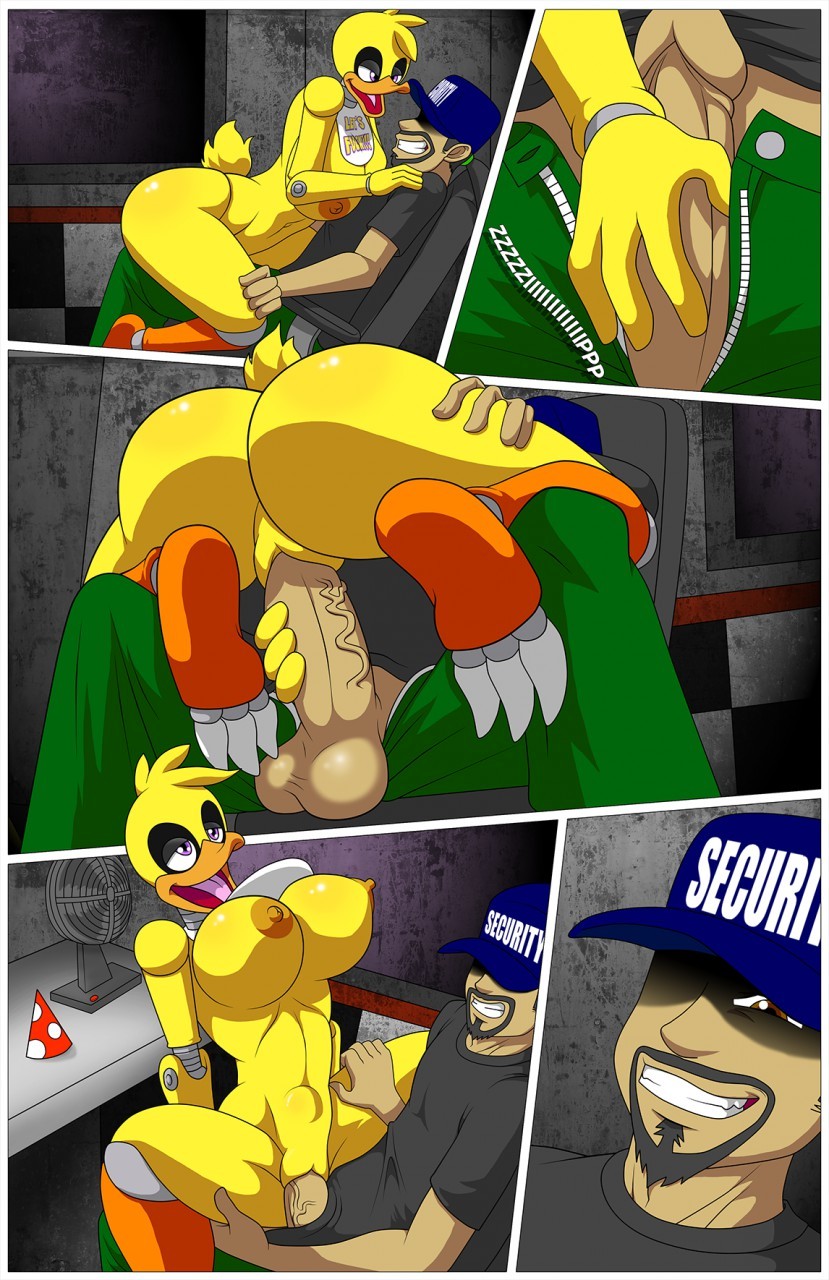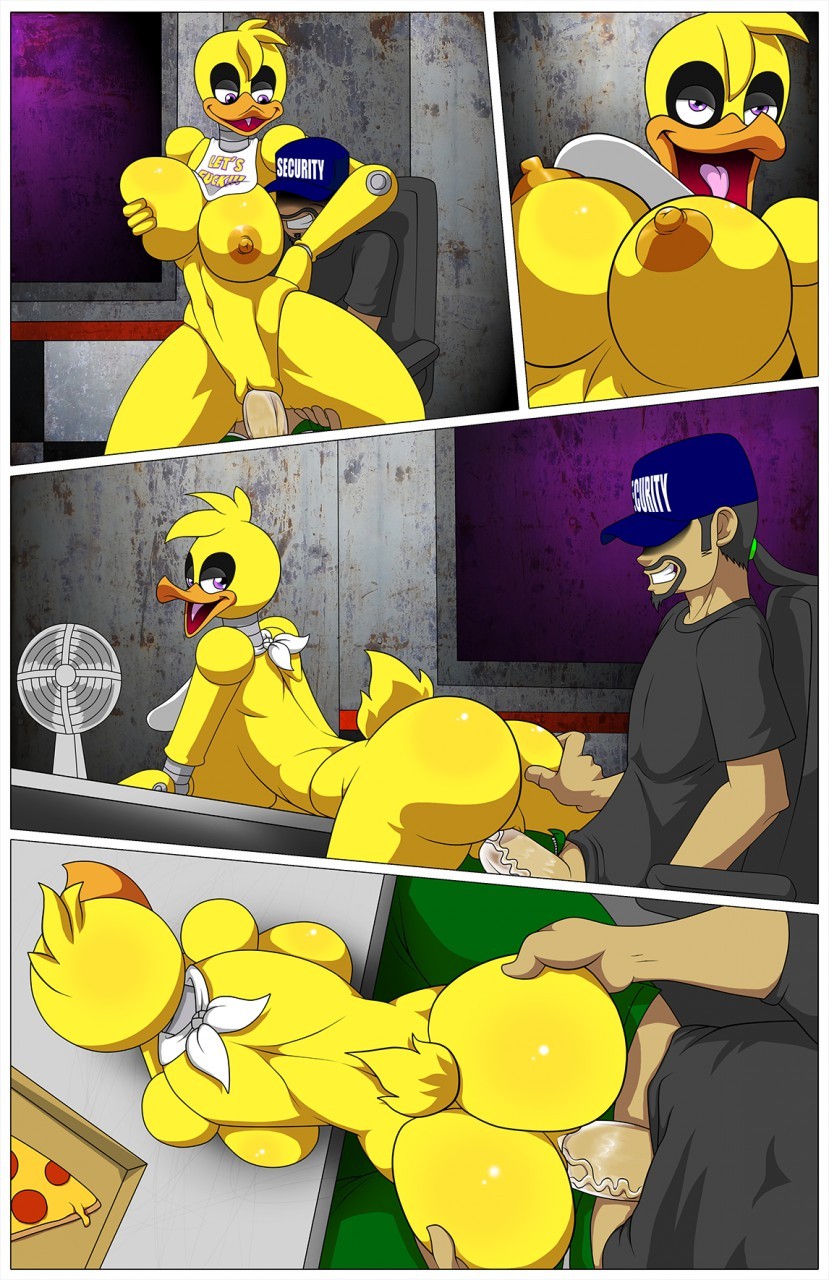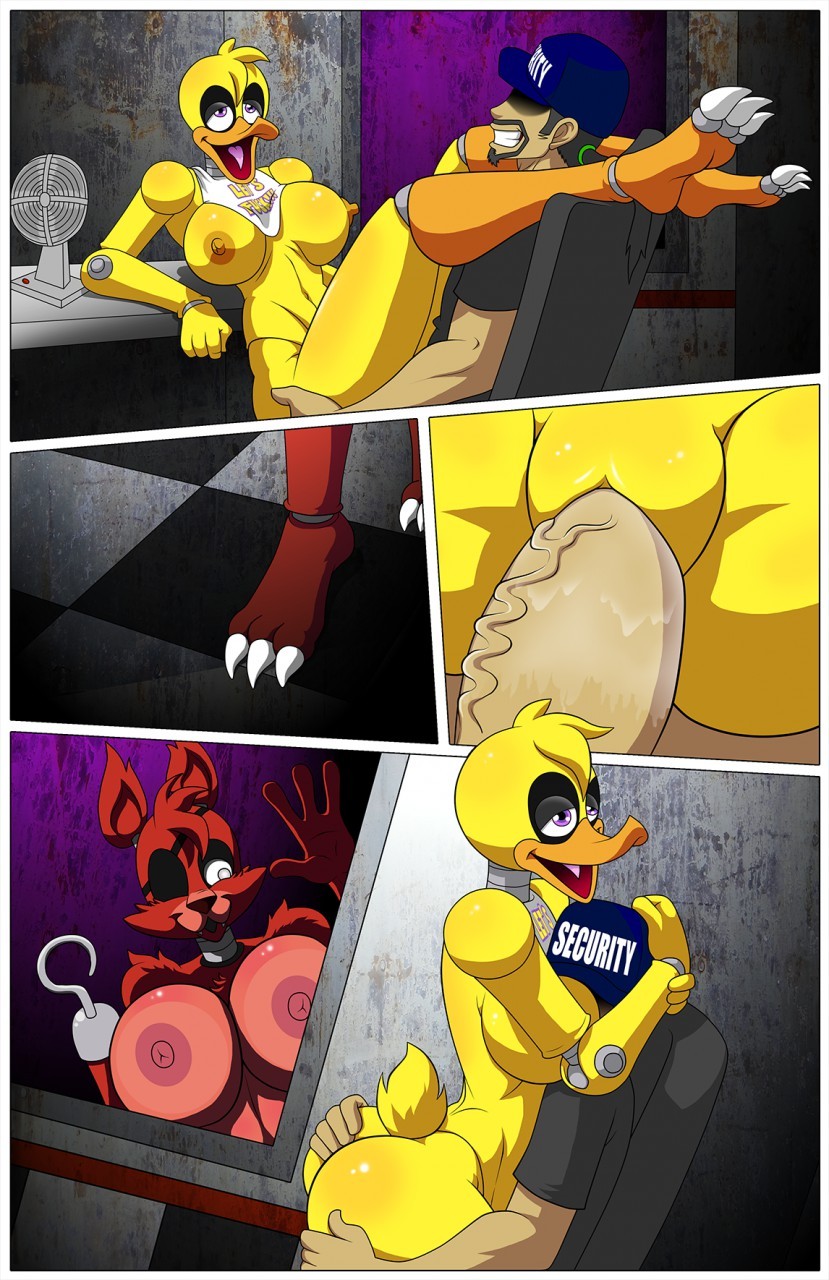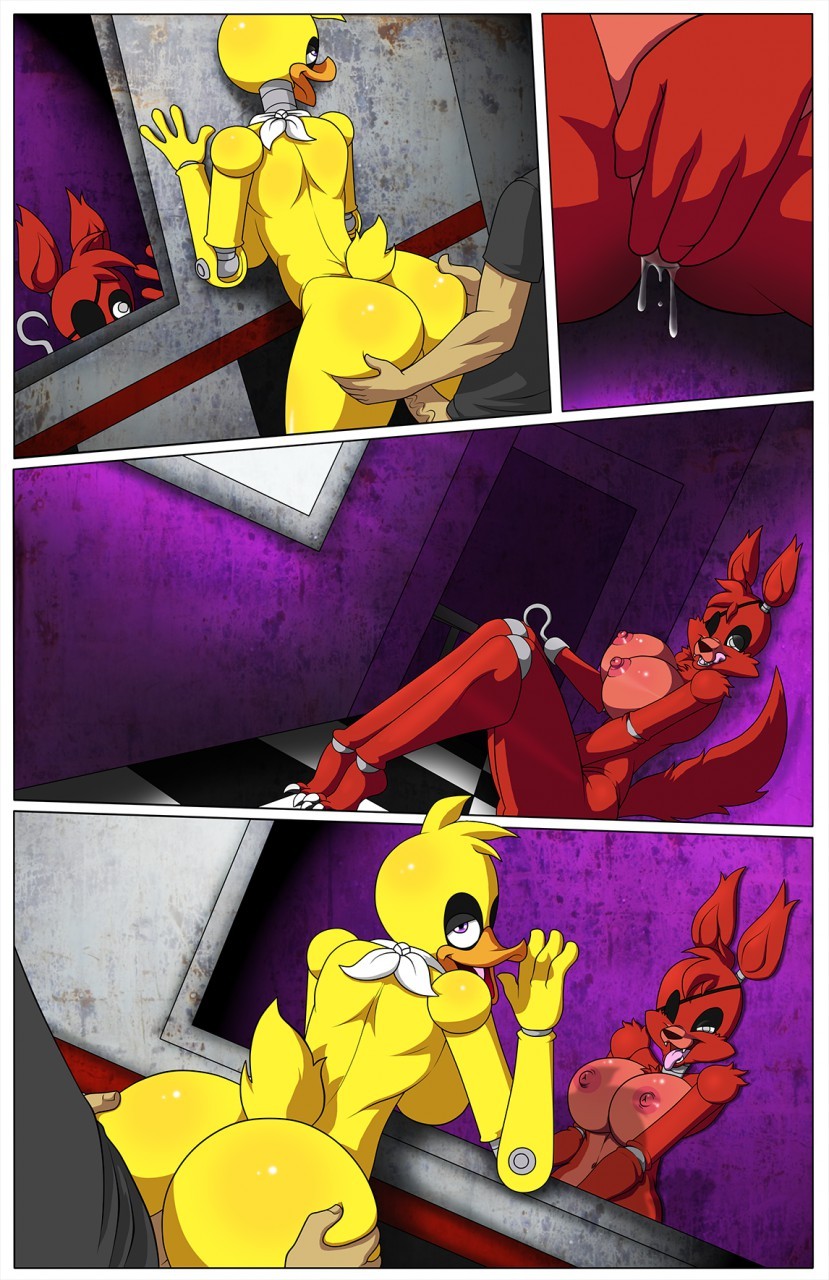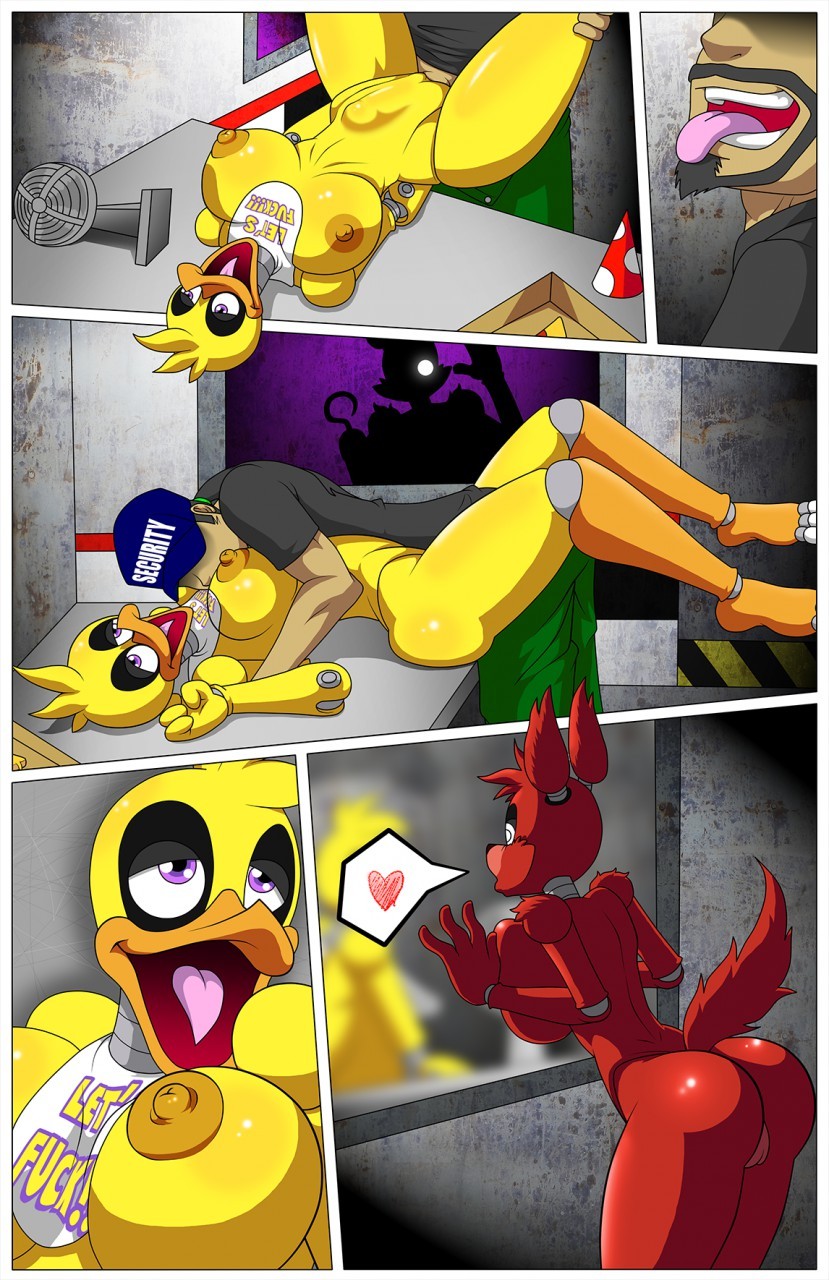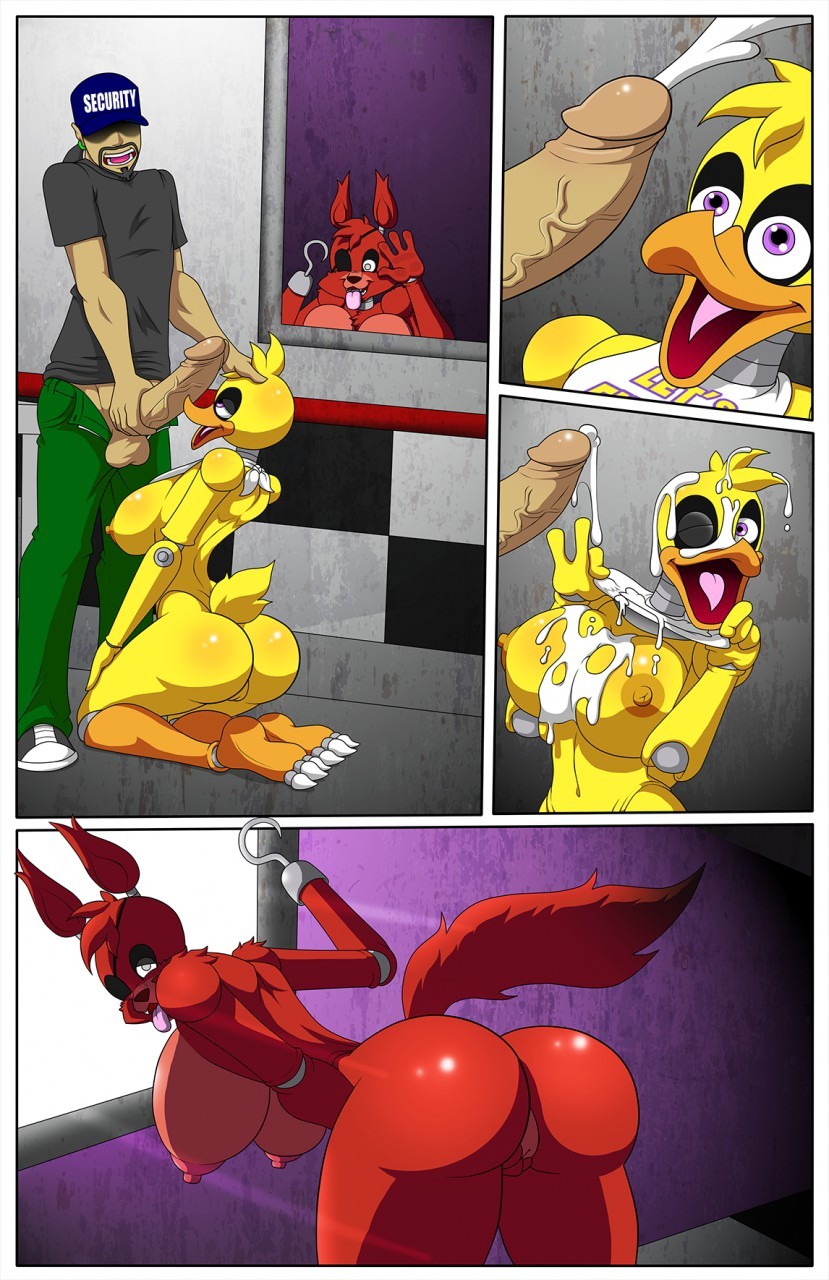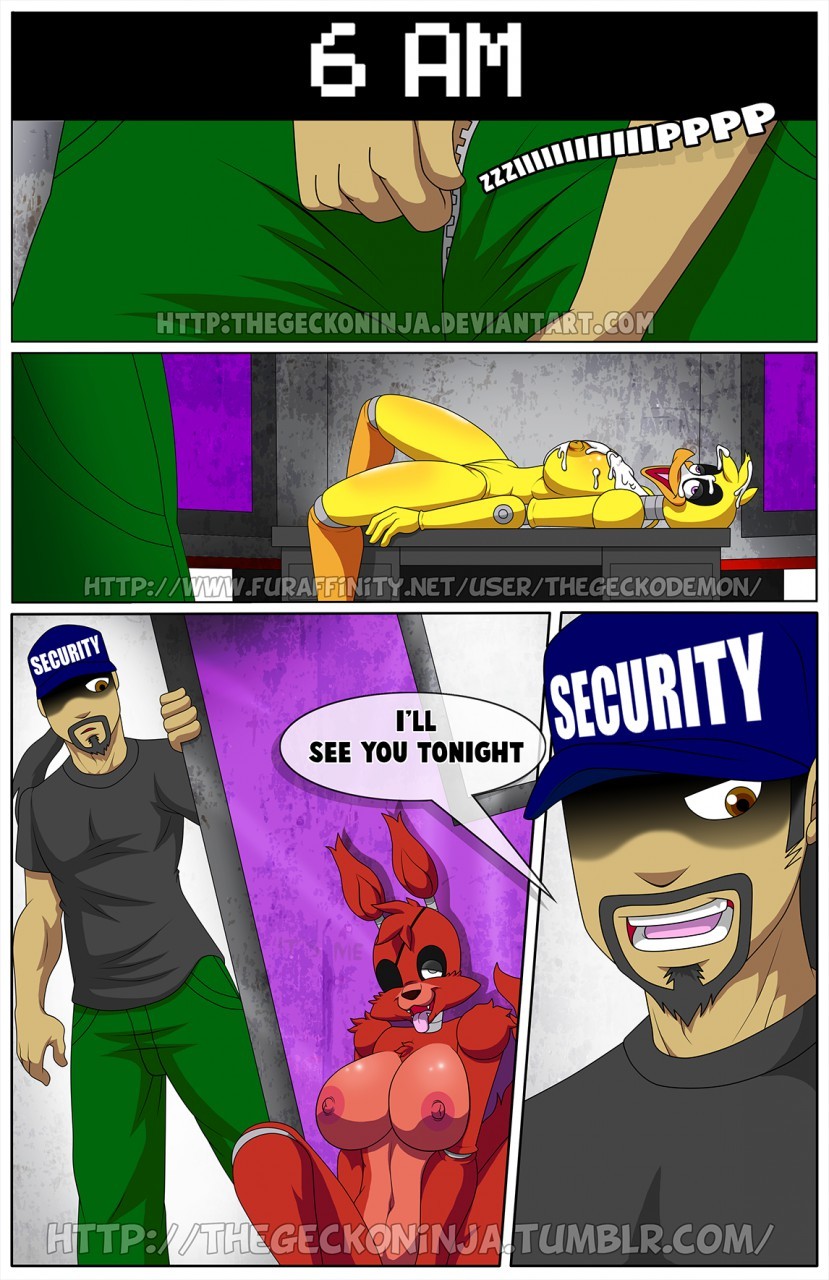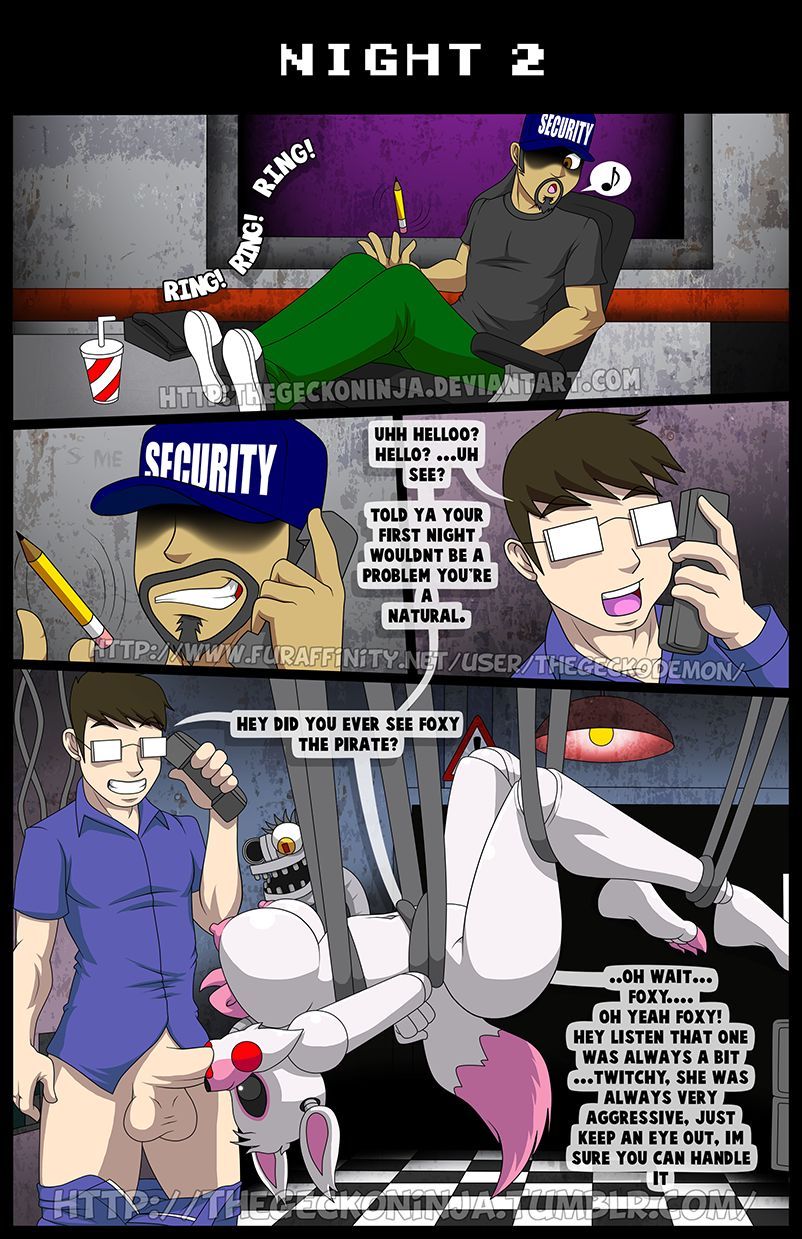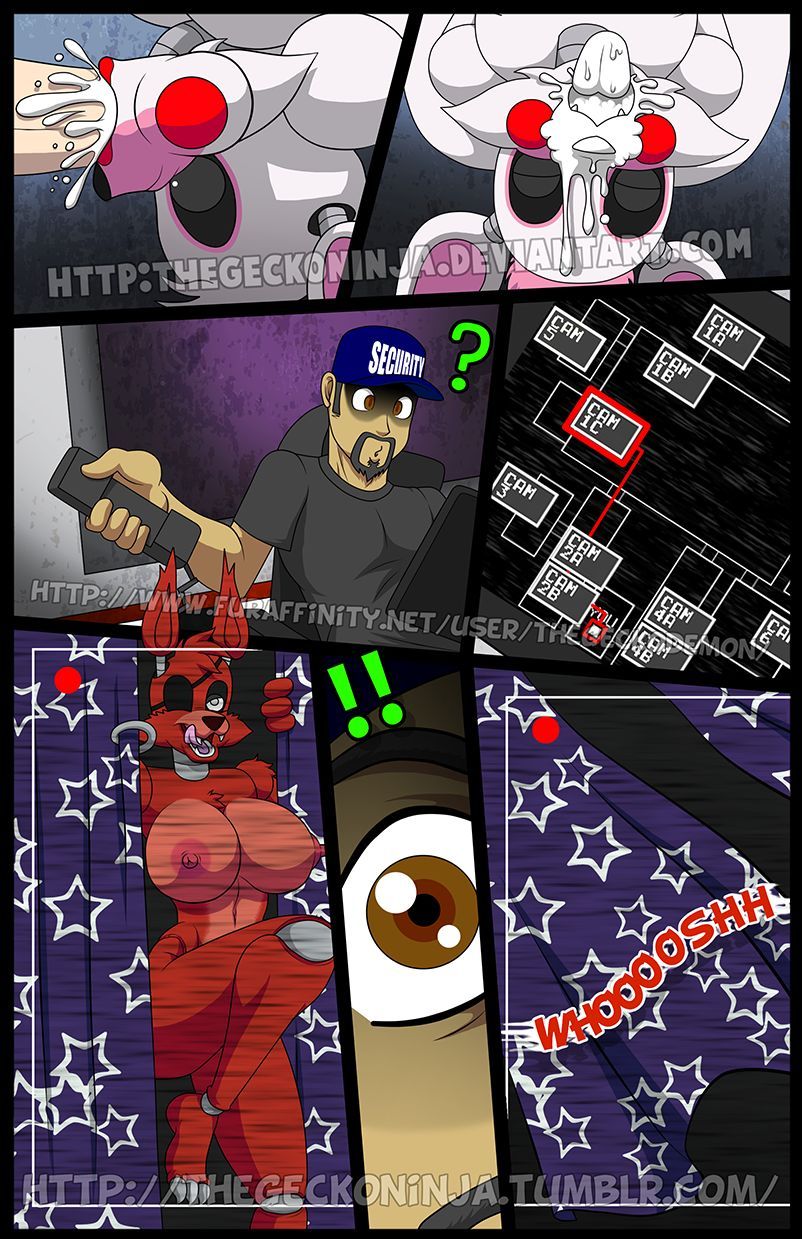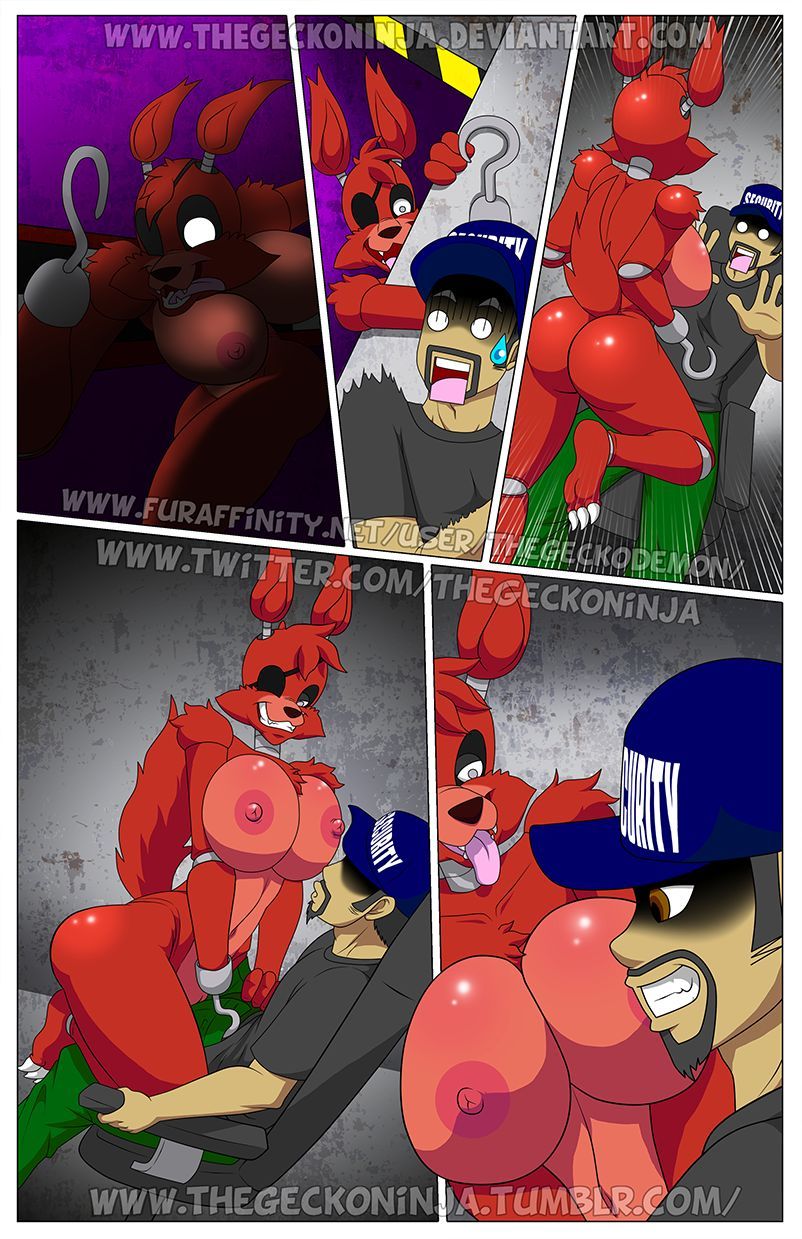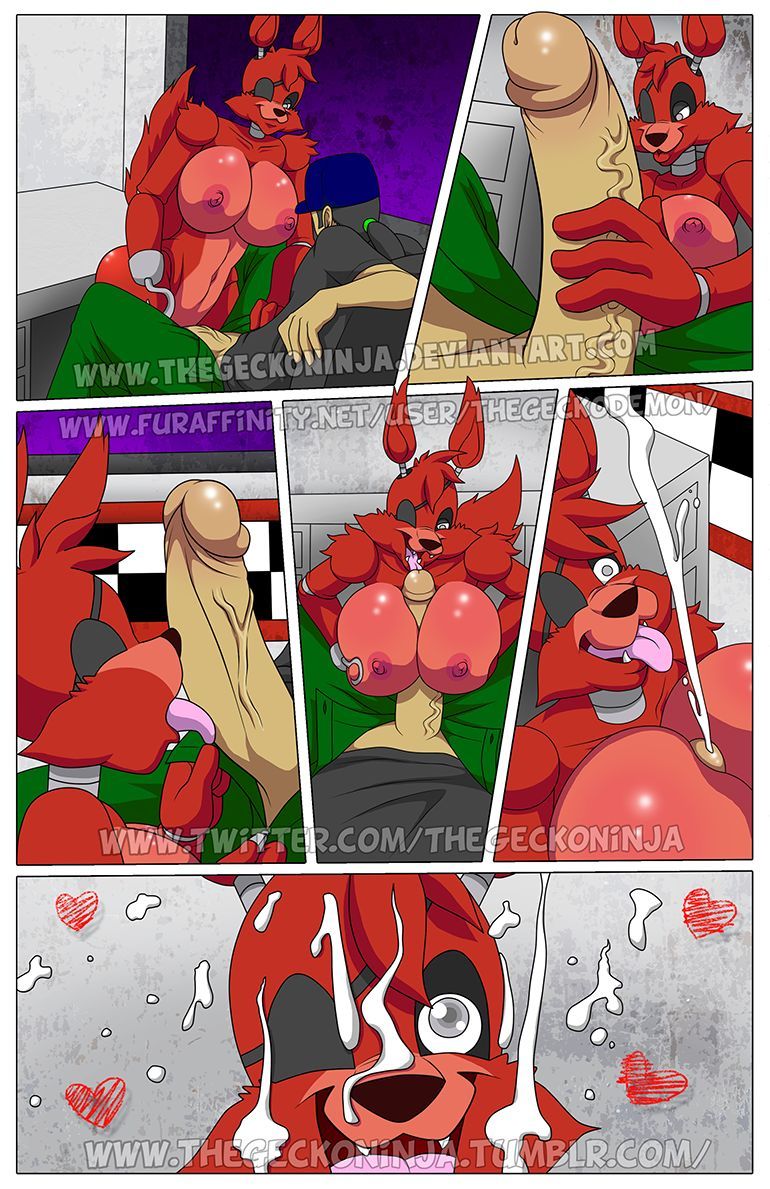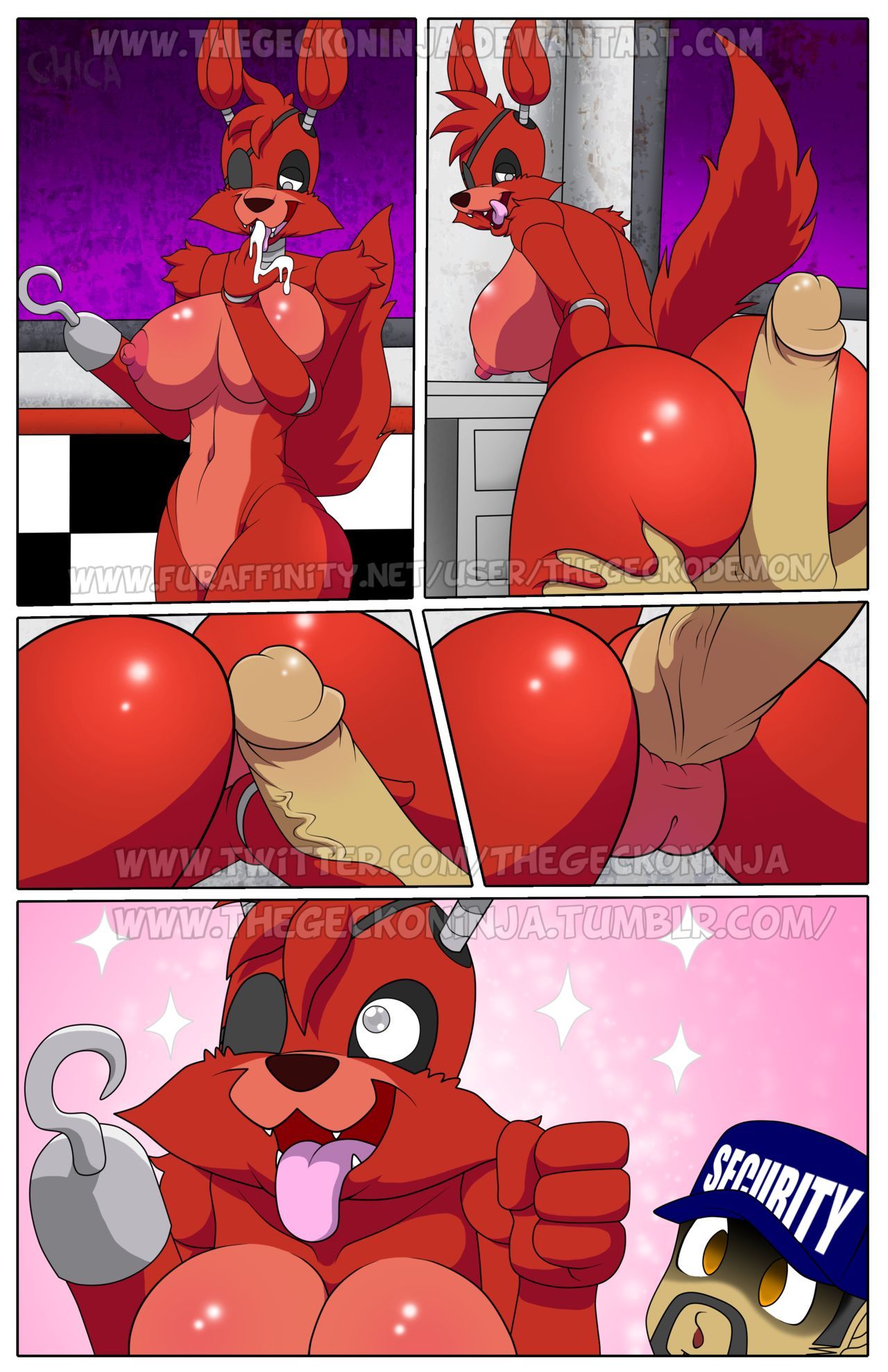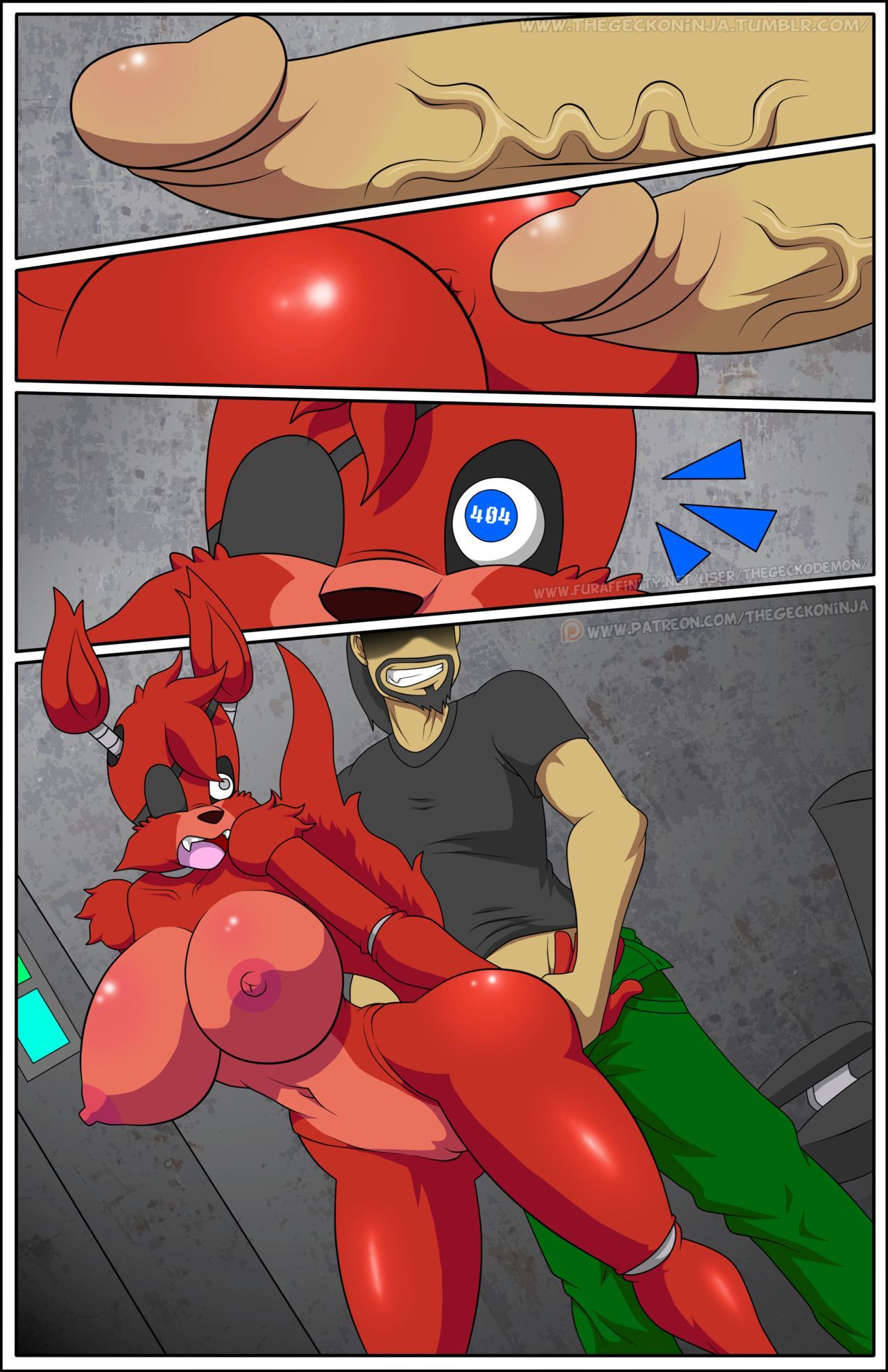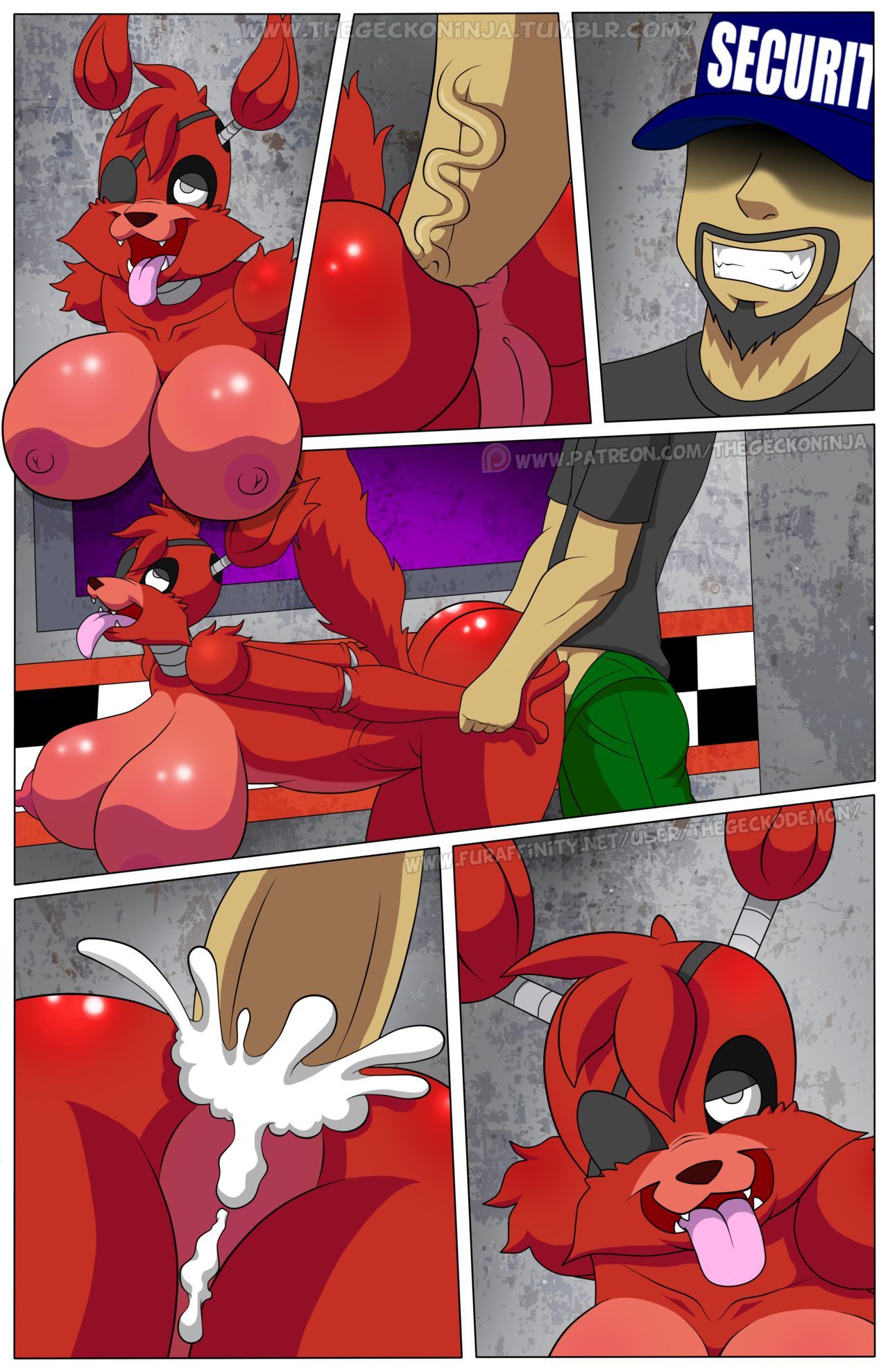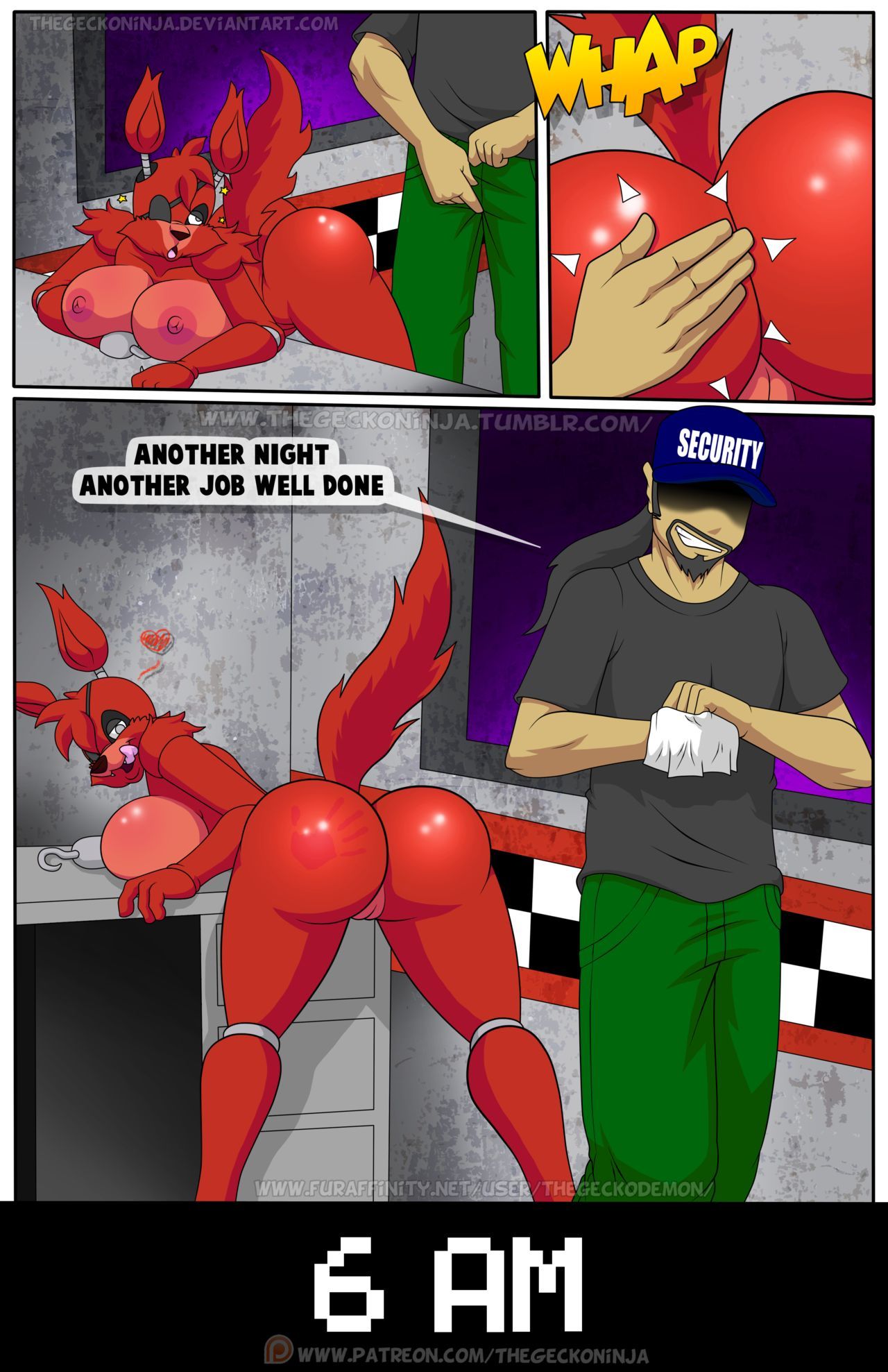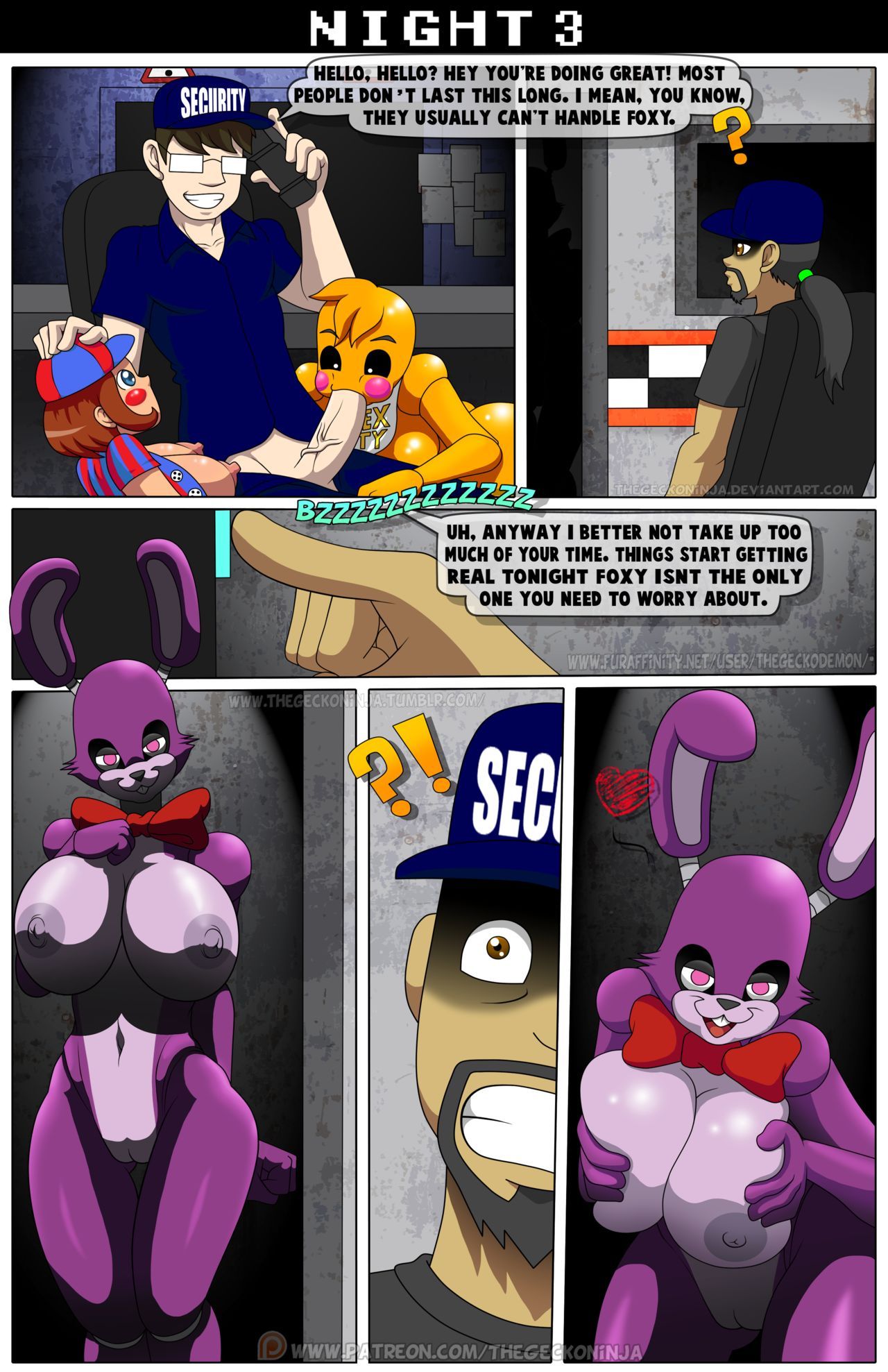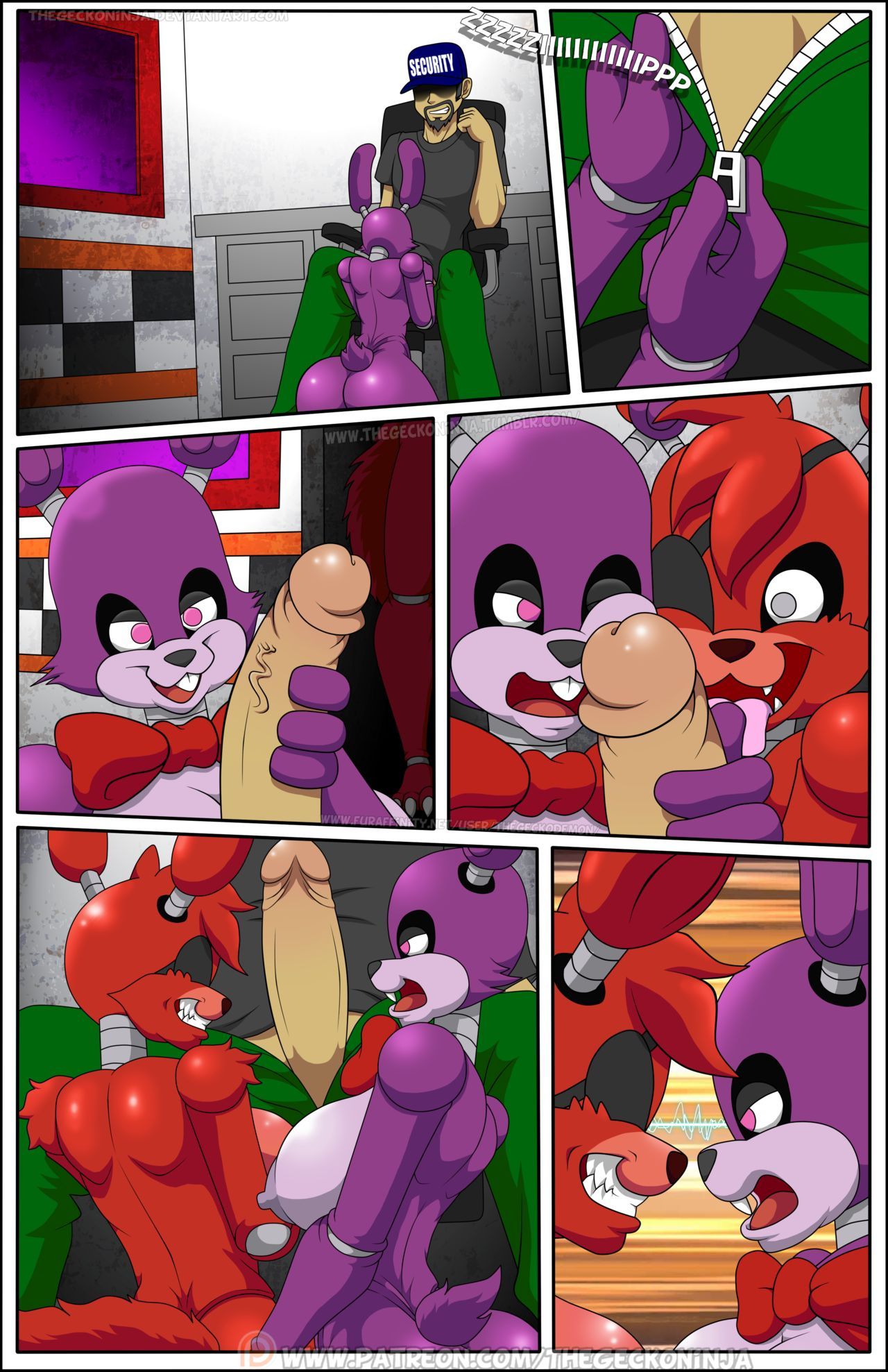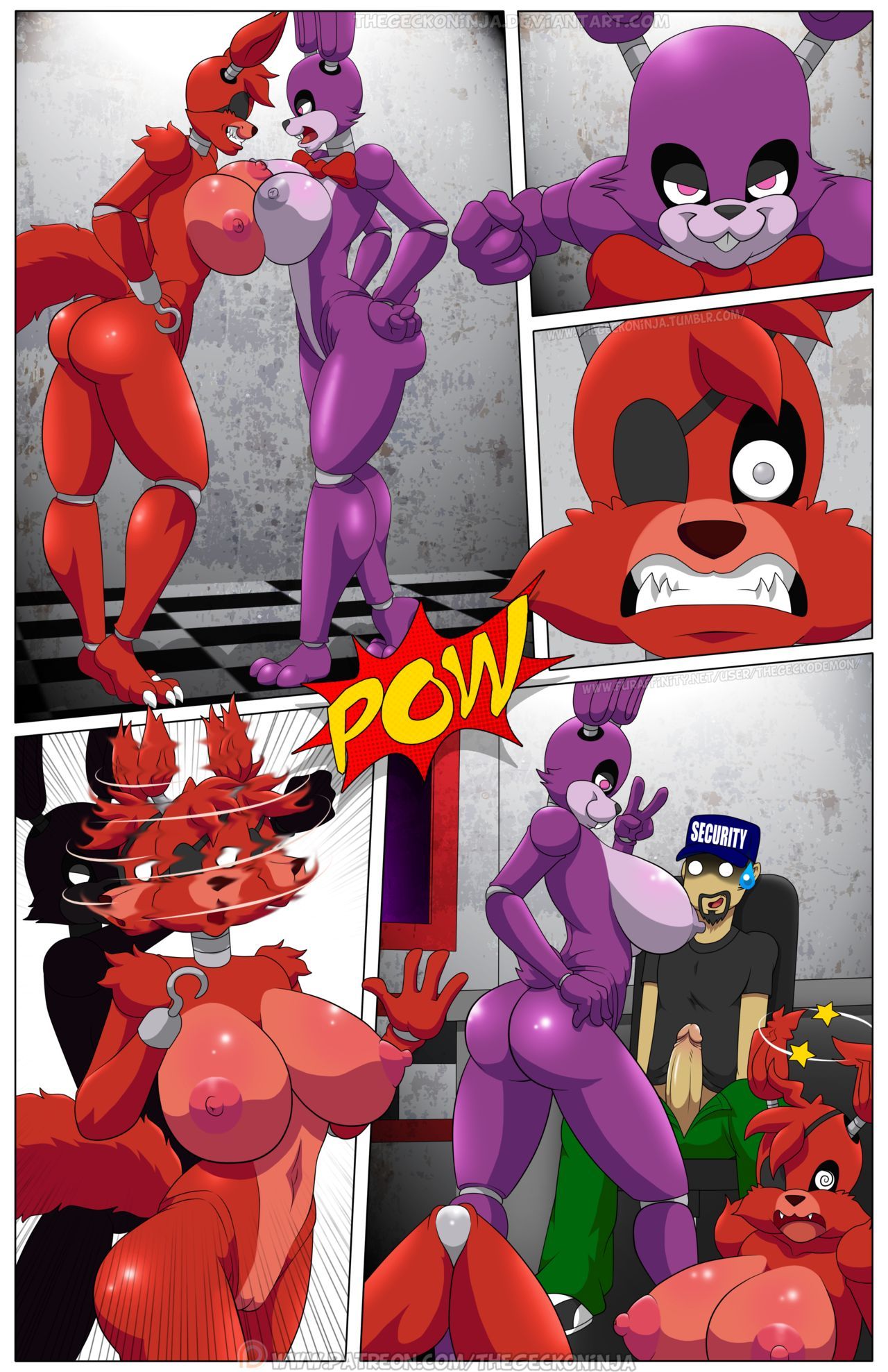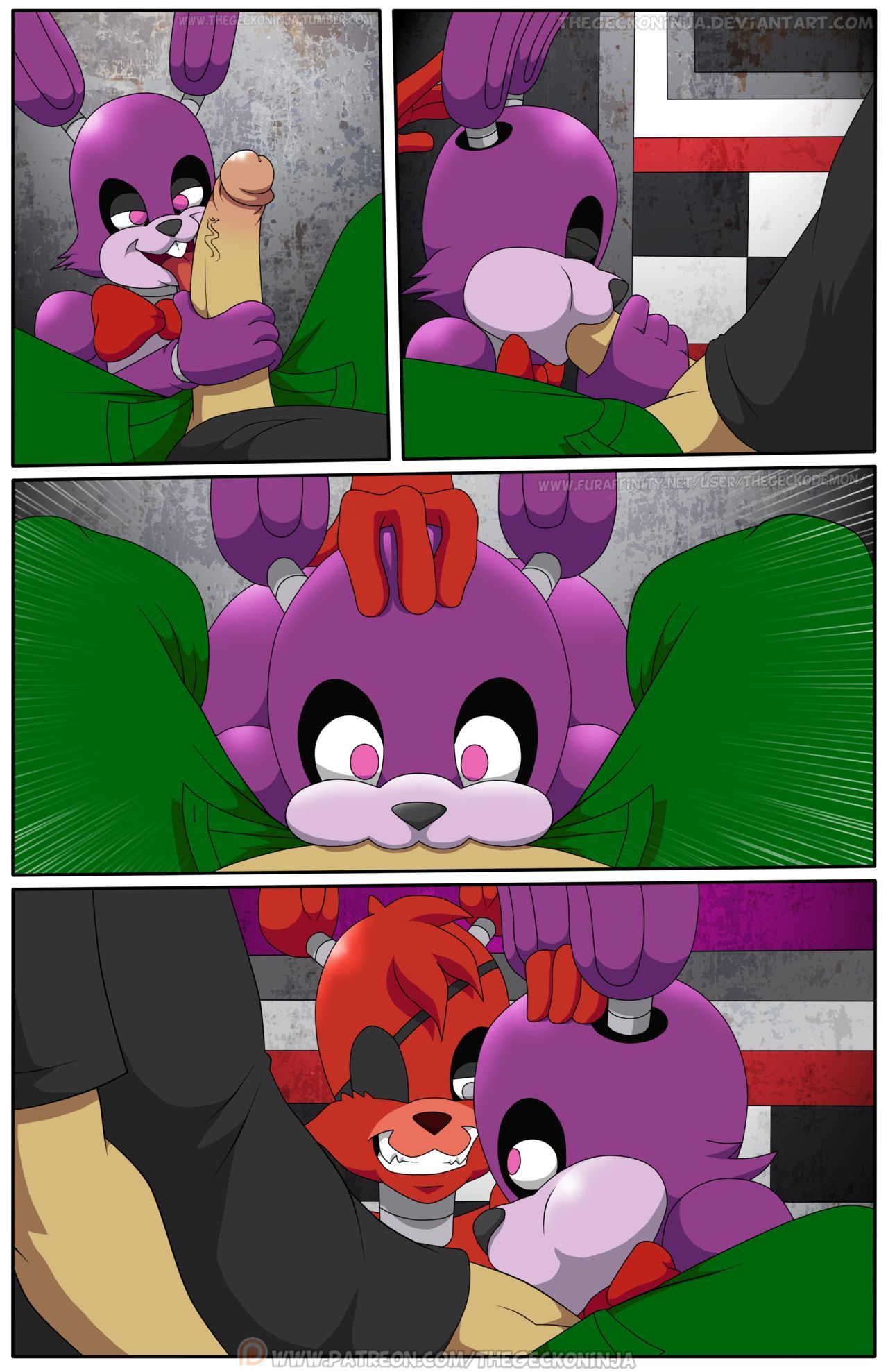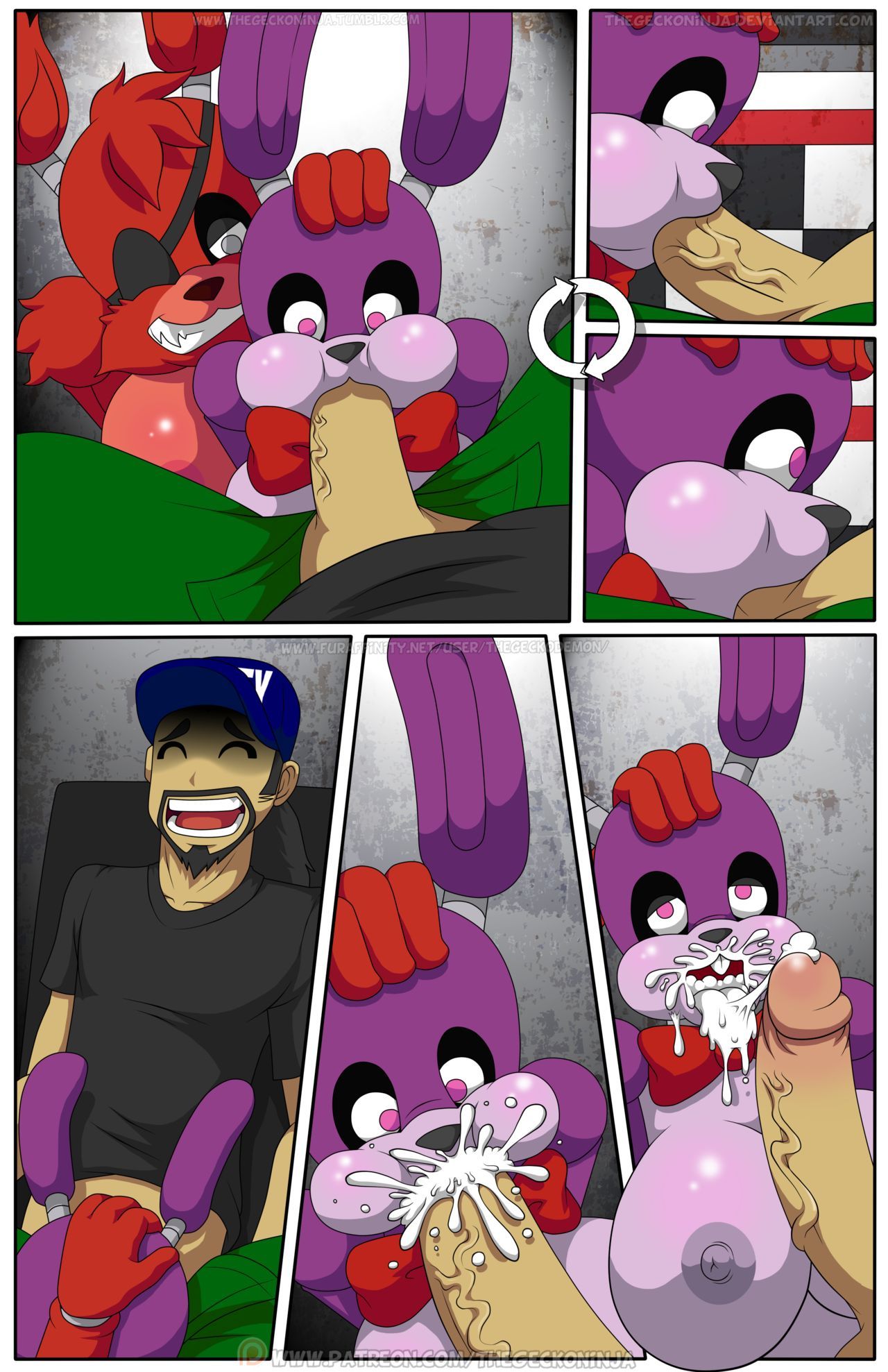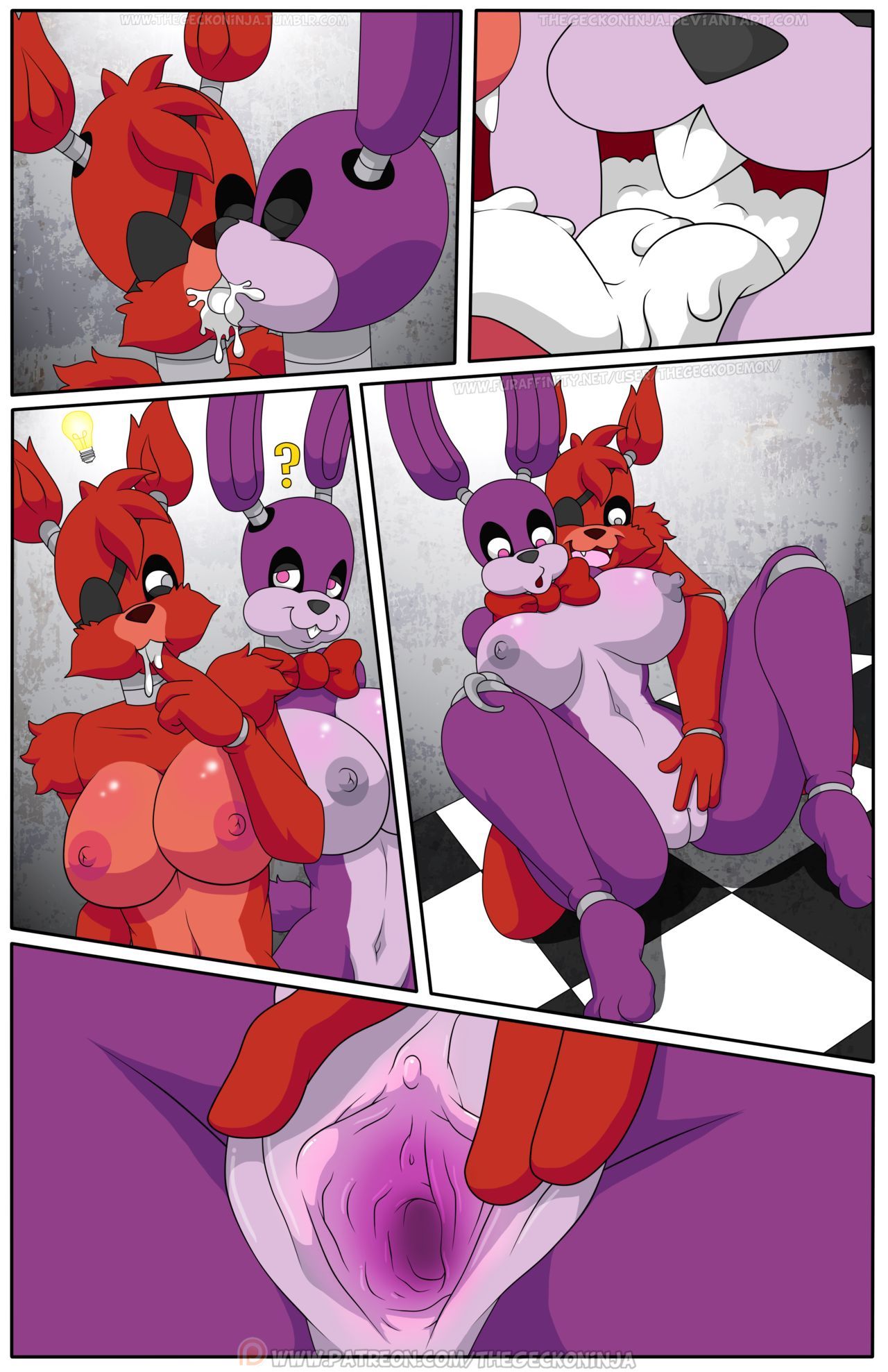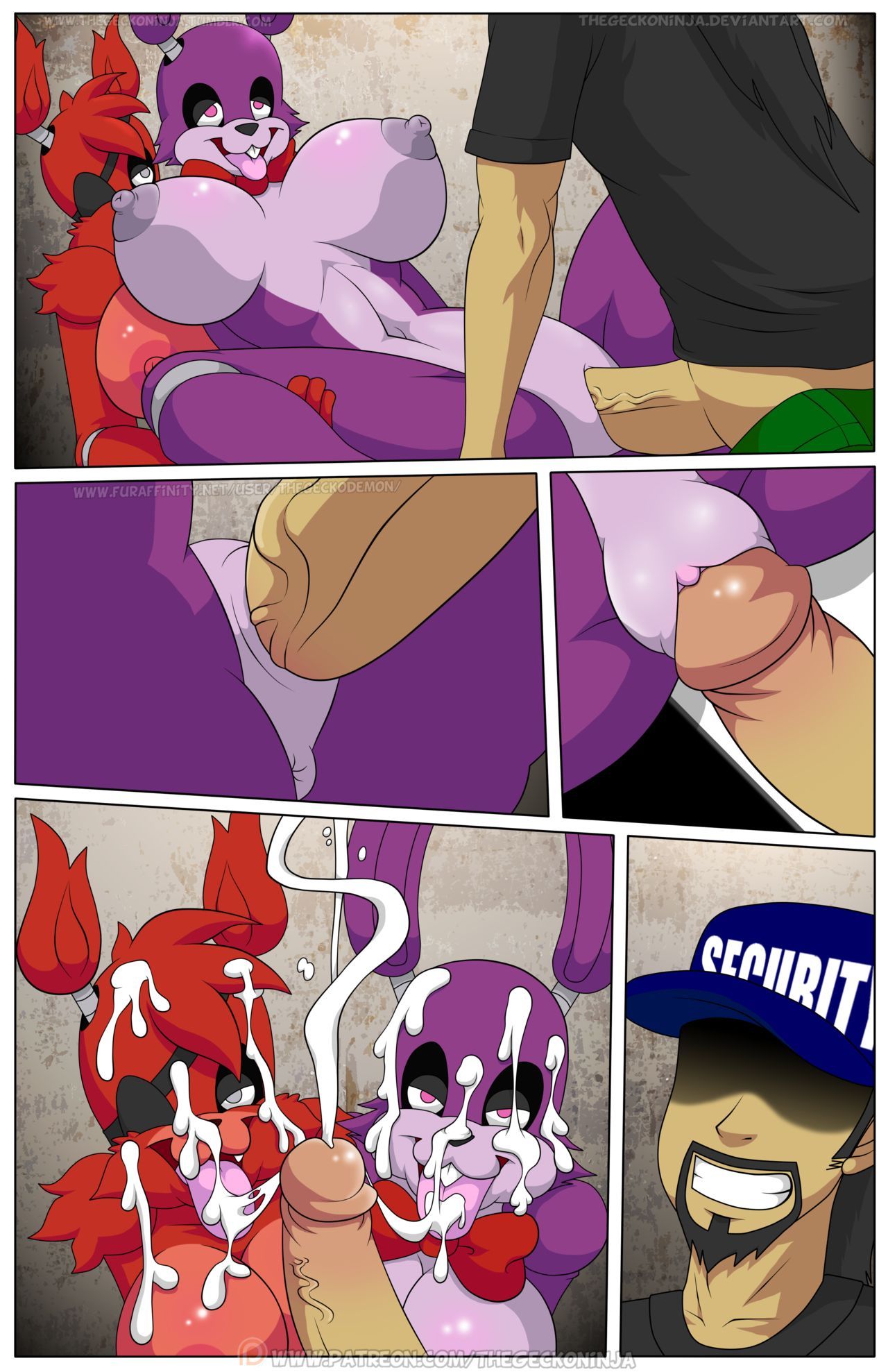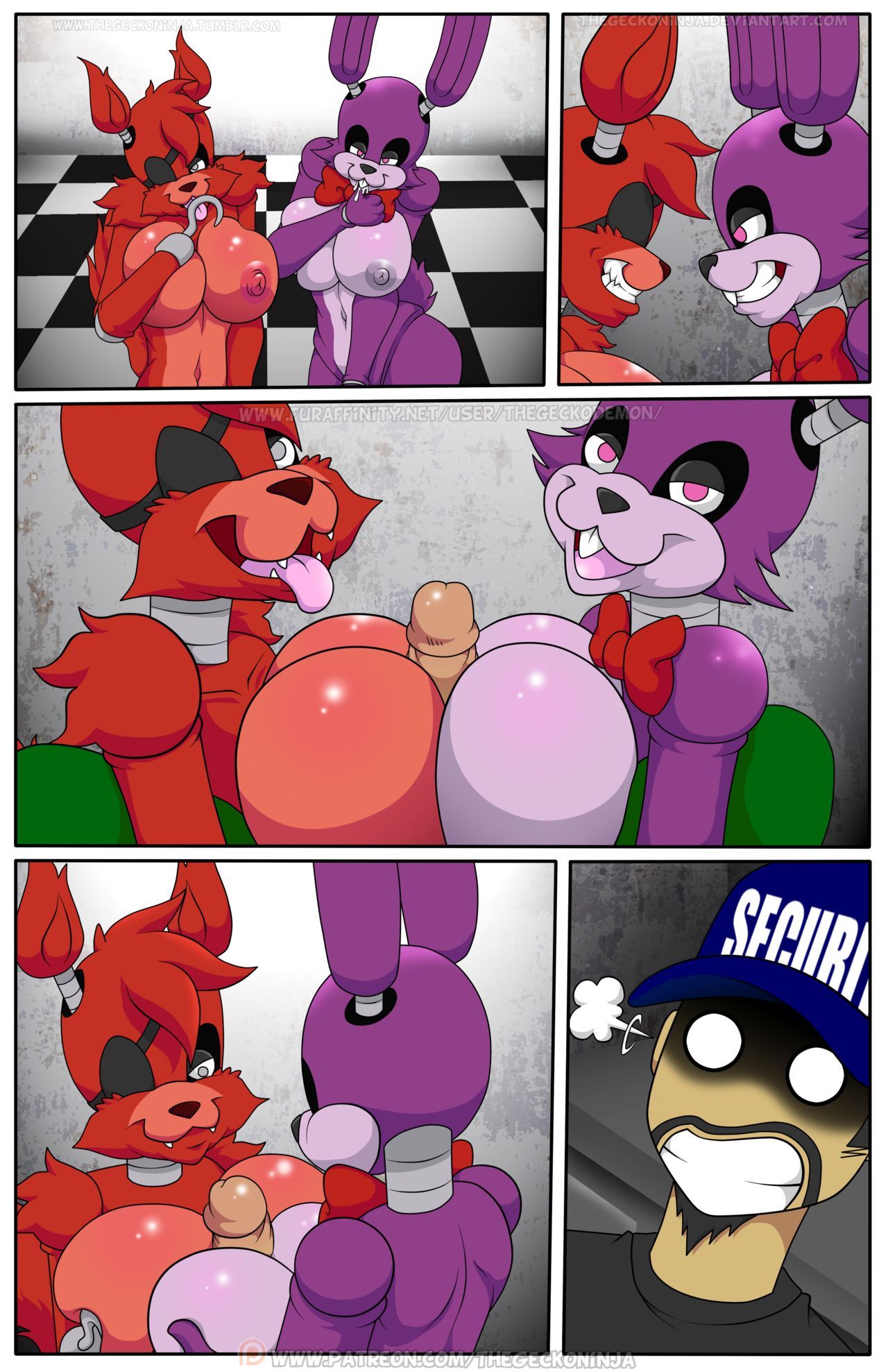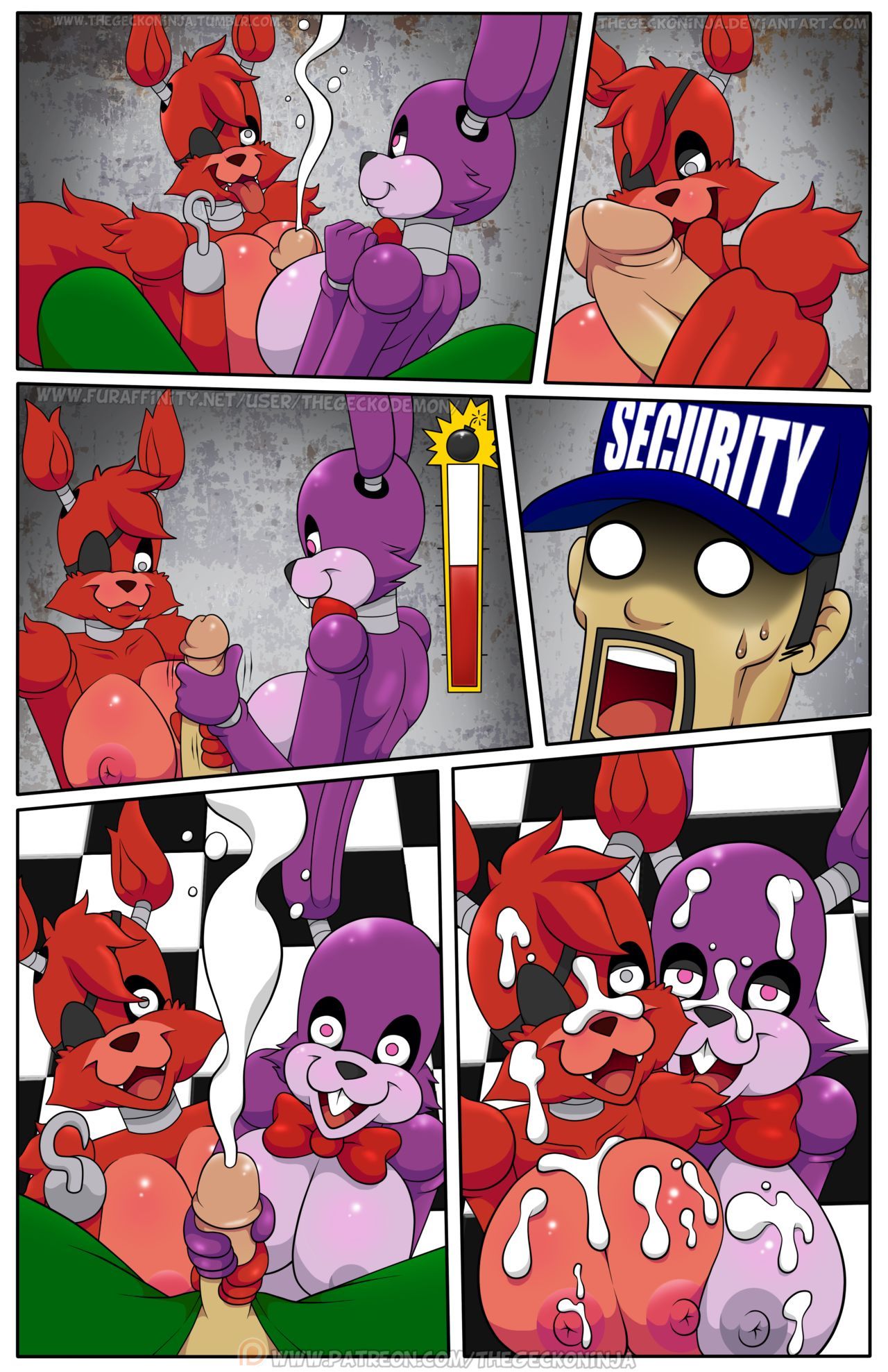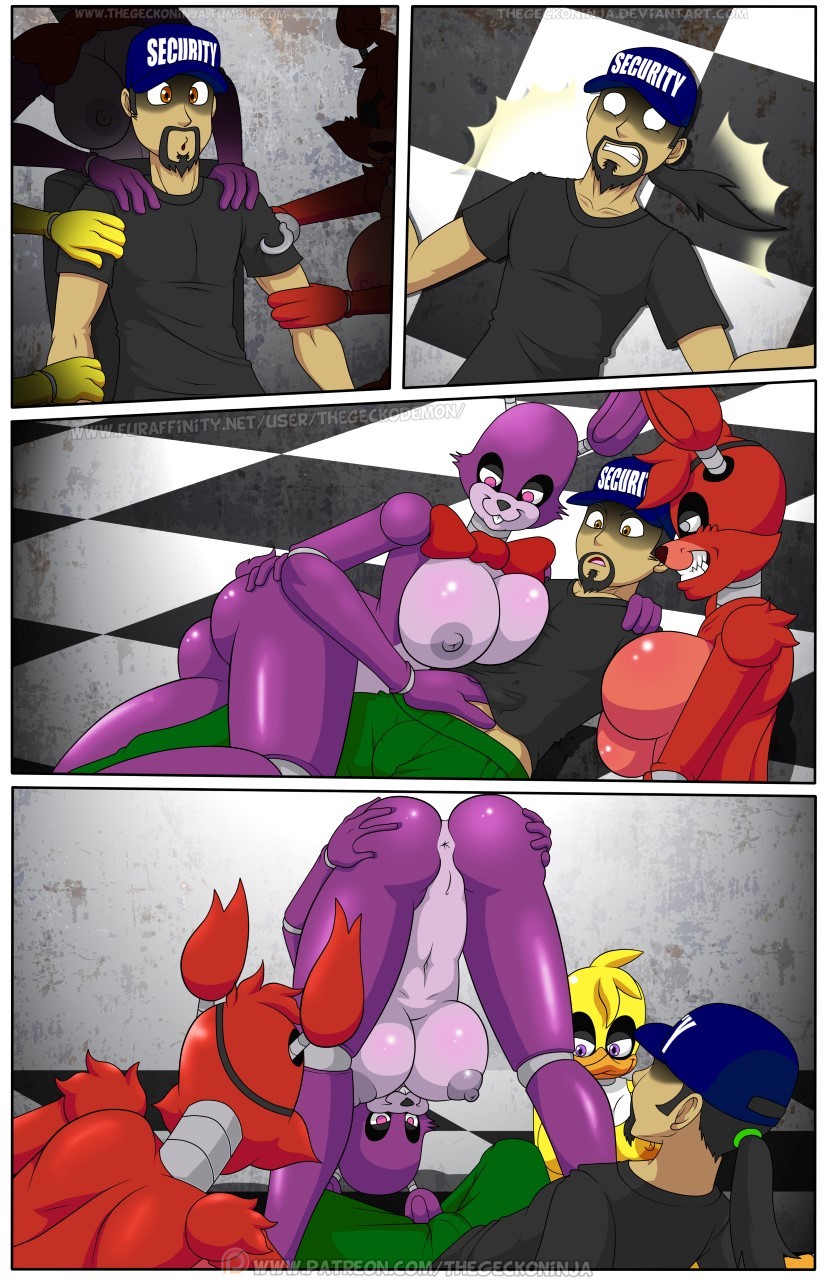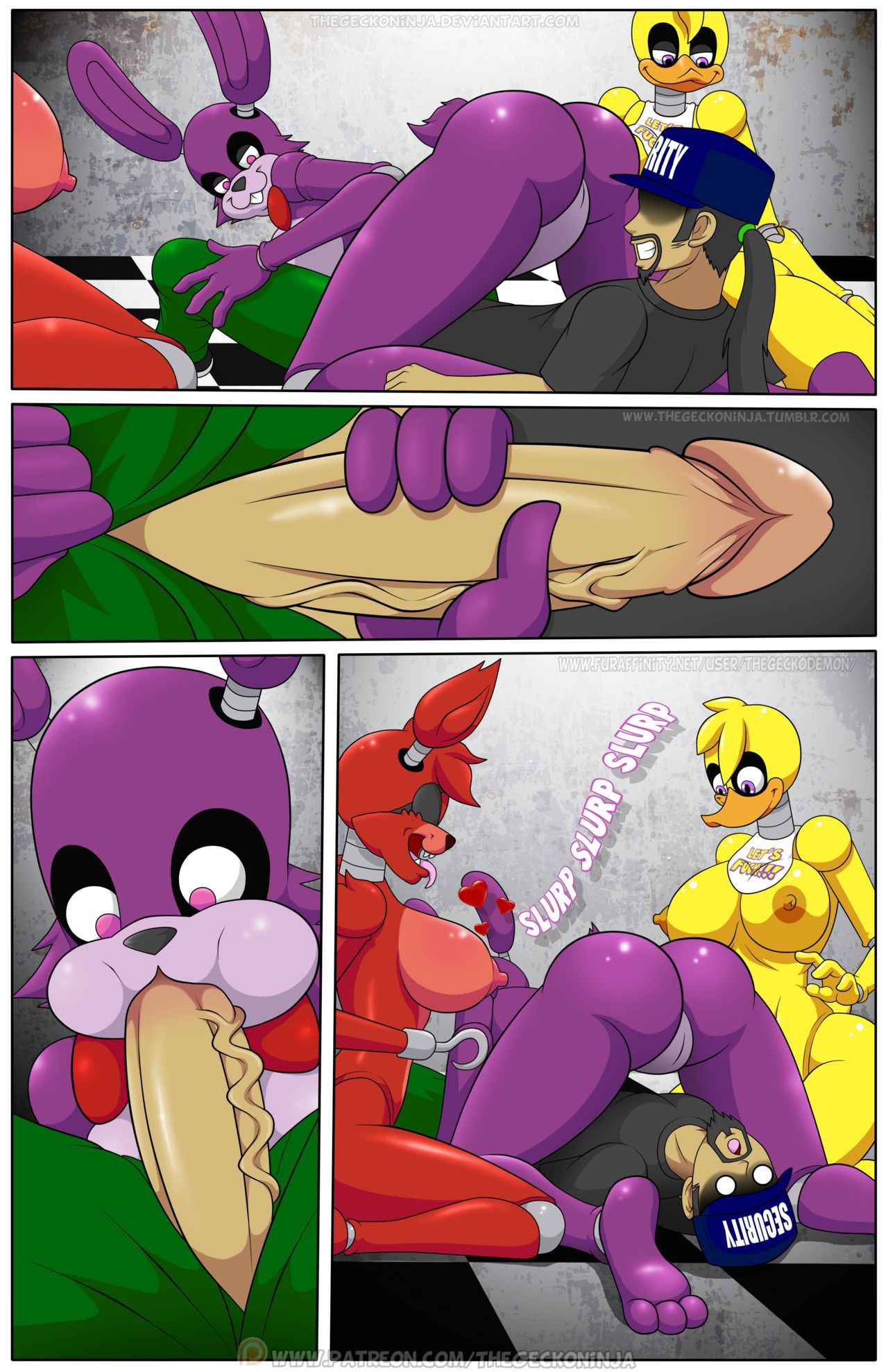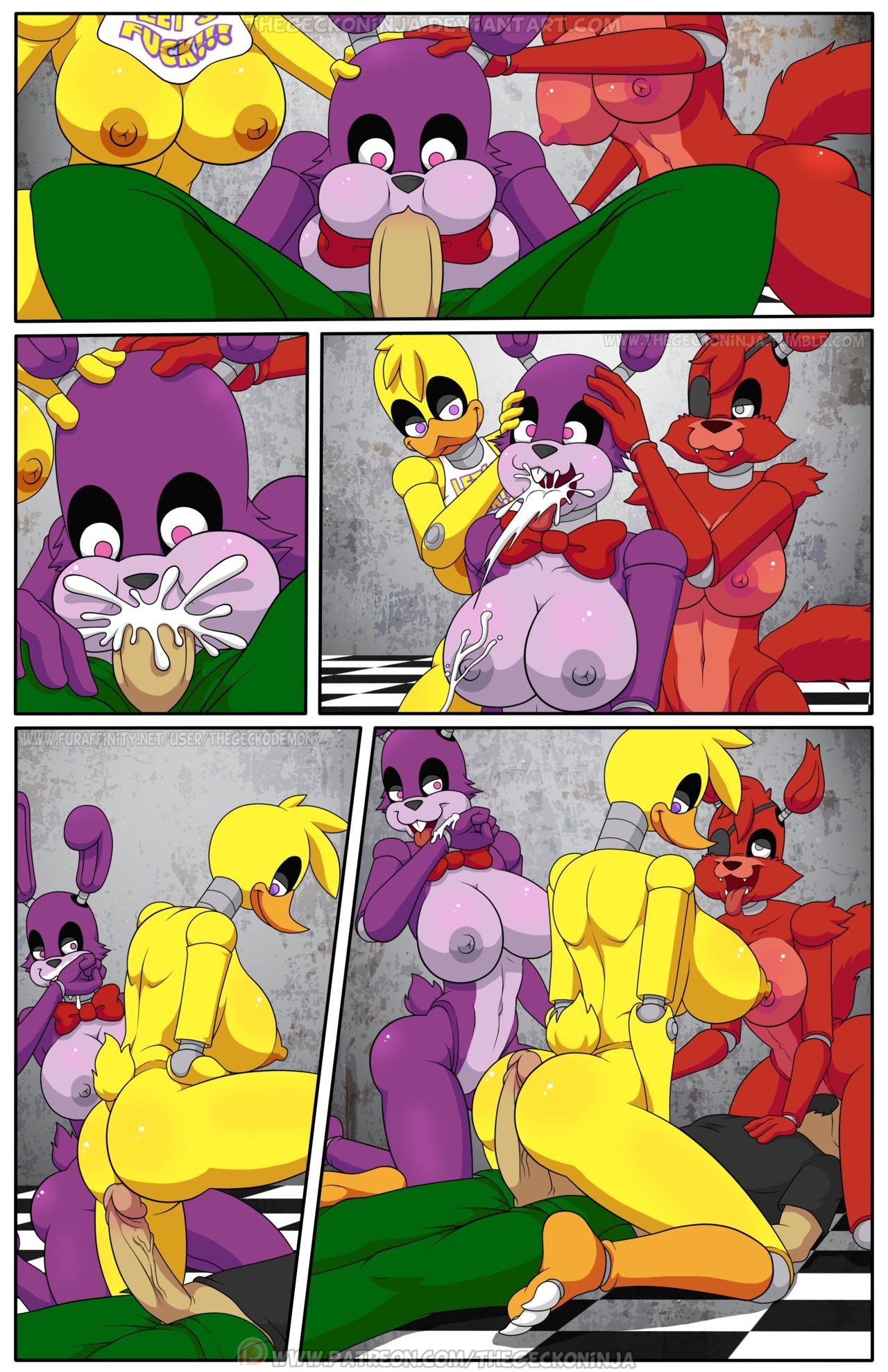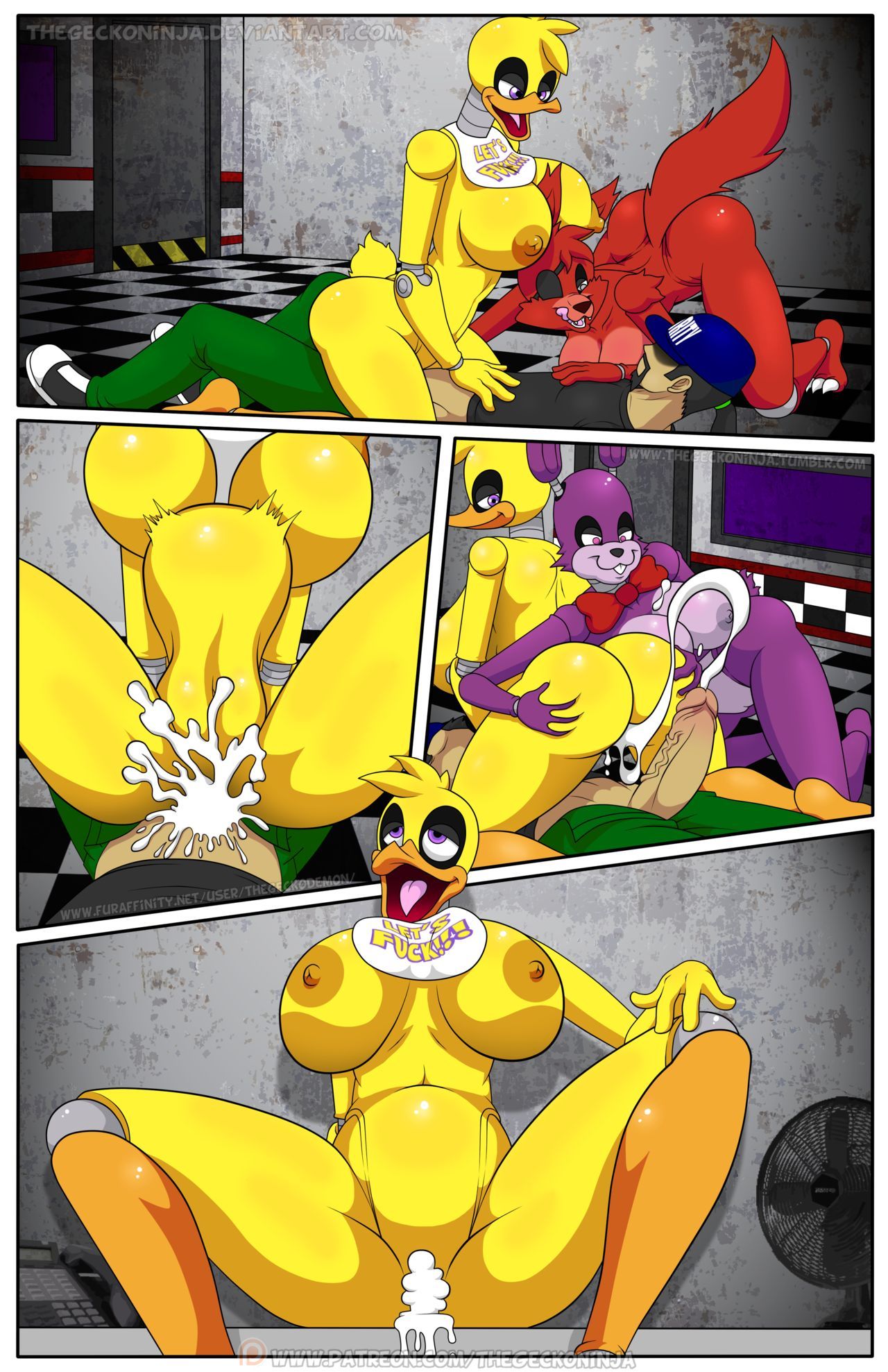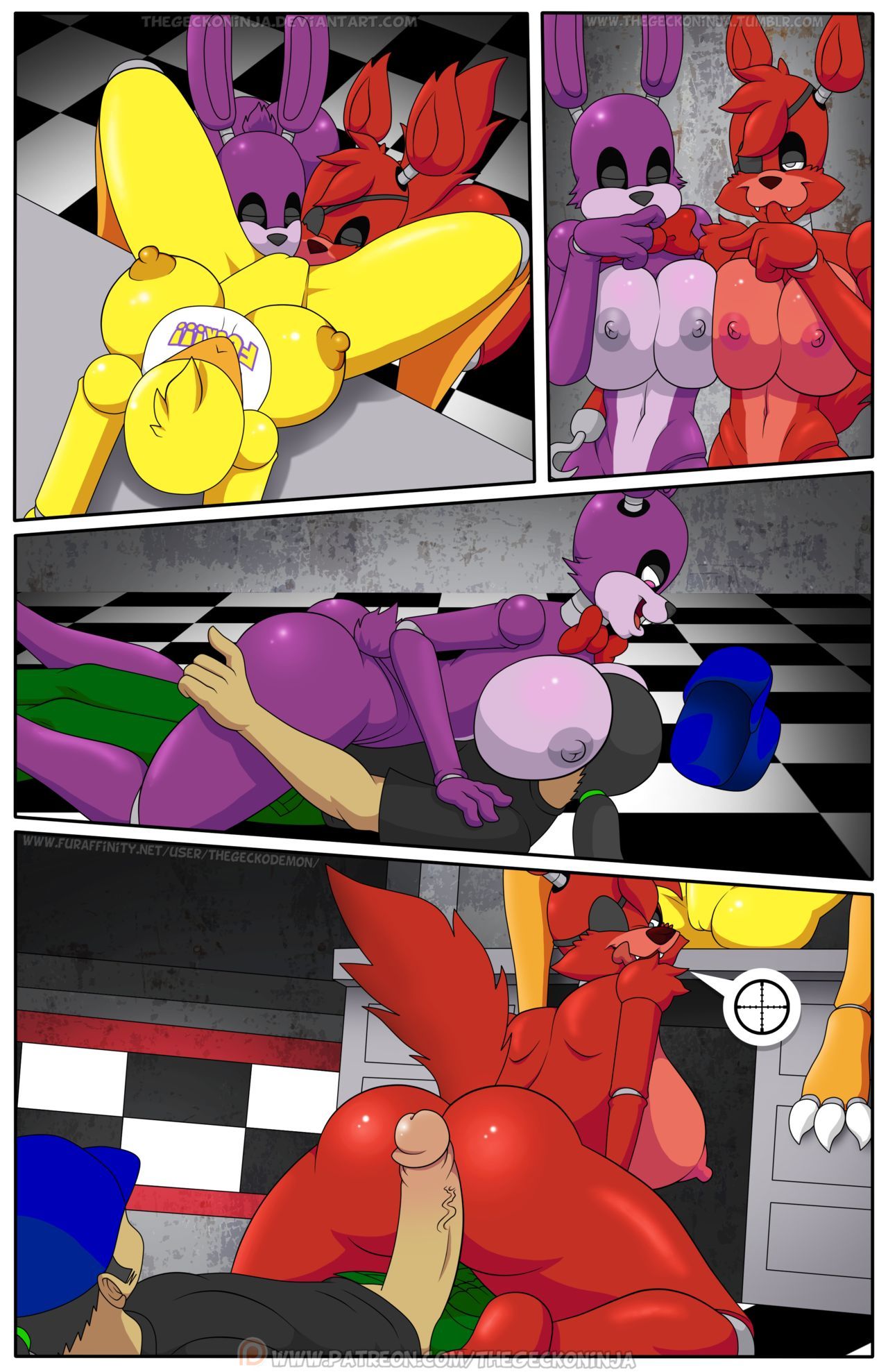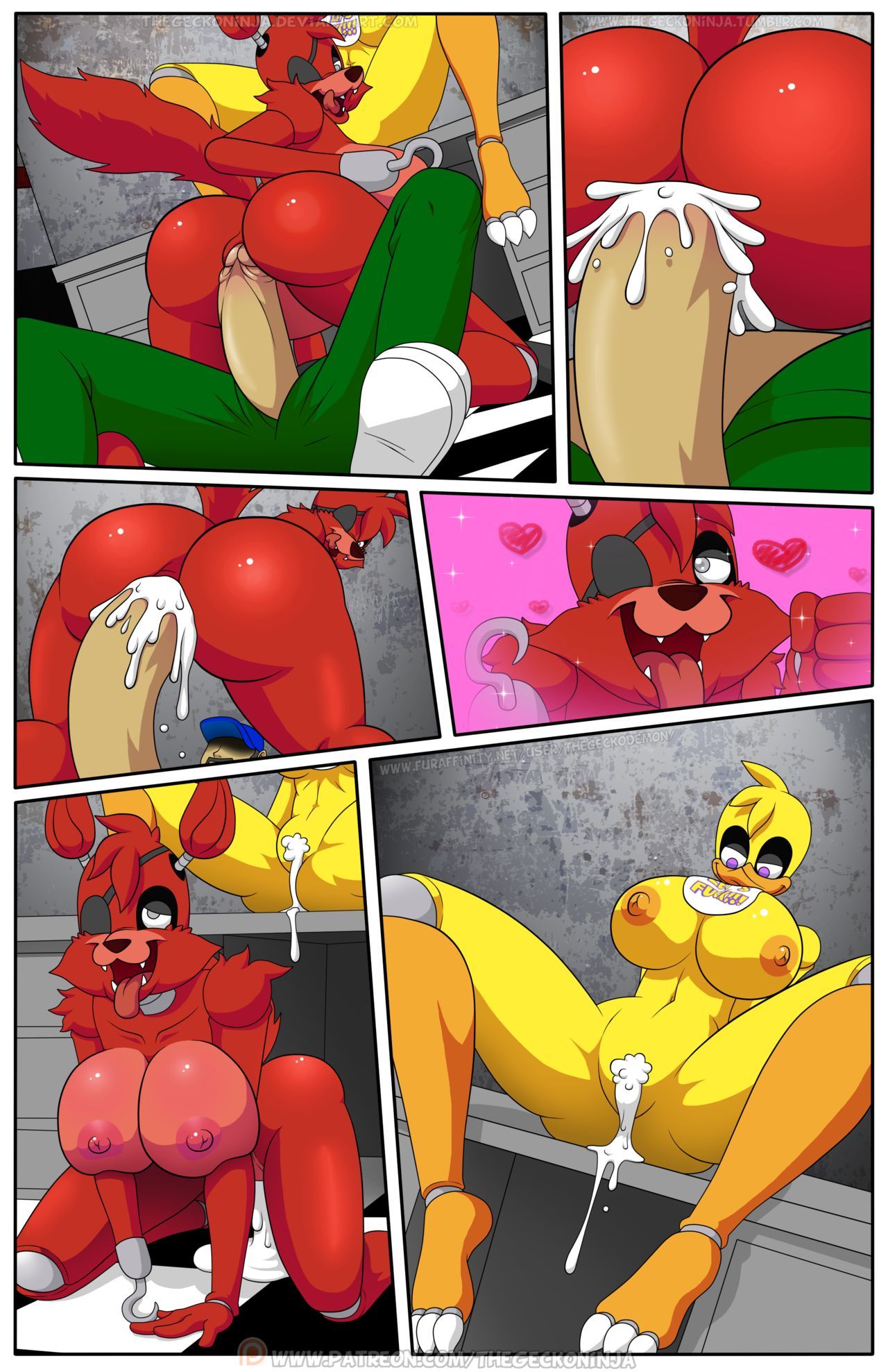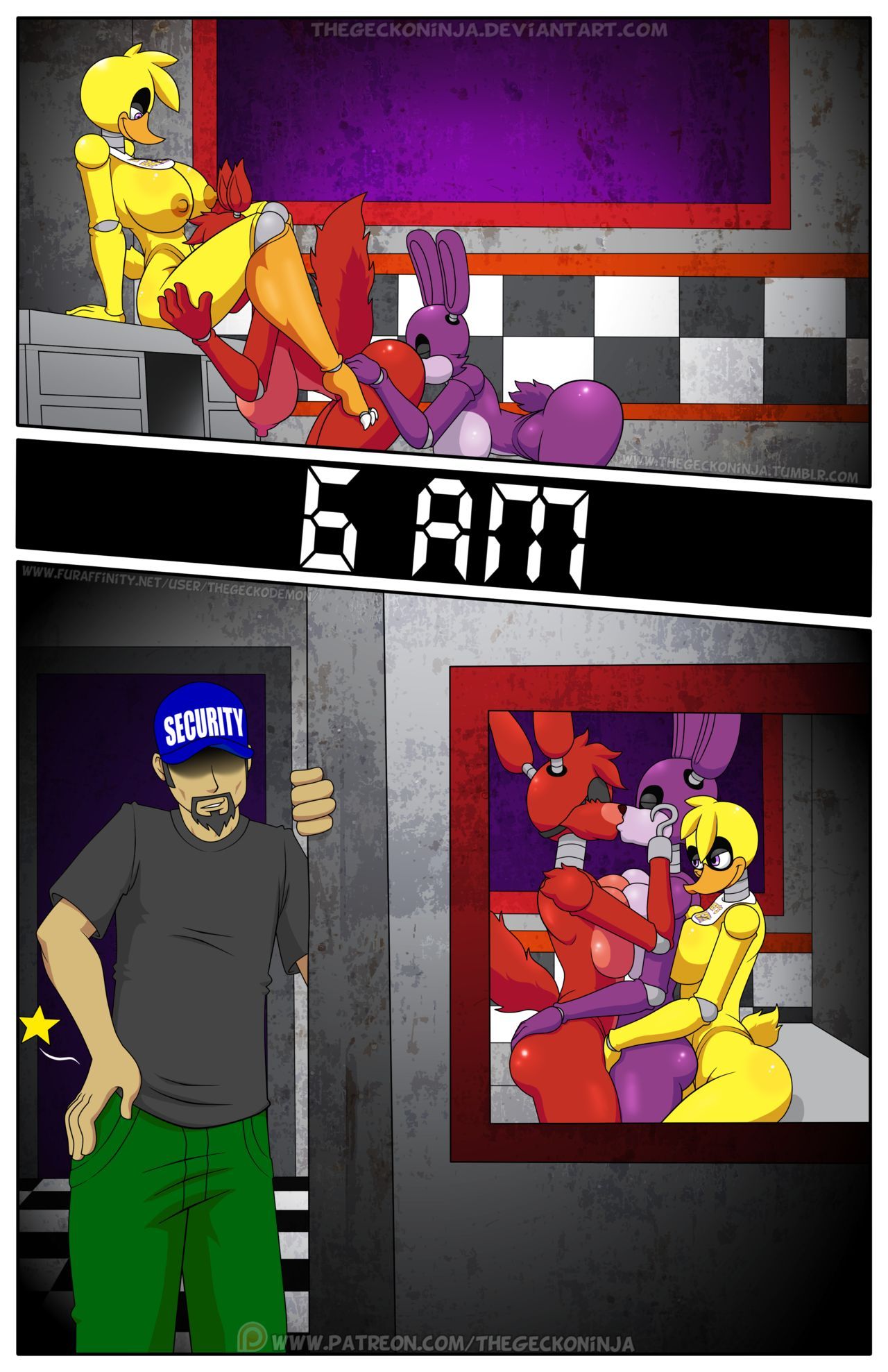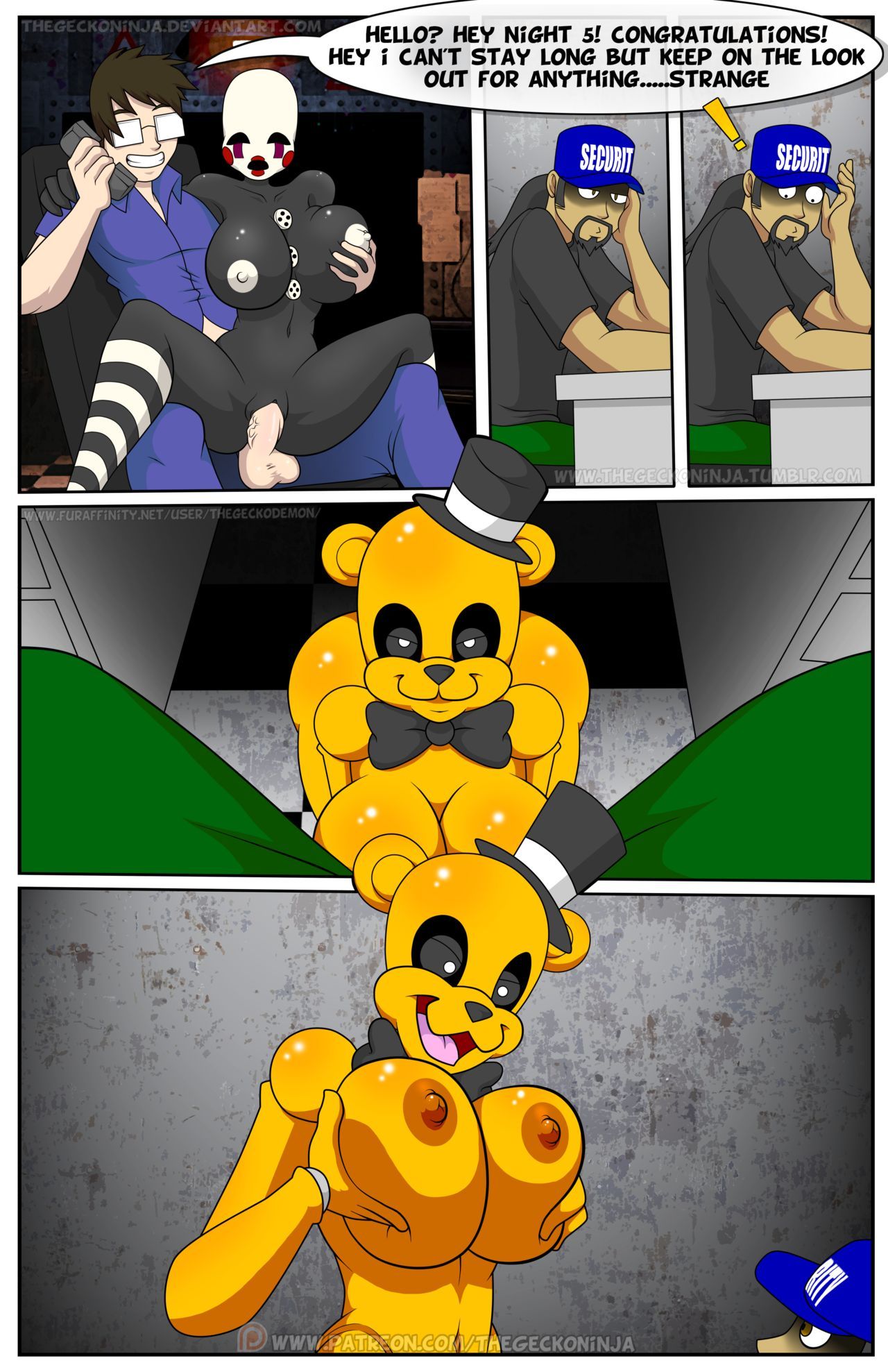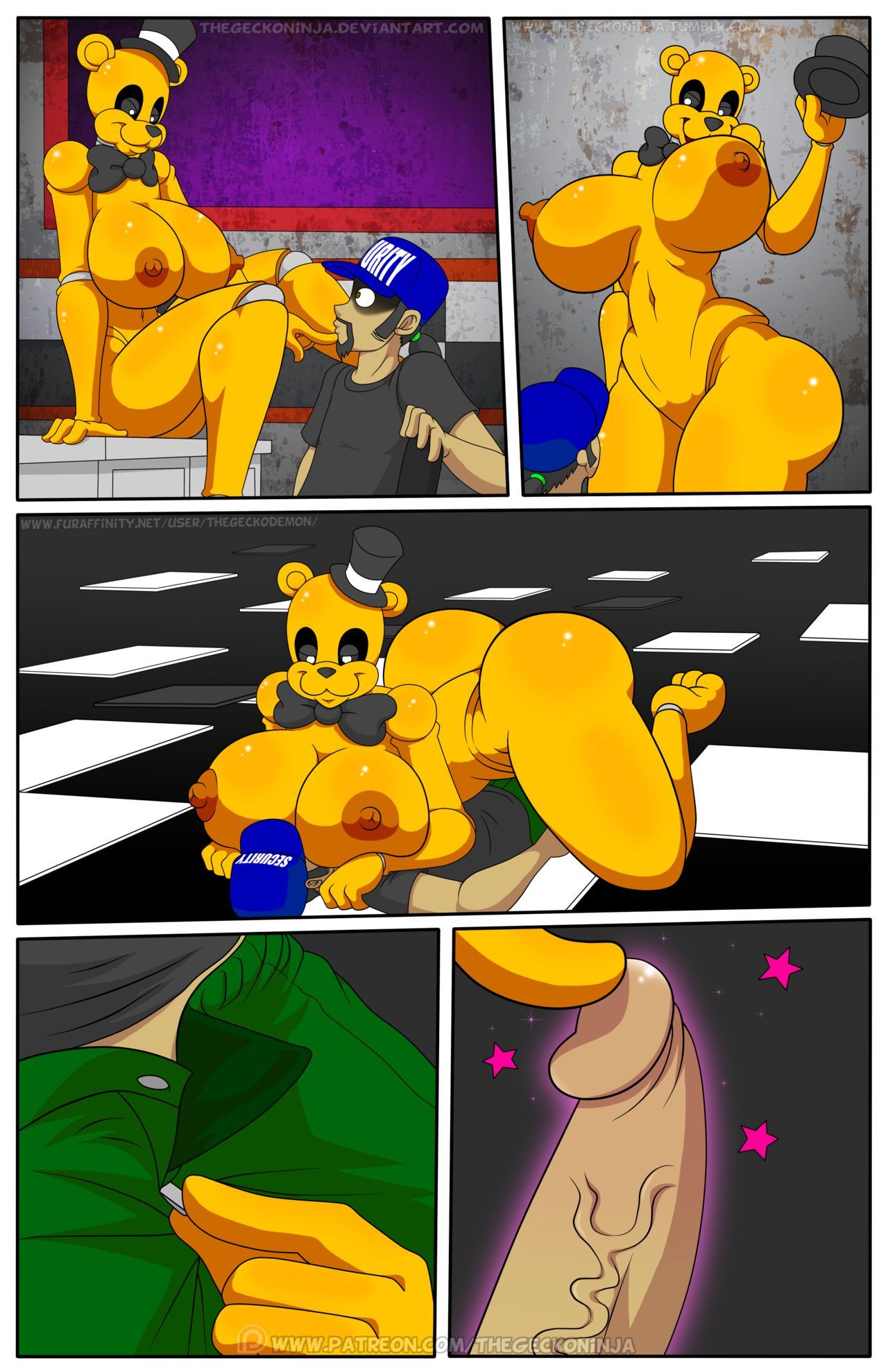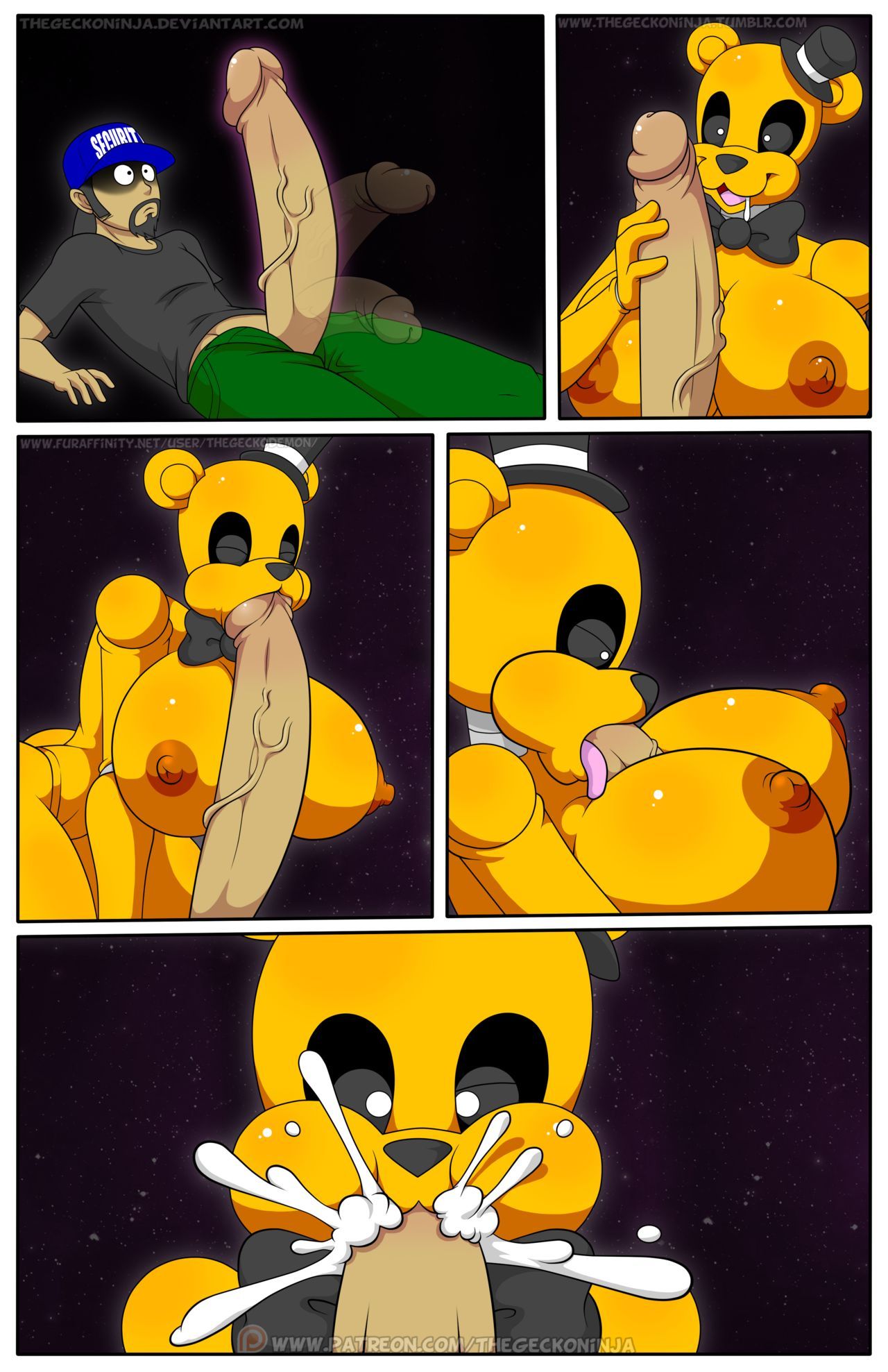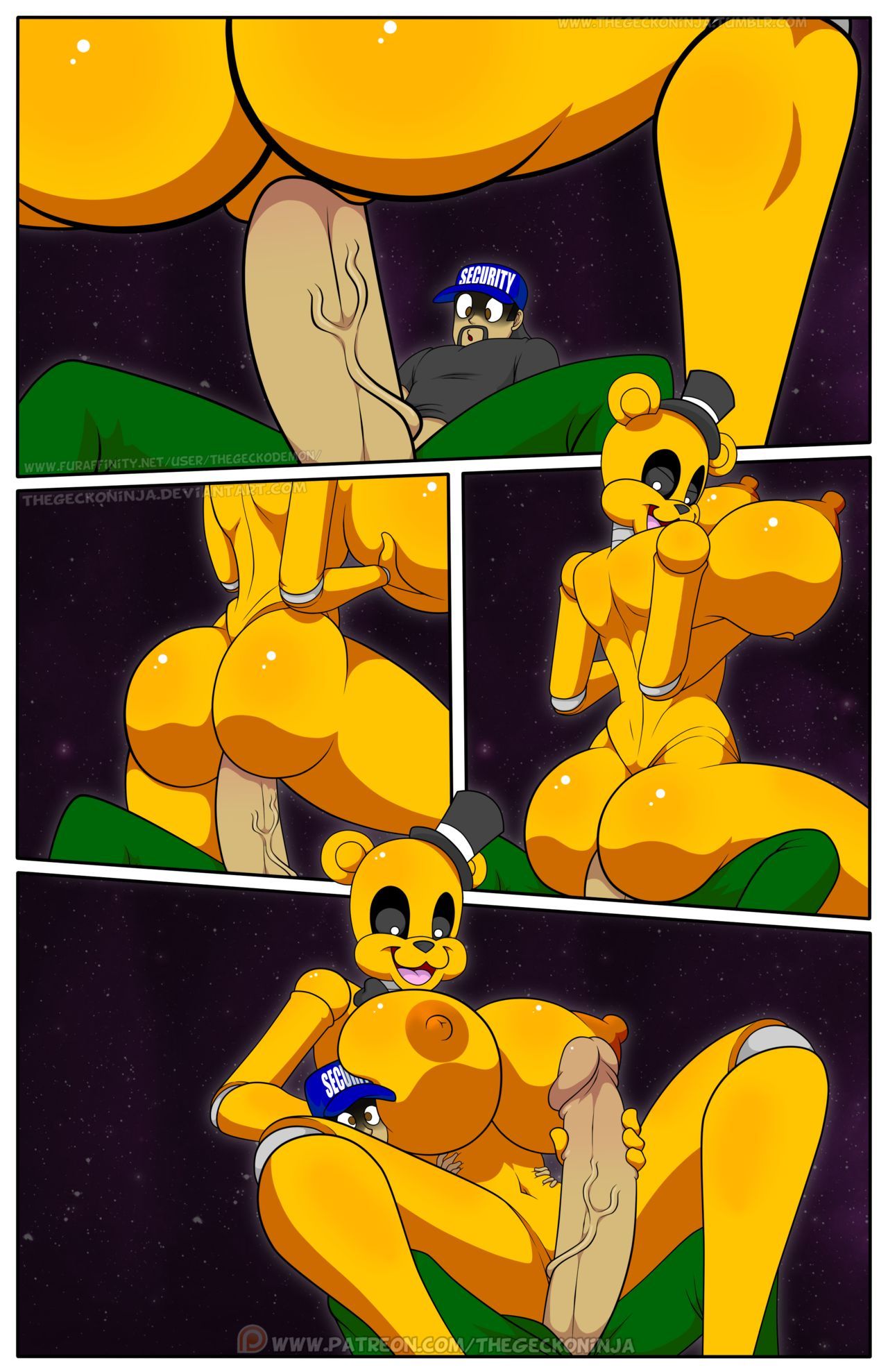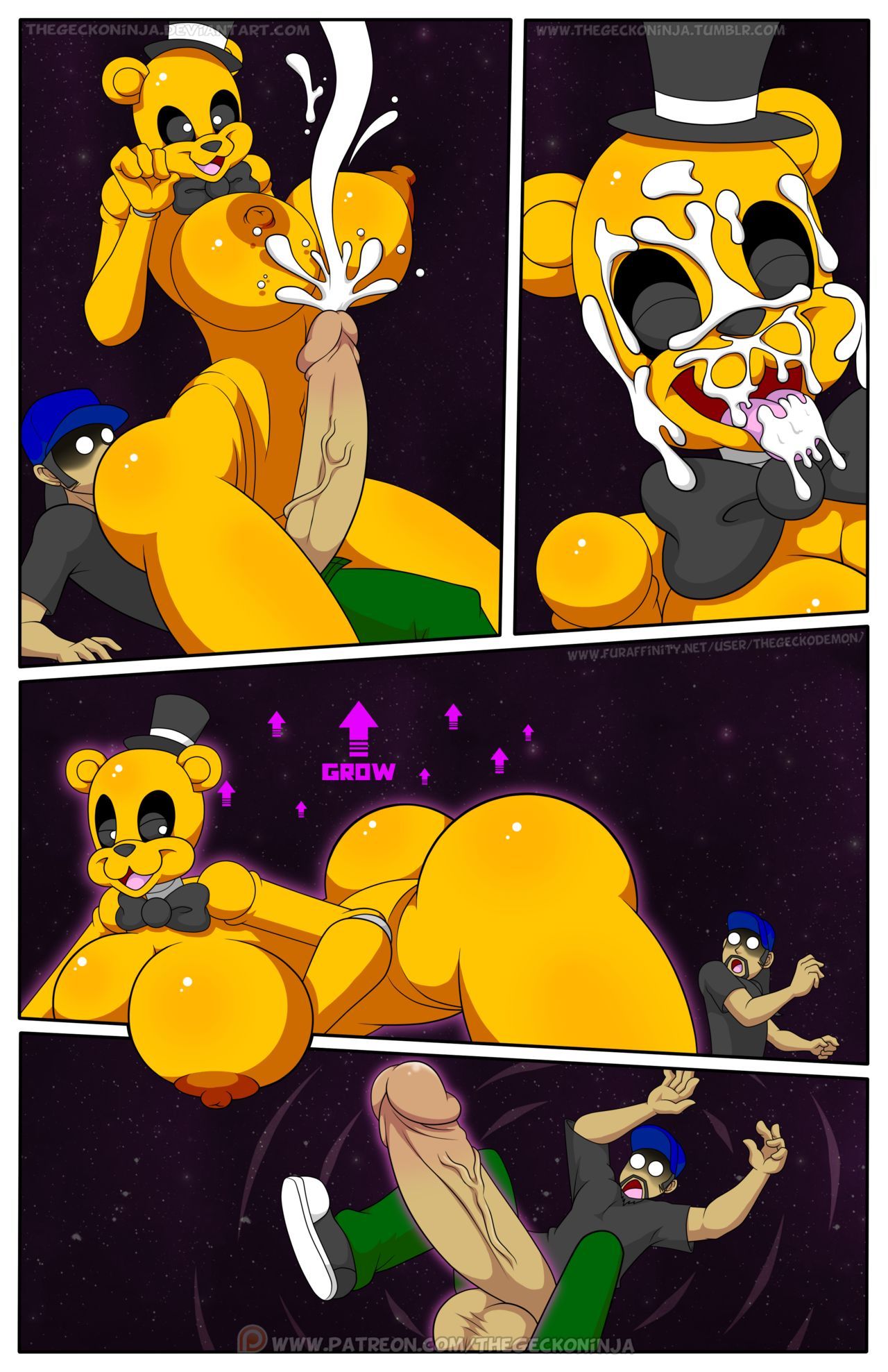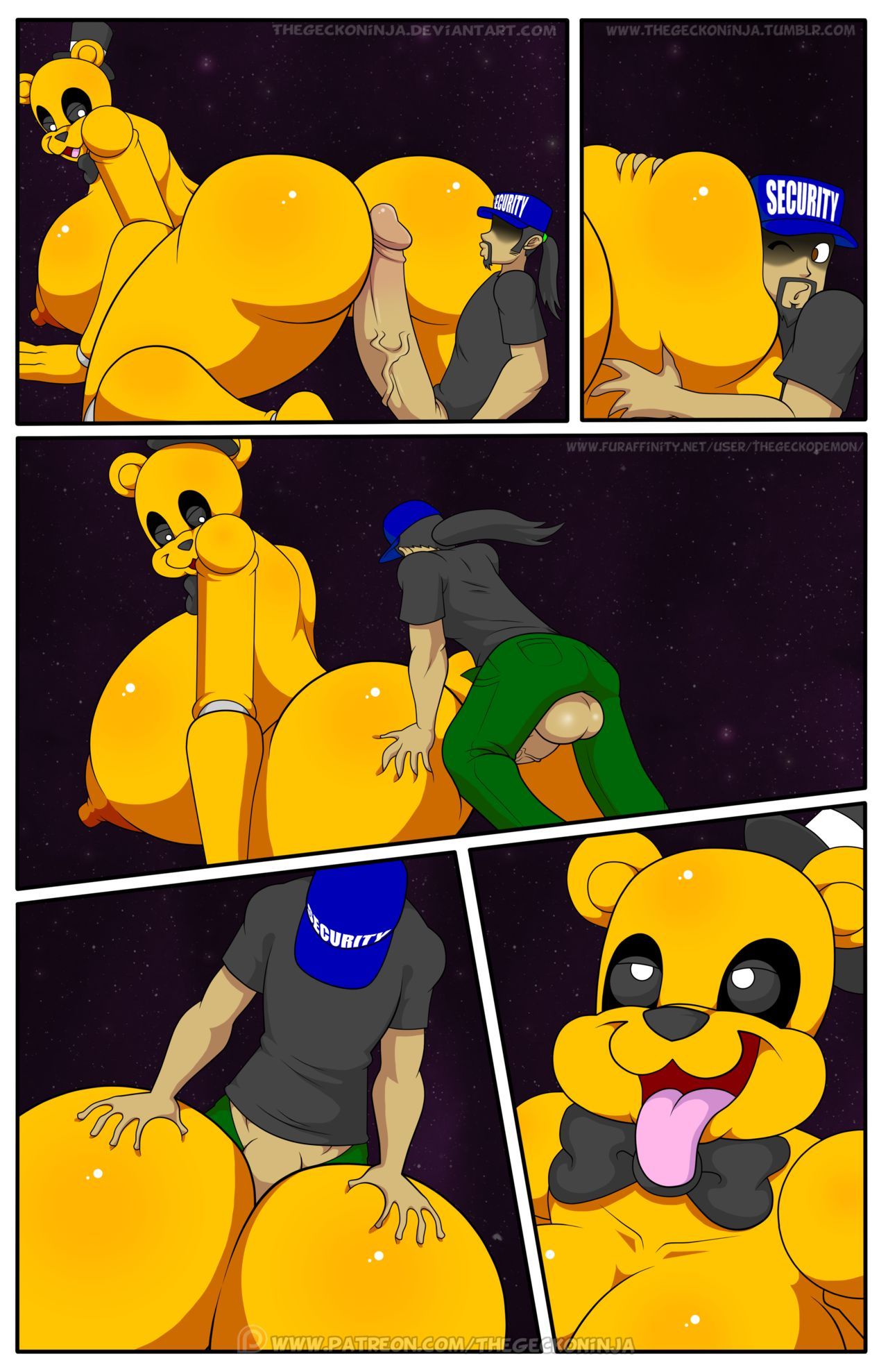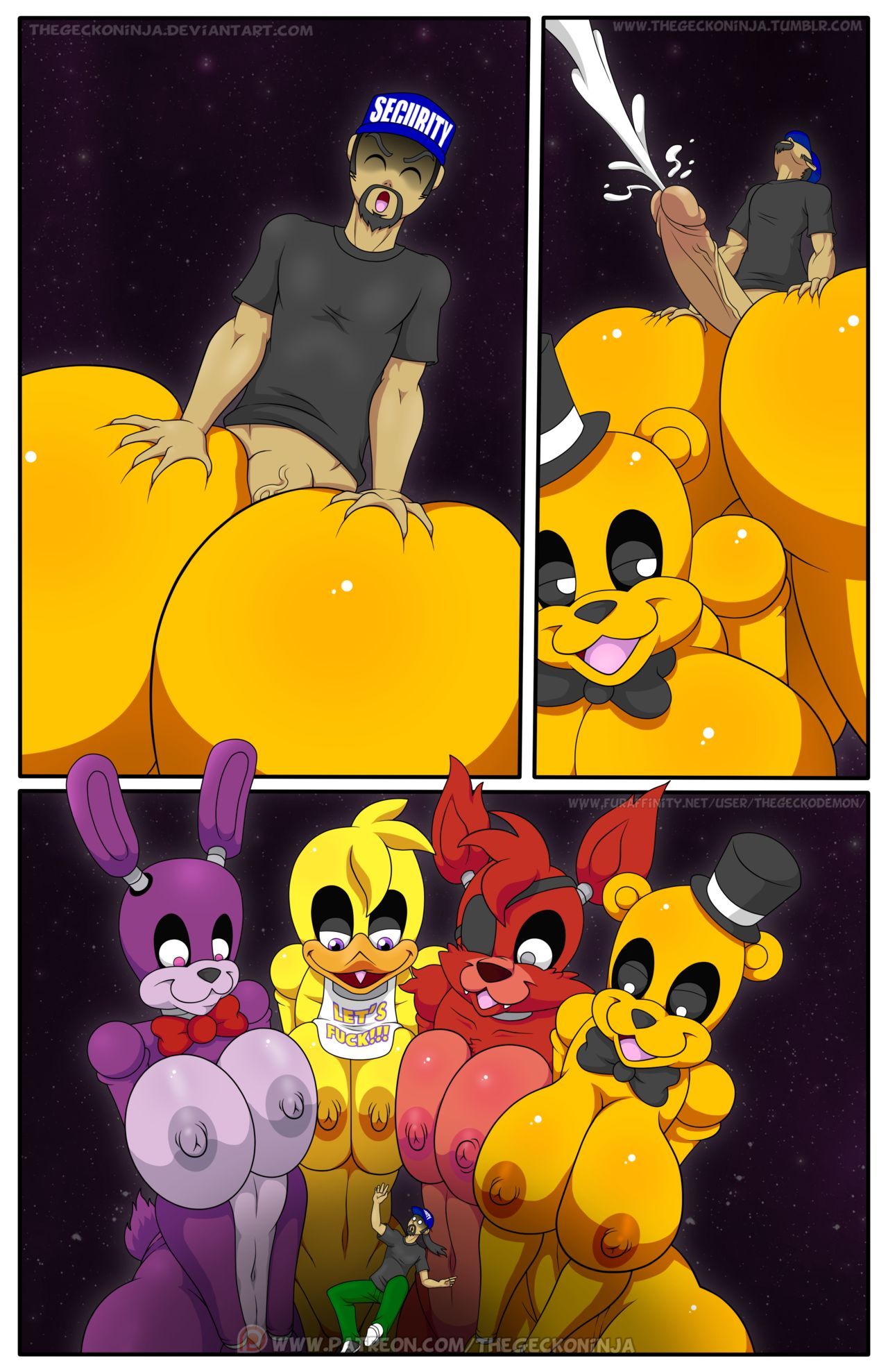 Five Fuck's At Freddy's is a somewhat peculiar furry comic, in this comic we can see how a man is hired as a security guard, but what he did not know is that there were strange creatures half animals half machines that liked to play jokes to security guards and fuck with them until they ejaculate on them.
The guard was a little nervous because it was his first night at work and he did not know what he was going to find that night, one of the creatures was watching him closely and when he least expected it the creature swung on him and told him I wanted to fuck.
The creature had big breasts and a big ass to excite the watchman, the watchman could not resist his desire to fuck her and told him to suck his cock, the creature began to suck his cock but they were not alone because there was another creature that I was watching while they were fucking and while they were fucking the other creature masturbated watching them fuck.
The phone began to ring and the watchman had to stop fucking the creature to answer the phone, was his co-worker telling him that if he had seen something strange, the guard did not want the partner to discover what was happening and told him that I had not seen anything strange.