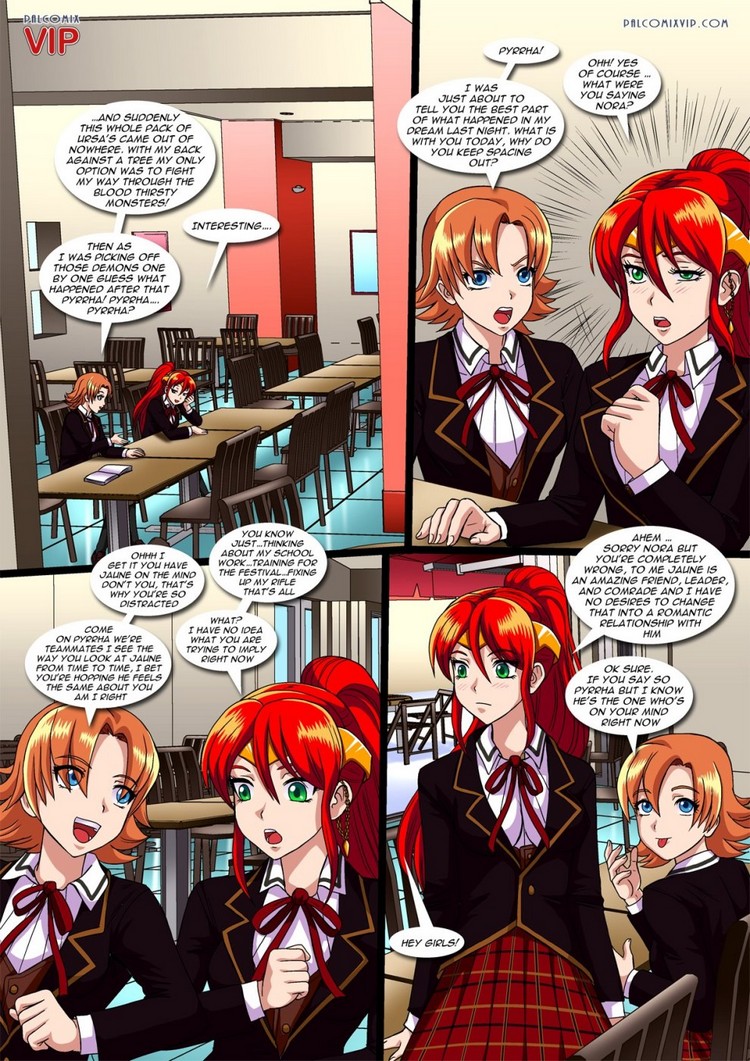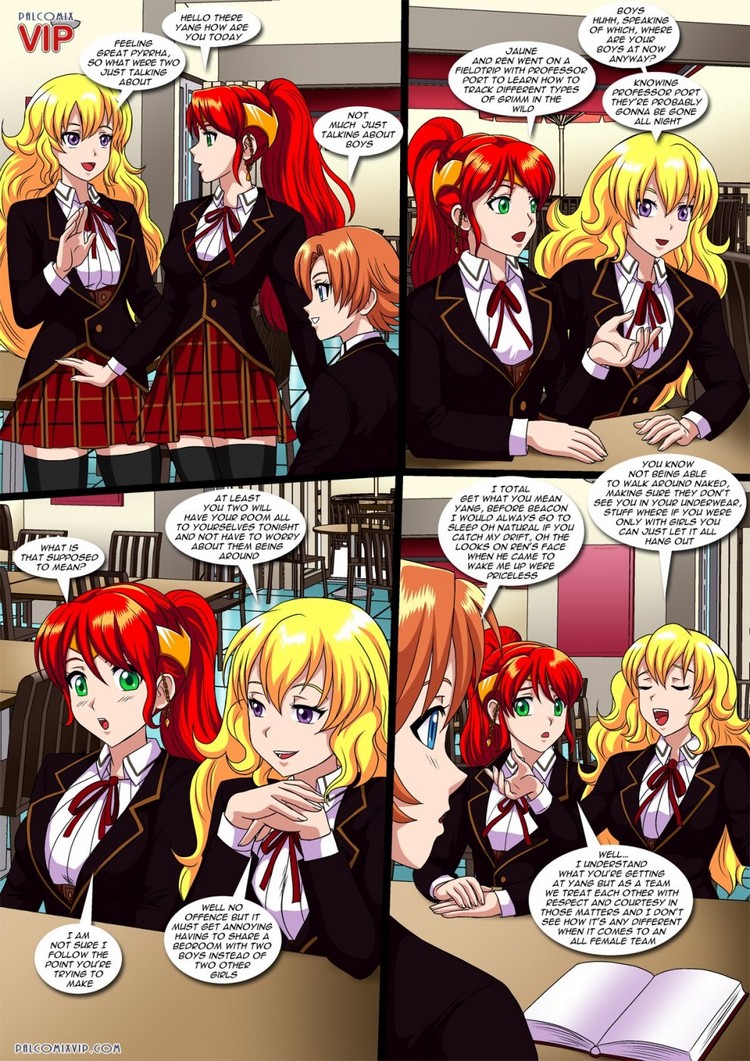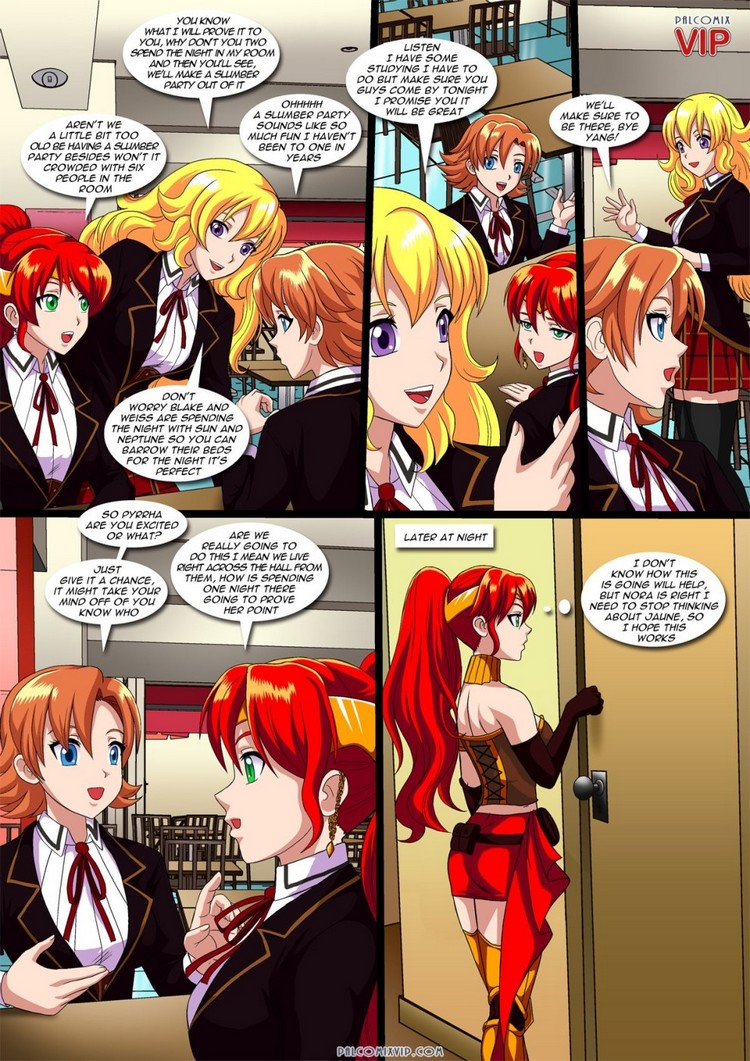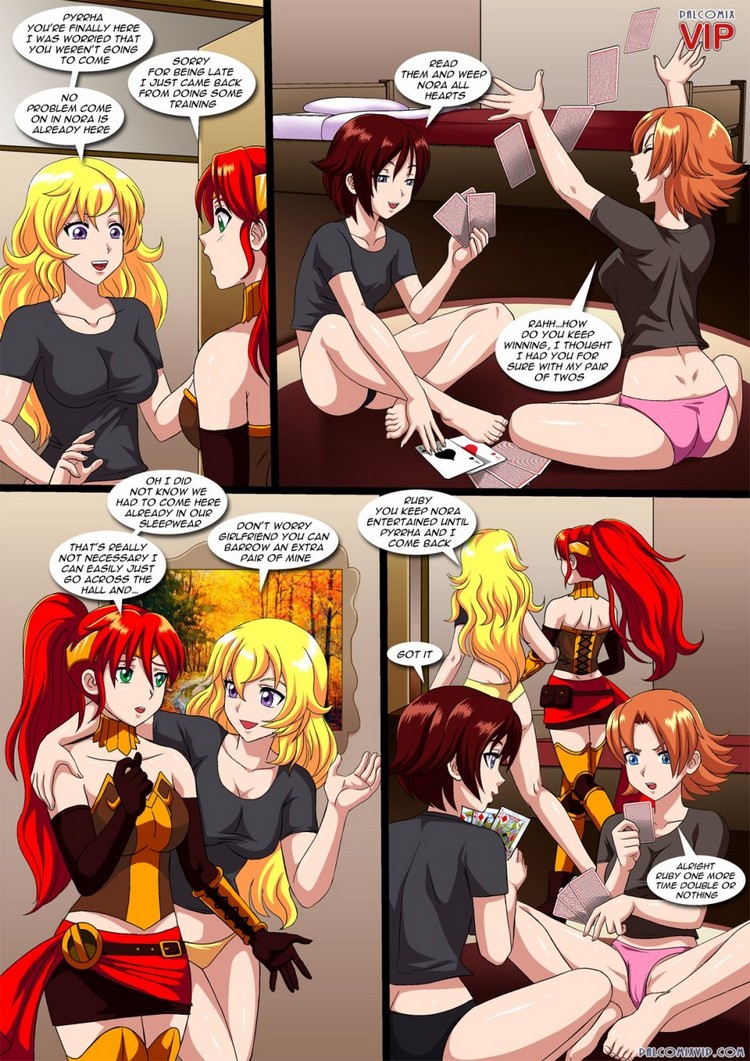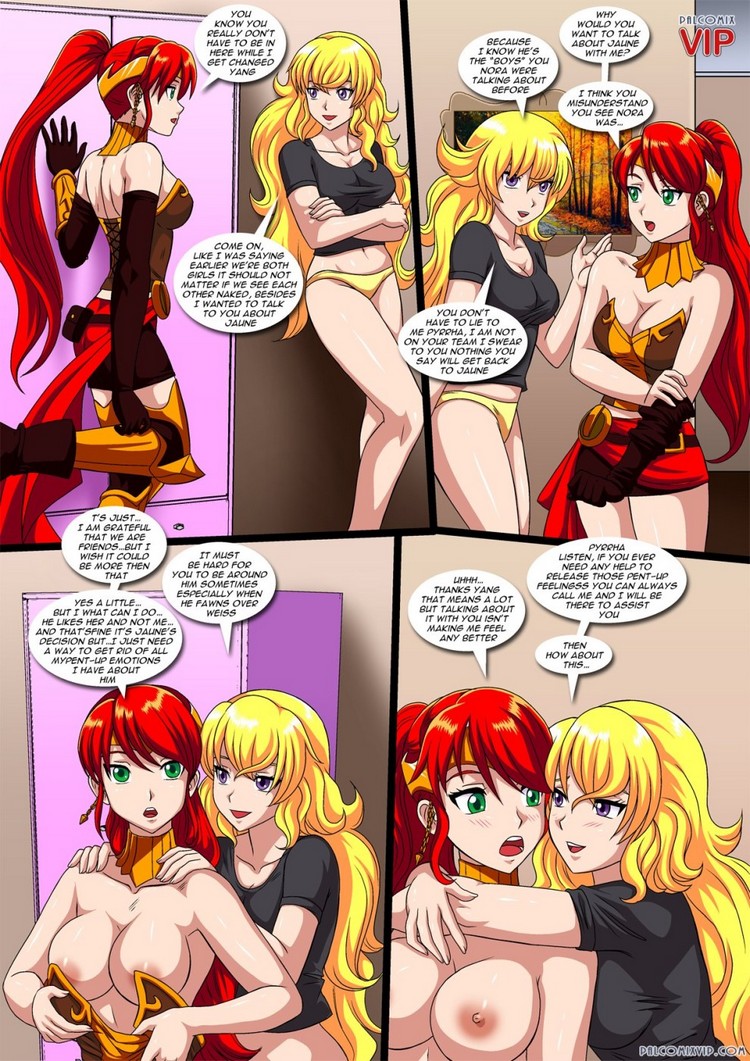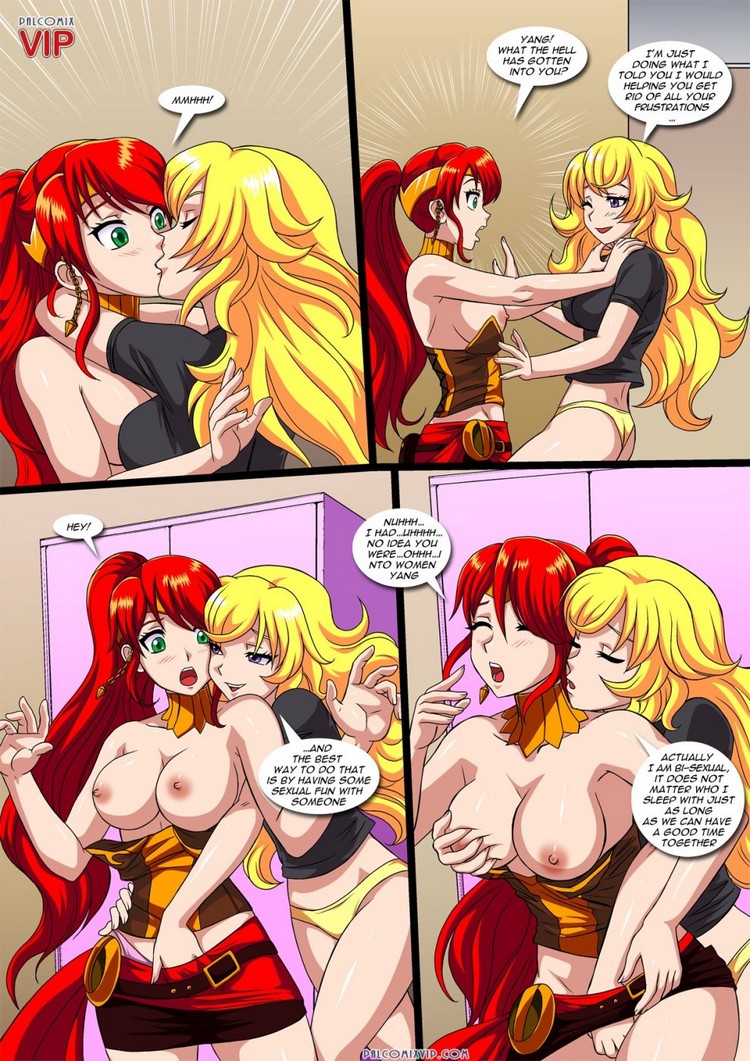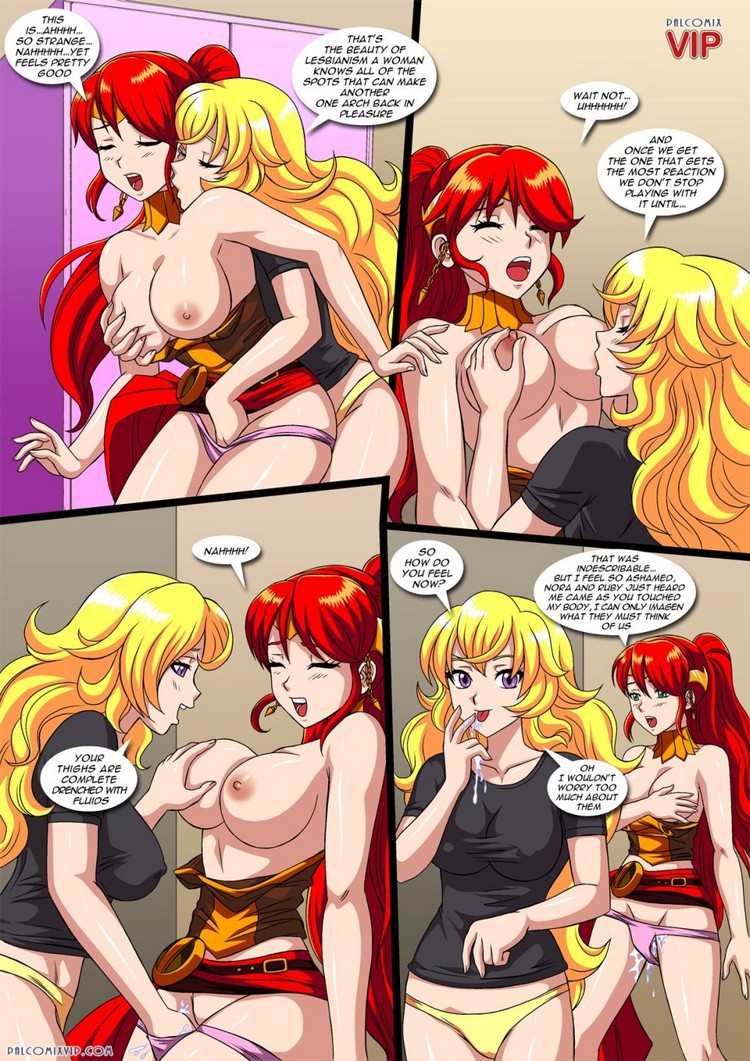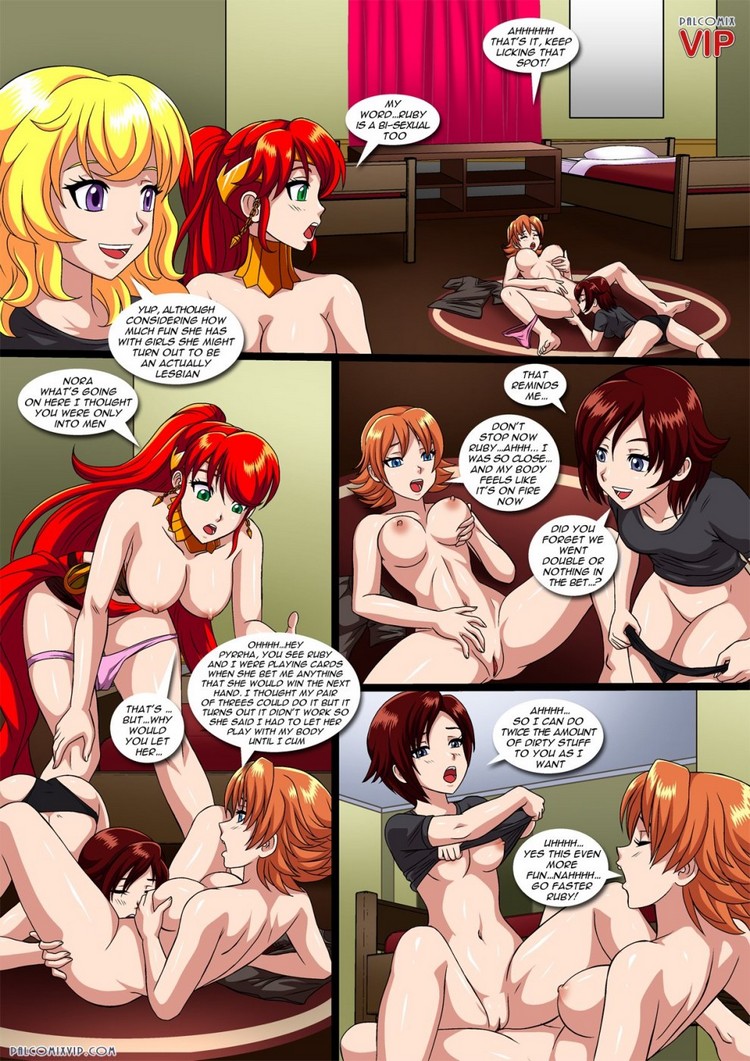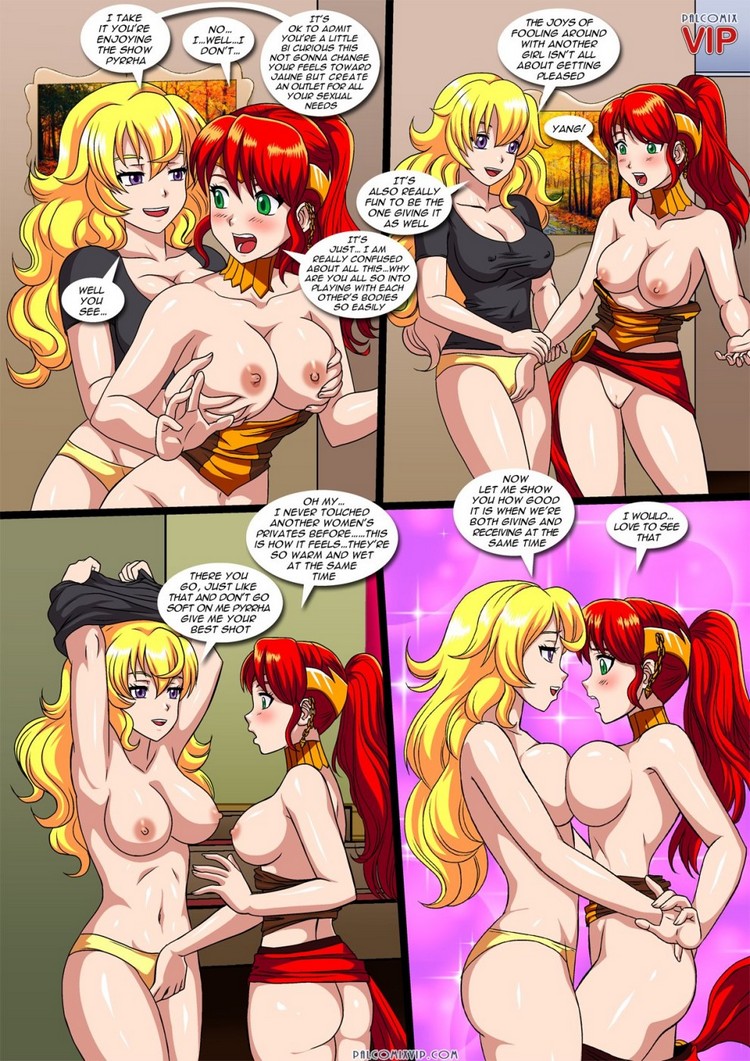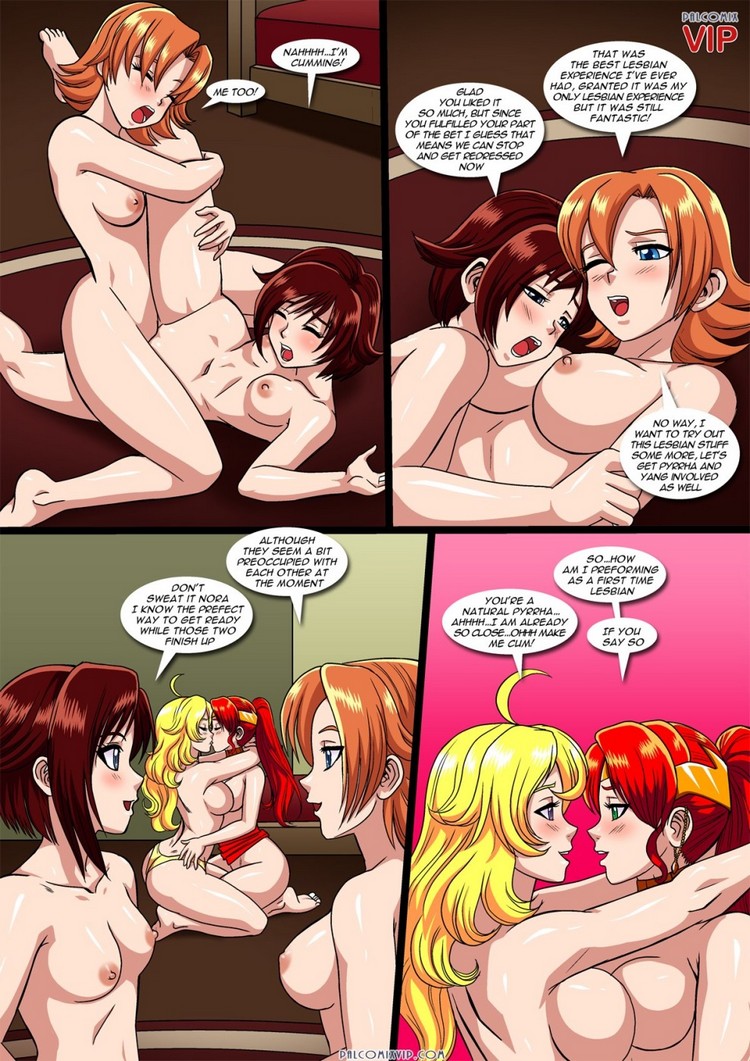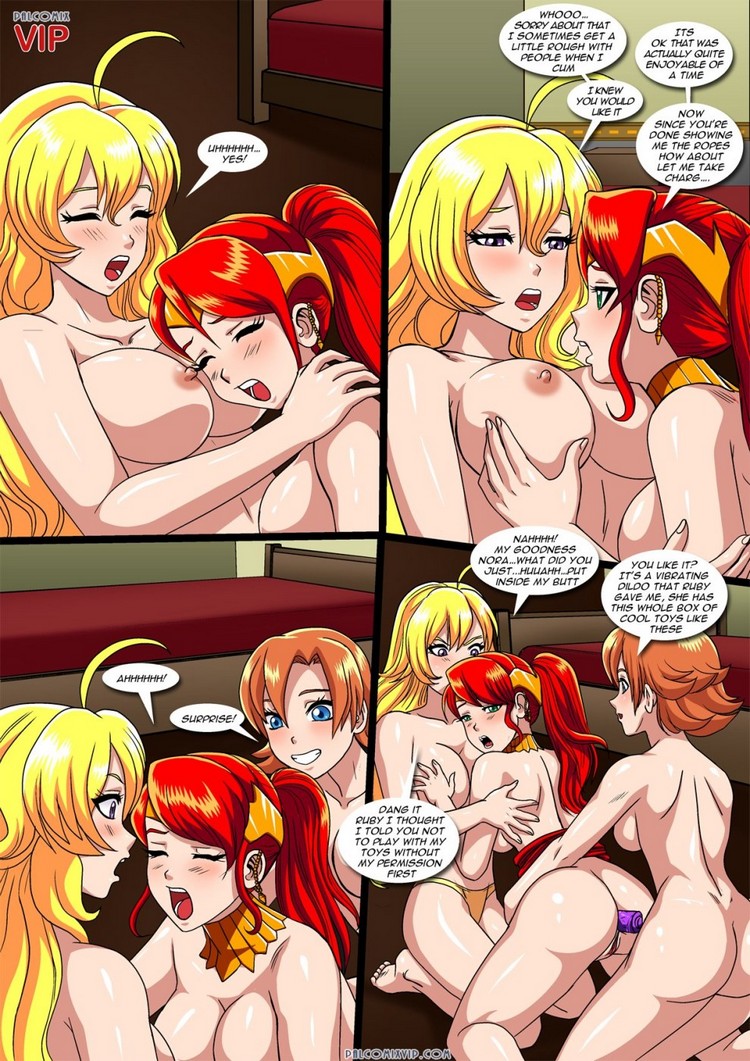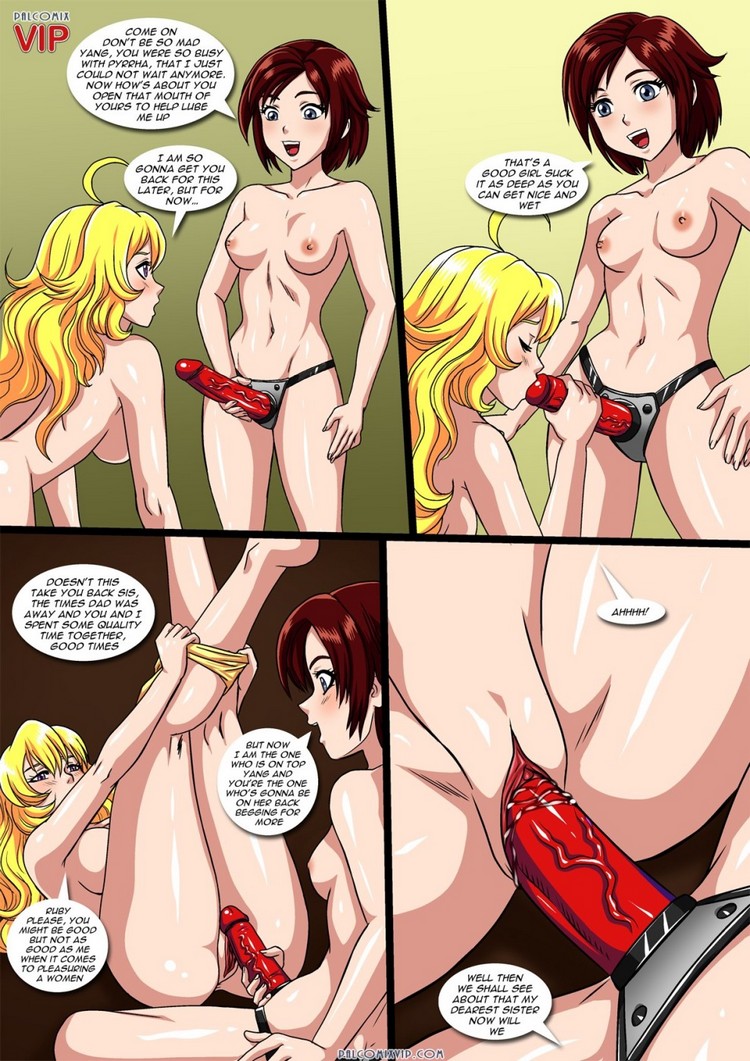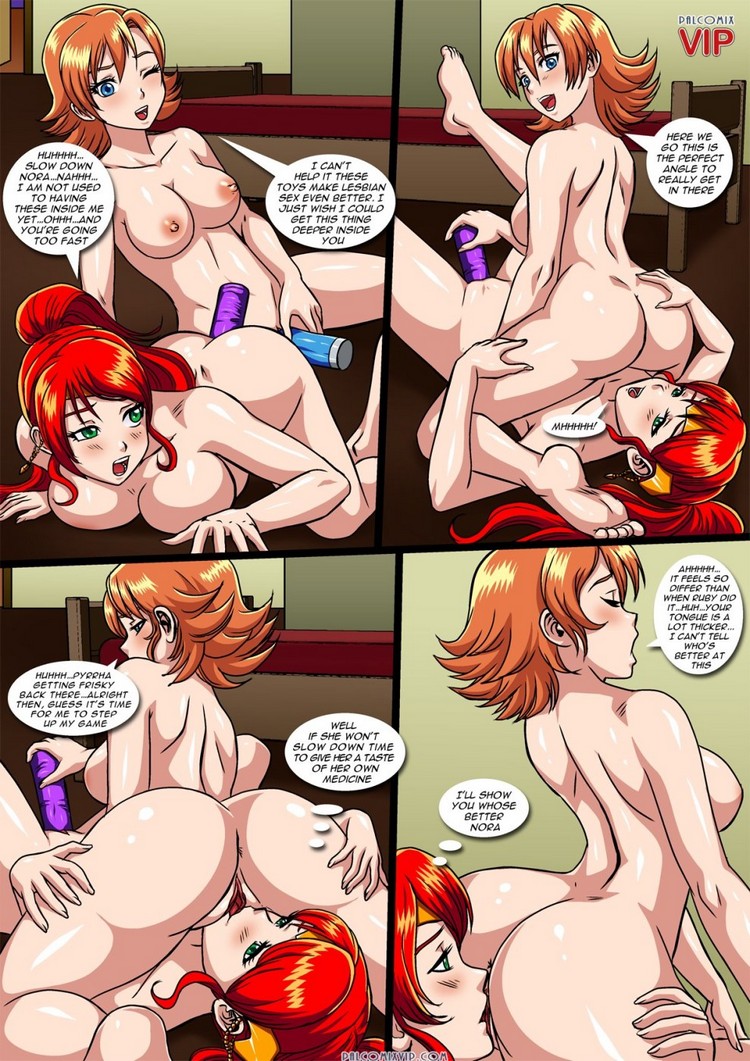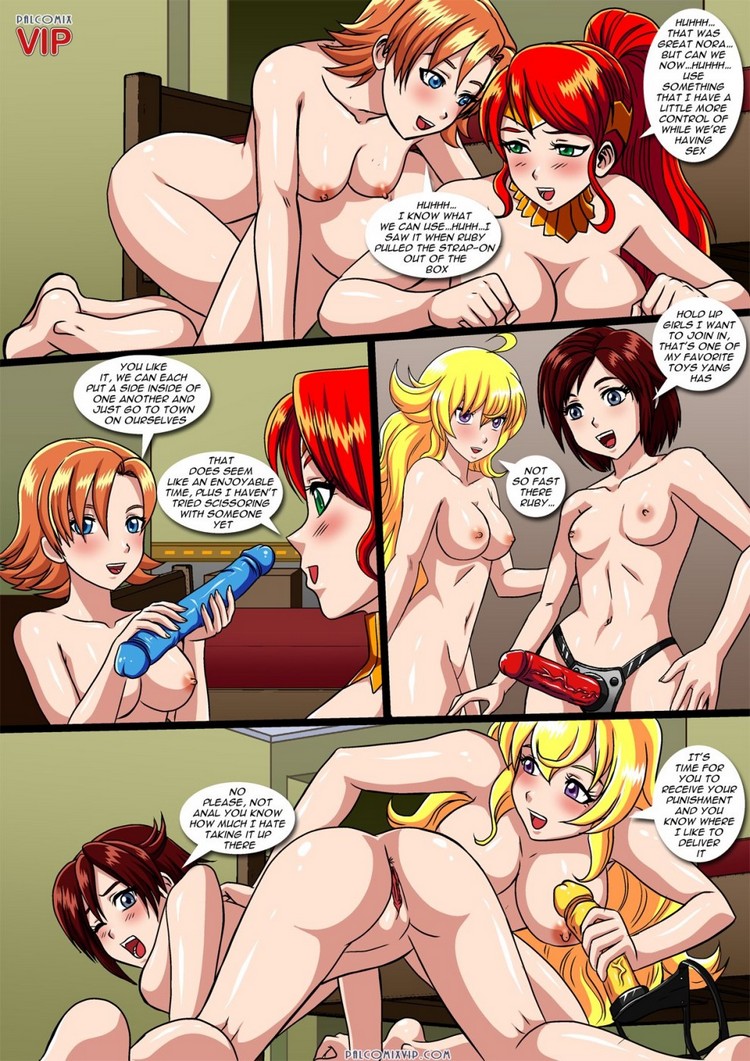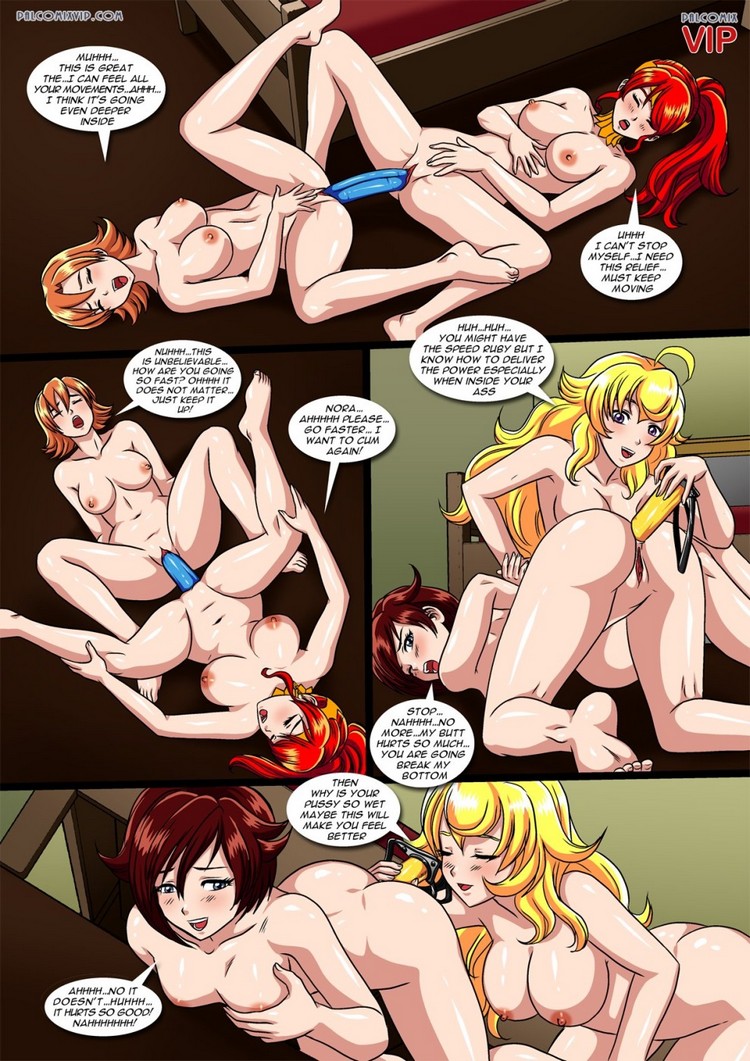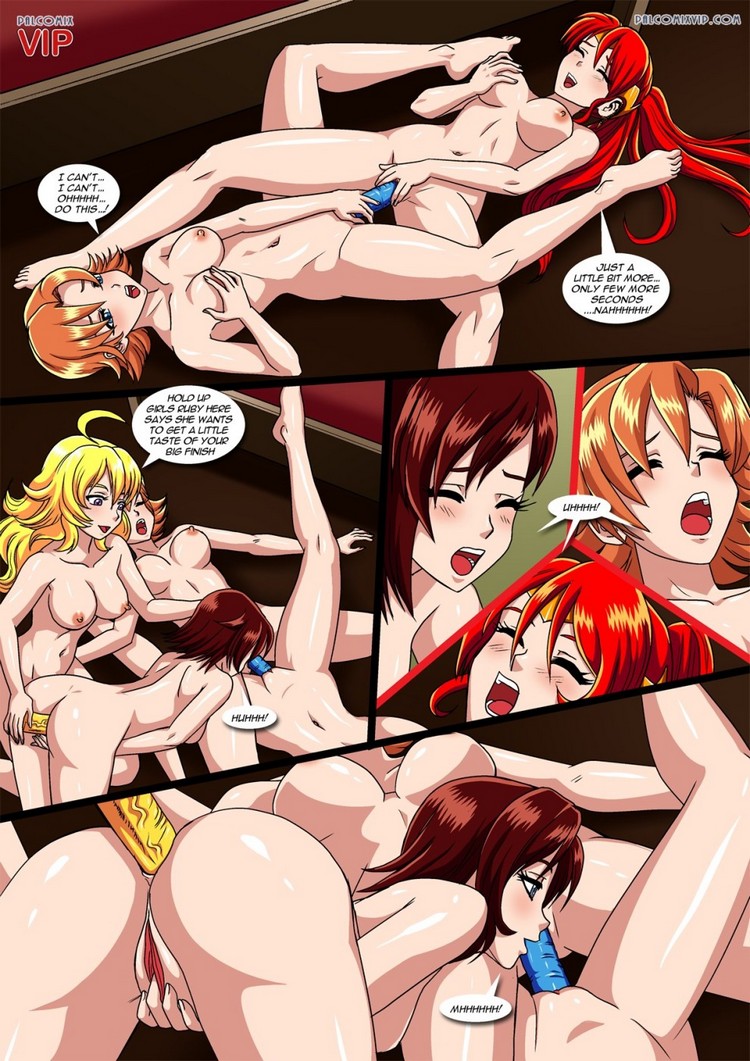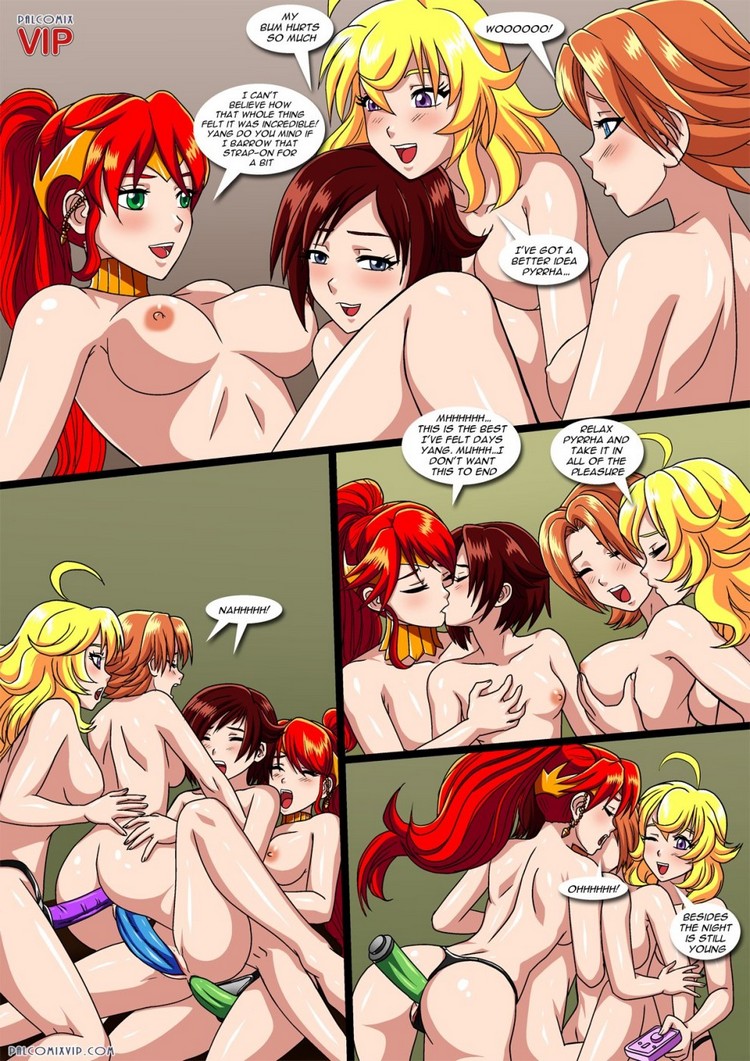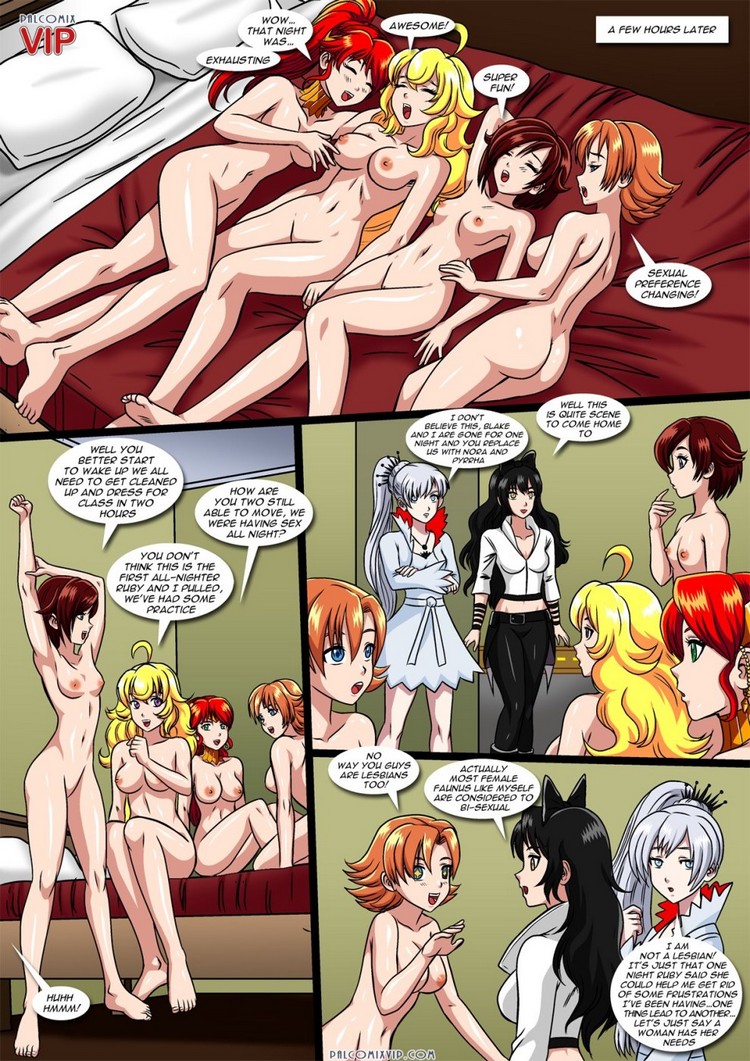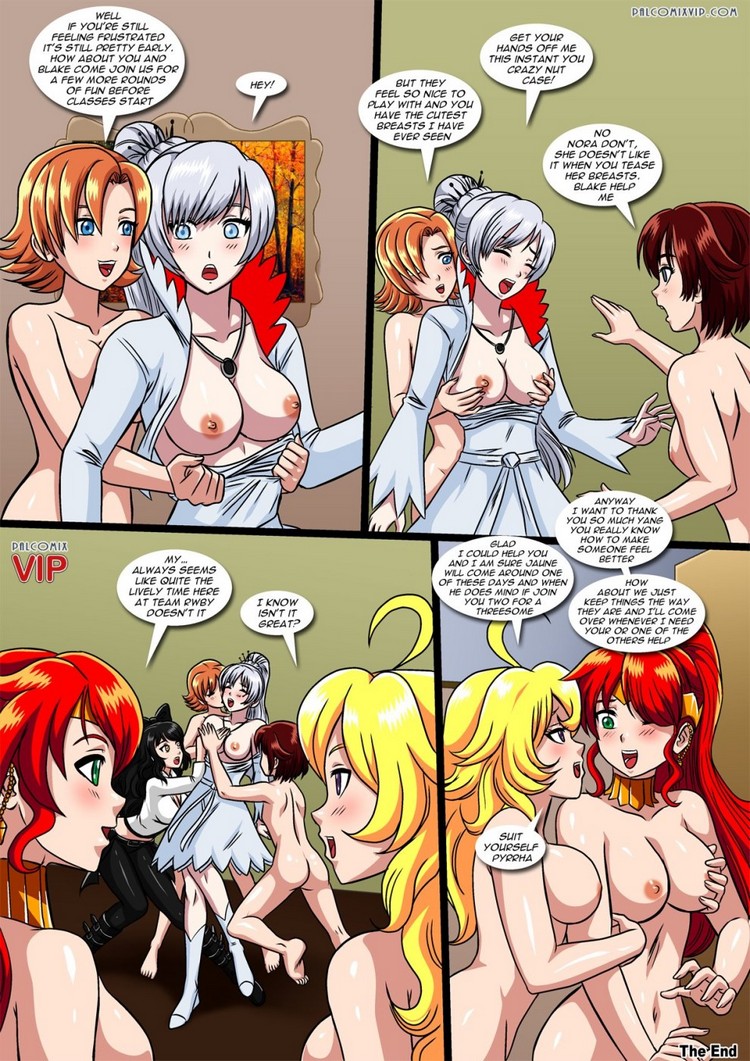 Pyrrha and Nora were in the school cafeteria talking as they did every school afternoon. Nora was telling Pyrrha about a dream she had last night but Pyrrha was not interesting in it, Nora noticed and tell her that she was telling her the best part of the dream, Nora wanted to know what kept her spacing her out, Pyrrha had Jaune stuck in her head. Yang appeared and joined them and asked her where their boys are, Nora answered her that the boys went on a field trip so Yang invited them to spend the night in her room. Nora thought that a slumber party would be fun and they could use Blake and Wiess's beds because they went out with Sun and Neptune.

Pyrrha forgot her sleepwear
Later at night, Pyrrah gave her a chance and went to her room for the slumber party, she thought it could help her to stop thinking Jaune; she knocked on her bedroom door. Ruby and Nora were playing poker on the floor, they both were wearing sleepwear, Pyrrha didn't know that they had to go there already in their sleepwear and Yang told hem to not worry about it that she could borrow an extra pair of her sleepwear and the went to her bedroom. Yang acted like she were Pyrrha's best friend she tried to help her with the Jaune things, Pyrrha was getting undressed to put the sleepwear on and Yang got her opportunity to kiss her, Pyrrha got upset and push away but Yang insisted; she knew how to convince her. She grabbed Pyrrah pussy; she could not resist Yang made her feel so good.

Is this a slumber party?
A woman always knows all of the spots that can make another one arch back in pleasure; that was the beauty of lesbianism. When Pyrrha and Yang went out they saw that Nora and Ruby weren't playing poker anymore, they were playing with each other; Ruby was licking Nora's pussy. Nora lost Ruby's bet and she had to let her play with her body until she cum. When Pyrrha saw them having fun she got more comfortable with Yang so they kissed each other. Nora and Ruby went to find the toys to play all together; that was a slumber party that they never forget.