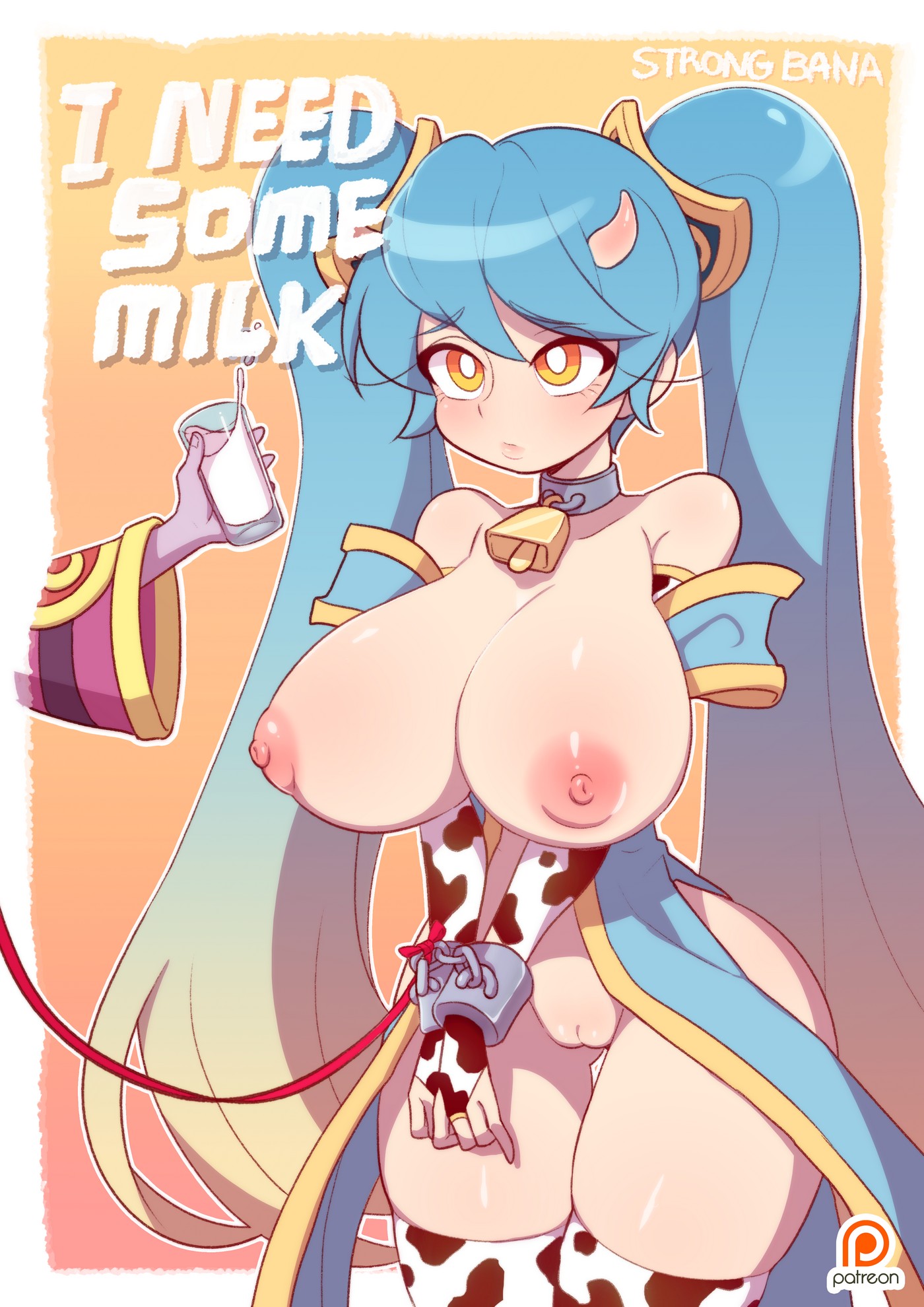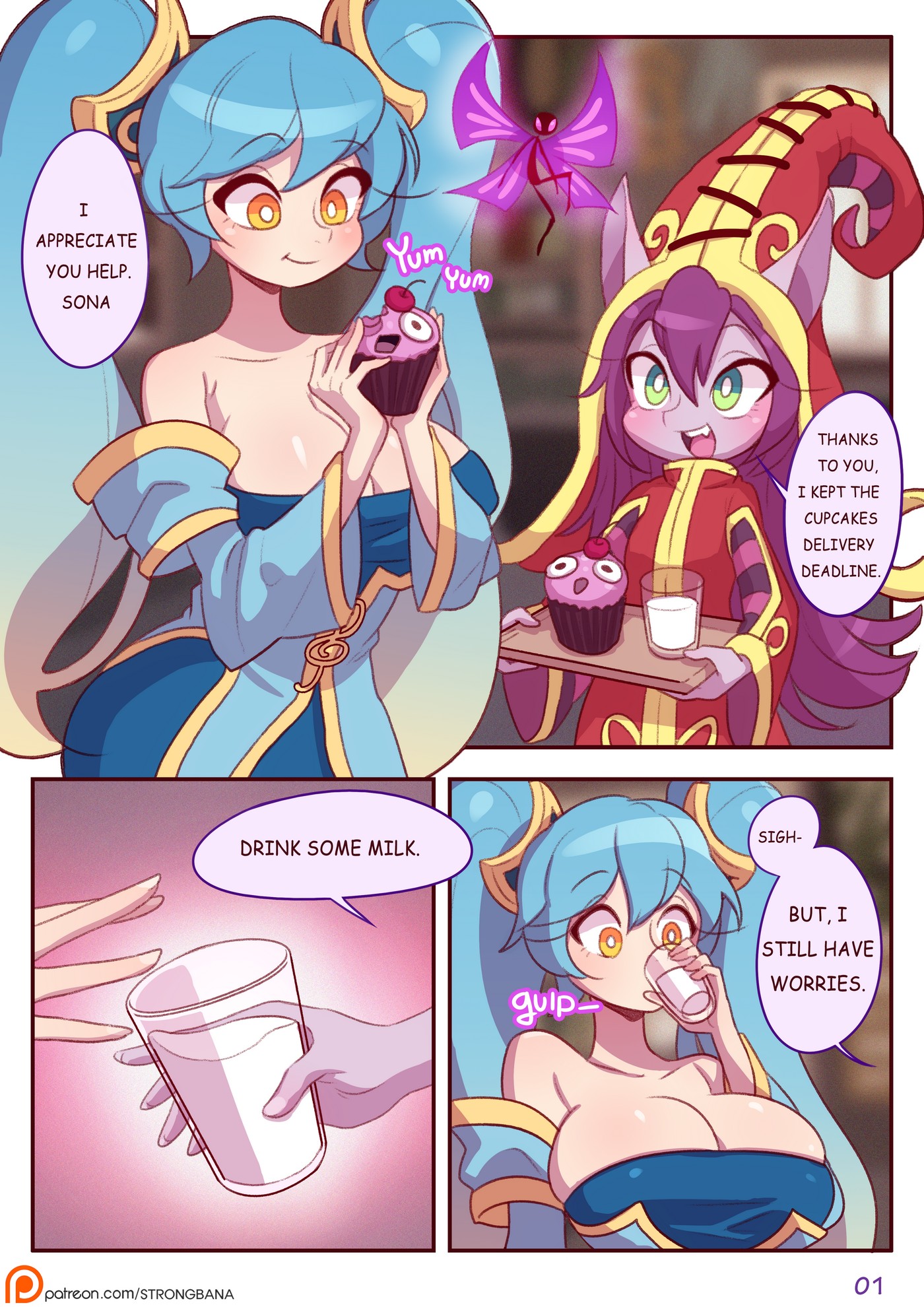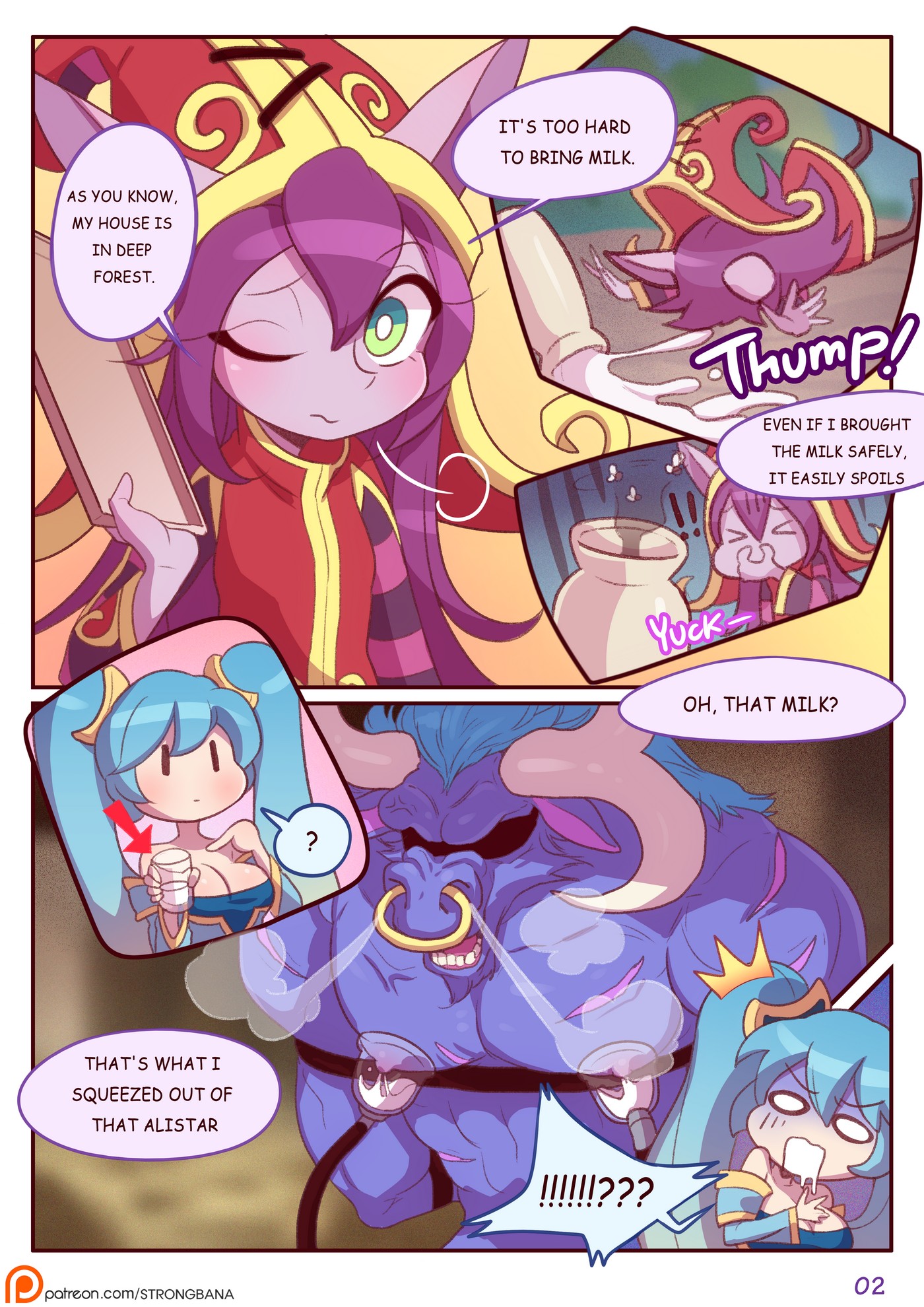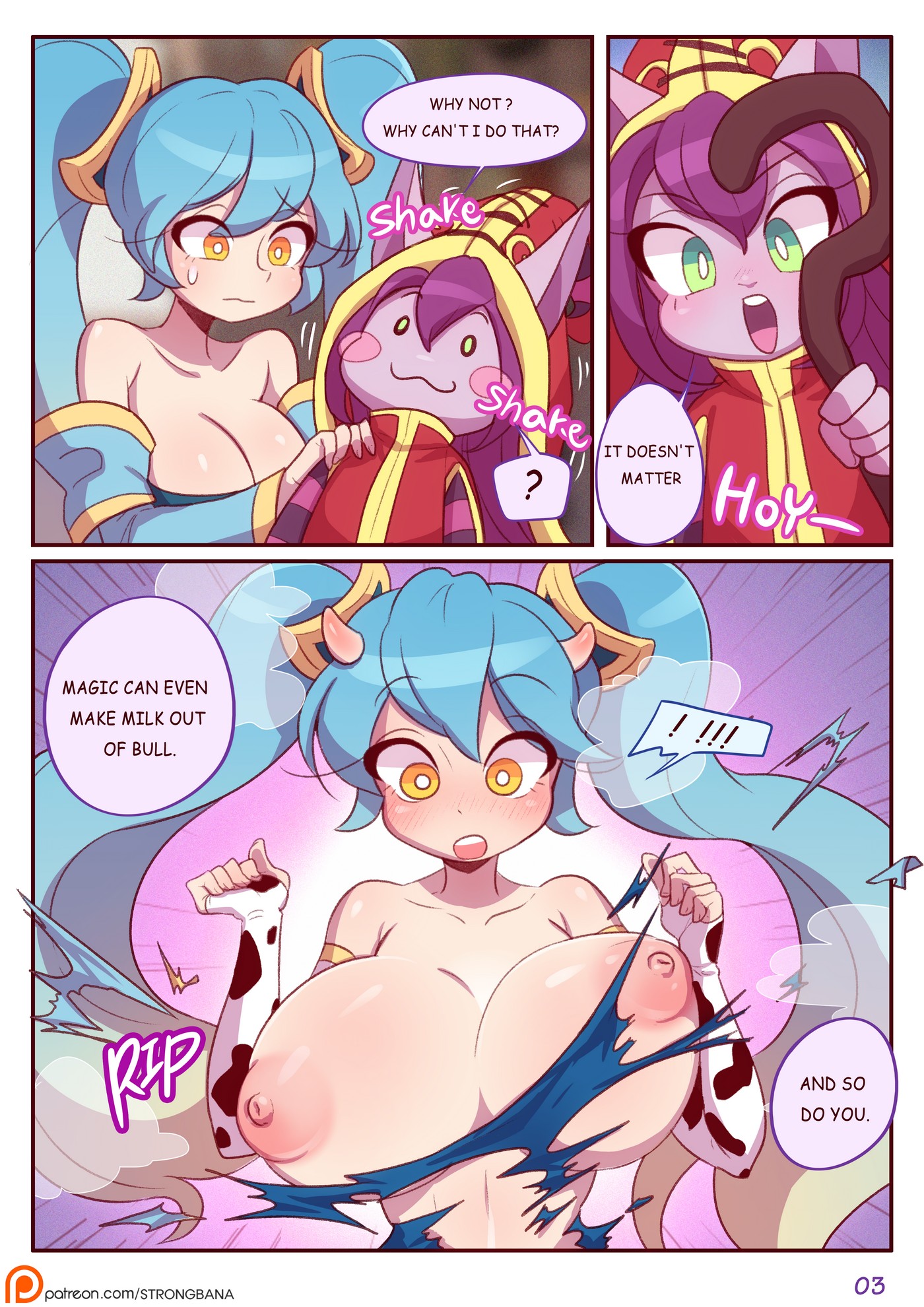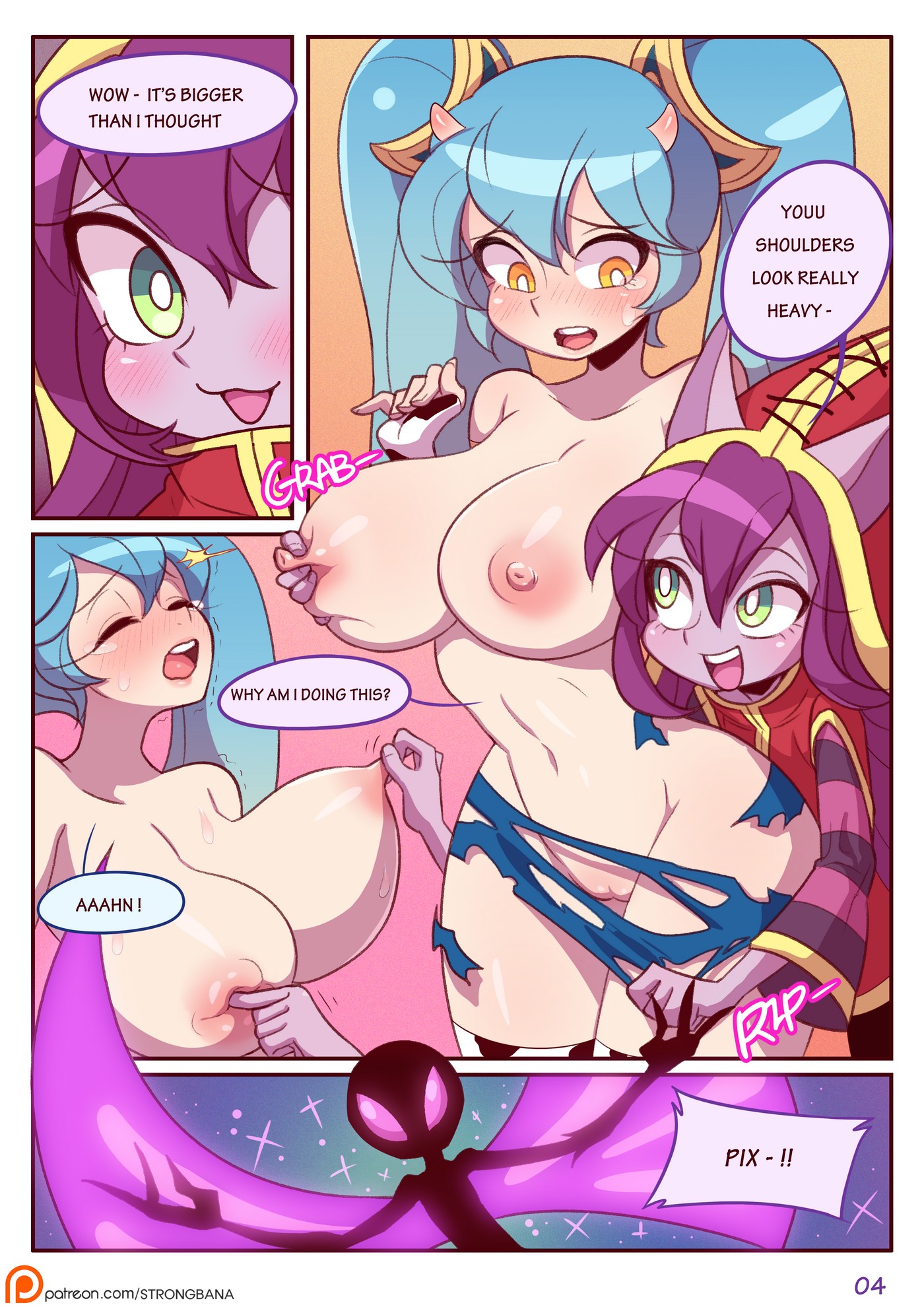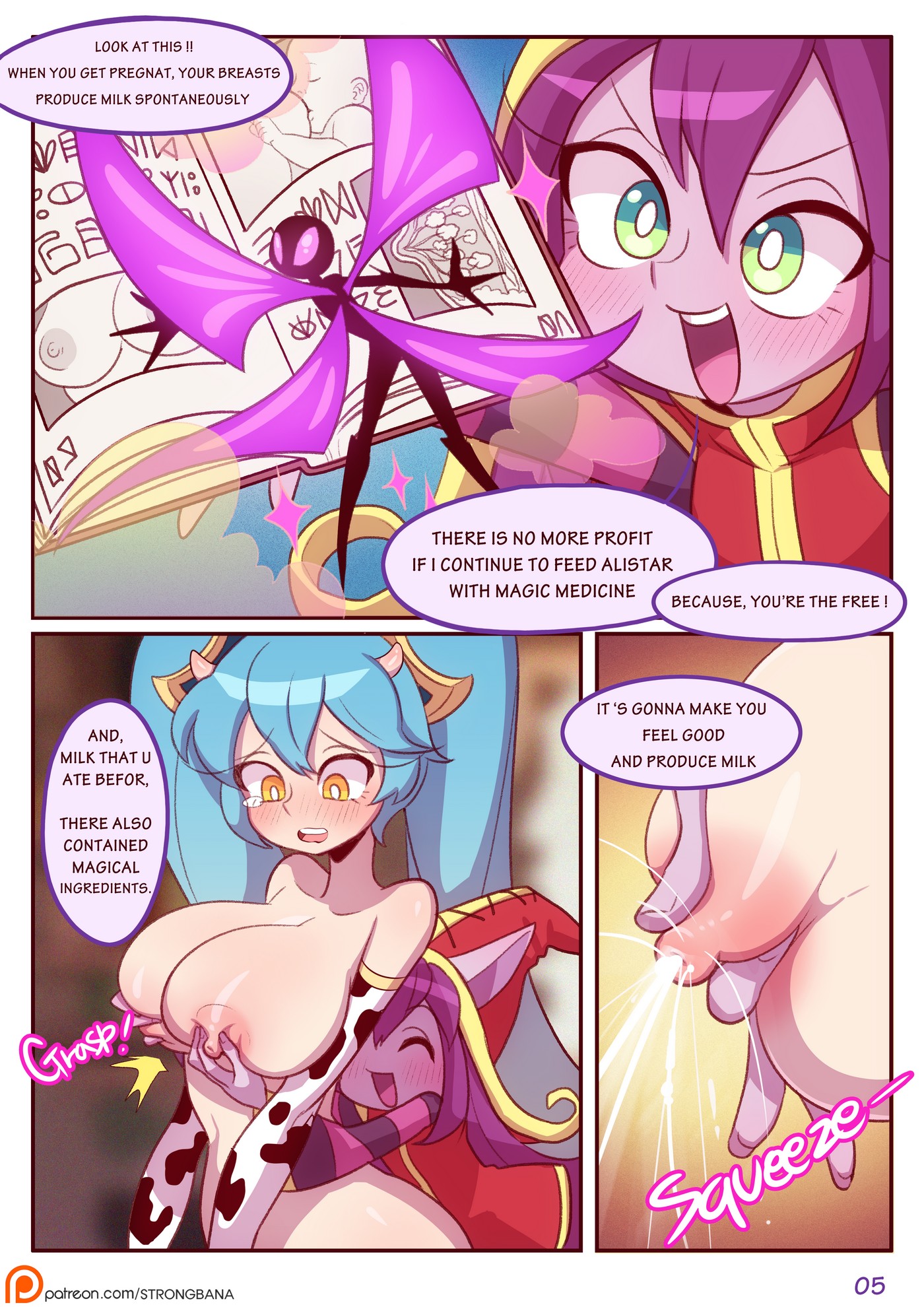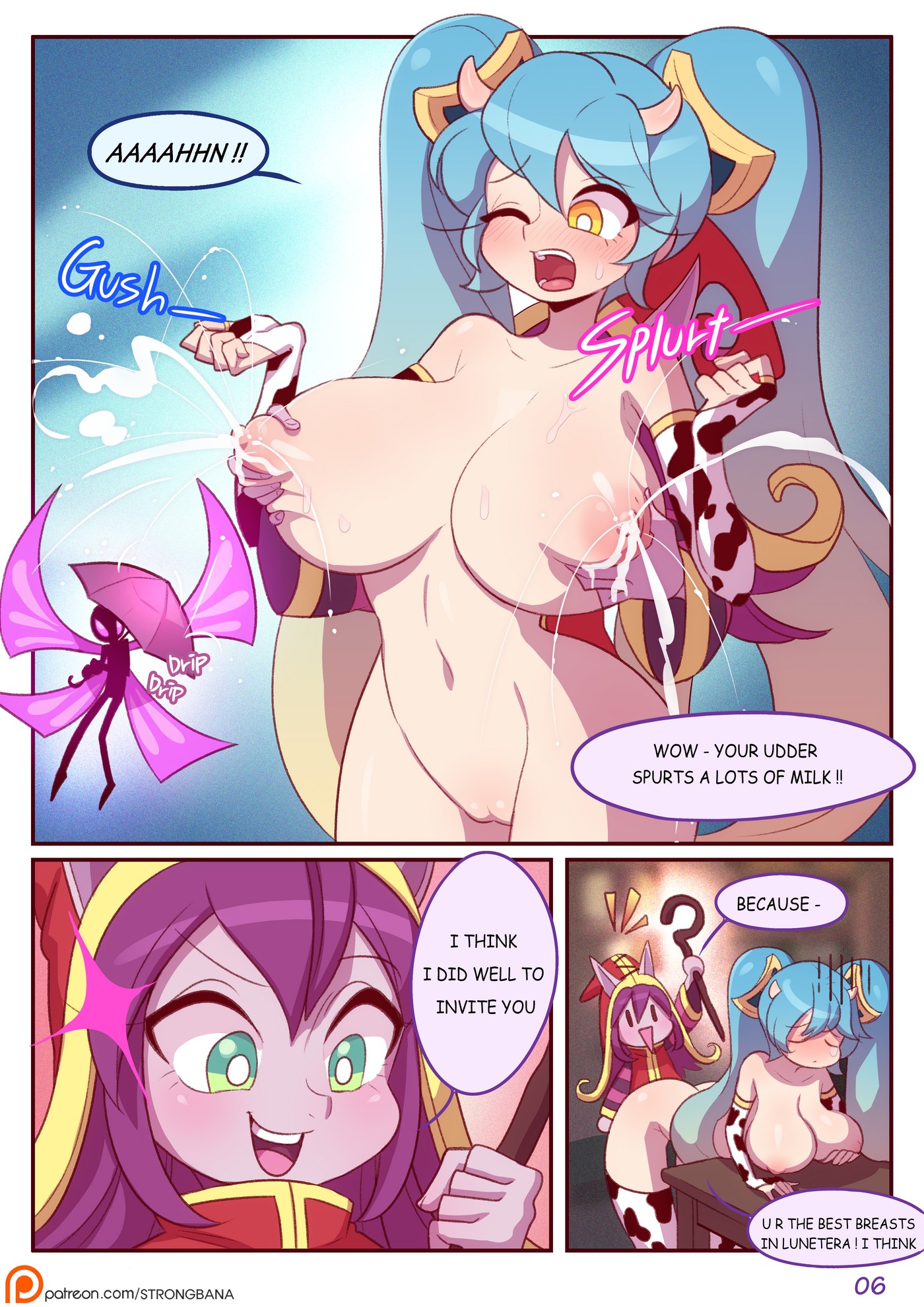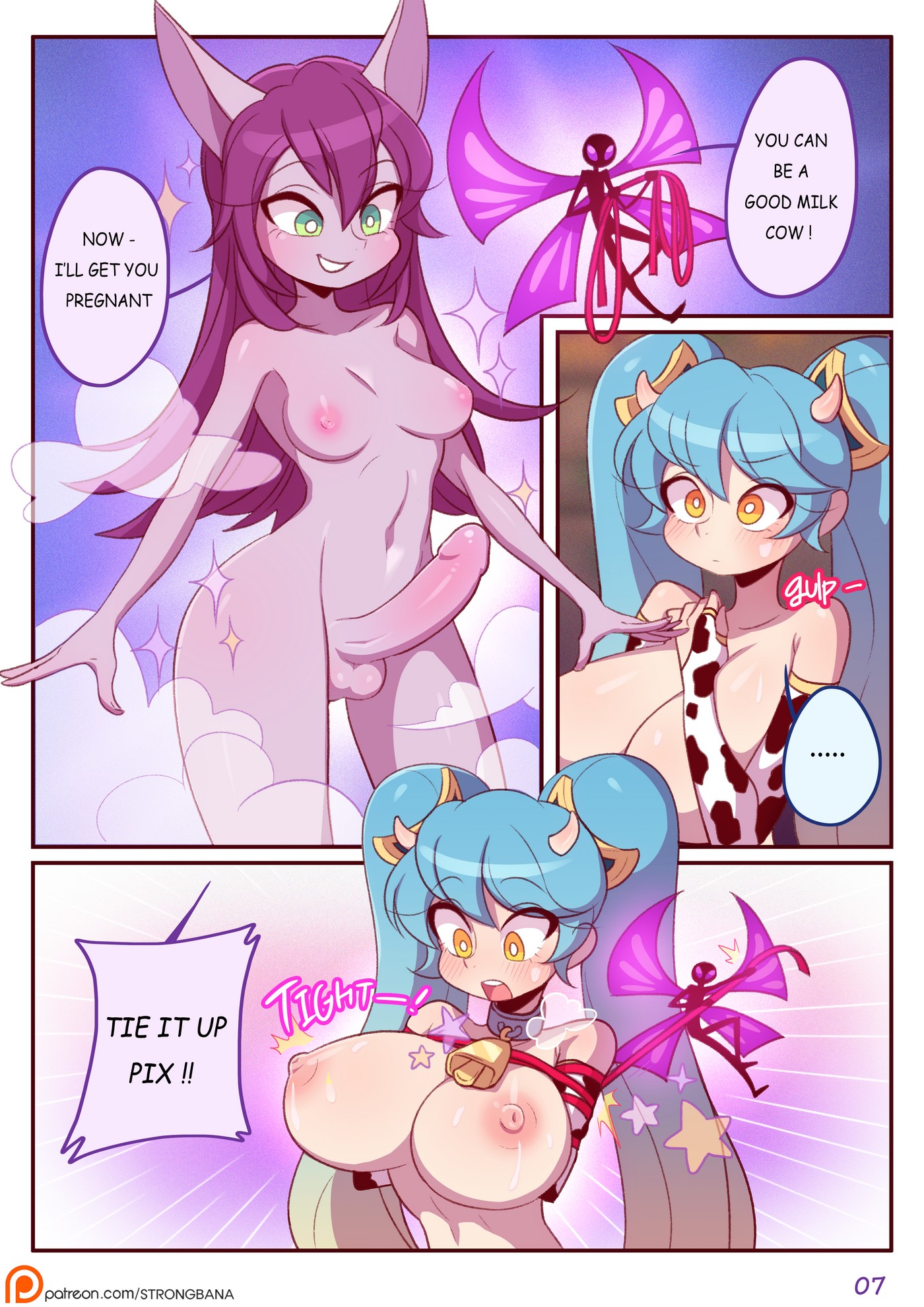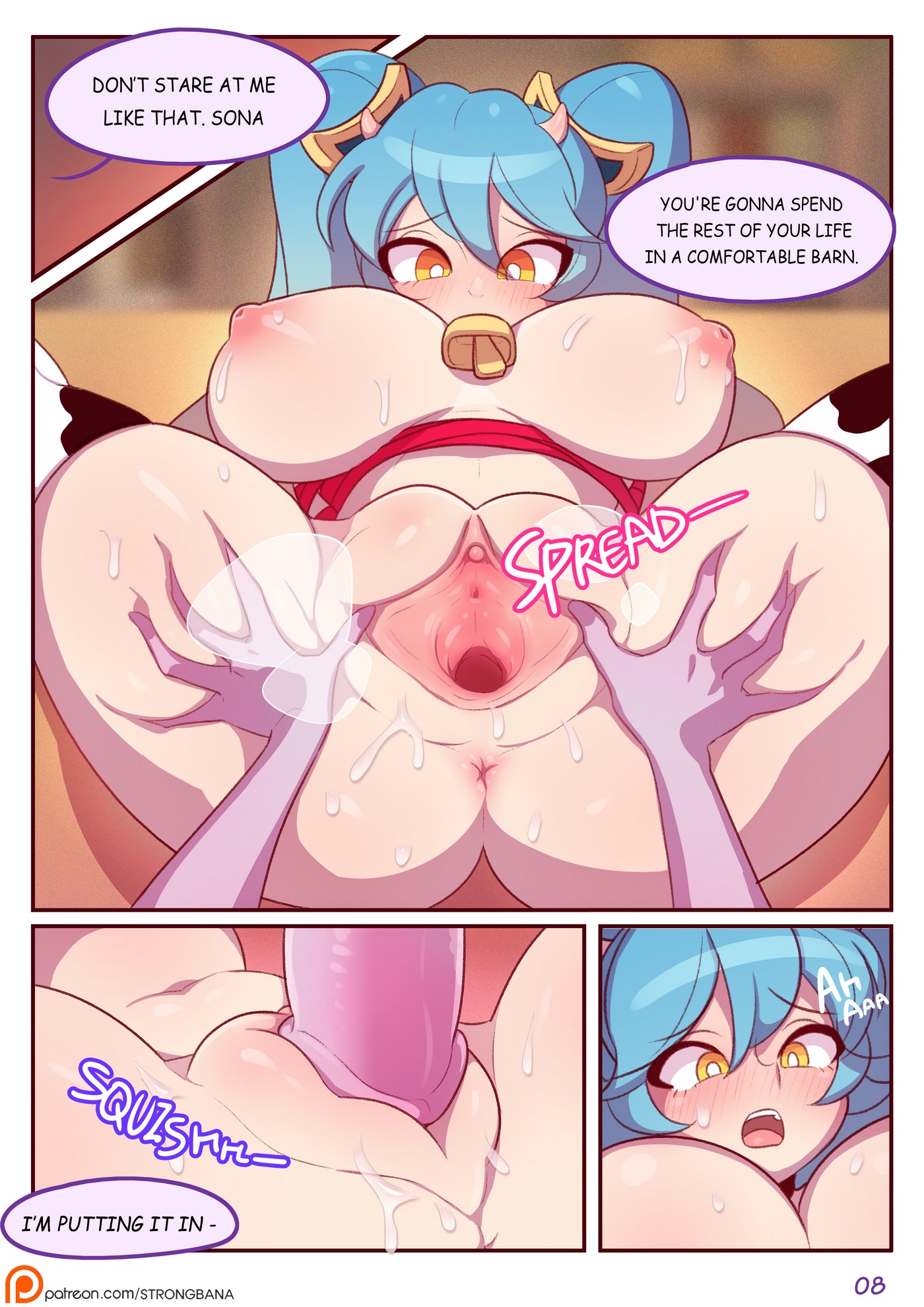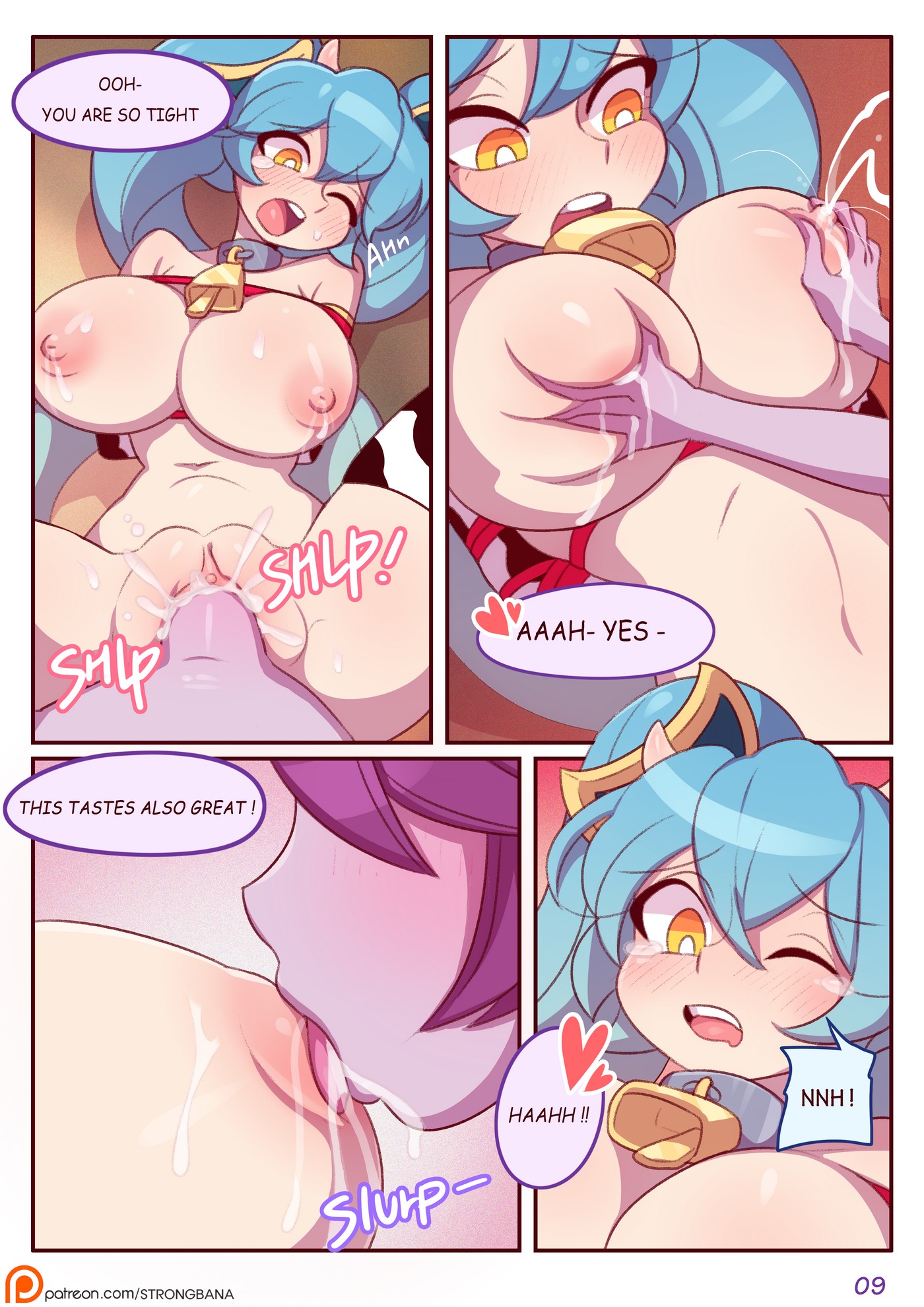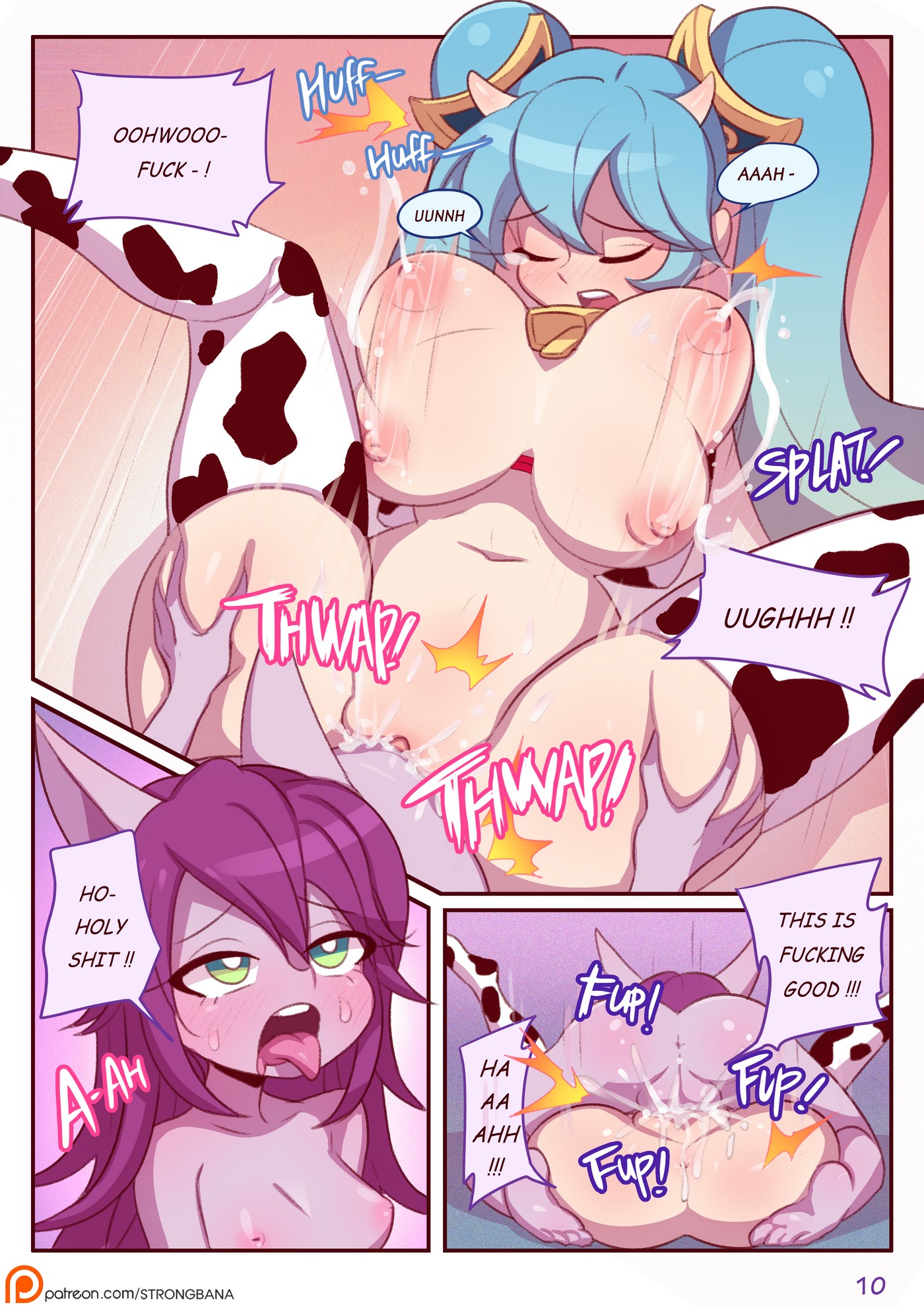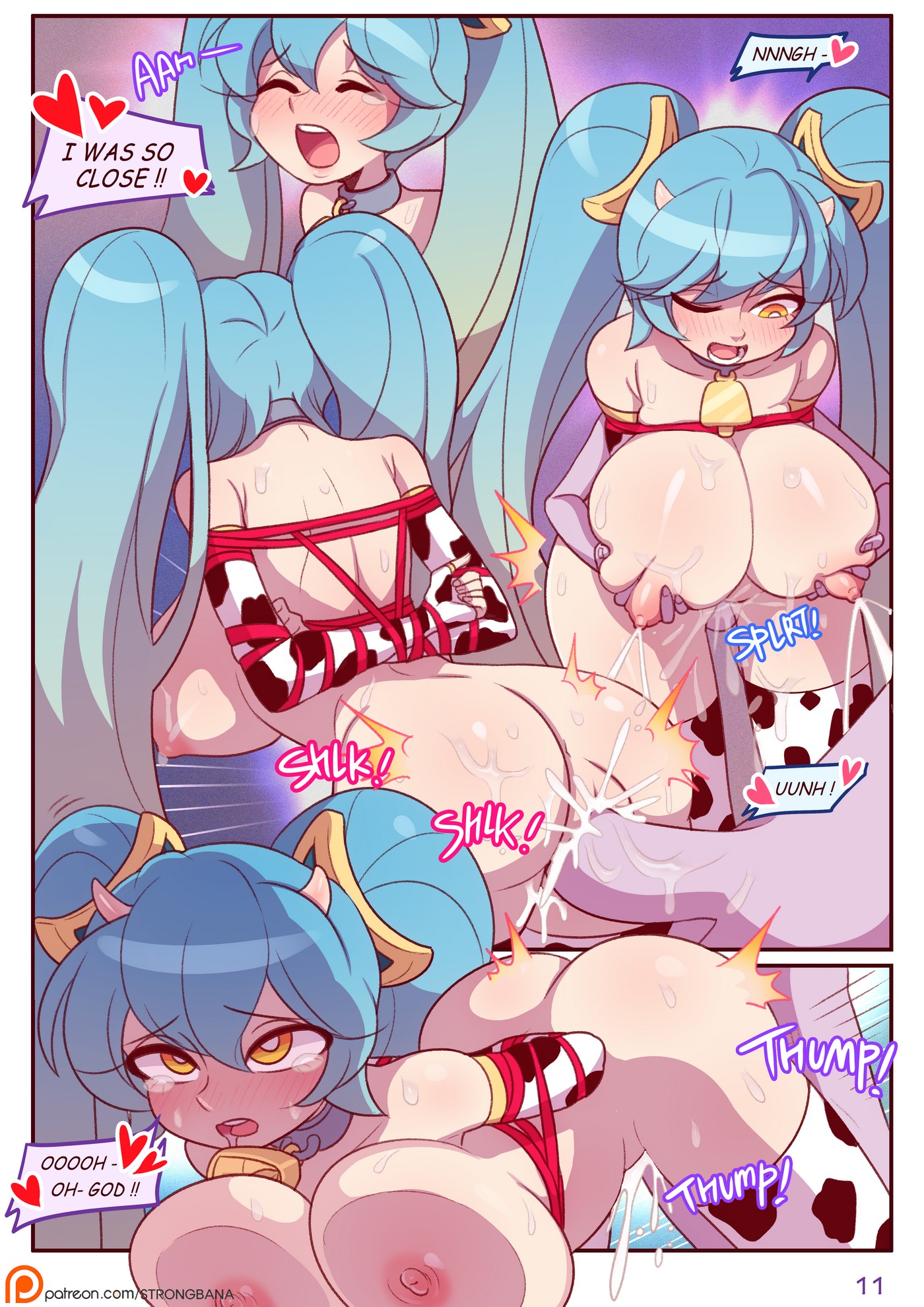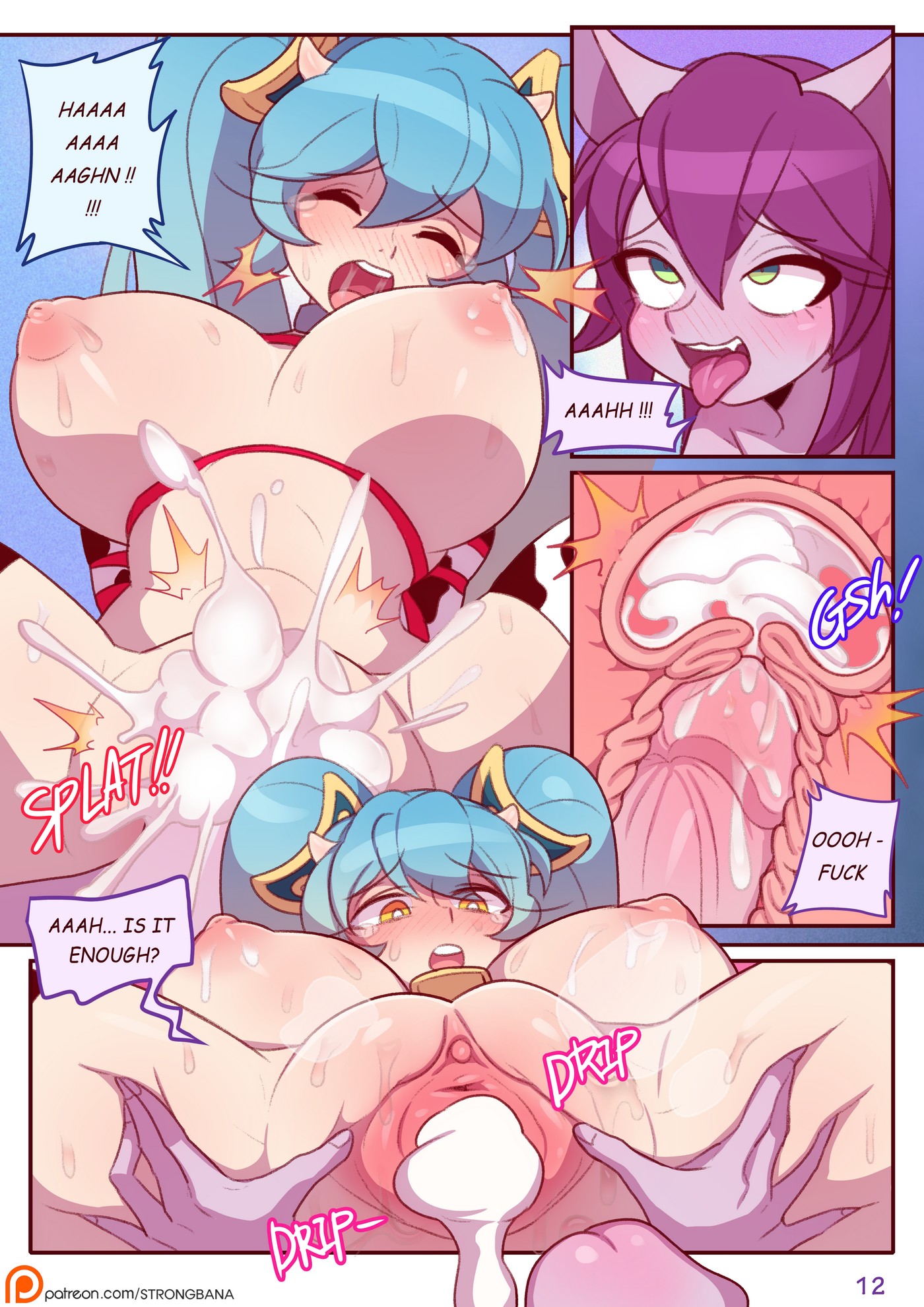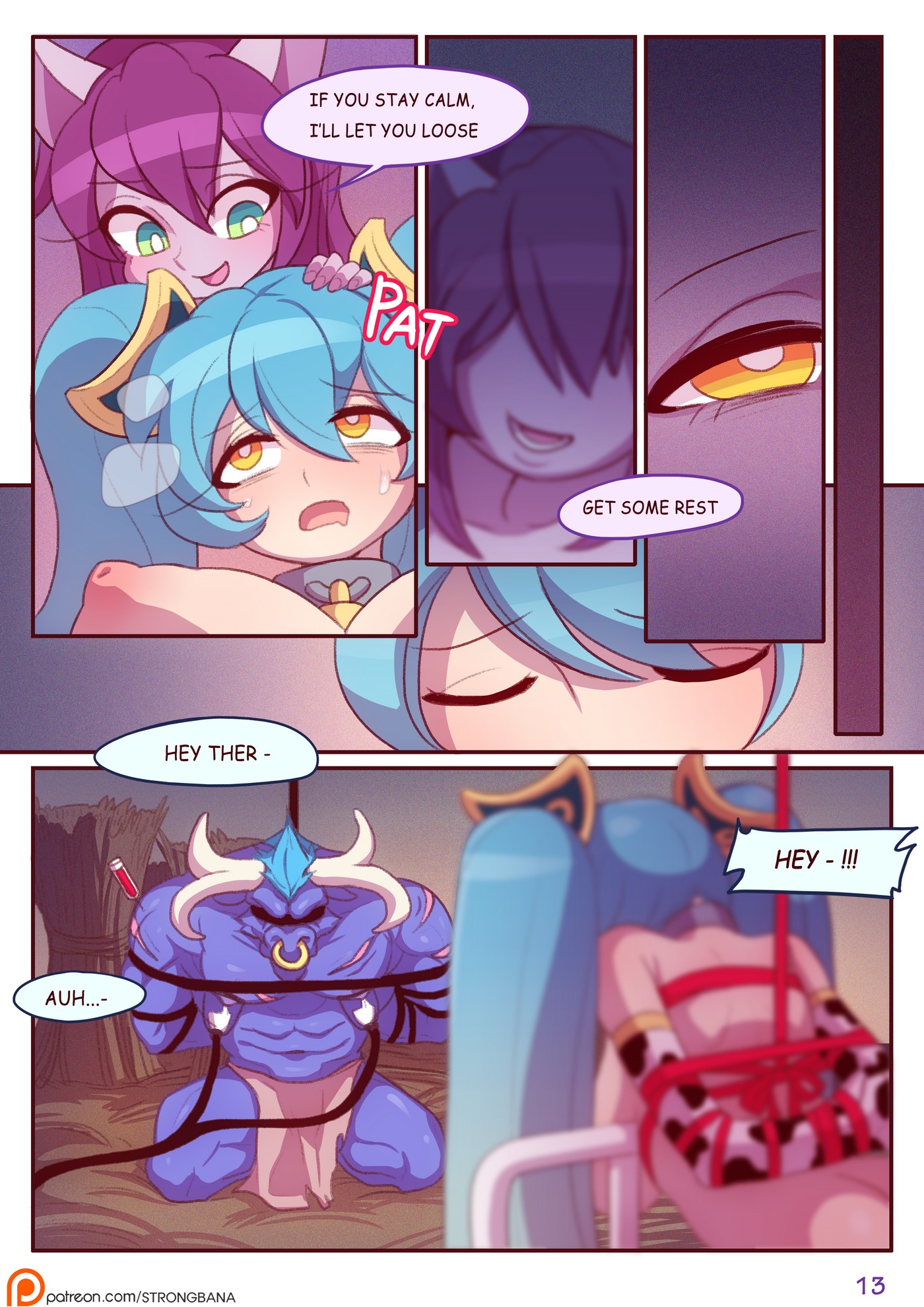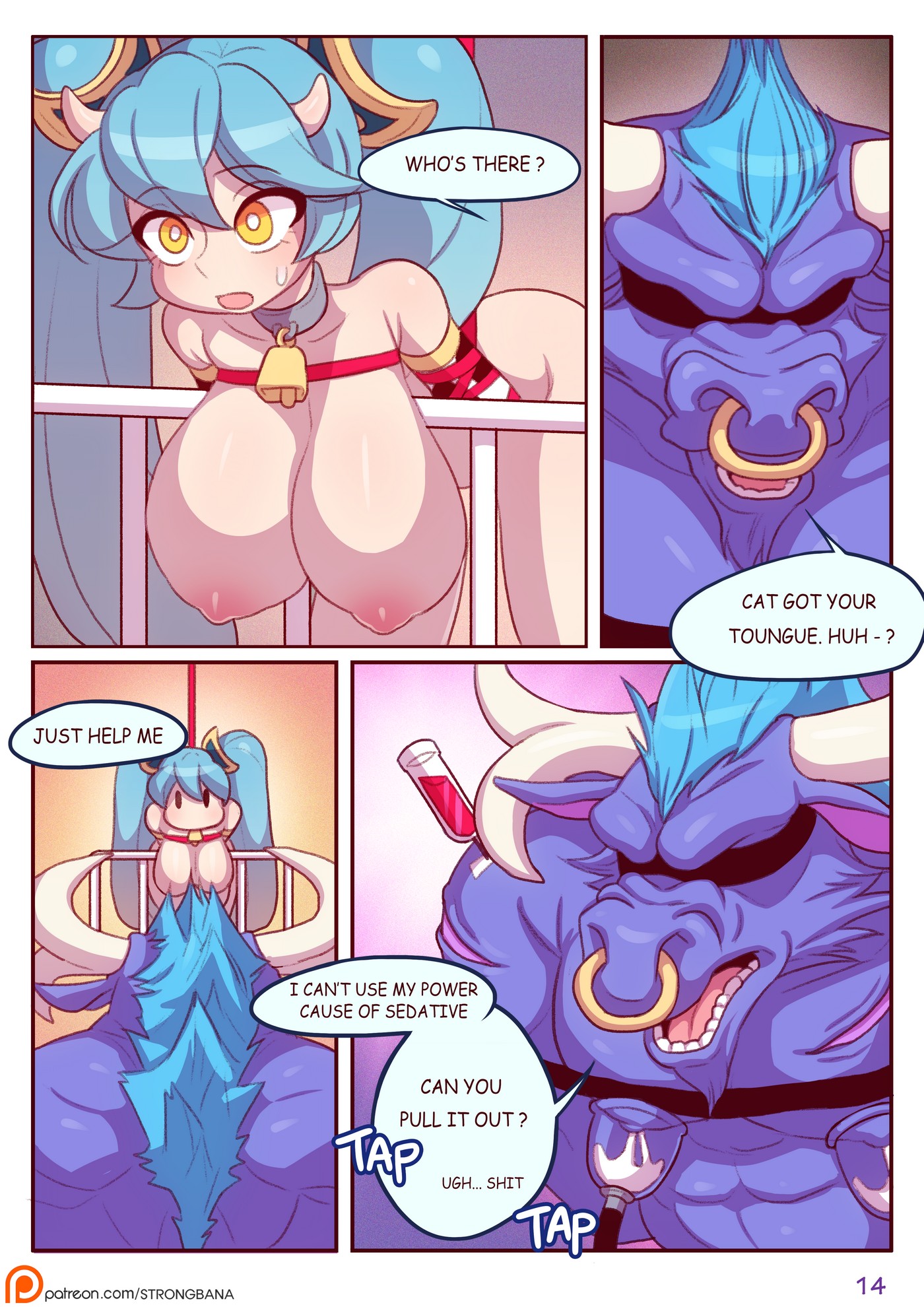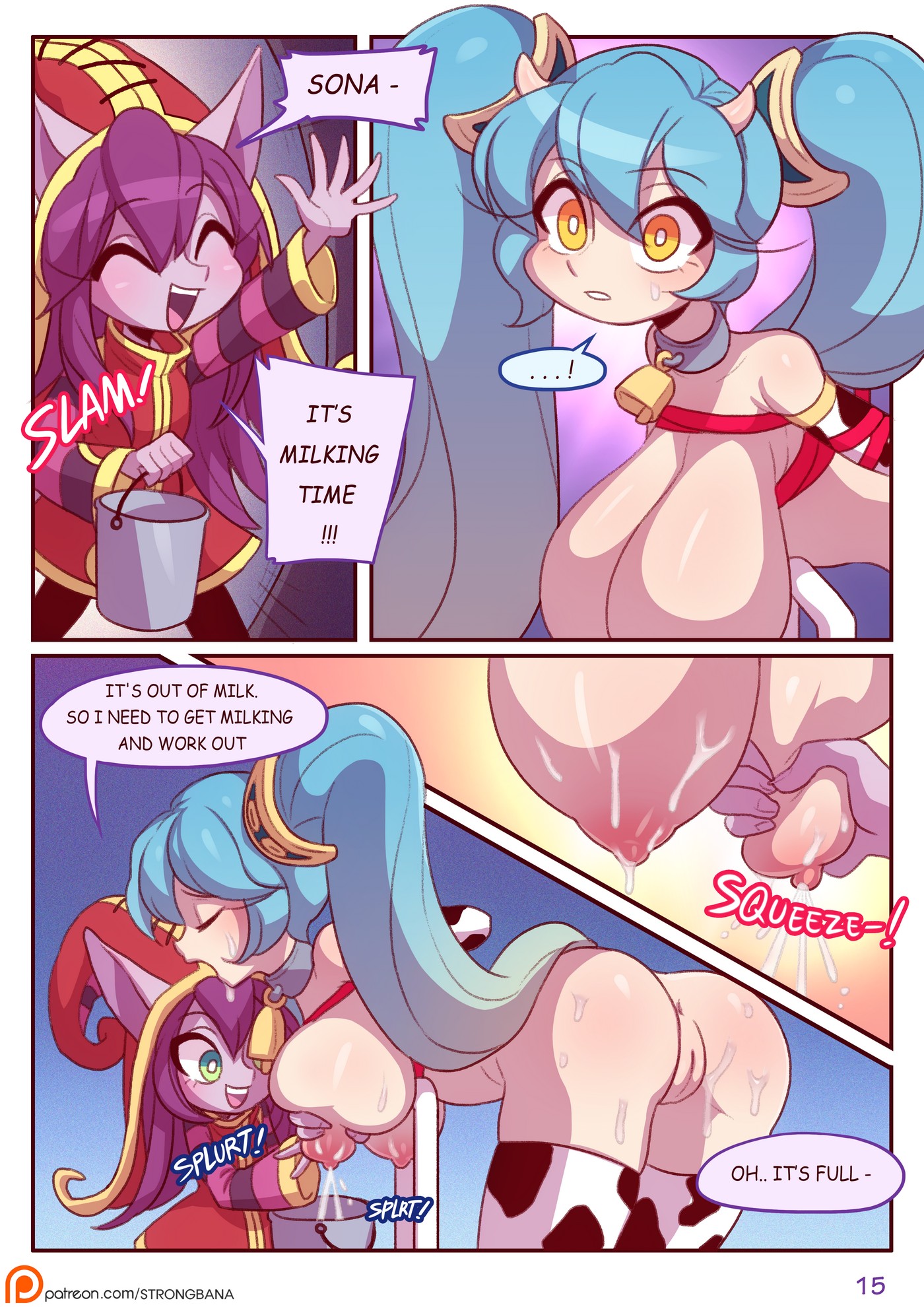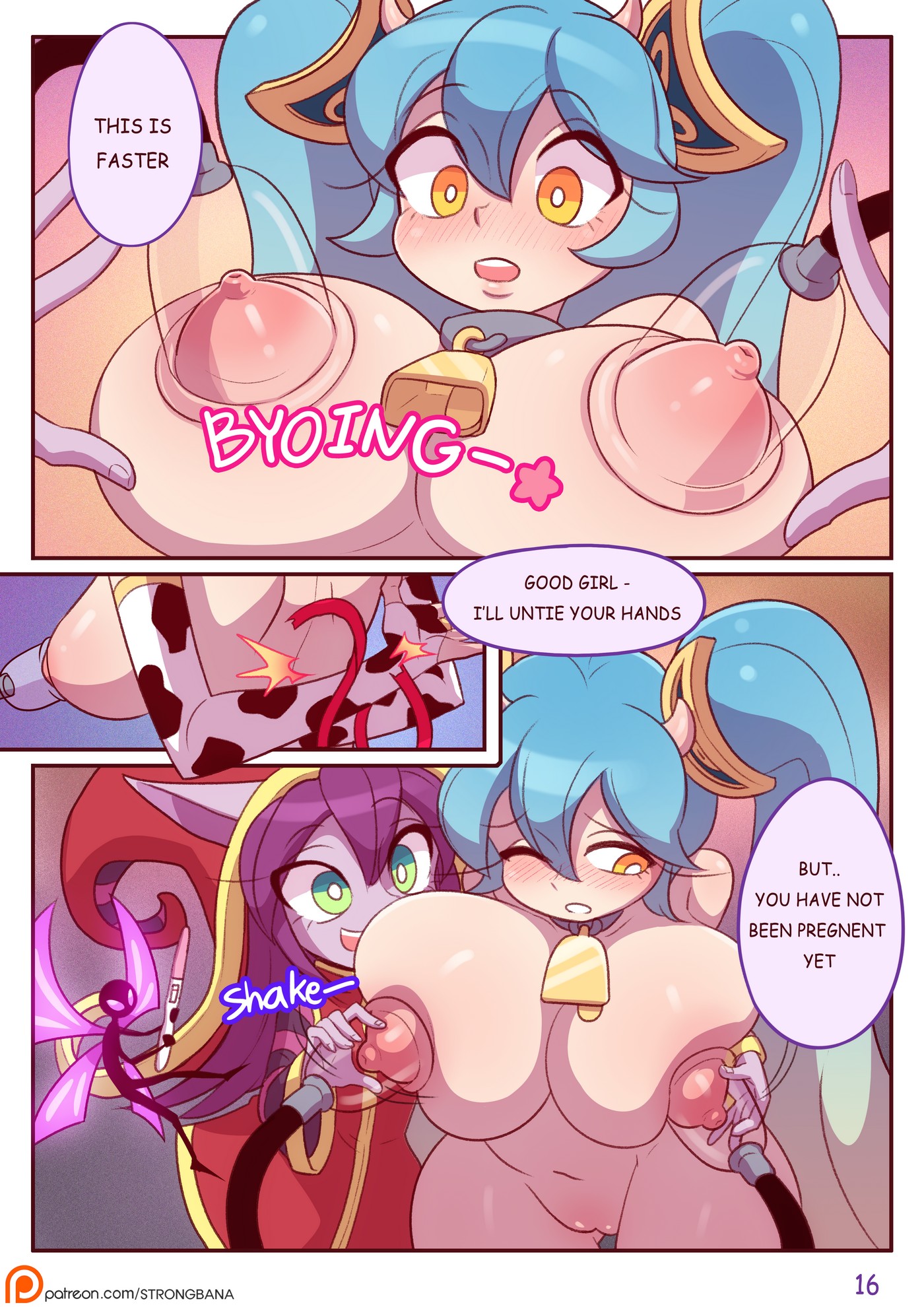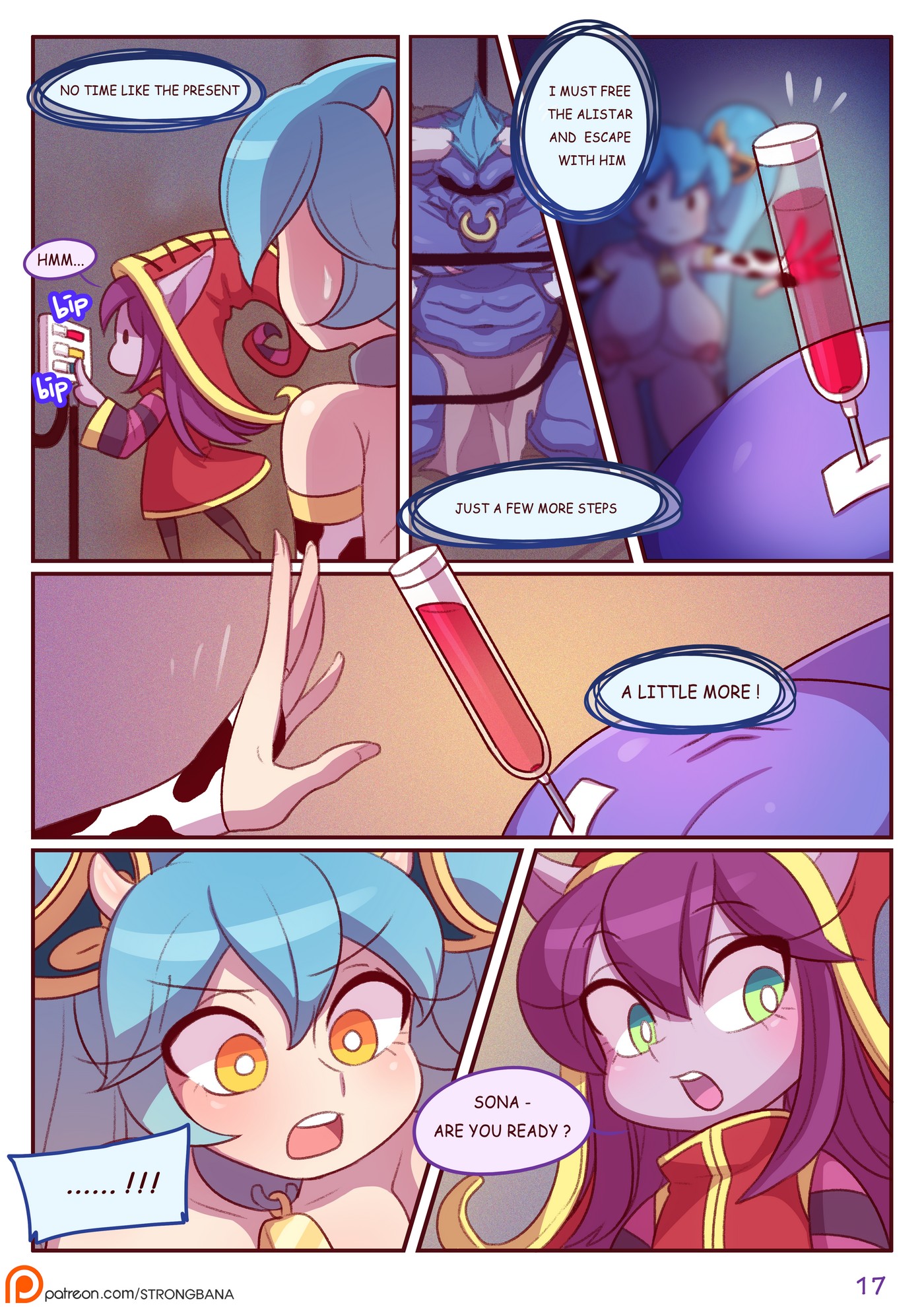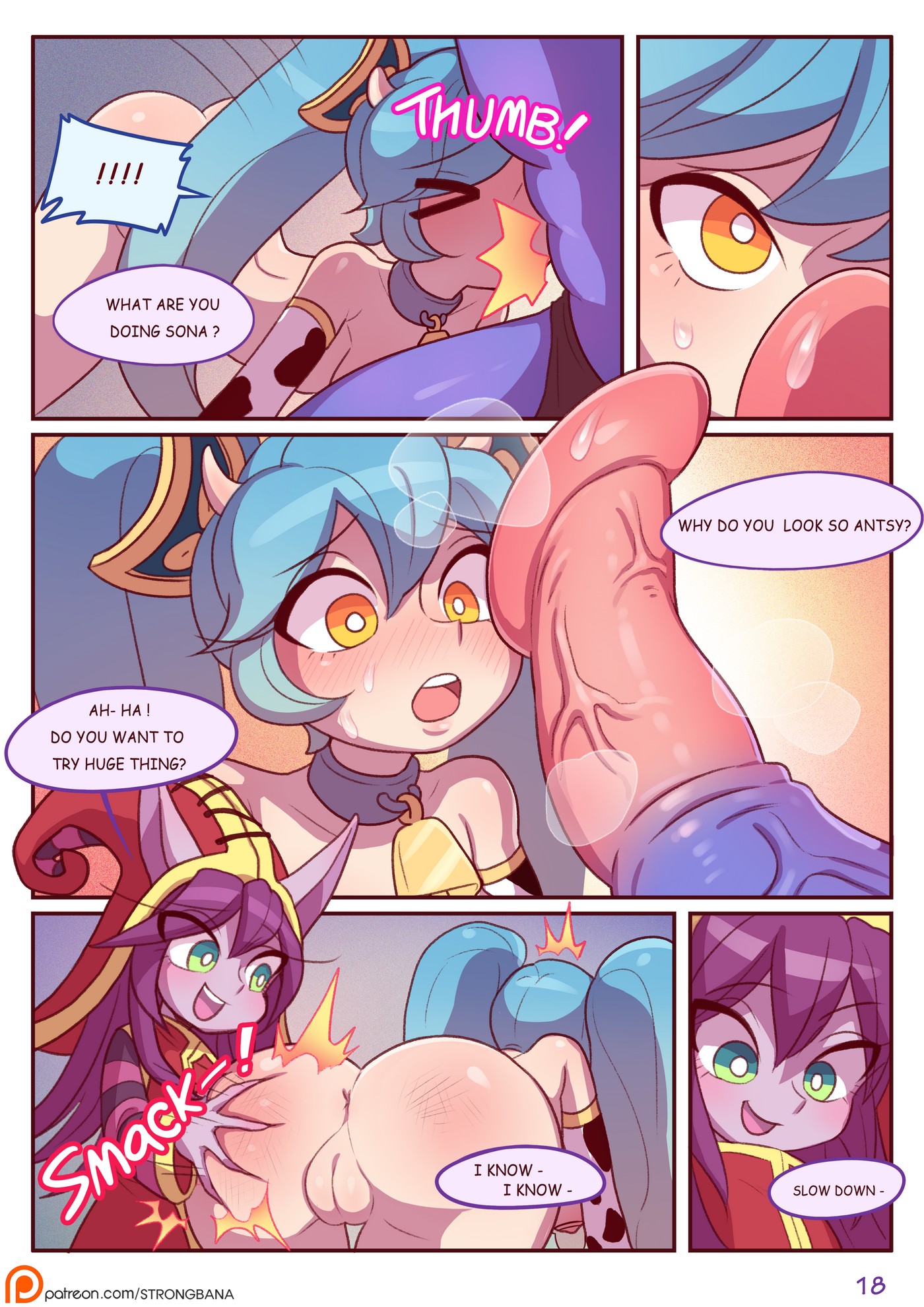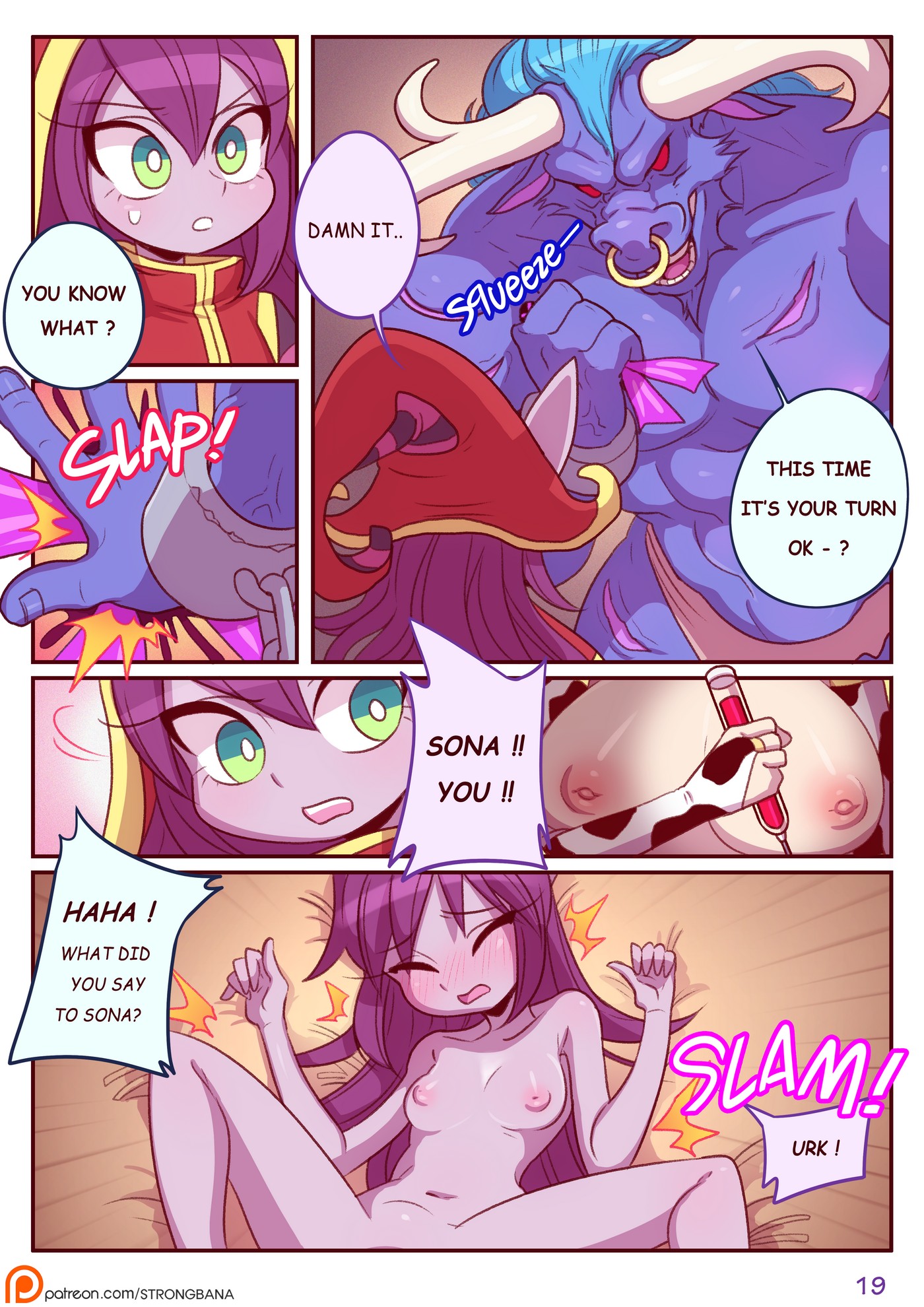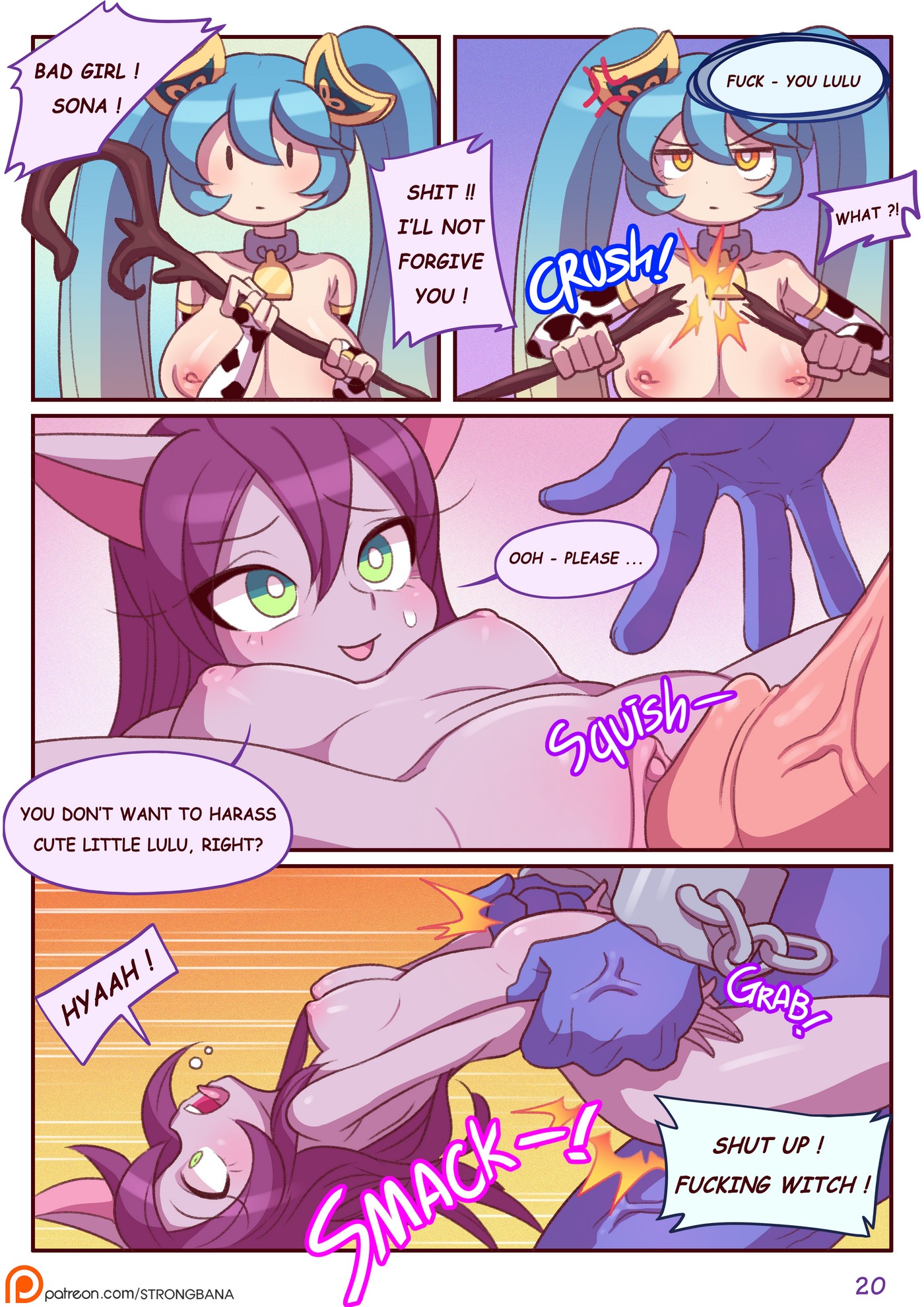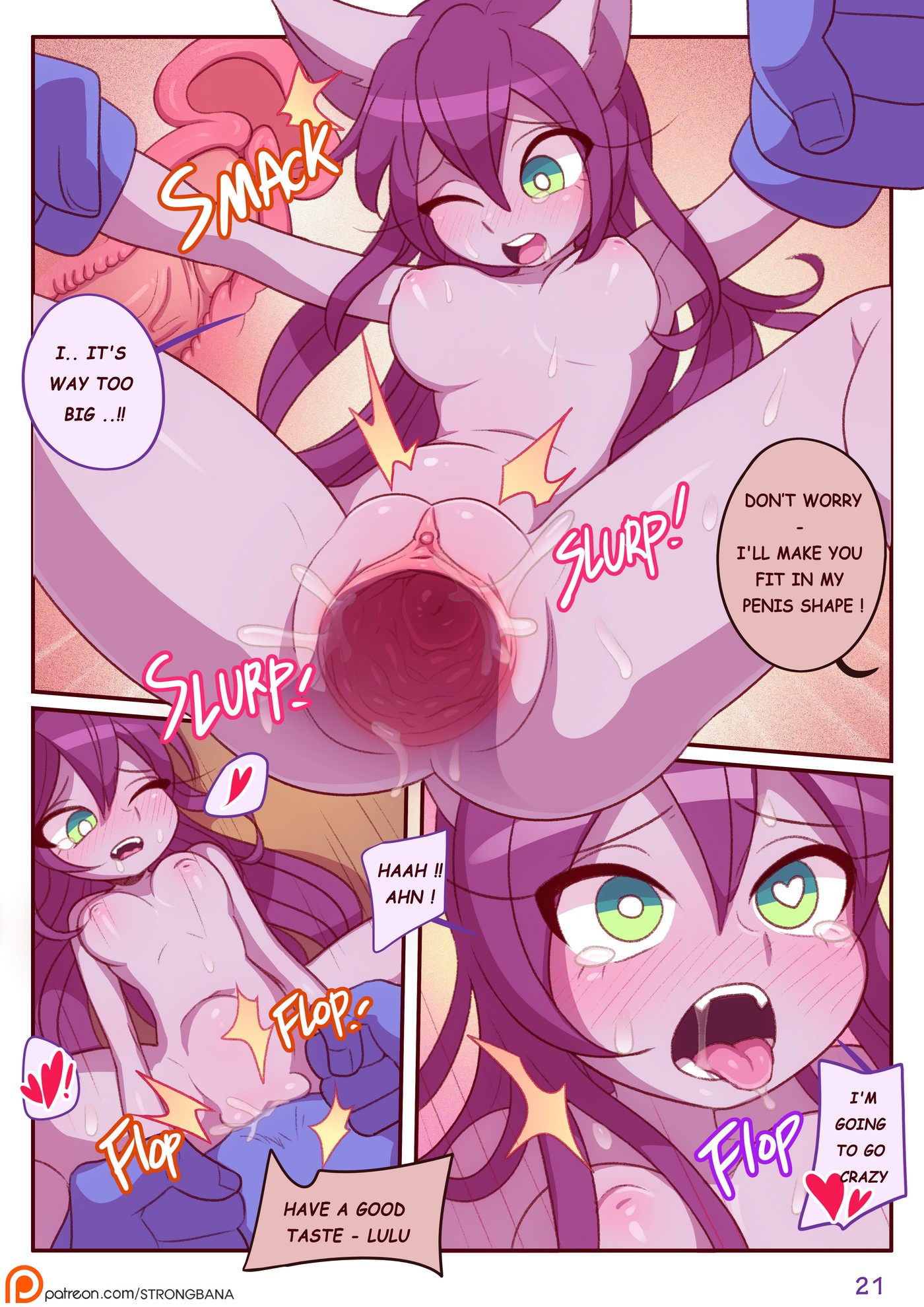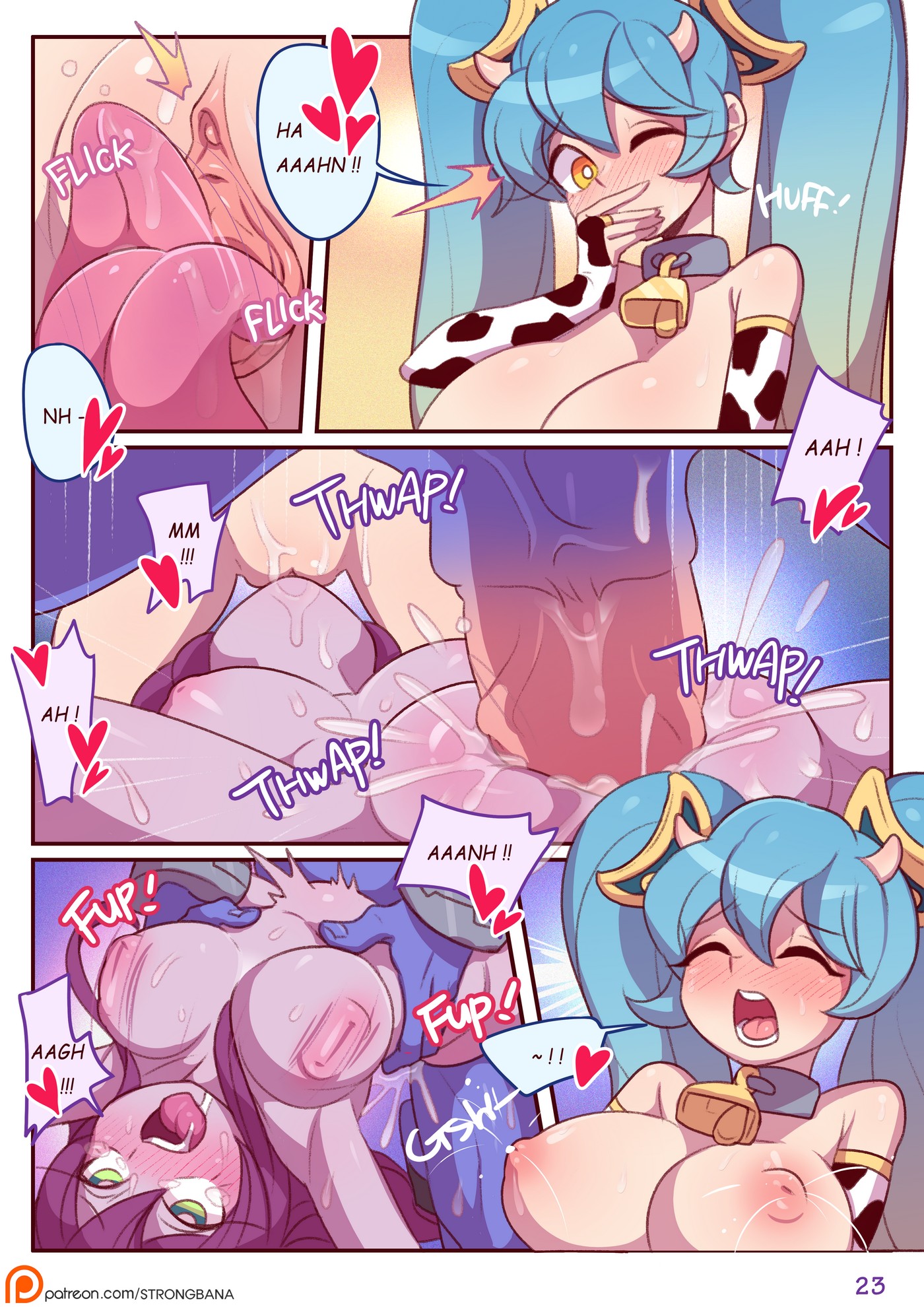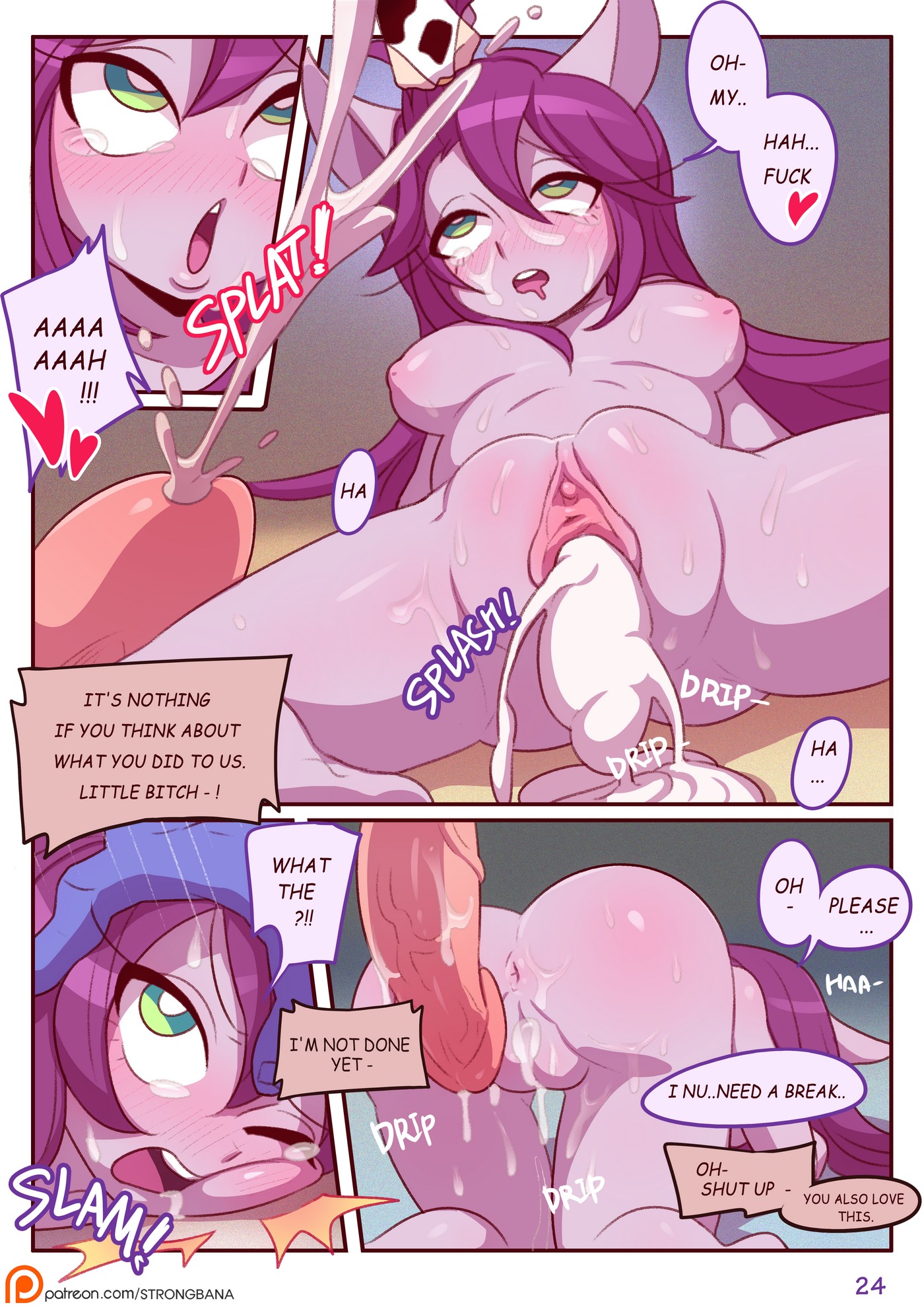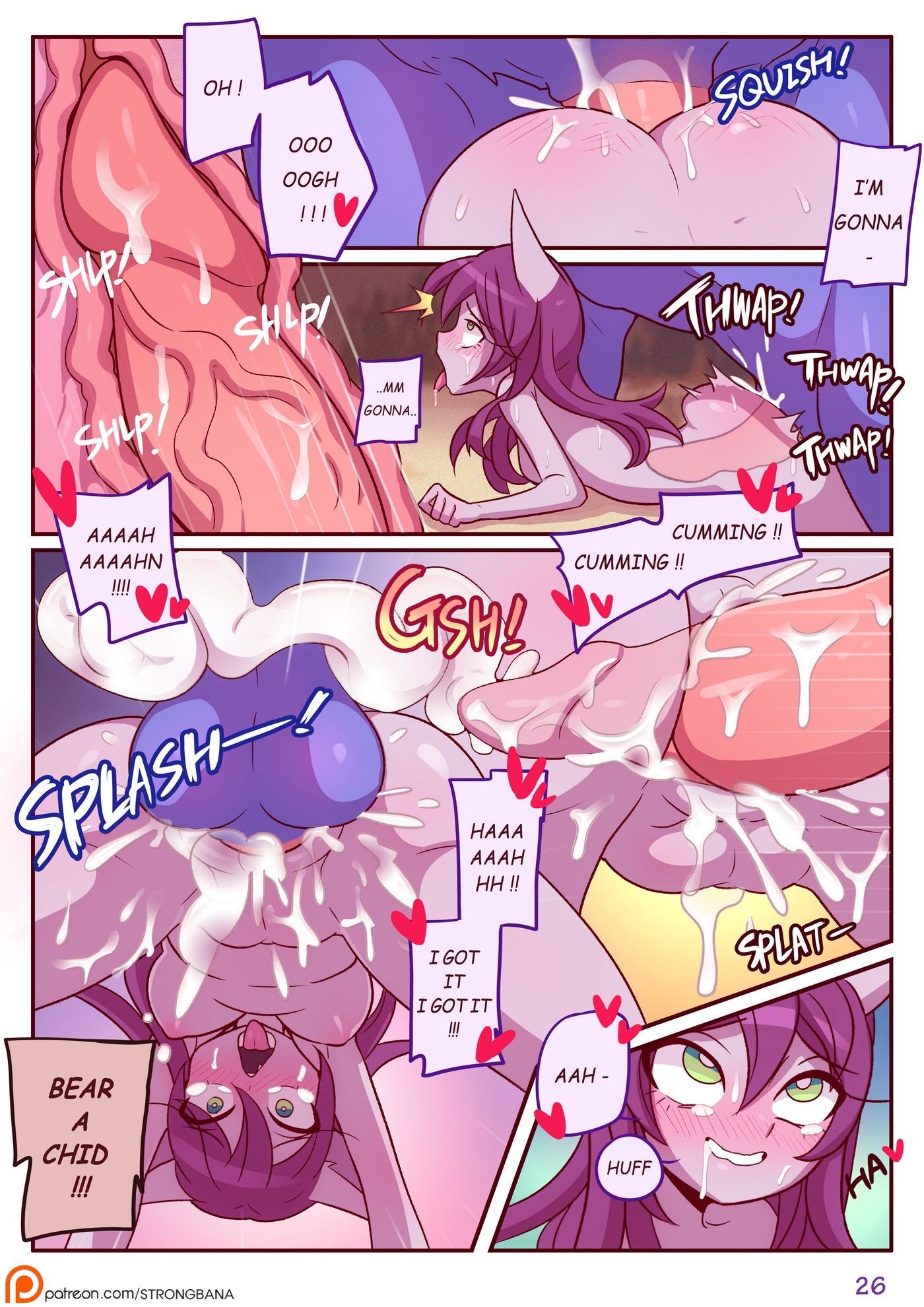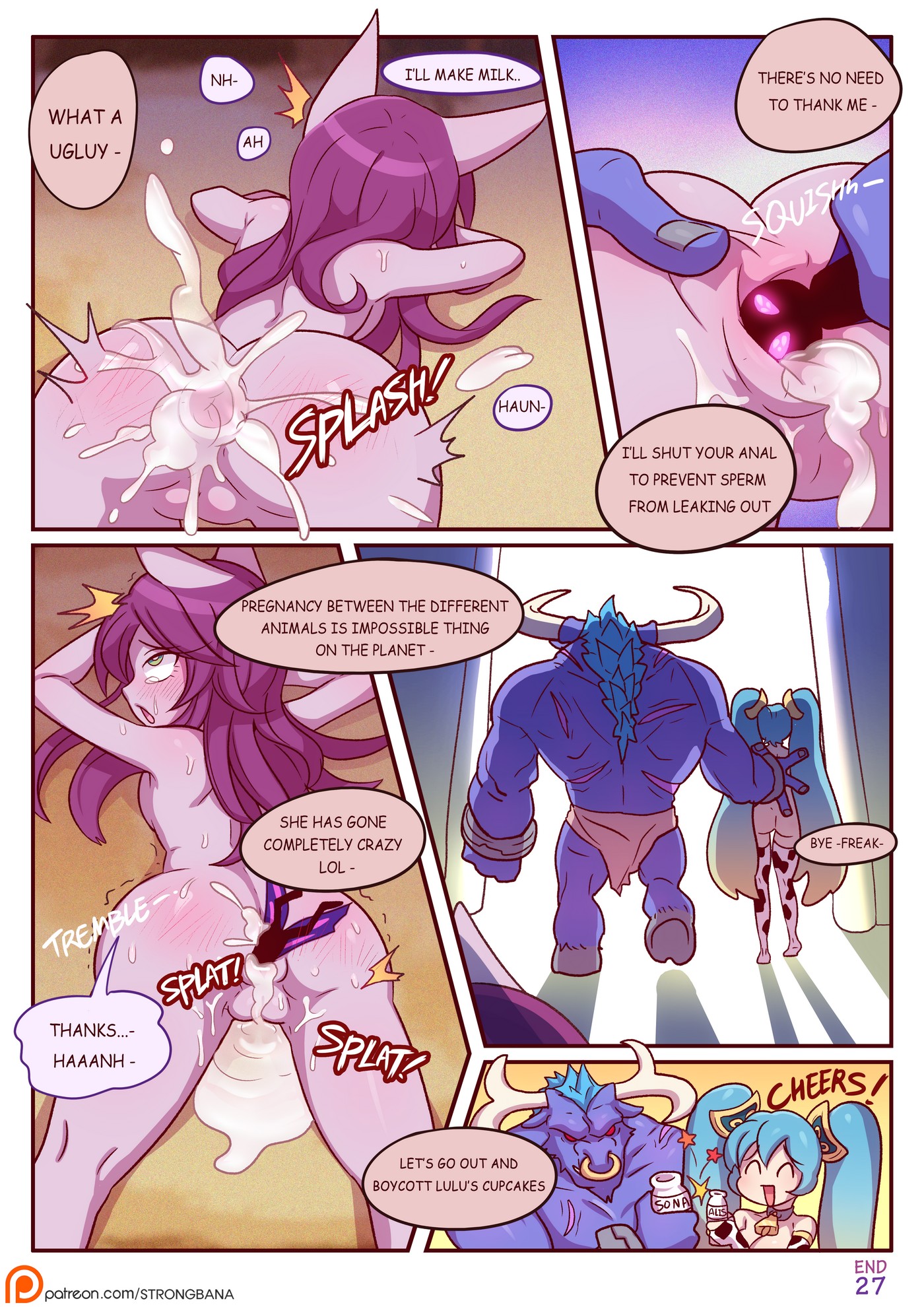 A XXX comic by lol drawn by Strong Bana we see the story of how lulu is raped by Alistar in revenge.
It all starts when Lulu sets up her cake shop and invites Sona to try one of her cakes. At that moment she gives him some milk. It turns out that that milk was magical and made Sona's tits grow a lot. Lulu told him that he needed milk to make his cakes, but the semen to get ready was not enough. So that's why I had to look for a girl, not giant tits to have a lot of milk.
Little Lulu made a cock come out and began to vile Sona. The mute girl was a virgin so this was her first time enjoying sex. Lulu was also a virgin with her cock, but with her pussy she had a lot of accumulated sexual experience.
She pregnant Sona with a magic semen so she would never stop being pregnant so she could produce a lot of milk for her shop. The big tits girl was tied and her tits hung 24 hours a day, Lulu milked her like she was a cow.
One day Sona and Alistar handed a tampa to Lulu. The bull escaped and with his gigantic cock began to rape the little Lulu wildly, no tube of compassion. It ended up leaving the little one pregnant. Sona joined the sex party and put her big pussy on Lulu's face and she instinctively started licking it.
Lulu ended up full of semen and shattered, while Alistar and Sona were happy drinking from the milk that came out of this magician's small tits.