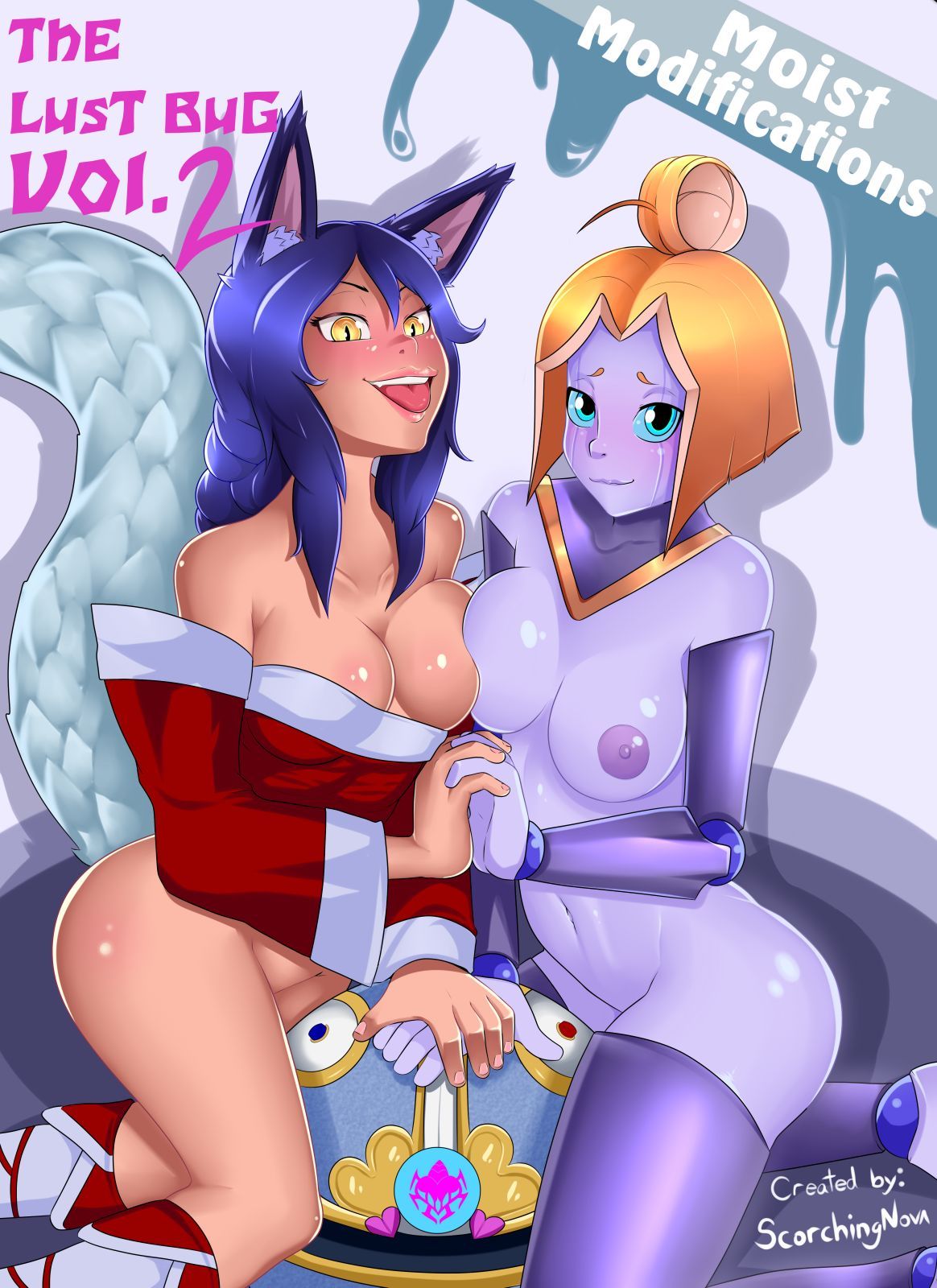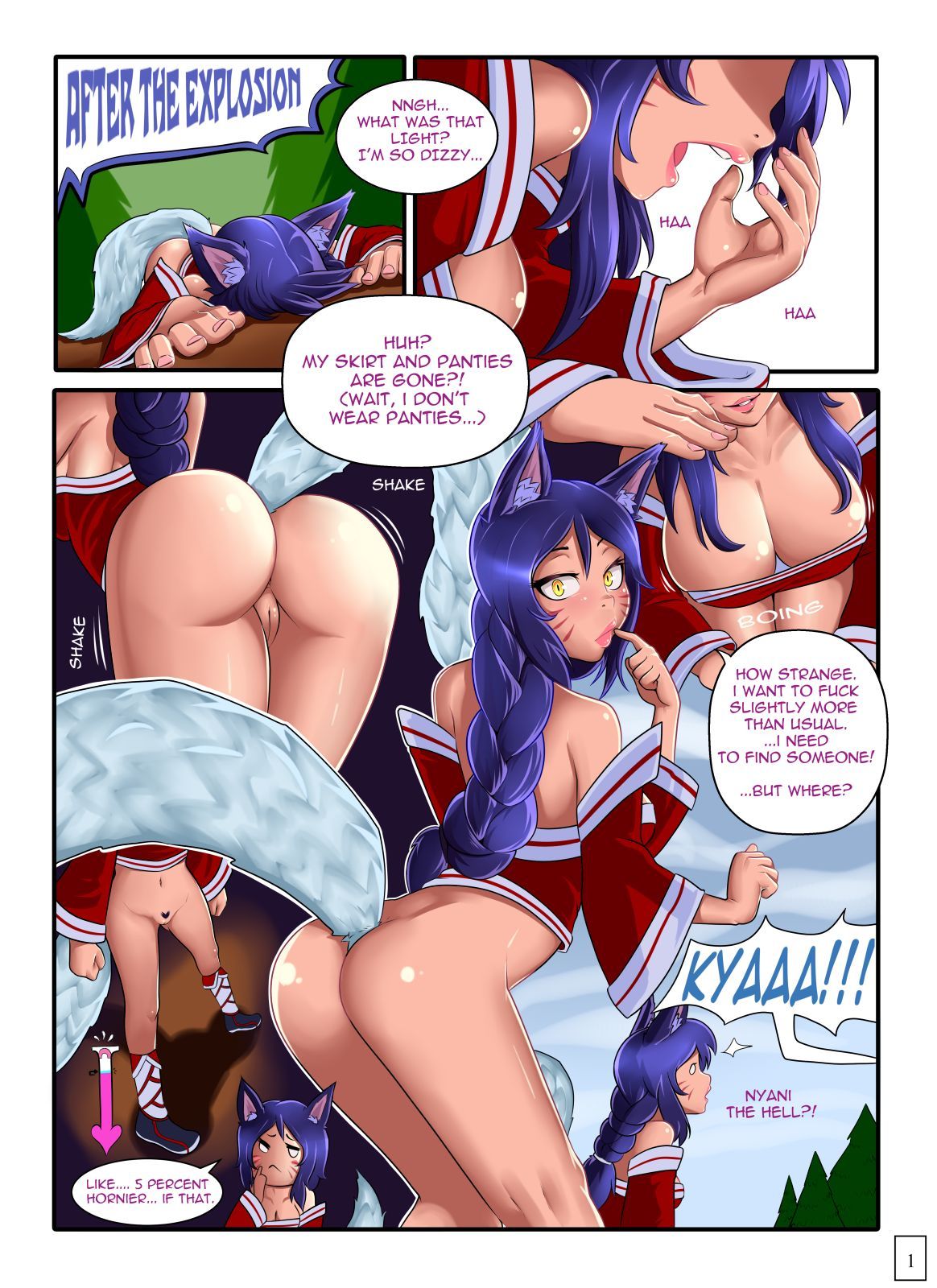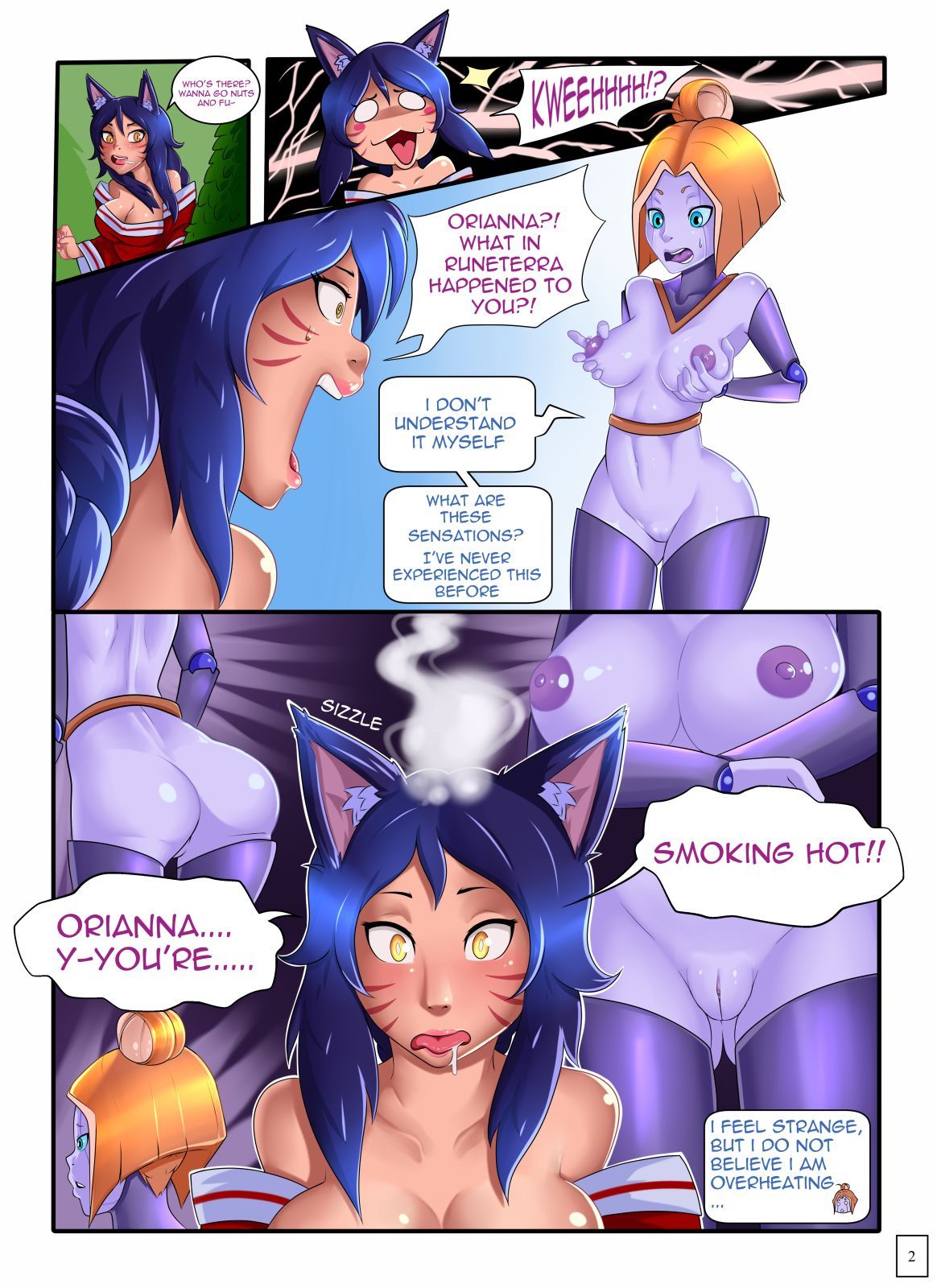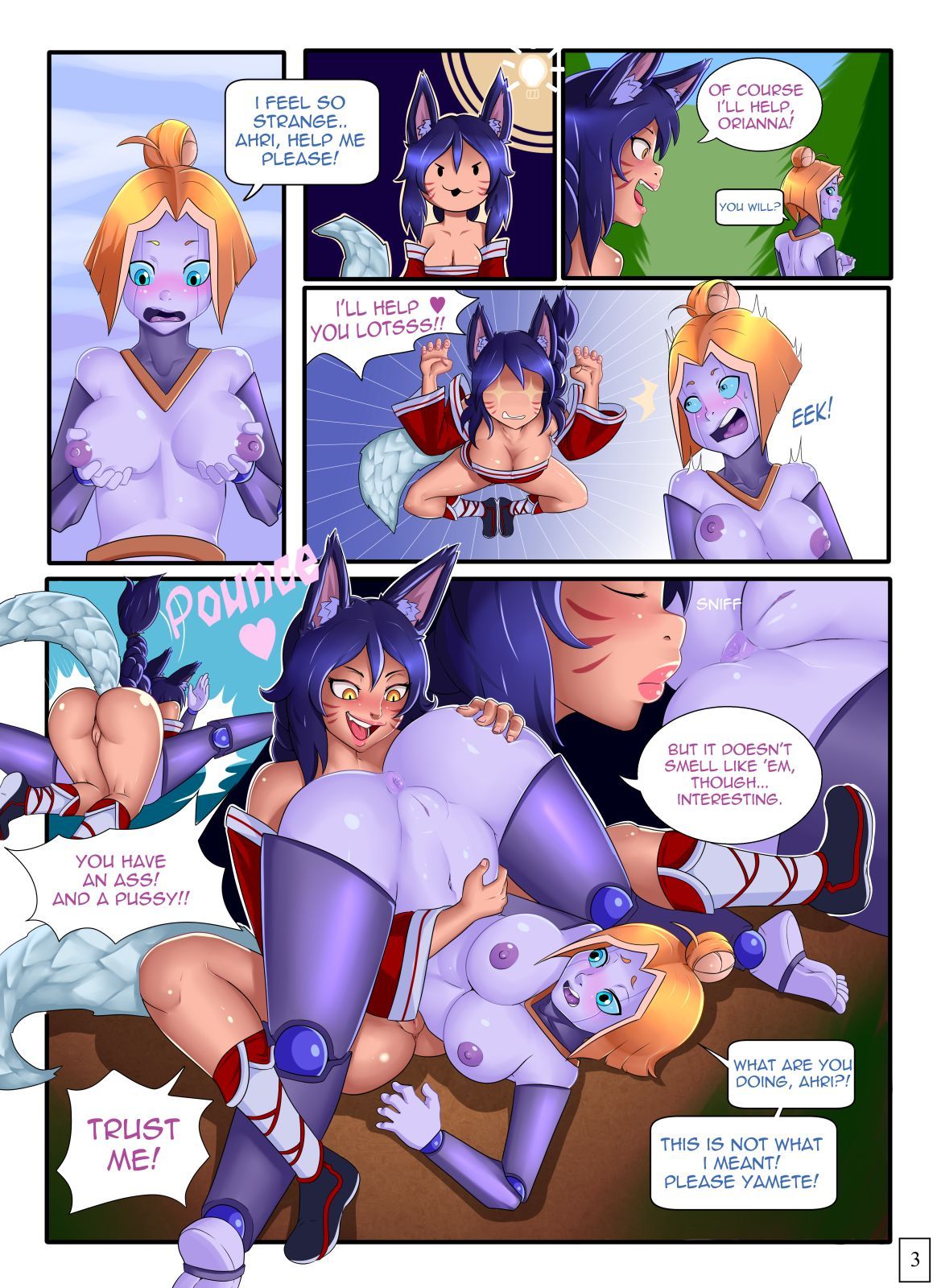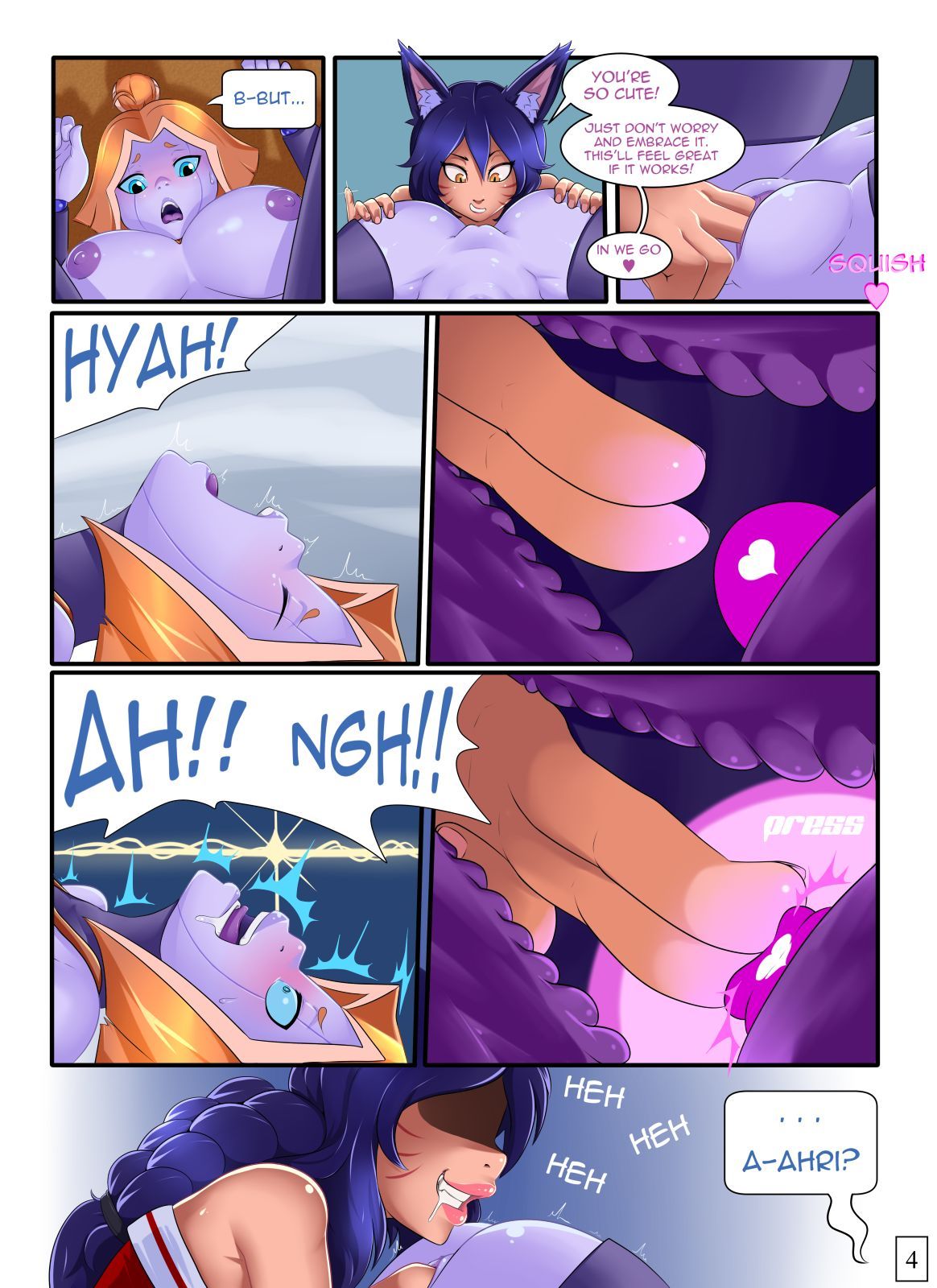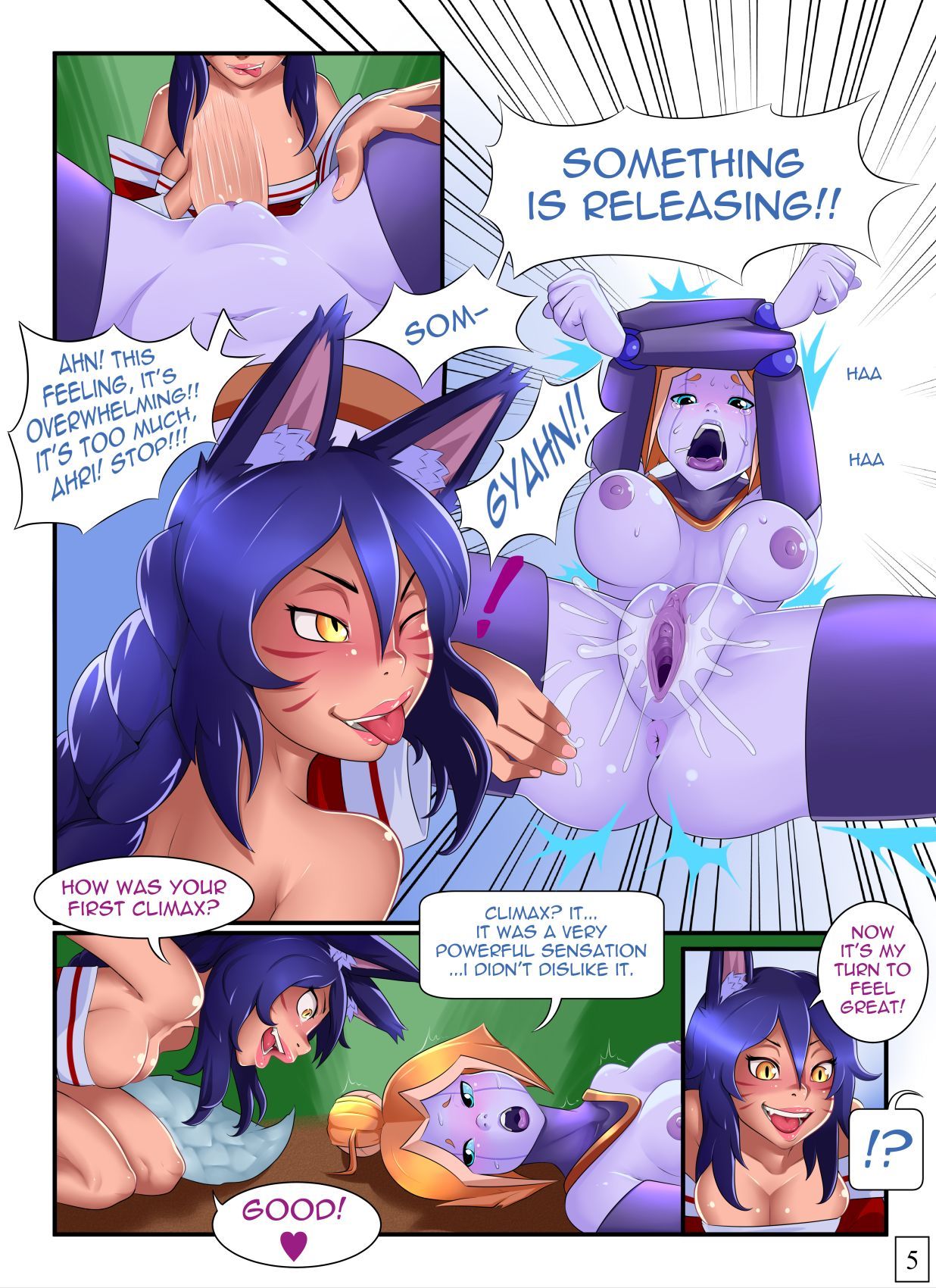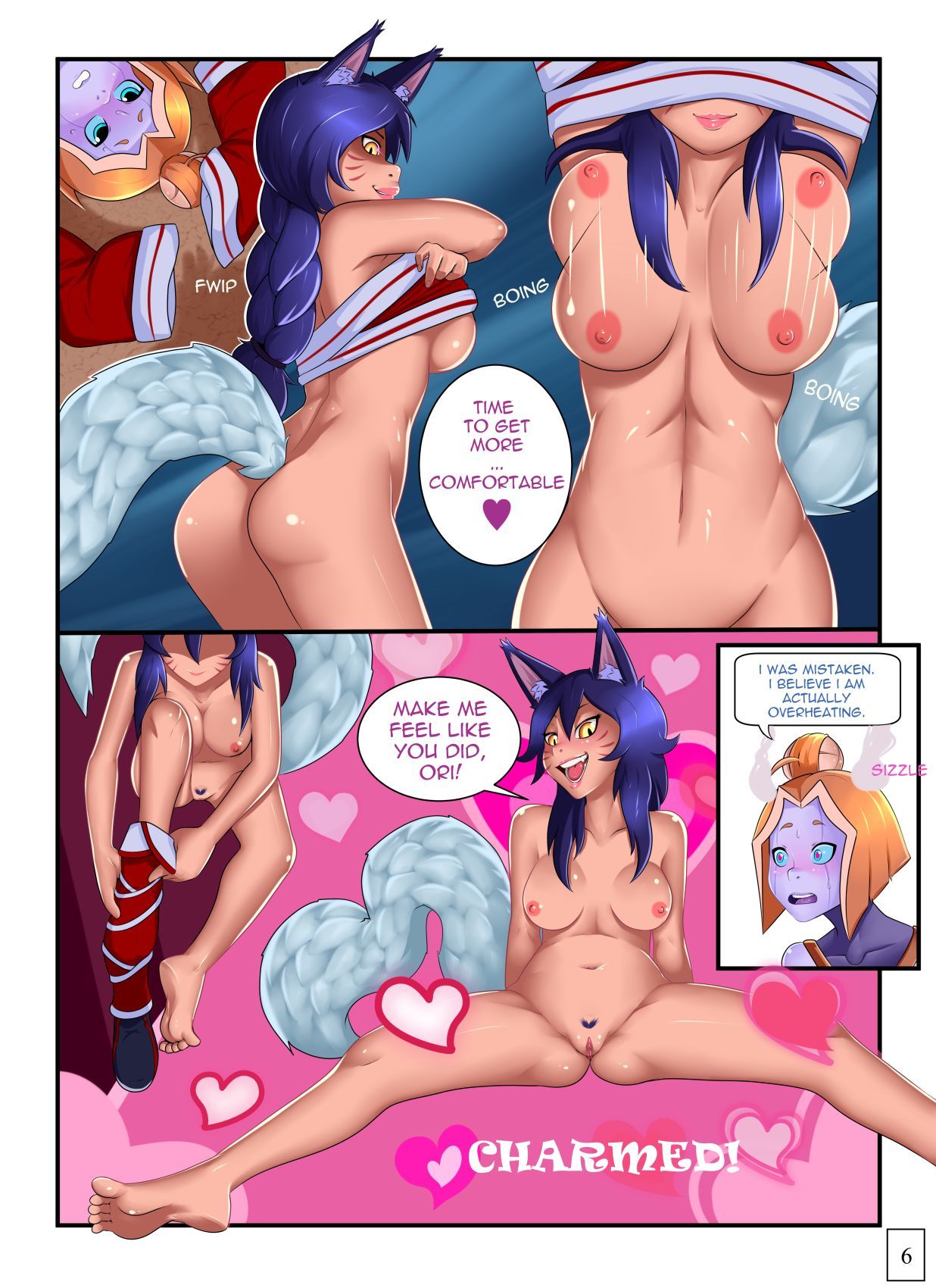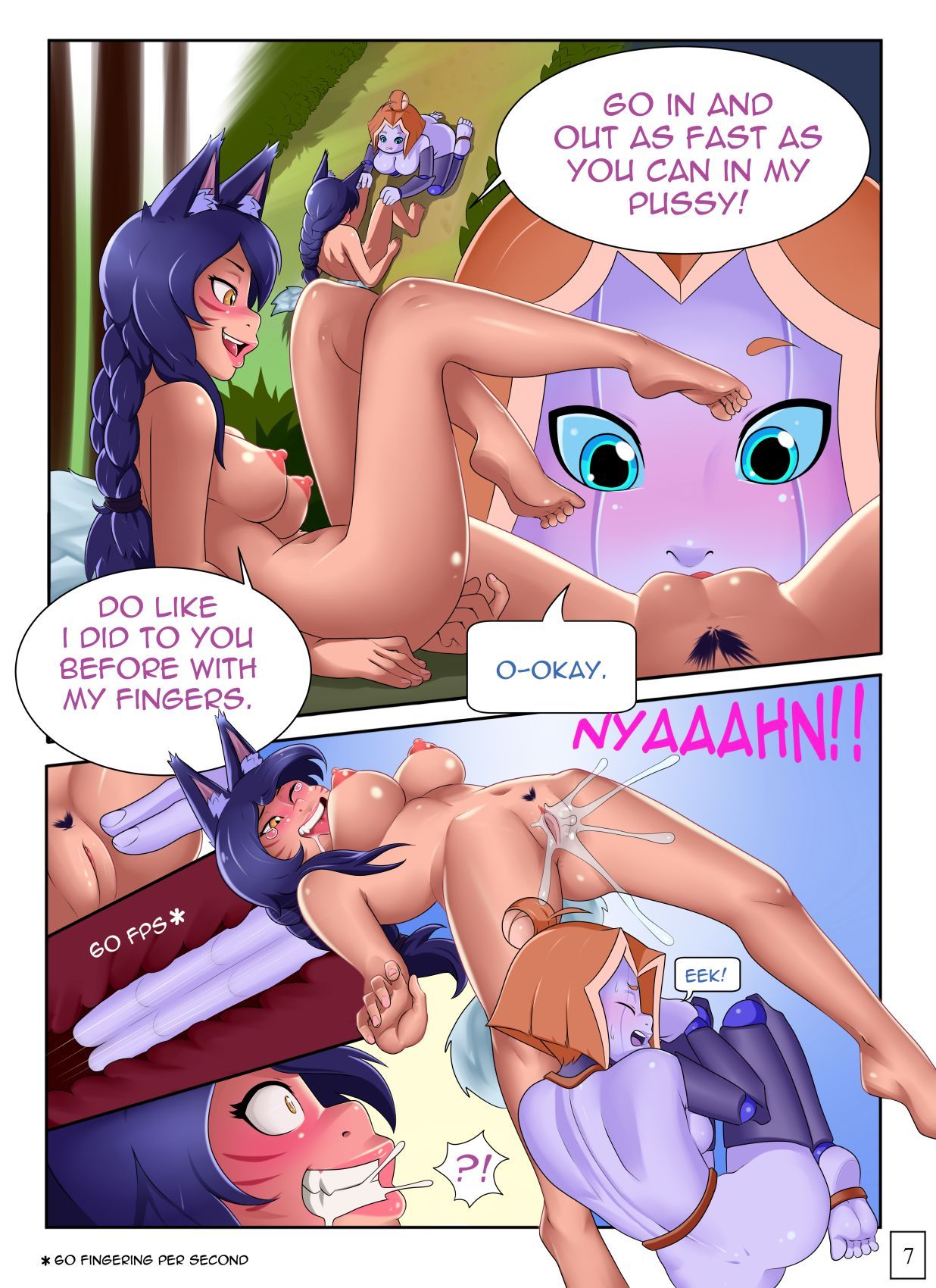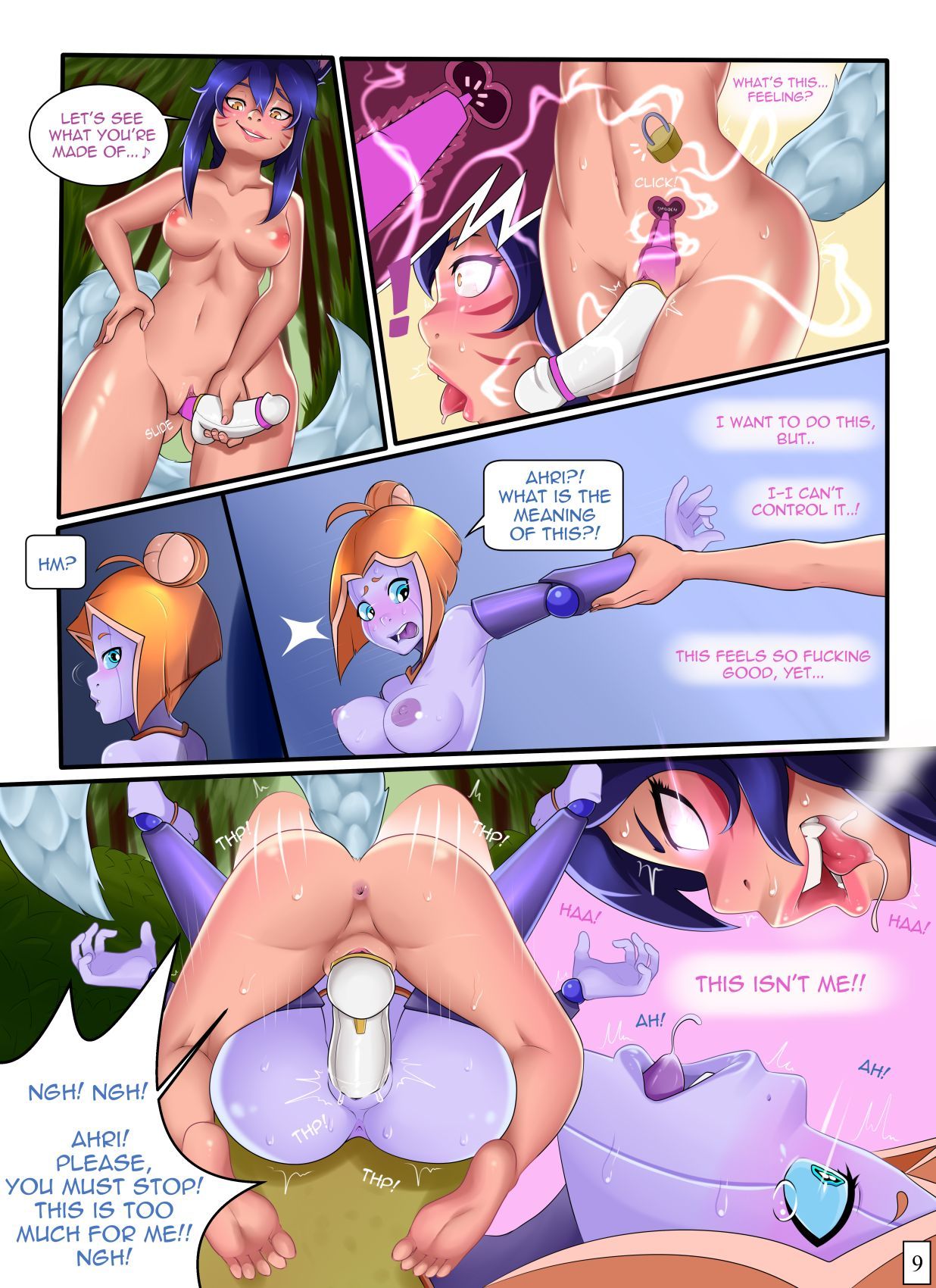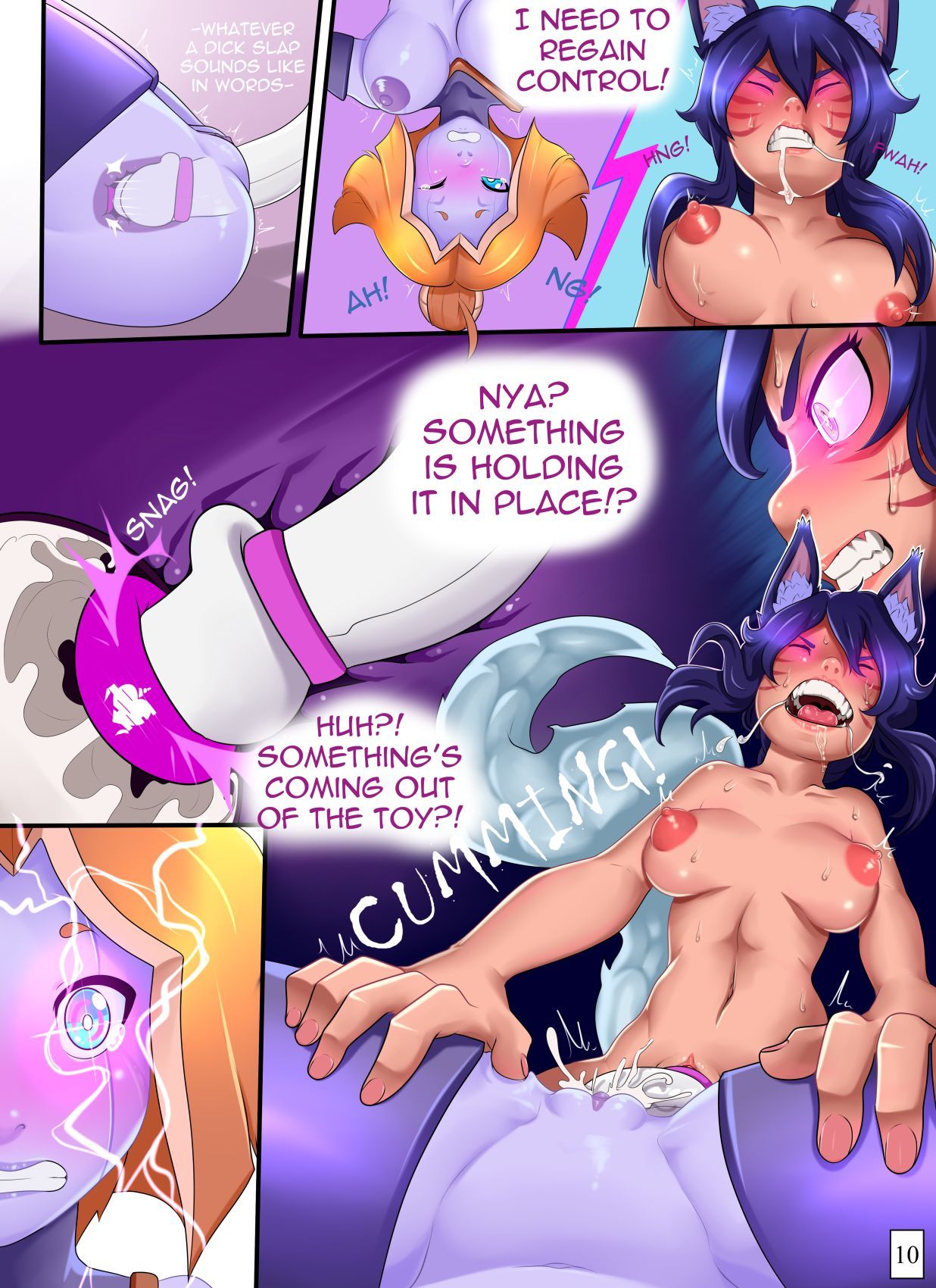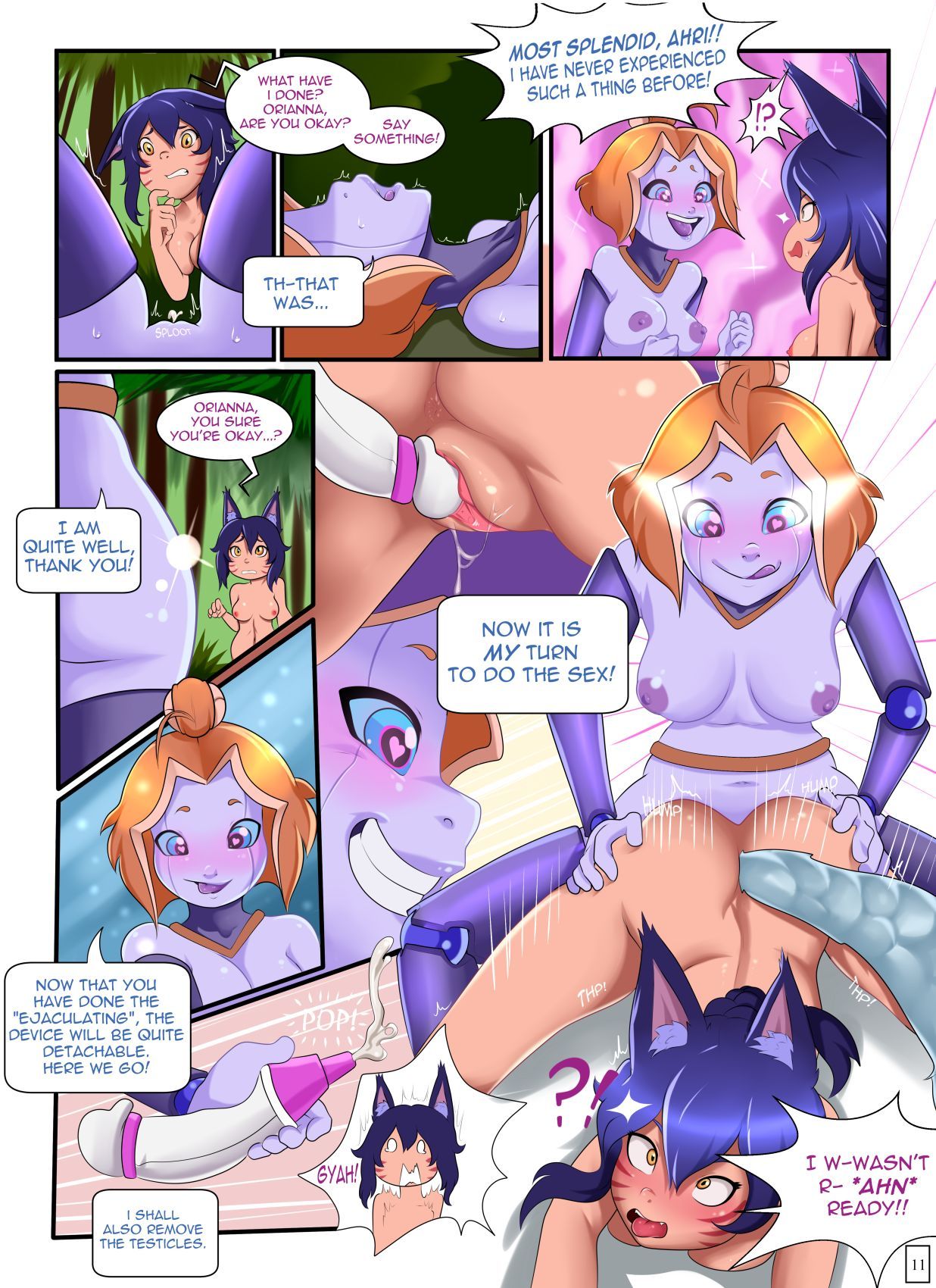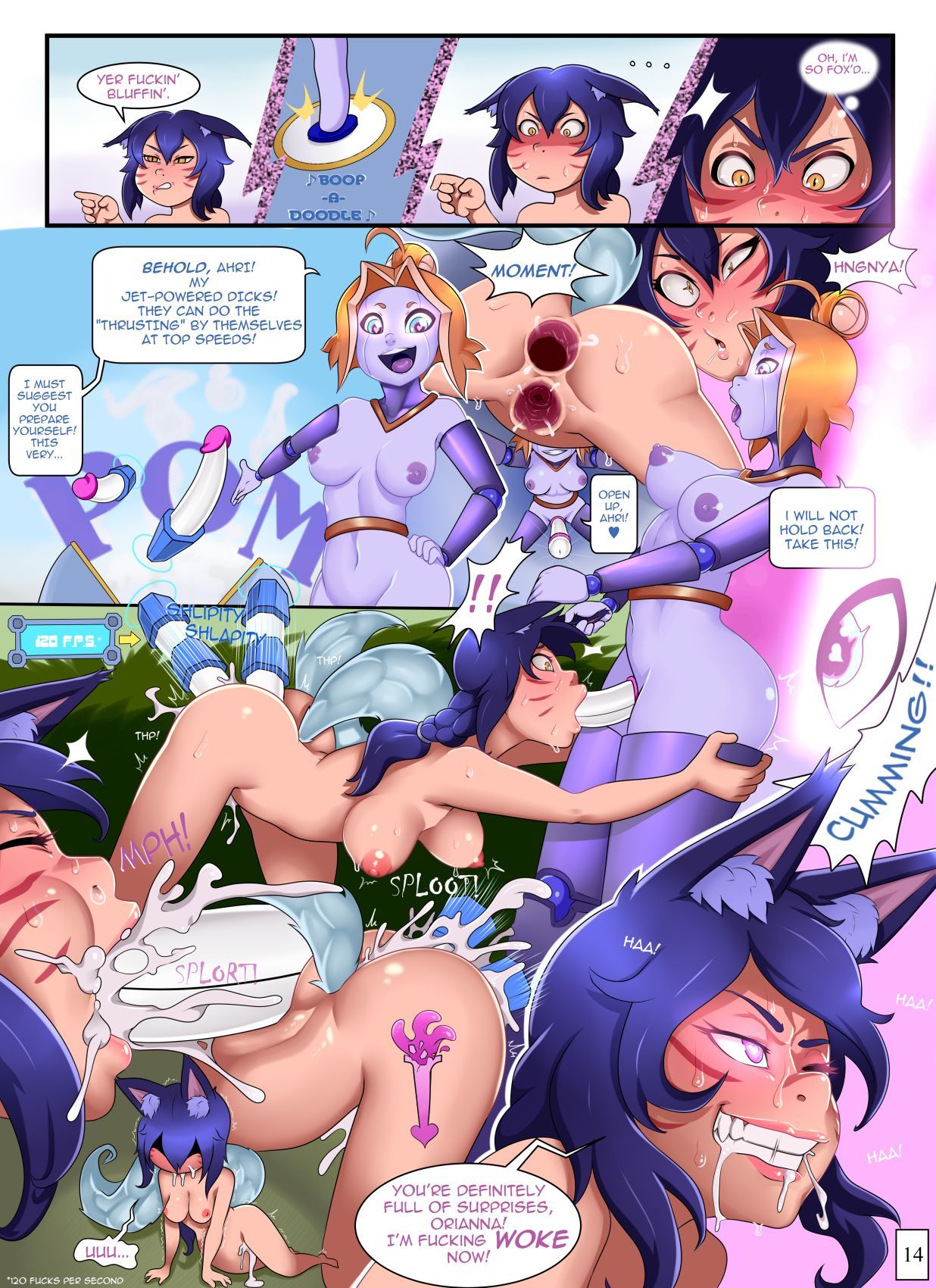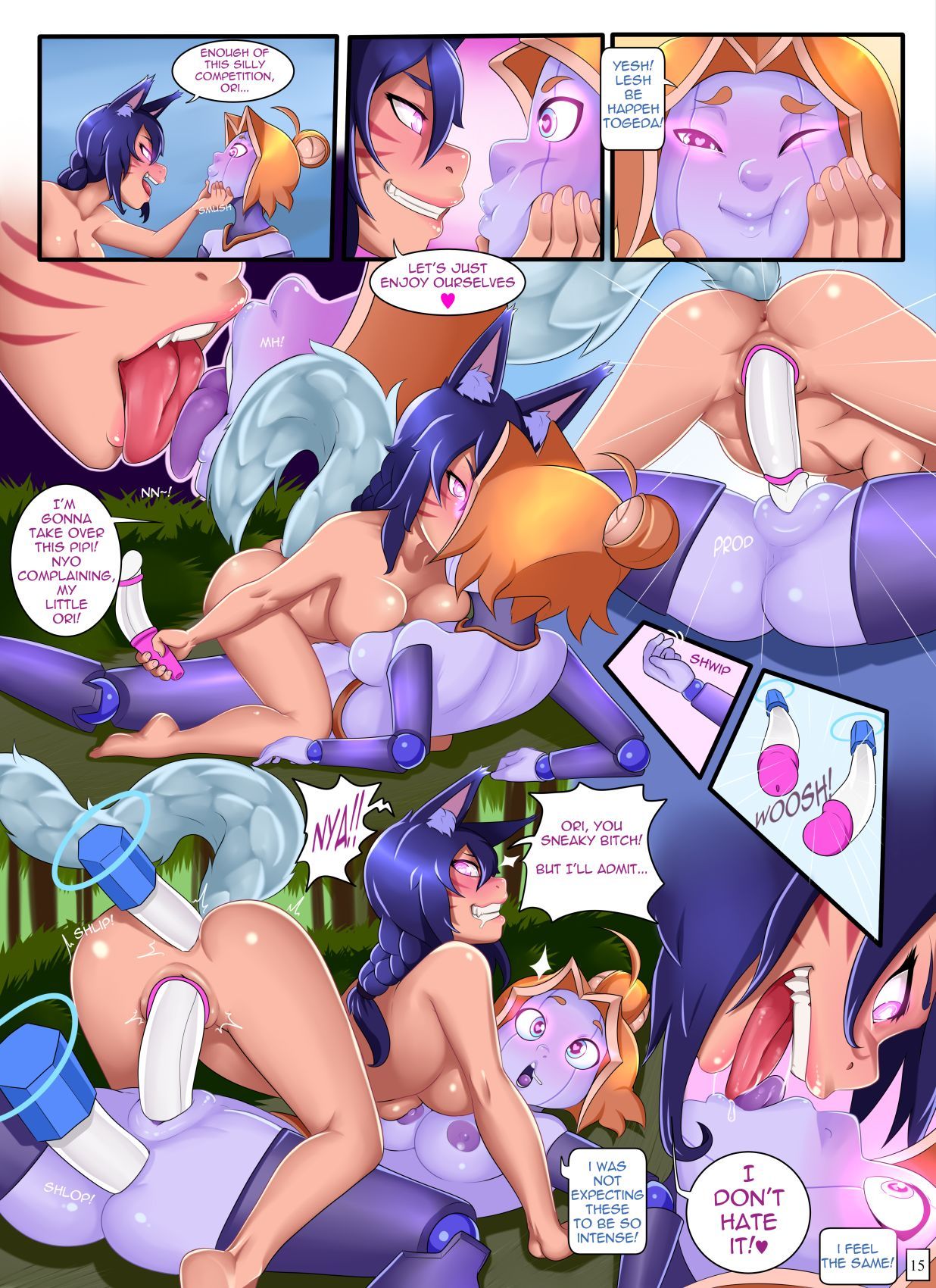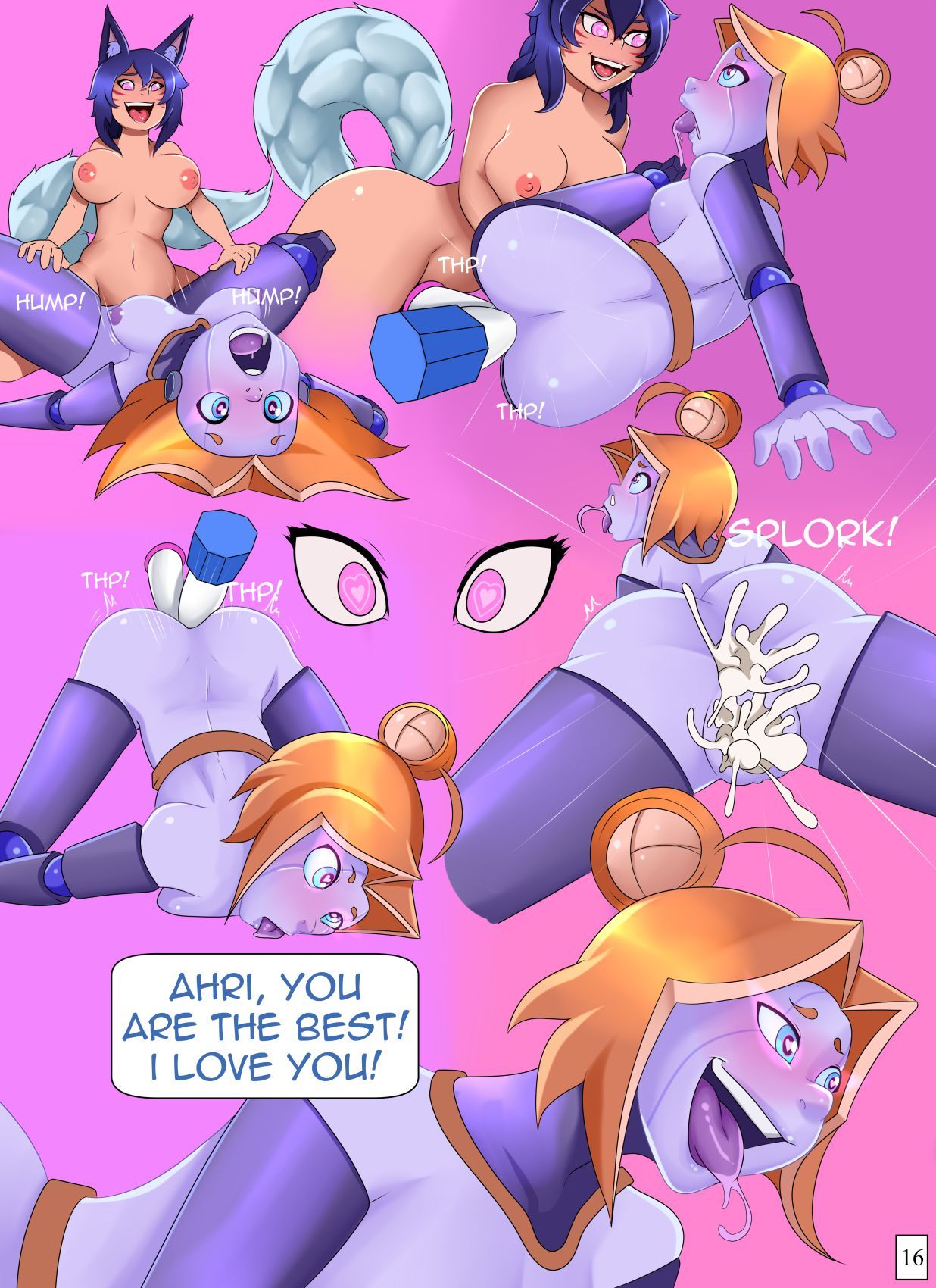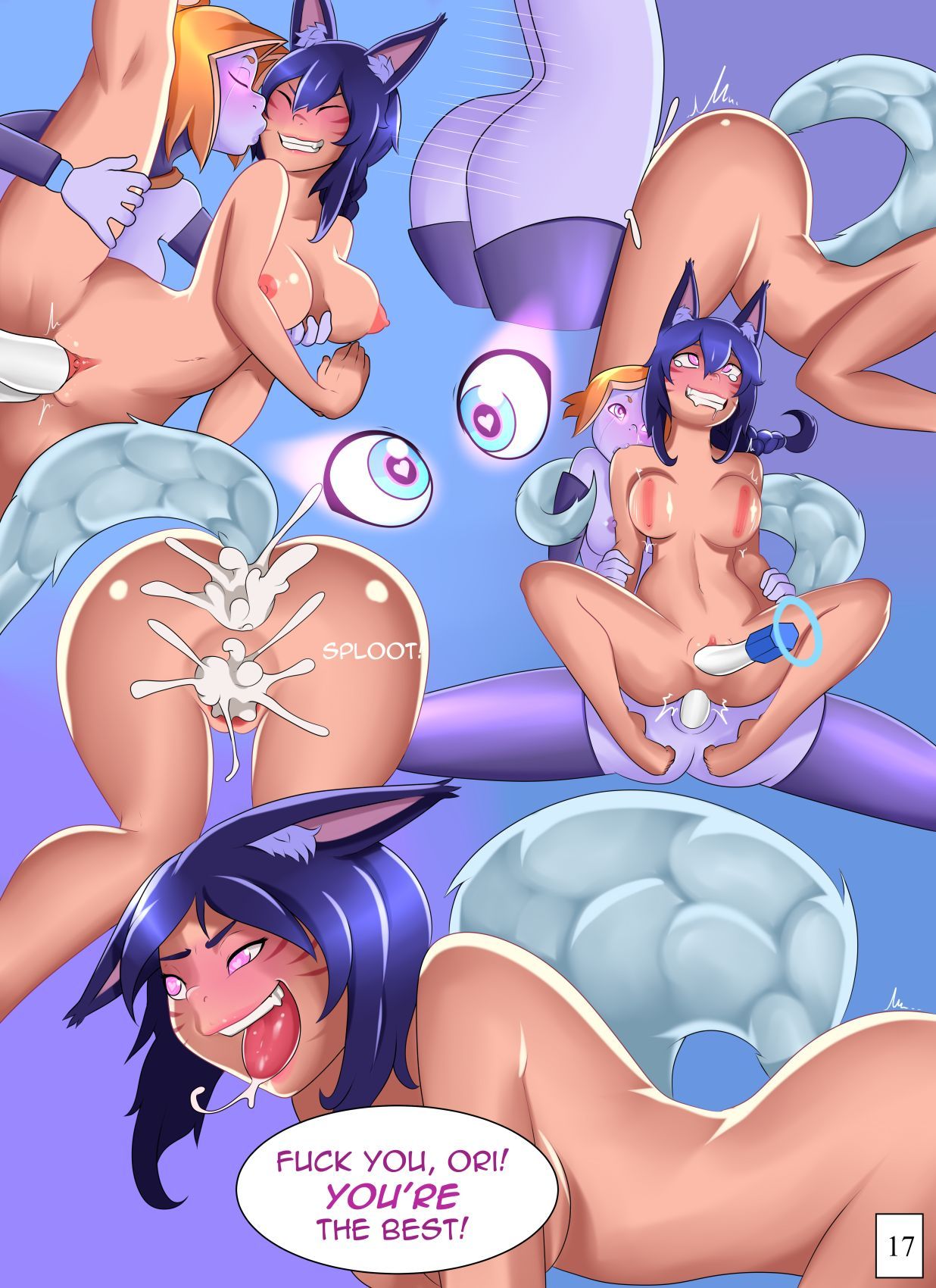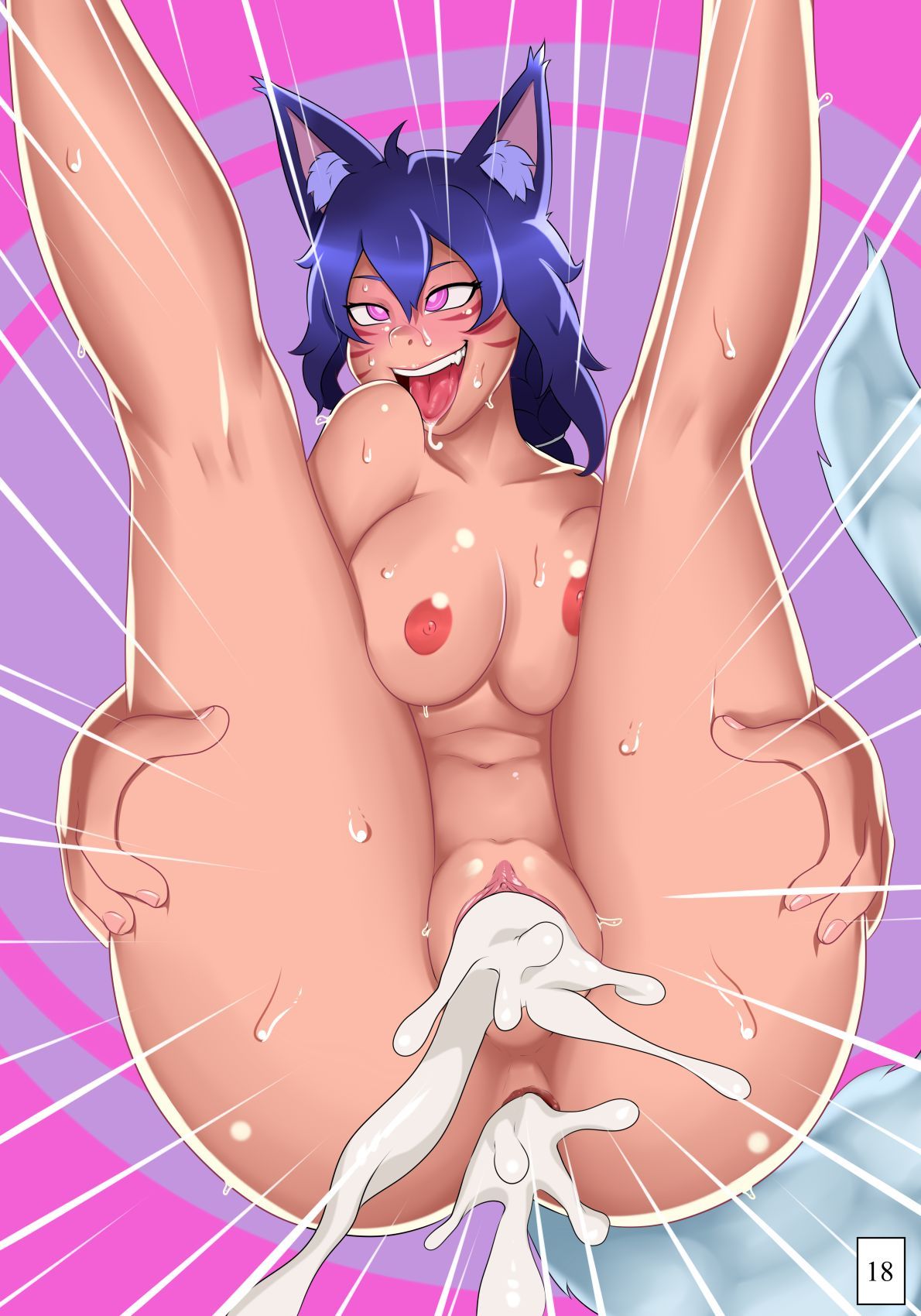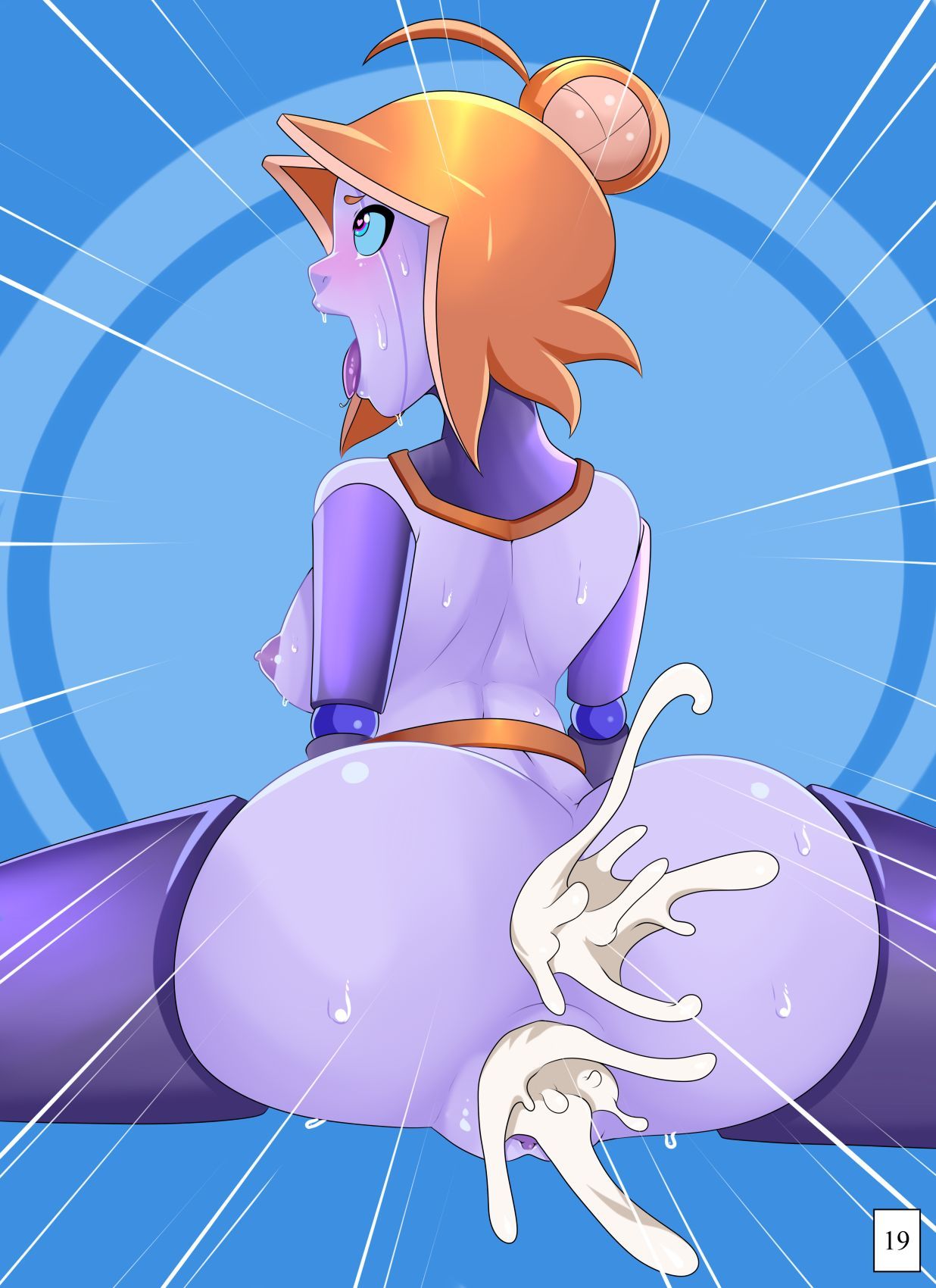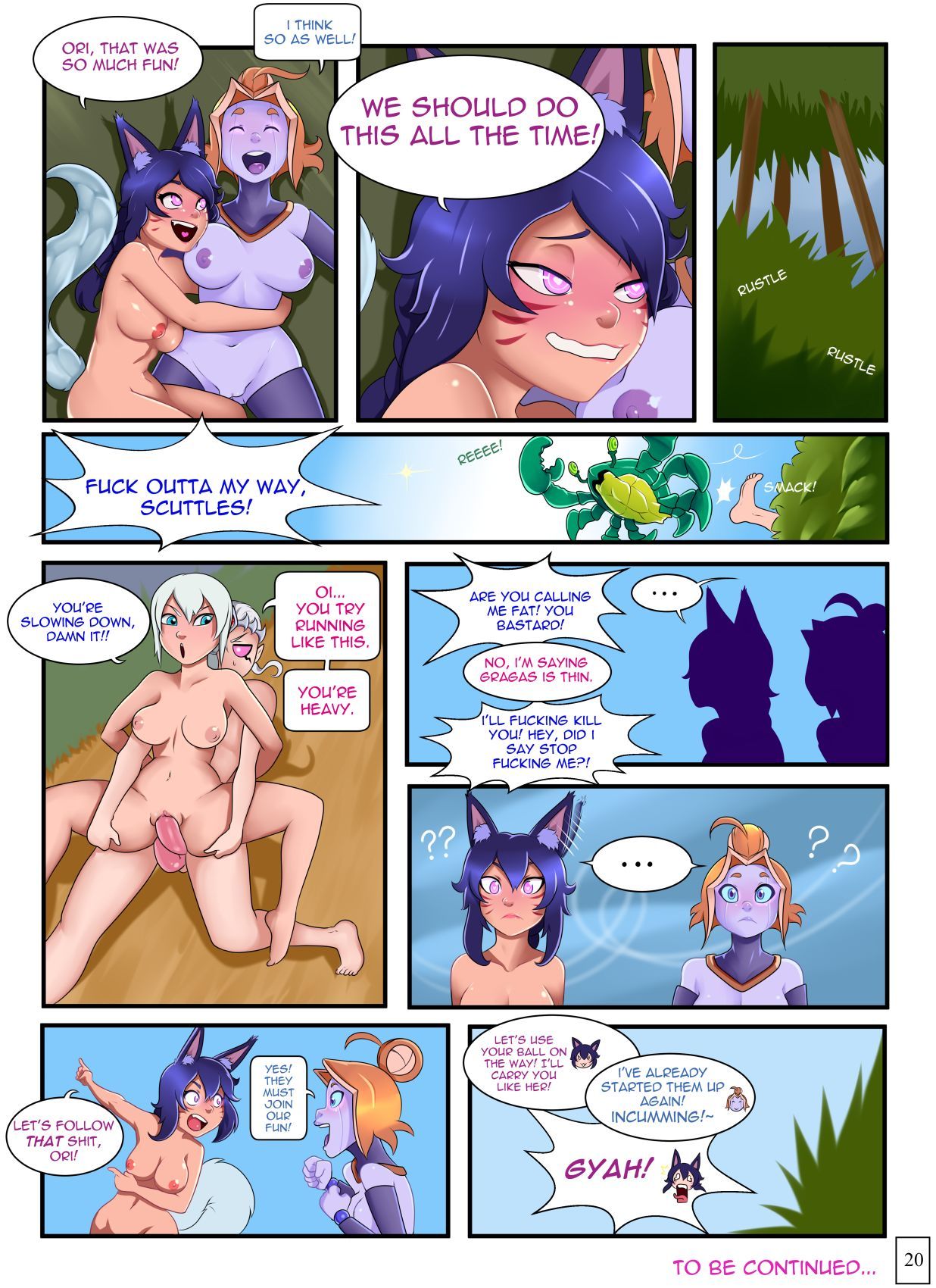 In this Comic Hentai of LOL has a spectacular hentai images of Oriana and Ahri. It is drawn by ScorchingNova and is called The Lust Bug 2.
It all starts after a mysterious explosion, Ahri has recovered from the heavy blow and realizes he has no skirt. He notices something very strange in his body, is somewhat more horny than normal and wants sex. At that moment Oriana appears naked, she has very big tits and a very nice pussy. This makes Ahri very horny and even more when Oriana tells her that she also has a strange feeling for her body. Ahri jumps at that moment and begins to lick the sexy robot's pussy.
There comes a time when he puts his fingers through her juicy vagina and reaches its point G. Touching it makes Oriana have an explosive orgasm and enjoy like a bitch. Now it was Ahri's turn and Oriana had a squirt come and go. They were both very horny and Oriana pulled out a robotic cock that when she put it on, Ahri felt a tremendous pleasure. He began to fuck his robot friend and they both groaned in pleasure for a long time. Each time they sought to have more and more pleasure, Oriana kept getting more and more pleasant objects and the two girls became addicted to the pleasure that those objects and lesbian sex provided.
We hope you liked this LOL Porn Comic and its magnificent hentai images.