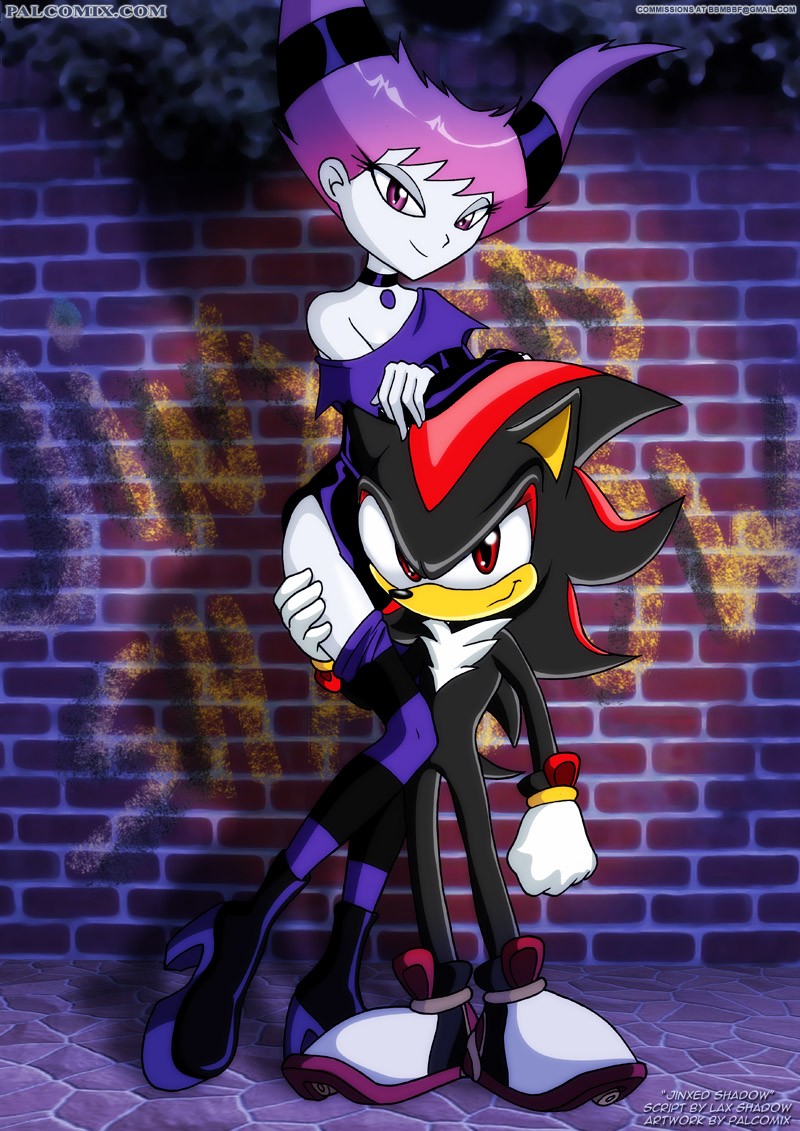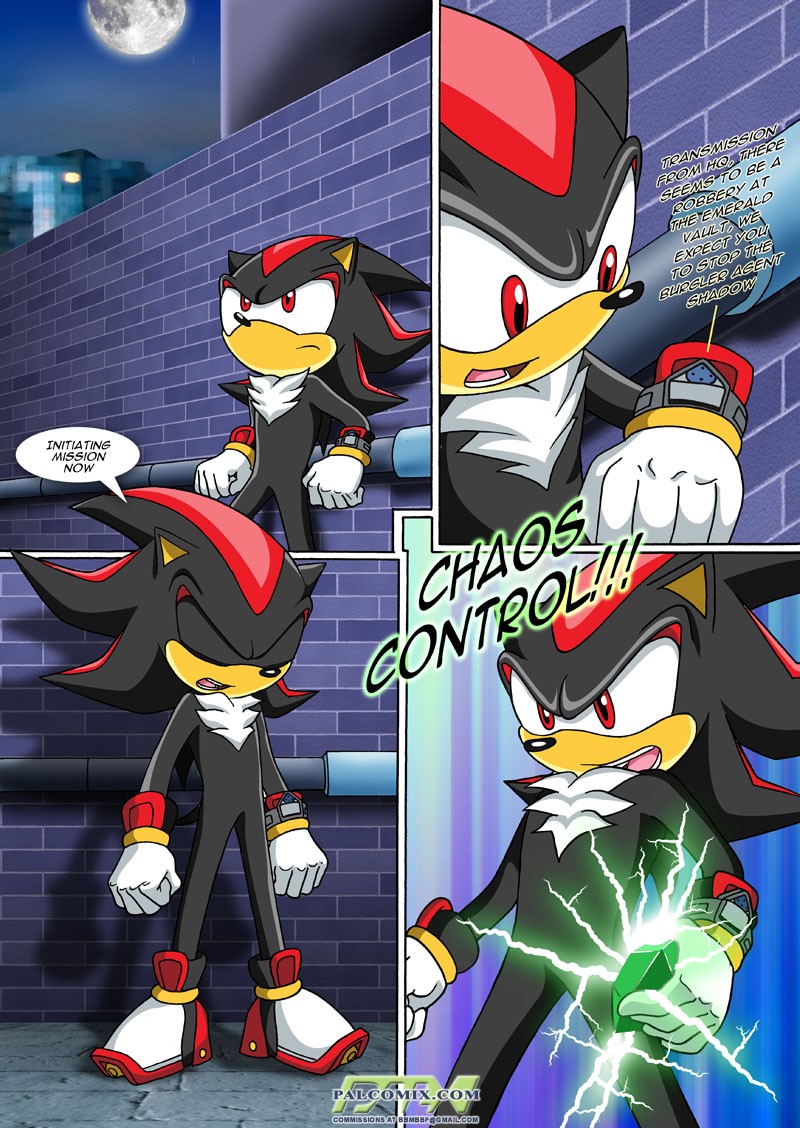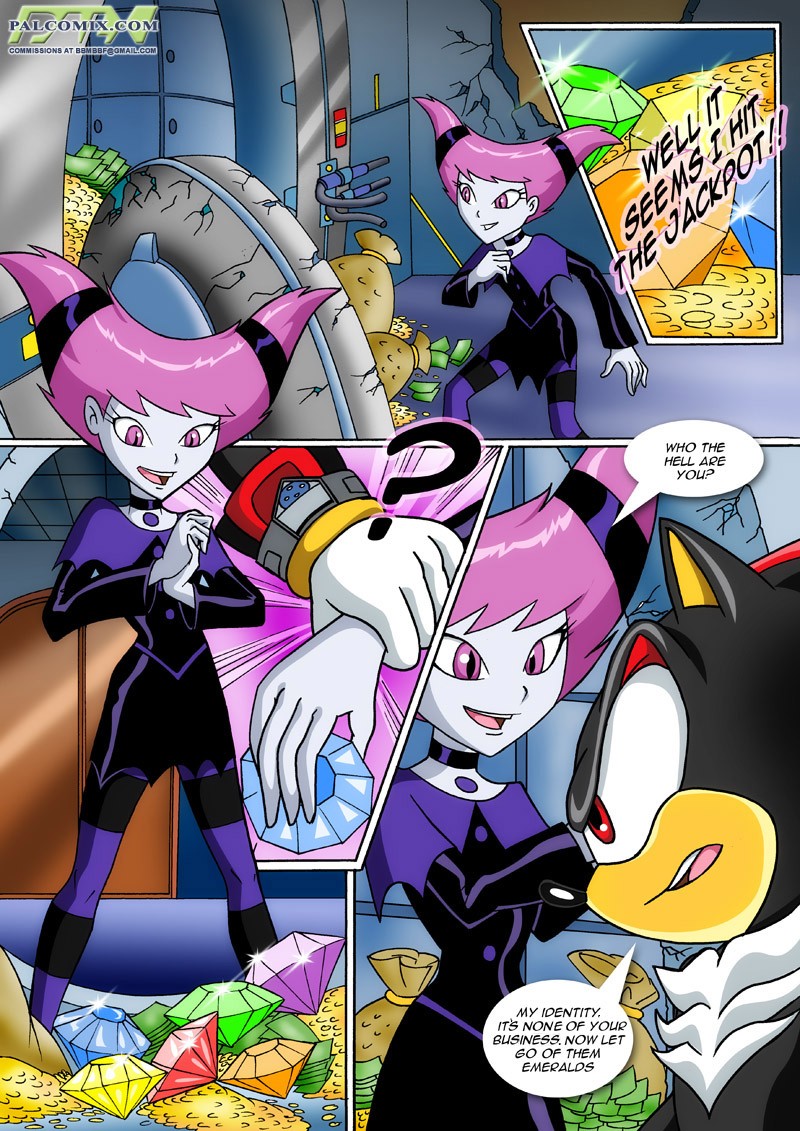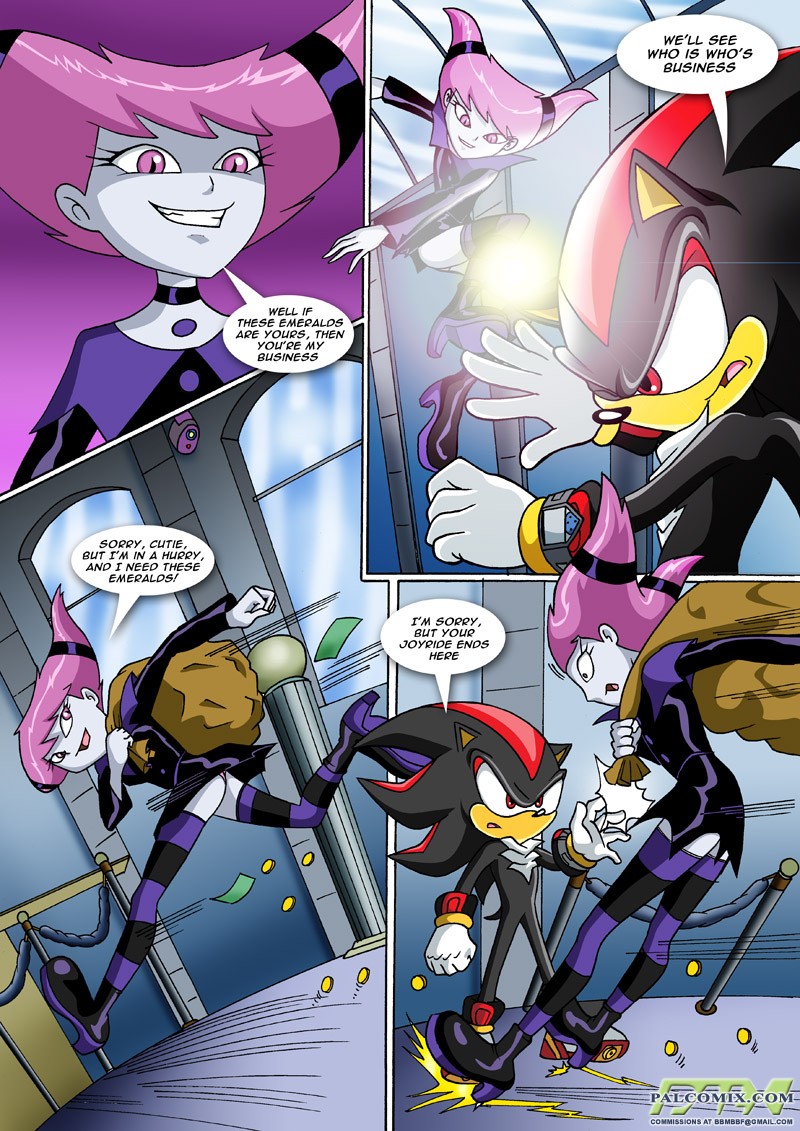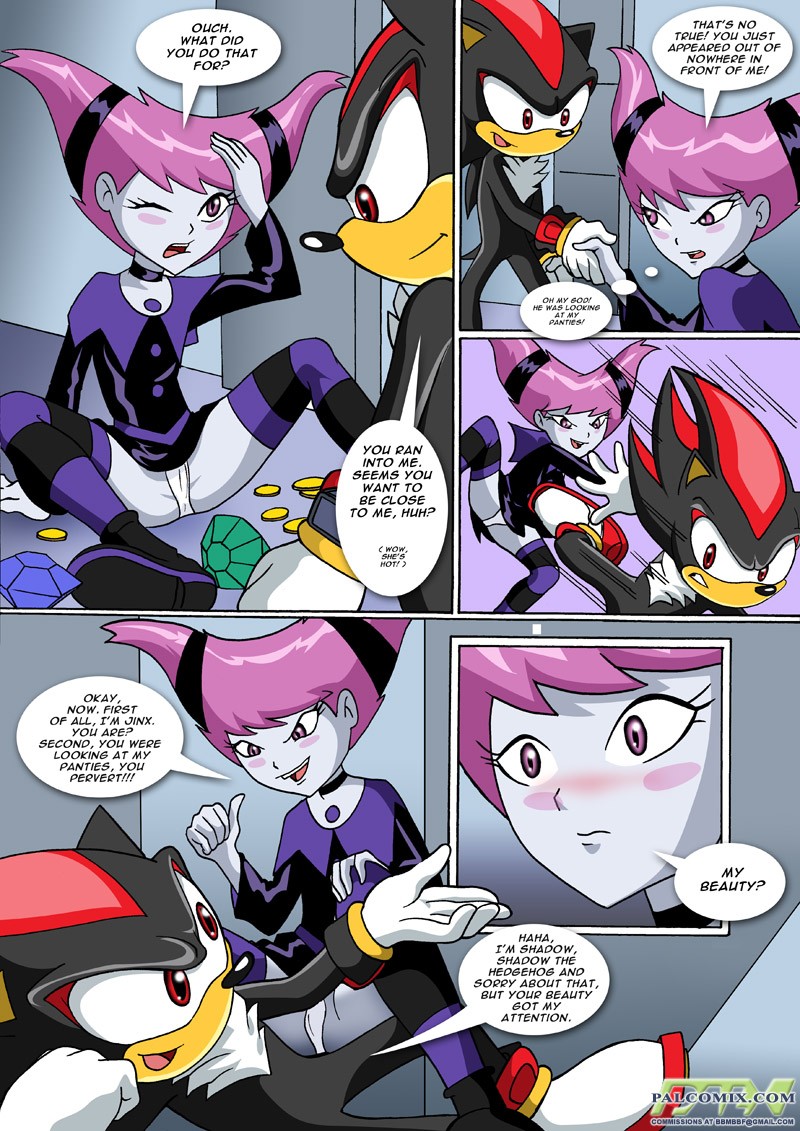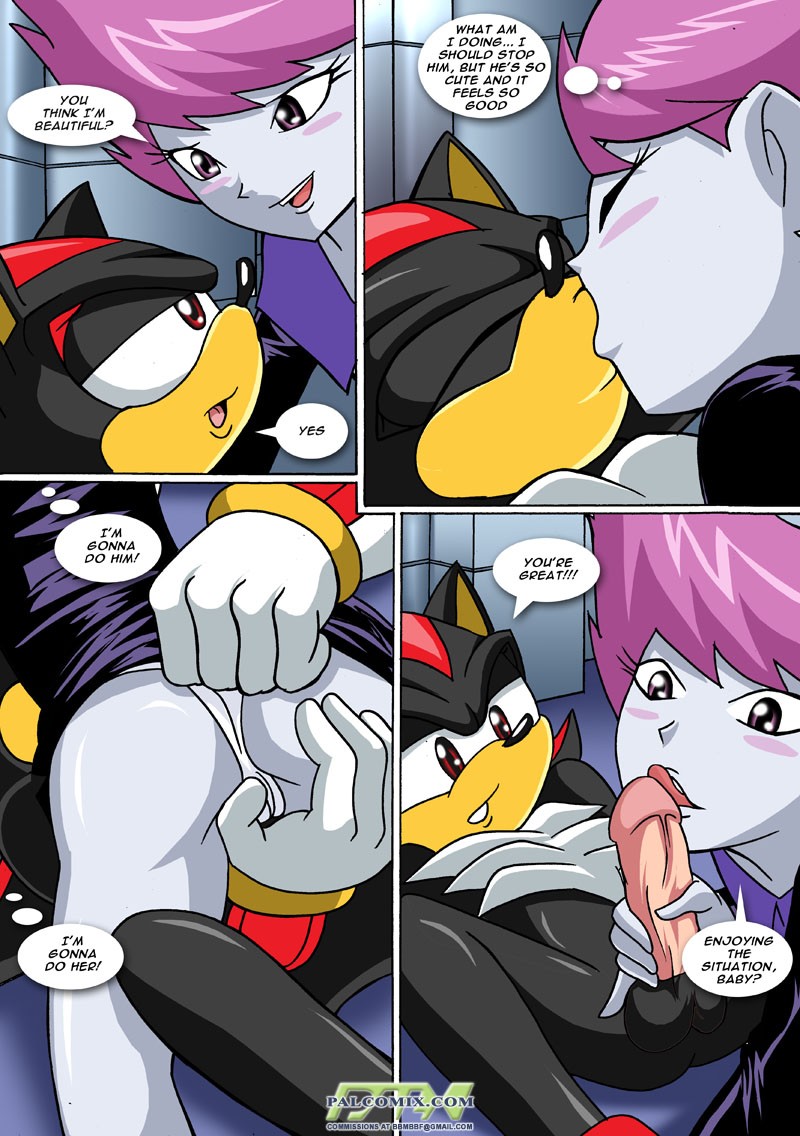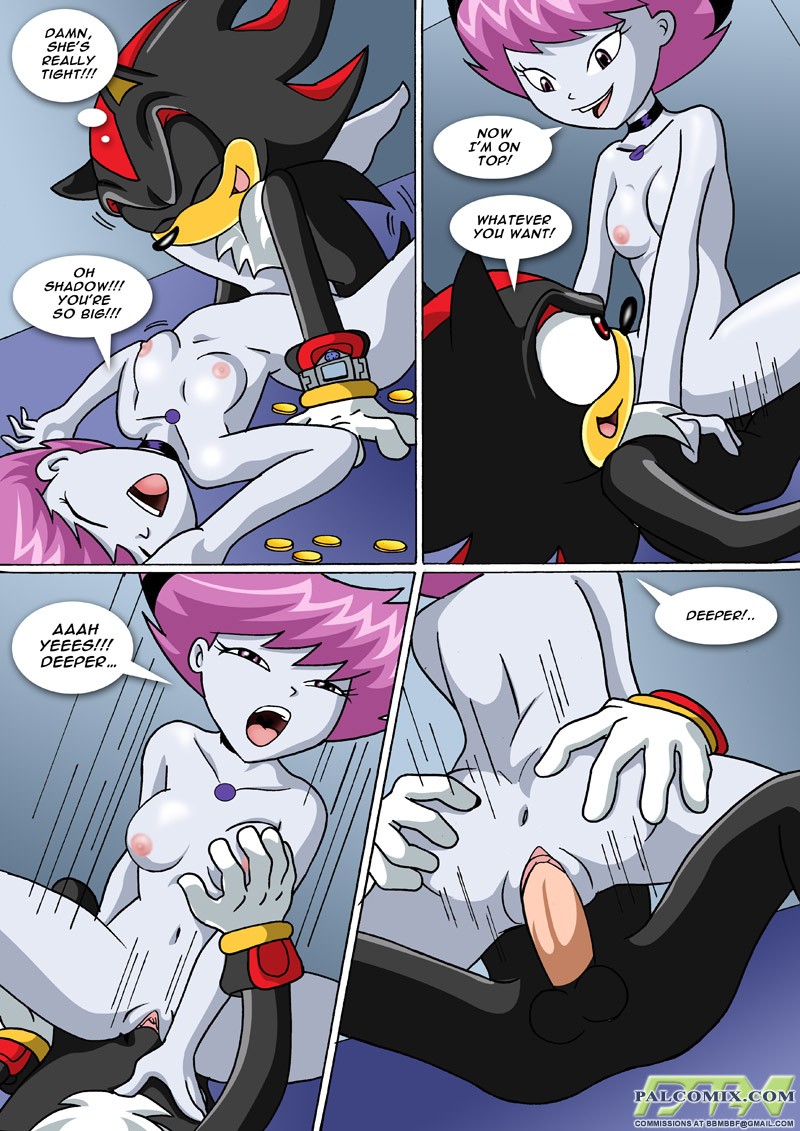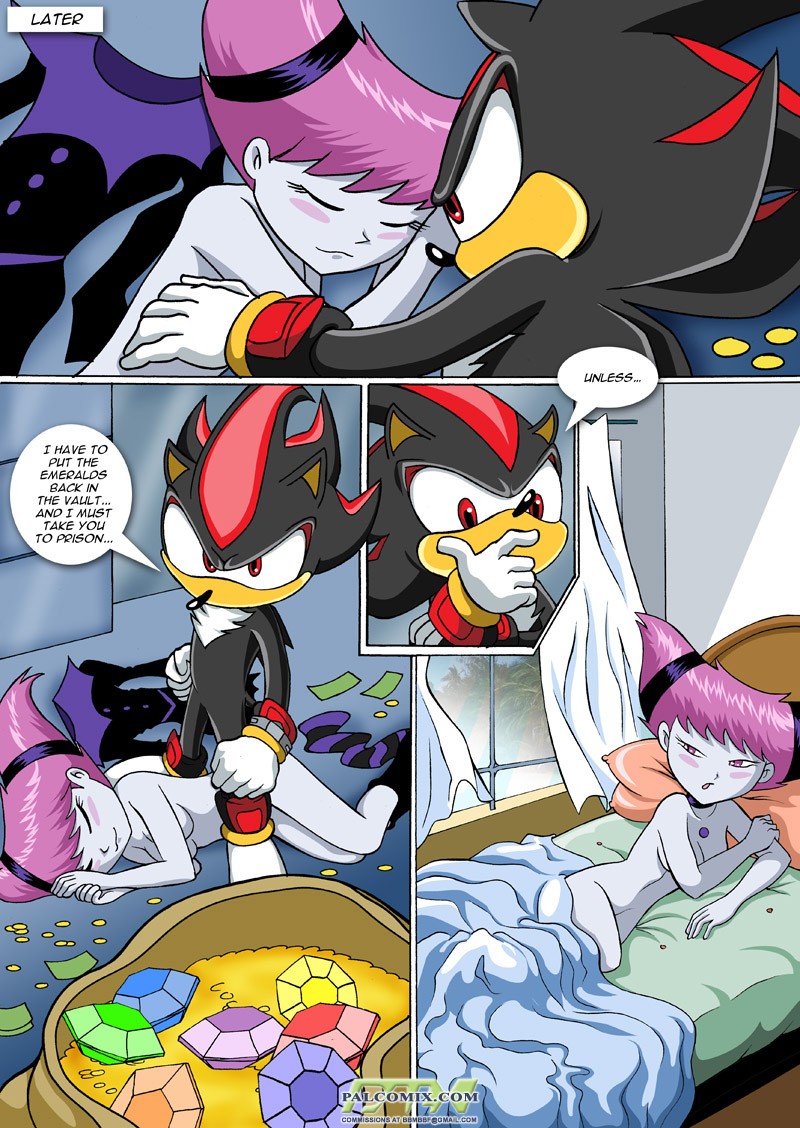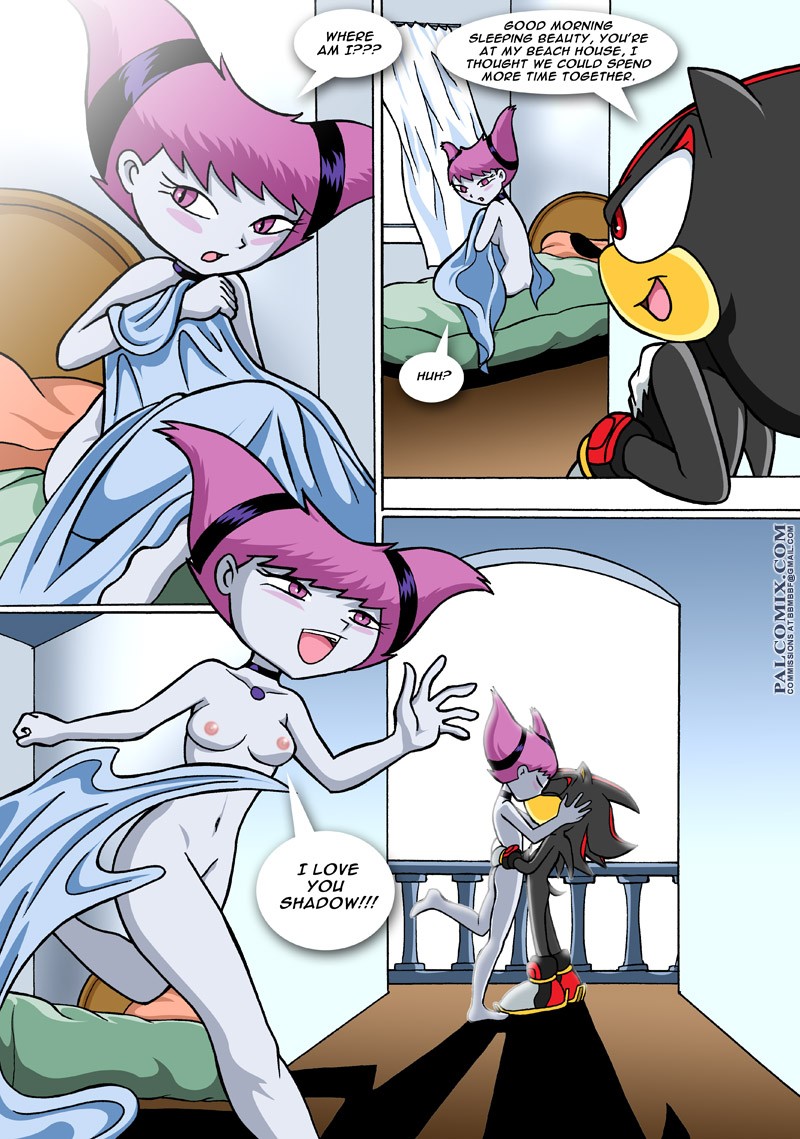 If you want more SEX COMICS Clic here: PALCOMIX PORN COMICS
This is a Palcomix porn comic in which Shadow goes in search of emeralds and meets a sexy girl. That girl turns out to be Jinx, who was robbing the gem bank.
Shadow arrives and stops her, but she throws a light bomb and runs away. The black hedgehog laughs if it is believed that he will win in a carriage. Suddenly Jinx bumps into him and falls to the floor of his ass. Jinx can see the bras and Sahdow stares at them.
She gets angry and asks him why he was looking at her panties. The hedgehog replies that she is a very pretty girl and they had called her attention. She is impressed and can't think of anything other than kissing him on the mouth. Shadow grabs her ass with her hands that slowly move to her pussy. The two begin to fuck, Jinx's pussy is very narrow. This causes the black hedgehog to get more horny. The two enjoy sex until they come. The girl is so horny that she asks him to come inside her.
Jinx was so comfortable that she falls asleep after sex. The hedgehog wonders if he should lock her up in jail for stealing, but it hurts him to see such a beautiful girl locked up. Also after that moment of madness I was starting to feel something for her. When she woke up she was in Shadow's house, he was waiting for her to tell her they were going to be together for a while. She was glad and ran naked to kiss her mouth.