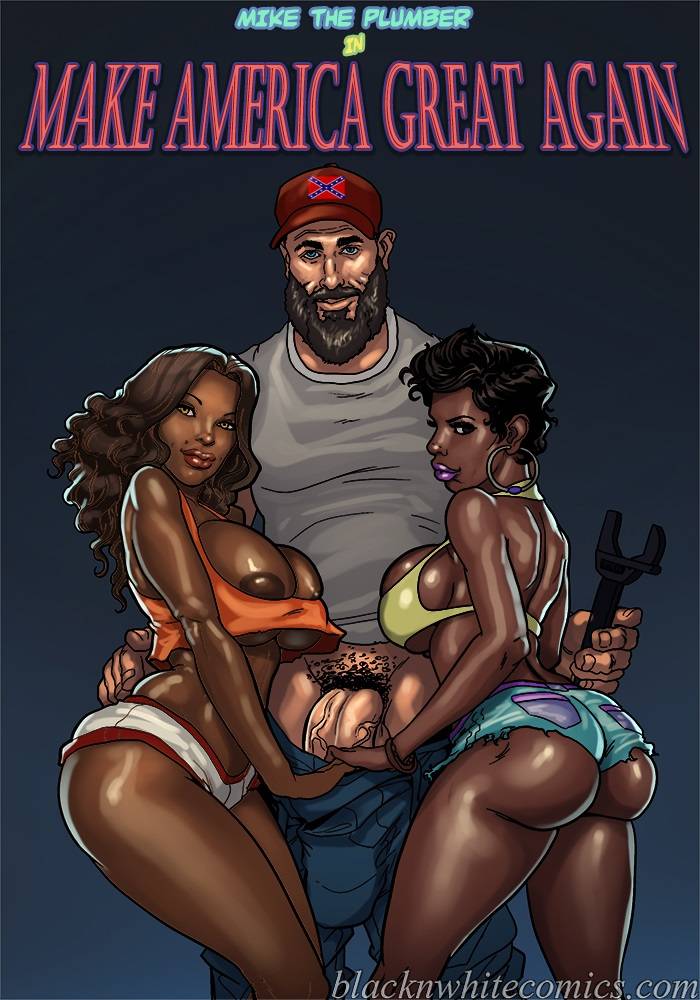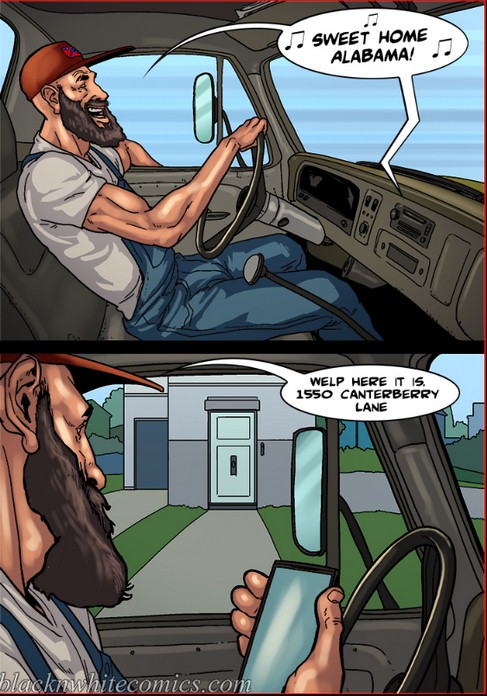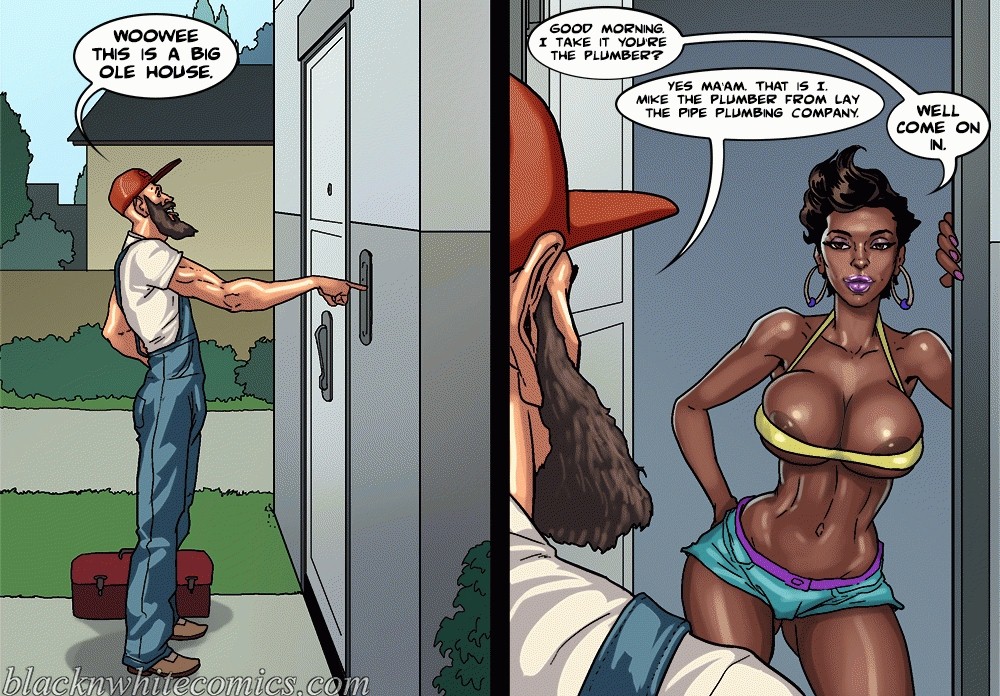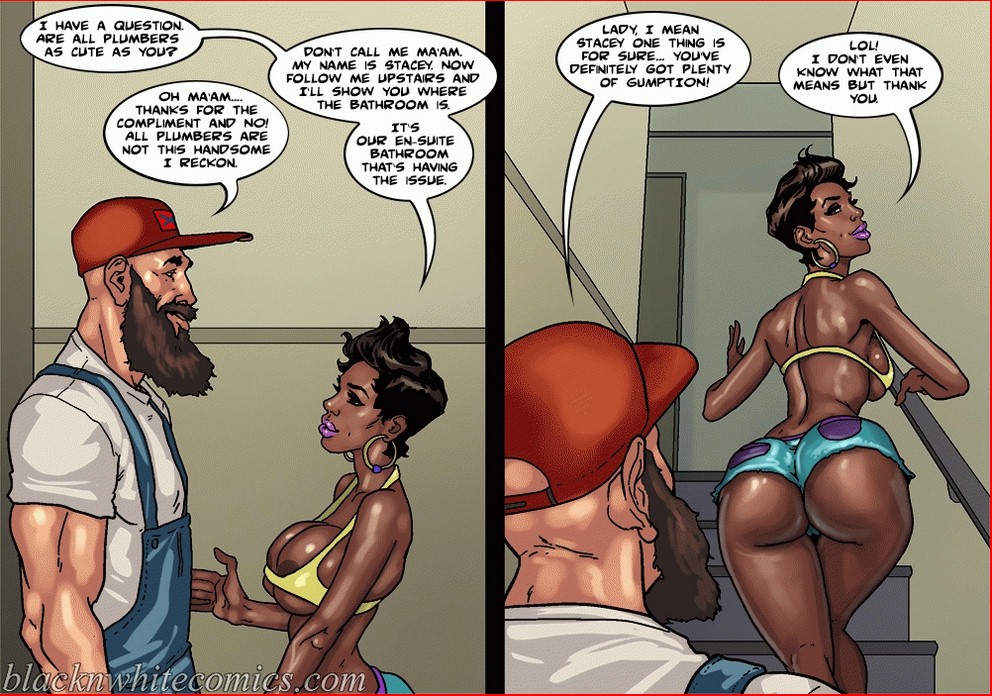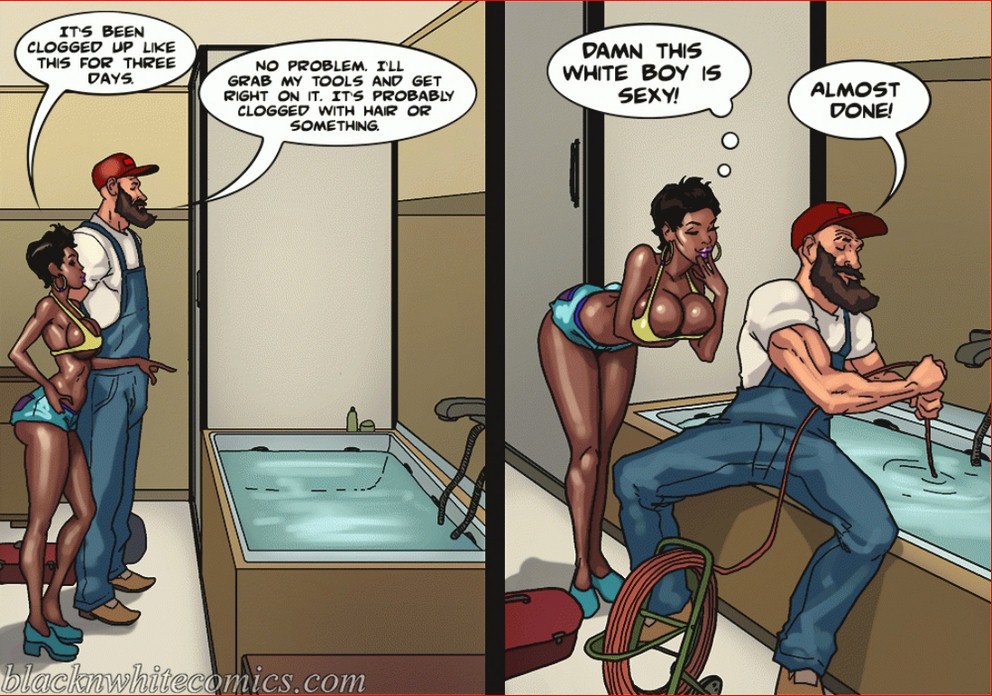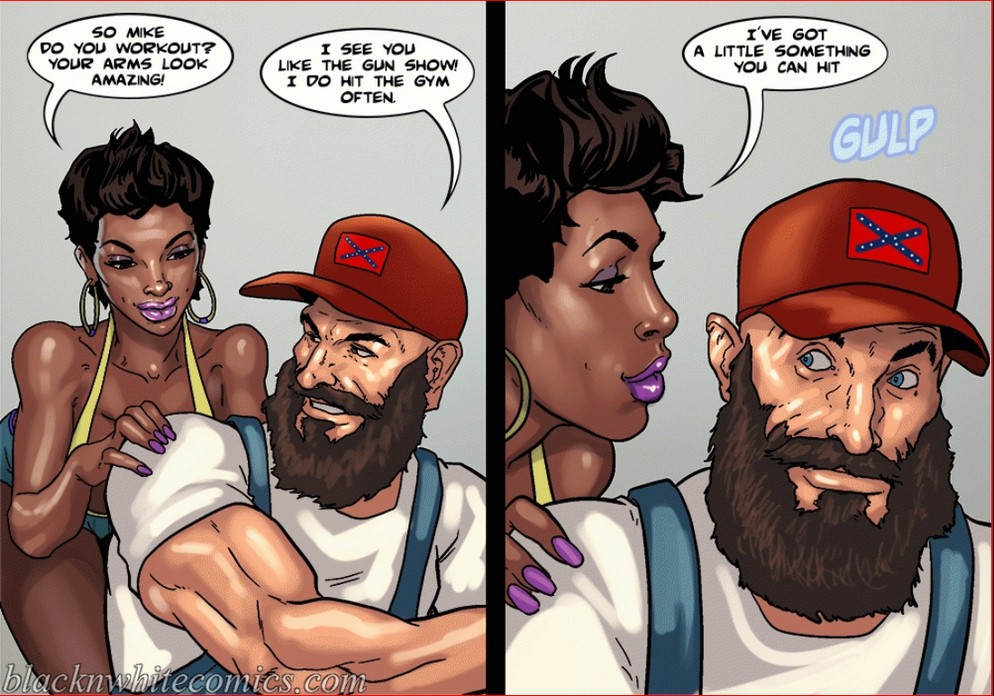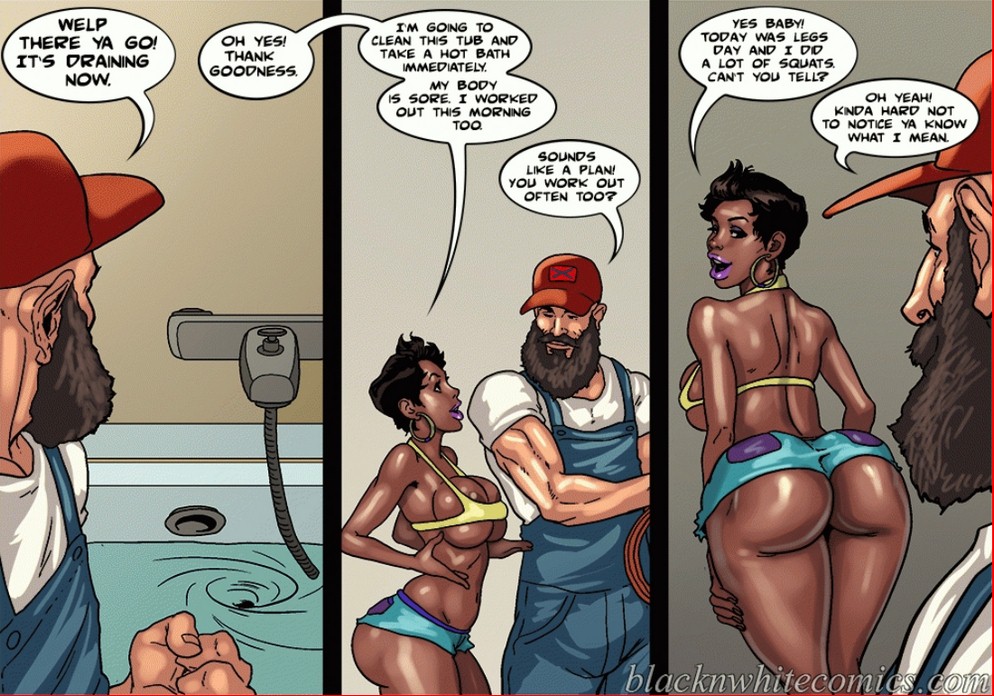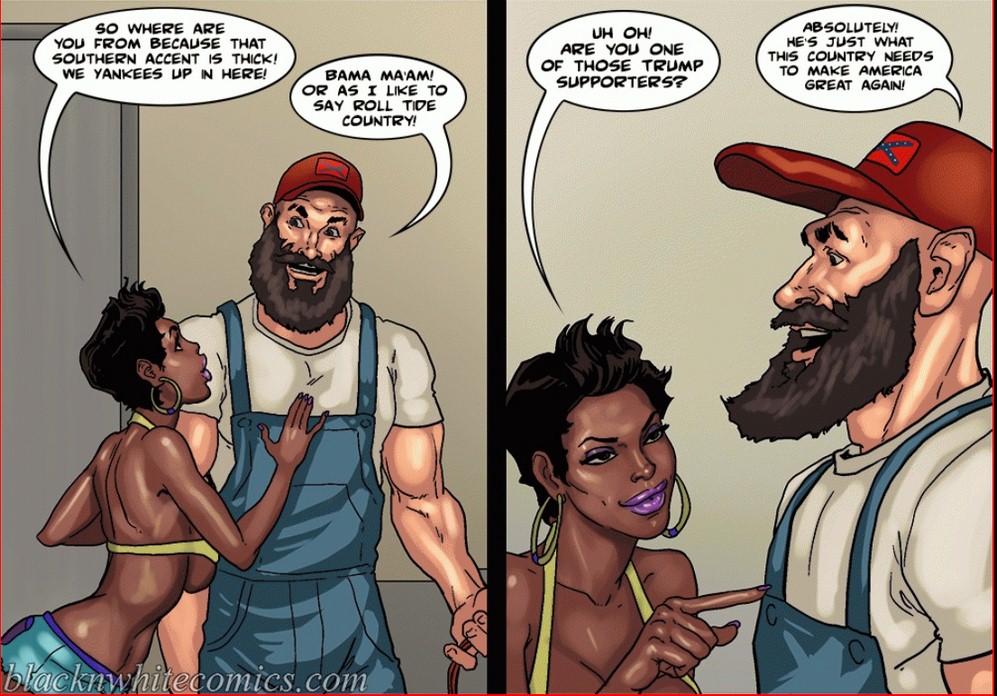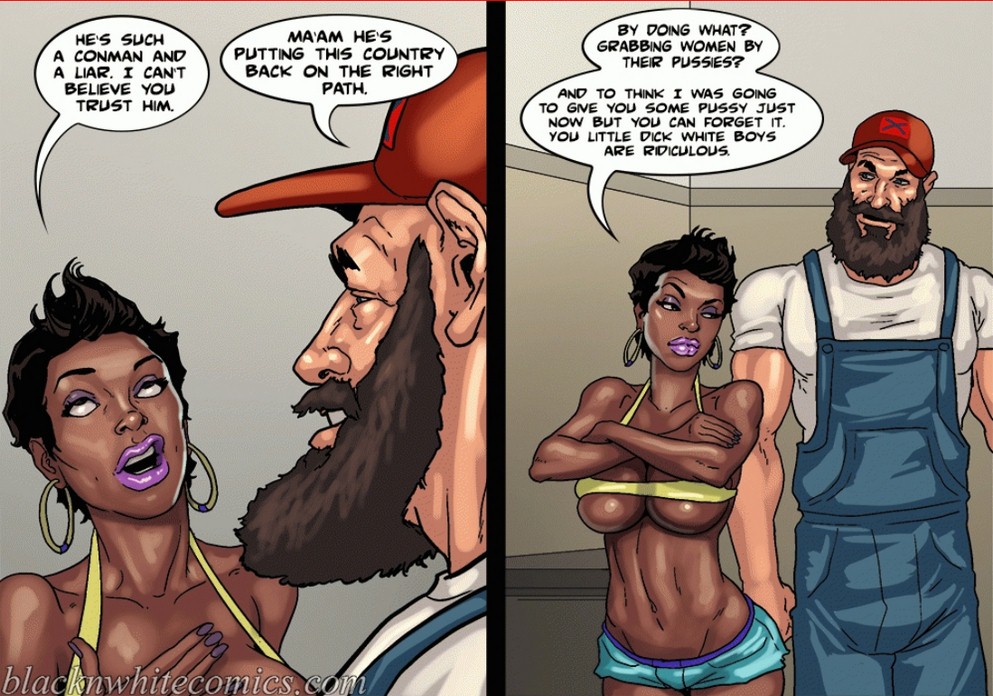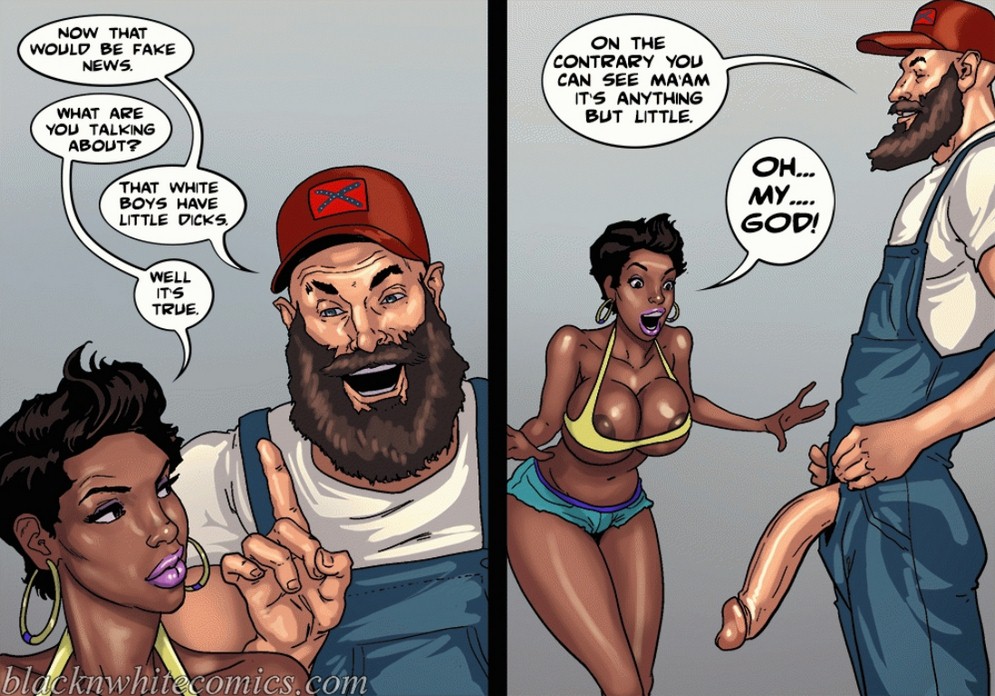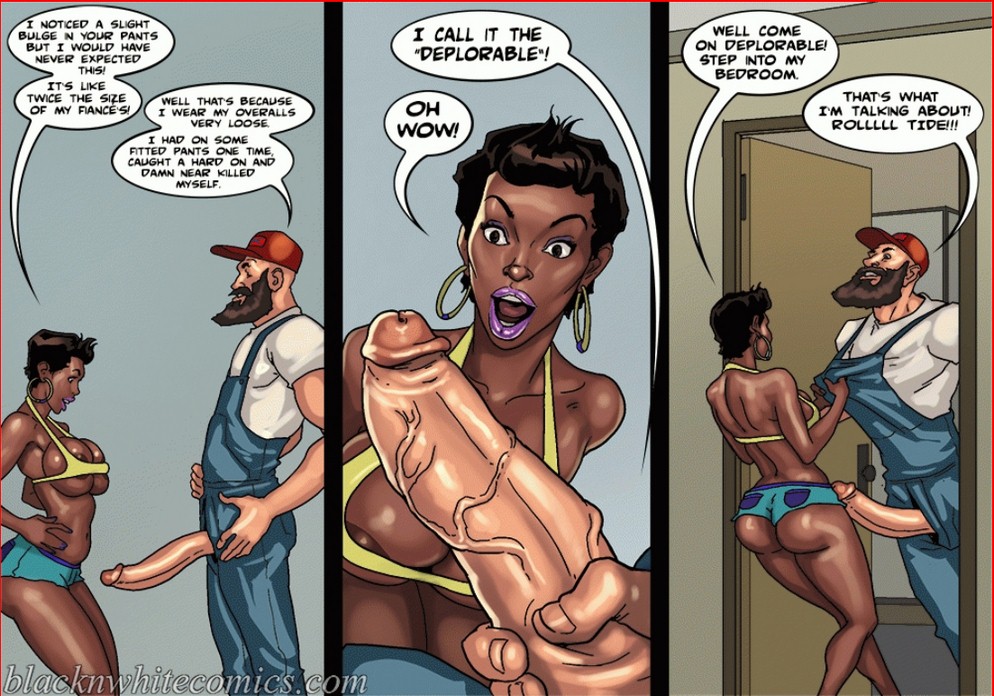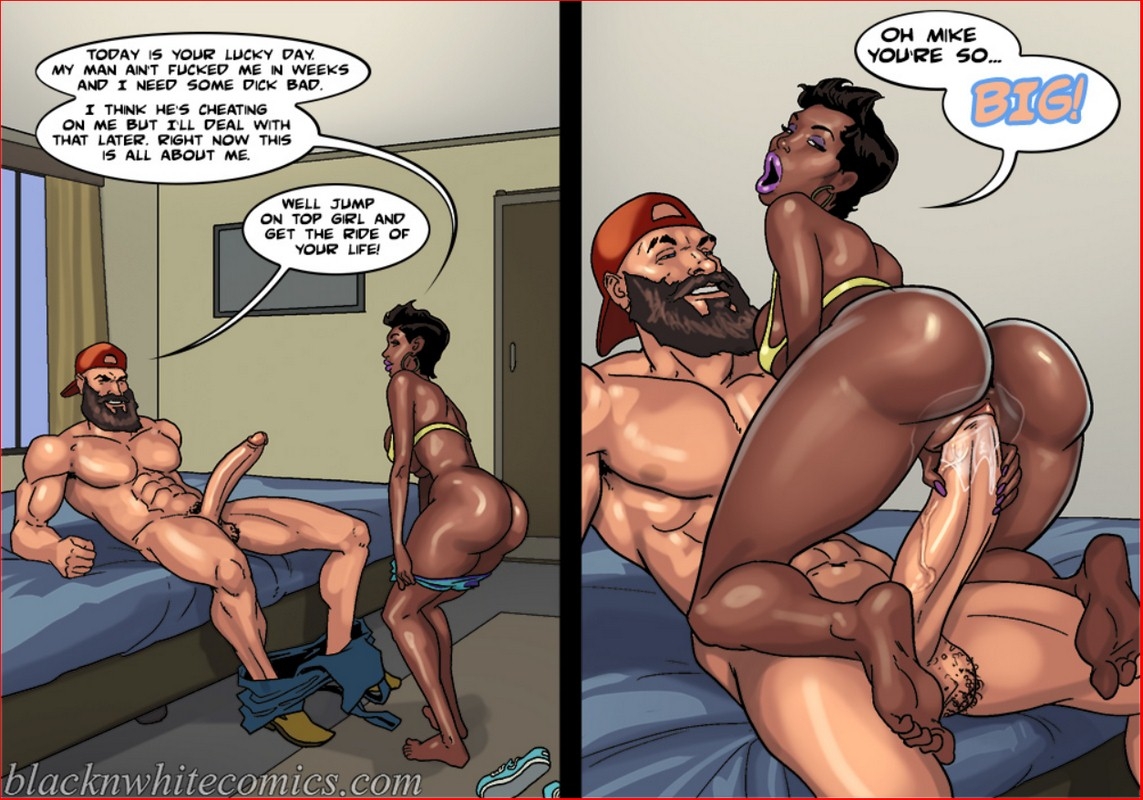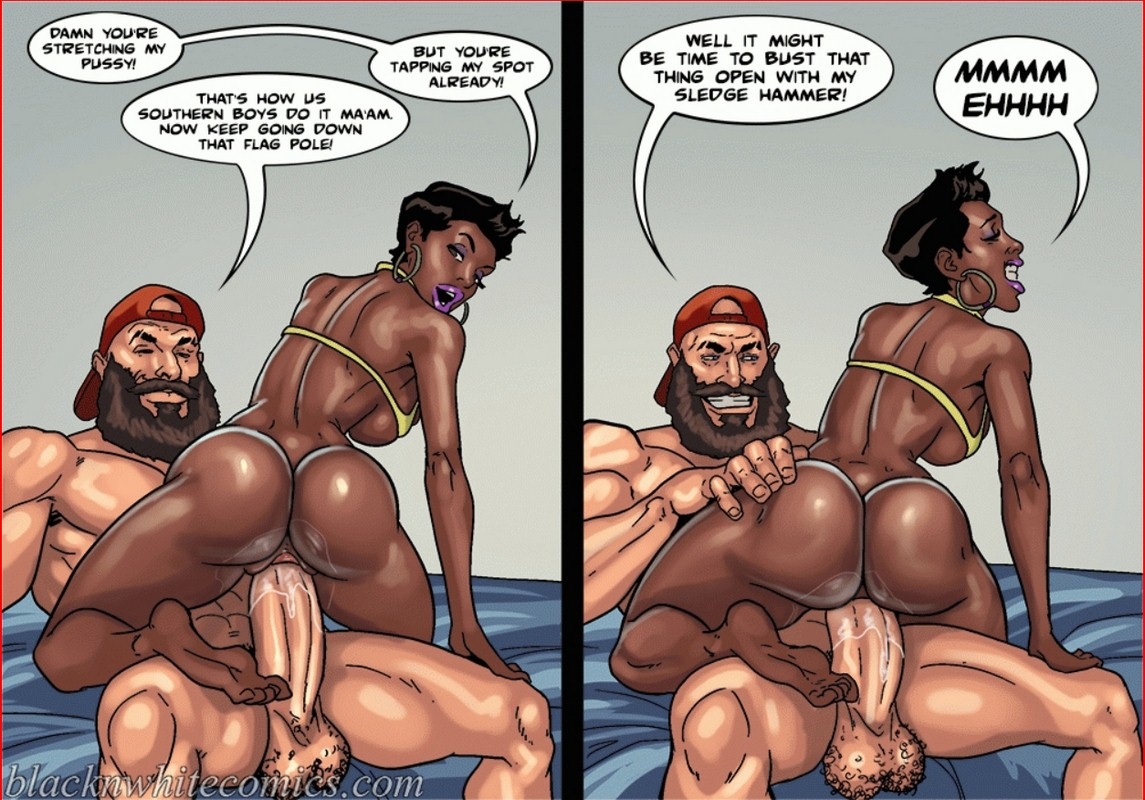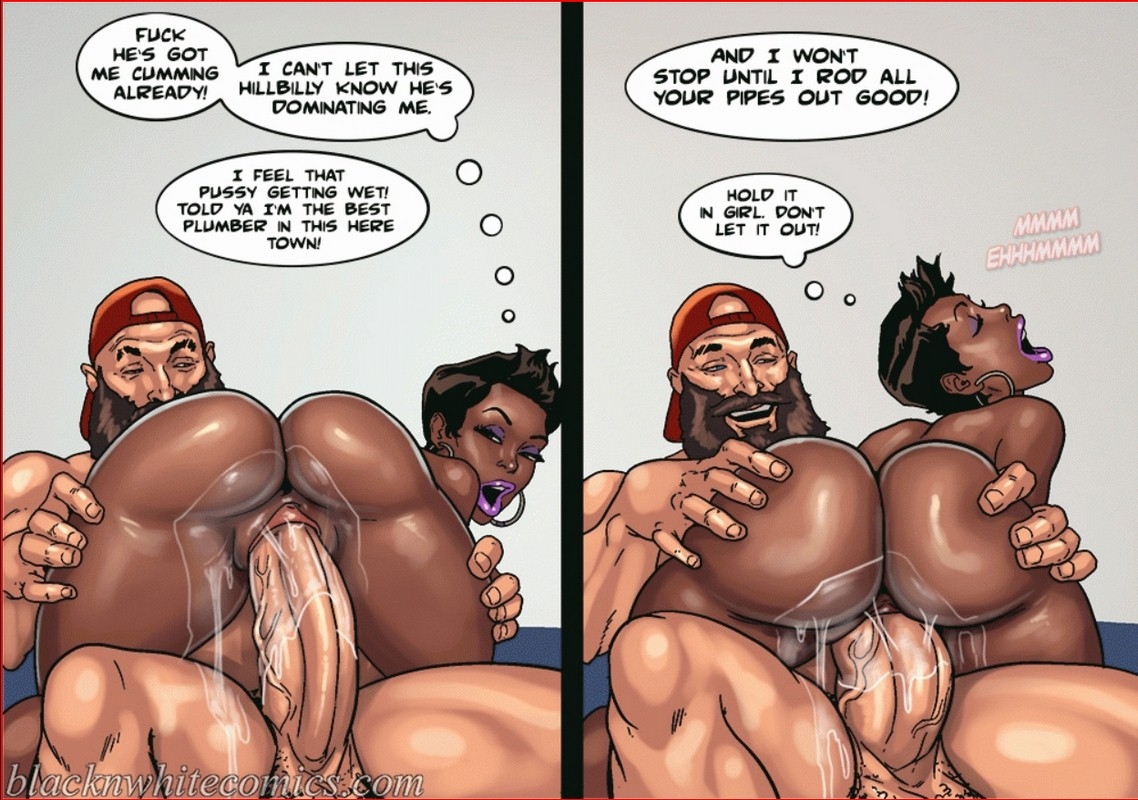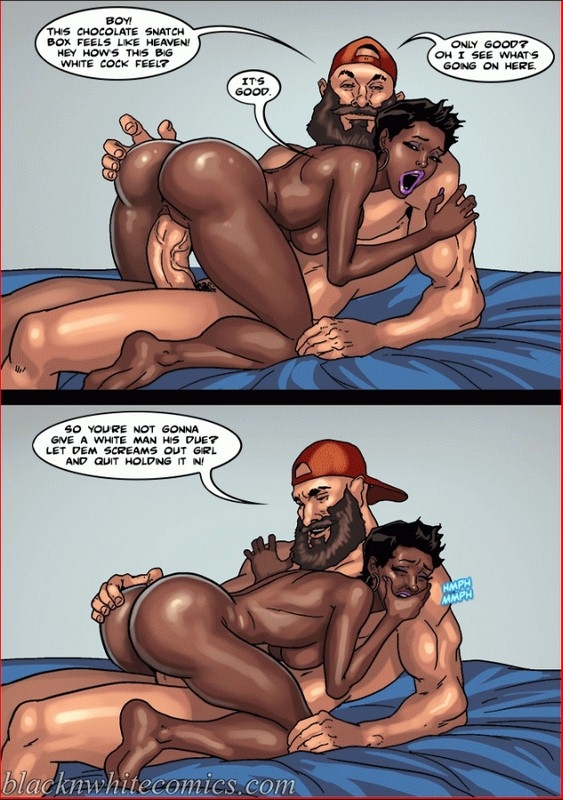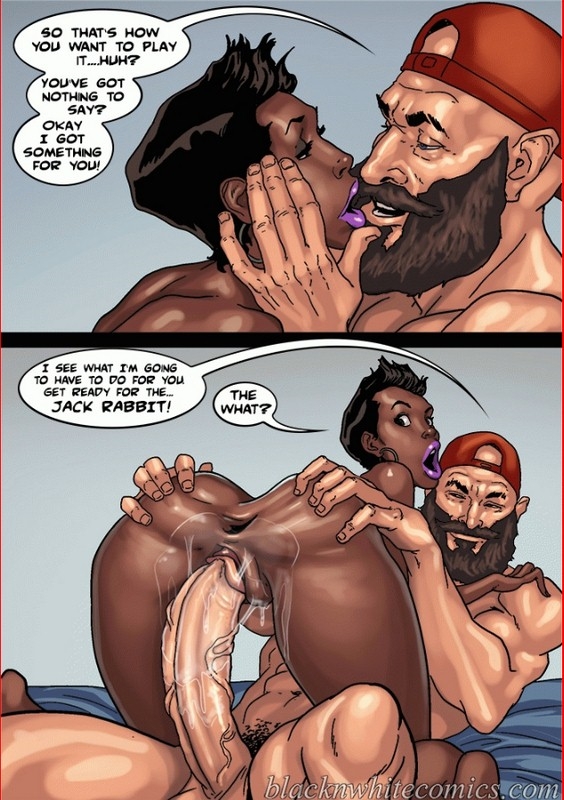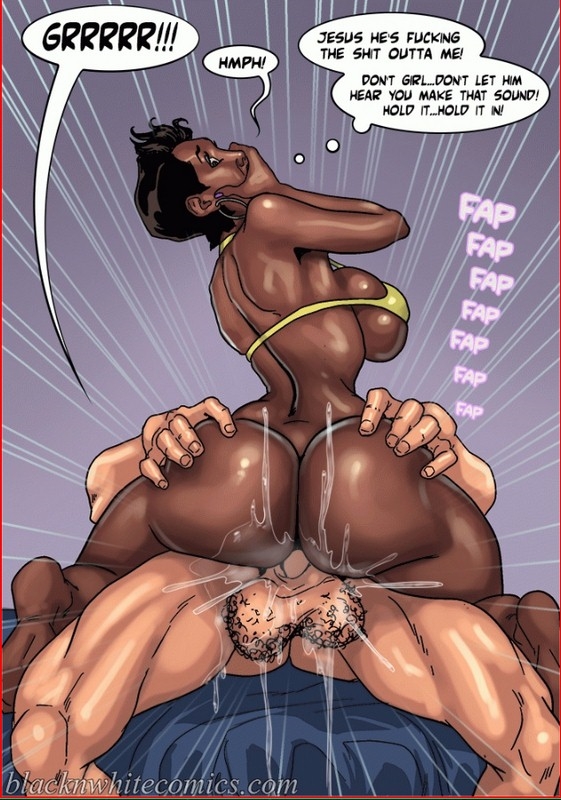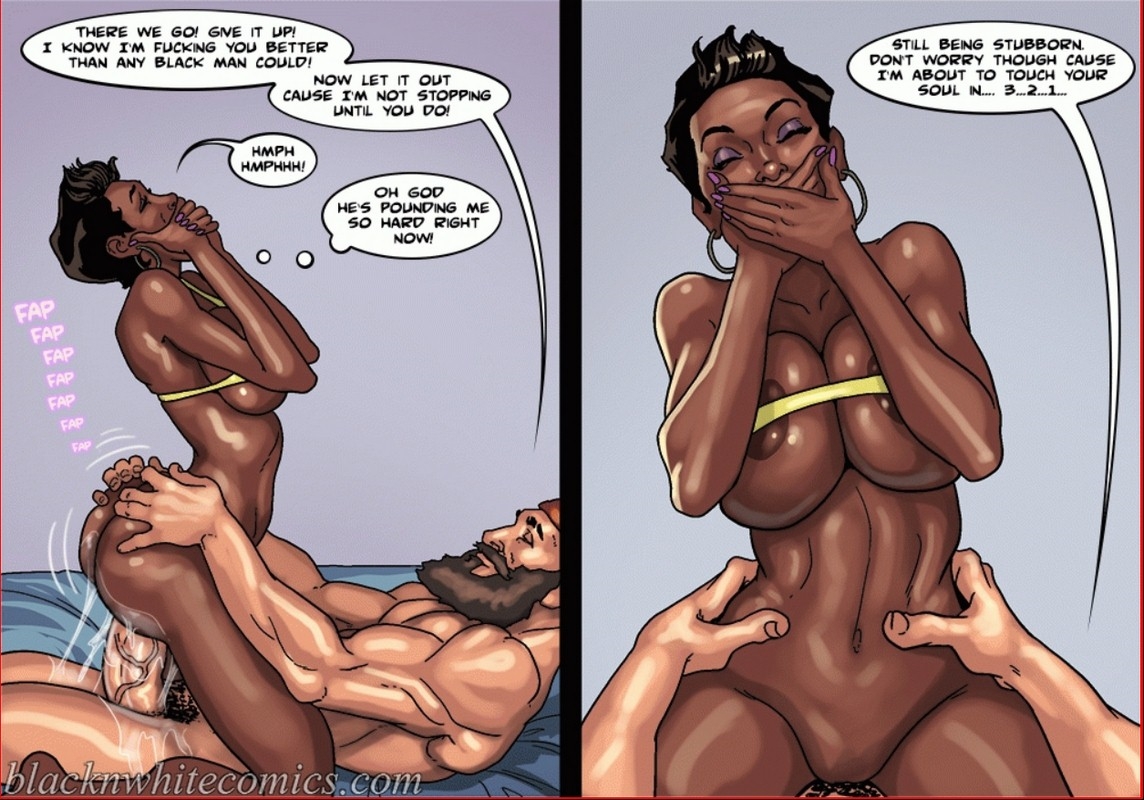 This time we show you a very famous Interracial Porn Comic called Make America Great Again. Mike the plumber was on his way to a client's house, while he was in his van singing a song he loved.
When he arrived at his client's house he was surprised to see a sexy black girl. This was beast with very short pants and a very tight bra in which her nipples were seen. When they were climbing the stairs Mike could see the sexy ass of that beautiful black.
While the muscular plumber fixed the problem with the shower, the woman started talking to him. She seemed sexy and was trying to tie him up to fuck him. In a moment of combersation everything went down. The sexy girl got mad at him because he was a Trump dump and no longer wanted to fuck him. He told him that he probably had the small cock and that it was happening from him.
At that moment Mike started laughing, he pulled down his pants and showed him his huge cock. That woman was surprised and got hot just thinking about that monstrosity entering her pussy. He ran running to give her a blowjob.
When she felt that cock enter her, she couldn't stand it for 2 minutes and had an orgasm. She had not had sex with her husband for 2 weeks and this cock made her enjoy pleasure. She tried to hide from Mike the pleasure he had, but he realized. Just seeing the pleasure face I had was enough. At this time a battle began to see who had more endurance of the two.
We hope you liked this XXX comic drawn by Blacknwhite