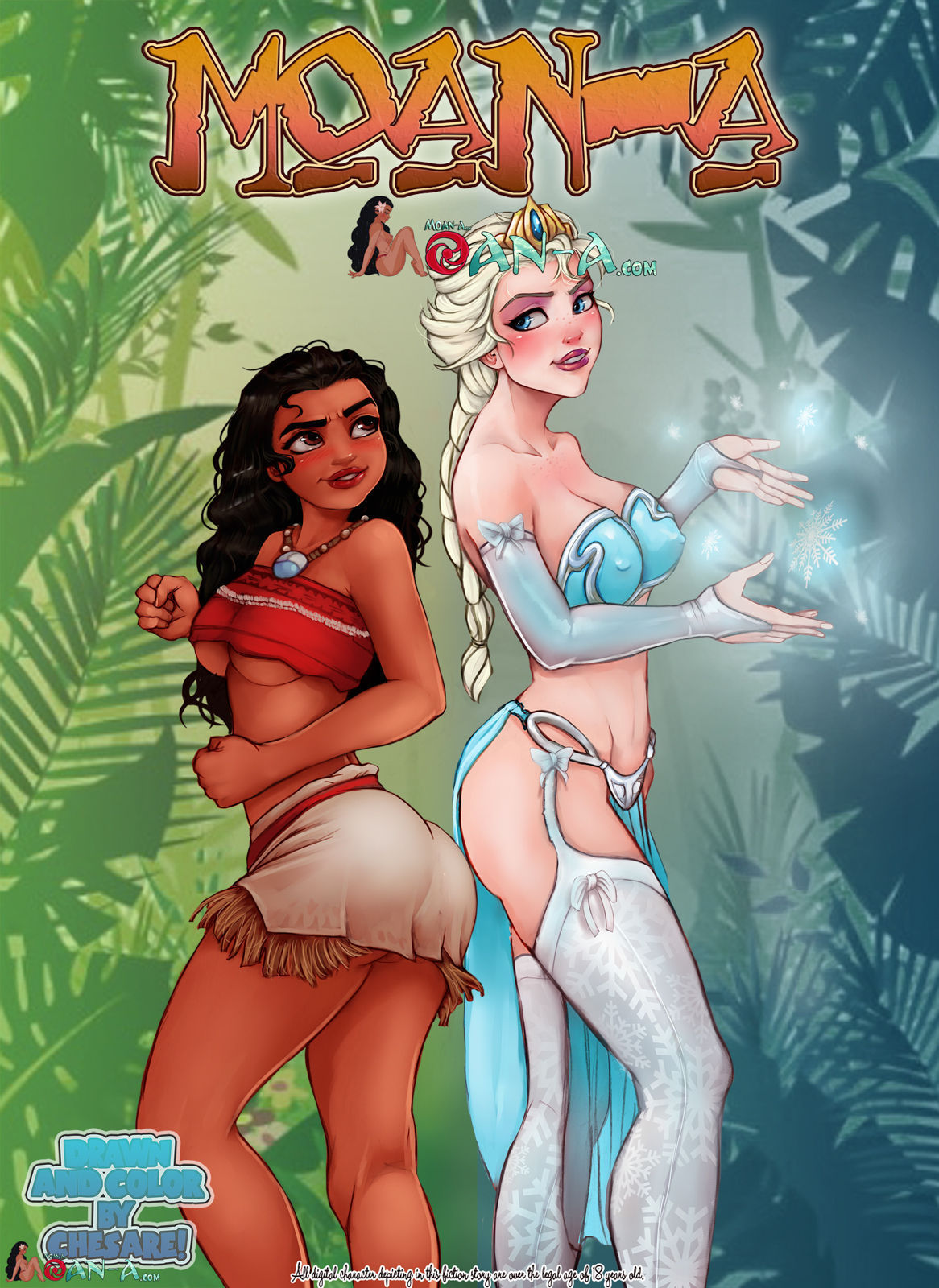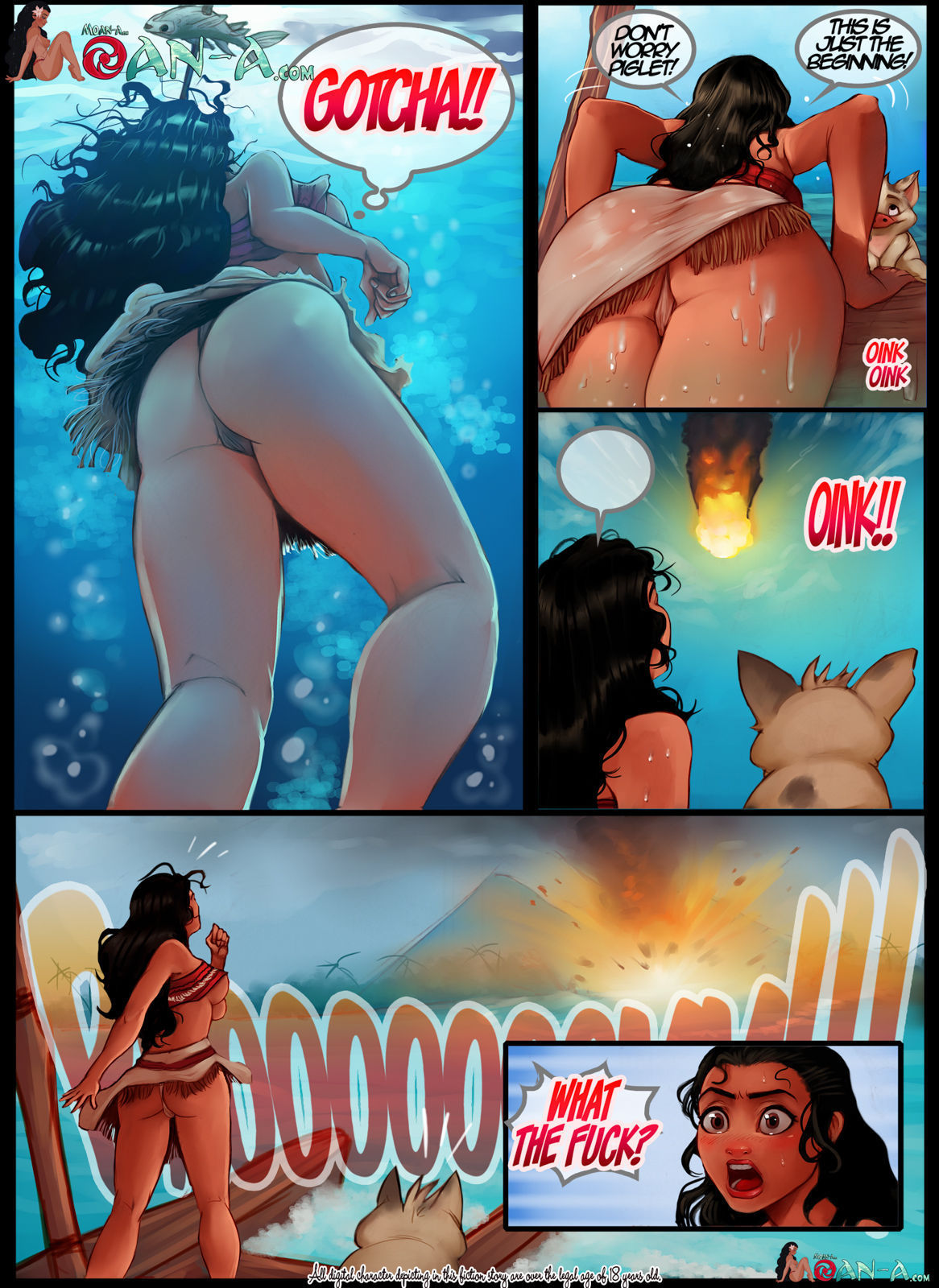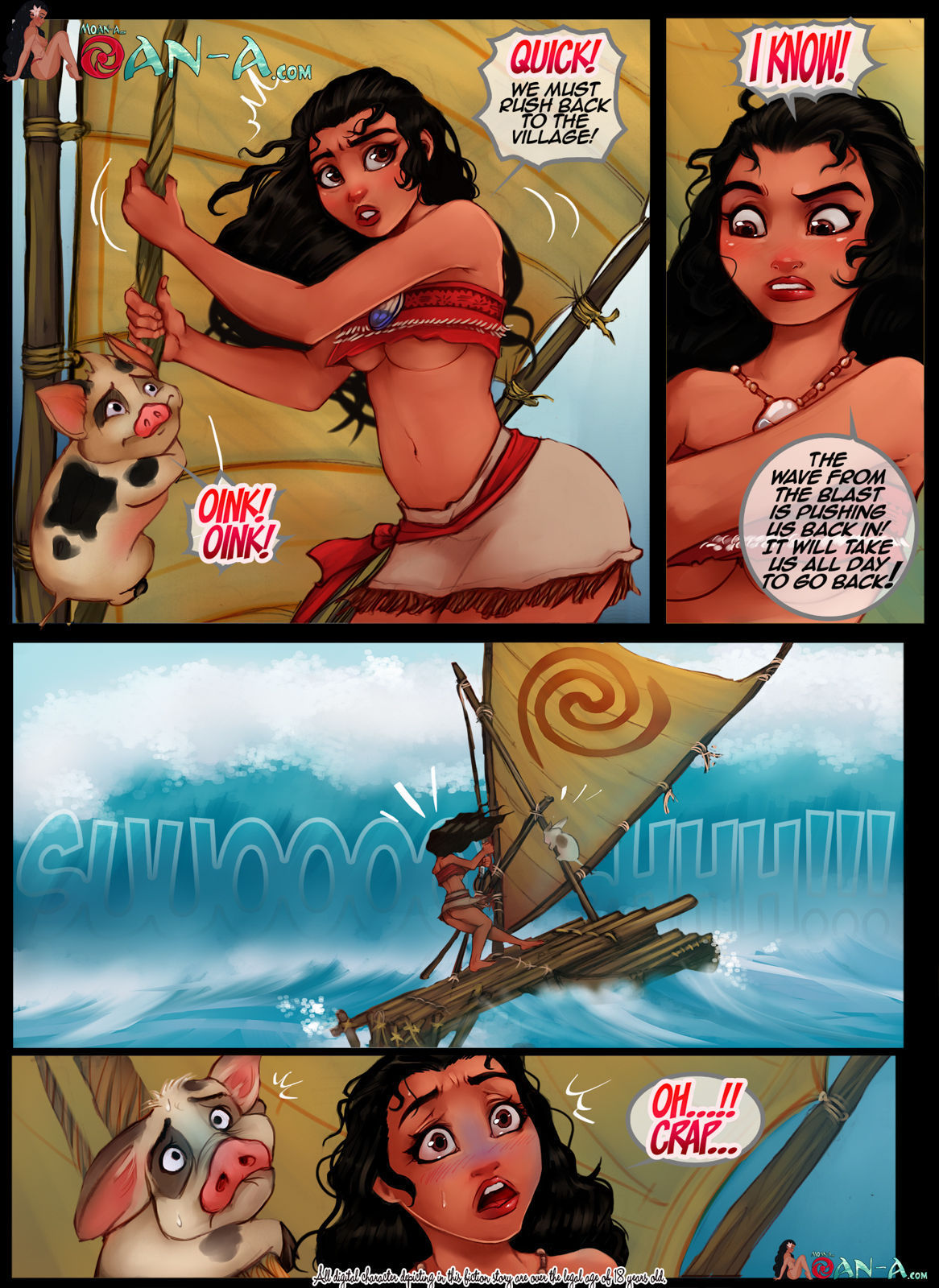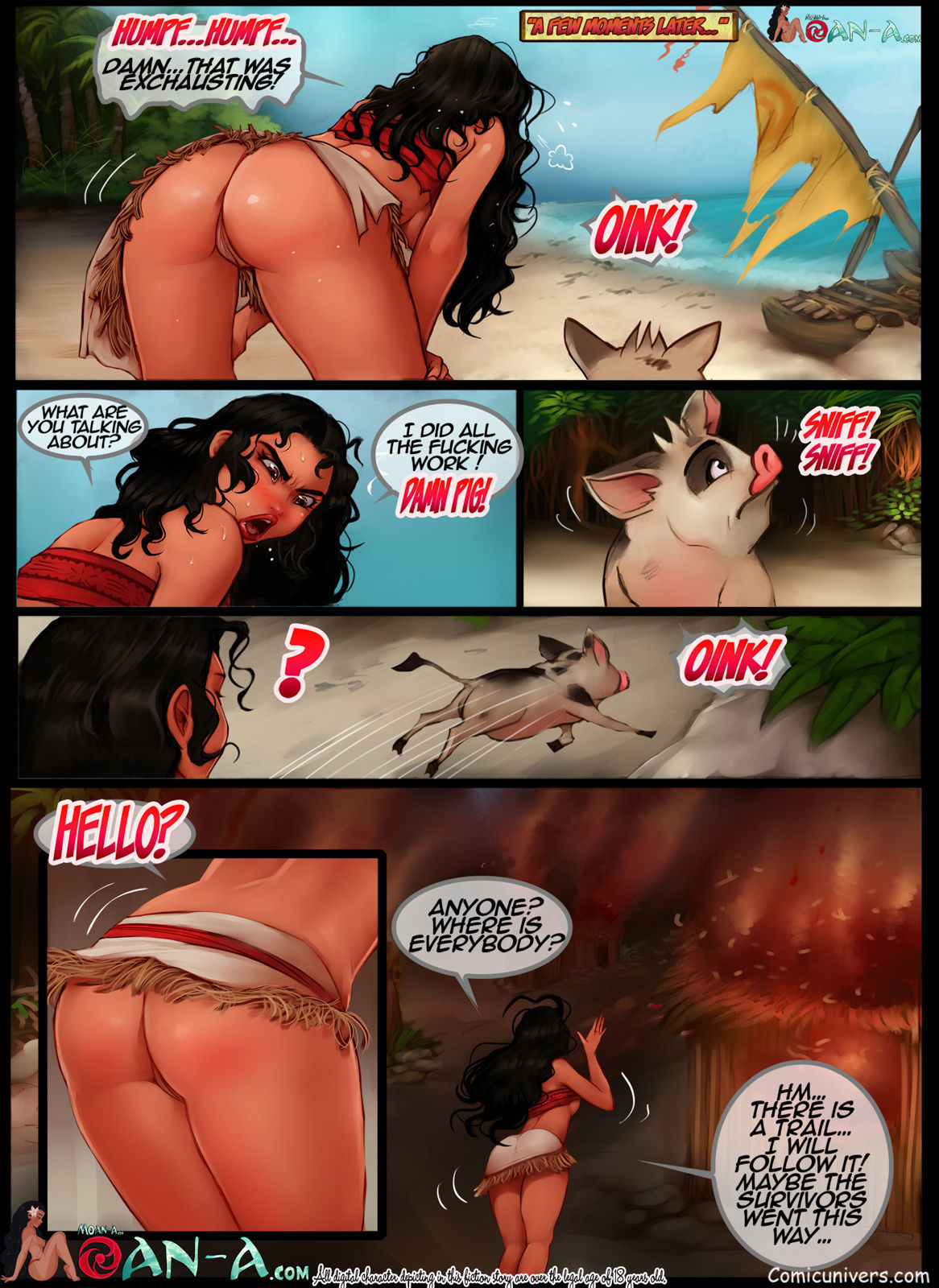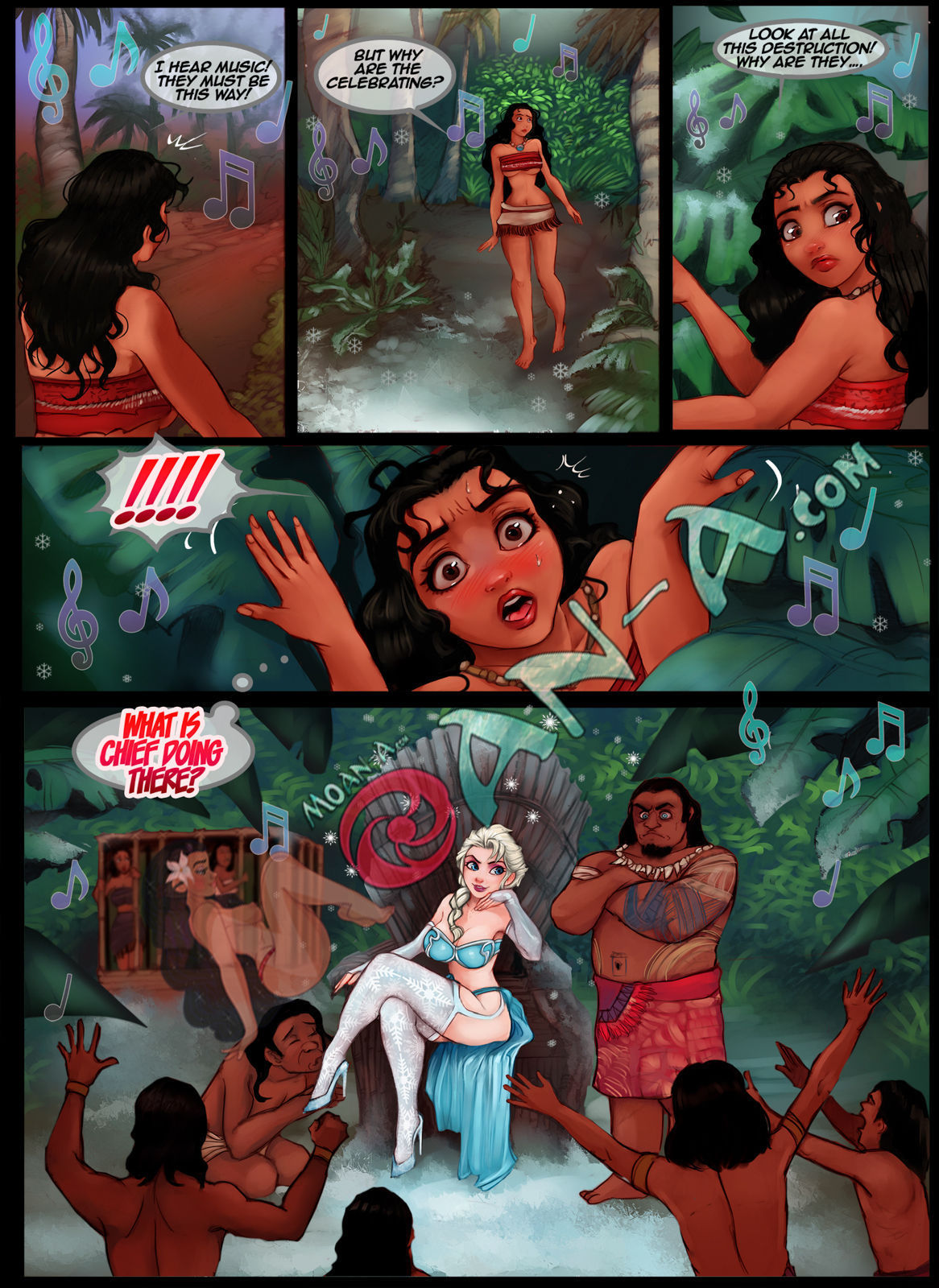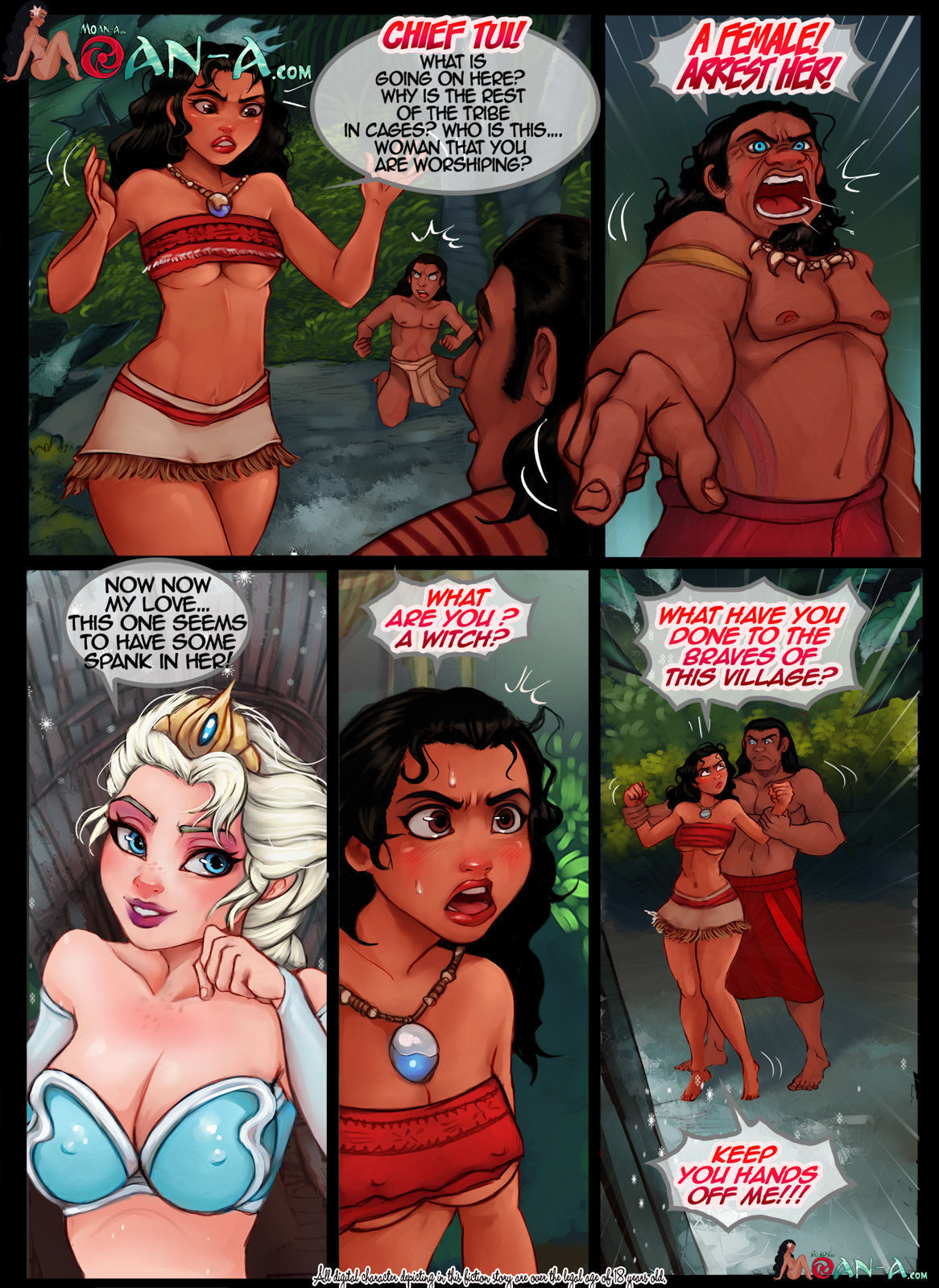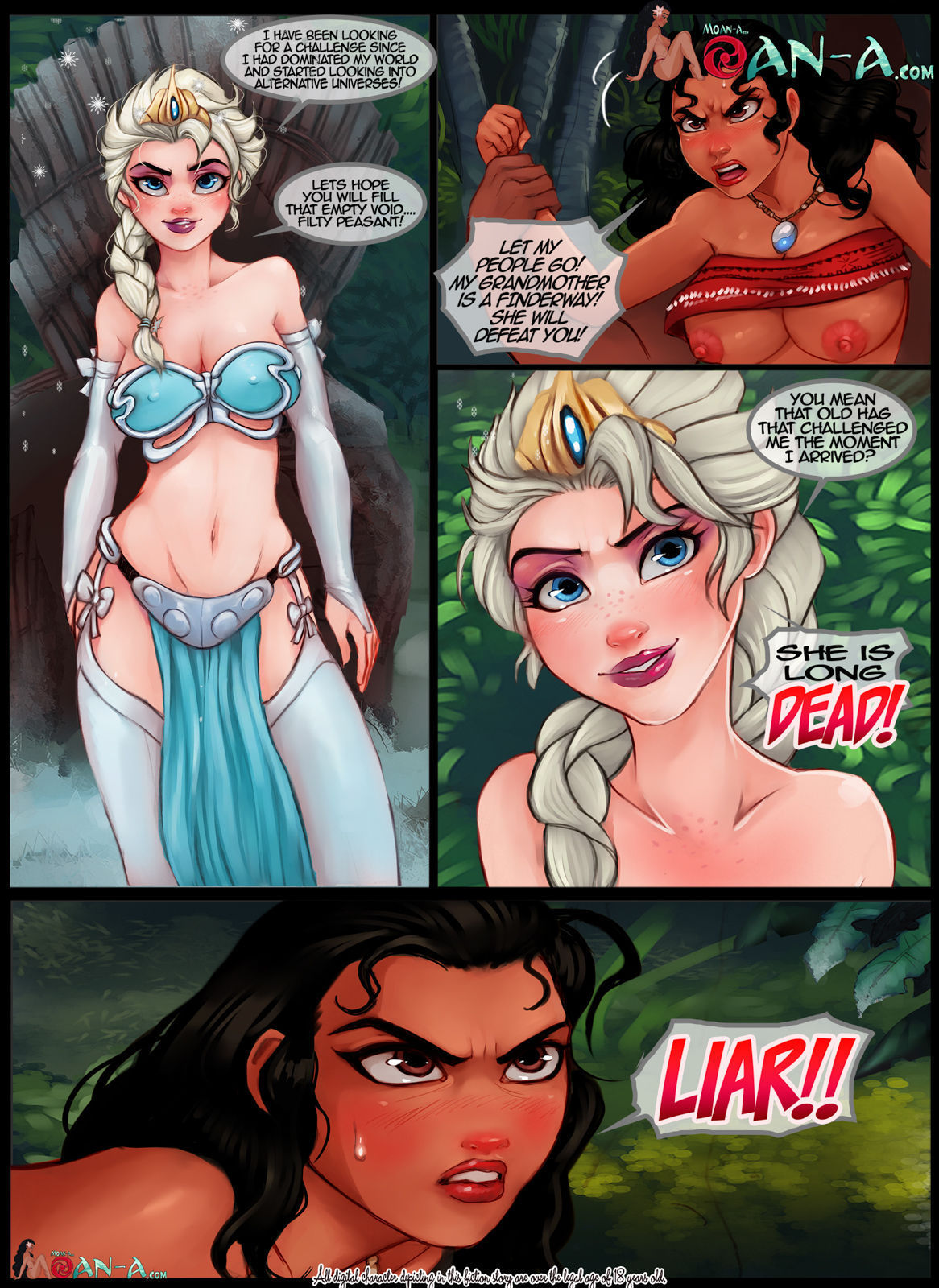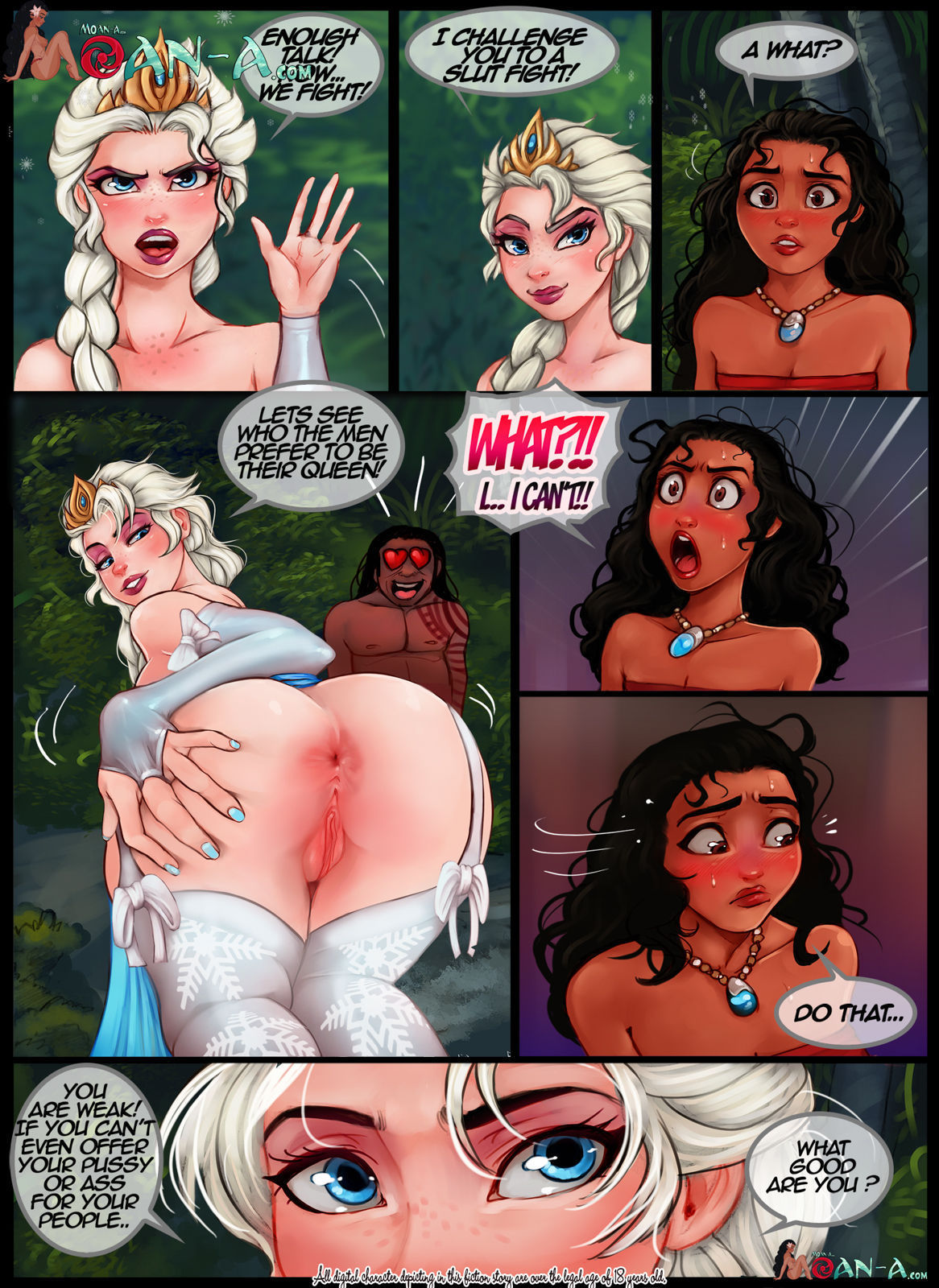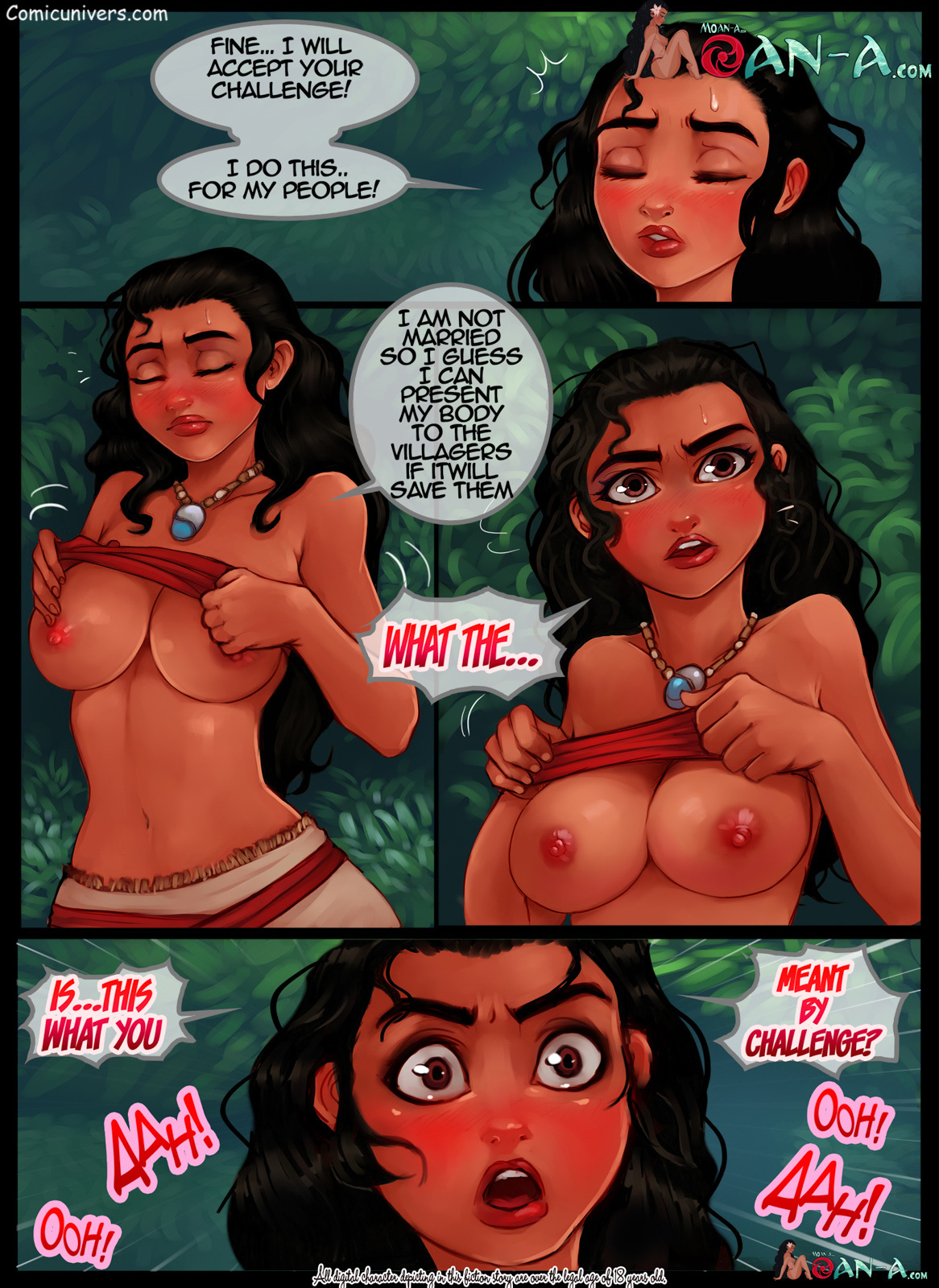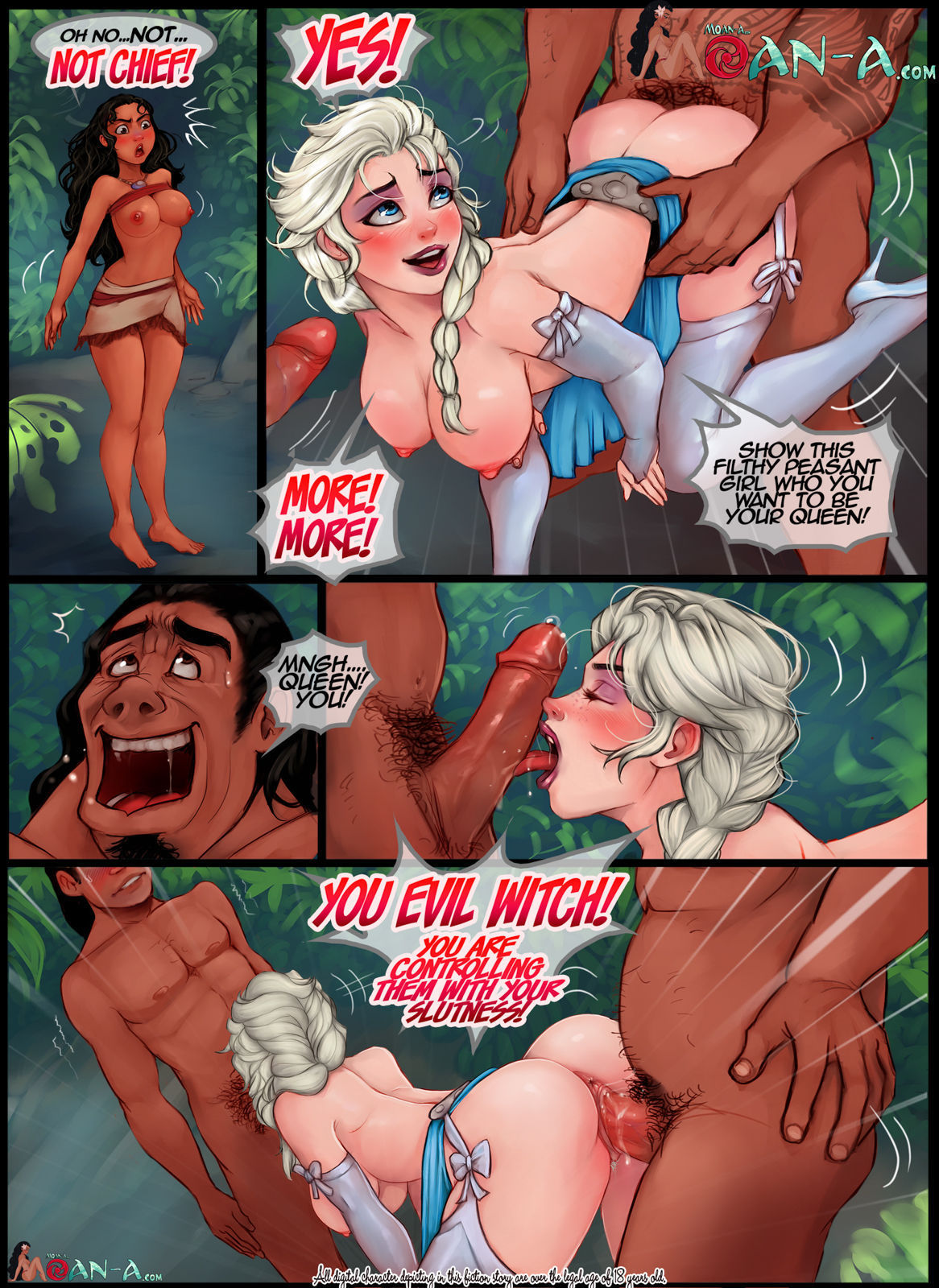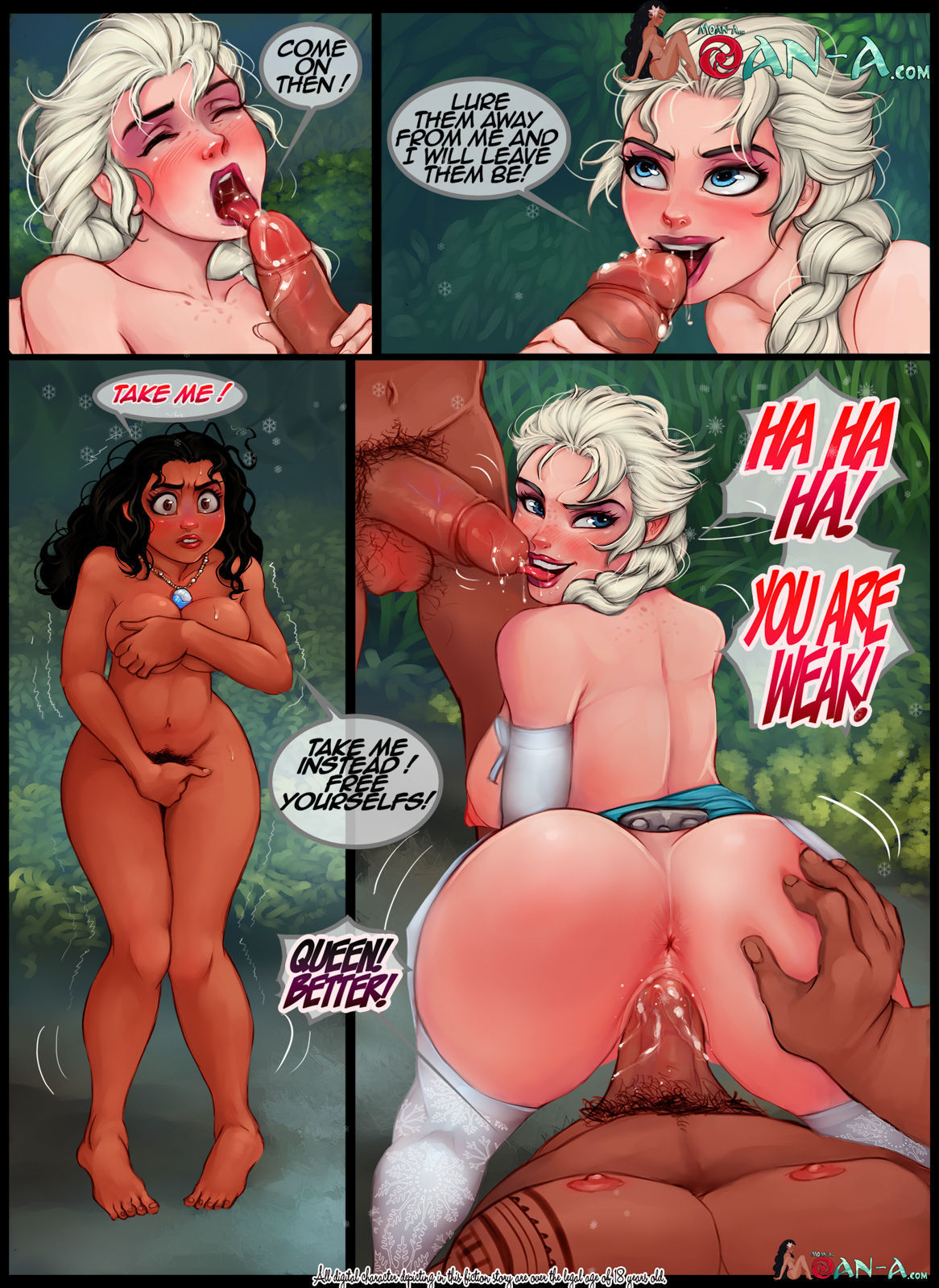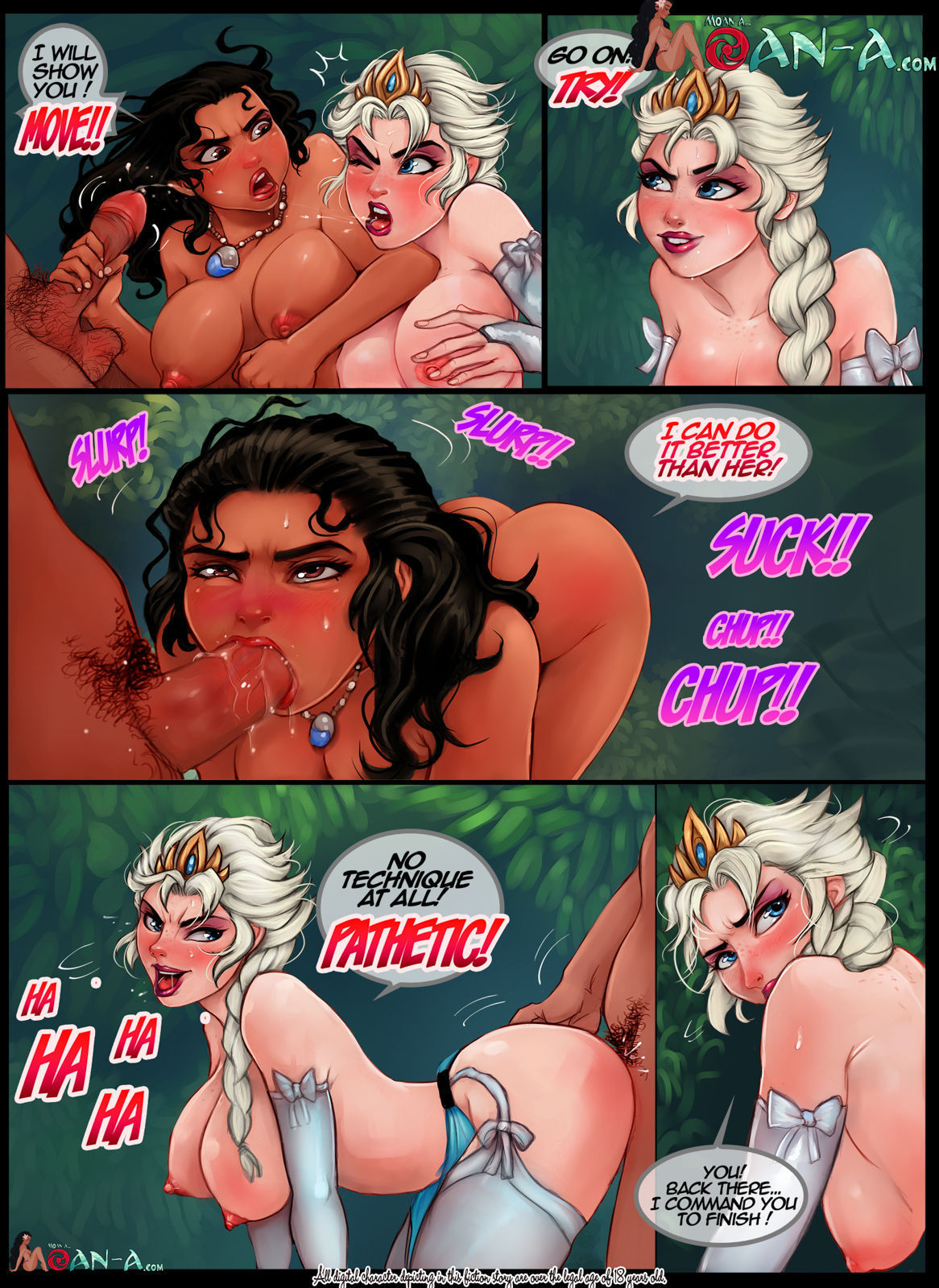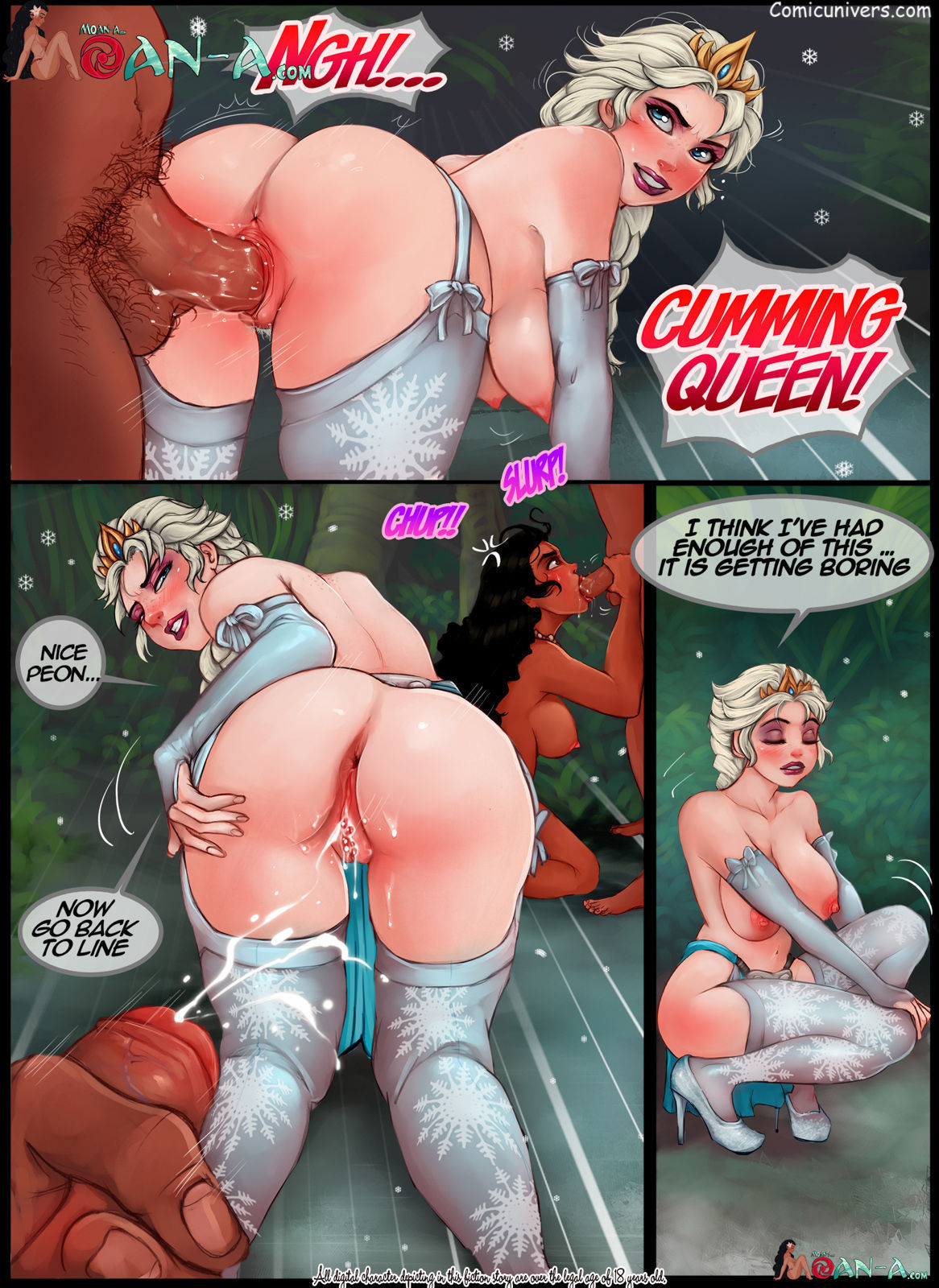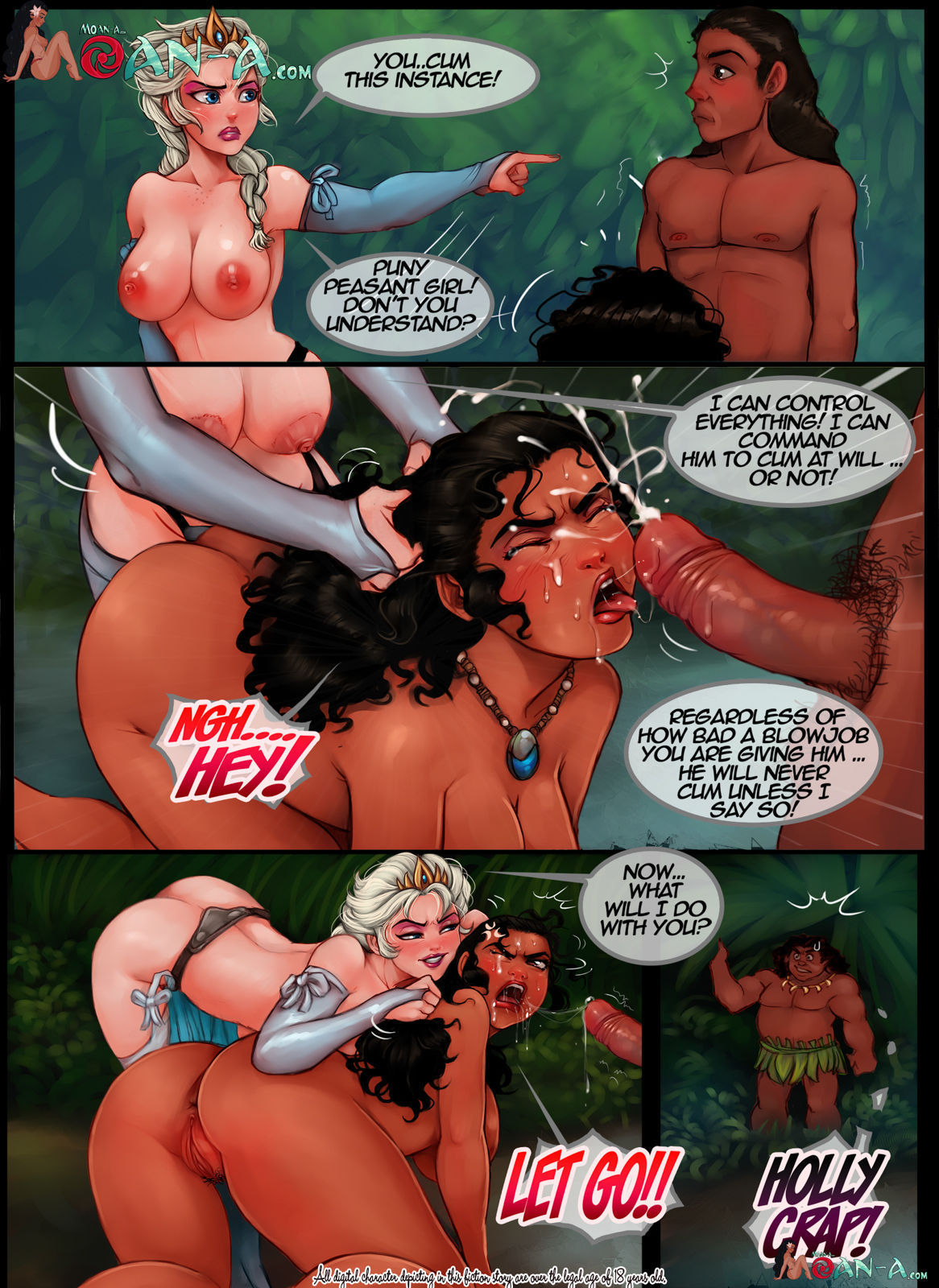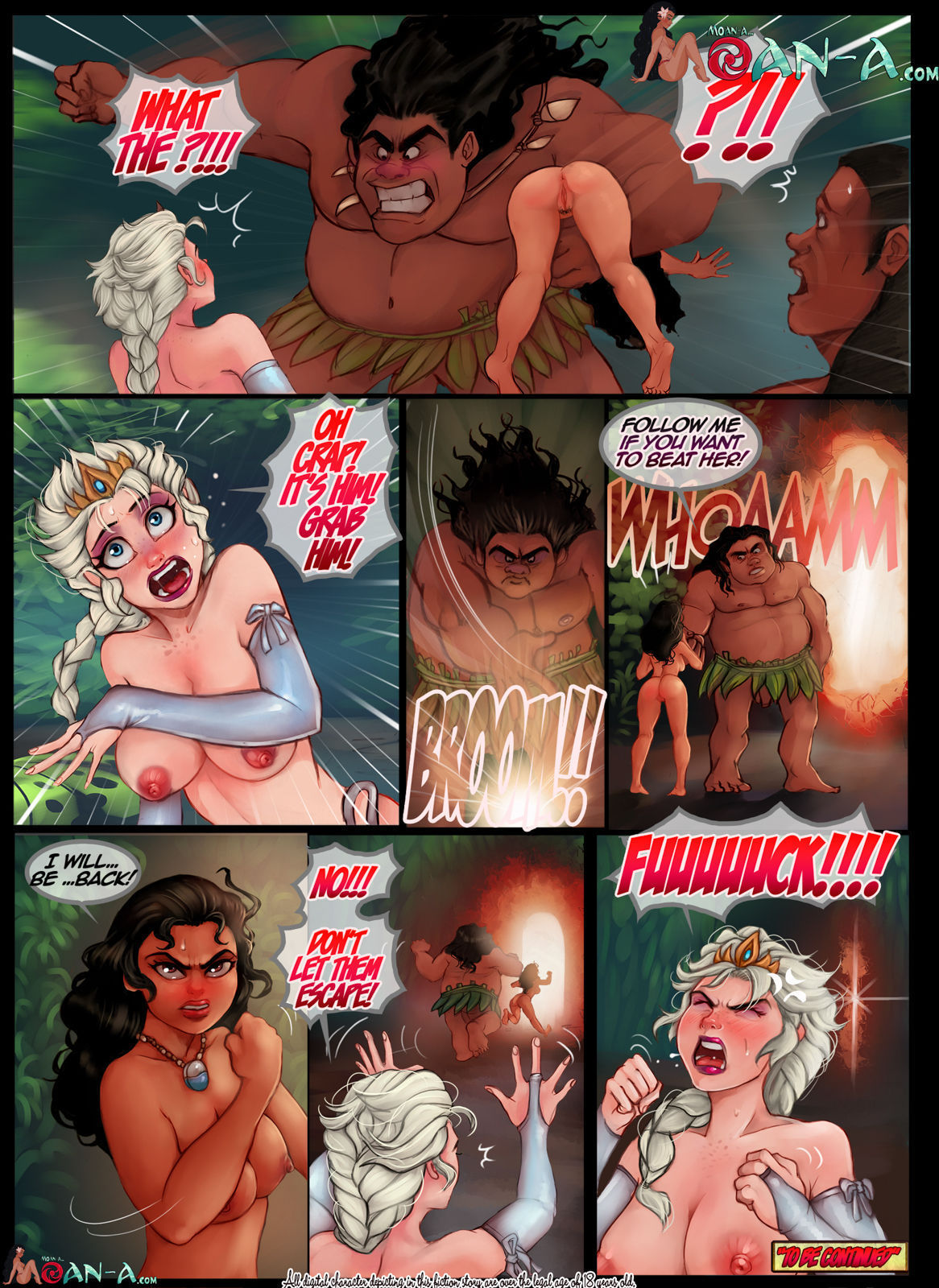 Moan-a Moan 1 is a porn comic and xxx parody of Moana, in addition to a crossover with the world of Frozen and Princess Elsa. The story begins with Moana, a very nice girl, brunette and with a very big and tight ass. This girl was with her little pig friend hunting fish on the raft that had been built long ago. A huge burning rock appeared in the sky and crashed deep in the sea, she was shocked by what had happened and got on the raft as fast as she could to start rowing as hard as ever. I intend to return to the shore of the island as soon as possible, but the huge wave that approached them completely destroyed them, the tide attracted them to a more distant island.
The little pig ran out to the village to see the smoke that was seen in the sky, apparently something had happened, because everyone was hanging from the girl who was sitting on the throne, with a very exotic hairstyle and blond . As white as snow, Elsa seemed to be in control of the village. He had destroyed everything in his path after conquering his own world and was looking for a different challenge to test his powers.
Elsa challenges Moana to a duel of whores, in which with their naked bodies they would provoke the village to excite themselves. Moana was a little shy, but with Elsa's challenge she couldn't get back and with everyone looking at them she took off her clothes little by little. Elsa was already being fucked by the natives of the village and enjoyed every inch of his cock, but Moana with her huge tits could not resist the men's cocks.