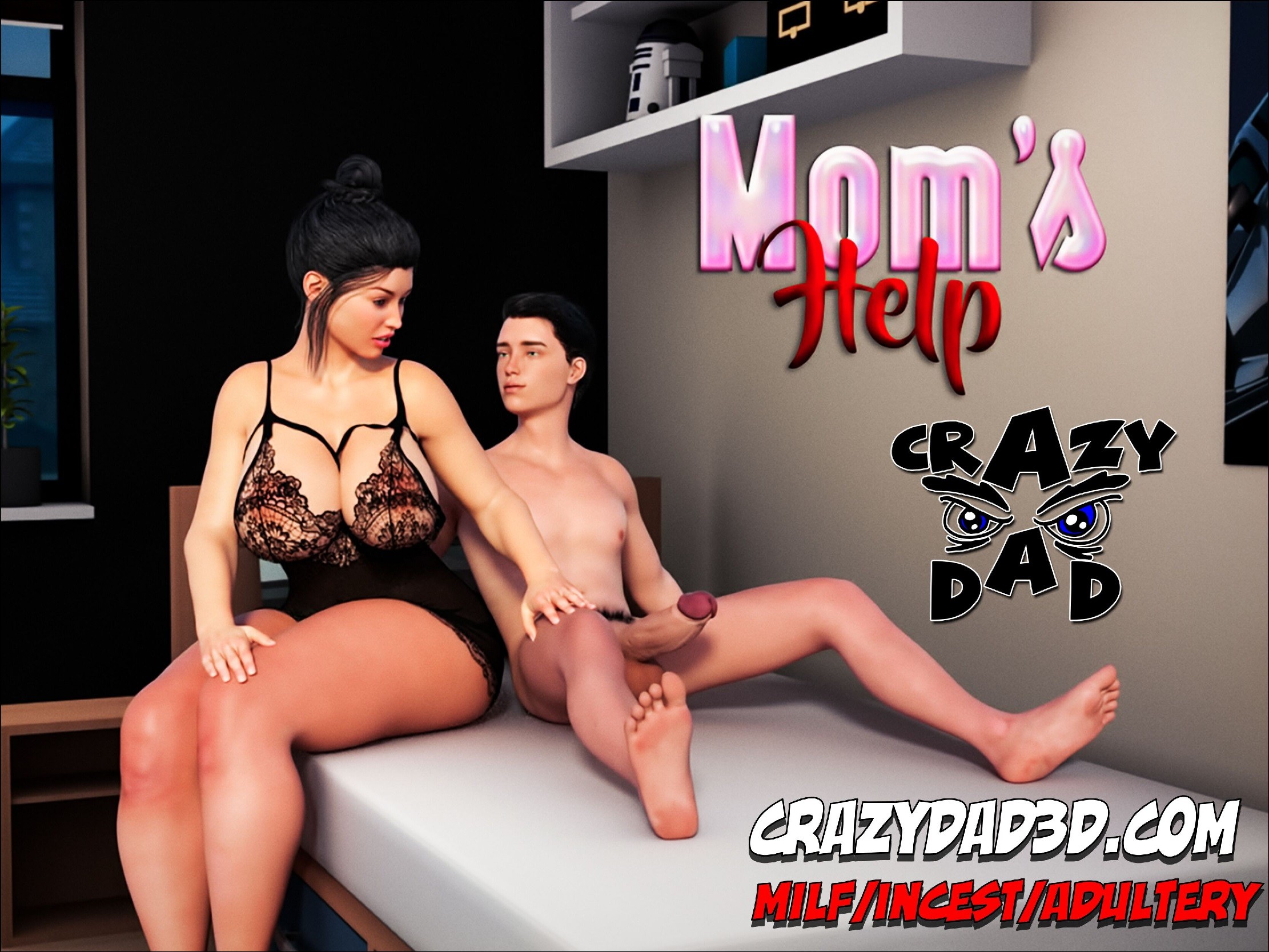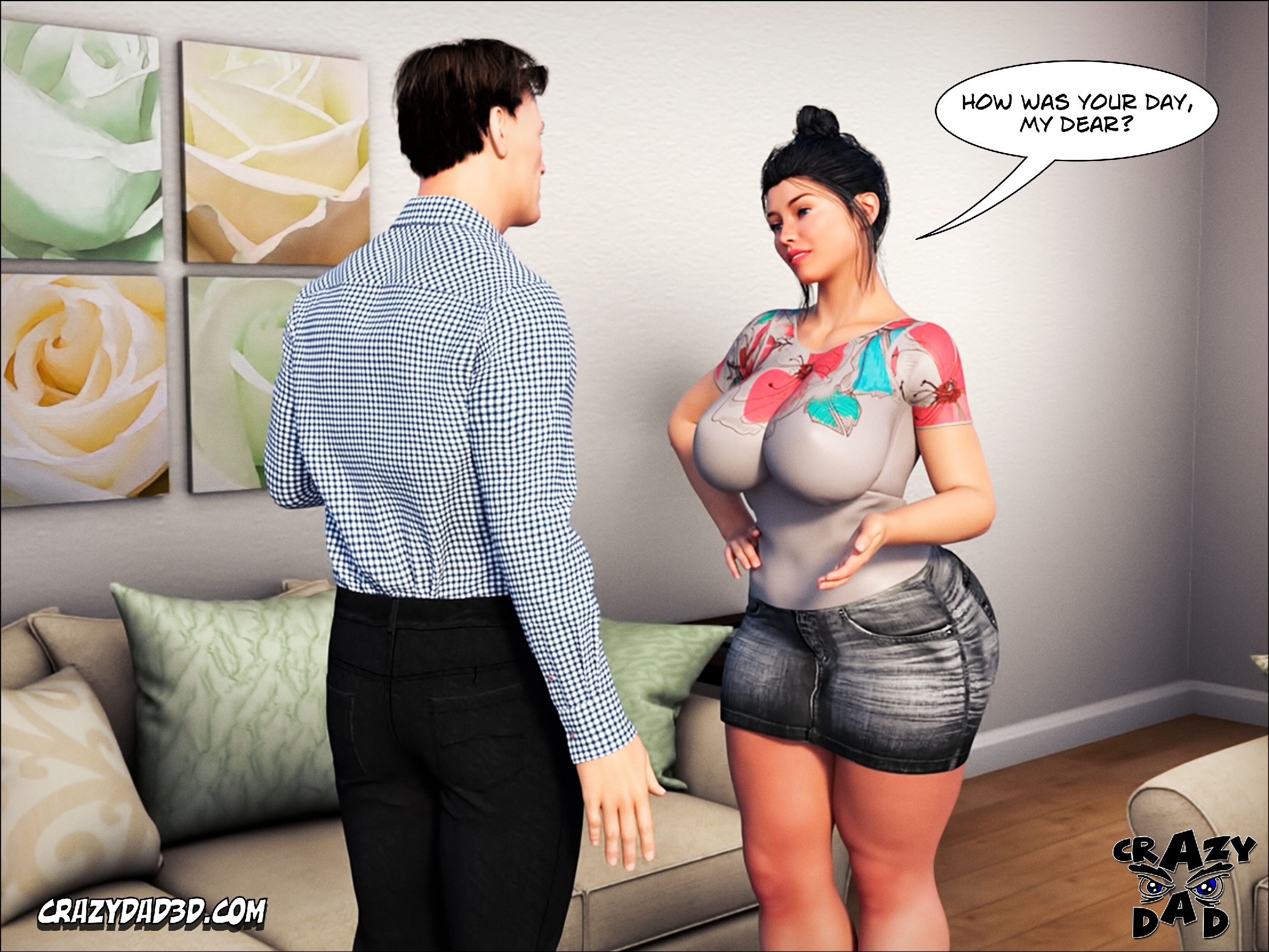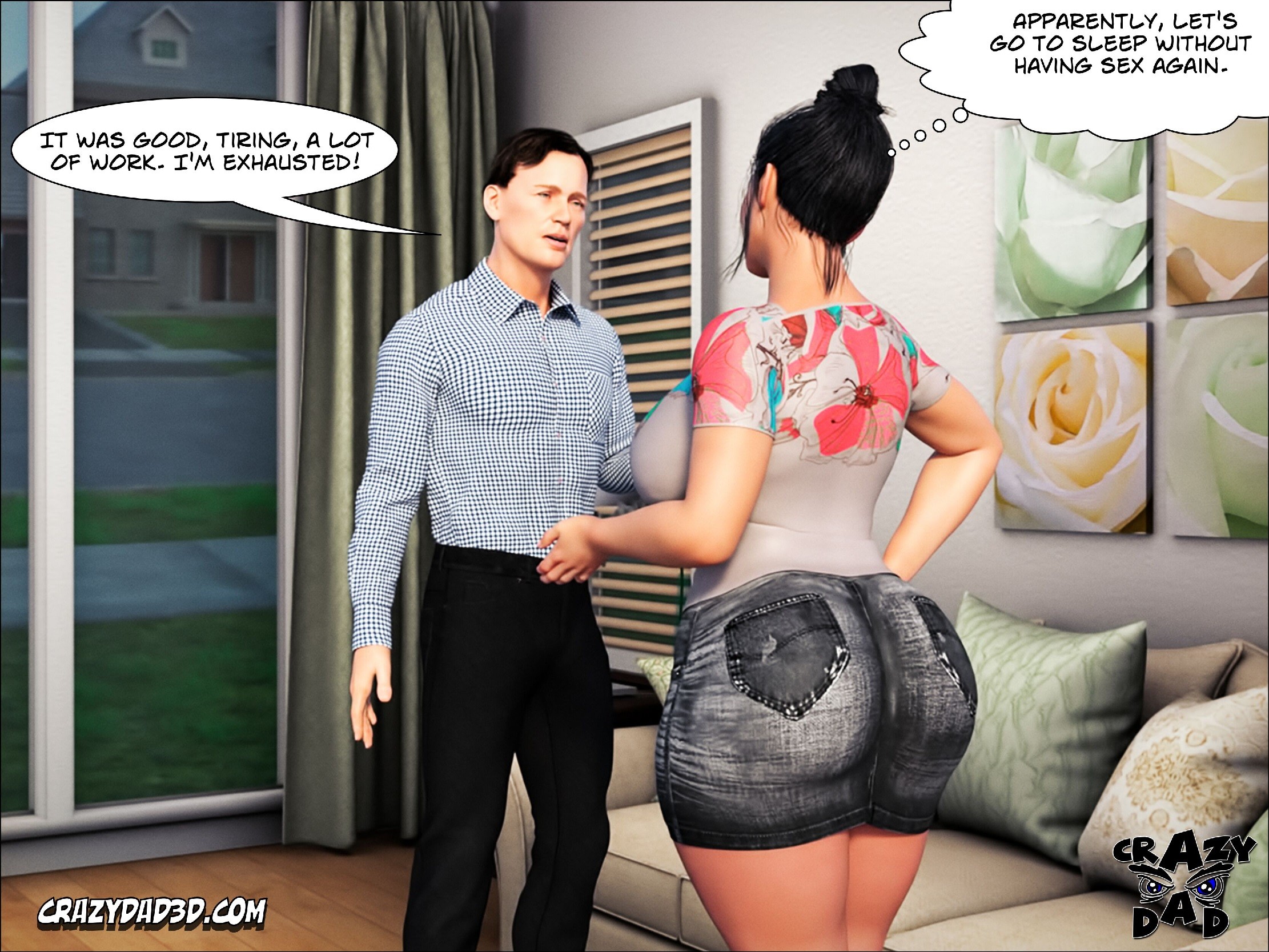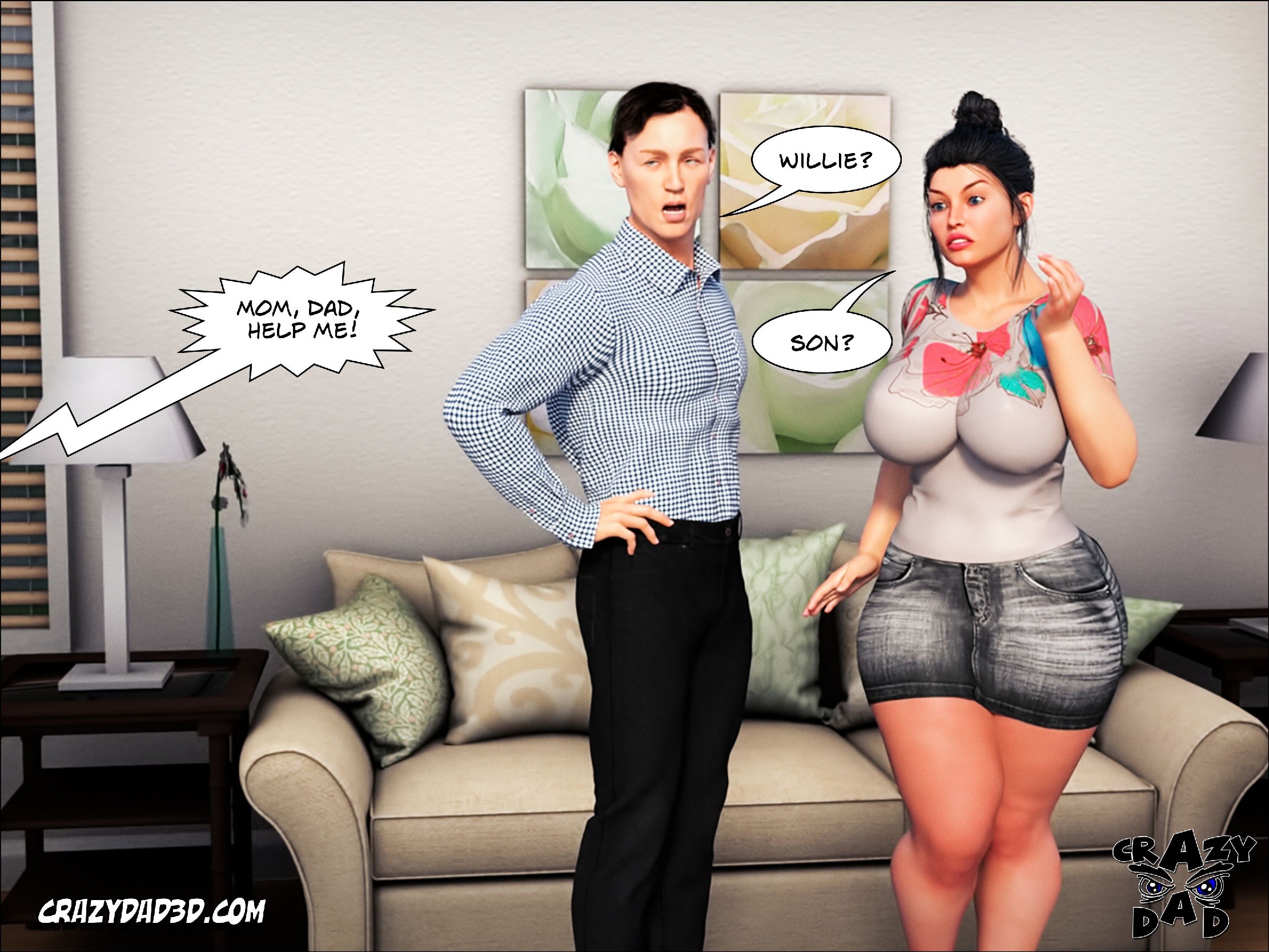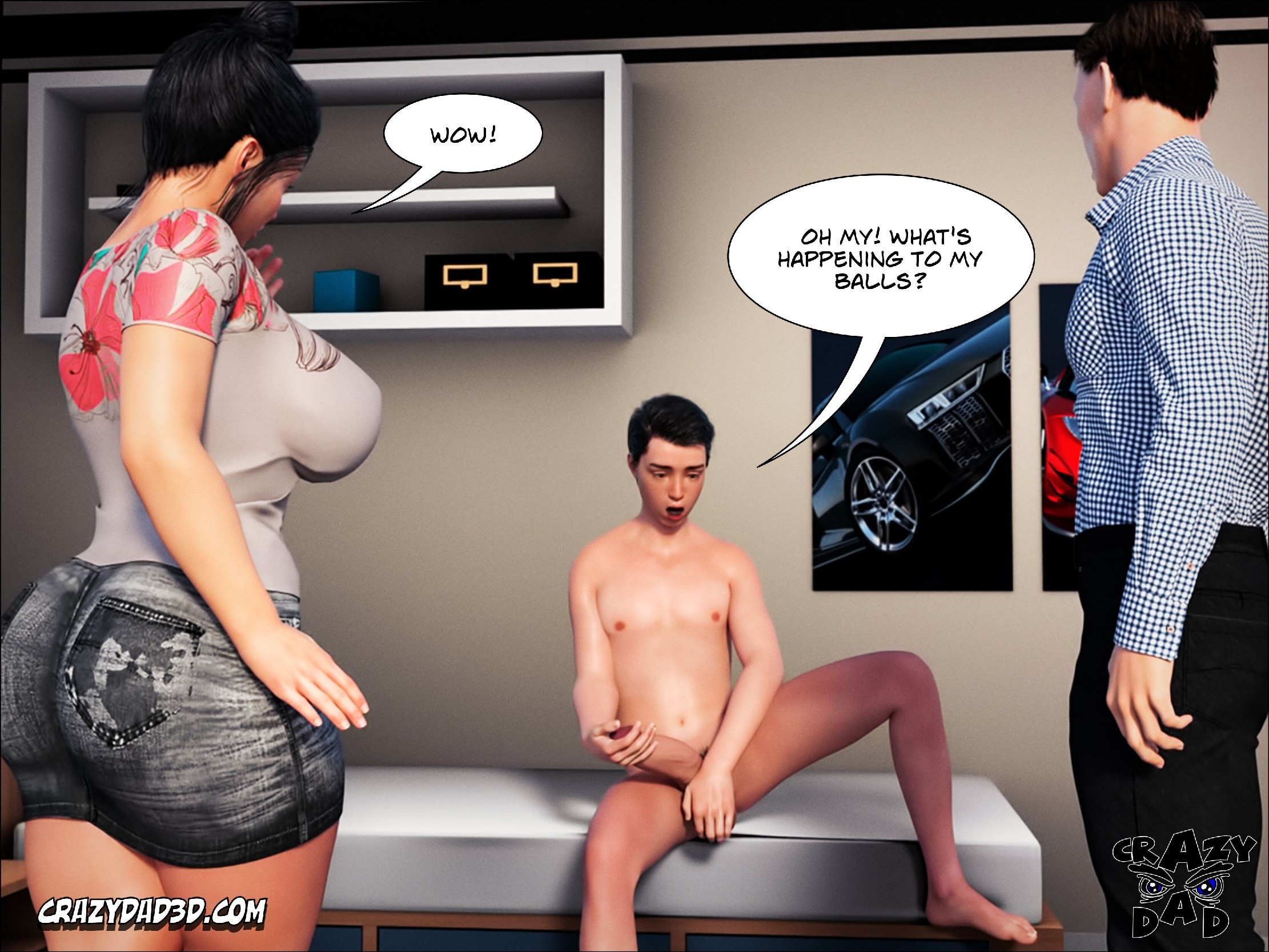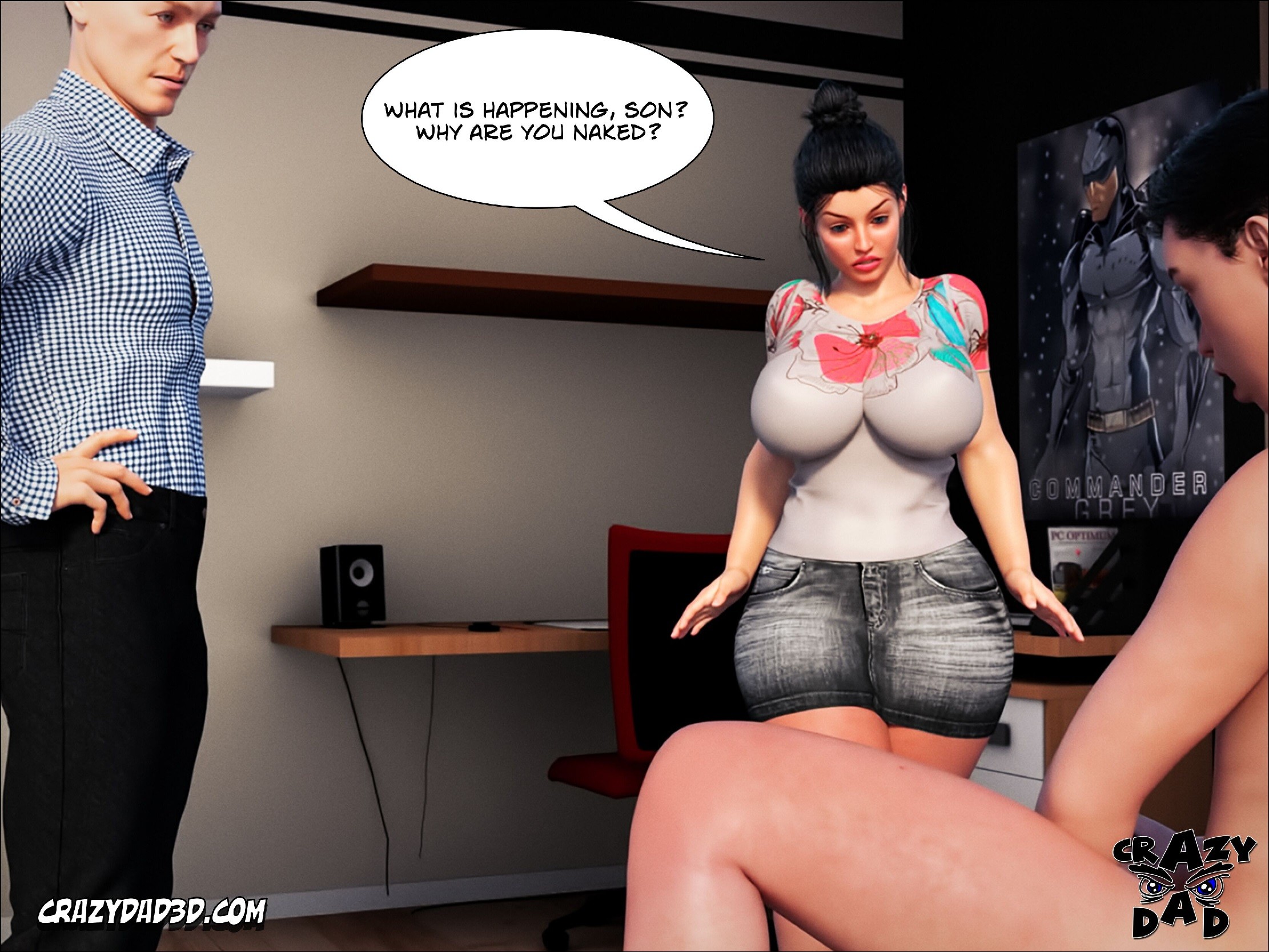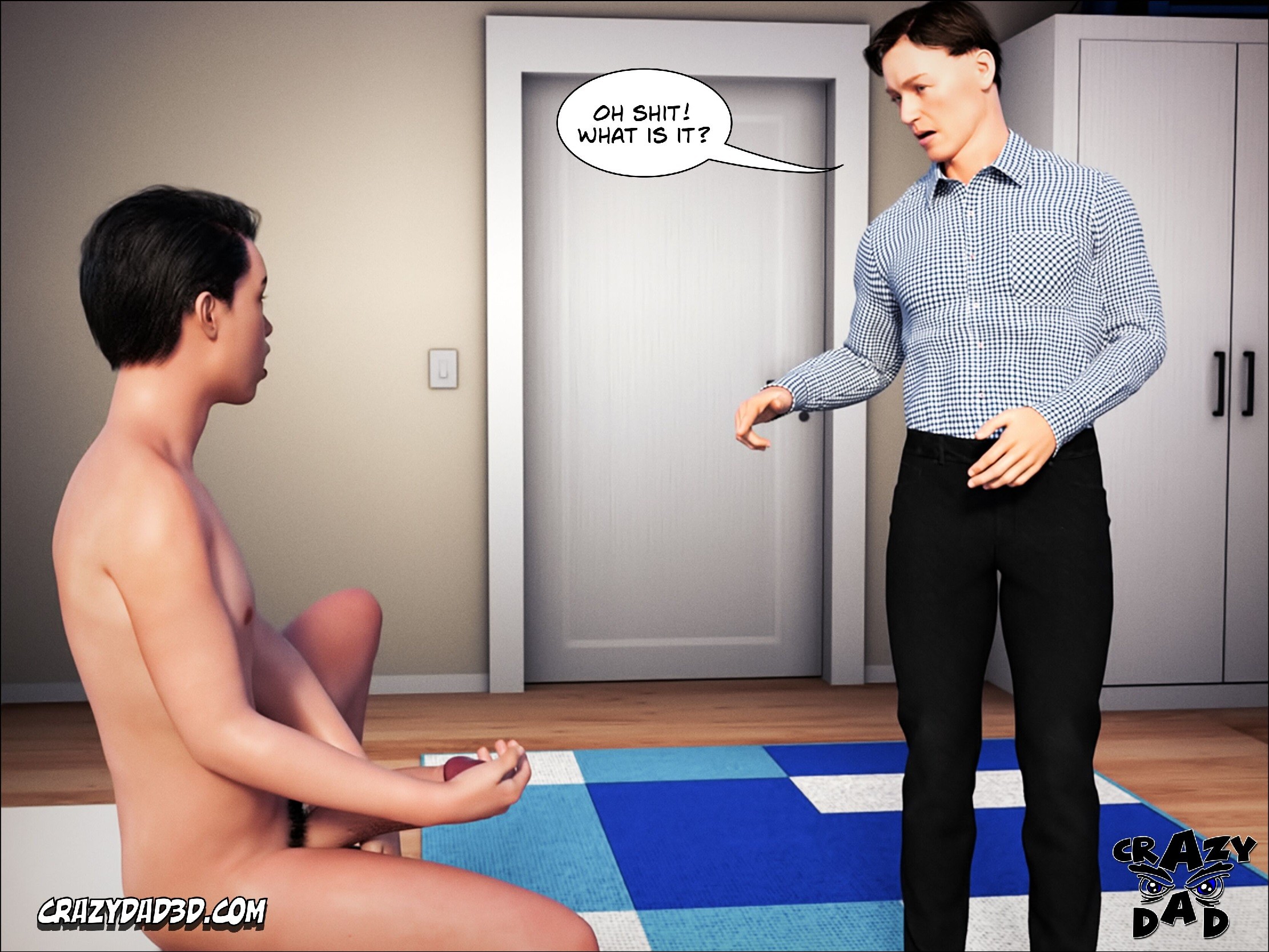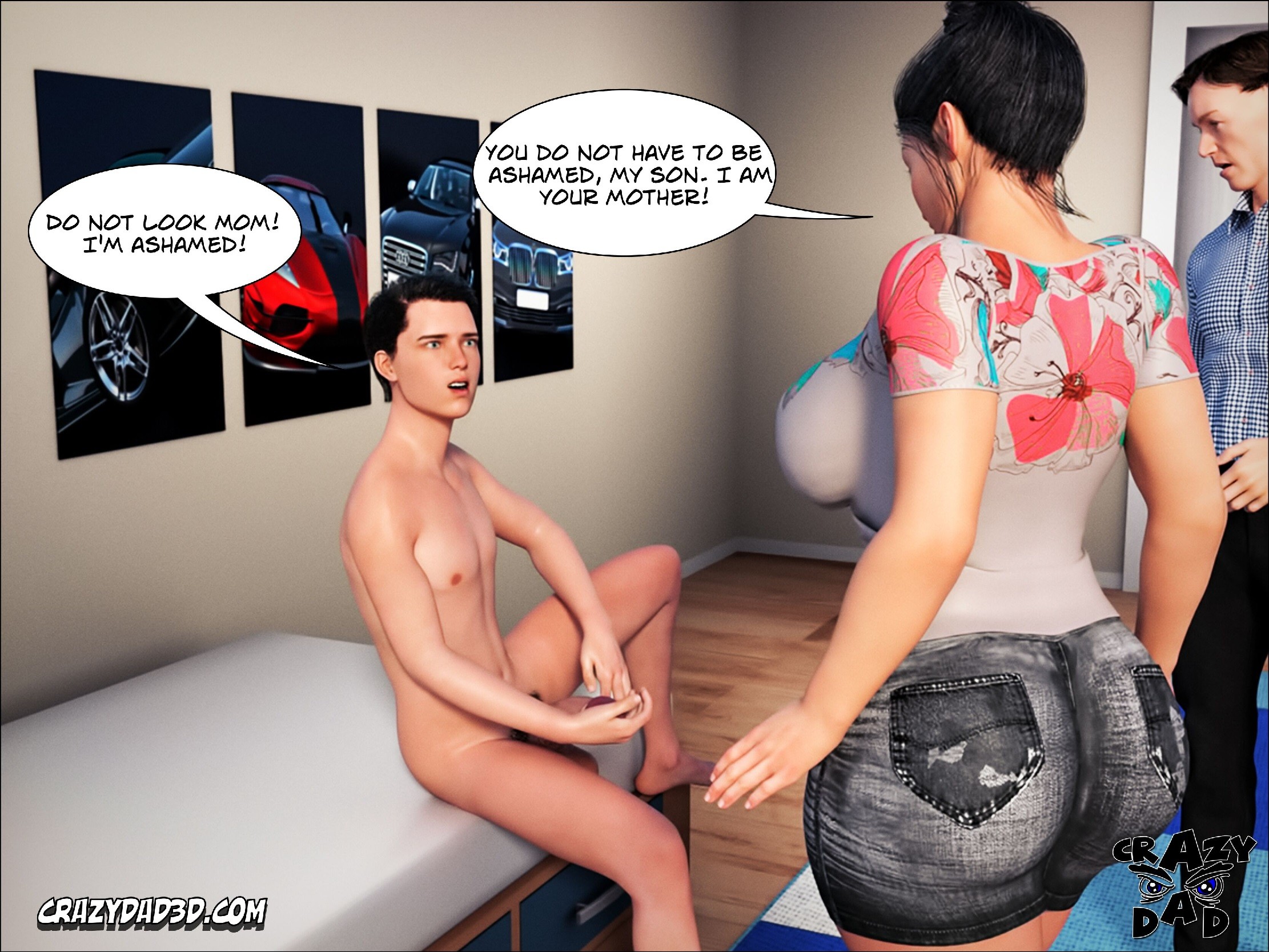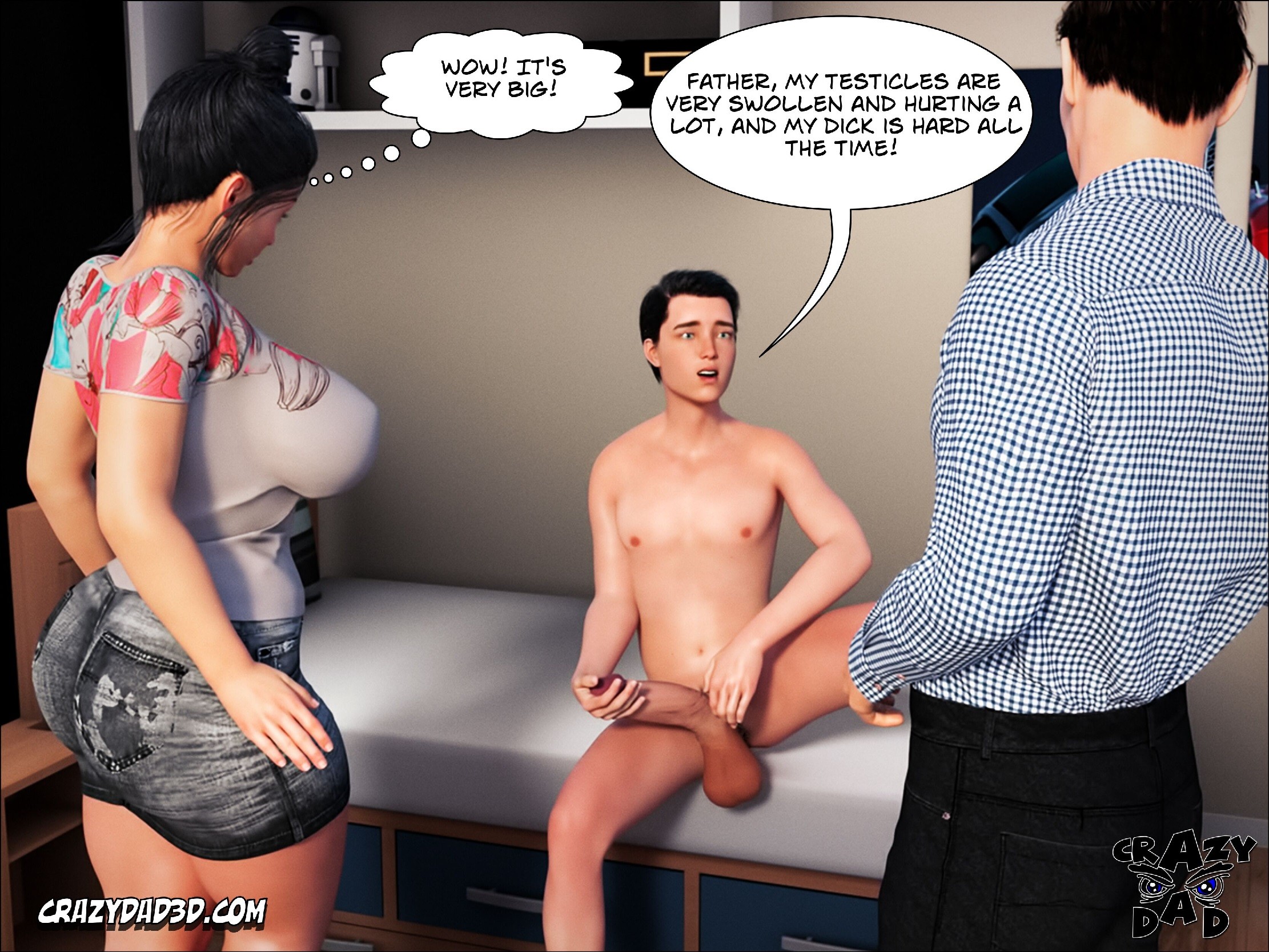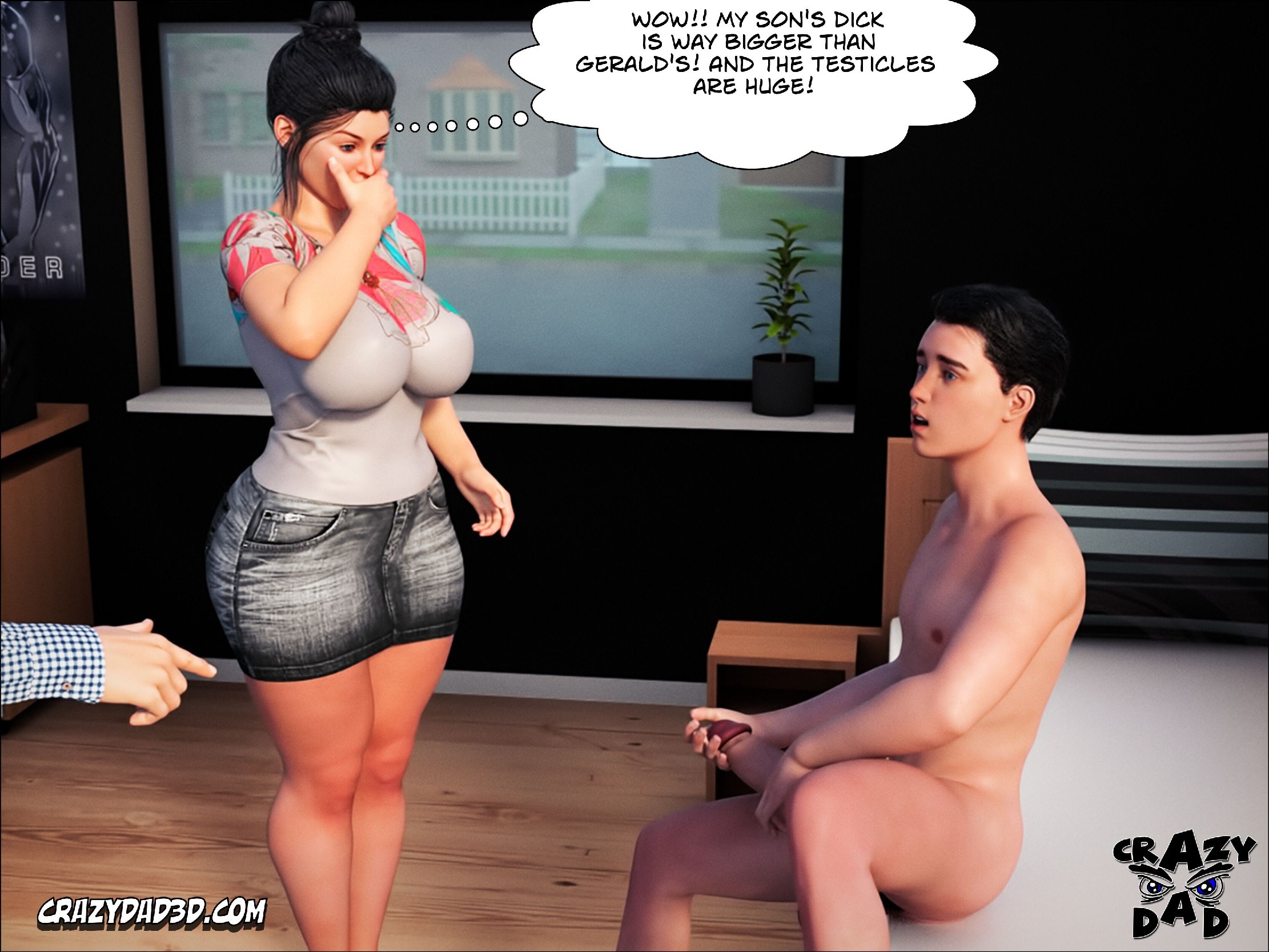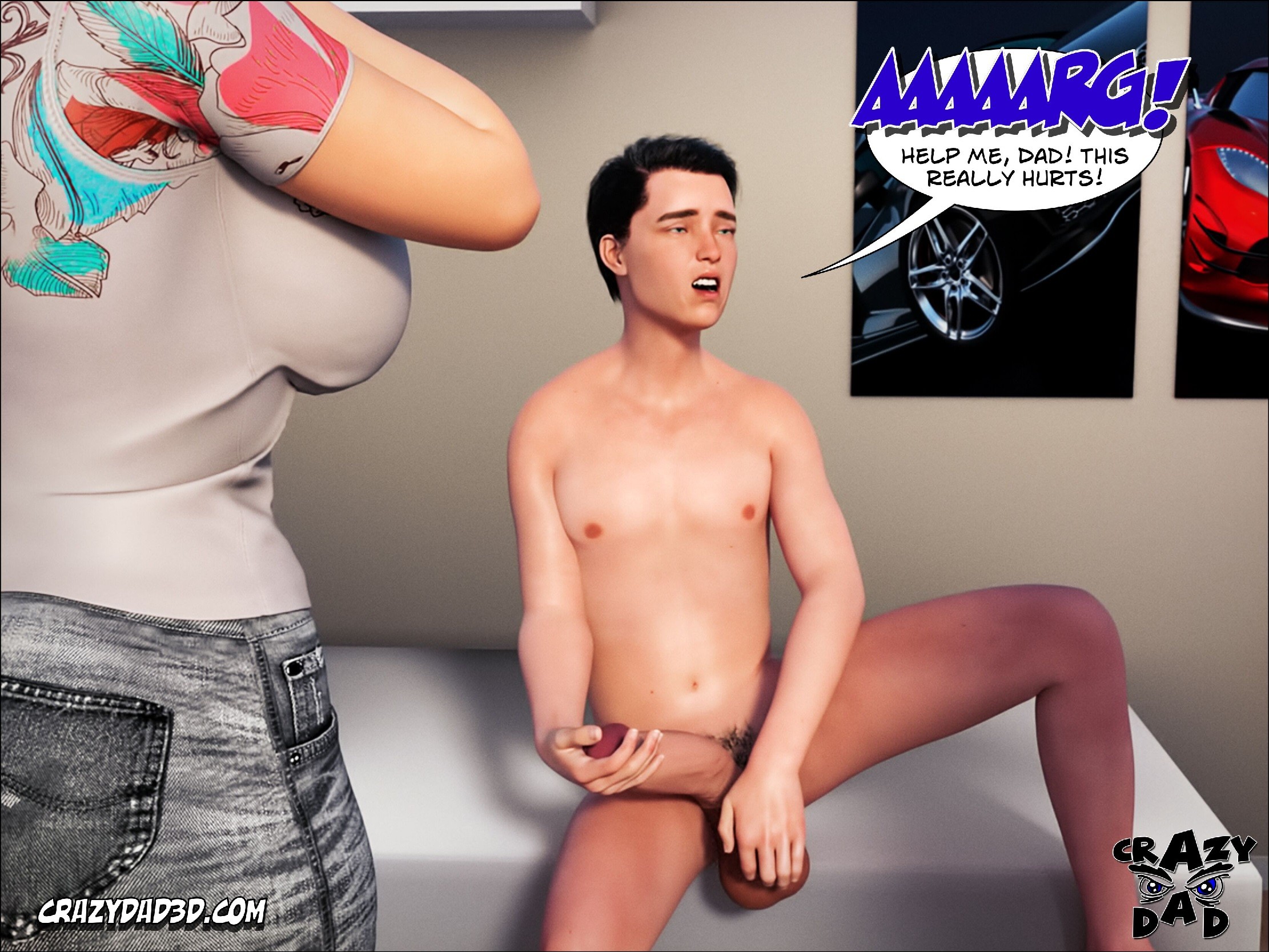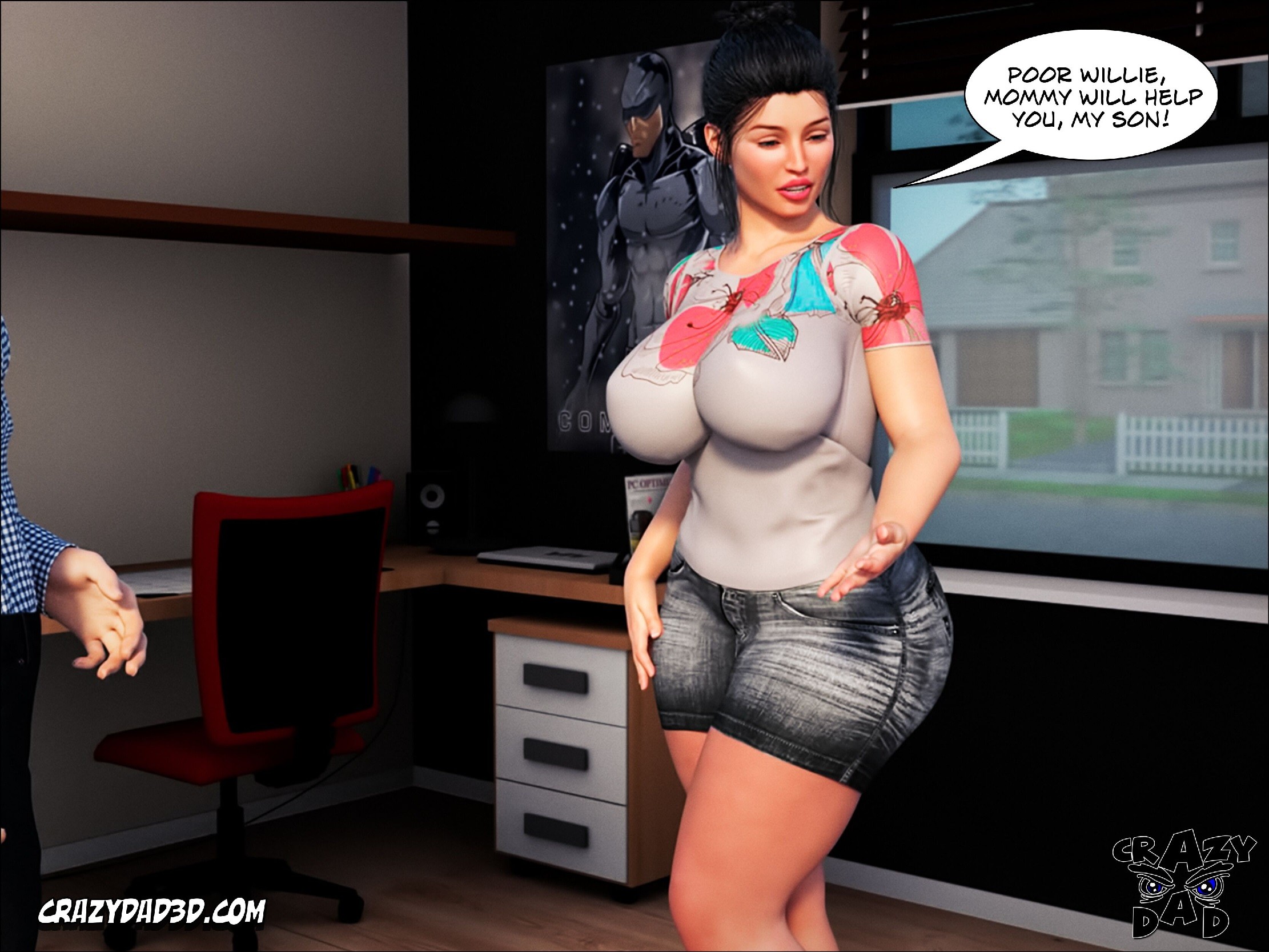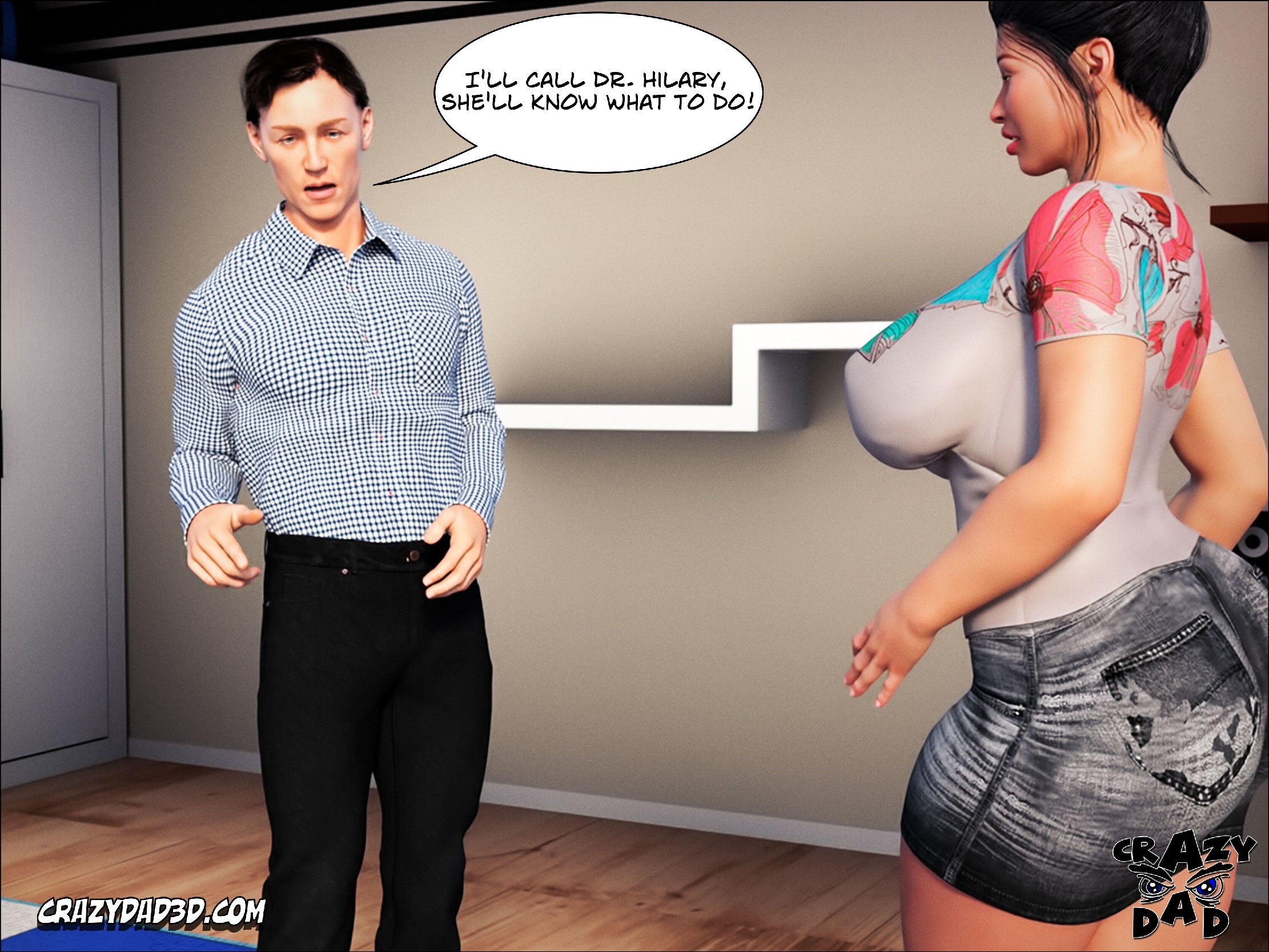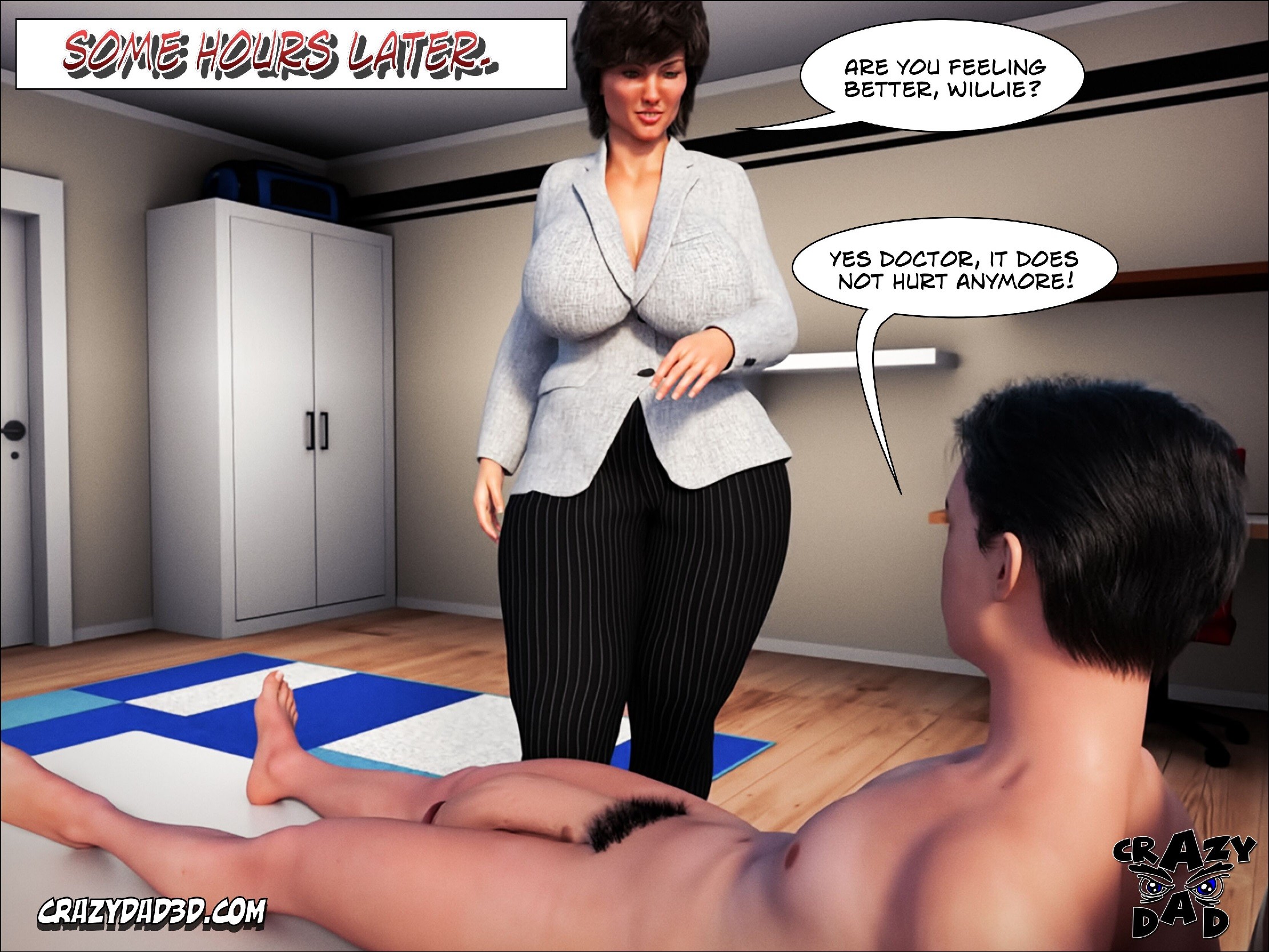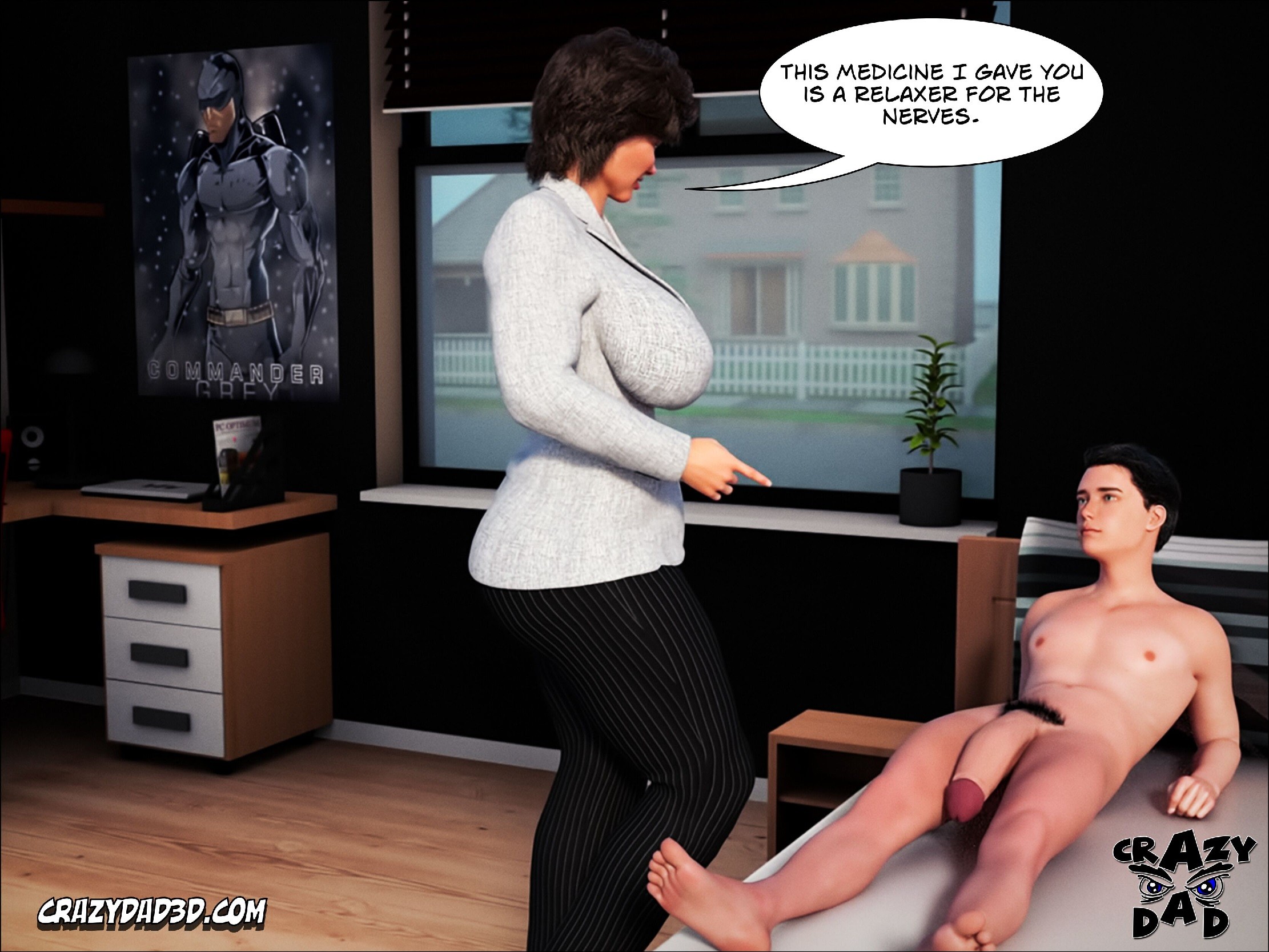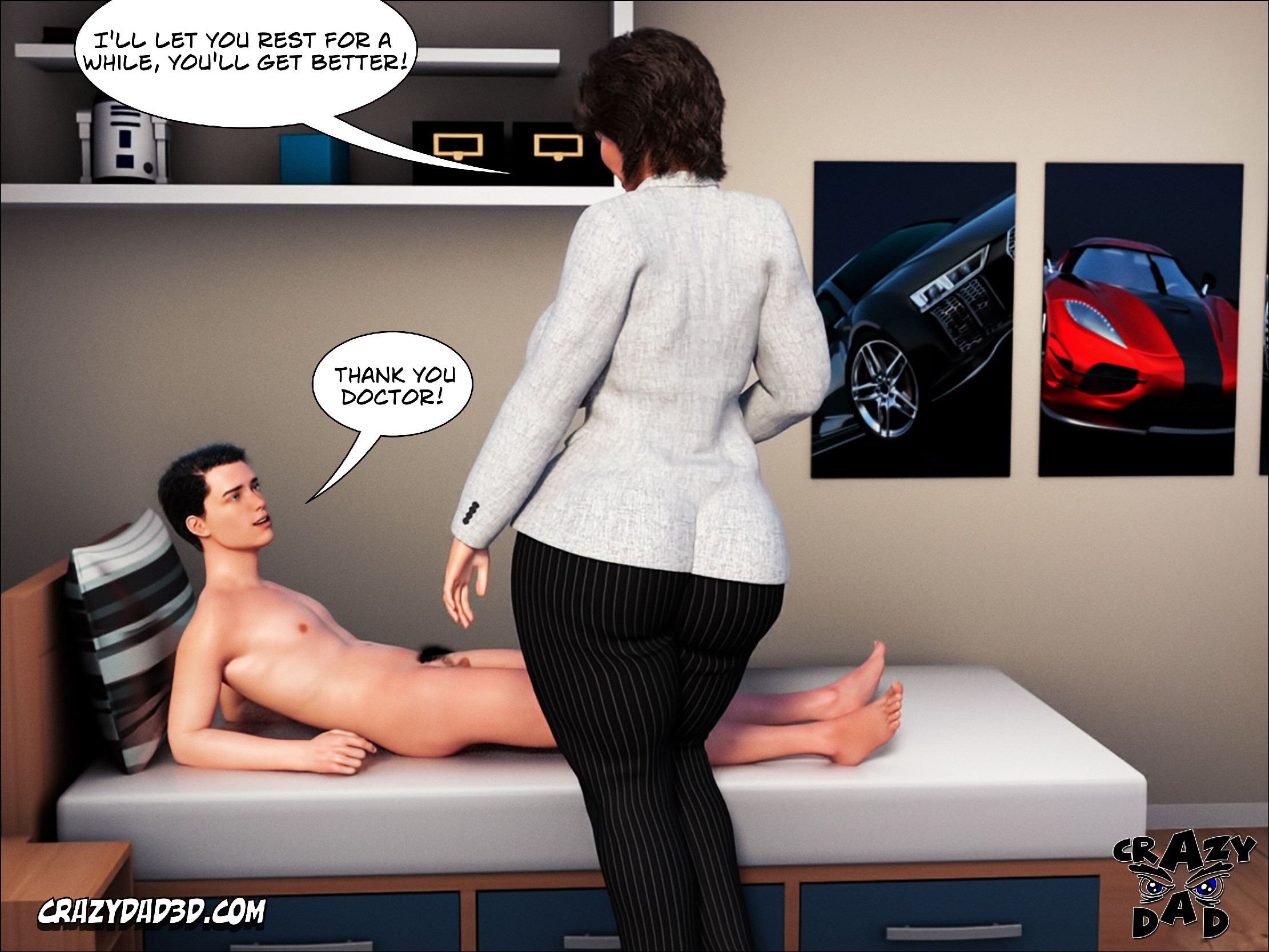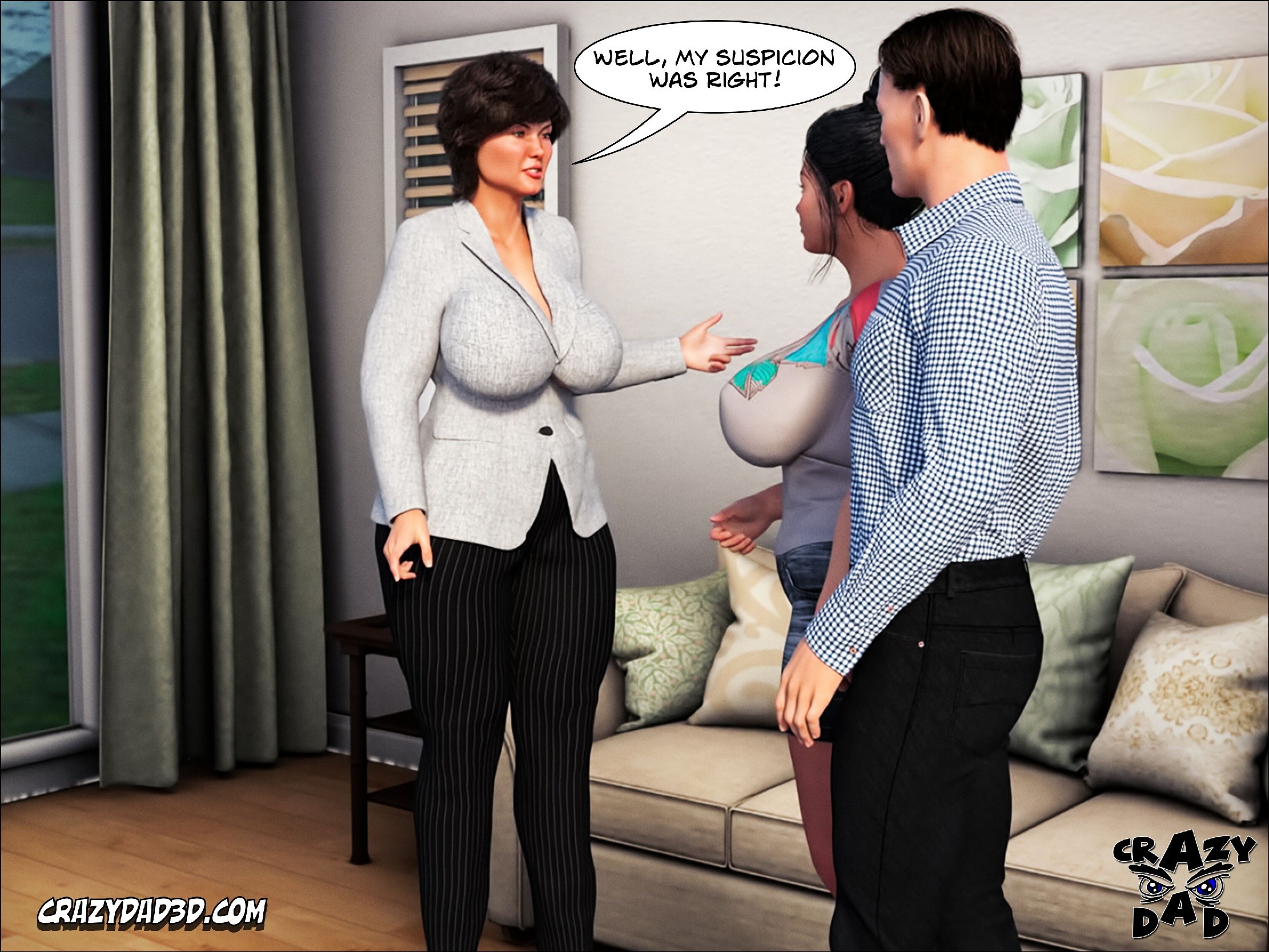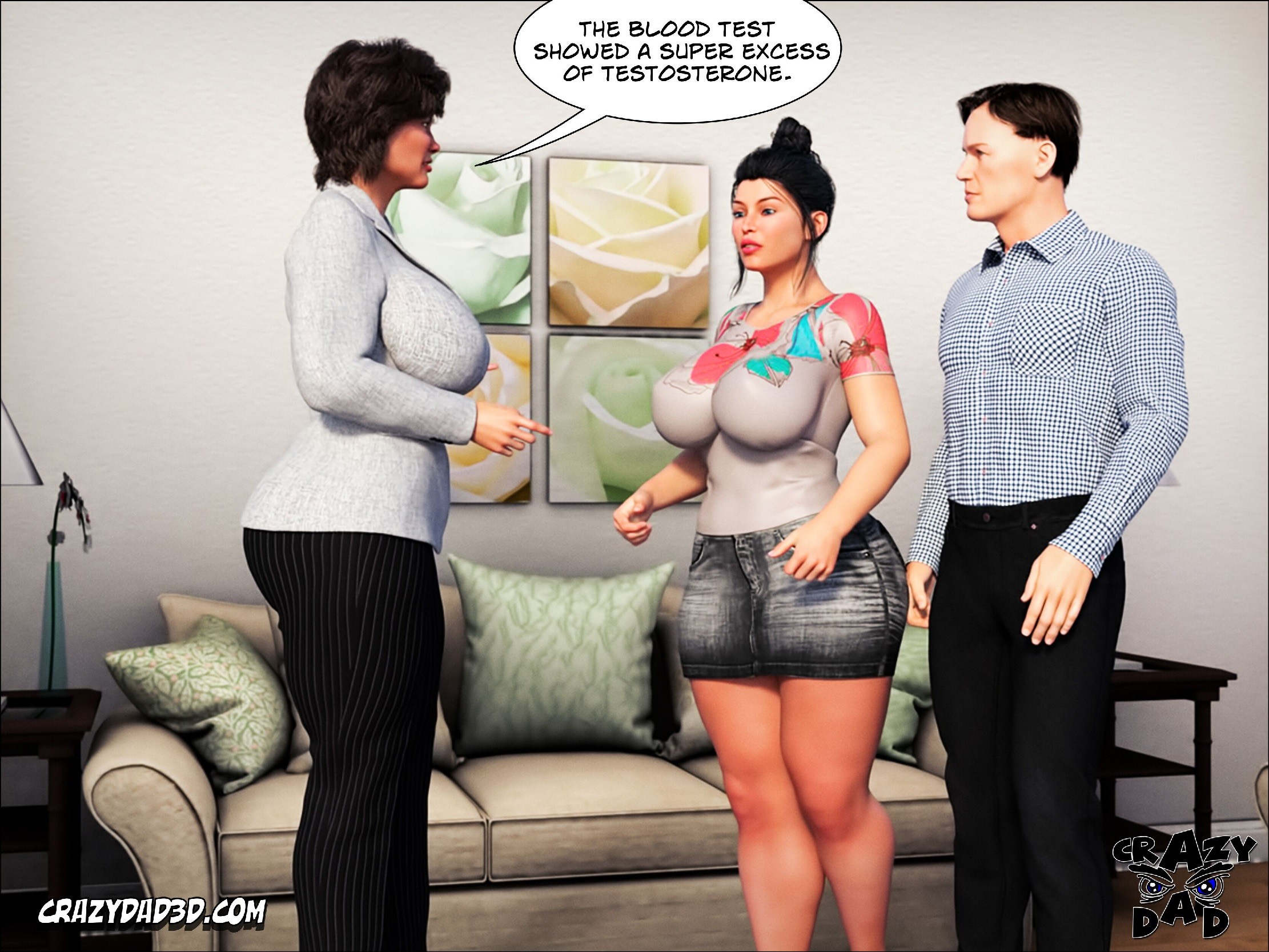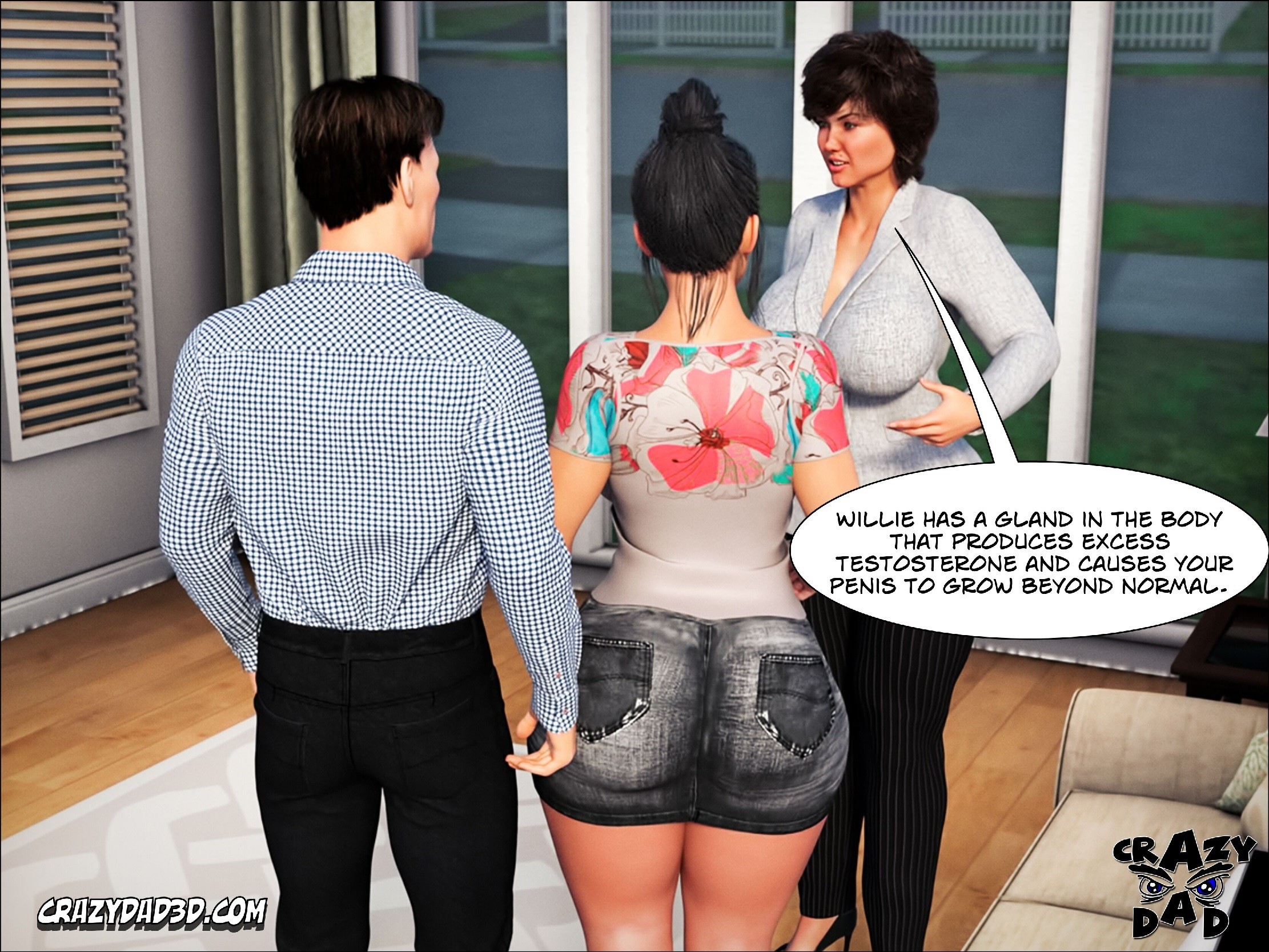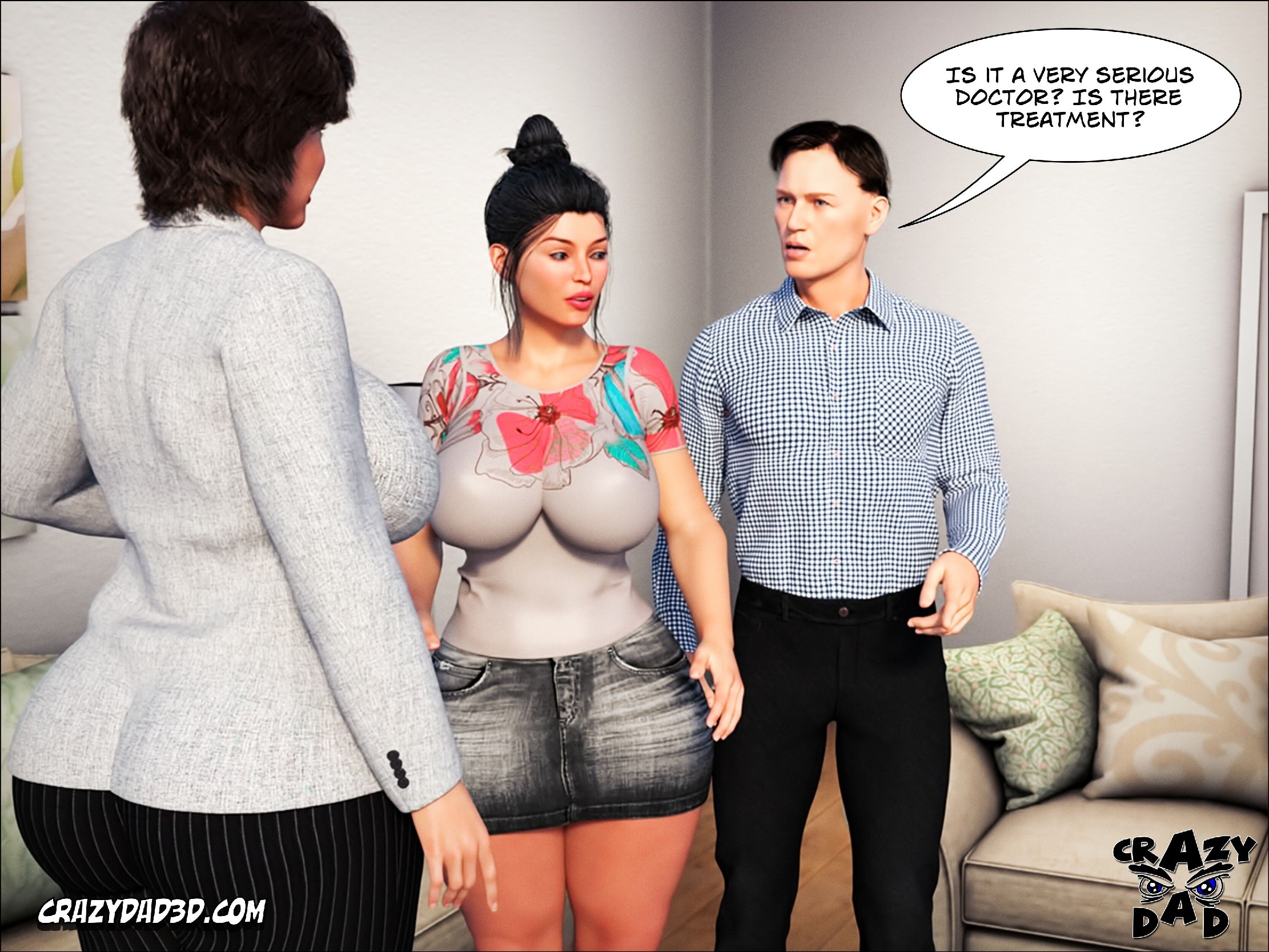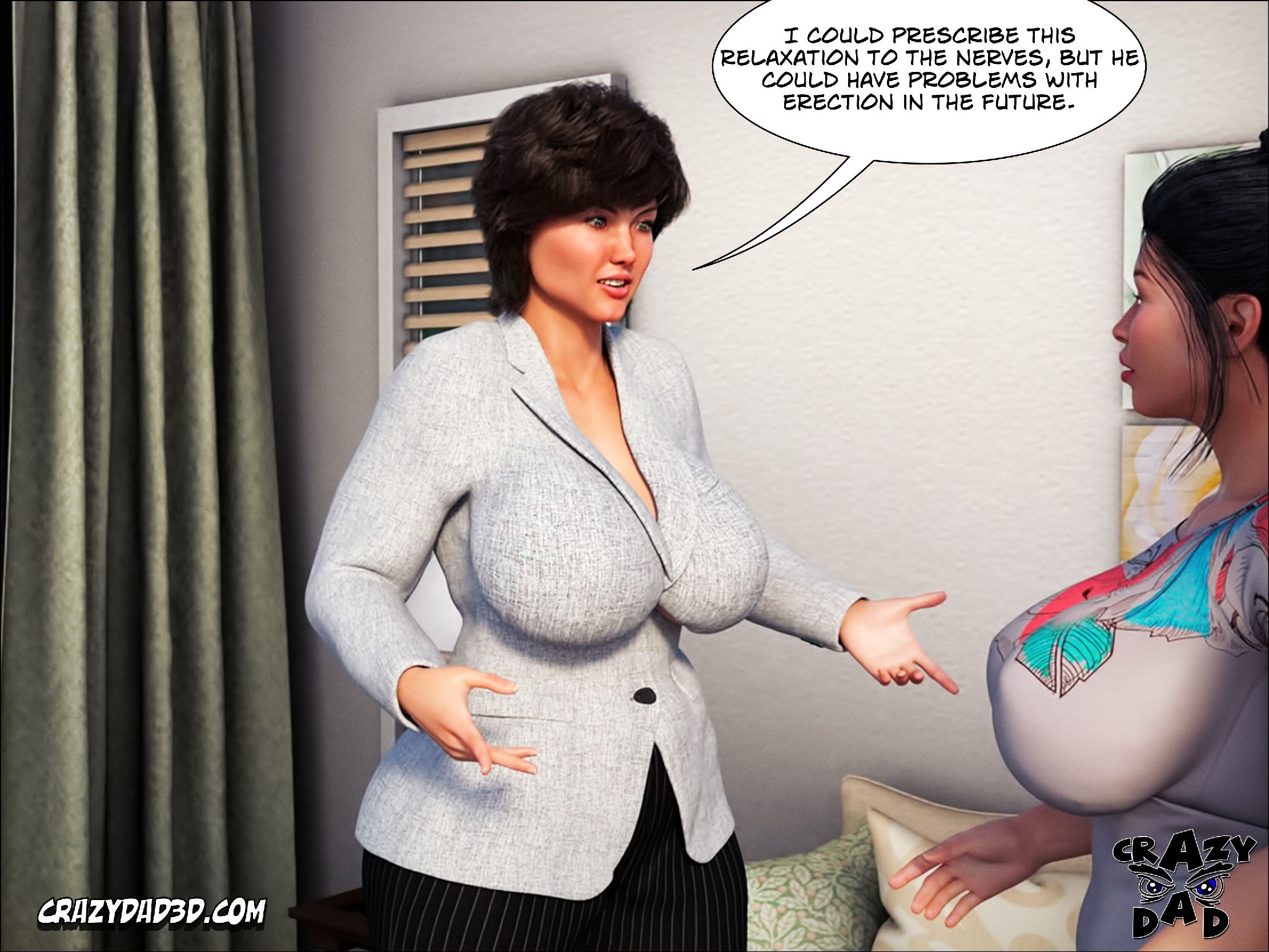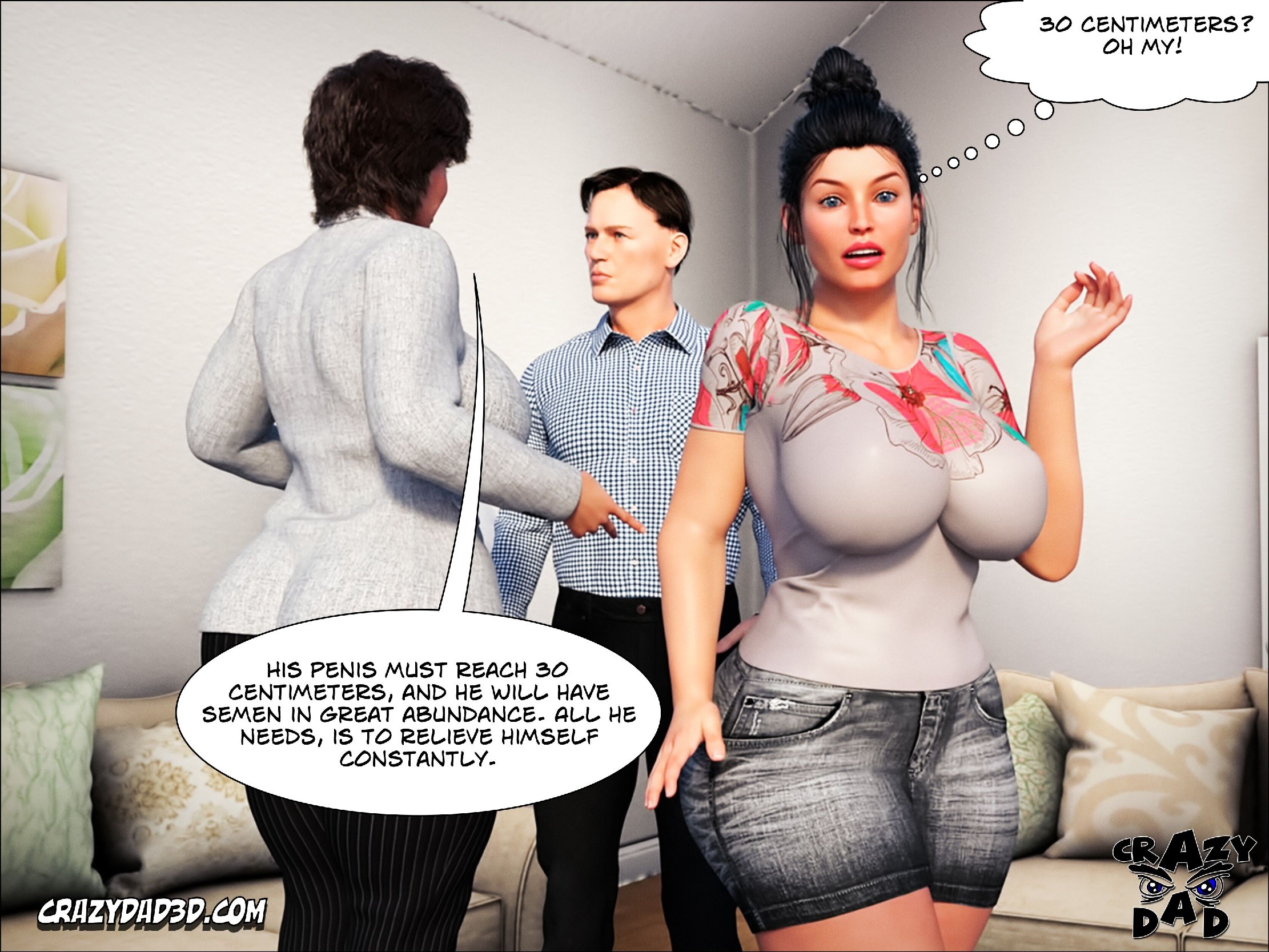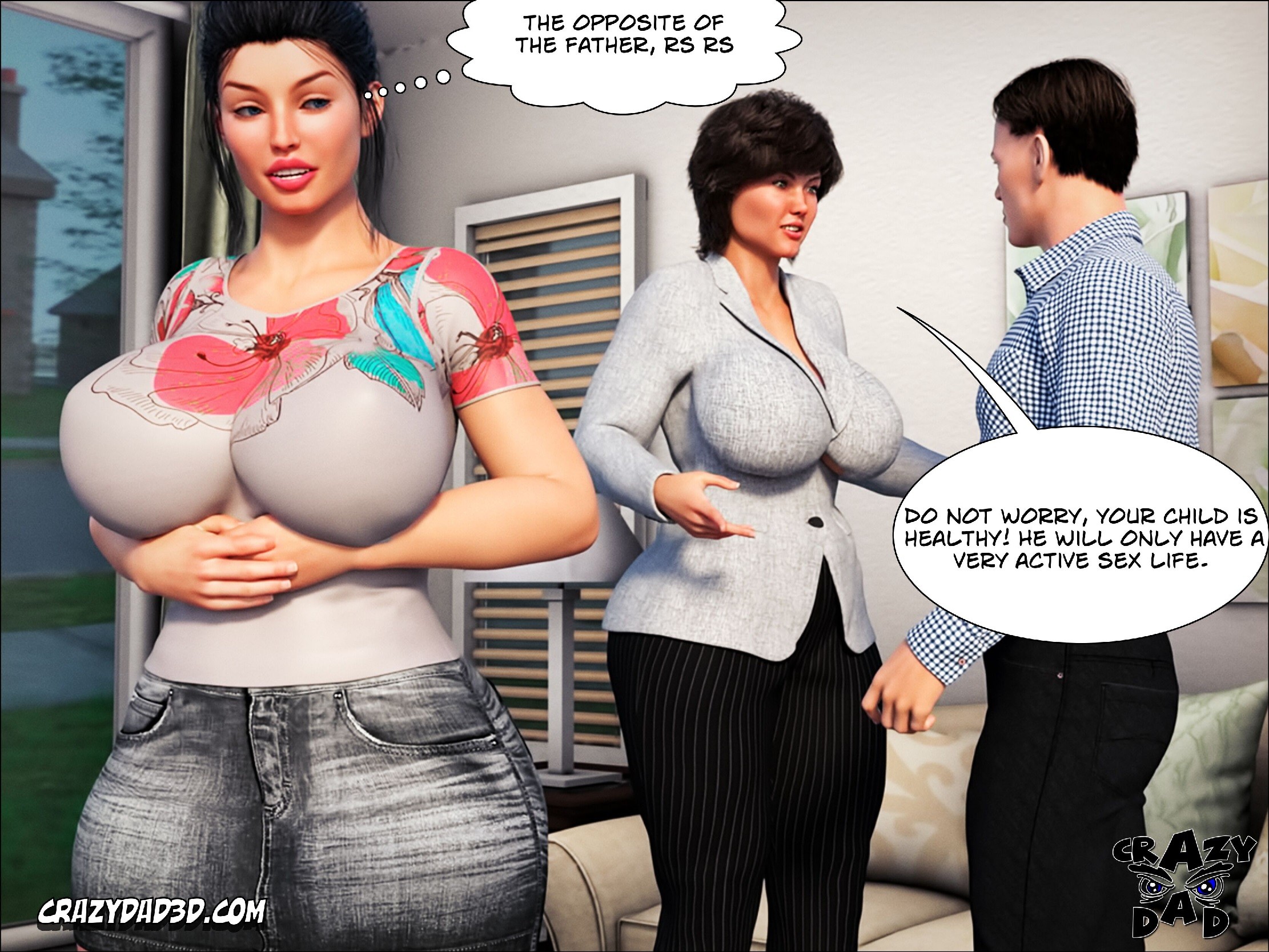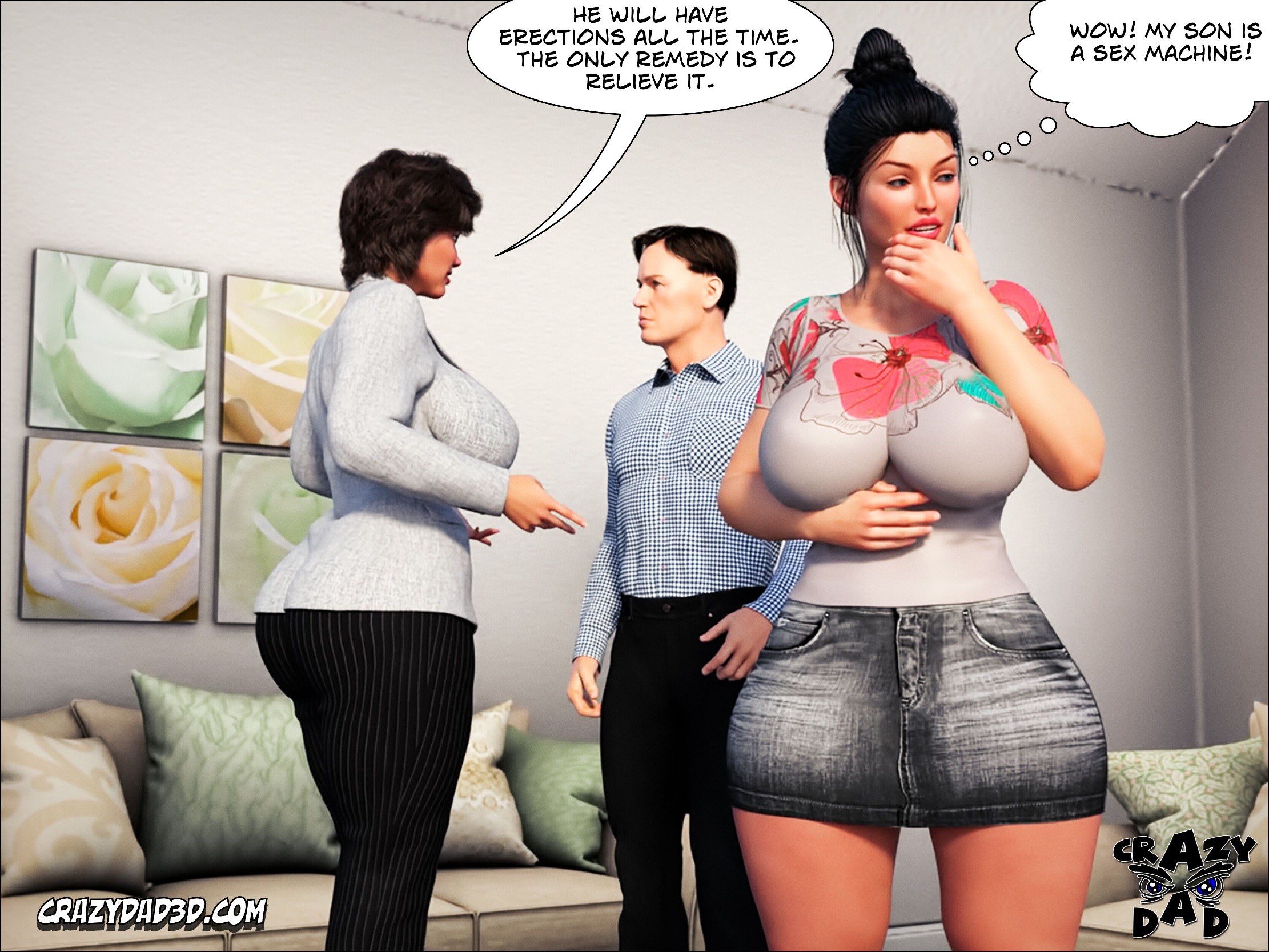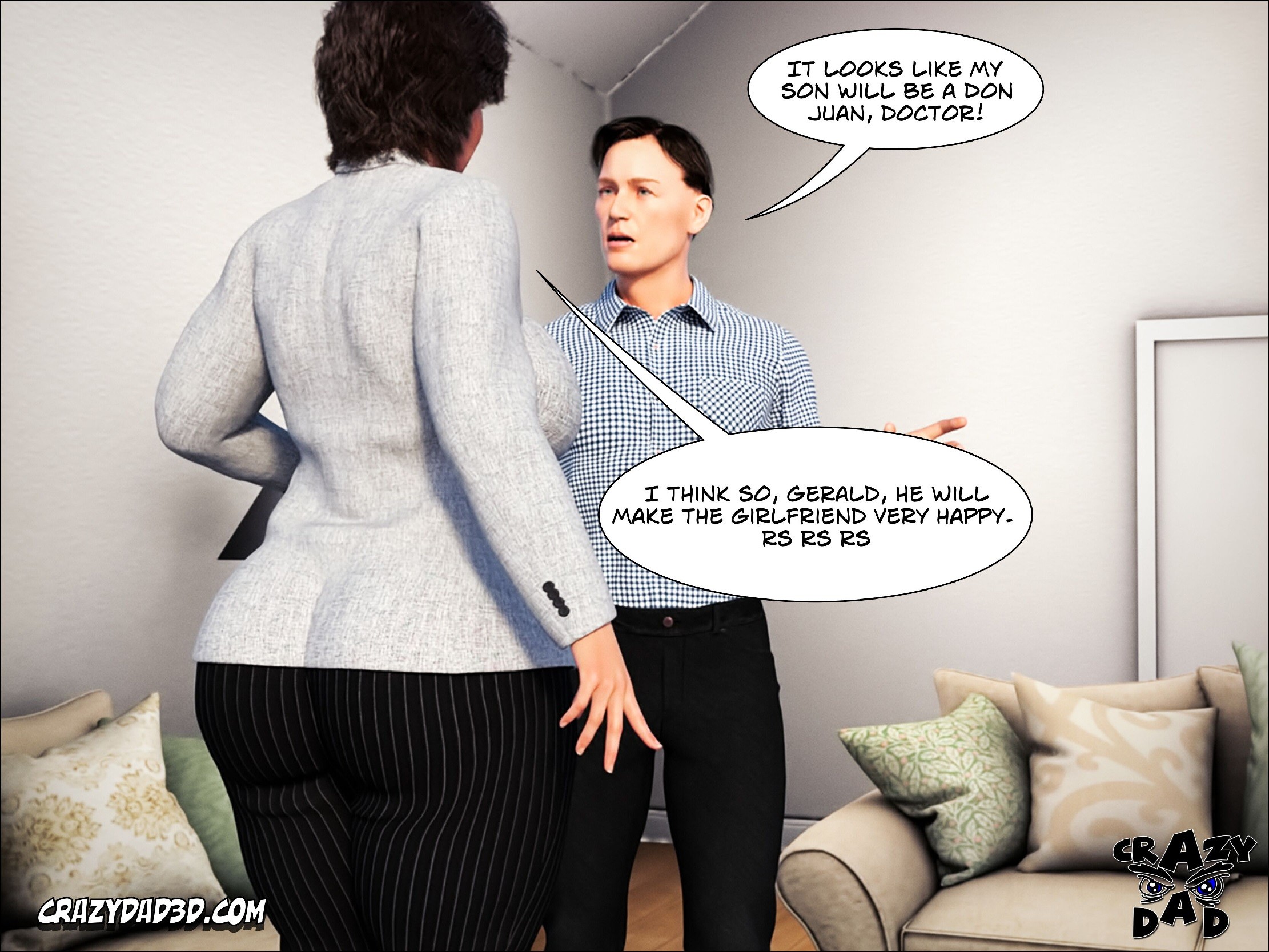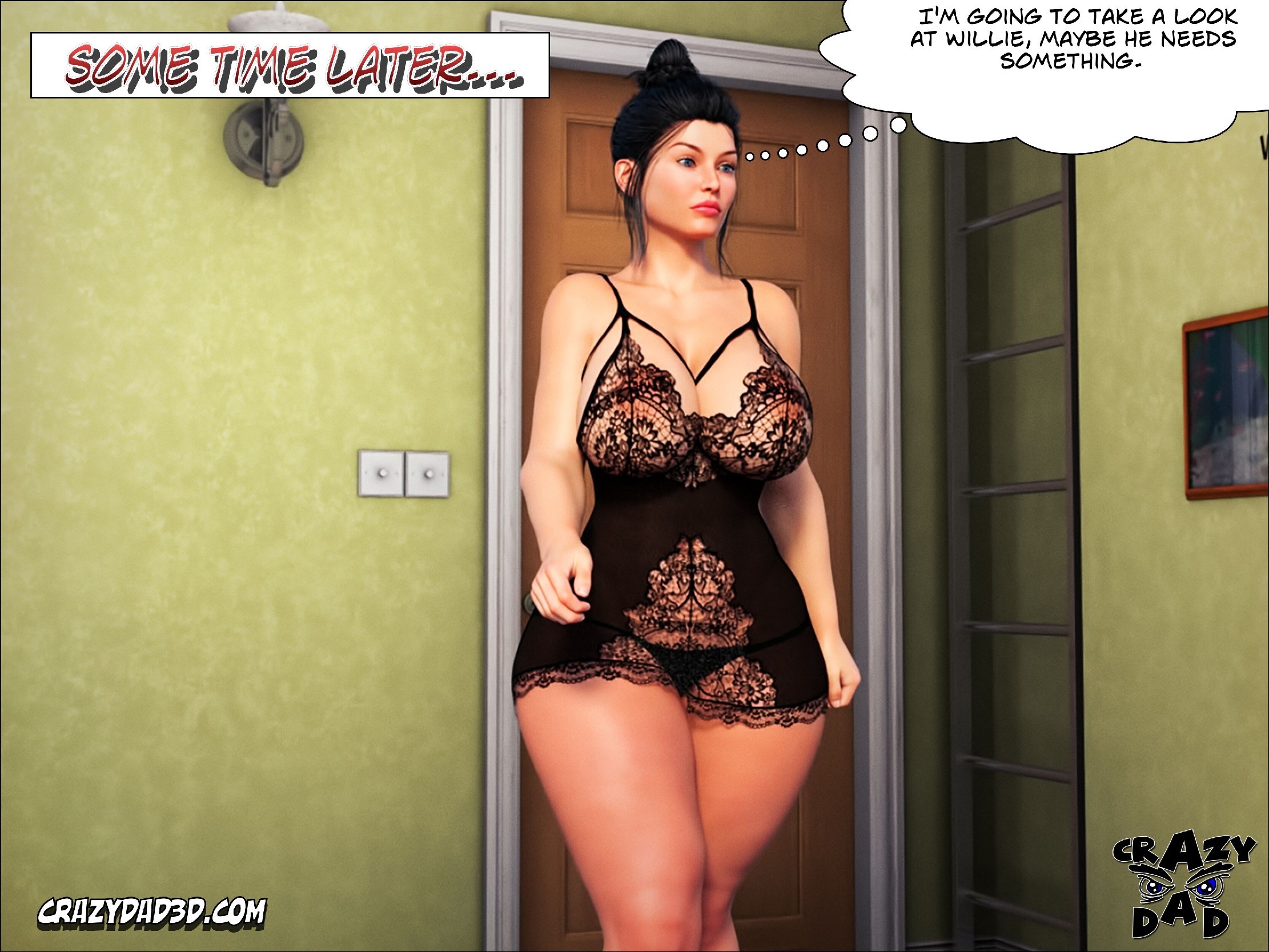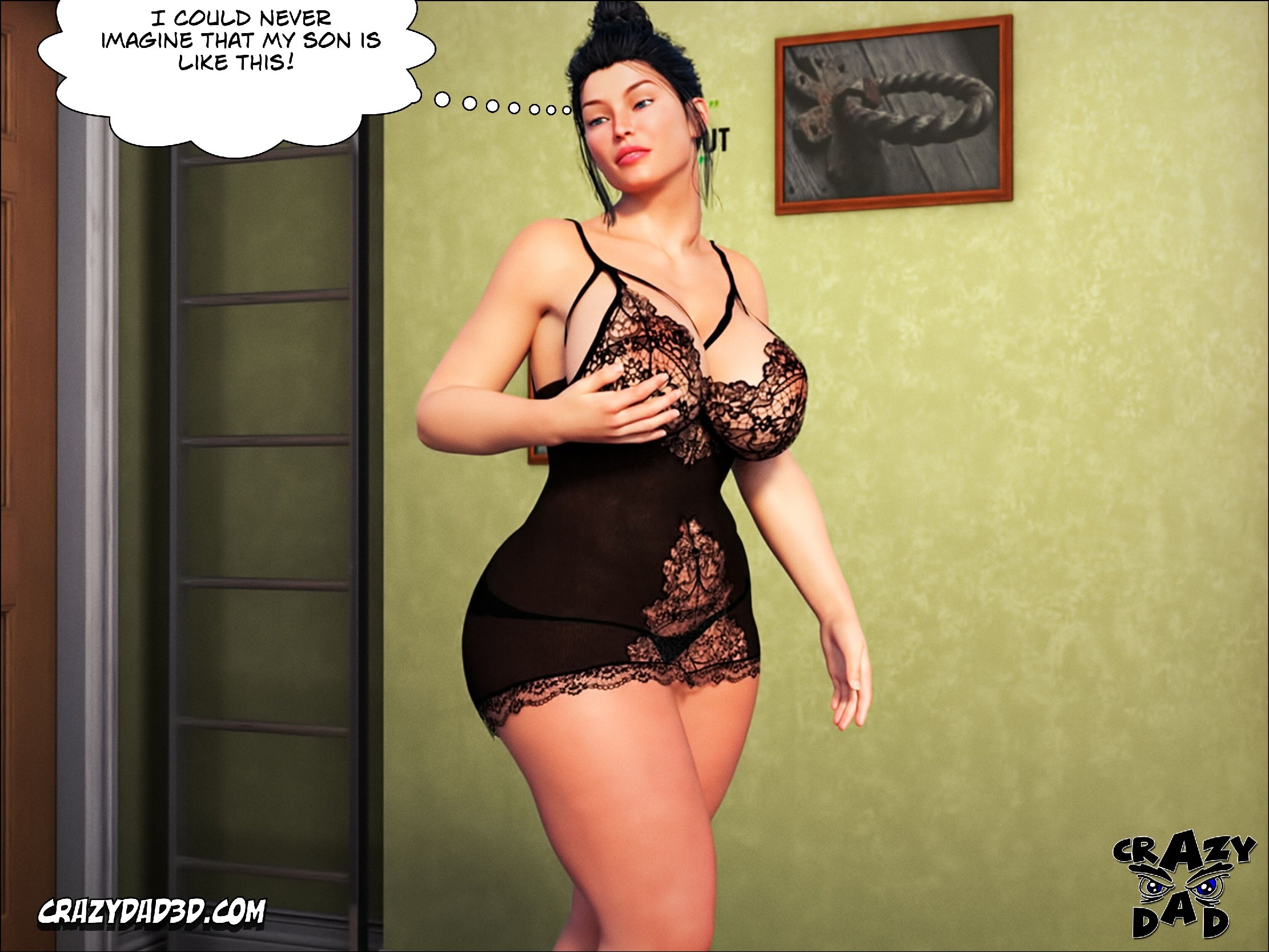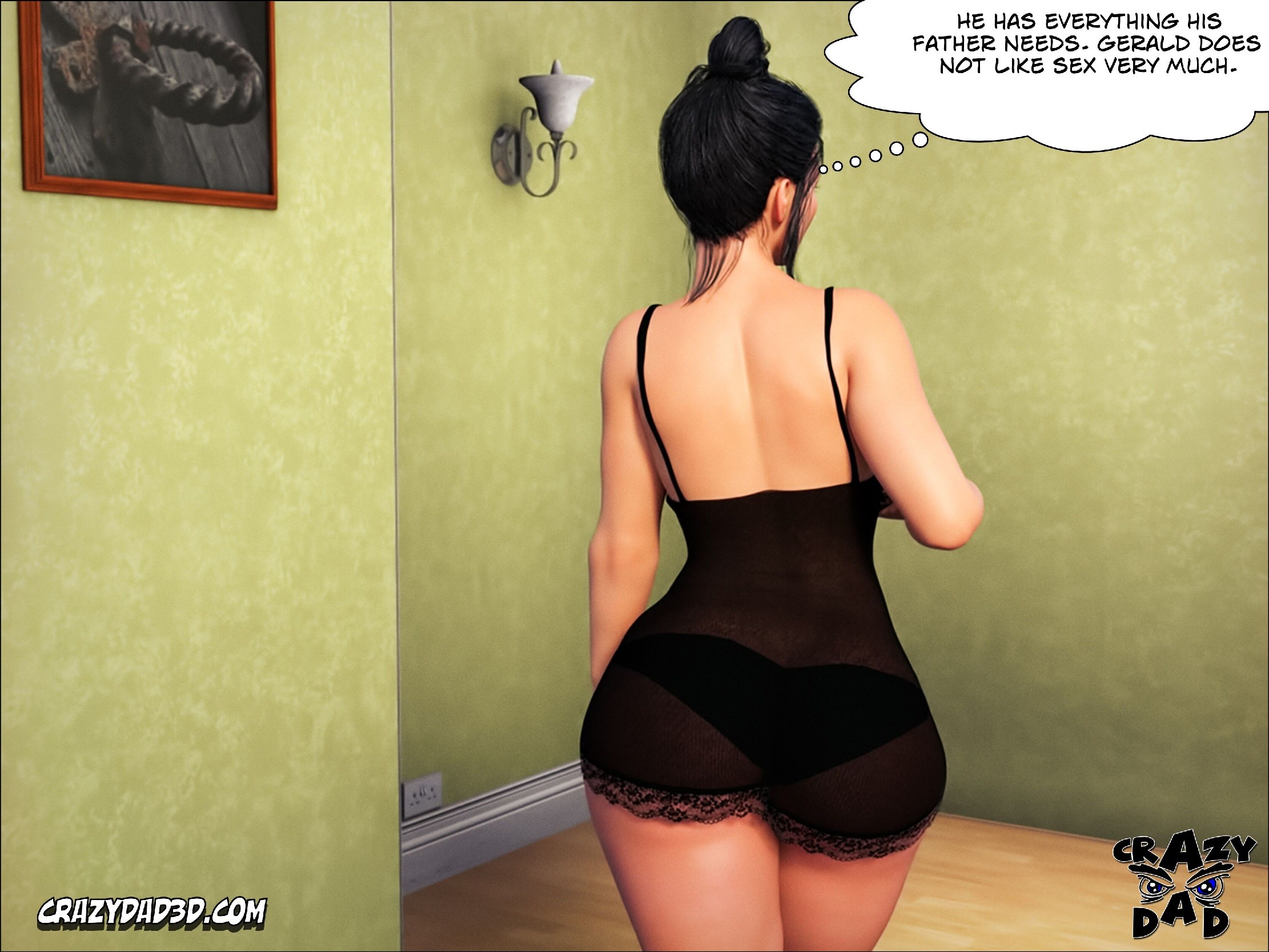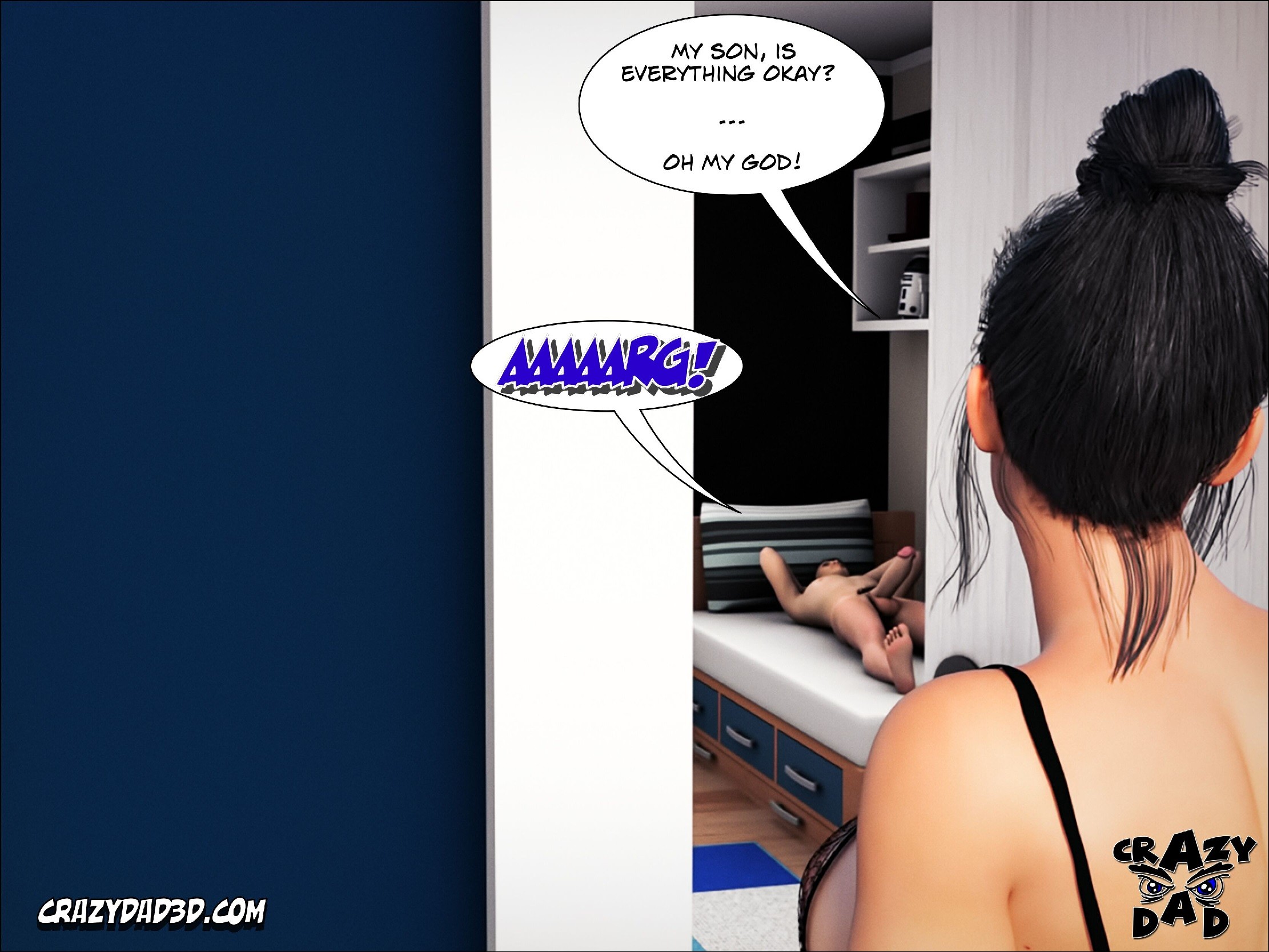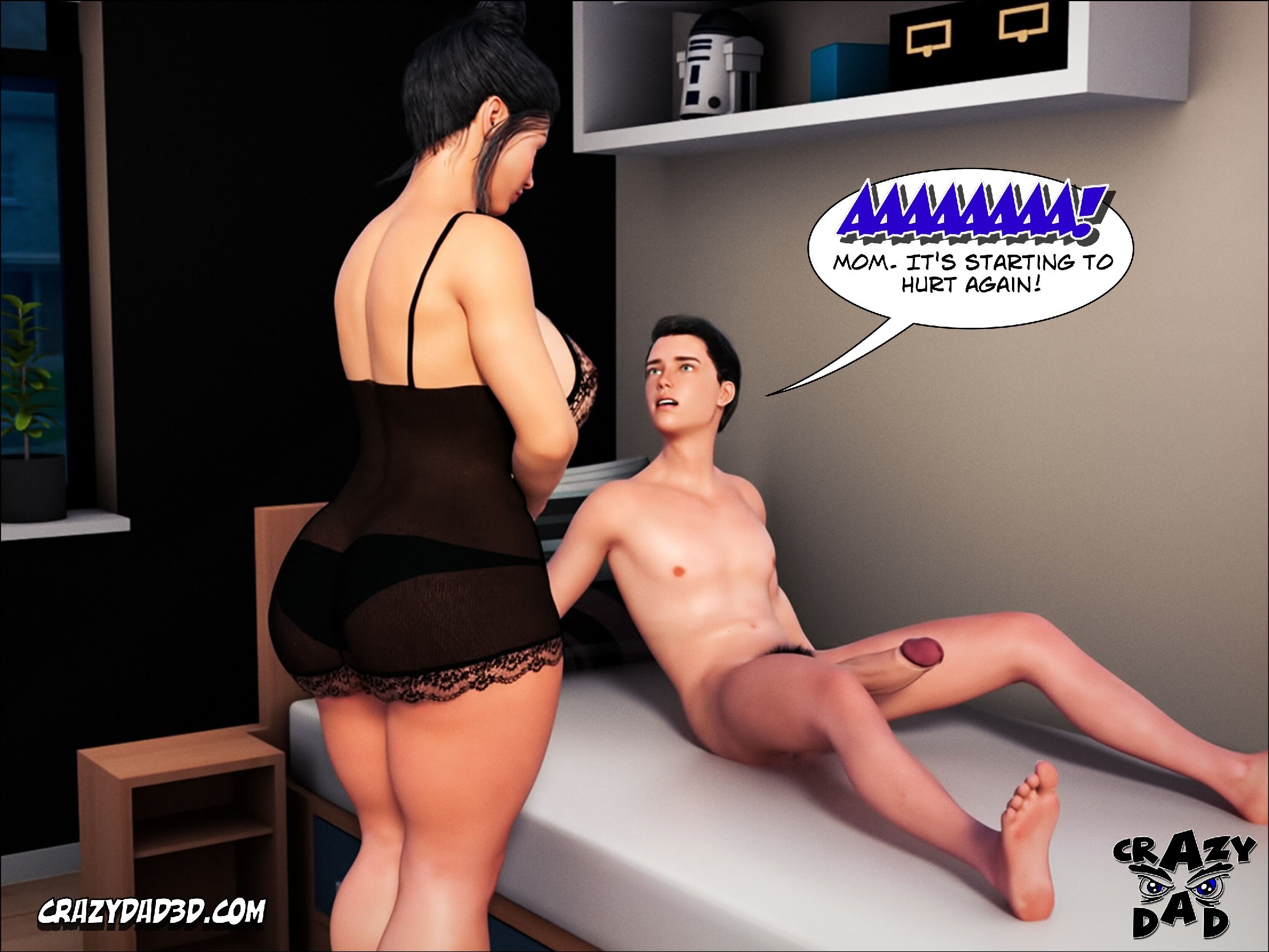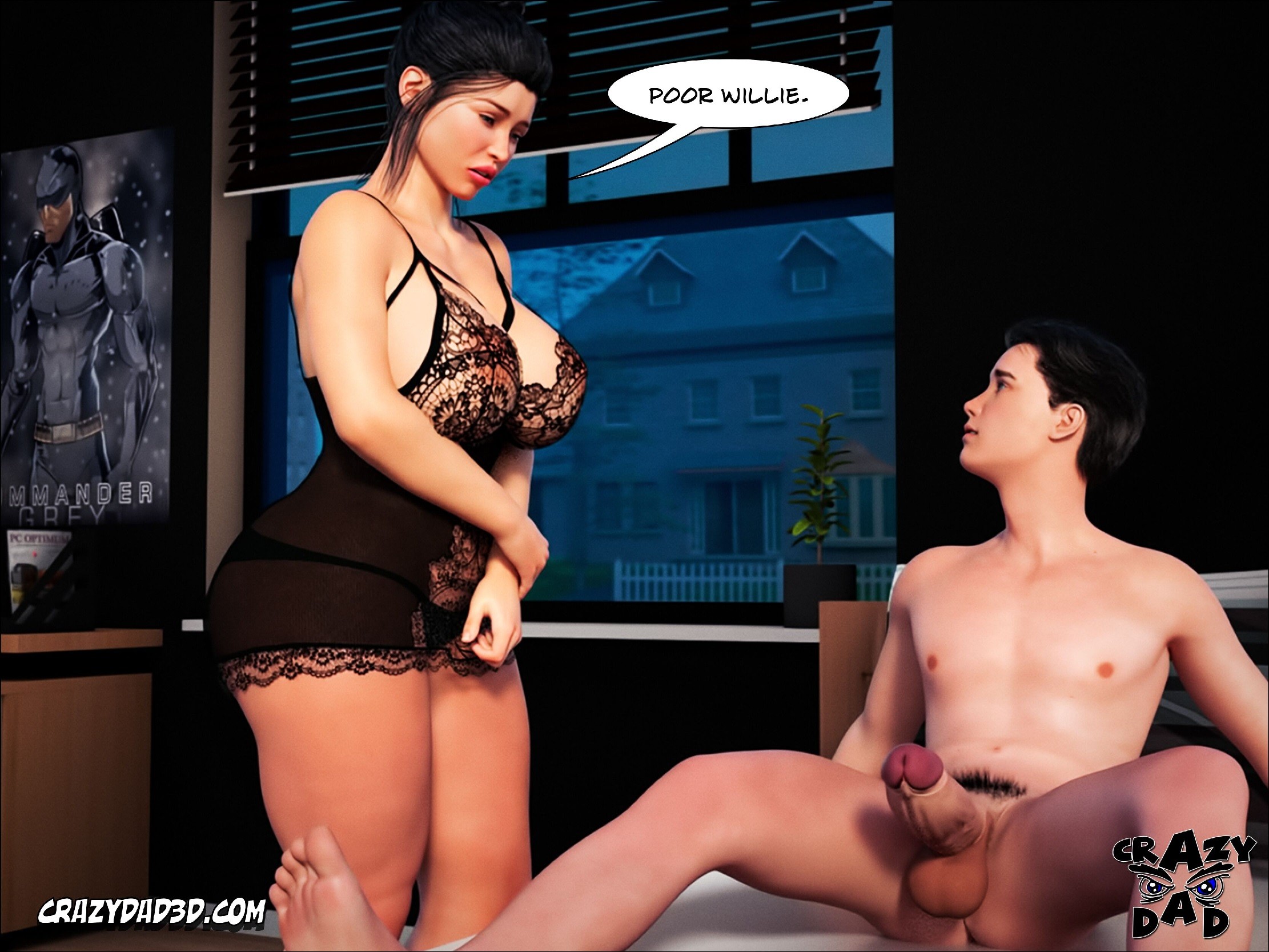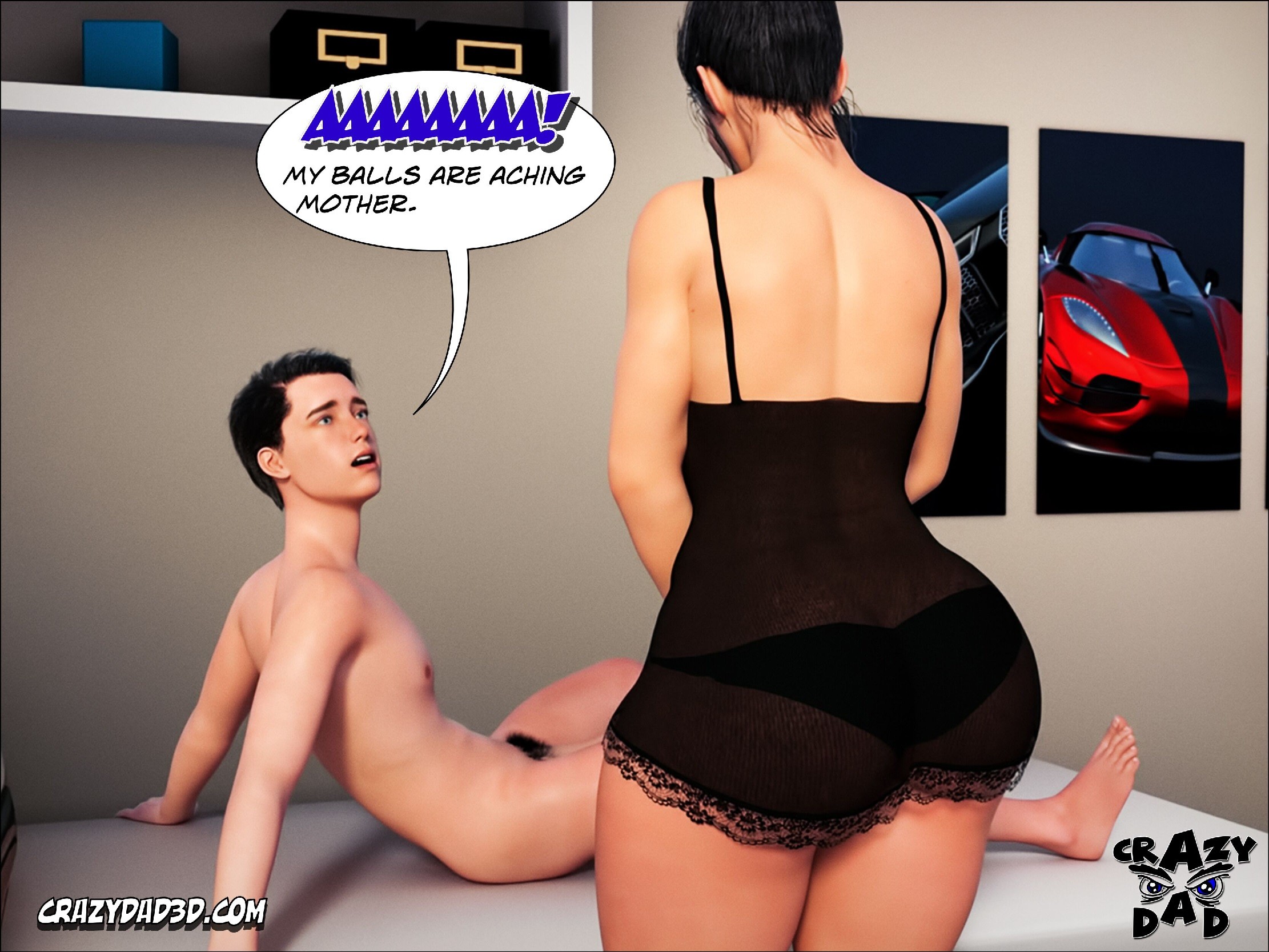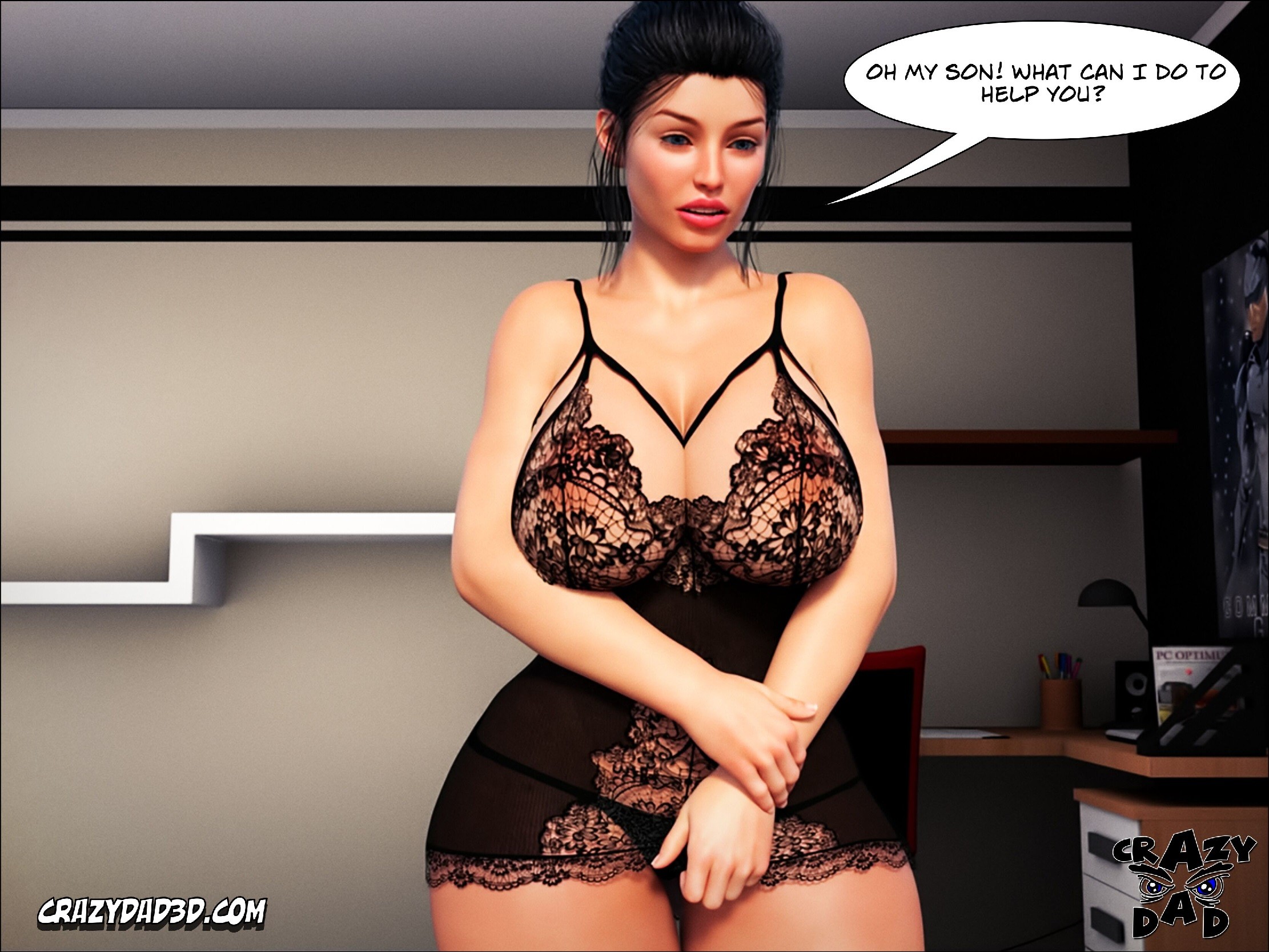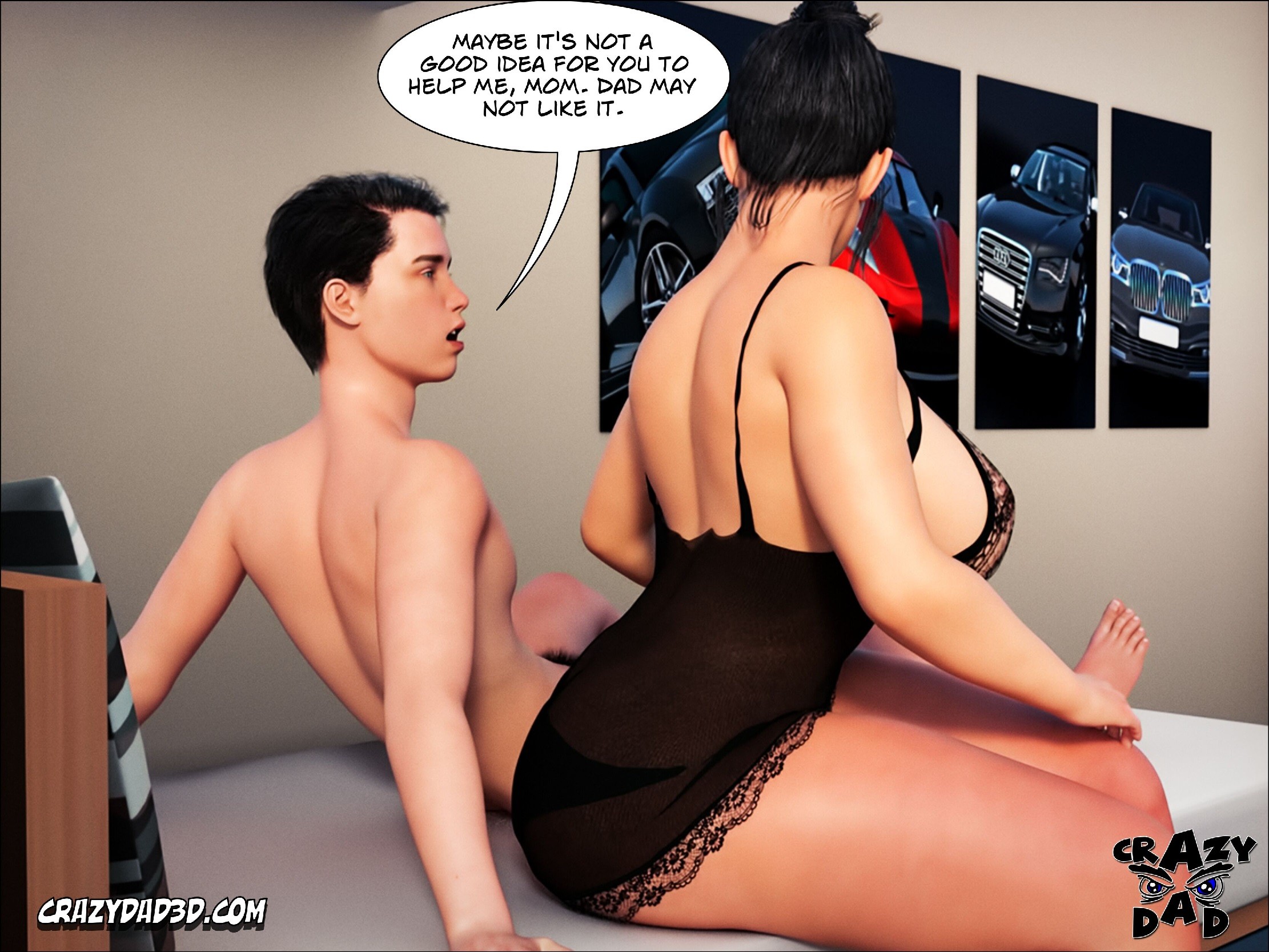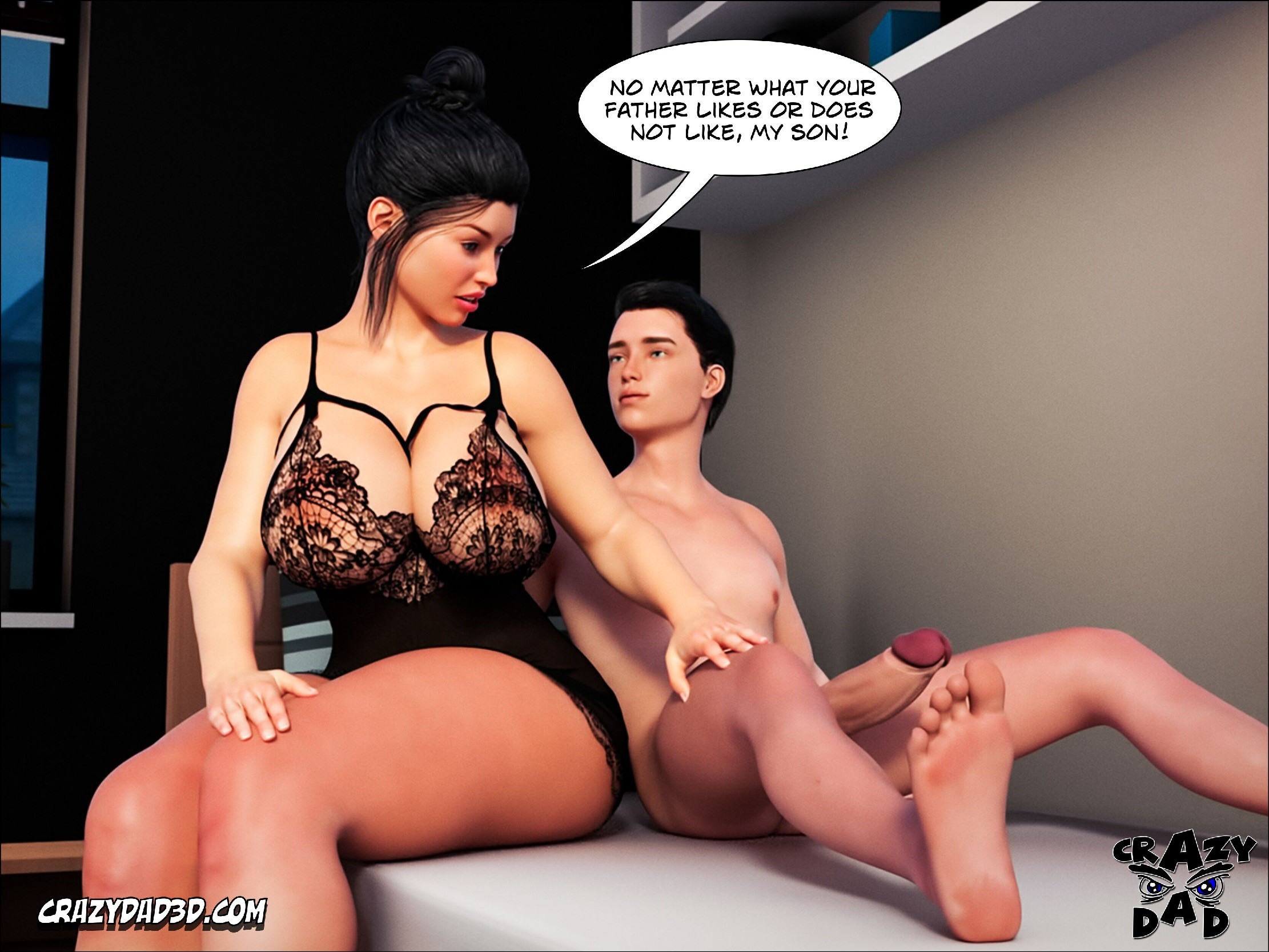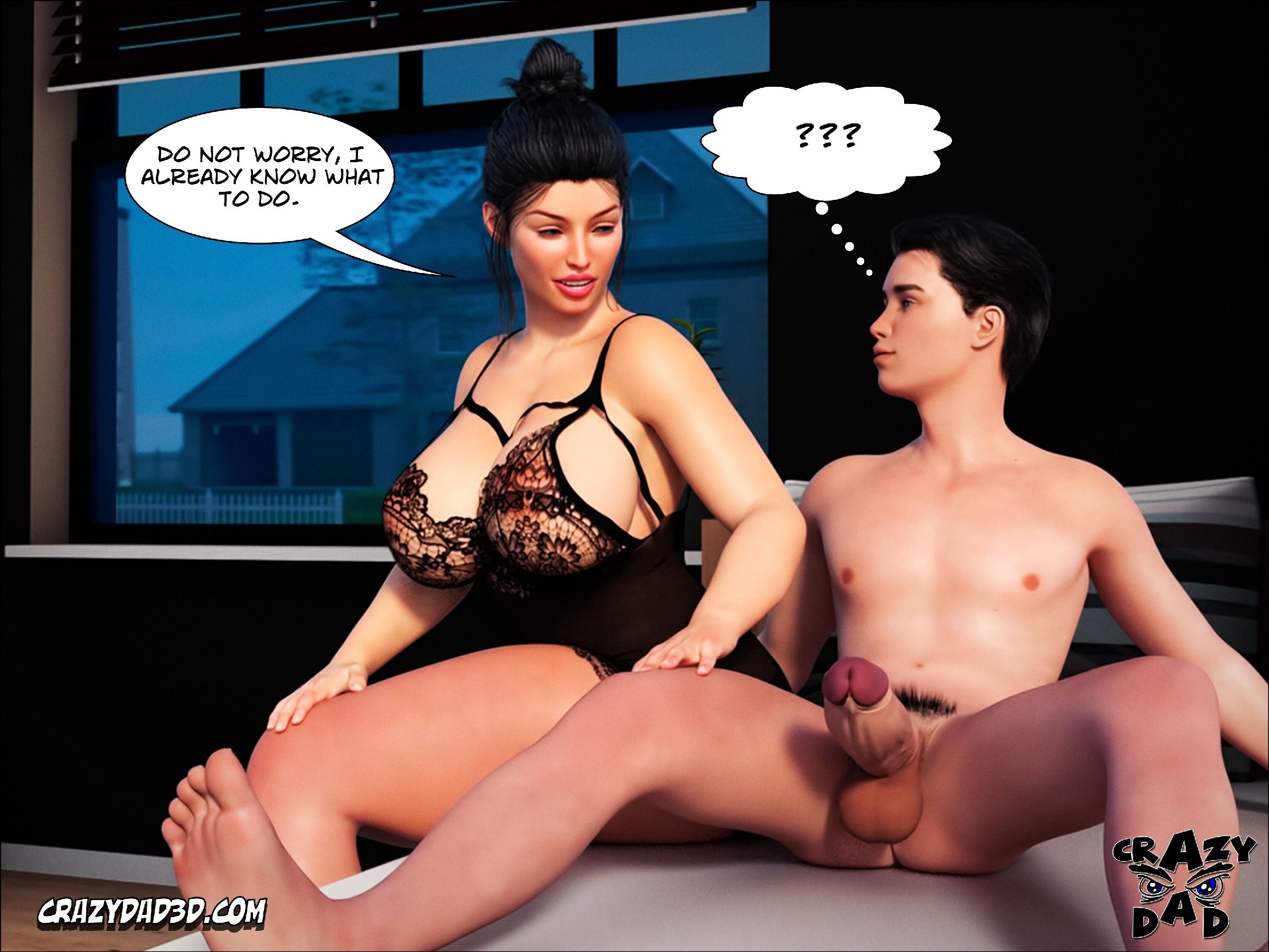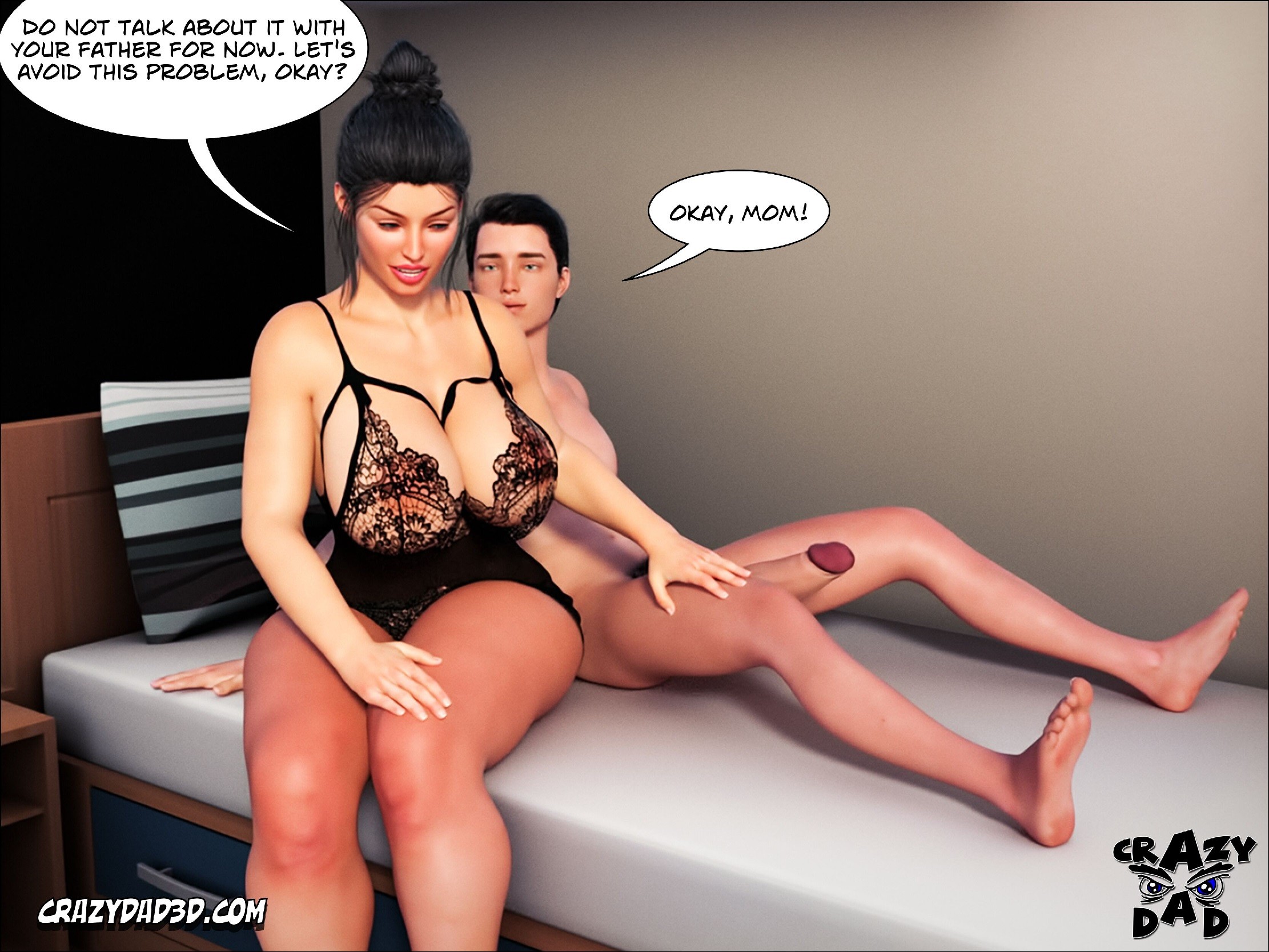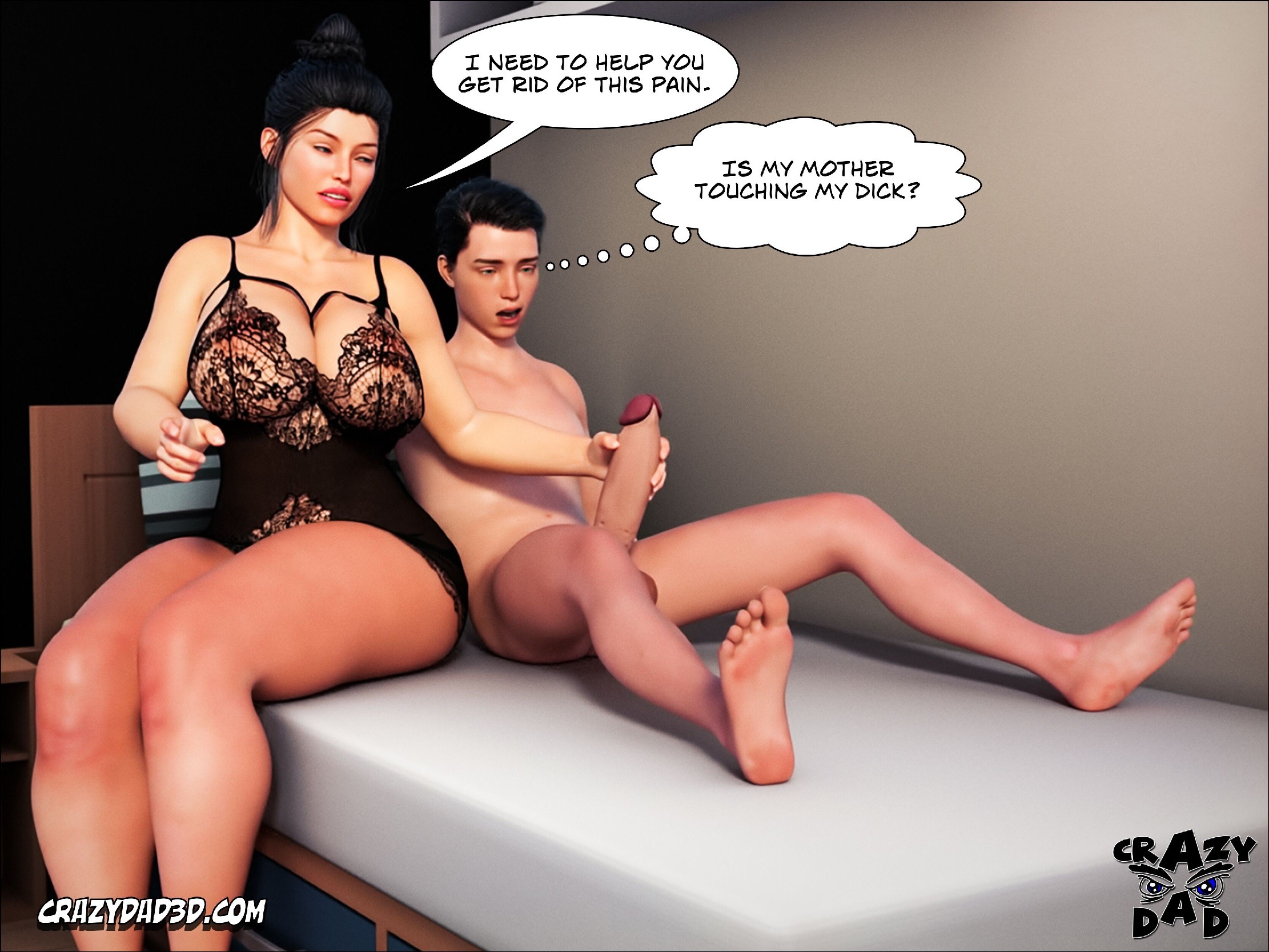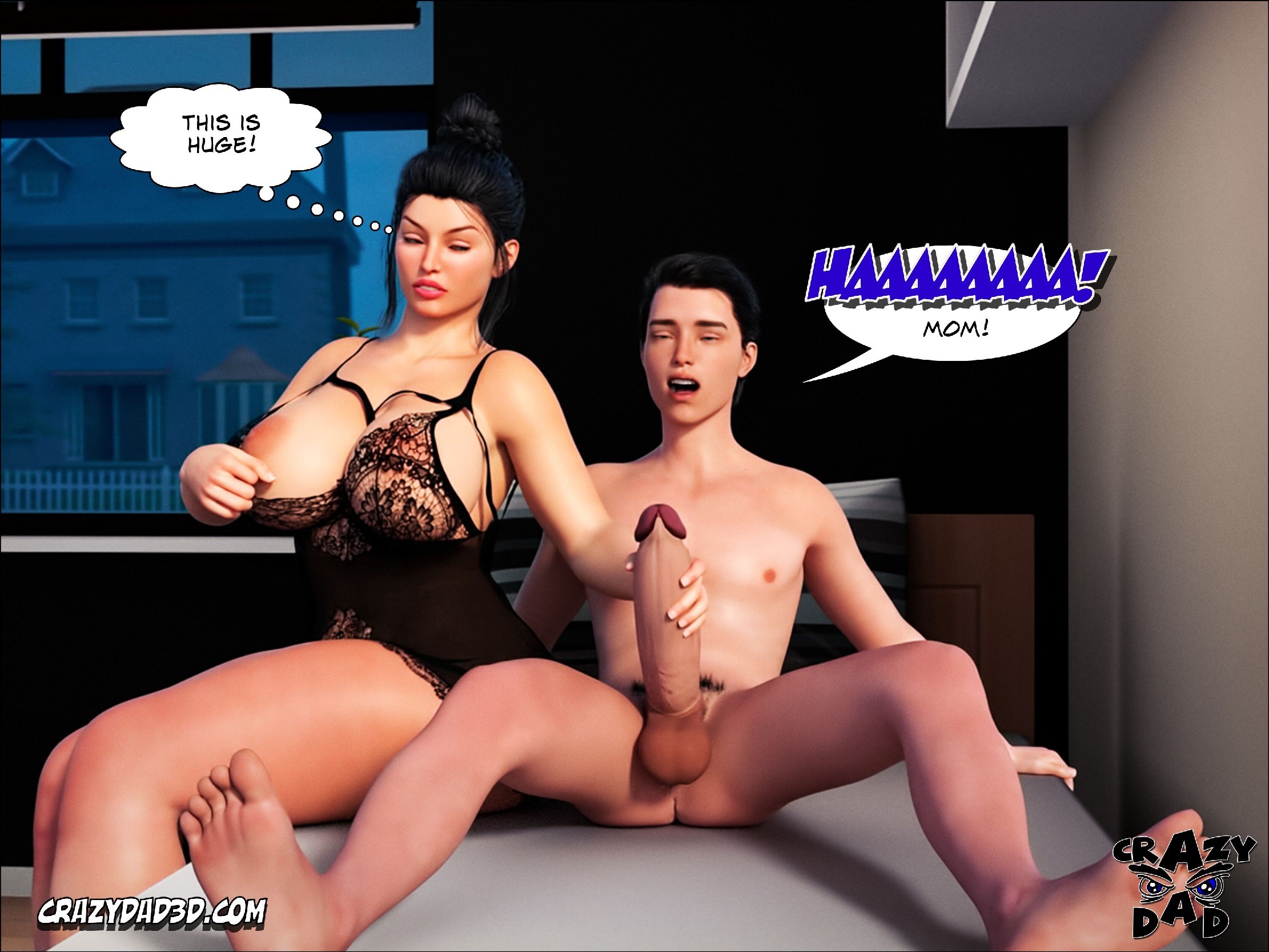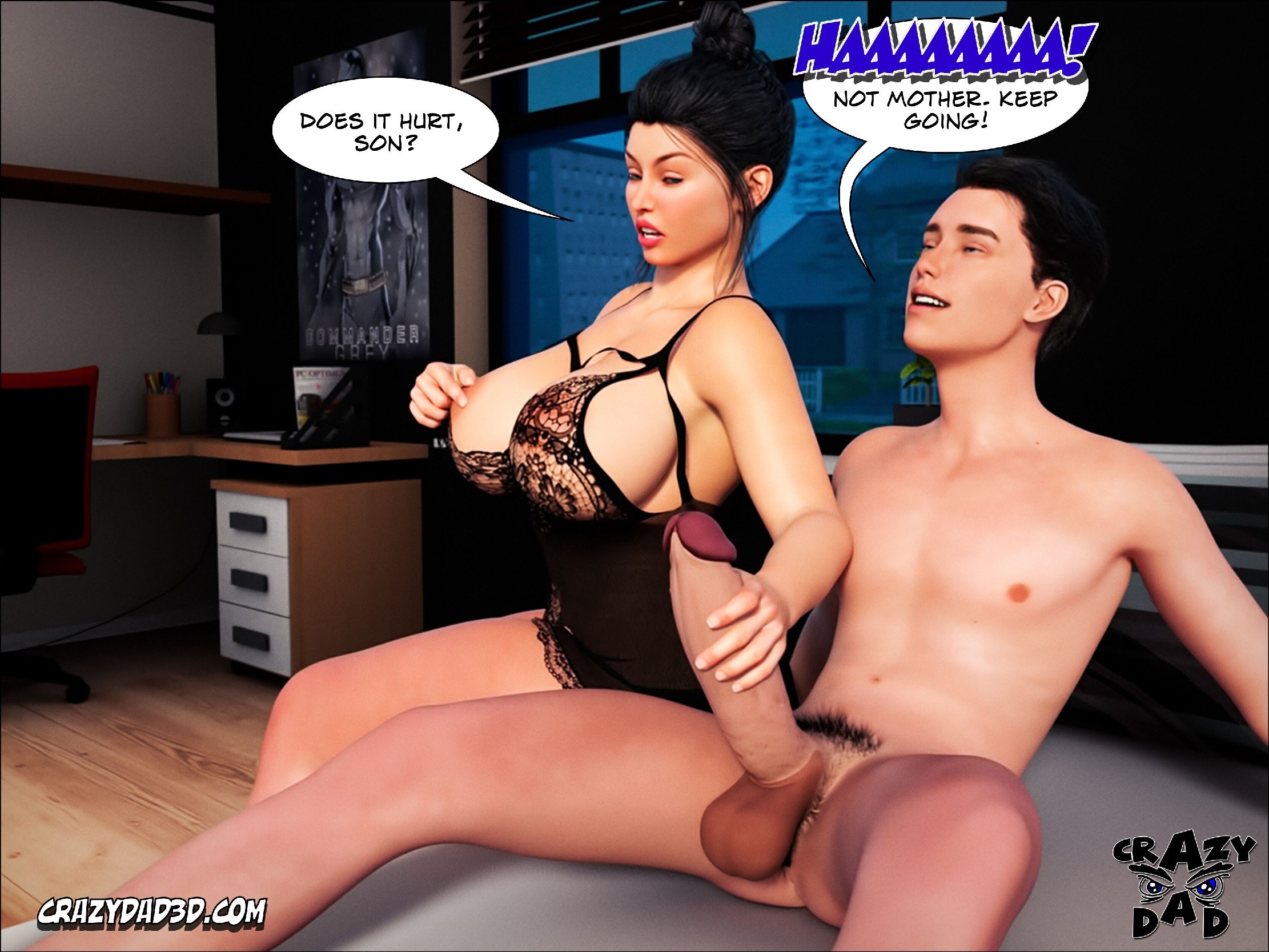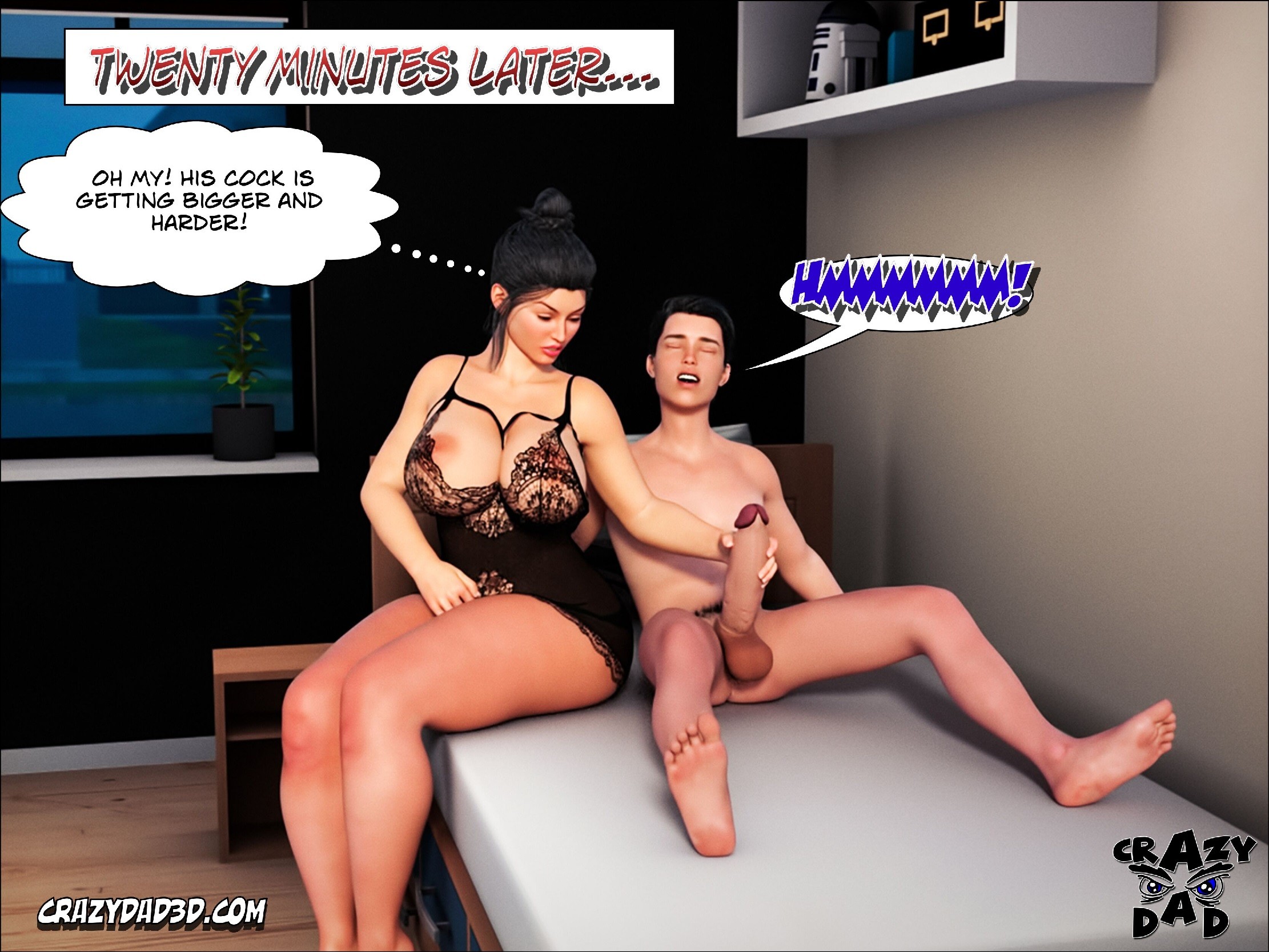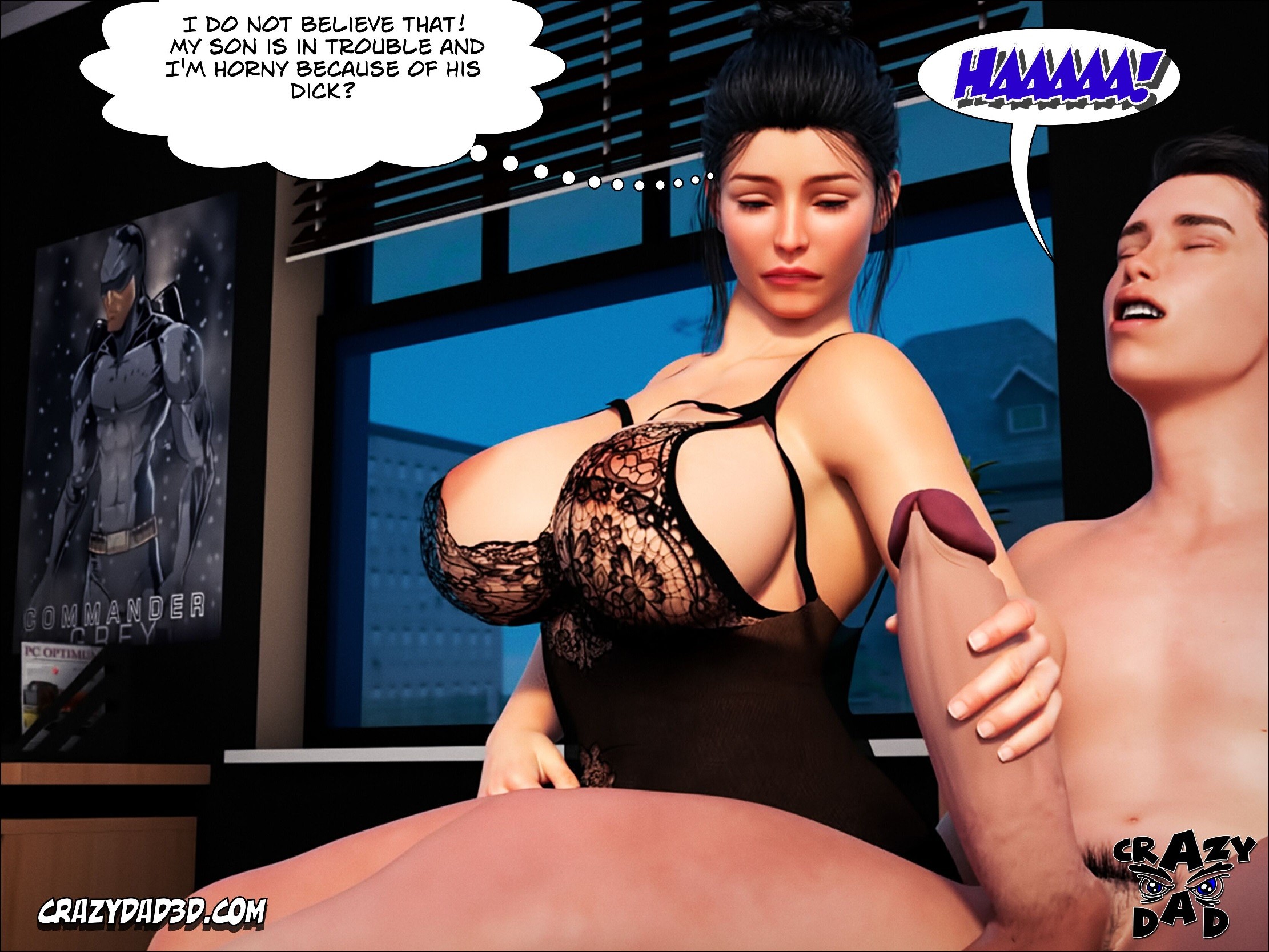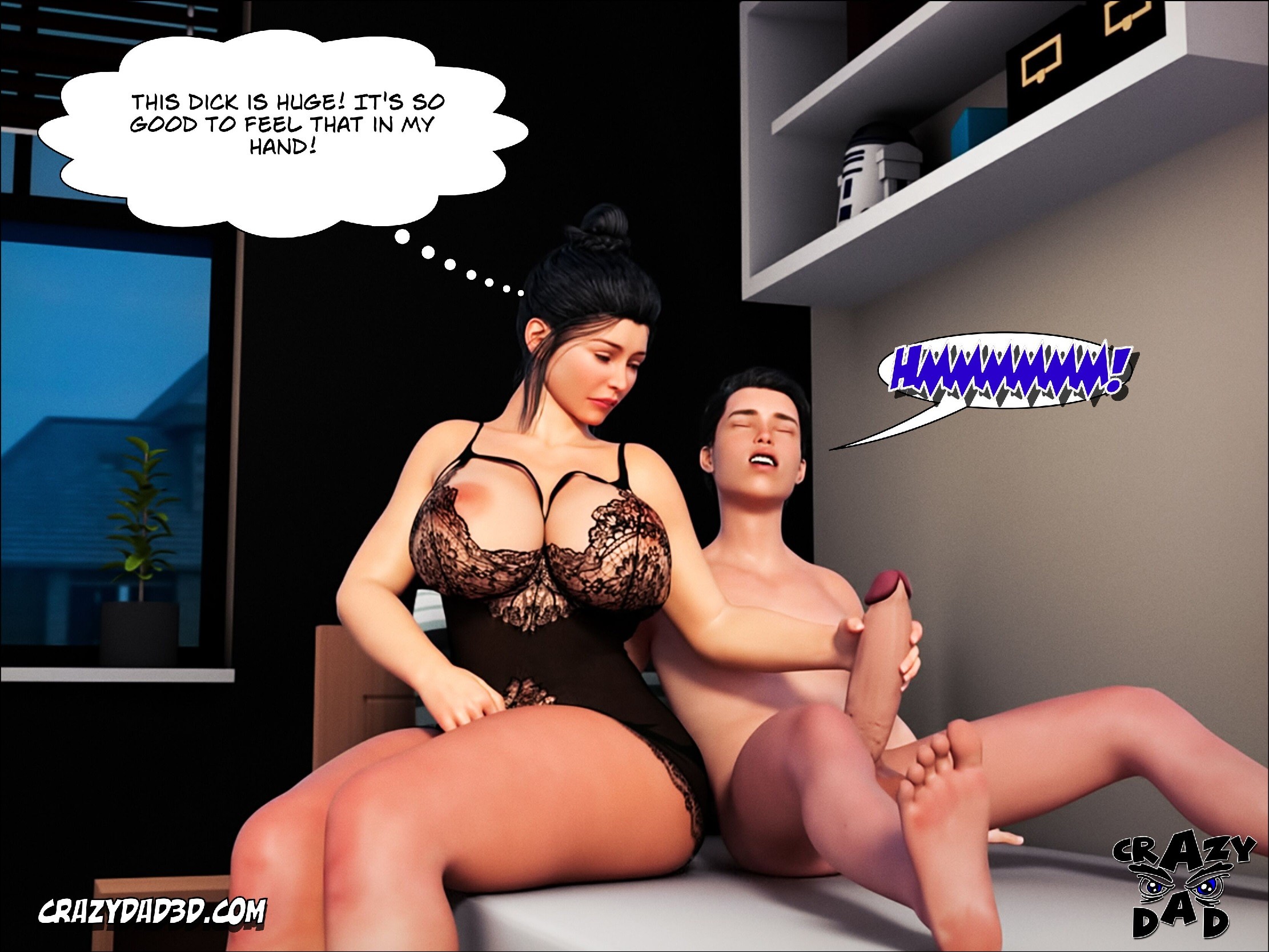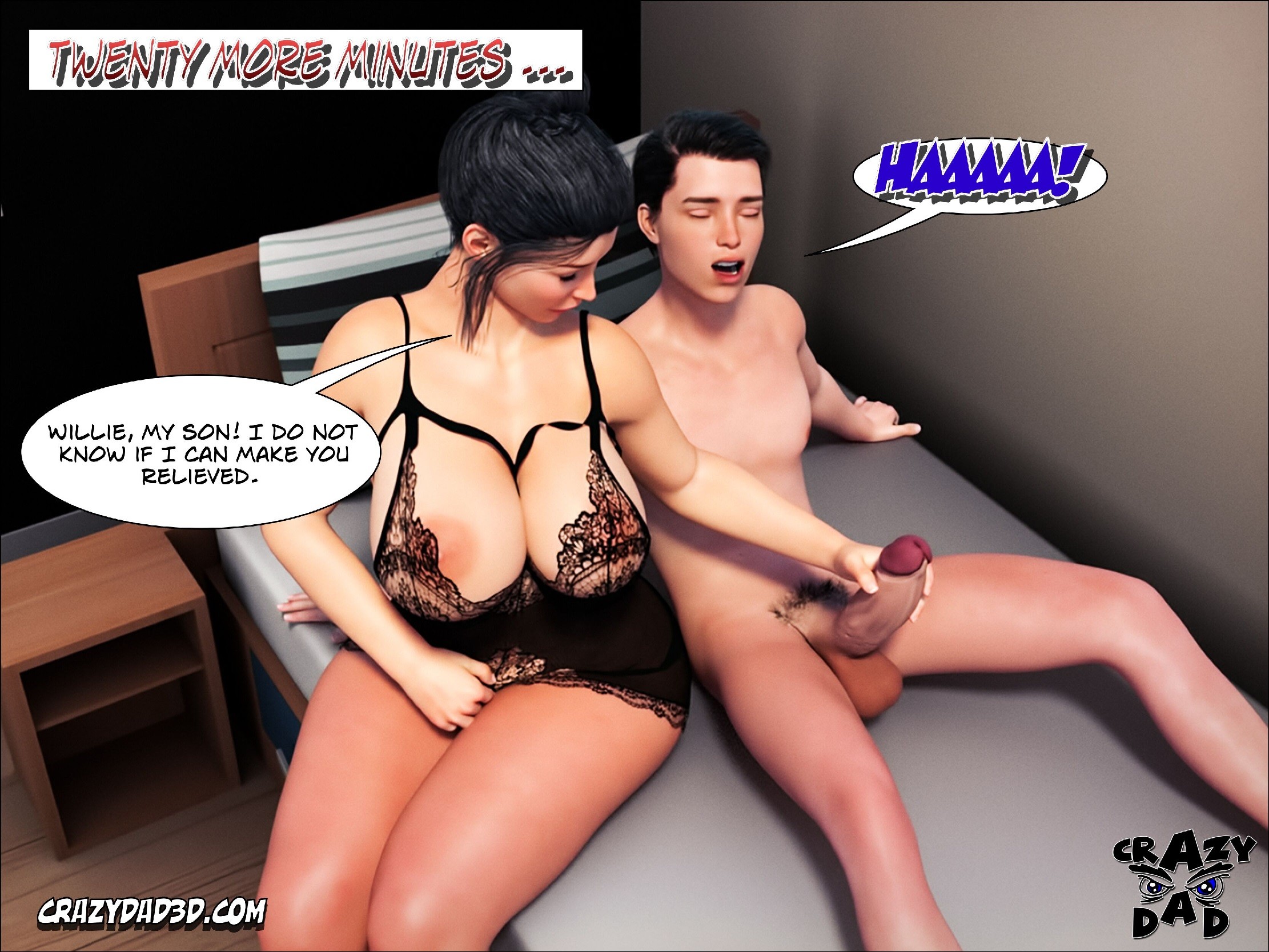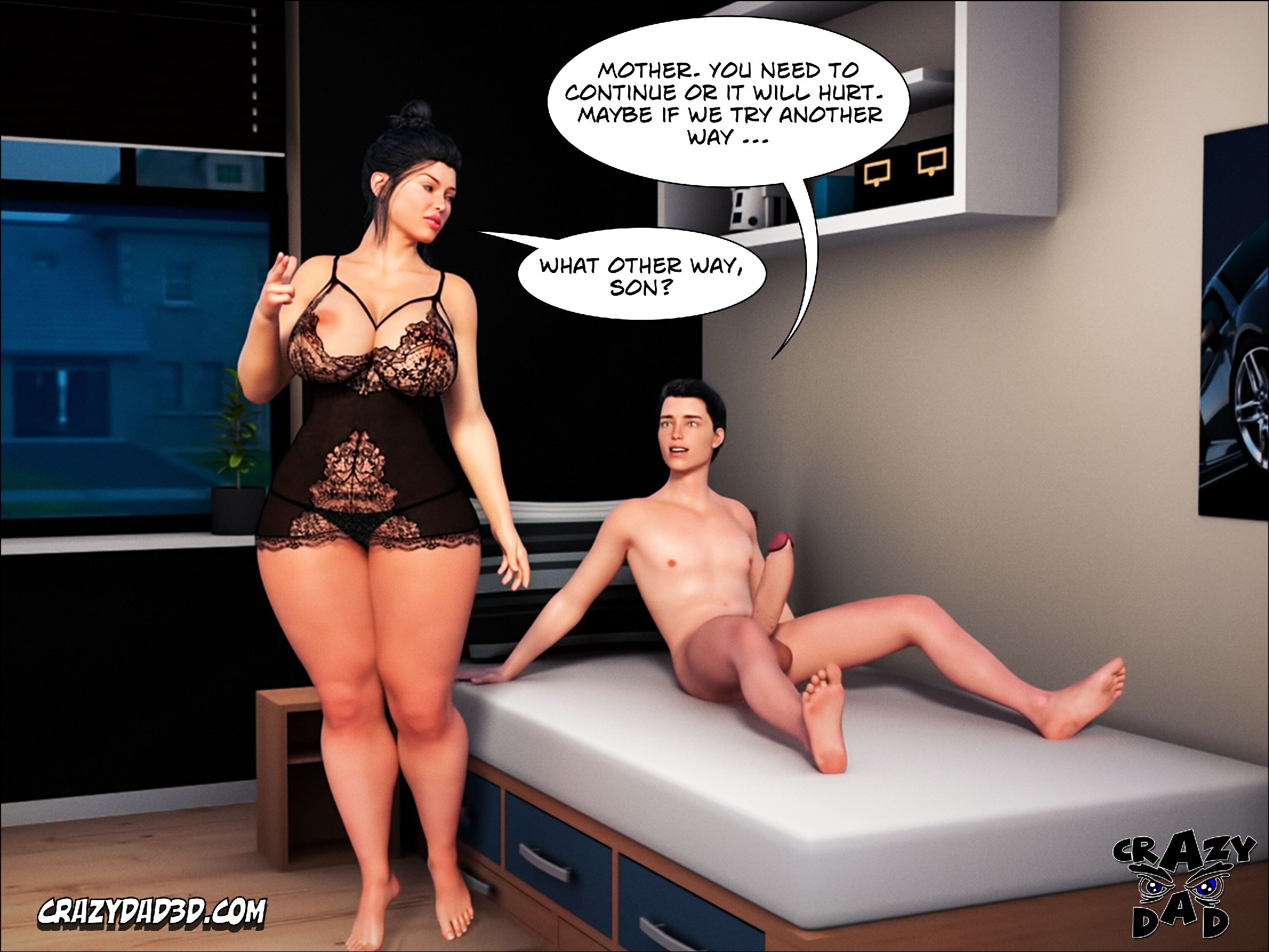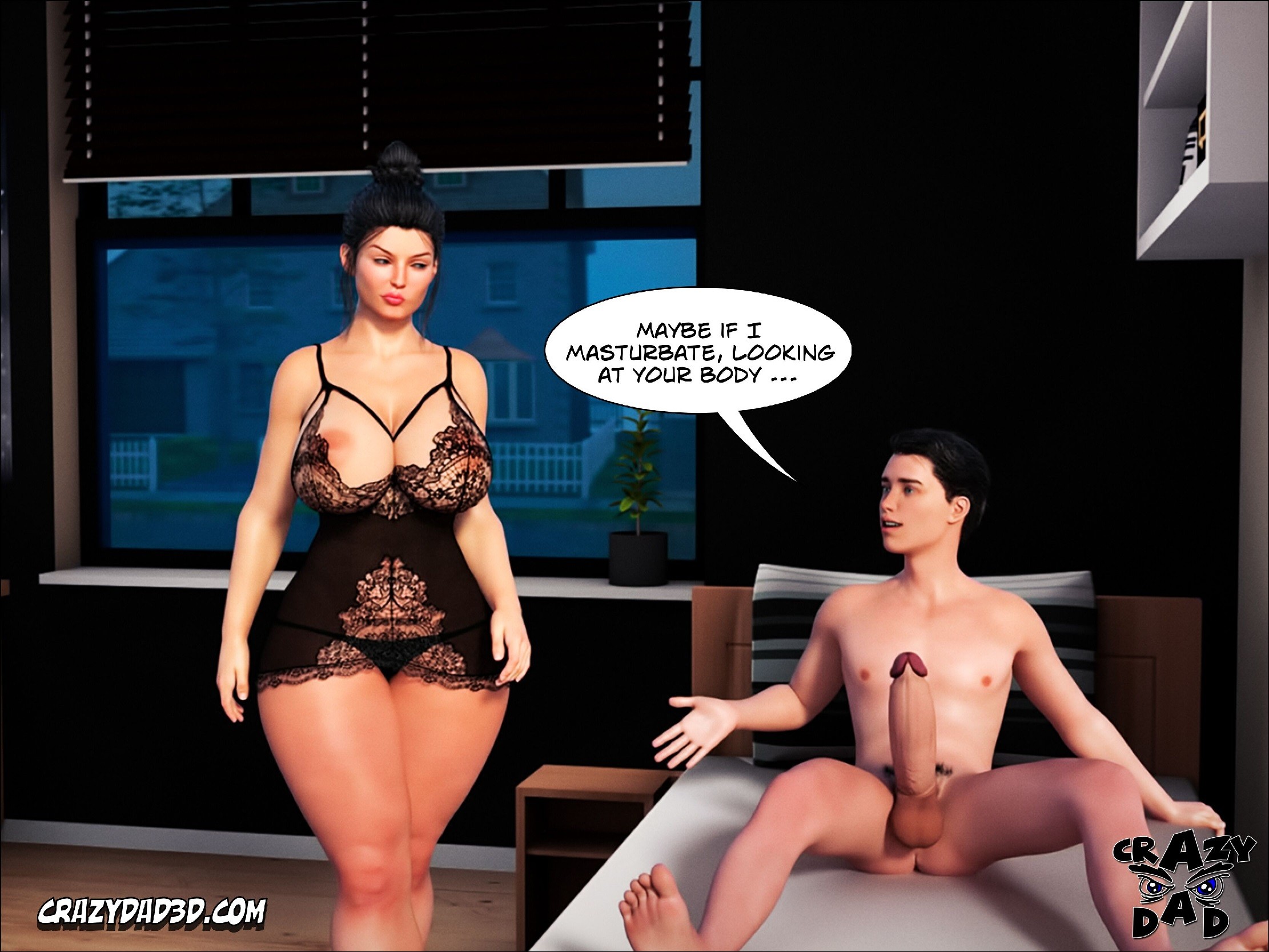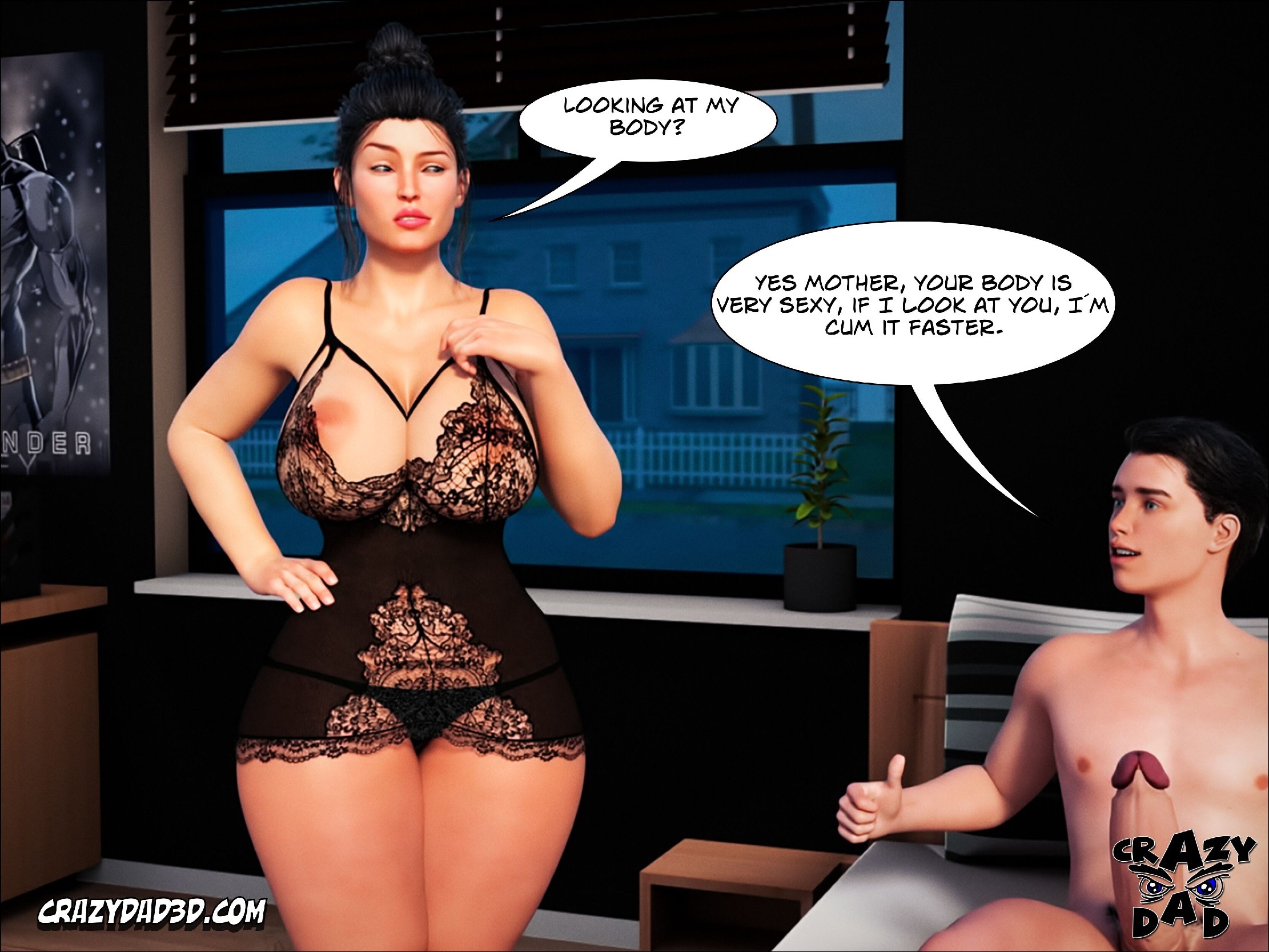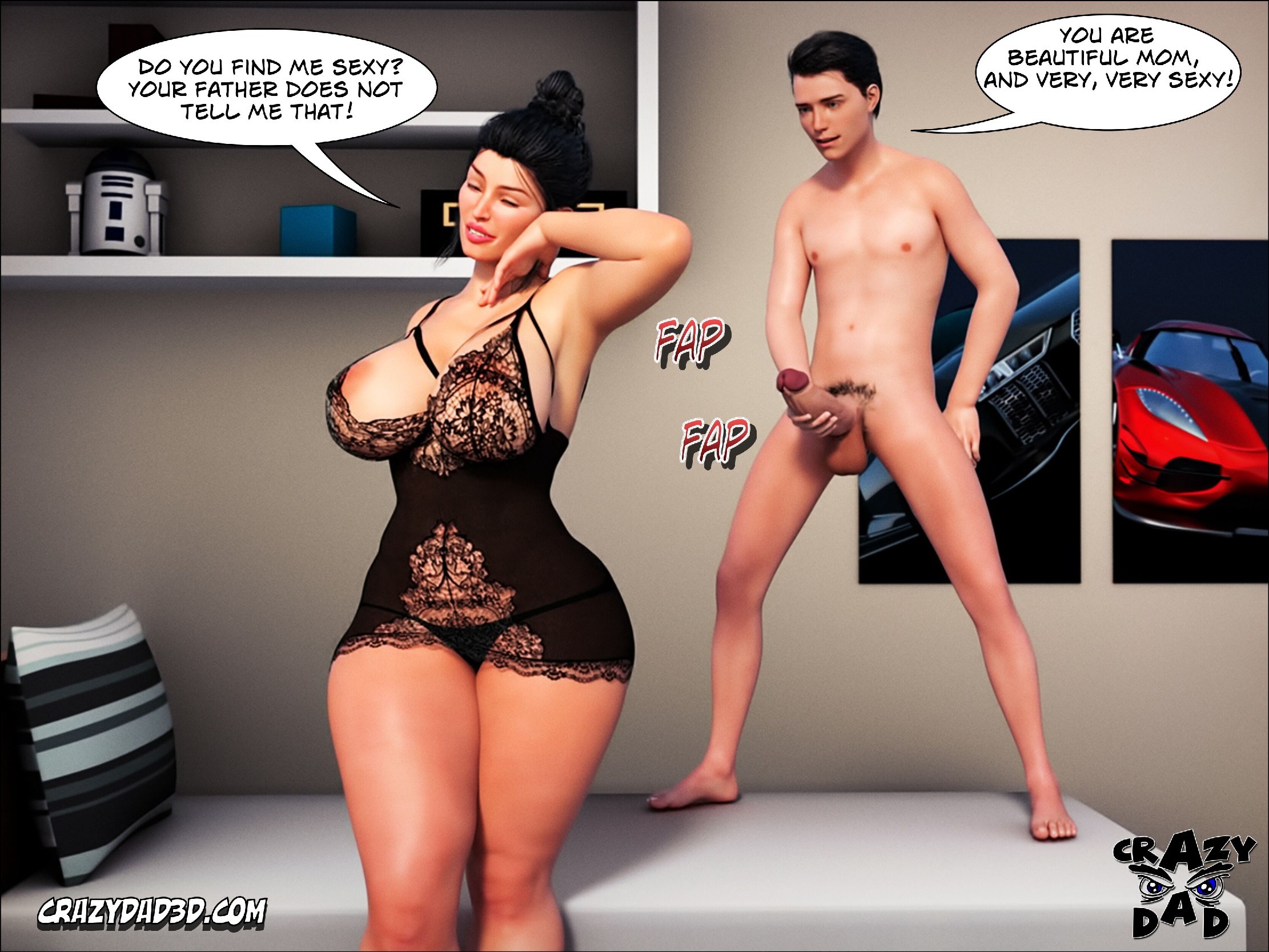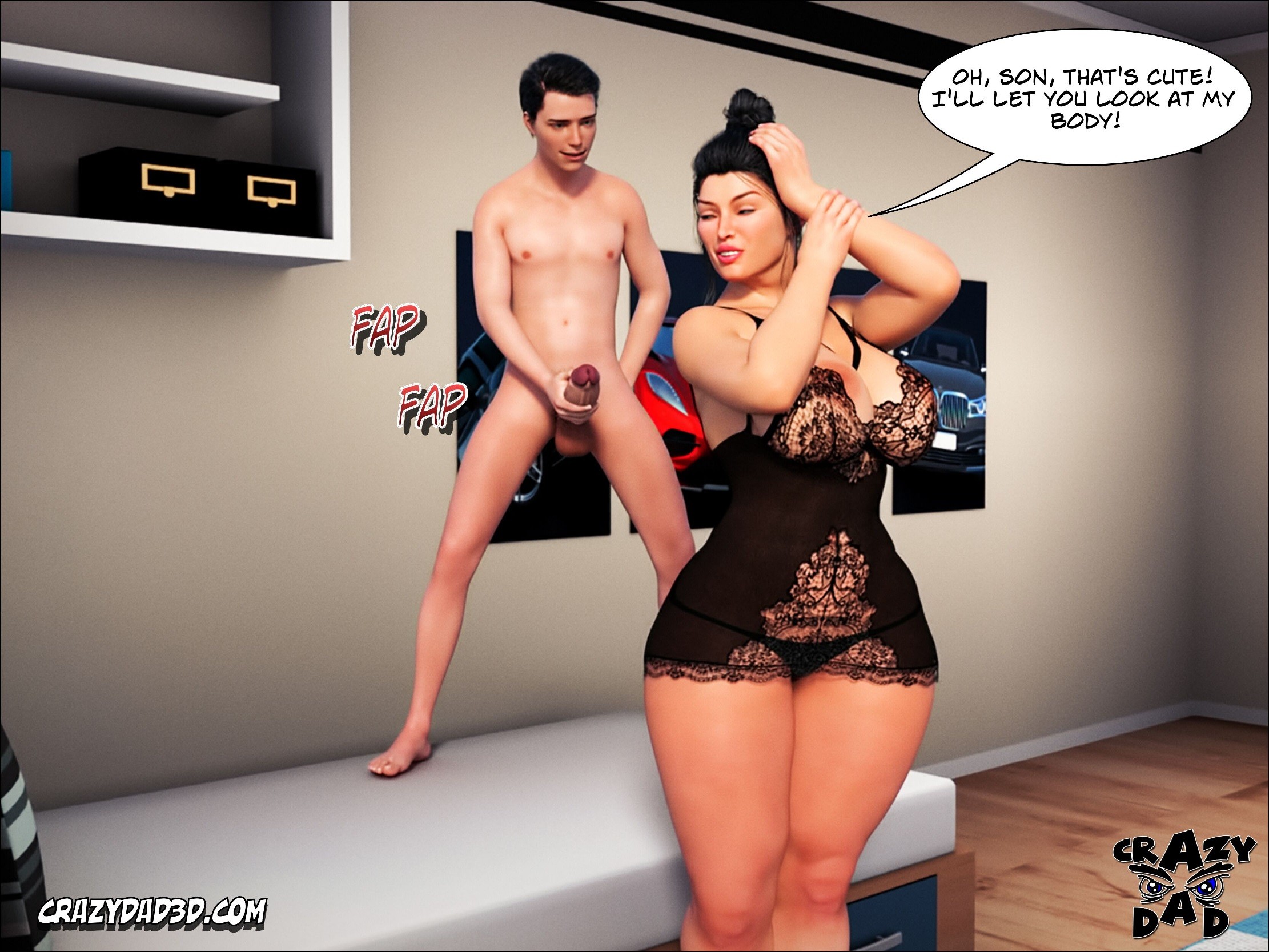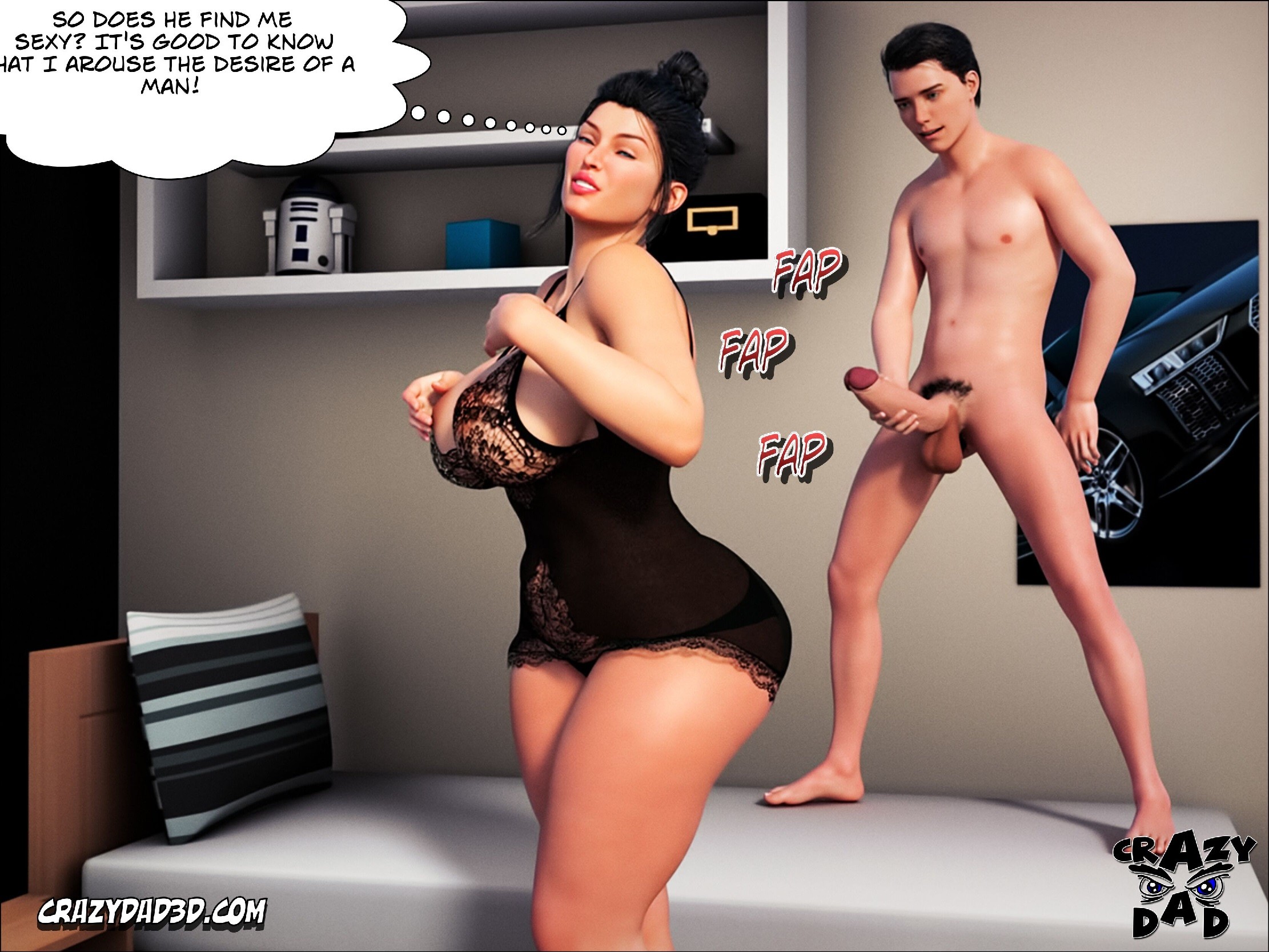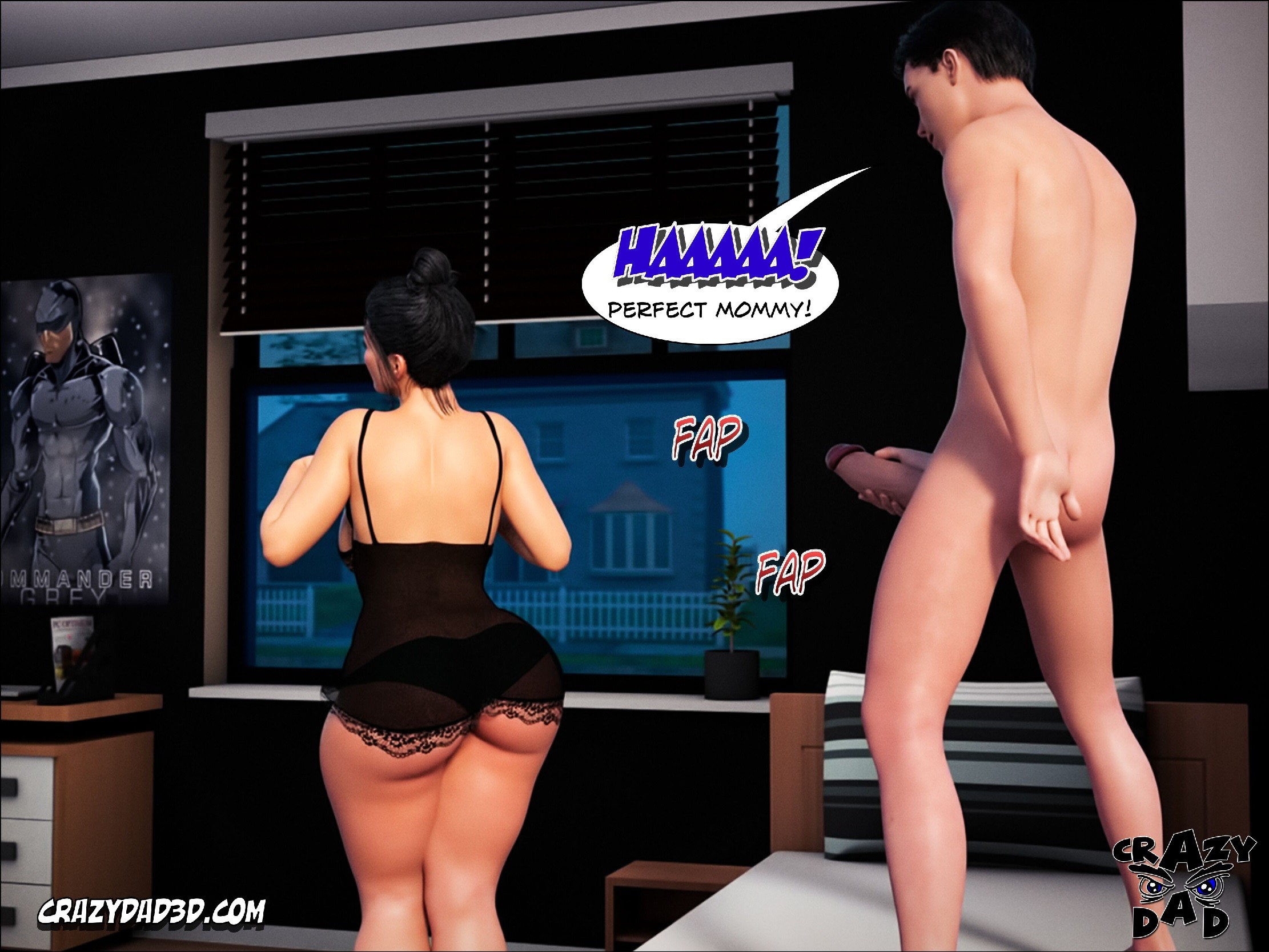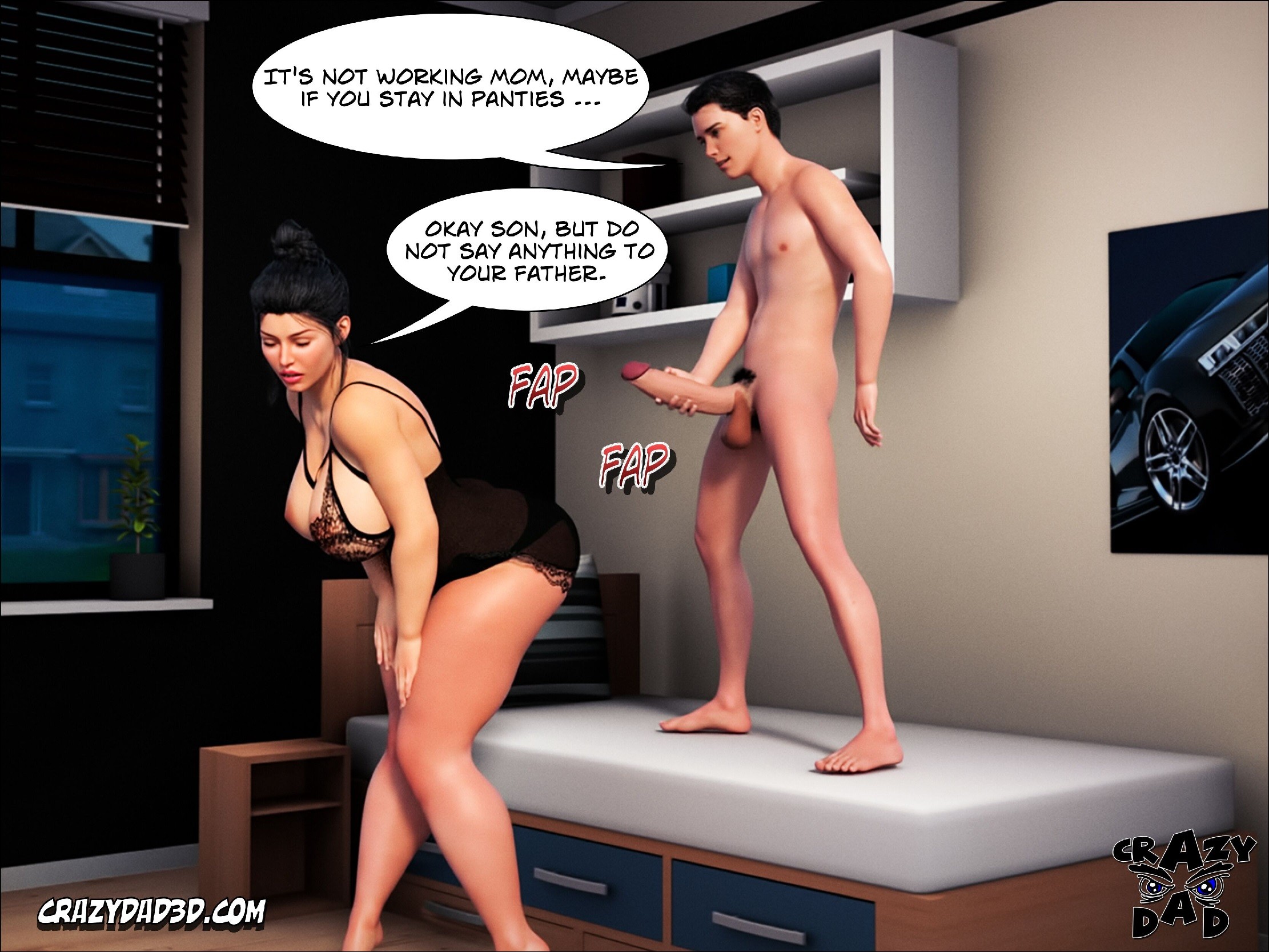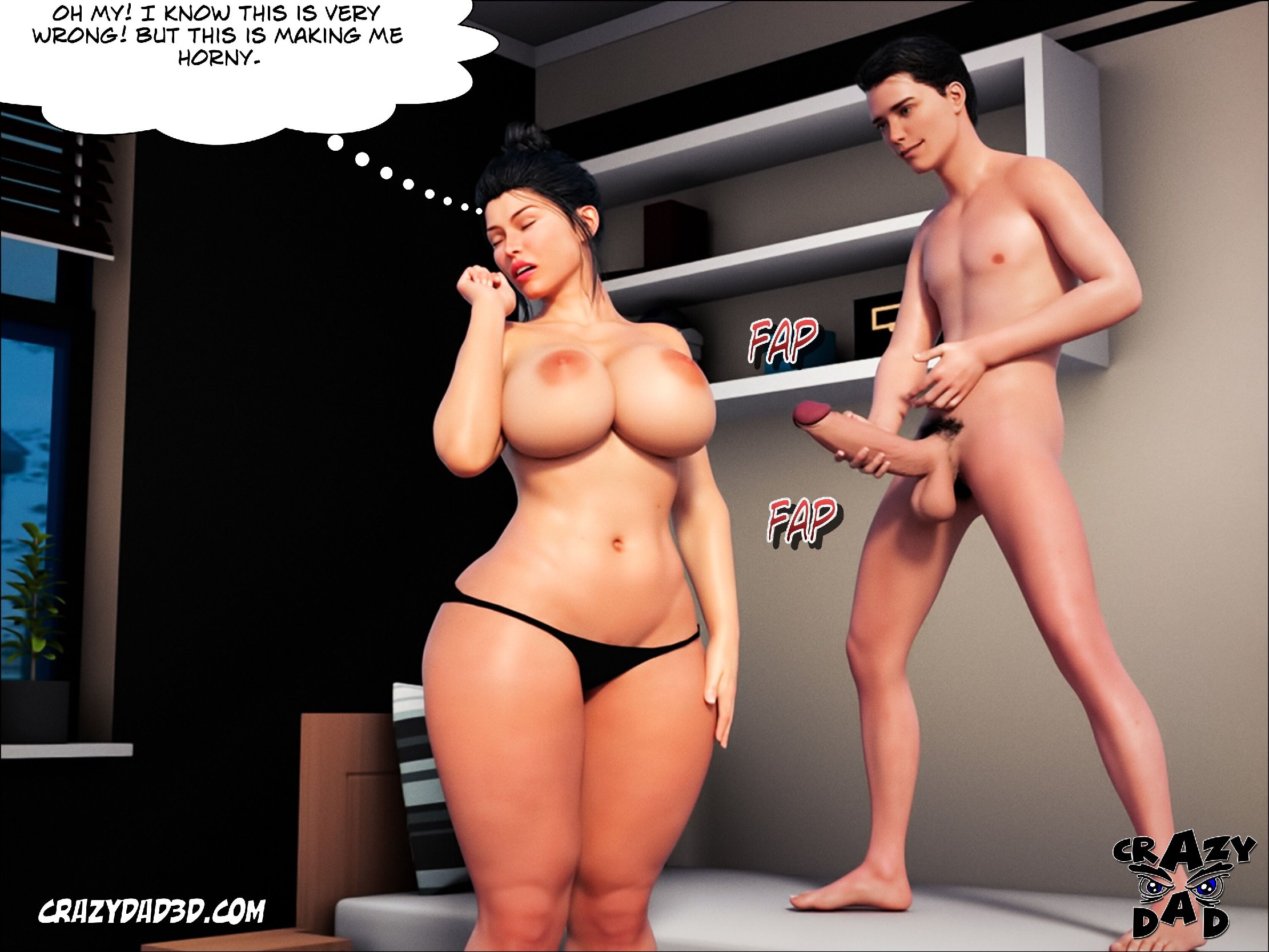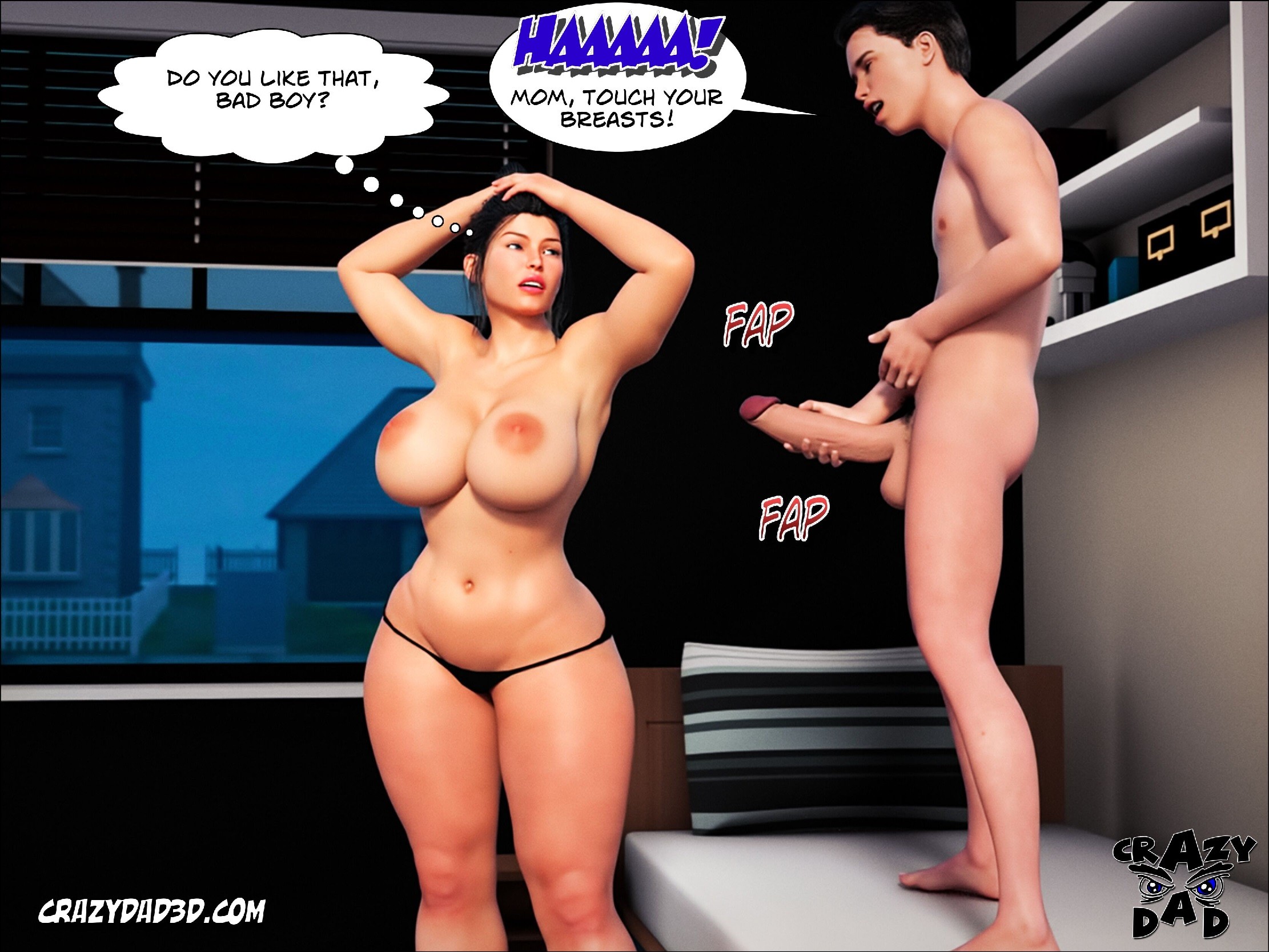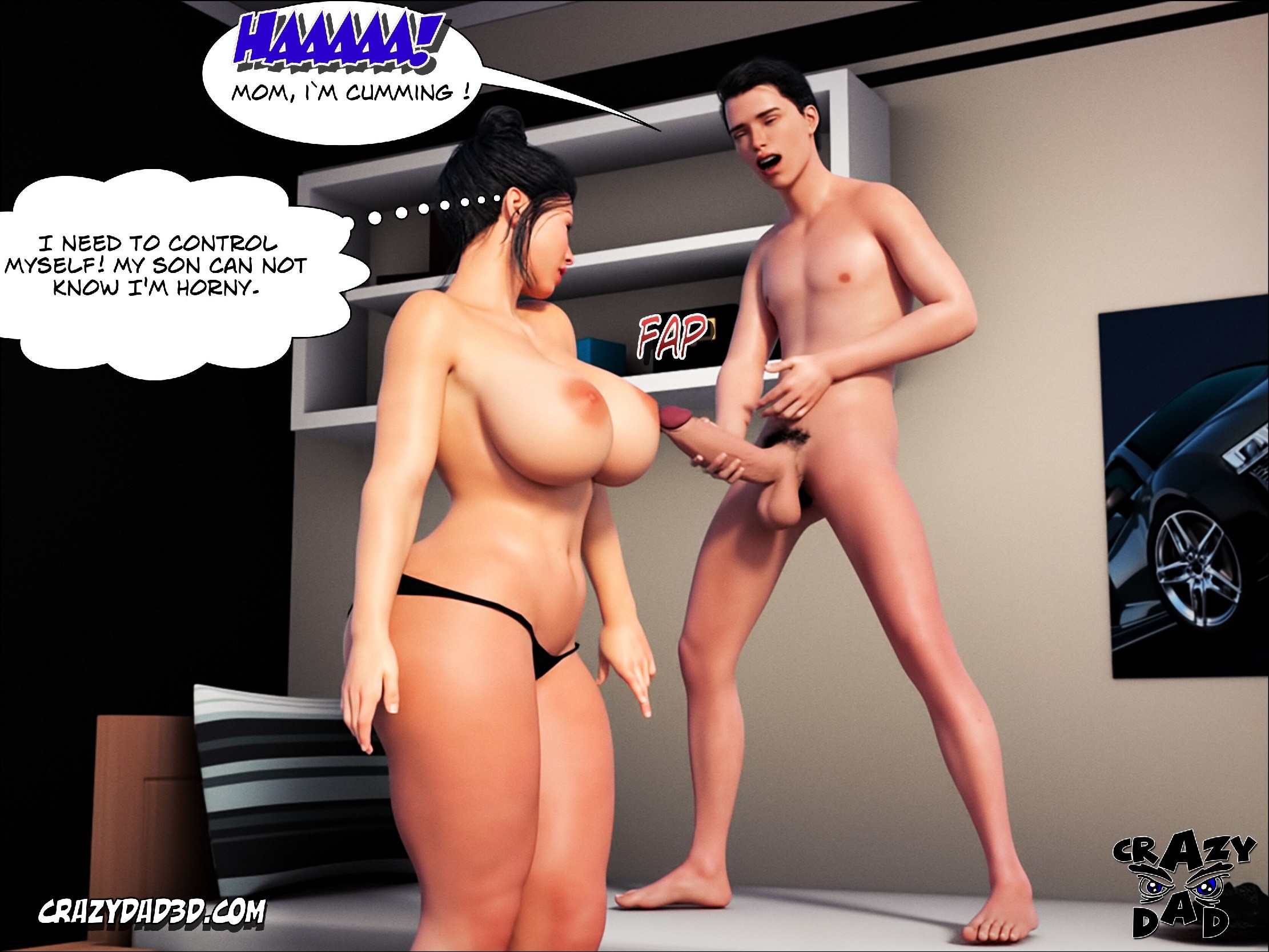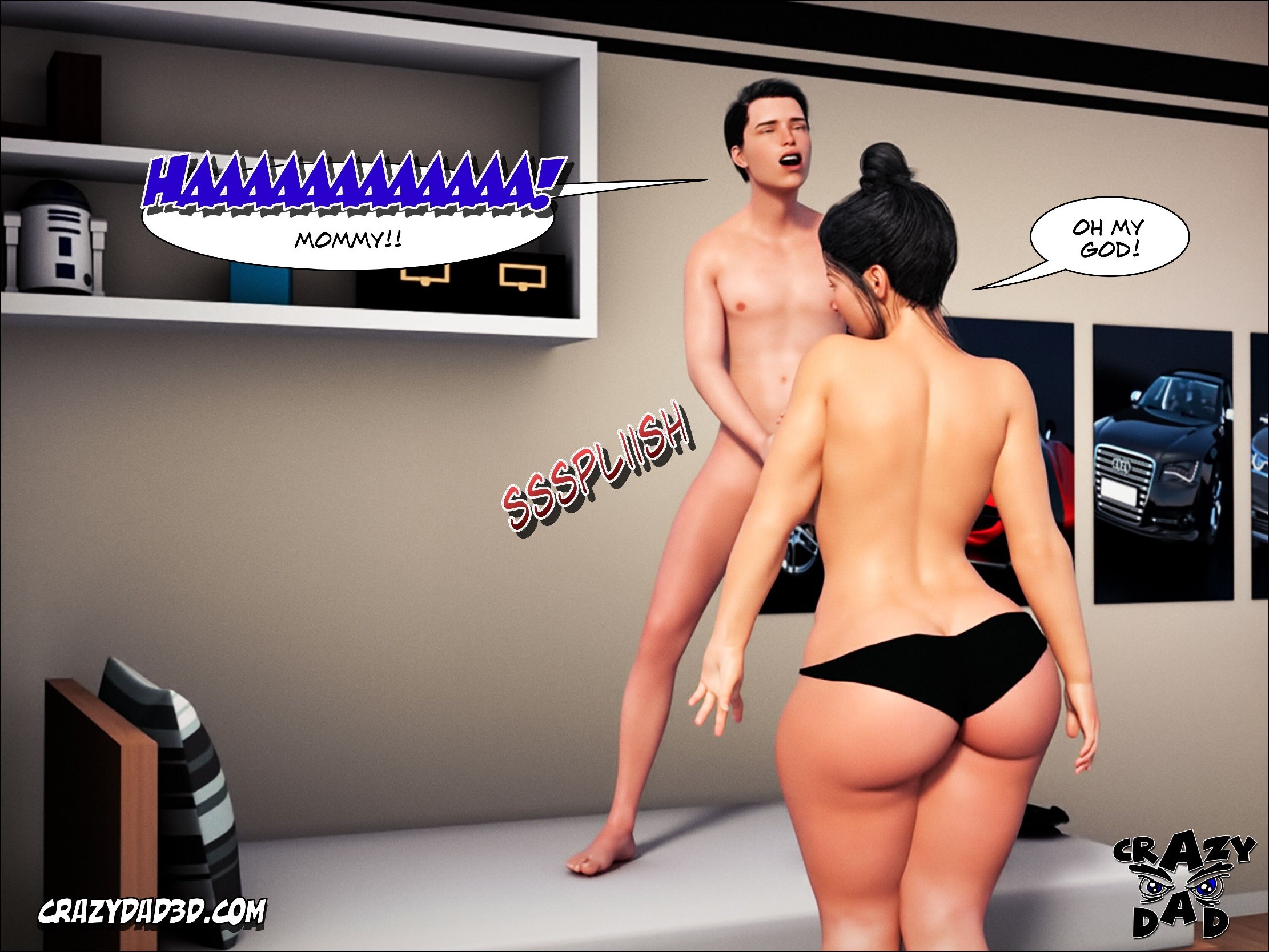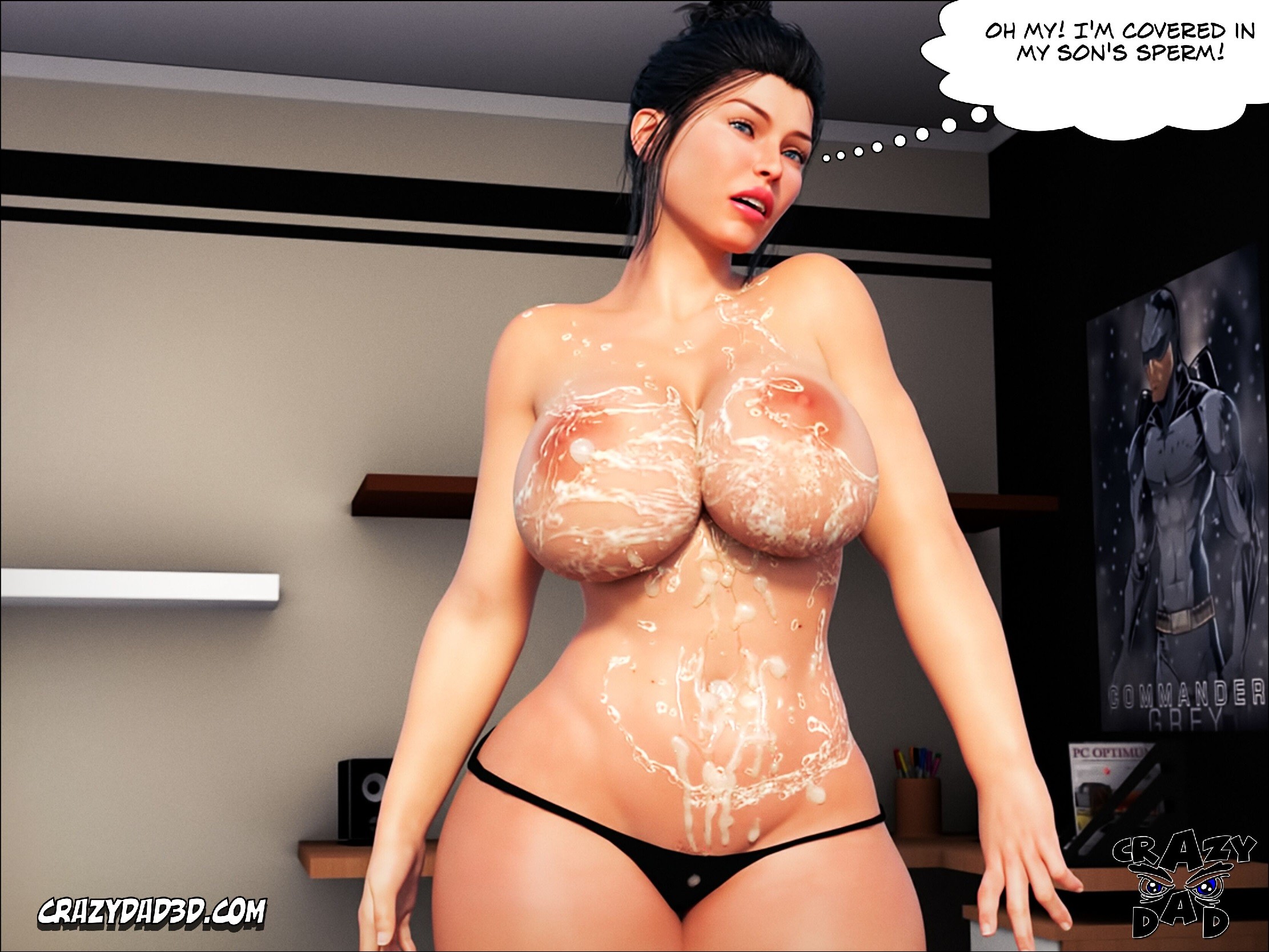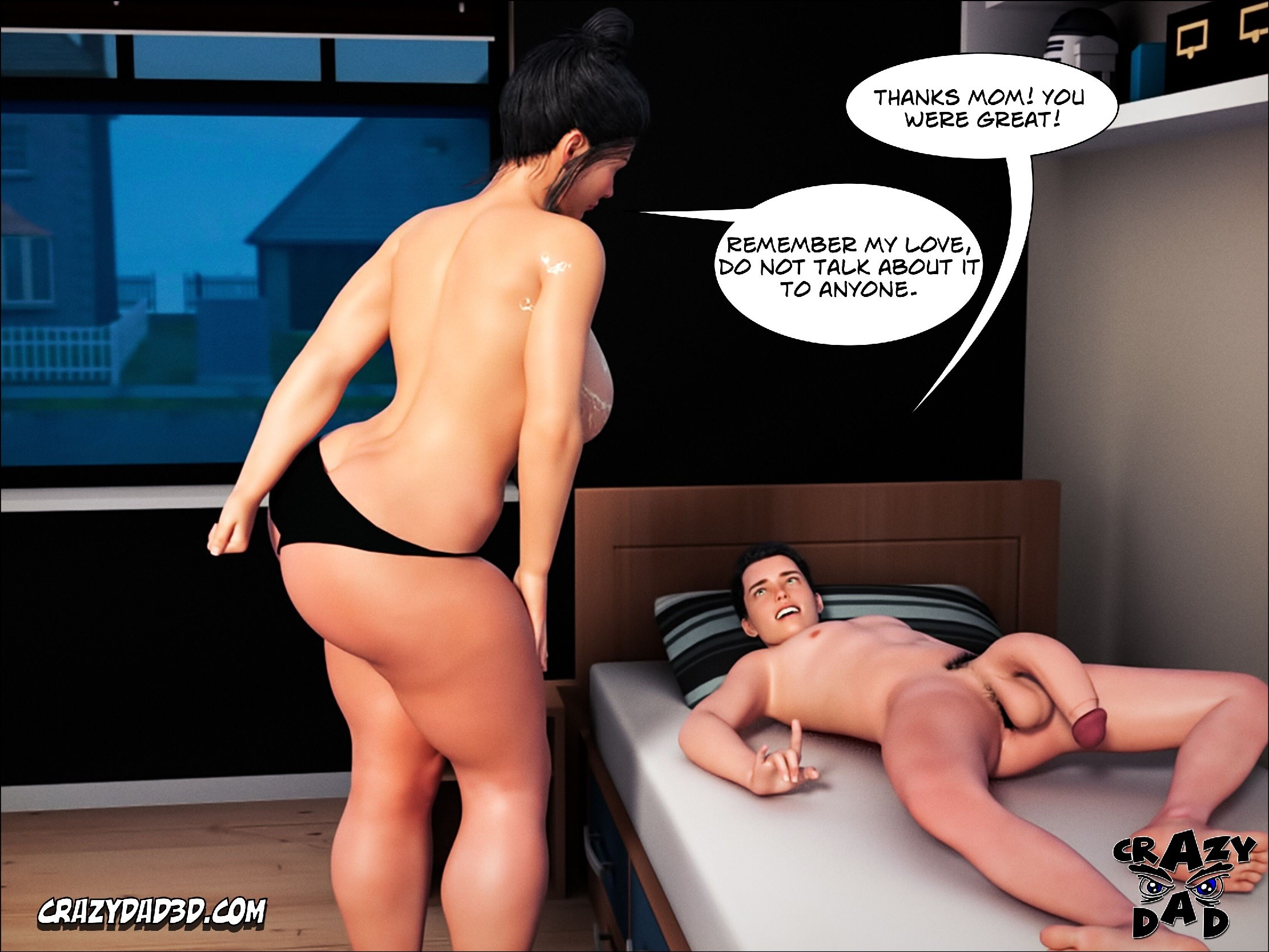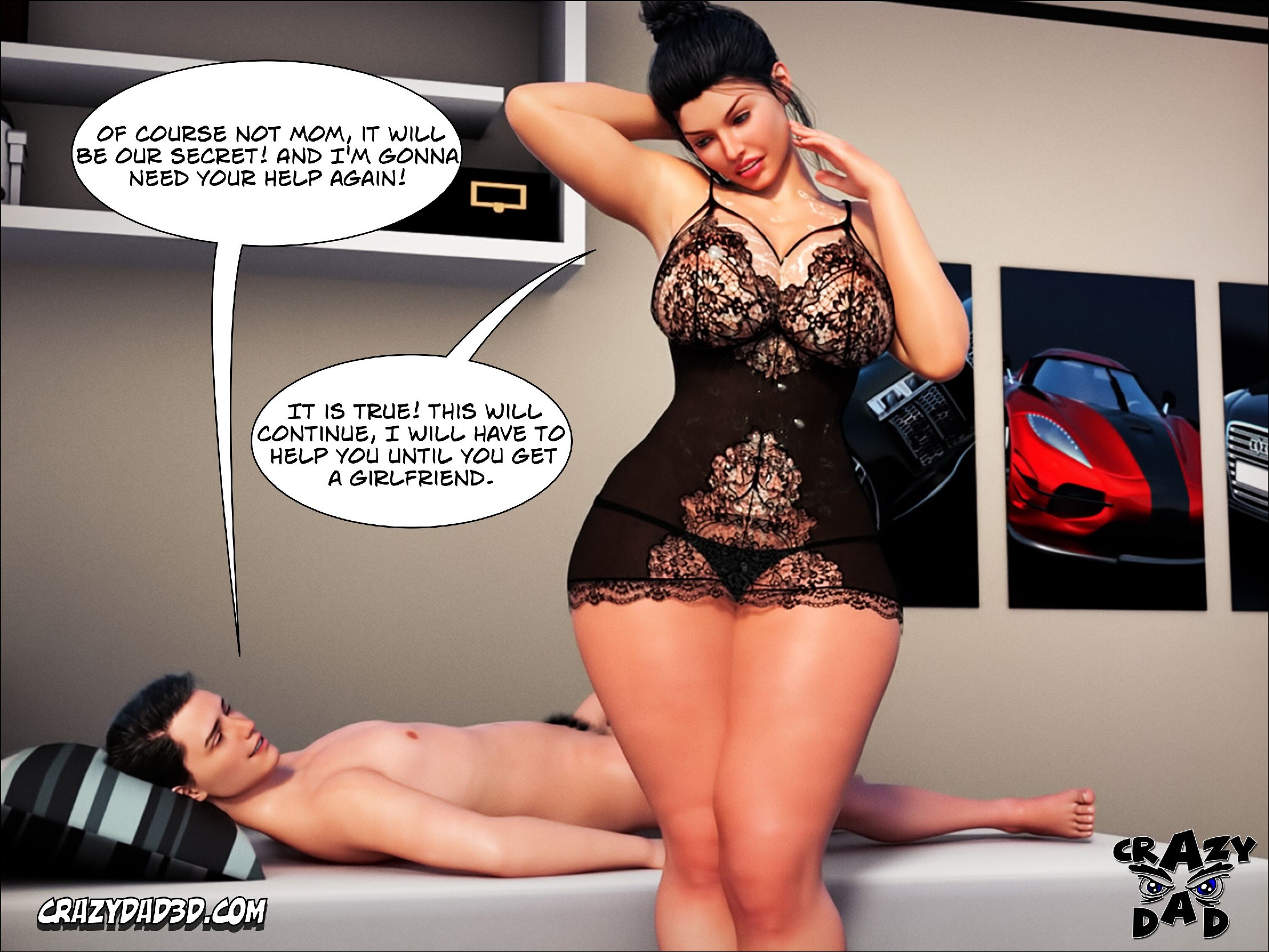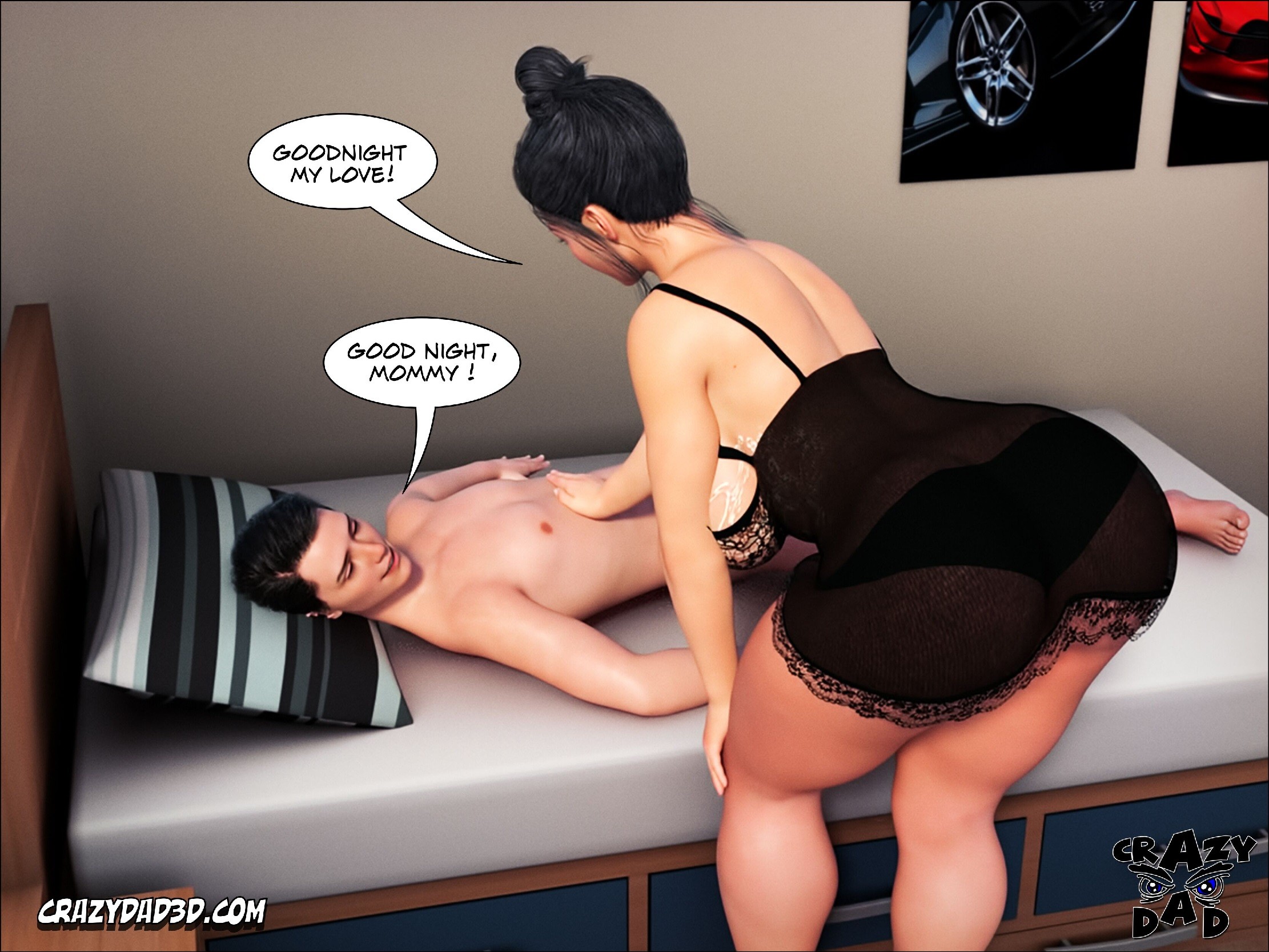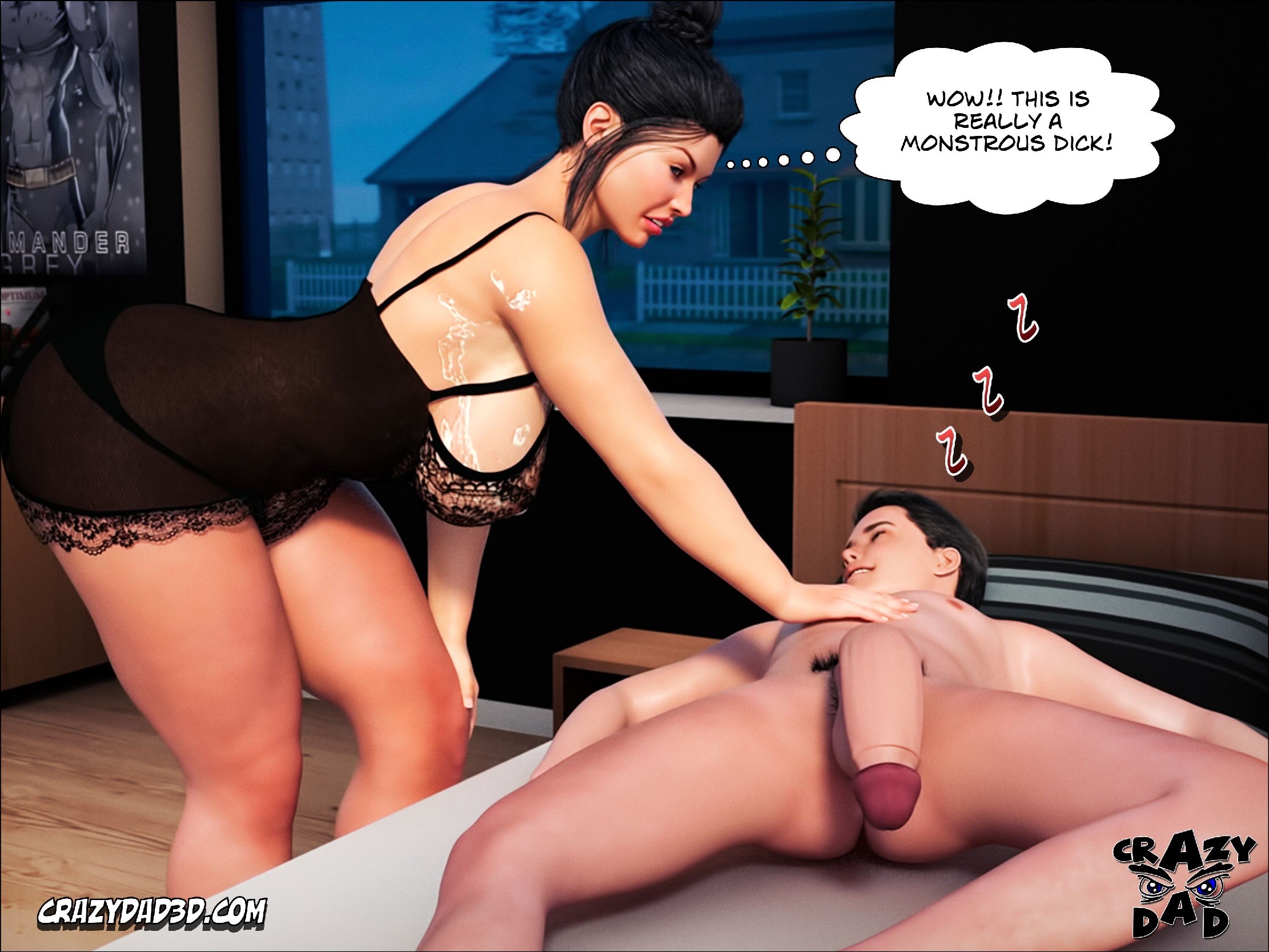 Mom's Help is a 3D porn comic created by Crazy Dad in which we see a sexy mother with big breasts masturbating her son.
It all started when her husband came home. The woman was horny, but she noticed that her husband was married again and that they were probably not going to fuck tonight. At that moment his son started screaming in pain. Running they went to see what was happening.
The young man was naked and lying on his bed, he was with his hard cock. He said it hurt a lot and it didn't come down. At that time his father ran to call the doctor. The young man's mother was impressed to see the size of that cock, was larger than her husband's. Soon a sexy doctor arrived who examined him and gave him medicine to calm his pain.
The doctor told her parents that she had an excess of testosterone. This made his cock so big and the only solution to soothe the pain was masturbating. The mother was still impressed with the size of her son's cock. At midnight he went to visit him in his room.
The medicine was no longer taking effect and it was starting to hurt. She was horny and offered to help. His son accepted and his mother began to make him a masturbation. At that moment he felt his pussy was wet, he wanted to fuck it. He endured the desire and continued until his son released all his semen.
The young man still felt a little pain and told his mother that he might calm down if he continued to masturbate. But this time he wanted to masturbate while watching his mother's body. She accepted and undressed, the young man began to play with his cock until he could not take it anymore and released all his semen.