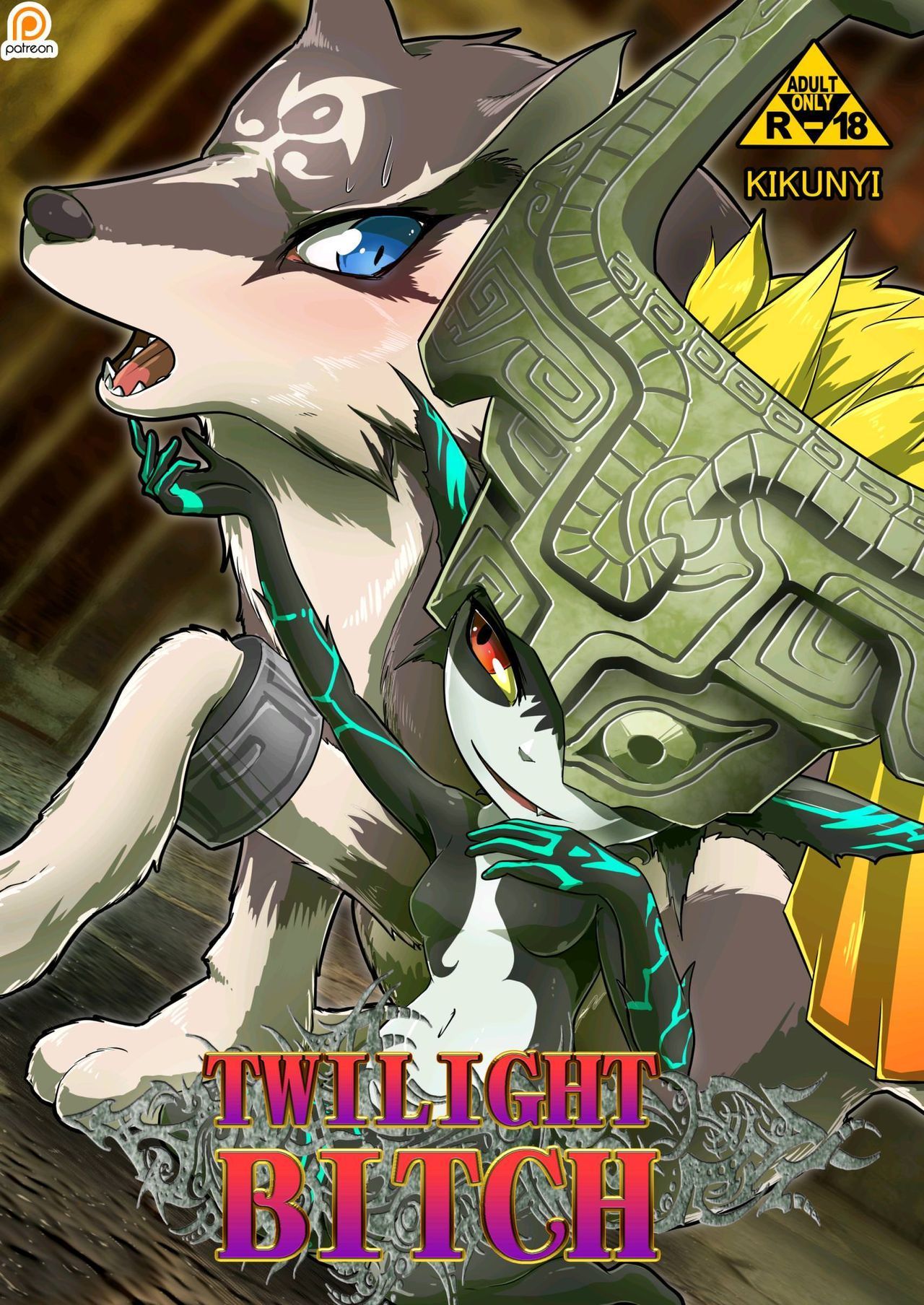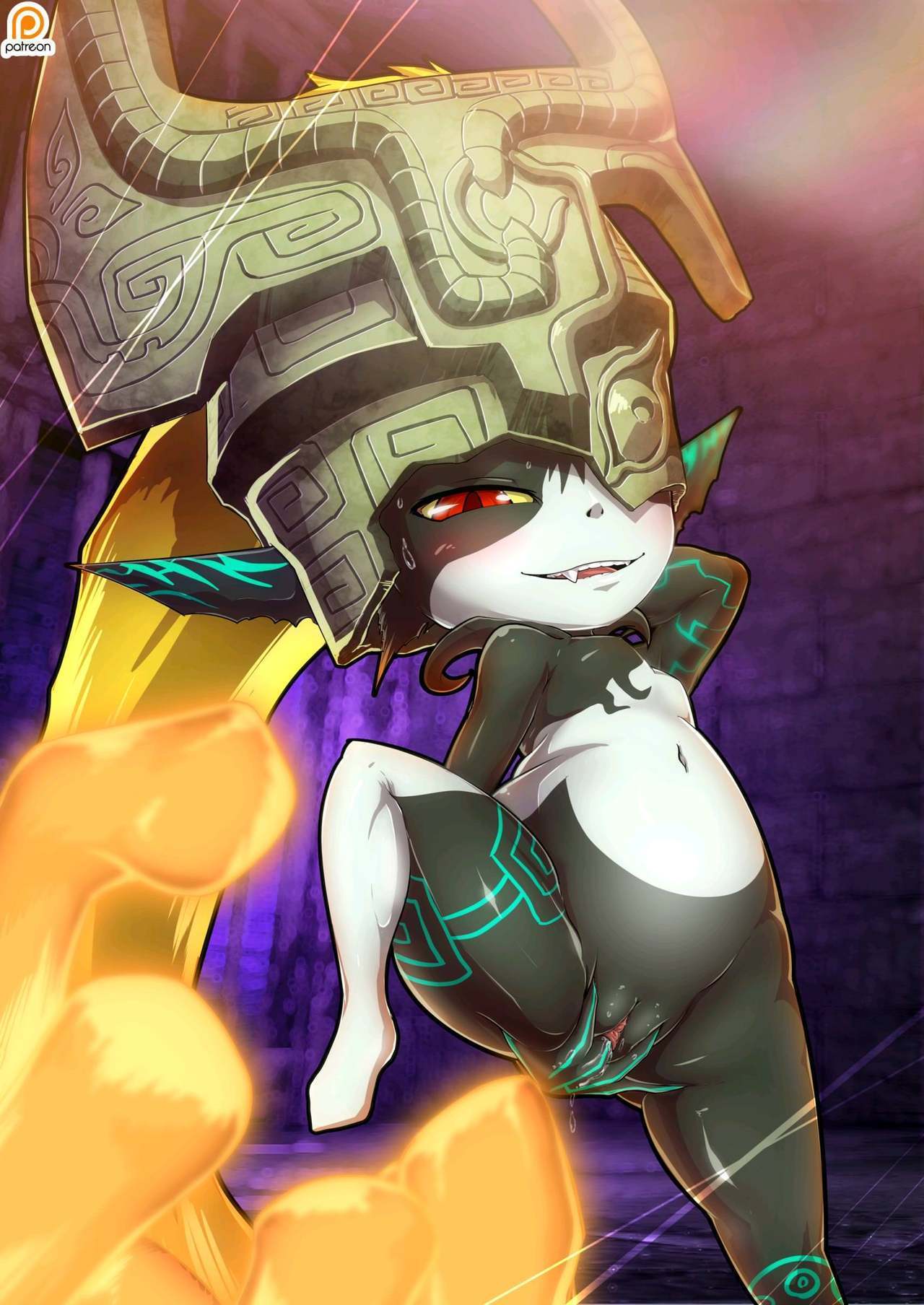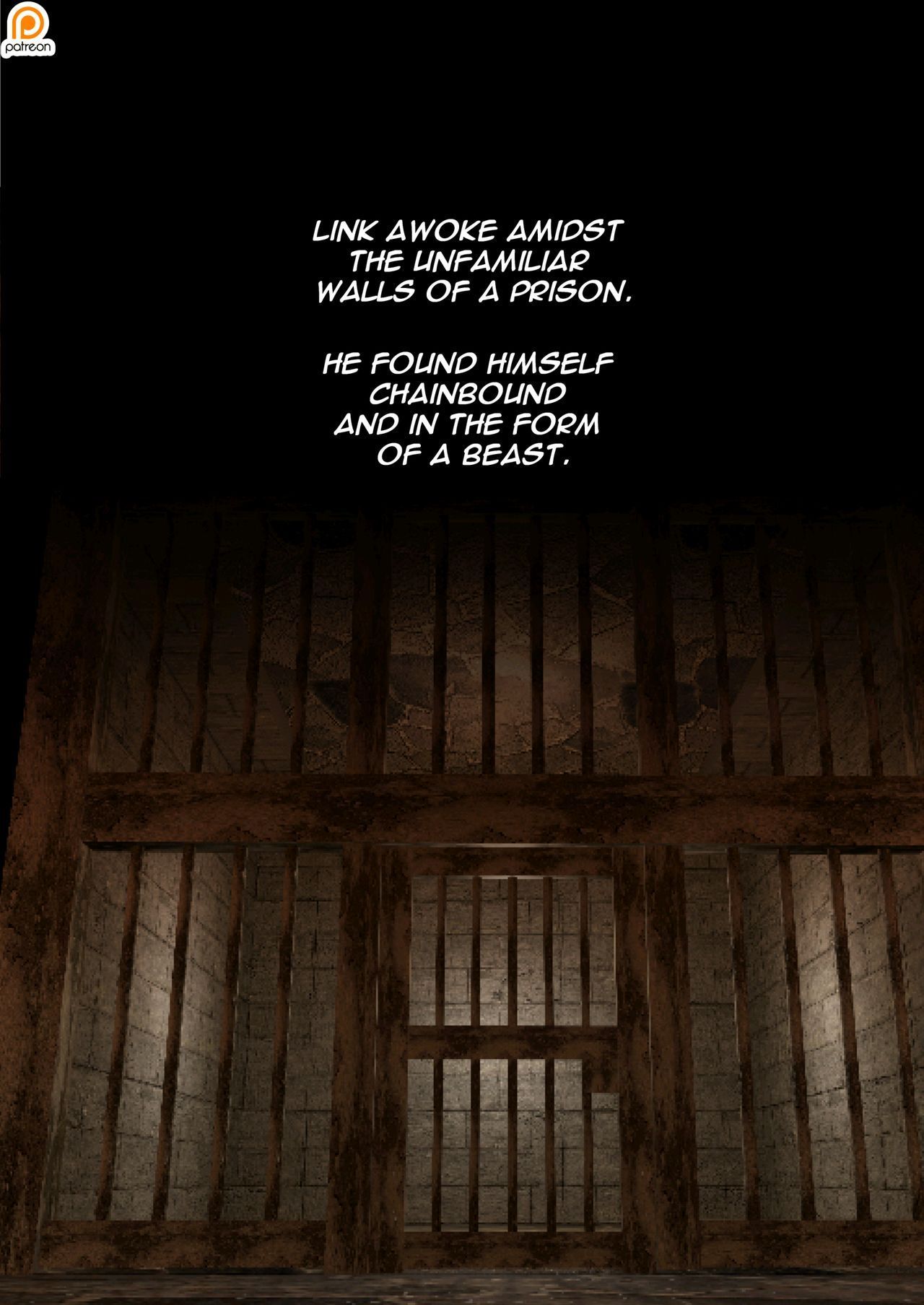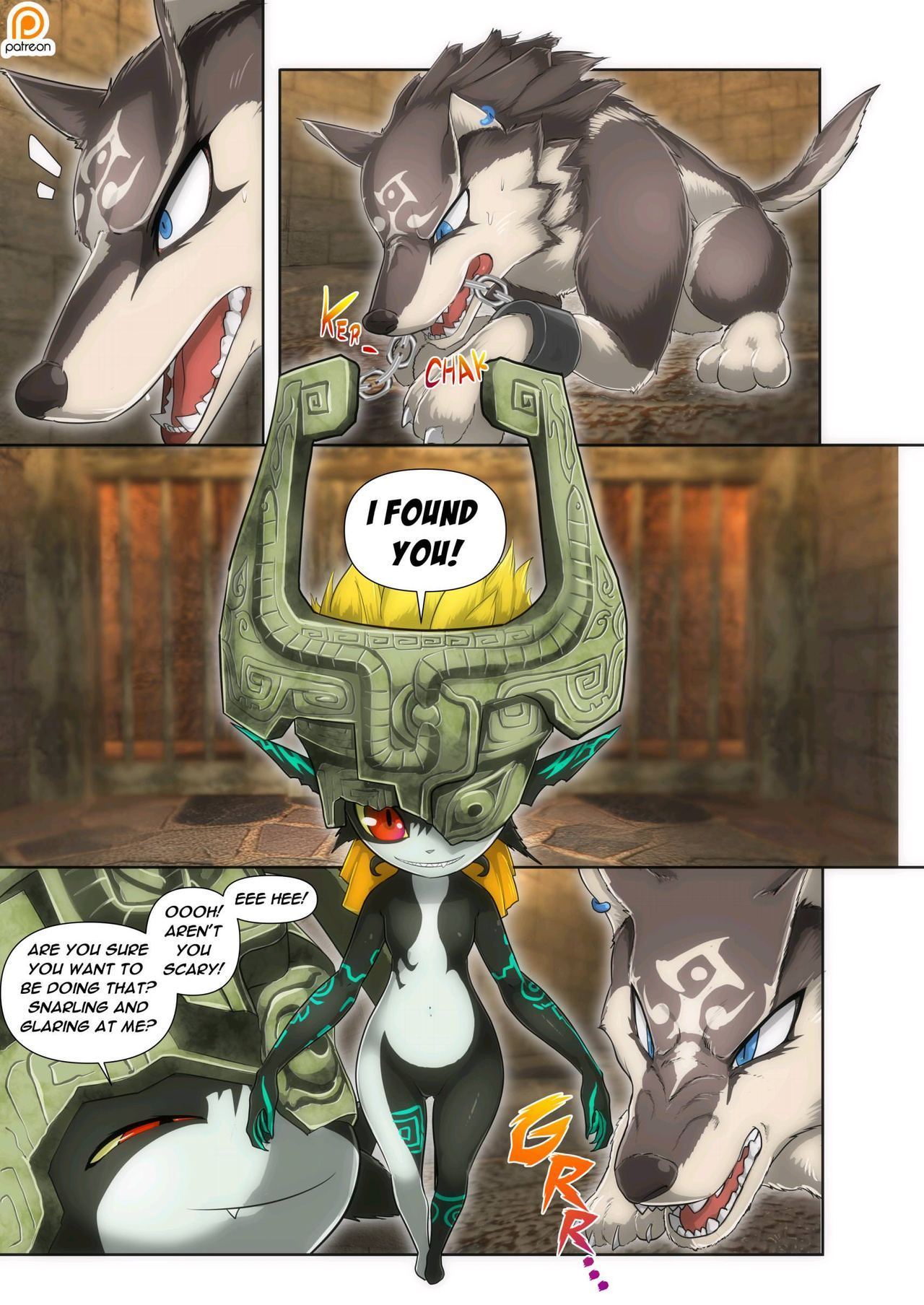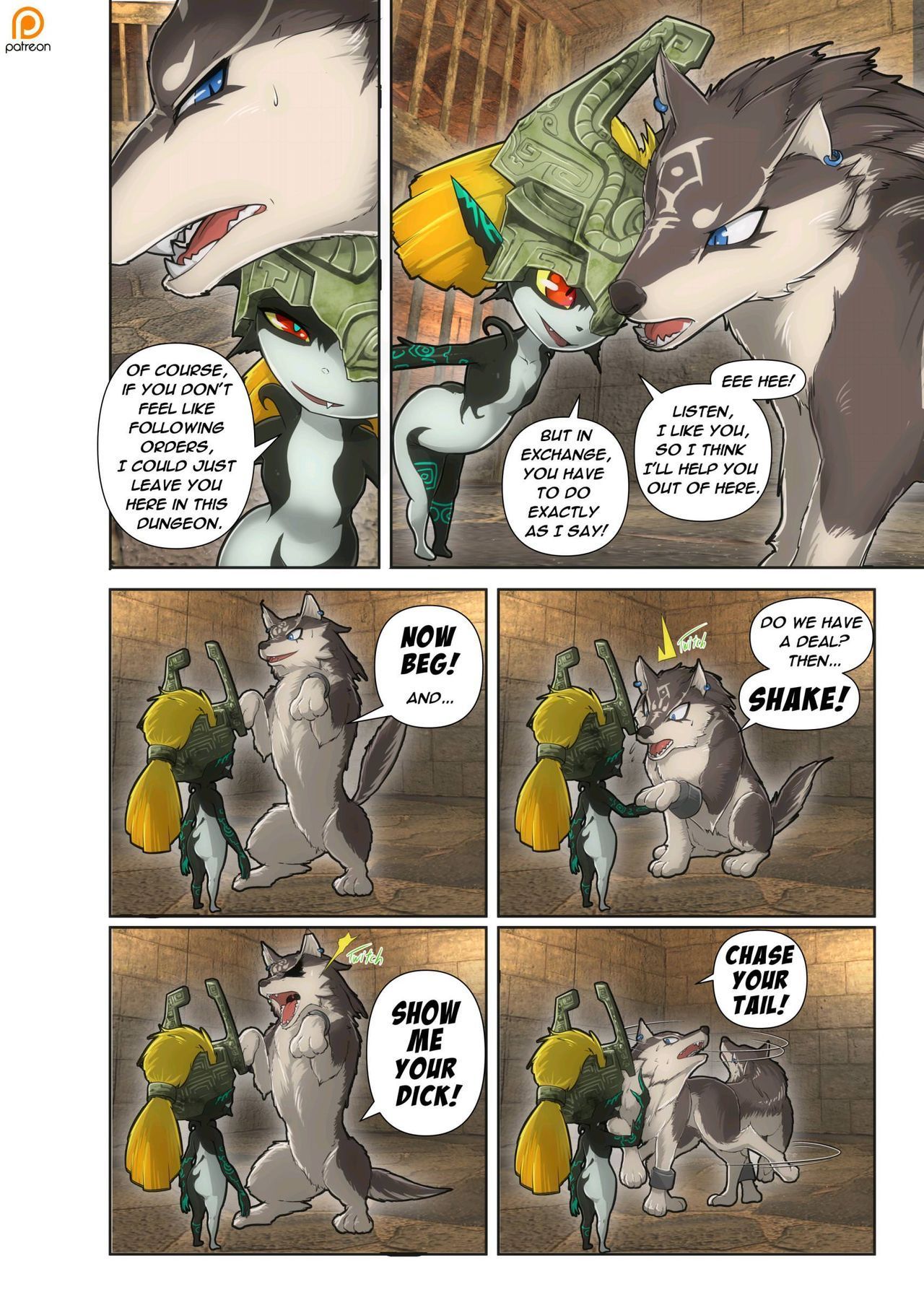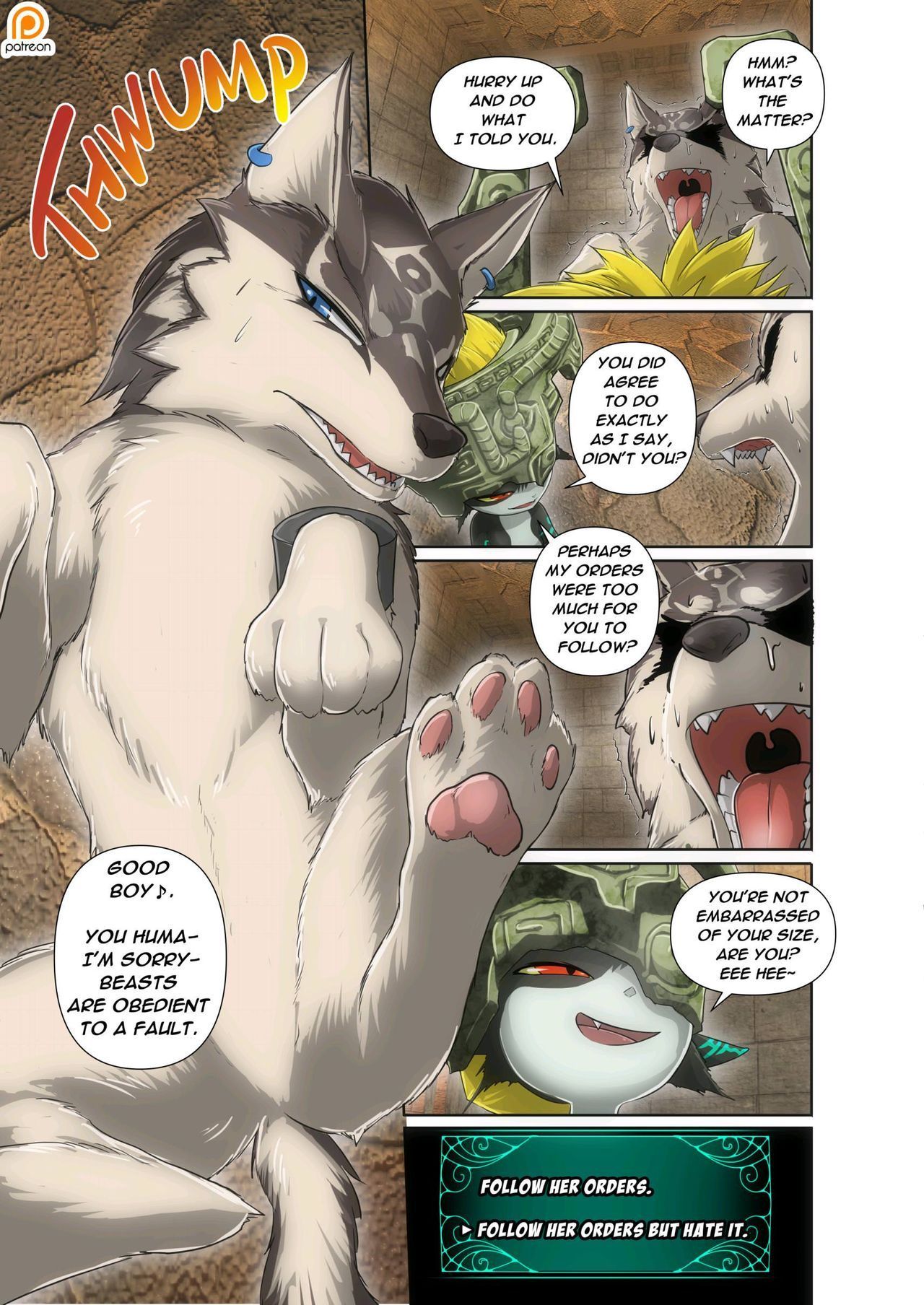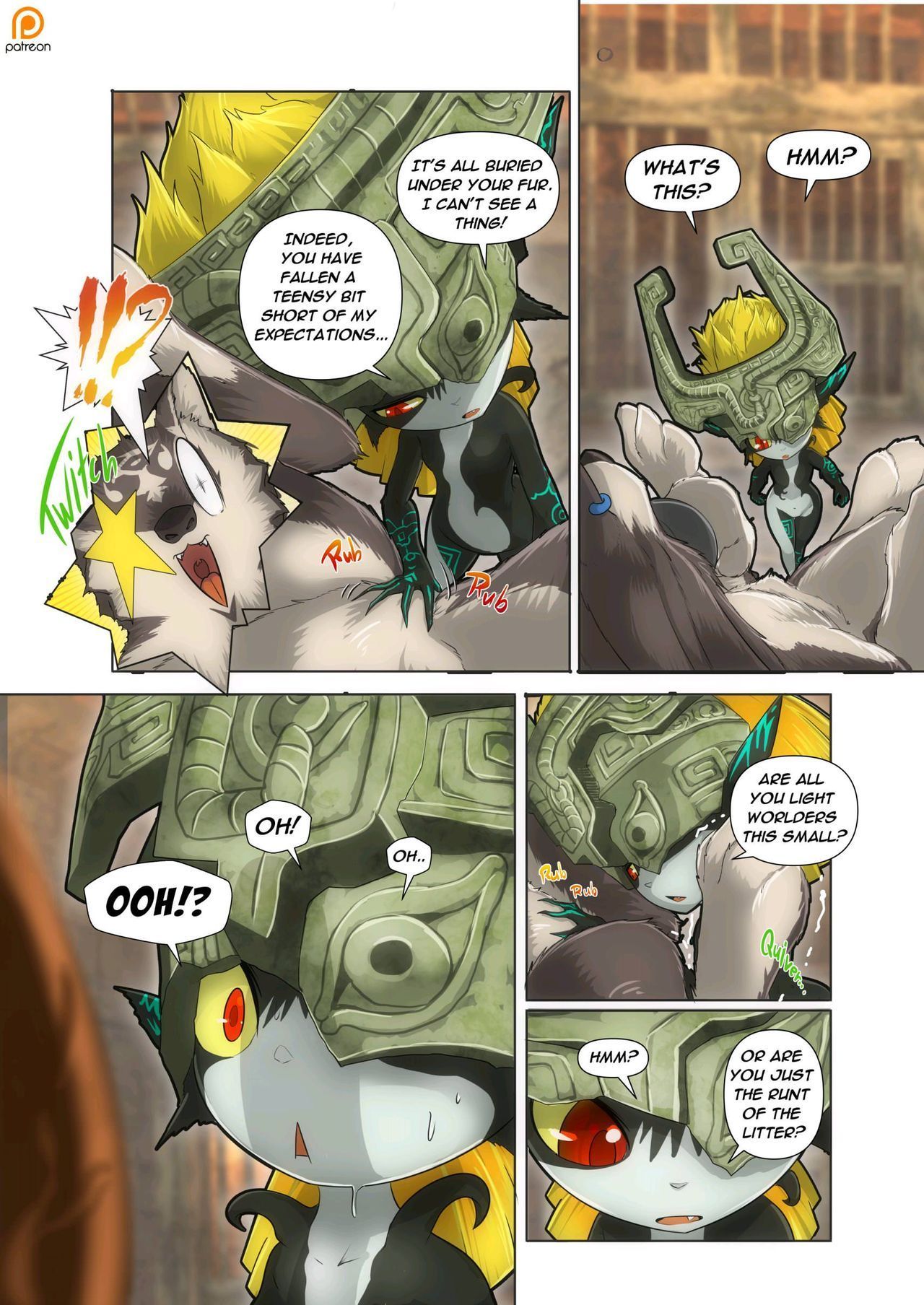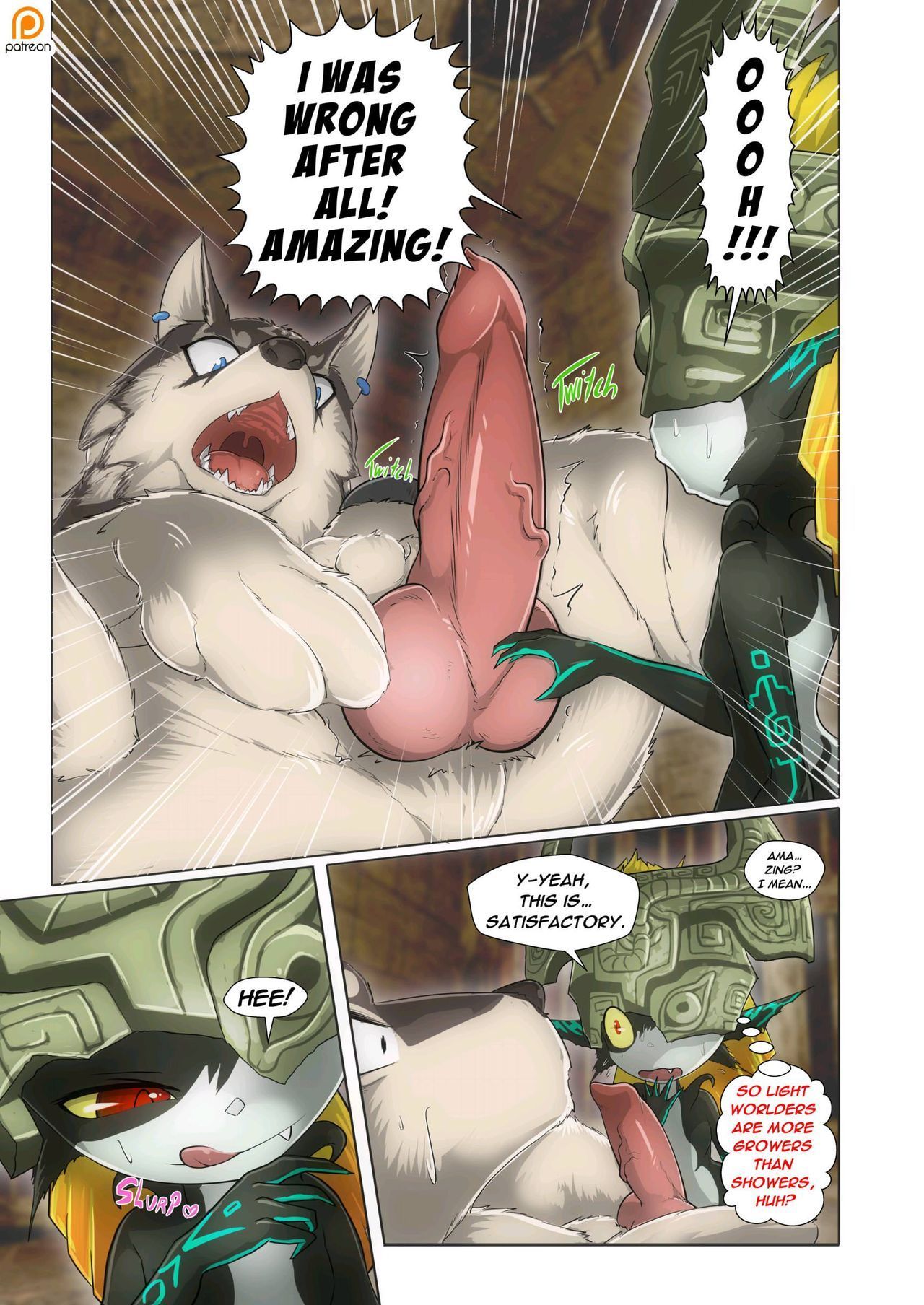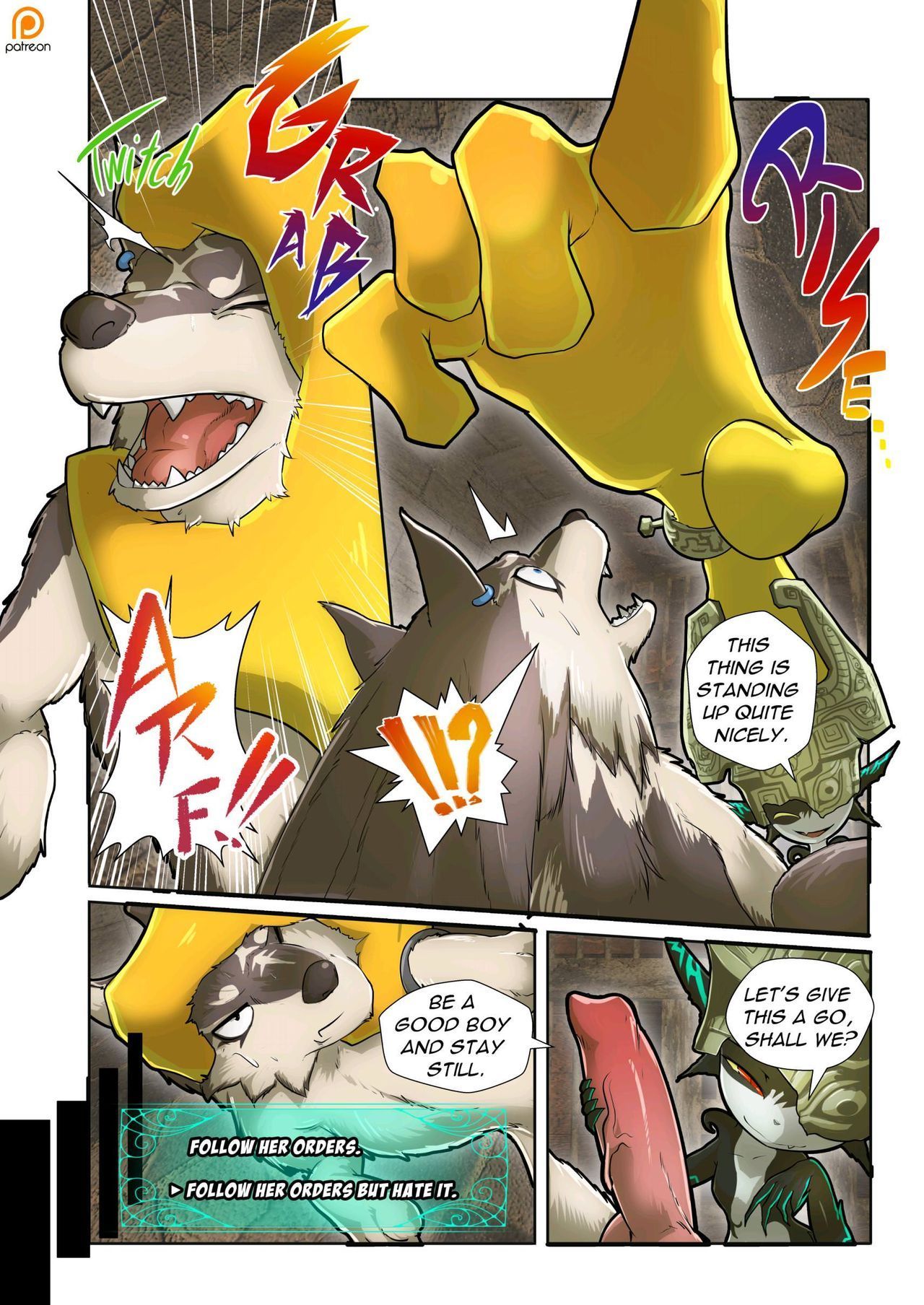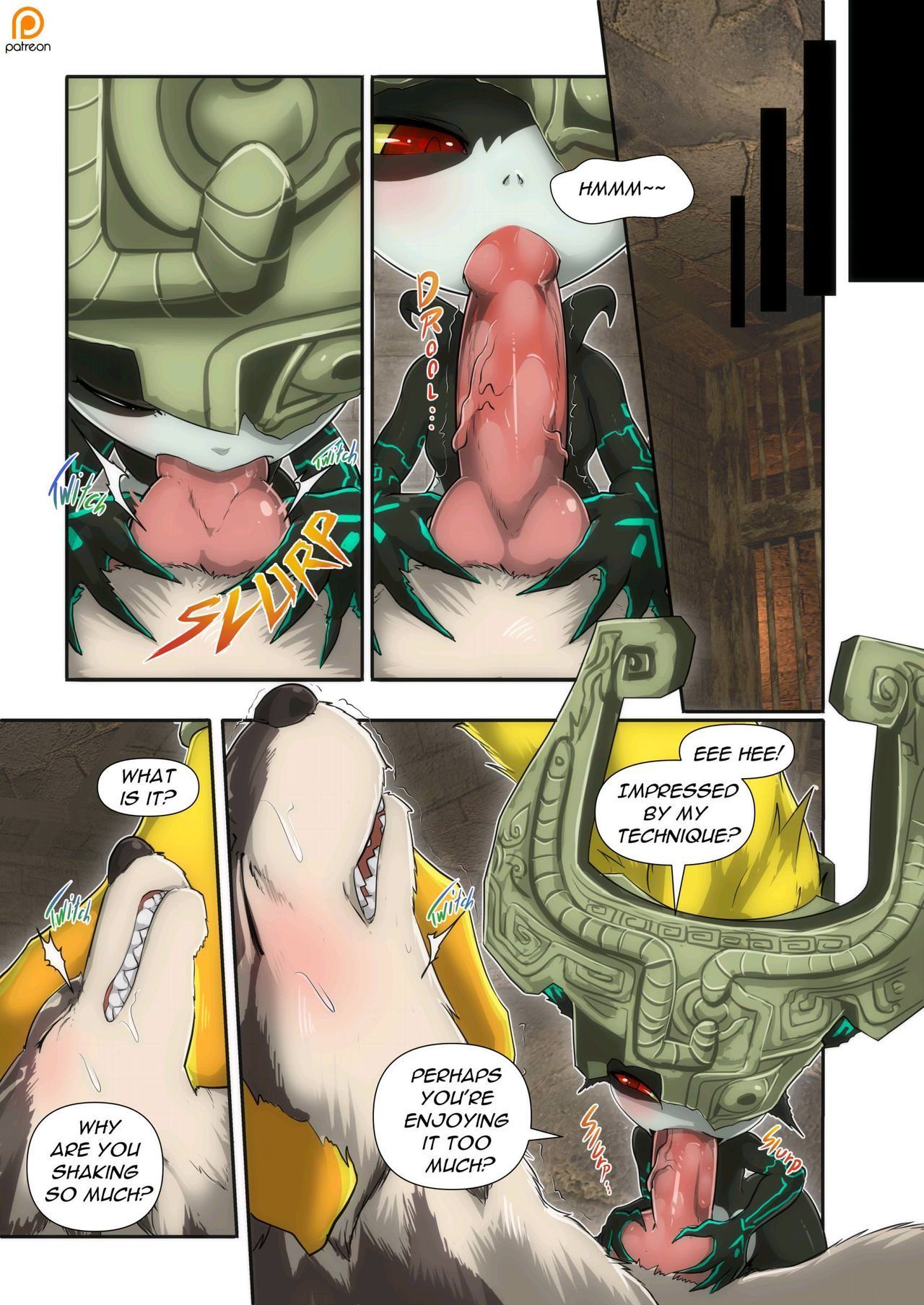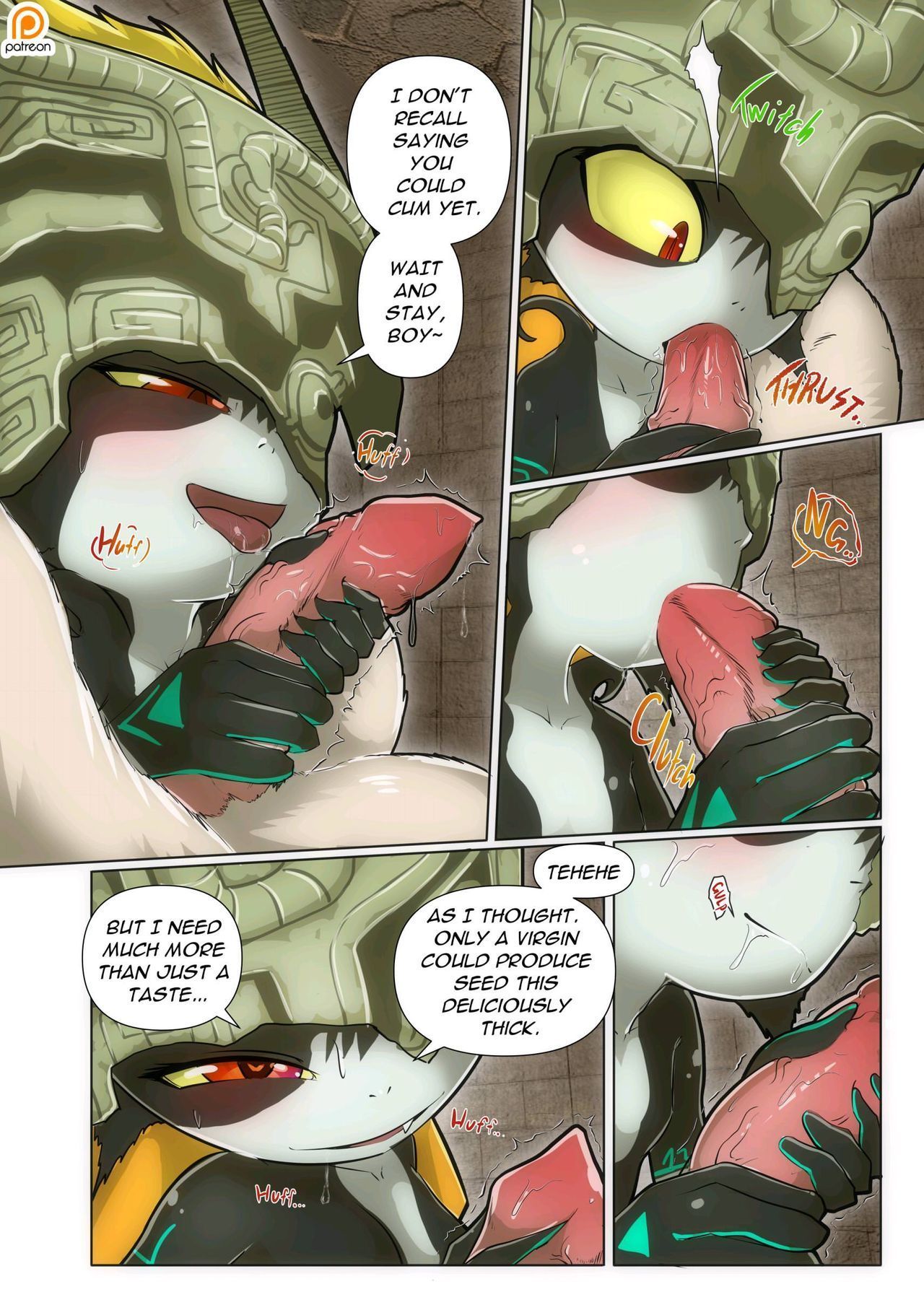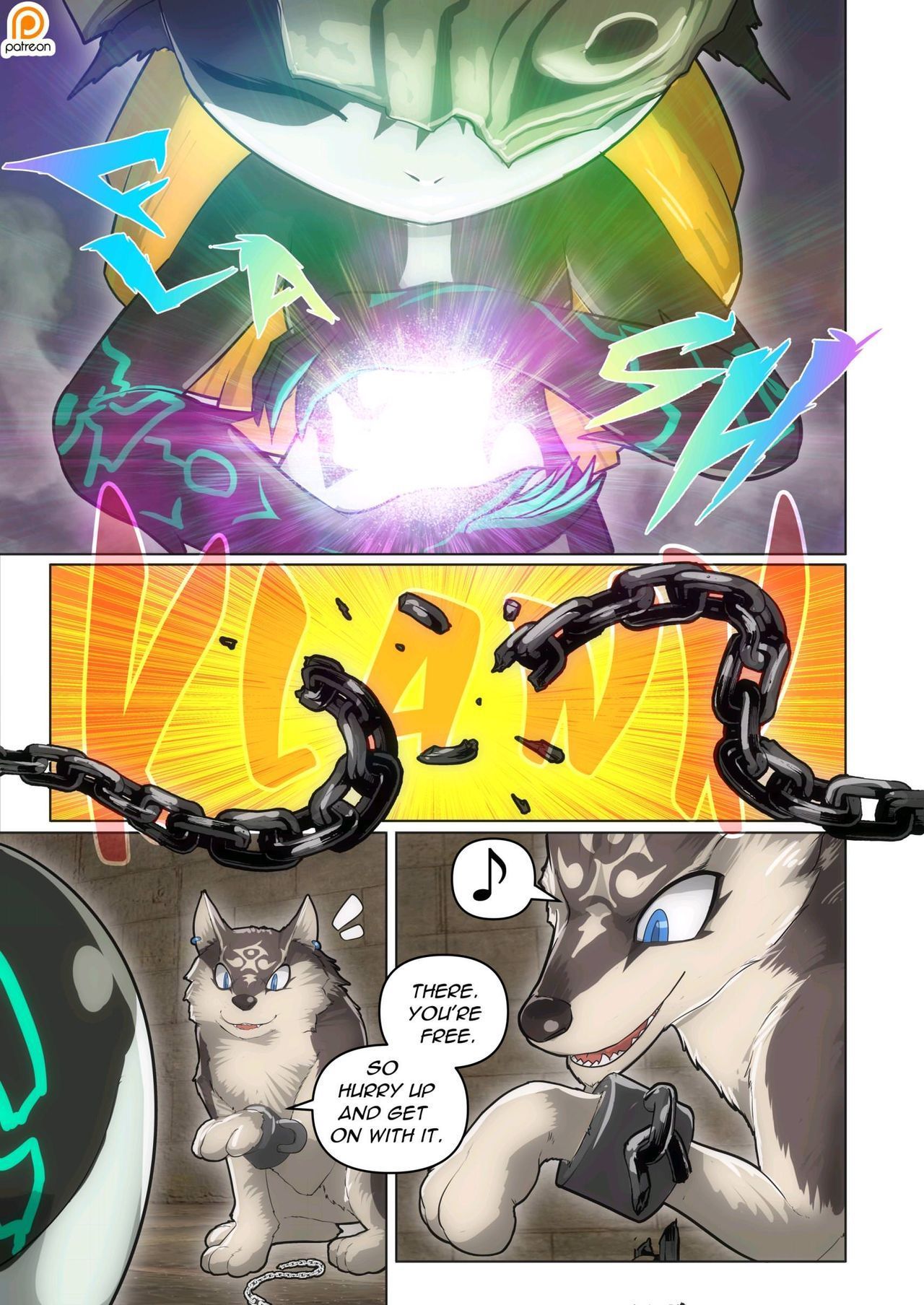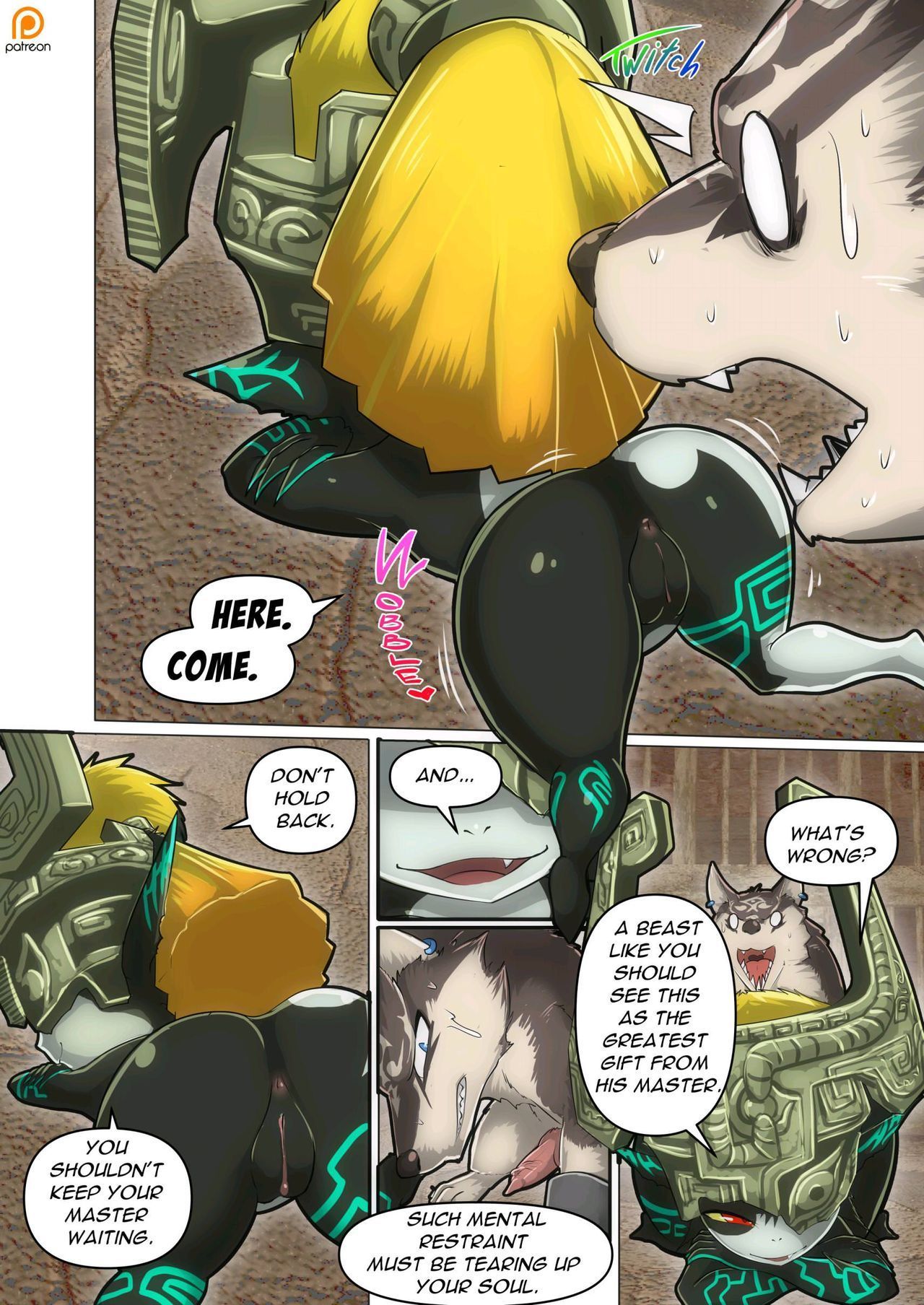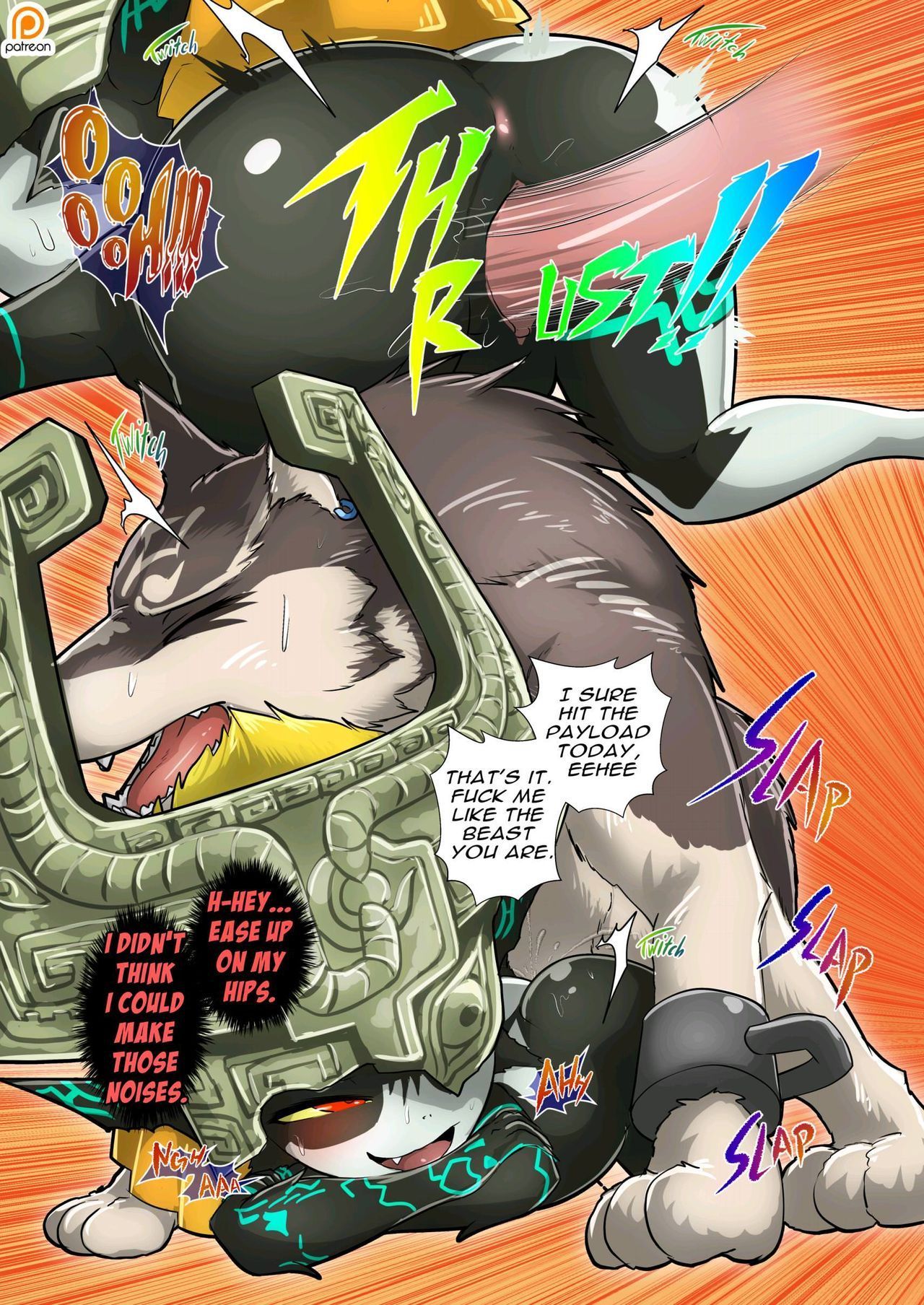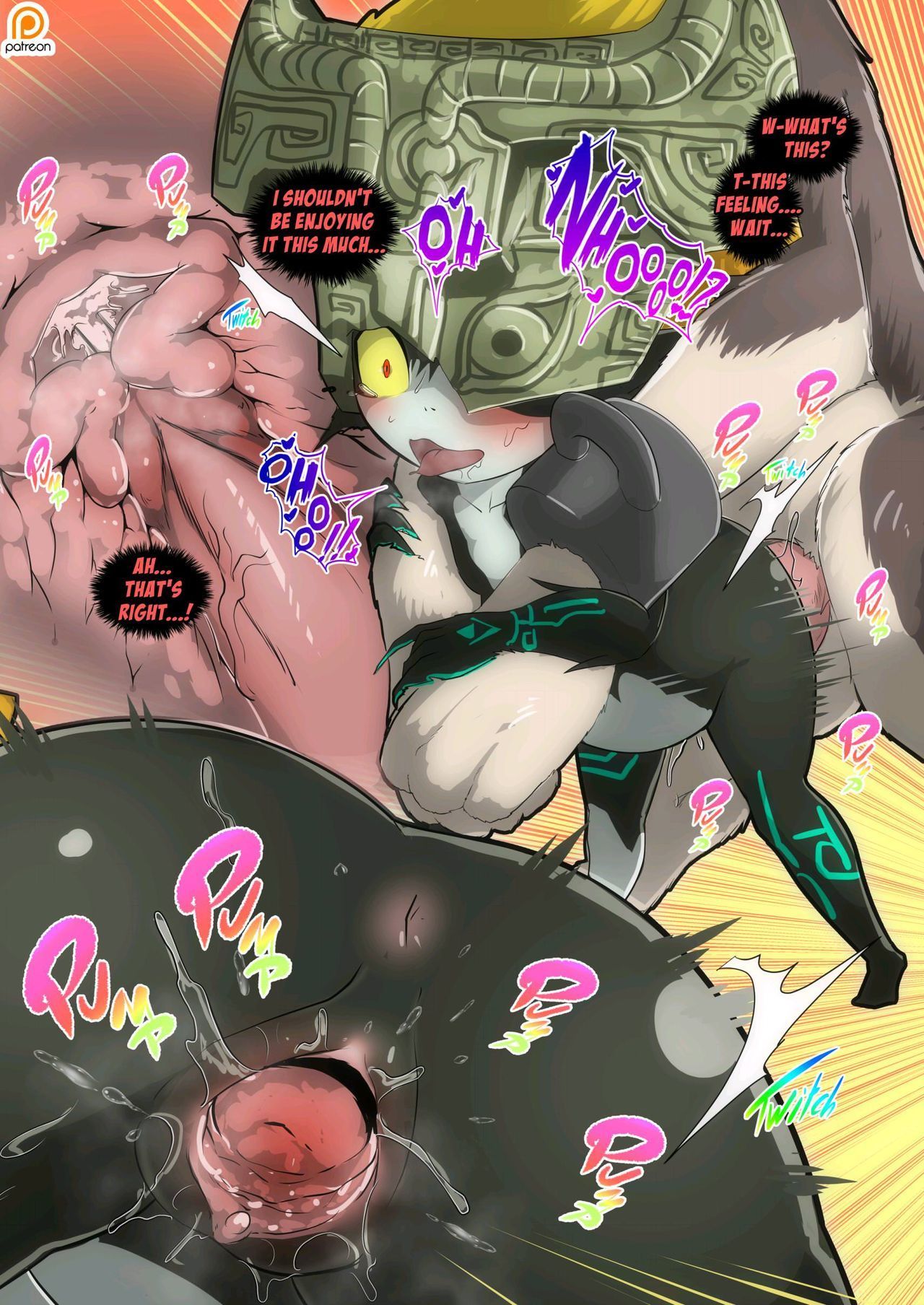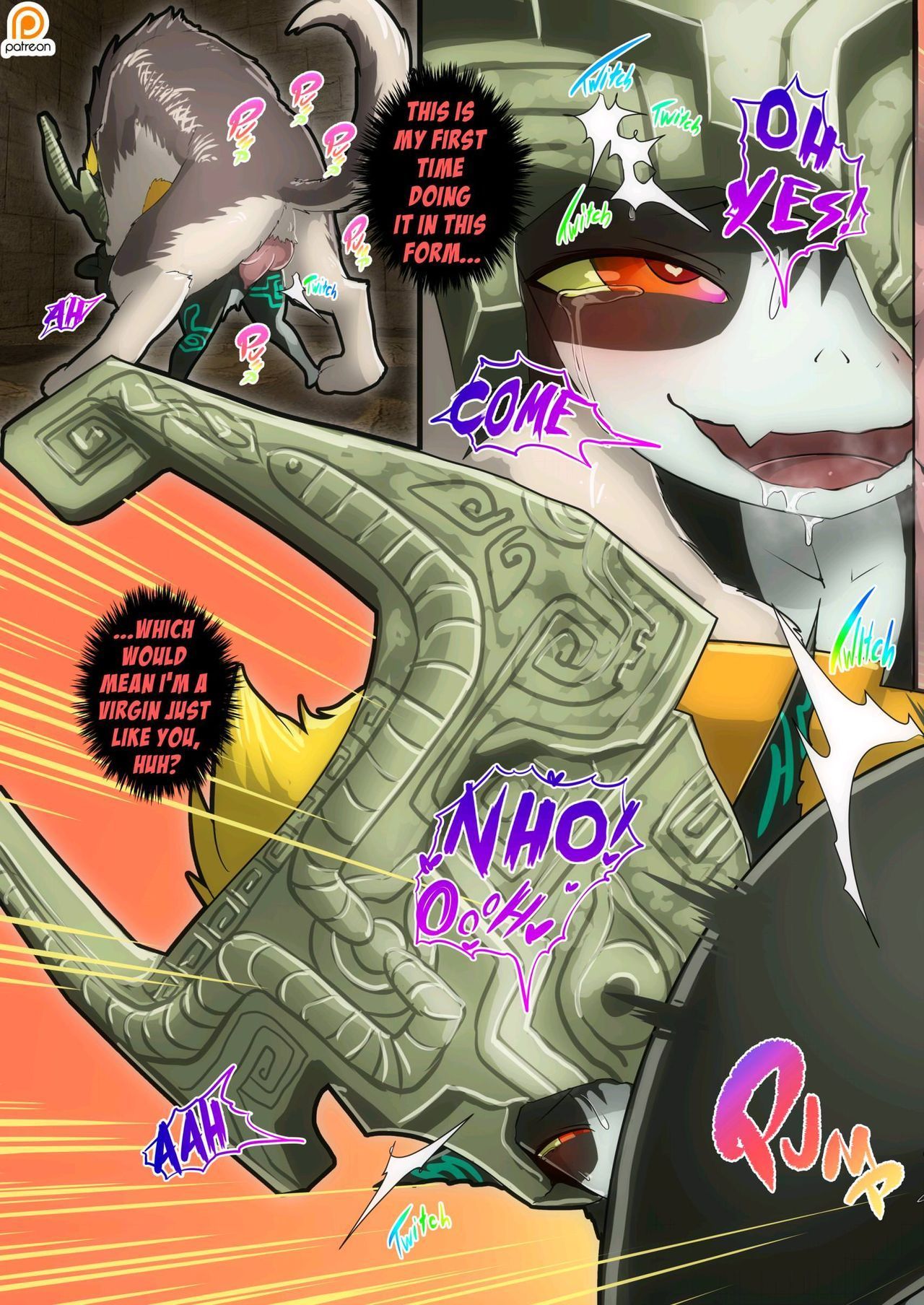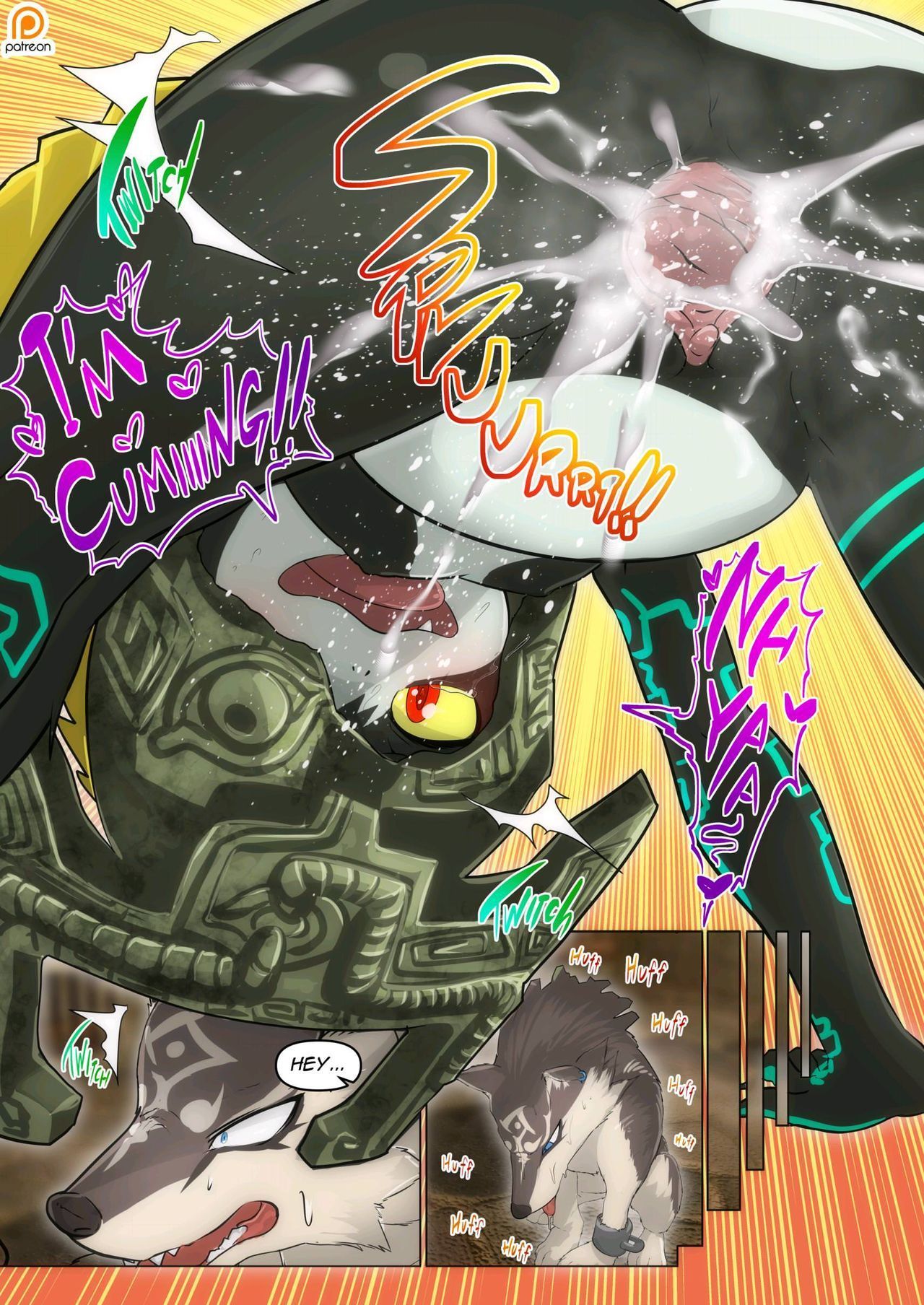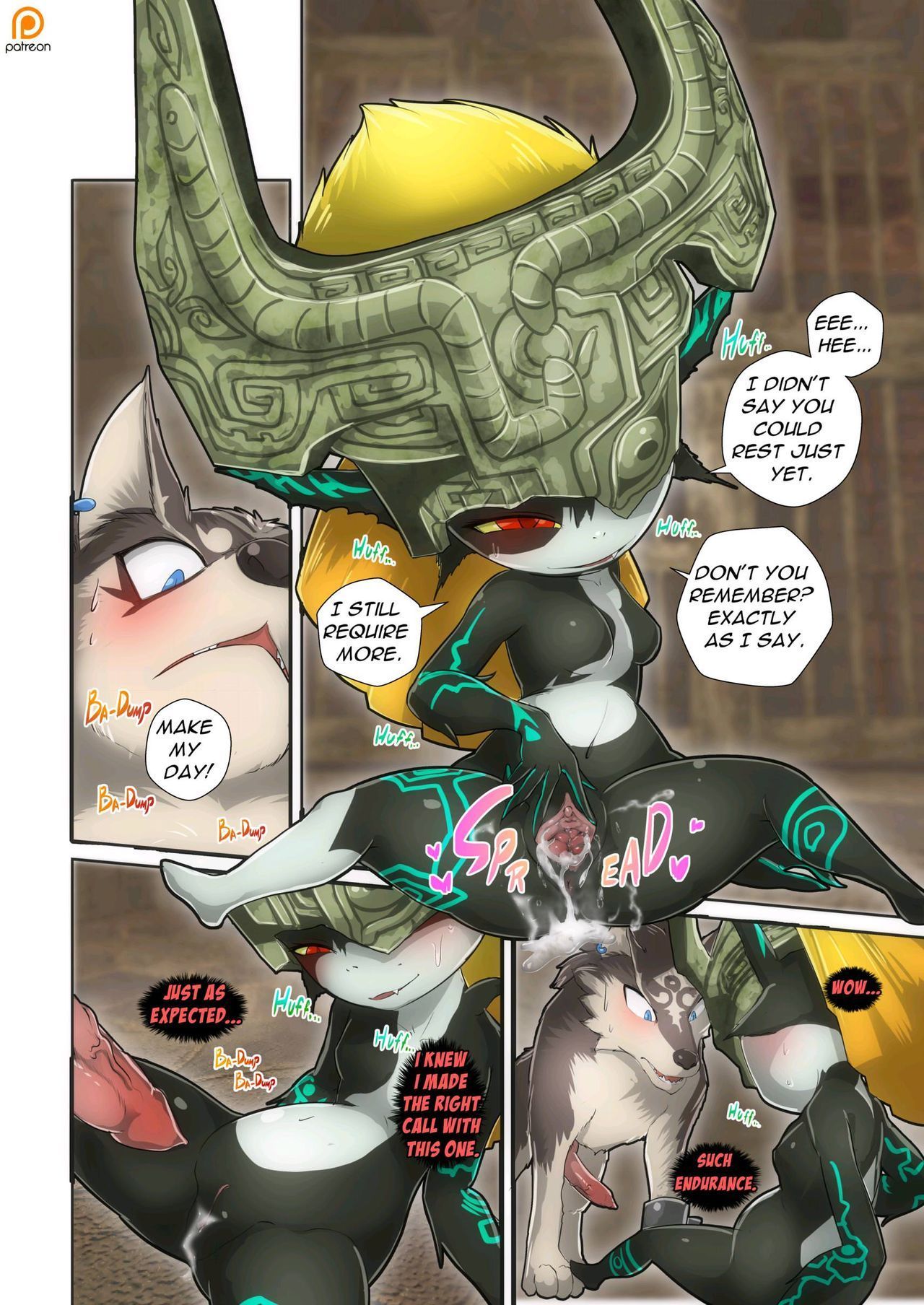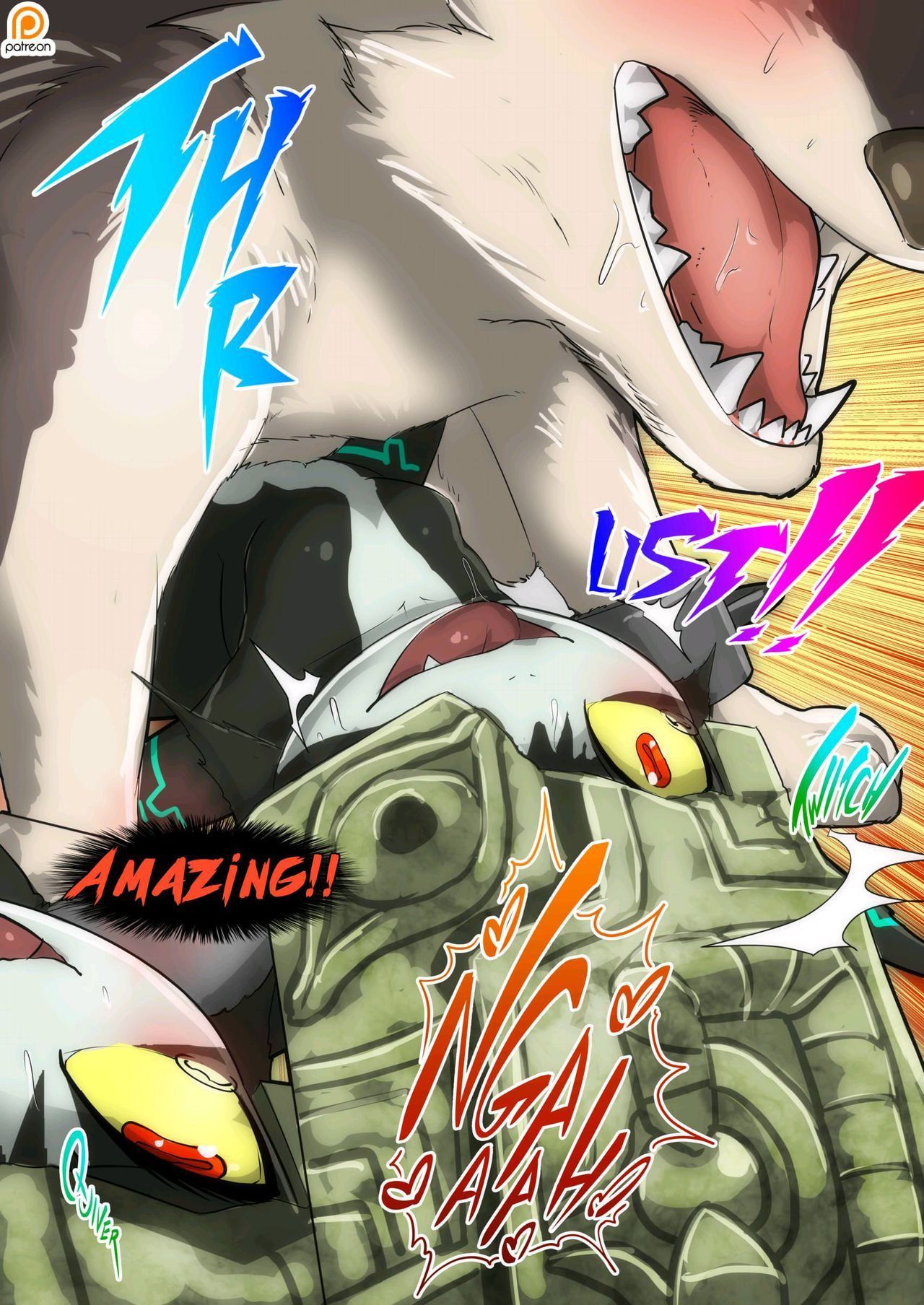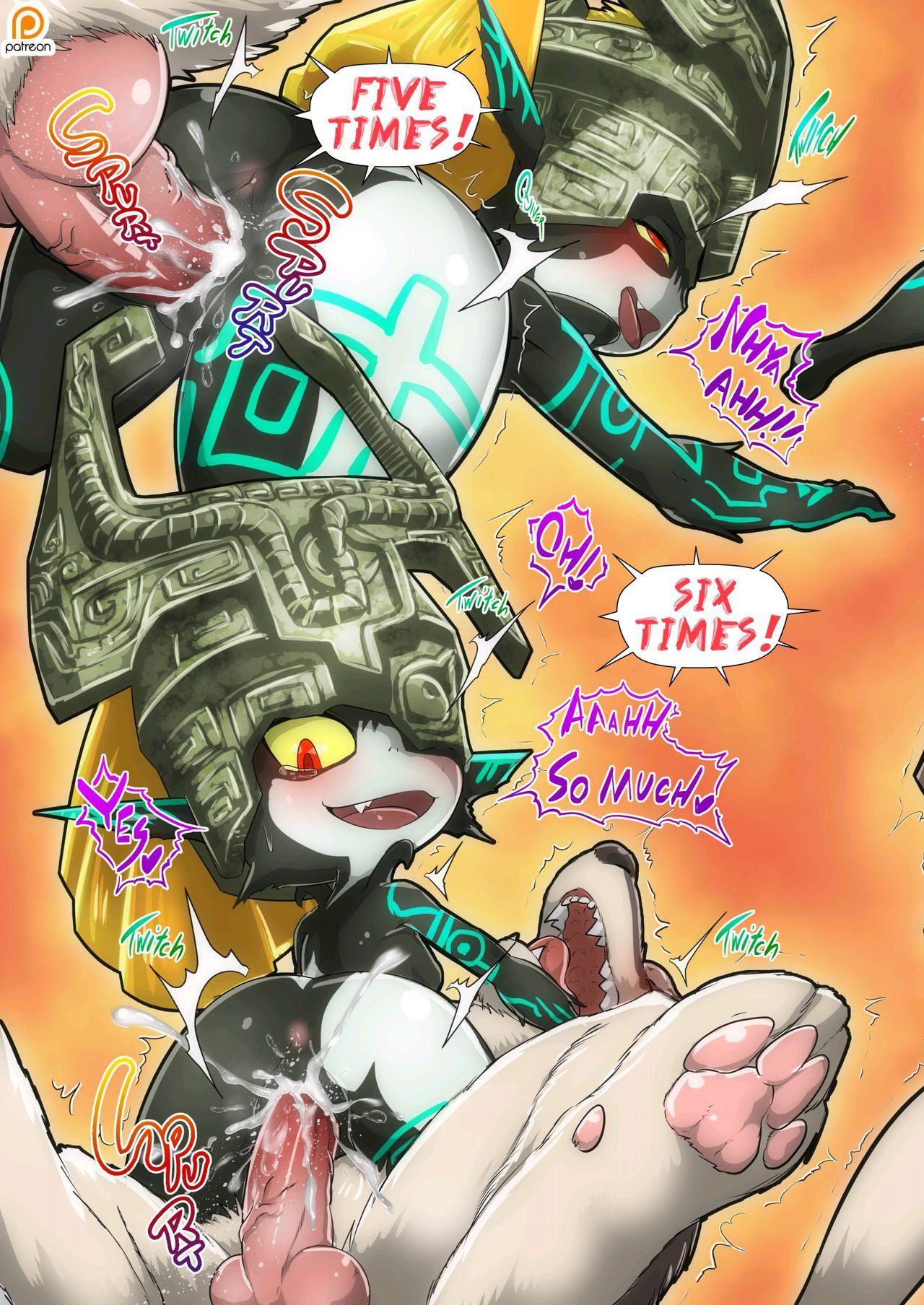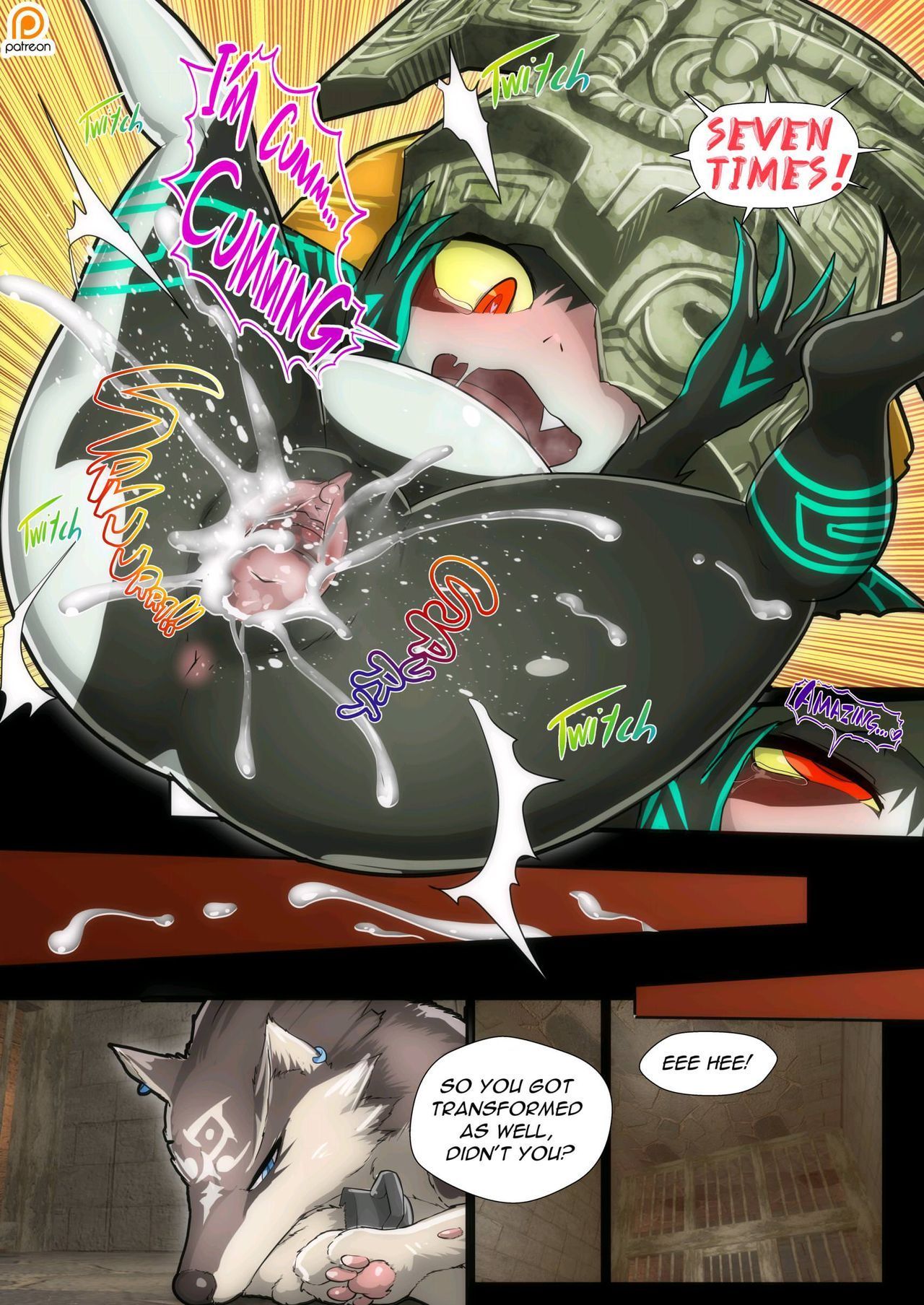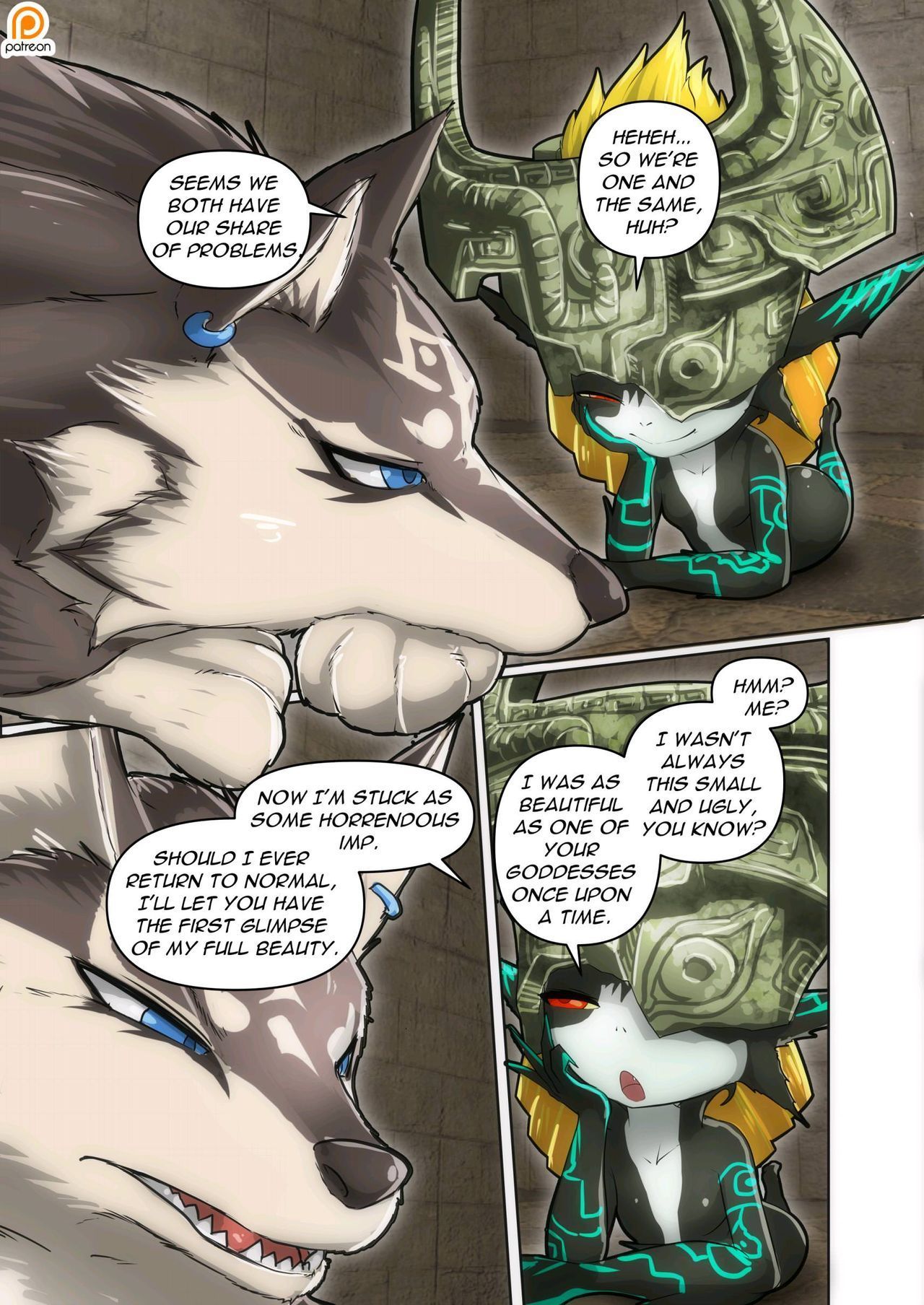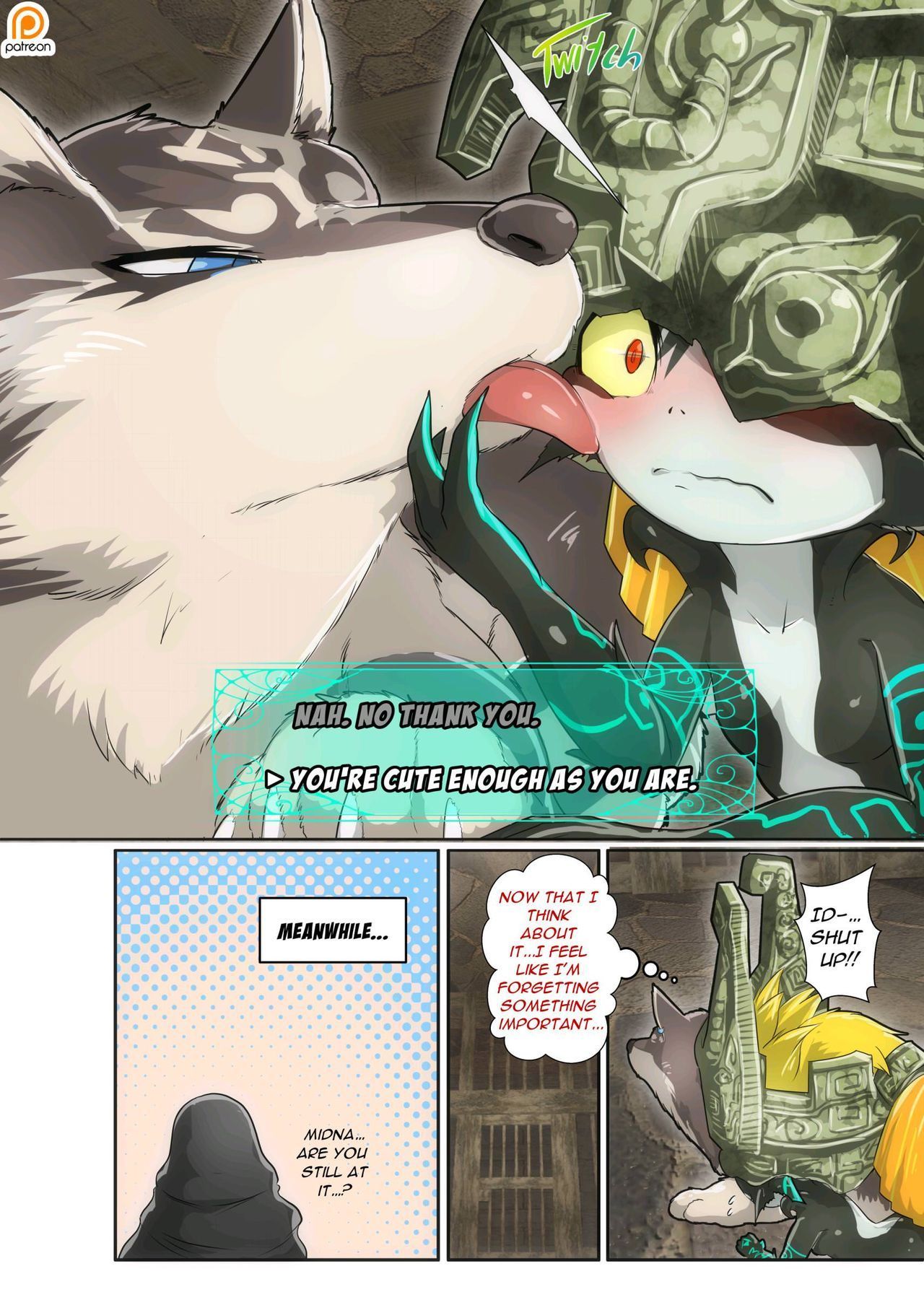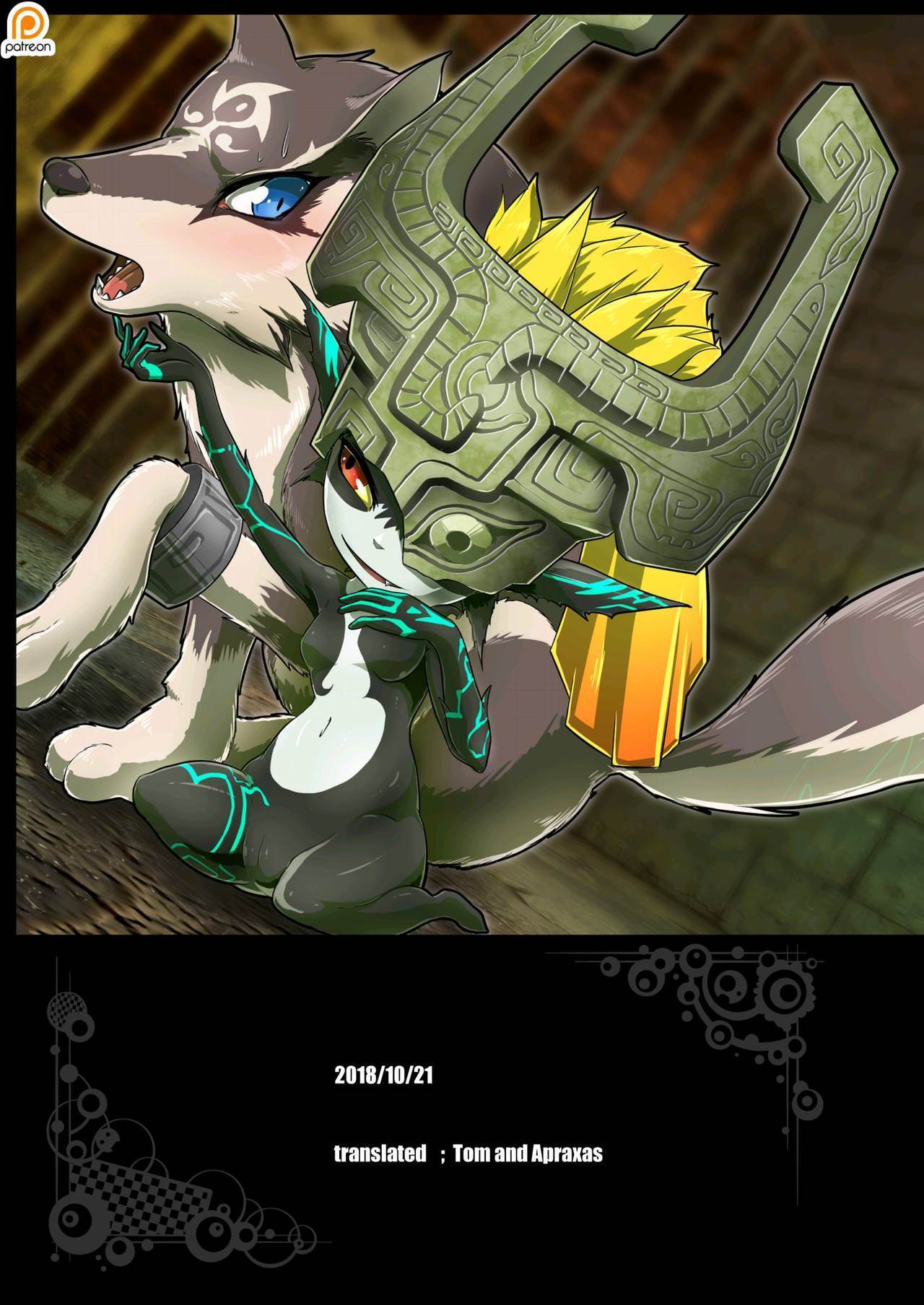 Link has woken up in a very strange dungeon and is now a wolf. There is with him a sexy monster girl. Her name is Midna, she has very nice small tits and a very nice ass.
She just looks at the big wolf that is Link now. He approaches and tells him that if he wants to get out of there he has to obey her. The young man accepts by obligation and the girl grabs his cock. Seeing such monstrosity of cock she is impressed. Begins to give him a blowjob, Link couldn't take it anymore and dropped all his semen inside that little mouth. Midna swallowed all her semen, it was the richest thing she had ever tasted. She got on all fours to be fucked.
It showed her sexy pussy while it was wet. Link approached and shoved his entire cock. Midna shouted with pleasure, she also had a new body. She was a virgin too and her pussy was still tight. I was enjoying sex with the wolf a lot. Midna had become addicted to Link's cock. I couldn't stop fucking, they fucked a thousand times. The two were locked in a cell and could not leave, so this was the only way to have fun. The sexy monster's pussy got bigger and the wolf's cock went perfectly in. His belly was full of semen and dripping.
The two were in love, she promised to link that if she recovered her body she would fuck him with the new one too. We hope you liked this zelda furry porn comic.