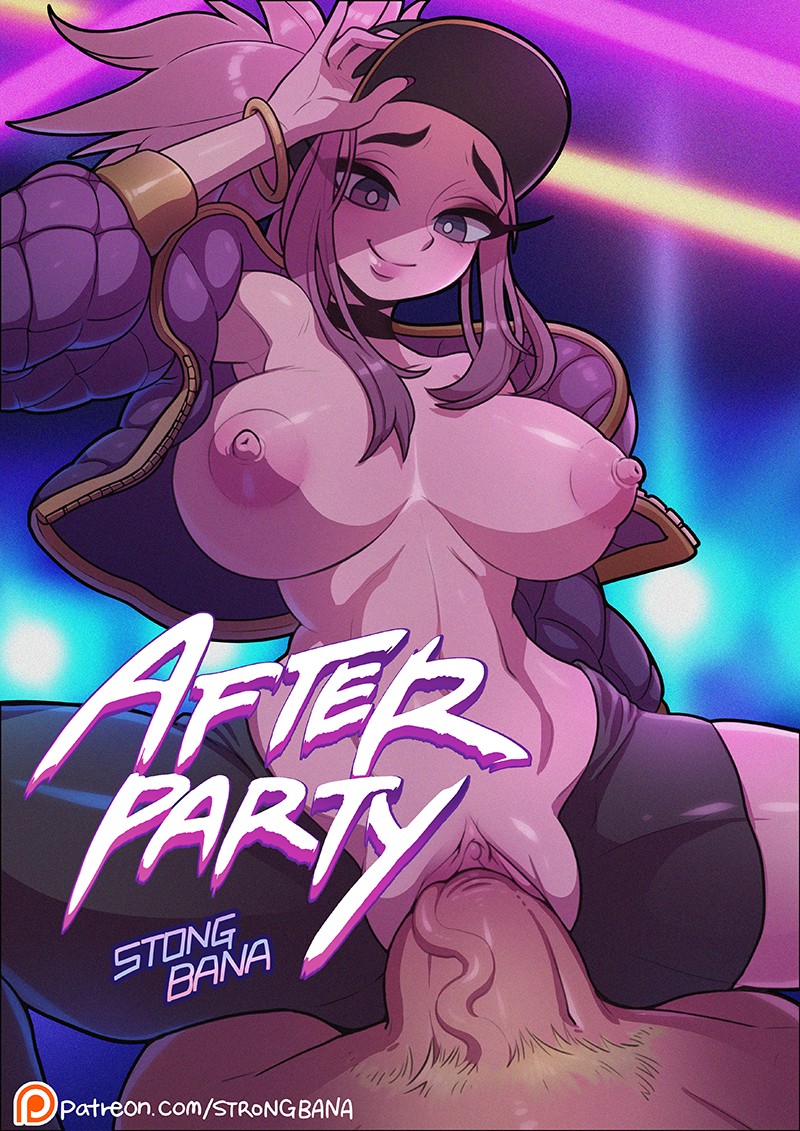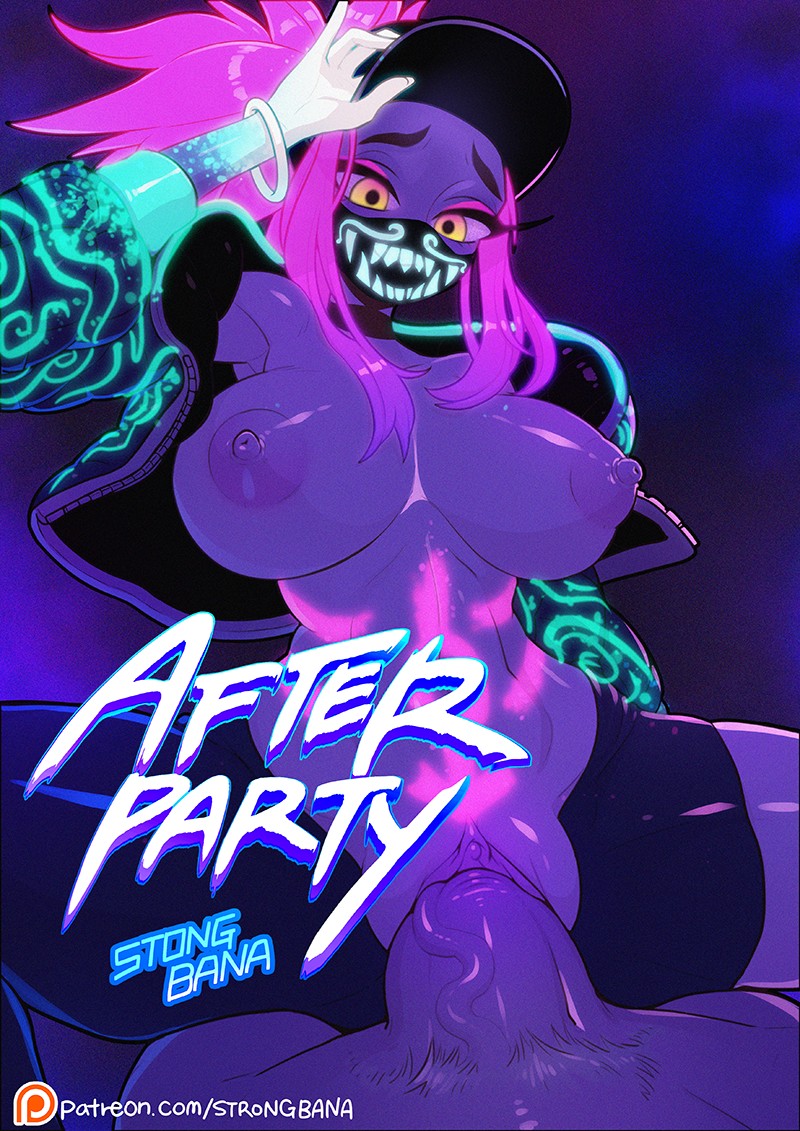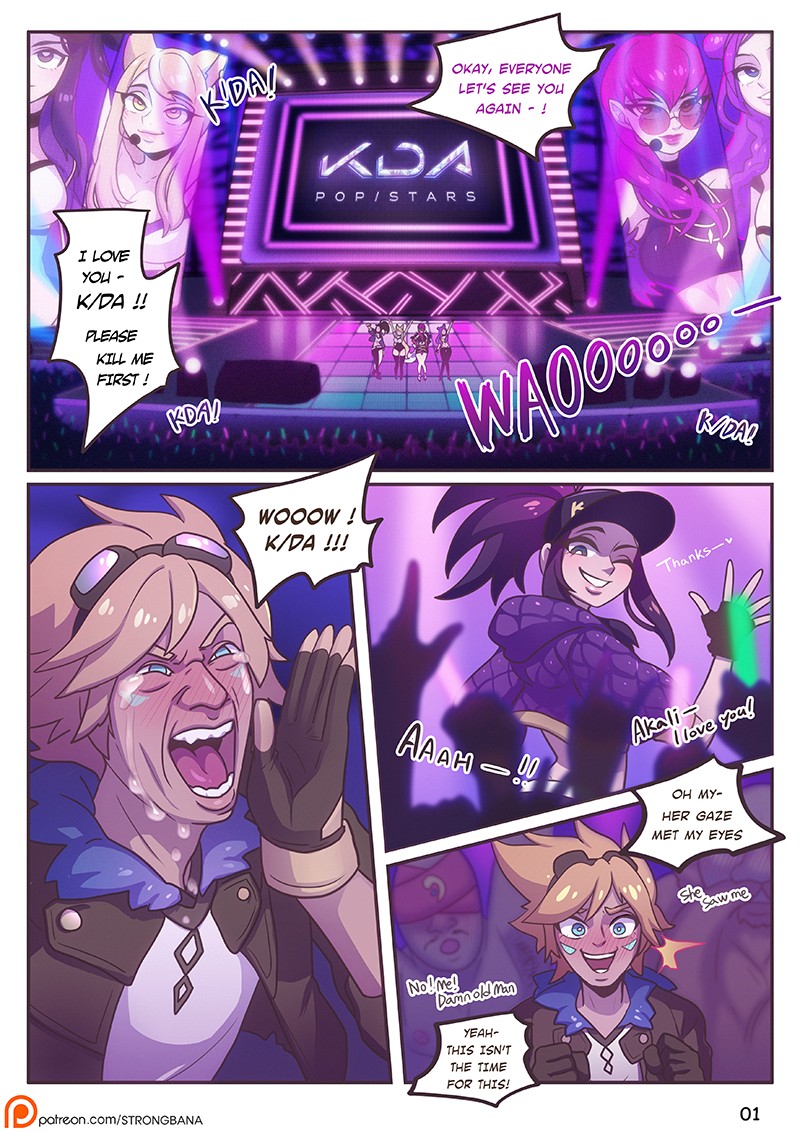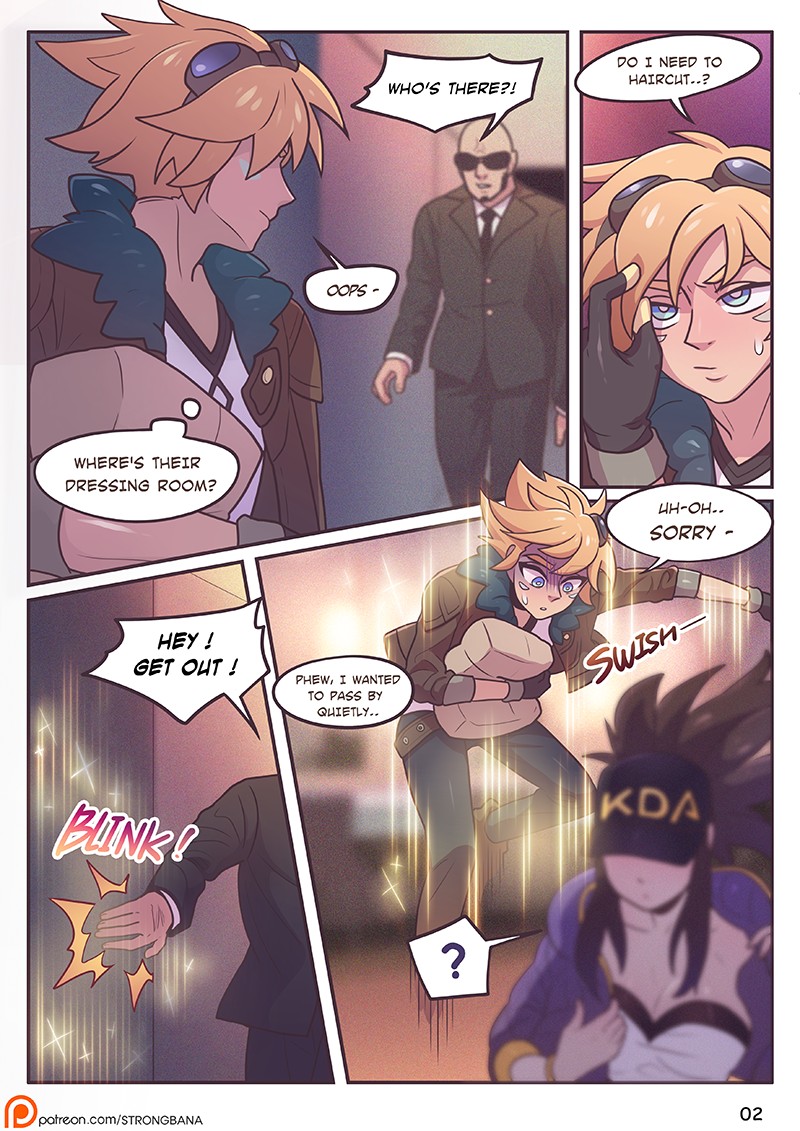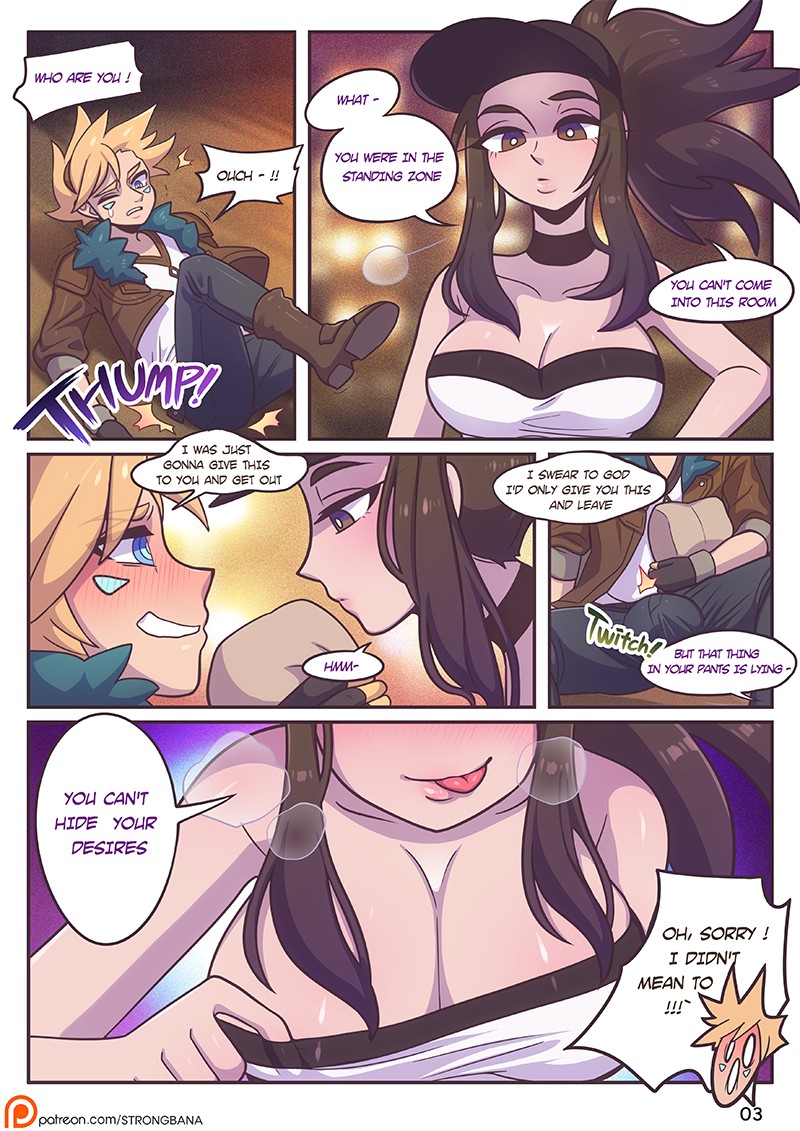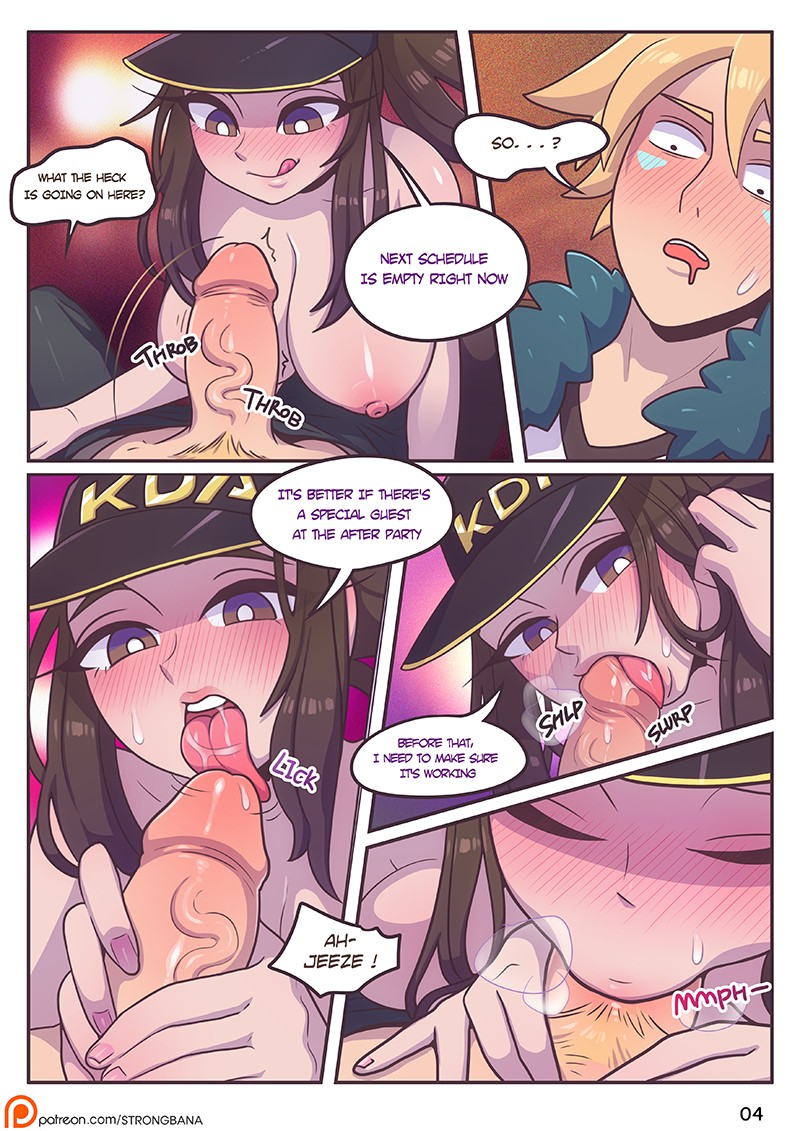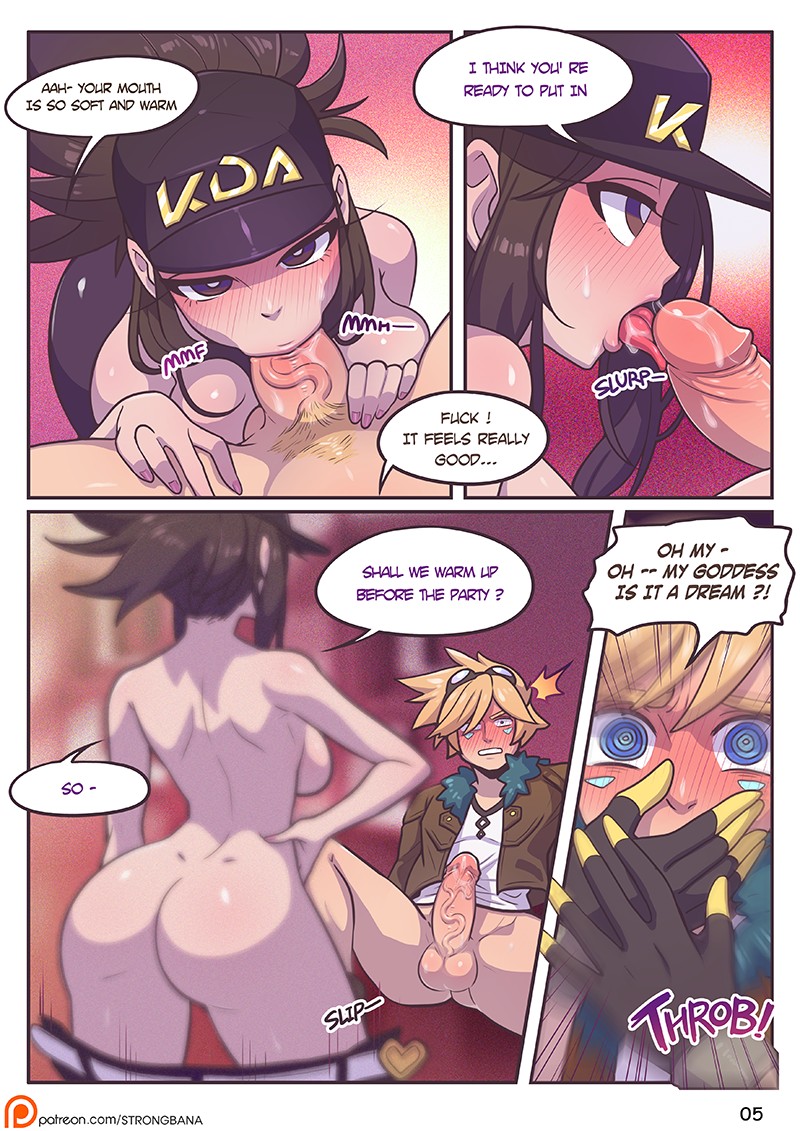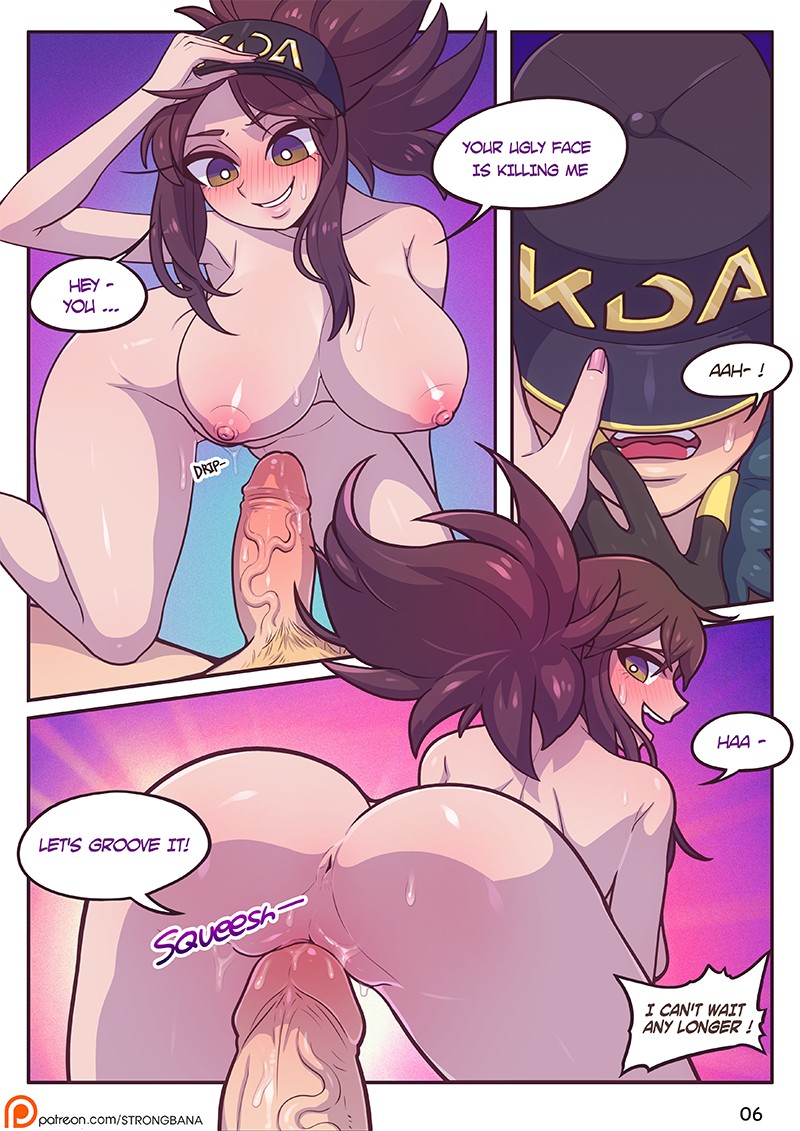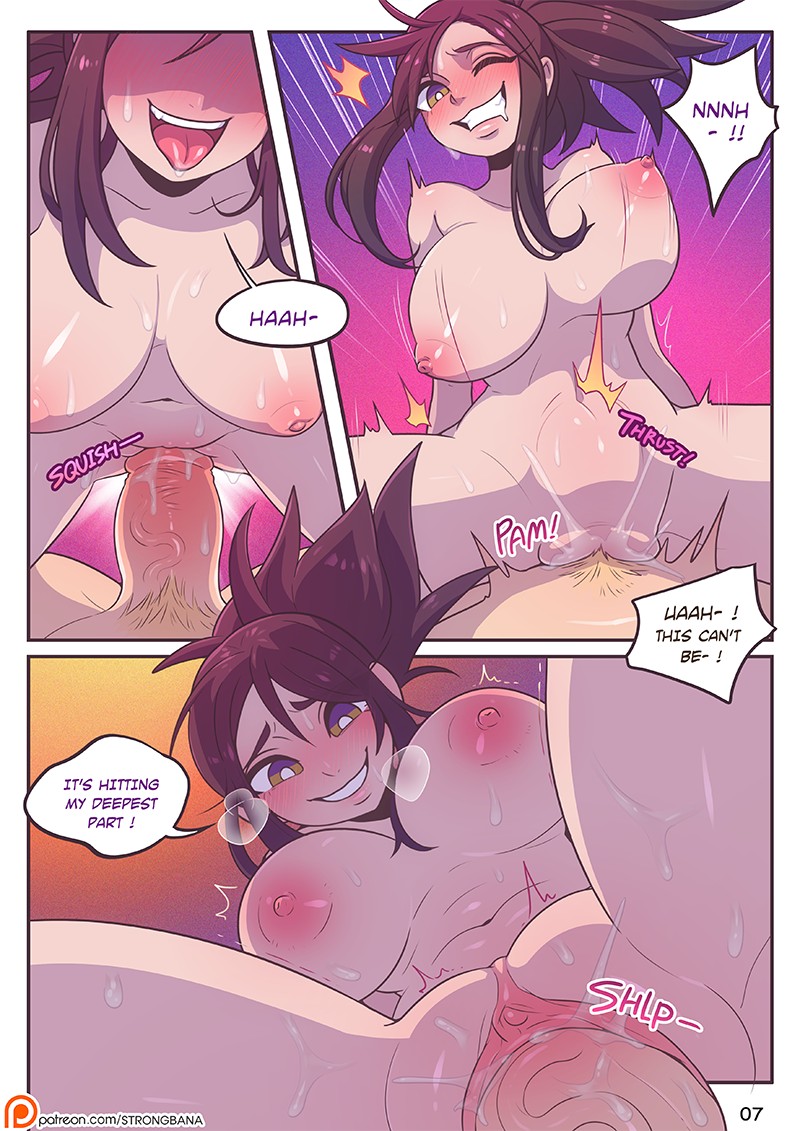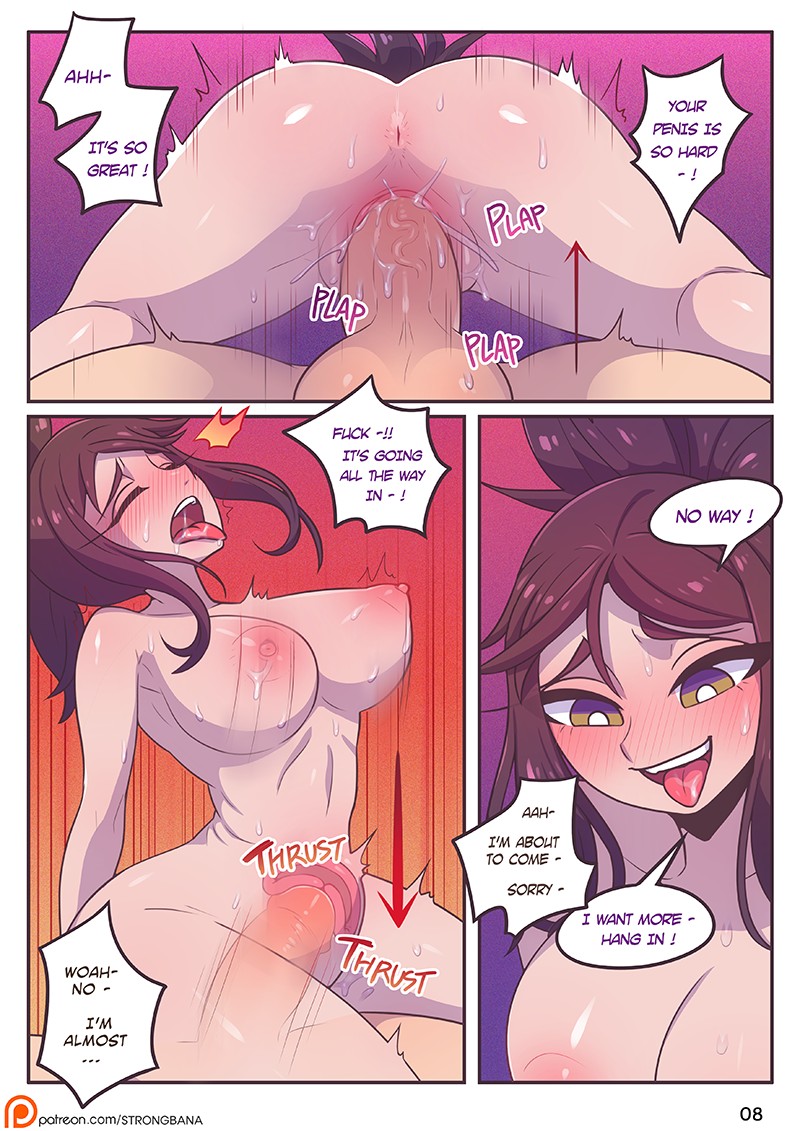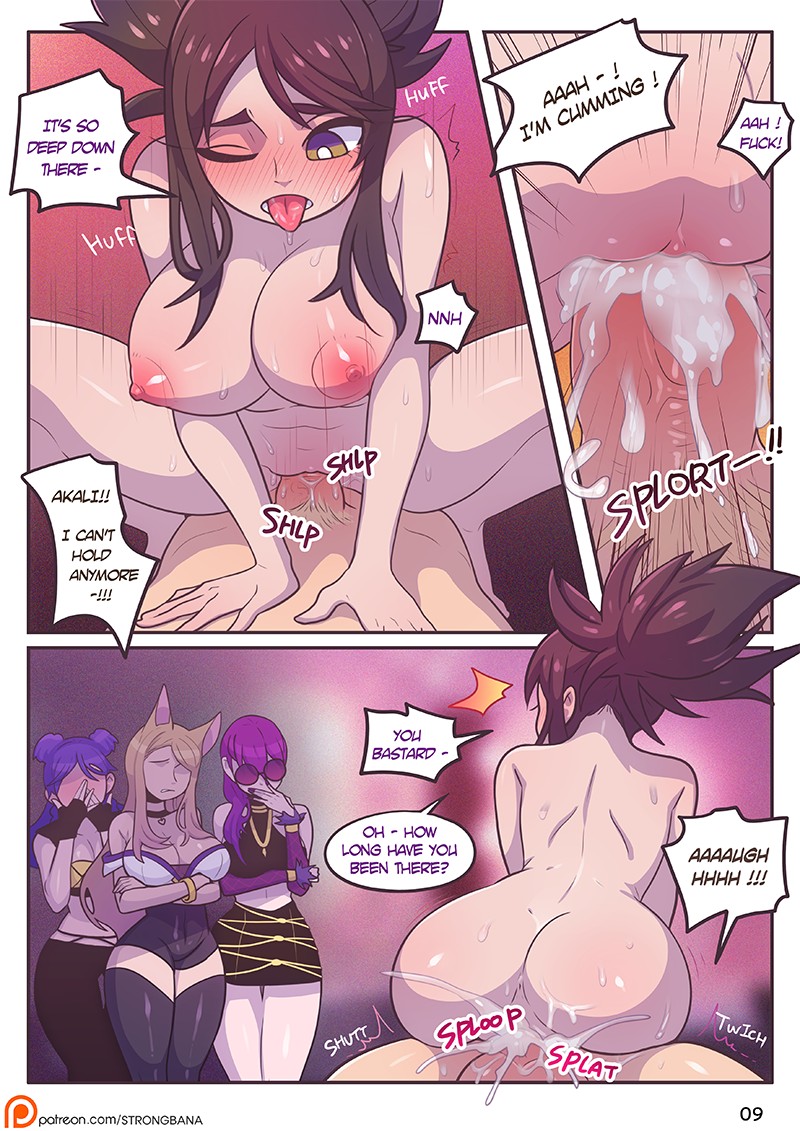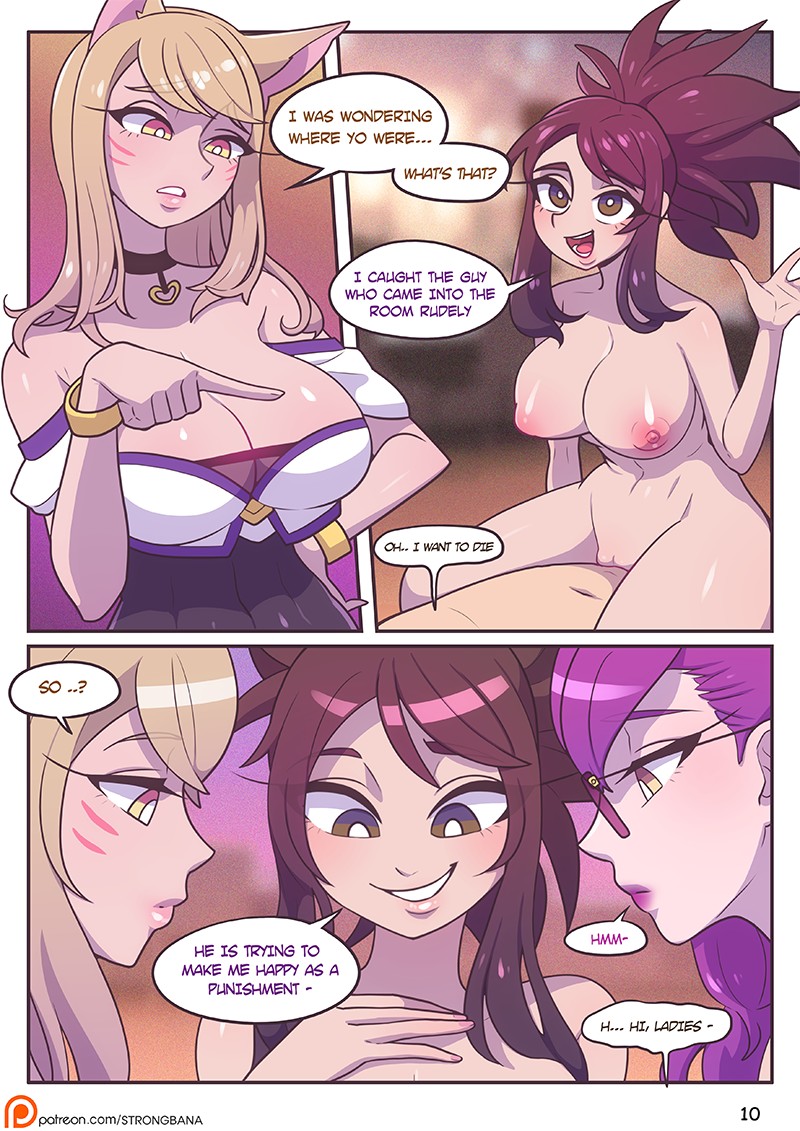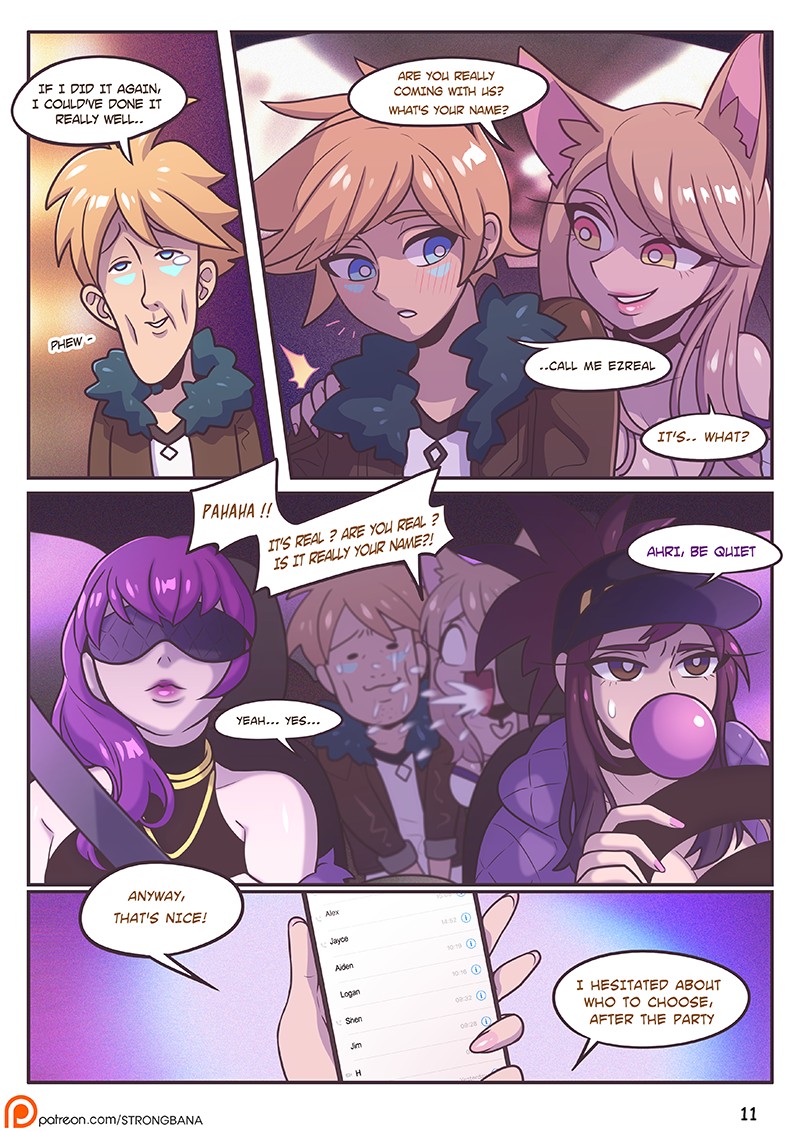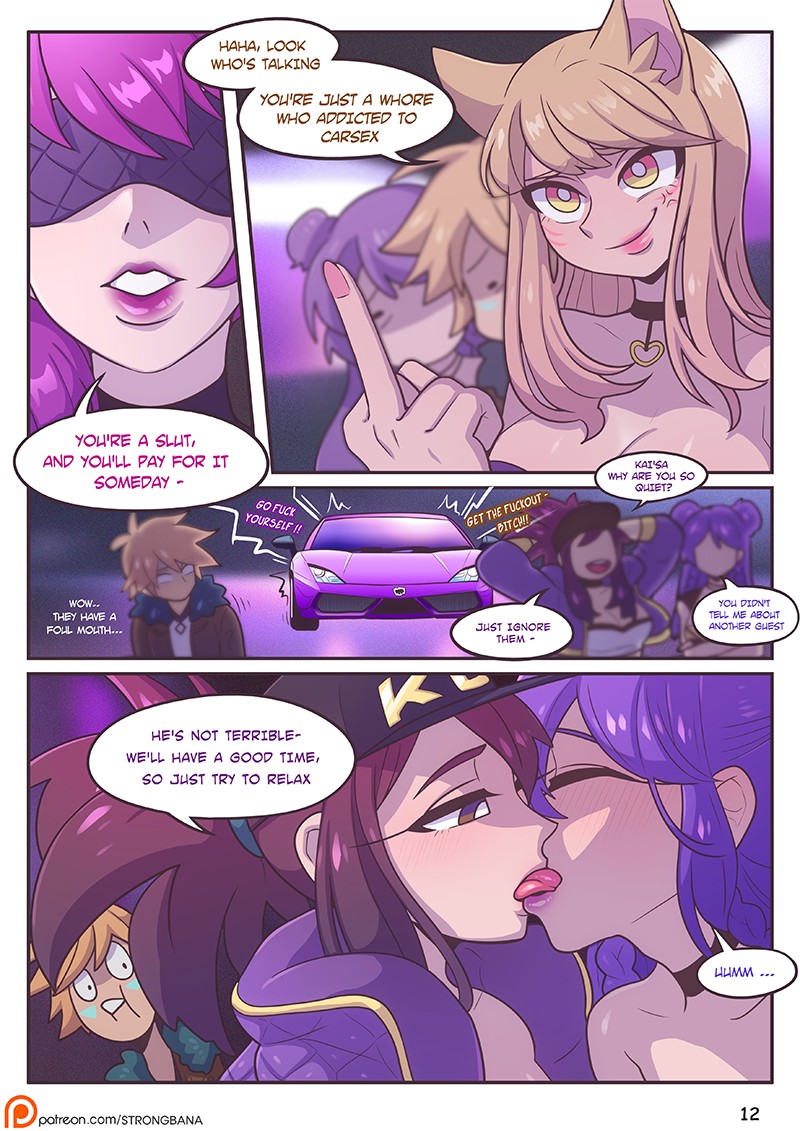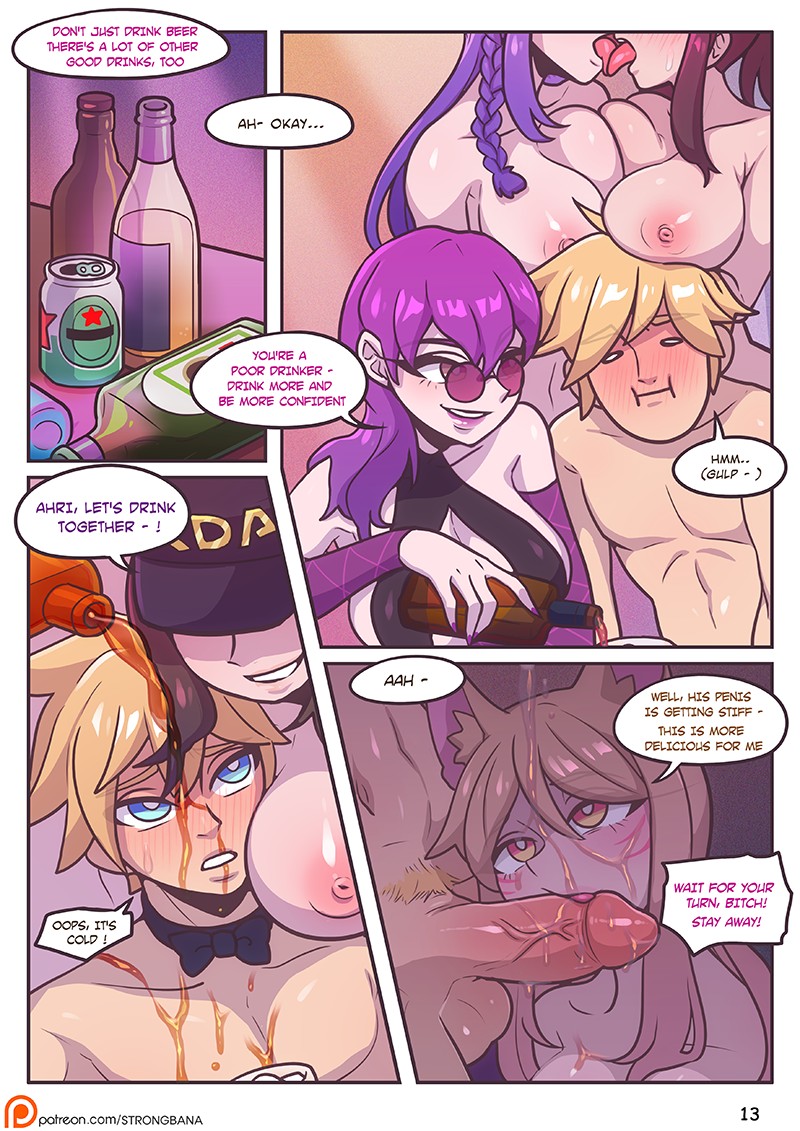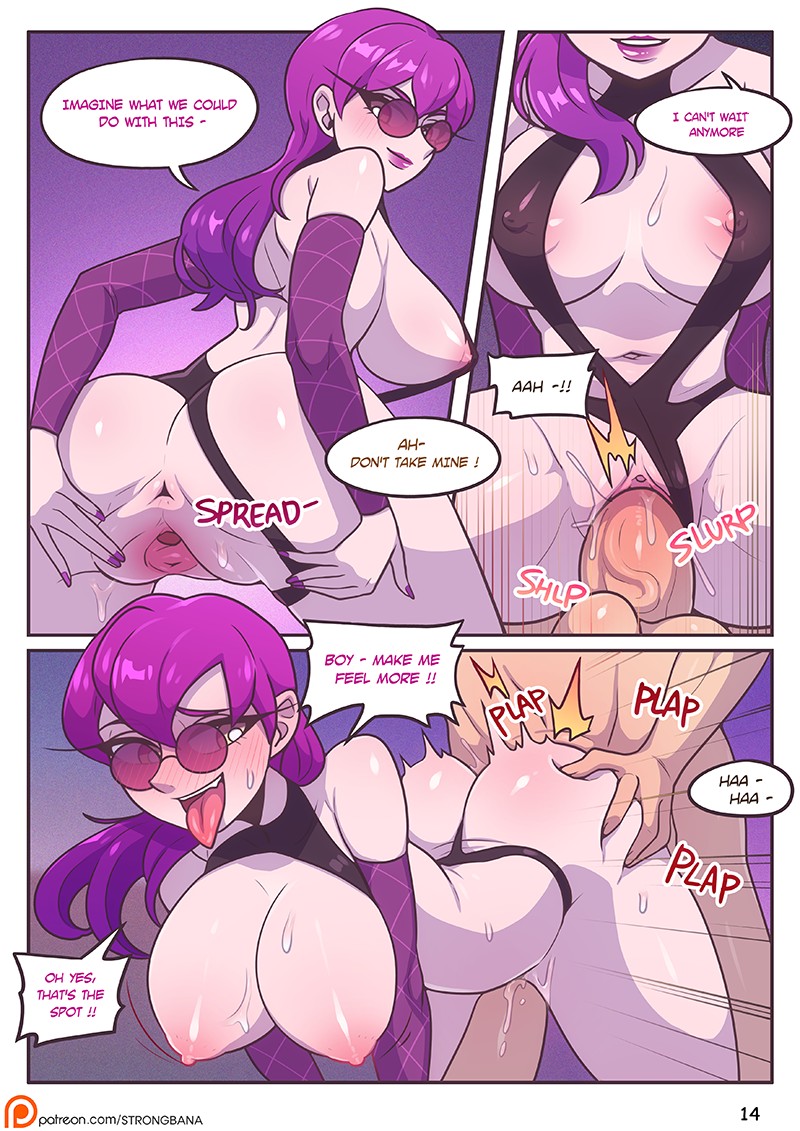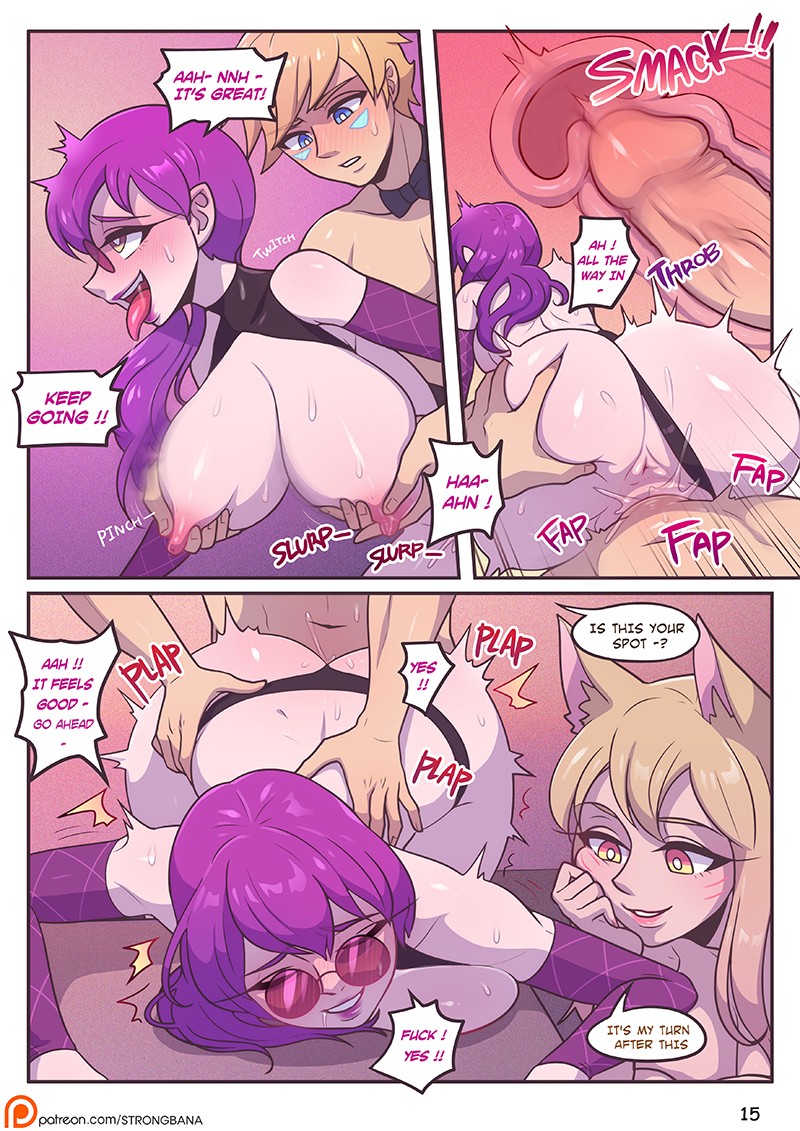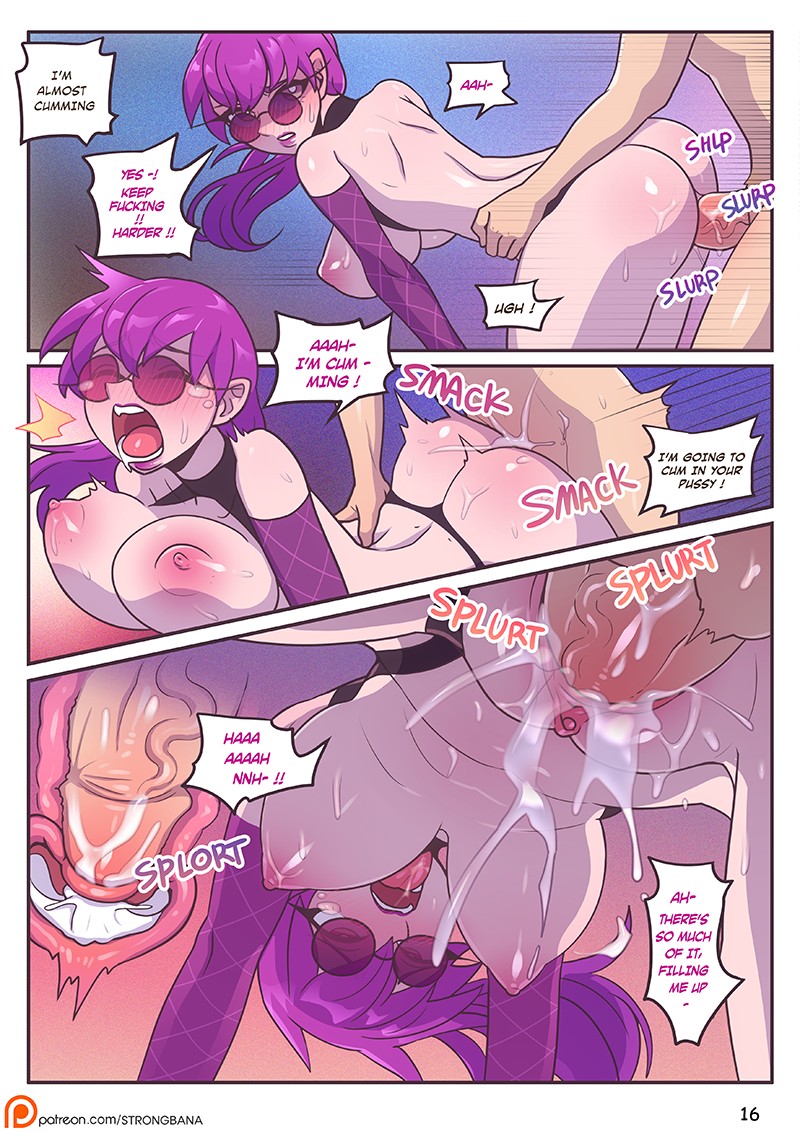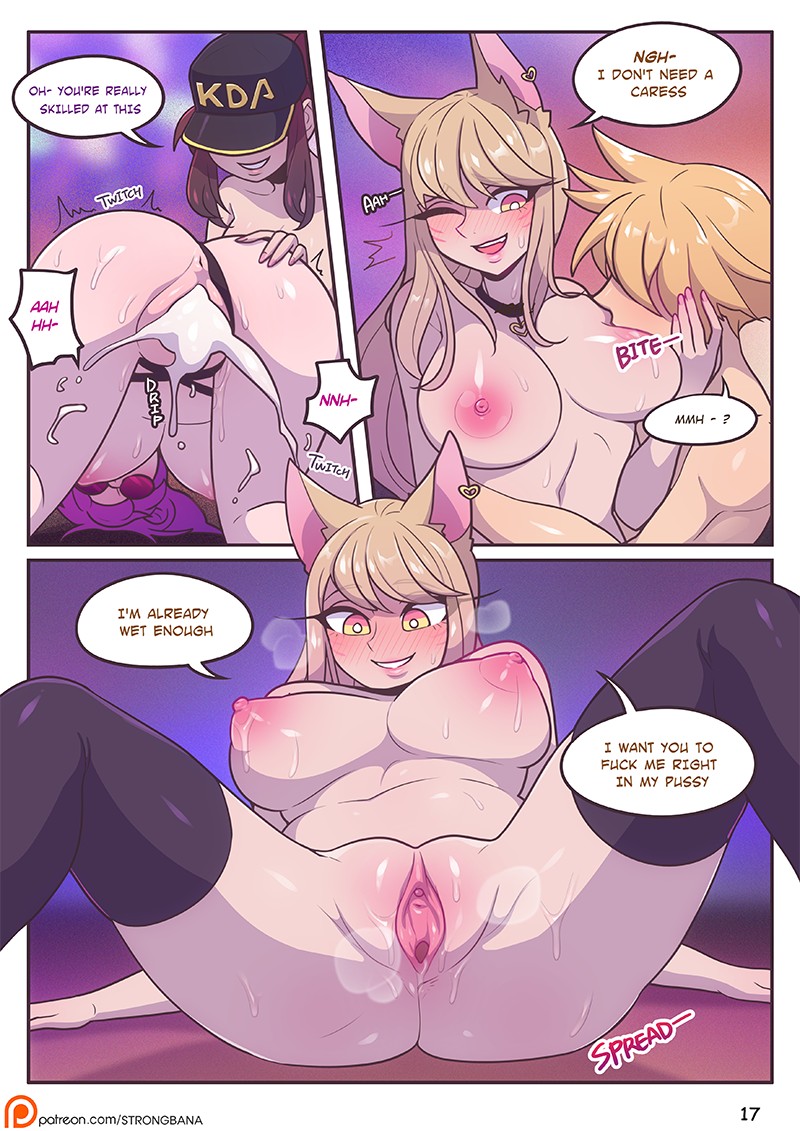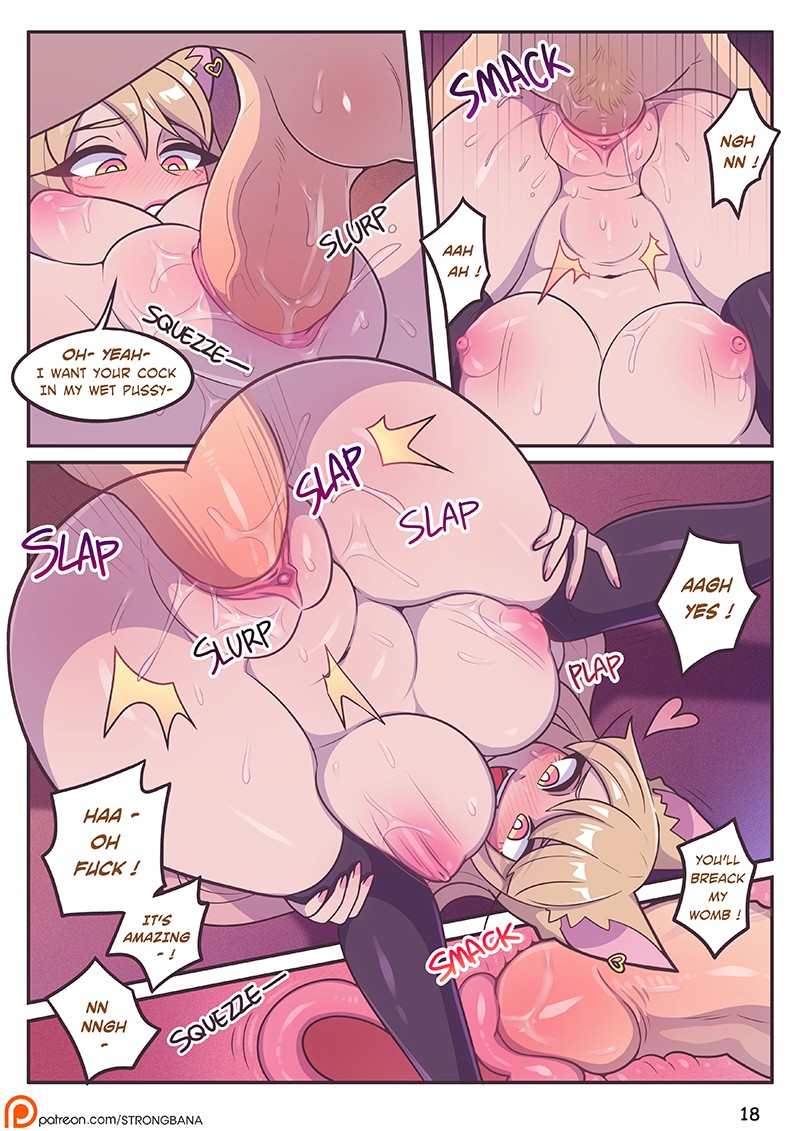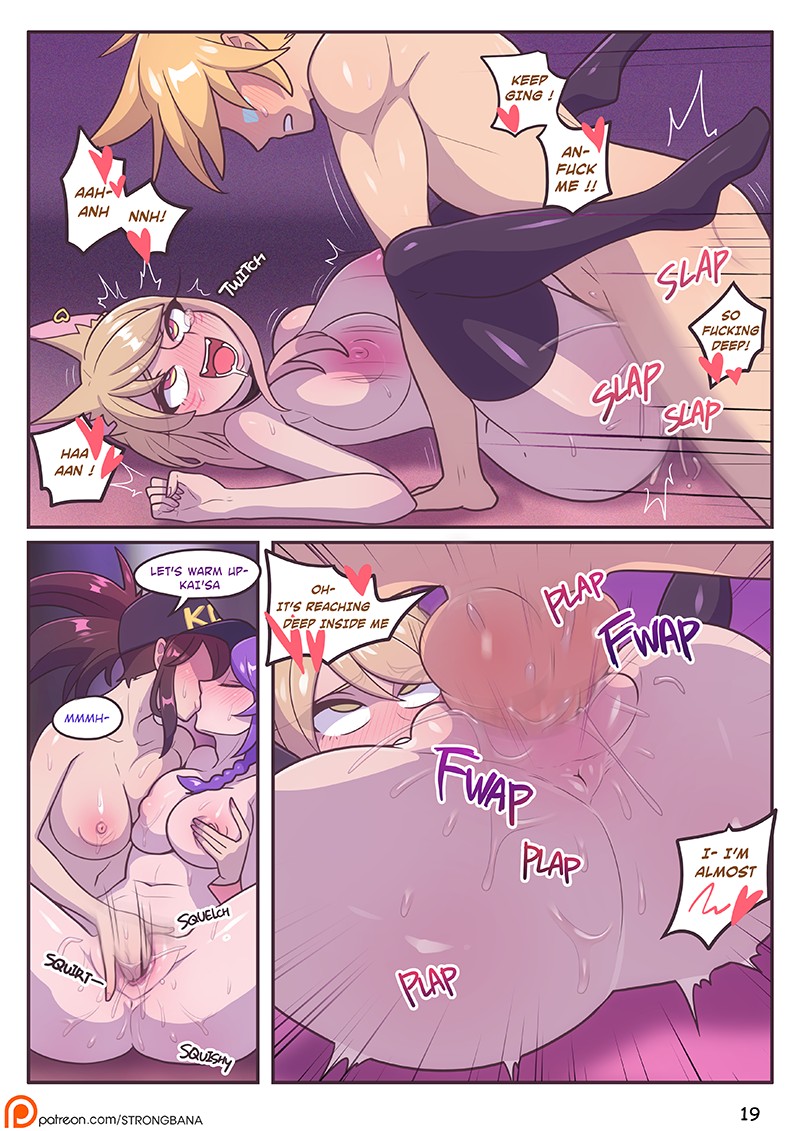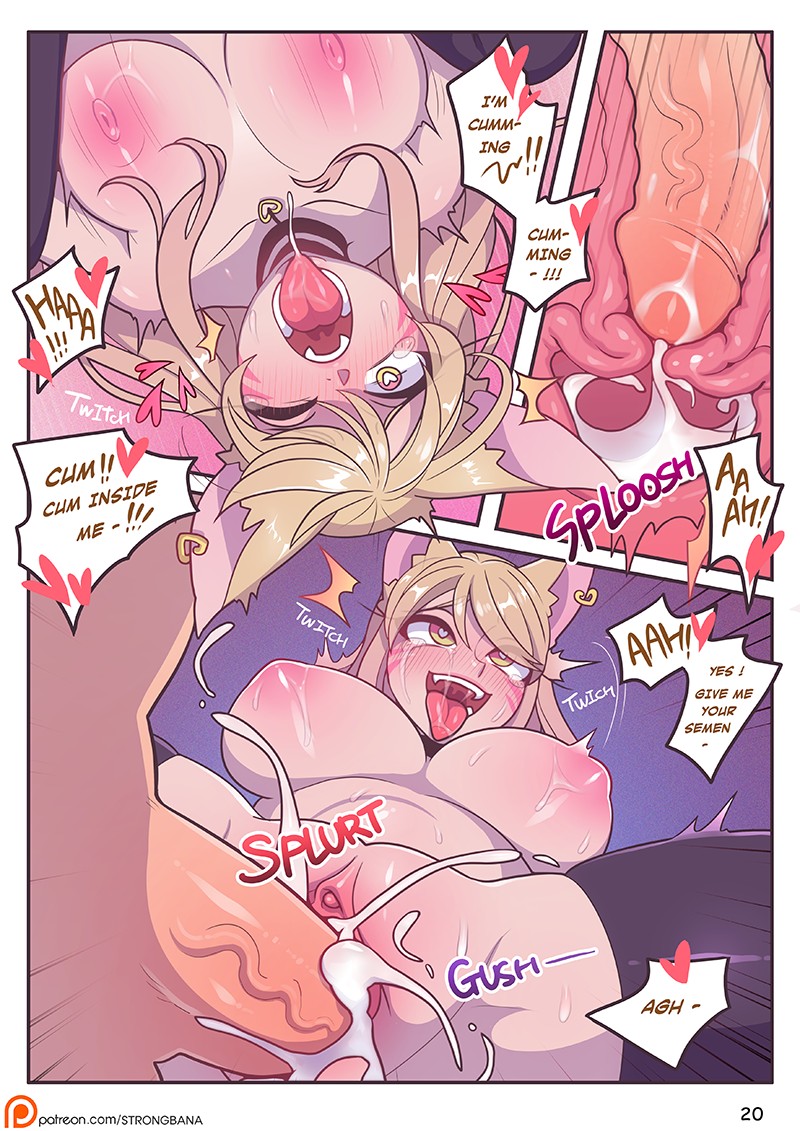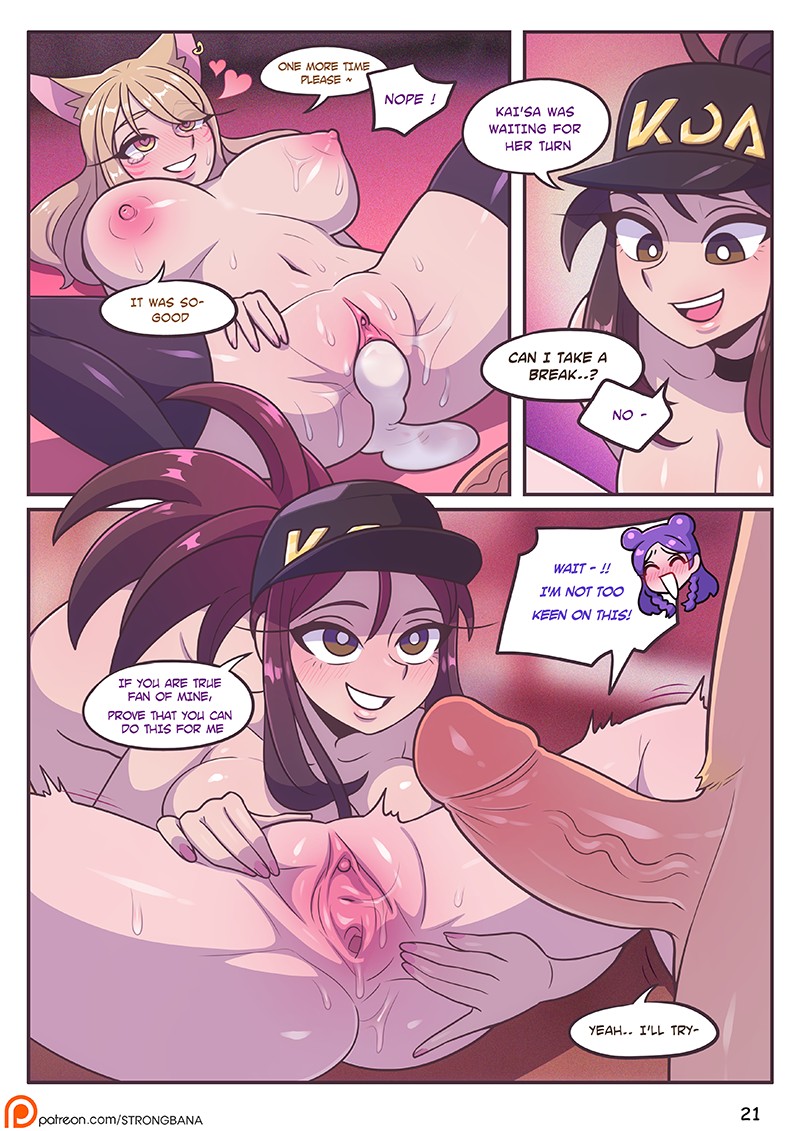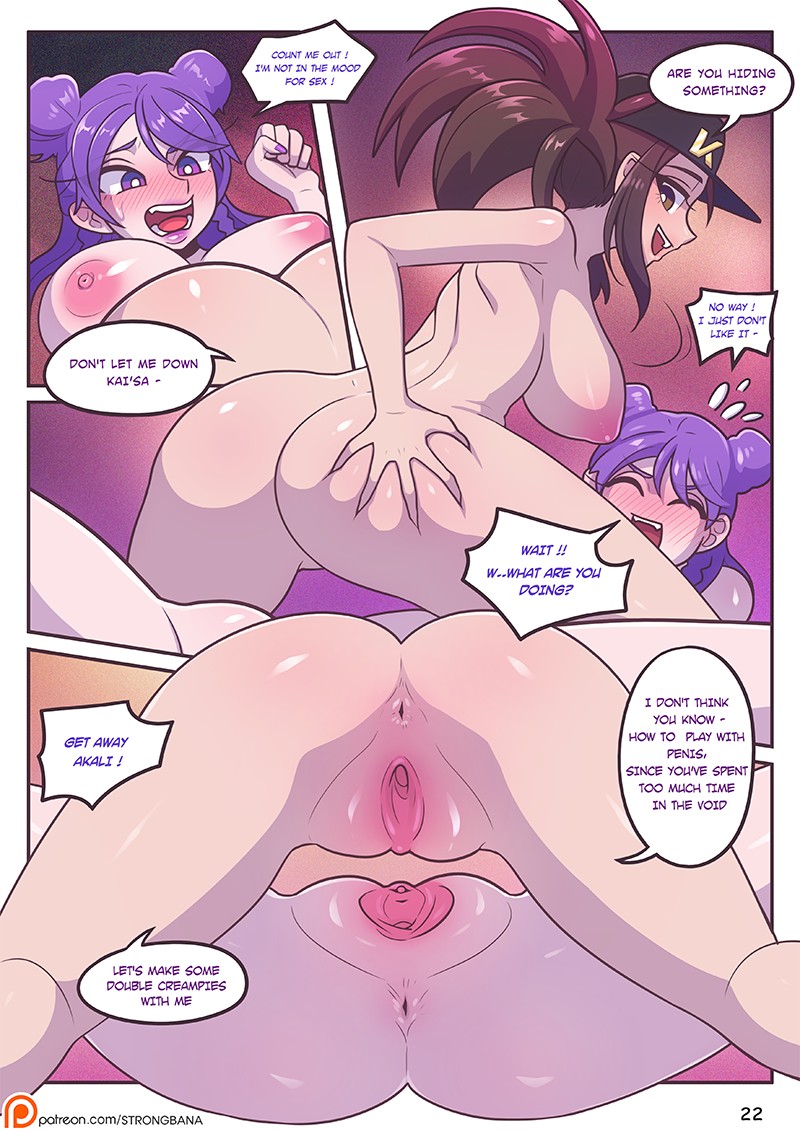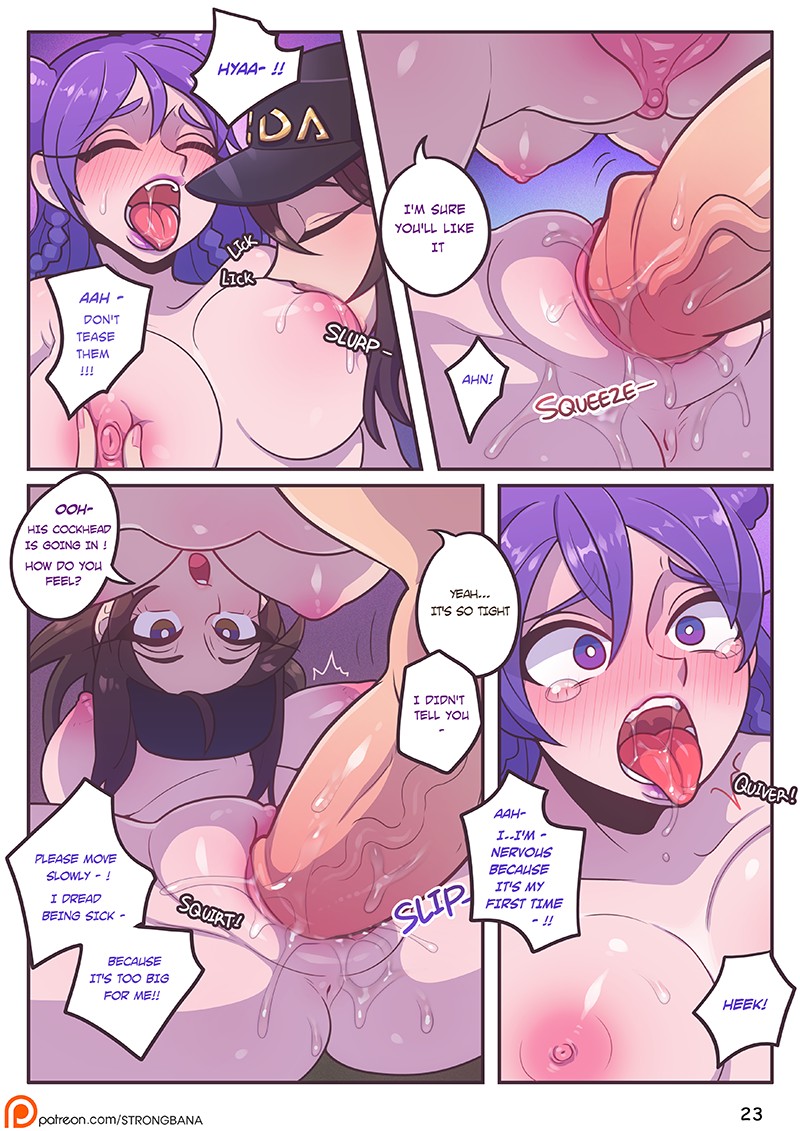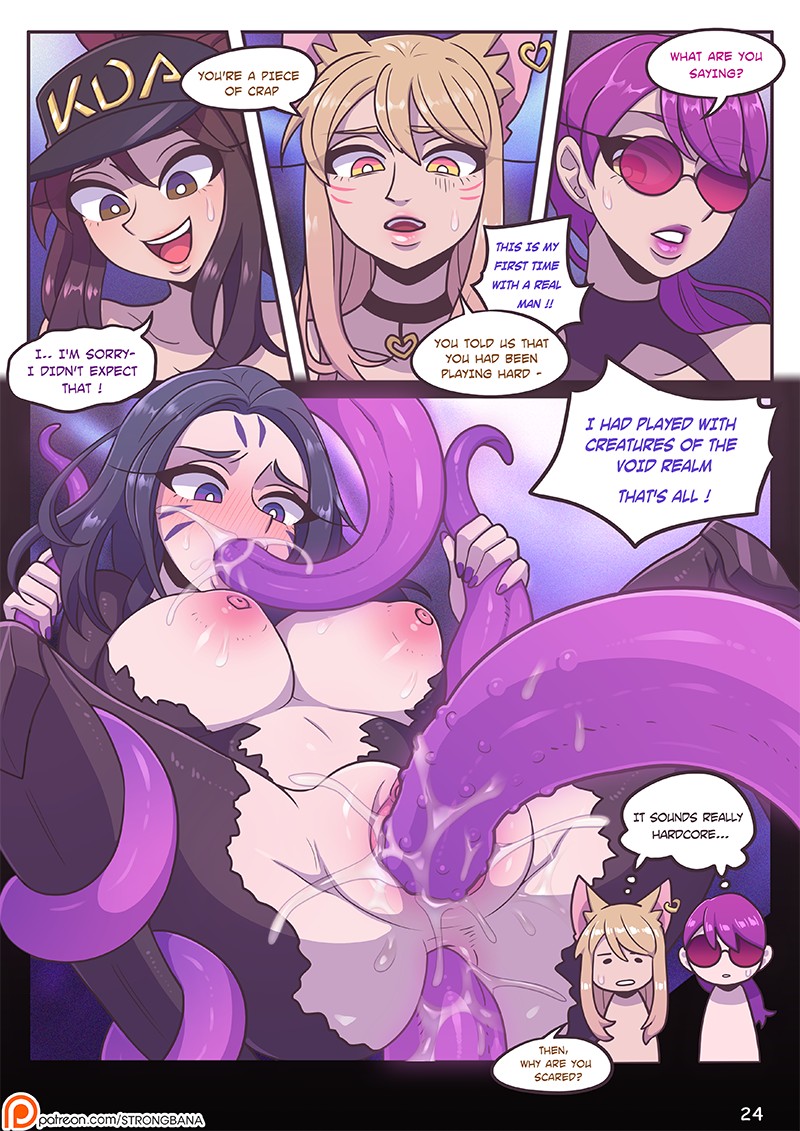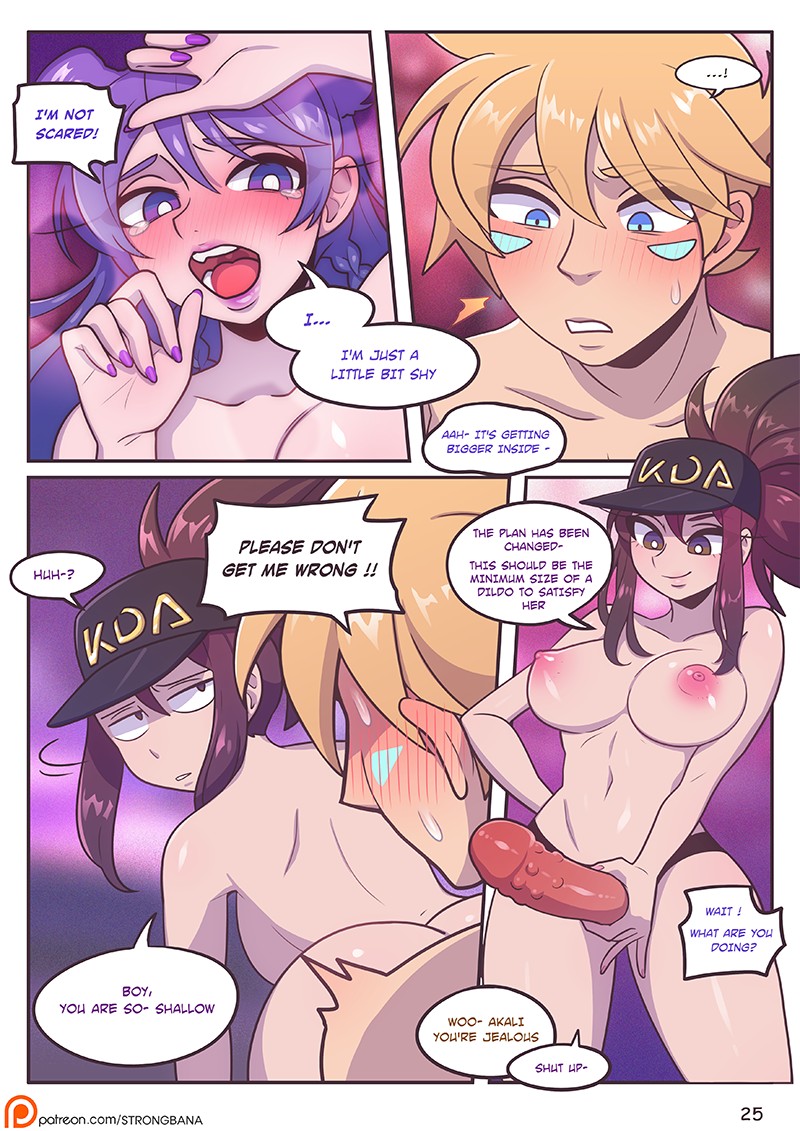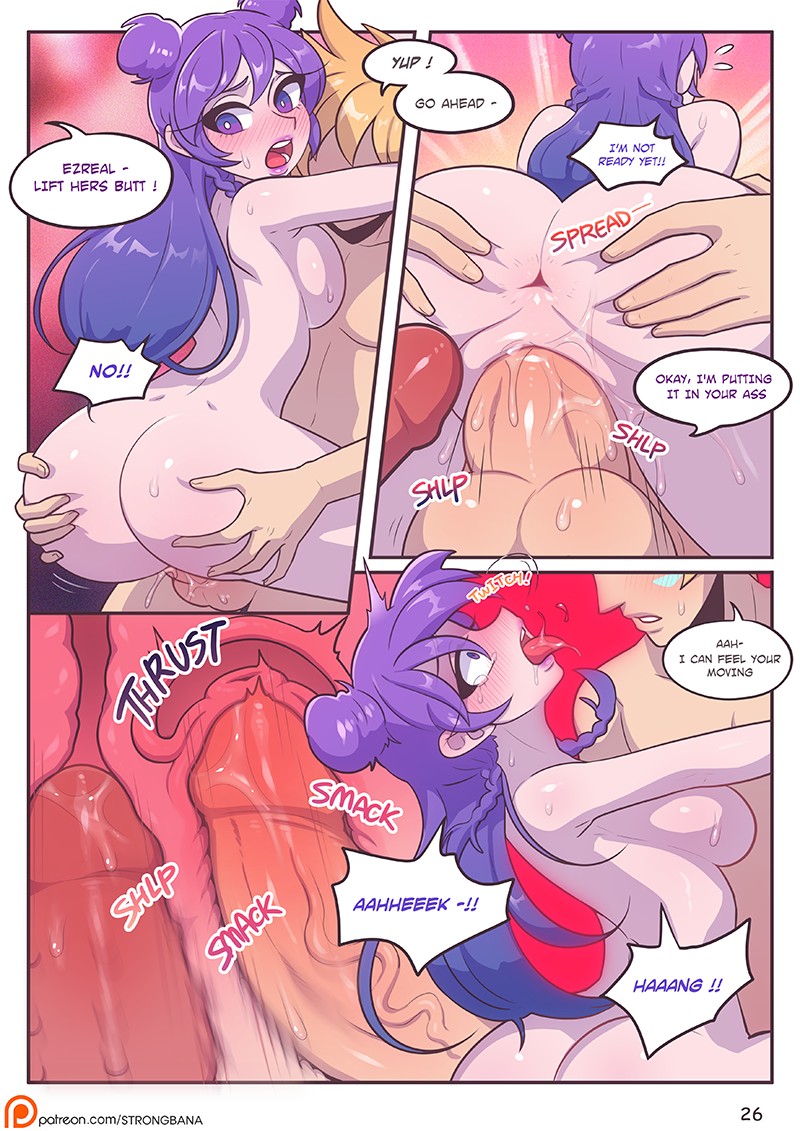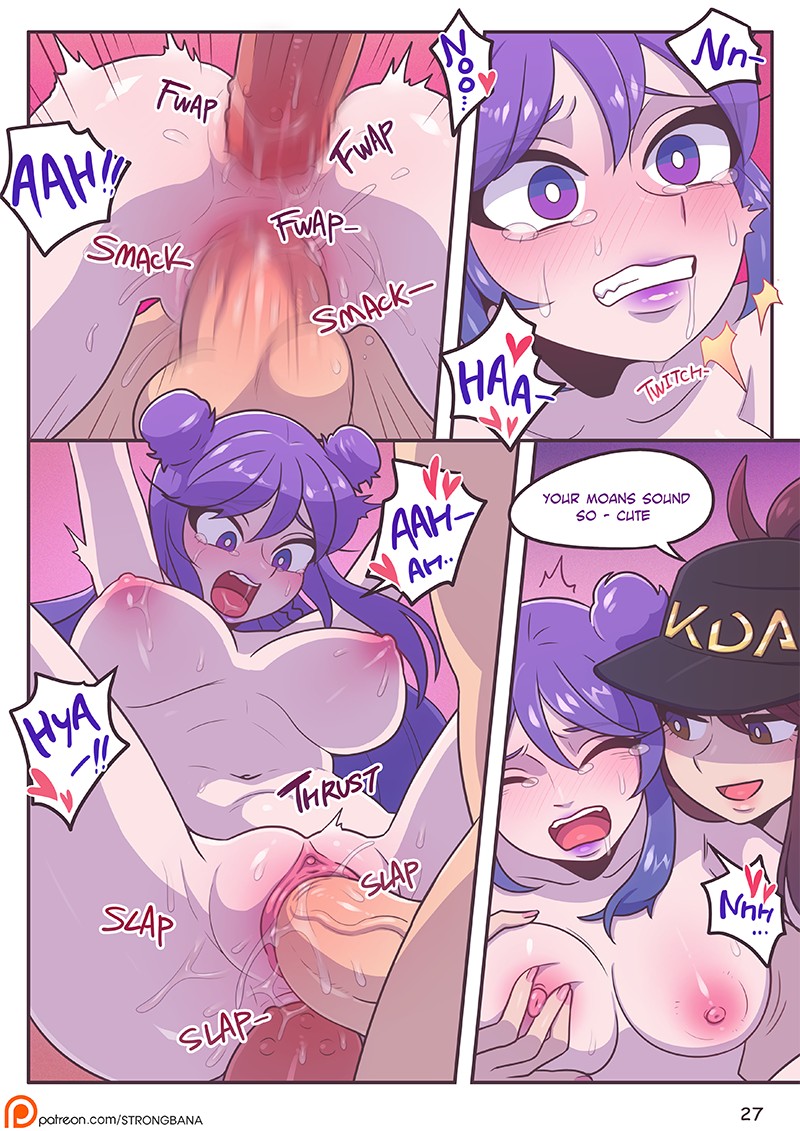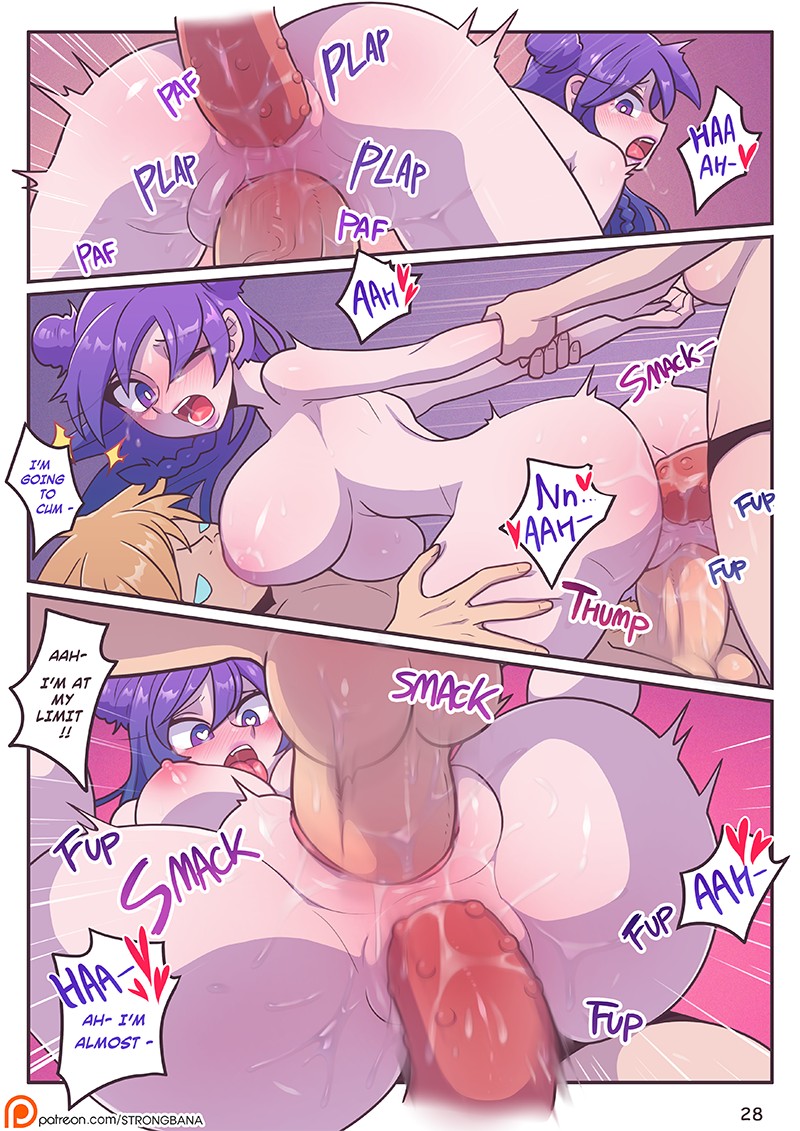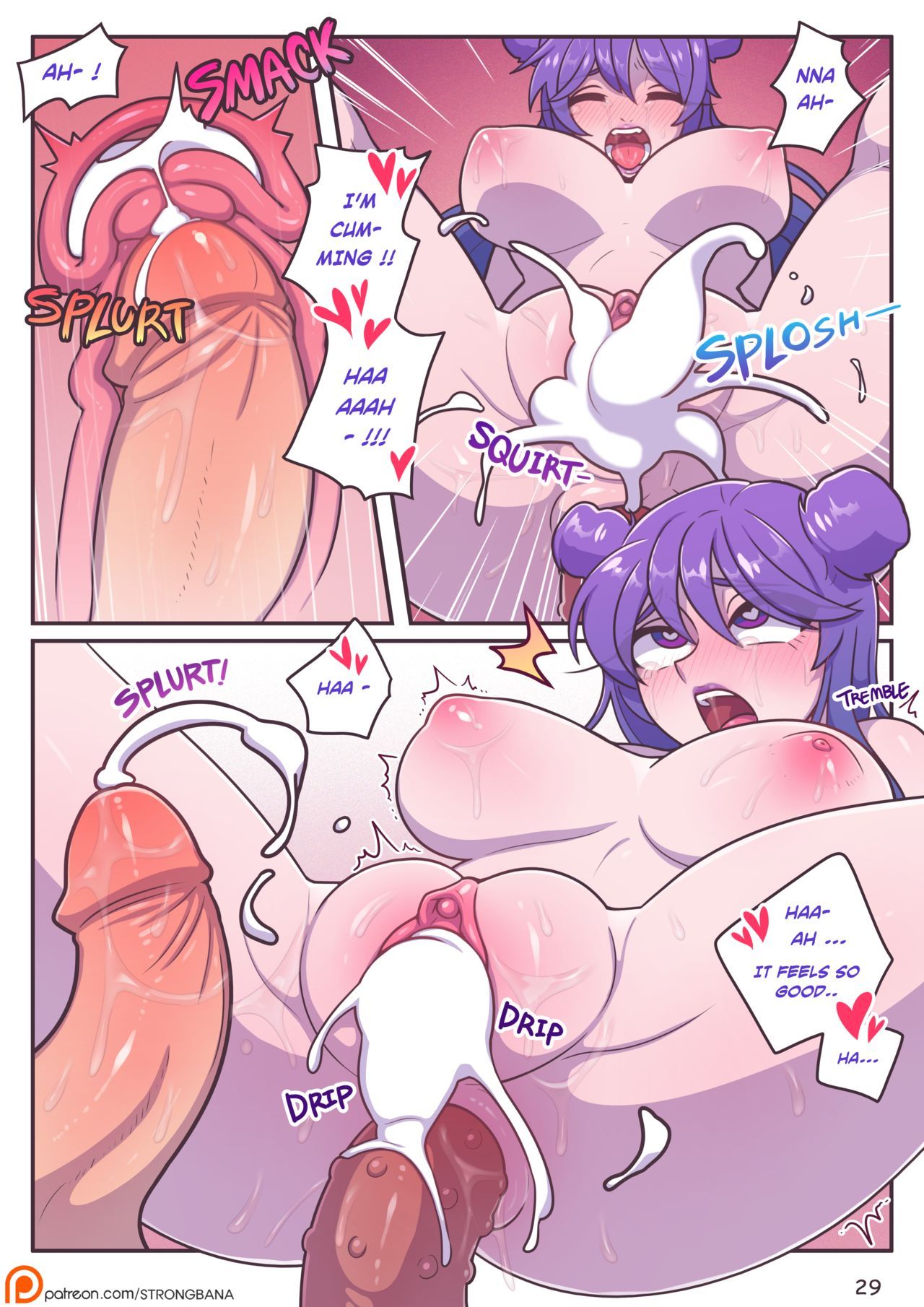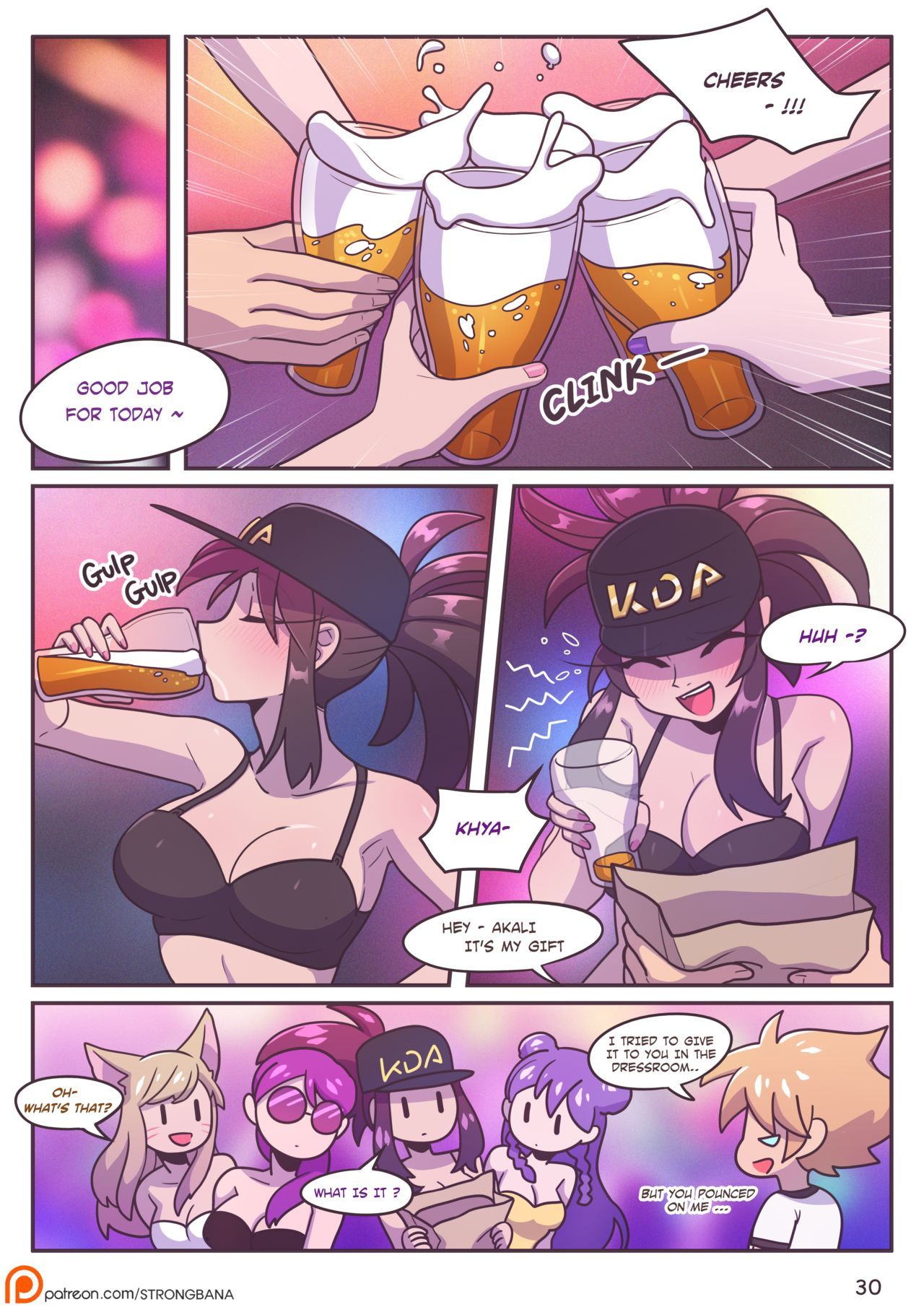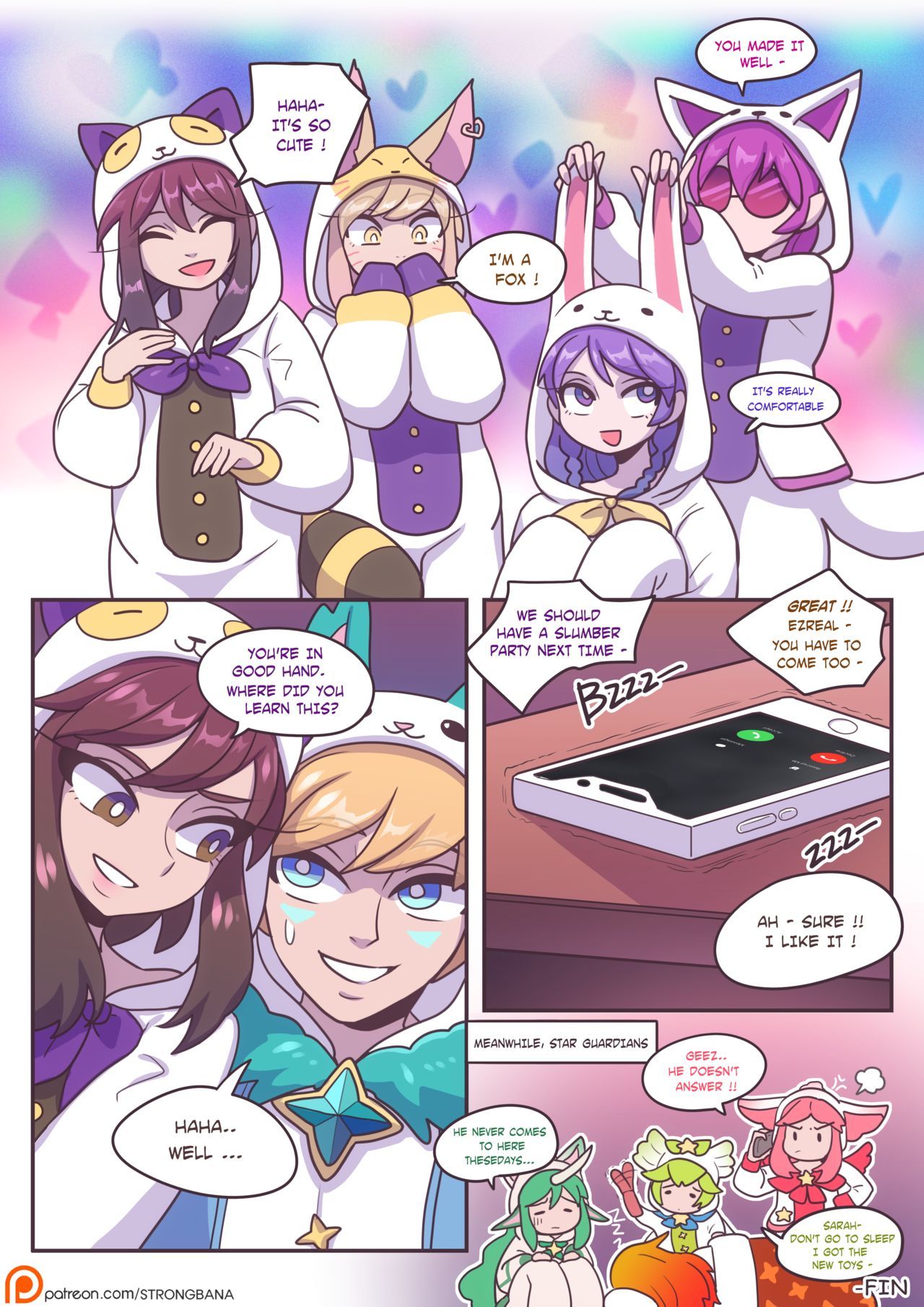 After Party is a xxx comic by Strong Bana and a porn parody of LoL Hentai. It all starts at the musical concert that the K/DA group was celebrating in style. Ezreal, a famous fighter from the League of Legends, is excited to see his idols sing. One of them winked at him and Ezreal was filled with joy just for that little gesture. A little later, when the concert was over, Ezreal had other plans to give his idols a package with something very special inside that he had to deliver at all costs.
In the halls and very carefully, Ezreal was slowly entering the rooms where they were, although he had to be careful with the security guards who were hanging around. After slipping away from the guards and going through the ventilation ducts, suddenly one of the ducts broke down, but I ended up in the same place he wanted. Akali was scared to see a boy fall from the tencho, but he seemed harmless.
She asked who he was, but he explained that he had a gift to give and that he would leave after that. Akalia had noticed something else, the boy had an erection and could not miss the opportunity to have some fun. She was very stressed lately and didn't have time to be with other boys, so that would be her best time to have a great time.
Akali pounced at the boy and pulled out his huge cock at the same time he started sucking it. After a while, she was ready and undressed completely, Ezreal could not believe it since everything seemed like a dream. Totally naked, Akali positioned herself in front of his cock and began to gently insert her pussy while enjoying every inch in her vagina. I couldn't stop putting her in and taking her out, she was already completely sweating from all the pleasure she was having.