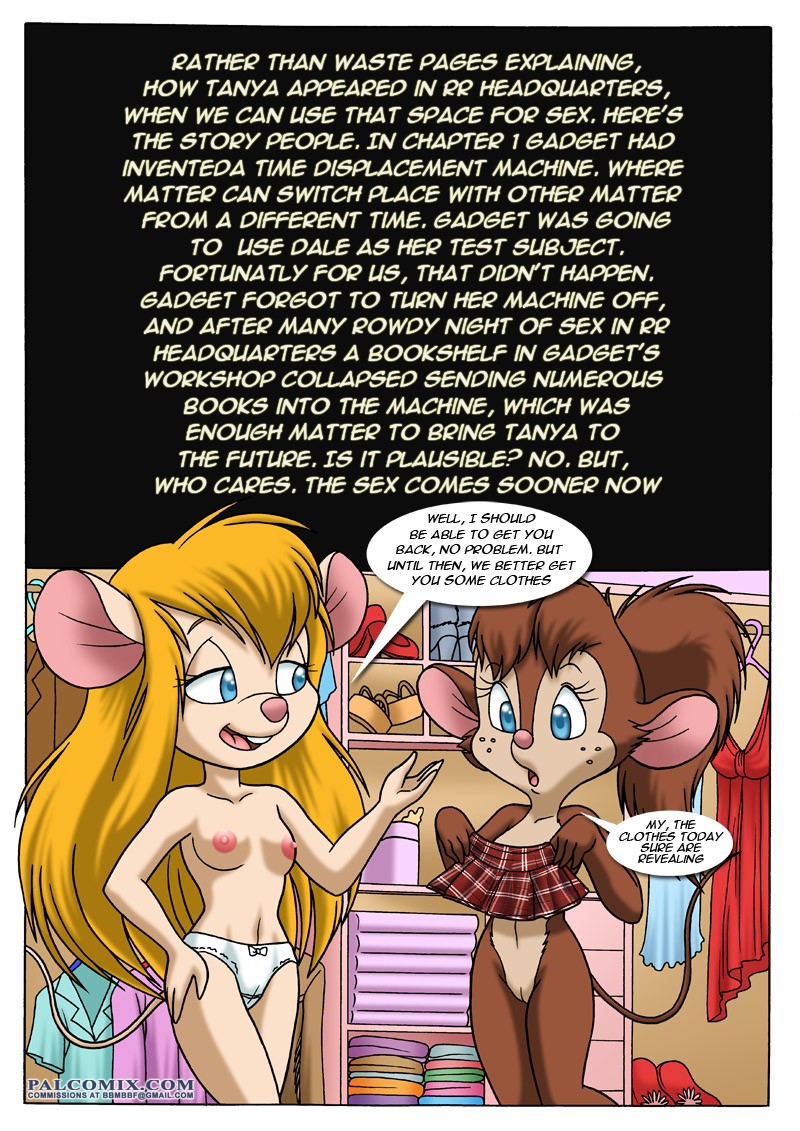 In this porn comic An Amazing Tail Tanya Goes Down we can see how a humanoid rat wants to fuck with a humanoid mouse but did not know how to tell him so he called a friend of his to advise him.
When the friend arrived at her house she went to her and told her that she wanted to fuck with her friend the mouse Alvin but she did not know how to tell him because she was ashamed to tell her directly, the friend advised her to wear elegant clothes and invite him to dinner to a fancy restaurant and drink a lot of wine to get drunk and when he was drunk I told him that I wanted to fuck him.
The mouse seemed like a good idea and together they chose an elegant dress to wear for dinner at the fancy restaurant but the mouse did not see clearly the plan to get drunk to fuck him and told the friend that he wanted to do something different because He didn't want the mouse to get drunk so he could fuck her so he didn't put on underwear and went looking for the mouse.
When he arrived at the mouse house, the mouse received it and told him that he wanted, then the mouse got undressed and told him that he wanted to fuck with him, the mouse was astonished and told him if he wanted to but that he didn't know how to tell her all this time , the mouse hallucinated so much that he got excited and threw himself for his cock and began to suck it.