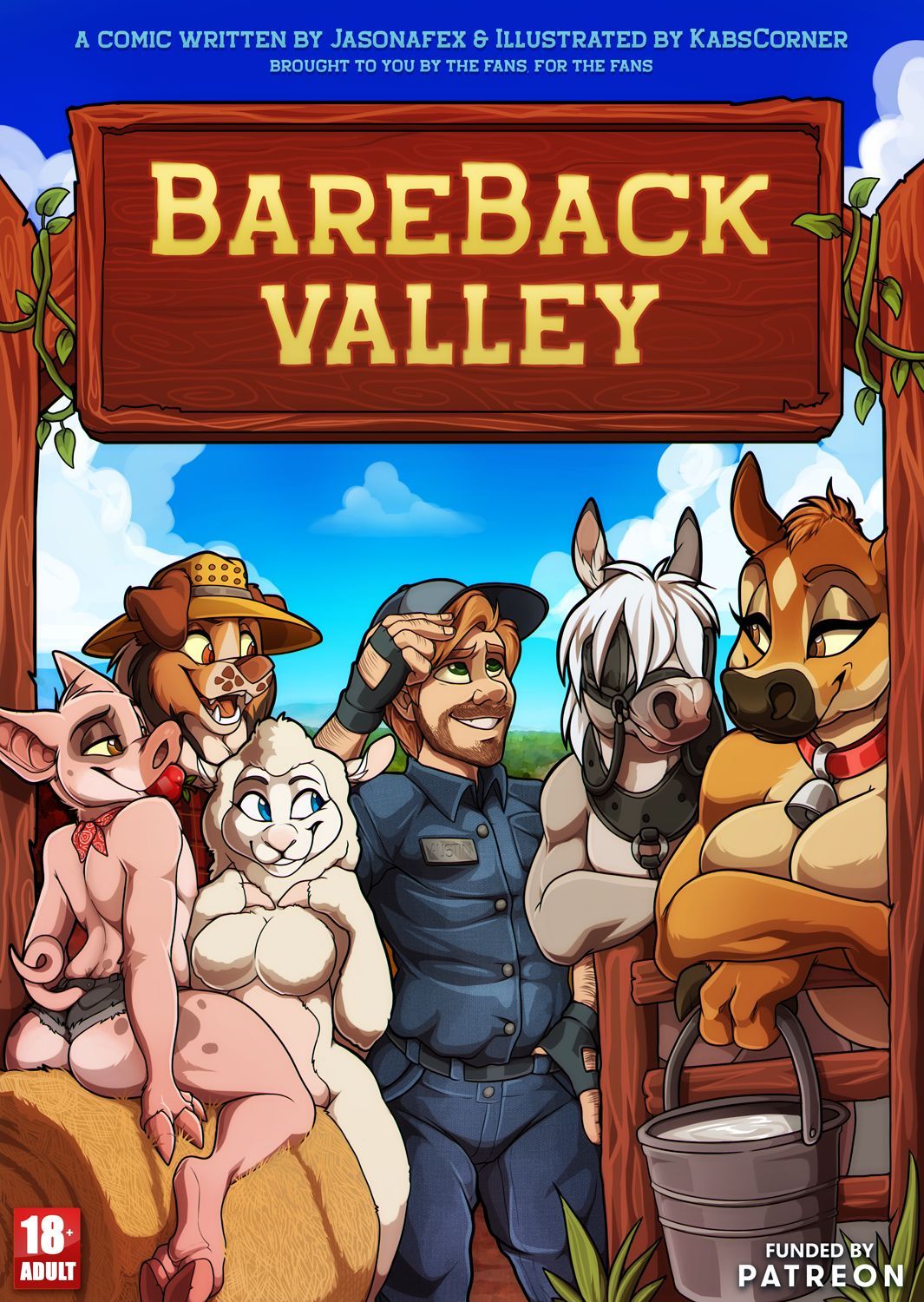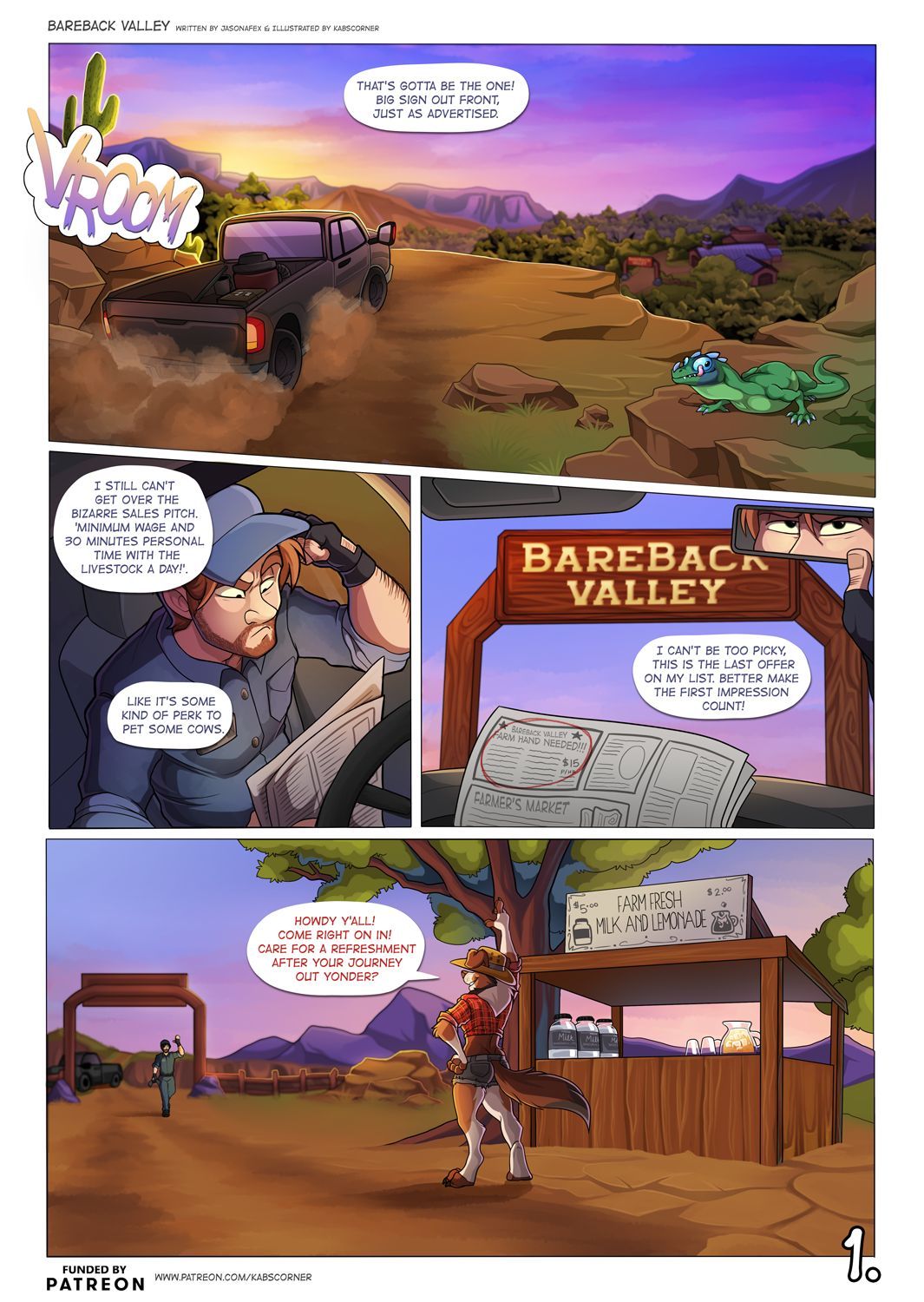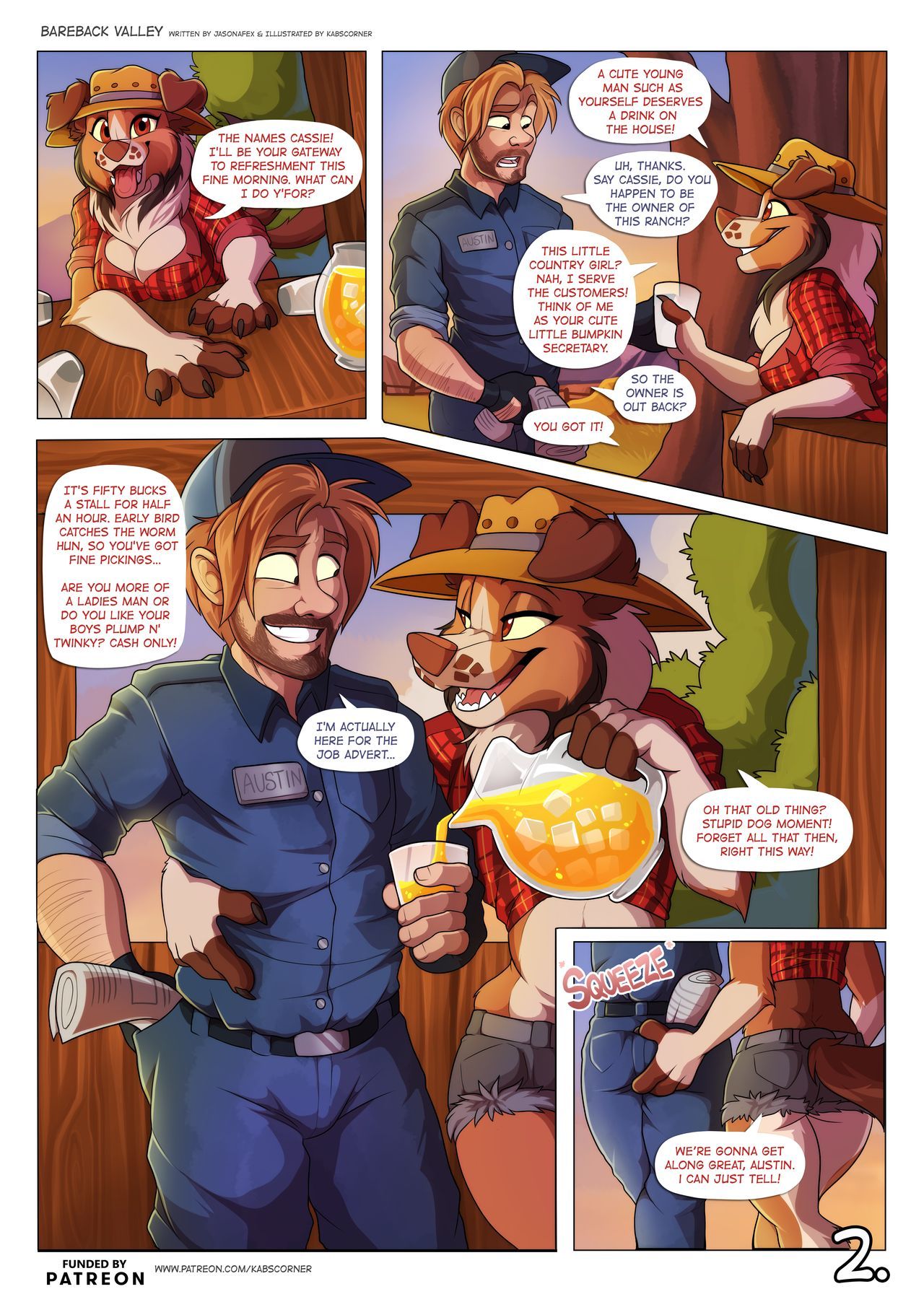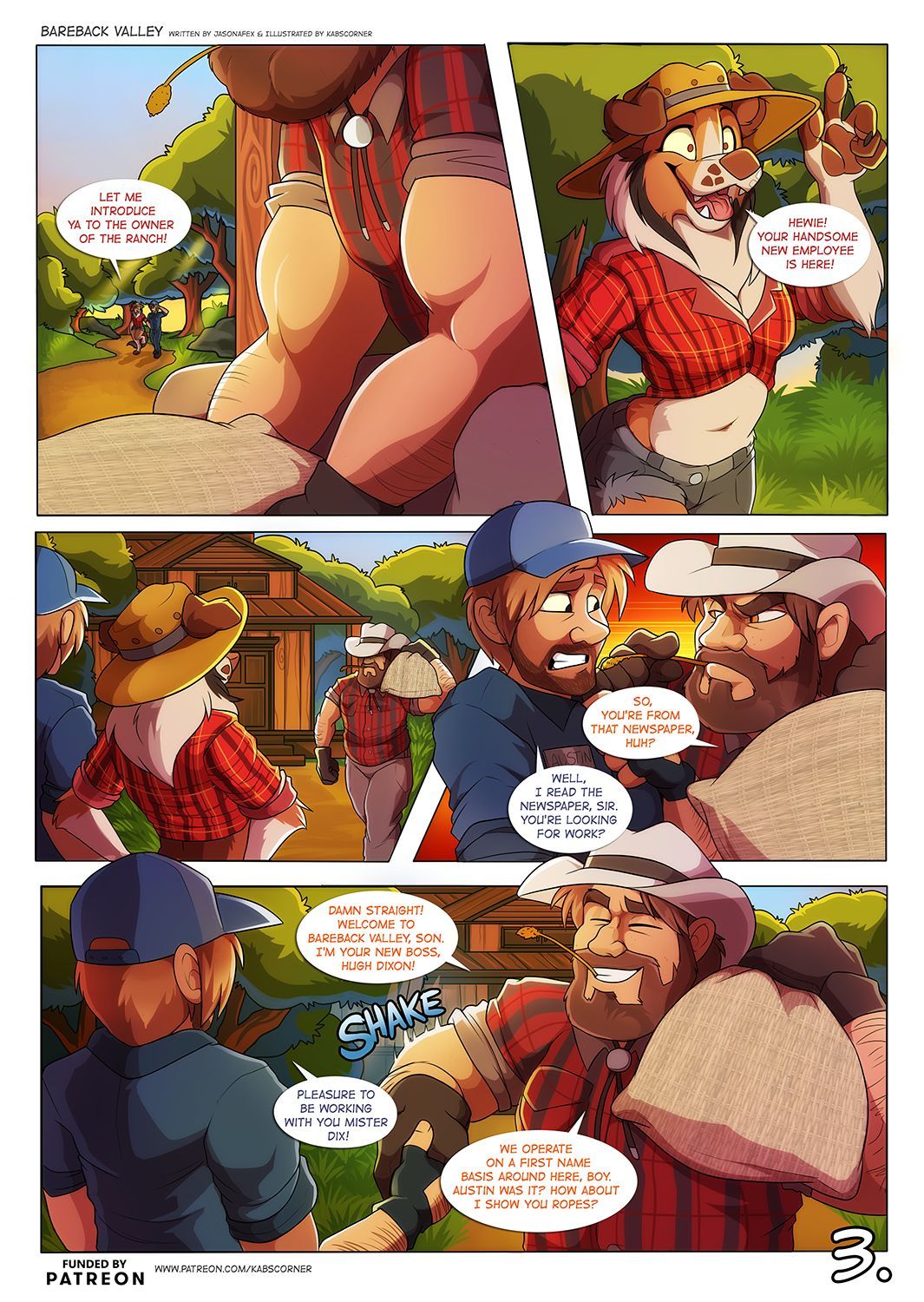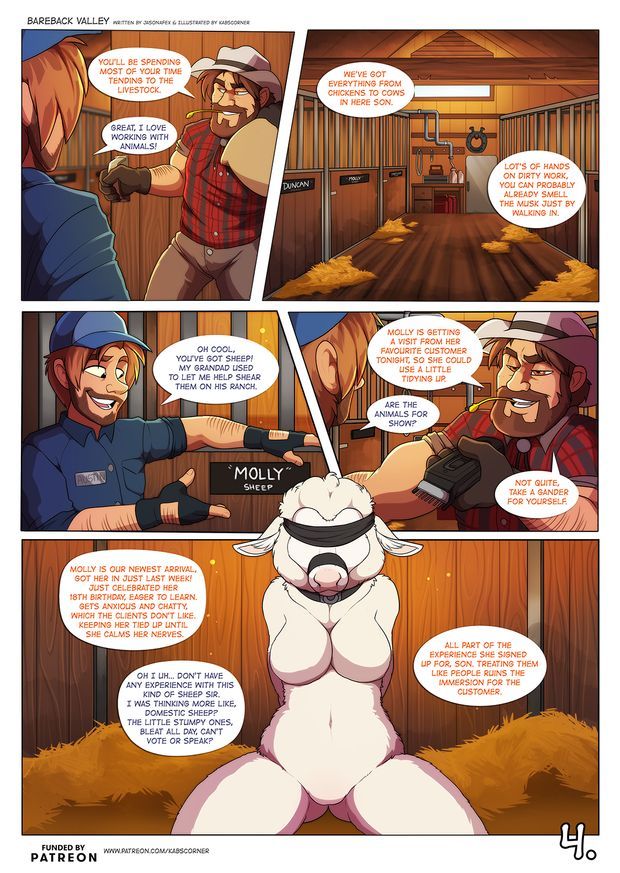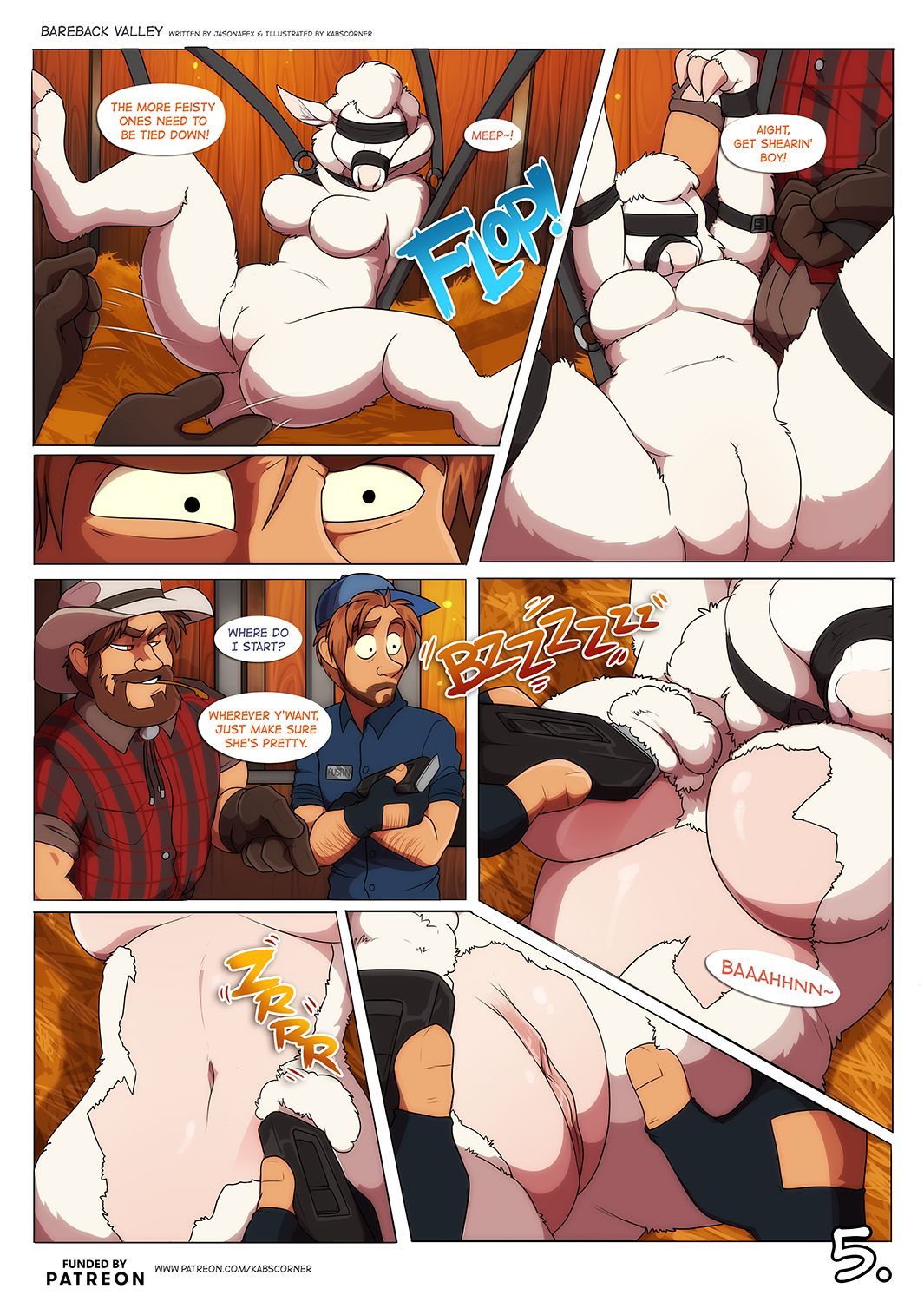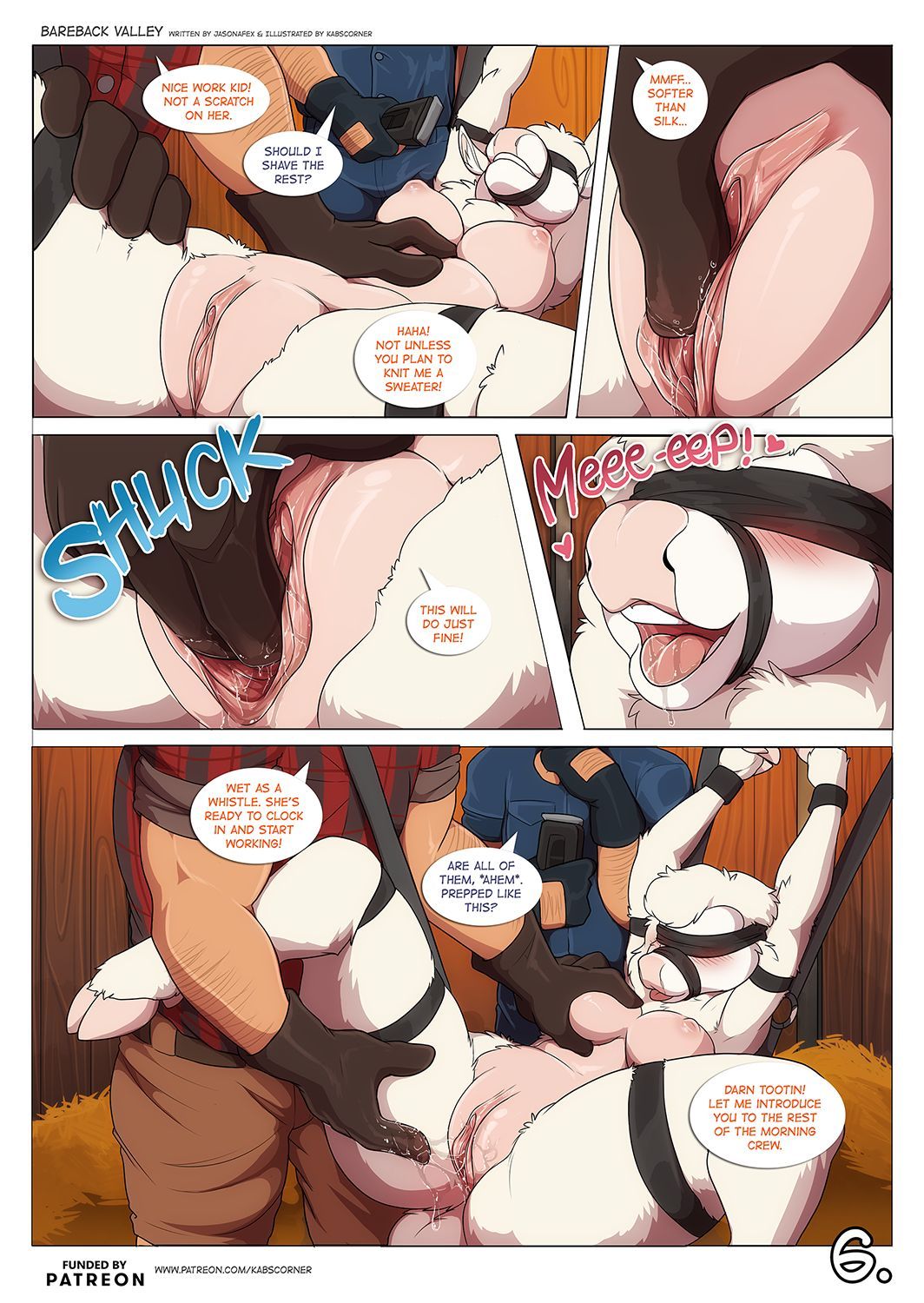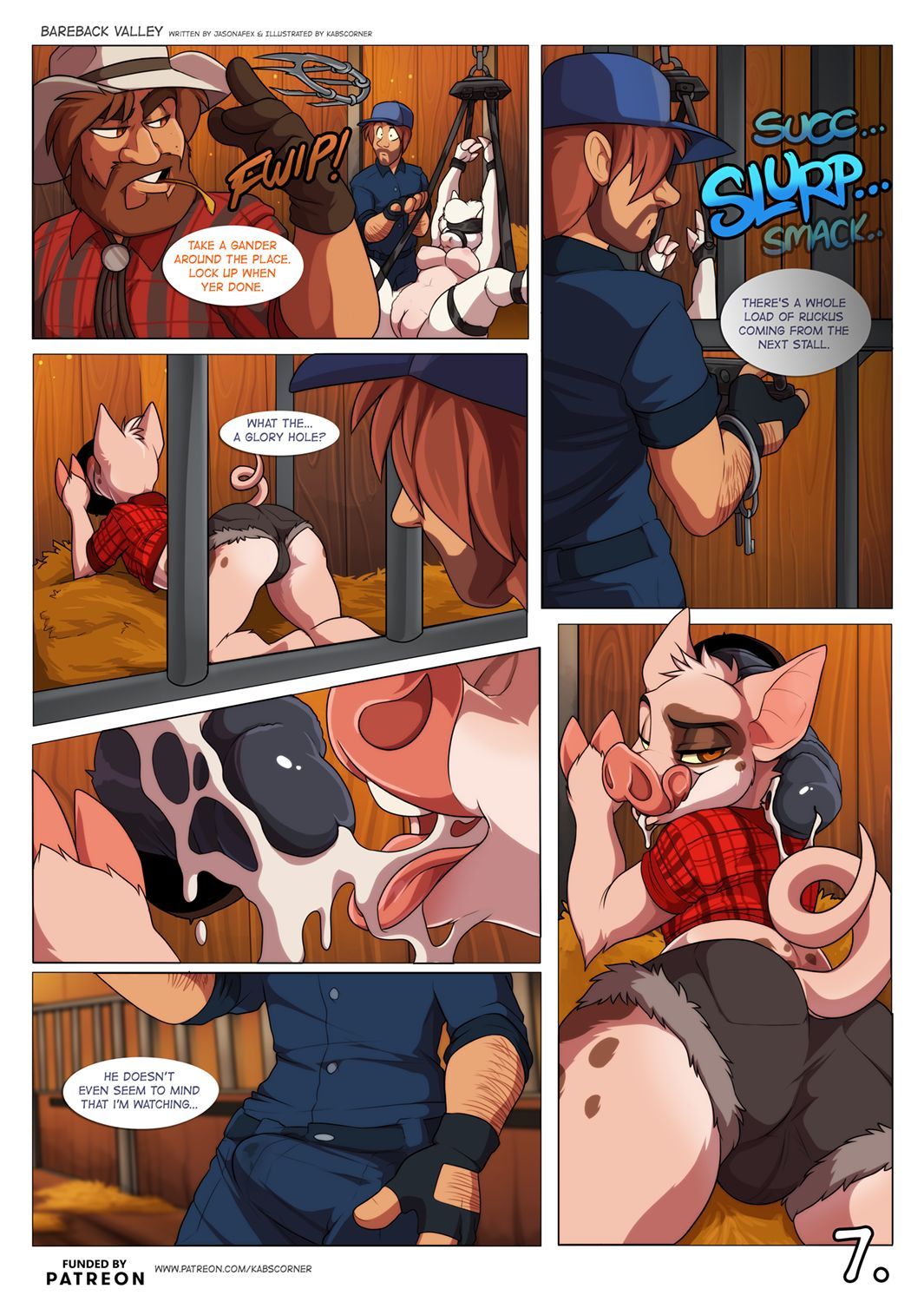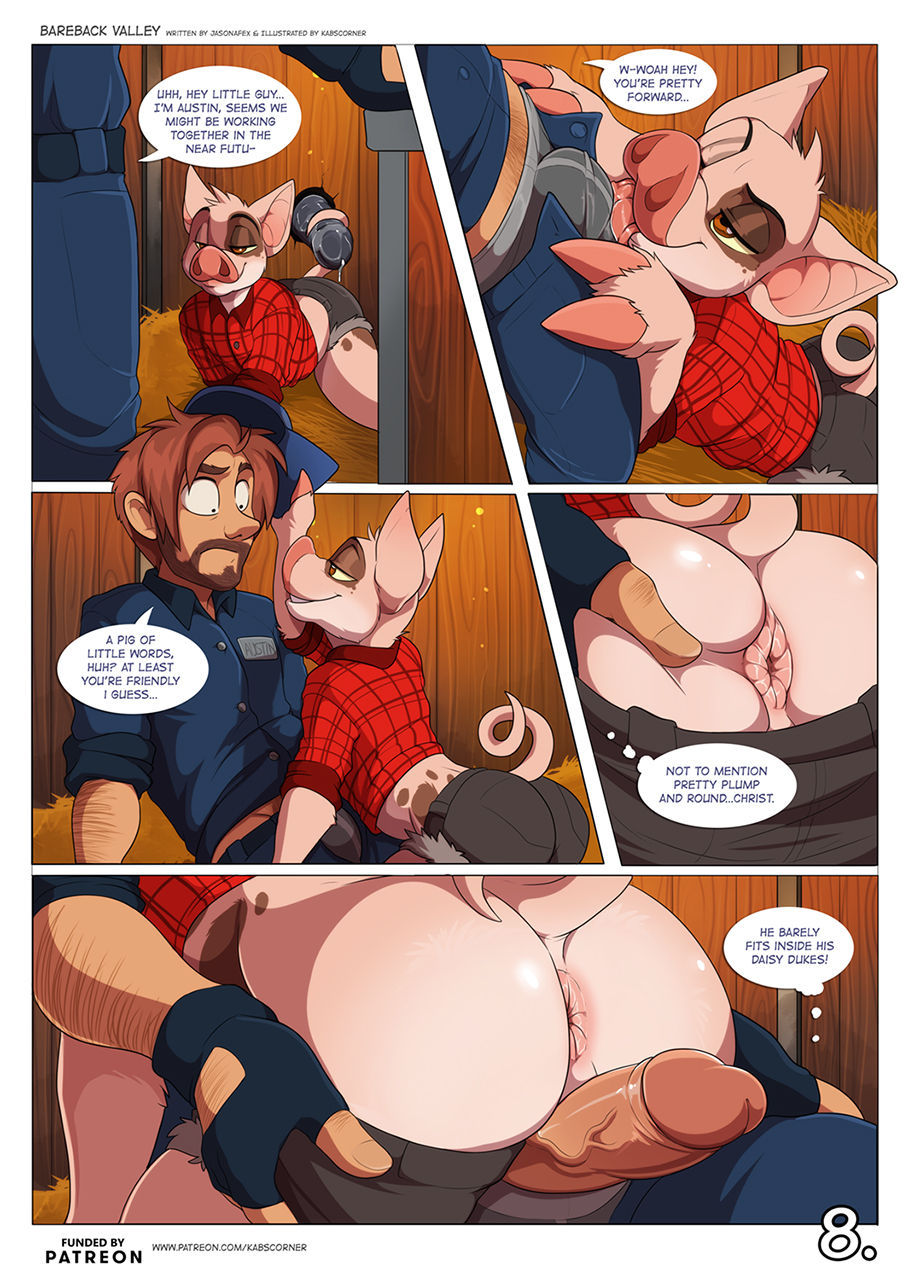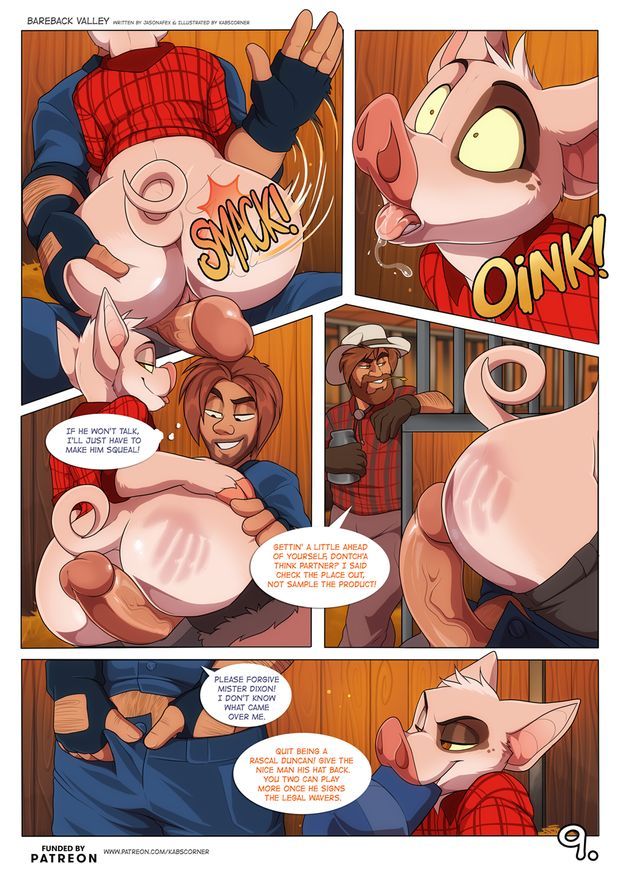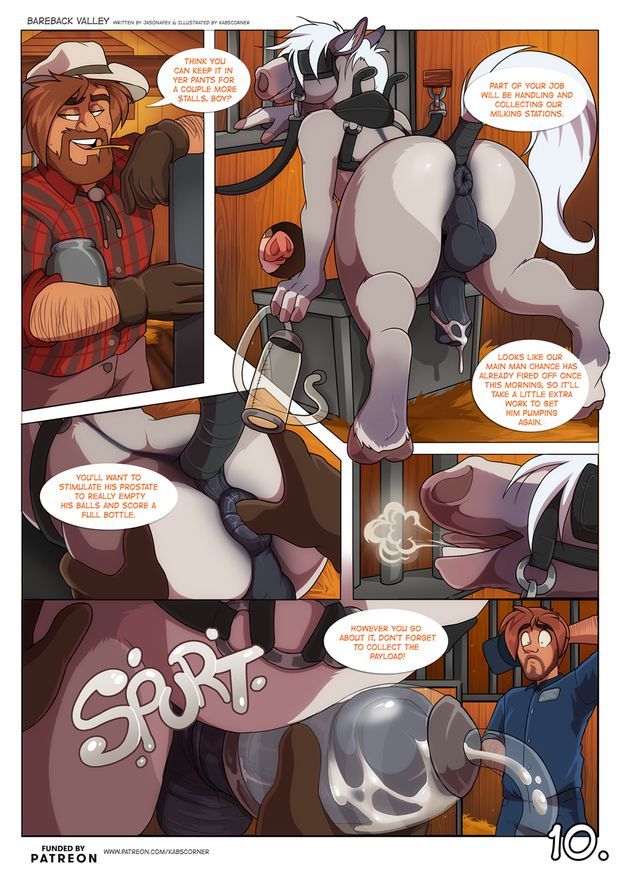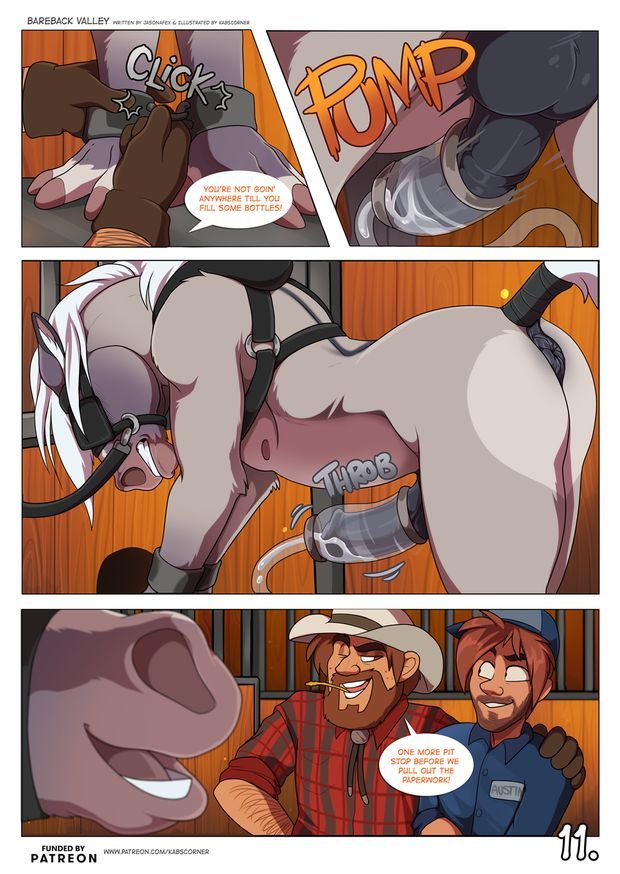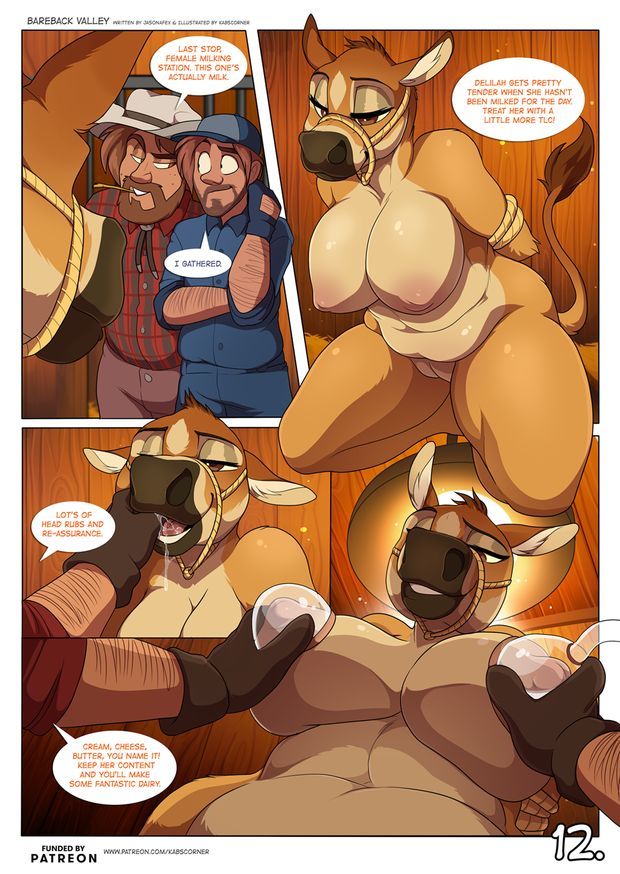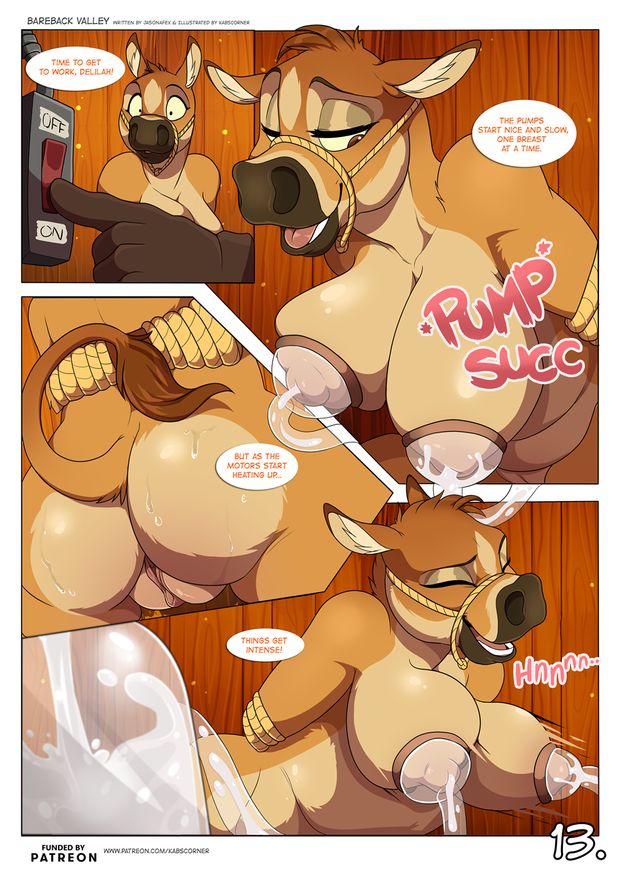 In this furry porn comic called Bareback Valley, we see how a new boy tired of his life in the city is going to live in a town away from all the technology.
There he had a house that his grandfather had given him, once in town he noticed something strange. The animals had human form and behaved like people, they talked to the young man who had just arrived in the village. A very sexy dog ​​girl with good tits invited him to lemonade.
In the afternoon he met a human farmer and he taught him to shear a sexy obeja. Her skin was hiding her beautiful body, but she confessed she was shearing her tits and her pussy was seen. The farmer began to masturbate that pussy and soon got wet, continued masturbating that sheep until he had an orgasm. The young boy got horny and his cock was hard. His friend told him that this was normal, that he could fuck the girl he wanted without problem. In this town all the animal women were eager for sex and fucked anyone who wanted it.
The new inhabitant of the pubic was surprised and left, on the way home he met a woman horse. She had very big tits and her pussy was very juicy, it got very hot and went to fuck her. The girl accepted very happy and they went to fuck wildly.