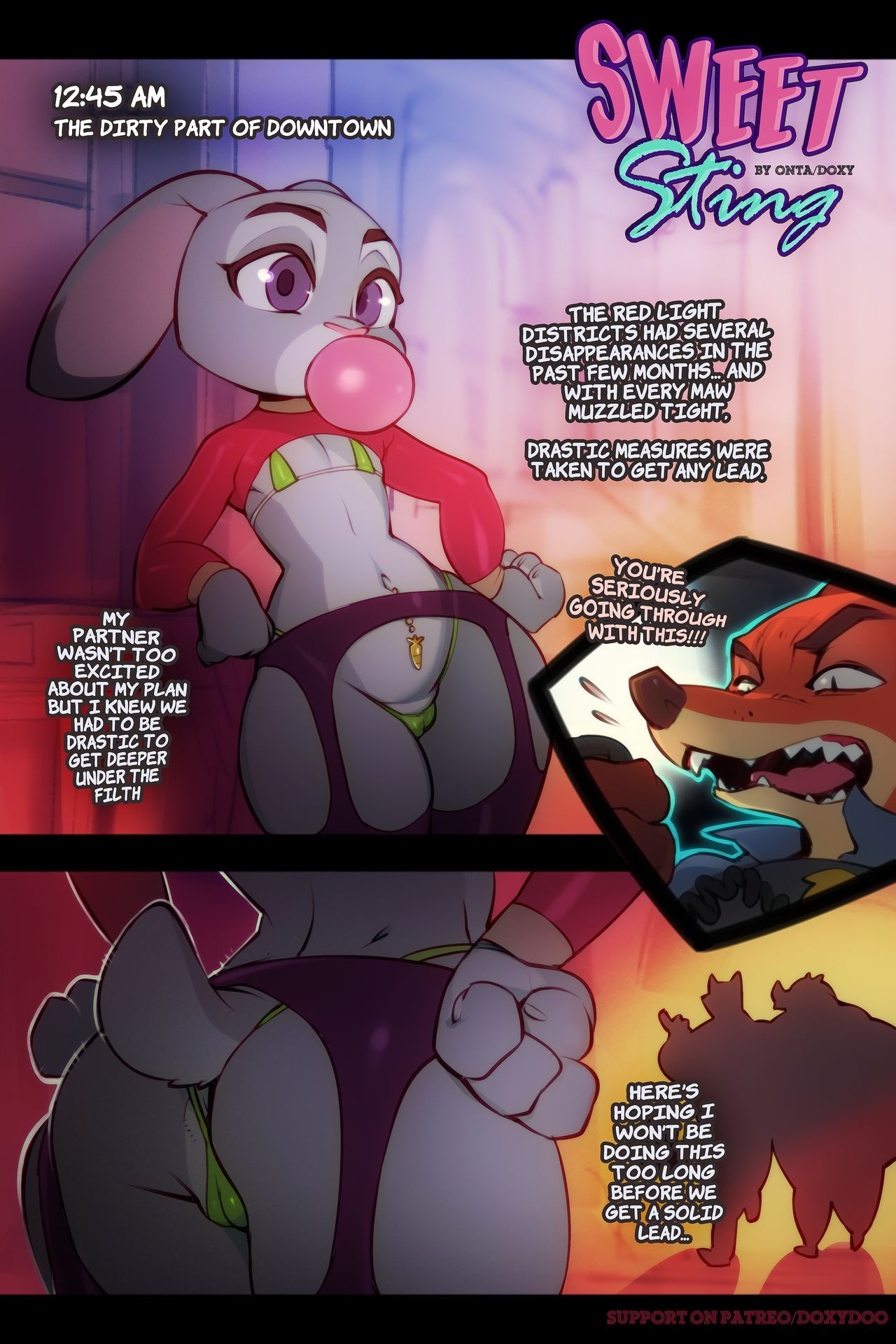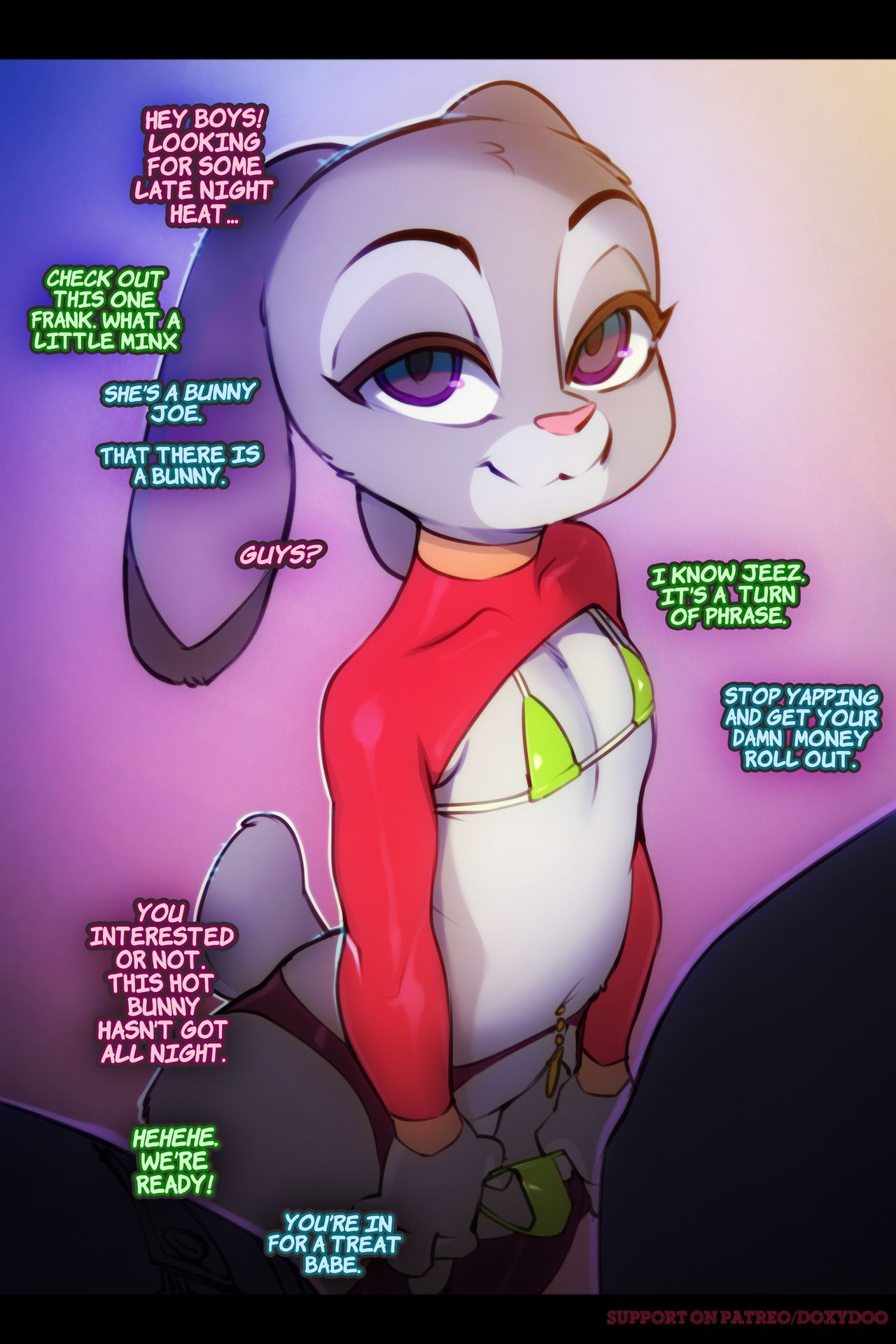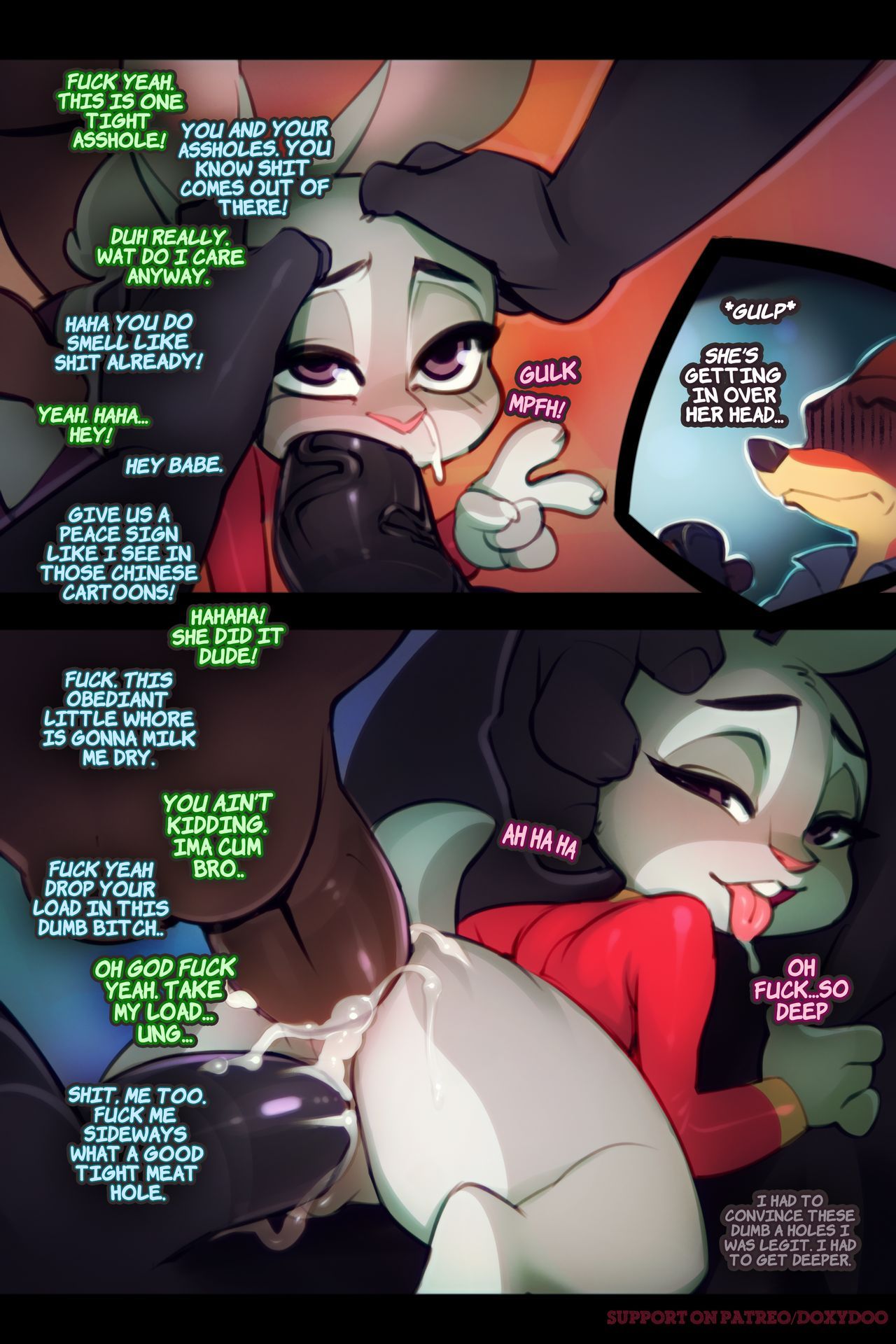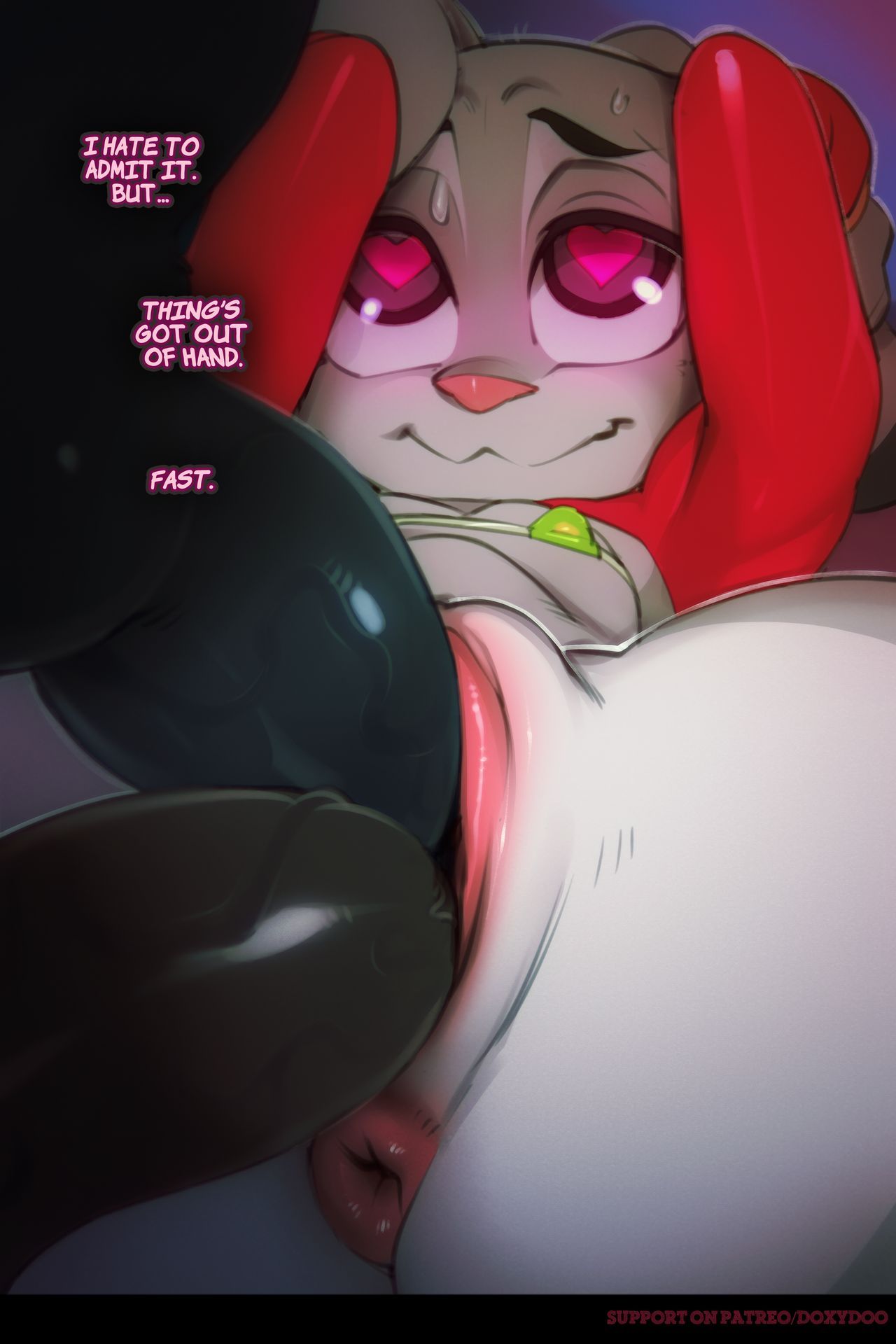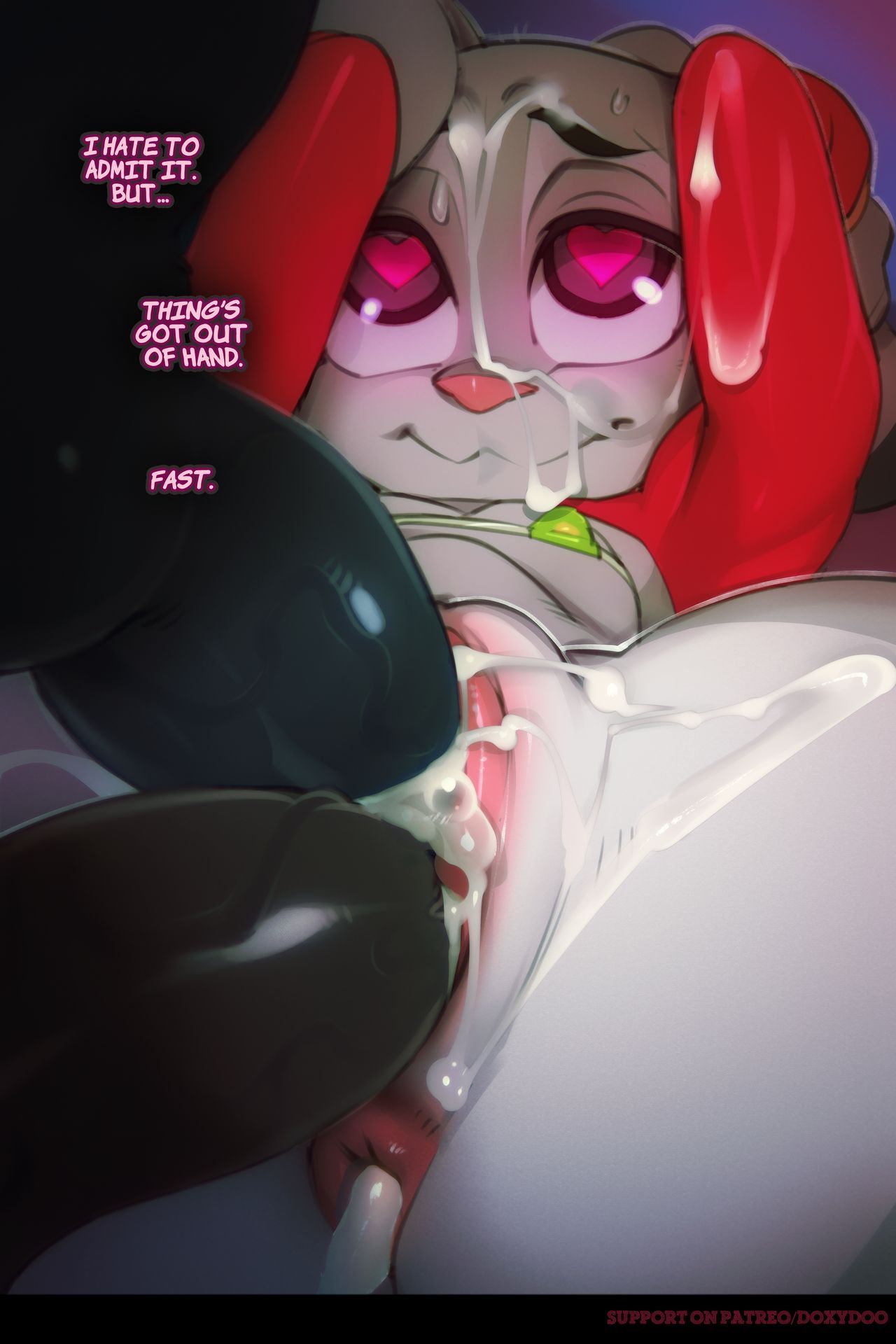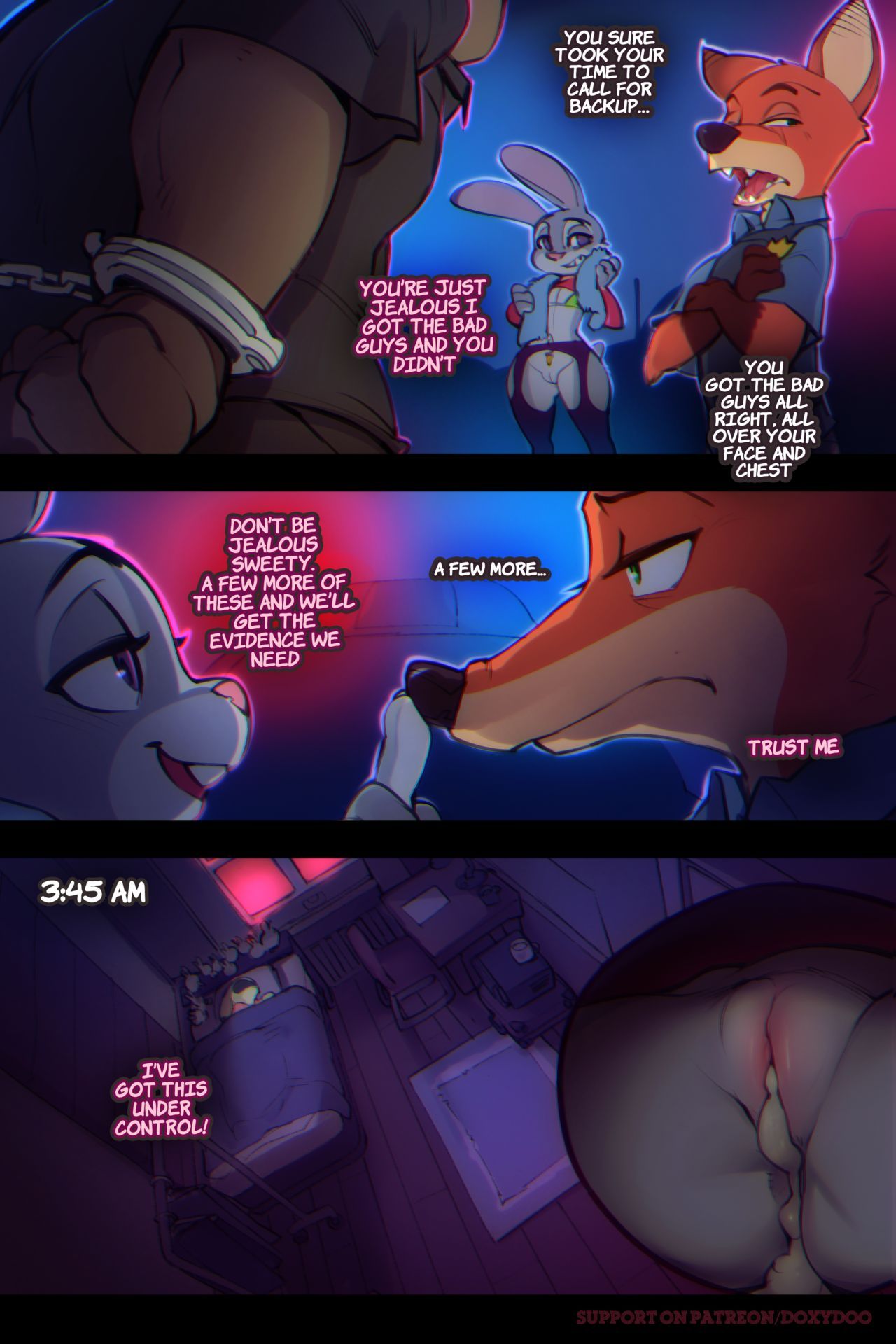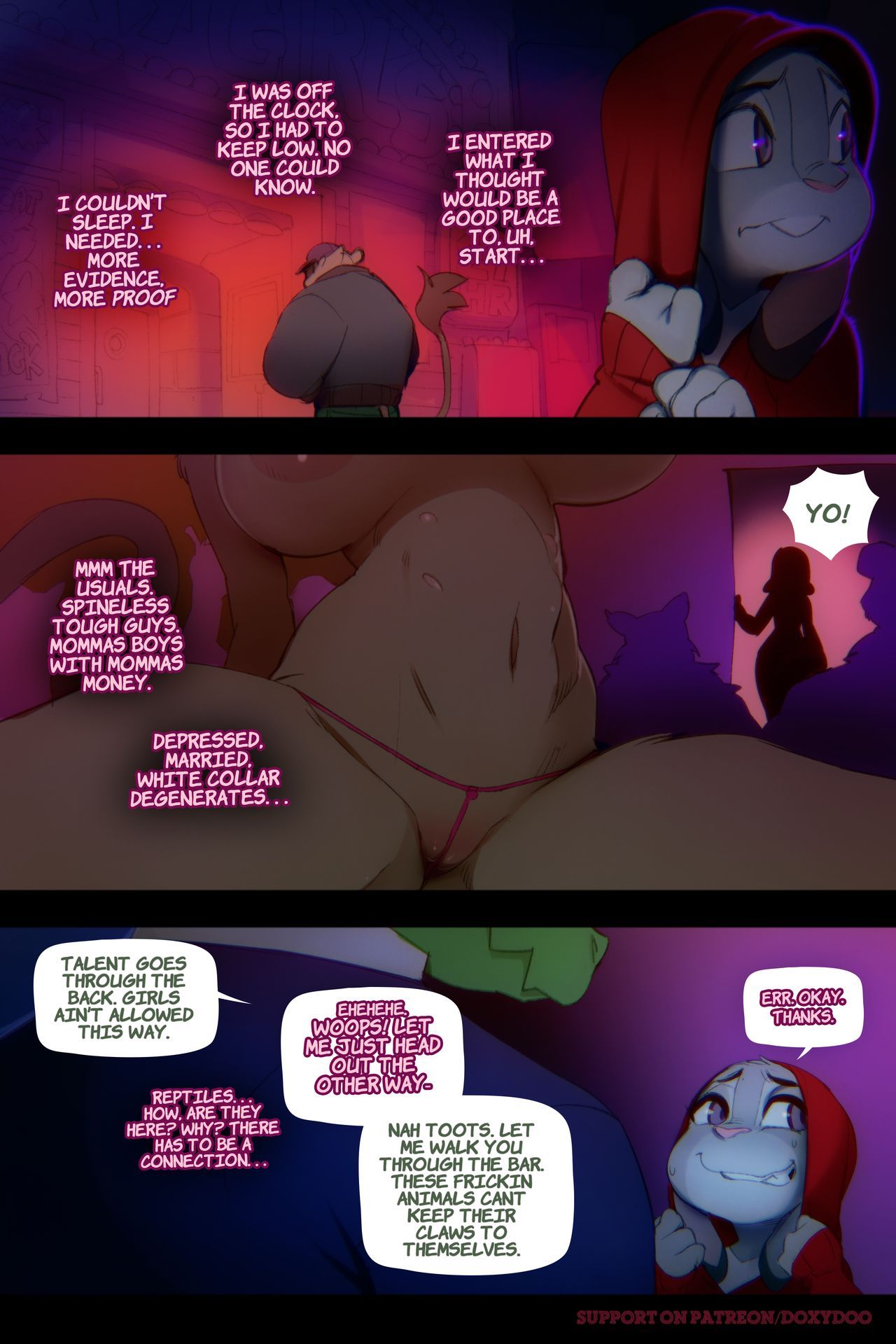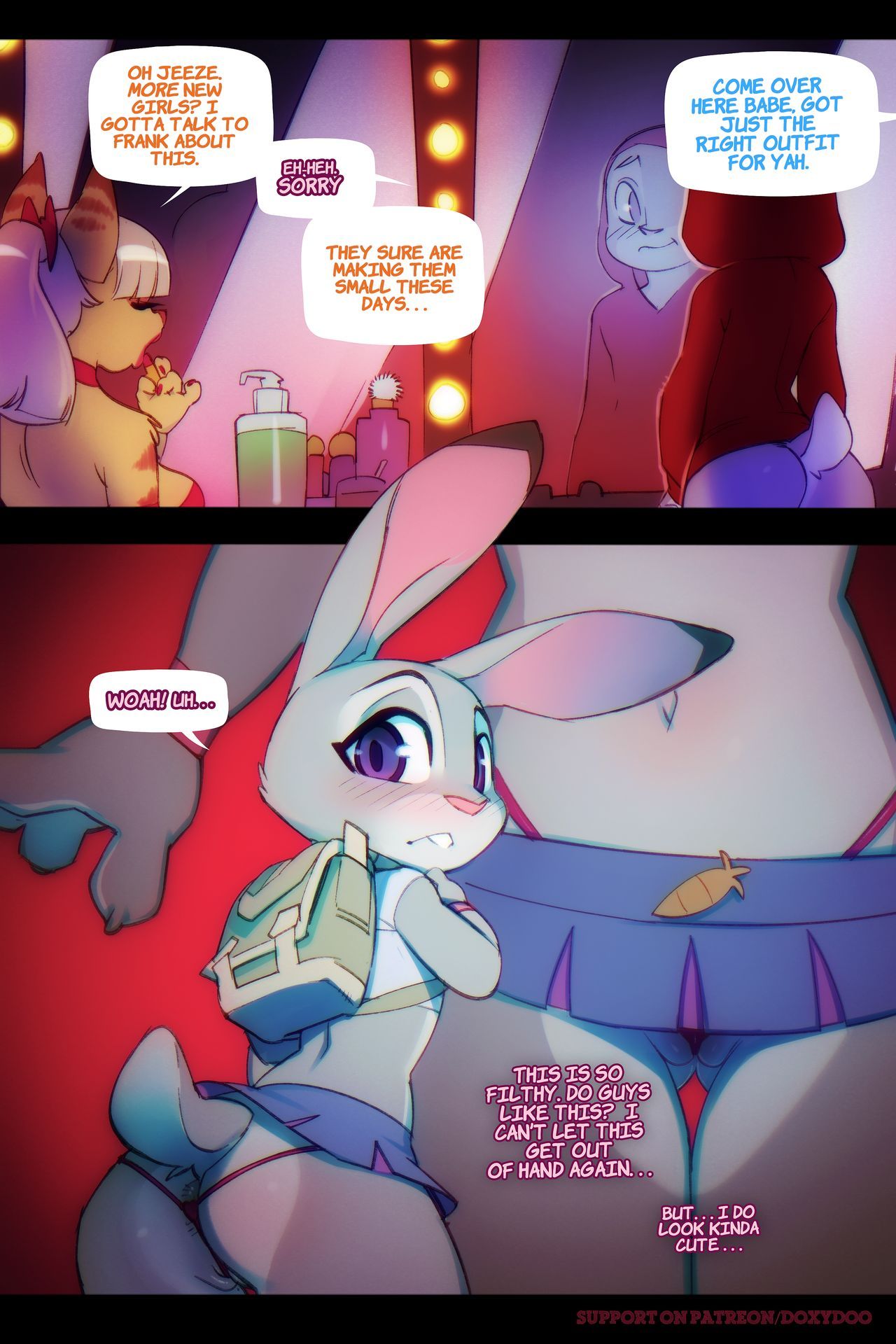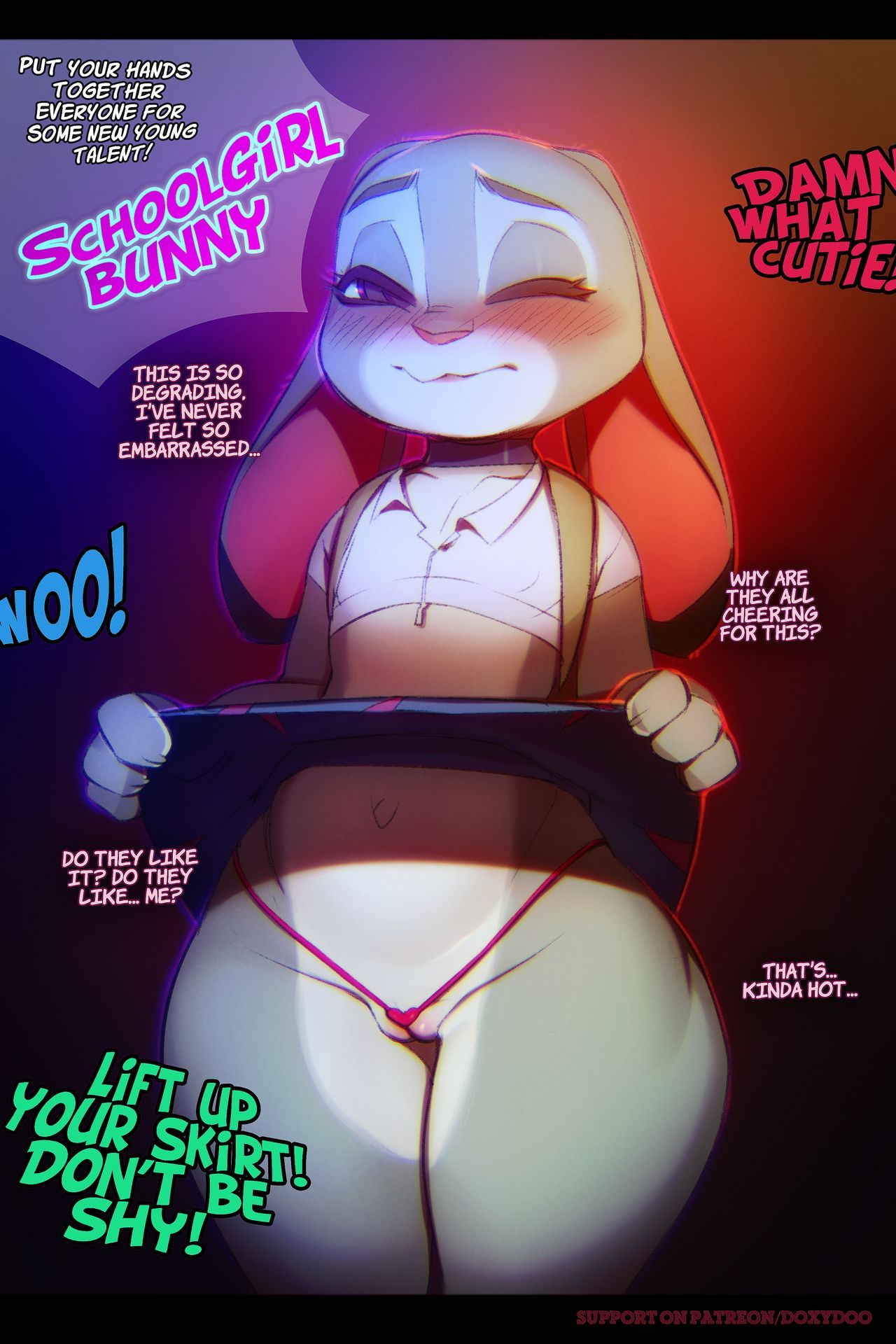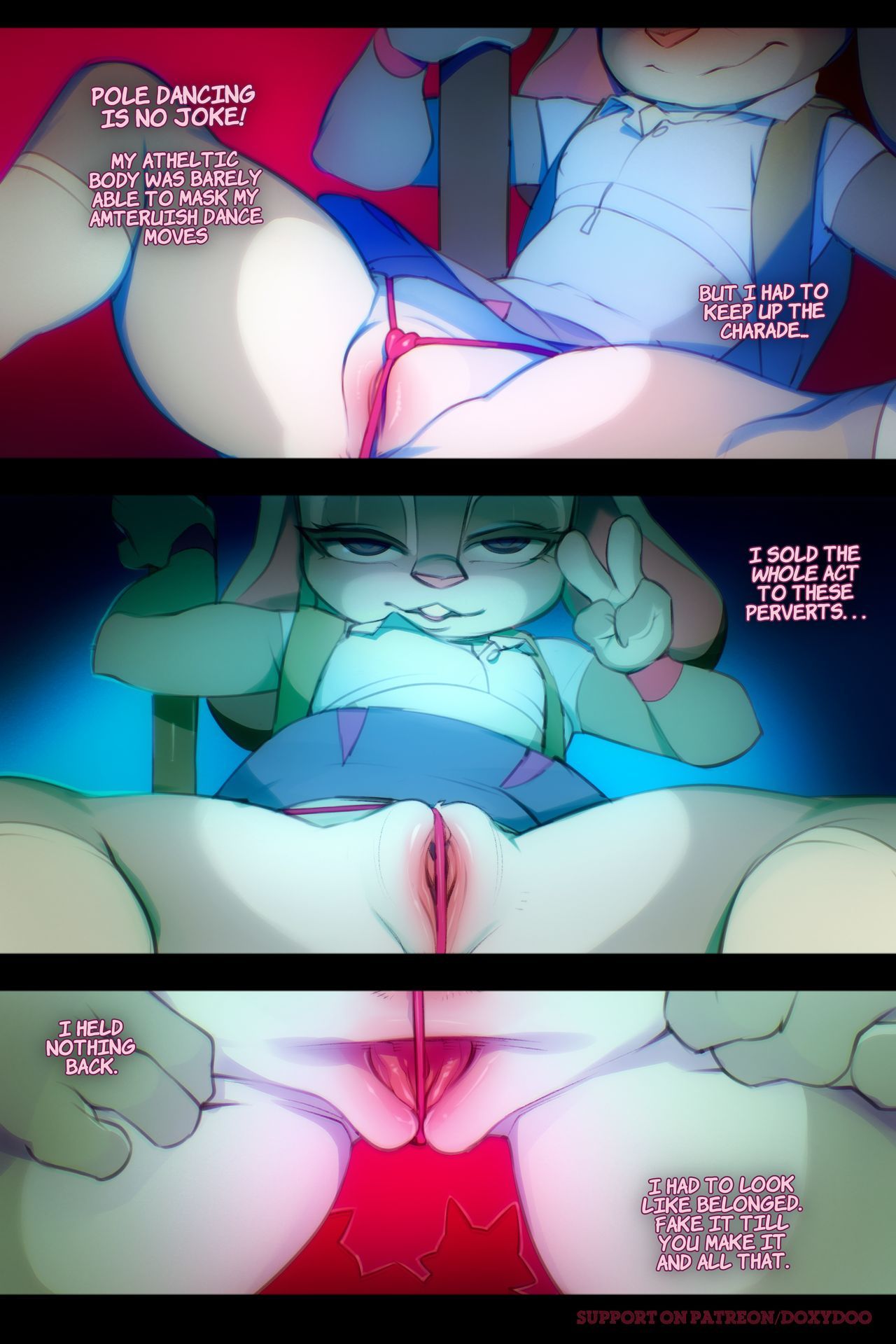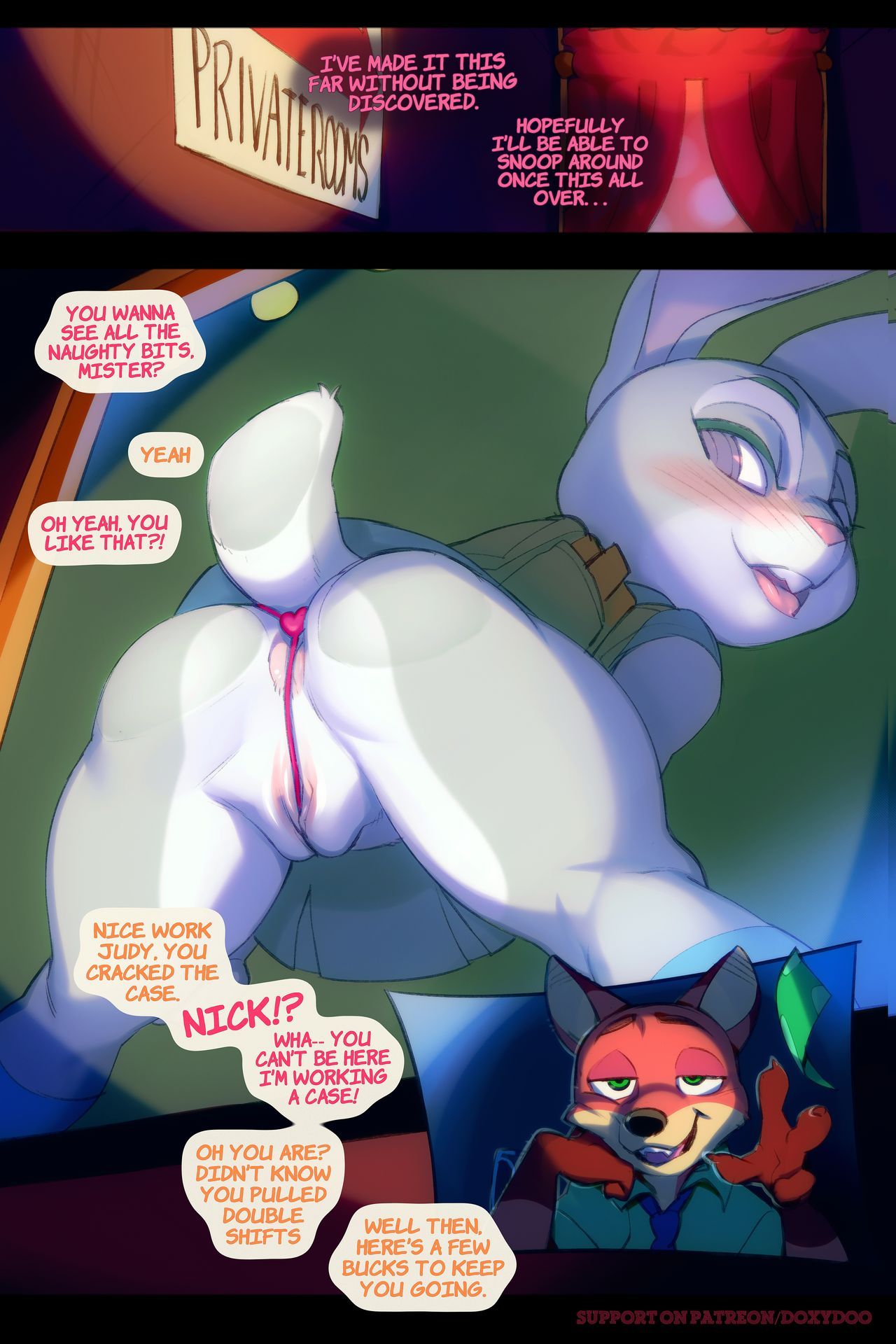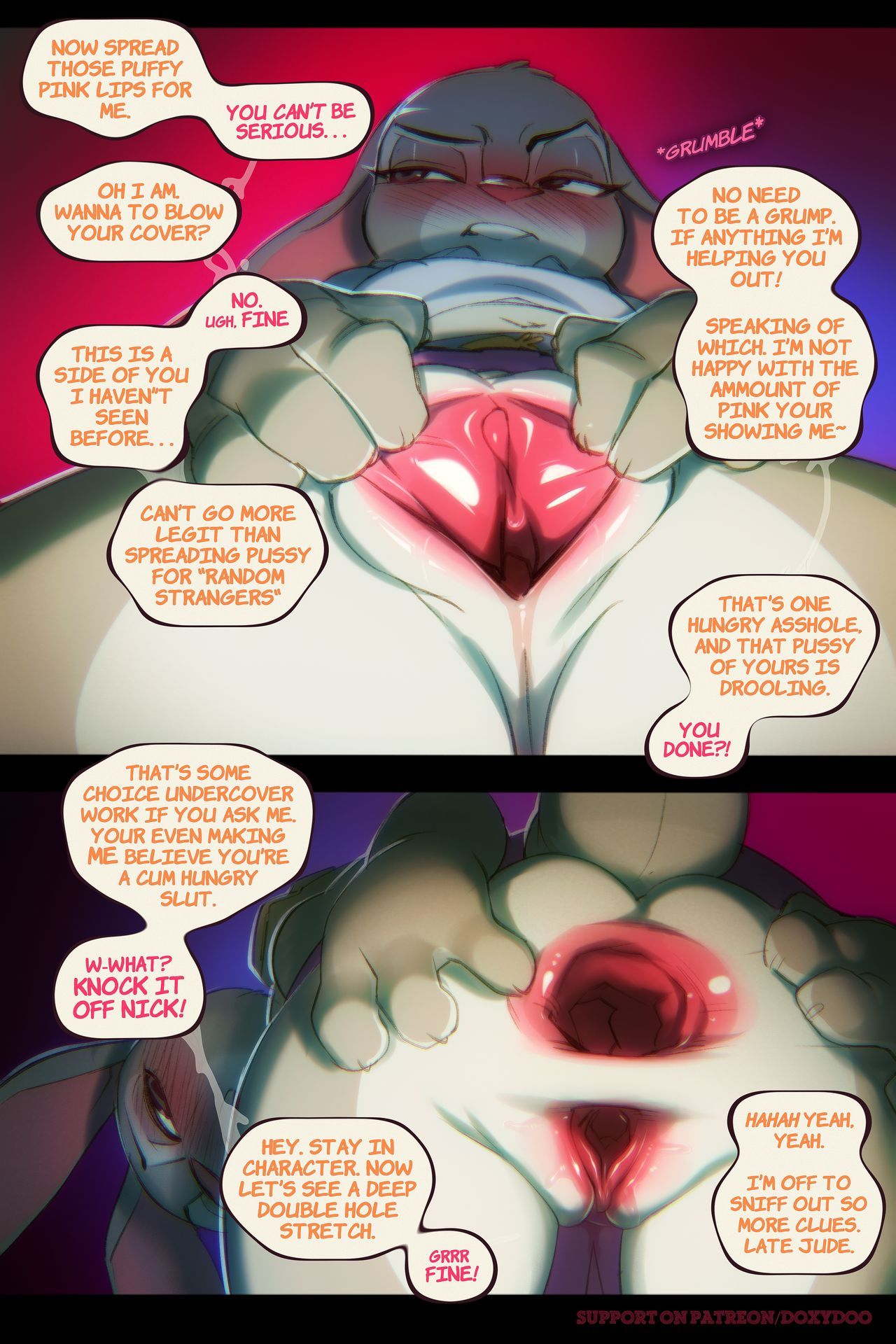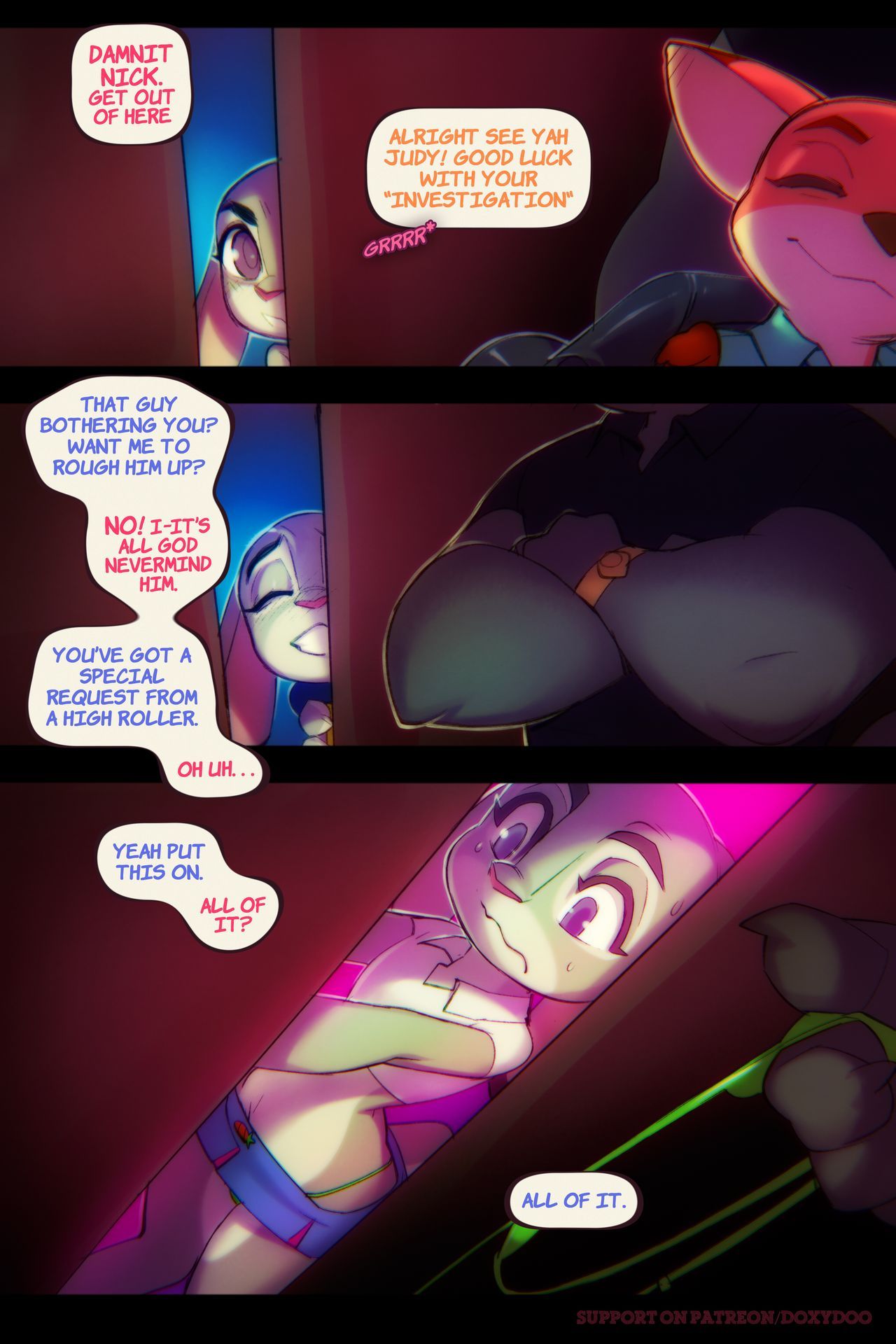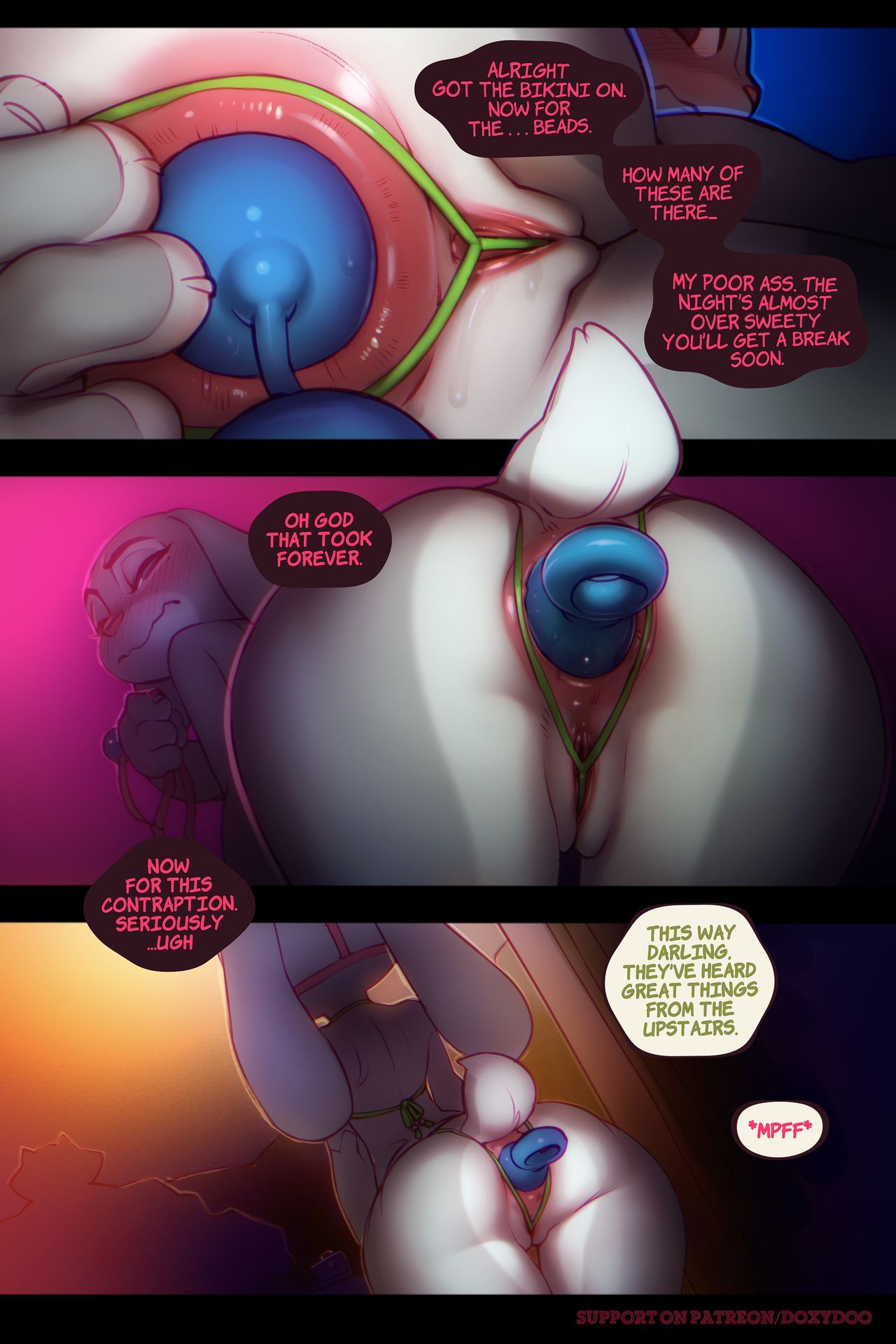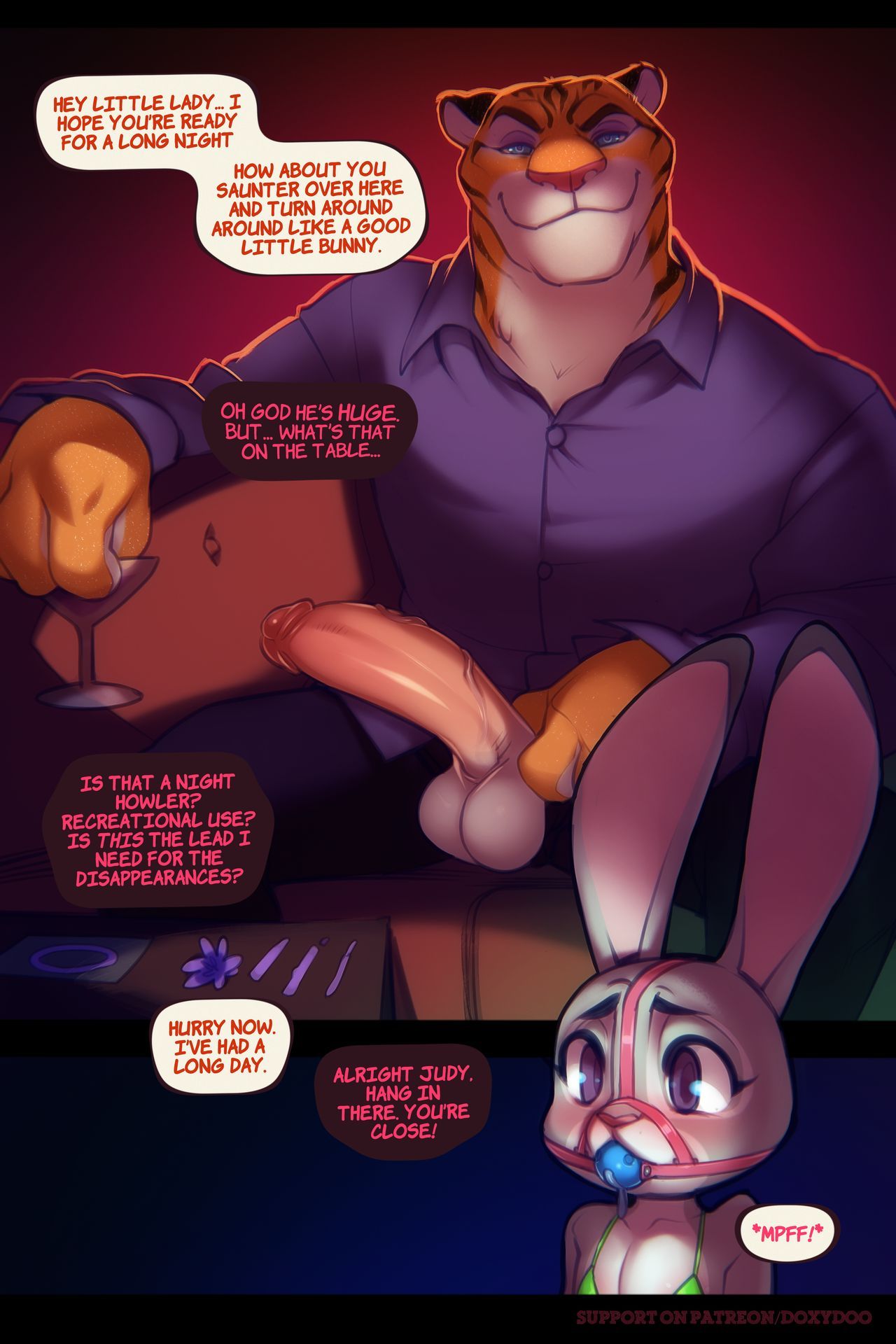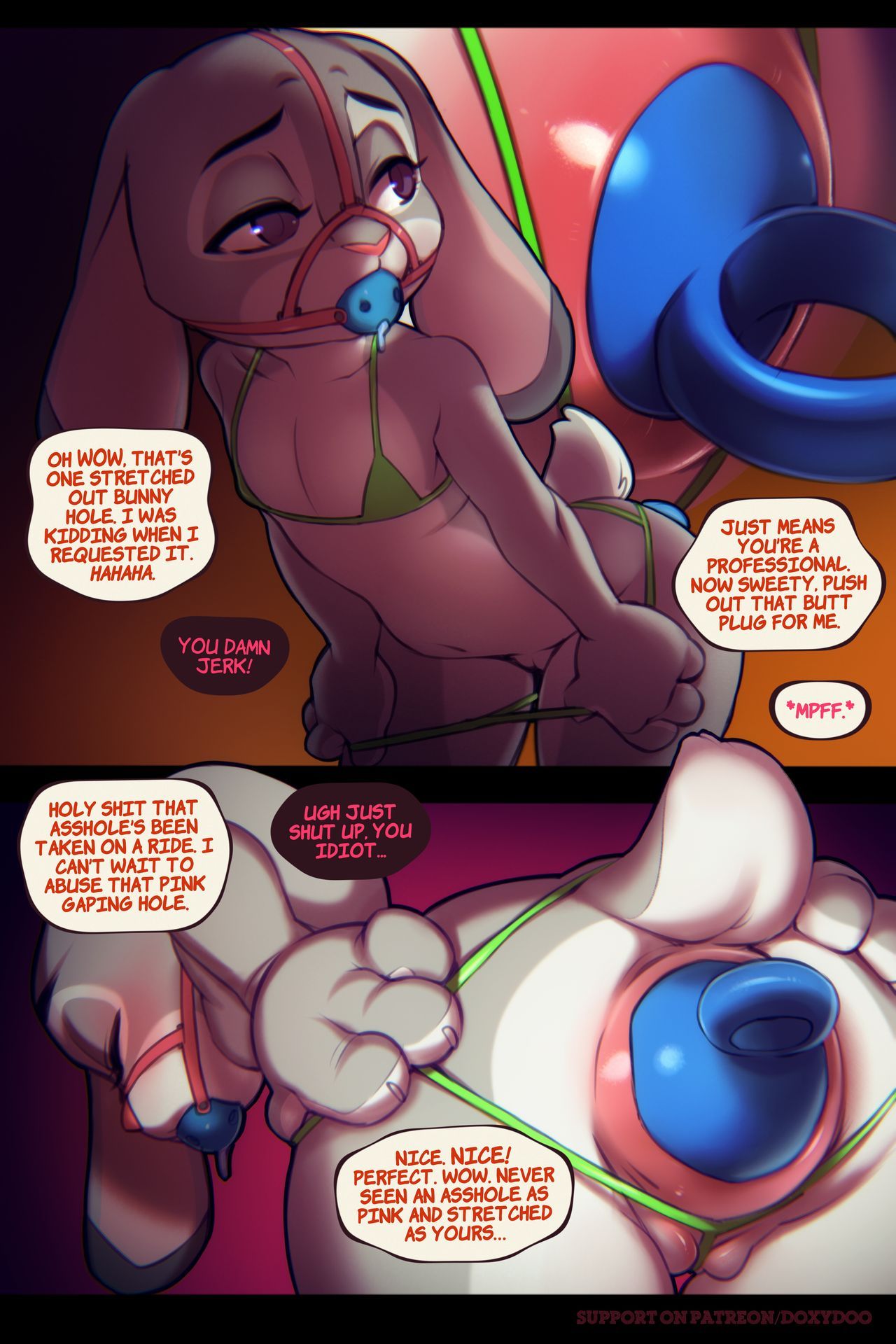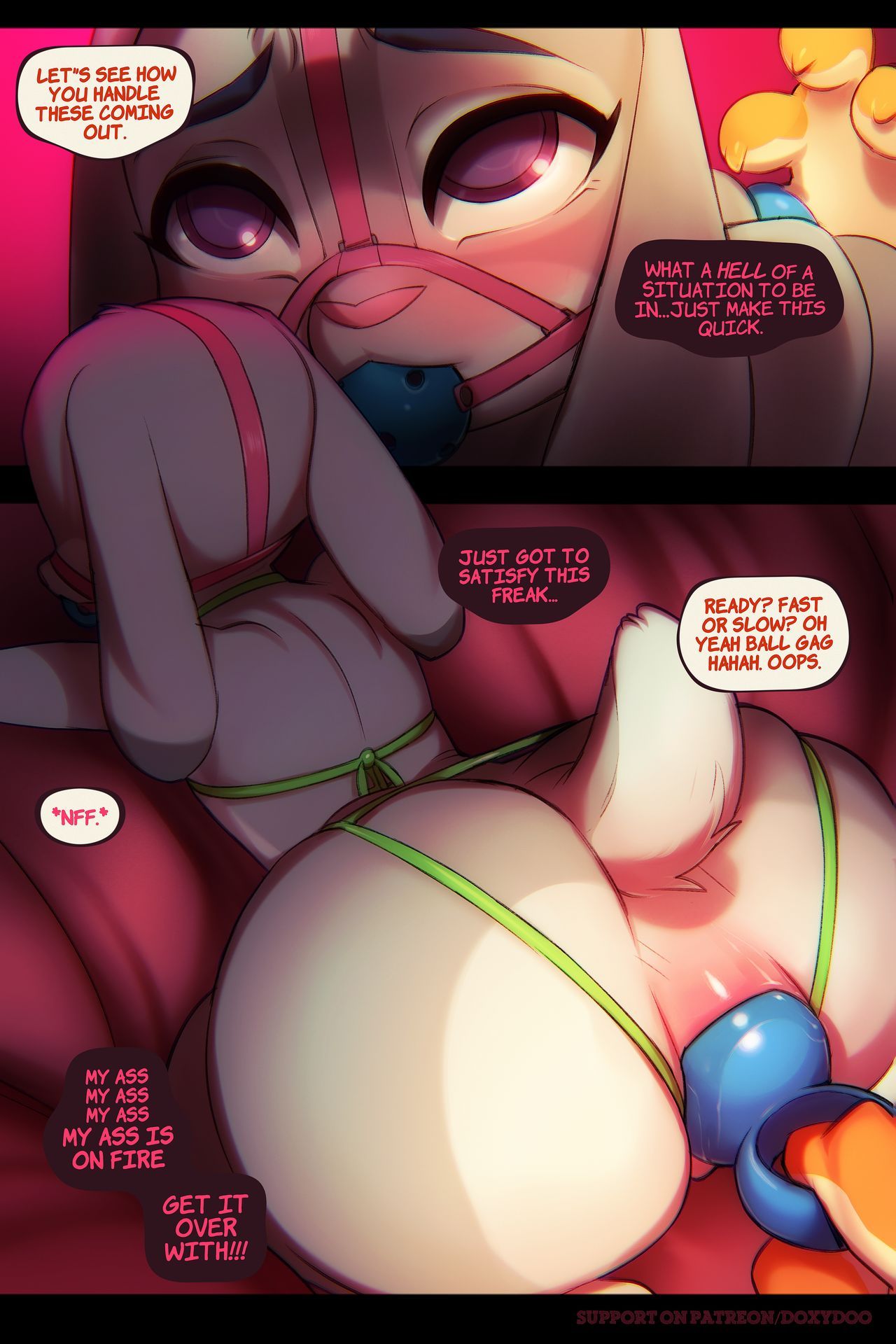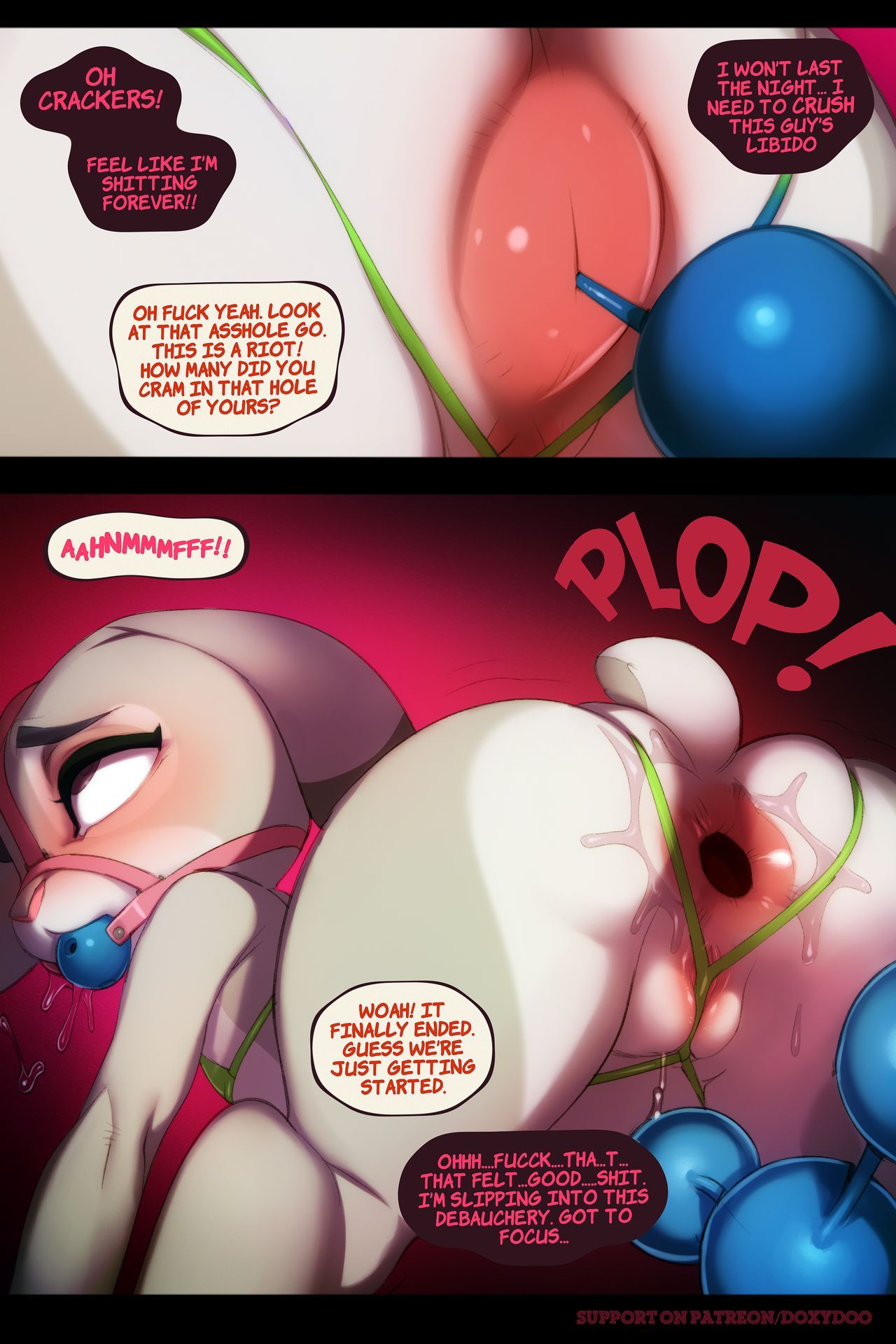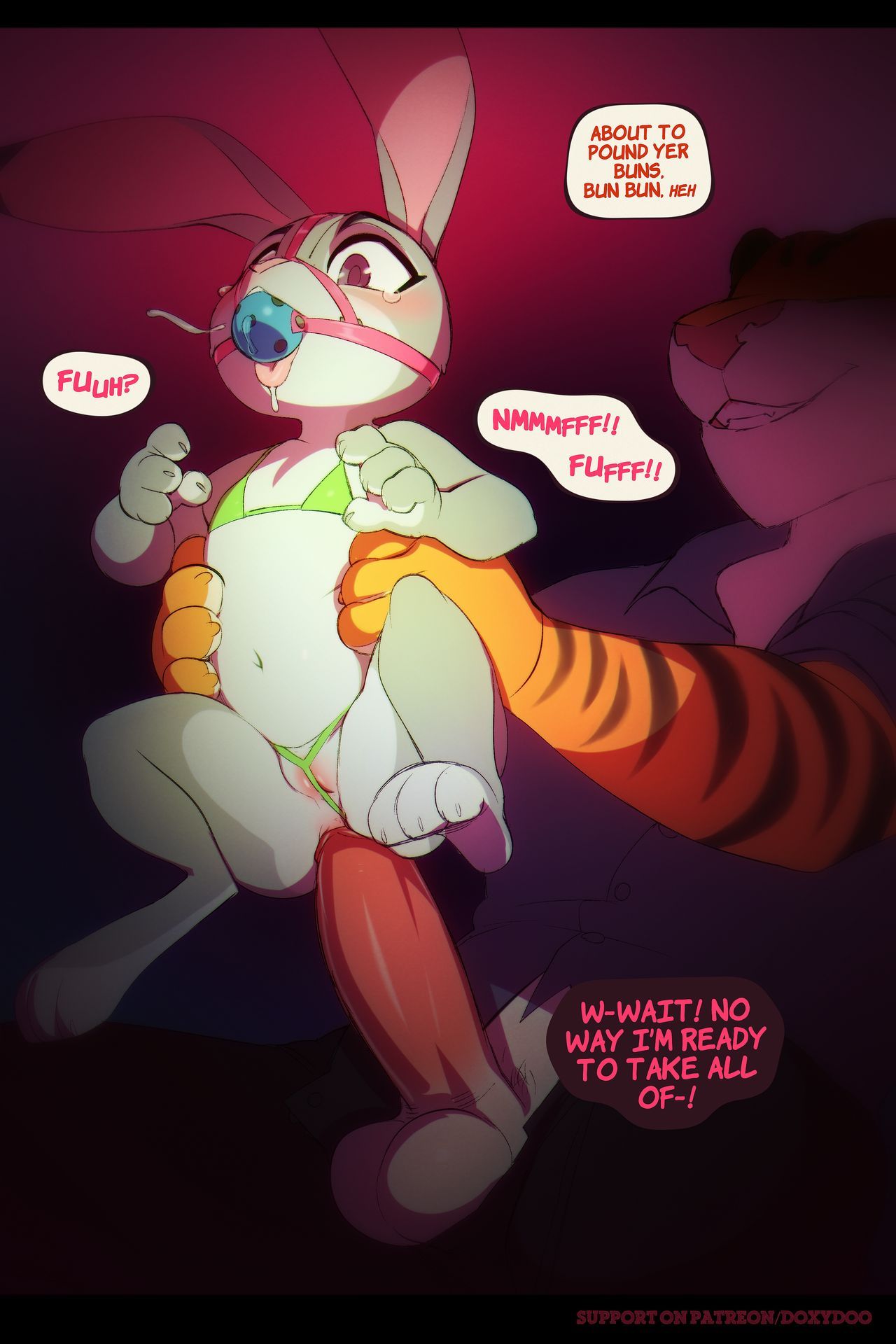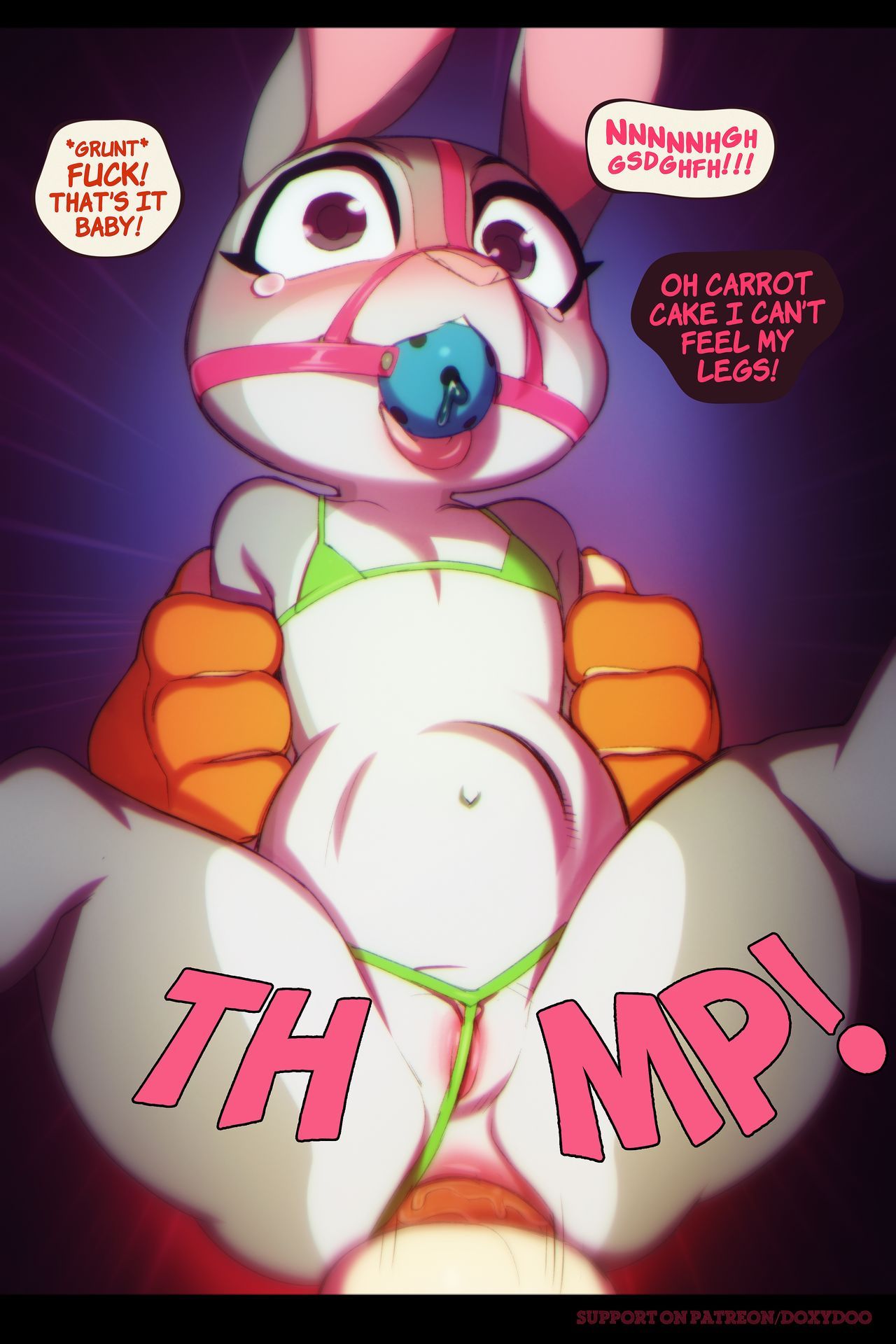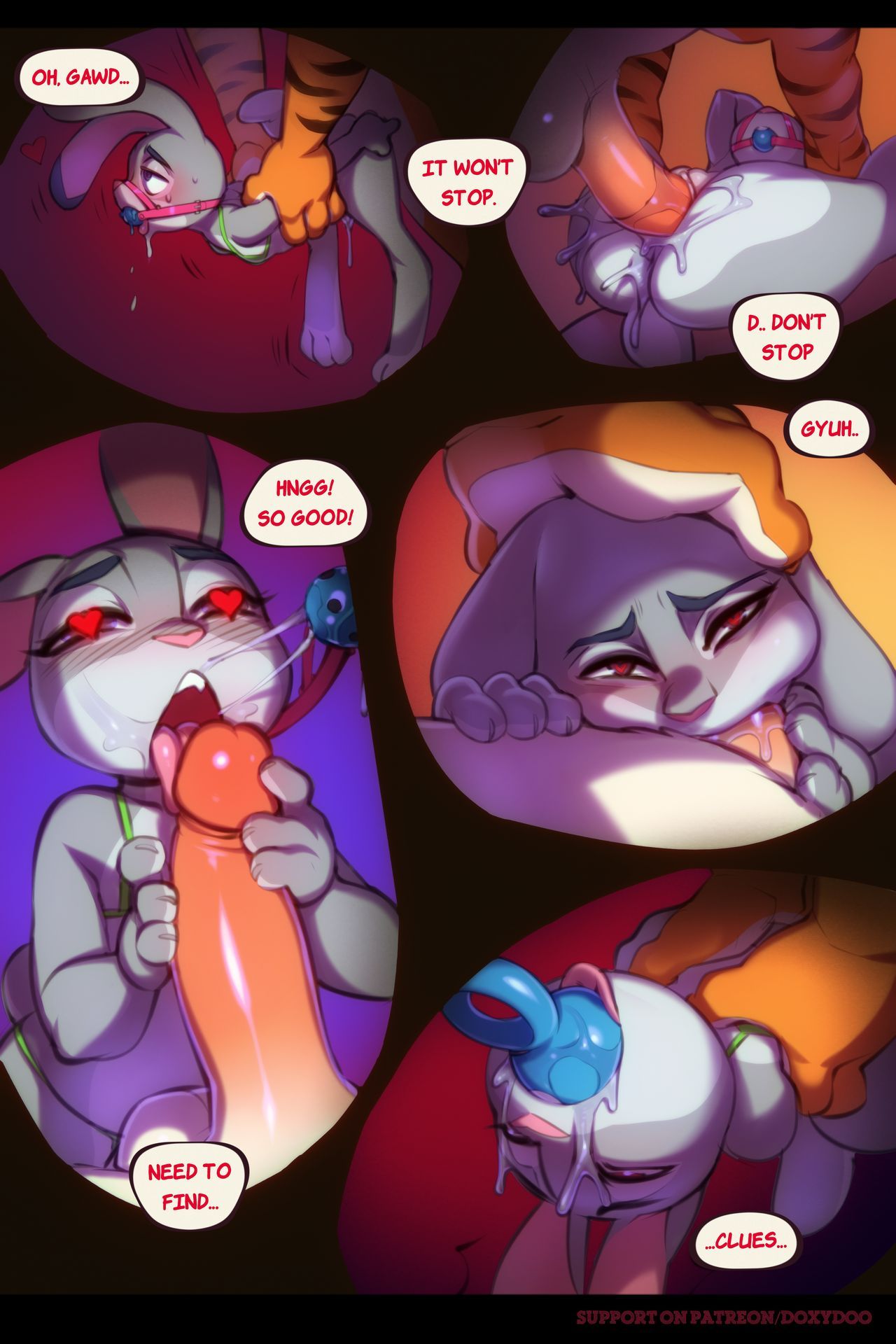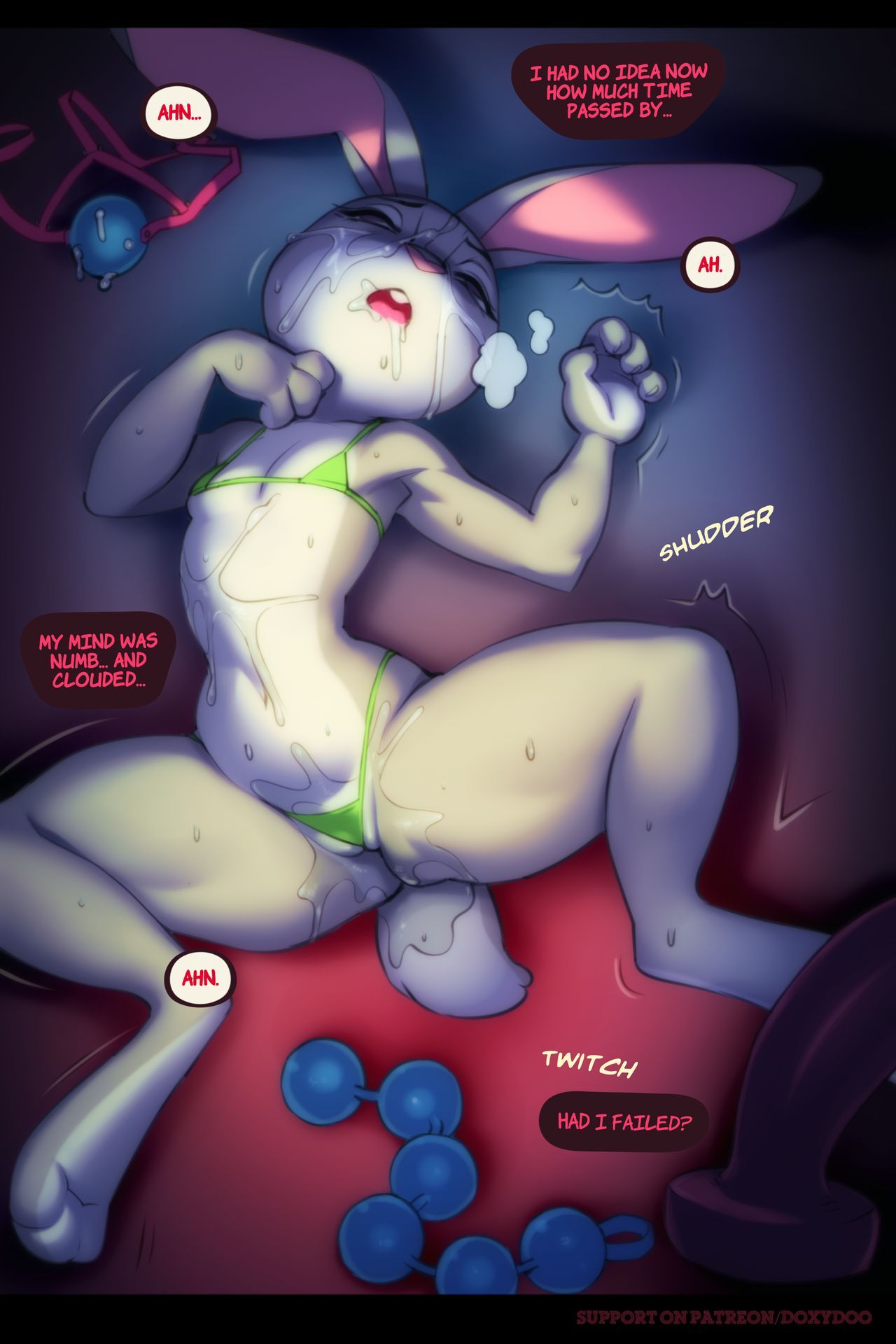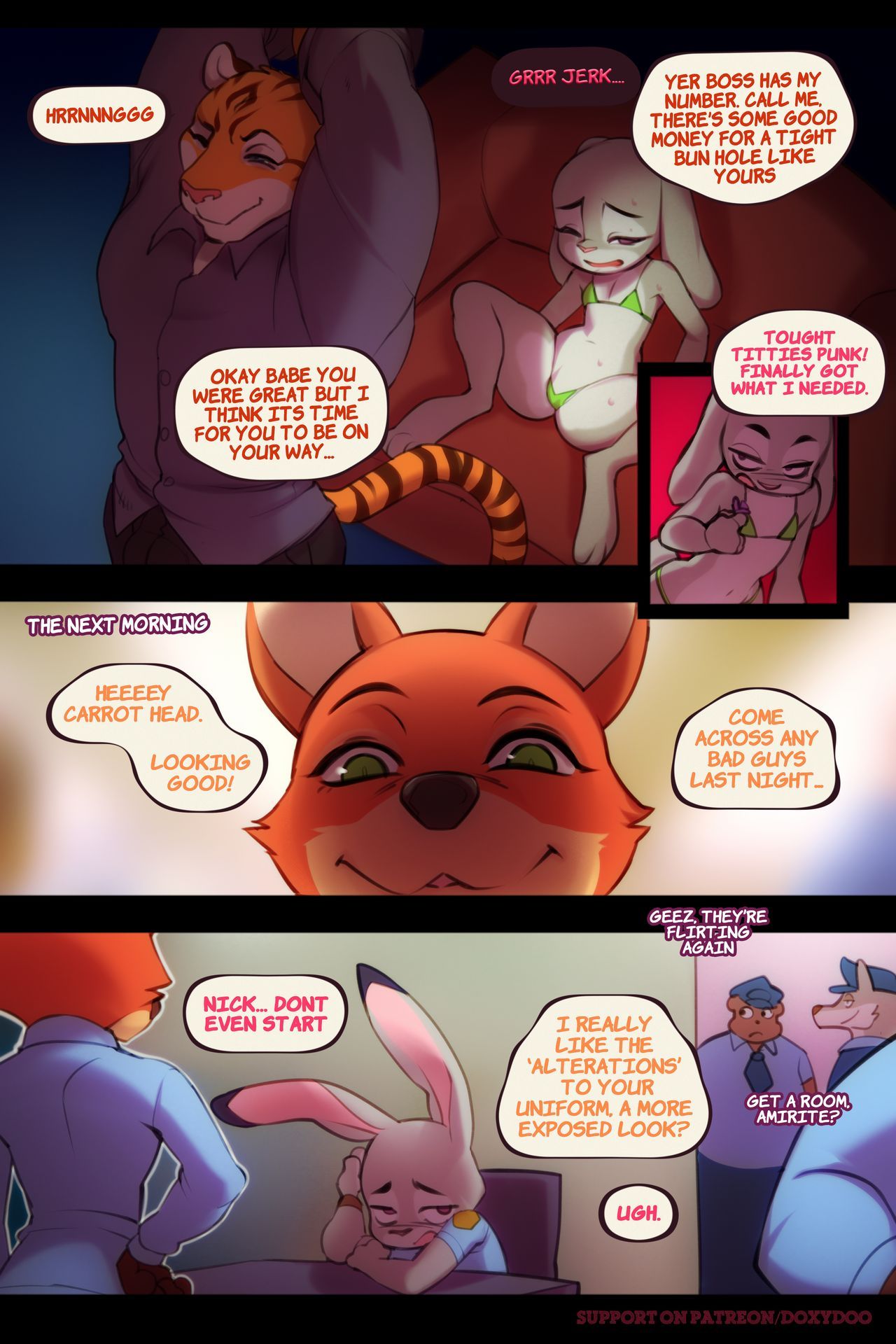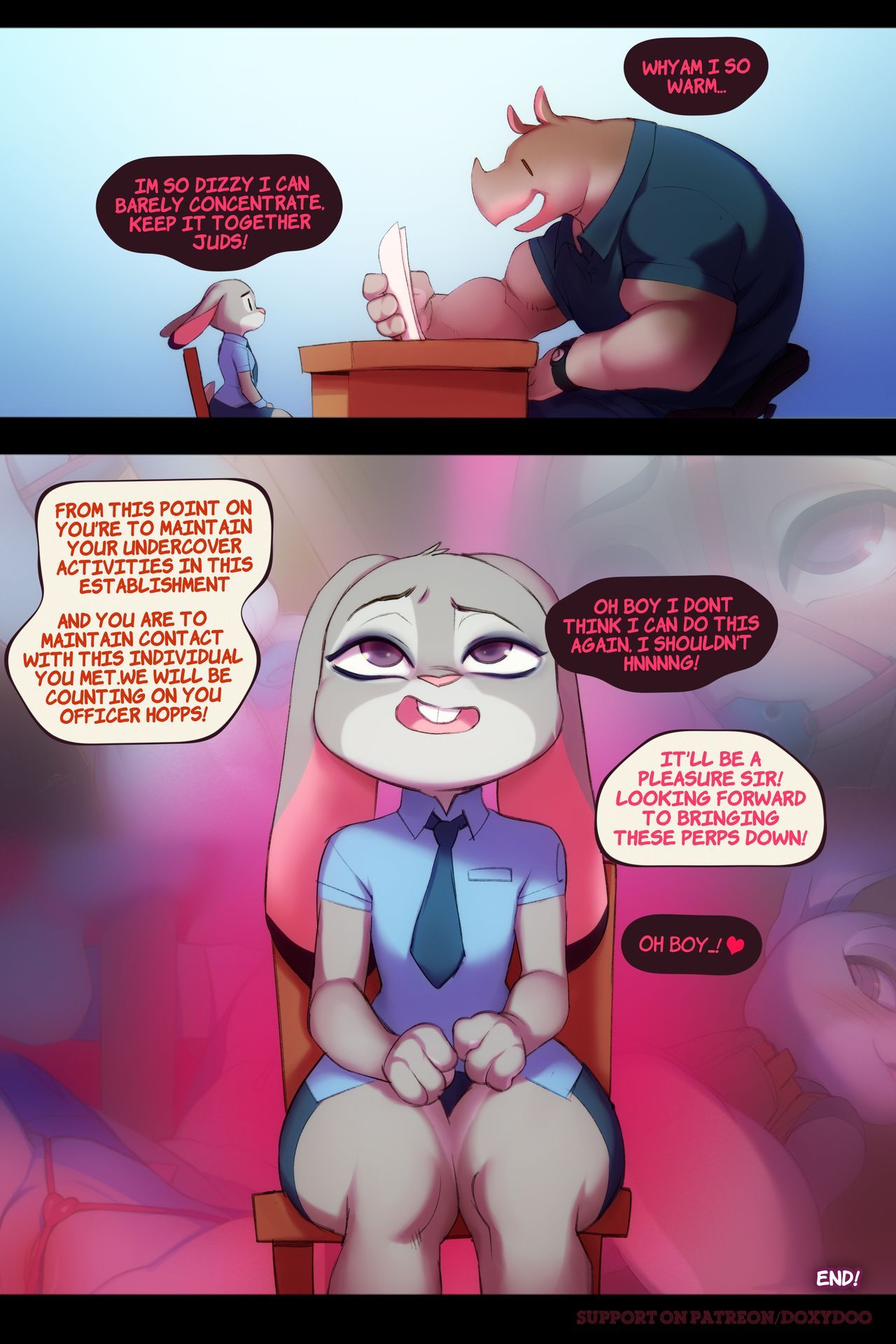 Sweet Sting is a furry porn comic drawn by Doxy. In this story we see Judy trying to infiltrate a brothel to stop a gang of criminals.
The sexy bunny pretends to be a whore, and like every whore she has to pay attention to her clients. He fucks some criminals who were there, at first she did not try to enjoy. But with the passing of the night he began to enjoy. This being a whore made her very horny.
His fox friend who was watching everything was amazed to see how fucking his partner was. Judy was fucking those criminals and enjoying. Once she came and finished fucking, she called the other agents to stop the bad guys.
That same night she was restless and wanted to repeat that experience again. With the excuse of wanting to gather clues he went to the whorehouse and began to work as a whore. At that time they asked him to go with a special client. This client was one of the largest crminals in the city.
Judy had to do everything they told her so they wouldn't find out it was a police officer. But deep down she wanted to fuck too. That client almost ends up with the sexy bunny of so much fucking. His head was spinning and he couldn't move his pretty legs.
The next morning the police chief tells him that he has to continue posing as a whore. She doesn't want to, but she accept why she's a whore.