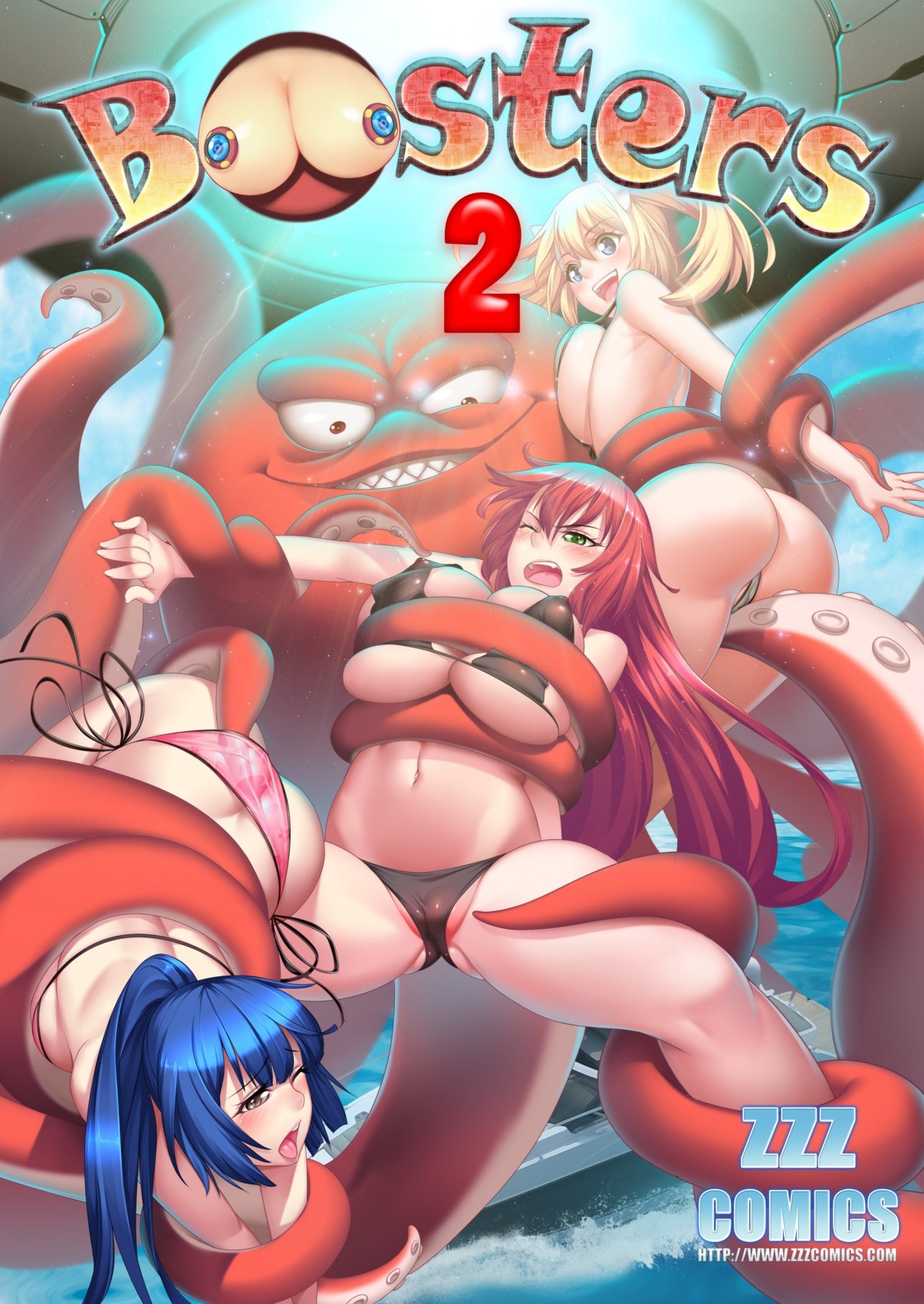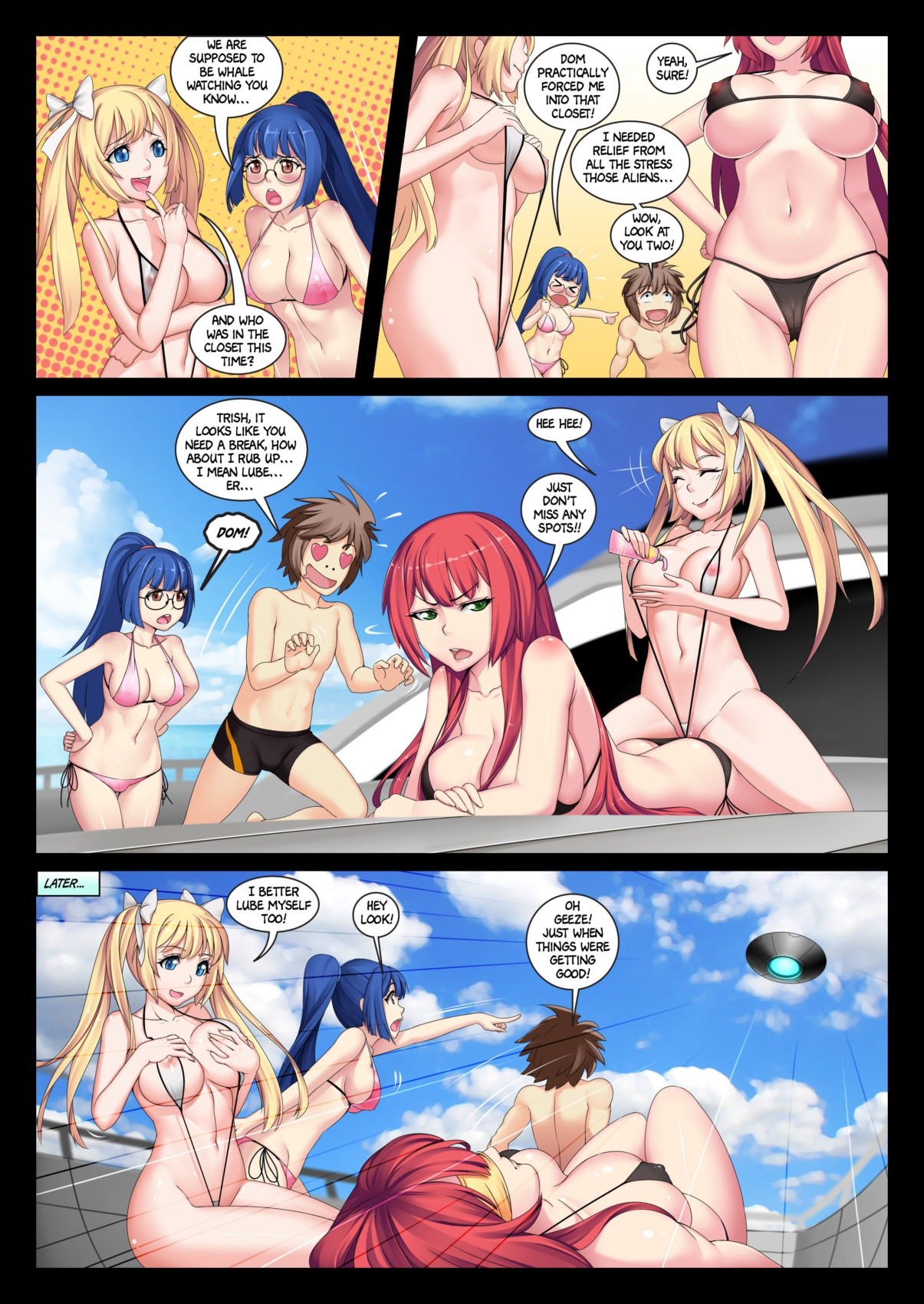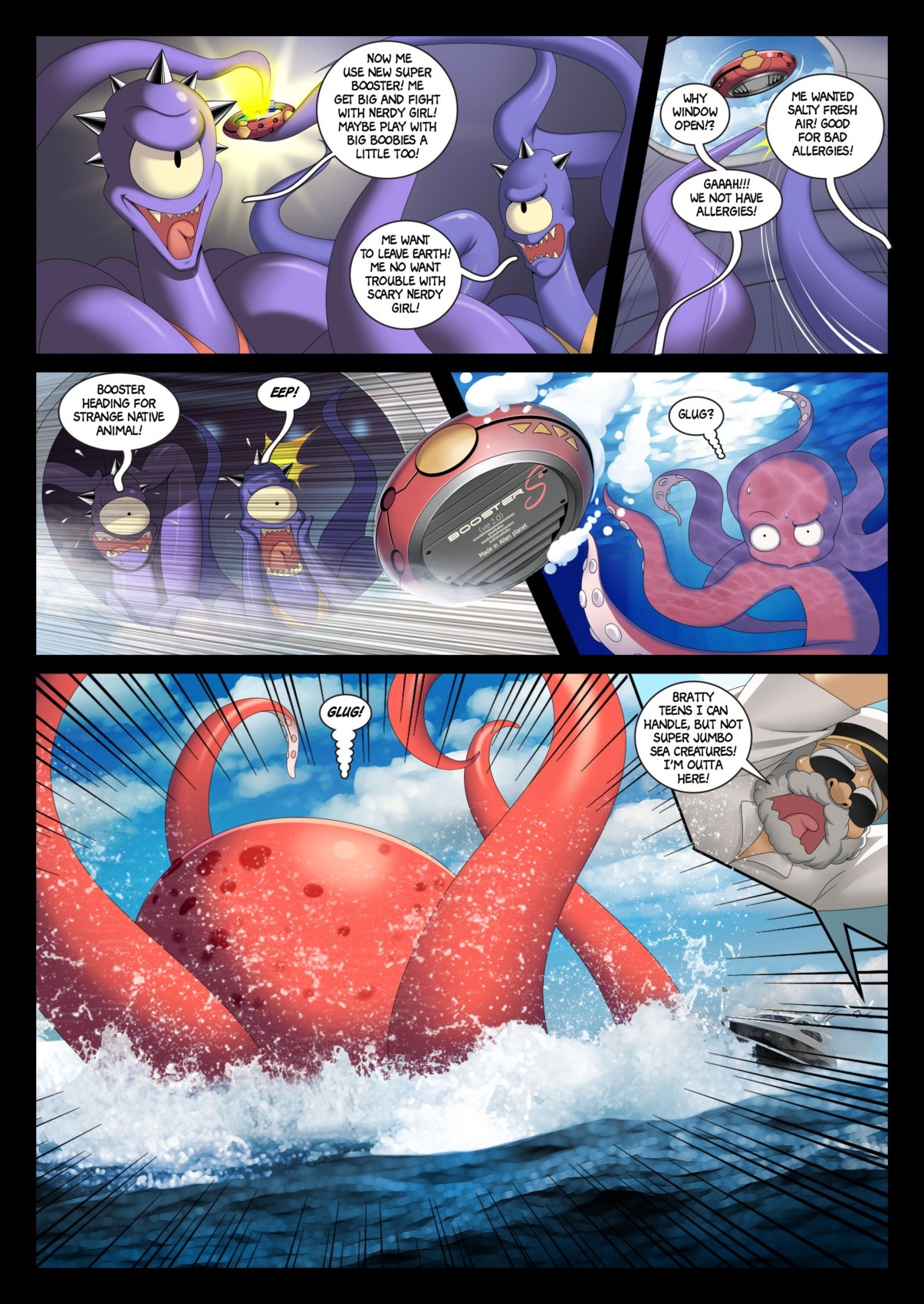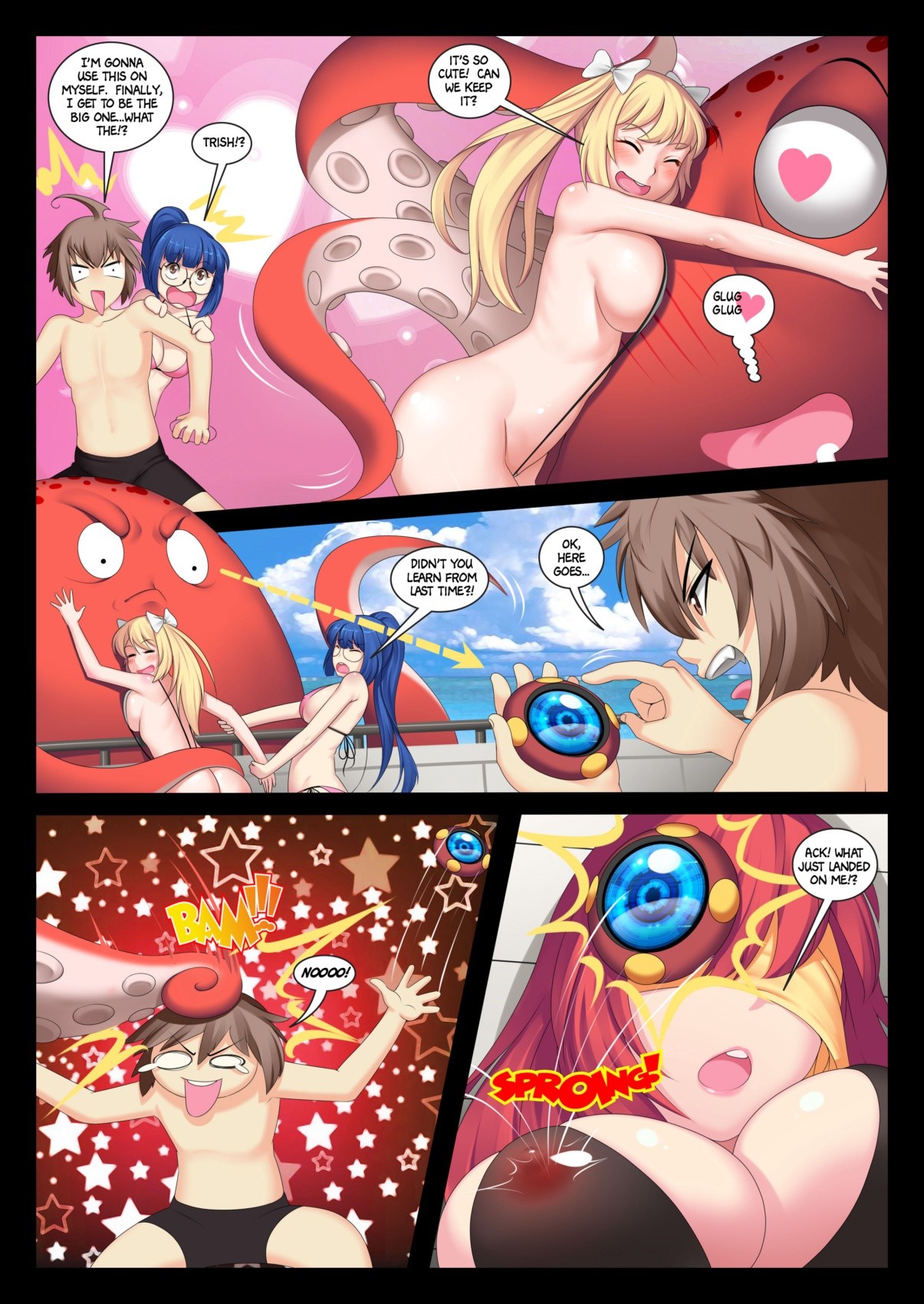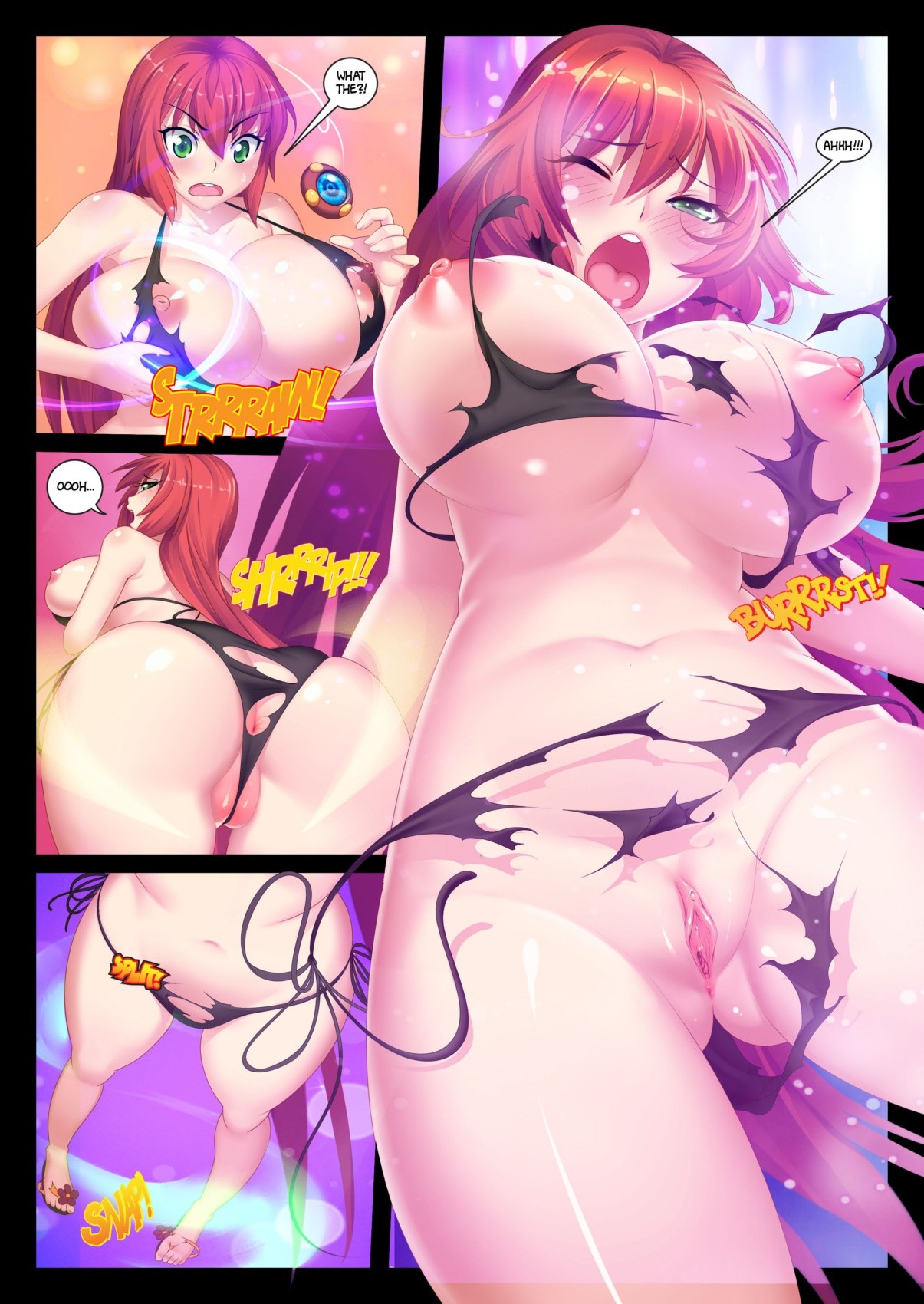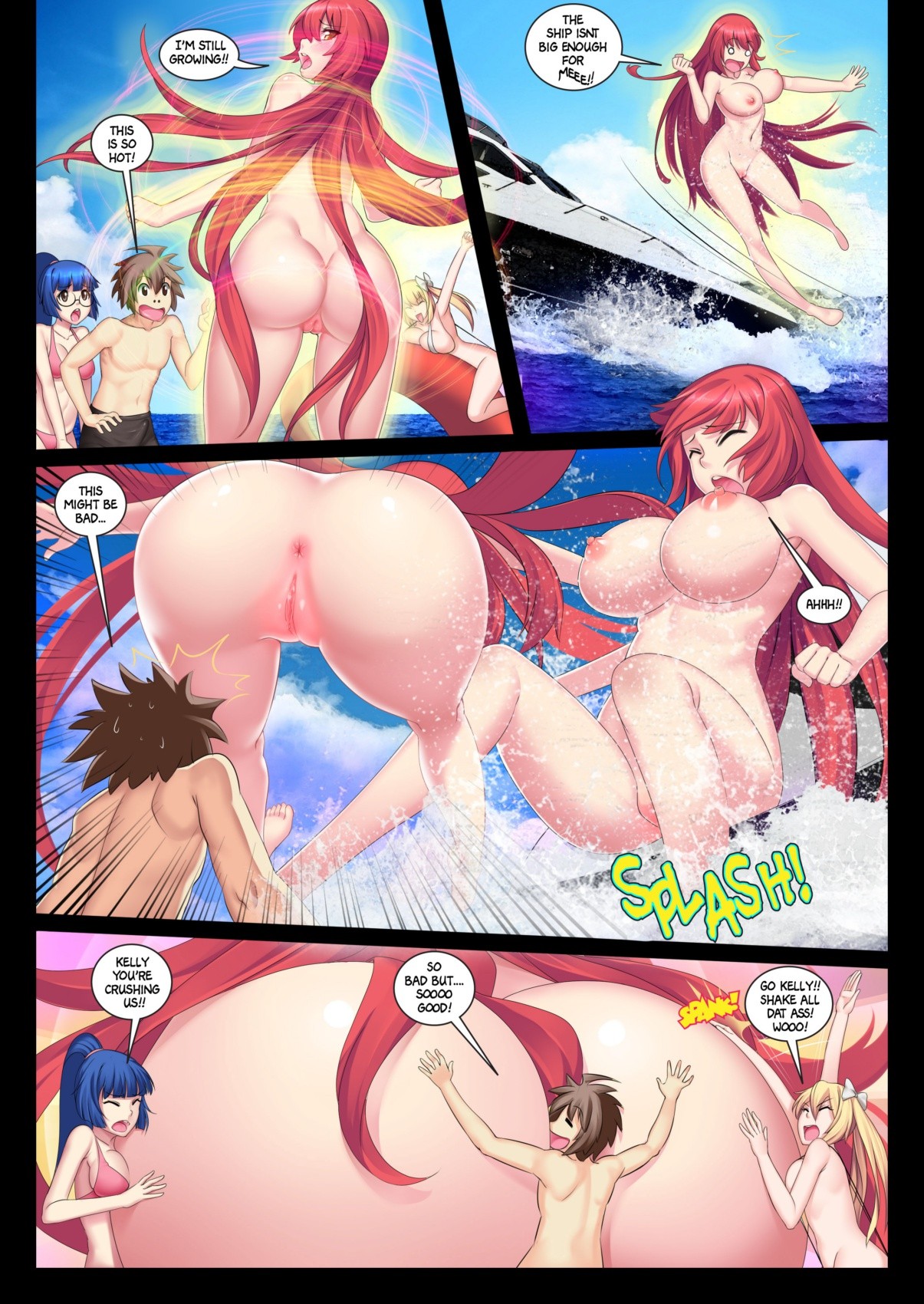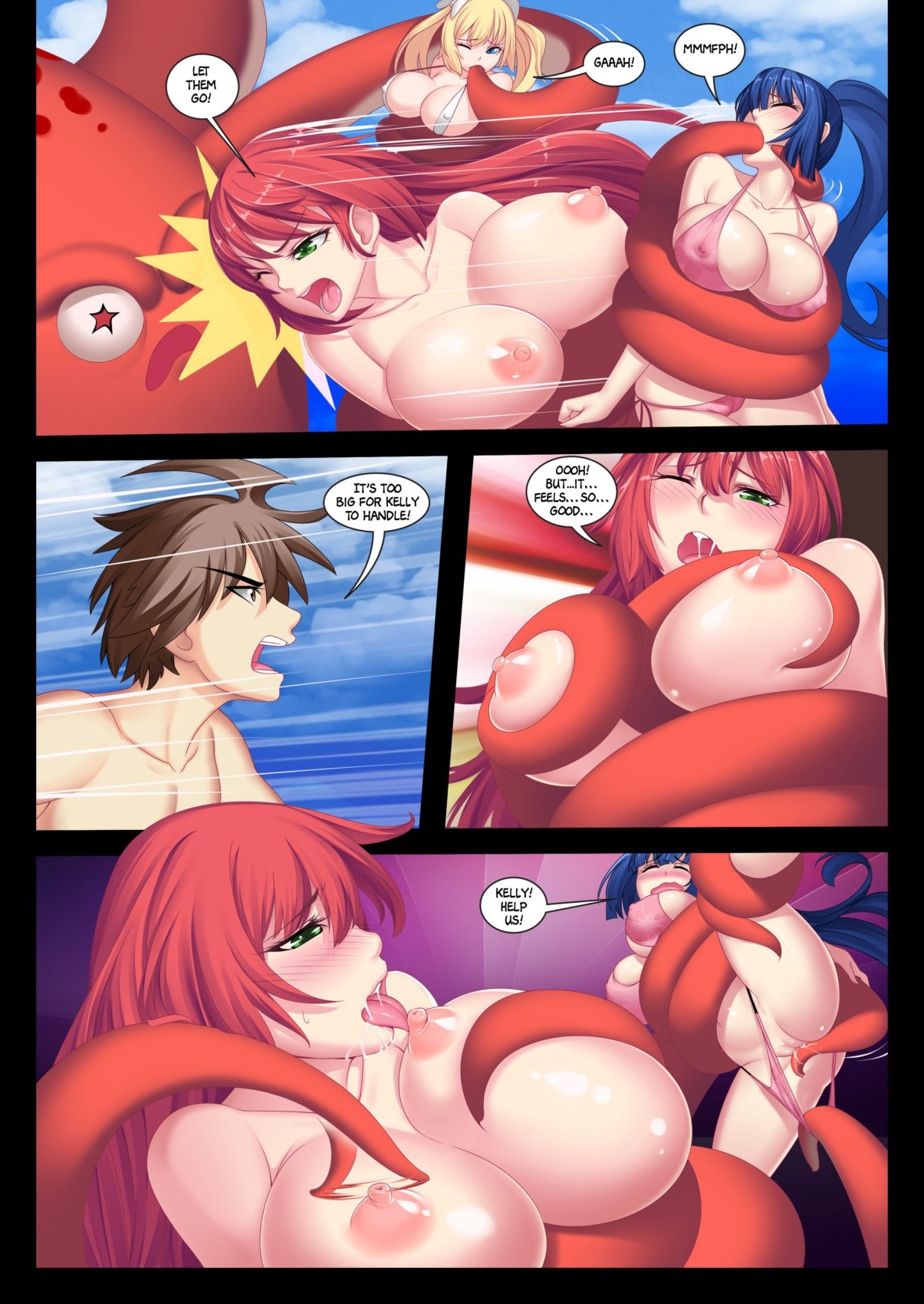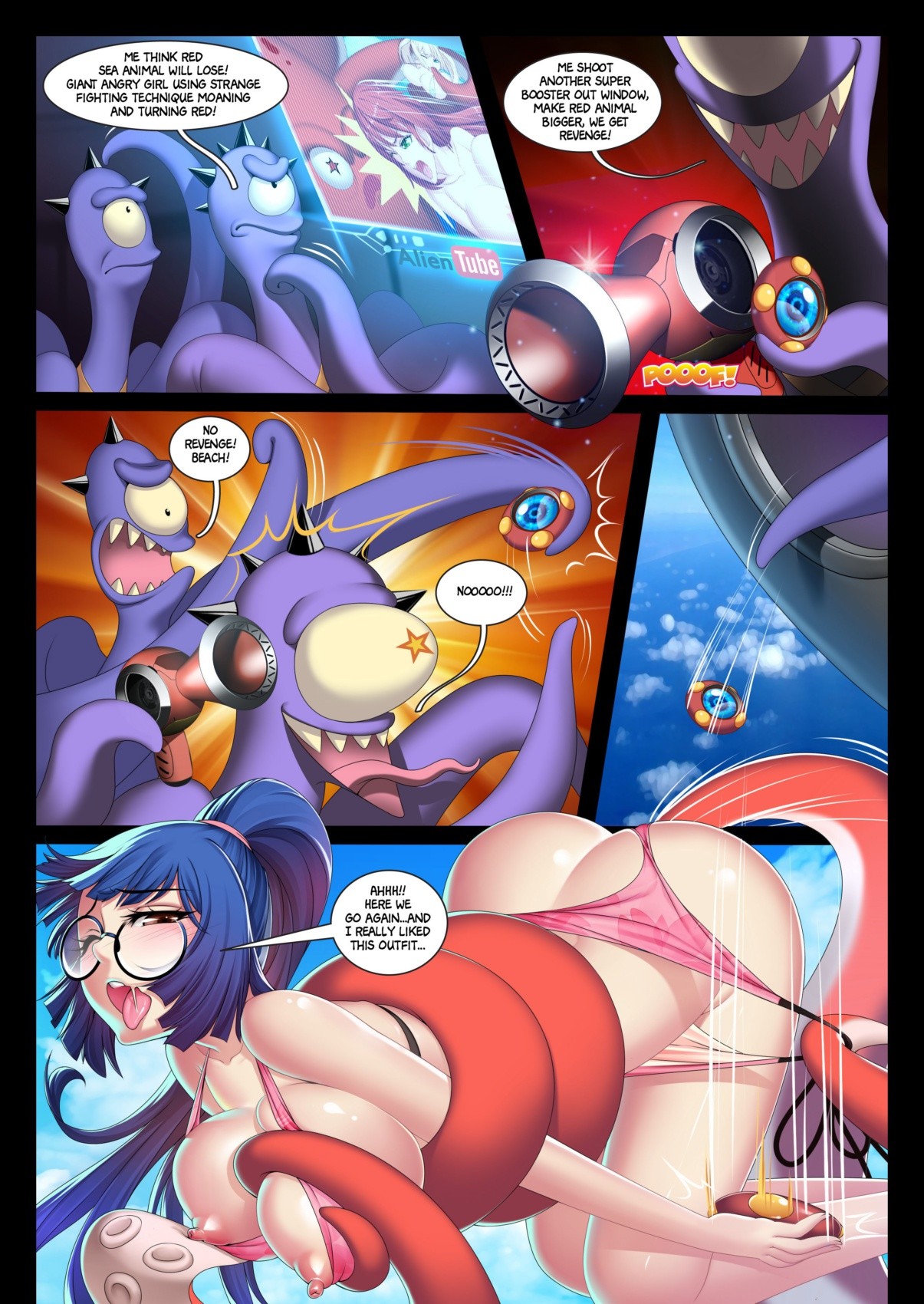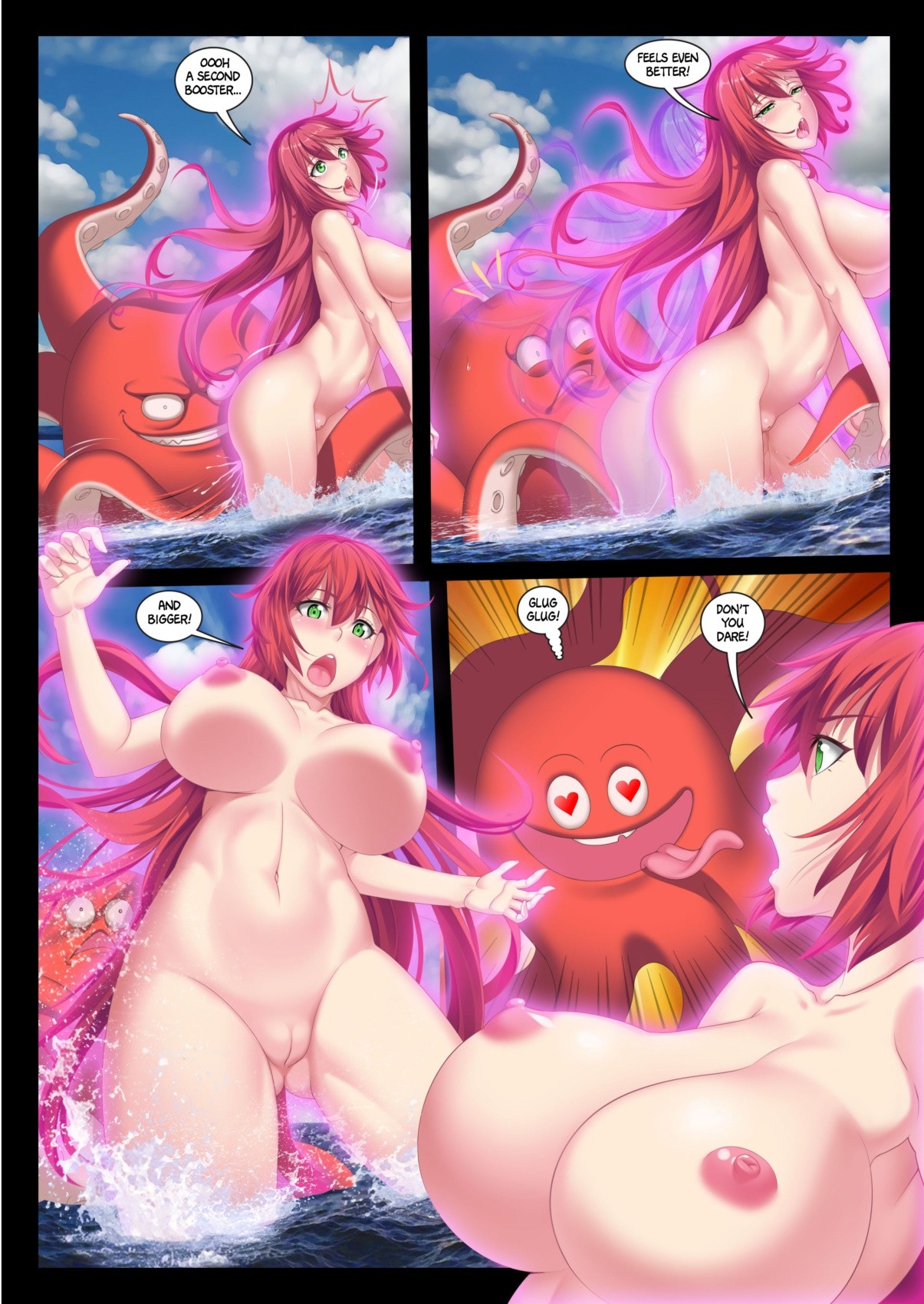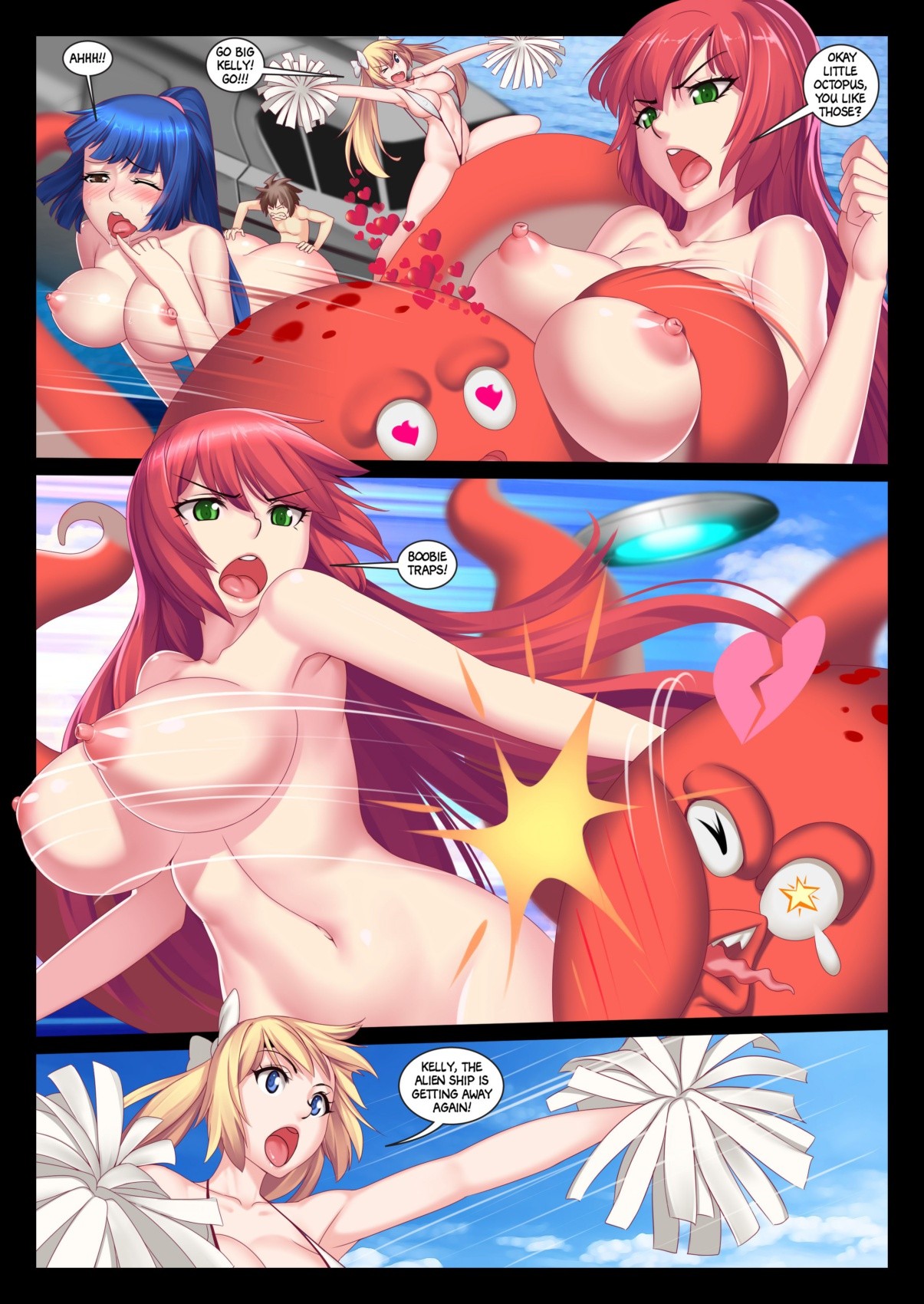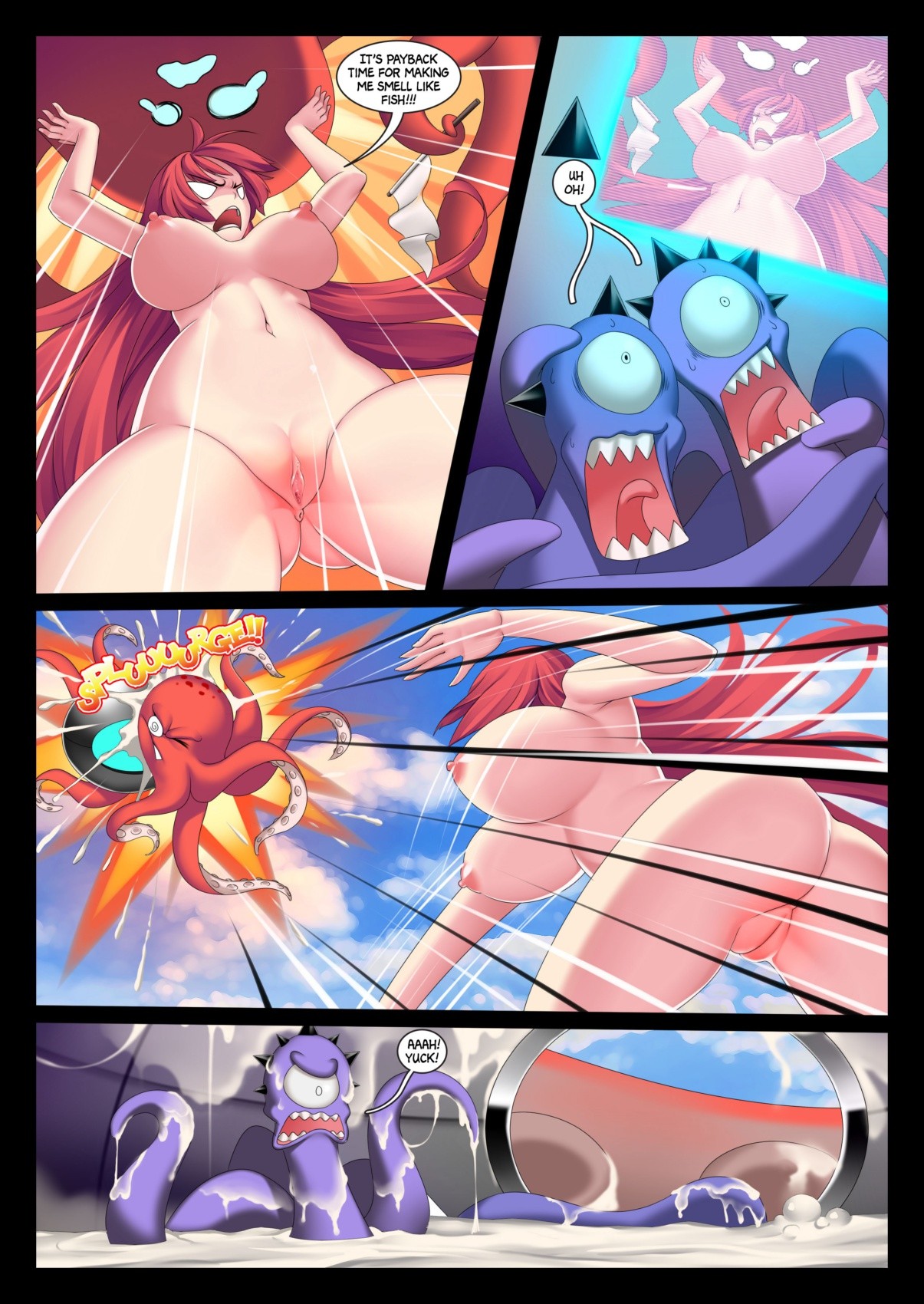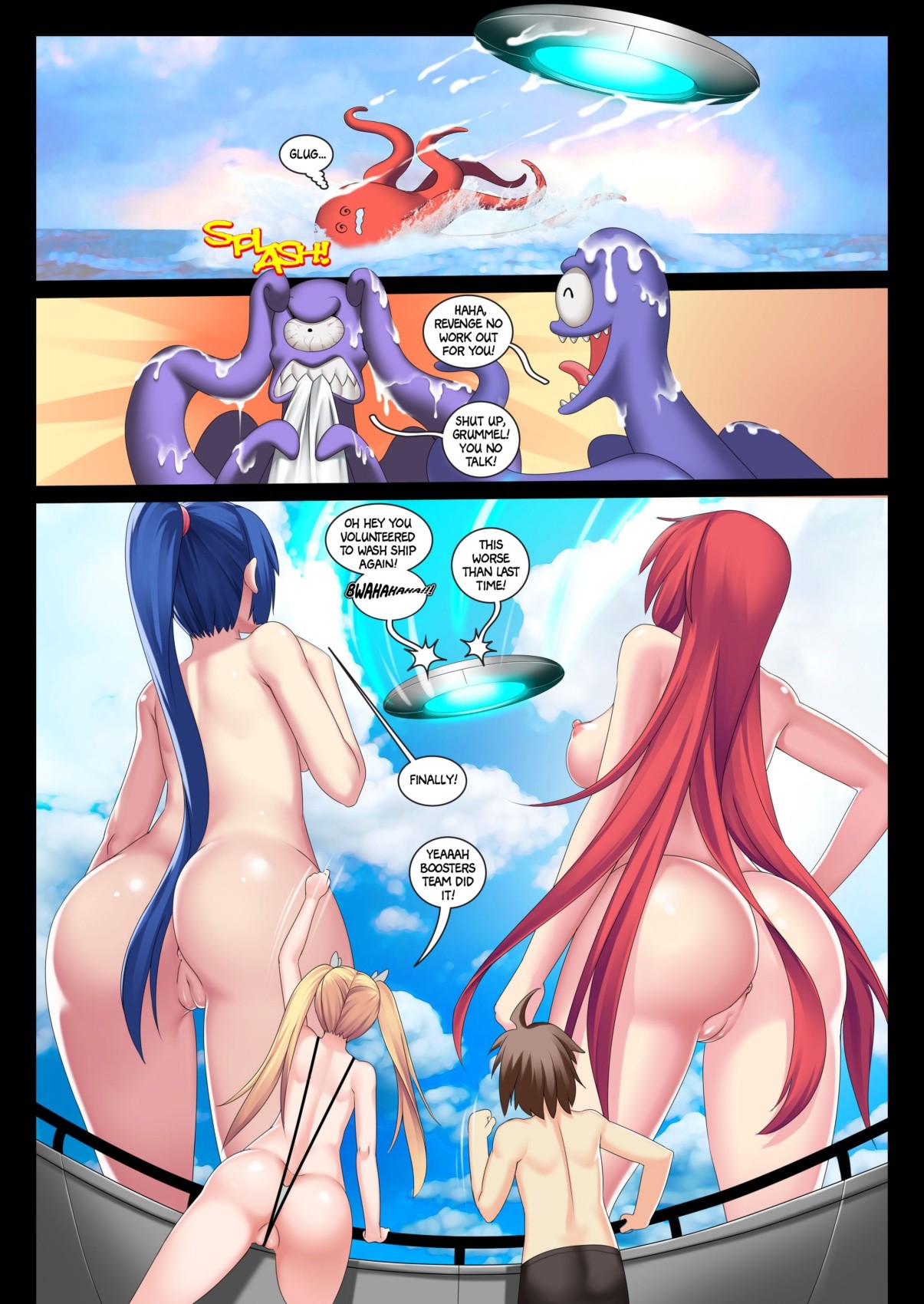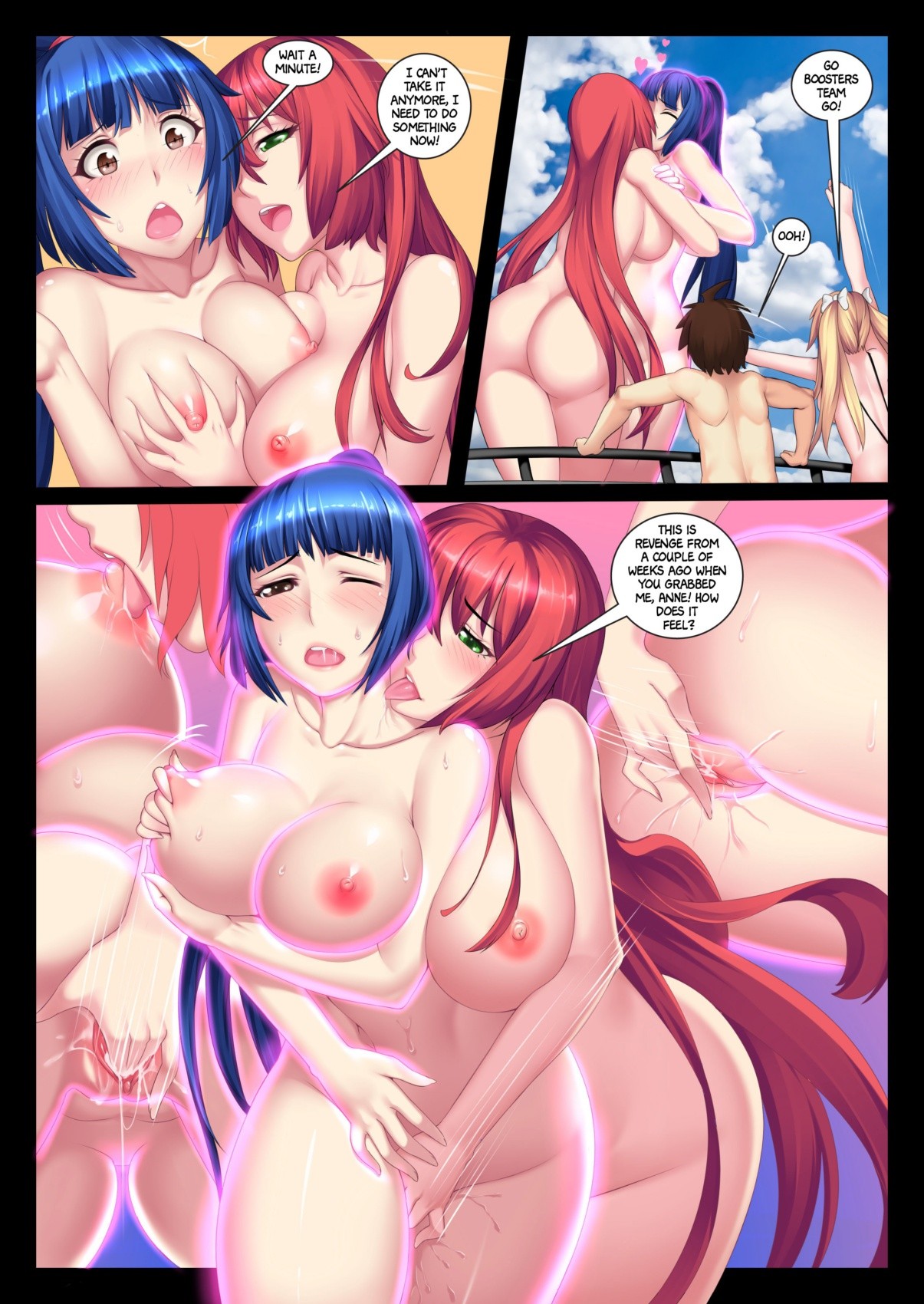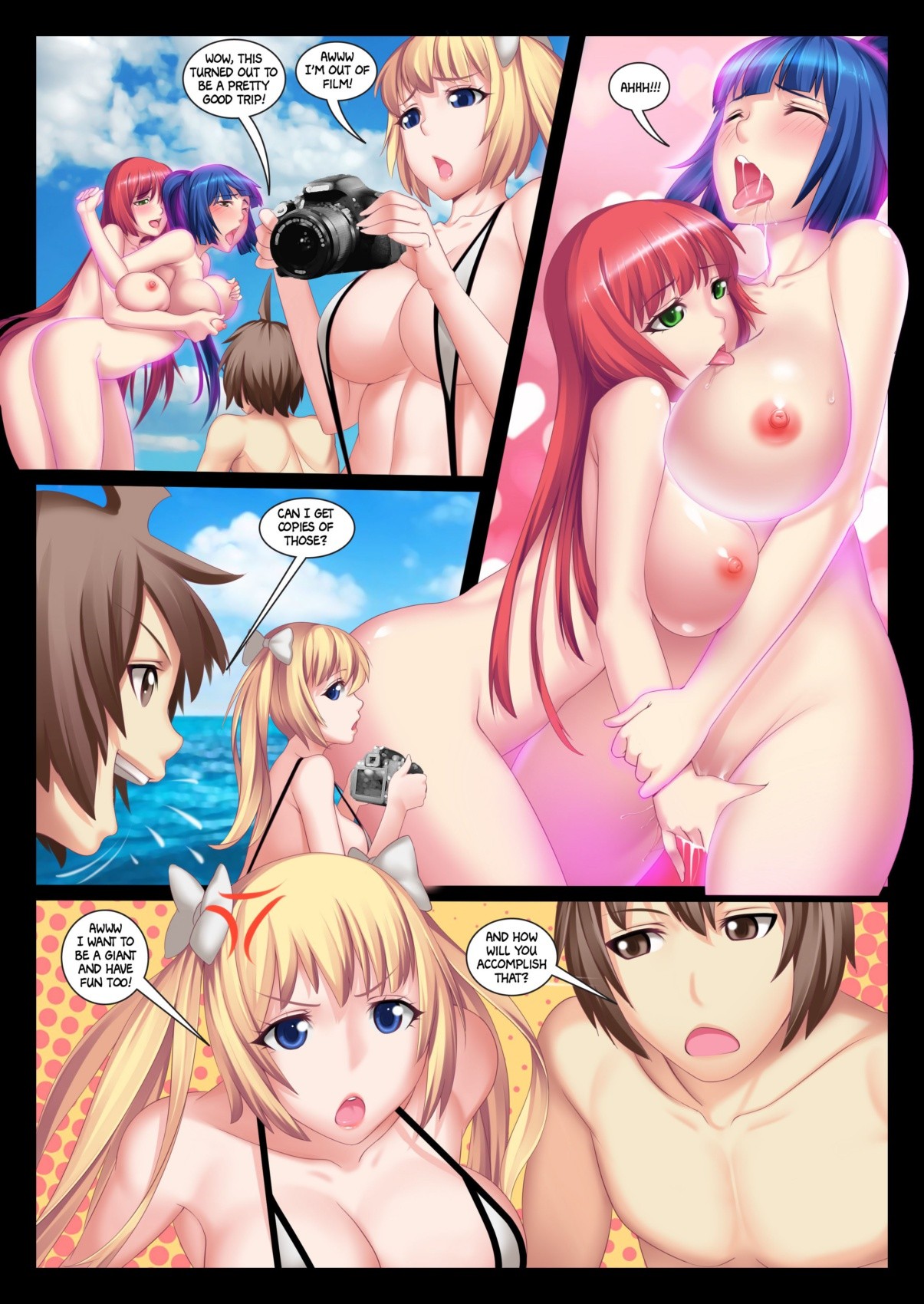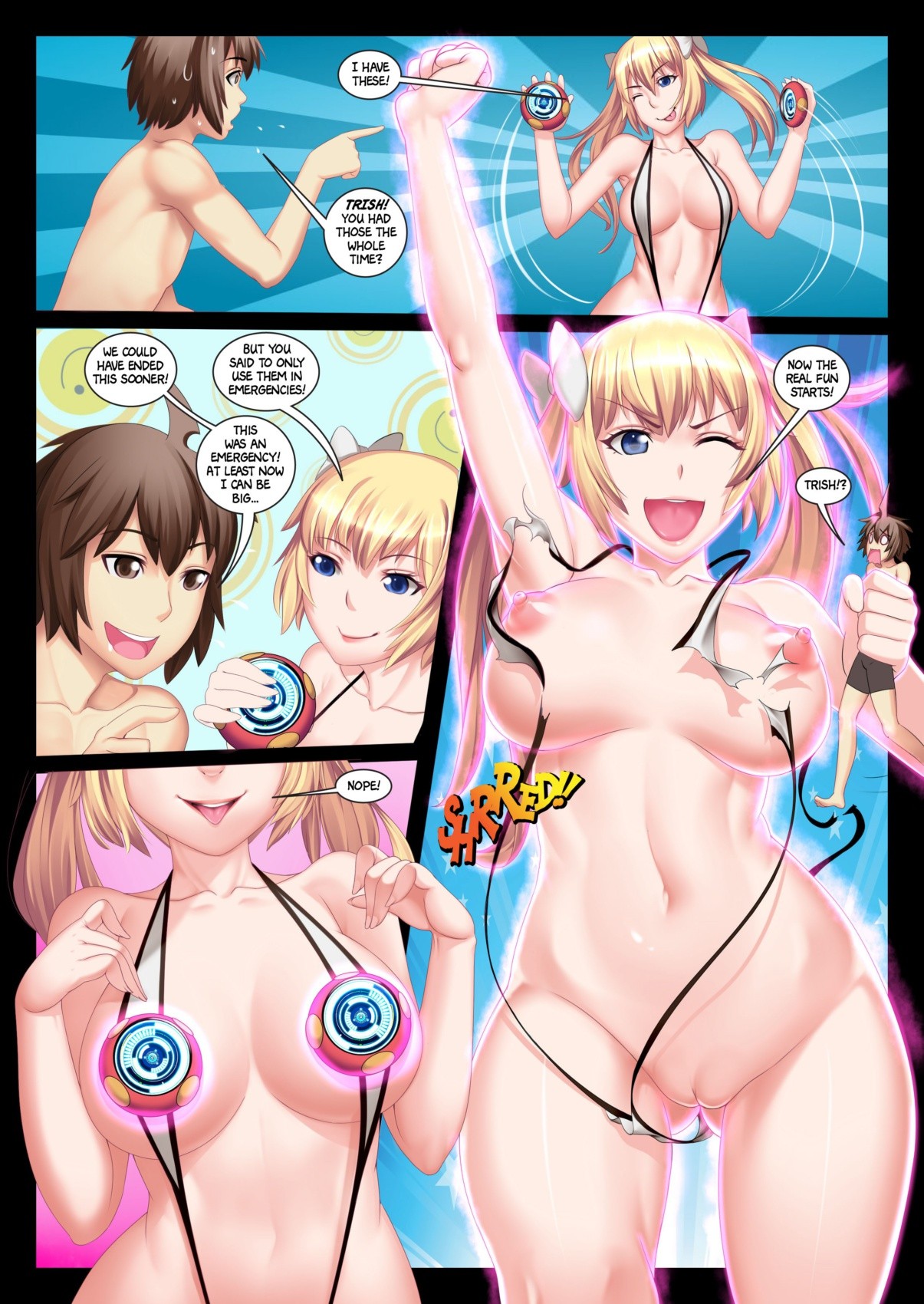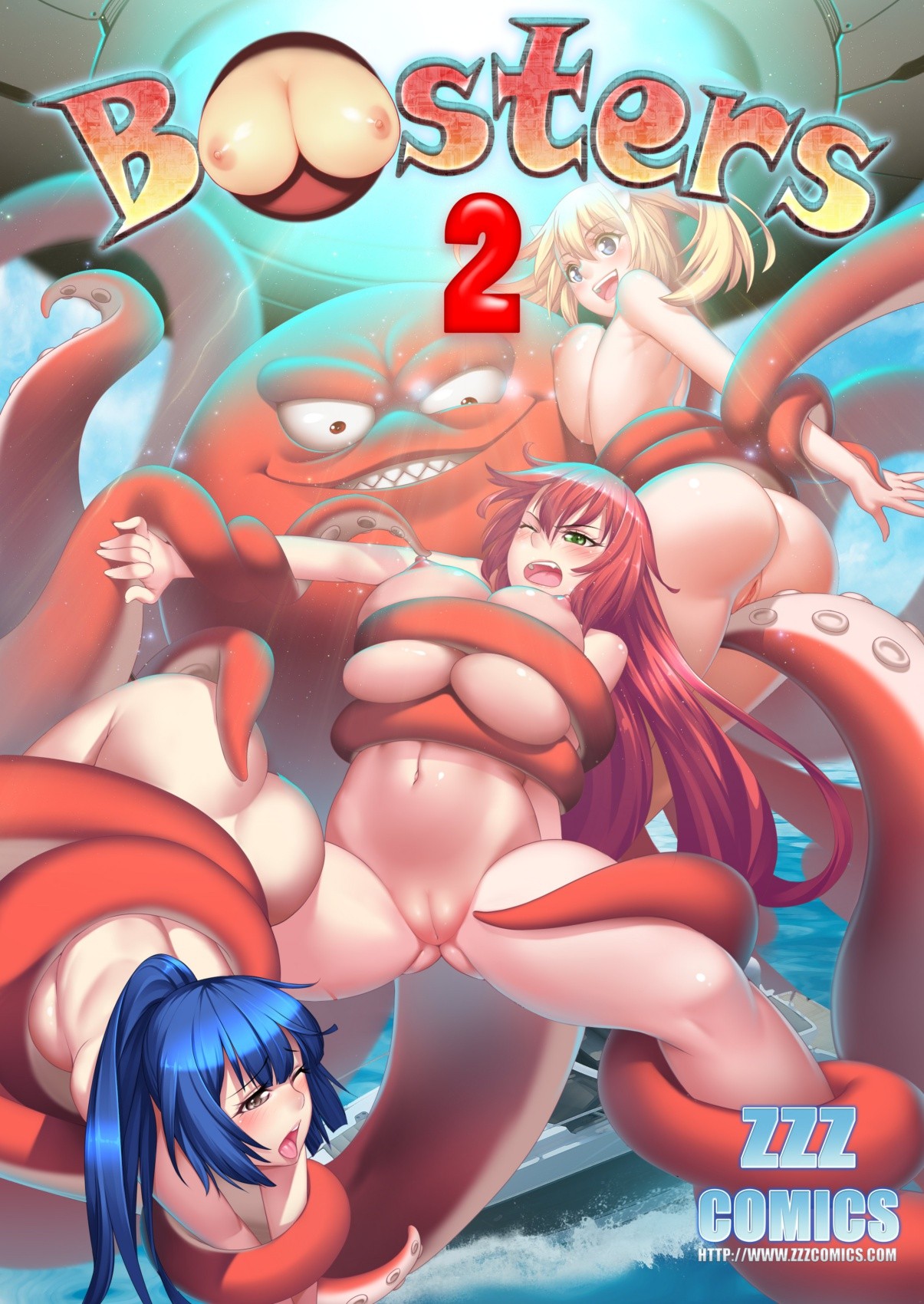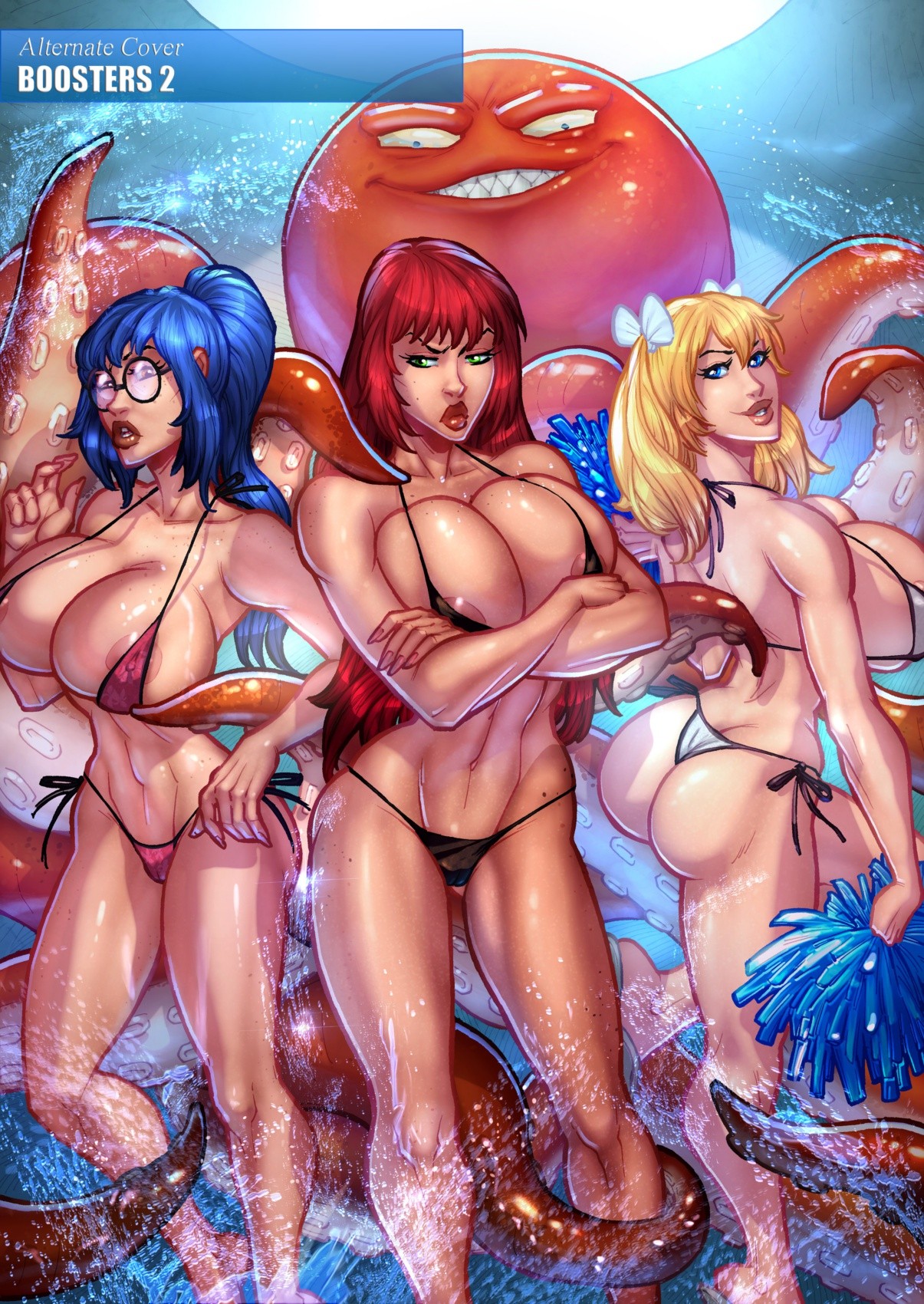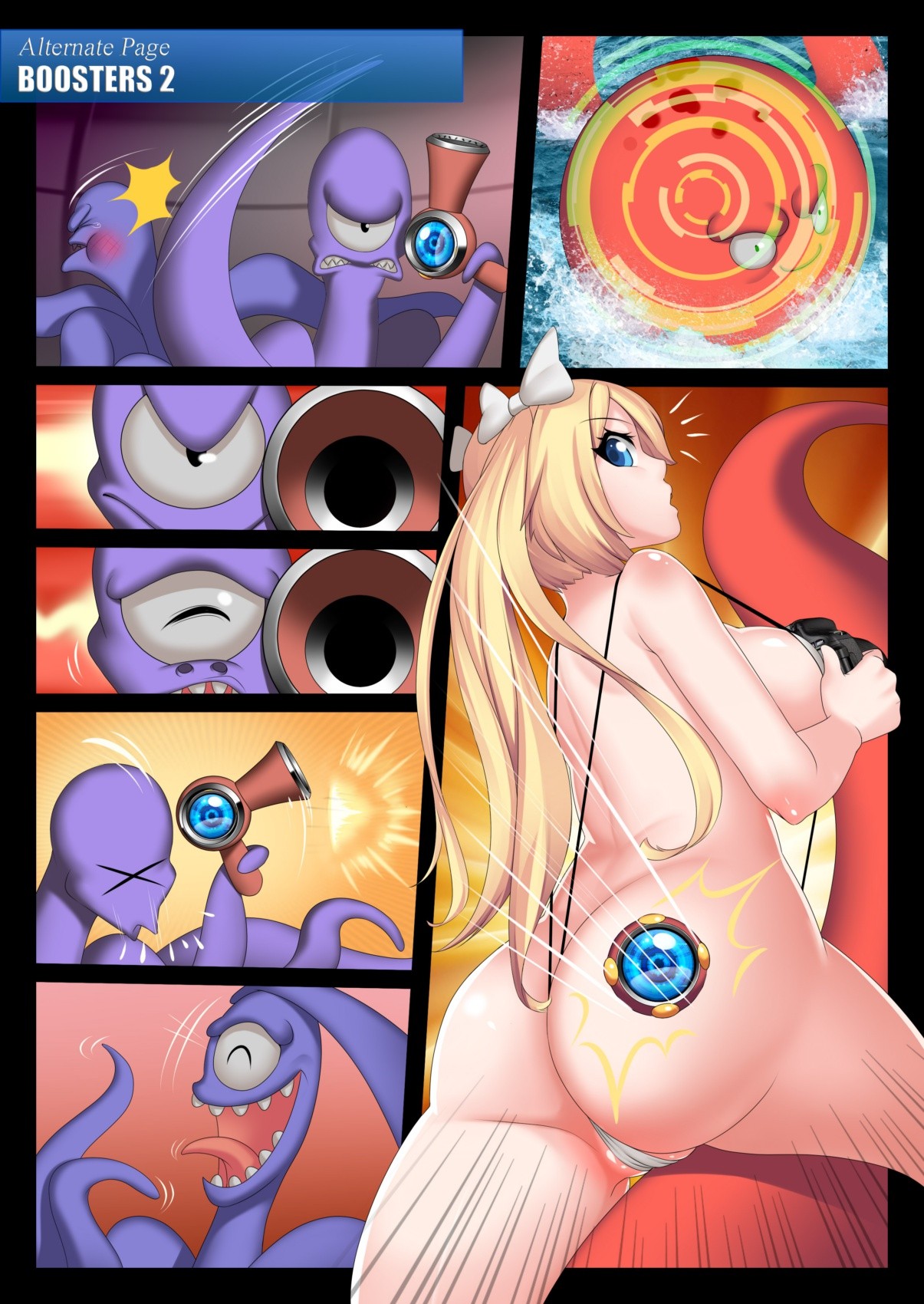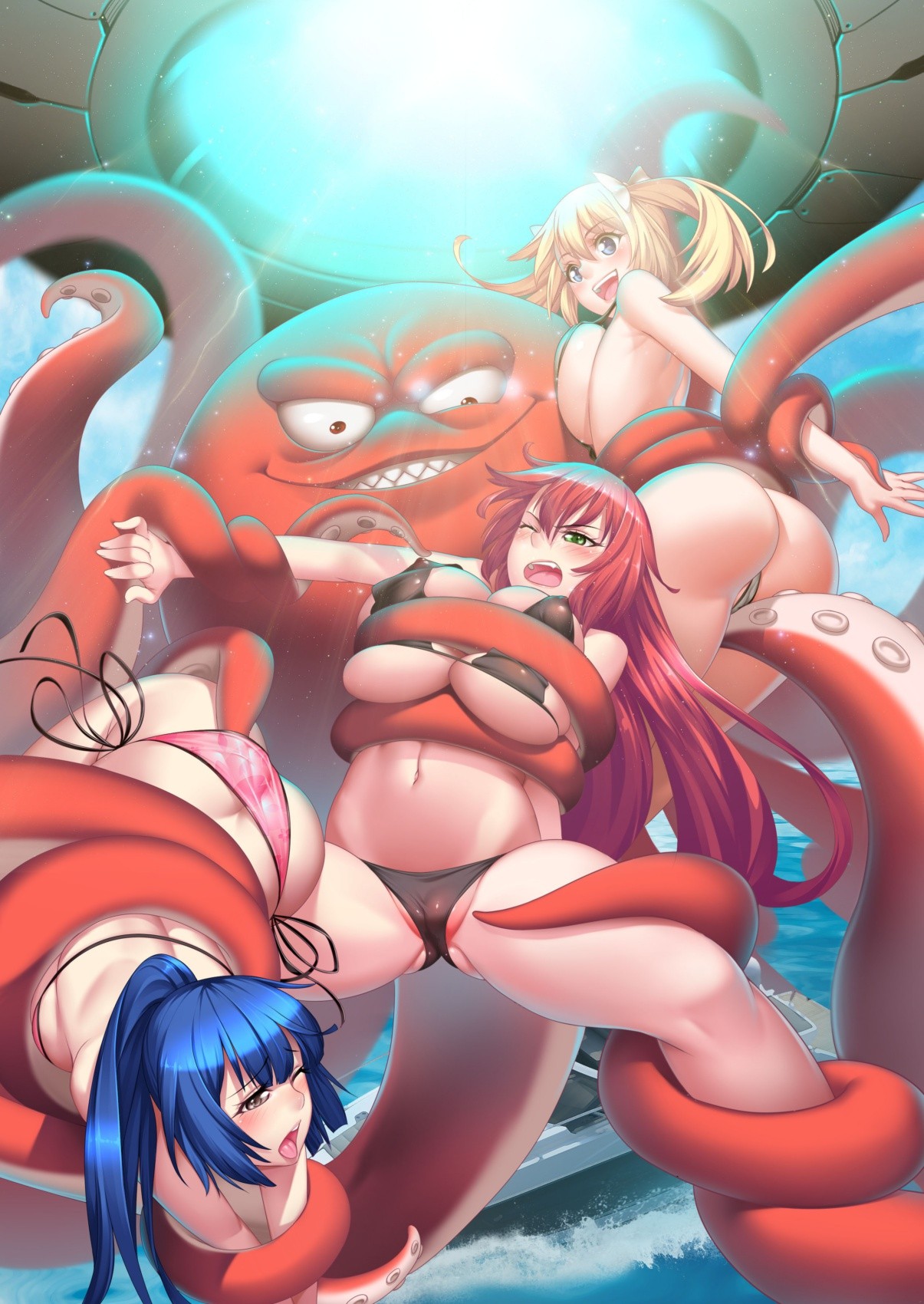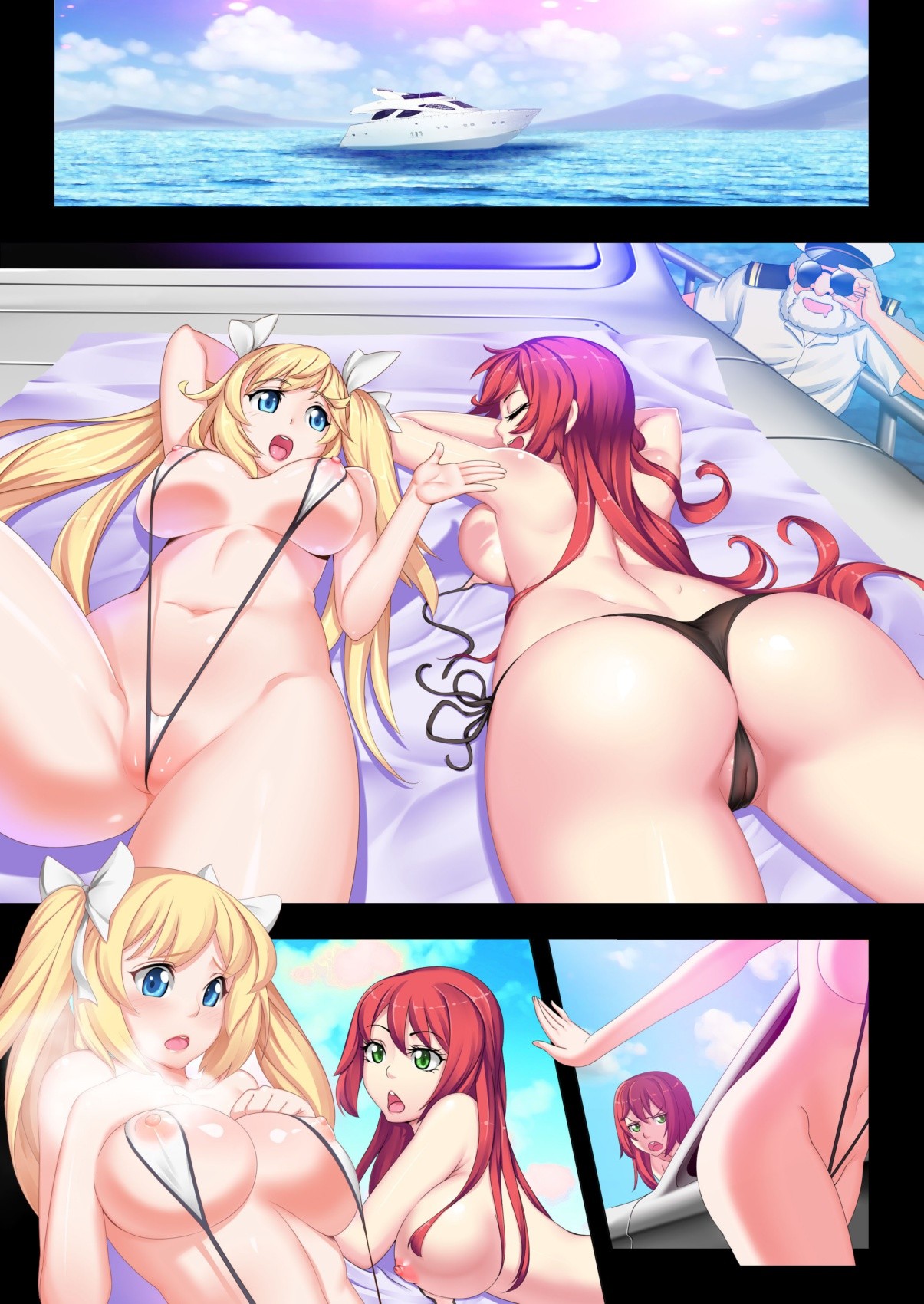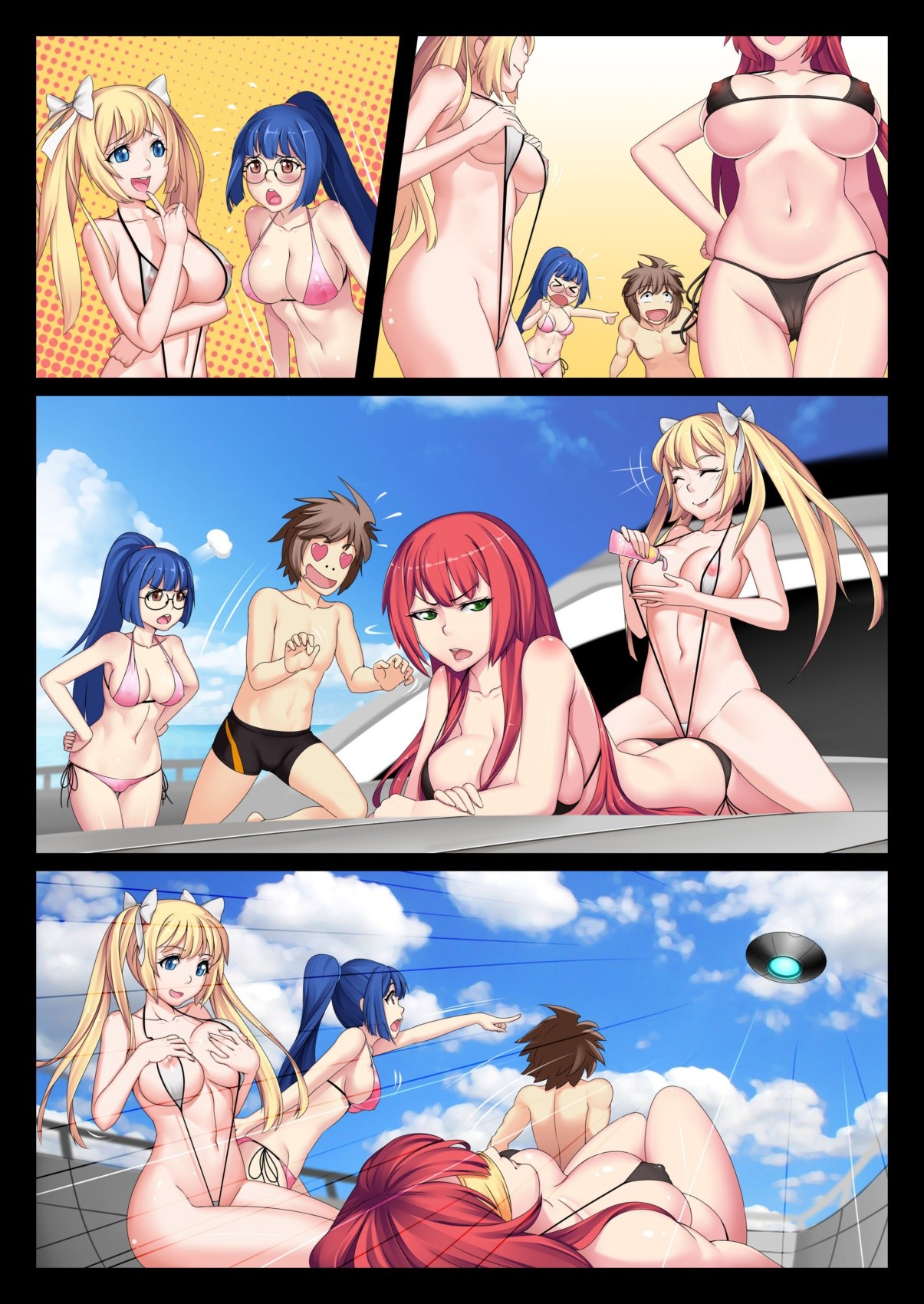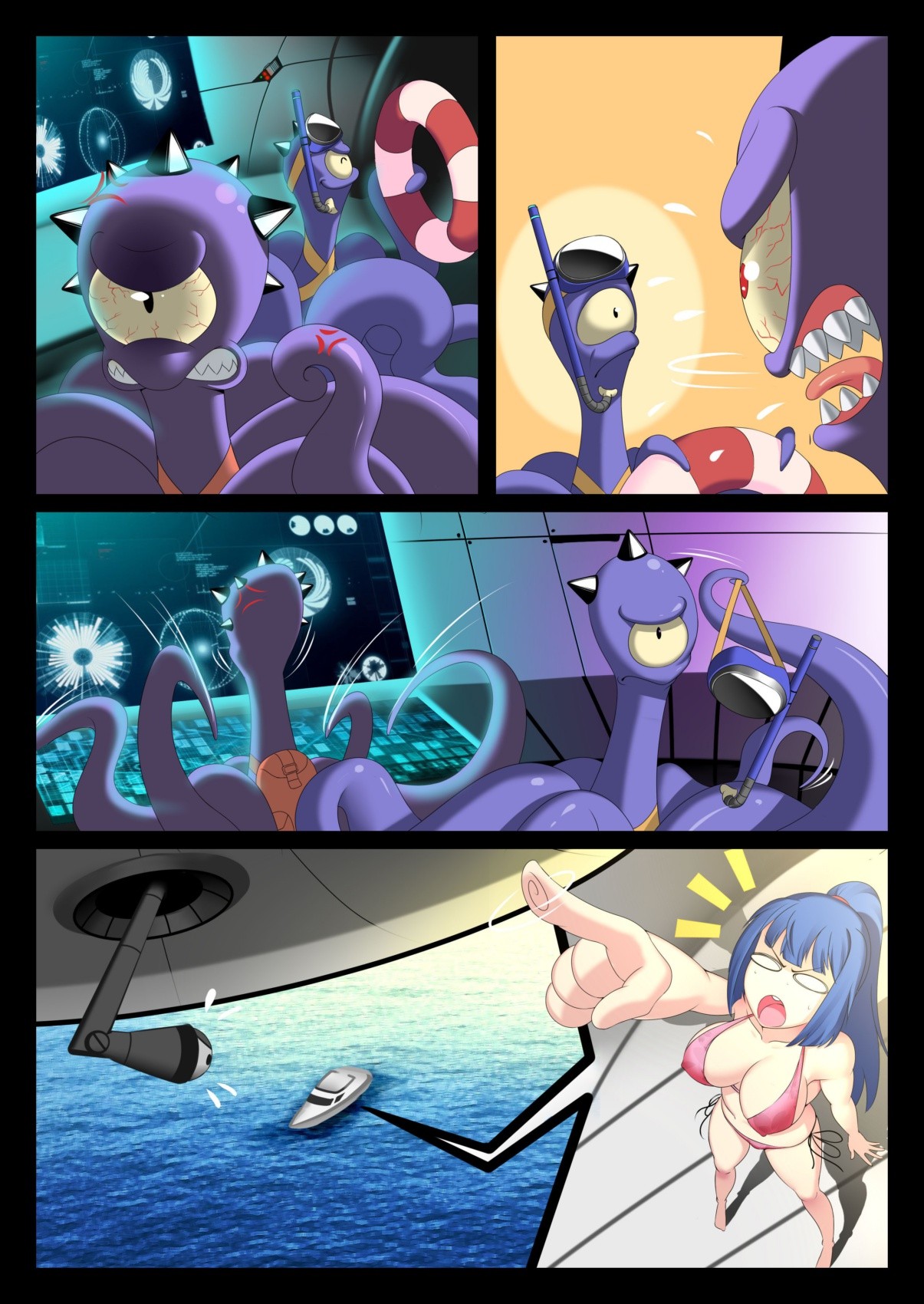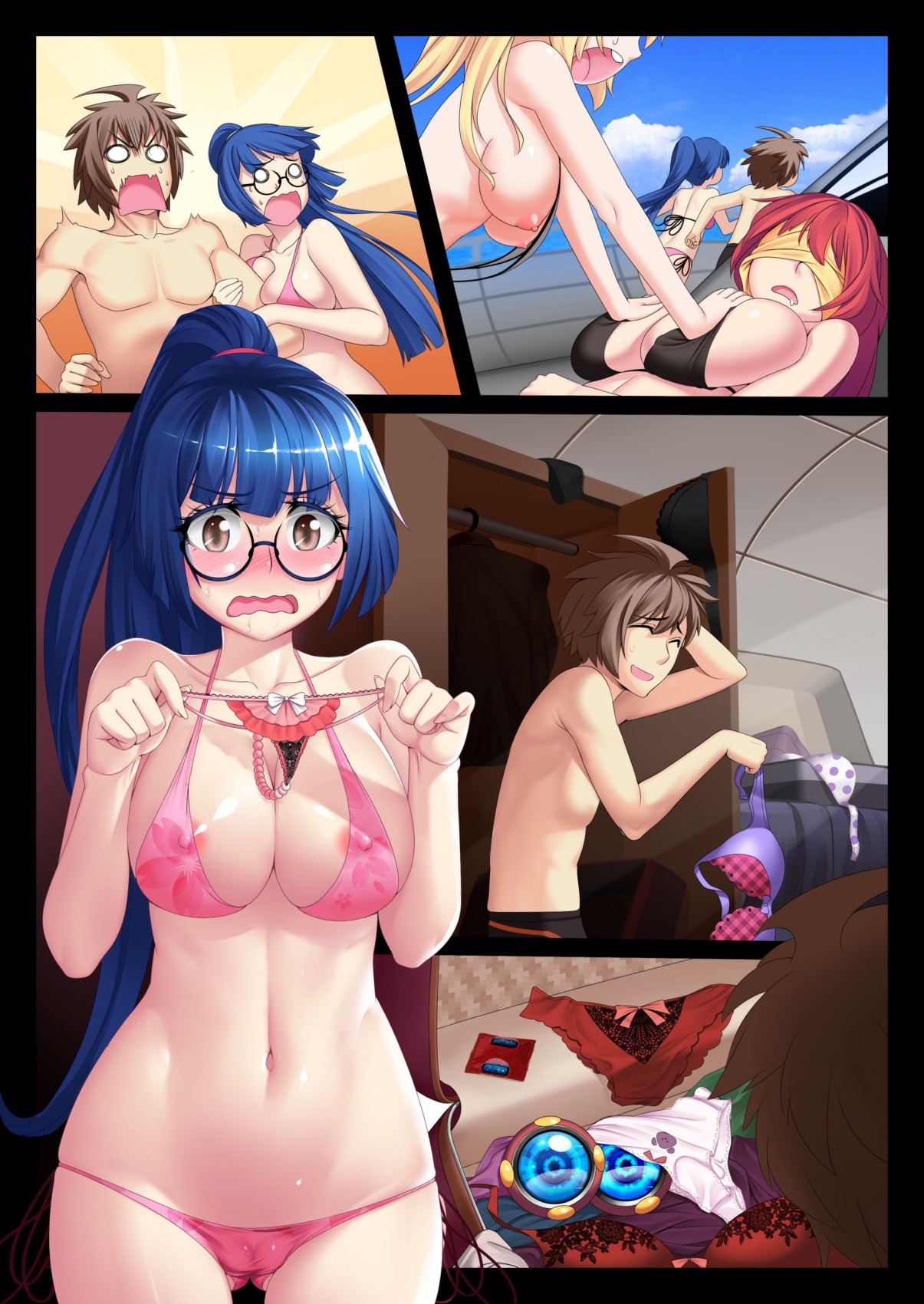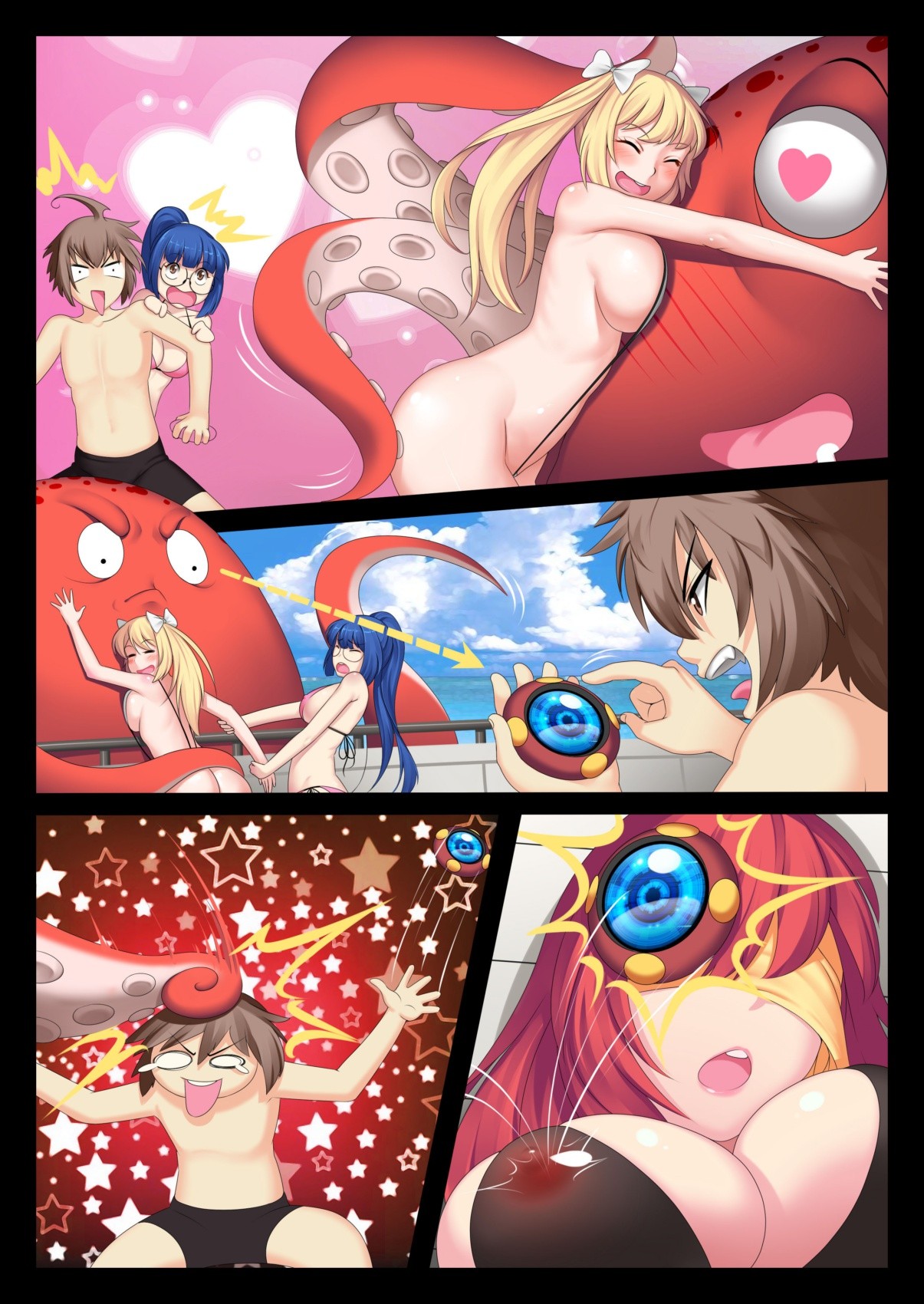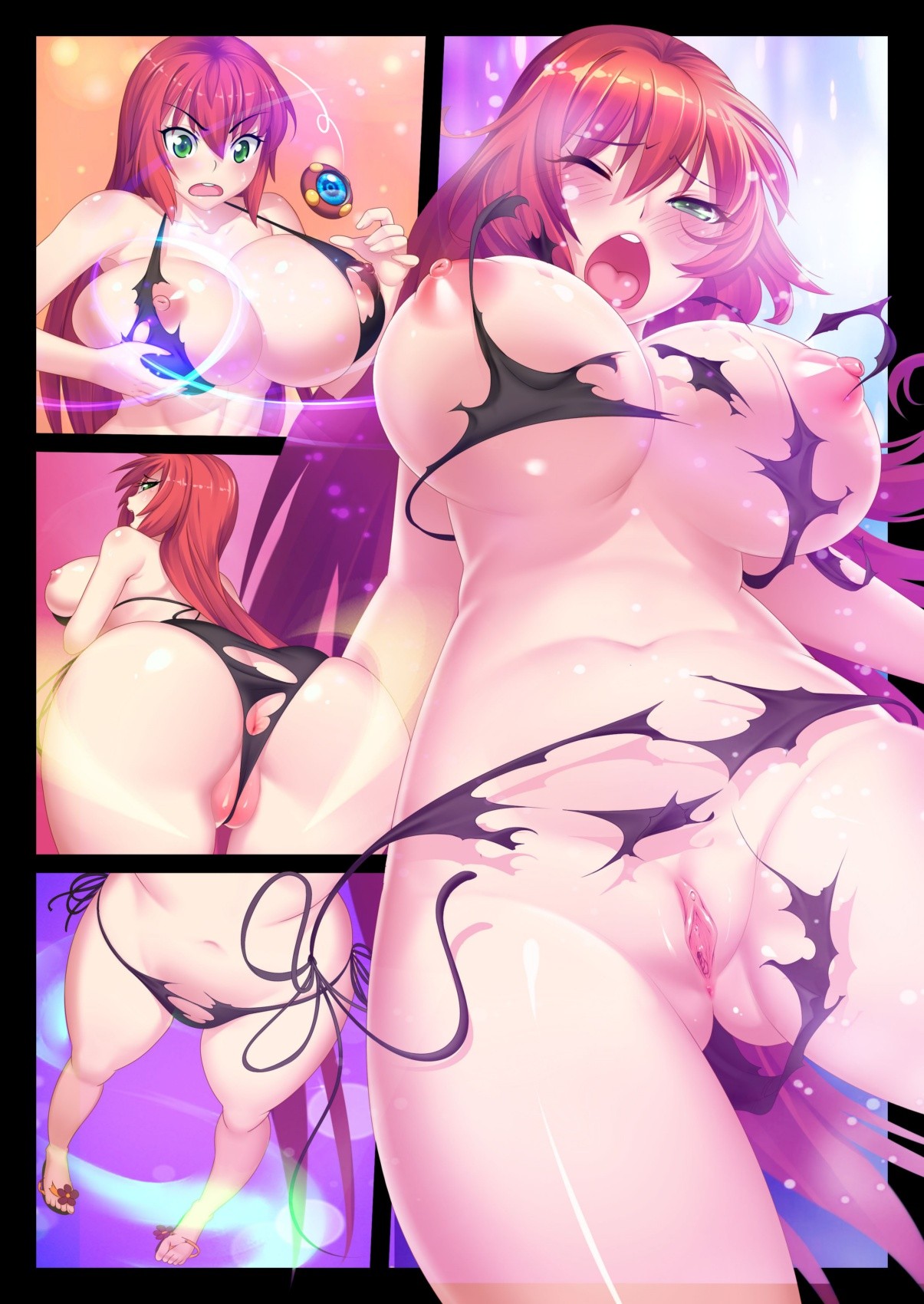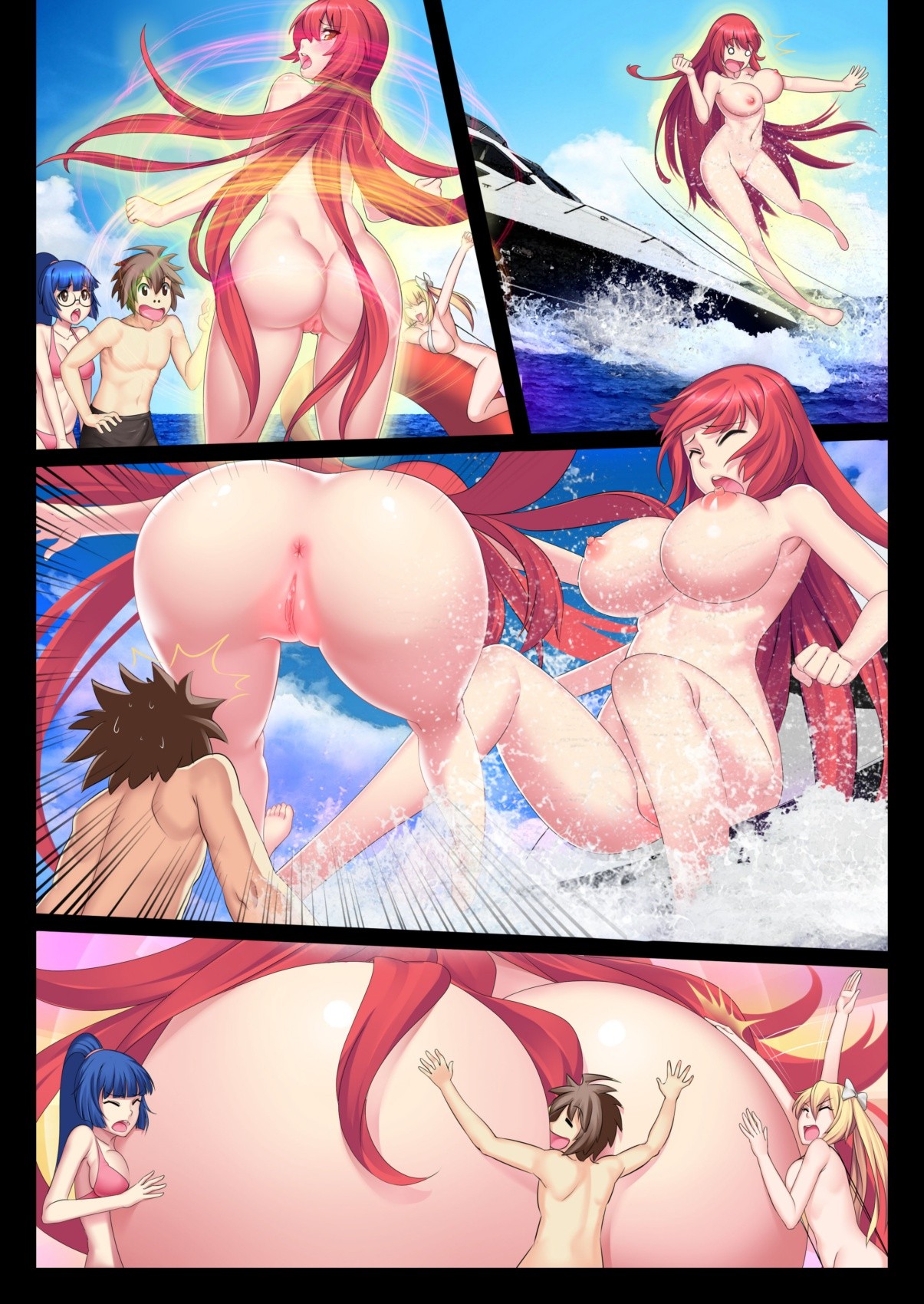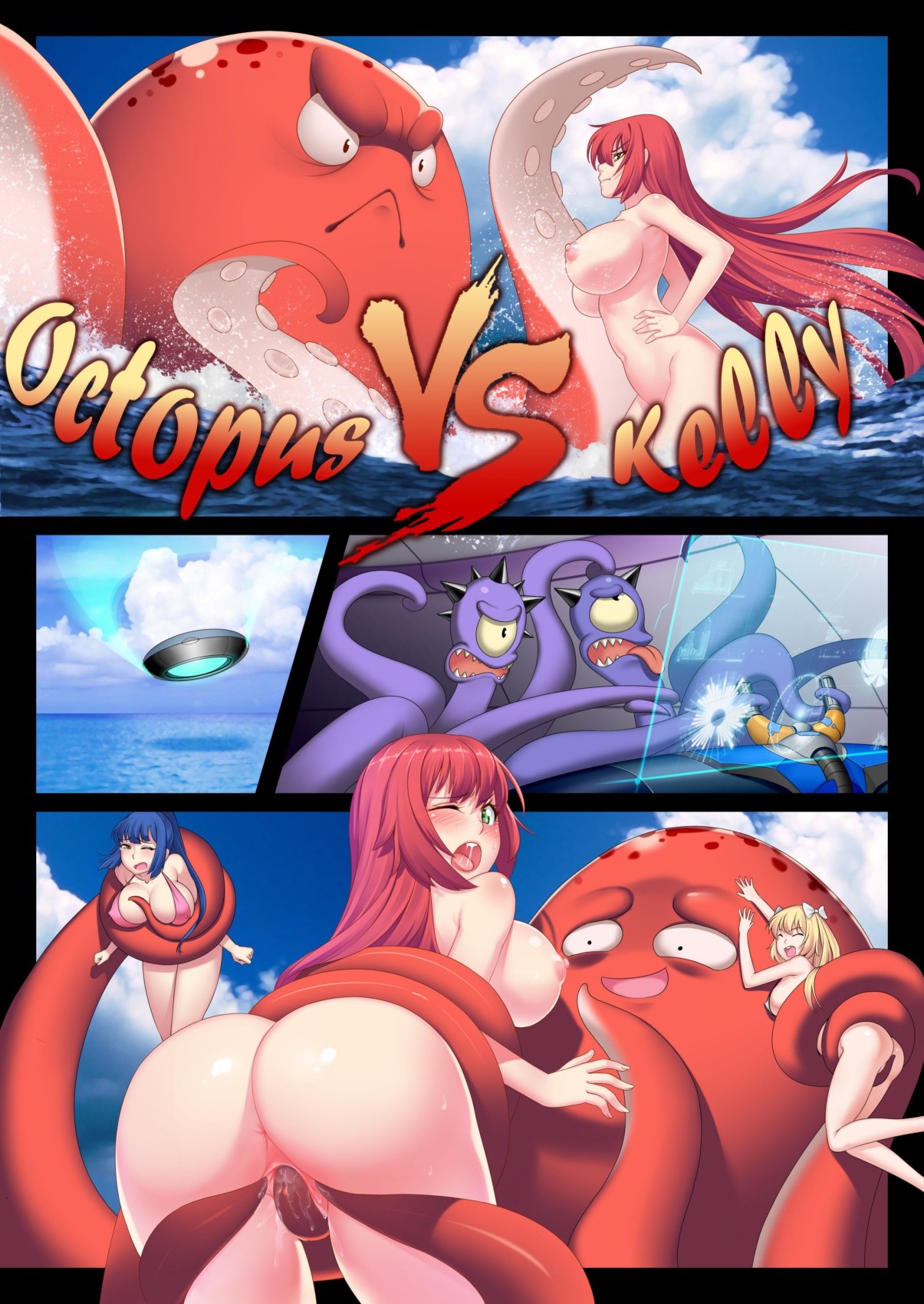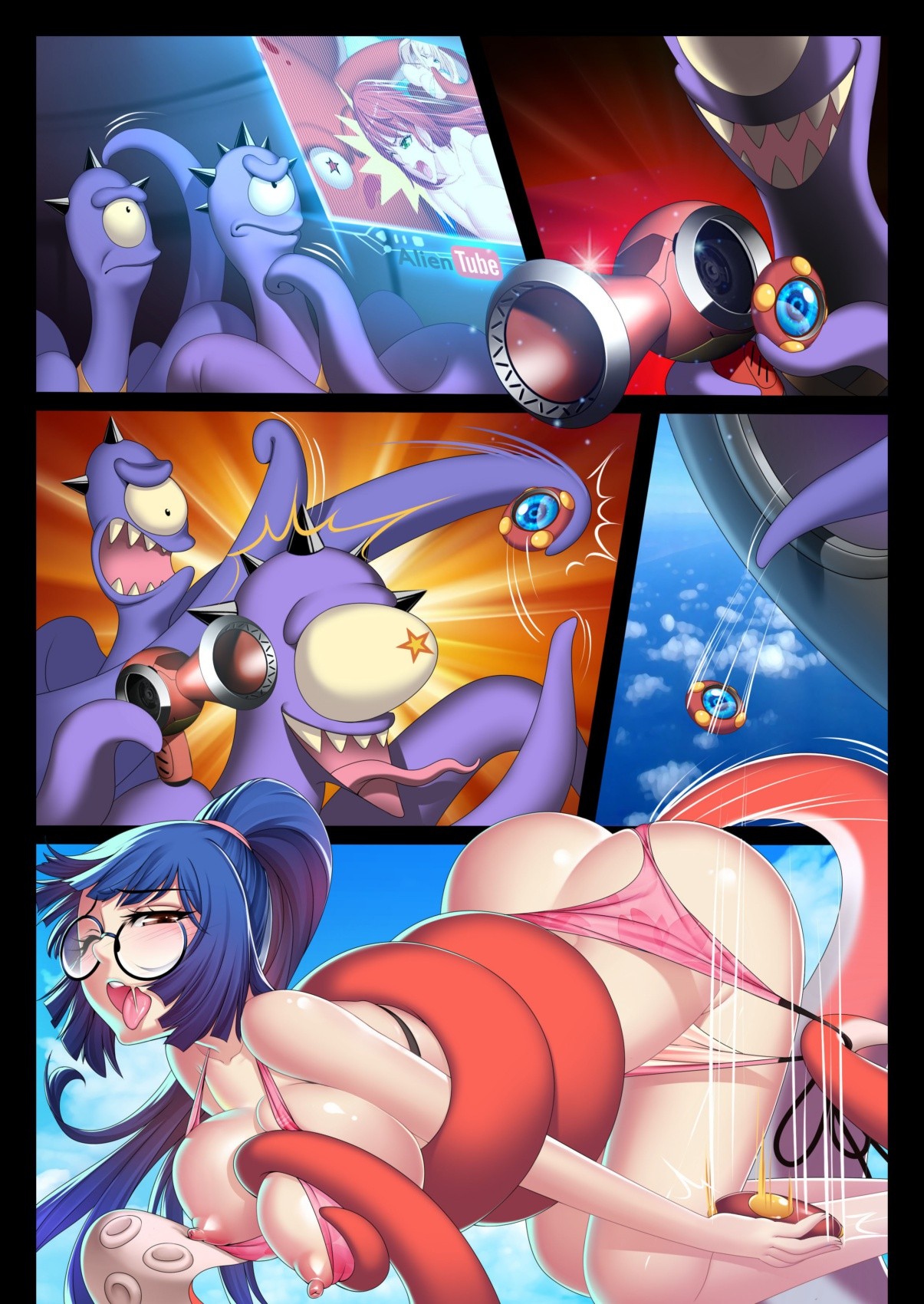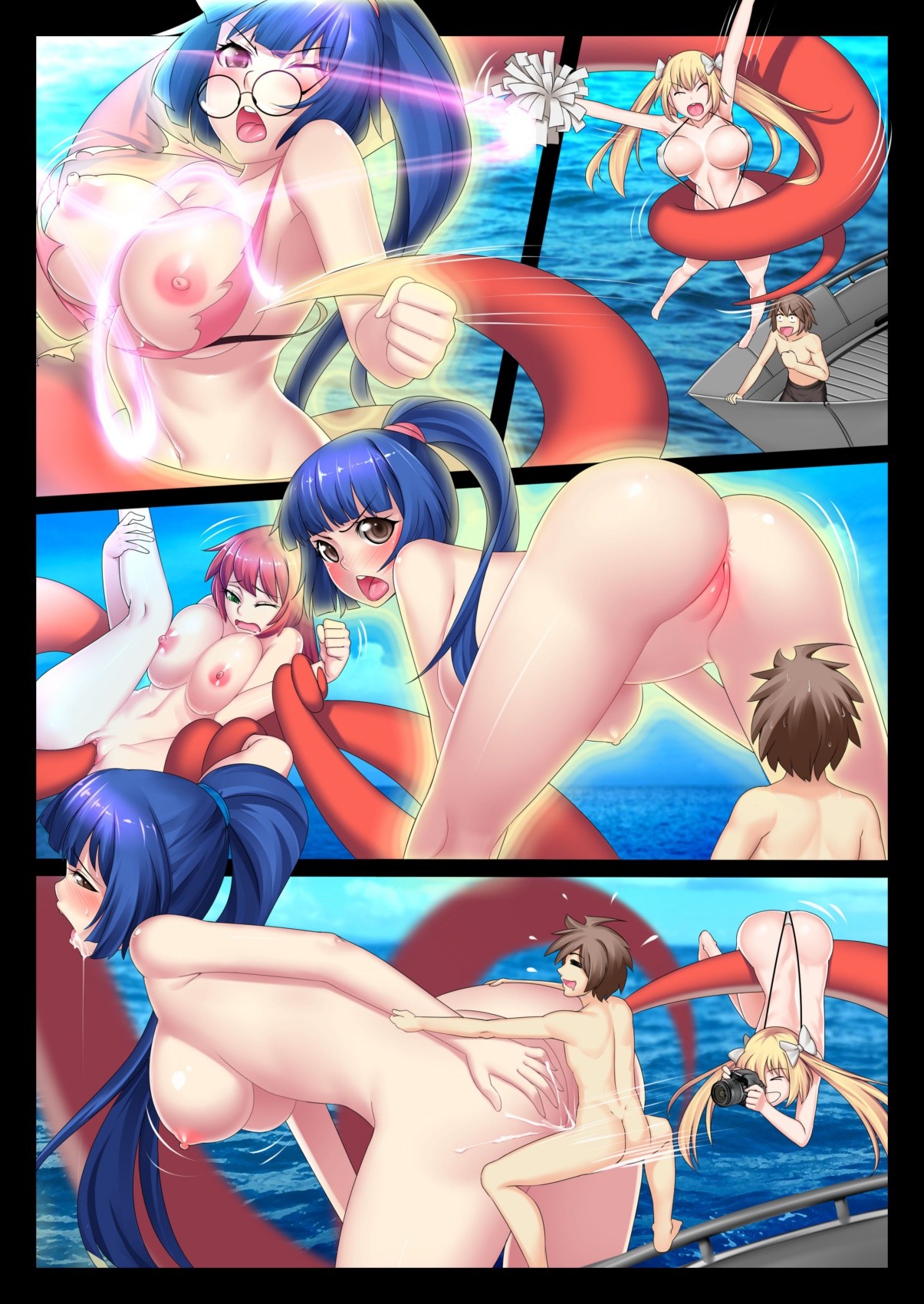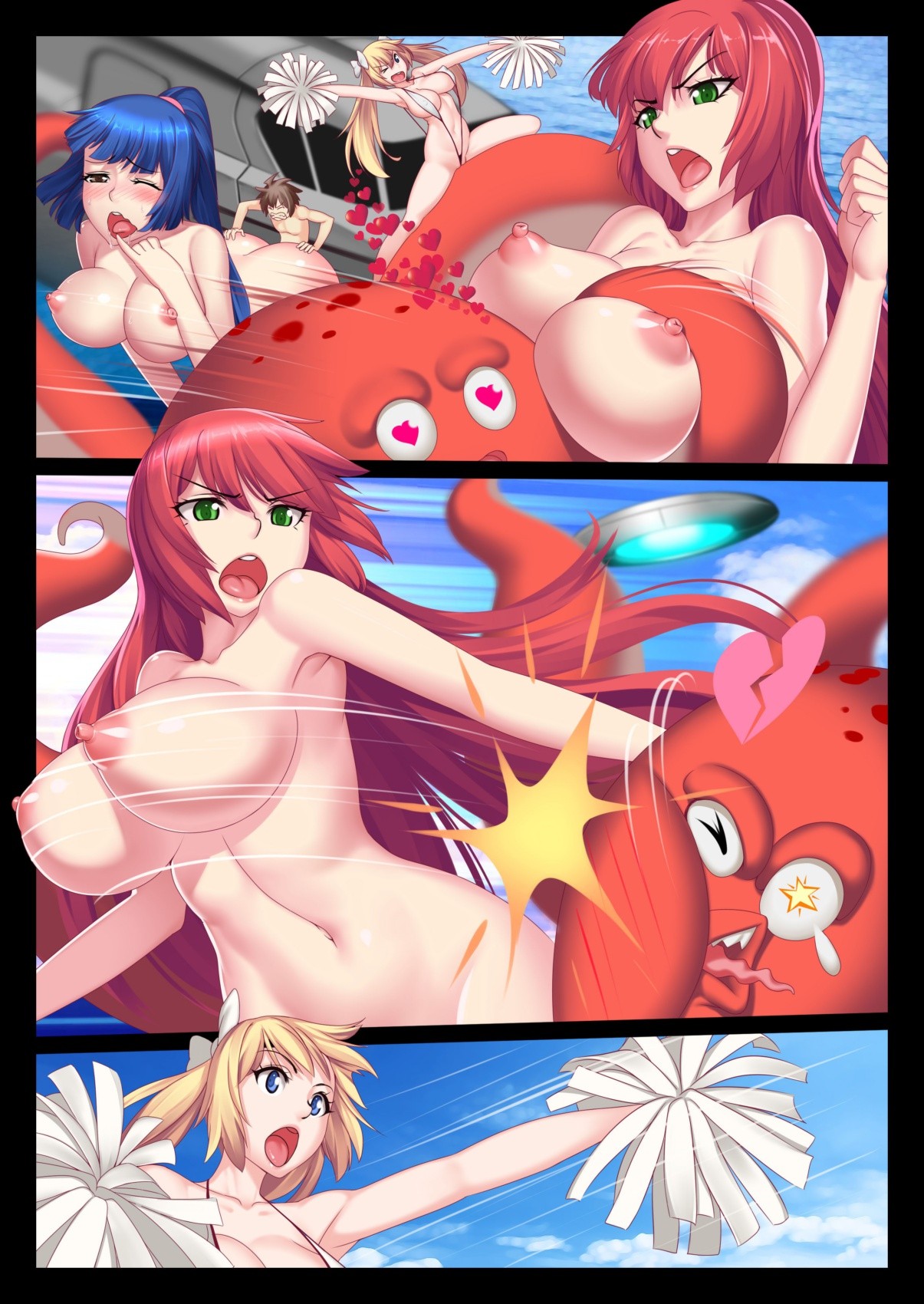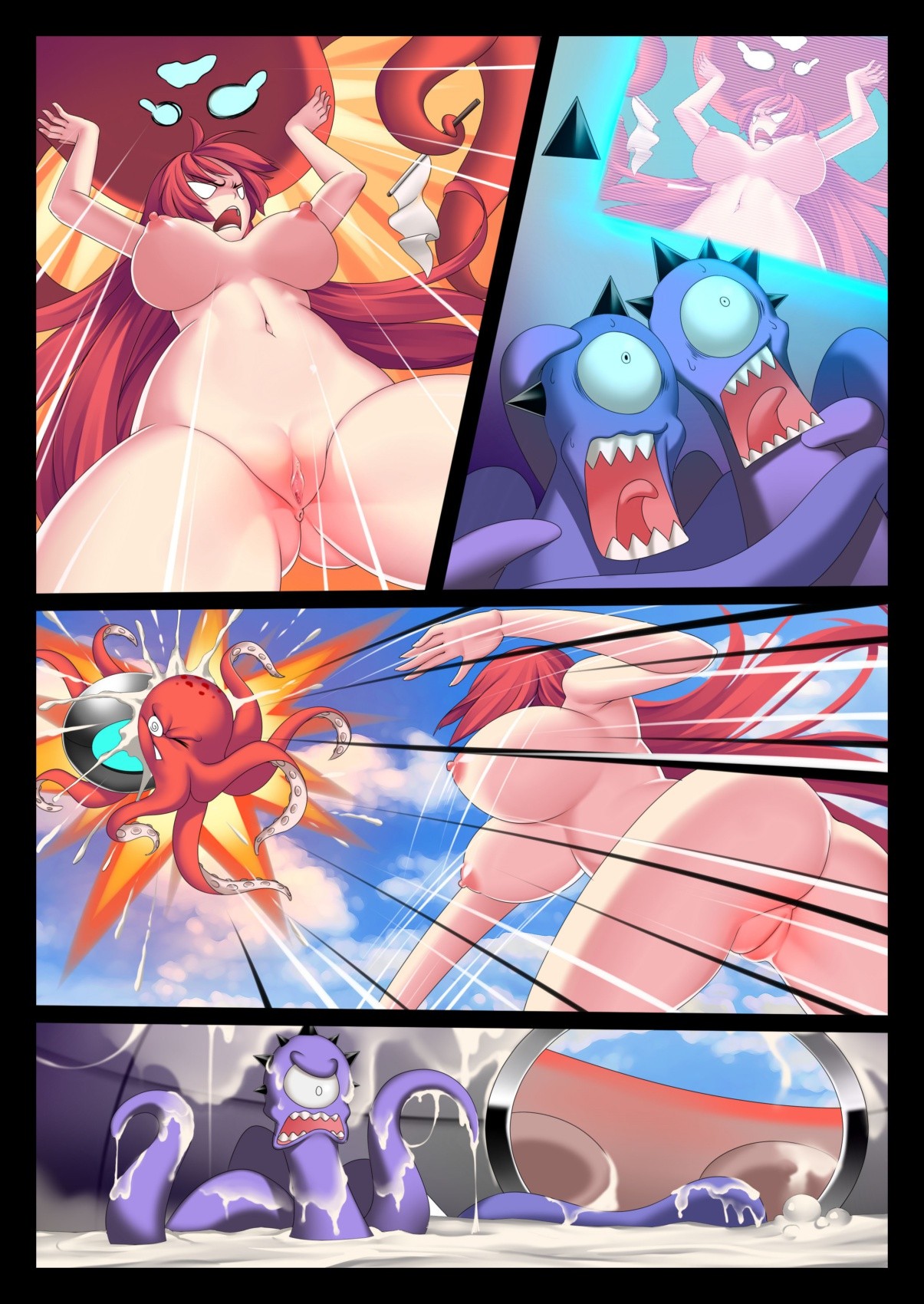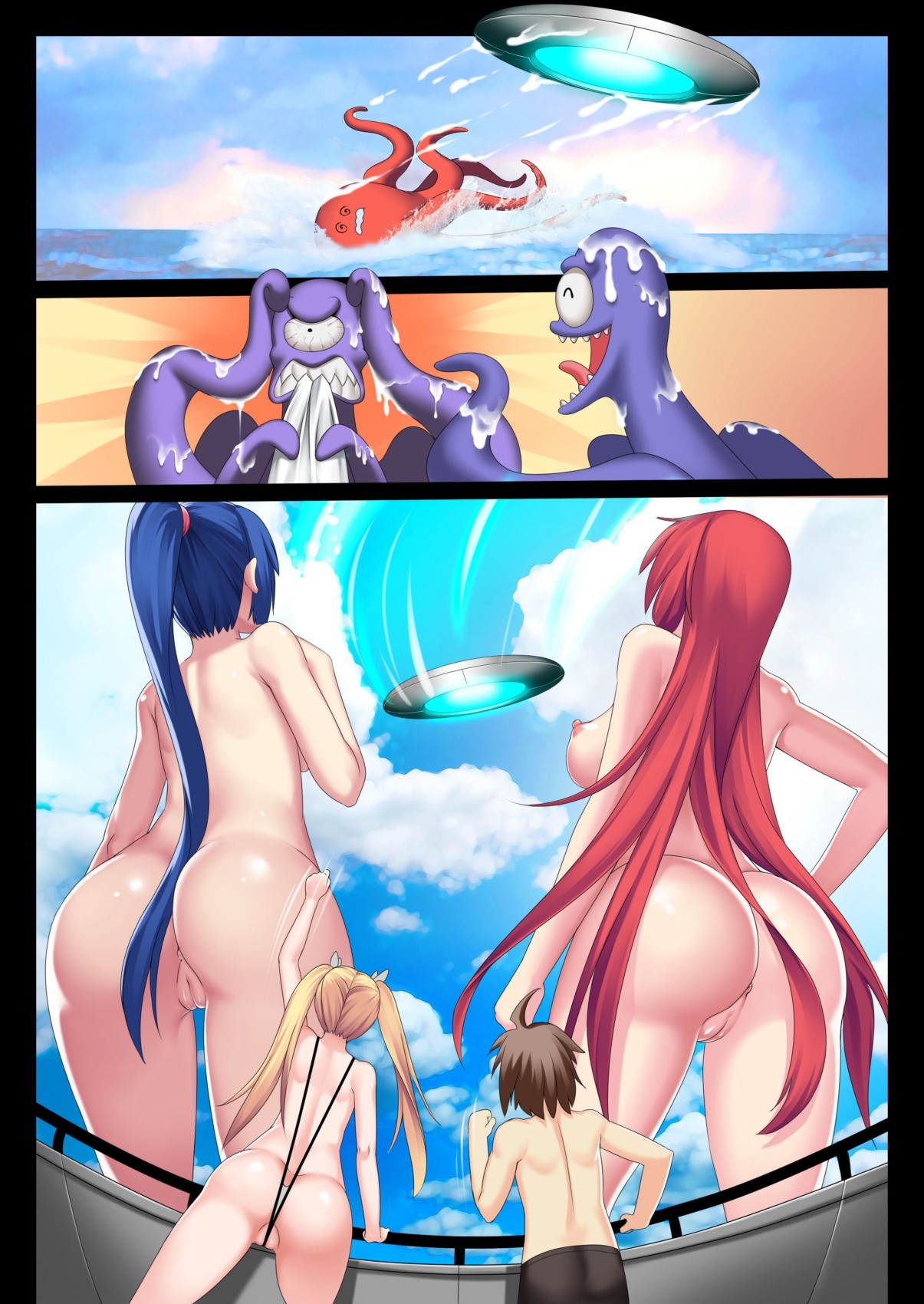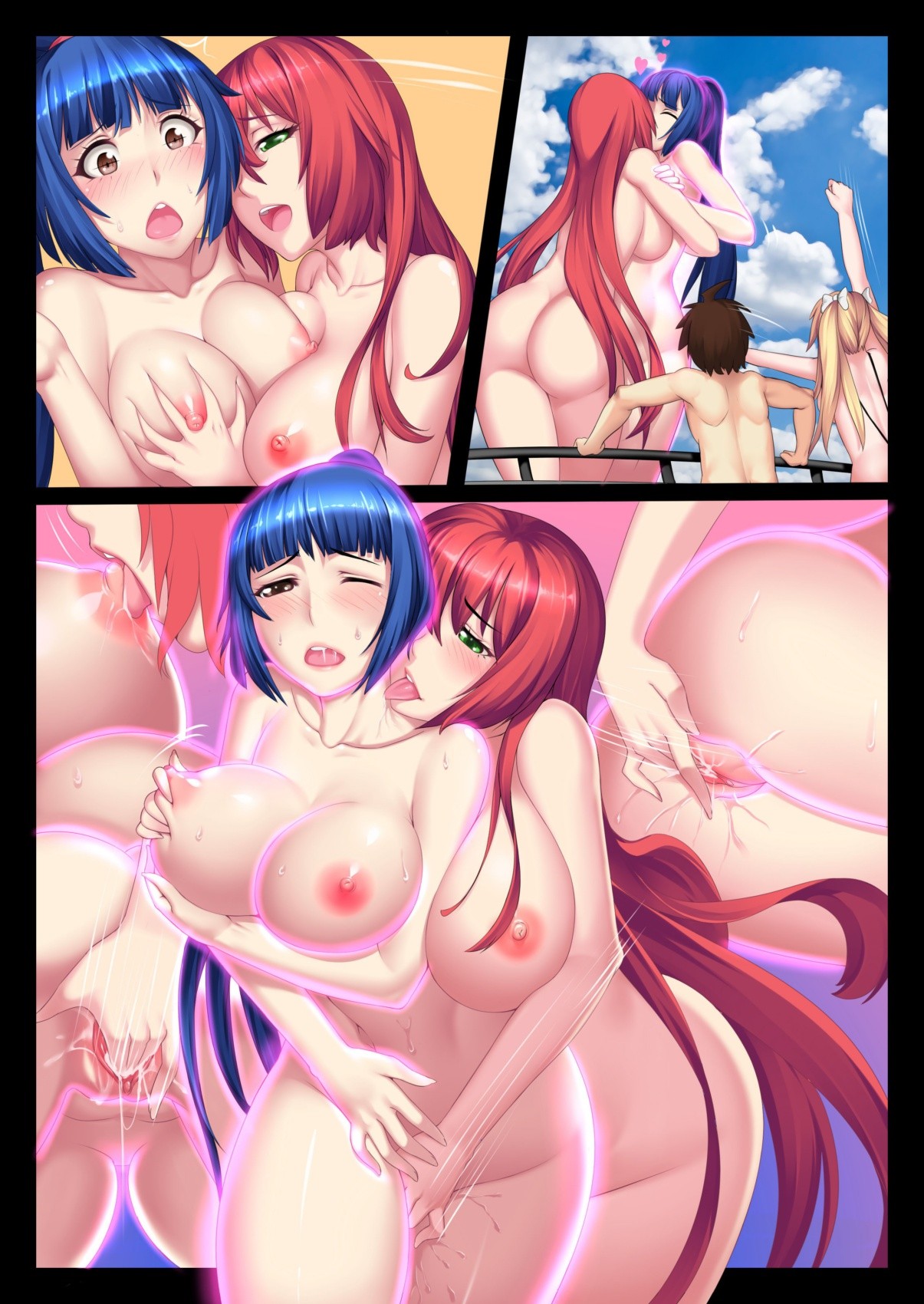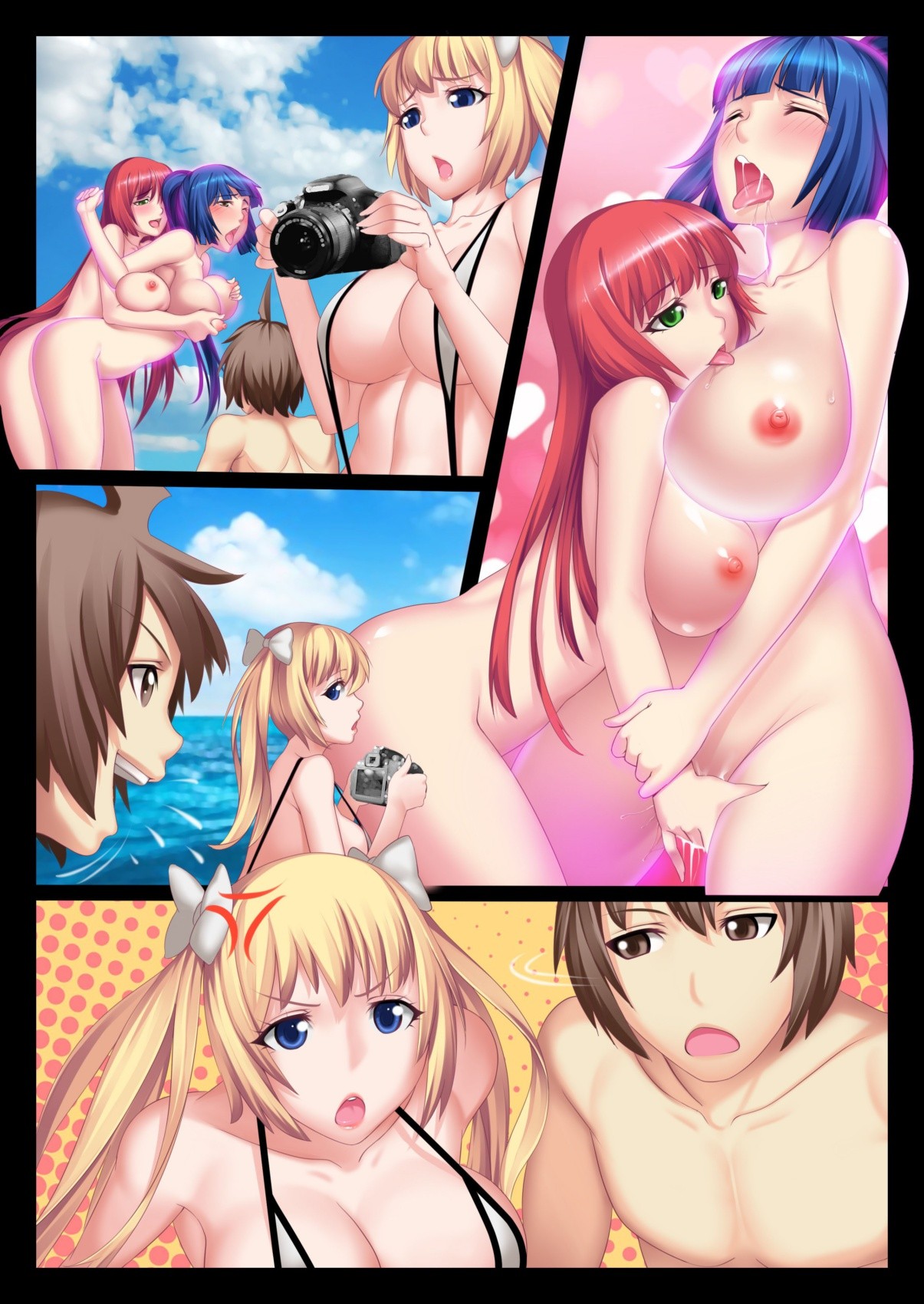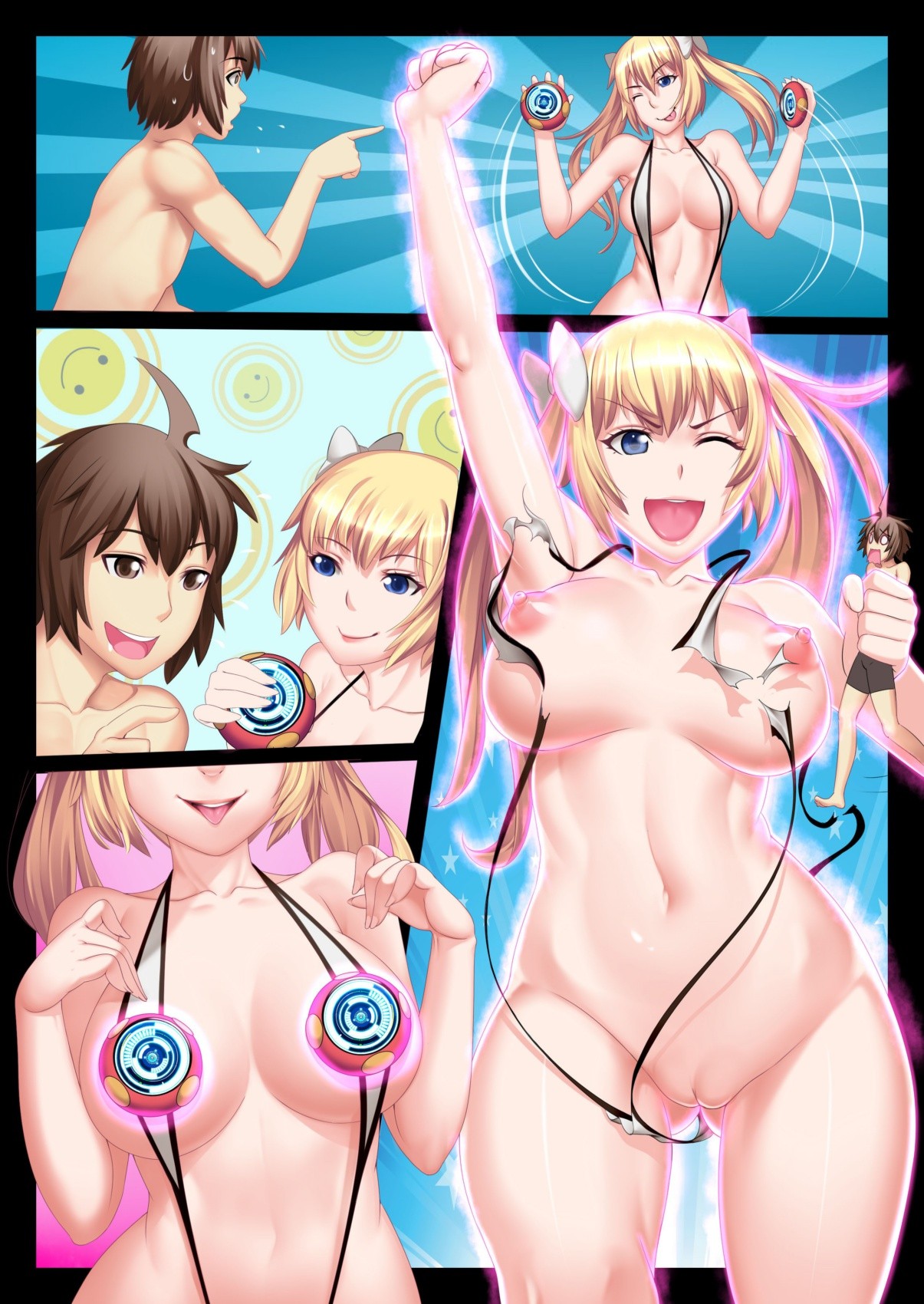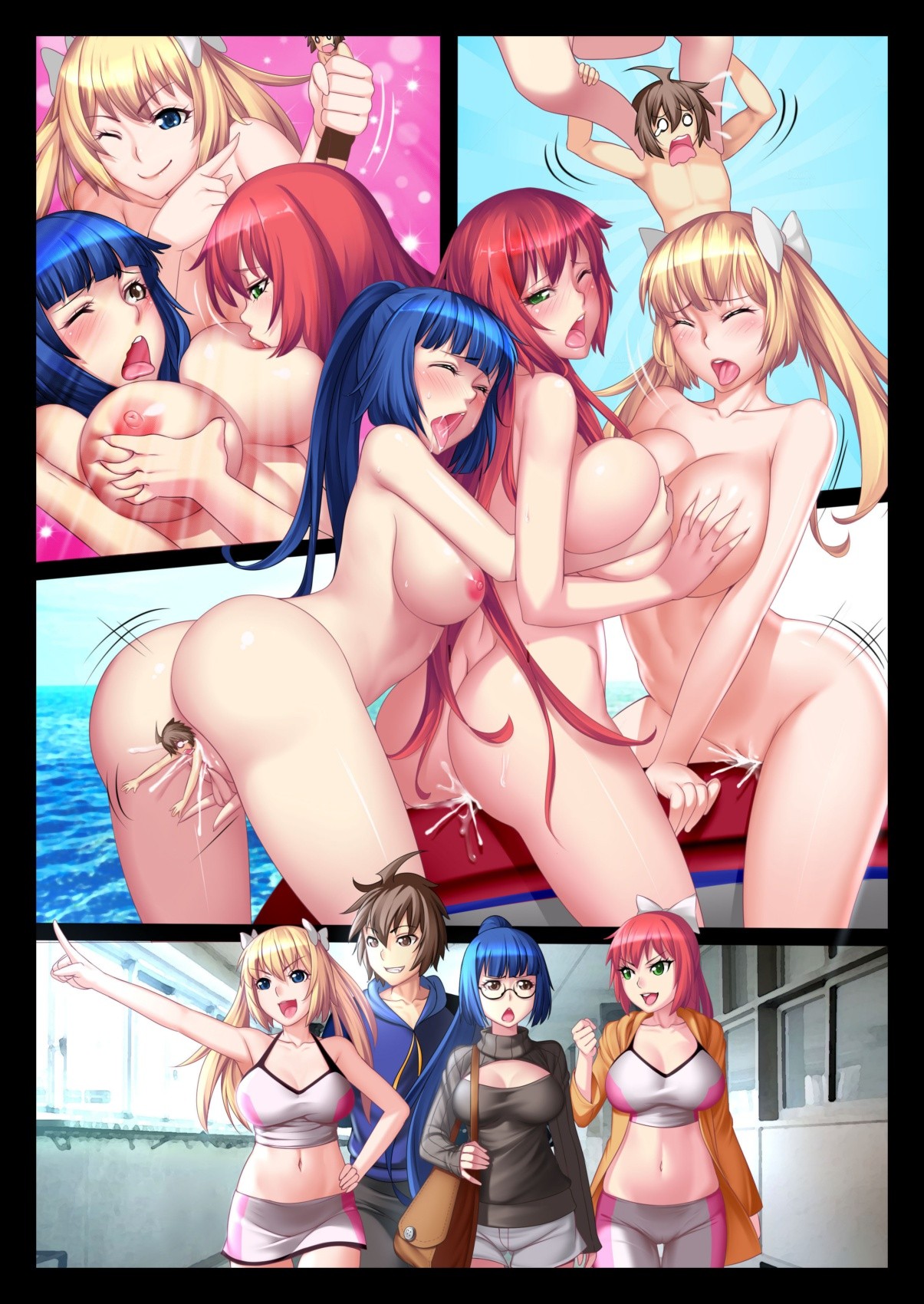 In this porn comic we see how some young people were on a party boat. They were drinking alcohol and they were getting drunk, they were all fucking friends. They had been partying on the ship for several days, fucking without stopping.
One of these octopus aliens saw those sexy girls doing topless on the boat and the other guys fucking them. Those beings got very horny, the juicy pussies of those girls made them want to fuck them, but they couldn't. Their bodies could not live on earth and the girls could not live in extraterrestrial spacecraft either. Physical contact was impossible, so they threw a laser beam at an octopus from the sea to be fucked.
While the giant octopus fucked the girls some boys got horny to see how their friends enjoyed. While the octopus put their tentacles through their pussies the boys put their dicks through their asses. It was a super orgy, the most pleasant they had. That was the best time of these young people's vacations.