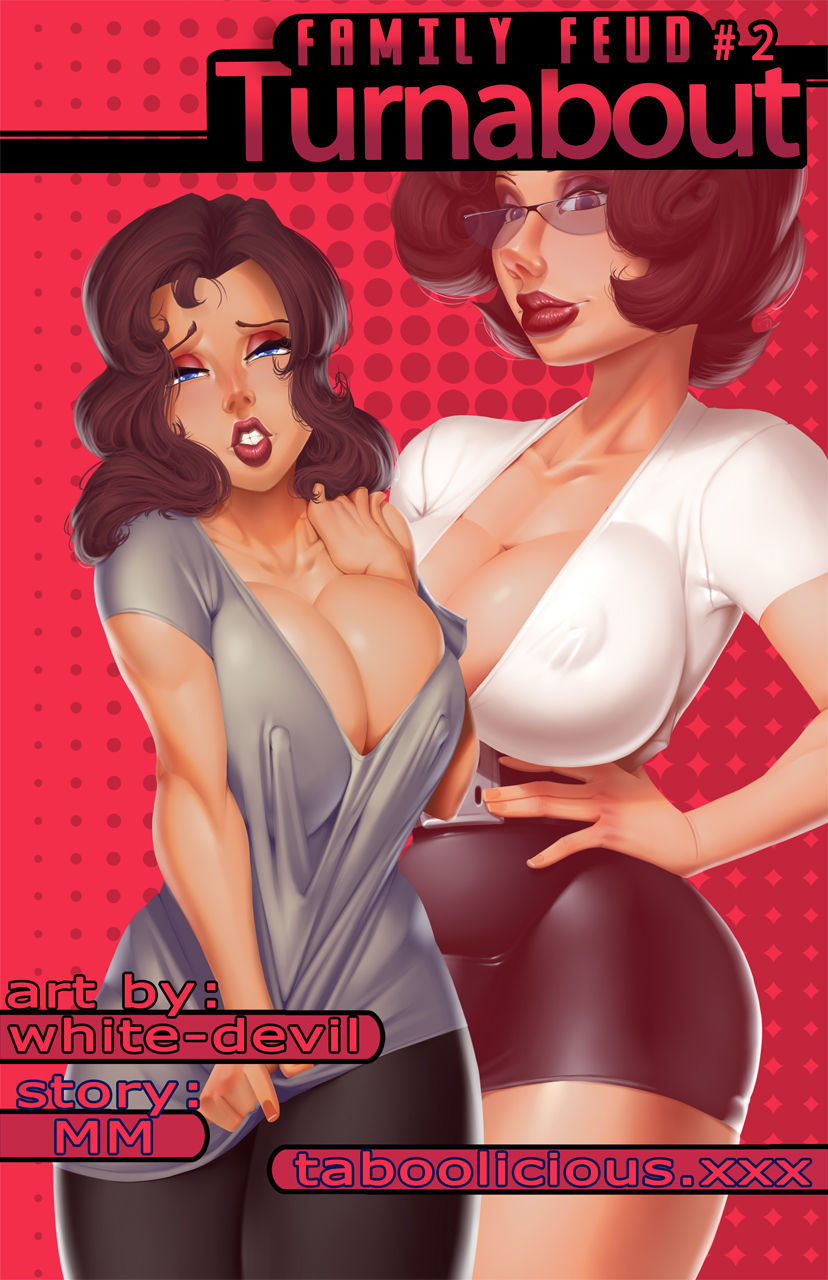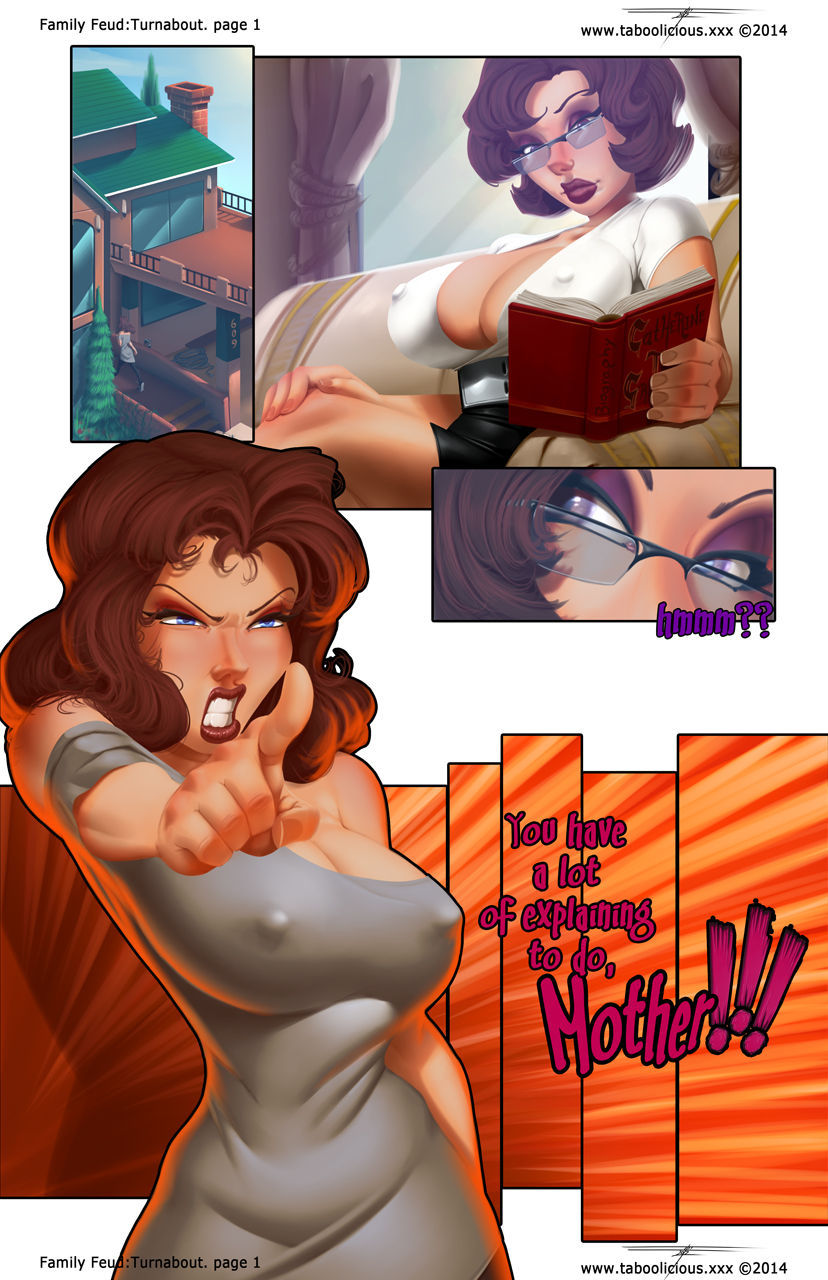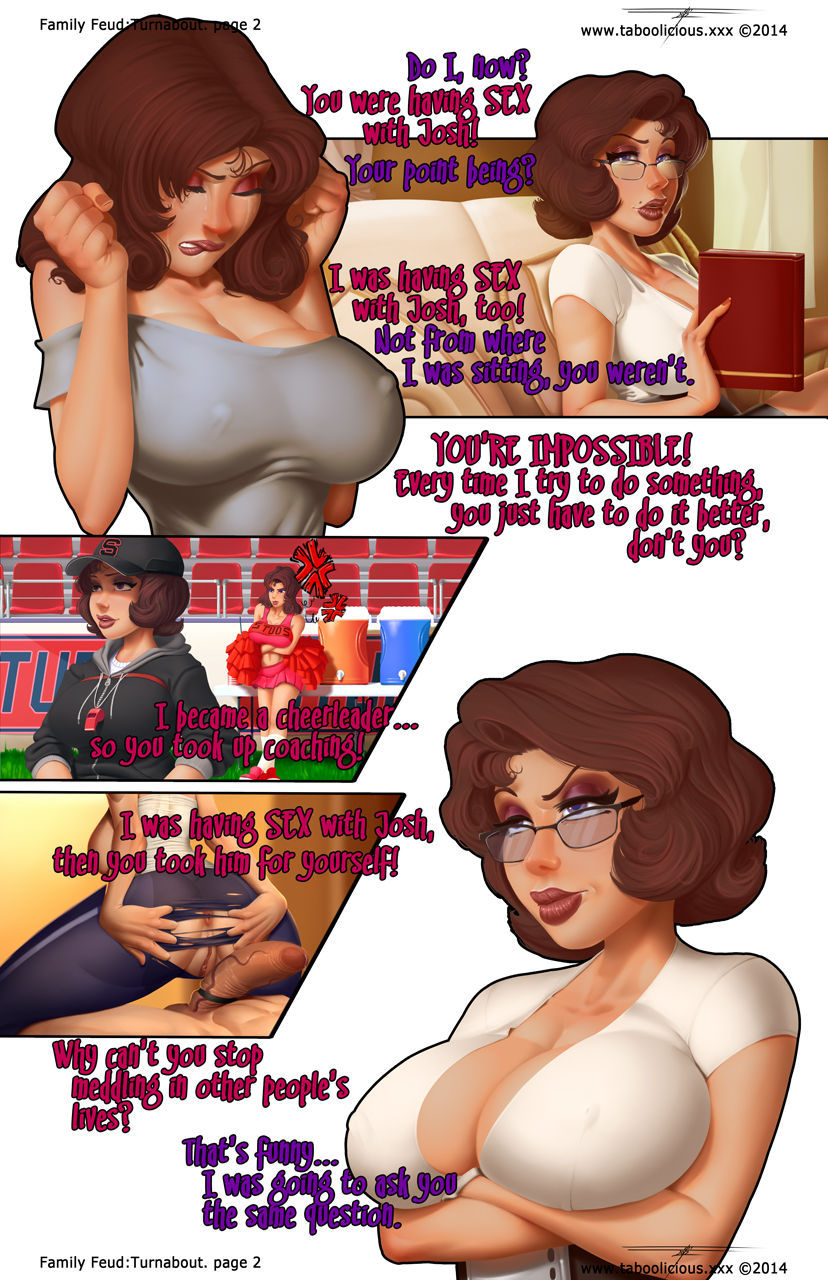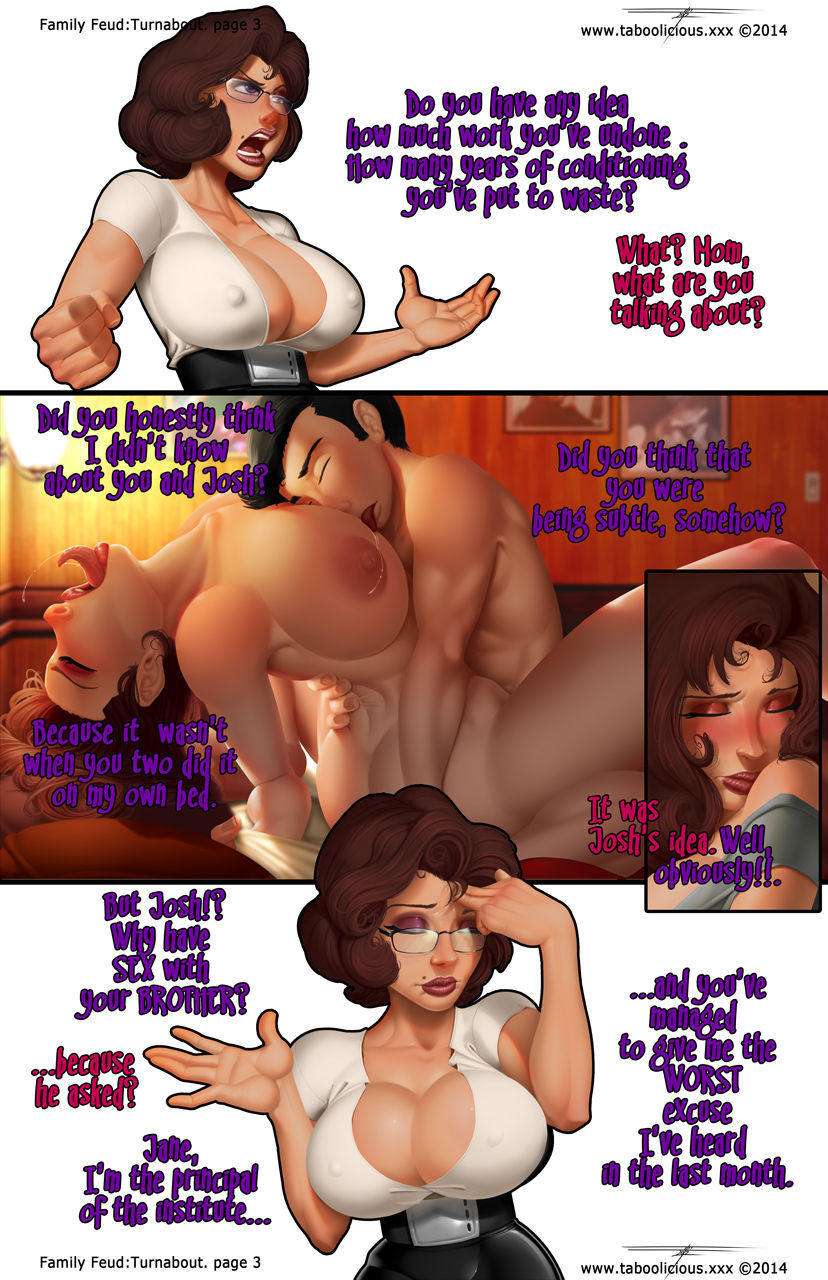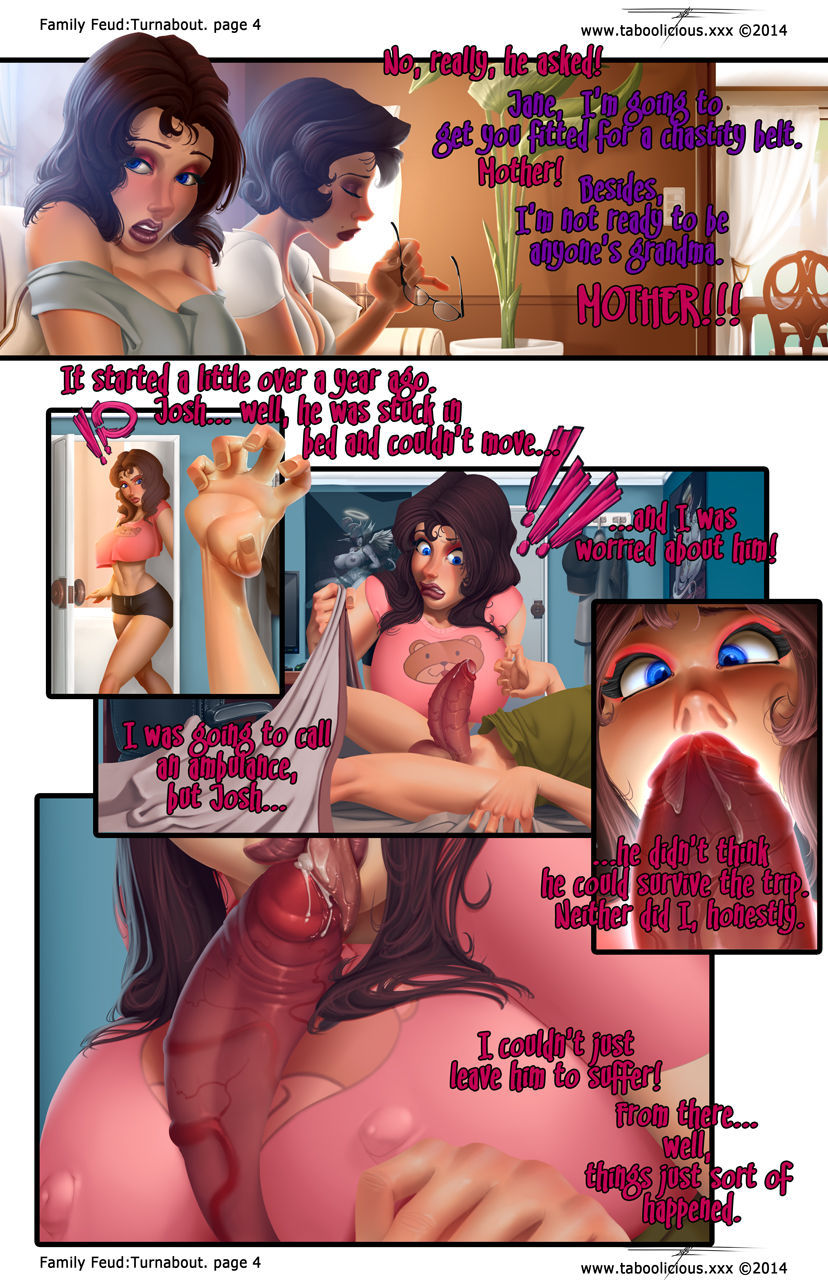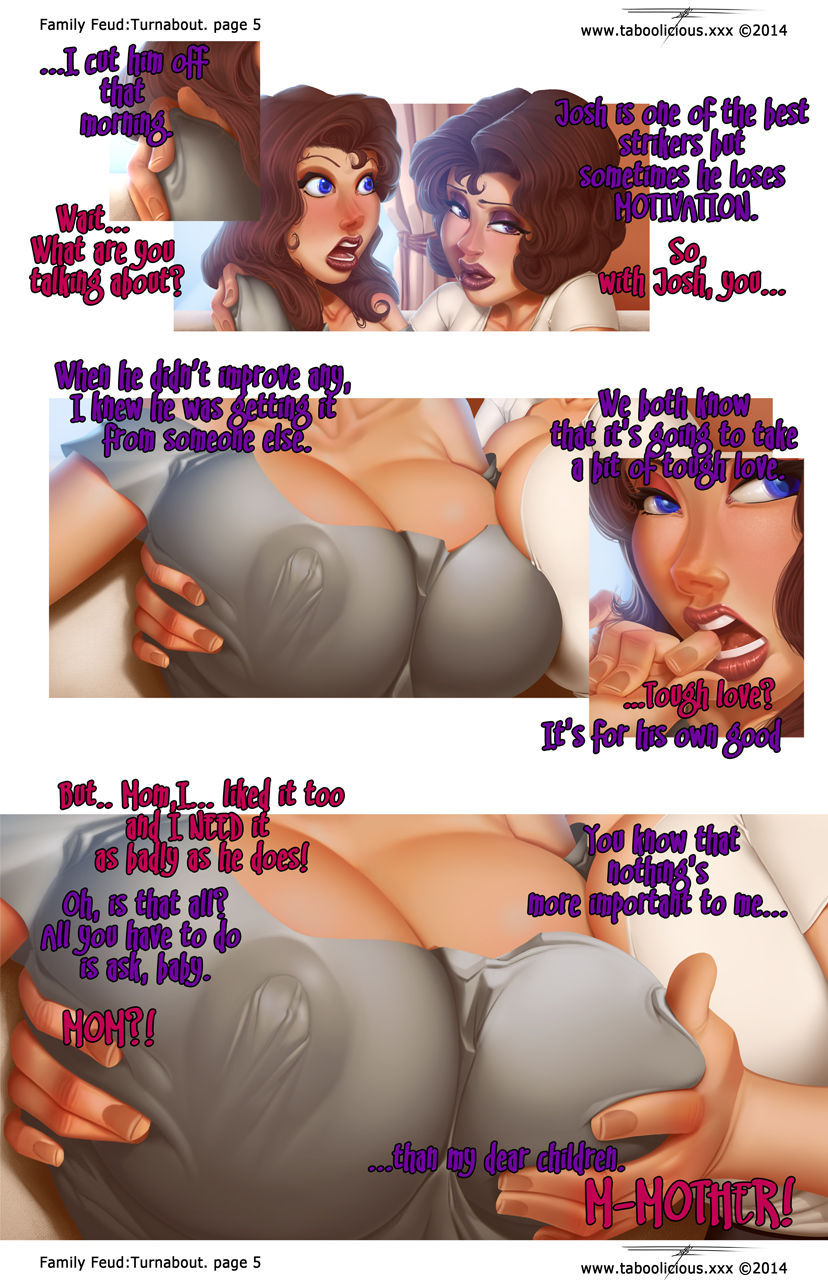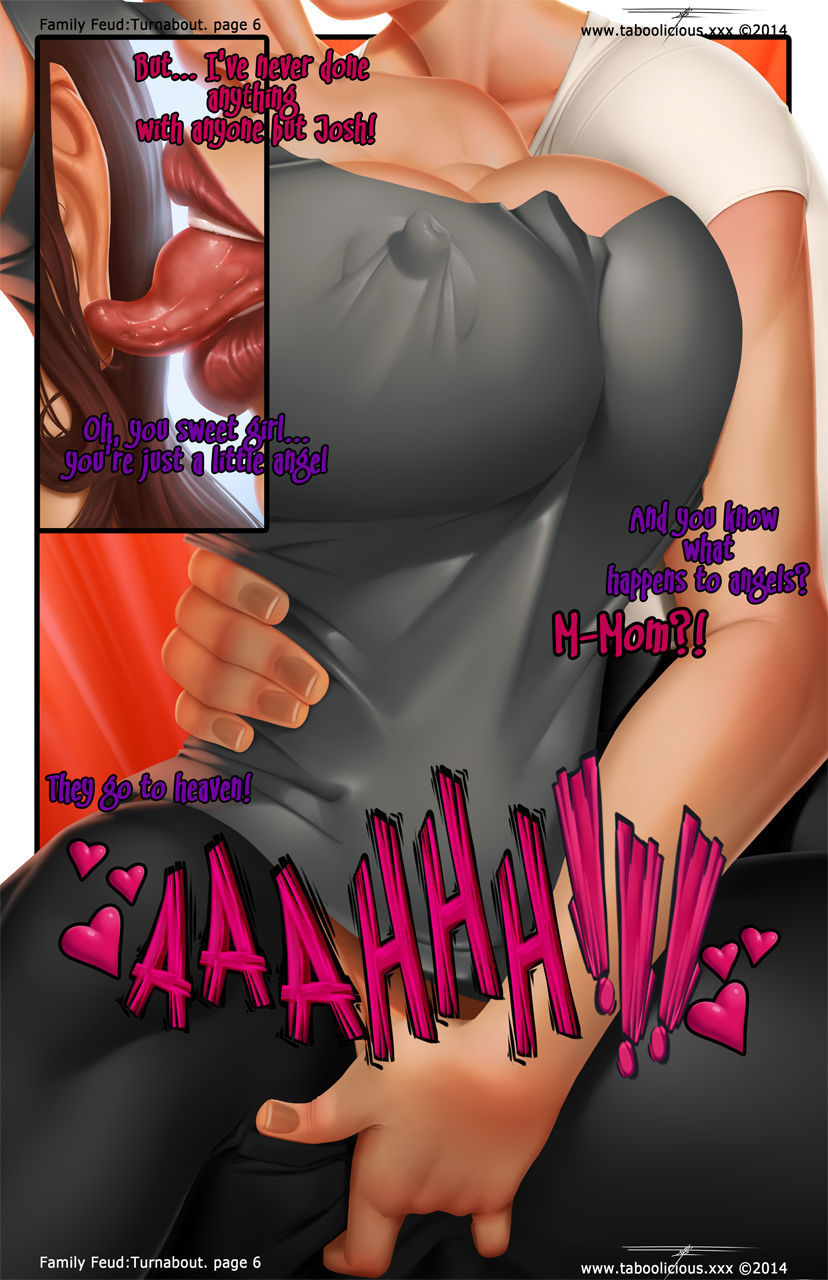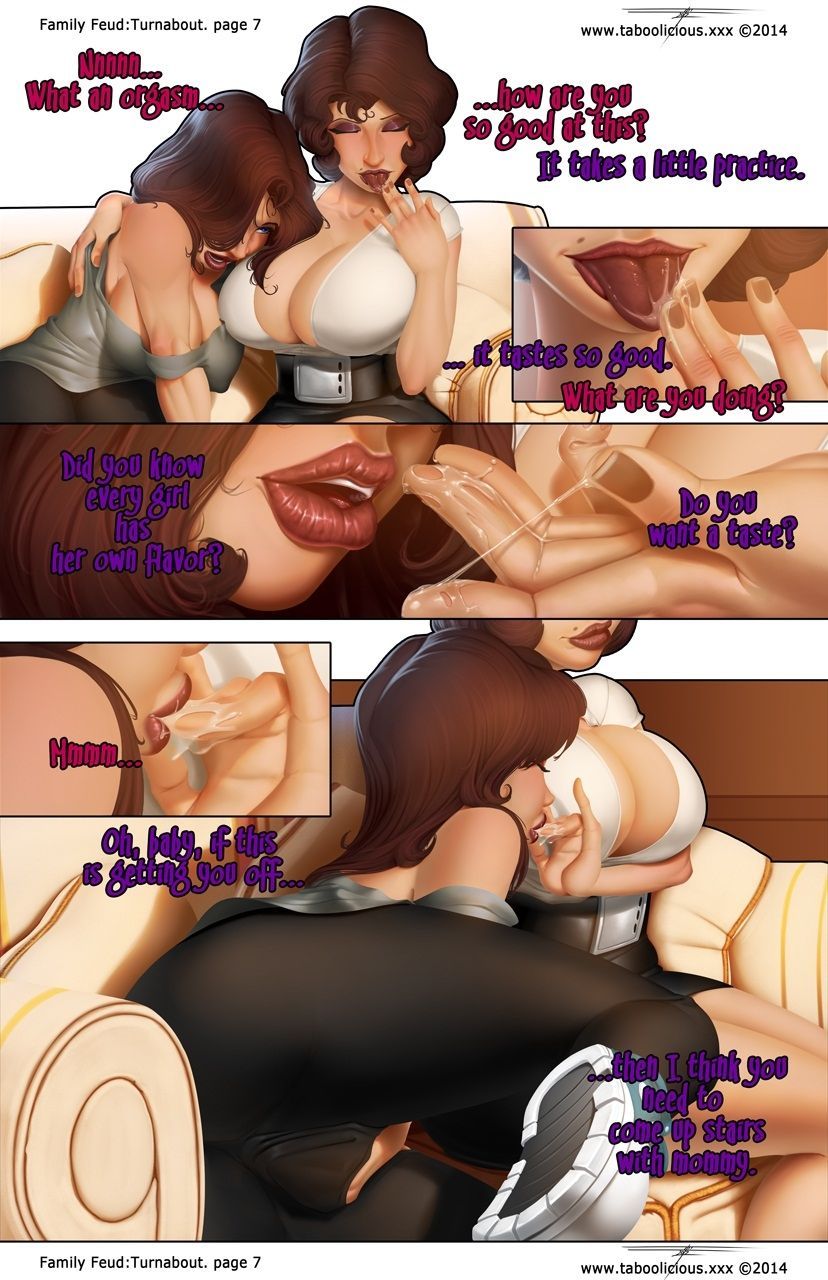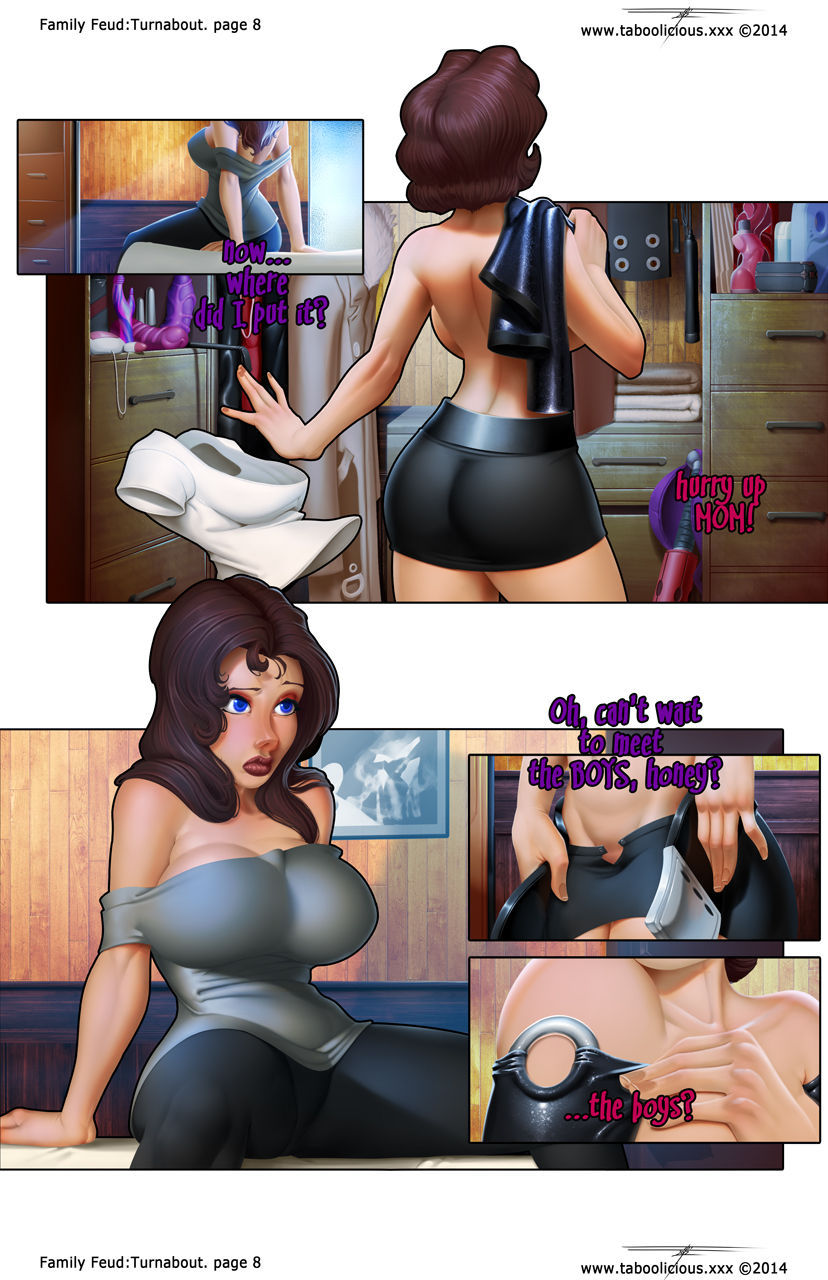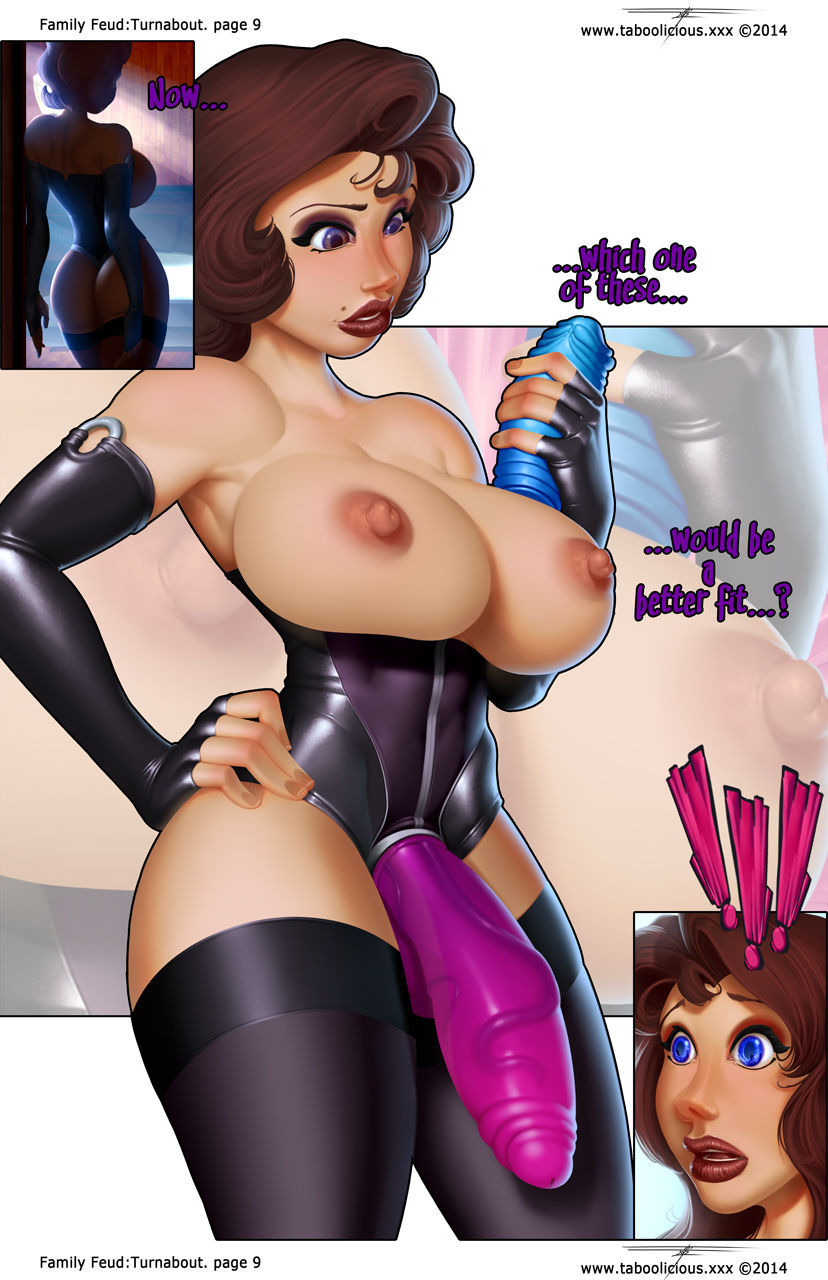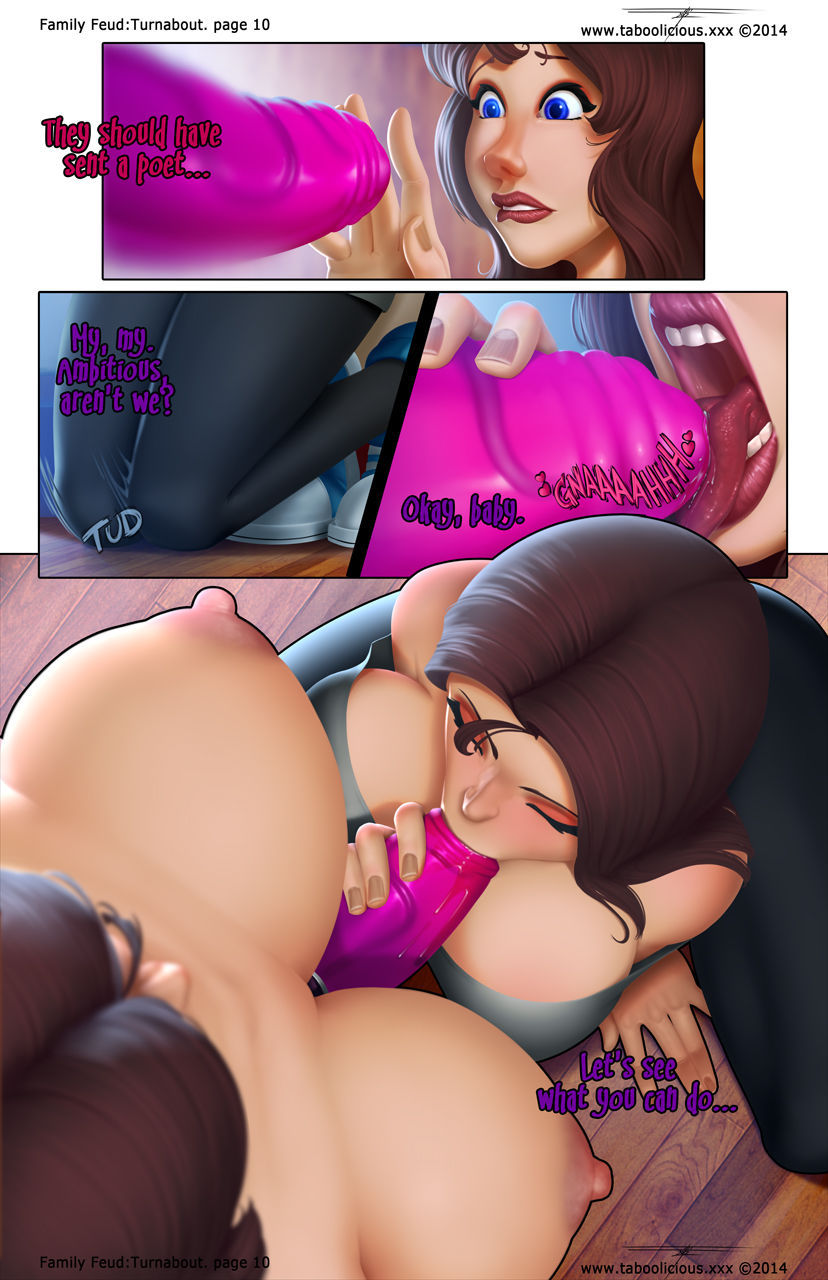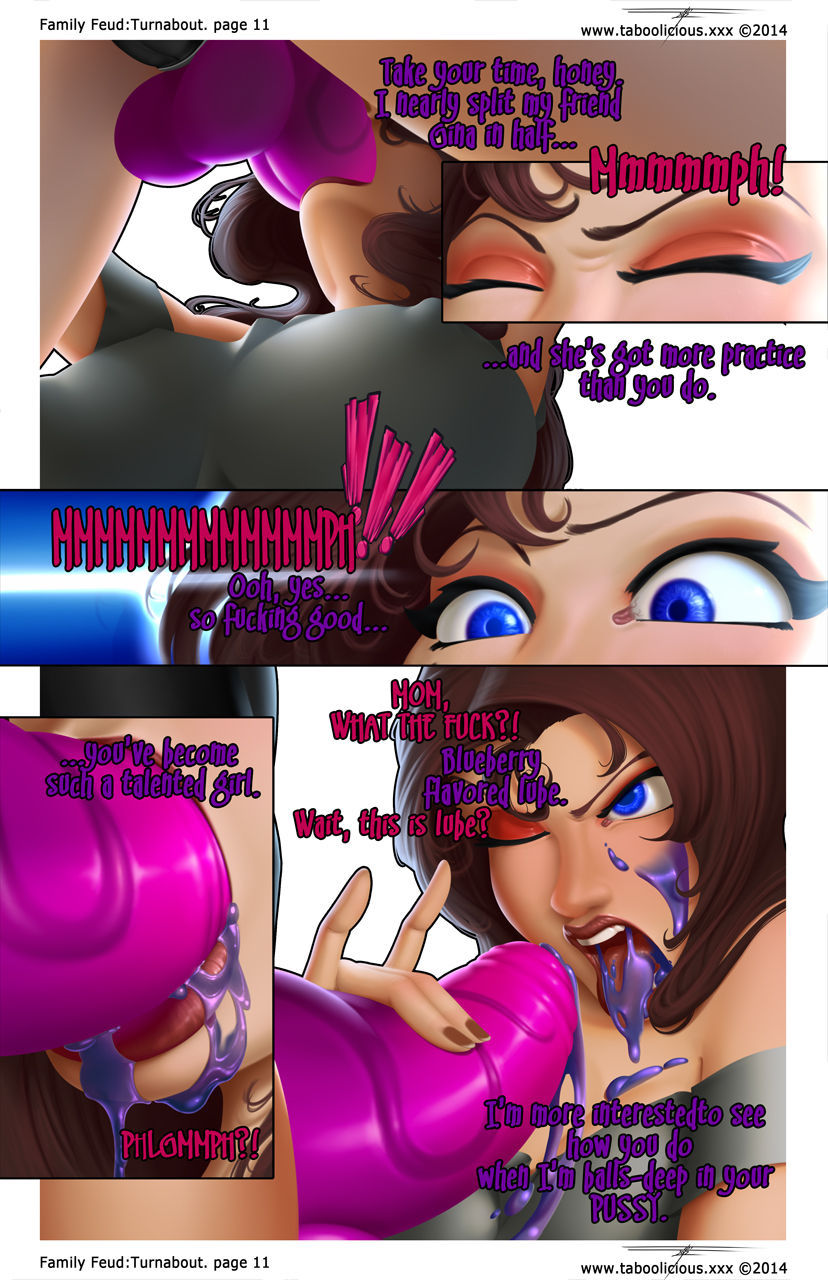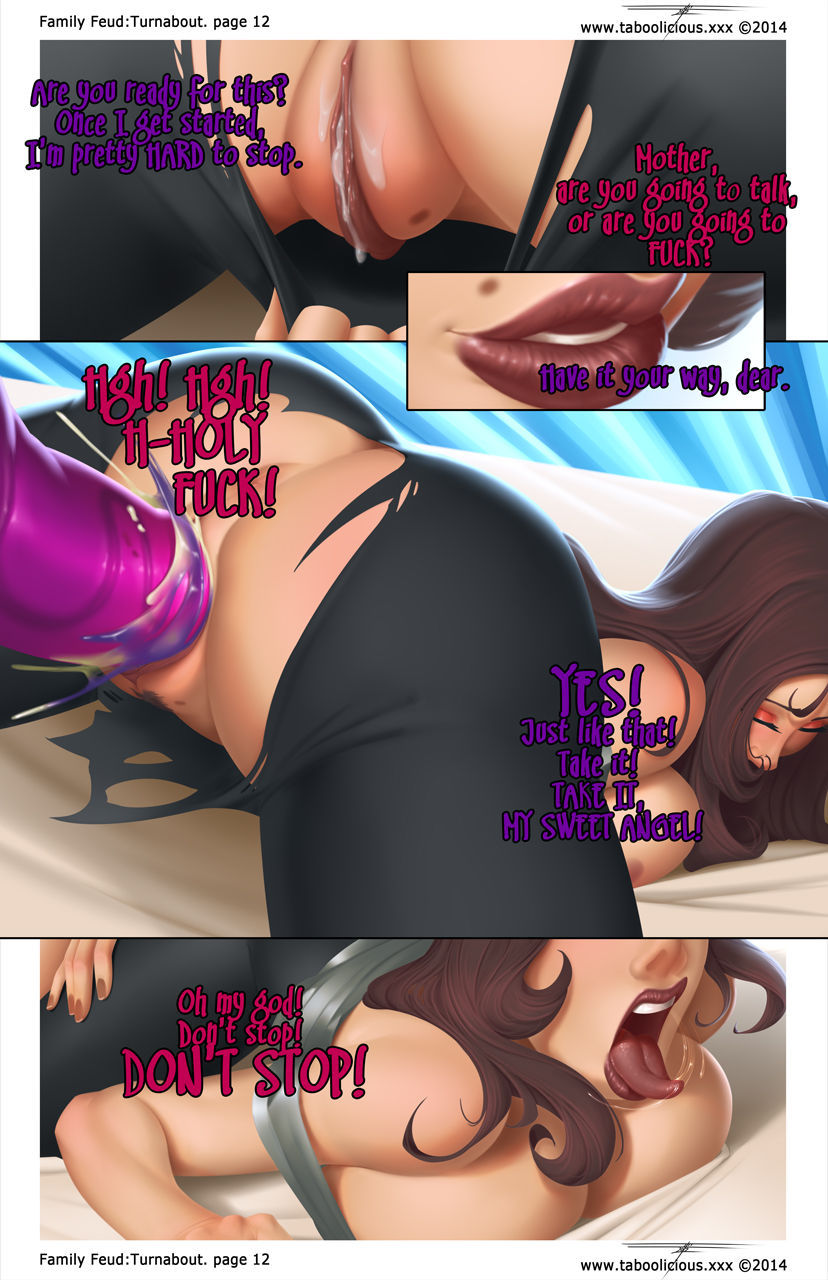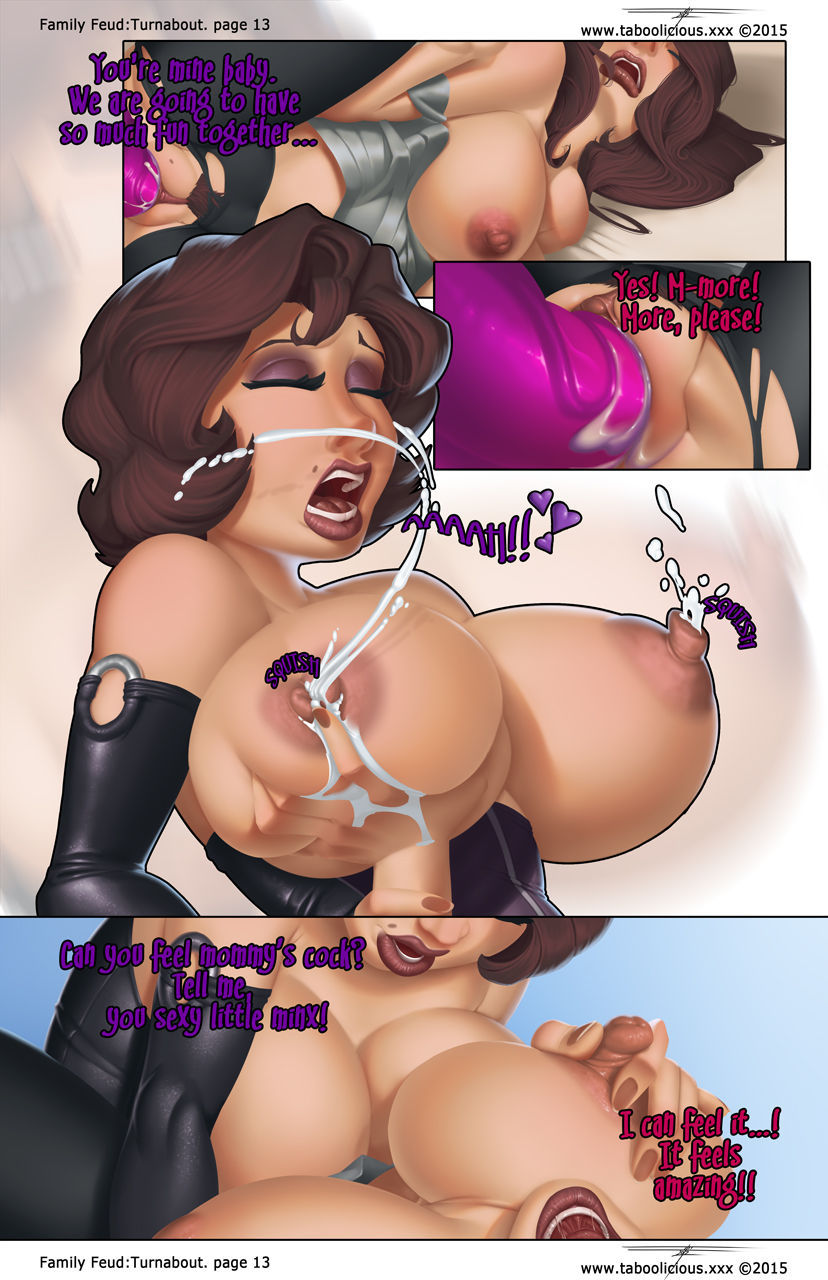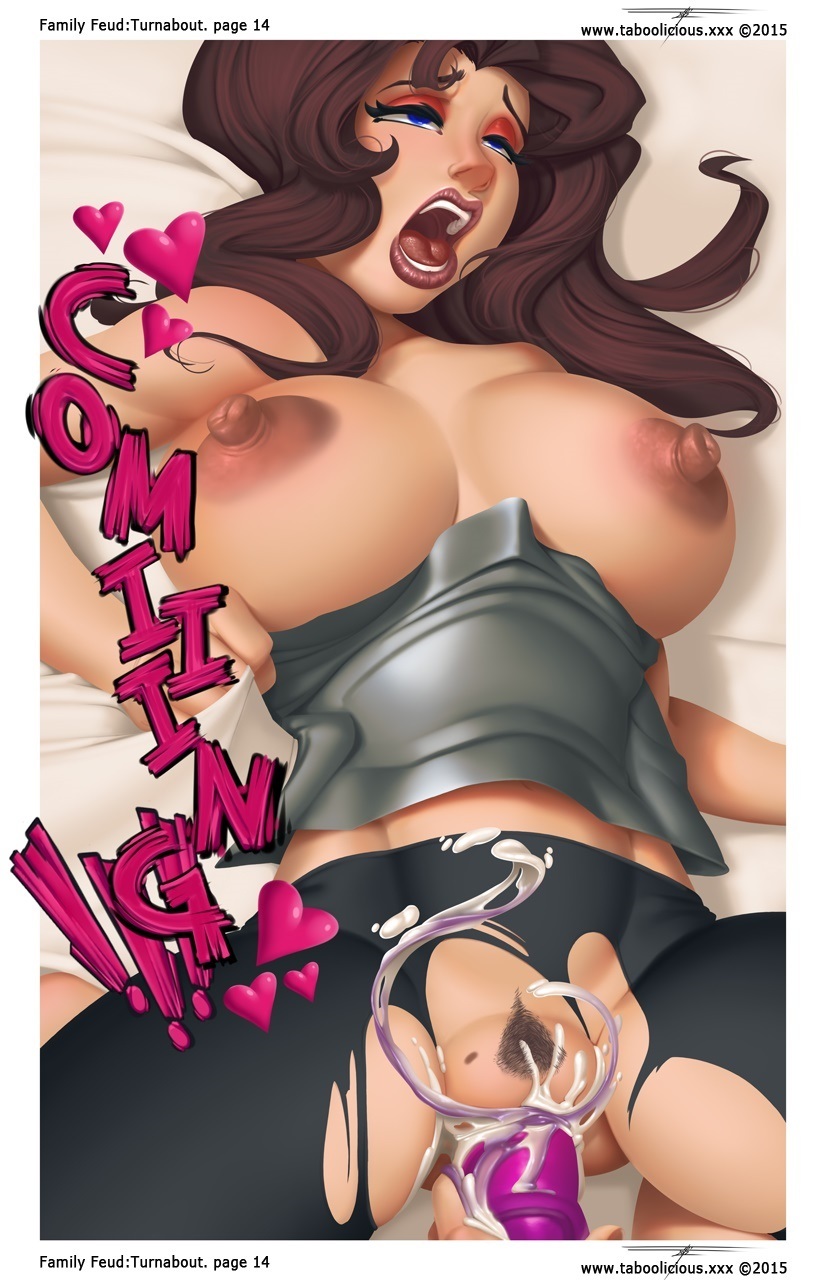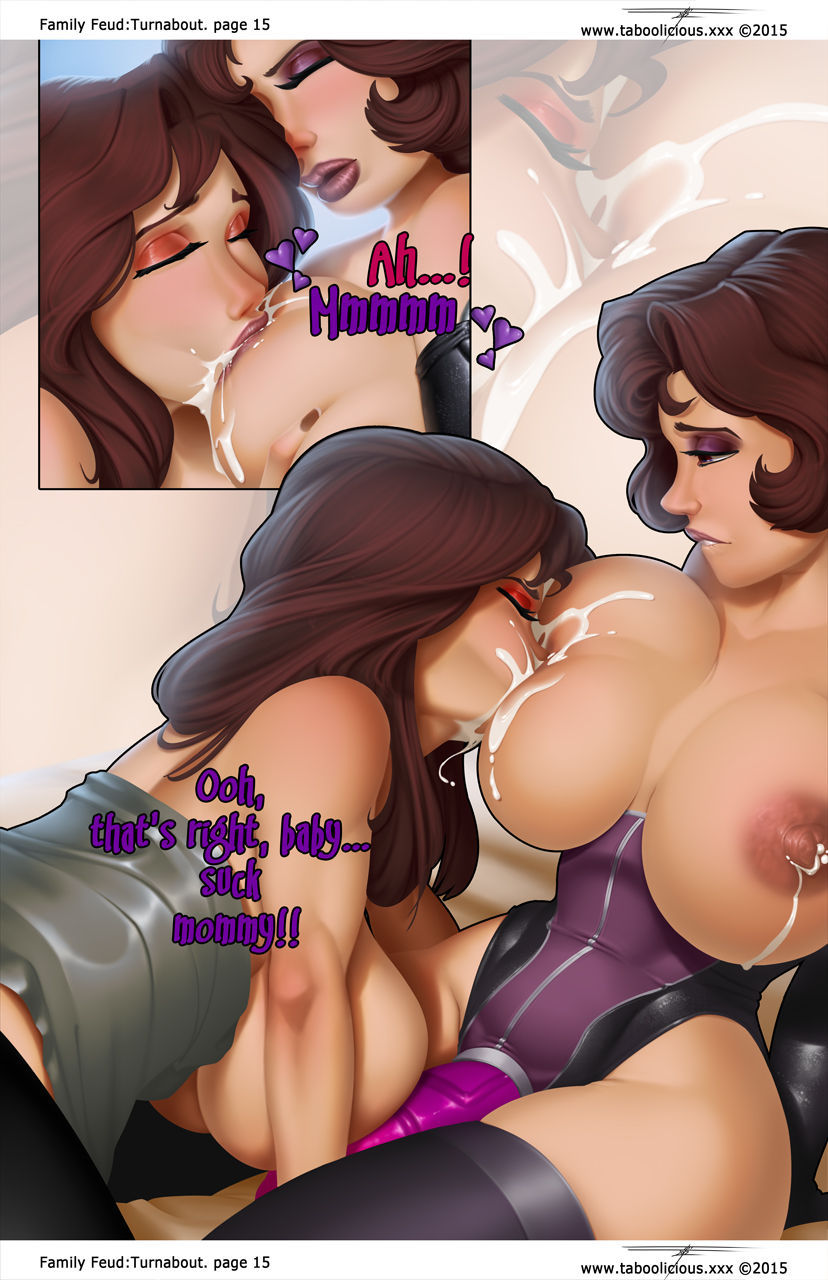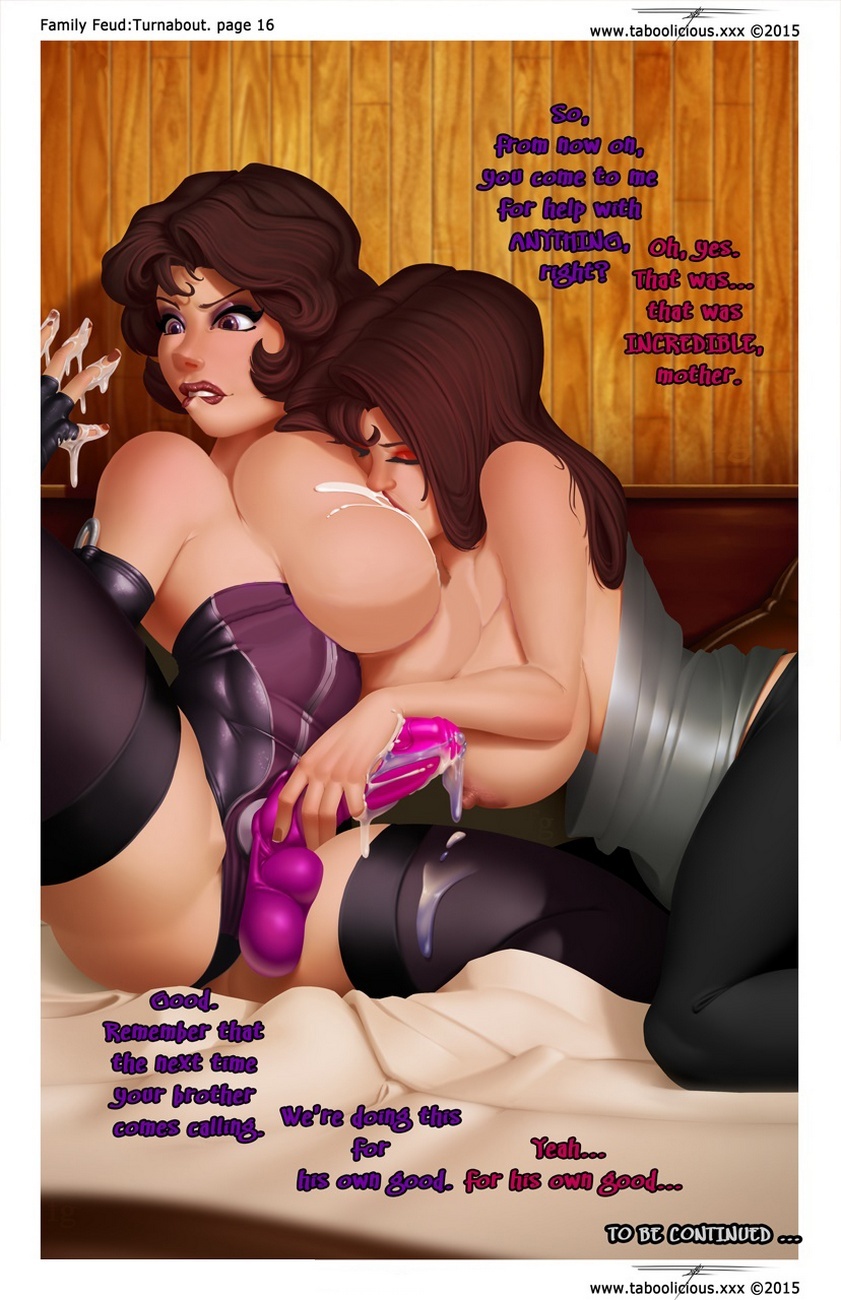 Family Feud 2 titled Turnabout in a porn comic in which this girl has a problem with her mother, since she has fucked her friends Josh. She couldn't believe it, but she has always had that hard, seeing her mother almost always next to Josh. One day after the game, she went to visit him and was surprised when he saw them fucking in the team's bathroom.
His mother was a whore, those huge tits she has and her ass made men go crazy. She was also very beautiful although she was a milf. Returning home together, her daughter was very angry, because her mother always had to do what she did. When she became a team dancer, she became a captain too. He had no excuse for doing that kind of thing with his own son, although it seemed that everyone here committed such sins.
While they both argued, they ended up having sex like two lesbians in the kitchen. His mother dressed in a latex suit and with a huge cock that included. Your daughter was going to enjoy a good fuck. Her pussy could not bear the enormous dimensions of that dildo, until it cum several times. All the kitchen was impregnated with its vaginal juices, it seemed that they would have to clean everything.