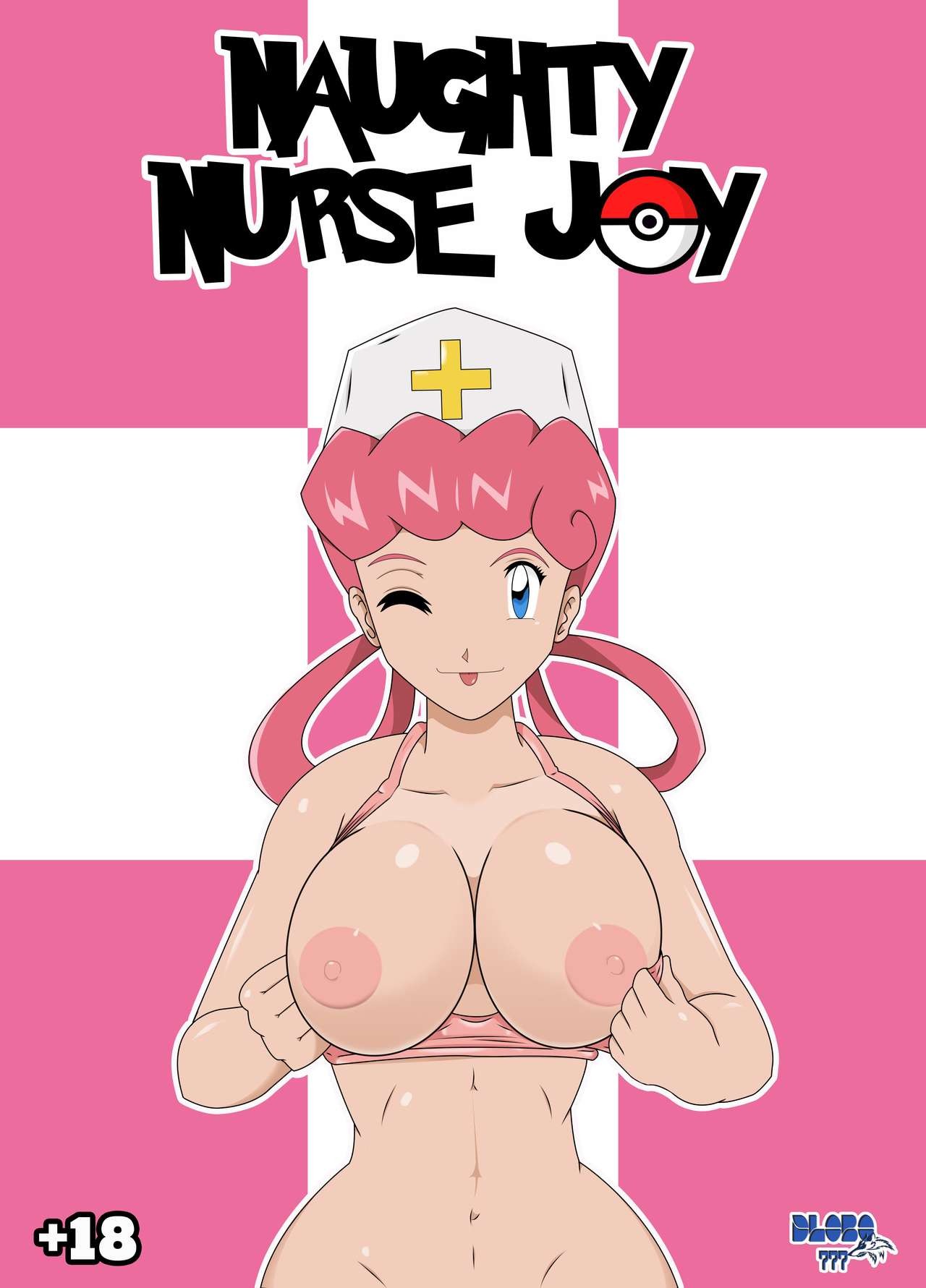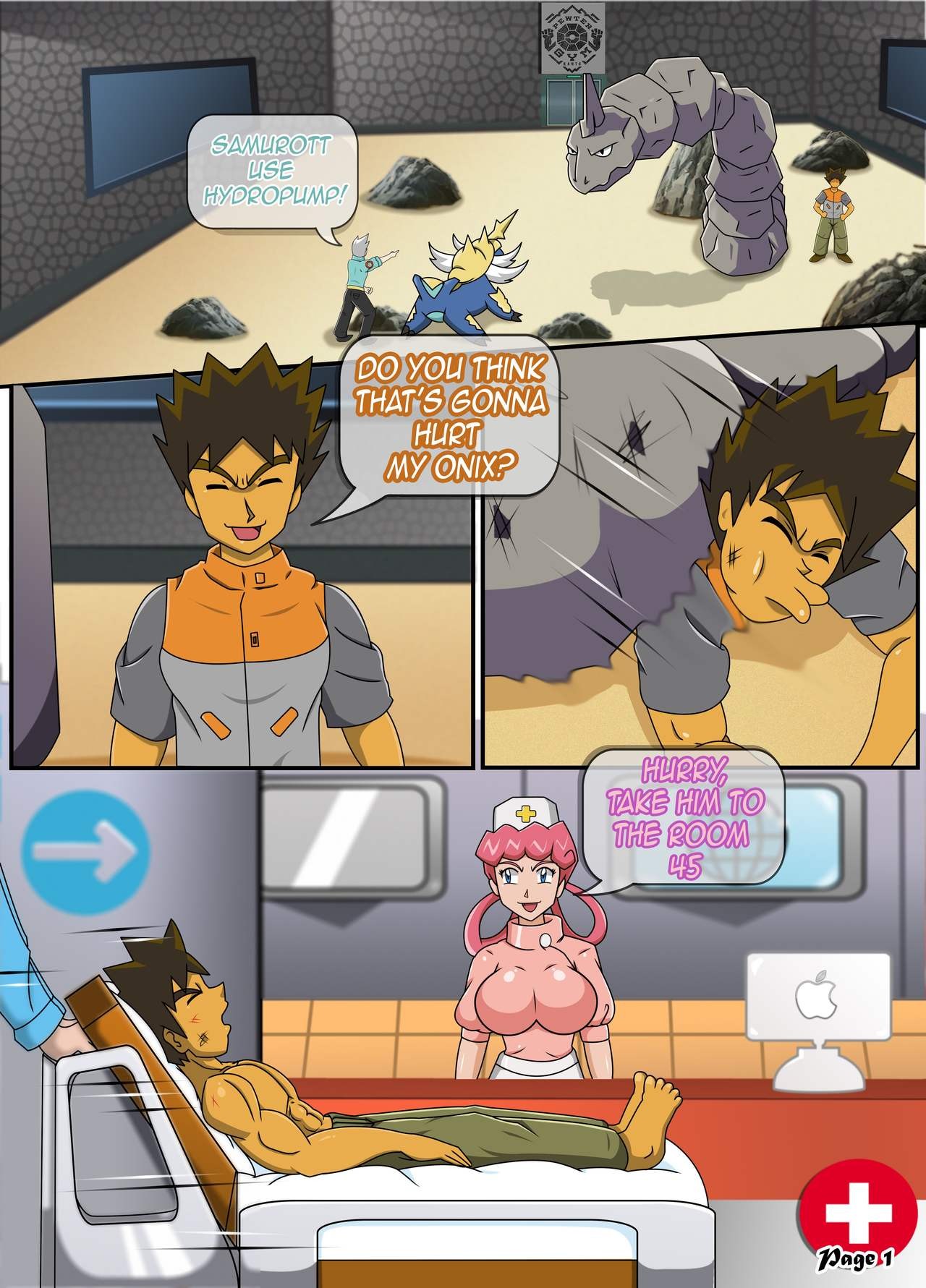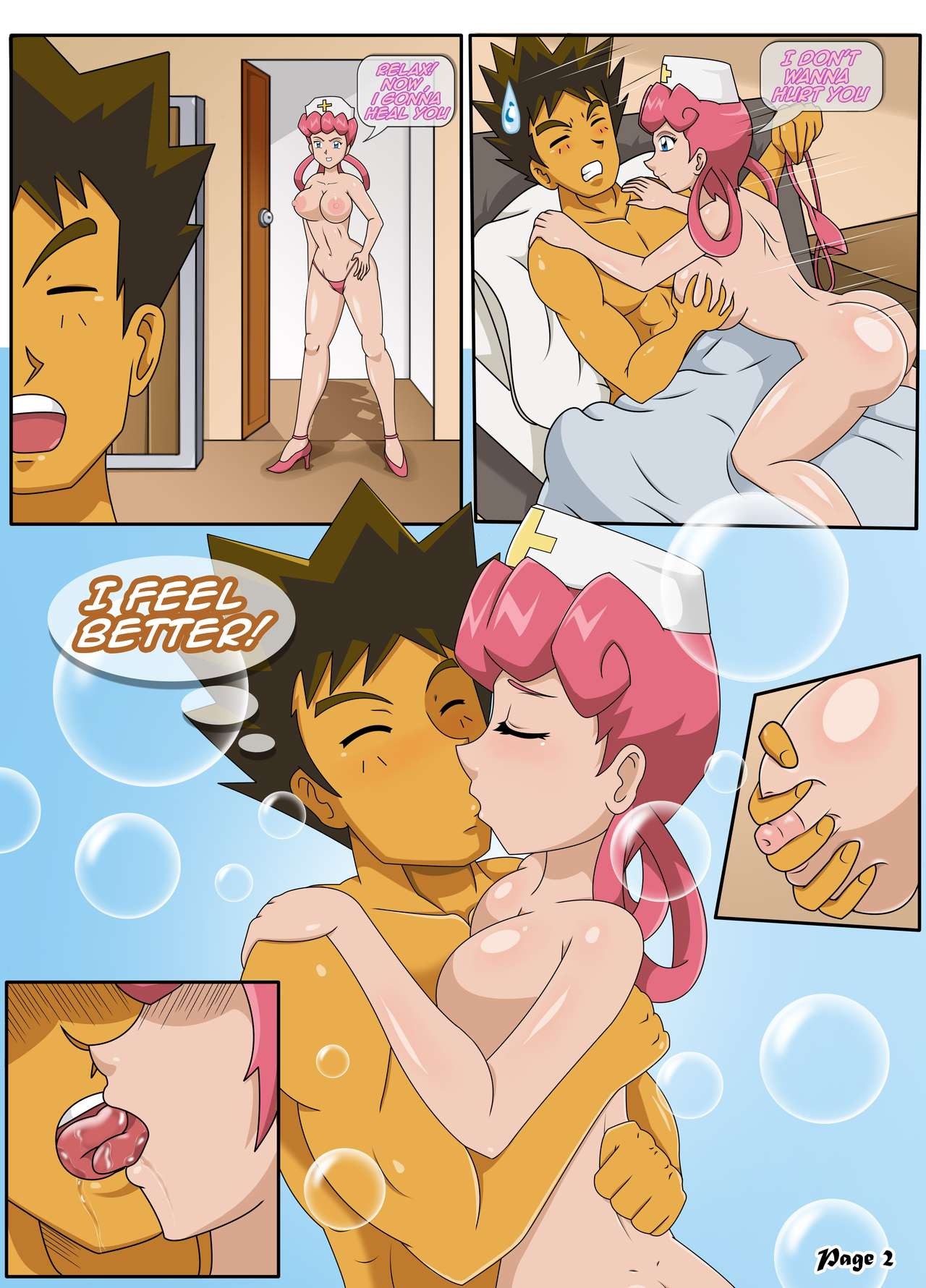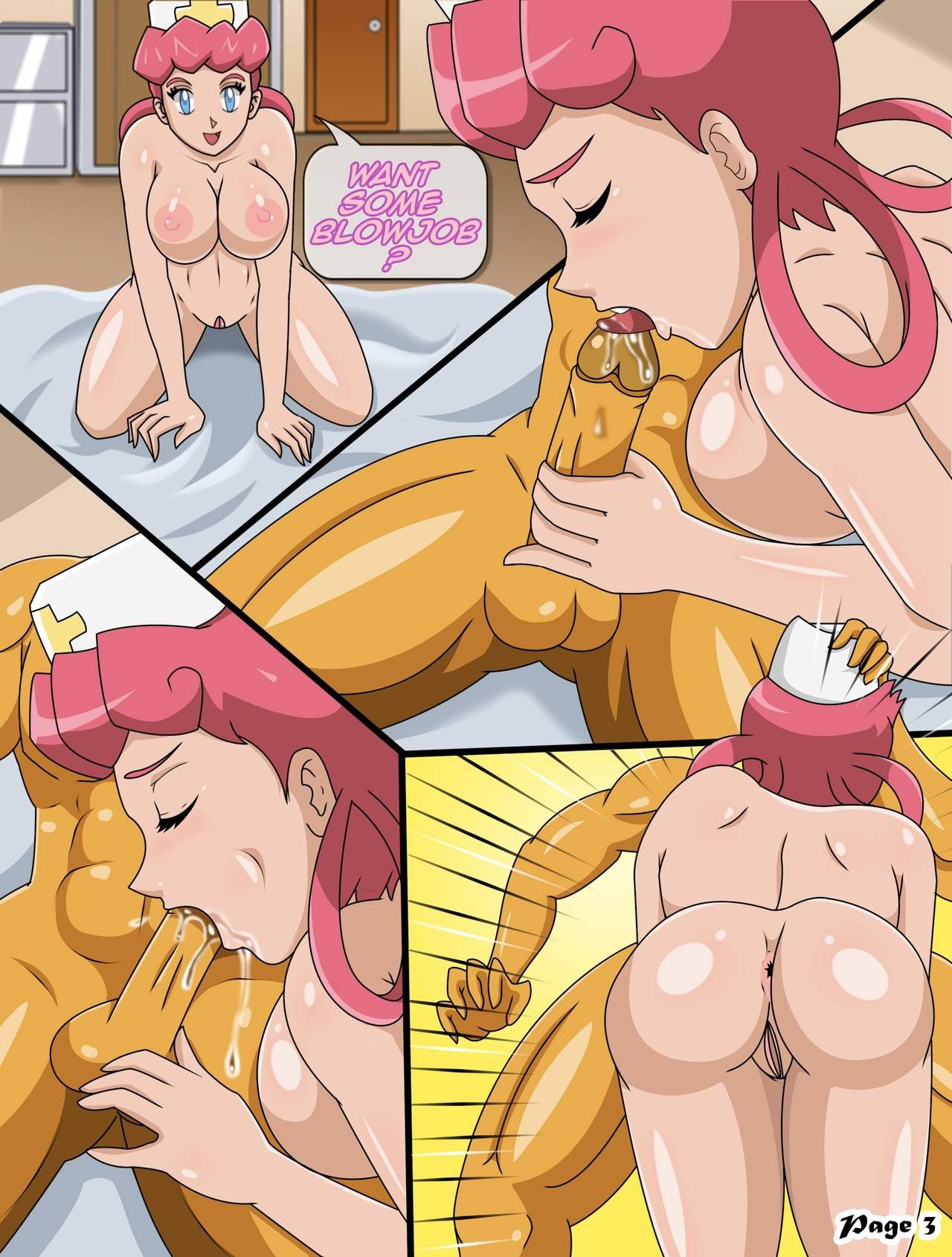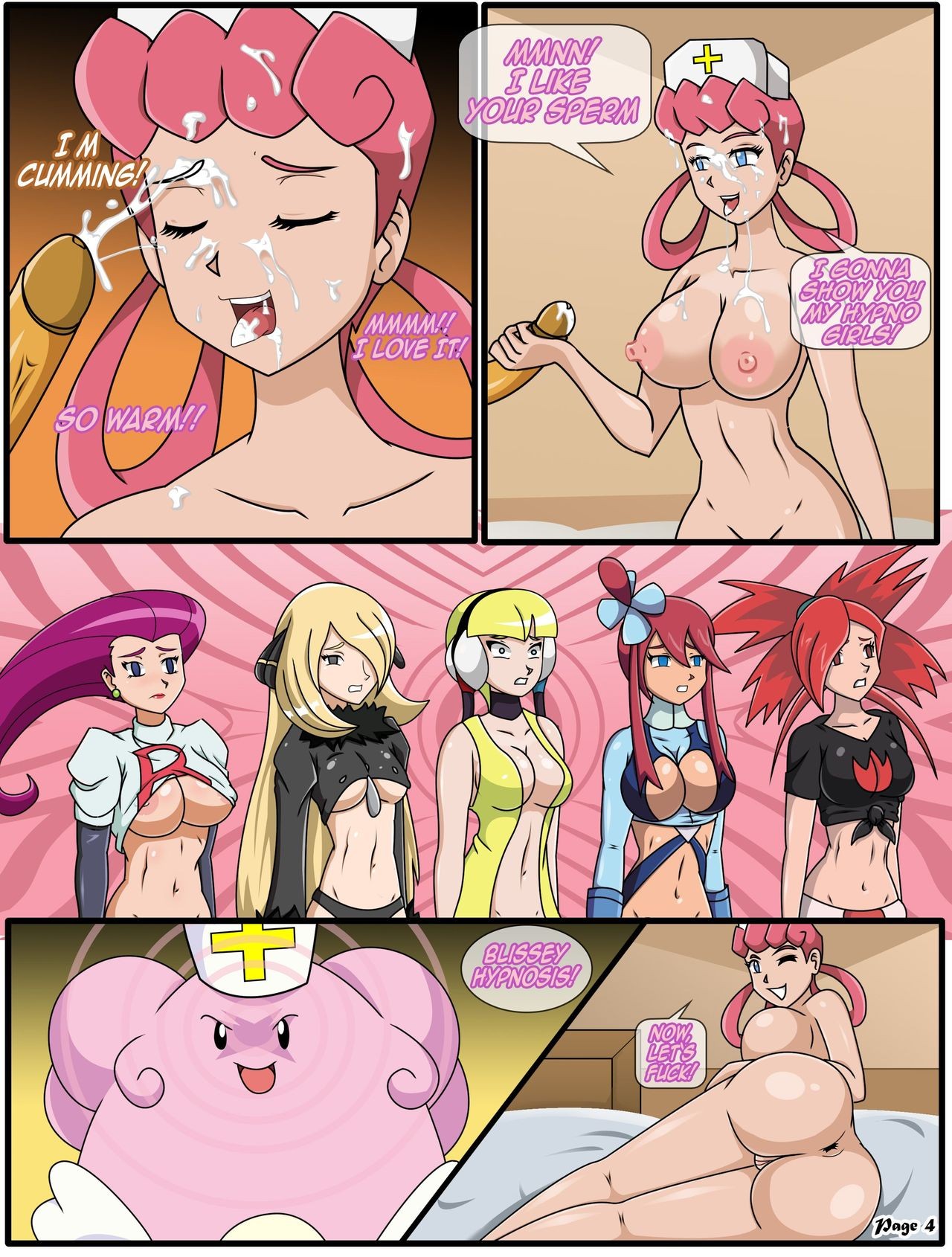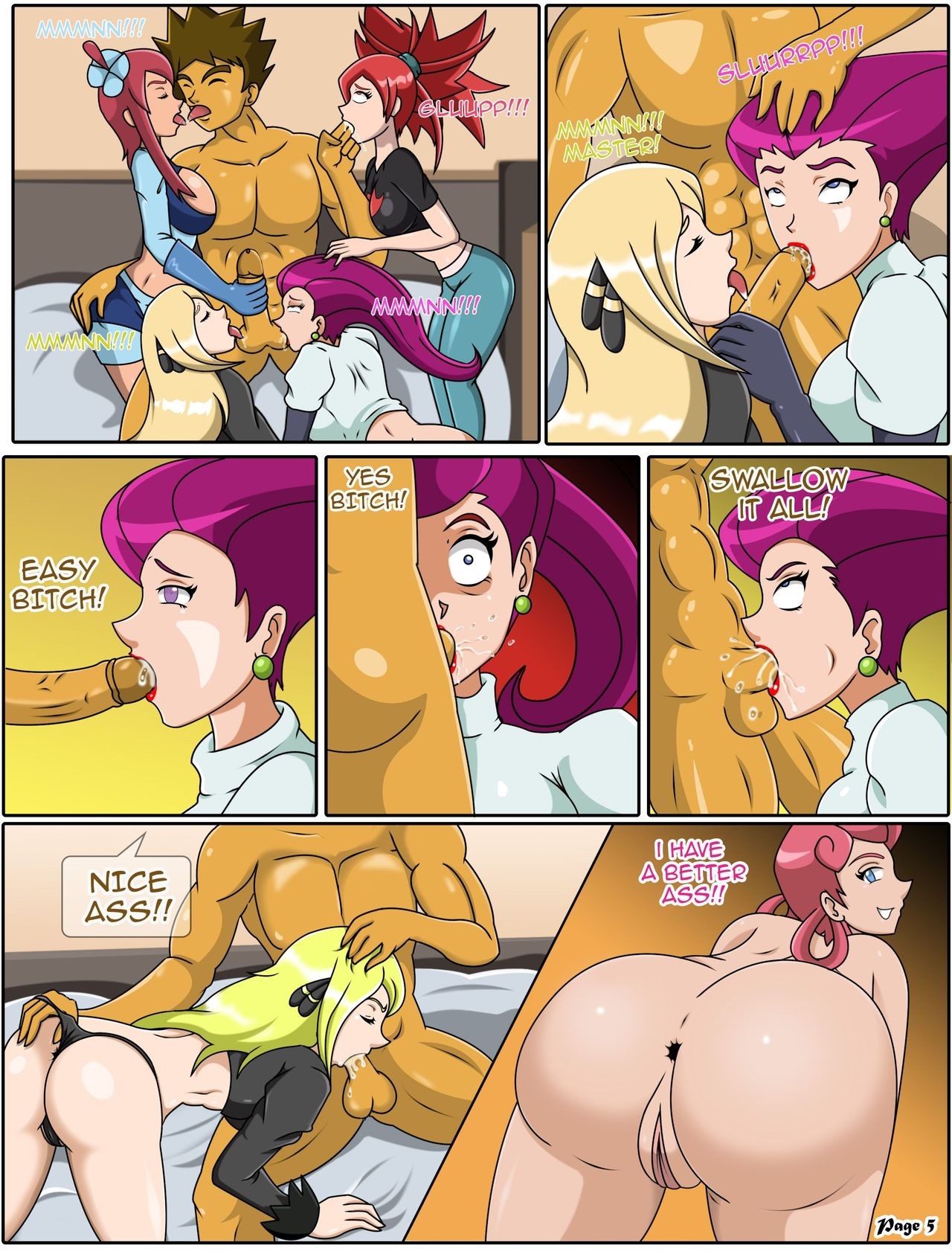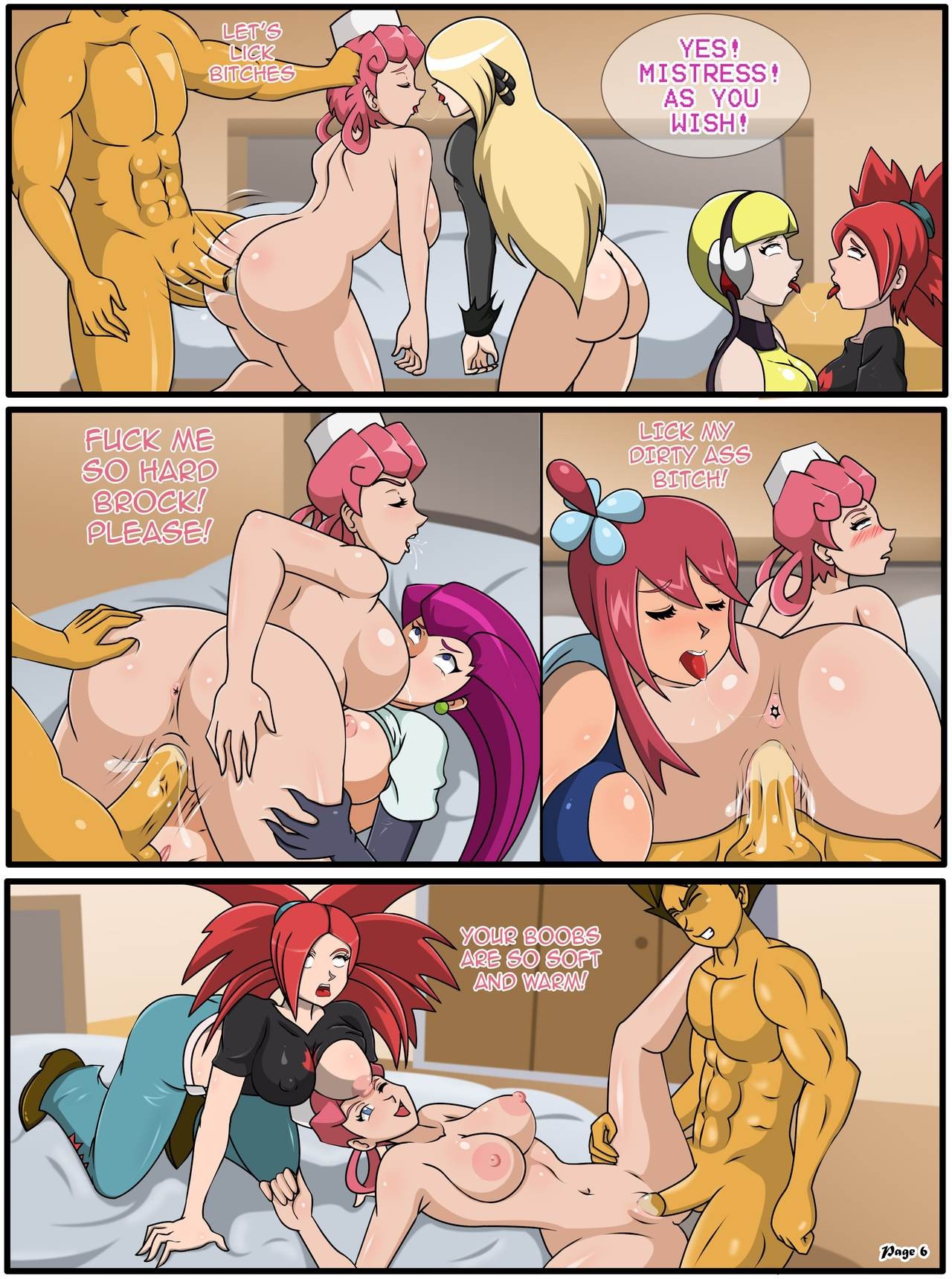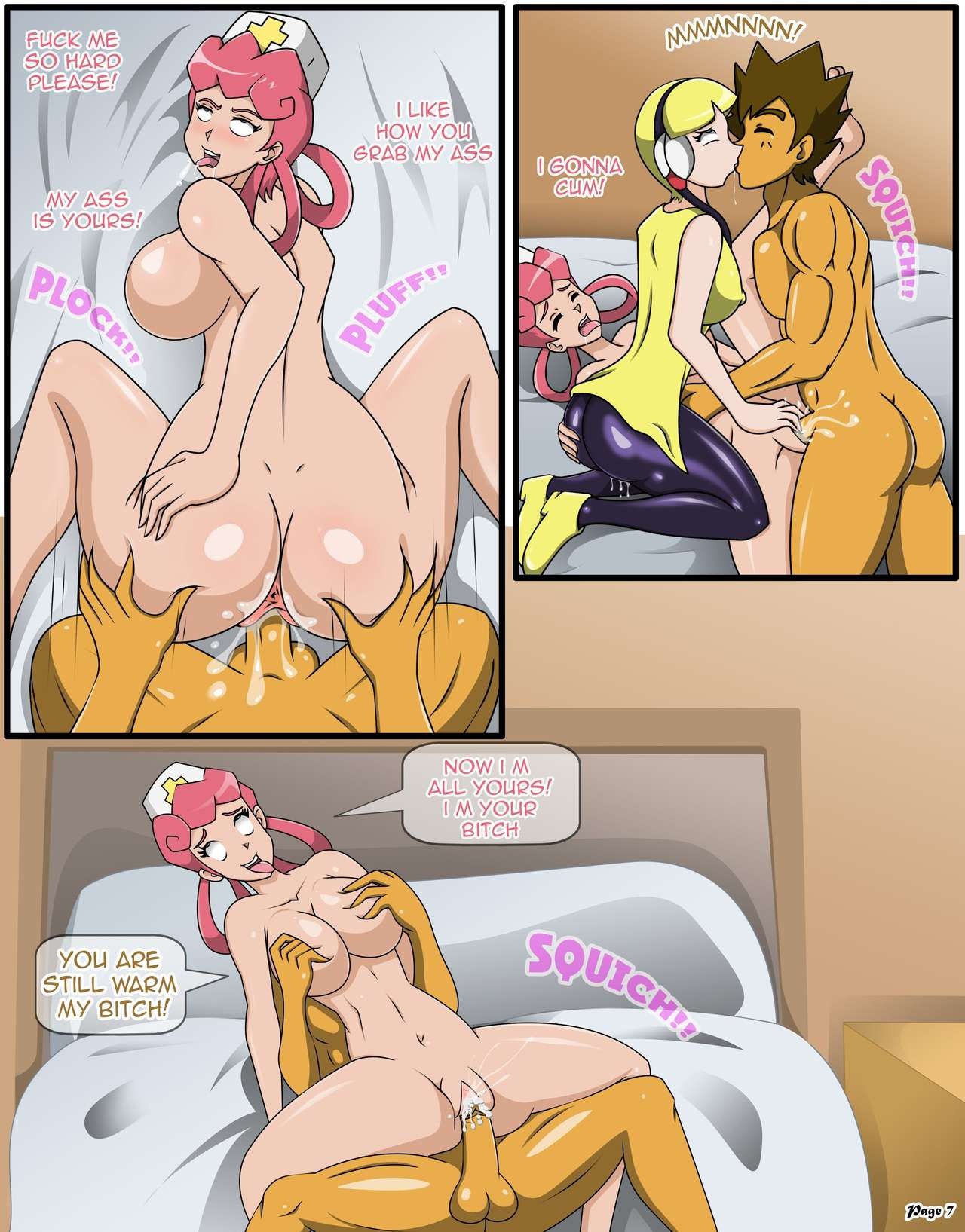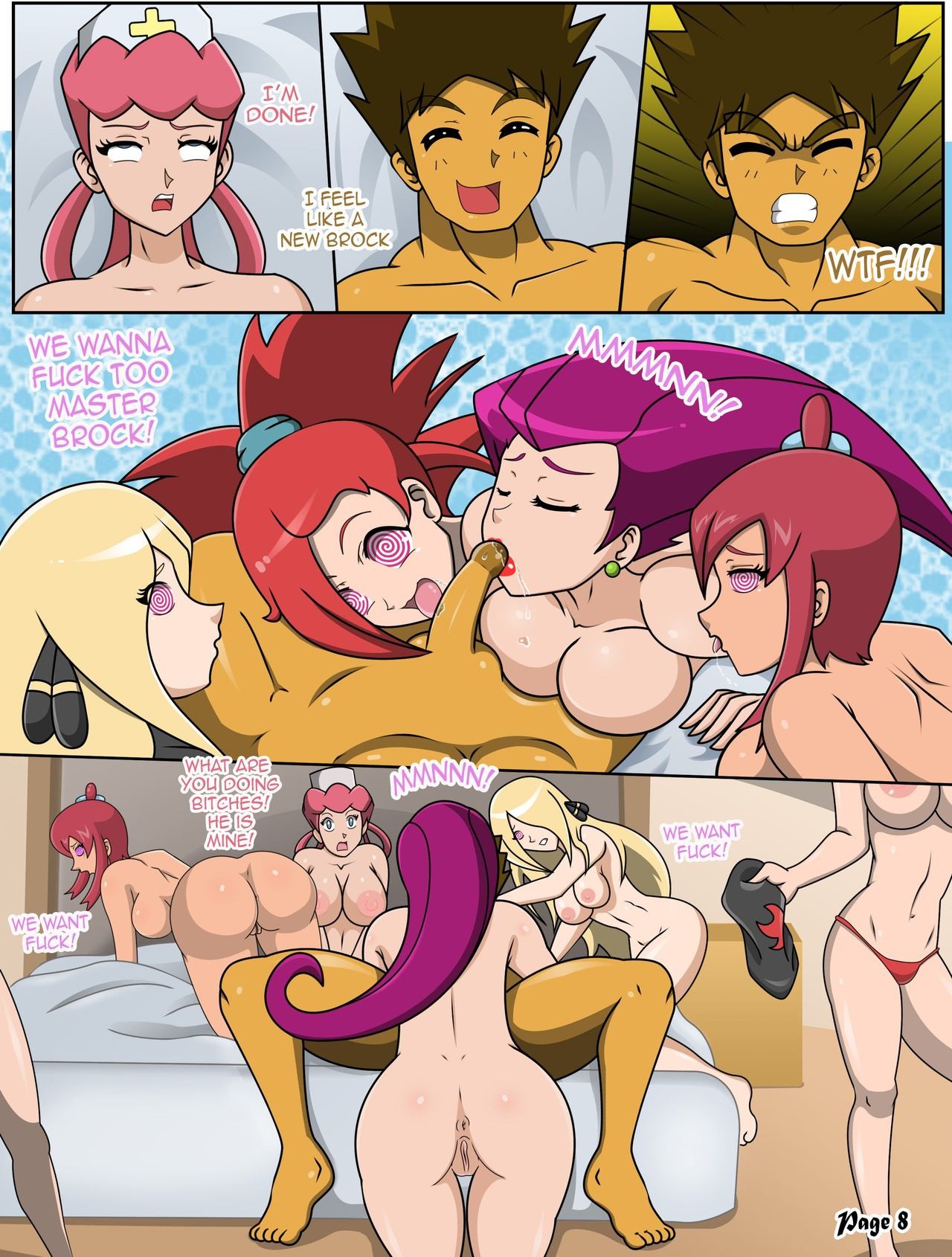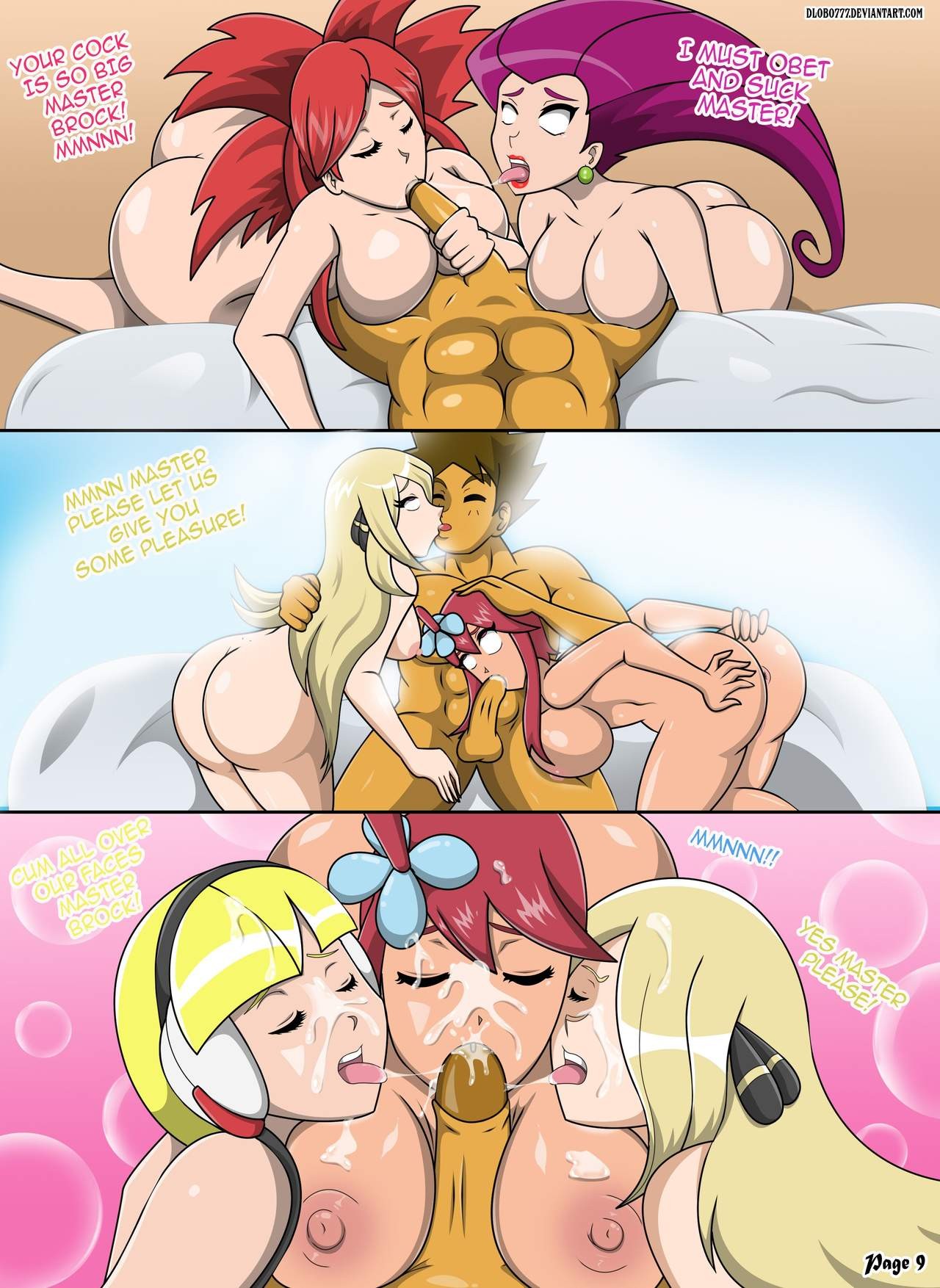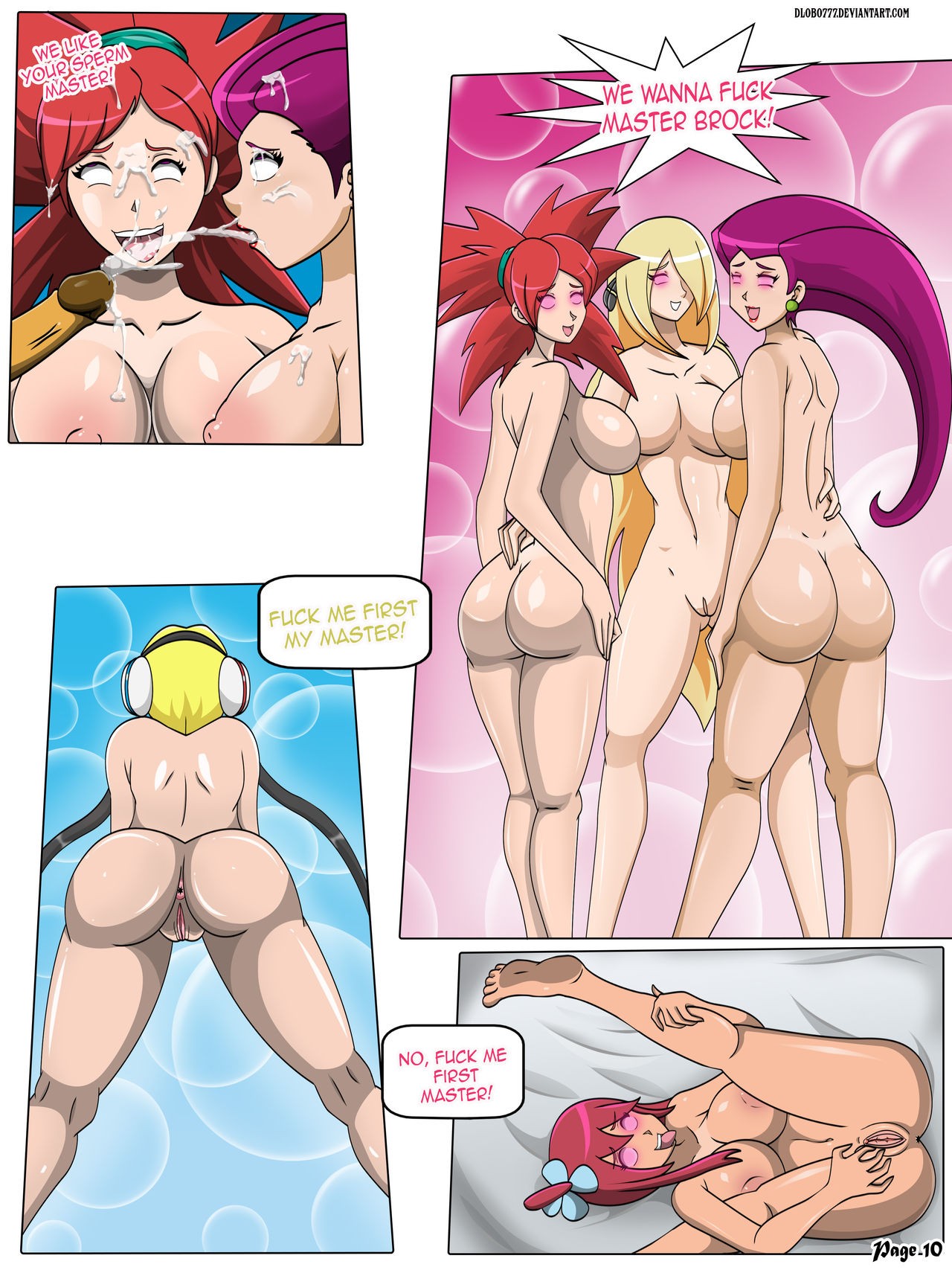 During a confrontation between Samurott and Onyx, Brock is wounded and needs to be transferred to a care centre, where he is placed under the care of nurse Joy, who was on duty at the time. Once out of danger, Brock is taken to a hospital room for the purpose of recovering from injuries and stabilizing his energies. That's when Brock is surprised by Nurse Joy, who stood in front of him without his uniform on, wearing nothing but his underwear and shoes.
Her gaze denoted an expression of desire and lust, sensations that she seemed willing to satisfy with Brock for which she rushes over him and begins to kiss him, making the union of their mouths serve as a bridge for their tongues to intertwine and increase pleasure. This provokes in Brock an erection as hard as her Onyx, which Joy takes advantage of to savor every centimeter of his tan and firm penis, exploring it in all its extension with her mouth until she ejaculates in his face. However, this would not be the end of that experience, since Joy would be joined by 4 other girls called hypno girls, who had fallen under the control of Blissey's hypnotic powers.
This is how the 4 girls begin to give Brock pleasure by sucking his penis and masturbating it, while Joy enjoys that lascivious scene as a spectator, waiting her turn to be penetrated and feel Brock's dick running through the inside of her hot, wet pussie. After being penetrated into different positions, Joy reaches ecstasy being completely exhausted, while Brock's face draws a smile for the feat achieved. However, even the other girls were in a state of hypnosis, making them behave like creatures eager for sex and pleasure and go after Brock's dick in search of tasting his tender and juicy nectar.