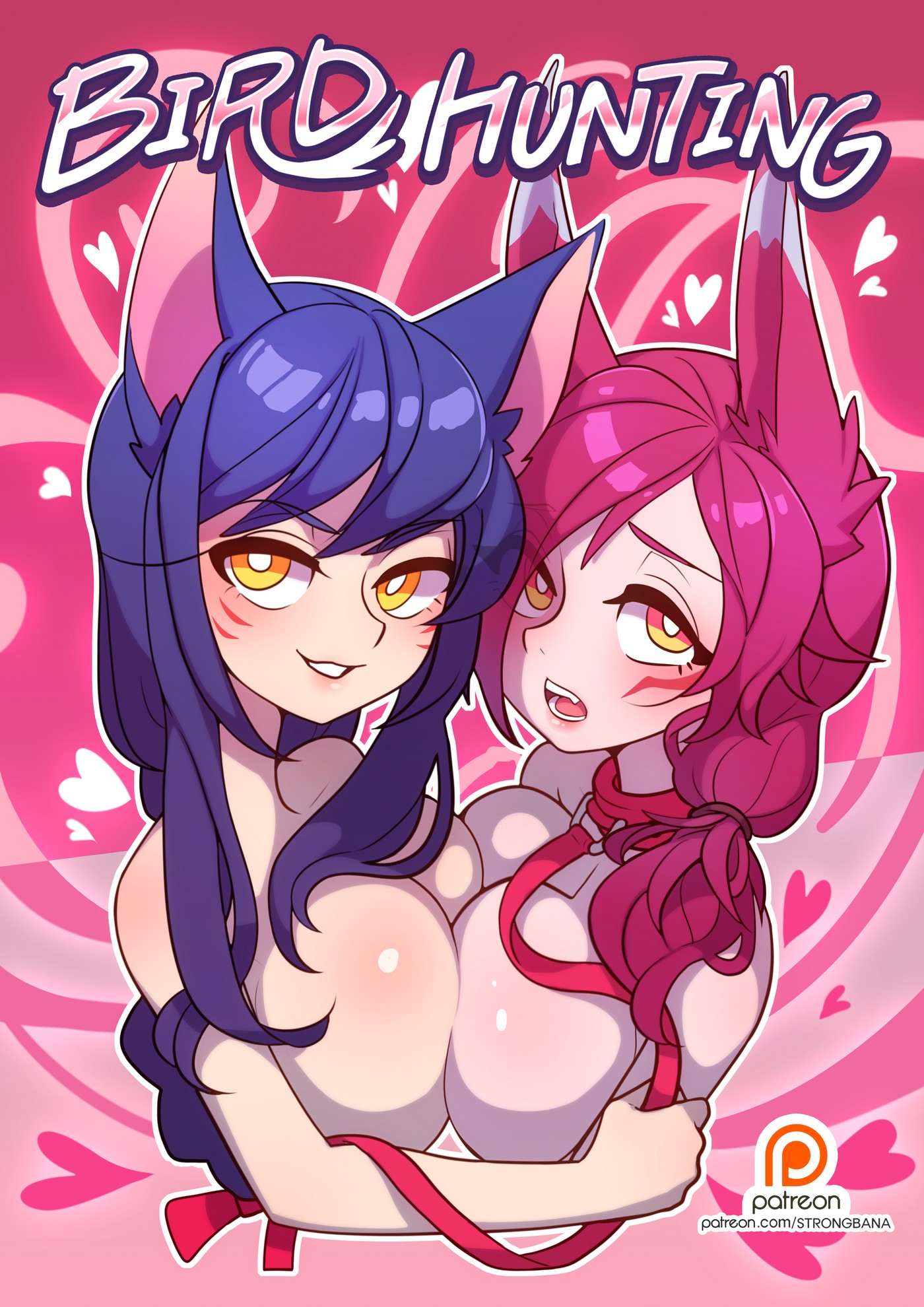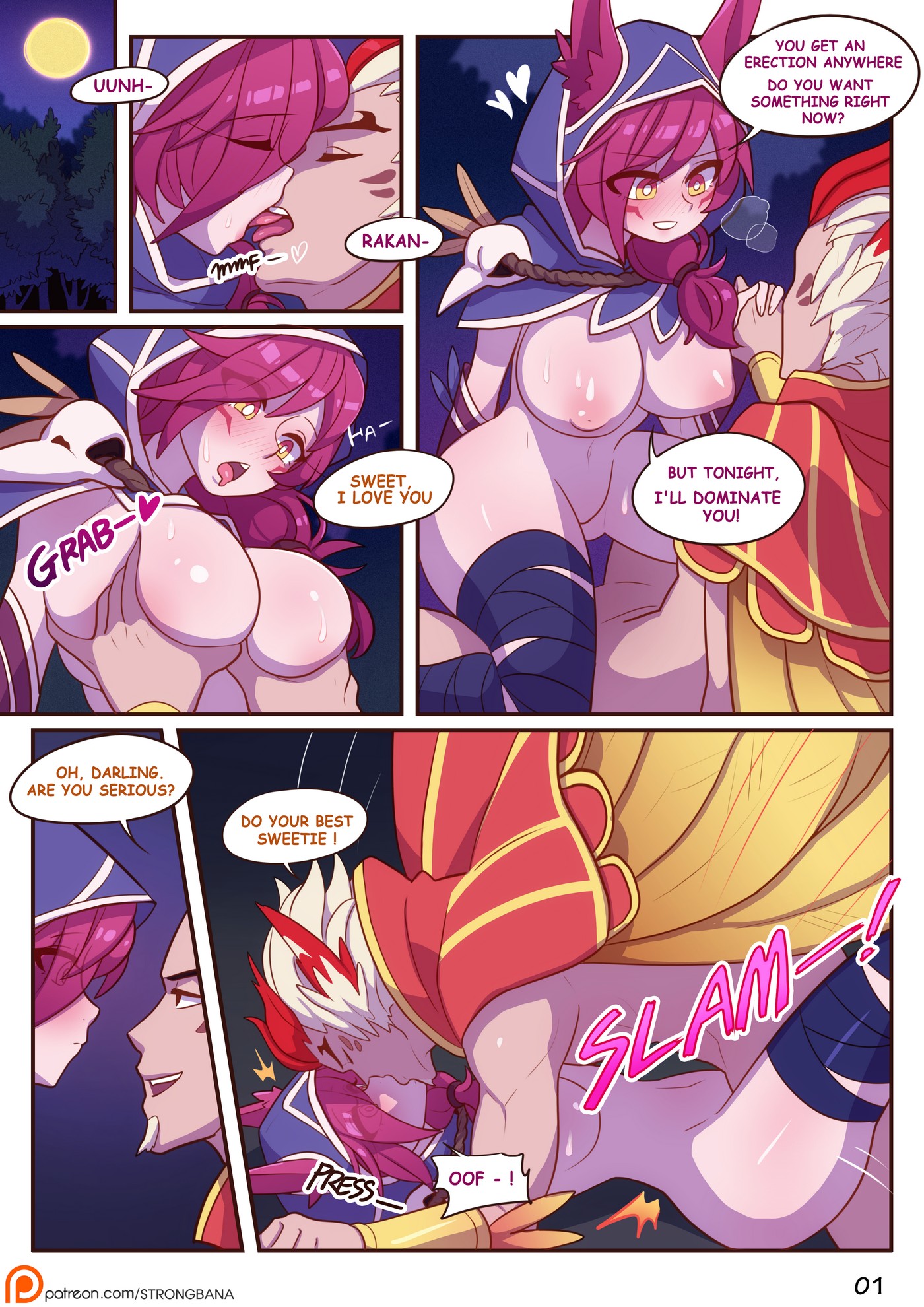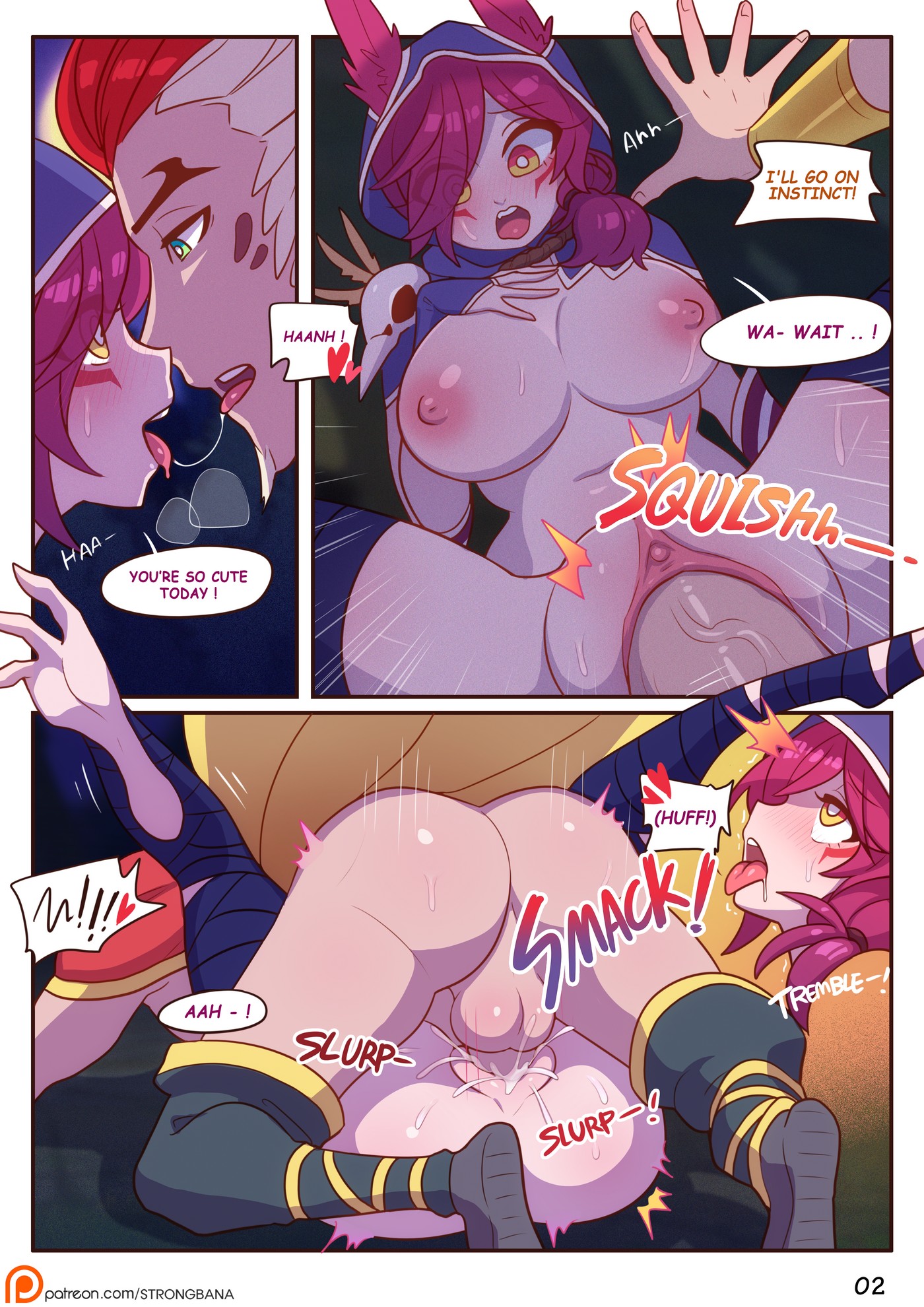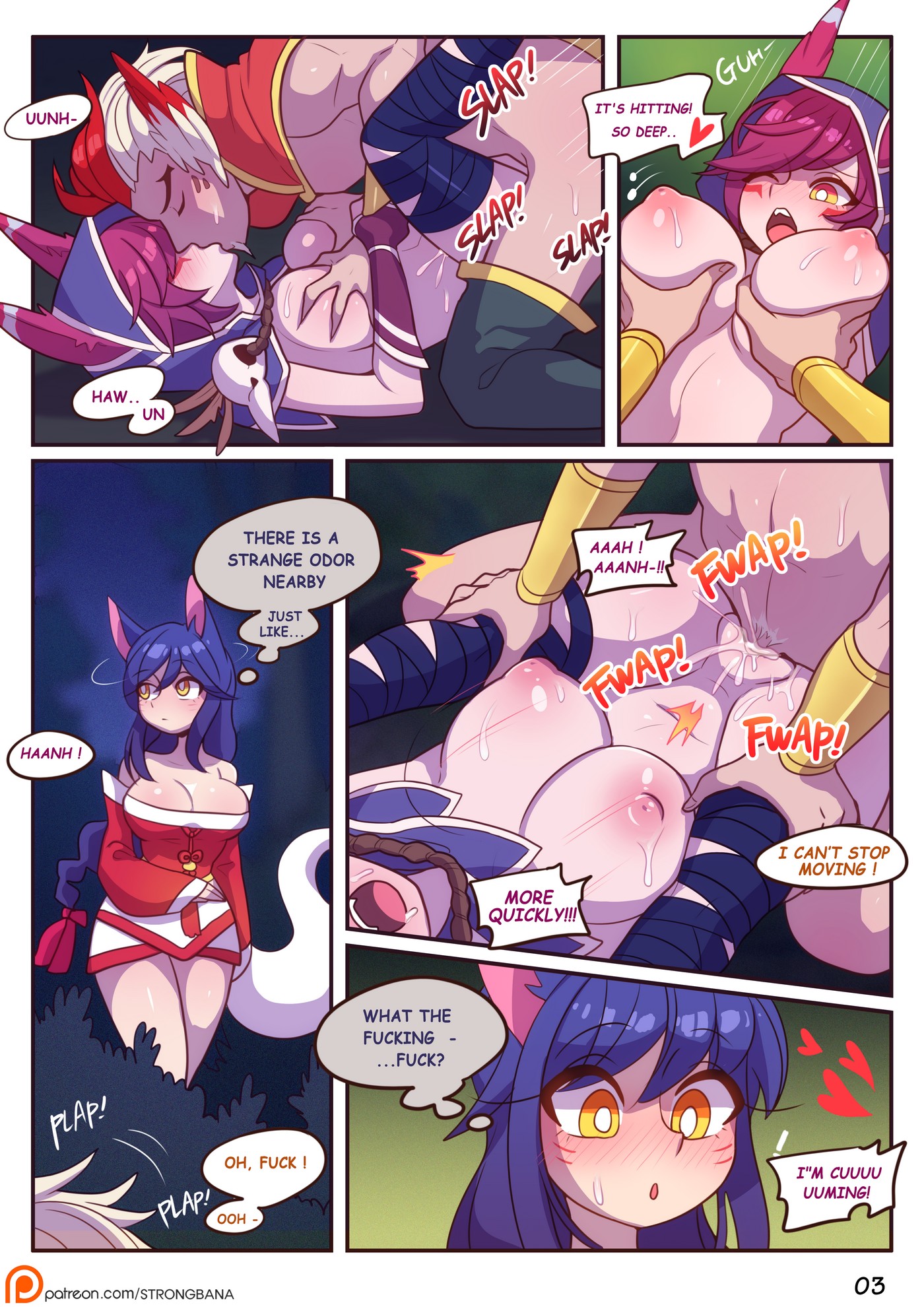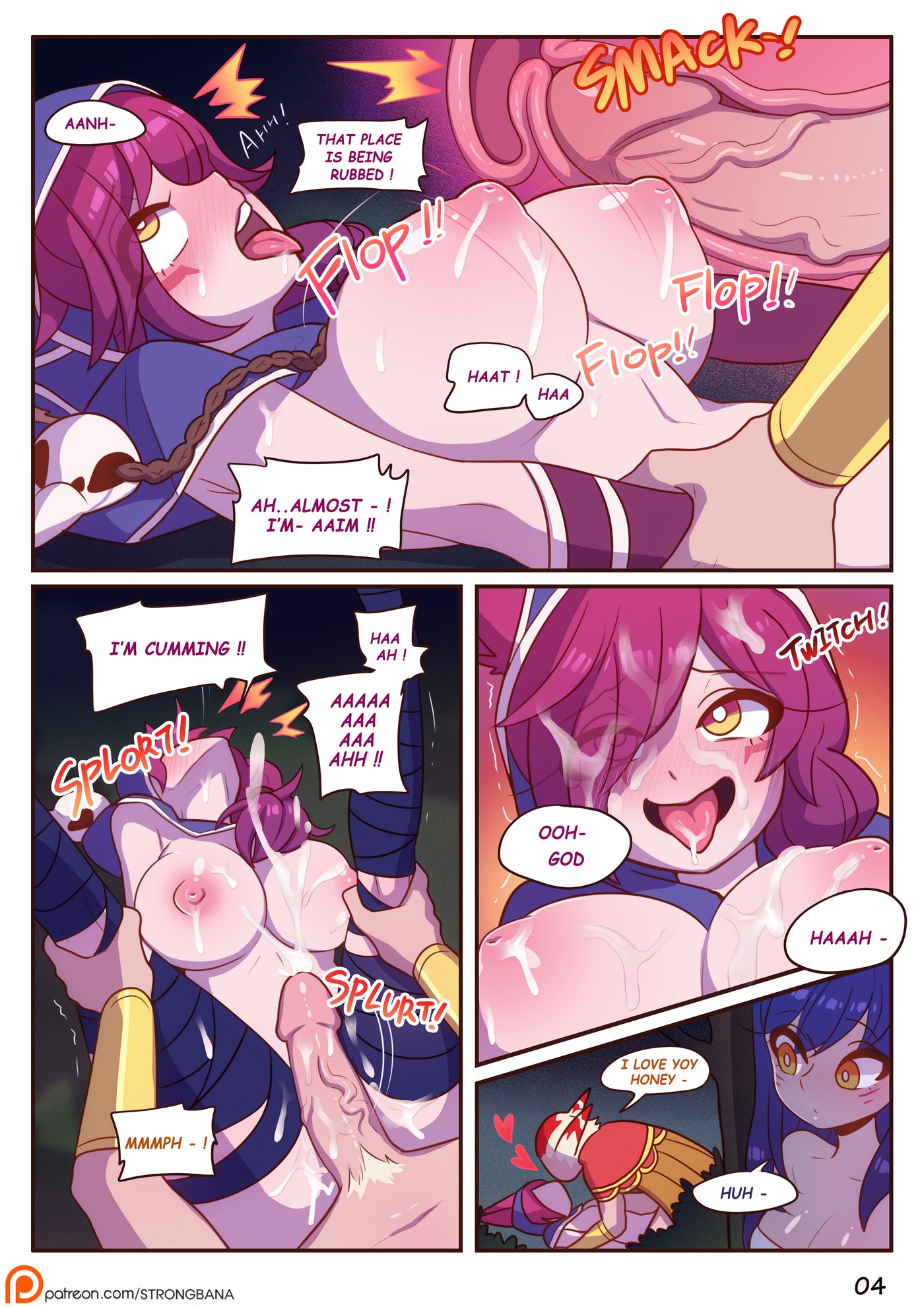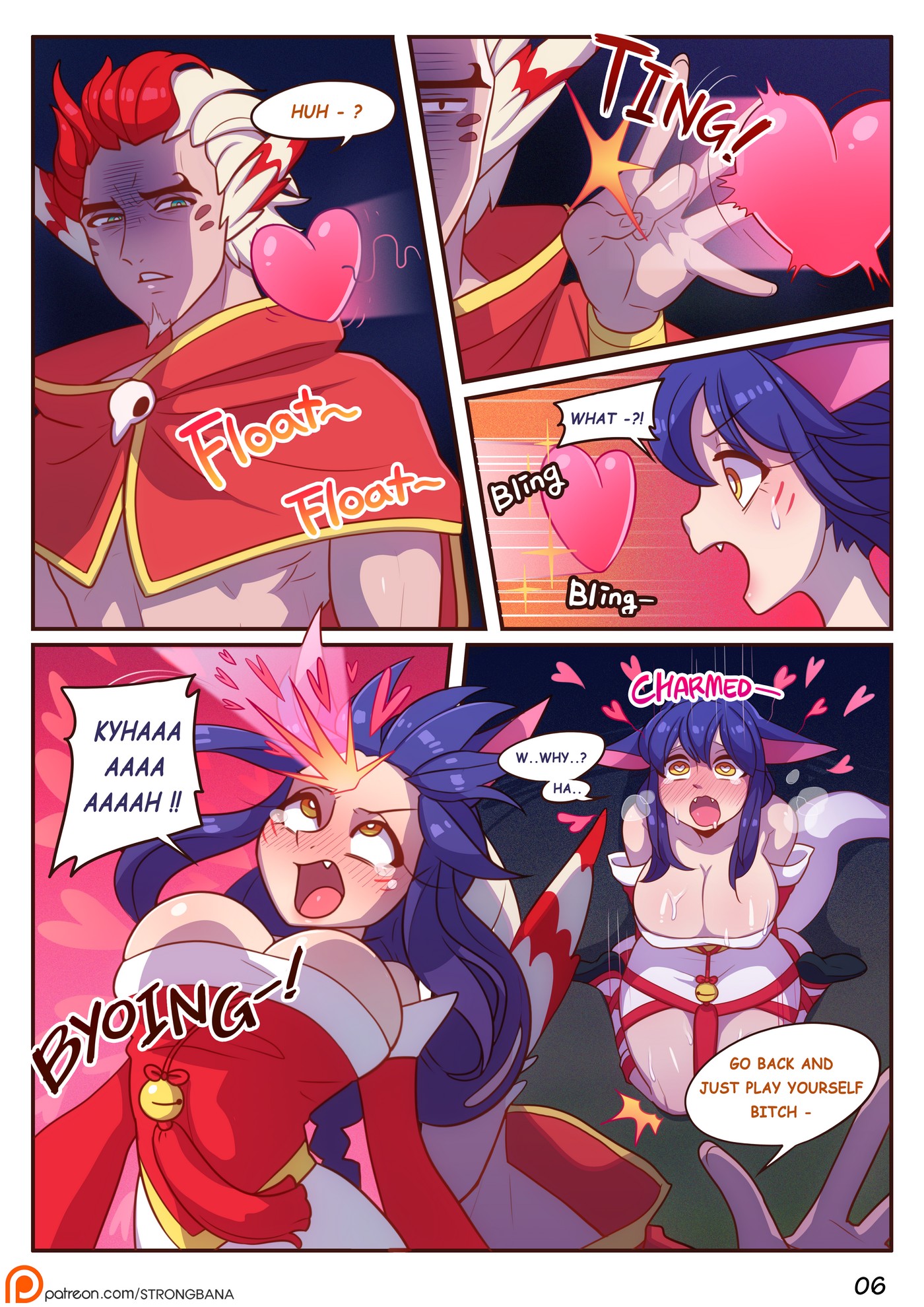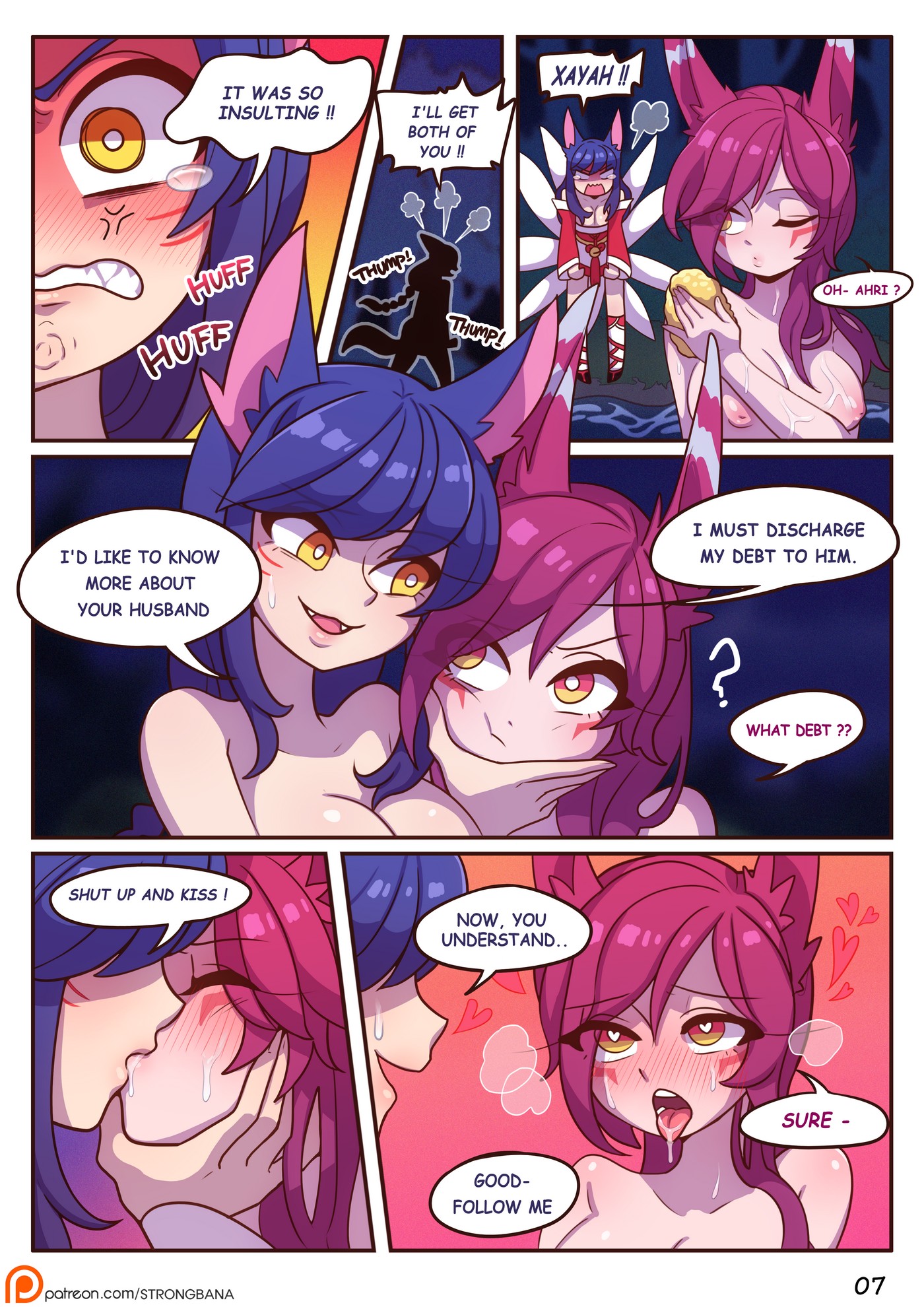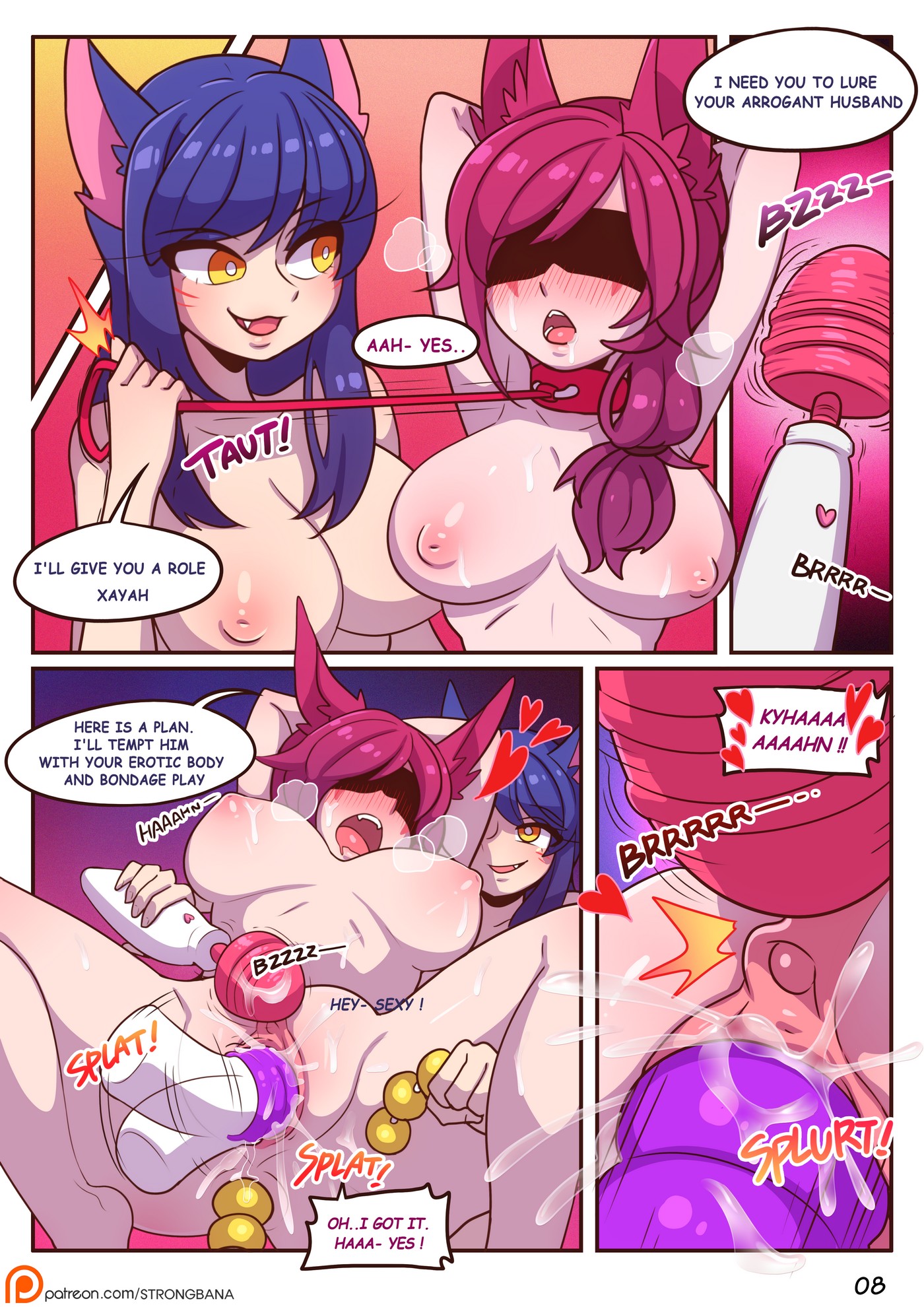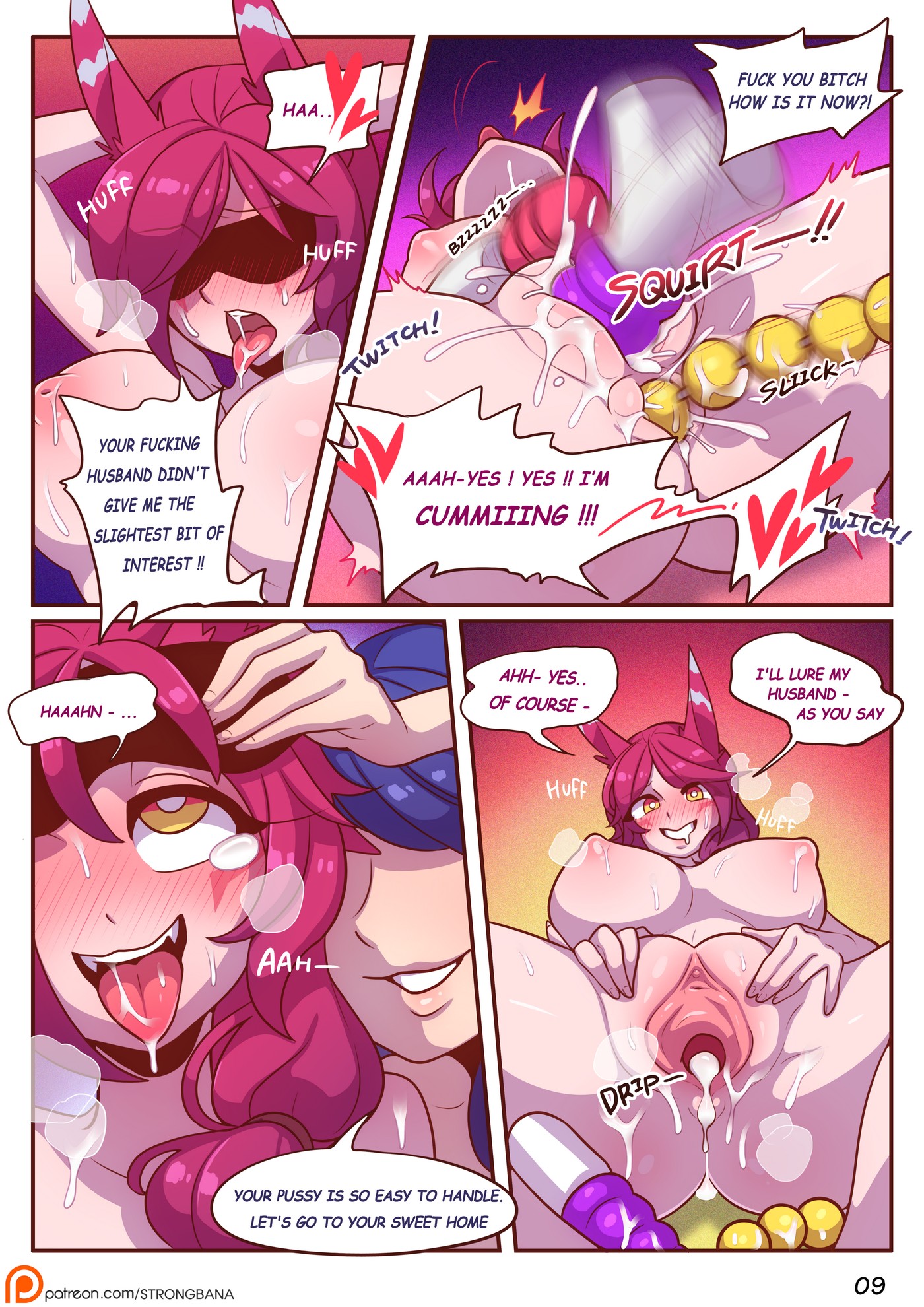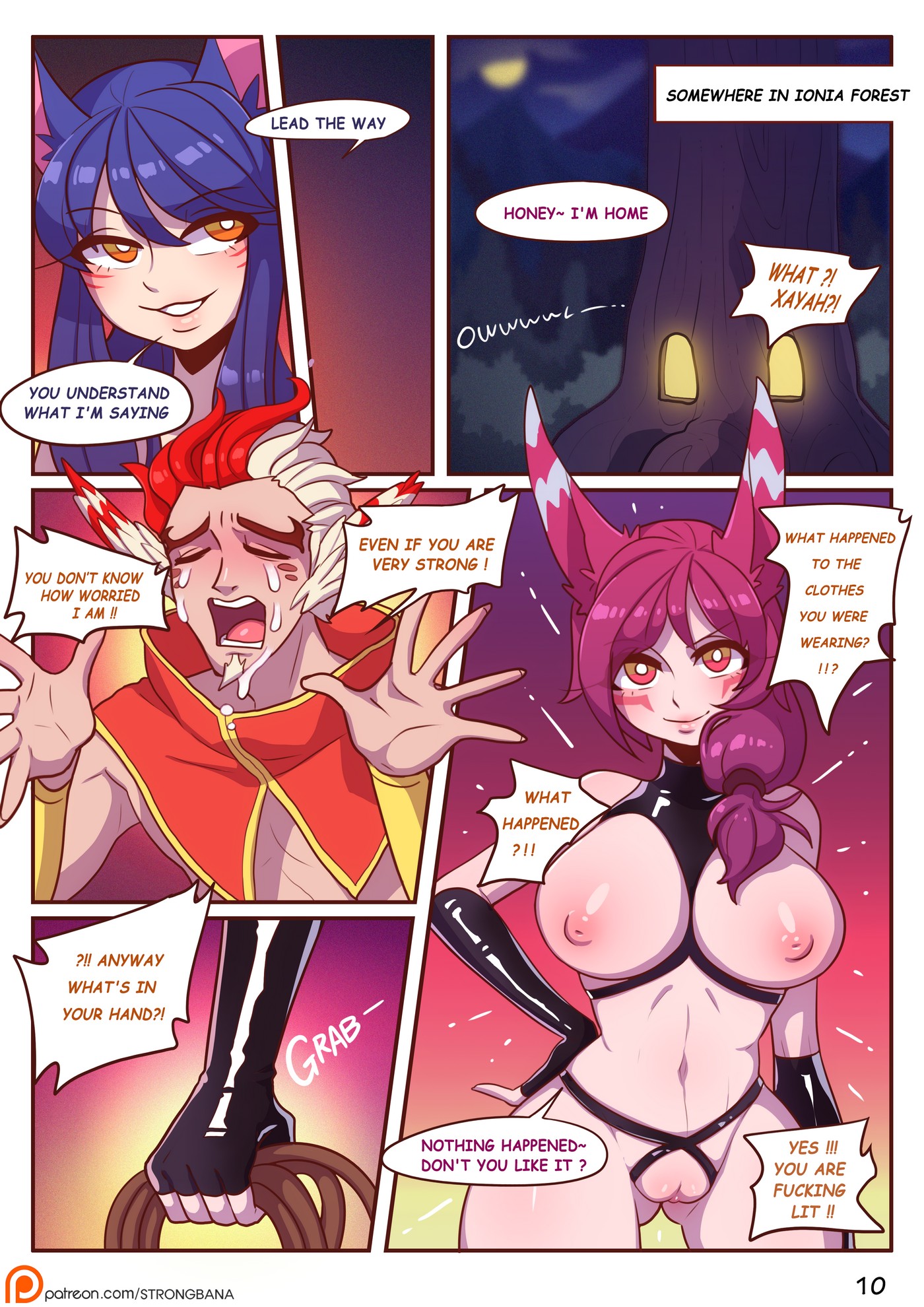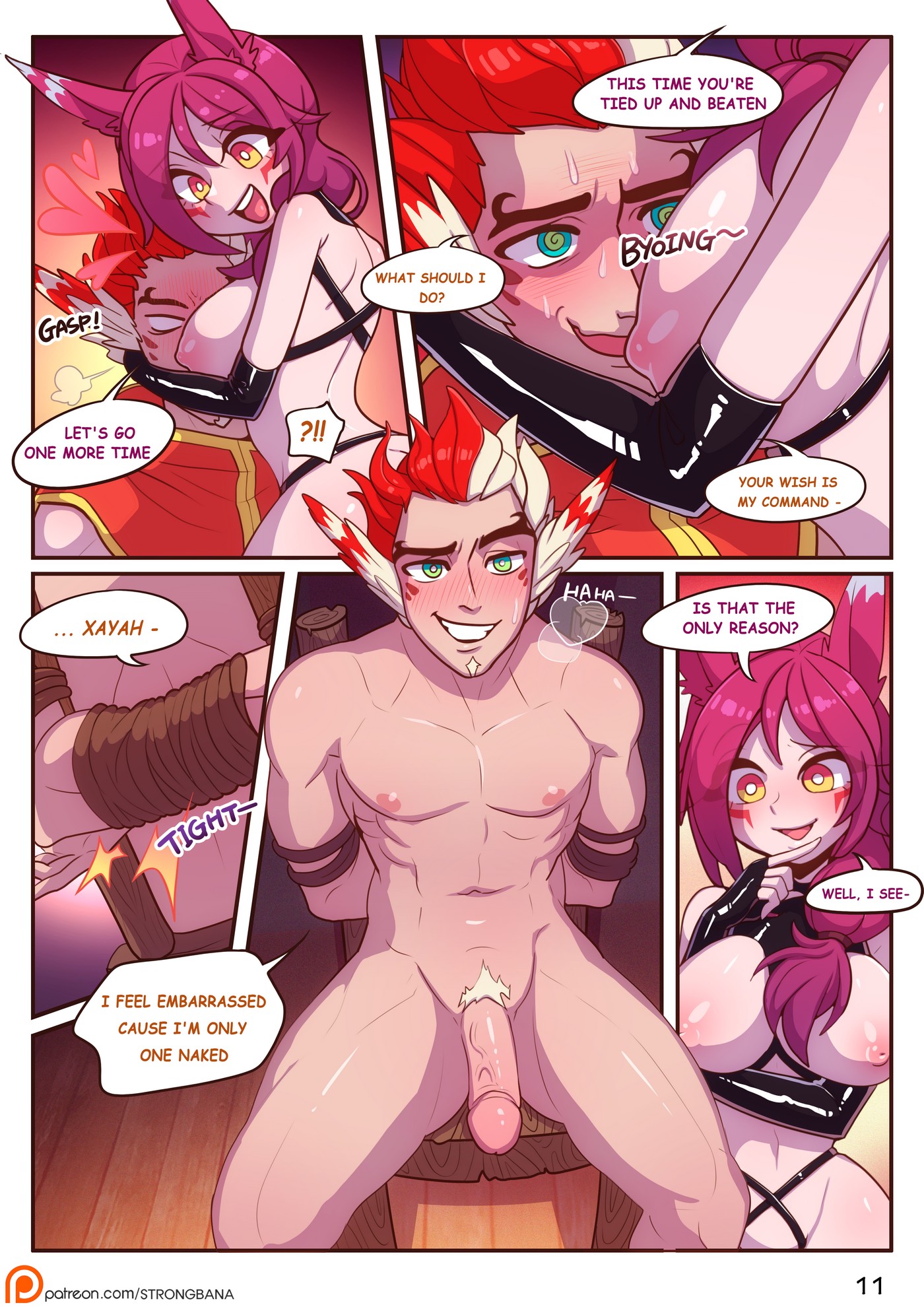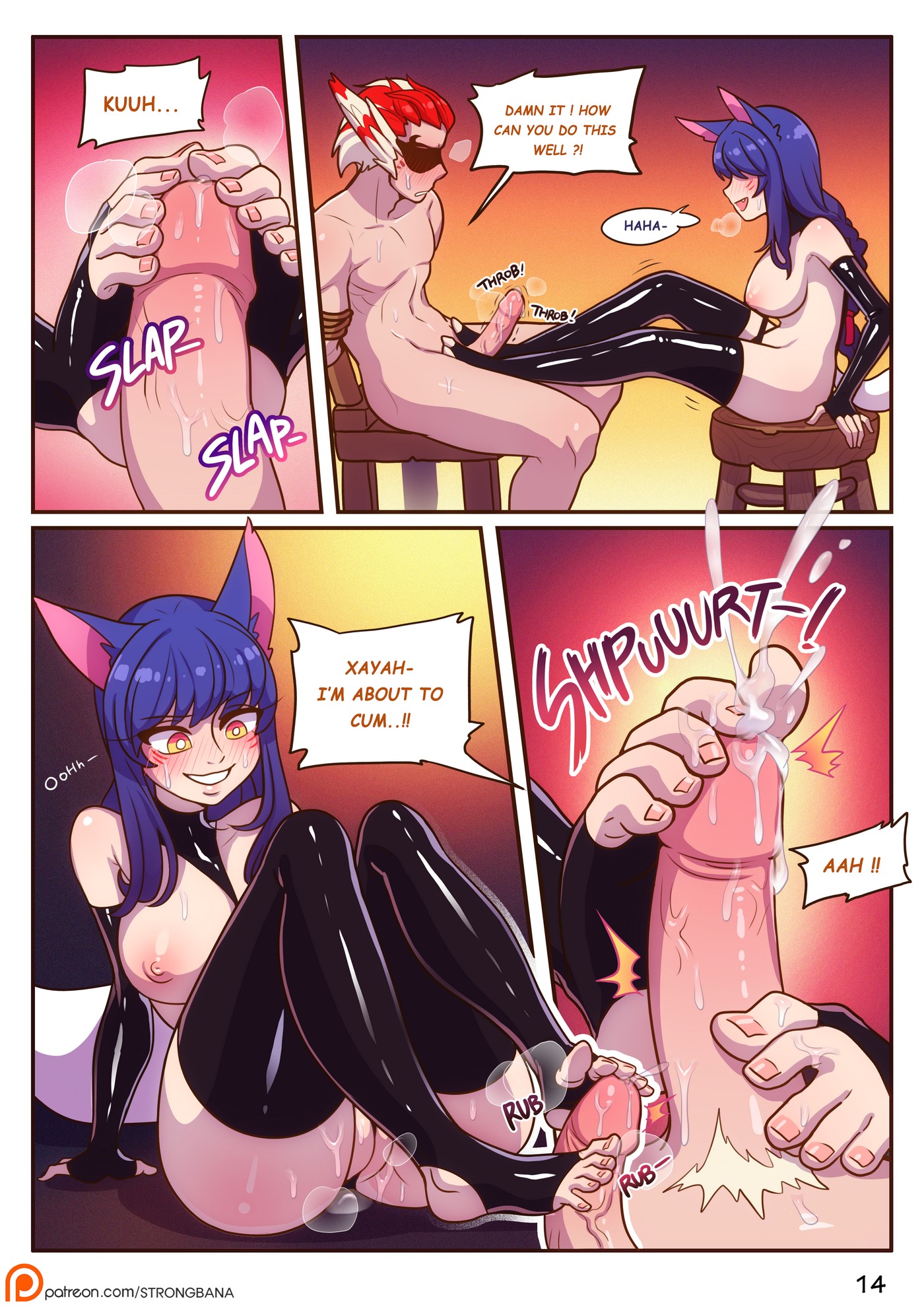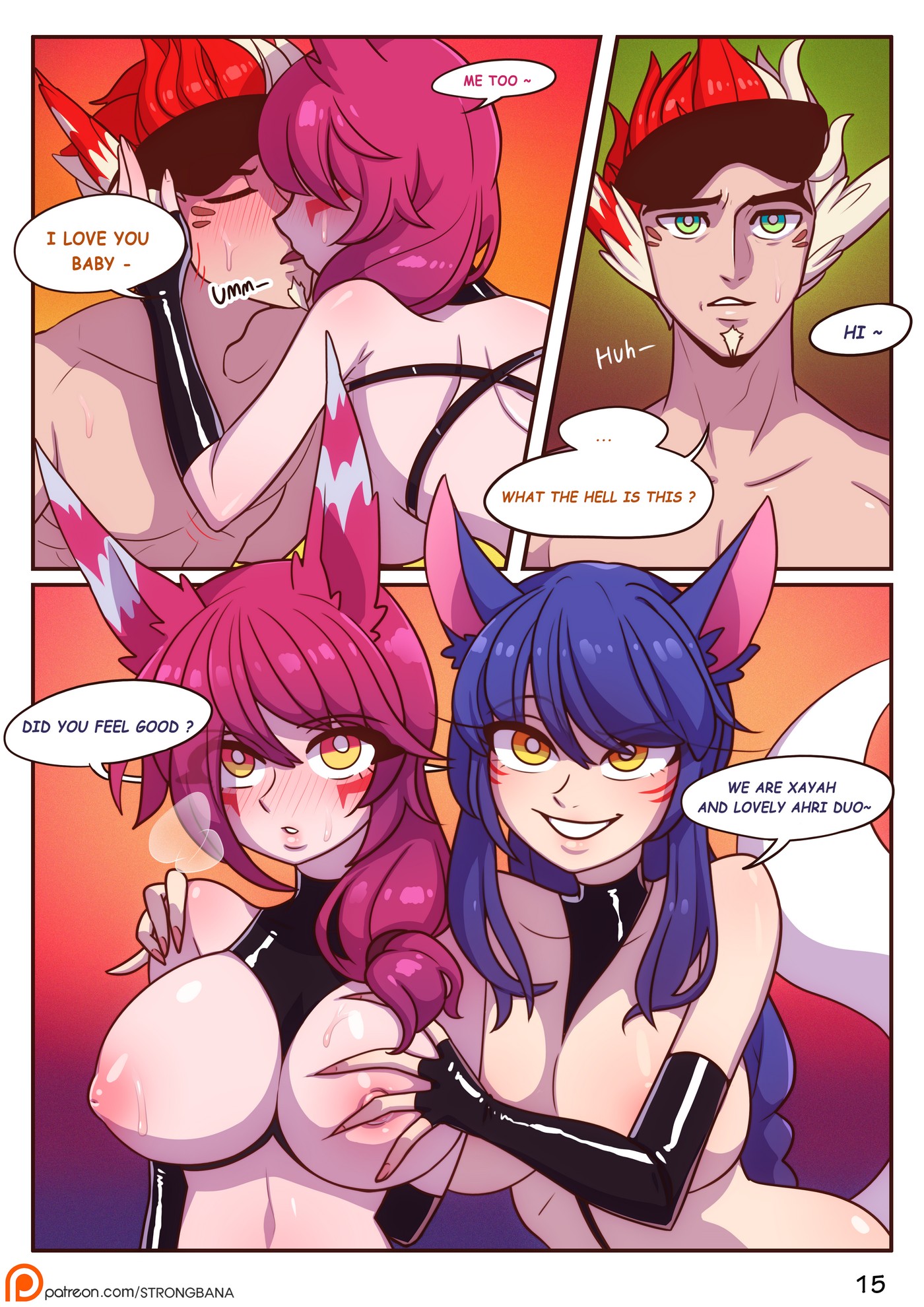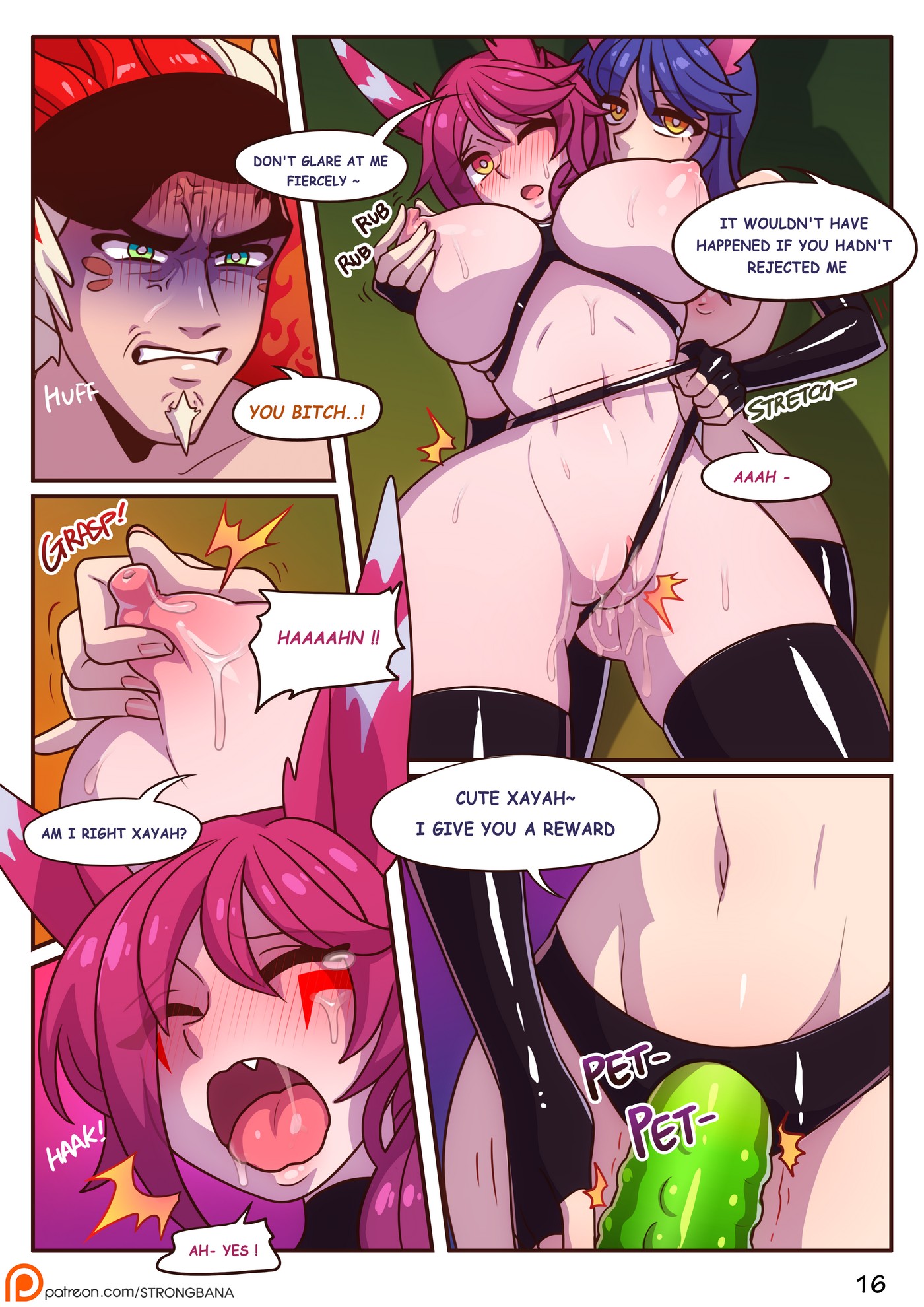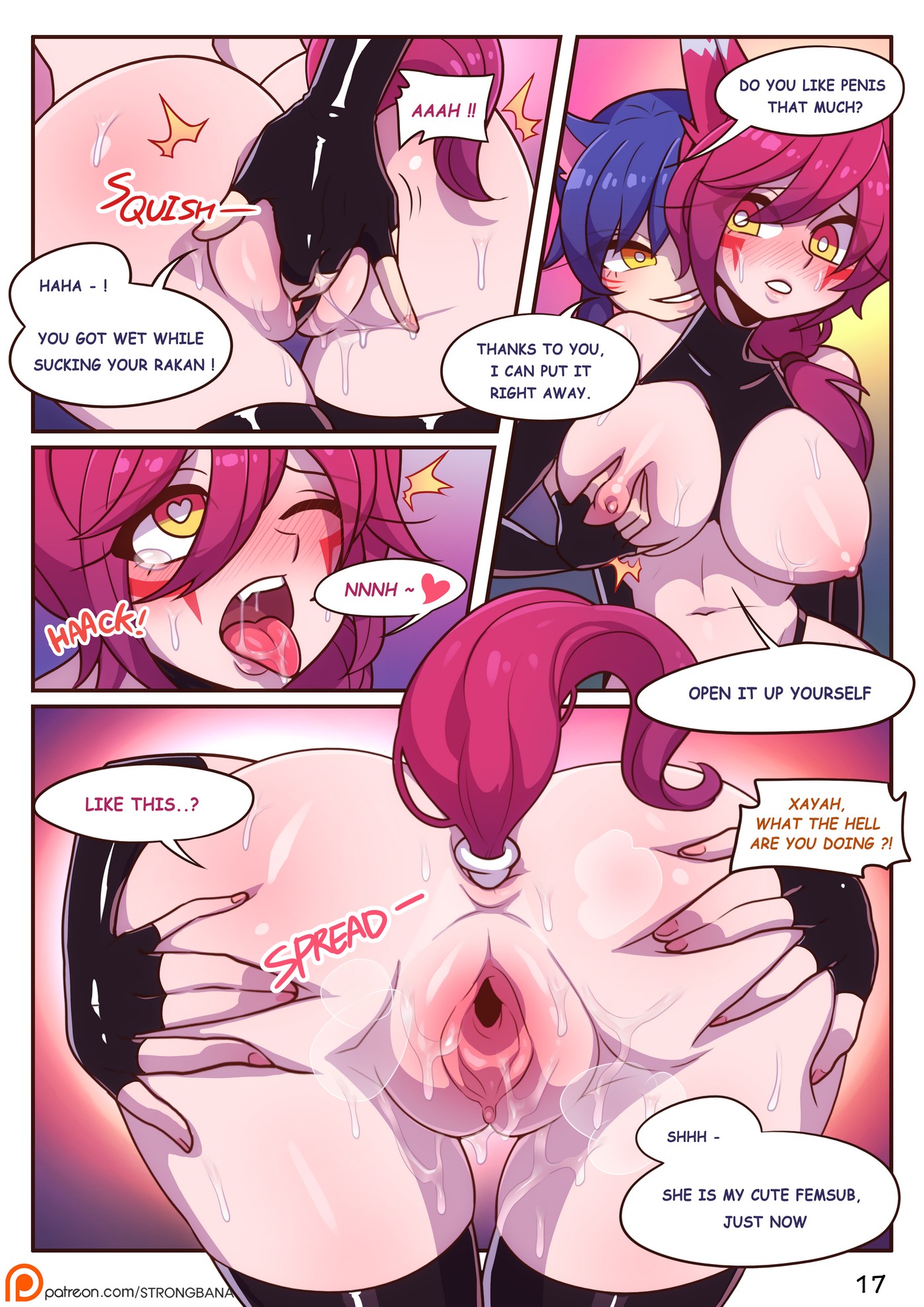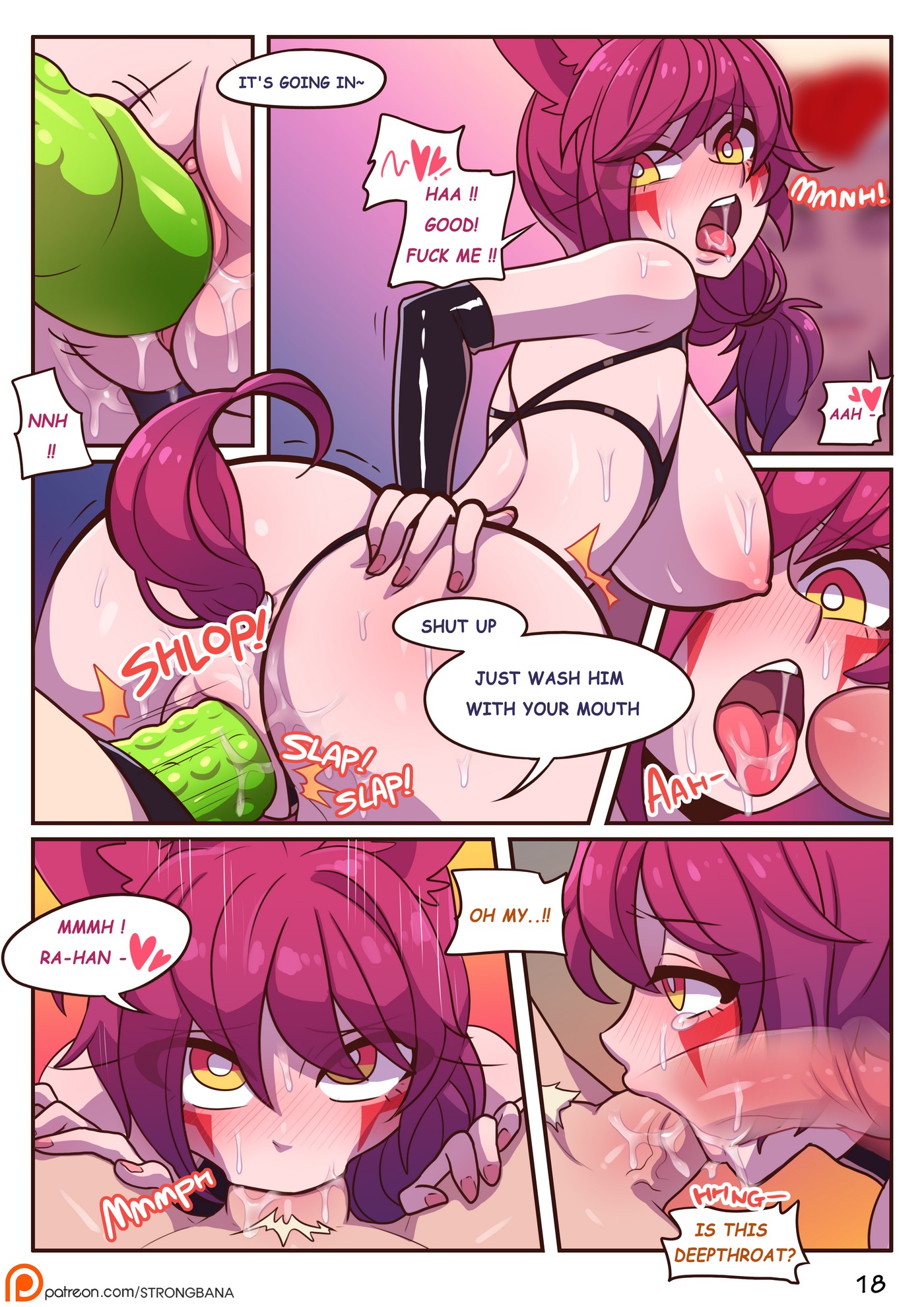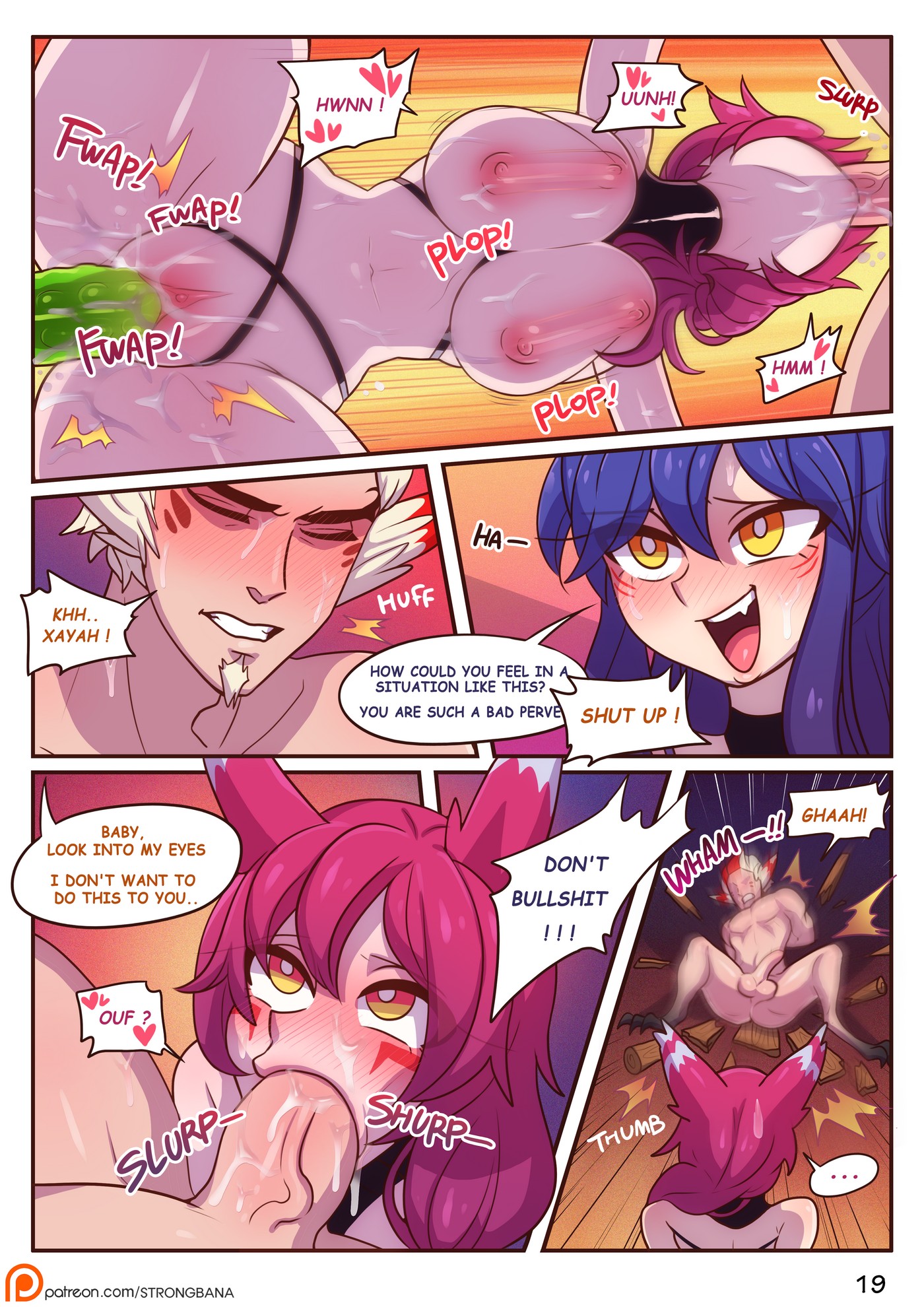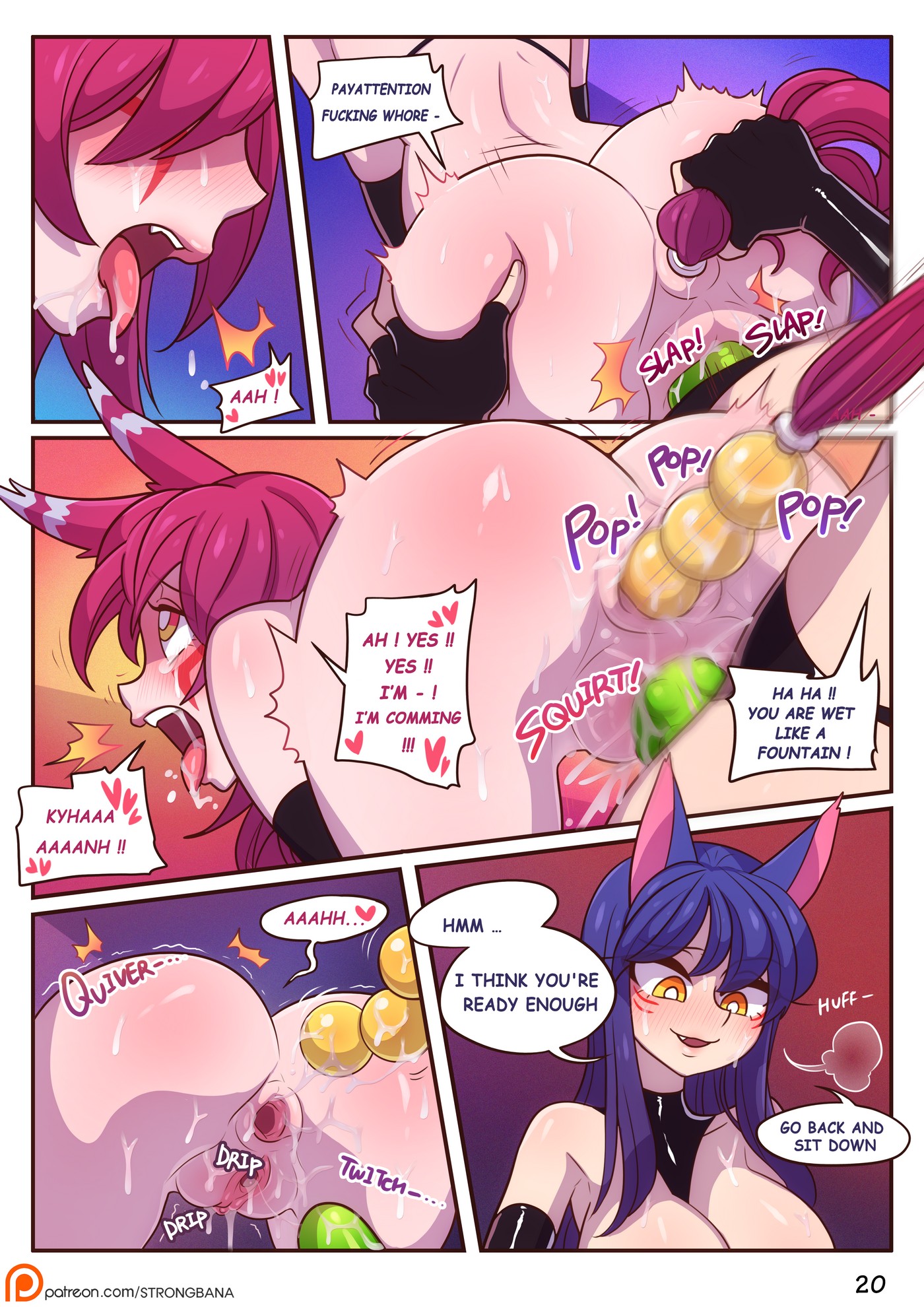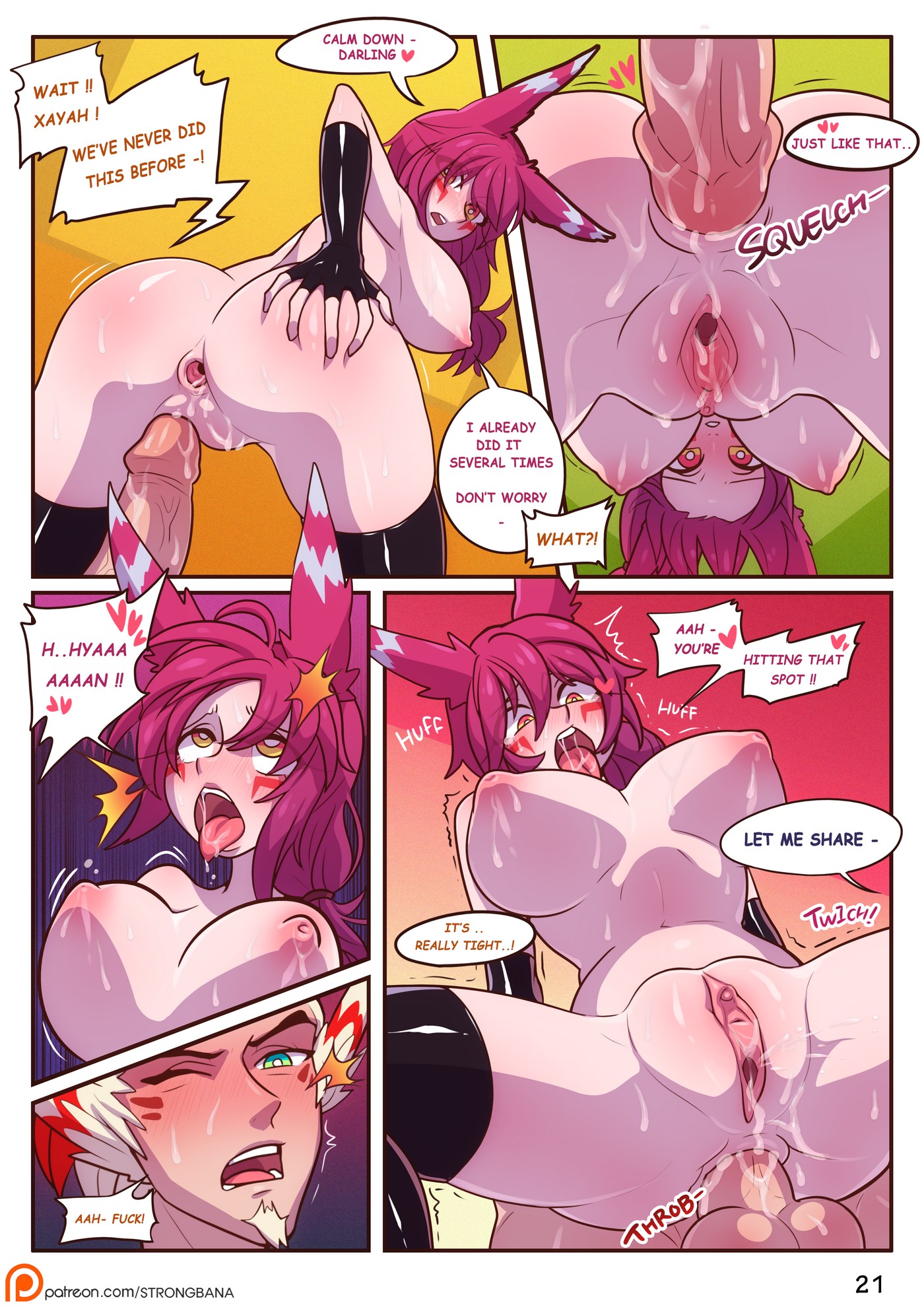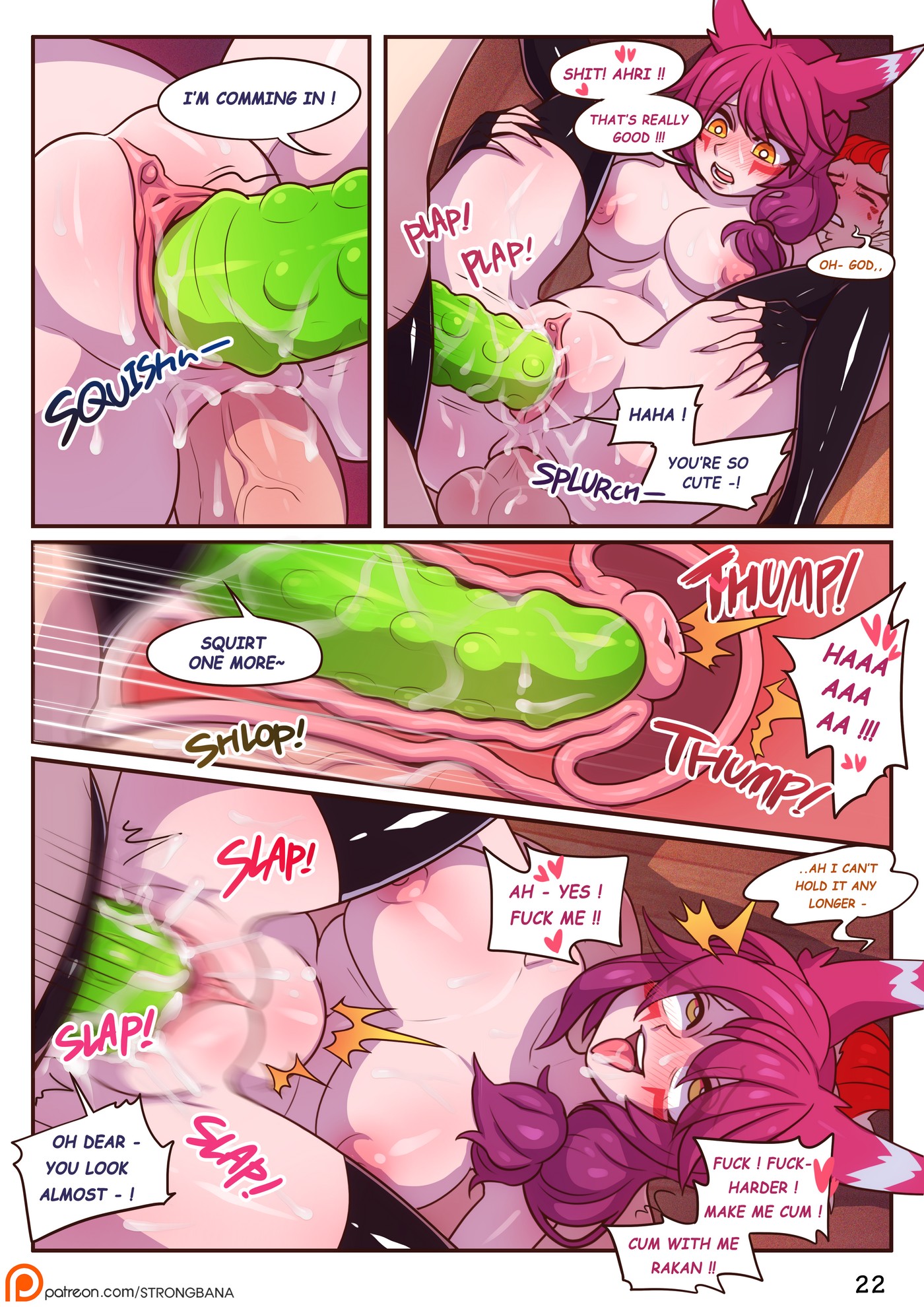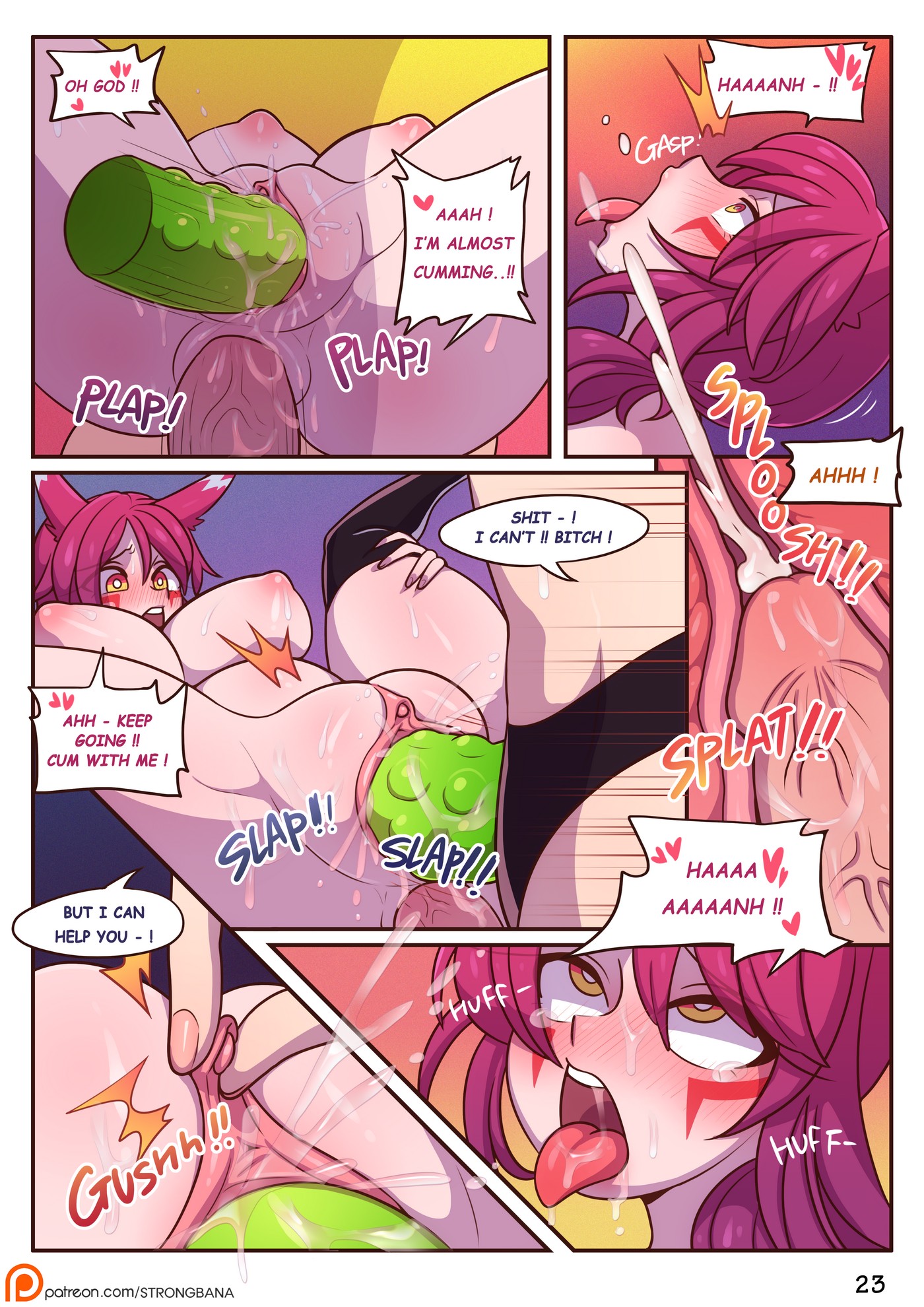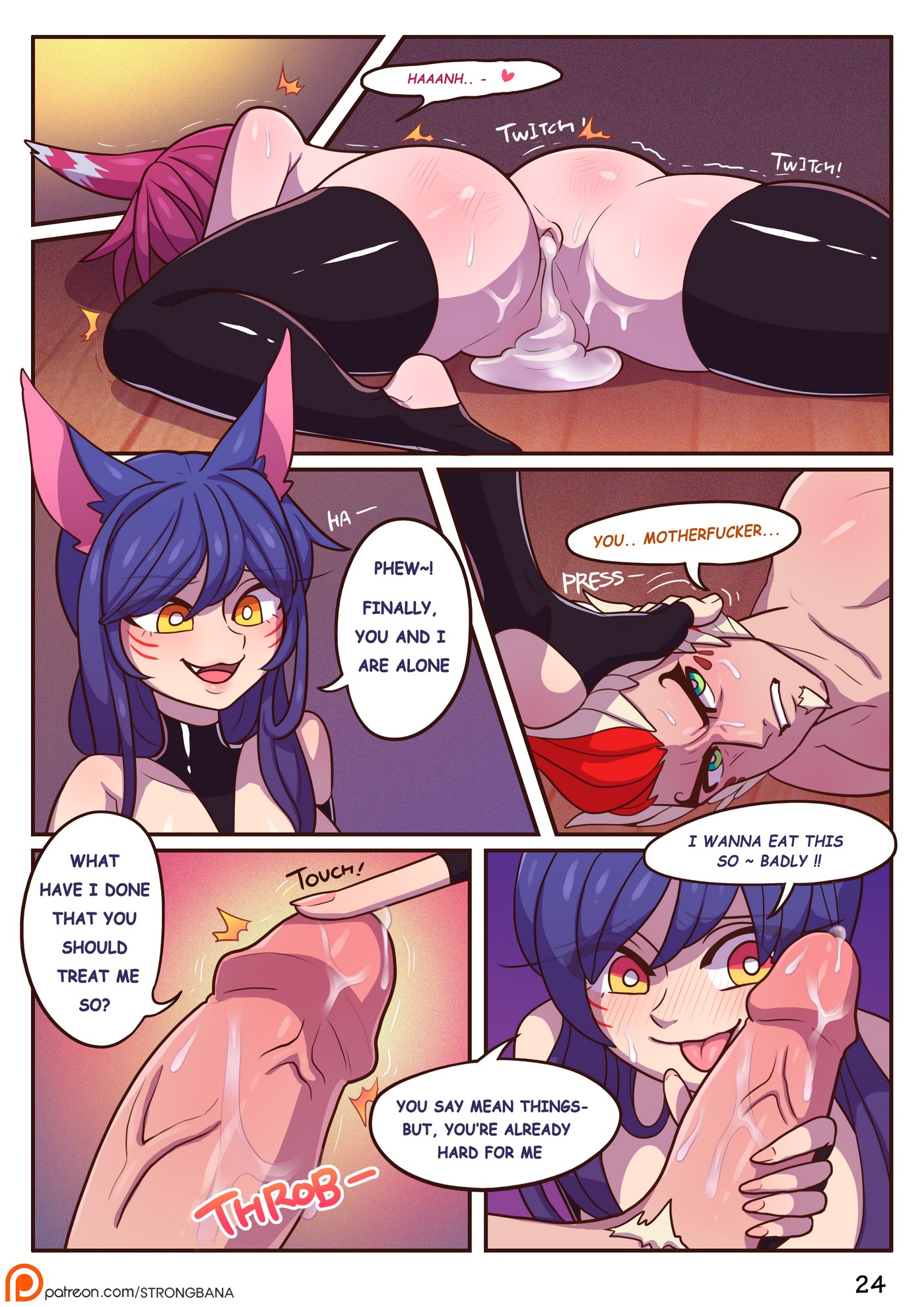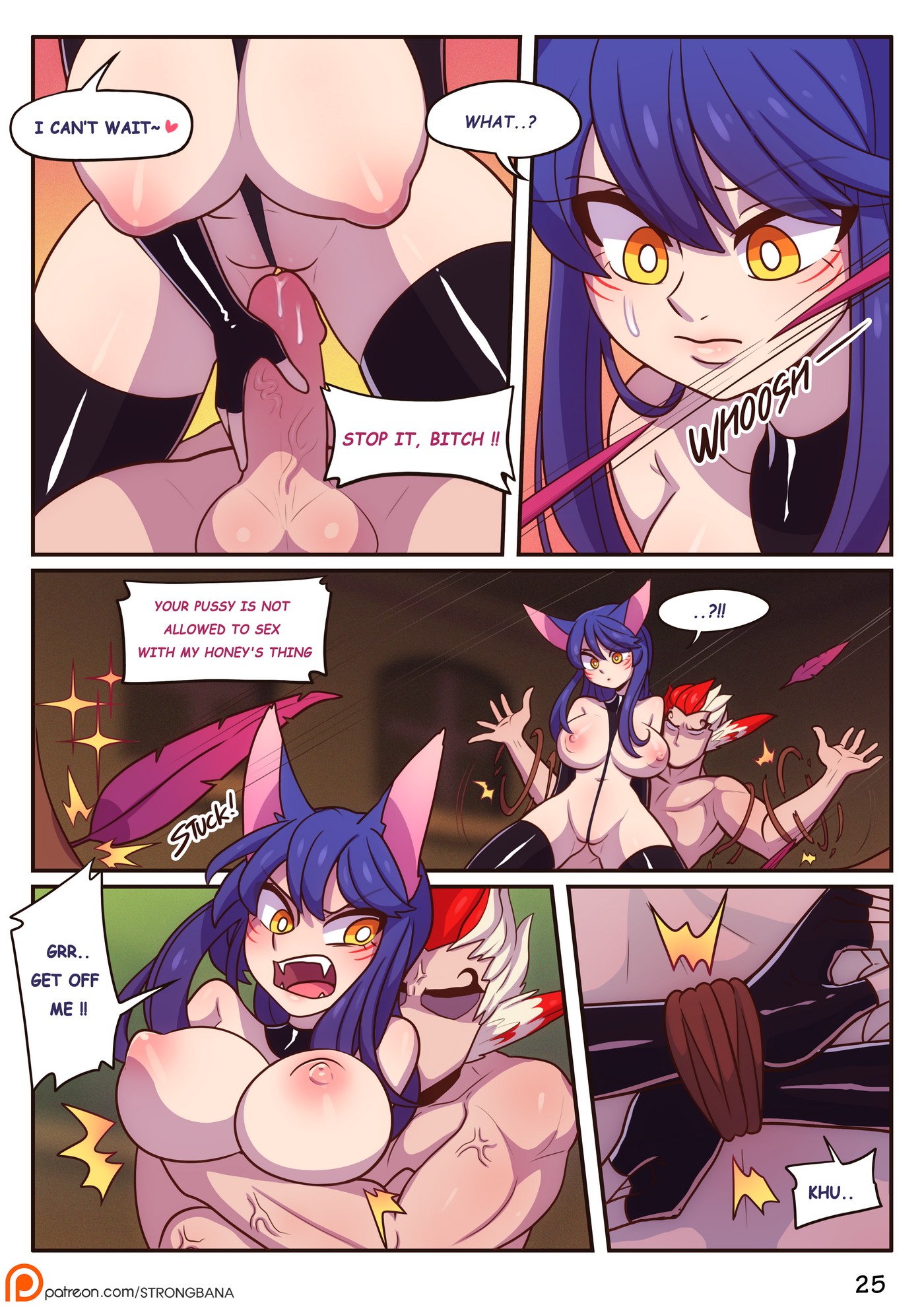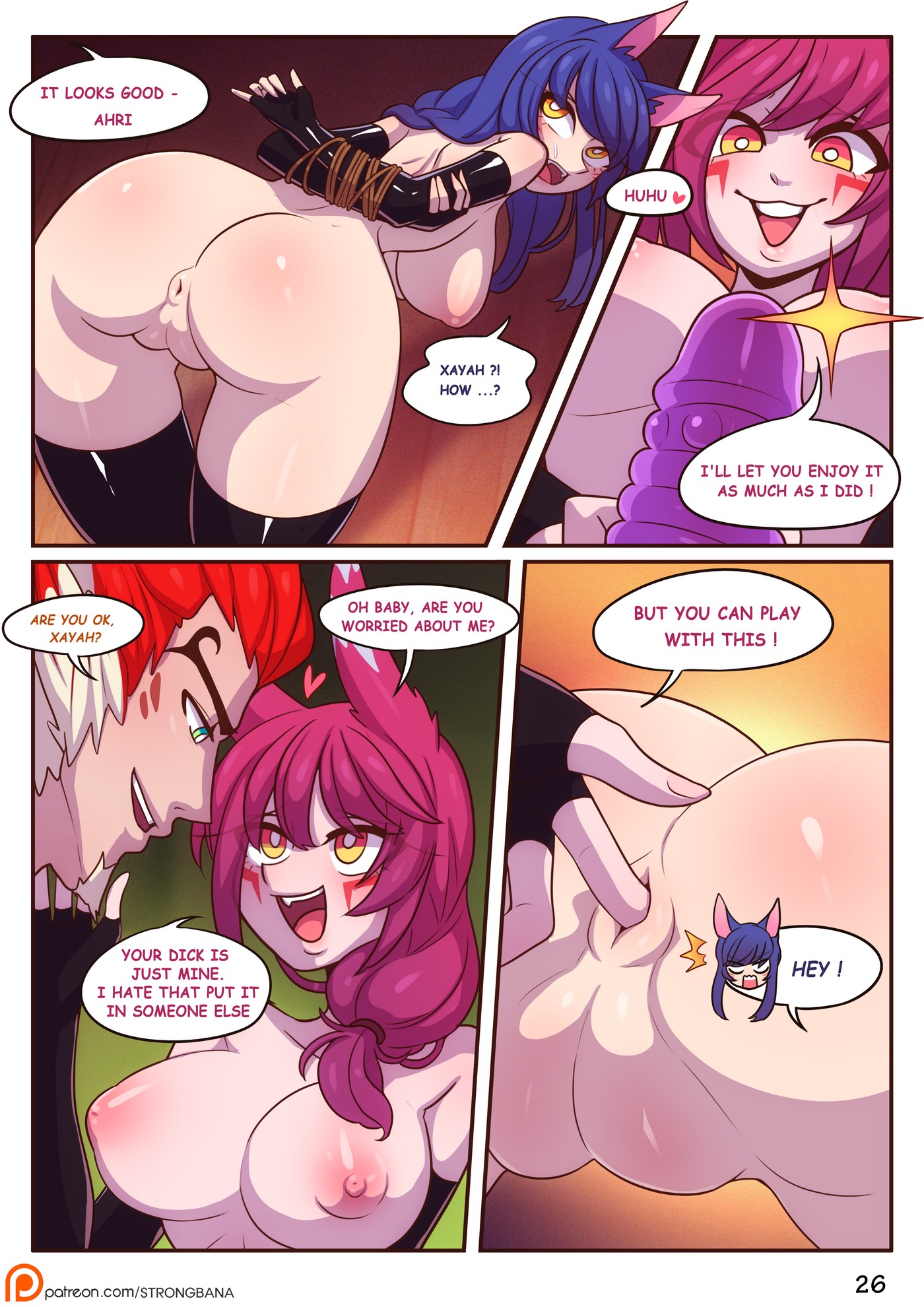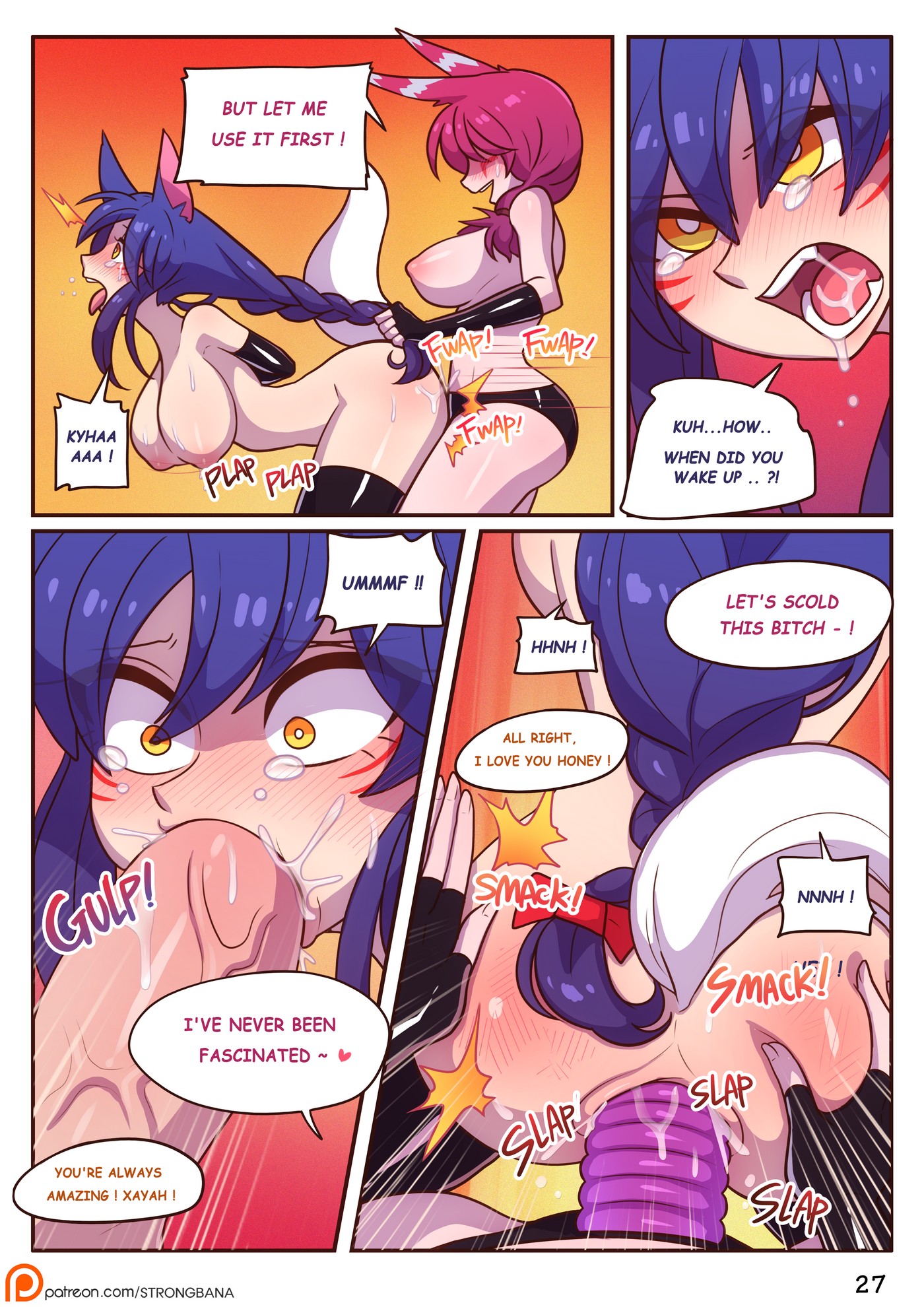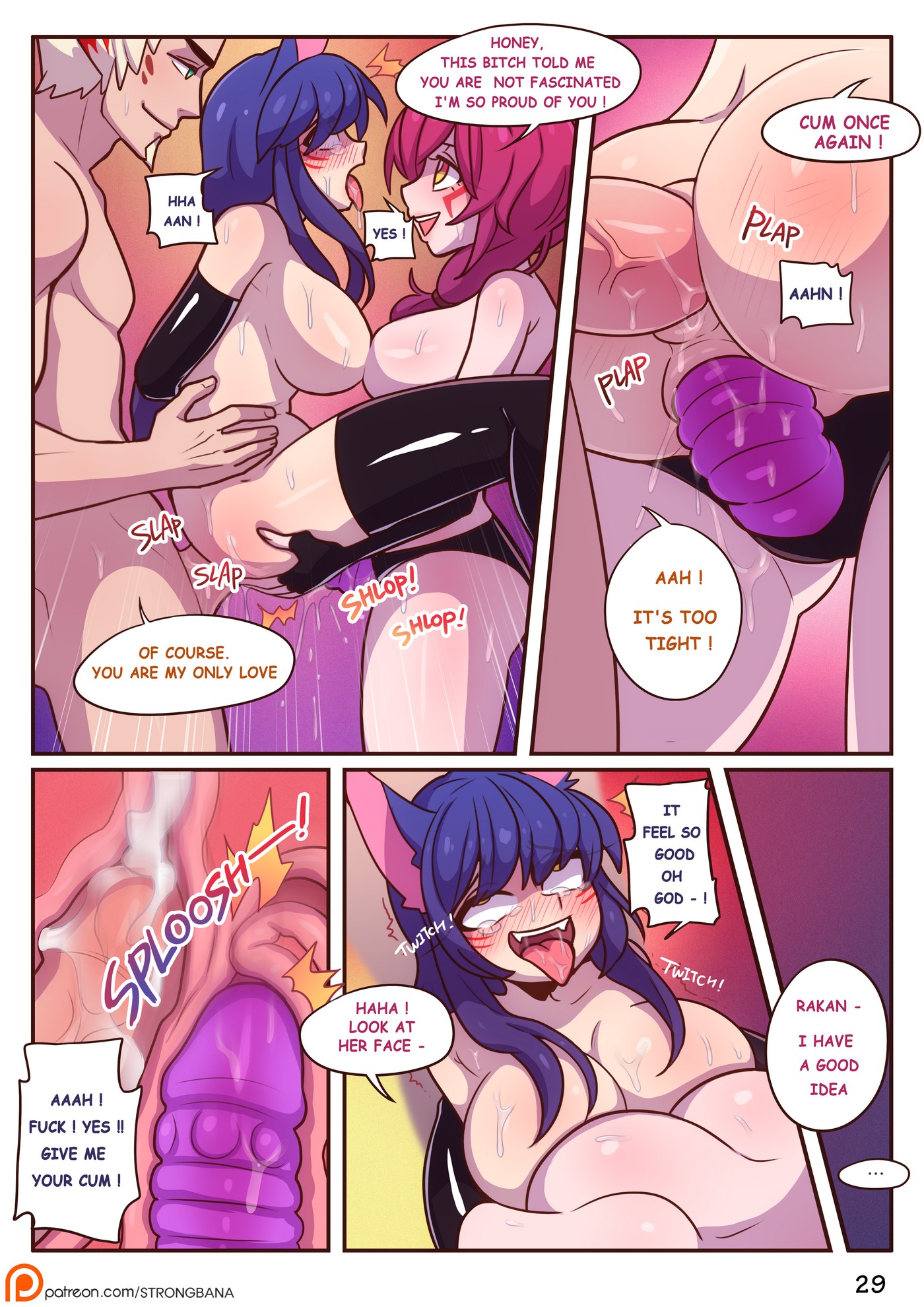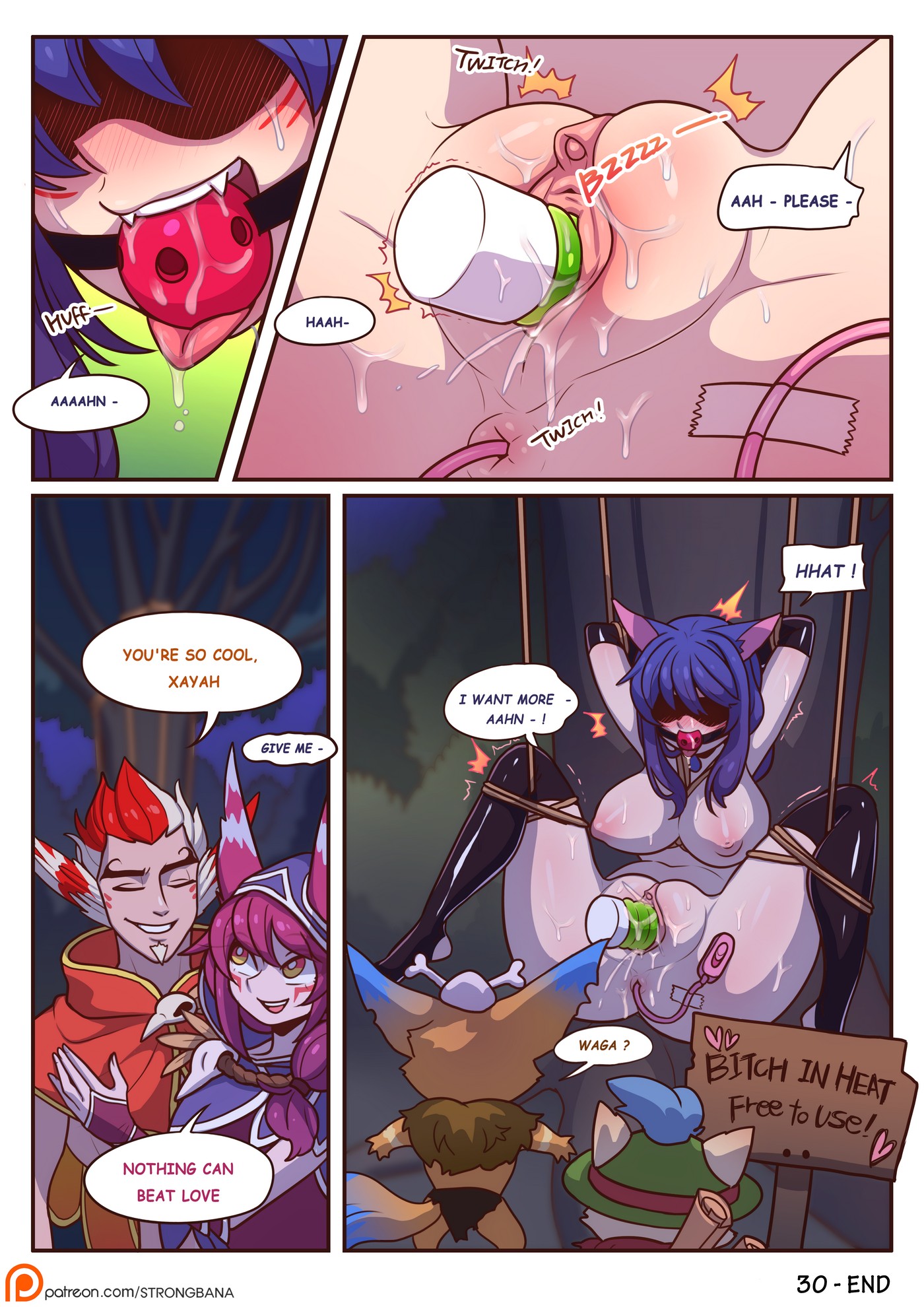 We hope you enjoy this league of legends porn comic created by Strong Bana.
One day Rakan and Xayah was fucking deep in the forest. The couple were having sex with madness, when Ahri saw them by chance. She had always wanted to fuck Rakan, but he was always loyal to his girlfriend Xayah.
The Slut knelt and began to masturbate while hiding in the bushes. When the couple finished, they said goodbye and left. Ahri went behind Rakan to throw a charm but the young man dodged it and left it lying. Ahri went mad to see Xayah with whom she had a lesbian relationship apart.
While the two fuck with lust they devised a plan to fuck the two together with Rakan. When the boyfriend arrived the sexy Xayah I sell his eyes and began to fuck. The man was tied to a chair, Ahri was making a blowjob to Rakan with much passion. I was anxious to feel that man's cock for the first time.
When Ahri's pussy was about to be penetrated, Rakan broke his ropes. He and Xayah had set him up. The bride took out a rubber dick and began to rape the fox. While Ahri was still with Rakan's cock inside his mouth. Ahri's pussy will never feel like Rakan's cock enters through him, but his anus does. The young man was so horny that while Xayah penetrated Ahri's pussy he was putting it in her ass.
Ahri had a super orgasm to feel how those two cocks entered at the same time. She wanted more sex, but the couple didn't want more. So they left her tied to a blindfolded tree, a bib through the ass and pussy. They also put a sign in which they invited anyone to fuck her.