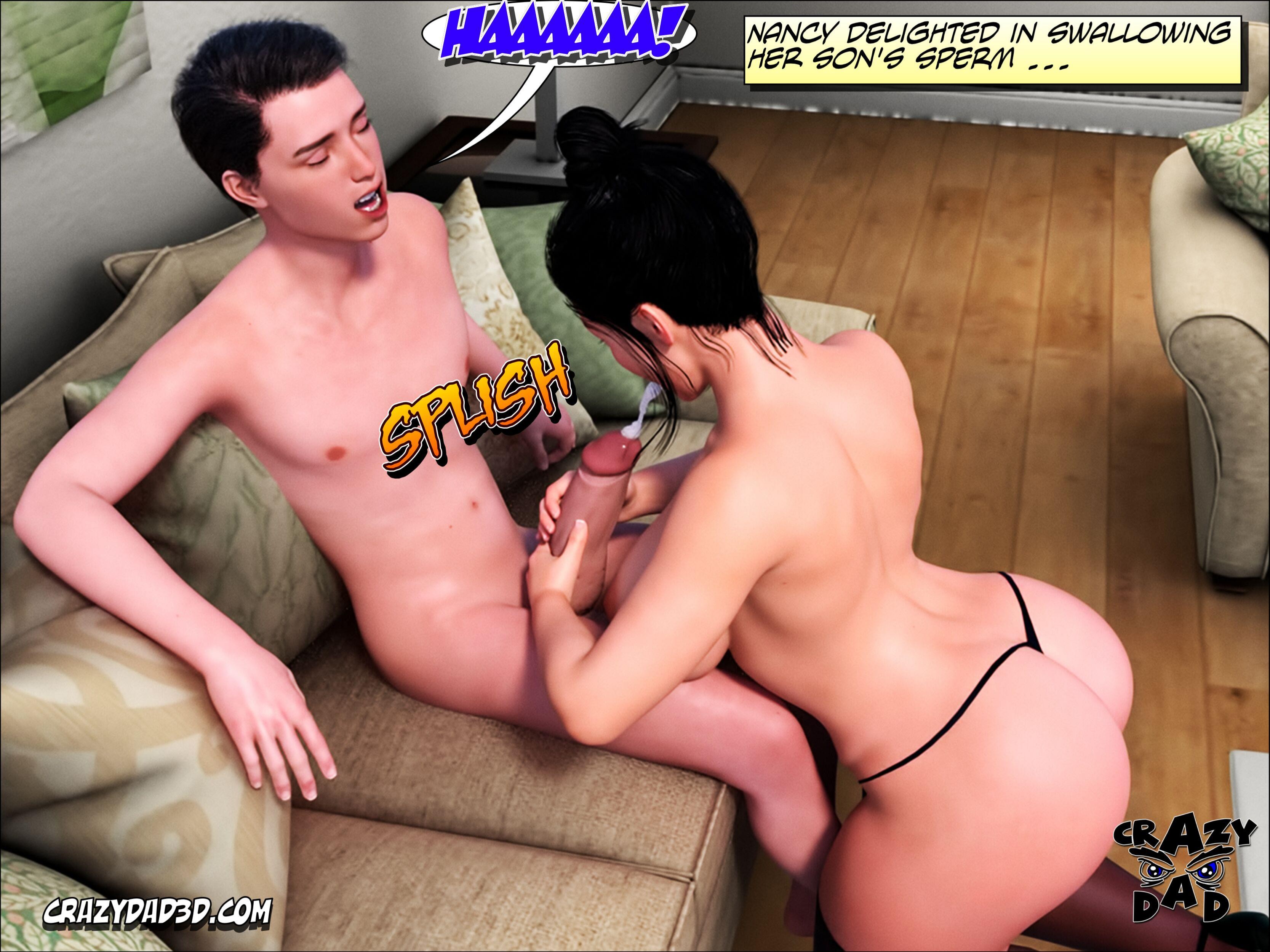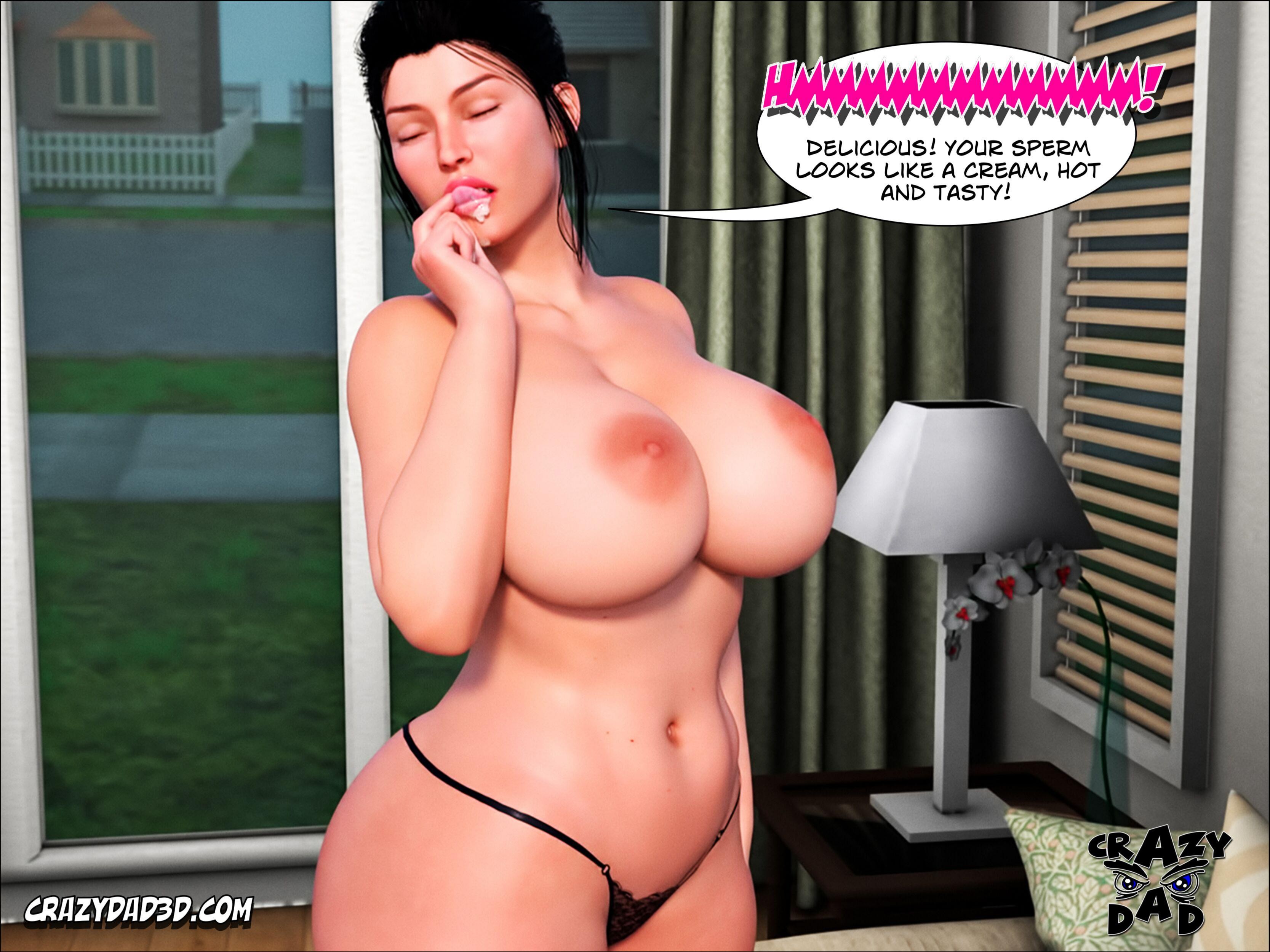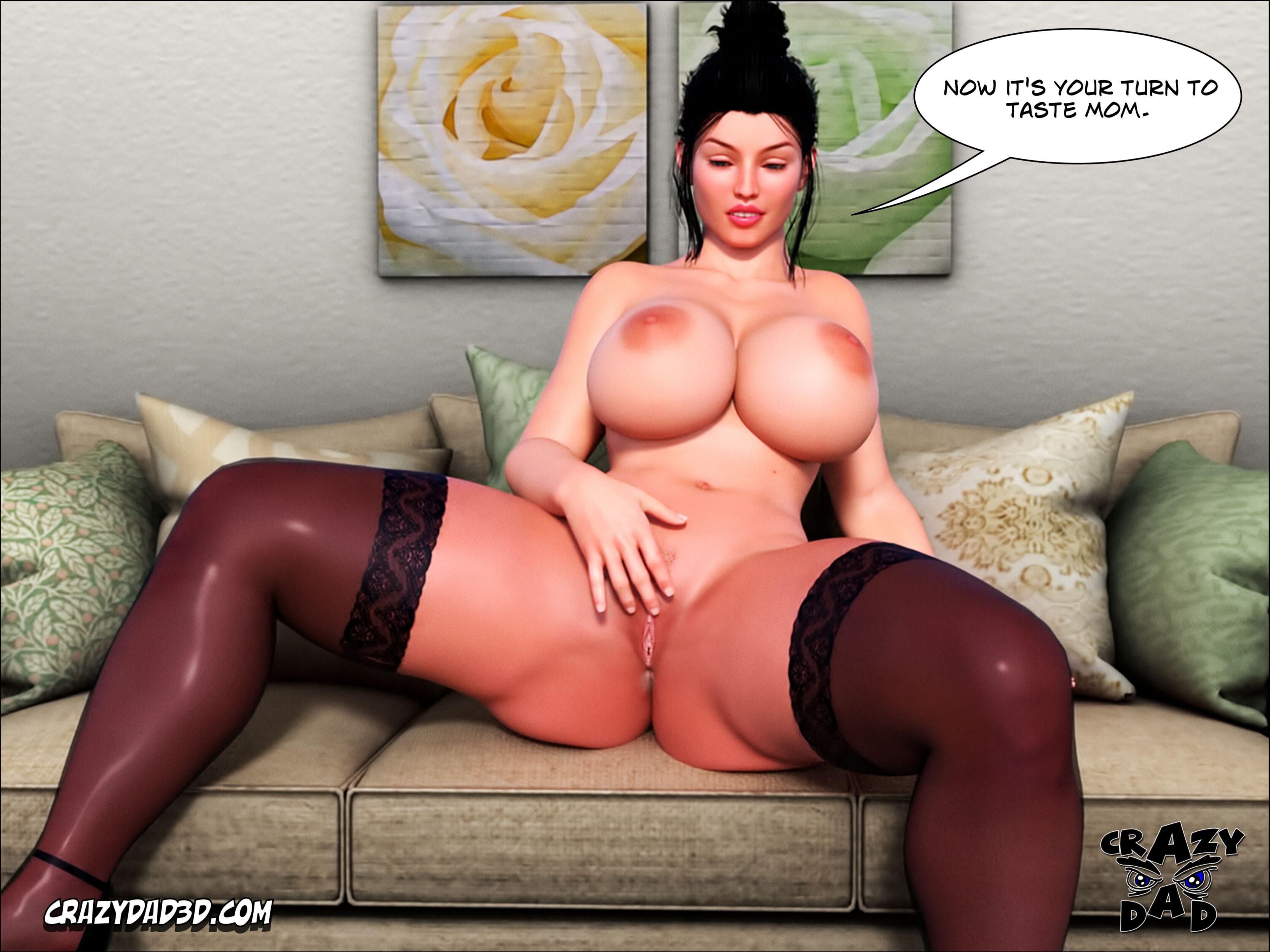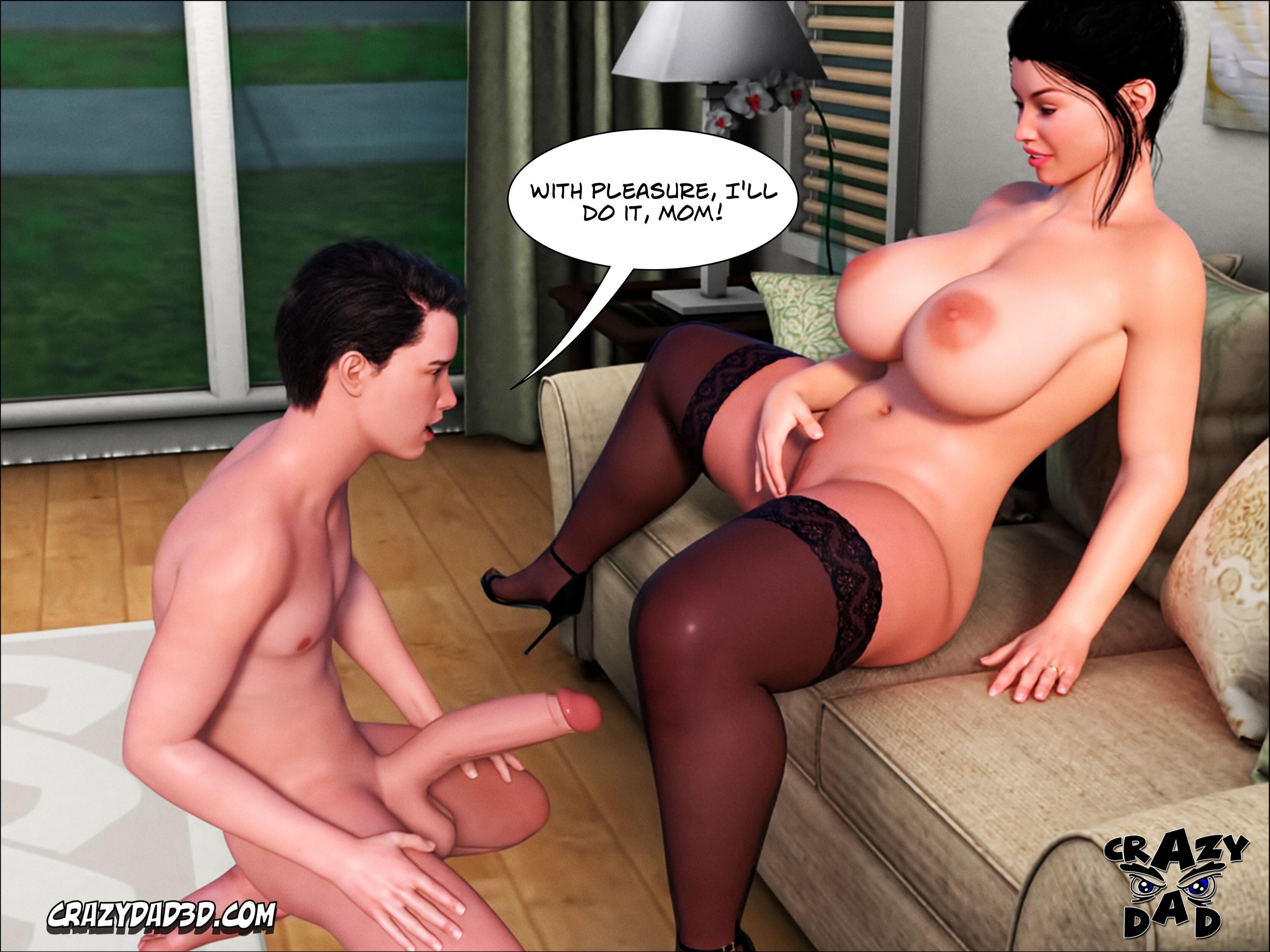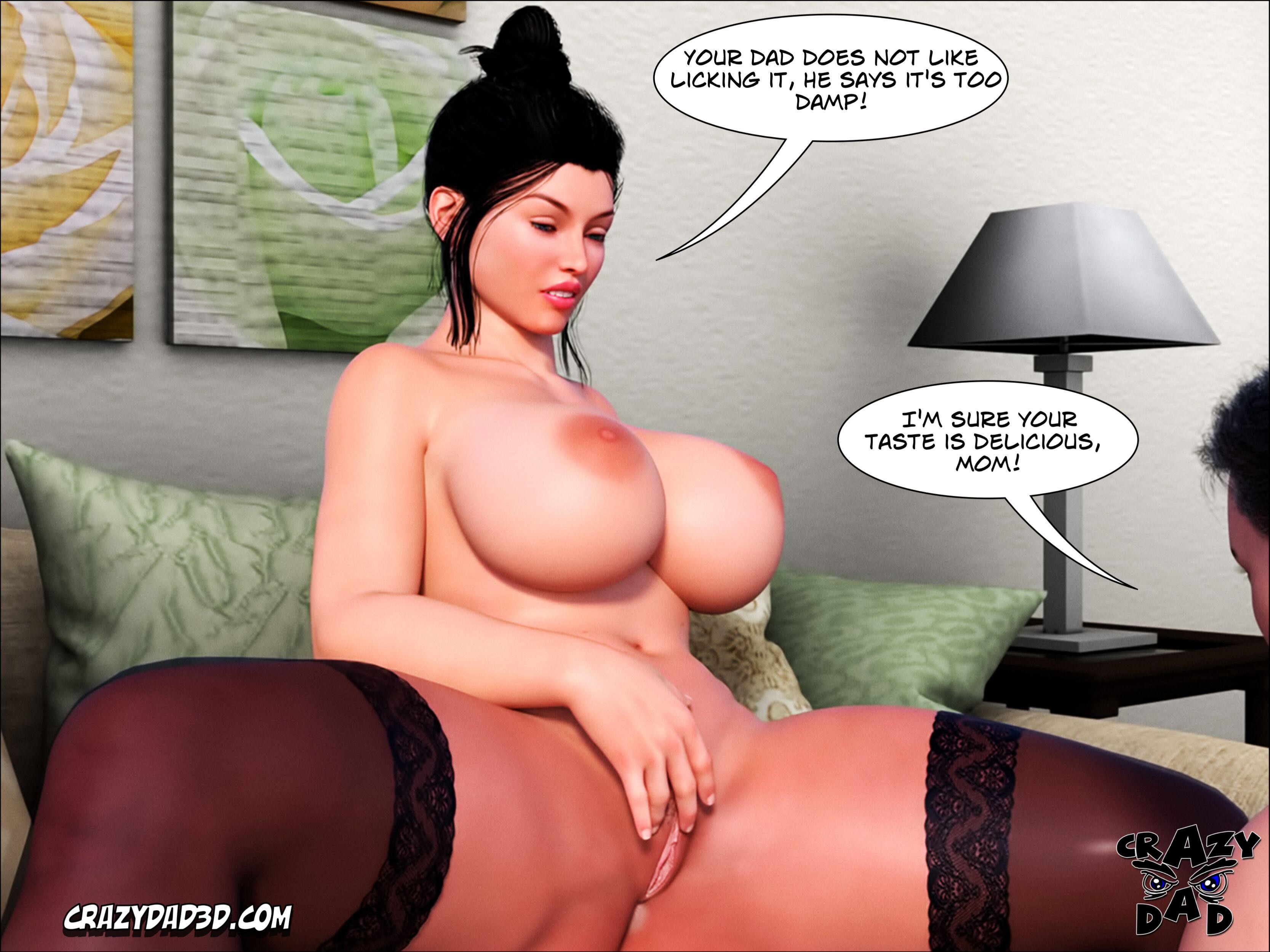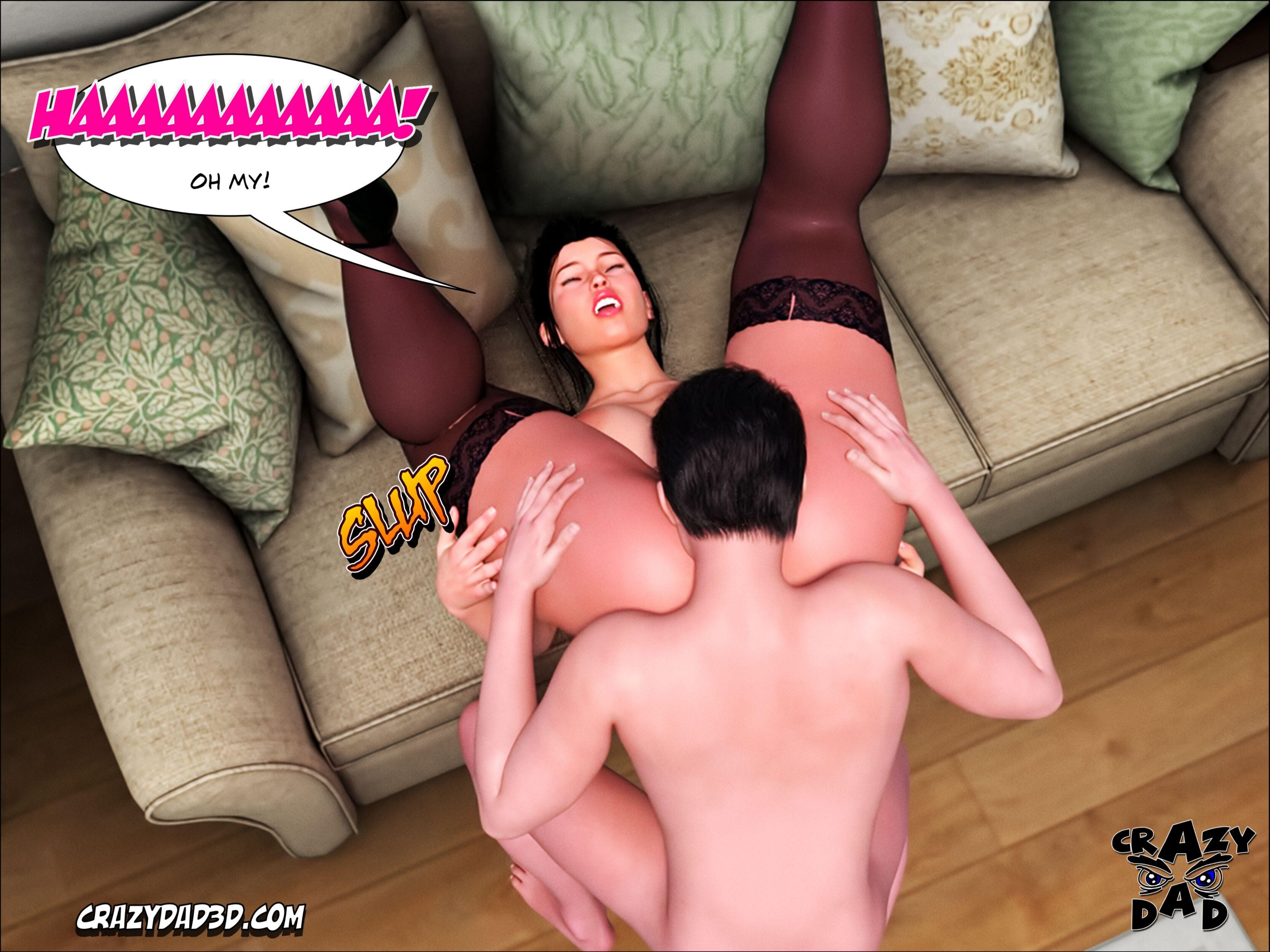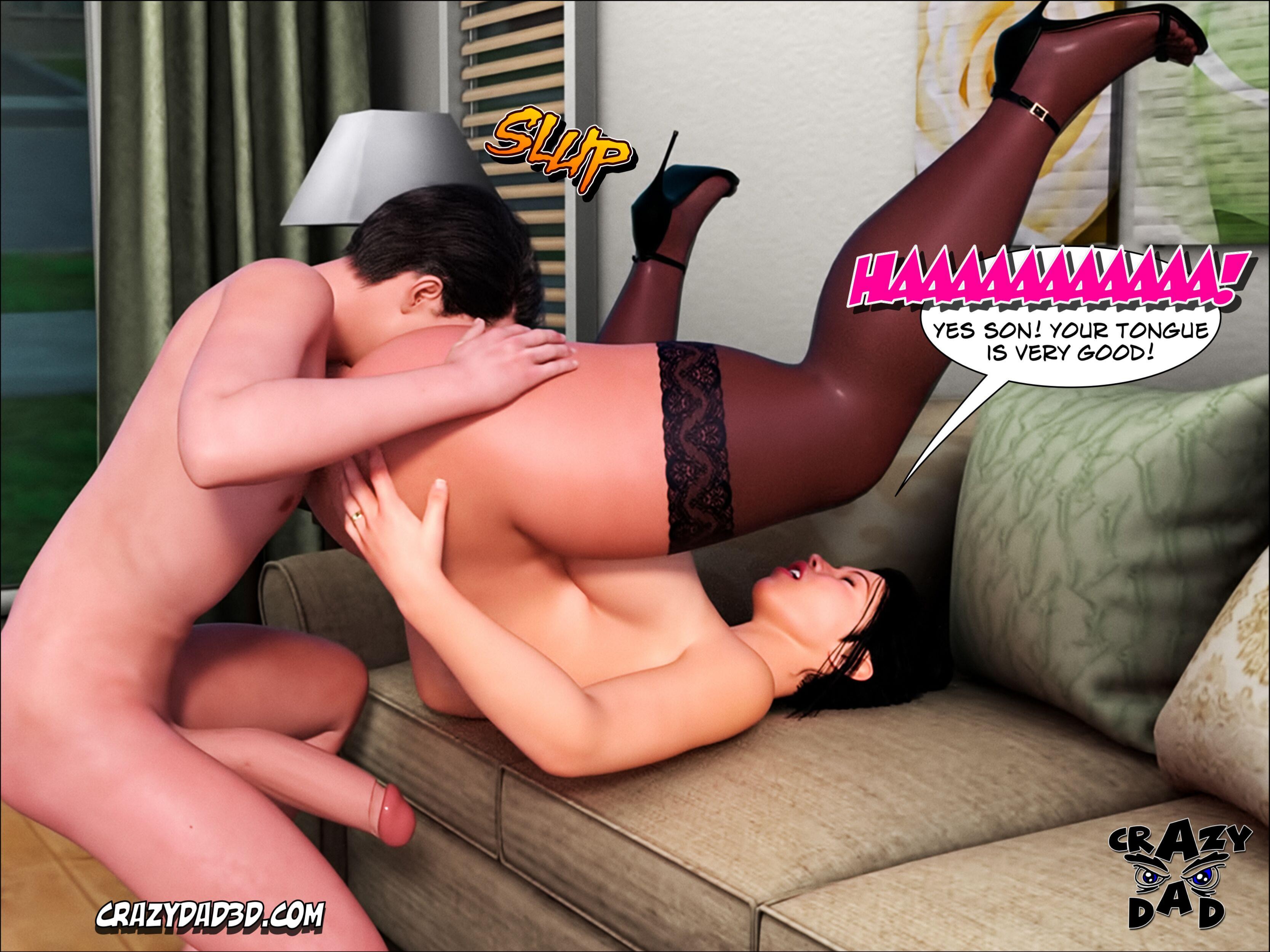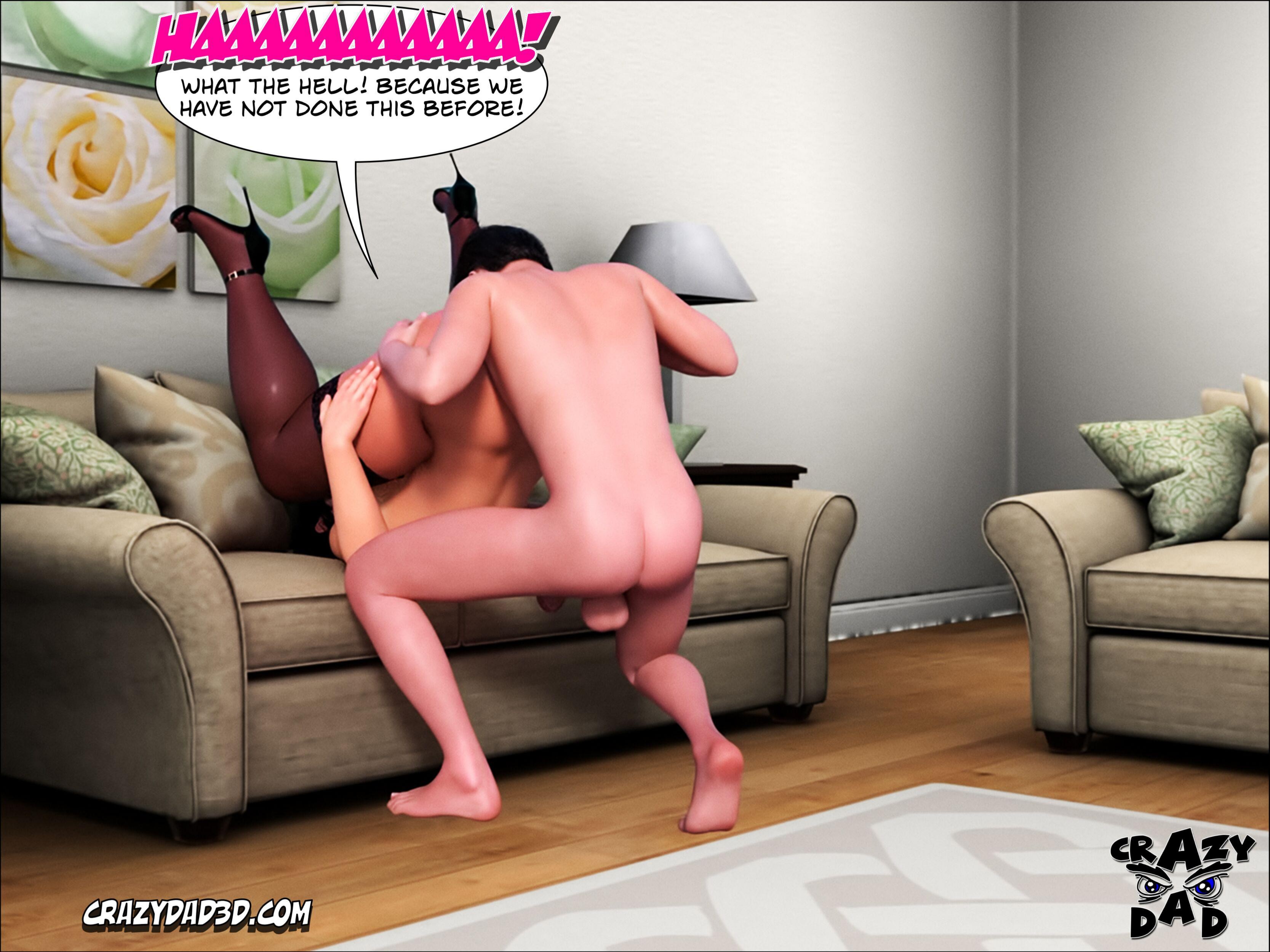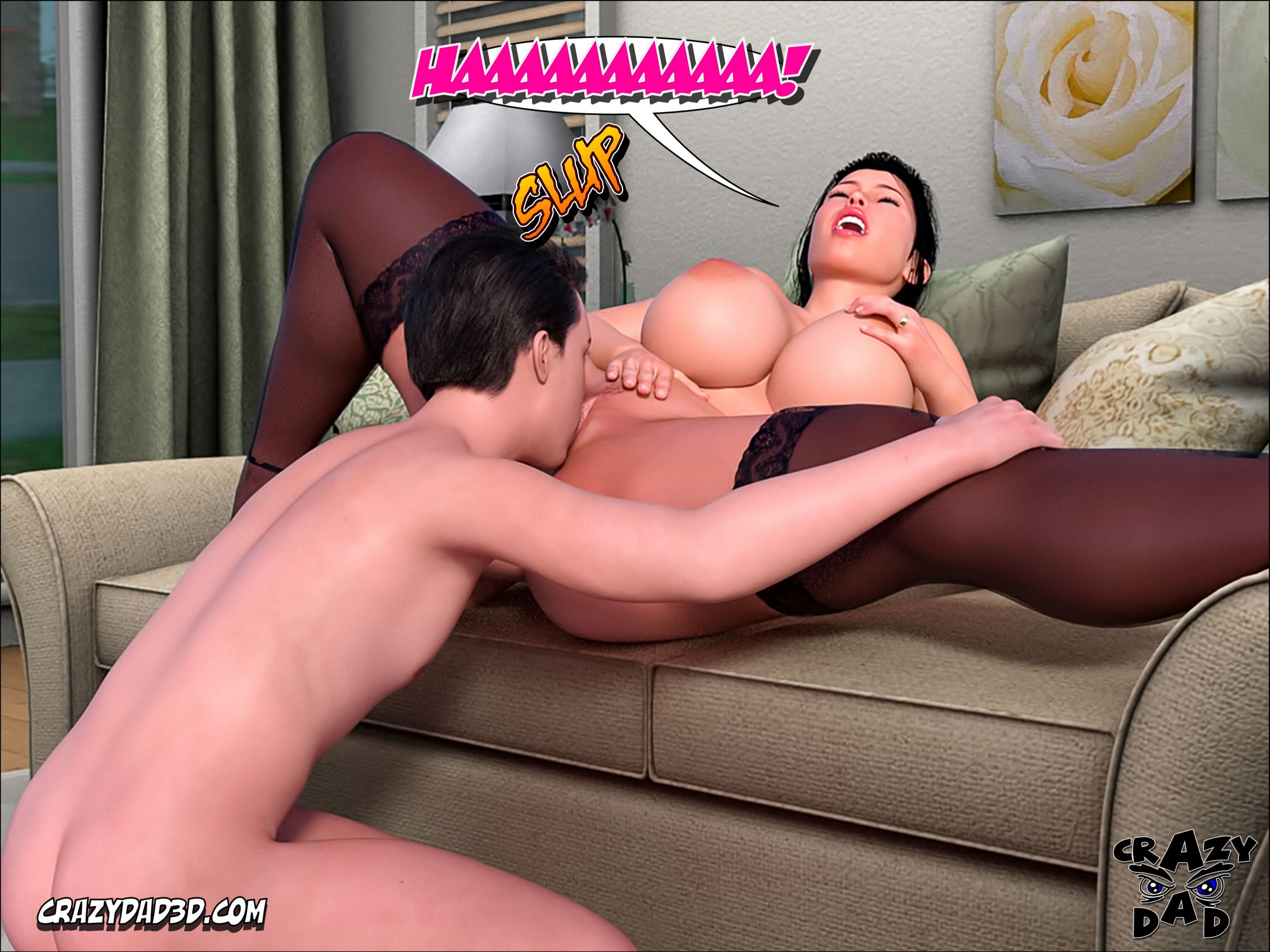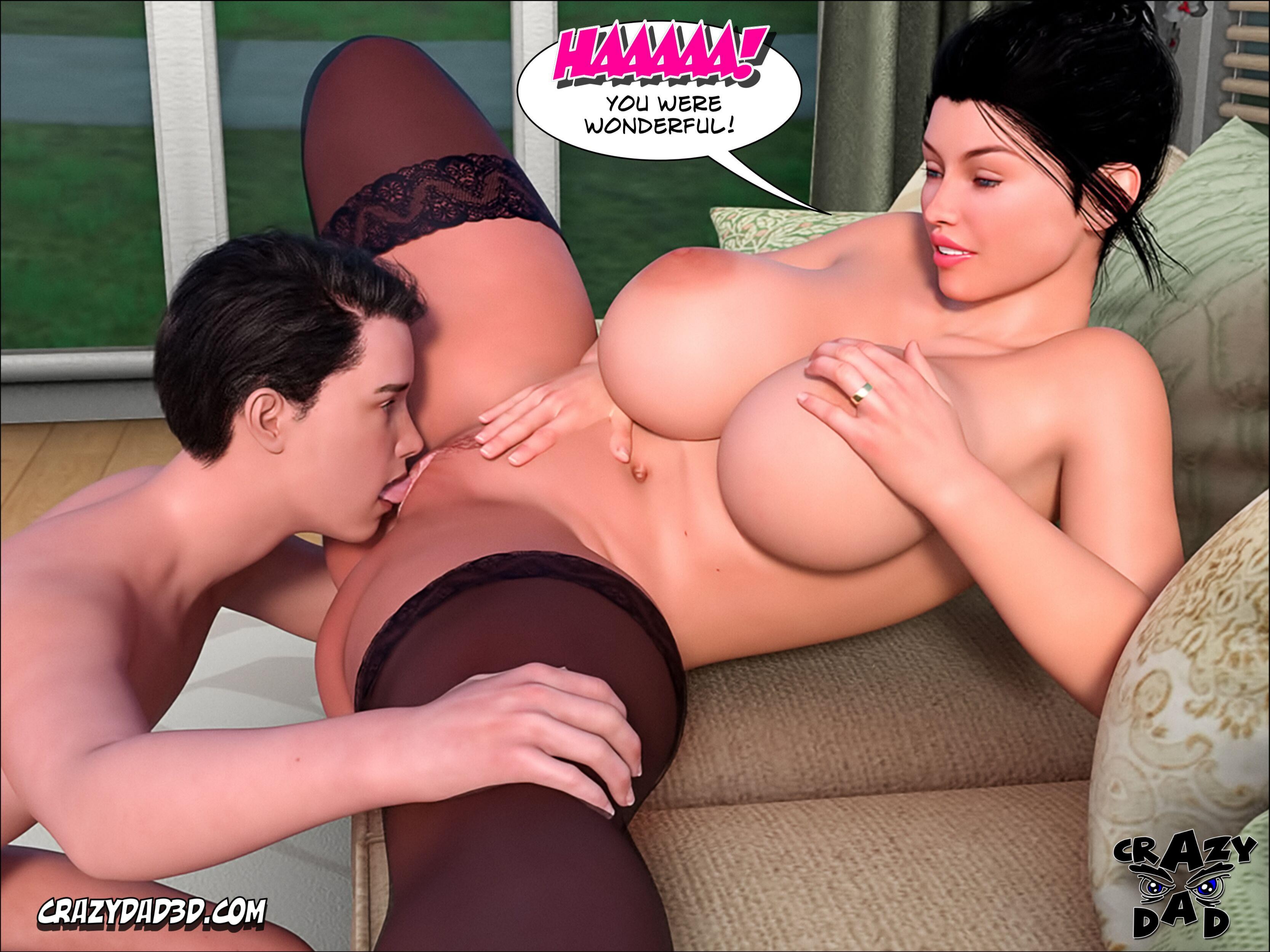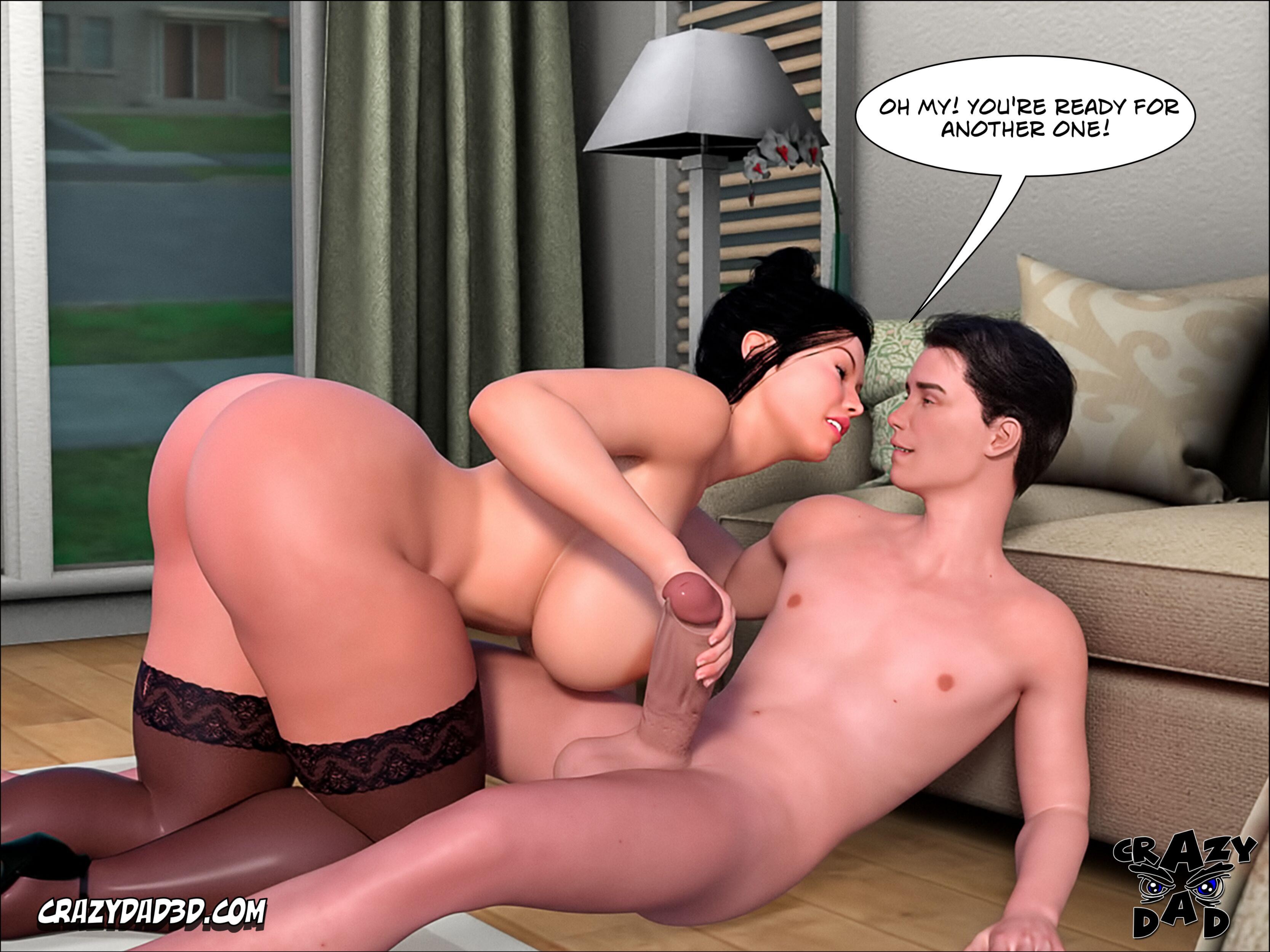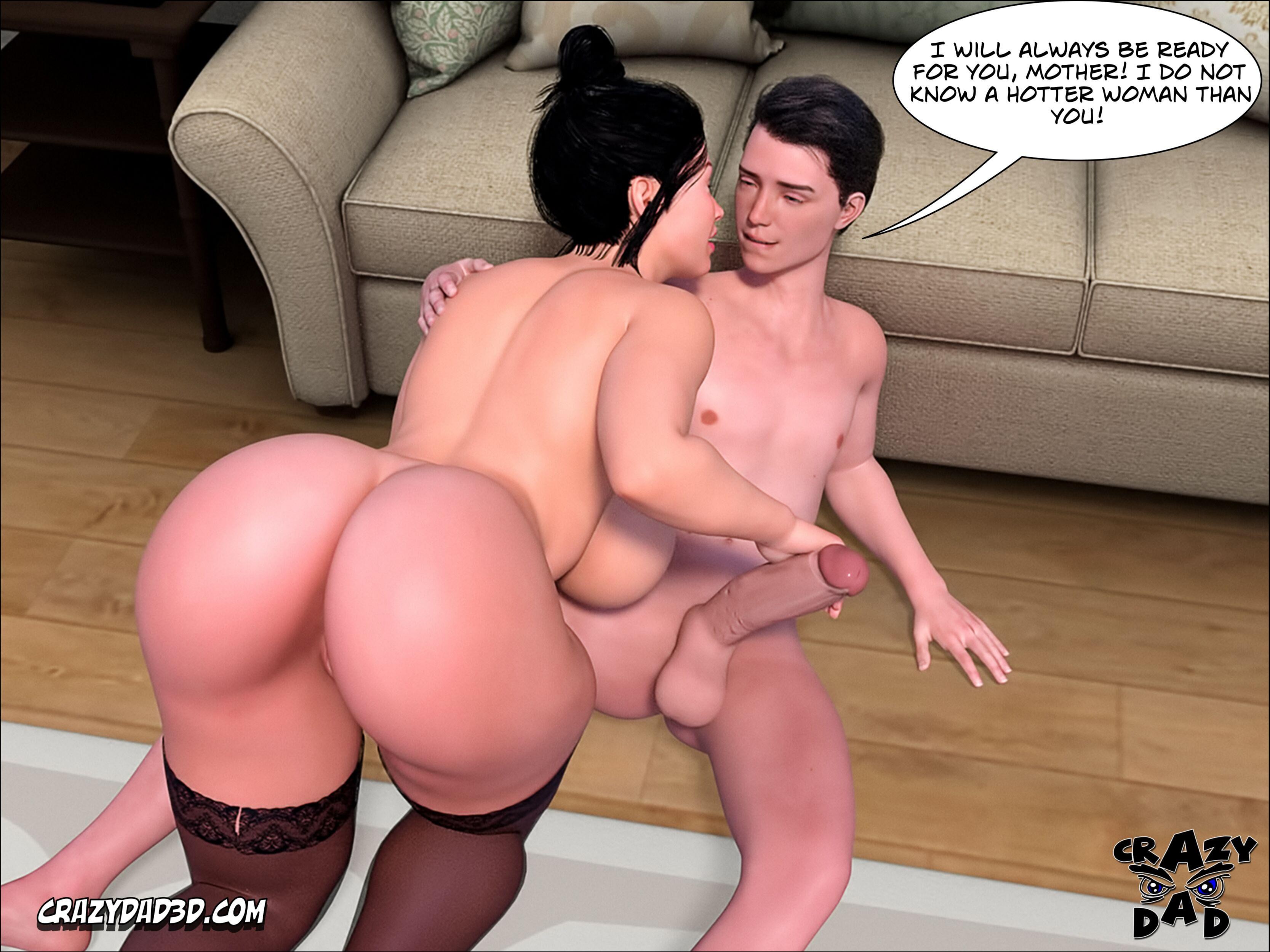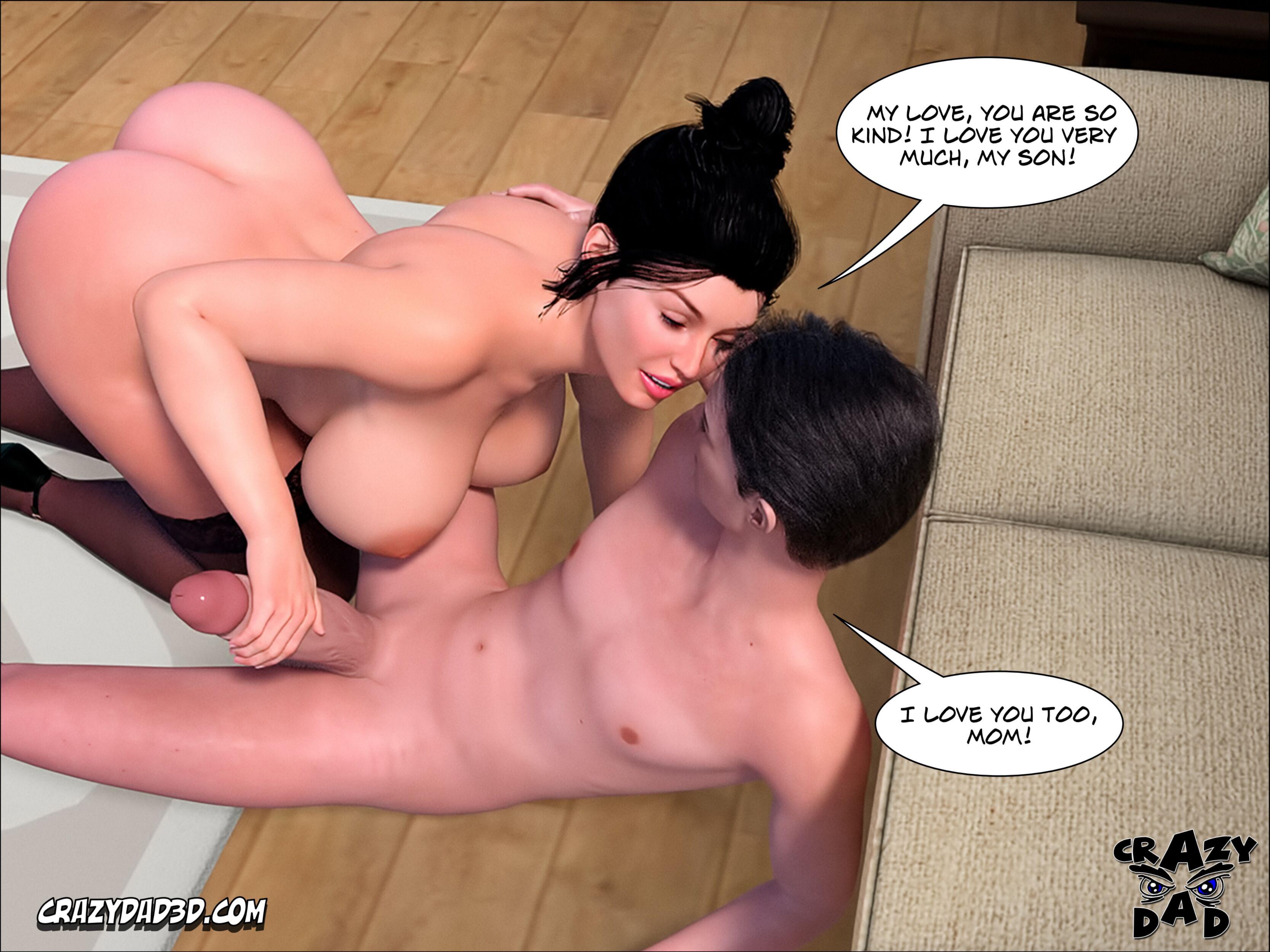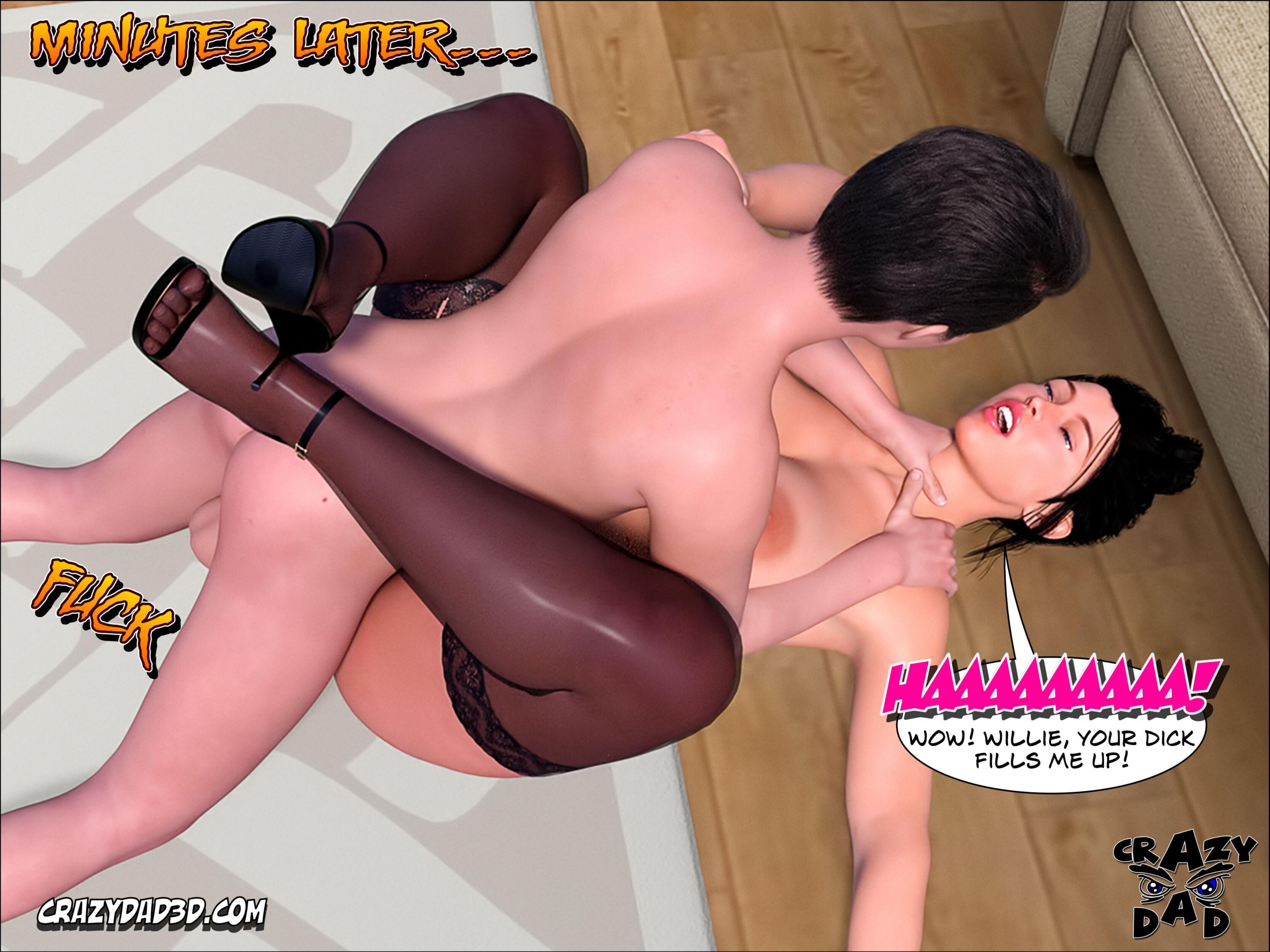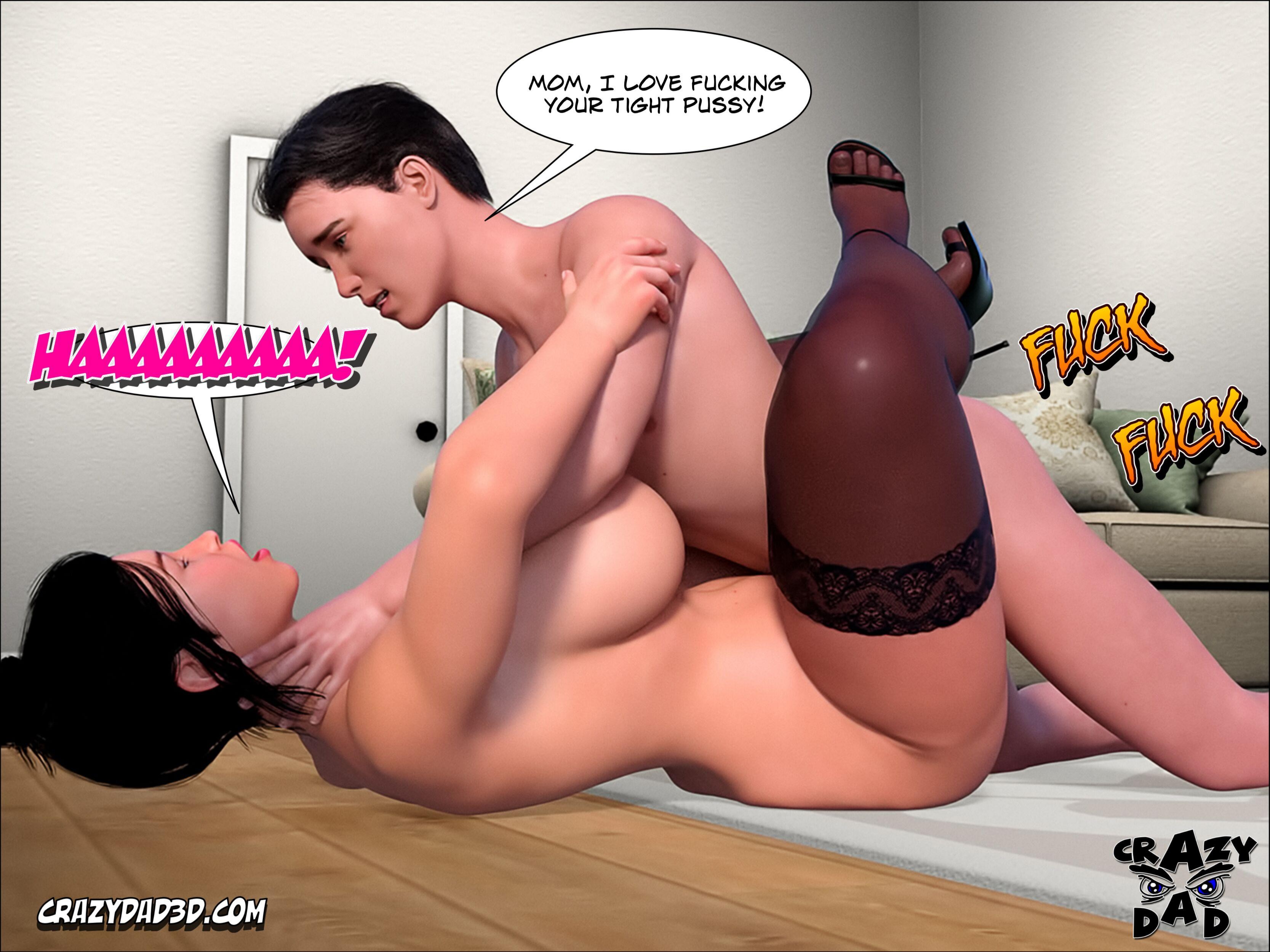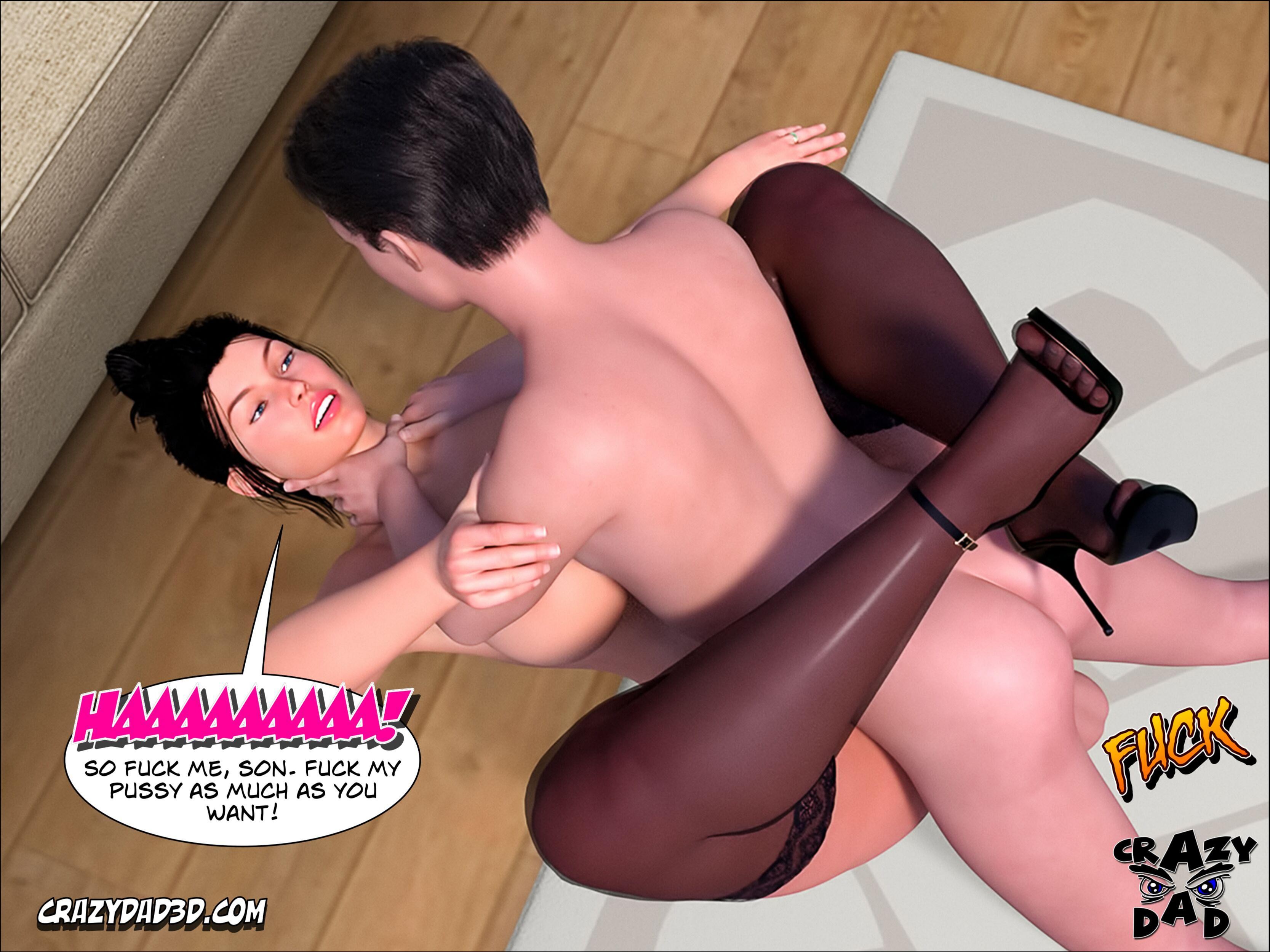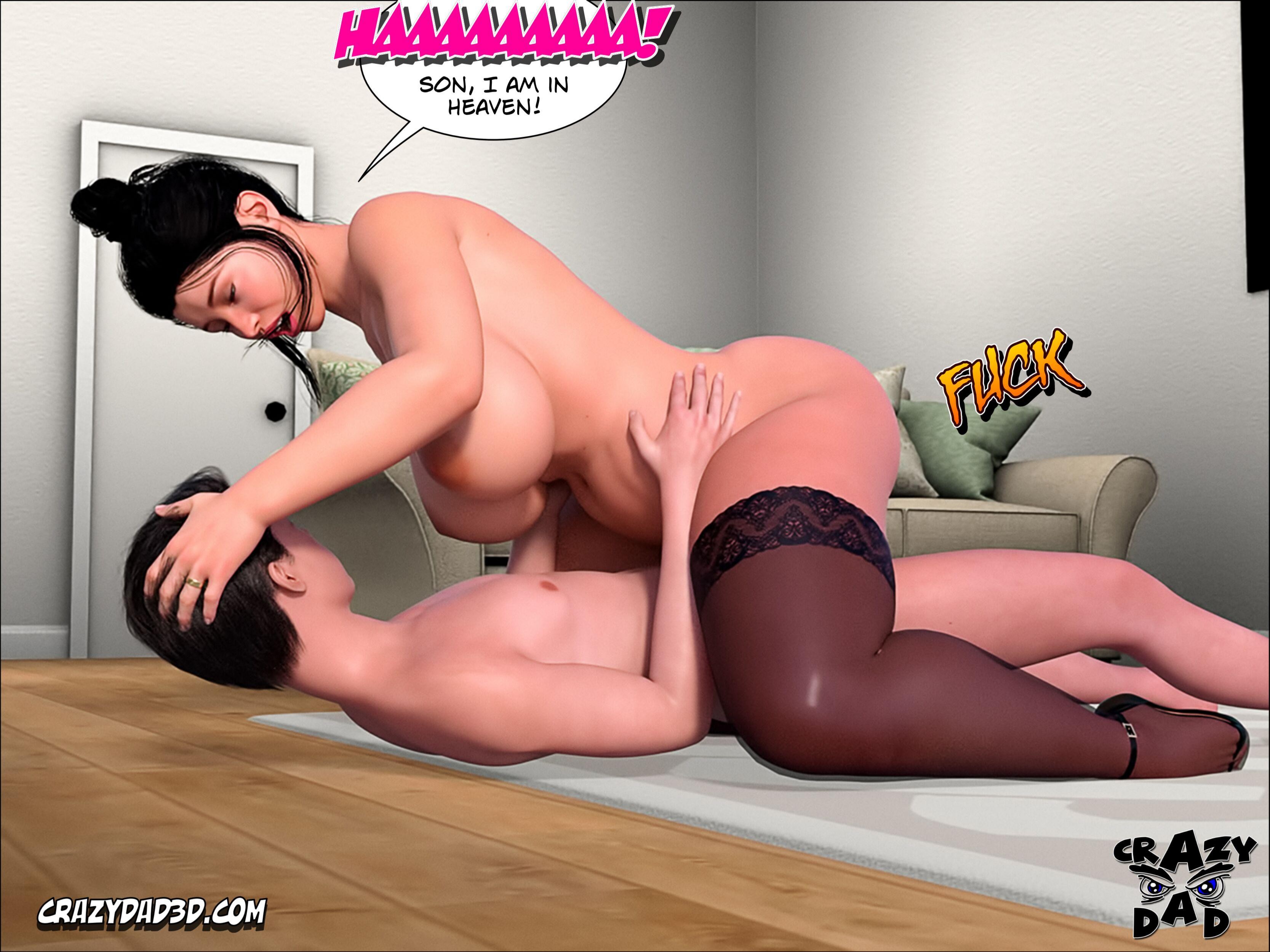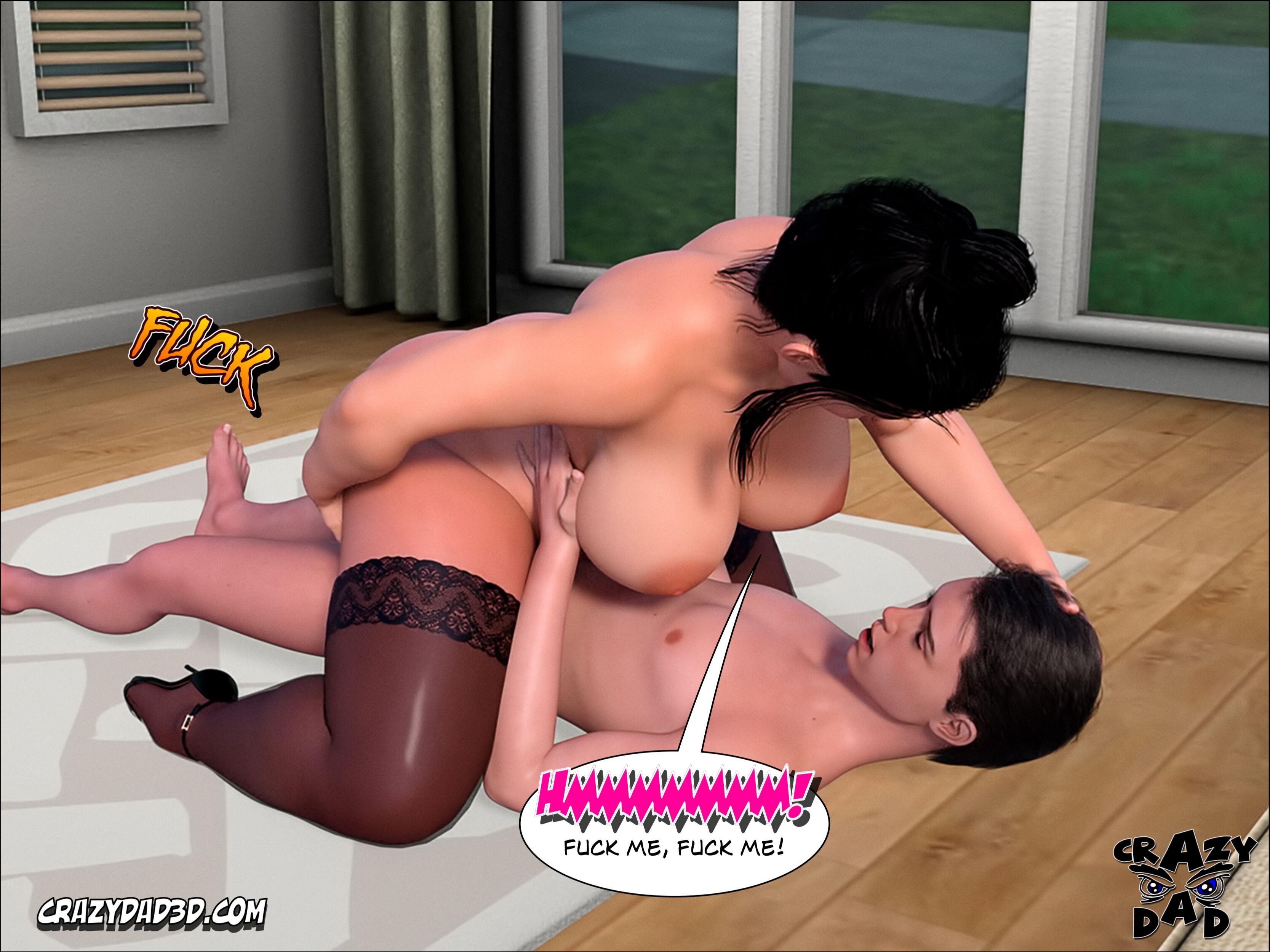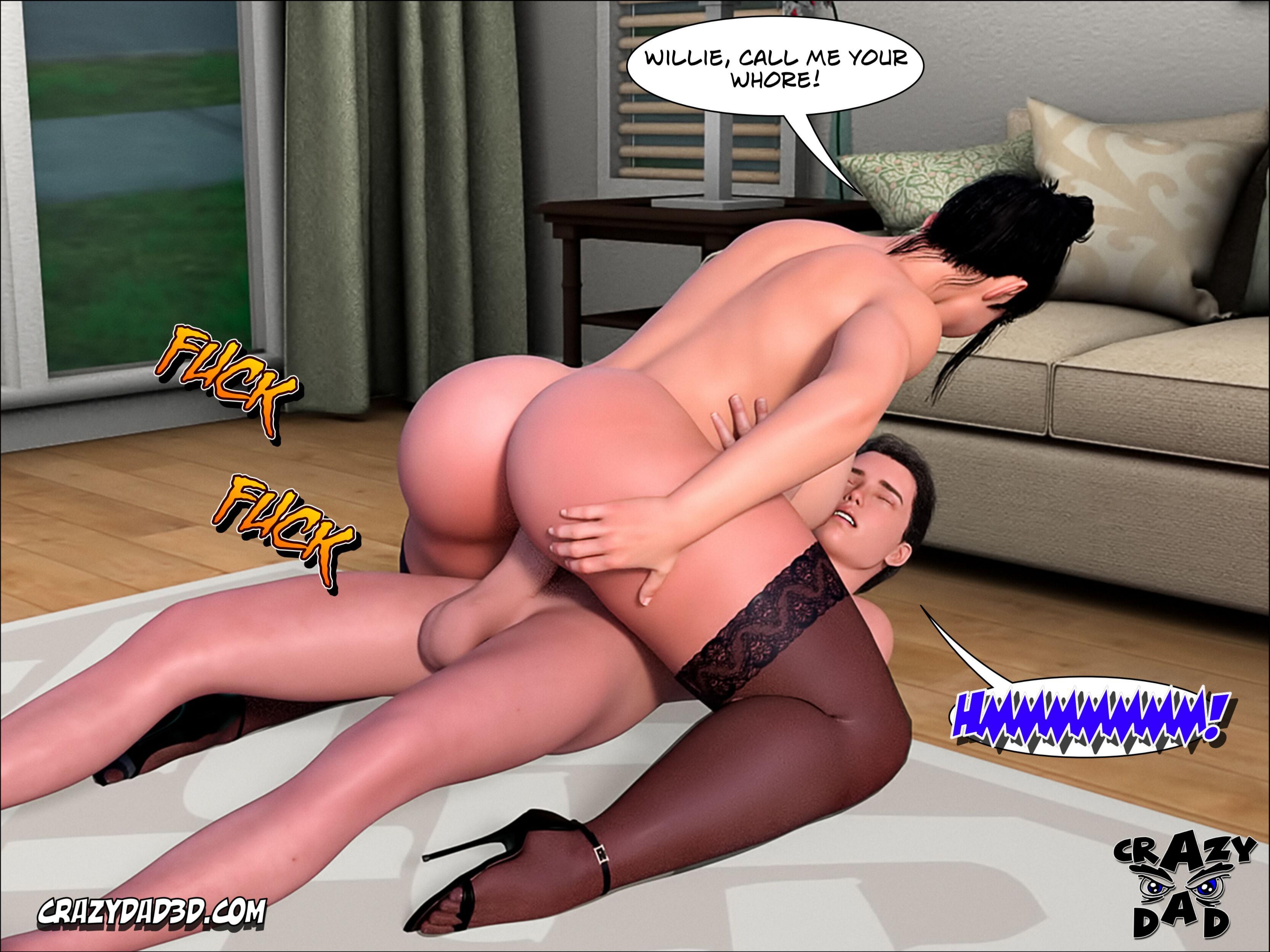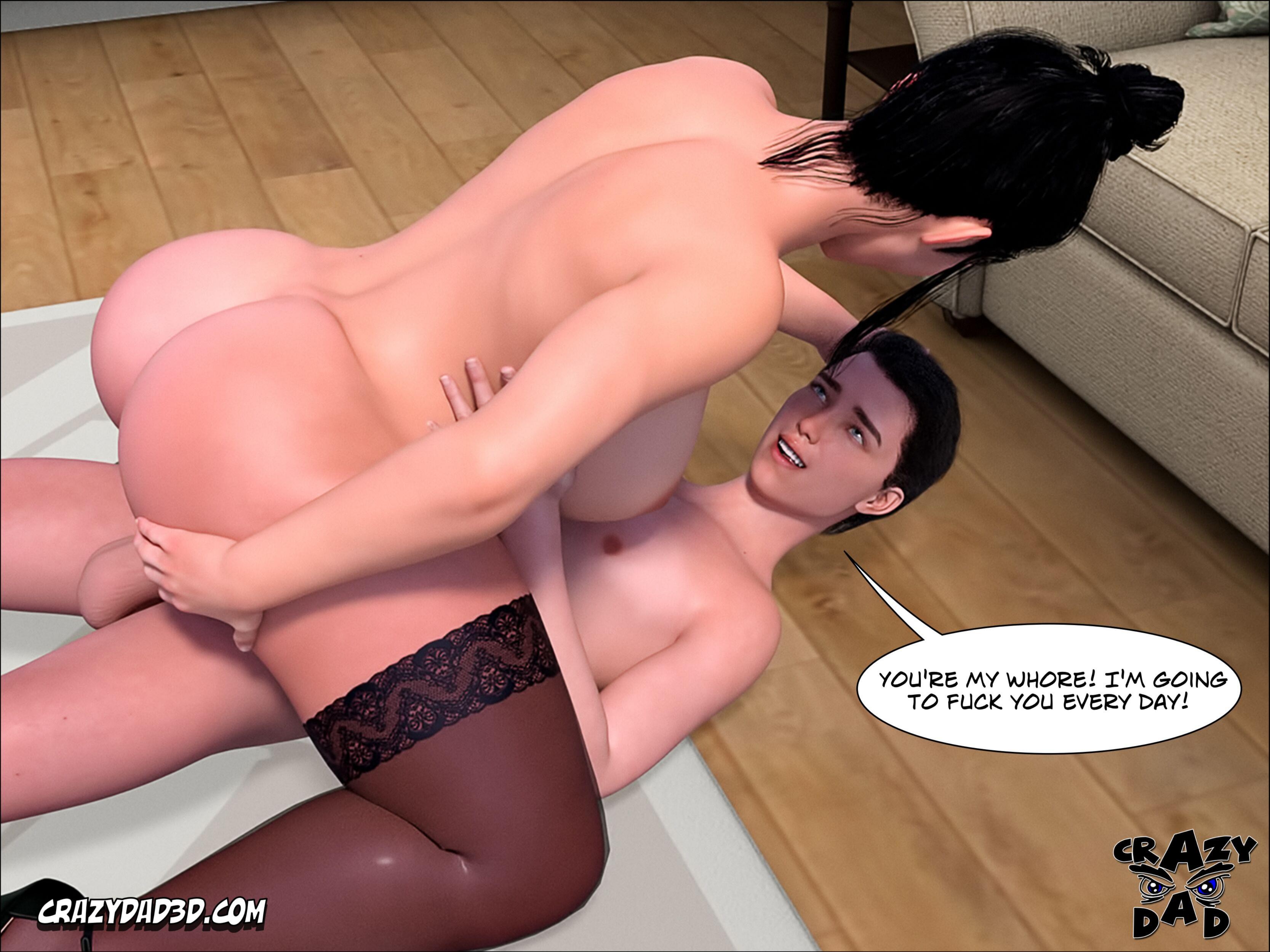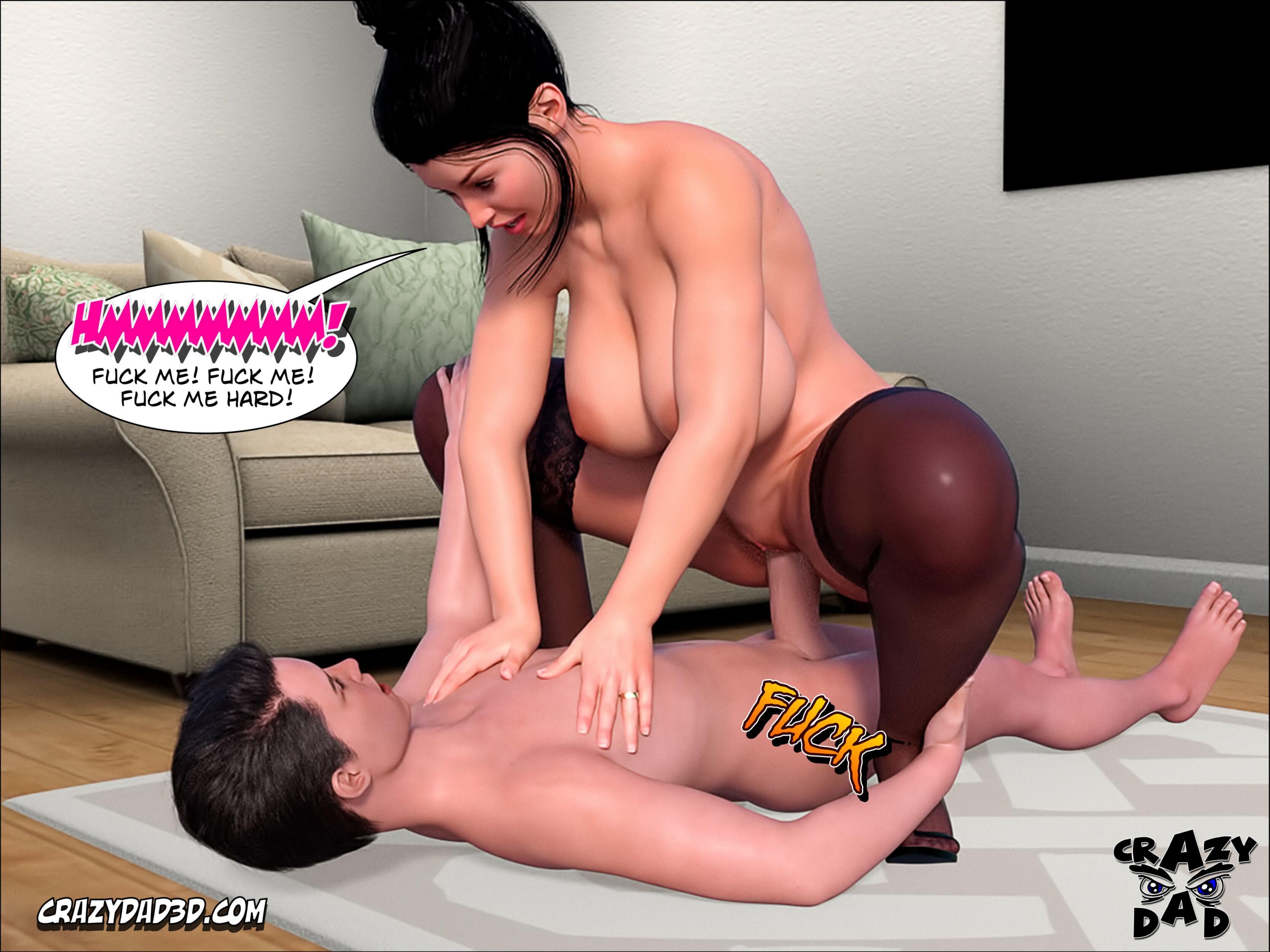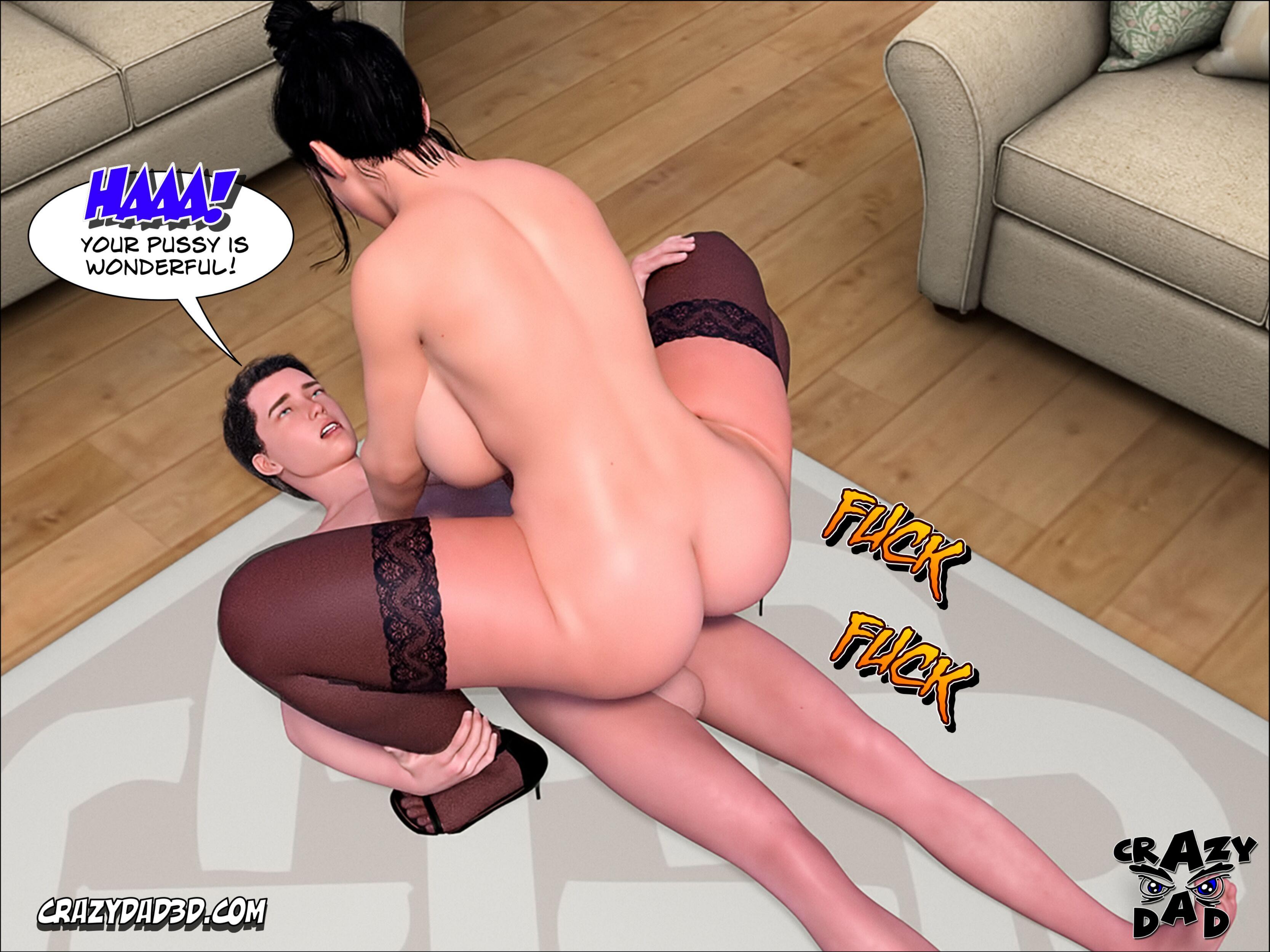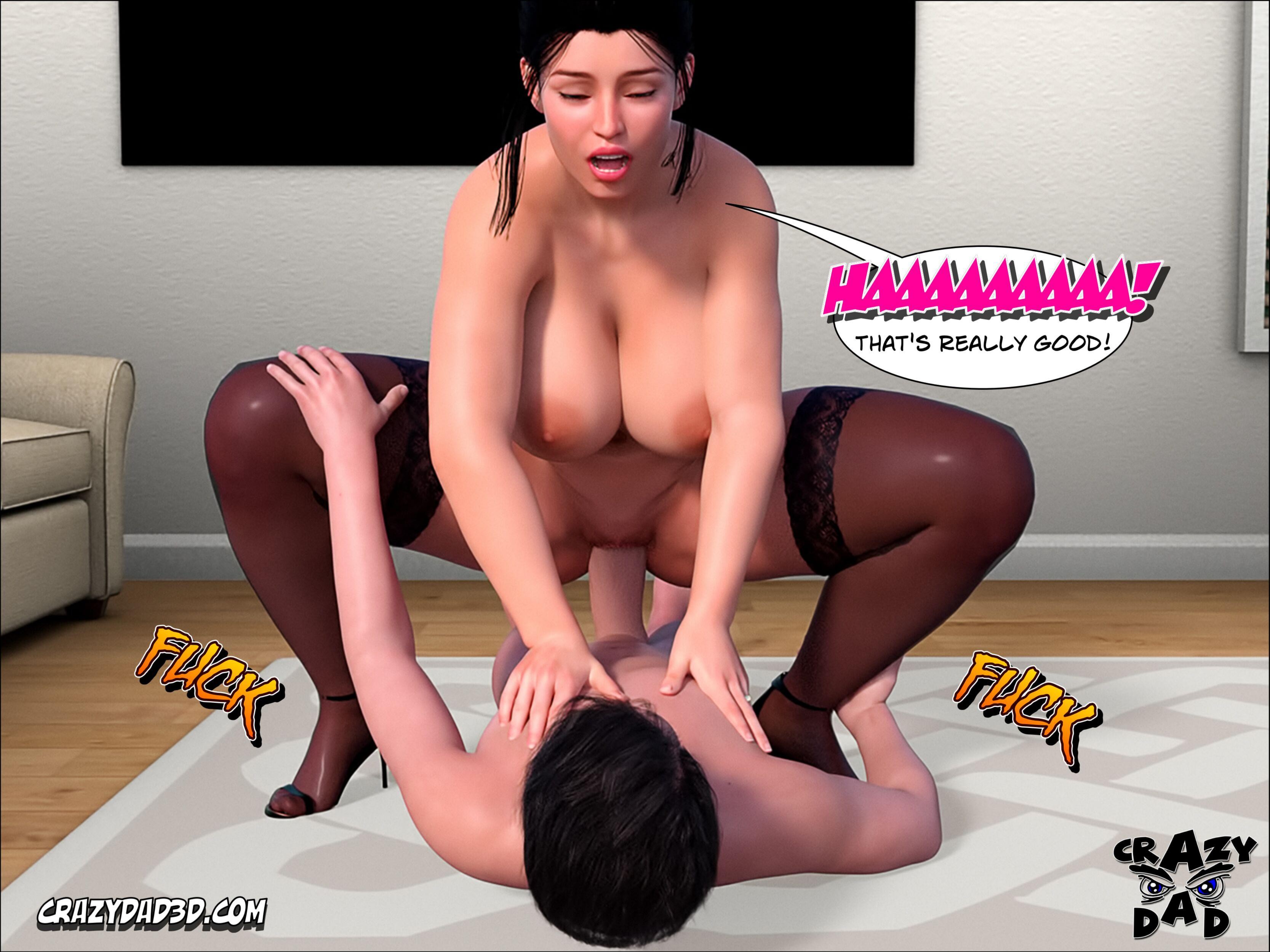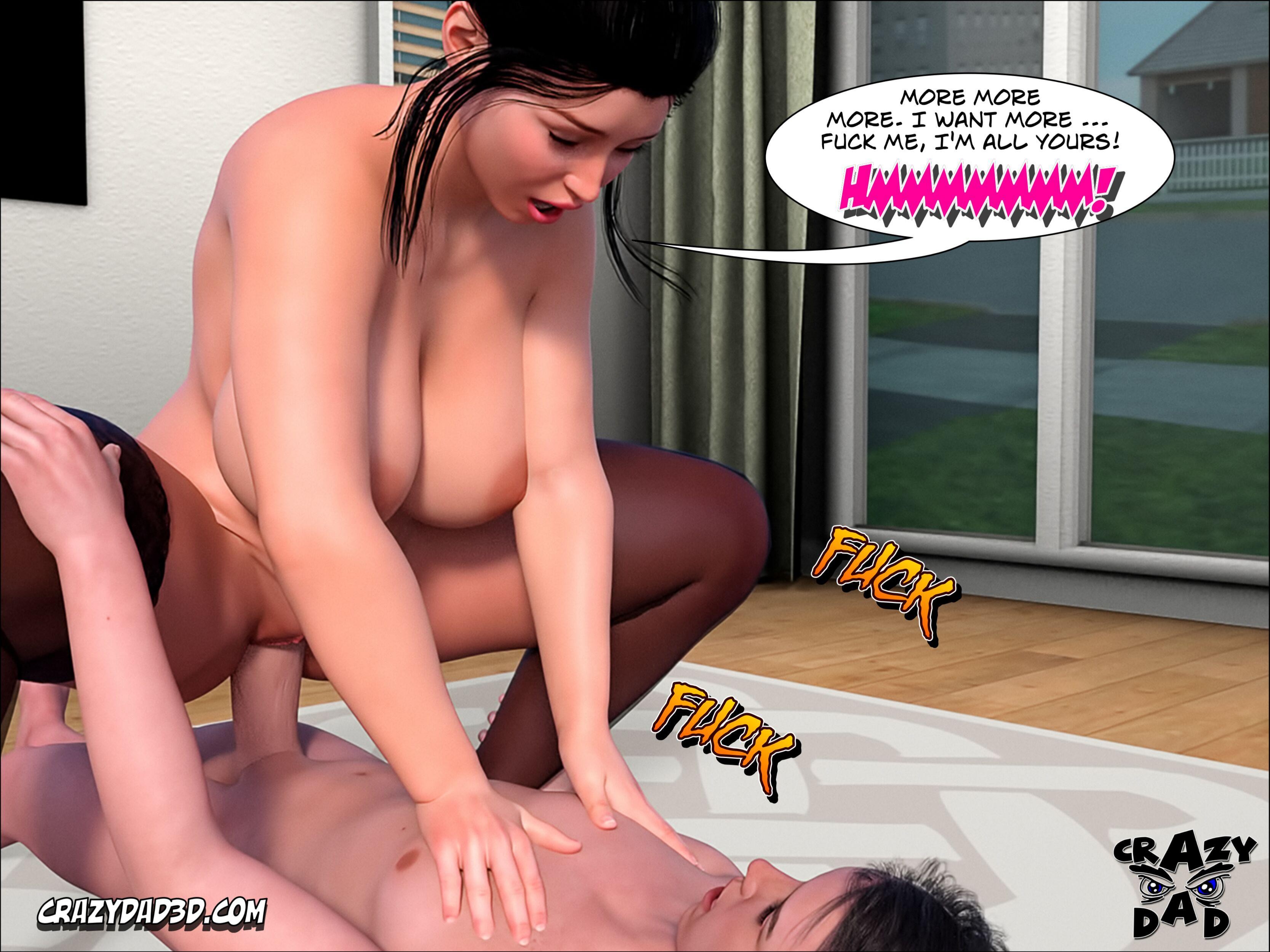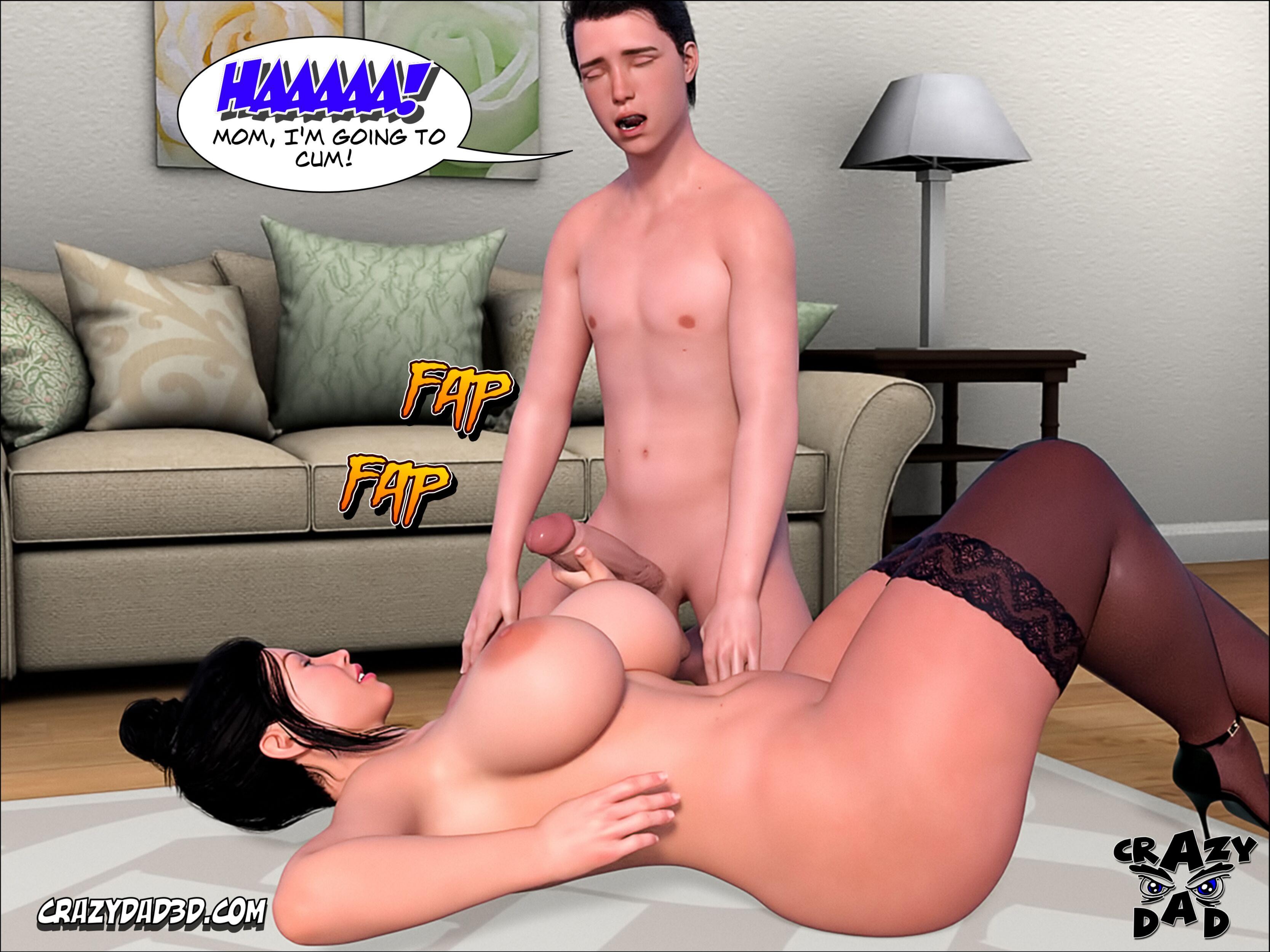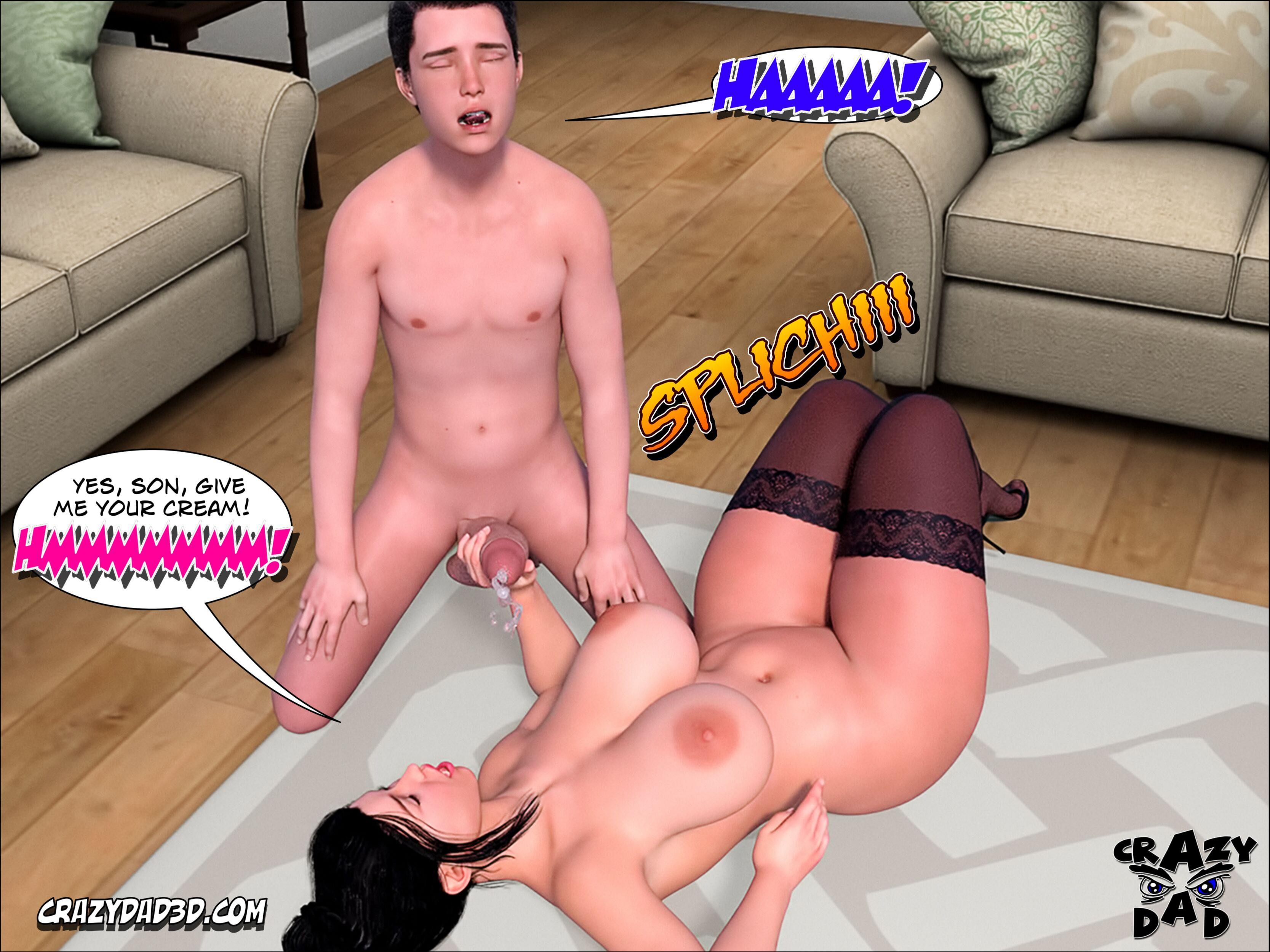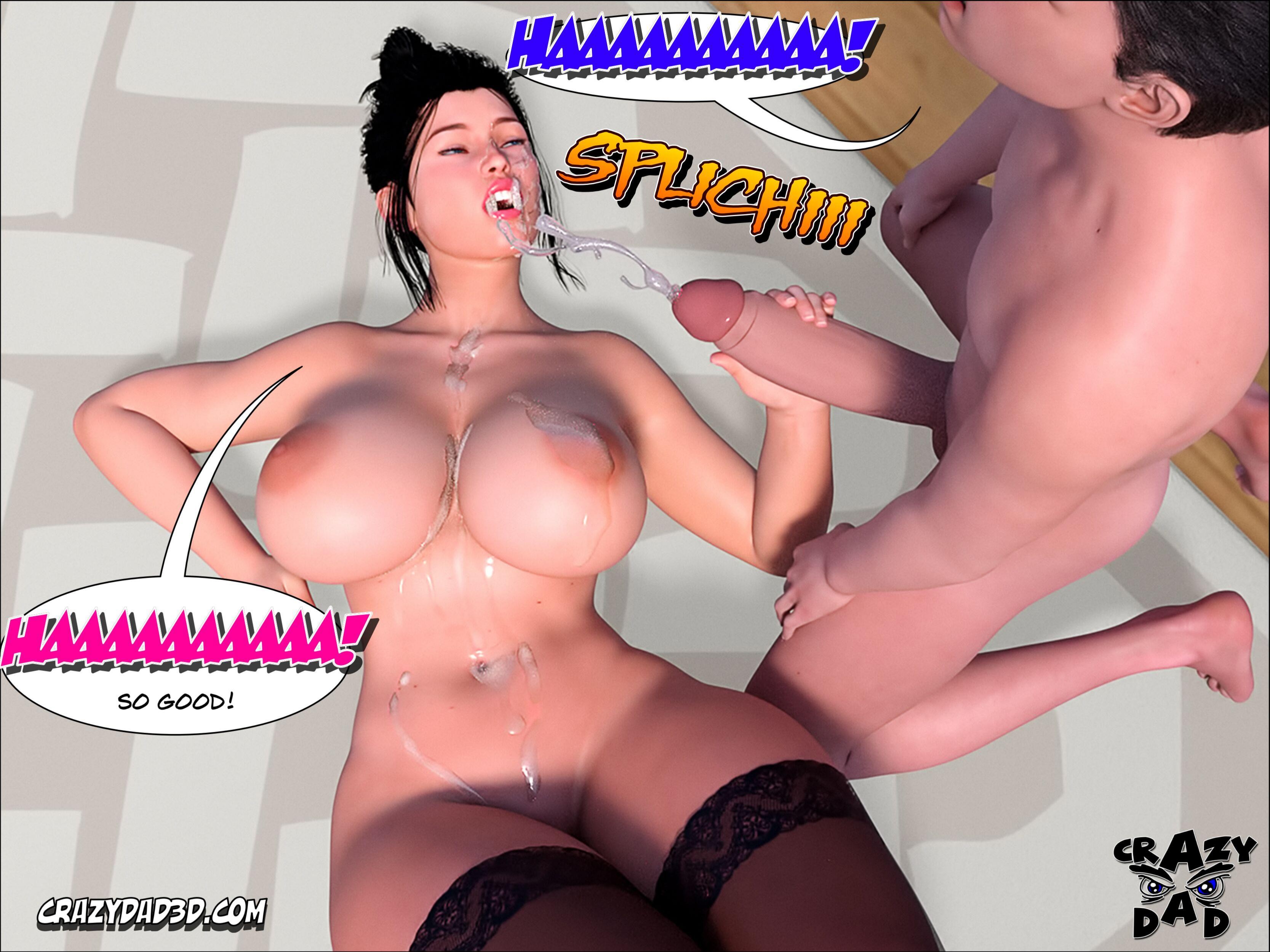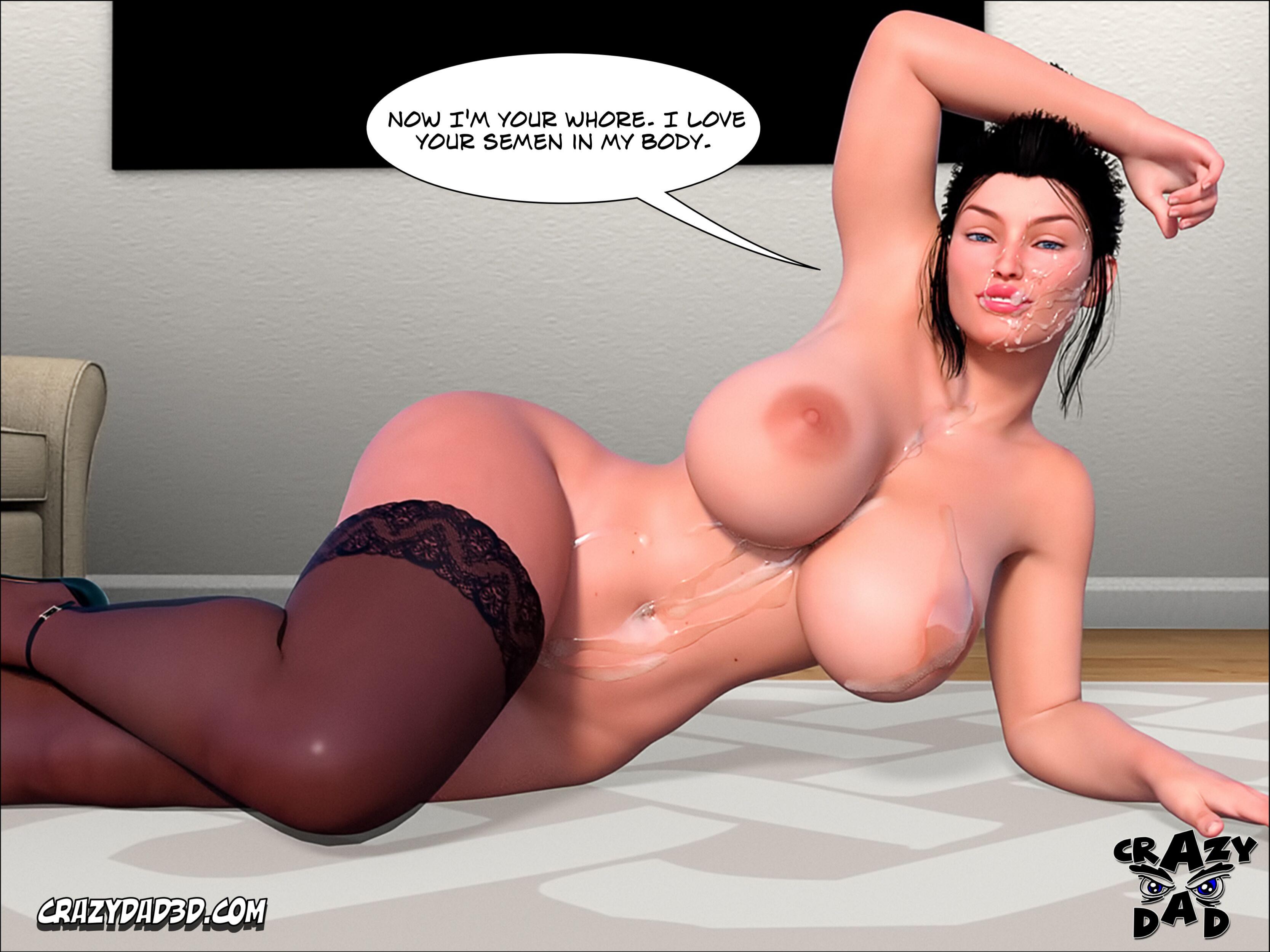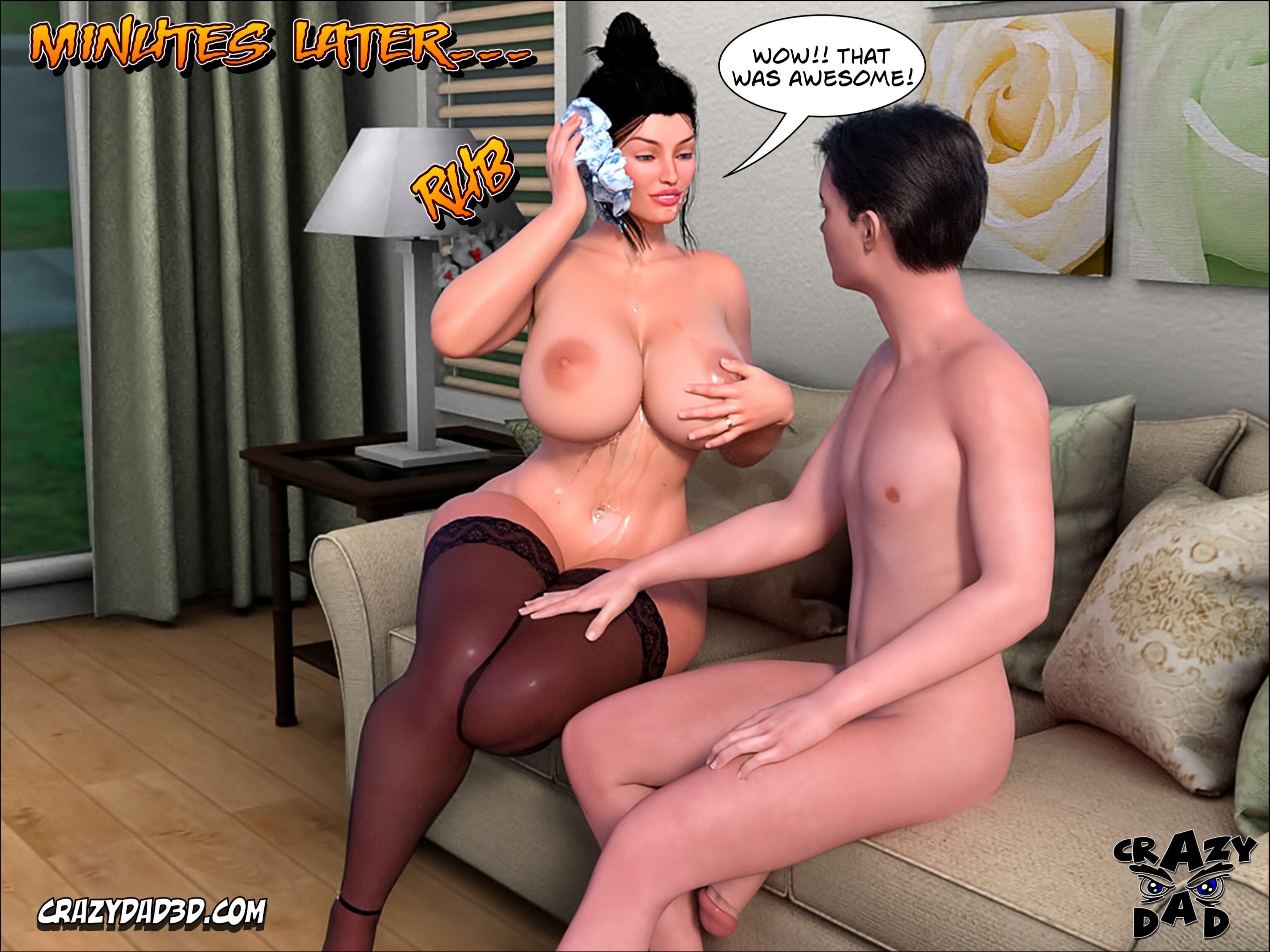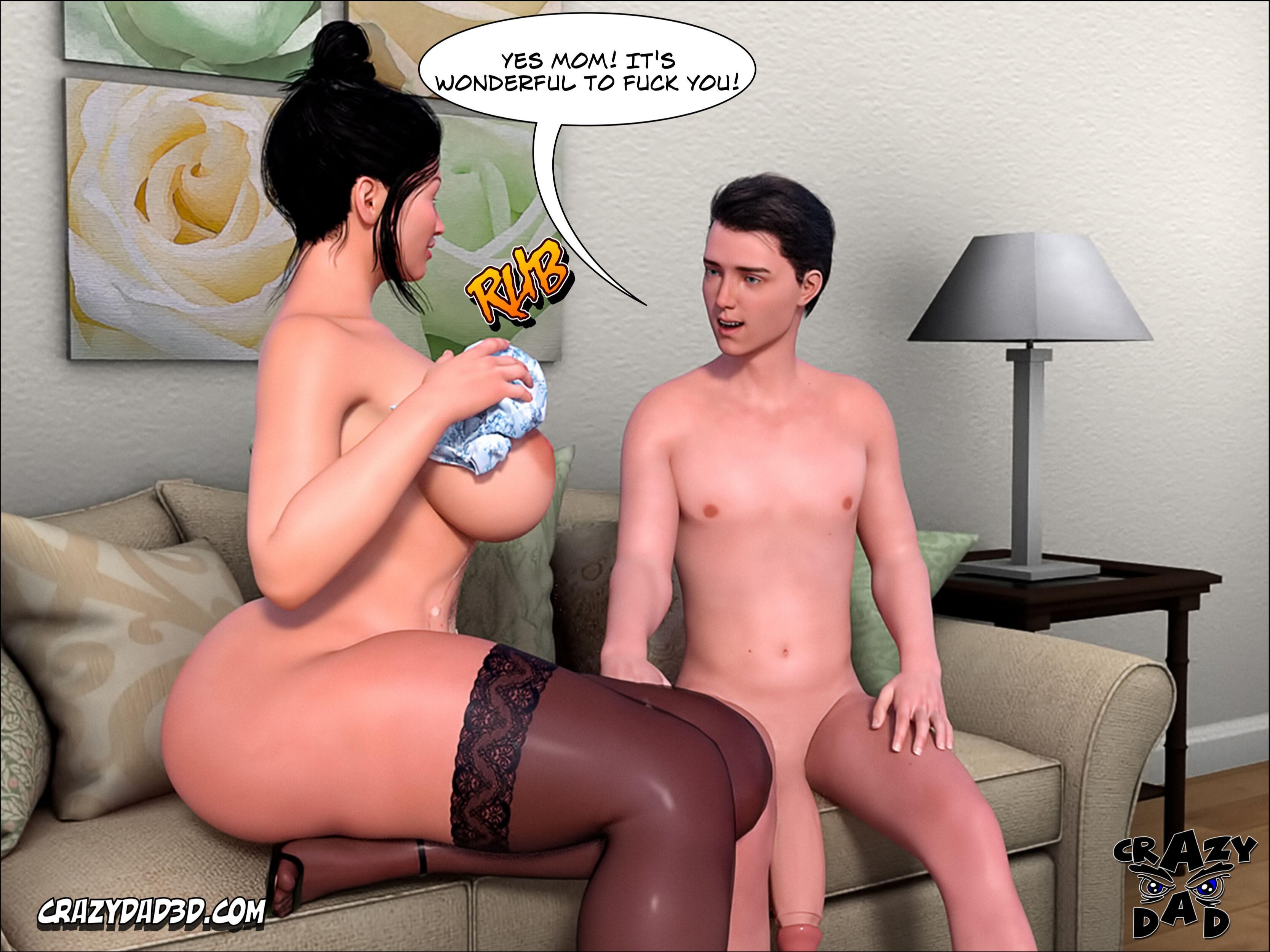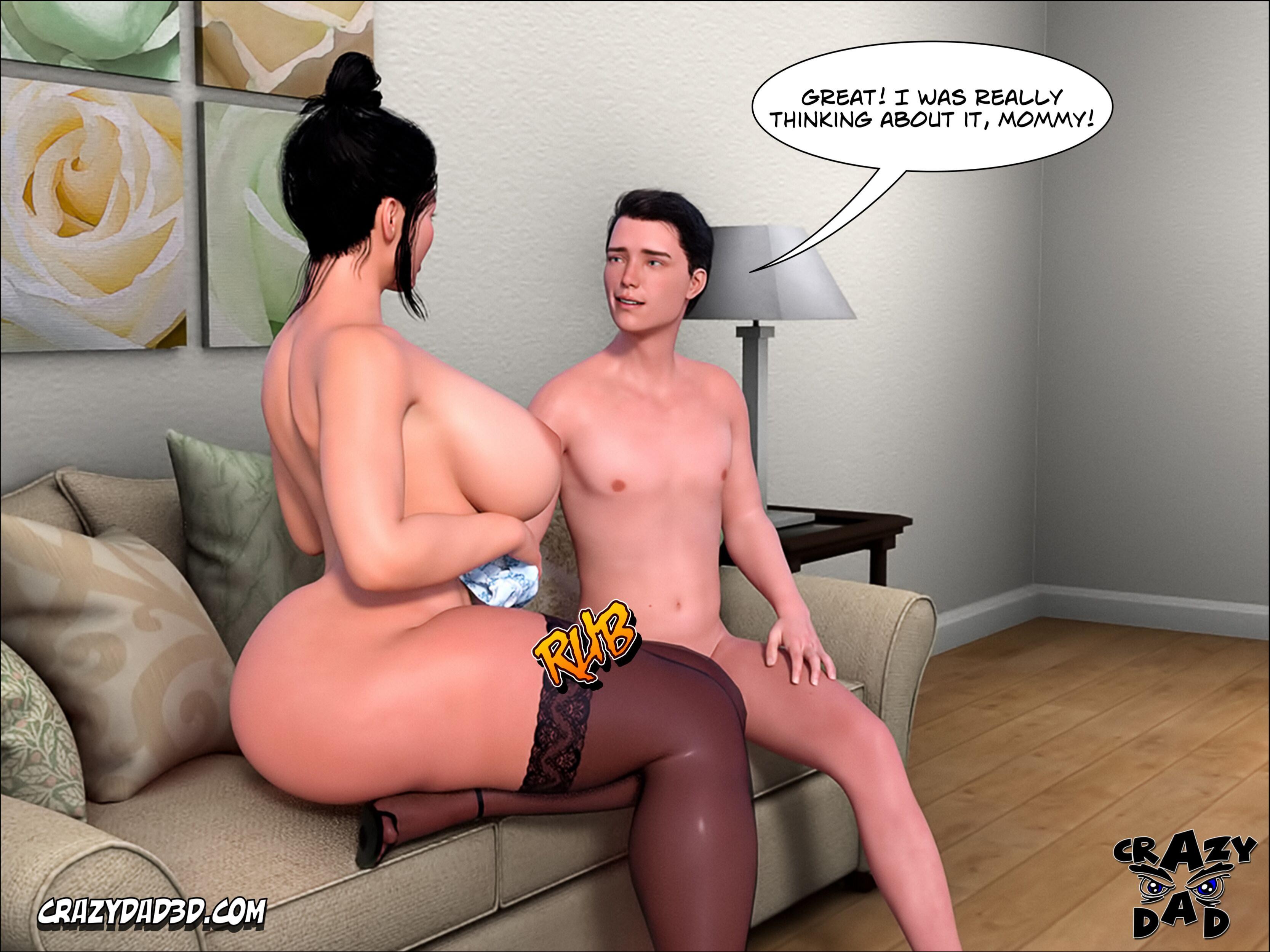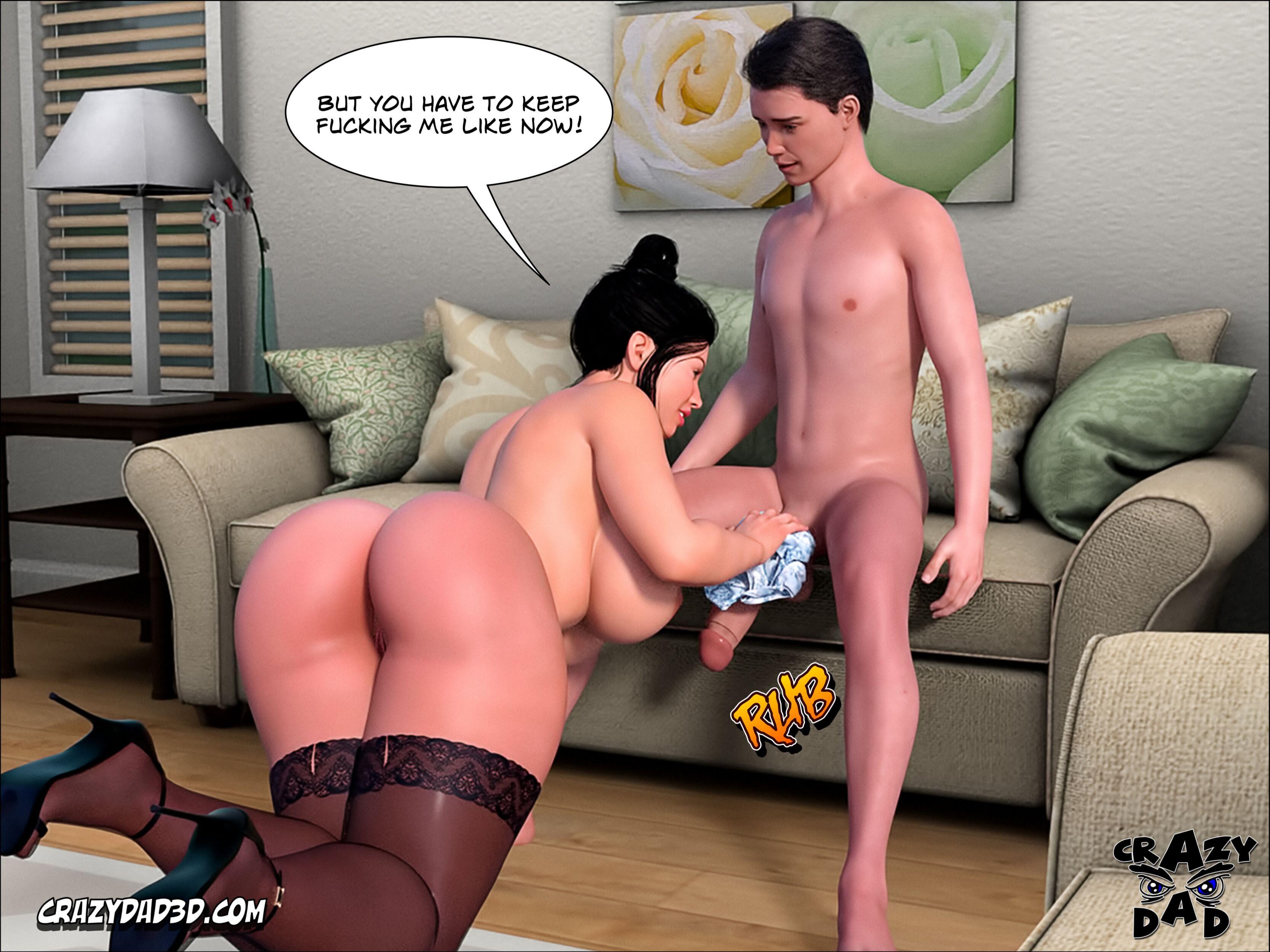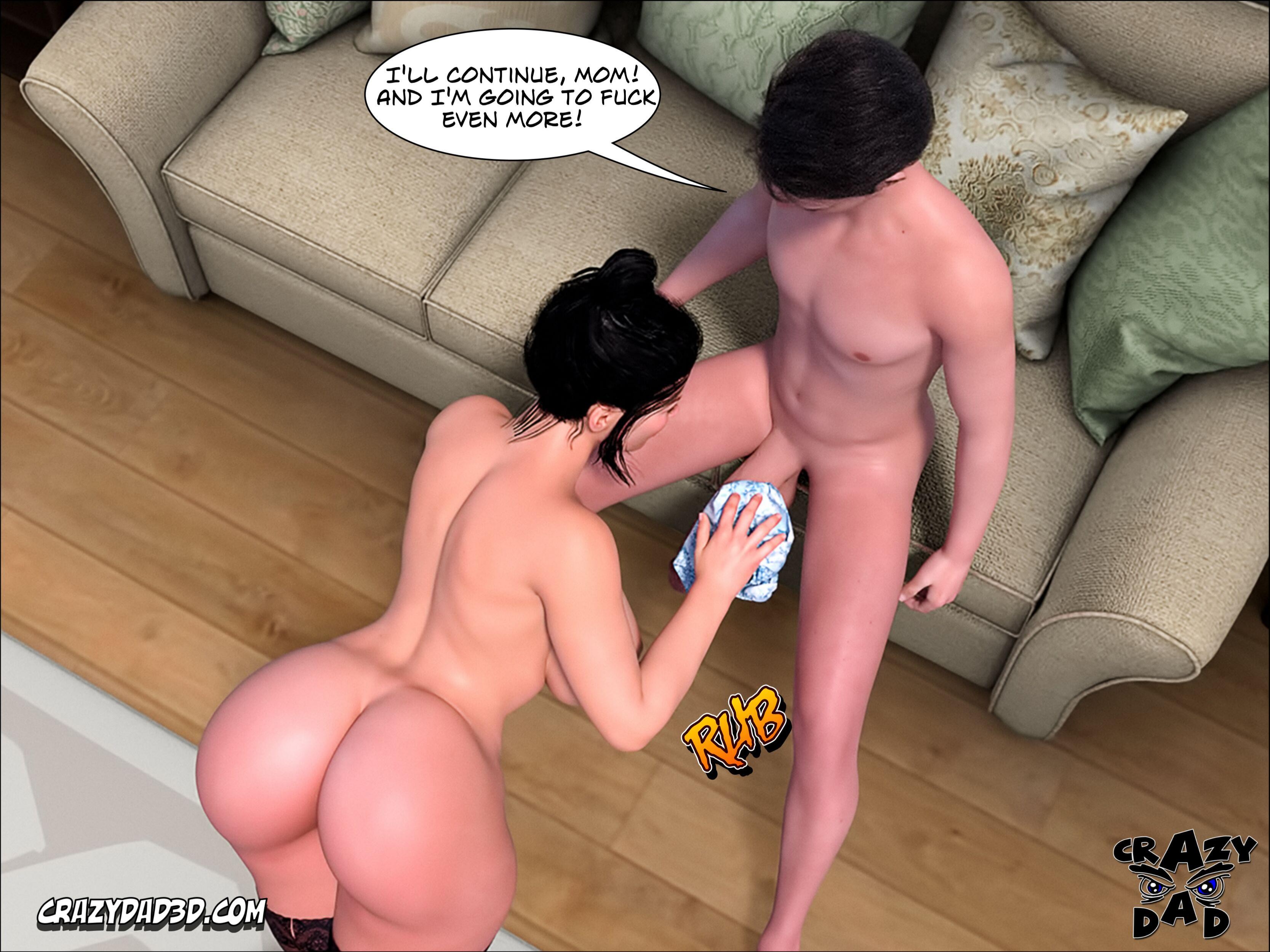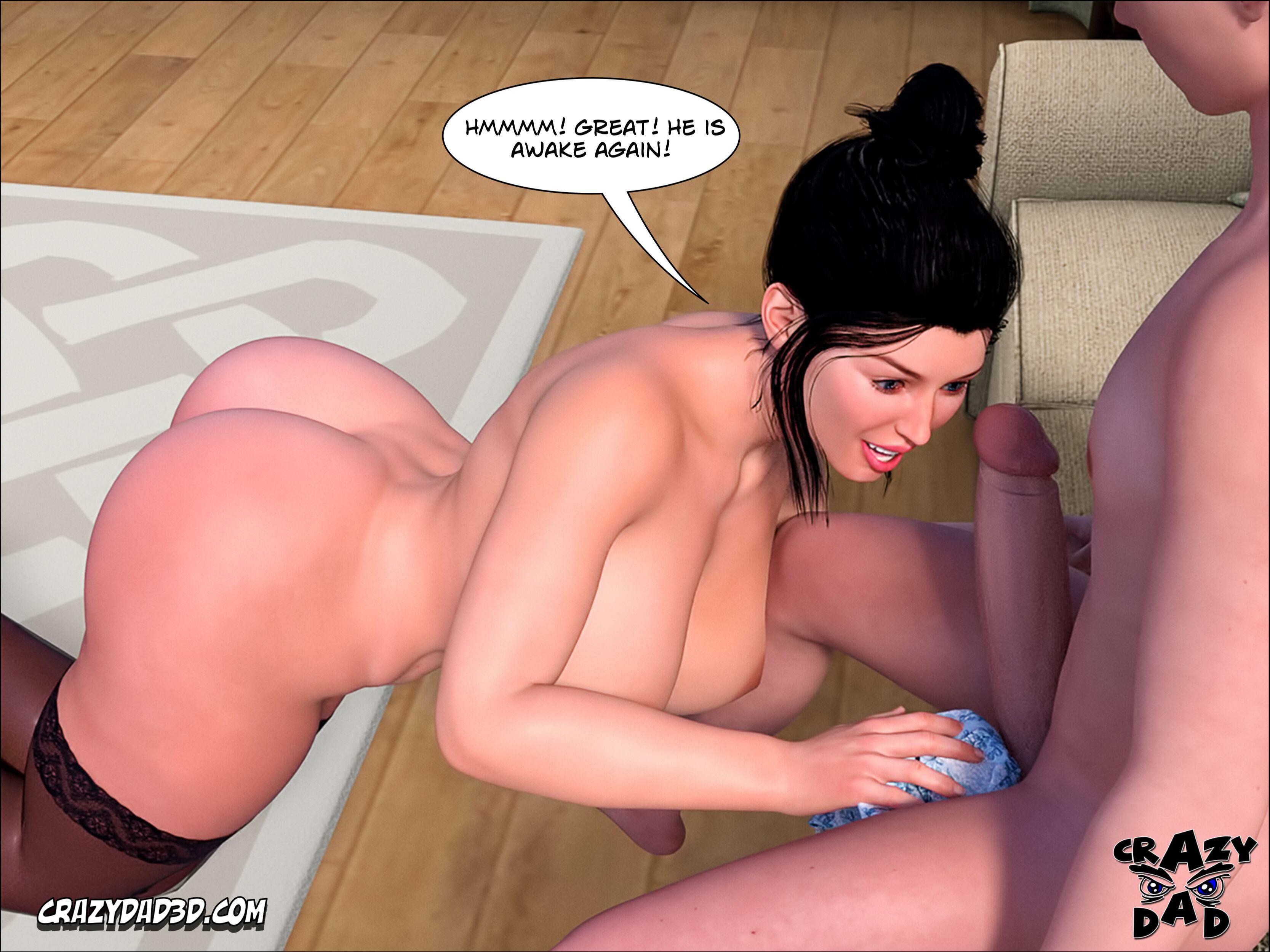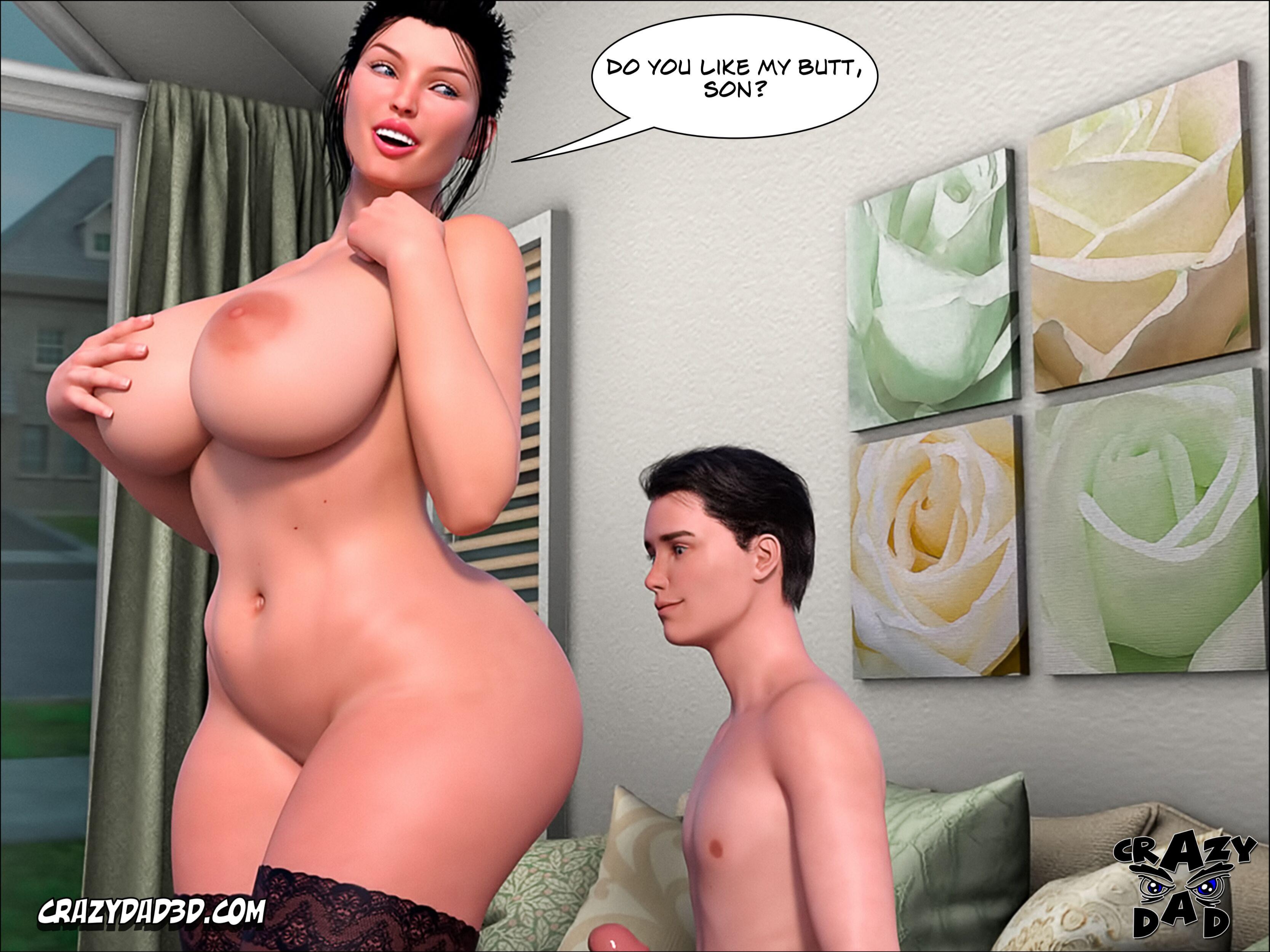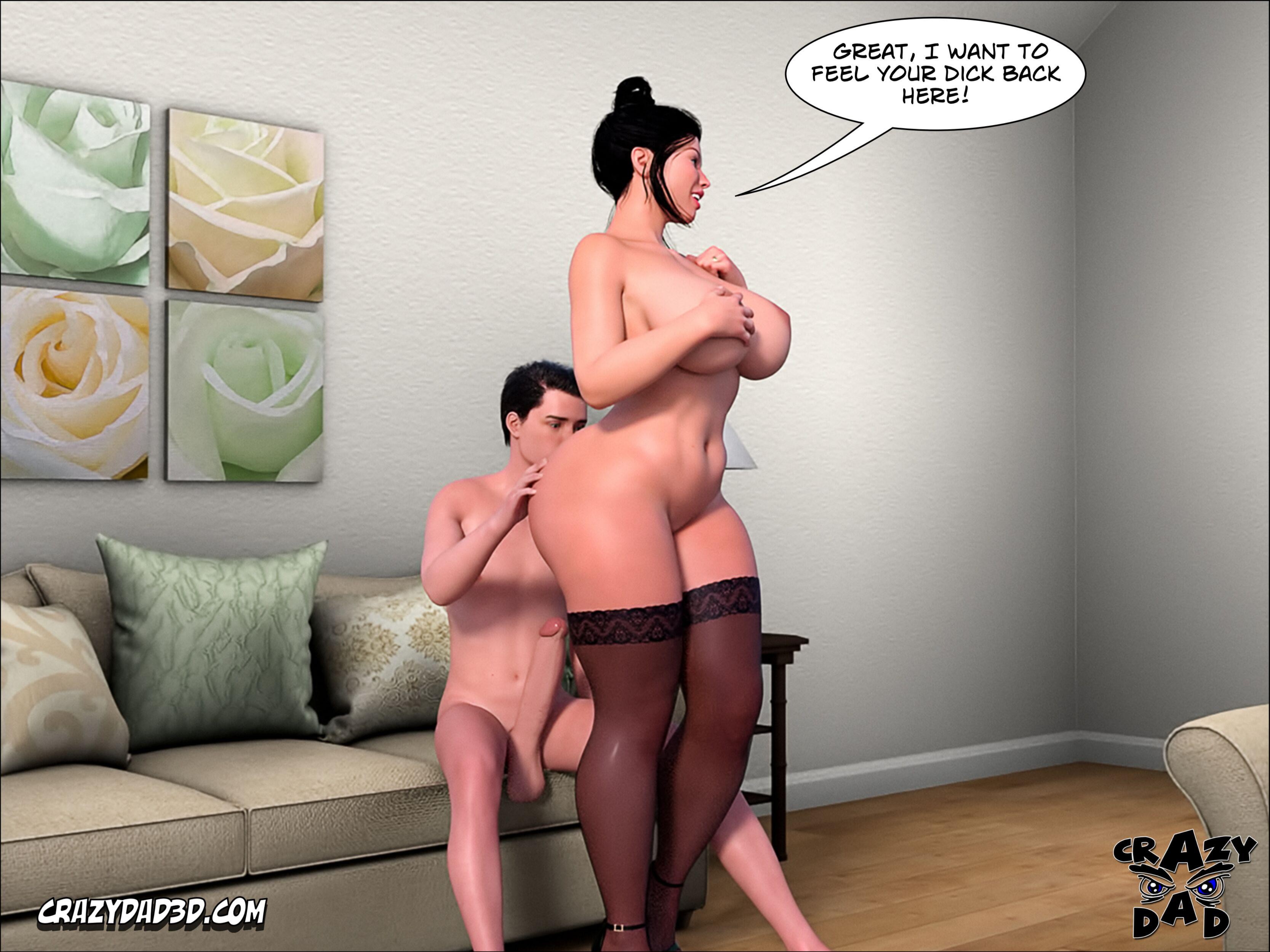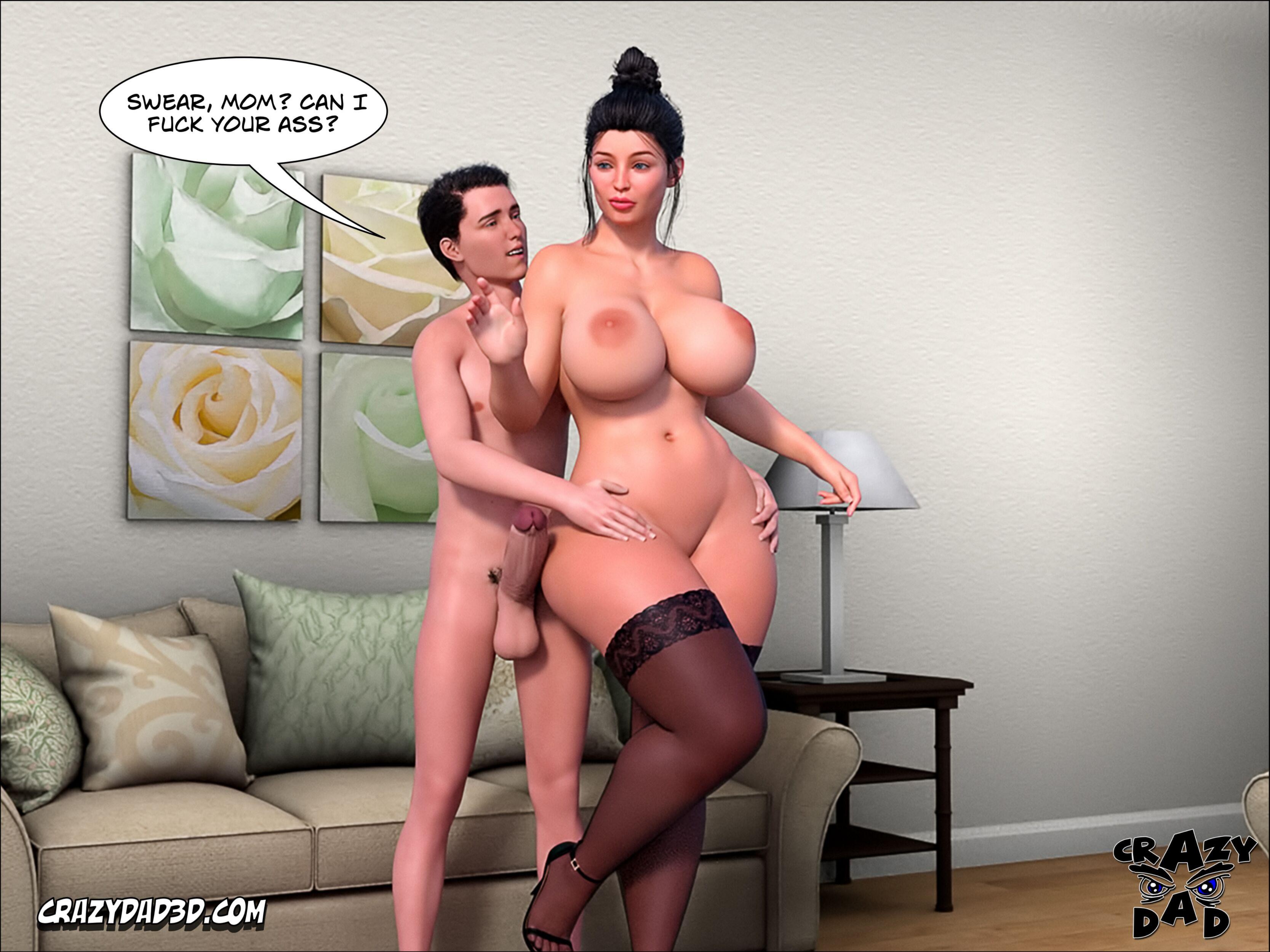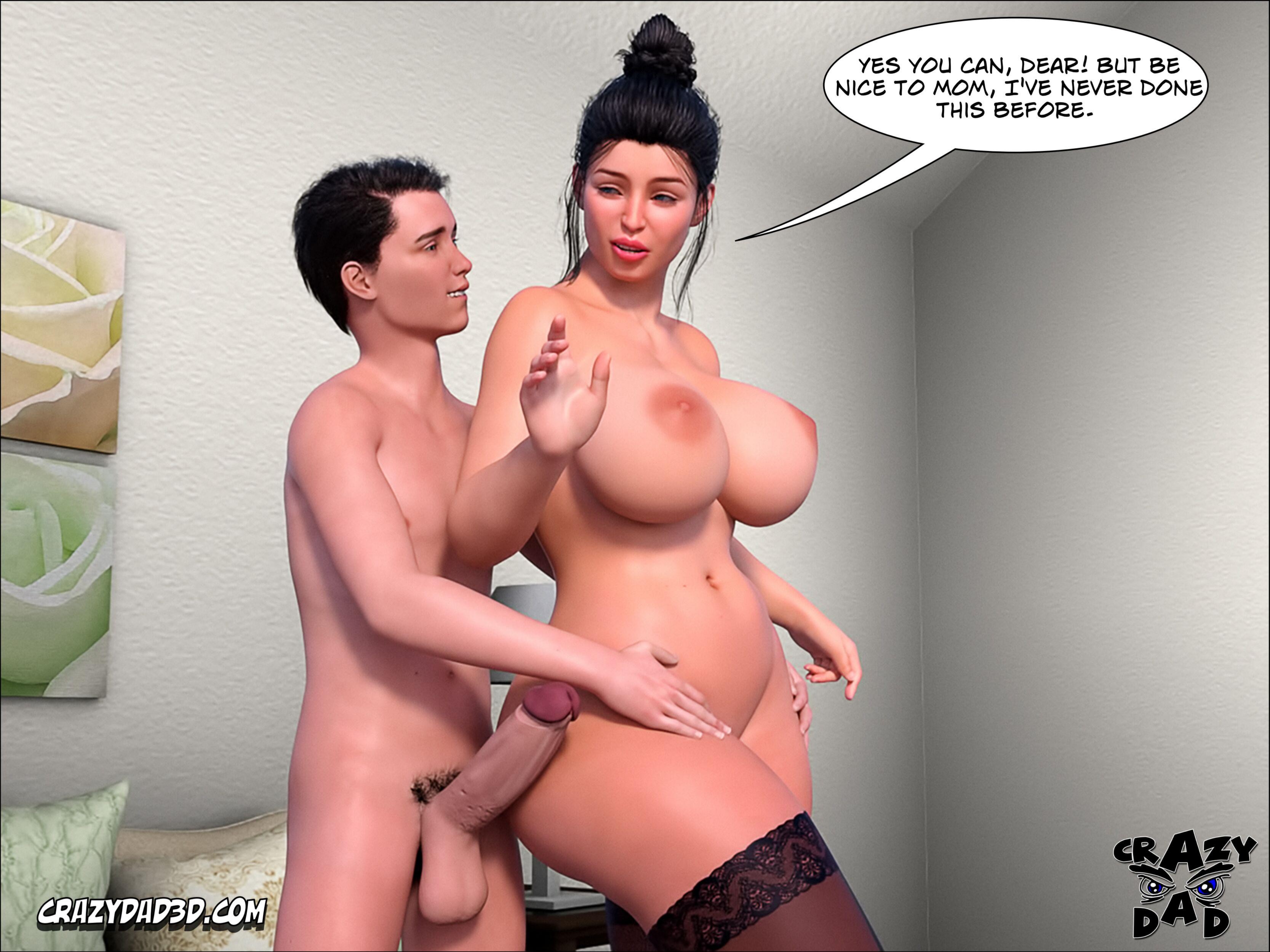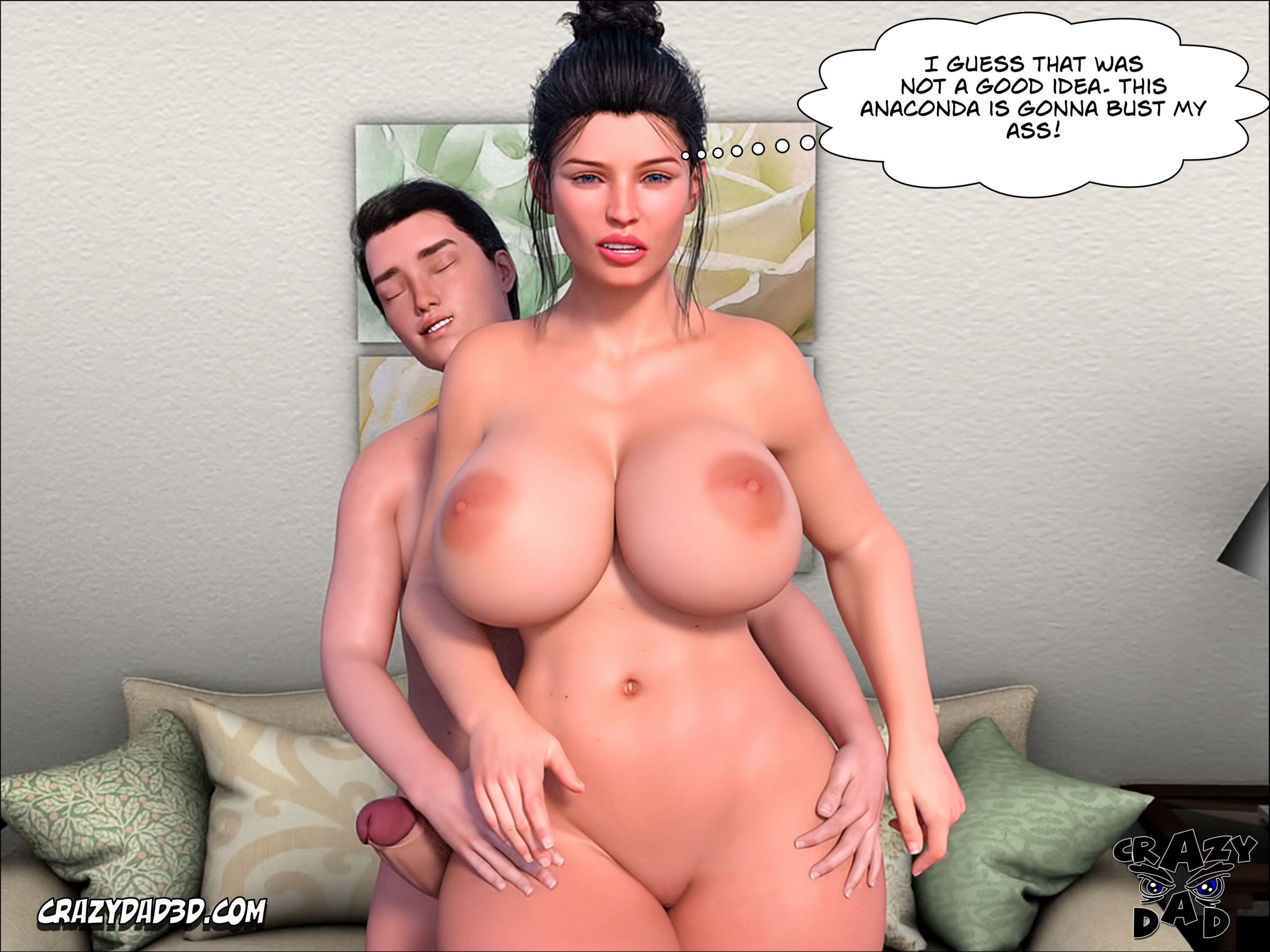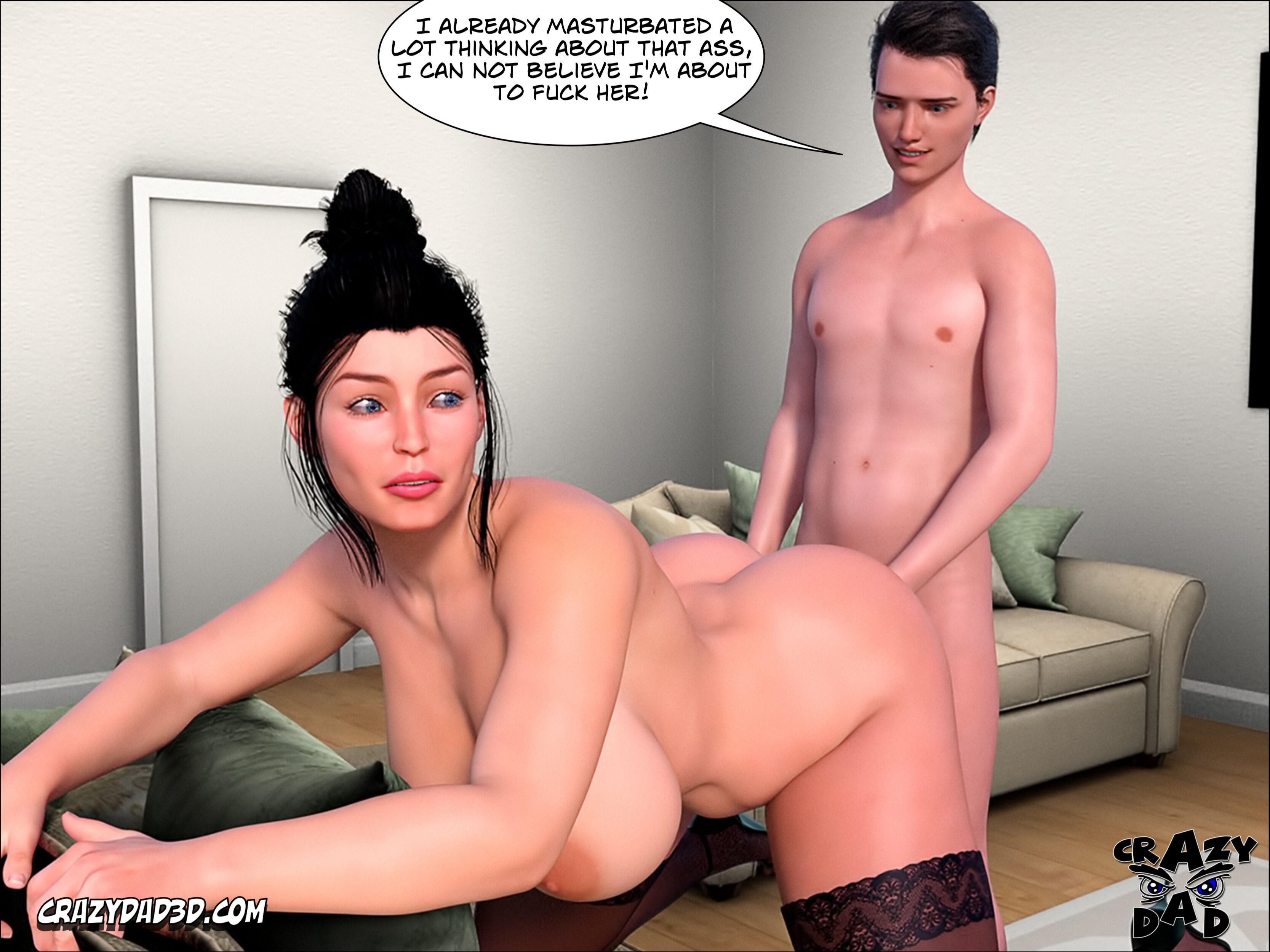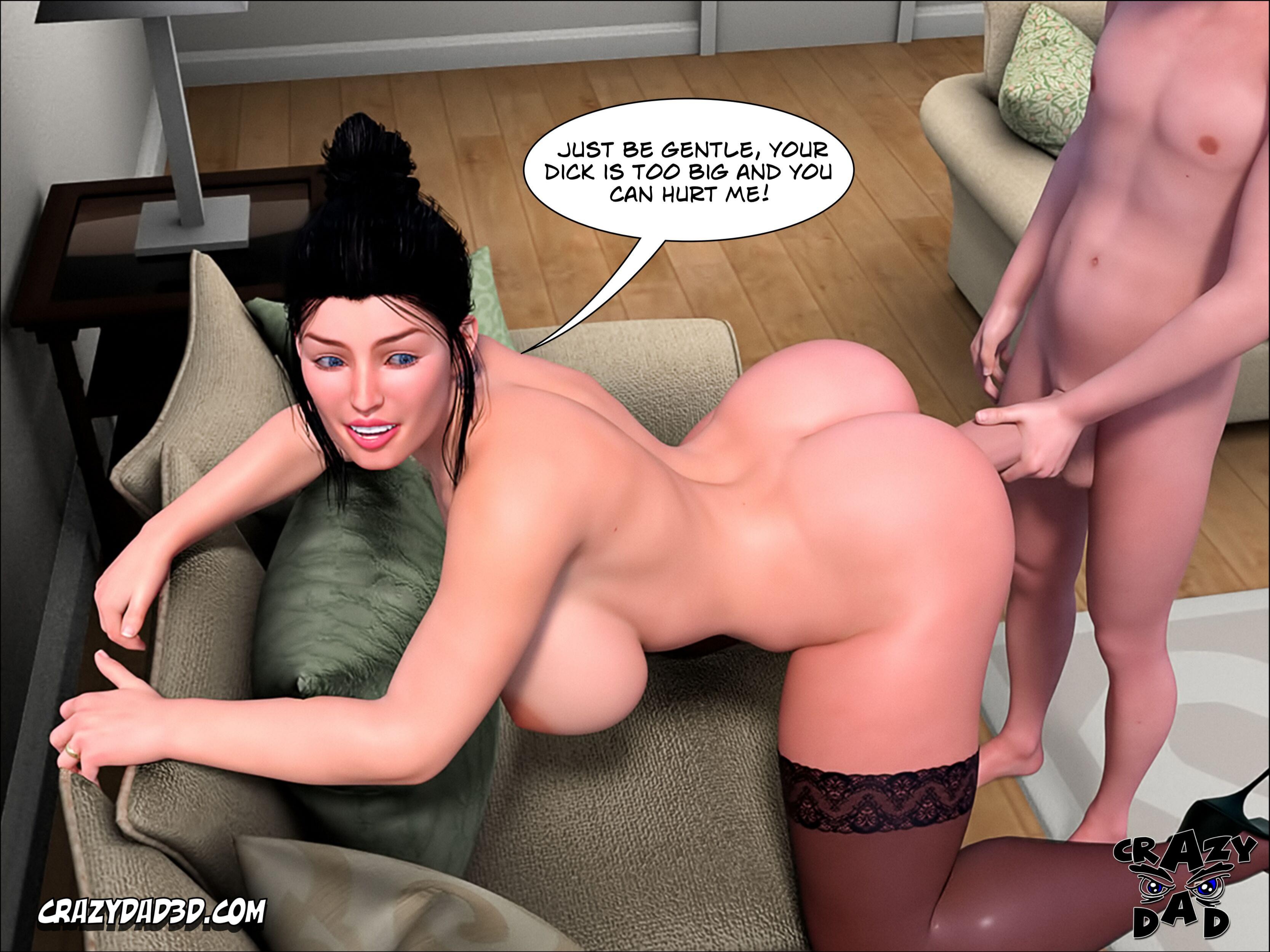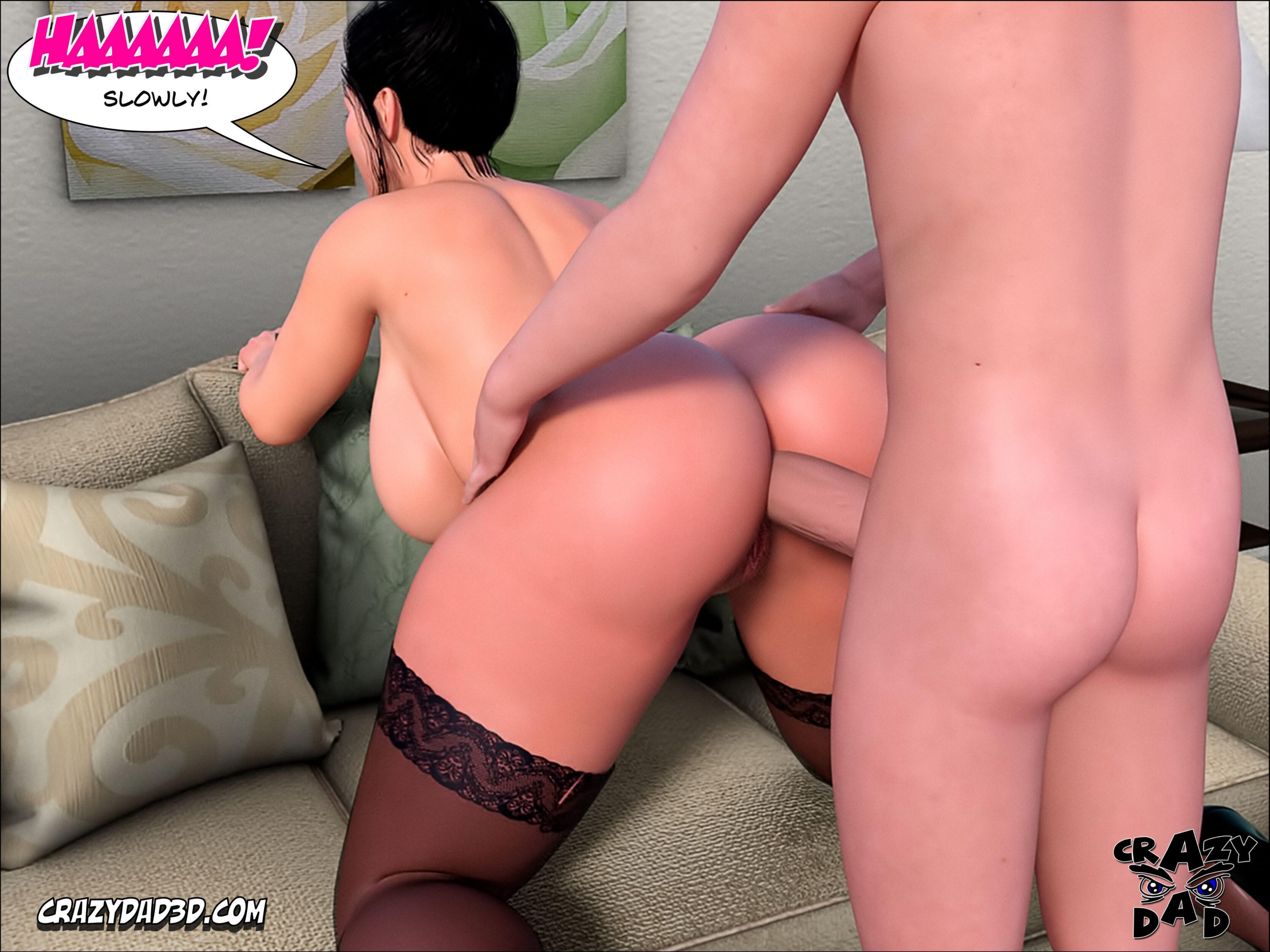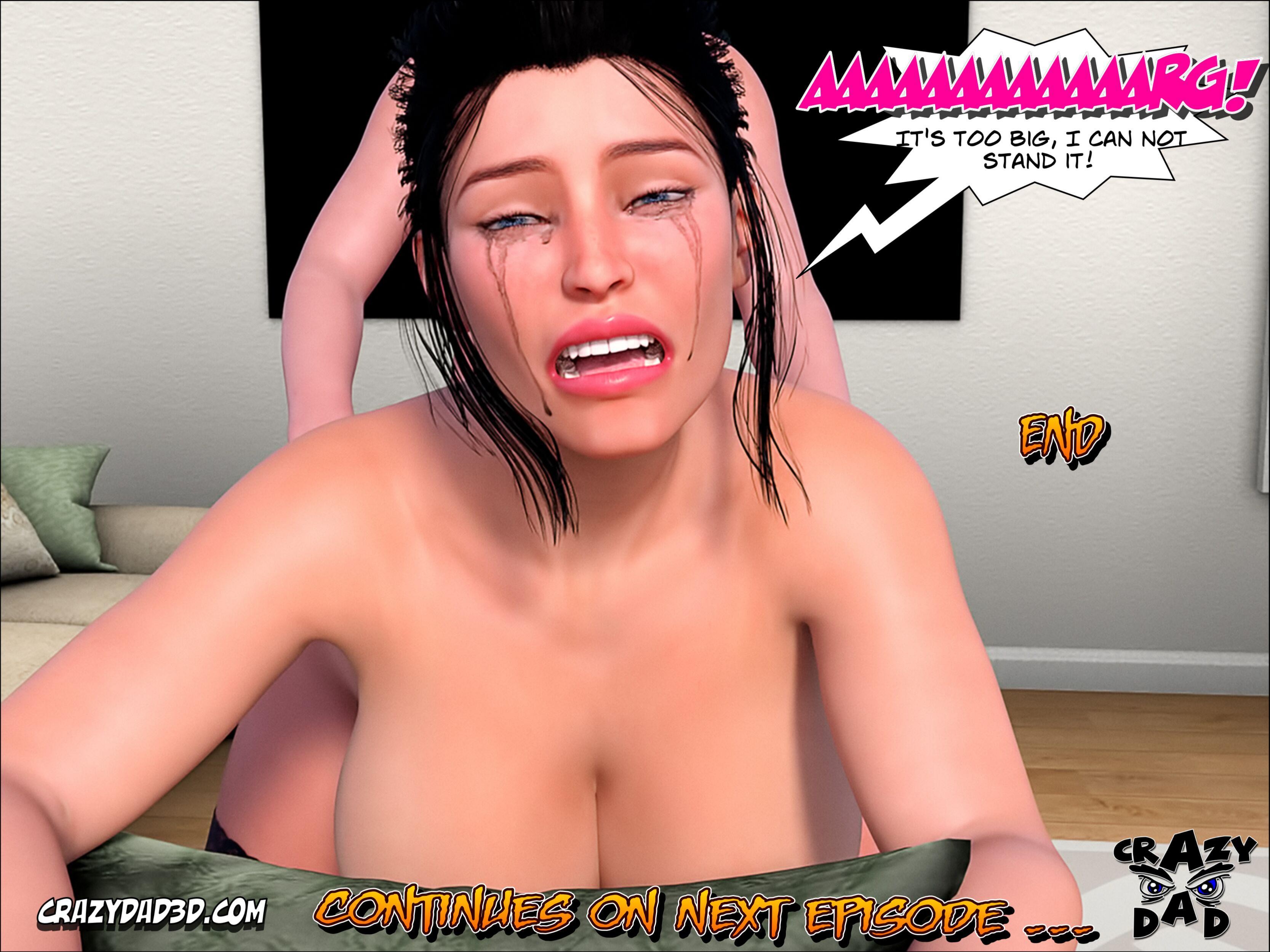 After moving forward in her incestuous relationship with her son Willie, Nancy seems to be increasingly comfortable giving free rein to her sexual urges with him, making the most of his company, while Gerald is away at work. Before feeling Willie's penis in her vagina, Nancy decides to put her fleshy lips into action on her son's firm, hard cock, sucking and licking it as if she were tasting the best of desserts, thus feeling enormous pleasure.
In this way Nancy helps to increase Willie's sexual appetite, who cannot contain his excitement and discharges all his semen into Nancy's mouth, who tastes it as if it were the sweetest nectar. After this, Nancy decides that it is her son's turn to test his oral skills on her pussy, a request that Willie agrees to in a complacent manner, disposing to suck and lick every inch of his mother's vagina, who enters a trance of pleasure that she had never experienced with her husband Gerald.
After this, Nancy disposes to masturbate her son Willie, taking him to his maximum potential and preparing him for the next step, in which, his cock will satisfy Nancy's desires by shaking every corner of her pussy; giving herself completely in the moment, in every gasp, in every moan, until reaching the culminating point where Willie, like an erupting volcano, expels all his cum on his mother's face and body, who lies on the floor in ecstasy.
After the explosive sex session, Nancy promises her son Willie that there will be no other man to whom she will give her body but him. At that moment Nancy makes a request of her son with which both of them would take their relationship to a deeper level of intimacy… literally.